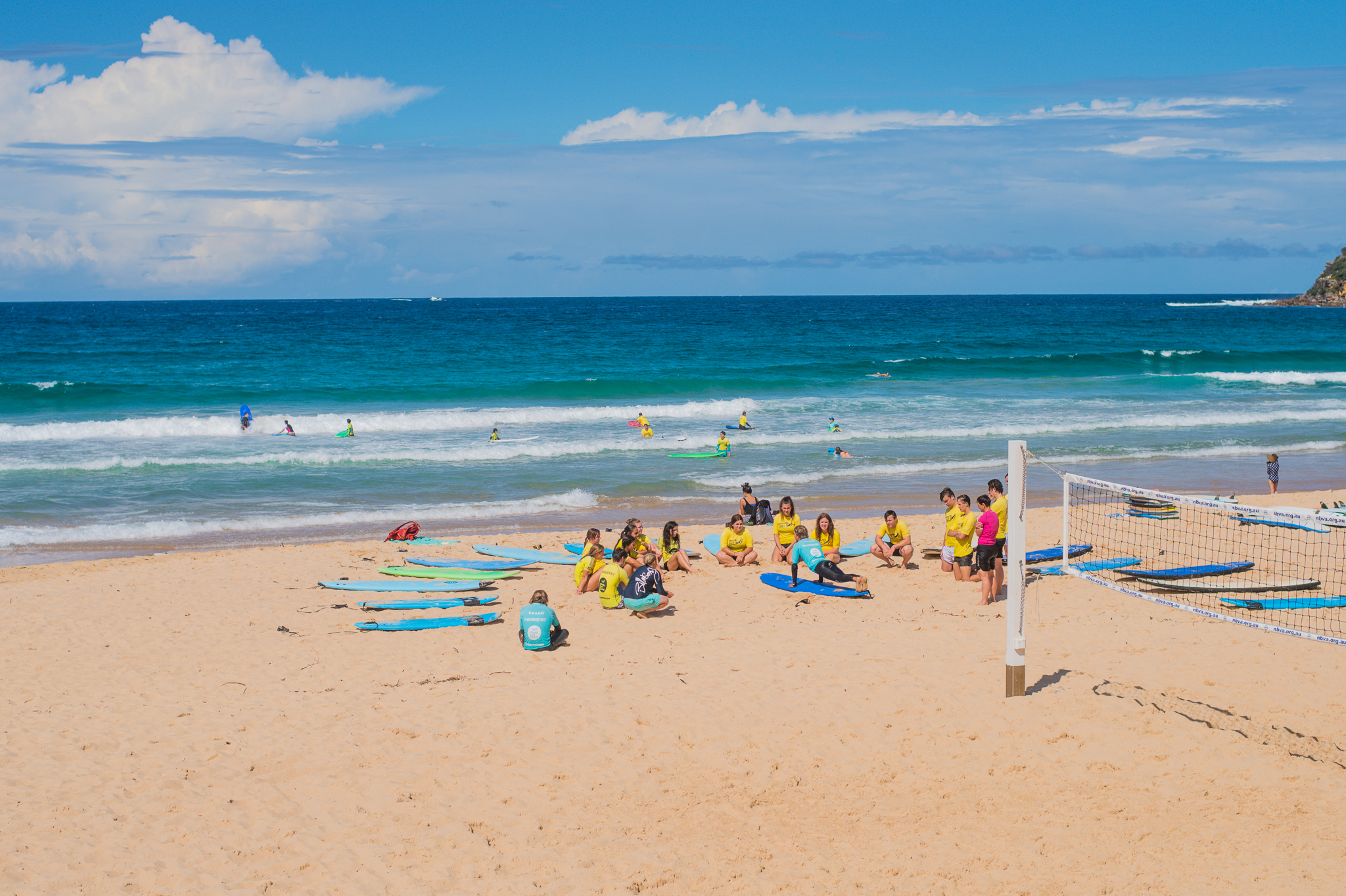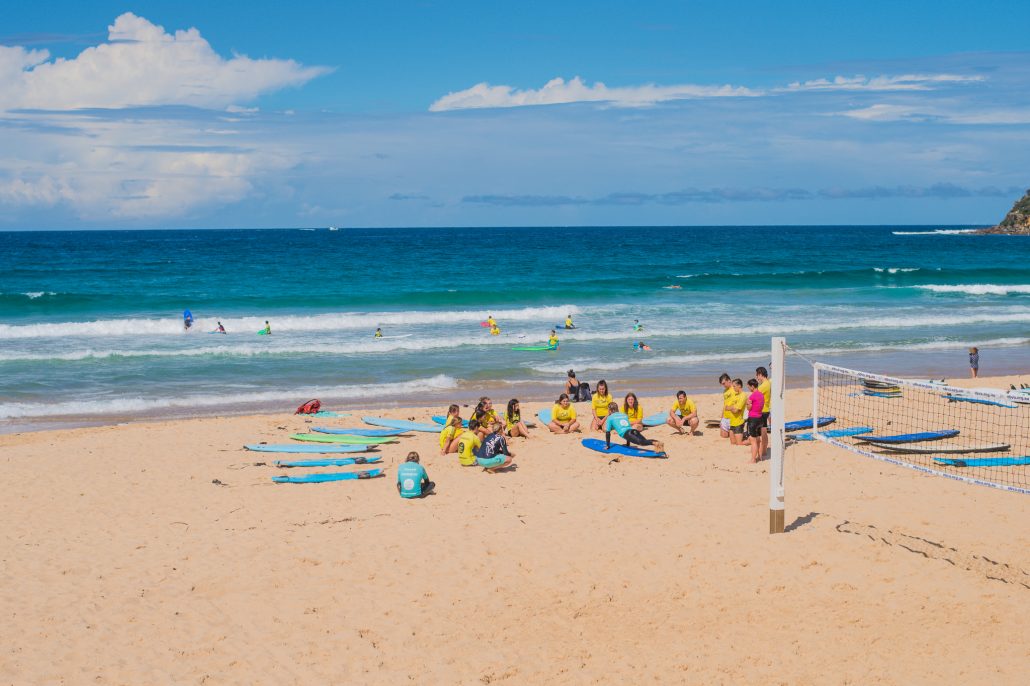 With it's gorgeous beaches, scenic coastal walks, and stunning snorkeling spots — a visit to Manly should be on everyone's Sydney bucket list.  When I was living and working in Sydney though, I never really got the opportunity to spend several days exploring the highlights of this captivating suburb. While I did take the ferry across Sydney Harbour once or twice to enjoy a few beach days, it wasn't until last month where I truly fell in love with the Manly atmosphere.  
I spent two full days around Manly Beach, and now I'm a strong advocate that it's easily one of the best suburbs in Sydney.  If you get the chance, definitely make it out this way for more than just a day-trip.  There's simply too much to see and adventurous things to do that you can't fit it all in one-day.  
Take a look through my two-day Manly itinerary for the best ideas and things to do.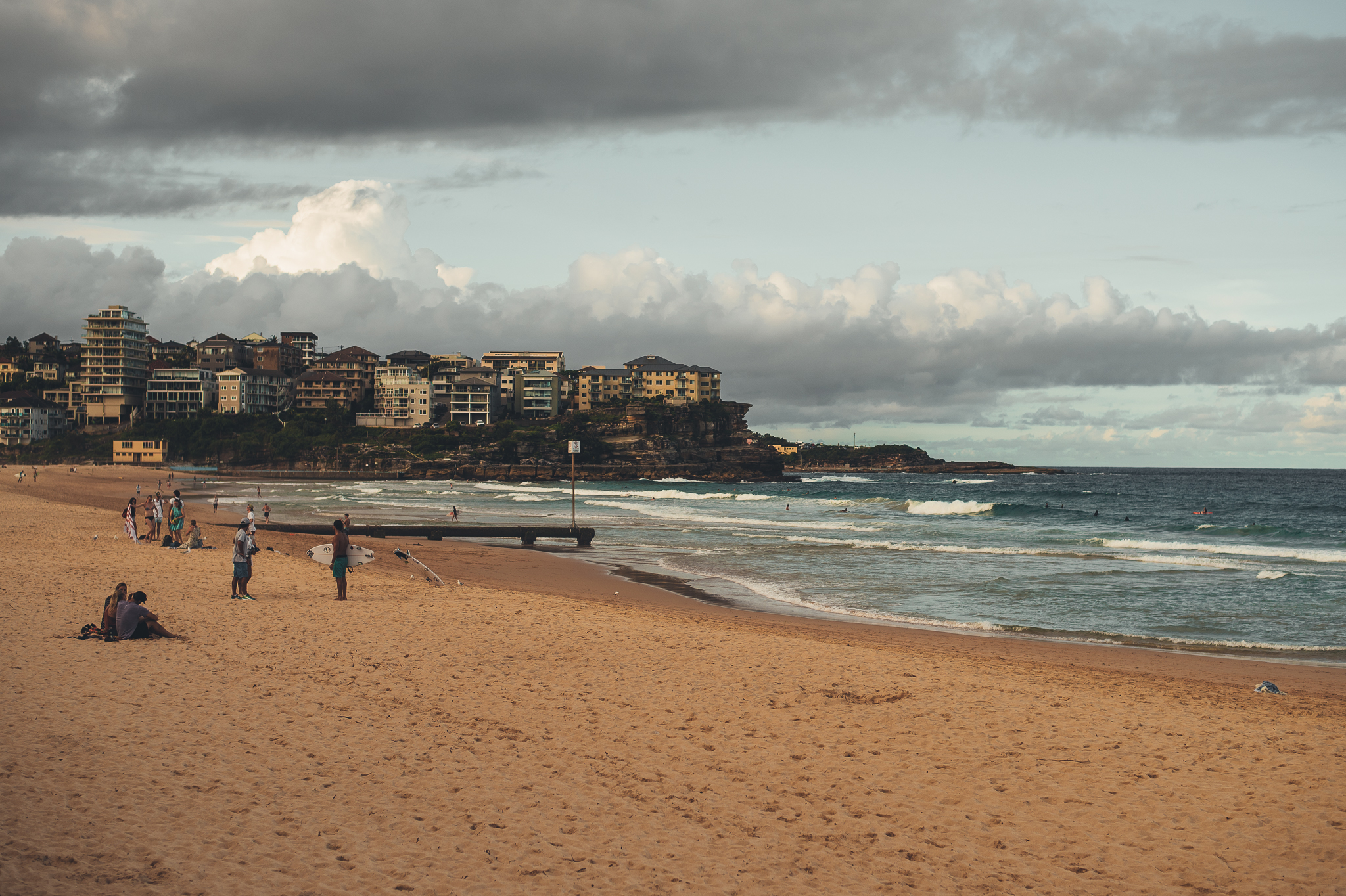 ---
Where To Stay in Manly
Novotel Sydney Manly Pacific – This is where I stayed during my Manly visit, and I'd highly recommend it!  It's perfectly located right across the street from the beach, the facilities are spectacular, and the staff were all really helpful in telling me about upcoming events in Sydney.  The breakfast is fantastic, the wi-fi worked very well, and the bed was super comfortable.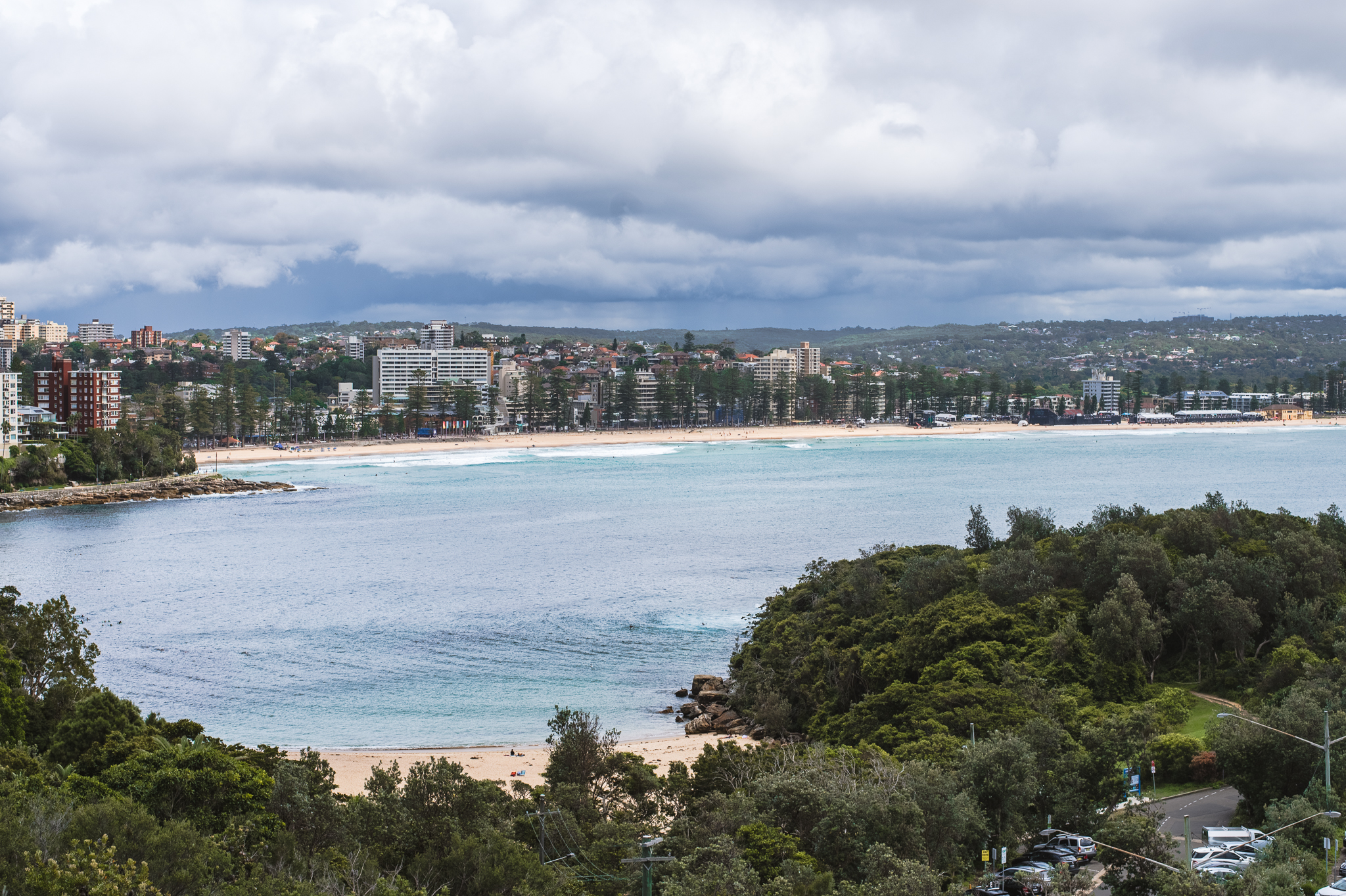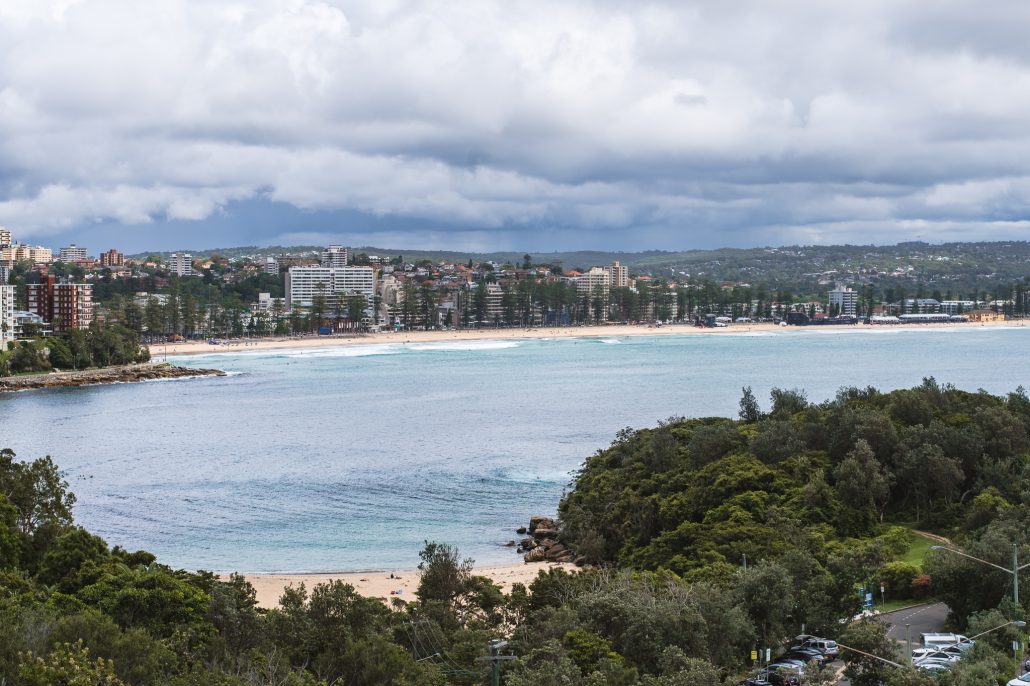 ---
Day 1)  Surfing, Snorkeling, and Shelley Exploring
Start your Manly trip the right way with a delicious and healthy Bare Naked Bowls.  This ACAI bowl is life-changing, but comes at a rather expensive cost of $14. If you've been in Sydney for long though, this is still one of the cheaper side for "brekky".  Get yourself a flat white as well, and you're in breakfast paradise.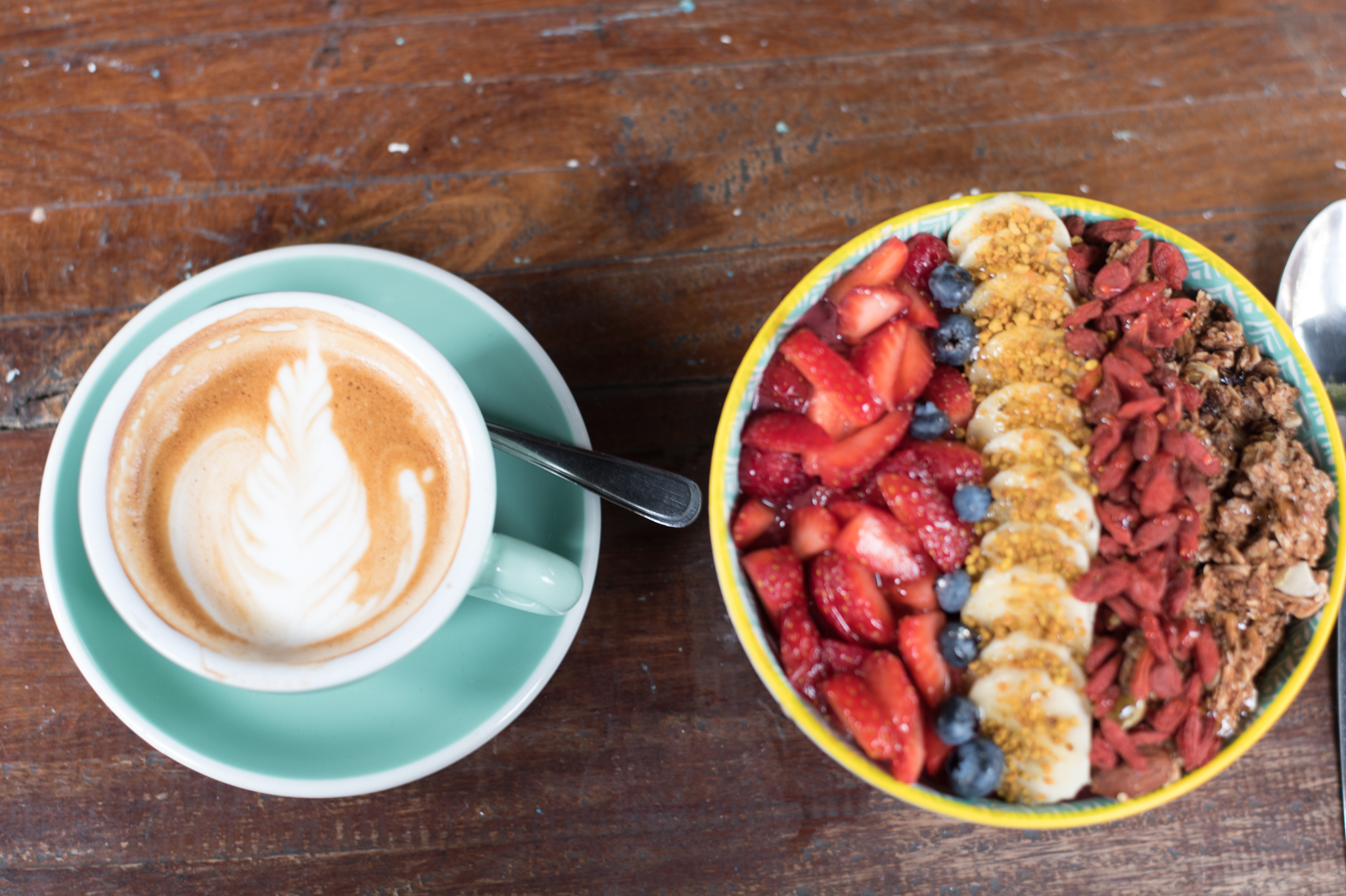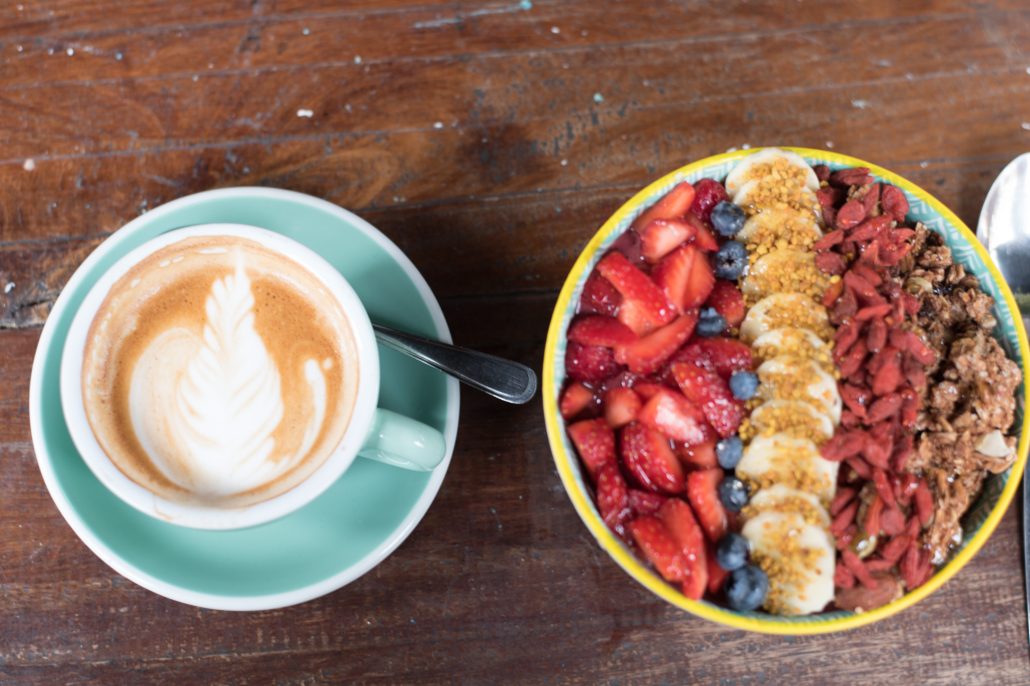 Allow 20-30 minutes after your meal, and then make your way over to the beach — it's time to go surfing. Don't know how to surf…?  That's not a problem, because the Manly Surf School instructors are absolute legends.  I took a one-hour private lesson with them, and caught tons of solid waves.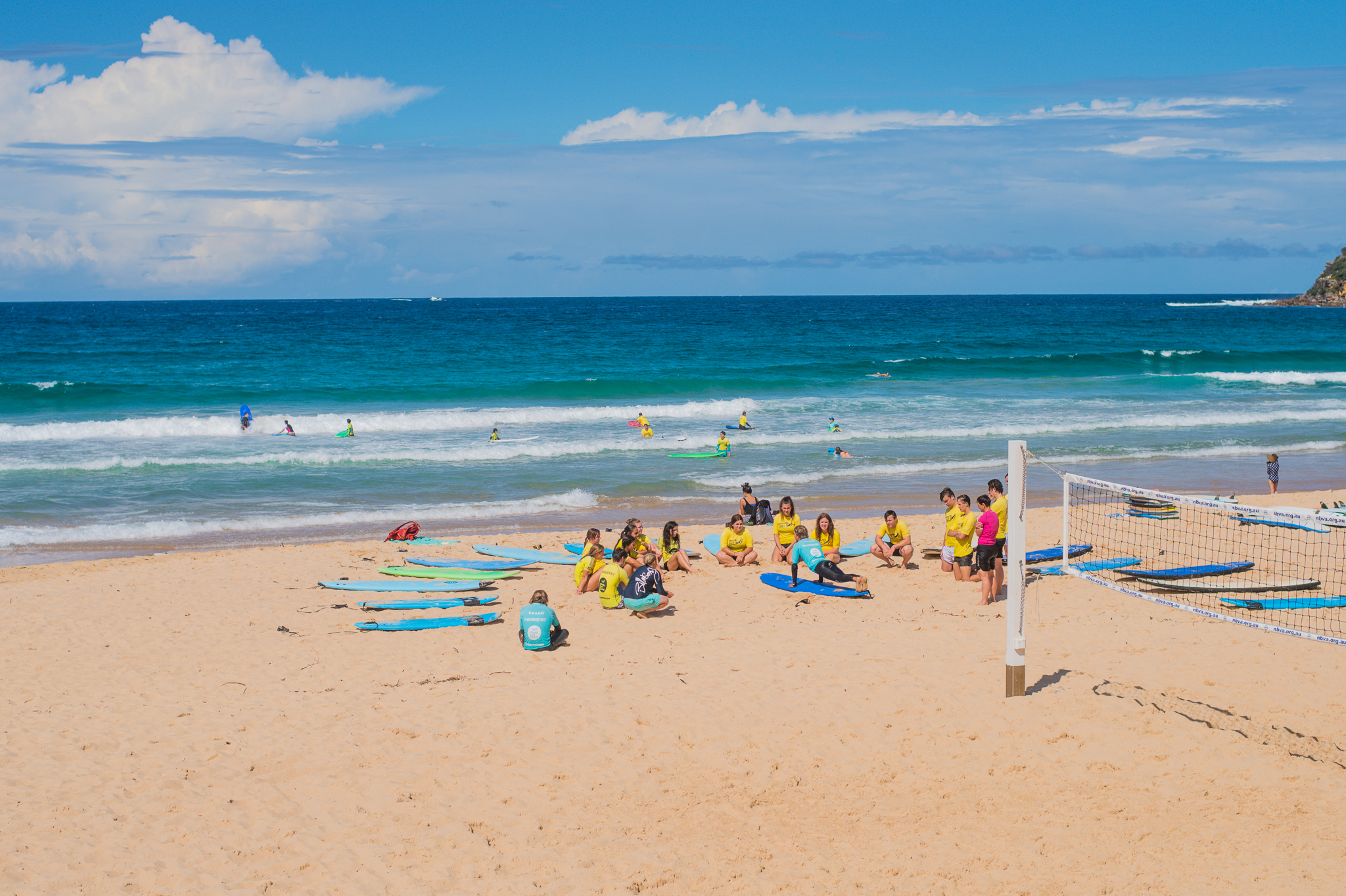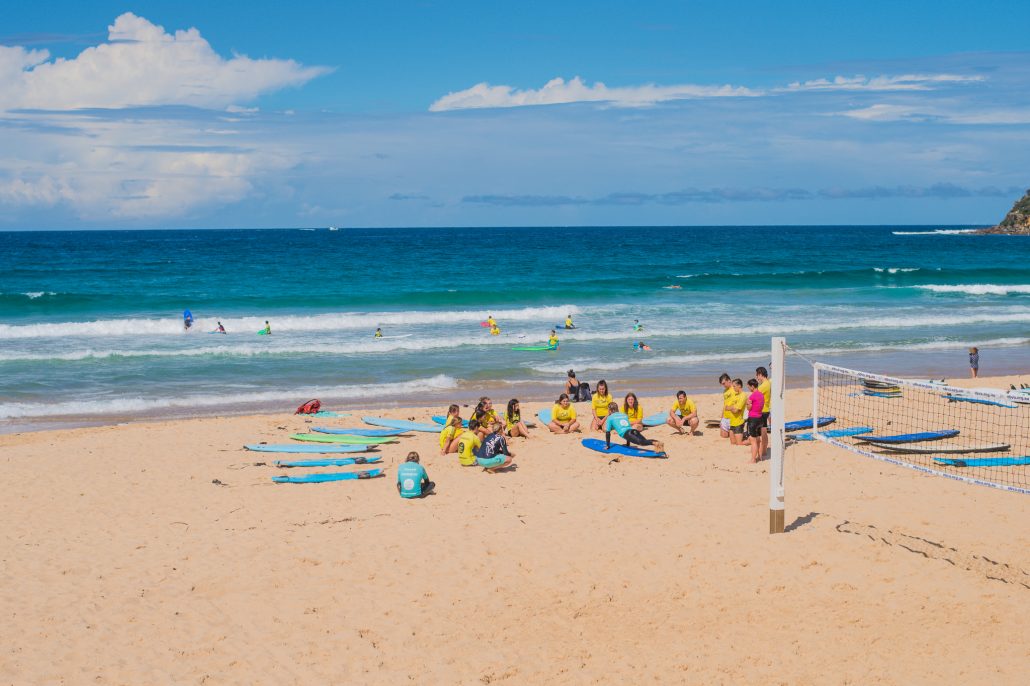 ---
Then make the lovely 15-20 minute stroll over to the Shelley Beach, and enjoy a tasty lunch at The Boathouse.  This restaurant is a local Manly favorite, and you've got to try some of their delicious oysters!
After lunch it's time to work off some of those calories, and go on one of the shorter treks just up the hill.  There's one trail that leads up to this gorgeous viewpoint of the coast, and of Shelley / Manly Beach.  It only takes about 15 minutes, and provides some stunning photo opportunities.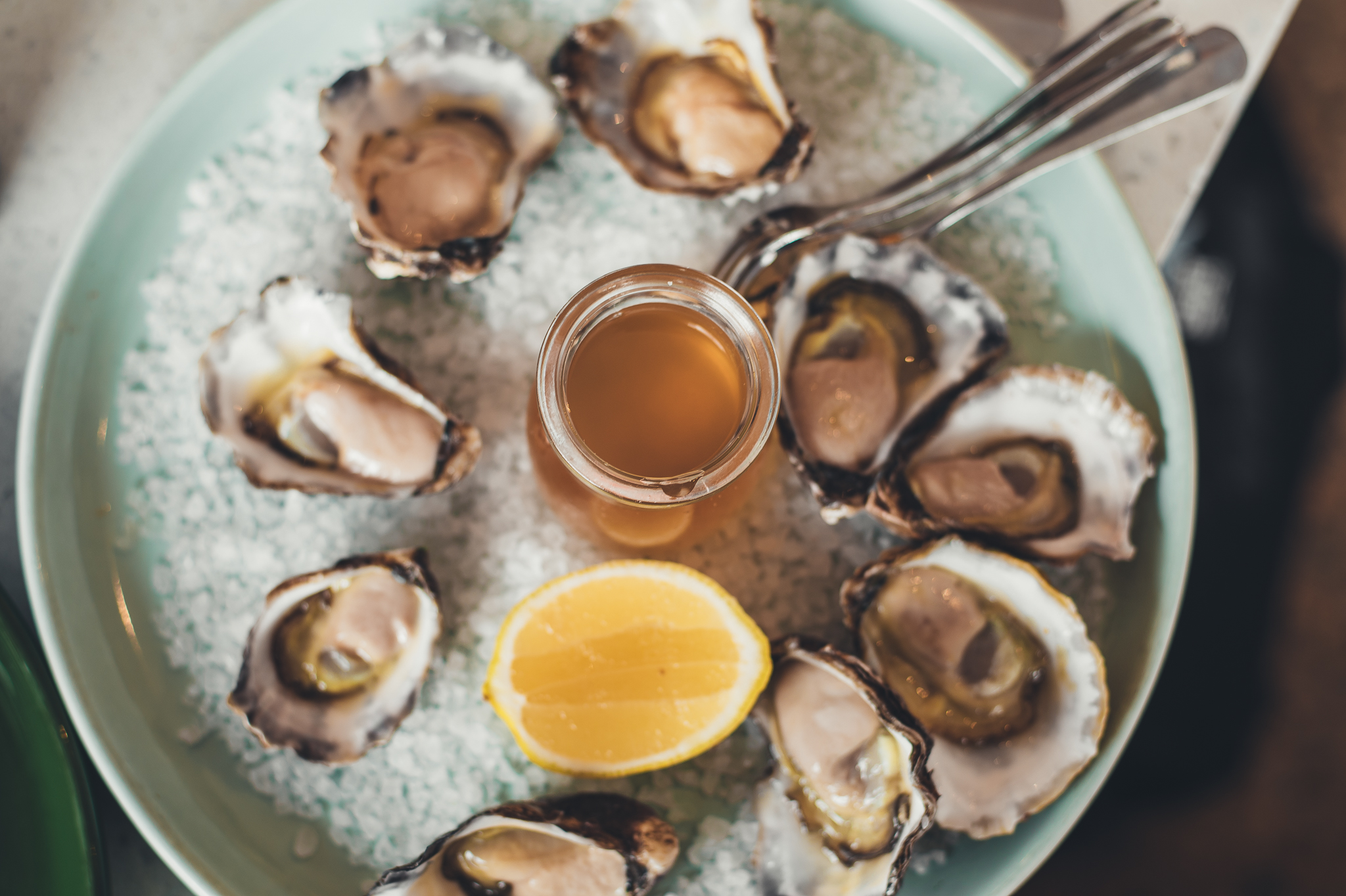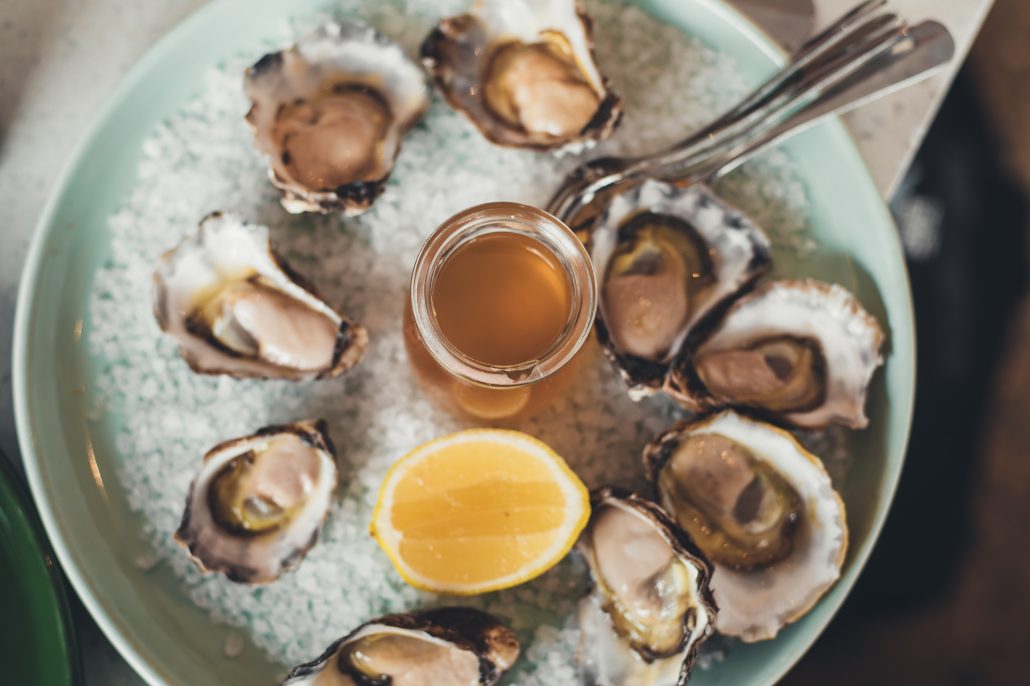 ---
Make your way back down to Shelley Beach because it's time to do some snorkeling.  There's no place to rent gear there, so make sure you bring your own mask!  If you're interested, you can join the Manly Snorkeling Tour.  Enjoy the rest of the day relaxing and snorkeling around Shelly Beach, and then head back to the hotel for an hour or two to freshen up.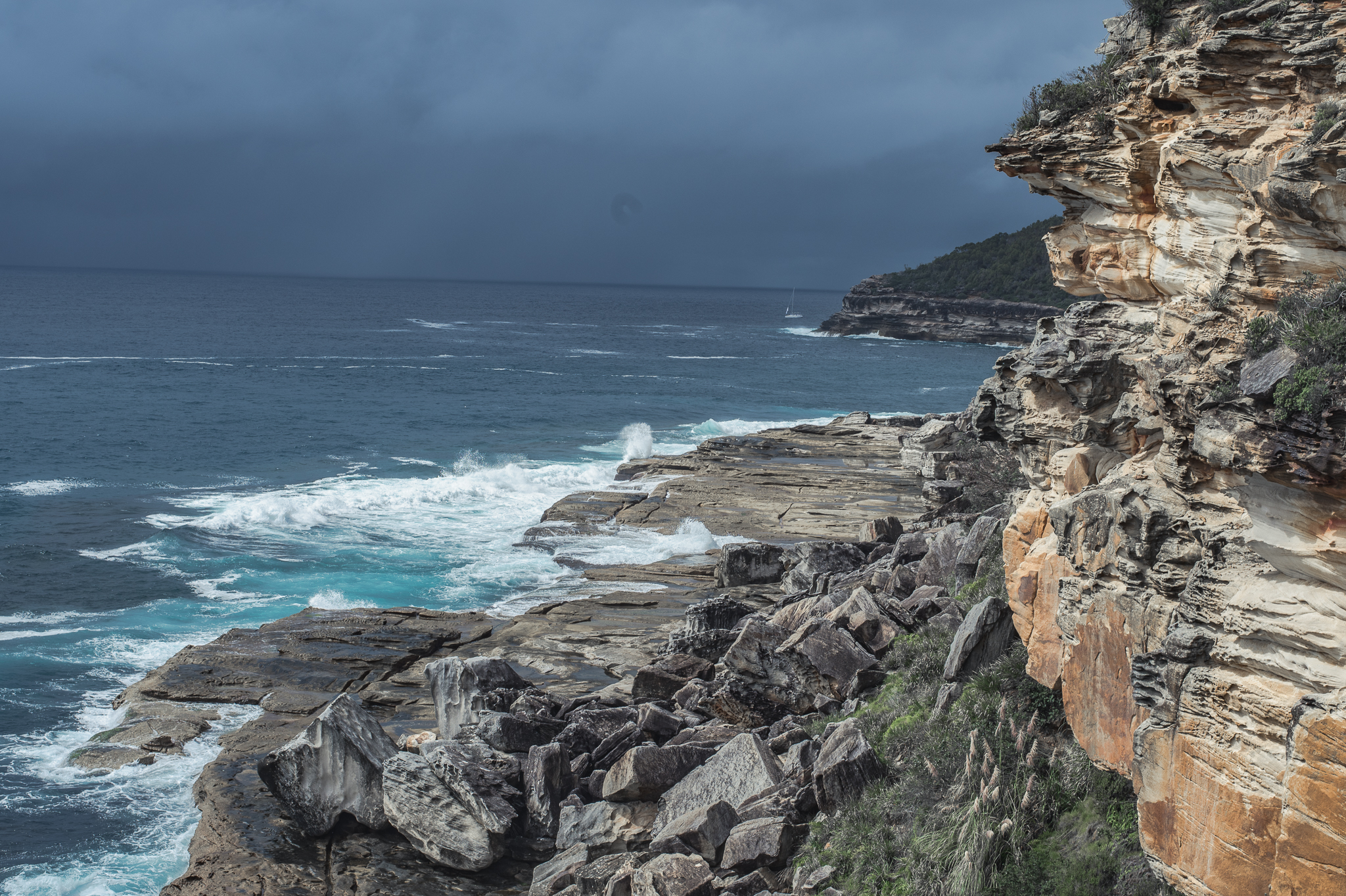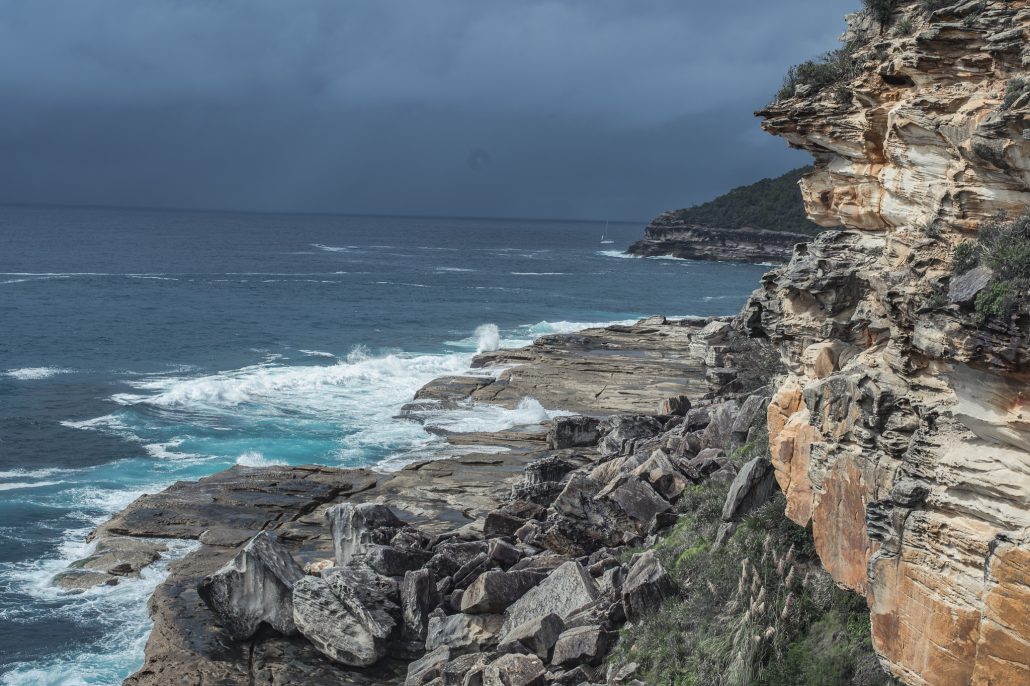 For dinner, head over to the Manly Wharf and enjoy some of scrumptious thin-crust pizza at Hugo's.  It's known as being one of the best restaurants in Sydney, and should not be missed!  After dinner, I'd suggest continuing your night by bar-hopping along the Manly esplanade before heading home.
---
Day 2)  Kayak / SUP Yoga & Coastal Walk
Start your day with breakfast at the hotel, or check out one of the best breakfast spots in Manly.  You'll want to have a nice big and nutritious meal, because today's activities require energy!
Let's start off by joining Flo M Ocean's Yoga classes!  They've got some really great options to choose from, but I'd recommend checking out the Kayak or Stand-Up Paddeboard Yoga classes.
"Kayak Classes paddle from the beach for approximately 20-30 minutes to a secret beach location."  Who doesn't love a good secret beach?
"Stand Up Paddle Board Classes paddle from Manly Sealife Sanctuary to their floating studio 5 – 10 minutes away.
---
Now that you've got your light morning work-out finished, it's time for lunch!  Head over to Manly Wharf Hotel for one of their great lunch meals, and enjoy it on the outside patio and appreciate the (hopefully) great weather in Sydney!  After lunch you could hang around the Manly esplanade for a bit, listen to one of the live musicians, and prepare yourself for the next adventure.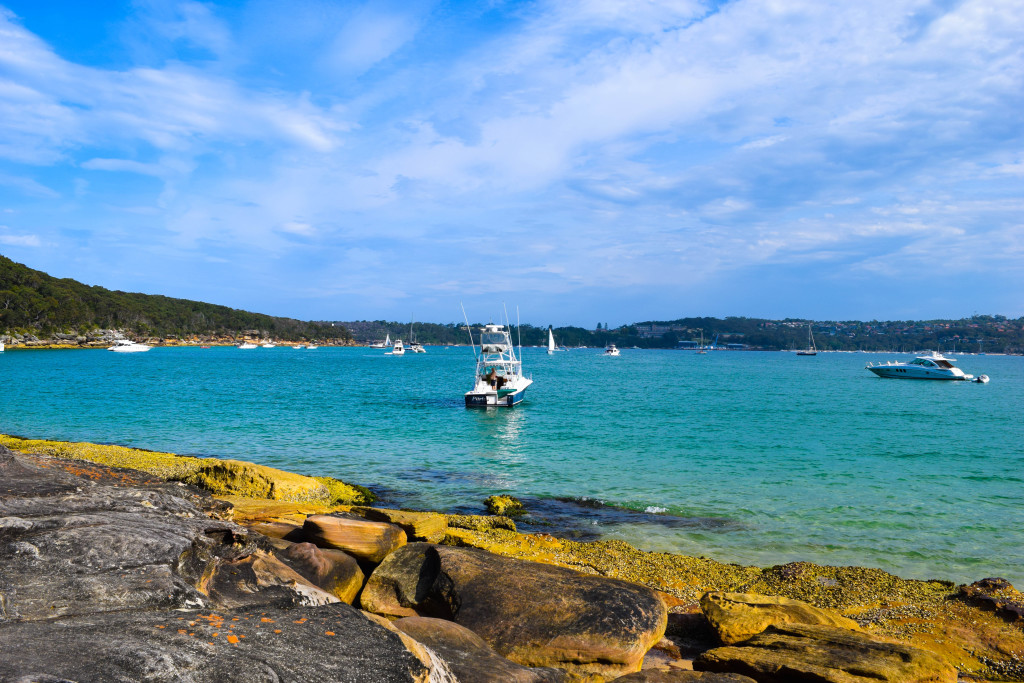 ---
The Manly to Spit Bridge Coastal Walk
This 10+ KM trek is probably one of the most beautiful and scenic hikes you'll find in all of Sydney.  While this hike can get a little strenuous at times, it's 100% worth it.  The secret beaches along the trail are absolutely gorgeous, and the views of Sydney Harbour are unbelievable.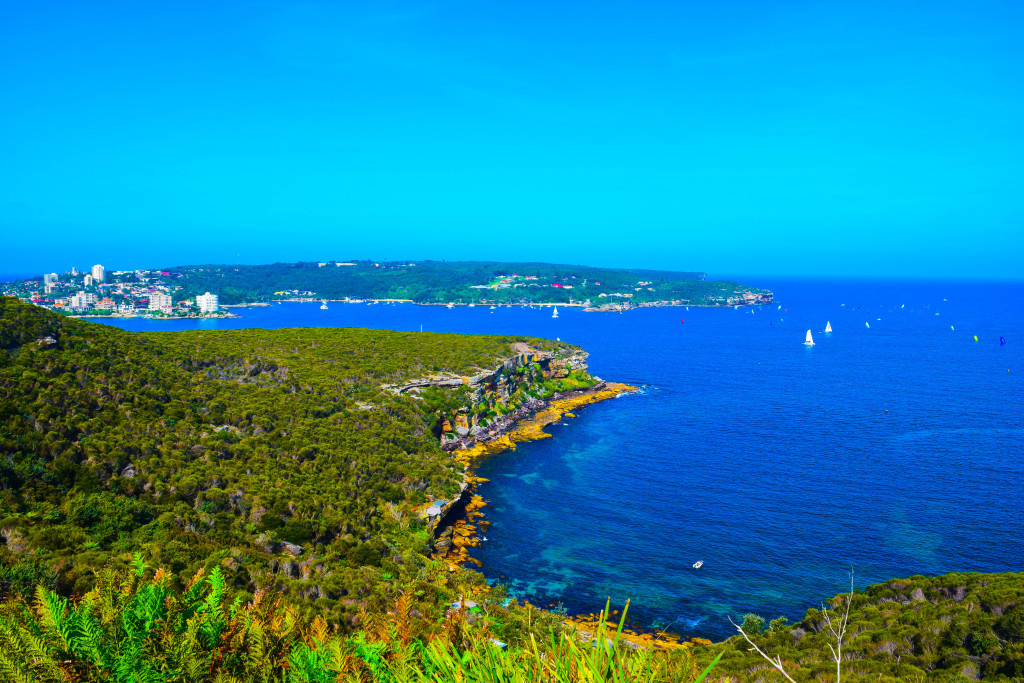 Pack a backpack with plenty of water, sunscreen, and a bathing suit (and towel)!  Spend the next 4-6 hours hiking along this trail, stopping at beaches for a cheeky swim, and soaking up the sun.
When you arrive to Spit Bride — I'd recommend just requesting an UBER and have them drive you back to Manly.  Never used UBER before…?  Well then this ride will be FREE, because when you sign up with a new account with promo code "SUD89" you get $15 for free.  :-)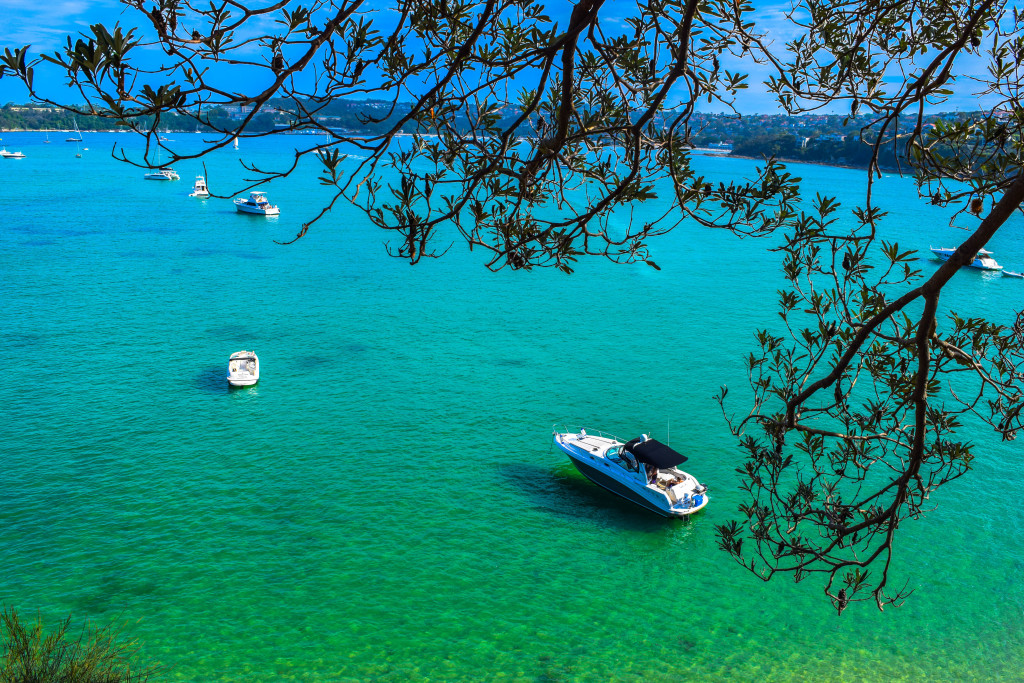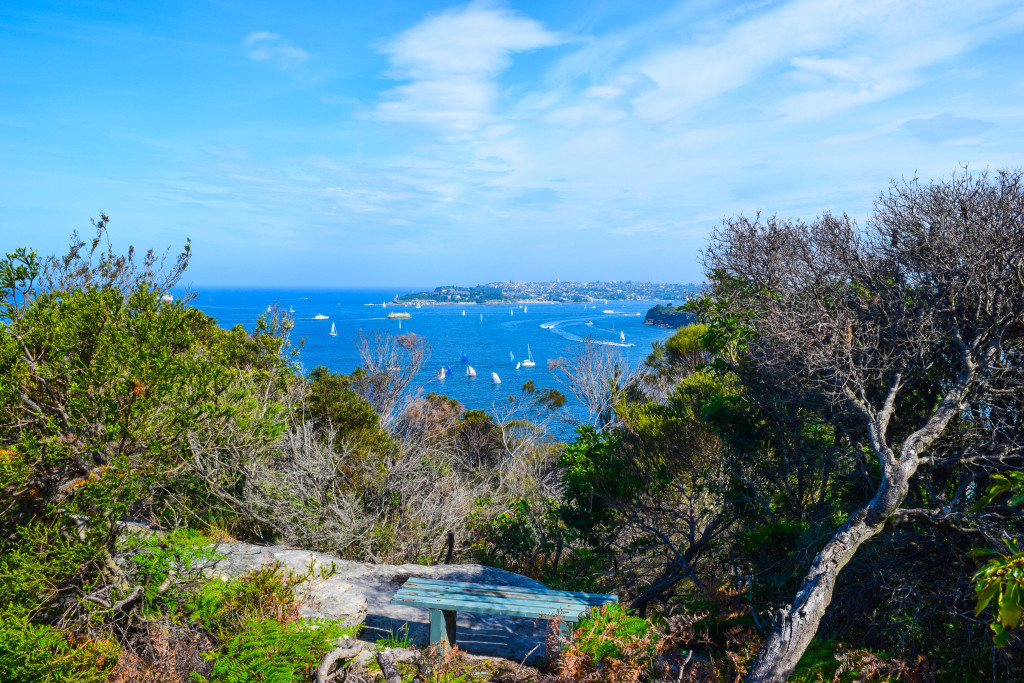 ---
Once you've made it back to Manly, you'll probably want an hour or two to freshen up at the hotel.  Take some time to relax and get dressed, and then head over to the Good Hope Wine Bar for a glass of delicious Australian vino, and one of their tasty appetizers.  The owners of this place are an awesome couple that are super friendly, and will help you out with the menu and offer their wine recommendations. 
Then make your way over  to the 4 Pines Brewing Company for dinner & a few more drinks!
Feeling a bit cheeky?  Why not go for a midnight swim before bed?  I actually went on a drunken swim with some friends one night, and it was a really fun experience.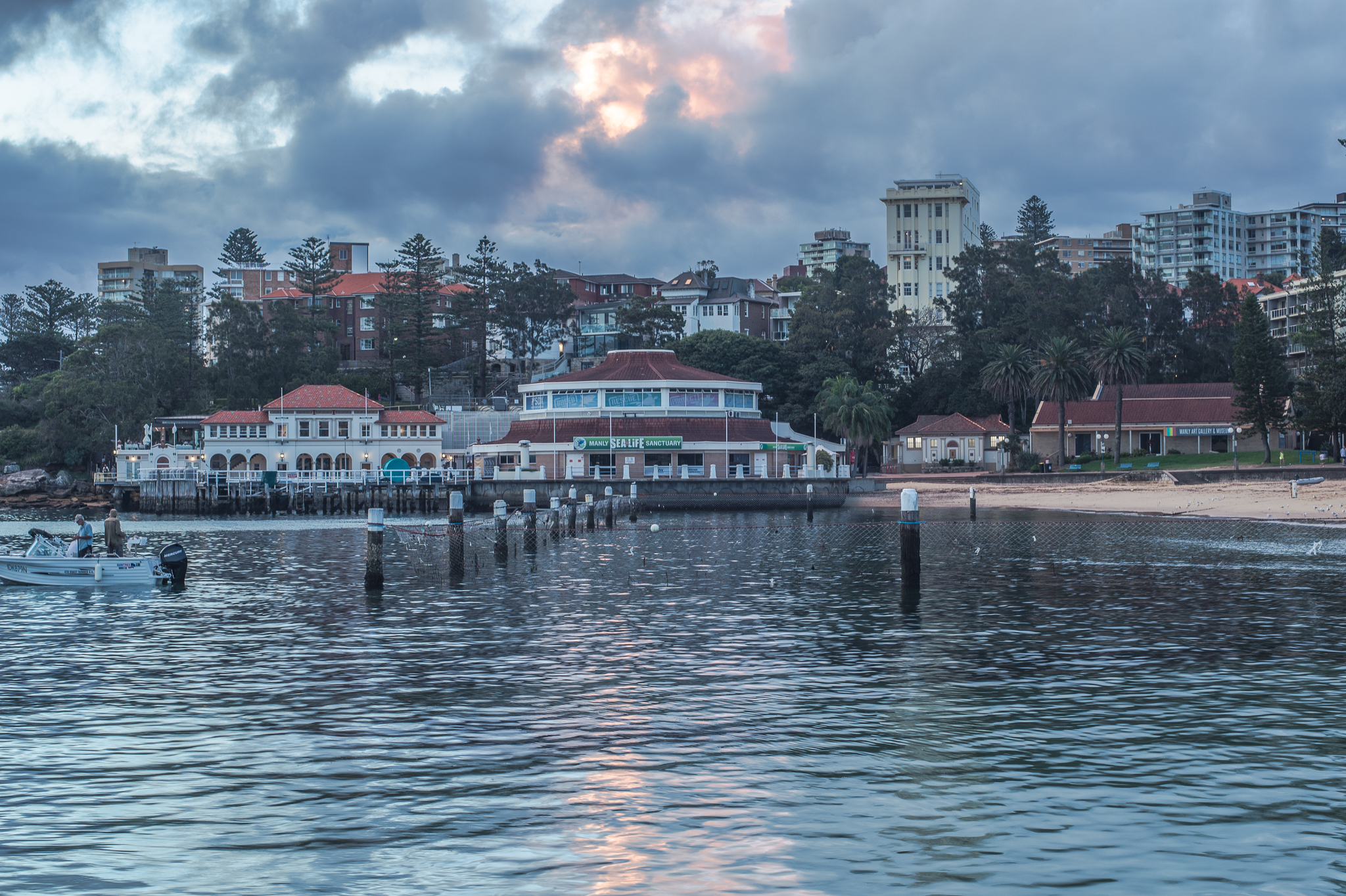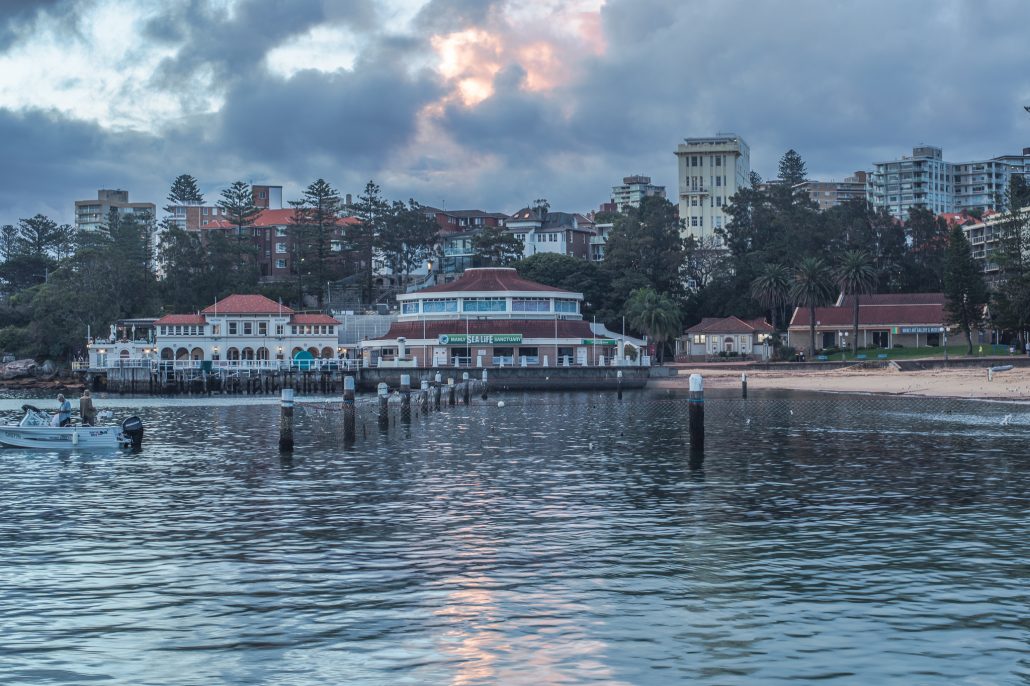 ---
 While these two days will be quite jam-packed, you will have the time of your life and will eat like royalty!  Have you been to Manly before?  Am I missing anything on this list?  Let me know!  CHEERS!
---
Planning a trip to Australia..?
Check out a few other articles on my site to help with your trip!
30 Music Festivals in Australia To Experience Before You Die
Sydney to Cairns Hop on Hop Off Itinerary
---
https://www.jonesaroundtheworld.com/wp-content/uploads/2017/04/DSC_7933-1.jpg
1364
2048
Dave
https://www.jonesaroundtheworld.com/wp-content/uploads/2017/03/logotry-1-1-300x106.png
Dave
2017-04-20 20:19:38
2018-03-18 21:19:49
How to Spend Two Days Exploring Manly Beach, Sydney