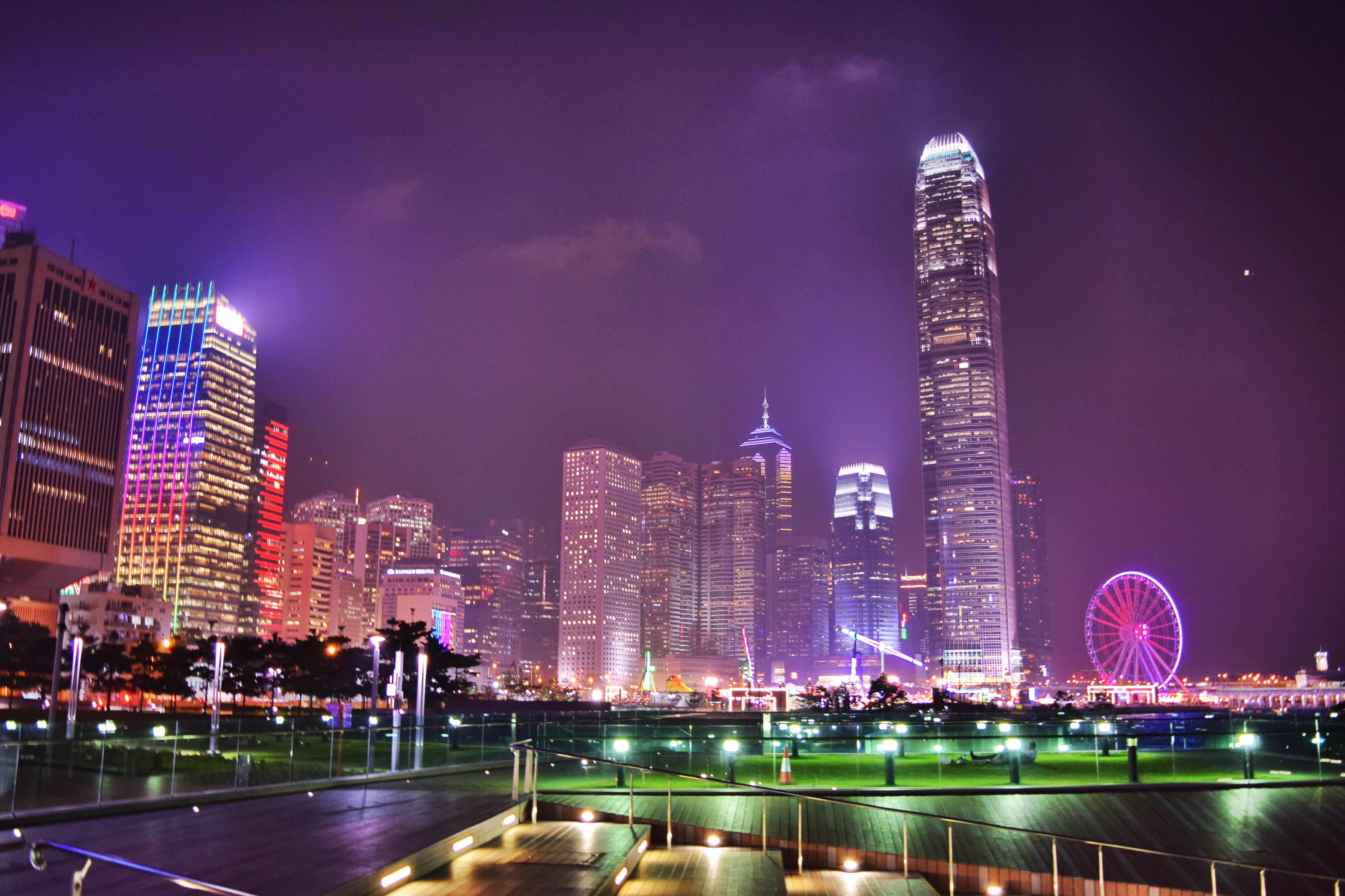 If you're looking for some quality music festivals in Hong Kong, you've come to the right place. While Hong Kong might not have as many to choose like there are in Europe, U.S.A, and Australia — there are still some amazing events that should be added to your festival bucket list. Hong Kong is also one of the best cities to visit in Asia, and planning a trip for one of these festivals will make your travels pretty epic!
Take a look at what I think are the top 6 Music Festivals in Hong Kong to experience before you die.
---
1 ) Clockenflap
When: November 17-19, 2017
Where: Central Harbourfront
"At its sprightly core, Clockenflap is all about people – at their individual and collective, shared best. It is about music at it's most inspirational. Art at its most accessible. It's about discovery, about community. About laughter, camaraderie and unashamed nonsense. It's about the independent spirit, celebrating creativity and paying it forward. It's about shoes off on the grass and time machines.
It is three magic days in November where the collective sum of all these parts unite, creating an utterly mysterious and supremely infectious universe, all set against the city's luminous skyline.
It is, quite simply, the best weekend's worth of fun to be had in Hong Kong.
Clockenflap 2016 Highlights & Save the Date for 2017
---
2 ) Road to Ultra: Hong Kong
When: Mid September (Next Festival TBA)
Where: West Kowloon Cultural District
Ultra Music Festival might not be an evil dictator, but it kinda seems like they are after complete global domination. The "Road To Ultra" festival series debuted in Hong Kong in 2016, and brought a pretty stacked EDM line-up to the Kowloon District. With massive stages, excellent production, and big name electronic DJ's — you definitely don't want to miss out when Ultra returns to Hong Kong
ROAD TO ULTRA: HONG KONG 2016 compilation
---
3 ) Dragonland Music Festival
When: End of February (2018 Dates TBA)
Where: Central Harbour Front
"Dragonland Music Festival is the first outdoor concert in Hong Kong to combine both music genres – EDM and Pop. Dragonland is bringing the Electronic Dance and Pop Music culture to Hong Kong in a unique, 3-day festival, and in the process, creating a unique image for Hong Kong to differentiate itself from other music festivals across the world."
Dragonland Music Festival***The CRAZIEST party ever!!!***
---
4 ) ALTN8
When: Mid-March (2018 Dates TBA)
Where: Central Hong Kong
"ALTN8 is a multi venue music festival in the heart of Central Hong Kong. With 8 stages along Wyndham Street and Lang Kwai Fong, the event runs from noon until late into the night. One wristband allows festivalgoer's access to all main venues and stages. The ALTN8 program is inspired from emerging and established electronic artists. Additional culinary experiences are available and VIP tickets provide exclusive backstage access.
ALTN8 is born out of a long running desire to deliver forward thinking and credible electronic music in a sustainable format. Our vision has been to build a community of great venue partners, all of which share our passion for delivering quality music and moments of collective pleasure."
ALTN8 Festival 2017 Hong Kong
---
5 ) Shi Fu Miz Festival
When: May 13-14, 2017
Where: Life Base, Pui O, Lantau Island
"SHI FU MIZ Festival is a new art project created by the collective La Mamie's and FuFu team to offer a modern and original cultural activities in Hong Kong. Organized by two passionate teams, the event has for goal to convey the best values that unite both collectives: curiosity, encounter and conviviality, musical eclecticism, ecological awareness and accessibility.
A varied program of worldwide music to electronic music combining live music, DJ sets and activities around art in a human-sized festival, where the spirit of the well-being is the keyword. The event is part of a DIY approach (Do It Yourself) by inviting the public not to be a spectator but also actor."
Shi Fu Miz 2016 — Video Report
---
6 ) Sónar Hong Kong
When: Beginning of April (2018 Dates TBA)
Where: Hong Kong Science Park
"Since its creation in 1994, Sónar has established itself at the cutting edge of the electronic music landscape, and is widely considered the world's most respected electronic music and arts festival.
Beyond the music, Sónar plays an equally vital role promoting digital culture and visual arts through the Sónar+D series of activities. Designed to link, cultivate and inspire the various creative and technological communities.
Consistently championing the most credible and exciting trends in electronic music, Sónar's first class music programming will define the Hong Kong festival's lineup, where a cohesive blend of established and emerging local, regional and international live and DJ talent will perform across the event's six stages in a festival format.
Sónar Hong Kong Lineup Announcement
---
Hong Kong really is one of the most vibrant and best cities in Asia, and planning a trip out there will make a decision you will not regret. Heading there solo? Check out this Hong Kong budget travel guide and you'll be much better prepared for the trip!
AM I MISSING ANY GOOD FESTIVALS THAT SHOULD BE ADDED TO THIS LIST?
LET ME KNOW!
FOLLOW MY ADVENTURES AROUND THE WORLD ON

FACEBOOK

,

INSTAGRAM

,

TWITTER

& ADD ME ON SNAPCHAT: — JONESATW
https://www.jonesaroundtheworld.com/wp-content/uploads/2017/04/IMG_0346.jpg
686
1030
Dave
https://www.jonesaroundtheworld.com/wp-content/uploads/2017/03/logotry-1-1-300x106.png
Dave
2017-04-11 02:41:07
2020-09-17 21:00:03
Top 6 Music Festivals in Hong Kong to Experience Before You Die