Looking for the best Brisbane Music Festivals? Well, you've come to the right place! Queensland is truly a world class destination. Year-round great weather, gorgeous beaches, friendly locals, a mellow/ relaxed vibe and topped off with a long list of unique cities to hit up.
Brisbane, the state capital and nestled in the south-east of the state, has overcome its reputation as the quiet cousin of its east coast neighbours Sydney and Melbourne.
Now, Brisbane stands tall as a destination of its very own, with the stunning Gold and Sunshine Coasts on its doorstep.
The annual Brisbane music festival calendar is full to the brim all year. Few cities can hold a festival during any month and bank on great weather – but Brisbane takes the cake!
My list of the top 20 music festivals in Brisbane will have you planning your next getaway to the Sunshine State pronto. I guarantee you!!
---
1) St Jerome's Laneway Festival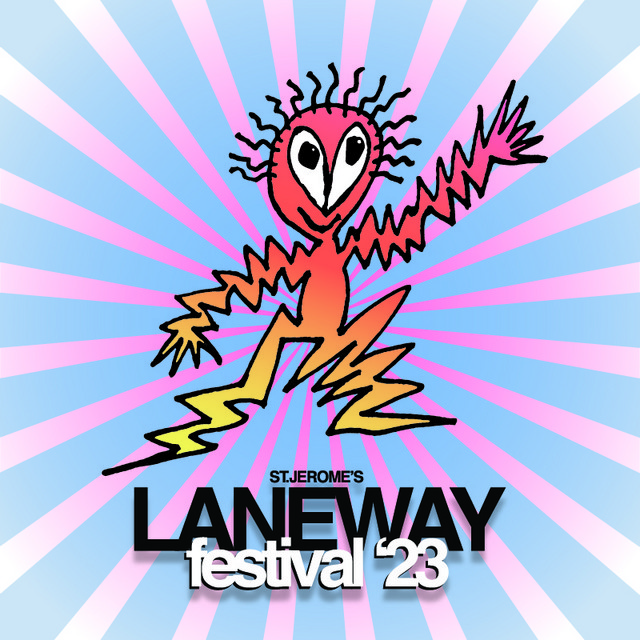 When: February 4, 2023
Where: Brisbane Showgrounds, Bowen Hills
https://brisbane.lanewayfestival.com//
Genre: Indie, Rock, Electronic
St. Jerome's has been a key player in the Australian festival scene for years, and their Brisbane edition can't be missed! They always deliver a top-notch line-up, excellent production, and incredible Aussie festival vibes. Definitely one of my favorite Brisbane Music Festivals on the list!!
"St. Jerome's Laneway Festival is about leading new and revered seminal music. The festival has always been interested in finding what's fresh and bringing it to unique settings and surrounds to be appreciated by music lovers. The size of the festivals, the locations, and the way we encourage community all form part of the way in which the Laneway team strives to present a live music experience like no other."
Laneway Festival 2023 Line-Up Announcement!
---
2) BIGSOUND Festival
When: September 5-8, 2023
Where: Fortitude Valley, Brisbane
Genre: Various
"BIGSOUND Festival runs four nights across Brisbane's Fortitude Valley, showcasing the next big thing to fans, industry, and international tastemakers alike. Its massive artist line-up has been instrumental in uncovering names like Flume, Rufus, Courtney Barnett, Megan Washington, The Temper Trap, A.B. Original, Remi, Gang of Youths and more. By day, BIGSOUND presents an invaluable opportunity to meet new collaborators and learn from the best from around the world. The conference program presents ideas from some of the international music industry's most revered and forward-thinking luminaries. Delegates have heard from and rubbed shoulders with the likes of Nick Cave, Neil Finn, Kim Gordon, Simon Raymonde (Bella Union / Cocteau Twins), Billy Bragg, Amanda Palmer, Peter Garrett, Michael Gudinski (Mushroom), Ben Lee, Seymore Stein (Sire), Michael Chugg, and Steve Earle. You never know who you will meet."
BIGSOUND - See you next year!
---
3) Listen Out
When: October 2, 2023
Where: Bris Showground, Brisbane
Genre: Dance music
"Listen Out is Australia's premier dance music event, bringing quality dance music to four spectacular inner city venues across Australia this spring. Past headline acts include Eilish Gilligan, Reija Lee, DyspOra, Yù Yī, and Triple One opening up, while powerhouses in BROCKHAMPTON, Skrillex, and A$AP Rocky."
Thank You - Listen Out 2022!
---
4) Island Vibe Music & Arts Festival
When: October 2023
Where: North Stradbroke Island
Genre: Soul, Funk, Reggae, Dubstep
"Soul, Funk, Reggae, Dub and Island Culture by the beach…. Minjerribah (Straddie) is undoubtedly one of the most stunning places in Australia, with miles of pristine surfing and swimming beaches, abundant wildlife and the perfect place to hold a music festival. ry year much care is taken to make Island Vibe one of the most hospitable and best loved outdoor events in Australia and to keep our environmental footprint as low as possible."
Island Vibe Festival 2022
---
5) Jungle Love Festival
When: April 28-30, 2023
Where: Sunshine Coast, Queensland
https://www.junglelovefestival.com.au
Genre: Various
"Jungle Love is a boutique music and arts festival experience established in 2014 held in the picturesque Mary Valley region in South East Queensland. Every act is handpicked for its ability to excite lovers of music and art, not because of where they sit on the charts. Each year we pick a one-of-a-kind soundtrack to accompany you as you float downstream and soak up nature's untamed beauty."
Jungle Love 2022 Aftermovie
---
6) Earth Frequency Festival
When: May 12-13, 2023
Where: Willowbank Raceway, Ipswich
https://www.earthfrequency.com.au
Genre: Electronic, Reggae, Dubstep, Techno, Glitch-Hop, World Music, Progressive, Hip-Hop, Psytrance, Drum and Bass, Folk, Funk, and Down-Tempo.
Out of all of these amazing Brisbane Music Festivals, this one is the one I'm personally dying to attend the most!! The pictures and after movie are simply beautiful, and I can tell that this transformational bush doof community would be so loving and fun to spend some time around. While it may be one of the most unique Brisbane festivals on the list
"Earth Frequency Festival is a music, arts, lifestyle, and environmental festival. based in South-East Queensland, Australia, with a strong focus on arts, education, healing, and community spirit, While drawing from many cultural niches such as transformational festivals, tribal gatherings, doof, and boutique festivals, the aim of Earth Frequency Festival is to go beyond these traditional tags and to exist as a multi-faceted gathering focused broadly on creativity, community, connection, intention, and inspiration."
Earth Frequency 2020 Aftermovie! | Natur Media
---
7) CMC Rocks Festival
When: March 17-19, 2023
Where: Willowbank Raceway, Ipswich
Genre: Country
"CMC Rocks has over the years hosted world-class sets from international music icons like Tim McGraw, Toby Keith, and Alan Jackson to Lady Antebellum, Faith Hill, Taylor Swift, Dixie Chicks, and Little Big Town. Complemented each year by an array of Australia's most prolific stars and exciting up-and-comers, including Lee Kernaghan, Travis Collins, The McClymonts, Morgan Evans, Busby Marou, and more, CMC Rocks never fails to deliver the very best of country music to local music fans.
The biggest event on the Australian country music calendar, in 2018, Rocks played host to a record-breaking 20,000 music lovers, who descended on Willowbank to catch their favourite local and international music idols live in action; from Kelsea Ballerini on her second Australian visit to Darius Rucker, Busby Marou, Travis Collins and superstar headliner Luke Bryan."
CMC Rocks QLD 2023 - Artist Line Up
---
8) Mojo Burning
When: TBD 2023
Where: Hamilton Hotel, Brisbane
Genre: Blues, Rock, Psych
"Welcome to you! An obvious lover of the Blues Rock and Psych revival. We're happy to be working on our 6th Mojo Burning event… featuring an amazing bunch of the hottest Blues, Roots, Rock, and Stoner Blues bands from around Oz and abroad. Action will take place in Brisbane at the Hamilton Hotel, just 5 minutes from the CBD. We've dropped our best-ever lineup and can't wait to line up for the best Mojo yet. Feat. 1000mods (GR), Tumbleweed, The Vasco Era, Lachy Doley, King of the North, Seedy Jeezus, Band of Frequencies, and many more."
MOJO BURNING 2018 [PROMO VIDEO]
---
9) Big Pineapple Music Festival
When: May 19-21, 2023
Where: West Woombye, QLD
Genre: Various
Big Pineapple Music 2023 Festival | Facebook
"Epic tunes. Lush surrounds. Killer vibes. And a bloody big pineapple. You know it! Queensland's legendary Big Pineapple Music Festival is back and ready to nourish your musical taste buds with a lineup that's juicier than ever! Pineapple punters will be treated to an impressive collection of Australian talent for the 6th year of the festival. From masters of the moshpit and head-banging heroes to chicks with picks and electronic music architects, Woombye, QLD will be set to blow come May."
---
10) Valley Fiesta

When: November 2023
Where: Fortitude Valley, Brisbane
Genre: Various
"Launched in 1997, the event showcases the best of Brisbane's music and arts scene, providing a platform for our city's emerging musical and creative talent. This year sees the festival produced by QMusic, adding a whole new level of quality to the entertainment on offer. Highlights of the revamped Fiesta will include a ground-breaking visual arts showcase featuring a themed performance stage in Brunswick Street Mall, a special program of active events as part of Activity weekend, as well as unique lighting installations and décor."
Valley Fiesta 2021 Highlights | Bringing the Fortitude Valley back to life!
---
11) Panda Music Festival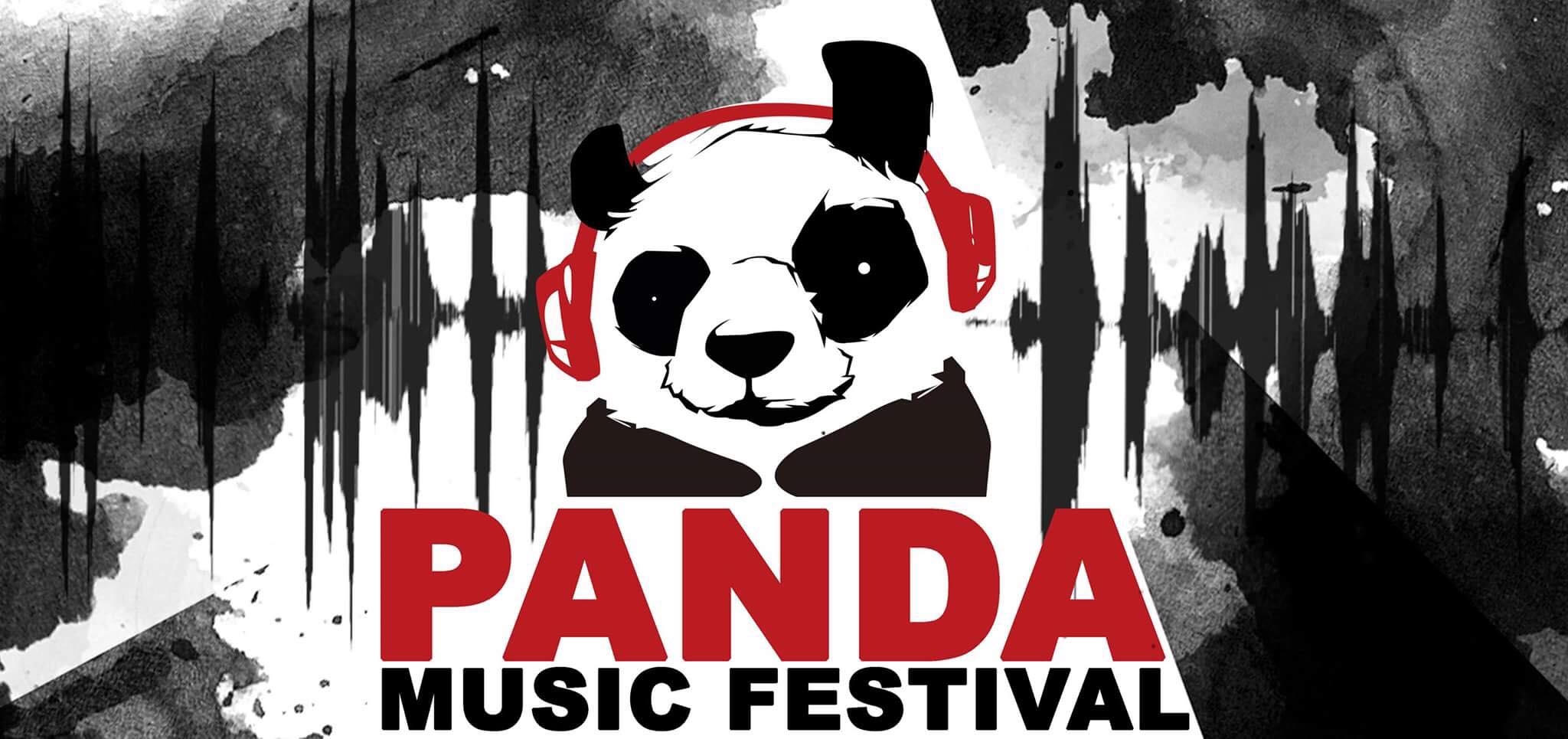 When: TBD 2023
Where: The Tivoli, Brisbane
https://www.pandamusicfestival.com
Genre: Electronic
"Panda Music Festival returns to bring the world's most popular trending electronic music to the eagerly awaited local audience. The featured DJs will gather at the Panda Music Festival to entertain the audience with an unforgettable electronic music performance experience. Join us for a night of sweaty fun where the collaboration of top DJ artists from Australia and Asia bring electronic music to life!"
---
12) Bayside Blues
When: TBD 2023
Where: Redland
http://baysidebluesfestival.com
Genre: Blues
"Trap yourself in for a day of family-friendly fun – the Redland Bayside Blues Festival is taking over the Capalaba Regional Park for a mammoth day of live tunes, great eats, and market stalls. From 12:00 pm, the gates will open for an impressive lineup of the best in local blues, roots, and bluegrass. The Blues Association of South East Queensland has handpicked a range of awesome artists to keep the crowds entertained, featuring the likes of West Texas Crude, BlueSkillet Rovers, Hat Fitz & Cara, and stacks more."
MOJO WEBB BAND @ BAYSIDE BLUES FEST (14-10-2017)
---
13) Woodford Folk Festival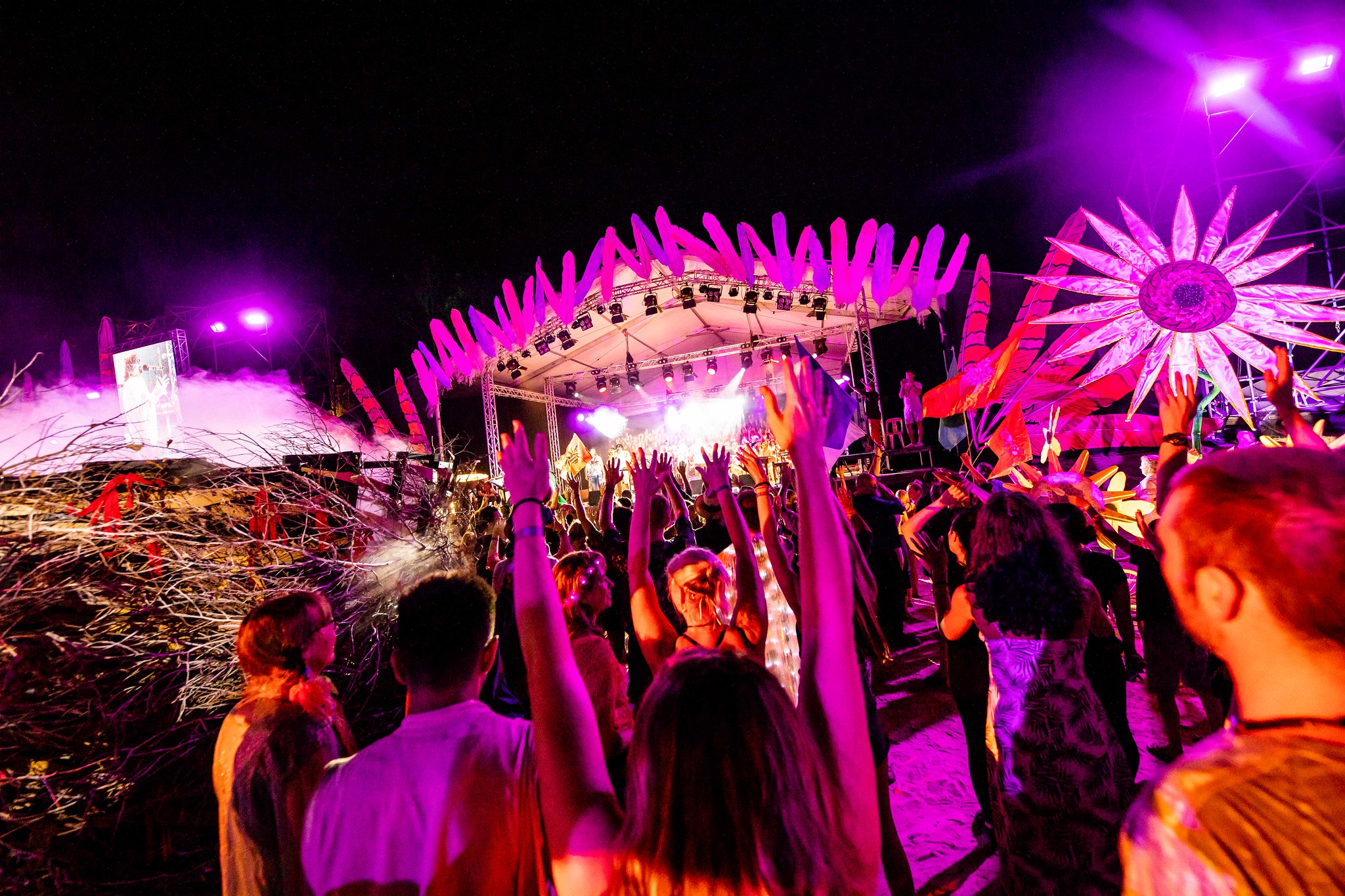 When: December 2023 – January 2024
Where: Woodfordia
https://woodfordfolkfestival.com
Genre: Folk
"The Woodford Folk Festival is held annually over six days and six nights, from Dec 27th through to January 1st. More than 2,000 local, national and international, artists, musicians and presenters put on over 438 acts to an audience of an estimated 132,000 people. The festival begins each year with the iconic Opening Ceremony and closes with the spectacular showcase, the Fire Event on New Year's Day. This year will be the 34th Woodford Folk Festival and the 25th held at Woodfordia. It is the largest gathering of artists and musicians in Australia. The Woodford festival experience is deep, rich and colourful. It is based on a vision of inclusive and creative community, culture and tradition passed through generations, expressed through story and ceremony. The site, a former barren dairy farm, has been lovingly regenerated with over 120,000 subtropical rain forest trees, orchids, ferns and sedges, planted to create a habitat for butterflies and wildlife."
---
14) Brisbane Festival
When: September 2023
Where: Various locations across Brisbane
https://www.brisbanefestival.com.au
Genre: Various
BRISBANE FESTIVAL IS ONE OF AUSTRALIA'S MAJOR INTERNATIONAL ARTS FESTIVALS.
"Each September, it explodes across the city with a thrilling program of theatre, music, dance, circus, opera and major public events such as Sunsuper Riverfire. Brisbane Festival attracts an audience of around one million people every year. Brisbane Festival has only been annual since 2009, but in that time it's been embraced by the city and admired by the world."
---
15) Surfers Paradise Live
When: May
Where: Surfers Paradise, Gold Coast
Genre: Various
"Surfers Paradise LIVE is an award-winning four-day music festival in the heart of Surfers Paradise. A free event suitable for all ages, LIVE proudly presents a line-up of Australian artists to appeal to young and old music lovers alike. The event is a five-year partnership with the Gold Coast Music Awards, which are held on Day 1 of the festival. LIVE captures the spirit of great live music and showcases local and Australian bands and musicians across multiple stages and venues throughout Surfers Paradise, creating a family-friendly festival experience for locals and holidaymakers alike."
---
16) Bleach* Festival
When: August 2023
Where: Various locations, Gold Coast
https://www.bleachfestival.com.au
Genre: Various
"Bleach* Festival is the Gold Coast Festival, taking place annually across the City in April. The program is one of Australia's leading and most exciting site-specific contemporary arts programs. Quintessentially Gold Coast, Bleach* Festival celebrates the city's most dynamic and adventurous artists, welcomes renowned Australian and international collaborators and engages a broad audience through a range of events. Utilising the Gold Coast's world-famous natural landscape as unconventional venues, Bleach* Festival aims to deliver incredible arts and cultural experiences that challenge expectations, change perceptions and provide a unique and authentic sense of place, inspiring both locals and visitors alike."
BLEACH* Festival 2022 - Week 1 highlights
---
17) Good Things
When: December 2023
Where: Brisbane Showgrounds, Brisbane
https://www.goodthingsfestival.com.au
Genre: Indie
"What looks like an event from another galaxy, Good Things Festival, while out of this world, is not a hologram. With key launch sites located in Brisbane, Sydney and Melbourne, it would seem Australia's East Coast is all well within range of Good Things Festivals sonic rays. No one could predict such a Festival would be happening in our sleepy part of the Milky Way. But as we speak, across the gulf of space, minds immeasurably superior to ours begin to draw up their plans…to rock out."
Good Things Fest 2022 AfterFilm // Wall of Sound TV
---
18) RNB Vine Days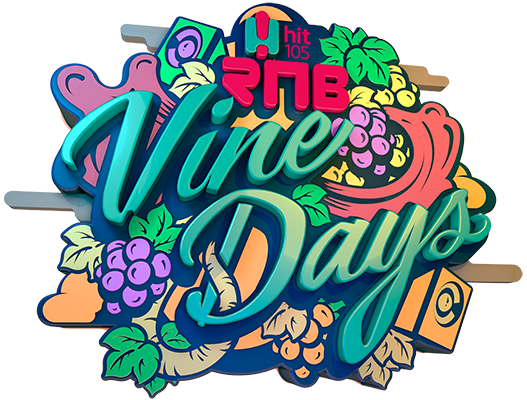 When: February
Where: Sirromet Wines, Redland
Genre: RNB
"A series of special winery shows kick off in February, showcasing Australia's stunning wine regions at A DAY ON THE GREEN venues and host some of the biggest names in contemporary RNB: Boyz II Men and TLC will lead the charge for the summer shows alongside Jamaican-American dancehall maestro Shaggy, DJ Horizon and YO! MAFIA. TLC and Boyz II Men will also perform three indoor co-headline shows in Christchurch, Sydney and Canberra, while Boyz II Men will also treat Auckland fans to a one-off headline show!"
🍇🎥 PRESENTING THE OFFICIAL RNB VINE DAYS HIGHLIGHT REEL 🍇🎥
---
19) The Mountain Goat Valley Crawl

When: February 11, 2023
Where: Fortitude Valley, Brisbane
Genre: Various
"Eight venues, nine stages, 41 bands, zero entry fee. That's the maths behind the Mountain Goat Valley Crawl, which has been gracing Fortitude Valley's finest hangouts since 2016 — with pairing brews aplenty with an ace live soundtrack.
For its 2023 edition, the sprawling music and beer festival has another packed day of tunes and brews in store. That date: Saturday, February 11, when attendees can jump between eight Valley spots to see a huge heap of bands take over nine different stages.
Also pivotal: yes, entry is free yet again, meaning that you'll only need your wallet for brews."
---
20) Tribfest Down Under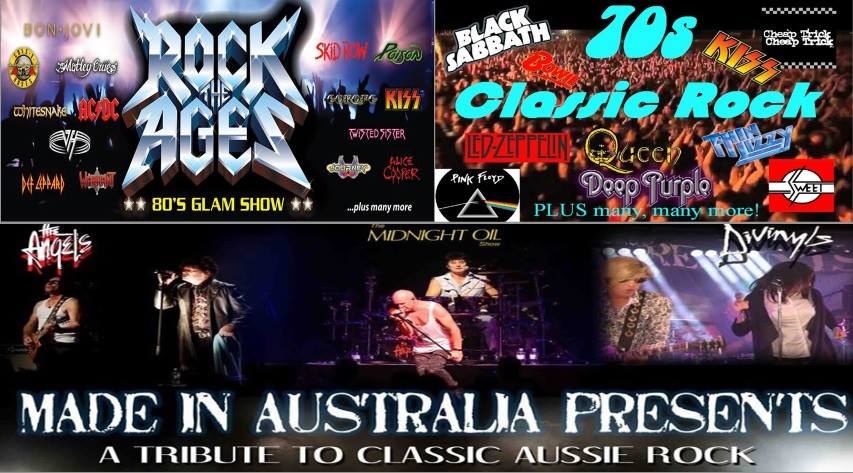 When: TBD 2023
Where: Lawnton
Genre: Classic Aussie Rock Tribute Bands
"Ten hours of live music doors open 11am , each band will put on at least a one and half hour full production show. This is the inaugural Ultimate Sunday Sesh, Brissy Tribute Bands (BTB) intention is to have this event every three months with different local musicians , premium covers and tribute bands with theme events."
Tribfest 2018 - Official Aftermovie
---
Am I Missing any epic Brisbane Music Festivals…?
These festival roundsups are always tons of fun to put together, and I honestly learned about so many epic music festivals in Brisbane that I need to add to my bucket list! With that being said, are there any more festivals nearby Brisbane / Gold Coast / Queensland that I need to add to this article. I love keeping my site updated with helpful information, so please do let me know!!
---
Looking for music festivals in Queensland & around the world?
I've written tons of articles about the best events, concerts, parties, and international music festivals! Check out a few of these below, and start planning your next epic trip!
30 Music Festivals in AUSTRALIA to Experience Before You Die
The 14 Best Music Festivals in SYDNEY To Add to Your Bucket List
Top 10 Music Festivals in Melbourne to Experience Before You Die
The 25 Best Music Festivals in Asia To Experience Before You Die
44 Festival Accessories, Festival Gear & Must Haves | The Best Festival Packing List
The Ultimate Music Festival Camping Packing List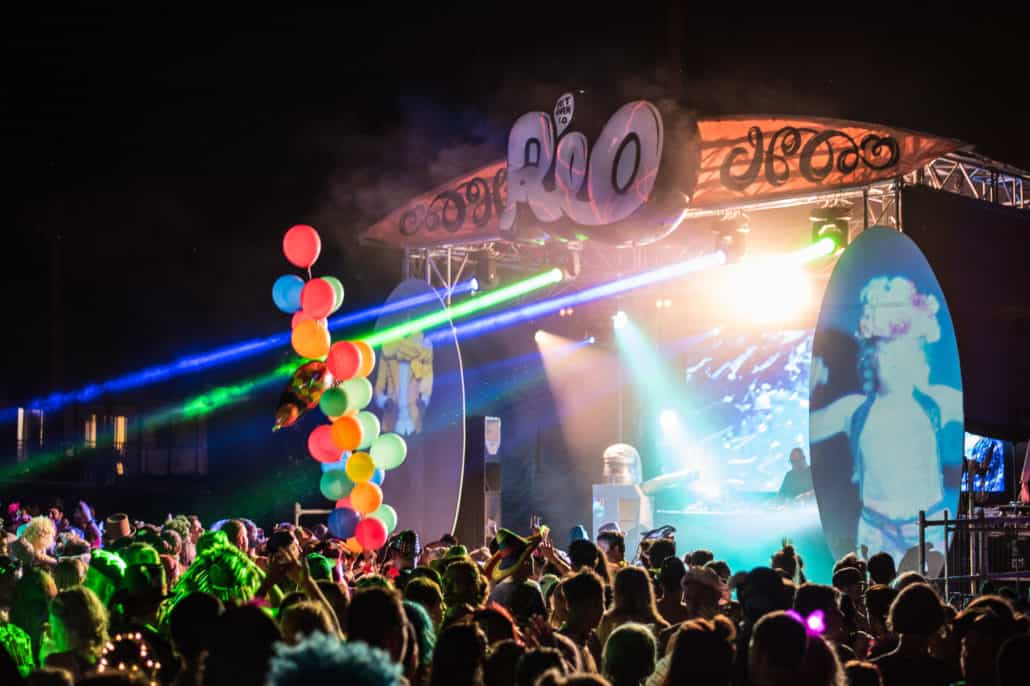 ---
Planning a trip to Australia…?
I've personally lived and working in Sydney for over a year, and Australia has become one of my favorite countries in the world to travel through! I've written tons of articles that could be super helpful for heading down under anytime soon! Check out a few of my favorites below:
THE ULTIMATE SYDNEY ITINERARY | How to Spend 4-7 Days Exploring Sydney
The Best Melbourne Itinerary | How to Spend 4-7 Days Exploring Melbourne
Sydney to Cairns | The Ultimate East Coast Greyhound Bus Pass Travel Itinerary
How to Spend Two Days Exploring Manly Beach in Sydney
The Ultimate Guide for Moving to Sydney on a Working Holiday Visa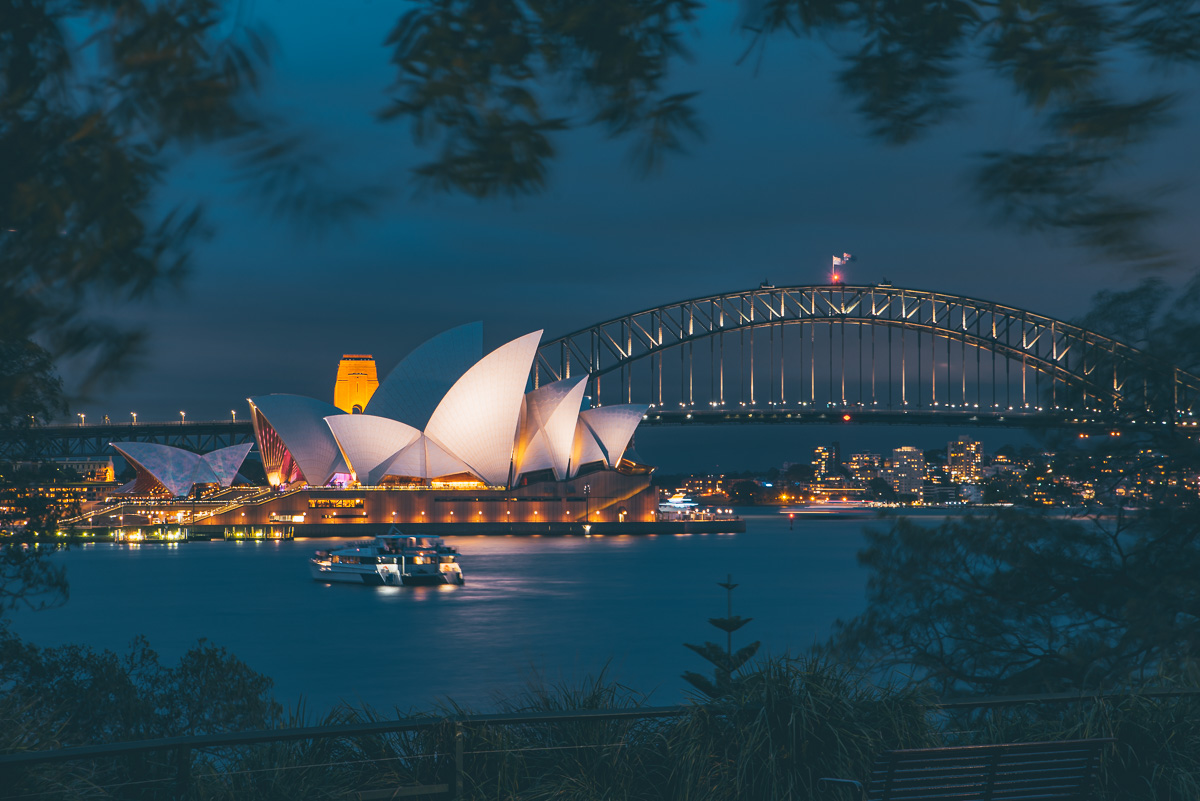 ---
Thanks for reading about the best music festivals in Brisbane!
Share this article with your Brisbane Festival squad!!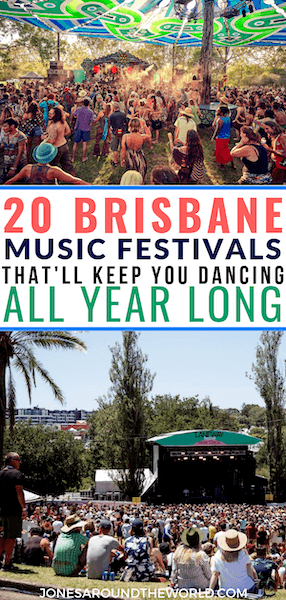 https://www.jonesaroundtheworld.com/wp-content/uploads/2019/02/Best-Music-Festivals-in-Brisbane-2019.jpg
1251
1875
Dave
https://www.jonesaroundtheworld.com/wp-content/uploads/2017/03/logotry-1-1-300x106.png
Dave
2023-01-25 06:11:33
2023-01-27 01:16:57
Top 20 Brisbane Music Festivals That'll Keep You Dancing All Year Long