Looking for the best festival accessories and festival must haves!? Well, you've come to the right place! I've been traveling and going to music festivals around the world for a decade now, and I know I need a thing or two about essential festival gear! It's really important to feel prepared for a music festival, so I've compiled this packing list with these essential festival accessories and gear!
So whether you're partying it up on the polo fields at Coachella, raving in the massive crowds at Tomorrowland, or getting lost in the dust at the legendary Burning Man – if you've got these festival accessories and gear you'll be ready for everything. While the industry has obviously taken a hit in recent times, it's bound to make a huge recovery, so keep reading for and get prepared by grabbing some fresh festival dance equipment!
Are you camping at an upcoming music festival…?
Check out my Ultimate Music Festival Camping Packing List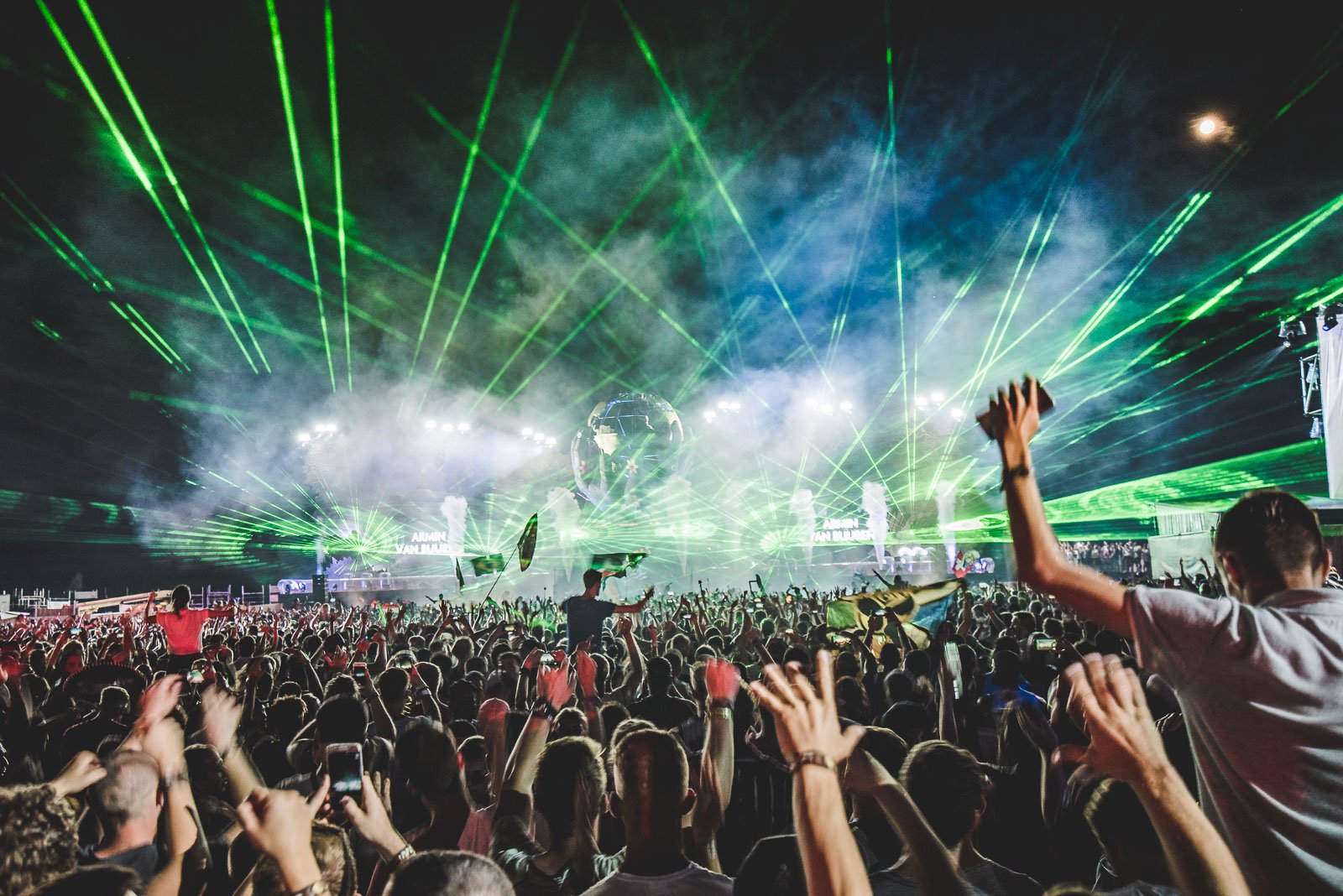 ---
First up on any list of essential festival accessories has got to be a high-quality hydration pack! I'm a huge believer that to enjoy a festival properly, you need to make sure you're drinking plenty of water, and the best way to ensure you do that is by having the right gear. While there are tons of options to choose from, I'd say that this incredible Lunchbox Hydration Pack is the best available in the market.
All of their products are extremely well thought out, made from high-quality material (so they're built to last for years), and they're also stylish with unique and customizable skins. It's also been designed with anti-theft in mind to avoid pickpockets in crowds, as well as a fast refill system which helps you breeze through water lines.
What I also love about Lunchbox as a company is they've got a massive community in the festival industry, and often host meetups, events, and are making an effort to make a difference for everyone in the scene.
Price: $79 – $99 USD
View Photos, Read Reviews & Check Availability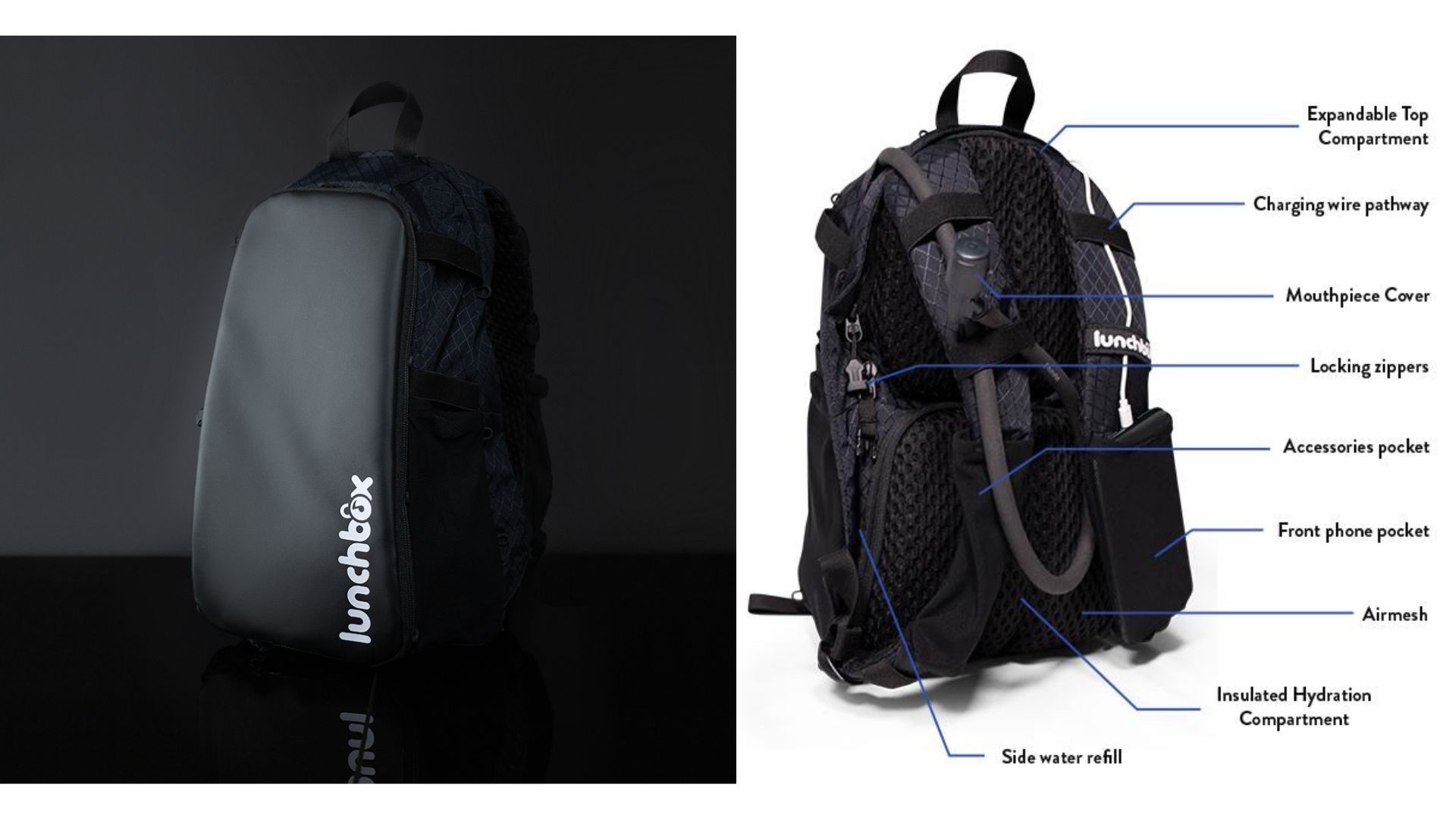 ---
2) Portable Charger
If you're anything like me at music festivals, you're probably using your phone quite often to take photos with your friends, record your favorite artist's sets, and posting Instagram stories, Snapchats, or going live on Facebook. Your phone is also crucial to ordering UBER's to get home at the end of the night, and messaging friends throughout the day. I'd definitely say it's one of the most common equipment used at festival dance events.
So with that being said – you need to make sure your phone is charged at all times! I always carry a backpack that has at least one or two fully charged portable chargers, because they really do come in handy often!
While I do think any portable charger will really do the job, here are a couple that I've personally used, love, and think work perfectly!
Anker PowerCore Portable Charger: I think this might just be the BEST option for music festivals! It's extremely lightweight and small, so won't be an inconvenience to carry around during the day – but it also packs a big punch with 10,000 mah capacity. This means it can charge an iPhone X 2.6 times, an iPhone 7 3.6 times, and a Galaxay S9 2.3 times. It's also one of the most cost-efficient portable chargers being priced at $25.99. It's one Amazon's recommend products, and is highly-reviewed! (Read Reviews & Check Availability)
Xcentz Mini Portable Charger – If you're looking for the smallest portable charger out there, then this is the one for you. While it only holds a 3350mAh capacity, it will fit in your pocket/ fanny-pack with ease, and won't weigh you down at all. It's a very well constructed product, and it's built to last. If for some reason it doesn't work though, the company offers a 24-month 'no questions asked' warranty, which I think is a huge bonus. It's also one of Amazon's top recommended products, and everyone seems to love it! (Read Reviews & Check Availability)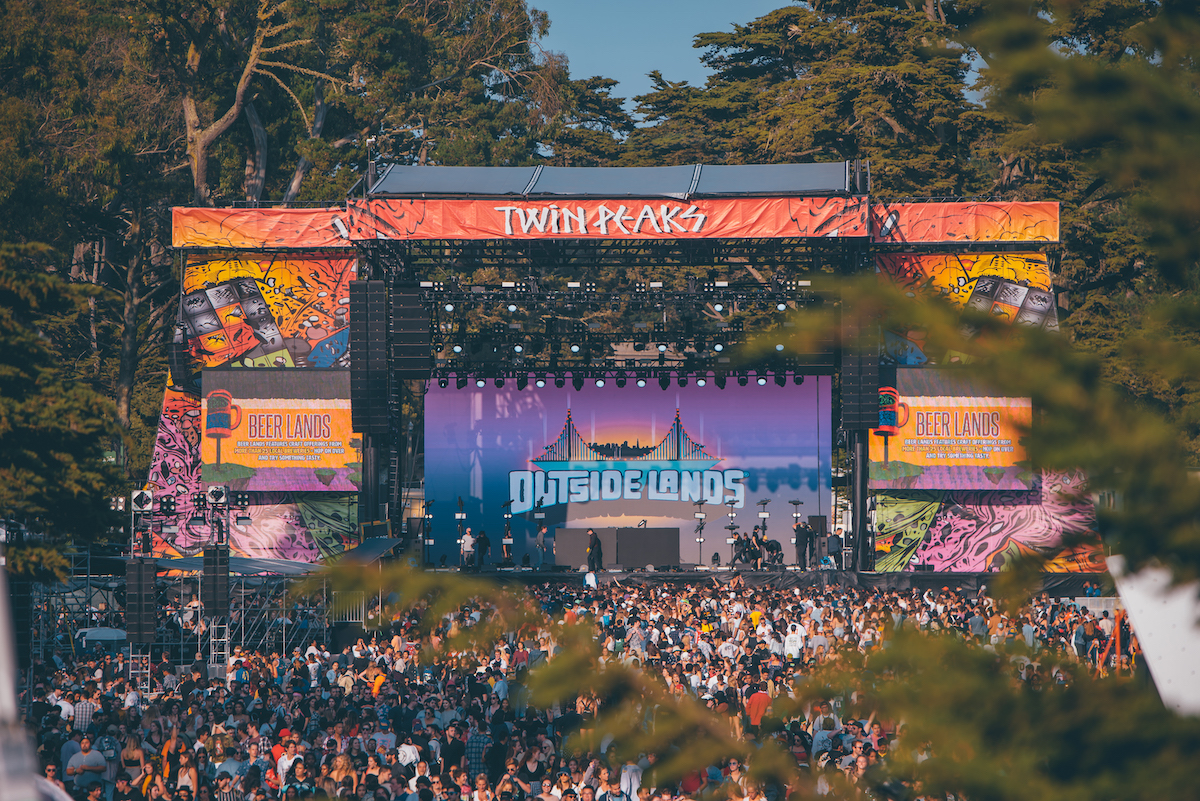 ---
3) Fanny Packs | Bum Bags
Not a fan of wearing a backpack at festivals…? I completely understand, but you're still going need somewhere to hold your stuff! Luckily, fanny packs (or bumbags depending on where you're from) have made a fashionable return thanks to music festivals, and companies are creating some truly awesome styles to keep you looking good on the dance floor. It really just depends on how big of a pack you need, and what you plan on putting inside. In my experience, a decent-sized bag will defintiely be useful, as you never know what you'll need to store.
Check out of my favorites below. I've purchased both of these and worn them at music festivals in Australia as well as California festivals.
SoJourner Holographic Rave | $15.99 | Colorful, shiny, and multiple designs. The SoJourner brand is well repsected, and I really love my fanny pack I bought from them last year! It'll fit well, look great, and comes with complete satisfaction guarantee. (Read Reviews & Browse Designs)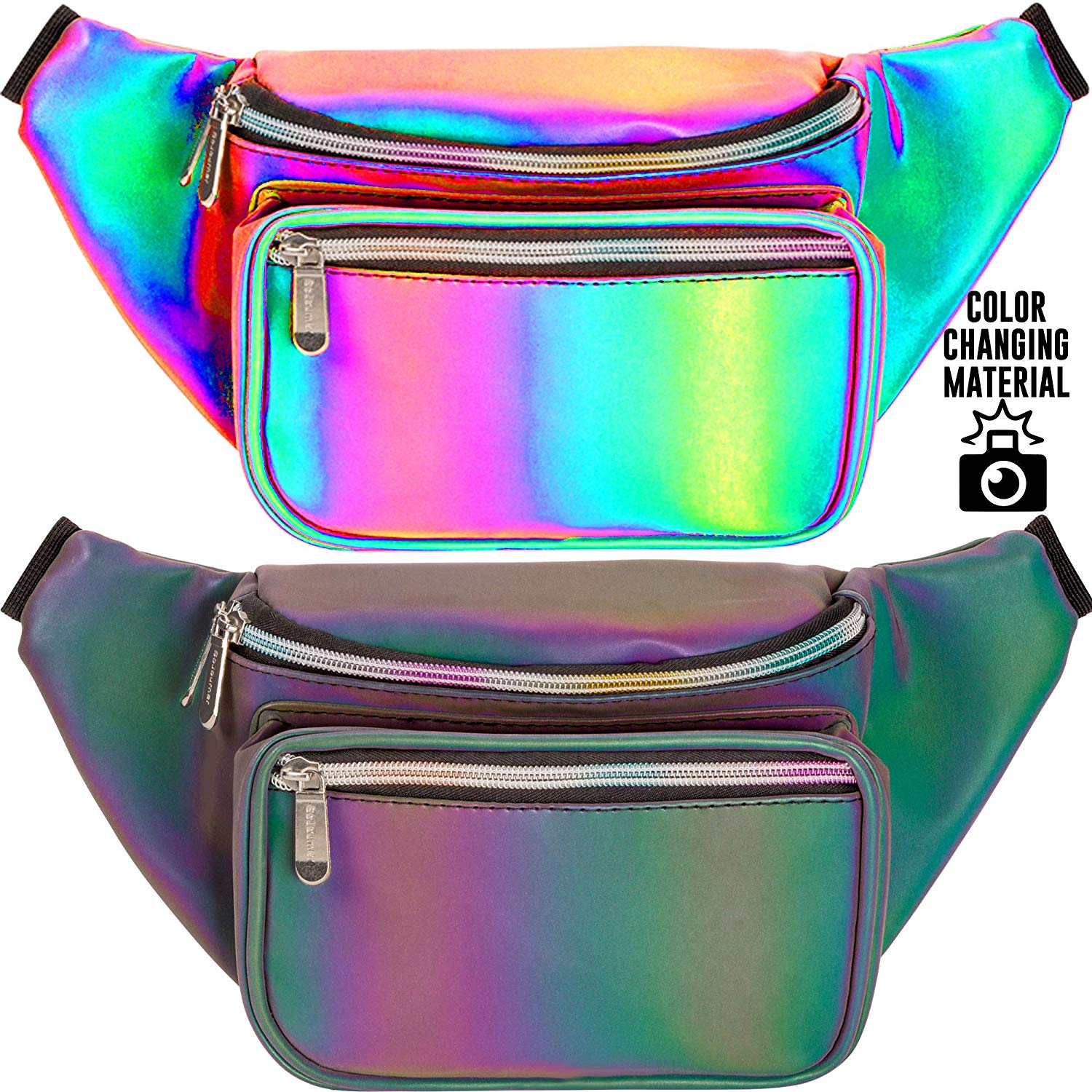 ---
4) Polarized Sunglasses
You can't go to a music festival without a comfortable pair of sunnies! I typically bring two pairs (with one as backup in my bag) just in case myself or a friend loses theirs. I have sensitive eyes thanks to Lasik eye surgery, and I really don't like direct sunlight. I even get some use out of these at night, because the mainstages at festivals lights are crazy bright, and the light shows are just a bit intense.
There are some really cheap and affordable pairs online that will do the job perfectly. I would personally leave the designer glasses at home during music festivals because I feel like it's a pretty common item to lose! For example, I lost my favorite pair of RayBan's during Outside Lands Festival 2018.
Retro Classic Polarized Sunglasses | $14.95 | These are proof you won't need to spend $200 for a sturdy and comfortable pair of stylish sunglasses. I wear the "Wayfarer" style pretty much every day of my life and have personally ordered this brand several times (I lose sunglasses quite often, unfortunately).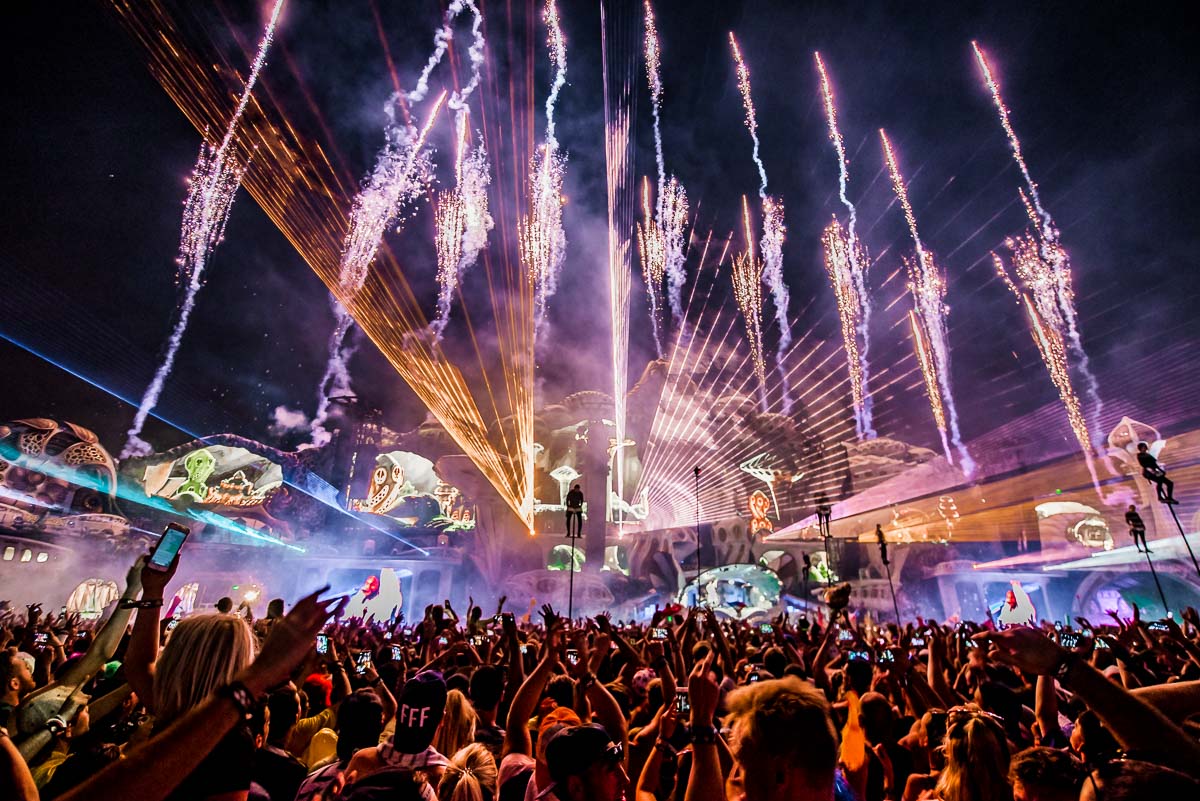 ---
5) Festival Bandana
The bandana has become a staple when it comes to festival accessories and rave gear, and I think it's a really great look! They're practical as well, and can be used in tons of different ways.
Check out this awesome video about different ways you can wear a bandana to a festival. I'm personally a big fan of this style, and I'm pretty much always rocking bandanas no matter what event I'm at.
Price: $13.99 (Read Reviews & Check Availability)
7 Ways To Wear A Bandana | What To Wear To Coachella (Festival Style) | Keani White
---
6) Comfortable Dancing Shoes
What are the best shoes to wear to a music festival…? Well, that's a good question – and there are tons of different answers! I think the most important thing is that they are comfy, and won't have a problem walking/ dancing in them all-day!
Here are just a couple popular and affordable pairs that I know would be great for music festivals:
Adidas Campus Sneakers – These have been my go-to festival shoe for quite a while! I've always loved the simplistic style with the classic three stripes on the side. They've got a bunch of different colors, and they're decently affordable. I've definitely boughten several pairs of these in the past couple of years.
Vans Authentic Trainers – You can never go wrong with a pair of Vans! These go with every festival outfit, are perfect for long days out exploring and perfect for everyday use.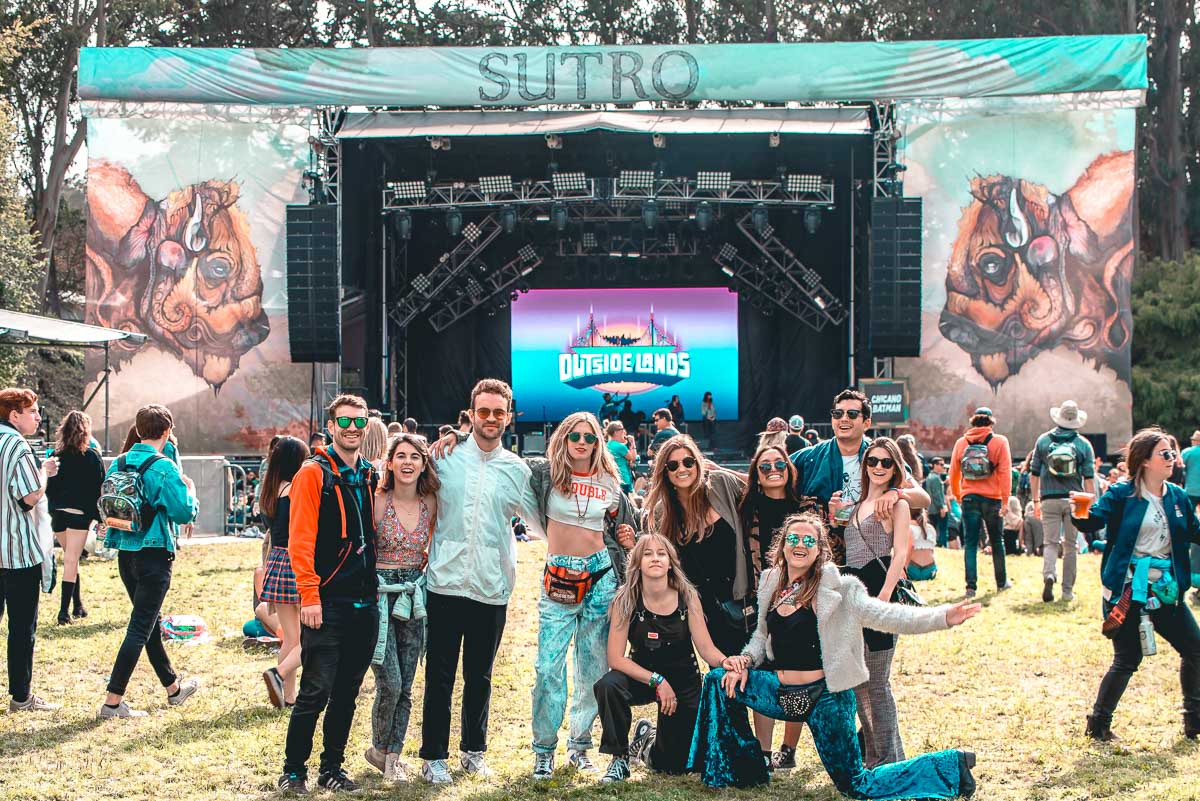 ---
7) Earplugs
Let's talk about ear safety! It's obviously really loud at festivals/ raves, and you NEED to take some precautions to keep yourself from experiencing permanent hearing loss! Unfortunately, I feel like I've already done some serious damage to my eardrums at music festivals, and there's nothing I can do to fix it.
I can't believe how many I see at the very front of music festival stages without this festival essential, because it really can cause some serious issues for you in the future. Take it from me – buy yourself some decent earplugs, and protect yourself!!
You obviously don't need to wear them the whole festival, but just when you're at a festival and you can feel that the bass is rather heavy! Read this article 7 Tips To Protect Your Ears During Festival Season if you need more convincing!
There are a ton of different brands out there, but I think it'd be best to invest in a professional pair! They can make a big difference
EarGasm High Fedility for Festivals | $34.88 | "PROTECT YOUR HEARING from harmful noise levels at loud events. Cut out excess sound from everyday life and your favorite activities. PRESERVES SOUND QUALITY with our patent pending innovative attenuation filters. Reduces noise evenly to maintain the full spectrum of sound while protecting hearing. Won't muffle music or voices as foam plugs do." (Read Reviews & Check Availability)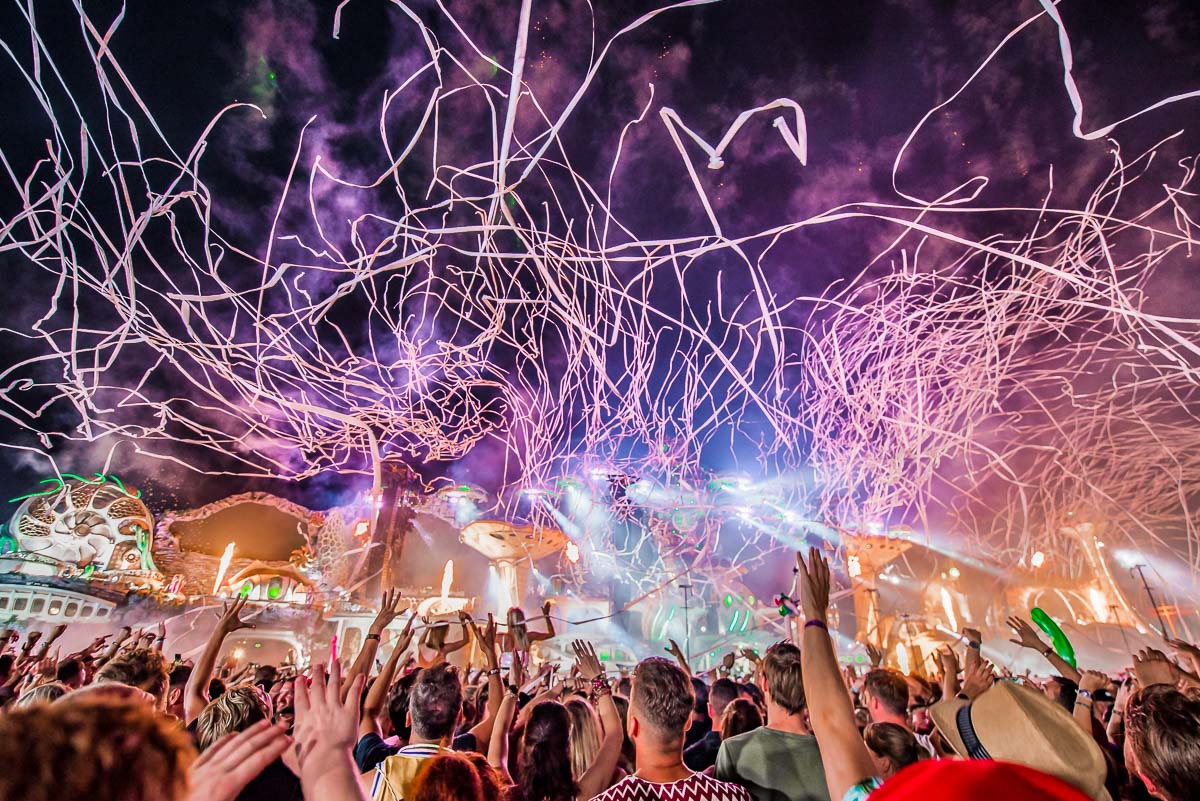 ---
8) Bio-Degradable Glitter
Glitter has definitely become a festival favorite in recent years, and it really can be a pretty epic addition to your festival outfit. While this is probably more common among the ladies, I've seen plenty of gentleman rock glitter on their faces & arms at various festivals.
What's great is that you can buy a combo pack of different colors, and match it to your festival outfits each day. Here's a few awesome and budget-friendly for top-notch bio-degradable festival glitter!
Minke Biodegradable Glitter (Multi Color Combo) – "Soft and safe to use on your face and skin as glitter makeup, kids glitter crafts, glitter tattoos, sparkly slime etc. Mix with Aloe gel for a natural, safe way to apply for children."
ELECTRIK Holographic Chunky Glitter (Various Colors) – "Electrik Glitter is a holographic chunky festival & rave cosmetic grade glitter sourced from the plant cellulose found in Eucalyptus Tree's. Perfect for face body hair and nails. Our glitter degrades with the presence of micro-organisms found in the oceans, or in the dirt/grass at a music festival. Plastic and polyester glitter takes up to 400 years to biodegrade!"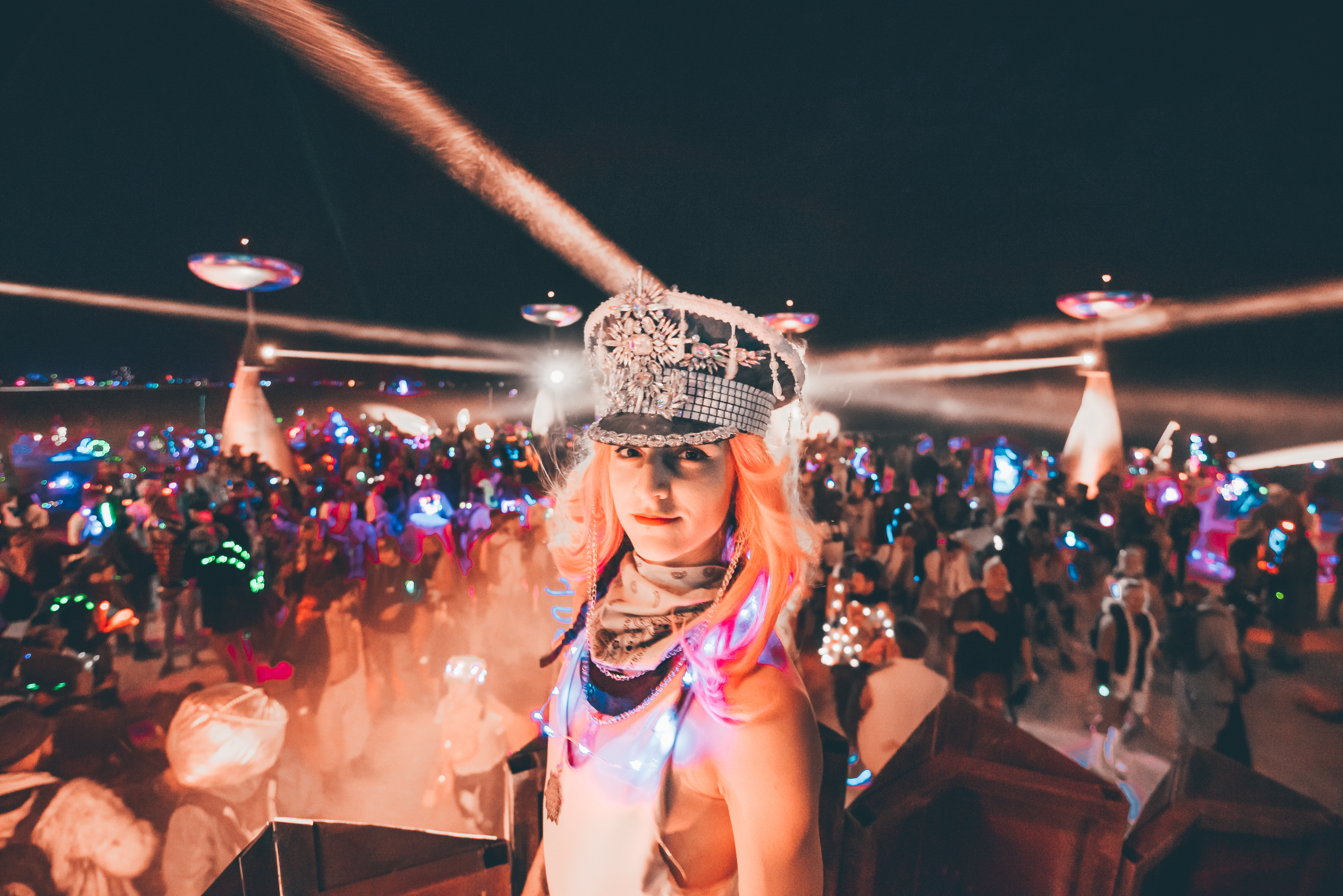 ---
9)
Chines
Folding Hand Fan
Music Festivals can get super hot and sweaty, and having one of these Chinese handheld fans can be a game-changer! I recently added a music festival in Bali (where I'm currently living), and bringing one of these was so fantastic! Not only is it one of the most fun and fashionable festival accessories, but it's super lightweight and useful! I also found it to be a really helpful and a fun way to make friends, lol. If you're going sto parting somewhere super hot, then definitely bring along one of these. I also just discovered this awesome company that makes these perfect festival gear.
Chines Folding Hand Fan (Galaxy Nebula): The best Kung Fu Tai Chi folding hand-held fans. 100% handmade with high quality Fabric & Bamboo. Opens to 13 x 25.5 inches, Folds to 13 x 1 x 0.5 inches. Large Fan Opens with a snap of the wrist! Makes a loud sound when open with speed. Smooth & Easy Opening and Clothing. Great for keeping cool, hot flash, decoration, dancing, stage performances, wedding, church, party, and is the perfect gift for Birthday, New Year's Day, Valentine's Day, Mother's Day, Father's Day, Halloween, Thanksgiving Day, Christmas.
Price: $12.99 (Read Reviews & Check Availability)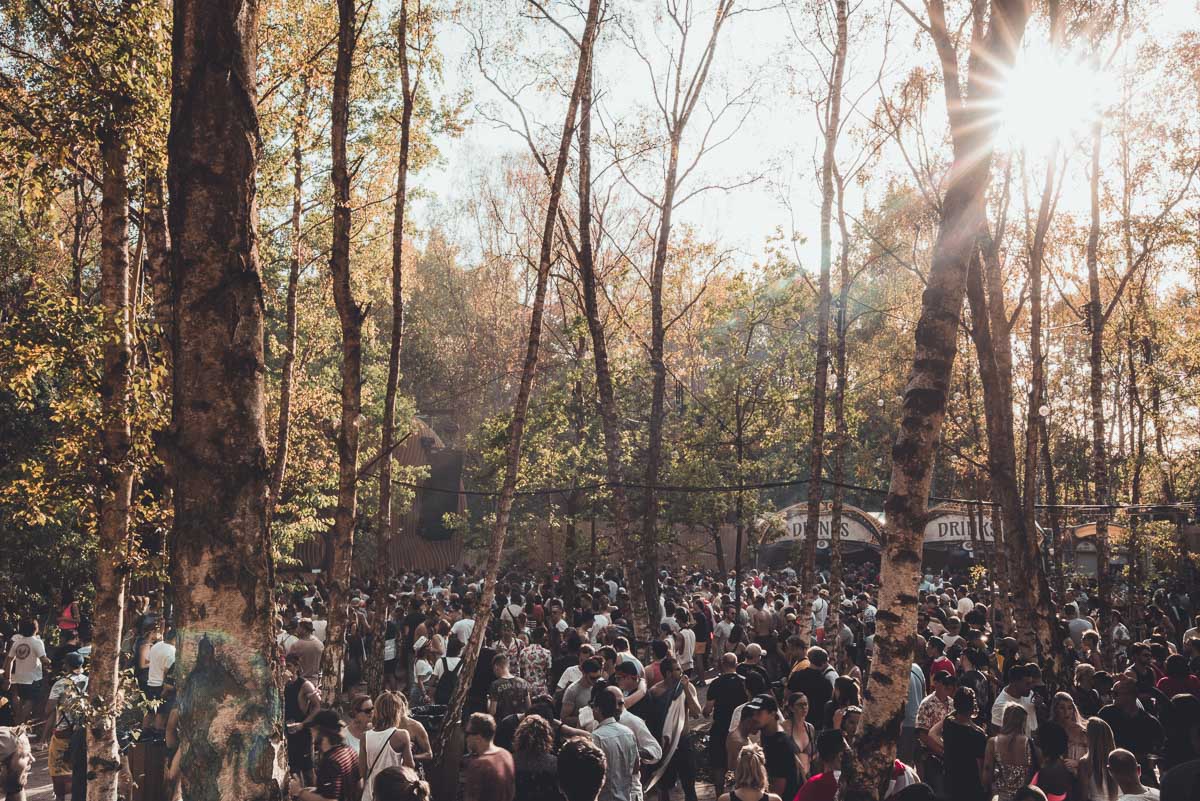 ---
10)
Strobing Electroluminescent LED Wire
This cheap glowing LED wire is a super easy way to make a simply festival outfit pop! I've tried and tested this myself, and I just love it. Just put the battery pack in your bumbag, and wrap it around your waist, up through your jacket, or around your hat. Tons of different things to do with it, but it's a really great look!
Great for Parties, Raves, Festivals, Costumes & Decorations
Price: $7.99 (Read Reviews & Check Availability)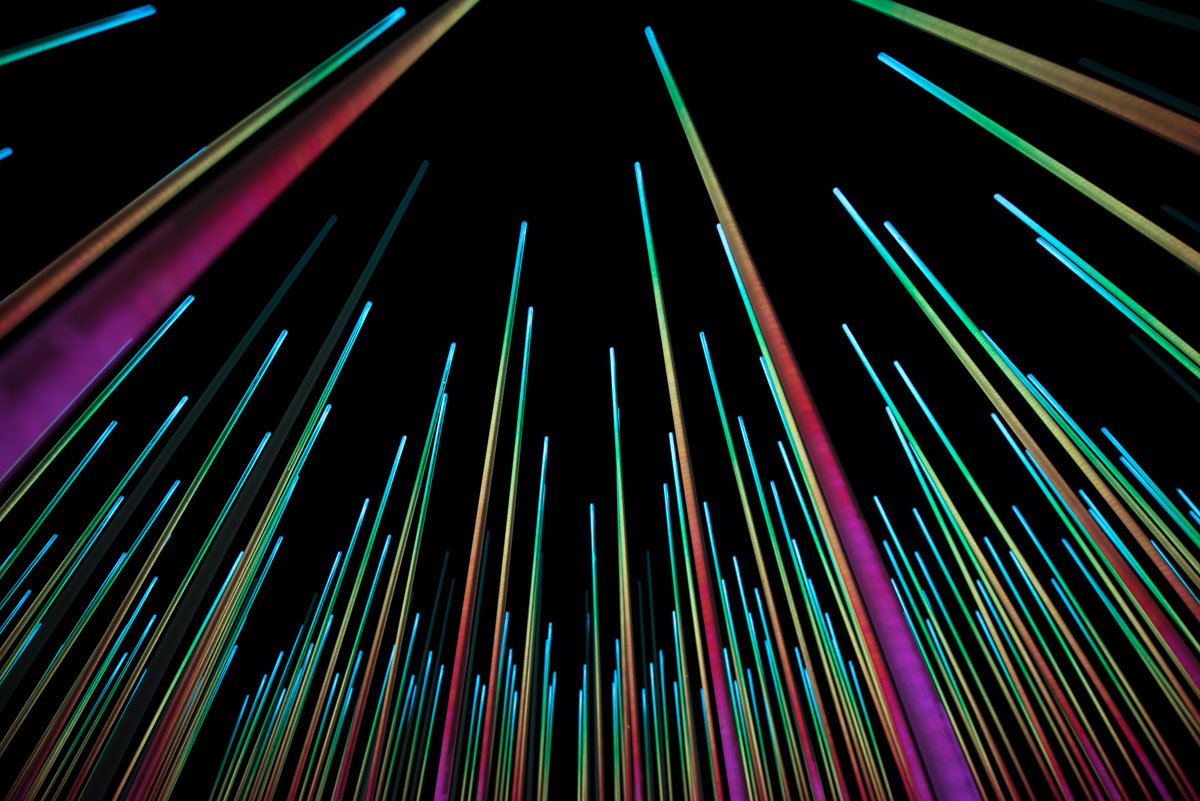 ---
11) Festival Leggings
In recent years, I've become a huge fan of wearing leggings to festivals! My friend gifted me a pair at Envision Festival in Costa Rica, and ever since I've been addicted. I wear a pair of leggings at almost every festival now, and I personally think they are an essential festival gear must have!
There are so many companies that make quality products, but here a couple I recommend.
Revolver Fashion Leggings: I actually met the owners of this small boutique festival accessory company, and I've been loving their product line ever since. Really awesome people and they make some epic stuff. "80% Nylon / 20% Spandex EXTREME COMFORT! Our SUPER high quality 4-way stretch spandex is heavy duty so you can kick and lunge like a superhero year after year! (80% Nylon 20% Spandex) Smooth, ultra stretchy, and durable. HIGH-QUALITY MATERIAL: Swim quality spandex which isn't sheer and will last season after season. High-quality products for the high-quality man. MACHINE WASHABLE: Washing Revolver Fashion products is no sweat! ? Even our special holographic prints can be machine washed! Our products are made to live in, not to worry about!"
Ndoobiy Women's Yoga/ Festival Leggings: For only $12.99, you can choose between 30+ different designs of amazing leggings! If you're on a tigher budget but still want a great and stylish product, then I'd go with this one. "88% polyester, 12% spandex.Super Soft, Light, and Comfortable Leggings. Easy to dress up or down! Buttery smooth and soft fabric quality. One Size Fits (0-12)Plus Size Fits (12-24). Consists of strong stretchy elastic waistband to give you an overall comfortable experience. No fade or shrink: 3D print is used in our pattern, making the pattern unique and beautiful. The high quality of 3D print tech also ensures that the leggings don't fade or shrink after washing.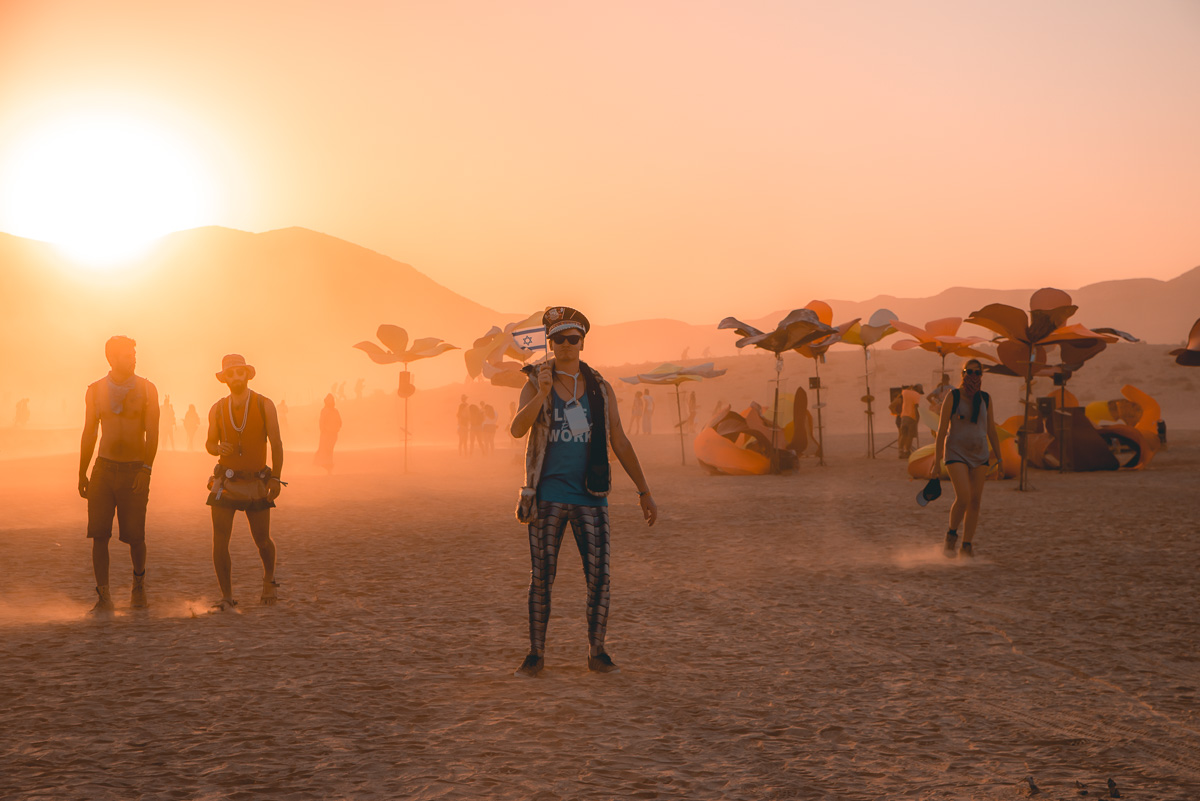 ---
12) Festival
FACE MASK
I've become a big fan of all of these different face masks, and they're perfect for the late night festival look. If you combine it with a cool hat and some sunglasses, it can be super fashionable. As well, it can be really practical if you're attending a music festival with crazy weather/ dust storms. I also use mine when I'm in a porter potty to block the nasty smell from entering my nose, lol.
I personally bought 2x of these Into the AM face masks, and you'll definitely find at least one or two designs yourself that will match perfectly with your outfits. "100% Microfiber Polyester. STRETCHY FIT: One size fits most (adults & kids). MULTI-FUNCTIONAL DESIGN: 10+ ways to wear it – neckerchief, headband, wristband, mask, hair-band, balaclava, face scarf, beanie, bandana, and more. LIGHTWEIGHT, BREATHABLE, SUN PROTECTION: The moisture wicking fabric transfers heat and humidity away from your body and outside of the seamless bandanna, keeping you cool. The quick dry fabric technology lets your face mask dry in minutes, instead of hours. Wear it as a face mask to protect your face from getting burned from the sun! PERFECT ACCESSORY: dusty music festivals, concerts, biking, raves, and outdoor sports like paintball, hiking, yoga, exercising, yard work, riding or whenever you want to live dust free."
Price: $9.95 (Browse Designs & Check Availability)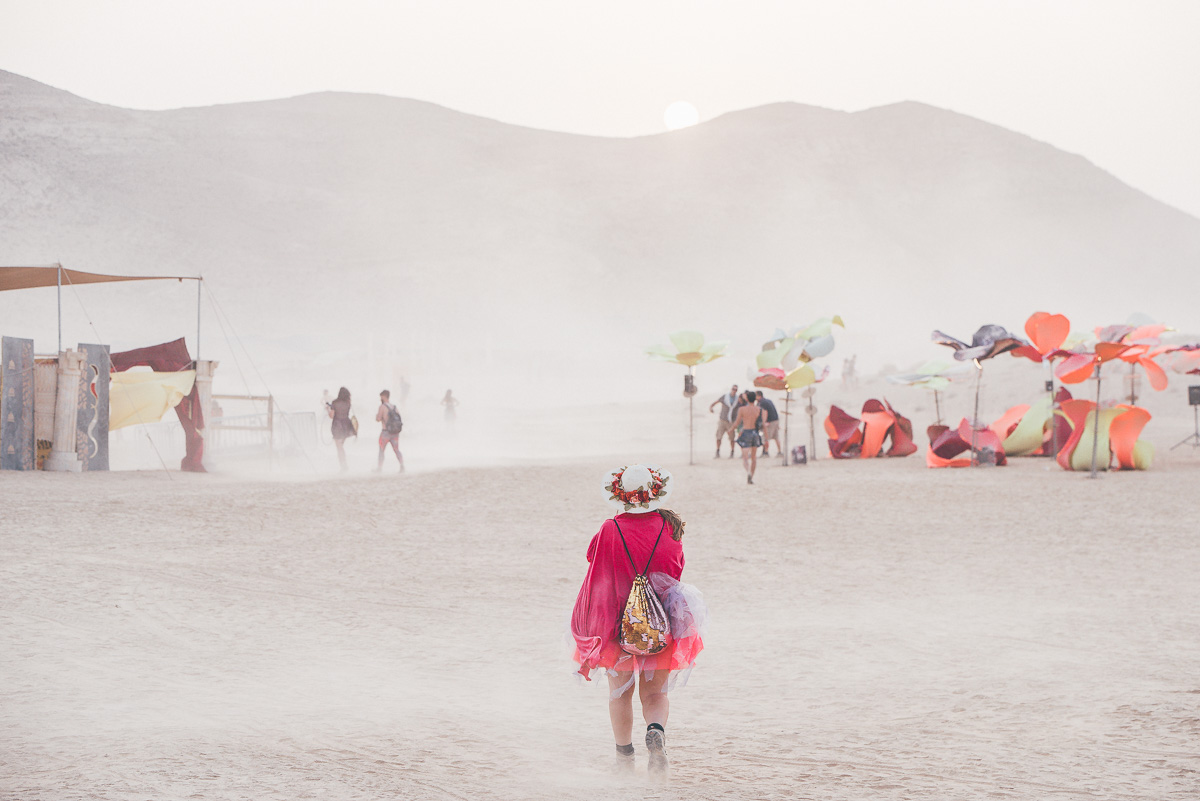 ---
13) Funky Festival Socks
I feel like socks are often overlooked when you think about different outfits/ festival accessories, but I know that an epic pair of socks can really make an outfit pop! There are quite literally hundreds of different colorful socks online, it's just finding the right pair that you really love:
I'm personally a huge fan of these WeciBor Men's Colorful Fancy Socks. They've got so many epic designs, the material is high-quality, and eveyrone on Amazon seems to love them!
Price: $32.99 (Read Reviews & Browse Designs)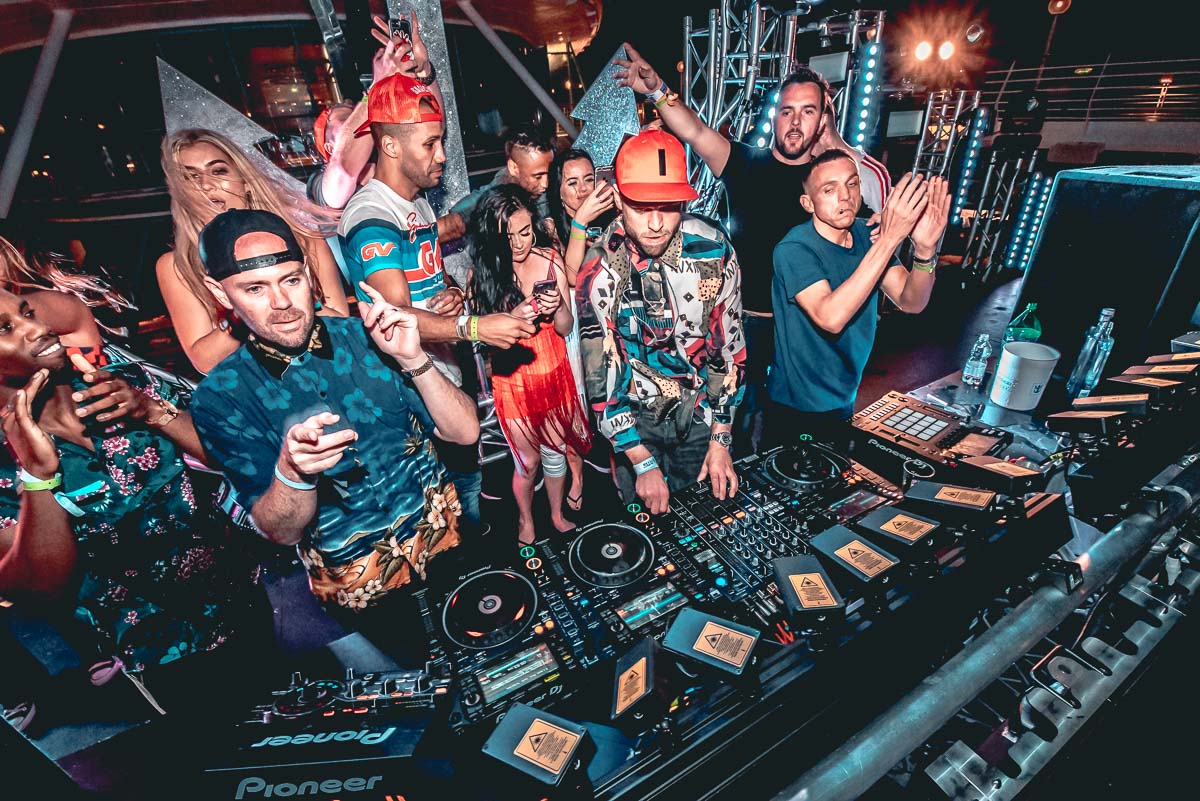 ---
14) State / Country Flag
Ever since attending Tomorrowland for the first time back in 2012, I have LOVED carrying around and repping my California flag when I'm at different festivals. It's a fantastic way to meet people, and really is a super cheap and fun festival must have!
I particurily like repping my flag when I'm traveling to festivls overseas. If you're going to a local festival your home state, you couls always just use it as a flag for your campsite.
3x5ft CALIFORNIA FLAG | Cost: $4.47
3x5ft AMERICAN FLAG | Cost: $5.95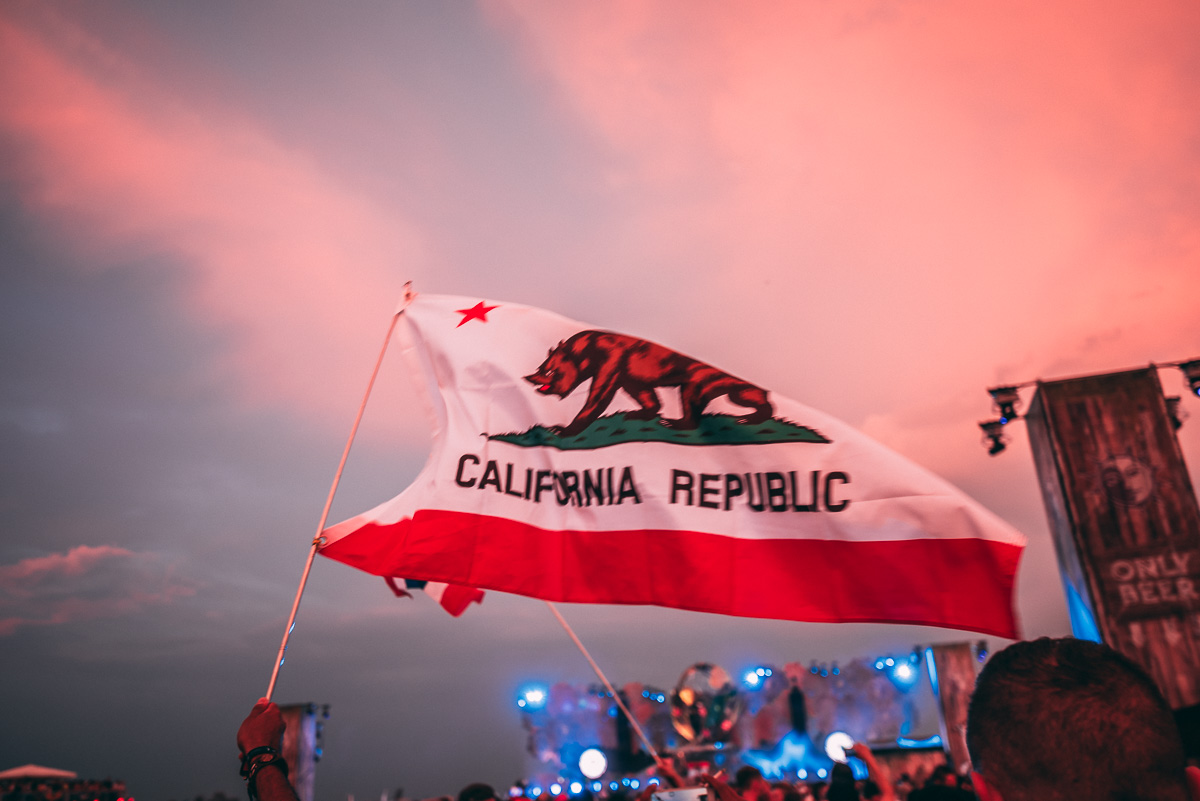 ---
15) Temporary Gold Tattoos
Want to bring your festival outfits up to the next level? Then buy a packet of these awesome gold temporary tattoos for your face and arms! I think these beautiful gold temporary tattoos are guaranteed to be loved at any festival! "So comfortable you may forget you are wearing them, but because those around you will be so enchanted by your charm and prowess, you will soon remember.
Long lasting, water-proof, non-toxic temporary tattoos with high-intensity shine.
Price: $16.95 (Read Reviews & Check Availability)
Price: $8.58 (Read Reviews & Check Availability)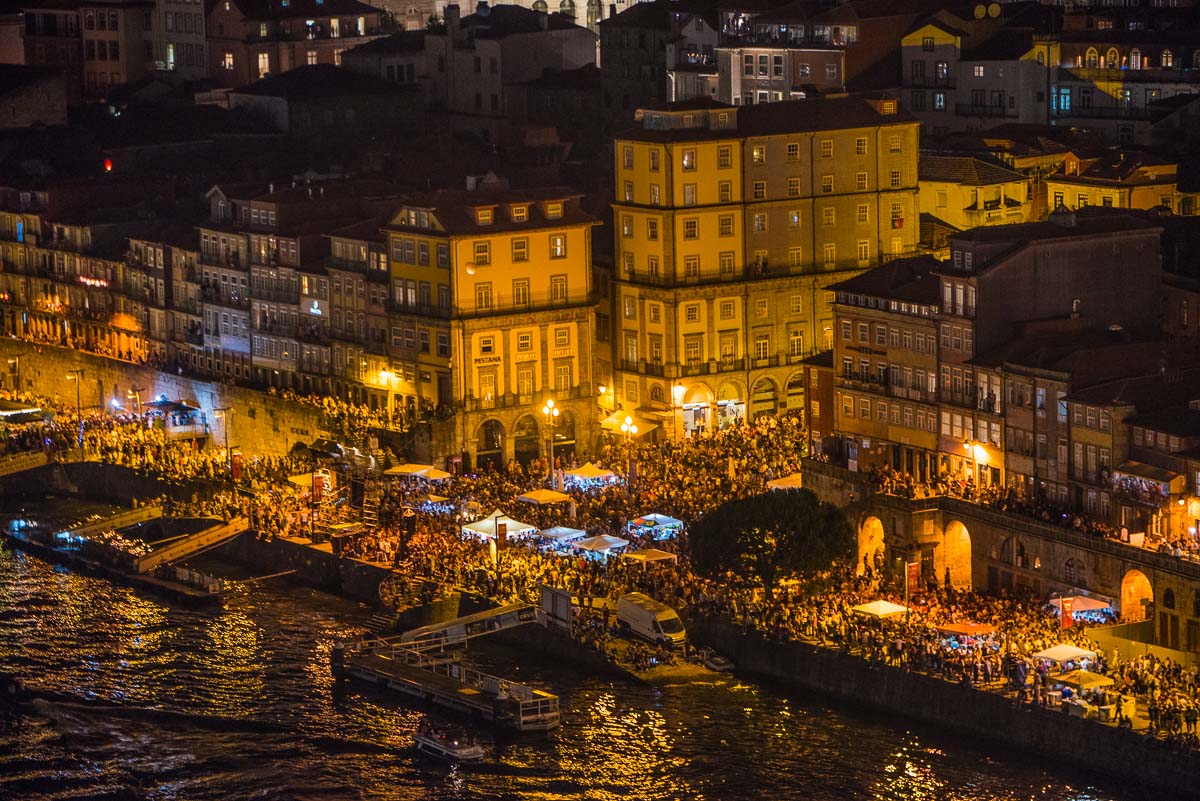 ---
16) Baby Wipes
Never underestimate the power of having baby wipes at music festivals!! As much as I love a good festival, they can also be pretty grimy places! This tends to happen when you get a ton of sweaty drunk people all dancing around together, lol.
I never go to the bathroom at a music festival without being locked and loaded with some refreshing baby wipes, and I think it's one of the most important festival accessories! I've tried a bunch of different brands before, but I honestly love the new Amazon Elements brand. Value pack, so you can stock up and keep some in your car, campsite, and backpack
They're also always a great gift share with new festival friends!
Price: $17.99 (Read Reviews & Check Availability)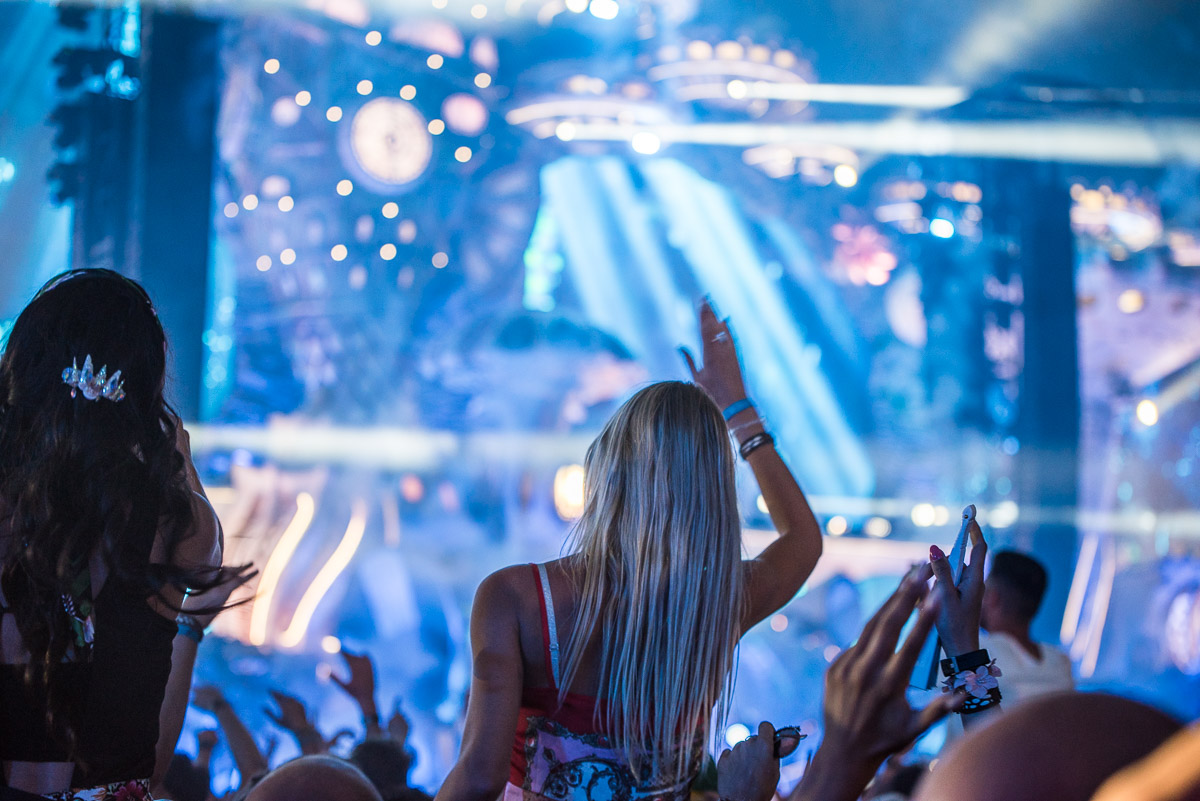 ---
17)
FAUX FUR
ANIMAL SPIRIT HOOD
I never started wearing these until recently, but after I bought one a few months ago for a new music festival, I must say I absolutely love it! It's super fun and festival fashionable, and I really love all the various options available. Most of these faux fur animal spirit hoods include pockets in "paws", extremely comfortaoble matieral, and will make any festival outfit look fantastic while keeping you warm at the same time!
Night Owl Full Animal Hood: $19.96
White Wolf Hood Faux Fur Hat: $19.90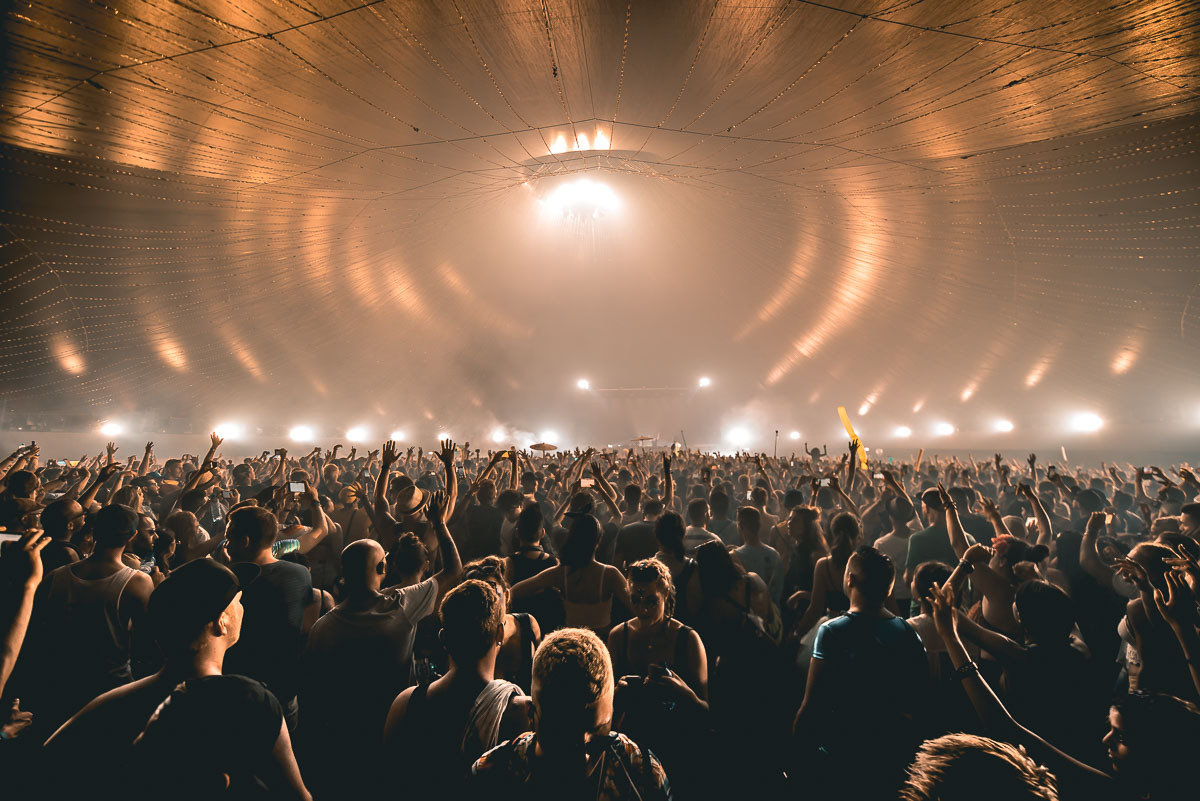 ---
18)
Cat Eye Sunglasses
I don't know when this particular style of sunglasses became popular, but I absolutely love them! I wore a pair of these everyday at a music festival in Australia called Lost Paradise, and everyone loved them! If they're paired with a nice necklace / bandana, it could a be super funky festional gear look!
I love the massive cat-eye shape, and there are dozens of color combinations to choose from. I've personally bought two pairs of these for my next camping festival, and can't wait to rock them with pride!!
Price: $9.99 (Browse Designs & Check Availability)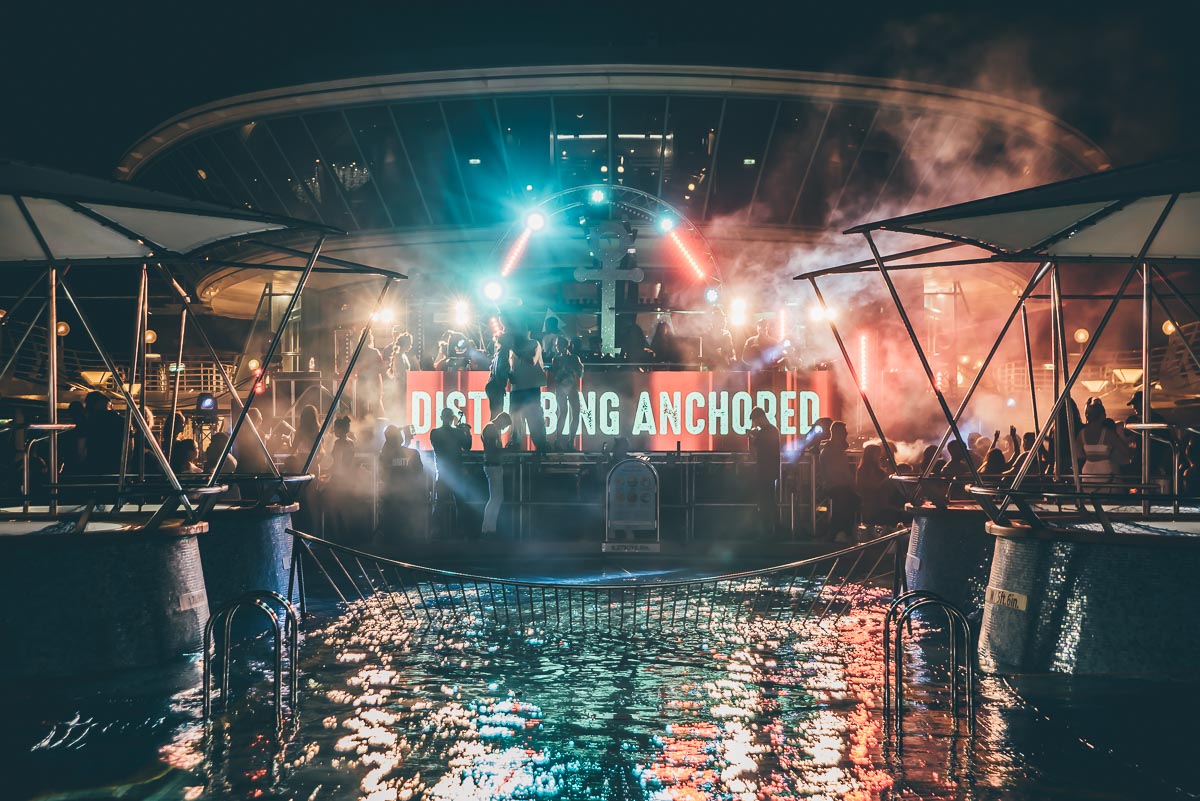 ---
19)
Colorful & Waterproof Rain Poncho
Where is your next music festival going to be…? Have you checked the weather? Unfortunately, rainy days can happen at music festivals, so it can be a smart decision to come prepared and bring a fun and colorful poncho to keep you relatively dry! This is 100% essential if you're going to music festivals in places like Washington, Oregon, Scotland, Iceland, or Leeds for example.
I love this brand Freesmily because they have dozens of different colors and designs, and it's one of Amazon's top recommend products. "Material: 100% polyester fiber. Environmental, reused, quick clean and dry. Design: One Size fit most, Long body, zipper, hooded, multi-color pattern, Fashionable and easy to put on and off. Portable: Light weight, less than one pound, easily pack and carry. Occasions: Outdoor theme park, hiking, cycling, touring, camping, festivals etc. Keep your clothes away from rain and water."
Price: $19.99 (Browse Designs & Check Availability)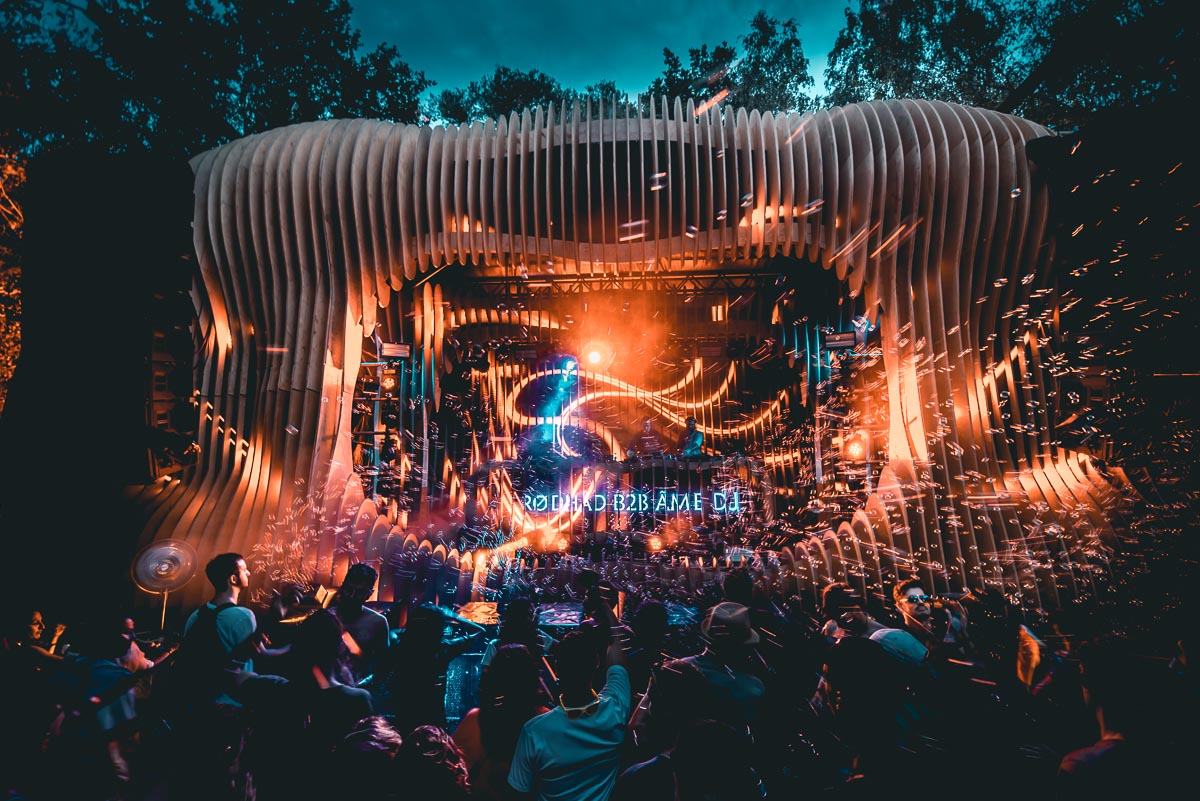 ---
20) LED RAVE GLOVES
Whether you want to give people light shows or just have fingers that glow, a pair of rave gloves can be an awesome addition to your festival accessories. They're quite popular at raves, and I'll always enjoy watching "glovers" give mesmerizing performances to people for their first time, lol.
When I was raver way many years ago and attending festivals like EDC & Beyond Wonderland, my rave squad and I would spend the entire festival blowing people's minds with our gloving skills! While I haven't done that in a long damn time, it's tons of fun!
"Create brilliant light shows that transform any event! LED gloves are perfect for music festivals, costumes, clubs, parties, raves, dance performances or holiday gifts. 20 COLORS 3 BUILT-IN MODES: Combine 3 pre-programmed LED light modes and 20 stunning colors for beautiful light trails. Easily customize your modes with the click of a button. WHAT'S IN THE PACKAGE: 10x eLite ezLite 2.0 Glove Lights, 20x 1620 Batteries (installed), 10x Standard LED Diffusers, a Pair of White Emazing Magic Stretch Gloves, Instructions, and PVC Carrying Case.
Featured on ABC's Shark Tank – don't be fooled by cheap knockoffs!"
Price: $39.99 (Read Reviews & Check Availability)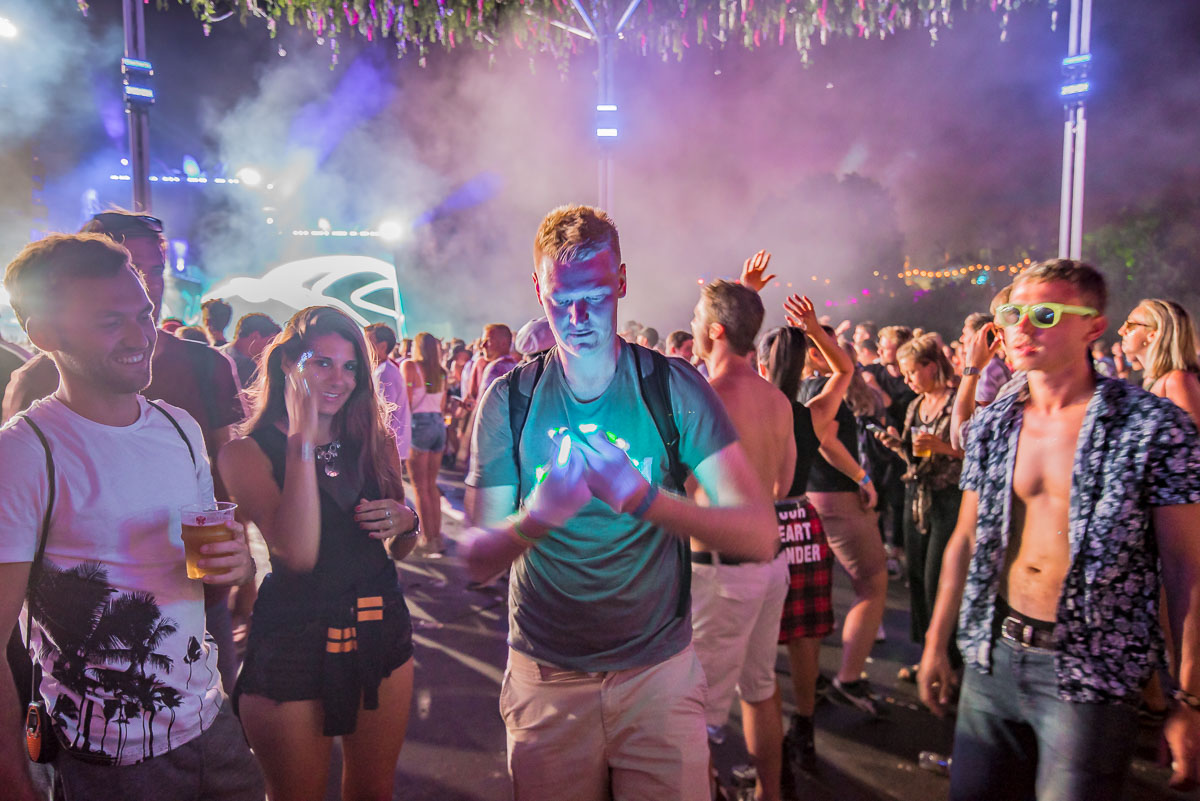 ---
22)
GloFX Ultimate
3D
Diffraction Glasses
If you've looked through a pair of these before, you know how cool they are!! If you're at a festival with lots of laser and bright lights (which hopefully is every festival you attend), then bringing a pair of these GloFX diffraction glasses along will be perfect for some visual stimulation! This come complete with "Laser Etched Hard Plastic Lenses, Indestructible True-Flex PVC Frame, and 3 Times the Diffraction of Competitors."
Combine these with the LED Gloves, and it's a truly an insane festival must have!!
#1 Best Selling Ultimate Black Diffraction Glasses with Hard Black Plastic Frames.
Price: $9.95 (Reviews & Check Availability)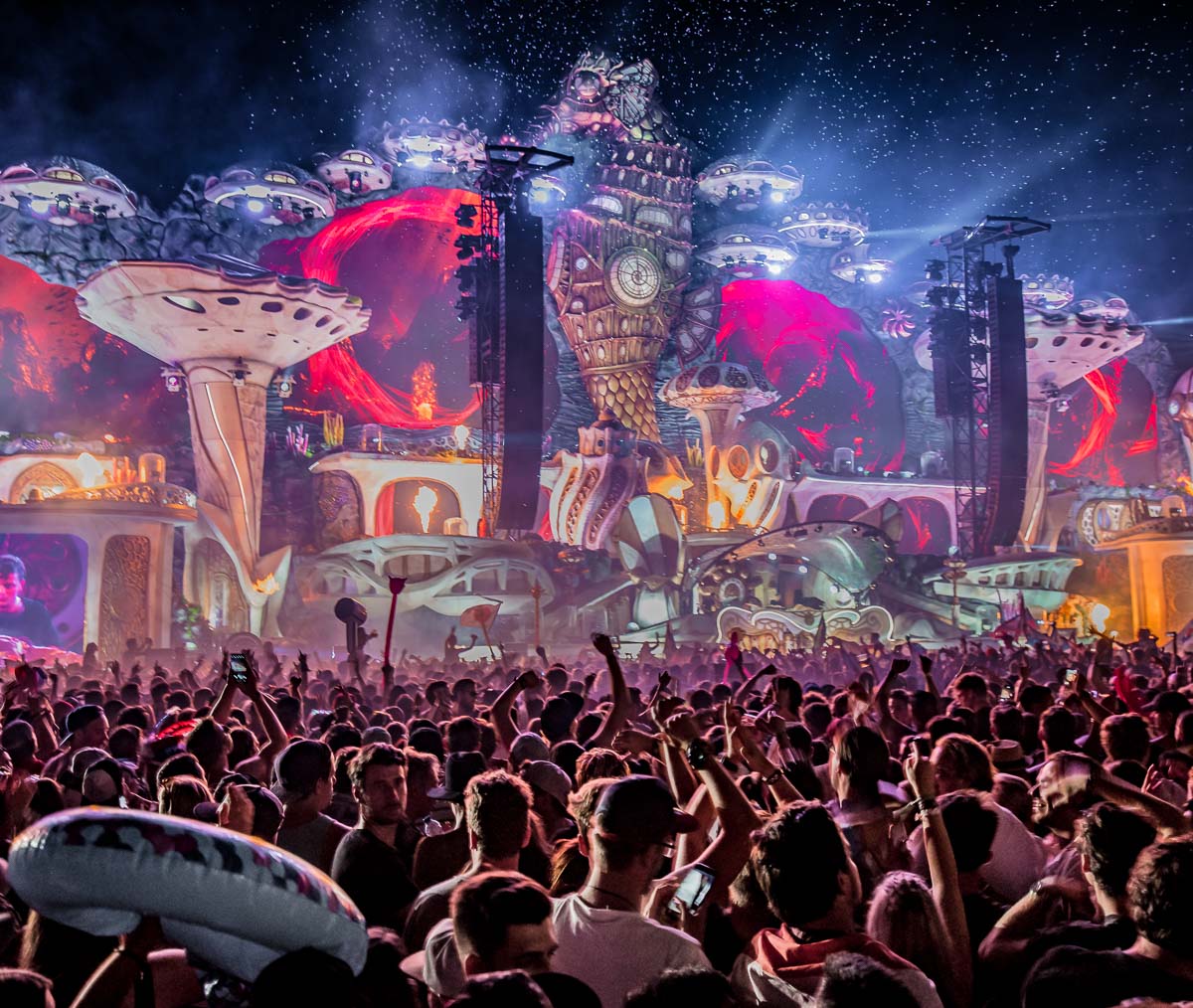 ---
23) LED Hula Hoop
Have you ever seen those people who are ridiculously good at hula hooping…? I see them all the time at music festivals because it's the perfect place to practice this unique art form. While I am super bad at this myself, I think it's a pretty fun festival must have for certain people! Complete with LED lights, this will definitely be a hit at your next festival.
"SINGLE SEAM CONNECTION: Easily collapse the hoop exactly the same way as a standard hoola hoop using a single push button. Forget about raised connections like competitors

EASY ON/OFF: You have full control over the on state or off state of the hoop – when it's not in use, simply turn it off without removing the battery. This helps keep track of your battery at all times

14 COLOR CHANGING LEDS: The LED lights strobe in different patterns flashing through 7 different colors making this is constantly changing rainbow flying through the air

RECHARGEABLE BATTERY: All of our hoops include a 3.6V rechargeable lithium-ion battery and battery wall charger. Stop waisting money on batteries and start recharging our long lasting battery

DURABILITY TO LAST: Our hoops are built using 3/4″ OD high strength HDPE tubing with inside cross sanding provides superior control during on body movements"
Price: $47.99 (Read Reviews & Check Availability)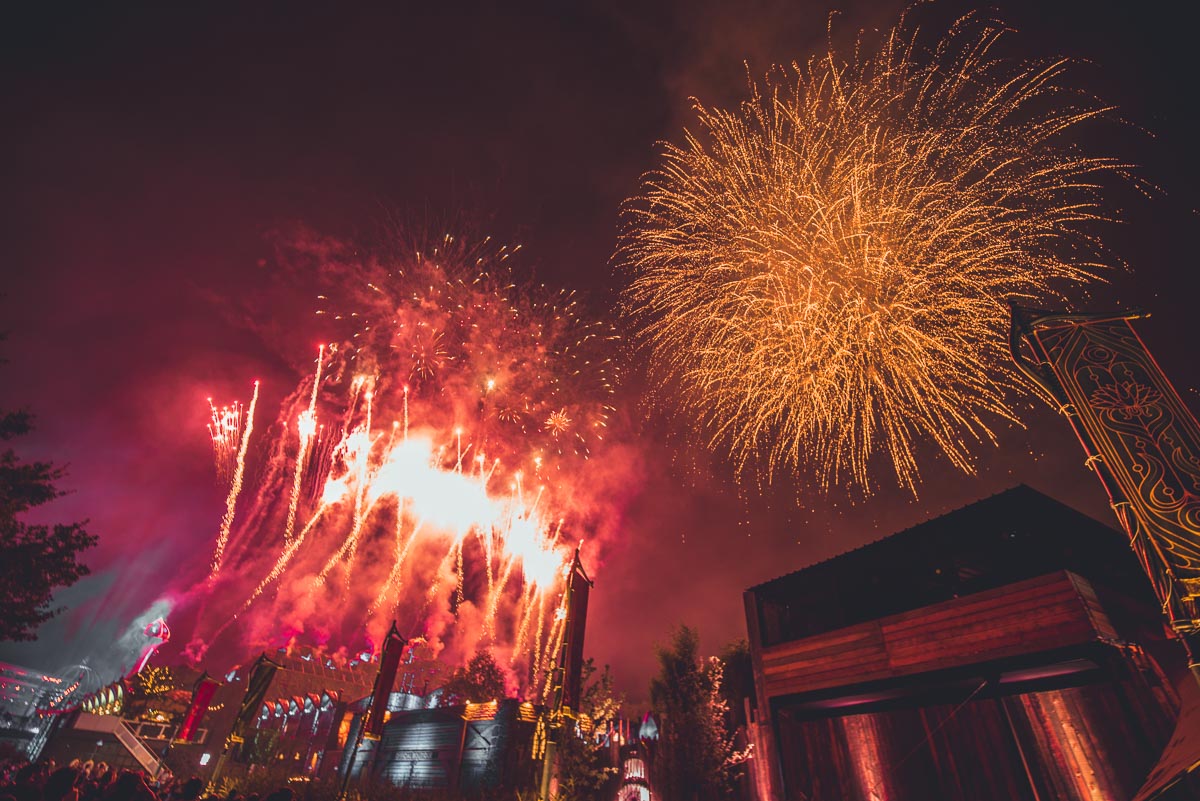 ---
24)
SZTOPFOCUS Fluffy Faux Fur LED Coat
Want to really shine bright…? Why not wear this coat that's loaded with colorful LED lights in the lining! I see at least one or two people wearing something like this at every festival I go to, and everytime I'm blown away by how cool these coast are! I've seen several different types available,
"Novelty Fashion Winter warmer coat with colorful LED light. Material – 100% Polyester, high quality Faux Fur fabric and soft Fleece lining. Light Up LED – Built-in nice and twinkling sparkling rainbow LEDs, being the Focus of people's attention in the night, fit for Party, Cosplay, Christmas,rave dancing and any Events. Removable Battery – Batteries can be taken off, easily to be removable with a Battery Pack. The Battery Pack is hidden in a secret stash Pocket with Zipper"
Price: $62.99 (Read Reviews & Check Availability)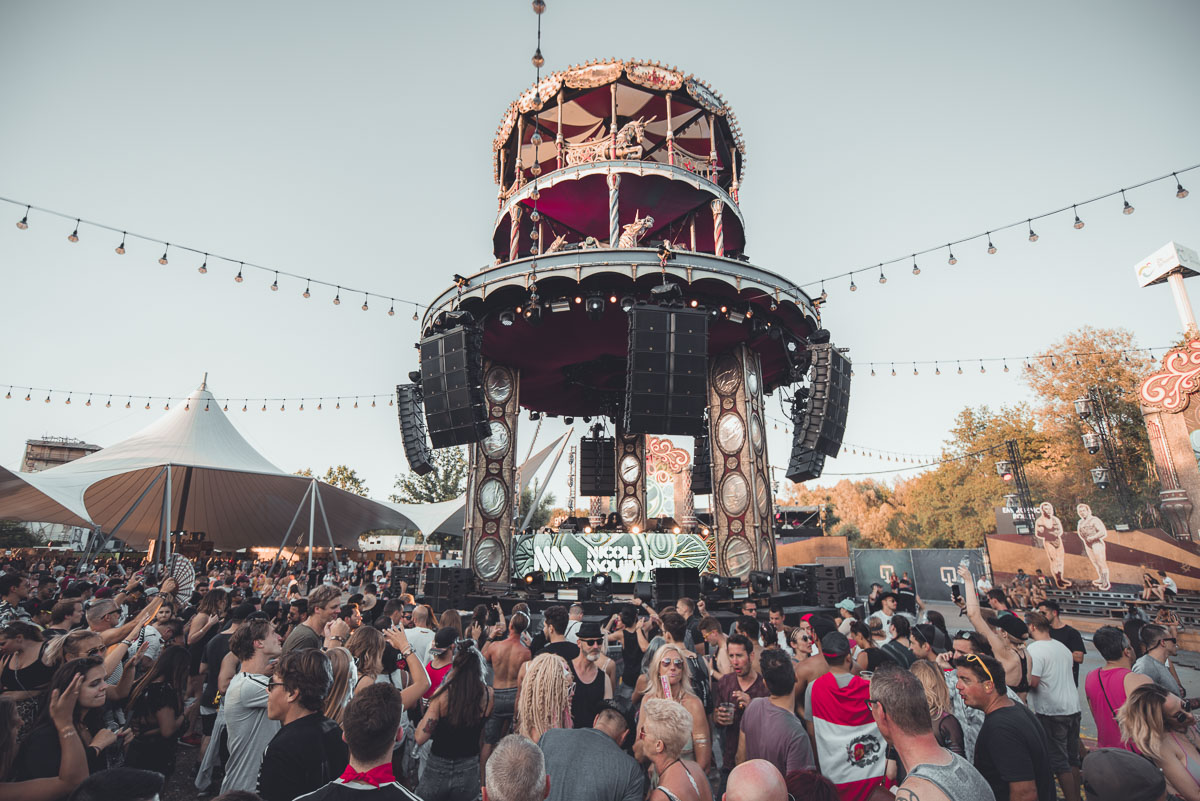 ---
25)
WEKAPO Inflatable Lounger
Have you ever wanted to sit down at a festival, but not on the grass or dirt? Well, now you don't have to. I've seen a lot of people recently bring these to festivals in their backpacks, and I think it's such an awesome idea. These inflatable loungers are lightweight, easy to use, and would be a pretty epic addition to your festival accessories.
If you don't want to bring it inside the festival with you, this would still be ideal for your festival campsite….
"EASY INFLATION-No pump required. Just whisk it through the air to inflate. The little trick is that you need to trap air by closing the sleeve opening before the end of each movement and keep the mouth closed until you begin the next movement.

UNIQUE PILLOW SHAPED HEADREST DESIGN- WEKAPO air lounger has patented pillow shaped headrest design that gives your upper back and neck comfortable support when you need relaxation most.

ANTI-DEFLATION TECHNOLOGY-Our unique patented design together with years of experience of making inflated products make sure that once WEKAPO air lounge is inflated, it will stay inflated for at least 5-6 hours for our dear customers to enjoy.

CARRY BAG, STAKE & OPENER – This lazy lounge also comes with a carry bag to let you store and carry the air sofa conveniently, a stake that can be used with built in security loop to firmly secure the blow up couch in position such that it stays in place even on a windy day, and a BOTTLE OPENER to help you chill anywhere, anytime."
Price: $41.98 (Read Reviews & Check Availability)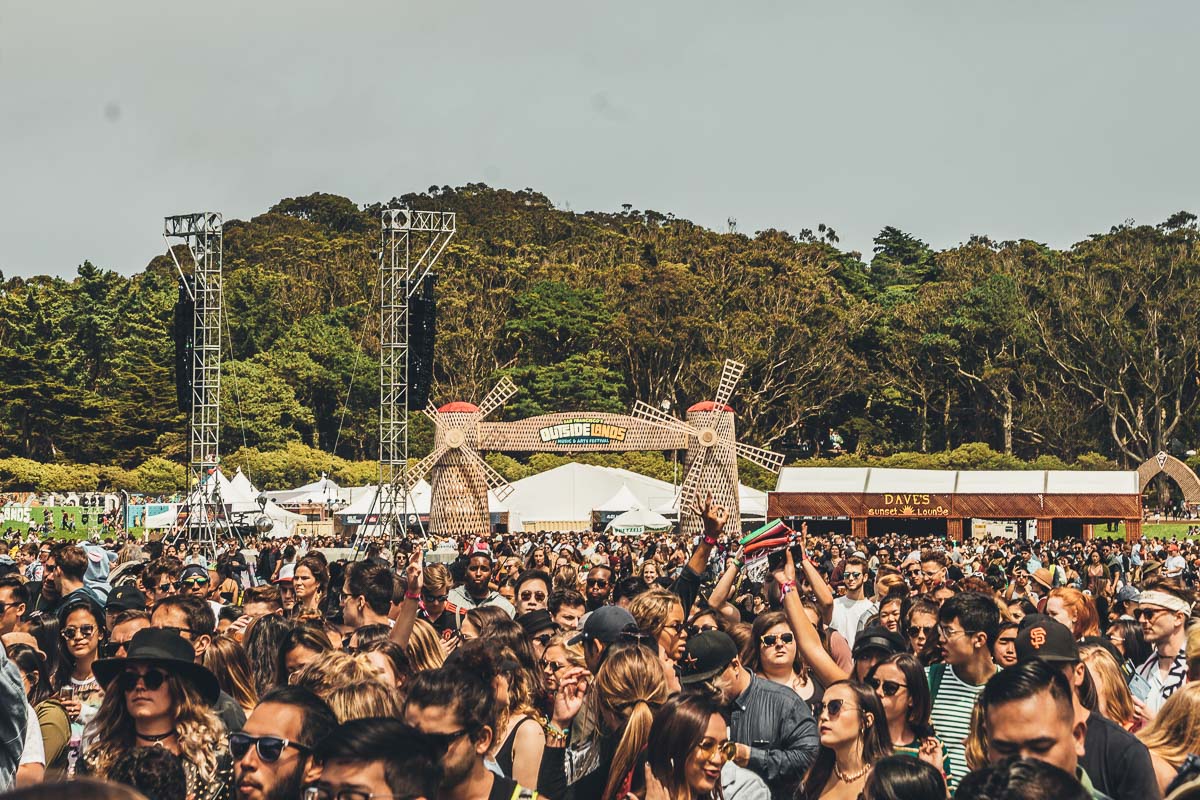 ---
26)
LED Light-up Shoelaces
One of the easiest and best ways to pimp out your shoes is to simply put on these LED shoelaces. They'll make you look even extra amazing when you're cutting shapes all night long.
"5 different colors, 4 modes to choose--stay on, blink fast, blink slow and off. Last about 40 hours when the light stays on, 60-80 hours flashing. Cool eye-catching accessories: Unique design for hip-hop dancing, night sports, kids parties, weddings, Easter basket stuffers, carnival prizes, raves or any festival celebrations."
Price: $7.99 (Read Reviews & Check Availability)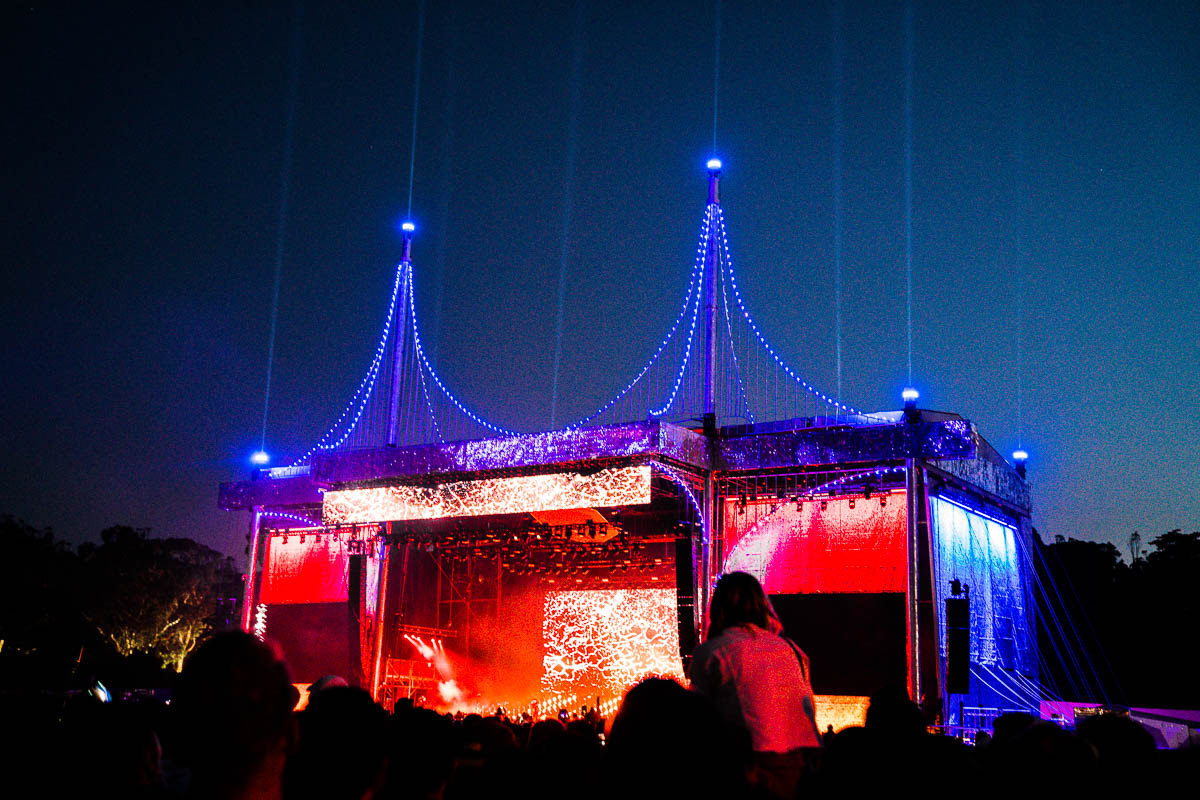 ---
27)
Glow Sticks Festival Accessories Party Park
Glowsticks and festival gear are essentially like peanut butter and jelly! I bring glowsticks to the majority of music festivals I attend, and love giving them out to people I meet. It's also a great way to decorate clothing, hats, vests, etc. I tend to give them to my friends / festival squad as well, which makes it much easier to spot them in the crowd.
"One box contains 200 8″ glow sticks, 200 bracelet connectors, 12 flower/ball connectors, 10 luminous eyeglasses kits, 5 skull glasses kits, 5 triple bracelet connectors, 5 butterfly bracelet connectors. A building instruction is included. Glow lasts Long Time – Glow more than 8 hours 7 colors glow sticks. If you don't crack/activate the sticks, you can keep them pretty long enough till your next party."
Price: $16.99 (Read Reviews & Check Availability)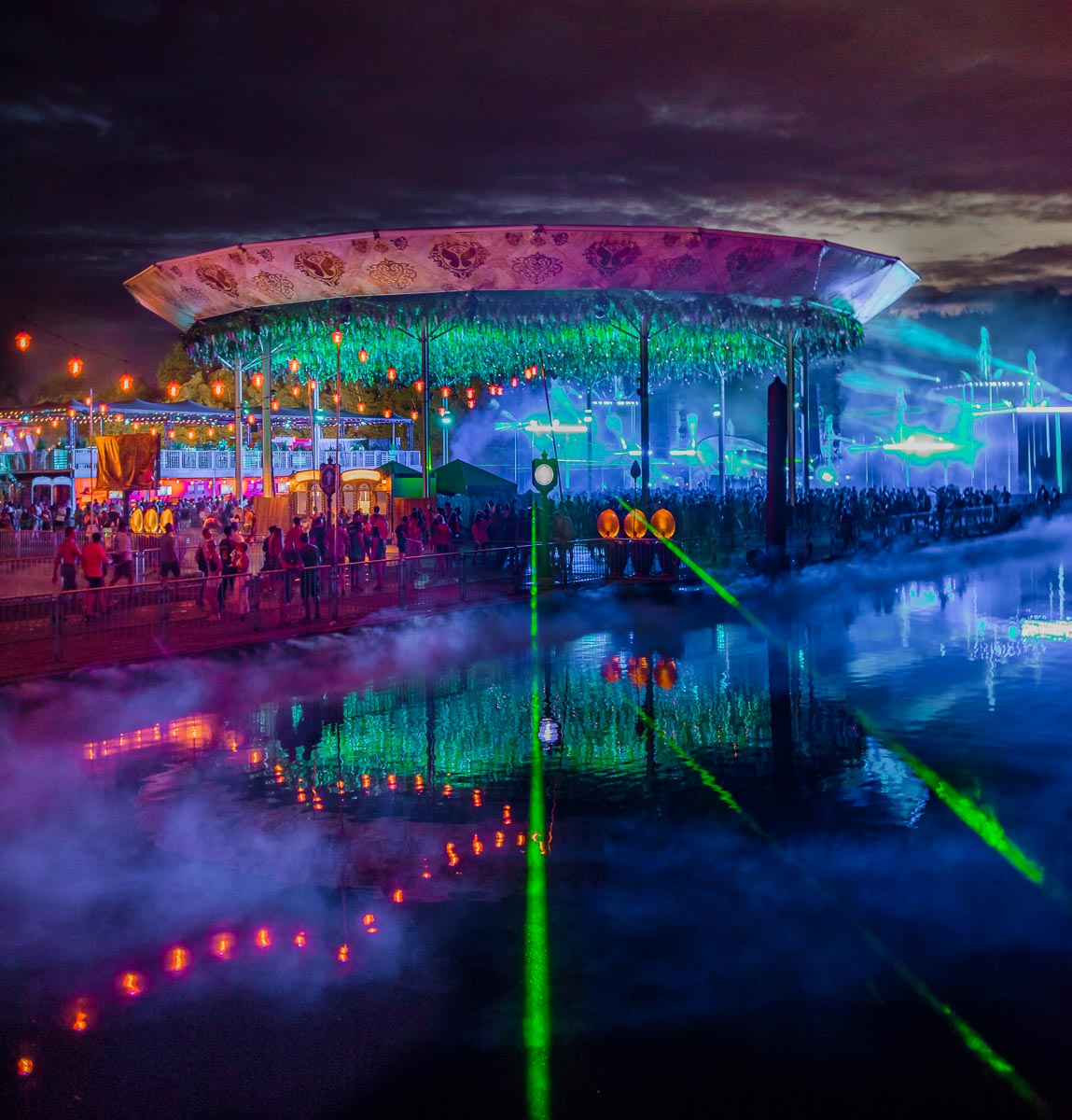 ---
28)
Electrik Unicorn LED Sparkle Whip
If you've been to a festival or rave in the past year, you've probably seen one or two of these! It's basically an epic mystical whip that looks amazing on the dance floor. I've played with these a couple different times now, and I love them! While I don't personally own one, I do enjoy seeing them at festivals.
"MORE FIBER OPTICS THAN ANY OTHER WHIP: More optics = more light! 160 silky smooth fibers [0.75mm wide] with the longest length of 150 cm.
INTELLIGENTLY PROGRAMMED LED LIGHTS: 40 programmed display modes. [20 jump modes, 10 fade modes, and 10 static color modes] Easy operation with 1 button."
Price: $59.00 (Read Reviews & Check Availability)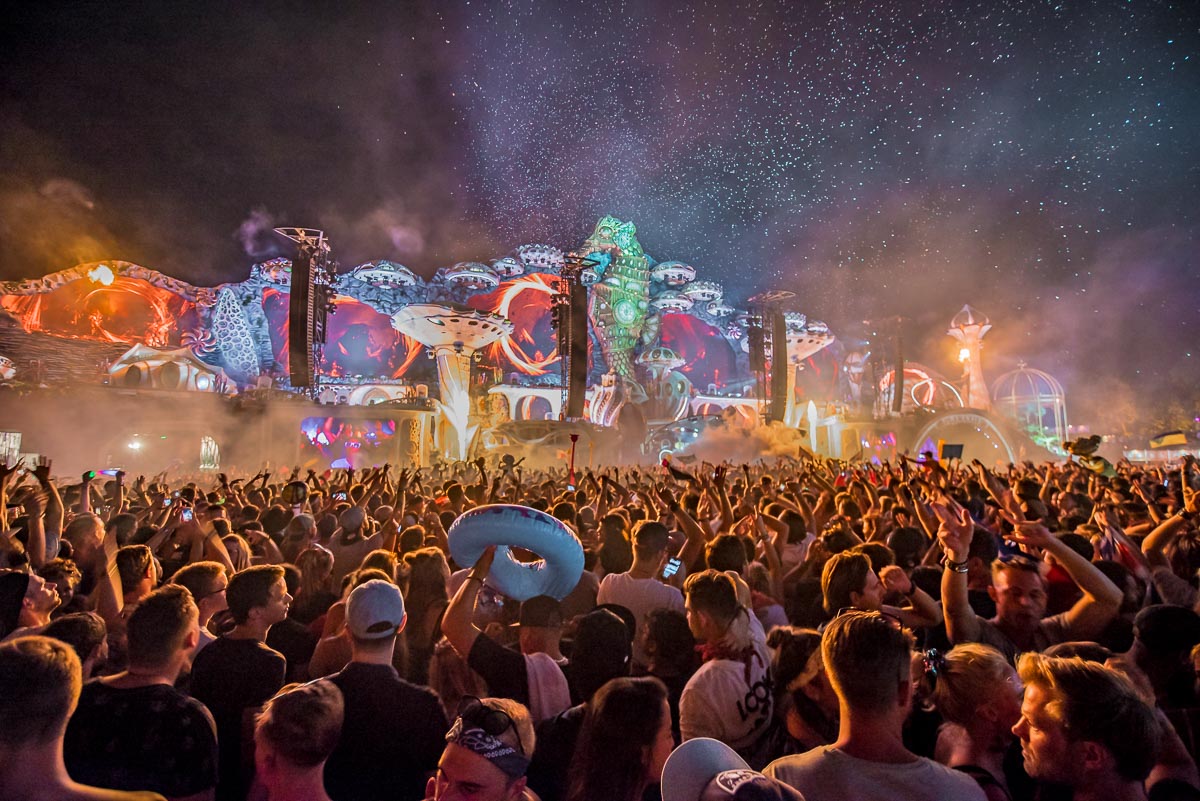 ---
29) 'Good Vibes Only' Hat
One of my mottos in life is "good vibes only", and that's one of the reasons why music festivals are one of my favorite places in the world. Why not rock a hat that says it….?
Price: $12.99 (Browse Colors & Check Availability)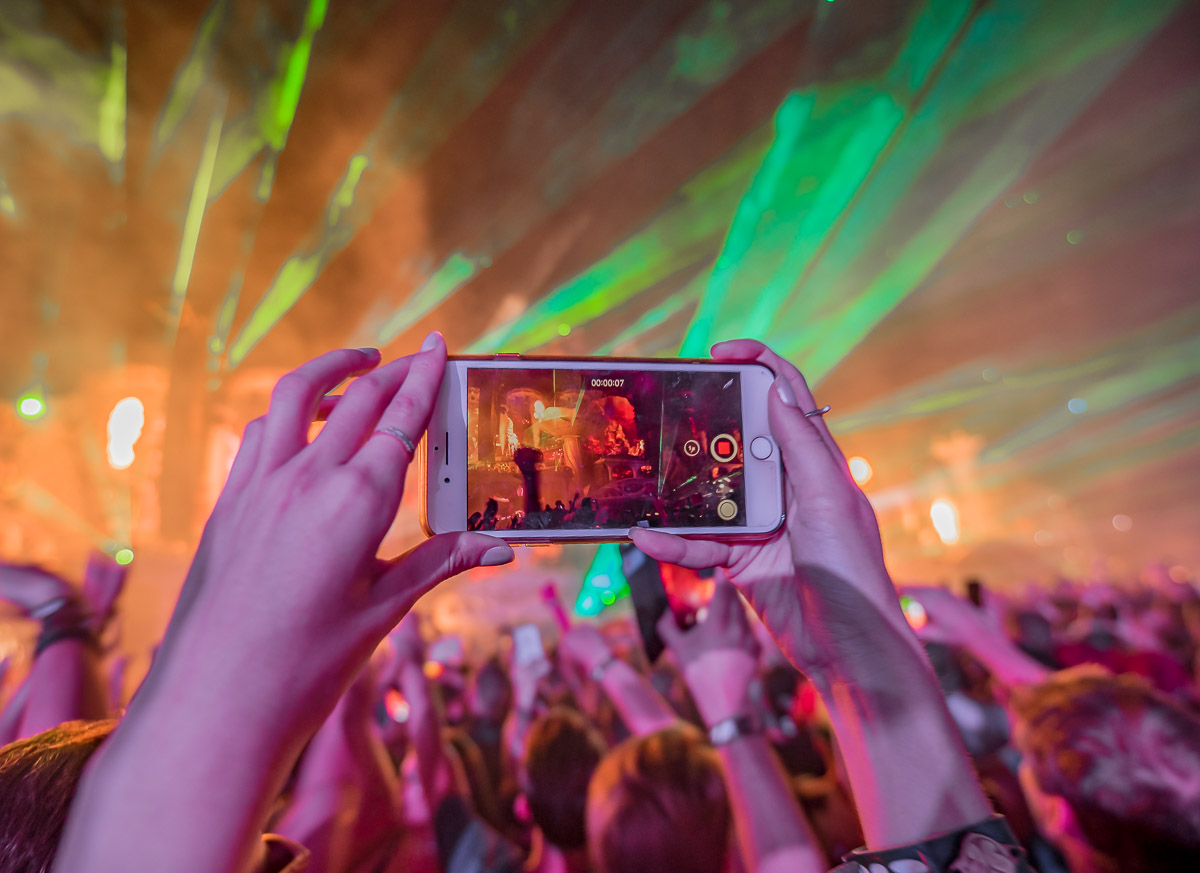 ---
30) A Funky Wig
Have you ever worn a wig to a festival? It can really take your outfit to an extra level, as well as feel super liberating! Festivals are a place to dress up however you want, and I think adding a wig can really make a difference. I've tried out a few different wigs in my days and loved it every single of time.
There are literally infinite styles and different colors of wigs available out there, so it's just finding one or two that you really love. Just search online for a bit and I'm sure you'll find what you're looking for!
Price: $10.74 (Read Reviews & Browse Options )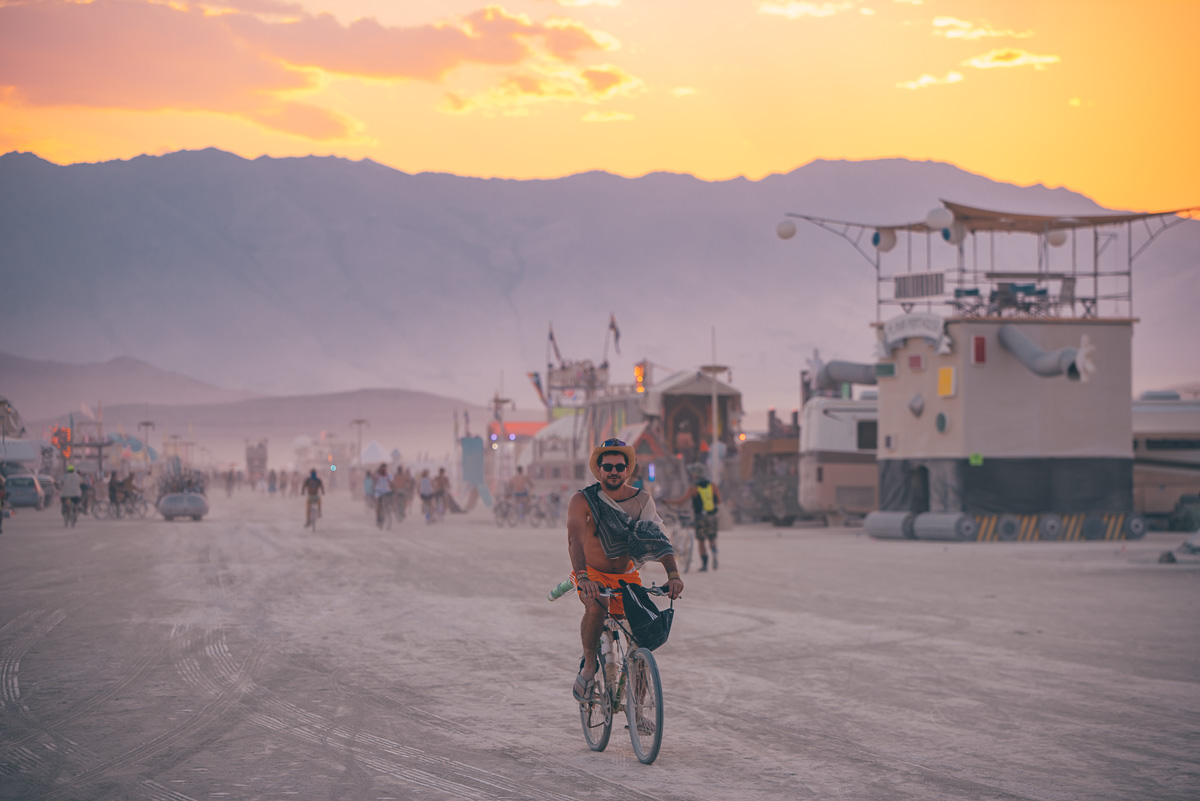 ---
31) LED POI
Have you ever played with Poi before…? Well music festivals are the best places to practice! I'm not poi expert, but I do have a pair of these that I love playing around with a little during music festivals.
This company is actually Amazon's recommended choice, has excellent reviews, and aren't expensive at all. Even if you don't get too much out out of them, I still think you'll be glad you brought them!
Price: $24.99 (Read Reviews & Check Availability)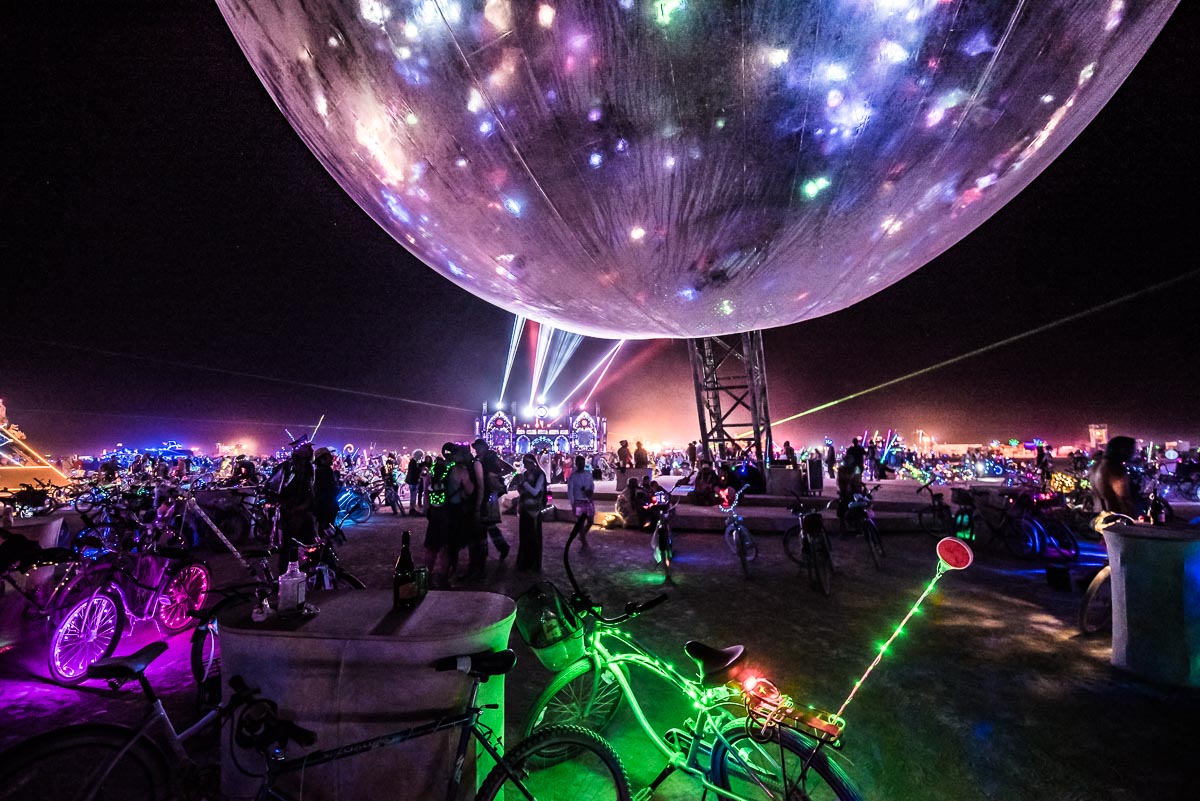 ---
32)
Sequin Rave Hood
"Shield yourself from the elements in style with our Enchanted Sky Iridescent Sequin Rave Hood. This iridescent sparkling hood shines blue and pink and can be worn as a scarf as well.
MESMERIZING MYSTIC SEQUINS: Embrace the magical style of this Enchanted Sky Sequin Rave Hood and be the leader of festival fashion in the world of the esoteric.

PASTEL PERFECTION: This sequin hood shows shines beautifully in iridescence with colors of an enchanting skyline! This garment features a lining on the inside that ensures maximum comfort all night long.

PERFECT FOR: Dancing, music festival clothing, rave outfits, concert clothes, party attire, clubwear, edm clothing, and other events.

ONE SIZE FITS MOST: This garment comes in a single size that accommodates most body types. Pair it with a black bodysuit or top to complete the look!"
Price: $44.95 (Browse Styles & Check Availability)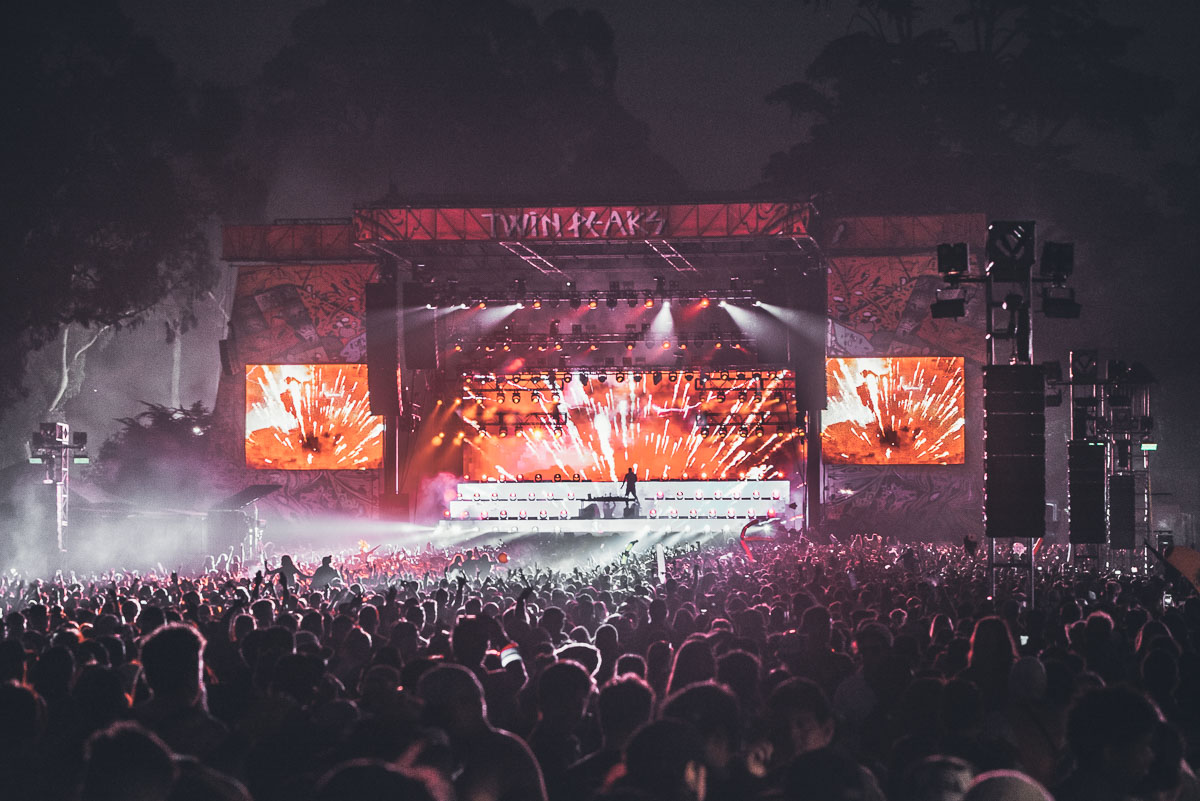 ---
33) The WineRack
Looking for a way to sneak alcohol into the festival…? Well, this is a great option! I can't say that I know from experience, but after reading some reviews The Wine Rack sounds like it can be totally amazing.
Comfortable sports bra with polyurethane bladder holds 25 ounces of your favorite beverage

Medium-sized bra fits 34A through 34D

Removable polyurethane bladder custom-shaped to fit bra

Long drinking tube with easy-to-use on/off valve to control the flow
Price: $29.99 (Read Reviews & Check Availability)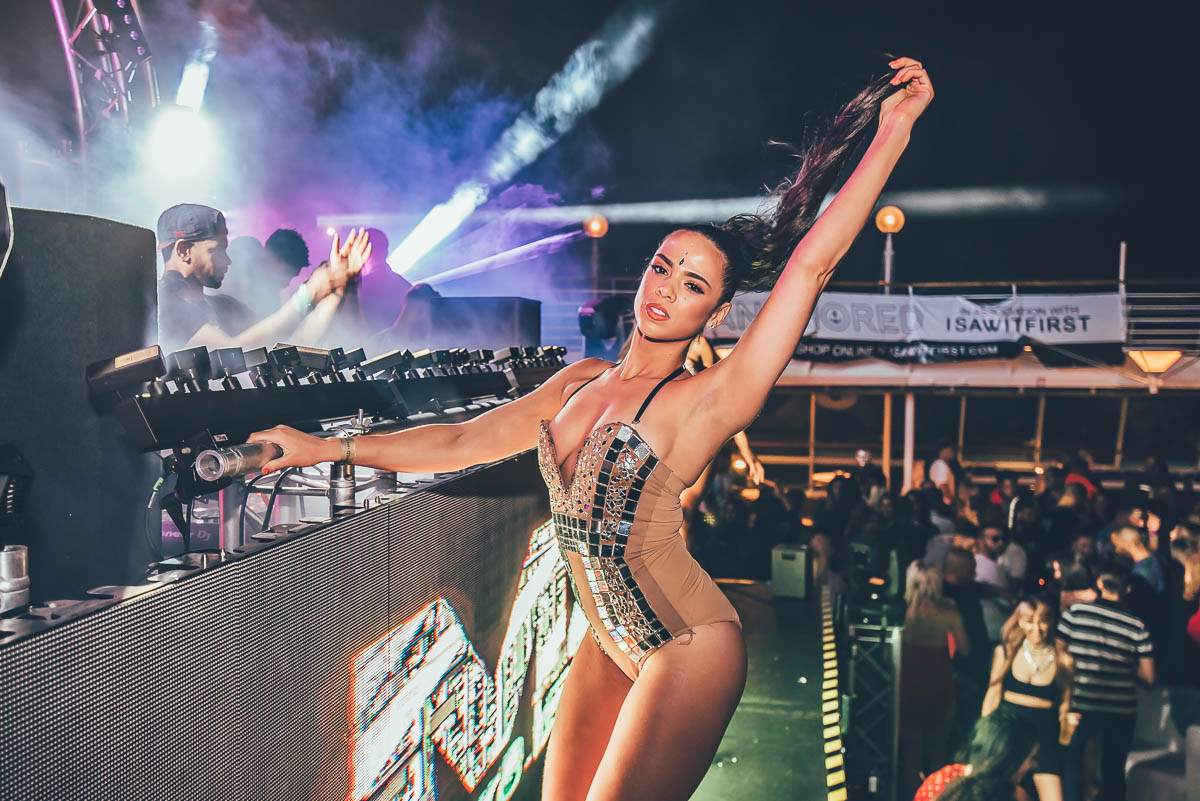 ---
34)
Butterfly Wings Shawl
"Butterflies are God's confetti, thrown upon the Earth in celebration of His love"
Why not complete your outfit with one of these epic butterfly shawls! They're lightweight and comfortable, and you'll definitely be turning some heads walking around in this festival gear.
Love Valentine's Butterfly Wings Shawl, Perfect match with your dress, shorts, legging, etc.
Price: $13.99 (Browse Colors & Check Availability)
---
35) Face & Body Jewels/ Rhinestones
"The jewels are your secret formula to release your superstar glow. Dance, laugh, love and shine your inner light. Wear these on your forehead at weddings and festivals, on your cheekbones in Ibiza, in your hair braids for summer pool parties and on your nails for embellished nail art.
Jewelry inspired self-adhesive body and face jewels. All gems come pre-attached so application is quick and easy; just peel and stick so there's no need for the individual rhinestone application. Apply just like any other sticker and can be reused several times over. Once the glue has dried out they can be reapplied with eyelash or body glue."
Mermaid Festival Crystals | $12.99
Face Jewels Gem | $12.99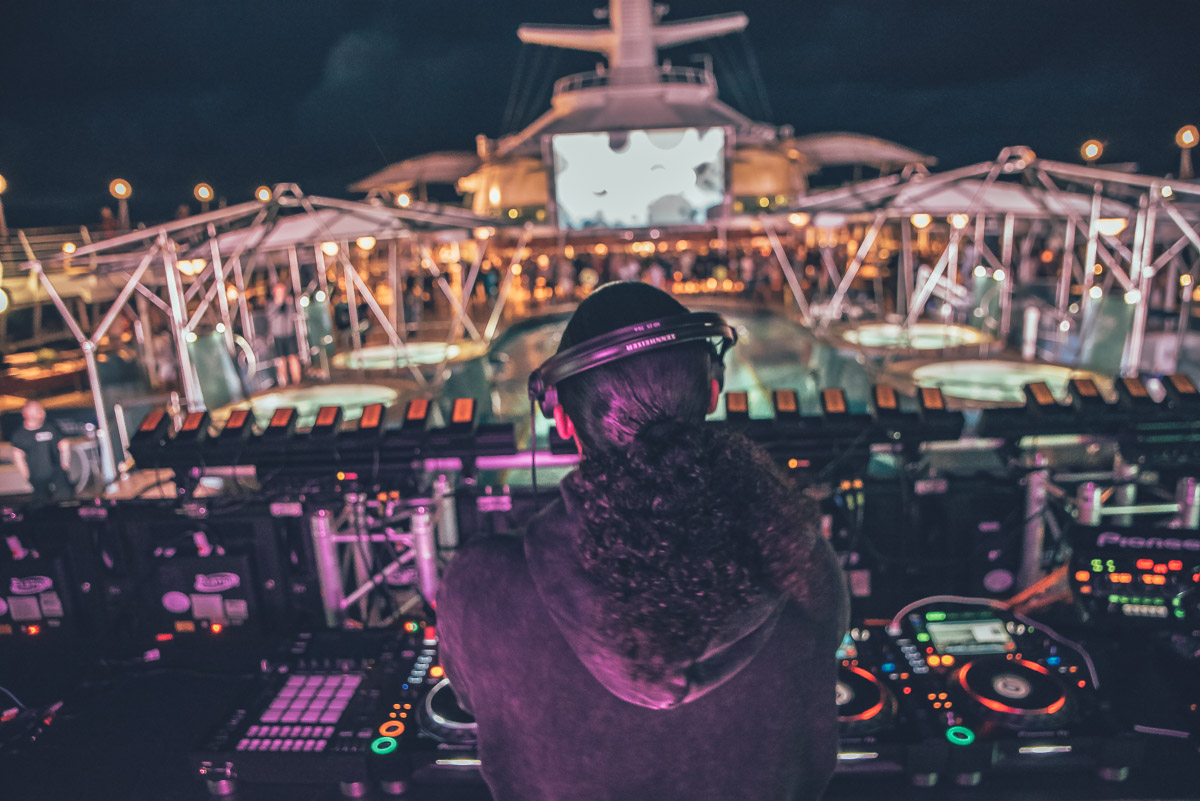 ---
36) iHeartRaves Kimono
"Pair this iridescent sequin kimono with a bathing suit for a cute, beachwear look or as a light cover up to compliment a festival outfit. Shimmer and shine in the colorful sequin details! It's perfect for dressing an outfit up or down. Either way you'll be sure to turn heads in this mens & womens boho fashion cardigan!"
Price: $89.95 (Read Reviews & Check Availability)
---
37) Desert Scarf /
Pashmina Shawl
A desert headscarf or a pashmina shawl can be a really stylish look for your next festival. With lots of different ways of wrapping it, and loads of colors and styles to choose from – it's one of my personal favorite festival must haves. While it's obviously essential at places like Burning Man, it looks good everywhere else!
"STUNNING COLORS: Gorgeous sparkling black multicolor infinity scarf with shades of black, dark green, pink, merlot, blue, orange, cream, pops of sparkling metallic gold lurex.

THE GO-TO SCARF: Festive party ready, dressy, classy, exotic and pretty boho chic crochet look circle loop scarf dazzles and sparkles, will get you noticed and showered with COMPLIMENTS!"
Desert Headscarf : $11.99
Pashmina Shawl: $19.95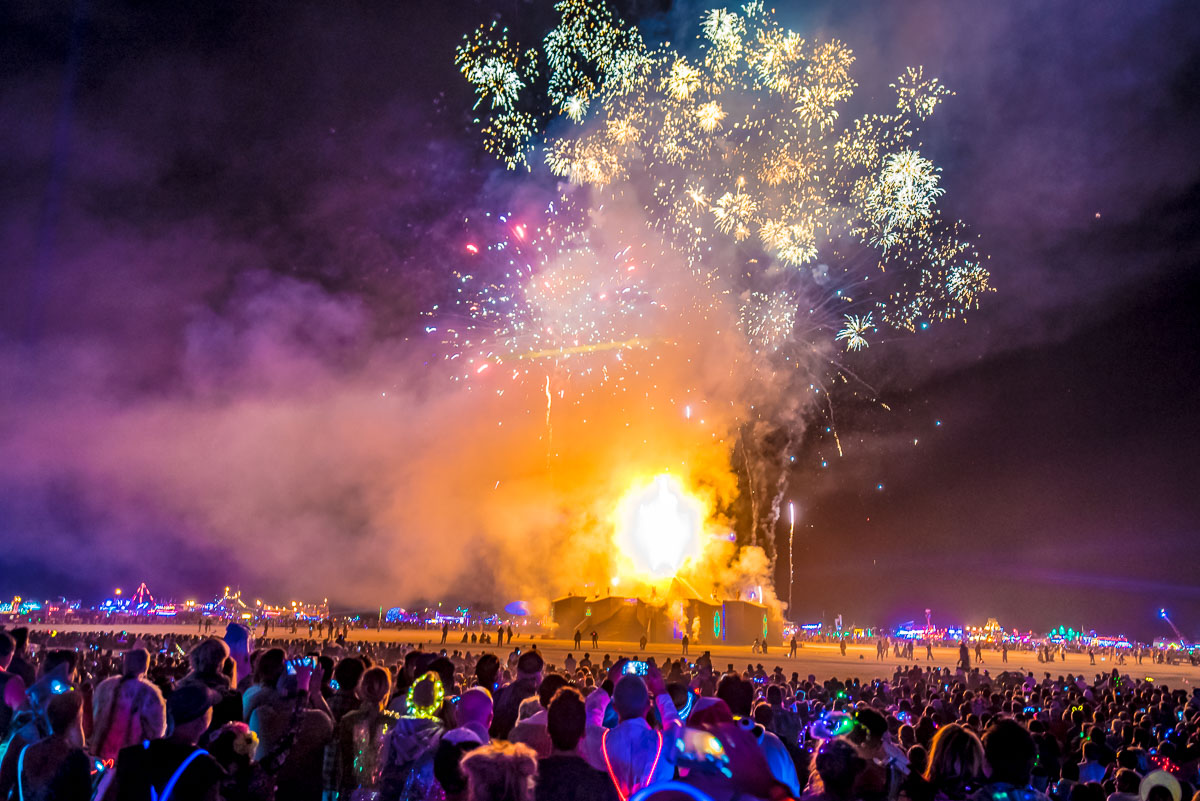 ---
38)
Men's LED Suspenders & Bow Tie
Light up for the party
Want to look a bit fancy at your next festival/rave…? I think these LED suspenders and bowtie combo would look would be absolutely hilarious, as well as damn fashionable. Pair it with a cool shirt or nothing at all.
Price: $22.98 (Read Reviews & Check Availability)
---
39) Bohemian Flower Headband
" This bohemian floral halo headpiece is appropriate for any occasion, such as festivals, wedding, party, beach, snapshot, etc". These have become super popular at music festivals in recent years, and for a good reason! I think they look great, and can be the perfect accessory to well with a nice sunny/floral outfit.
Price: $13.99 (Read Reviews & Check Availability)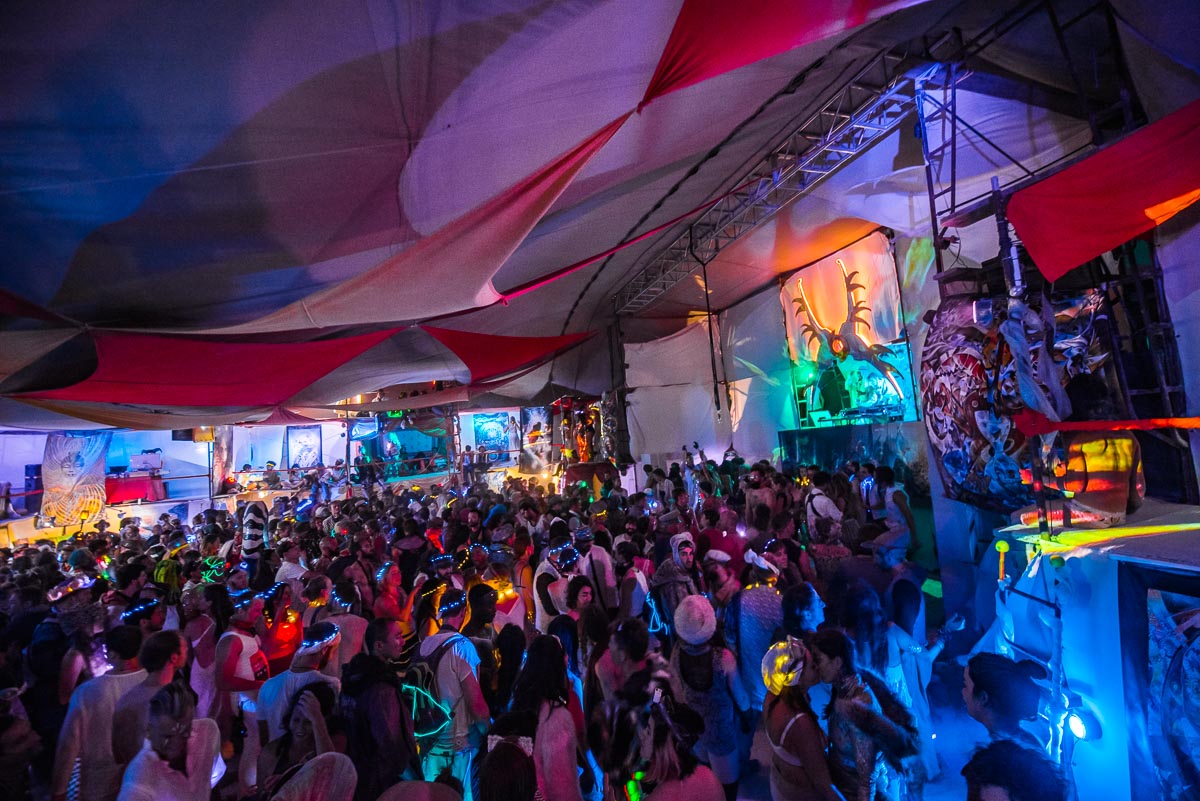 ---
40)
INTO THE AM Men's Graphic Tank Top
These designs are so damn cool! Take a look through their catalog, and I guarantee you'll find one or two that you'll want to buy right away.
"Make the universe your playground with this collection of premium graphic tank tops. Sewn from ultra-soft cotton and printed with the most vibrant inks available, these men's tanks are sure to become your new go-to. They're designed to survive through hundreds of washes without shrinking or fading, so it will always look as good as the first day you wear it. These lightweight, sleeveless tank tops feature a tagless back for extra comfort."
Price: $24.95 (Browse Designs & Check Availability)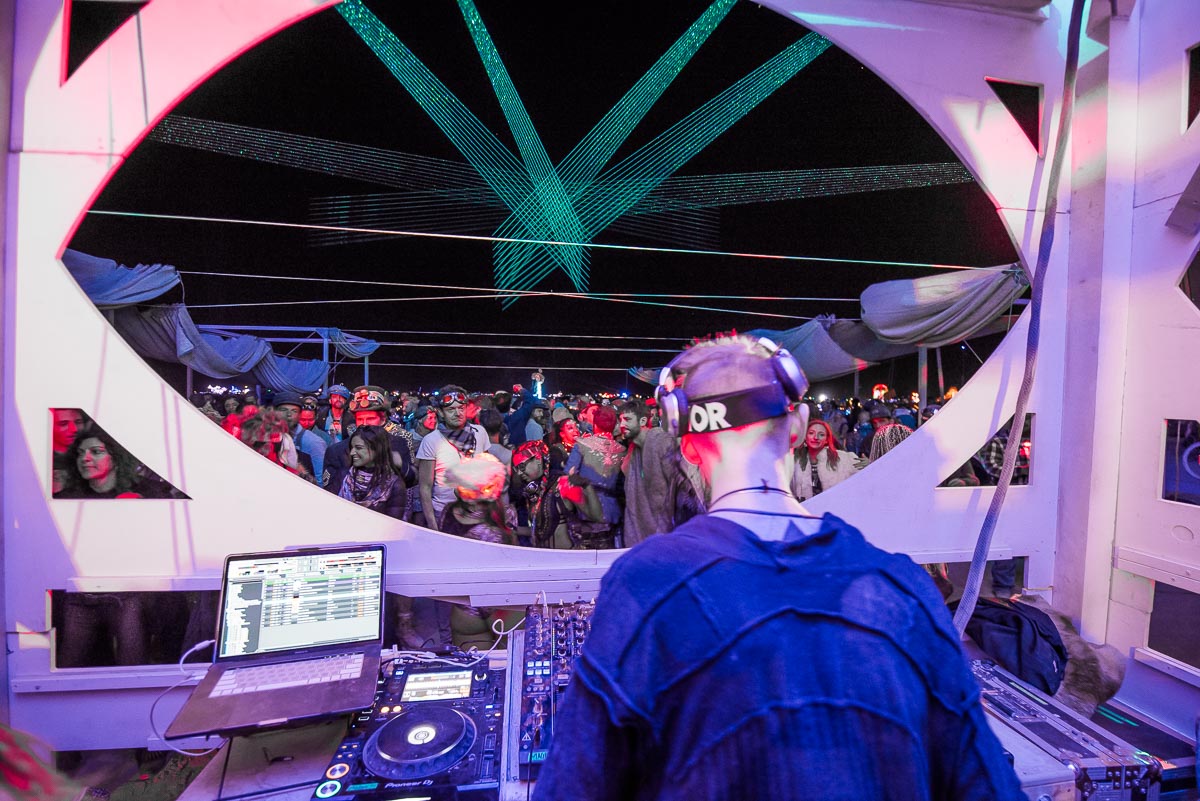 ---
41) RaveAid | The Ultimate Festival Recovery Supplement
PROACTIVE PROTECTION & COMPLETE RESTORATION: RaveAid is designed to be effective under the intense physical and mental stimulation that can occur at electronic dance music events!
PREVENT COMEDOWNS: Antioxidants work together to eliminate harmful free radicals and protect against toxic damage to promote fast recovery.

REDUCE JAW CLENCHING: The exact amounts of magnesium's helps muscle relaxation. Magnesium calms the nerves and relaxes the muscles to minimize jaw clenching and muscle cramping.

PROTECT YOUR BRAIN: RaveAid increases serotonin production to prevent depletion. Intense physical and mental stimulation may deplete serotonin levels and kill brain cells.

RAPID & EFFECTIVE POTENCY: Made with ingredients that are carefully sourced and tested to ensure maximum purity and efficient potency.
Price: $19.95 (Read Reviews & Check Availability)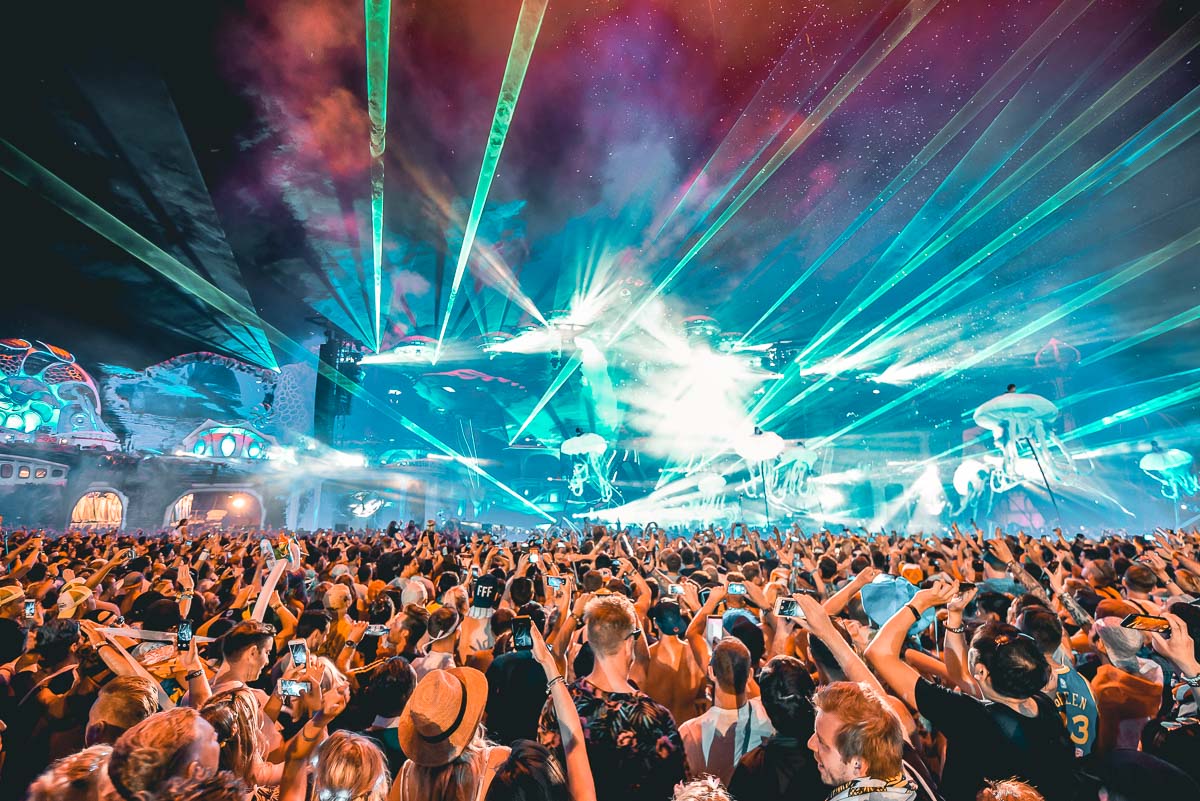 ---
42) BURT'S BEES MOISTURIZING LIP BALM + Retractable Holder
Festivals can be very drying on your lips, so I think carrying some really nice moisturizing lip balm is absolutely essential! If you want to take it to the next level, just attach it to a belt loop, and use it as needed. I'm a big fan Burt's Bees, and never go to a festival with it! They've got some really cool flavors to choose from as well which can taste particularly amazing if you're under the influence, lol.
Zip Stick Retractable Lip Balm Holder: $8.99
Burt's Bees 100% Natural Moisturizing Lip Balm: $3.99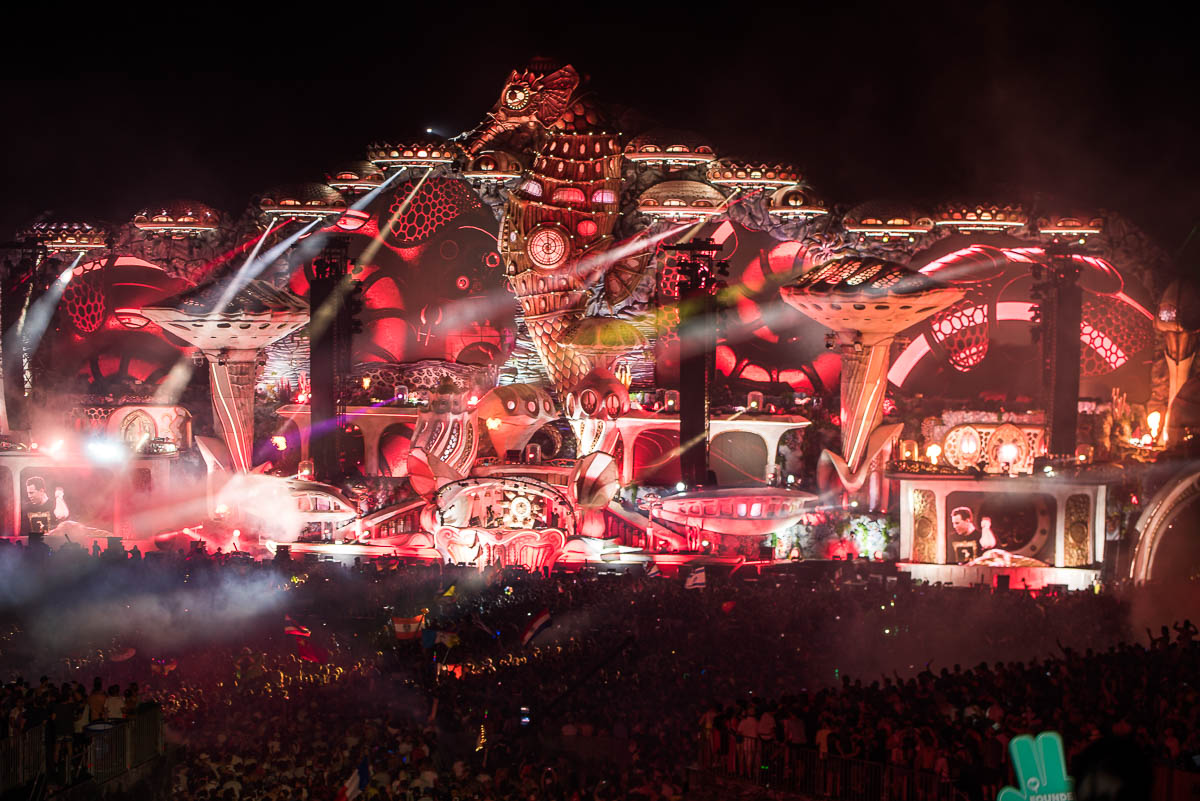 ---
43) Venus to Mars
Female Urination Device
While I have never needed to use this, I could only imagine how big of a lifesaver this can be for the ladies attending music festivals! Porter potties tend to be disgusting places, so this little contraption can really be a gamechanger!
"PEE STANDING UP– With our Female Urination Device, you no longer have to hover over public bathroom toilets, squat over dirty porta potties, or crouch behind bushes. Now you can take a stand and start peeing standing up without getting undressed

EASY TO USE AND LEAK PROOF- Its so easy to use that ladies and girls of all ages will be standing to pee like a pro in no time. The flexible urine funnel fits snuggly against your body to make a reliable spill and leak proof seal and the long spout keeps your clothes and shoes clean.

PORTABLE AND DISCREET– The feminine urinary devices small, lightweight, and foldable design allows it to travel with you on all your adventures. It comfortably fits in your purse, bag, backpack, or car glove compartment."
Price: $11.45 (Read Reviews & Check Availability)
---
44) GoPro Hero 7
I bought my GoPro Hero 7 two months ago, and it's honestly one of my new favorite possessions! I obviously get a lot out of it as a professional travel-blogger, but I think it might just be the best festival camera! It's super compact, and the footage is truly epic! The video stabilization is seriously out of this world, and you'll be able to capture some really great moments using it.
Price: $16.99 (Read Reviews & Check Availability
---
Thanks for reading about my festival accessories!
Do you think I'm missing any epic festival gear or must haves that I should include this list? Do you own a festival fashion company and would love me to add your products? I'd love to take a look at your shop and support your business! I'm always adding things to this festival packing list, so just shoot me an email or message me on social-media.
Looking for some epic music festivals around the world…?
My website is filled with awesome posts about the best music festivals, concerts, and parties all over the world.
50 Music Festivals in 50 Countries To Experience Before You Die
The 25 BEST Music Festivals in Texas
40 Parties in 40 Countries to Experience Before You're 40
33 Perfect Burning Man Accessories, Clothing, and Costume Essentials
The 10 Best Burning Man Goggles
---
SHARE THIS ARTICLE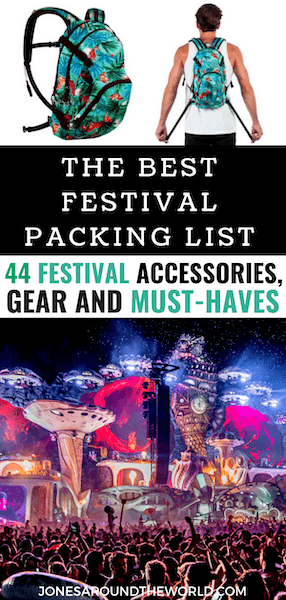 https://www.jonesaroundtheworld.com/wp-content/uploads/2018/12/Festival-Accessories-2021.jpg
1068
1600
Dave
https://www.jonesaroundtheworld.com/wp-content/uploads/2017/03/logotry-1-1-300x106.png
Dave
2021-04-02 04:45:21
2022-04-15 02:16:02
44 Festival Accessories, Gear, and Must-Haves | The Best Festival Packing List