Looking for the best festival accessories and festival must-haves!? Well, you've come to the right place! I've been traveling and going to music festivals around the world for a decade now, so I know a thing or two about essential festival gear. It's really important to feel prepared for a music festival, so I've compiled this packing list with the best rave essentials and accessories.
So whether you're partying it up on the polo fields at Coachella, raving in the massive crowds at Tomorrowland, or getting lost in the dust at the legendary Burning Man – if you've got these festival accessories and gear, you'll be ready for everything. While the industry has obviously taken a hit in recent times, it's bound to make a huge recovery, so keep reading for it and get prepared by grabbing some fresh festival dance equipment!
Are you camping at an upcoming music festival…?
Then check out my Ultimate Music Festival Camping Packing List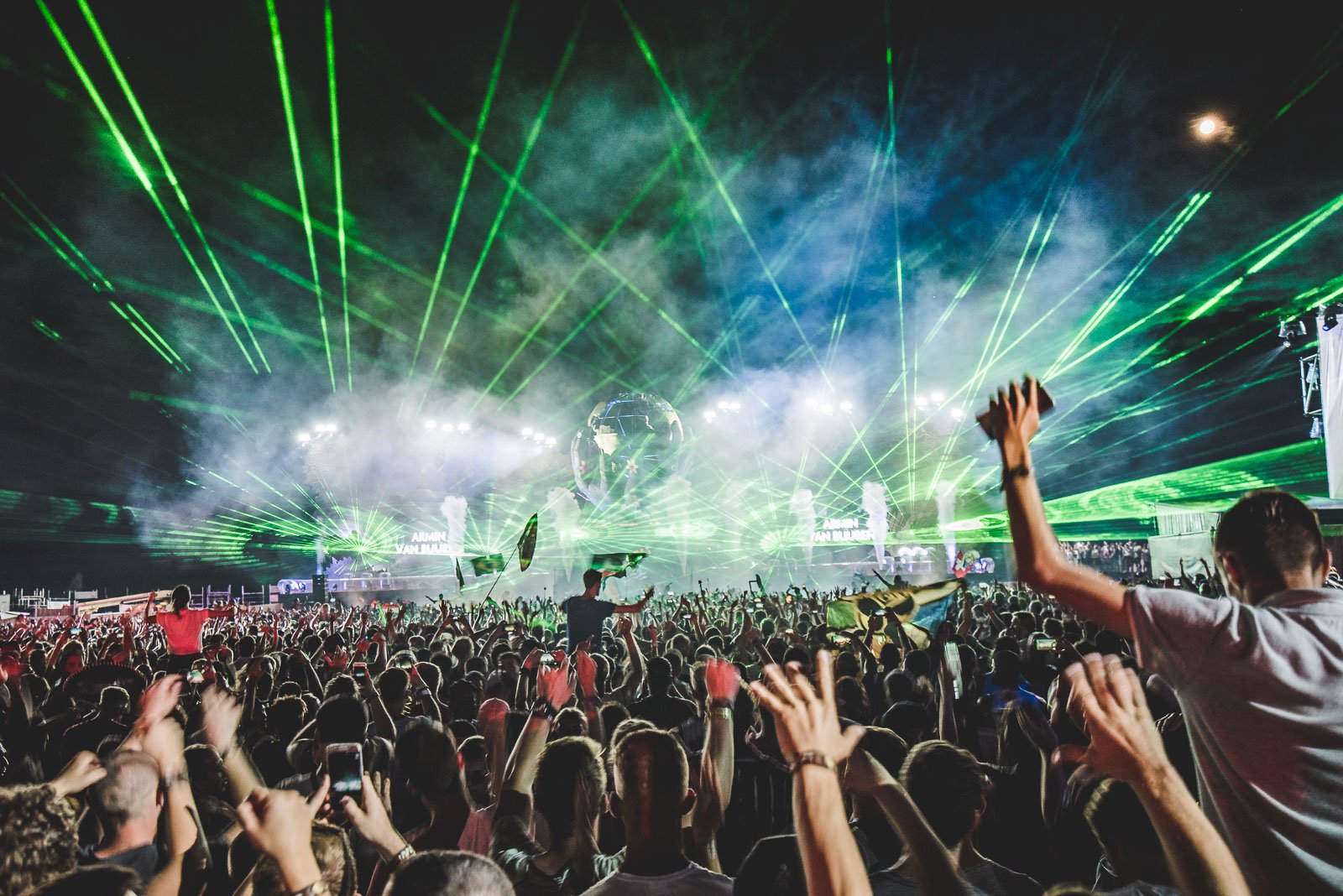 ---
First up on any list of essential festival accessories has got to be a high-quality hydration pack!
I'm a huge believer that to enjoy a festival properly; you need to make sure you're drinking plenty of water. While water bottles were king back in the day, they're really annoying to carry, so you're going to need the right gear for that. In comes the incredible Lunchbox Hydration Pack, easily the best festival hydration pack available in the market today.
All of their products are extremely well thought out, made from high-quality material (so they're built to last for years), and they're also trendy with unique and customizable skins. It's also been designed with anti-theft in mind to avoid pickpockets in crowds, as well as a fast refill system that helps you breeze through water lines.
What I also love about Lunchbox as a company is they've got a massive community in the festival industry. So, they often host meetups and events, and they are making an effort to make a difference for everyone in the scene.
Price: $99+ USD
View Photos, Read Reviews & Check Availability
2023 Update: Awesome news! Lunchbox just launched an incredible new product, their Clear Hydration Pack which is PERFECT for festival attendees going to events that have a clear backpack policy.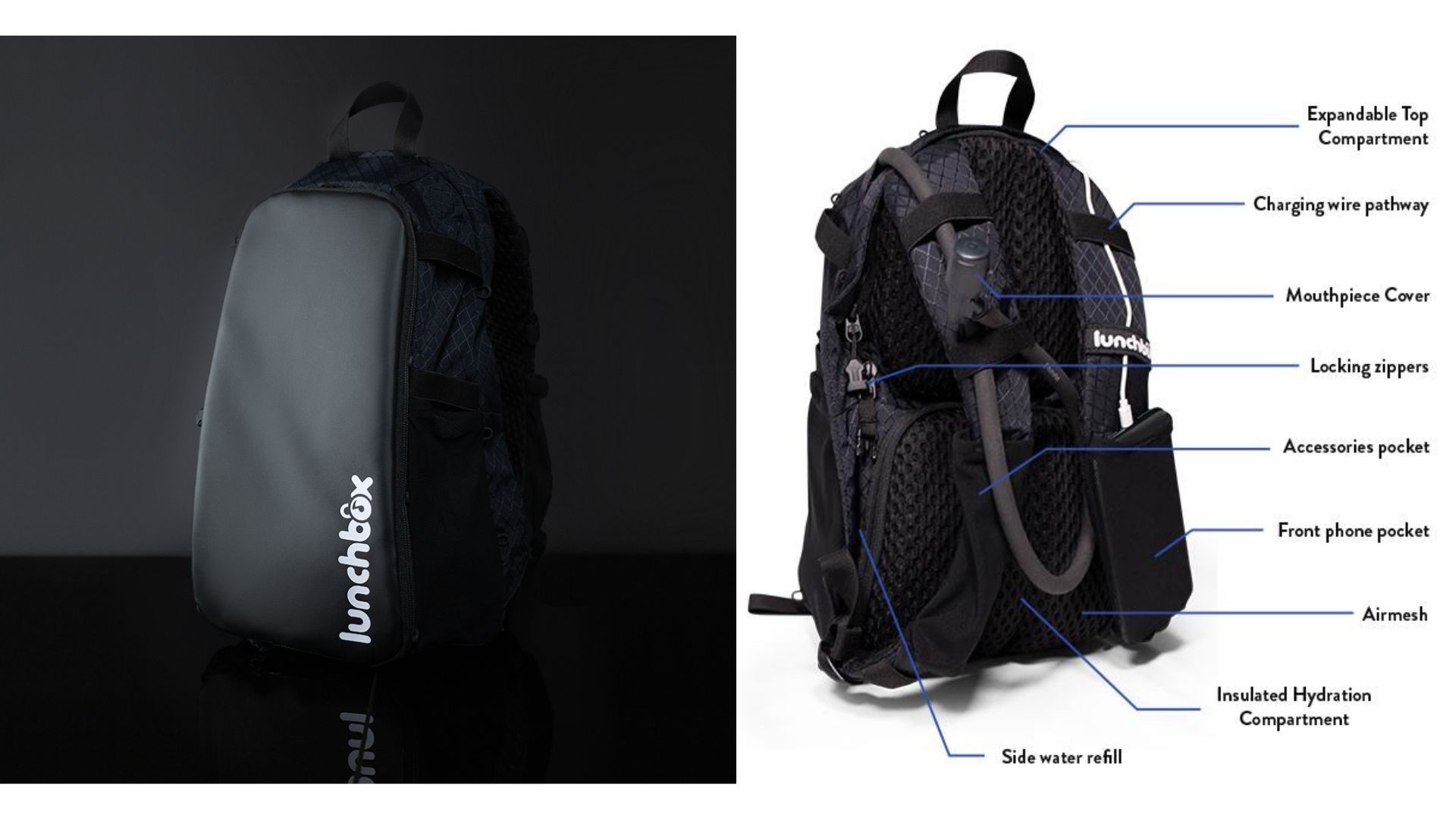 ---
2) Festival Kimono
I've been going to festivals for over 15 years now, but recently my favorite item on my list of festival must-haves is a stylish KIMONO! They're incredibly fun, and I ALWAYS get a ton of compliments from other festival goers when I wear mine. I think they look great on both men and women and it's a fun festival accessory that can be really useful!
I wore one pretty much every day when I attended SXM Festival in St. Martin, and it is officially a staple in my festival fashion range. They're lightweight, which means they can be easily stashed in my backpack, but they can also provide a layer for when it gets cold.
I personally love the style of this Psychedelic Rainbow Mushroom Festival Kimono, but there are tons of options out there!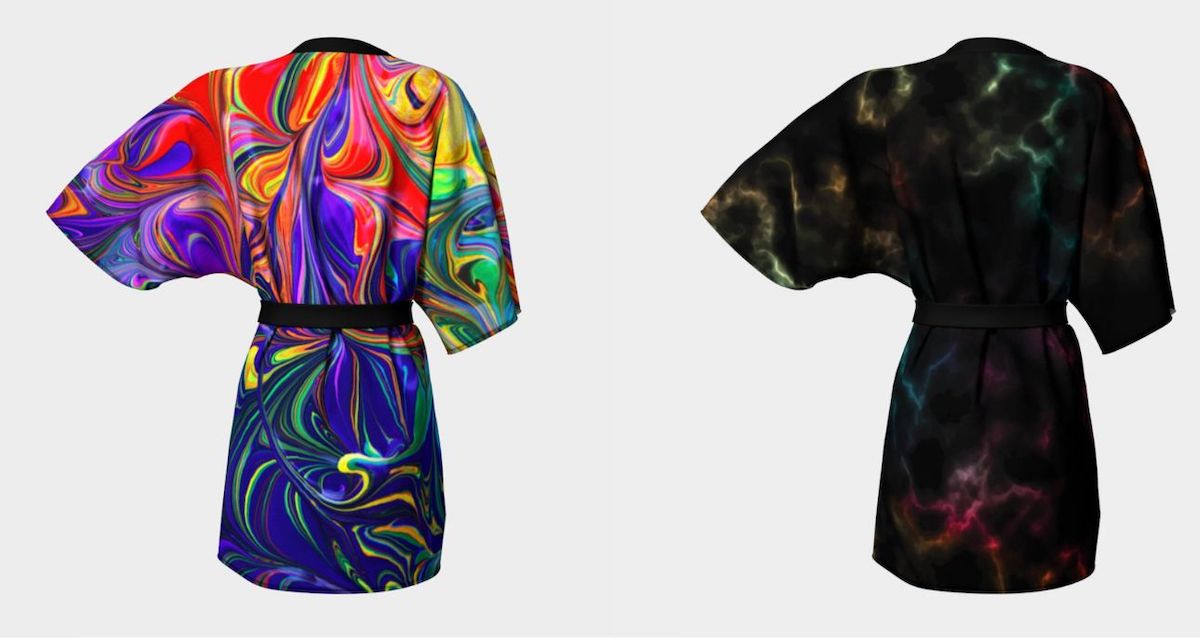 ---
3) Portable Charger
If you're anything like me at music festivals, you're probably using your phone quite often. From taking photos with your friends, recording your favorite artist's sets, and posting Instagram stories, snaps on Snapchats, or going live on Facebook, it does a lot. Not to mention how crucial it is for staying in touch with your festival crew and getting Ubers to go home.
So, I'd definitely say it's one of the most important concert accessories, if not the most important.
With that being said, you need to make sure your phone is charged at all times! I always carry a backpack that has at least one or two fully charged portable chargers because they really do come in handy often.
While I do think any portable charger will really do the job, here is what I use and would recommend you purchase:
Anker PowerCore Portable Charger: I think this might just be the BEST option for music festivals! It's extremely lightweight and small, so it won't be an inconvenience to carry around during the day – but it also packs a big punch with 10,000mAh capacity.
This means it can charge an iPhone X 2.6 times, an iPhone 7 3.6 times, and a Galaxy S9 2.3 times. It's also one of the most cost-efficient portable chargers, priced at $25.99. It's one of Amazon's top recommended products and it's highly reviewed!
Read Reviews & Check Availability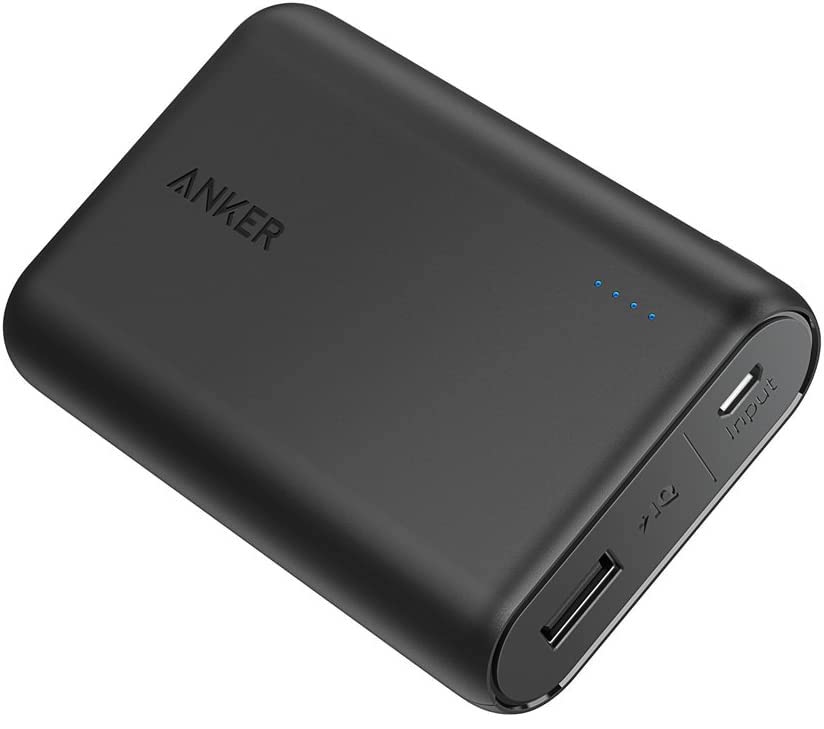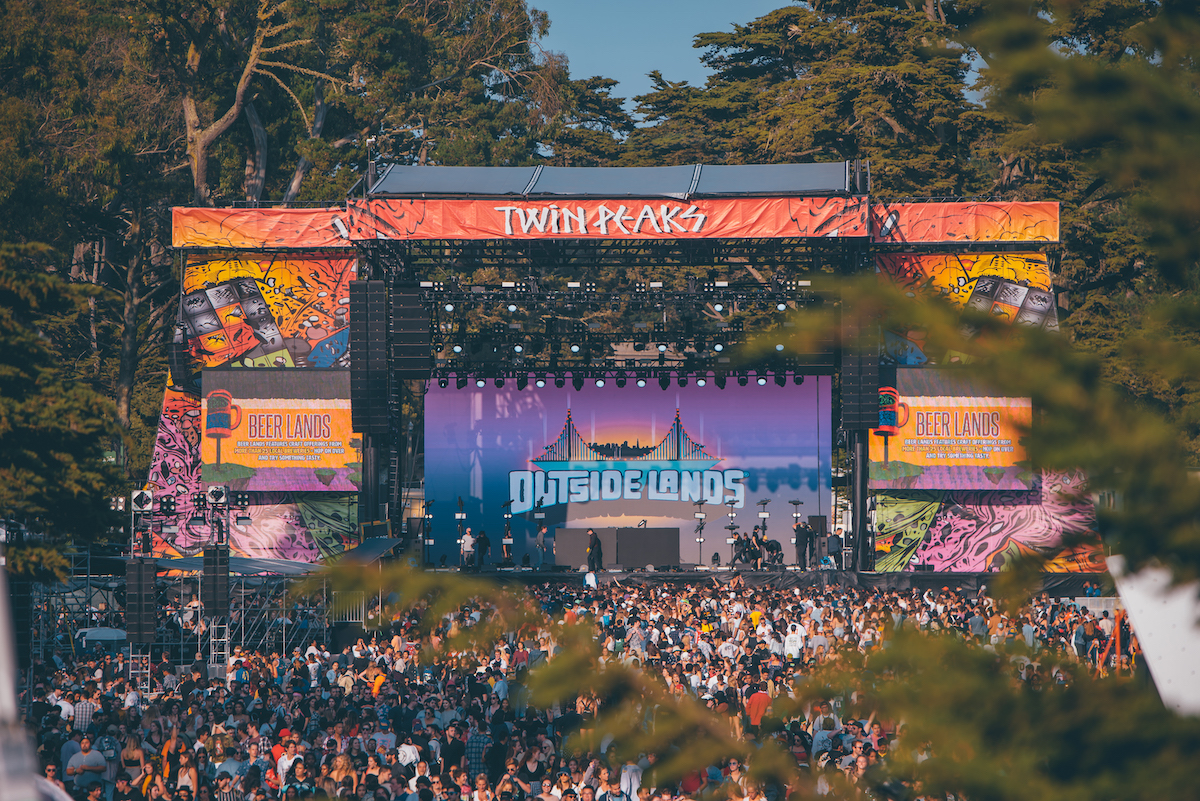 ---
4) SoJourner Festival Fanny Pack
Not a fan of wearing a backpack at festivals? I completely understand, but you're still going to need somewhere to hold your stuff — and you don't want to be that friend asking everyone to hold things for them!
Luckily, festival fanny packs (or bumbags, depending on where you're from) have made a fashionable return thanks to music festivals, and companies are creating some truly awesome styles to keep you looking good on the dance floor.
It really just depends on how big of a pack you need and what you plan on putting inside. In my experience, a decent-sized one will be useful, as you never know what you'll need to store, and I'm a HUGE fan of the SoJourner Holographic Rave fanny pack. I've purchased three different designs in the past, and they've worked really well at music festivals.
SoJourner Bags is well respected in the festival industry, and they have an incredible product line of rave essentials that are fun, affordable, and mega-stylish. Take a browse through all the color schemes/sizes available, and pick one you think would look best with your festival outfits!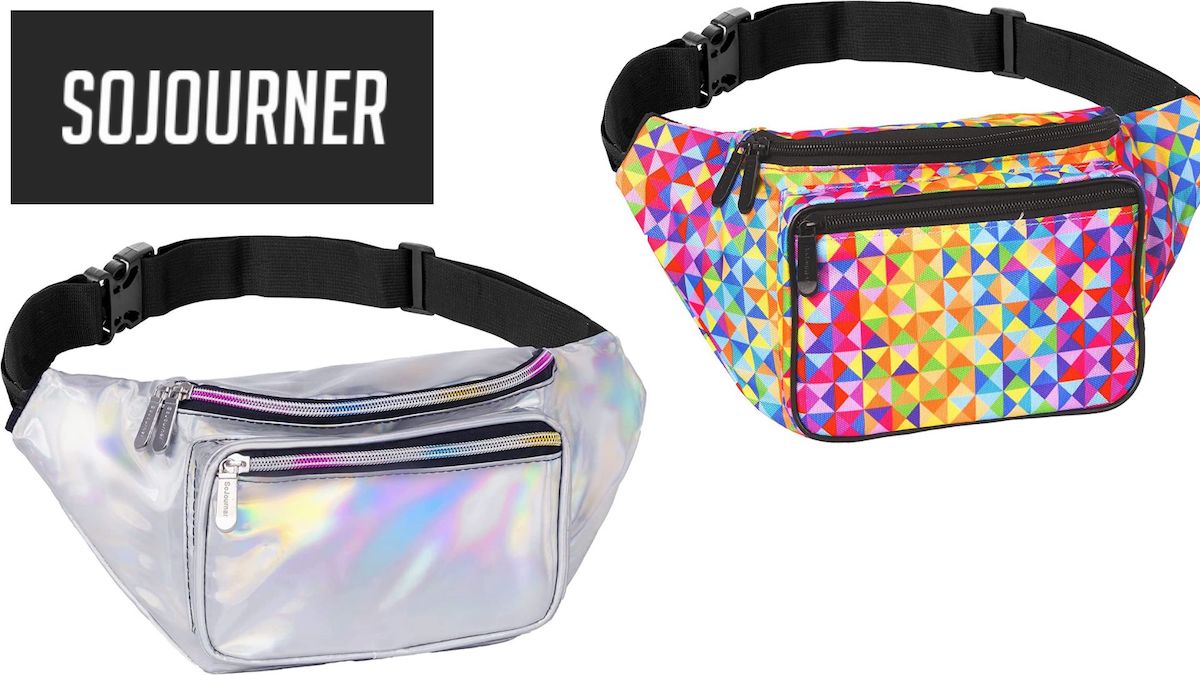 ---
5) Polarized Sunglasses
Sunglasses have been one of the cool things to take to a festival since the very beginning of festival, so you can't go to a music festival without a comfortable pair of sunnies! I typically bring two pairs (with one in my bag) just in case I or a friend loses theirs. I have sensitive eyes thanks to Lasik eye surgery, and I really don't like direct sunlight. I even get some use out of these at night, because the mainstages at festivals have crazy bright lights and the light shows can be intense.
There are some really cheap and affordable pairs online that will do the job perfectly. I would personally leave the designer glasses at home during music festivals because I feel like it's a pretty common item to lose! For example, I lost my favorite pair of RayBans during Outside Lands Festival 2018.
Retro Classic Polarized Sunglasses: These are proof you won't need to spend $200 to purchase a sturdy and comfortable pair of stylish sunglasses. I wear the "Wayfarer" style pretty much every day of my life and have personally ordered this brand several times (I lose sunglasses quite often, unfortunately).
SOJOS Round Classic Polarized Sunglasses: These have become a new favorite of mine, and I wear them at the majority of festivals I attend, as well as at Burning Man. They're super comfortable for all-day wear, and I love the round design.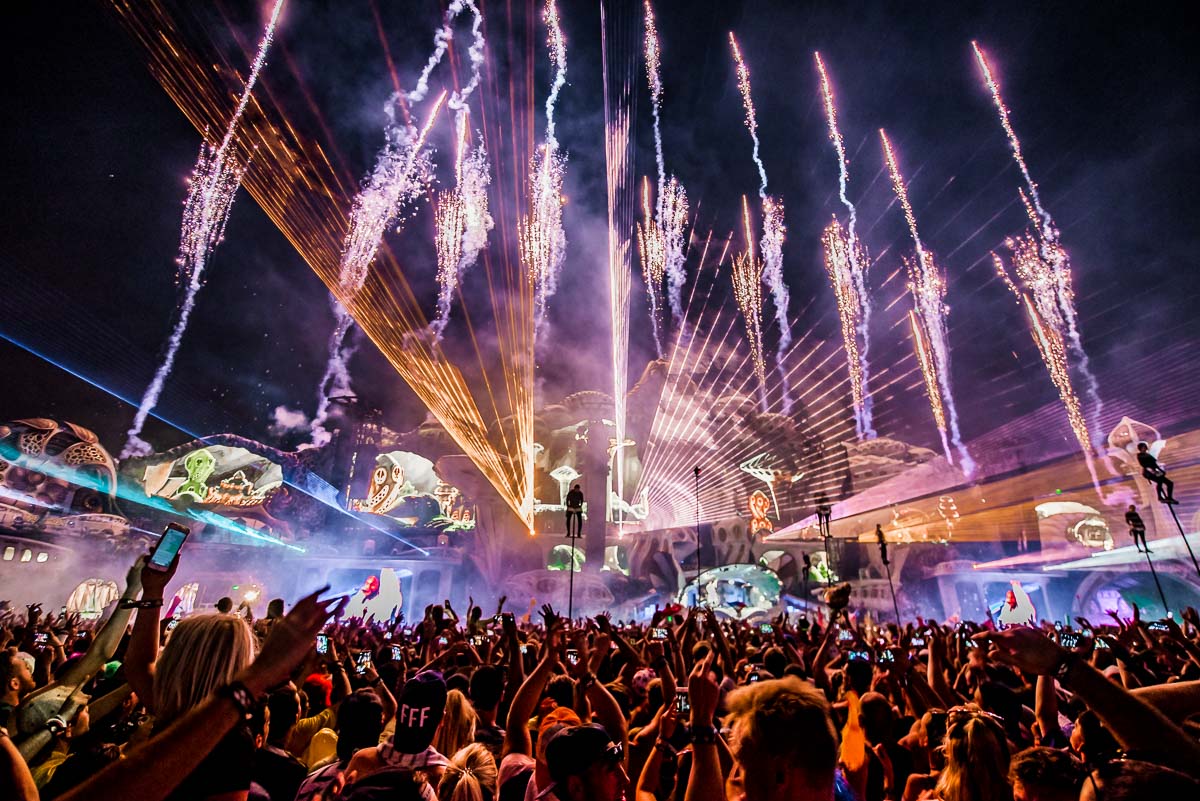 ---
6) Festival Bandana
The bandana has become a staple when it comes to a rave essentials list! They're a practical festival accessory as they can be used in tons of different ways.
Check out this awesome video about different ways you can wear a bandana to a festival. I'm personally a big fan of this style, and I'm pretty much always rocking bandanas no matter what event I'm at.
Price: $13.99 (Read Reviews & Check Availability)
7 Ways To Wear A Bandana | What To Wear To Coachella (Festival Style) | Keani White
---
7) Comfortable Festival Shoes
What are the best shoes to wear to a music festival? Well, that's a good question – and there are tons of different answers! I think the most important thing is that they are comfy, and you won't have a problem walking/dancing in them all day!
Here are just a couple of popular and affordable pairs that I know would be great for music festivals:
Canyon Asphalt Grey shoes – I absolutely LOVE my pair of TropicFeel shoes, as they are all-terrain sneakers with 4-in-1 versatility. They are also waterproof, so you don't have to worry about them being destroyed in the rain.
Adidas Superstar Sneakers – These have been my go-to festival shoe for quite a while! I've always loved the simplistic style with the classic three stripes on the side. They've got a bunch of different colors, and they're decently affordable. I've bought several pairs of these in the past couple of years.
Vans Authentic Trainers – You can never go wrong with a pair of Vans! These go with every festival outfit, are perfect for long days out exploring, and work for everyday use.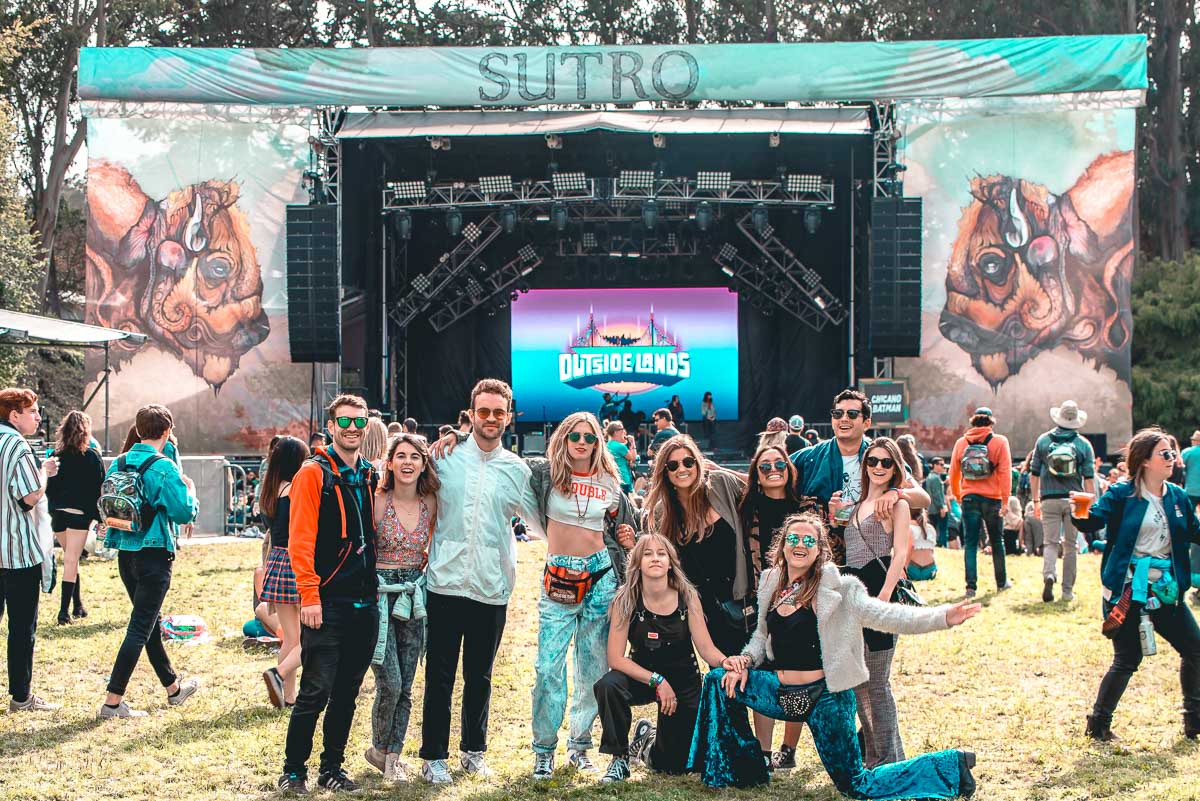 ---
8) Earplugs For Festivals
Let's talk about ear safety! It's obviously extremely loud at festivals/raves, and you NEED to take some precautions to keep yourself from permanent hearing loss!
Unfortunately, I feel like I've already done some serious damage to my eardrums at music festivals, and there's nothing I can do to fix it. That's why one of my most important tips is for you to add a pair of earplugs to your list of music festival accessories.
I can't believe how many I see at the very front of music festival stages without this festival essential because it can cause serious issues for you in the future. Take it from me – buy yourself some decent earplugs, and protect yourself!
You obviously don't need to wear them the whole festival, but just when you're at a festival and you can feel that the bass is rather heavy! Read this article 7 Tips To Protect Your Ears During Festival Season if you need more convincing!
There are a ton of different brands out there, but I think it'd be best to invest in a professional pair!
EarGasm High Fidelity for Festivals: "Protect yourself from harmful noise levels at loud festivals. Preserve sound quality with our patent pending innovative attenuation filters. Reduces noise evenly to maintain the full spectrum of sound while protecting hearing. Won't muffle music or voices as foam plugs do."
Browse Options, Read Reviews & Check Availability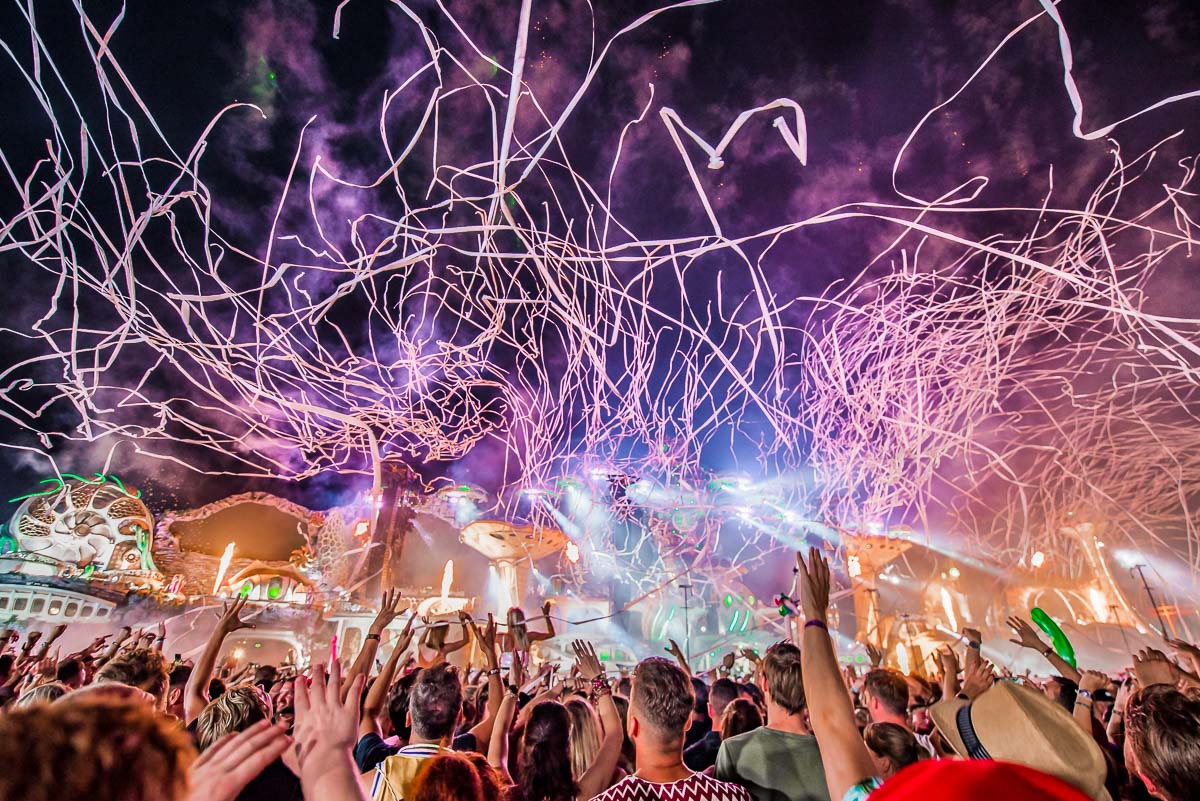 ---
9) Bio-Degradable Glitter
Glitter has definitely become a festival favorite in recent years, and it really can be a pretty epic addition to your festival outfit. While this is probably more common among the ladies, I've seen plenty of gentleman rock glitter on their faces & arms.
What's great is that you can buy a combo pack of different colors and match it to your festival outfits each day. Here are a few awesome and budget-friendly for top-notch bio-degradable festival glitter!
Unicorn Snot BIO Glitter Holographic Body Glitter: "Soft and safe to use on your face and skin as glitter makeup, kids glitter crafts, glitter tattoos, sparkly slime etc. Mix with Aloe gel for a natural, safe way to apply for children."
ELECTRIK Holographic Chunky Glitter (Various Colors): "Electrik Glitter is a holographic chunky festival & rave cosmetic grade glitter sourced from the plant cellulose found in Eucalyptus Tree's. Perfect for face body hair and nails. Our glitter degrades with the presence of microorganisms found in the oceans, or in the dirt/grass at a music festival. Plastic and polyester glitter takes up to 400 years to biodegrade!"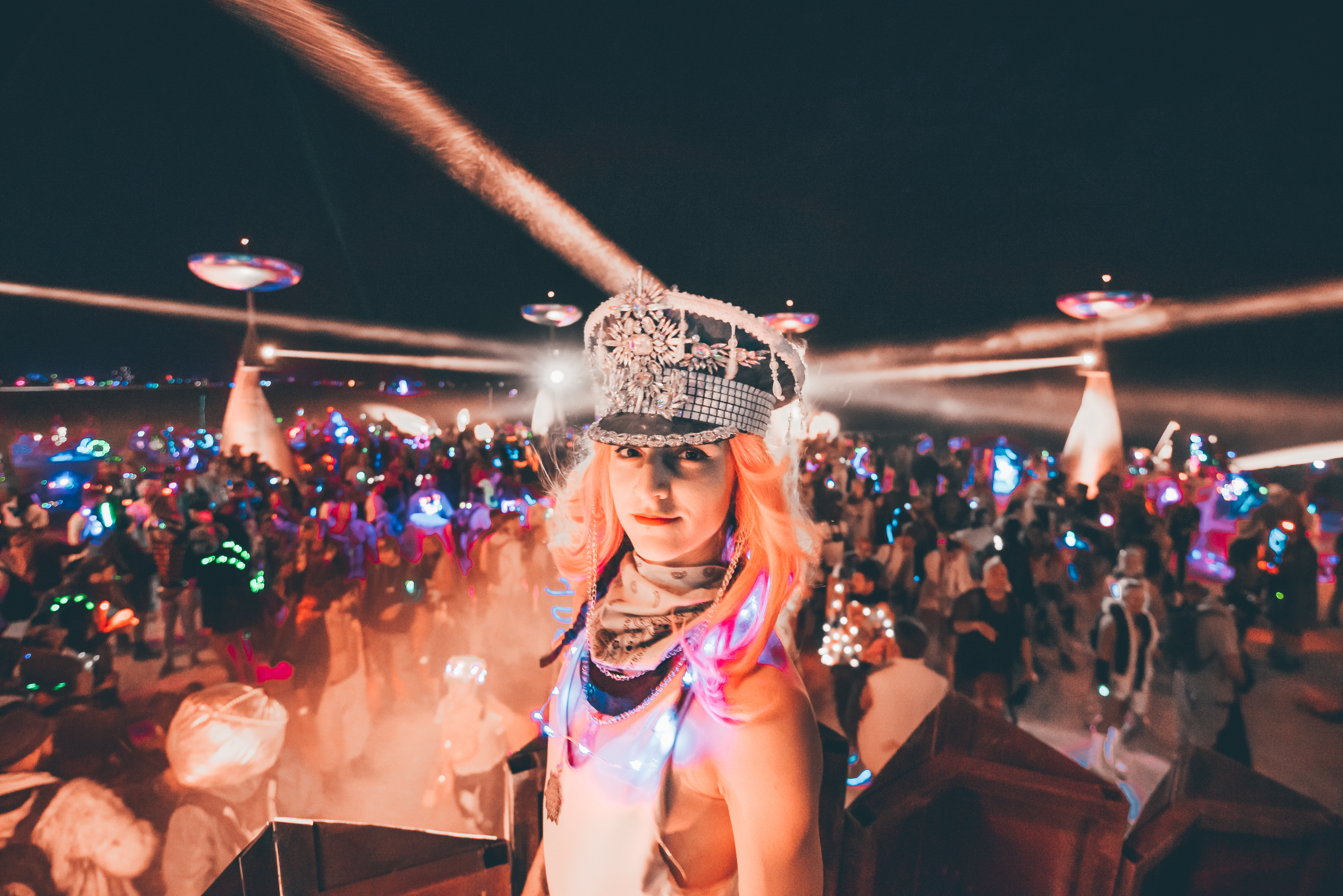 ---
10) Festival/Rave
Folding Fan
Music Festivals can get super hot and sweaty, and having one of these large handheld fans can be a game-changer! I recently attended a music festival in Bali (where I'm currently living), and bringing one of these was fantastic!
Not only is it one of the most fashionable and fun festival accessories, but it's super lightweight and is one of the most useful festival items. I also found it to be a really helpful and fun way to make friends, lol. If you're going partying somewhere super hot, then definitely bring along one of these. I also just discovered this awesome company that makes these perfect festival gear.
Festival Fan – Large Folding Fan for Raves: Offering 18 different and colorful options, SoJourner delivers high-quality options for fans that are simply tons of fun! My personal favorites include PRIDE flags, as well as one that says "Boo You Whore" & "Daddy".
Browse Designs, Read Reviews & Check Availability
PSA – Just be sure to NEVER partake in fan clacking. It's super annoying for your fellow festival attendees.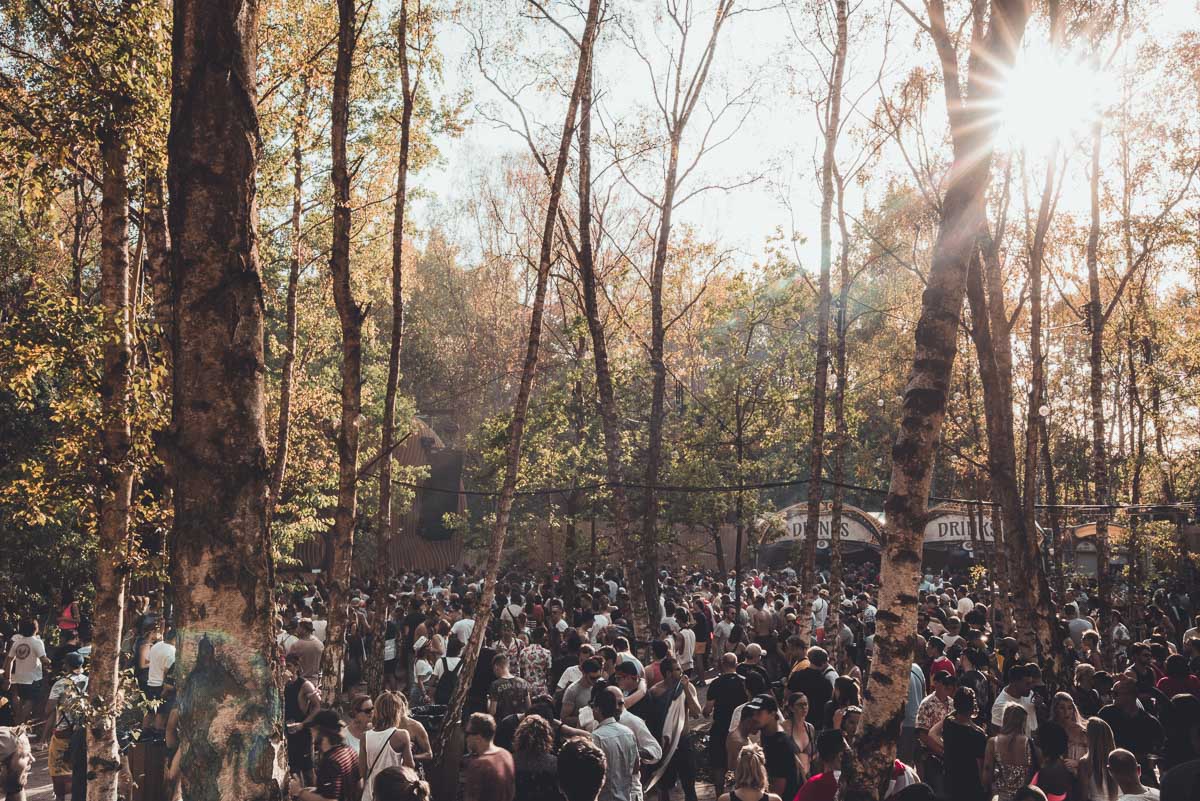 ---
11)
Strobing Electroluminescent LED Wire
This cheap glowing LED wire is a super easy way to make simple festival clothing pop! I've tried and tested this myself, and I just love it. Just put the battery pack in your bumbag, and wrap it around your waist, up through your jacket, or around your hat. Tons of different things to do with it, but it's a really great look!
I've bought so many of these now I can't even count, but I use them for lighting up my campsite, and my bike at Burning Man, and I usually wrap them through my backpack and wear them around my neck like a necklace.
With so many different ways to incorporate these into your style, they'll be one of the best festival gear you've bought.
Read Reviews & Check Availability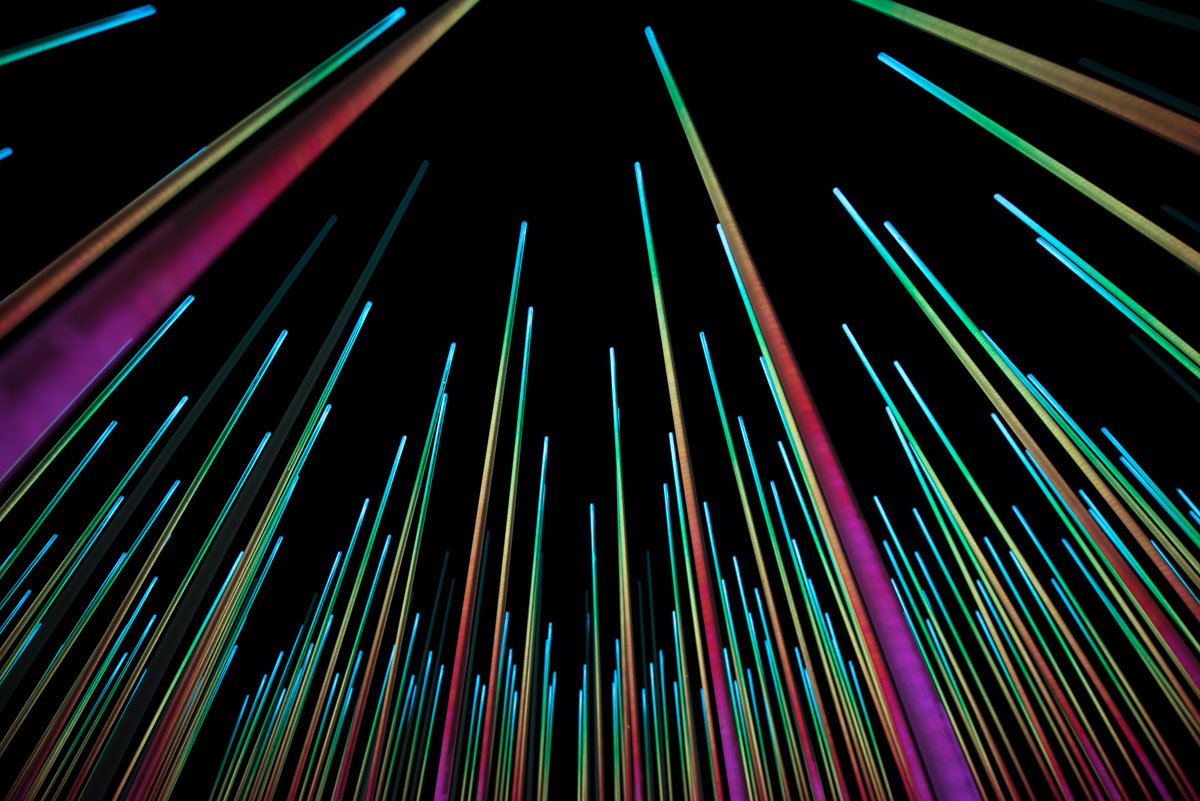 ---
12) Festival Leggings
In recent years, I've become a huge fan of wearing leggings to festivals! My friend gifted me a pair at Envision Festival in Costa Rica, and ever since, I've been addicted. I wear a pair of leggings at almost every festival now, and I personally think they are essential festival equipment must-have!
There are so many companies that make quality products, but here are a couple I recommend:
Revolver Fashion Leggings: I actually met the owners of this small boutique festival accessory company, and I've been loving their product line ever since. Really awesome people and they make some epic stuff. I have 3 or four different pairs of their leggings, and they're extremely comfortable made with high-quality material, and they are machine washable (which makes everything a lot easier).
Ndoobiy Women's Yoga/ Festival Leggings: For only $12.99, you can choose between 30+ different designs of amazing leggings! If you're on a tighter budget but still want a great and stylish product, then I'd go with this one. "88% polyester, 12% spandex.Super Soft, Light, and Comfortable Leggings. Easy to dress up or down! Buttery smooth and soft fabric quality. One Size Fits (0-12)Plus Size Fits (12-24). Consists of strong stretchy elastic waistband to give you an overall comfortable experience. No fade or shrink: 3D print is used in our pattern, making the pattern unique and beautiful.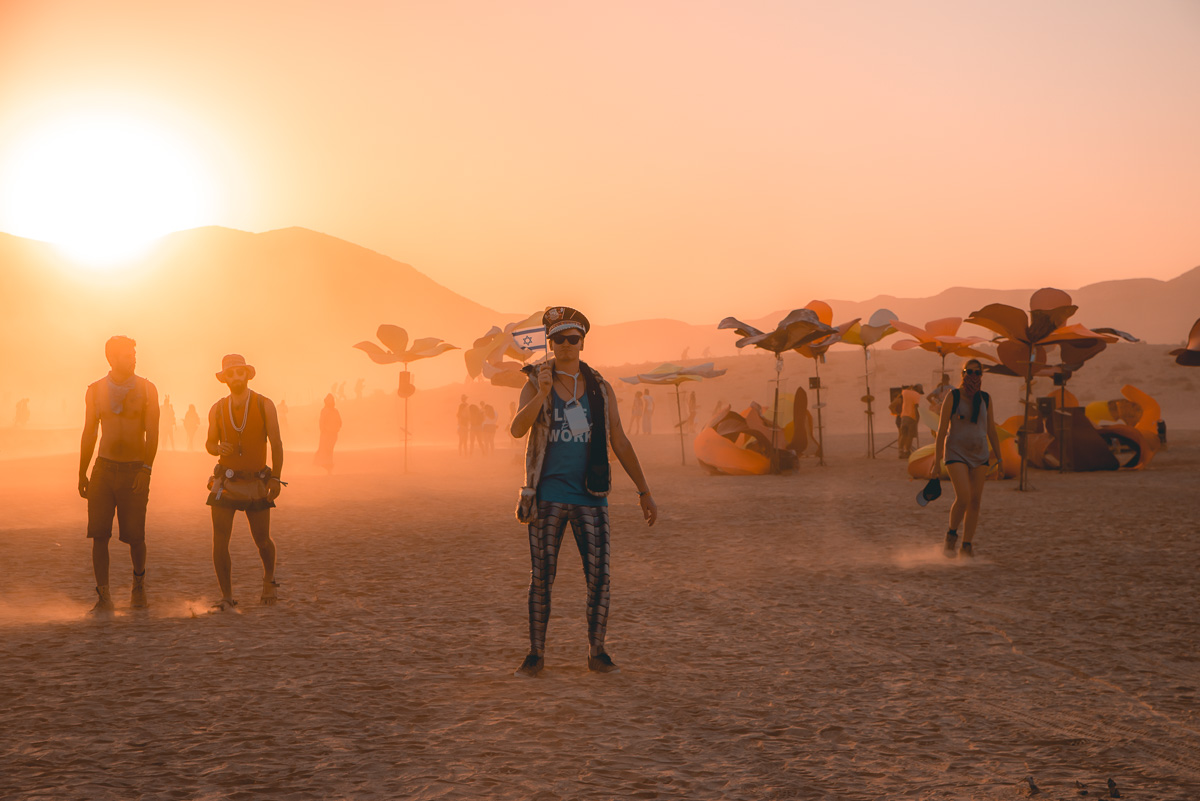 ---
13) Festival
Face Mask
I've become a big fan of all of these different face masks, and they're perfect for the late-night festival look. If you combine it with a cool hat and some sunglasses, it can be quite fashionable.
Face masks can also be really practical if you're attending a music festival with crazy weather/ dust storms. I also use mine when I'm in a Porter potty to block the nasty smell from entering my nose.
I personally bought two of these Into the AM face masks, and you'll definitely find at least one or two designs yourself that will match perfectly with your outfits. There are quite a few different ways you can style them; they're functional while being lightweight, breathable, and offering sun protection – and offer a quick dry fabric!
A face mask is on my list of must-have festival items for good reason because there's nothing worse than getting sunburned, stuck in a dust storm, or smelling bad things in bathrooms.
Browse Designs & Check Availability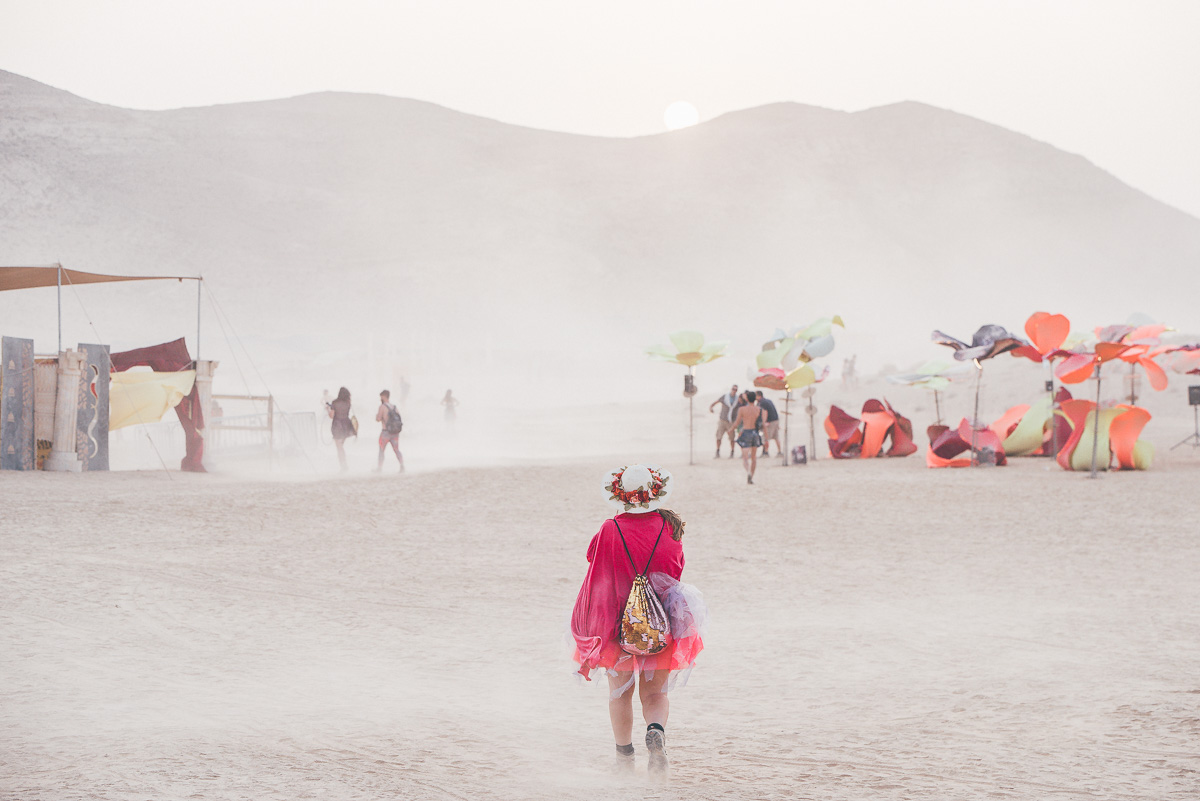 ---
14) Funky Festival Socks
I feel like socks are often overlooked when you think about different outfits/festival products, but I know that an epic pair of socks can really make an outfit pop! There are quite literally hundreds of different colorful socks online, it's just finding the right pair that you really love:
I'm personally a huge fan of these WeciBor Men's Colorful Fancy Socks. They've got so many epic designs, the material is high-quality, and everyone on Amazon seems to love them!
While socks may not come to mind when you think of festival gear, I love getting compliments on mine when I'm on the dancefloor!
Read Reviews, Browse Designs & Check Availability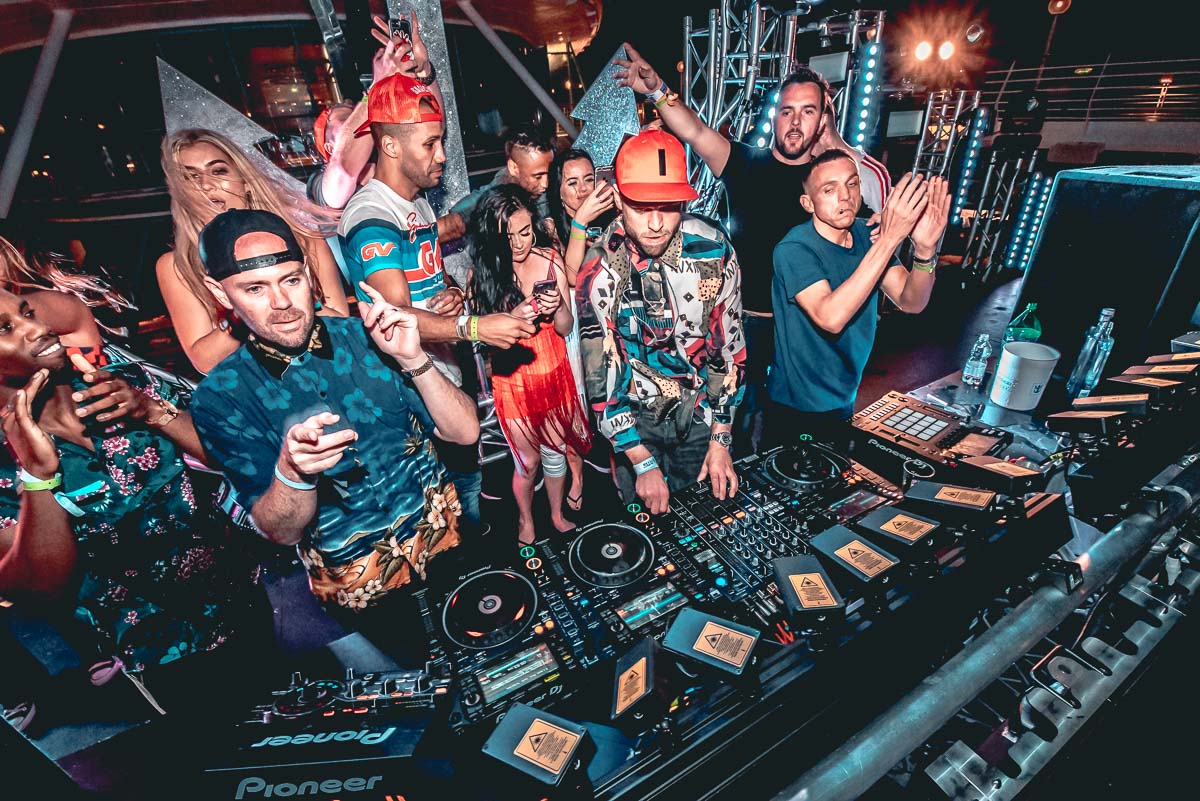 ---
15) State/Country Flag
Ever since attending Tomorrowland for the first time back in 2012, I have LOVED carrying around and repping my California flag when I'm at different festivals. It's a fantastic way to meet people, and it really is a super cheap and fun festival must-have!
I particularly like repping my flag when I'm traveling to festivals overseas. If you're going to a local festival in your home state, you could always just use it as a flag for your campsite.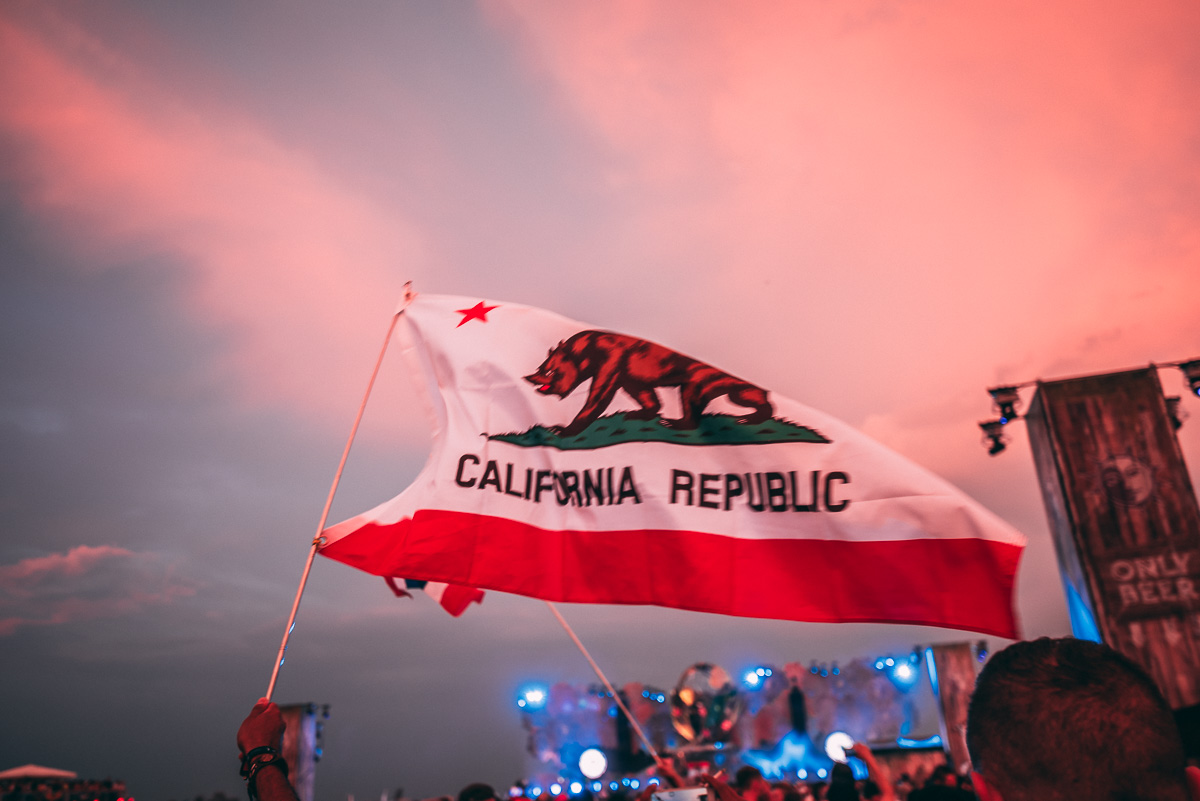 ---
16) Temporary Gold Tattoos
Want to bring your festival outfits up to the next level? Then buy a packet of these awesome gold temporary tattoos for your face and arms! I think these beautiful gold temporary tattoos are guaranteed to be loved at any festival!
"So comfortable you may forget you are wearing them, but because those around you will be so enchanted by your charm and prowess, you will soon remember.
They're long-lasting, water-proof, non-toxic temporary tattoos with high-intensity shine.
Read Reviews & Check Availability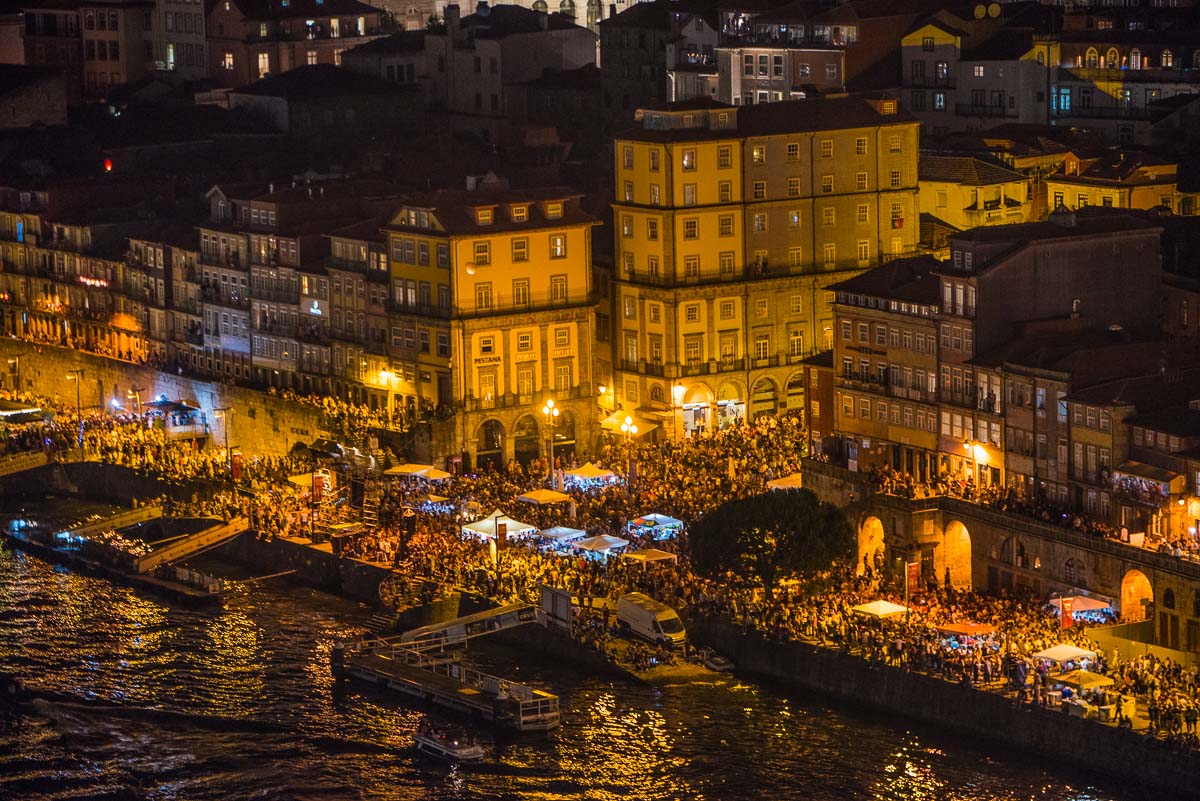 ---
17) Baby Wipes
Never underestimate the power of having baby wipes at music festivals. As much as I love a good festival, they can also be pretty grimy places! This tends to happen when you get a ton of sweaty drunk people all dancing around together, lol, which is why baby wipes are absolute rave must-haves.
I never go to the bathroom at a music festival without being locked and loaded with some refreshing baby wipes, and I think it's one of the most important festival accessories! I've tried a bunch of different brands before, but I honestly love the new Amazon Elements brand. They're a value pack, so you can stock up and keep some in your car, campsite, and backpack.
They're also always a great gift to share with new festival friends!
Read Reviews & Check Availability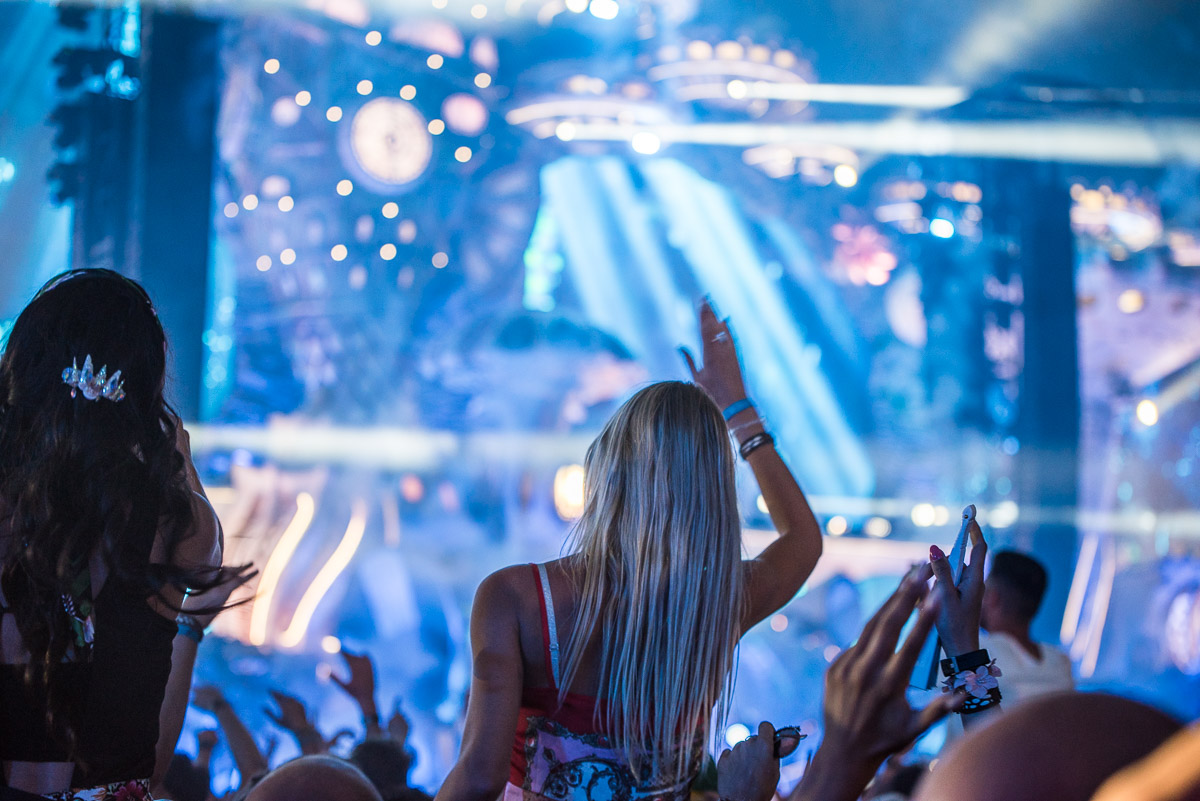 ---
18) Faux Fur Animal Spirit Hood
I never started wearing these until recently, but after I bought one a few months ago for a new music festival, I must say I absolutely love it! It's really fun and festival fashionable, and I really love all the various options available.
Most of these faux fur animal spirit hoods include pockets in "paws", extremely comfortable material, and will make any festival outfit look fantastic while keeping you warm at the same time!
Read Reviews & Check Availability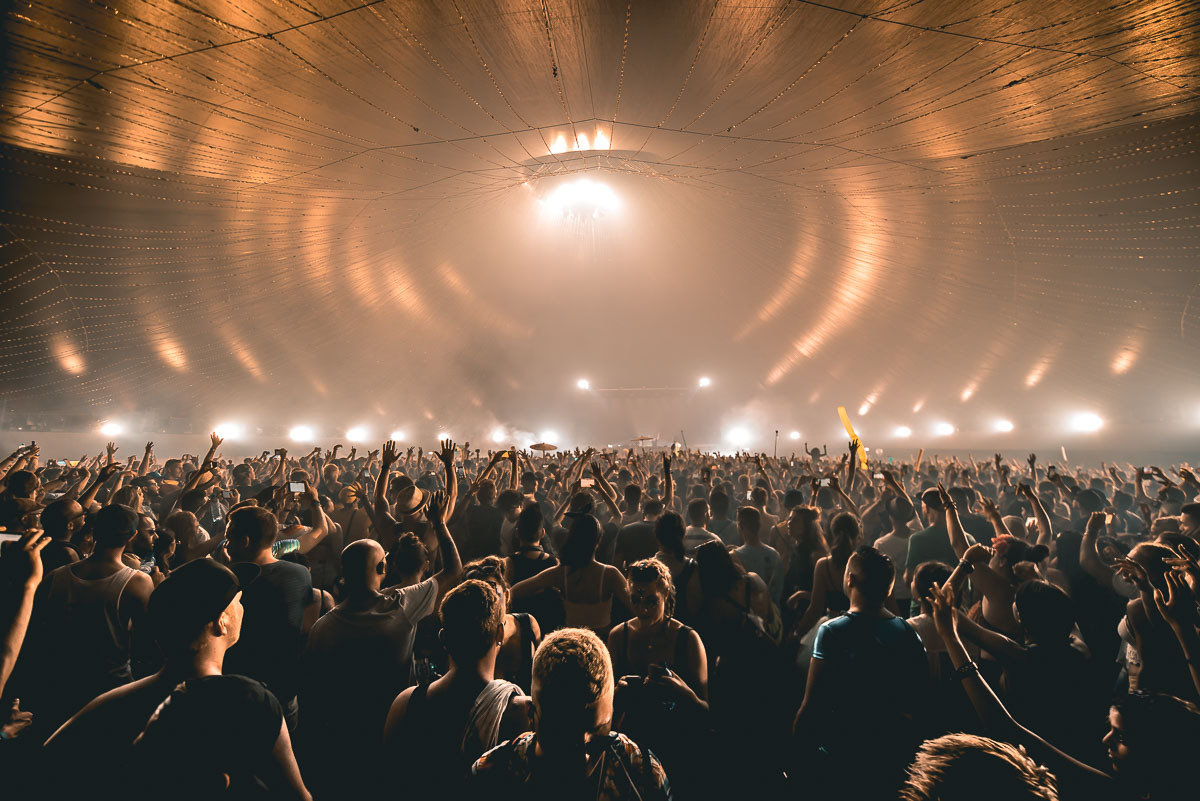 ---
19)
Cat Eye Sunglasses
I don't know when this particular style of cat eye sunglasses became popular, but I absolutely love them! I wore a pair of these every day at a music festival in Australia called Lost Paradise, and everyone loved them! If they're paired with a nice necklace/bandana, it could be a super funky festival gear look!
I love the massive cat-eye shape, and there are dozens of color combinations to choose from. I've personally bought two pairs of these for my next camping festival, and I can't wait to rock them with pride!
Browse Designs & Check Availability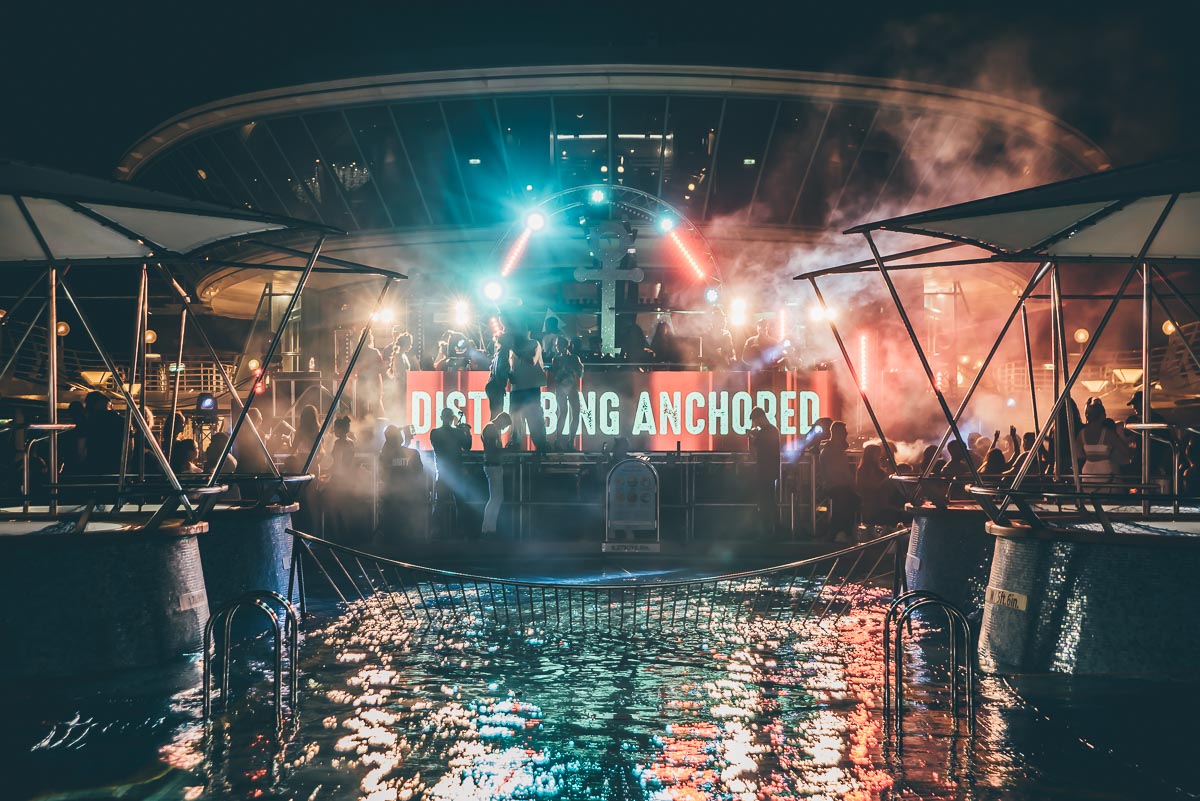 ---
20)
Waterproof Rain Poncho
Where is your next music festival going to be? Have you checked the weather? Unfortunately, rainy days can happen at music festivals, so it can be a smart decision to come prepared and bring a fun and colorful poncho to keep you relatively dry!
This is 100% one of the must-haves for festivals held in places like Washington, Oregon, Scotland, Iceland, or Leeds, for example.
I love this brand, Freesmily, because they have dozens of different colors and designs, and it's one of Amazon's top recommended products. Material: 100% polyester fiber. Environmental, reused, quick clean, and dry.
Browse Designs & Check Availability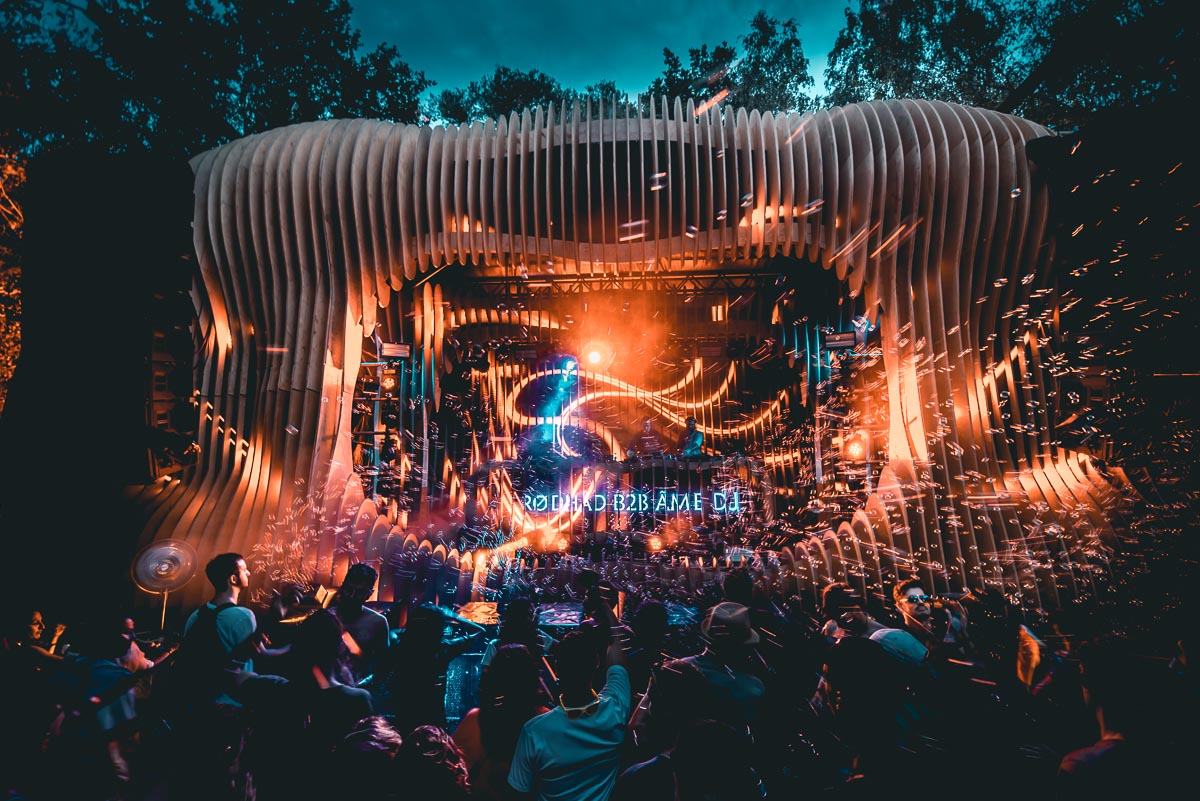 ---
21) Emazing Lights LED Rave Gloves
Whether you want to give people light shows or just have fingers that glow, a pair of rave gloves are easily one of the best rave accessories for any festival. They're quite popular at raves, and I'll always enjoy watching "glovers" give mesmerizing performances to people for their first time.
When I was a hard-core raver many years ago and attending festivals like EDC & Beyond Wonderland, they'd always make my EDC packing list. My rave squad and I would spend the entire festival blowing people's minds with our gloving skills! While I haven't done that in a really long time, it's still tons of fun!
Featured on ABC's Shark Tank – don't be fooled by cheap knockoffs! I've always been a big fan of Emazing Lights, and they're always creating a wide variety of cool rave essentials and festival must-haves to enhance your experience!
Read Reviews & Check Availability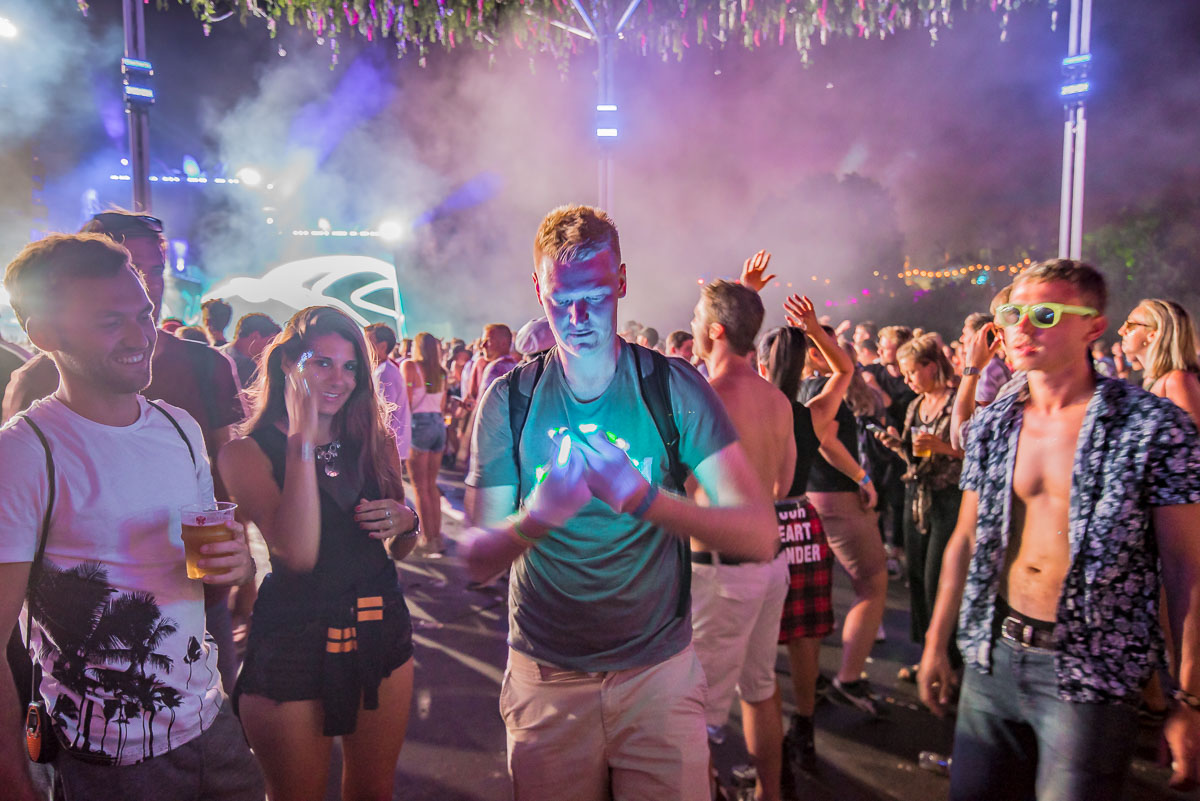 ---
22)
GloFX Ultimate
3D
Diffraction Glasses
If you've looked through a pair of these before, you know how cool they are. If you're at a festival with lots of laser and bright lights (which hopefully is every festival you attend), then bringing a pair of these GloFX diffraction glasses along will be perfect for some visual stimulation!
This comes complete with "Laser Etched Hard Plastic Lenses, Indestructible True-Flex PVC Frame, and 3 Times the Diffraction of Competitors."
Combine these with the LED Gloves, and it's a truly insane festival accessory that everyone will enjoy looking through!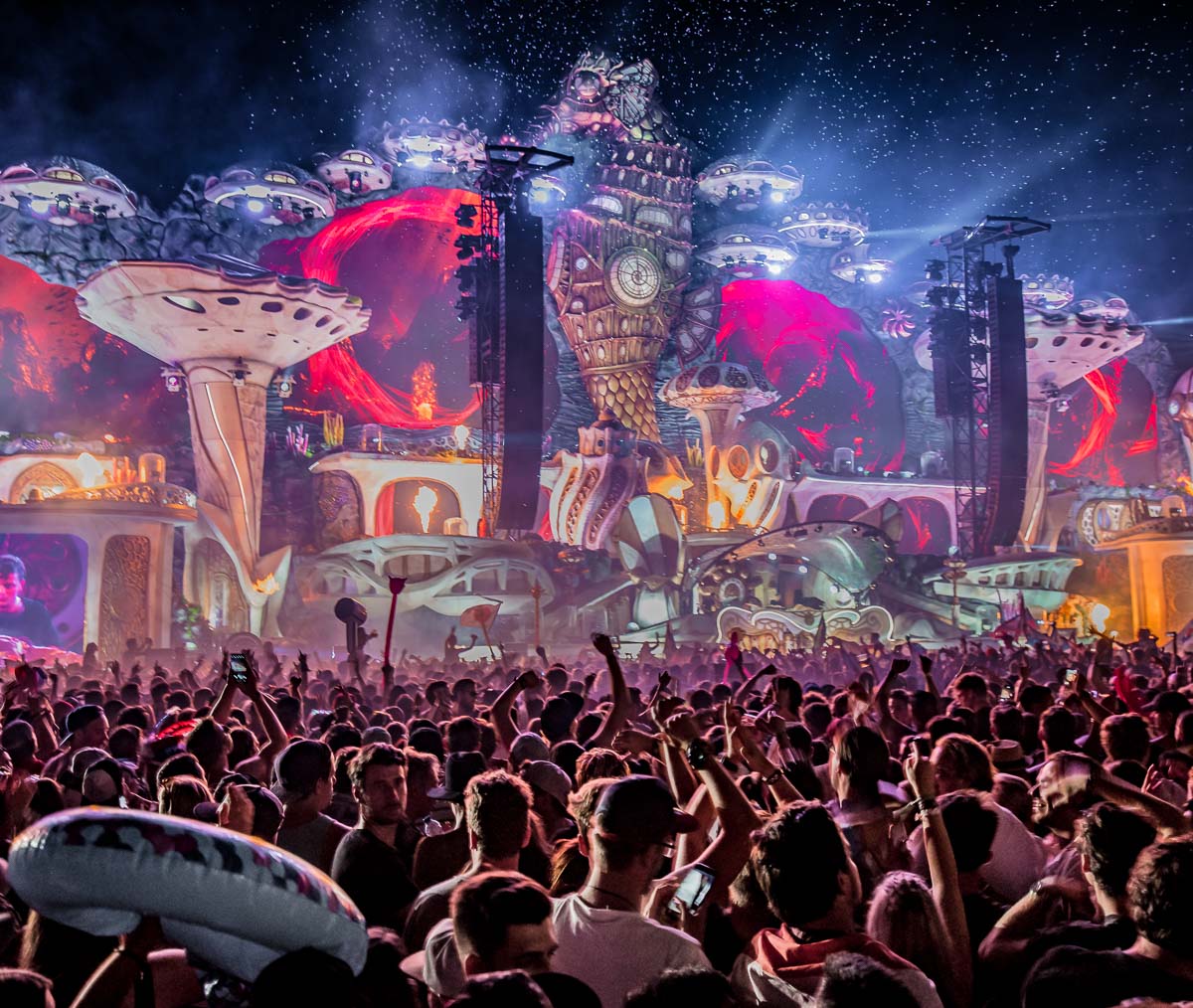 ---
23) LED Hula Hoop
Have you ever seen those people who are ridiculously good at hula hooping? I see them all the time at music festivals because it's the perfect place to practice this unique art form. While I am super bad at this myself, I think it's a pretty fun festival must-have for certain people! Complete with LED lights, this will definitely be a hit at your next festival.
This SIKWO Led Hula Hoop is really well-made – and offers two different sizes that come with 24 LED beads that can be programmed for strobing in different patterns flashing, showing 10 different colors, making the hoop look like a flying rainbow in the air!
Read Reviews & Check Availability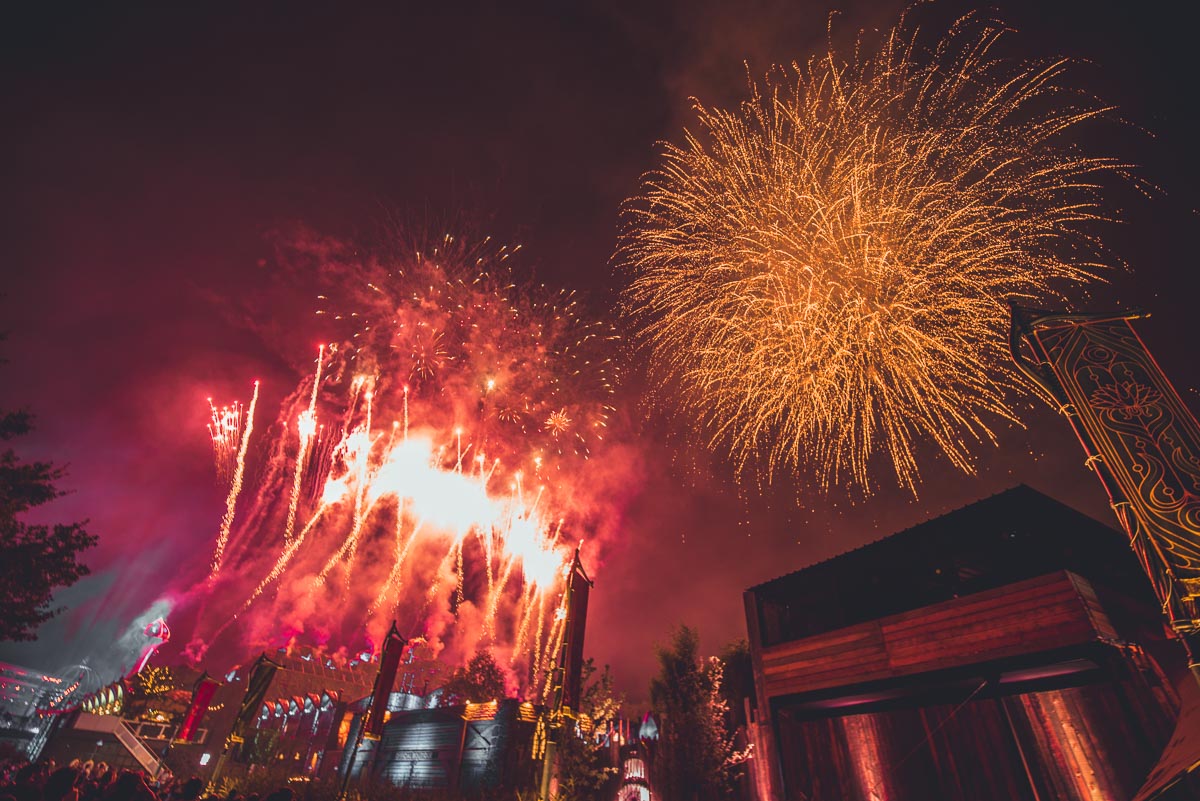 ---
24)
SZTOPFOCUS Fluffy Faux Fur LED Coat
Want to really shine bright? Why not wear this coat that's loaded with colorful LED lights in the lining? I see at least one or two people wearing something like this at every festival I go to, and every time I'm blown away by how cool these LED coats are!
There are actually quite a few different companies that make these, as they've become quite popular in the range of festival fashion clothes! I've purchased this SZTOPFOCUS Fluffy Faux Fur LED Coat in the past and I really love rocking it at festivals/ Burning Man.
Read Reviews & Check Availability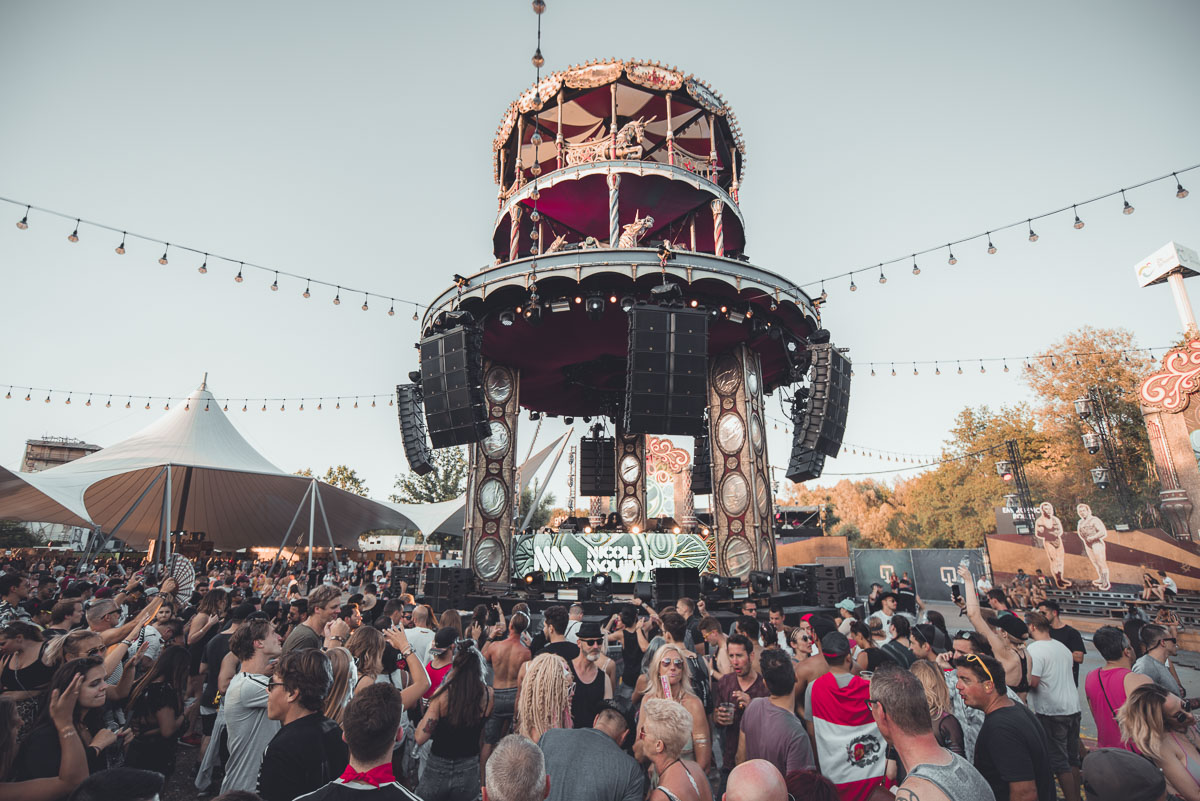 ---
25)
WEKAPO Inflatable Lounger
Have you ever wanted to sit down at a festival but not on the grass or dirt? Well, now you don't have to. I've seen a lot of people recently bring these to festivals in their backpacks, and I think it's such an awesome idea. These inflatable loungers are lightweight, easy to use, and would be a pretty epic addition to your festival stuff.
If you don't want to bring it inside the festival with you, this would still be ideal for camping at the festival you're attending!
They're really easy to inflate as no pump is required (you can whisk it through the air to inflate); it has a really awesome pillow-shaped headrest for upper back and neck support, a unique patented design anti-deflation design, and also comes with a carry bag, stake, and bottle opener! A really fantastic deal!
Read Reviews & Check Availability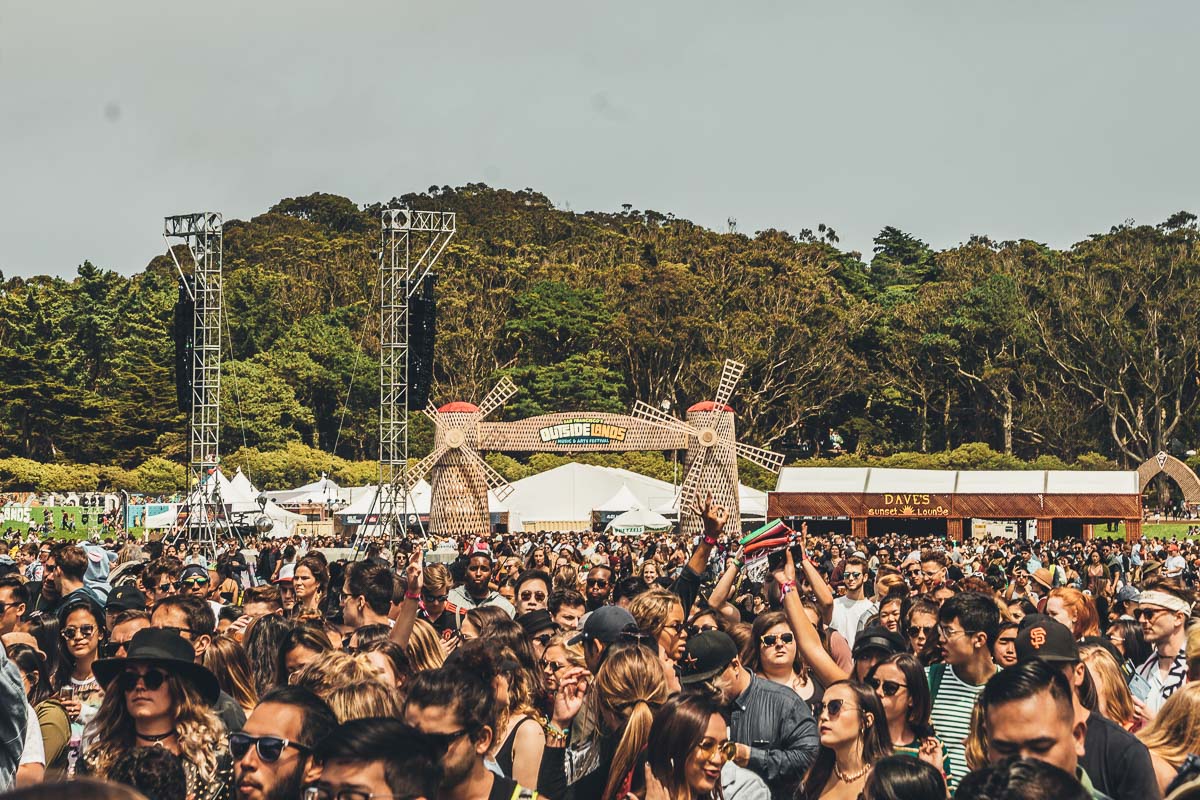 ---
26)
LED Light-up Shoelaces
One of the easiest and best ways to pimp out your shoes is to simply put on these LED shoelaces. They'll make you look extra amazing when you're cutting shapes all night long.
They have four different modes that flash at different rates, and seven different colors that will score you loads of compliments and perhaps a viral moment if your dancing's good enough. The laces also have a battery life of 60 hours, so they'll stay on for long festivals.
Read Reviews & Check Availability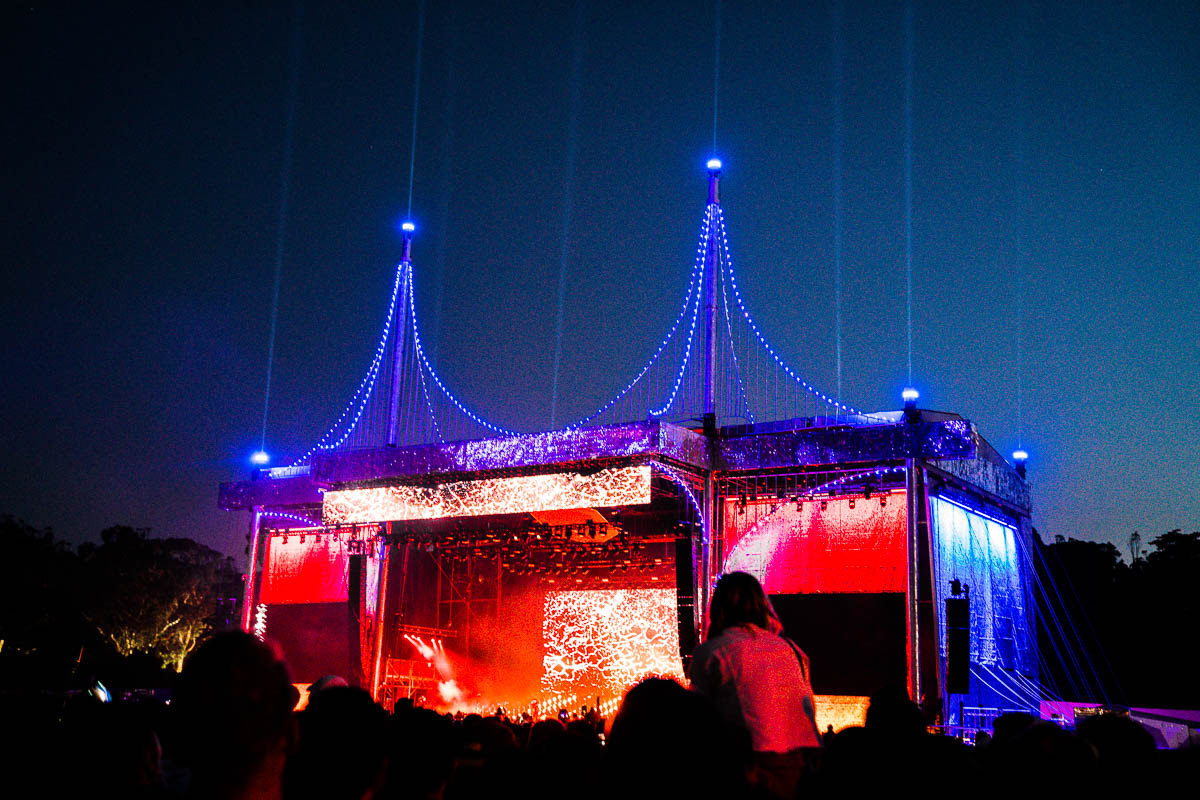 ---
27)
Glow Sticks Festival Accessories Party Park
Ask anyone from a regular festival goer to someone who hasn't been to any festivals "what to bring to a rave?", and there's like a 99% chance their mind will go to glowsticks. That's because glow sticks and festivals are basically like peanut butter and jelly, they go together perfectly!
I bring glow sticks to the majority of music festivals I attend, and I love giving them out to people I meet. They're also a great way to decorate clothing, hats, vests, etc. I tend to give them to my friends/festival squad as well, which makes it much easier to spot them in the crowd. They're for sure one of the top 10 festival accessories.
One box contains 200 different 8″ glow sticks, 200 bracelet connectors, 12 flower/ball connectors, 10 luminous eyeglasses kits, 5 skull glasses kits, 5 triple bracelet connectors, 5 butterfly bracelet connectors.
Read Reviews & Check Availability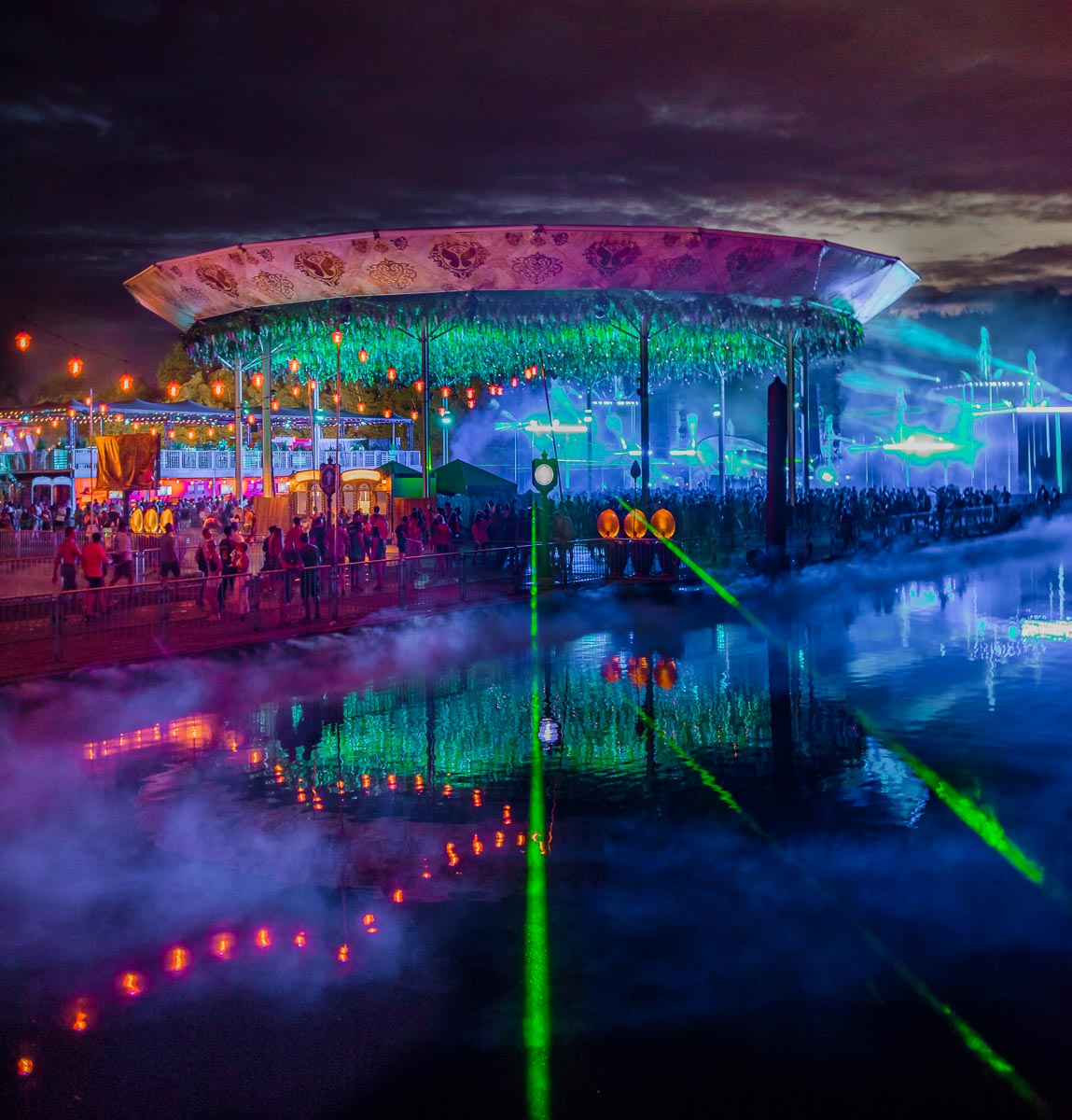 ---
28)
GloFX Space Whip
If you've been to a festival or rave in the past year, you've probably seen one or two of these! It's basically an epic mystical whip that looks amazing on the dance floor. I've played with these a couple of different times now, and I love them! While I don't personally own one, I do enjoy seeing them at festivals.
Perfect for festivals and dance floors, this GloFX Space Whip offers 5 customizable color sets, tons of unique features, 130+ high-quality fibers, and a lifetime warranty, so you'll never have to replace a broken one.
Read Reviews & Check Availability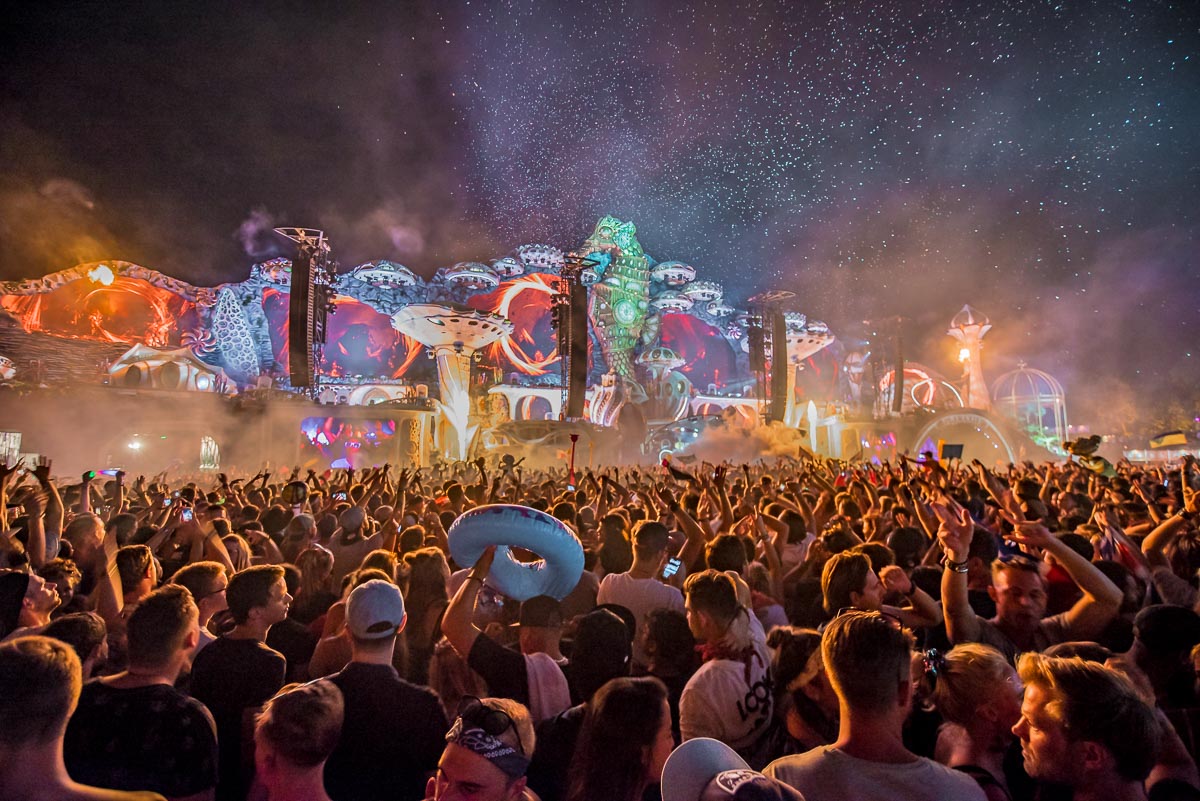 ---
29) A Funky Wig
Have you ever worn a wig to a festival? It can really take your outfit to another level, as well as feel super liberating. Festivals are a place to dress up however you want, and I think adding a wig can really make a difference. I've tried out a few different wigs in my days and loved it every single time!
There are literally infinite styles and different colors of wigs available out there, so it's just finding one or two that you really love. Just search online for a bit and I'm sure you'll find what you're looking for!
A couple of my festival friends have rocked this Light Blue Wig, and I think it looks so cool. There are also some funky wigs that make for top-tier festival accessories for guys.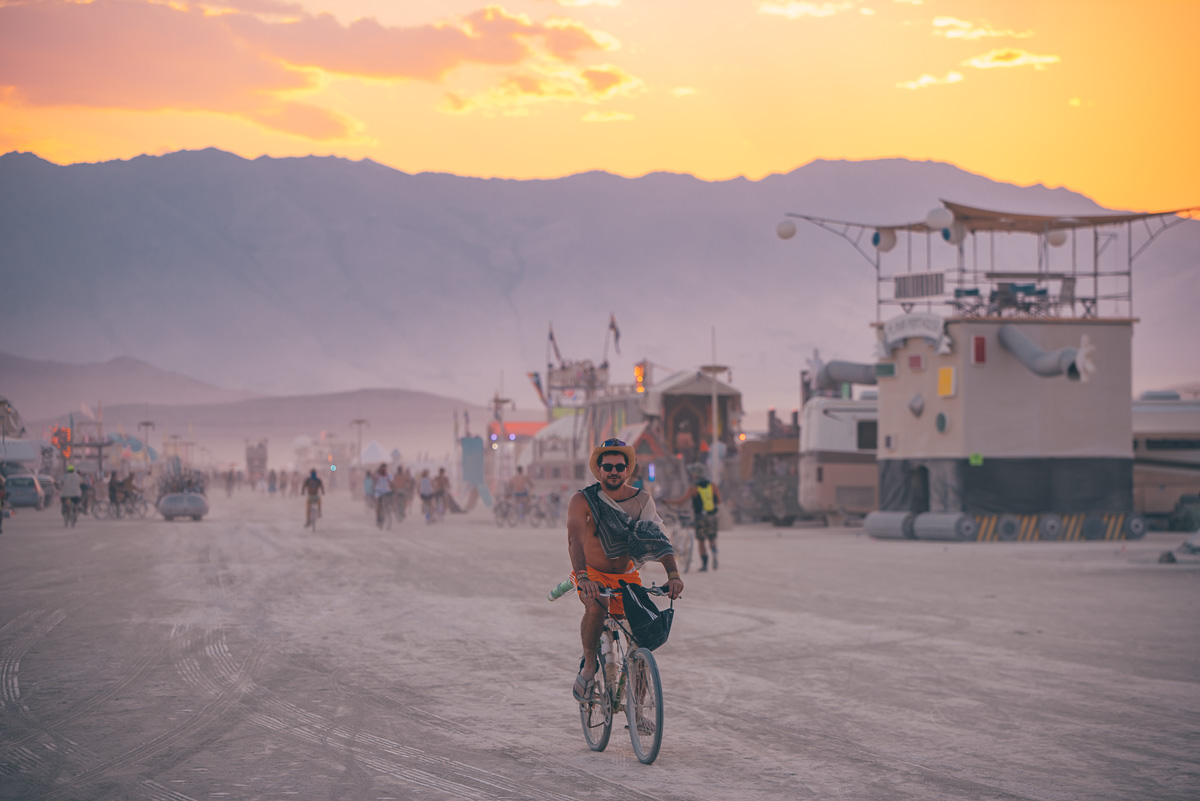 ---
30) LED POI
Have you ever played with Poi before? Well, music festivals are the best places to practice! I'm not a Poi expert, but I do have a pair of these that I love playing around with a little during music festivals.
This company is actually Amazon's recommended choice, has excellent reviews, and they aren't expensive at all. Even if you don't get too much out of them, I still think you'll be glad you brought them.
Read Reviews & Check Availability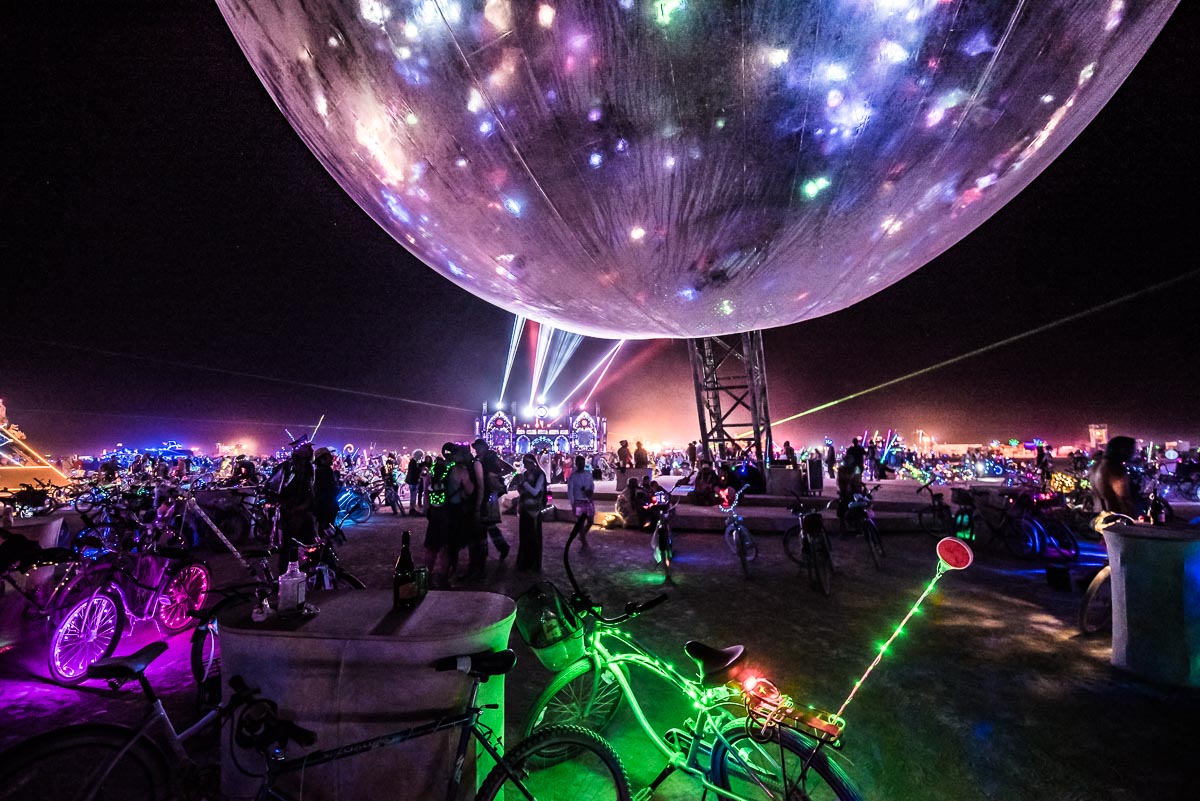 ---
31)
Reversible

Sequin

Rave Hood

Shield yourself from the elements in style with this Adela Boutique Mermaid Sequin Rave Hood! Offered in four different colors, this sparkly sequin hood is some fun concert gear that will make you look amazing!

When flipping the sequins, it will change to another color so that you can draw different patterns (which is always a ton of fun), and it comes with a gold chain that really brings the look together!

Browse Styles & Check Availability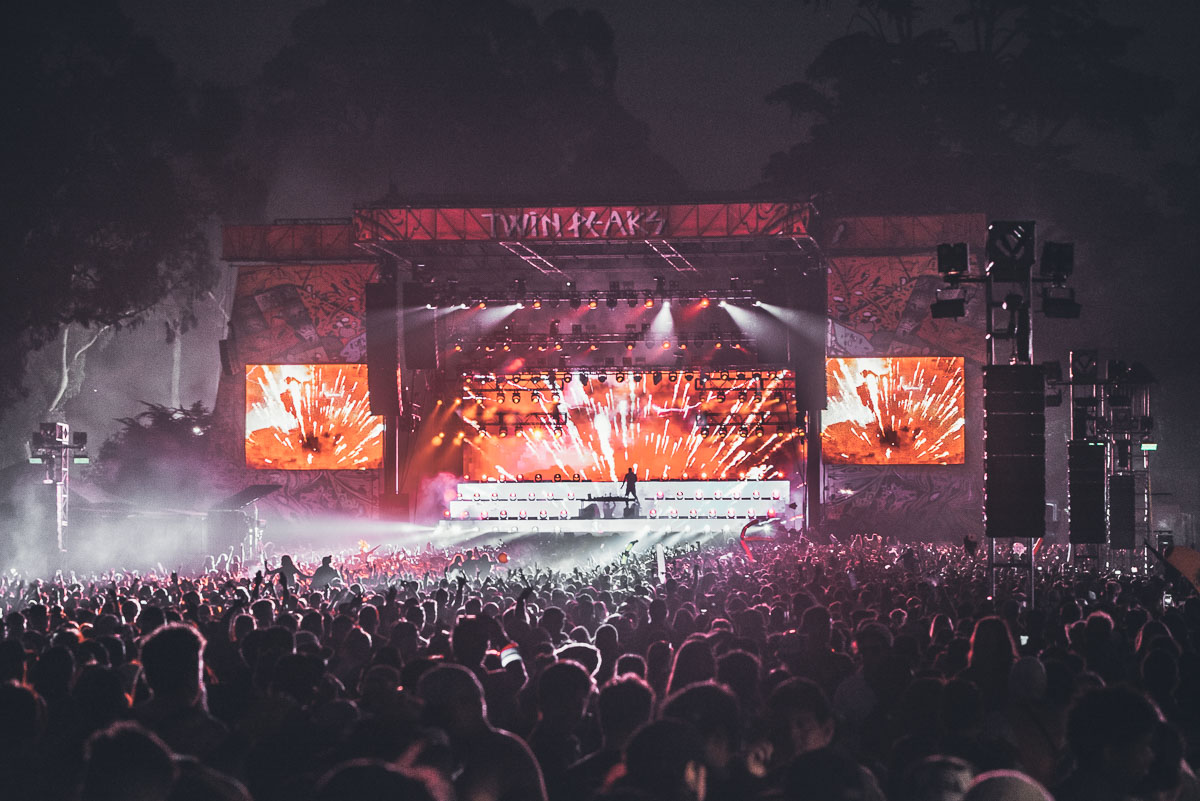 ---
32) The WineRack
Looking for a way to sneak alcohol into the festival? Well, this is a great option! I can't say that I know from experience, but after reading some reviews and doing my research, The Wine Rack sounds like it can be totally amazing.
It holds a full bottle of wine, but of course, you can put any type of liquor in this instead! It can be a bit sketchy to try and sneak booze into the rave, but I think this is a pretty easy way to do it!
Read Reviews & Check Availability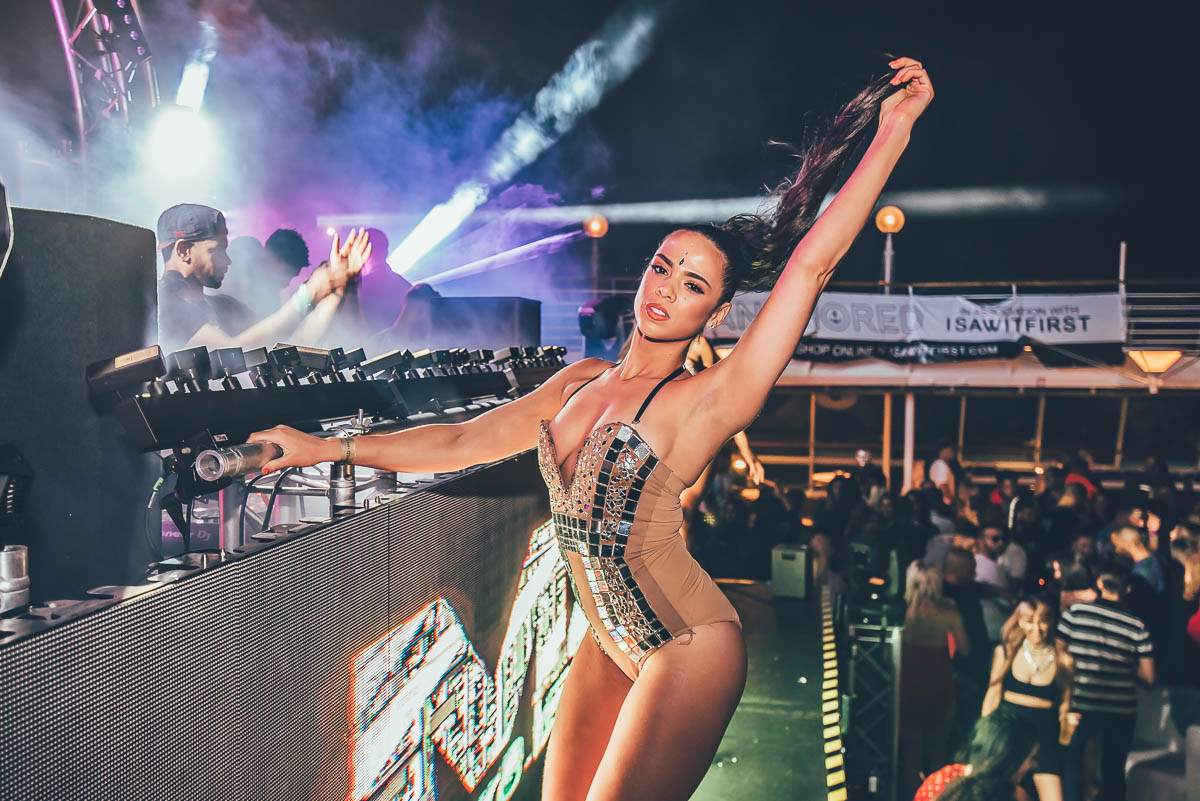 ---
33)
Butterfly Wings Shawl
"Butterflies are God's confetti, thrown upon the Earth in celebration of His love"
Complete your outfit with one of these epic butterfly shawls! They're lightweight and comfortable, and you'll definitely be turning some heads walking around in this festival gear.
There are nine different beautiful designs to choose from, and they would make for an easy and fun festival outfit!
Browse Colors & Check Availability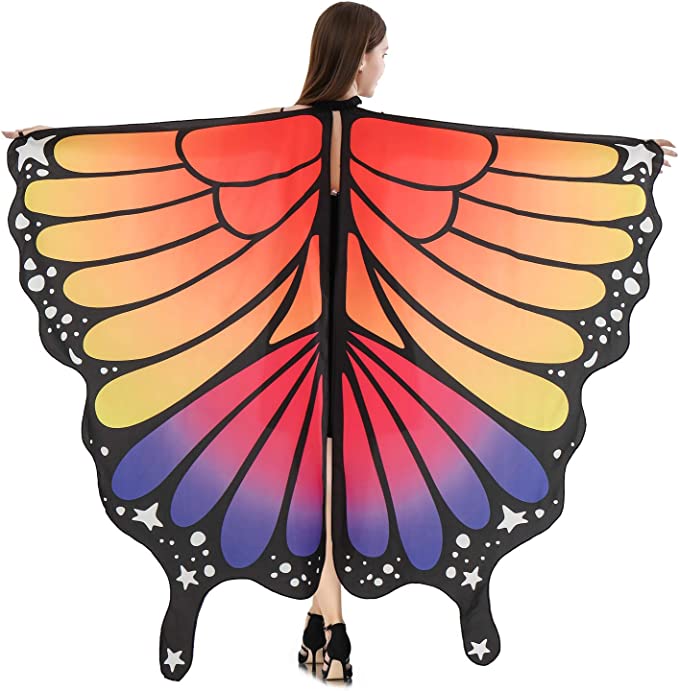 ---
34) Face & Body Jewels/ Rhinestones
"The jewels are your secret formula to release your superstar glow. Dance, laugh, love and shine your inner light. Wear these on your forehead at weddings and festivals, on your cheekbones in Ibiza, in your hair braids for summer pool parties and on your nails for embellished nail art.
Jewelry-inspired self-adhesive body and face jewels. All gems come pre-attached so application is quick and easy; just peel and stick so there's no need for the individual rhinestone application. Apply just like any other sticker and can be reused several times over. Once the glue has dried out they can be reapplied with eyelash or body glue."
Mermaid Festival Crystals | $12.99
Face Jewels Gem | $12.99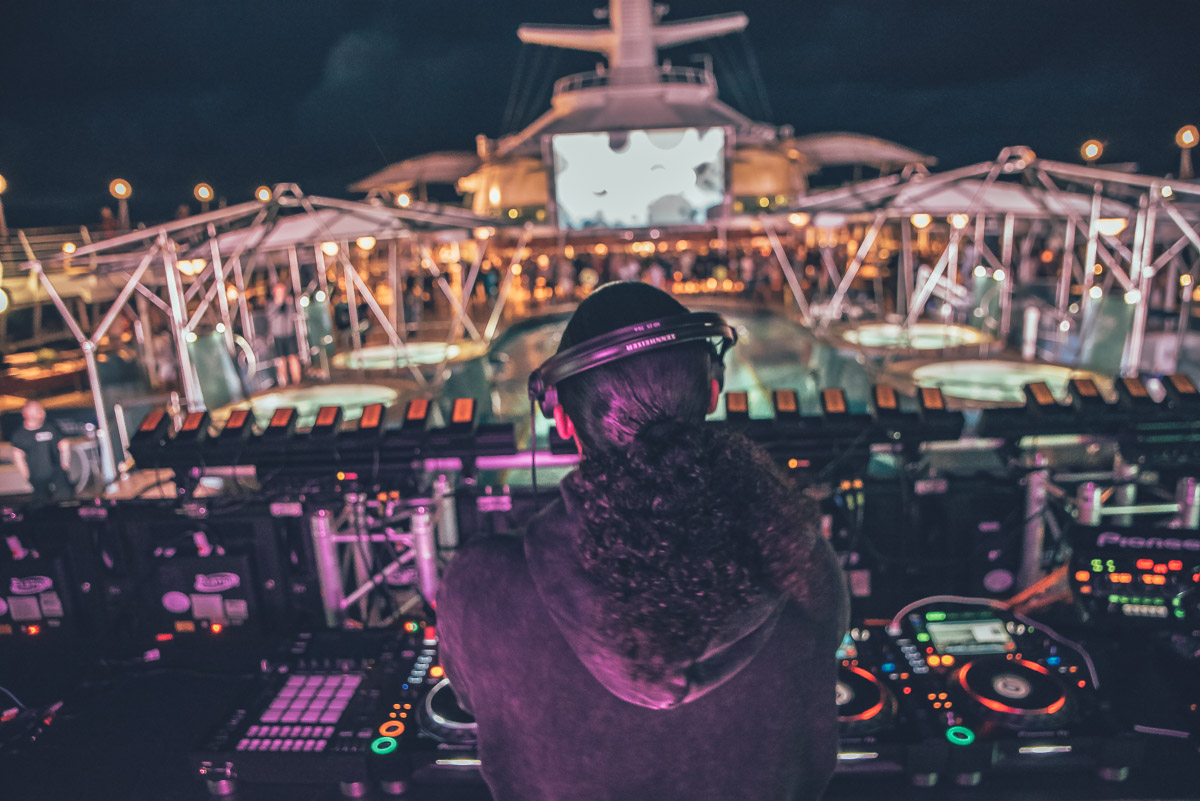 ---
35) Desert Scarf Or
Pashmina Shawl
A desert headscarf or a pashmina shawl can be a really stylish look for your next festival. With lots of different ways of wrapping it, and loads of colors and styles to choose from – it's one of my personal favorite festival must-haves. While it's one of those unnecessary nice-to-have festival things, they're essential at places like Burning Man, and they look good everywhere else.
Consider this amazing Desert Headscarf or this Pashmina Shawl for different fashion ideas for what to wear to a rave.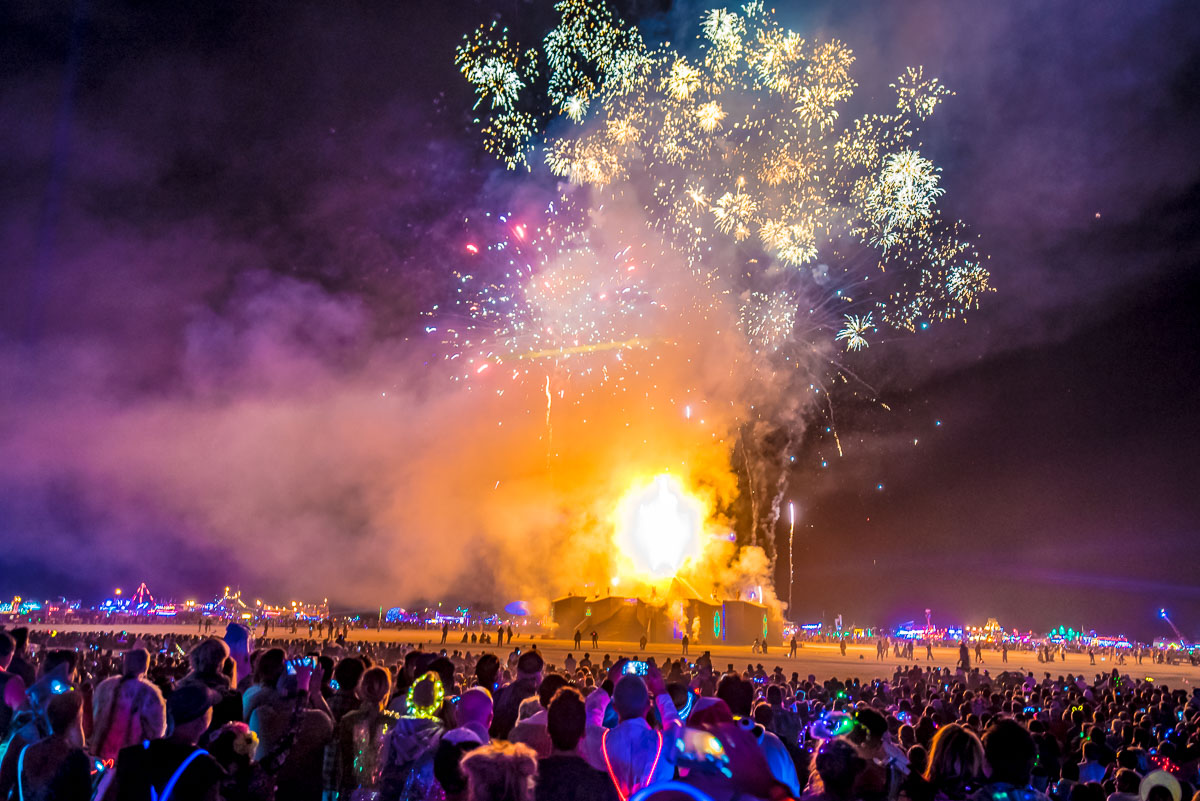 ---
36)
Men's LED Suspenders & Bow Tie
Light up for the party!
Want to look a bit fancy at your next festival/rave? I think these LED suspenders and bowtie combo would look absolutely hilarious, as well as damn fashionable, making them one of the best men's festival accessories. Pair it with a cool shirt or nothing at all.
While this particular rave look might not be for everyone, I personally love the suspender look.
Read Reviews & Check Availability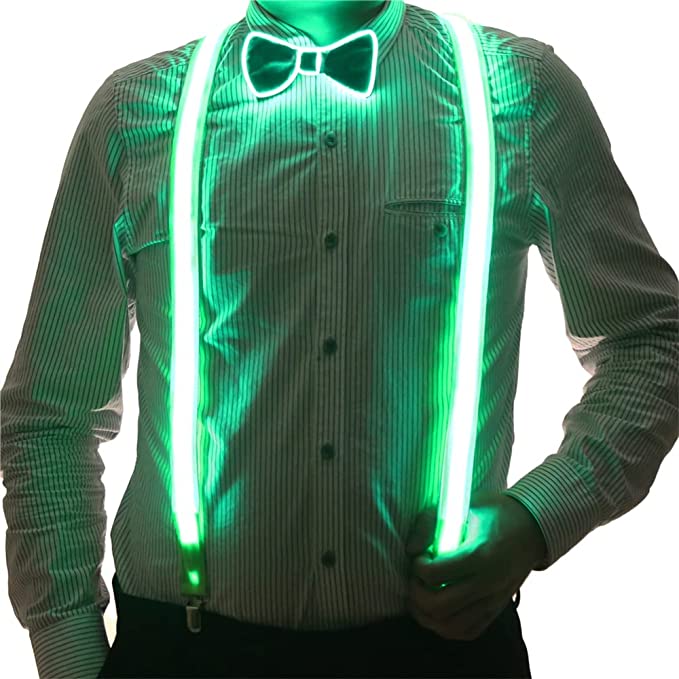 ---
37) Bohemian Flower Headband
This bohemian floral halo headpiece is appropriate for any occasion, such as festivals, weddings, club nights, beach days, and bachelorette parties!
These have become super popular at music festivals in recent years and for good reason! I think they look fantastic and can be the perfect accessories for festivals you attend wearing a nice sunny/floral outfit.
There are TONS of different options and styles to choose from, so it's super easy to pair with your festival outfits/color schemes.
Read Reviews & Check Availability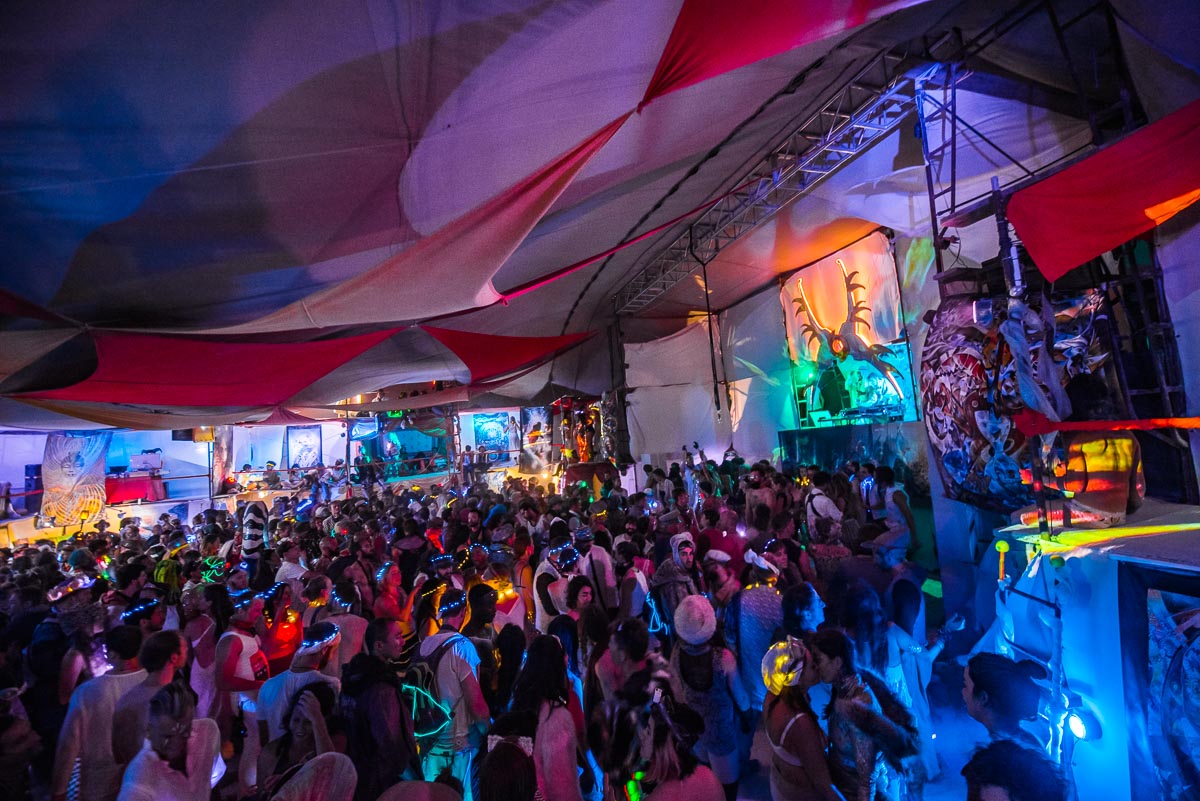 ---
38)
INTO THE AM Men's Graphic Tank Top
These designs are so damn cool! Take a look through their catalog, and I guarantee you'll find one or two that you'll want to buy right away.
"Make the universe your playground with this collection of premium graphic tank tops. Sewn from ultra-soft cotton and printed with the most vibrant inks available, these men's tanks are sure to become your new go-to.
They're designed to survive through hundreds of washes without shrinking or fading, so they will always look as good as the first day you wear them. These lightweight, sleeveless tank tops feature a tagless back for extra comfort."
I've been a fan of Into The AM for years now, and have at least a dozen of their unique T-Shirt designs in my closet. They look great at festivals!
Browse Designs & Check Availability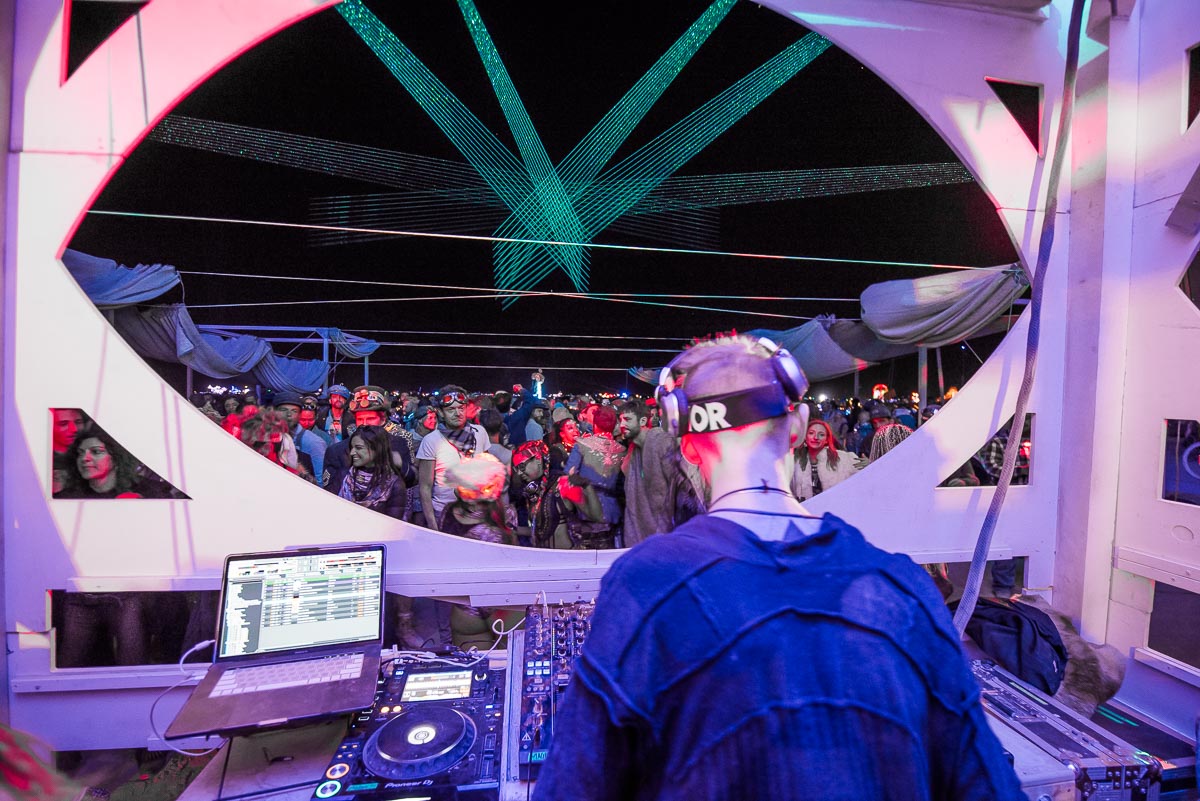 ---
39) RaveAid: Festival Recovery Supplement
RaveAid has made a massive splash in the festival/nightlife industry, as it's designed to help recover from the intense physical and mental stimulation that can occur at electronic dance music events!
One of the best rave necessities, they're packed with antioxidants to eliminate harmful free radicals and protect against toxic damage to promote fast recovery. They also have magnesium that helps relax muscles (especially for jaw clenching and muscle cramping).
Of course, it wouldn't be RaveAid without the rave essential staple, 5HTP, to make sure your brain is properly producing serotonin.
Read Reviews & Check Availability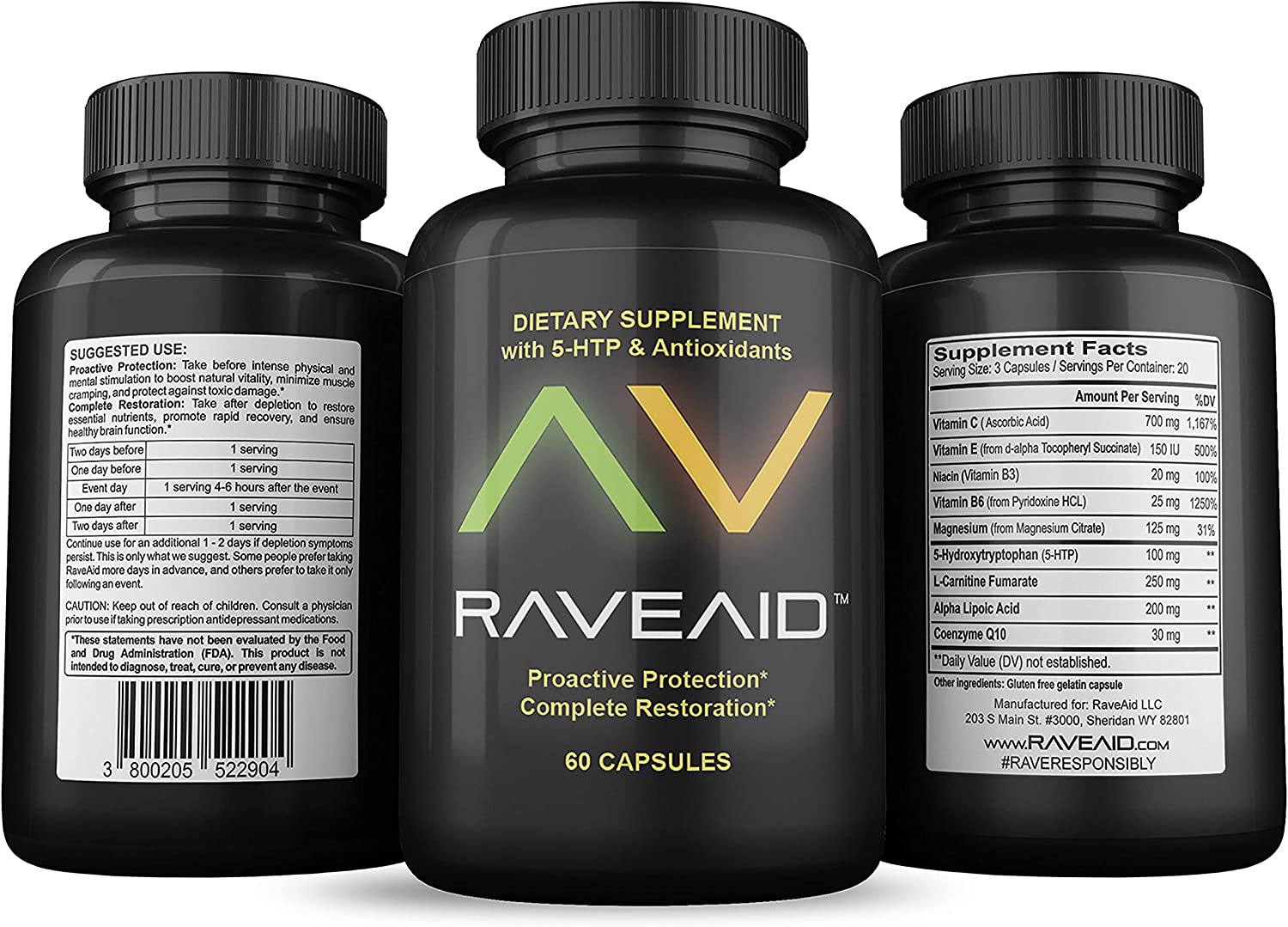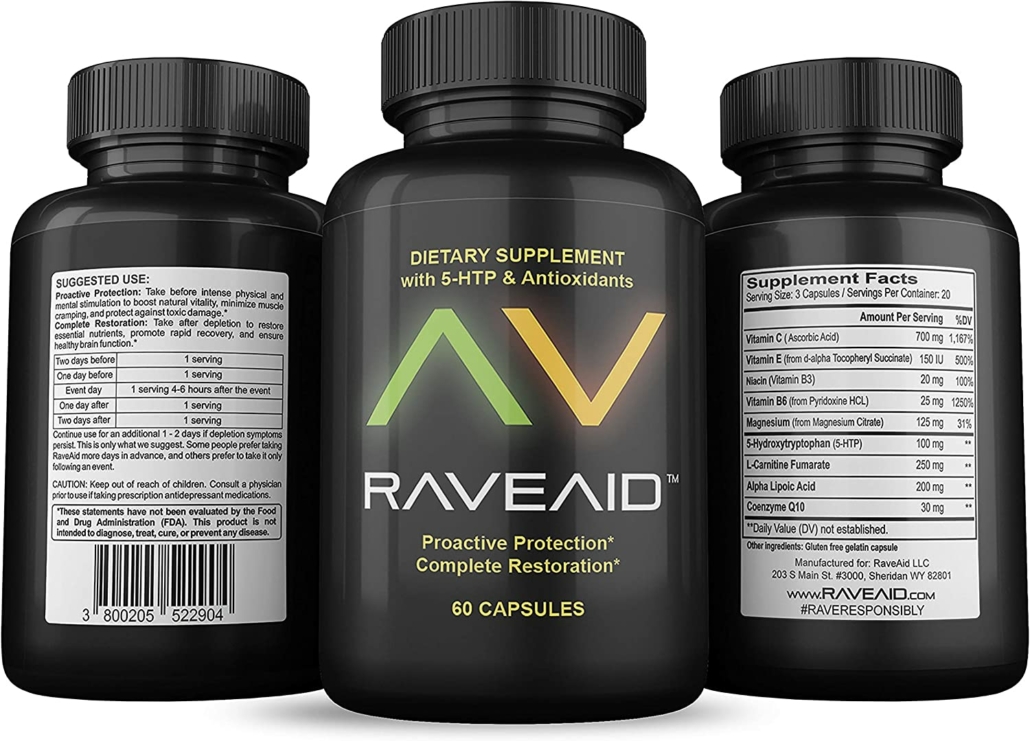 ---
40) Burt's Bees Moisturizing Lip Balm
Festivals can be very drying on your lips, so I think lip balm is one of the essential things to bring to a rave. If you want to take it to the next level, just attach it to a belt loop, and use it as needed. I'm a big fan of Burt's Bees, and I never go to a festival with it!
They've got some really cool flavors to choose from as well, which can taste particularly amazing if you're under the influence, lol.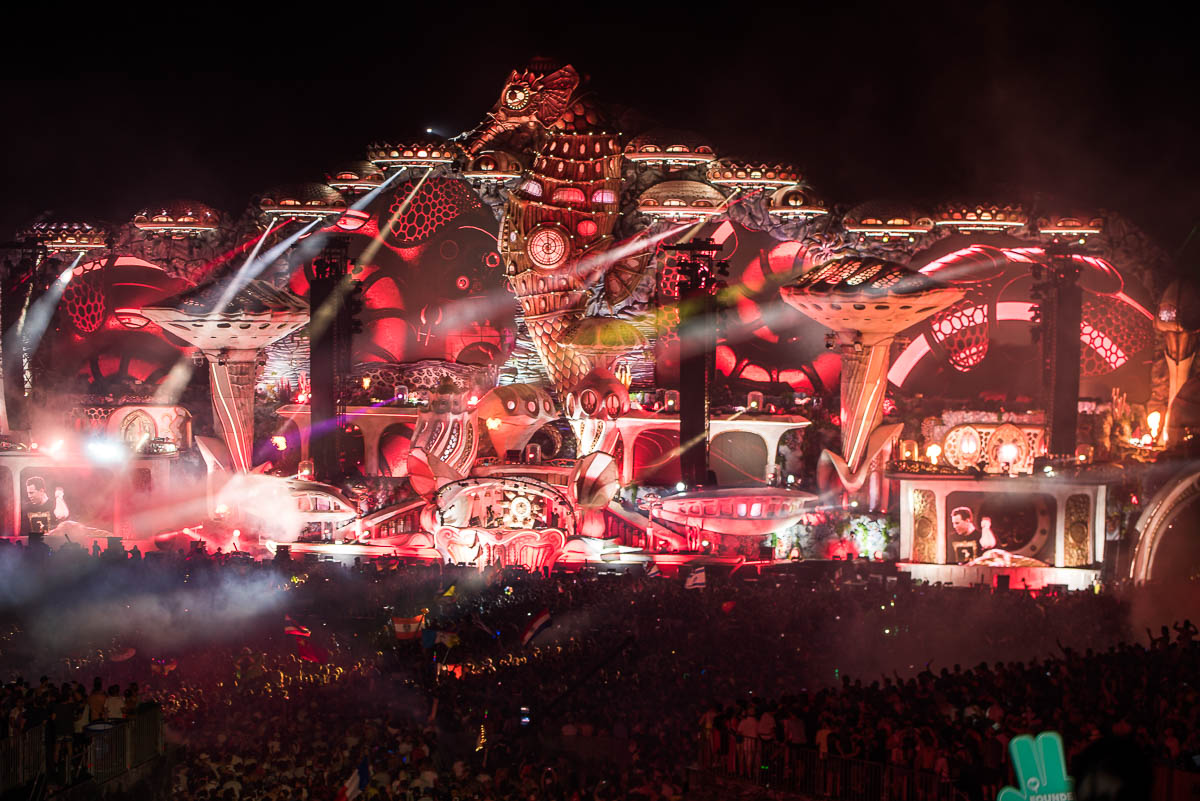 ---
41) Venus to Mars
Female Urination Device
While I have never needed to use this, I could only imagine how big of a lifesaver this can be for the ladies attending music festivals! Porter potties tend to be disgusting places, so this little contraption can really be a game-changer!
With this Venus To Mars Female Urination Device, women will no longer have to squat over dirty porta potties or crouch behind bushes. It's easy to use, small, and all my female raver friends have said it's an awesome item they love to have with them at festivals. It's small, lightweight, and foldable making it easy to pack in your bags.
Read Reviews & Check Availability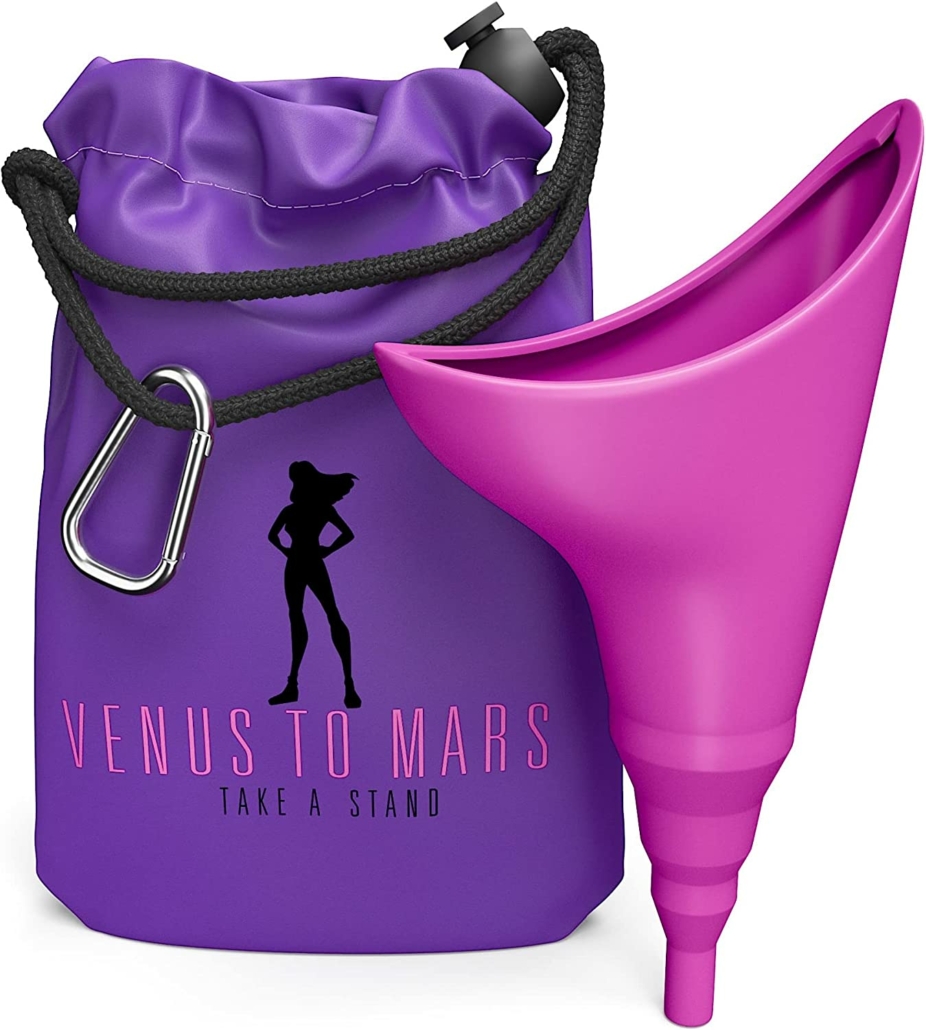 ---
42) GoPro Hero 11 Black
Last but certainly not least, I bought my GoPro Hero 11 Black a few months ago, and it's honestly one of my new favorite possessions!
I obviously get a lot out of it as a professional travel blogger, but I think it's great to throw it in the mix while attending festivals. It's super compact, and the footage is truly epic. The video stabilization is seriously out of this world, and you'll be able to capture some really great moments using it.
Read Reviews & Check Availability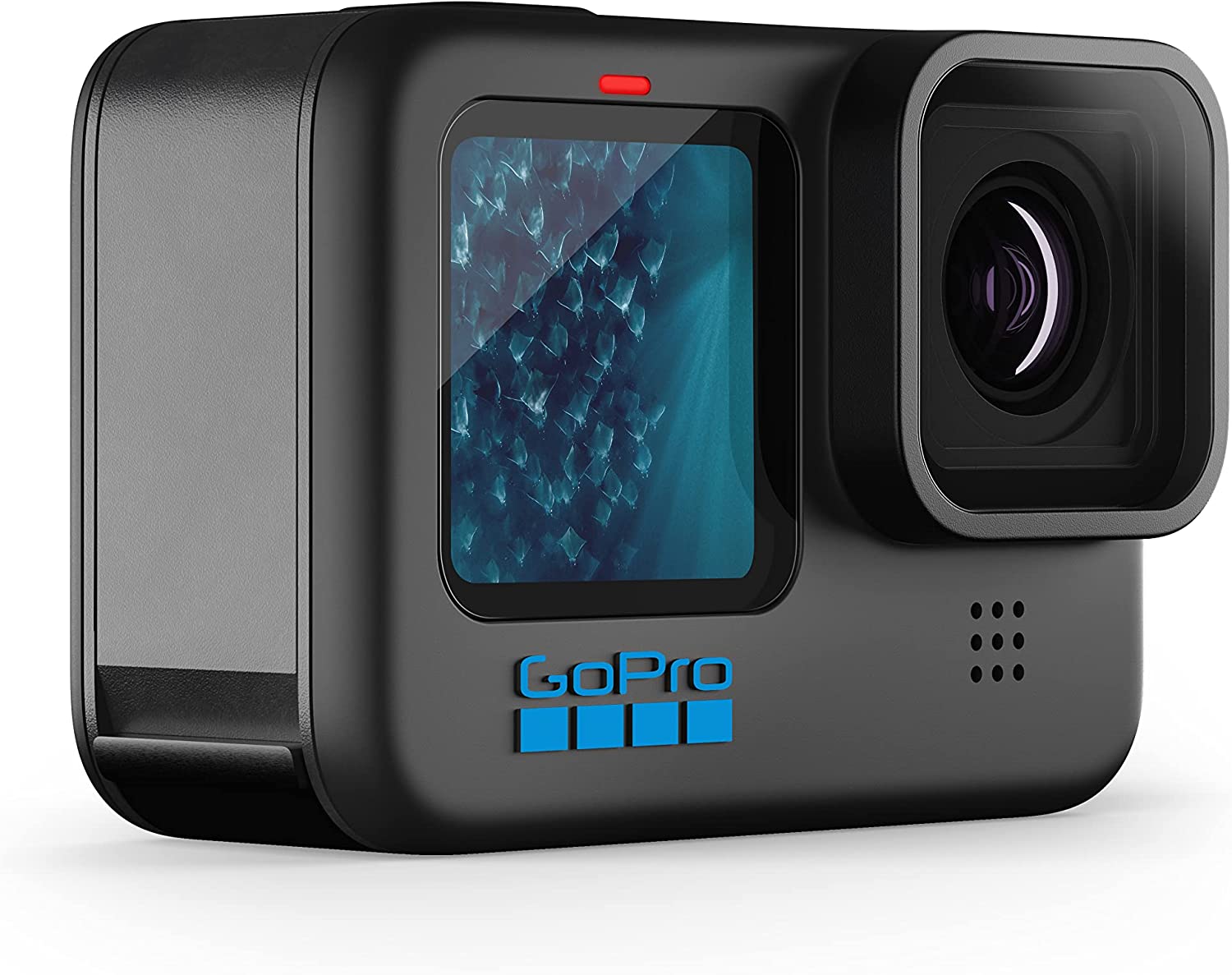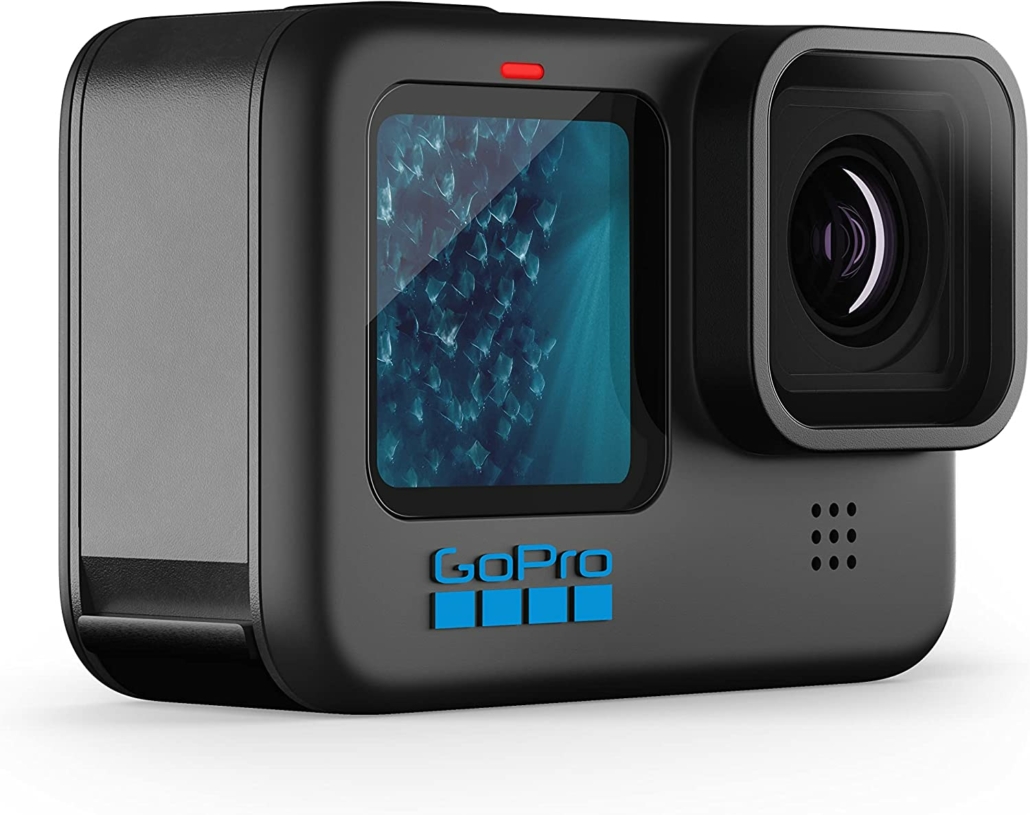 ---
Thanks for reading about my music festival must-haves!
Do you think I'm missing any epic rave festival essentials that I should include this list? Do you own a festival fashion company and would love me to add your products? I'd love to take a look at your shop and support your business!
I'm always adding things to this festival packing list, so just shoot me an email or message me on social media!
---
Looking for some epic music festivals around the world…?
My website is filled with awesome posts about the best music festivals, concerts, and parties all over the world.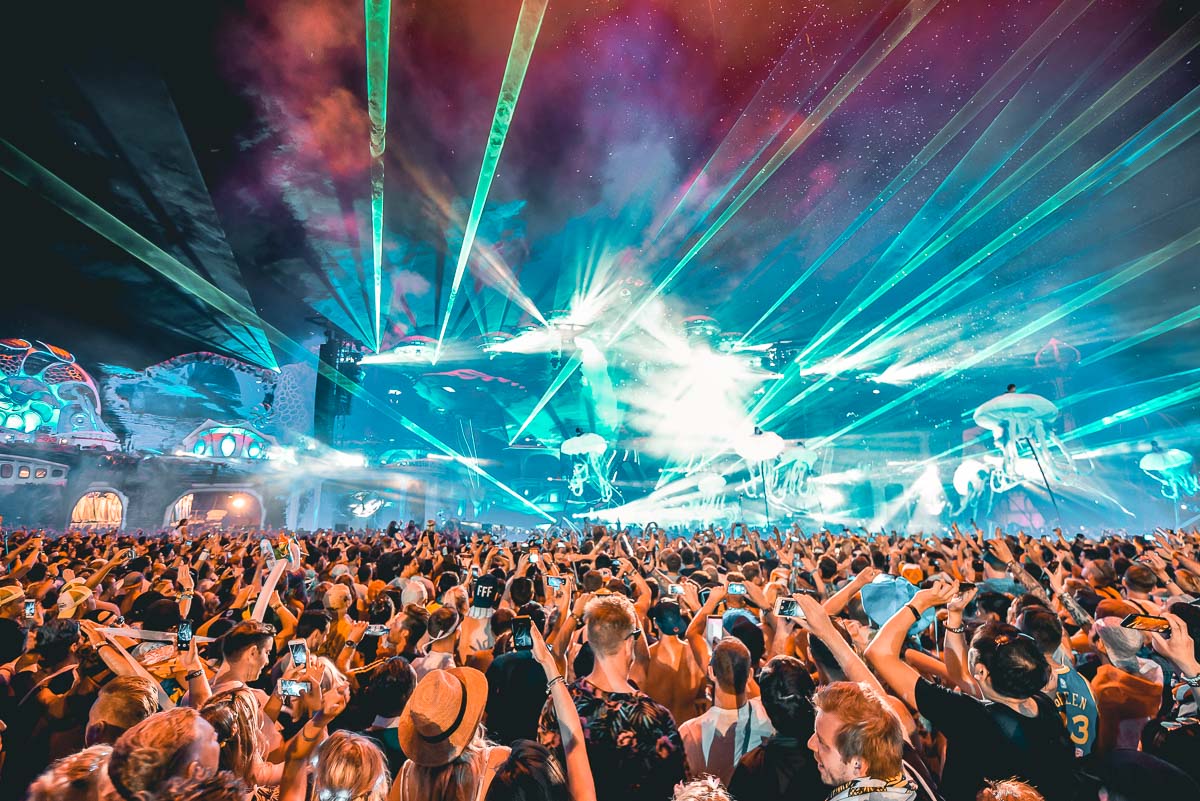 ---
Thanks for reading my guide on Festival Gear & Rave Essentials
Share this article with your festival crew!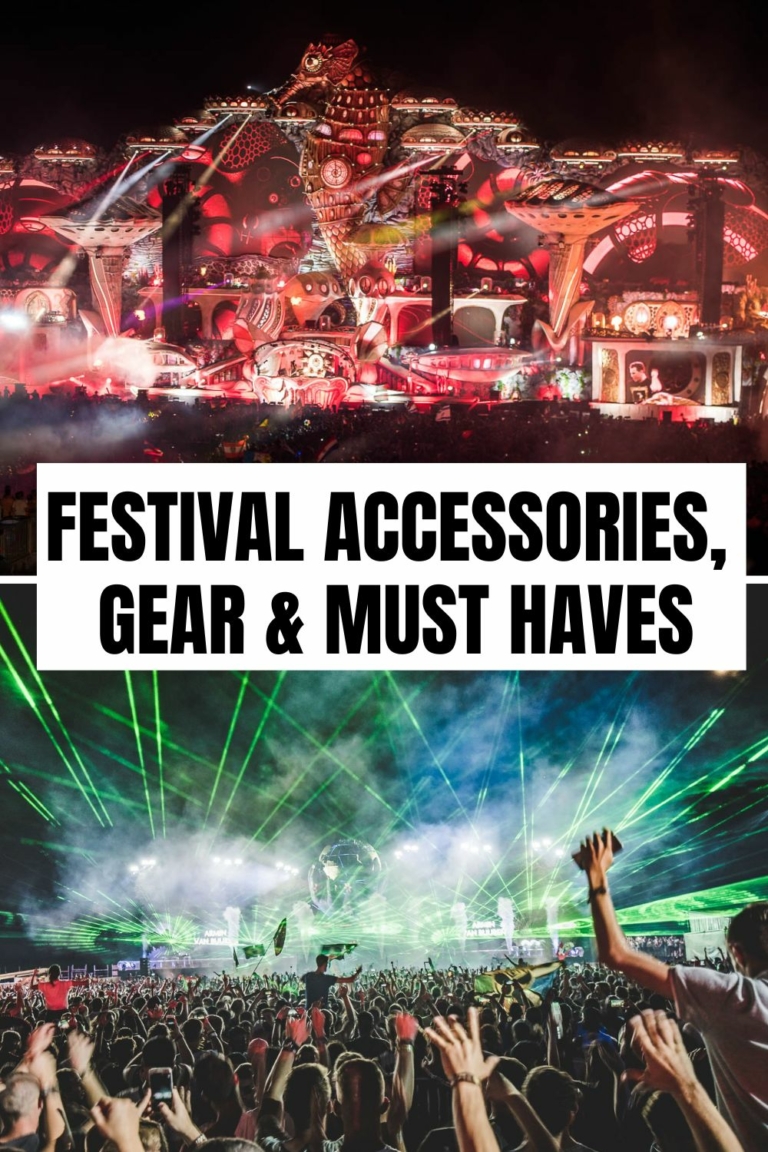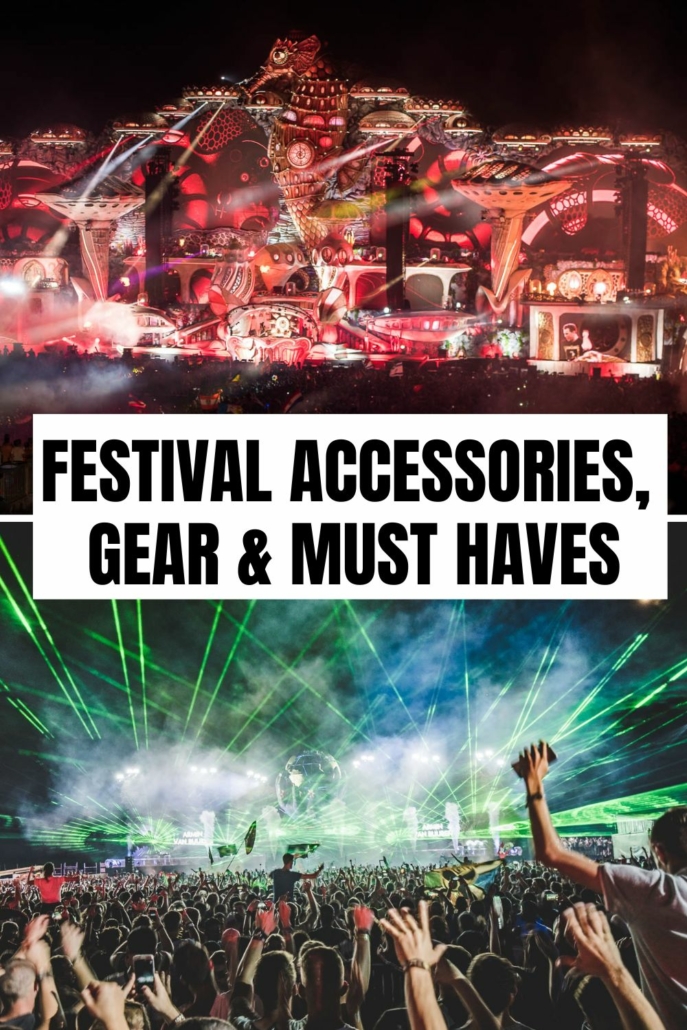 https://www.jonesaroundtheworld.com/wp-content/uploads/2018/12/Festival-Accessories-2021.jpg
1068
1600
Dave
https://www.jonesaroundtheworld.com/wp-content/uploads/2017/03/logotry-1-1-300x106.png
Dave
2023-05-05 04:45:21
2023-07-04 06:39:36
42 Festival Accessories, Gear & Must Haves To Bring To a Rave