Planning a trip to Central America and looking for some awesome music festivals to attend during your travels? Well, you're in luck, because I'm here to help! I just recently returned back from a backpacking trip through Costa Rica & Panama, and I've completely fallen in love with this corner of the world!
As an avid travel and music festival addict, I wanted to do some research and discover other music festivals in Central America. While it's definitely not the most popular area for destination festivals, there are still some pretty epic ones to add to your travel and festival bucket lists!
So I've compiled these 7 music festivals in Central America (which are spread around Costa Rica, Panama, Guatemala, and Nicaragua.) . Take a read through the list, watch some of the after-movies, and start planning your next trip to Central America!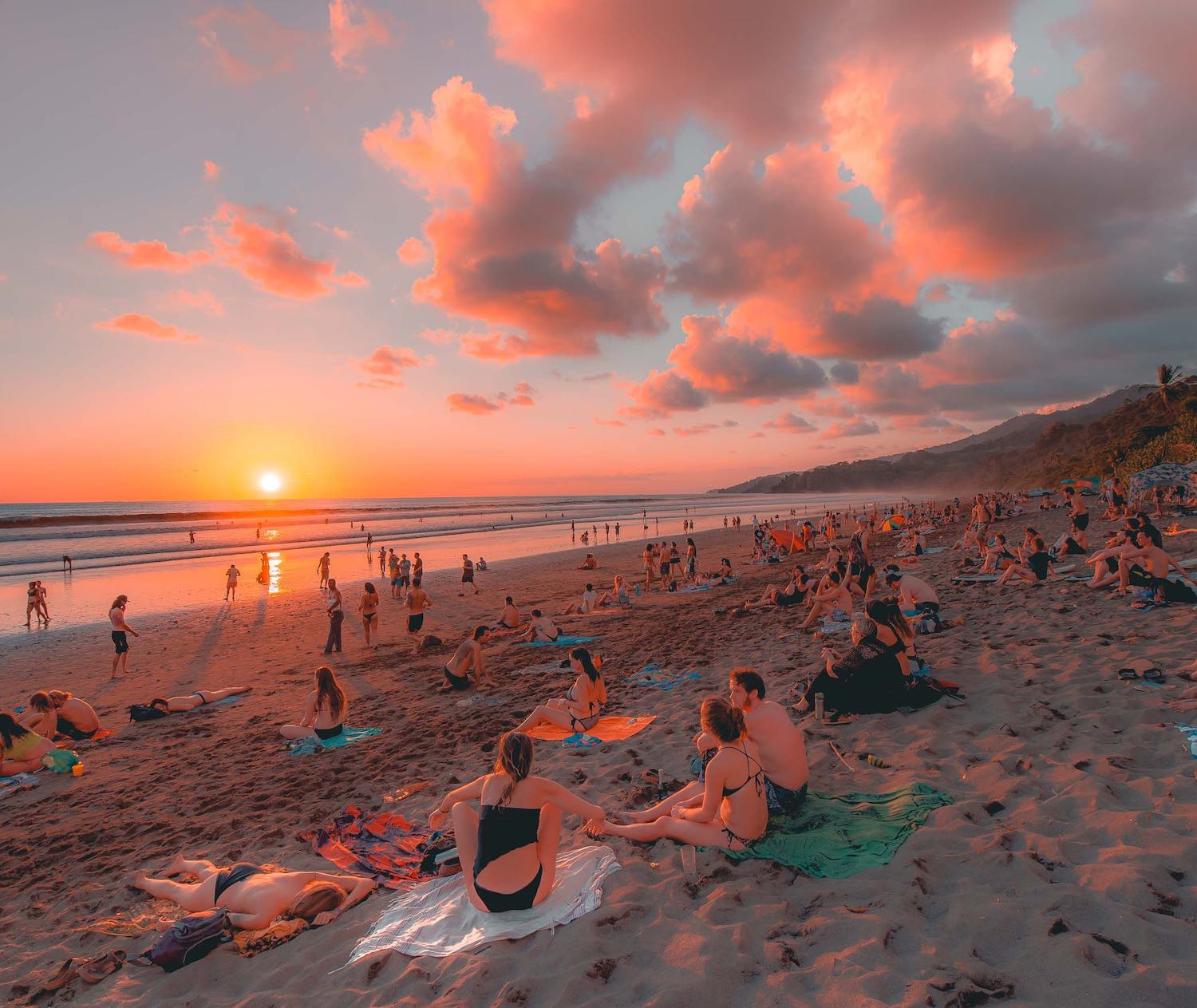 ---
1) BPM Festival
When: January 12-18, 2022
Where: Tamarindo, Costa Rica
BPM Festival Returns for the 2nd Edition in Costa Rica!
With nearly 200 DJs slated to play across 7-days, this is going to be the most impressive event they've ever thrown.
"Welcoming some of the most iconic names and rising stars in dance music, The BPM Festival is again championing the next wave of dance music stars and leading the way with introducing the new generation of underground talent. With five days and nights of musical programming that will feature top label and party brand showcases from around the world, festival-goers can look forward to over twenty showcase events throughout the coastal surfing town of Tamarindo.
A beach town located along Costa Rica's Pacific coast, Tamarindo is considered the hidden gem of Central America approximately one hour from Liberia International Airport (LIR). Boasting world-renowned surf, an abundance of lush green jungle, breathtaking beaches, and plenty of eco-tourism, attendees will have the opportunity to begin the new year surrounded by stunning Costa Rican scenery to the beat of world-class underground talent."
BPM Festival 2022 artists include heavy hitters like Dubfire, Loco Dice, Nicole Moudaber, Ricardo Villalobos, Waff, and SO MANY MORE! Full 2022 Line-up listed below: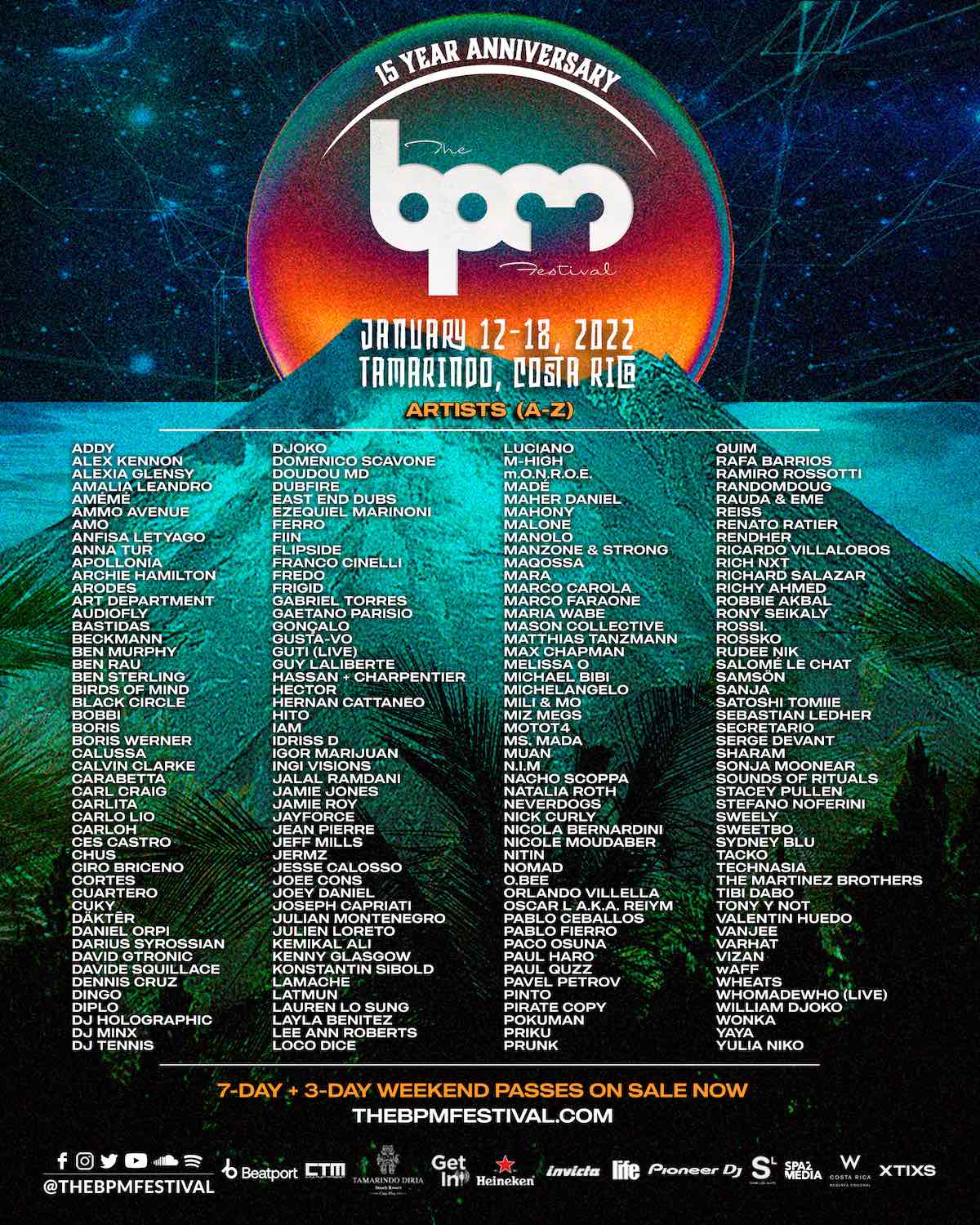 The BPM Festival: Costa Rica 2020 Thank You Video
---
2) Envision Festival
When: February 21-28, 2022
Where: Uvita, Costa Rica (4 Hour Drive from San Jose)
A Transformational Music Festival in Paradise…WHERE THE OCEAN MEETS THE JUNGLE
Bursting with energy and love, this is feel-good, wild partying at its absolute best.
So I had the pleasure of attending Envision a couple of years ago, and I've gotta say that I was completely blown away! It's one of the best and most unique destination festivals I've attended in my life, and think it's definitely worth the trip down to Costa Rica! For their 2020 edition, Envision is celebrating their 10th anniversary by throwing an amazing week-long experience in the natural splendor of the Costa Rican jungle along the majestic Pacific shoreline!
Read: 9 Reasons Why Envision Festival in Costa Rica Will Blow Your Mind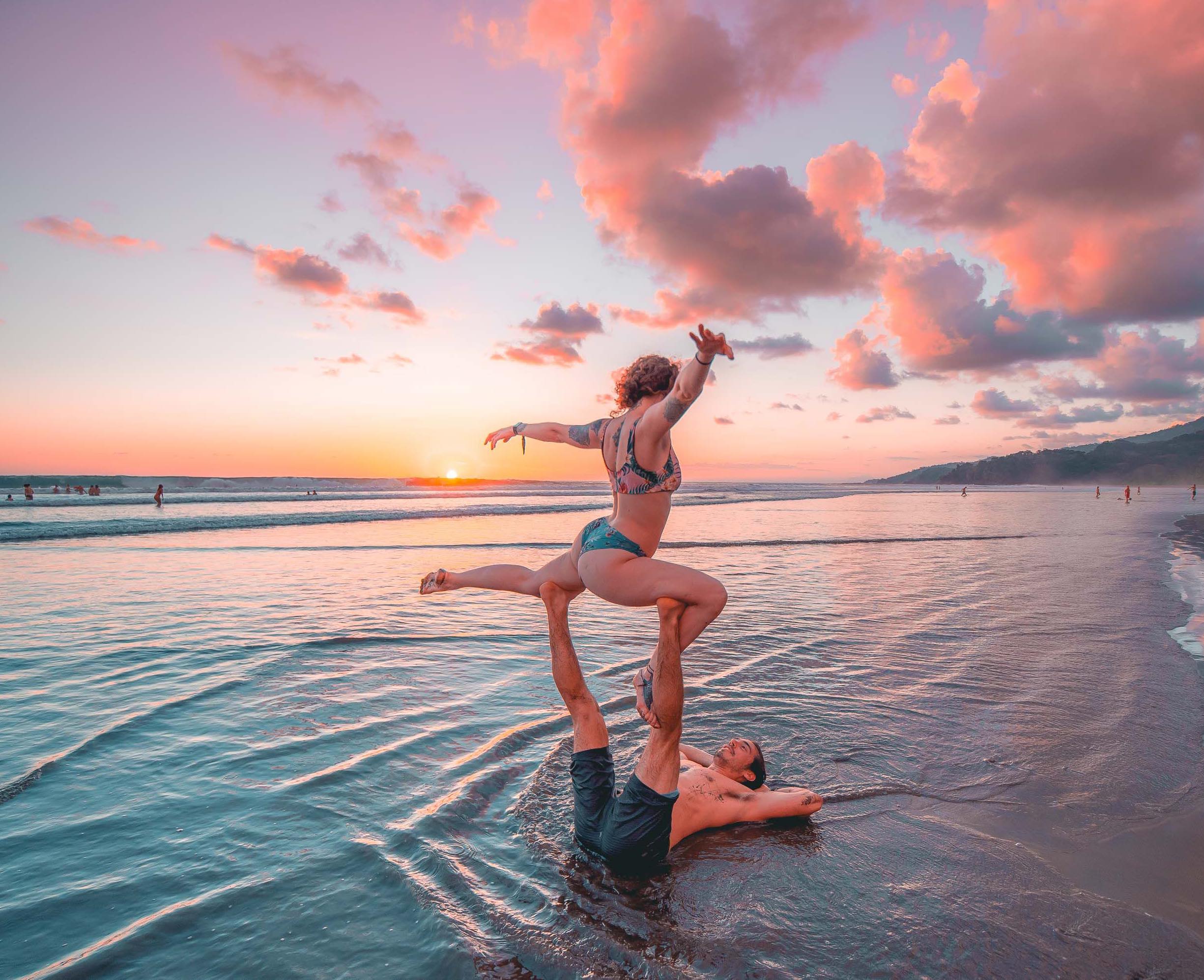 "As a celebration dedicated to awakening our human potential, Envision Festival provides a platform for different cultures to collide harmoniously in regenerative community. Our aim is to inspire one another through the collective participation in art, spirituality, yoga, music, dance, performance, education, regenerative strategies and our fundamental connection with nature. We'd love to share this experience with you."
"With more than 50 music acts on the lineup, the announcement continues a tradition showcasing the finest electronic music in the world on the same three stages as the top homegrown electronic producers in Costa Rica. Accompanied by genre-defying talent from all over Latin America and an extended event that now includes a full 7-days at the festival, those who participate are able to revel in almost twice the depth of experience as in prior years. There's a whole lot more music to enjoy too. In the celebration of big live instrumental acts, heavy-hitting bass acts and steamy seductive house, Envision delivers music from the Sol, Luna and Lapa stages. Each is designed to suit a distinct personality, flair, and style of music. Then, they are each assembled entirely with nearby bits procured directly from the jungle."
Envision Festival 'Official 2022 Trailer': Join The Utopian Jungle Experience
---
3) Tribal Gathering Panama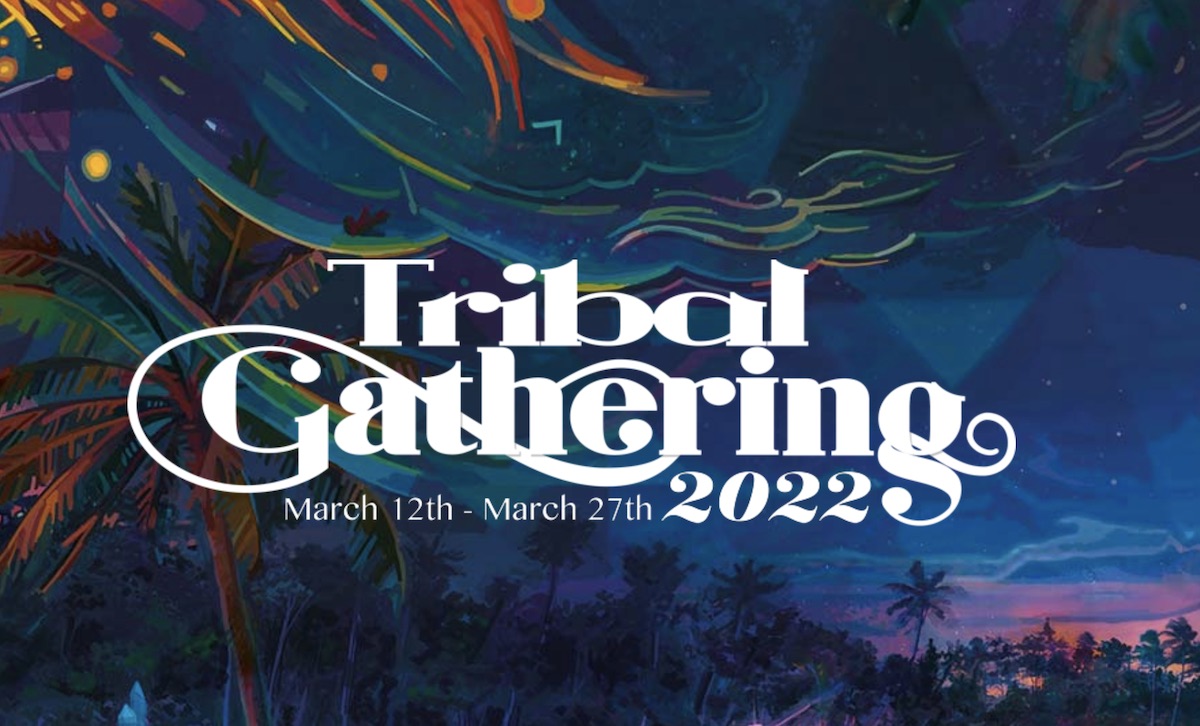 When: March 12-27, 2022
Where: Playa Chiquita, Panama
https://www.tribalgathering.com/
"18 days on the most beautiful Caribbean beach. Over 150 international music acts on three stages. Cabaret, circus & carnival curiosities to delight your senses. 60 tribes from the farthest reaches of the globe."
"The north coast of Panama has a raw unexplored quality. Large swaths of exotic jungle sweep down to the coast. The flora and fauna is amazing, monkeys, sloth, jaguar, cayman and a multitude of colorful birds. A balmy 30 C° with a constant refreshing breeze. Golden sandy beaches, majestic bays, rock pools and coral reefs, a river and a waterfall, making it the perfect location for Tribal Gathering. The region has a rich cultural blend of local indigenous and Afro-Caribbean heritage. People are lively and friendly. And their traditional cuisines make for simple but delicious food! This truly is a paradise on earth.
Sounds pretty epic, right? If you're planning on attending, I'd suggest taking a read through one of my best friend's articles, "Tribal Gathering Festival Review + Travel Guide" as it's filled with pretty much everything you'll need to know!
"Woah man, where do I even begin with Tribal Gathering? This festival, or should I say… more of an experience, more of a temporary beachside camping community in the jungle with a thousand like-minded and inclusive individuals, was so unique. It was unlike any festival I have experienced before. The entire duration of the gathering is 18 days – literally almost three weeks of camping in a remote Caribbean beachside jungle in Panama."
Tribal Gathering 2018 documentary.
---
4) Ocaso Music Festival
When: January (Dates TBA)
Where: Tamarindo, Costa Rica
The Best Underground Music Festival in Central America
For fans of house & techno…this is simply a no-brainer! While it's one of the newest music festivals on the list, the 2020 Line-up is truly stacked with techno artists like Maceo Plex, Seth Troxler, Ame, Shiba San, Maetrik, and many more! This 5-Day Festival will return to its coastal home of Tamarindo Playa for world-class music in some of the scene's most breathtaking locales!
"During the day, the cultural hotbed of Tamarindo Playa will offer its authentic mix of adventure and rich cultural escape where attendees can find themselves snorkeling the breathtaking coral reefs, scuba diving with underwater wildlife, surfing Costa Rica's world-renowned breaks, ATV touring, zip-lining through gorgeous jungles, and hiking lush nature trails. For those traveling with an aim to relax, attendees are welcomed to indulge in the local cuisine, bars, spas and shopping. And of course as night rolls in the party begins and the festival takes over Tamarindo's picturesque, oceanfront venues with its international musical programming.
Through its three year introduction to the global house and techno community. Ocaso has asserted itself as an event to watch and a flagship for the under-exposed Costa Rican music scene. With its most impressive edition yet on the horizon this budding exposé of the sights and sounds of Central American is set to transform the beachside oasis of Tamarindo into a prime destination for the global party-elite.
Join the Facebook event for Ocaso Underground Music Festival 2020
OCASO MUSIC FESTIVAL 2017
---
5) Bamboo Bass Festival
When: February 2022 (Dates TBA)
Where: Jaco, Costa Rica
Adventure by day | Celebrate BASS by night
"Bamboo Bass Festival brings participants from around the globe to Costa Rica, to join together in building an atmosphere of sharing, inclusion, & growth while enjoying international and local bass music, live painting & art exhibits, and dance & flow performances in unique, professionally-designed stage environments.
Bamboo is a project-driven to create an international epicenter for the celebration of bass music, bass culture, and art of all kinds. This is a Costa Rica music festival experience for the bass lover and adventurer."
Sounds like a solid plan to me, right? This festival happens just a week or two before Envision does, and it's popular for music festival addicts to attend both while traveling around Costa Rica! While it may not be as massive, it'll definitely provide one hell of a party in the jungle! You could also check out some of these awesome things to do in Costa Rica!
"Bamboo Bass Festival takes place in a little slice of paradise known as Jaco Beach – an exotic beach town on the west coast of Costa Rica with golden sunsets, vibrant nightlife, surrounded by lush jungle."
Bamboo Bass Festival 2017: Bass in Paradise
---
6) Empire Music Festival
When: May 2022 (Dates TBA)
Where: El Jocotillo, Guatemala
https://www.empiremusicfestival.com/
In the past 5 years, EMPIRE has quickly risen to become Guatemala's Premier Electronic Music Festival!
This two-day mega rave is complete with a world-class line-up, quality campsite, and massively impressive production! It's one of the largest multi-genre festivals in the entire region complete with four epic stages, immersive experiences, gorgeous art installations, and so much more!
Guatemala is also an undeniably magical country to visit, so there's no better time to plan a trip than to experience the amazing Empire Music Festival!
Empire Music Festival 2018 Perdidos Stage Recap
---
7) Cosmic Convergence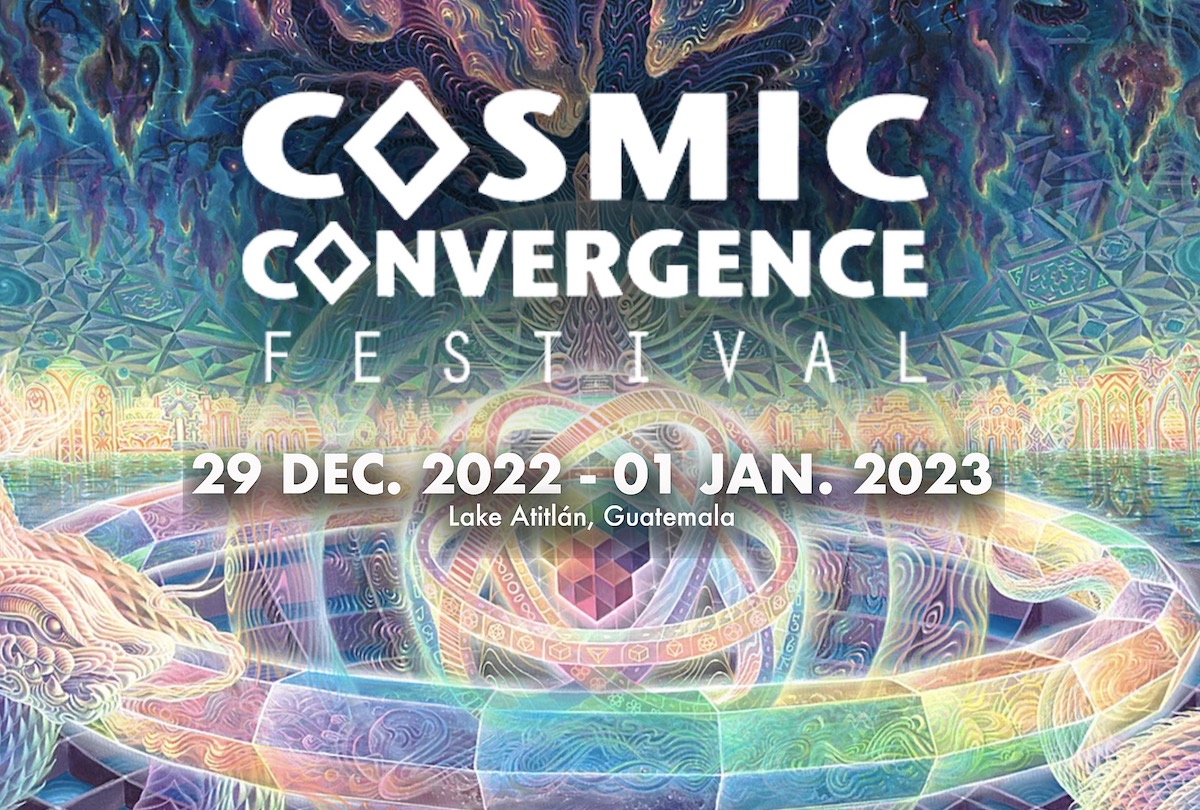 When: Dec 29, 2022 – Jan 01, 2023 (NEW YEARS EVE)
Where: Lake Atitlan, Guatemala
https://www.cosmicconvergencefestival.org/
The Best New Years Eve Festival in Central America
"Cosmic Convergence Festival is a 4-day gathering, celebrating Mayan culture and conscious living! The festival will host a diverse array of music, performances, workshops, art installations, local foods, healing, ancient Mayan traditions, ecological and social impact activities, in one of the most breathtaking landscapes, Lake Atitlan, Guatemala."
I've heard incredible reviews about this festival, and a few of my friends actually are close with the founder, which they all say nothing but amazing things about! If you're planning on spending New Years Eve while traveling through Central America, I'd definitely recommend heading to the gorgeous Lake Atitlan for an unforgettable festival experience!
Is a transformative cultural initiative designed to leave a positive social and local impact. The festival supports different artists, organizations and community projects, encouraging a platform between cultures, Individuals and social impact projects.
Join the Cosmic Convergence Festival 2019-2020 Facebook Event
Cosmic Convergence Festival 2016-2017
---
Bonus: Magma Festival
When: Future Festival Dates TBA
Where: Ometepe Island, Lake Nicaragua
While researching music festivals in Nicaragua, I was saddened to discover I couldn't really find all that much. That was until I saw an article titled Nicaragua's Largest EDM Festival Was a Volcano-Shadowed Celebration of Central America's Best Music.
The article is a really quick read and fun review, and seems like a solid intimate festival in a unique location! While their main website has been suspended, I'm hoping that this festival will continue to thrive, and more events will start popping up around Nicaragua! No further dates have been announced yet, but fingers crossed!
I've recently visited their Facebok page though, and they've posted on October 20th that there's still hope for a return of the festival!
"See you soon in that beautiful reunion, enjoying the magic of Ometepe, giving thanks for life, love, friendship, nature and electronic music pinolera.
With love, Magma Fest Crew"
Magma Fest Drone Video - Isla de Ometepe Nicaragua
---
Am I Missing Any Awesome Music Festivals in Central America?
Music festivals have been growing in popularity like crazy in the last few years, so if you've discovered some hidden gems or smaller boutique festivals/ parties to attend while Central America – please do let me know! I'd love to keep this article as up to date as possible!
I'm planning on spending a good amount of time in Costa Rica, Nicaragua, and Guatemala in the next few years, and can't wait to check out all of these festivals when I get the chance!
---
Looking for more international music festivals…?
My travel blog is filled with articles just like this in almost every corner of the globe, and I've spent almost an entire decade traveling the world and partying at some of the biggest and best music festivals! I'd love for you to take a look through a few more of my favorite posts below, and please do reach out and let me know if you've got any festival recommendations!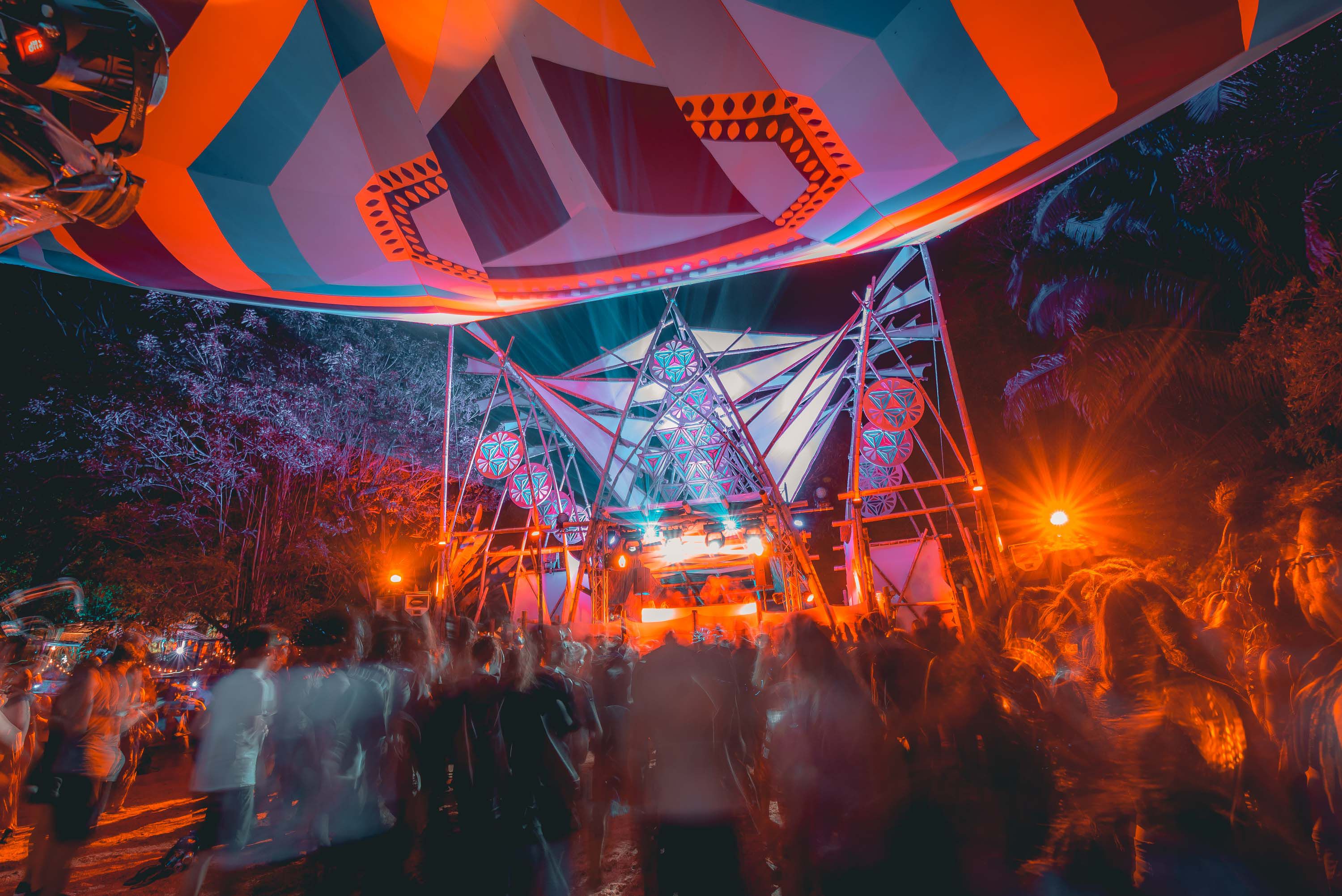 ---
Share with your Central American Festival Squad!
Thanks so much for reading! Follow along on Facebook & Instagram for more adventures around the world.
https://www.jonesaroundtheworld.com/wp-content/uploads/2018/03/Envision-Best-Central-America-Festivals.jpg
1000
1500
Dave
https://www.jonesaroundtheworld.com/wp-content/uploads/2017/03/logotry-1-1-300x106.png
Dave
2021-07-19 00:51:26
2021-11-05 04:03:09
7 Music Festivals in Central America To Experience Before You Die