Looking for the best music festivals in Melbourne, Australia in 2023-2024? Well, look no further, because you've come to the right place!!
Melbourne is easily one of the best cities in the world I've ever visited! I could definitely see myself living there someday, especially because there are so many incredible music festivals in Melbourne! If you haven't visited yet, then do yourself a favor and plan a trip soon. Whether you come to explore the beautiful graffiti found on the various laneways, soak up the coffee culture, or party it up at one of the amazing clubs – you're guaranteed to fall in love with Melbourne.
There really is never a dull moment in the cultural capital of Oz, especially if you're busy following my popular Melbourne itinerary! Check out my list of the best Melbourne festivals, and start planning your next adventure!
---
1) Beyond The Valley Festival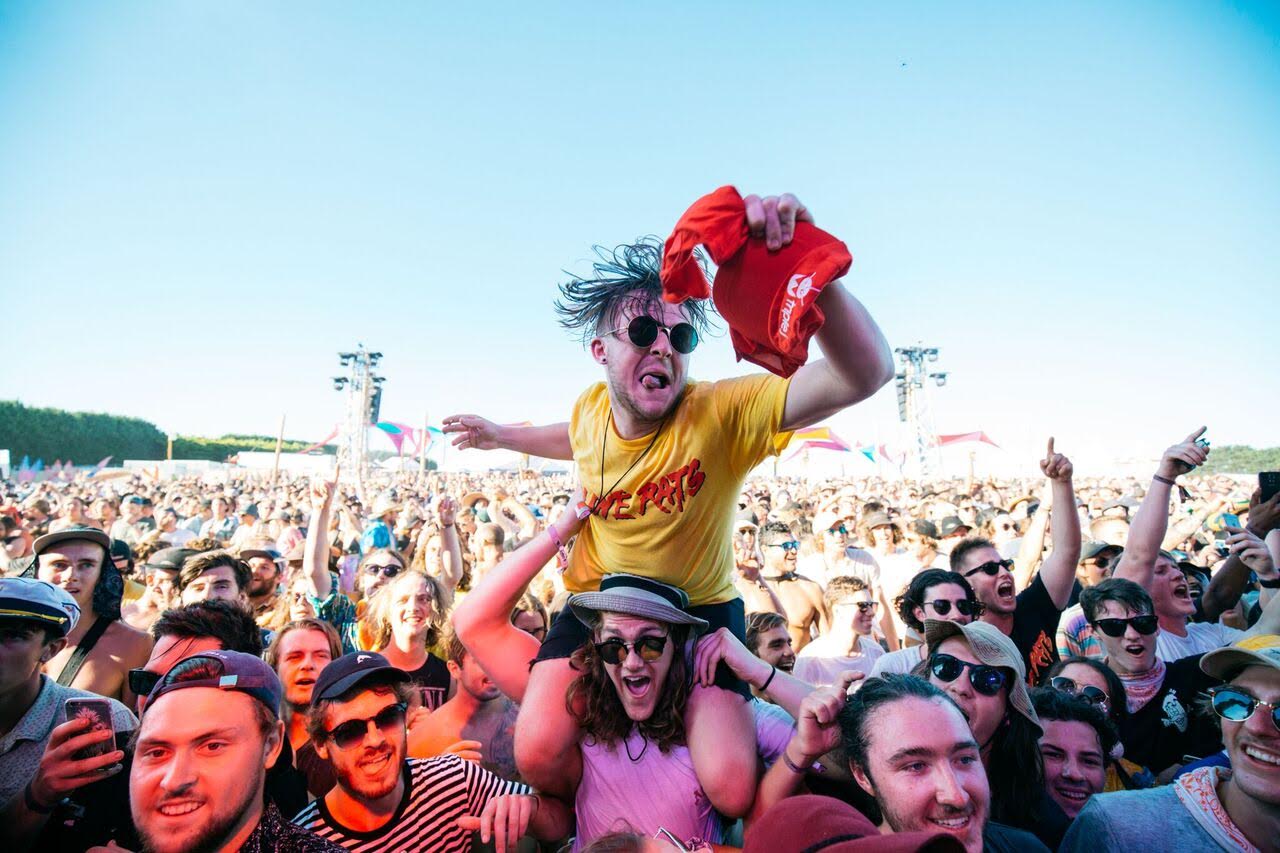 When: December 2023 – January 2024 (4 Days over New Year's Eve)
Where: Barunah Plains, Victoria,
http://www.beyondthevalley.com.au/
"A distinctive, unique, and most of all carefully curated music festival over the New Year's Eve period. From December 28th to January 1st, thousands upon thousands of people make their way to the spectacular site in Lardner Park, Victoria to see what's in store for them each and every year.
Our beloved main stage is a whopping 60 metres in width, housing truly breathtaking visuals, lighting, stage production, and decor to bring the performances by our nationally and internationally acclaimed artists to life."
Join the Beyond The Valley Festival Facebook group for tickets, camping info, and more…
"For the first time in three years, we make our way back to our true form as an all-encompassing combination of Music, Arts & Camping + we are excited to share with you that we have a new home, Barunah Plains. Just 90 mins from Melbourne (Naarm), our picturesque oasis features sweeping trees and flat camping spaces.
Experience elevated world-class production, carefully curated stage designs, mesmerising visual spectacles, state-of-the-art sound design & bespoke custom experiences — Schmall Klüb, Beach Club, Poof Doof 'Pride Patrol', Yoga, Pilates & more!"
Beyond The Valley 2022 — Aftermovie
---
2) Rainbow Serpent
When: Late 2023
Where: Lexton, Victoria (2 hours outside of Melbourne)
https://www.rainbowserpent.net/
"Rainbow Serpent Festival is a multi-day Music, Arts, Lifestyle, and Cultural Festival operating since 1998 in the Pyrenees Shire. During this time, the Festival has grown from a small gathering to an internationally recognised, multifaceted weekend of dance, colour, expression, storytelling, and celebration.
After a difficult few years due to bushfire and the pandemic, we are excited to be returning for the full multi-day Rainbow Serpent Festival experience in late 2023.
More information will be released soon, but in the meantime register your interest in pre-release tickets, and don't forget to come along to our O.Z.O.R.A One Day event for a little taste of Rainbow in the meantime."
Rainbow Serpent Festival 2018: A Retrospective Film (Official)
---
3) Strawberry Fields
When: November 17-19, 2023
Where: Australian Bush, 2-3 hours outside Melbourne
http://www.strawberry-fields.com.au/
"Strawberry Fields is an annual celebration of art, sound, and creative expression held for three days each November, a few hours outside of Melbourne, Australia. Each year we bring you a diverse selection of both renowned and breakthrough electronic music from both Australia and overseas.
Indulge yourself in a sensory feast, including soul-shaking sound, world-class decor, dozens of eclectic market stalls, artistic installations, live performance art, workshops, forum discussion, and more."
---
4) Babylon Festival
When: March 2023
Where: Carapooee West, Victoria
"An innovative music, art & lifestyle festival set deep in the heart of the Australian wilderness. Featuring an inspired curation of local and international live and electronic music artists, alongside a unique world of art, wellness, and community exploration.
Equal parts utopian playground and bohemian gathering the musical programming will focus on Techno, Psytrance, Trip-Hop, Deep House, and experimental beats, all wrapped up and delivered in crystal clear sound amongst the setting of the unique Australian countryside."
---
5) Earthcore
When: **Possibly Cancelled**
Where: Pyalong, Victoria (80 Minutes North of Melbourne)
"What is this Parallel Universe that beckons beyond the darkness?" Set on 1500 acres of pristine land one hour drive from Melbourne feat 5 epic stages across 5 days, Boutique Camping, Worlds Beyond Speakers Forum, Fractured Reality Art Zone, Yellow Sunshine Chill Out, Muffplex Cinema, Elemental Planet Lifestyle City, District 13 Theme Camp Zone, DIY Social Calendar, Kinky Karnival Freak Show, Mind-Bending Art Installations, your closest mates and you!
Australia's original bush doof earthcore – the festival with soul – 24-28 November 2016.
---
6) Let Go Fest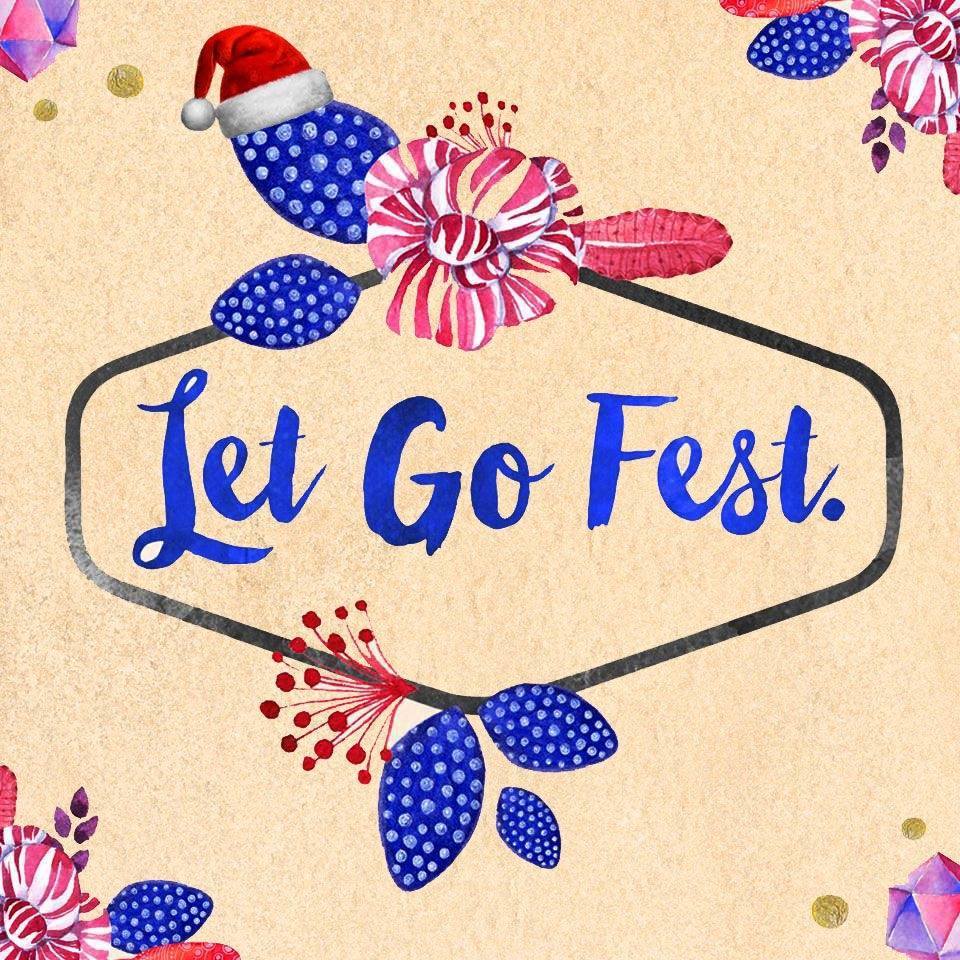 When: February 2023
Where: Mornington, Victoria
https://www.facebook.com/letgofest/
A Festival For The Mornington Peninsula, With Multiple Stages and Multiple Genres, Nothing But A Great Day Out With Friends!
We focus on a friendly, community-based, happy, and social day, with plenty of different activities to make for an experience like no other. Let Go Fest. is a multi-genre and multiple-stage meeting point for everyone on the 20th of February at the Mornington Racecourse. Celebrating all genres of music including bands, live acoustic, deep house, disco, commercial, Melbourne bounce, RnB, hip hop, trap, techno, live performances of sax, percussion, and vocal as well as a great blend of alternative & crossover Australian and international acts. Come… Let Go… finish the bucket list. A selection of International, Interstate, and Local artists will be at Let Go Fest 2016 over 7+ stages of entertainment. Our main goal is to be a cheap ticket price and a diverse variety of music; we are sure there is someone on the line-up you know or maybe don't know that you will like. A diverse selection of genres means there is a little bit of something for everyone. 20+ Things to do throughout the whole day including Free Silent Disco and Free Ferris Wheel.
---
7) Electric Gardens Festival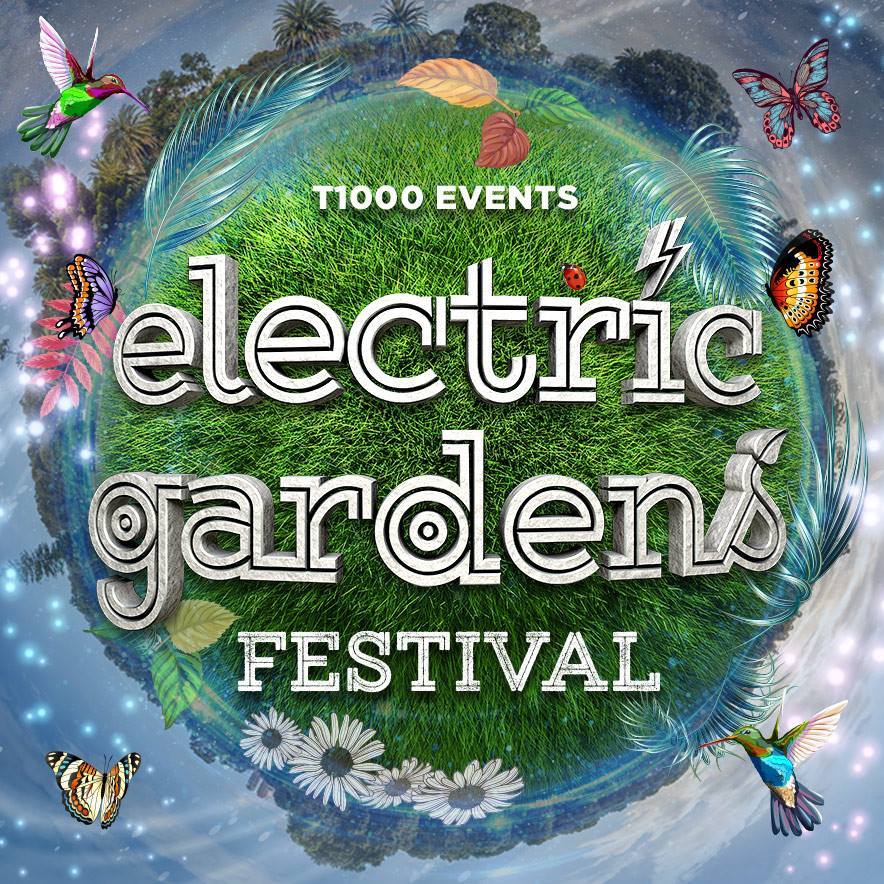 When: January 2024
Where: Moonee Valley Racecourse, Moonee Ponds
Website: http://www.electricgardens.com.au/
Celebrated annually across four states around the Australia Day Long Weekend and also, for the first time in 2019, in New Zealand, Electric Gardens is a fiercely independent, outdoor, boutique music festival, showcasing the very best artists from the electronic music world.
Our production is world-classand our headliners are lauded not only for the music they curate but also their legendary performances. Our flagship event in Sydney harks to the large European summer music festivals, featuring four huge arenas set across the beautiful surrounds of Centennial Park. We thrive on the energy created when passionate music fans are brought together and create something much greater than the individual parts. We invite you to experience Electric Gardens with us and celebrate the pinnacle of the Australian summer.
ELECTRIC GARDENS 2018 AFTERMOVIE
---
8) Pitch Music & Arts Festival 2023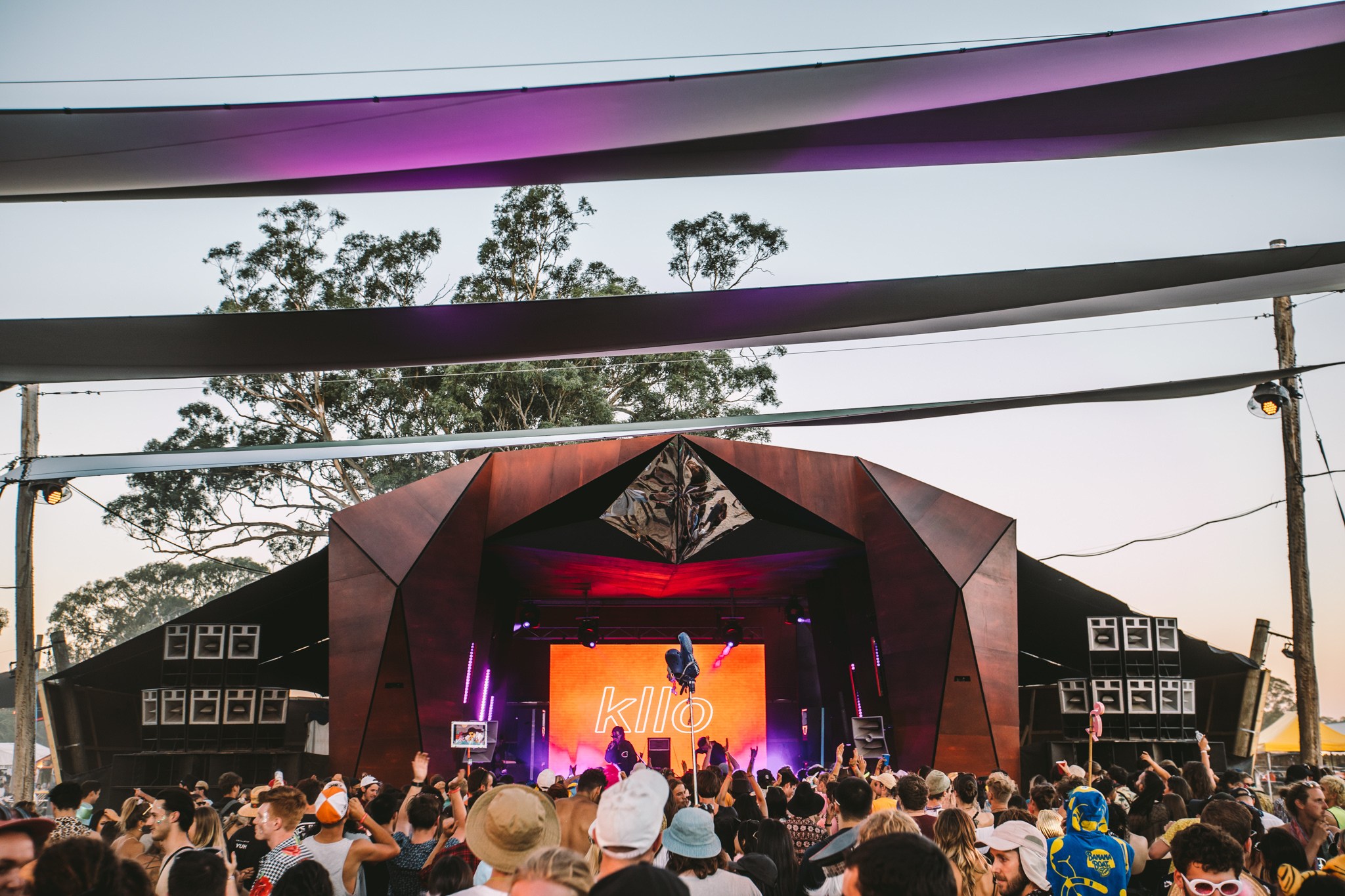 When: March 10-14, 2023
Where: Lake Wooroonook, Charlton, Victoria
"Pitch Music & Arts — a distinct blend of sonic soundscapes & curated art selections. Over four indulgent days, we welcome you back to our home at the foothills of the Grampian Plains for our sixth edition, a platform aligned with creativity, self-expression, and inclusion.
A fount of sound. Four mercurial days of contemporary electronic music steeped in visual arts and landscape. A yearling community assembled in Victoria's wide and promising plains – oracular international and local artists in the effervescence of plein-air"
Join the Pitch Music & Arts Fesrtival 2023 for more info!
---
9) Golden Plains Festival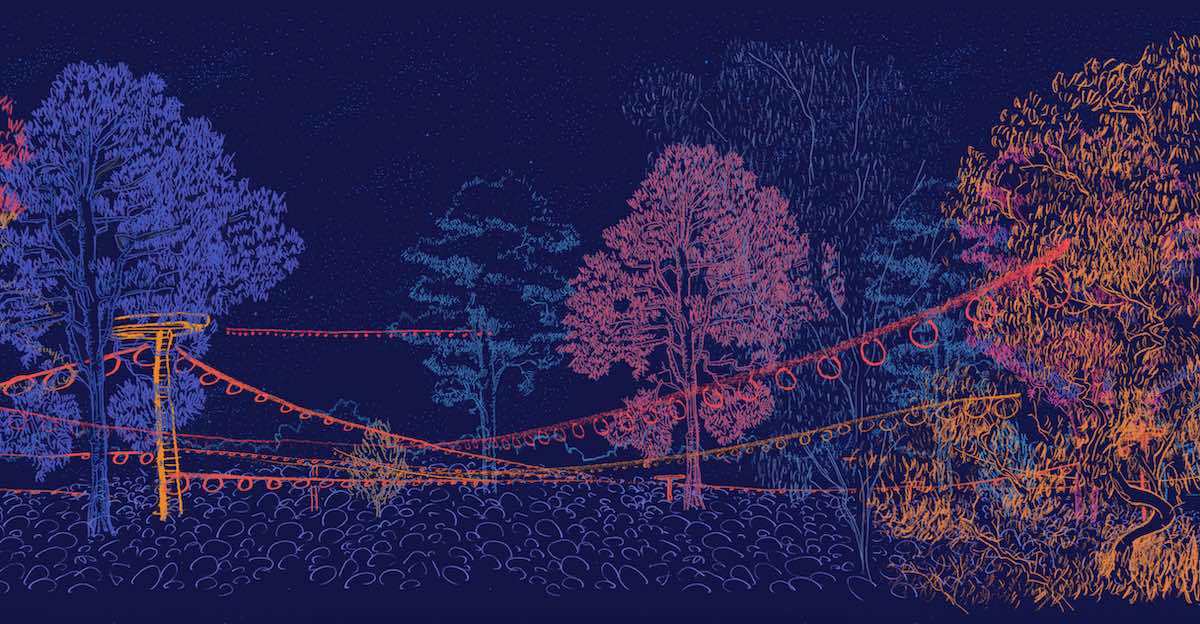 When: March 11-13, 2023
Where: Meredith, Victoria (110 Minutes from Melbourne CBD)
https://aunty.goldenplains.com.au/what-goes-on/
"Golden Plains is a Premium Music Festival on an Epic Long Weekend in the Greatest of Outdoors. It is staged in Autumn so the weather is warm and stable. Afternoon goes on all day, the sun like honey on the trees, then a giant spike of excitement goes kabloooey at nightfall. The Summer Fool is spent by March so GP is oblivious to that particular strain of vain folly. GP is for seekers. Hope u find It.
It's at the Meredith Supernatural Amphitheatre, the same location as elder sibling Meredith Music Festival, though deliberately kept smaller – so there's so much spacey space it's funny.
There are no commercial sponsors, no commercial signage on site, no market stalls, and nothing being marketed to you for the whole long weekend. It's meant to be a haven. Camp wherever you like, bring almost everything and anything if you want – you can bring a couch (perhaps with matching armchairs and an occasional table, with a drawer) and plant it in the Amphitheatre for the weekend, and soak. it. all. up. For a long weekend."
---
10) The Town
When: December 2023
Where: Strathbogie Ranges (2 Hours Outside Melbourne)
'A place of like-minded folk who've declared the real world a joke. We're heading back to bikes and letters and the simplest of pleasures. From sustainable partying and funky-ass tunes, we invite you to get wild under the Easter full moon'.
Welcome to our interactive Village, part parodying every-day life with absurd theatrics and awesome set design, and part exploring what makes a healthy sustainable Town, all to a soundtrack of incredibly fun music. We aim to deliver a wacky new experiment never before seen on our Festival circuit.
---
11) St Jerome's Laneway Festival
When: February 11, 2023
Where‍: Footscray Park, Melbourne
https://melbourne.lanewayfestival.com//
"St. Jerome's Laneway Festival is about leading new and revered seminal music. The festival has always been interested in finding what's fresh and bringing it to unique settings and surrounds to be appreciated by music lovers. The size of the festivals, the locations, and the way we encourage community all form part of the way in which the Laneway team strives to present a live music experience like no other."
Laneway Festival 2023 Line-Up Announcement!
---
12) Groovin' the Moo

When: April 29, 2023
Where‍: Bendigo, Victoria (150km from Melbourne)
"Groovin the Moo is an annual music festival that is held in six regional centres across Australia. The festival is held during autumn, typically in May of each year. Groovin' the Moo is Australia's only annual six-date touring music event to visit regional Australia, spanning locations including Oakbank, Canberra, and Townsville. It has developed into an illustrious space for like-minded people to gather and open their ears to both new and familiar sounds."

'Here for the good vibes' - triple j at Groovin The Moo 2022
---
13) Midsumma Festival Melbourne
When: January 21 – February 12, 2023
Where‍: Various locations across Melbourne
https://midsumma.org.au/what-s-on
"Midsumma is Australia's premier queer arts and cultural organisation, bringing together a diverse mix of LGBTQIA+ artists, performers, communities, and audiences. Our primary event, Midsumma Festival, runs over 23 days in 2023 with an explosion of queer events that center around hidden and mainstream queer culture, involving local, interstate, and international artists.
The Midsumma Festival program comprises a curated Midsumma Presents line-up plus the community-driven Open-Access stream, to share with you the lived experiences of those voices at the margins, the expression of queer history, and the celebration of new ideas and stories that come to life through world-class art and performance. Our festival program is made up of diverse art forms and genres, including visual arts, live music, theatre, spoken word, cabaret, film, parties, sports, social events, and public forums.
Midsumma acknowledges that Aboriginal Australians are the first peoples of these lands. We pay our respects to all Aboriginal Australians, past, present, and emerging, and we recognise their continuing spiritual and cultural connection to the land. We would like to acknowledge that Aboriginal sovereignty has not been ceded."
Midsumma Festival Pride March 2018
---
14) St Kilda Festival

When: February 18-19, 2023
Where‍: St Kilda
https://stkildafestival.com.au
"St Kilda Festival is Australia's largest community festival; a celebration of community spirit, live local music, and the beautiful St Kilda foreshore. Since the first St Kilda Festival in 1980, this well-loved annual summer celebration has established itself as an iconic event that brings hundreds of thousands of people together for one massive day of free fun! Held on the second Sunday in February each year, the St Kilda Festival routinely attracts over 400,000 attendees.
The streets of St Kilda are closed to traffic when the pick of the nation's best musicians play over multiple stages, while people are entertained with a vast range of performances, workshops, kids' entertainment, sport, dance, carnival rides, food, and drinks, markets, shopping and a whole lot more."
The 42nd edition of the iconic Festival will take place as a two-day program, with the Saturday showcasing a huge line-up of First Peoples' talent, followed by our traditional, BIG FESTIVAL SUNDAY.
St Kilda Festival 2023 - Line-Up Announcement!
---
15) Melbourne International Jazz Festival

When: October 14-23, 2023
Where‍: Various locations across Melbourne
"The Melbourne International Jazz Festival is an annual, world-class jazz festival first held in 1998. The Festival takes place in concert halls, arts venues, jazz clubs, and throughout the streets of Melbourne as the city comes alive with the spirit of jazz. Each festival program aims to appeal to young and old, to enthusiasts and the uninitiated, to encourage as many people as possible to experience the very personal impact that jazz can have on its listener."
Melbourne Int'l Jazz Festival 2022 Highlights
---
16) So Frenchy So Chic

When: January 2024
Where‍: Werribee Park, Werribee
https://www.sofrenchysochic.com
We invite you to experience the joie de vivre as the French do — fine wine, gourmet food, live music, and of course, each other.
Fancy prancing through fields laced with the charm of provincial France? It's just casual summer weekendery when So Frenchy So Chic is in town.
The ever-popular one-day French festival is waltzing back to Melbourne's Werribee Park Mansion for its eight-year running this summer. If you haven't been before, expect an entire afternoon of French-inspired niceties, including (but not limited to) gourmet picnic hampers, tartlets and terrines, offensively good wine, and croquet all to a chill French soundtrack.
---
17) The Pleasure Garden Festival
When: December 2023
Where‍: Catani Gardens, St Kilda
Why: The Pleasure Garden returns in December, painting St Kilda's Catani Gardens with colour, art installations, roving performers, and, of course, some huge beats.
A heady mix of Rainbow Serpent, Glastonbury, and every other time you've had an impromptu sweaty day dance party with your mates (costumes mandatory), the festival, though only in its third year, knows exactly what it's doing. The small festival packs a lot of punch, with five different stages and zones to flit between across the day.
The Pleasure Garden Is... Part 1
---
18) The First NYD

When: New Year's Day, January 2024
Where‍: Sidney Myer Music Bowl
"Melburnians will have two outdoor electronica festivals to choose from come January 1. This year, joining Werribee Park's Let Them Eat Cake is Sidney Myer Music Bowl's The First — a multi-stage music festival dedicated to live electronic, hip hop, house, and techno that'll take over the Kings Domain this New Year's Day. While you're there, visual art, food trucks, and booze-a-plenty will be on the docket, too."
The First NYD - Sidney Myer Music Bowl
---
19) Falls Festival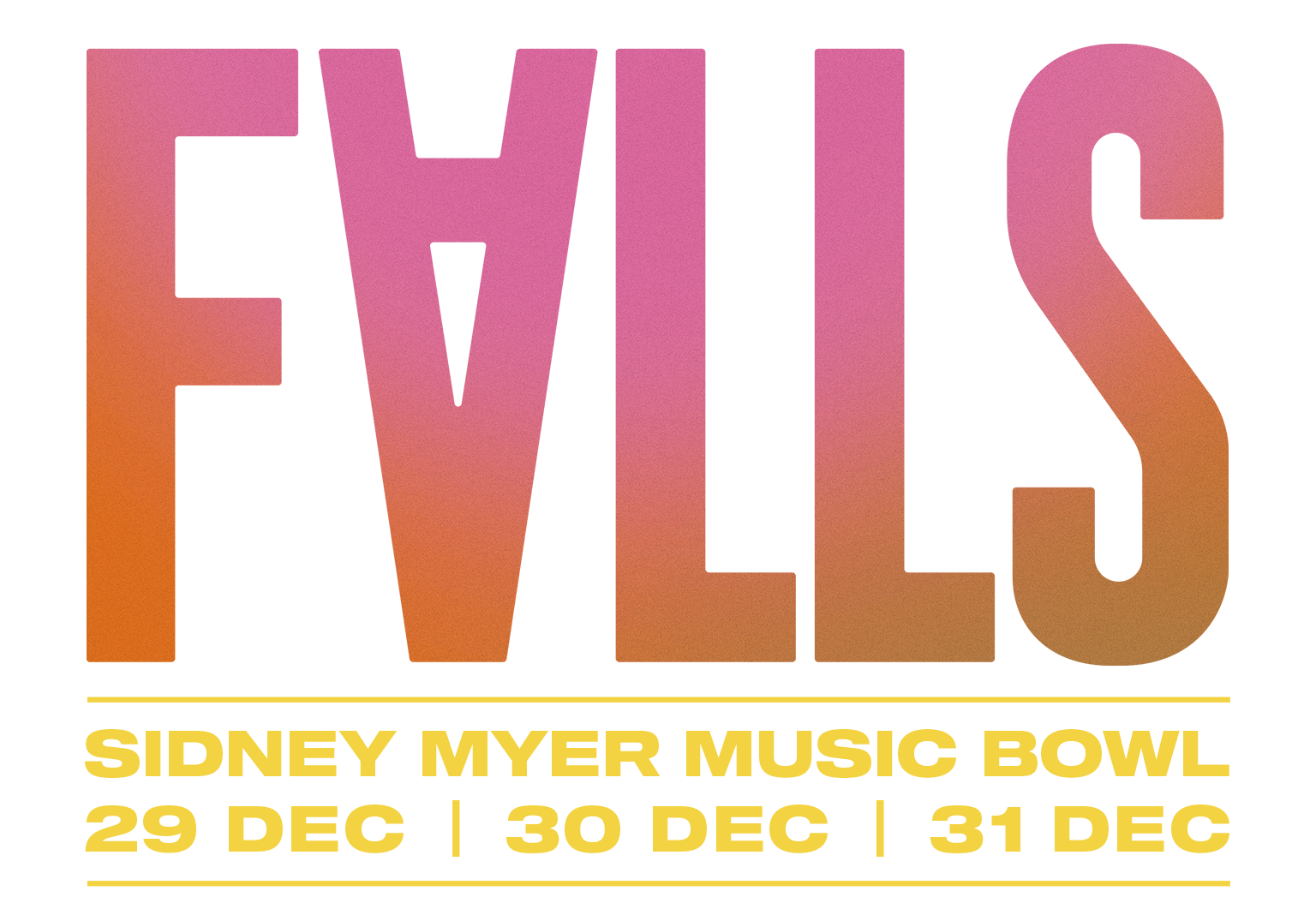 When: December 29-31, 2023
Where‍: Lorne, Victoria (150km from Melbourne)
"Falls Music & Arts Festival (commonly known as Falls) is a multi-day music festival held annually in Lorne (Victoria), Marion Bay (Tasmania), Yelgun (New South Wales), and Fremantle (Western Australia), Australia over the New Year's Eve and January period.
The festival hosts contemporary music performances, dance, comedy, theatre, circus, cabaret, and other art forms. Camping is available and all locations have nearby beaches which are either within walking distance or a short bus ride away. Artists playing at the festival include rock, hip hop, indie music, electronic music, blues, and roots."
---
20) Let Them Eat Cake

When: New Year's Day, January 2022
Where‍: Werribee Park, Werribee
"Blitz through your New Year's Day hangover with art, electronica and eats at Werribee Park. f you're citybound and missing out on New Year's Eve festivals like Falls and Beyond The Valley, this year, don't fret. Let Them Eat Cake is your inner-city solution to satisfy those festival urges.
Held on New Year's Day at Werribee Park, LTEC is not only great for the music but also plays host to installation art, open-air exhibitions, and some killer food offerings."
Let Them Eat Cake 2018 after movie
---
21) FOMO Festival
When: TBD 2023
Where‍: Flemington Racecourse, Flemington
"FOMO — Australia's clash-free, one-day summer festival — is back for a fourth year. This year, it's making its return to Sydney, Brisbane, and Adelaide, and bringing the full festival to Melbourne.
FOMO Festival is a one-day, one-stage, all-inclusive entertainment experience, produced by music lovers for music lovers."
FOMO FESTIVAL 2018 VLOG | Post Malone, SZA, Zhu, Rl Grime Live
---
22) Meredith Music Festival
When: December 2023
Where‍: Meredith Supernatural Amphitheatre, Nolan Farm, Meredith (100km from Melbourne)
https://mmf.com.au/ | https://www.facebook.com/mmfgp
"Three days and two nights in a four-dimensional grand union, with friends old and new. A mark in time, under wide-open skies, and your nominated lantern.
A single-stage, free-range camping, BYO, and no commercial messages. Ample Time and Space to wibble. A soundtrack built for wobble. A weekend in Wadawurrung Country.
Custom-cut for The 30th Meredith, for the Supernatural Soundsystem, for specific times of day and night. For Adventure. For Celebration. A crack squad of sonic mavericks, beyond the sum of its parts. More than a list, more than a register. A three-day-two-night odyssey supreme, with a beginning, middle, and end in which to lose yourself, find yourself, expand yourself, and feel feel feel feel feel feel feel. Then do it again, twice. Magic O'Clock strikes at any time – sometimes selected, mostly unexpected.
All on the One and Only Stage, with the Evolving Atmospherics of the Supernatural Amphitheatre, and Mother Nature on the lights."
https://www.youtube.com/watch?v=Zmm6pnFVcsA
---
23) NYE On The Hill

When: December 30, 2023 – January 1, 2024
Where‍: "The Farm", Loch Village (100km from Melbourne)
https://www.nyeonthehill.com.au
"NYE on the Hill is a 3-day, 2-night boutique music and camping festival for good-vibing, music-loving folk. It takes place in the beautifully picturesque rolling Hills of South Gippsland near Loch Village, 90mins from Melbourne, 25 mins from Inverloch, 35mins from Phillip Island. Good times with great people in a stunning location. What better way to bring in the New Year."
Join the NYE on the Hill Facebook for more information.
NYE on the Hill 2022 - Lineup Announce!
---
24) Brunswick Music Festival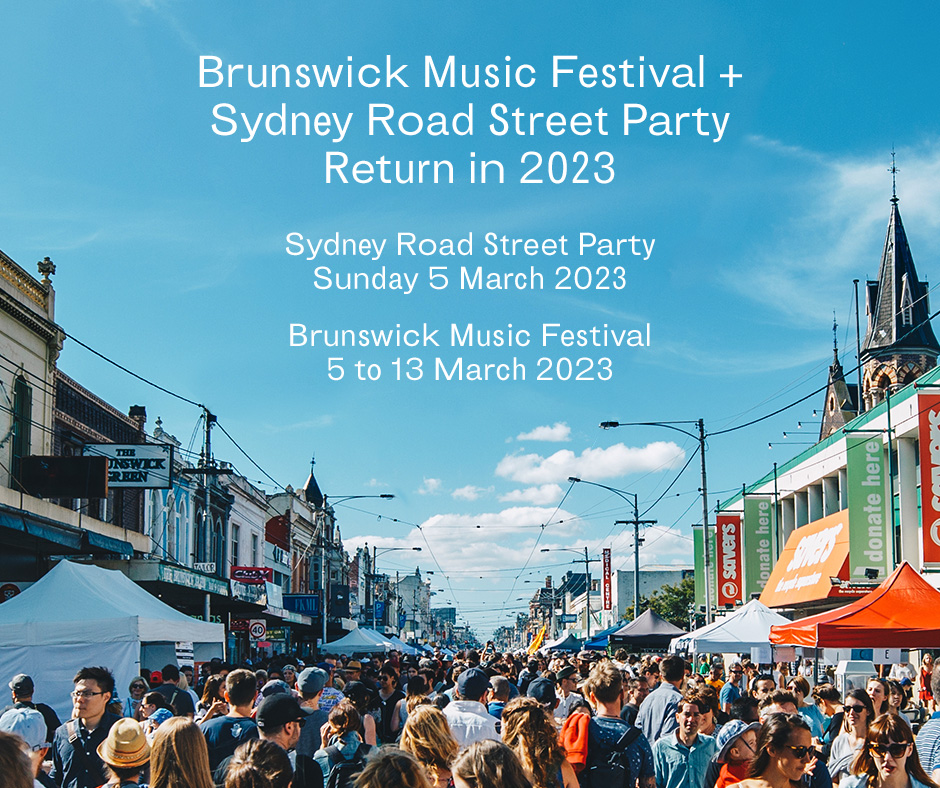 When: March 5-13, 2023
Where‍: Sydney Road, Brunswick
https://brunswickmusicfestival.com.au
Why: Music all day across seven official stages and at all your fave local venues: Bombay Rock, The Brunswick Green, The Penny Black, and The Retreat Hotel. Plus music, food, First Nations artist market, and more at Blak Dot Gallery. Jam-packed into an 800m stretch of Sydney Road between Union to Victoria Street, the Sydney Road Street Party is a one-of-a-kind free fiesta of the hottest local music, dance, food, and market crafts that represent the Moreland municipality.
Sydney Road Street Party 2017 - Brunswick Music Festival
---
25) Listen Out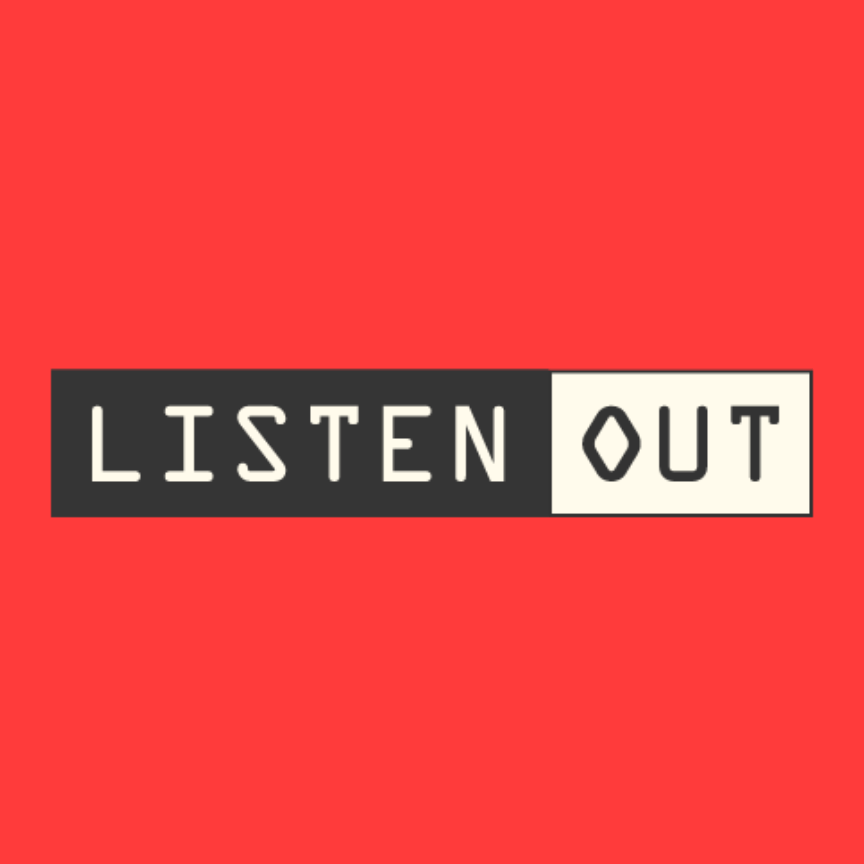 When: September 2023
Where‍: Catani Gardens, St Kilda
Listen Out is Australia's premier dance music event, bringing quality dance music to four spectacular inner-city venues across Australia this spring.
Listen Out is the antidote to many of the things you don't like about bigger music festivals. It is a carefully handcrafted party, with a killer lineup of the dance music that matters and a philosophy of best, not biggest.
Thank You - Listen Out 2022!
---
26) Melbourne Music Week

When: August 2023
Where‍: Various venues across Melbourne
https://mmw.melbourne.vic.gov.au
"Melbourne Music Week will evolve into a new major event slated to take place in August 2023. Yet to be named, the city-wide festival will centre on future technologies, innovation, and the arts, with a highly visual program that celebrates our city's curiosity for the new and unexpected.
Over its 12 years, MMW has led an experiential program that pushed the boundaries of how we engage with live music. This will be a pillar of the new event.
A huge thank you to you—our incredible, loyal community—for your support for MMW over the years, we've loved the ride with you. We hope you join us on the next one."
---
27) Happy Wanderer Festival
When: November 2023
Where‍: Benalla, Victoria (200km from Melbourne)
http://www.happywandererfestival.com
"The Happy Wanderer Festival started a few years back when a brother and sister and a pair of adopted kin, gathered friends together for a working bee on a beautiful farm in North East Victoria, and the idea for a festival was born.
A truck was fashioned into a stage, cows temporarily re-homed from a natural amphitheater, a tractor adorned with fairy lights, camp set up by Broken River and several Melbourne bands hoodwinked into taking the trip up to Yin Barun. With all of that came a few wanderers, and that company of friends has grown to what the Happy Wanderer is today.
It's an ecology of good local music, fresh thoughtful food and drink, creators and adventurers that will take you along their wanderings, and soulful good times. Toes in the earth, love in the heart, laughter in the belly, wander together to a place you belong."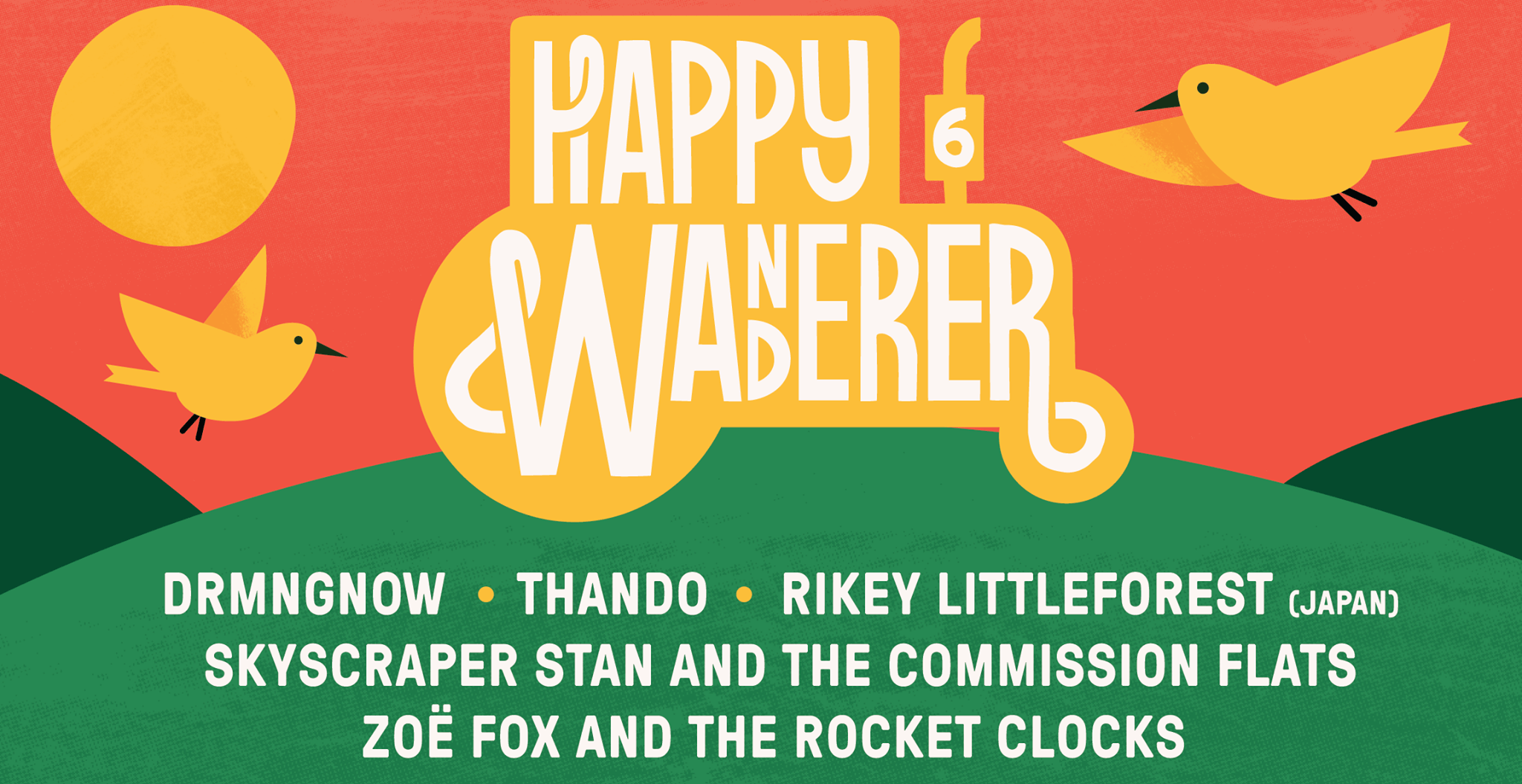 ---
28) Out On The Weekend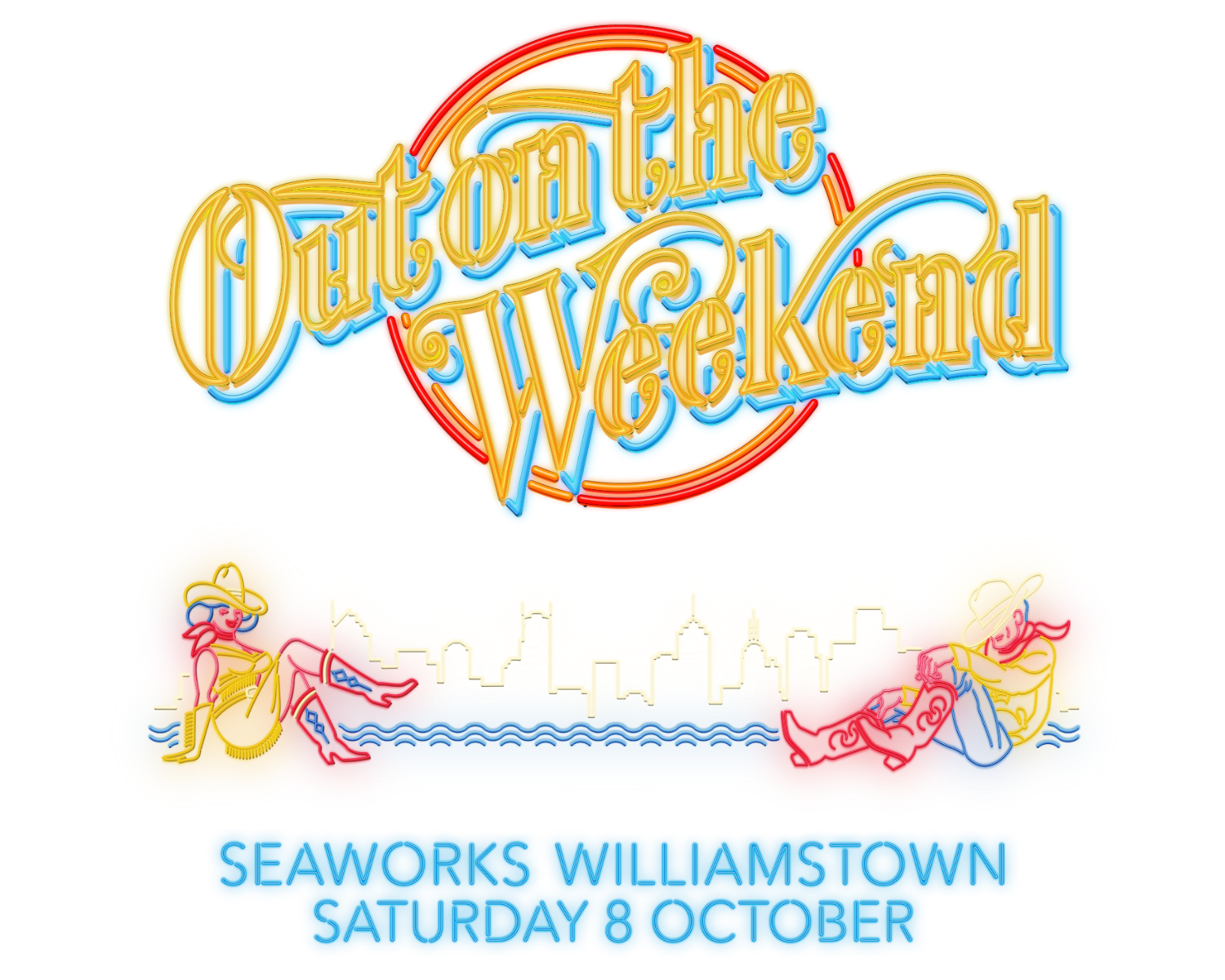 When: October 8, 2023
Where‍: Seaworks, Williamstown
https://www.outontheweekend.com.au
"A celebration of Americana music, great food, and fine booze. The Out on the Weekend Festival is billed as a "celebration of Americana music, great food, and fine booze''. Organiser Brian Taranto said he hoped to attract about 2000 music lovers to the dockside festival each October. "The main stage will be heading out towards the pier so you are looking at the main acts with the city skyline and the Sea Shepherd in the background – that's the vision,'' Mr. Taranto said."
---
29) White Night Festival
When: June 2023
Where‍: Various locations across Melbourne CBD
https://whitenight.com.au/melbourne/
"As winter fades and on the eve of spring, join us for a 'Reimagined' White Night experience. This year for the first time, over three consecutive nights in three key precincts, Melbourne's inner city parks, and gardens will undergo a transformation to host White Night Reimagined. Experience Carlton Gardens, Treasury Gardens, and Birrarung Marr like never before, as three unique creative experiences are unveiled.
Artists from across the city and across the globe take you on journeys mythological, mysterious and mesmerising. Enticing food and music offerings will complement the event, showcasing some of Victoria's best local produce and talent."
---
30) Mount Beauty Music Festival 2023

When: April 22-23, 2023
Where‍: Mount Beauty (3.5 hours drive from Melbourne)
"A full 3-day festival bringing a range of music arts and culture to the town, indigenous music, and traditional culture, involving community groups to celebrate and raise money for their chosen groups. A town full of thriving arts and interactive installations, catering for the whole family, bringing visitors to the town to share our beautiful valley."
Mount Beauty Music Festival Promo
---
Am I Missing Any Epic Music Festivals in Melbourne…?
I really tried to find the most incredible events happening in and around the cultural capital of Australia, but I'm sure it's possible one or two slipped through the cracks. Feel free to comment below or shoot me an email so I can keep this list of Melbourne music festivals up to date!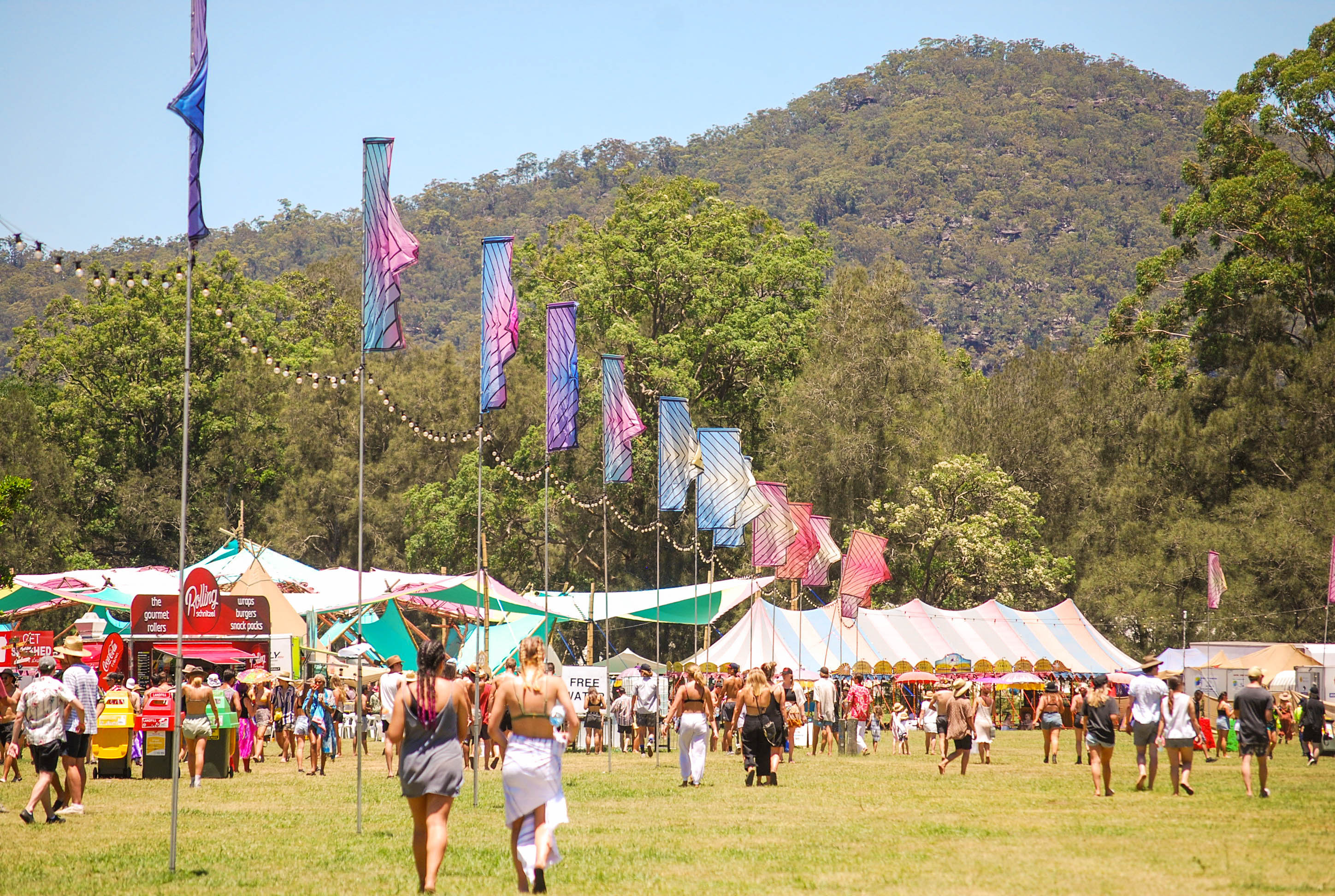 ---
Looking for more festivals in Australia & The World…?
My website is loaded with articles just like this, and I'd love for you to take a read through a couple more for some travel inspiration and music festival madness! Browse through some of my reviews, watch some after-movies, and feel free to reach out to me with any questions you have!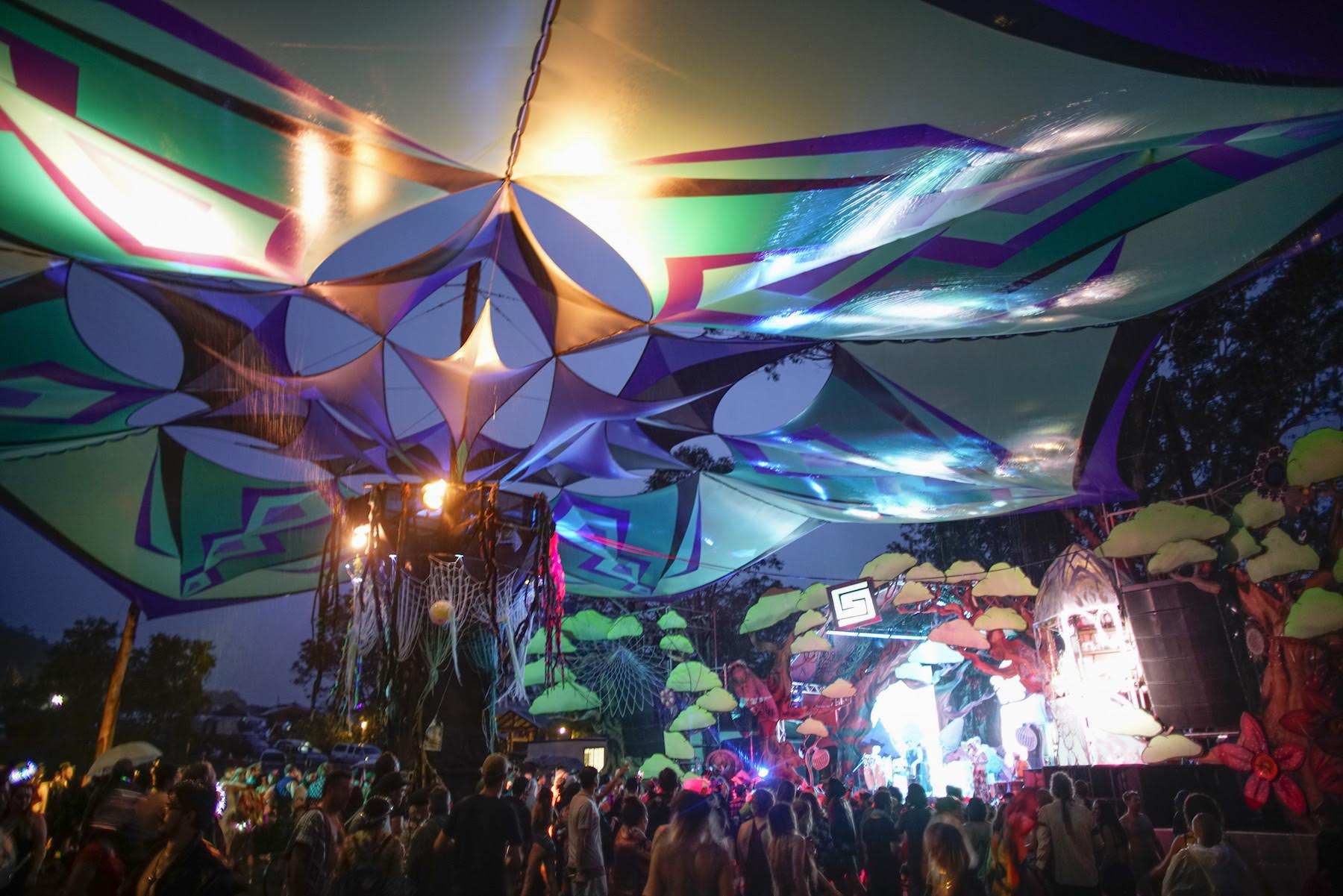 ---
THANKS FOR READING about these Melbourne Music Festivals!!
Share this article with your Melbourne doof squad!!
https://www.jonesaroundtheworld.com/wp-content/uploads/2016/12/Pitch-Music-Festival-Melbourne-2019-Festivals-.jpg
1365
2048
Dave
https://www.jonesaroundtheworld.com/wp-content/uploads/2017/03/logotry-1-1-300x106.png
Dave
2023-01-25 20:16:30
2023-01-27 00:31:21
30 Music Festivals in Melbourne To Experience Before You Die