Planning a trip to Perth and looking for the best Airbnb rental!? Well, look no further, because I've put together the ultimate list of Airbnb Perth options!
Tucked away on the gorgeous Western Australia coast, the city of Perth has everything that its larger East Coast state capital counterparts do. And lots more in many ways.
Bigger and better than ever, Perth has become a magnet for interstate and overseas visitors looking for a cosmopolitan city escape than has still retained parts of its "big country town" reputation. Natural wonders are everywhere you look, and you are bound to find an oasis of calm amongst the bustling cityscape.
Jam-packed with gorgeous beaches overlooking the majestic Indian Ocean, lush parks and gardens, a world-class annual calendar of events, friendly locals, exciting shopping and a new hip cafe or restaurant opening up every other day – now's the time to experience riverside Perth for yourself.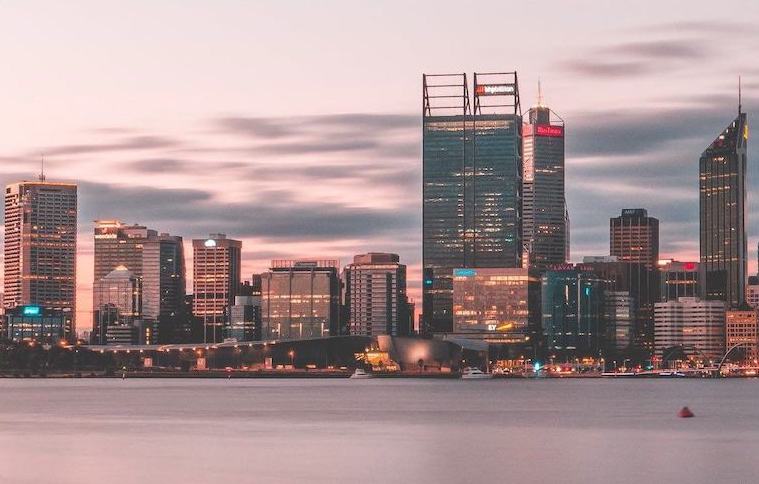 ---
Perth is carving out a name for itself, and a visit here should be spent in a fantastic Airbnb. As well, be sure to check out my other Perth articles to give you some inspiration for your tripl:
My list of the 20 best AirBNB's in Perth covers a range of inner and outer neighborhoods of the city, to ensure your stay is perfectly suited to you.
---
Quick Breakdown of the Best Airbnb Perth Rentals
Whether you're traveling with a group, on the cheap, with a generous travel fund, are keen to stay in Perth or just want the best of the best – just check out my shortlist below.
I've included video guides to Perth throughout this list for you to watch for inspiration for your own trip to the Western Australia capital. I also have some other great Perth content that I've linked at the end of this list. Be sure to check out The Ultimate PERTH Itinerary | How to spend 4-7 Days Exploring Perth.
---
The Best 17 Airbnbs in Perth, Australia
No matter what your budget or travel style, I'm sure you'll find the perfect vacation rental here! I've also included a wide variety of travel videos for your trip to Perth, so be sure to watch a few of them to gain loads of ideas on what to do, where to eat, and day trips to take during your visit!
---
Location: South Perth
Airbnb Plus: Yes
Superhost: Yes
https://www.airbnb.com.au/rooms/20851411
Price: $105+ AUD per night
Stay in the hip seaside suburb of South Perth and escape Perth's busy CBD, which is only a ten minute drive away. A short stroll to the famous Swan River, this Perth AirBNB Plus apartment is verified and managed by a great Superhost. Nestled in a complex with a pool and with its own private patio, this stunning two bedroom apartment is crisp, clean, spacious and gorgeously decorated. Look no further for your South Perth getaway.
Visitor review: "What a truly beautiful apartment. Loved the quirky retro ambiance, the glam metallic tiling and all the thoughtful touches like the charging station, couch blanket and gorgeous rainfall showerhead. The queen bed is a dream – felt like sleeping in a cloud. Fabulous location, just a 10min Uber into the city or to the Optus Stadium. Also very close to the Swan River which is a spectacular panorama of city lights at night. Superb attention to detail Rami. We had an incredible time here for the Manchester United v Leeds game in Perth. And would love to stay again when next in stunning WA." – Katie
View Photos, Read Reviews & Check Availability
---
Location: Brabham
Airbnb Plus: Yes
Superhost: Yes
https://www.airbnb.com.au/rooms/6363970
Price: $120+ AUD per night
A verified and Superhosted outer Perth cottage, Avonlea Cottage has it all and more. Two bedrooms, neutral, immaculate interiors, a fireplace – and its surrounded by lush native plants with local bird life to keep you company. Located in the renowned region of the Swan Valley, there's so many wineries, restaurants, cafes and parks and gardens on your doorstep, you won't want to venture too far away. Guests are more than welcome to take a dip in the luxury pool during the summer months. 20-30 minutes drive and you'll be in Perth CBD. What's not to rave about?
Visitor review: "Sarah and Isaac have put a lot of thought into making their cottage a home from home which made our stay a pleasure and so easy for a great get away. There were numerous thoughtful touches, like fruit and milk in the fridge which were appreciated. It's very central with a short drive to all the local attractions. Would highly recommend!" – Samantha
View Photos, Read Reviews & Check Availability
Perth Vacation Travel Guide | Expedia
---
Location: Subiaco
Airbnb Plus: No
Superhost: Yes
https://www.airbnb.com.au/rooms/15638680
Price: $120+ AUD per night
The upmarket suburb of Subiaco is more popular than ever, so plan a stay at this one bedroom, double level loft style apartment to amplify your Perth experience. Modern, warm and spotless, it even features a private plant-filled courtyard to enjoy the pleasant Western Australia weather from. Walk easily to Perth CBD, or just stick around beautiful Subiaco and enjoy the sporting events, galleries, museums, bars and eateries available right on your doorstep.
Visitor review: "We had a great 9 night stay at Milan's Subi apartment. The place is exceptionally clean, with lots of thoughtful extras, including fresh milk & orange juice & fruit bowl. A variety of teas/coffees, some condiments & laundry liquids too. Good quality shower gel, shampoo & conditioner and nice linen & towels. Also a lovely sunny courtyard & BBQ. The apartment is in a good location if you don't have a car. Easy access to Subiaco & West Leederville Stations. We would definitely stay again next time we visit Perth. Thanks Milan & Jovanka." – Brenda
View Photos, Read Reviews & Check Availability
---
Location: North Fremantle
Airbnb Plus: Yes
Superhost: Yes
https://www.airbnb.com.au/rooms/26315994
Price: $120+ AUD per night
Once merely a port city, Fremantle is now a buzzing metropolis of its own, less than half an hour from the heart of Perth. Be sure to head down to "Freo" and book a stay for a night or two in this tranquil one-bedroom cottage with immaculate interiors and a lush private rear garden with koi pond. Verified by AirBNB and boasting a near-perfect guest rating, explore Fremantle with the handy free bus that picks up and drops off at the end of the street.
Visitor review: "Wow – what an amazing place to stay, as well as great hosts. The Welcome Basket was very much appreciated after a long flight. The studio was exactly as in the photos and was very comfortable and within easy walking distance to shops and restaurants. Loved the daily visits from the little puppy dogs and the garden area was beautiful to sit and sip a red wine (or two). Jane and Will were excellent hosts." – Jillian
View Photos, Read Reviews & Check Availability
Perth Australia Tour 2020 4K
---
Location: Mullaloo
Airbnb Plus: No
Superhost: Yes
https://www.airbnb.com.au/rooms/23486896
Price: $70+ AUD per night
No trip to Perth in the summer months is complete without a beach getaway, and the white sand beaches of Mullaloo have all the charm of bigger coastal hotspots, but without the throngs of tourists. Just 30 minutes by locally available public transport into Perth CBD, this cozy one bedroom seaside hideaway is a short stroll to pristine Mullaloo Beach, bars, restaurants, shopping centres and public transport. Its affordability and value for money make it no wonder it has a 5/5 overall AirBNB rating.
Visitor review: "No need to look further as Sherri's place was just perfect. Sherri is welcoming and lovely but leaves you to your own space. The place itself is just spot on, clean comfortable, Well thought out, great shower all the comforts you expect to have in your own home. Mullaloo beach was just lovely, even though it was winter people down in the park picnicking enjoying the sun and spending time together. A fantastic 24 hour IGA just around the corner couldn't believe the produce they supplied the area, again spot on. Will definitely be checking the dates online before booking a ticket to visit family in Western Australia to make sure I can book this lovely Accommodation. It was a lovely retreat at the end of each day." – Tracey
View Photos, Read Reviews & Check Availability
---
6) Quirky cottage, warm and comfy
Location: Ferndale
Airbnb Plus: No
Superhost: Yes
https://www.airbnb.com.au/rooms/8542389
Price: $90+ AUD per night
Tucked away in the quiet riverside suburb of Ferndale just 18km from Perth CBD, this three bedroom bungalow is the perfect quirky and one-off base for something a little different on your trip to the Western Australia capital. Brightly decorated and with an amazingly thoughtful host, you'll enjoy a gazebo, covered patio and even pool access to make the most of Perth's excellent weather. It even has an outdoor bath!
Visitor review: "What an amazing stay at Lyn's place! We stayed for a week at Lyn's house, and couldn't fault a thing. Amazing hospitality, cleanliness and overall comfort. Amazing facilities, including the very warm pool (like a bath!) and the outdoor bathroom, a homely and different, but great touch! Will be sure to be back again! Until next time, James." – James
View Photos, Read Reviews & Check Availability
Visit Perth Western Australia Things To Know 2020
---
Location: Mount Lawley
Airbnb Plus: No
Superhost: Yes
https://www.airbnb.com.au/rooms/8849486
Price: $130+ AUD per night
This industrial two-bedroom warehouse is so hip it's sometimes utilized as a photography shoot space. And seriously, a stay in a Perth AirBNB doesn't get much better than this. Located in the beautiful suburb of Mount Lawley, this hip space has a roomy interior, high loft ceilings, skylight windows and is walking distance to some of Perth's major attractions. A vacation experience that won't be forgotten.
Visitor review: "WHAT A PLACE. If you love open plan, industrial loft style living with privacy and comfort then do not go past this place. You will be impressed with the design, feel and appearance of the house and the local is second to none." – Paul
View Photos, Read Reviews & Check Availability
---
Location: Mount Lawley
Airbnb Plus: Yes
Superhost: Yes
https://www.airbnb.com.au/rooms/23655851
Price: $110+ AUD per night
Searching for an AirBNB in Perth that has a perfect 5 star rating, is AirBNB Plus verified and managed by a Superhost? Look no further, this beautiful one bedroom cottage has it all. It has retained many of its original heritage features, including cool polished concrete floors. There's a massive European shower, cozy private yard with lots of greenery and a BBQ and immaculate, modern interiors. It's also nestled in the inner city suburb of Mount Lawley, where you will only be a short distance to all of Perth's major drawcards.
Visitor review: "Easily the best Airbnb we've ever stayed at. It's lovely, spacious and comfortable, CLEAN and equipped with everything one could wish for and more (in fact, Tiff spoils her guests rotten with quality toiletries and lots of extras – fresh bread, fruit, sweets, coffee, tea etc, etc, etc….) All for a more than fair price. We'll definitely be back." – Christopher and Elisa
View Photos, Read Reviews & Check Availability
BEST THINGS TO DO IN PERTH - Travel Australia
---
Location: Darlington
Airbnb Plus: No
Superhost: Yes
https://www.airbnb.com.au/rooms/6150960
Price: $90+ AUD per night
Experience a unique AirBNB in Perth to remember for years to come and book your stay ASAP at this amazing hillside "tiny house." Located in the family friendly Perth neighbourhood of Darlington, this designer loft studio with outdoor seating is perched on a hillside with Perth skyline views and welcomes solo travelers or couples only, due to its tiny size. Head into the big city or to the airport, which is only 20 minutes away, or explore the local area, which is home to Darlington Winery.
A value for money experience you need to tick off your Western Australia bucket list.
Visitor review: "What a gem the Tiny house is. So close to Perth yet the feeling of being in the bush. Kirsty provides a welcoming but private place with lots of information on local walks and history. We really appreciated the breakfast supplies and the tiny house is well stocked with all the essential equipment for a home away from home. The setting is lovely, so peaceful and we enjoyed a relaxing stay. We had beautiful weather so walked to Darlington Estate for a delicious lunch. Thank you Kirsty for a wonderful stay." – Rebecca
View Photos, Read Reviews & Check Availability
---
Location: East Victoria Park
Airbnb Plus: No
Superhost: Yes
https://www.airbnb.com.au/rooms/18803051
Price: $88+ AUD per night
Vibrant, cozy and spotless, this central Perth studio apartment is the perfect place to rest your head after a day of exploring this beautiful city. Situated in the buzzing suburb of Victoria Park, you'll have a range of shops, restaurants, cafes and bars on your doorstep to choose from and the Perth CBD just ten minutes drive away. There's a private balcony, plus modern appliances and additions to make your stay as fantastic as possible.
Visitor review: "The apartment is very comfortable and located minutes away from a variety of restaurants, cafes and a pub. Communication was great and Daniel kindly met me to give me the keys and a tour of the apartment. This neighbourhood is conveniently located for the airport and is a 10 minute trip into the city by car or bus. Recommend!" – Shari
View Photos, Read Reviews & Check Availability
---
Location: Northbridge
Airbnb Plus: Yes
Superhost: Yes
https://www.airbnb.com.au/rooms/17661437
Price: $155+ AUD per night
The inner-city Perth neighborhood of Northbridge is experiencing peak popularity, so get in on the action and book your stay at one of Perth's best AirBNB's. Ultra-modern and gorgeous, this one-bedroom open plan abode is equipped with the most upmarket European elements and is immaculately cared for. If you need further reasons to secure your stay here, it's verified by AirBNB Plus and has awesome Superhosts that will do everything possible to ensure your trip to Perth is the best ever.
Visitor review: "Fabulous apartment in the centre of Northbridge with its plethora of bars and restaurants. This bijou apartment was very well appointed and generously provisioned with everything required for a very comfortable stay. Modern appliances, an extremely comfortable bed together with very efficient double glazing contributed to our enjoyment. Richie was a kind and thoughtful host and communication was excellent." – Tim
View Photos, Read Reviews & Check Availability
---
Location: South Perth
Airbnb Plus: No
Superhost: Yes
https://www.airbnb.com.au/rooms/31965631
Price: $133+ AUD per night
Tucked away in a secure complex in laidback South Perth, this two-bedroom apartment is modern, neat and boasts the best of everything, including stunning gold fittings and finishes. Right on the banks of the South Perth Foreshore which has a kid's playground, this bright and friendly AirBNB is just the right balance of modern and cozy.
Visitor review: "Perfect location, stylish apartment – Love the design of this space. The indoor plants are amazing! I had an enjoyable stay in this apartment. Highly recommended!" – Éveline
View Photos, Read Reviews & Check Availability
ROTTNEST ISLAND - How to Make the Most of your Day Trip from Perth
---
Location: Applecross
Airbnb Plus: Yes
Superhost: Yes
https://www.airbnb.com.au/rooms/10711677
Price: $170+ AUD per night
The riverside Perth suburb of Applecross is renowned for its easy going vibe, boasting a ton of hip cafes and great restaurants, and this AirBNB Plus verified and Superhosted three-bedroom townhouse has achieved 5 star status for good reason. Incredible customer service, gorgeous, immaculate interiors and a private tropical garden full of native plants that you'll have all to yourself. Fire up the fantastic Weber BBQ they have and enjoy a cold one or two in the home comfort of this fantastic Perth villa.
Visitor review: "Wow! What a lovely place…a sanctuary indeed! A clean, stylish, comfortable house with a beautiful garden full of succulents and warbling birds. If you like to cook, great equipment and small things like salt, pepper, spices are available to you. Or if you like to eat out, the village is but a short walk. Morag is a lovely host who is friendly and welcoming. Would stay here again in a heartbeat!" – Patrick
View Photos, Read Reviews & Check Availability
---
Location: Kensington
Airbnb Plus: No
Superhost: Yes
https://www.airbnb.com.au/rooms/594849
Price: $115+ AUD per night
One of the reasons this two-bedroom central Perth duplex is so popular with AirBNB guests is its one-off, authentic retro vibe, and you won't be disappointed during your stay here.
Located in the exclusive inner-city neighborhood of Kensington, this property is just a few minutes drive to the hustle and bustle of Perth CBD, Perth Zoo, the Swan River and much more. For what you get and more, the value for money here is second to none. Almost 500 gushing AirBNB guests can't be wrong.
Visitor review: "Rika's duplex is as described and photographed. A quirky retro place, probably one of the most well stocked I have experienced (I needed nail polish remover, and tada, there it was). Rika's communication is spot on and she was there to welcome us and give us a rundown of everything we needed to know. The cafe around the corner has excellent coffee and pastries. Thanks for a great stay!" – Neet
View Photos, Read Reviews & Check Availability
#PerthIsOk: 21 Things You MUST Eat & Do in Perth
---
Location: East Perth
Airbnb Plus: Yes
Superhost: Yes
https://www.airbnb.com.au/rooms/27882487
Price: $160+ AUD per night
Boasting the AirBNB Plus and Superhost stamp of approval, this East Perth penthouse apartment is centrally located, contemporary and spacious, with epic views of the Perth Skyline and beyond. Located right on the river in the centre of Perth CBD, you'll be within walking distance of all major city landmarks, sights and attractions. Enjoy a vino with a backdrop to die for on the outdoor patio after a long day of exploring Perth on foot.
Visitor review: "Conveniently located in East Perth, this penthouse apartment has everything one would need for a short getaway. Clean and beautifully presented, our family of 5 really enjoyed our stay. Thank you to Rachele who is most helpful at every step of the way." – Atlas
View Photos, Read Reviews & Check Availability
---
Location: Edgewater
Airbnb Plus: No
Superhost: Yes
https://www.airbnb.com.au/rooms/24644279
Price: $95+ AUD per night
A humble little newly built one bedroom apartment in the Perth borough of Edgewater has achieved cult 5 star AirBNB status, and it's easy to see why. The value for money is incredible, guests have access to the outdoor pool, pristine white sand beaches and natural wonders are a stone's throw away and the host is a qualified massage therapist who offers her services at a bargain price. What's not to love?
And if you want to journey into the big smoke for a day of city living, it's just a 30 minute drive away. But I guarantee you'll be more than content hanging out here.
Visitor review: "A wonderful warm welcome from Evelyn for our one night stay in her beautiful apartment. We arrived too late to get to the shop for provisions so Evelyn kindly offered to provide breakfast, thankyou. Wish our stay was longer so I could have had your doTerra Aroma touch massage ….maybe next time. This apartment is perfect for long or short stays and Evelyn a warm and friendly host." – Jeanette
View Photos, Read Reviews & Check Availability
A Tour Around My City Perth Australia
---
Location: Fremantle
Airbnb Plus: No
Superhost: Yes
https://www.airbnb.com.au/rooms/12796376
Price: $125+ AUD per night
Head down to the hip port city Fremantle just a short drive from the state capital of Perth and book your stay at this huge loft style apartment right in the heart of the action. Spacious, spotless and incredibly designed and decorated, this all new warehouse abode is situated in one of the city's renowned heritage buildings. Spread out over three open plan levels, this studio loft has a ton of great restaurants, cafes, markets and Fremantle gems a short stroll away. Don't miss out!
Visitor review: "One of the best apartments in Fremantle! So stunning, spacious, clean and stylish. Makes you wish you lived there! Jess was so lovely to deal with and even generously posted back something we'd left at the apartment. Highly recommend!" – Sarah
View Photos, Read Reviews & Check Availability
---
Airbnb Perth Coupon Code
Are you or any of your Perth travel mates new to using Airbnb? Well you can sign up for a new account and save $50+ Off Your First Night! I love doing this when I'm traveling with groups or family members and someone doesnt have an Airbnb account already. It's a fantastic way to save a bit of cash for your trip, as Perth is a rather expensive destination!
---
Am I Missing Any Amazing Perth Airbnb Apartment Rental?
Have you recently been to Perth and stayed at an Airbnb apartment rental that isn't listed? Or maybe you're an Airbnb host and would like to be mentioned in this article? Feel free to reach out to me and let me know! I'd love to keep this list as up-to-date as possible with the best accommodation and Airbnb options in Perth!
---
Planning a trip to Perth & Australia?
My travel blog is filled with helpful articles, things to do, destination guides, and travel itineraries for a bunch of popular places to visit all over the beautiful country of Australia! I'd love for you to take look through a few more, and let me know what you think!
---
Thanks for reading about these Perth Airbnb's!
Share the Perth Airbnb love with your travel squad!
https://www.jonesaroundtheworld.com/wp-content/uploads/2019/10/Best-Perth-Airbnbs.jpeg.optimal.jpeg
1001
1500
Dave
https://www.jonesaroundtheworld.com/wp-content/uploads/2017/03/logotry-1-1-300x106.png
Dave
2020-10-06 19:57:37
2020-11-05 15:35:07
The 17 Best Airbnb's in Perth, Australia | Beautiful Airbnb Perth Accommodation