Planning a trip to Canberra and looking for a beautiful and comfortable Airbnb rental? There are tons of incredible options to choose from (for all budgets), so I've put together a list of what I think are the best Airbnb Canberra options for accommodation!
Canberra has done a complete 180 and transformed itself from a small, sleepy city that existed primarily as the home of Australia's government, into a very hip, enjoyable and popular destination to visit.
---
There are tons of important Australian landmarks to see, big events to attend, achingly cool cafes and restaurants to eat at, on-trend shops to browse in and natural wonders to find a moment of serenity in amongst the hustle and bustle. And if city dwellings aren't for you, one of Canberra's many perks is that in minutes you can be in the rolling hills of the surrounding countryside.
With Canberra's massive growth has come a lot more visitors, and the Airbnb offerings for Australia's capital city are bigger and better than ever.
Whether you're visiting Canberra for work, uni or play, you need a great place to rest your head at the end of the day. (*My rhyming was entirely unintentional there, lol)
So without further ado…
The 20 Best Airbnb's in Canberra
Also, the pictures in this article do not coincide with the Airbnb's, and are instead just a selection of pictures and fun videos from Canberra! To view the professional photos available from each of these rentals, please click the links and view them on Airbnb's website.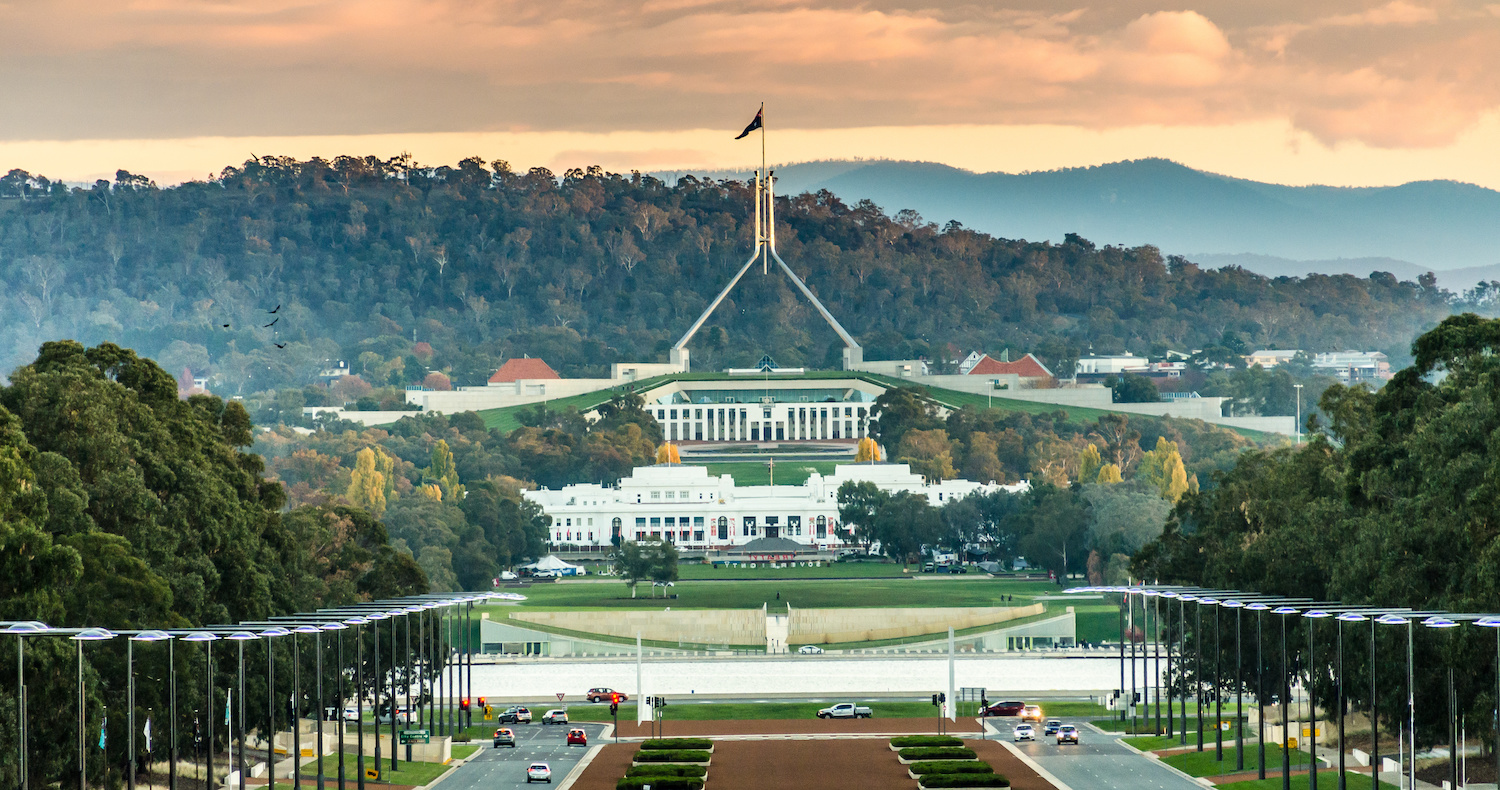 ---
Location: Kingston
AirBNB Plus: No
Superhost: Yes
https://www.airbnb.com.au/rooms/32075129
Price: $100+ AUD per night
Situated right on Canberra's central Kingston Foreshore, this modern one bedroom apartment in a secure complex has everything you need for your Aussie capital city break. It's just a short stroll to some of the best of the city's restaurants and cafes and its iconic landmarks. And it won't break the bank.
Visitor review: "I would give this place 10 out of 5 stars if I could. Everything in this Airbnb is well thought out. The apartment space is stylish and has everything you need. I loved all the little touches – the complimentary snacks, slippers, toothbrushes, shampoo/conditioner, moisturiser, information book etc! Superb place." – Claudia
---
Location: Reid
AirBNB Plus: No
Superhost: Yes
https://www.airbnb.com.au/rooms/32813695
Price: $170+ AUD per night
A stone's throw from what is arguably the coolest suburb in Canberra – Braddon – The Aviary is a spacious and contemporary two bedroom AirBNB apartment. It has an on-trend rustic modern vibe, is picture perfect and light-filled. So far it has a perfect 5 star score, so join the list of their impressed guests!
Visitor review: "This is a 5-star property in every sense. So comfortable and quiet yet just a short walk to the centre of Canberra. The hospitality and extra touches were really appreciated and we will be sure to stay again as well as recommend it to friends and family." – Deborah
---
Location: Acton
AirBNB Plus: No
Superhost: Yes
https://www.airbnb.com.au/rooms/16830592
Price: $160+ AUD per night
This Canberra AirBNB is located within the award-winning eco-friendly apartment complex, Nishi, and is local to everything that makes Canberra great. Look out to the mountains, over to Lake Burley Griffin, or wander down to Parliament House and the city's many government landmarks. In the newest cultural district of Canberra, this ultra-modern one bedroom apartment is in demand.
Visitor review: "Everything you could need is provided – a comfortable set up. From the bedroom, lounge/kitchen and sun deck are far-reaching views up to the Telstra Tower on Black Mountain as well as views of the lake. Easy walk to main shopping centre and Floriade. I also managed to walk from Nishi across the bridge over Lake Burley Griffin to both the old and new parliament houses, the two national galleries, the High Court of Australia and Questacon (and I am a 70-year-old lady, who's not particularly fit!)" – Janet
---
Location: Kingston
AirBNB Plus: No
Superhost: Yes
https://www.airbnb.com.au/rooms/16522982
Price: $140+ AUD per night
The location and look of this one bedroom apartment in central Kingston tick all the boxes any visitor to Canberra could want or need. You won't believe the views it offers of famous Lake Burley Griffin, and its location in a hip and vibrant neighborhood means a great bar, cafe, restaurant or pub isn't far away.
Visitor review: "My parents absolutely loved their first AirBnb experience at Luke's gorgeous place! The view was incredible and the location was even better! Would recommend to anyone travelling to Canberra! 11/10!" – Sally
---
Location: Bungendore
AirBNB Plus: No
Superhost: Yes
https://www.airbnb.com.au/rooms/23756622
Price: $75+ AUD per night
Keep your Canberra budget in check while still enjoying one of the regions 5 star rated AirBNB properties with a stay at The Loft. Just 20 minutes from Canberra Airport but tucked away from the hustle and bustle of the city limits, The Loft overlooks Lake George and has a litany of natural wonders at its doorstep. Hike, bike or walk in nature, or return from a busy day exploring Canberra to this cozy, rustic chic abode.
Visitor review: "What a sublime location and an immaculate, artistic loft. From the moment we arrived we knew we'd struck gold and it just kept on getting better. Spotlessly clean with every eventuality considered. Discreet hosts who were on hand to offer tips about the area and interesting facts. Bungendore is such a gem of a place and Rosie is such a fine advocate. We adored the cafés, the extraordinary Woodworks Gallery and the general ambience of the place. We'll be back for sure." – Robert
---
Location: Gundaroo
AirBNB Plus: No
Superhost: Yes
https://www.airbnb.com.au/rooms/33615432
Price: $250+ AUD per night
Nestled in the esteemed A.C.T winery region of Gundaroo, The Cottage at Petrichor Farm is a two bedroom home away from home with modern interiors blended with stunning timber accents. The best part? It features an incredible outdoor freestanding bathtub to enjoy a soak in while gazing out to the mountains. The most it will take you to reach the heart of Canberra is only 20-30 minutes – so even better!
Visitor review: "A beautiful and peaceful cottage, we had an amazing night's stay. Watching the sunset from an outdoor bath with no one else around is a memory we will long cherish." – Kayla
---
Location: Braddon
AirBNB Plus: No
Superhost: Yes
https://www.airbnb.com.au/rooms/30039047
Price: $175+ AUD per night
This three bedroom Canberra AirBNB is located in hip Braddon, and is a short walk to everything you could hope to see or do in the Australian capital. Shop up a storm, eat at the best cafes in the city and then retire to this spacious and comfortable apartment fitted with all the mod cons.
Visitor review: "This place is located right in the heart of Braddon, we walked to the nearby cafes, bars, shops. The apartment has everything we needed and was clean and tidy. Daniel was an excellent host, communication was on point and entry to the property was easy and pain-free. Would definitely stay again." – Mel
---
Location: Gundaroo
AirBNB Plus: No
Superhost: Yes
https://www.airbnb.com.au/rooms/23149085
Price: $180+ AUD per night
Gundaroo is a sought-after Canberra destination for those who want to be close to the city while still enjoying the peace and quiet of the surrounding countryside. This compact one bedroom "earth house" is indeed located underground on the grounds of a working farm with wildlife, flora and fauna at your doorstep. "The Snug" is a unique space to spend some time in Canberra, has a 5 star guest rating, and is a chance for you to embrace your inner hobbit! Canberra city is only 20-30 minutes away.
Visitor review: "A gorgeous, unique and cosy abode on a stunning farm, the Snug is equipped with so many special touches and comforts. The hosts are so lovely and generous – even the food is bountiful. The town of Gundaroo is picturesque and charming and the pizza from the Corke Cafe was surprisingly really good! Absolutely loved our stay!" – Marie
---
Location: Phillip
AirBNB Plus: No
Superhost: Yes
https://www.airbnb.com.au/rooms/25117343
Price: $100+ AUD per night
Bright, pristine and located in an upmarket apartment complex complete with gardens and pool, this one bedroom apartment is close to all major Canberra landmarks, cafes, restaurants and shopping hubs. This AirBNB is perfect for solo travelers, couples or business jet setters and is incredible value for money.
Visitor review: "Angie's unit is my favourite place to stay in Canberra. Central to everything, public transport and shopping mall nearby, very comfortable, and so quiet! Great choice for anyone staying in Canberra. And last but not least: Angie is a great communicator." – Gillian
---
Location: Canberra
AirBNB Plus: No
Superhost: Yes
https://www.airbnb.com.au/rooms/32976846
Price: $150+ AUD per night
Modern, ultra-clean and perfectly situated, this two bedroom apartment right in the heart of Canberra is nestled in a complex with a swimming pool. You'll have cinemas, shopping and a ton of eateries right nearby, plus epic views of Lake Burley Griffin and Parliament House from its private balcony.
Visitor review: "This is an awesome apartment with one of the best views in Canberra (for any accommodation). It is a very comfortable and stylish apartment located right in the centre of Canberra. It has a fully equipped kitchen although there are more than ten cafes and restaurants less than five minutes walk away. It is air conditioned but it kept quite warm (on cool nights) so we didn't use it much. The washer and dryer were really handy. It has a car park although we didn't use it. It is really well-equipped and basically a home away from home. I would highly recommend it." – Duane
---
Location: Canberra
AirBNB Plus: No
Superhost: Yes
https://www.airbnb.com.au/rooms/23364423
Price: $125+ AUD per night
Another super popular Nishi apartment designed by industry-leading architects, this one bedroom Canberra apartment has all the bells and whistles. Clean, neat and modern interiors with thoughtful pops of color, amazing hosts and a location to die for. Spend your stay in Canberra exploring ANU campus and Parliament House, which are both walking distance away, or live like a local and try out the area's many trendy cafes and restaurants. Don't miss a trip to serene Lake Burley Griffin.
Visitor review: "Had an amazing stay, partner and I loved it. Everything was really clean and a lot of amenities were available to make the stay as convenient as possible. Will book here everytime we come to Canberra. Instructions were very clear and easy to follow. Also host is amazing, professional and super friendly." – Rebbie
---
Location: Stirling
AirBNB Plus: No
Superhost: Yes
https://www.airbnb.com.au/rooms/31659088
Price: $220+ AUD per night
Pet-friendly, roomy and only 15 minutes from Canberra's central hustle and bustle, this four bedroom home is a great find for families who need a fantastic space with room for everyone – including the family fur baby! Spacious and beautifully designed and decorated, your group stay in Canberra will no doubt be stellar with a stay here.
Visitor review: "John and Ems's place is outstanding and the level of detail they have put into this place is surprising, to say the least. This is the first AirBNB I have been to with so many nice details all designed to make our stay as enjoyable as possible. I would give them 6 stars if that was an option, we will definitely be back, it's now my favourite AirBnB location." – David
---
Location: Cook
AirBNB Plus: No
Superhost: Yes
https://www.airbnb.com.au/rooms/14523321
Price: $105+ AUD per night
If you've always wanted to stay in a vintage gypsy caravan, this fantastic Canberra AirBNB is for you! Join the "tiny house" movement – at least for a short stay. In addition to the caravan, you'll also have complete access to a 150 year old cottage on-site. Beautiful, relaxing grounds, cute farm animals, picturesque views of the mountains and only a 15 minute drive into Canberra? Book me in!
Visitor review: We've only been home for one night and we're already missing Maureen's beautiful property. This is an amazing place to stay, feeling like we're out in the country but only 15 minutes to the city centre, with stunning views of the mountain ranges and picturesque sunsets. Maureen was a generous and informative host and kindly gave us a tour of her property, telling us about its history, introducing us to the lambs, horses and most importantly: Ziggy Stardust the whippet. There's a fantastic supermarket nearby and delicious pizza restaurant/bar where we ate two nights in a row. We can't wait to come back!" – Jaccob
---
Location: Bungendore
AirBNB Plus: No
Superhost: Yes
https://www.airbnb.com.au/rooms/16662339
Price: $195+ AUD per night
Make your trip to Canberra quintessentially Australian and opt for a farmstay at Butmaroo Station. Offering a once-in-a-lifetime glimpse into a working Aussie farm, you'll stay in a four bedroom home with valley views surrounded by all kinds of farm animals you're welcome to help feed! Bird watch, canoe or simply sit and enjoy the serenity. The fantastic hosts occupy another home not far away, and you can be in Canberra within 20-30 minutes. This Canberra AirBNB is perfect for big groups, families or even a unique business conference location.
Visitor review: "Beautiful farmstay the house is perfect for a couple of families or a big group. Plenty of room inside and out and two bathrooms. The kids especially loved going around in the Ute to visit and feed the farm animals. Close enough to Canberra to do day trips and activities. Fire pit outside with plenty of wood. The owners are so incredibly friendly and accommodating we really appreciated them showing us around and having a chat and teaching us a bit about their farm! We will definitely be back again!" – Bec
---
Location: Kingston
AirBNB Plus: No
Superhost: Yes
https://www.airbnb.com.au/rooms/16150648
Price: $190+ AUD per night
Few dwellings in the centre of Canberra offer the outdoor features this one bedroom apartment does. Its massive balcony with loungers and dining table looks out to Lake Burley Griffin, and promised incredible sunsets. It's also right in the heart of exclusive Kingston Foreshore, with its huge array of cool cafes, top restaurants, brilliant shops and iconic Canberra sights. Don't miss this one.
Visitor review: "What a fantastic location! A great unit if you want to stay in. Full kitchen, great balcony & Menulog delivers. If you want to go out there are restaurants & pubs galore … just downstairs. Still super quiet & very relaxing. Loved every minute!" – Ashleigh
---
Location: Belconnen
AirBNB Plus: Yes
Superhost: Yes
https://www.airbnb.com.au/rooms/30797487
Price: $170+ AUD per night
An AirBNB Plus account with a Superhost rating and a near-perfect score bodes well for any guest at this gorgeous townhouse. Elegant, clean and modern, this two storey home has 3 bedrooms, 2.5 bathrooms and is located in the cool central Canberra suburb of Belconnen, next door to Lake Ginninderra. The best of the city will be on your doorstep at one of Canberra's best AirBNB's.
Visitor review: "Gorgeous location and beautiful place. April offered great communication and information. April's place is sparkling clean, well furnished and nicely decorated. The bottle of wine was a wonderful touch. Highly recommend. 10 minutes to Gold Creek, 15 minutes to the city, 15 minutes to Gungahlin. Walking distance to Lake Ginninderra, and a short drive (or pleasant walk) to Westfield Belconnen." – Joanna
---
Location: Pialligo
AirBNB Plus: No
Superhost: Yes
https://www.airbnb.com.au/rooms/25961546
Price: $195+ AUD per night
You can go from city to countryside in minutes in Canberra and this charming and comfortable one bedroom apartment offers just that. Located in the suburb of Pialligo, this sweet apartment is nestled on five amazing acres of vineyards, and is less than ten minutes drive to the centre of Canberra and its many iconic landmarks.
Visitor review: "Absolutely brilliant place, this would be one of the best Airbnb's you can get in Canberra (at least in this price range). Location was superb and while I was a bit nervous about the close proximity to the airport (I am a light sleeper) – plane noise was barely noticeable (depending on how the wind blows) outside and really quiet inside the house. Very private space, absolutely loved it. Amenities were great and the place super clean with high end finishes all throughout. Will definitely visit again when in Canberra next time. Thanks for your hospitality Helen and Terry!" – Thomas
---
Location: Lawson
AirBNB Plus: No
Superhost: Yes
https://www.airbnb.com.au/rooms/34101456
Price: $160+ AUD per night
Up to date, spacious and great value for money, this three-bedroom, two-story home is located in Lawson, a new exclusive estate in central Canberra. Pretty as a picture and meticulously tidy, it's a great base to be near the best sights, landmarks, eateries and nightlife in the Aussie capital.
Visitor review: "Beautiful place, neatly kept, modern amenities, value for money, quick response, close to the city. I can go on and on about the pros as there were no cons ( at least I couldn't find any). We would recommend this place to anyone planning to visit Canberra. Thanks Michael." – Mabel
---
Location: Ainslie
AIRBNB Plus: No
Superhost: Yes
https://www.airbnb.com.au/rooms/32731062
Price: $595+ AUD per night
If you're visiting Canberra is a big group that needs the most AirBNB space possible, this five bedroom home is for you. Just a short drive into the centre of Canberra, this home boasts serene canopy views of the surrounding gumtrees and was designed and decorated was award-winning interior designers. The vibrant feature walls and amazing additions like a rain shower and ultra-modern European appliances go a long way towards ensuring your stay is exceptional.
Visitor review: "Such a perfect place to stay for a large group. We had a boys weekend away and the house was central to everything. An easy Uber ride into town. It was freezing in Canberra but the house was so warm! Favourite part was the shower room with the water coming from the ceiling. Very relaxing with a view out to the gum trees. Thanks Jared. It was the perfect place to stay!" – Lachlan
---
Location: Wallaroo
AirBNB Plus: No
Superhost: Yes
https://www.airbnb.com.au/rooms/10343081
Price: $360+ AUD per night
Spend your days exploring Canberra and return to the cozy confines of this sprawling homestead located on a real working farm that spans 200 acres. With five large bedrooms, open fireplaces to fight off the notorious Canberra winter chill, a massive chefs kitchen, and sunlit front verandah this home is a must for any large group journeying to Canberra. Its location in the midst of a brilliant wine region makes it even more tempting!
Visitor review: "Jon was a great host, friendly and fast responding to queries. He had the heaters on for us before we got there as it had been an extra chilly day which was really nice. The place itself was beautiful, we thought it looked incredible from the photos but were really blown away when we saw it in person. The house was gorgeous and the surrounding land just beautiful. We'll definitely be back!" – Ryan
---
Am I Missing Any Amazing Airbnb's in Canberra?
Have you recently been to Canberra and stayed at an Airbnb apartment rental that isn't listed here? Or maybe you're an Airbnb host and would like to be mentioned in this article? Feel free to reach out to me and let me know! I'd love to keep this list as up-to-date as possible with the best accommodation and Airbnb options in Canberra!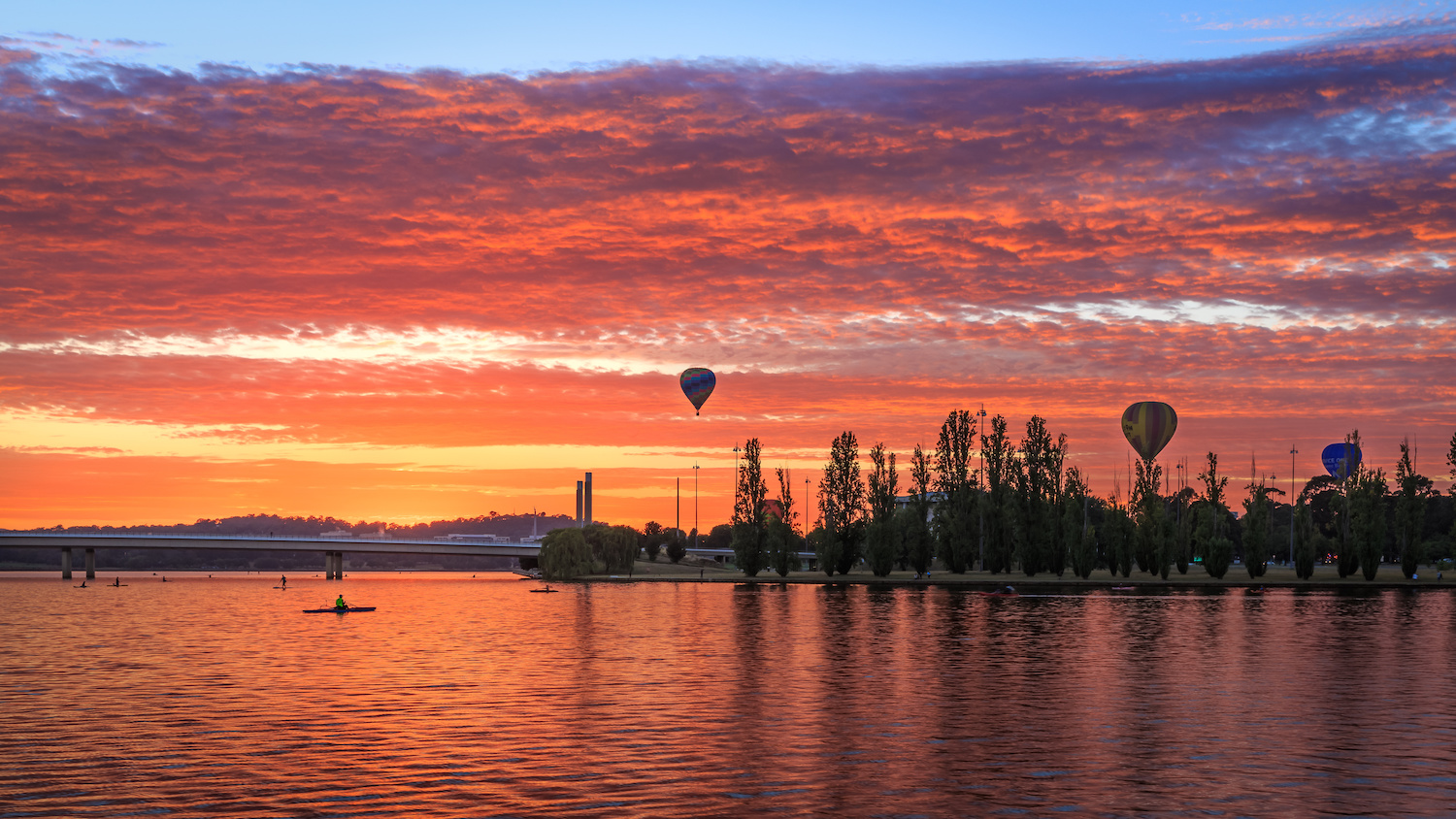 ---
Planning a trip to Australia?
My travel blog is filled with helpful articles, destination guides, things to do, and awesome travel itineraries for all over Australia! I'd love for you to take a look through a few of my favorites below, as I'm sure they can give you some great ideas!
---
Thanks for reading about the best Airbnb's in Canberra!
Share the Canberra Airbnb love with your travel squad!
https://www.jonesaroundtheworld.com/wp-content/uploads/2019/09/Airbnb-Canberra.jpeg
790
1500
Dave
https://www.jonesaroundtheworld.com/wp-content/uploads/2017/03/logotry-1-1-300x106.png
Dave
2019-09-30 21:03:13
2019-09-30 21:06:57
The 20 Best Airbnb's In Canberra For An Incredible Visit