Looking for the best Perth Itinerary to make your time Down Under unforgettable? Well, look no further because I've put together everything you need to start planning your trip!
Perth, the capital of the Australian state of Western Australia, is a gem of a city that is often overlooked for its bustling counterparts all the way on the other side of this vast country. But times are changing, and visitors are becoming increasingly drawn in by the natural beauty and relaxed lifestyle this destination offers.
Nestled on the South-West coast of the massive state that is Western Australia, Perth's population is growing daily. And with it, a number of world-class eateries, attractions, and landmarks – just to name a few.
Organizing this South Western trip is never easy. Be it a 4-day Perth Itinerary or a lavish week in this mesmerizing city, let me fill you in on everything you'll need, from the best hotels and Airbnbs in Perth to all the epic activities on offer.
Get ready to eat, drink, walk, shop, swim, and enjoy all that Perth has to offer.
The Ultimate 1 Week in Perth Travel Itinerary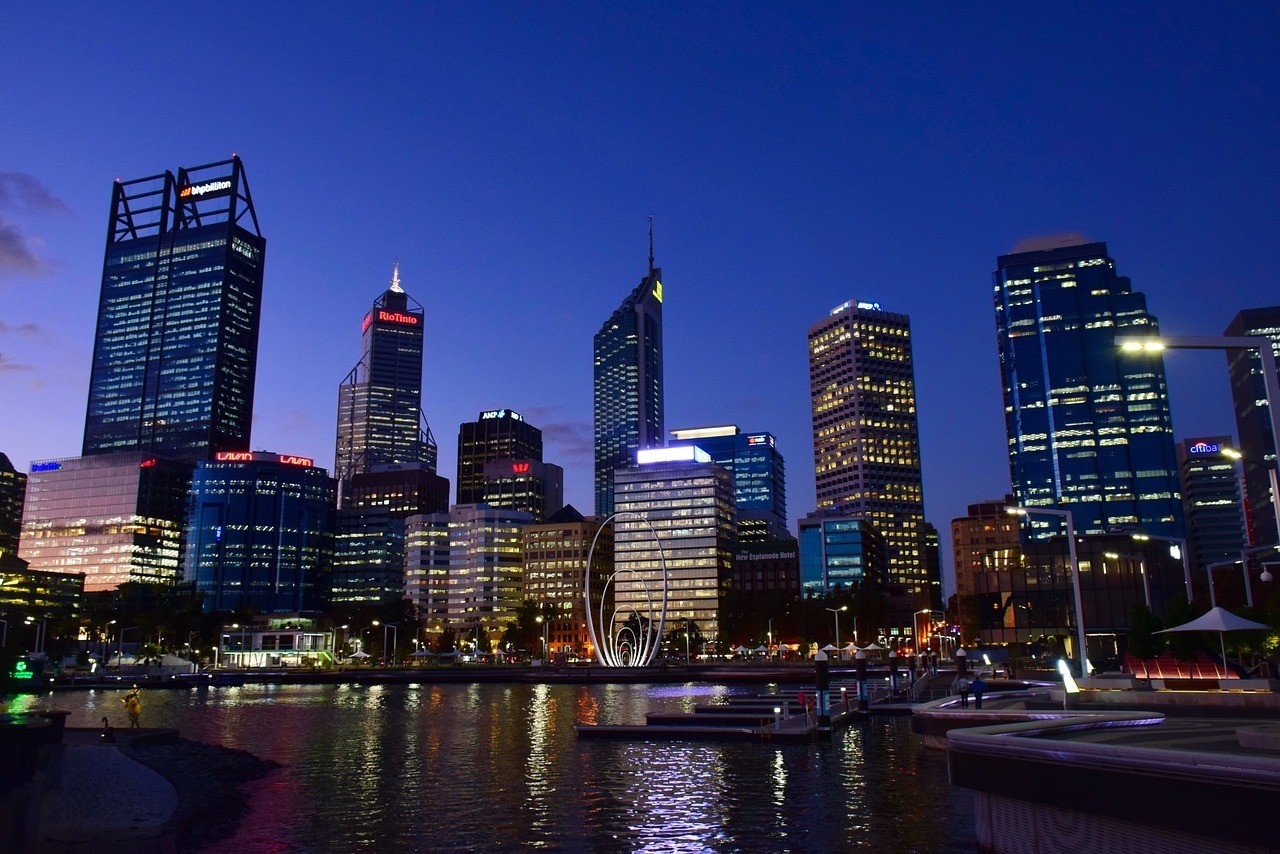 ---
Where To Stay for a Perth 7-Day Itinerary
First things first, let's get your accommodation sorted for the week! There are obviously loads of options to choose from. But I've done my research, and here are my top recommendations for an epic stay when you visit Perth.
Doubletree By Hilton Perth Northbridge (HOTEL)- Having just recently opened in 2018, this hotel is beautiful, perfectly located, and one of the top picks in the city! There are super comfortable rooms, a concierge to assist you with any questions, and an unbelievable pool on the roof. Despite being the height of luxury, the rooms are actually really affordable (especially for Australian standards), and a full week here won't break the bank. Read Reviews & Check Availability.
Hostel G Perth (HOSTEL) – Who said visiting Perth had to be expensive? All rooms include a desk for those working while traveling, and you can enjoy the simple luxury of a private bathroom. As far as accessibility goes, "Hostel G Perth features air-conditioned rooms, free bikes, free WiFi and a shared lounge. Boasting a bar, the hostel is close to several noted attractions, around 1.4 km from Perth Concert Hall, 700 meters from Perth Train Station and 800 meters from State Theatre Centre of Western Australia. The property is allergy-free and is situated 2.3 km from Perth Convention and Exhibition Centre." Read Reviews & Check Availability.
New York on King (AIRBNB) – With three unique room types available, how about making your time in the city truly special? The Perth city skyline is on full show at these lovely two-bedroom apartments, with floor-to-ceiling windows and a breezy patio spot. They provide a stunning breakfast, and the complimentary WiFi is an added bonus. Read Reviews & Check Availability.
Top Tip: If you want to make your perfect Perth itinerary a bit more special, you can also go glamping. Check out all my favorite Perth Glamping spots. Trust me when I say they're worth the big bucks.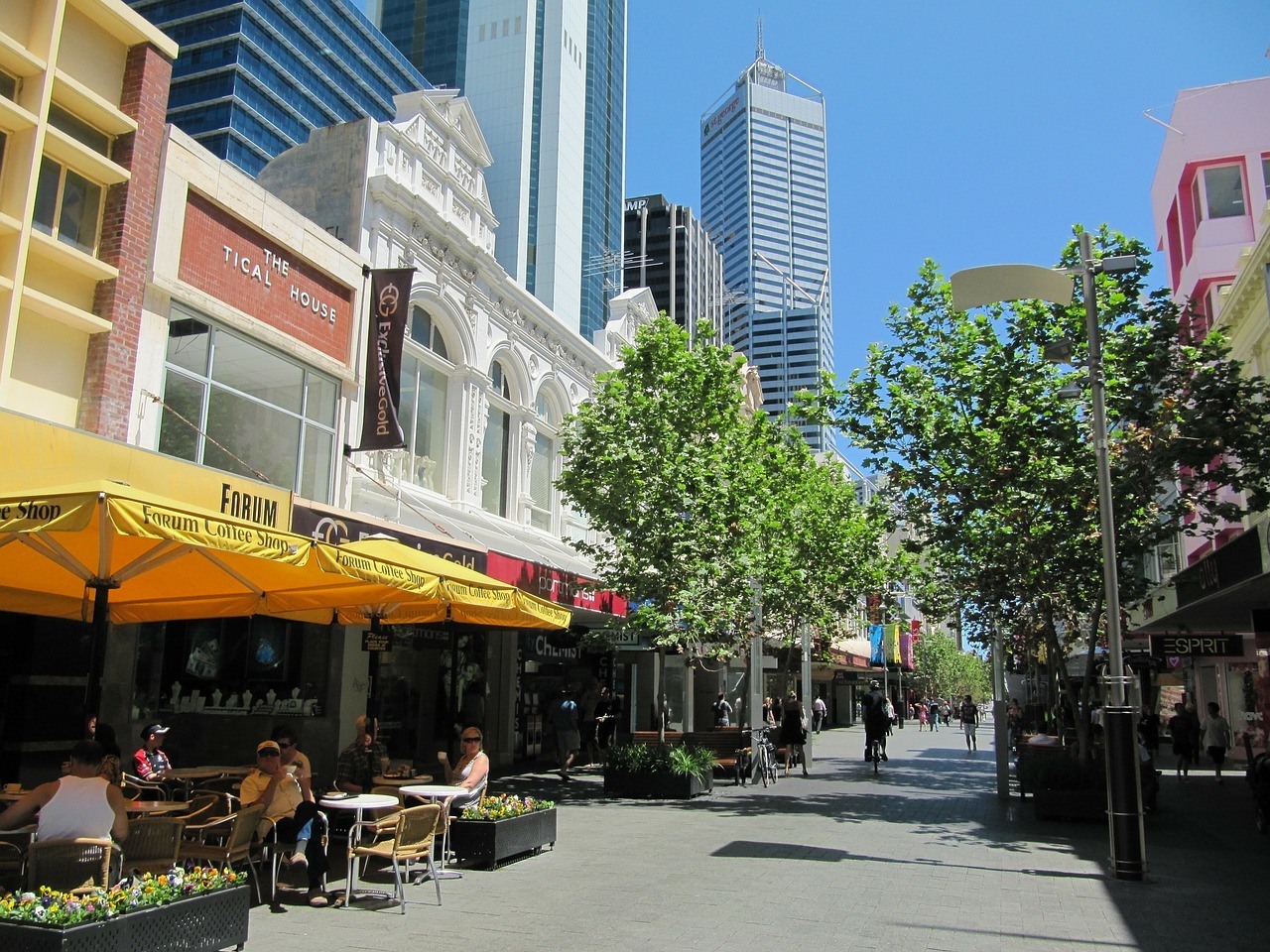 ---
Day 1: Welcome to Perth, Western Australia!
Now, it's your first day in Perth, and whether you've flown in from overseas or interstate, take it easy and become accustomed to your new location by sticking to the city limits! While the vibe of Perth is described by many as similar to that of a big country town, that doesn't mean that this state capital is short on everything its Australian East Coast cousins have in spades.
Enjoy a wander through Kings Park, just a short distance from Perth's CBD. The city park is a popular waterside destination that pays homage to the area's indigenous history. There's also a War Memorial, multiple lookout points with exceptional views, and a ton of local flora and fauna to enjoy.
You can easily spend all day exploring different parts of this park, and you'll most likely encounter dozens of people enjoying picnics, sunbathing, and just enjoying their afternoon. Spending some time in Kings Park was actually my favorite thing I did in the city, so don't miss this place!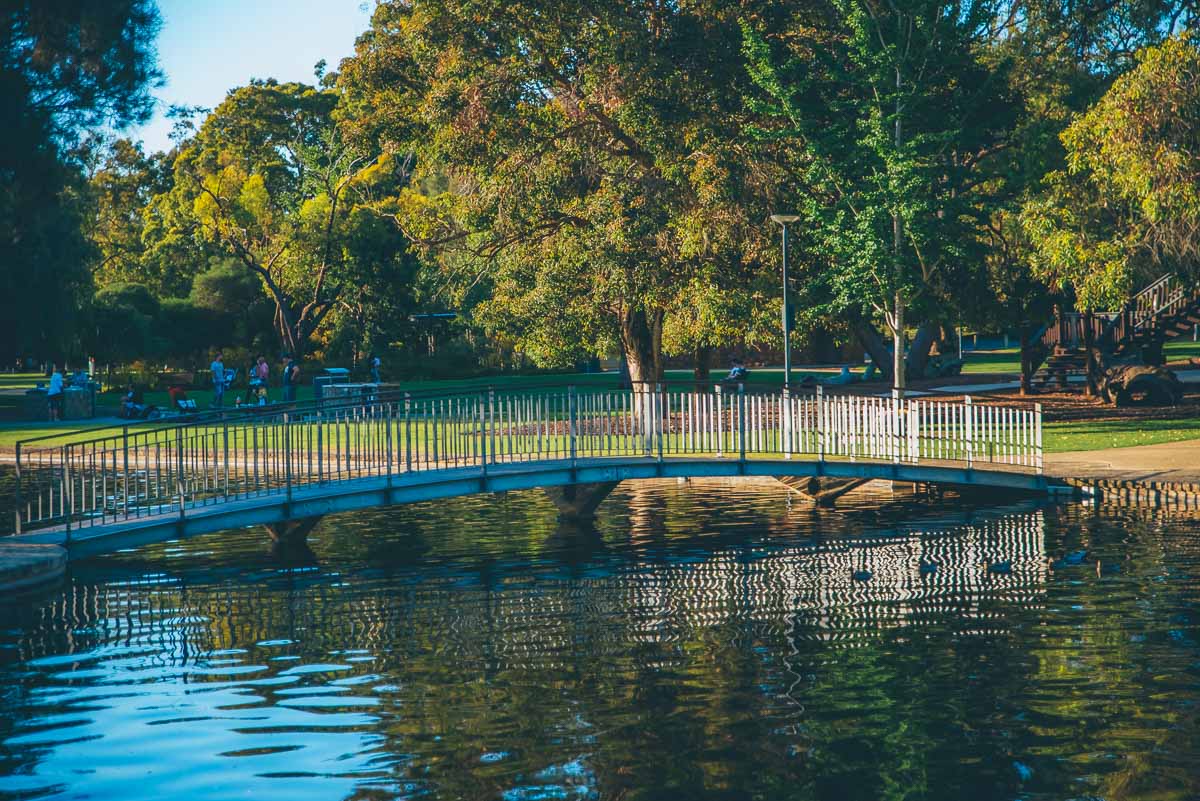 ---
Afterward, head down to Elizabeth Quay, a waterfront complex in the heart of the city that offers great shopping and dining opportunities! There is almost always something exciting going on, and it will provide an excellent first impression of Perth as a city.
Make sure to check the schedule for different live music events, art shows, food markets, and so much more! It's a fantastic place to grab dinner, a few drinks, and then see where the night takes you!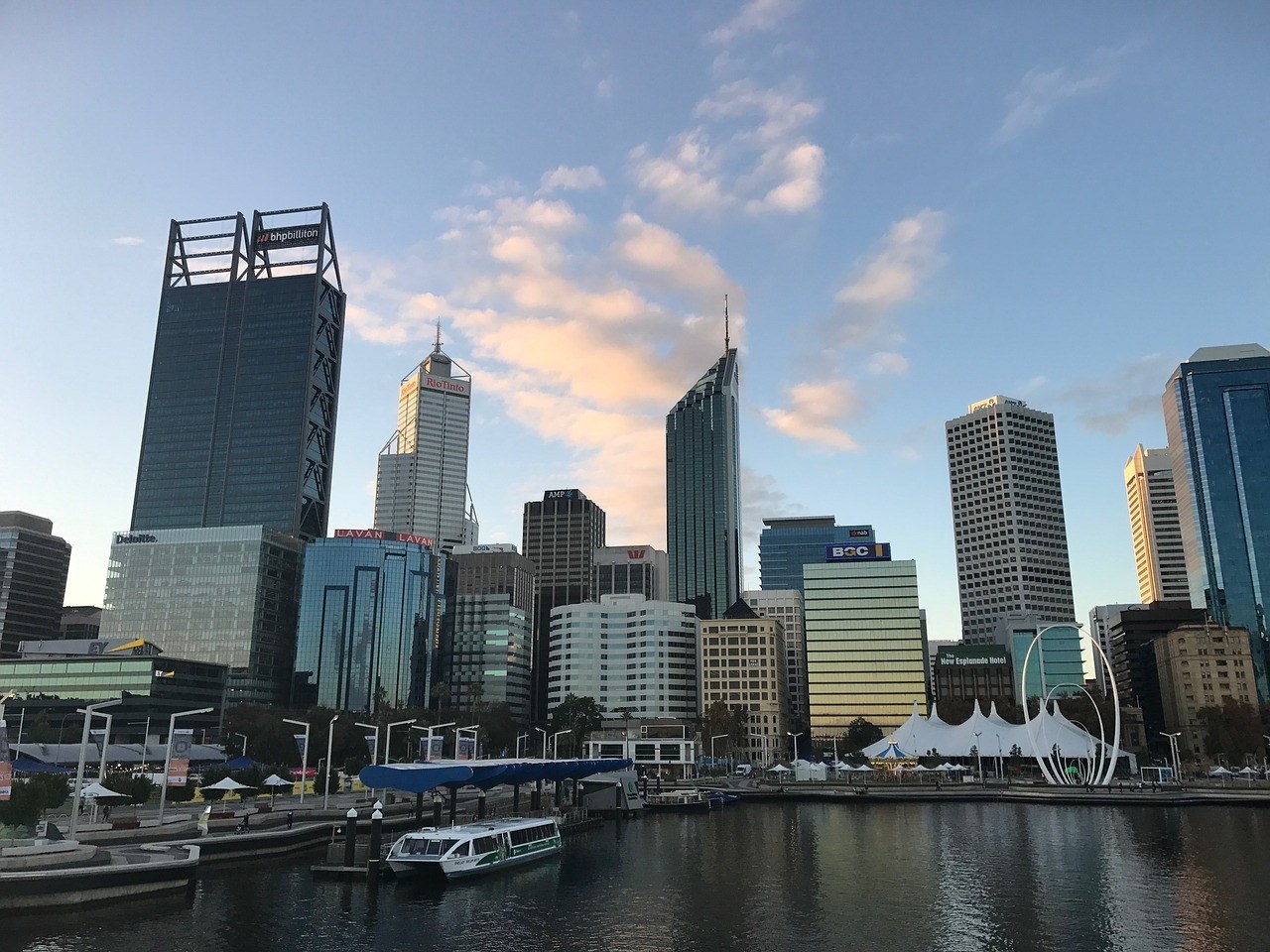 ---
Where to Eat During a Week in Perth | My Top Recommendations
After a day of walking around and stretching your cramped post-flight legs, I bet you've worked up quite the appetite, so my recommendations for a top meal in Perth should give you some ideas:
La Cholita offers a Mexican feast to rival the best in the biz Down Under. Fun, friendly and open until 2 am on Friday and Saturday nights, Northbridge's La Cholita is sure to satisfy your late-night fish taco and tequila hankering.
Vans Café in Cottesloe has been around for eons – and for a good reason. This eatery offers breakfast, lunch, dinner, and drinks in a chilled-out, open-plan bistro. I recommend the Angus sirloin steak.
No Mafia in Northbridge has a cheeky name and an impressive authentic Italian menu. Italian Australians have added so much to the food scene, and No Mafia is Perth's testament to that. Check out their imported Italian wine list.
Lady of Ro is a Subiaco favorite and offers the chance to sample some of the West Coast's mouthwatering fresh seafood. It serves up specials like King Prawns and Octopus late into the night.
Lucky Chan's Laundry & Noodle Bar is another Northbridge classic – man, that area has some great bars and restaurants! They offer some of the best Asian food in Perth, funky laundry-inspired décor, and a rooftop bar. Enough said.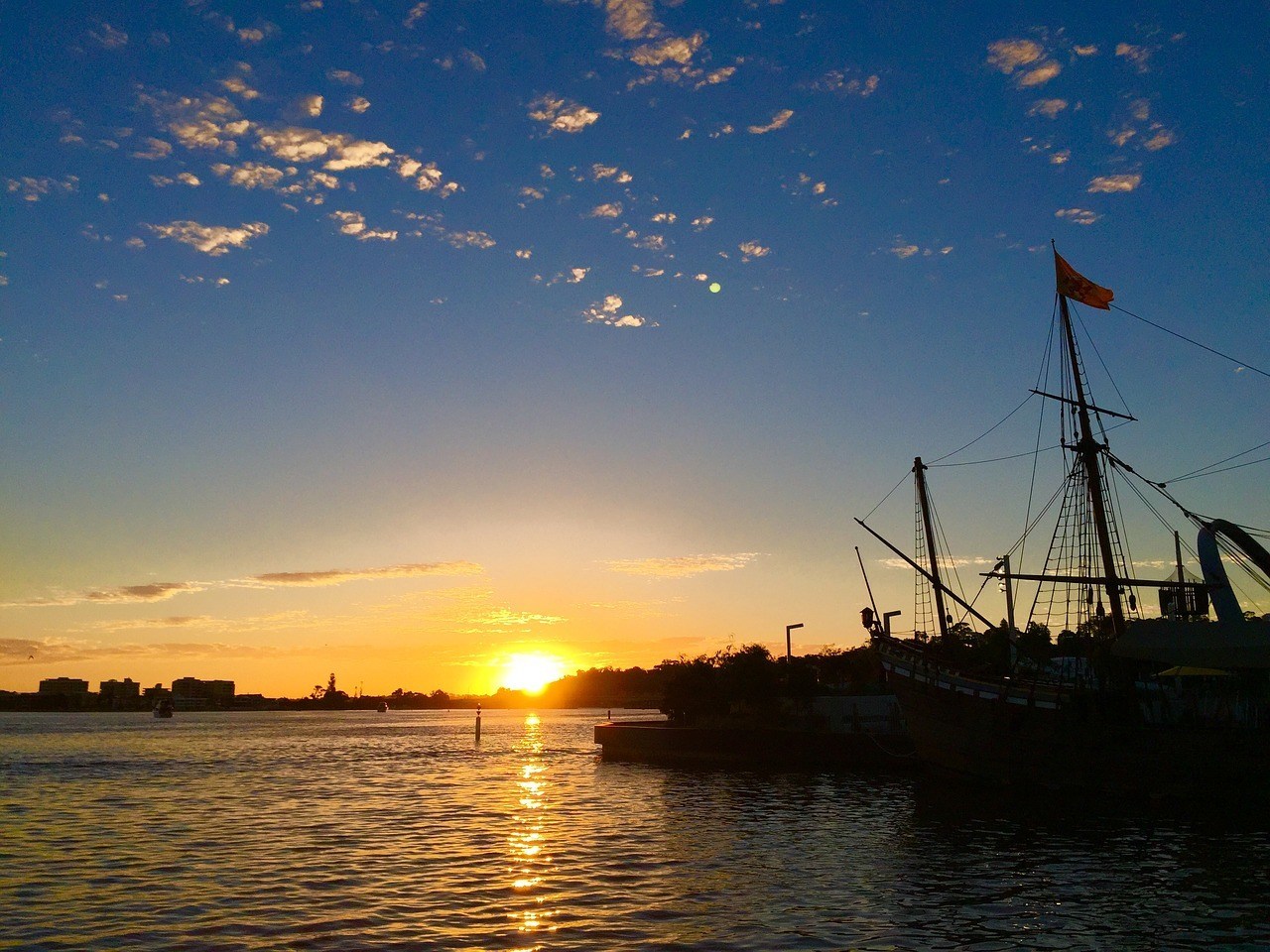 ---
Day 2: Hike, Bike, and Walk Through Perth City
If you love getting out and about in nature and you enjoy nothing more than working up a sweat while you're at it, you will adore Perth.
This compact city is jam-packed with excellent walking trails accompanied by beautiful backdrops. So many, in fact, that it was hard for me to pick just a few for you.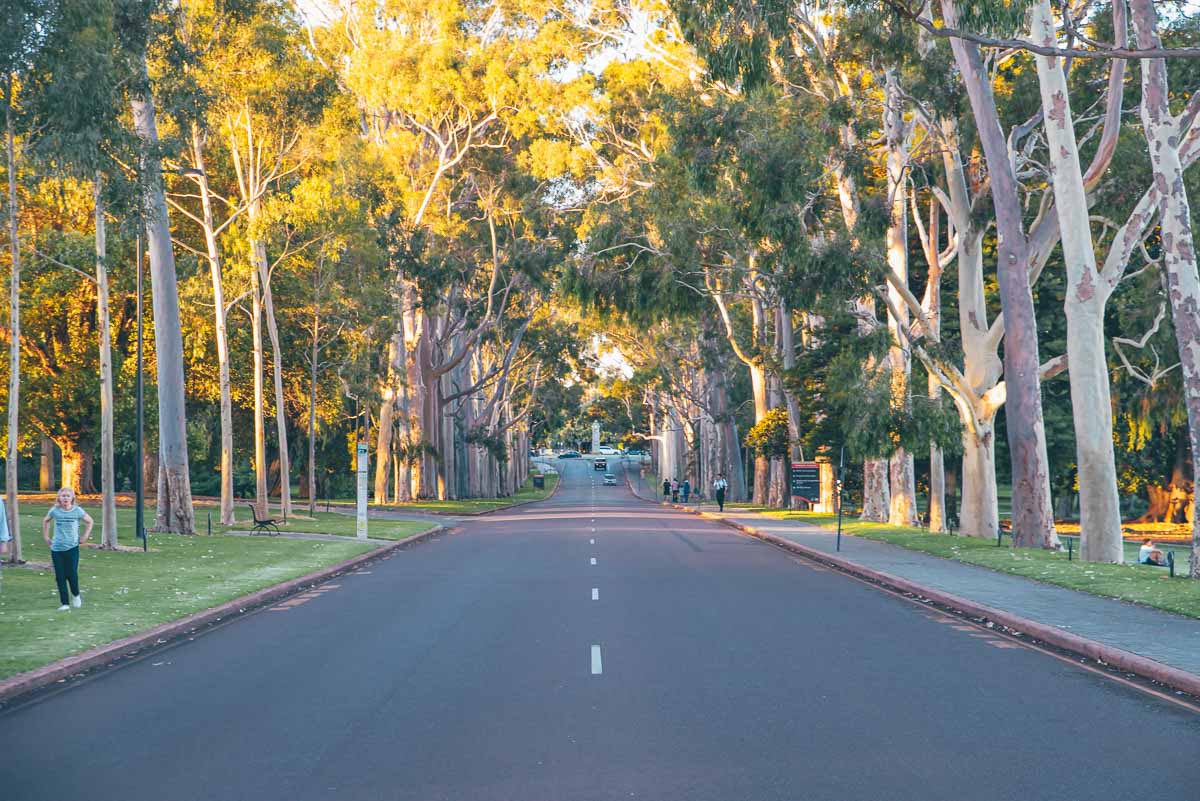 ---
Bells Rapids Walk Trail, 40 minutes from Perth, is a fan favorite and a piece of cake at only 1.5 miles (2.5km). This trail is less about hitting your daily steps goal and more about appreciating the local landscape, with the serene Swan River behind you offering unbeatable photo ops.
Zamia Trail is located right in the heart of Perth in Bold Park and is 3.1 miles (5km) of city and sea landscapes, making it worth every step. This looped trail starts and ends at the same point, Reabold Hill, which is also the city's highest natural point. Wear your good walking shoes for this one!
Ghost House Trail Walk is less spooky than its name implies but alludes to what remains of the "Ghost House" you can spot along it. This bush walk is an all-day affair for those that are keen and lies within the Yanchep National Park. Approximately 7.4 miles (12km) of lush trail is there to be covered and takes you deep into the wilderness. You wouldn't even know you are just an hour from Perth CBD!
If you're looking to get those legs pumping in East Perth, head over to the Goat Farm Mountain Bike Park. It's the ultimate biking experience for my fellow adrenaline seekers as you wind and glide through the semi-arid desert just beyond Perth's city limits.
These are just my recommendations of the best walking trails in Perth, but wherever you find yourself in this city, you can guarantee there is a natural wonder to discover not too far away.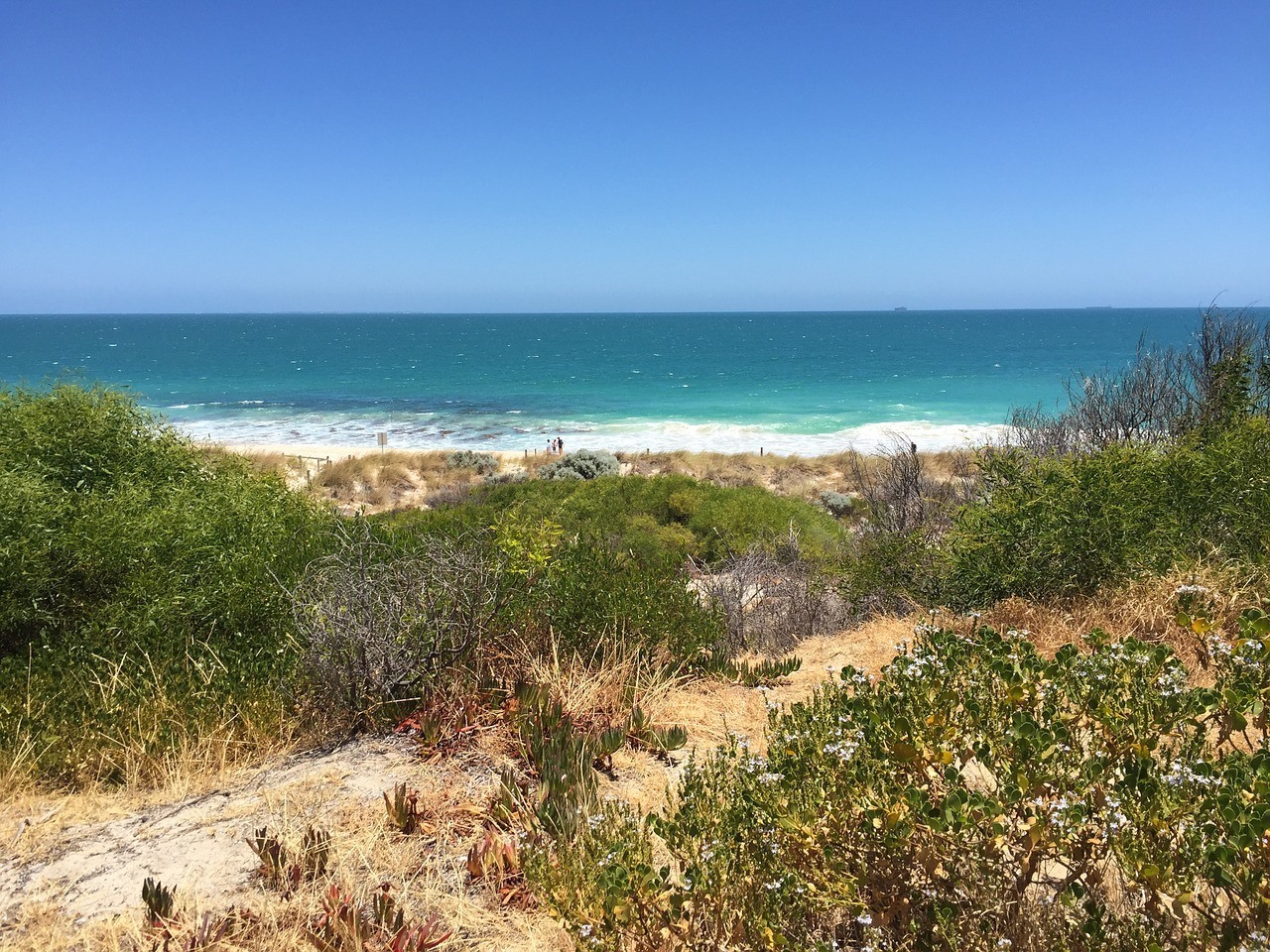 ---
Day 3: Perth Island Hopping Explorations
If you can't make it to Greece or Croatia to island hop this summer, Perth should be a good consolation.
While the many state capitals of the East Coast of Australia all border the Pacific Ocean, the state of Western Australia has the vast Indian Ocean all to itself. And it makes for one of the best backdrops on the planet.
So if you have to cut the trip short, island hopping is the perfect way to end off 3 days in Perth.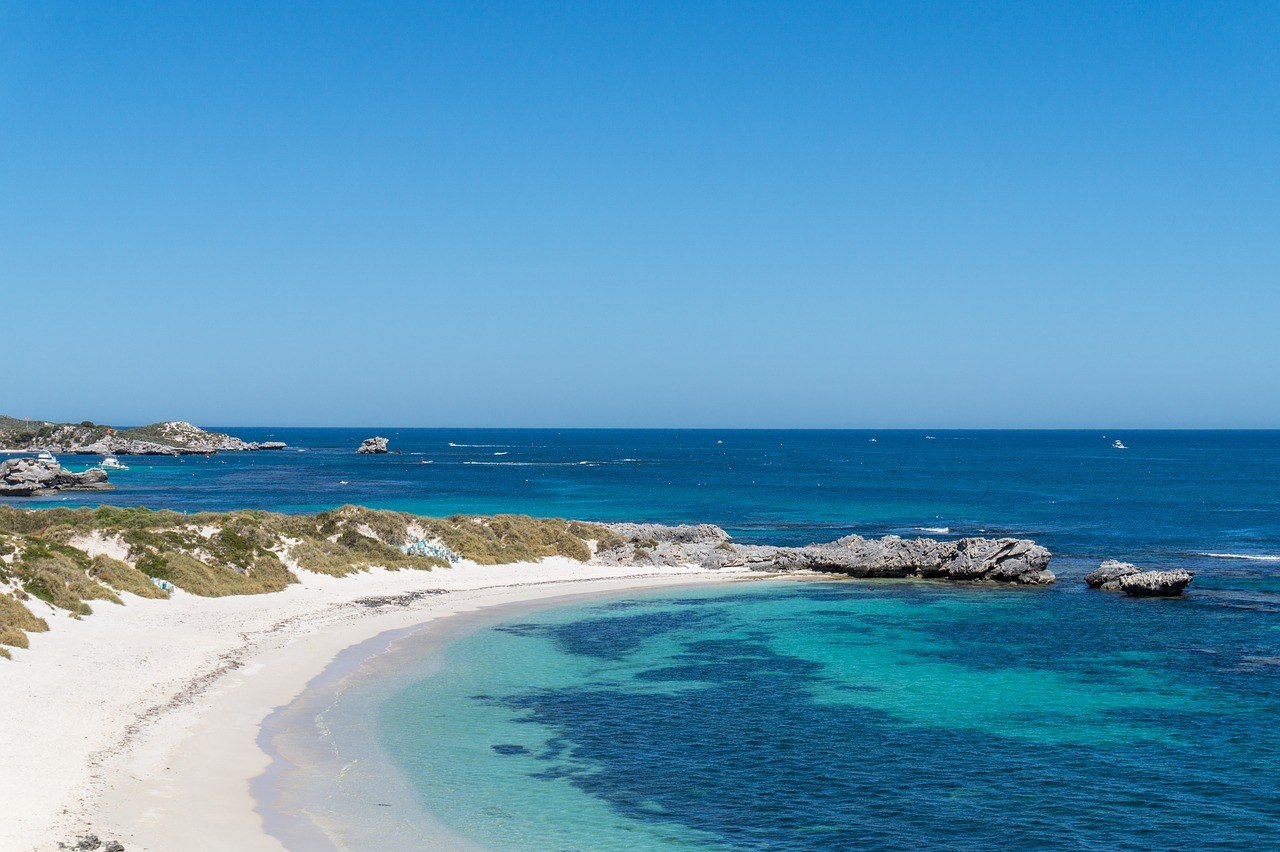 ---
Rottnest Island
If there's one thing you absolutely must do during your time in Australia, it's taking a day trip out to Rottnest Island to explore its stunning beaches, bays, and wildlife! It is a well-known Perth must-visit and a protected nature reserve conveniently located just 25 minutes by ferry from Fremantle and 90 minutes from Perth.
"Rotto," to locals, sees a year-round influx of visitors to its shores, and its tiny permanent population of 300 swells during the holiday season to around 15,000. And there's lots to do here. Visit the famous native quokkas, do a walking or biking tour of the island, or snorkel, sail, and swim in the turquoise waters. The swells off Strickland Bay are considered some of the best for surfing in the world.
There are no cars on the island (besides a public transportation bus system and emergency vehicles), so the best way to explore the island is on two wheels. While it is certainly difficult to bike around the entire island in just one day, it is technically possible. My friend Damien and I only saw a half of it, but we also went on a rainy day and spent a fair amount of time snorkeling!
Here are some of my recommended tours and experiences you can enjoy over on Rottnest Island:
Rottnest Island Same-Day Round-Trip Ferry Transfers | "Explore Rottnest Island at your leisure with round-trip fast ferry service from Hillarys Boat Harbour. Complimentary hotel pick-up is available."
From Perth: Rottnest Island Bike and Ferry Combo | "Cycle around Rottnest Island and discover the sandy settlement by pedal power. Benefit from round-trip transfers by ferry and bike around the car-free island at your own pace. Complimentary hotel pick-up is available from selected Perth CBD locations."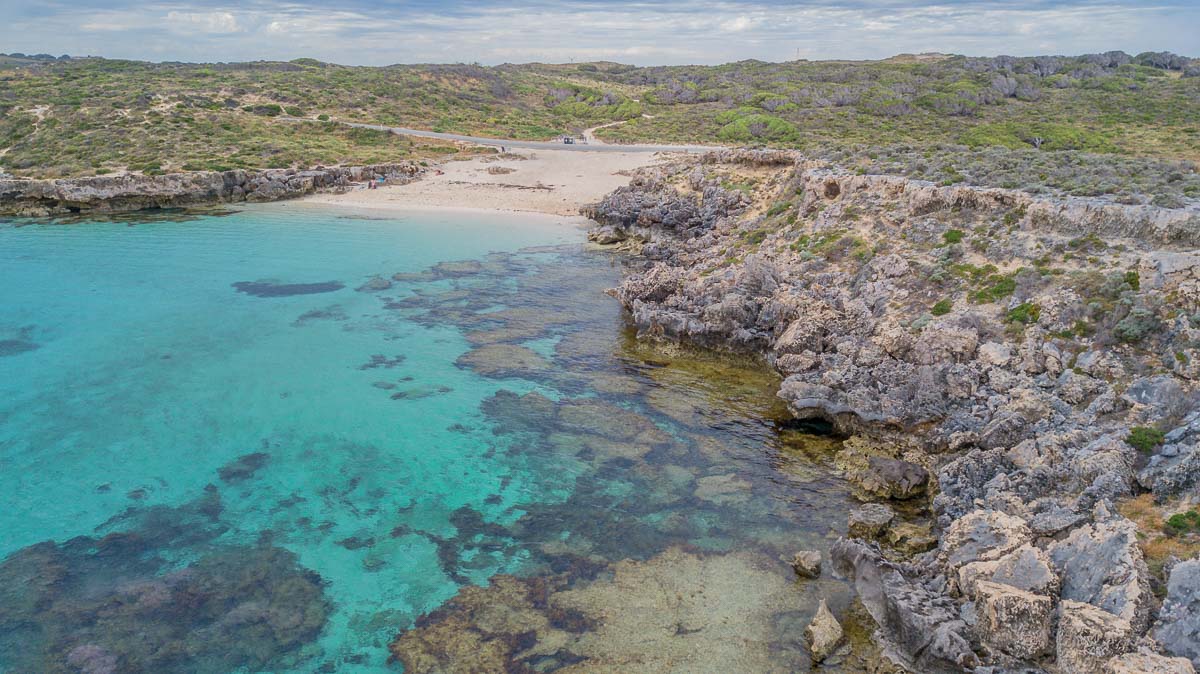 ---
Penguin & Seal Island
If you've already ticked Rotto off your Perth bucket list, consider adding Seal Island or Penguin Island to it! Named quite literally for the local animals that call the islands their home, these beautiful spots are part of a greater Shoalwater Islands Marine Park, only 45 minutes from Perth.
You can book round-trip ferry transfers to the islands, but I'd recommend booking one of the tours below to learn a bit more about what makes this area special.
Rockingham: 1-hour Shoalwater Islands Tour & Penguin Island | "Enjoy the scenic highlights of the Shoalwater Islands Marine Park during a 1-hour glass bottom boat cruise that explores the ruggedly spectacular coastlines of Penguin, Seal & Bird Islands and takes advantage of the best wildlife spotting opportunities."
Winter, Wildlife & Seafood Cruise | "Enjoy the scenic highlights of the Shoalwater Islands Marine Park and keep a lookout for the wildlife. This 60-minute glass-bottom boat cruise takes in the ruggedly spectacular coastlines of Penguin, Seal & Bird Islands and takes advantage of the best wildlife spotting opportunities of the day. Wild dolphins, rare Australian sea lions, pelican rookeries, and birds of prey are regularly sighted and our friendly crew will get you right amongst the action! After your tour enjoy a fresh Fish and chip lunch at Pengos Cafe."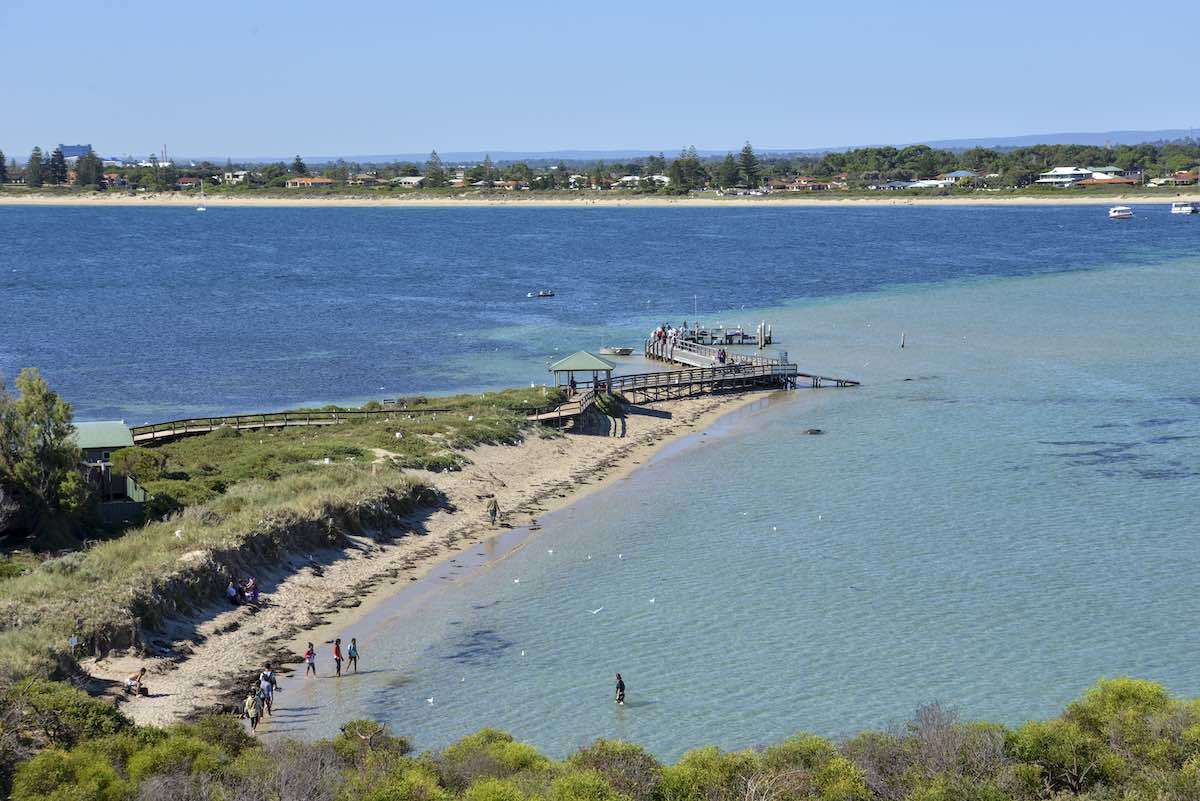 ---
Day 4: Exploring Perth's Beaches
It's been a busy few days, so now's the time to kick back and soak up some of those Aussie rays from one of Perth's many famous beaches. Just slip, slop, and slap on the sunscreen as the sun Down Under can have a bite to it!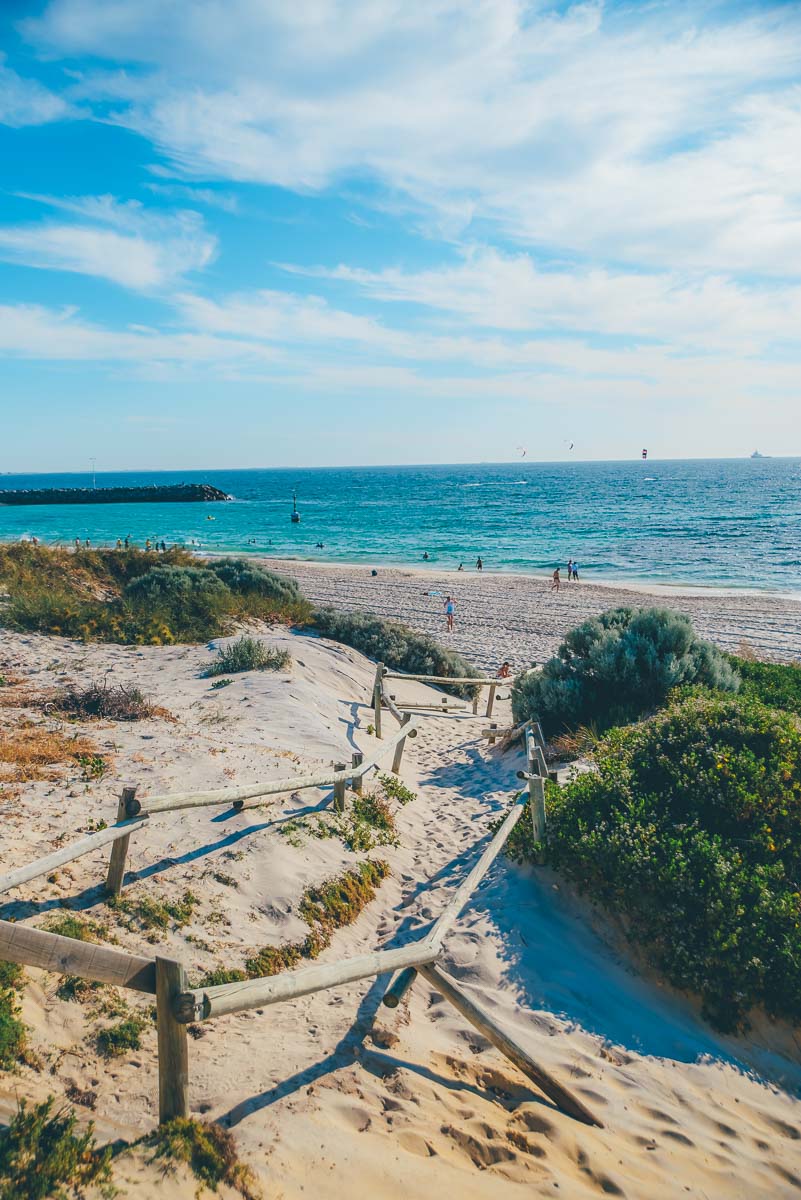 ---
Perhaps Perth's most famous stretch of sand, Cottesloe Beach, is worth its weight in excellent reviews and is part of what is commonly referred to as "The Sunset Coast." It's a nod to the majestic Indian Ocean sunsets you can enjoy here.
Just 15 minutes from Perth CBD, Cottesloe Beach has clean sand, clear water, and a long line of local cafes, bars, and restaurants, a stone's throw from the sand. It's ideal for surfing, swimming, bodyboarding, or just lazing the day away.
---
Scarborough Beach is 20 minutes from the city center but has the vibe of a relaxed coastal town. The beach itself is perfect for adventure seekers and those just looking to chill out, not to mention the nightlife in the surrounding area is electric. It is, however, home to some of the most hazardous waves in Perth, so stay between the flags and be cautious.
Tucked away on the north coast of Perth, Mullaloo Beach is quieter than its aforementioned coastal cousins, with perfect waters and clean, soft sand. This is a great spot for a relaxed BBQ – Aussie style – on the grass recreation area behind the beach. Just don't mention throwing another "shrimp on the Barbie" to locals. Besides, they don't call them "shrimp" – they call them "prawns."
---
Lastly, I would definitely recommend a trip to the Lancelin Sand Dunes if you're looking for a different type of boarding fun. Approximately 90 minutes from Perth, Lancelin is a huge area populated with massive sand dunes, some up to three stories high! Sandboarding here is a fun way to spend a few hours, and you can rent the boards on-site for dirt cheap.
While you may want to dedicate a full day to this fun day trip, you could also do it on your own after some time on Perth's beaches! It's also known for being an amazing place to watch the Milky Way dance in the sky at night! It really just depends on your budget and if this type of activity interests you!
If you're keen on a sunset experience of the Lancelin Sand Dunes, check out this epic tour:
From Perth: Pinnacles Desert Sunset & Star-Gazing Tour | "Discover the magic of the Pinnacles Desert and the Swan Valley on an 11-hour guided tour. Head to the heart of the Swan Valley to visit an award-winning winery and sample wine, honey and chocolate. Head west to the Turquoise Coast and keep an eye out for native wildlife. Stop in Lancelin for a walk along the beach. Experience the thrill of sandboarding down giant sand dunes. Board the bus and visit Nilgen Lookout for views over the Indian Ocean. Enjoy dinner at the Observation Deck in the Pinnacles Desert, accompanied by a glass of Margaret River wine. See the sun set over the Indian Ocean and later marvel at the stars with the help of astro binoculars and a telescope."
---
Day 5: Venture Out to Harbourside Fremantle
You've now spent a jam-packed 4 days in Perth, but your time in the city is only going to get better from here.
Australians really like to shorten names. To some of my Aussie friends, I'm Davo, and I just talked about "Rotto" Island and "Cotto" Beach. So, I'll give you three guesses about what they call the Harbourside city of Fremantle.
You guessed it: Freo.
The AFL team that hails from here, the Fremantle Dockers, say it repeatedly in their team song. Oh, I miss Australia…but I digress.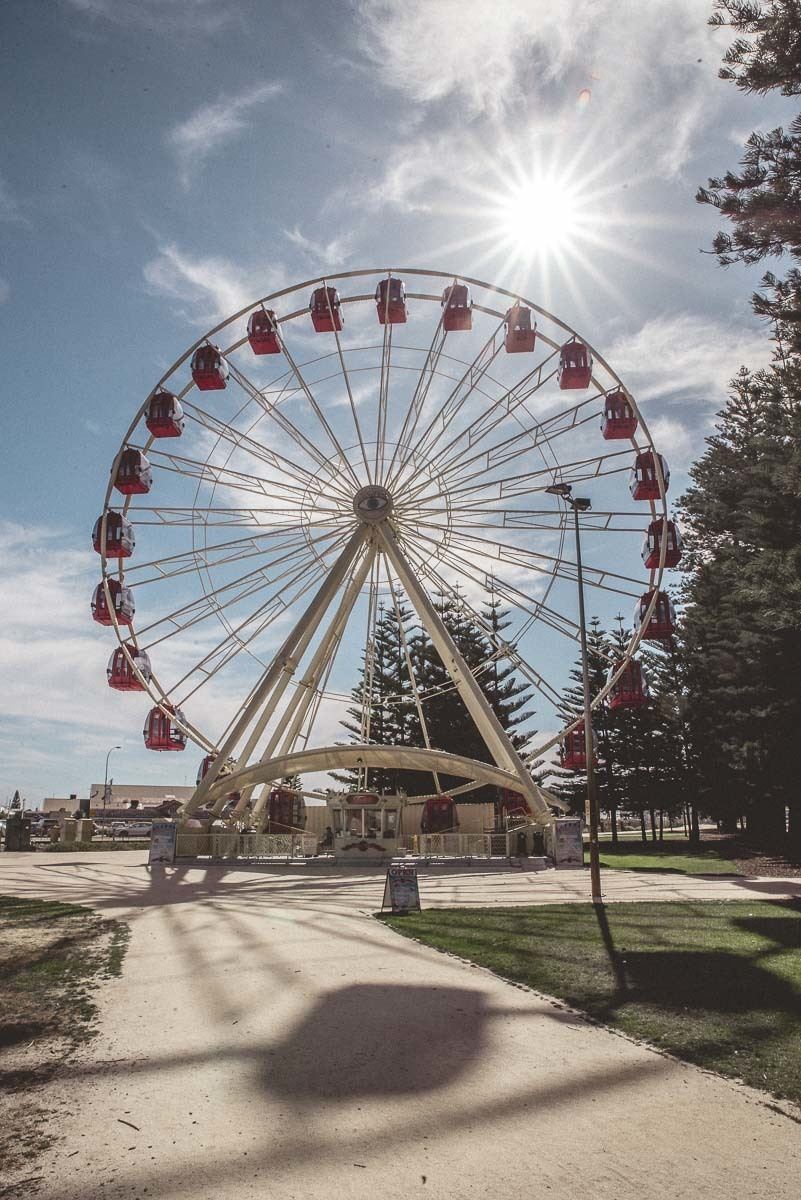 Fremantle is a port city that's technically part of the greater Perth area, but for all intents and purposes, it really is its own little part of the world. Located on the Swan River, Fremantle is warm, friendly, and has so much to do you could easily spend a few days here.
In recent years, Fremantle has become a hip hotspot, a magnet for creative folk, with a ton of cool cafes, bars, and restaurants popping up.
The historic Fremantle Markets should be your first "port" of call (see what I did there?), where you can pick up fresh local produce or handmade artistic wares to take home as souvenirs. The trendiest of the Fremantle Markets has to be the E-Shed Market — a weekend get-together right on the waterfront.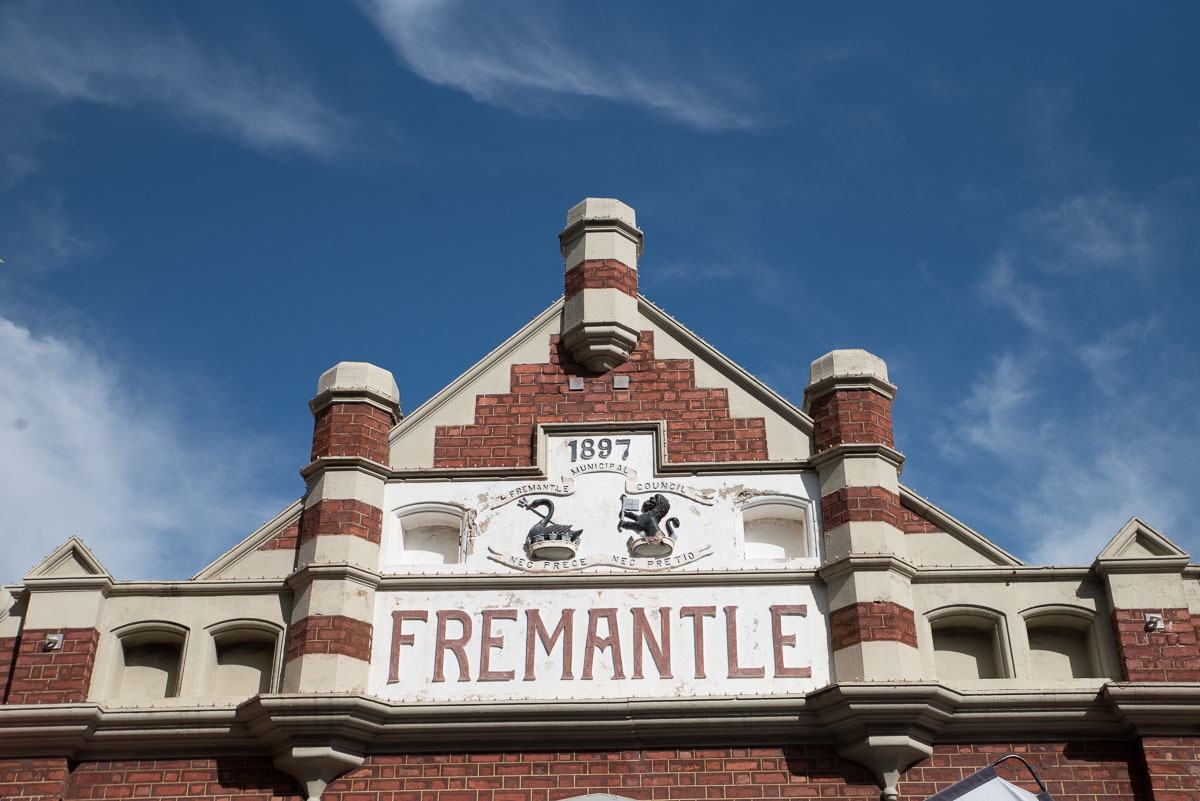 ---
A tour of Fremantle Prison shouldn't be passed up, either. Choose from a range of tours where you can learn about its convict history or even put on a hard hat and discover the maze of tunnels underneath the Fremantle Prison. If you're game, their "Torchlight Tour" is a spine-tingling nighttime option.
After a day of being on your feet exploring your newfound surroundings, it's high time for a pint or two. And no trip to Freo is complete without a trip to the Aussie institution, Little Creatures Brewing.
Found near the South Perth Foreshore, Little Creatures has wet the whistles of Aussies for almost 20 years, and the crew here call themselves "Hop Heads." Enjoy their brews right at the source. Just be sure to get an Uber back to your hotel when you're all "hopped up."
Read this article titled A Day in Fremantle for more information about what you should do, places to eat, and other recommendations for this charming destination!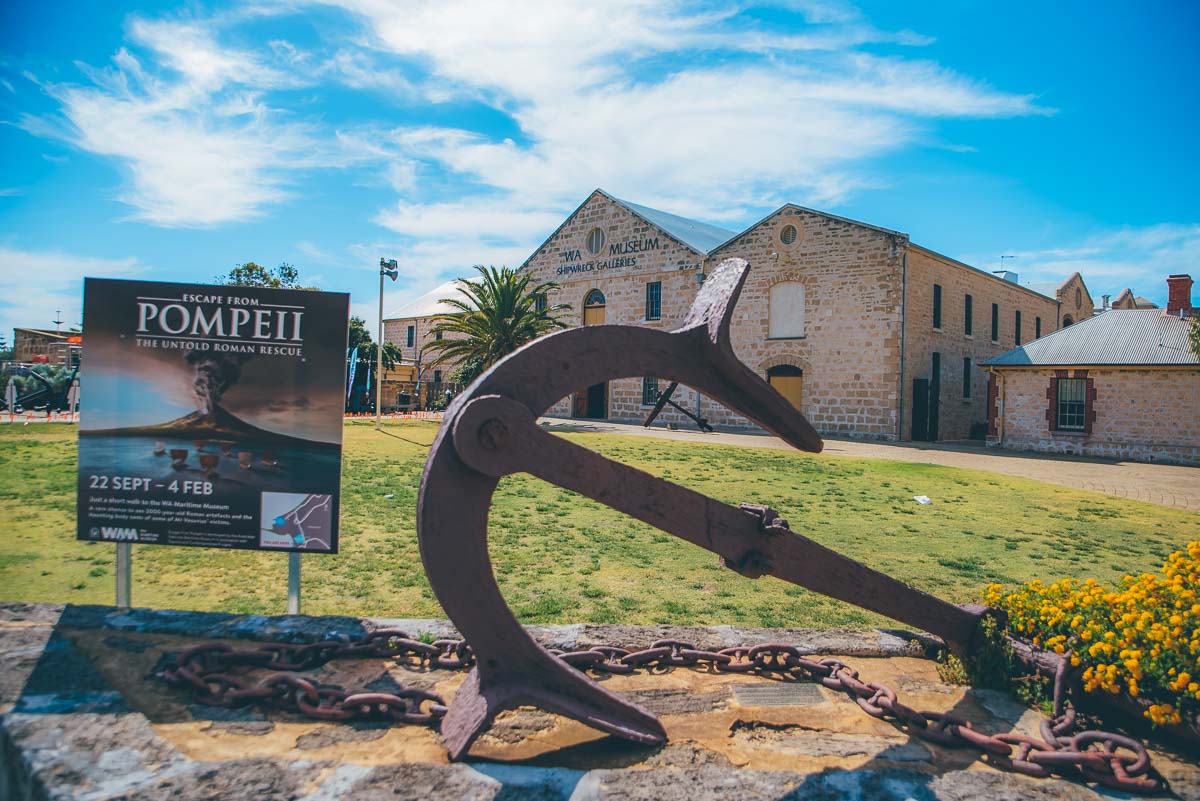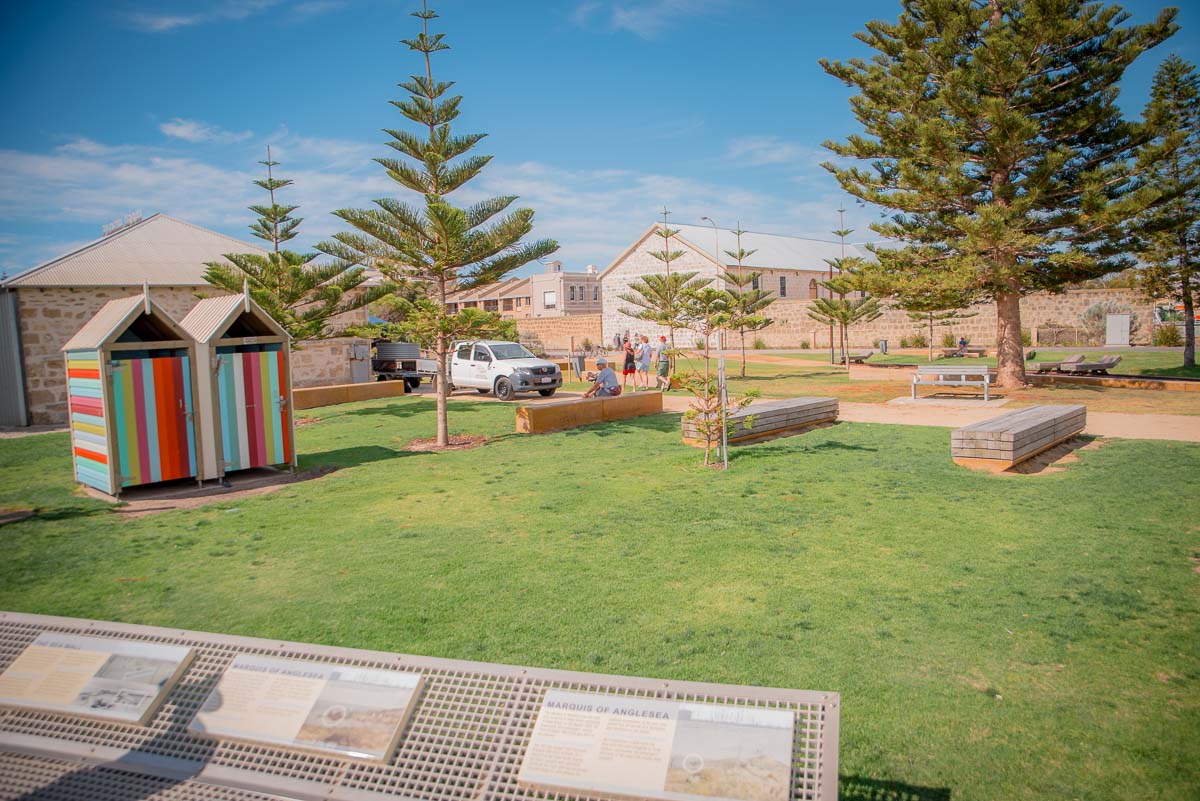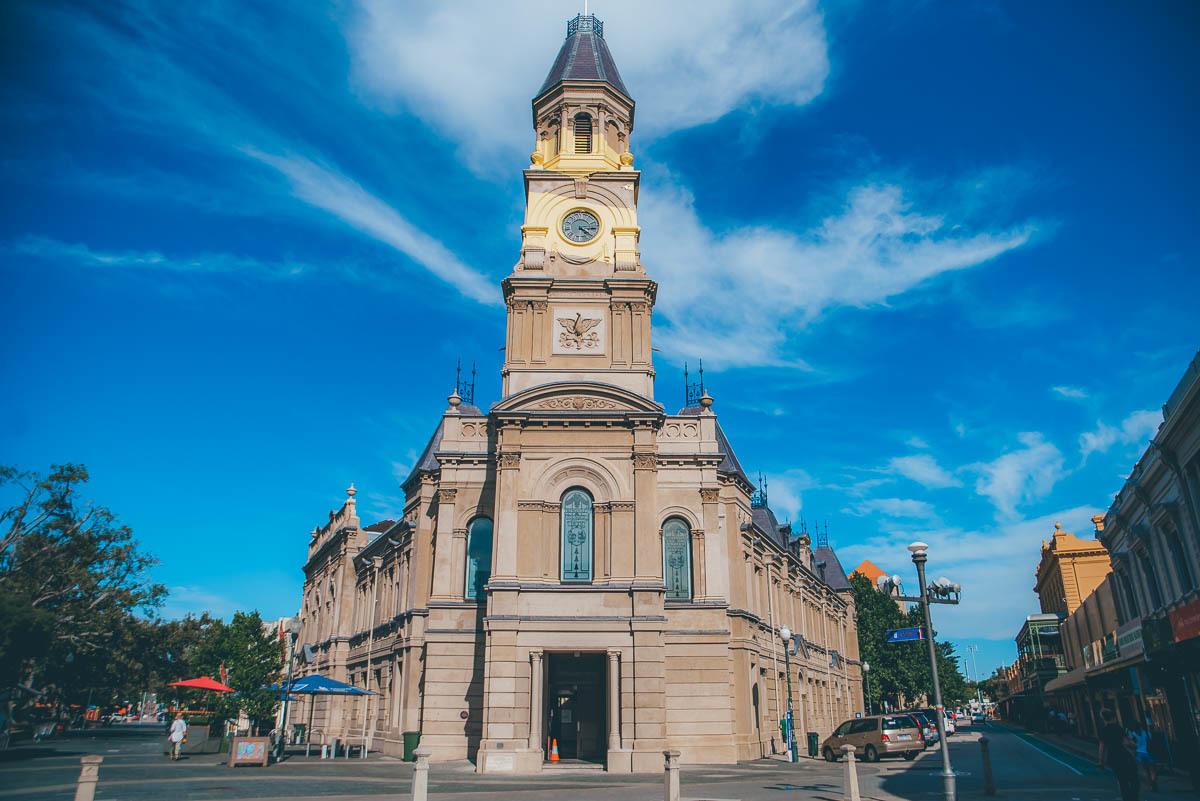 ---
Day 6: Wine Tasting on the Margaret River
Widely known as one of Australia's most beautiful wine regions, Margaret River is worth an overnight trip on your visit to Perth or even a long weekend. That said, it's also a popular day trip from Perth!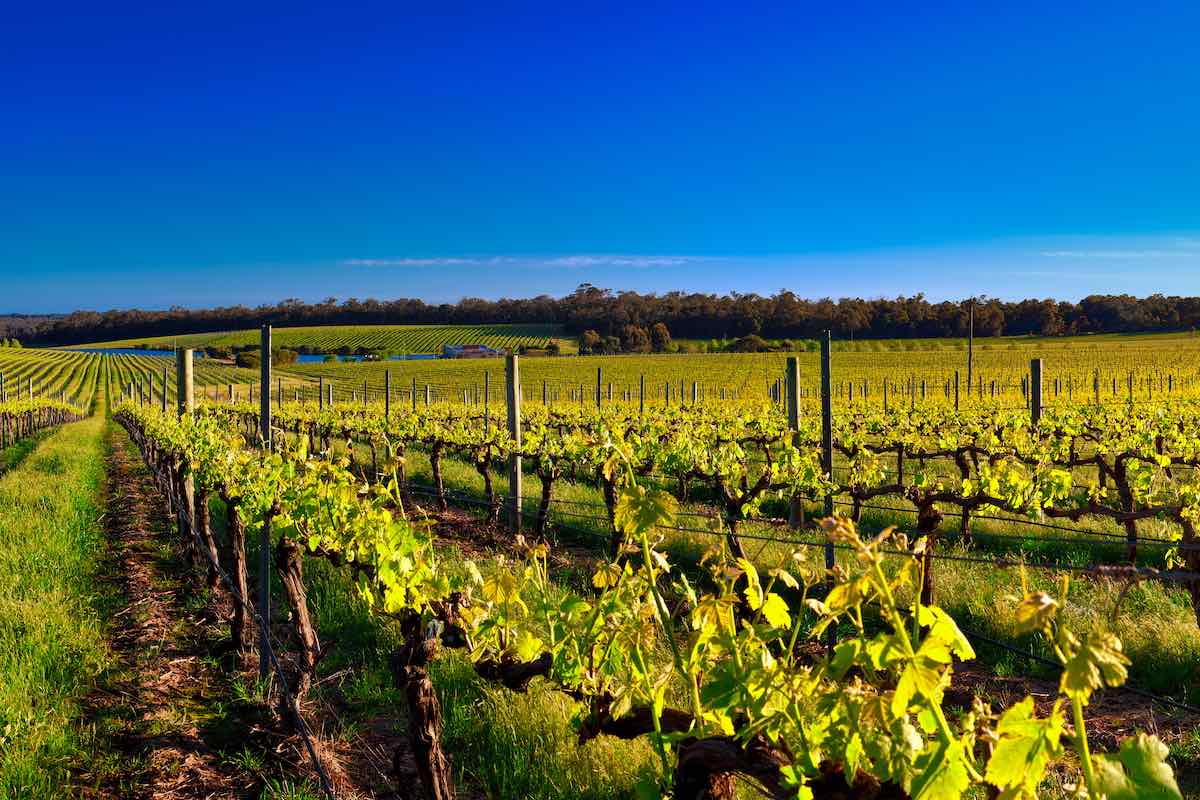 ---
Around a three-hour drive south of Perth along the coast, this region – with the town of Margaret River as its center – has it all.
Top-notch local food, world-famous wine, craft breweries, an incredible coastline, farmers' markets, natural caves, and walking trails … it's all here, just waiting to be discovered. Despite rapidly developing a trendy reputation, the Margaret River region still has the laid-back Aussie vibe we all desire on a lazy wine-tasting weekend.
Some of the top spots to visit in the area include these magical wineries:
Cullen Wines | With a carbon-positive wine cellar and a location steeped in the Wadandi Peoples' culture, this is a wine experience like no other. They offer an array of bespoke wine-tasting opportunities, so get ready to taste some of the Langton wines Australia has to offer.
Domaine Naturaliste | Its tasting room opens to vast views of the Merlot vineyard, and boy, is it spectacular. While the wines are the main event, you can't go wrong pairing them with the winery's epic cheese and charcuterie boards. Trust me. Those cold cuts are the perfect combination with these darker wines.
Howard Park | For something of an Aussie icon, head over to this family-run winery for a unique experience. The building has won awards for its architecture, so get ready to be stunned while the smooth cabernet sauvignon keeps you warm and toasty.
While there's a never-ending supply of fantastic wineries, you may not have all the time in the world. If you are strapped for time, join this Margaret River wine tour, where day drinking is what it's all about.
Top Tip: Margaret River may all be about wine, but it also has a magical Lake Cave. It usually goes unnoticed by most visitors, so taking a Lake Cave tour is sure to be a quiet and memorable experience.
If you can, try and make a couple of days of it and stay at one of these Margaret River hotels, which will put you in town, by the sea, or in the hills.
---
Where to Stay in Margaret River
Margaret River Resort is a charming hotel located right in the heart of town and a short stroll from the riverbank.
Margarets Beach Resort is a bit of a drive from town, but these super spacious and clean self-contained apartments are only a few minutes walk from tranquil Gnarabup Beach.
Heritage Trail Lodge is the place in Margaret River to treat yourself. Luxury suites with a double spa bath, in-room spa treatments, and a private hiking trail are just a few of the perks.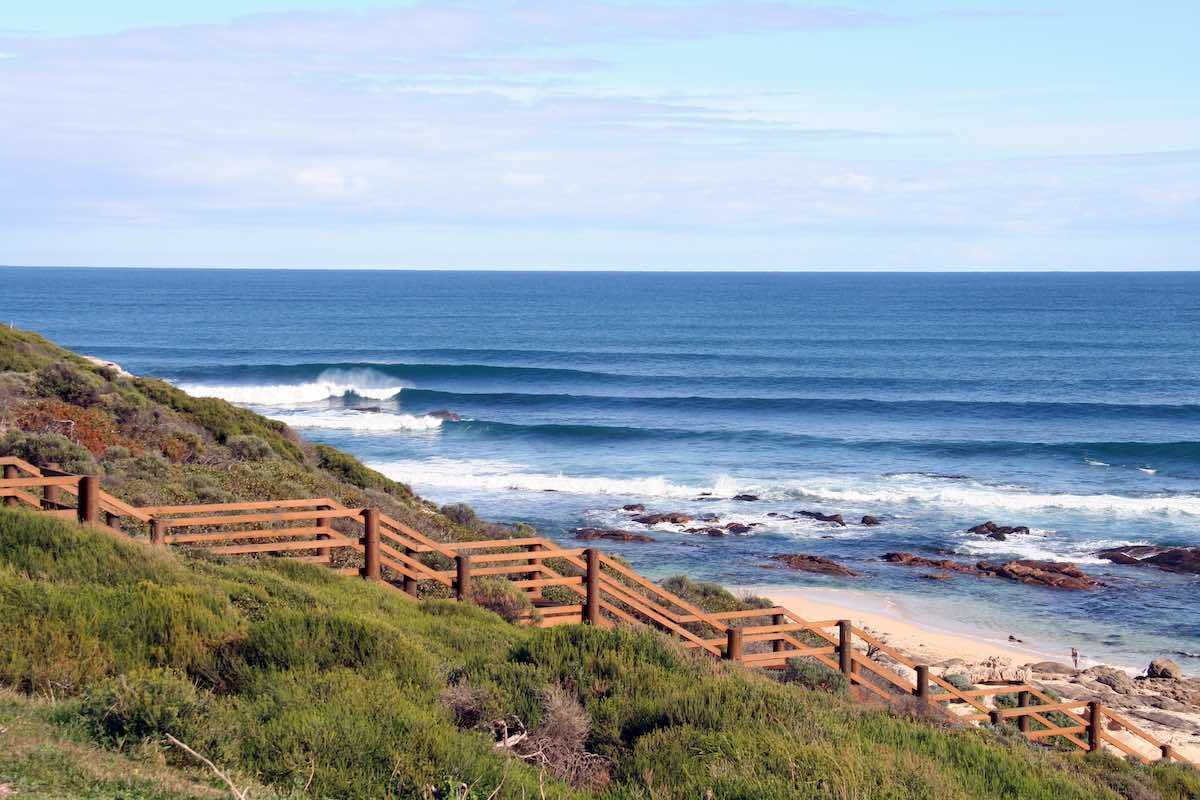 ---
Day 7: Bond With Local Wildlife
If you don't decide to make the day trip or spend a couple of nights down in Margaret River, you'll have plenty of time to explore more of Perth!
Now, I personally love visiting wildlife sanctuaries in Australia and seeing the great work they do in the name of conservation. And Perth has no shortage of spots for animal lovers to gravitate to!
Perth Zoo is home to a large number of native Australian animals as well as foreign ones. It is known for its successful western swamp tortoise and numbat, an endangered Western Australian frog breeding program. The Perth Zoo is in the southern region of the city, and it's easy to get here by train, bus, ferry, or even by foot.
Another must-visit is the Perth AQWA Aquarium. You'll find it along the Hillarys Boat Harbor (30 minutes from Downtown Perth). It's all about the weird and wonderful world of Perth's distinct coastline, with a look at all the marine life, from fiddler rays and starfish to dangerous jellyfish and majestic sharks.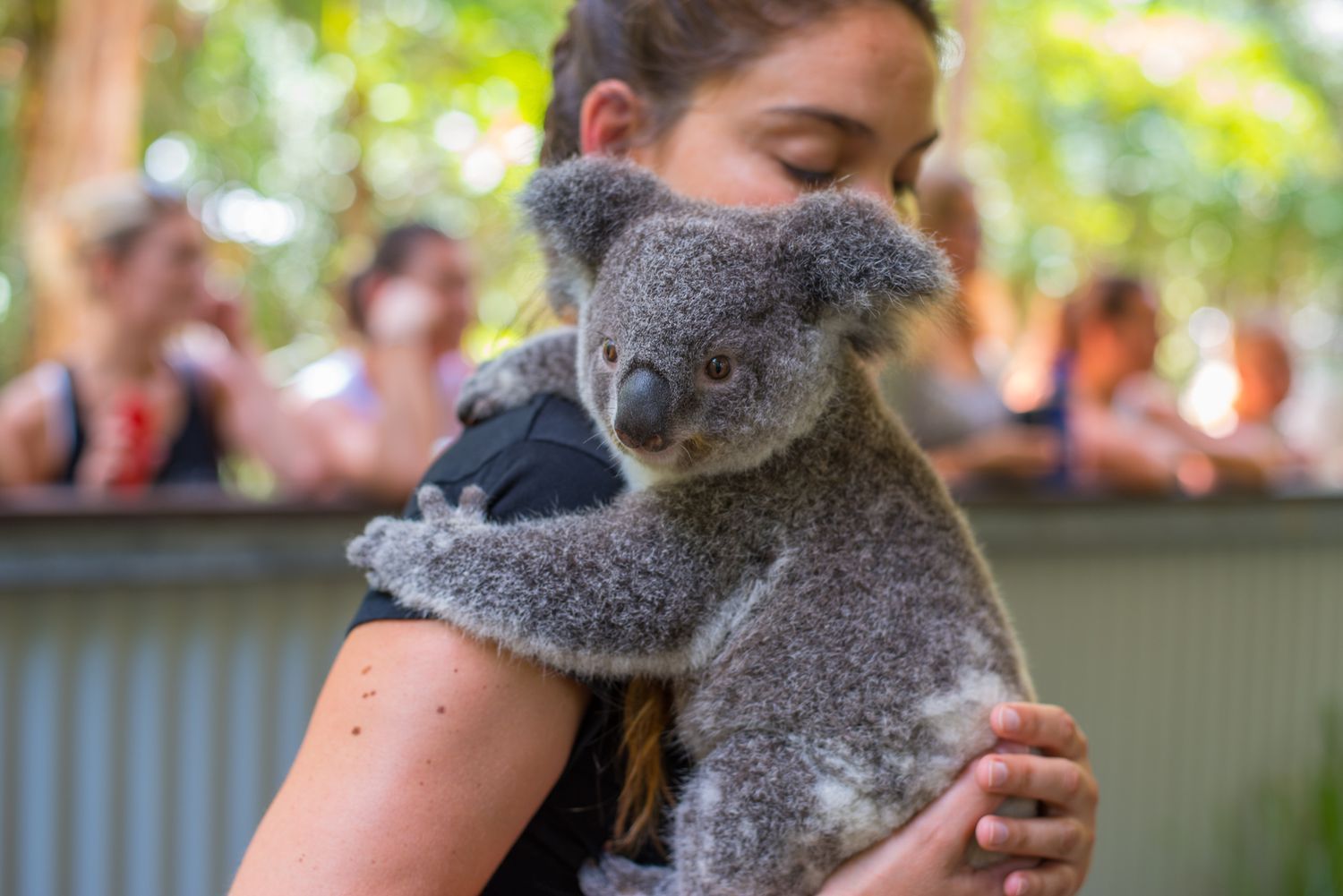 ---
Around 30 minutes from Perth CBD, Caversham Wildlife Park is a better destination to visit animals in their natural habitats, with opportunities to say "Hi" up close. The Caversham Wildlife Park is a charming little spot that gives you a chance to feed animals in the farmyard, see sheep shearers hard at work, or watch sheepdogs working their magic. It's like Babe, but no talking animals, unfortunately.
Lesser known but absolutely worth a mention, a trip to Heirisson Island will strike a chord with any true animal lover. An island of Perth's Swan River, Heirisson is a natural kangaroo sanctuary where the roos are looked after and fed by keepers. It's a lovely free habitat for them to roam, but be mindful not to get too loud around them if you are lucky enough to see them roaming around.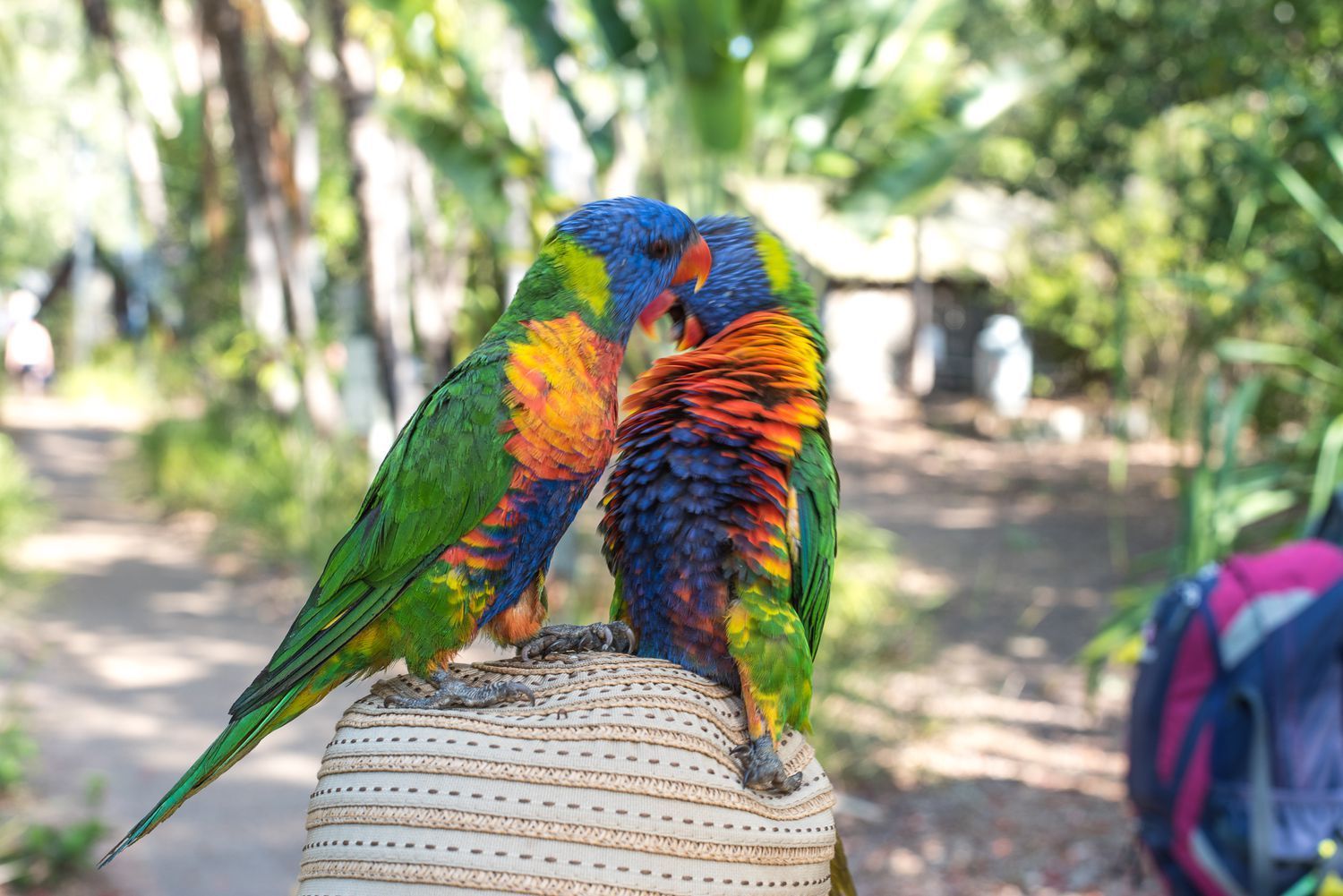 ---
Best Nightlife Spots for Your Perth 1 Week Itinerary
You didn't actually think I'd forget about the city's eclectic nightlife, did you? Look, there are tons of fun Perth Festivals to rave at, but if you're not visiting during those vibey weekends, these pumping bars and clubs are the next best thing.
Jack Rabbit Slim's | With live music in the early night and a dance-till-you-drop atmosphere later on, this groovy spot along Aberdeen Street is a vibe for everyone. Their Power Rave juice could keep you going all night, but remember; you'll still want to be able to wake up the next morning.
Magnet House | With a trippy array of LED-lit walls, ceilings, and dance floors, Magnet House is a ravers haven along Murray Street. They also have a rock'n'roll set-up at the joining stage Amplifier, so you really are spoilt for choice.
Geisha Bar | For all my fellow EDM and Techno enthusiasts, head to James Street for an intimate party with some local Aussies. They regularly host international artists, too, so get ready for a pumping experience.
---
Don't Forget Travel Insurance for Your 1 Week Perth Itinerary
Whether you are heading to Perth for just a few days or embarking on a lengthy trip around Australia, travel insurance is absolutely essential. Have you seen some of the crazy animals they have Down Under, or indeed, how expensive some things (including medical care) can be in Australia?
Getting sick or having items stolen while traveling is rare, but when it does happen, it can be an absolute nightmare. Having insurance (which is essential for visas in some countries) will give you the peace of mind that if anything terrible does happen, you are covered.
I highly recommend HeyMondo due to their extensive range of cover for all situations and trip lengths and their fair pricing. They also have a handy app that allows you to not only manage any claims within the app but also access free assistance online, so you don't need to rack up an expensive phone bill while abroad!
So, whether you need a single trip cover or an affordable annual cover for multiple trips worldwide, be sure to buy your travel insurance before you travel and relax during your trip, knowing that HeyMondo has your back. Nowadays, I would never travel without insurance, especially after hearing so many (expensive and dangerous) horror stories from other travelers I've met!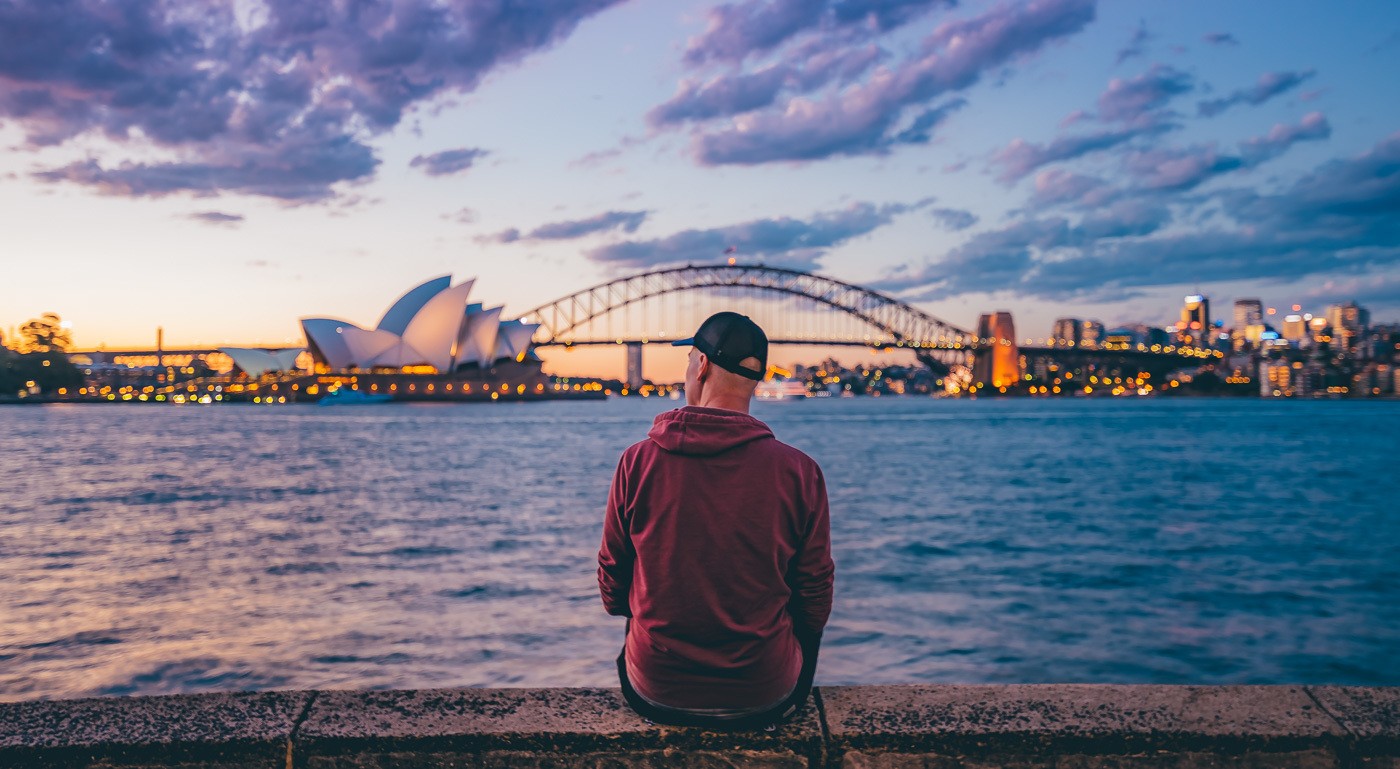 ---
Did I Miss Anything From My Perth 7 Days Itinerary?
I hope my Perth itinerary has inspired you to book your own trip to the city or given you some ideas to add to your own itinerary.
If you think I've left anything out or missed an essential Perth activity, let me know. I'm always looking to improve my itineraries to offer the best experience possible. And who knows, I may even bump into you during my next trip to Perth — because I'm definitely going back soon!
Hooroo! (*goodbye in Aussie slang)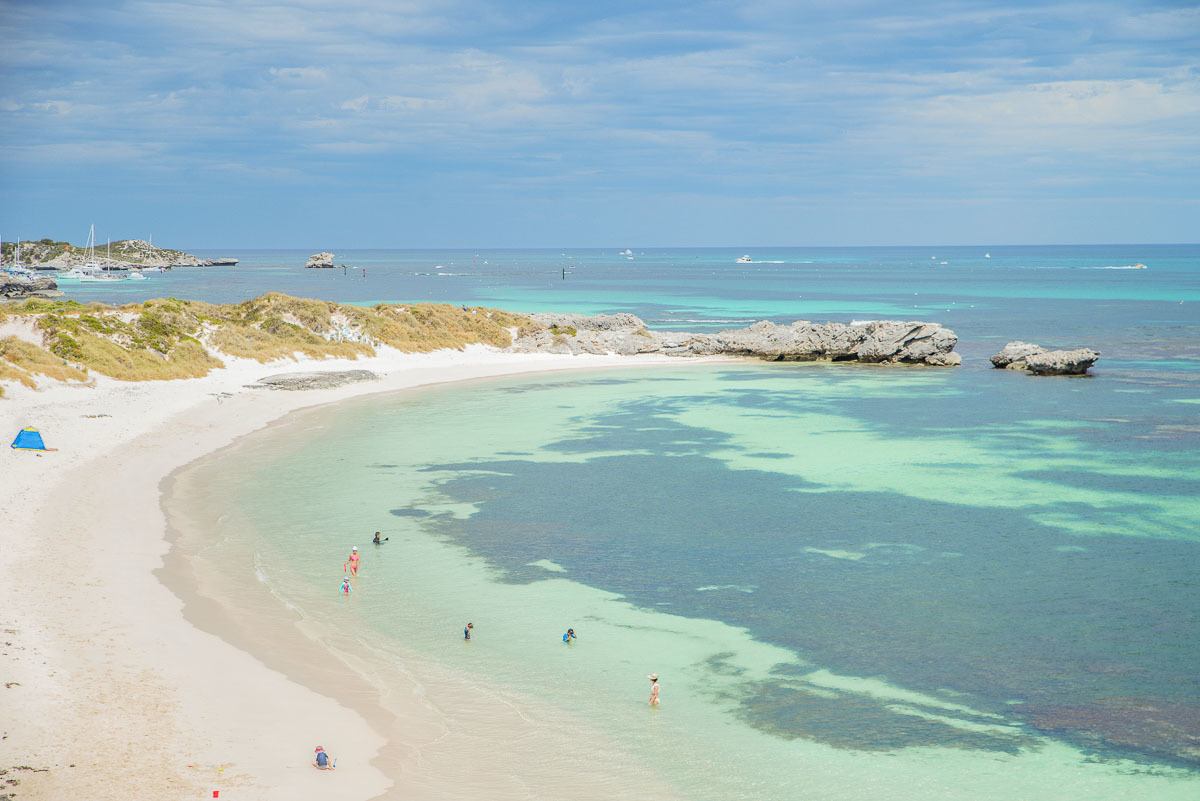 ---
Planning a Trip to Australia?
I've lived, worked, and traveled all over Australia, and it's truly one of my favorite countries in the world! My travel blog is filled with tons of incredible and helpful posts just like this, and I'd love for you to check out a few of them below!
---
THANK YOU FOR READING THIS PERTH ITINERARY!
SHARE THIS PERSH ITINERARY WITH YOUR TRAVEL SQUAD!
https://www.jonesaroundtheworld.com/wp-content/uploads/2019/05/Best-Perth-Itinerary-.jpg
854
1280
Dave
https://www.jonesaroundtheworld.com/wp-content/uploads/2017/03/logotry-1-1-300x106.png
Dave
2019-05-22 01:11:34
2023-05-31 12:57:42
The Ultimate Perth Itinerary | 7 Days in Perth & What to Do