Planning a trip to Southeast Asia and looking for the best beaches in Vietnam!? Well you've come to the right place, because I've got ya covered.
When you think of Vietnam, what do you picture?
Is it a city like Ho Chi Minh City or Hanoi? A steaming hot, heaving metropolis of people, rows and rows of tooting motorbikes and the streets a confusing maze of market and food stalls?
Or is it a beach you imagine, one of Vietnam's long list of world class coastal destinations that each and every year are seeing more and more visitors arrive on their shores?
Beaches in Vietnam are simply put – stunning. Rapidly overtaking neighboring Thailand as the place to be for an unforgettable beach break, the Vietnam beach scene has it all. 3000km of serene coastline – much of it untouched and undeveloped – boasting some of the most majestic sunsets, turquoise waters and white sands you could ever imagine. And it's all there for the taking, and on shoestring too.
My list of the 20 best beaches in Vietnam will hopefully help build an itinerary for your endless Vietnamese summer….
---
1) Nha Trang Beach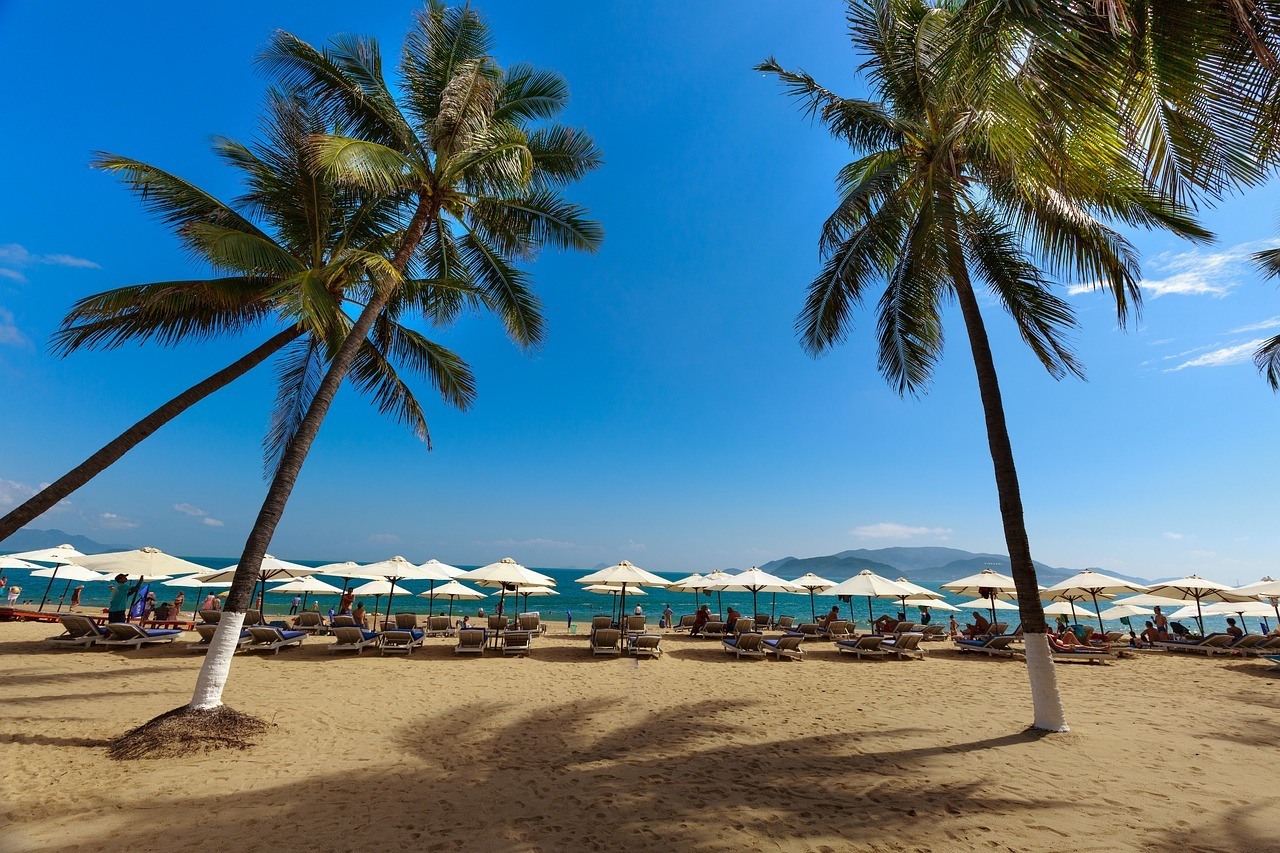 ---
Where: Nha Trang
Nha Trang is one of the most popular coastal tourist destinations in Vietnam, and is often referred to as "The Riviera of the South China Sea." 6km of unspoilt coastline and beaches await you, and Nha Trang Beach is your best central city option. Conveniently located and a stone's throw from hotels, eateries and shopping galore, it's a great base to explore the region from.
---
Best Beach Resort in Nha Trang
Rembrandt Hotel Nha Trang | This modern hotel is ideally positioned in the city centre, and boasts free Wi-Fi, a Jacuzzi and a rooftop pool. It also offers access to several local entertainment and dining options in Nha Trang City Centre. Rembrandt Hotel Nha Trang features an all-hours reception, as well as a sauna and a safe. For added convenience, it offers a currency exchange, luggage storage and vip rooms.
Price: $50+ USD per night (Read Reviews & Check Availability)
"Located on the beachfront, a 5 minute taxi ride from central Nha Trang. Restaurants, Vietnam Airlines office and mini markets in immediate vicinity. Staff very friendly and helpful. Deluxe room on the small side but clean and well appointed. Room had a balcony with great views of the beach, sea and adjacent hinterland. Excellent breakfast included in room price. Take advantage of the rooftop pool – there are no hawkers there!" – Geoff, Australia
BEST BEACH IN VIETNAM - Nha Trang Beach & Walking Street
---
2) Non Nuoc Beach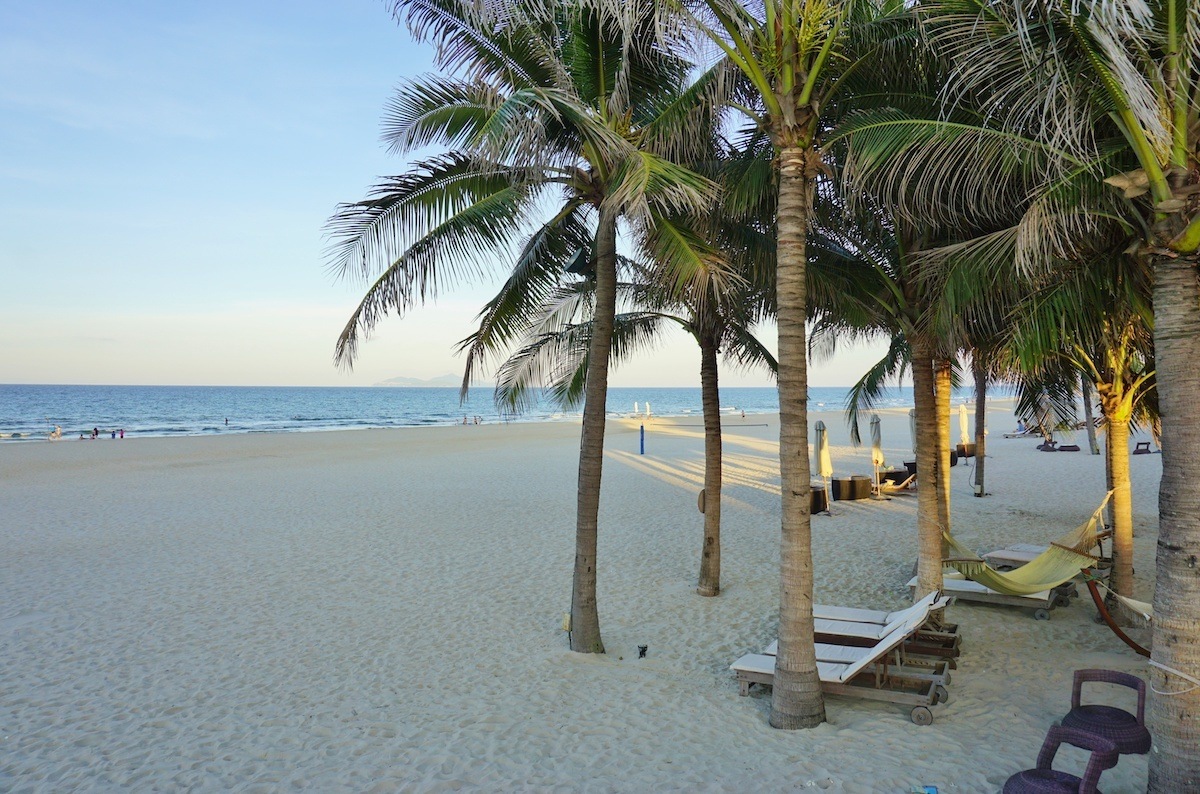 Where: Da Nang
One of Da Nang's many stunning beaches, Non Nuoc Beach is a quieter slice of coastline that beckons you with white sand, gentle swells and warm waters. Regarded as one of the world's most beautiful beaches, Non Nuoc stretches for 5km with the the Marble Mountains as a unique backdrop. It's the ideal beach to rest, relax and recharge in serene surrounds.
---
Where to Stay for Non Nuoc Beach
Centara Sandy Beach Resort Danang | "Set in Da Nang and showcasing unique views of Non Nuoc Beach, Centara Sandy Beach Resort Danang provides 4-star accommodation, as well as a private beach, a sauna and a Jacuzzi. The multiple amenities this themed resort offers include a swimming pool, outdoor tennis courts and an outdoor pool. Soak up the outdoors on the terrace or enjoy a beverage at the bar. There is an in-house day spa and a golf course. There is also free private parking on site for those with a car.
Price: $80+ USD per night
"The bed is very comfortable and the view to the beach was amazing. Because the hotel has a private beach, it was quiet and comfortable of enjoying the sunshine there. Hotel it's a bit far from the center ( 20mins by car), but as our purpose just stay in the hotel and relax, it wasn't be a big deal. In addition , the hotel provide the shuttle to the center and town . During the day time , the spa is buy one get one free , we did enjoyed the 90 mins spa! All in all, if you wanna find somewhere far away from the crowd , getting a chilling and easy travel experience, here is a great place to go." – Rouyu, China
Walking in Da Nang Beach Vietnam Early Time.
---
3) An Bang Beach
Where: Hoi An
Blinding white sand, warm water, lots of sunbeds and the chance to either relax in paradise or get active await you at An Bang Beach. One of popular Hoi An's two main beaches, An Bang is terrific for swimming, paddleboarding, surfing or simply soaking up that tropical sun.
---
Best An Bang Beach Hotel
The Shoreline Stay | Provides comfortable accommodation in the heart of Hoi An. It also offers a swimming pool, a 24-hour reception and free Wi-Fi. The Shoreline Stay has comfortable rooms, designed to accommodate the needs of any guest. The hotel is situated within a 10-minute walk of Hoi An Ancient Town. The Assembly Hall of the Hainan Chinese Congregation and the Museum of Trade Ceramics are a brief walk away.
Price: 50+ USD per night (Read Reviews & Check Availability)
"The property is not too big and has an infinity pool. The rooms are spacious and extremely clean. Smart TV good hot shower. 2 mins walk to the beach and the breakfast had a good choice also. WiFi really good and staff super nice and helpful no complaints at all." – Annmarie, United Kingdom
---
4) Ban Chan Beach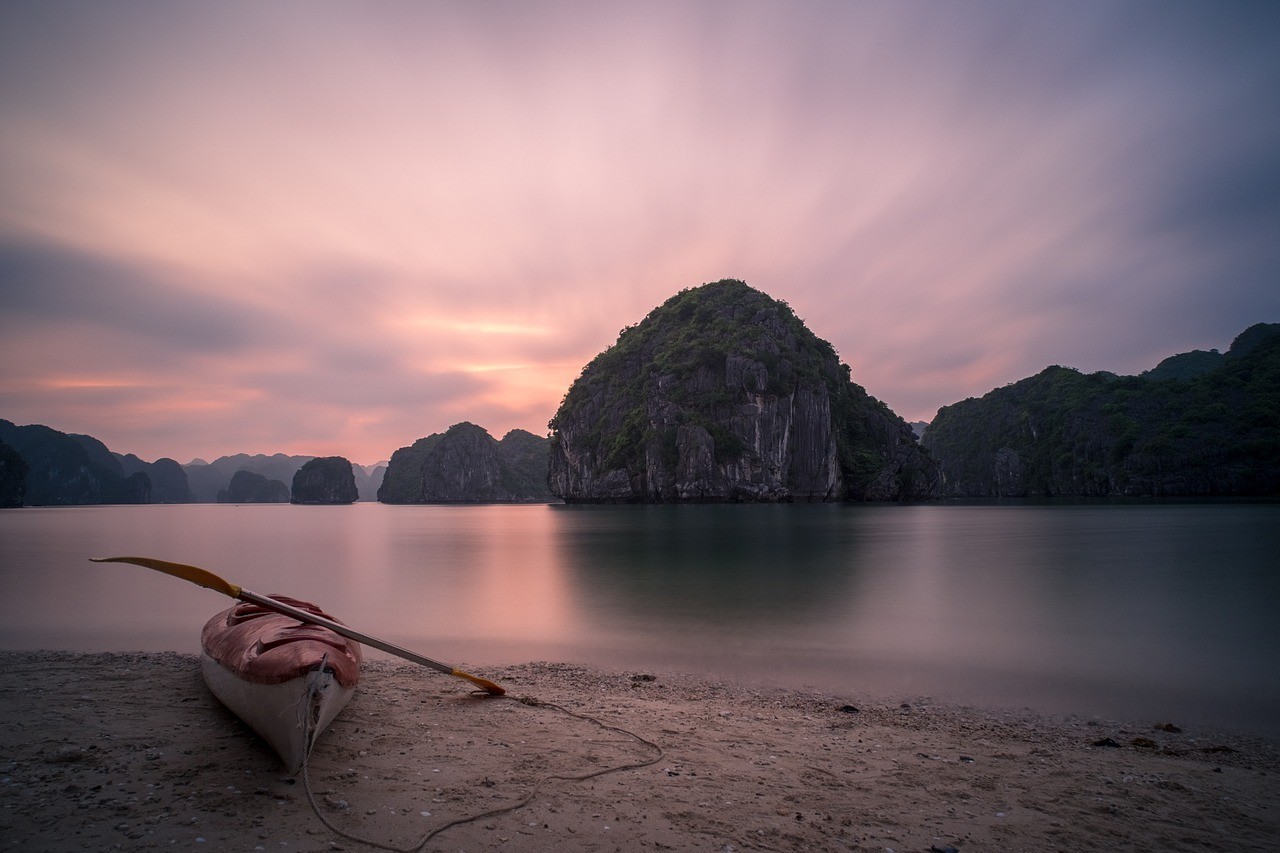 Where: Ha Long Bay
Situated on the immense Ha Long Bay, Ban Chan Beach is a relatively untouched oasis in the north of the Ha Long region. Due to being more difficult to access and therefore generally only able to be visited if you join an overnight cruise of the area, Ban Chan Beach is much like "The Beach" of the famous book and movie – worth it if you are willing to take the journey. White sand and perfect waters are nestled within a cove of towering limestone.
Jones' accommodation recommendation:
Hotel name
https://www.agoda.com/en-au/royal-wings-cruise/hotel/halong-vn.html
Price: $250+ USD per night (2 days/1 night cruise option)
"Although most guests only stayed one night, the second day was definitely the highlight of our trip. Although we had to go on a day boat for the entire day, it was comfortable and took us to more secluded areas for swimming and kayaking." Margaret, United States
Bai Tu Long Bay + BEST VIEW EVER (Poem Mountain)
---
5) Ganh Dau Beach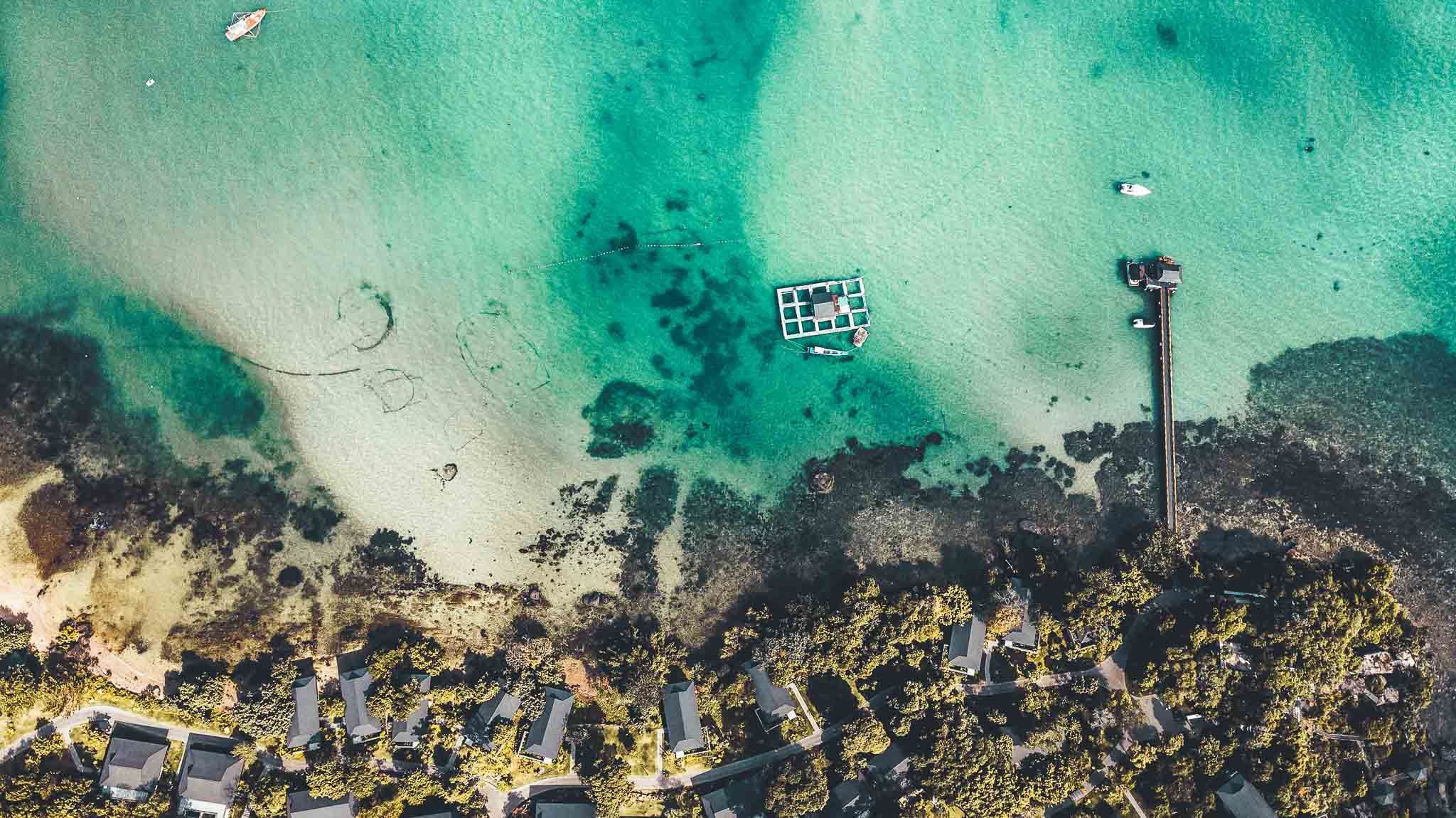 Where: Phu Quoc Island
Located on Vietnam's biggest island Phu Quoc, Ganh Dau Beach is one of many beaches you can visit on your trip here. It is located on the north-western tip of Phu Quoc and is a palm-lined retreat with clean white sand, shallow, calm water and very little commercial development to speak of – save for a few nice hotels and resorts. Due to its location, you can even see the islands of neighboring Cambodia only a few miles away. But those are for another list!
---
Where to Stay on Phu Quoc Island
Gold Coast Resort | With plenty of gorgeous beaches nearby, as well as a private beach for hotel guests, staying at Gold Coast Resort will provide a luxurious stay at an affordable price. This 3-star hotel is an absolute steal, perfectly located, and has top-notch reviews!
Price: $40+ USD per night
"Rooms were clean and cozy. Pool area was nice, as well as the beach also. Everything was organised very well. Food in the resorts restaurant was good, breakfast was good also. We enjoyed our stay here very much, and would most surely come back!" – Suvi, Finland
BEST Beaches in Phu Quoc, Vietnam (Watch BEFORE You Go)
---
6) Pineapple Beach (Bai Dua)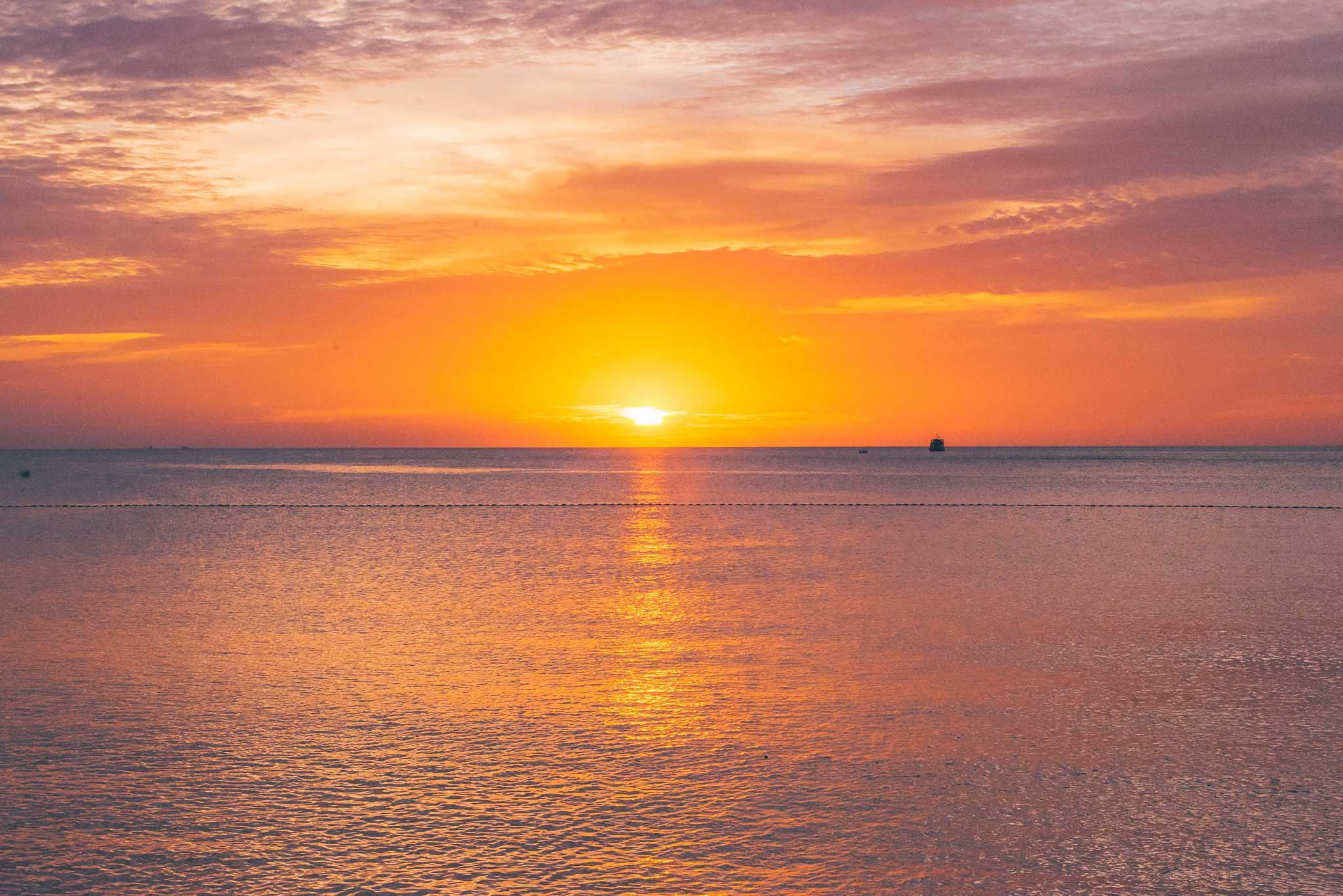 Where: Vung Tau
A pleasant two hour drive or ferry ride from bustling Ho Chi Minh City, you'll find the seaside city of Vung Tau and its terrific beaches. Pineapple Beach – with its decisively tropical English name – is a major area drawcard, thanks to its great swimming conditions, chilled out beachfront and breathtaking sunsets. An epic city break destination!
---
Where To Stay for Pineapple Beach
Muong Thanh Vung Tau Hotel | "Located as a convenient base to discover the Thanh Duc Me, the Tuong Dai Chua Kito Vua and Vung Tau Port, as well as everything the local area has to offer. This 4-star hotel offers an airport shuttle, room service and a kids club. Staff are available 24/7 and can assist with booking tours and tickets."
Price: $70+ USD per night
"Comfortable bed, clean and modern bathroom, nice swimming pool area, great restaurant including dinner, lunch and breakfast." Cecilie, Denmark
Vietnam beatyfull - welcome to Vung Tau
---
7) Phan Thiet Beach (Mui Ne)
Where: Phan Thiet
A traditional fishing village roughly 200km north of Ho Chi Minh City, Phan Thiet has a surprisingly beautiful beach that offers the chance to get away from it all. The village itself is seeing much development, with resorts, pagodas, restaurants and even golf courses to keep your entertained, while the red and white sand dunes of Phan Thiet Beach and Mui Ne Beach border a gorgeous strip of coastline to sunbake, swim or partake in a range of watersports.
---
Best Beach Resort in Mui Ne
Mia Mui Ne Resort | Mia Mui Ne Resort is situated in Phan Thiet and provides newly renovated rooms and free Wi-Fi. It has a spa and wellness centre, as well as body treatments, a swimming pool and facial treatments. The resort offers a garden to relax in, as well as free public parking on site. Forming part of the resort are the carefully landscaped grounds, designed for taking a leisurely walk. It also offers a sun deck with impressive beach views. Providing 4-star accommodation, the rooms at Mia Mui Ne Resort boast premium amenities"
Price: $130+ USD per night
"We loved our 4 days at this beautiful place. Everything was perfect: room, staff, food, pool, beach. Definitely our favorite hotel in Vietnam." Frank, Germany
Coco Beach Resort, Ham Tien - Mui Né, Phan Thiet, Vietnam
---
8) Thuan An Beach
Where: Hue
Now experiencing a major tourist influx, the central Vietnamese city of Hue has a range of unique beaches to make your visit ancient destination a pleasure. Thuan An Beach is one such hotspot, offering 12km of picture perfect surrounds, and the short drive from Hue to Thuan An offers the chance to see some traditional roadside villages… and even a lagoon!
---
Best Beach Resort in Hue, Vietnam
Hue Nino Hotel | This budget-friendly one star hotel in Hue is the ideal place for young travelers looking for a comfortable place to stay, without breaking the bank. Great food, location, and friendly staff!
Price: $17+ USD per night
"The staff were extremely kind and accommodating. The breakfast in the morning was absolutely beautiful. The room was clean and comfortable. I will definitely be staying here again if I come back to Hue in the future!" Emily, Australia
Bãi biển Thuận An Huế 2016
---
9) Dat Do Beach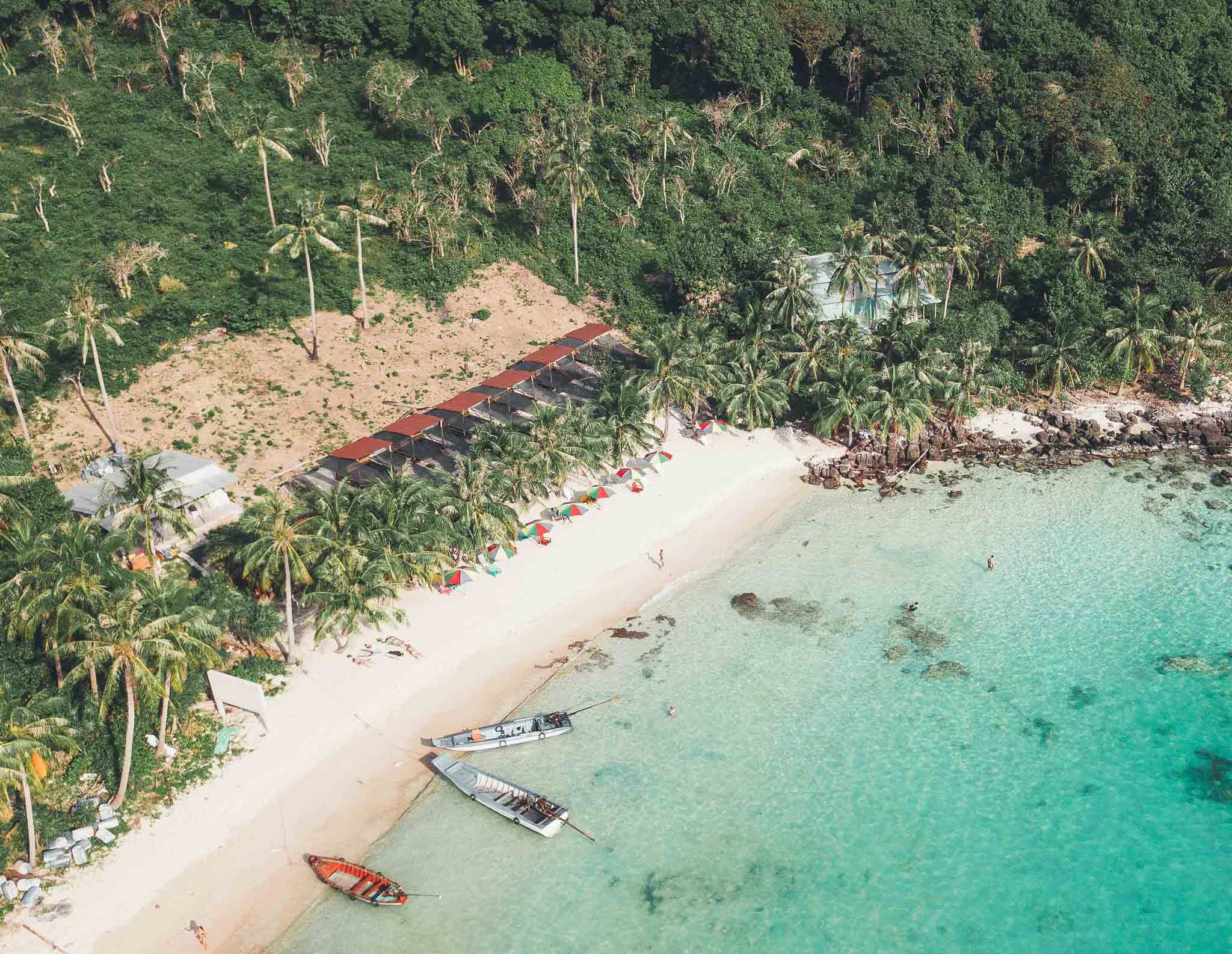 Where: Nam Du Islands
The Nam Du Islands are an archipelago of 21 islands off the south coast of Vietnam and are often referred to as "The Maldives of Vietnam". Slower to come into its own than its neighbors Phu Quoc and Nha Trang, the main island of the Nam Du region is Hon Lon Island, and Dat Do beach is one of only two sandy beaches you can gain access to. The region is so remote that it isn't yet connected to Vietnam's electricity grid and relies on generators to get by, and foreign visitors have only been allowed to visit since 2018. Places to stay on the islands are rare and homestays were all that was available until recently. But times are changing and visitors are embracing the destination more than ever before.
Nam Du Archipelago - A Maldives of Vietnam - So Beautiful
---
10) La Gi Beach
Where: La Gi
150 km from hectic Ho Chi Minh City, La Gi Beach is a unique experience you must have for yourself on your Vietnamese adventure. The beach is jaw dropping in its majesty, and the town of La Gi is back to basics at its best. There are no ultra-modern resorts or services geared for tourists. This fishing port is famous for its grilled gudgeon and other locally sourced seafood. You won't believe that such a laid back town exists so close to one of the world's busiest cities.
---
Where to Stay on La Gi Beach
Dang Duy Hotel provides a comfortable setting while in La Gi. It also offers free Wi-Fi, a 24-hour reception and a swimming pool. The hotel has 31 well-appointed rooms that are accompanied by a range of essential amenities to ensure guests have an enjoyable stay.
Price: $10+ USD per night (Read Reviews & Check Availability)
"Everything. Having missed the party at Coco Beach Camp we decided to choose a different place to stay at night and for the money the value is very good! Everything was perfect. Comfy bed as well! A rarity in a lot of places." Casey, United States
[Flycam Phan Thiet] Cocobeach Camp Lagi, Hàm Tân, Bình Thuận
---
11) Lang Co Beach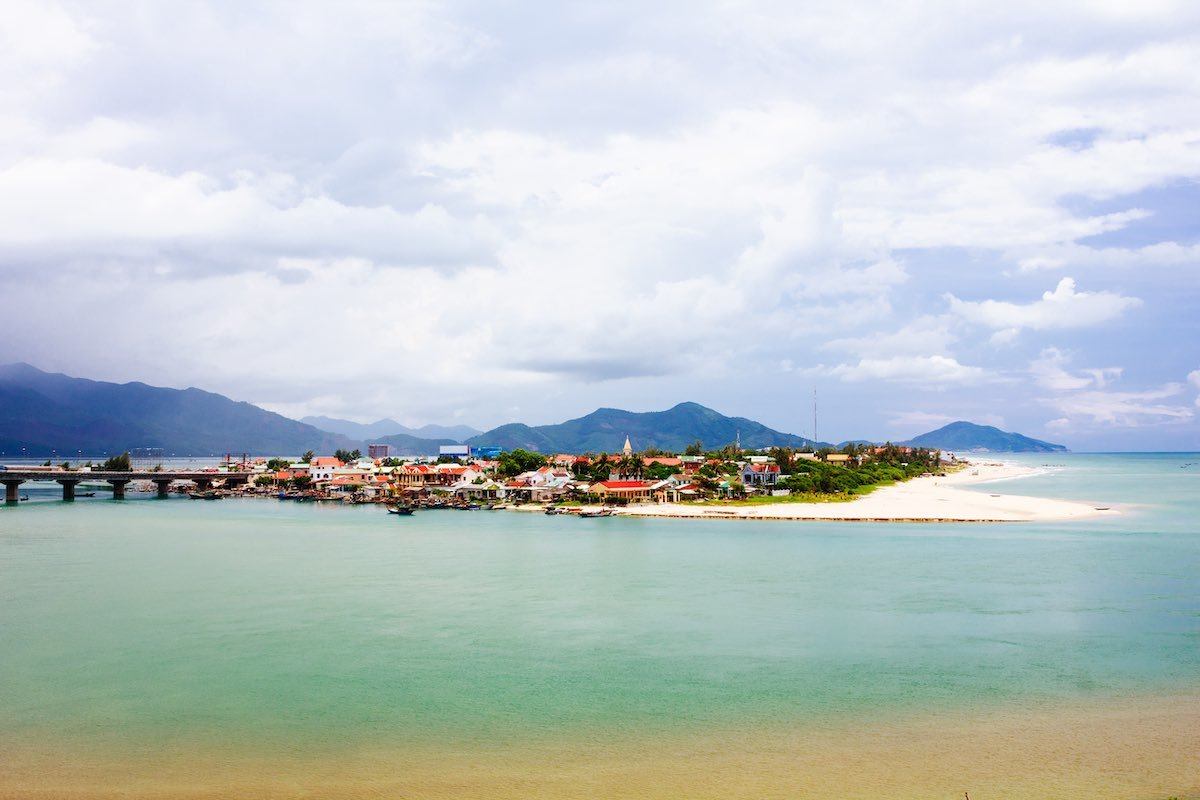 Where: Hue
Another Hue favorite, Lang Co Beach boasts what you would already expect from your Vietnam beach itinerary – pristine white sand, perfect water and a fringe of palm trees – plus a lagoon! Lang Co is a simple, serene escape in the central region of the country where you can walk for miles in relative peace and quiet.
---
Best Resort for Lang Co Beach
Lang Co Beach Resort | This 3-Star hotel offers nice rooms, outdoor tennis courts, an outdoor pool and a private beach! After a day of exploring the region, guests can unwind in the comfort of their air conditioned rooms, with flat-screen TV, a private bathroom and a mini bar.
Price: $50+ USD per night
"Right next to the beach, lonely beautiful beach, lagoon not far away. Nice beach bungalows. Cleaning stuff very friendly. Very good and simple seafood restaurants on the beach 200 Meter from the hotel." Katrin, Germany
https://youtu.be/qYCiv-d6CwE
---
12) Tuy Hoa Beach
Where: Tuy Hoa
The small south-central Vietnamese city of Tuy Hoa lays claim to a huge beach, part of the greater region's 189 km of undeveloped coastline. The beach itself has a mellow vibe, much to be expected in a city that has little in the way of tourist infrastructure. But if you are passing through and want to break the hustle of Vietnam's major cities, Tuy Hoa and its beach are a great place to get some R&R.
---
Best Beach Resort for Tuy Hoy Beach, Vietname
Stelia Beach Resort | "Nestled in the heart of Tuy Hoa Beach, Stelia Beach Resort is an ideal spot from which to discover Tuy Hoa (Phu Yen). The city center is merely 2 km away, and the airport can be reached within 10 minutes. With its convenient location, the property offers easy access to the city's must-see destinations. Take advantage of a wealth of unrivaled services and amenities at this Tuy Hoa (Phu Yen) property. For the comfort and convenience of guests, the property offers free Wi-Fi in all rooms, 24-hour room service, 24-hour security, convenience store, daily housekeeping.
Price: $130+ USD per night (Read Reviews & Check Availability)
"The central location with the beach. Staff were friendly and enthusiastic. Space, very impressive design, new and luxurious equipment suitable for my vacation trip. I will come back if I have a chance to go to Phu Yen again." – Duy, Vietnam
♫ Stelia Beach Resort - Tuy Hoa
---
13) Vinh Hien Beach
Where: Phu Loc, Hue
Dotted with small local eateries run by locals, Vinh Hien Beach in the Hue region is undiscovered, untouched and simply stunning. While shorter than other top Vietnam beaches at 4km, Vinh Hien Beach is cozy enough to feel perfectly content losing a day staring out at the waves or splashing about in them. The water is perfect – warm and clear – and the sand is clean as can be. At just 50 km from bustling Hue, it's the ultimate day trip to paradise.
---
Best Resort for Vinh Hien Beach
Vedana Lagoon Resort & Spa | Experience 5-Star luxury at an affordable price, and explore this little slice of paradise! You can't find a much better deal than staying here, and I guarantee it'll absolutely blow your expectations out of the water!!
Price: $100+ USD per night
"Just perfect place to relax and enjoy peace and beauty. Great staff. Good food. Water-villa was amazing. Very quiet place. Lots of sports activities (tennis, yoga, gym…). Area outside resort was also very lovely and authentic and easy to go around by bike. For sure coming back here!" Marianne, Finland
---
14) Star Beach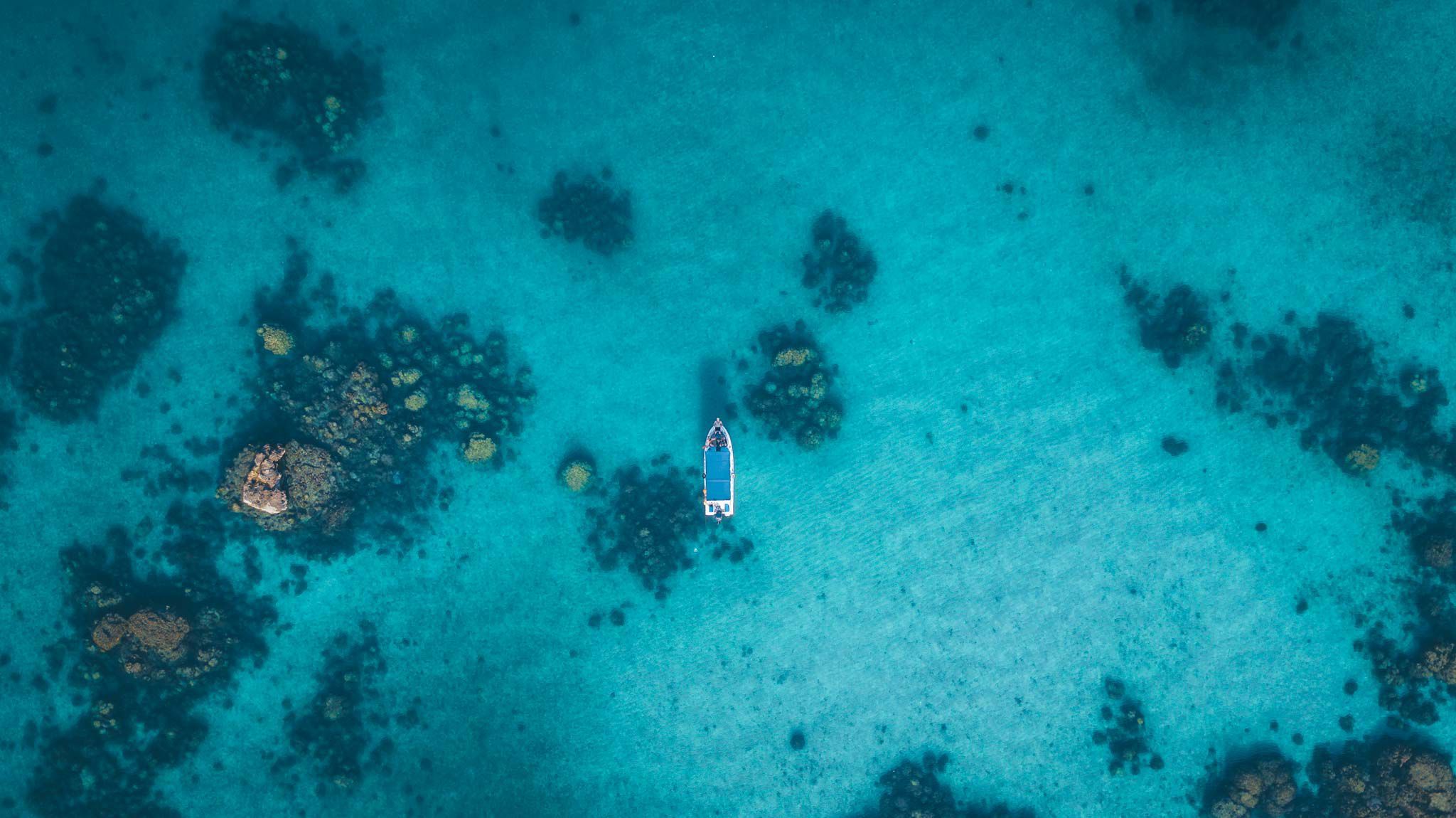 Where: Phu Quoc Island
With water as turquoise as turquoise can be, brilliantly white, lush sand and a quiet, laid back atmosphere that makes it oh so easy to get into the beachy vibe, Star Beach on Phu Quoc Island has earned its reputation as one of Vietnam's most incredible beaches. Locals are rapidly seeing a rise in rubbish left behind by tourists, so if you visit – do your bit for the planet and leave this oasis as you left it!
---
Where to Stay on Phu Quoc Island, Vietnam
Intercontinental Phu Quoc – This is actually a brand new resort on Phu Quoc! While it may be one of the more expensive hotels / accommodation on the island, it'll definitely be the most luxurious! This will sell out though often, so check availabiltiy and book in advance.
9Station Hostel Phu Quoc – Are you more of a budget traveler? Well, then look no further than 9Station. It's really is one of the best hostels I've stayed at in all of my travels! The property is simply beautiful, the rooms are comfortable, the wi-fi works well, there's an awesome pool, friendly staff, and the food is absolutely delicious! Dorm rooms start for as low as $8.50 U.S.D per night, but those rates might change during festival madness. Dorm beds fill up quick, so act fast and check availability
Sao Beach (Bãi Sao or Star Beach) - The Best Beach in Phu Quoc Island and Vietnam [DJI Spark Drone]
---
15) Co To Island Beach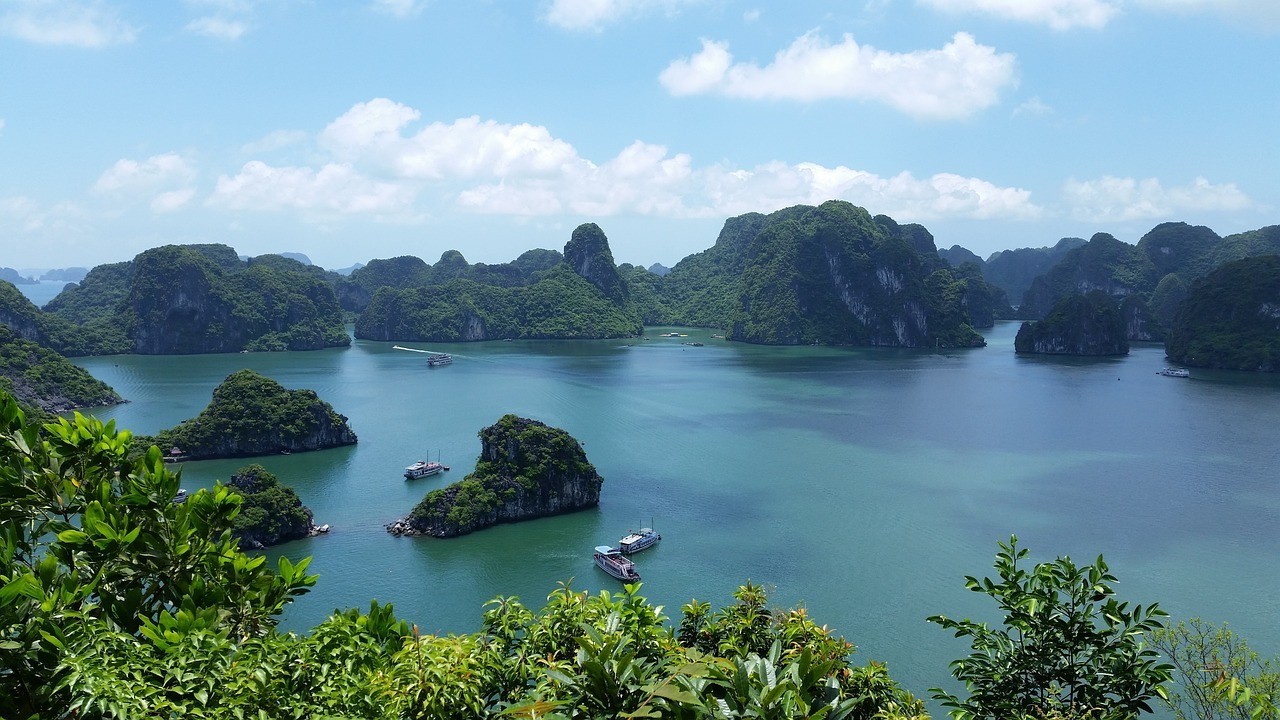 Where: Co To Islands, Ha Long Bay
The "island" of Co To (Dao Co To) is actually a number of small islands nestled in massive Ha Long Bay, forming an archipelago that is attracting more and more visitors each year. Its beaches are long and peaceful and being a relatively unknown island region of northern Vietnam, the prices here are still low and the islands so quiet and you may even find yourself the only person in certain areas. Hotels and guesthouses are only just starting to pop up on Co To. Enjoy it now before it becomes part of the popular backpacker trail!
Du lịch tới đảo Cô Tô | Travel to Coto island in Viet Nam
---
16) Ho Coc Beach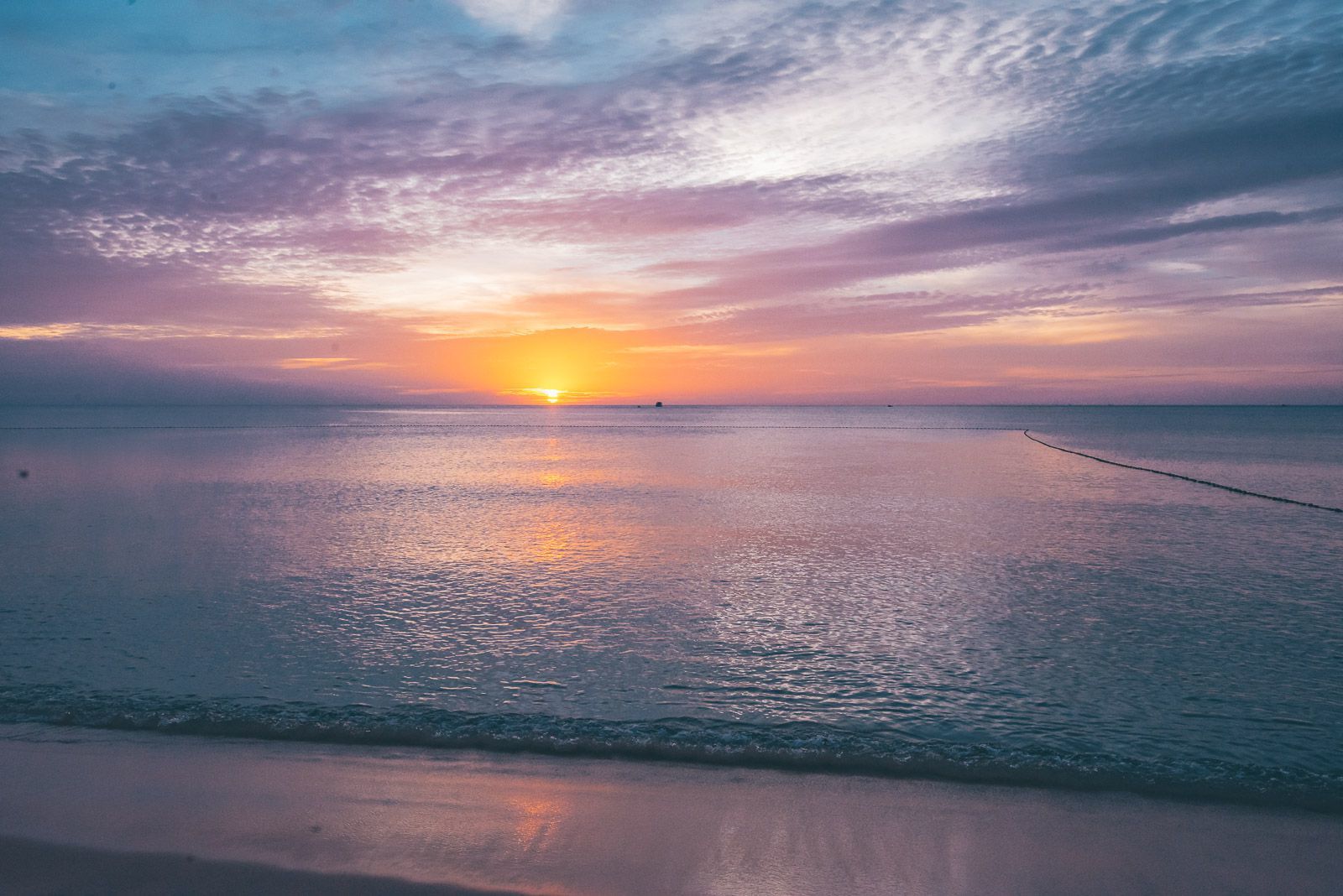 Where: Vung Tau Region
Escape the noise and craziness of Ho Chi Minh City and head to Ho Coc Beach, a breezy 3 hour drive away via aforementioned Vung Tau. A more high-end coastal region, Ho Coc Beach boasts excellent hotels and resorts on the sprawling, picturesque beachfront. Swim, sunbathe, meander and enjoy the local seafood, or enjoy the hot springs located a short ride away. Stay at the beautiful Ho Coc Beach Resort for an amazing weekend getaway!
Price: $70+ USD per night
"The place has beautiful nature around, good beach and big spaces to relax. Also the breakfast is good with a lot of options." Camila, Colombia
HO COC BEACH AND RESORT HO COC VIETNAM #2
---
17) Bai Cong Beach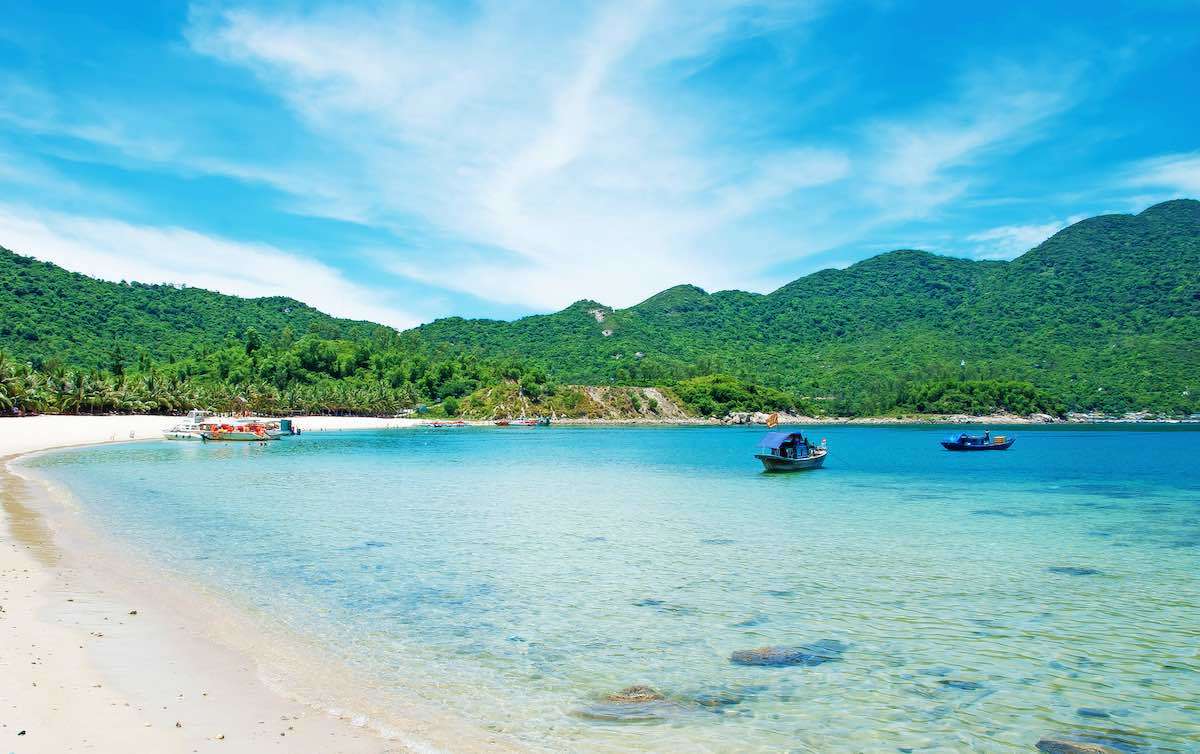 Where: Cham Islands, Hoi An Province
The Cham Islands, while part of Hoi An Province, are actually eight small islands that constitute their own marine park. UNESCO listed, the islands are beautiful and on the quiet side. The main island equipped for tourists is Hon Lao, and one of the most popular beaches in Hon Lao is Bai Cong Beach. The beachfront is dotted with sunbeds and umbrellas, and is ideal for a long, lazy day in the sun. You can also snorkel, kayak, swim and jet ski. To stay in the heart of the Cham Islands, homestays are the most common lodging options as growth here is still in its infancy. I'd recommend a stay at the ever popular Hammock Homestay, as it's got fancy rooms at a super affordable price!!
Price: $15+ USD per night
"A lovely host family, comfortable bed and nice facilities. Good breakfast and option for dinner. Cham Island itself is absolutely worth a stay to enjoy the peaceful village life without masses of tourists. Lovely beaches, stunning nature and beautiful, friendly people." Samantha, Australia
VLOG #5 - Cham Island,Vietnam
---
18) Bai Dai Beach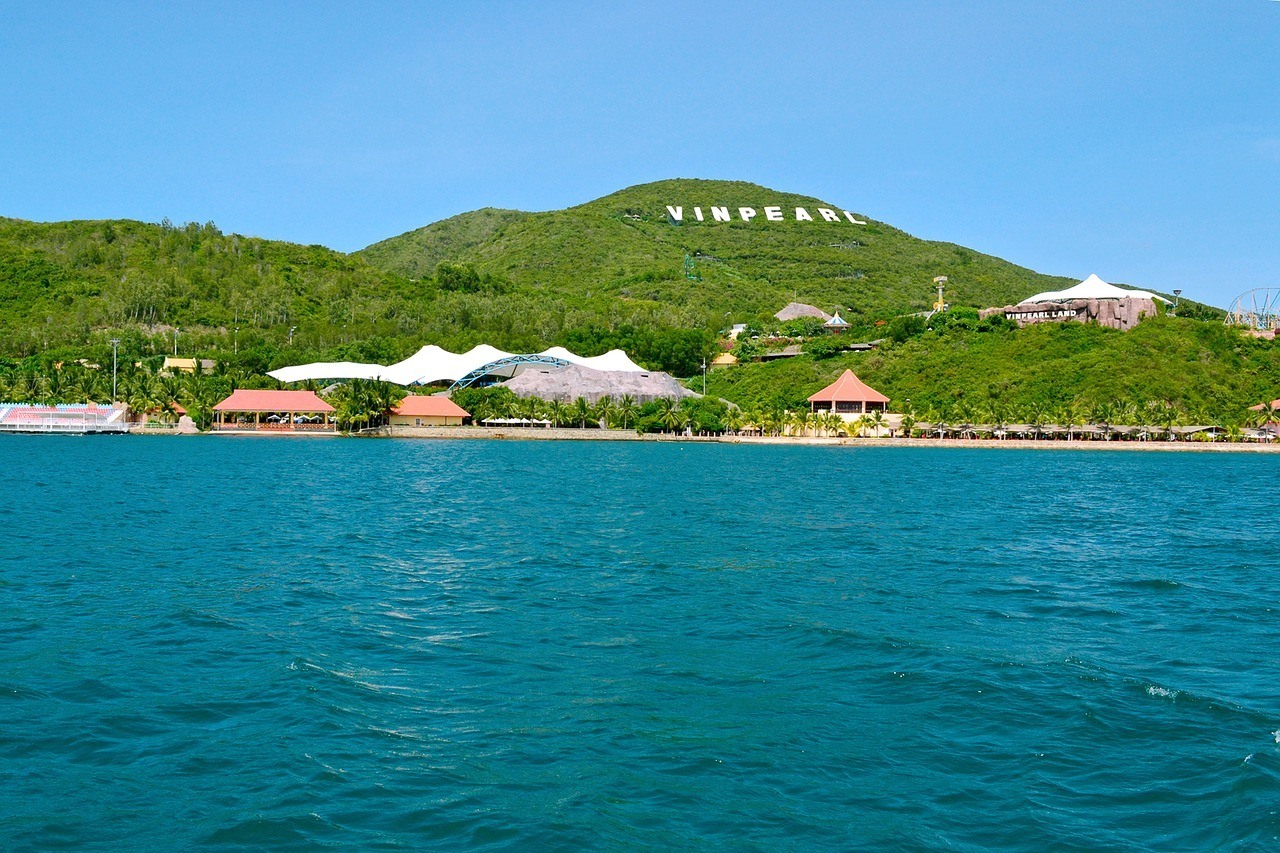 Where: Cam Ranh, Nha Trang
Bai Dai Beach, also known as Long Beach, is located in Cam Ranh, about 30 minutes drive from tourist hotspot Nha Trang. The white sand beachfront has a range of restaurants and bars to kick back at, watching the local spear fishermen hunt their next catch. Have a dip in the shallow, warm sea, without having to battle the crowds of nearby Nha Trang.
For the ultimate vacation experience, book a few nights at the Fusion Resort Cam Ranh for an experience you'll never forget!
Price: $250+ USD per night (read
"Excellent resort, with superb sea view villas with own pool. Restaurant good with buffet style events 3 times a week or you can eat a la carte. Separate bar by one of the two general swimming pools which also serves bar food with wood fired pizzas. Free Shuttle bus service to Nha Trang city which is about 30 minutes away. It is located near to airport but aircraft noise is not a problem. It is on a peninsular so no nearby other restaurants but plenty of variety at resort restaurant and bars or if want a change go into Nha Trang city. The room came with two free spa treatments for each person per day, which was great and plenty of different treatments on offer. Staff very welcoming and were great throughout our stay." Daryl, United Kingdom
What To Do in Nha Trang, Vietnam & Why We KEEP Coming Back Every Year
---
19) Tien Sa Beach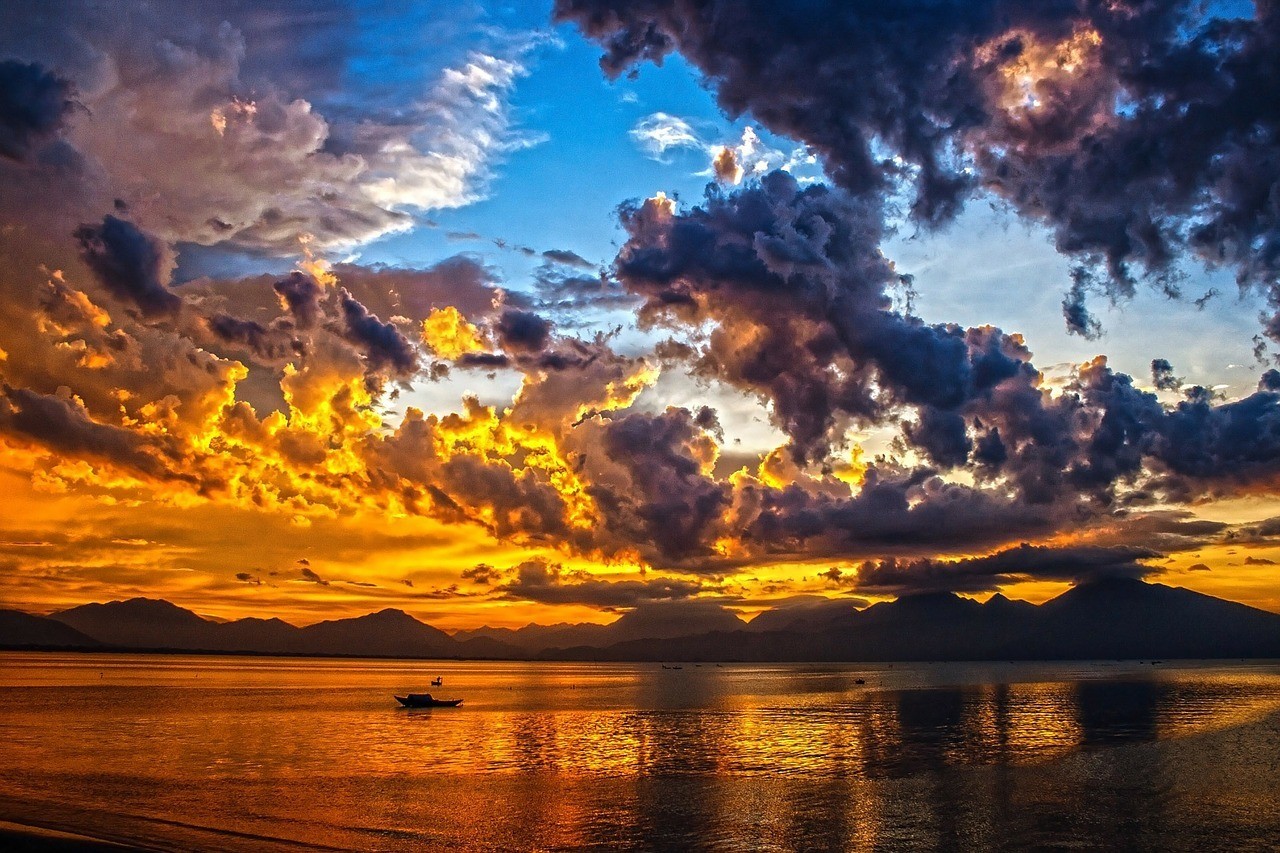 Where: Son Tra, Da Nang
Located on the Son Tra Peninsula in the greater Da Nang region, Tien Sa Beach is a well kept local secret that is world class quality. Crystal clear water, white, pristine sand and near to a ferry port, Tien Sa Beach is ultra quiet and if you're lucky, you will only be sharing the beach with the local fishermen. There are next to no food or drink facilities here, so if you are heading here for a day in the sun, pack a lunch!
Must Know Vietnam Travel Tips to Danang & Hoi An | Vietnam Series Ep. 1
---
20) Quan Lan Beach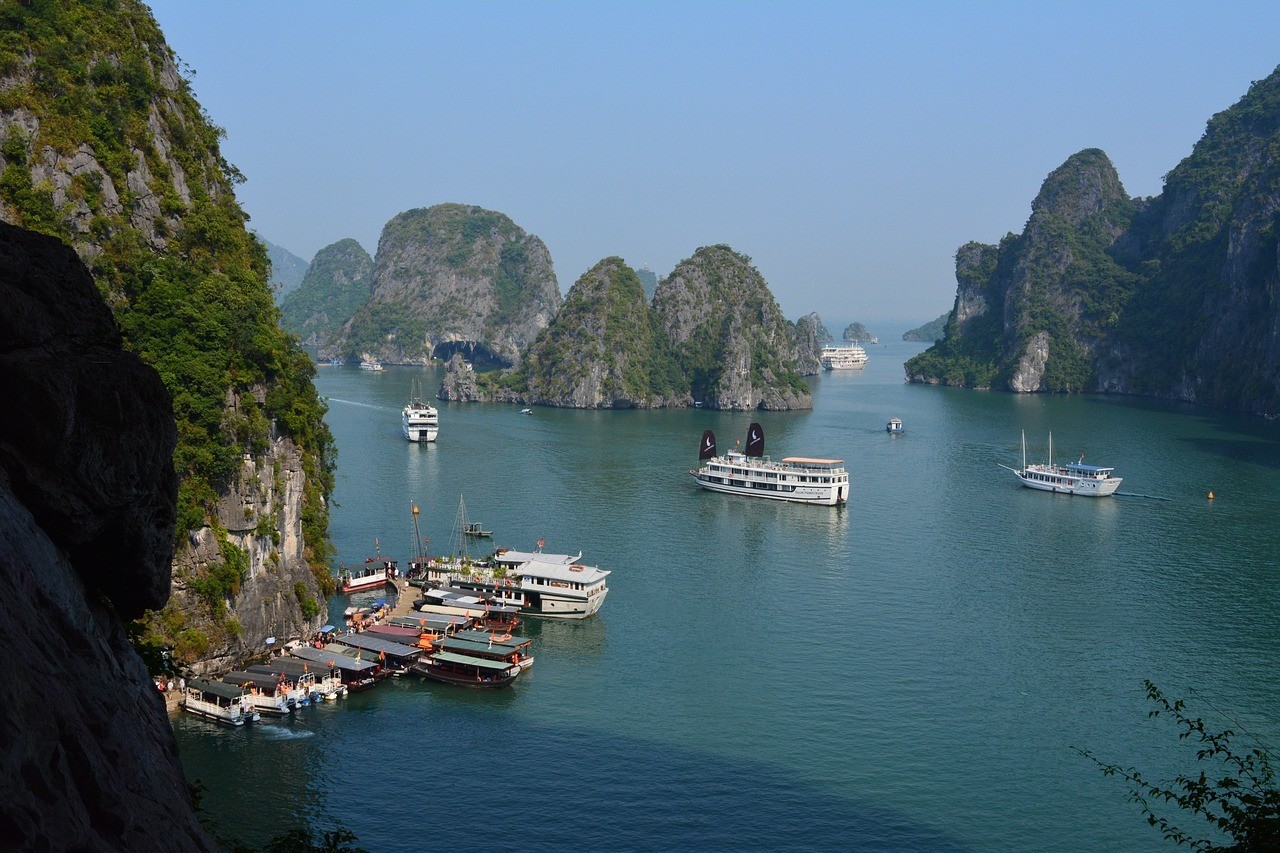 Where: Quan Lan Island, Ha Long Bay
If you find yourself in the north of Vietnam, don't miss Quan Lan Island in Ha Long Bay. One of three beaches on the island (and arguably the most beautiful) Quan Lan Beach is immaculately maintained and the closest island beach to the pier that you can visit via. Guesthouses and hotels are few and far between here, and unless you want to experience a traditional homestay a day trip is recommended.
Ha Long Bay: Vietnam's Paradise | Travel Vietnam
---
Am I Missing Any Must Visit Beaches in Vietnam?
Being located in Southeast Asia, Vietnam is obviously a destination that is loaded with absolutely stunning beaches! When putting these lists together, I like to throw in some popular places, as well as some hidden gems, and would love to keep this article updated with the BEST beaches in Vietnam! So please do reach out if you think I need to add any to my list!!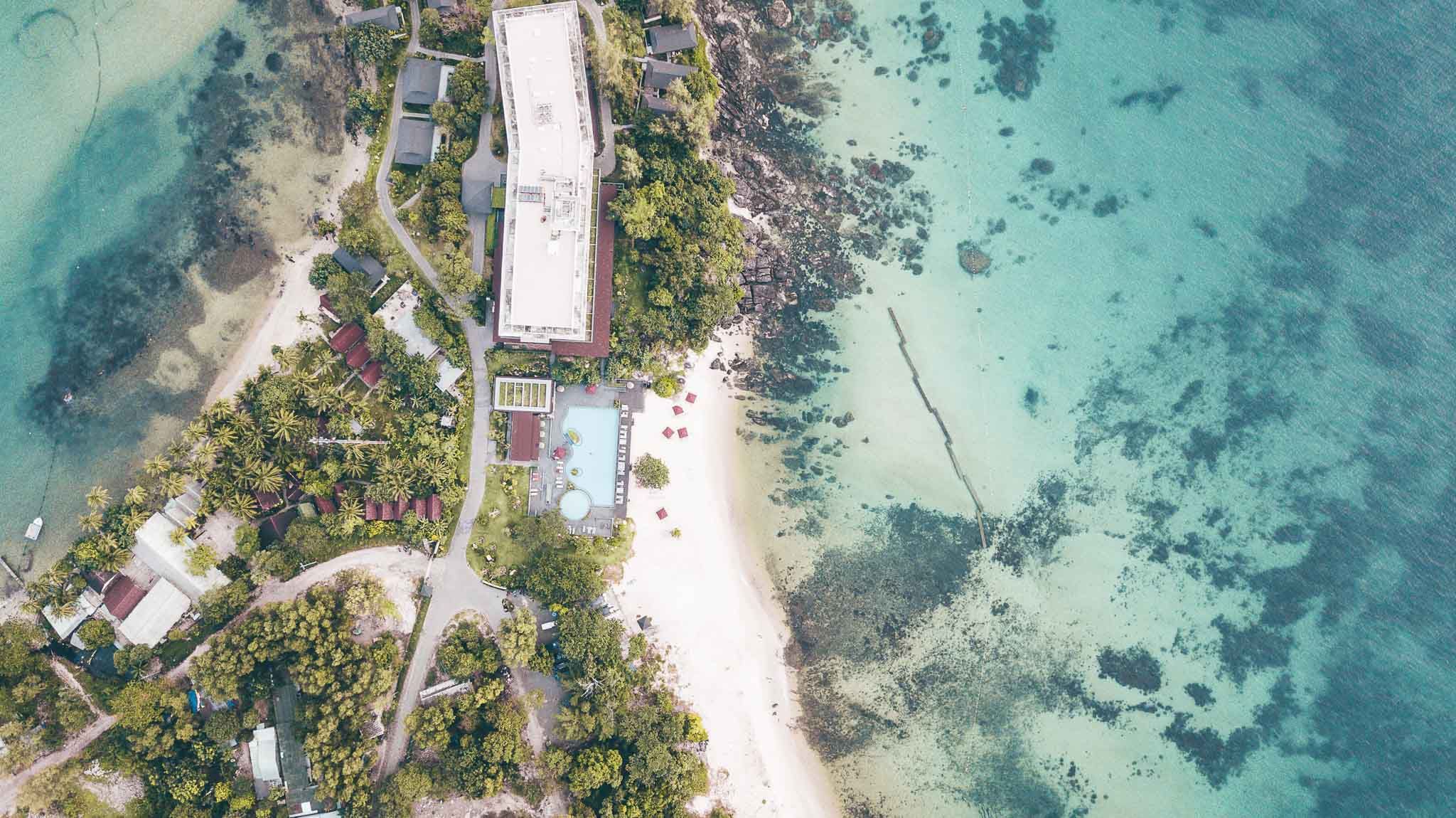 ---
Planning a trip to Vietnam/ Southeast-Asia…?
My website is filled articles just like this to help you plan your travels and backpacking adventures! Check out a few of my favorite, and be sure to message me on social media if you have any questions about traveling through the region!!
The 10 Best Hostels on Phu Quoc Island, Vietnam
10 Days in Thailand | The Perfect 10 Day Thailand Itinerary
The 25 Best Music Festivals in Asia To Experience Before You Die
Malaysia Travel Guide: Trip Highlights, Destinations, & Itineraries
Two Weeks in Malaysia: The Best Travel Itinerary
Three Weeks in Thailand Itinerary
The Ultimate Travel Guide to Thailand (Instagram Checklist)
The 10 Best Music Festivals in Thailand To Experience Before You Die
Magic Mushrooms in Thailand | To Mellow Mountain & Beyond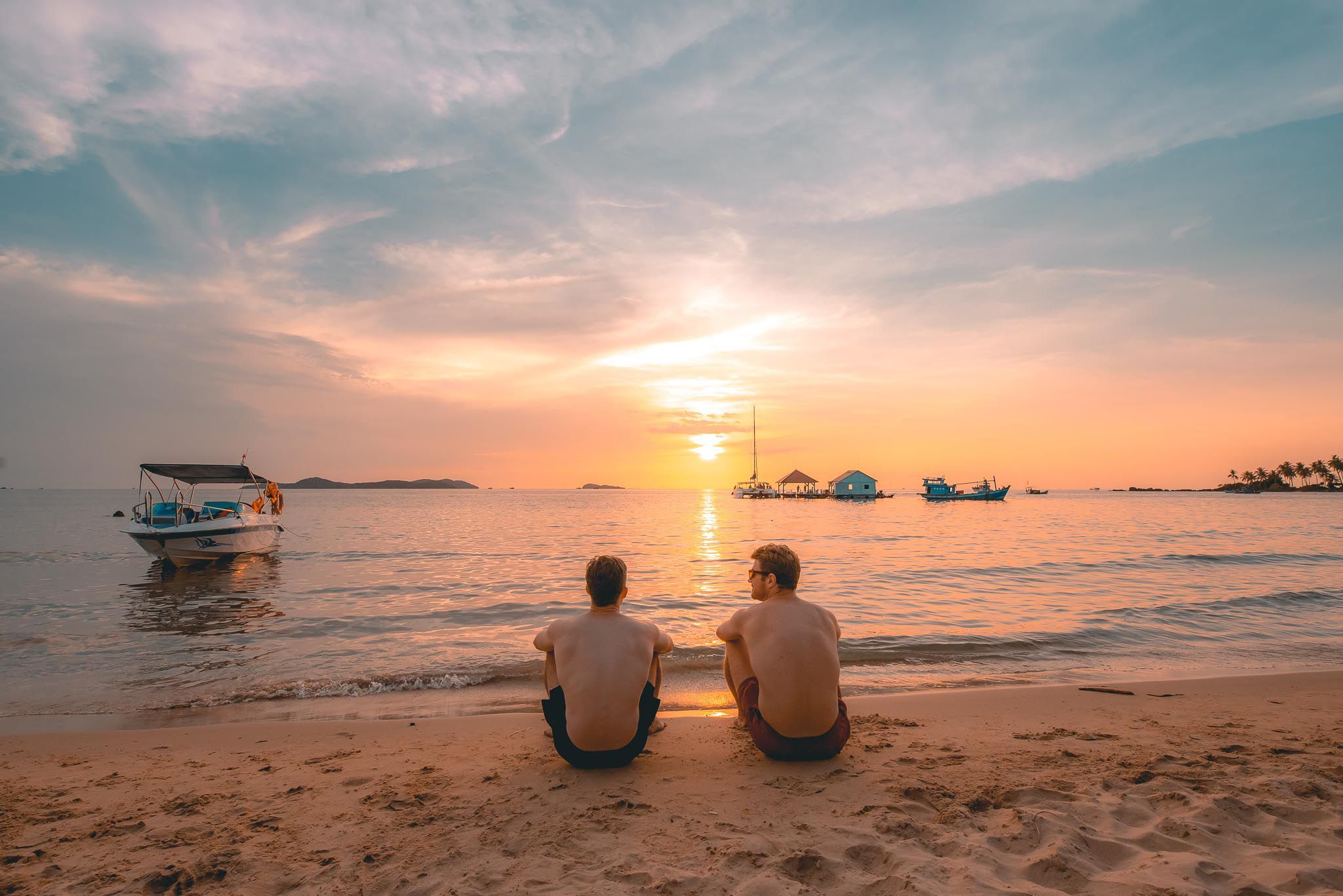 ---
Don't Forget Travel Insurance
I honestly never travel anywhere anymore without booking an insurance policy, and I highly recommend HeyMondo due to their extensive range of cover for all situations and trip lengths, their fair pricing, and their handy app which allows you to not only manage any claims within the app, but also access free assistance online so you don't need to rack up an expensive phone bill while in Vietnam where the charges are steep!
While it's the last thing you want to think about when heading abroad for a fun trip of a lifetime, and most travels are smooth sailing, you need to consider things can sometimes go wrong. Mosquito bites can lead to Dengue or Malaria and hospital stays, scooter accidents can happen, sometimes you're in the wrong place and the wrong time and something gets stolen… it's a good idea to be covered for it all!
So, whether you need a single trip cover for two weeks in Vietnam, or an affordable annual cover for multiple trips worldwide, be sure to buy your travel insurance before you travel, and relax during your trip knowing that HeyMondo has your back. Nowadays I would never travel without insurance again, especially after hearing so many of those (expensive and dangerous) horror stories from other travellers I've met!
Still planning your trip? You can always just get a no commitment travel insurance quote now, so you have an idea of how much extra to budget for your vacation!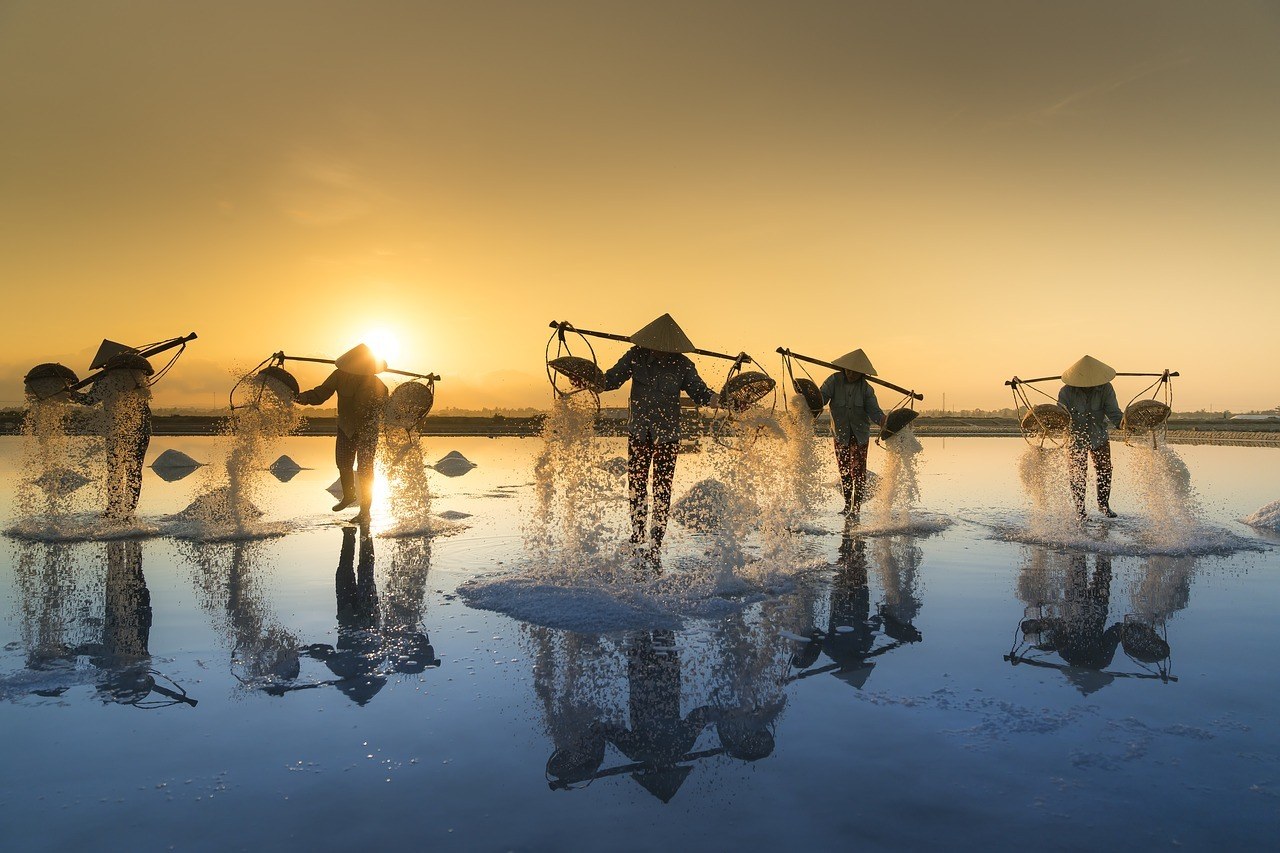 ---
Pick Up a Copy of the Lonely Planet
I personally love traveling with a copy of the Lonely Planet, because they were really can be super helpful for little decisions like places to eat, hotel recommendations, and fun hidden gems! Purchase a copy of the Vietnam Lonely Planet before you head over to these gorgeous beaches, and you'll be glad ya did!!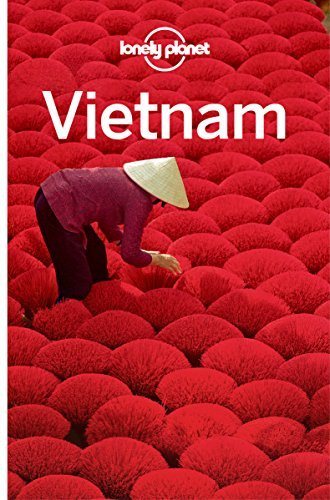 ---
Thanks for reading about these beautiful Vietnamese Beaches!!
Share this article with your travel squad!!!
https://www.jonesaroundtheworld.com/wp-content/uploads/2019/05/Vietnam-Beach-Phu-Quoc-.jpg
1150
2048
Dave
https://www.jonesaroundtheworld.com/wp-content/uploads/2017/03/logotry-1-1-300x106.png
Dave
2019-05-26 23:45:27
2022-06-13 19:46:38
The 20 Best Beaches in Vietnam | Epic Islands, Beach Resorts + Hotels