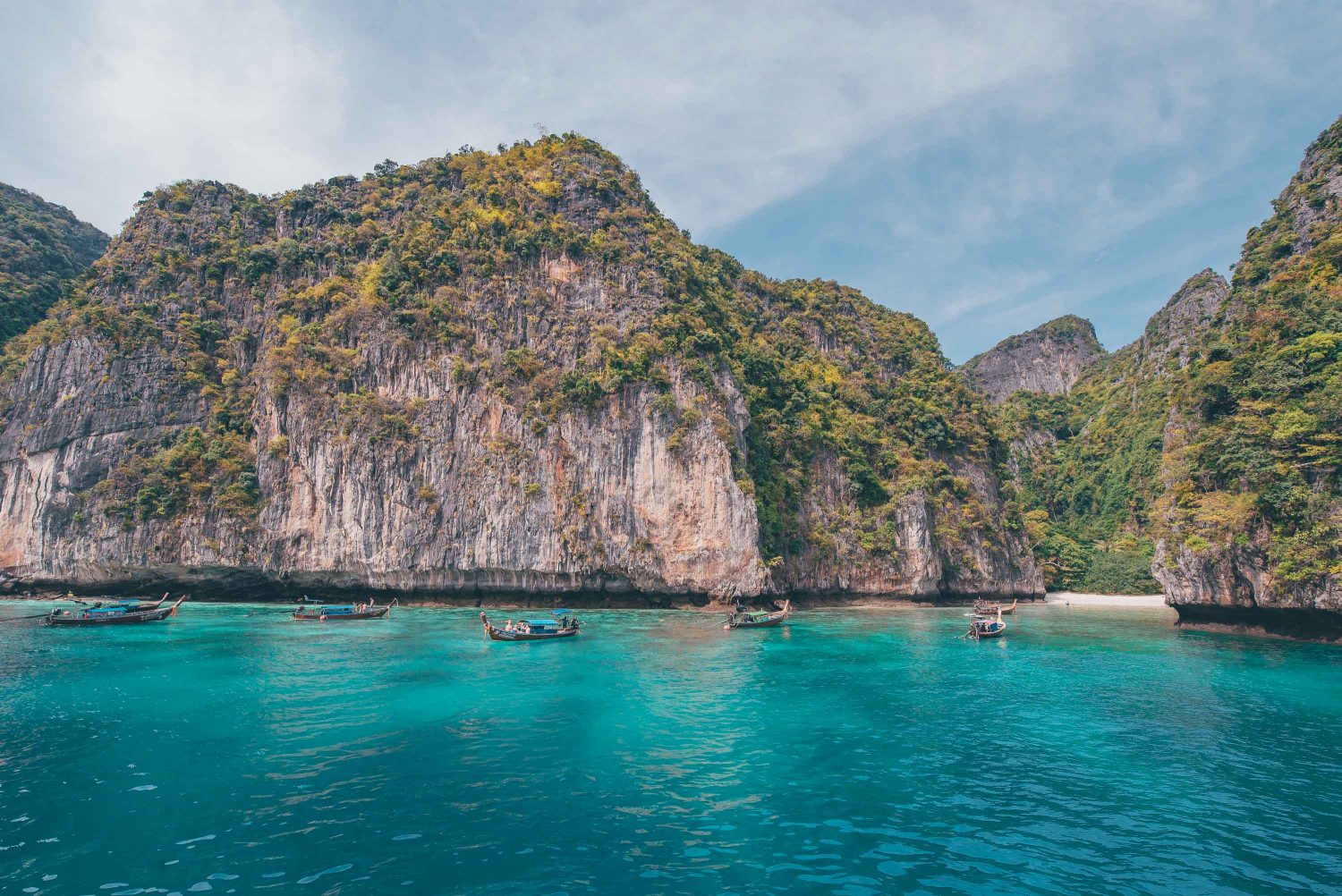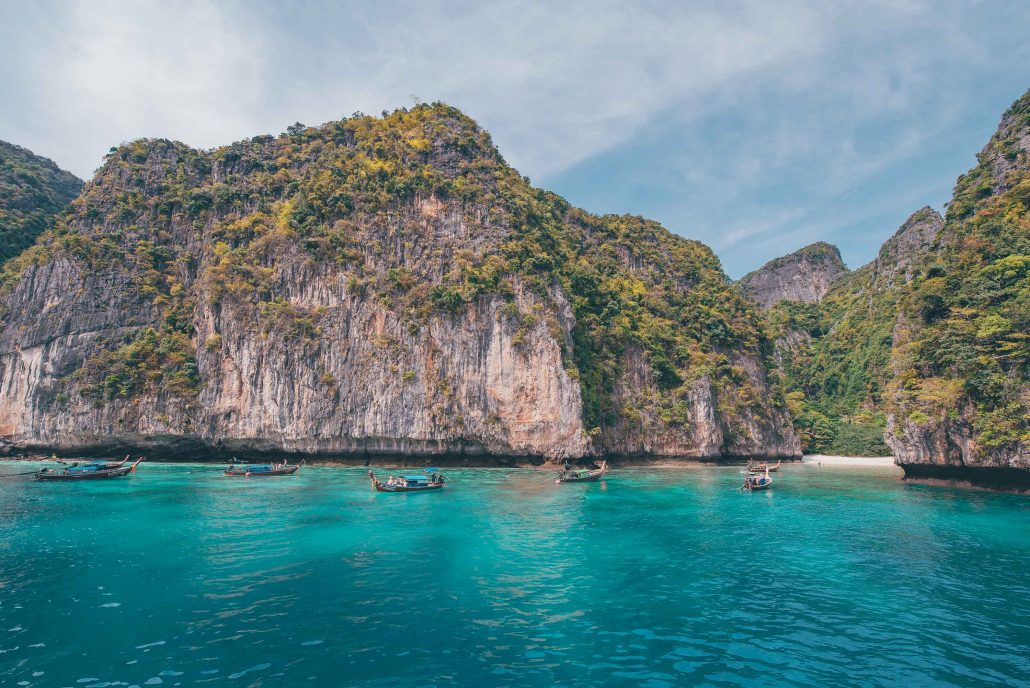 So you're planning a trip out to South-East Asia and wondering about magic mushrooms in Thailand? You're not the only one! While "shrooms" in Thailand are not necessarily legal, there are several places around the country where you can purchase them at bars without a problem. While I don't think that every person should experiment with hallucinogenic drugs, mushrooms can be a really fun travel experience if done properly! This may be very different to what they recommend in the Thailand Lonely Planet Travel Guide, but I feel like it's important to discuss!
I'm not writing this article to convince you to experiment with drugs…I'm simply providing some information on the subject, and helping out anyone interested in taking them during their travels!
Drugs in Thailand carry some extremely strict penalties, so take them at your own risk! Do not buy drugs from sketchy people you don't know. One of the only reasons why I've taken mushrooms in Thailand is because they are sold over-the-counter at the bars you'll read about below. The last thing you want to happen is end up in a Thai prison because you got caught with illegal drugs like Marijuana, Cocaine, or Ecstasy. Do not buy mushrooms and save them for later. Purchase them at the bar with friends, and enjoy a nice little trip during the sunset!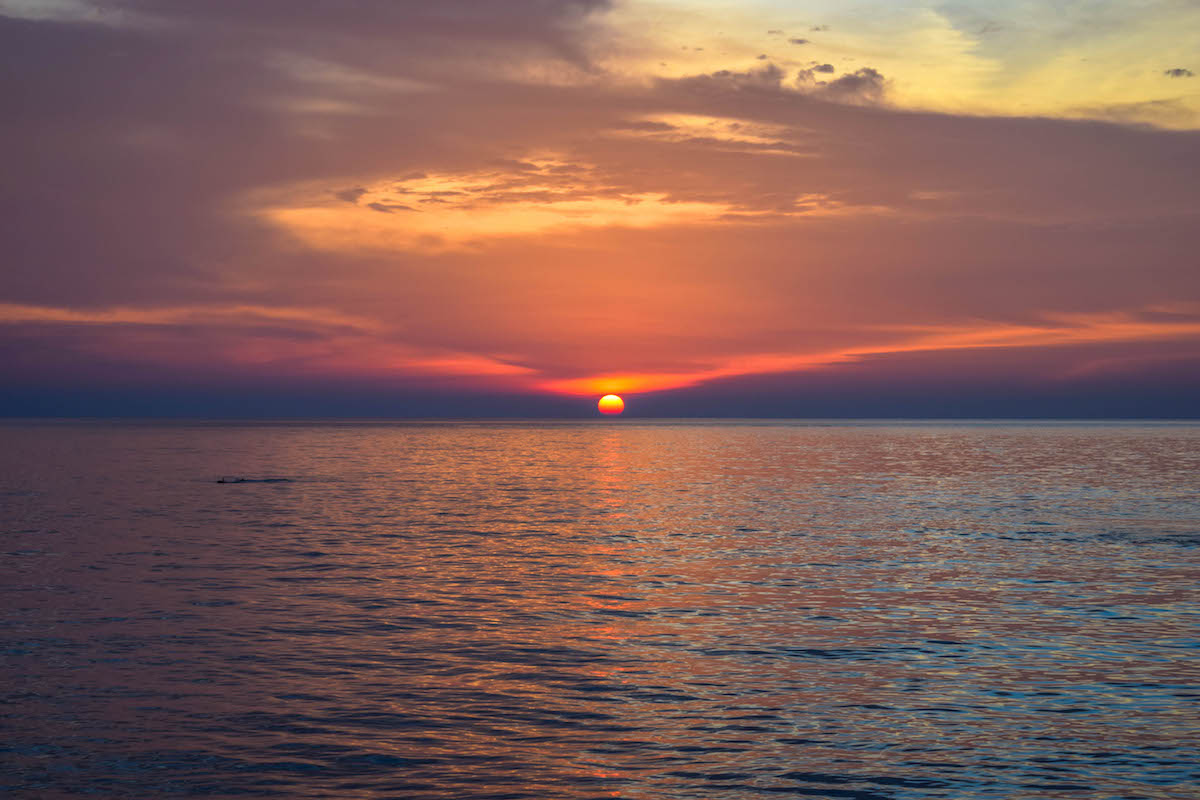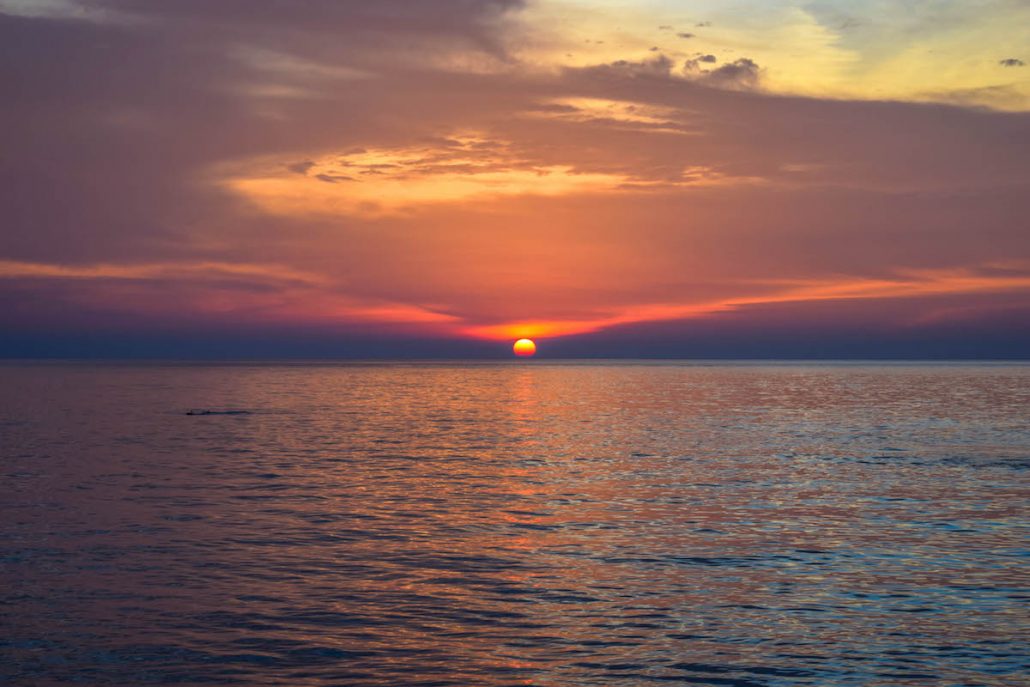 So where can you buy magic mushrooms in Thailand?
---
1 ) Koh Phangan
Finding mushrooms on Koh Phangan is easy as finding your way up to the infamous "Mellow Mountain" down in Haad Rin Beach. This is the location of the legendary "Full Moon Party", and if you look all the way down to the left side of the beach, you'll see Mellow Mountain built up on the hill.
It's an ideal place to spend an afternoon, slurp down a mushroom shake or two, and enjoy a fun little hallucinogenic journey. They've got groovy music playing, a full bar, and plenty of seating. Head up there for sunset, and you'll absolutely love the vibe. This was the first place I ever took mushrooms in Thailand, and it was an awesome experience shared with good friends.
Also Read: Singapore to Bangkok Travel Itinerary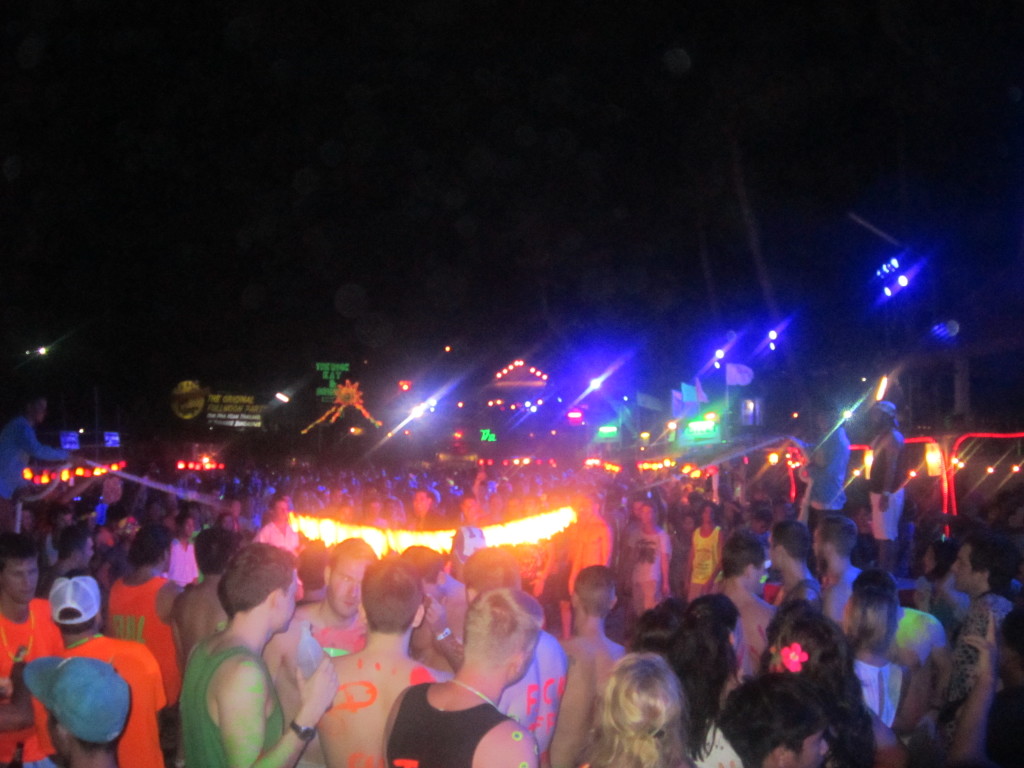 ---
2 ) Pai
For travelers in Northern Thailand, Pai is pretty much the only place you'll be able to find mushrooms. While you should be spending your days exploring all the incredible things to do in Pai, I'd also recommend making your way over to Sunset Bar and trying one of their delicious mushrooms shakes. It's an ideal spot to meet fellow travelers, kick back and relax, and hallucinate a little!
Read: A Backpackers Guide To Pai, Thailand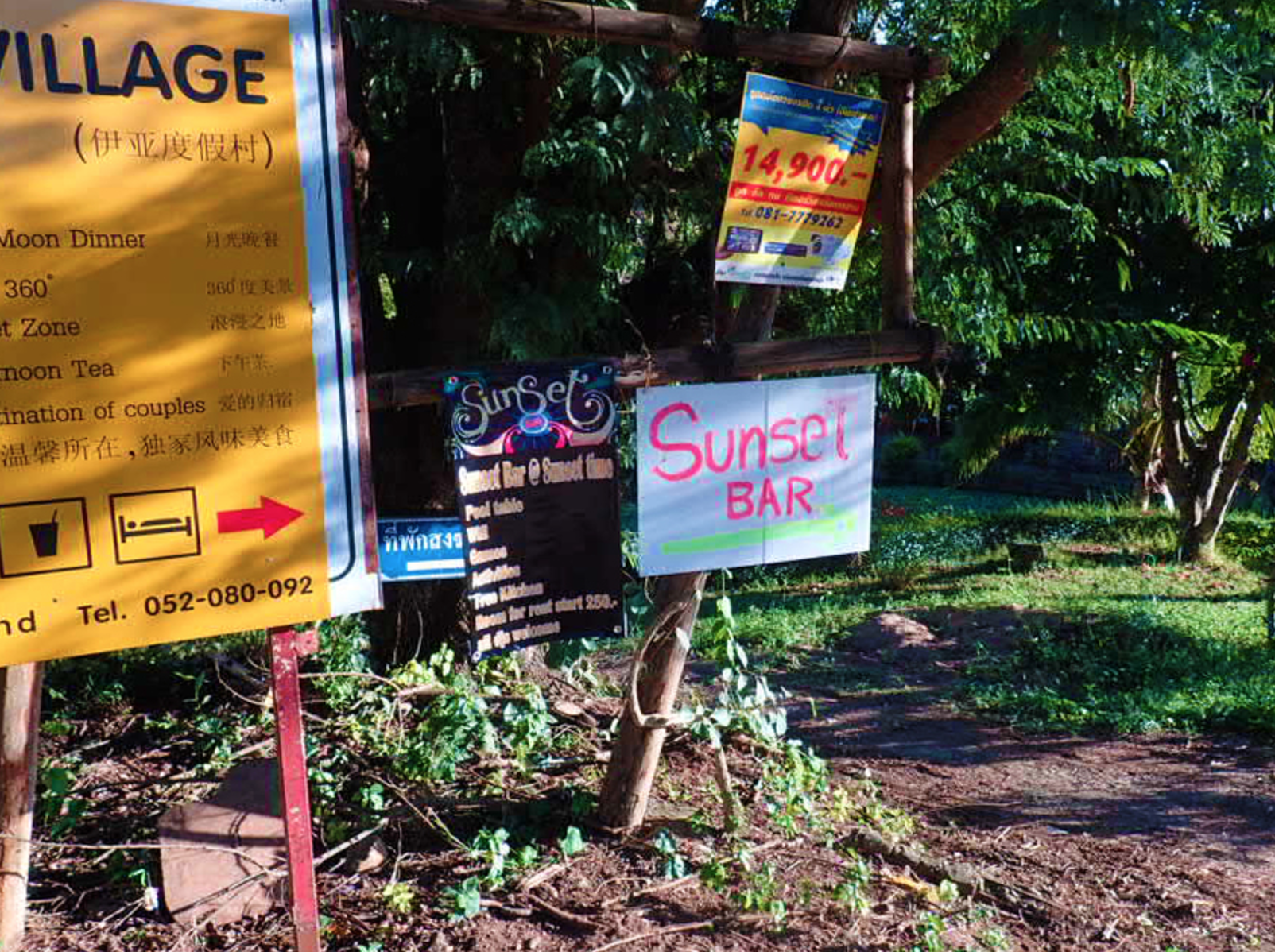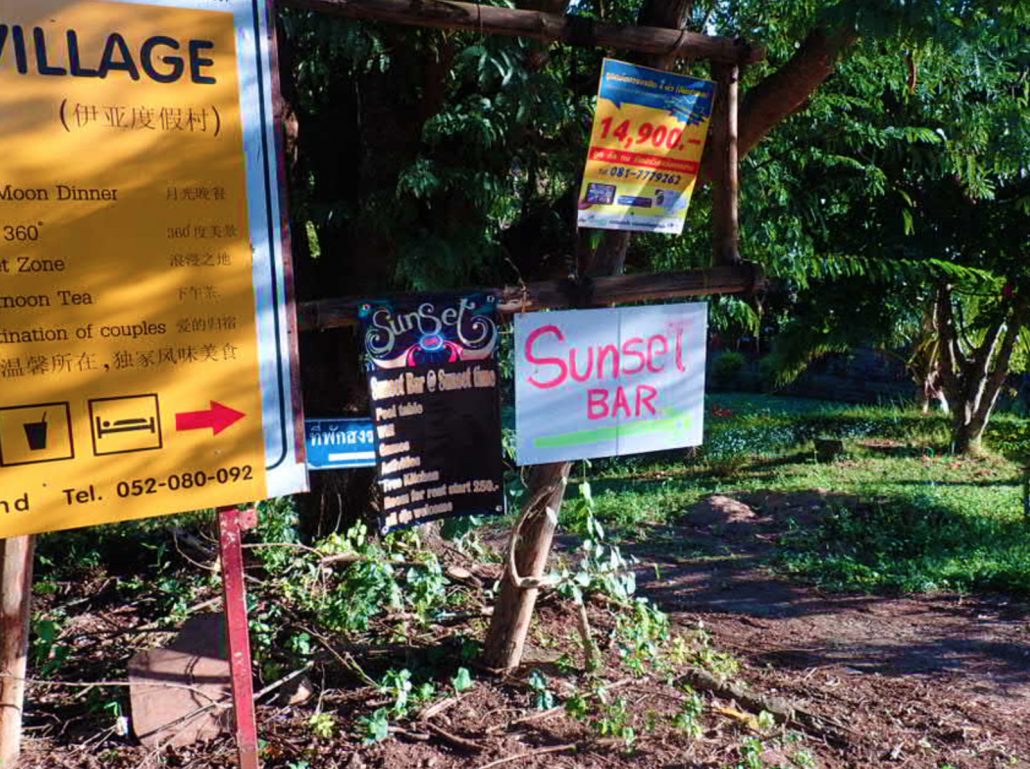 ---
3 ) Koh Chang
Koh Chang was one of the lesser visited islands in Thailand, but it's actually one of my favorite places in the island! There's a ton of epic things to do on Koh Chang, the island hopping / snorkeling tours are awesome, and the nightlife can get really crazy!
I should also mention that the sunsets on Koh Chang are reason enough to visit this amazing island! While mushrooms on Koh Chang can be a little harder to come by, you just need to walk along the main street Lonely Beach and find Ting Tong Bar. If they don't have any, they'll be able to point you in the right direction!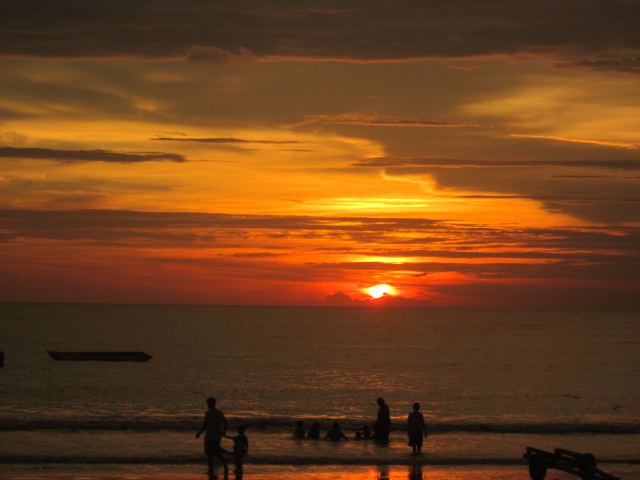 ---
4 ) Koh Phi Phi
Last, but certainly not least, Koh Phi Phi is one of the craziest party islands in South-East Asia, and if you're looking to take things to the next level, why not add a little hallucinogenic fun into the mix?
I've never taken them here, but I have heard of several people tripping on Phi Phi and having a great experience. Surprisingly, there are not many places to get magic mushrooms on Phi Phi, but you can purchase them at The Only Bar Phi Phi.
Also Read: The Absolute Best Thing to Do on Kph Phi Phi.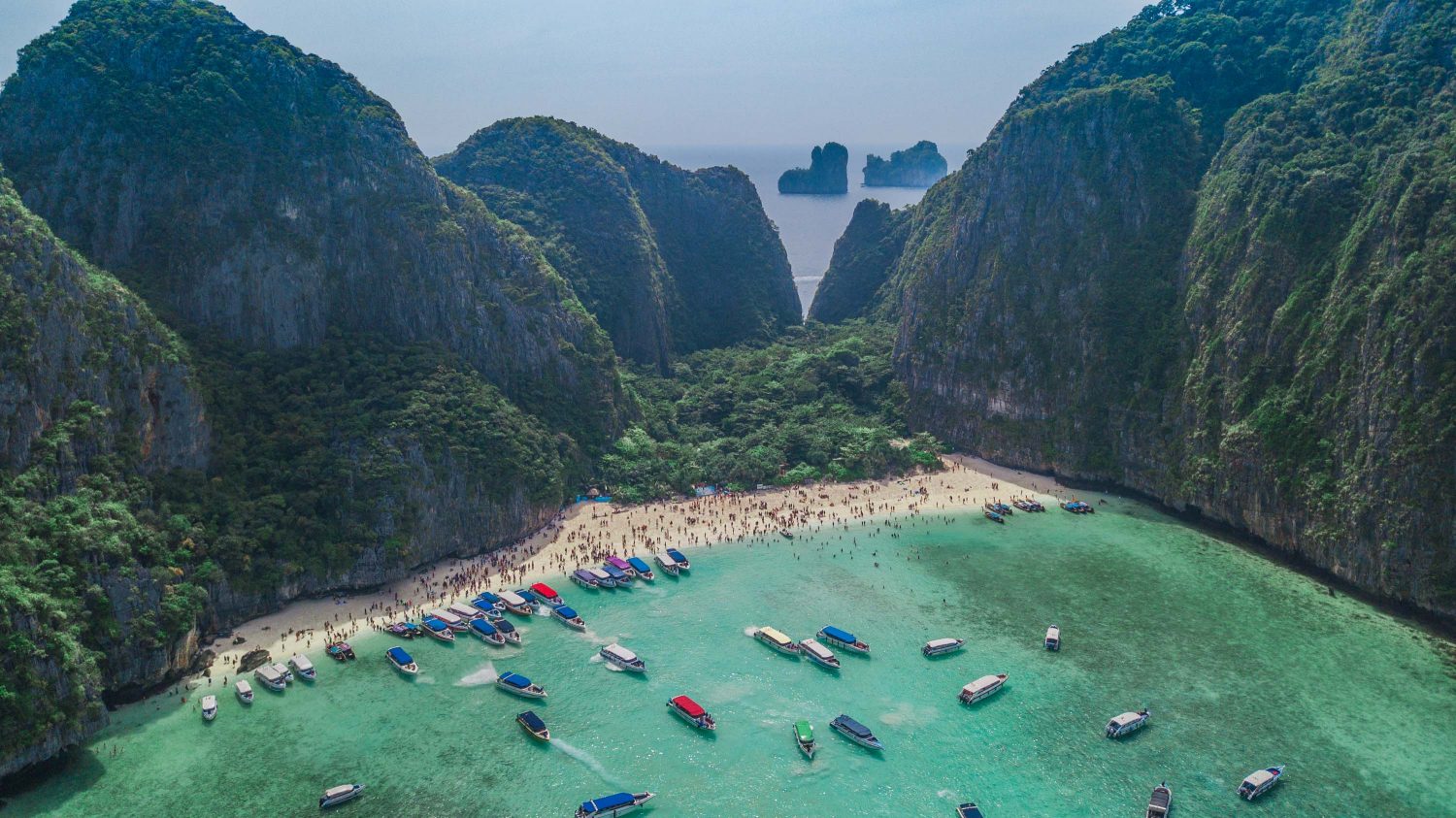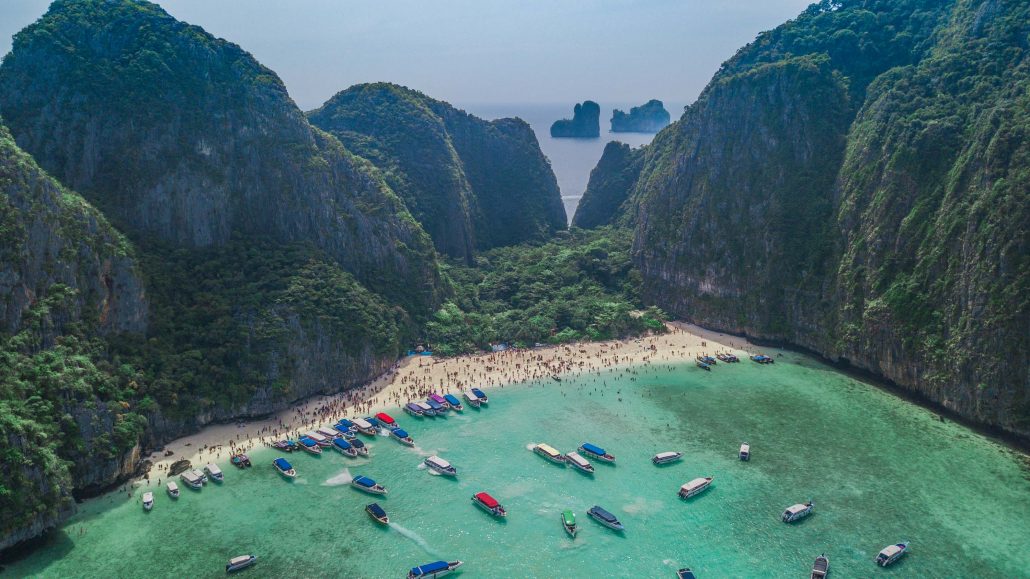 ---
Safety Tips for Consuming Mushrooms
Only take mushrooms if you're mentally stable, and are prepared for the effects of the drugs. They affect each person differently.
If it's your first time, maybe you should start with 1/2 a Mushroom Shake and test out the effects. If you enjoy the feeling, then you can finish the other half.
Surround yourself with GOOD VIBES & GOOD PEOPLE. Play music you enjoy, watch the sunset, and avoid any unnecessary stress.
Don't take them during the Full Moon Party! It's a wild and crazy party, and if you lose your friends it could spark a bad trip.
Drink water & stay hydrated!
Eat Dark Chocolate to enhance the experience!
If you're having a bad trip, then drink some MILK!
My Personal Experience: I've taken mushrooms a few separate times in my life. I've never actually had a bad-trip, and it's my personal belief that mushrooms basically turn you into a baby. Everything looks cooler, you LAUGH A LOT, and you get a feeling of Euphoria!
Further reading about mushrooms: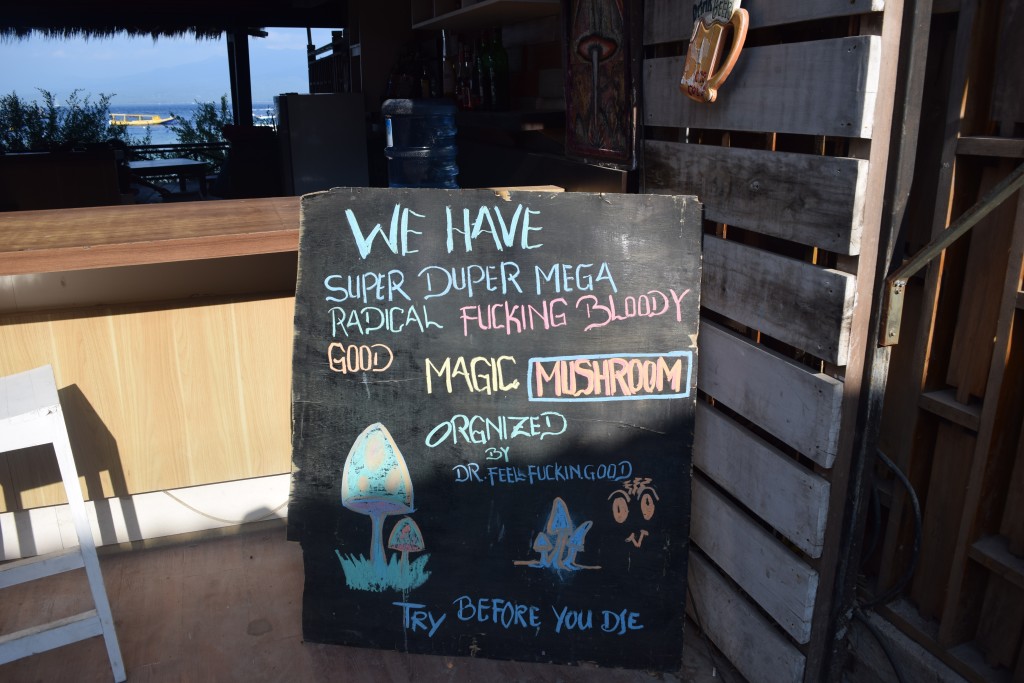 Thanks for reading, and safe tripping!!
SHARE THIS ARTICLE!!
https://www.jonesaroundtheworld.com/wp-content/uploads/2017/05/DSC_1791.jpg
800
1200
Dave
https://www.jonesaroundtheworld.com/wp-content/uploads/2017/03/logotry-1-1-300x106.png
Dave
2017-05-01 01:52:51
2023-09-11 17:14:43
Magic Mushrooms in Thailand: To Mellow Mountain & Beyond…