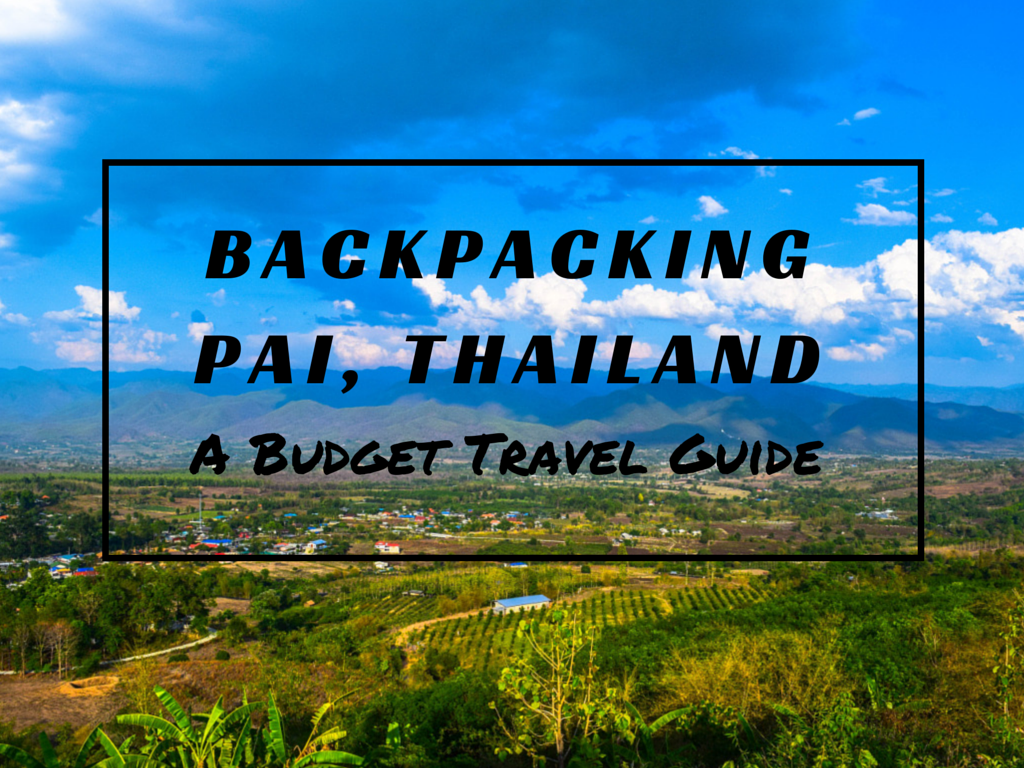 Backpacking Pai Thailand should be considered a must visit while exploring this beautiful country.  Pai is such an amazing city, and has this strange power that can keep you there longer than expected.  The minute you get there you get swept away by the relaxed nature of the place.  People walk the streets of the small town rocking their comfy elephant pants, and it feels that no one is stressed about anything.  This is truly a hippy / backpacker's haven, that has a strange vortex that makes you never want to leave.
---
Budget Accomodation
When it comes to accommodation in Pai, there are definitely a bunch of solid options, with a couple favorite backpacker hostels that will provide a comfortable stay, and a great environment for meeting other travelers.
The Famous Pai Circus School:  Amazing backpacker atmosphere, stunning view overlooking Pai, and you can learn some fancy new circus tricks!  It's honestly one of the coolest experiences you can have in Pai, and I'd highly recommend it.  There's a fantastic swimming pool, free yoga lessons, and helpful staff!  This place does sell-out quickly, so check rates and availability to book in advance.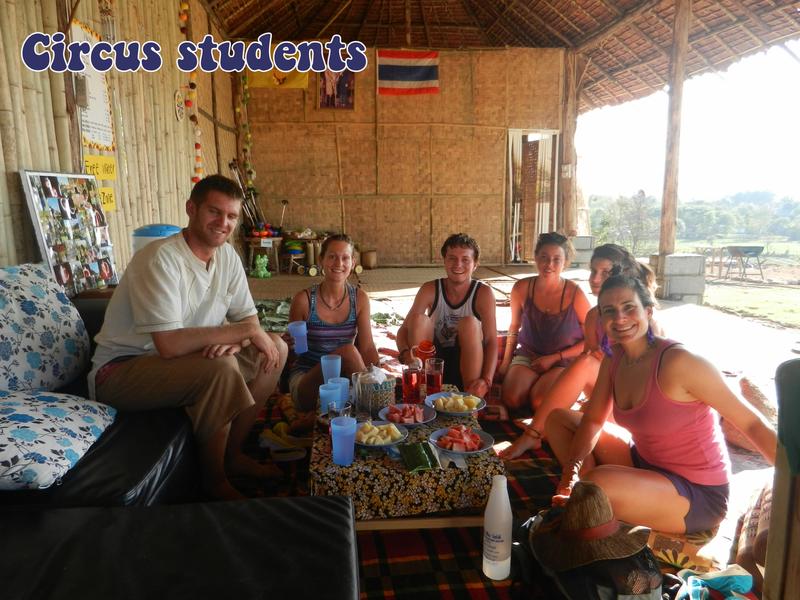 Spicy Pai Backpacker's Hostel —  Easily one of the most recommended hostels among the young backpacker crowd, you'll definitely enjoy your stay at Spicy Pai.  Located across the river from the main action, it's definitely advisable to rent a moto to make things a bit easier.  There's a great chill-out area, and a really relaxed vibe.
Common Grounds Pai — Perfectly located in the heart of walking street, this hostel / guesthouse will make your stay in this wonderful city unforgettable.  With a great atmosphere, pool table, and comfortable 4-person dorm rooms, you'll have a nice comfy stay at Common Grounds.
Diamond de Pai City Hotel —  For those people who are looking for a great deal on a hotel room, then this your best option.  With double rooms available for around $18, you'll get a clean and comfortable room, and just a short walk away from all the action in Pai.
---
Activities
For being a small and quiet city, there is still plenty of amazing things to do.  Check out my blog post on 10 Amazing Things To Do in Pai.  Some of the highlights are renting a moto, exploring the waterfalls, the chinese village view point, the fluid pool, sunset bar, Pai pub, among many others.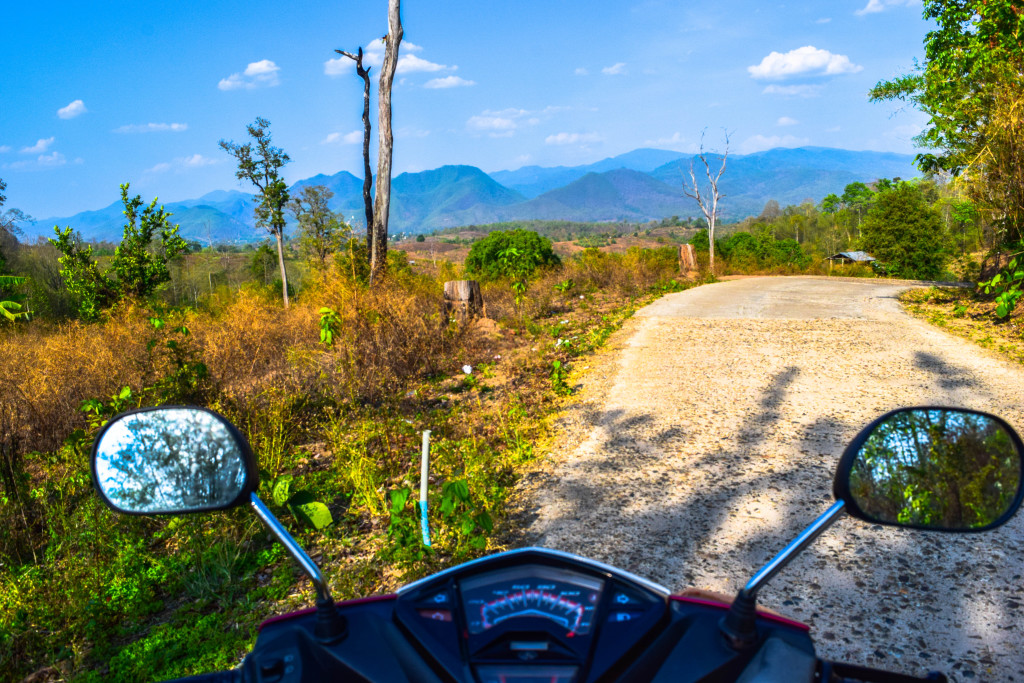 ---
Food
The food in Pai is absolutely incredible!  Everywhere you go are amazing restaurants and great street food stalls.  There's so many different options, is hard to choose, but I'm going to talk about 3 different places you have to try in Pai!
Om Garden Cafe — Hands down my favorite place to eat during my stay in Pai.  After my first meal there, I ended up eating there for every breakfast and lunch meal until I left.  They close everyday around 3:00 or 5:00 P.M depending on the time of the year.  I've tried a lot of the meals, and they were all amazing.  But I would also recommend trying their deserts as well!  The coconut cheesecake was insane!
Witching Well — The atmosphere at this place is great, and the witch theme makes this place really special.  The staff is really friendly, the food is adequately priced, and everything was delicious.  They are also famous for their homemade carrot cake.  Definitely worth a visit during your time in Pai.
The Walking Street Market —  This place is the perfect spot for amazing food while sticking to your budget.  You can get amazing fried rice dishes or pad thai noodles, among other dishes.  There is one place that makes decent Nachos among other meals, and right next to it there are incredible chicken dumplings you have to try!
---
Nightlife
Pai might not be your first destination in Thailand you think of when it comes to crazy nightlife, but I think that might be changing in future years to come.  During my stay in Pai, I went out every night even if it was just for one or two drinks, and it was always a good time.  These are the 5 Places I would recommend going:
Pai Pub — A really great pub.  Decently priced beers and mixed drinks, a cool outdoor patio, a well kept pool table; a perfect place to spend a couple hours and start the night.  Located just a couple minutes away from the night market, you can't miss the giant Kangaroo out front.
Sunset Bar — This a great place to chill and spend a few hours.  You'll most likely encounter some people enjoying a joint, or maybe see some people tripping on a mushroom shake.  It's a cool place, good music, and you'll definitely enjoy having a drink or two.  It's also a great place to watch the sunset (obviously).  Located on a quiet street about a 10 minute walk from the main area of Pai.
Don't Cry Reggae Bar — This is the "after-hours" bar that does not close until really late at night.  When all the main bars and pubs close in Pai, the party crowd all flock to this one venue.  Awesome music and vibe, including a campfire, you'll love ending your night at Don't Cry.
Yellow Sun Reggae Bar — Another great bar with tons of seating, beer pong, great and wide variety of music, and a cool spot to chill at for a bit.  The staff are really friendly as well.
Moon Parties — In the past few months, Pai has been throwing their own version of the full moon, half moon, and black moon parties.  They don't happen all the time, but if you're there, you should ask around or check online and see if there is one happening.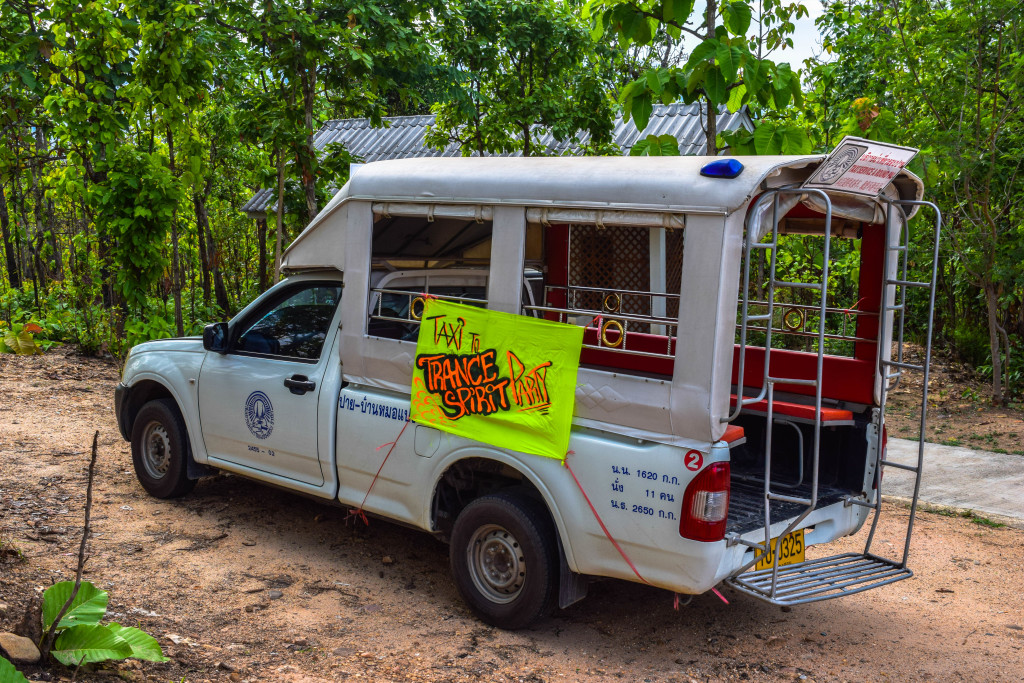 Nightlife Budget Tip:  Buy your beers or drinks at 7-11 or the mini-markets.  They are basically double the price at all the bars.  You might get in trouble here or there for bringing in outside booze, but it's makes so much more sense to do it that way. 
---
Well, there you have it.  Pai is seriously one of the best places I've been to in South-East Asia, and I definitely plan on spending more time there in the future.  Just be careful when you go there, you might only plan on staying for 2 days, but that could easily turn into 2 weeks!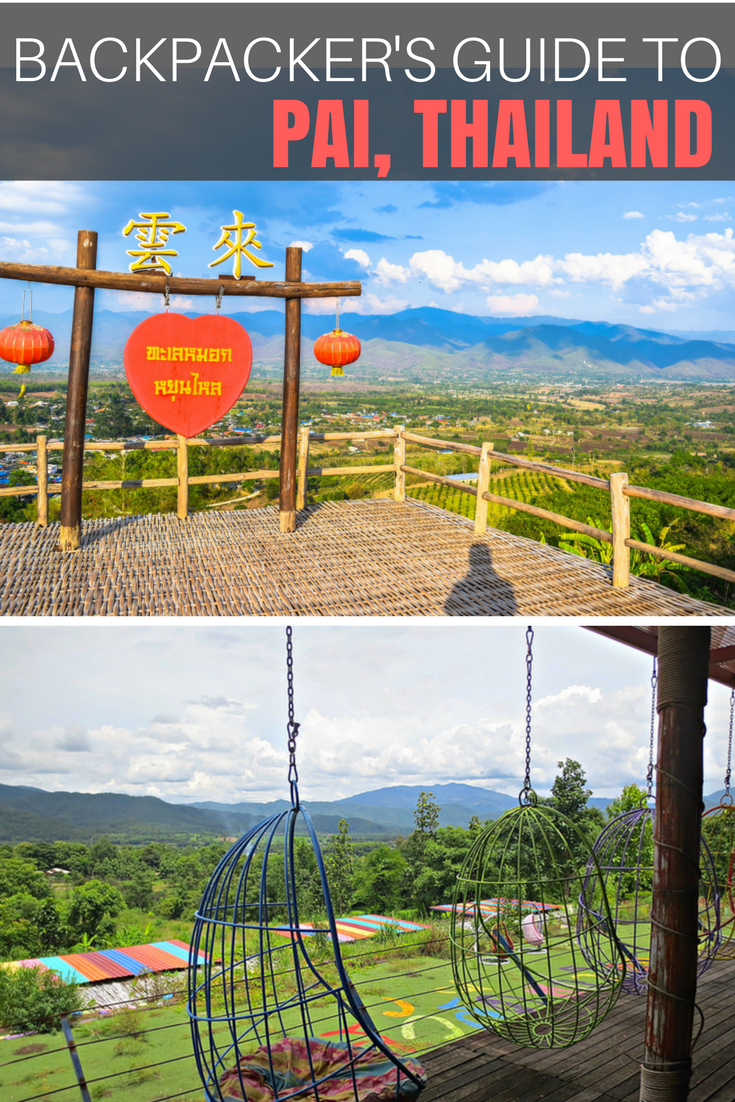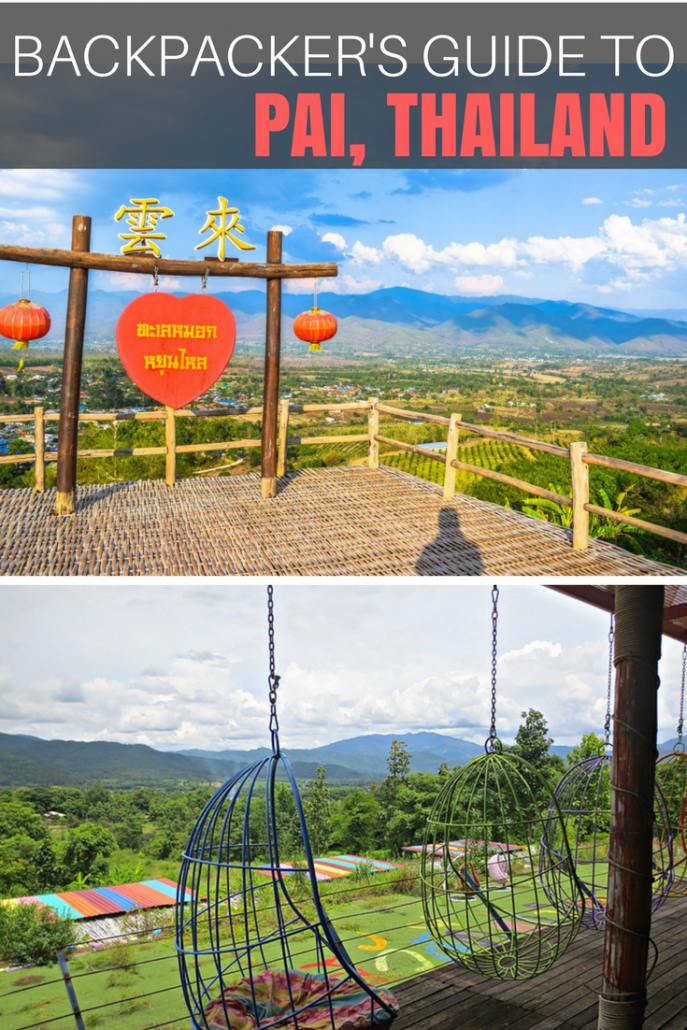 Like this post?  Follow me on Facebook & Twitter for more adventures Around The World… 
Disclaimer:  This post contains affiliate links, which means that if you book through these links I will receive a very small commission at no extra cost to you.  This helps with the cost of running the site, and basically just help me buy my next beer along my travels.  : )  
https://www.jonesaroundtheworld.com/wp-content/uploads/2015/05/1.png
768
1024
Dave
https://www.jonesaroundtheworld.com/wp-content/uploads/2017/03/logotry-1-1-300x106.png
Dave
2015-05-06 06:24:25
2018-05-03 05:30:01
Backpacking Pai, Thailand: A Budget Travel Guide