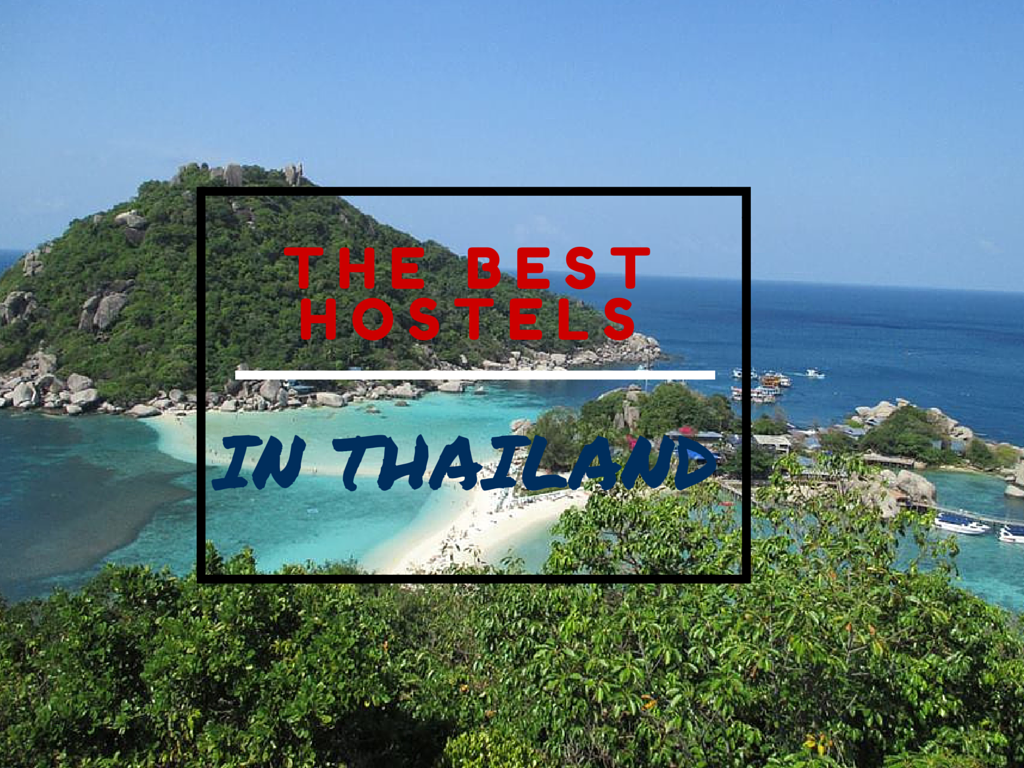 Planning a trip and looking for the best hostels in Thailand?  I'm here to help!  I've spent several months traveling throughout this amazing country.  I've stayed at some great hostels, and I've also stayed at some very questionable ones.  I've done a ton of research, and compiled the best hostels throughout Thailand.  Now this the list of the places that I recommend; there are definitely a wide variety of places to stay; from budget hotels, guesthouses, and bungalows…I wanted to talk about specifically hostels, especially rooms with dorm beds and social atmospheres ideal for the travellers looking to meet people.
Let's Start With the North
Northern Thailand is absolutely amazing, and I think it's completely different then the rest of the country.  The vibe is much more relaxed, even in Thailand's second biggest city Chiang Mai, it seems to have a really chilled out atmosphere.  If you're planning a trip to Thailand, don't skip the north.  From doing some research, asking fellow travelers, and staying at a couple; these are the best hostels in Northern Thailand:
Best Hostels in Chiang Mai
Soho Hostel — This hostel is definitely one of the ones that comes up the most when people are asking for recommendations for Chiang Mai.  It's perfectly located within walking distance to the nightlife districts, night markets, and cheap food.
Hug Hostel —  Located at the northern tip of the Old City, you're in a prime location for exploring the city.  This hostel is well equipped with a social atmosphere, clean facilities, and excellent reviews.  Definitely one of the best places to stay in Chiang Mai.
Counting Sheeps at CNX– Perfect location right in the heart of the city, excellent reviews, and extremely friendly local staff to help plan your visit.  Check Rates & Availability.  (Approximately $10 U.S.D)  
Thai Thai Hostel – "We are hostel with 3 air-conditioned dorm rooms, there are areas where you can relax or make new friends. 24-hour drinks service, a shared lounge and sufficient tables to hang, have a fun chat or just to relax."  Check Rates & Availbility!  (Approximately 8 U.S.D)
Pai
The Famous Pai Circus School:  Amazing backpacker atmosphere, stunning view overlooking Pai, and you can learn some fancy new circus tricks!  It's honestly one of the coolest experiences you can have in Pai, and I'd highly recommend it.  There's a fantastic swimming pool, free yoga lessons, and helpful staff!  This place does sell-out quickly, so check rates and availability to book in advance.
Spicy Pai Backpacker's Hostel —  Easily one of the most recommended hostels among the young backpacker crowd, you'll definitely enjoy your stay at Spicy Pai.  Located across the river from the main action, it's definitely advisable to rent a moto to make things a bit easier.  There's a great chill-out area, and a really relaxed vibe.
Common Grounds Pai — Perfectly located in the heart of walking street, this hostel / guesthouse will make your stay in this wonderful city unforgettable.  With a great atmosphere, pool table, and comfortable 4-person dorm rooms, you'll have a nice comfy stay at Common Grounds.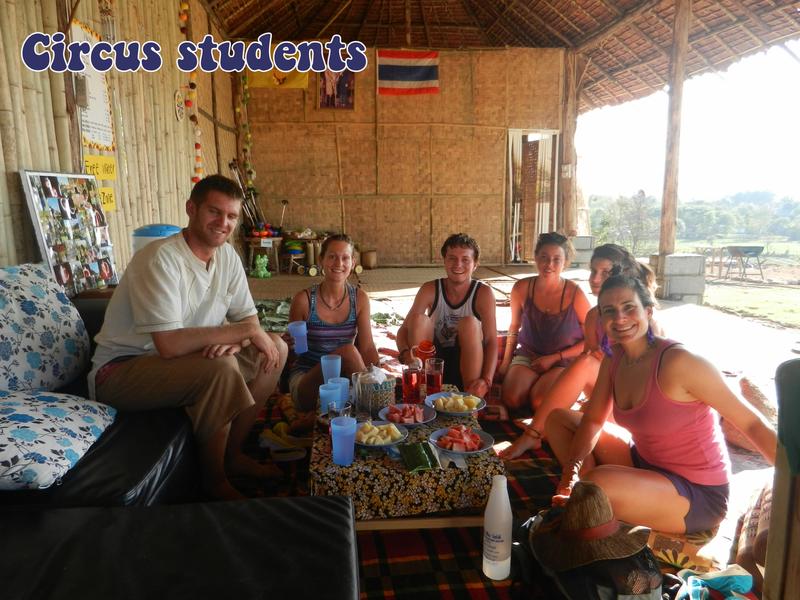 ---
Best Hostels in Chiang Rai
FunDee Hostel —  Only a short distance outside the city center, this hostel has excellent facilities for an unbeatable price.  Wifi in the rooms, clean showers, and breakfast is included.  Room rate start around 250-300 baht per night.  Read Reviews & Check Availability.
Mercy Hostel —  Beautiful hostel, clean facilities, pool table, full kitchen, and comfortable rooms, all perfectly located during your visit in Chiang Mai.  Read Reviews & Check Availability.
---
Best Hostels in BANGKOK        
Whether you're backpacking southeast Asia for five months, or just cruising out to Thailand for a few weeks, you'll most likely find yourself in Bangkok at one time or another.  These are the two best options for hostels.
Nappark Hostel — This is easily the most popular and most recommended hostel when it comes to Bangkok.  Located perfectly around Khao San Road and The Grand Palace, you definitely will not regret staying here.  You'll meet tons of fellow backpackers, have a comfortable stay, and probably have a couple crazy nights out partying on the streets of KSR.  It is a tad bit expensive for prices in Bangkok at around $12 per dorm bed, but I think it's a fair price for what you get.  The wi-fi works well, the facilities are clean, and the beds are comfy.  Perfect for solo travelers looking for a good time in Bangkok.  Check for rates & availability
BED STATION Hostel — "A new modern hostel that provides everything that a backpacker could want and need. BED STATION's location is prime for the city of Bangkok as it's right next to the BTS skytrain that can take to most of the great attractions Bangkok has to offer such as MBK, Chatuchak weekend market, Sukhumvit road and more".  Check for rates & availability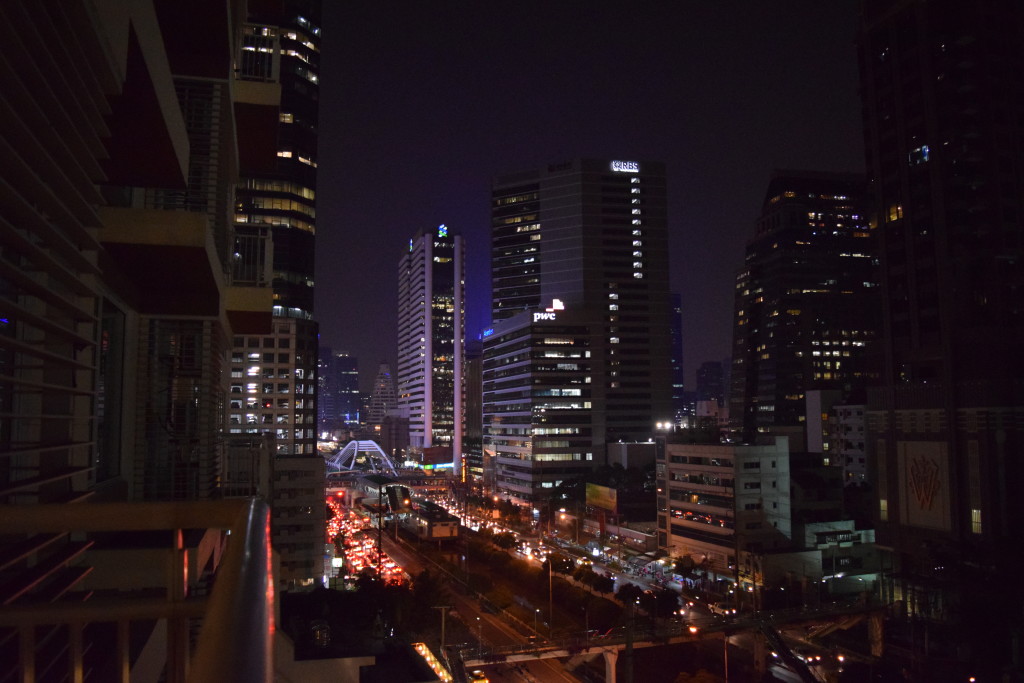 ---
Best Hostel on Koh Tao
GOODTIME BEACH Hostel — *Party Hostel*  "Our hostel is perfect for young, thrill-seeking travellers who want to adventure all day and then dance the night away. We are situated next to one of Koh Tao's most popular bars, which plays lively music until 2am. We are not ideal for those looking for a peaceful, family holiday. If this is your requirement, we respectfully advise finding an alternative location".  Check rates & availability.
Jizo's Hostel —  I stayed here for 4 nights the last time I was on Koh Tao, and really enjoyed my stay.  It's absolutely perfectly located in Koh Tao, right along the main strip, just a couple shops down from the Australian Pub where the Koh Tao Pub Crawl starts.  The social vibe is there, but not the best of the hostels I've stayed at.  The facilities are okay, and at around $8 – $10 bucks a night depending on the season, you'll enjoy your stay.  Check for Rates & Availability.

---
Best Hostels on Koh Phangan
Echo Beach Backpackers Resort — This is the best place to be for people looking to meet people, party like crazy, and really enjoy your time on Koh Phangan.  The staff are really informed about all the parties going on, there's tons of chairs and seating room, awesome pre-games, amazing music, and delicious food.  I honestly love this place.  It's not the cleanliest of hostels, but if you're coming to KP for a good party, this is where you want to be.  It's located in Ban Tai, so it's about a 15 minute drive to Haad Rin where the FMP is, but they organize the rides for everyone.
Slumber Party Hostel — While I haven't stayed at the KP location, I have stayed at other Slumber Party Hostels in the past, and they are always a great time.  They've got a 92% rating (very high!) on Hostelworld, and I can almost guarantee you'll have a great stay here on Koh Phangan.  Check for rates & availability.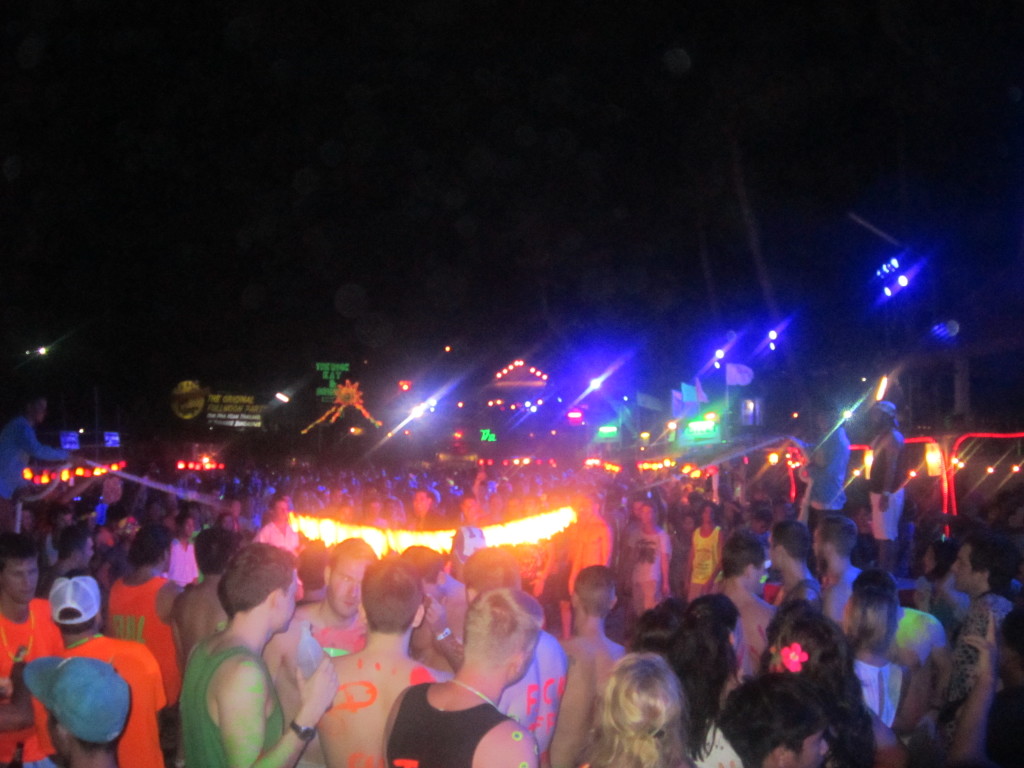 ---
Best Hostel on Koh Samui
Behind The Scene Hostel — The top rated youth hostel in Koh Samui is definitely the top pick for backpackers who make their way to Samui.  A lot of backpackers skip this island because it is a litte bit more expensive, and over touristic, but there is actually lots to do on this beautiful island.  The nightlife area around Chaweng beach is awesome!  Read Reviews & Check Availability
---
Best Hostels on Koh Phi Phi
Blanco Beach Bar — Koh Phi Phi's #1 Party Hostel.  If you're coming to the island for a wild and rambunctious time, then this is the place for you.  Check rates and availability
Paradise Dorm Room — During my second stay on Koh Phi Phi, I had no accomodation booked.  I walked around, and stumbled upon this one, and really enjoyed my stay.  The beds are comfortable, the wi-fi works really well, and it's right in the middle of everything.  There's also an amazing Indian restaraunt next door you should try at least once.  Check Rates and availability.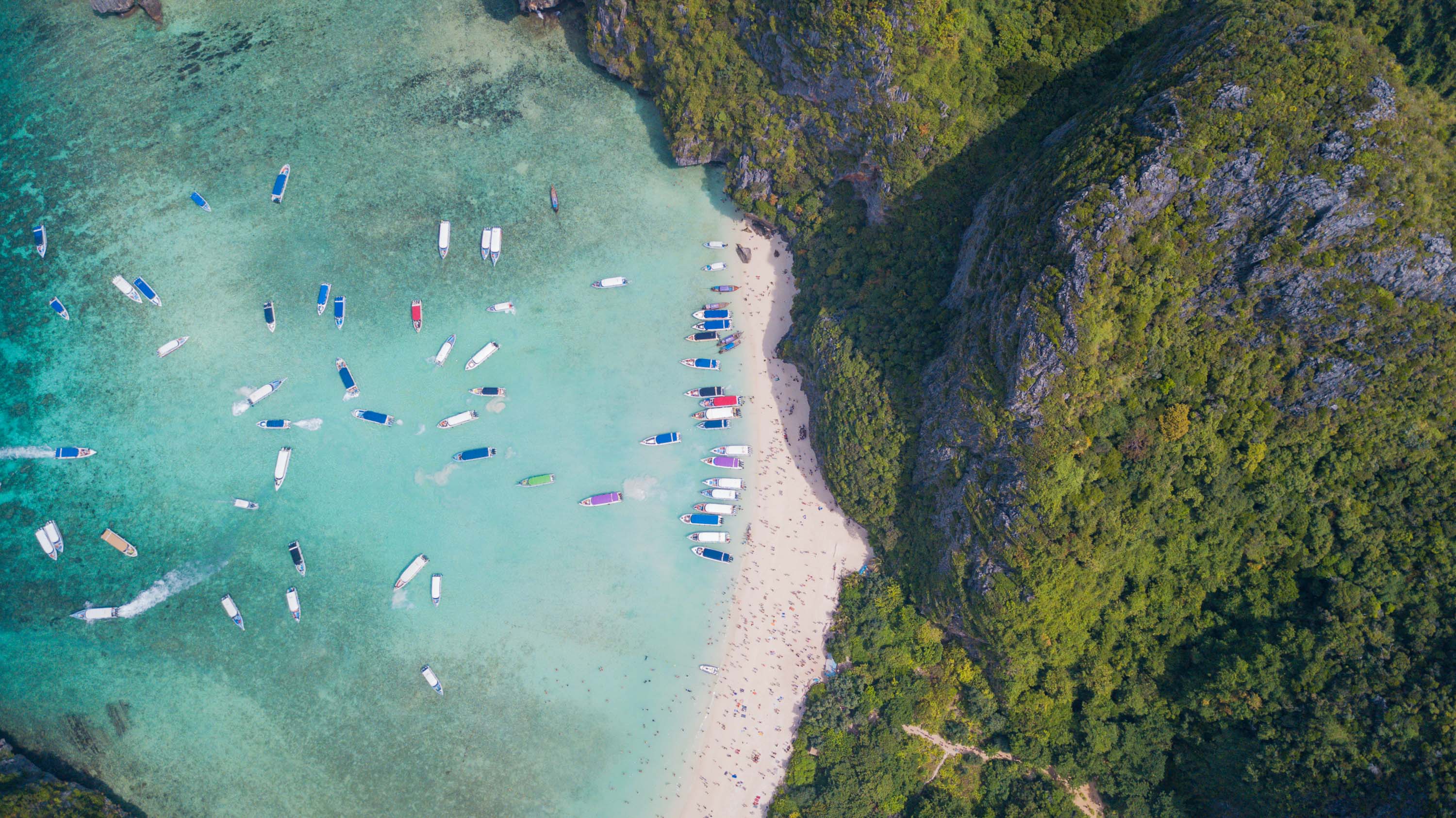 ---
Best Hostel in Krabi Town
Pak-Up Hostel — This hostel is absolutely amazing!!  One of my favorites that I've ever stayed at in all my travels.  The location is perfect in Krabi town, you'll meet a ton of people.  The rooms are comfortable, great storage space for your stuff, and amazing showers / facilities.  There's not much to do in Krabi town, but you definitely have to stay at the Pak-Up Hostel!  Just make sure to book in advance, because this place sells out on a very regular basis.  Read Reviews & Check Availability.
Check out this detailed guide about Where To Stay in Krabi for more information!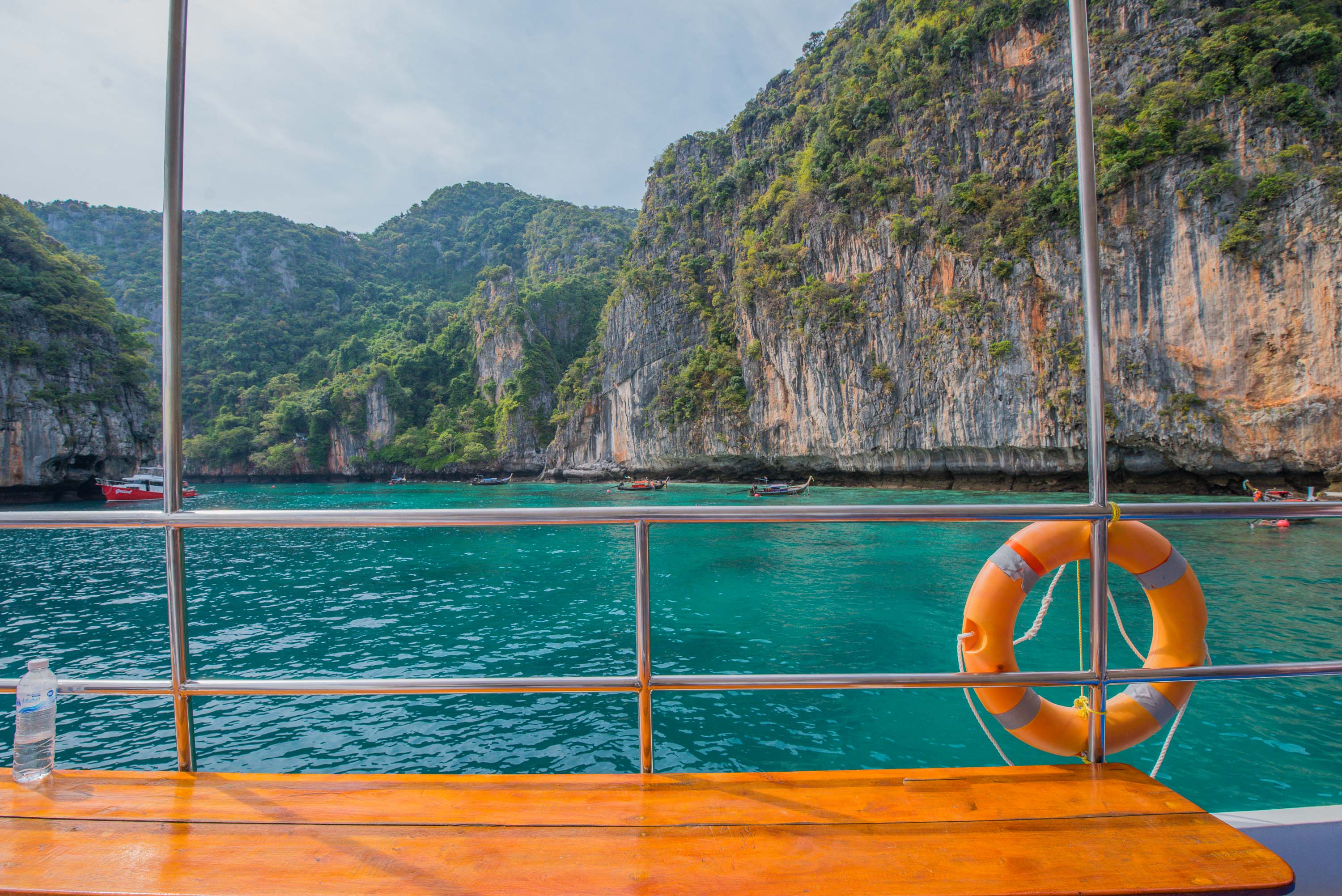 ---
Best Hostels in Ao Nang
Slumber Party Hostel —  The name says it all.  If you're looking for the backpacker party area, but also clean facilities, quick wifi, and comfortable beds — this is the spot.  They put on amazing pub crawls, island hopping, and beer pong tournaments.  It's a bit of a walk from the beach, but if you want to spend the extra cash, check out their  Slumber Party Hostel At The Beach hostel.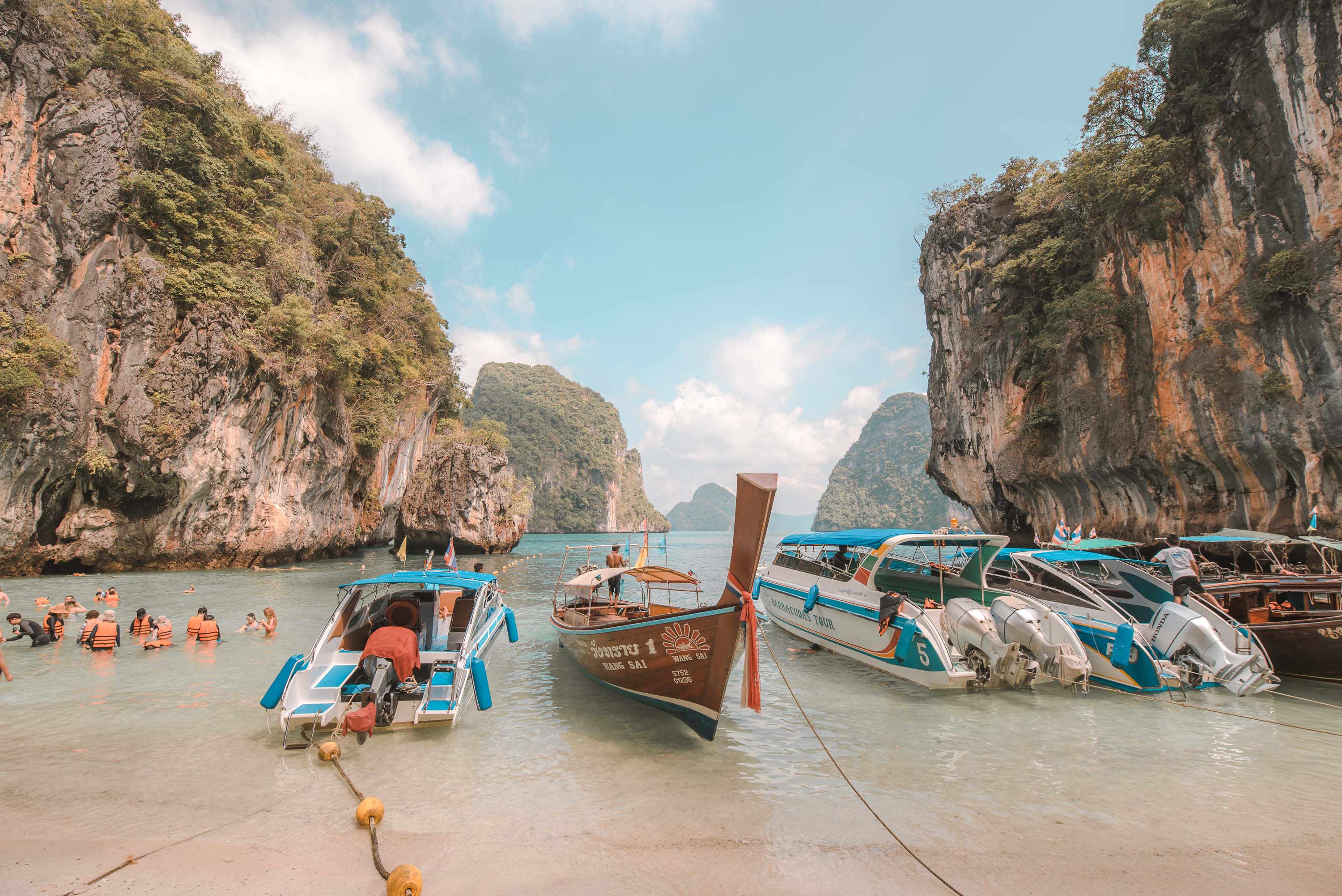 ---
Best Hostel on Koh Lanta
Peacock Hostel — Super awesome atmosphere with a large deck equipped with hammocks; the perfect spot to meet people and relax.  Koh Lanta isn't the island for partying, but you'll still meet some awesome people here, and enjoy your stay.  It's really affordable, and highly recommended.  Read Reviews & Check Availability.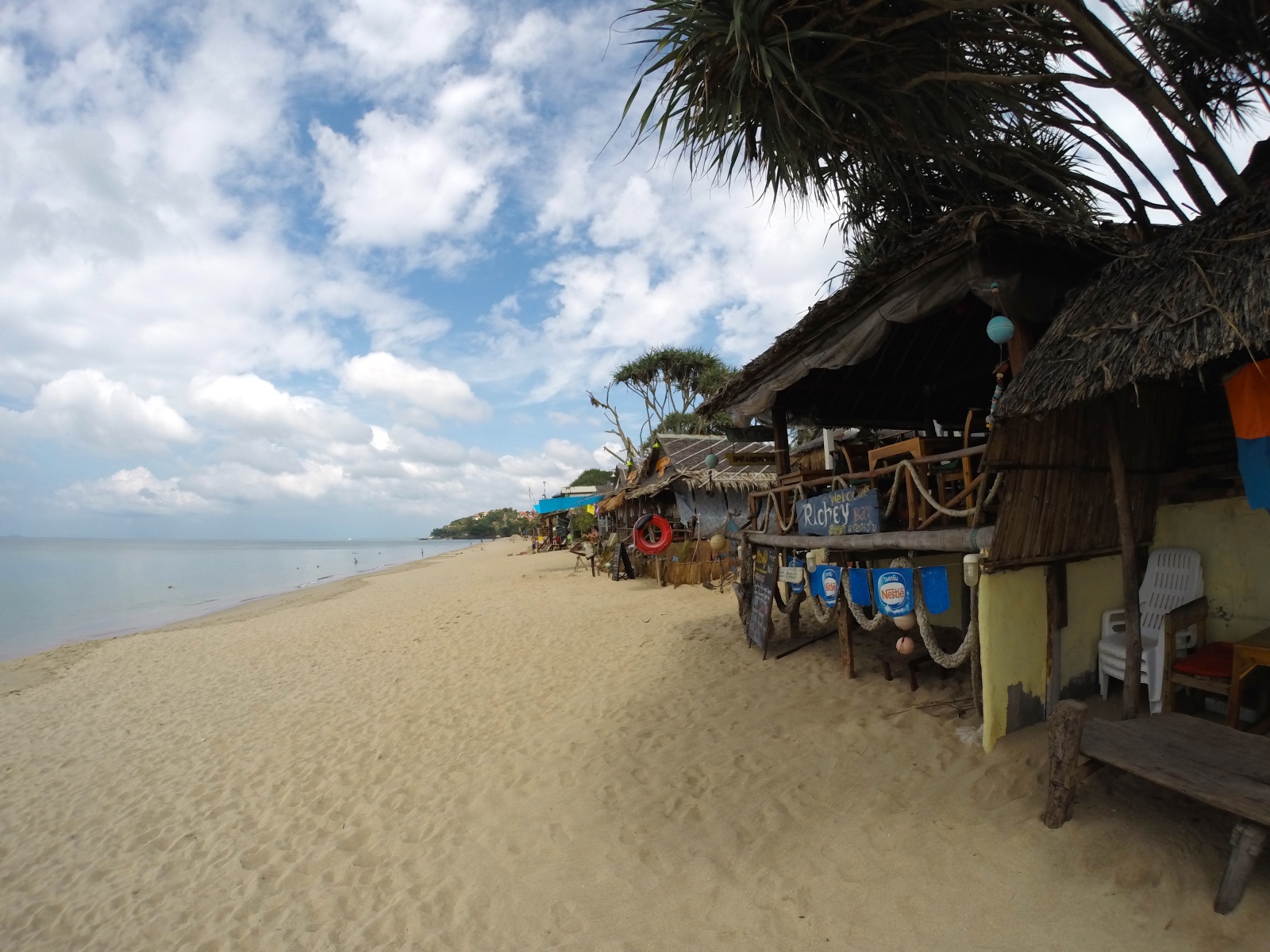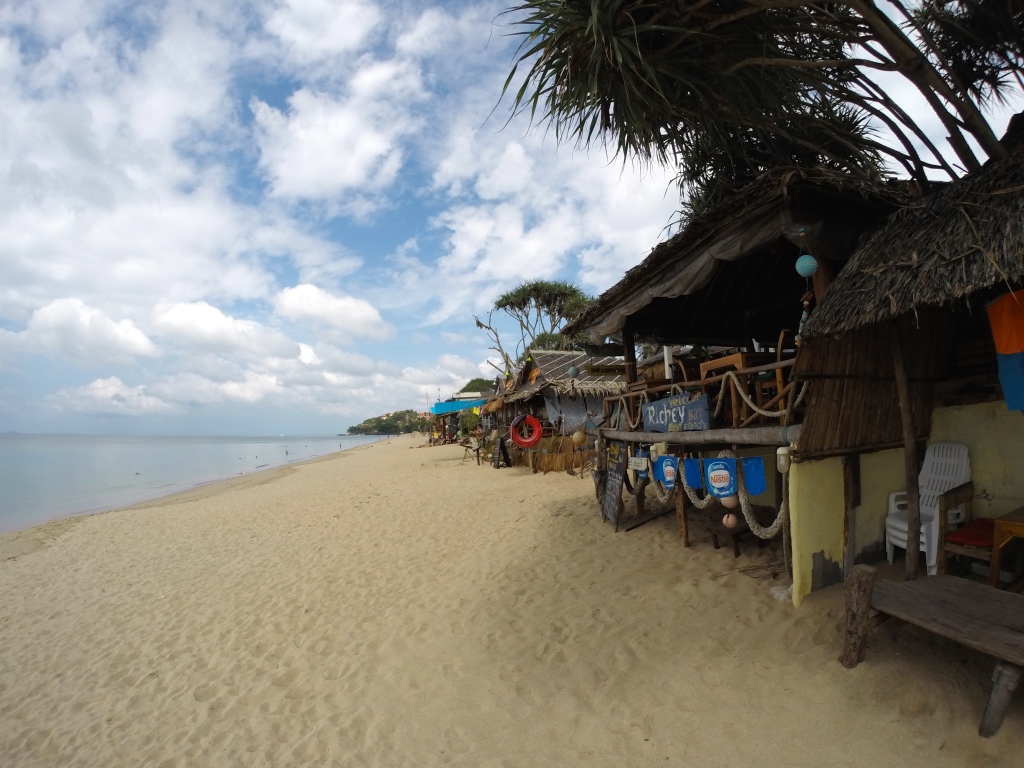 Best Hostel on Koh Chang
Pajamas Koh Chang — This place might seem a little pricey, but it's actually an amazing place to stay!  This beach house boutique hostel is located just 2 min to lovely Klong Prao Beach in Koh Chang. They've got really nice and modern accommodations, and an amazing swimming pool.  If you're a solo traveler, this is the spot for you.  Read Reviews & Check Availability.
---
Well, there ya have it.  Obviously, I did not cover every city or area, just the places I've been and the more popular spots.  I didn't include Phuket or Pattaya, because I personally think they are two of the worst places to visit in Thailand.  Anyways, hope you found what you were looking for!  All of these hostels are awesome!  Safe Travels.
Planning a trip to Thailand…?
I've written tons of helpful articles about backpacking in Thailand.  Take a click through some of these below!
3 Weeks In Thailand | The Best Travel Itinerary
25 Tips for Backpacking Thailand
The 10 Best Music Festivals in Thailand
---
Like this post?  Follow me on Facebook & Instagram for more adventures Around The World… 
Disclaimer:  This post contains affiliate links, which means that if you book through these links I will receive a very small commission at no extra cost to you.  This helps with the cost of running the site, and basically just help me buy my next beer along my travels.  : )  
https://www.jonesaroundtheworld.com/wp-content/uploads/2015/05/New.png
768
1024
Dave
https://www.jonesaroundtheworld.com/wp-content/uploads/2017/03/logotry-1-1-300x106.png
Dave
2015-04-30 15:30:09
2018-05-03 04:28:13
The Best Hostels in Thailand