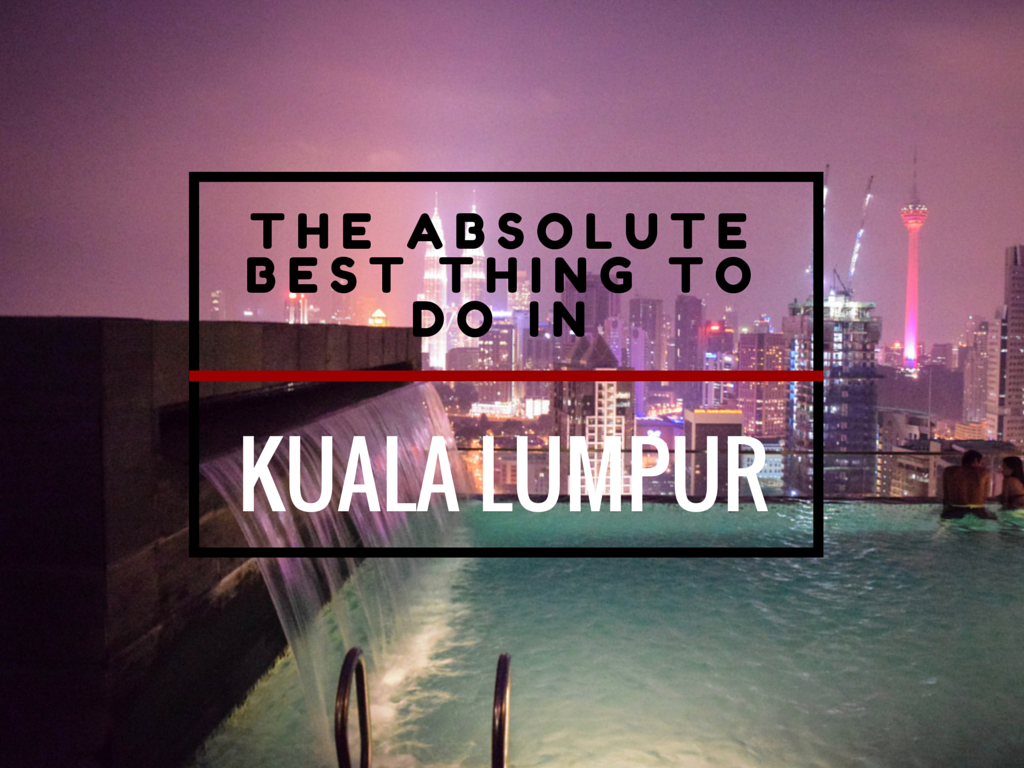 Kuala Lumpur, the capital of Malaysia, is an incredible city that has something to offer everyone. From the stunning Petronas Towers, The Menara Tower (the tallest tower in SEA), the Batu Caves, incredible shopping, amazing food, and a solid nightlife scene; this city is definitely one of my favorite places in Asia. I've spent a good amount of time here, and I'm going to share with you guys this incredible secret, which I believe to be the absolute best thing to do in Kuala Lumpur.
The Regalia Condominium Infinity Pool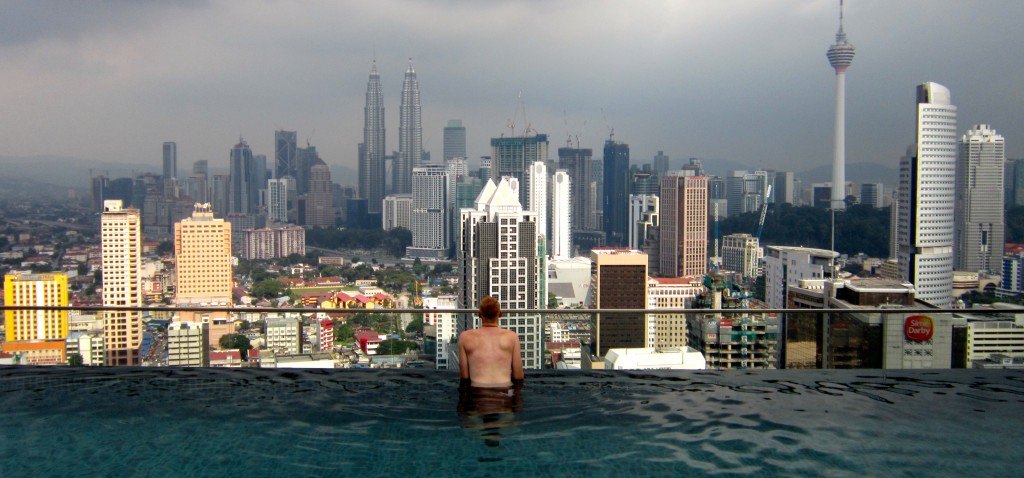 I first discovered this gem (which I actually think is one of the coolest pools in the world) back in September 2014. I had friends who stayed at the Regalia, and I felt so lucky that they were able to show me this incredible pool.
Now you might be asking yourself, do you have to be a guest to use this pool? ….NO!
**Update October 2016**
Unfortunately, the security has become extremely strict at the Regalia Condominium, and YES YOU DO HAVE TO RENT A ROOM AT REGALIA CONDOMINIUM TO HAVE POOL ACCESS! There's a security guard who works at the pool entrance, and you need to have a elevator key-card to show.
If you sign up for AirBNB with this link, you'll get $38 off your first visit! Which is easily a free-nights accommodation at The Regalia! Trust me. You want to stay here! It's so awesome! :-)
If you're not a Regalia guest…
You can still head up to the 37th floor to check out the new restaraunt, The Hemisphere which is open to everyone. You'll get amazing views of the city, and if you're smart you can get into the pool area for some quick photos!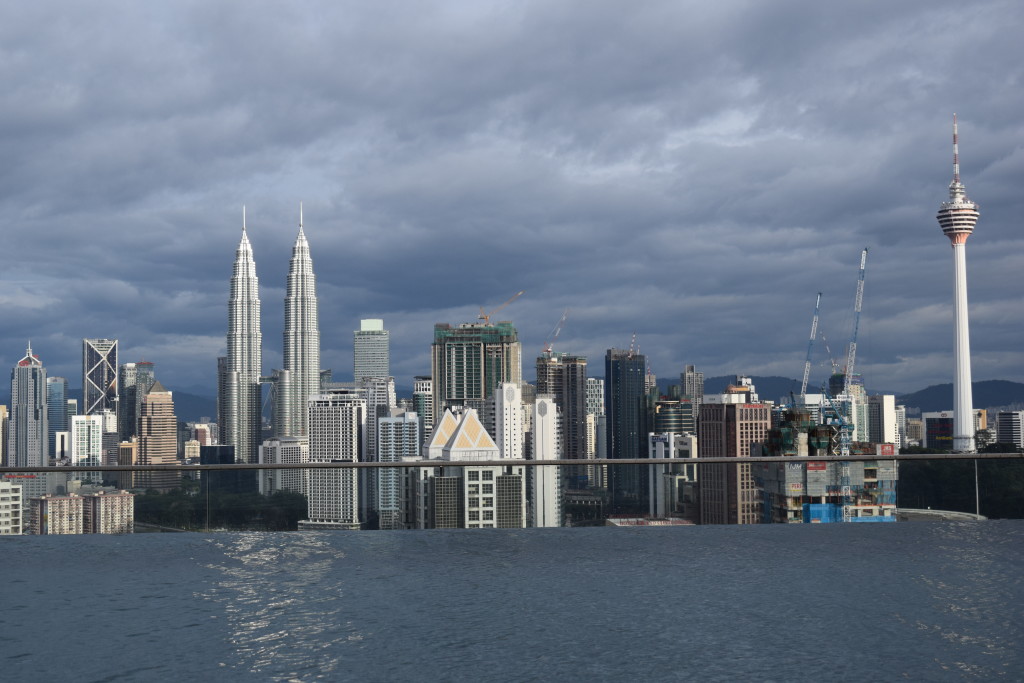 ---
How Do I Get There?
For those who haven't been to Kuala Lumpur before, you'll quickly learn that the public transportation system works very well, and the Regalia Condominium is well connected to two different metro stops — PUTRA or PWTC. It's also just a short minute walk from the new Sunway Putra mall.
An easier option would just be to take a Taxi or Uber. Pretty much all of the drivers know of the Regalia Condominium. First time taking uber, sign-up with code "SUD89" for a free ride.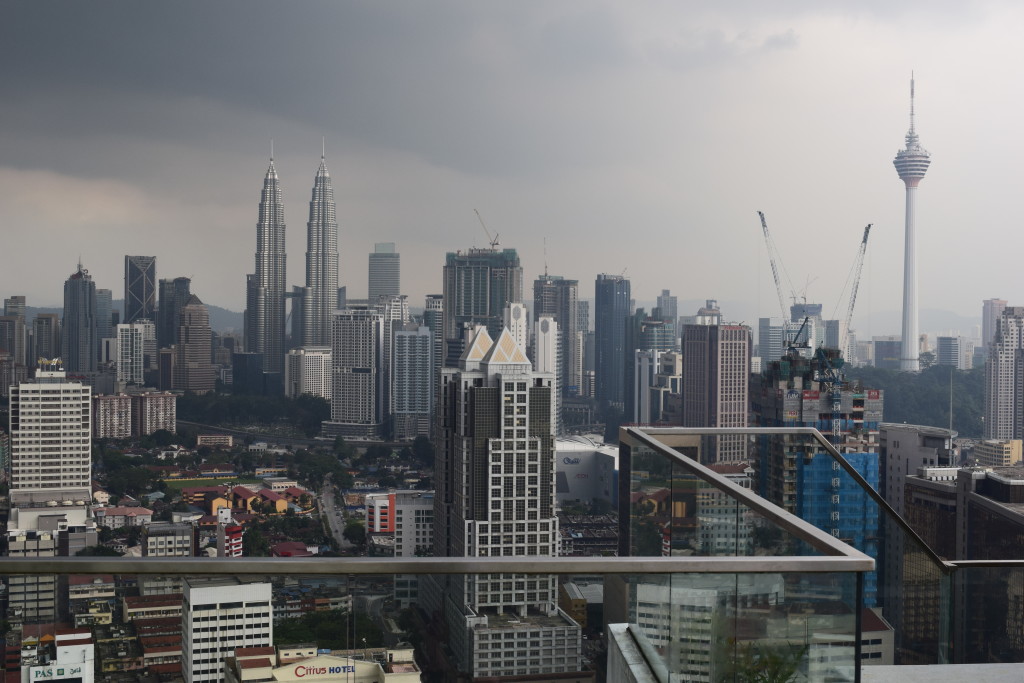 ---
How Do I Get Up To The Pool ?
The pool is located on the 37th floor. If you're not staying at the Regalia, you'll need to have a security guard buzz you up to the restaurant. You MIGHT be able to sneak into the pool area , but it's pretty tight these days. You should be able to at least go in for a few minutes to take some photos.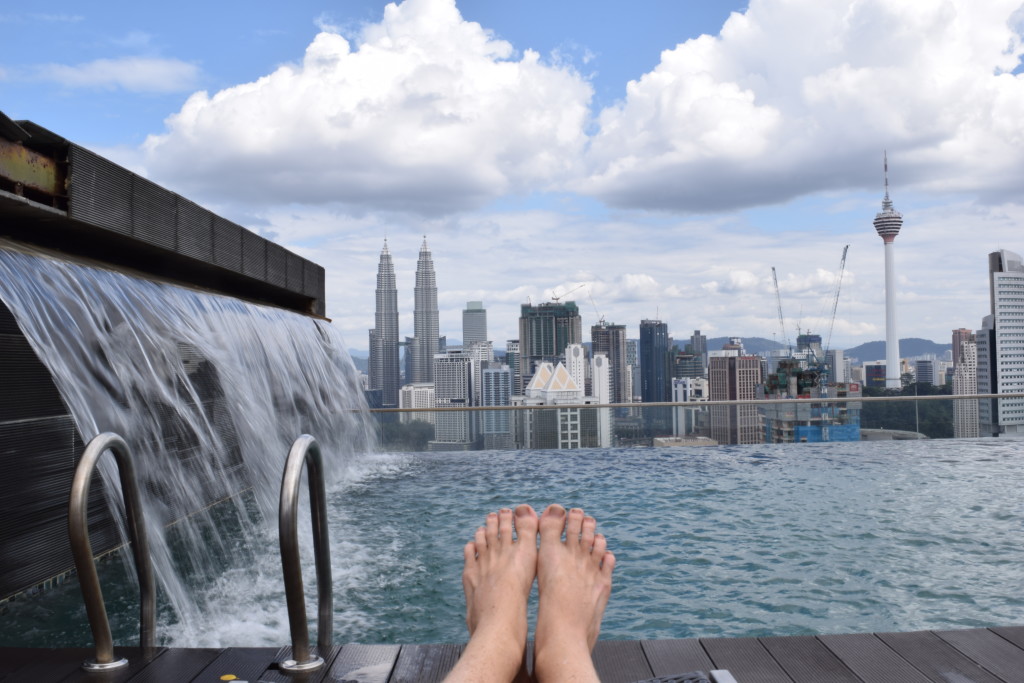 Extra Tips
If you can, go on a weekday…it's a lot less busy than the weekends.
Bring pool essentials. Sunscreen, Book, Sunglasses, Towel, Music player, Headphones, etc.
Bring some booze of your own. The Hemisphere alcohol is really pricey.
The food at the Hemisphere is expensive for Malaysian standards, so bring some snacks, or prepare to spend a decent amount of money.
Definitely make sure you check out this view at night as well. A night swim is also a great idea!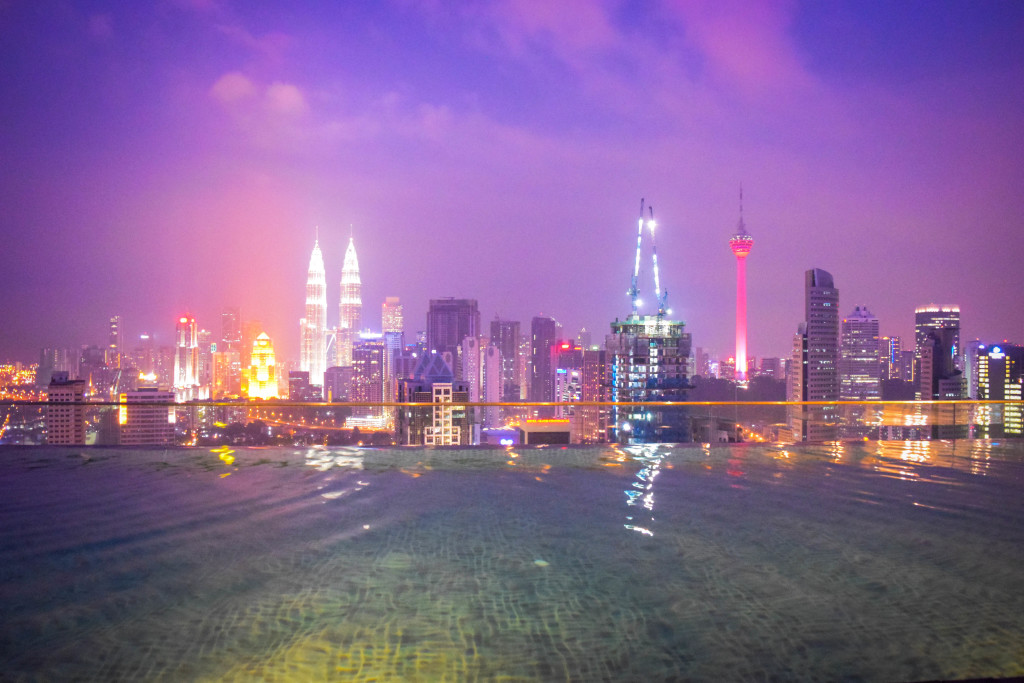 ---
No matter what you do during your time in Kuala Lumpur, make sure you make your way up to this pool! The pictures you'll get are incredible, and it's just one of the best places to relax, take a swim, and enjoy one of the best views of the city.
Update: I have heard from one of my readers that the security has become more strict in the past year, so I'd highly recommend booking an AirBNB! But if you can't get into the pool, definitely check out the Hemisphere Restaurant views up on the 37th floor.
Like this post? Follow me on Facebook & Twitter for more adventures Around The World…
https://www.jonesaroundtheworld.com/wp-content/uploads/2015/05/New-1.png
768
1024
Dave
https://www.jonesaroundtheworld.com/wp-content/uploads/2017/03/logotry-1-1-300x106.png
Dave
2015-05-12 04:28:35
2020-02-07 09:54:22
The Absolute Best Thing To Do in Kuala Lumpur