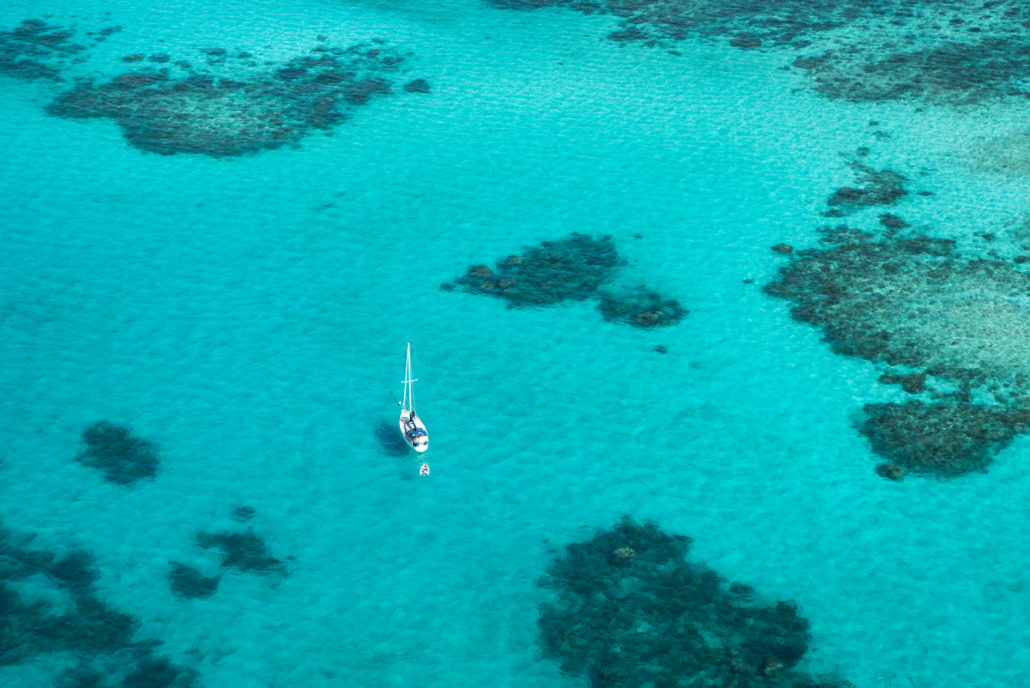 Cairns, which is typically referred to as the "Gateway to the Great Barrier Reef" is an absolute must-see destination in Australia.  I spent five full days exploring Cairns, and could have easily stayed another week or two.  When you walk along the city streets, you'll see countless travel agents selling a variety of different trips and activities, but these are the top 10 things to do in Cairns.
1 ) Helicopter Ride over the Great Barrier Reef
When I was planning my trip to Cairns, a friend of mine told me that I had to do a helicopter ride over the Great Barrier Reef.  Well, I took his advice and I had the most incredible experience.  You simply can't appreciate the beauty and magnitude of this place until you've seen it from above.  I took a 30-minute scenic flight with Nautilis Aviation, and would highly recommend them.  If you can, try to snag the seat in the front!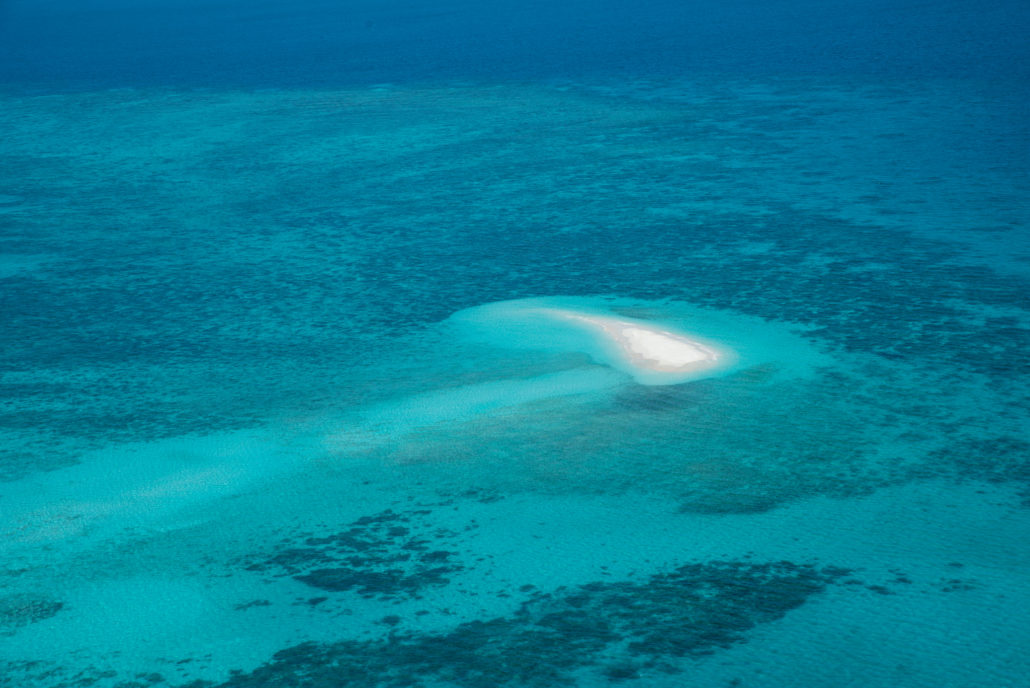 2 )  Full-Day Scuba-Diving 
/ Snorkeling Trips to the Great Barrier Reef
This is probably the single-most important thing to do while visiting Cairns.  You need to get out to one of the reefs and experience the beautiful coral, fish, and scenery.  You can read all about my experience snorkeling the Great-Barrier Reef, and go from there.  The main three reefs are Moore, Green Island, and Fitzroy Island.  I did the full-day trip to the outer reef of Moore Island with Sunlover Cruises and had an awesome day.  Great ship, friendly staff, and beautiful scenery!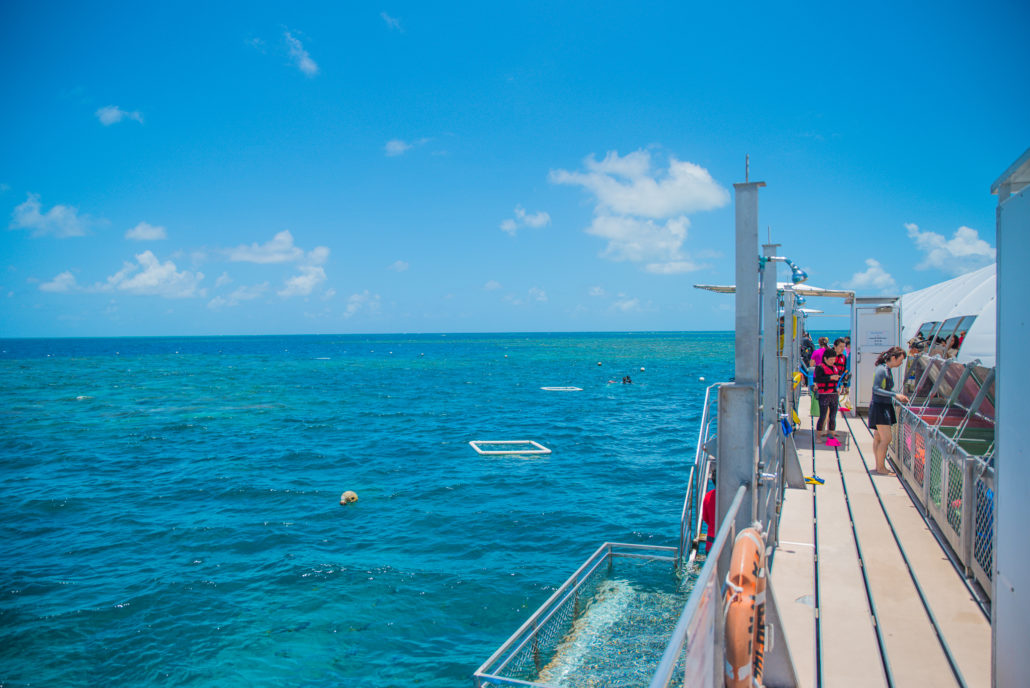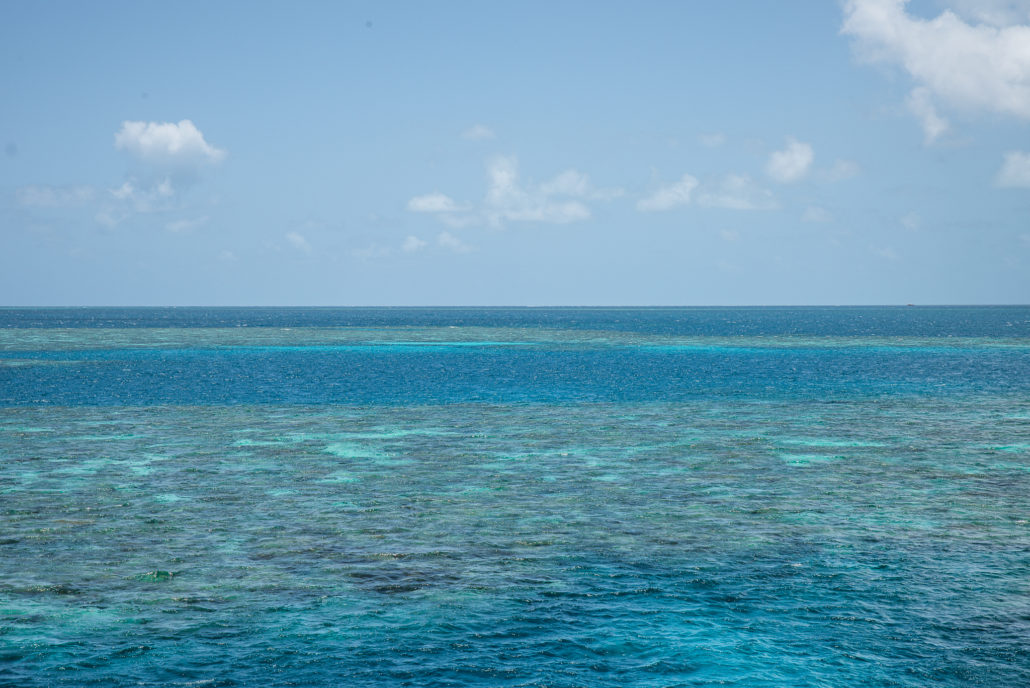 3 )

 

Explore The Esplanade & City By Night
Cairns is not a very big city, but walking around at night is so much fun!  You can head down to the lagoon for a night swim, or just stroll past the massive trees that are lit up so perfect.  I personally think the lagoon is one of the most interesting parts about Cairns.  It almost looks like it's a 5* Resort with a massive infinity pool, but it's just the public pool for locals and tourists to enjoy.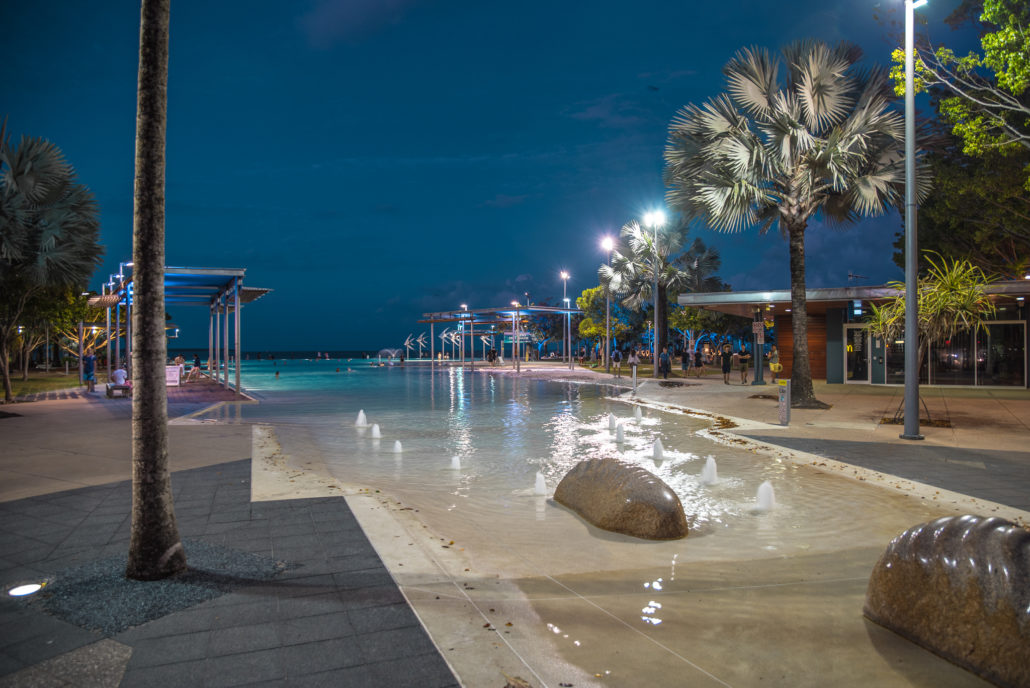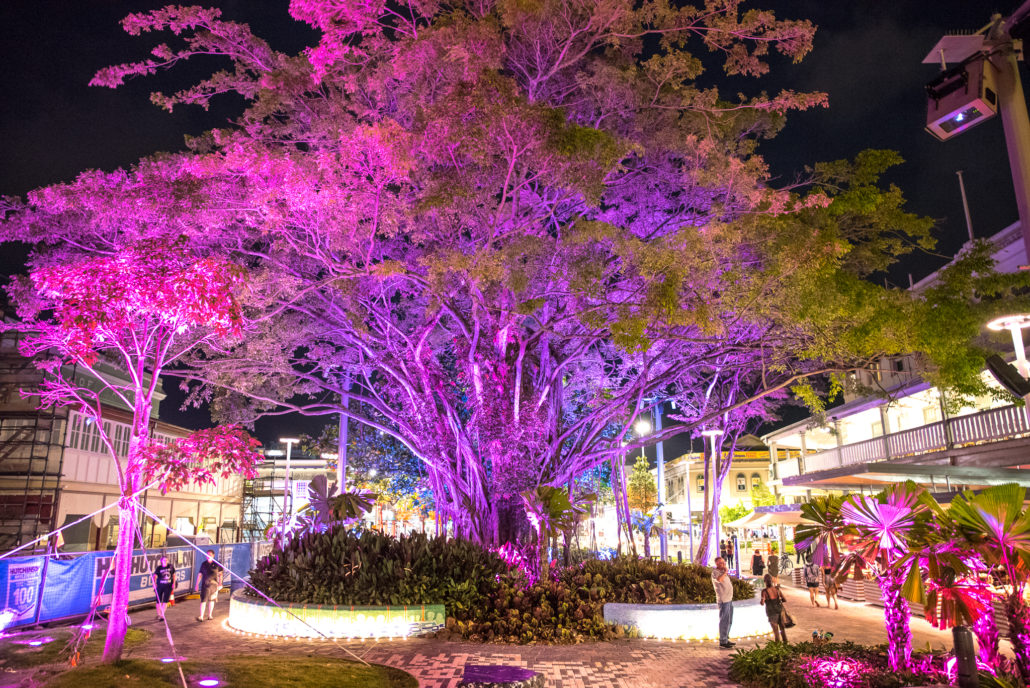 4 )

 

Kuranda Scenic Railway & Skyrail
A visit to the old town of Kuranda is a must while visiting Cairns.  You can either rent a car and drive up there yourself (which is a pretty great drive), or you can opt-in for the full-day trip with the scenic railway and round-trip skyrail pass.  These prices can add up to around $150, but the views really are amazing.  If you book it with a package, you could probably score a discount.  Make sure you also check out the little market in Kuranda, and take some photos of Barron Falls!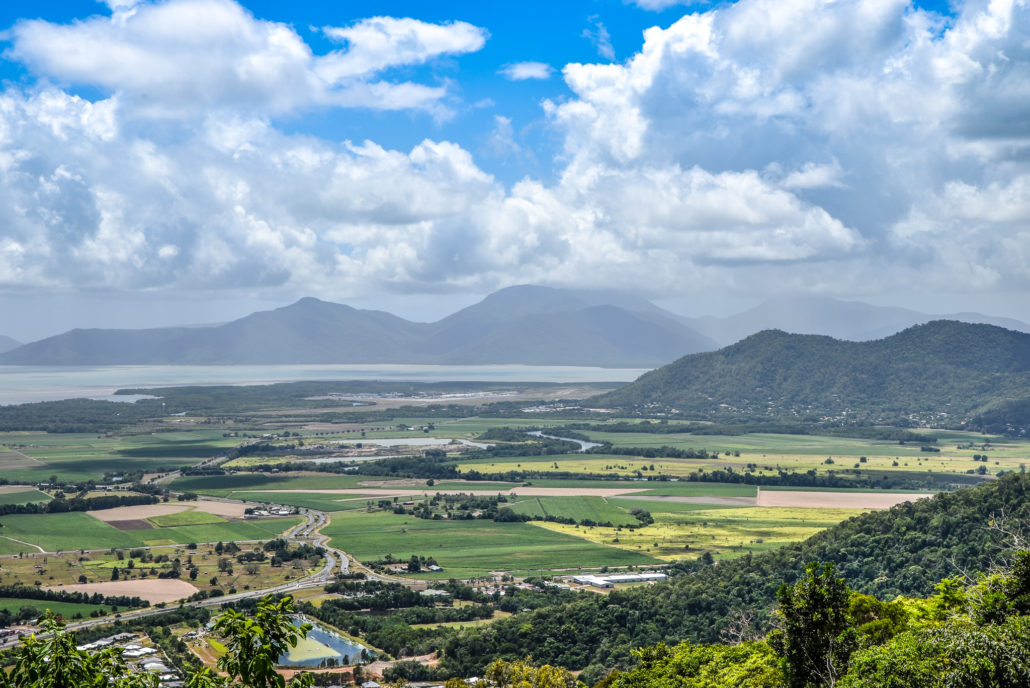 5 )

 

Captain Cook Highway to Port Douglas
When it comes to scenic drives in Australia, I feel like the list would be never-ending.  With that being said, the drive from Cairns – Port Douglas is simply stunning, and it should not be missed!  The coastline is just so massive, and it reminded me of Hawaii.  You will truly understand the meaning behind the slogan, "Where The Rainforest Meets the Ocean".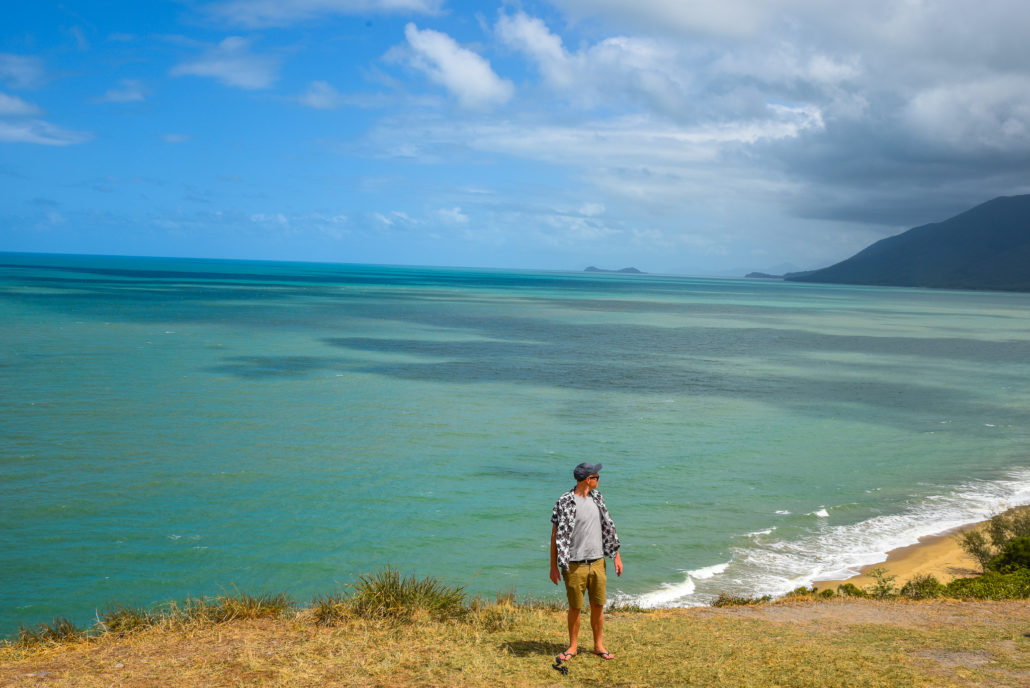 6 )

 

Mossman Grove
This rainforest is just a short 20-3o minute drive further north from Port Douglas, and it really is stunning!  While during my visit there it started raining within 5 minutes and forced us to leave a bit early, I really enjoyed the visit.  You have to park your car down in the lot, and then take a $10 shuttle bus up to the rainforest, but it's definitely worth it!
7 )

 

The Cairns Botanical Gardens
This is free to enter, and absolutely awesome.  Beautiful trees, forest walks, and vibrant butterflies are a few things to expect during your visit.  You could easily spend a few hours here just getting lost in the nearby rainforests.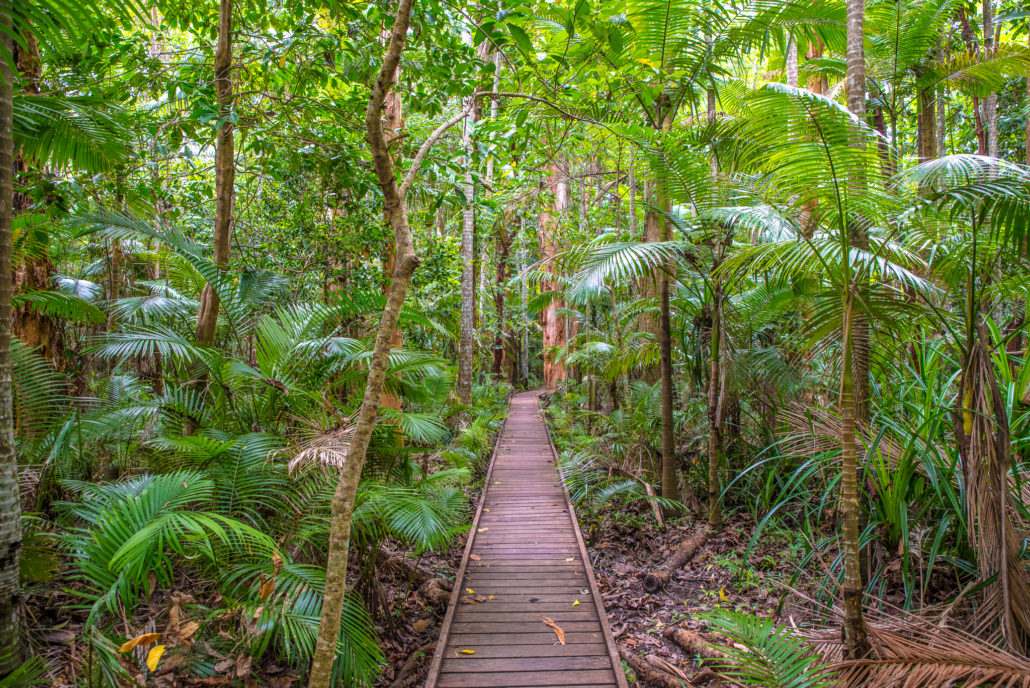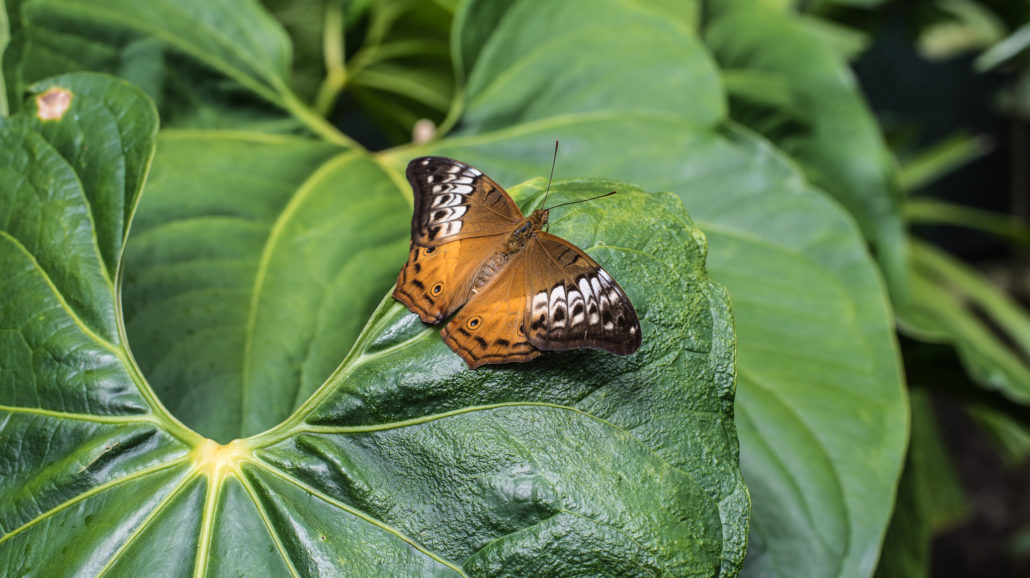 8 )

 

Fitzroy Island Relaxation
If you've got some spare time, then take the ferry over to Fitzroy Island for the day.  The beach is the perfect place to relax all day, watch the sunset (if you stay overnight), and so some snorkeling!
9 )

 

Barron Falls 
Located in Kuranda, this beautiful waterfall is massive and breathtaking.  It's just a brief 10-minute walk from the carpark, and is a perfect photo opportunity that only takes about 30 minutes or less to experience.  When I visited the waterfall wasn't flowing that heavt, but it was still worth the visit.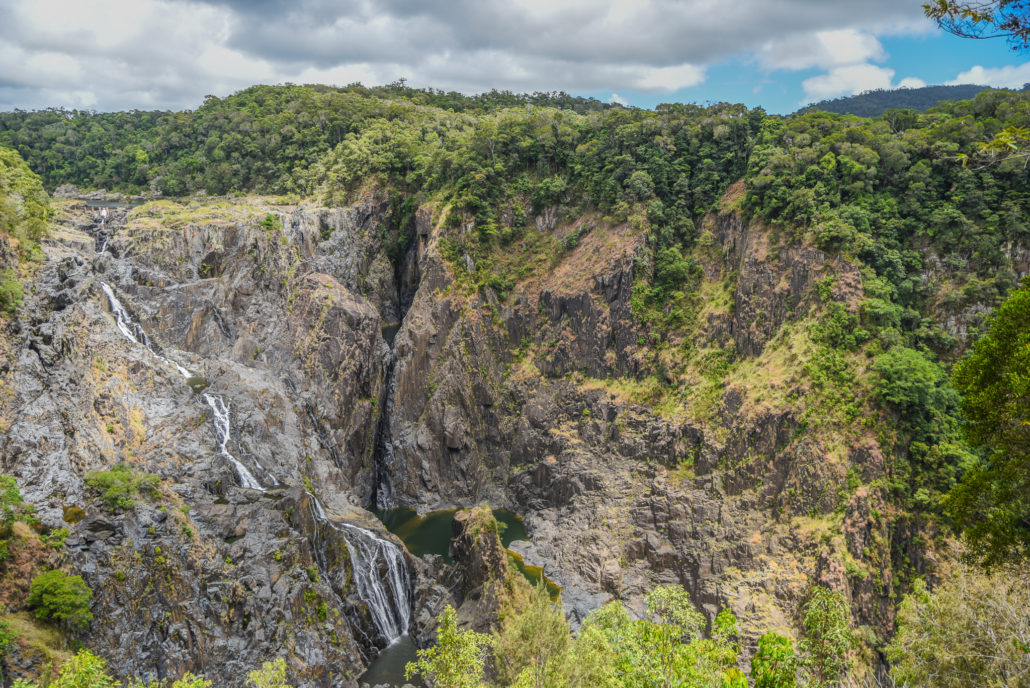 10 )

 

Daintree Rainforest & Cape Tribulation
While it may be a bit further away from Cairns, a trip up to Cape Tribulation definitely needs to be discussed when it comes to top things to do in Cairns.  It's one of the highlights of visiting the east coast of Australia, and you can't miss out.
---
PIN ME FOR LATER!
https://www.jonesaroundtheworld.com/wp-content/uploads/2016/12/DSC_0158.jpg
1367
2048
Dave
https://www.jonesaroundtheworld.com/wp-content/uploads/2017/03/logotry-1.png
Dave
2016-12-20 04:25:18
2016-12-20 04:25:18
Top 10 Incredible Things To Do in Cairns