Planning a trip to Thulusdhoo Island in the Maldives…? Absolutely amazing decision! I just recently finished a one-month trip traveling around the country, and my time on Thulusdhoo was definitely one of my highlights! While most tourists who come to the Maldives stay solely on the "resort islands", I think visiting one or two of the "local islands" is a fantastic experience, and will give you a different feeling about visiting the Maldives as a traveler (and not just a luxury resort vacation).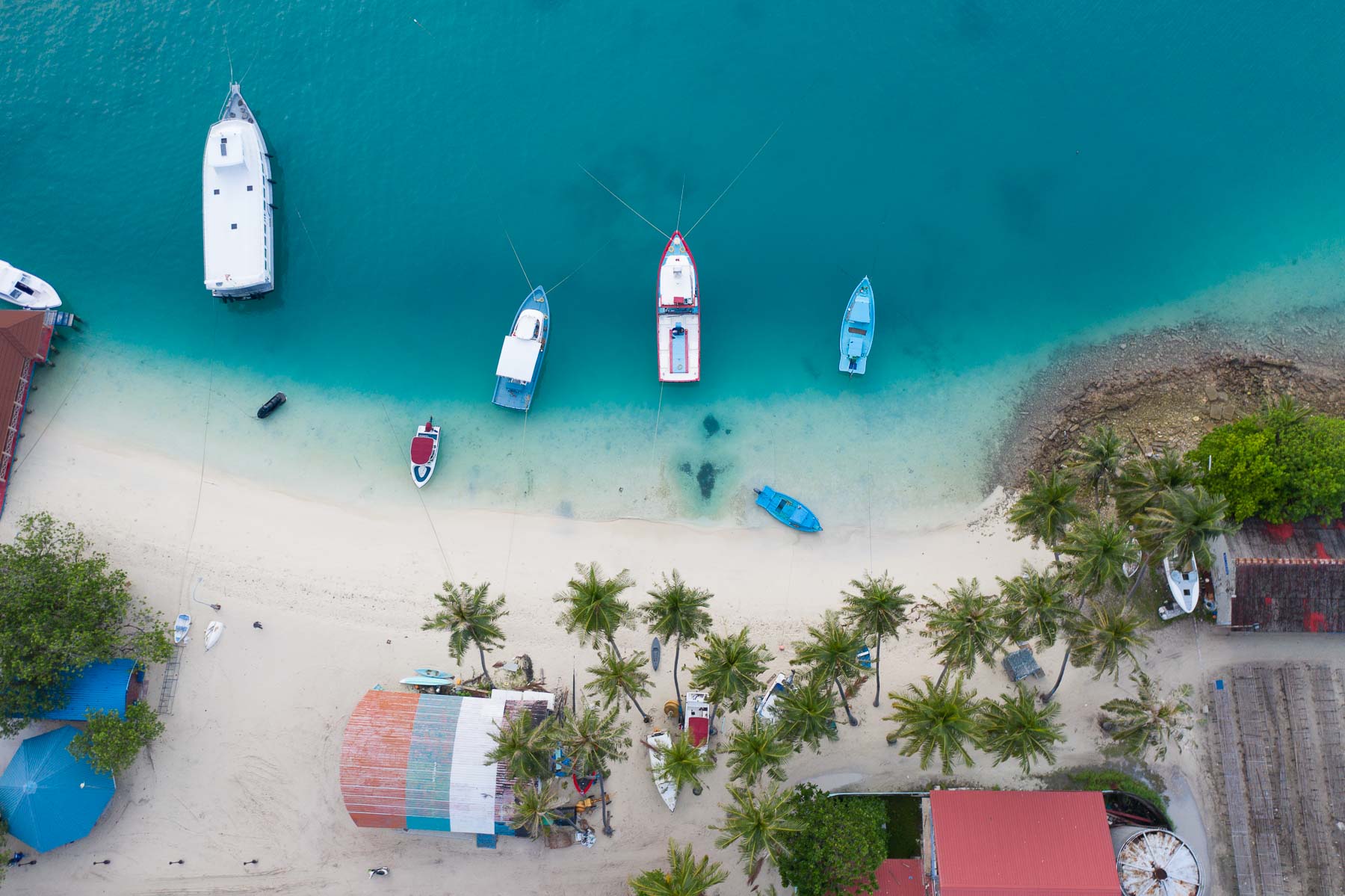 As well, a visit to Thulusdhoo or any of the other local islands is the best way to save money! People have been asking me a lot on social media, "can you travel the Maldives on a budget?" – and the answer is most certainly yes! While it may not be as budget-friendly as nearby countries like India or Sri Lanka, there are ways to make the Maldives an affordable destination for budget travelers.
What I think it funny about my little holiday on Thulusdhoo was that it rained super hard my first two days (I was traveling during rainy season after all), and it gave me a really bad first impression of the island. I walked around the island, and it seemed like it was deserted, and there weren't many things to do in Thulusdhoo. Fortunately, the weather cleared up, and the sunny days made all the difference, and I instantly fell in love with this charming local island.
I became friends with two expats from Britain who both live on Thulusdhoo now, and we all agreed that there is SO much potential for Thulusdhoo Island! I honestly think in twenty years, I'll look back on my time at Thulusdhoo, and will be able to say, "oh, I visited that place when nobody knew about it".
So without further ado, let me discuss my Top 12 Favorite Things to do on Thulusdhoo Island in the Maldives.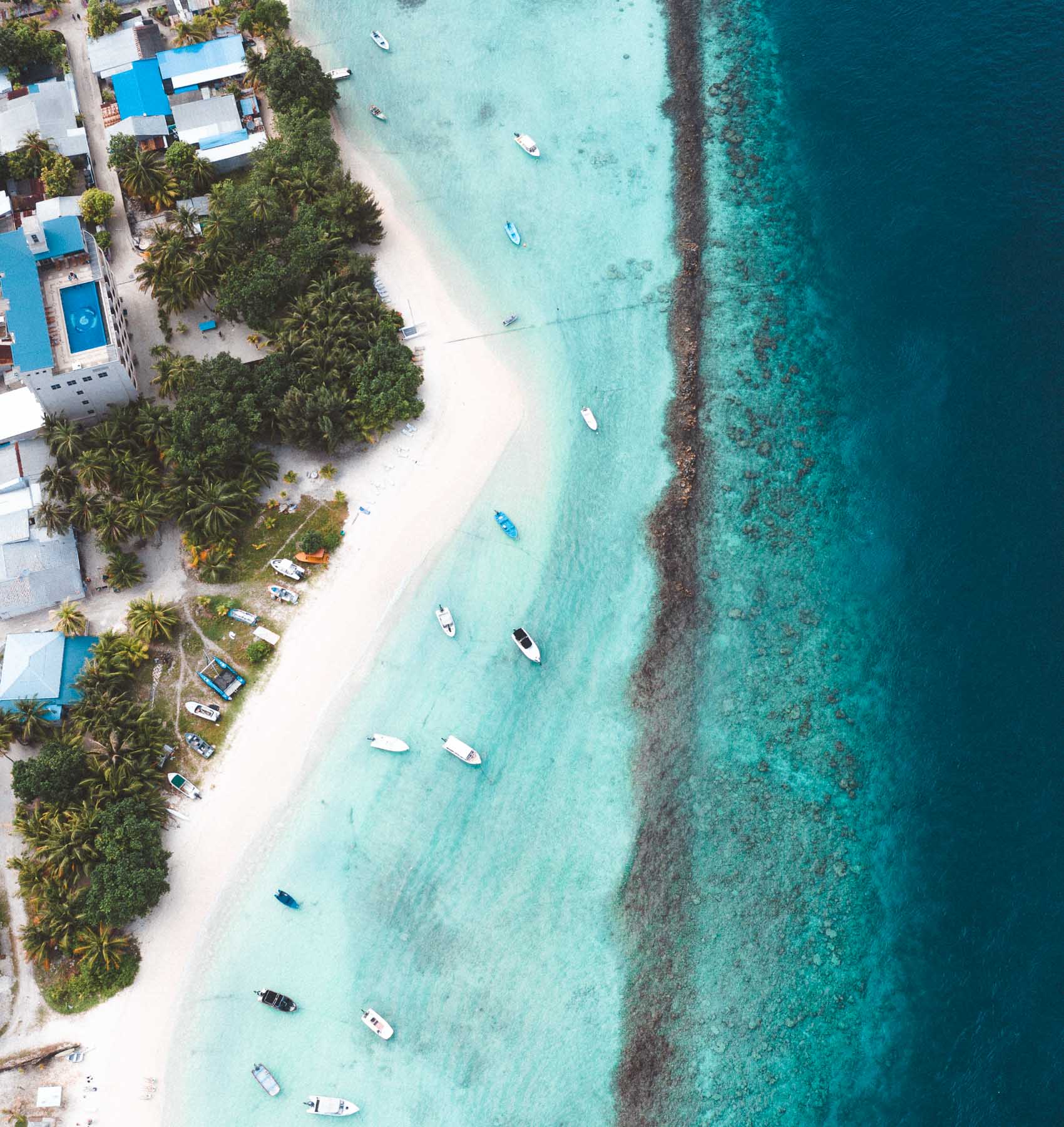 ---
1) Swim in the Infinity Pool at Season Paradise
I'm a sucker for an infinity pool with a view, and that's exactly what you'll find on the 5th story of Thulusdhoo's newly opened, award-winning 4* Hotel – Season Paradise. This is where I stayed during my time on the island, and I swam in this pool basically every chance I could! Complete with stunning views of bikini beach, perfect water temperature, and comfortable pool chairs/beds – it's definitely the best pool on the entire island!
So grab your towel, some sunscreen, and a good book – and it's a perfect place to spend a few hours of relaxation. I was traveling just after the end of the high season (so the hotel wasn't all that busy), and I basically had the pool all to myself every time I went up there.
Only hotel guests are allowed to swim in the pool though, so definitely booking a stay, and experiencing these views for yourself. I also made it up to the pool multiple times for sunset (and while you can't actually see it), the clouds change colors like crazy!
Find the best rate, read reviews & check availability!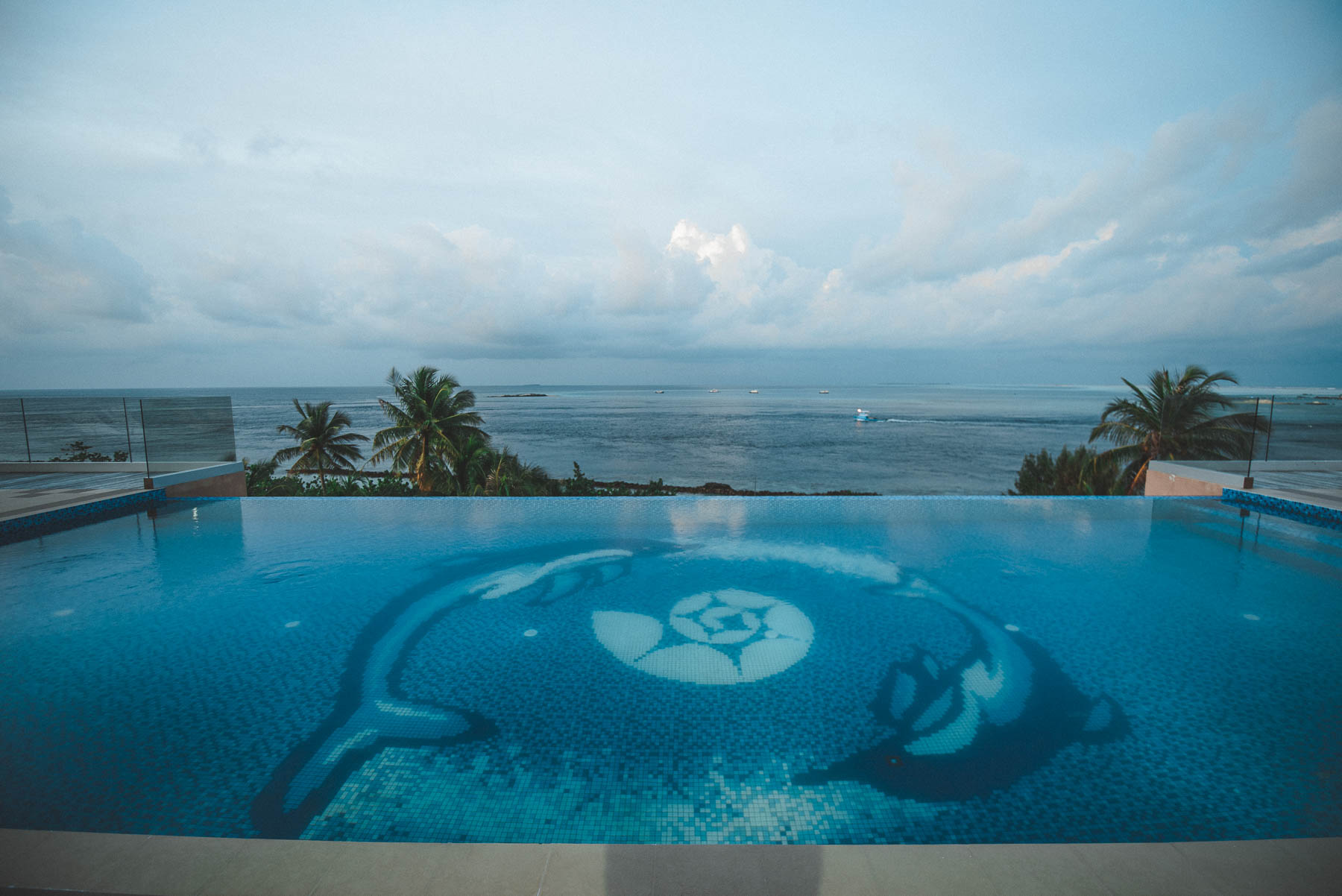 ---
2) Crush some waves at Cokes Surf Break
Did you know that Thulusdhoo is home to one of the best surf breaks in all of the Maldives!? While I don't personally surf (very well), it's a fantastic place to try! There are several different surf camps you can join, or just book a couple hours of private lessons to test out your skills.
Cokes Surf Break is known to be one of the most consistent in the country and is just a short paddle out from the beach. There are a couple more popular breaks near the island called "Chickens" and "Baby Chickens".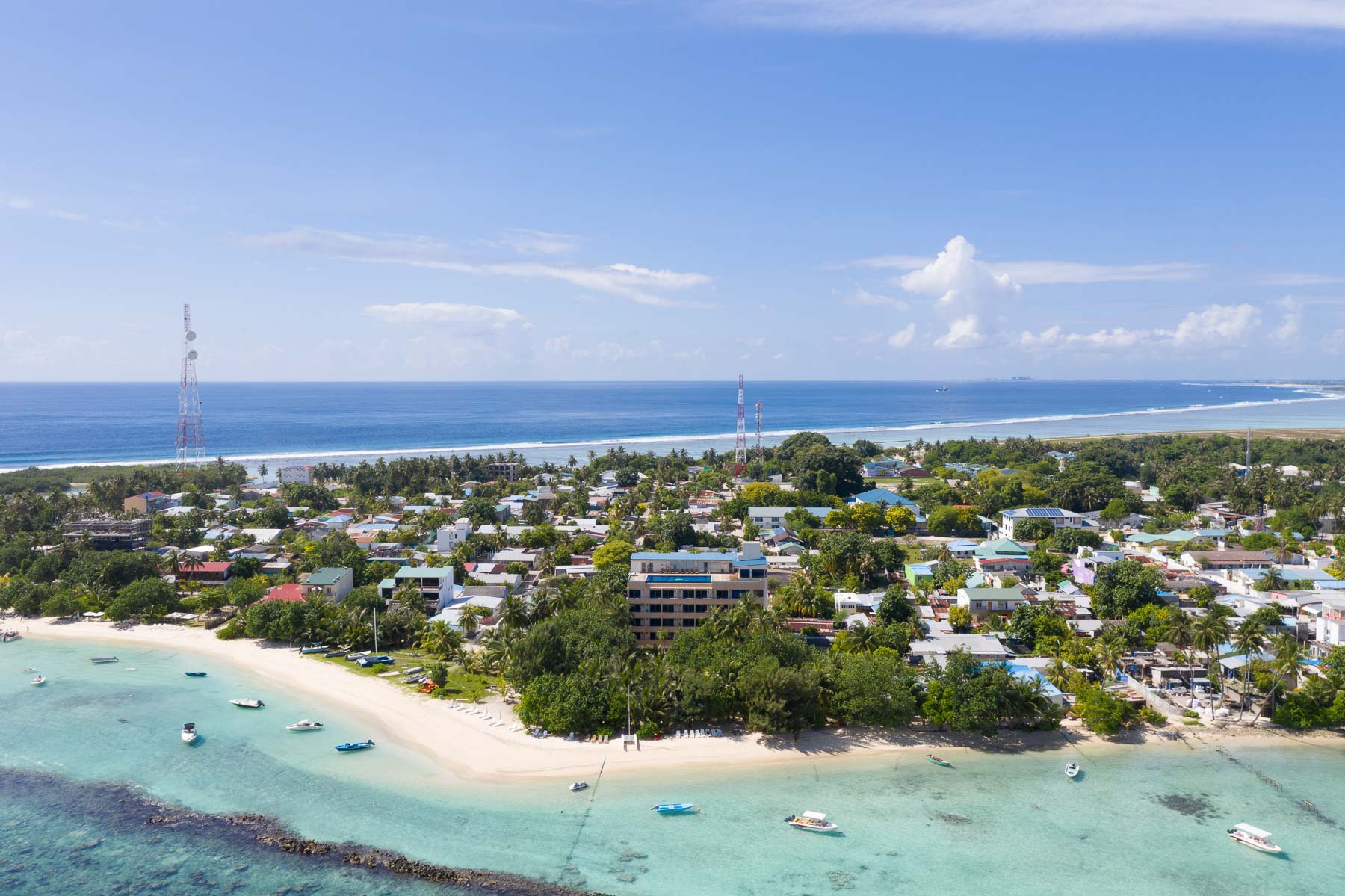 ---
3) Sandbank Excursion Trip
After spending a full month in the Maldives (which is probably the most idyllic country I've been to), this sandbank was definitely in my top 5 places I visited! It was like straight out of a travel magazine, and the color of the water / nearby scenery could not have been more pristine. There was epic snorkeling on the reefs, crystal clear water, and SUP for those skilled enough.
What I LOVED about this excursion was that it was only a short 20-30 minute speedboat ride from Season Paradise, and it was extremely affordable. I visited 7 resorts in total while in the Maldives, and I quickly discovered that the luxury brands do love charging astronomical prices for their day-trip excursions. That's a whole other reason why you should check out the local islands – because you can do epic stuff like sunset jetski rides & sandbank tours for a fraction of the cost.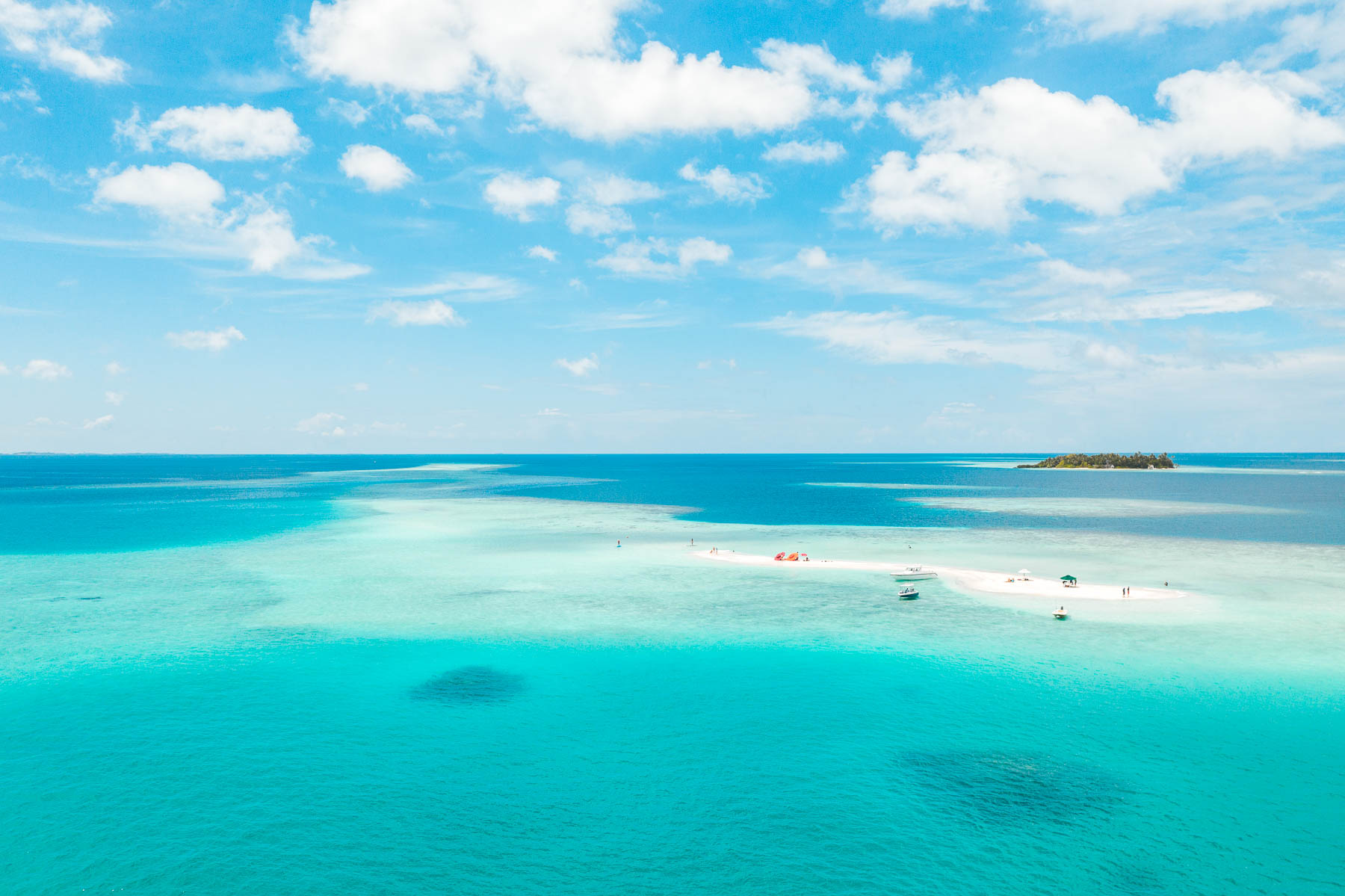 ---
4) Stand-up Paddle Boarding Lessons
When I was on the sandbank excursion I attempted to SUP, and failed miserably! lol. Turns out, it's not as easy as it looks, and I'm pretty happy I joined the Season Paradise watersports crew for a quick lesson. It was nice to learn a bit more of the techniques like how to stand up properly, how to hold your paddle, where to place your feet, etc.
I'm becoming a big fan of SUP'ing, and definitely a fun way to spend an hour in Thulusdhoo. The rental prices are cheaper than most places in the Maldives as well, so it's a great place to try this out if you've never done it before.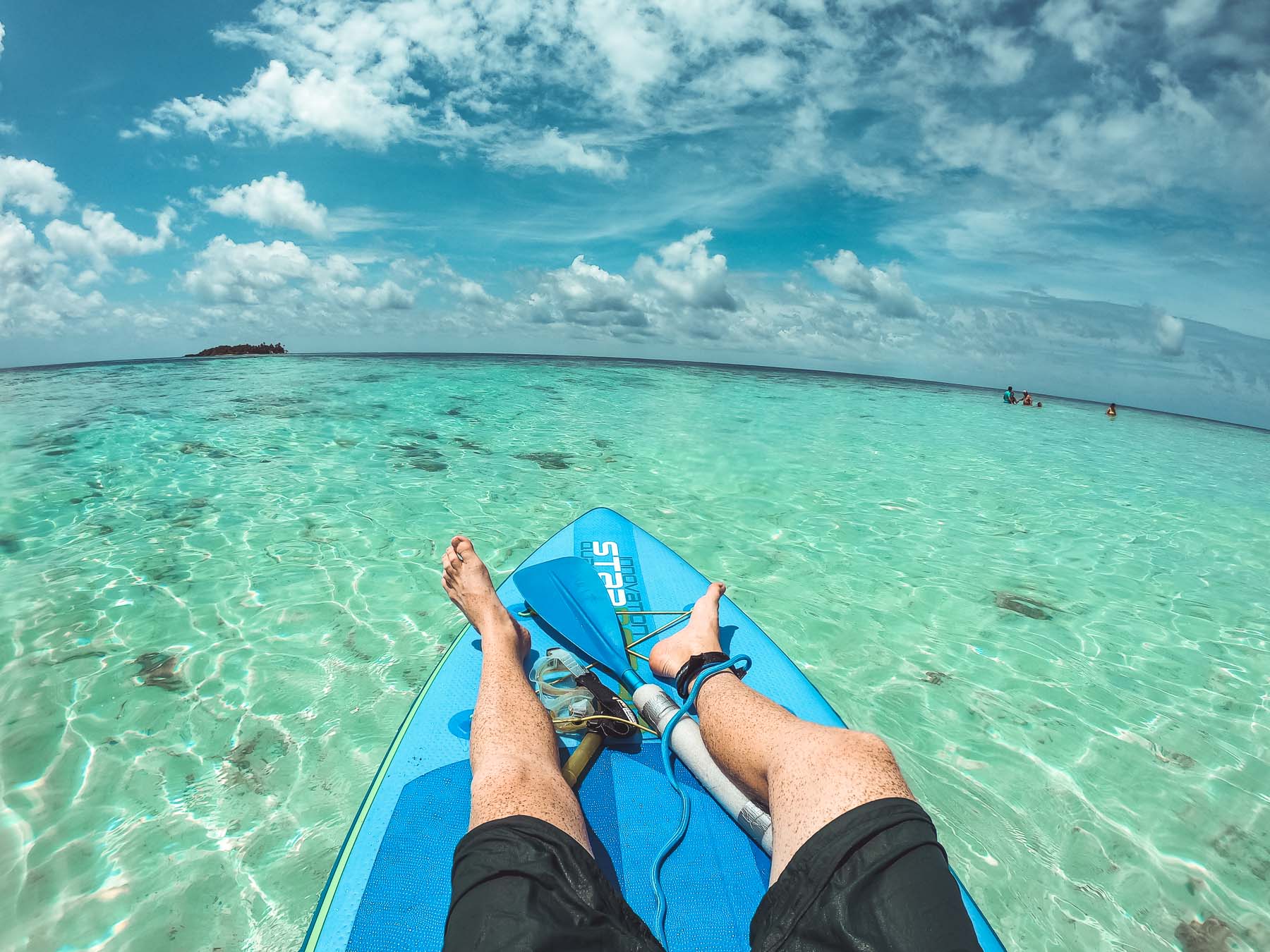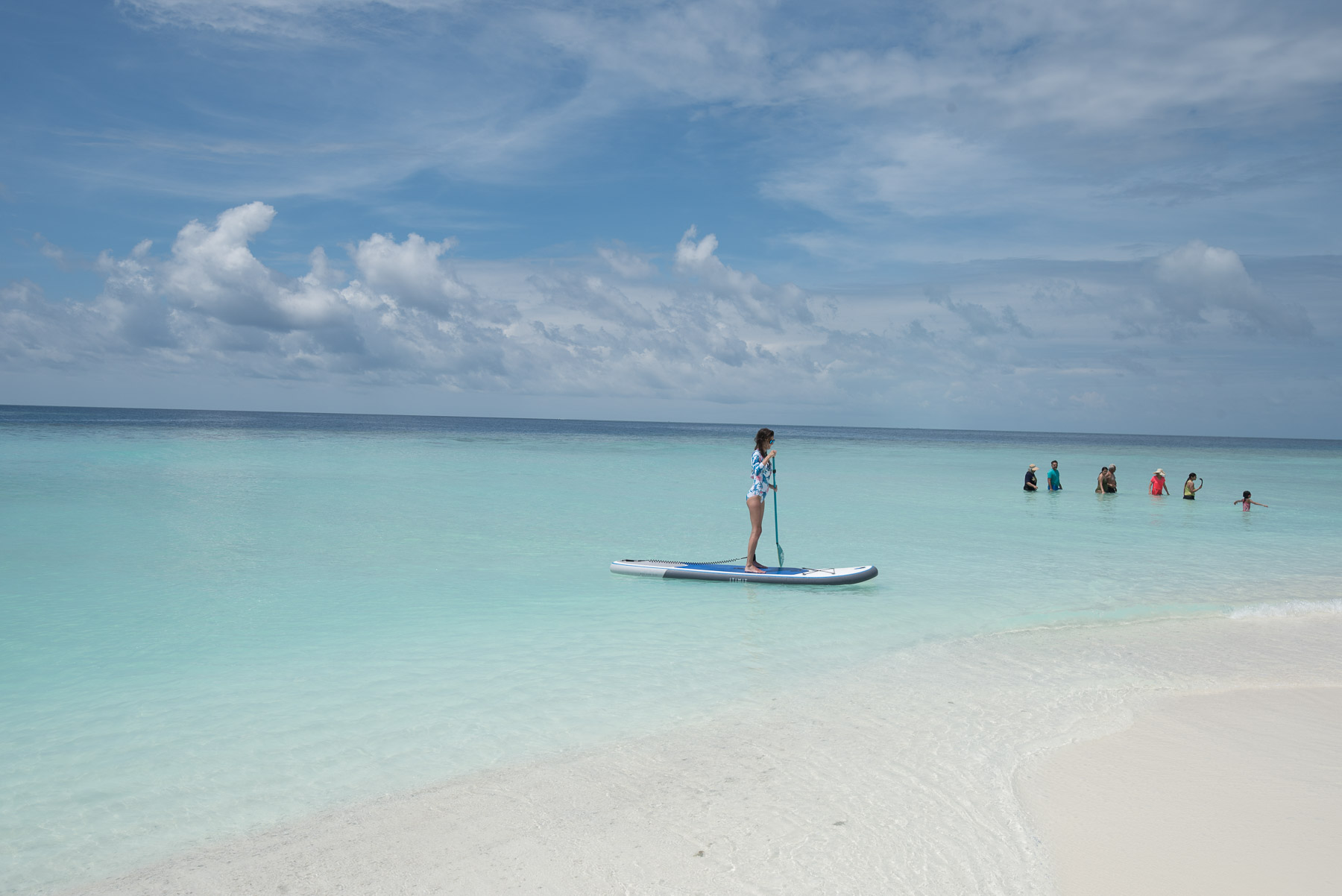 ---
5) Scuba-Diving with Feenaa Diving
I truly think that everyone needs to try out scuba-diving while traveling through the Maldives! The marine bio-diversity found here is arguably the best in the world, and the conditions typically are top-notch. Depending on the time of the year, it's common to swim with whale sharks, manta rays, sharks, turtles, and millions of fish!
I was actually meant to do my 3-4 Day SSI Scuba Diving certification course here with Feenaa Diving, but unfortunately, due to some bad weather, the first two days I was unable to do it. With that being said, that didn't stop me from joining them for a quick fun-dive (down to 12m as an uncertified diver) at the house reef.
The more I scuba-dive, the more I become absolutely obsessed with it! It's truly addictive, and I can't wait to get back to Thulusdhoo and experience more of their more popular dive sites. Shoutout to the homie Tristan for the spontaneous fun dive experience! If you're on Thulusdhoo and looking to dive, go find Tristan at Feenaa dive and say hi for me. He's a legend!!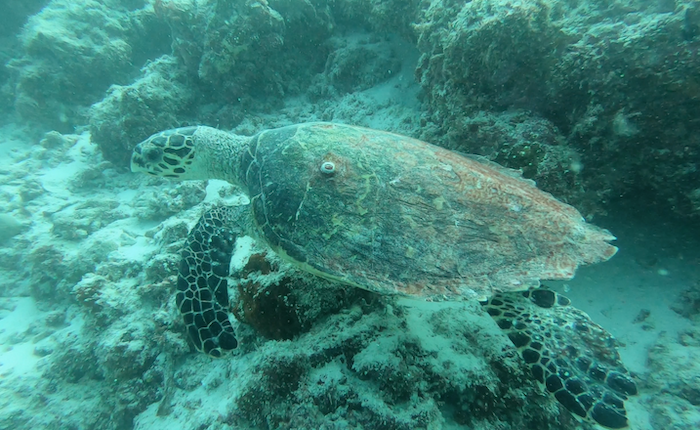 ---
6) Watch the sunset on the beach
I don't know if there's a better country in the world for watching sunsets than the Maldives.
As the sun slowly dips beneath the Indian Ocehorizonion every night, I would be completely mesmerized when the sky slowly changed colors into an array of orange, pink, and purple hues. Bring a portable music player, some snacks, and a couple cold drinks (non-alcoholic), and say farewell to the sun with a few friends.
I was loving getting my drone up in the air each night during the sunset, and got some really beautiful skies!! Here are a few of my favorite shots. What do you think…?


---
7) Snorkel the Thulusdhoo House Reef
I went snorkeling (or scuba diving) practically every day during my trip to the Maldives! It's just too spectacular not to, and visiting Thulusdhoo island is no exception. There's actually a pretty decent reef just outside the boat entrance, and there's heaps of fish and beautiful coral. If you're lucky, you might even be surrounded by dolphins who swim nearby the island!
I went snorkeling and scuba-diving at the Thulusdhoo house reef, and it's definitely a must for anyone who makes their way to the island. Renting equipment isn't expensive at all from the Season Paradise watersports crew, and they'll be able to give you some pointers as well.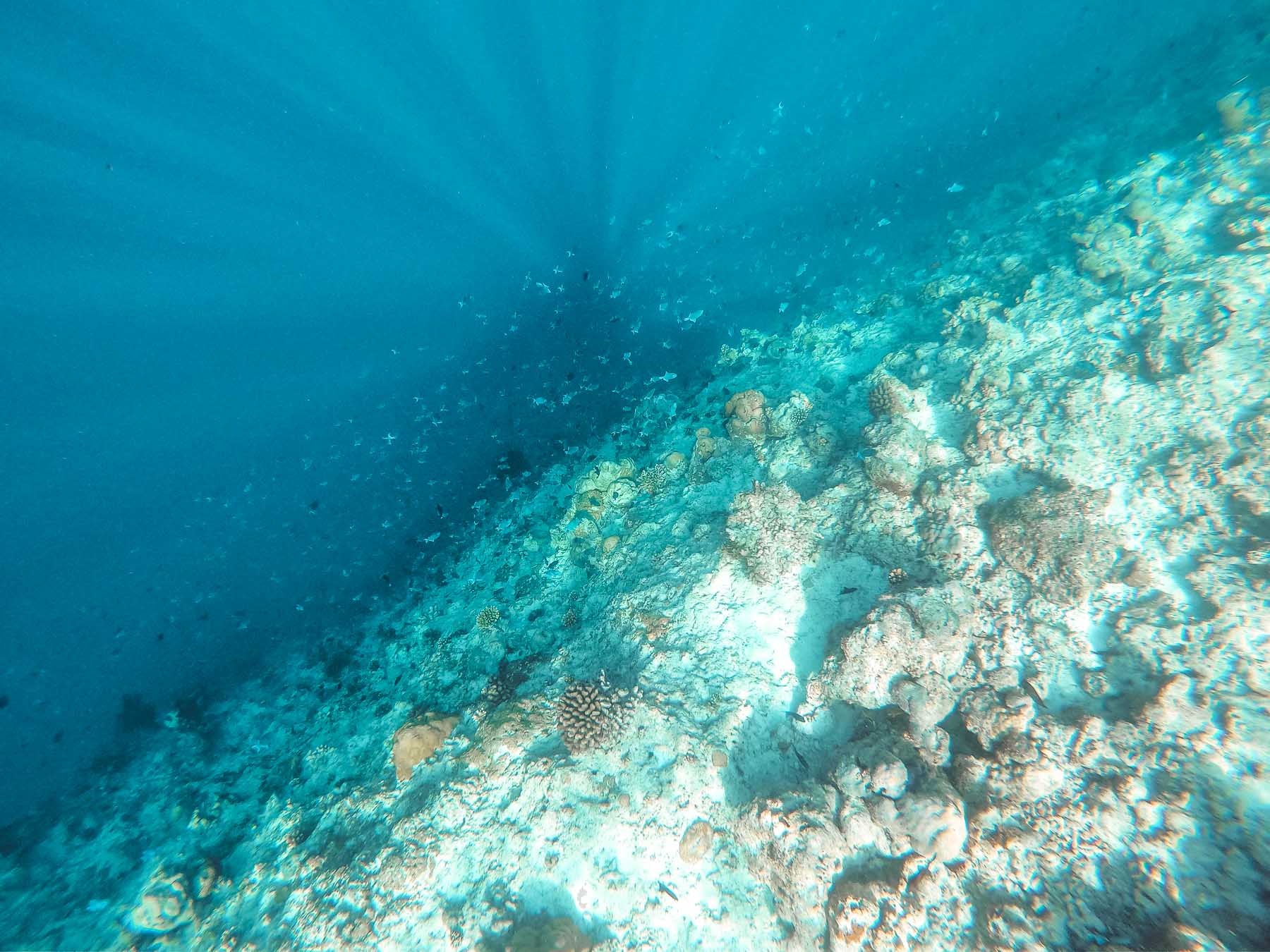 ---
8) Have a Coconut on Bikini Beach
Since the Maldives is a Muslim country, there are only sections of the island you are allowed to be wearing a bikini, hence the name of "bikini beach". It stretches from right outside Season Paradise and wraps around all the way to Batuta Surf View.
The entire Bikini Beach area is very quiet and relaxed, and you'll see few people tanning, eating at the various restaurants & cafes, and going for a quick swim/ snorkel. It's an amazing vibe, and you could easily stay there all day just soaking up the vibes.
There is one guy selling fresh coconuts on the beach for around $3 (but you could bargain him down to a cheaper price), and I definitely made it my daily mission to go buy one and drink it under the massive trees providing much-needed shade for my ginger skin ;-) lol.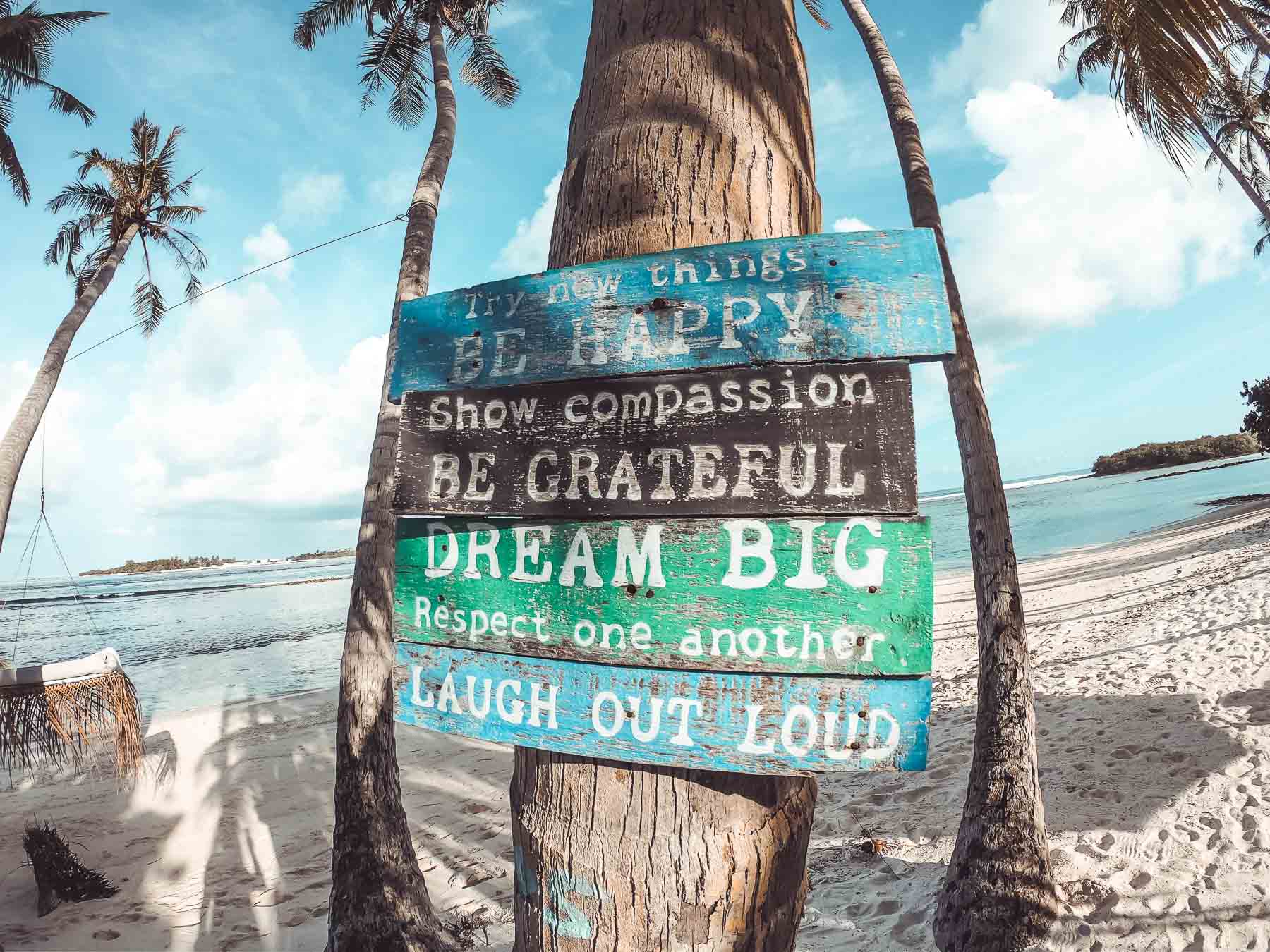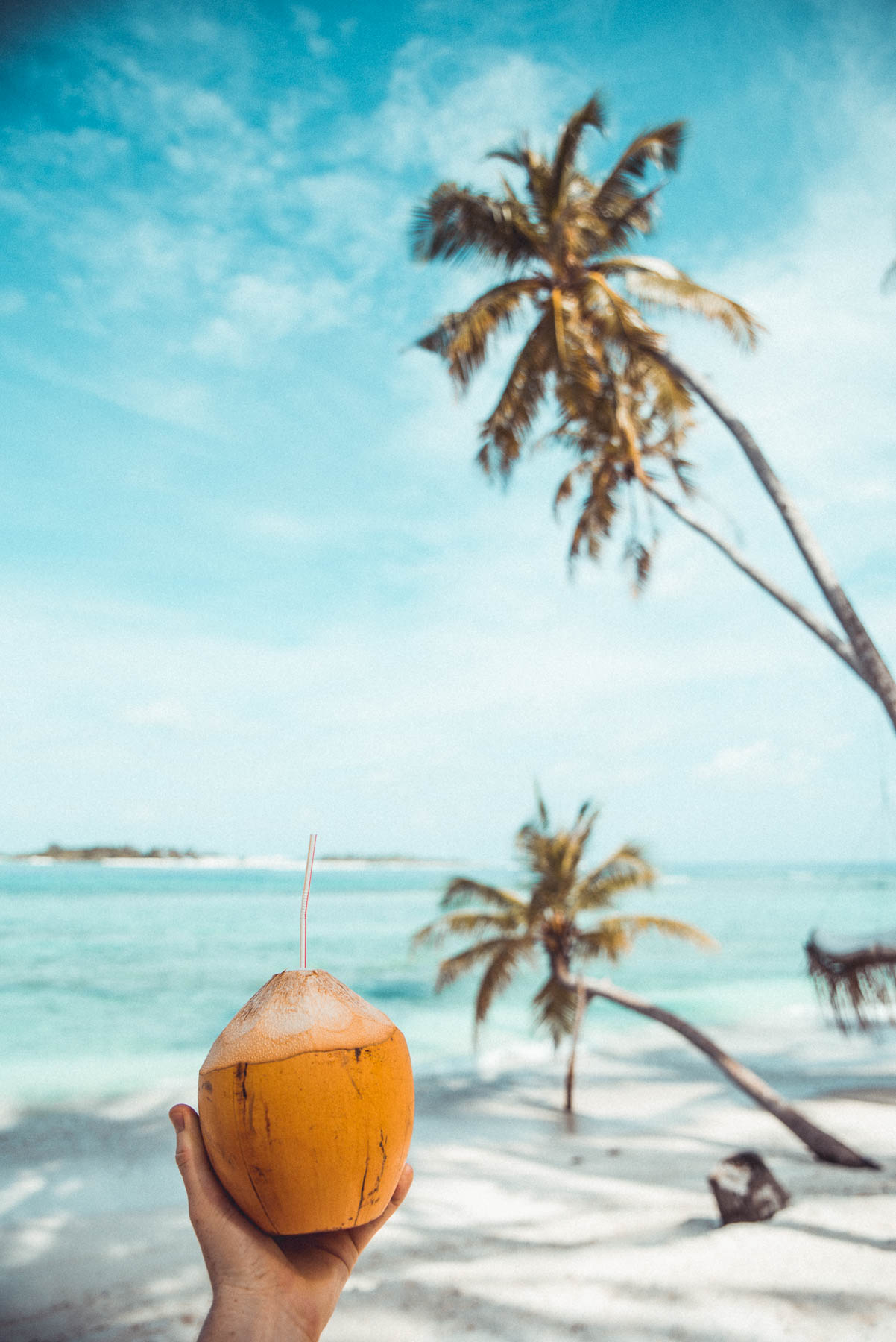 ---
9) Be Lazy in a Hammock
Thulusdhoo is the perfect place for some classic Maldives relaxation, so make sure you schedule in some time to do absolutely nothing! There are a couple really comfortable hammocks along Bikini Beach in Thulusdhoo, and it's a peaceful area to read a book, take a nap, or enjoy the aforementioned coconut.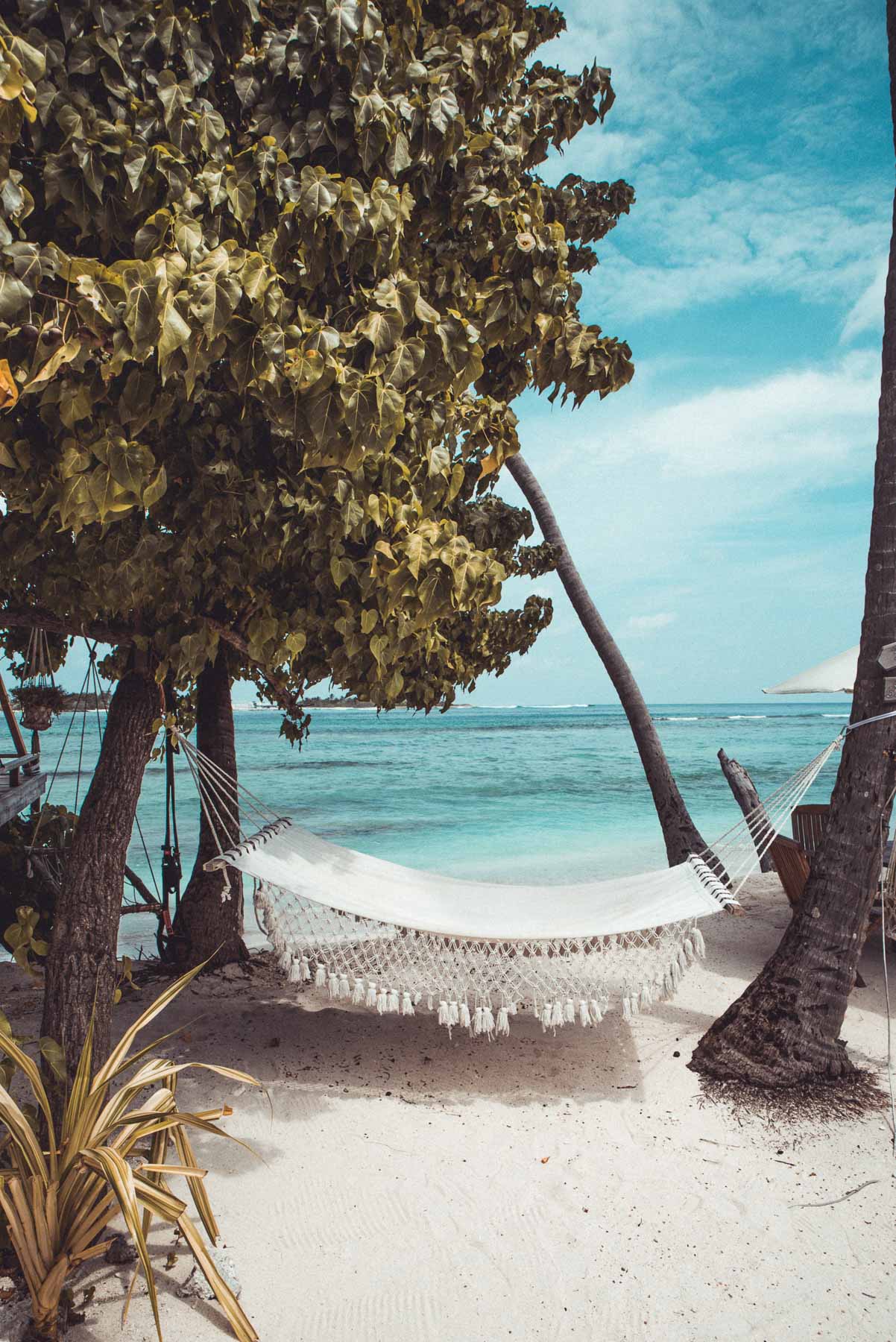 ---
10) Coca Cola Factory Tour
Thulusdhoo's claim to fame is that it is home to one of Coca Cola's bottling factories! When you walk around the island you'll definitely notice that it's very much a "Coca-Cola" destination, and I'd say at least 70% of the advertisements you see will be for this refreshing, sugary, carbonated beverage.
When I was on Thulusdhoo Island they offered two tours per day at 9:00 A.M & 2:00 P.M, but I don't think are official times really. It's not a big island though, so if this sounds like something you'd be interested in, just stroll by and ask when the next tour is.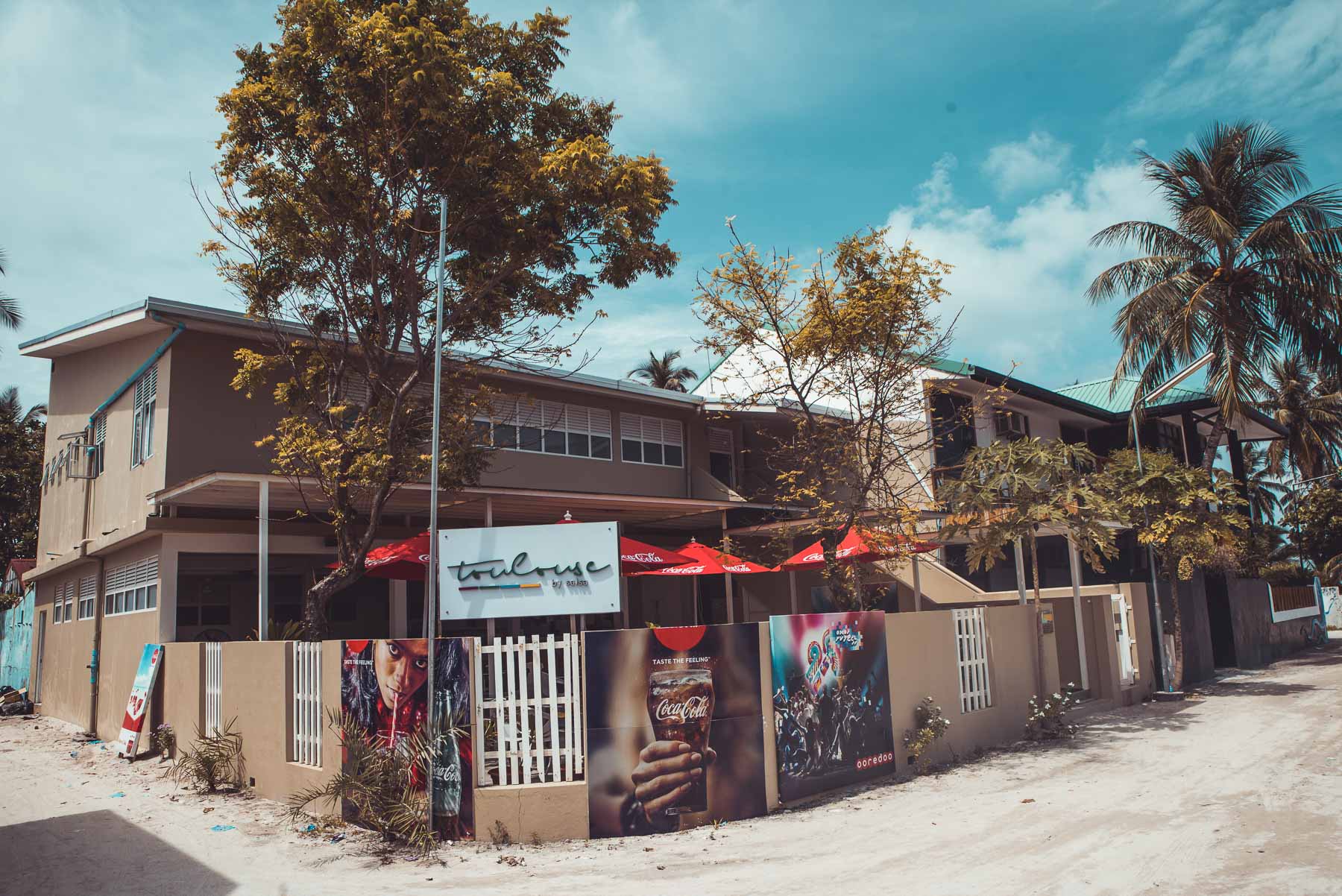 ---
11) Rent a Bike & Ride Around The Island
You can walk around the island pretty easily, but I always think that bike rides in the Maldives are much better! While there may not be all that much to see, it's still nice to bike through the tiny streets, admire the various colorful doors and murals, and get a feeling of the local life.
Millions of people come to the Maldives every year, but I think only a small percentage of them get an understanding of how the locals live. A visit to Thulusdhoo is the perfect way to do that. Talk to some locals, befriend them, and you'll discover how warm and welcoming they are :-)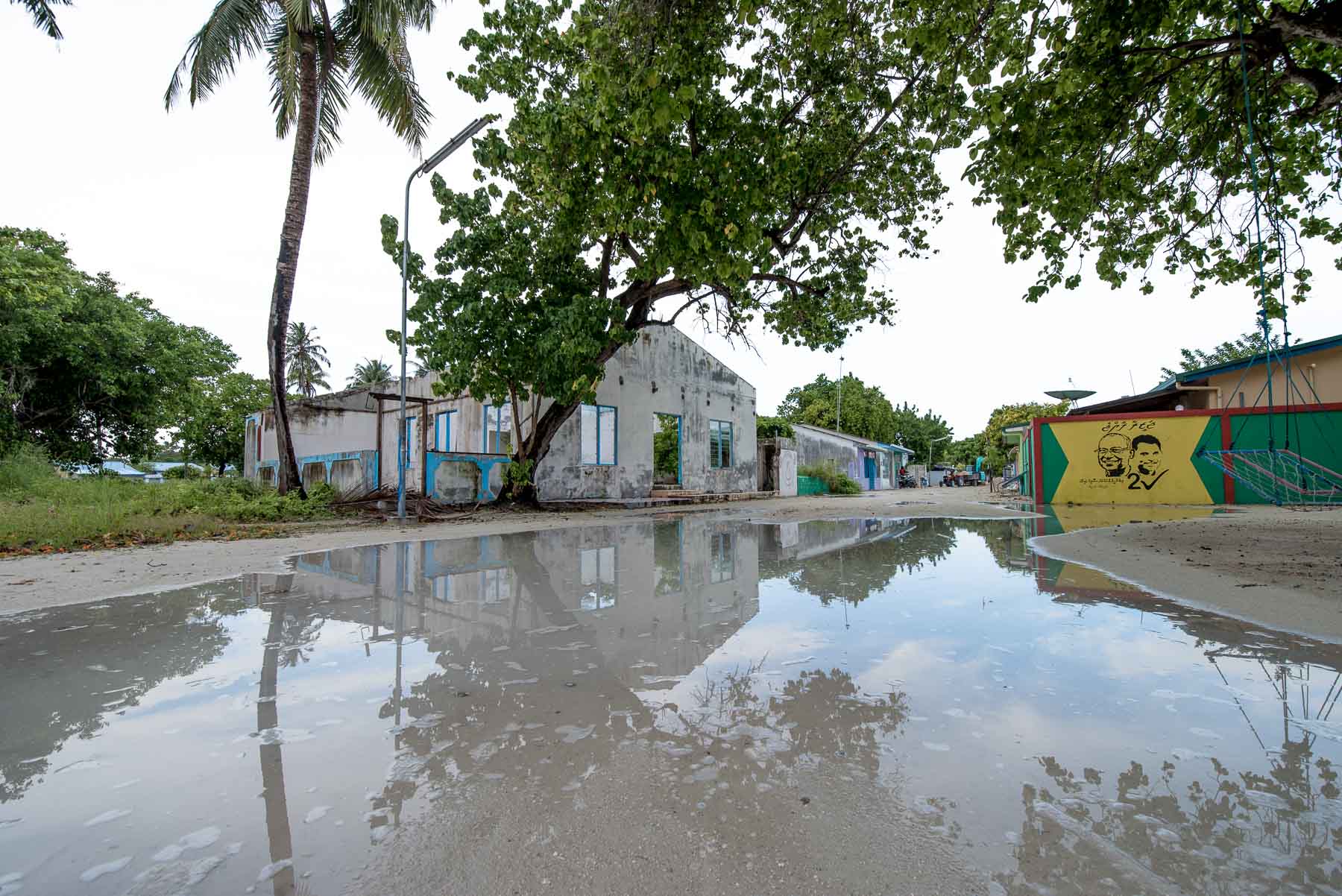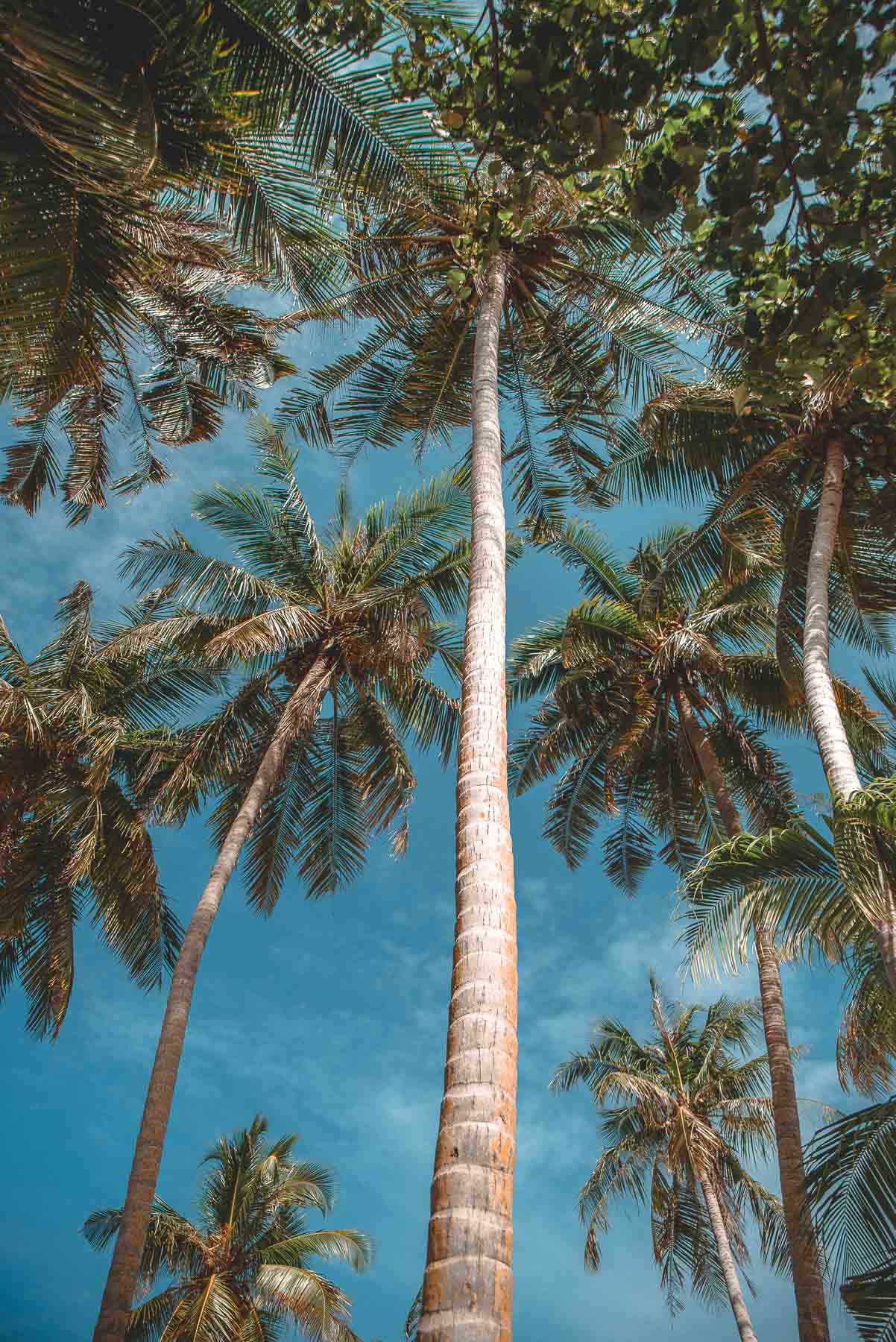 ---
12) Have a Meal at Shortbreak
For my first night on Thulusdhoo, I made plans to meet up with Tristan (from Feenaa Diving) for dinner and to chat about life on the island/diving in the Maldives. He's been living on Thulusdhoo for over a year now, and he recommended we try out this place called Shortbreak for dinner.
It's simply a little hole in the wall restaurant/cafe, but the food and drinks were phenomenal. I would definitely recommend checking it out for a meal or two during your visit to Thulusdhoo! "A personal favourite is Mashuni, this is a delicious combination of coconut, tuna, chilli as well as a few other ingredients served with Roshi (flat bread)."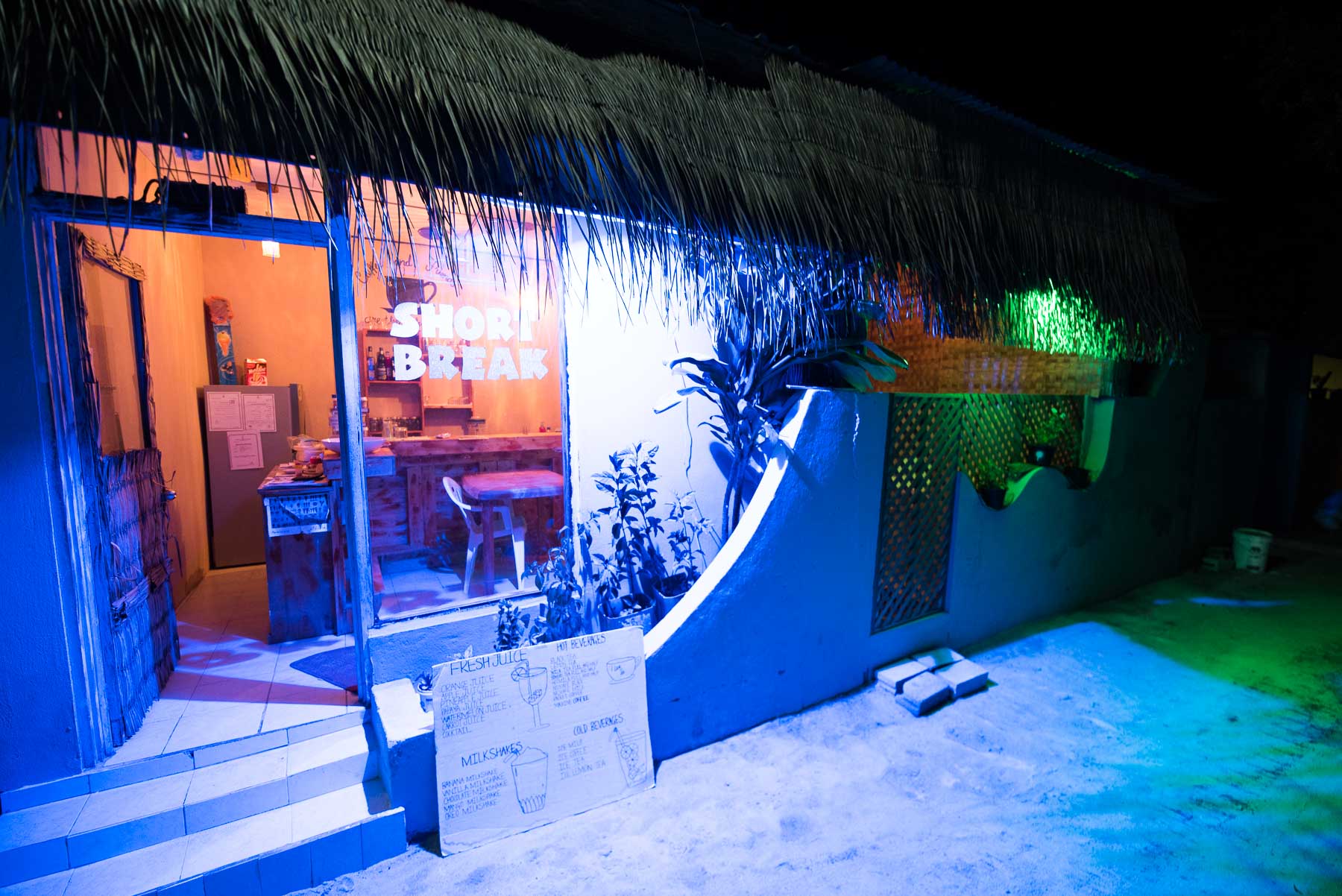 ---
13) Dolphin Watching / Cruise
If you've never seen dolphins in the wild before, there's a really good chance that will change when you make your way to Thulusdhoo! Almost ever morning and evening there's a massive group of dolphins that swim up and down the Thulusdhoo reef area.
One morning I actually woke up and headed to the infity pool roof at Season Paradise, and saw them swimming from afar! I launched my drone immediately to get some cool footage of them, only to realize I idiotically didn't charge my drone! Ahh, well these things happen.
Dolphin Cruise in Thulusdho, Maldives
---
14) Sunset Jetski
Finally, one of the things I didn't manage to do when I was on Thulusdhoo was go jetskiing during the sunset. I was flying my drone a few times though and captured some amazing footage of people jetskking with bright pink skies, and I remember thinking of how incredible of a feeling that must be.
I was going to do it my last day on the island, but it was raining so wasn't able to! So if you're on Thulusdhoo during a beautiful sunset, go for a jetski ride and let me knoe what I'm missing out on! LOL.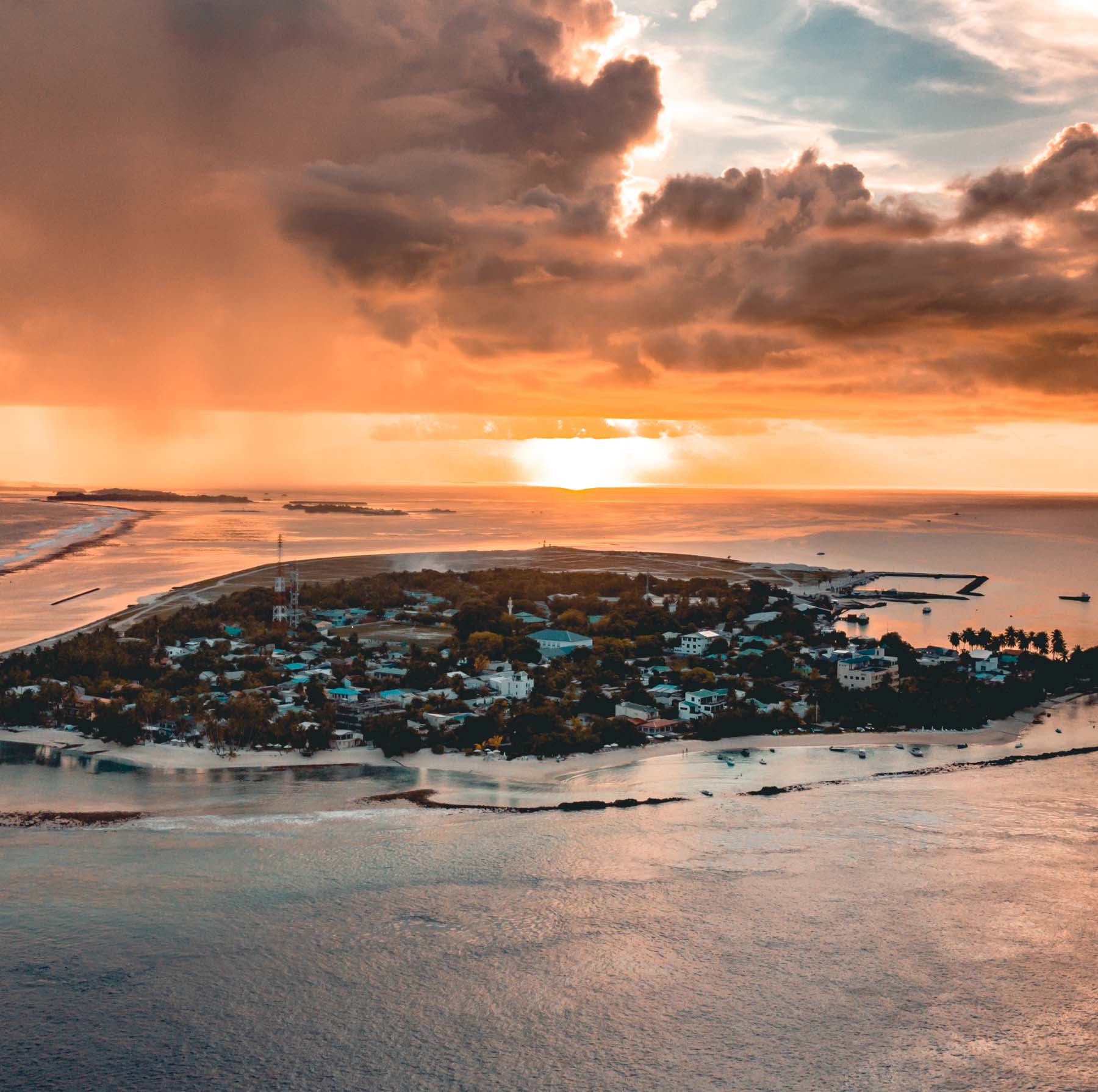 ---
Thulusdhoo Accommodation – Where To Stay!
Tourism on Thulusdhoo Island only recently started becoming popular, but there are so many amazing options to choose from for Thulusdhoo Accommodation from hotels and guesthouses.
Season Paradise – This is where I stayed for five nights on Thulusdhoo, and I would definitely recommend checking it out! The rooms are super beautiful/ comfortable, the staff are all super helpful, and the infinity pool is top-notch!
"True Maldivian island hotel quintessential for guests who seek Surfing, Fishing, Diving, water sports adventure, honeymoon/ family beach vacation or a business retreat on a tropical sun, sand, and sea. Season Paradise, is a newly opened award winning 48 room hotel featuring an infinity swimming pool, Spa, Gym, Conference hall, Restaurant & Grill."
Rates vary heavily depending on the time of the year. Check rates & availabilty.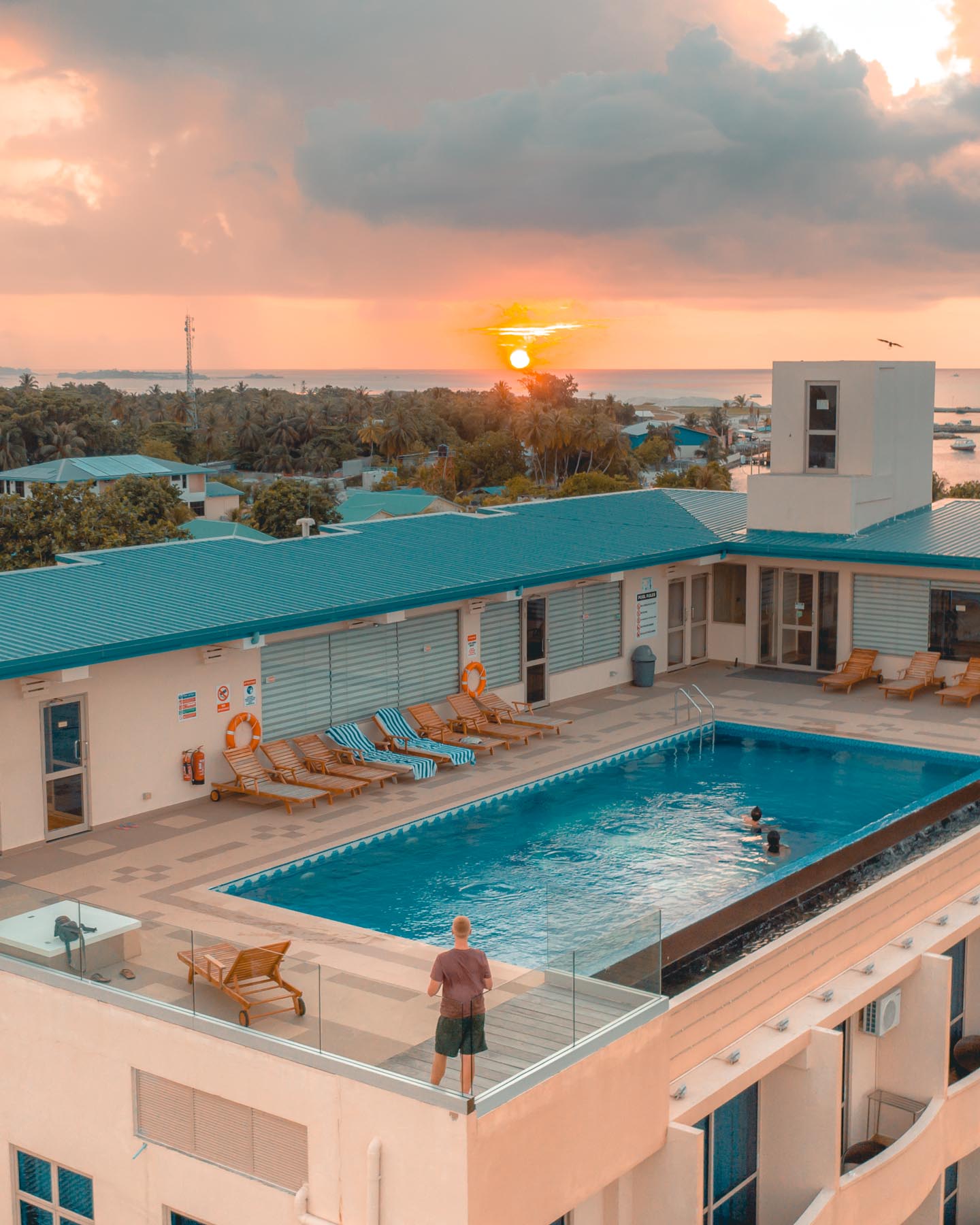 ---
Midsummer Thulusdhoo -- Are you backpacking through the Maldives and need to find the cheapest room possible? Then this probably your best bet! This is the only hostel I could find online in Thulusdhoo, and the reviews make this place sound terrific!
"Midsummer Thulusdhoo is a comfortable and very traditional Maldivian style house. We have a private courtyard, you can relax here in a quiet environment and good privacy. We are in the middle of the island and from house to either jetty or beach is just two mins by walk. We have four rooms altogether. It's very ideal for families and friends to stay in the house as well as solo travelers looking for a homestay.
Your home away from home in Thulhusdhoo Maldives is waiting for your arrival!"
4-Bed Mixed dorm is $30 U.S.D per night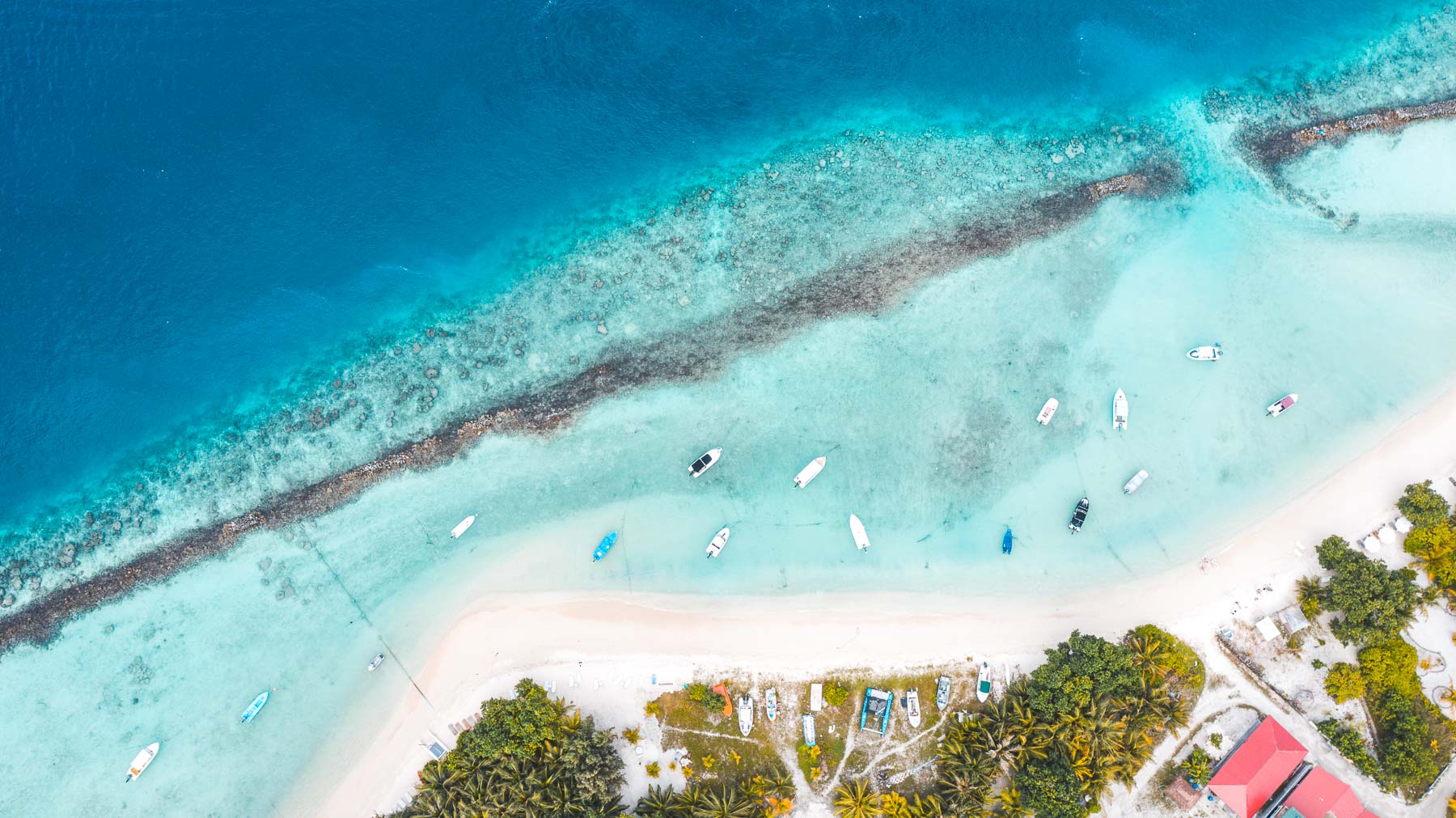 ---
How to get to Thulusdhoo Island…?
There are two different ways to get to Thulusdhoo Island: The fast way & the slow way.
20 Minute Speed-Boat Transfer from Male Airport | When you're traveling around the Maldives, you'll quickly learn that you'll probably be making multiple journeys to/ from the airport. I did several different times because the majority of the resorts I visited where in different atolls, and I needed to head in different directions on speed boats or seaplanes.
If you'd like to arrange the 20-minute speed boat transfer, I'd coordinate with your accommodation, as they'll be able to arrange it for you pretty easily.
COST = $30 ONE-WAY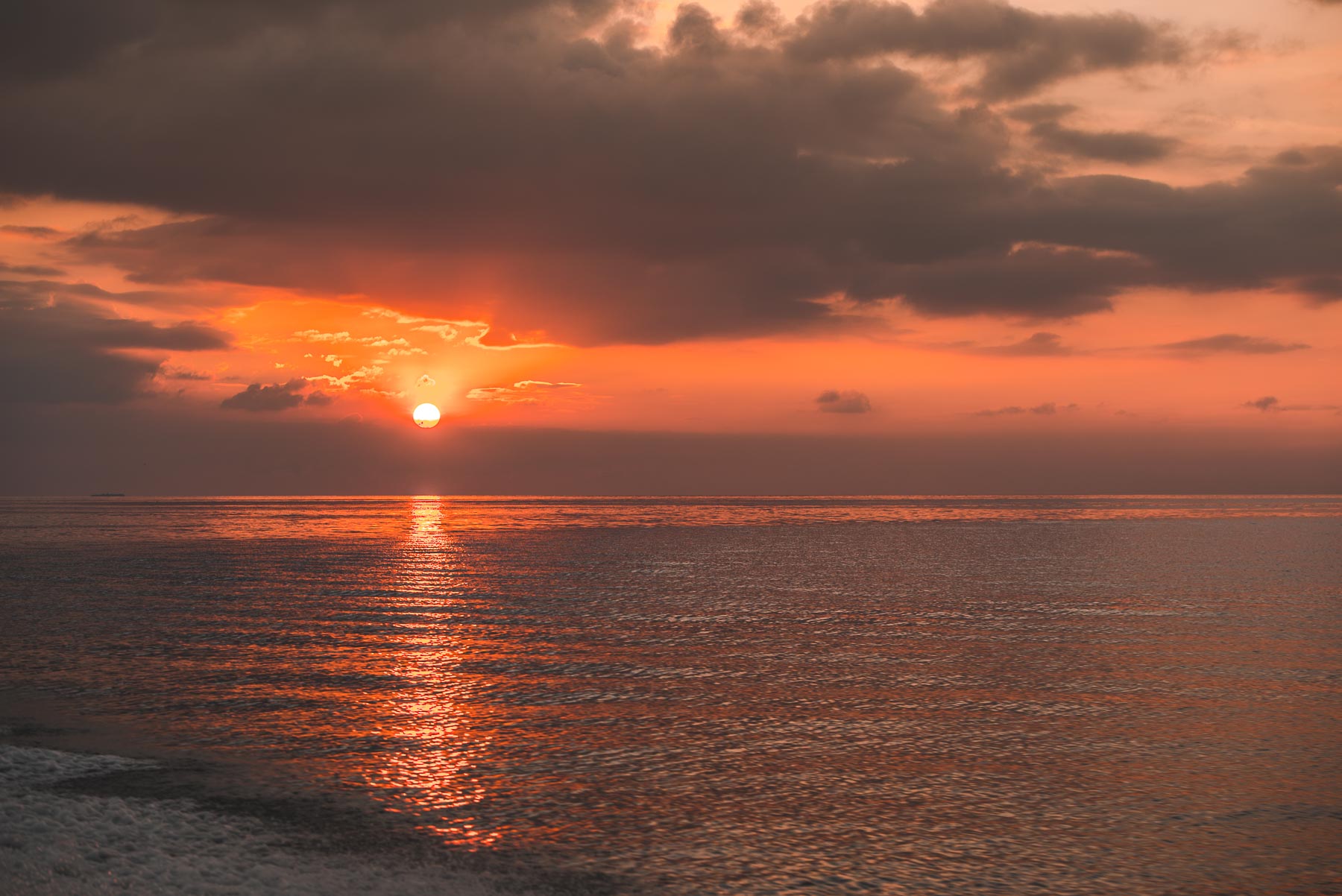 ---
85-minute Local Ferry from Male City | These ferries now run every day, but times do change.
This ferry trip departs Male at 3:30pm sharp on Saturday, Sunday, Monday, Wednesday and Thursday. On Fridays the ferry departs at 10:30pm.
On Tuesdays, there is a different ferry that stops at several islands including Thulusdhoo, that departs from Male at 2:30pm, departing from the 'Villigili' ferry terminal.
COST = $3 ONE-WAY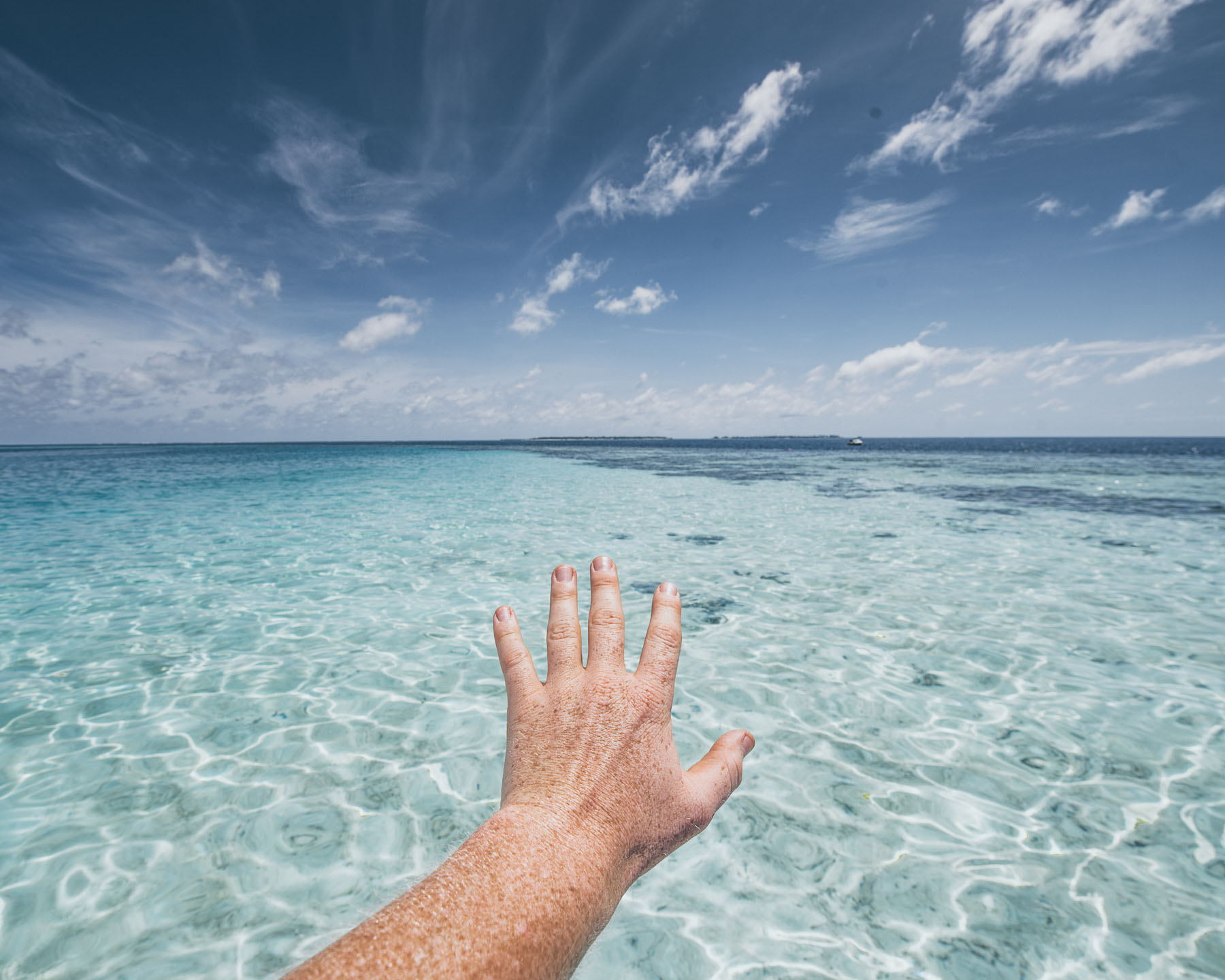 ---
Don't Forget To Pack
Hopefully, you're reading this while you're still in a place that is affordable to buy sunscreen, because it is VERY expensive in the Maldives. I saw one place selling SPF 50 for $55!! As a pale-skinned, freckeled invidual – I was offended by the sight of that price tag…so PLEASE plan ahead and bring plenty of sunscreen!
The same goes for Mosquito repellant! While most of the resort islands have regular bug sprays throughout the day to protect it's guests from bitces, this does not happen on Thulusdhoo, so make sure you bring and apply plenty of Mosquito repellant! I definitely left the island itching and scratching a few pesky mosquito bites!!
Travel Insurance – Last, but certainly not least…make sure you have proper travel insurance for your trip to the Maldives! And make sure you double-check to make sure you are covered for scuba-diving!! Sometimes in the fine-print, scuba-diving accidents are not covered, so if you plan on diving I'd definitely look into that!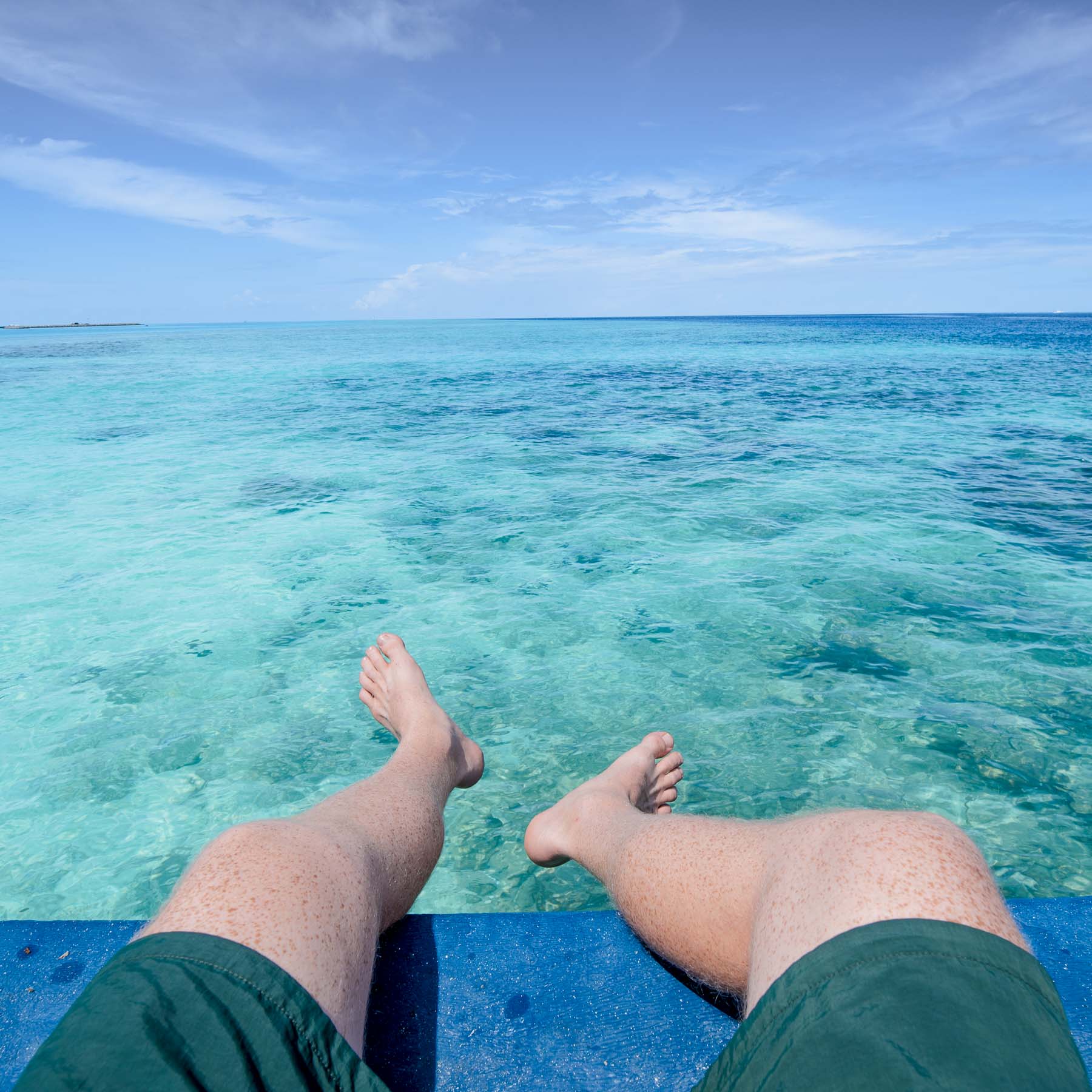 ---
Thanks so much for reading!
I had the time of my life on Thulusdhoo Island in the Maldives, and I can't wait to get back again someday in the future. If you're not already, be sure to follow along on my Instagram & Facebook to keep up with my international adventures. Check out a few of my other articles that you might interested in as well:
Arugam Bay, Sri Lanka | The 10 Best Things To Do
Uluwatu, Bali, Indonesia | The 10 Best Things To Do
33 Perfect Gift Ideas For Men Who Travel
Disclaimer: I received a complimentary stay with Season Paradise in exchange of some blog and social-media coverage. As always, all opinions are my own, and I really had a fantastic visit on Thuslusdhoo Island. Affiliate links are also included in this post.
---
SHARE THIS ARTICLE WITH YOUR THULUSDHOO CREW!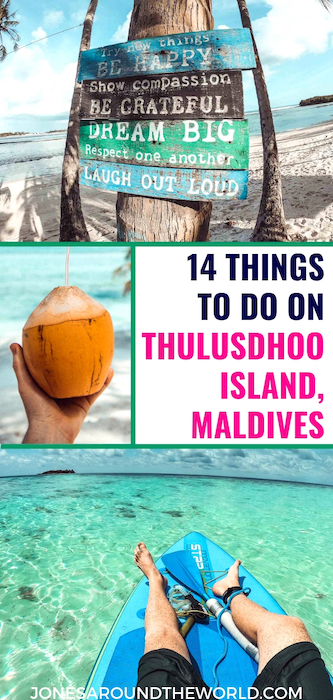 https://www.jonesaroundtheworld.com/wp-content/uploads/2018/12/Thulusdhoo-Island-Maldives-18.jpg
1011
1800
Dave
https://www.jonesaroundtheworld.com/wp-content/uploads/2017/03/logotry-1-1-300x106.png
Dave
2018-12-03 13:32:35
2022-06-13 10:58:18
THULUSDHOO ISLAND, Maldives | TOP 14 Things To Do on Thulusdhoo