Arugam Bay is hands down my favorite place in all of Sri Lanka! So it's good you're reading this because I've got the lowdown on the best things to do in Arugam Bay. During my first visit to the country, I stayed there for ten days and fell in love with its laid-back atmosphere.
It's a small town, twenty minutes from Pottuvil Point, with just one main street of shops, restaurants, and surfboard rentals. That's not all that makes it so charming. People come for the great beaches, surfing, and legendary beach parties but also stay for the fantastic A-Bay vibe.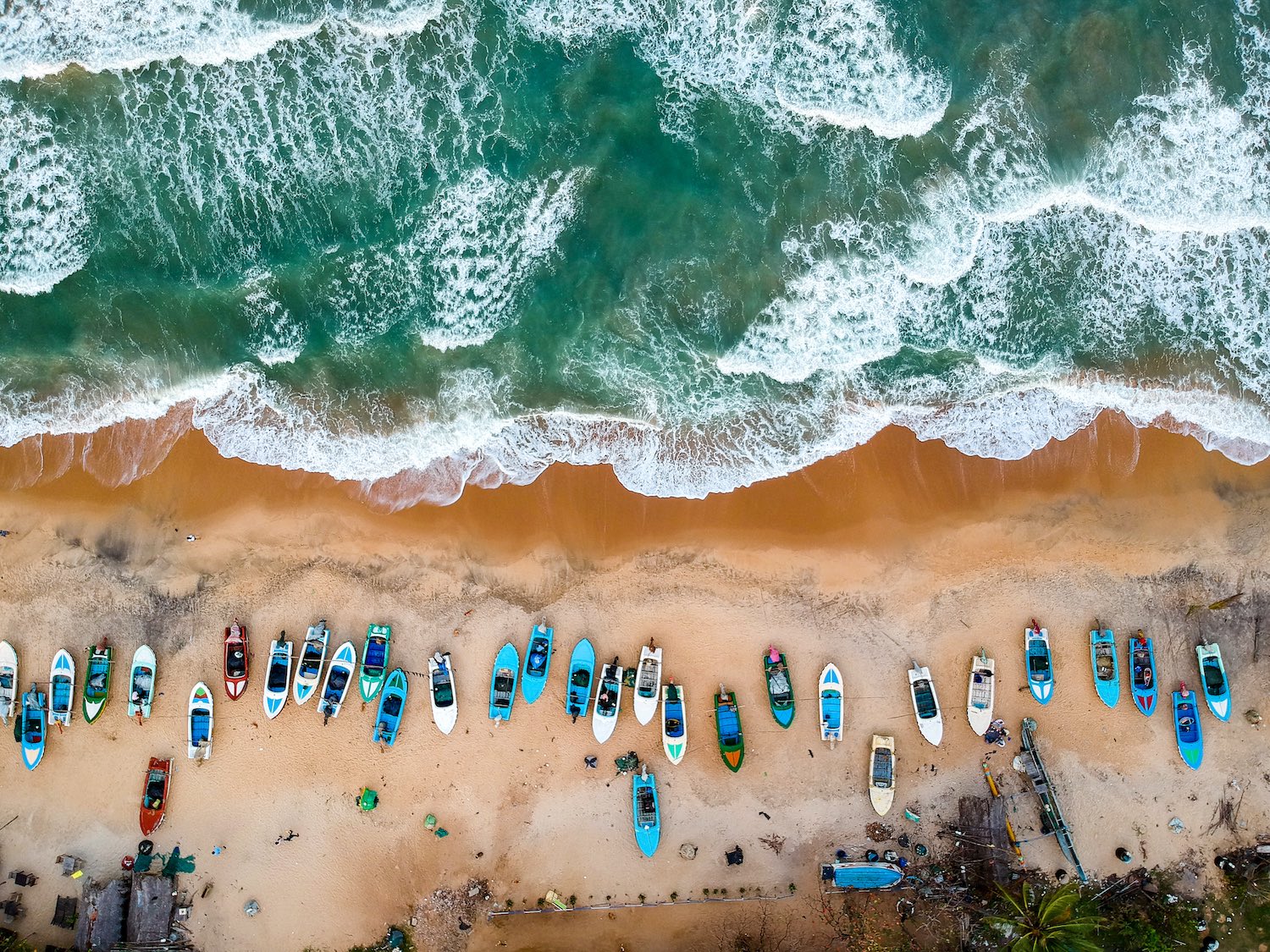 I'll go over some of my favorite Arugam Bay, Sri Lanka hotels & accommodation options (like the legendary Beach Hut), the Sri Lanka surf places nearby, and the Arugam Bay Beach parties.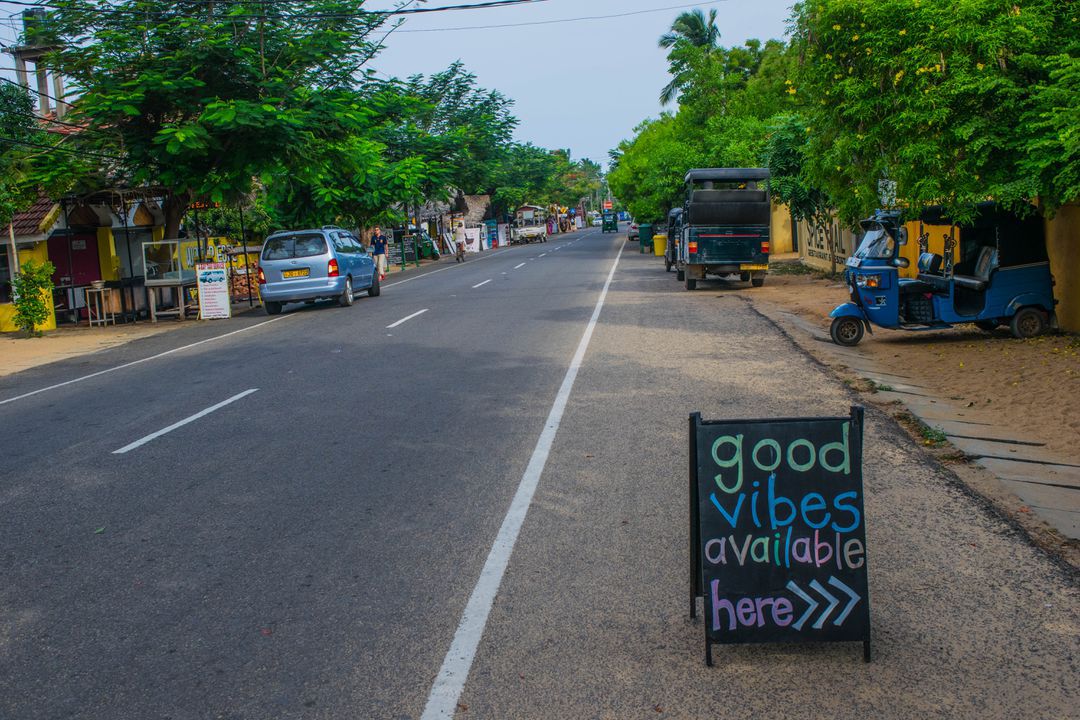 ---
WHAT TO DO IN ARUGAM BAY – SURF SHOPS, YOGA CLASSES, AND MORE
Without further adieu… these are my top things to do in Arugam Bay. Just be careful; if you're planning to visit, you might stay much longer than expected.
1) ARUGAM BAY SURFING
Alright, let's start with the really obvious one. Arugam Bay is one of the world's top surfing destinations, so if you go all the way out there and don't at least try to go surfing — then you've made a colossal mistake.
There are three main surf spots to choose from:
Main Point: This is the surf spot located in Arugam Bay. Every morning you'll see dozens of surfers catching big waves. This is recommended more for intermediate to advanced surfers.
Whisky Point (Whiskey Point): This famous surf spot is about a 15-minute drive from Arugam Bay. It's also a beautiful beach and can provide some excellent waves for beginner surfers. You'll also notice heaps of people getting surfing lessons.
Peanut Farm: About 25 minutes from Arugam Bay is this fantastic tucked-away beach/surf spot. It's trendy and comes highly recommended.
Tuk-Tuk rentals are under $20 (Rs6,125) a day and can be used to travel to Whisky Point (Whiskey Point), Peanut Farm Beach, or pretty much anywhere in this surf town.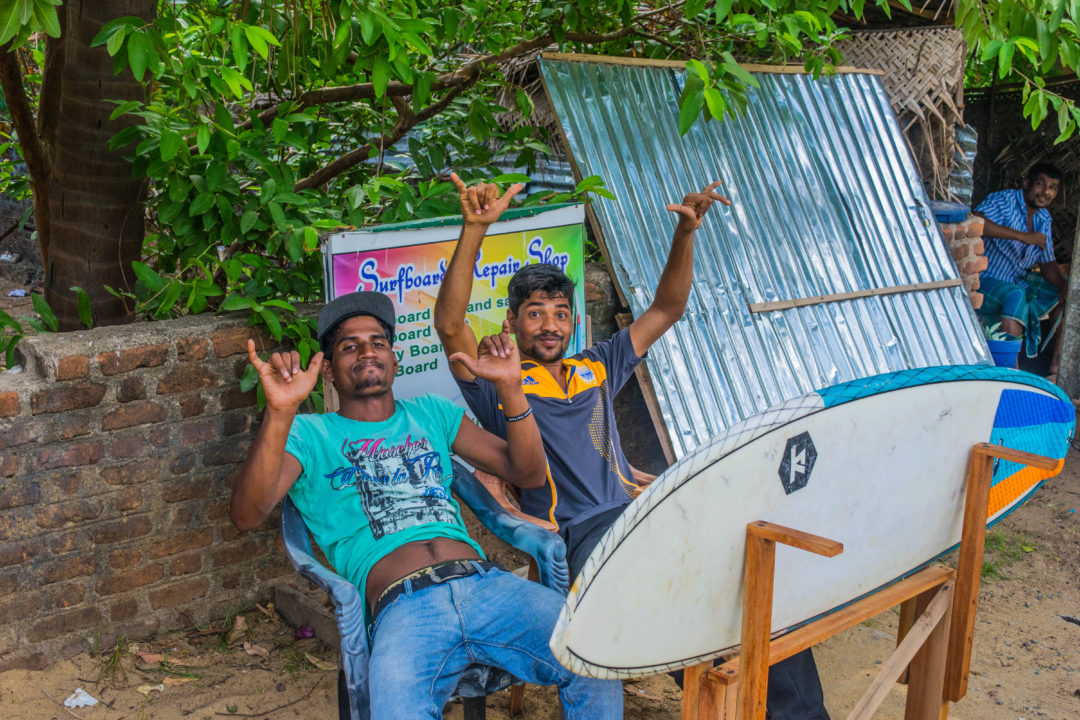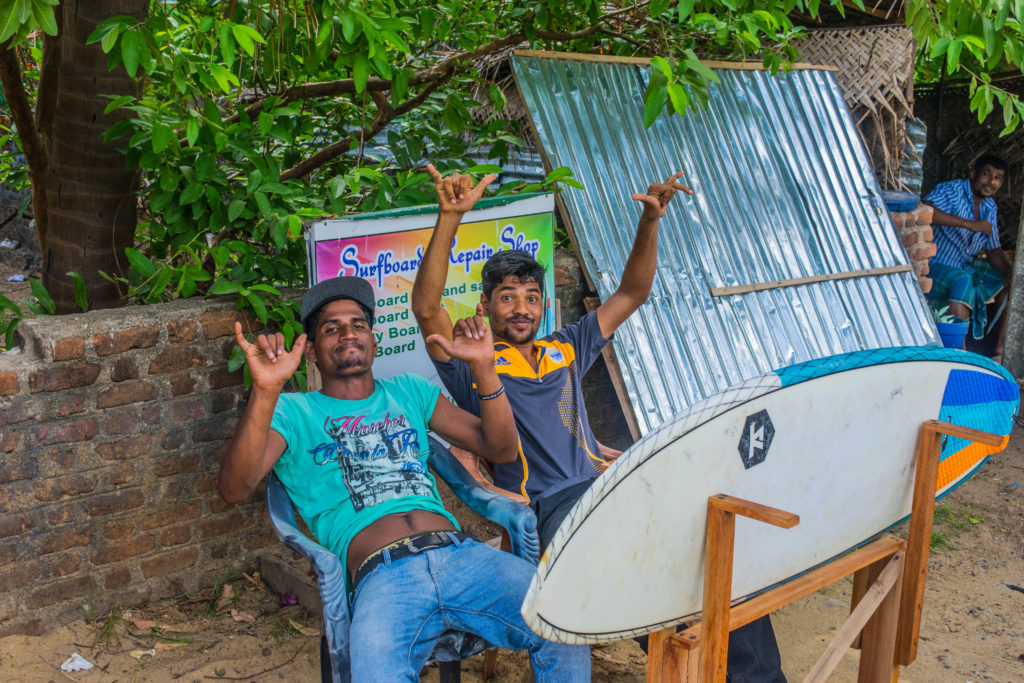 ---
2) ATTEND YOGA CLASSES
I feel like surfing destinations always seem to be yoga destinations as well, and Arugam Bay is no exception. When you're walking up and down the main street, you'll see that there are tons of yoga places. It's a great way to start the day, get some exercise, and relax.
I joined a couple of classes at the Stardust Beach Hotel on my first visit and had a great session. It's definitely worth checking out, and it's also a nice place to stay if you're looking for a nice hotel.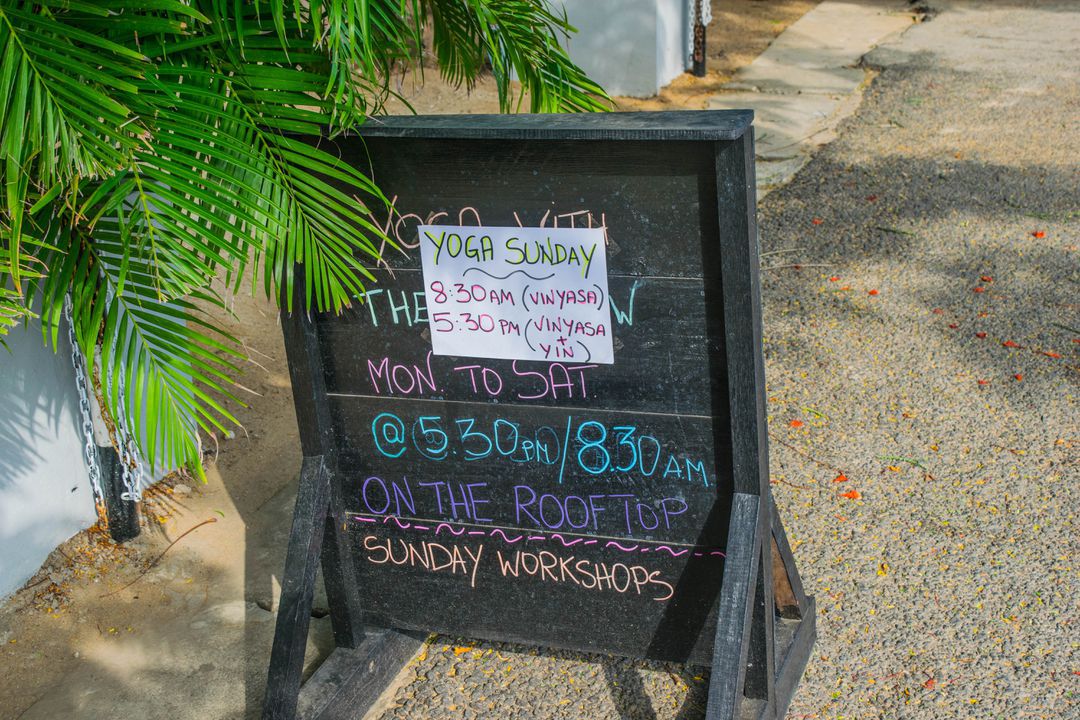 ---
3) RENT A MOTO & EXPLORE
This is one of my favorite things to do while traveling around Asia. I love the feeling you get when you're exploring on a scooter. The roads around Arugam Bay are excellent, and there's some really beautiful stuff to see. My advice? Just drive down Panama & Kumana National Park.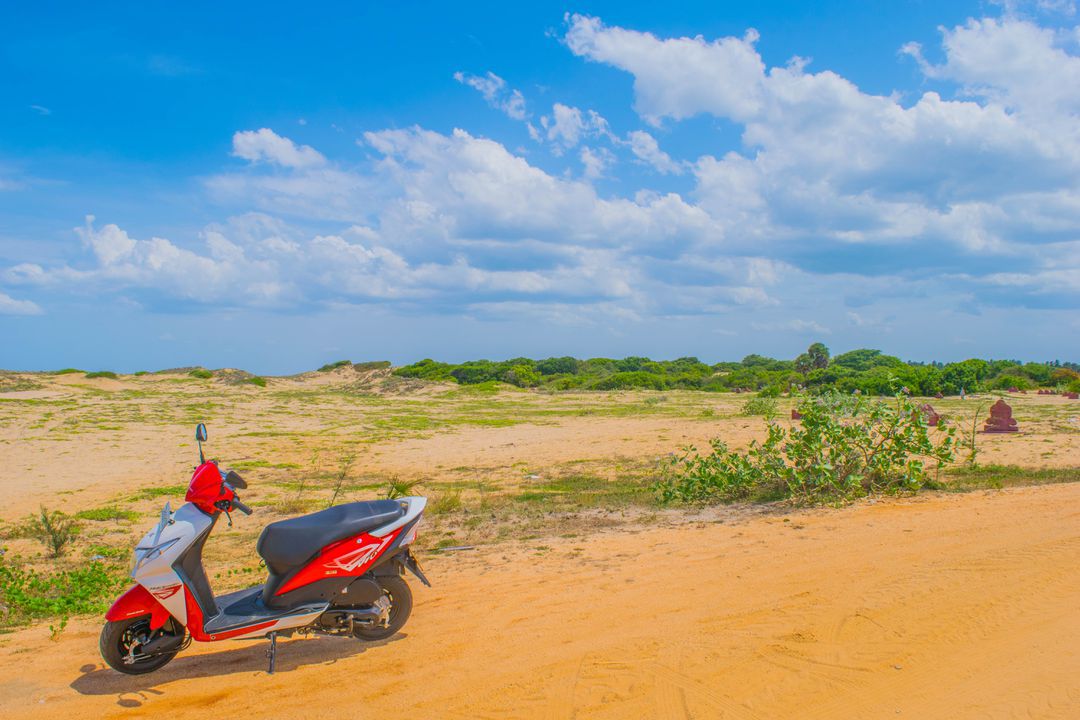 ---
4) HAVE FUN AT THE BEACH YOUR WAY
Arugam Bay is a beautiful, long beach that is perfect just to chill all day. Grab a book, a fresh coconut, and a towel — you're not going to want to move. Take a dip in the ocean, play some beach volleyball, or just work on your tan.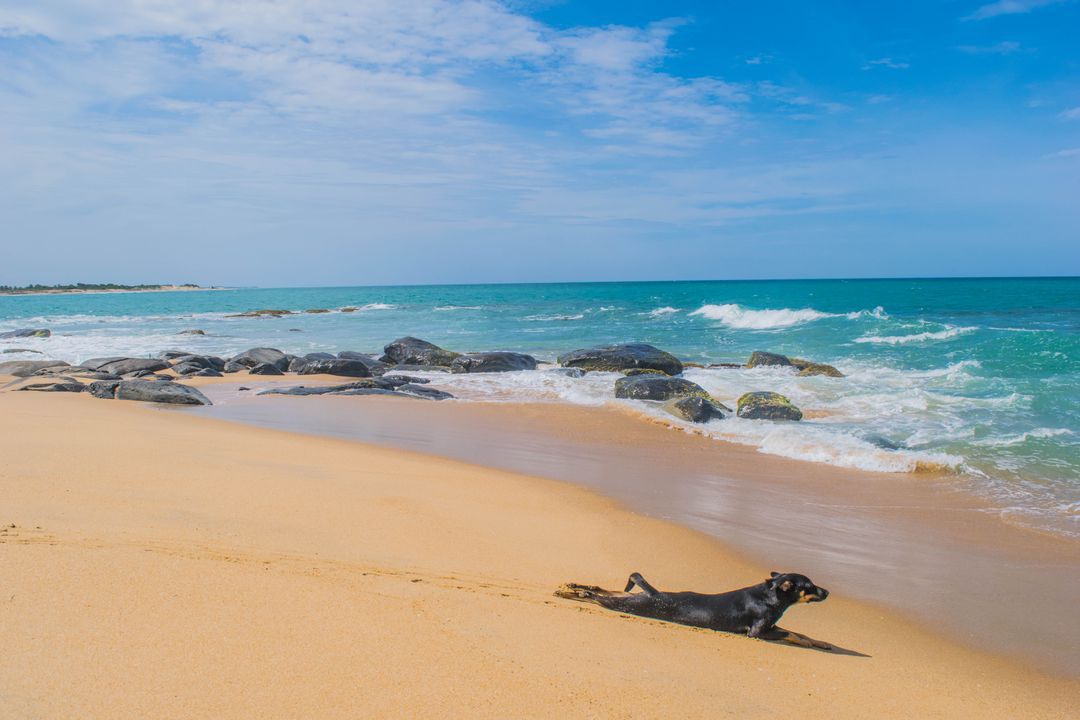 ---
5) EXPLORE PANAMA TANK
Driving through the Panama Tank on a moto is an absolute must. It's a short 15–20 minute ride from Arugam Bay, with basically just one path to drive along and explore. The landscape is stunning and perfect for taking photos, and you'll probably see a few crocodiles.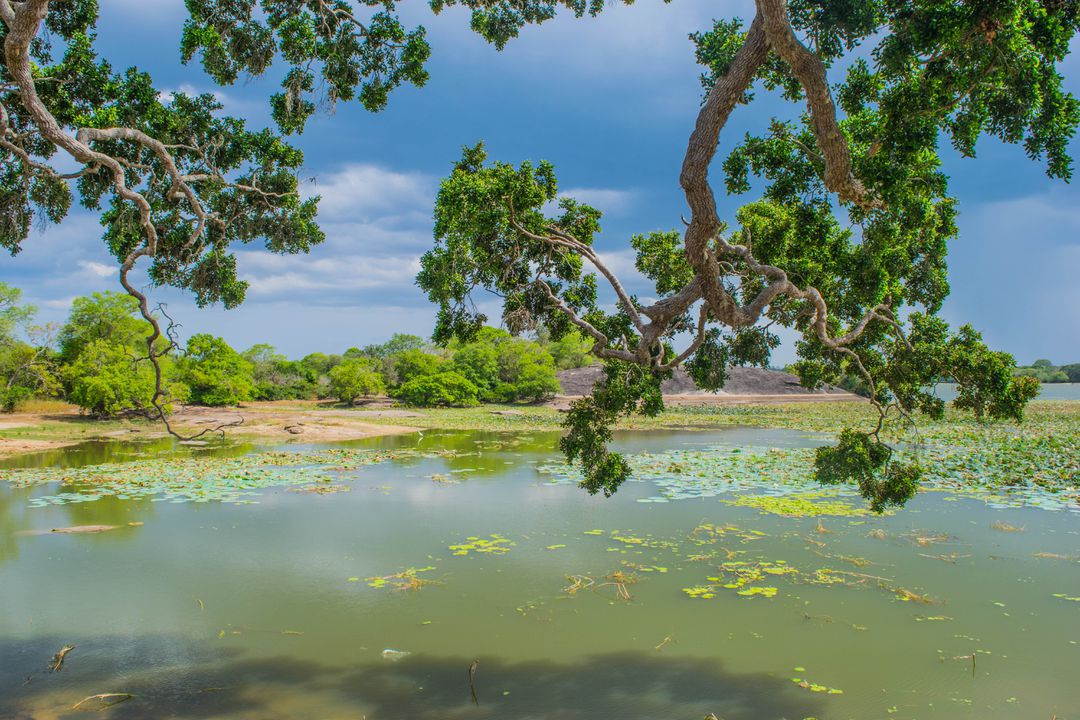 ---
6) KUMANA NATIONAL PARK
You'll see signs all over Arugam Bay for booking a safari at Kumana National Park. This is in Yala East, so it's definitely recommended if you haven't done any safaris in Sri Lanka. You'll see heaps of wild elephants, and if you're lucky can spot a leopard or water buffalo.
Sri Lanka is known for having beautiful and great safari experiences, so definitely look into it. It should cost around $76–$85 (Rs23,271–Rs26,027).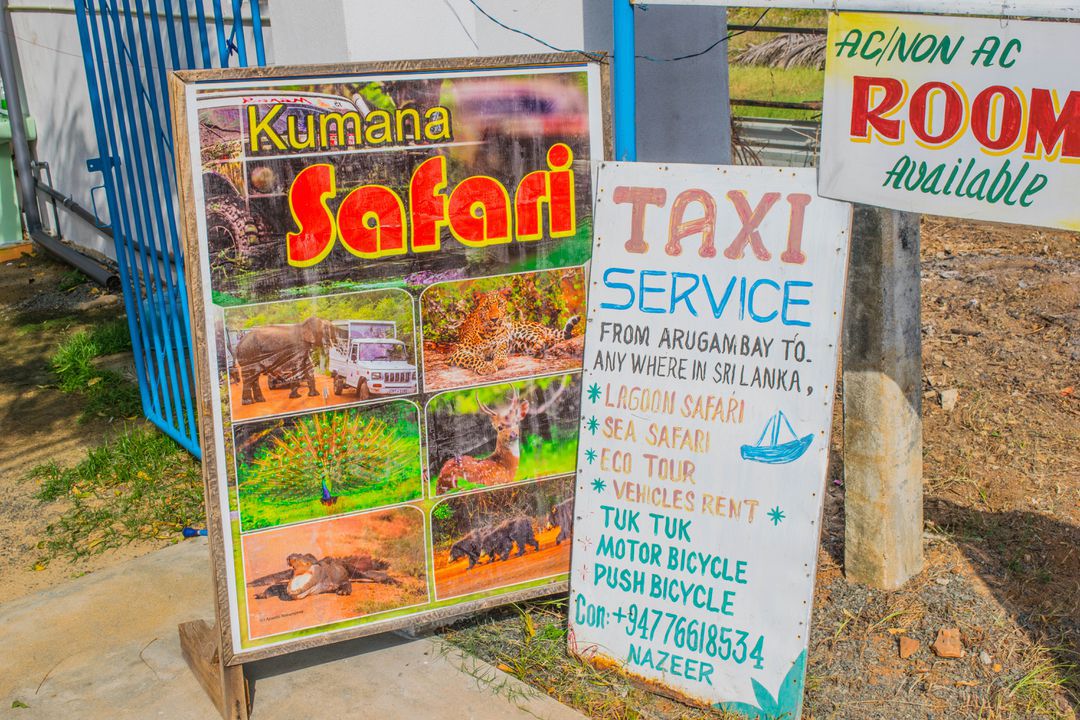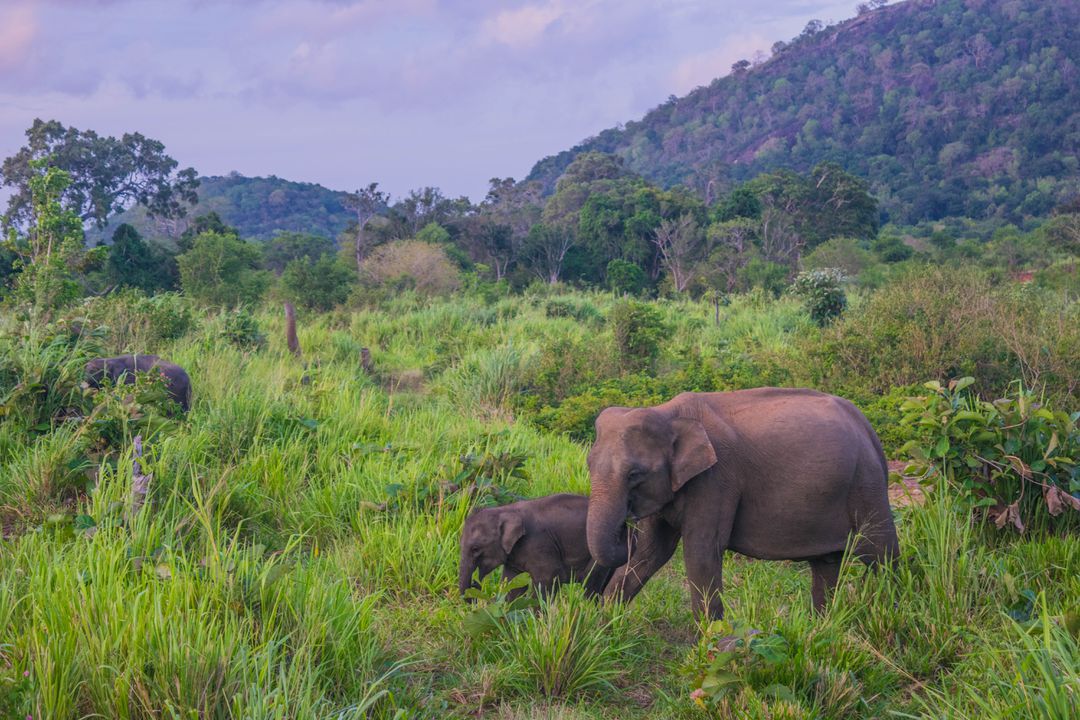 ---
7) WHISKY POINT FRIDAY NIGHTS
Arugam Bay is also the main party destination in Sri Lanka, and Friday nights at Whisky Point shouldn't be missed. You'll meet beautiful people at this beautiful location, coupled with great music and lots of dancing. Once the arrack starts pouring, you'll be glad you went.

---
8) MAMBO'S SATURDAY NIGHTS
The legendary weekly beach party at Mambos' is an absolute must for anyone visiting Arugam Bay. It's honestly so much fun and was one of the highlights of my time in the country. I've been three different times now, and each time was a solid night.
The music basically doesn't stop until everyone leaves, and the hardcore party people always make it to the sunrise. I found the music here to be really groovy deep/tech-house, and the party was always bumping.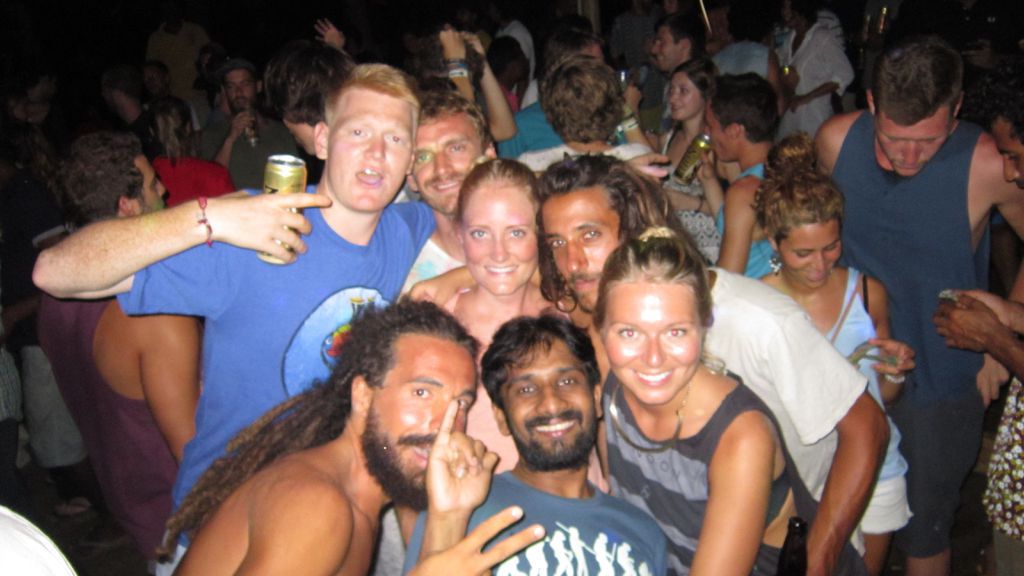 ---
9) DINNERS AT BEACH HUT – A LOVELY BOUTIQUE GUESTHOUSE
The Beach Hut is hands down my favorite place to stay in Arugam Bay, but if you're not sleeping there — at least pop on over for the daily dinner specials. They are delicious and extremely cheap. I'm talking around $5 (Rs1,531) for a decent-sized meal. If you're keen on a fish-BBQ night, then you should definitely do it.
It's also a great place to meet other travelers, as everyone staying there pretty much has dinner together.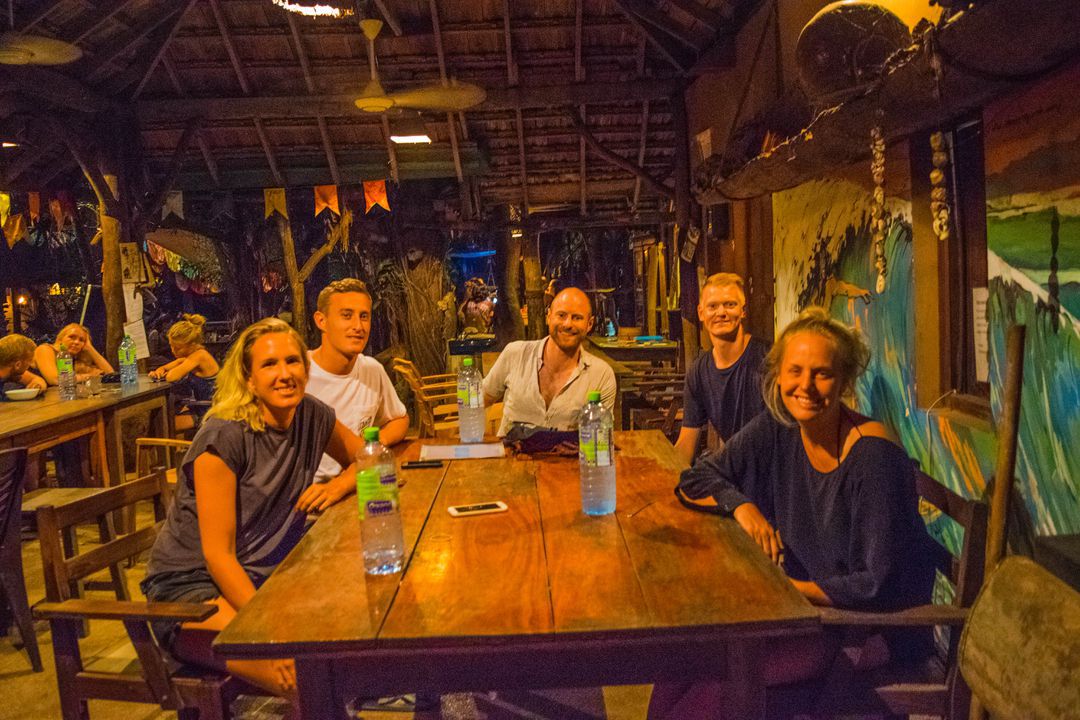 ---
10) ELEPHANT ROCK FOR AN UNFORGETTABLE ARUGAM BAY SUNSET
Keen to get epic views like no place else? I recommend spending time in Arugam Bay visiting places like Elephant Rock. It's a rock located on the left-hand side of the bay, which, once climbed, provides absolutely incredible views.
Getting your own tuk-tuk ride to Elephant Rock is recommended, as it can be hard to find if you're traveling alone. Tuk-tuk drivers will take you as far as they possibly can and give you directions from there. While you should expect a bit of a climb, the reward from Elephant Rock is so worth it.
I recommend climbing Elephant Rock in the early evening and taking a picnic basket with you. This way, you can enjoy snacks and sundowners while you watch the sun setting.
Sri Lanka, Arugam Bay: Elephant Rock Surfing
---
11) KUDUMBIGALA MONASTERY
This Buddhist temple is one of the best places to visit near Arugam Bay. It's about 18 miles from the bay and takes around 45 minutes to reach the temple if you travel via your own tuk-tuk. Riding with tuk-tuk drivers is recommended as it adds greatly to the adventure, giving you a more authentic experience.
The monastery doesn't have an entry fee, so you'll only have to worry about paying for the tuk-tuk ride. You can expect to pay around $9.80 (Rs3,000) for a round trip.
Kudumbigala Monastery is steeped in history, which you'll get the chance to learn about during this trip. There are also plenty of trails and caves around its compound that are worth exploring.
If you're up for a little exercise, there's a great peak to climb right by the monastery. Once you get to the top, you'll enjoy stunning views of the coastline and your luscious green surroundings.
Kudumbigala Monastery | කුඩුම්බිගල තපෝ වනය
---
12) POTTUVIL LAGOON BOAT TRIP
Pottuvil Lagoon is a coastal lagoon that is home to a variety of wonderful wildlife. The lagoon is shrouded in mangrove trees and is a sight to behold. If you're looking for one of the fun yet peaceful Arugam Bay things to do, I recommend taking a trip on one of the many canoes that glide through the water.
As well as allowing you to experience the beauty of the nature that surrounds you, taking these boats is an eco-friendly tour option. If you're looking for one of the best places to visit in Arugam Bay, this has got to be high on your list.
Among other things, you'll get the chance to see crocodiles lazing in the sun, water monitors climbing the trees, and freshwater snakes swimming through the waters. Wildlife doesn't get much more thrilling than that.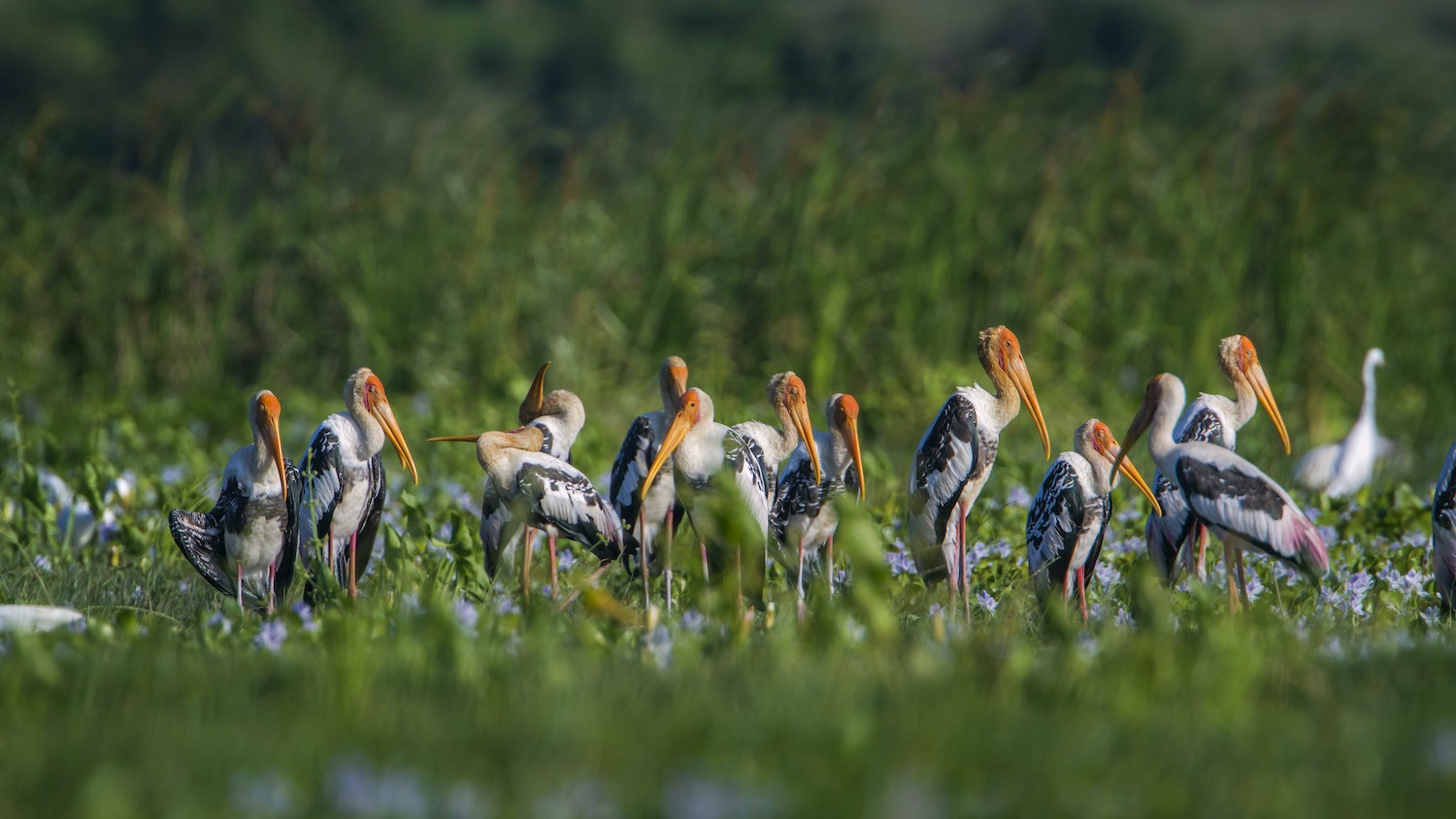 ---
13) PEANUT FARM BEACH
Peanut Farm is a beach just a 15-minute drive from Arugam Bay and it provides a peaceful escape. The gentle waves make it a great place to learn to surf, and the lack of crowds offers a reprieve from the busyness of Arugam Bay.
Enjoy refreshing smoothie bowls or snacks from the beach cafe while you lounge around and pet the many friendly dogs that live there.
D.A. Lucky Surfing at Peanut farm, Sri Lanka
---
14) ATTERIYA CHILL
Although Arugam Bay nightlife is exciting and fun-filled, there are other options available if you're not much of a party animal. Atteriya CHILL is the perfect place to knock back a few drinks without going too wild.
Atteriya CHILL is located right on the beachfront and offers you everything you need for a relaxing stay. Here, you can enjoy the soothing sounds of the waves while sipping your favorite cocktail at the on-site bar.
The accommodation is 328 feet from Arugam Bay Beach and boasts a variety of amenities to make your stay as comfortable as possible.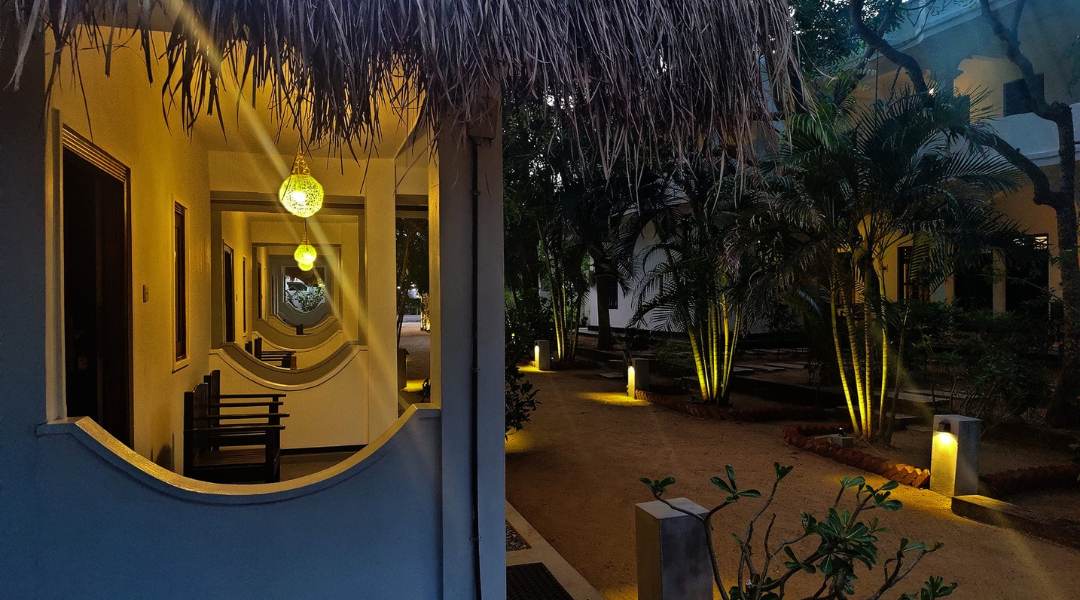 ---
15) SHOP FOR LESS ON ARUGAM BAY MAIN STREET
Thinking of where else to go in Arugam Bay and what to do? Shop to your heart's content on the main street. Walking down this bustling street, you'll see a variety of stores selling wonderful souvenirs and clothing for great prices. You can even get your hands on things like custom-made bikinis (that can be resized to your preference). Some of them retail for as low as $55 (Rs16,620) and are of great quality.
Apart from Arugam Bay's custom clothing, you'll get a bunch of other things on the cheap too. Spending the day window shopping and looking for some great bargains can be a fun little excursion and give you something unique to take home with you.
---
16) RENT A TUK-TUK
Is Arugam Bay worth visiting without hiring a tuk-tuk? Duh, renting a tuk-tuk is simply a must-do in Sri Lanka.
Renting a tuk-tuk in Arugam Bay is a great way to dictate your own adventure and find loads of hidden gems along the way. It also adds to the richness of your Sri Lankan adventure. Luckily, Arugam Bay has decently-kept roads, and the traffic is mild in comparison to many of the other places in Sri Lanka.
Renting a tuk-tuk is relatively cheap, especially if you're traveling with friends. It's important to note that you're not allowed to travel with a surfboard on your scooter in Arugam Bay. So, if you plan on visiting the surf spots, hiring a tuk-tuk is a much better option.
This can be especially fun if you're traveling to some of the best beaches in Sri Lanka with your friends.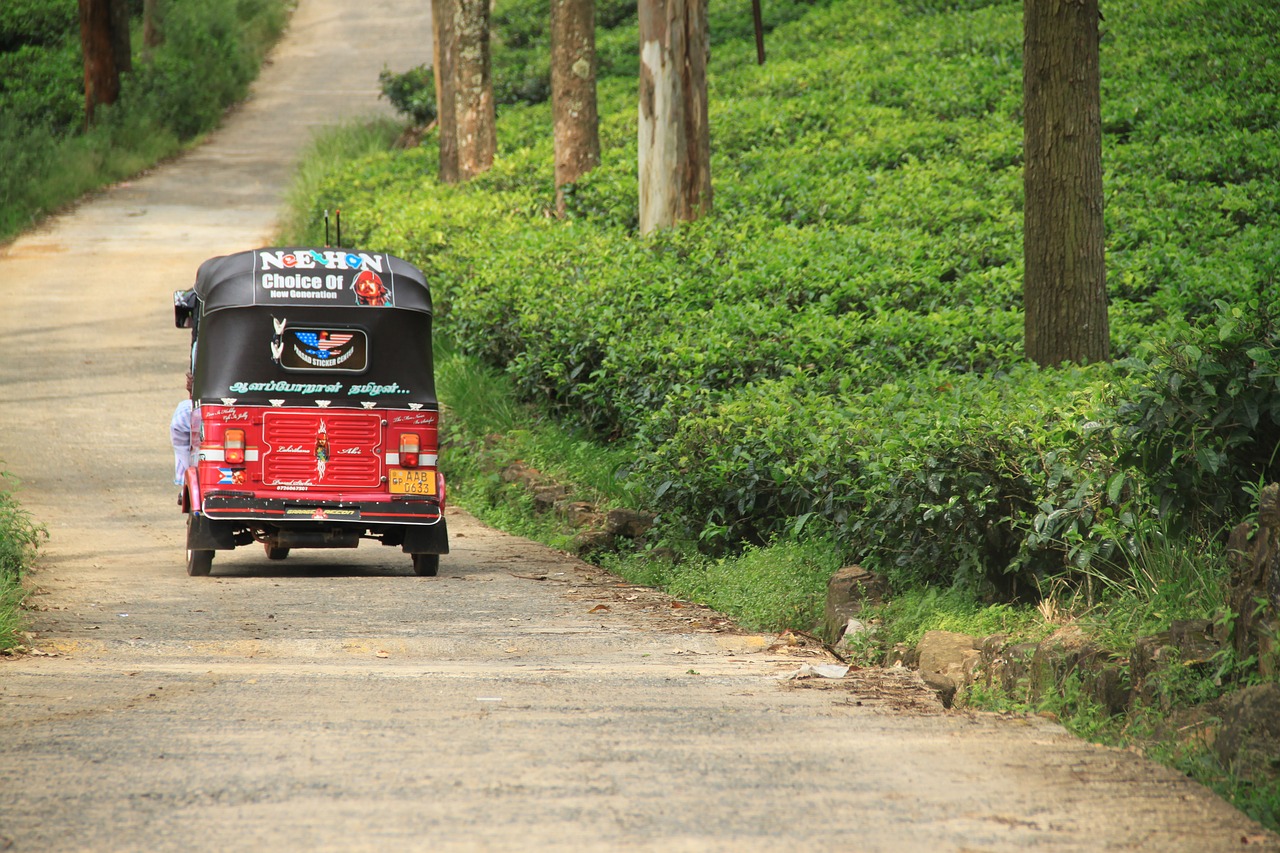 ---
17) SRI LANKAN COOKING CLASSES
While you're in Sri Lanka, do as the Sri Lankans do. Take a cooking class to learn traditional Sri Lankan cooking methods and how to make some of their most delicious dishes. This is an especially exciting activity for foodies who've enjoyed the local street food.
Learn to cook curries and coconut sambal, along with a whole host of other Sri Lankan meals. Ecowave hosts great cooking classes near the main road in Arugam Bay, but there are many other places holding these activities daily.
If you don't want to take a formal class, there are many restaurants and hotels in Arugam Bay that will arrange this activity for you for a small fee. This often ends up working out a little cheaper than taking a formal cooking class.
You'll also get to choose which meal you want to learn to make, so you can recreate your favorite dishes when you're back home.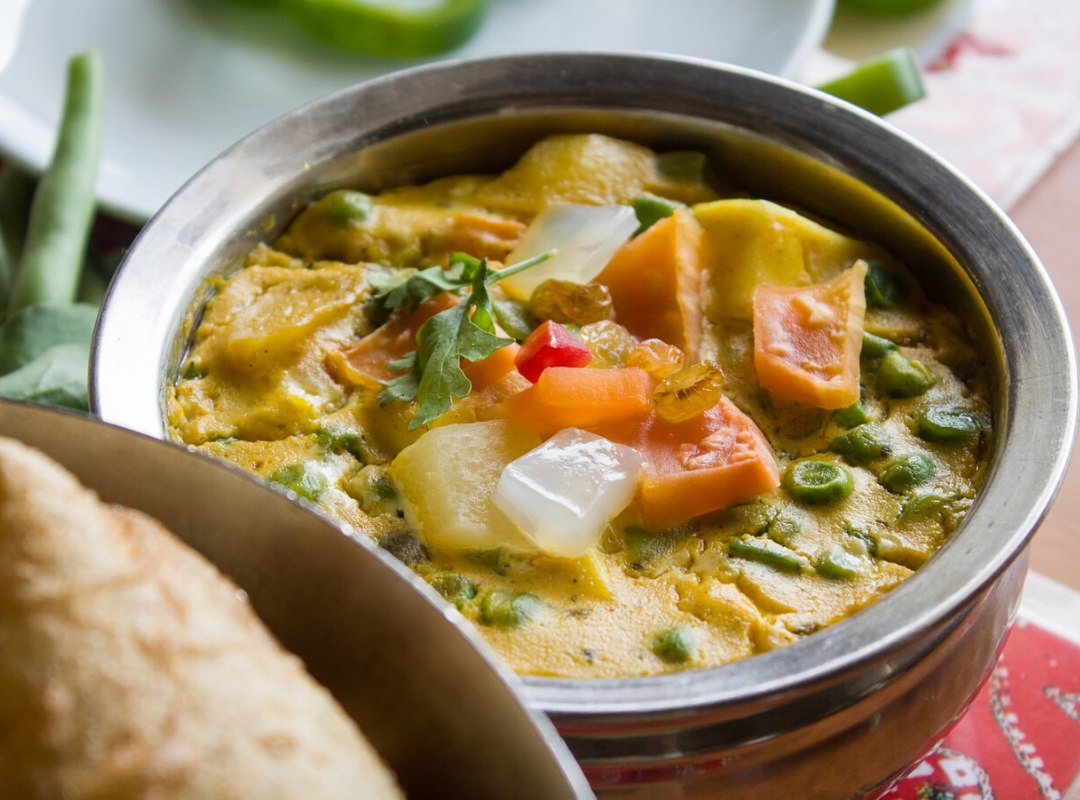 ---
18) LAHUGALA NATIONAL PARK
Lahugala National Park is just 12.5 miles from Arugam Bay and happens to be one of the smallest national parks in Sri Lanka. Although the park is small in size, it's an important conservation area for elephants as well as indigenous birds.
Most of the national park consists of dry evergreen forests and acts as a feeding ground for the herd of elephants. This herd is 150-strong and is the main reason the park attracts visitors. Try to visit the park during sunset, as this is when the elephants visit the watering hole.
Other animals that you'll be lucky to see in Lahugala National Park include jackal, wild cat, sloth bear, wild boar, leopard, and deer.
Road to Lahugala Sanctuary National Park in Sri Lanka - Travel Vlog #4 - LifeVlogSriLanka
---
19) CATCH THE SUNRISE
Being a bay on the east coast, watching the sunrise is not only easy, but it's also magnificent. Head to the beautiful Arugam beach just before sunrise so you can have a little time to find the right viewing spot.
Be sure to take your camera as the golden rays are sure to put on a spectacular show as they peep over the horizon. Waking up early in the morning will never be more worthwhile than in this epic location.
---
20) WATCH THE SUNSET – THE PERFECT WAY TO END YOUR DAY
Because the bay faces east, the sunrises are notably more spectacular than the sunsets. However, this doesn't mean you should write off watching the sun setting over the horizon. There are still some wonderful spots that allow you to witness nature's favorite evening event.
Some of the best places to watch the sunset in Arugam Bay are Elephant Rock, Mambo's, and Pottuvil Bridge. The bridge is an easy walk from Arugam and provides panoramic views over the Pottuvil Lagoon. You'll likely be joined by a group of local fishermen eager to enjoy the sunset with you.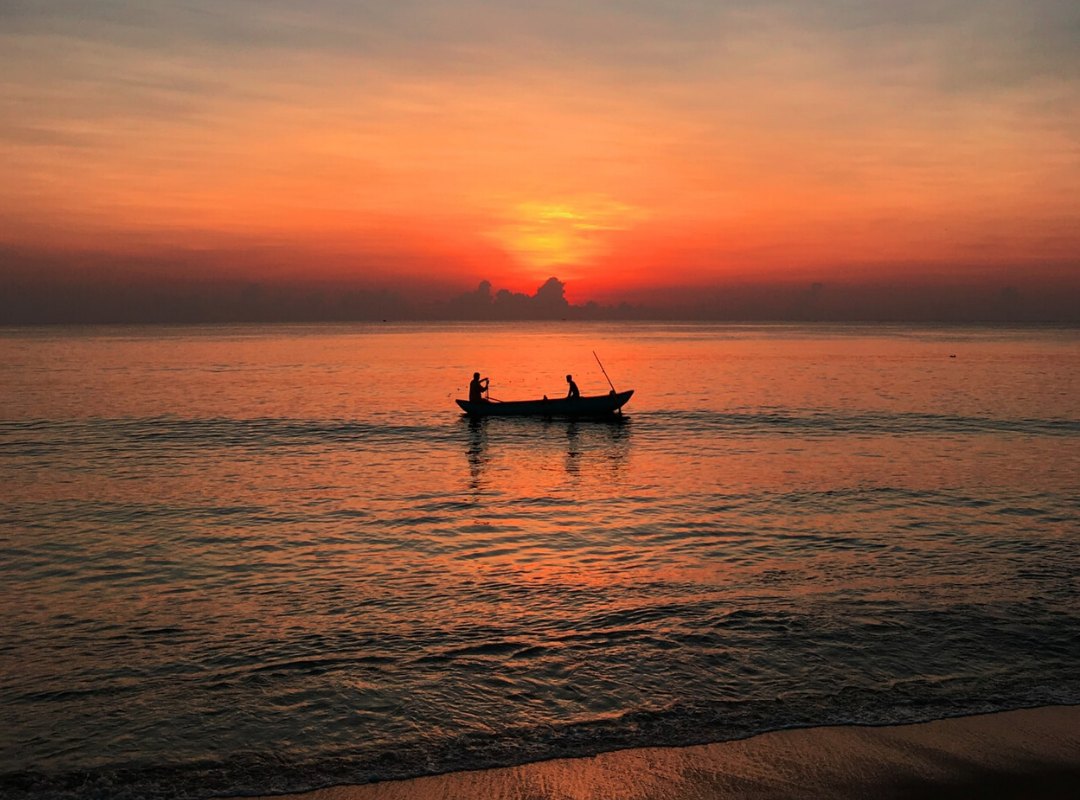 ---
21) ENJOY A MASSAGE OR AYURVEDIC TREATMENT
Travelling Southeast Asia on a budget is doable, and this affordability applies to its beauty industry too. The region is known for its reasonably priced beauty treatments as well as its unique and ancient Eastern treatments. Sri Lanka is no different, offering a myriad of options when it comes to beauty as well as Ayurveda.
Arugam Bay Ayurveda Treatment Centre is a great place to go for a massage or alternatively treat an ailment that you're currently struggling with. There truly is something special about this ancient Eastern medicine, and its healing powers should be put to the test during your stay in Arugam Bay.
If you're opting for a longer stay, then taking an entire week off for Ayurvedic treatment is also an option.
---
22) RELAX BY THE POOL
A holiday is not complete without ample chill-out time. Head to one of the many resorts for a day spent by the pool, cocktail in hand. One of the best resorts to do this is Rocco's, where you can lounge by the pool, located right on the beachfront.
Visiting a resort for the day also provides you with a luxury experience without the great cost that comes with staying there. Although, if your budget does allow it, staying at a resort such as Rocco's does enhance your Arugam Bay experience.
---
23) VIEW THE COLORFUL BOATS
Being a small fishing village, Arugam Bay is constantly dotted with colorful fishing boats along the main beach. The best time to go see them is in the early morning when they're just setting out. This is also a great time to snap a picture of the boats with the sun rising behind them.
The fishermen are often open to taking tourists on board when there is space, so if you're up for a fishing experience, just ask them nicely.
Alternatively, you can visit in the afternoon when the fishermen are coming home from their fishing expeditions. This can provide ample entertainment for the afternoon as you watch the fishermen counting their catch.
---
24) MARVEL AT MUHUDU MAHA VIHARA
Muhudu Maha Vihara is a Buddhist temple that was built almost 2000 years ago. It's situated right near the beach and currently features the remains of ancient stupas and statues. These ruins are a great place to explore and learn about the history of Buddhism.
It's also a wonderful place to take photos, especially during the golden hours. Kill two birds with one stone and visit the beach after exploring the remains of the temple.
Muhudu Maha Viharaya, Pottuvil | Religious Temple in Sri Lanka
---
25) DINE AT LEAF & VINE NEAR POTTUVIL POINT
This cozy restaurant offers you a delicious mix of flavors and an inviting ambiance. Leaf & Vine serves up a wide array of mouthwatering Asian cuisine (like dumplings and gyozas) crafted with fresh, local ingredients — even fish fresh from the sea.
The atmosphere at Leaf & Vine is laid-back and welcoming, making it ideal for meeting new people or hanging out with fellow solo travelers.
While here, why not try out the enviable experience of savoring their medium rare tuna steak while taking in stunning views from the terrace?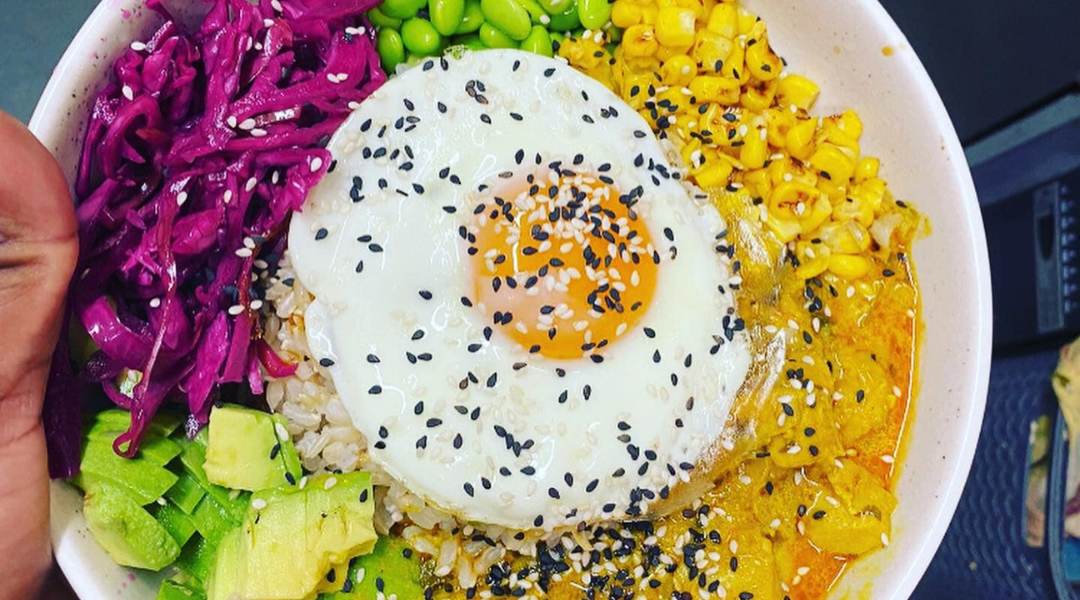 ---
26) BUY FRESH FISH
It's not often that you get to buy fish straight out of the ocean, as fresh as it comes. But in Arugam Bay, you're able to buy fish along the main road that's come straight off the fishing boats. Take this opportunity to throw a fish on the BBQ and cook up something a little different.
If you don't feel like cooking it yourself, there are plenty of stalls that will cook it up for you. You can expect to pay $5–$10 (Rs1,531–Rs3,062) for a meal that's served with either chips or rice.
If the thought of fresh fish isn't enough to entice you, then the smell of smoking BBQs sure will. Stop by the main road for your portion of some of the best street food in Sri Lanka. It simply doesn't get fresher or better than that.
---
27) ABSOLUTELY NOTHING
Alright, so I probably shouldn't list this as a thing to do because it's simply the exact opposite.
But Arugam Bay is the perfect destination to lose track of time and fall into the traveling mentality of many tourists.
Do some people-watching while lying on a beach chair during the high season. Or, watch fellow travelers fall off boards during surf lessons.
Lie in a hammock, read, take naps on the beach, and enjoy the simplicity of A-Bay. Days turn into weeks in Arugam Bay — seriously. It can be really hard to leave this slice of paradise.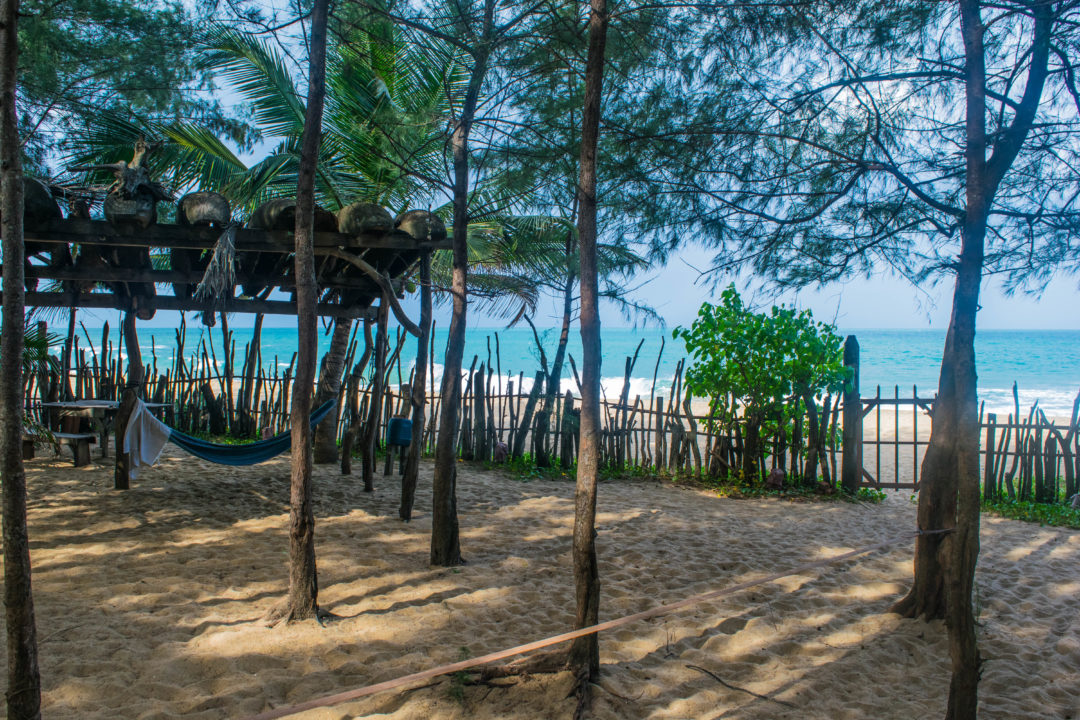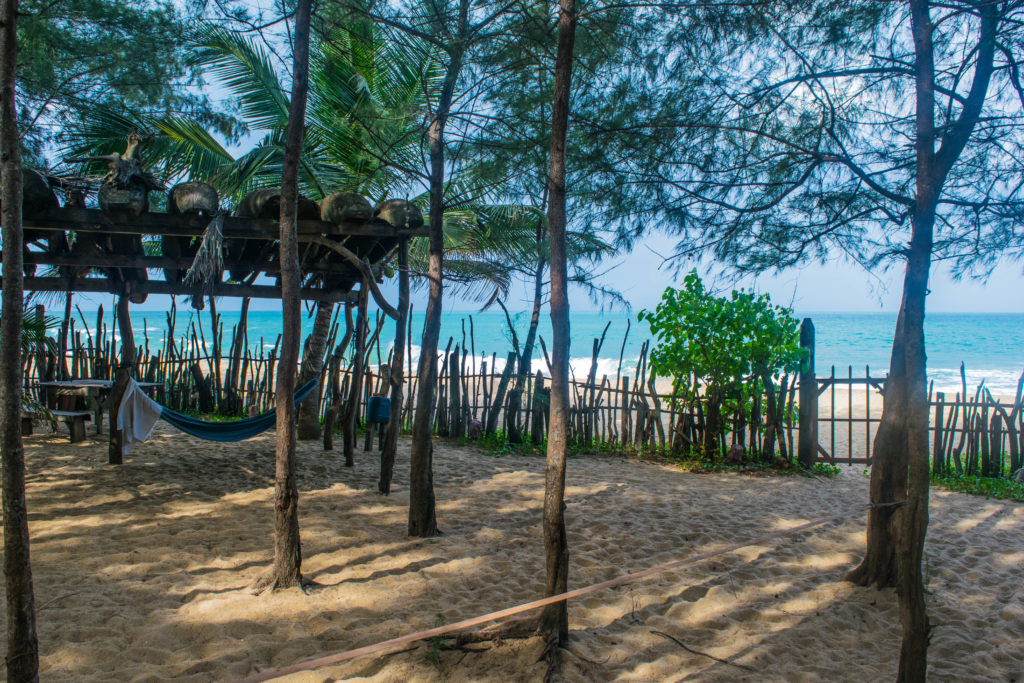 ---
WHERE TO STAY IN ARUGAM BAY?
I've stayed at several different Arugam Bay hotels now, and I've definitely got a few recommendations for you.
For starters – there are tons of amazing Booking.com options in Arugam Bay. I love using it when traveling because I can read tons of reviews and meet some awesome local hosts.
For budget travelers, the following hostels are super awesome:
Little Lagoon Hostel: It has affordable rooms, excellent reviews, and is just minutes from a quiet area of the beach, ideal for swimming.
Arne's Place: This is self-proclaimed as "The Friendliest Hostel, and this "basic budget accommodation is great for backpackers.
---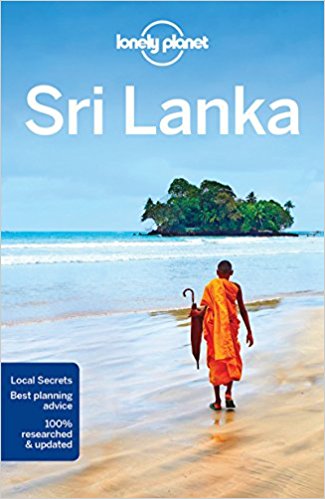 Check out the new Sri Lanka Lonely Planet travel guide.
Have any questions? Feel free to shoot me an email or drop a comment down below, and I'd be happy to answer them for you. Safe travels.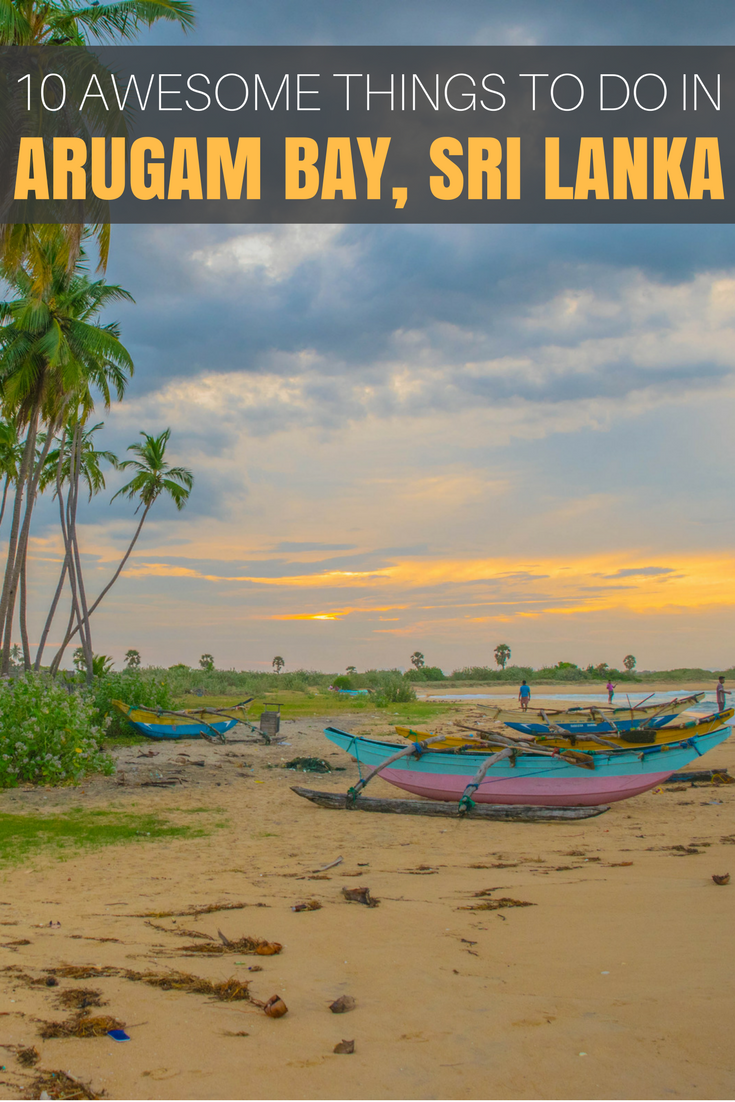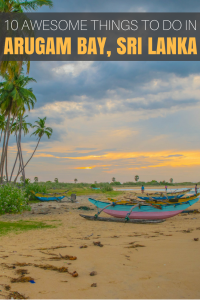 DISCLAIMER: THIS POST INCLUDES AFFILIATE LINKS, WHICH MEANS I MAY RECEIVE A SMALL COMMISSION (AT NO EXTRA COST TO YOU) IF YOU PURCHASE THROUGH THESE LINKS. YOUR SUPPORT WOULD BE GREATLY APPRECIATED! THANKS! :-)
---
THANKS FOR READING MY THINGS TO DO IN ARUGAM BAY POST
WILL YOU VISIT ARUGAM BAY NEXT? SHARE THIS POST WITH YOUR TRAVEL BUDDIES.
---
& ADD ME ON SNAPCHAT: — JONESATW
https://www.jonesaroundtheworld.com/wp-content/uploads/2016/07/Things-To-Do-in-Arugam-Bay.jpg
1125
1500
Dave
https://www.jonesaroundtheworld.com/wp-content/uploads/2017/03/logotry-1-1-300x106.png
Dave
2020-03-13 13:37:31
2023-05-25 07:27:21
27 AMAZING THINGS TO DO IN ARUGAM BAY, SRI LANKA