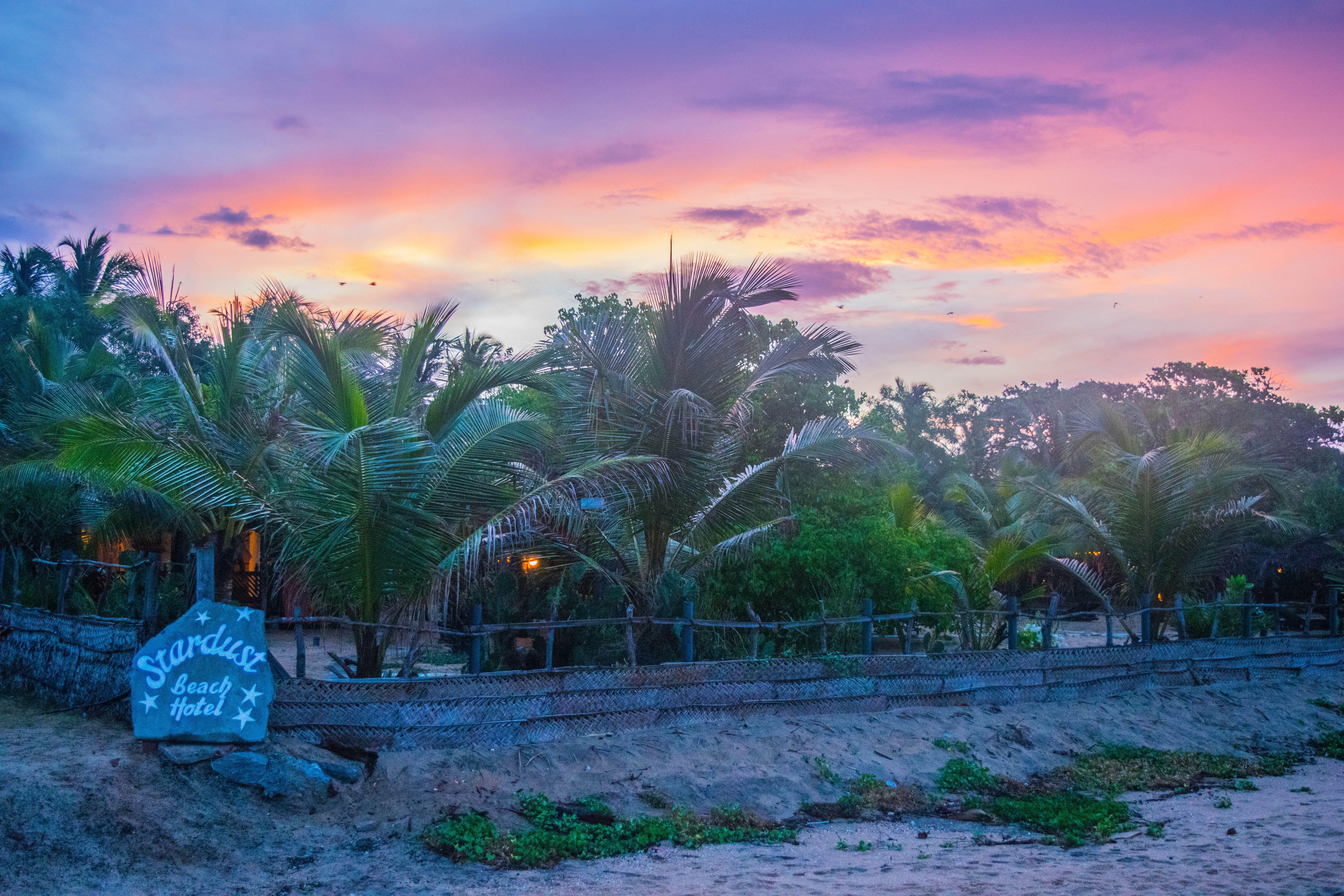 Arugam Bay is a must-visit for anyone planning a trip to Sri Lanka.  It's easily my favorite place in the entire country, and have spent around 3 weeks in total chilling, surfing, and partying in Arugam Bay.  If you're looking at going to Arugam Bay, take a look at these top 5 hotels, guesthouses, and places to stay in Arugam Bay.
1 )  The Beach Hut
**Best Budget Accommodation in Arugam Bay**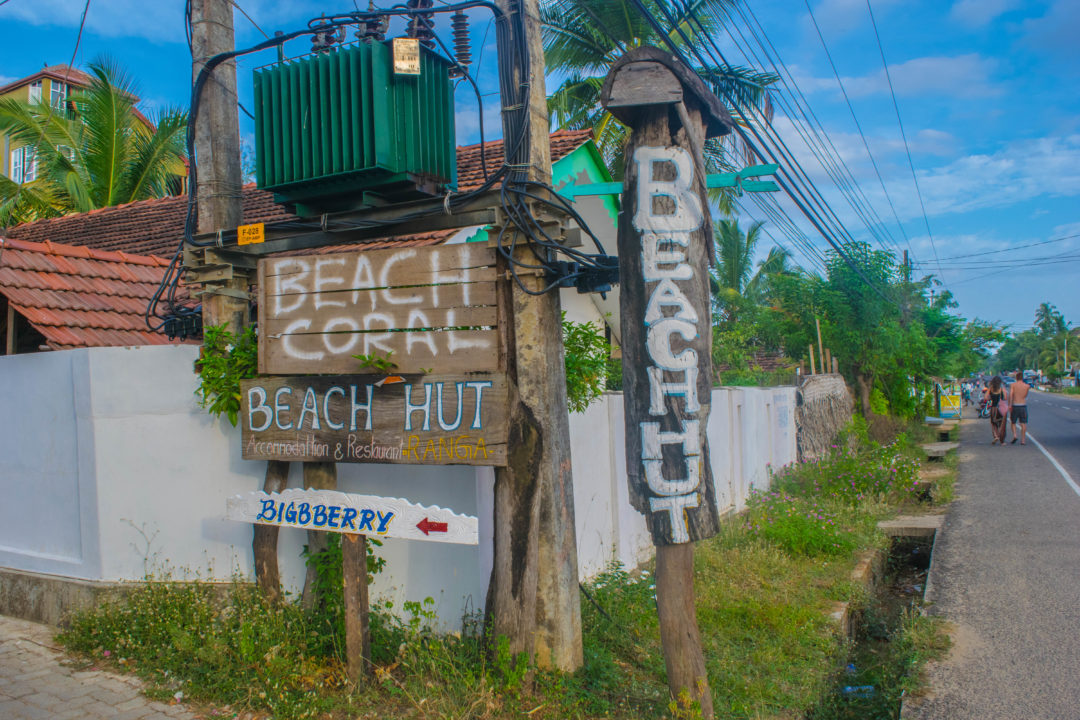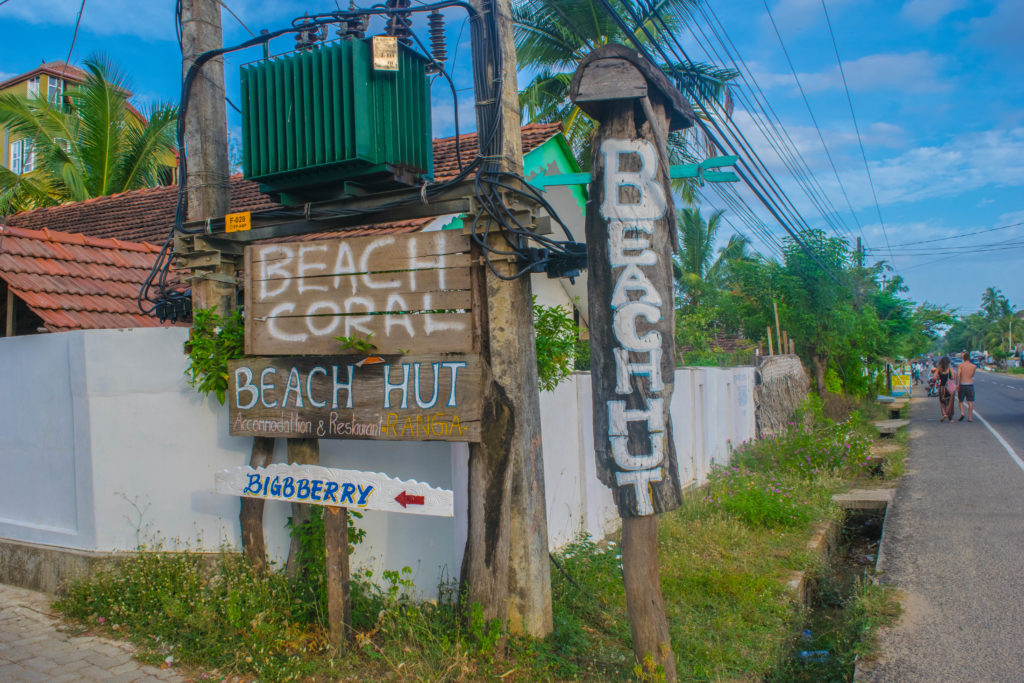 If you're backpacking Sri Lanka, a long-term traveler, or just on a tight budget — than you absolutely have to stay at The Beach Hut.
The atmosphere there is truly something special, and you're guaranteed to meet some amazing people from all over the world.  Everyone comes together every night around 7:30 P.M for the dinner specials, drinks some beer, and enjoys some quality conversation.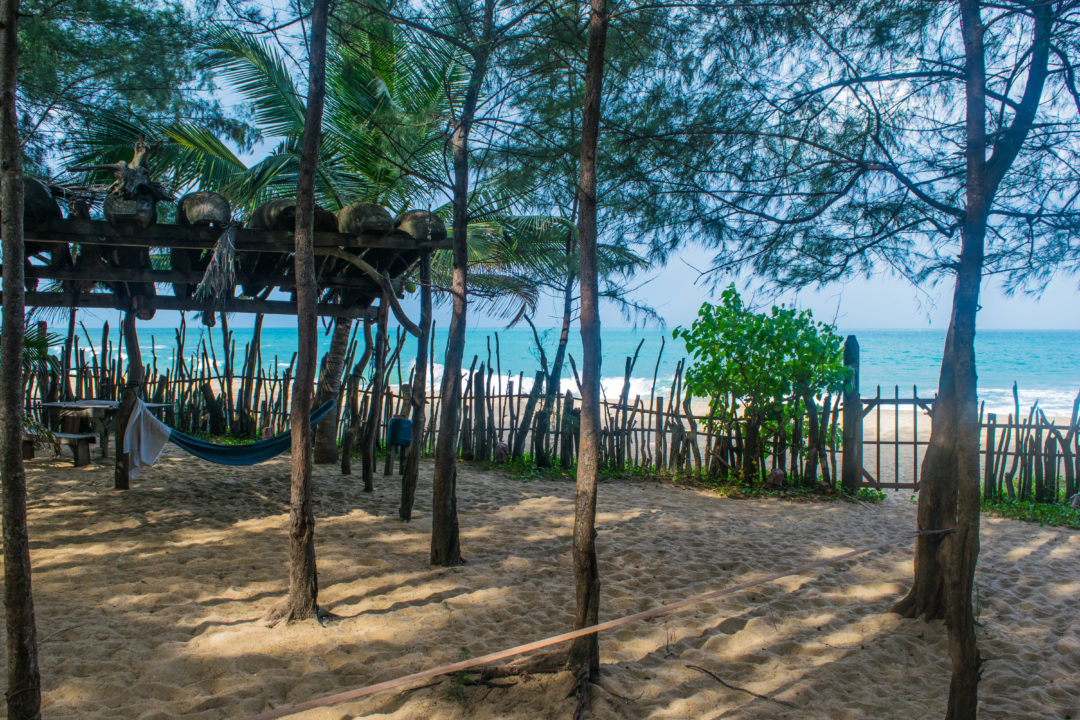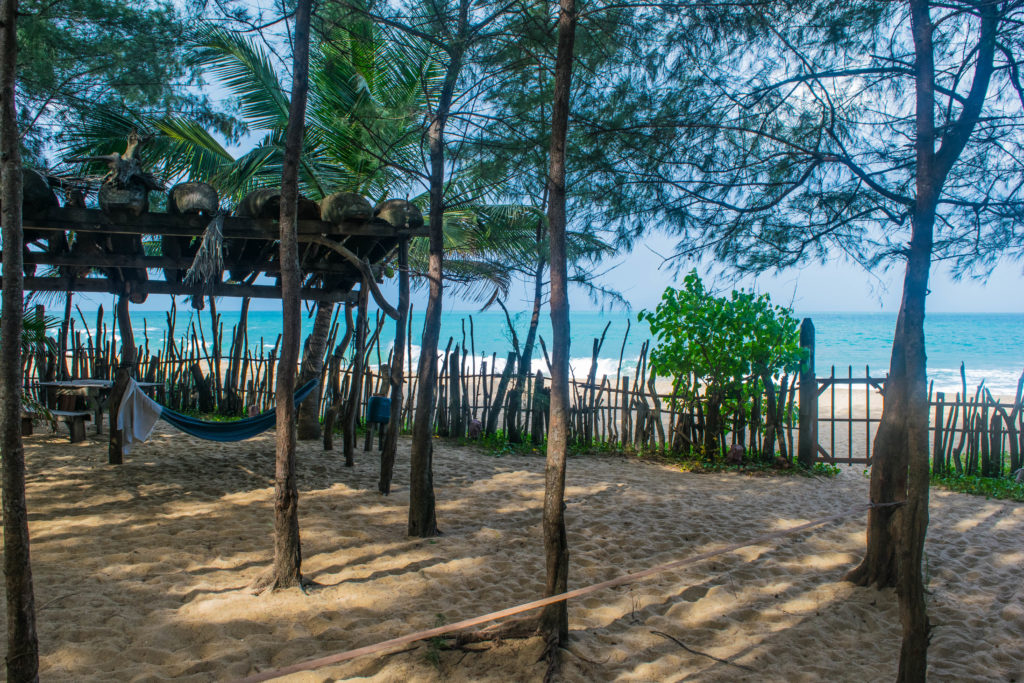 You can choose between a room up in the main area, or down in the beach bungalows.  I always stay down by the beach, because well — it's nice to hear the ocean as you fall asleep.  There's also comfortable hammocks, and a slack line to practice your balancing skills.
You can't make a reservation for this place online, so you'll just have to rock up.  Prices vary for the different rooms, but you're looking at around $6-$10 per night!  It's very basic accommodations, but you stay for the vibe.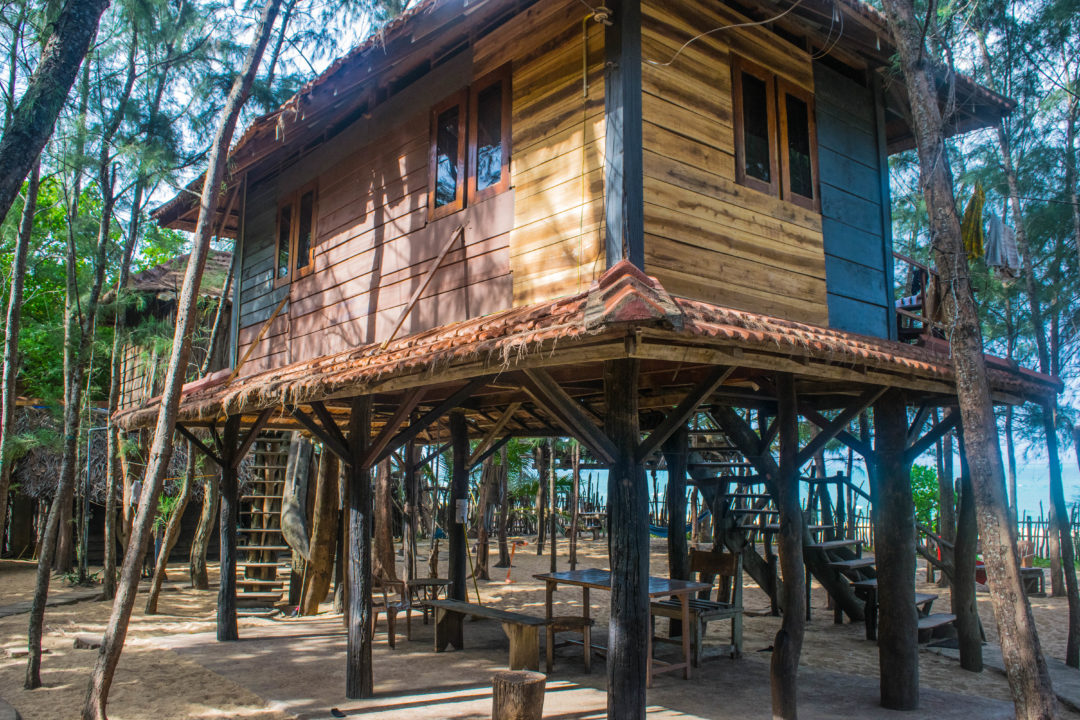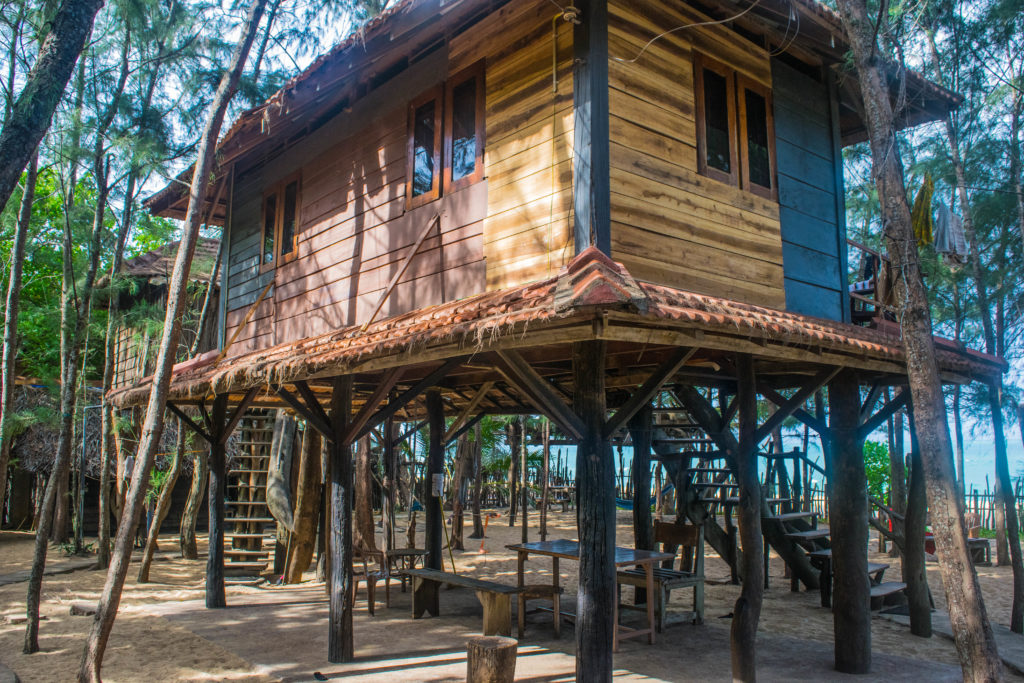 ---
2 ) Stardust Beach Hotel
**Best Mid-Range Hotel**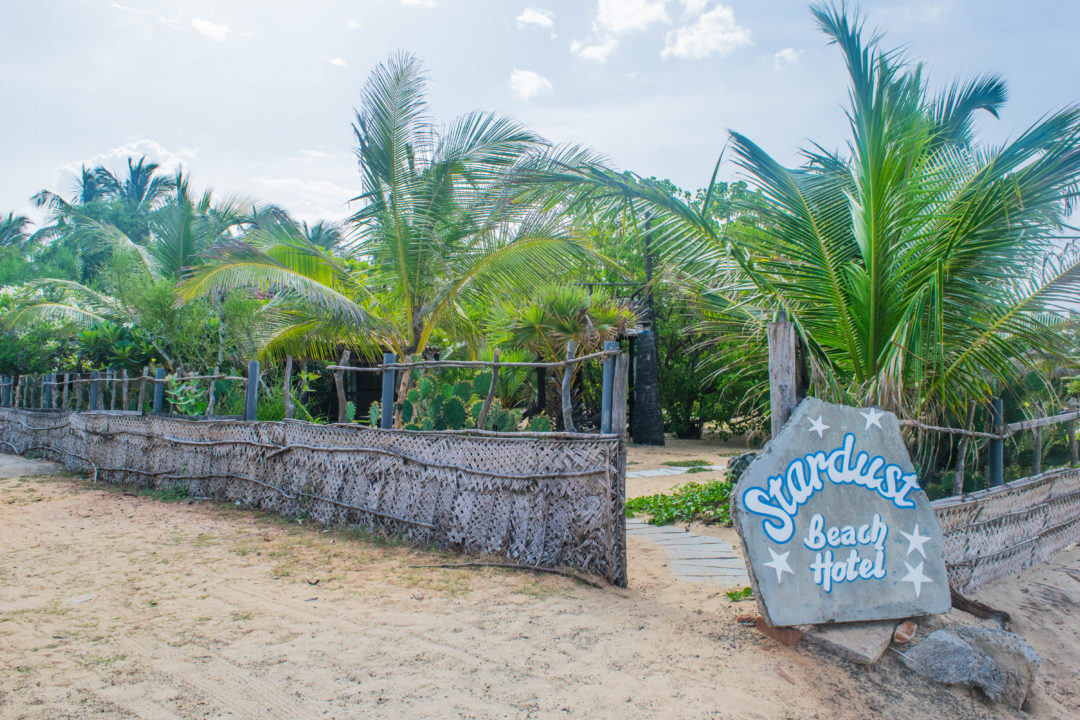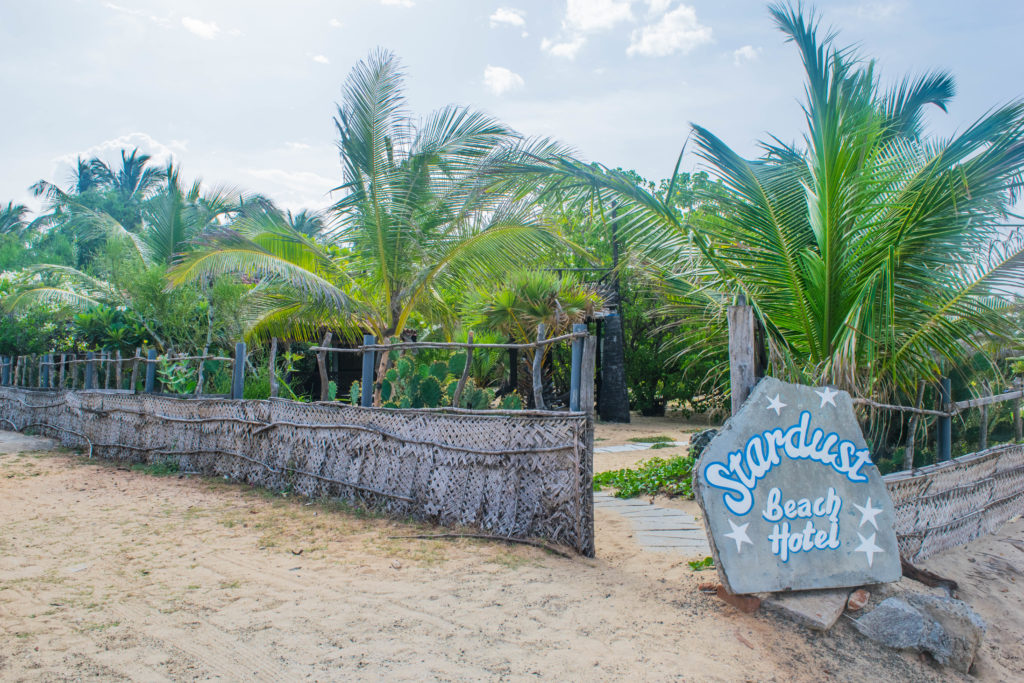 If you're looking for excellent accommodation on a budget, than this is definitely a solid option for you.  The property is simply beautiful with the beach just footsteps away, the food is delicious, and they have their own yoga classes which is one of the best things to do in Sri Lanka.
The place is located on the quiet end of the beach, just a few places down from the Beach hut.
The beds are comfy, the wi-fi works decently well, and the staff are all extremely friendly.
Prices are around 70 U.S.D per night.  Make sure you book on Booking.com because they've normally got great discounts or specials.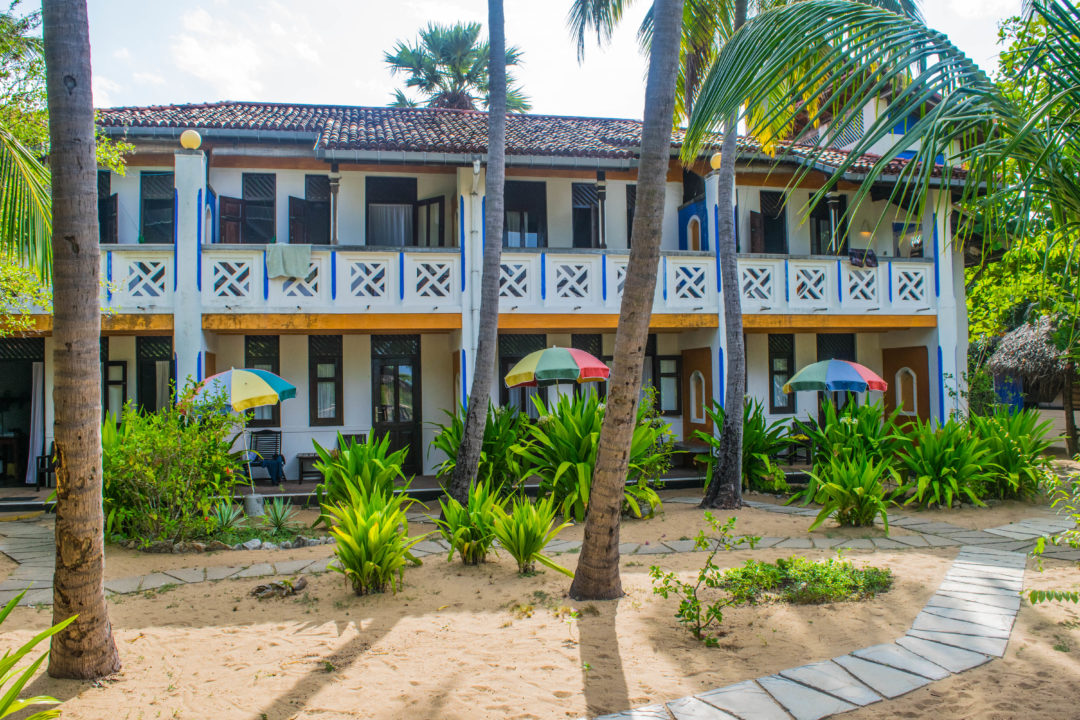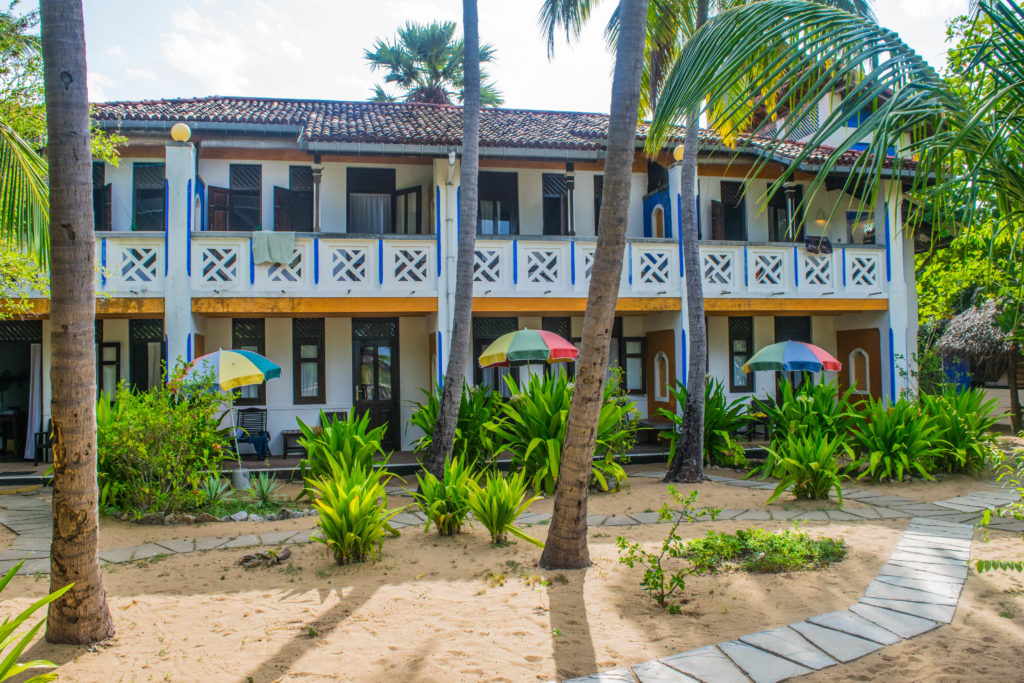 ---
3 )  Kottukal Beach House
**Best Luxury Accommodation**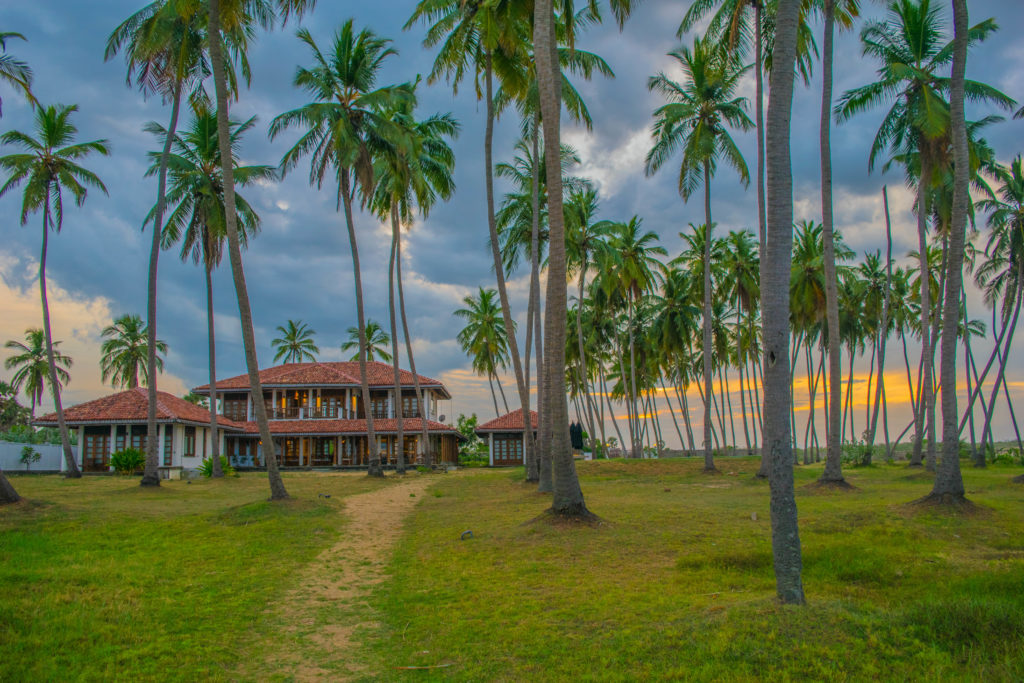 This is defintiely the nicest and best place to stay in the area.  While it might not technically be in Arugam Bay, it's located just a short 10-15 minute drive in Pottuvil.
The property was just finished pretty recently, and it's absolutely gorgeous.
When it comes to the accommodations, the bed is one of the most comfortable beds I've slept in while traveling through Sri Lanka.  The air-conditioning works like a charm (which feels amazing), the bathrooms are clean, and the room is pretty spacious.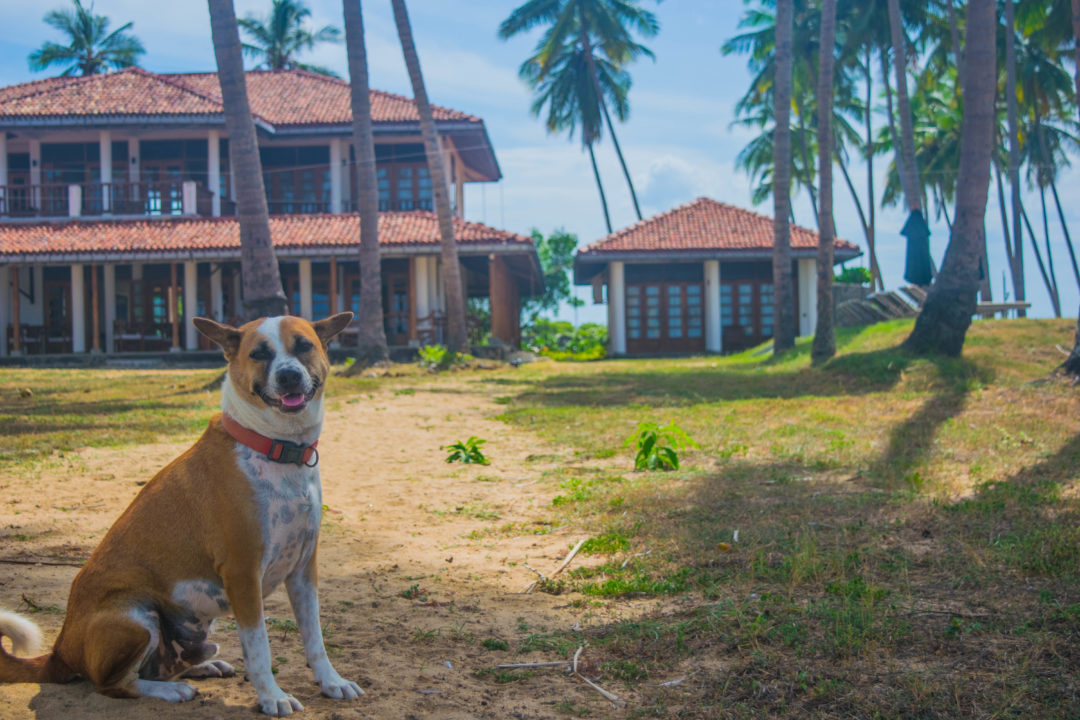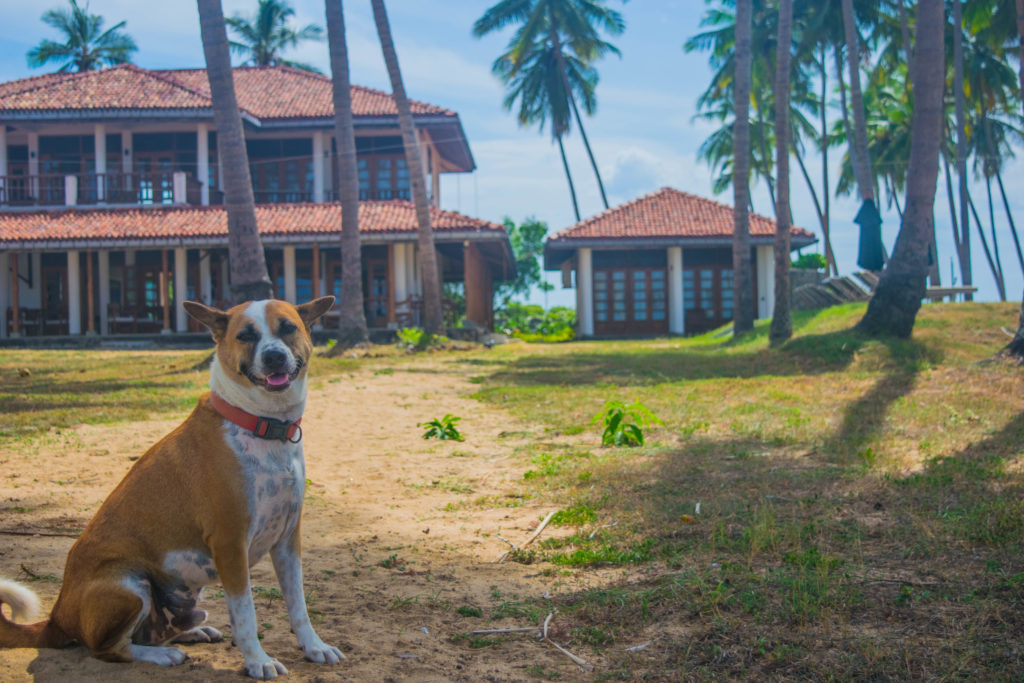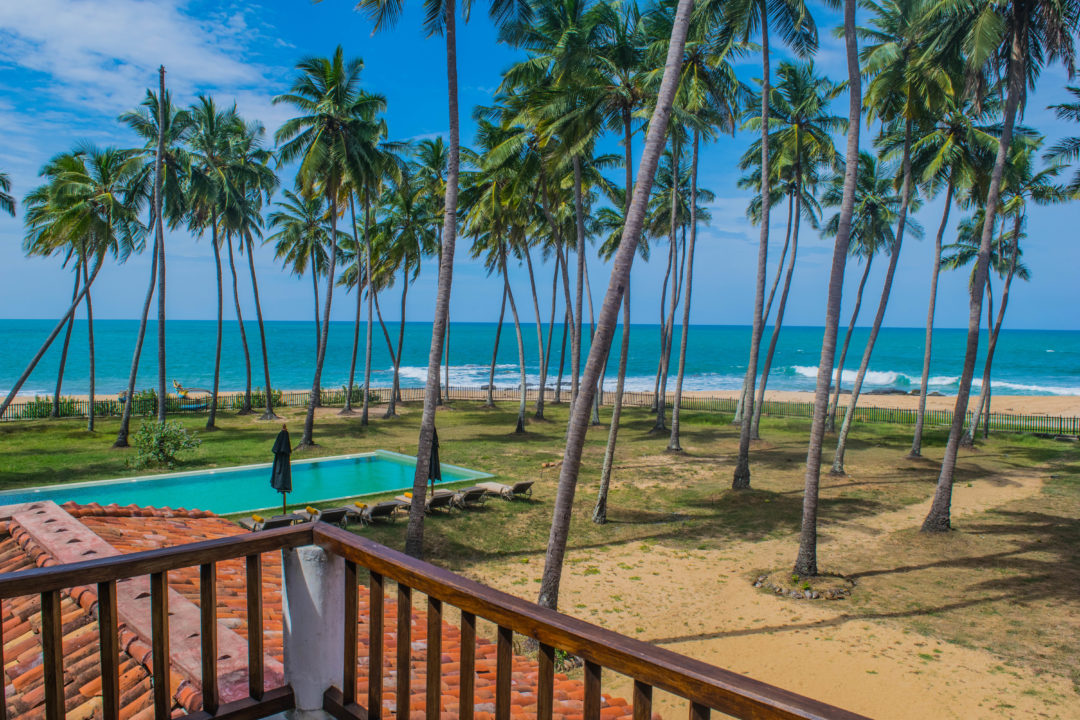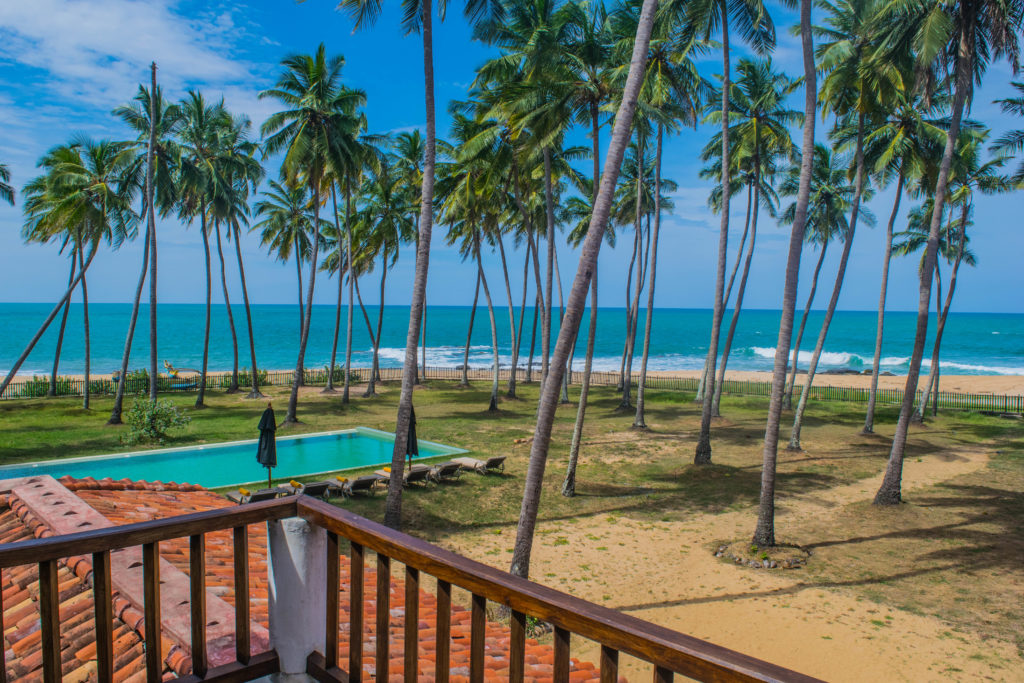 You can spend your days lounging by the pool, head down to the private beach, or rent a Tuk-Tuk and explore the surrounding areas.  They also have two hotel dogs that are extremely friendly and fun to play with.
For only $120 U.S.D per night, this place is perfect for people looking for a luxury hotel in Arugam Bay.
This place does sell-out pretty quickly, so you'll want to make a booking well in advance.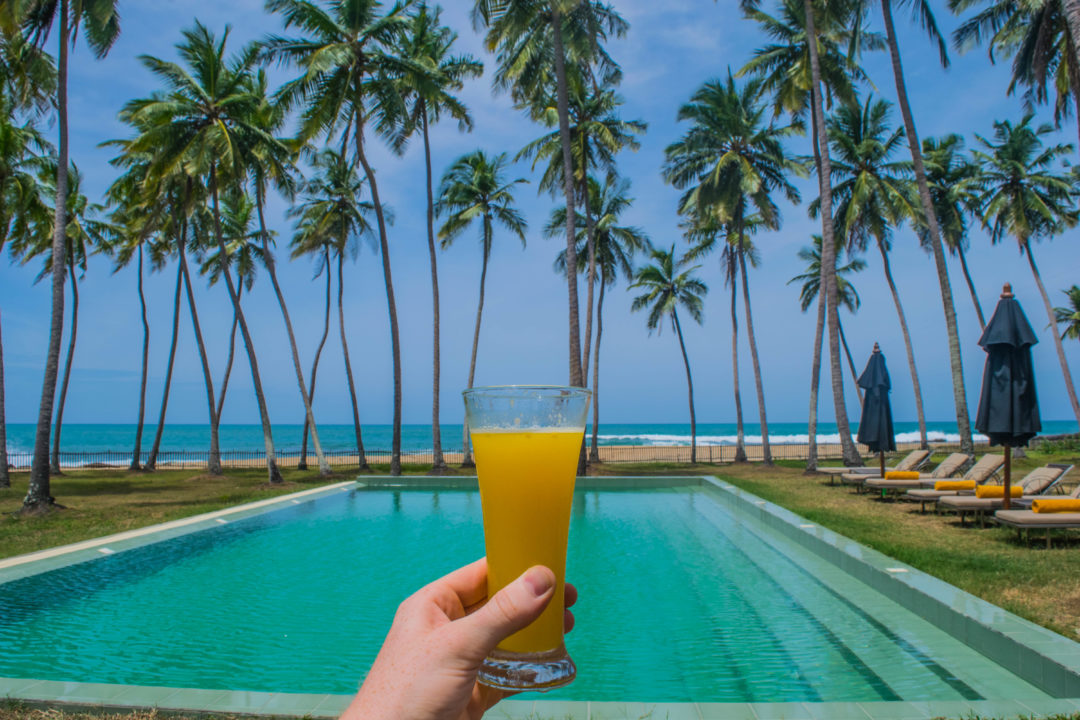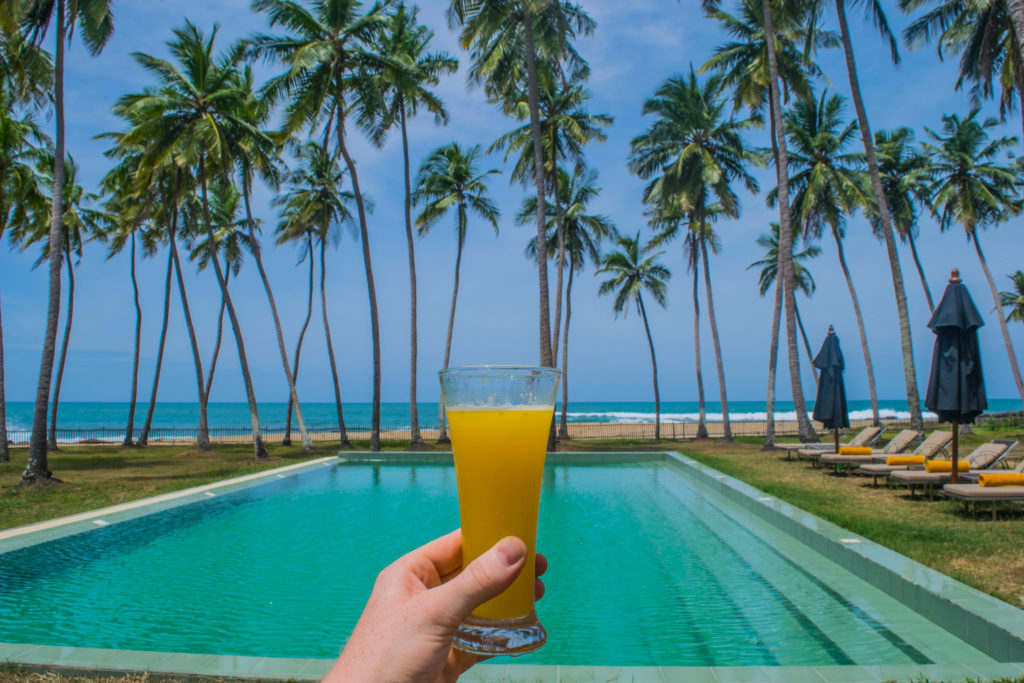 ---
4 )  Mambo's Arugam Bay Hotel
**Best Located Hotel in Arugam Bay**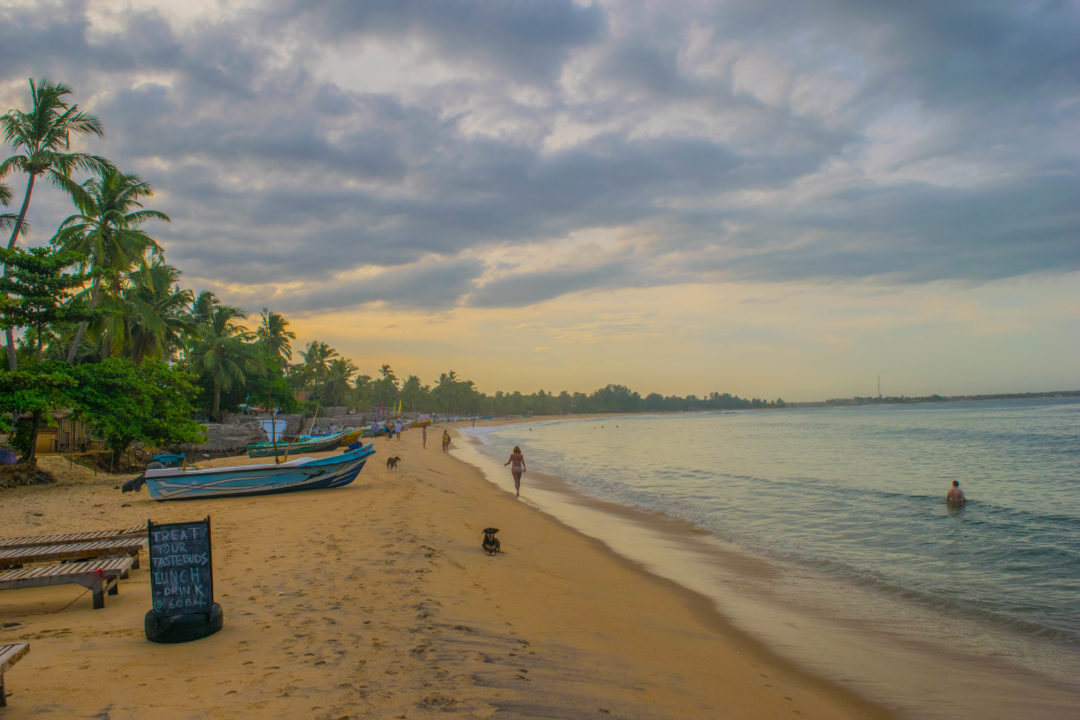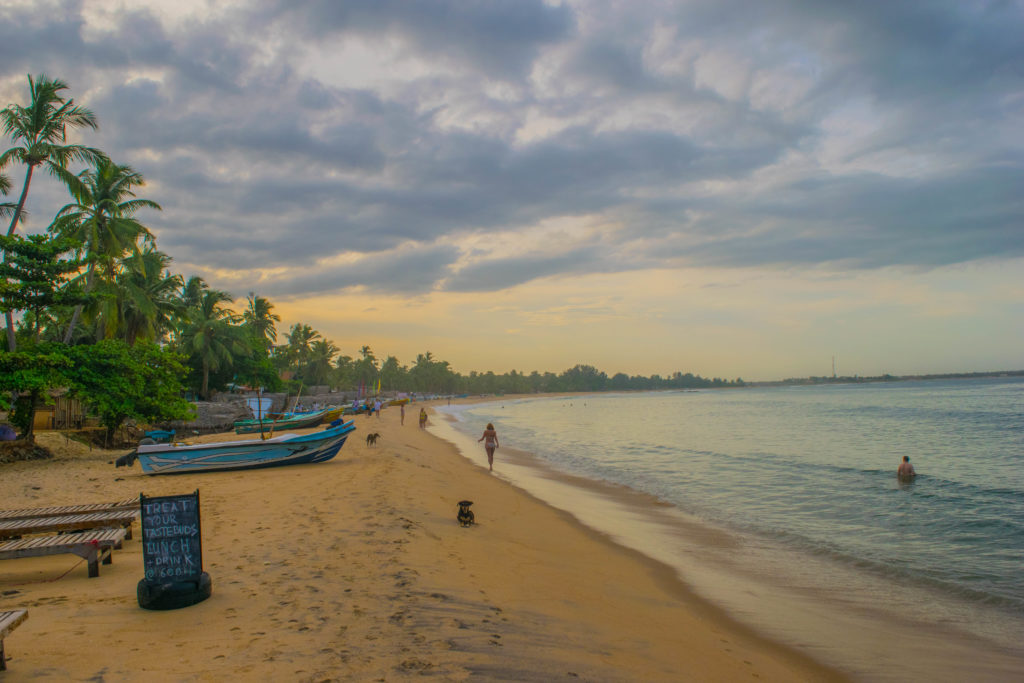 When it comes to location, it's not going to get any better than staying at Mambo's.  Not only is this place to home to the legendary Saturday night beach party, but it's also right by the best surfing in the entire country.
The food is delicious, the staff are all helpful and friendly, and the rooms are comfortable.
It's not the cheapest place to stay with rooms starting around $100 per night, but it's definitely a solid choice for accommodation in Arugam Bay.
---
5 )  Hideaway Resort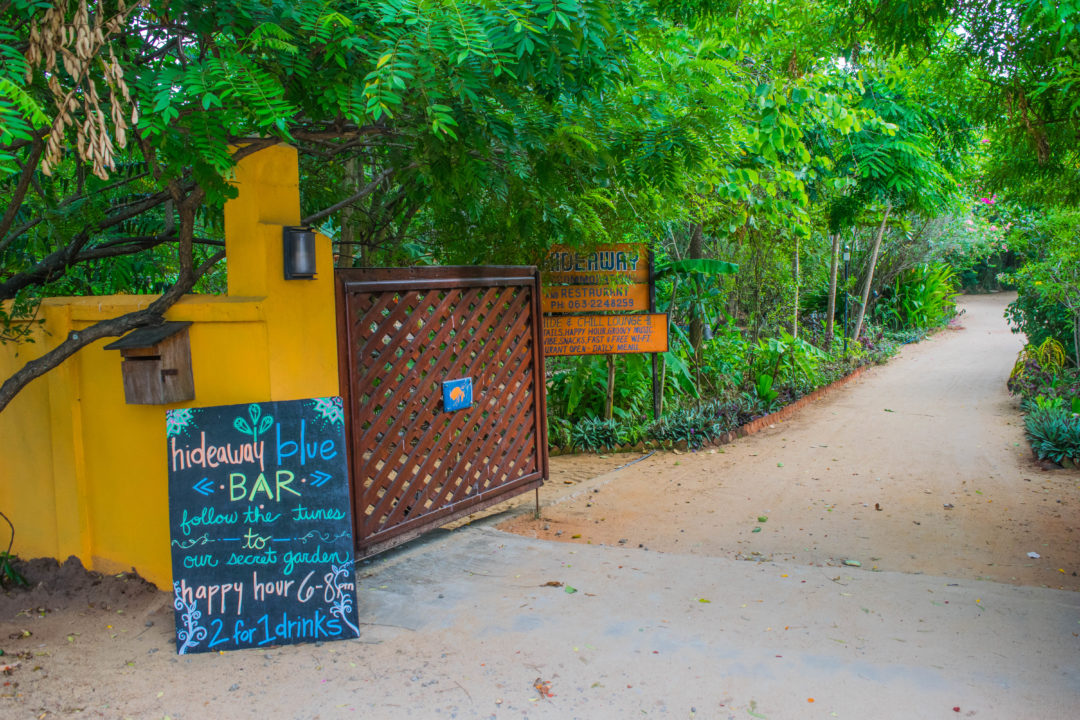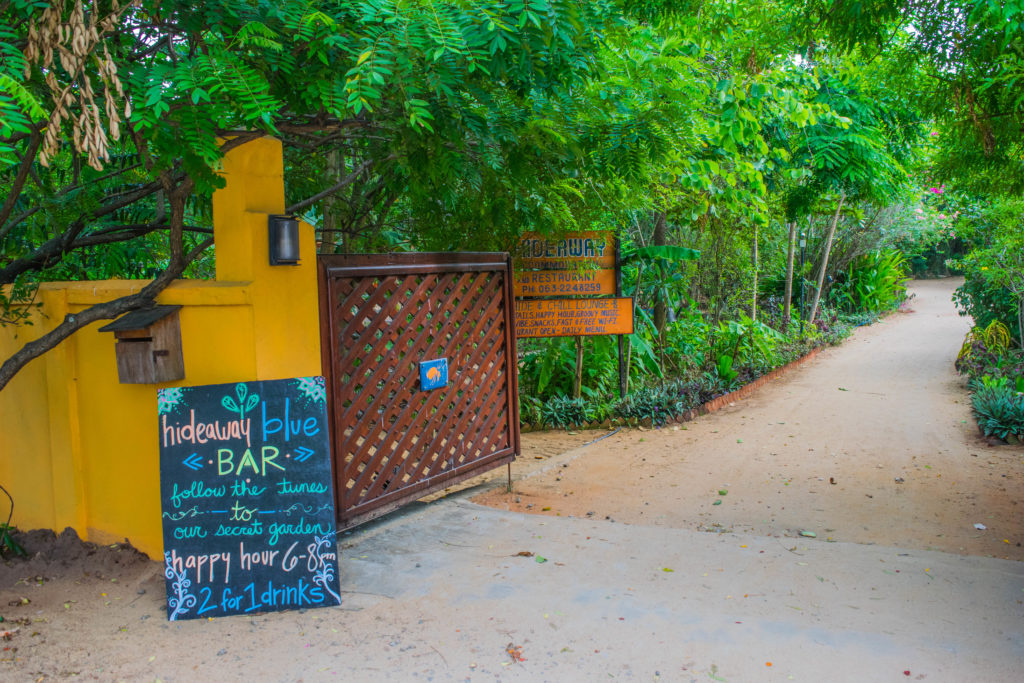 Renting a villa at Hideaway Resort is definitely a solid choice when it comes to booking accommodation in Arugam Bay.  This place is located just right across the street from the beach just minutes walking from Main Point, and is right in the middle of all the action in A-Bay.
They've got great yoga sessions, a great restaurant / outdoor cafe, and the best place to grab a coffee in Arugam Bay.
If you don't stay here, at least swing by for a meal, a fresh coconut, or a flat white cappucino.
Check out their website for rates and booking.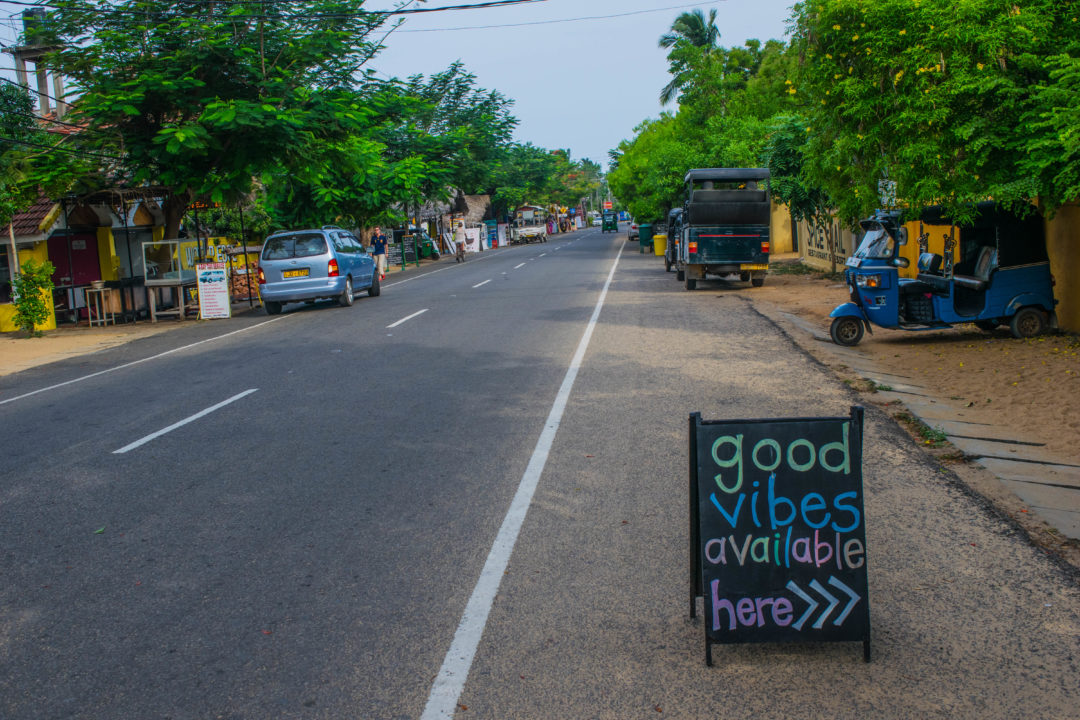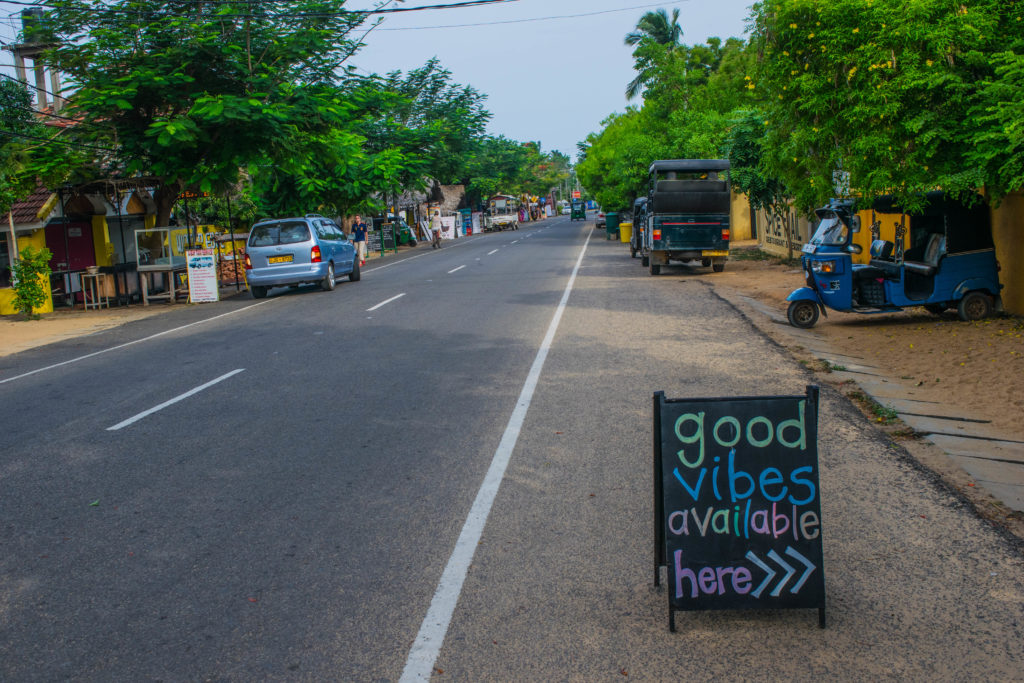 ---
There's plenty more options to choose from, but if you stay at one of these places, you're definitely going to enjoy your time.
Arugam Bay really is amazing!  Enjoy!
---
Check out these 35 Photos That Will Inspire you to Visit Sri Lanka.
---
Have any questions?  Feel free to shoot me an email, or drop a comment down below and I'd be happy to answer them for you.  Safe travels!
Thanks for reading!
& Add Me On Snapchat: — JonesATW
https://www.jonesaroundtheworld.com/wp-content/uploads/2016/07/DSC_2275-1.jpg
4000
6000
Dave
https://www.jonesaroundtheworld.com/wp-content/uploads/2017/03/logotry-1-1-300x106.png
Dave
2016-04-04 17:59:17
2017-04-08 05:46:50
The 5 Best Hotels & Places To Stay in Arugam Bay