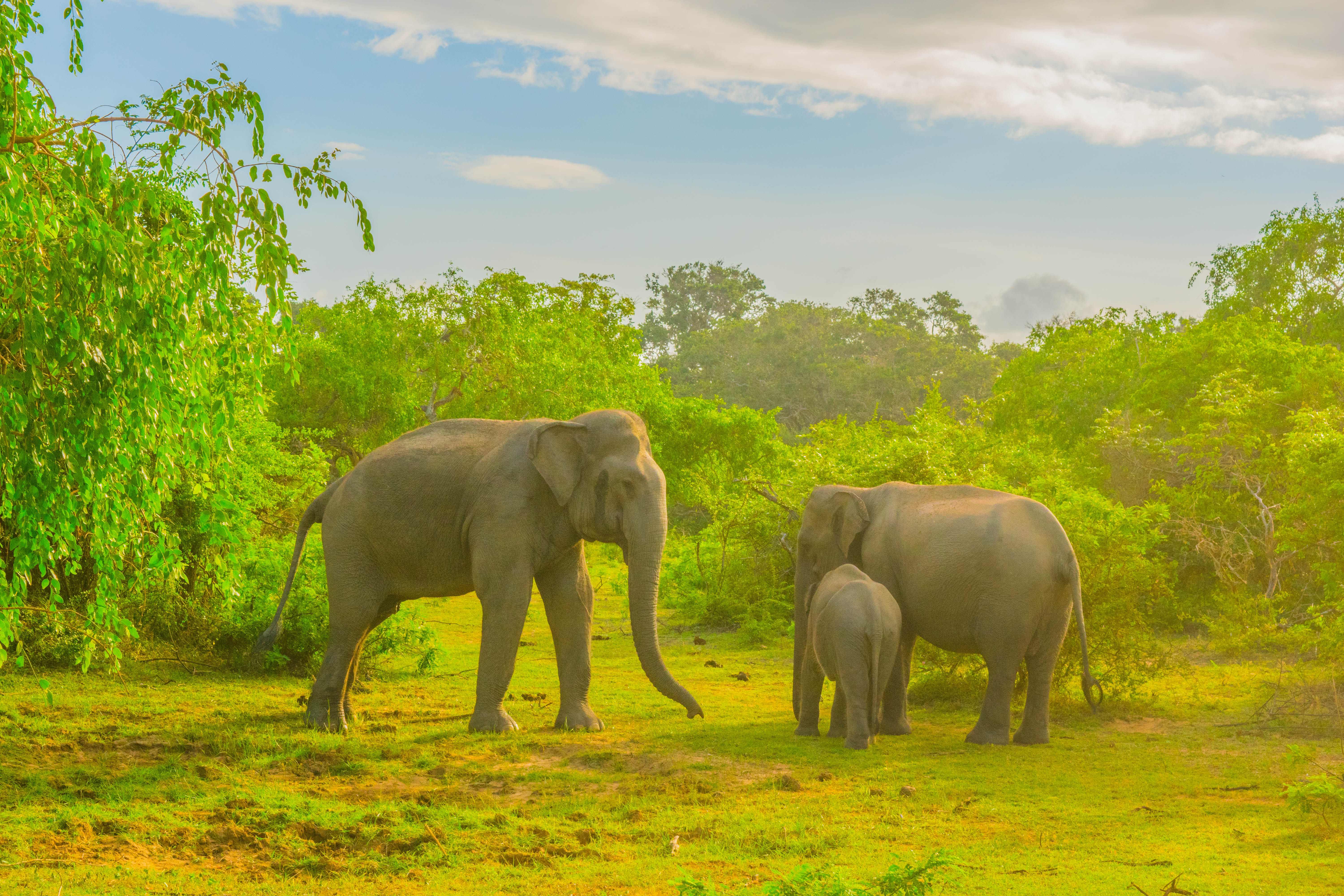 During the first week of June, 60+ bloggers, photographers, and travel influencers ascended upon Sri Lanka for the second Cinnamon Travel Bloggers Conference & Awards. #TBCAsia
Every hosted attendee had a choice of four different pre-conference tours of Sri Lanka to choose from: North, South, East, or West.
I was on the "Discover South" tour, but I was definitely stalking my fellow bloggers on their different trips to see what type of incredible sights they were exploring.
Everyone had such stunning pictures to share from their various trips, so I wanted to put a post together showcasing a few my favorites.
Check out these 35 Instagram posts from attendees of #TBCAsia, and start planning your own Sri Lankan adventure.
---
1) Cotton Candy Sigiriya Sky
Kiersten from The Blonde Abroad completely knocked this one out of the park. This sunset shot taken of Sigiriya Rock Fortess is completely breathtaking. What a capture! Congratulations to Kiersten for co-winning the title of Best Travel Blog at this year!
---
2) Snorkel Time
Hannah & Adam from Getting Stamped, who won Best Travel Photography Blog this year, captured this excellent over-under shot that will definitely get you keen for your next snorkeling trip. Pigeon Island, off the coast of Trincomalee, has some of the best biodiversity in the country!
---
3) Bath Time in Yala National Park
Sebastian from Off The Path perfectly captured this elephant having a bit of fun during bath time. I was actually in the same jeep during this safari, and this little guy was definitely a cutie. One of the many elephants we saw during our time in Yala National Park.
---
4) Oh hey, what's up?
Marta from In A Faraway Land got this stellar shot which perfectly encapsulates a standard train ride experience in Sri Lanka. Congrats to Marta for winning the Best Up-and-Coming travel blog this year!
---
5) Hanging Out
Nicola from Polkadot Passport shared this gorgeous view of Knuckles Mountain Range and made it known that she is certainly isn't afraid of heights.
---
6) Accidentally Awesome
Kristin from Be My Travel Muse unknowingly poses as Backpacker Steve grabs some insane drone footage of this old stoupa in the middle of jungle in Kumani National Park. What an incredible view!
---
7) Bird's Eye View
Backpacker Steve absolutely nails it again with drone footage of this gorgeous Arugam Bay sunset. Huge props to Steve for his quality work, as well as an amazing speaking presentation on videography at TBC Asia.
---
8) Lily Pad Perfection
Liz from Young Adventuress proves that Sri Lanka is a place where dreams are made of. I definitely wouldn't mind going to sleep if it brought me here.
---
9) Elephants Need Alone Time Too
Dave & Deb from The Planet D shared this amazing capture they took during the previous trip to Sri Lanka in preparation for heading back as speakers for TBC Asia. What a shot! Congrats to Dave & Deb for co-winning the title of Best Travel Blog this year!
---
10) Galle Explorations
Hey, that's my photo! Taken from our amazing afternoon checking out the highlights of the old Dutch fort city of Galle. Easily one of the highlights of my time on the Discover South tour.
---
11) Arugam Sunsets
Raphael from Journey Wonders shows us how beautiful the sunsets can be around Arugam Bay. A wonderful shot from the "man of wonders".
---
12) Sunset Serenity
Janet from Journalist On The Run captured this marvelous sunset picture from the top of Pidurangala Rock. Definitely worth the 25 minute hike, wouldn't you agree…?
---
13) East Coast Beach Paradise
Paul & Karen from Global Help Swap share with us this superb view of Sri Lankan's east coast beaches. Not a bad place for a swim, yeah?
---
14) Getting Air
Jenna & Jordan from Stoked For Saturday got this amazing jumping photo at the top of Sigiriya rock. Congratulations to both of them for winning the Best Travel Video Blog this year!
---
15) Wildlife Safari Ready
Turkish blogging power couple Murat & Tugce from Gezimanya show off how much fun they're having on their Yala National park safari. This is definitely a must for anyone making their way to Sri Lanka!
---
16) Lake Life
Annika from Midnight Blue Elephant shows us the beautiful and peaceful lagoon in Habanara. Not a bad place to relax for a bit.
https://www.instagram.com/p/BGRCuoHHl1-/
---
17) Breakfast
Food blogging pro Emma from My Darling Lemon Thyme gives us just a taste of how amazing the Sri Lankan food is at the Cinnamon Hotel breakfast buffets. Every meal on the tour was absolutely delicious. I'm sure I'm not the only one who will be leaving Sri Lanka a bit heavier.
---
18) Train Ride Scenery
Eric from TravelBabbo captured this epic shot of the Kandy – Nuwara Eliya train ride scenery. Make sure you grab a window seat for this one.
---
19) Vacation Ready
Regitse from The Copenhagen Traveler shares with us this perfect view proving Sri Lankan is an ideal vacation destination. Grab a book and a cocktail, and forget about your worries.
https://www.instagram.com/p/BGRKntHiPXS/
20) Surfer's Paradise
Mridula from Travel Tales From India reminds us that Sri Lanka is home to some of the world's top surfing destinations. She captured this guy in the beautiful surfing hub of Arugam Bay.
---
21) It's Bath Time Again
Laurence from Finding the Universe shares this captivating Sri Lankan landscape complete with an elephant bathing.
---
22) Green Explosion
Gregory Snell who was representing Travel Dudes snagged this gorgeous view showing the lush and green landscape in Sri Lanka.
---
23) Buddhism Introduction
XpatMatt shows us this top-notch photo of monks at the Thuparamaya stupa, where Buddhism was first introduced in Sri Lanka. Shoutout to Matt for doing an excellent job in his role as President of the PTBA and helping oversee the success of this event.
---
24) Rest & Relaxation
Jayney from Girl Tweets World shared this terrific shot of her floating in the pool after a long wildlife safari. We all need a little downtime! Congrats to Jayney for winning the Best Luxury Travel Blog this year!
---
25) Beach Bliss
Matt from The Expeditioner shares this quality view overlooking Unawatuna Beach. Definitely a place I wouldn't mind spending a few days.
---
26) Citadel of Sigiriya
Sankara from Be On The Road shows us a different side of Sigiriya Rock Fortress.
---
27) Traditional Dancing
Kylia from Stylistic shares with us this photo of the traditional dancing performed at the TBC Asia pre-conference dinner.
---
28) Good Looking Group of People
Shiran grabbed this shot of all the attendees dressed up in the local swag we were given thanks to Uptown Kandy.
---
29) But First…
Josh from Go Travel Your Way takes a stellar selfie showing off the beautiful landscape of Kumana National Park.
---
30) Sigiriya Sunrise
Famous Youtuber Krzysztof Gonciarz proves that Sigirya is definitely one of the main reasons to visit Sri Lanka. Truly a sight you must see for yourself.
---
31) Don't Forget the Dolphins
Janicke from Norskereiseblogger shows off her perfect timing skills by capturing this shot during a dolphin safari off the coast of Trincomalee.
---
32) #NoFilter…?
JK. Although it would be pretty cool if life did look this shot that TBC Asia speaker Halona Padiachy posted!
---
33) Perfectly Blue
Lifestyle blogger Mélo Limparfaite captured the amazing colors of the ocean you'll find in Sri Lanka. Who could resist a swim?
34 ) Train Station Vibes
Anneka representing Travelettes shared this stunning shot from Colombo train station. You haven't truly traveled around Sri Lanka unless you've taken one scenic train ride.
---
35 ) THANKS TBC ASIA ! ! !
One epic week with some amazingly talented bloggers, photographers, and travel influencers.
---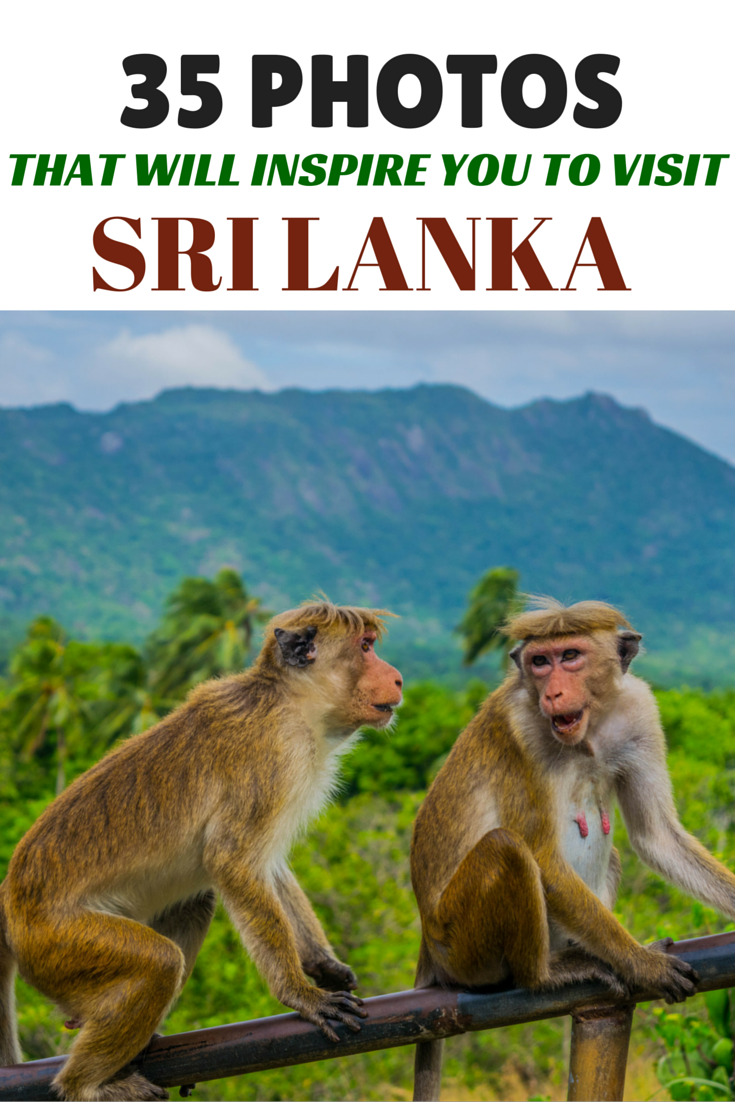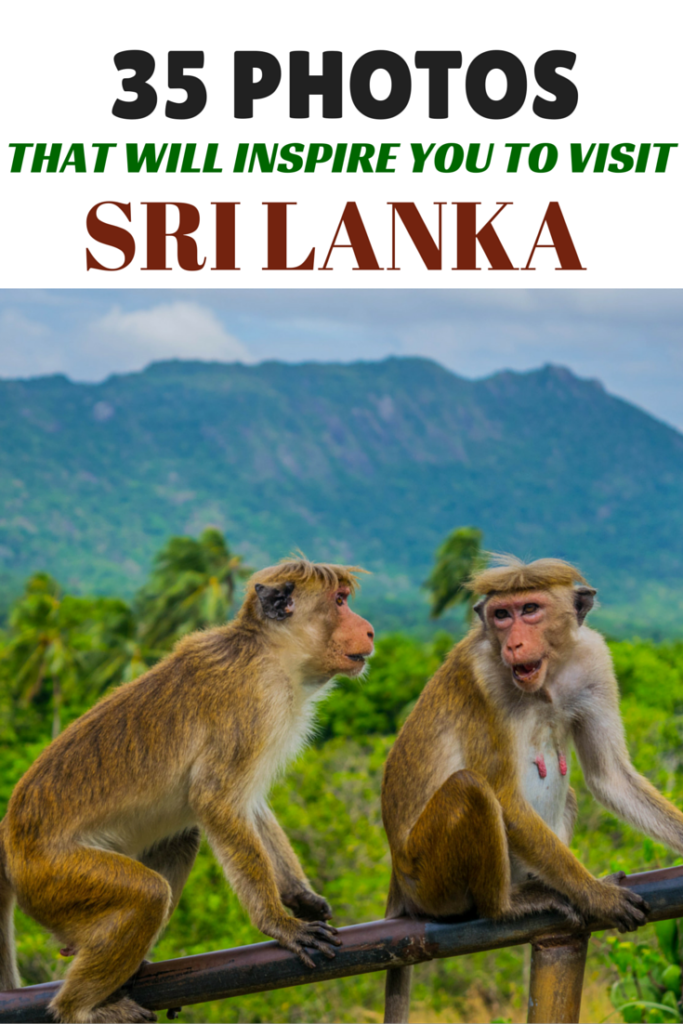 ---
Planning a trip to Sri Lanka?
Check out a few of my other articles below: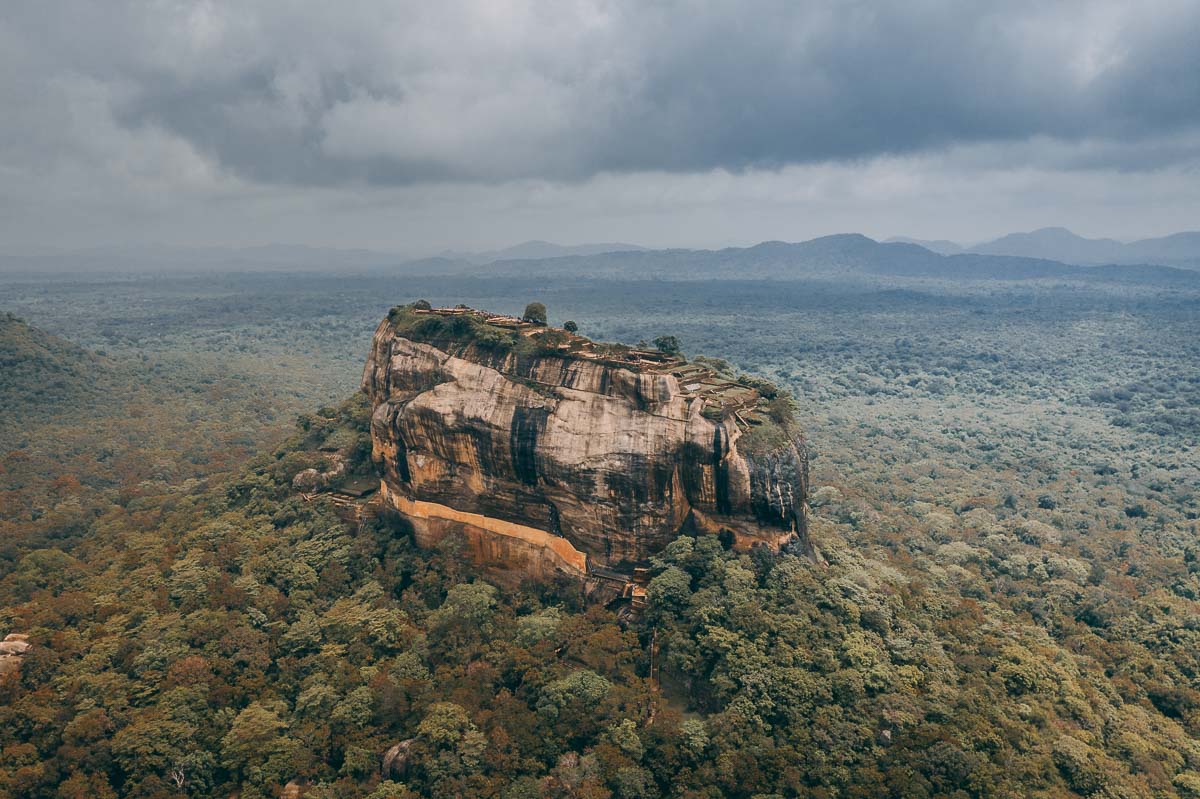 ---
THANKS FOR READING ABOUT MY TRIP TO SRI LANKA!
Follow my adventures Around The World on Facebook, Instagram, Twitter
https://www.jonesaroundtheworld.com/wp-content/uploads/2016/06/DSC_1617.jpg
4000
6000
Dave
https://www.jonesaroundtheworld.com/wp-content/uploads/2017/03/logotry-1-1-300x106.png
Dave
2016-06-14 04:22:32
2020-09-26 20:43:25
35 Photos That Will Inspire You To Visit Sri Lanka