Looking for the best Airbnb SriLanka? I'm here to help! I've visited the country three separate times now, and it's honestly become one of my favorite countries in the entire world! I'm also a huge fan of using Airbnb while traveling, so I figured I'd put together a fun list of epic Airbnb rentals in Sri Lanka that you can use to make the most of your holiday!
With a growing reputation as a must-see stopover on the well-worn Asian backpacker trail, Sri Lanka is a breath of fresh air to visitors searching for untapped beauty and an unrivaled travel experience. With a landscape that spans everything from mountains to jungles, rainforests to oceans, cities to plantations, Sri Lanka truly has everything for the weary traveler.
Check out what I think are the best 15 Airbnb rentals in Sri Lanka. With price points to match any budget, and locations spanning the country, I hope it inspires you to book your own Sri Lankan trip – pronto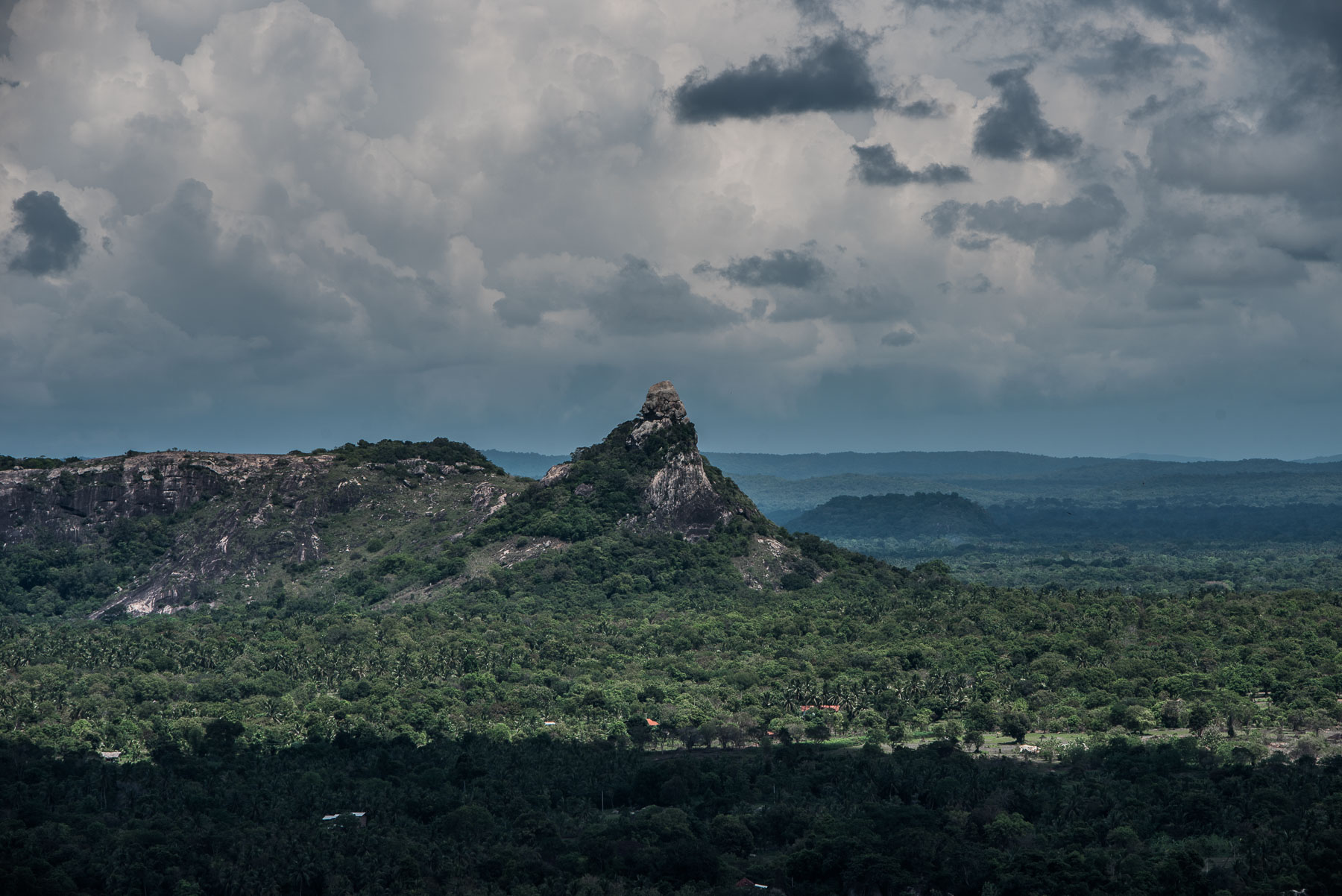 ---
1) Guava House
Jungle retreat surrounded by mountains – and elephants!
Location: Hemmathagama, Sabaragamuwa Province, Sri Lanka
https://www.airbnb.com/rooms/2434339
Price: $300+ USD per night
A remote slice of heaven in the hills of Sabaragamuwa Province, this property has a perfect Airbnb score thanks to its retreat-style design, location, and charming hosts. Take a break and unwind at Guava House, a five-bedroom villa all to yourself. When you feel like venturing out, the local elephant orphanage must be visited.
Visitor review: "This house is breathtaking. The location is serene and the hospitality is first class. We were 3 couples staying for 3 days and from the moment we checked in we knew we were in heaven. Jeyanthi and Sudharma greeted us with the largest smiles and continued to be the most lovely people throughout our stay. They prepared our daily meals and their food is the best Sri Lankan food you will experience anywhere on this island. Hands down. They assisted us with daily transportation needs, grocery shopping, and Sudharma even led us on the hike to the top of Bible Rock!!!!!! Shaunagh was lightning fast with responding to any questions and was such a pleasure to deal with. I honestly cannot wait to go back to Guava House!" – Sarah
View Photos, Read Reviews & Check Availability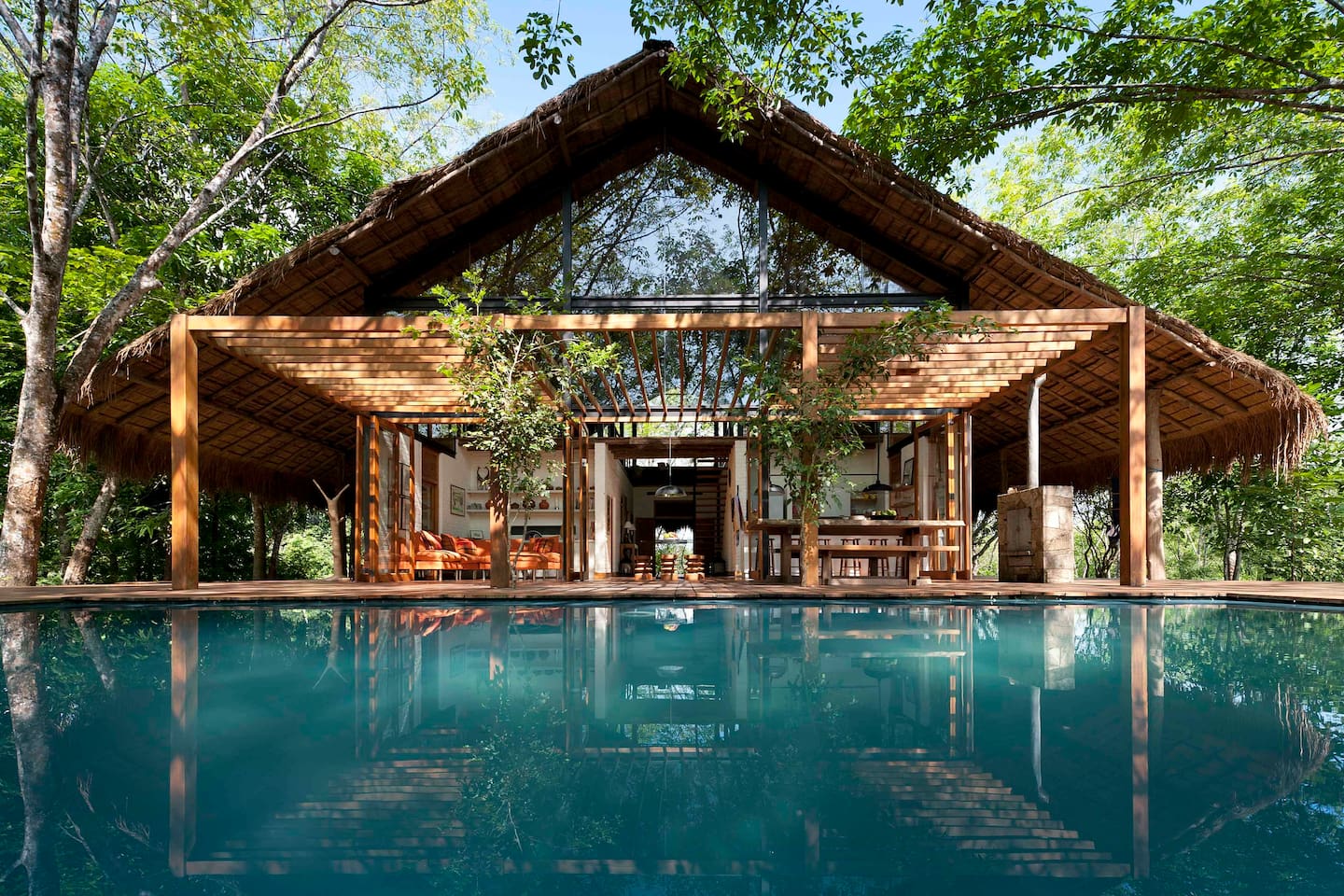 ---
2) The Box House
Location: Tangalle, Southern Province, Sri Lanka
https://www.airbnb.com/rooms/22739866
Price: $210+ per night
Set amongst a grove of towering Satinwood Trees, this modern villa is made up of Five re-purposed shipping containers, and comes complete with a massive pool perfect for escaping the Sri Lankan heat. The Box House offers luxurious rooms that will have you feel like you're a 5-star resort, and would be a perfect base to explore the South Coast of Sri Lanka (which is home some of the countries best beaches).
It's one of the most unique listings I've found for Airbnb Sri Lanka, and almost has a tree-house kind of vibe to it. It's chic, excluded, and would the hosts go above and beyond to make sure you have a memorable stay!
View Photos, Read Reviews & Check Availability
Tourist review: "The Box House in Tangalle is a wonderful choice if you are wanting to spend time along the Southern coast of Sri Lanka. My wife stumbled upon the Airbnb listing and we are glad she did. The team at The Box House made us feel welcome and gave us the privacy we needed. The chef was amazing – we ate dinner both nights and he sourced us local jumbo prawns and lobster served with string hoppers and curry. We felt the pricing was extremely reasonable for the meal and highly recommend for those staying."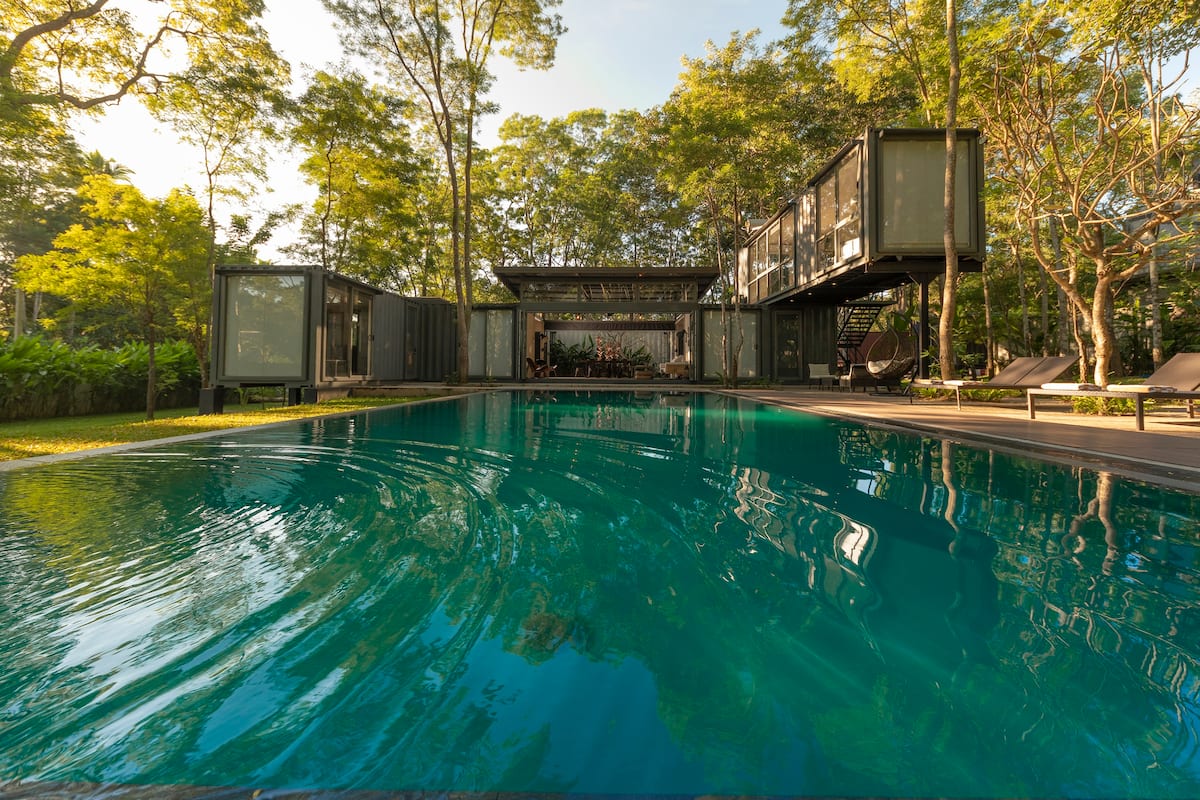 ---
3) Your Dream Home Mirissa
Brand new, bohemian-style gem
Location: Mirissa
https://www.airbnb.com/rooms/2731264
Price: $100+ USD per night
Take a well-earned break at this beautiful three bedroom family home in the seaside town of Mirissa. Offering the beach, rainforests, national parks and whale watching right on your doorstep, it's all too easy to drift away in an outdoor hammock at this warm and welcoming AirBNB.
View Photos, Read Reviews & Check Availability
Visitor review: "10/10. Lovely placed tucked away in a quiet spot but <10 mins walk from the beach and restaurants/shops. The house is spotlessly clean and well-equipped and large for 6 people. The garden is lovely and there are plenty of places to sit outside. Rani, the housekeeper was welcoming and very friendly but also left us our own space. She also cooked us dinner one evening which was delicious and gave us other Sri Lankan drinks and snacks and made a real fuss of our 10-year-old. Overall a fantastic place, especially if you want to do some of your own catering." – Tom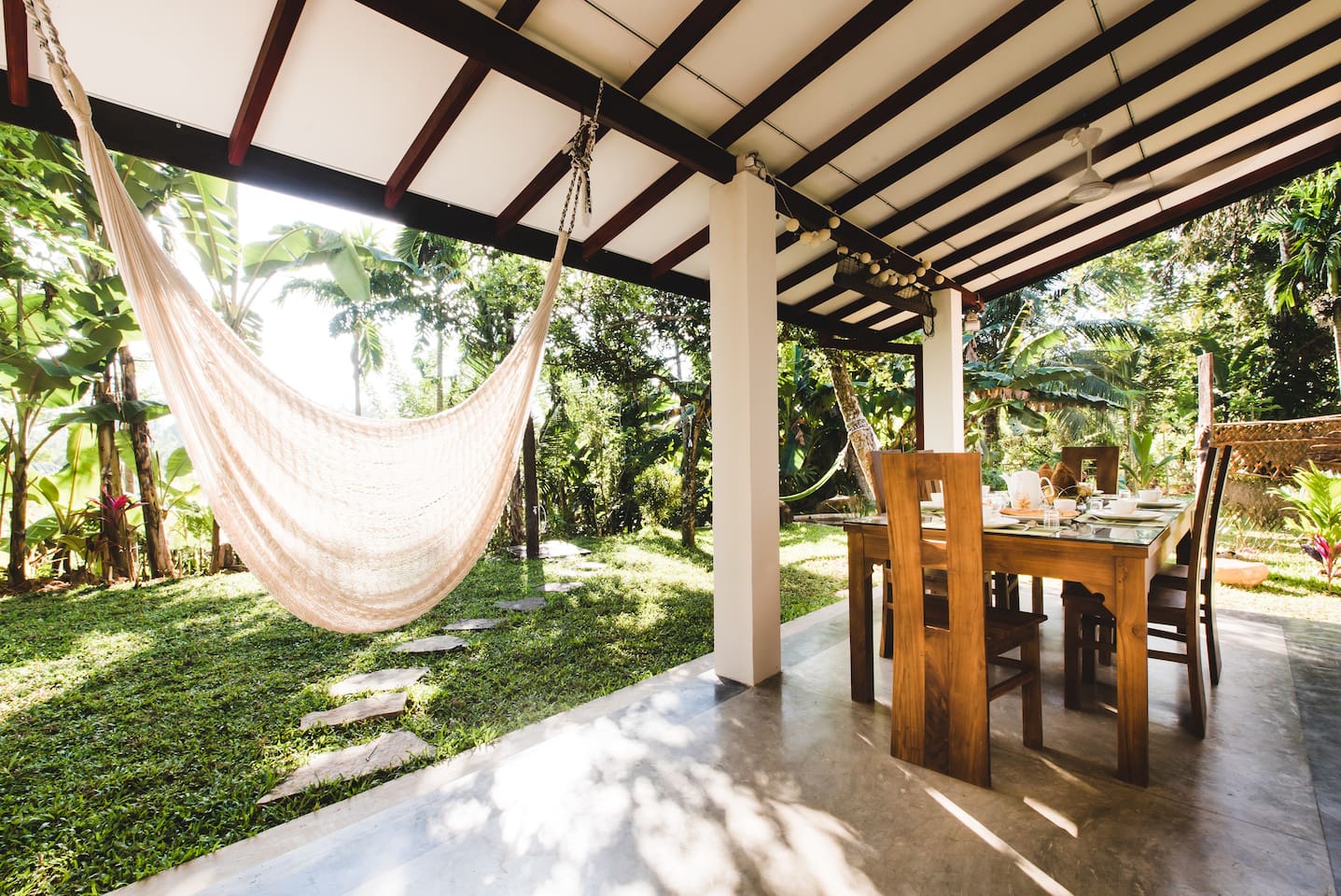 ---
4) Villa 238 – Dutch Bay, Trincomalee
Location: Trincomalee, Eastern Province, Sri Lanka
Price: $155+ per night
https://www.airbnb.com/rooms/12306477
No visit to Sri Lanka is complete without visiting the east coast beaches around Trincomalee or "Trinco" for short. Offering some of the best scuba-diving and snorkeling in the country, and this villa is definitely the Sri Lanka Airbnb in the area. This 3-bedroom villa is excellent value for money for a beachfront property, and has a near-perfect rating from over 100 happy guests! It's modern, comfortable, and you simply can't beat the location! Just take a look at the pictures, you'll be sold!
View Photos, Read Reviews & Check Availability
Tourist review: "Gem of a place! Highly recommend this villa. The hosts are absolutely wonderful- quickly responded to any query we had. Villa was clean and very charming right on the beach. The view is spectacular. The lady who looks after the place is also so sweet. Thoroughly enjoyed the trip. Book this place without any hesitation !"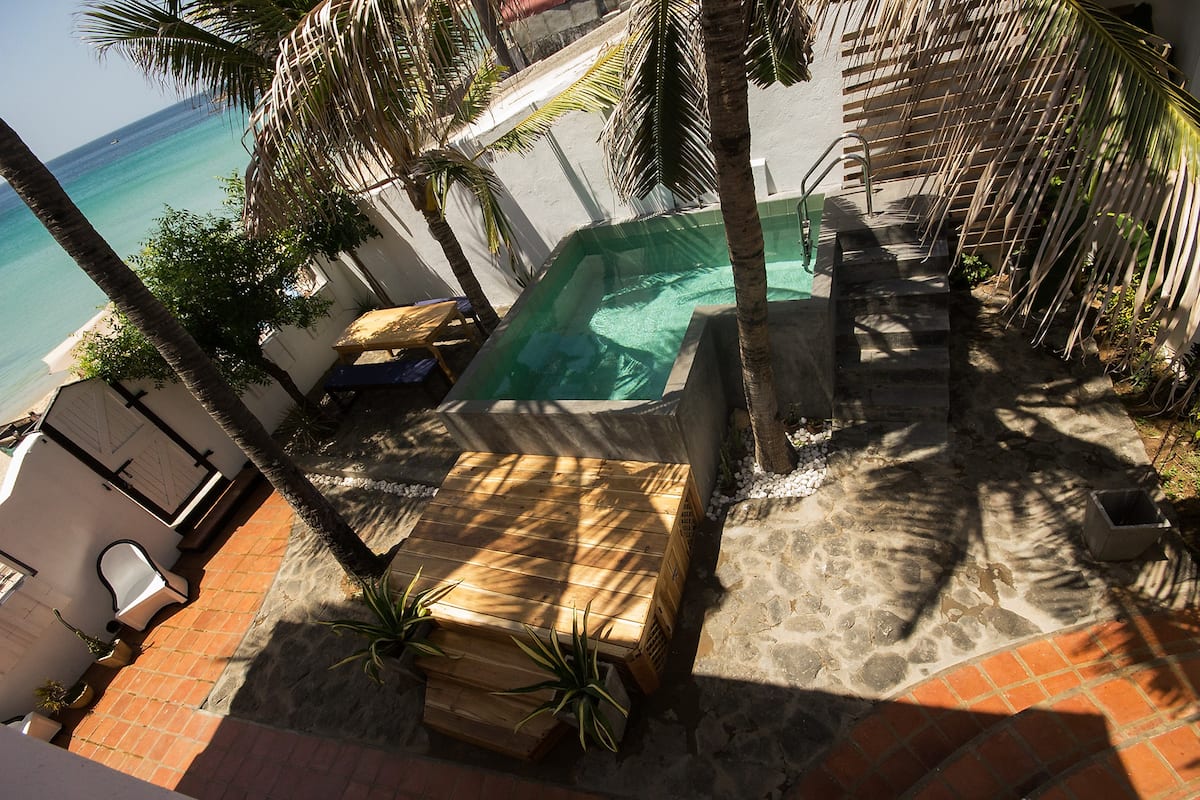 ---
5) Soto House
Unparalleled ocean views in a buzzing location
Location: Matara, Southern Province, Sri Lanka
Price: $150+ USD per night
https://www.airbnb.com/rooms/17801824
Peaceful and oozing classic elegance, this three bedroom villa is an Airbnb favorite for those traveling to Sri Lanka and desiring a stunning Indian Ocean vantage point. A Superhost on the site, Soto House also boasts a great location, with restaurants, cafes and bars a leisurely stroll away.
Visitor review: "Great 2 bedroom house at the top of Hiriketiya Beach. You can hire a scooter and easily drive to the beach and cafes within minutes! House is clean, minimal, lots of space and the beds are super comfy. WiFi is hit and miss so don't rely on it. But that's kind of nice too. A great place to relax and enjoy. Good tips available for what to see and do, and their driver is super lovely. A great place to stay as a couple or family to have your own space. Thanks for having us!" – Laura
View Photos, Read Reviews & Check Availability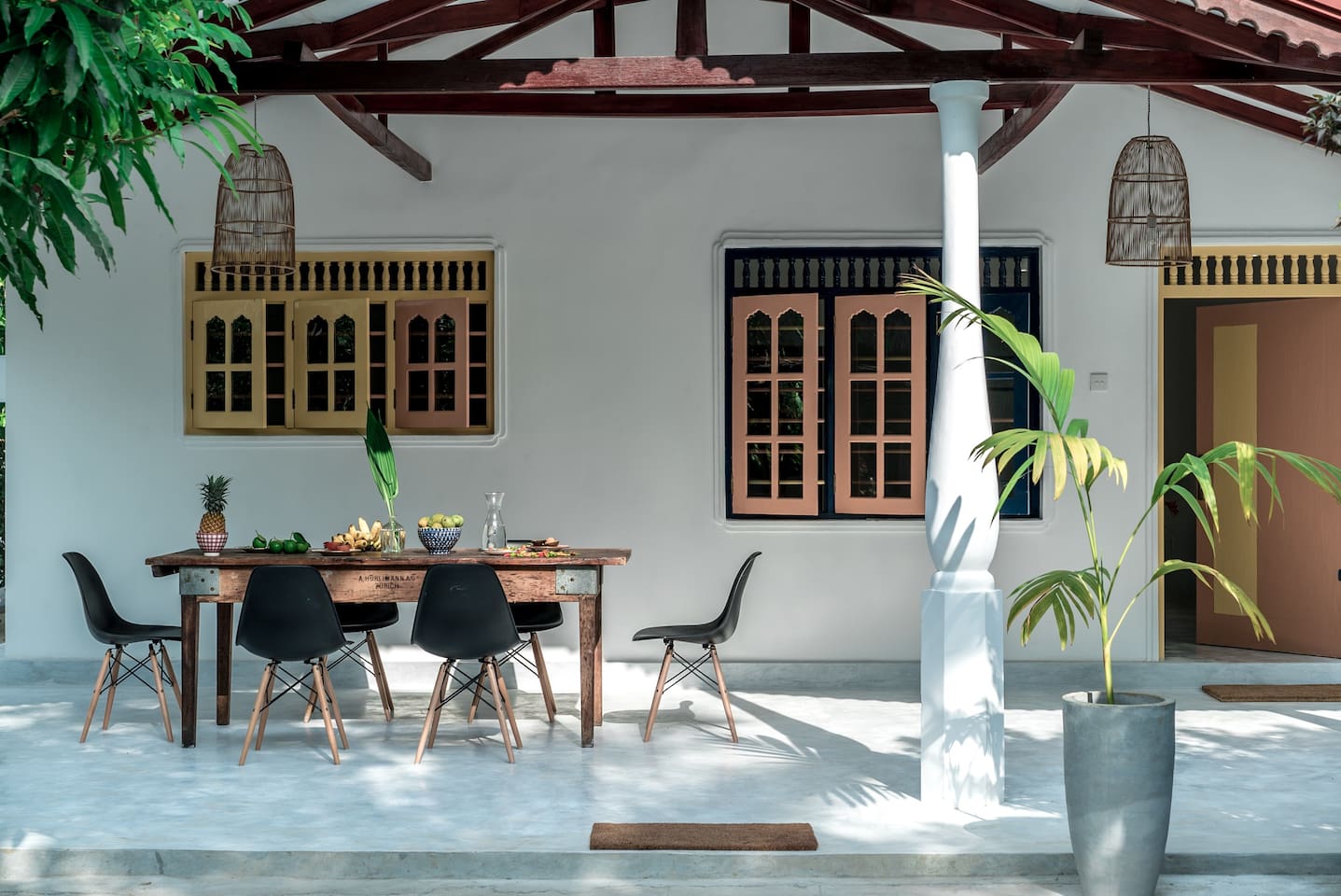 ---
6) Modern luxury River-Villa 007b (Exclusive Villa)
Location: Dharga Town, Western Province, Sri Lanka
Price: $298+ per night
https://www.airbnb.com/rooms/33815772
This luxury Airbnb Sri Lanka is what dreams are made of. Located on the peaceful Bentota River, this stunning villa would be an amazing addition to your Sri Lanka itinerary! It's secluded for a private romantic getaway, has lots of open space, a beautiful pool, and the whole property is surrounded by wonderful palm and other garden trees. While it may be one of the newer Airbnb Sri Lanka listings, the pictures will have you book this place ASAP!
View Photos, Read Reviews & Check Availability
Tourist review: "Exactly as pictured. Georg's place felt like home we were sad to leave"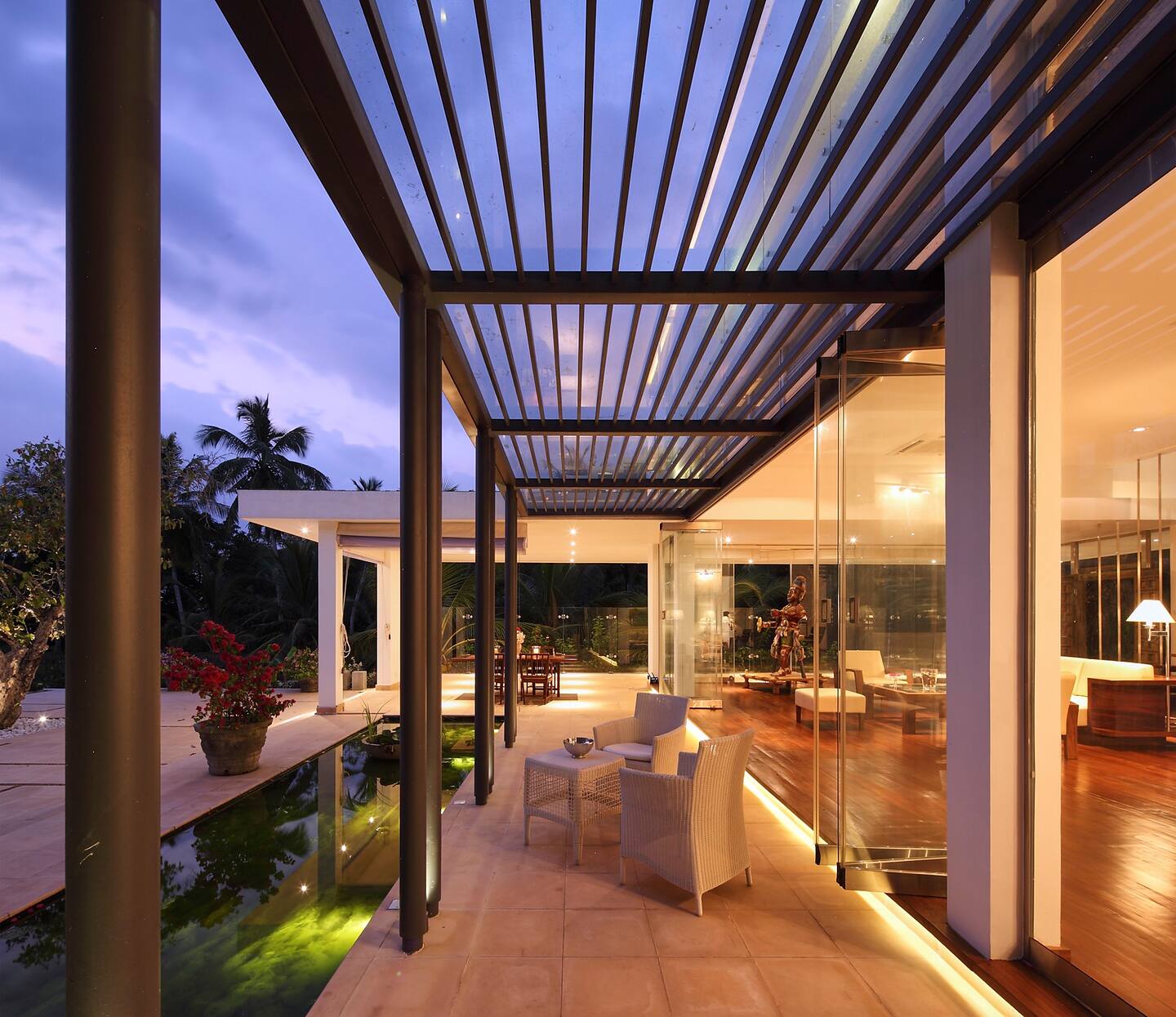 ---
7) Ruuk Village
It is easy being green with views like these
Location: Kalpitiya
Price: $17+ USD per night
https://www.airbnb.com/rooms/1258816
Ever wanted to go off the grid for a while in a picturesque beachside location? Well, this hut is for you. Bordering a coconut plantation, visitors to Ruuk Village stay in eco-friendly huts built by locals. For the price point, you can't ask for more. Breakfast, amenities, a comfortable cabana, and kitesurfing on the nearby lagoon. Sublime. It's one of the best cheap airbnb Sri Lanka rentals you can find (perfect for backpackers and budget travelers).
View Photos, Read Reviews & Check Availability
Visitor review: "Ruuk Village is a magical place to stay. The cabana was comfortable and the outdoor shower was lovely. Gamage, Gihan and the kitchen staff looked after us very well. Meals were all delicious. We were incredibly lucky to coincide with the New Year games day celebration. It was a great opportunity to meet Kalpitiya locals. My favorite activity was swinging in the hammock, watching the lagoon change color as the sun set." – Annette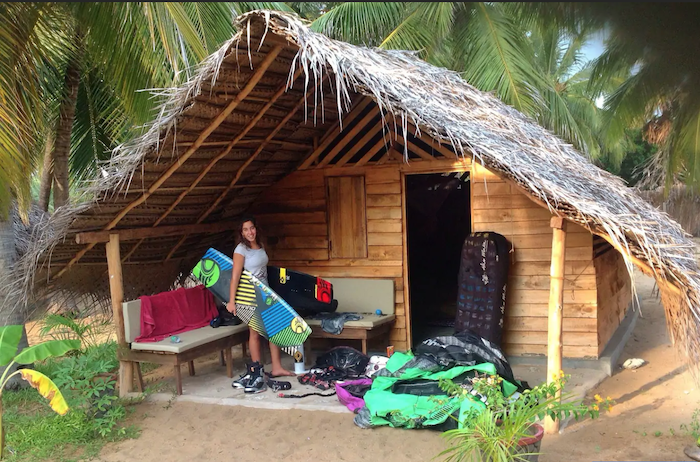 ---
8) Far Cry Kumbukkalli Forest Retreat
Run to the forest, run!
Location: Habarana
Price: $90+ USD per night
https://www.airbnb.com/rooms/5623676
Almost one hundred top reviews can't be wrong about this two bedroom, eight-bed villa tucked deep in the Sri Lankan forest. It's surrounded by a nature reserve, so it makes for memorable visits from local fauna and an abundance of native flora on your doorstep. Cool off in the plunge pool or sleep on the large balcony and wake up in one of the most beautiful locations on the planet.
View Photos, Read Reviews & Check Availability
Visitor review: "There are some magical parts of the world that you may like to keep to yourself, but the spirit of Far Cry is one that evokes generosity and sharing and with the greatest of pleasure we share this treasure in the jungle. A beautifully appointed house, both contemporary and modern in design, takes you to the soul of life in the jungle in Sri Lanka. Enjoy the nearby historical monuments and safaris with wild elephant areas, or laze by the pool as wild peacocks chatter across the lawn .. and the food provided – locally sourced and grown is the best that you can wish for. We adored this place." – Wendy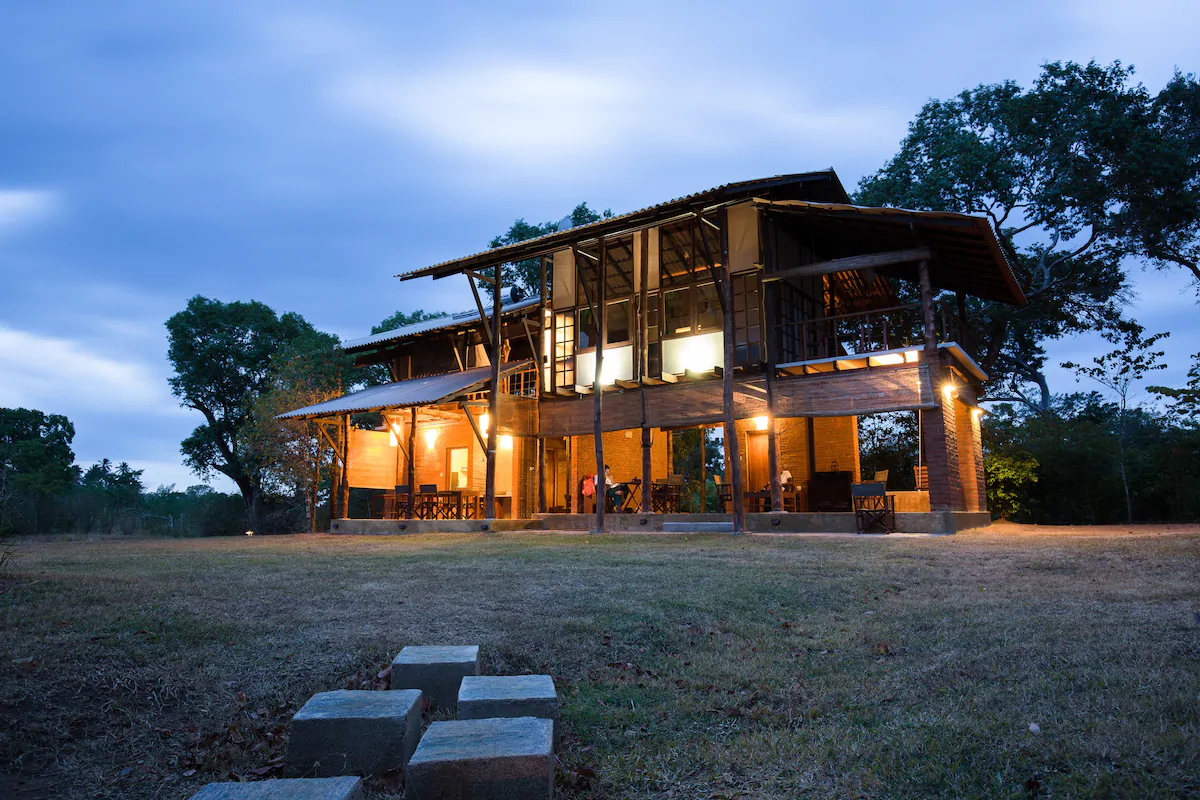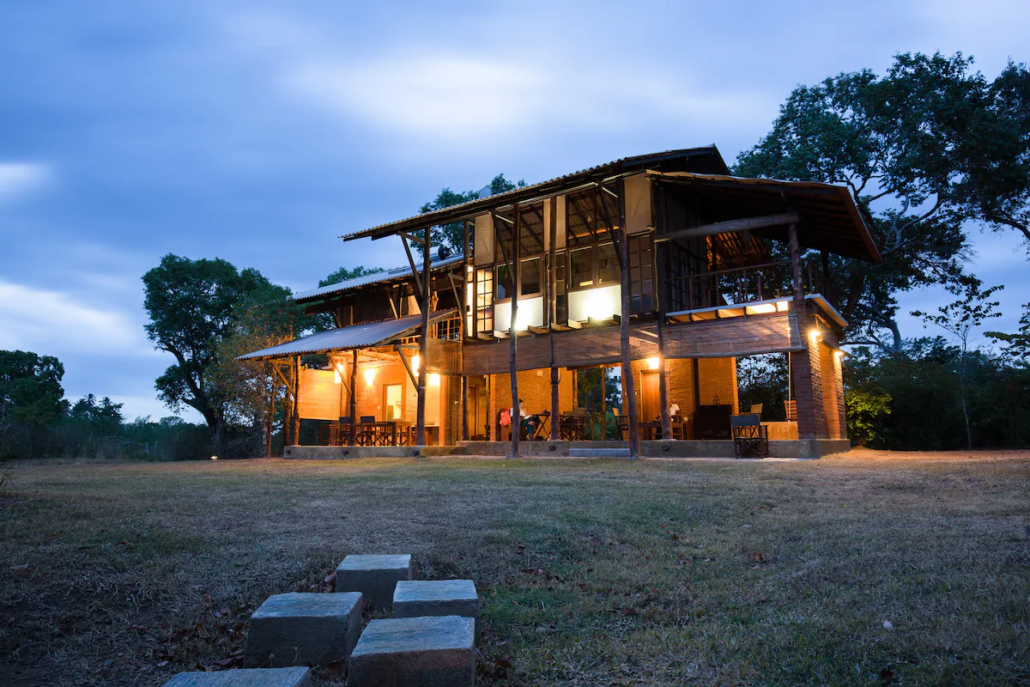 ---
9) Eco-Villa Red
Oceanfront poolside eco villa – a must stay!
Location: Tangalla
Price: $40+ USD per night
https://www.airbnb.com/rooms/4988441
Sri Lankans are all about building affordable, eco-friendly lodgings for tourists that still offer all the luxuries of a top hotel, and this cozy two bedroom dwelling is just that. Made using natural materials, including wattle, Eco-Villa Red's sparkling pool overlooks the ocean. The perfect spot for a refreshing cocktail!
Visitor review: "This place is incredible! Loved every minute. The room is very cool and unusual. Cool enough on a very hot summer day, comfy bed, large size room and very cool semi-outdoor shower area. It's perfect for someone who doesn't want luxury but clean, interesting and very nice. The room is in an area with a few other similar rooms/lodges/treehouse, but they are all very well spaced out, with zero interference from others, with an incredible pool, restaurant area, impeccably clean and great service. There is a road between the pool and sea with some buses etc. however I didn't find this much of a disturbance. A 30-minute walk to town/ the bus stop and right beside a beach and plenty of places to eat. Wouldn't hesitate to come back!" – Sarah
View Photos, Read Reviews & Check Availability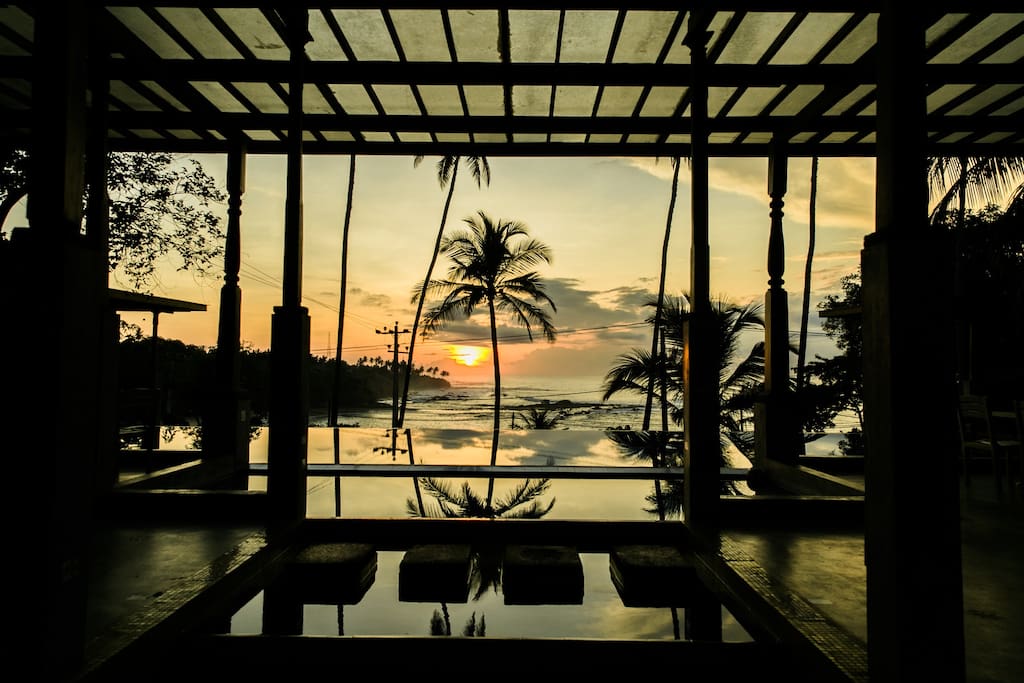 ---
Need some travel inspiration to head to Mirissa…? Check out this awesome video from my mate Jord who produces epic youtube content. This is making me want to hop on a plane there right now!!
MOST BEAUTIFUL BEACH YOU'VE NEVER SEEN - Mirissa, Sri Lanka
---
10) River Edge Bentota
Rollin' on the river….
Location: Bentota, Sri Lanka
Price: $25+ USD per night
https://www.airbnb.com/rooms/4479890
Get back to the simple pleasures in life at River Edge Bentota. Nestled on a picture-perfect riverside, enjoy fresh tropical fruit and the company of friendly locals and native furry friends. With a perfect five star rating on Airbnb, keep expenses low while still having a peak experience at River Edge Bentota.
View Photos, Read Reviews & Check Availability
Visitor review: "It would be hard to imagine a more calm and tranquil setting to while away a few days. Our room was the most recently converted. It is large, clean and comfortable and has a great patio area for sitting and observing the abundance of stunning flora and fauna in the garden and river. Sanjaya and his family were the perfect hosts – always on hand for anything we needed, including lots of local tips and a delicious array of home-cooked Sri Lankan food, fruit and, of course, tea." – Jim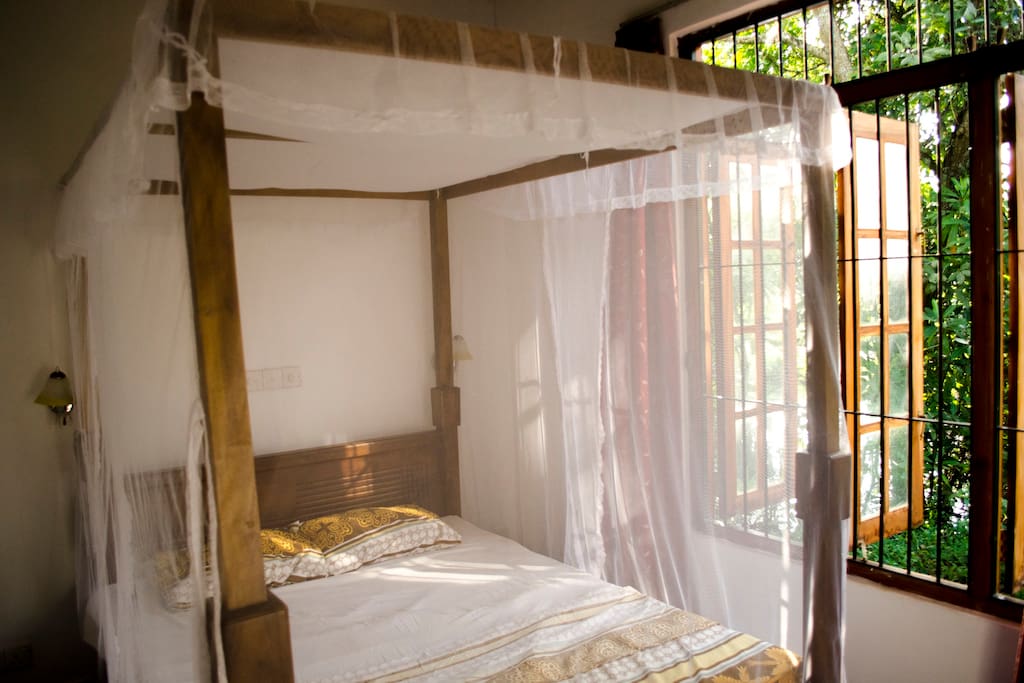 ---
11) Cassia Hill
Indulge in Colonial luxury
Location: Galle, Sri Lanka
Price: $350+ USD per night
https://www.airbnb.com/rooms/14276071
Ready to splurge on your Sri Lankan getaway? Cassia Hill is the answer to your prayers. Recently renovated, this 6 bedroom villa is equipped with features to guests feel like absolute royalty. If a personal butler, chef, security, and driver aren't enough, its beachside location and on-call yoga teacher and masseuse might be enough to tempt you. Divine.
View Photos, Read Reviews & Check Availability
Visitor review: "Cassia Hill is outstanding in every way. The house is beautifully renovated and comfortable. The pool overlooking the jungle is a paradise. The food is delicious and plentiful. The staff are attentive and added many nice touches to make our stay extra special and relaxing. They can arrange anything you might want during your stay and the butler speaks English well so communication is easy. LeeAnn is also easy to communicate with, responsive and accommodating. The best value Airbnb I have ever stayed in!" – Spring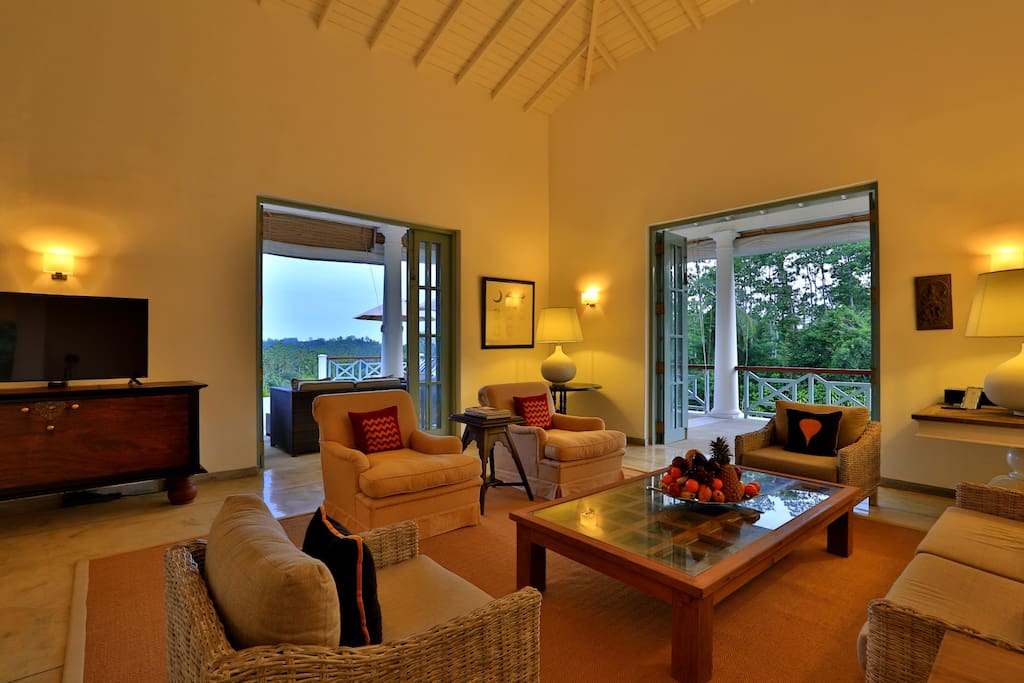 ---
12) Gura Cabana
Whales and sea turtles await you!
Location: Hikkaduwa
https://www.airbnb.com/rooms/9501133
Price: $35+ USD per night
Literally standing on Hikkaduwa Beach, Gura Cabana is clean, affordable and top rated. Located in the south of Sri Lanka, this one bedroom beach hut is made entirely from wood and natural materials and is a matter of steps from the ocean and zero steps from the sand. Sit on the porch and take in some of the most breathtaking sunrises and sunsets you will ever see.
View Photos, Read Reviews & Check Availability
Visitor review: "The Cabana was clean, with everything that was needed. The most amazing view and the beach literally at your doorstep. A fabulous breakfast was offered for a good price and it was a delicious way to start the day. Help with tuk tuks etc was given and all in all the trip was fabulous. A few minutes tuk tuk from the center which was nice- a good walk along the beach if your up for it. Thank you very much!" – Jessica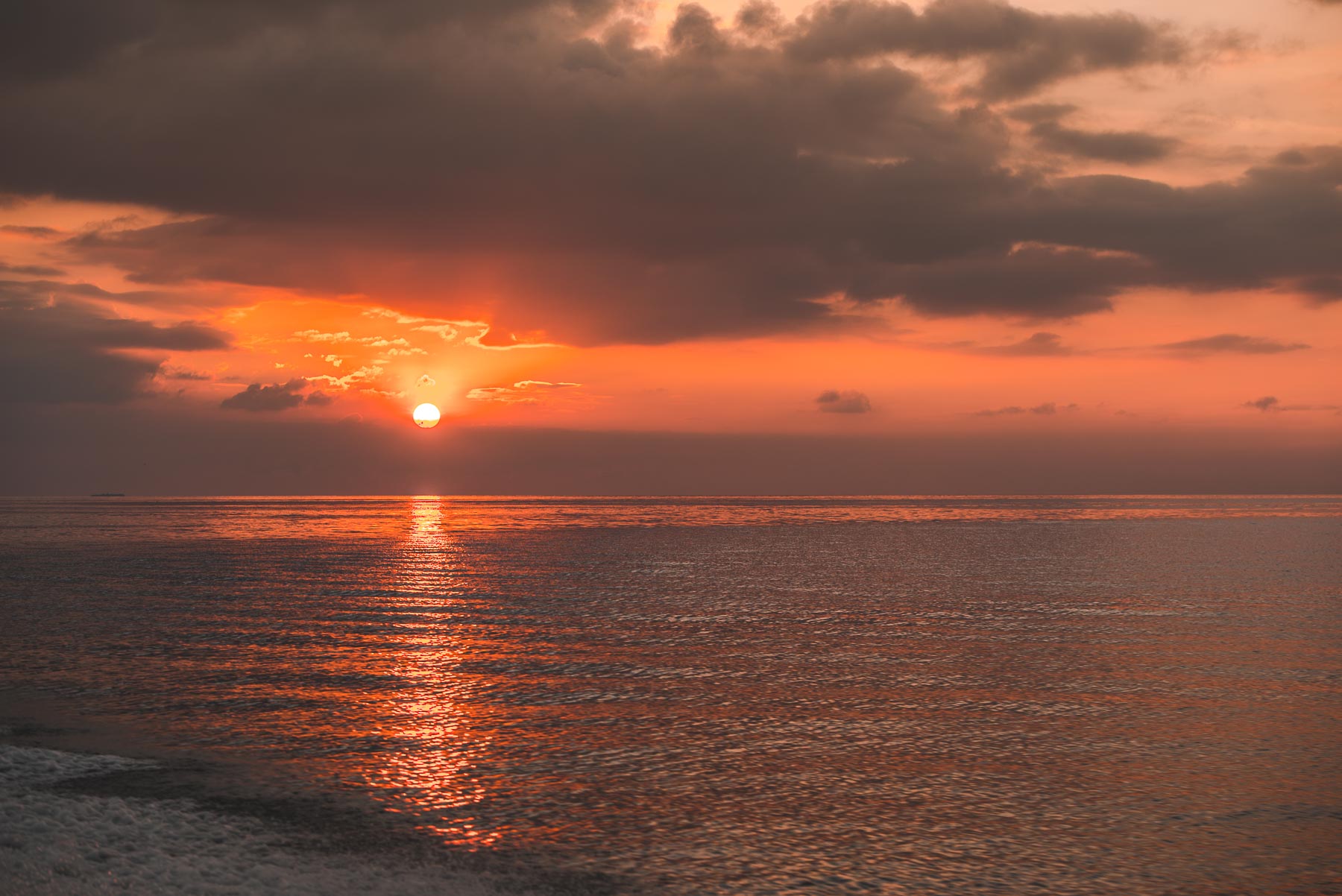 ---
13) SafeHaven Family Villa
Make your Kandy visit extra special
Location: Kandy, Sri Lanka
Price: $30+ USD per night
https://www.airbnb.com/rooms/6951723
Kandy is a must-see city when visiting Sri Lanka. With so much to see and do, returning to this clean and comfortable AirBNB in a quiet neighborhood will be the cherry on top of jam-packed days. Equipped with three bedrooms, this property borders a forest reserve for added tranquility, and is a short walk into the centre of town. Free wifi makes updating envy-inducing posts to social media a breeze.
View Photos, Read Reviews & Check Availability
Visitor review: "We have stayed one night at the Safe Haven residence & absolutely loved it! The property is located in a very quiet street away from the hustle & bustle of the city yet within 10 mins tuk-tuk ride. The house is very stylishly & elegantly furnished & extremely clean! You will see the BIG flock of birds flying pass the balcony to spend the night at the lake & the mountainous backdrop makes the whole scene breathtaking. Mr. Wilson is a great host & was kind enough to provide us with some bread, eggs, butter & fruits! That was really the icing on the cake! I am so happy that my first Airbnb experience was such a pleasant one. Once again, thank you Asitha & Mr. Wilson!" – Ritchie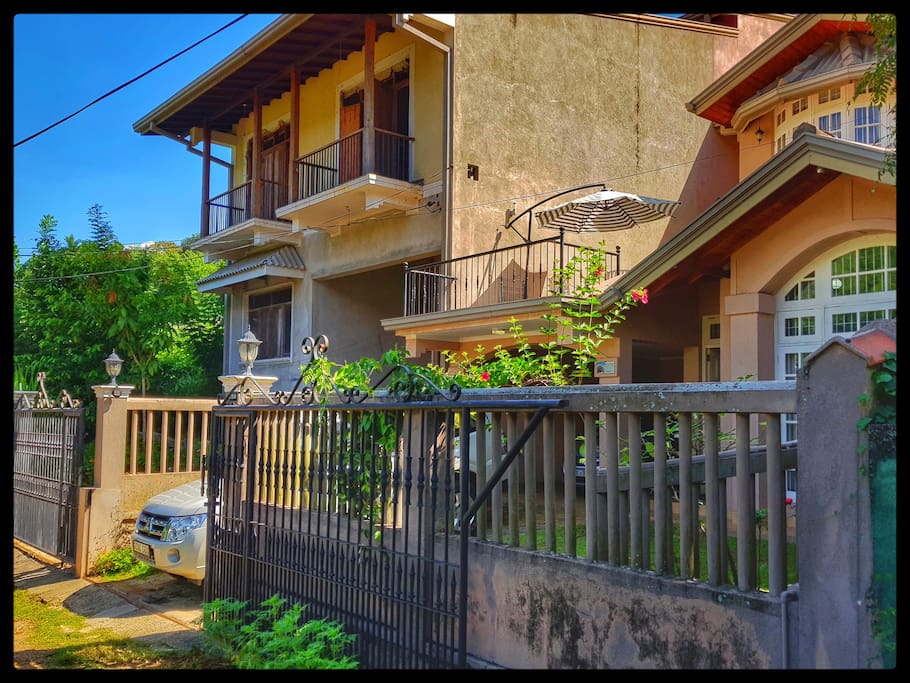 ---
14) The Cozy Sun & Sea Residence
Visit Colombo in comfort
Location: Colombo, Sri Lanka
Price: $90+ USD per night
https://www.airbnb.com/rooms/16297485
Ready to hit the busy Sri Lankan capital of Colombo? You'll need a great AirBnb to base yourself! Cozy Sun & Sea Residence says it all in its name. This two bedroom apartment boasts the best of both worlds. A seaside address that's mere minutes to the city centre, shop til you drop, indulge in local food and take a splash in the sea to cap off the perfect day. Public transport is also super close!
View Photos, Read Reviews & Check Availability
Visitor review: "I stayed three nights at this apartment and it was fantastic. Very large size so would be good for a family or friends. The view is amazing over the ocean. It has everything you could need pretty much. Complimentary drinks and snacks is also a bonus. Cheers!" – Paul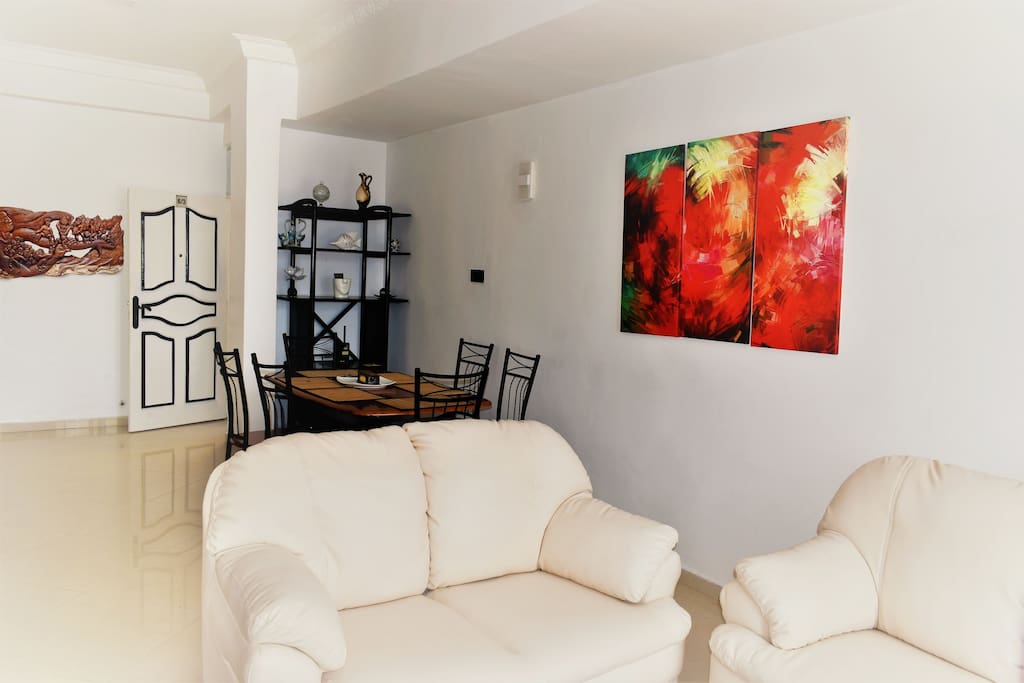 ---
15) Sigiriya Village Home Stay
A traditional experience with the comforts of home
Location: Sirigaya, Sri Lanka
Price: $25+ USD per night
https://www.airbnb.com/rooms/14627673
A traditional homestay is essential for those who wish to see Sri Lanka from the perspective of the friendly locals. The Sirigaya Village Home Stay is a Superhost for a reason. With cozy, air-conditioned sleeping quarters, breakfast included and the help of a knowledgeable host, you'll fit right in with the local way of life.
View Photos, Read Reviews & Check Availability
Tourist review: "I couldn't write enough nice things about this place. It exceeded all of our expectations and I couldn't recommend it more highly. They went out of their way to ensure we had everything we needed and arranged for us to buy what we needed (eg beer, big bottles of water, souvenirs) at locals prices – less than half of what we would have paid on the street. Their cooking is amazing – they will feed you like kings and dinner was a feast and only $6 AUD per person. Nice to be slightly away from the main part of Sigiriya, but only a short walk. Book it!" – Stacey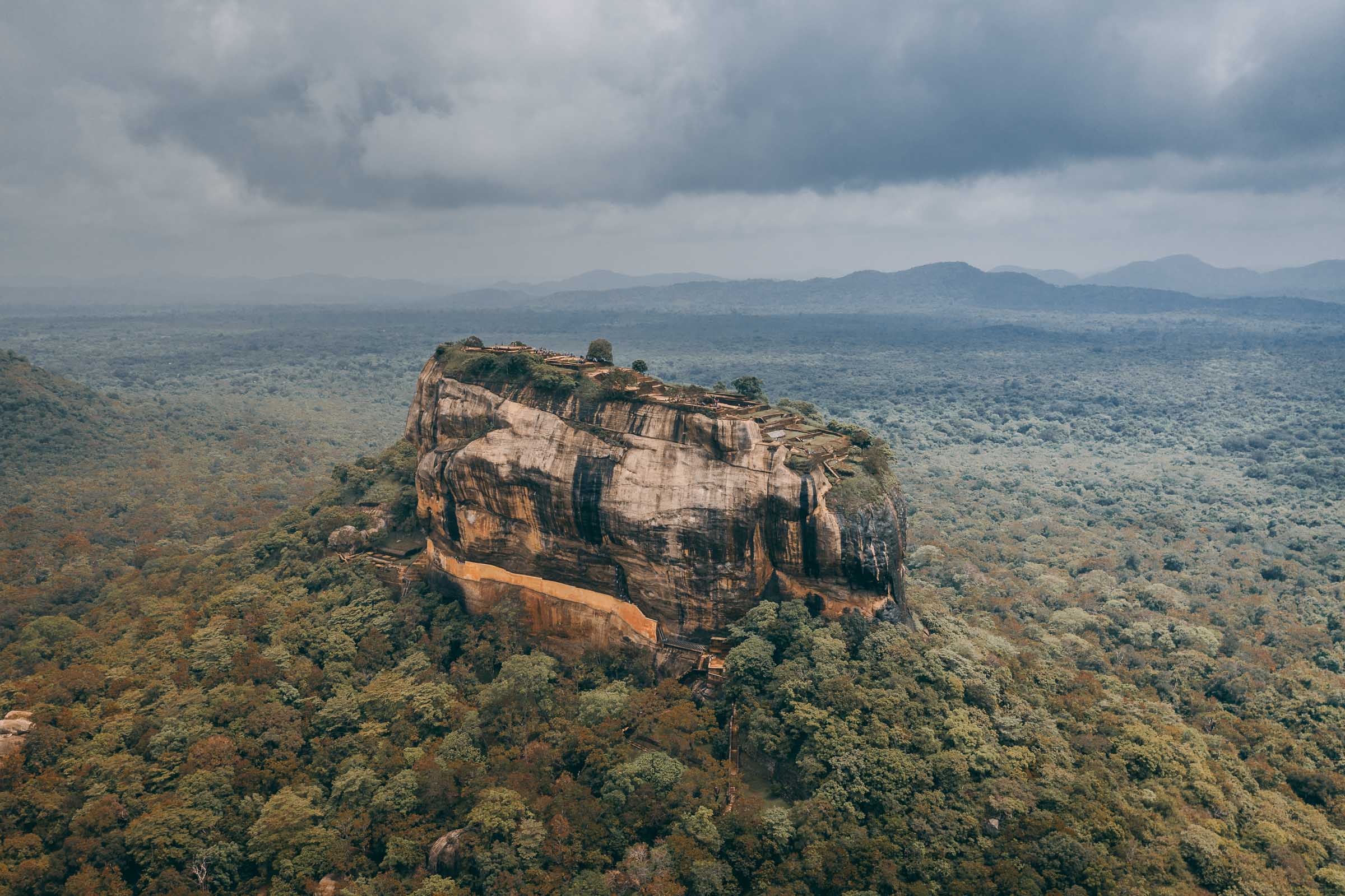 ---
Planning a trip to Sri Lanka…?
As I previously mentioned, I've been to Sri Lanka three different times now, and this website has some really awesome articles about traveling through the country! Take a quick read through some of these below, and feel free to reach out to me with any questions!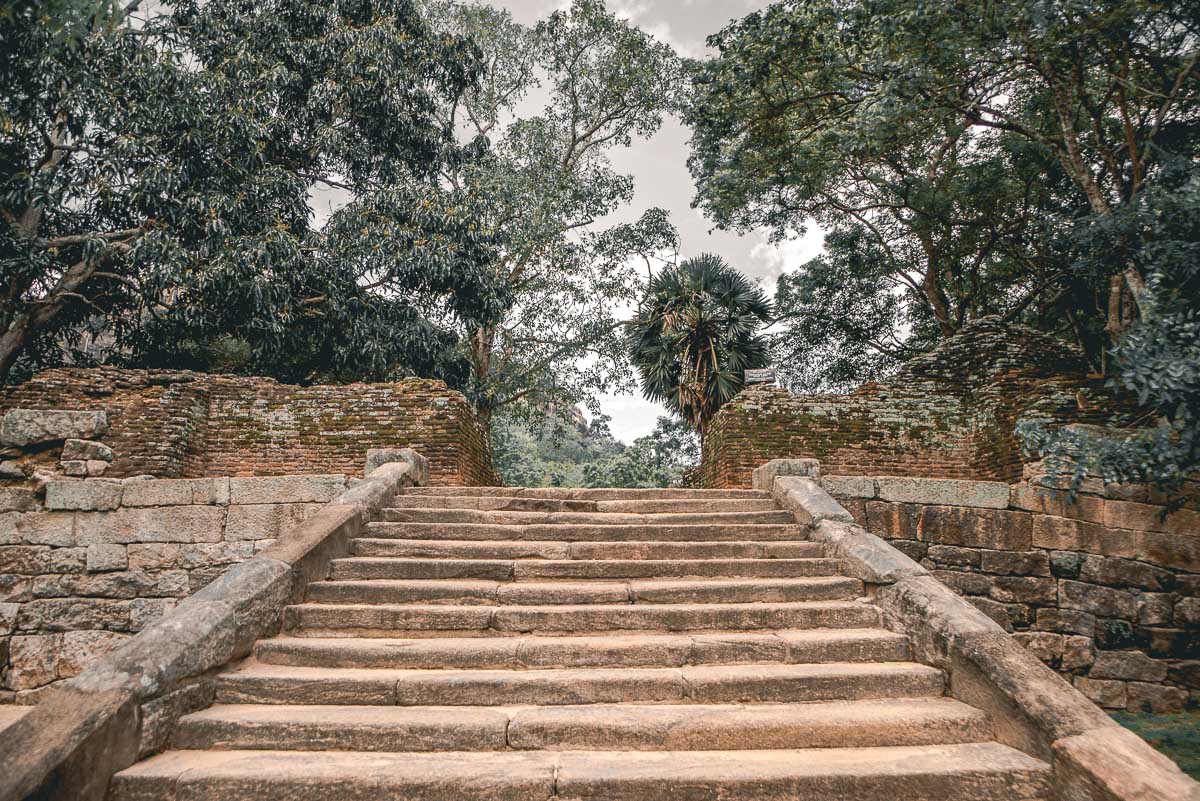 ---
Thanks so much for reading my Sri Lanka Airbnb Guide
SHARE THE SRI LANKA AIRBNB LOVE WITH YOUR TRAVEL CREW!
https://www.jonesaroundtheworld.com/wp-content/uploads/2018/12/Airbnb-Sri-Lanka.jpg
960
1440
Dave
https://www.jonesaroundtheworld.com/wp-content/uploads/2017/03/logotry-1-1-300x106.png
Dave
2022-10-15 10:03:46
2023-01-08 05:19:34
Top 15 Airbnb Sri Lanka Rentals To Stay in 2023