Planning a trip to Europe in February 2023 and looking for some fun winter destinations to visit!? Well, I'm more than happy to help out with that! While you may think that the peak summer season of June-August is the best time to embark on a Euro trip, I'd argue that winter in Europe is where it's at. Namely, the month of February!
It may be below freezing in some parts of the continent, but in others, things are just heating up. Whether your scene is partying the night away at Carnival, hitting the snow of the Alps or lazing under the Mediterranean sun, February has something for everyone in Europe.
I've put together this mega guide to 13 incredible cities to visit in Europe in February. It's jam-packed with winter getaway guides that may even inspire you to discover a destination you never even considered before…
The Best Places to Visit in Europe in February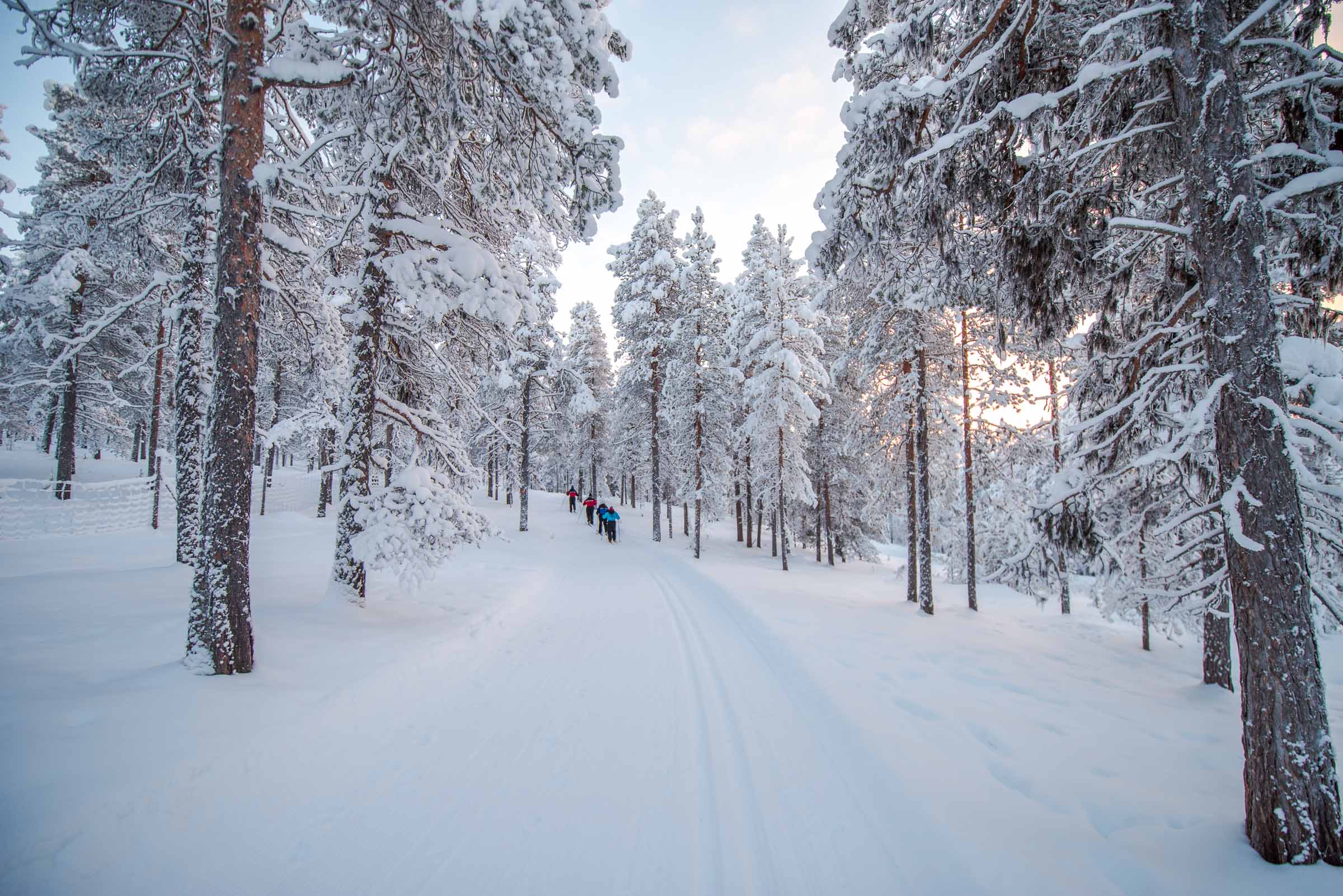 ---
1) Barcelona, Spain
Let's face it. Barcelona is a brilliant destination year-round and has something for every style of traveler. It's vibrant, fun, surprising and exciting. But even if you're swinging by this Spanish city outside of the peak summer season, you're guaranteed a good time.
February in Barcelona, while still on the chilly side, doesn't experience the intensely low temperatures other parts of Europe do – thanks to its Mediterranean location. Plus, there's tons going on in Barcelona in February to stay busy for the duration of your stay!
Spend your days enjoyiing the artwork of Antoni Gaudi without the crowds, enjoy barhopping and tapas in the Gothic District, and revel in the Barcelona nightlife (which is always happening no matter the time of the year).
---
What's on in Barcelona in February:
Barcelona Carnival ("Carnaval de Barcelona")
https://www.barcelona-tourist-guide.com/en/events/easter/barcelona-carnival-carnestoltes.html
Held in the week leading up to Ash Wednesday and the start of Lent, Barcelona Carnival is a quintessential loud and proud Spanish celebration held across this awesome city. TimeOut calls Barcelona Carnival a week of "costume parties, traditions and general debauchery." Kicking off on the famous central Barcelona strip of Las Ramblas, a week at Barcelona Carnival is a non-stop party.
Sitges Carnival ("Carnaval")
https://www.sitges-tourist-guide.com/en/events/sitges-carnival.html
An offshoot of Barcelona's massive carnival, Sitges Carnival is held in the coastal town of Sitges just 35km south of Barcelona. Held concurrently to Barcelona Carnival, the week-long Sitges Carnival is a wild time! Widely considered one of the best festivals in the world, Sitges Carnival is an explosion of music, parades, dancing and constant partying for its 250,000 attendees.
I've personally attended this carnival, and it's absolutely incredible and well worth the day trip from Barcelona when it happens.
Carnaval Sitges 2016 - Sitges carnival 2016
---
Average high temperature in February: 15 (59 Fahrenheit)
Average low temperature in February: 8 (46.4 Fahrenheit)
Getting there: Fly directly into Barcelona El Prat Airport from many European and international cities. If you're coming in by road from other Spanish cities, you're sure to see some stunning sights along the way. I recommend the high speed train ride from Madrid to Barcelona. It takes just under 3 hours and has many services throughout the day.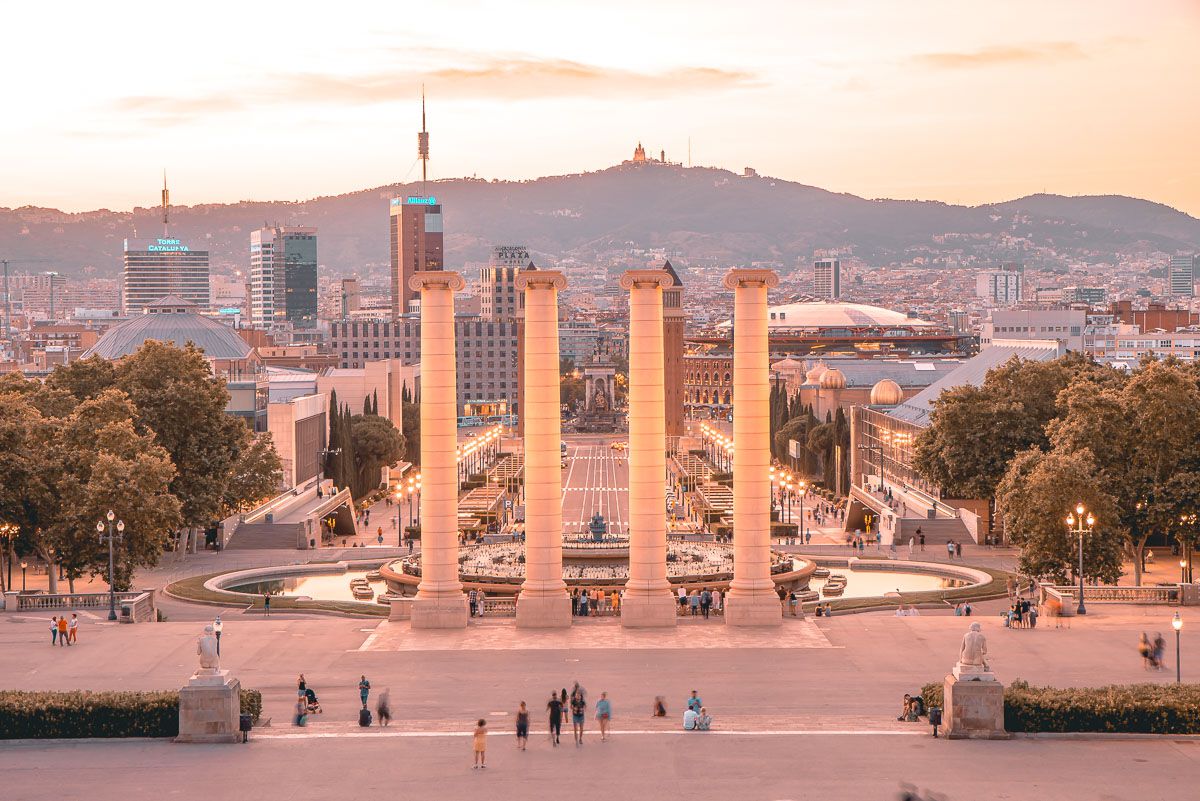 ---
Where to stay in Barcelona in February:
The W Hotel Barcelona
https://www.booking.com/hotel/es/w-barcelona.html
There's no more iconic accommodation in Barcelona than The W Hotel. Located right at the end of the beach, it's a famous landmark in the city, and the rates are far more affordable in February than they are during the busy summer months.
Price: $350+ per night
Guest Review: "Very clean, excellent location. Only place I stay when I am in Barcelona."
---
Claris Hotel & Spa GL
https://www.booking.com/hotel/es/clarisderby.en-gb.html
Price: $200+ USD per night
Guest review: "Beautiful hotel, staff were so accommodating and attentive. Thank you for an amazing stay. The rooftop is stunning. Would definitely return." – Claire, United Kingdom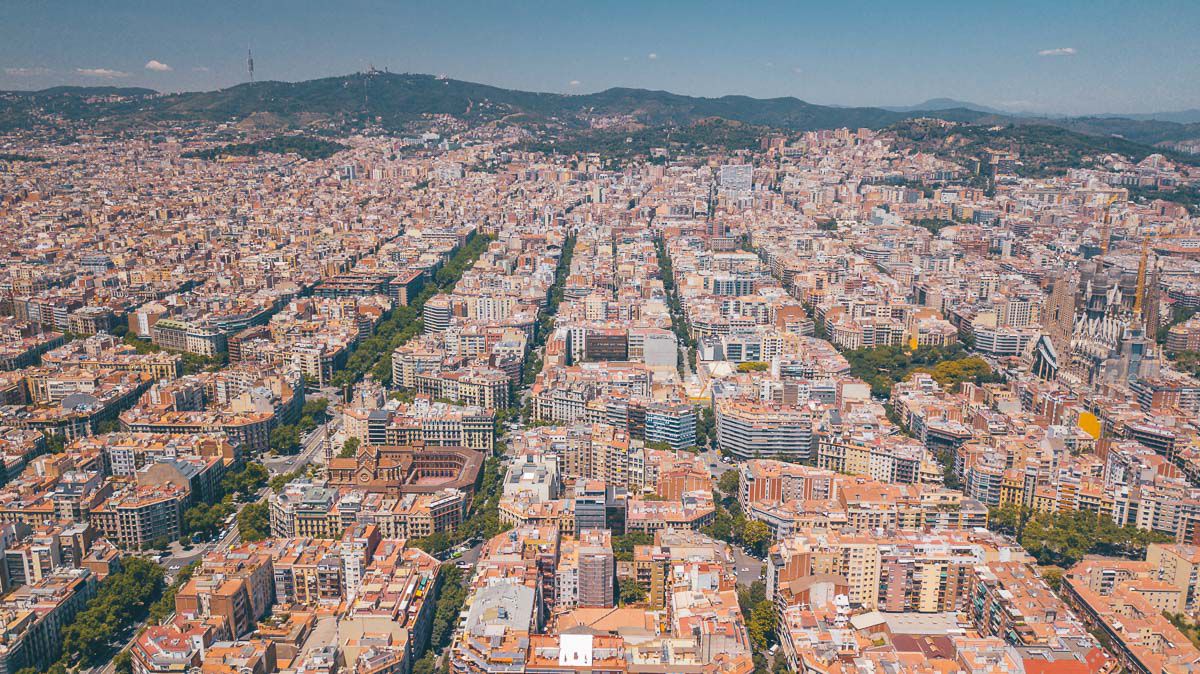 ---
2) Venice, Italy
The famous Italian "floating city" of Venice is a summer hotspot sure, but February in Venice marks the city's most famous annual event – Carnival (or "Carnevale" in Italian).
Traditional Venetian masks are on full display around Venice, and the energy is fun-filled and excitable. The temperatures in the north of Italy may be considerably cooler than its southern counterparts during February, but the vibe down the canal side laneways and in the sprawling public squares of Venice is palpable.
---
What to see and do in Venice in February
Venice Carnival: February 11-21, 2023
https://www.visit-venice-italy.com/carnival-venice-italy-programme.html
One of the world's most famous annual festivals, Venice Carnival ("Carnevale") runs for a fortnight each February. Wrapping up at the onset of the Christian holiday Lent, Carnival is a colorful tradition that features participants wearing beautiful Venetian masks around the streets of Venice.
Lots of events are held throughout "Venezia" for Carnevale, including elaborate masked balls. It's a great family-friendly event the kids will love, but solo travelers and couples will find something special too.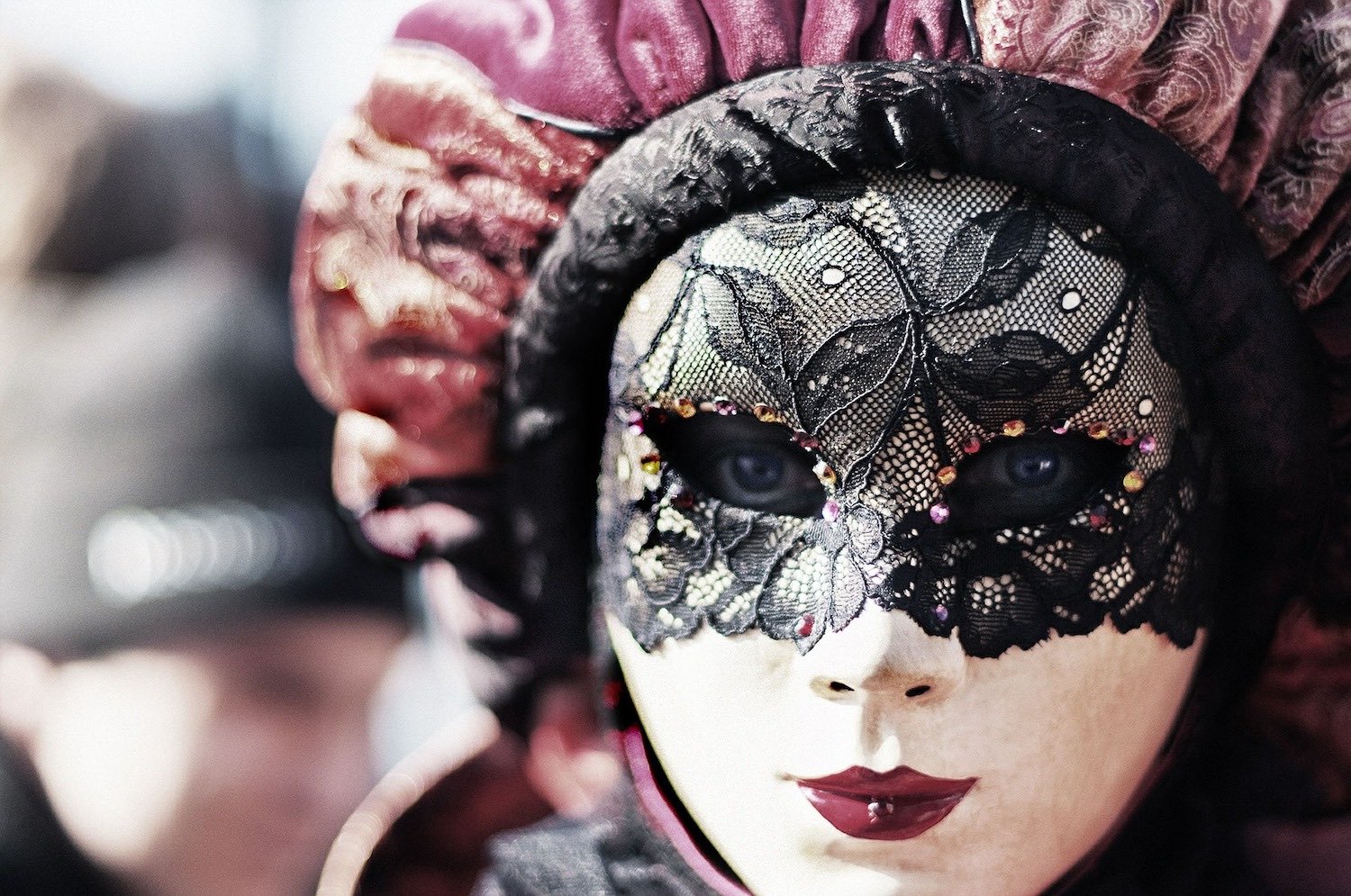 ---
Average high temperature in February: 9
Average low temperature in February: 1
Getting there: Fly directly into Venice Airport, or travel by train, bus or car from many other major Italian cities as well as bordering countries. The Rome to Venice drive is 3.5 hours and Florence to Venice is 3 hours.
---
Where to stay in Venice:
There are tons of amazing places to stay around Venice, and it just depends on where you want to be. I personally recommend a hotel near the train station, or within a few minute walk from the iconic Piazza San Marco.
Ca'di Dio-Small Luxury Hotel
https://www.booking.com/hotel/it/ca-39-di-dio.html
This cozy yet chic luxury hotel in Venice is truly vacation worthy. With a perfect location, excellent service, and glowing reviews – you simply won't forget your vacation in Venice if you stay here!
Hotel Il Moro di Venezia
https://www.booking.com/hotel/it/hotel-ii-moro-di-venezia.html
Located just footsteps away from Venice Santa Lucia Station, this well-reviewed and priced hotel will be a great home-base for your two-day stay in the city! Delicious free breakfast included to save some cash, comfortable and clean rooms, and helpful staff to assist with all your Venice travel questions!
Venice Carnival in 4K HDR 60P (UHD)
---
3) Cologne, Germany
The northern city Cologne ("Köln") is a stunning, historical German destination on the Rhine river, famed for its cathedral and stunning Old Town.
The German city, the fourth largest behind the capital of Berlin, Munich and Hamburg, is usually home to around one million permanent city residents, and is known for its "college town" aesthetic. But in February each year, an influx of Germans from other cities and international visitors mean that for one week, the charming, historical city limits swell to maximum capacity to party away the "crazy days of Carnival."
---
What's on in Cologne in February:
Cologne Carnival – February 16-23, 2023
https://www.cologne.de/events/cologne-carnival
https://radseason.com/event/cologne-carnival-koln-germany/
Carnival season continues across Europe in February with Cologne Carnival kicking off a week of annual festivities that include massive street parties and parades, and a suspension of closing times for bars and pubs across the city for the duration of the event.
The festival has technically been running in Cologne since the Middle Ages, but the massive event it is today has been celebrated for around 200 years. Be prepared for a crazy, action-packed and German beer laden week of celebrations, wrapping up on Ash Wednesday.
CARNIVAL IN COLOGNE & DUSSELDORF (GERMANY)
---
Average high temperature in February: 7
Average low temperature in February: 1
Getting there: Cologne Bonn Airport is a major hub for many local and international flights. Alternatively, by road Cologne can be reached in 6 hours from the capital Berlin or from Munich, or in 2 hours from Frankfurt.
---
Where to stay in Cologne in February:
Here are a few ideas for your Cologne accommodation needs! No matter where you stay in the city though, I'm sure you'll absolutely love your stay as it truly is one of Germany's coolest cities!
---
Hyatt Regency Köln
https://www.booking.com/hotel/de/hyatt-regency-koln.en-gb.html
Price: $250+ USD per night
Guest review: "Excellent location, beautiful views of the river & cathedral. Fantastic service and extremely clean. I would highly recommend a stay in this hotel. The food was exceptional. I would give this hotel 10 out of 10." – Tanya, Ireland
---
Originally furnished apartment, flooded with light and with sun terrace
https://www.airbnb.com/rooms/20433651
Price: $100+ USD per night
Guest review: "Gil's place was absolutely beautiful. We never met Gil but he left helpful instructions and we found the place fine. The apartment is very close to the centre and is not a long walk to the train station or city centre. The apartment is very spacious and beautifully decorated. There was complimentary sweets and drinks left for us which was a lovely touch. The whole apartment was fully kitted with kitchen utensils to toiletries. It even had dry shampoo!! (something I usually forget) The views from the terrace are amazing too and we sat out there in the evening."
Scenes from Carnival in Cologne, Germany
---
4) Helsinki, Finland + Arctic Circle Adventures
February in the Finnish capital of Helsinki rarely climbs above freezing, and snow is commonly falling most days. If you're a snow bunny, you'll love this magical winter wonderland and if you're a fan of winter sports – even better!
While Helsinki in February doesn't have any major events, per se, it made my list because it's a fantastic winter destination and renowned for its majestic, frozen landscape. It's also the best place to catch a flight up to Kittilä, which is where I went on this trip: "Flashpacking Finland | My Northern Lights Bucket List Trip in the Artctic Circle". But here are a few recommendations to get you started if you decide to visit Finland in February:
---
What to see and do in Helsinki in February
Shop at Market Square and Old Market Hall: These traditional Finnish markets in Helsinki sell local foods and handcrafted products. Market Square is an outdoor market located by the Harbor. Don't worry, they have a warm cafe tent! Old Market Hall offers the same experience, but inside and directly next door to Market Square.
Have a sauna, obviously: Saunas are a dime a dozen in Northern Europe, and Finland is no exception. Many public saunas in Helsinki have sadly closed down, but a few of the original – and the best – remain. Head to Löyly Sauna for a traditional Finnish sauna experience, with a spot to jump into the freezing Baltic Sea between sauna sessions like the locals do.
Visit a UNESCO listed Finnish island: Suomenlinna Island is one of Finland's seven UNESCO heritage sites, and is a great day trip to escape the city for a bit. After all, it's just over ten minutes by ferry! This island is historically significant, dating back to the 1700's, and has seen a range of wars and battles, with many historical remnants remaining. And if the cold proves too much, it also has a brewery to enjoy a pint or three.
---
Average high temperature in February: -2
Average low temperature in February: -7
Getting there: Helsinki Airport is Finland's biggest international airport and is the main way to arrive into the capital due to its remote location in relation to mainland Europe.
---
Where to stay in Helsinki in February:
Lapland Hotels Bulevardi
https://www.booking.com/hotel/fi/lapland-hotels-bulevardi.en-us.html
Price: $250+ per night
With extremely luxurious rooms at affordable prices, you simply can't beat the Laplan Hotels Bulevardi. Centrally located, amazing dining, and top-notch service, you'll truly love your winter getaway in Helsinki by staying here!
Marski by Scandic
https://www.booking.com/hotel/fi/scandic-marski.en-gb.html
Price: $200+ USD per night
Guest review: "Amazing facilities, room, location, amenities, and the staff, wow, the lady that checked me in was super helpful and kind since there was a change in my booking. Super recommended place and way better than other more expensive hotels in Helsinki." – Daniel, Netherlands
This is Finland I Helsinki - Winter I
---
5) Crete, Greece
The huge island of Crete is just 160km south of the mainland of Greece, and is a fantastic escape from the hubbub of Athens and is significantly less heaving with visitors than the quintessential Greek Islands of Mykonos or Santorini.
It's not so much that Crete has any major events during the month of February to plan your trip around, it's more about the fact that Crete is one of the warmest parts of Europe in the depths of winter. While many parts of Europe are freezing through sub-zero temperatures, Crete is relatively mild and sunny even during their off-season.
If escaping the cold is on the top of your February to-do list, Crete is where it's at. And filling your time should be easy, as this huge expanse of the island covers over 8000 square kilometers and has thousands of kilometers of gorgeous coastline. Here are a few things to keep you busy…
---
What to see and do in Crete in February:
Swim at one of Crete's many beaches: Crete has over 500 beaches, and even in February you'll see locals and visitors having a splash around – minus the throngs of tourists blocking the view. The sea is actually calmer in winter than in summer and the winds less intense. This also makes February ideal for surfing in Crete.
Take advantage of winter specials: In winter, prices across Crete are half the price as the same thing would cost in the booming summer months. This means you can have a luxury stay with cheap flights there and back, plus enjoy an endless array of activities dirt cheap. Add to that few queues, shorter waits in restaurants and cafes and an overall feeling of more space.
Go chasing waterfalls: The landscape of Crete is primarily one that is hot and dry, but in February the winter rainfall of the previous months have replenished creeks, gorges and rivers, and the island's waterfalls are flowing gloriously once again. Visiting Crete in February means that you'll have a chance to see what the peak visitors don't get to – the lush natural wonders of this ancient island. This time of year brings global fans of canyoning to Crete, so give that a go while you're at it!
Exploring Crete Island, Greece | Is It Worth Visiting?
---
The average high temperature in February: 16
The average low temperature in February: 9
Getting there: Crete has two major airports on opposite ends of their massive island – Heraklion and Chania. If you want to arrive in true island style, catch a 2.5 hour ferry to Crete from the Greek Islands of Santorini or Mykonos and experience other incredible island destinations along the way. If you're feeling particularly adventurous, a popular ferry route travels from Brindisi (Italy) to Crete daily and takes a full day and night.
---
Where to stay in Crete in February
Domus Renier Boutique Hotel – Historic Hotels Worldwide
https://www.booking.com/hotel/gr/domus-renier.en-gb.html
Price: $100+ USD per night
Guest review: "The staff treated us like royalty. The room was immaculate and warmly decorated as well as very big and designed for comfort. The location was idyllic with our view looking out over the harbor." – Chris, Netherlands
---
Chic Apartment with Views of Koules Fortress
https://www.airbnb.com/rooms/24271571
Price: $120+ USD per night
Guest review: "Fokion was extremely hospitable responding quickly to messages which was helpful to me as I booked very last minute. Fokion goes beyond just the stay, he picked me up from the port making check in very easy and also left a brochure with wonderful recommendations and information on public transport. The apartment was perfect, with an extraordinary view, making my stay at Crete even more enjoyable. I didn't want to leave! Will definitely be returning, hopefully soon!" – Jess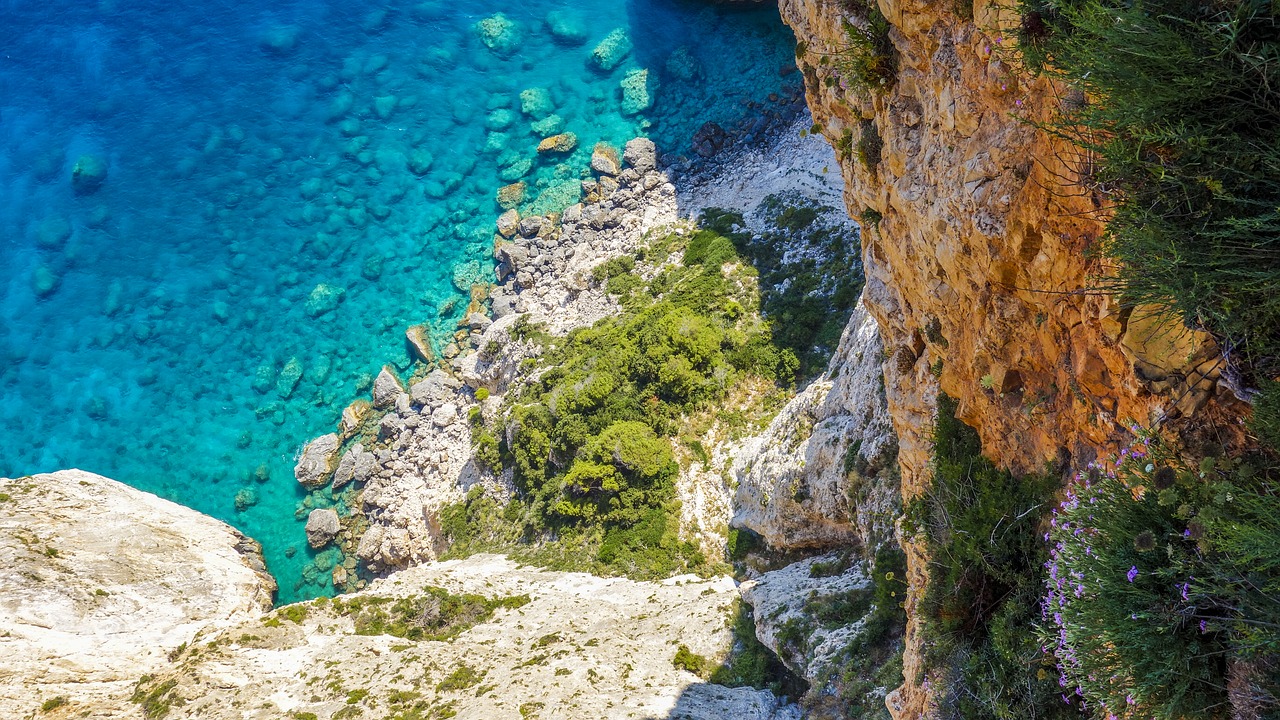 ---
6) St Moritz, Switzerland
Switzerland's snowfields of St Moritz are a playground for the rich and famous in the winter months and one of Europe's most esteemed winter destinations, and February is the peak season for snow bunnies. And don't think the fun ends at hitting the slopes on your skis or snowboard for a taste of the best powder in Europe. St Moritz's February calendar is jam-packed with events to make your Swiss Alps trip unforgettable.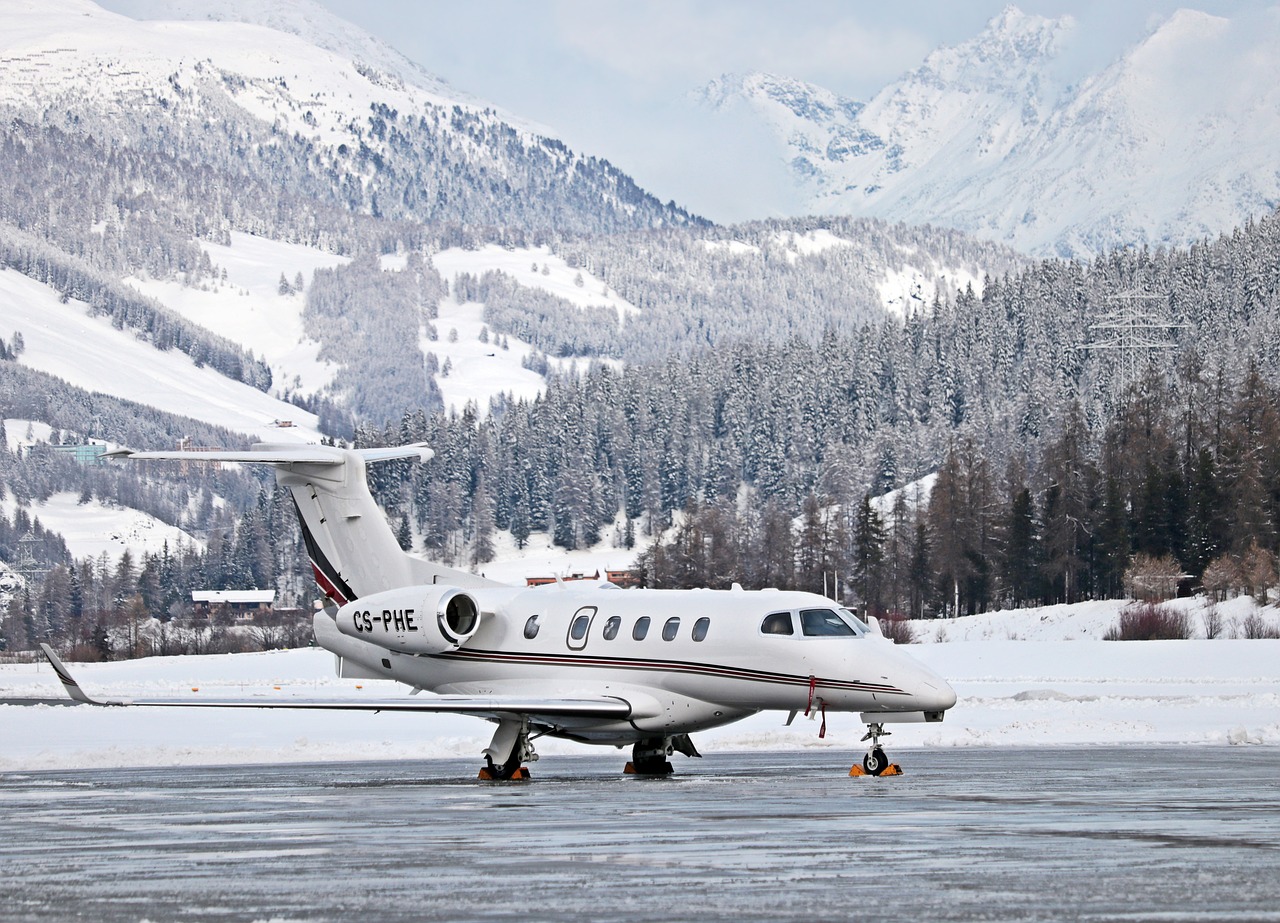 ---
What to see and do in St Moritz in February:
White Turf & Night Turf – February 4-19, 2023
"White Turf, a unique, exclusive, top-class event with exciting horse-racing, gourmet catering, lively music and inspiring art exhibitions, all taking place in winter sunshine on the frozen lake among the stunningly beautiful, snow-capped mountains of St Moritz.
This spectacular, major event is not just one with Champagne on ice for the rich and beautiful but an annual event where race-horse owners, trainers and jockeys from all over the world meet up as well as being an unmissable fixture on the calendar for local people. It is thanks to the sponsors as well as the municipality of St Moritz and the local tourist board, who have been supporting White Turf for decades, to make this top-class race-meeting possible.
Club Dracula
Its name may be daunting, but this well known members-only nightclub is the place to be seen in St Moritz – if you can wrangle a pass of course!
Treat yourself to a Swiss spending spree
https://www.stmoritz.com/en/shopping/
St Moritz is all about money money money, so it comes as no surprise that it's full to the brim with luxury shops. Head to Via Serlas for a Rodeo Drive style retail therapy experience in St Moritz. Jimmy, Gucci and Louis are waiting.
White Turf Promovideo 2017
---
Average high temperature in February: 0
Average low temperature in February: -16
Getting there: St Moritz is easily reached from a range of European cities including Milan and Munich, but the nearest major airport is Zurich Airport in Switzerland. Most visitors either drive or take the train from here to St Moritz. The renowned Glacier Express (Chur [Switzerland] to St Moritz and Bernina Express (Tirano [Italy] to St Moritz) heritage railway services take you through the mountains with unparalleled Alps views.
---
Where to stay in St Moritz in February:
Kulm Hotel St. Moritz
https://www.booking.com/hotel/ch/kulm-st-moritz.en-gb.html
Price: $800+ USD per night
If you've got the budget for it, than staying at the world-class Kulm Hotel will easily be the highlight of your European February getaway! World class views, spa treatments, and dining that'll have you fall head over heals in love with St. Moritz.
Guest review: "All first class, the staff were extremely welcoming, helpful, polite and couldn't do enough to make our stay more perfect. Overall the hotel, staff, facilities and location were all 5 star." – Martin, United Kingdom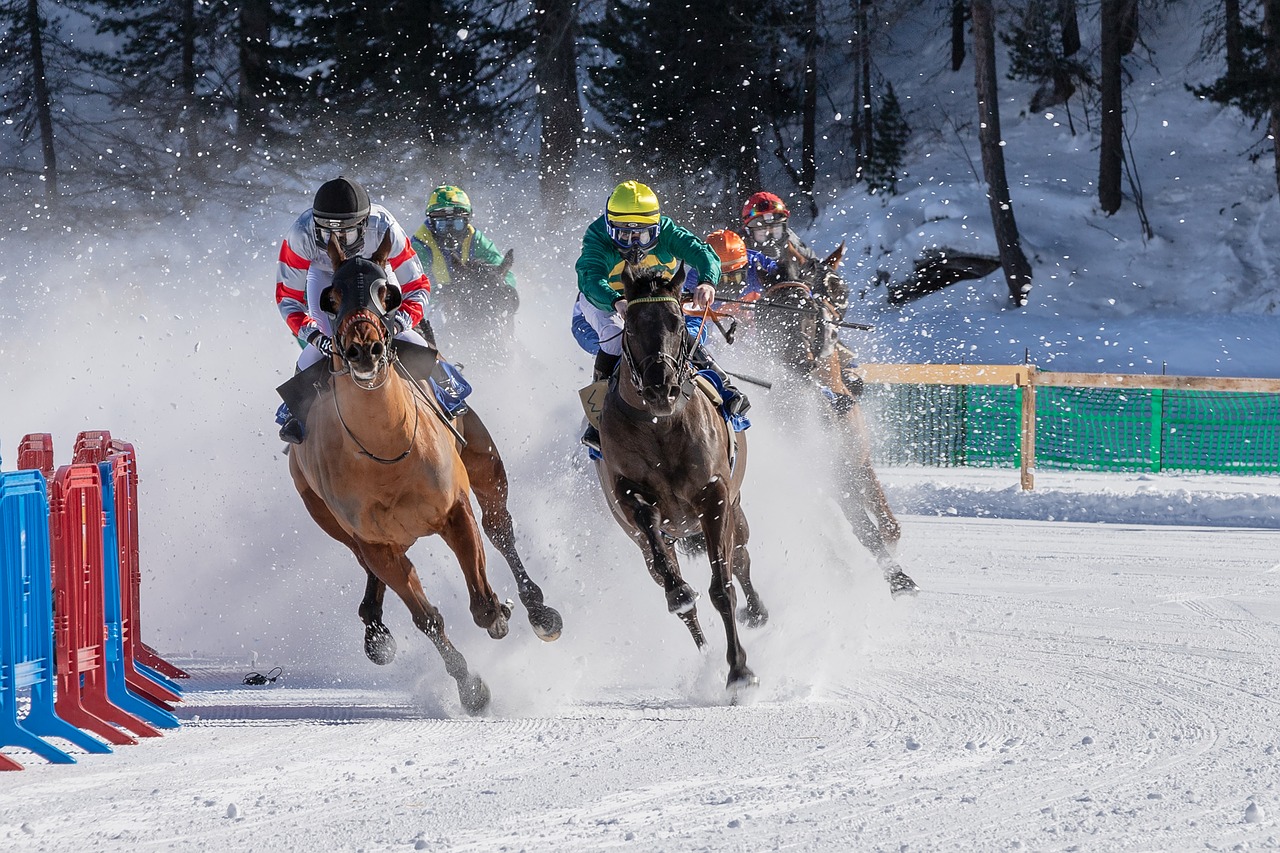 ---
7) Reykjavik, Iceland
Iceland has exploded in popularity and is now a bonafide part of the European backpacking trail, despite being located off the traditional beaten track. The capital city, Reykjavik, has so much to offer the tourism industry, it's no wonder 2 million international visitors now head there for volcanoes, spas, lagoons and a true sense of rest and relaxation. February is no exception despite having the coolest annual temperatures.
But be warned – Iceland is significantly more expensive than mainland European countries (albeit a bit cheaper in February), so start saving your Icelandic króna's now. It's also a fantastic jumping-off point for exploring the rest of this unbelievable country. Iceland Winter Road trip anyone?
---
What to see and do in Reykjavik in February:
Experience the Northern Lights
http://happytours.is/tours/northern-lights-tour/
November to February is the peak season to see the elusive Northern Lights of Northern Europe, and Reykjavik is the ideal base to experience this popular travel bucket list item. There's a range of tours that leave from Reykjavik, but I recommend Happy Tours, who run nighttime tours to the best vantage points most nights of the week during winter.
What sets them apart is that you sail on a traditional fishing vessel away from the city to see the lights at their best and clearest. What if the tricky lights don't appear? This tour company has a "sighting guarantee", which means you can join their tour again any other night for free to try again.
Winter Lights Festival – February 2023
https://visitreykjavik.is/winter-lights-festival
This annual Reykjavik festival marks midwinter each February with a generous splash of much needed color and light installations across the city. The best part is that all events are free, so it's a great time to visit this fantastic city.
Rainbows Winter Festival
https://www.rainbowreykjavik.is
This Reykjavik LGBTQI festival is a winter pride celebration anyone is welcome to attend and enjoy. Held over 3 days every February, Rainbows Winter Festival is smaller than other major European pride events, but is just as memorable and fun. There's a Masquerade Ball, queer bingo events and Aurora Borealis trips to see the majestic Northern Lights for yourself.
The Blue Lagoon
"Healing waters. A subterranean spa. Gourmet cuisine. Luxurious suites. Otherworldly vistas. A universe of radiant wellbeing."
No trip to Iceland would be complete without experiencing the magical Blue Lagoon! It's one of the country's most iconic tourist destinations, and is the perfect hot springs to experience during the winter.
Hello Iceland | Blue Lagoon, Northern Lights, Golden Circle
---
Average high temperature in February: 3
Average low temperature in February: -2
Getting there: Fly into Reykjavik's major international airport, Keflavik Airport, from many destinations across the world. To have a stopover in Reykjavik as part of your flight, you'll need to be flying with their airline, Icelandair.
---
Where to stay in Reykjavik in February
Canopy By Hilton
https://www.booking.com/hotel/is/canopy-by-hilton-reykjavik-city-centre.en-gb.html
This hotel offers the ultimate Reykjavik city experience. The Canopy by Hilton is modern with clean rooms and stylish fittings. Located around the corner from the famous Laugavegur shopping street, you couldn't get a better base for exploring the city and its attractions. This is the kind of hotel that will turn your Icelandic journey into something special.
Hotel Reykjavík Centrum
https://www.booking.com/hotel/is/hotelreykjavikcentrum.en-gb.html
Price: $120+ USD per night
Guest review: "The hotel was amazing. It was like an enormous dolls house from the outside and inside so bright and airy. We will stay here again must definitely." – Paul, United Kingdom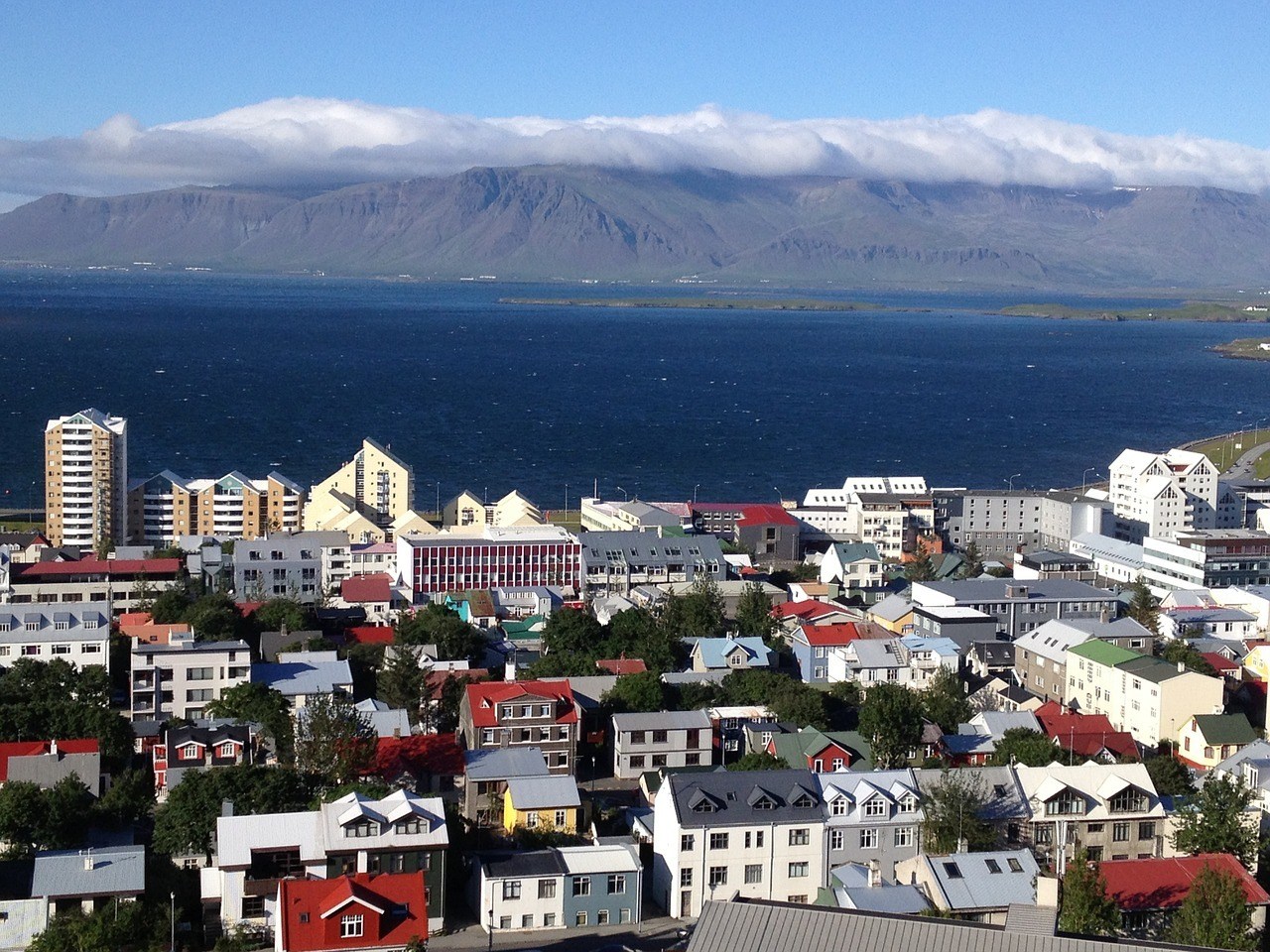 ---
8) Prague, Czech Republic
In my opinion, whether it's winter, spring, summer or autumn – I'll visit Prague anytime in an absolute heartbeat.
The capital of The Czech Republic, there's a reason Prague is often the favorite world city of any seasoned traveler you ask. It's magical in snow, it's breathtaking in summer and it has so much to see and do on any given day, I guarantee you'll walk away from Prague with memories you'll cherish forever.
Get lost in the fairytale charm, dine like royalty, and soak up all that Prague has to offer! Read my 2-Day Prague Itinerary for all of my top recommendations!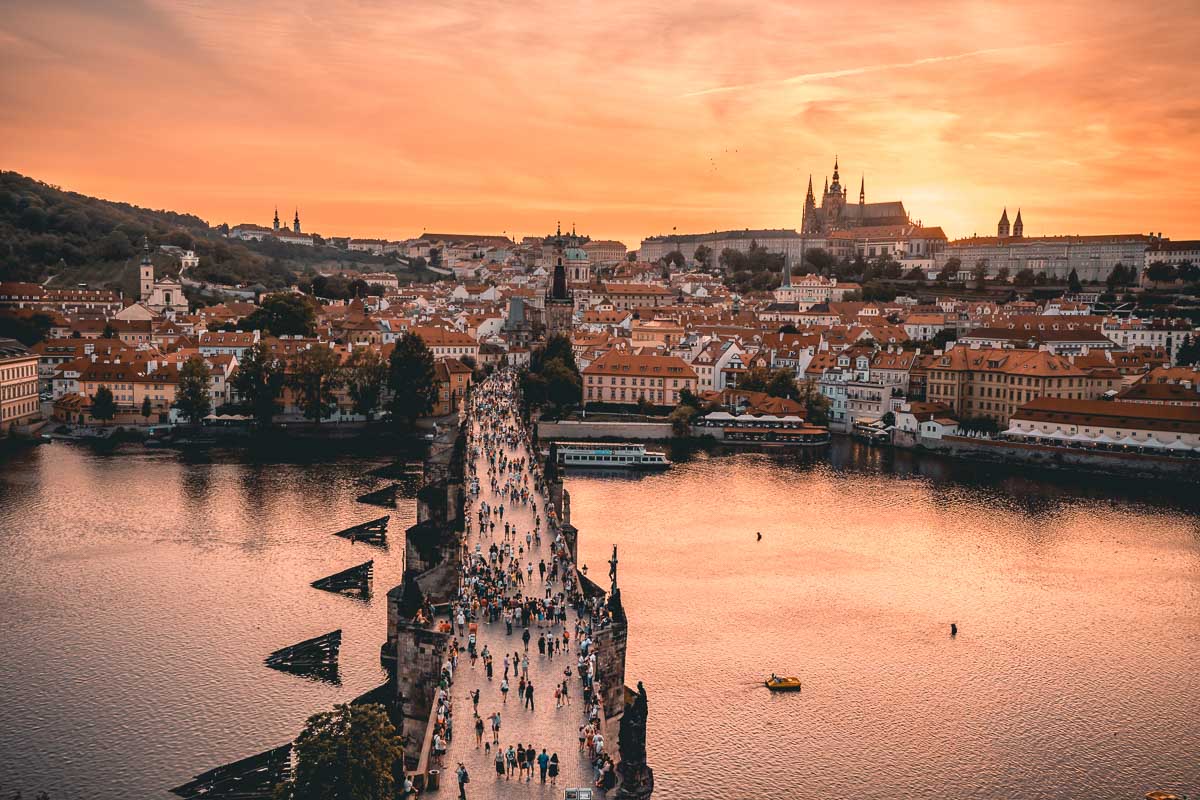 ---
What to see and do in Prague in February
February in Prague is cold, mystical and magical. The snow caps on the Tyn Church, Astronomical Clocktower and Prague Castle blend together to create an adult Disneyland of sorts. The winter markets are brewing hot mulled wine and whipping up crepes, and the warm and toasty restaurants and cafes are serving up mouth-watering Czech dishes. In winter in Prague it's also totally socially acceptable to enjoy a shot of warming rum in your morning tea or coffee, so they are ahead of the pack already. There's also far fewer tourists, shorter queues and cheaper rates on almost everything.
Be sure to add these February events to your Prague itinerary…
Experience world class Czech beer at the source
https://www.getyourguide.com/prague-l10/prague-3-hour-beer-walk-with-traditional-czech-dinner-t63990/
Escape the nighttime winter chill and join a beer tour of Prague that will take you to some of Prague's most legendary pubs and give you the chance to taste some of the Czech Republic's best brews. All capped off with a traditional Czech dinner.
---
Tour Prague's centuries old Jewish Quarter
https://discover-prague.com/prague-jewish-quarter-tour
Josefov, Prague's Jewish Quarter has withstood the worst of humanity and still stands strong in the centre of the city. A walking tour is the best way to really begin to understand the history of Prague's Jewish population and the foundations of Josefov. You'll visit beautifully preserved synagogues and Jewish cemeteries and will be educated by some of Prague's best tour guides. Unmissable and sobering.
---
Cruise Prague's Vltava River
https://www.prague-boats.cz/one-hour-river-cruise
The windchill may be intense, but a winter cruise up Prague's Vltava will take you past some of the city's most beautiful architecture, including Prague Castle and Charles Bridge, and teach you so much about this epic city at the same time.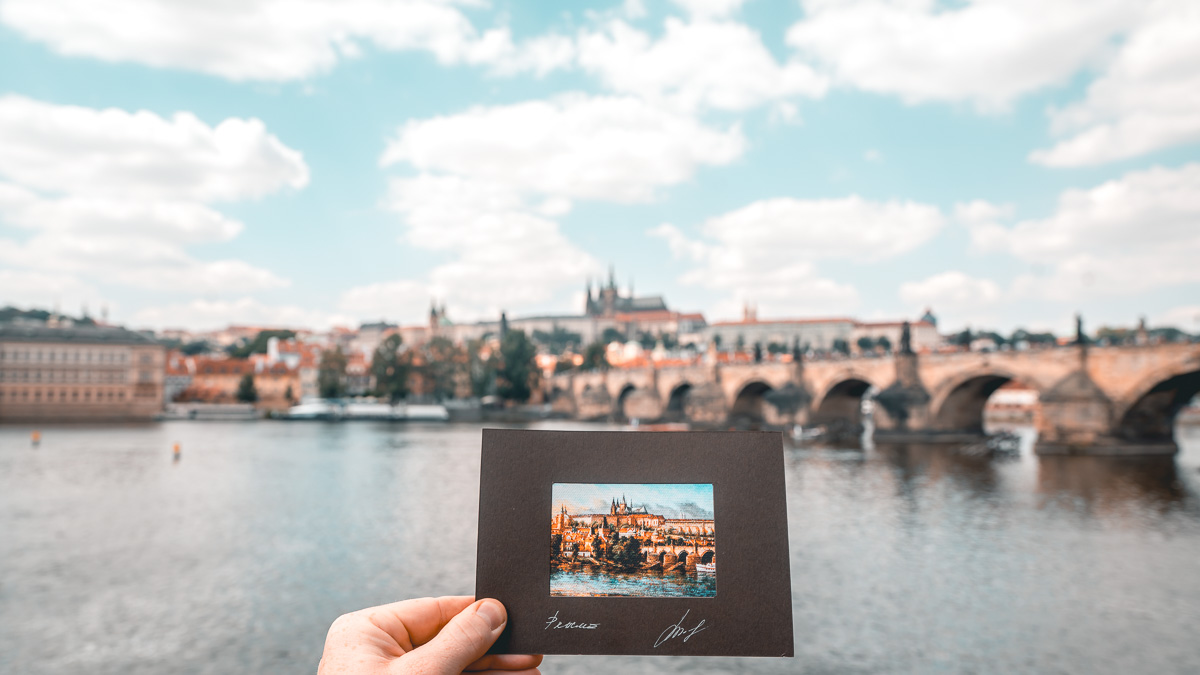 ---
Average high temperature in February: 5
Average low temperature in February: -1
Getting there: The Czech Republic is located in central Europe, so it's right on the popular tourist trail. Its nearest major city neighbors via road are all heavily trafficked destinations in their own right. Budapest (Hungary) and Krakow (Poland) are both 6 hours away and Vienna (Austria) is just short of 4 hours by train. Otherwise, Prague Airport is a major international hub to fly directly into.
---
Where to stay in Prague in February
Hotel Aurus
https://www.booking.com/hotel/cz/u-zlate-studny.en.html
This is my absolute favorite hotel in Prague! It's in a fantastic location, affordably priced, and has everything you need for a comfortable stay in this magical city!
Mosaic House
https://www.booking.com/hotel/cz/mosaic-house.en-gb.html
Price: $60+ USD per night
Guest review: "Location. About a 15 minute walk to old town and plenty of cafes and restaurants close by. Close to transport too. Private rooms were so clean and spacious and modern. I had the best stay. The lounge areas had activities for socialising." – Danielle, Australia
Prague - Czech Republic - Prag Winter Tour
---
9) Bruges, Belgium
The medieval Belgian city of Bruges is totally charming, with its canals, cobblestone laneways and ornate architecture. The reasons behind its nickname "The Venice of the North" are obvious.
February in Bruges doesn't see extreme temperature dips, but it's still pretty cold. However, that doesn't mean that Bruges slows down even for a second, or that the iconic Belgian beer stops flowing!
Wandering the canals and admiring the architecute in Bruges will truly mesmerize you, and will keep you coming back for more every winter.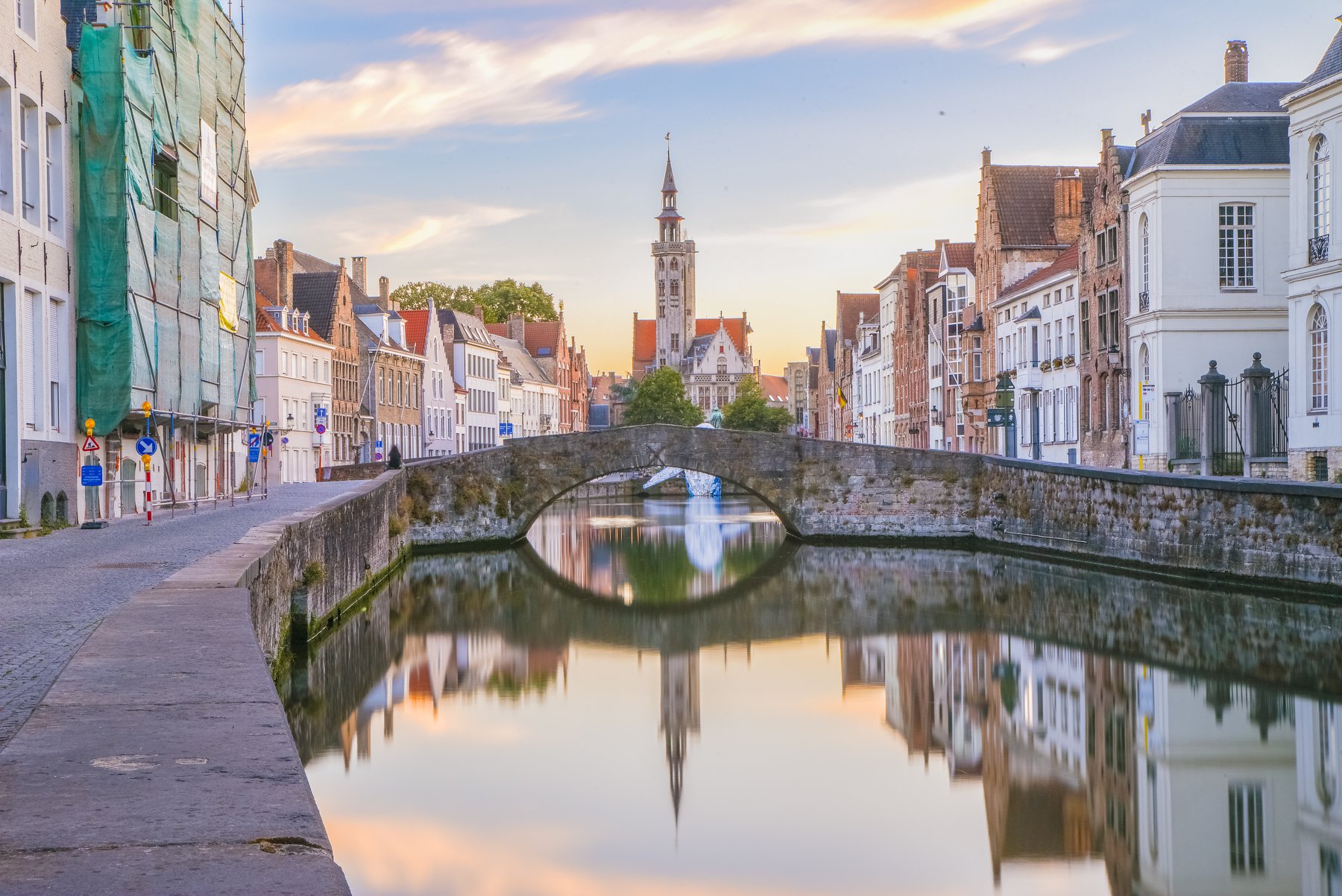 ---
What to see and do in Bruges in February:
Bruges Beer Festival
https://www.visitflanders.com/en/things-to-do/events/top/bruges-beer-festival.jsp
One weekend in February. 400 beers from 80 breweries. Free entry. Thousands of beer fans. Need I say more about why Bruges Beer Festival is a major reason to hit this city in February?
Climb the Belfry
https://www.museabrugge.be/belfort
The Belfry of Bruges is its most famous medieval landmark, and if you can climb all 270 feet of this tower you'll be rewarded with jaw dropping views of the city and beyond.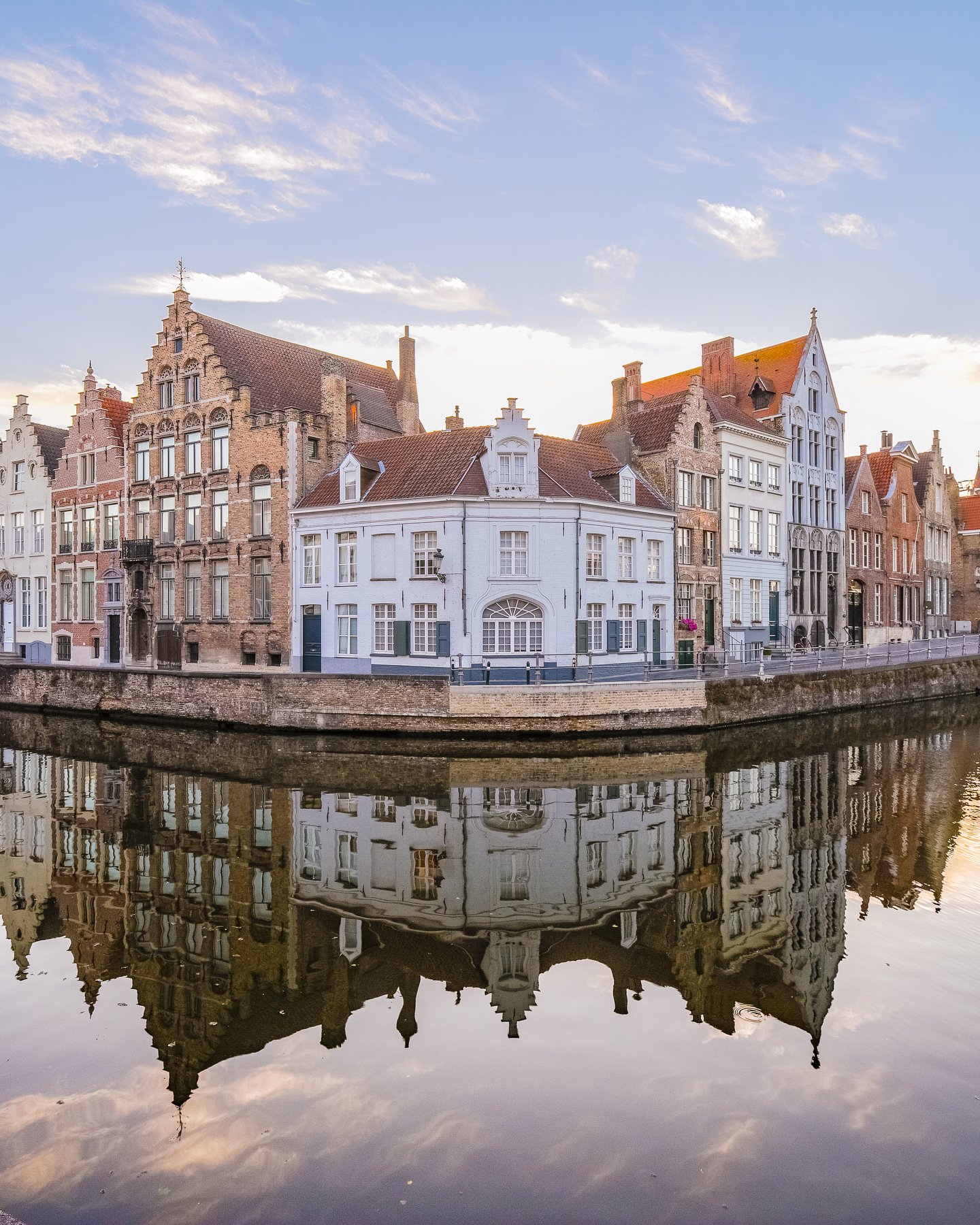 ---
Average high temperature in February: 7
Average low temperature in February: 2
Getting there: Fly directly into Oostende-Brugge International Airport or larger Brussels Airport. The Belgian capital Brussels is just over an hour train trip to Bruges, Paris is 2.5 hours and Amsterdam is 3 hours.
---
Where to stay in Bruges in February
Hotel Dukes' Palace Brugge
https://www.booking.com/hotel/be/dukes-palace.en-gb.html
Price: $180+ USD per night
Guest review: "A beautiful traditional hotel with bags of character. The staff were really friendly, helpful and informative and really made me feel welcome. I also received a free upgrade for my stay as the hotel was not full (weekday stay). Everything about the hotel was stunning and made my stay very special." – Rebecca, United Kingdom
Sunny and cosy apartment with bikes!
https://www.airbnb.com/rooms/7939971
Price: $150+ USD per night
Guest review: "Stunning view of the canal and the lights is particularly beautiful at night. Open and spacious apartment with plenty of room for 3 people to relax during our 3 night stay. Very quiet and comfortable for sleeping. Bus close to go to main town or walkable. Restaurants and supermarket nearby and plenty of facility to prepare own meals too if you wish. We enjoyed our stay and happy to recommend!" – Margie
How to Spend the PERFECT Day in Bruges, Belgium
---
10) York, England
The ancient northern city of York is one of England's most beautiful, historically significant and charming, famed for the enormous Gothic cathedral, York Minster, its cobblestone streets (including the historical "Shambles") and its fascinating history.
York in February may be frosty, and regularly snowy, but that only contributes to its magical lore!

---
What's on in York in February
In February, York embraces its Nordic roots for its annual week-long Viking festival. In addition, there's always a pint and a roast to enjoy in a warm Northern English pub, friendly Yorkshire locals to chat to and a city steeped in history to enchant you…
Jorvik Viking Festival
https://www.jorvikvikingfestival.co.uk
York is the home of the largest Viking festival in Europe, believe it or not, and it's well worth timing your visit to ensure you get to experience the action for yourself. For a week each February, York's hotels are fully booked out as visitors head to the city for this Norse celebration. Expect lots of staged Viking skirmishes and combats, workshops and markets dotting the cobblestone streets of York.
The Original Ghost Walk of York
http://www.theoriginalghostwalkofyork.co.uk
Rug up against the freezing February night and join York's longest running nighttime ghost tour. Hear haunting ghost stories from the best storytellers in the business, traveling on foot to all of the places the scary tales took place. Haunting, hair raising and a hell of a good time.
48 Hours In York | UNILAD Adventure
---
Average high temperature in February: 7
Average low temperature in February: 1
Getting there: Manchester has the nearest major airport to York, but the United Kingdom is best explored from the ground, especially the sheer beauty of Yorkshire. York is reachable from London in just over 3 hours, and there's lots of train and bus services between the two daily. The major northern city of Leeds is only 45 minutes from York.
---
Where to stay in York:
Guy Fawkes Inn, Sure Hotel Collection by Best Western
https://www.booking.com/hotel/gb/the-guy-fawkes-inn.en-gb.html
Price: $100+ USD per night
Guest review: "Amazing atmospheric place with excellent staff. A must in York for a genuine historic lovely stay!!!" – Brenda, United Kingdom
Stroll to Historic City Centre From Refurbished Flat (AirBNB Plus)
https://www.airbnb.com/rooms/21483514
Price: $120+ USD per night
Guest review: "Brian was a wonderful host, very responsive to every message. The unit is very large and spacious and very tastefully decorated and so close to town. A Spar supermarket was located just down the road and such an easy walk into town only about 5 mins. The bed was wonderful with crisp linen, big fluffy towels and amazing shower, best shower we have had since arriving in the UK and spotlessly clean." – Jacqueline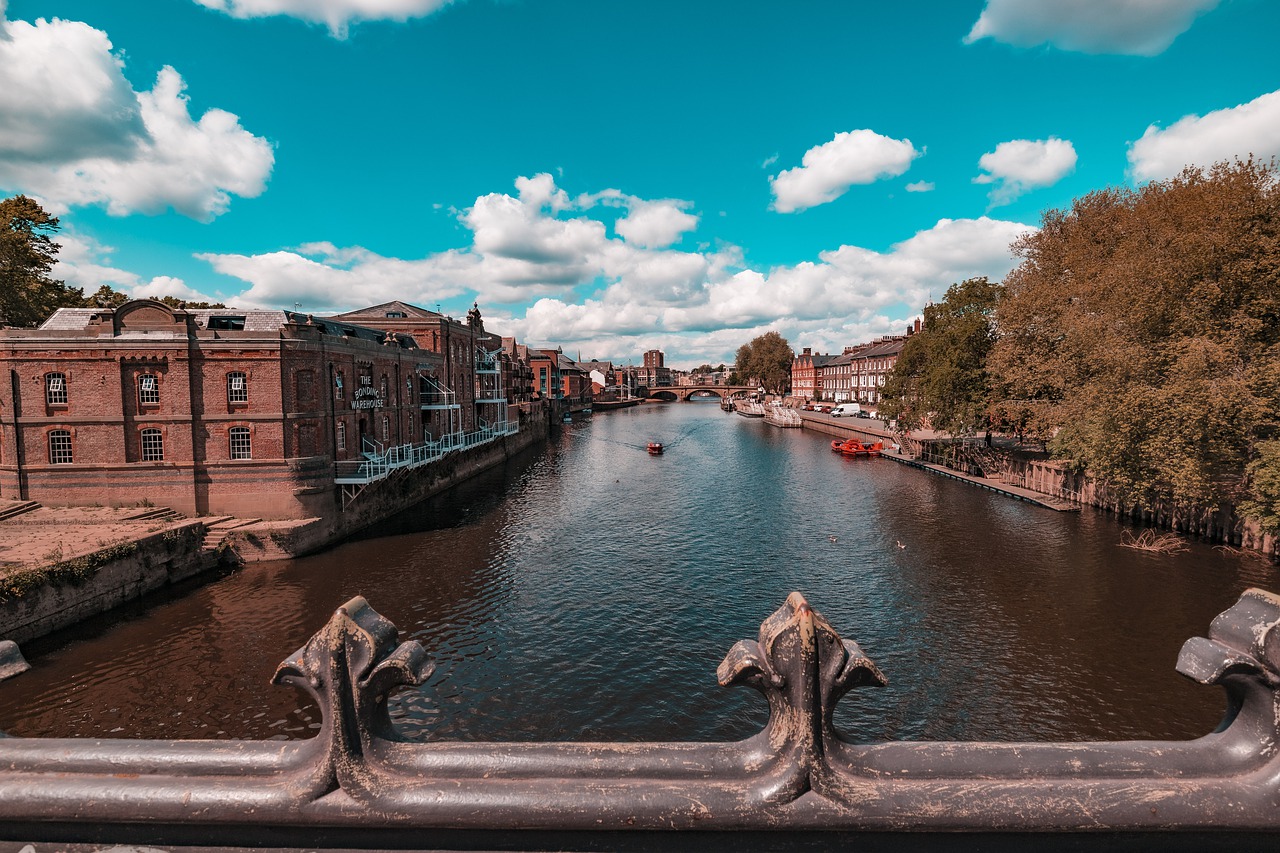 ---
11) Chamonix, France
Chamonix-Mont-Blanc (or simply "Chamonix") is a popular ski resort at the base of the famous Mont Blanc – the tallest peak of the Alps region. All year Mont Blanc is a draw for tourists due to its breathtaking views, but in February the snow attracts serious alpine sports fans and is widely considered the best spot to ski in the entire Alps.
Chamonix is located at the junction of Italy, Switzerland, and France, offering amazing accessibility on your trip to other major destinations. If breahtaking mountain views and ski slopes sound like a good idea to you, than don't miss out on Chamonix!

---
What's on in Chamonix in February:
Take a husky ride
https://www.chamonix.com/activites/avec-les-animaux/huskydalen-chiens-de-traineaux
Dogsledding is a tradition in Chamonix, so be sure to book your place on a husky ride across the white snow of this majestic Alps location.
Experience Aiguille du Midi
The #1 recommended activity in Chamonix and Mont Blanc is climbing to the peaks of this mountain in the Mont Blanc region in a cable car. You'll reach the heights of 3,842m, so prepared to be a little breathless with the altitude. But the sweeping views of the French Alps are so worth it.
Patagonia Chamonix - 30th Anniversary
---
Average high temperature in February: 5
Average low temperature in February: -1
Getting there: The majority of visitors to Chamonix fly into Switzerland's Geneva Airport, which offers daily connections direct to Chamonix. Lyon Airport in France also offers a high-speed train to Chamonix.
---
Where to stay in Chamonix:
Alpina Eclectic Hotel
https://www.booking.com/hotel/fr/alpina.en-gb.html
Price: $100+ USD per night
Guest review: "Nice surprise. The room are stylish. The view of Mont Blanc is amazing from the balcony. And the breakfast is full of options and high quality. There is a spa where you can relax in a nice jacuzzi. Very well located. We will return for sure." – De, Italy
---
Luxury one bedroom apartment with jacuzzi! (Airbnb)
https://www.airbnb.com/rooms/18920500
Price: $120+ USD per night
Guest review: "Giles's place is one of the best airbnb's I have ever stayed in. The studio Grace is set in a beautiful location surrounded by mountains with the outdoor Jacuzzi looking out to this view. The studio itself is amazing looks exactly like the picture if not better. There is everything you need here in a very stylish but homely space. The hosts are the most kind and generous people helping us with supplying food when we arrived very late due to being delayed. They even did a load of washing for us! Everything about this place and the hosts are perfect and I would stay here again with no hesitations :)" – Marley
Freeriding The Steep Mountains Of Chamonix | Frozen Mind FULL SNOWBOARD/FREESKI FILM
---
12) Tenerife, Spain
The largest of Spain's Canary Islands, Tenerife is a tourist magnet year-round, and even in February, it enjoys an average daily high of 20 degrees celsius. Being one of the warmest parts of Europe even in the depths of winter is just one reason Tenerife has made my list of the best European locations to visit in February.
On top of that, it's beautiful, the beaches are stunning, the water turquoise, the vibe relaxed as hell – plus it has one of the worlds biggest carnivals kicking off in February. You're really closer to the West Coast of Africa when you visit Tenerife, so sit back, sip a cocktail and enjoy escaping the February chill for a little while…
---
What's on in Tenerife in February:
Carnaval de Santa Cruz – January 20- February 26, 2023
https://m.spain.info/en/agenda/fiestas/tenerife/fiestas_de_carnaval.html
Another massive part of the European carnival scene, Carnaval de Santa Cruz is Tenerife's biggest annual celebration and sees in the beginning of Lent. In fact, it's right behind Brazil's world-famous Carnival on the list of the world's biggest.
Parades, parties, music and huge celebrations are held all across this beautiful island, and recent years have seen more than half a million attendees spill onto the island for the fortnight-long party.
Winter on Tenerife North, Impressions 2018
---
Average high temperature in February: 20
Average low temperature in February: 15
Getting there: The easiest way to reach Tenerife is to fly directly into Tenerife South Airport, which many European airlines service.
---
Where to stay in Tenerife:
Iberostar Heritage Grand Mencey
https://www.booking.com/hotel/es/mencey.en-gb.html
Price: $100+ USD per night
Guest review: "Our stay was exceptional. The rooms were impeccable, the decor stunning, the facilities fantastic, the staff attentive and polite. This hotel is close to faultless." – Catherine, Netherlands
Ocean & volcano views, terrace, wifi, concierge, in Villa (Airbnb)
https://www.airbnb.com/rooms/6566800
Price: $100+ USD per night
Guest review: "Great location, in the beautiful and quiet north part of Tenerife. Close to all the interesting activities, beautiful beaches and authentic villages. The apartment is stylish, spotless and very comfortable. Great place to take off for your adventure in Tenerife." – Shimrit
Tenerife Travel Guide: Top 10 Things To Do (4K)
---
13) Innsbruck, Austria
The beautiful Alps city of Innsbruck has always been beloved by European travelers, especially during the winter months. The Winter Olympics have even been hosted in Innsbruck twice thanks to its epic alpine sports stage.
A more modern Austrian destination than its larger counterparts Salzburg and Vienna, Innsbruck still has so much of the charm (and perfection) you should be accustomed to if you've ever been to this pristine country. February in Innsbruck is a busy time for tourism, and also one of the best months of the year to hit this chic city.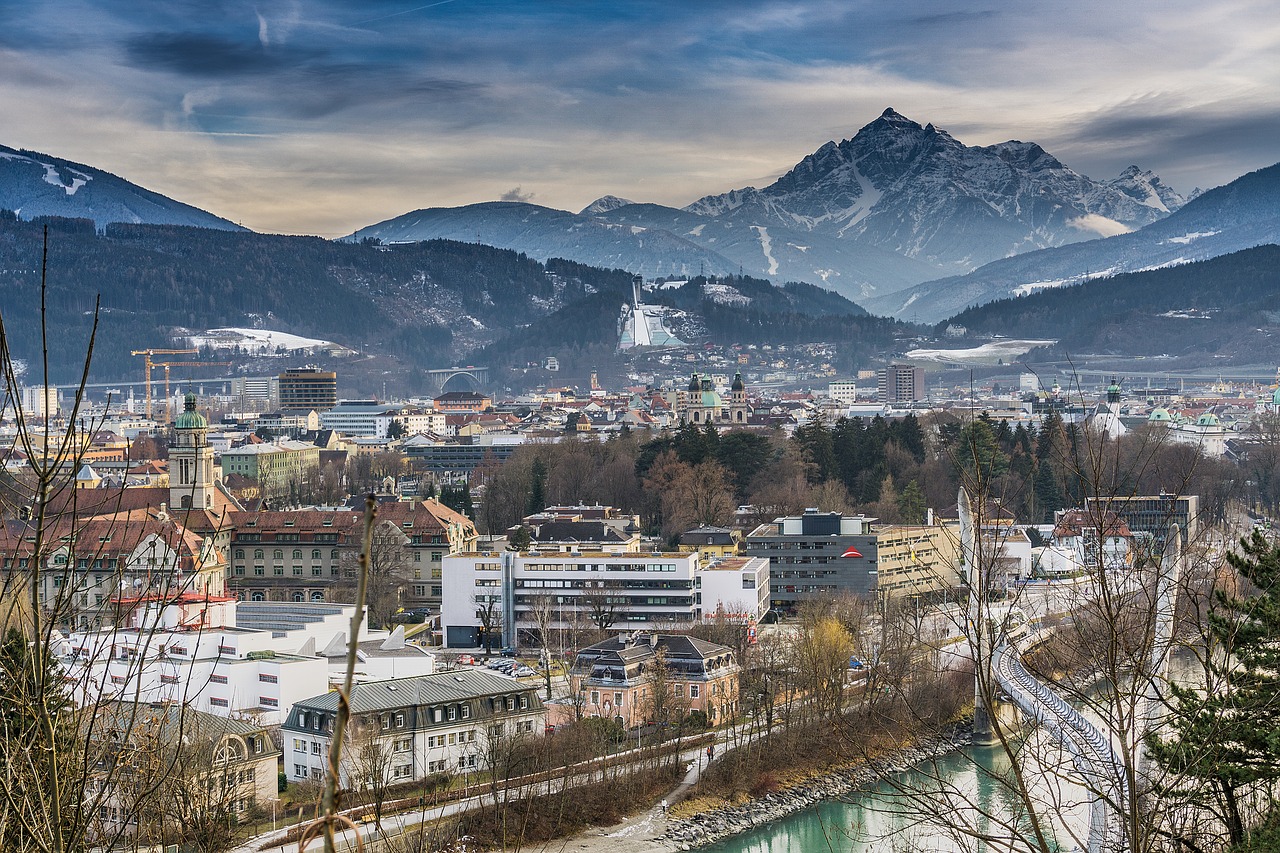 ---
What's on in Innsbruck in February
Kristallwelten
https://kristallwelten.swarovski.com/Content.Node/wattens/index.en.html
Kristallwelten ("Crystals World") is a massive exhibition and art experience from brand giant Swarovski. Using the brands famed crystals, there's art installations, films, massive gardens and visual experiences everywhere you look. There's also a handy shuttle direct from Innsbruck to Wattens, where the exhibit is housed.
Alpine Zoo Innsbruck
Open daily, Innsbruck's Alpine Zoo has achieved the title of the highest elevated zoo in Europe, but it is also the sanctuary for over 2000 animals and plays an important role in animal conservation. You won't miss when the church bells chime in the hour in Innsbruck, because the wolves of the Alpine Zoo join in, howling along with it.
Air & Style
https://www.facebook.com/airandstyle/
Now in its 25th year, Air & Style is a European snowboarding competition and music festival held annually in Innsbruck. It's the only event of its kind in all of Europe and is held for a weekend each February.
Air + Style Innsbruck-Tirol 2017 - Recap Video
---
Average high temperature in February: 6
Average low temperature in February: -3
Getting there: You can fly into Innsbruck Airport with a series of European airlines. Alternatively, the Eurail system makes it easy to access the Austrian city from a range of other locations. Salzburg is less than 2 hours away, Munich is less than 3 hours away and Zurich is 3.5 hours away. The Austrian capital of Vienna is 4 hours by train.
---
Where to stay in Innsbruck:
Hotel Mondschein
https://www.booking.com/hotel/at/mondschein.en-gb.html
Price: $100+ USD per night
Guest review: "We loved the hotel! The staff were very professional and friendly. The room was lovely and included a seating area by the windows overlooking the river. The location was excellent for exploring the old town of Innsbruck. Would definitely recommend!" – Sally, Australia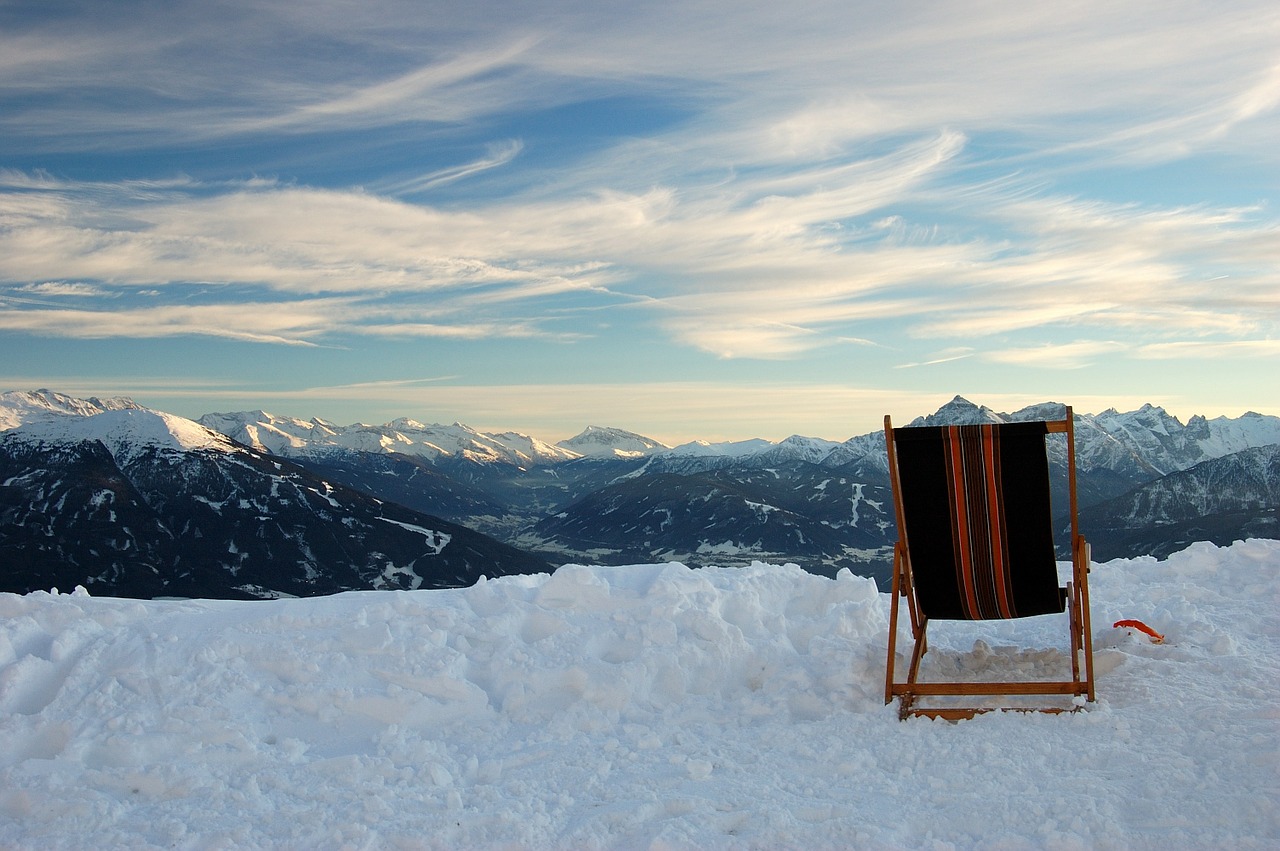 ---
Am I Missing Any Places to Visit in Europe in February…?
Now, I probably could have extended this list to like 30+ different places, because I absolutely love visiting Europe during winter! If you think there are any specific cities, festivals, or events that I need to add to my list, please do let me know! I'd love to hear where you enjoy traveling!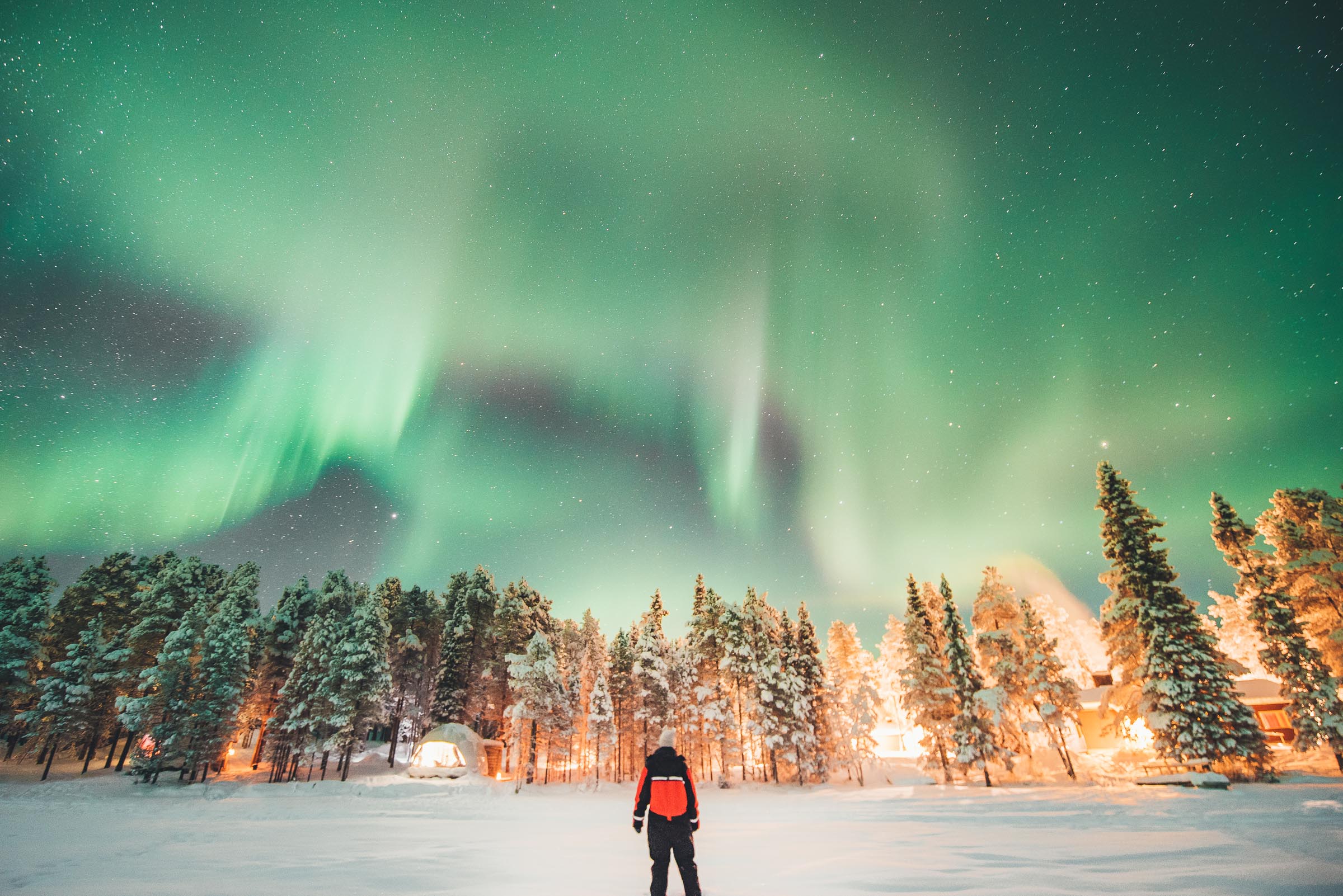 ---
Essential European Winter Travel Tips:
Pack accordingly for the weather! February in Europe is the coldest month, and visitors from more temperate climates really can't comprehend the kind of cold they are about to experience. It's icy, bone-chilling cold you can't escape, so excellent quality winter jackets, boots and clothes equipped to withstand snow and ice (and a TON of thermals) are just the beginning of what you should be packing. The best part is that European stores are equipped with clothing and footwear designed for their own plunging temperatures, so if you forget anything – or just want to go on a shopping spree – you can guarantee you'll find what you're looking for in any major city!

Purchasing adequate travel insurance well in advance of your winter Euro trip goes without saying, but if you'll be skiing, snowboarding or taking part in winter sports, add the mandatory extras. Trust me, falling and breaking your leg on a mountain without travel insurance is not only stupid, but it will set you back hundreds of thousands of dollars – at least. Even catching a winter cold could require medical treatment if you get particularly sick. Travel insurance to cover you in Europe is totally affordable and a

MUST

. No excuses.

It's pretty obvious, but be aware of your surroundings at all times, especially during big events. Huge annual carnivals like those across Europe in February are prime time for pickpockets and thieves to get busy – so even if it means channeling your Dad and wearing a money belt with your belongings safely tucked away, you won't regret it.

Most of all, enjoy visiting some of Europe's best city's at this magical time of year!
7 Best Winter Destinations In Europe | STA Travel x Contiki European Magic Vlog
---
Looking for some more travel inspiration?
My travel blog is filled with helpful articles and itineries that I'm sure you'll love! Take a look through a few of my favorites below, and let me know what you think! Also, feel free to reach out to me with any questions!
---
Thanks for reading about these awesome places to visit in Europe in February!
Share the Europen Winter love with your travel squad!
https://www.jonesaroundtheworld.com/wp-content/uploads/2019/10/Helsinki-in-February-Best-Europe-Winter-Destinations.jpeg
894
1500
Dave
https://www.jonesaroundtheworld.com/wp-content/uploads/2017/03/logotry-1-1-300x106.png
Dave
2022-10-25 00:20:59
2022-10-27 22:20:12
The 13 Best Places To Visit in Europe in February