Looking for the safest countries in Africa in to visit in 2022 for your next international adventure!? Well, look no further, because I've put together a solid list of stunning and safe African destinations for your bucket list!
Very little can compare to the expansive beauty of African landscapes, wildlife, and beautiful nature scattered across the continent and the huge melting pot of culture that blends across borders. Africa is a continent of majesty to behold, filled with adventure and history.
Sadly, Africa has been neglected as a travel destination because of rumors regarding the lack of safe places to travel in Africa. This is an incredibly misinformed perception because there are definitely lots of safe countries in Africa just waiting to be explored.
Here, we'll look at some of the safest African countries to visit so that you can plan your next trip with complete peace of mind. The only scare you can expect is having your own expectations blown away.
So if you're asking yourself "Is Africa safe to visit?" – I know by the end of this article you'll be saying yes and booking that ticket!
---
1) Botswana
The ideal travel destination for couples, families and solo families alike, Botswana is one of the safest places to visit in Africa. Considered to have one of the steadiest democracies, Botswana is not only incredibly beautiful but insanely easy to travel around.
Almost everyone speaks English, which makes communication easy and convenient. Make sure that you explore the diverse wilderness Botswana offers in the Okavango Delta and Chobe National Park.
Botswana is also known to be one of the friendliest countries in Africa, and everyone you counter welcomes foreigners with open arms (unlike this angry cheetah pictured below)!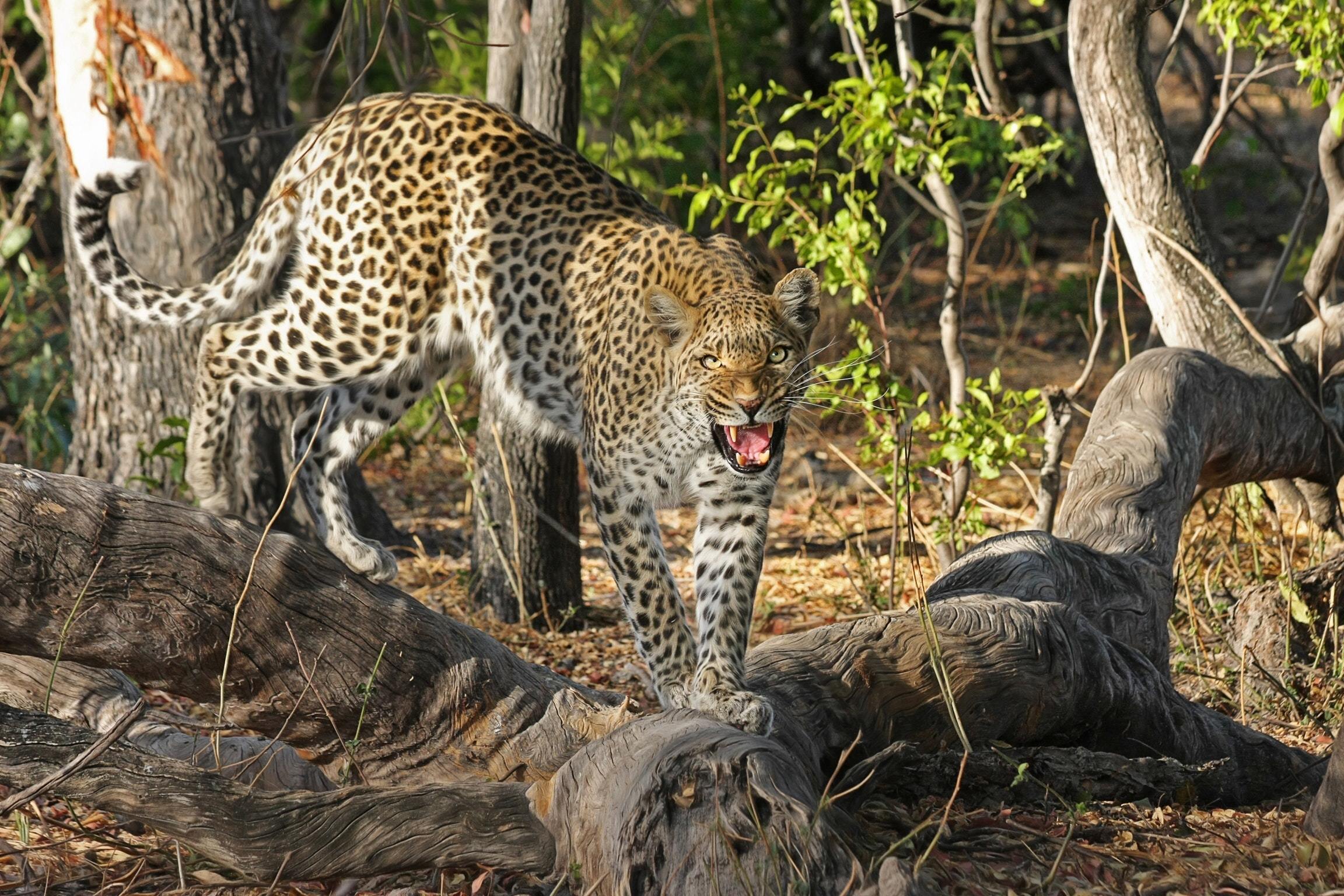 ---
One Epic Thing To Do In Botswana
One thing that you simply have to do in Botswana is experiencing a 'mokoro' ride which is a unique canoeing activity. You can expect to glide through the shallow waters of the Okavango Delta and get right up close to birds and other marine wildlife.
This is a traditional activity in Botswana which has become a very popular tourist experience. Traditionally made from dugout tree trunks, more modern mokoros are made from molded fiberglass as a practice of sustainability.
BOTSWANA TRAVEL DOCUMENTARY | 4x4 Safari Road Trip feat. Victoria Falls
---
Safety Tips for Botswana
Malaria exists in Botswana, particularly the northern regions. A medical consultation is advised six to eight weeks before arriving in Botswana to find out more about recommended vaccinations.
Avoid driving outside of towns at night as the roads tend to be badly lit.
Weather conditions can be extreme so be sure to do your homework on the Botswana climate before arriving.
Read all about this gorgeous destination in the Botswana Travel Guide online or purchase the Botswana Lonely Planet
---
Recommended Tour in Botswana
Botswana & Zimbabwe Safari: 10 DAYS, VICTORIA FALLS TO MAUN. "Experience the ultimate wildlife adventure with this 10-day trip through some of the best wildlife reserves you'll ever see. Keep your camera at the ready to capture the lions and elephants of Hwange National Park, fly to the panhandle of the Okavango Delta for a wildlife walk with a local guide, and cruise along the banks of the Chobe River to watch the elephants drink along its banks. Make memories to last a lifetime among the incredible animals and landscapes of southern Africa. (View Dates, Prices, & Travel Itinerary)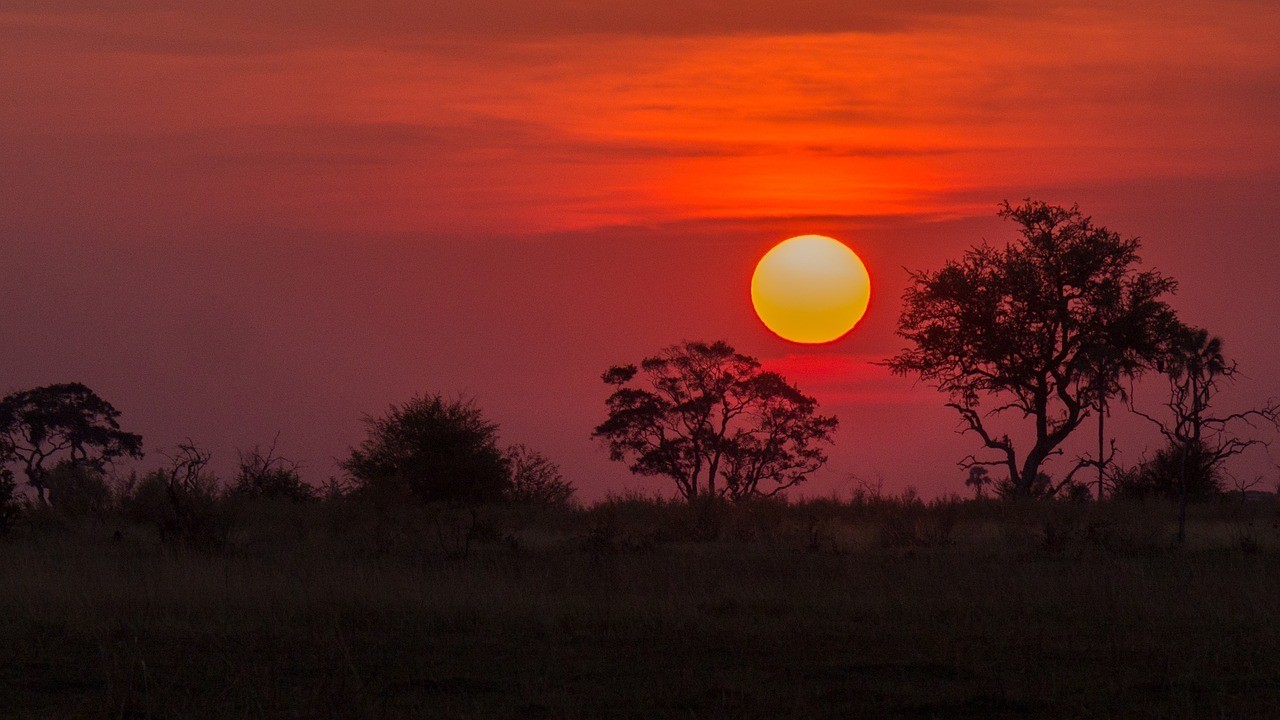 ---
2) Ghana
Not only is Ghana a safe and stable country to visit, but it is also a great country to visit all-year round with reliable and consistent weather. Considered the gem of West Africa, Ghana boasts incredible coastal cities, bustling cities, and breathtaking landscapes.
The local Ghanaians are noticeably welcoming in nature, and you'll notice this friendly hospitality the further you adventure into Ghana. When you think of Ghana, pictures of brightly colored fabrics, vibrant market places, and extensive wildlife are just a few that will come to mind after spending as short as a few hours in the country.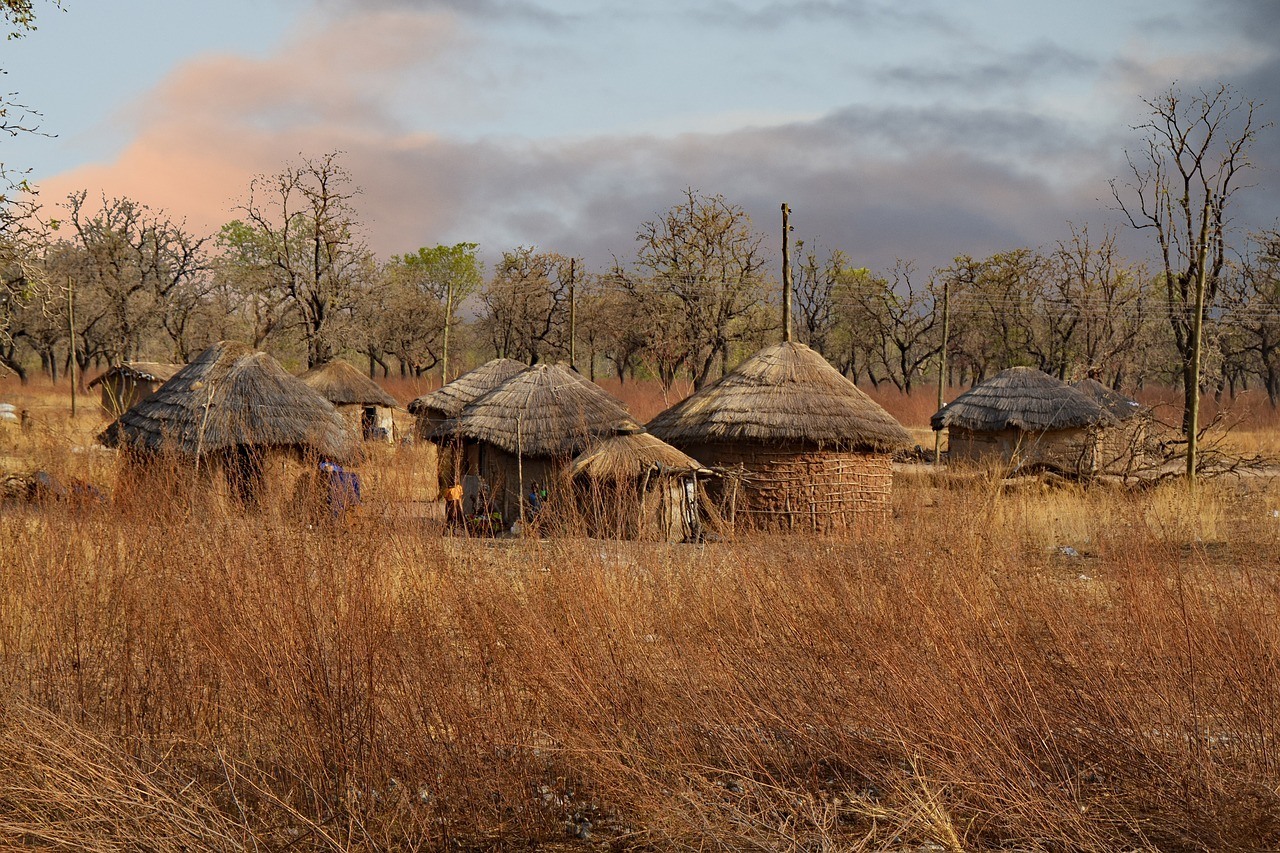 ---
One Epic Thing To Do In Ghana
If you are a history fan and find yourself in Ghana then you simply have to make a stop at the Cape Coast Castle Museum. Previously one of the slave forts along the African Gold Coast, the museum is iconic to Ghana and filled with history.
The fort was a critical point in the slave trade era, and still holds the memory of thousands of slaves that passed through over the years. While there is no more slave trade in Ghana today, visiting the castle is a truly authentic and haunting activity to experience.
What Can $10 Get in GHANA (my 192nd country!!)
---
Safety Tips for Ghana
The beaches in Ghana are beautiful, but the currents can be strong. So be sure to take extra care when swimming in the ocean.
Bilharzia is common in many of the freshwater areas and lakes so make sure that you take the necessary precautions.
Avoid walking alone at night.
Check out this awesome article "Why you should go to Ghana | The ultimate one week itinerary for your Ghana trip" for more information!!
---
Group Tours in Ghana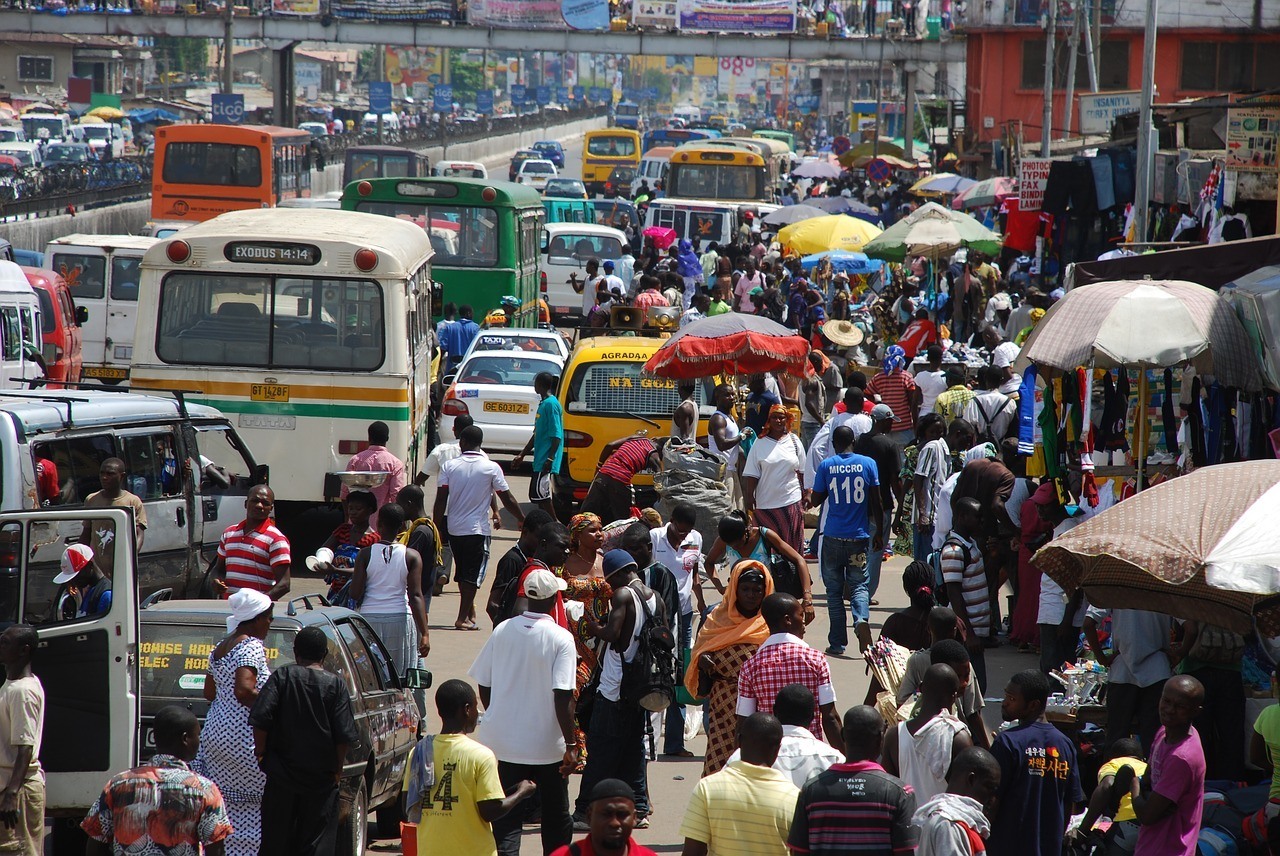 ---
3) Kenya
Kenya is one of the most visited countries in Africa – and for good reason. Not only is Kenya loved as a top safari-destination, but it is also one of the friendliest and most welcoming nations. Traditions are strong in Kenya which makes the cultural experience while visiting the country powerful.
If you want to taste all of Africa in one bite, then Kenya it is! With incredible beaches, outstanding hiking trails, diverse wildlife, and magnificent landscapes, Kenya has it all.
It's also known to be one of the best African countries to live in for foreigners, as it's also a one of the most friendly African countries!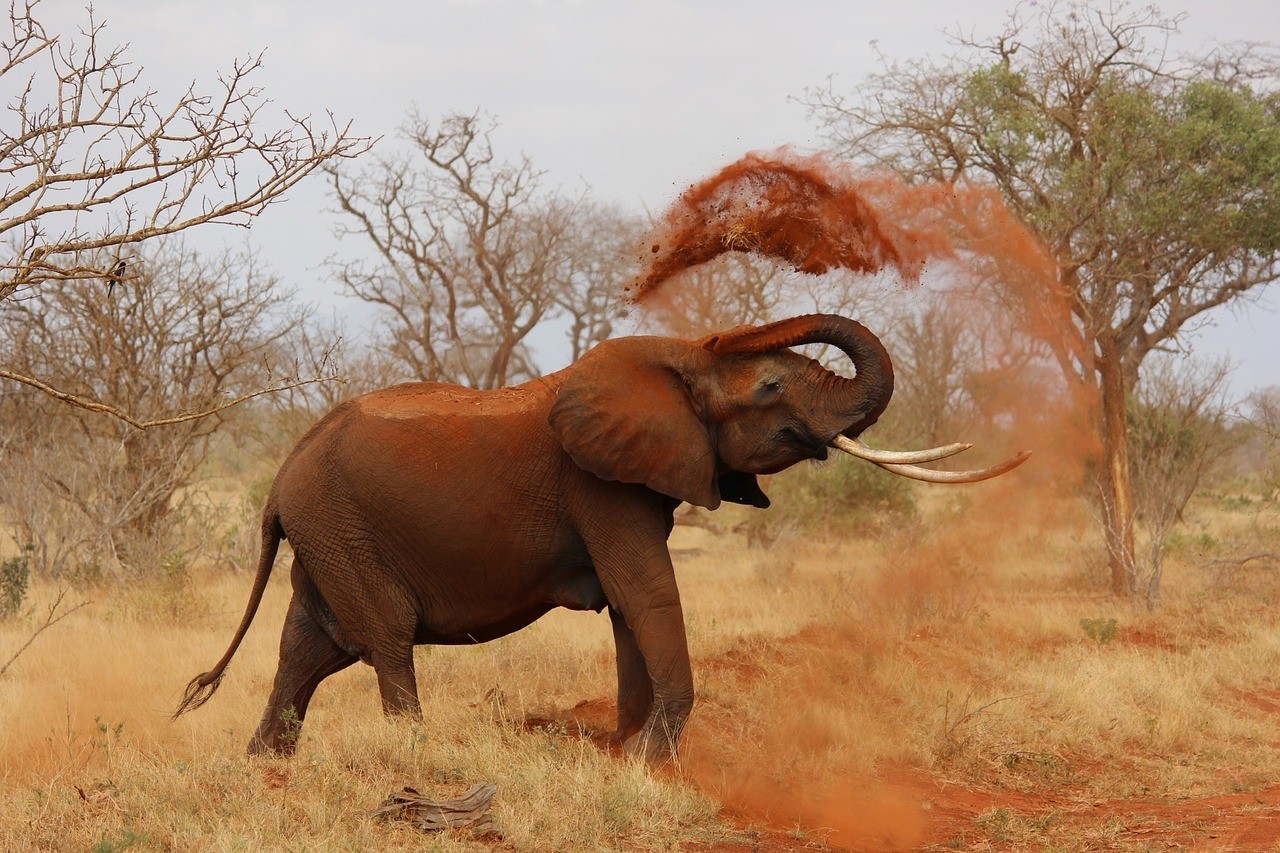 ---
One Epic Thing To Do In Kenya
A truly iconic part of Kenya culture is the Masai Mara tribe. Known for their jump dancing and incredible beaded jewelry, the Masai Mara are some of the oldest inhabitants of Africa and you simply have to visit a village.
Visiting a Masai village promises an explosion of color, music, and dance which are integral to the Masai culture. Planning a trip to a Masai village is a wonderfully authentic and enriching experience to do when visiting Kenya.
---
Safety Tips for Kenya
The food in Kenya can sometimes disagree with foreigners' stomachs so be sure to always question the food quality
Kenya is a high-risk destination for Malaria so make sure that you are up to date with any required vaccinations before arriving in Kenya.
Stay street smart when in the bigger cities – as you should do whenever traveling.
Check out this epic Kenya Travel Guide by National Geographic for stunning photos and helpful articles!
Best Things To Do in Kenya!
---
Recommended Guided Tours in Kenya
Kenya Camping Safari (9 Days): "From dramatic savannahs to the Great Rift Valley, experience Kenya in all its glory. Travel the vast open plains and rolling hills of the Masai Mara and scour the wilderness for Africa's "big five." Full-service camping under the big African sky will bring you closer to the region's wildlife and gets you off the beaten path so you can really experience this land's unique culture. Our small safari vans minimize drive times and improve your chances of snapping that perfect shot of some of the most amazing animals on the planet."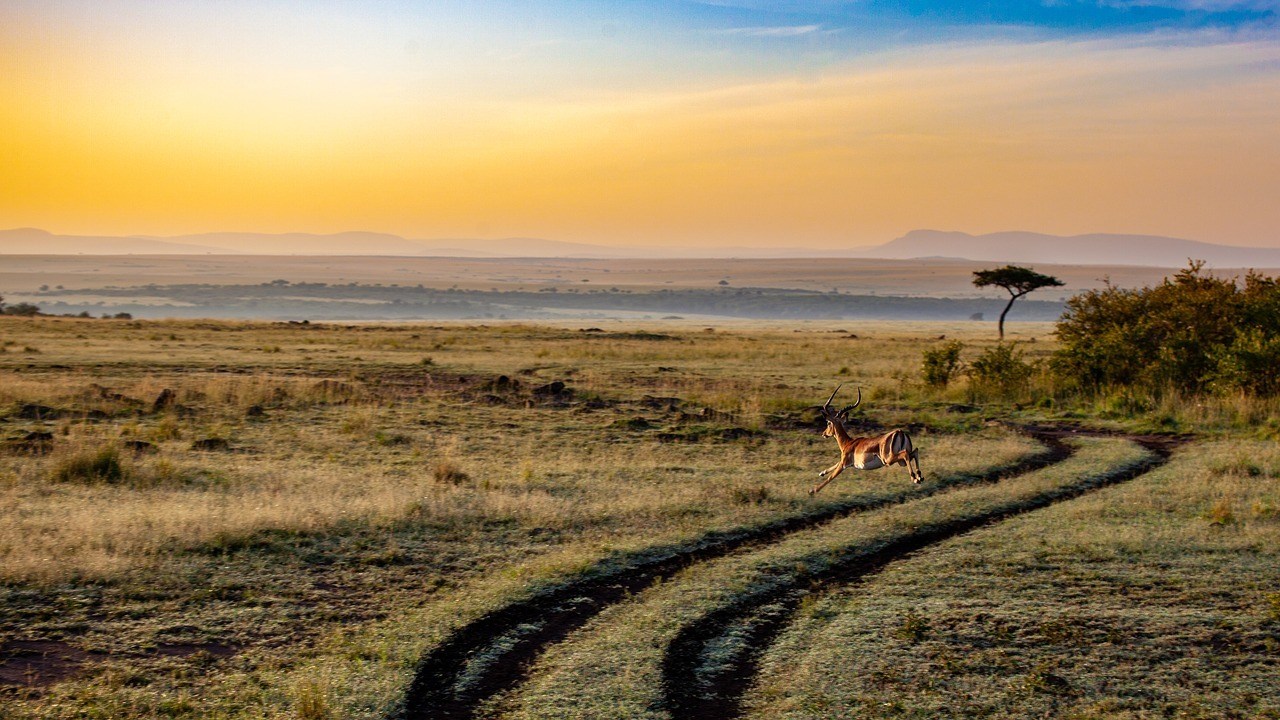 ---
4) Malawi
Malawi has recently experienced a new-found government and economic boom which has made it one of the safest places in Africa. The most popular areas of Malawi are Great Rift Valley and Lake Malawi where travelers are welcomed by the legendary friendliness of the locals.
Most notably known for the diversity in landscape, Malawi is every traveler's dream. Taste the fresh fruit at local vendor stands and observe the big clouds of smoke that hang over the country.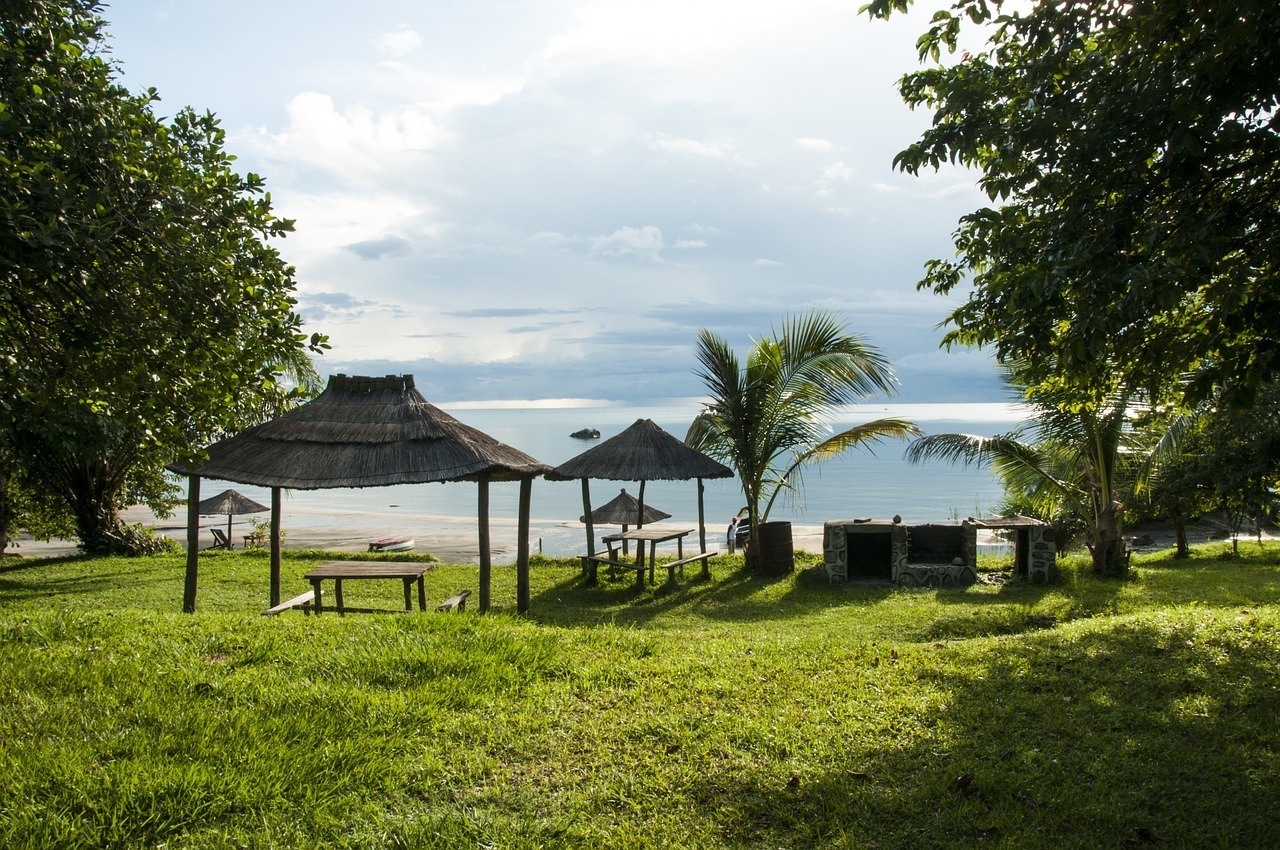 ---
One Epic Thing To Do In Malawi
Probably the most iconic spot in Malawi is Lake Malawi. Known as Africa's Great Lake, the expanse of water touches the borders of Malawi, Mozambique, and Tanzania. When visiting Malawi, a trip to the lake is a must.
The shores of the lake are perfect for a day relaxing on the sand and swimming in the clear waters. Lake Malawi is the ultimate spot to discover underwater life by going snorkeling, diving, and kayaking.
---
Safety Tips for Malawi
The roads in Malawi can be chaotic so be sure to drive carefully and keep your wits about you when using public transport.
Stay vigilant to avoid being a victim of petty crime.
Give a quick read through this article "5 reasons Malawi should be on your African travel list" for more travel inspiration!!
Exploring Malawi | PART ONE
---
Group Tours for Malawi
VICTORIA FALLS AND SERENGETI ADVENTURE (20 days | 5 Countries): Inhale the fragrant perfume of Zanzibar's spice plantations, hunt for the perfect snapshot of the ever-elusive "big five," feel the thunder of Victoria Falls. Uncover the spectacular highlights of five African countries on this stellar 20-day adventure. Enjoy an intriguing combination of stunning wilderness and rural villages from the comfort of the Lando (overland adventure vehicle) and camp under the big African sky for a unique perspective of this majestic land. With a unique itinerary that offers plenty of options, uncover all that this diverse region has to offer.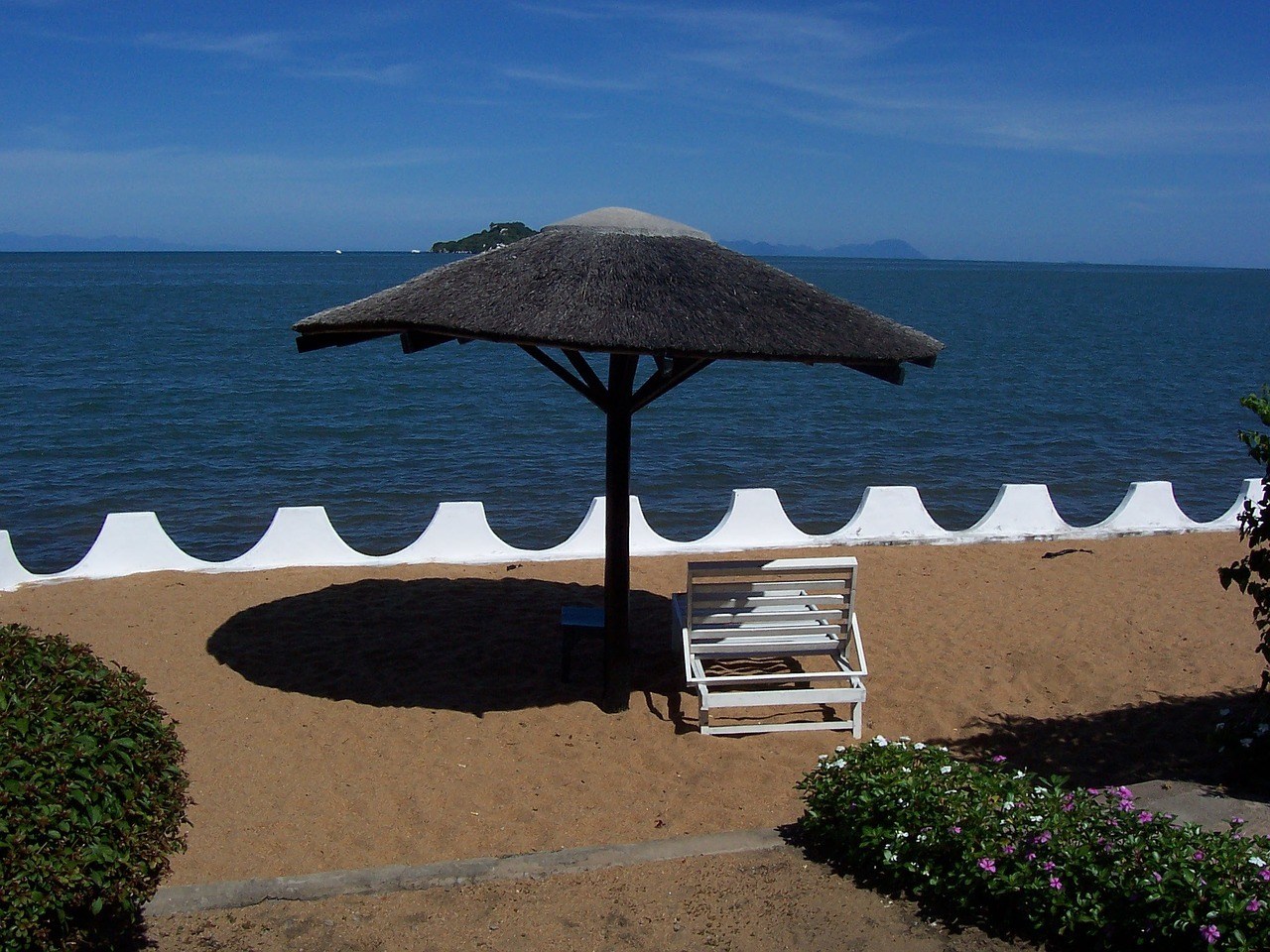 ---
5) Morocco
Morocco seems to be the safe haven amongst the turbulence that has hit a few of the North African countries. The desert destination is overflowing with colorful culture, crafts, and beauty. If you can withstand the high temperature and the language barrier, then there is no reason why Morocco should not be on top of your bucket list.
From the red-city of Marrakech to the blue city of Chefchaouen, the coastal paradise of Agadir and the sweeping views from the Atlas Mountains; Morocco is every whimsical traveler's dream.
While some people may agree that I put Morocco on my list of the Safest African Countries – if you travel with just a little common sense, you won't have any issues and will fall in love with everything Morocco has to offer!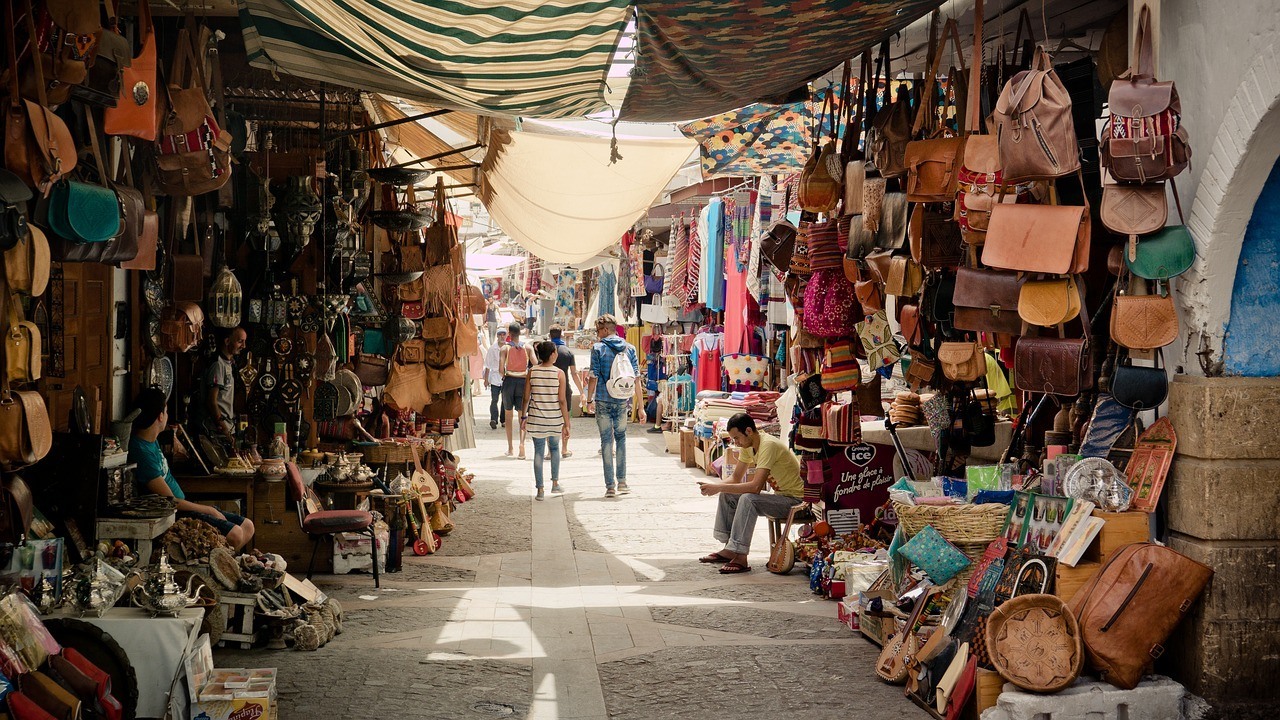 ---
One Epic Thing To Do In Morocco
Morocco is known for its bustling cities, colorful tapestry and tasty cuisine, but it is also very well-known for its magnificent deserts. A tour to the Merzouga desert is an absolute necessity if you visit Morocco.
Enjoy a camel ride through rolling hills of sand, absorb an incredible sunset, and camp out in Bedouin tents underneath the stars. Depending on who you choose to guide you, other fun activities such as quad-biking and sandboarding may be an optional inclusion.
---
Safety Tips for Morocco
While violent crime is very rare in Morocco, there is a fair amount of petty crime. The trick is to remain vigilant to avoid pickpockets and aware of potential scams.
Morocco is a Muslim state and fairly conservative. Be sure to dress conservatively in order to respect their culture, especially if you are a woman.
Don't be afraid to negotiate prices. Haggling and bargaining is the way that the locals do business.
Give a browse through this comprehensive Morocco Travel Guide by Nomadic Matt for everything you'll need to know for planning your trip!
10 Best Places to Visit in Morocco - Travel Video
---
Group Tours to Morocco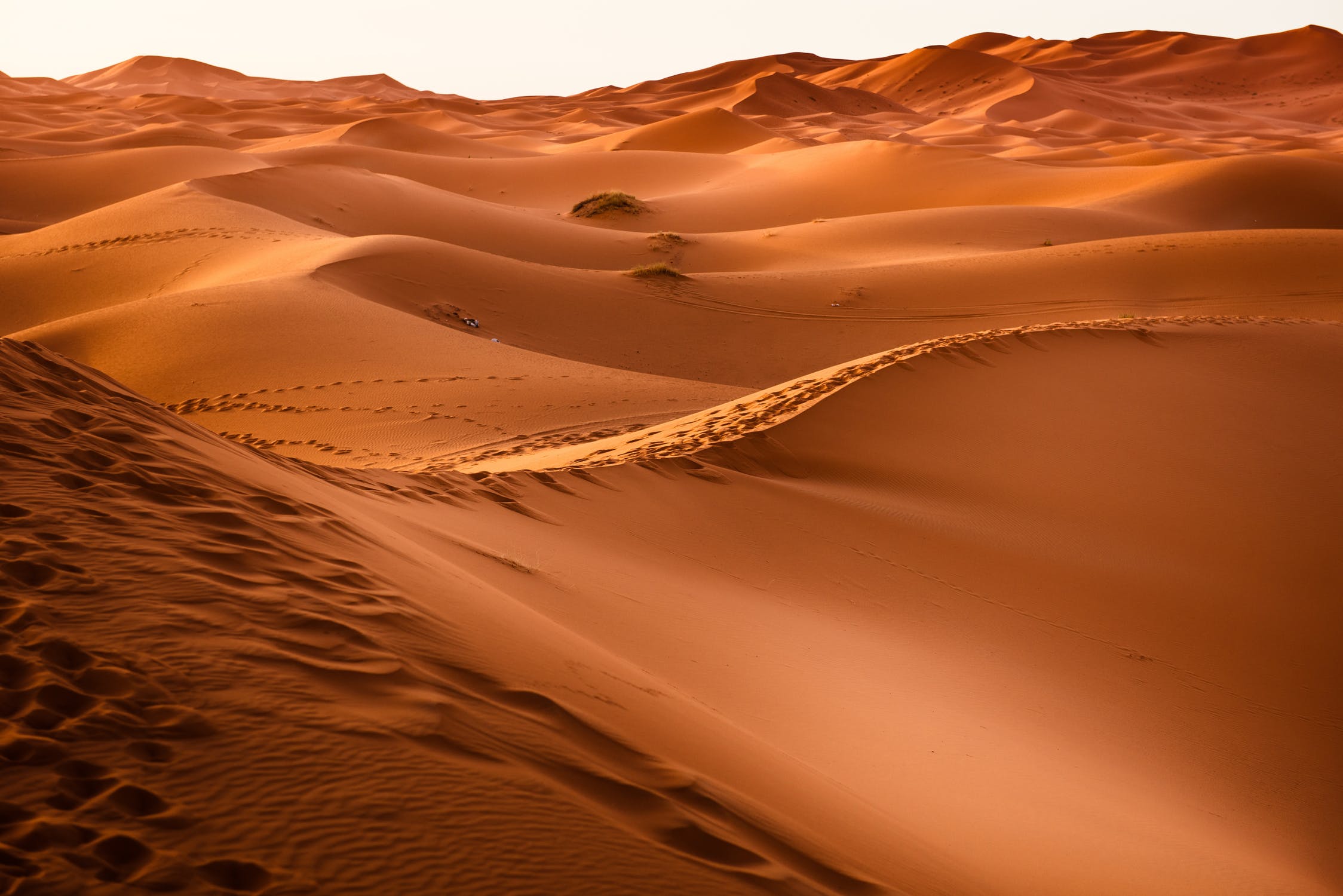 ---
6) Mozambique
Imagine long stretches of paradise beaches, top-class waves for surfing and an authenticity unlike any other and you have Mozambique. On the South Eastern coast of Africa, Mozambique is a Portuguese-speaking African country with zestful energy.
From the bustling metropolis of Maputo to the idyllic beaches of Tofo, there is an adventure to be enjoyed! While Mozambique is considered one fo the safest places to visit in Africa, there are a few things to be aware of such as the corruption of officials and the possibility of Malaria (which can be prevented with medication).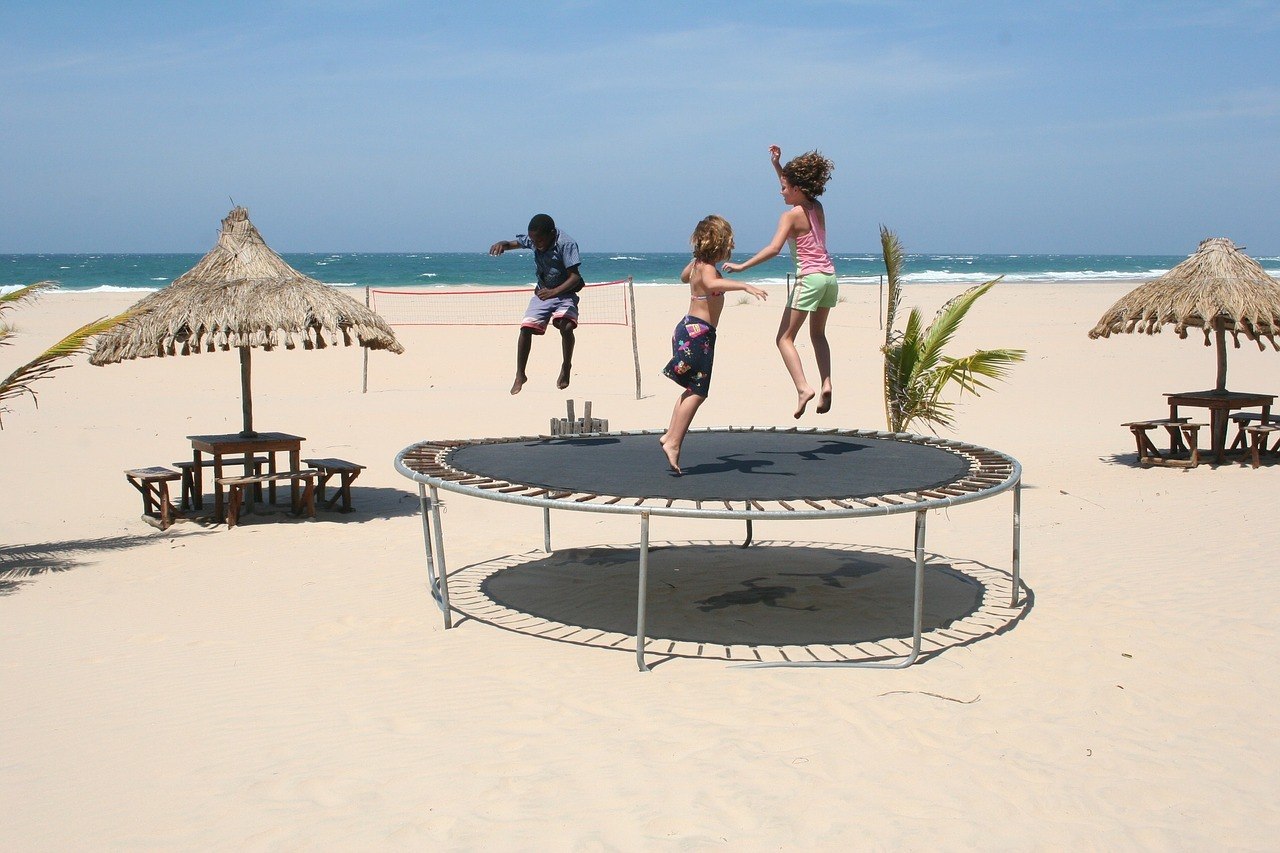 ---
One Epic Thing To Do In Mozambique
The Mozambique coast is the ultimate playground for all levels of adventure. With 2,500 miles of coastline, the ocean has an abundance of activities. When visiting Mozambique, make sure that you pick at least one water-activity of your choice. My top recommendation is to swim with the dolphins.
Ponto do Ouro in Southern Mozambique is perhaps one of the more popular spots to swim with dolphins and enjoy a magical experience. The various facilities that guide these interactive experiences are considerate of the environment and conduct the activity with detailed care for the dolphins' well-being.
Top 10 Beautiful Places to Visit in Mozambique - Mozambique Travel Video
---
Safety Tips for Mozambique
For optimal safety, don't walk around at night, especially not if you are alone.
The authorities can be corrupt and try to extort money out of you. Make sure that all of your documents are validated and you do not sit on the fence with any of the rules.
Mozambique is a Malaria-affected area and it is highly recommended that you take precautionary medication before arriving.
Give a quick read through this article The Ultimate Mozambique Travel Guide and you'll soon be ready to book that ticket!!
---
Mozambique Travel Tours
MOZAMBIQUE, KRUGER & SWAZI DISCOVERER (13 Days | 3 Countries): "Want to tell a better travel story at your next dinner party? Tell 'em about the time you went to southeast Africa. Nature is front-and-centre on this 13-day trip across three countries, with plenty of time devoted to the region's amazing national parks and spotless beaches. Wander around the Portuguese-influenced cities of Mozambique, take a traditional dhow safari boat around Bazaruto National Park, track the "big five" in Kruger National Park, and drive the legendary Panorama Route to Johannesburg. Your stories are improving already!"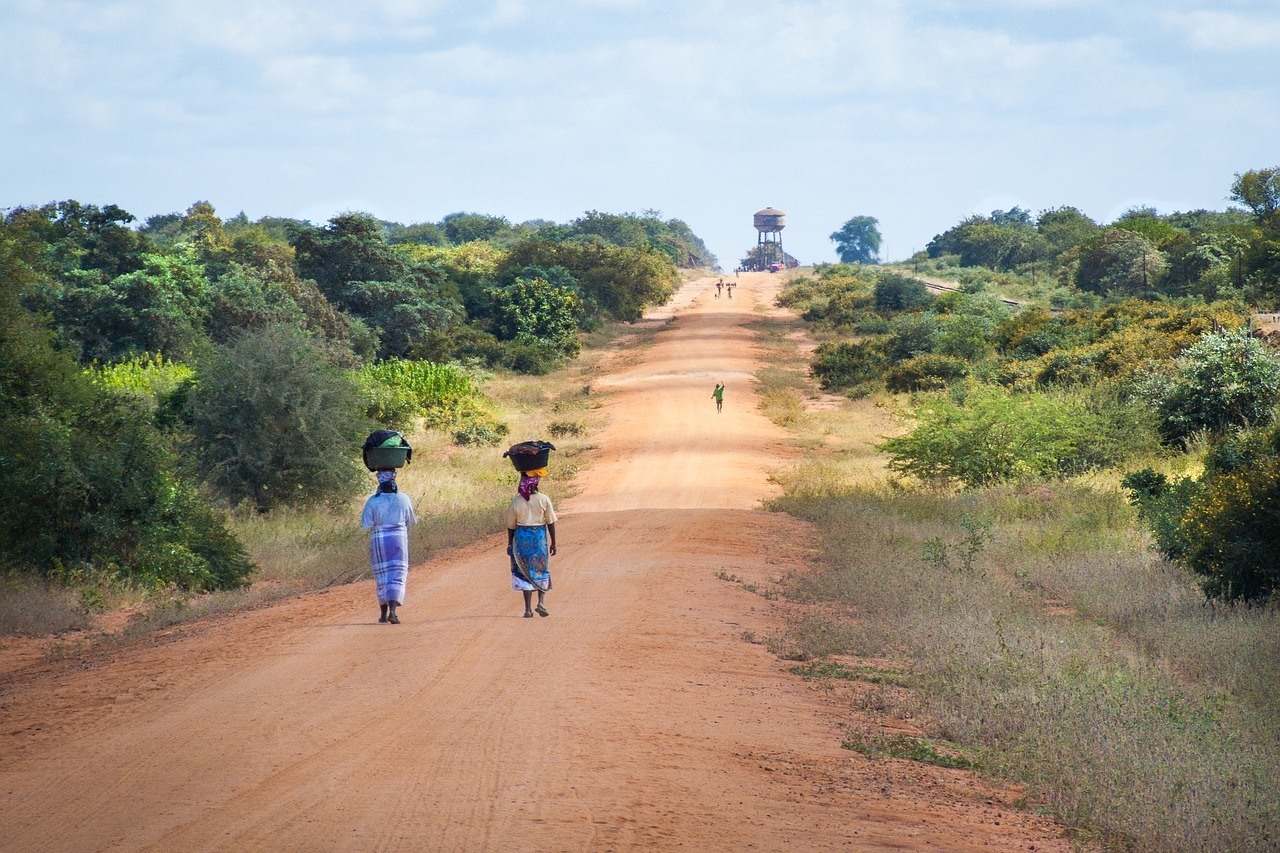 ---
7) Namibia
Namibia boasts mountains of red and orange dunes making up the view for miles and miles all around. Along the coast, Skeleton Coast offers some of the best surf swells and the endless starry skies cover the nation.
It's hard to think that a place so beautiful could be dangerous – that's because it isn't. Namibia is one of the safest countries to visit in Africa.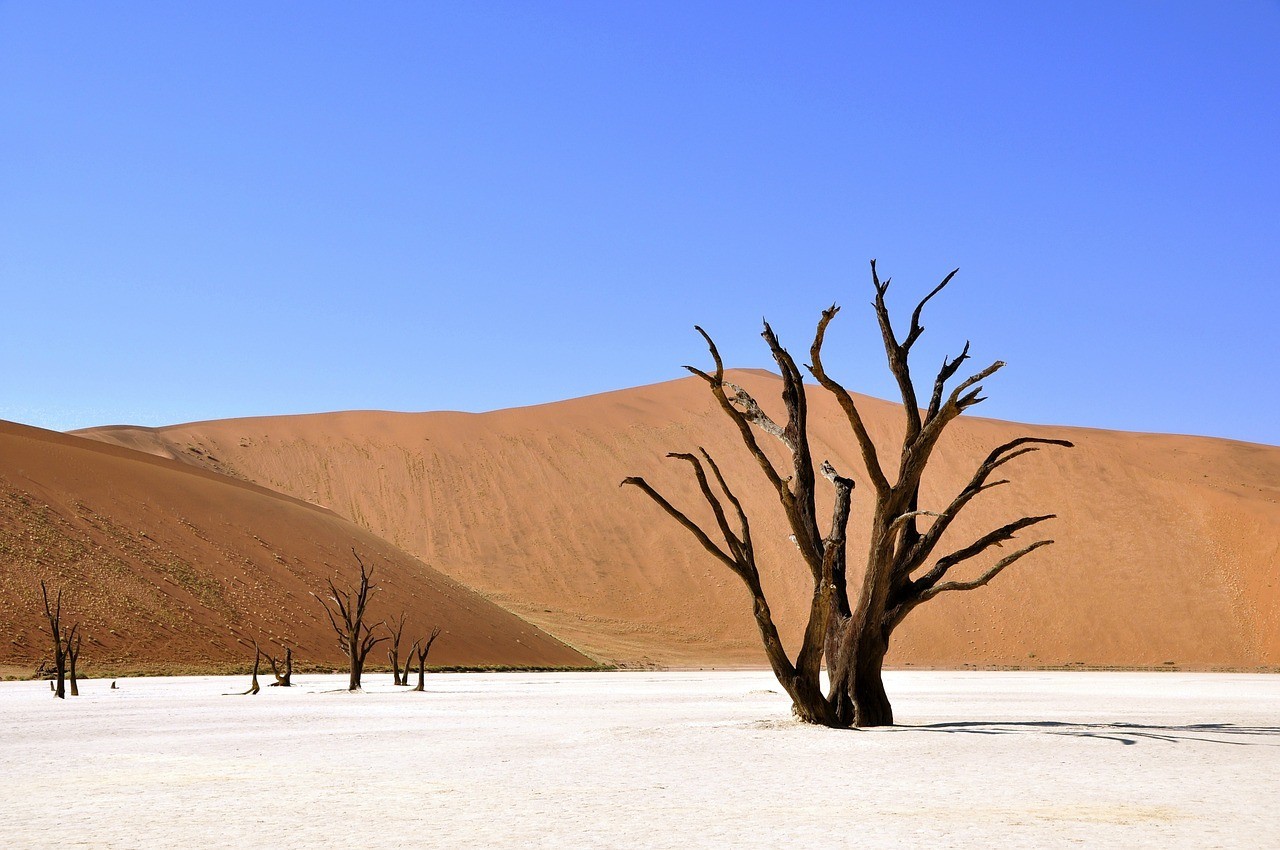 ---
One Epic Thing To Do In Namibia
Although it is not a single destination or activity, the one epic thing to do in Namibia is going on a road trip. The country is big and has vast expanses of desert to explore. Along the way, you can enjoy the various wildlife encounters, adrenaline activities, and stargazing opportunities.
Make sure that Etosha National Park is on your route – it is home to 114 families of mammals and over 300 species of birds.
---
Safety Tips for Namibia
As in most cities, petty crime does exist, so be sure to use precautionary measures when visiting the likes of Windhoek, for example, don't leave valuables lying unattended in the backseat of your car.

When traveling across the country, be sure to stay clear of

Sperrgebiet which is the prohibited diamond area.

While in the desert, be aware of the potential of insect bites and avoid turning rocks under which scorpions or snakes could be hiding. Although, being bitten by these creatures are a rare occurrence.
Check out this really awesome article "20 essential things to know before you visit Namibia"! It goes over some really fantastic information and is filled with travel tips for the country!
EVERYTHING YOU NEED TO KNOW TO VISIT NAMIBIA | Travel Guide
---
Travel Tours to Namibia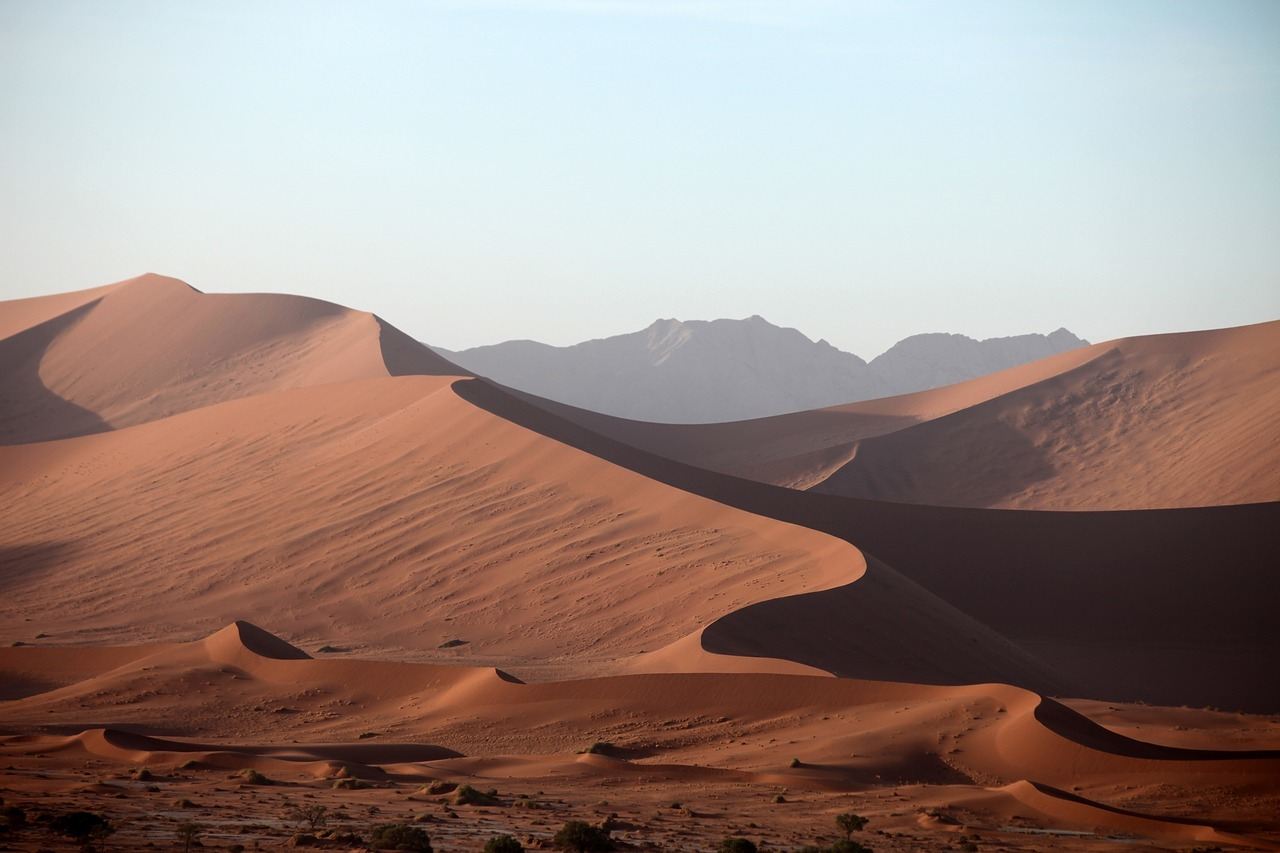 ---
8) Rwanda
Traveling to Rwanda for the first time will soon have you booking your second trip back. Rwanda offers nothing less than a surreal experience. The land-locked African country is best known for its lush, green, mountainous landscapes as well as being the home for many of the last remaining endangered mountain gorillas.
Previously having a bad reputation for the historical genocides that occurred, Rwanda has overcome their history in an incredible way and welcome tourists with hearts open wide. From the developed city of Kigali to the inland shores of Lake Kivu, Rwanda is a beauty to behold.
How Rwanda is Becoming the Singapore of Africa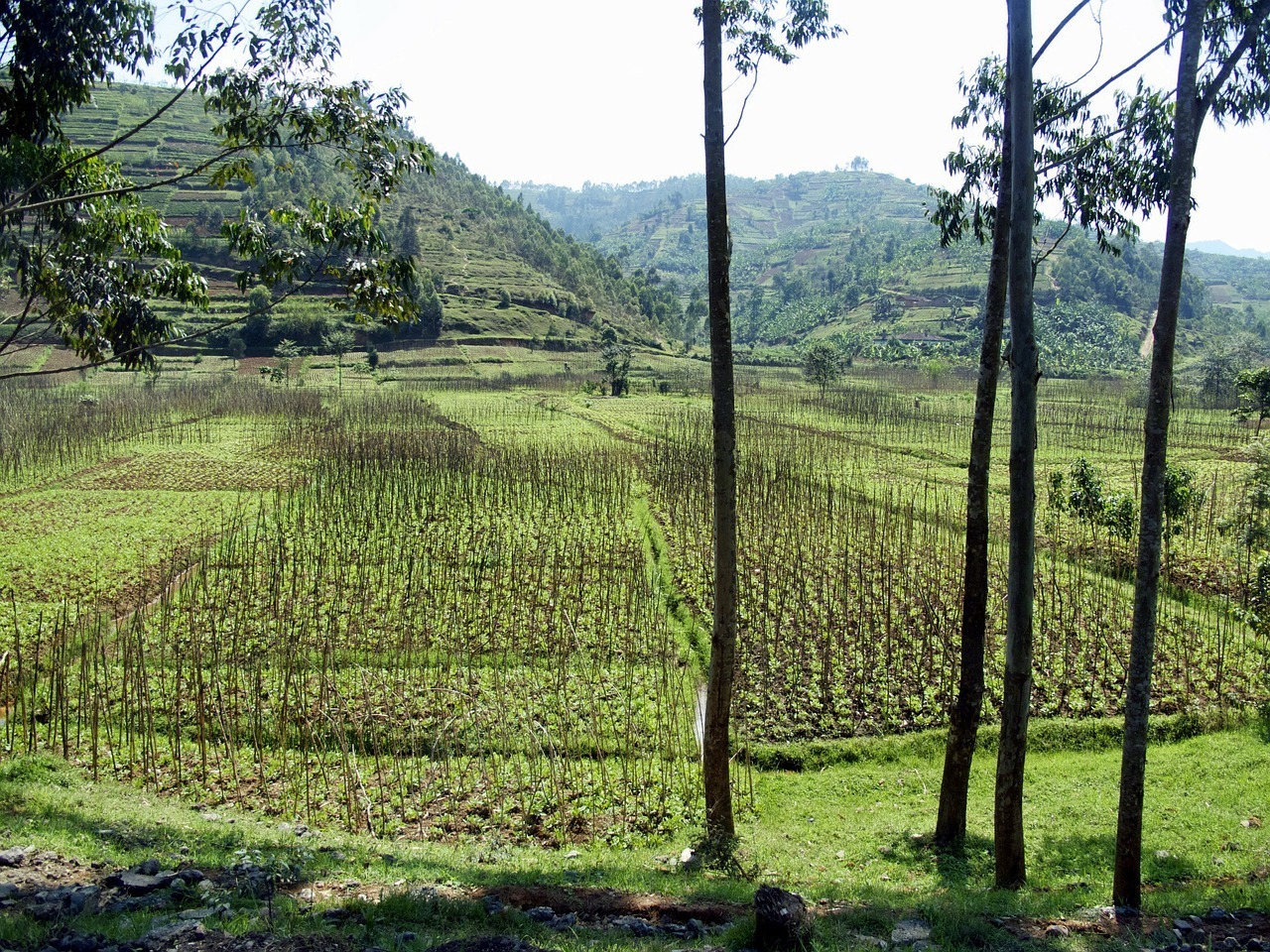 ---
One Epic Thing To Do In Rwanda
As Rwanda is known to be home to endangered primates, visiting the majestic gorillas in their natural habitat is a really special experience.
Gorilla trekking in Rwanda is a great way to get up close and personal with nature with the security and guidance of a professional. It is a truly humbling experience that will leave your perspective changed forever.
Why Rwanda Should Be On Your Bucket List
---
Safety Tips for Rwanda
Rwandan law requires that anyone traveling to the country holds health insurance – so make sure that you have yours organized before arriving.

While violent crime is very rare, pickpockets can be active in larger, more crowded areas.

As the Rwandan genocide caused such devastation in the country, it is a very sensitive topic and should not be spoken about in a dismissive or offensive manner.
Give a browse through this article "Ten reasons to visit Rwanda, a country which goes far beyond gorillas and genocide" that will fuel your wanderlust!
---
Travel Tours to Rwanda
RWANDA & UGANDA GORILLA DISCOVERY (9 Days | 2 Countries): "Your guide puts up his hand and motions for you to crouch down — and a silverback gorilla settles down to eat nearby. The experience is just one breathtaking moment of an unforgettable nine-day expedition to the forests of Rwanda and Uganda to track gorillas, golden monkeys, and other wildlife. As you witness primates in their element, tap into your own wild side."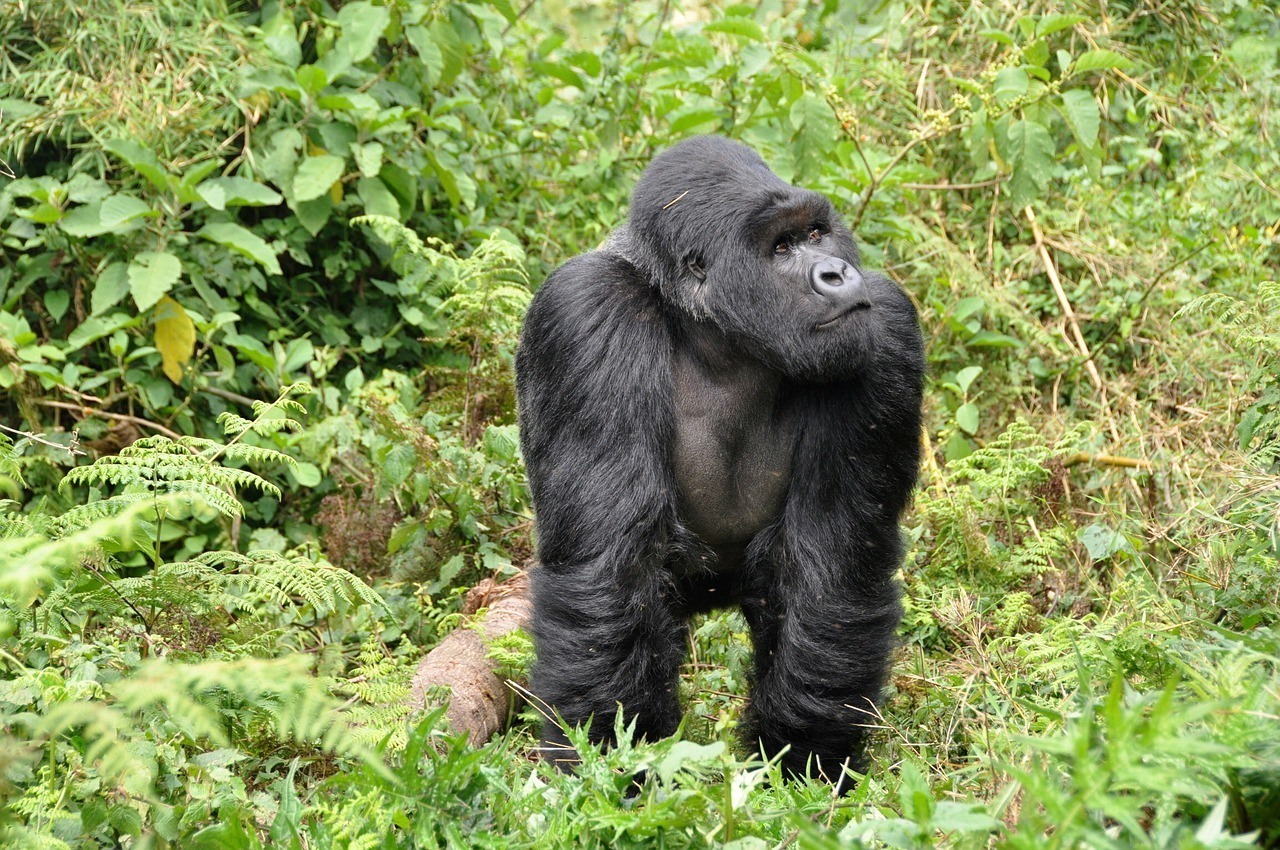 ---
9) Tanzania
Tanzania is known for several iconic features including being a safari mecca and home to the Serengeti Plains. In addition to the vast wilderness, cultural spots in Tanzania are many and are waiting to be explored.
Tanzania is also home to Mt. Kilimanjaro, Africa's highest peak, which stands tall as a sight to marvel at. While Tanzania is considered one of the relatively safe places in Africa to travel, normal precautions should be considered – such as avoiding isolated areas.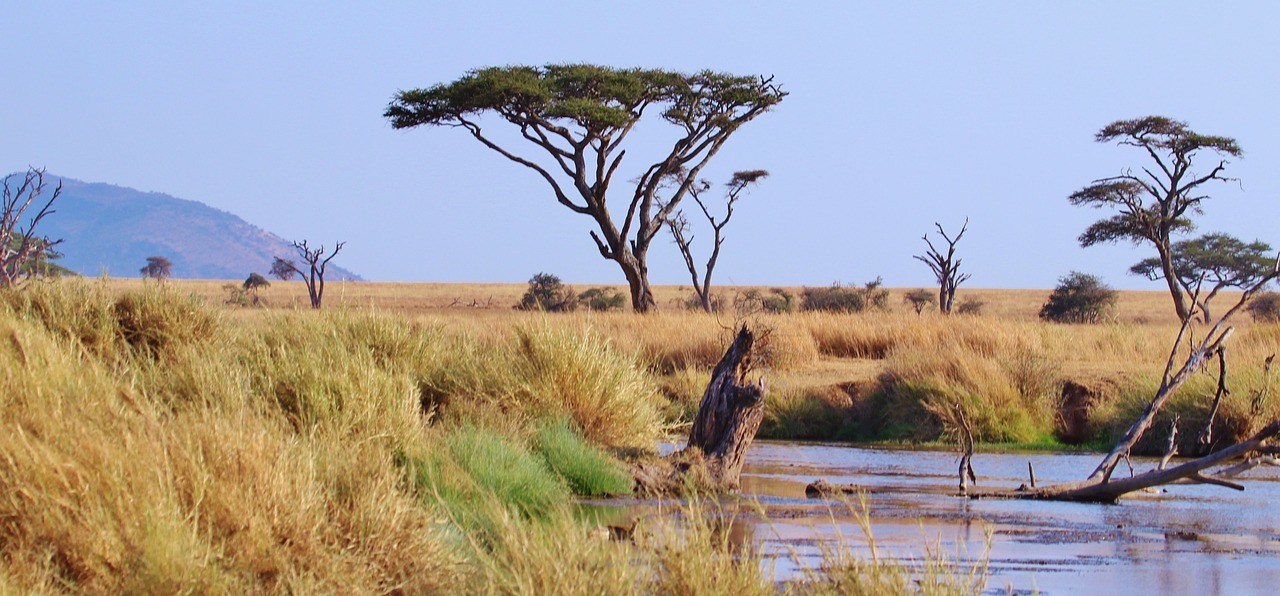 ---
One Epic Thing To Do In Tanzania
Arguably the most iconic attraction in Tanzania is the Serengeti Plains. A trip to the Serengeti Plains presents travelers with the opportunity to witness the great migration and enjoy the ultimate safari experience.
Nearby other attractions such as Ngorongoro Crater, the Serengeti promises an unforgettable experience of game-viewing and absorbing the incredible views of the vast landscape.
Things To Do And Places To Visit In Tanzania | Must-See Attractions
---
Safety Tips for Tanzania
Avoid isolated areas, especially at night.

Only take taxis that are empty of other passengers and from established taxi companies.

There are a lot of risk-takers when it comes to donations. If you want to make any donations towards any humanitarian causes, make sure that you do so through an established agency.
Check out this article | Top 10 Tanzania Travel Tips: Everything you need to know about your next Tanzanian adventure when you're ready to book that bucket list safari!!
---
Group Tours to Tanzania
Mount Kilimanjaro Lemosho Route Tour: "Featuring captivating scenic vistas, pristine wildlife, excellent acclimatization opportunities and low traffic of climbers, Lemosho is our personal first favorite for reaching the roof of Africa! After a 4-hour long drive from Moshi to Londorossi Gate you'll find yourself on the western slope of Mt Kilimanjaro, from there the route will take you to the world-famous Shira Plateau. That's where you'll embark on your adventure through all climate zones – from alpine meadows to eternal ice. The climb is smooth and gradual, featuring the highest success rate of all routes on Kilimanjaro.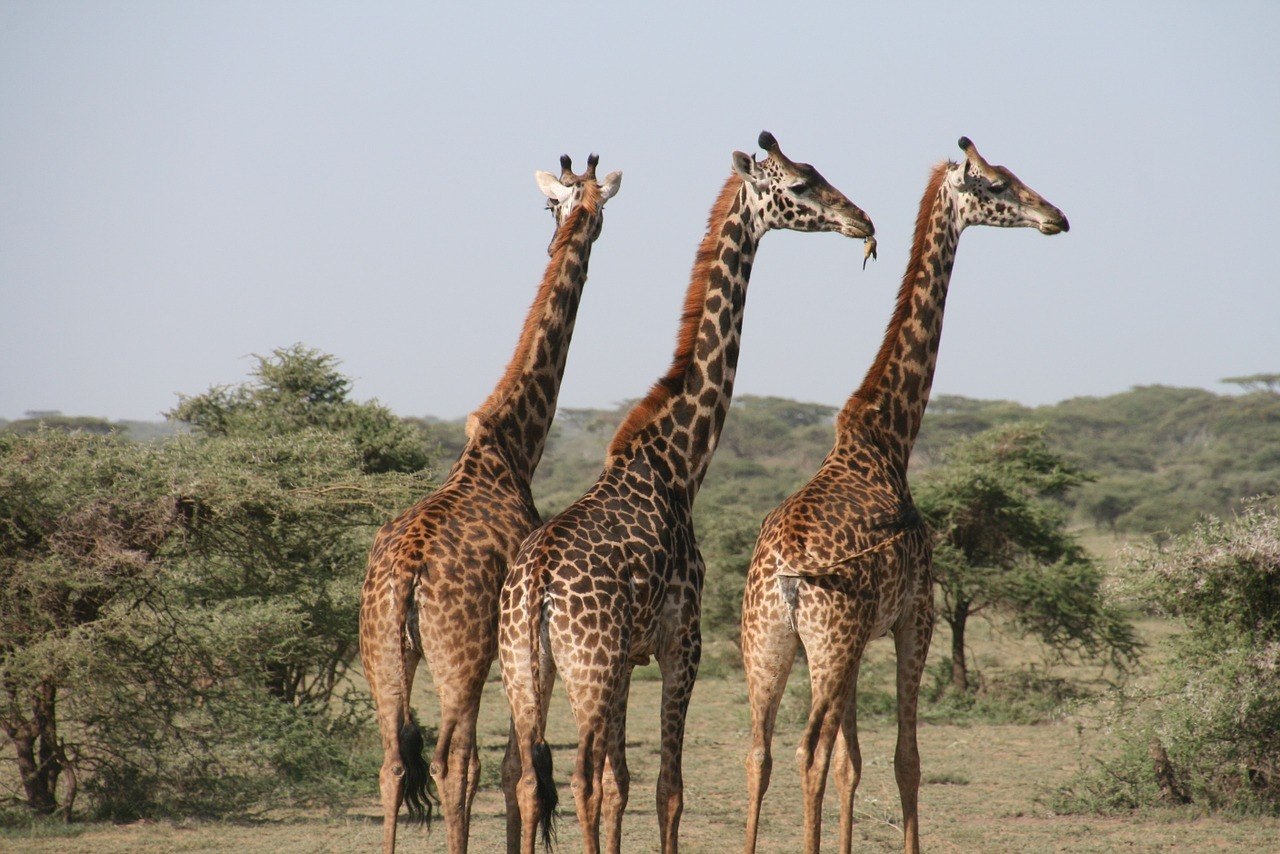 ---
10) Seychelles
The epitome of paradise, Seychelles is probably one of the lesser-stereotyped 'African' countries. Proudly one of the idyllic gems of Africa, Seychelles is the perfect destination for a tranquil and tropical beach escape.
A collection of 115 islands, take your pick from paradise and begin planning your trip as this might just be the safest places to visit in Africa in 2021!
The remote destination is very popular as a romantic escape for honeymoons and couple retreats.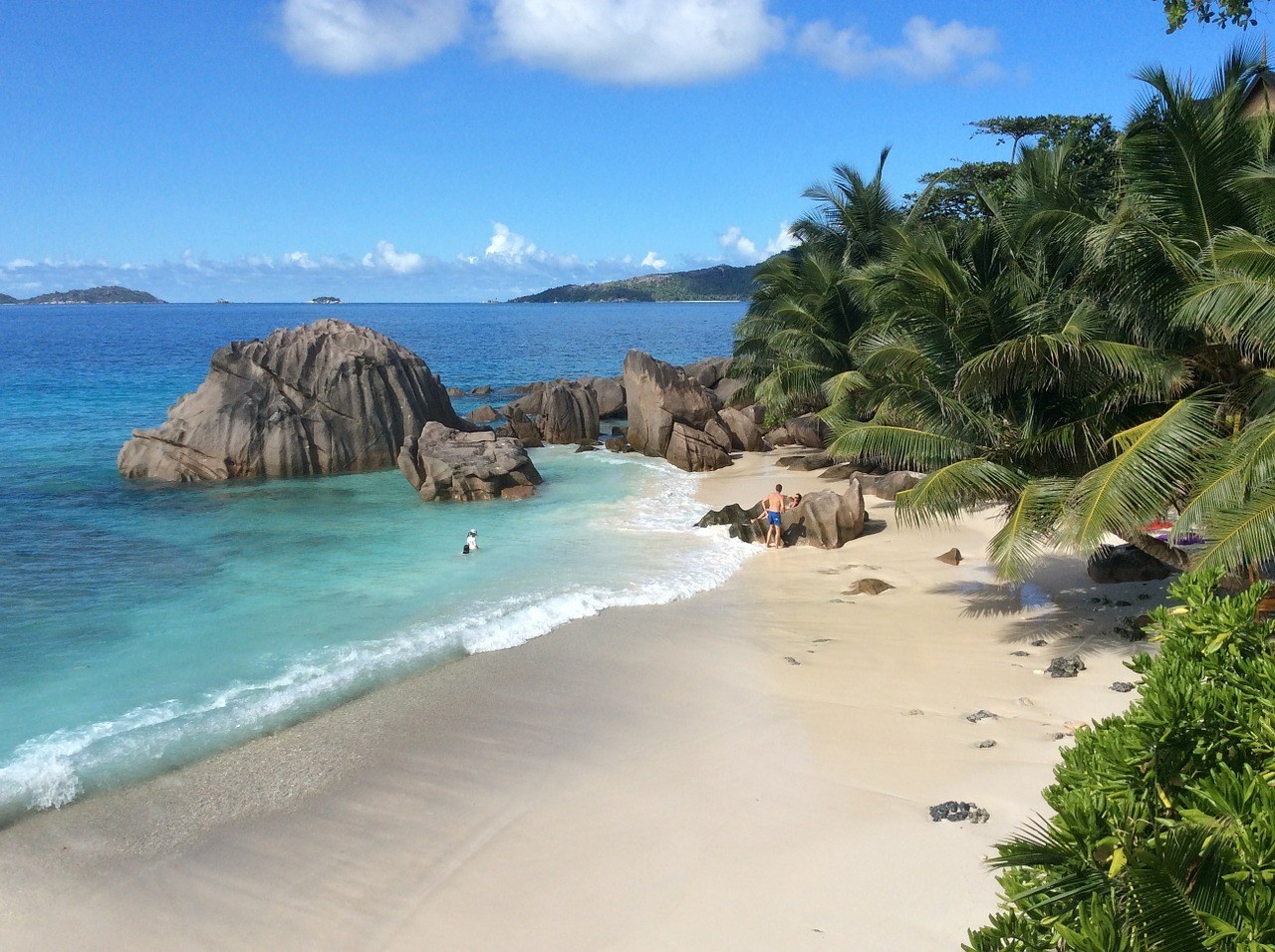 ---
One Epic Thing To Do In Seychelles
As Seychelles is a collection of islands as opposed to a map of cities, one of the most fun and unique things to do in Seychelles is to go island-hopping between the tropical havens. Most islands are catered for tourists and offer memorable activities such as snorkeling and diving.
Enjoy your time as you sip cocktails on a variety of different islands in between swimming in the crystal clear waters. If you're lucky, you may even spot a giant tortoise.
---
Safety Tips for Seychelles
While there is little to no violent crime in Seychelles, always be aware of where you keep your valuables. Normal precautions are advised.

The mountainous roads are narrow and winding. It is important to drive very carefully along these roads, especially after a storm when the roads can be slippery.

Beaches do not show swimming safety and it is wise to not assume that the waters are safe. Always keep an eye out for younger swimmers and if possible, ask a local about the currents in the area.
Check out TripAdvisor's recommendations for the best Seychelles Resorts to start planning your trip to paradise!
---
Group tour to Seychelles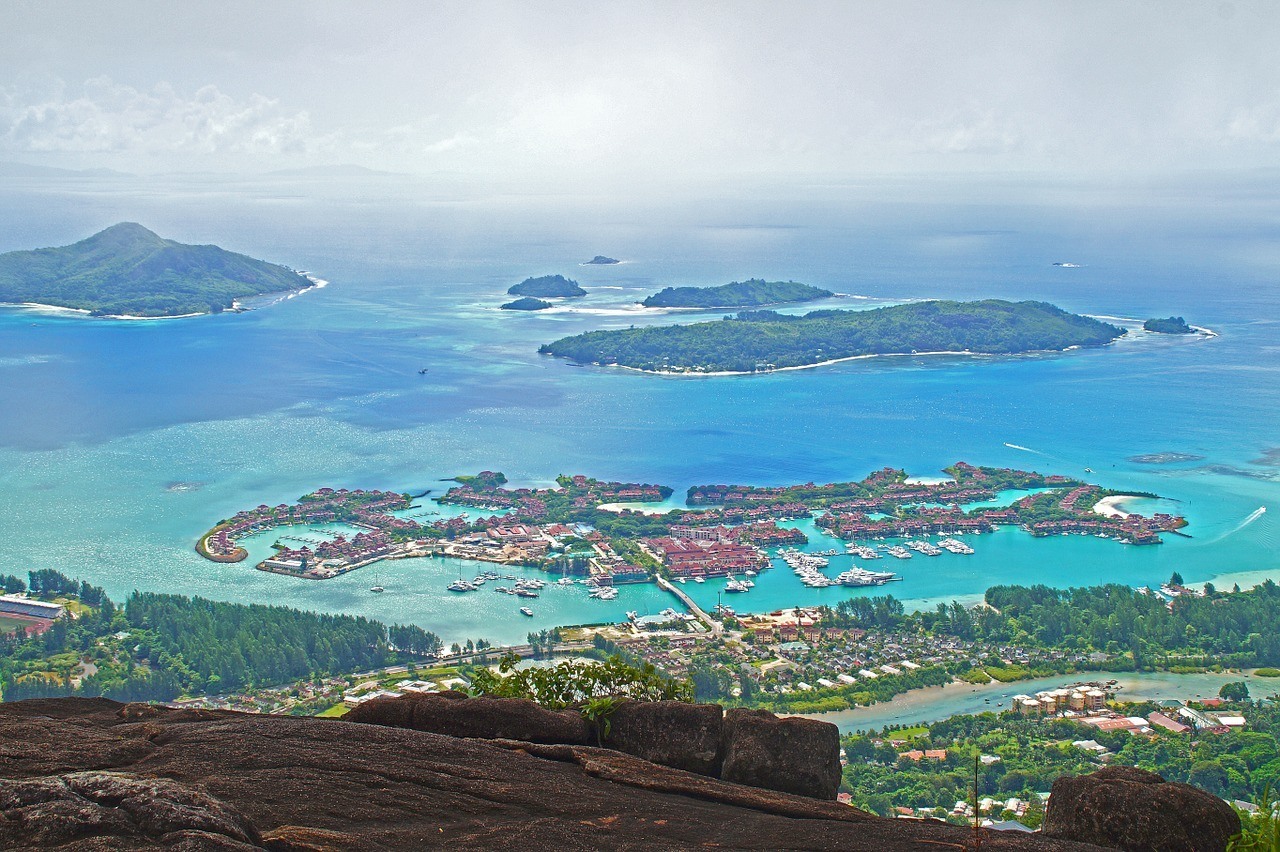 ---
11) South Africa
Located at the Southernmost tip of Africa, South Africa is a melting pot of diverse cultures and incredible scenery. From the picturesque coastline in Cape Town to the safari-haven in the Kruger National Park, South Africa boasts an unparalleled diversity of experiences. The locals are incredibly friendly and know how to treat a tourist by offering the tastiest food, the best parties, and most delicious wines.
Make sure that you pack your camera for South Africa as there are countless quirky spots to take great photographs. Although South Africa is marketed to international media as being one of the most dangerous countries in Africa, this is far from the truth. Countless tourists visit South Africa every year and enjoy a rich and fulfilling experience without the threat of danger.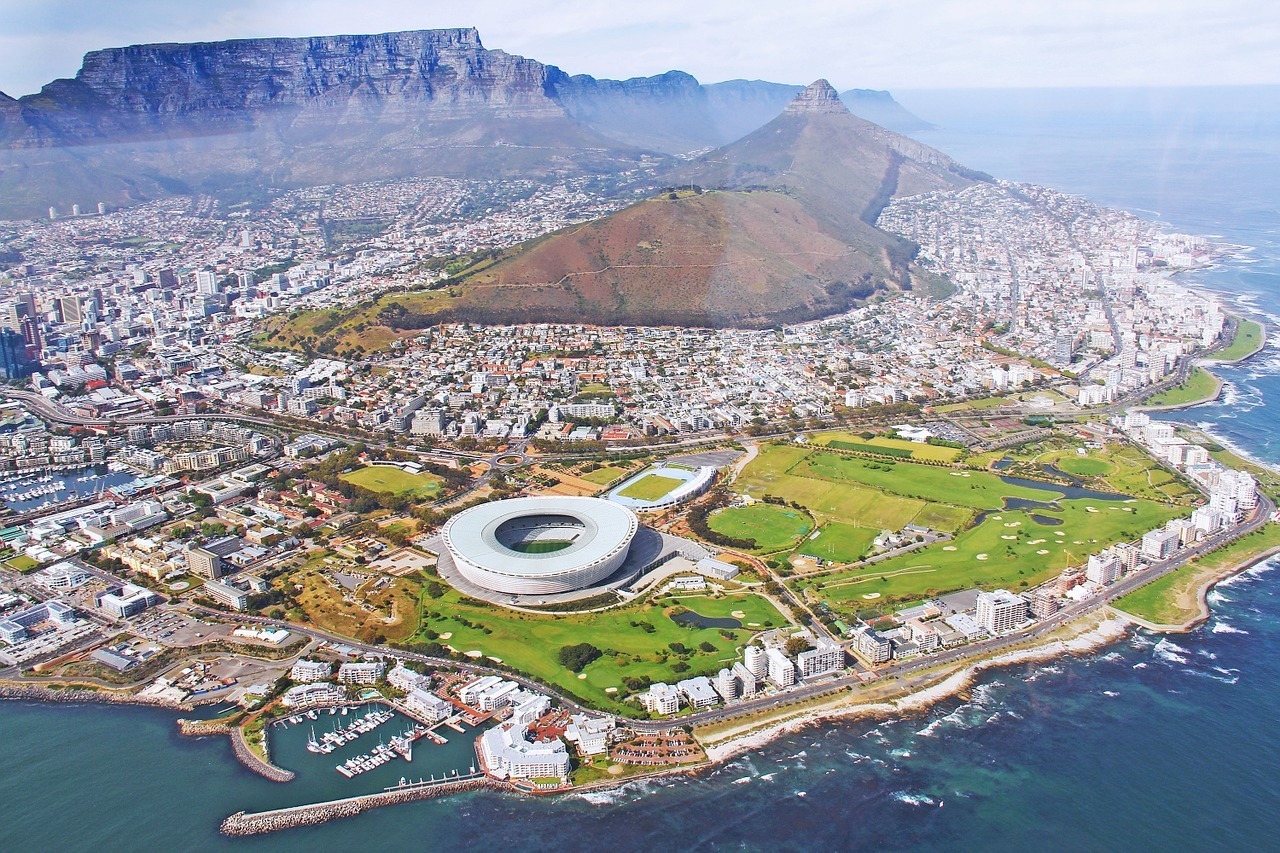 ---
One Epic Thing To Do In South Africa
Cape Town, known as the 'Mother City' in South Africa boasts an incredible coastline and even better hiking trails. The most iconic attraction in Cape Town is Table Mountain and a hike to the top is definitely a top activity to do in South Africa.
If fitness is not your forte, the kind locals in South Africa have set up a cable car which goes up and down the mountain. Offering breathtaking panoramic views, you may want to go up and down the mountain twice, trying each route.
10 Best Places to Visit in South Africa - Travel Video
---
Safety Tips for South Africa
Avoid isolated areas and hiking routes, especially at night.

There are certain areas in South Africa that have higher statistics of violence. These areas should be avoided.

Petty crime does exist so be sure to be vigilant and look after your valuables.
Check out this article Is South Africa Safe to Visit? on some more important safety tips and travel information.
---
Group Travel Tours in South Africa
Bucket List South Africa Tour with Flashpack: "Wine, wildlife and abseiling adrenaline. Give up 11 days and you'll get the best of South Africa in return. Your 11-day South Africa adventure will see you snorkel among octopi in mysterious kelp forests and embrace adrenaline as you, quite literally, step off the edge of a cliff. You'll catch your breath at the sight of animals you've only ever seen on screen roaming the African plains before you, and you'll toast to spotting the Big Five in a safari-side infinity pool."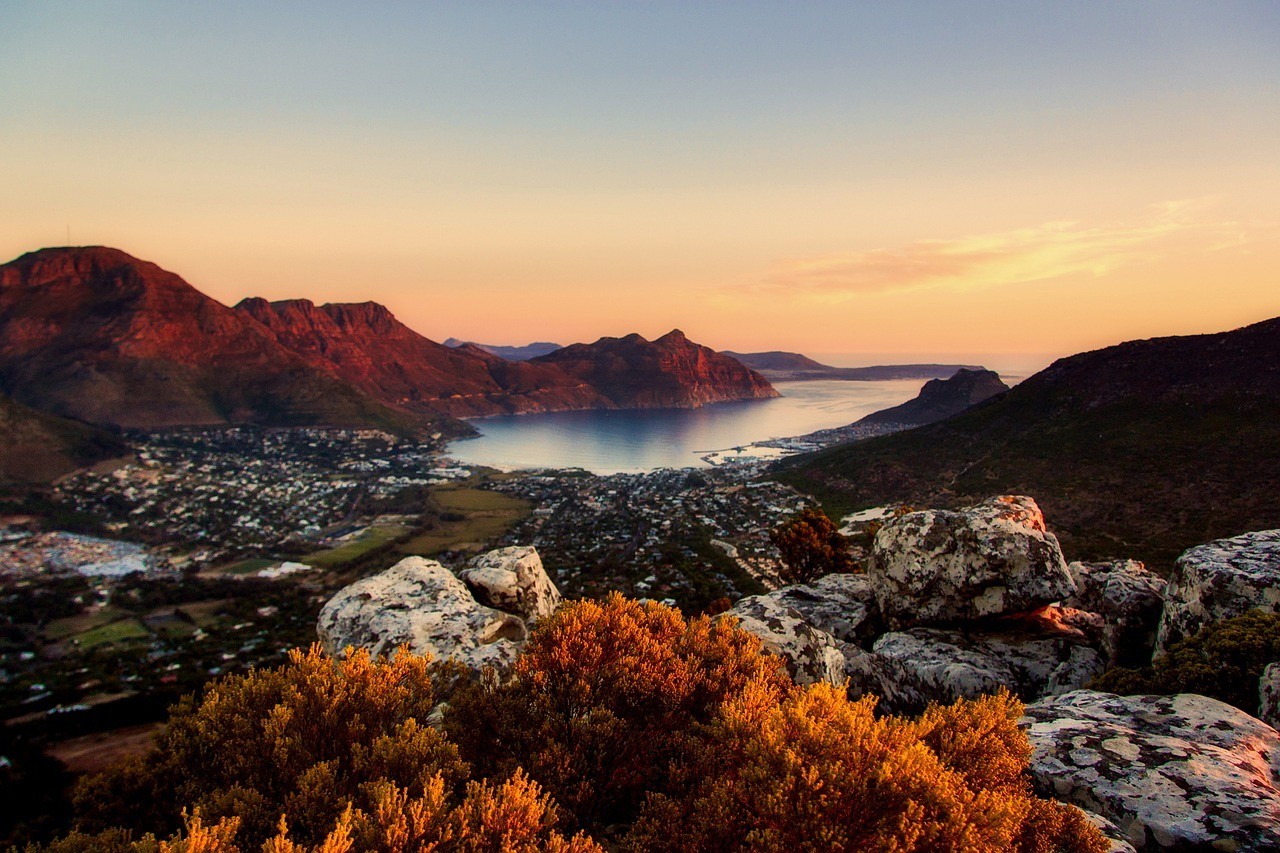 ---
12) Zambia
Zambia offers miles and miles of endless wilderness to explore. A trip to Zambia will take you back to your roots as you learn to appreciate the finer details of the bush. From safari experiences to adrenaline activities along the great Zambezi River, Zambia will have you frothing with excitement.
The countries beauty has made it a prime tourist destination which means the various lodges in the wild and hotels in the city are all catered to create the ultimate experience for travelers.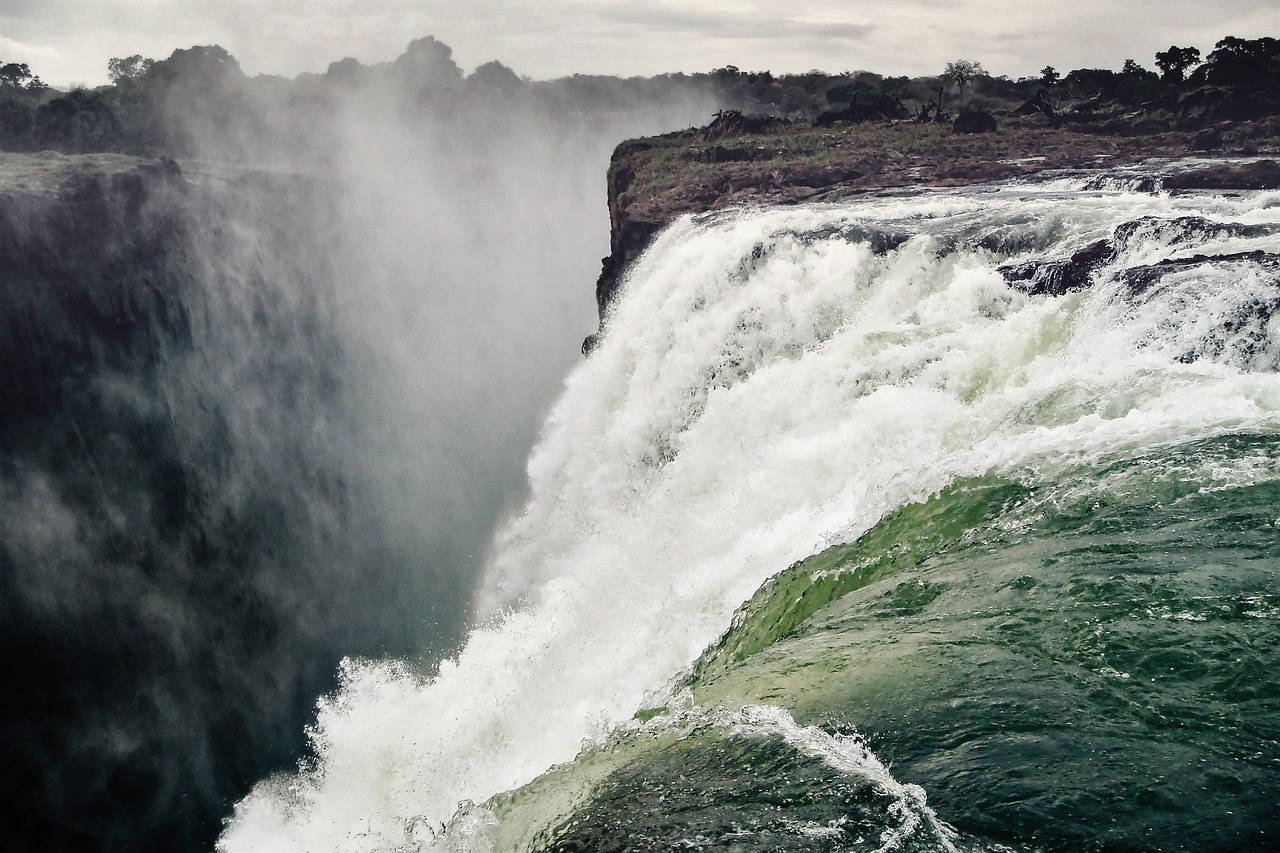 ---
One Epic Thing To Do In Zambia
Calling all adrenaline junkies – Zambia offers some of the best adventure activities for the daring traveler. One of these activities is a white water rafting experience along the mighty Zambezi River.
Hop into a boat with a group of fellow adventurers and your guide and navigate your way through the rushing waters and rapids of the Zambezi. Starting at the iconic Victoria Falls, this experience will have you mesmerized by surrounding beauty while keeping your blood pressure high with excitement.
Also, be sure to attend one of the amazing music festivals in Africa while you're in South Africa!!
10 Best places to Visit in Zambia
---
Safety Tips for South Africa
There is still political instability in the Democratic Republic of Congo (DRC) so it is advised that you avoid areas along the DRC and Zambian border.

Zambia is experiencing electricity shortages so load shedding may occur. The majority of travel lodges have a backup generator.

Tsetse flies can be a nuisance. Make sure that you pack insect repellent.
Check out this fun article, TRAVEL TIPS: HOW TO BUDGET FOR ZAMBIA for some monetary tips on how to visit this African gem!!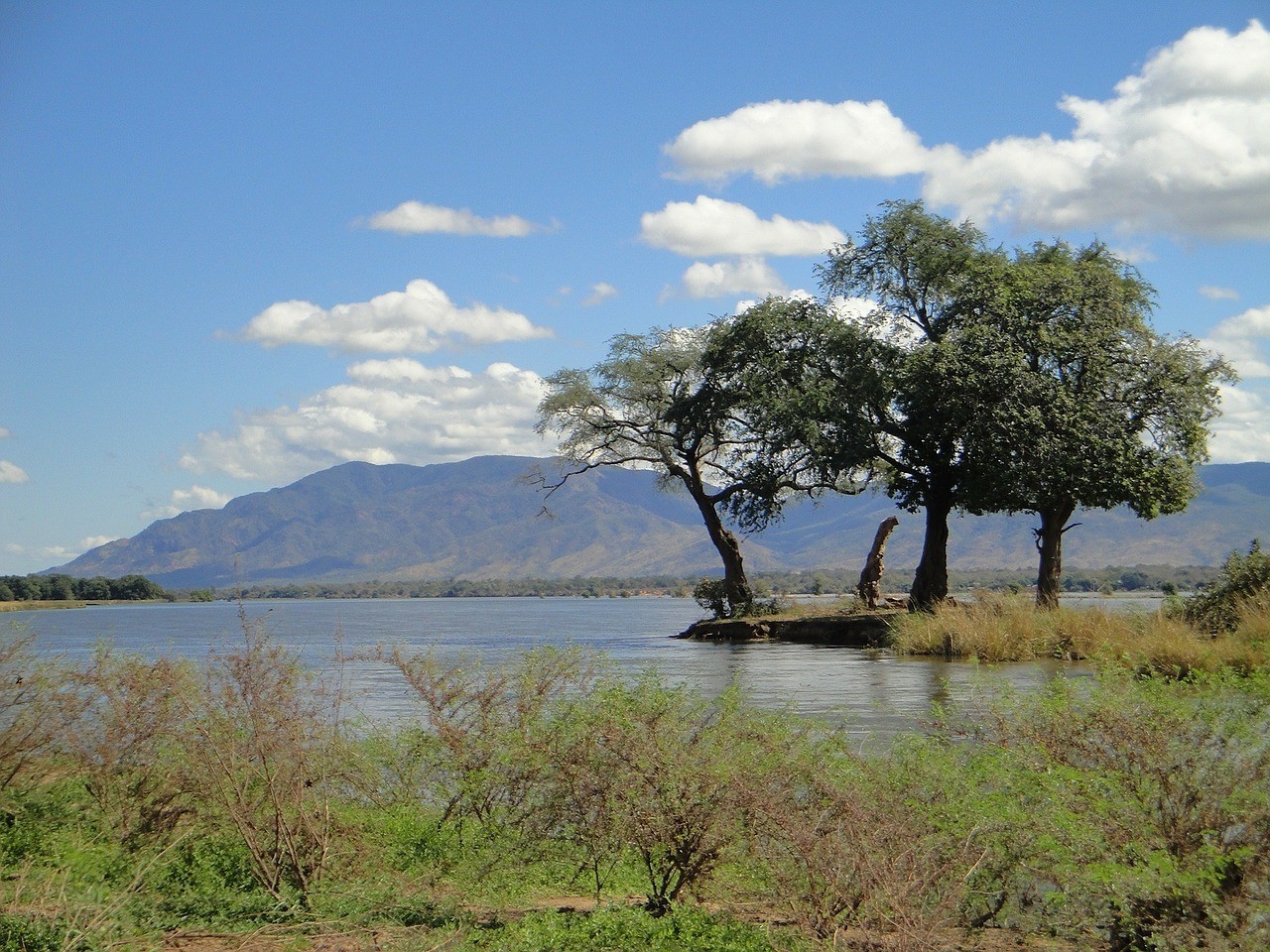 ---
Am I Missing Any Incredible Safe African Countries…?
Africa is a pretty massive continent, and is home to 54 different countries! If you think I need to add one of my list, please do let me know! While I'm sure bad things can happen even in these same countries, I'd love to provide some more travel inspiration and helpful information to people looking to book unique travel experiences in Africa!!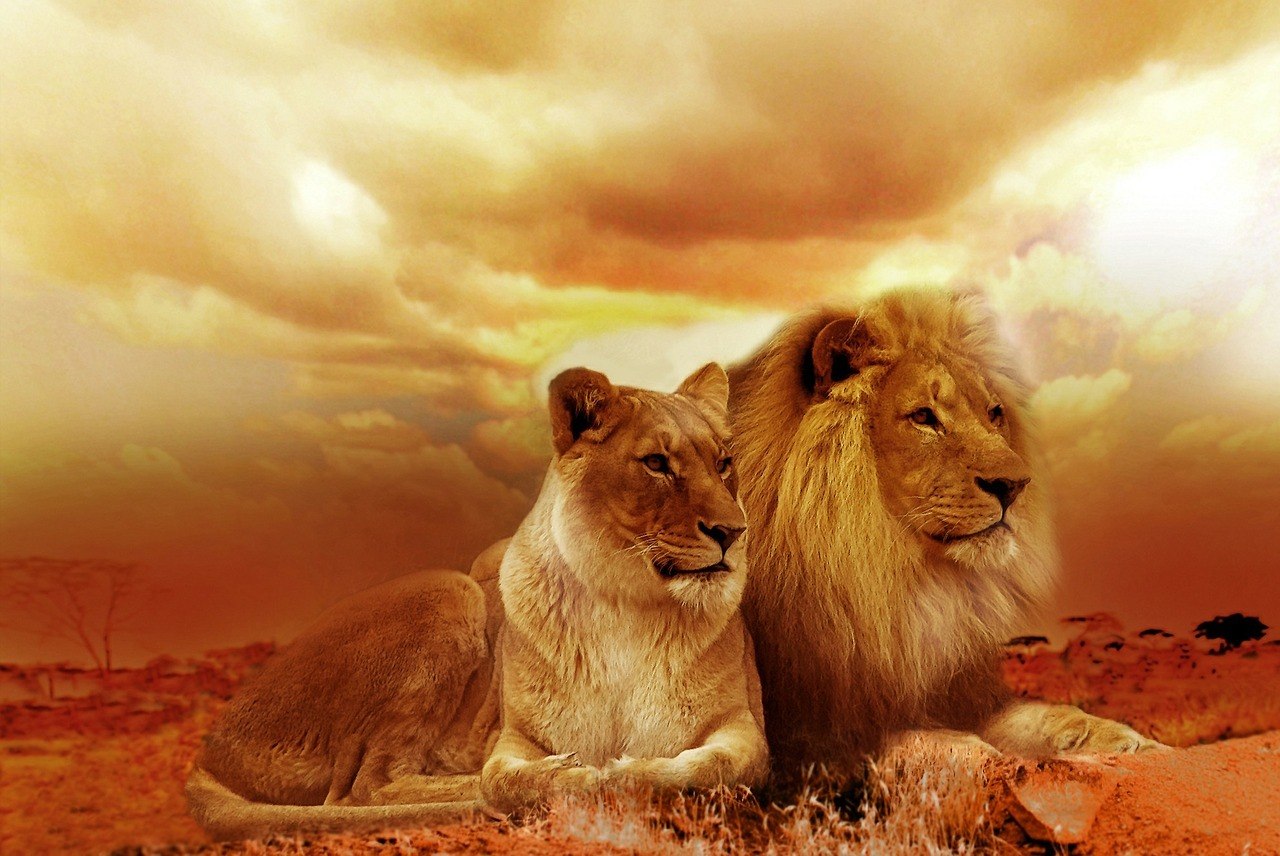 ---
Closing Thoughts On the Safest Countries in Africa
With so many beautiful, diverse places to explore, Africa should be on your bucket list. Petty crime and mishaps happen all over the world, so it is important to keep your wits about you and remain vigilant. However, there are enough safe African countries to keep you exploring for a long time.
I've been mugged in Barcelona, Spain, and it's still my favorite city in the world! Don't let fear stop you from exploring this gorgeous continent!!
Top 10 Safest African Countries for Solo Travelers
---
Thanks for reading about these Safe Countries in Africa!!
Share this article with your African Safari squad!!!
https://www.jonesaroundtheworld.com/wp-content/uploads/2019/06/Safest-Countries-in-Africa-.jpg
1665
2500
Dave
https://www.jonesaroundtheworld.com/wp-content/uploads/2017/03/logotry-1-1-300x106.png
Dave
2021-07-11 20:37:32
2022-03-01 04:08:48
Top 12 Safest Countries in Africa For Your Bucket List