Resort Hopping in the Red Sea | A Solo Luxury Trip to Taba Heights, Egypt
I'll never forget the feeling of drinking a beer on my balcony while slowly watching the moonrise over the beautiful Red Sea.  Palm trees lined the beach, the sky was filled with stars, and in the distance I could look out towards Saudi Arabia, Jordan, and Israel all at the same time.
The best part about this was that I was only paying $25 U.S.D per night to stay at a 5* Luxury Resort!  Taba Heights and the Egyptian Red Sea has become of my new favorite budget travel destinations.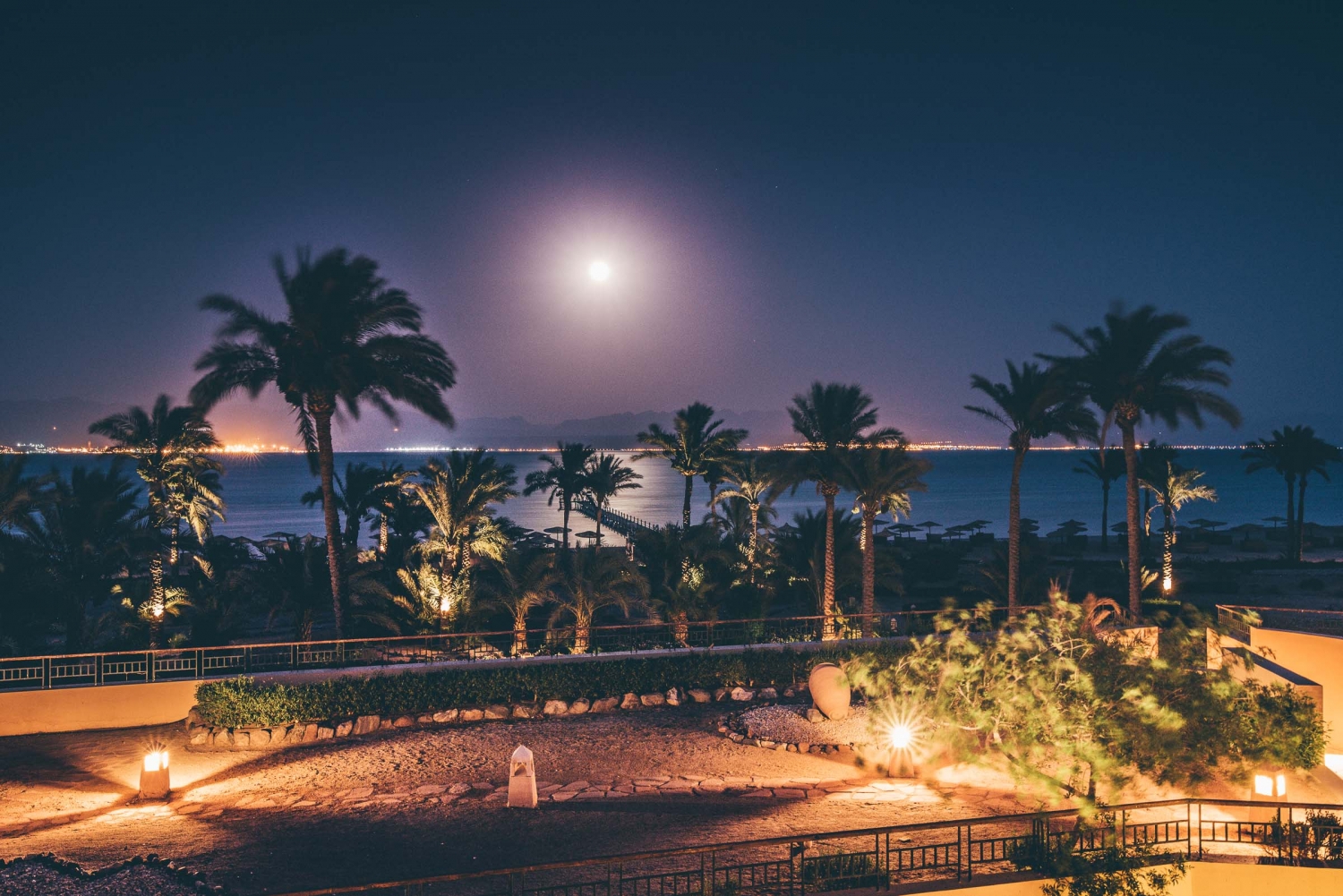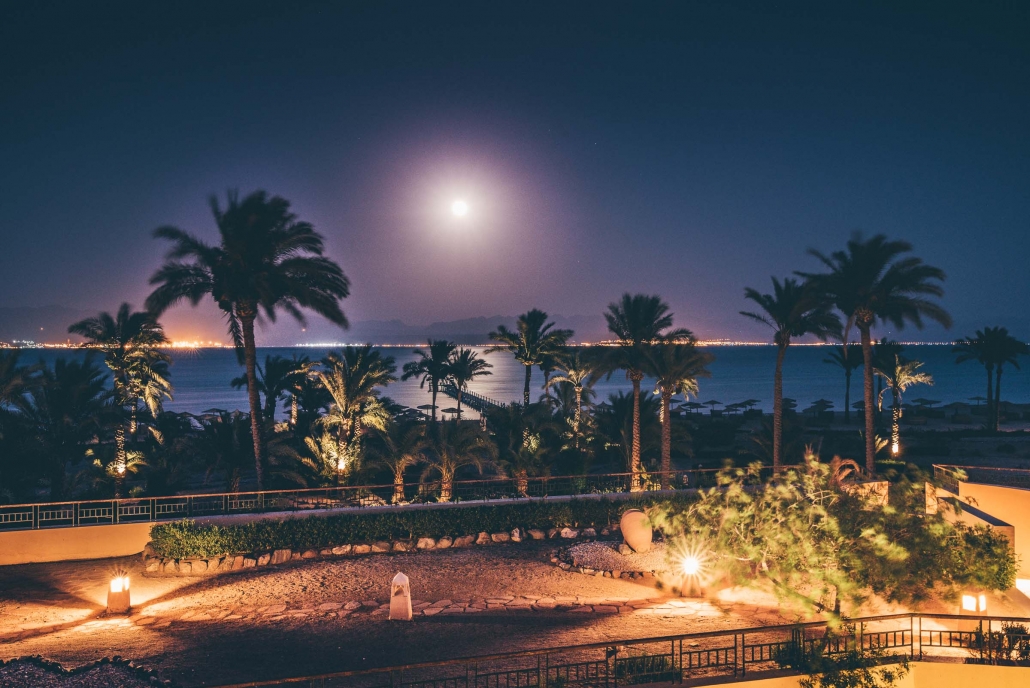 I always had the intention of taking the bus down to Eilat check out the Red Sea, but it wasn't until some friends I met at MIDBURN told me how magical the Sinai Peninsula was, and that I absolutely needed to go!  They told me stories of it's pristine beaches, marine biodiversity, breathtaking sunsets, and affordable luxury.  How could I say no…?
---
Getting from Eilat, Israel – Taba Heights, Egypt (Border Crossing)
One of the things that worried me about crossing the border to Egypt was that it would be a complicated process.  I WAS WRONG.  It's SUPER EASY, and you won't have any problems.
If you're in Eilat, all you need to do is take BUS 15 towards Taba Border Passage.  I had never really taken public transportation direct to a border crossing before, which I thought was pretty funny.  The bus only cost me like $1-2, and only takes 15 minutes.  You can also take a taxi, but it's going to cost you 4-5x the price at least.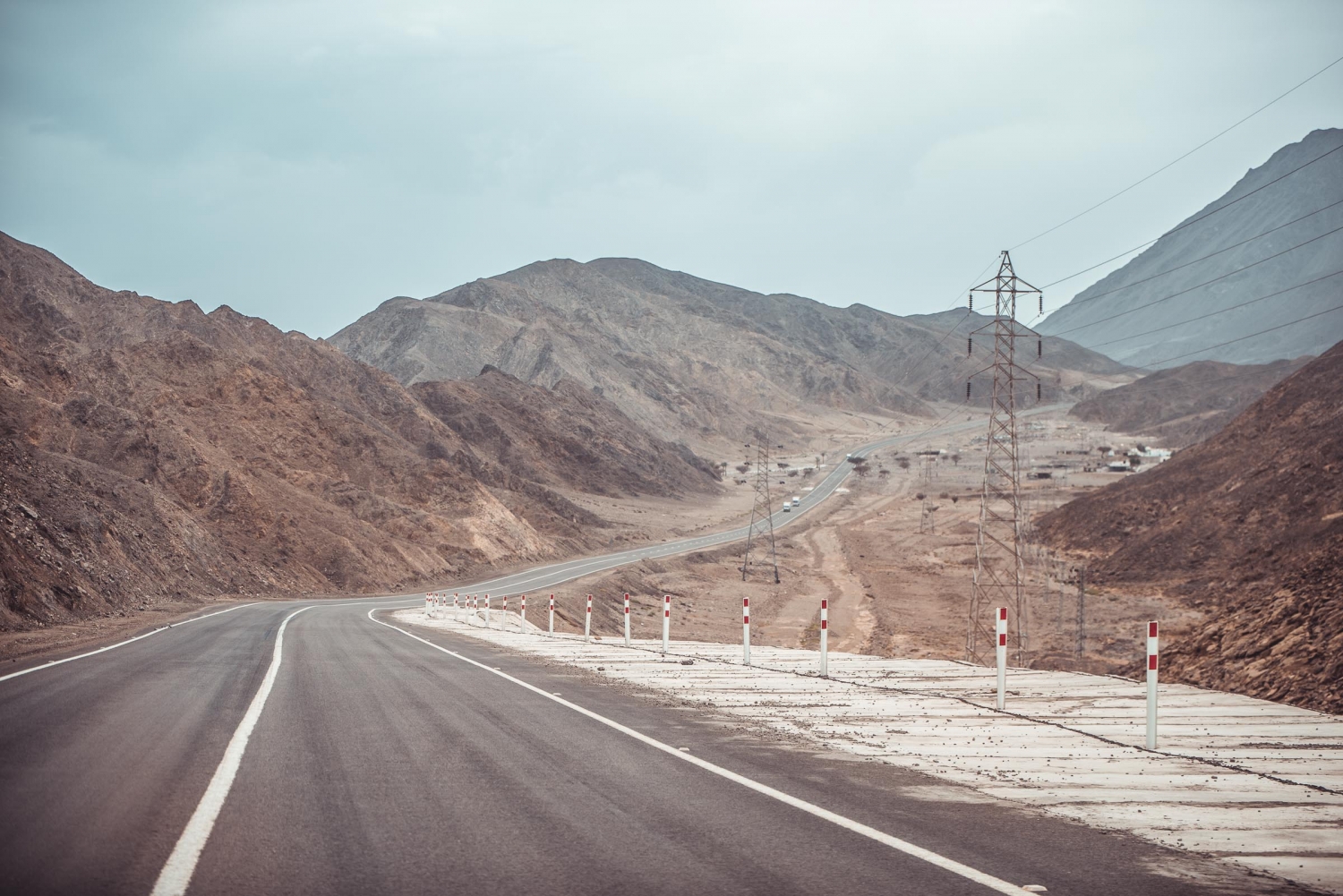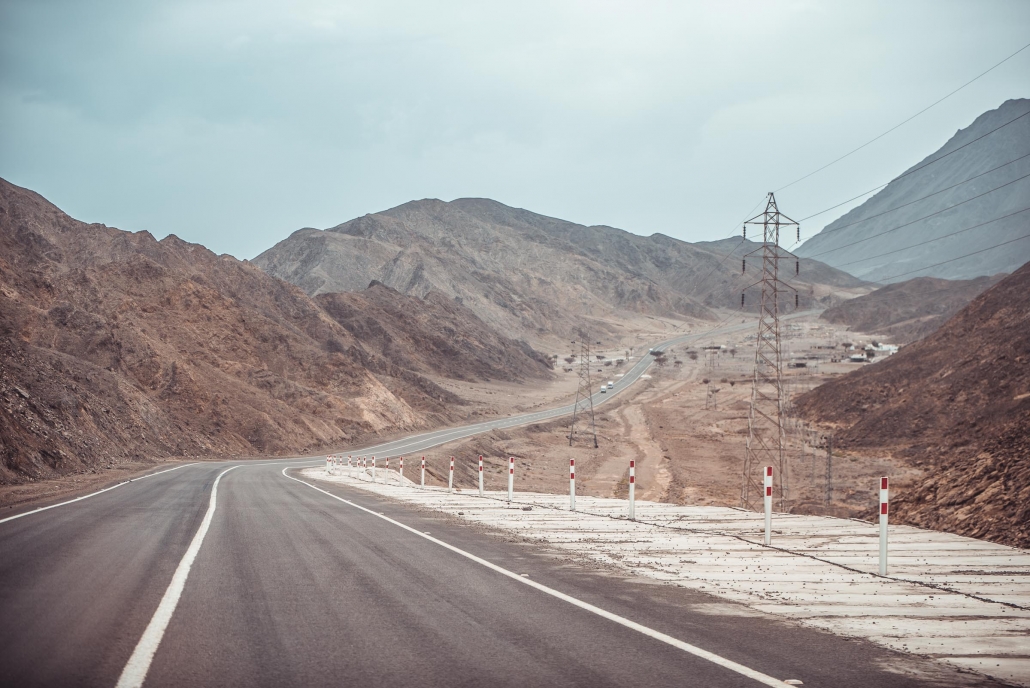 ---
Travelling with a U.S Passport
My second issue that concerned me was that I couldn't find any information on whether I needed an Egyptian visa or not at the border.  Fortunately, I learned that you can get a SINAI PENINSULA VISA on arrival.  Security / Immigration was surprisingly quick and easy (although I did have to answer a lot of questions because I was traveling with heaps of camera equipment).  You're not technically allowed to visit anywhere else in the country besides the Sinai Peninsula (all the way down to Dahab & Sharm el Sheikh for example), but that didn't matter to me as I didn't have enough time to make my way up to Cairo.
Cost:  You will have to pay the Israel exit fee of around 105 ILS ($29 U.S.D), and the Egyptian entrance cost in total was around 400 Egyptian Pounds ($22 U.S.D).  While those both kind of came as surprises to me, it was well worth it!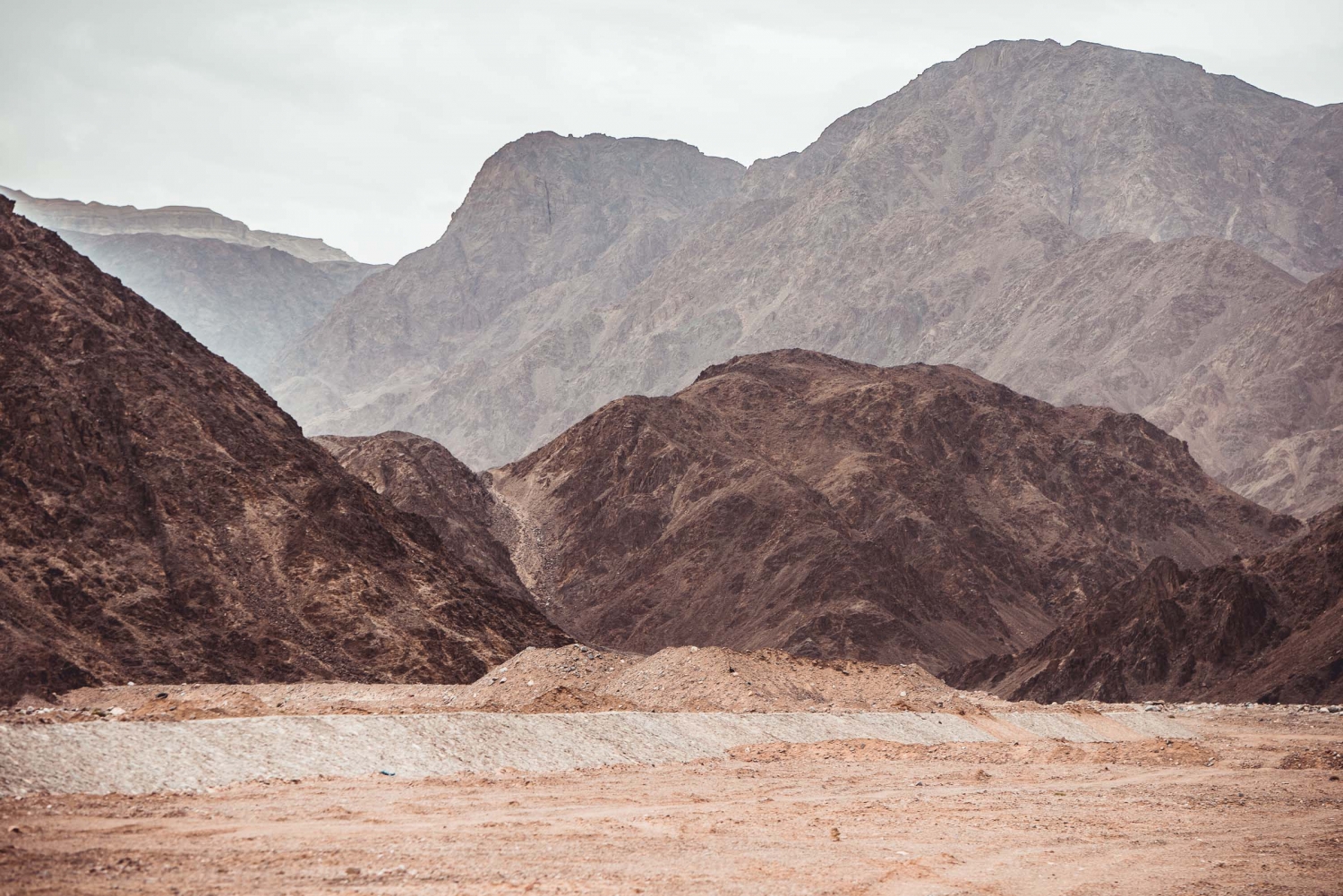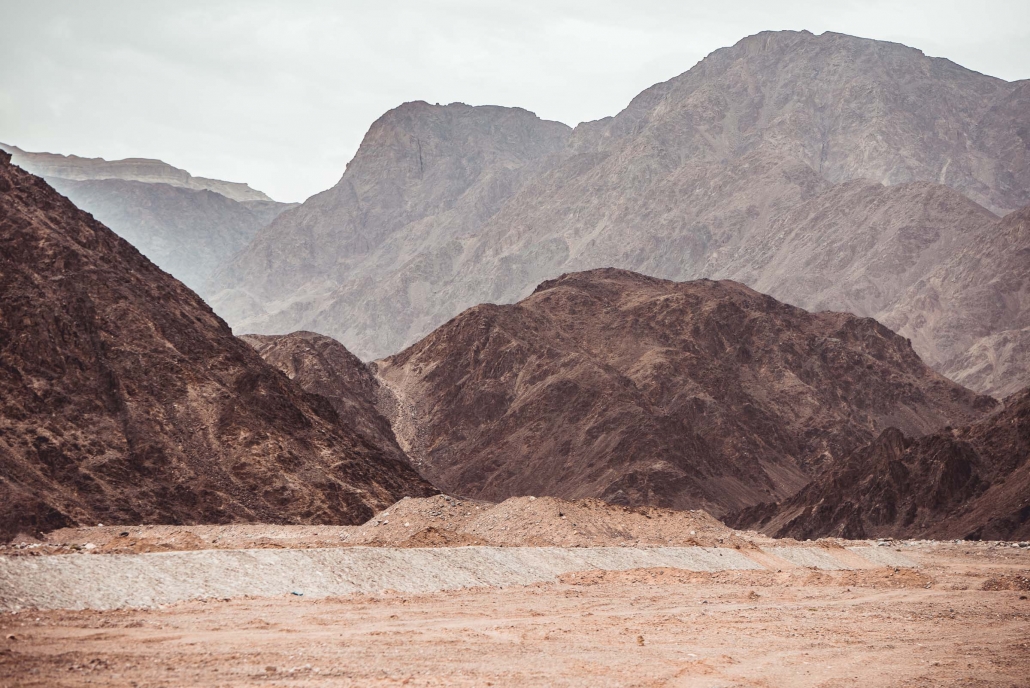 ---
Local Driver at Border or Pre-Arranged Car at the Border
Depending on the resort you've booked, you can either have them book a driver to pick you up (which I'd personally recommend), or there are tons of local cab drivers just waiting for people to cross the border.
I booked a 3-night stay at the Sofitel Taba Heights, and they quoted me $25 U.S.D for a private transfer to the resort.  I was hoping the taxi at the border would be cheaper, and maybe it would have been if I negotiated a bit more, but it ended up being the same price.
The drive from the Taba Border Crossing to Taba Heights is absolutely gorgeous, and only takes about 30 minutes to get the majority of popular Red Sea Resorts.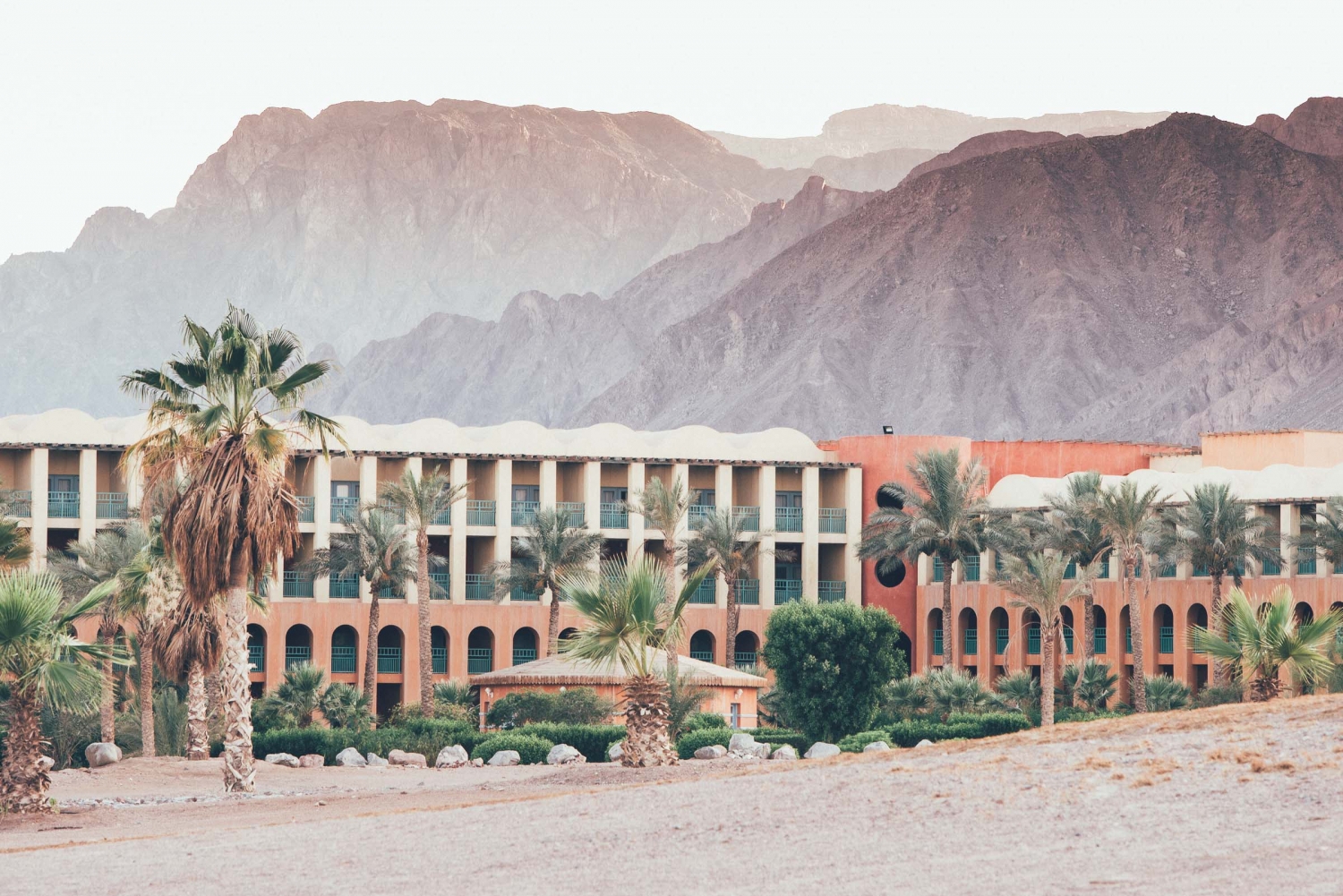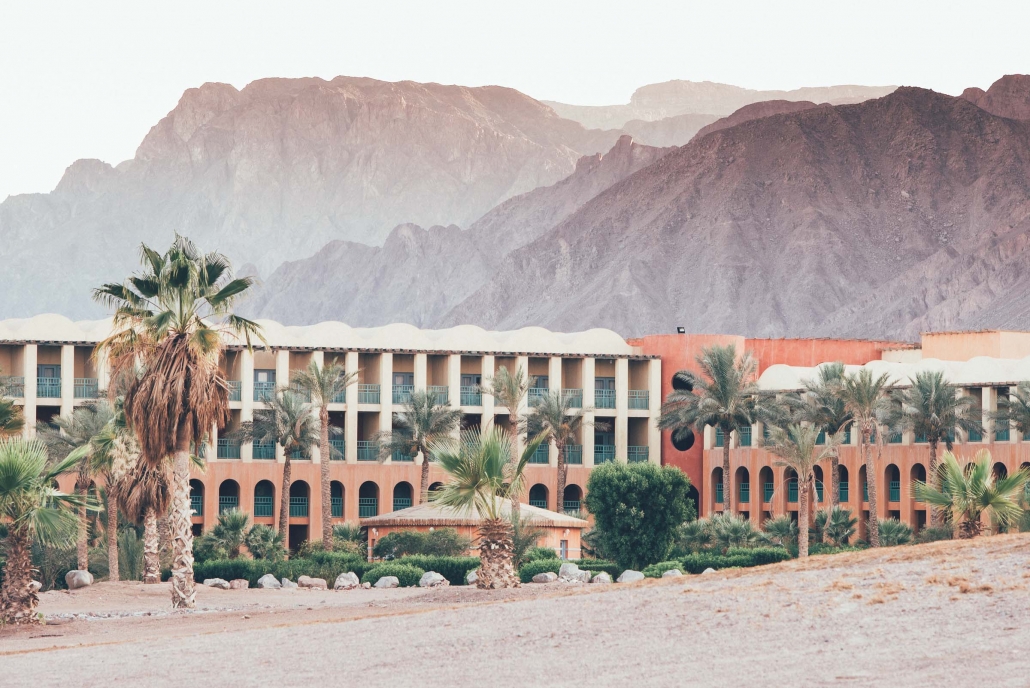 ---
Sofitel Taba Heights
When we pulled up to this magnificent resort, my jaw was basically on the floor.  How hell did I manage to book this hotel for $78 U.S.D for 3 nights!?  I just couldn't believe it!  I had always heard that Egypt was an amazing budget travel destination, but this was seriously next level.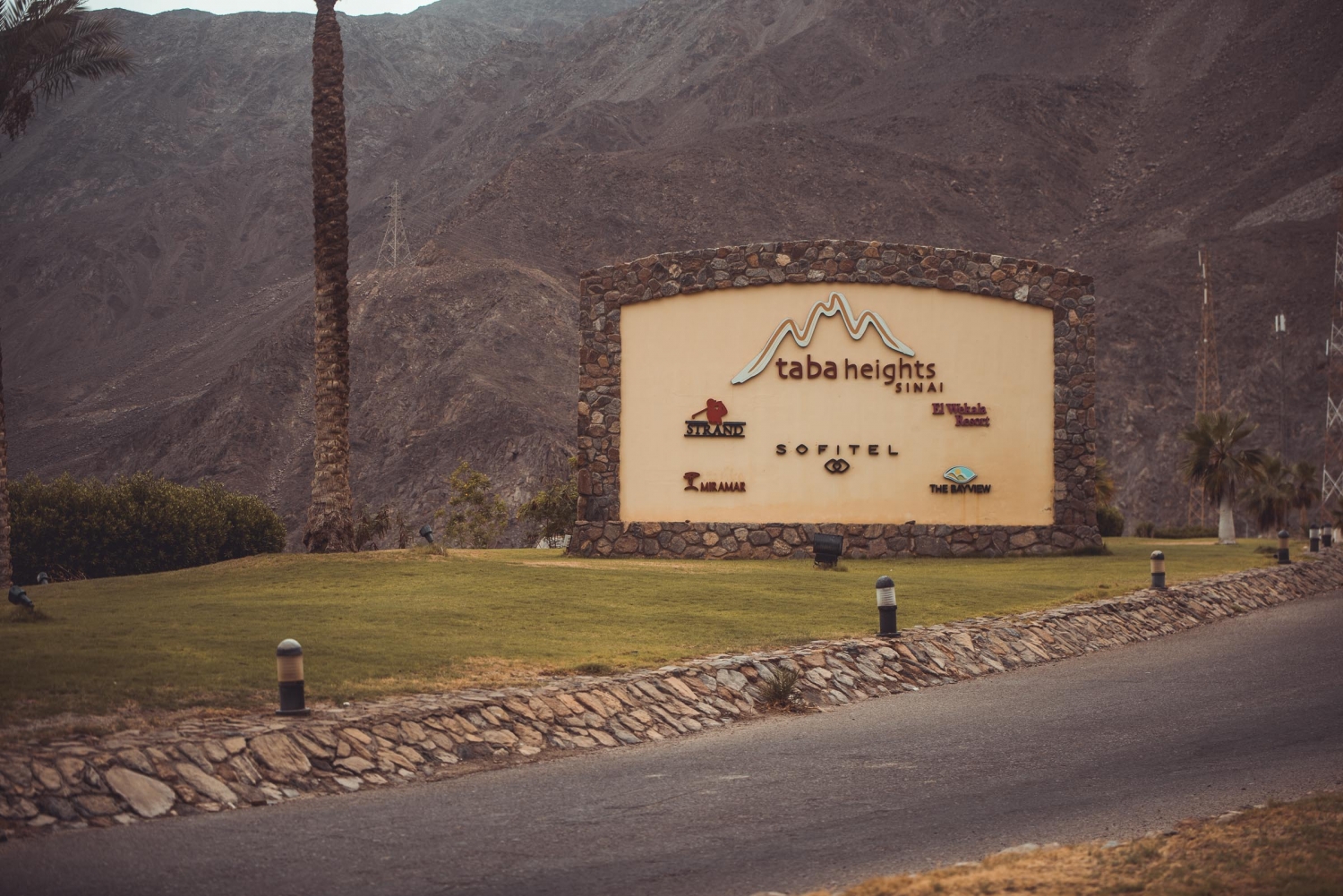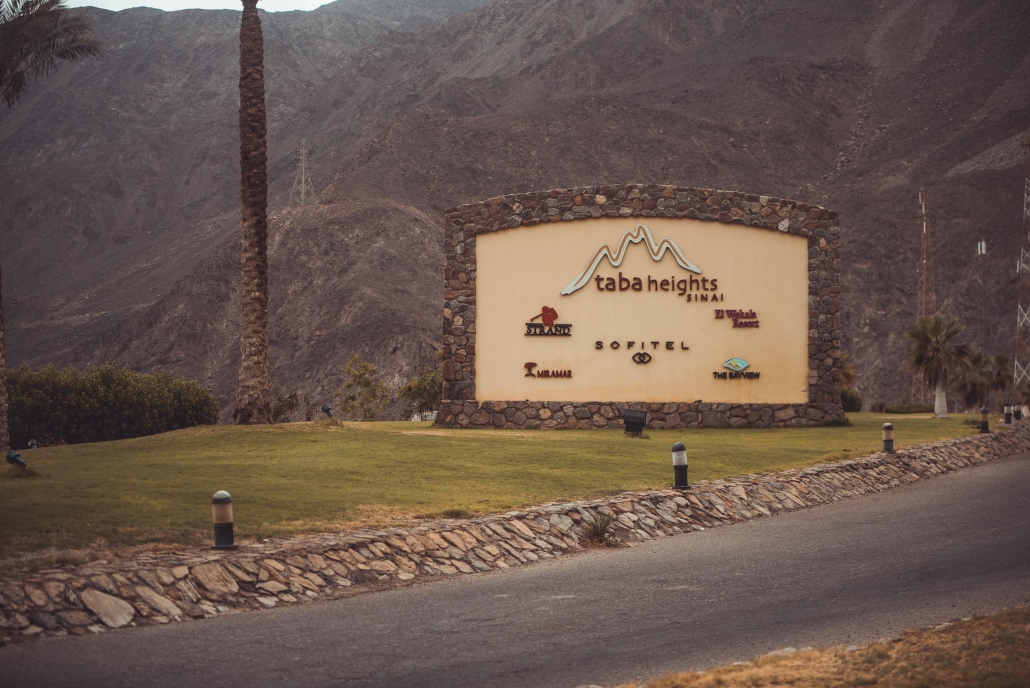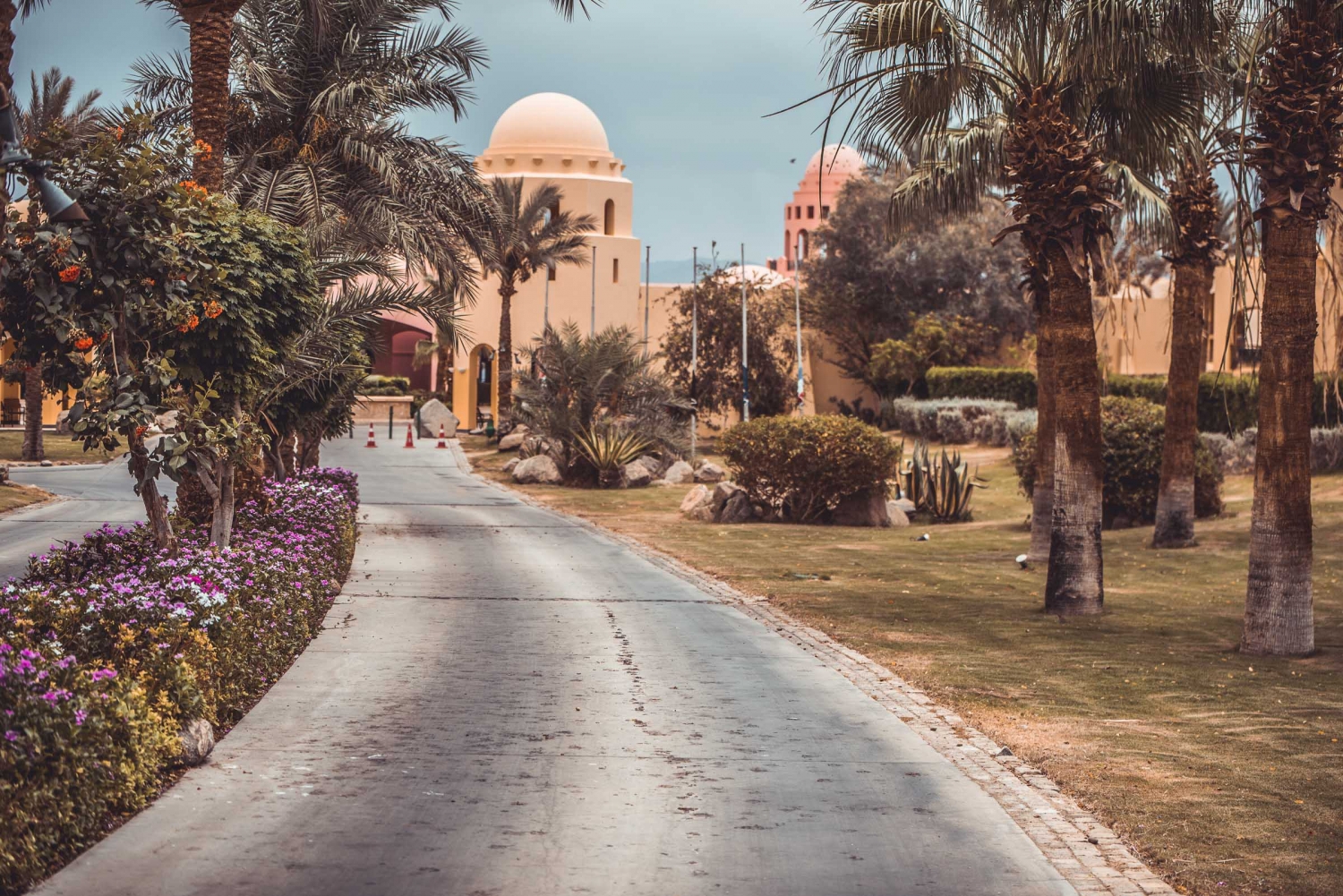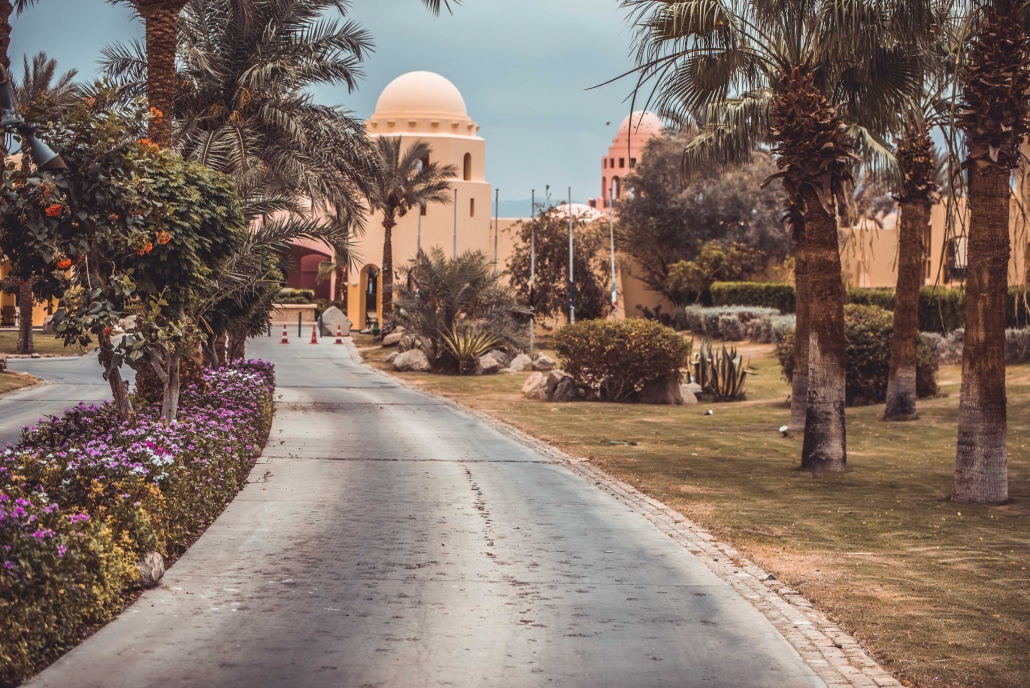 ---
Then I realized…prices were super low because it was during RAMADAN!  The Sofitel was basically empty for the three days I was there, and it felt like I had the entire resort, pool, gym, spa, and beach to myself. 
I've stayed at a few different Sofitel's in my travels, and it really has become one of my favorite luxury hotels to stay at.  The rooms were super comfortable, the pool was epic, and this Red Sea location couldn't get any better.  After spending 5 days in the desert at Midburn, sleeping on friends couches in Tel Aviv, and a really crappy hostel in Jerusalem — I was desperate for some affordable luxury, and that's exactly what I found in Taba Heights.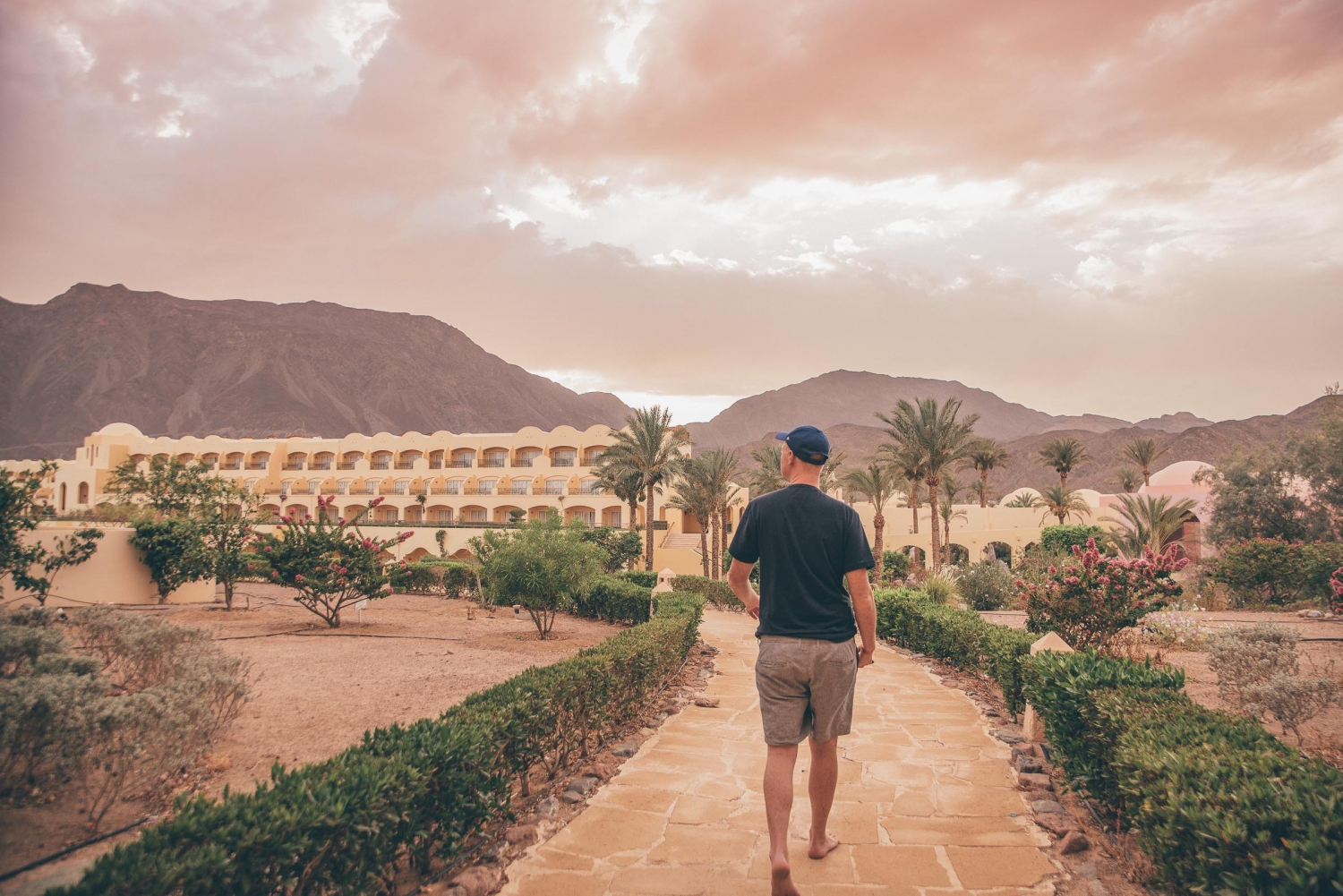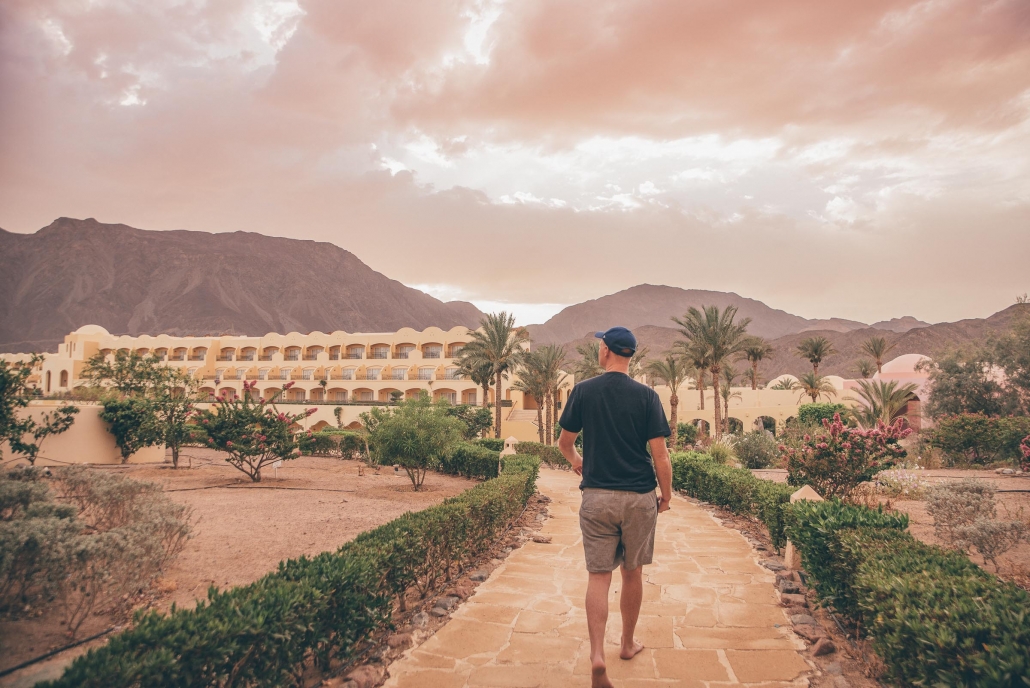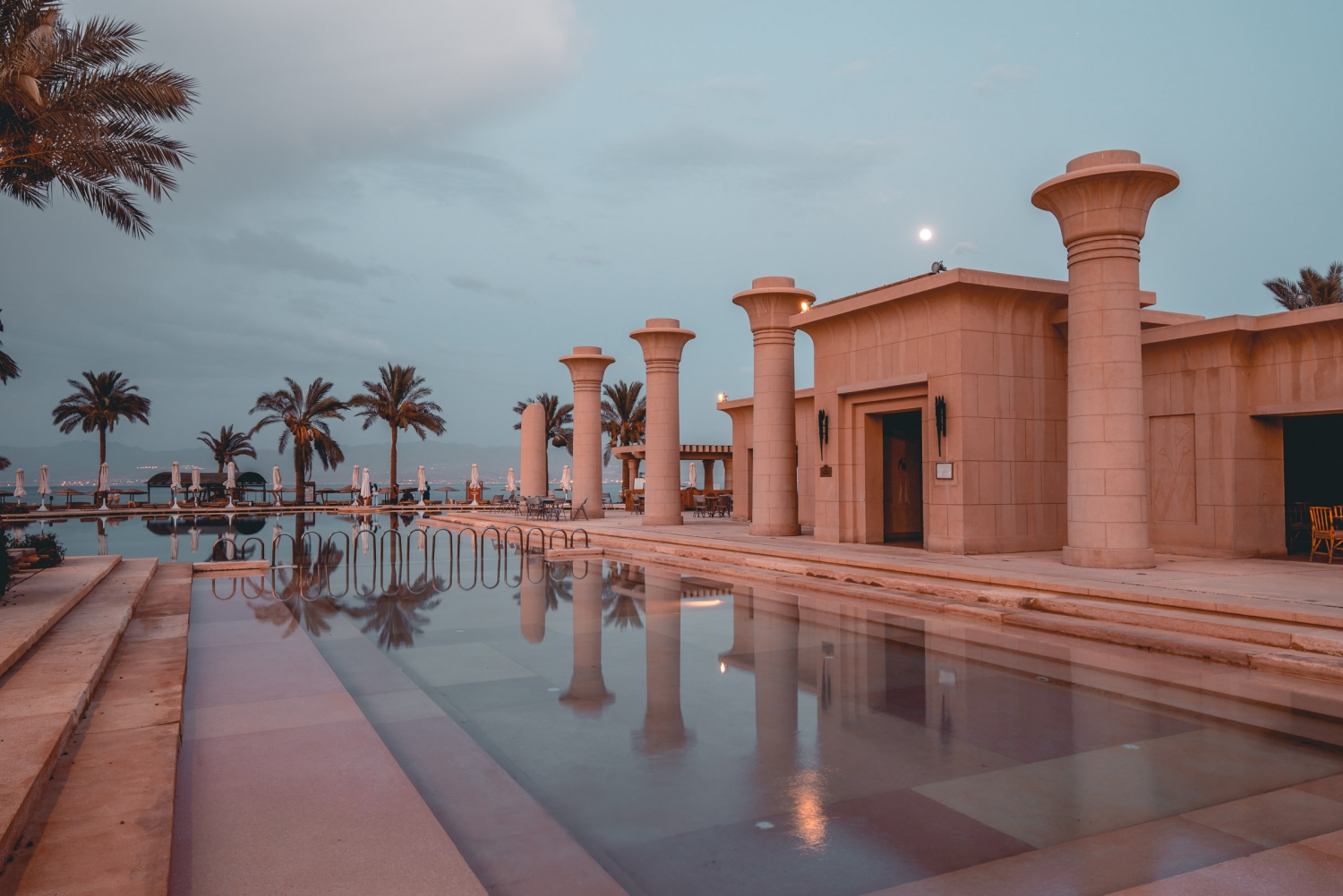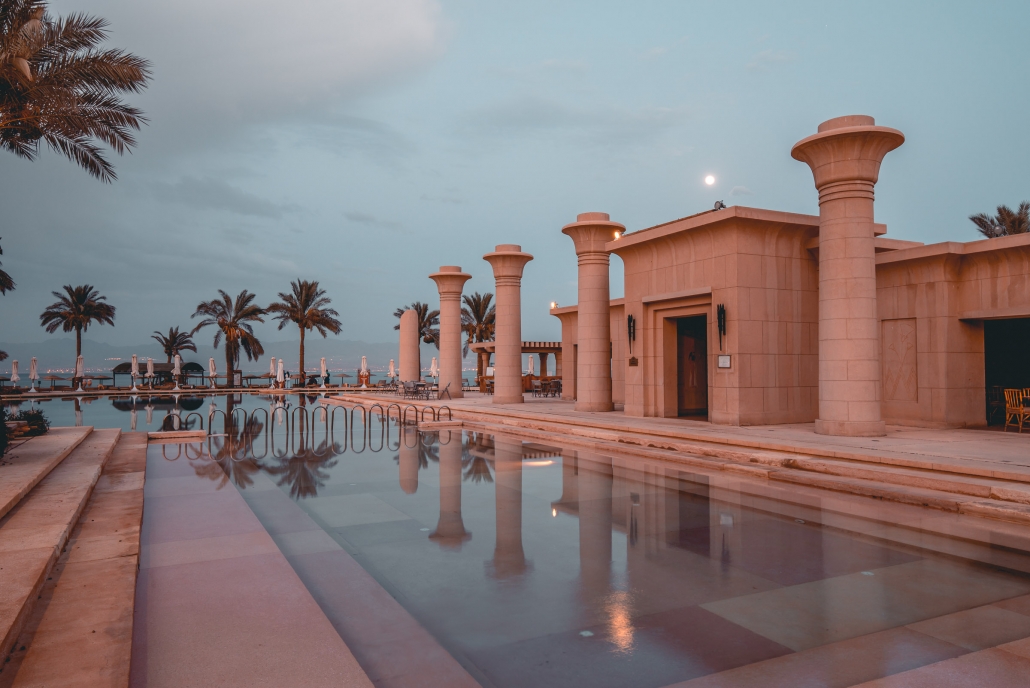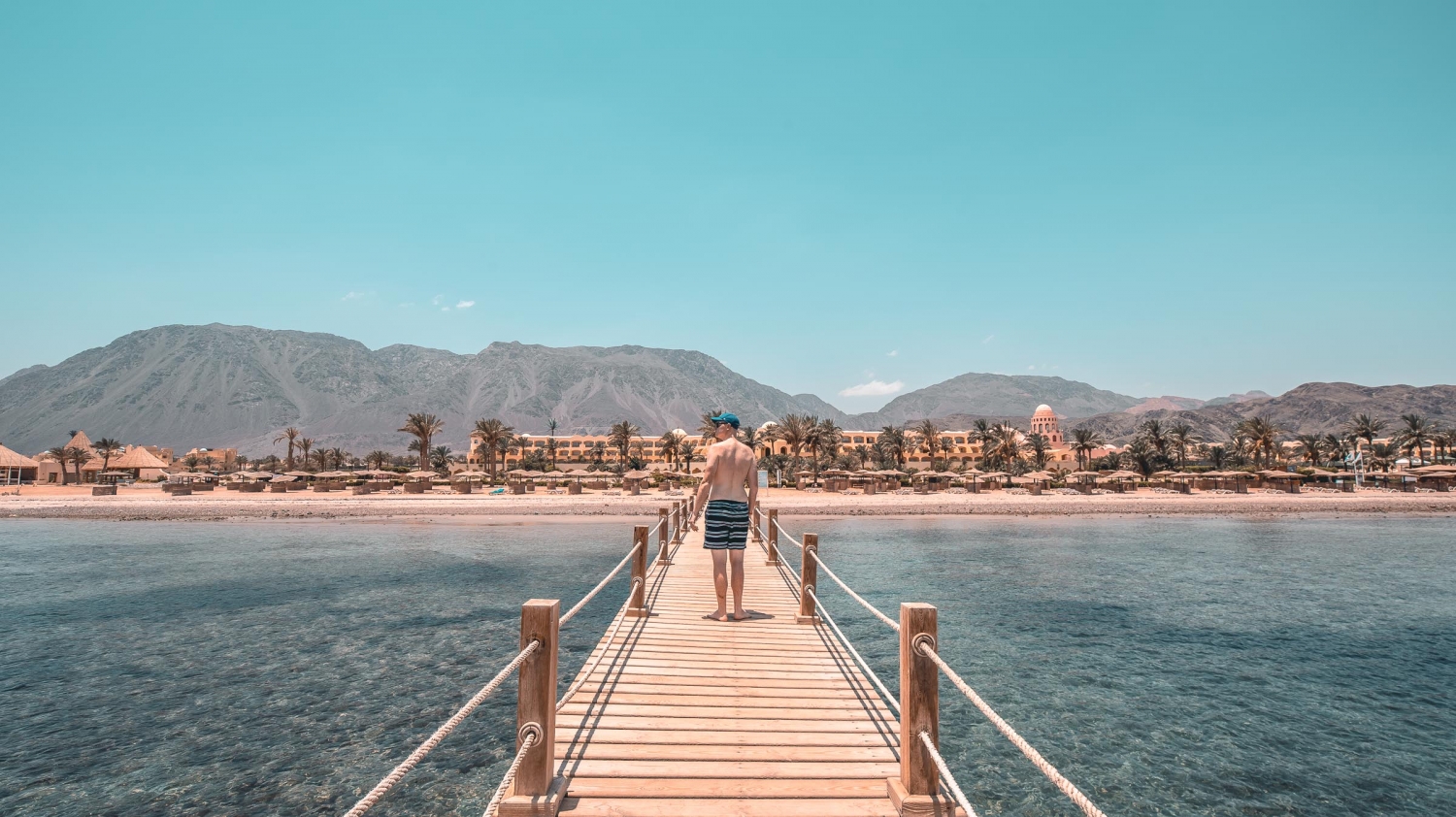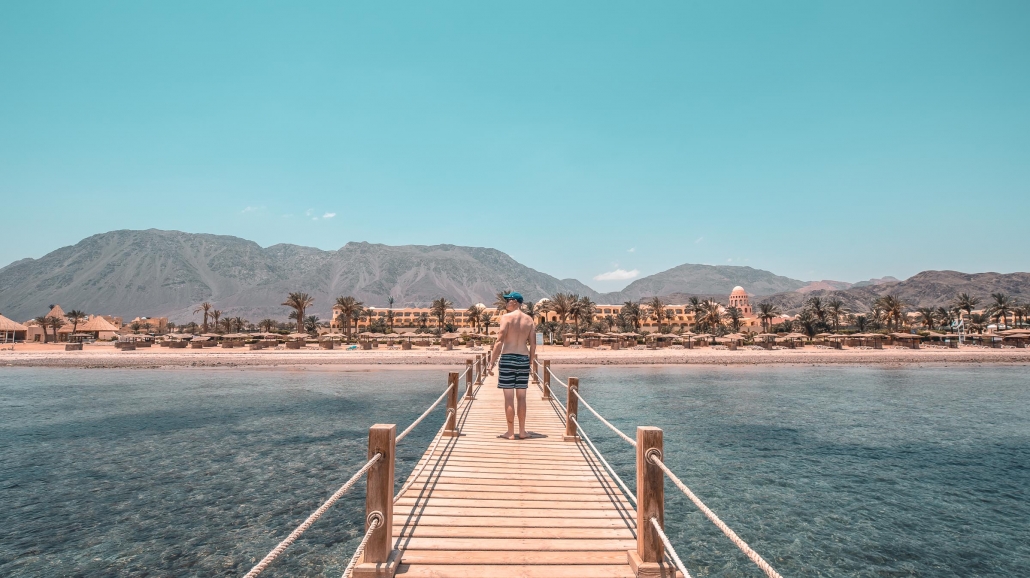 ---
So yeah…if you're planning a trip to the Egypt, I'd highly recommend going during Ramadan.  The prices are extremely affordable that it's unbelievable!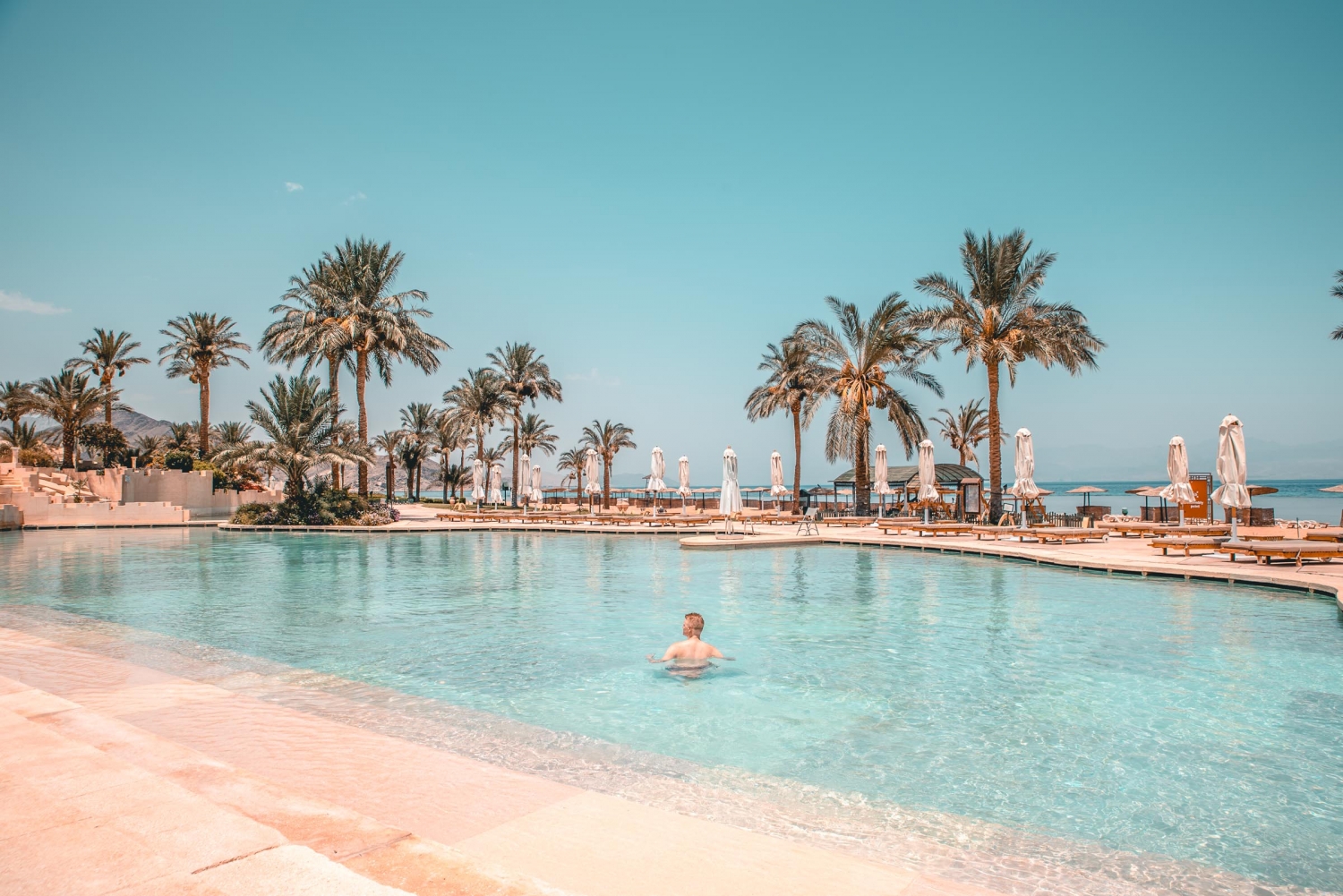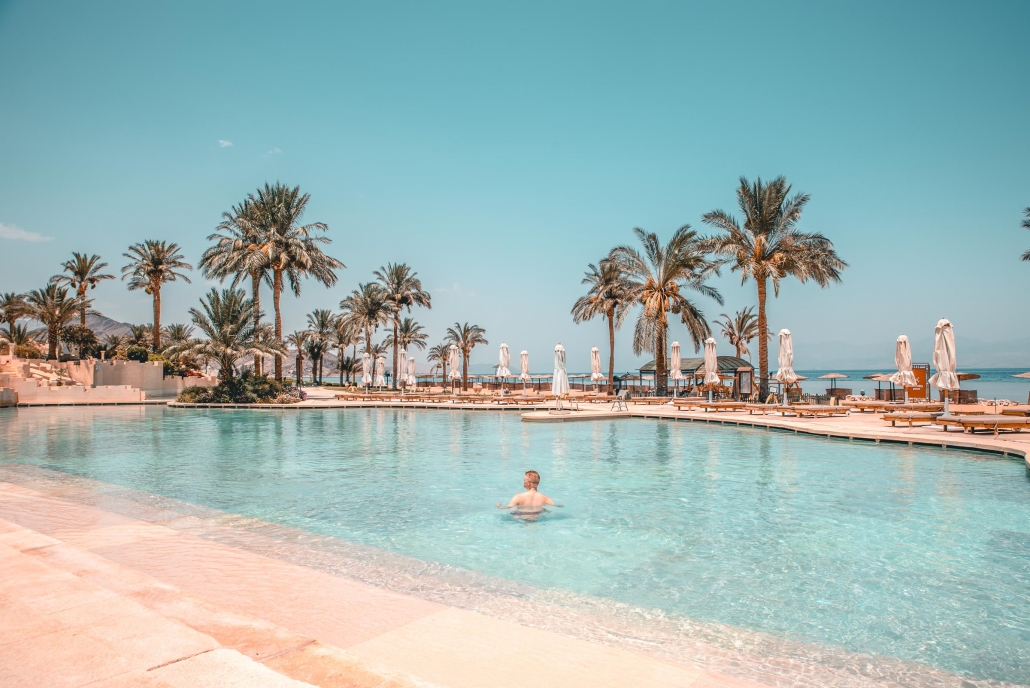 ---
The Bayview Taba Heights Resort 
Even though I was loving my stay at the Sofitel, I decided it'd be careless to not check out at least one other hotel on the Sinai Peninsula.  I read some good reviews about the Bayview Taba Heights (which was just down the road), and booked a more expensive room for my last night in Egypt.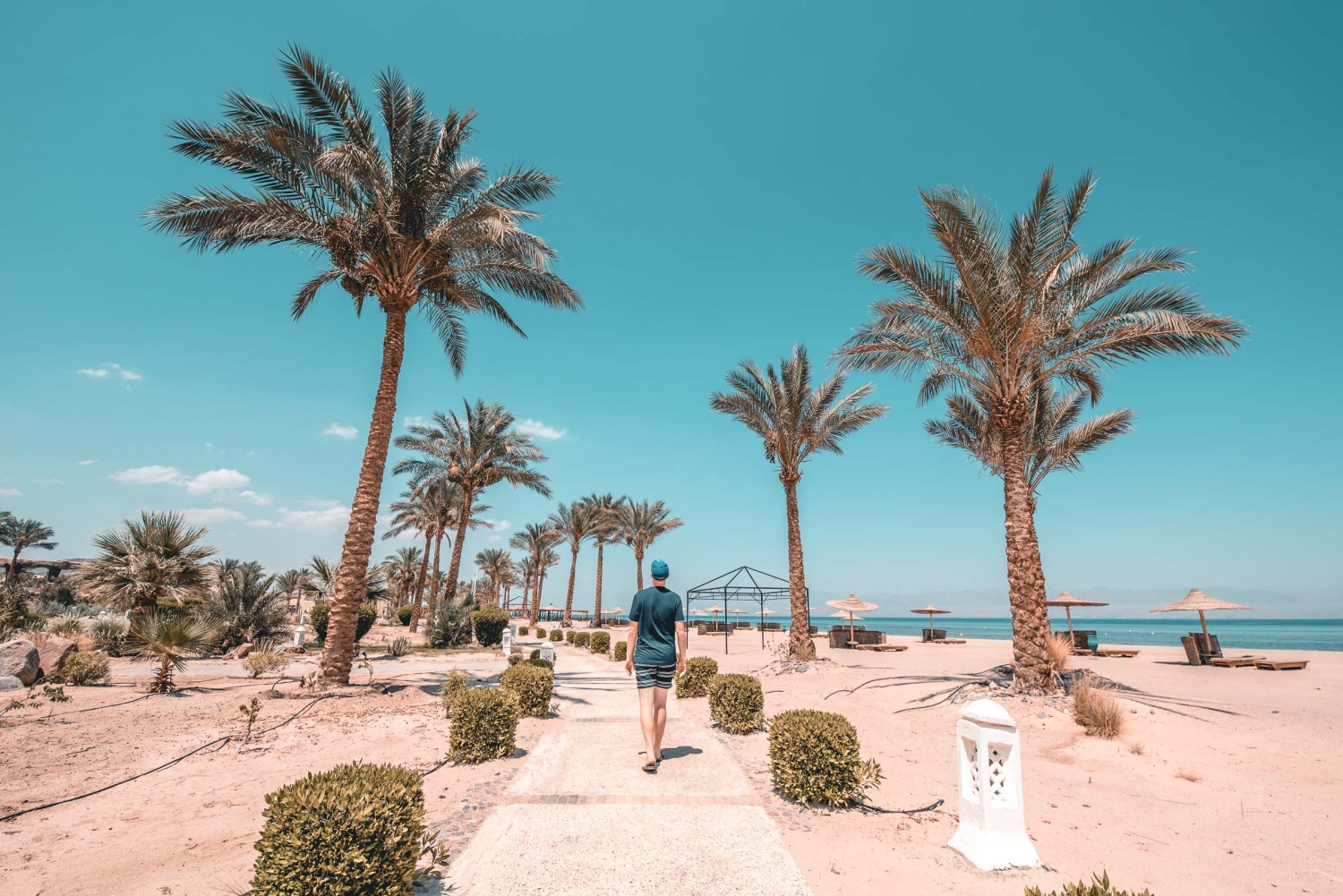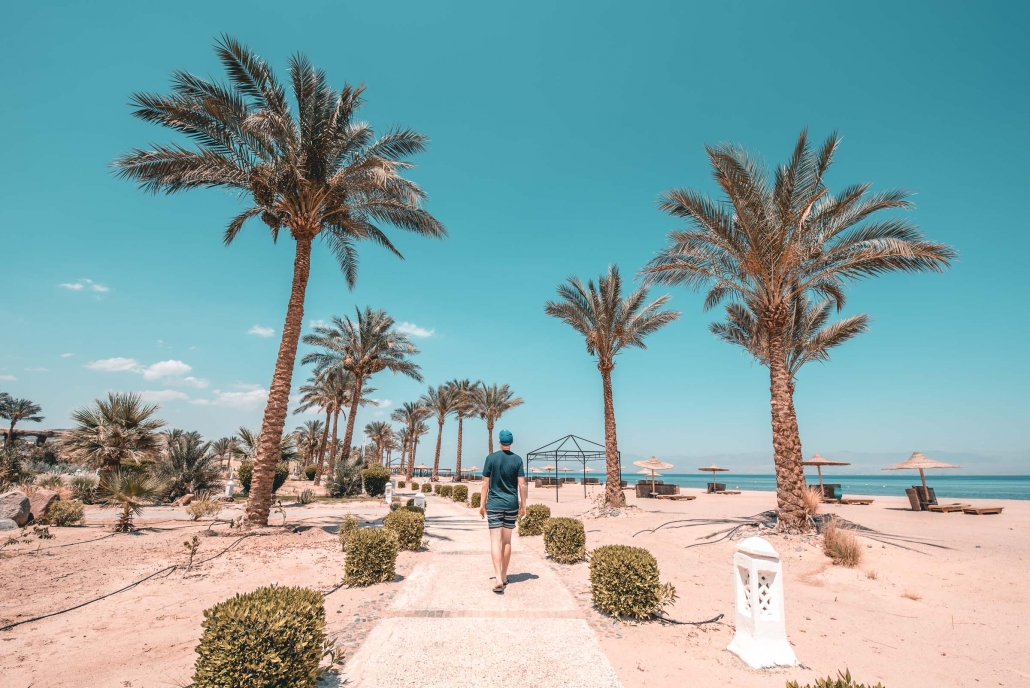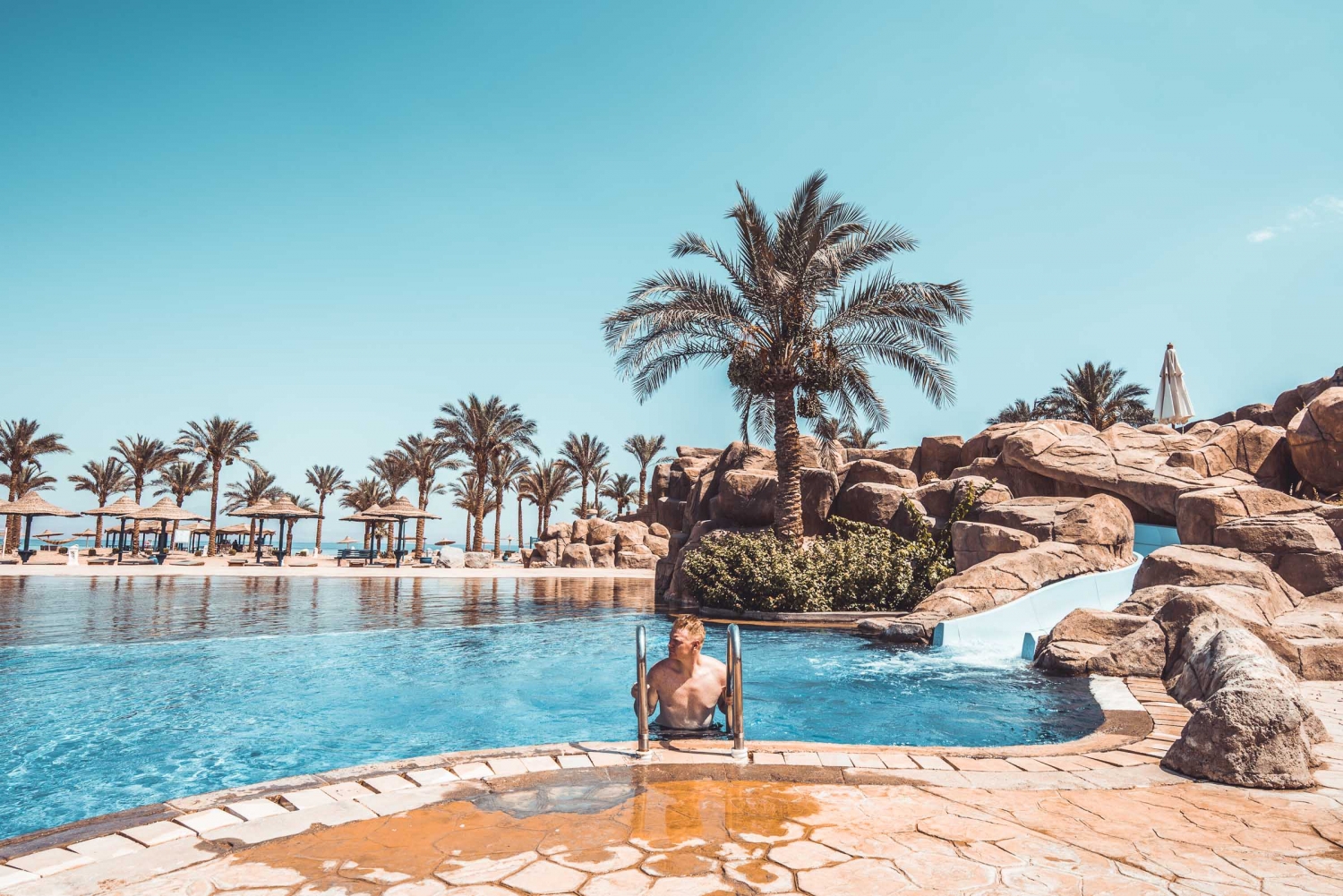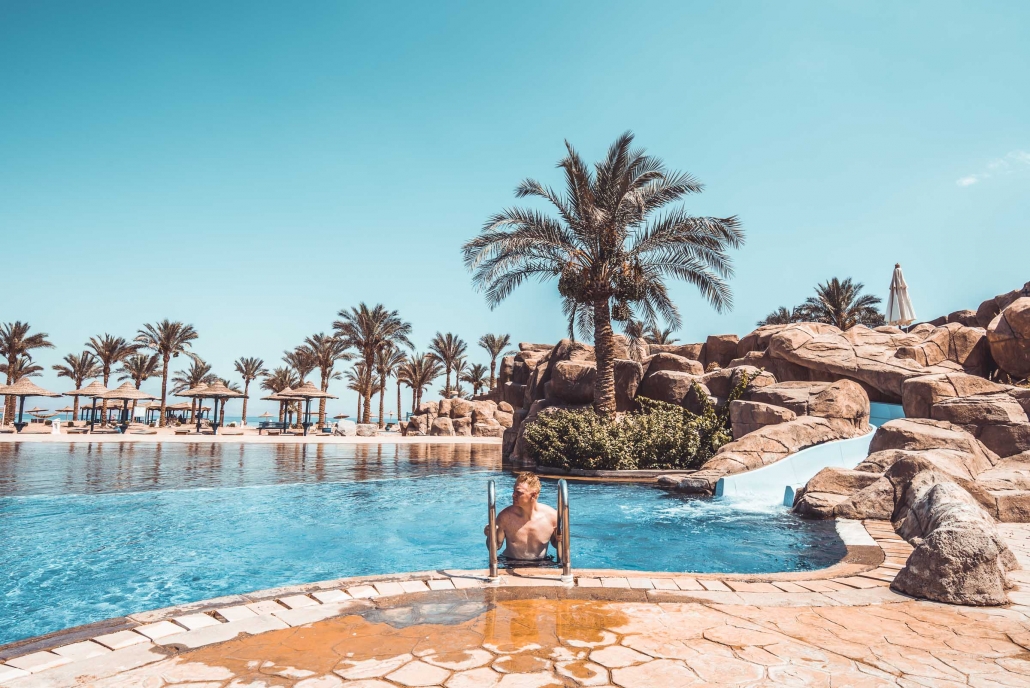 While I did really enjoy my time at the BayView, it definitely wasn't worth the extra money.  I loved the pool, and got some really epic photos during my day there, but I still preferred the Sofitel.
It's funny though, because I just did another search online (and the Bayview is now cheaper than the Sofitel during this time of year).  Just another reason to travel during low seasons!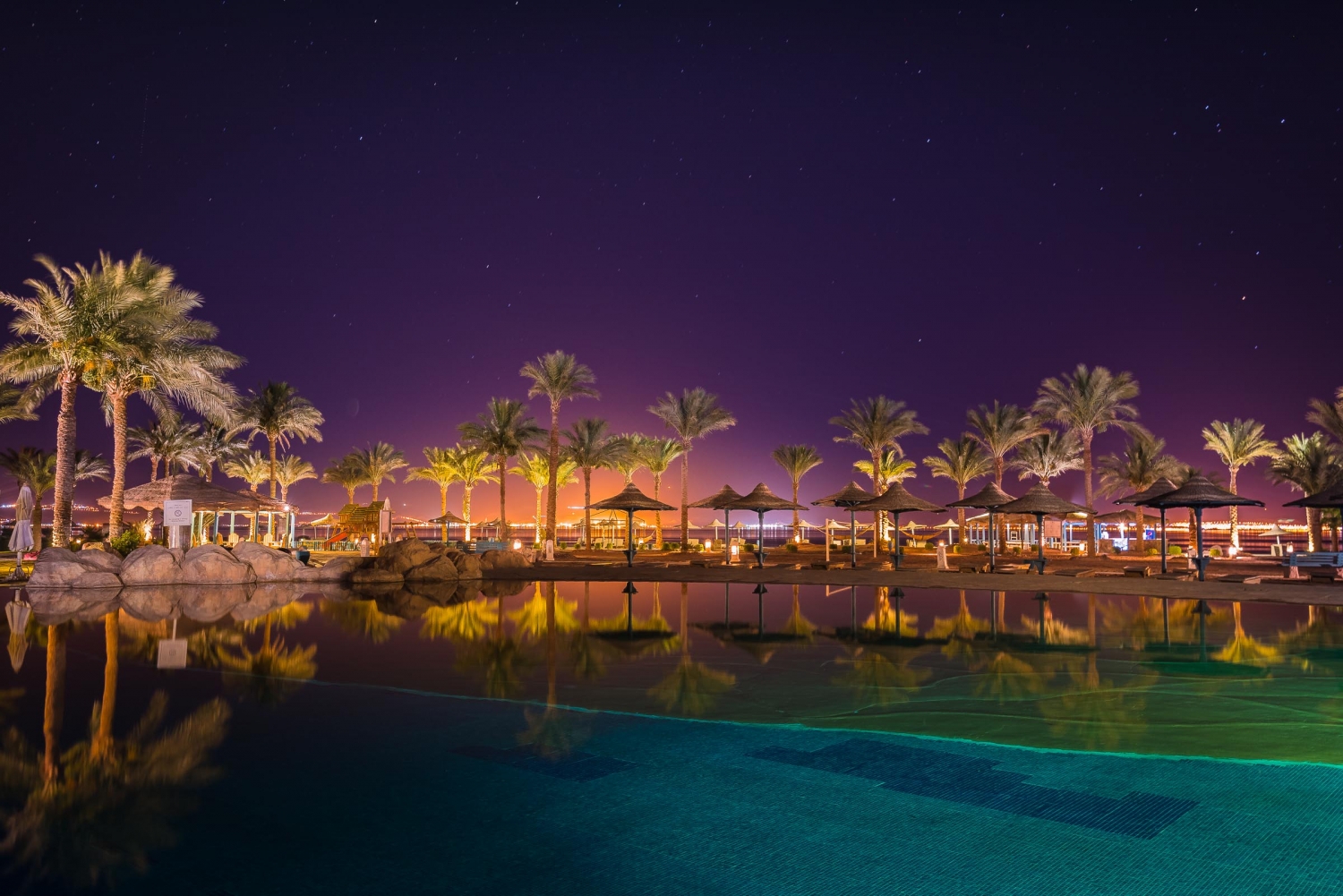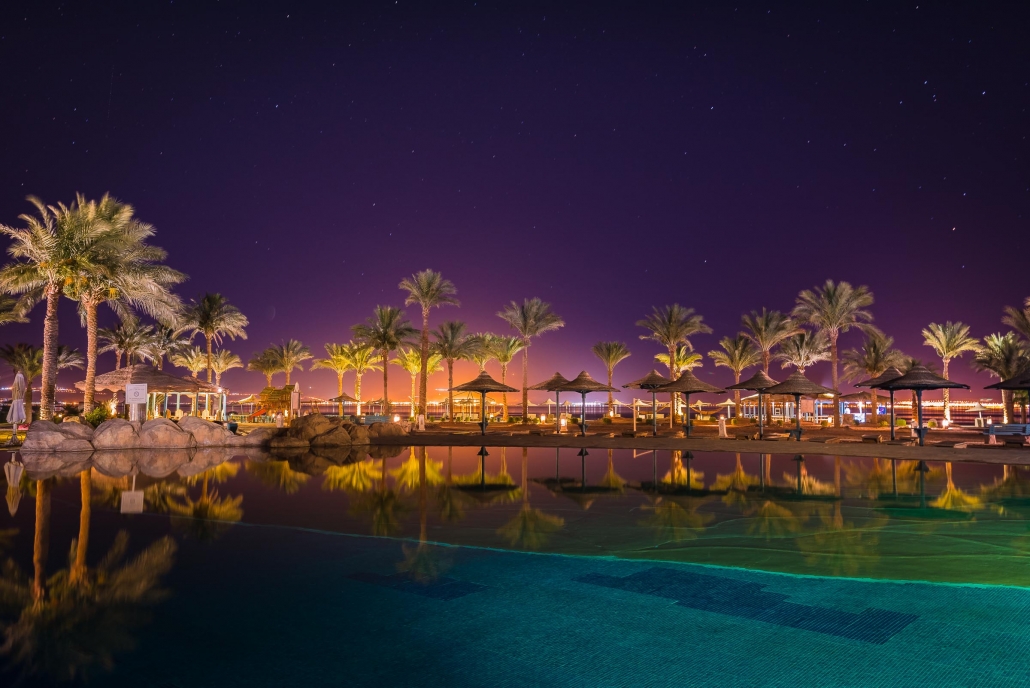 ---
Travel Tips & Information
There were some cool looking tours that were offered via the hotel, but all of them needed to have a minimum of 4pax to operate.  Because of this – I never really ventured outside of the resorts (which is exactly what I wanted anyway).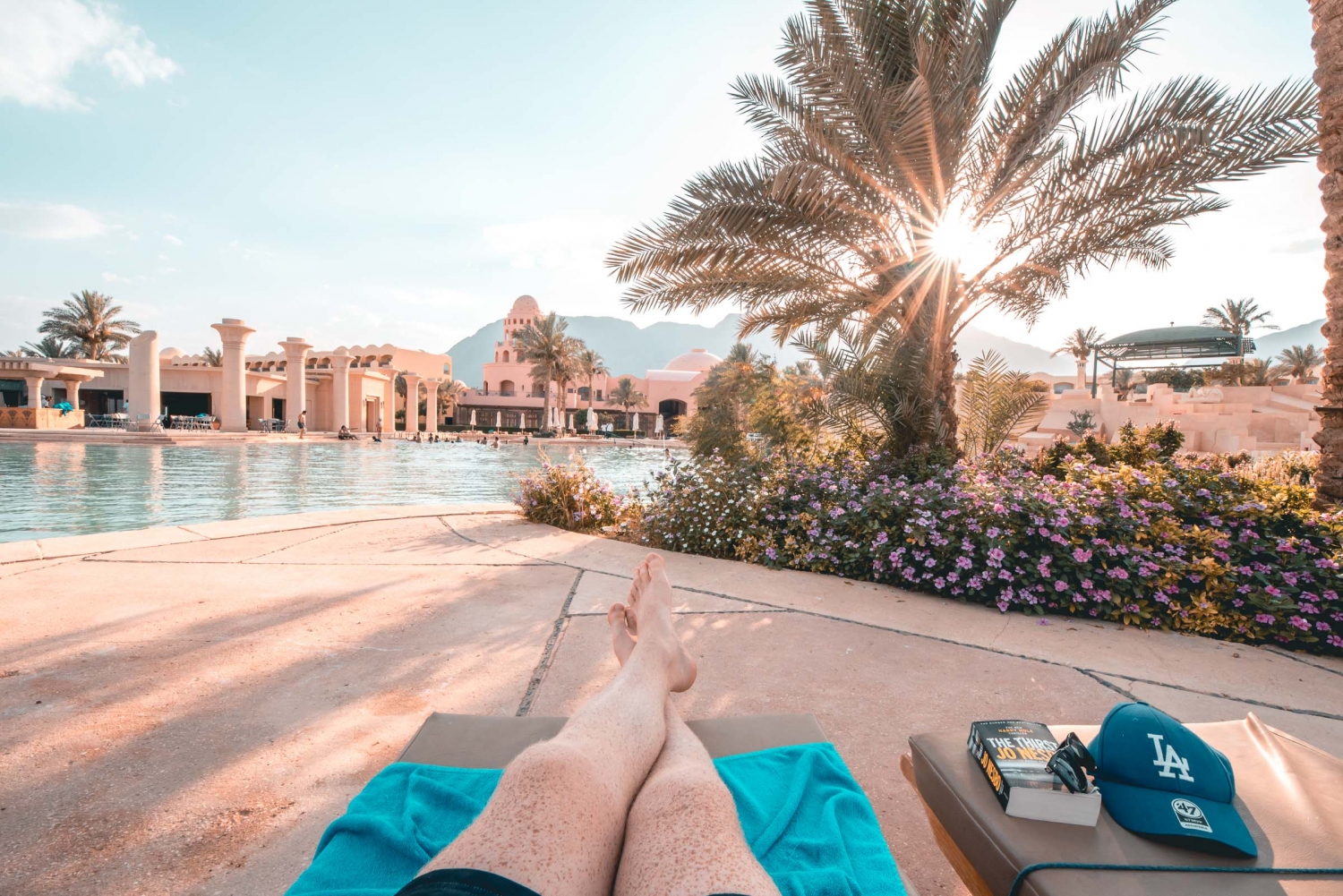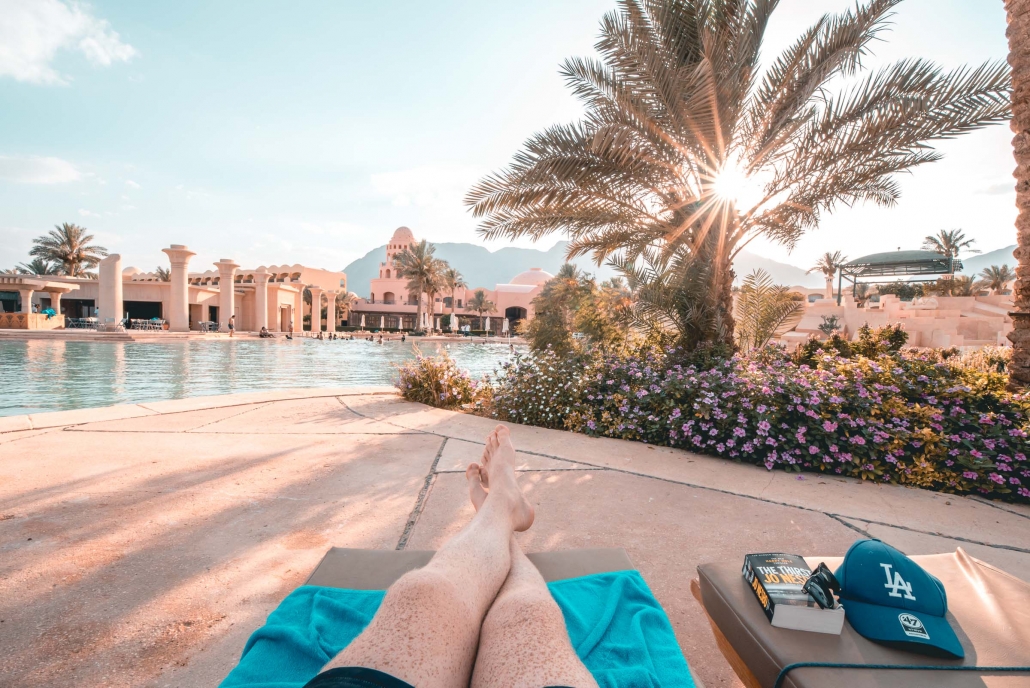 Breakfast is included in the price of of the resorts, but the meals can be a bit pricey (between $10-$15), and there's not really towns or cities nearby to eat out.  So you are kind of forced to eat at the resorts, but that didn't bother me at all considering how little I was paying for 5* Resorts.
Wi-Fi is not available in the hotel rooms at the Sofitel (which as a travel blogger was torture).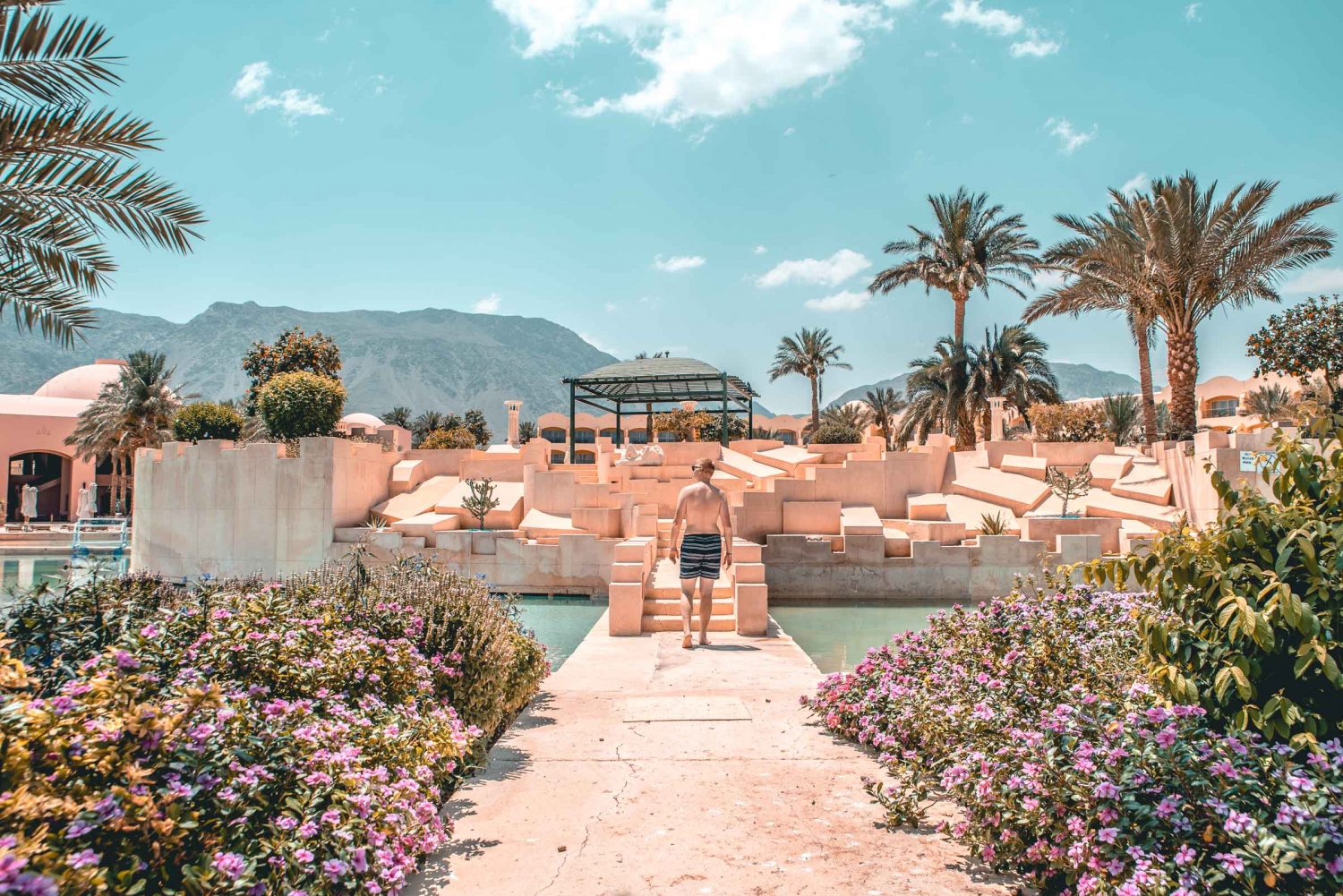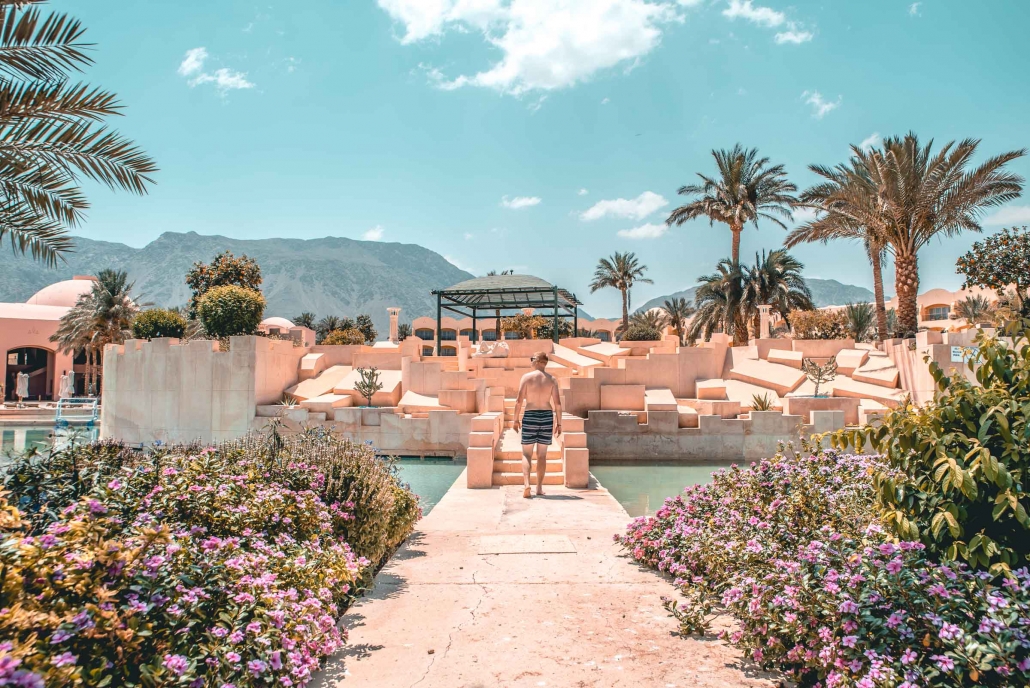 If I had more time in the Sinai Peninsula, I would have definitely loved to venture down to Dahab & Sharm el Sheikh (as I've heard both are absolutely breathtaking).  The entire Egypitian Red Sea coastline is breathtaking, is a diving and liveaboard mecca, and super budget friendly.
Pick up a copy of the Egyptian Lonely Planet Travel Guide (2018) if you're planning on spending more time in the country.  I know the next time I'm in Egypt I definitely want to visit Cairo, Alexandria, and Luxor.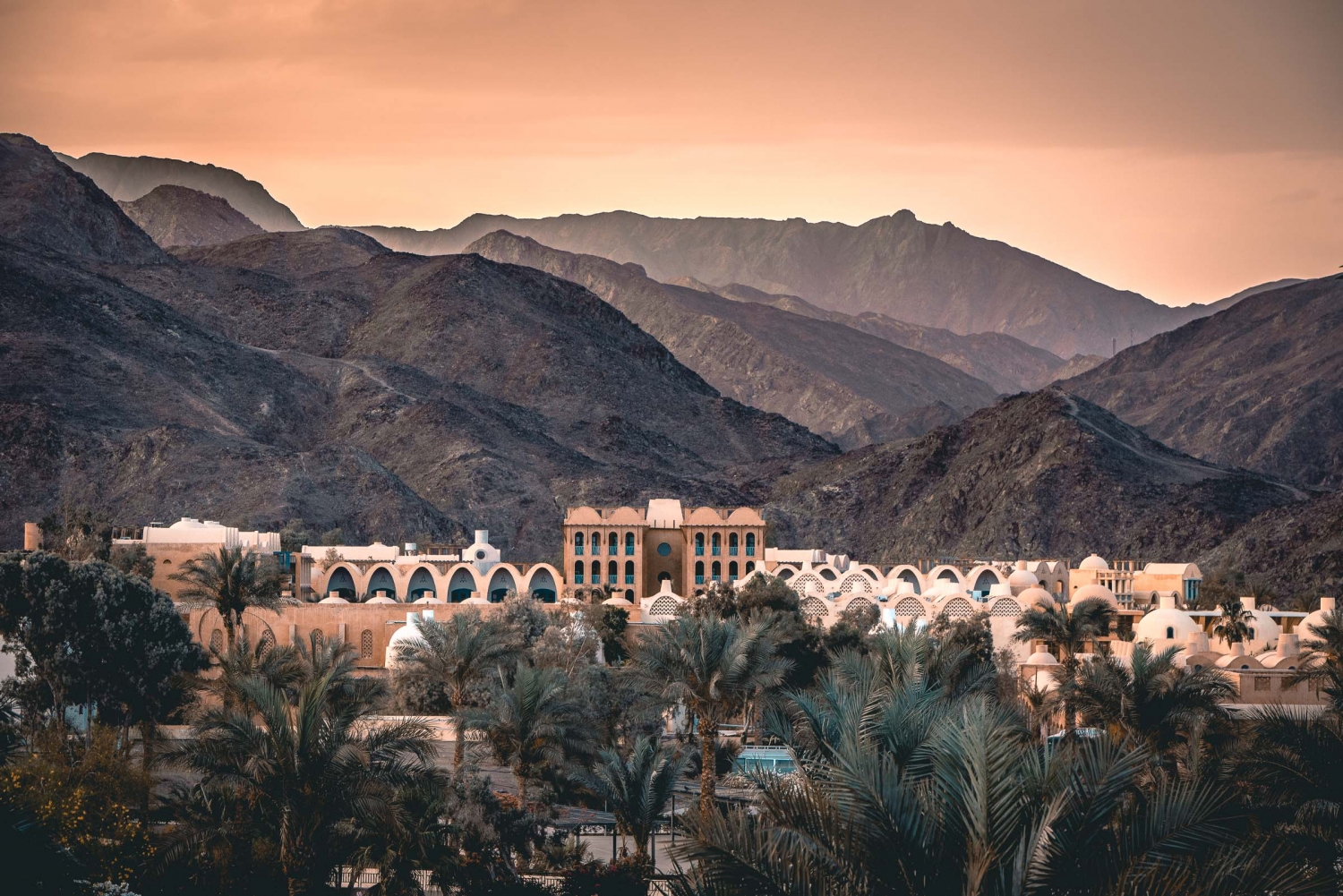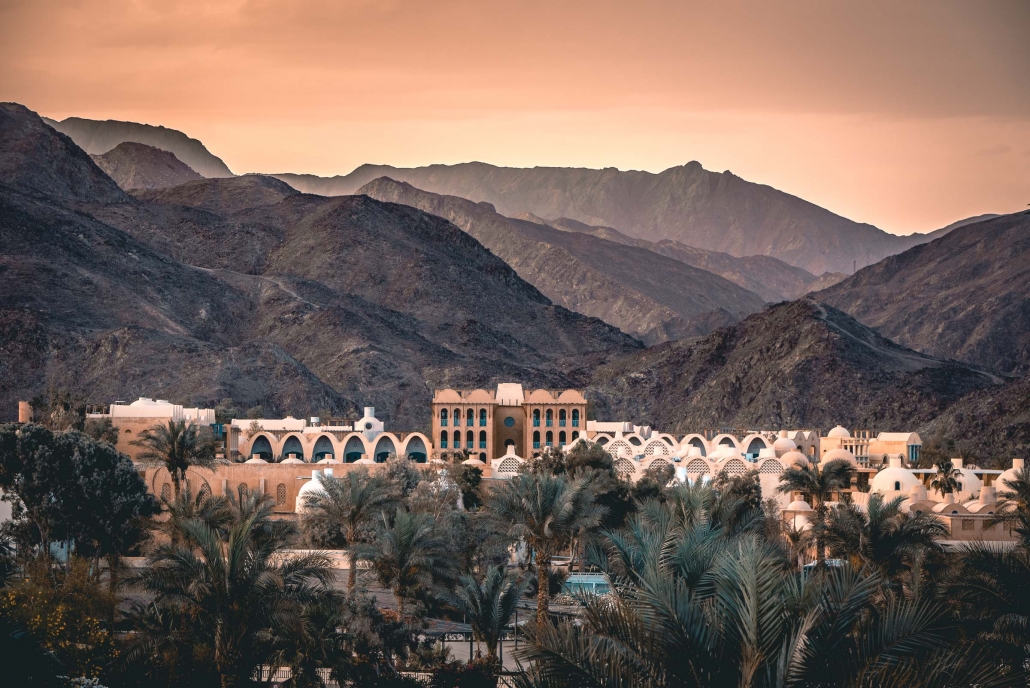 ---
Thanks so much for reading!
Make sure you're following along my Facebook & Instagram for more of my international adventures, and feel free to email me with any questions you have about traveling in this region!  I'm happy to help anyway I can.
Share This Article!!