Welcome to MIDBURN: The Israeli Burning Man in the Dusty Negev Desert
As our car drove along the bumpy dirt road deep into the Negev Desert, I found myself in a state of complete and utter excitement.  The event I had been waiting nearly a year for had finally arrived, and I just knew it was going to be a totally unique and magical experience.
We pulled up to the front entrance gate, got our mobile tickets scanned to receive our MIDBURN wristbands, and proceeded through the (surprisingly painless) security line.
"Welcome Home!" one of the (gorgeous) Midburn greeters shouted, and then proceeded to ask "So…are you guys virgins?"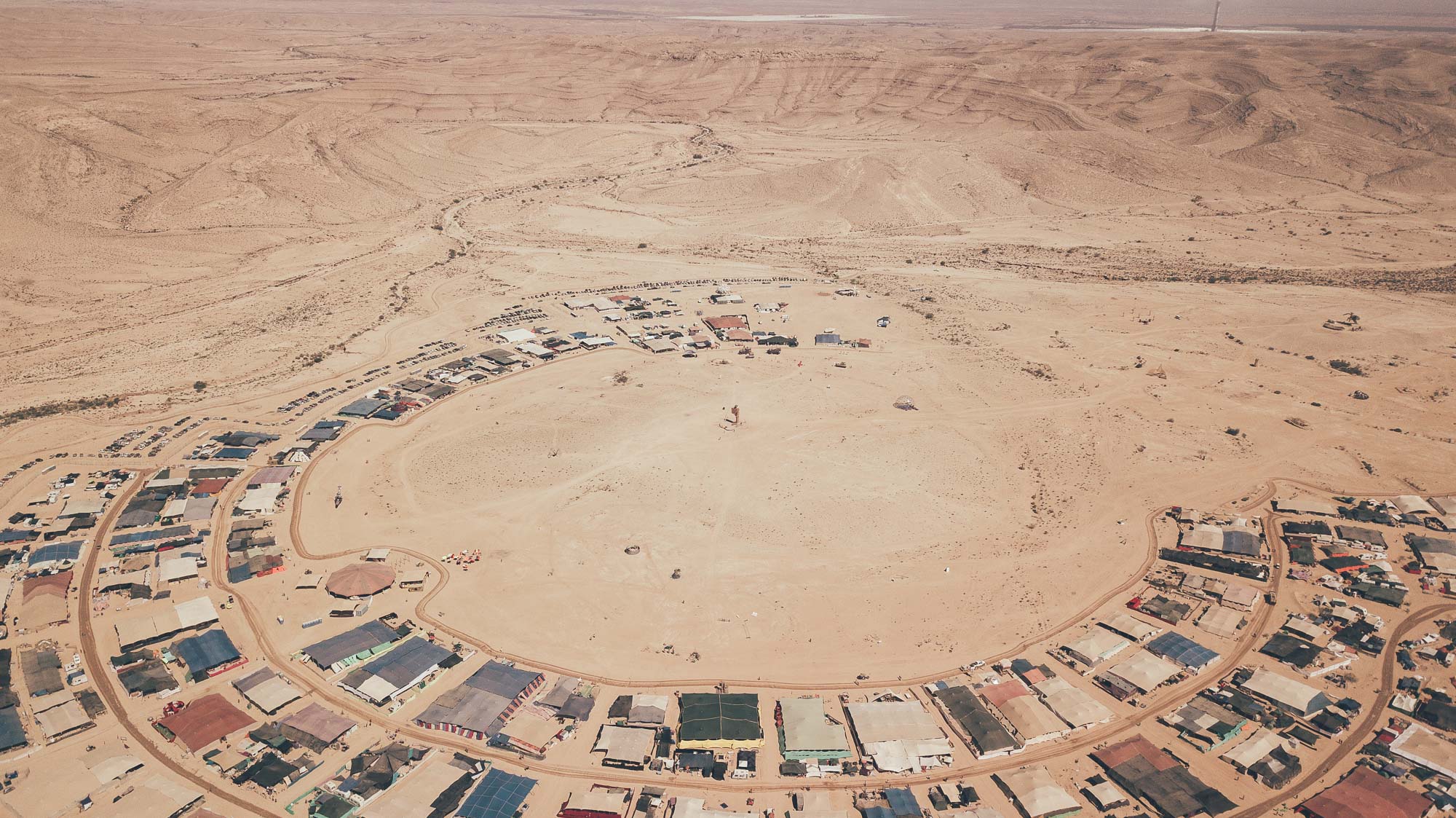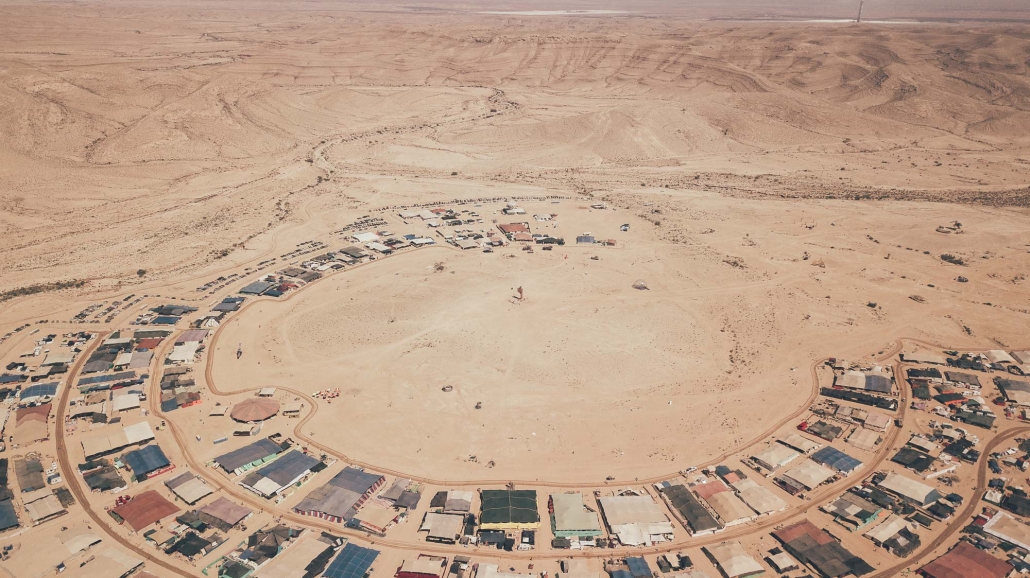 ---
Since this was my first burn, and also my new Israeli friends who drove me Udi & Jordan's (who drove me to the playa) first burn – we were asked to exit the car, head over to a giant bell, and hit it while exclaiming…"I'M NO LONGER A VIRGIN!"  LOL. 
We then parked our car, found our way to our campsite, and MIDBURN had officially commenced.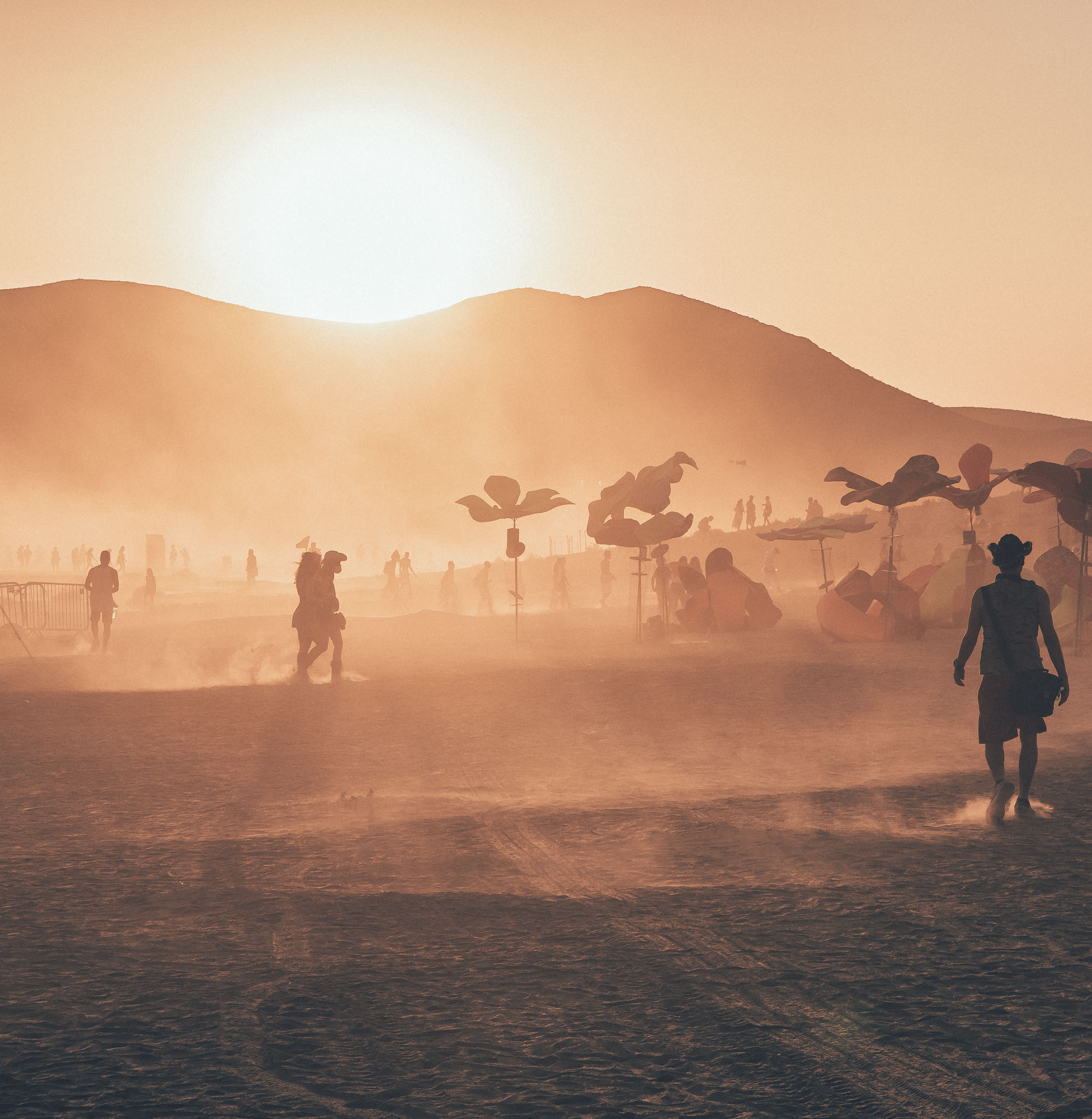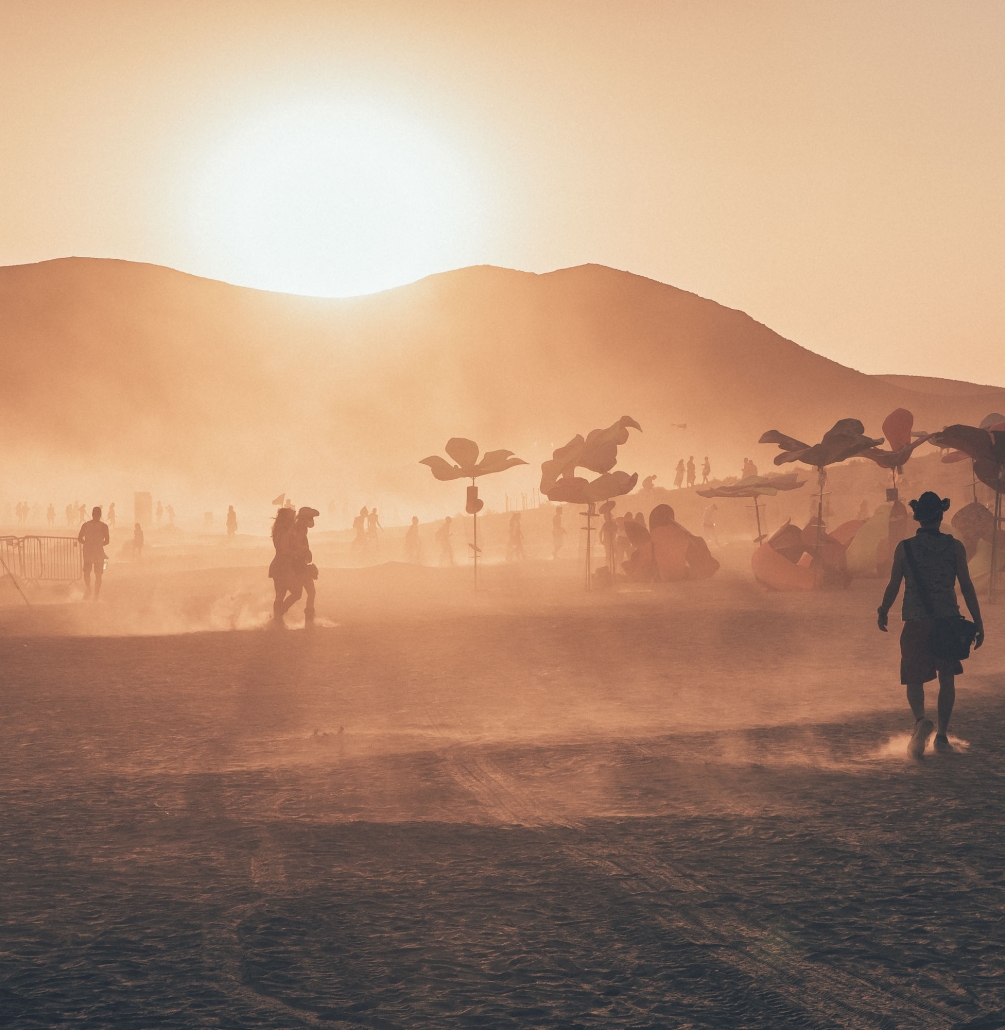 ---
What is Midburn?
For those who have never heard of this amazing event before — it's the Israeli version of the annual Burning Man event in Black Rock City, Nevada.  While some would call it a music festival (which is definitely a major aspect MIDBURN), it's a whole lot more than that! 
It's a beautiful, loving, and accepting community which is founded on The 10 Principles of  Burning Man:
Radical Inclusion.
Gifting.
Decommodification. …
Radical Self-reliance. …
Radical Self-expression. …
Communal Effort. …
Civic Responsibility. …
Leaving No Trace.
Participation
Immediacy
For me – MIDBURN is simply about love, community, good vibes, and enjoying one hell of a wild party in the desert with amazing people from around the world.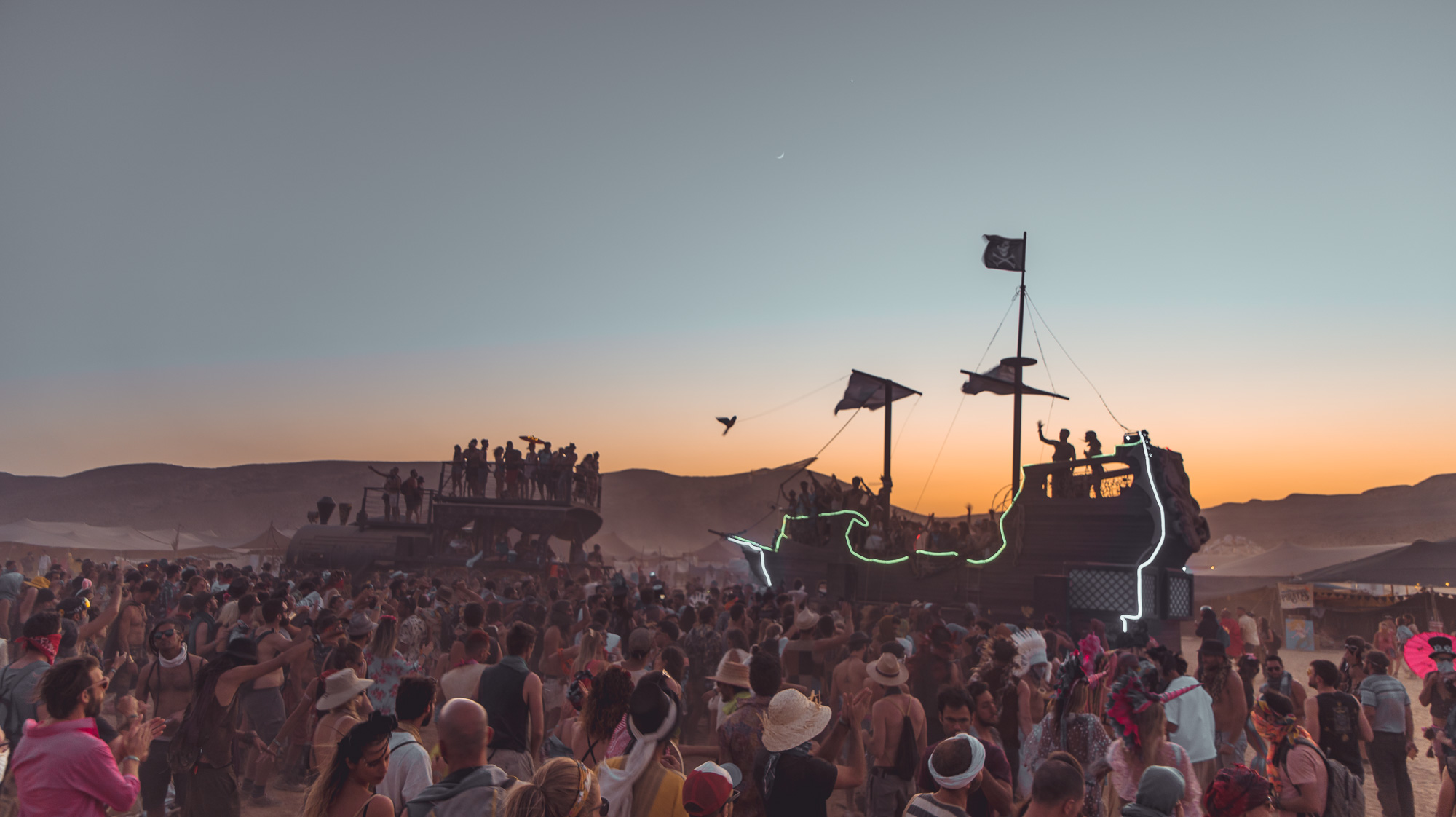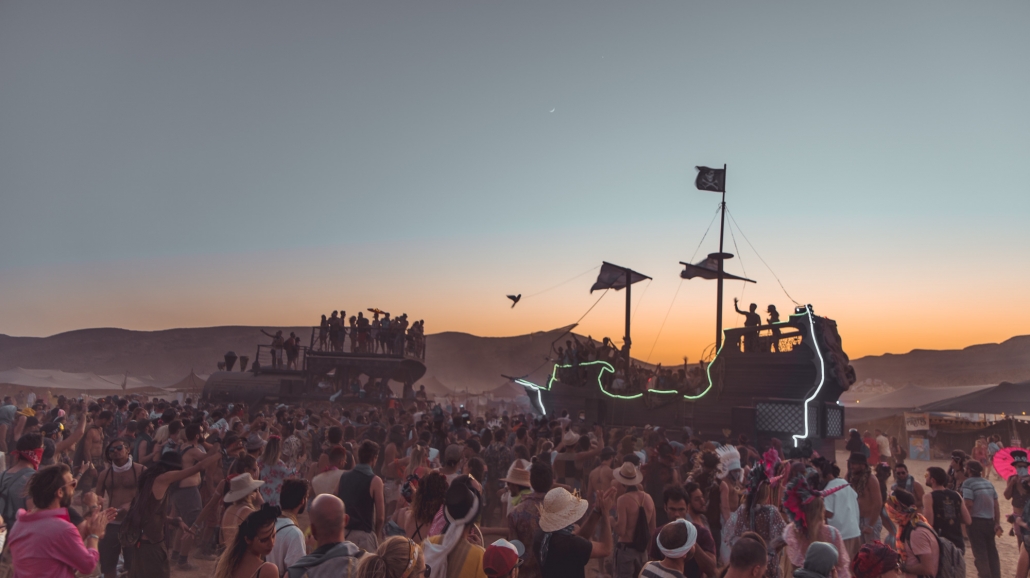 ---
This year I've already attended several "transformational events and festivals" like Island Life in Panama, Envision Festival in Costa Rica, and Lucidity Festival in California – so I'm definitely not a stranger to this type of atmosphere.  
In many ways, I already felt like a "burner" even before attending MIDBURN, so I think that's definitely one of the reasons why I was so excited.  With that being said – you can have an idea of what to expect at an event like Burning Man or Midburn…but it's absolutely something you need experience to understand it what it's all about.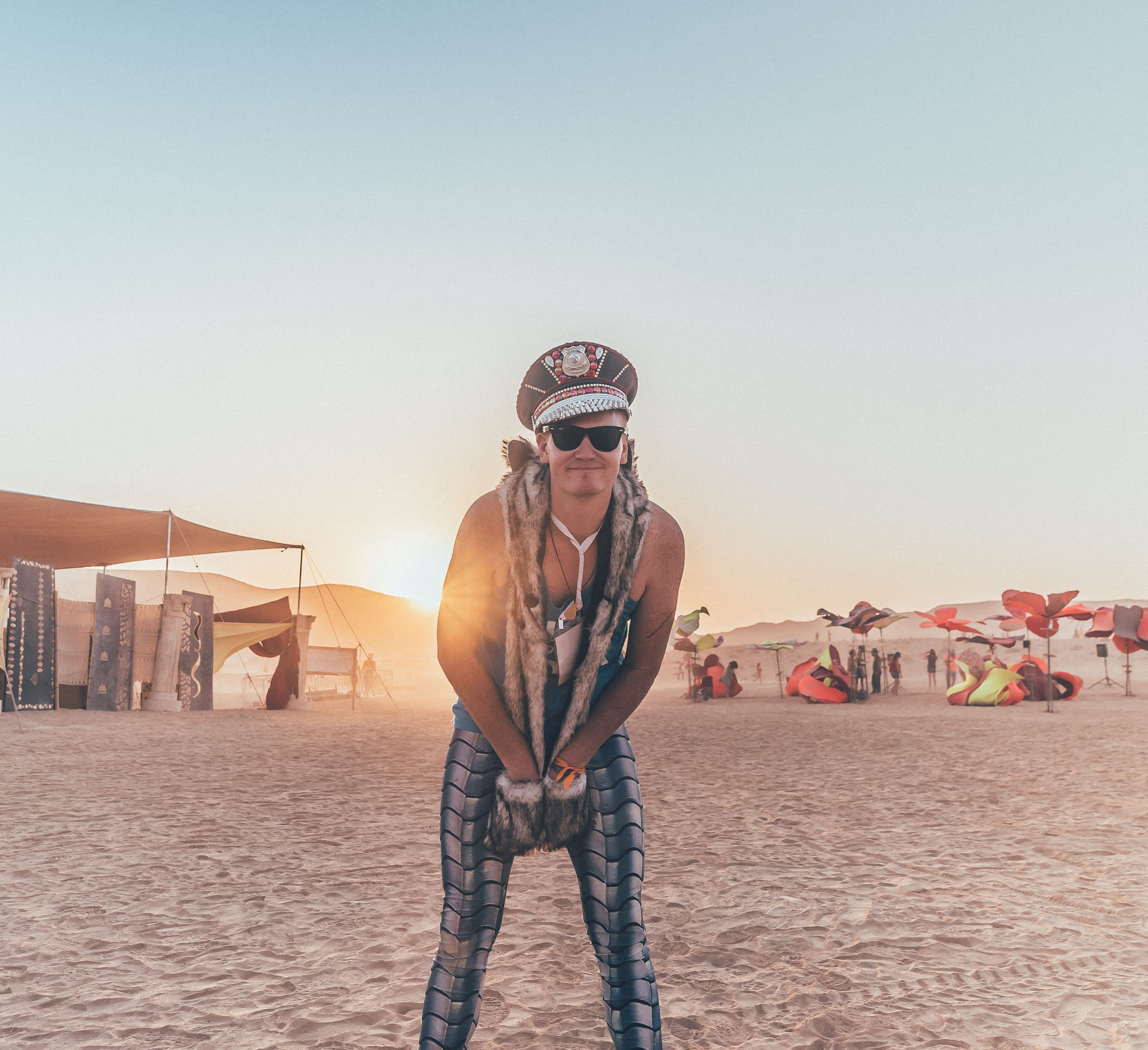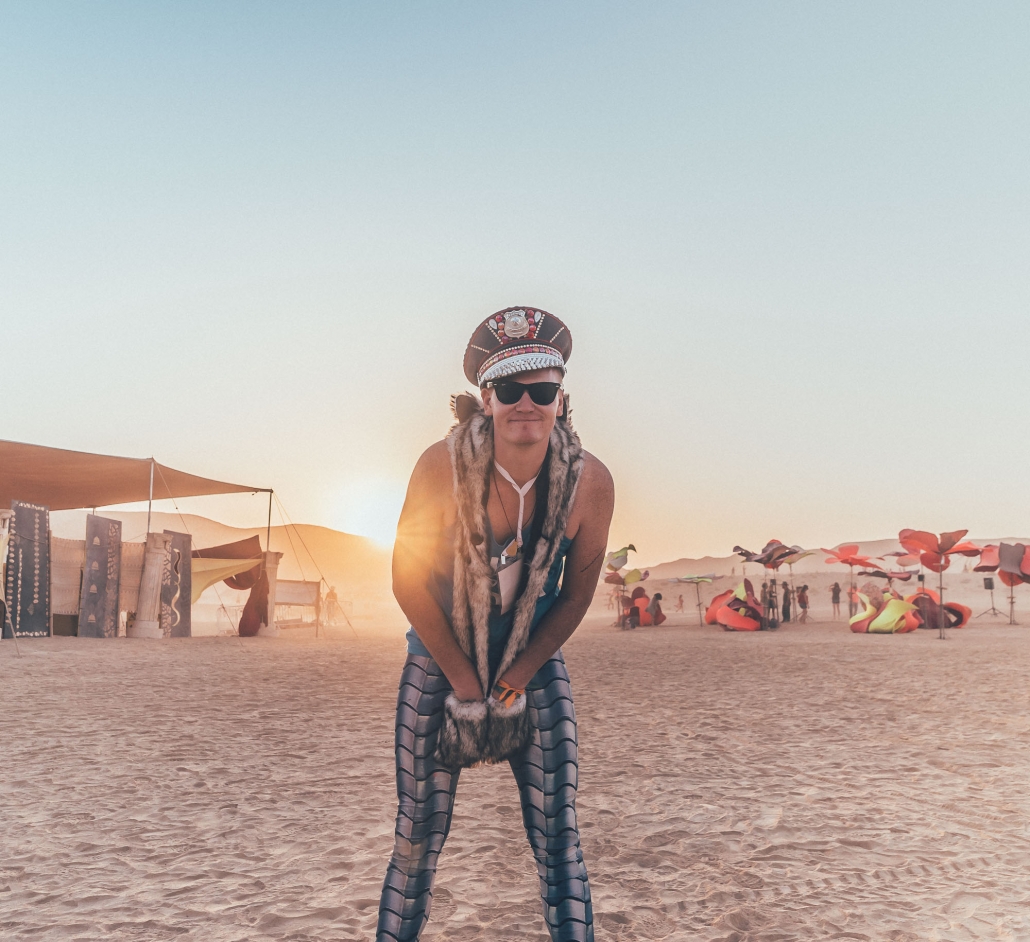 ---
If you read my Instagram Bio – it says "exploring the world with my camera looking for adventure, festivals, and good vibes", and Midburn provided that on an exponential level. 
---
MIDBURN Campsite Communities
"Who are you camping with?" was one of the most common questions asked out on the playa.
The way it all works is that basically everyone joins a camp that contributes to the Midburn community in different ways.  Whether that's creating a stage for music, an art installation, themed parties, delicious meals, or tasty drinks.  Midburn thrives on communal participation, and that's what makes it's so unique.  People get REALLY into it, and come up with such cool ideas to enhance everyone else's experience.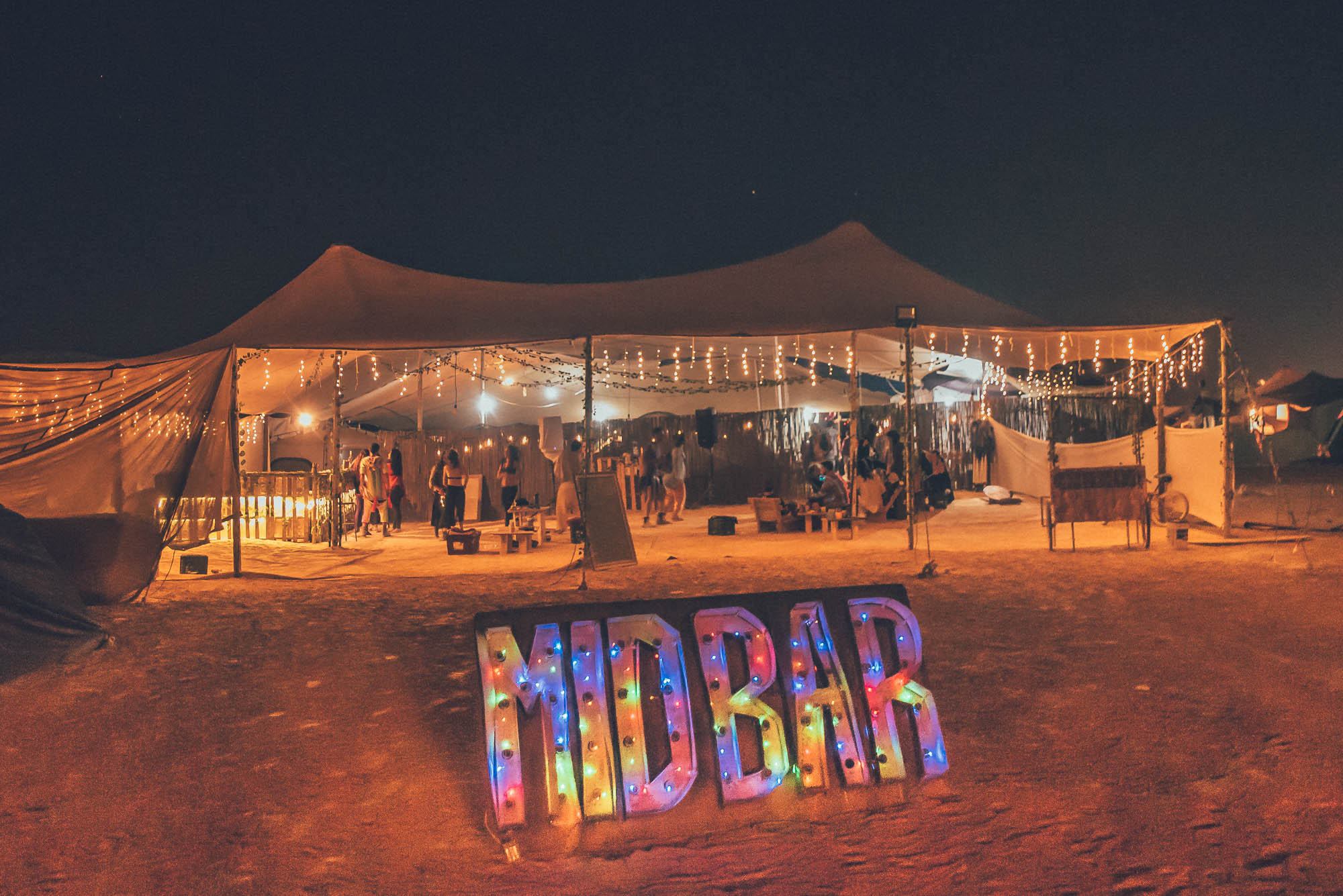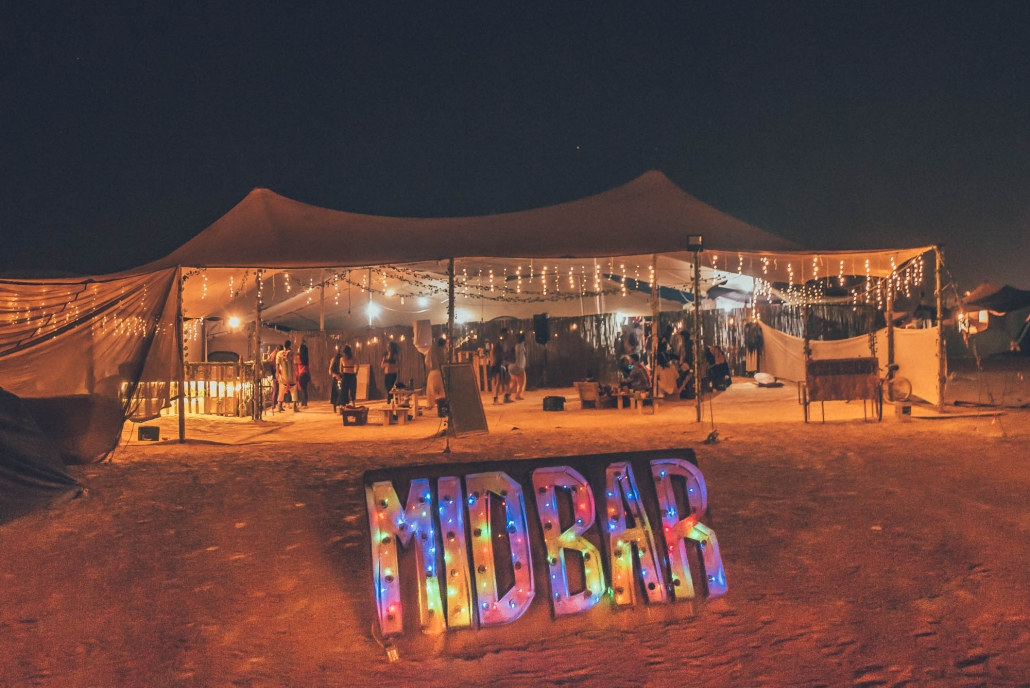 When you join a camp (which fees can range between $150 – $400 USD), it will typically provide 1-2 daily meals, some alcohol, and camping area / shade – but you'll be responsible for contributing to the camp by volunteering for clean-up shifts, bartending, and whatever else the camp may need.
I was fortunate enough to camp with the amazing people at MEDICAMP – which was the camp for primarily all the doctors and nurses who volunteered their time in the medical tents during Midburn.  It was one of the largest camps (that I know of) with over 200 people, and had amazing food, showers, and private toilets to use.
When I first arrived to Midburn and found my way to my camp…I was absolutely BLOWN AWAY by the organization / infrastructure throughout the Midburn camps.  Every camp had MASSIVE  circus-sized covers which provided much needed shade from the intense Israel desert heat, and had plenty of room for everyone to camp underneath them.  I idiotically thought I was going to have to set-up my tent in the sun because I didn't bring a canopy (which I think is one of the most important music festival camping essentials), but I was pleasantly suprised to see that Medicamp had me covered (literally).
Some of my favorite camps were Mexicamp (as my Playa bestie Alex in Wanderland) was camping there, "Straight Friendly" because of their fabulous cocktails and Britney Spears tunes, and Pillow Fight Club for their famous sunset pillow fight.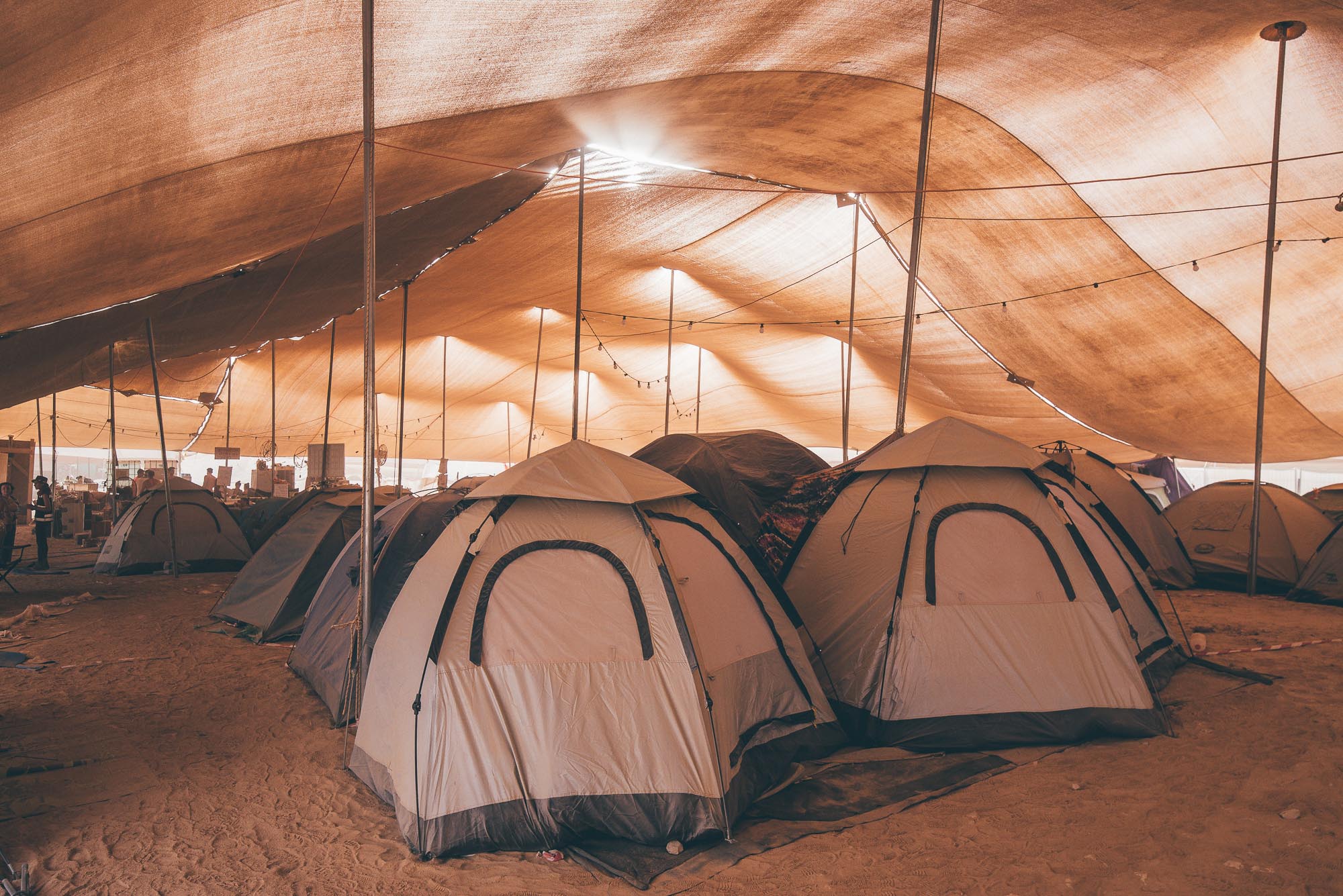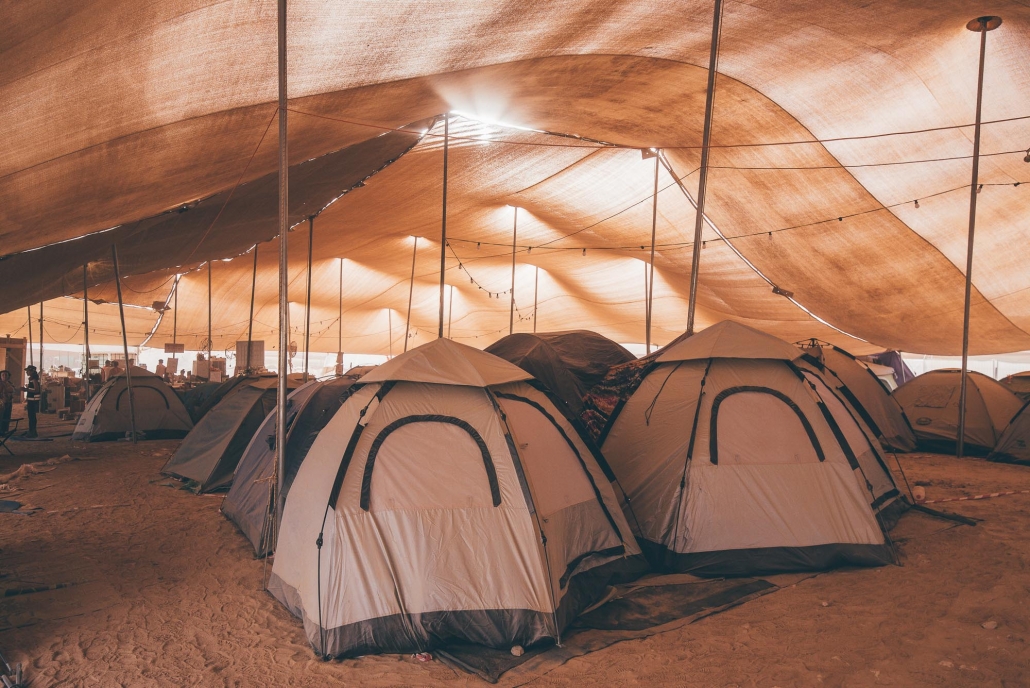 ---
The Clockwork Map & Midburn Bible
When I entered Midburn, I was given what I like to call the "Midburn Bible", which basically was the schedule for daily planned activities, workshops, parties, food, etc.
Midburn is set-up like a clock, and it was always super easy to navigate where you were in the campsites by finding one of the signs.  For example – MEDICAMP was located at 5 o'clock.  So if I looked at the schedule and saw they were offering free food & a party at a camp located at 6 o'clock – I would know it's a camp pretty close to me.
You could stroll all the way from 1-12, and then you could explore all the artwork in the "Deep Playa", or make your way to the middle where the main effigy which they burn was.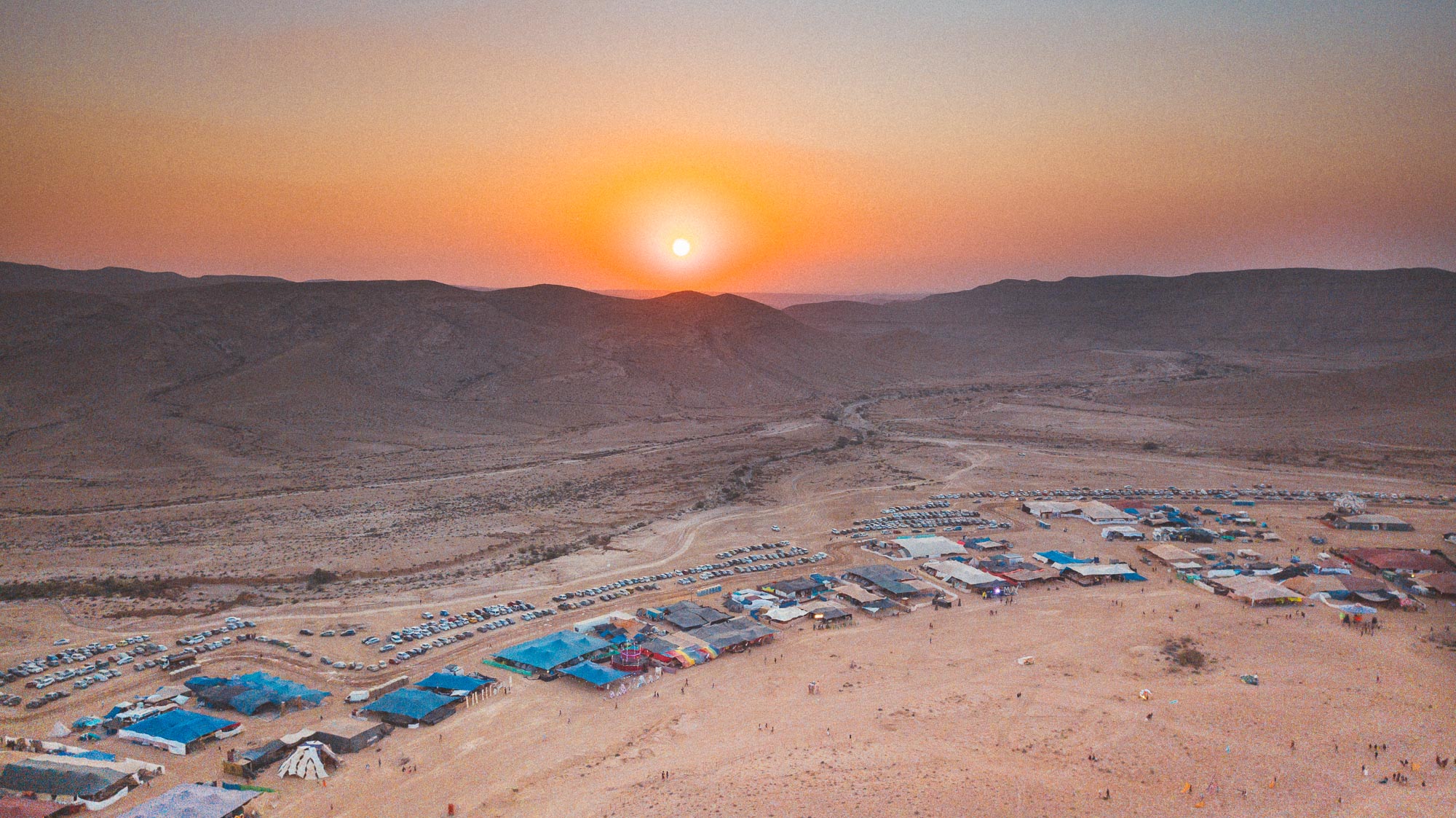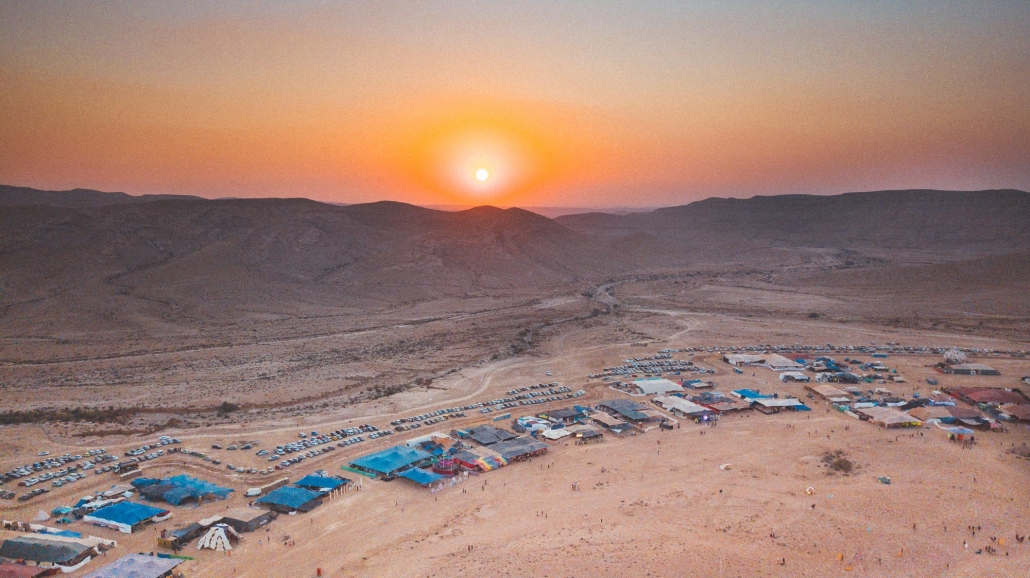 ---
Let's Talk Playa Music
All of the DJ's I heard spin throughout the playa's various "stages" were absolutely phenomenal, and I definitely lost a few kg's dancing out in the desert.  While there was music consistently heard throughout the entire event, there are a few places that were my highlights.
Midburn Pirates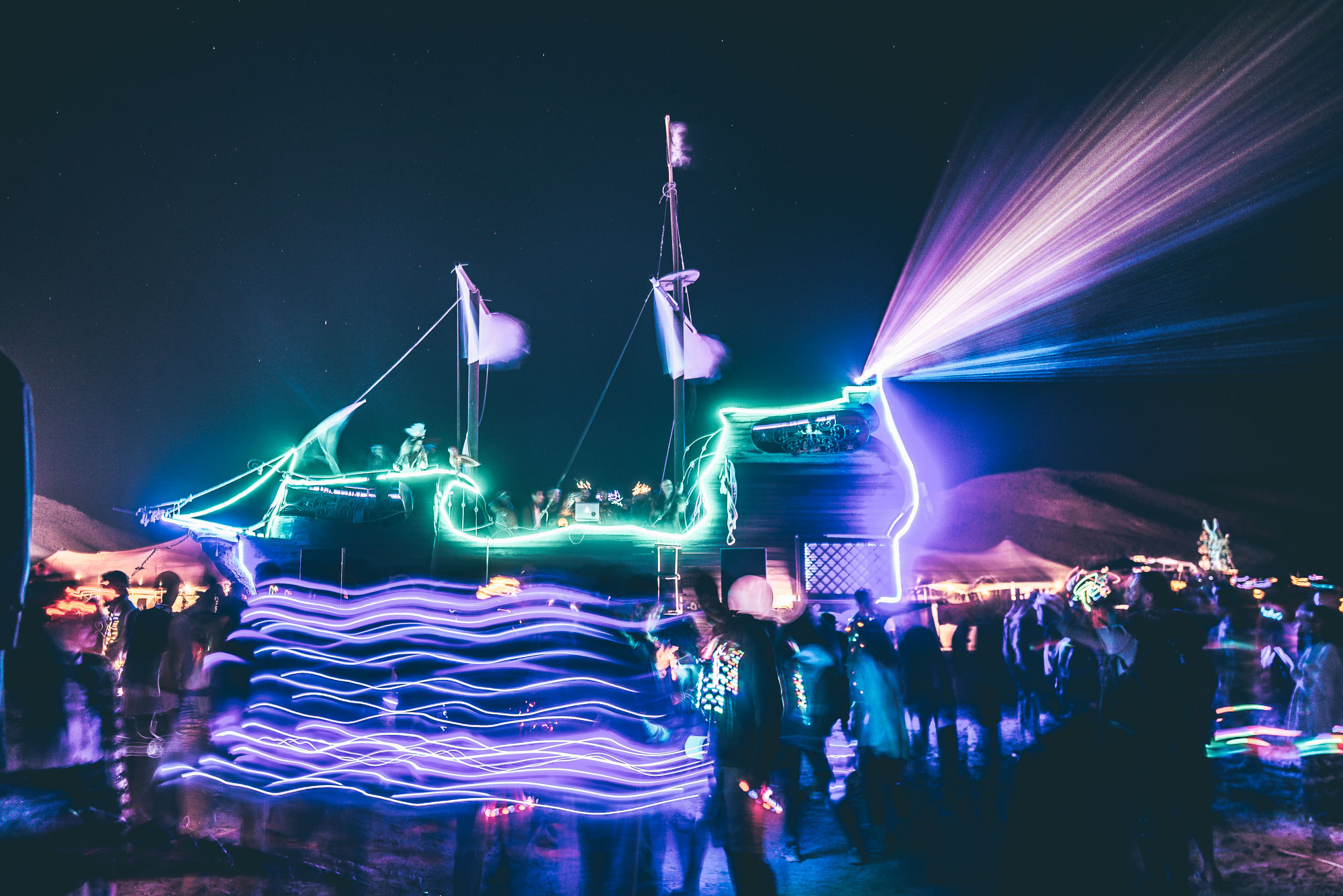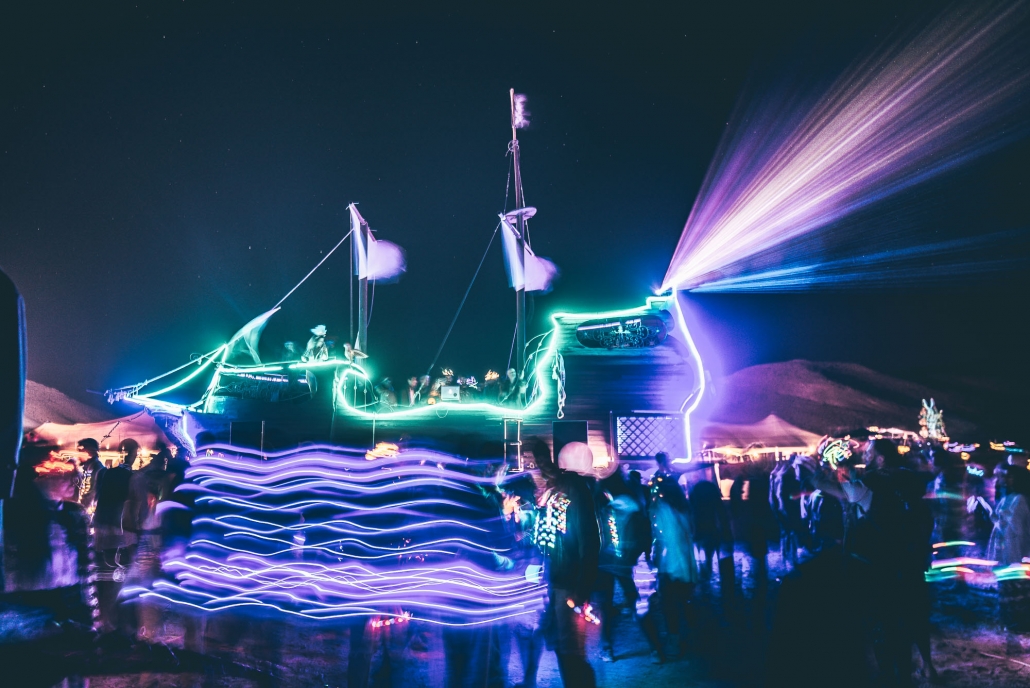 If I HAD to pick a favorite stage, then this would definitely be it.  The music / vibes at this stage were always top notch, and I'll never forget that sunset set on Thursday.  Such amazing energy, good vibes, and quality tunes for that hour.  You can take a listen here:
---
The Techno Dome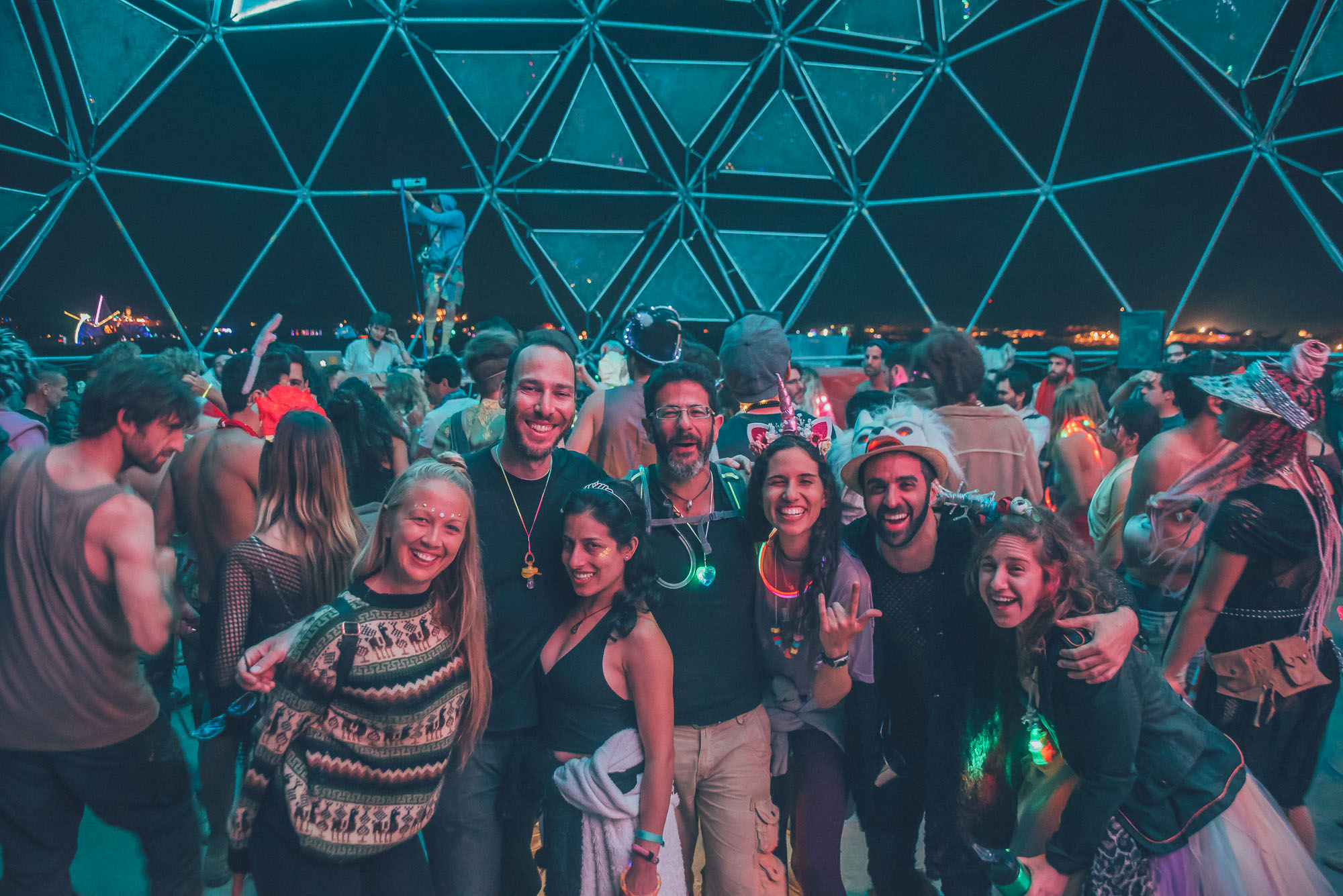 If you were looking for me on the playa, there was a good chance this is where you'd find me.  This massive DOME was unbelievably fun, and watching the bright lights change colors and fade to black made the dance floor go crazy.  The music was also super diverse here (even with the name Techno Dome), and it was tons of fun to hear different styles of music being played here.
---
The Rabbit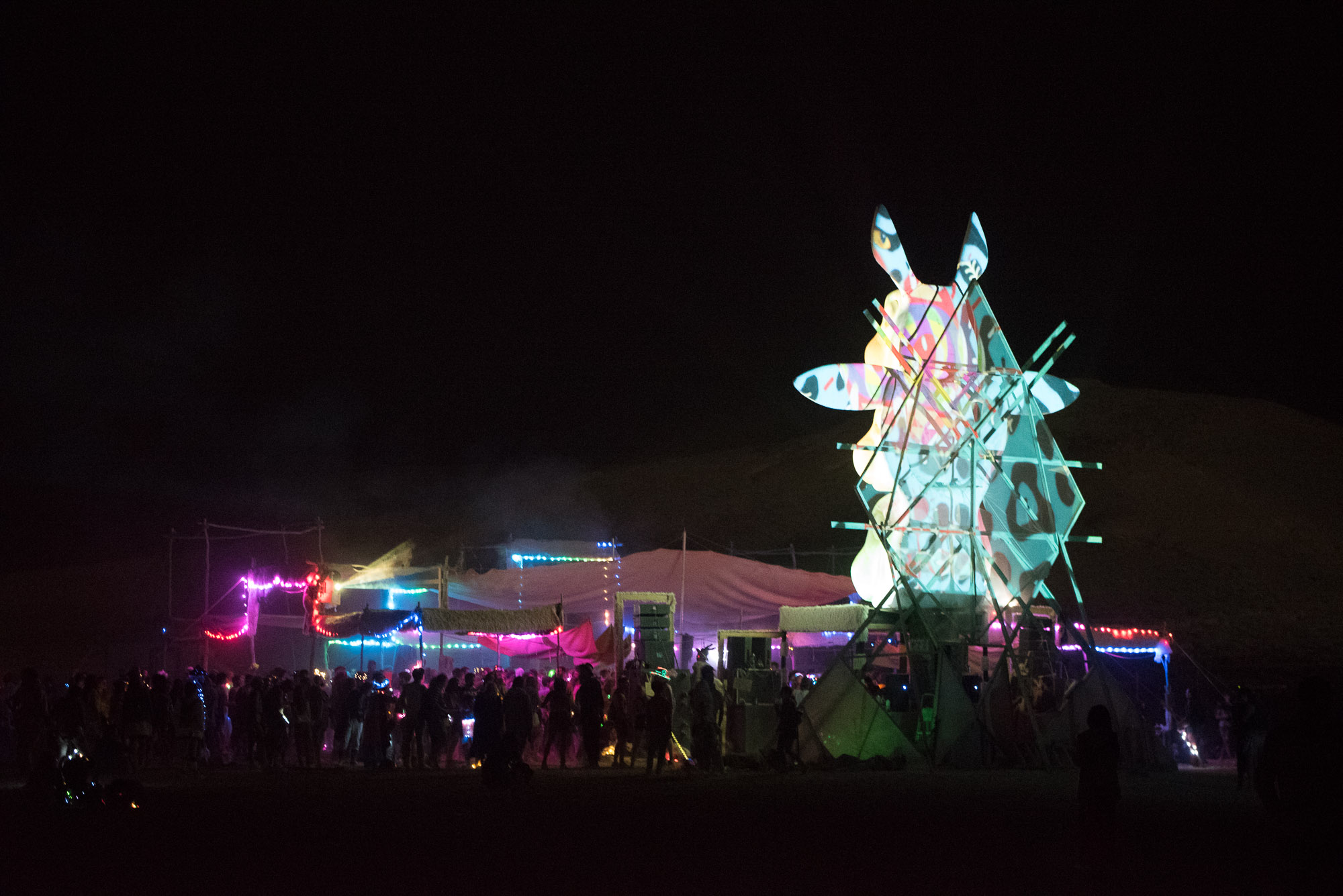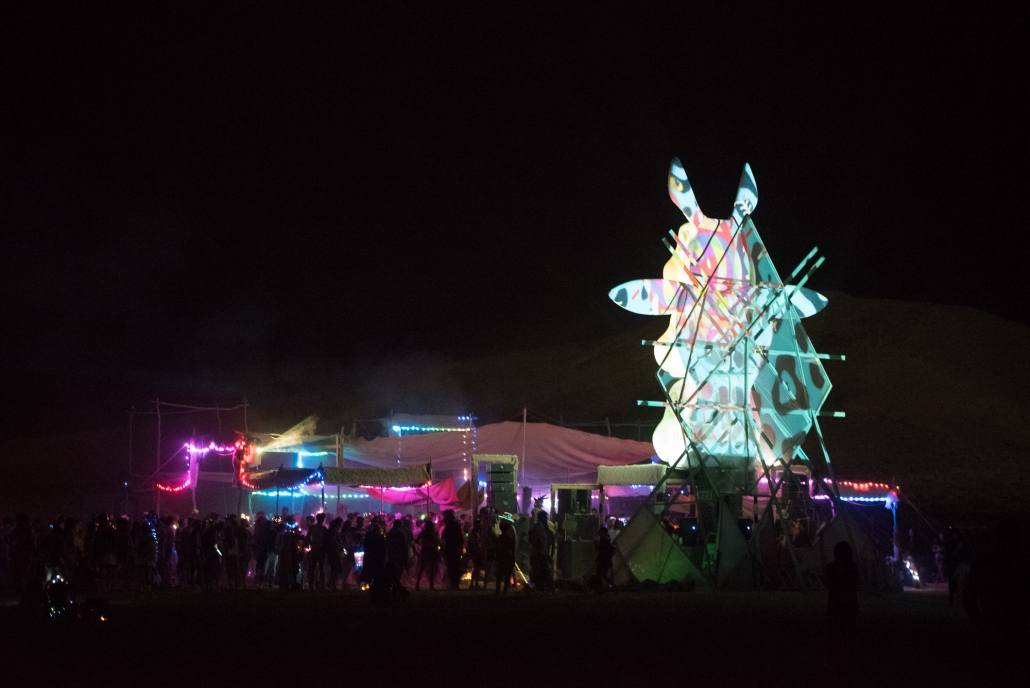 Spacey, minimal, playa techno FTW.
The DJ's at this stage were consistently playing some top-notch music, but the FINAL NIGHT of Midburn – this was the PLACE TO BE. 
The party vibes were on point, the visuals of the rabbit were crazy trippy, and I heard one of the best sets of the entire festival from around 2-4 A.M here. 
---
The SpaceShip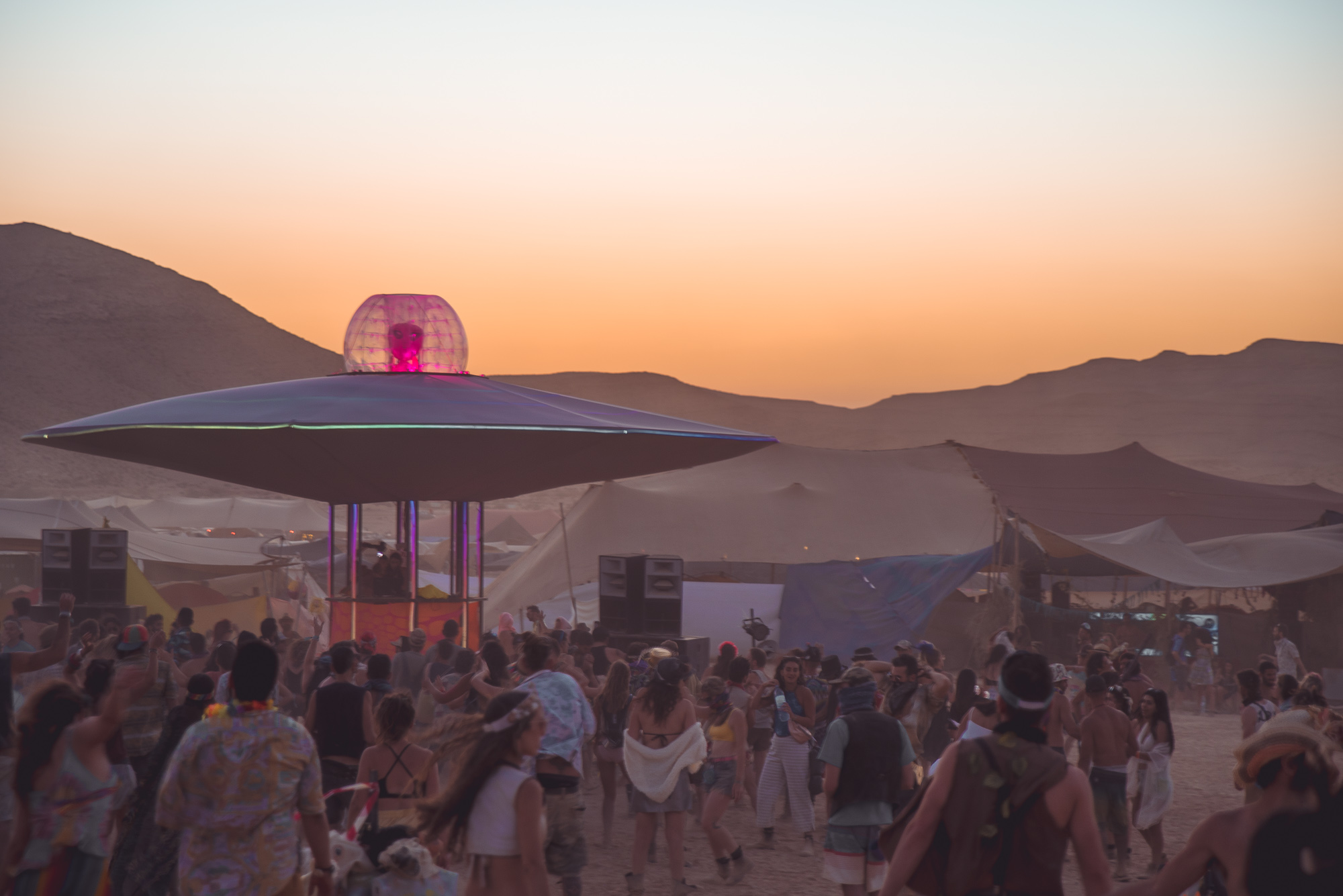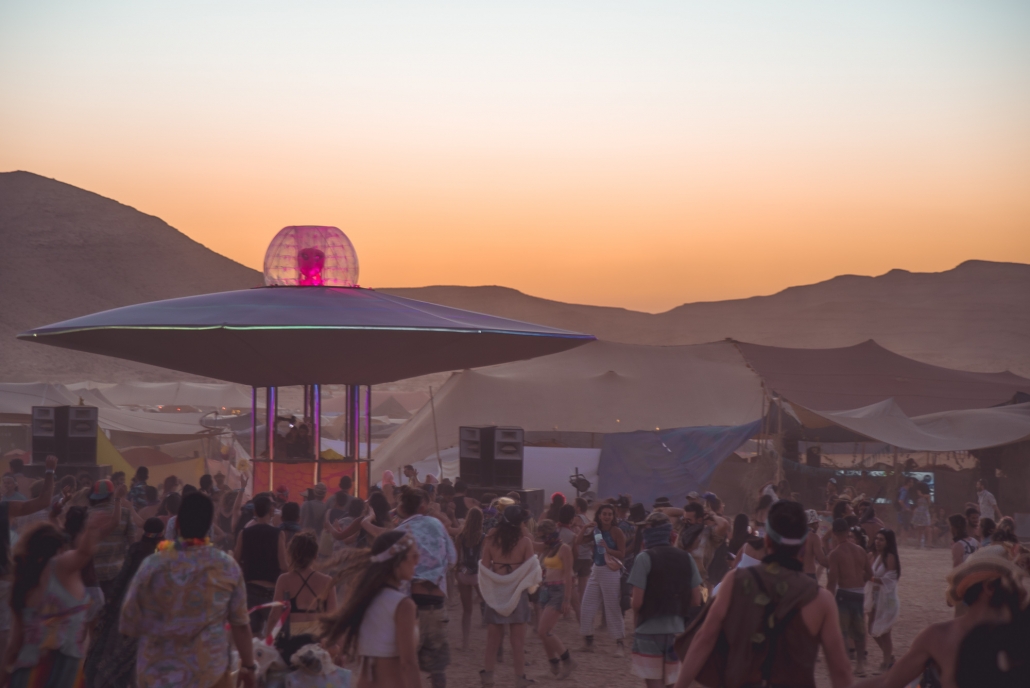 Do you like Pys-trance…?  Then this was your stage.  I quickly realized that Israeli's are definitely all about this upbeat and repetive genre, and I definitely enjoyed doing some dancing here.
While I'm not personally the biggest fan of Psytrance –
---
Sunrise Kingdom

 

 
The name speaks for itself…sunrise techno on the playa is absolutely magical, and there was no better place to do so than at Sunrise Kingdom.  (I can't believe I forgot to take a photo of this small camp / stage)…but here are some of the epic sets that were played at Midburn 2018.  
"Sunrise Kingdom is a Techno and House Sound Camp in the Israeli Burning Man festival – MidBurn, since 2014.  From deep house to techno, from sunset to sunrise, we provide the playa the best vibes and music.
---
Art Installations & LED Adult Playground
While there's tons of cool things to explore on the playa during the day…the real fun begins after the sun sets beneath the desert hills, and Midburn turns into a colorful LED wonderland.  It's truly a massive playground for adults (and kids actually), and everywhere you look there's epic art installations, cool campsites, a massive spider & dragon, and Midburners decked out in twinkly lights/ crazy outfits
Every night I loved exploring different parts of the playa with my new burner friends, and was consistently in awe at all there was to do.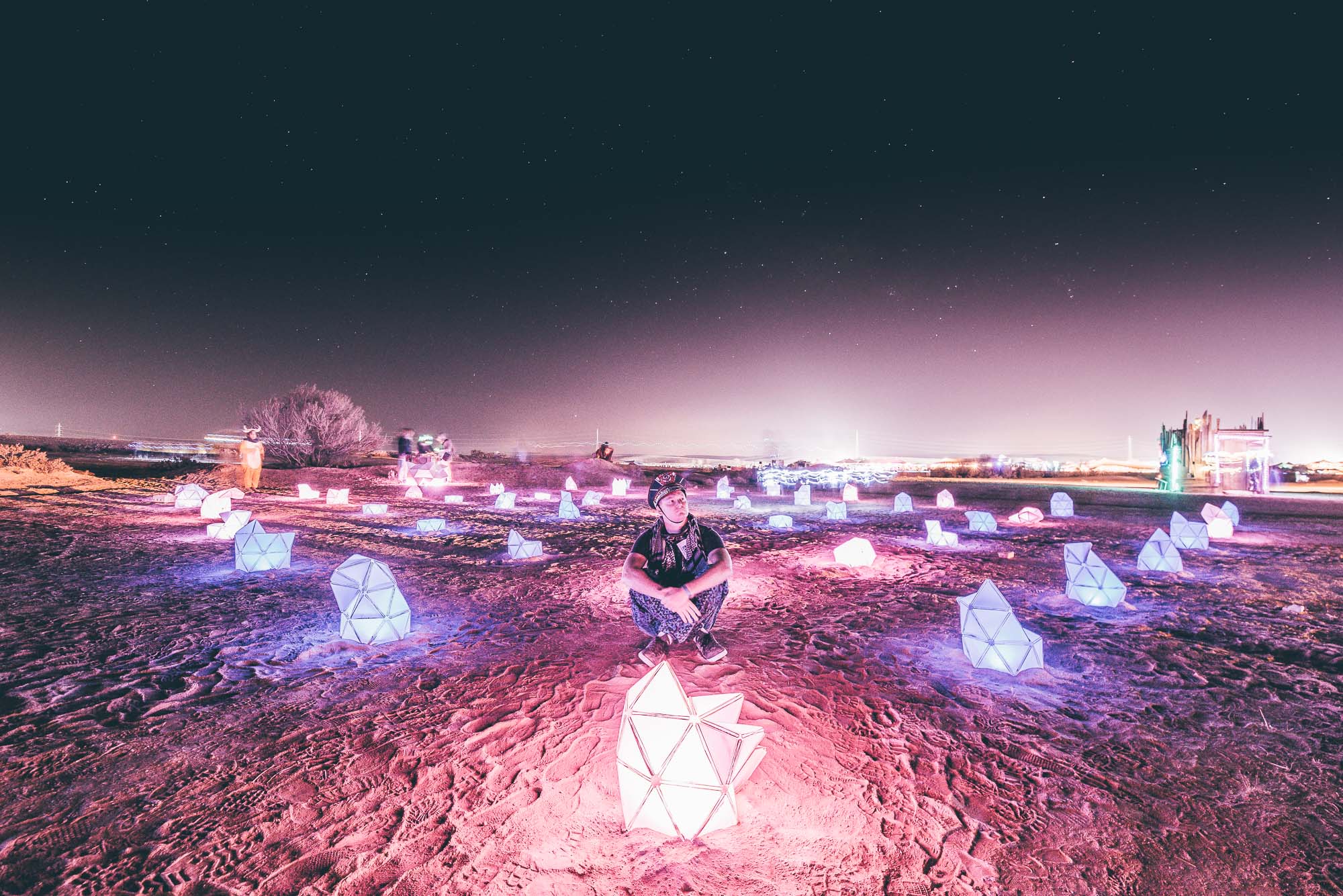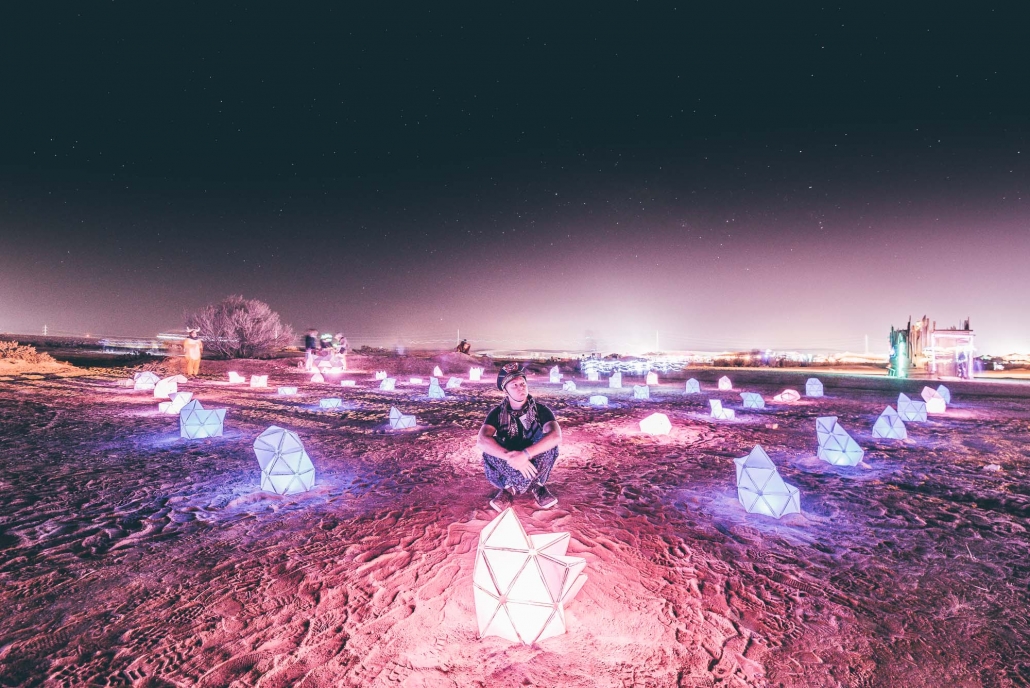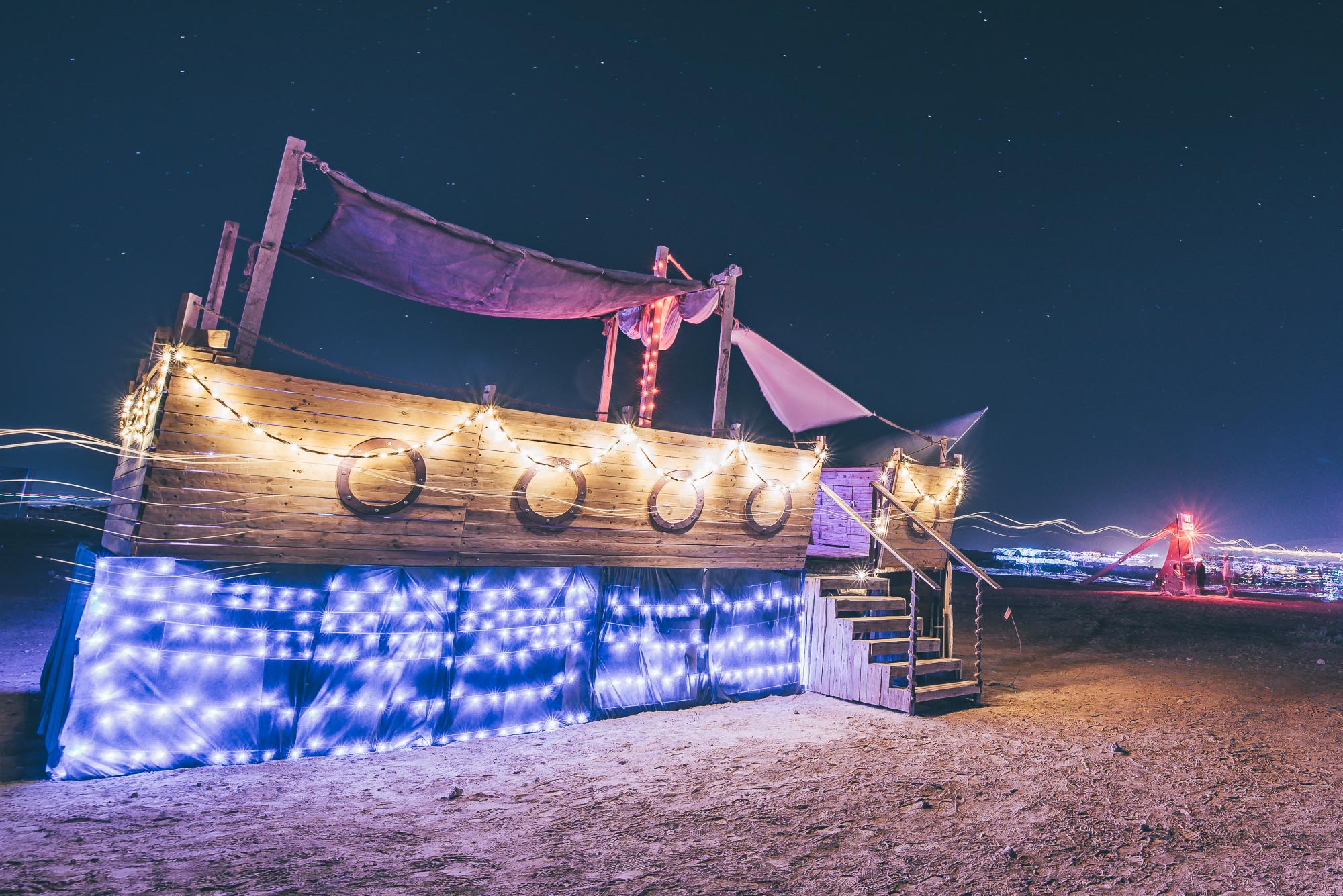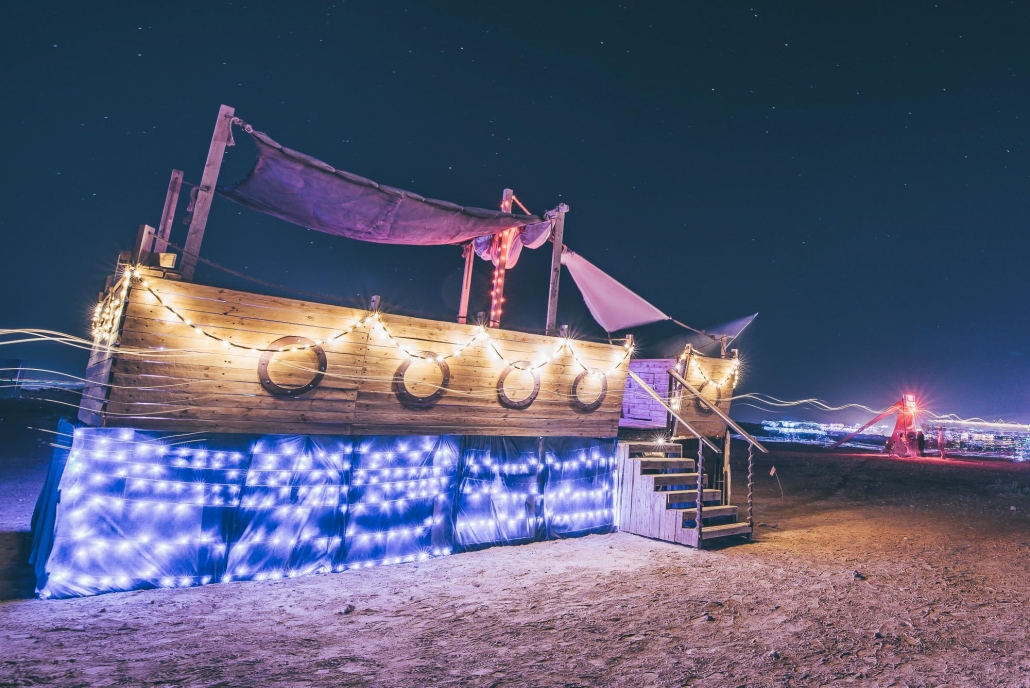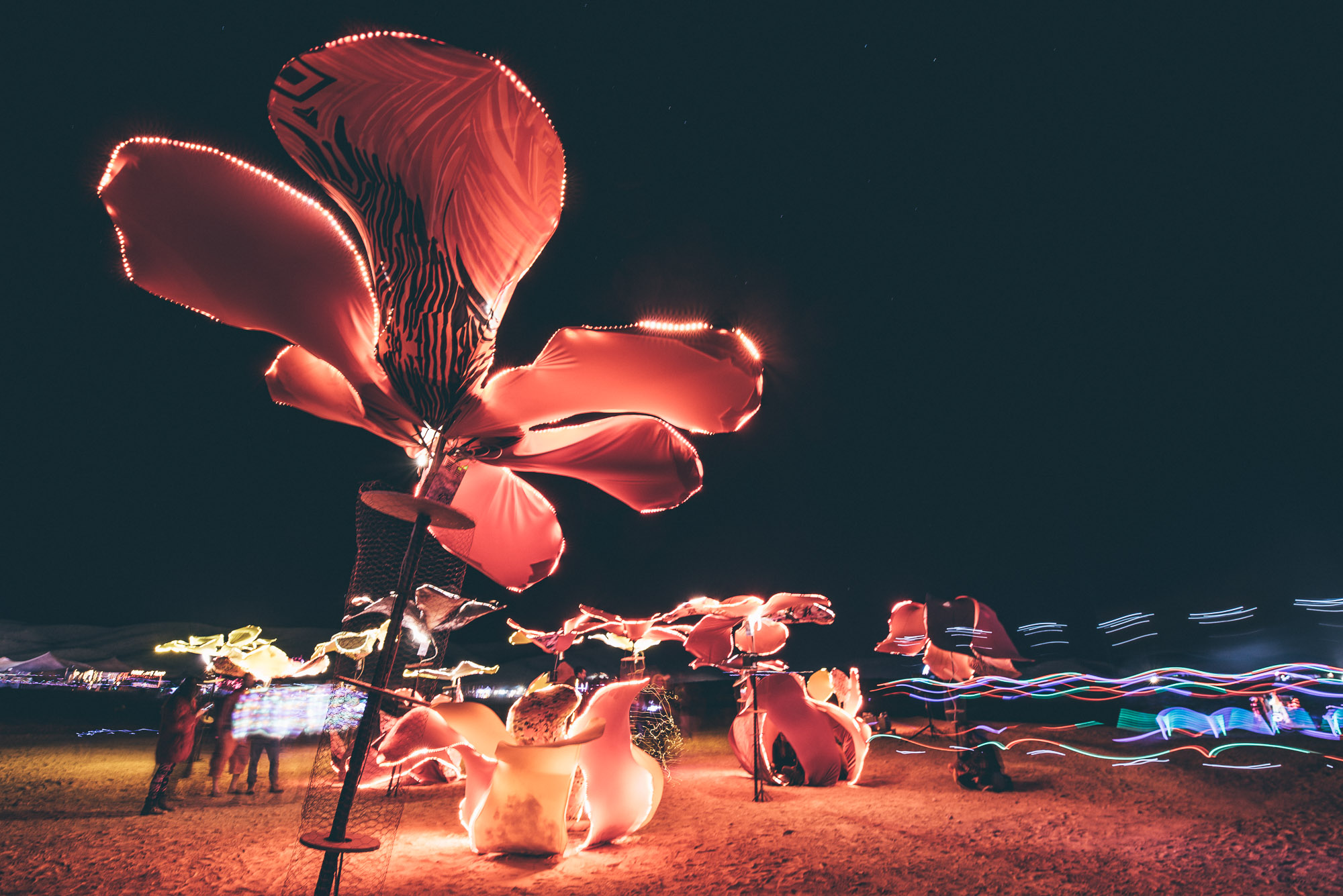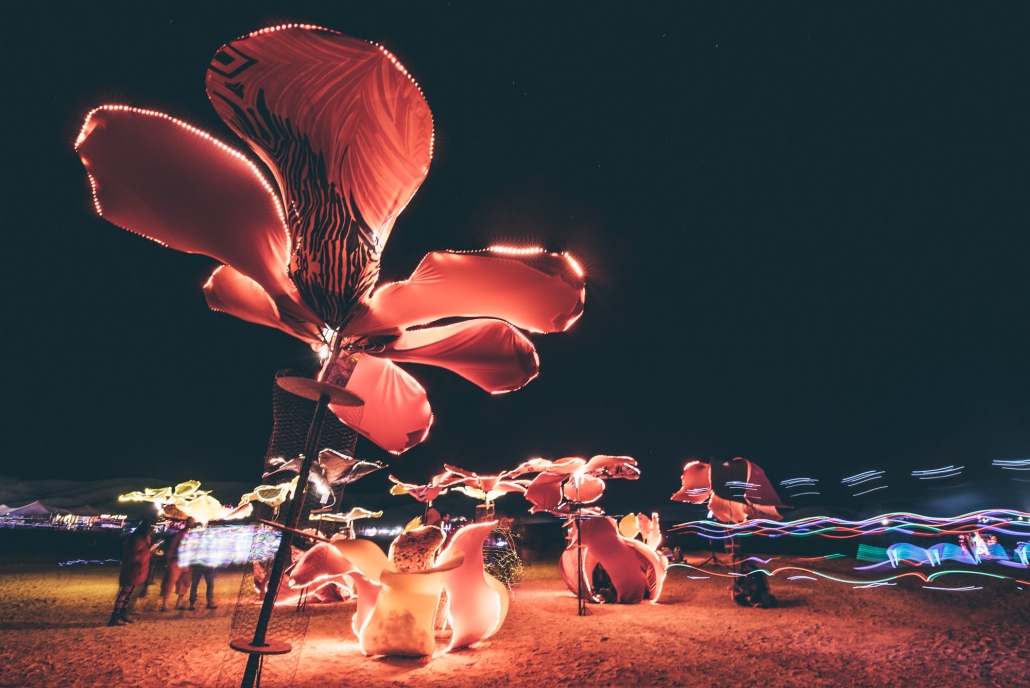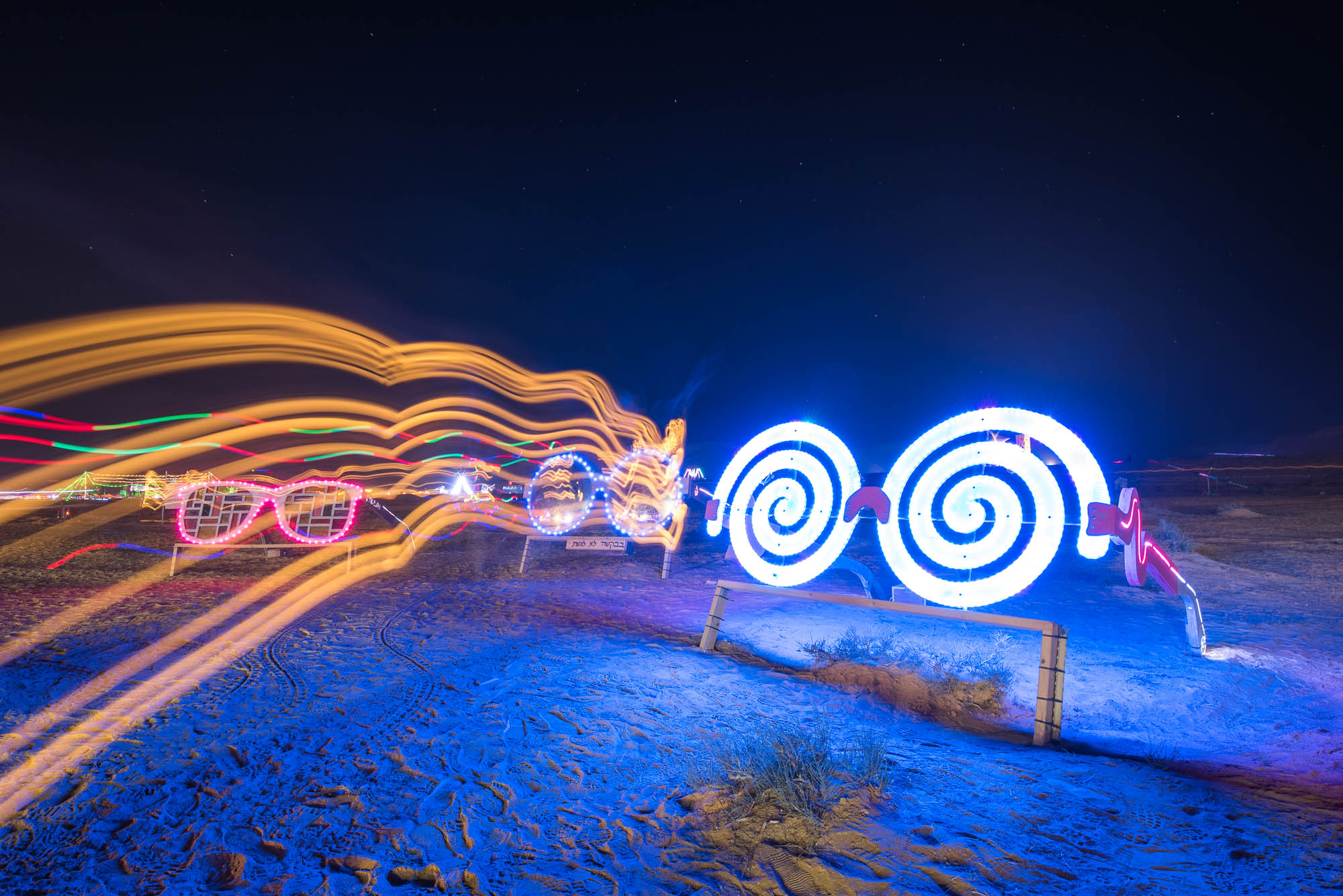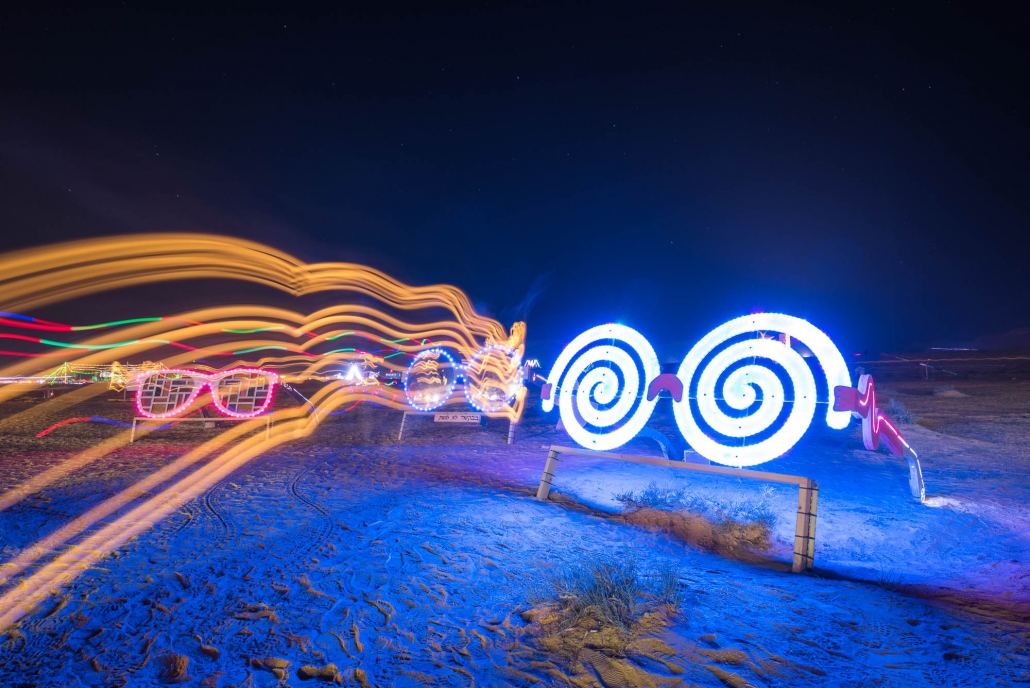 ---
The Burner Love
The "burner" community attracts such a beautiful, loving, accepting, and incredible group of people — and you can really feel that vibe on the playa.
Everyone seems to be the best and most open versions of themselves, and are to meeting new people, new experiences, and simply enjoying this wonderful temporary city in the desert.
This is the ISRAELI Burning Man though, so sometimes Israelis can seem a little stand offish, but they really are incredibly awesome.  I've visited Israel two different times now, and I've completely fallen in love with the country (and that's largely in part due to so many of the people I shared Midburn with).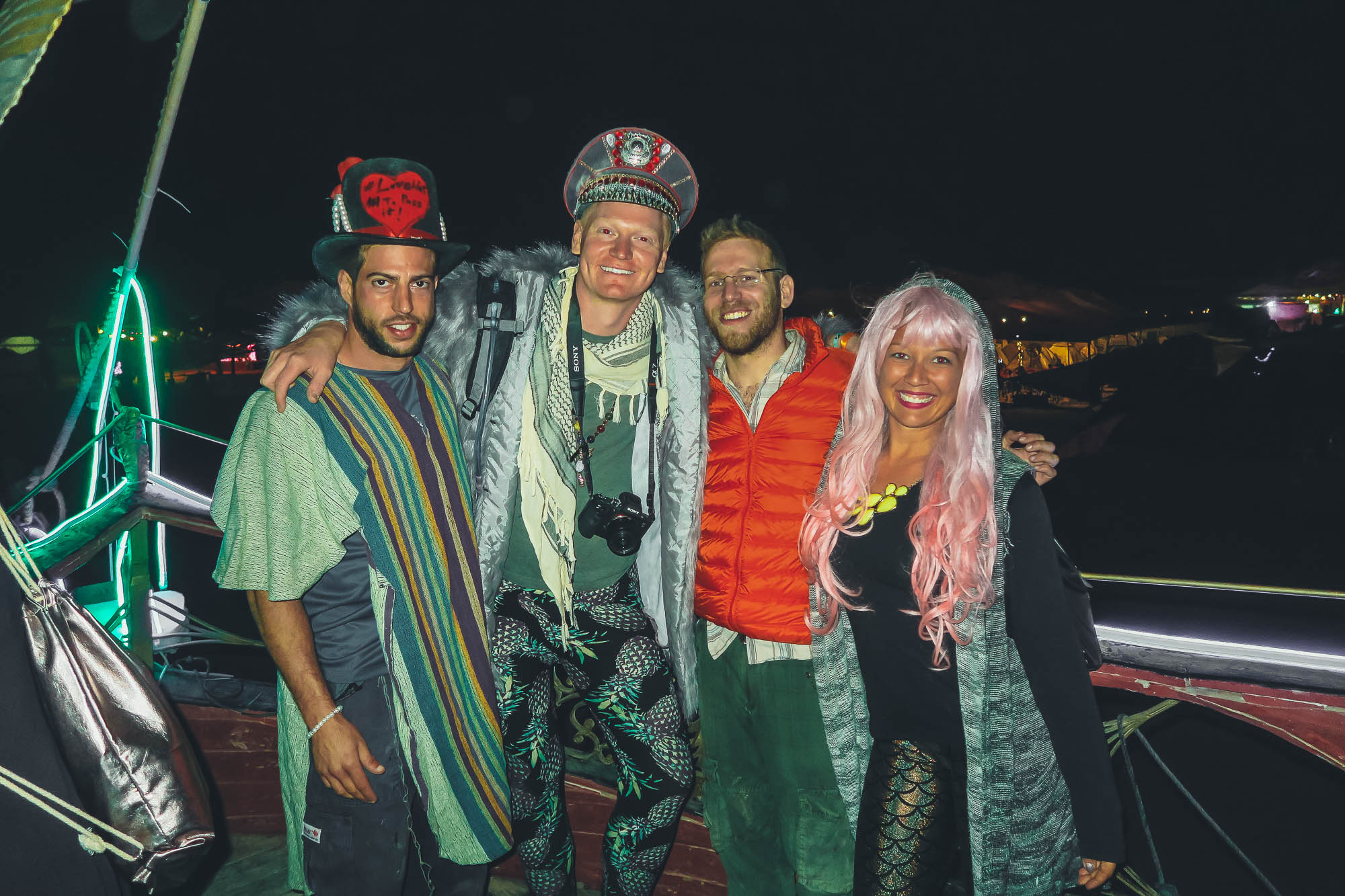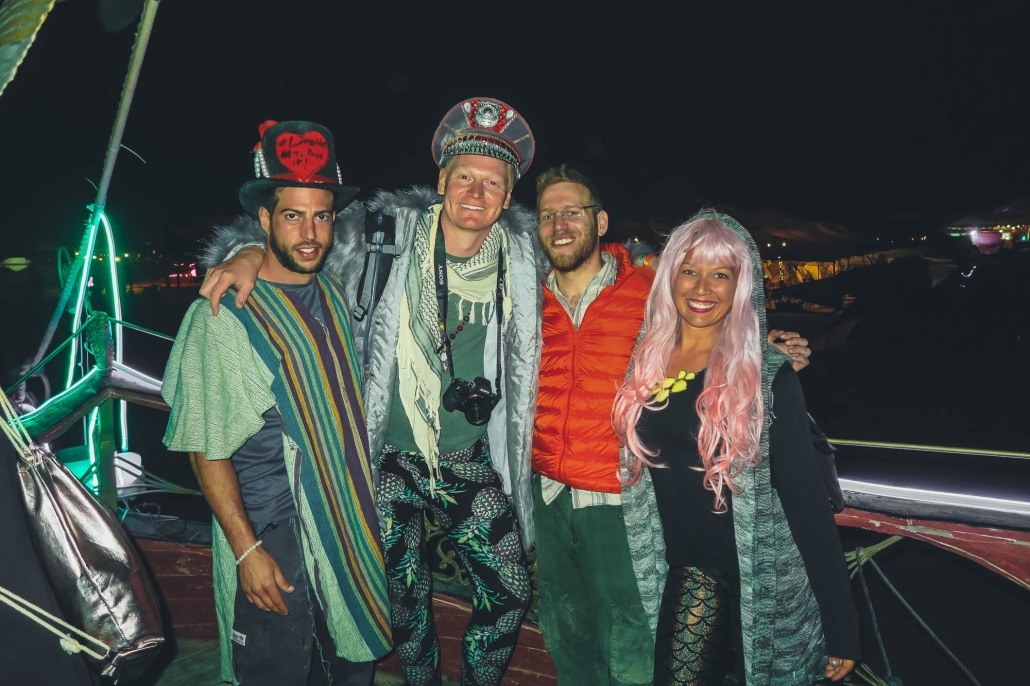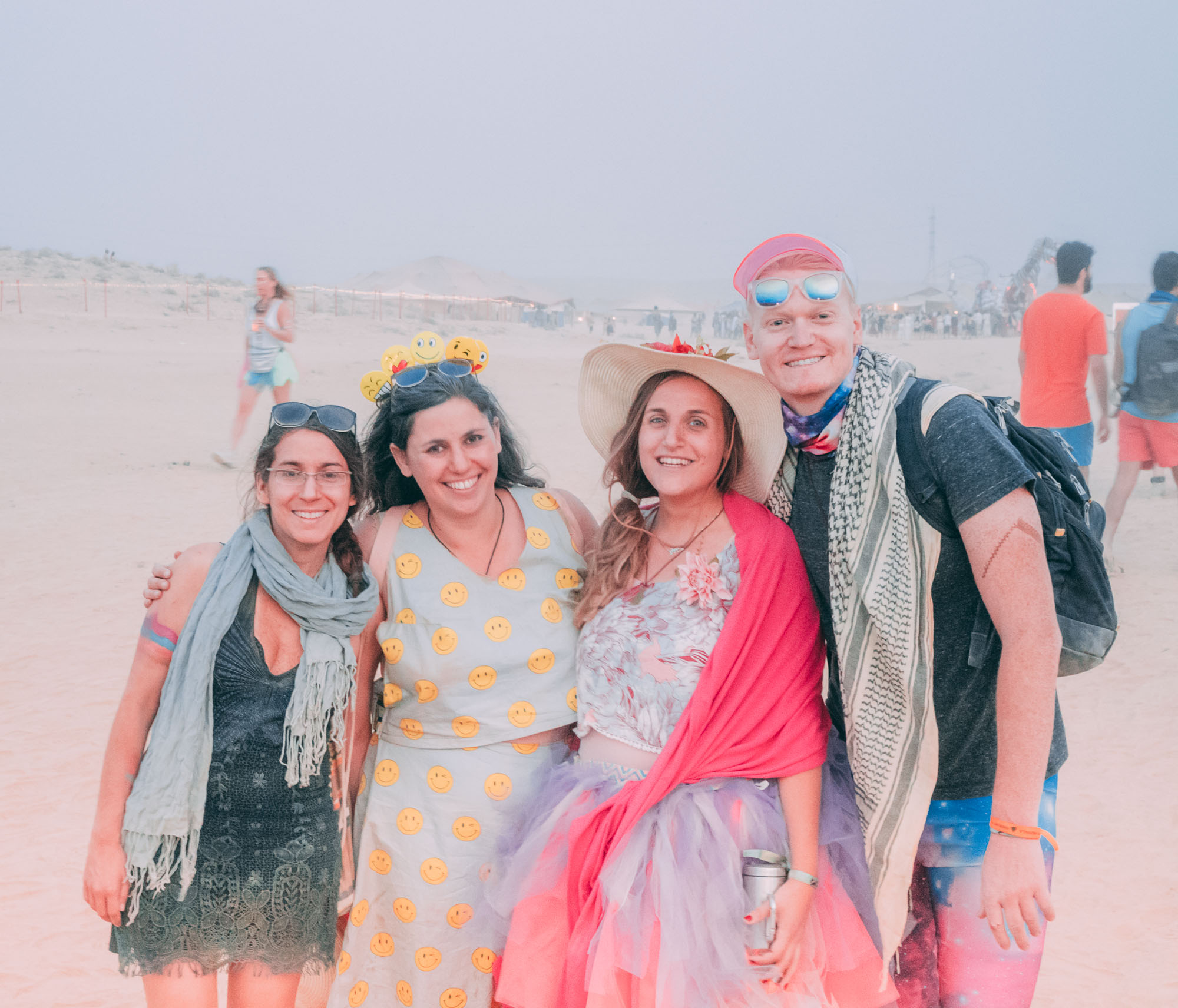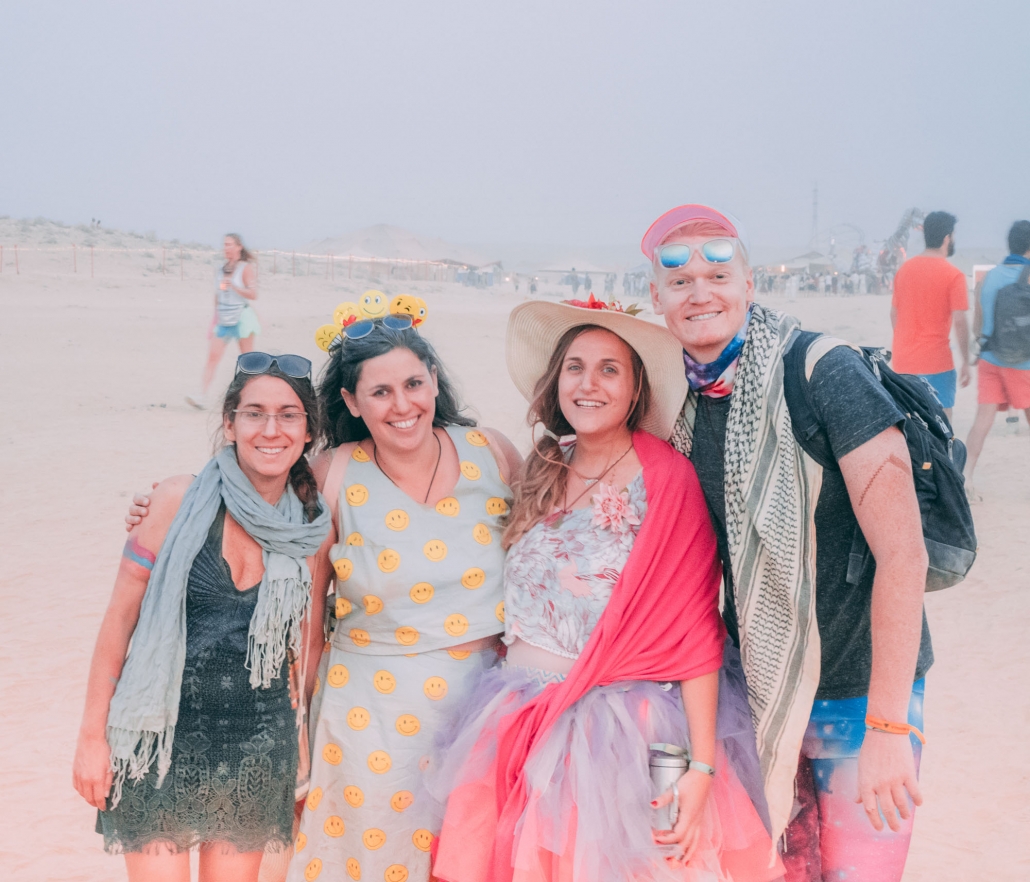 ---
Burner Fashion
Anything goes…the weirder the better.
Midburn is a place of self-expression, but there definitely is a certain type of burner fashion / outfits you'll see on the playa.  I'm no stranger to costume parties / music festivals, and I had so much fun getting dressed dressed up in my freshly acquired burner gear and ridiculous leggings.  I also got lots of inspiration for my future burn events.
I actually had to ship a whole package of my burner stuff back to my house in California (so I have it for Burning Man), and I couldn't travel with it during my time in Europe.
**It is ridiculously hot during the day, and can get a bit chillier at night – so you do need to come a bit prepared for all types of weather**
---
Let It Burn
On the 4th day of the event is when the main burning of the effigy in the center of the playa happened.  It's an important part of the experience where everyone comes together, and is meant to have a more of a spiritual meaning behind it.  It was fantastic to witness everyone come together, and clap and howl while the effigy burned.  The atmosphere is hard to explain, but there's something magical about it.
What I wasn't aware of is that there are multiple burns on the 4th and 5th (final) days of Midburn.  I was under the impression that there was just ONE major burn to signify the end of the event, but I was happy to learn that there's several more.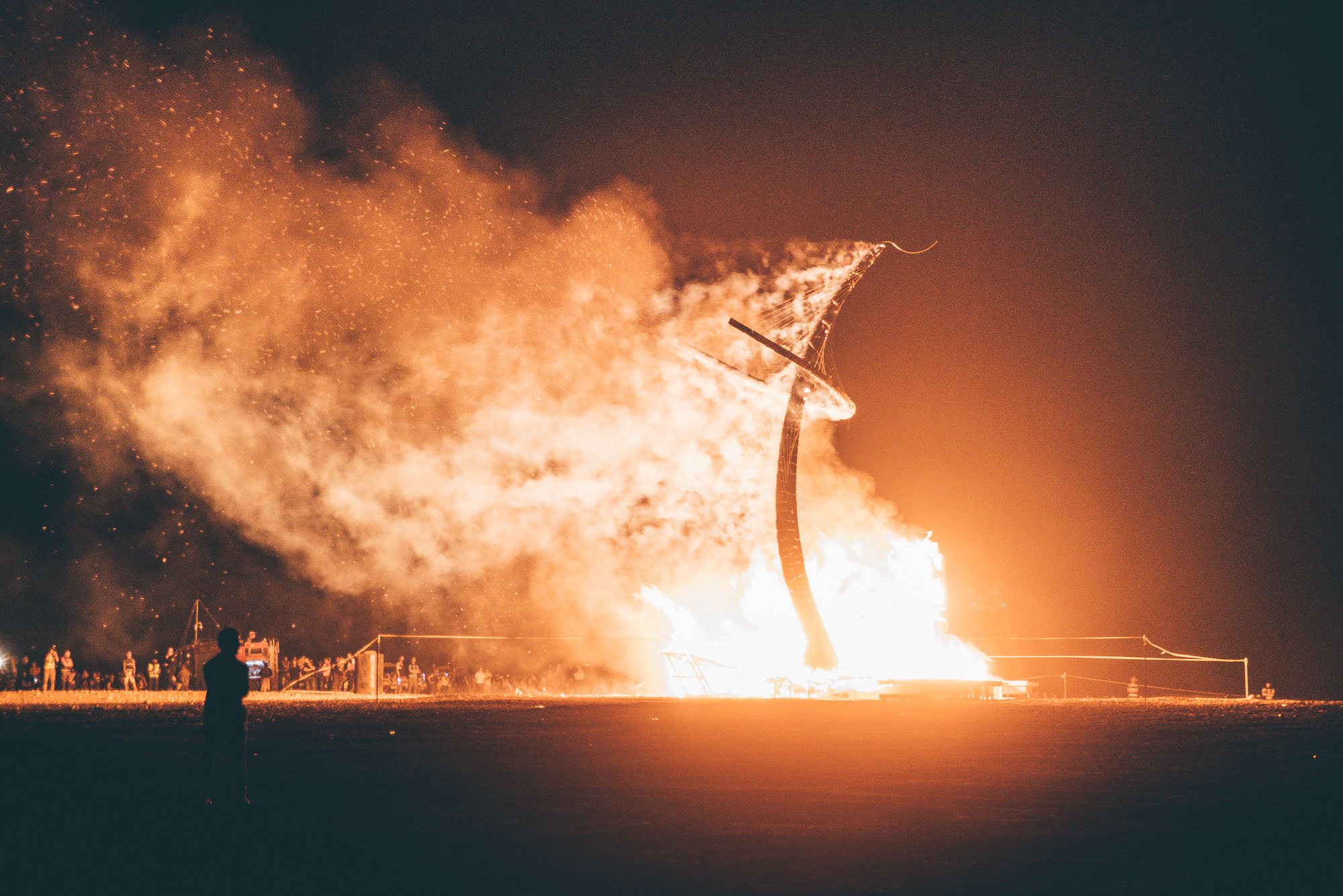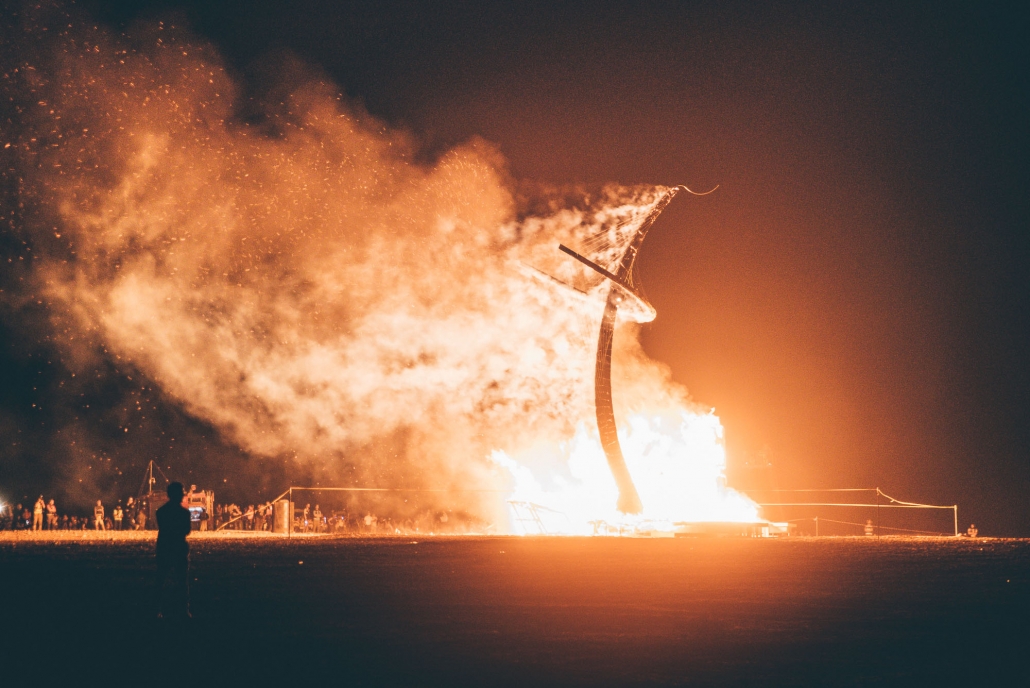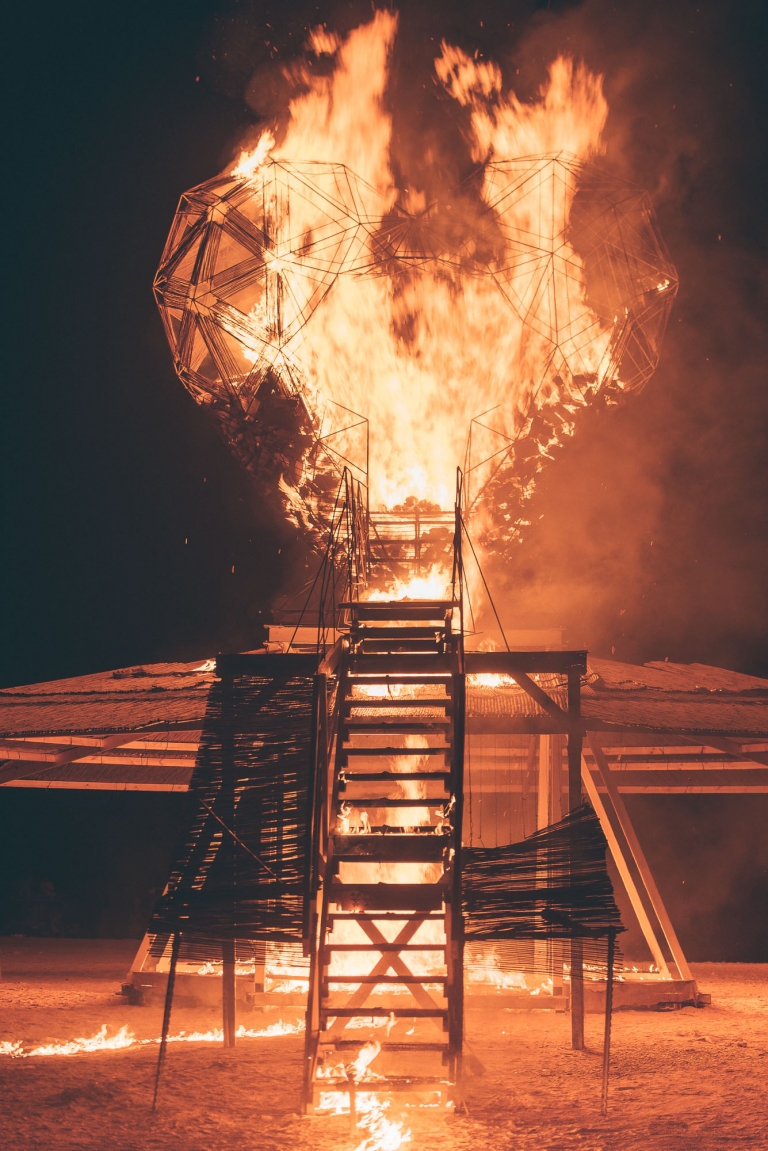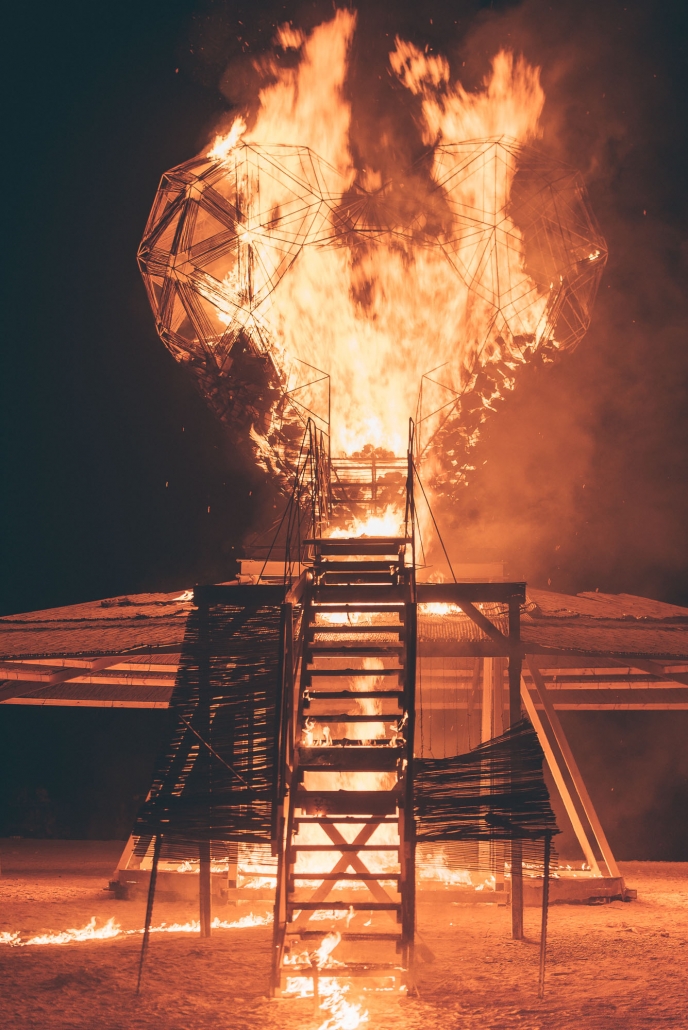 ---
Midburn Tickets FAQ
Getting tickets to Burning Man in the U.S is no easy task, and I thought that it would be just as difficult for me to obtain a Midburn ticket (but that was not the case at all!).
I applied for the "International Sale", which they have 800 allotted tickets for attendees coming from abroad.  It was a super simple application process, and I just basically had to prove I didn't live in Israel to get approved.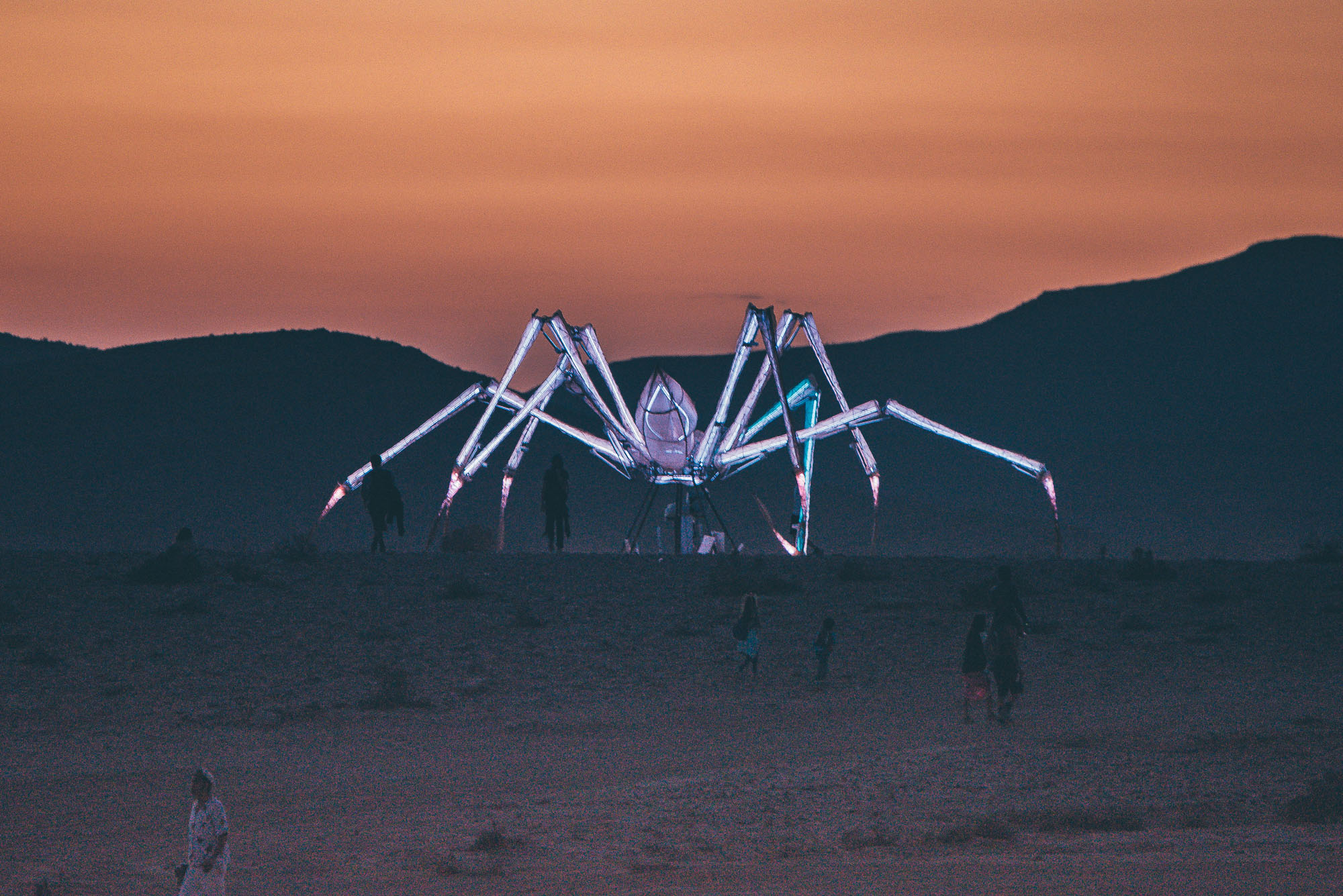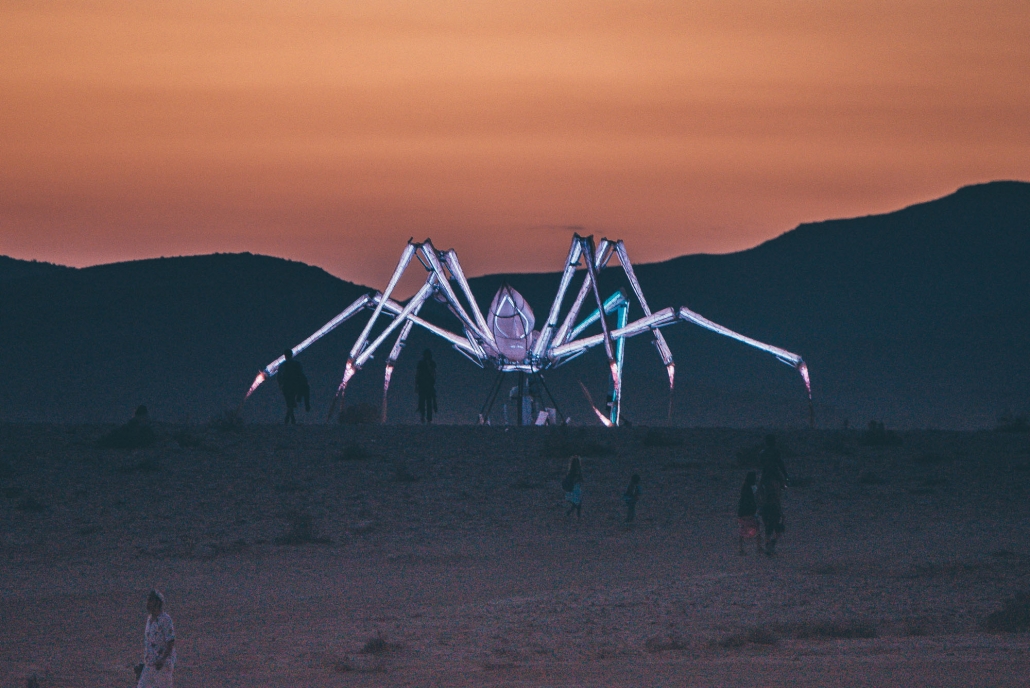 Ticket cost: 810 shekels ($226 U.S.D)
*Important* – if you're wanting to go to Midburn in the future, but didn't get a ticket – then you should still make your way to Israel.  I probably saw over 100 different people trying to sell tickets last minute, and I really think you won't have a problem finding one if you want to go!
Just make sure to join the Facebook groups immediately and start interacting with the community.  This is going to be your best bet for finding a camp to join, finding a ride to the playa, and asking questions about the event.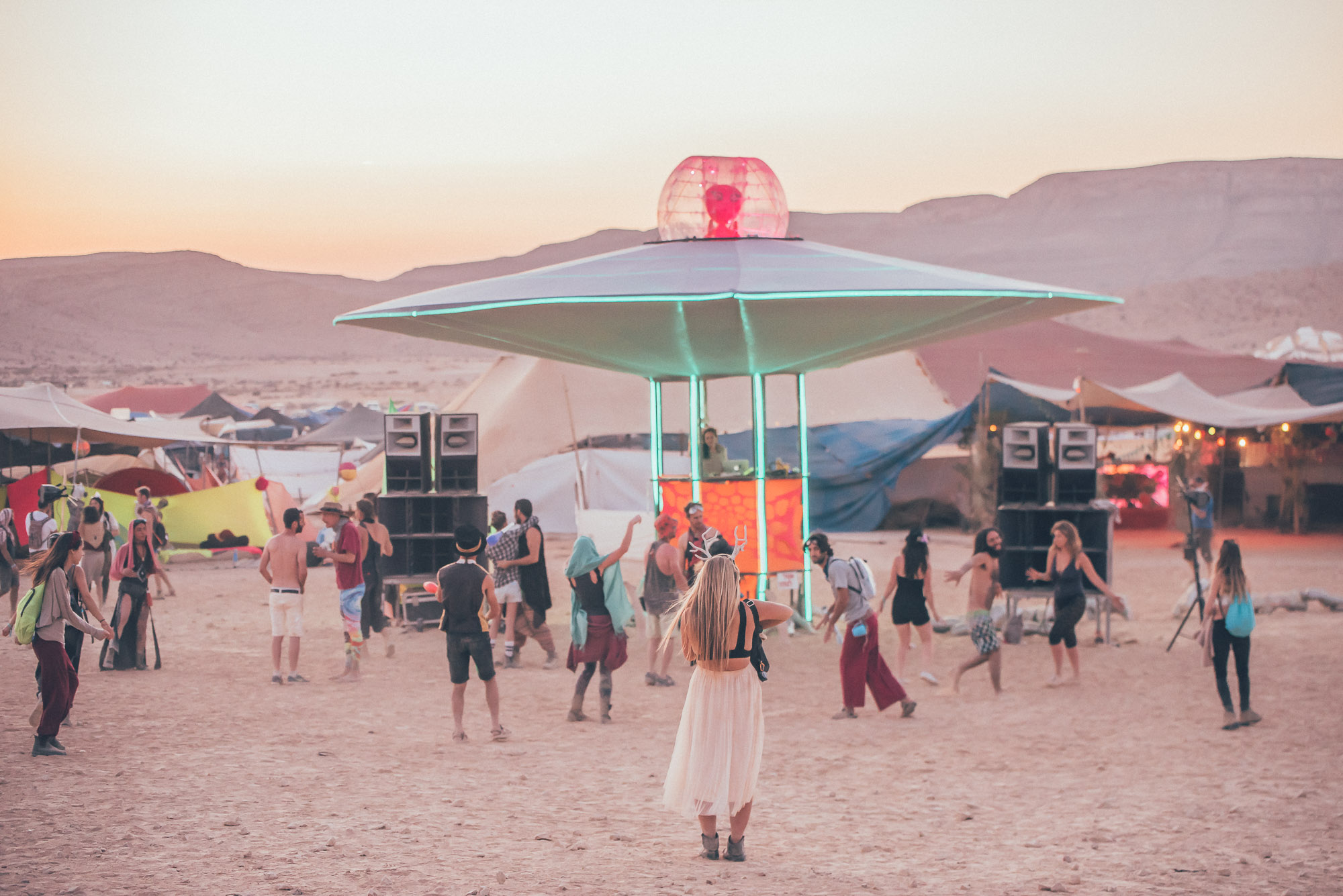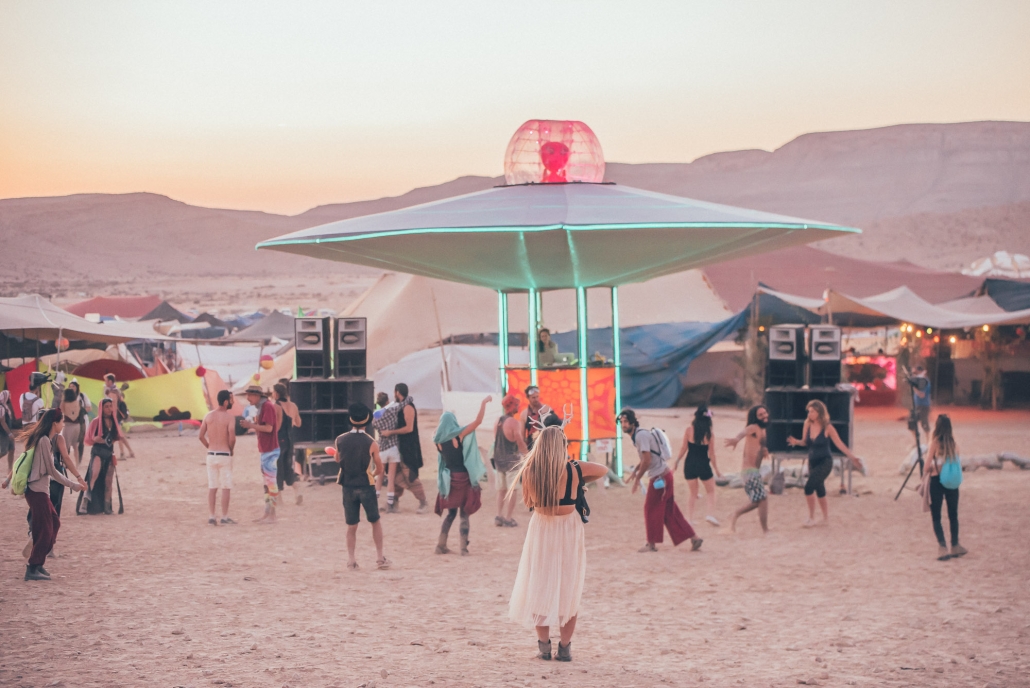 ---
My Overall Midburn Experience
When I first visited Israel during the summer of June 2017…I missed Midburn by just a few days, and vowed to myself that I would return in 2018 to experience the madness.
Well, I'm so glad I did because it completely exceeded all of my expectations.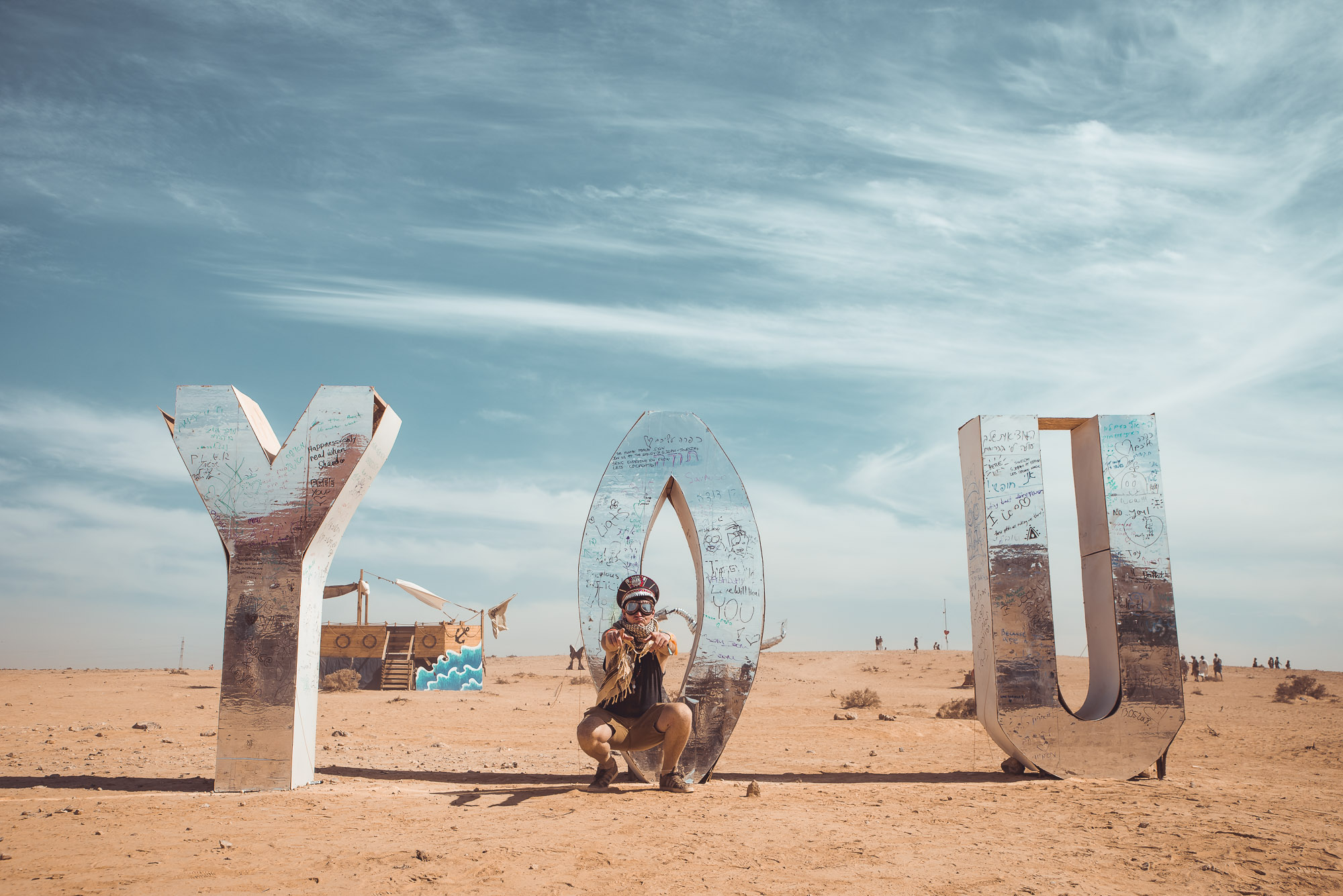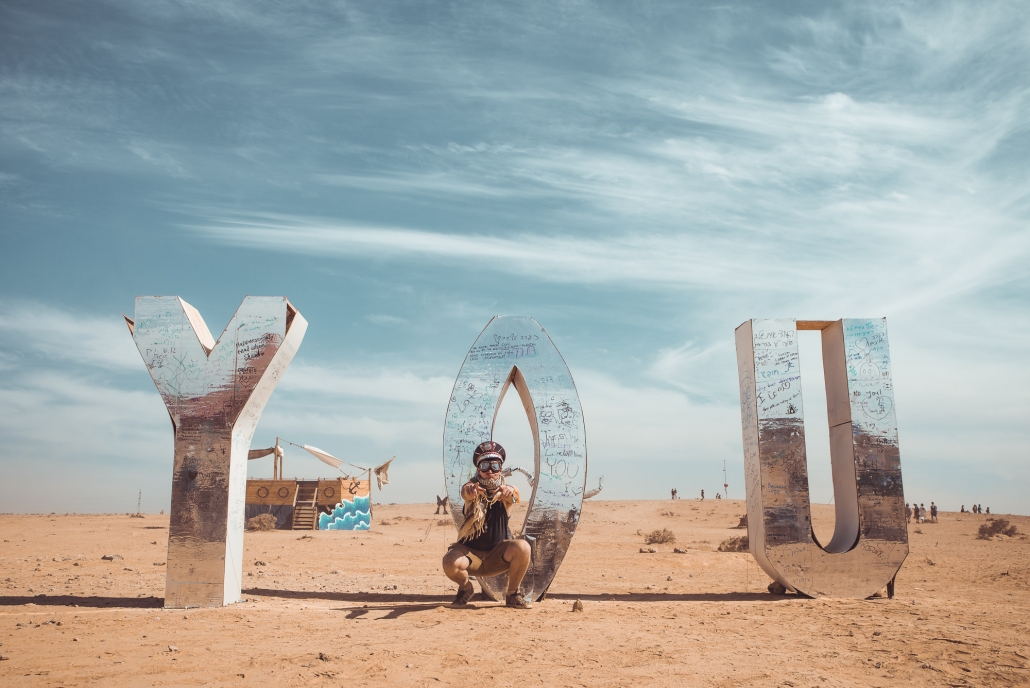 Even though the conditions were a bit harsh, and I was desperate for a long warm shower after 5 days in the desert — I really wasn't ready to leave.  I feel like I was still getting into the groove out there, spending time with such an awesome group of new friends, and truly loving every minute of it.
This was my first Midburn — but I've got this strange feeling that I'll be there for a whole lot more in the future.  I love Israel, I love Israeli's, and I love the Israeli Burning Man community.
As the saying goes…"you never forget your first time", and that is 100% true in this case. Thanks to everyone I had the pleasure of burning with in that dusty desert.  It was an experience of a lifetime, and I can't wait to reunite with you again!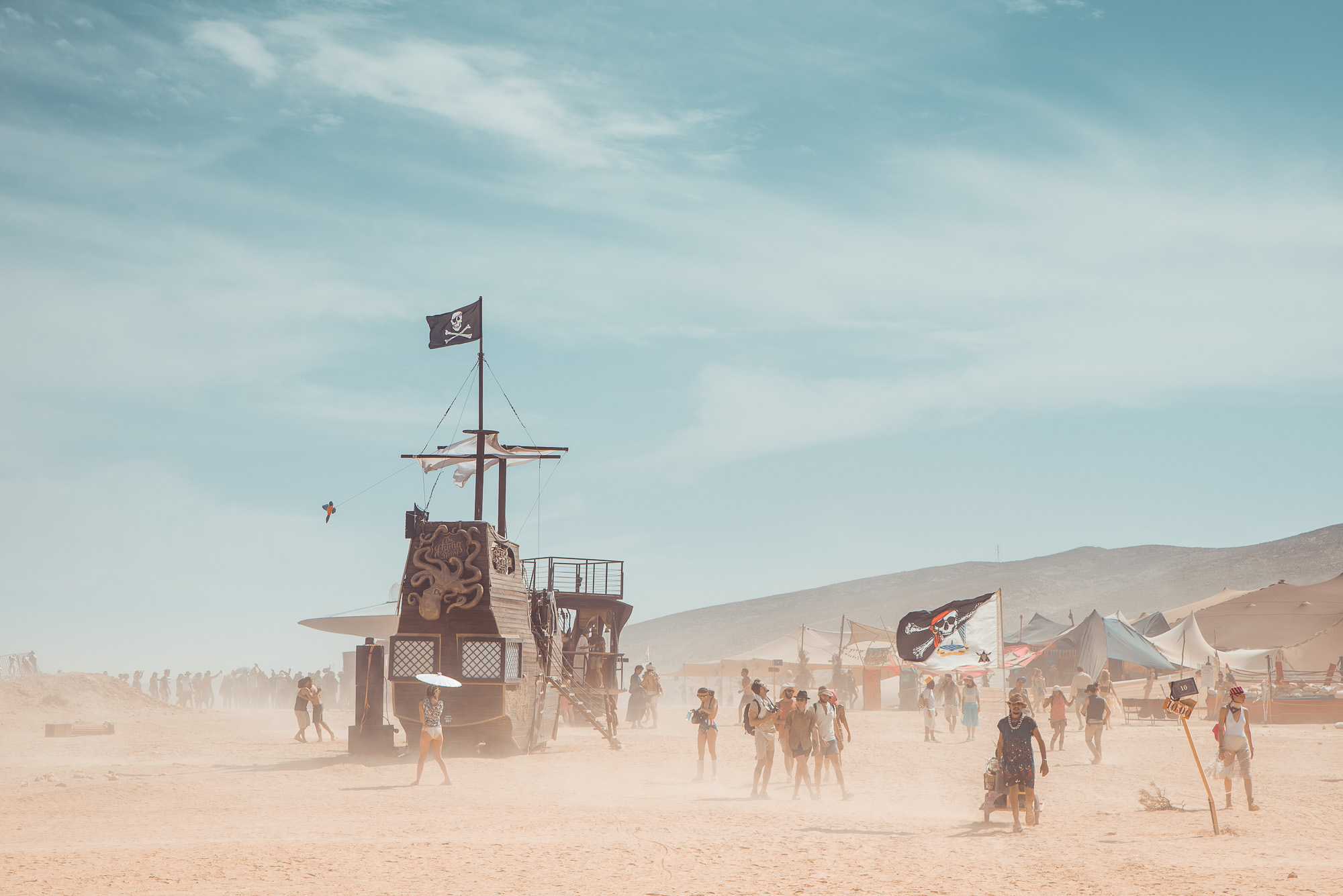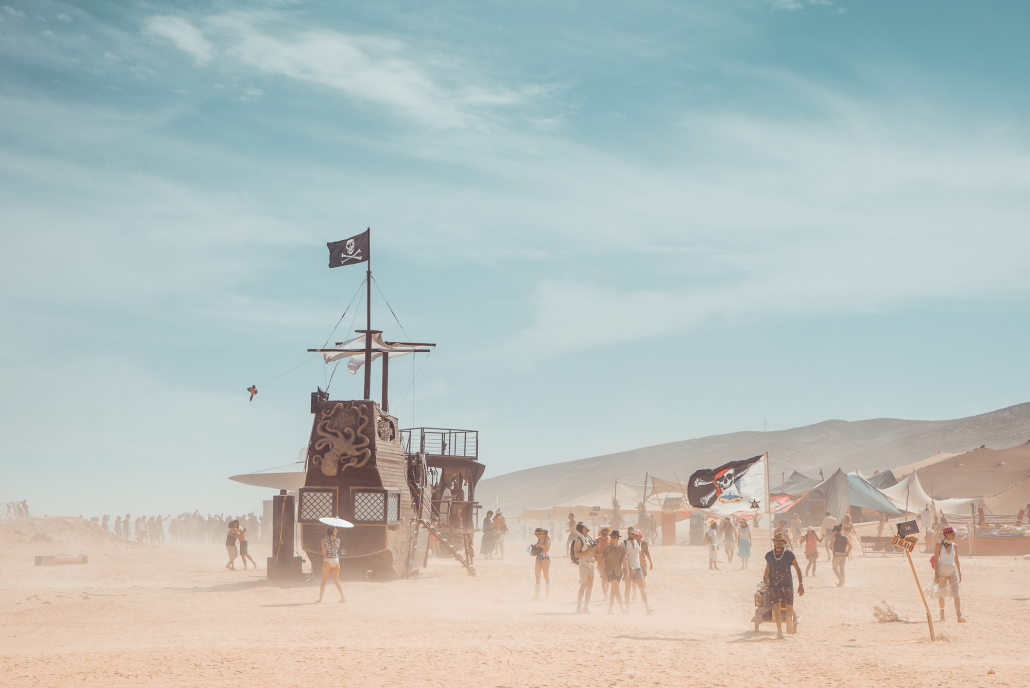 ---
Thanks so much for reading!
If you enjoy my photos, be sure to check out the full album on Facebook, and follow along on my future travel and festival adventures on Instagram.
---
Share this Article!