Lucidity Festival 2018 – Rising Dawn | Top 12 Festival Highlights
"Sound baths, acro yoga, dance workshops, fire breathers, circus performers, food vendors, fashion stalls, blacklight tea parties, cacao ceremonies, art galleries, epic DJ's, live bands, crazy costumes, and an incredible amount of Oxytocin filled hugging."
It's been nearly a month since Lucidity Festival: Rising Dawn ended, but not a day has gone by when I haven't been reminded of the magical weekend adventure I experienced up at the Live Oak Campground in Santa Barbara, California.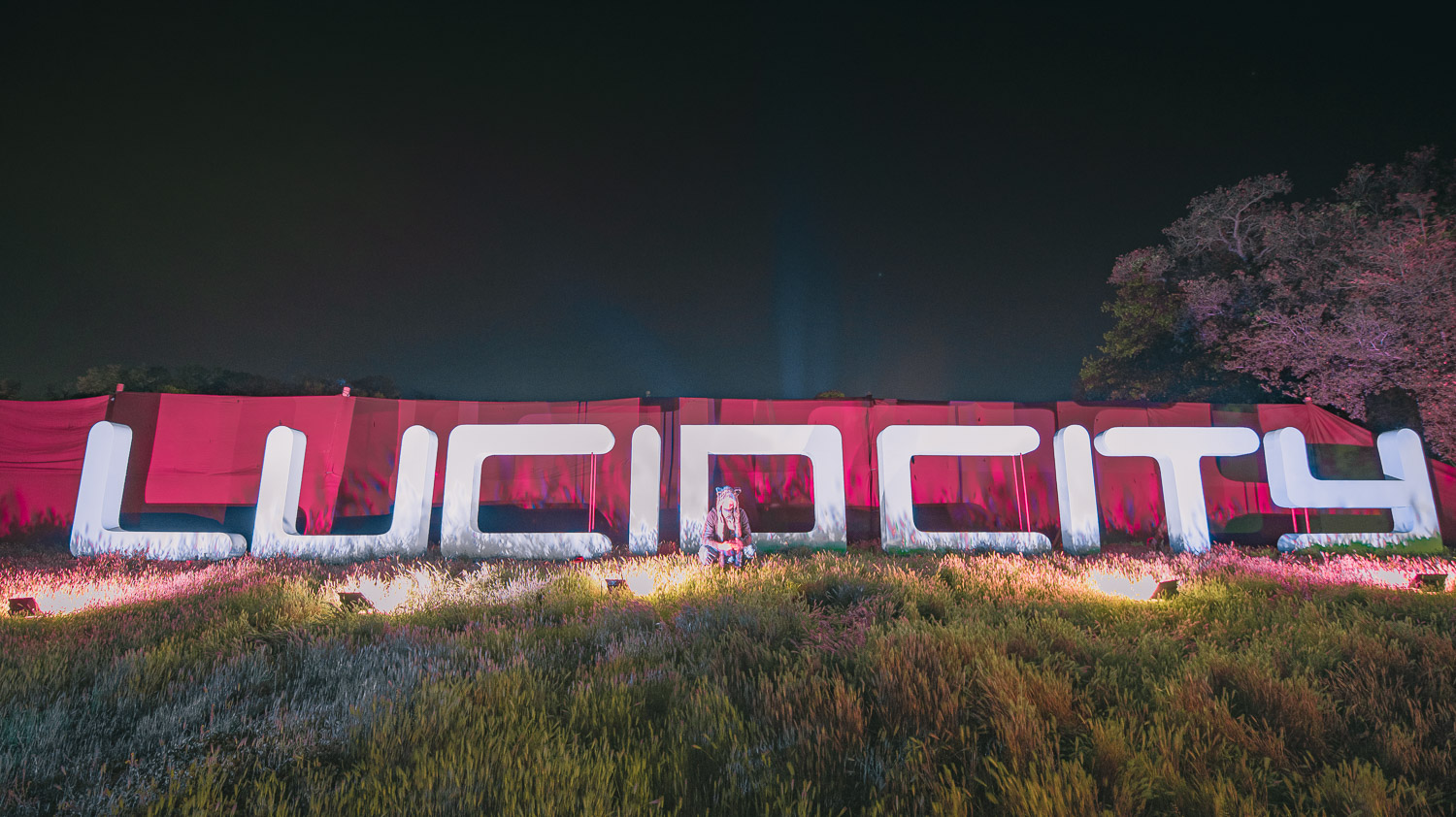 There's a whole lot that can be said about Lucidity, as it's easily one of the most unique and colorful camping festivals I've attended in my life.  In fact – I think it made me redefine what I think an actual "festival" is.  I've been to my fair share of epic music festivals around the world, but Lucidity was very different!
I'd actually go as far as saying that Lucidity is not really a music festival – but instead a gathering where attendees enjoy spending time and learning with each other, building a community, and the music is an added bonus.  It's described as a "transformational" festival", and it certainly left a strong impact on me.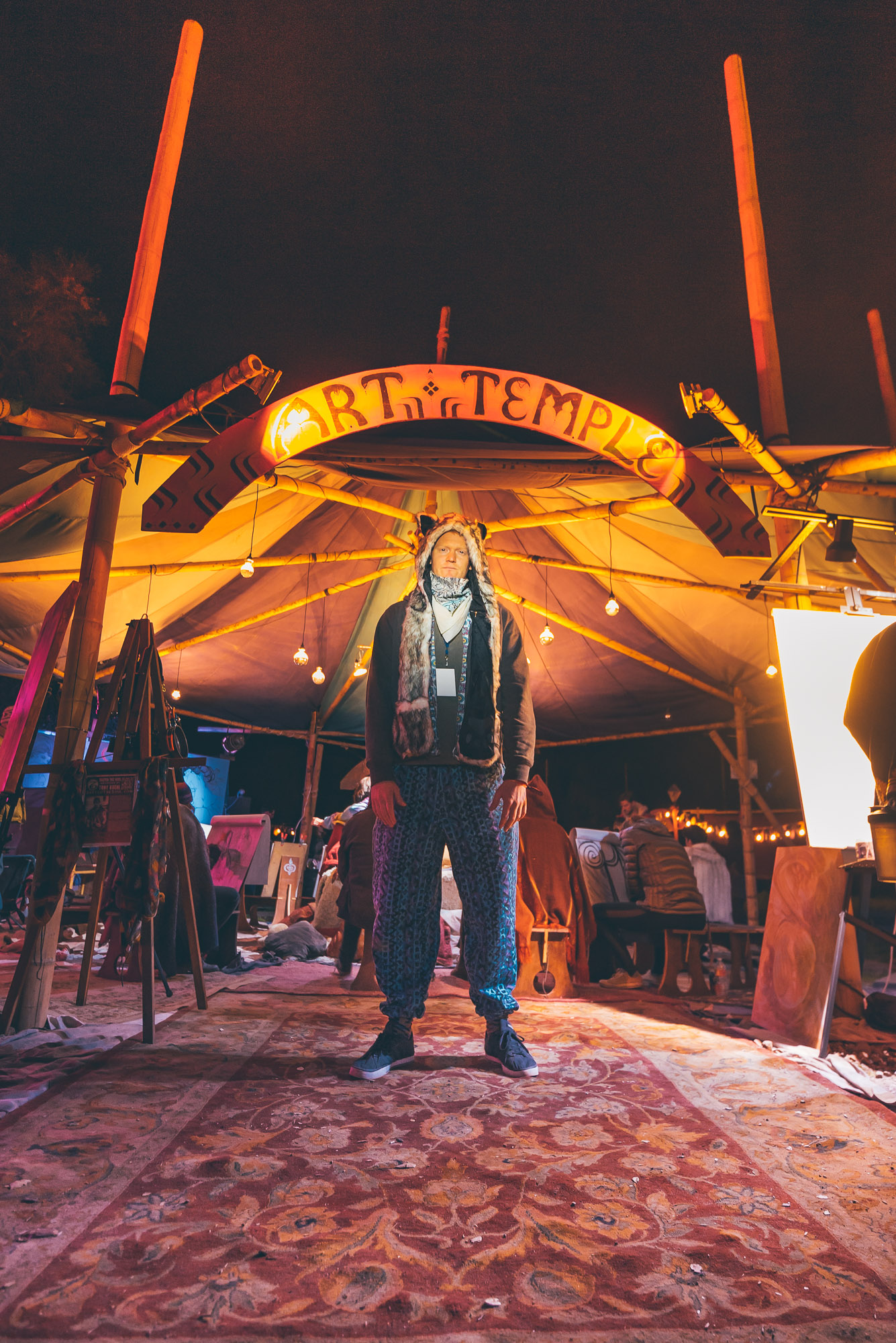 I really had an indescribably amazing experience at Lucidity, and honestly think the world would be a better place if everyone attended it once in their life.  
So without further ado – let me discuss a few of my highlights from this mind-blowing weekend!
---
1 ) The Lucidity Family
When I was walking around the festival grounds (as a first time attendee), I kept having this strong family / community feeling.  This was the 7th edition of Lucidity, and it almost felt like I somehow managed to score an invite to a exclusive family reunion.  There was just nothing but good vibes, hugs, laughter, dancing, and smiling faces.  People felt more connected with each other on a spiritual level.
EVERYONE I met during Lucidity was such a beautiful soul, and I think that really says something about the festival.  It attracts the most kind, loving, and welcoming people, and I'm so happy that I've joined the family.  It's definitely a bit of a hippie vibe, but you gotta just dive in head first, and enjoy this wonderful community.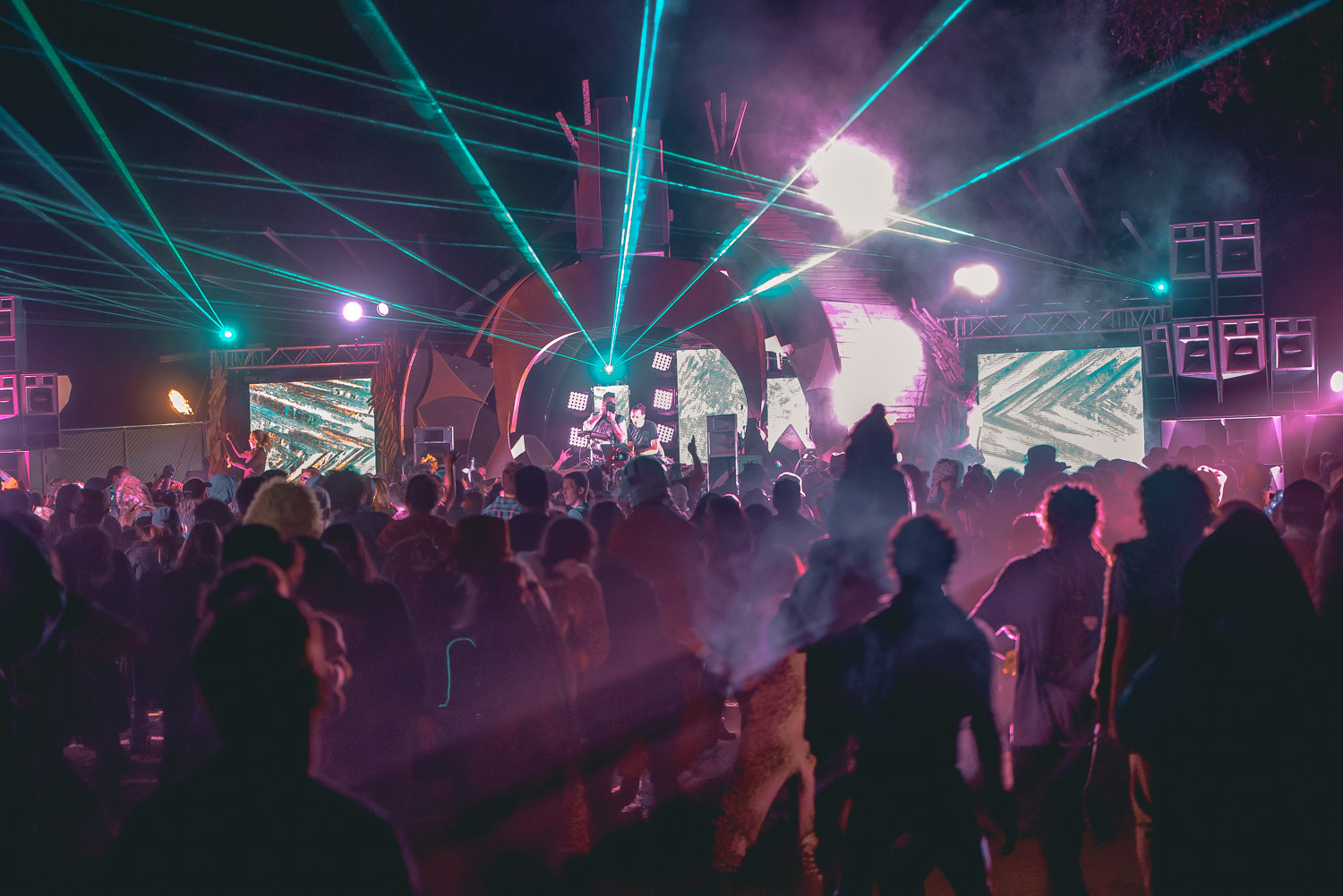 ---
2 ) The Colorful Campsite
The entire Live Oak Campgrounds was transformed into a stunning LED wonderland, and this is exactly how I want ALL my festival campsites to look like in the future.
It was split into five different realms:
Water, Air, Fire, Earth, and Spirit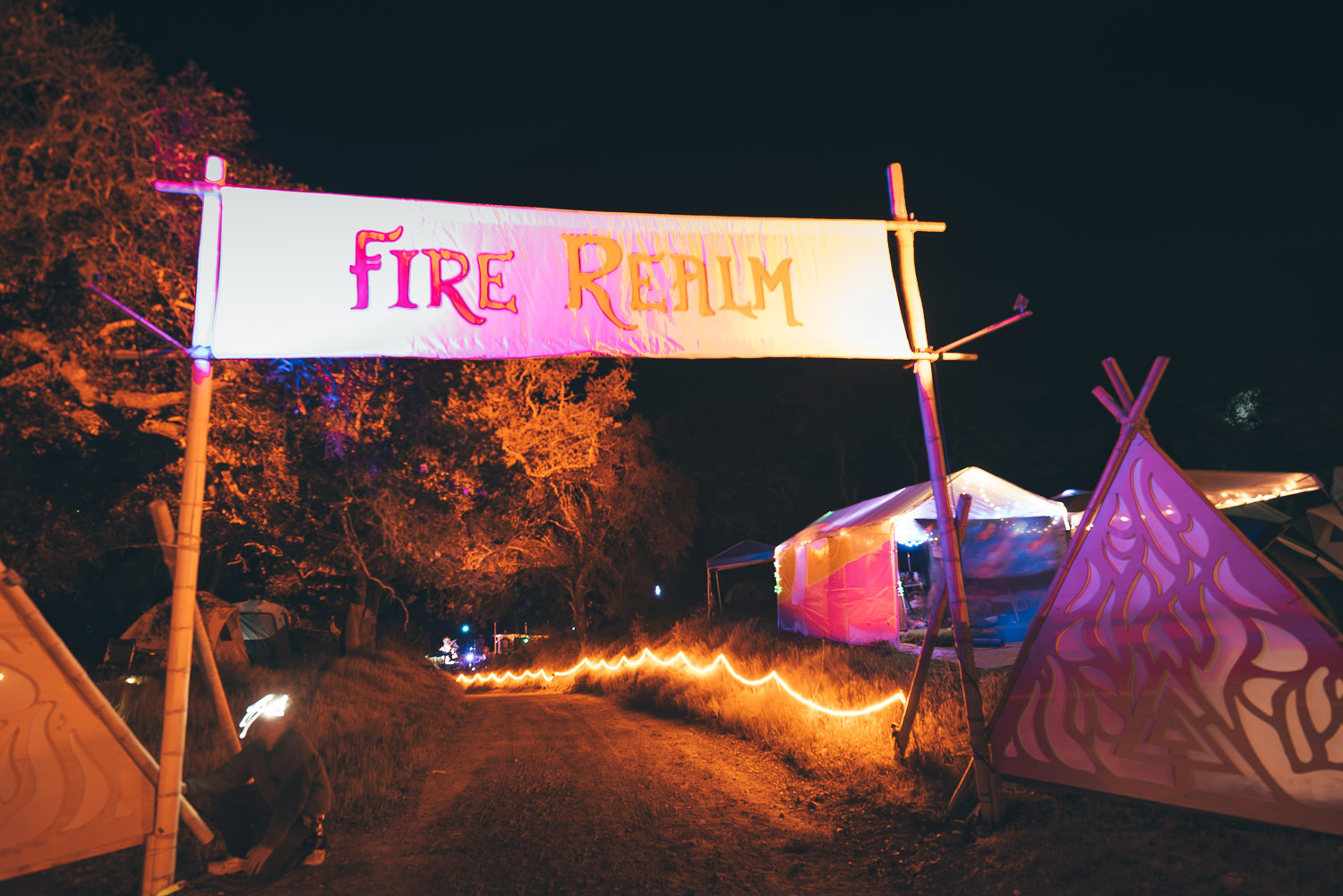 ---
I thoroughly enjoyed this aspect of Lucidity, and if I ever got lost – I'd just look at the free "Mapdana" (map of the festival on a bandana) everyone received during check-in to find my way around.
There were a ton of these little things and attentions to detail that made this weekend so special.  For example, the street signs along the main paths like "Dream Rd." & "Honor Blvd", which I thought was a nice touch.  It's the little things that count…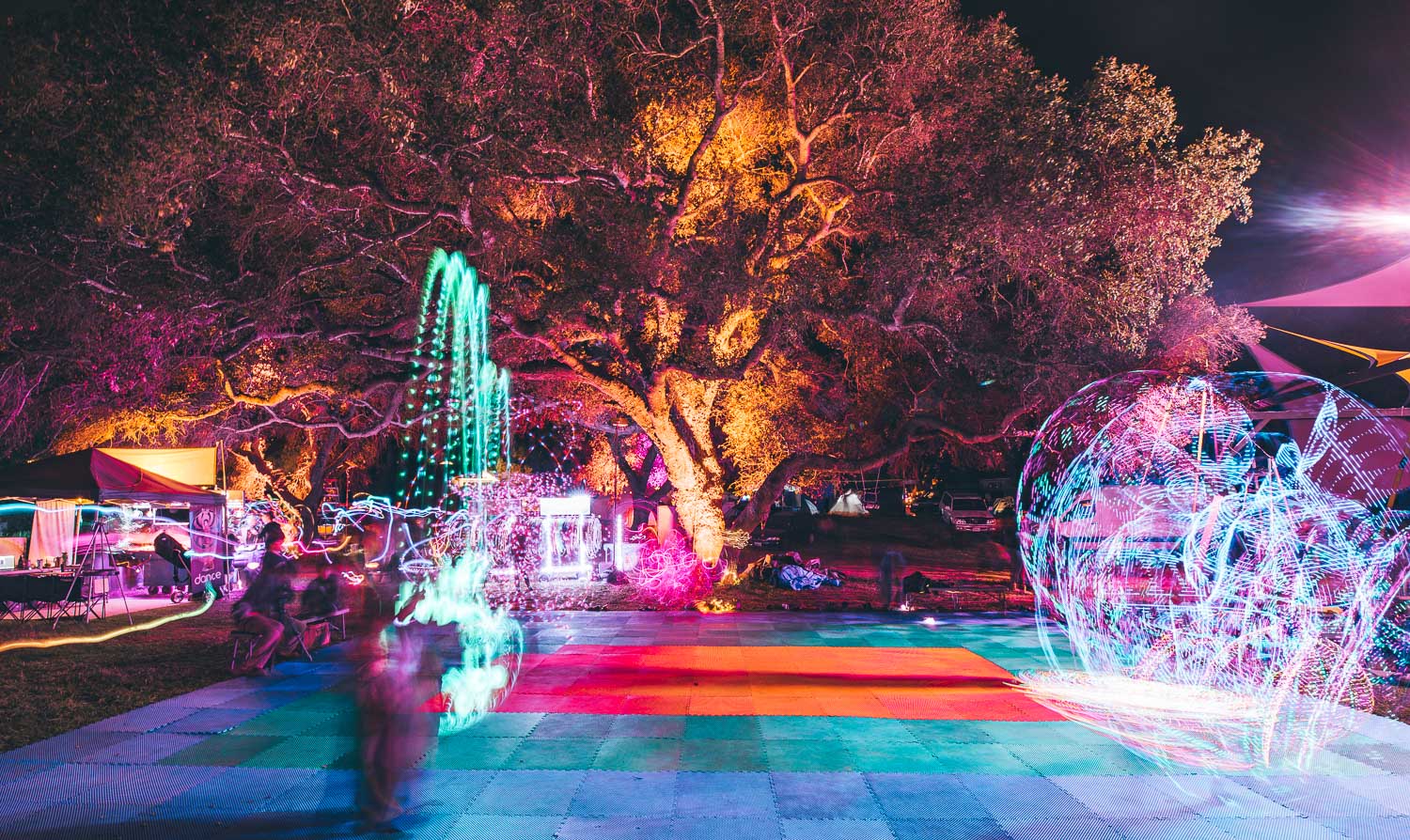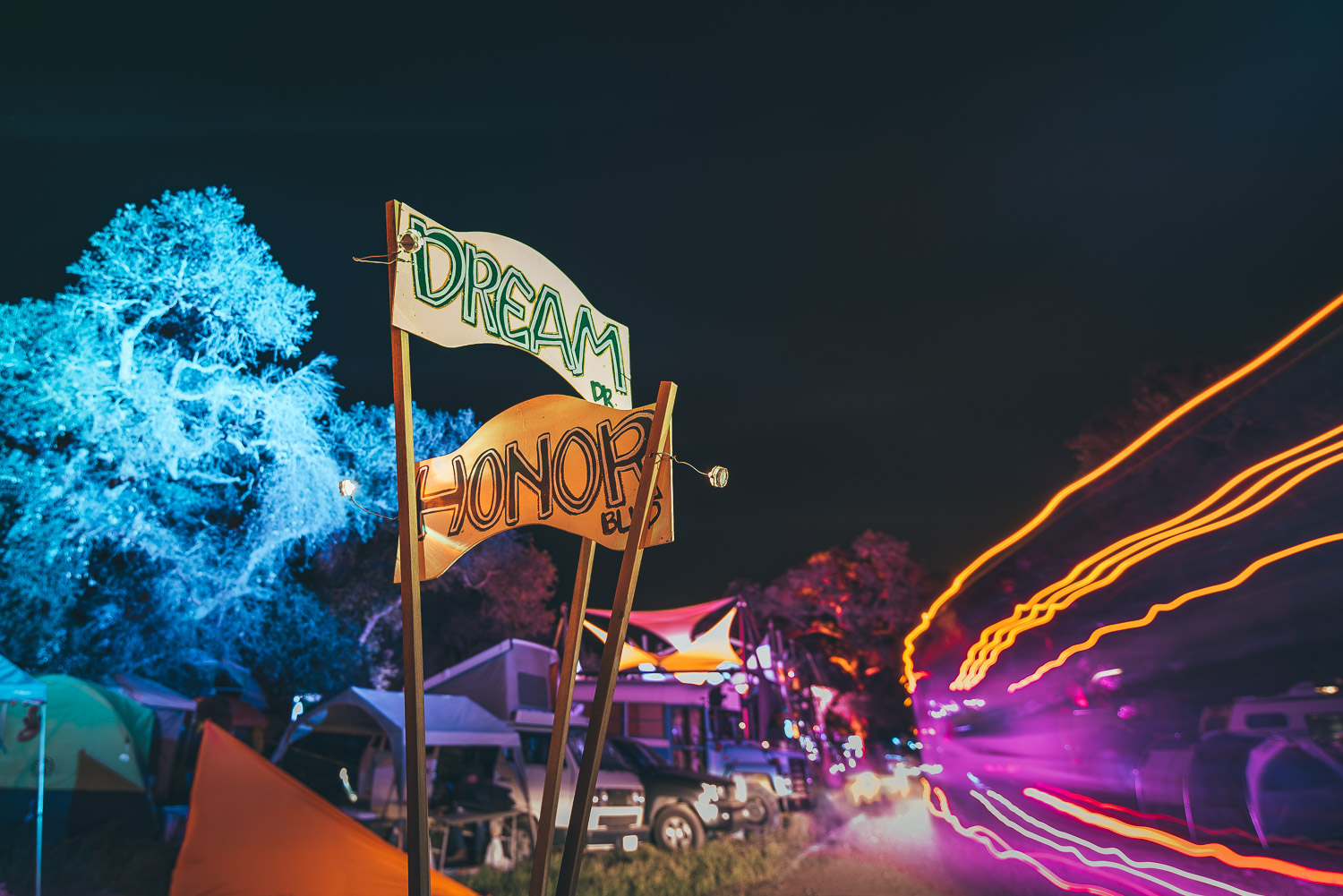 ---
3 ) Workshops, Workshops, Workshops
Each morning I'd wake up, pick-up the Lucidity newspaper (A.K.A the festival schedule), and see what was being offered.  I was honestly blown away when I saw the amount of workshops available each day! 
Lucidity is a relatively small event (in comparison to other festivals in California), but they really do have tons of yoga sessions, sound baths, workshops, lectures, dance classes, cacao ceremonies, panel discussions, and lots more!  It was truly incredible, and there was never a dull moment during the entire weekend.
I've never been to a music festival before where there were actual more "time clashes" with the workshops, then with the musical acts I wanted to see!  I didn't get to everything I wanted, but I was so happy with what I did experience.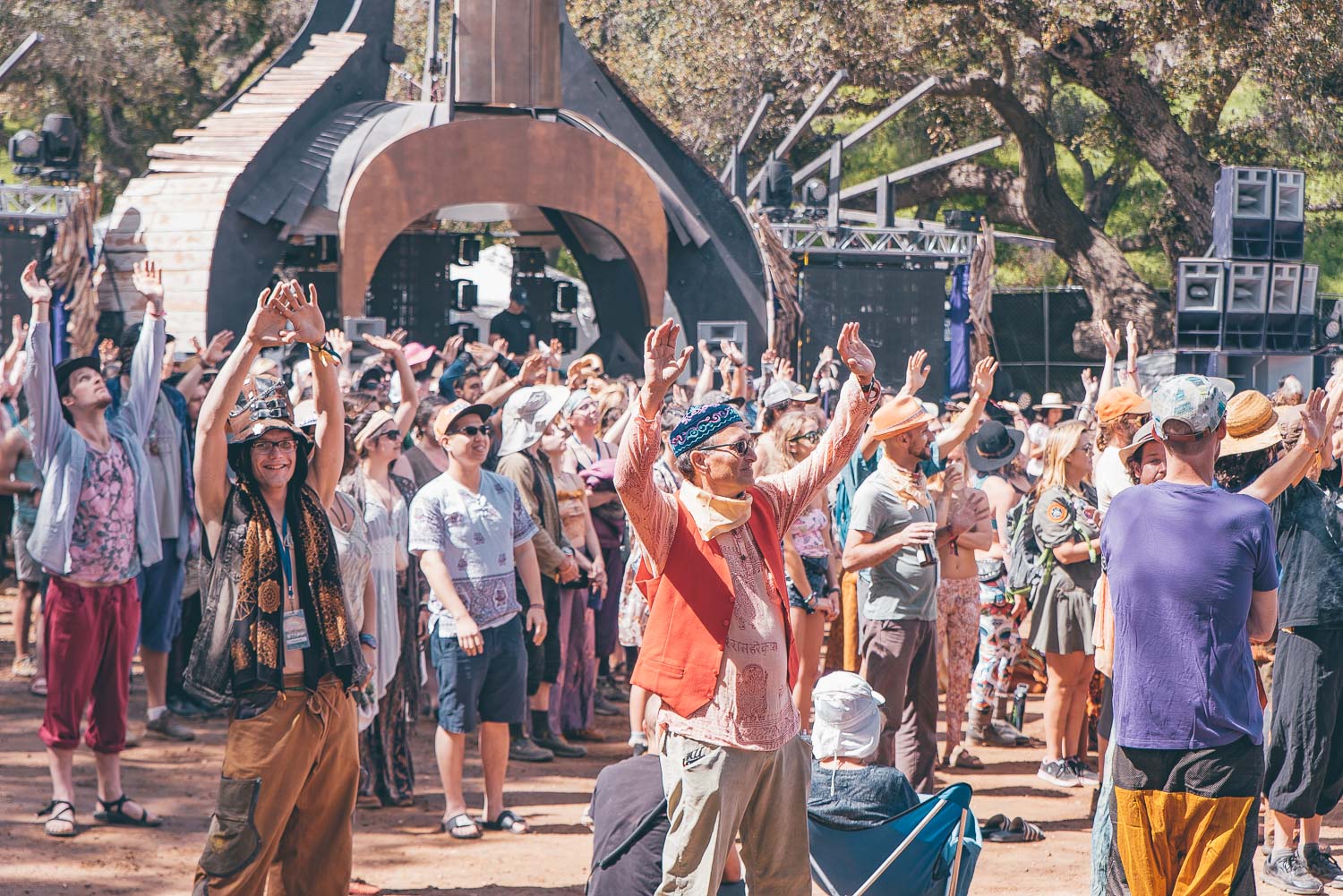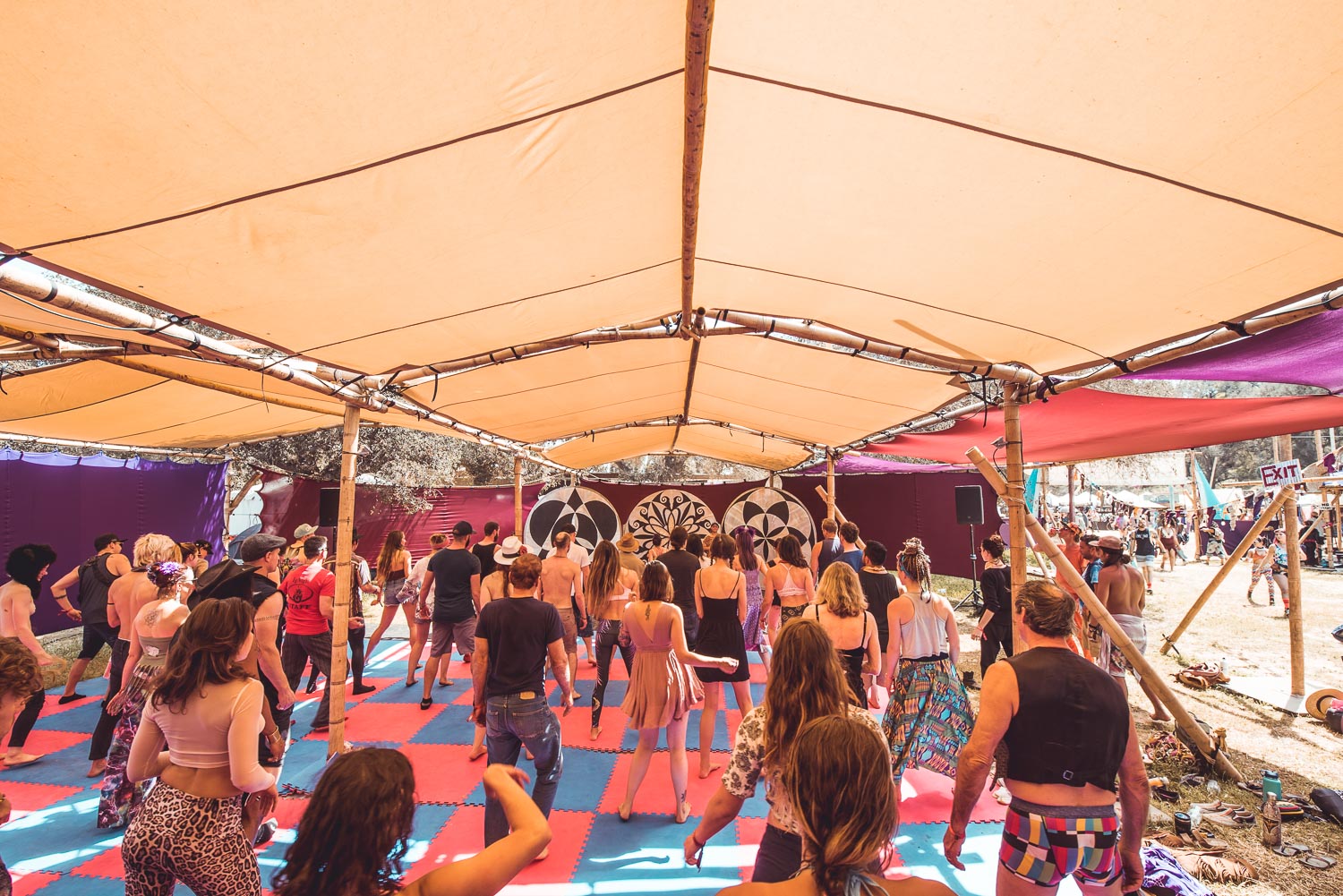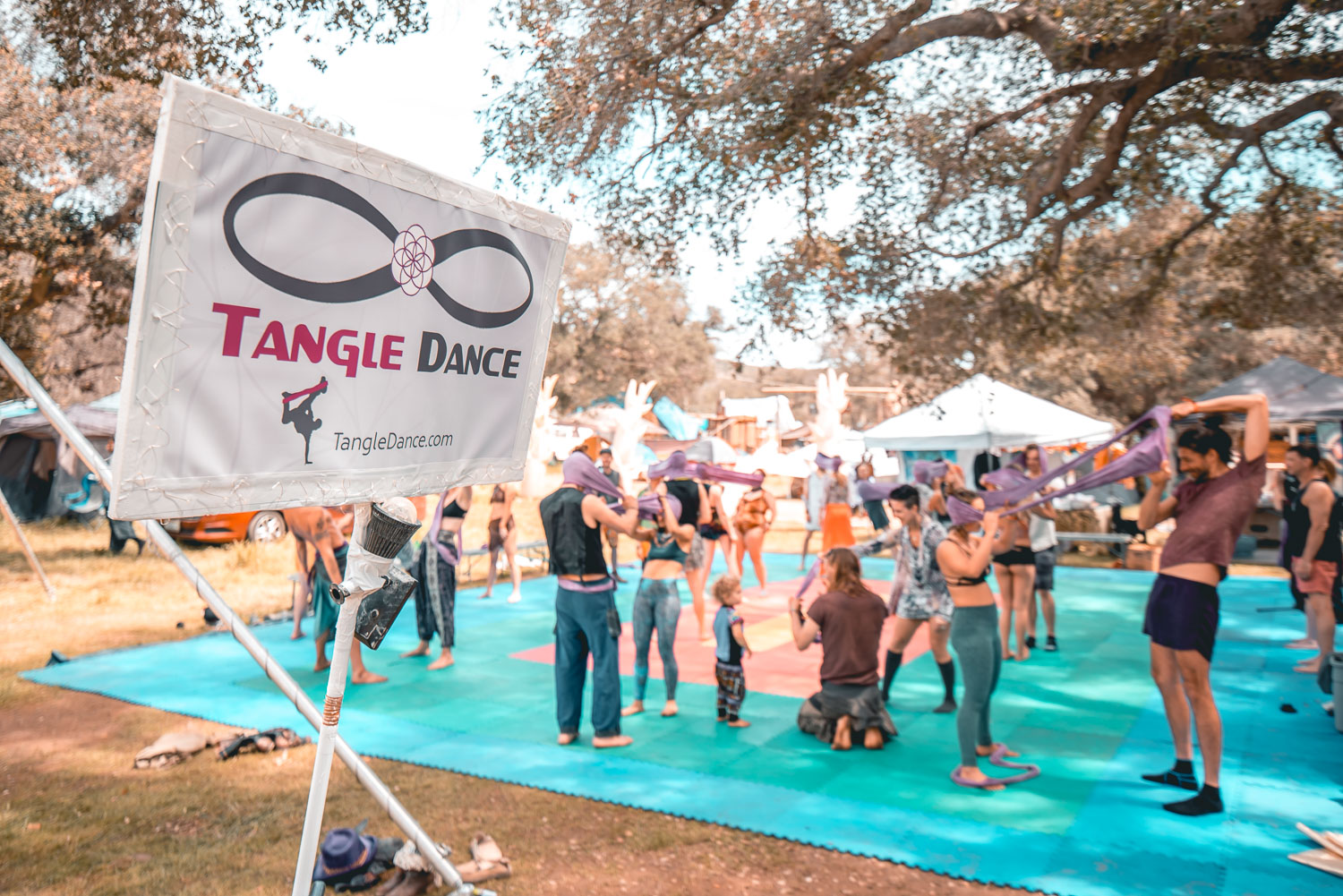 ---
4 ) The Beautiful Stages
Stage production and design is always an important factor for me when I go to festivals, and I was thoroughly impressed with the overall production.  The bass was bumping for all to hear, and the fog machines and laser combo had everyone mesmerized at all the headliners.
 The Lucid Stage (Mainstage)
This is where the majority of headliners played over the weekend, I definitely heard a lot of amazing music coming from here!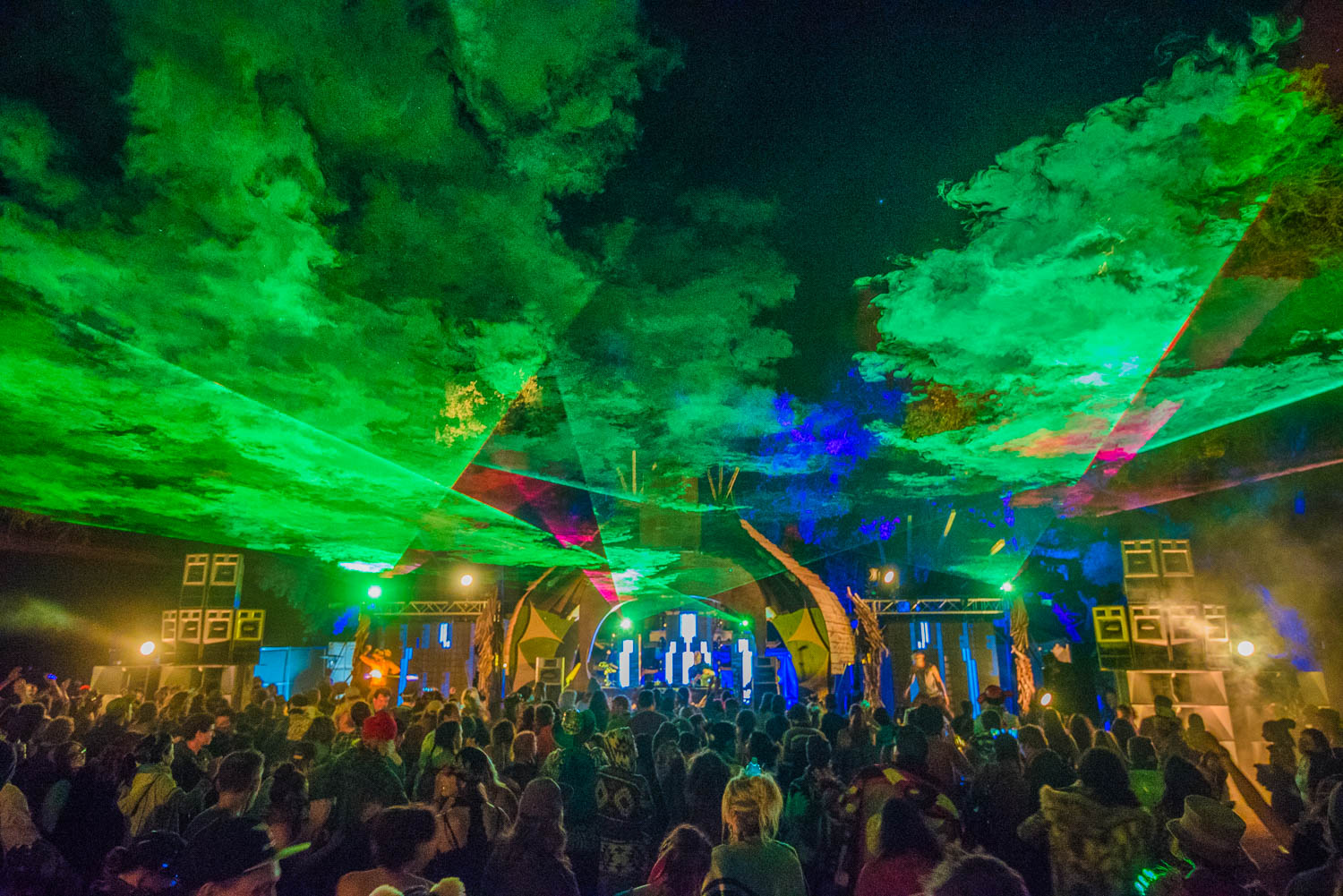 ---
The Nook Stage 
Musically speaking – this was my favorite stage, as it was catered more to underground house and techno fans.  On Friday night, Ardalan played an unreal Dirtybird style set, and the party vibes were going off!  I was also looking forward to see J. Phlip play here on Saturday, but unfortunately she had to cancel the show.
The Nook Stage was also meant to be the  "after-hours", but that ended up being a massive disappointment due to the music volume / bass levels being turned way down after-midnight.  Also, the DJ's didn't seem to be connected to the audience.  No one was really dancing at the after-hours, and I was expecting a bit wilder of a party with some 4×4 house tunes, but instead the music was just a really terrible mix of downtempo bass / dubstep and drum & bass.  It could just be my personal preference, but yeah – the Nook after midnight was a bit off.  With that being said, the stage production and surrounding area was still perfectly executed, and I had some amazing times at the Nook over the weekend.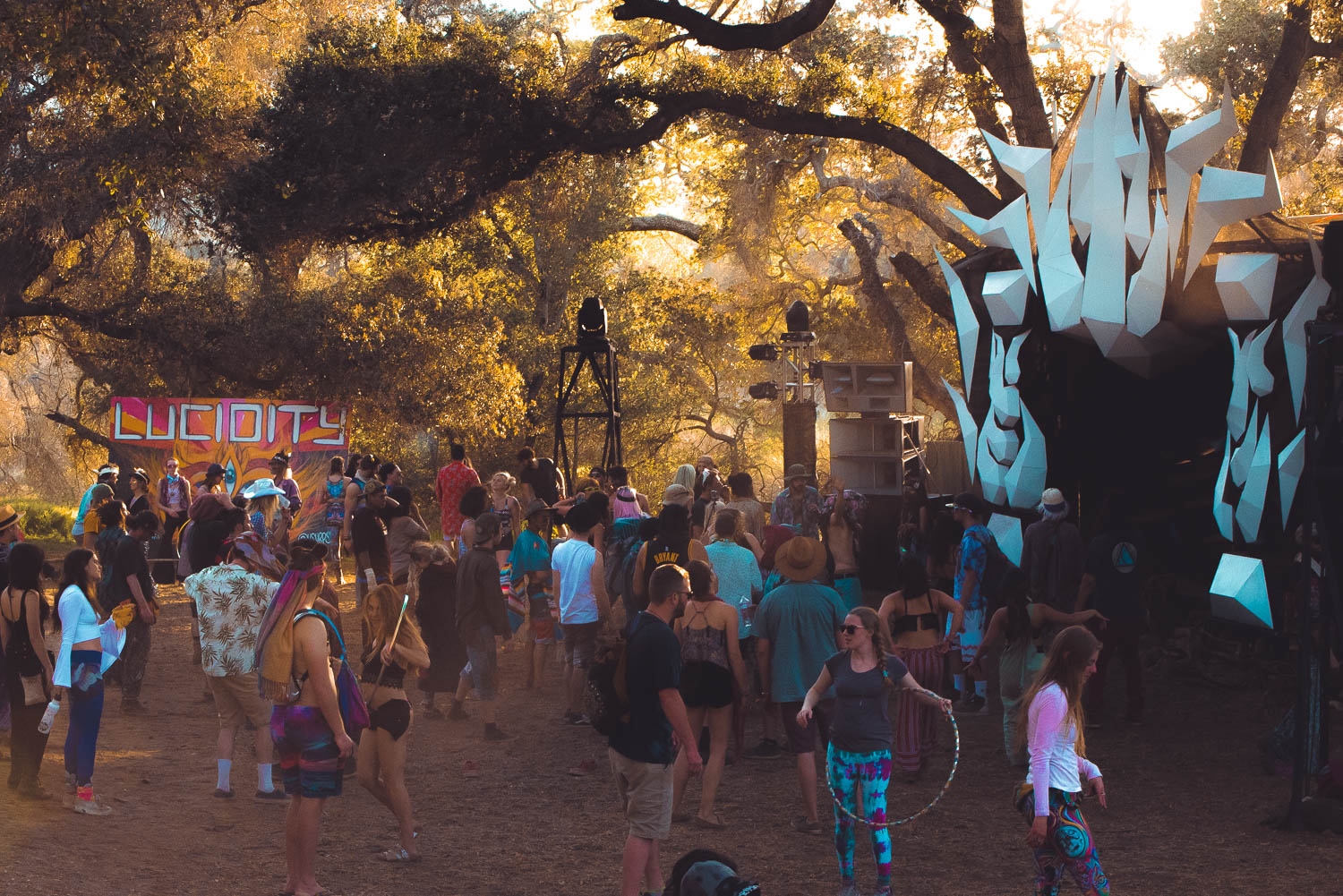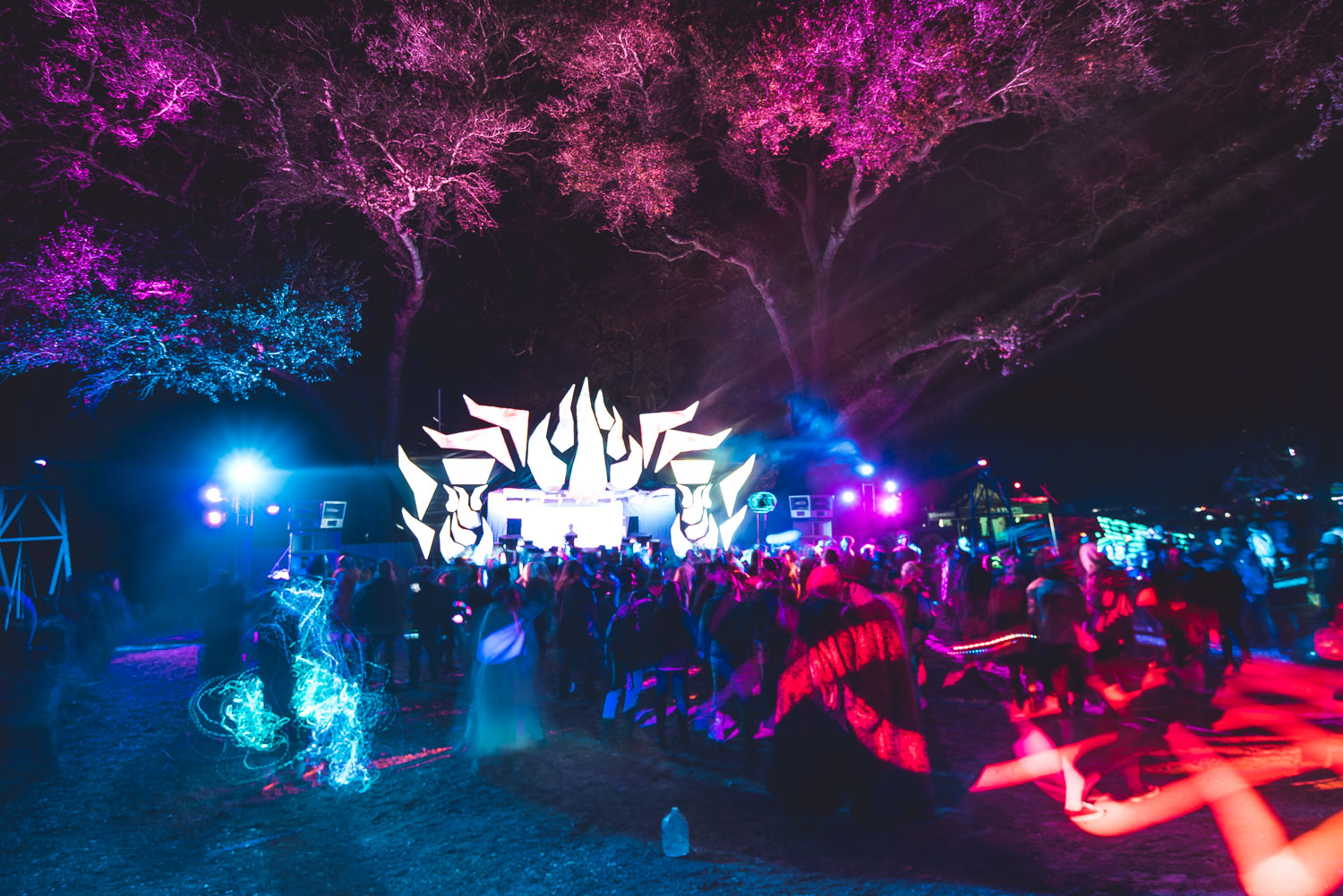 ---
The Alive Stage
This stage was for all of the live-musicians and bands, and while I didn't listen to that many of the sets here, was still a gorgeous stage!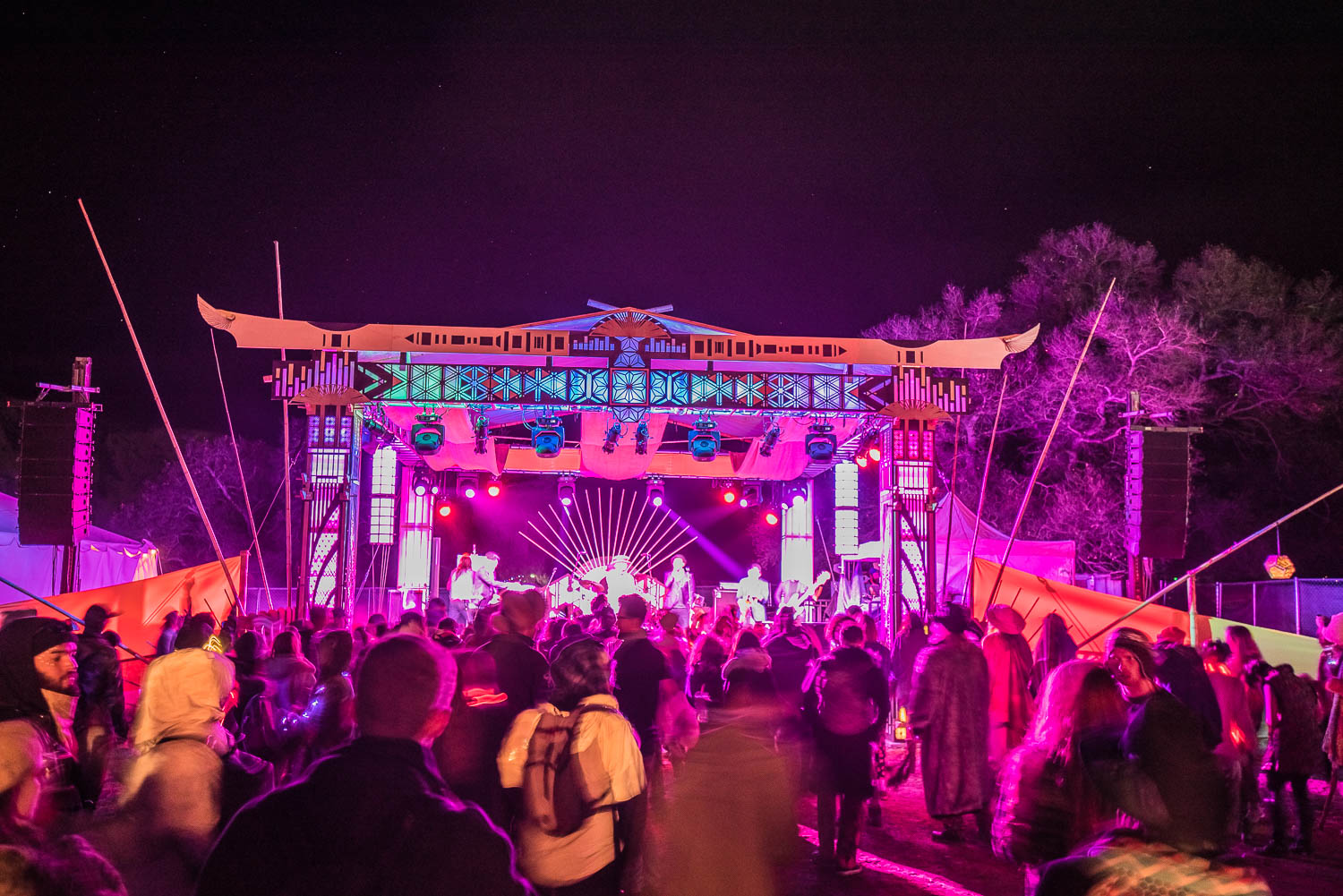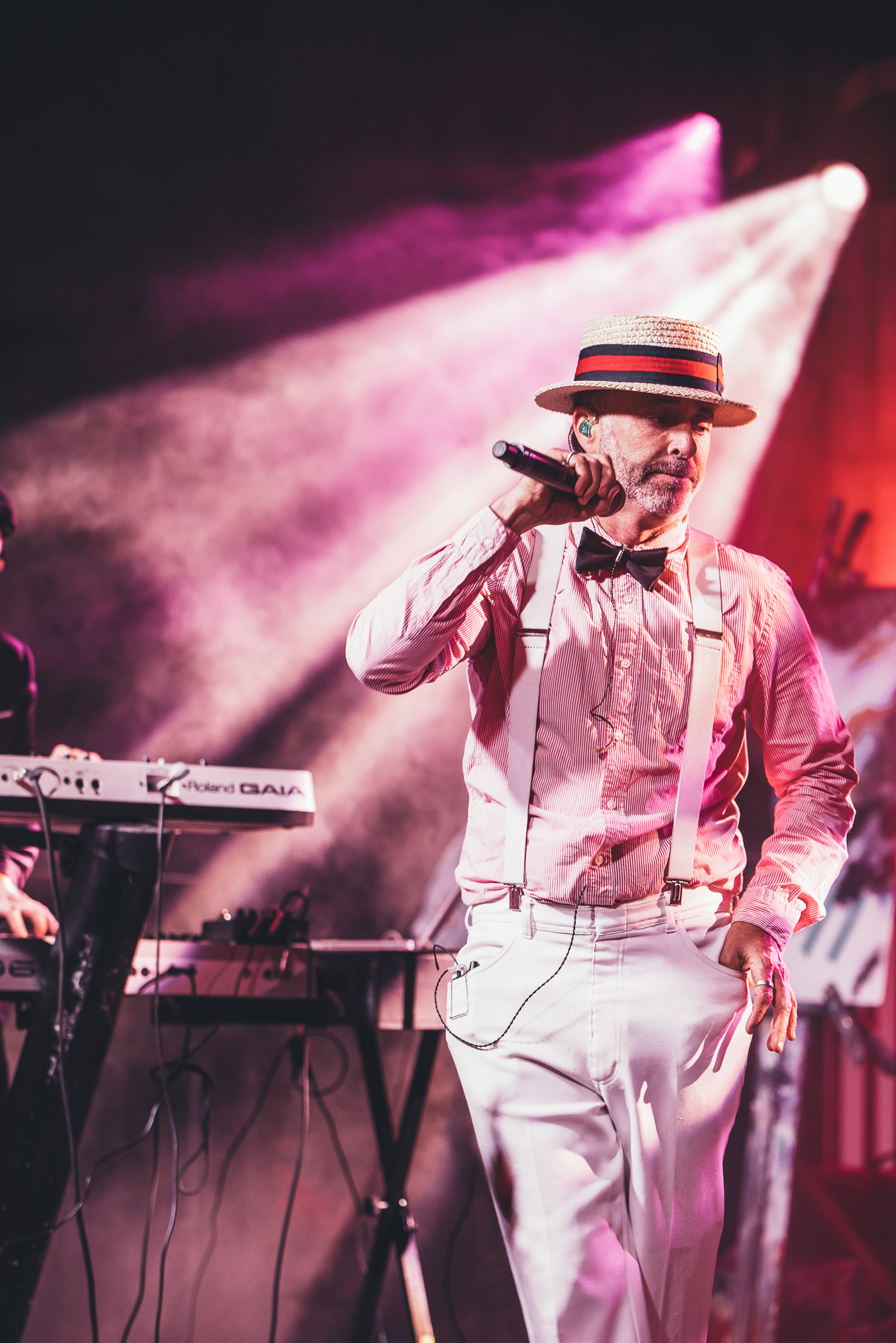 ---
Jiggy Town
While the Jiggy Town stage wasn't on the "official" schedule, this renegade camp was bumping insane music the entire weekend!!  This was right next to to one of the main workshop areas, and was just across the street from my campsite.  Super fun vibes around Jiggy Town!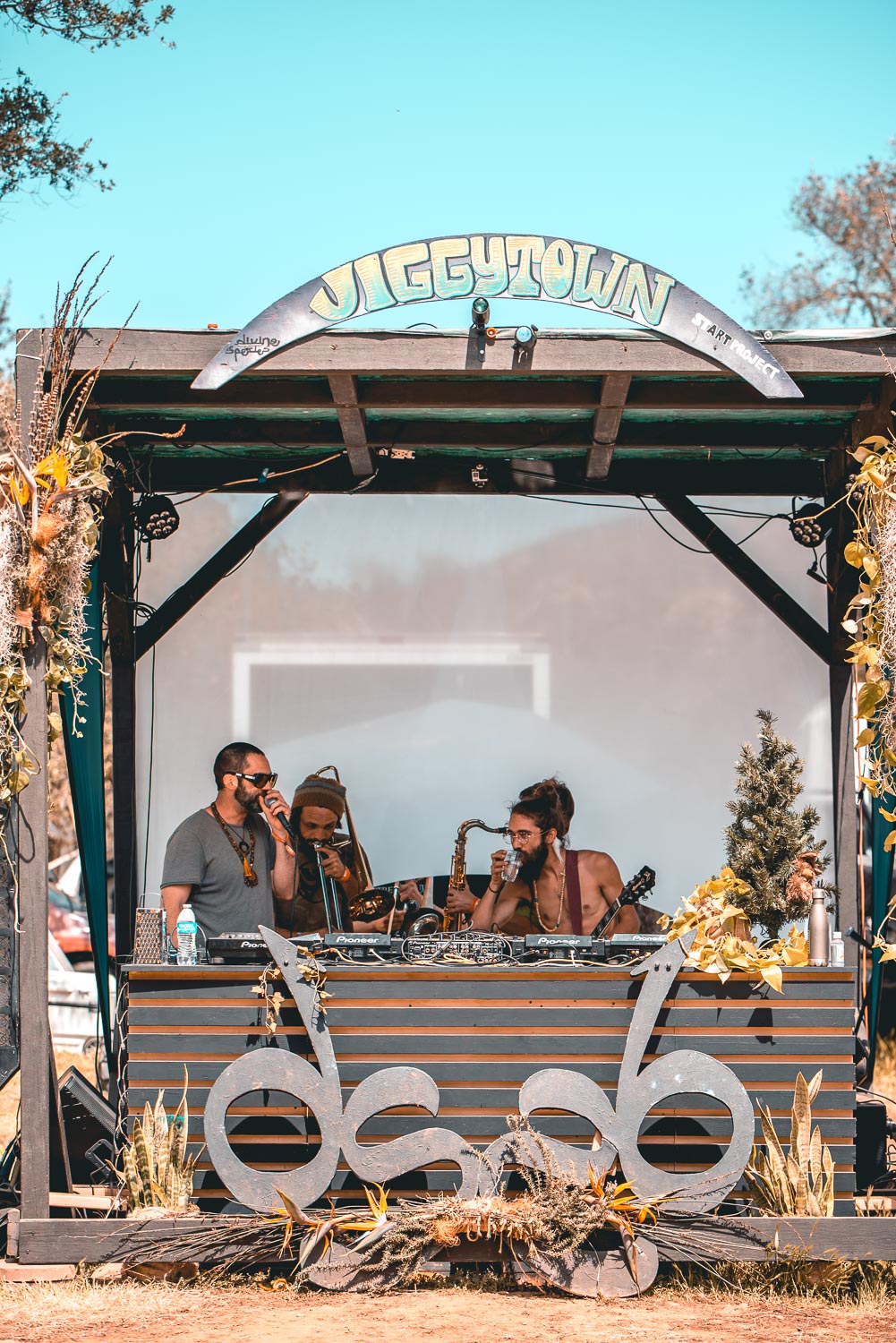 ---
Dusty Barrel
Ahh the Dusty Barrel! This area was tons of fun, and had countless different people and musicians grace the stage over the weekend.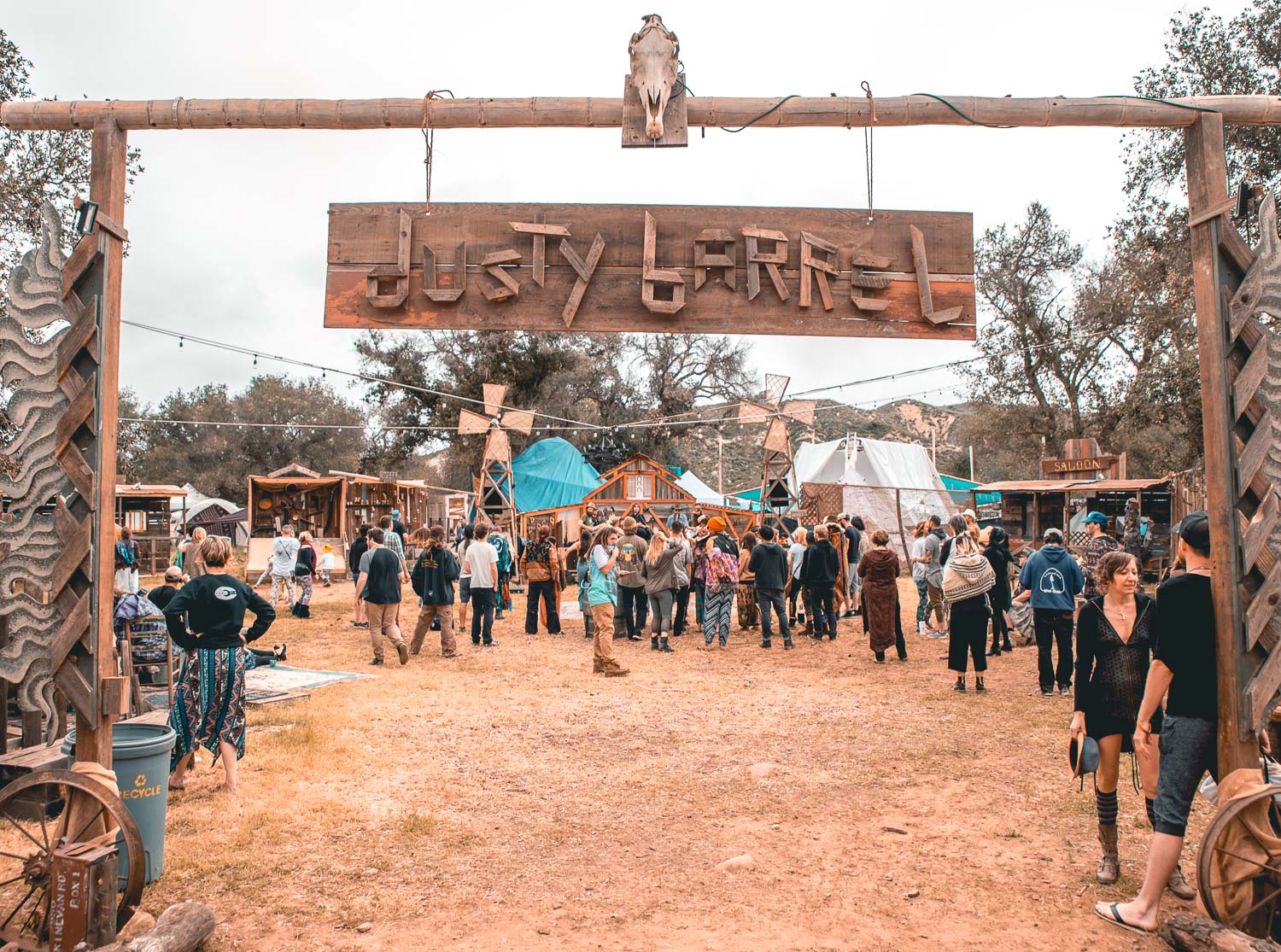 ---
5 ) The Intimate Vibes
The older I get and the more festivals I attend, the more I appreciate smaller events with a more relaxed and intimate vibe.  It just makes everything so easy!  Walking between the stages / campsites never took more than 5-10 minutes, and finding people was never an issue.
I think it also provided the opportunity to builder deeper relationships with fellow festival attendees.  I would keep running into the same people, and then would hang out with them for quite awhile!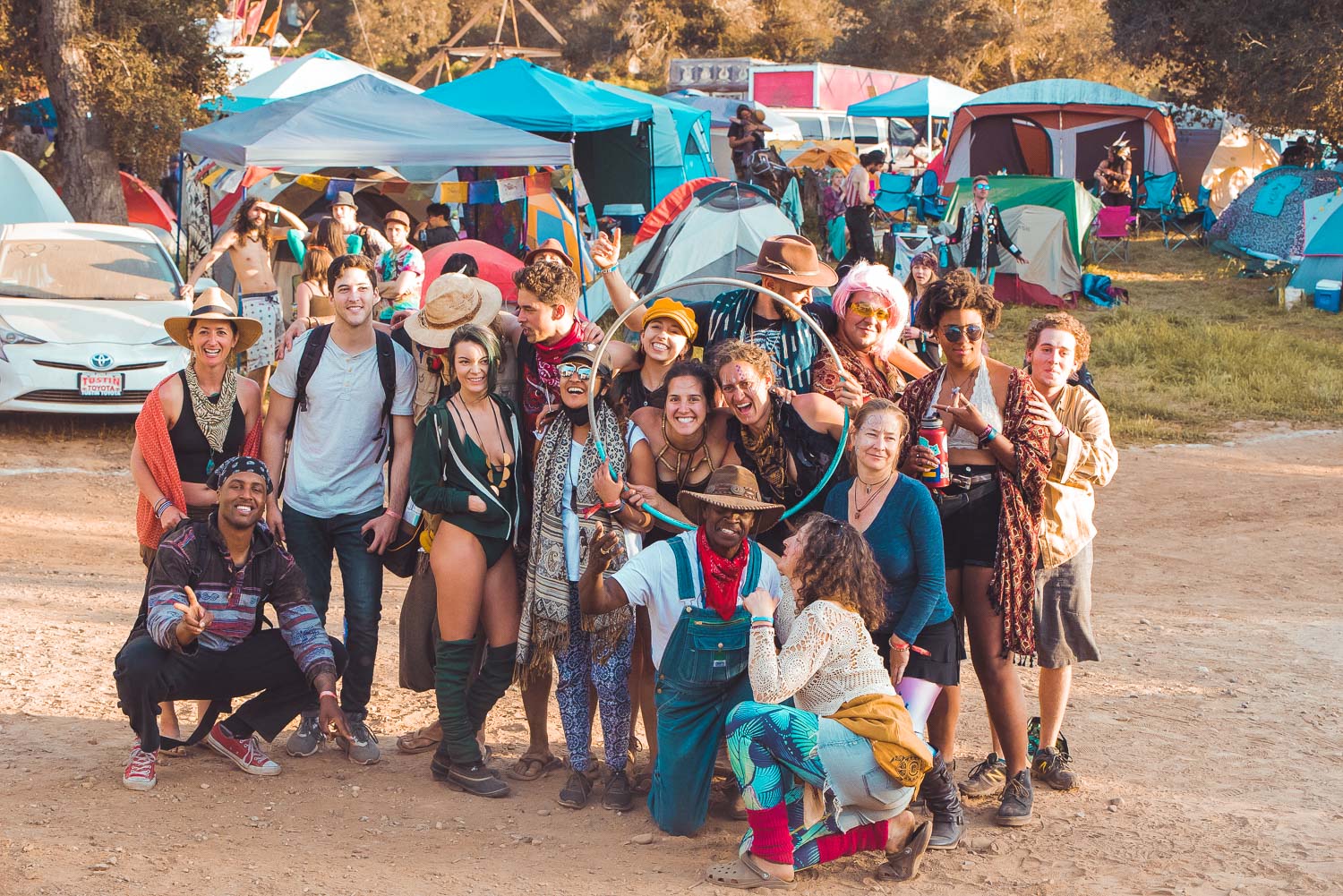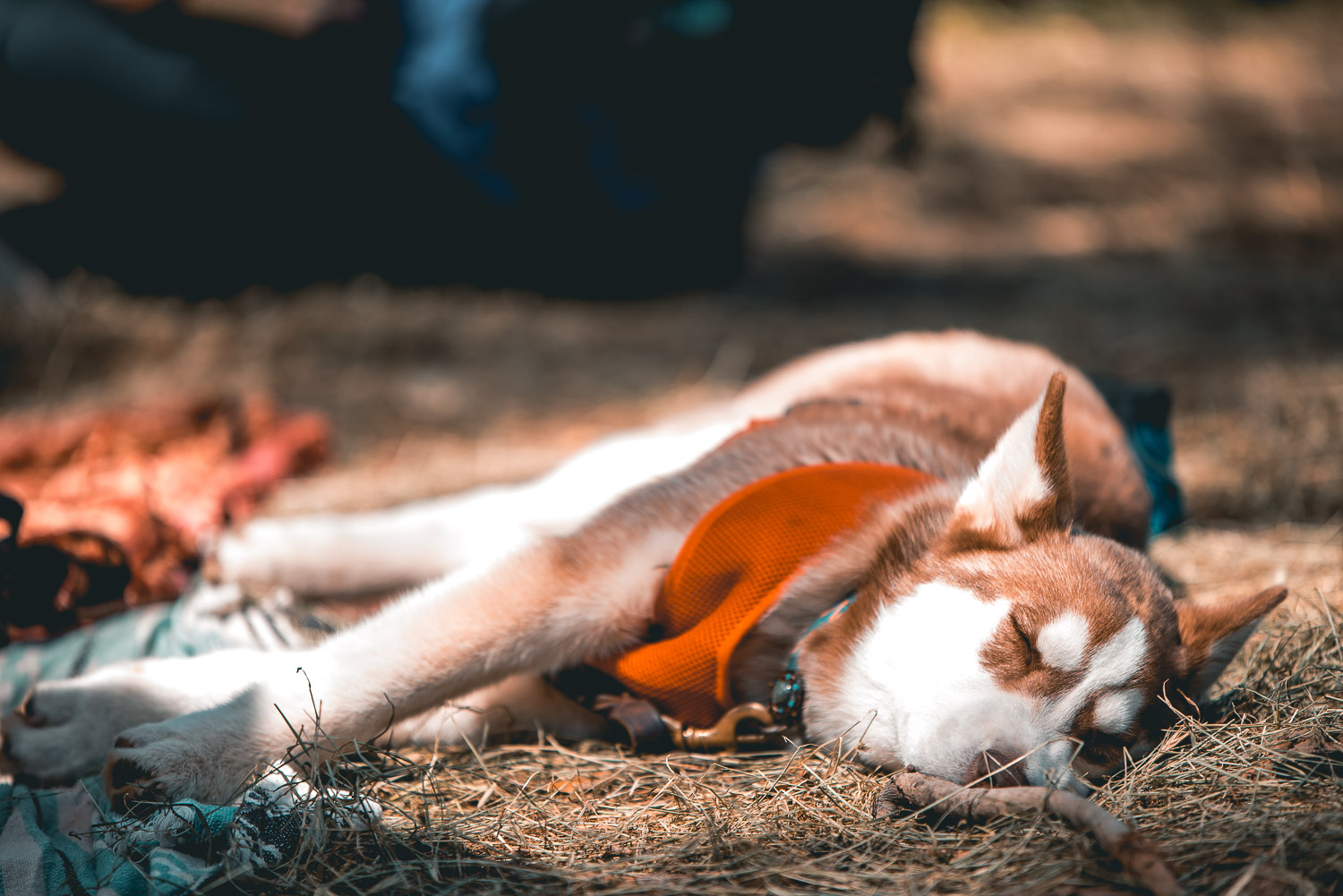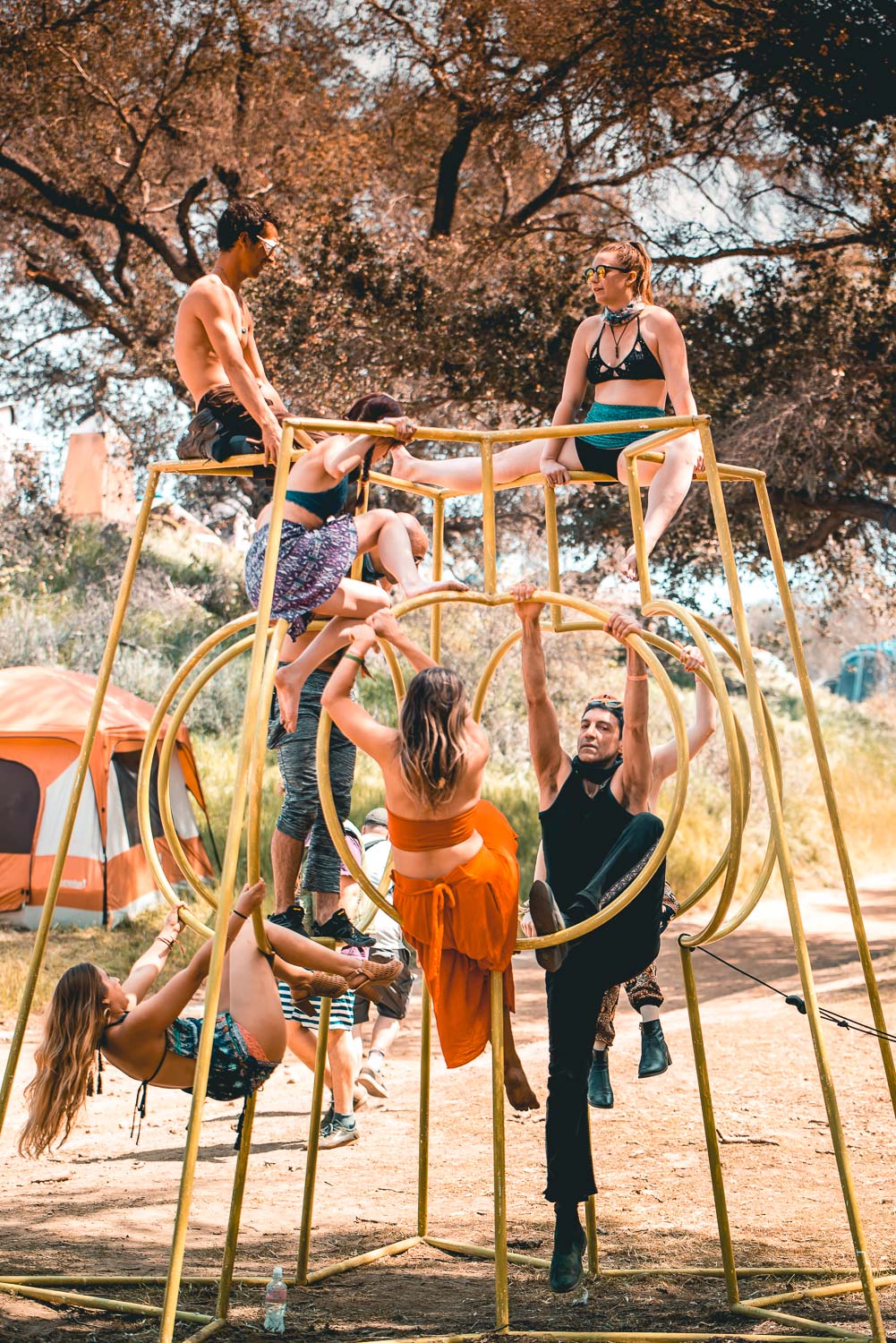 ---
6 ) The Blacklight Rainbow House
Lovin' Tea Lounge
While there were lots of fun and unique art installations / things to explore at Lucidity, this was hands-down my favorite.  Basically, you could just walk into their tent, take a seat, and sample tons of different teas that the hosts would offer you.  This was completely free (although tipping was an option), and was such a fun way to spend a a few minutes (or even hours).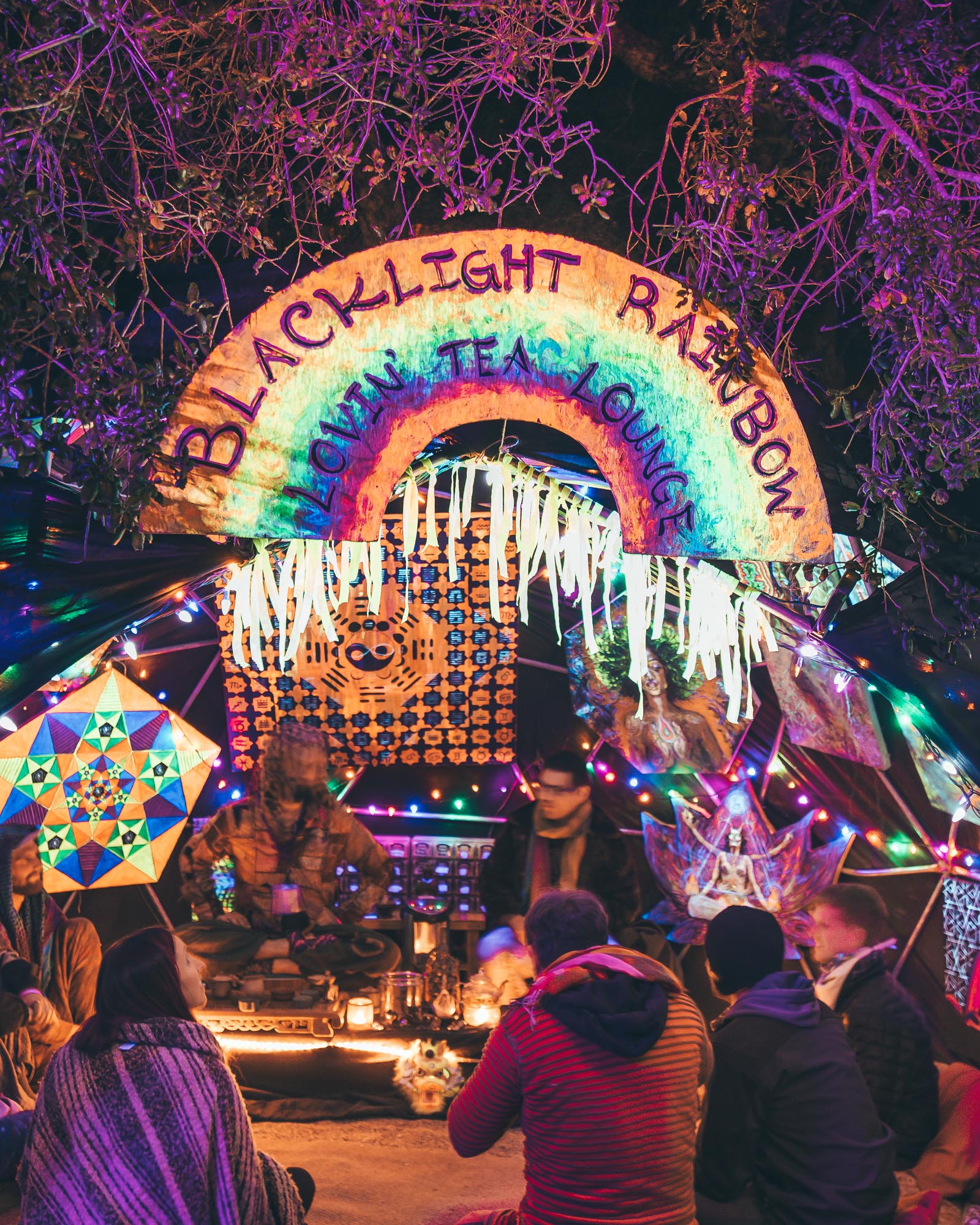 I ended up hanging out here on two separate nights, and really loved it!  The artwork + black light combo was simply stunning, and the guys who organize it are absolute legends.  If you see this at an upcoming festival in California, make sure you check it out!
Give them an IG follow and support their work:
Blacklight Rainhow Tealounge | Dave the Rainbow | D_Calcified | Steven Michael Saturn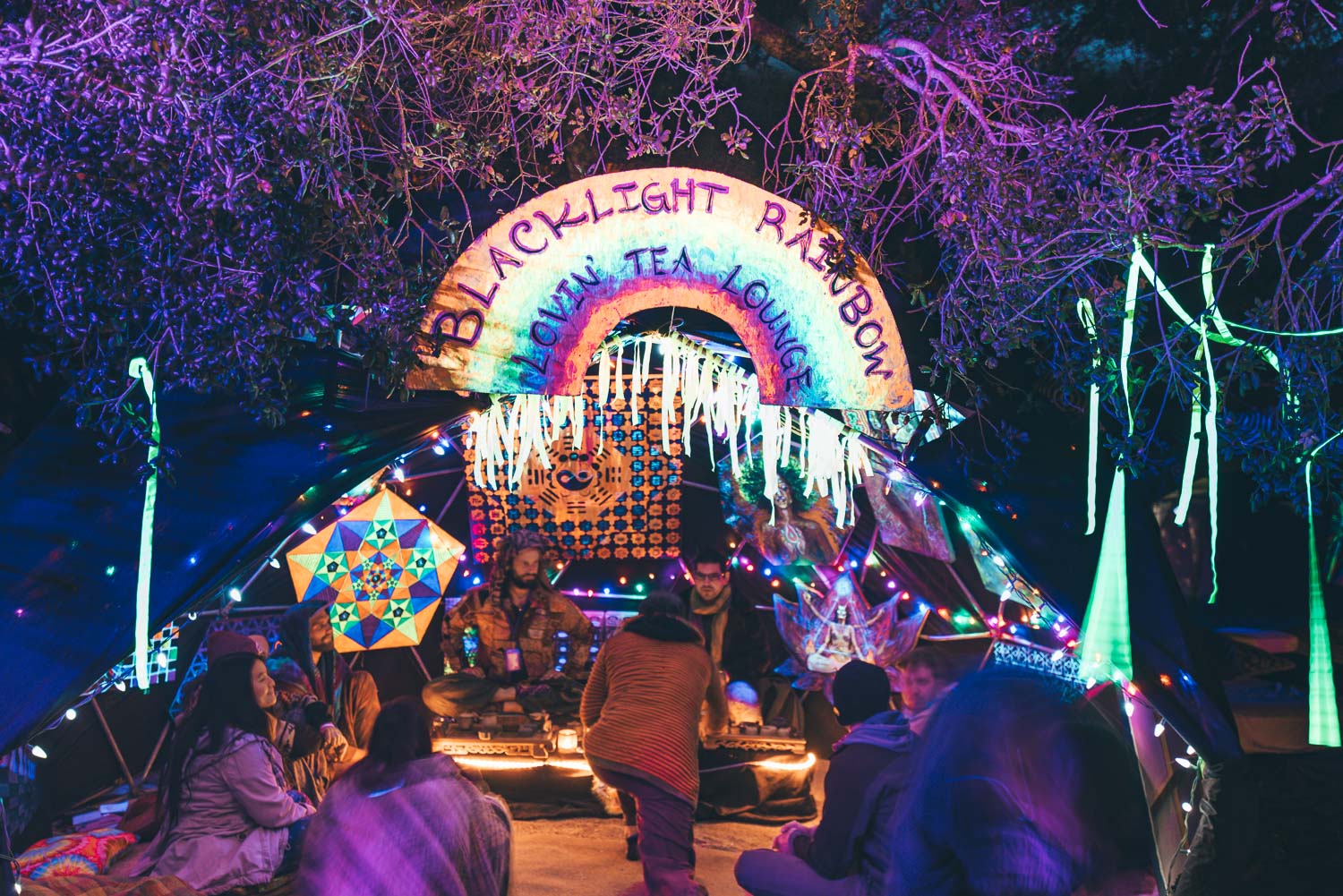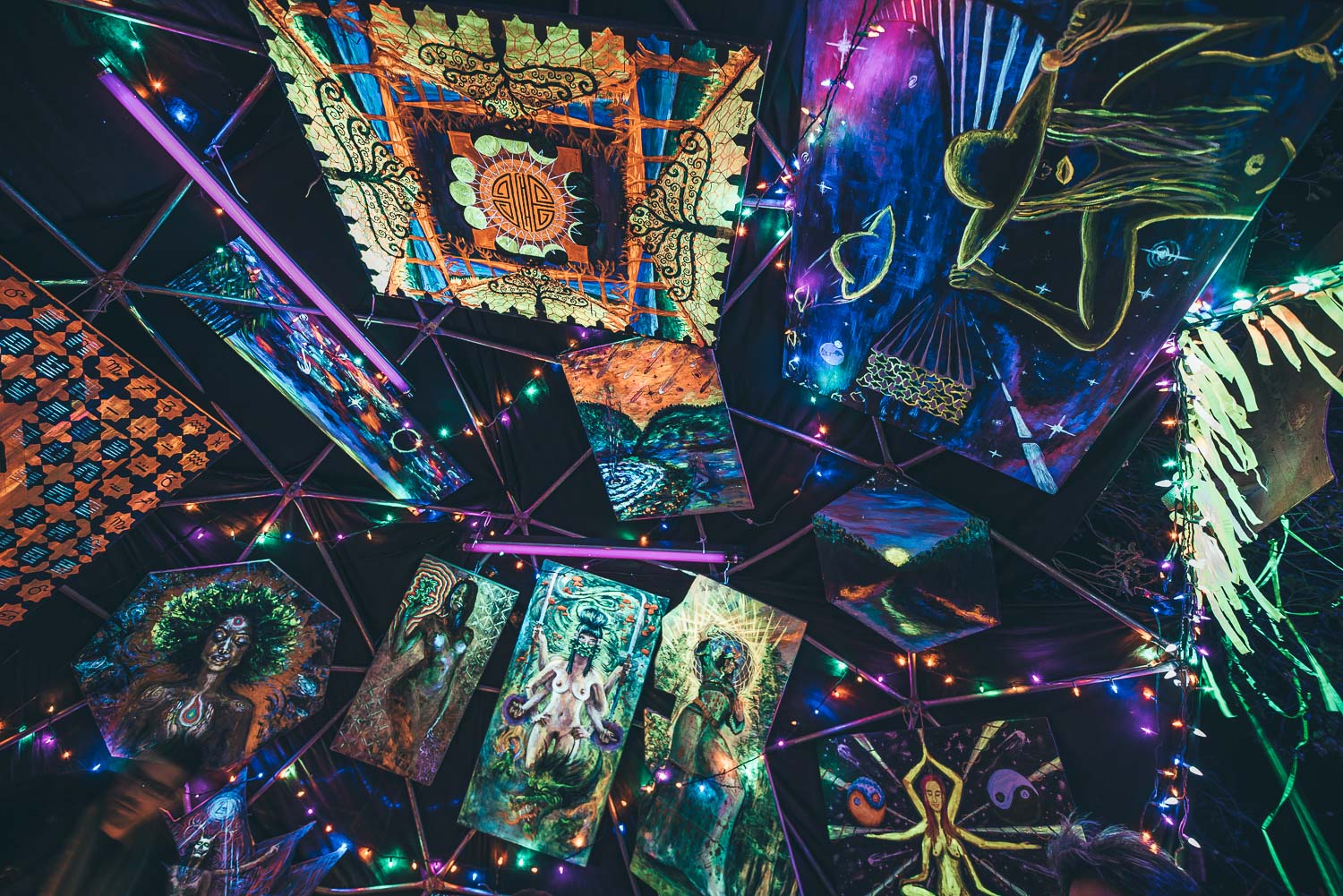 ---
7 ) Quantum Hugs
Let's get high on Oxytocin!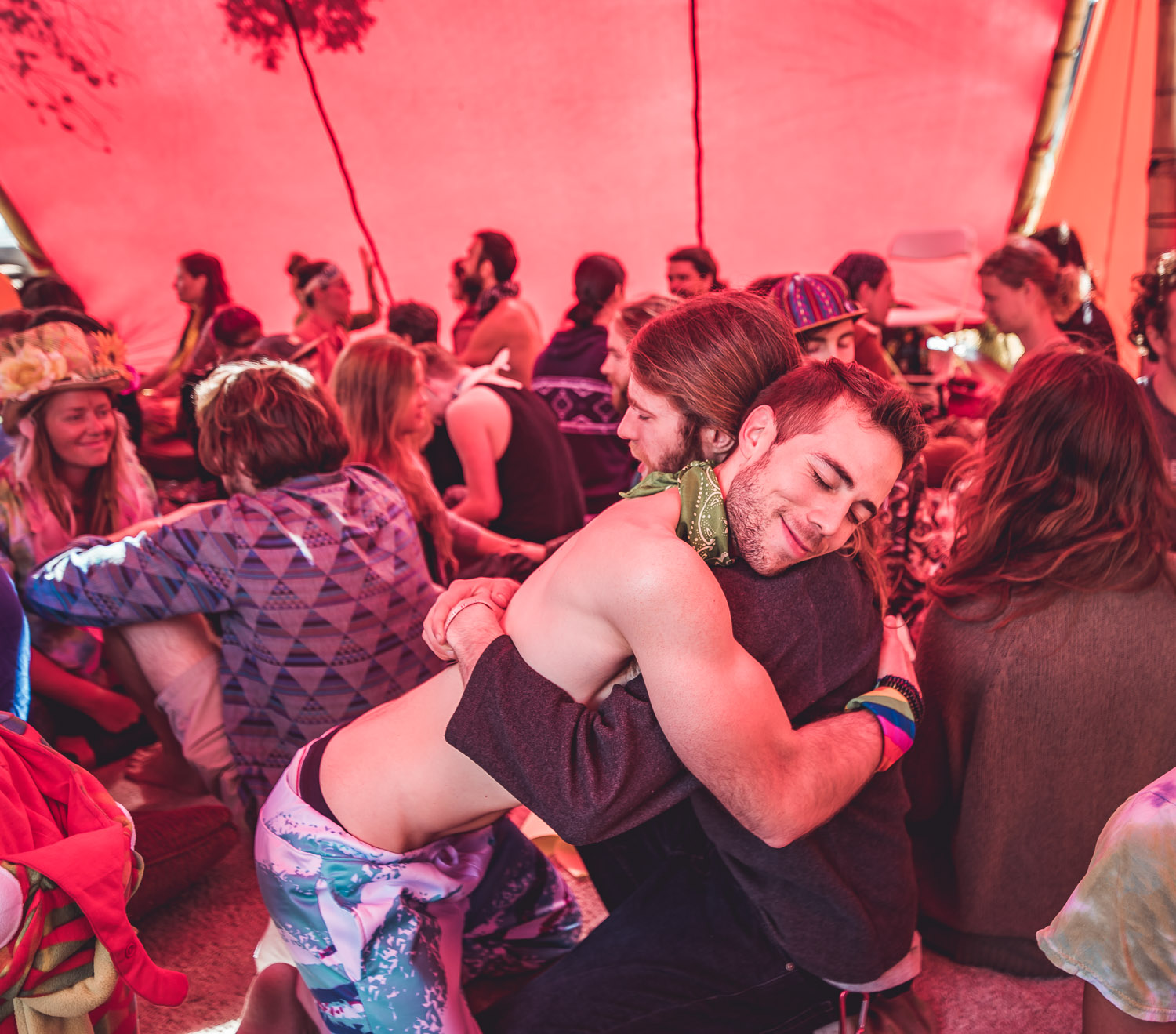 I went to an event in Panama back in January called Island Life, and that trip started off with a similar exercise (which basically involves eye-gazing and hugging complete strangers).
So when I saw Quantum Hugs on the workshop schedule, I knew I had to attend!   It was such a beautiful experience, and really set the tone for the entire weekend.  I refused to shake hands with anyone while at Lucidity, and it definitely played a major role in my overall weekend experience. SO MUCH LOVE.  SO MUCH OXYTOCIN.
I want to give the biggest shoutout to Azul for leading this wonderful workshop!  You're such an inspiring person, and I know you are helping transform people's lives!  
And if you're interested, you can read my article, Island Life: Hugs, Happiness, and House Music to learn more about that retreat.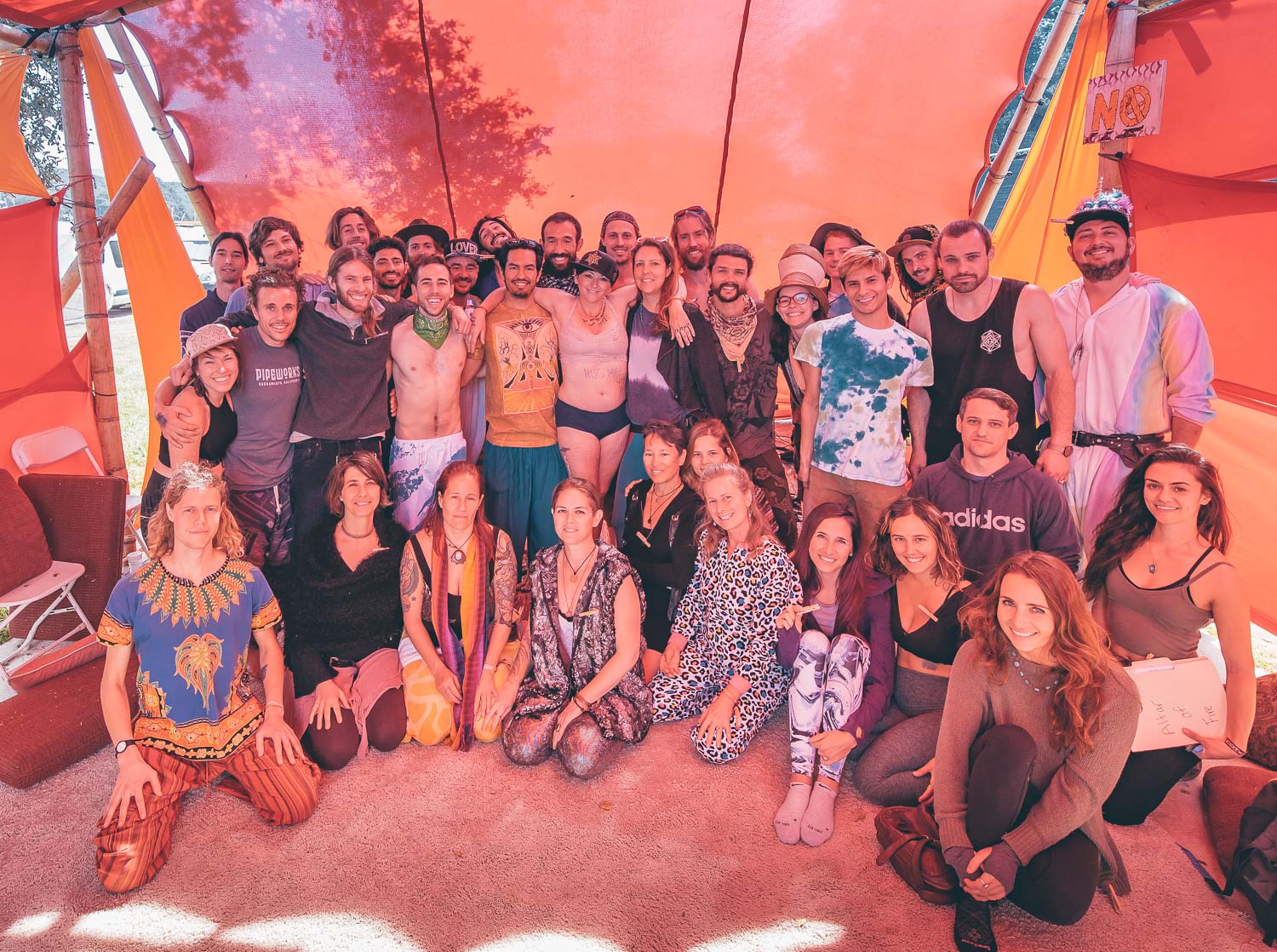 ---
8 ) Family Fun Atmosphere
I've only been to a few other festivals where kids were present, but I think it added a really nice element to the weekend.  Like I've said – Lucidity Festival isn't about drinking and dancing to awesome music.. it's about community, and there were so many awesome families running around enjoying everything the festival has to offer together.
I kept finding myself thinking, "I wonder what kind of person I'd be like today if I were attending these types of events my entire life…If I ever have kids, I'm definitely bringing them to Lucidity!"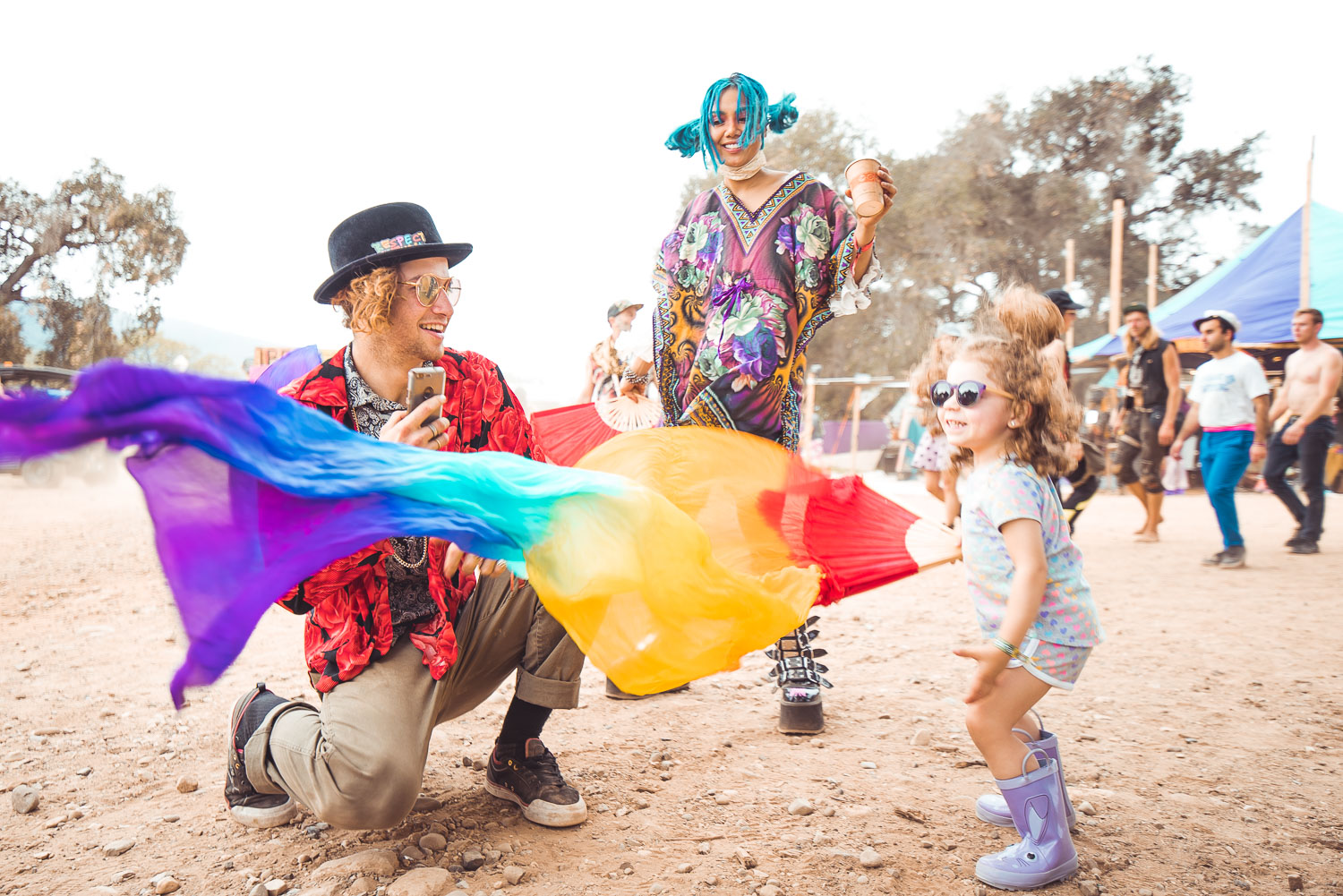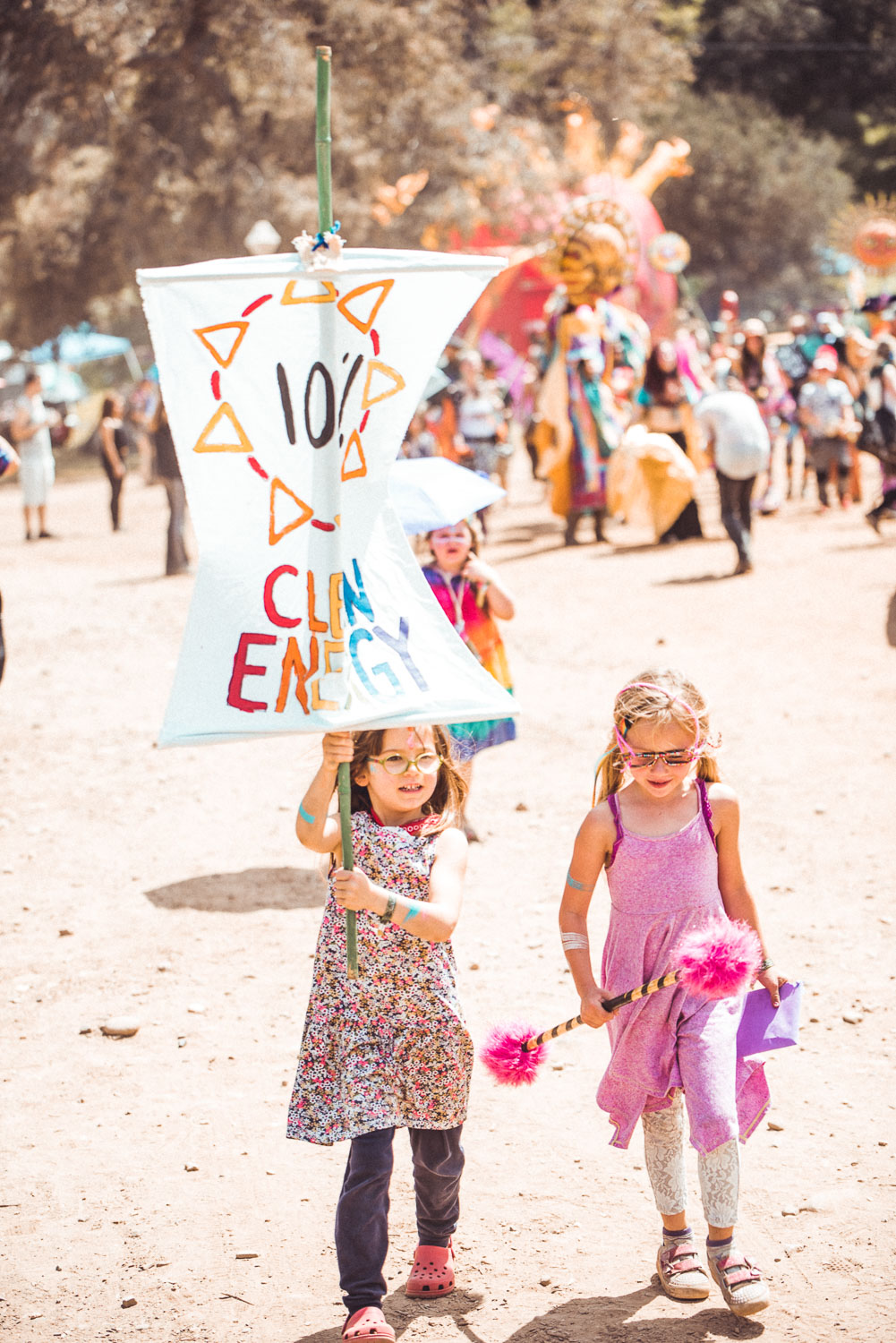 ---
9 ) The Art Temple & Branches Mobile Art Gallery
Lucidity Festival is an artists playground, and it was really awesome to admire so many talented people's work, as well as watch them create their beautiful artwork!
The Art Temple would regularly have musicians perform, people sitting for the artists, and was just really beautiful to hang around at night!
The Branches Mobile Art Gallery was also a ton of fun to walk through, and was I left speechless by some of the pieces on display!  Whenever I settle down and live somewhere permanently (which I have no clue when that will happen as I travel full-time), I definitely plan on buying some of these artists work for my house.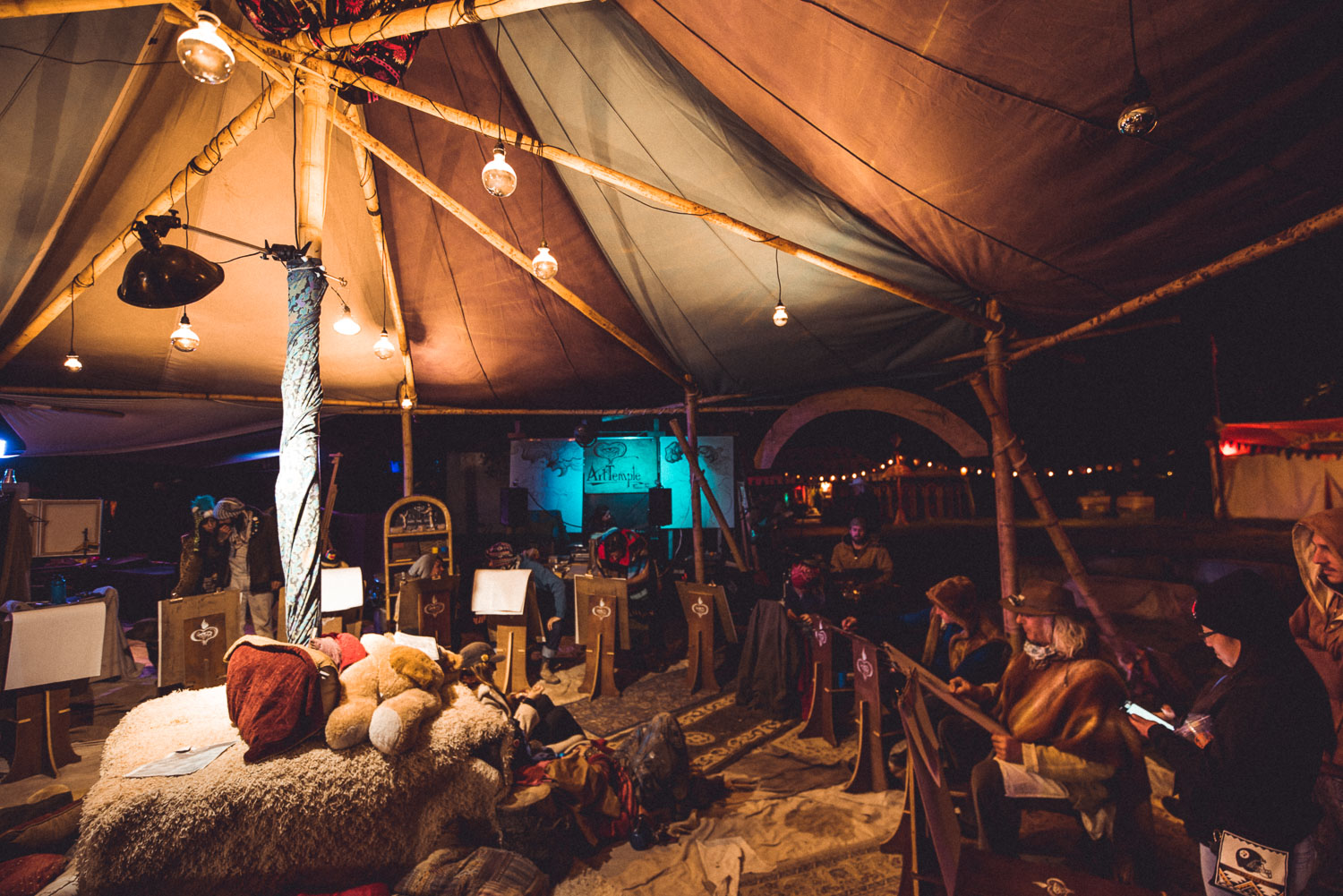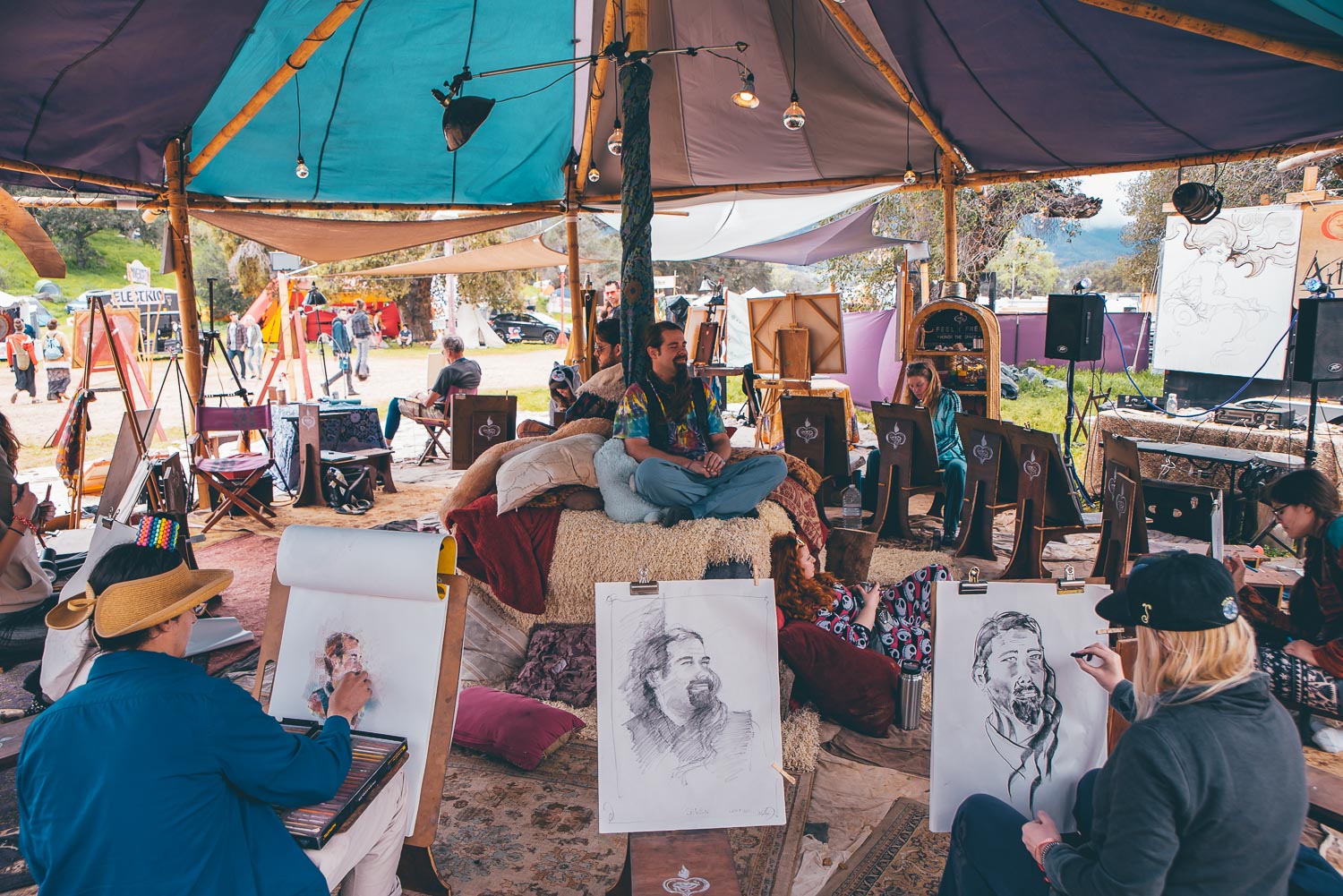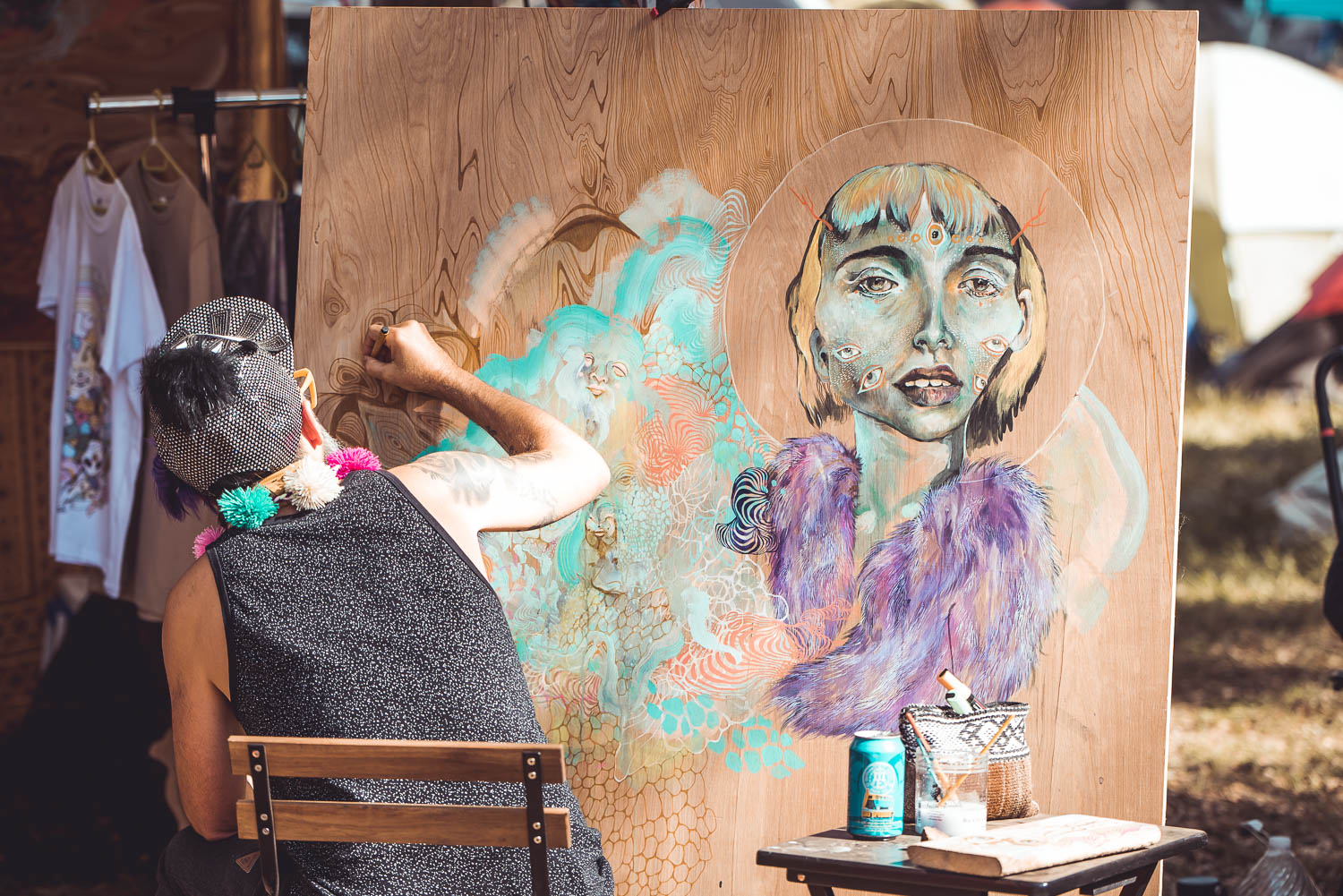 ---
10 ) Sunday Night at the Lucid Stage
Soohan -> David Starfire -> Desert Dwellers
HOLY SHIT!  WHAT A WAY TO END THE FESTIVAL. 
All three of these artists really brought their A-game to the decks, and I was loving every single minute of their sets.  The tribal sounds, pounding basslines, fire-performers, trippy lasers flying through the tress, and epic atmosphere provided a really incredible experience.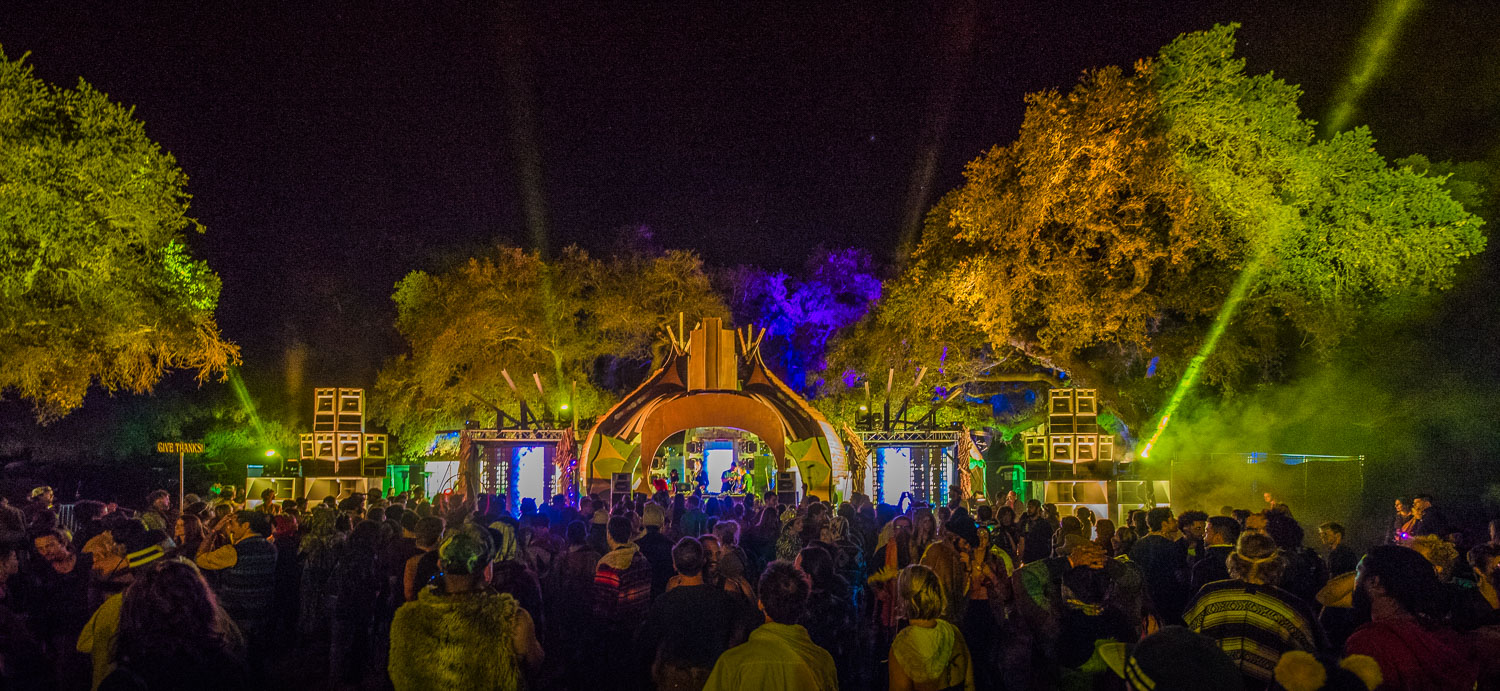 ---
I feel like the entire festival came together to enjoy the closing set of Desert Dwellers as one big Lucidity family!  If you haven't heard of them or seen them perform before…I can guarantee you'll love it!  Their set was unbelievably phenomenal!
I was briefly introduced to the Desert Dwellers at Envision Festival in Costa Rica, but it was Lucidity where they really blew my mind.
I'll never forget it!!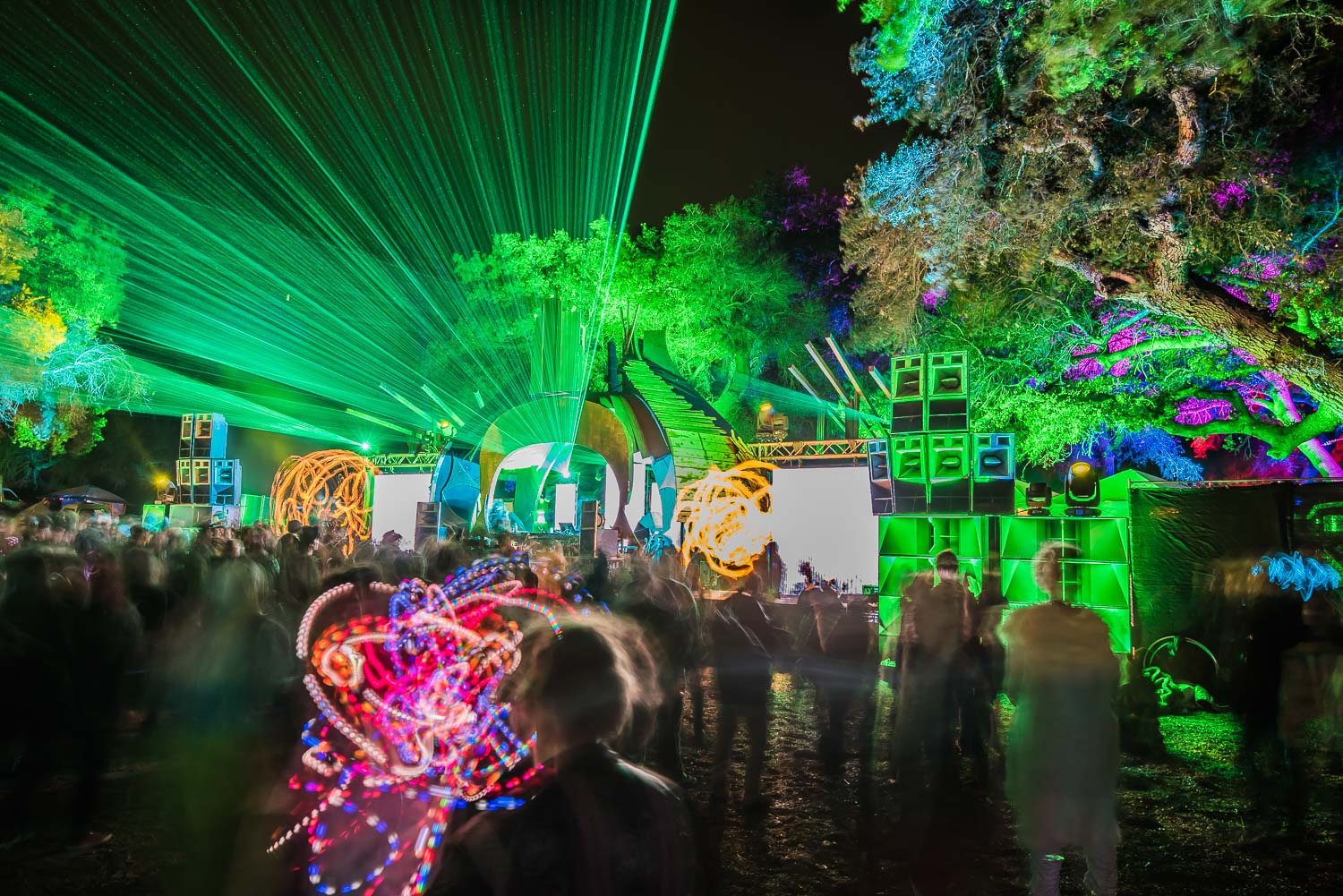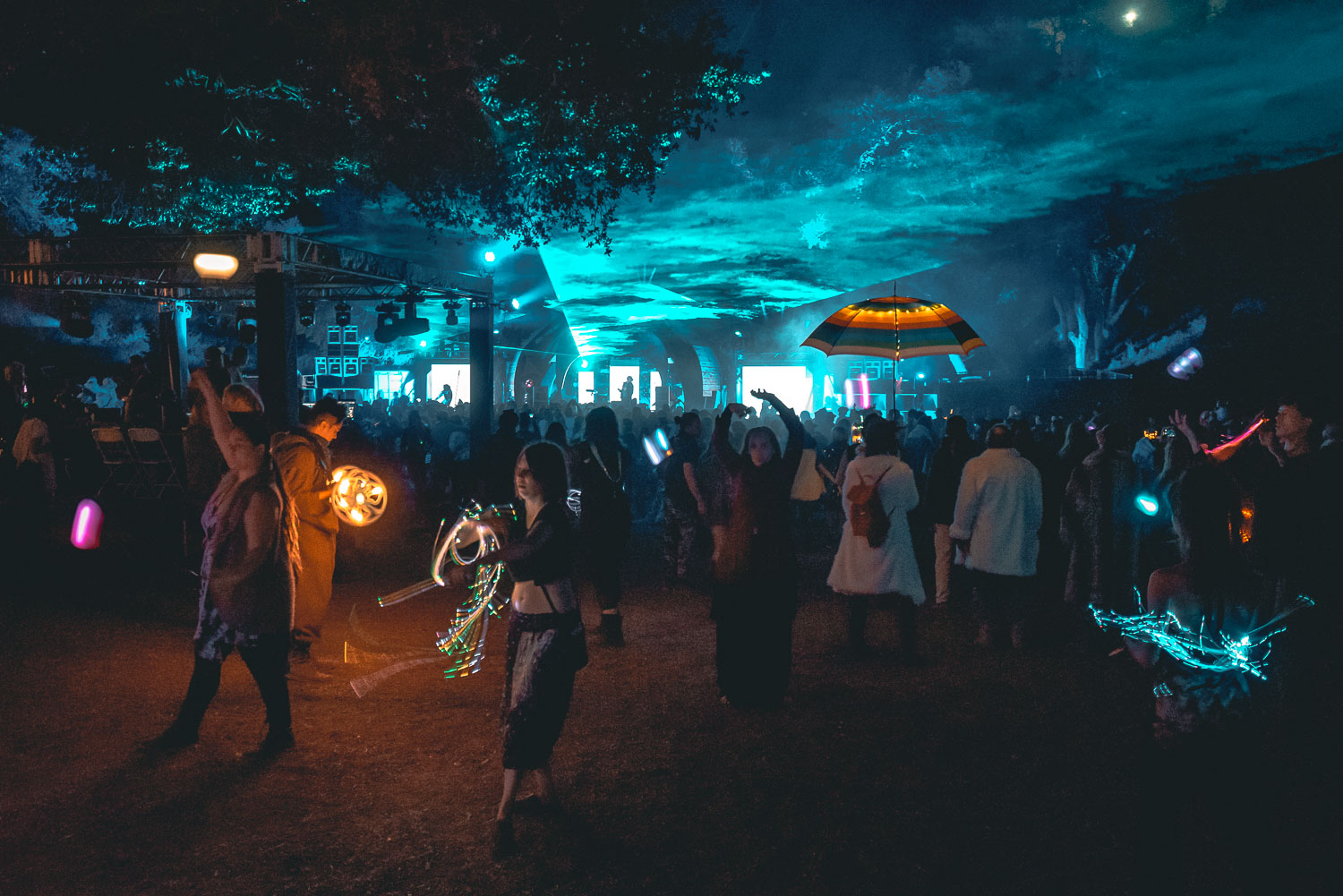 ---
11 ) The Food & Fashion Vendors
The Mac & Cheese was seriously next level!
I brought a decent amount of food to my campsite in order to save money, but the food & drink vendors that I did try were all pretty great.  My favorite was the Kaptain's BBQ Shack, and their breakfast burritos, biscuits & gravy, and mac and cheese were perfect.  I also tried some vegan Buffalo Cauliflower for the first time (from a different food merchant), and I gotta admit it was insanely delicious!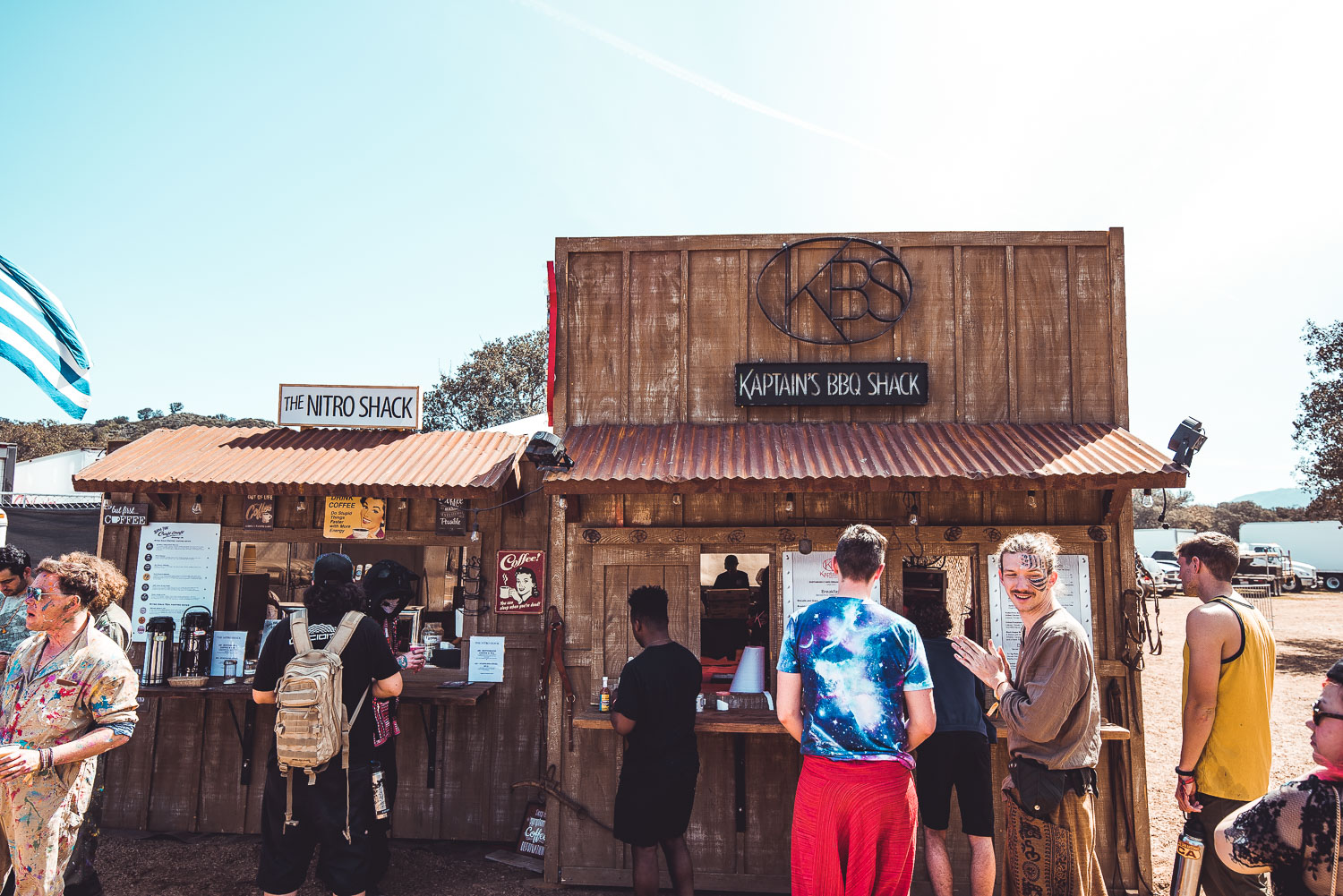 ---
I also loved how a few of the drink vendors would walk around with free samples!  I got to try a ton of different coffee blends and delicious cacao drinks which provided just enough caffeine (for me) for the entire day.
When it comes to the fashion vendors, I had a ton of fun walking up and down the rows, trying on different clothes / accessories, and purchasing a few items.  I have to give a shoutout to Jesse A.K.A Thumper from Revolver Fashion.  If you're looking for some over-the-top festival attire, I'd strongly recommend checking out their Etsy shop!  I'll definitely be rocking a pair of their meggings at Burning man this year.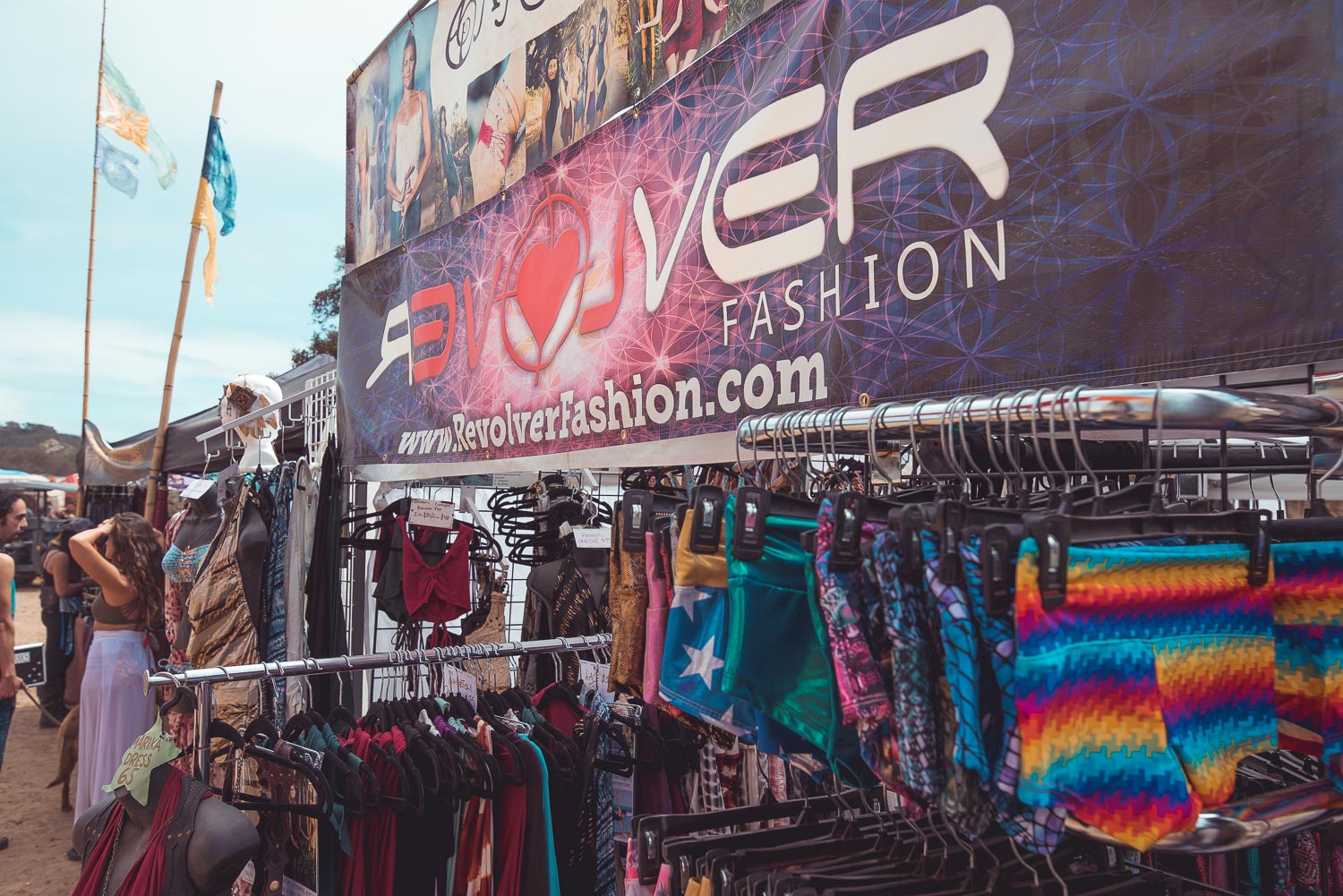 ---
12 ) The Hive 5 Party
Last, but not least…quite possibly the biggest theme camp present at Lucidity is called the " Hive 5″, and they threw a couple different events over the weekend.  The biggest and craziest was on Saturday, and it had a pretty epic turnout.  They were giving out FREE BEE-themed beverages, and they all were insanely good (and very strong).
Thanks to everyone at the Beehive for throwing such an awesome party, and for getting me decently BUZZED off your delicious drinks.  ;-)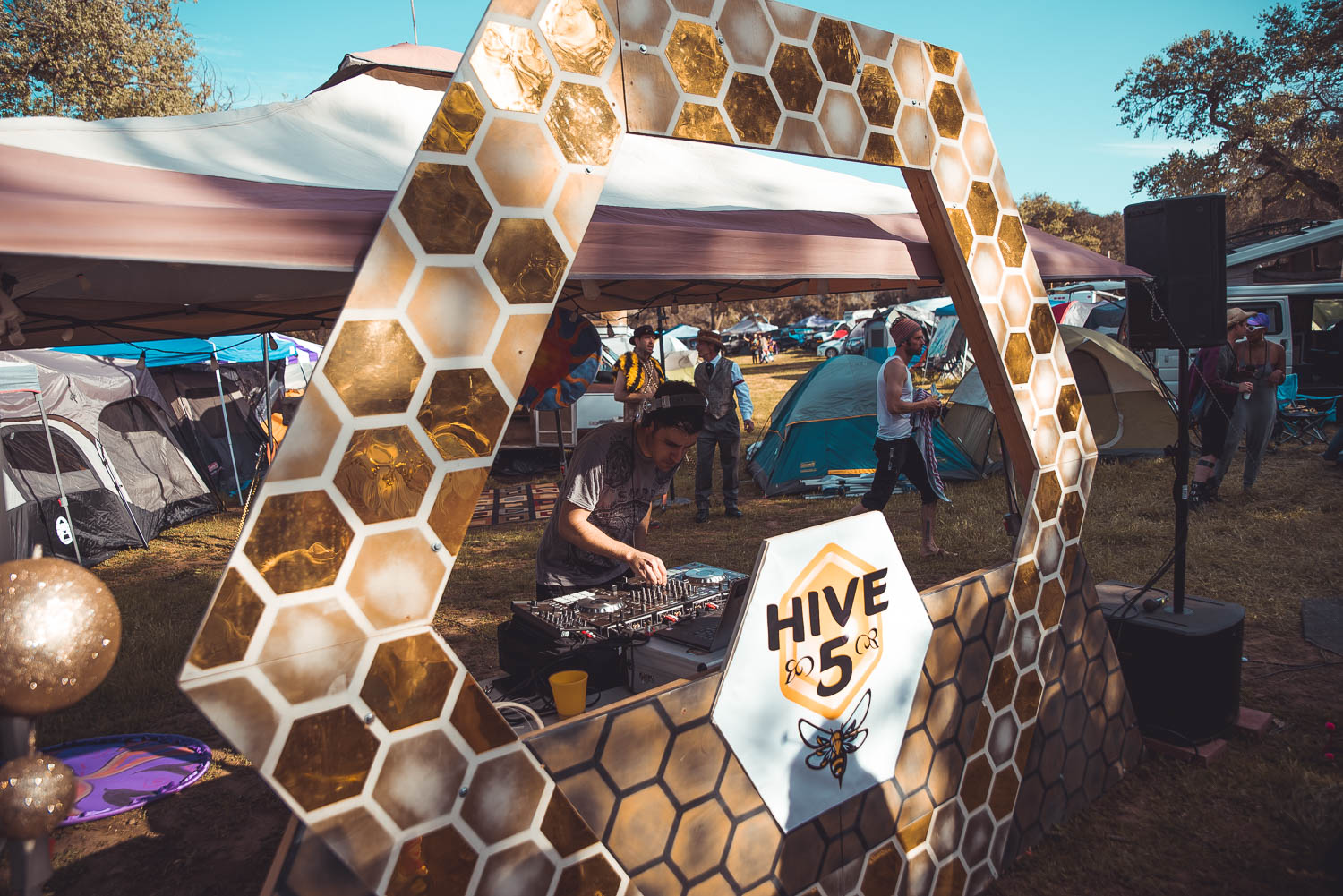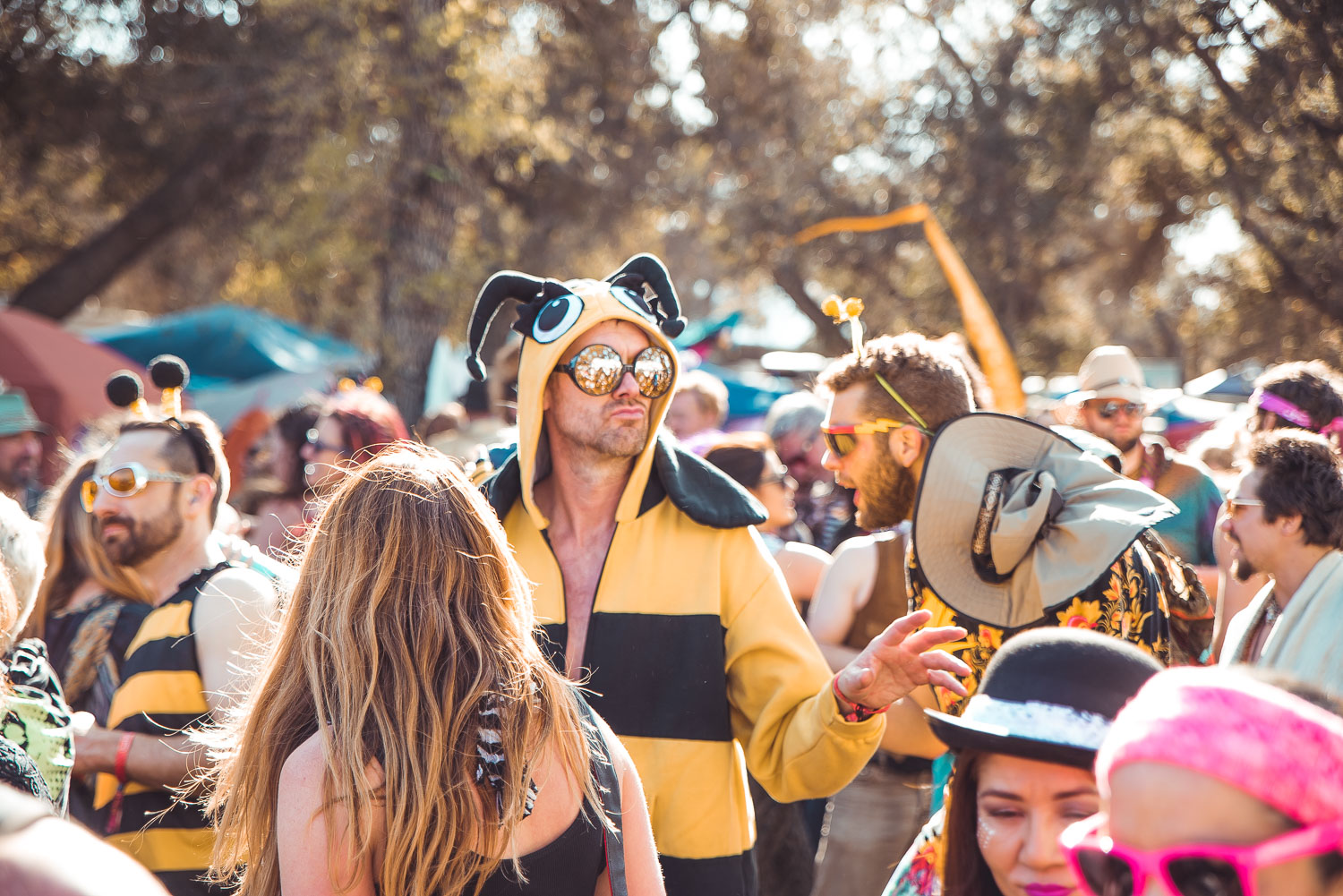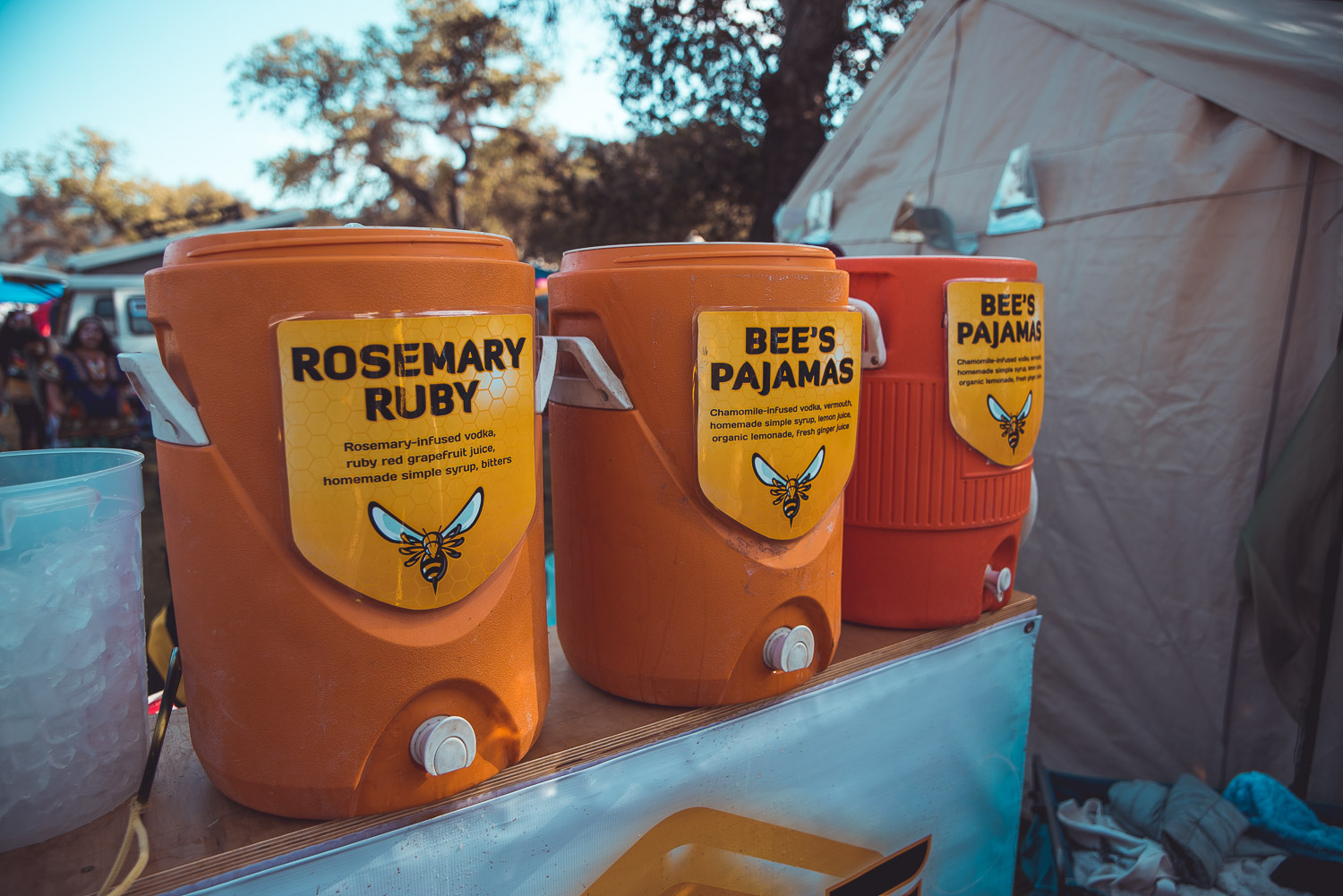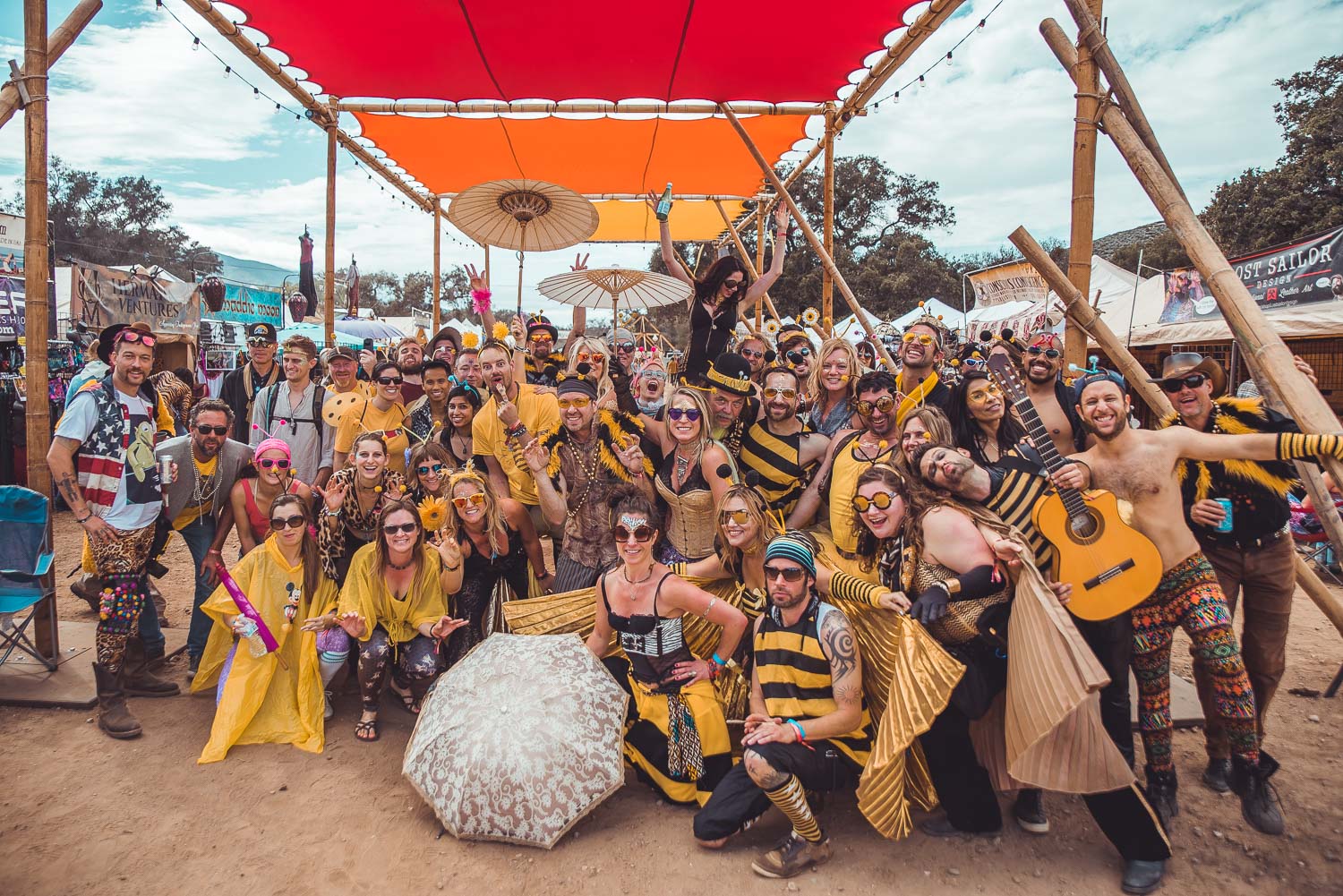 ---
The Lucidity Story
If you haven't already, read through the Lucidity Narrative to get a much deeper understanding of what this festival is all about.  They've been producing Lucidity in a series of trilogies, and Rising Dawn (7th edition) marks the beginning of the next trilogy.
"We stand on a precipice, and looking out upon the horizon, with gratitude for the integration of the learnings from a long and challenging quest fulfilled, we see a familiar sunrise. A new day is upon us. A new story is welling in our hearts. We see this next rite of passage as a new quest toward a unified humanity, and we joyfully say YES, and Thank You!"
I really love this aspect about Lucidity, because it demonstrates the passion the organizers have for developing a powerful story behind the festival.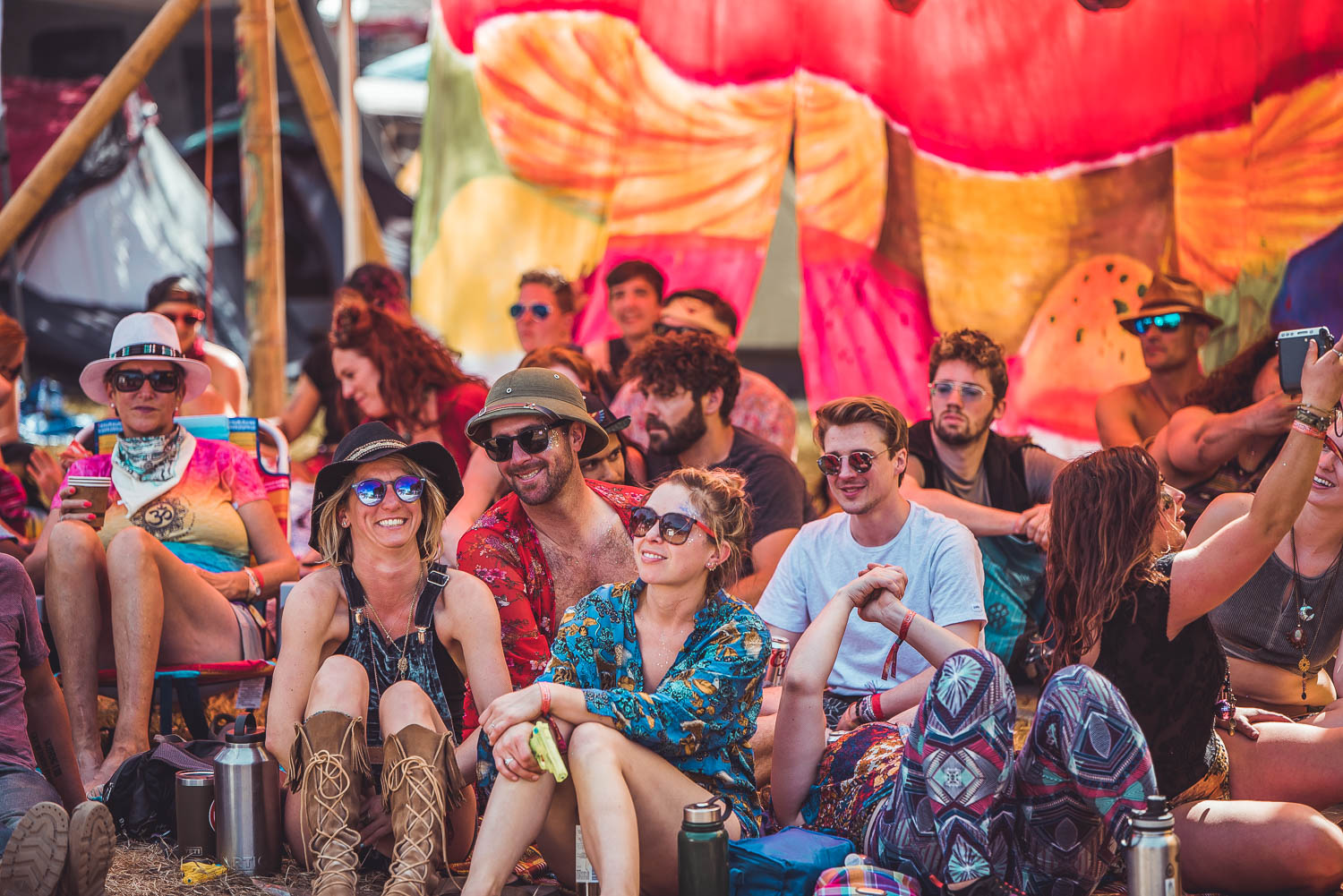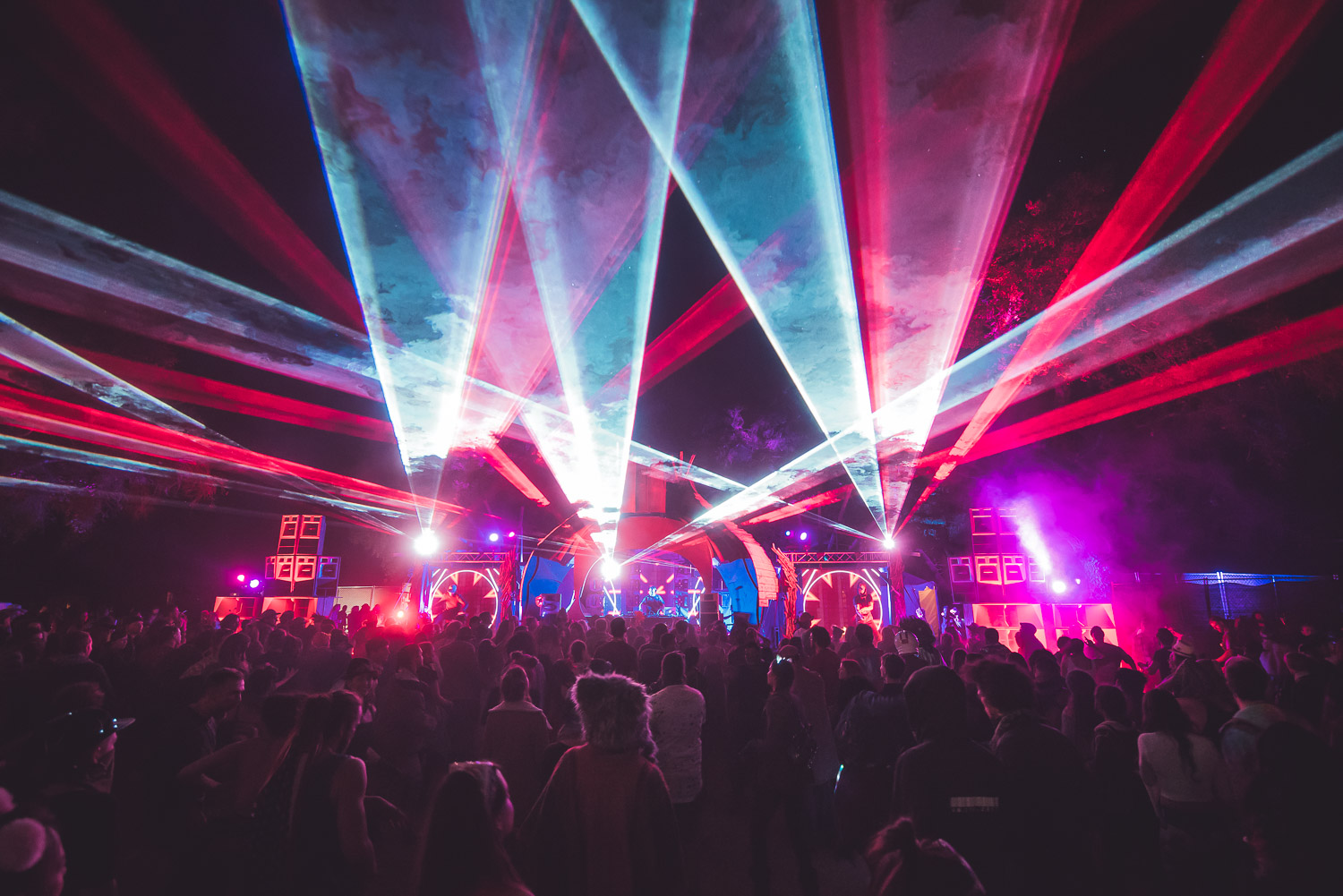 ---
Lucidity Festival: Rising Dawn (2018) was definitely one of the highlights of my year (so far), and I would strongly recommend it to anyone and everyone looking for something a bit different and meaningful.
I really did have the time of my life, and I just want to give the biggest THANK YOU to everyone I had the pleasure of meeting during this magical weekend.  I went to Lucidity Festival with just one friend (Special shoutout to Melissa) on a very list minute whim, but left that campground with an amazing new tribe and a heart full of love.  I'll definitely be back for another round in the future.
 #GetLucid #RisingDawn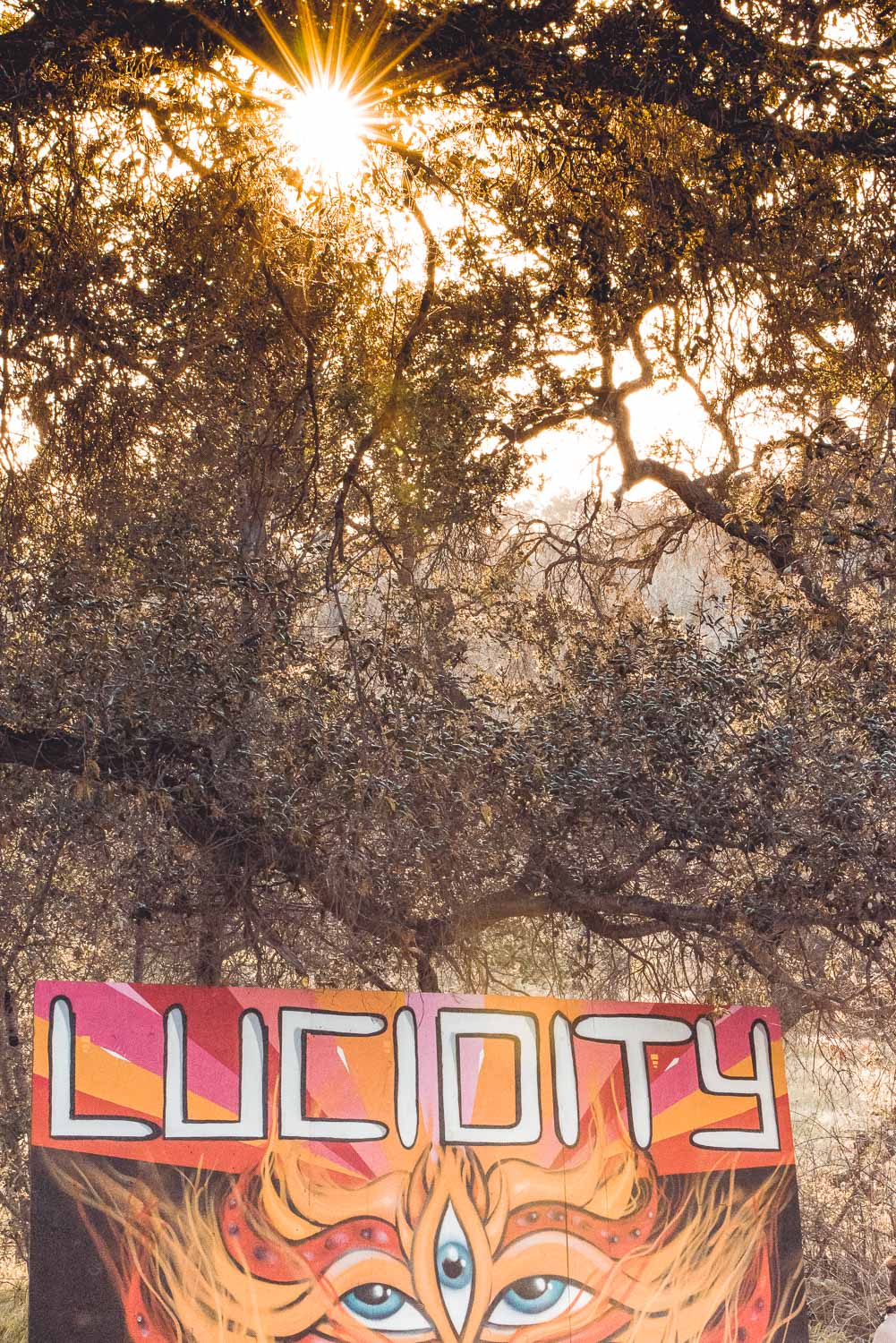 ---
THANKS SO MUCH FOR READING!
If you enjoyed this article, I'd love for you to support my blog and subscribe below, and be sure to follow along on my Facebook Page & Instagram for more of my international adventures around the world.  I've got some really exciting trips coming up!!  ;-)
---
SHARE THIS ARTICLE WITH YOUR FESTIVAL FAM!