34 Photos to Inspire You To Take A Jeep Tour Through the Judean Desert
"What draws us into the desert is the search for something intimate in the remote." — Edward Abbey
Vast desert landscape as far as the eyes can see, families of camels strolling past monasteries built into a rocky hillside, and bumpy four-wheel drives on adventurous rocky roads.  Visiting the Judean Desert is an absolute must for anyone making their way to Israel, and I've got the pictures to prove it.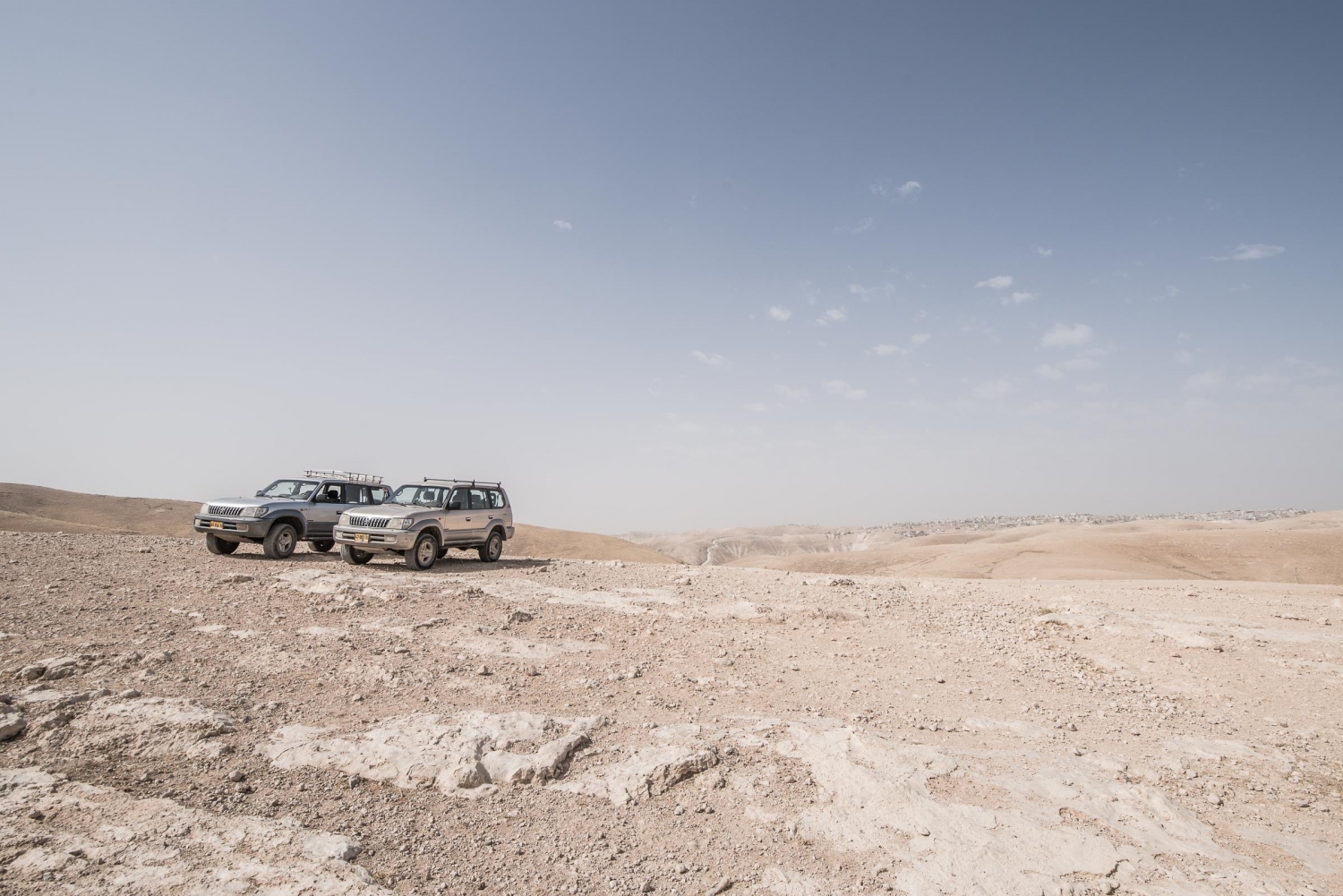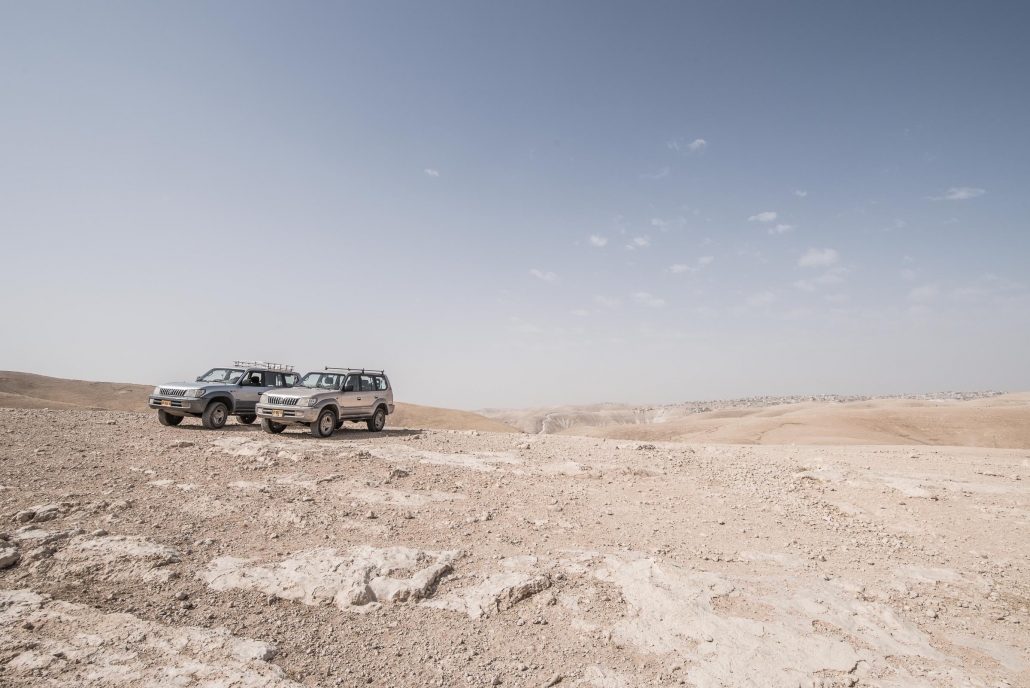 When we got picked up at 8 a.m out front Abraham Hostel in Jerusalem, I really wasn't sure what to expect.  I got a last-minute invite for this Judean Desert Jeep Tour and obviously couldn't say no to the opportunity, but didn't have any idea what there was to see / do out there.
"It's just a desert.  What's the big deal?"  I asked myself…
But as our Jeep tour made it's way out of Jerusalem and the desert in our sights, we passed signs that said "This Roads Leads to Palestinian Village.  The Entrance for Israeli Citizens is Dangerous" – my excitement levels quickly rose.  I knew that this tour was completely safe, but just the idea of danger made the day seem a bit more fun.  I guess I'm a bit of an adrenaline junkie?


---
Driving to Mount Azazel
The first stop on the tour was to one of the highest points in the Judean Desert, passing Bedouin camps and learning all about their lives (and how they survive) out there.  Our tour guide was super knowledgable about this history of the region, and really interesting to learn a bit more about the desert.  Being in this region of the world, there's also some significant Biblical history here as well.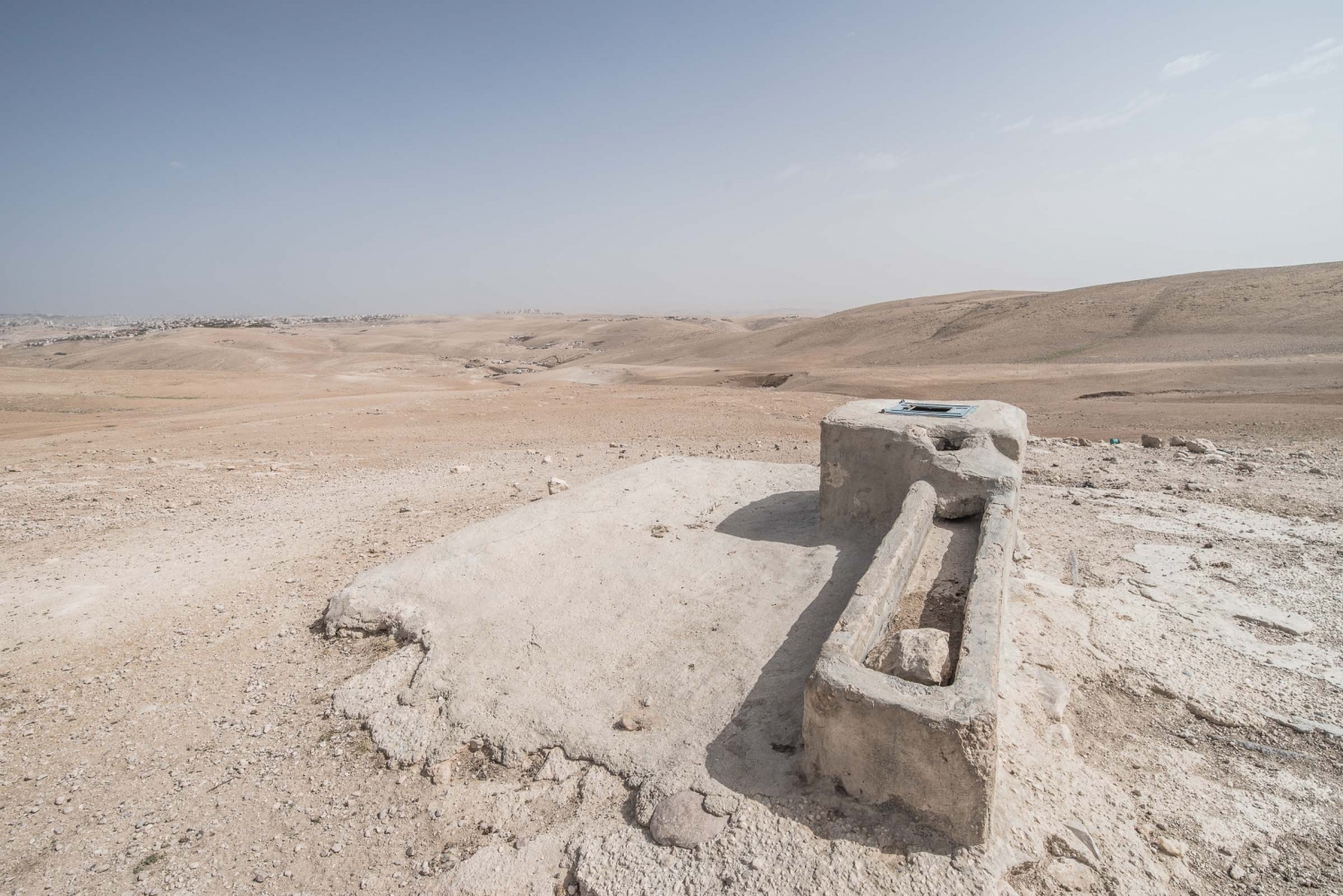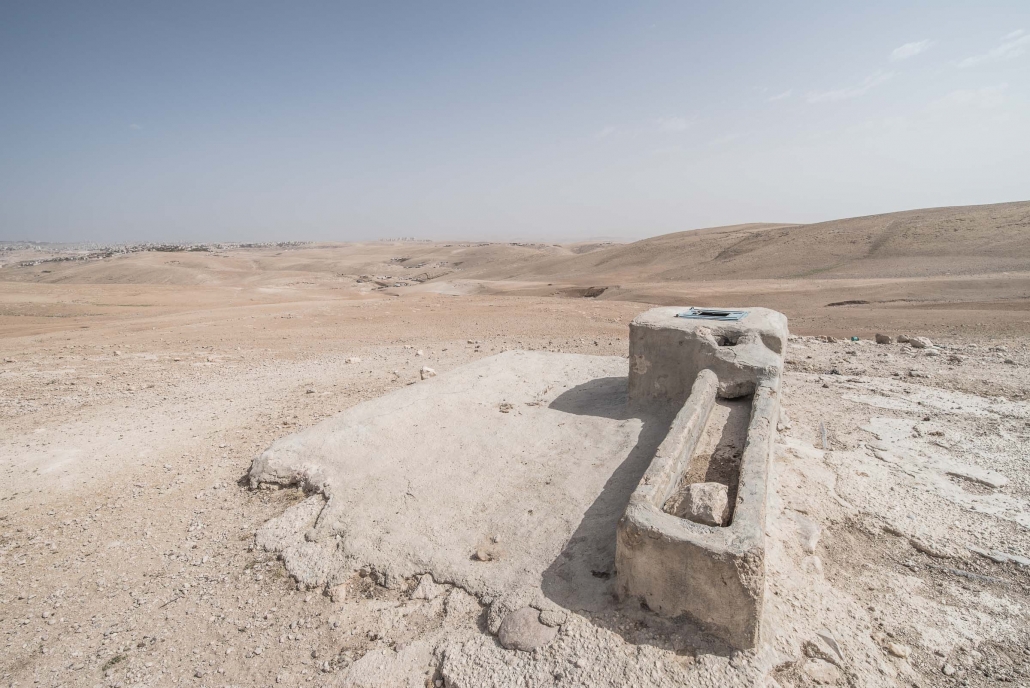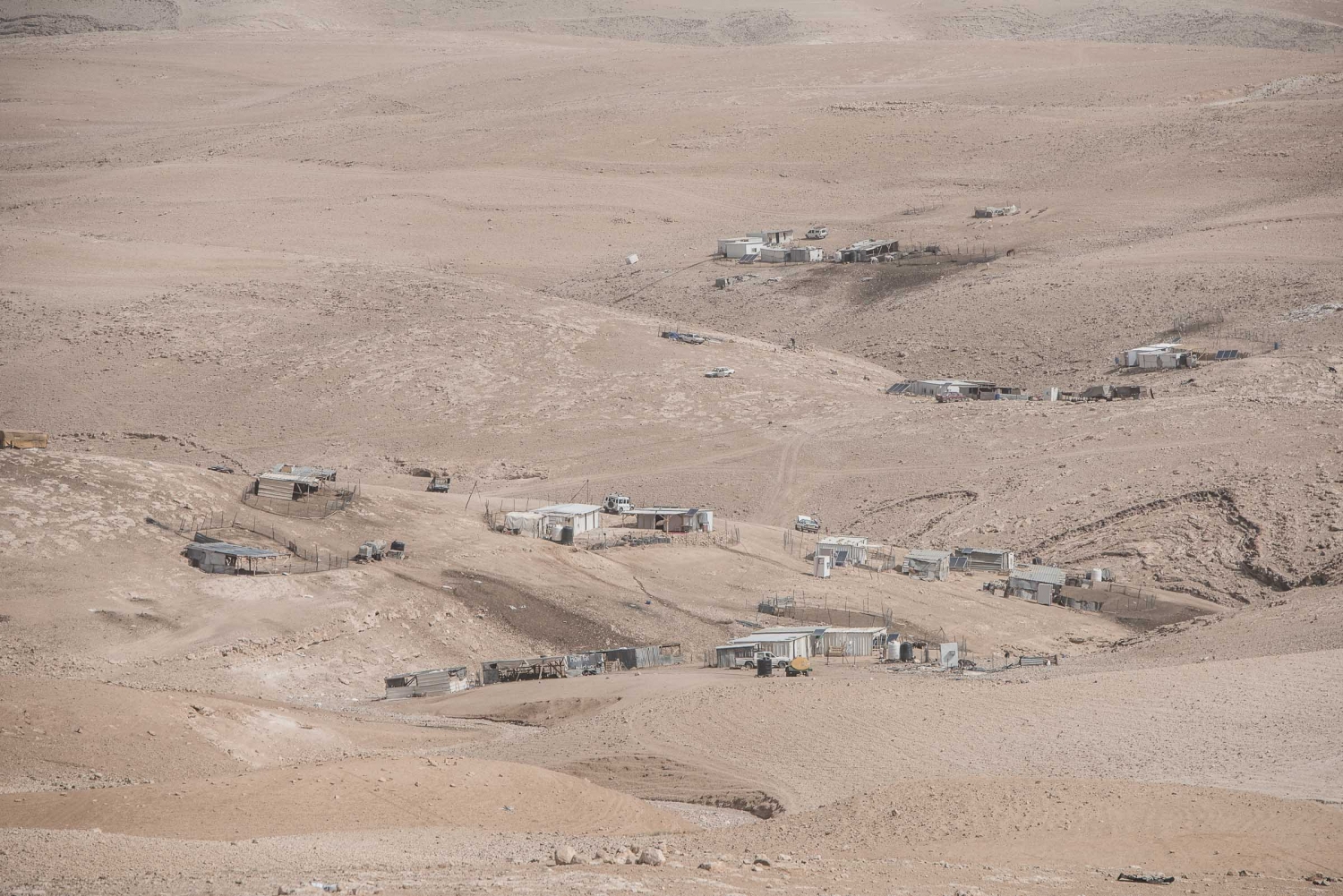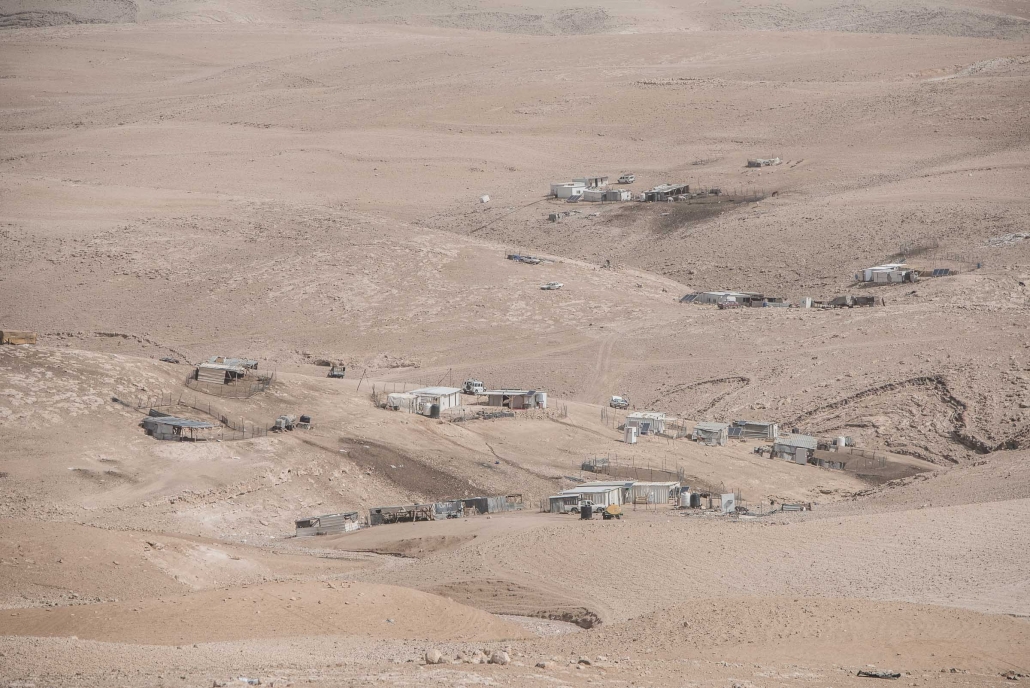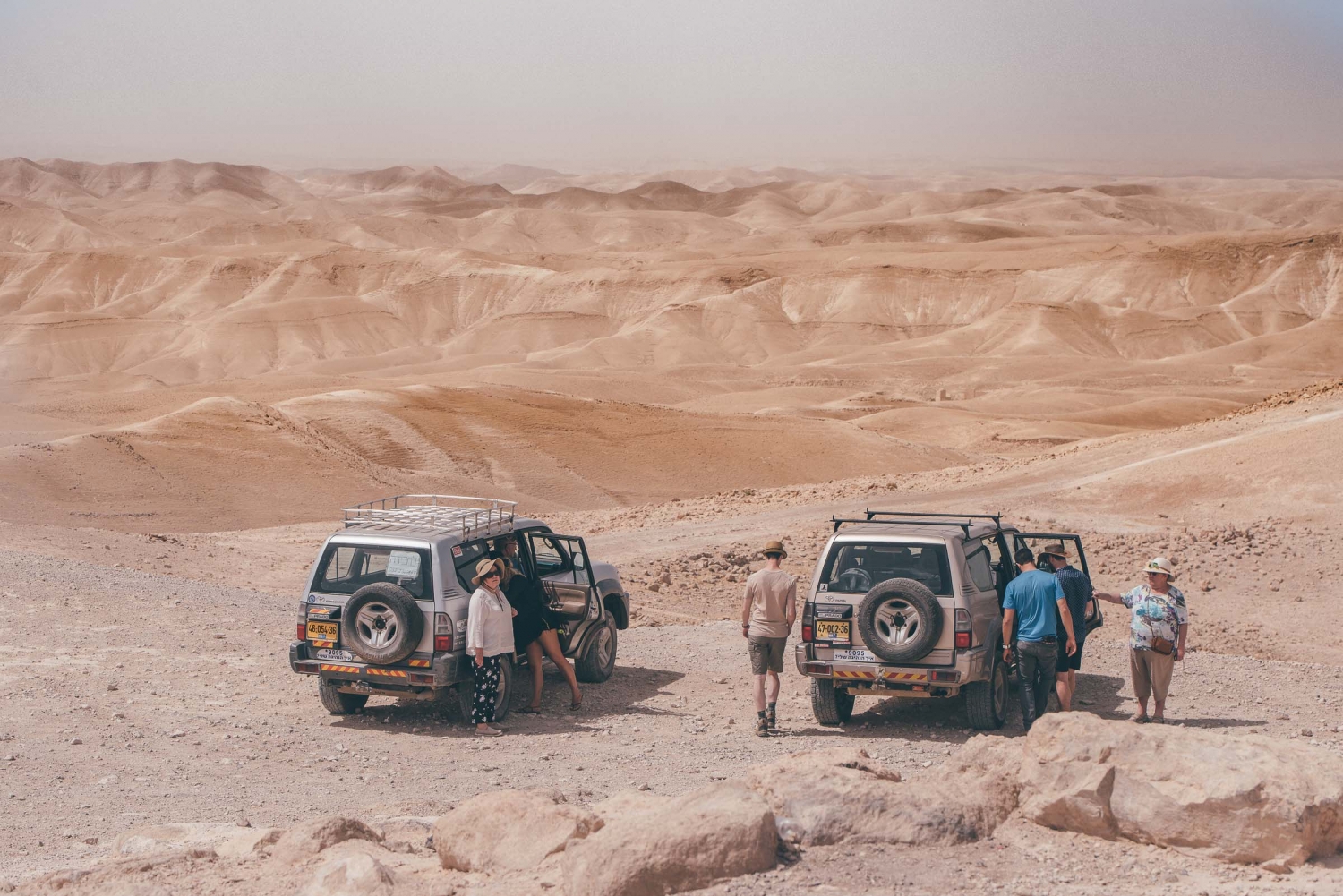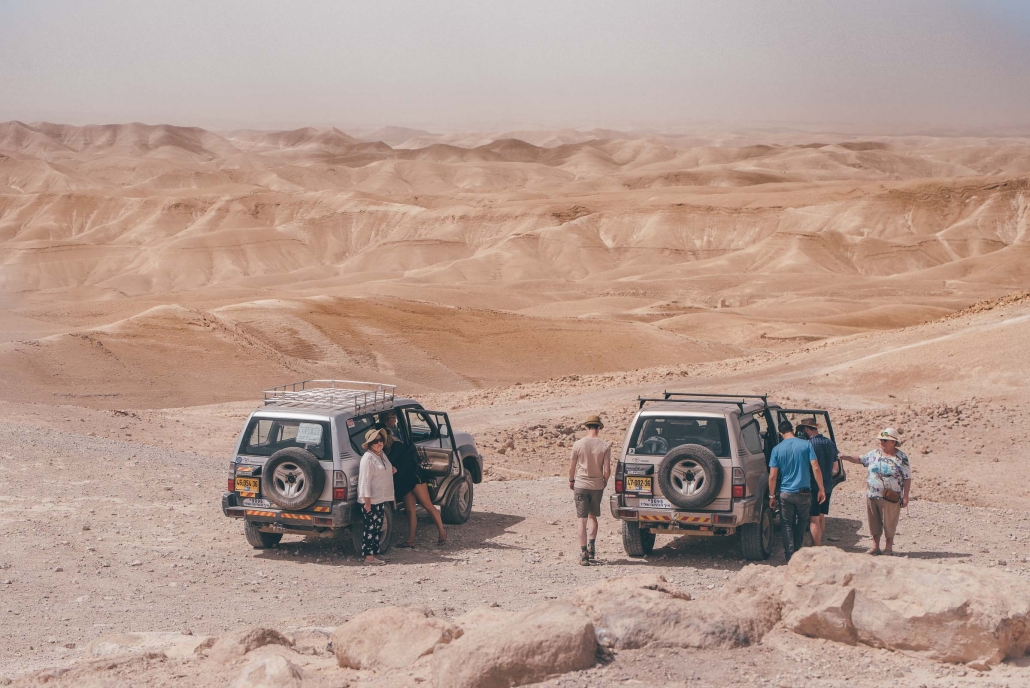 "The sacred hilltop where, according to tradition, every year a scapegoat carrying the sins of the people was cast off a cliff."
While the road all the way up here may be a bit rigorous, the views are absolutely stunning, and pictures simply don't do it justice.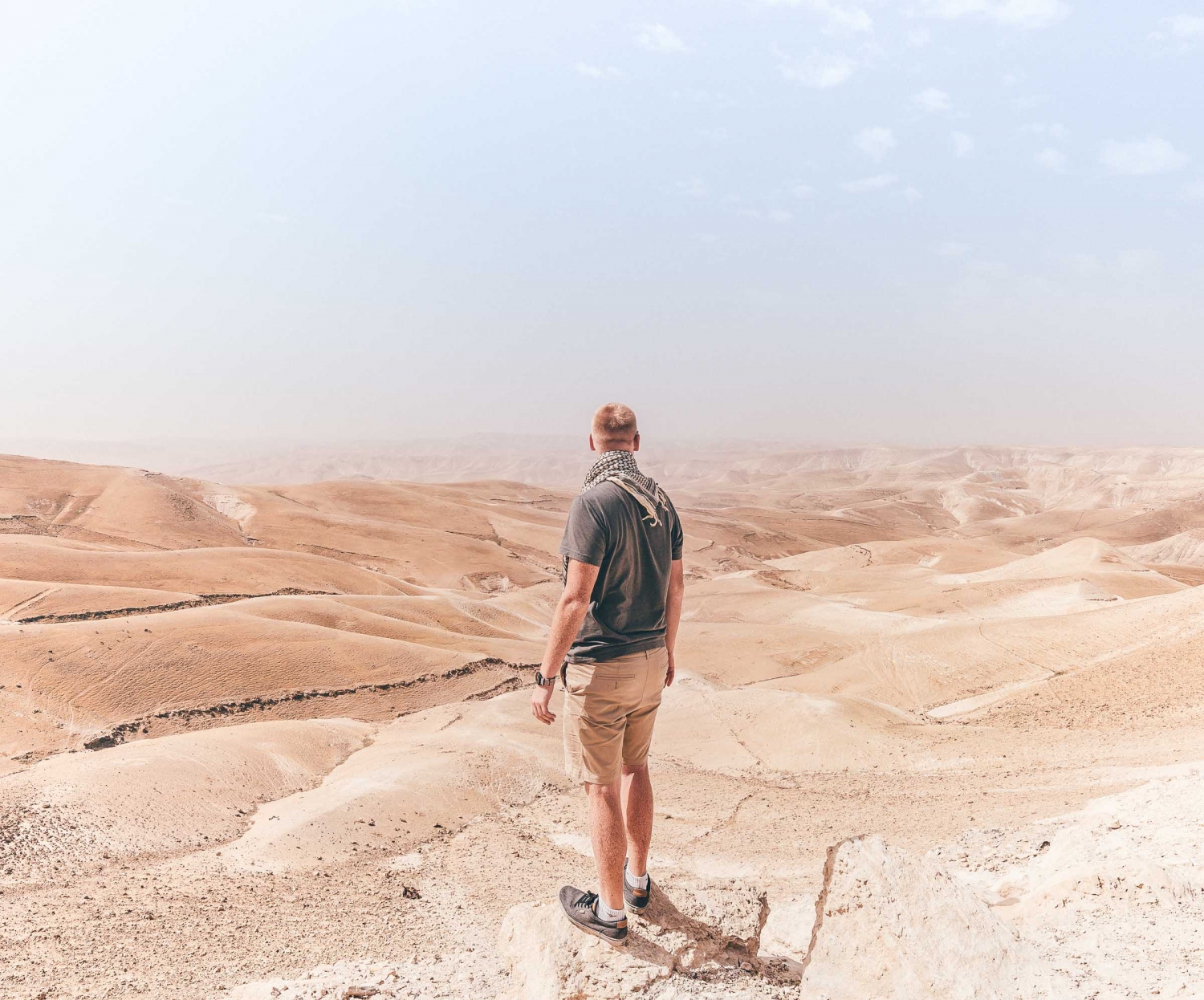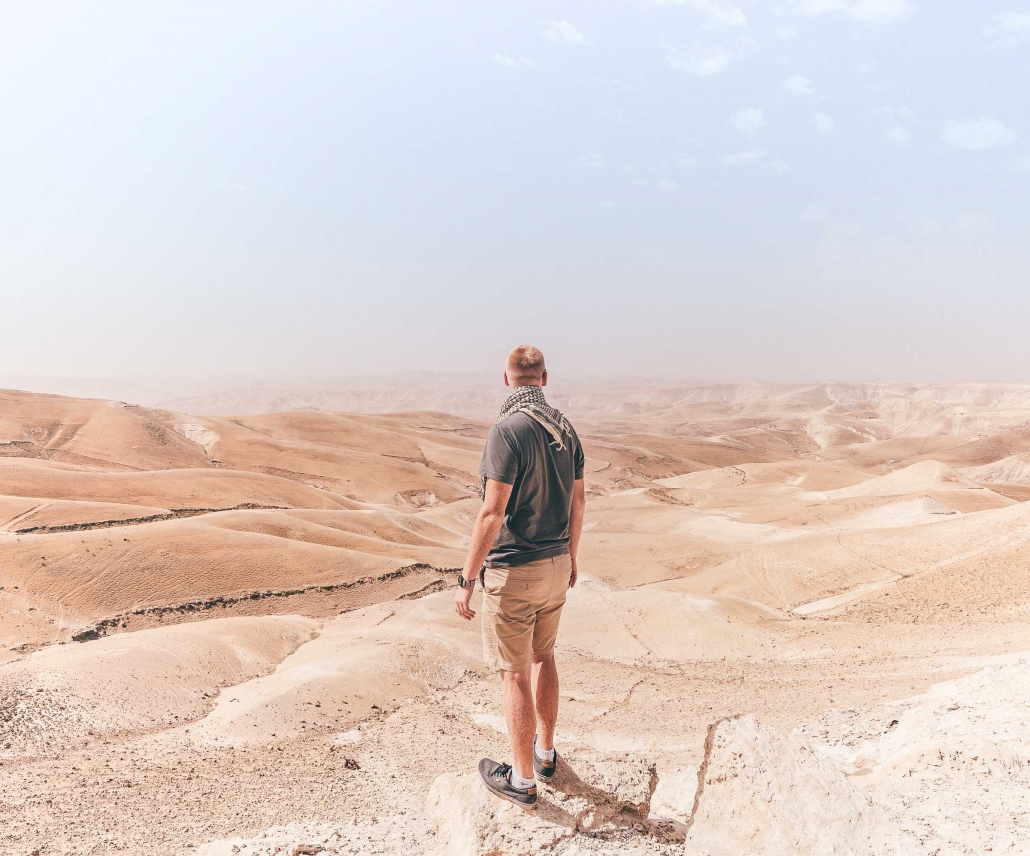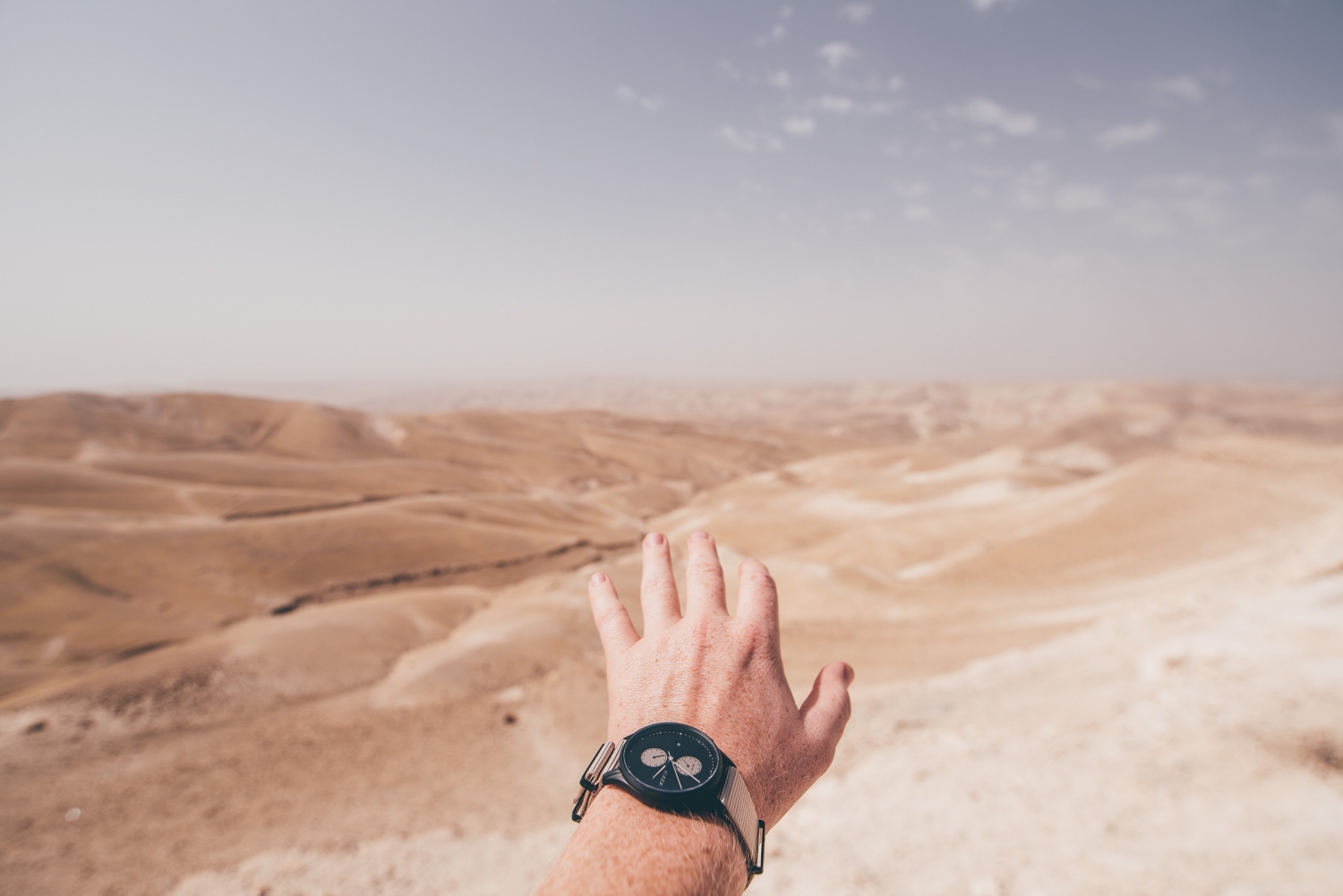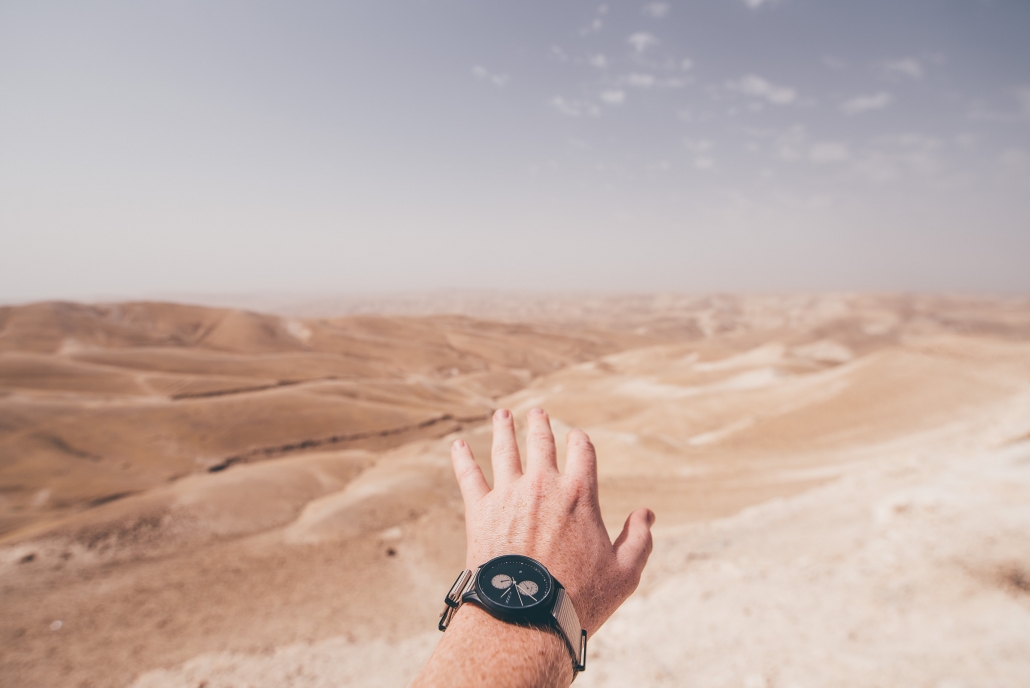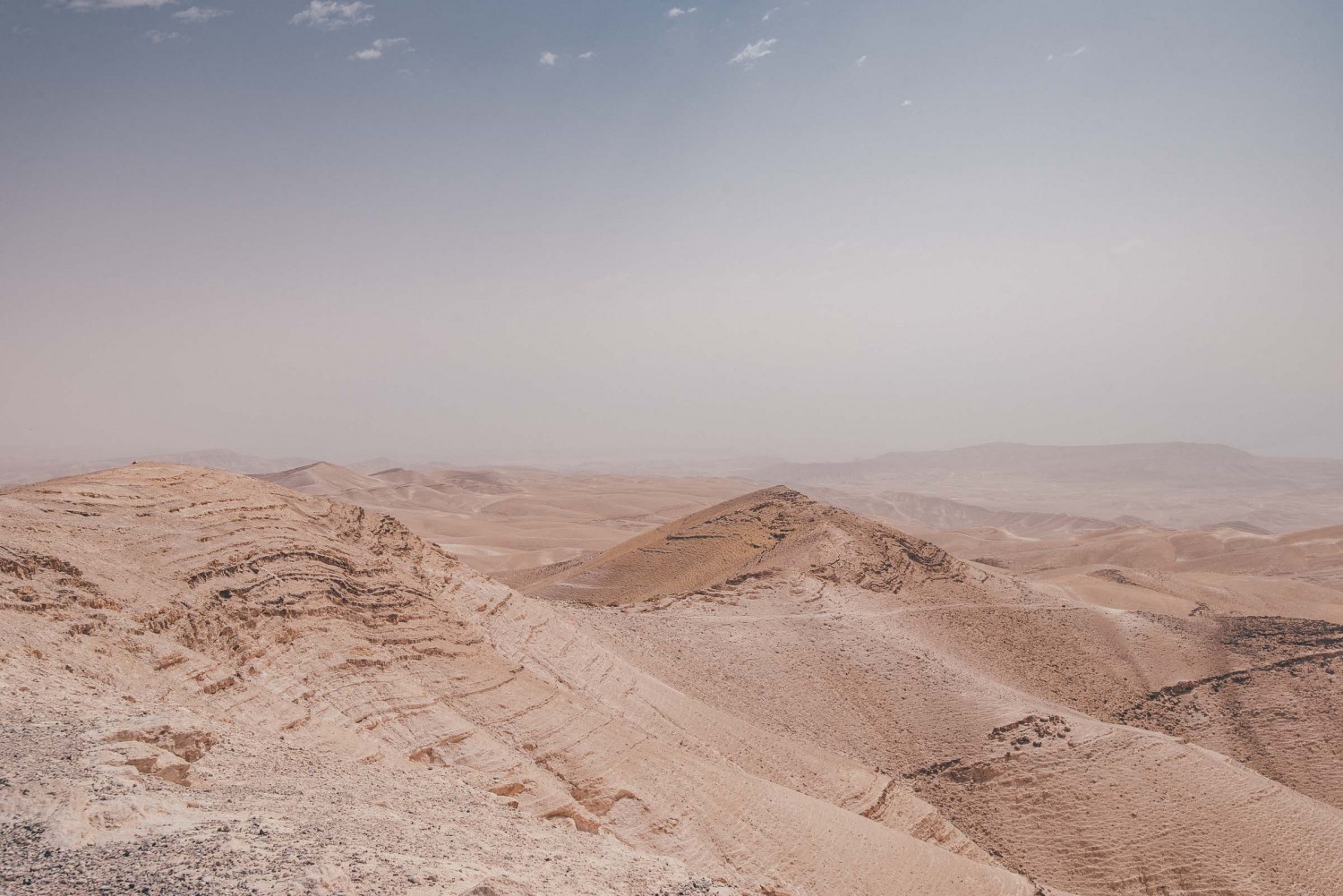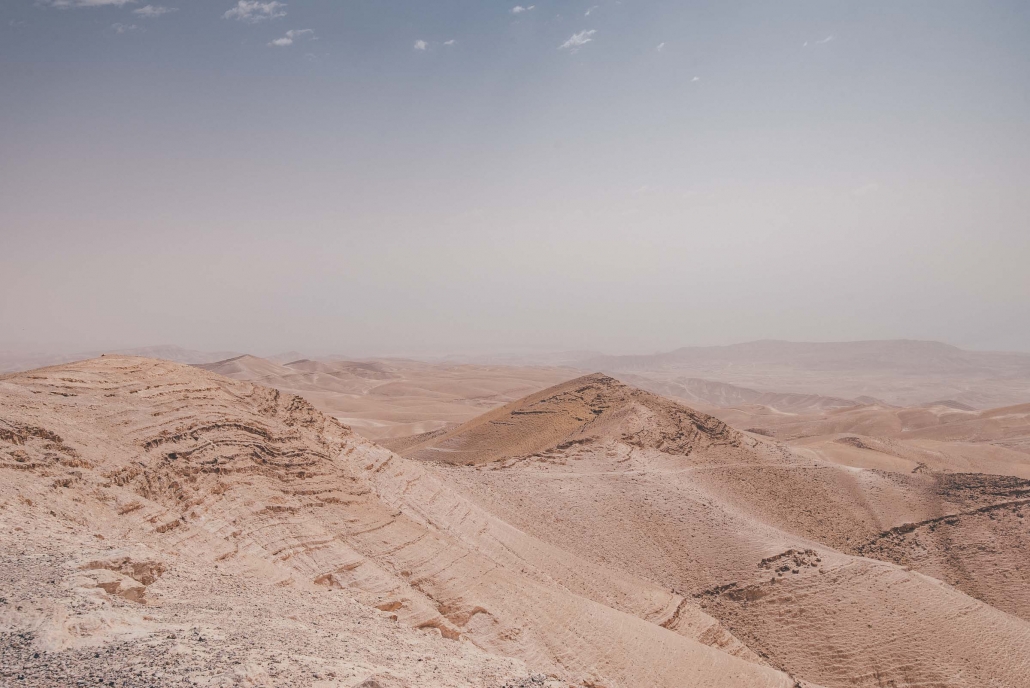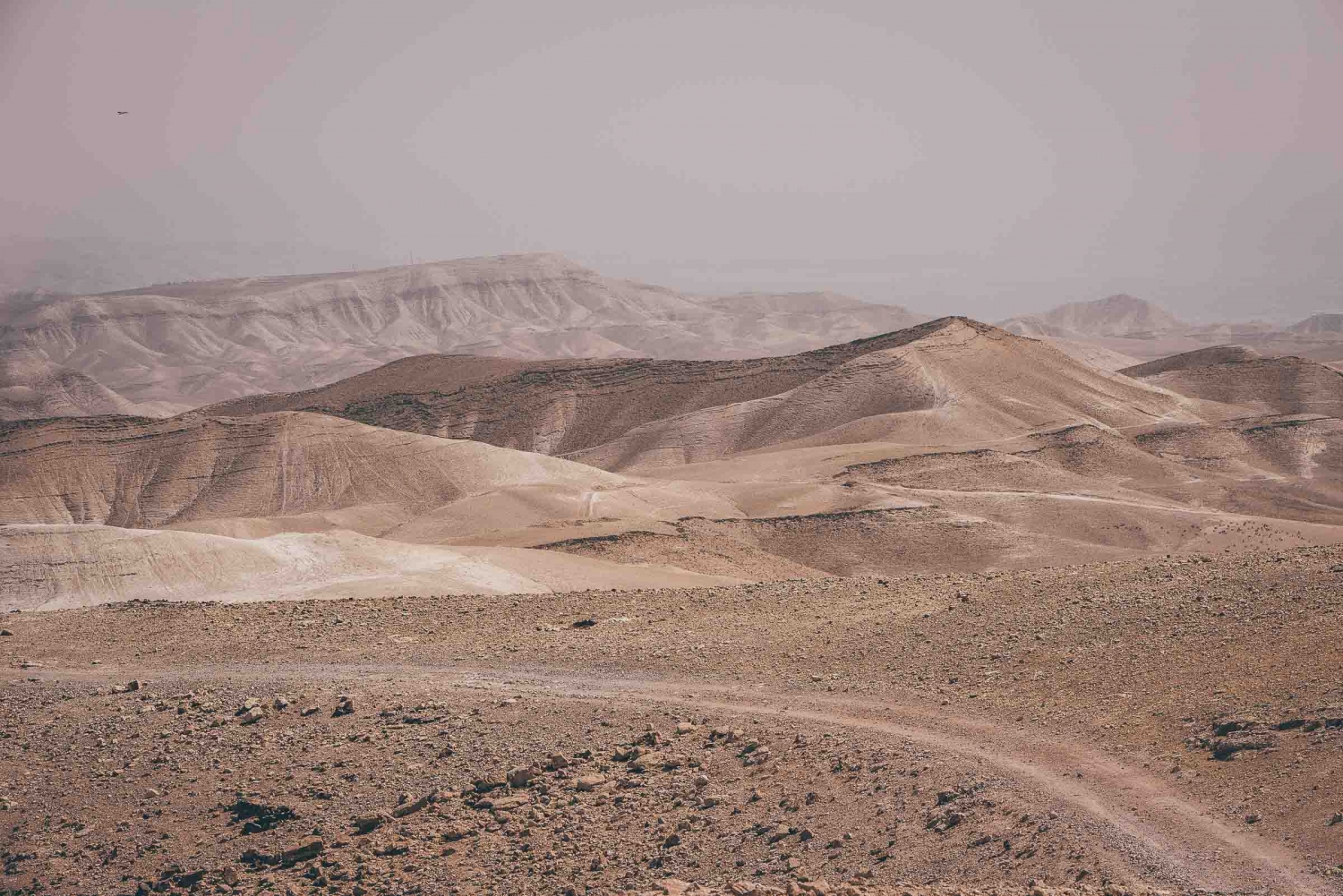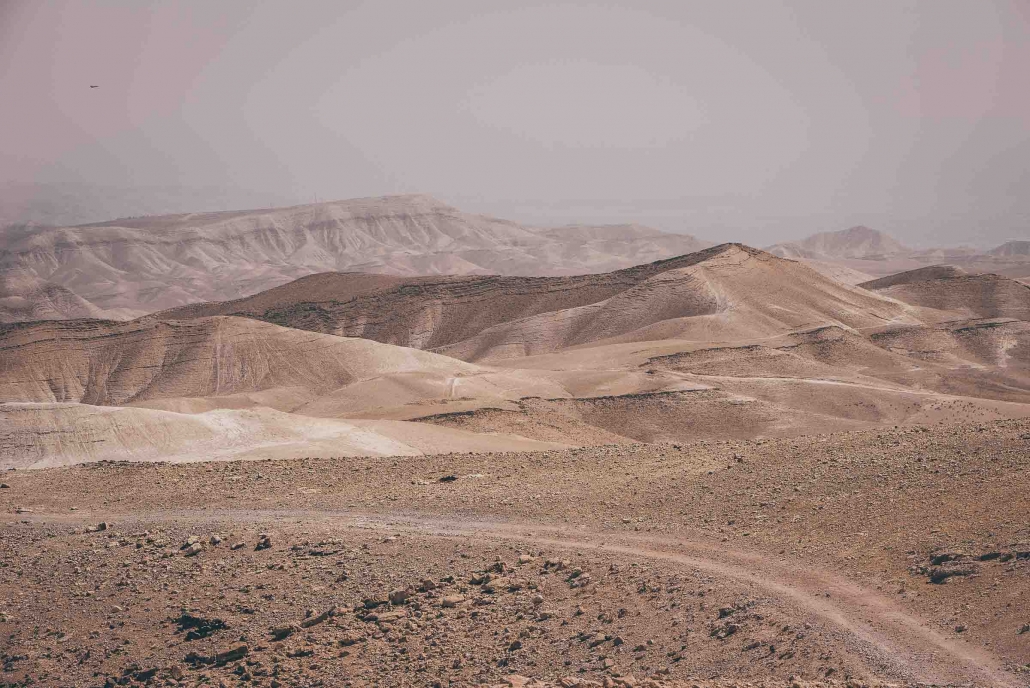 ---
Mar Saba Monastery
Founded over 1500 years ago, this Eastern Orthodox Christian monastery is truly something special.  It reminded of a mini-city you'd find in medieval video games, or a film location in Game of Thrones.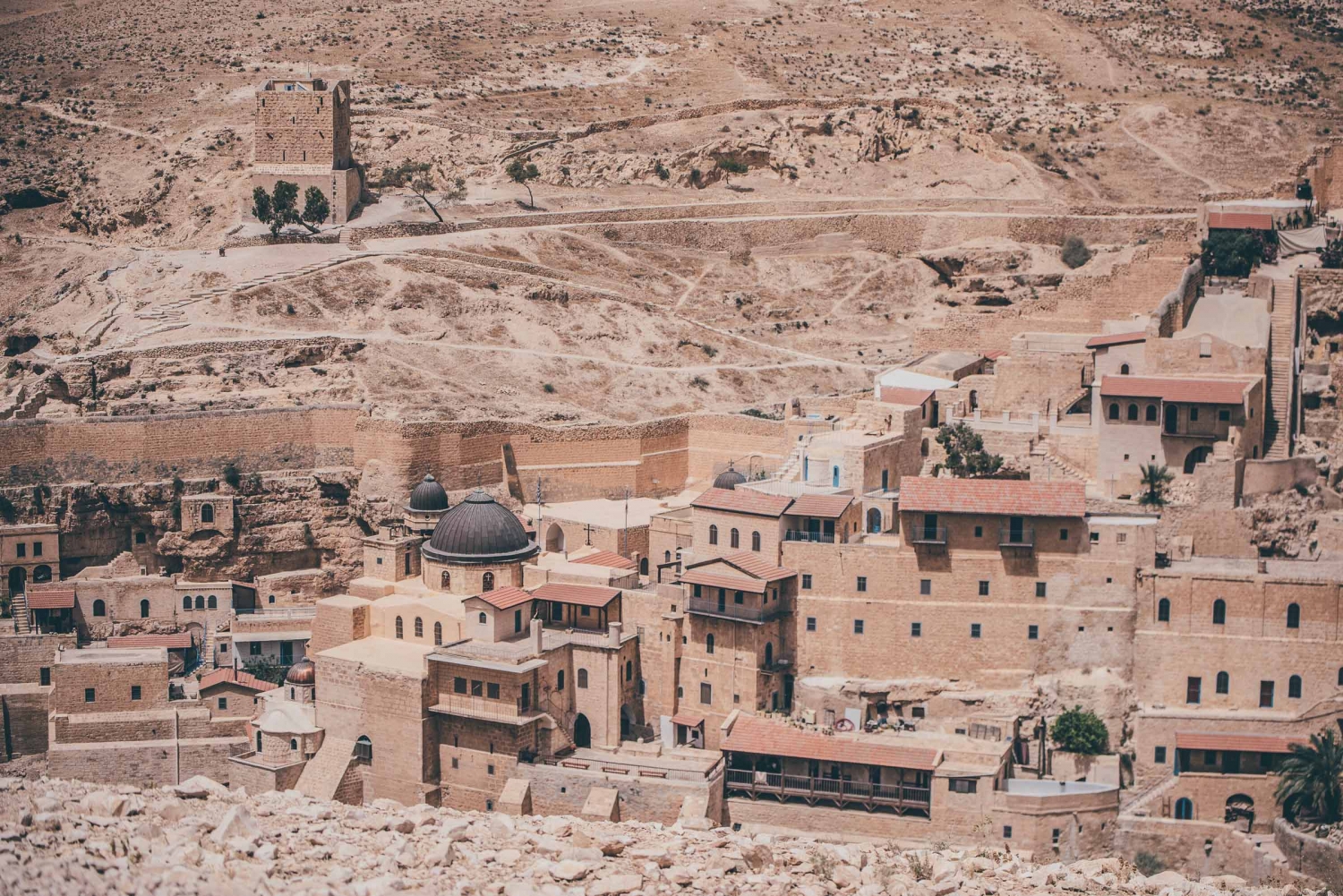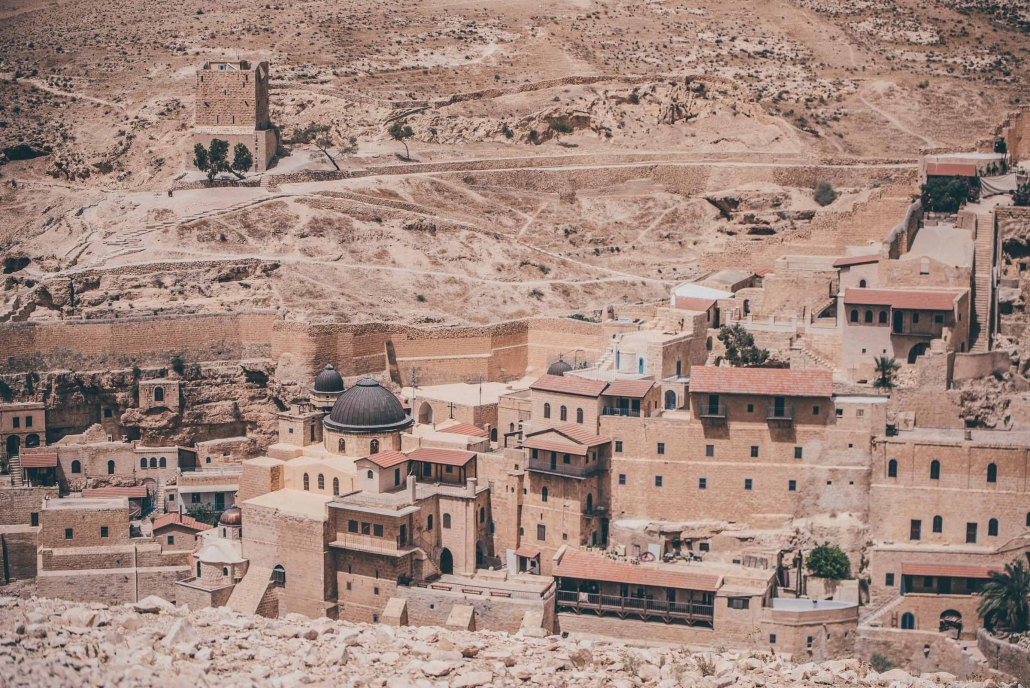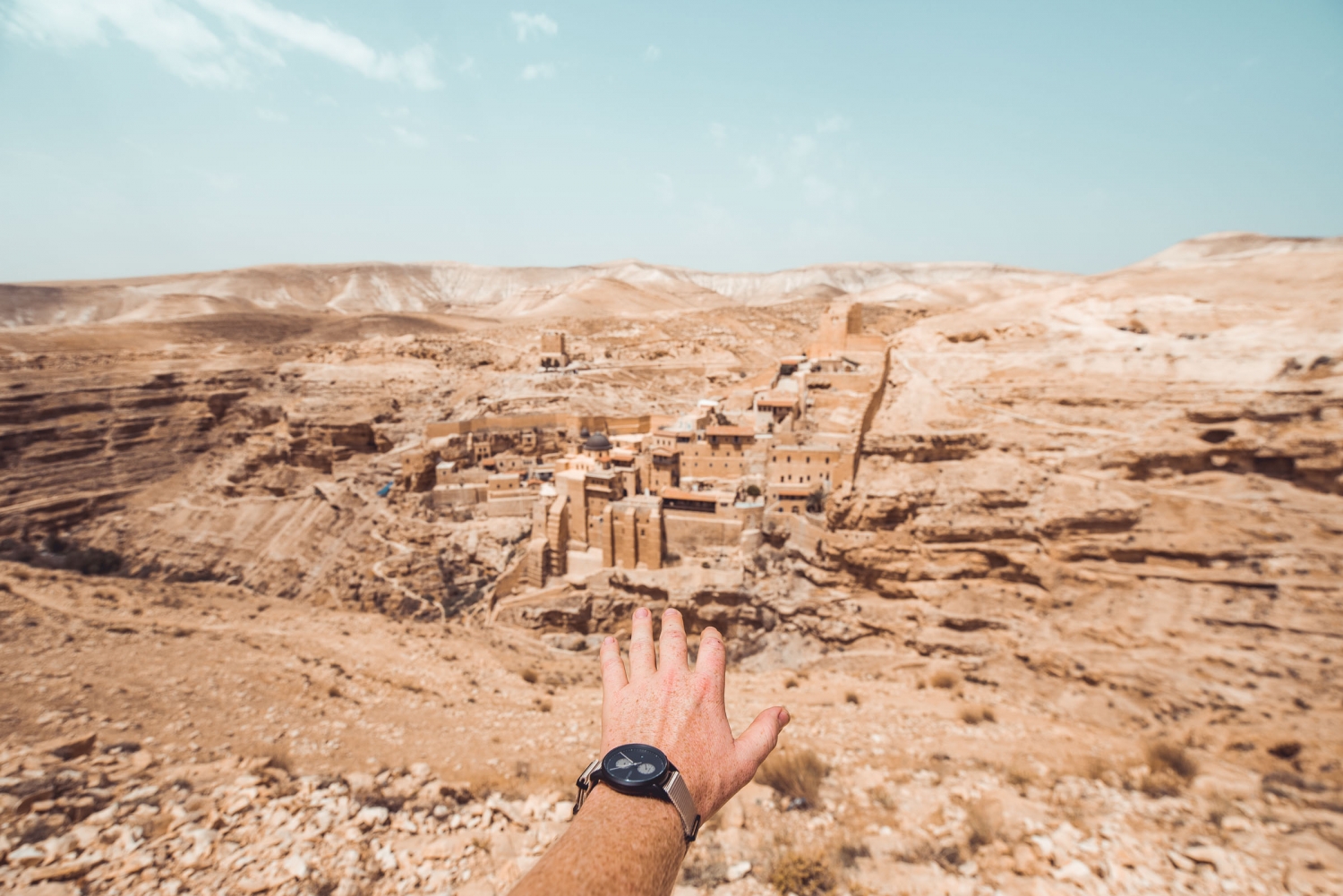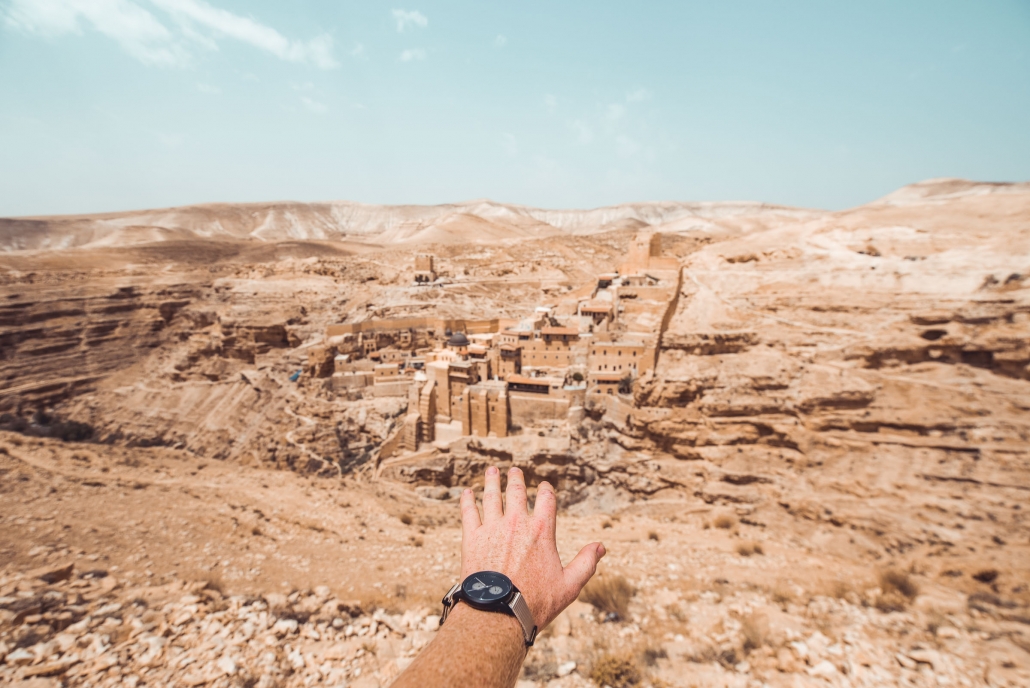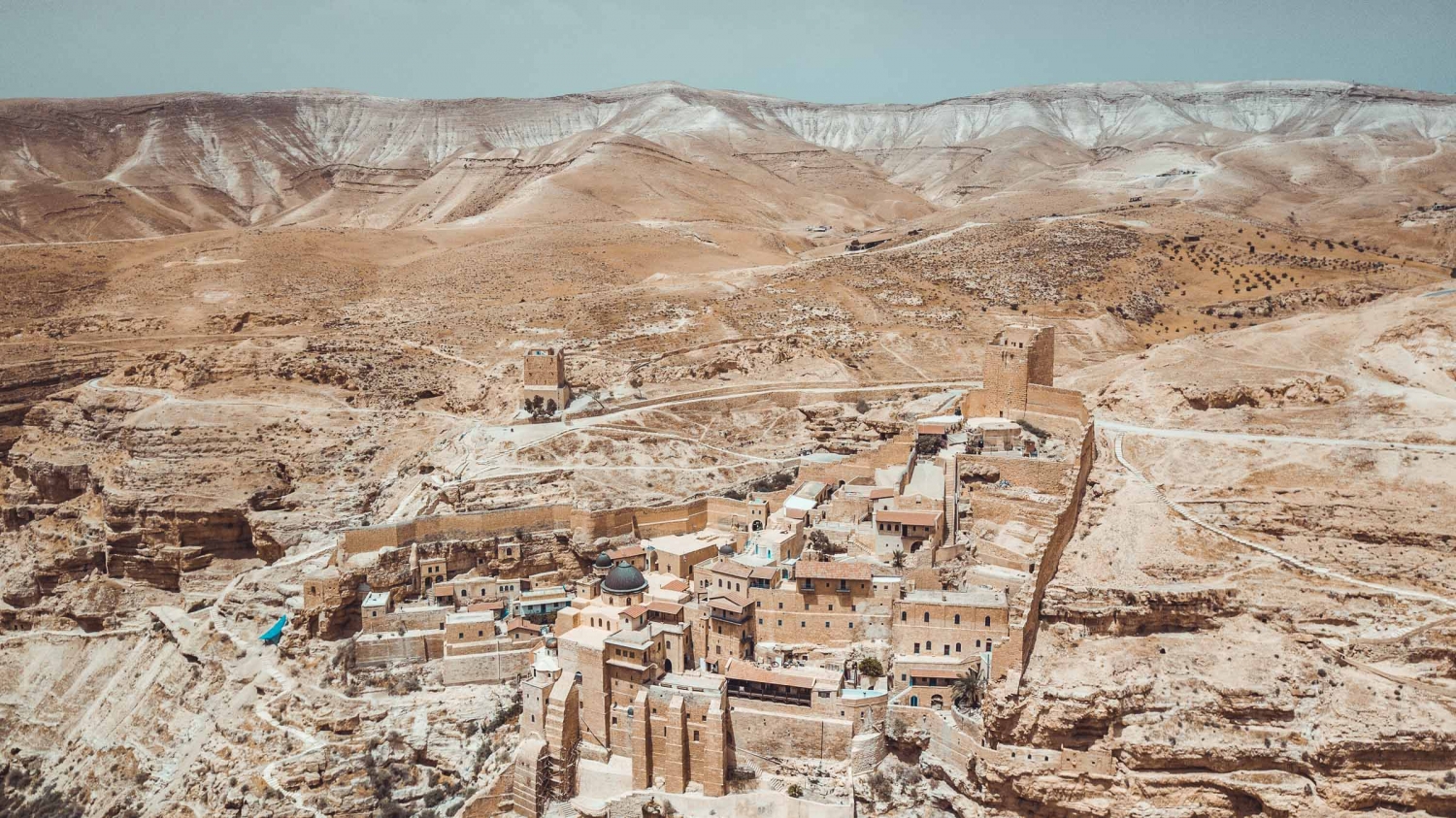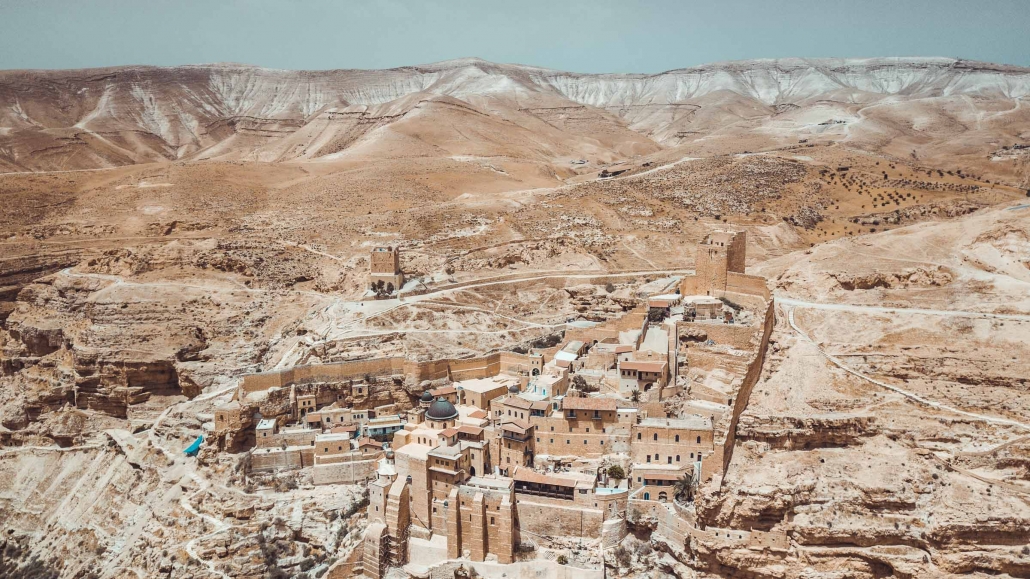 It's remote location (about 15km east of Bethlehem) makes it a rather secret destination for travelers in the region, and it's inhabited by around 20 monks who meditate in the surrounding caves.
While we didn't get to enter the monastery, we parked the jeeps across the cliff for some mid-day tea & coffee, and marveled at the wondrous location.  I honestly have no idea how they built it there, but I'll definitely be heading back there again someday.  I could only imagine how beautiful watching sunrises and sunsets are here.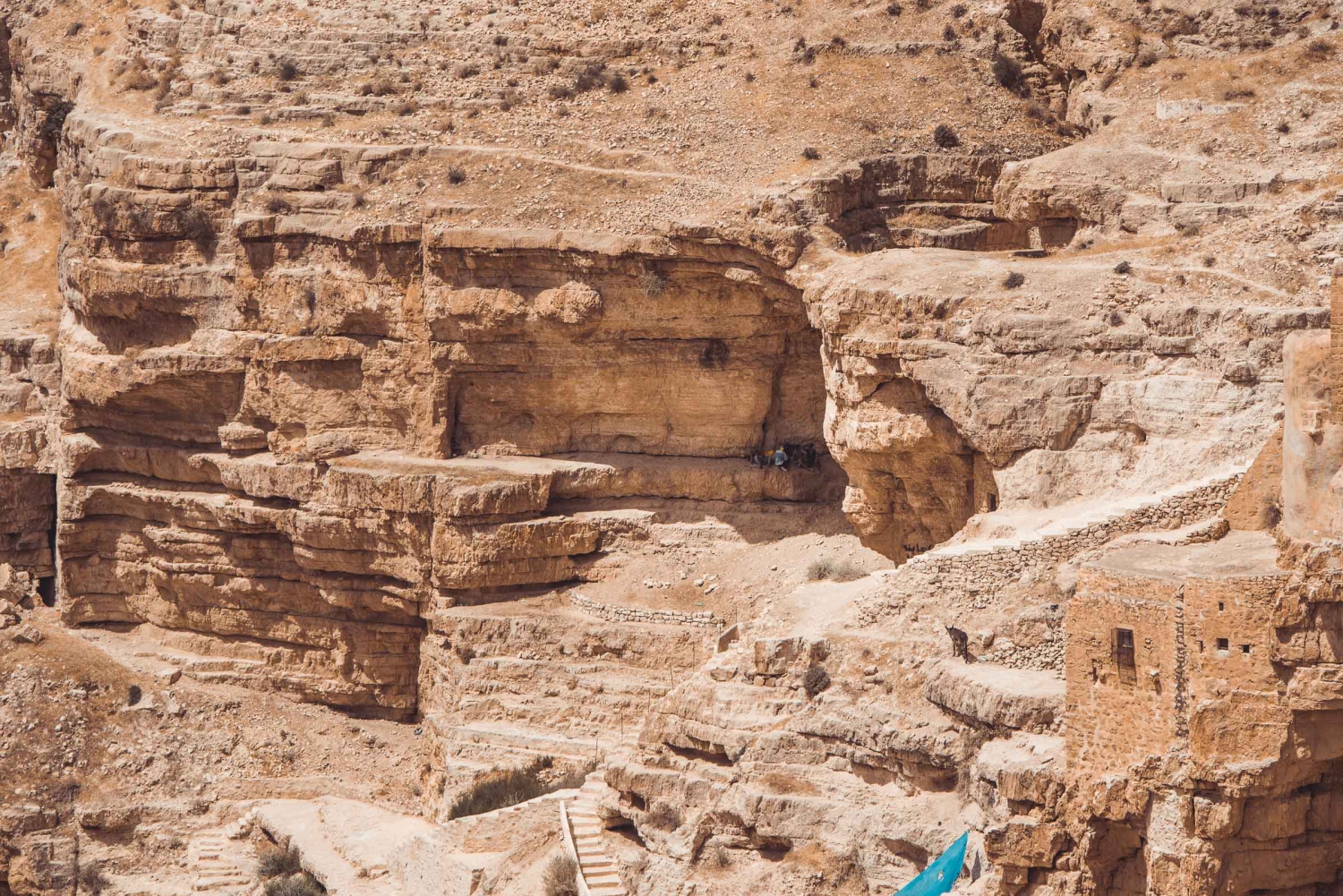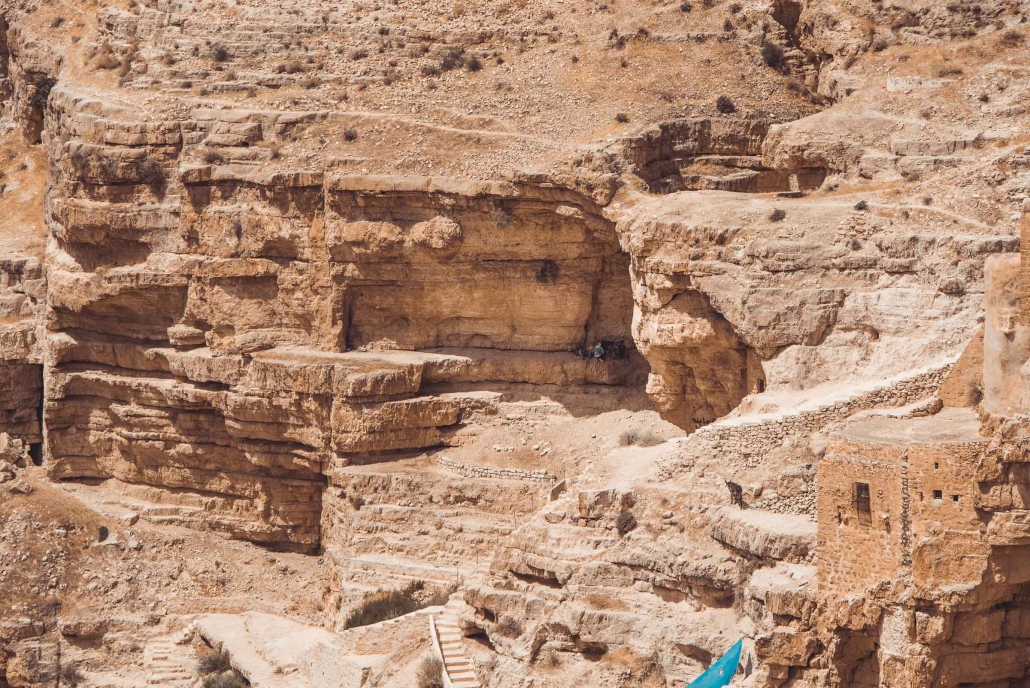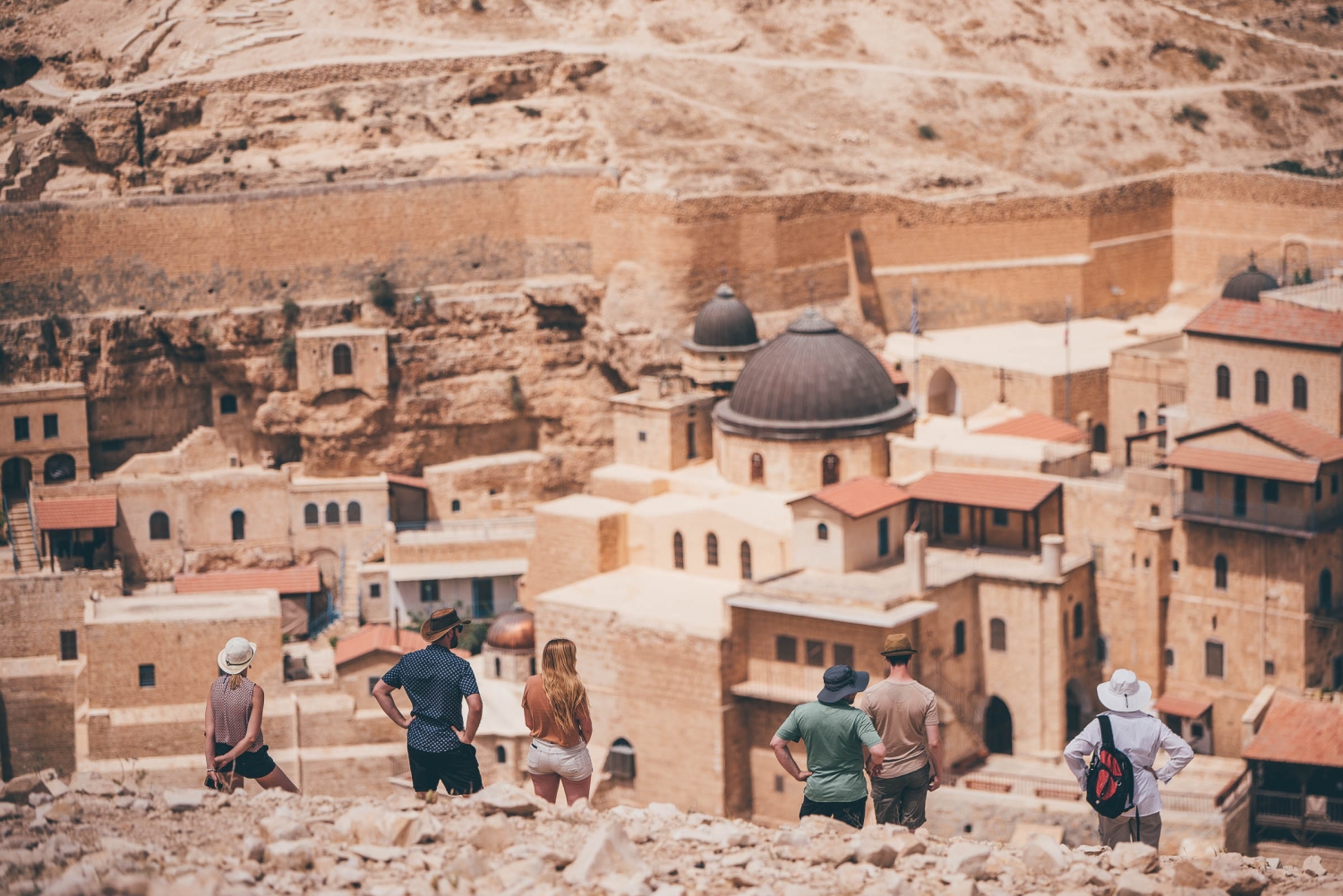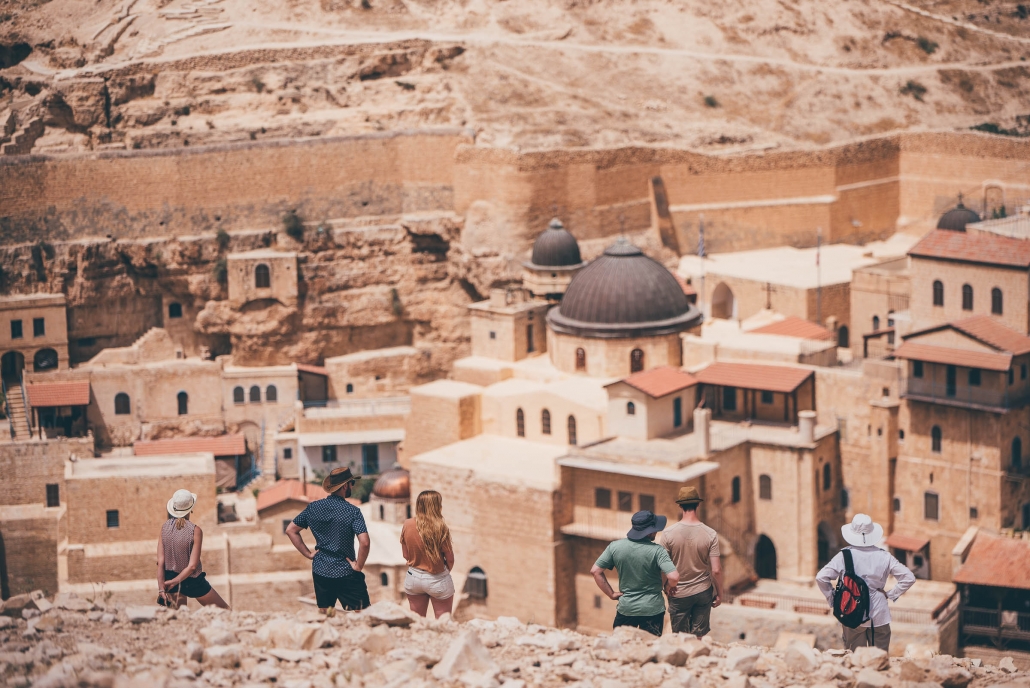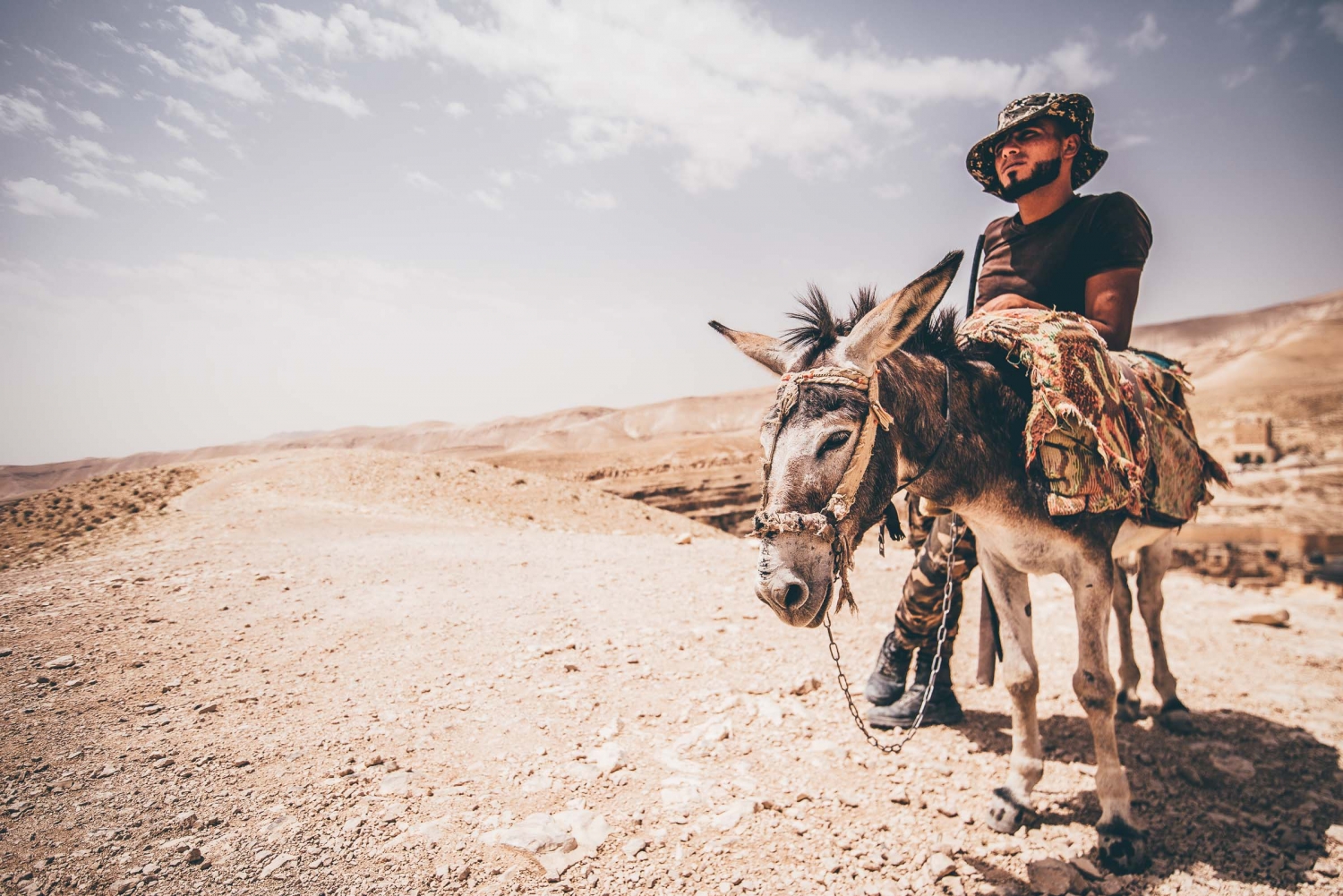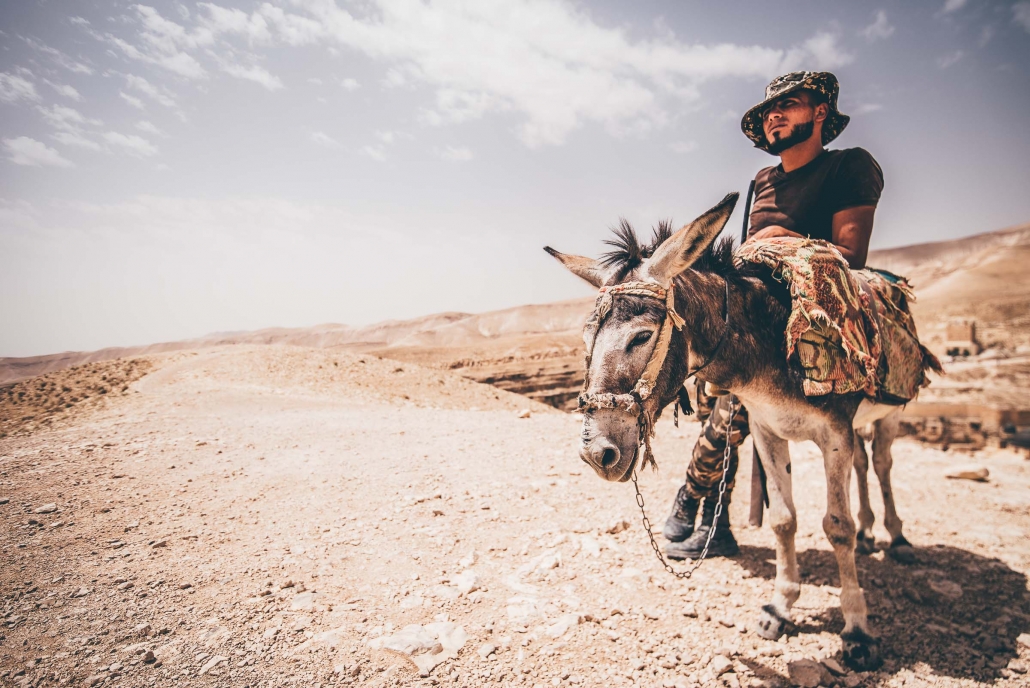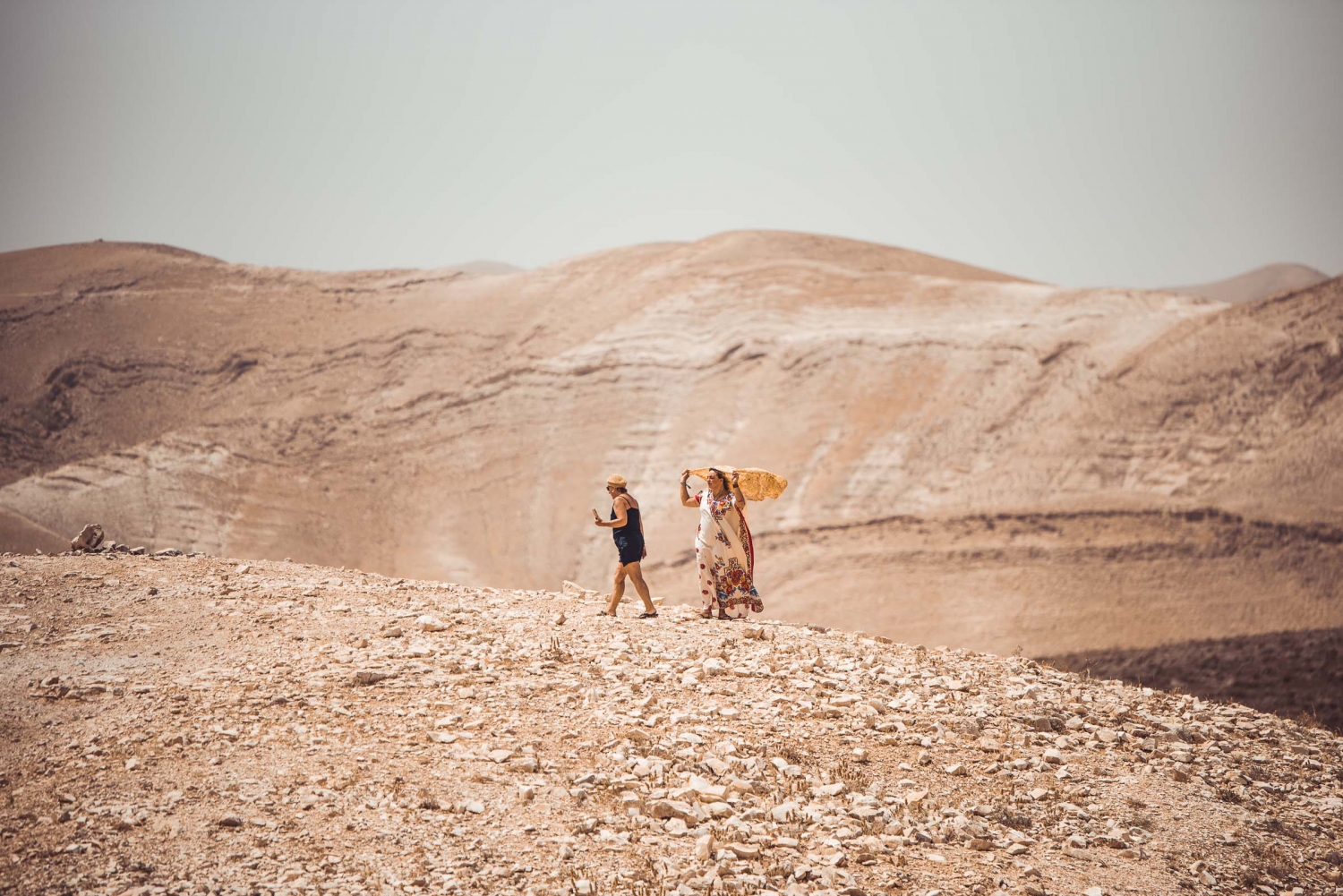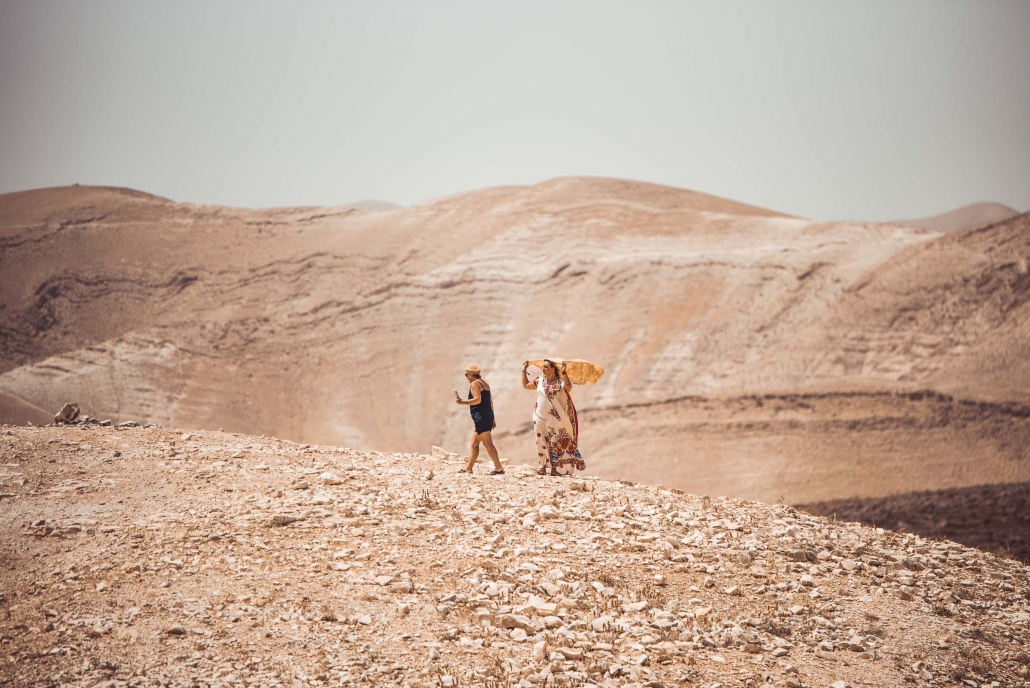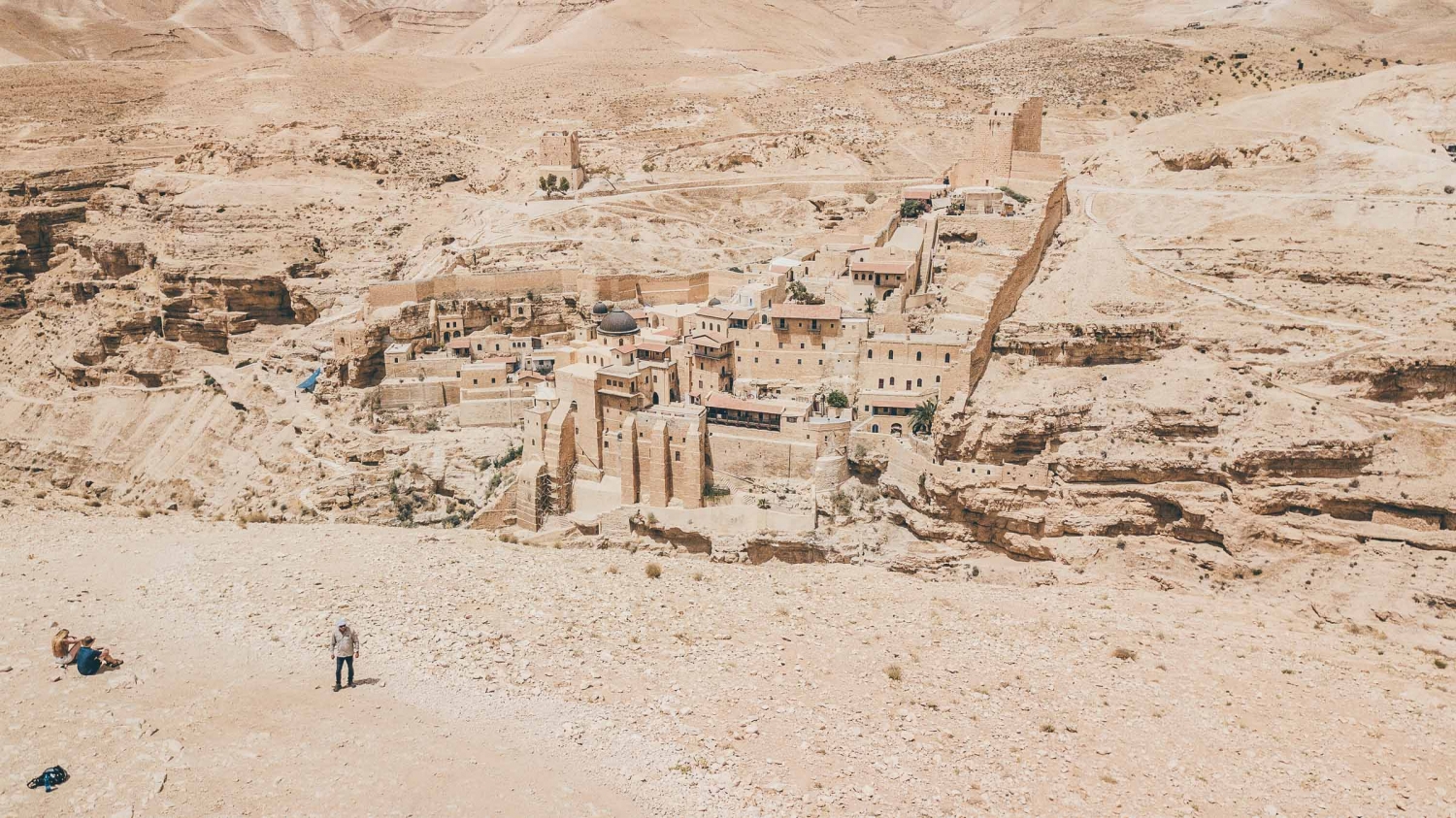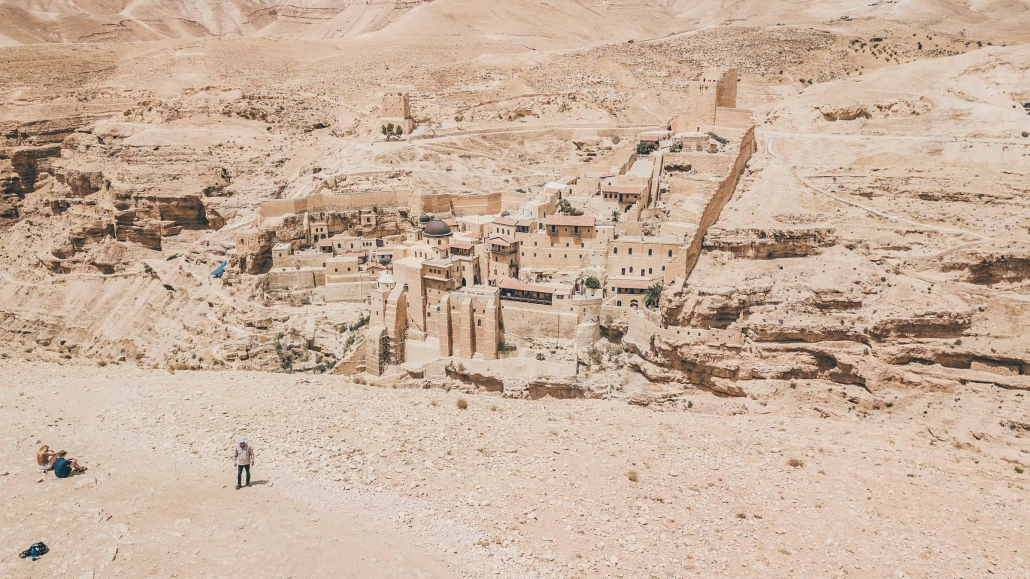 ---
Israeli Army Tanks & Desert Viewpoints
The day continued and we were pleasantly surprised with a stop at an Israel army base in the desert, and had the perfect photo op on an old tank.  This wasn't on the scheduled itinerary, and I think the only reason we were allowed to enter was because it was a holiday or something?  I'm not sure how it happened, but it ended up being one of my coolest things we got to do!  It's not everyday you get to see a tank up close, climb on it, and even get inside.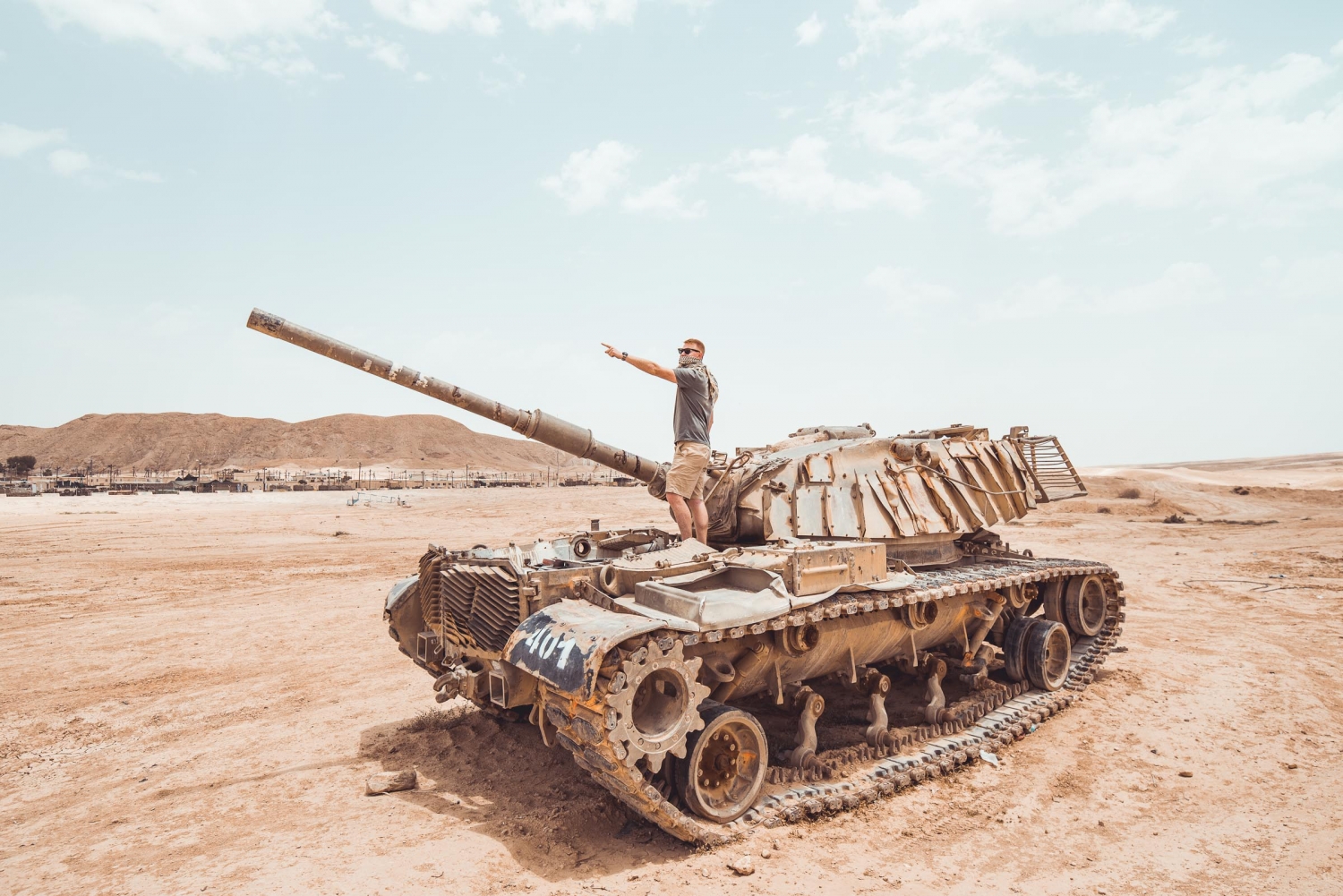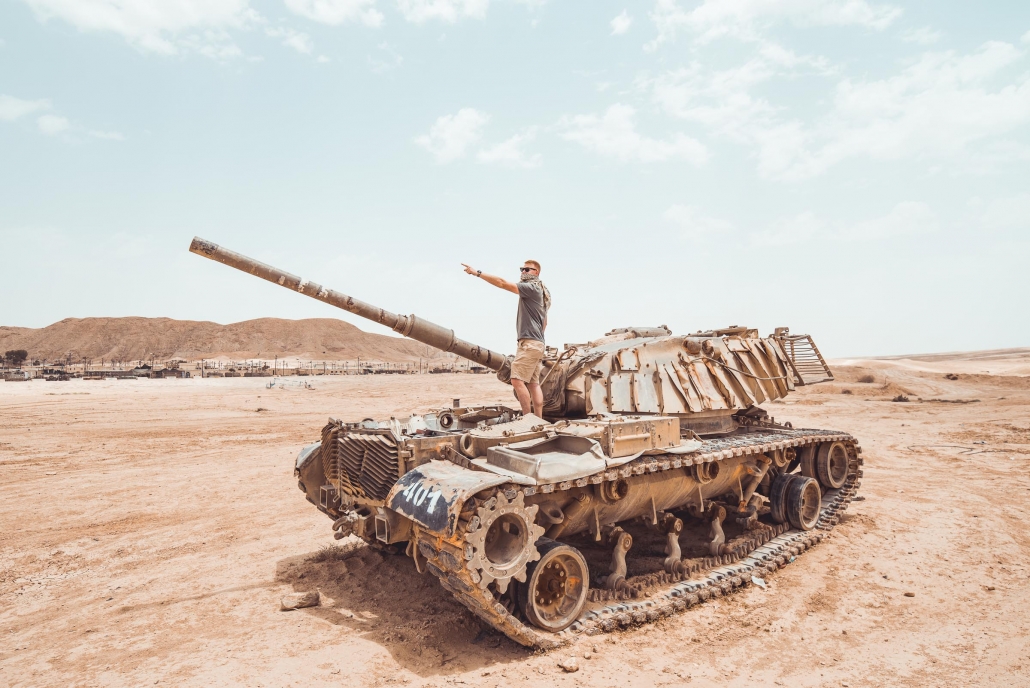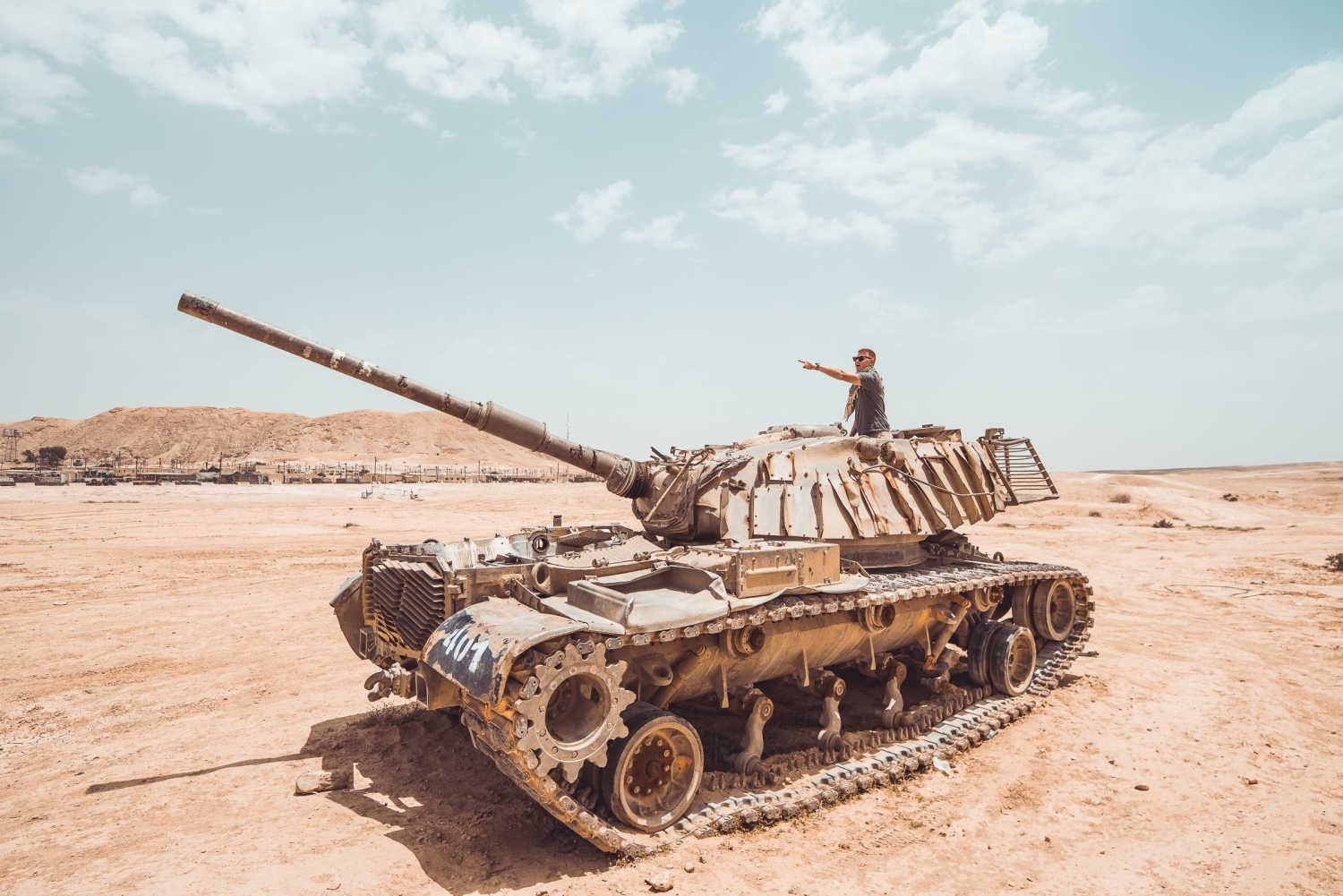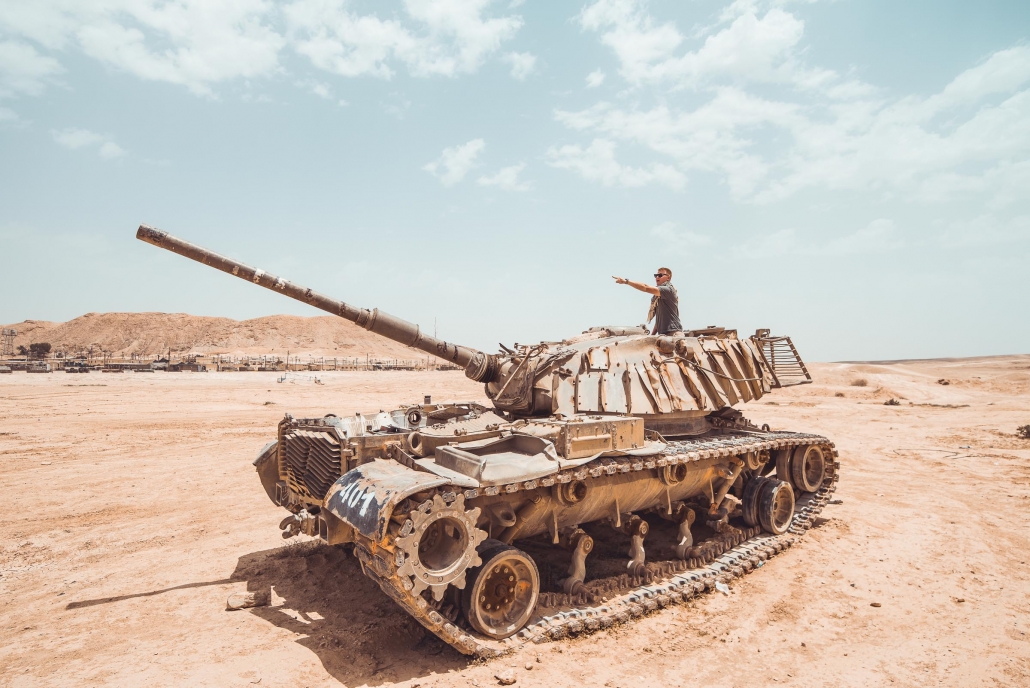 While we're driving through the desert, we continued to stop at various viewpoints that were absolutely breathtaking.
I had NEVER seen landscape like this before, and it had me feeling like I was on a different planet!  While I did get the chance the visit the popular Negev Desert on my first trip to Israel, the landscape is completely different.  The roads cut through the sandy mountains are super cool, and just driving through these is an adventure of its own.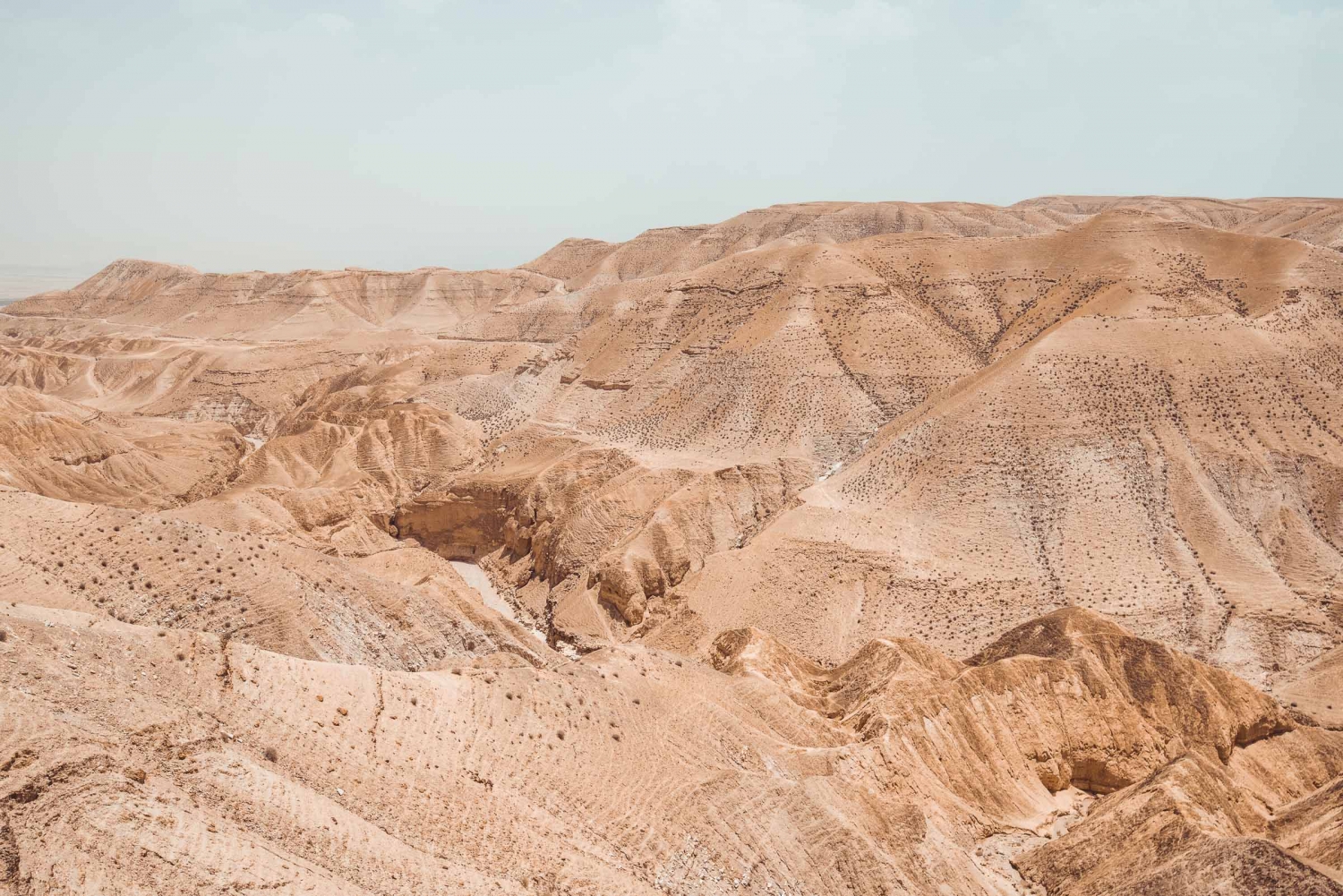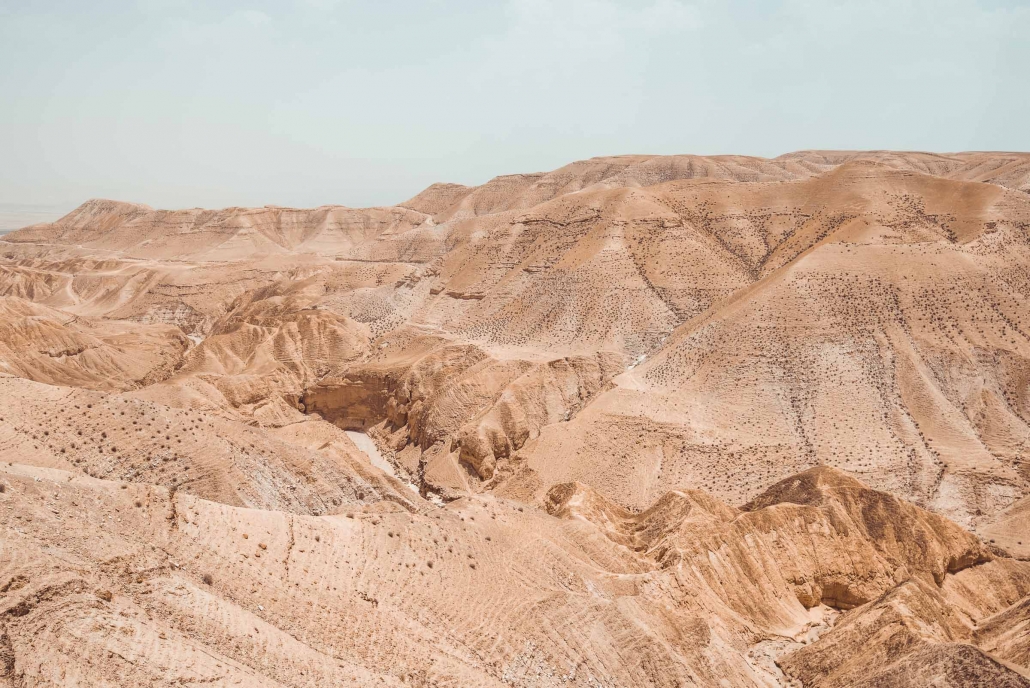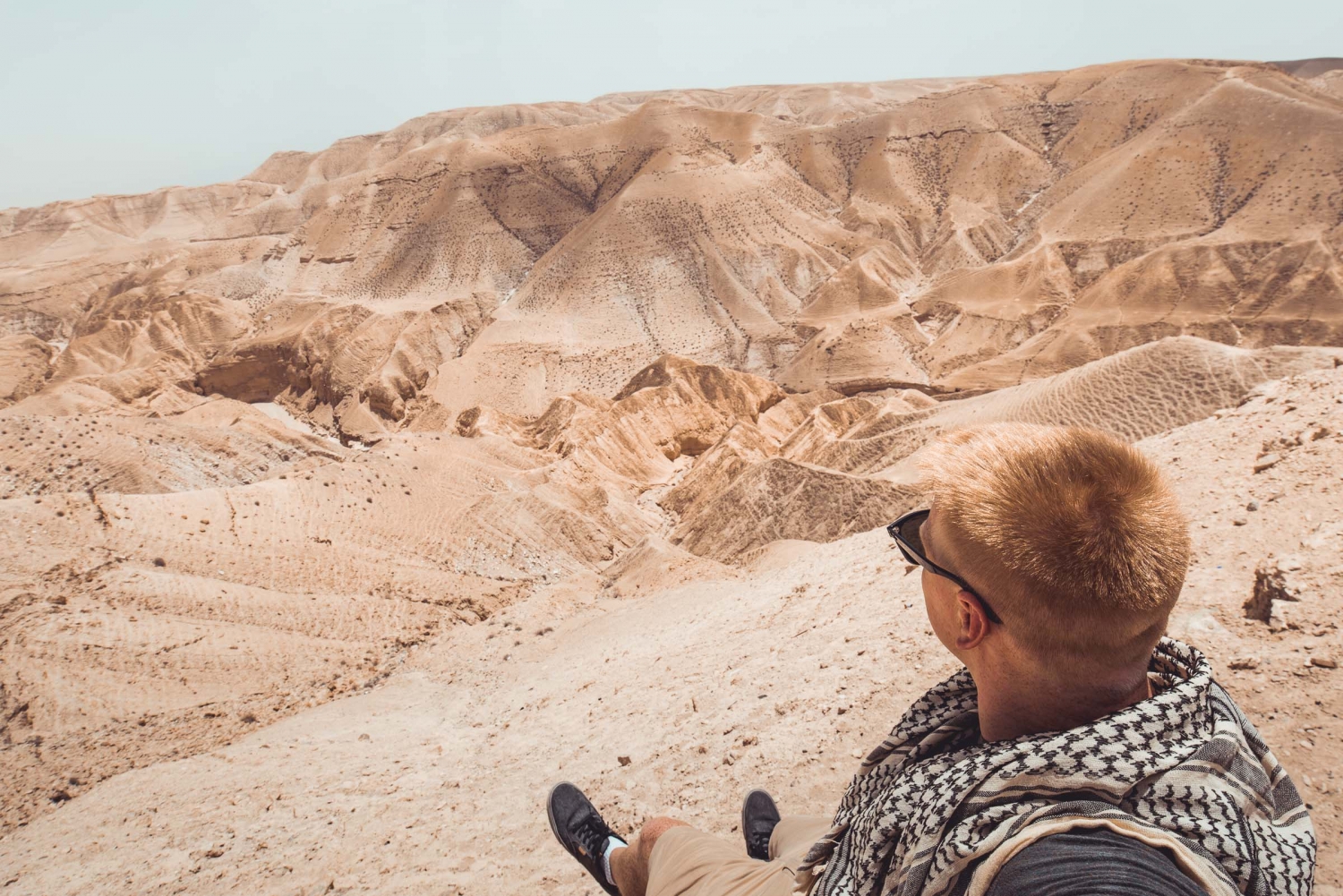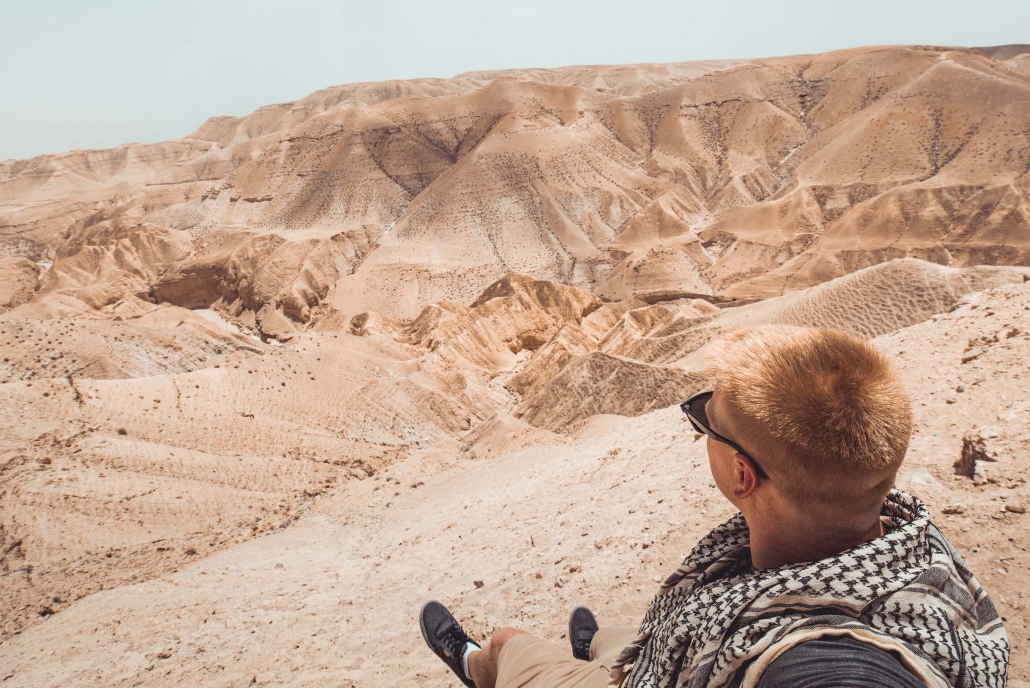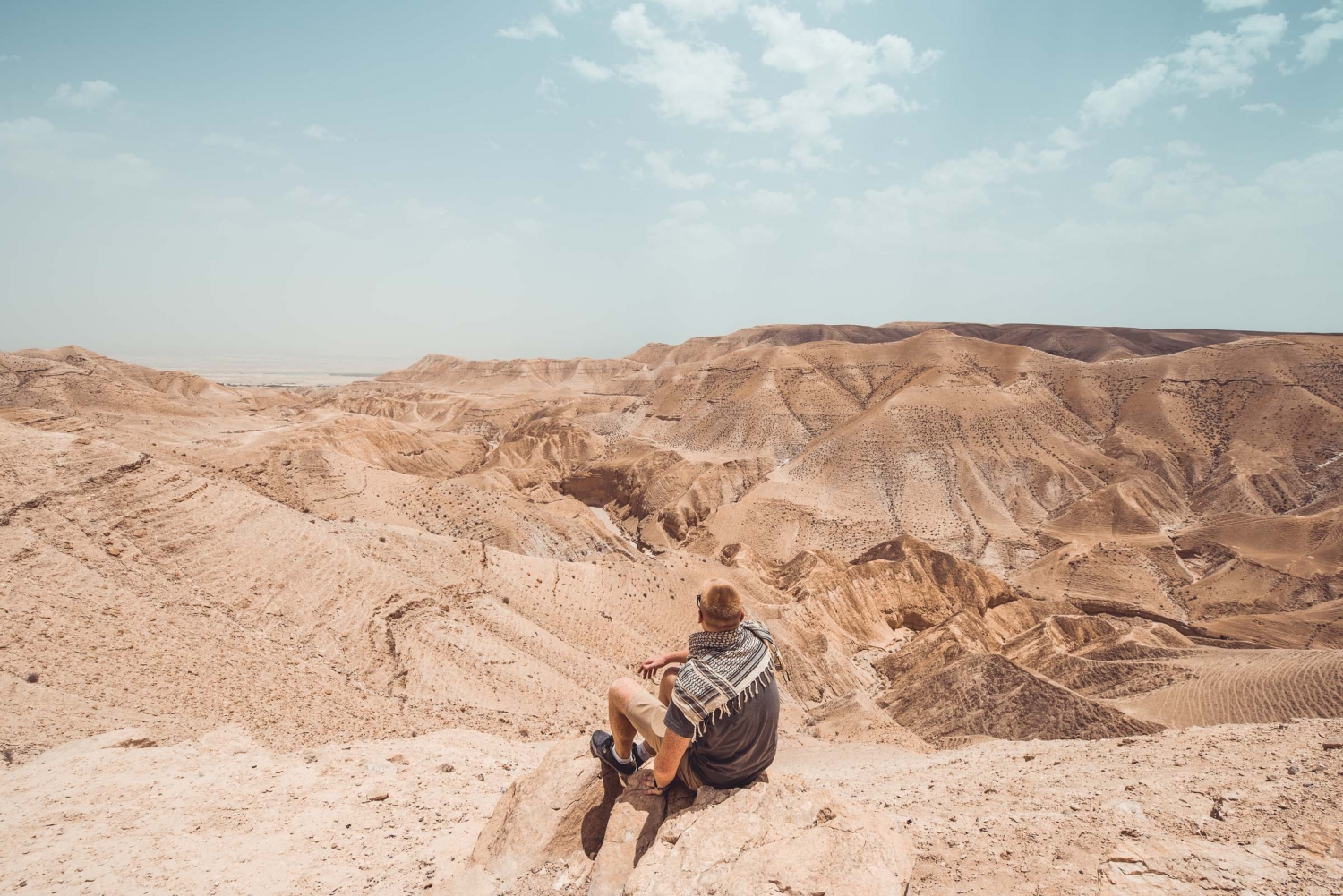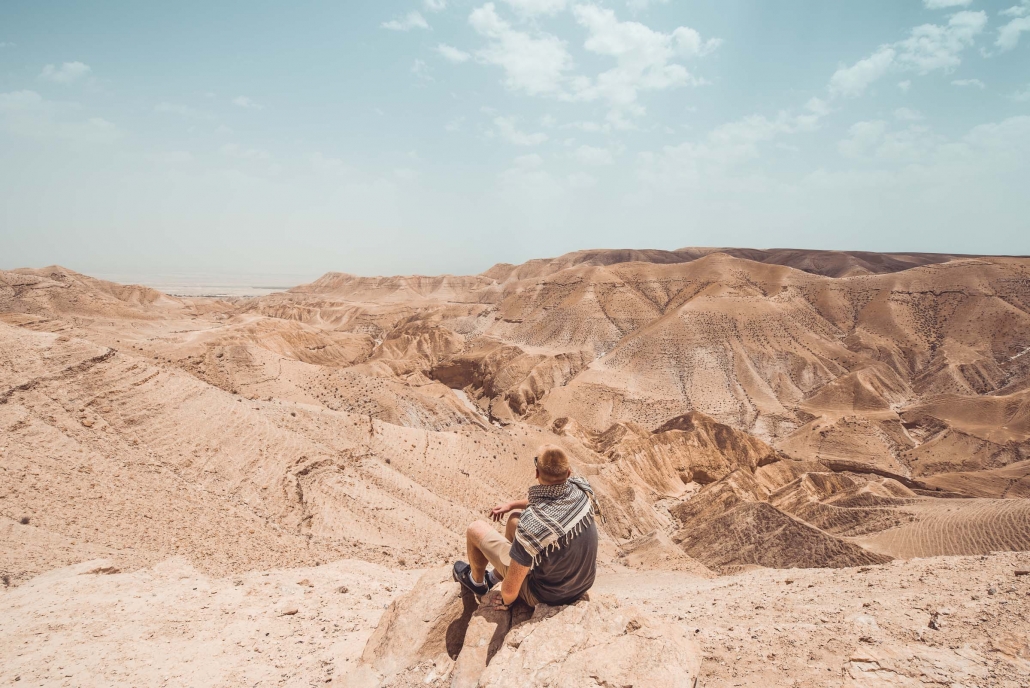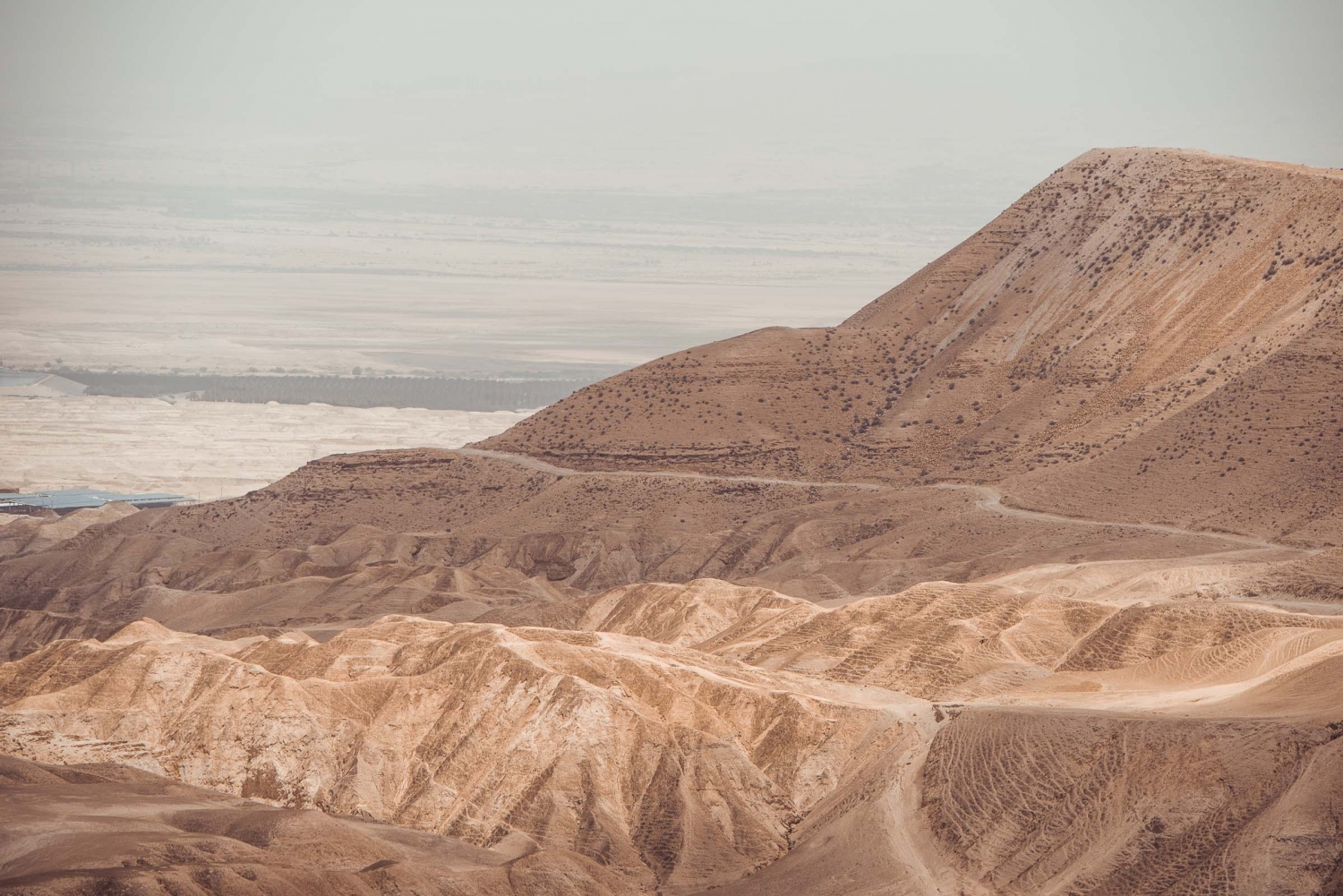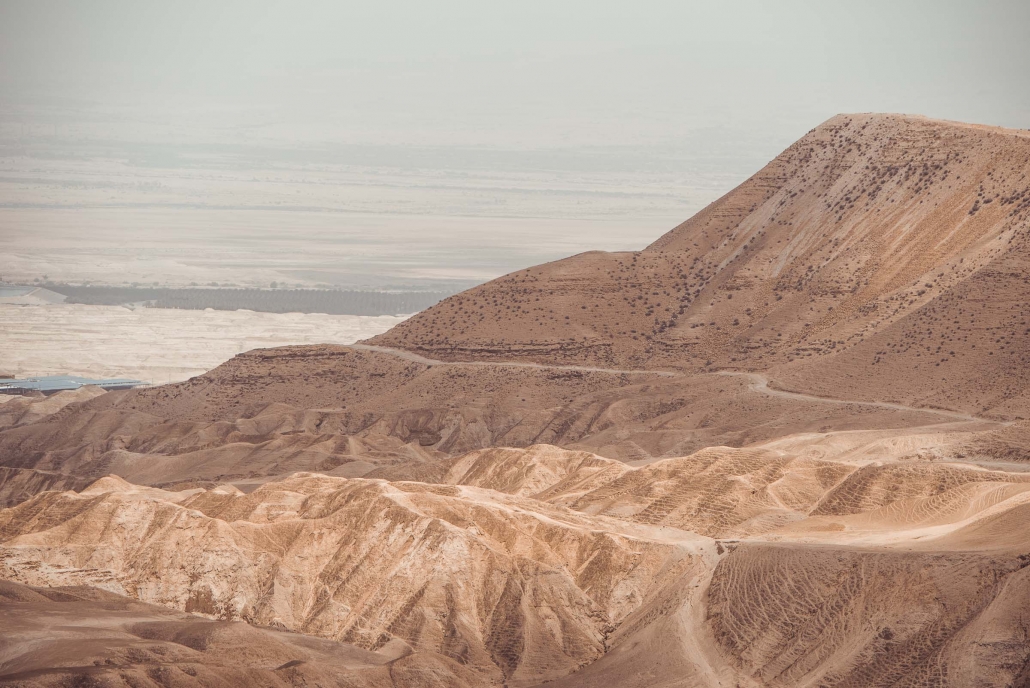 ---
Maqam El-Nabi Musa Complex
This was our last stop located on the Judean desert outskirts, and this ancient structure is believed by the Muslims to be the tomb of Moses.  Ever heard of him?  Yeah, he's kind of a big deal, lol.
While this was just a quick stop and a bit underwhelming since it's still under construction, the surrounding landscape was outstanding, and still worth a visit.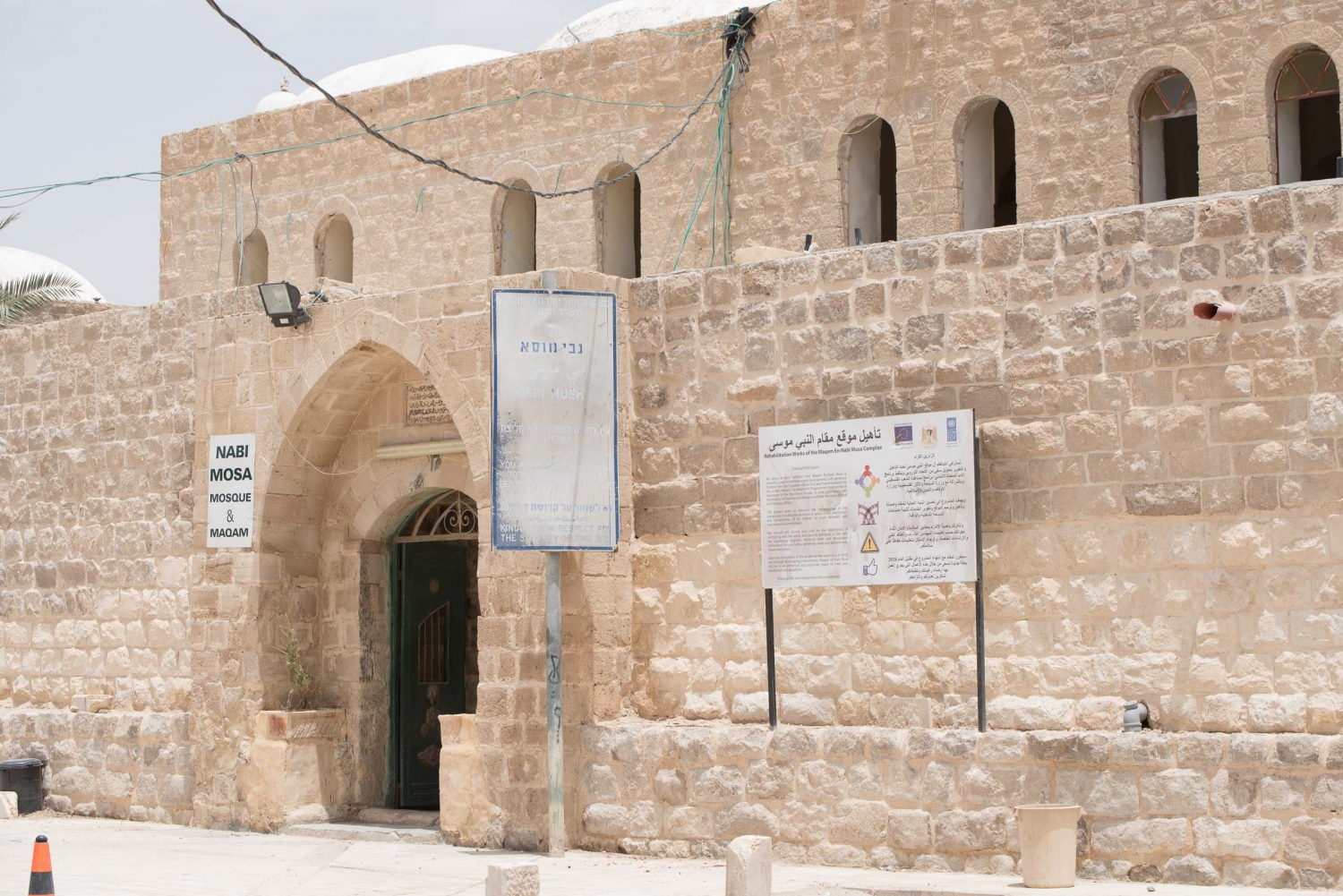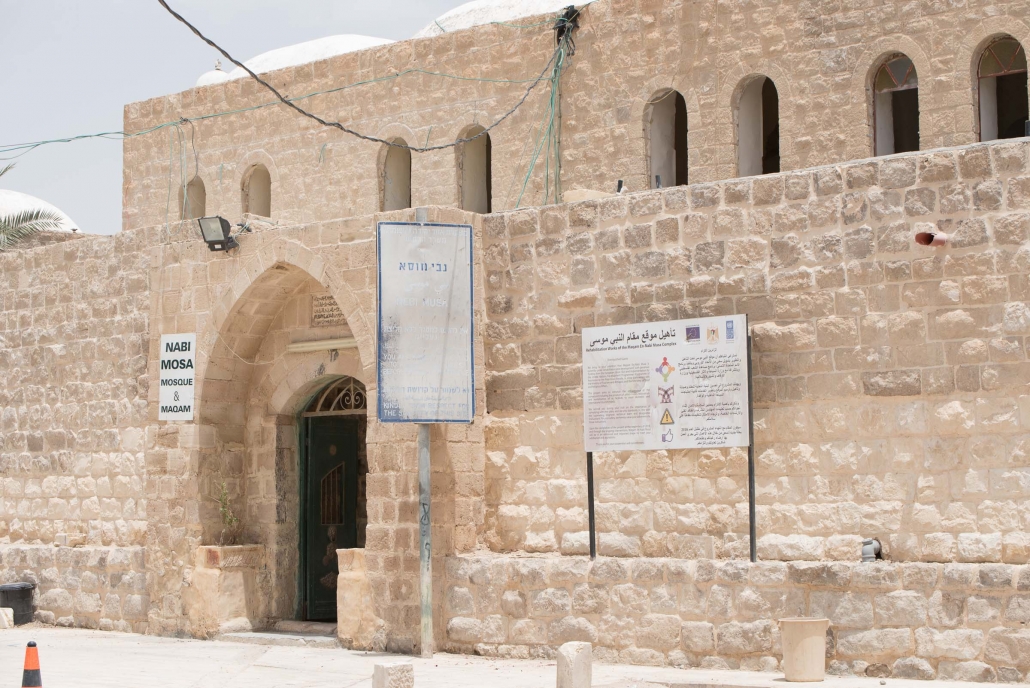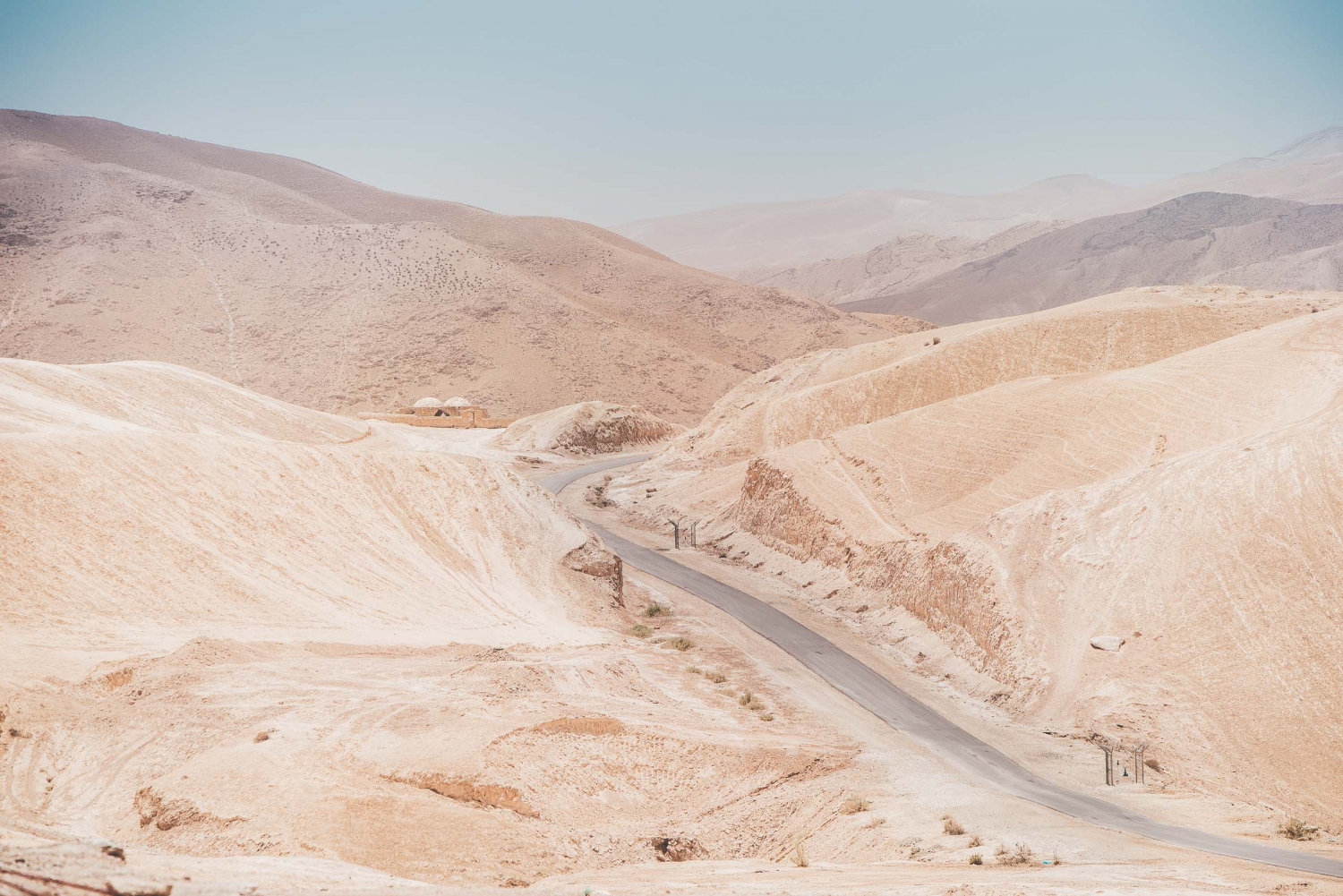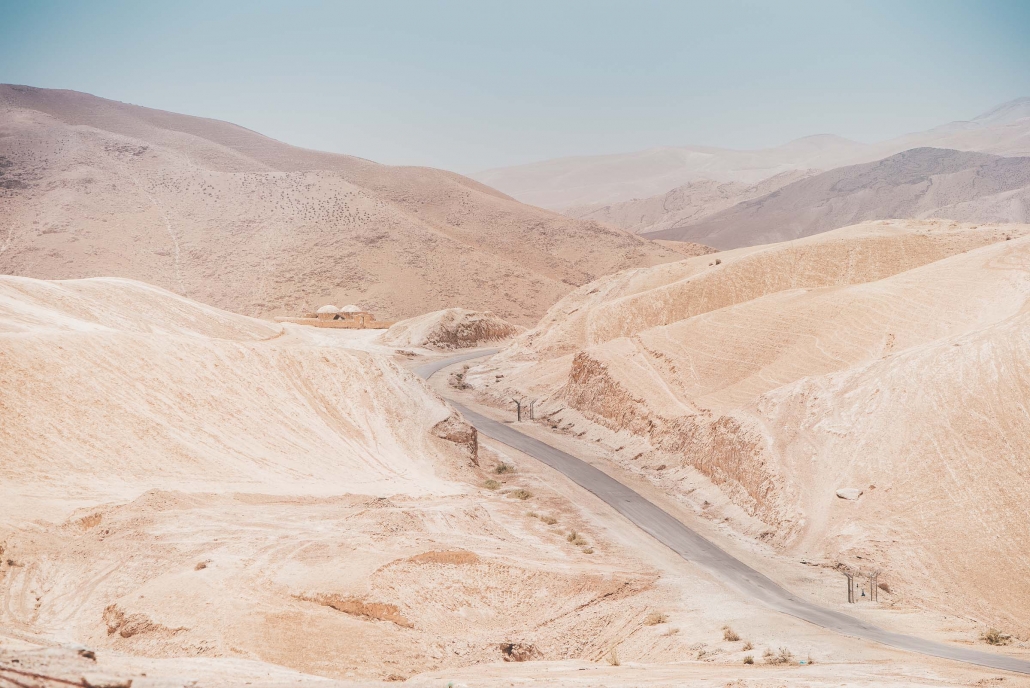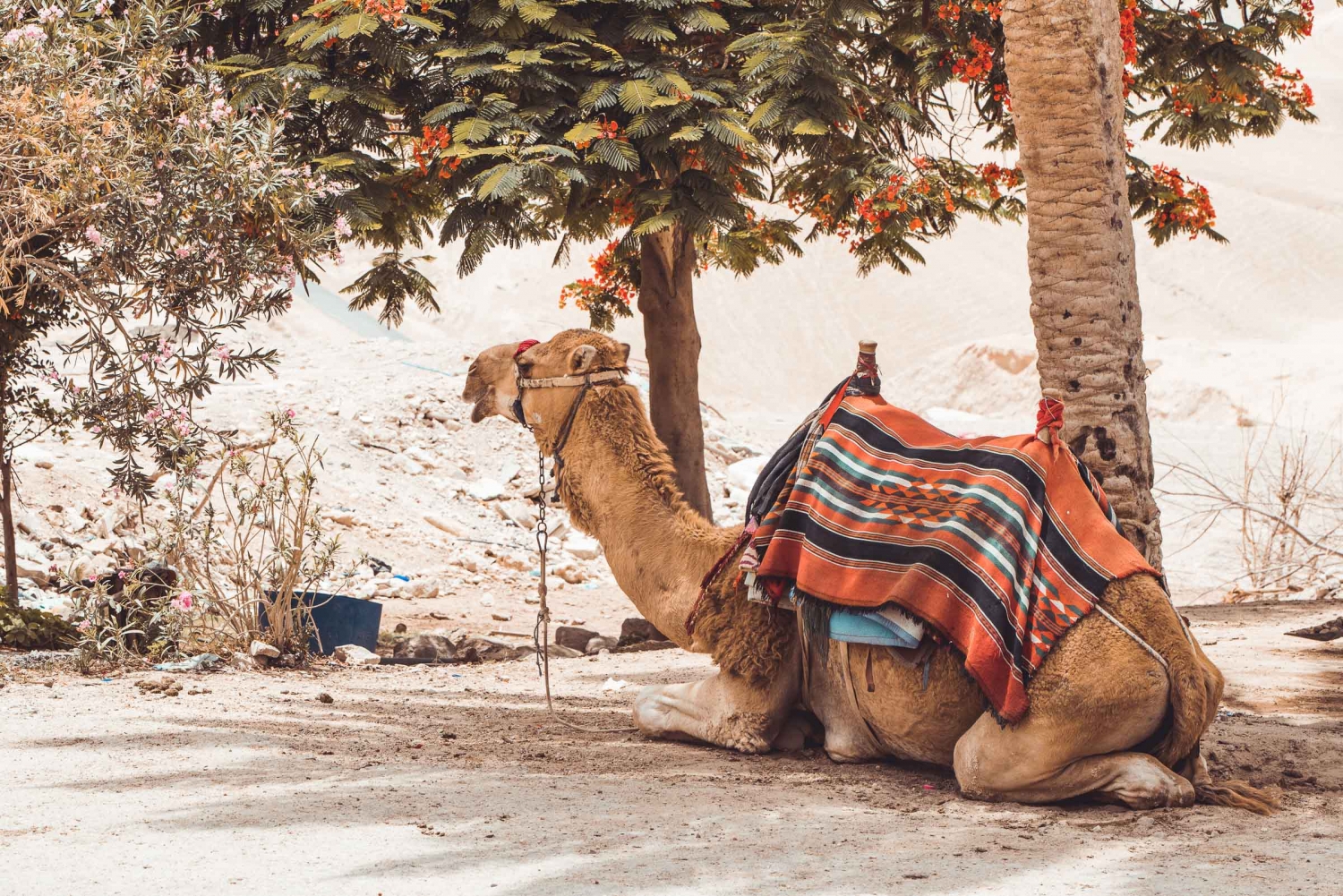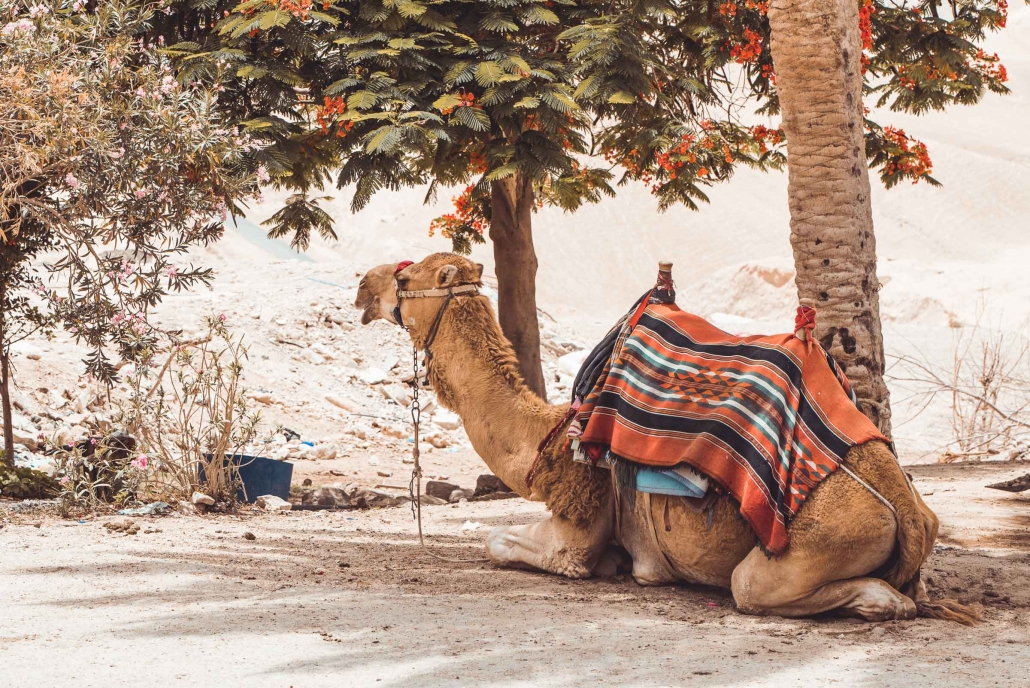 ---
 Lunchtime & Ein Prat Springs
As our jeeps exited the desert roads and found ourselves on a highway again, we pulled over a touristy rest stop with a couple restaurants and enjoyed an unbelievably tasty meal.  I'm obsessed with the food in Israel (and it's my favorite country in the world for cuisine), but I still wasn't expecting a random meal near a gas station to be that good, lol.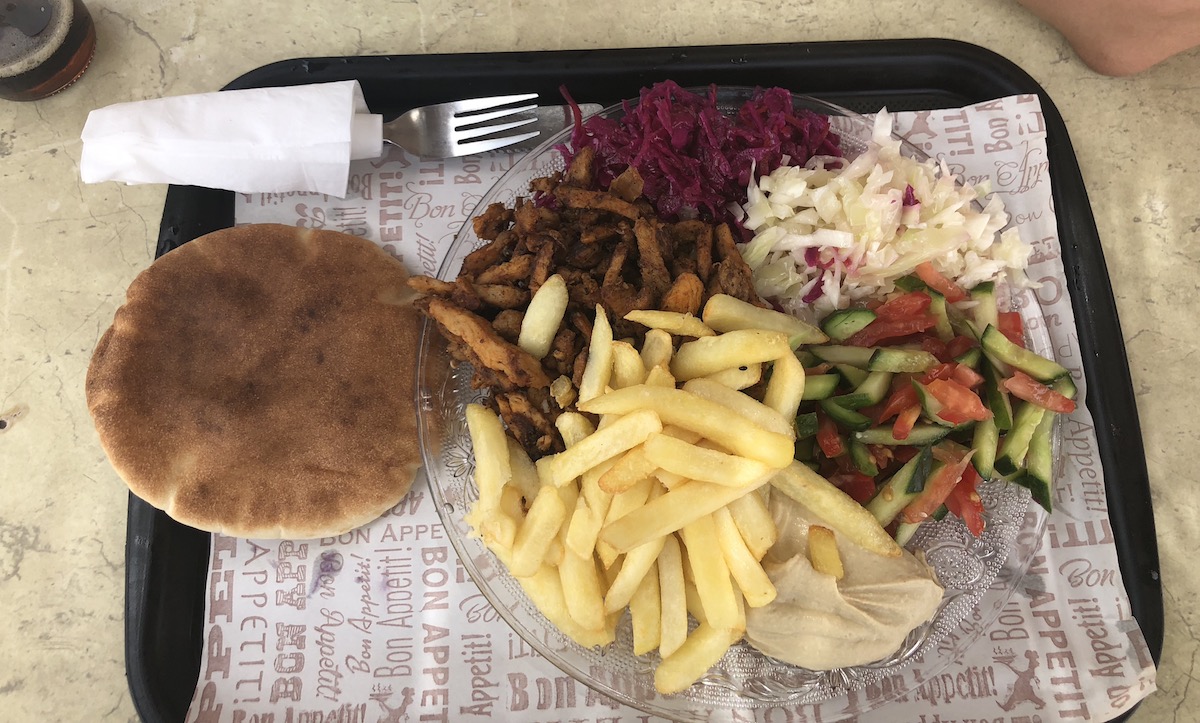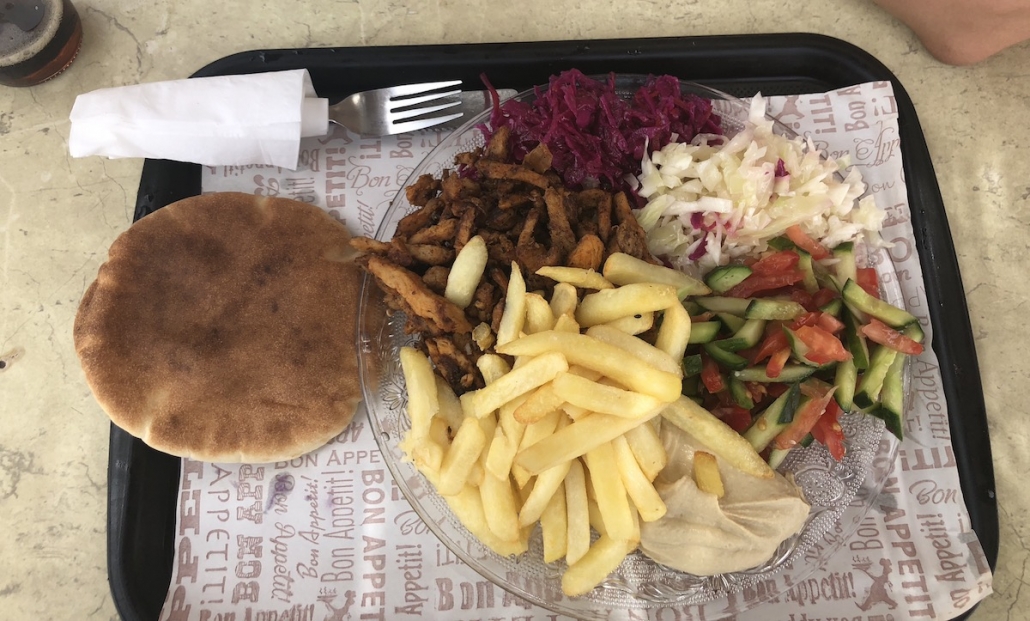 We then got back in the jeeps and made our way to the final stop for the day – the Ein Prat springs.  The sun was shining, people were sweating, and it was a fantastic way to cool down after a long day of adventuring through the desert.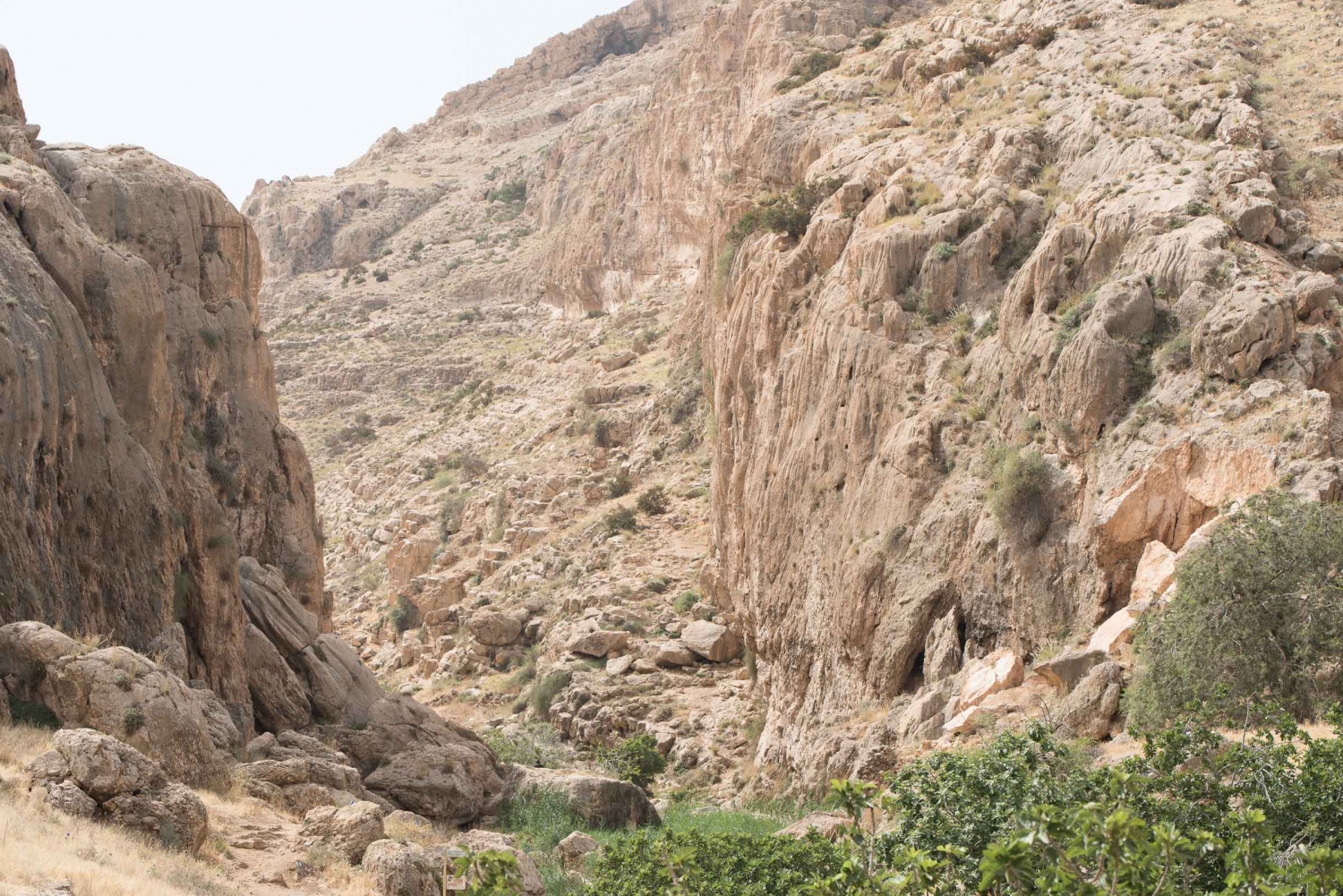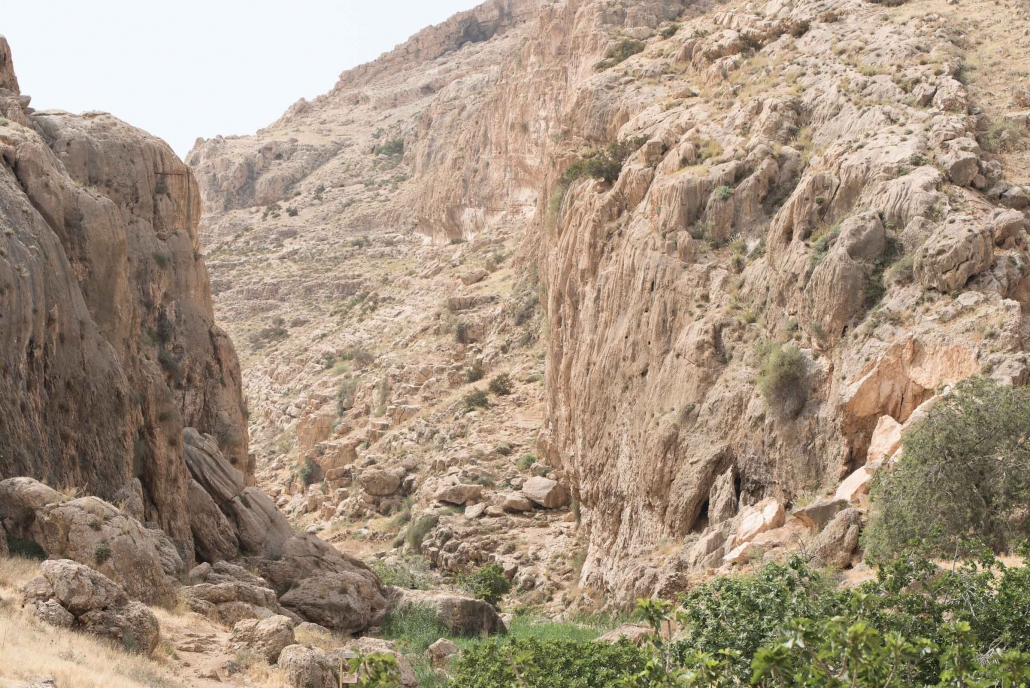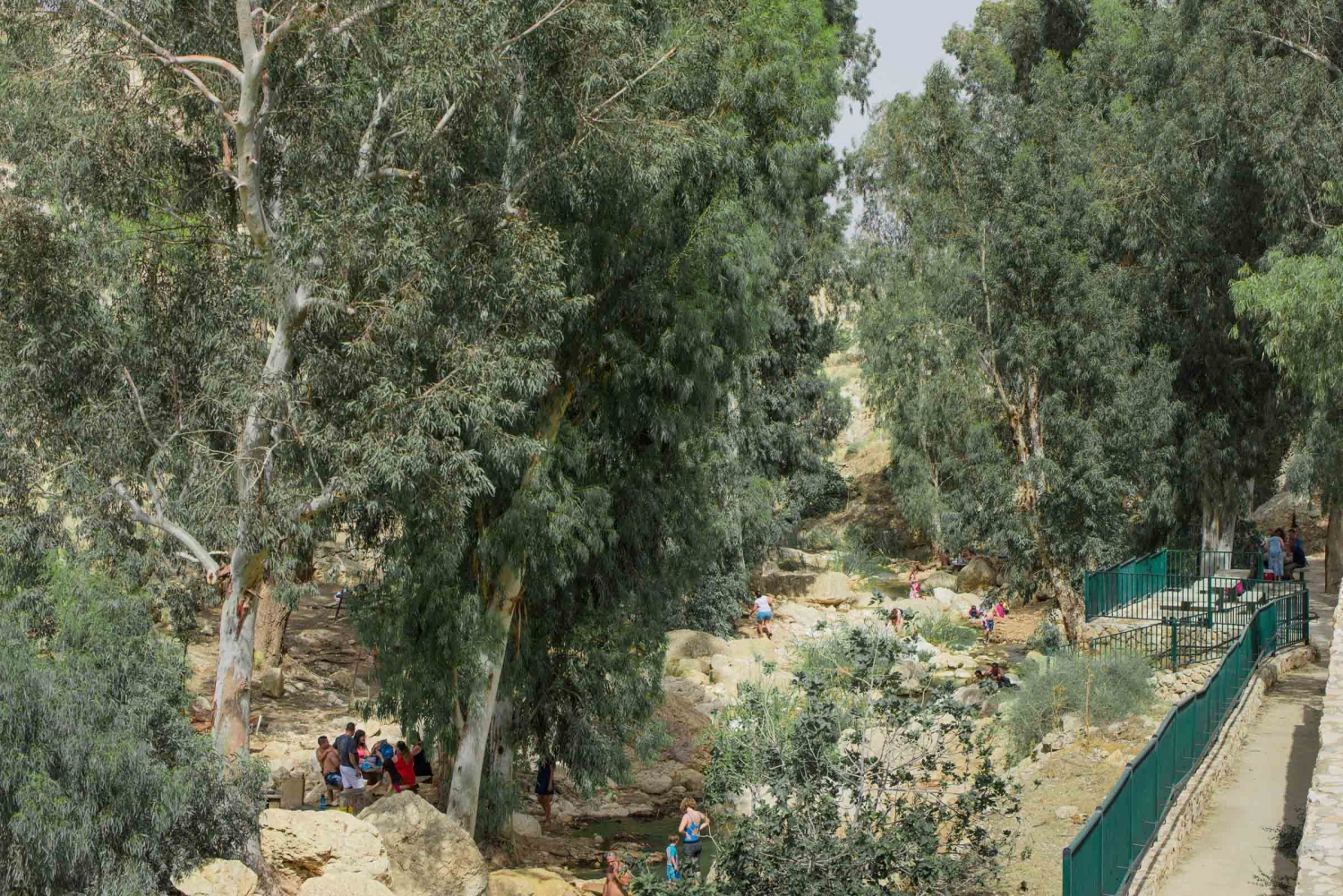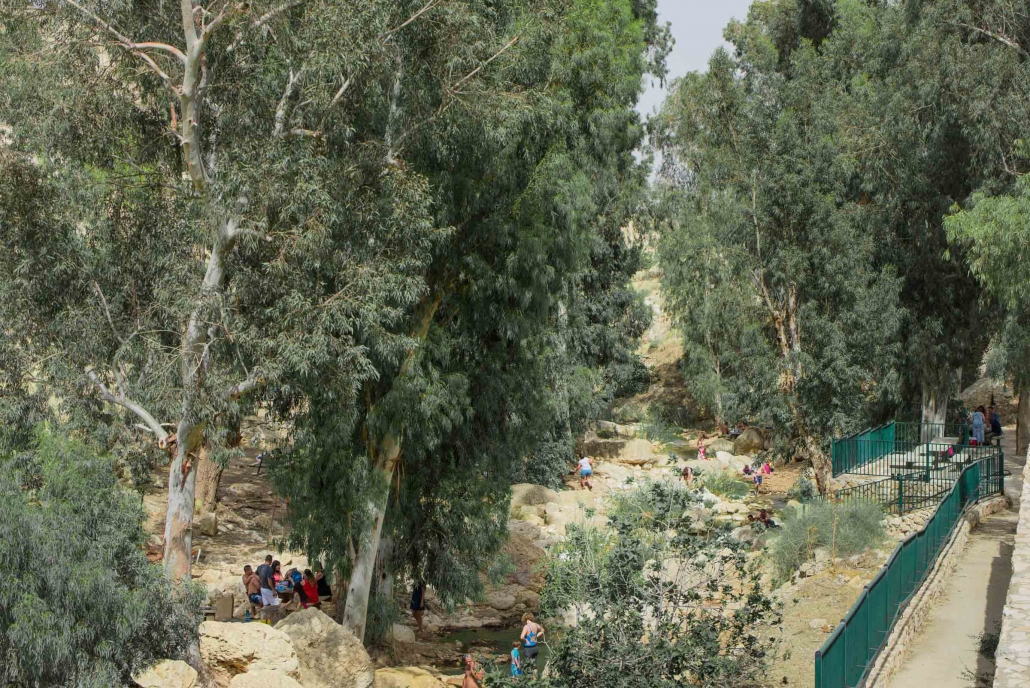 ---
After an hour of free time frolicking in the springs, the tour had concluded and we made the 40-minute back to Jerusalem and arrived around 5:30 P.M.  Overall, it was an absolutely phenomenal day out in the Judean desert, and really is one of the best day trips you can do while in Israel.  Thanks so much to Abraham Tours for inviting me along for the (bumpy) ride.
---
Planning a trip to Israel…?
I'd suggest picking up a copy of the Israel & the Palestinian Territories Lonely Planet guidebooks!  It's one of the best and most comprehensive guides to the region, and will definitely come in handy while you're out here!
Get the best price for your flight ticket to Israel and make sure you're covered and purchase a HeyMondo Travel Insurance policy, the last thing you want when so far from home is to be caught out with any unexpected expenses. While theft is relatively low in Israel, you'll want to consider how expensive medical expenses could be here, or if some other event disrupts your travel plans.
I highly recommend HeyMondo due to their extensive range of cover for all situations and trip lengths, their fair pricing, and their handy app which allows you to not only manage any claims within the app, but also access free assistance online so you don't need to rack up an expensive phone bill while abroad!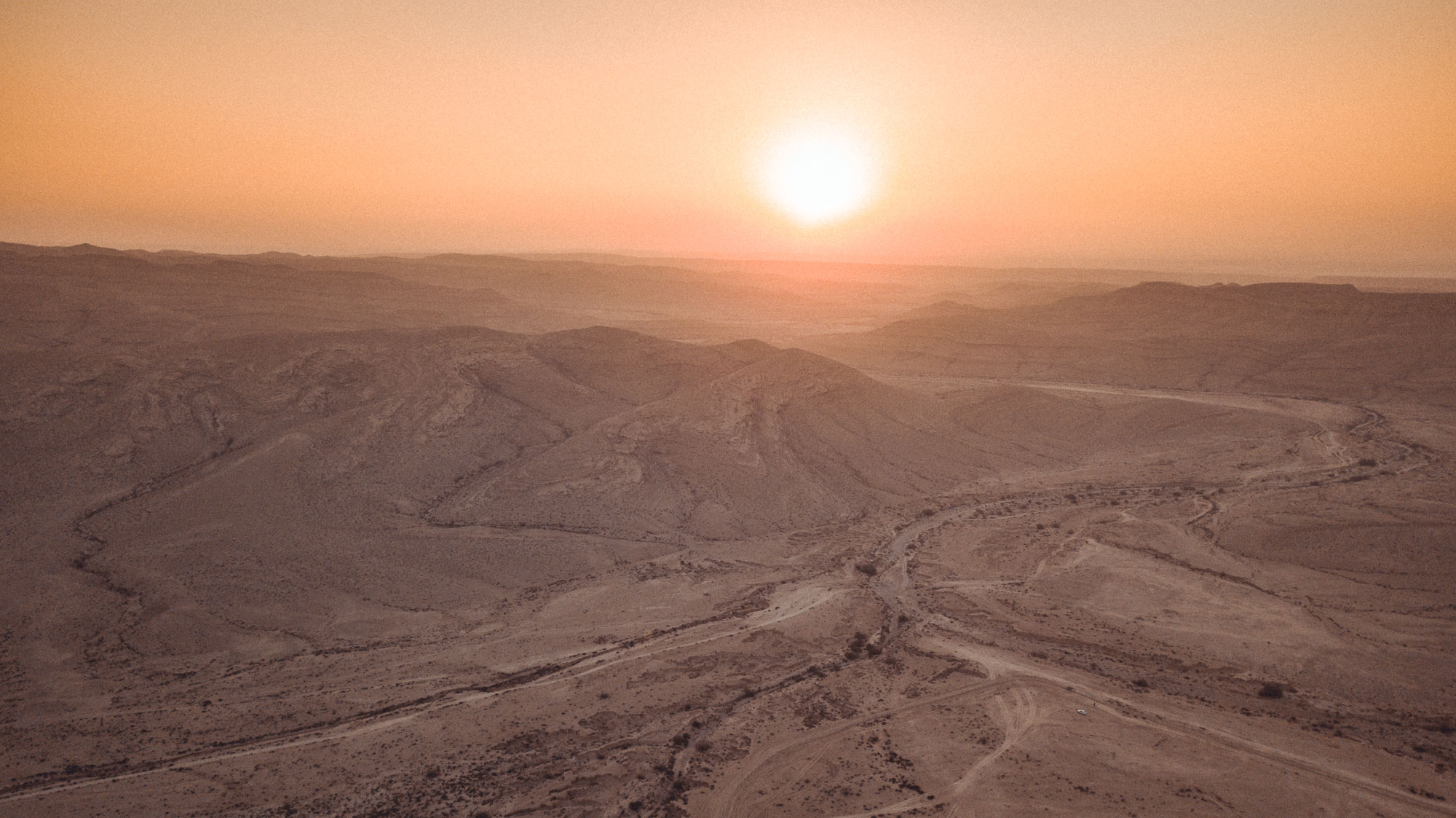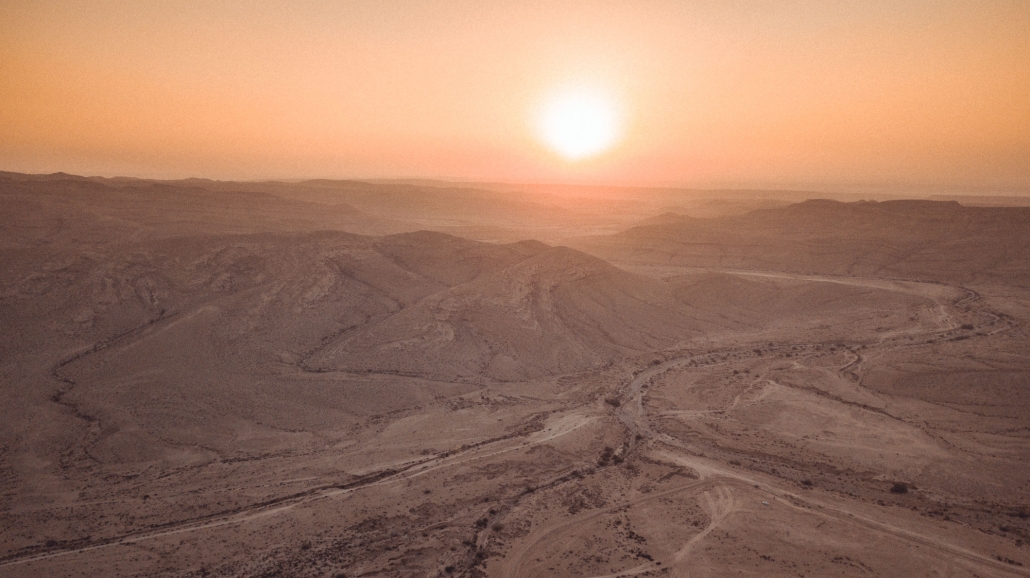 Read my other articles on Israel below:
Top 10 Highlights from Exploring Israel in One Week
There's ONLY ONE Reason Why you NEED to Visit Israel
Welcome to MIDBURN:  The Israeli Burning Man in the Dusty Negev Desert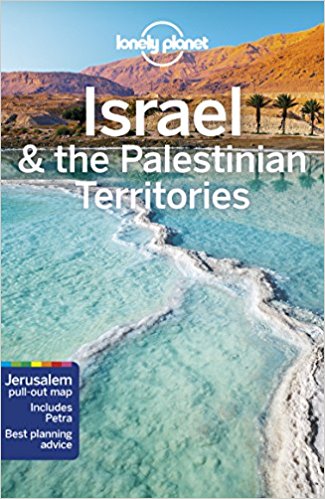 ---
SHARE THIS ARTICLE