Two Days in Jordan: Exploring Jerash, Amman, and the Lost City of Petra
I only spent two days in Jordan, but that's all it really took for me to completely fall in love with this breathtaking country.  From the minute I crossed the border, I was welcomed with smiling faces, absolutely delicious cuisine (I really am obsessed with Middle Eastern food), and landscapes that are seriously out of this world!
While I do wish I had more time to explore Jordan, I was thrilled to join Abraham Tours on their 2-Day / 1 Night Trip to get a great taste for what this country has to offer.  My time in Jordan definitely sparked a huge new fascination with exploring countries in the Middle East, and I'm already planning on when I make a return visit!
Myself and my fellow Jordan tour attendees gathered in the Abraham Hostel Tel Aviv lobby bright and early at 6A.M, drove to Jerusalem to pick up the rest of the squad, and then made our way to the Sheikh Hussein crossing (in the North of Israel).  We said goodbye to our van drivers, made our way through customs and immigration, and our time in Jordan had officially commenced.
The Ancient City of Jerash
A ROME AWAY FROM ROME!!
This place is perfect for the history buffs because it's known for having the most well preserved Roman ruins outside of Italy. Pretty cool huh?  We spent about two hours getting lost in this beautifully ancient city, and I was truly amazed being surrounded by so much incredible architecture.
Considering I didn't even know this place existed, it was the perfect way to begin my travels in the country.  When you're in the "center" of Jerash, you're surrounded by these massive pillars lined in a similar way to Vatican City, and you'll feel like you're about to fight to the death in some Greek tragedy, lol.
"Hidden for centuries in sand before being excavated and restored over the past 70 years, Jerash reveals a fine example of the grand, formal provincial Roman urbanism that is found throughout the Middle East, comprising paved and colonnaded streets, soaring hilltop temples, handsome theatres, spacious public squares and plazas, baths, fountains and city walls pierced by towers and gates."
THE WHITE CITY
As our bus pulled up to the Amman Citadel just 30-minutes before closing time, the call of prayer began and echoed throughout the entire old city.  As I marveled at the epic views from the citadel which overlooks the historical part of town and the Roman Theatre, I couldn't help but ask myself…
"Hasn't anyone who lives here know about painting a house a different color?"  lol
Well my tour guide told me it's not allowed, and I quickly realized that's what makes so Amman so gorgeous!  The canvas of beige, ochre, and white buildings constructed on massive hills make this such an unique destination.  I've honestly never been to a city like it in my life!
While our time in Amman was extremely limited, the citadel was a fantastic stop on our way down to Petra.
Fun fact – Amman used to be named PHILADELPHIA.  You learn something new everyday, hey?  
"

Seven Wonders

"

Bedouin Camp
Hookah, Mint Tea, and Photography 
Staying at at this bedouin camp was honestly worth the experience on it's own!  I can't emphasize enough how much I loved staying here, and it ended up being one of my top highlights from Jordan.
We arrived just in time for dinner (which was phenomenal), got settled into our cozy huts, and spent an evening in such a picturesque setting.
Bedouins playing local music and dancing with all the guests, people smoking hookah on lavishly designed couches, delicious tea being warmed by the campfire, and then there was me having a field day with photography opportunities.
WHAT ONCE WAS LOST…IS NOW INSTAGRAMMED
The day I had been dreaming of for YEARS had finally arrived, and it honestly it went above and beyond my wildest expectations.  Let me tell you – you can see thousands of pictures of Petra, and I guarantee you it'll still leave you speechless.
We arrived at the entrance to Petra around 8 A.M, and had to be back on the bus at NO LATER than 2 P.M – so I was basically running around Petra for 6 hours hiking through lunar landscape, taking heaps of photos, and sweating my ass off (it was ridiculously hot).
I was actually surprised to find out the Petra entrance fee is $70 U.S.D for 1 day's access!  This was included in the price of Abraham Tours, but was still shocking to see.
Buffet Lunch
&

Journey Back to Israel
ALL GOOD TOURS MUST COME TO AN END
After our crew all gathered back on the bus outside the Petra entrance, we enjoyed our last meal in Jordan at a restaurant with a stunning view overlooking the city.  I actually never really knew that Petra (the city not the National Park) was so scenic, but that makes sense considering I had no idea what the landscape looked like out there.
We then began the (long) bus journey to the Israel border (passing by the Dead Sea), said farewell to our awesome tour guide, dealt with another time-consuming ordeal to get back to into Israel (it always take awhile), and then drove back to Tel Aviv. 
As far as as tours go – this went absolutely perfectly, and I had the time of my life.  With that being said, it's ALOT of time on a bus (which is actually great because we got to see a lot of the country), and we only spend one-night in the country.
This is marketed as a PETRA tour (and is 100% the better option compared a day-trip), and in my opinion visiting Jerash & Amman Citadel are kind of added bonuses.
Trip Cost:  1450 ILS ($400 U.S.D)
Trip Itinerary
Day 1
– 07:00 – Depart from Jerusalem (Abraham Hostel) and transfer to Jordan River Border Crossing.
– 08:45 – Pick up from Beit She'an (Ha-Atsma'ut Square) – (Upon Request Only)
– 09:00 – Cross border.
– 10:30 – Drive to Jerash
– 11:30 – Visit to Jerash.
– 13:00 – Drive to Amman.
– 16:00 – Driving tour of Amman. Visit to Citadel if time allows.
– 17:30 – Drive to Petra
– 20:00 – Arrive in Petra for dinner at Bedouin campsite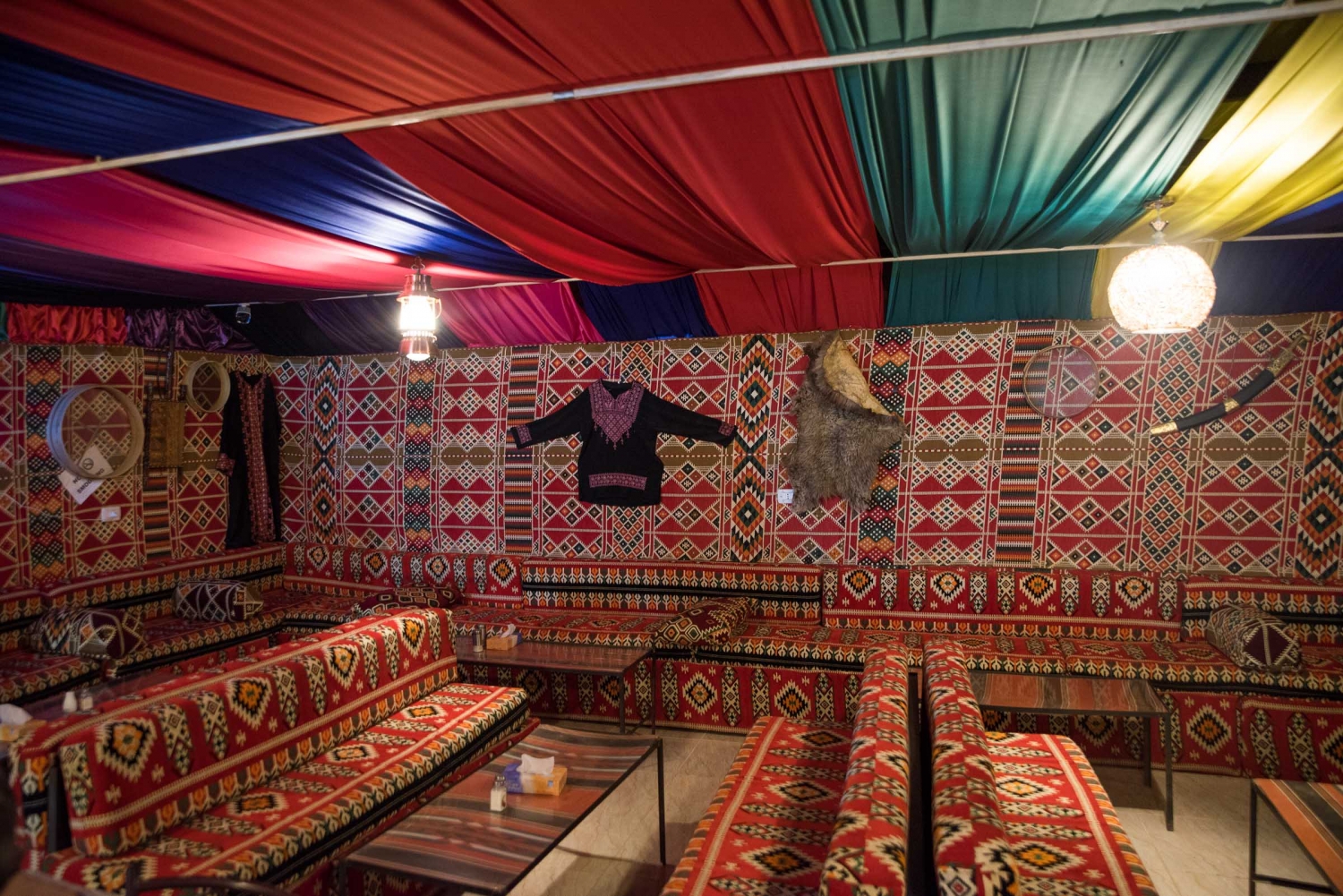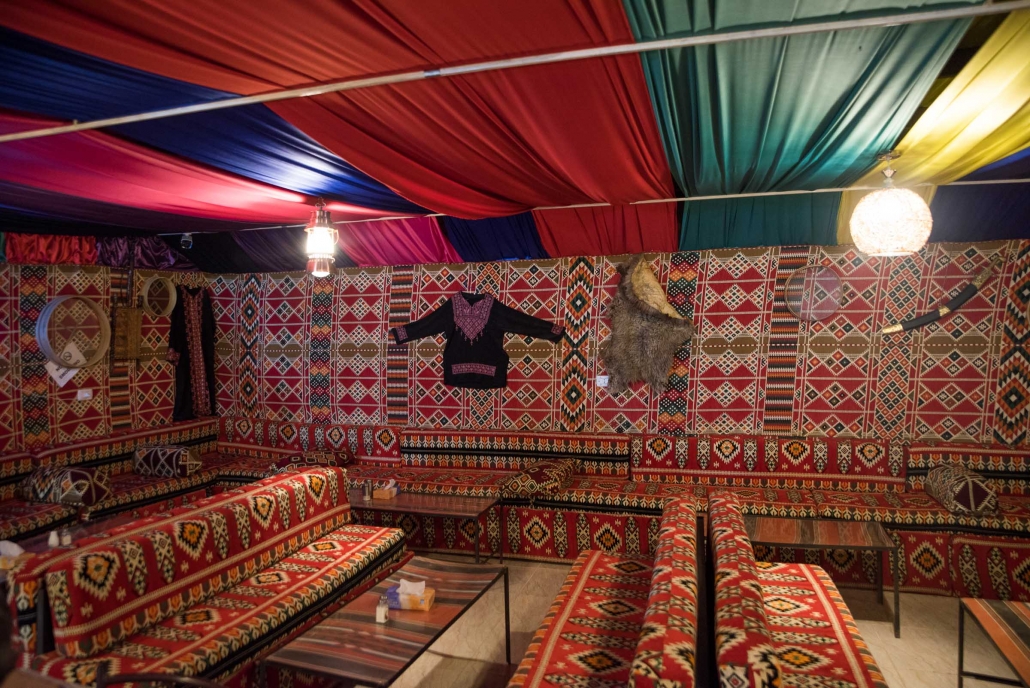 Day 2
– 07:00 – Breakfast
– 08:00 – Explore Petra
– 14:00 – Lunch in Restaurant near Petra
– 15:00 – Transport to Allenby Bridge Crossing.
– 18:30 – Border Crossing into Israel
– 20:00 – Transport from border.
– 21:00 – Arrival in Jerusalem.
It really is one of the most budget friendly and fun ways to see Petra…
BUT if I had to re-do my trip to Jordan – I would definitely choose the Petra & Wadi Rum Tour (3 Days & Night Tour).  This tour only cost $113 more, and you get to spend more time in the country, and see Wadi Rum.  The 3-Day Tour also gives you the option of visiting Petra at night (which I'm personally devastated I didn't get to experience).  I really did have the time of my life though, completely fell in love with Jordan, and can't wait to get back again soon.
Thanks so much for reading!