Looking for the best Sydney itinerary? Well, you've come to the right place. I lived in Sydney for a full year while on the incredible working holiday Visa program, and it instantly became one of my favorite cities worldwide.
While I, unfortunately, don't live there anymore, Sydney will always be a second home to me. Sydney really does have it all. Amazing beaches, delicious food, fantastic atmosphere, iconic landmarks, and super friendly locals.
I really believe there is no better place to start your Australian vacation than in this remarkable city. And I hope this Sydney itinerary will help you figure out how to spend your time in the city.
Whether you've only got two, three, four, five, or a full 7 days in Sydney – this itinerary and travel guide will go over the best things to do in Sydney, places to visit, and helpful travel tips.
So without further adieu, let's dive into my thoroughly detailed itinerary for your Sydney trip planning needs!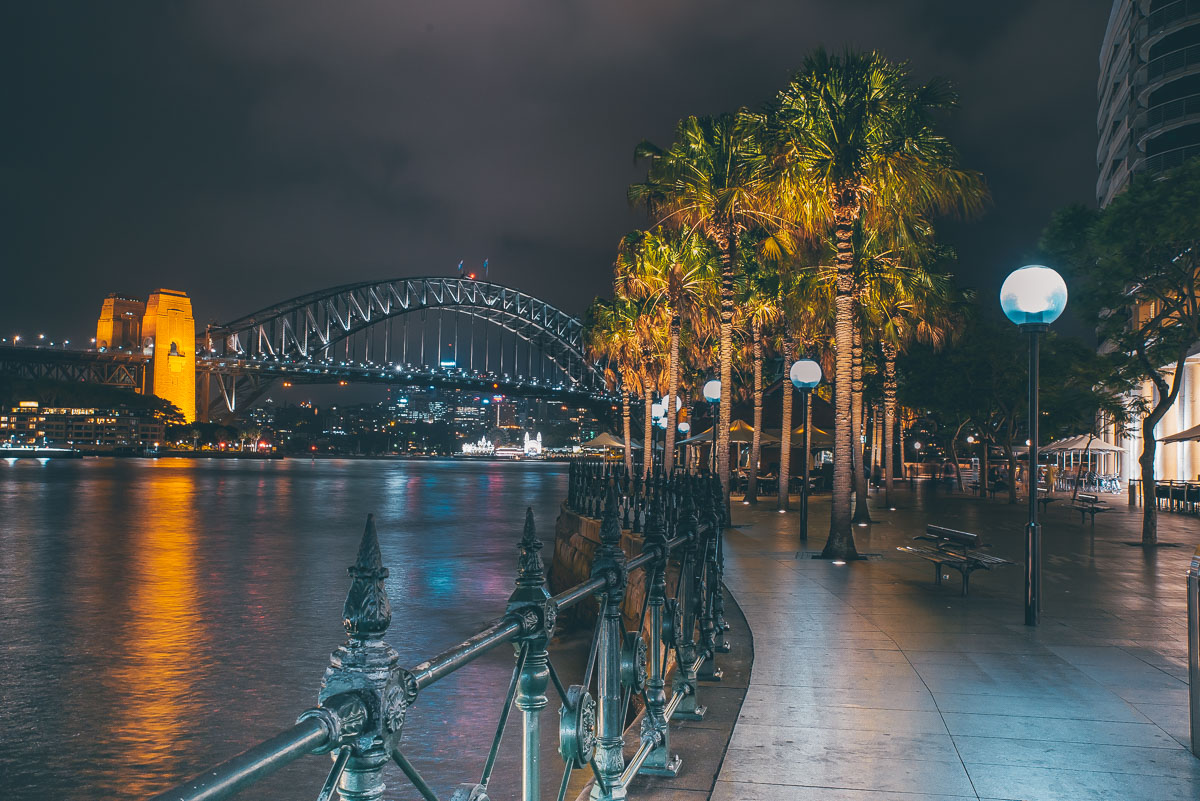 ---
Sydney Itinerary Day 1: Explore Bondi Beach & Coastal Walk
There's simply no better place to start your vacation in Sydney than the world-famous and iconic suburb of Bondi Beach. Filled with trendy cafes, shopping malls, and gorgeous people – you will surely fall in love with Bondi.
In fact, you could easily spend a full week here alone, trying all the amazing breakfast hotspots, relaxing on the beach, and catching some waves.
Tip: Bondi Beach is a top-notch location for people trying to learn how to surf.
---
THE BEST THINGS TO DO IN BONDI BEACH:
Watch the sunrise
Go swimming
Relax on the beach
Learn how to surf
Visit Bondi Icebergs Club
Explore Bondi Pavilion
Stroll through Bondi Markets
Eat breakfast at Chapter One | Café & Wine Room
Stop for lunch at Bondi Tony's Burger Joint
Head to Bondi Junction for some shopping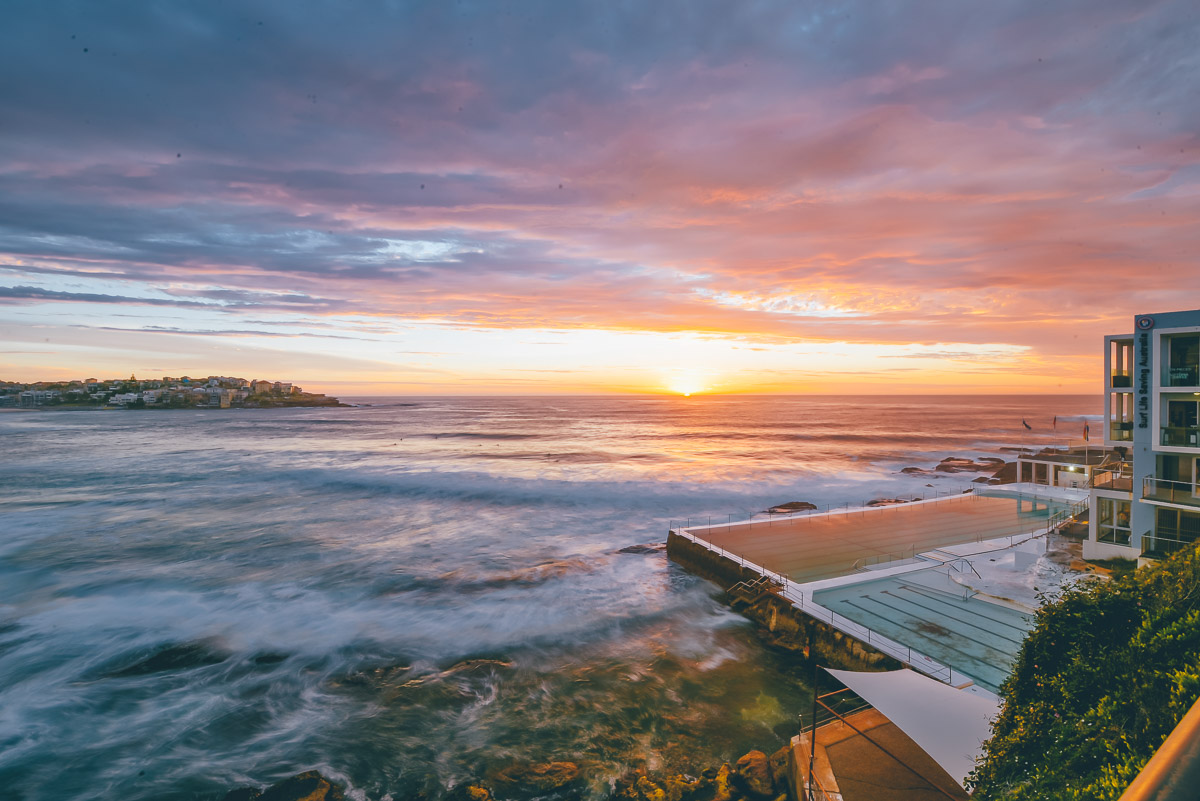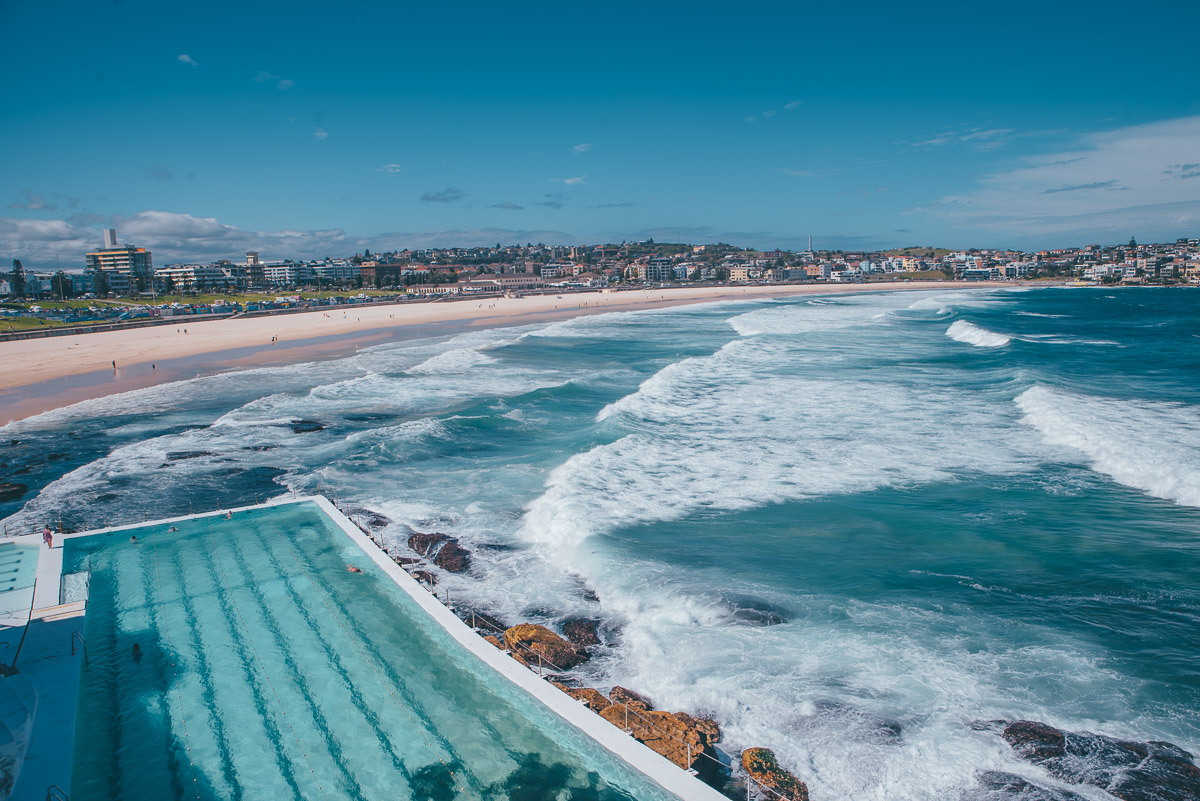 ---
If you're looking for surf lessons, I recommend checking out "Let's Go Surfing". While I haven't personally used them before, they really are the best in the business.
"The golden sands and crystal waters of Bondi Beach continue to capture hearts all around the world. As Bondi's only officially licensed surf school on Australia's most famous beach, our team of passionate and experienced Surf Instructors has been changing lives one wave at a time since 1995. Home to Australia's oldest surf lifesaving club, funky beach bars, restaurants, urban-style shops, and hip markets Let's Go Surfing and Bondi is an experience not to be missed. Australia's greatest surf experience on Australia's Greatest Beaches."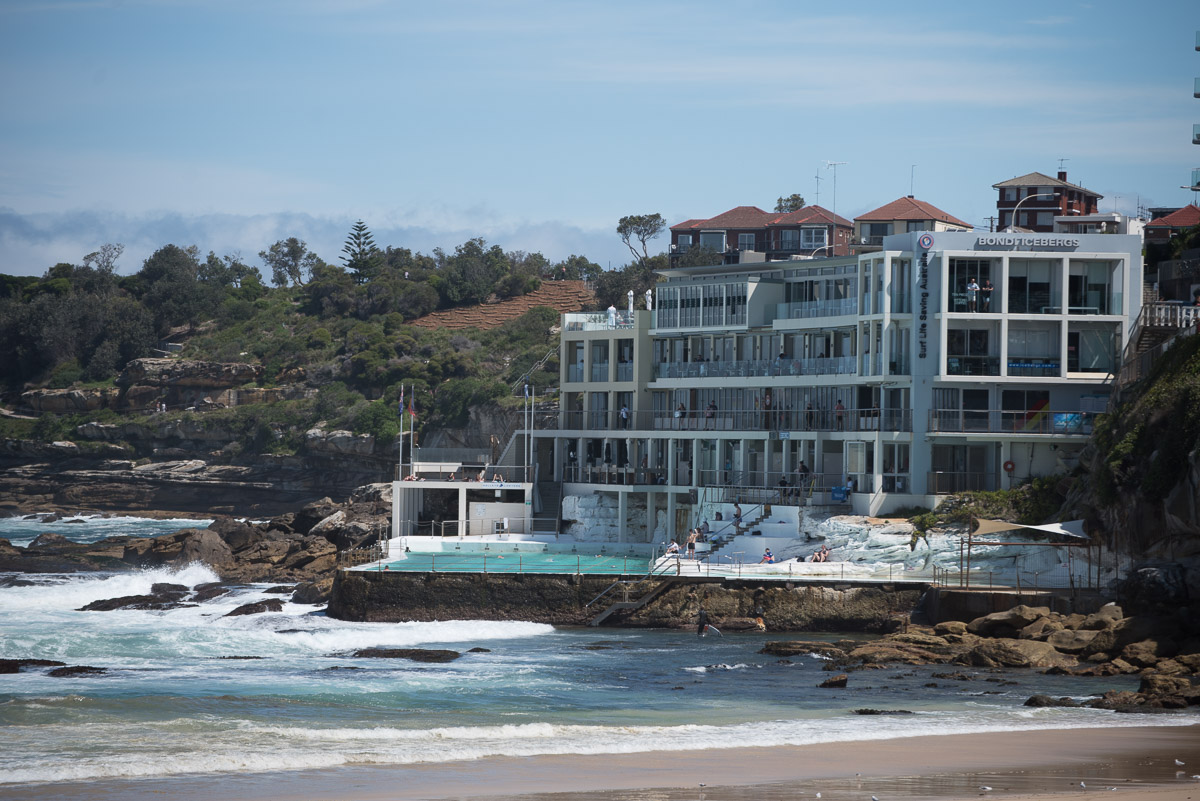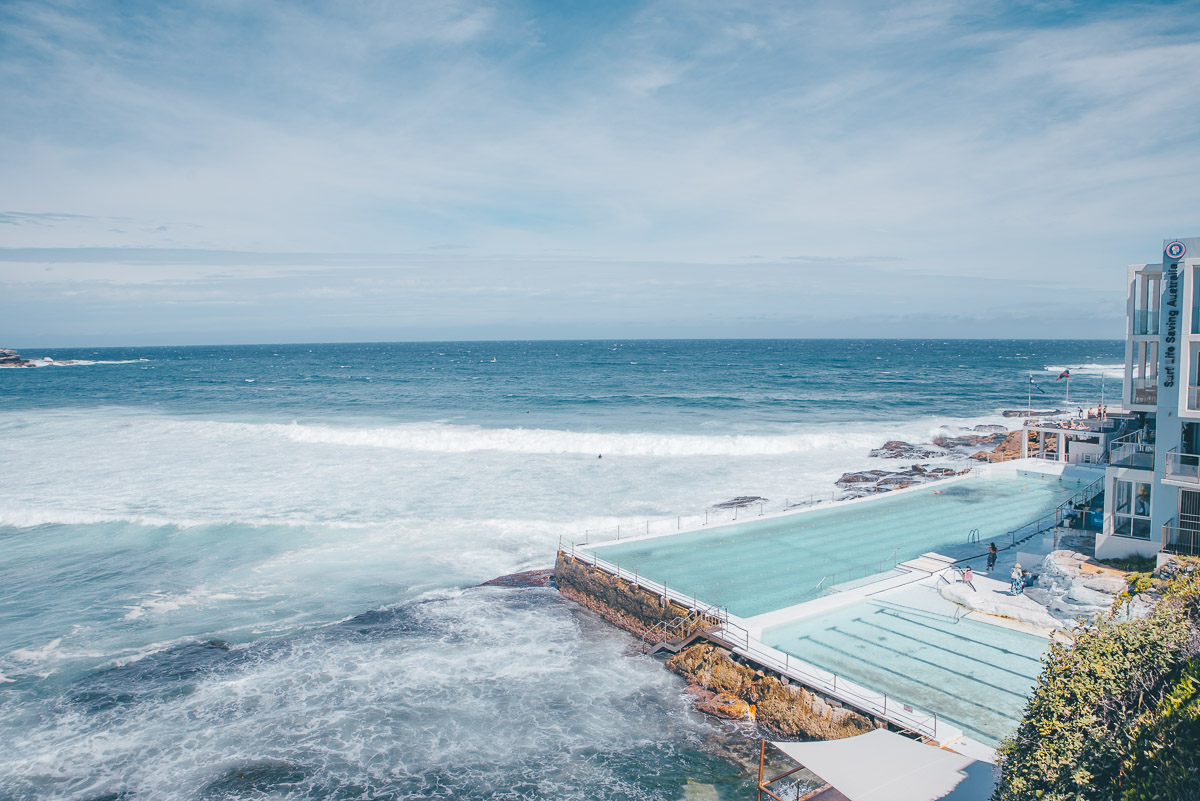 ---
THE FAMOUS BONDI BEACH TO COOGEE COASTAL WALK
No visit to Sydney would be complete without strolling along the unbelievably scenic path between Bondi and Coogee Beach. It's one of the best tourist attractions in the city, and I'll honestly never forget my first time doing this trek.
I don't care if you have only 2 days in Sydney or a full week – this is a must-do when visiting Sydney. The path is super easy to follow and will lead you around to all of the best beaches in Sydney's eastern suburbs, from Bondi, Tamarama, Bronte, Waverly, Clovelly, Gordons Bay, and ending in Coogee Beach.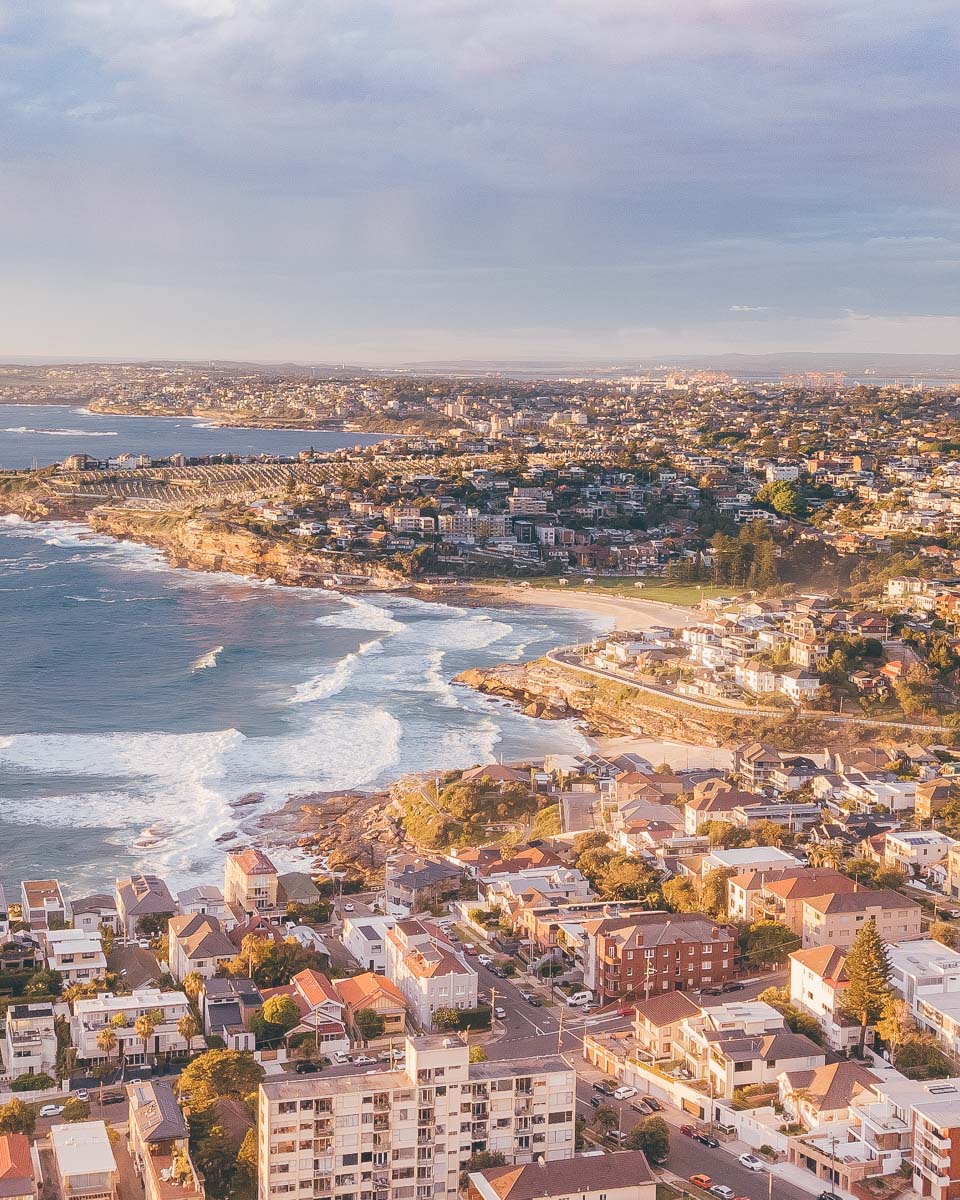 ---
Bondi → Bronte Beach = 2.5 km (1.55 miles)
Bronte → Coogee Beach = 3.5 km (2.18 miles)
In total, the distance is about 6 km (3.7 miles), and you really should spend around 4 – 5 hours completing the Bondi to Coogee walk. There are many photo opportunities along the way, things to do, and spots to relax.
I love the great atmosphere along the path, and you'll learn how much of an outdoors-focused and active city Sydney is. Locals use this path as their daily exercise route, and I can't imagine a better place to burn some calories each day.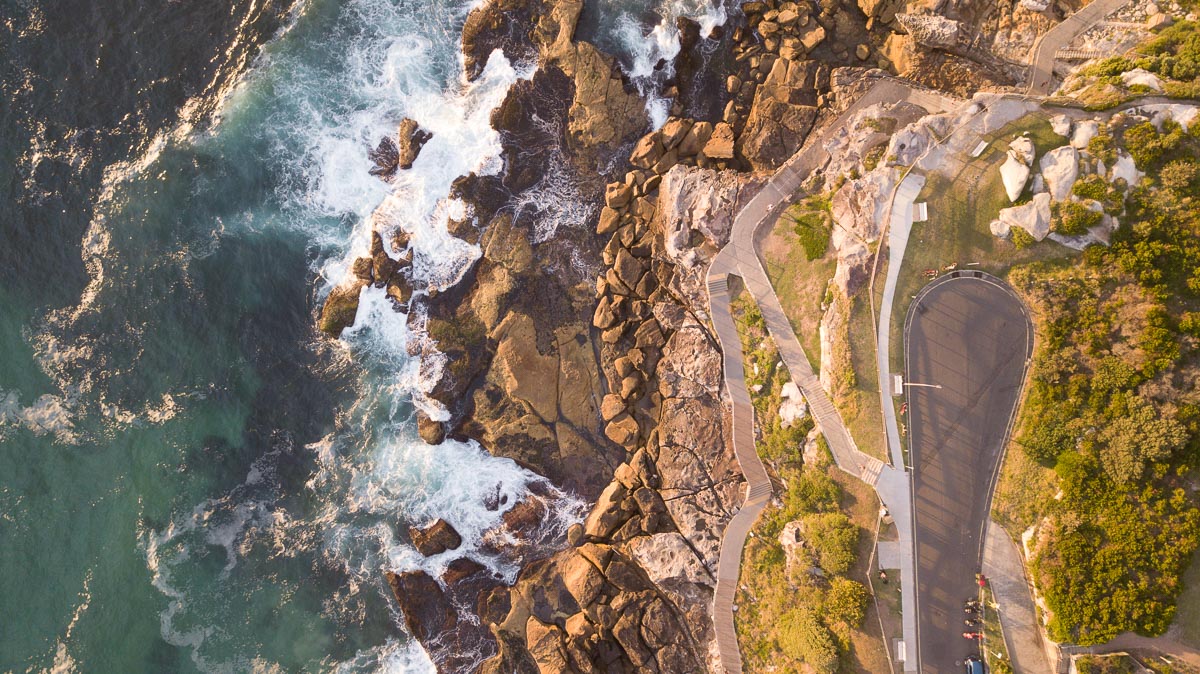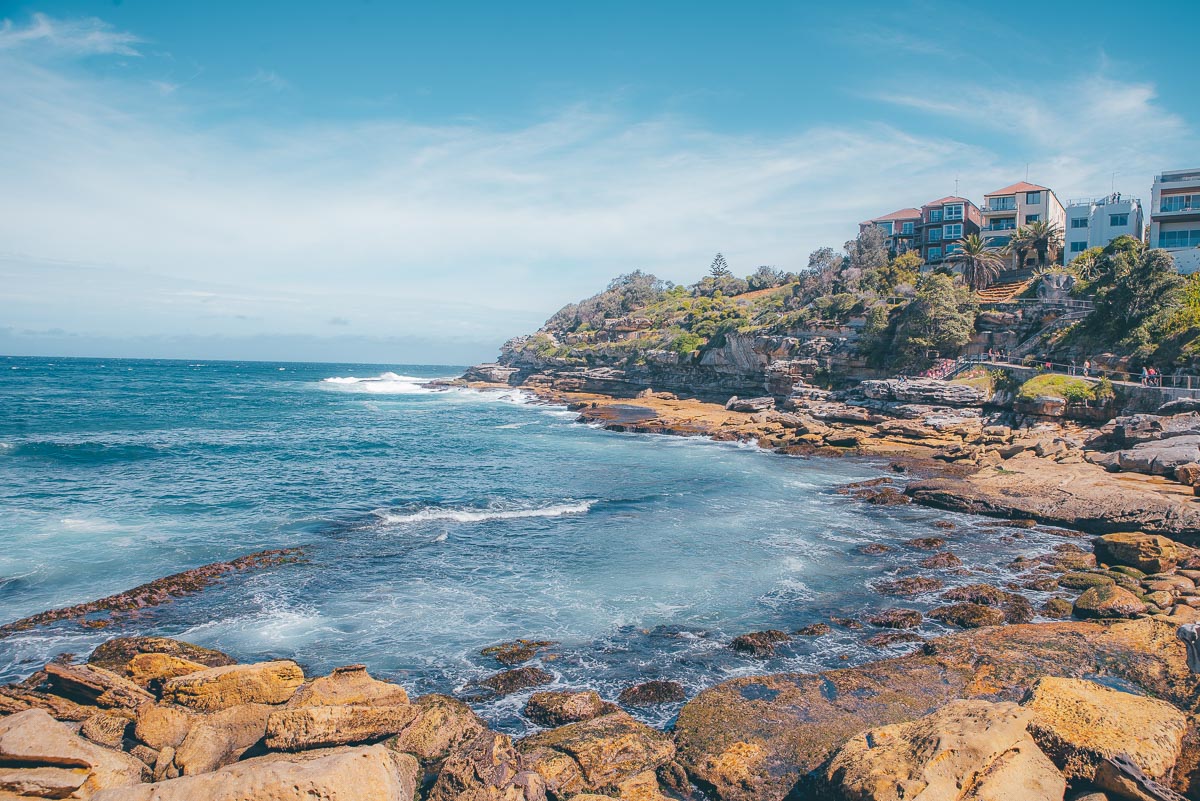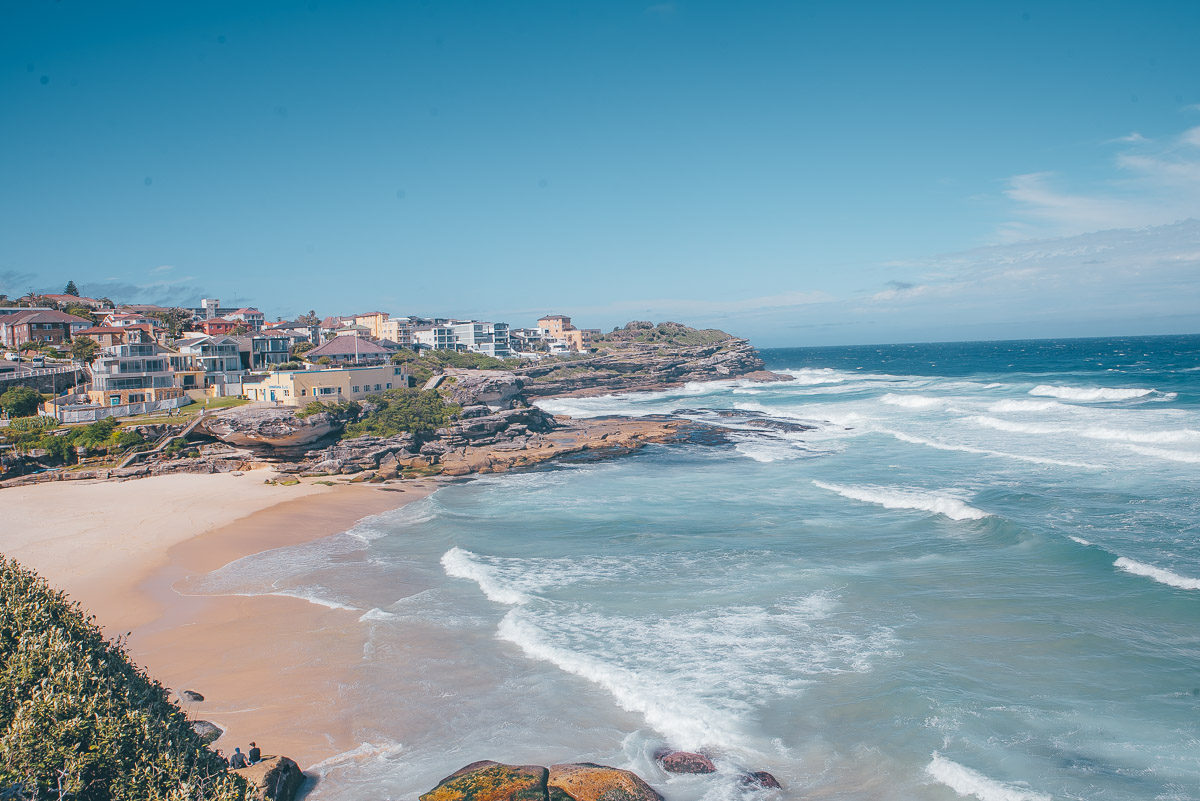 ---
Coogee Beach Pavilion
At this point of the day, you're probably going to be ready for a big meal and cocktail, and there's no better place to do that than the rooftop bar at Coogee Pavillion. When I lived in Sydney, I would come to this spot every Sunday, and it's one of my favorite restaurants/bars in the city.
"A beautifully styled oasis overlooking Coogee Beach, featuring four bars and a sweeping balcony. Our rooftop is all about breezy good vibes. Depending on the size of your event, you can commandeer the whole floor or one of four eclectic indoor bars. Sample Mediterranean-inspired food, amongst eccentrically styled surrounds. The beachside location and outlook over Wedding Cake Island are spectacular. And who doesn't love a rooftop party?"
---
Sydney Itinerary Day 2: Sydney Harbour Bridge, The Rocks, and Opera House
What would you say are the most iconic buildings in the world? The Colosseum, the Eiffel Tower, the Great Wall of China, and of course, the Sydney Opera House. Visiting one of the most famous Sydney sights and getting up close and personal is a must-do. And there's so much to do around this part of the city.
Here are a few ideas of how to best spend your time exploring the Sydney Harbour: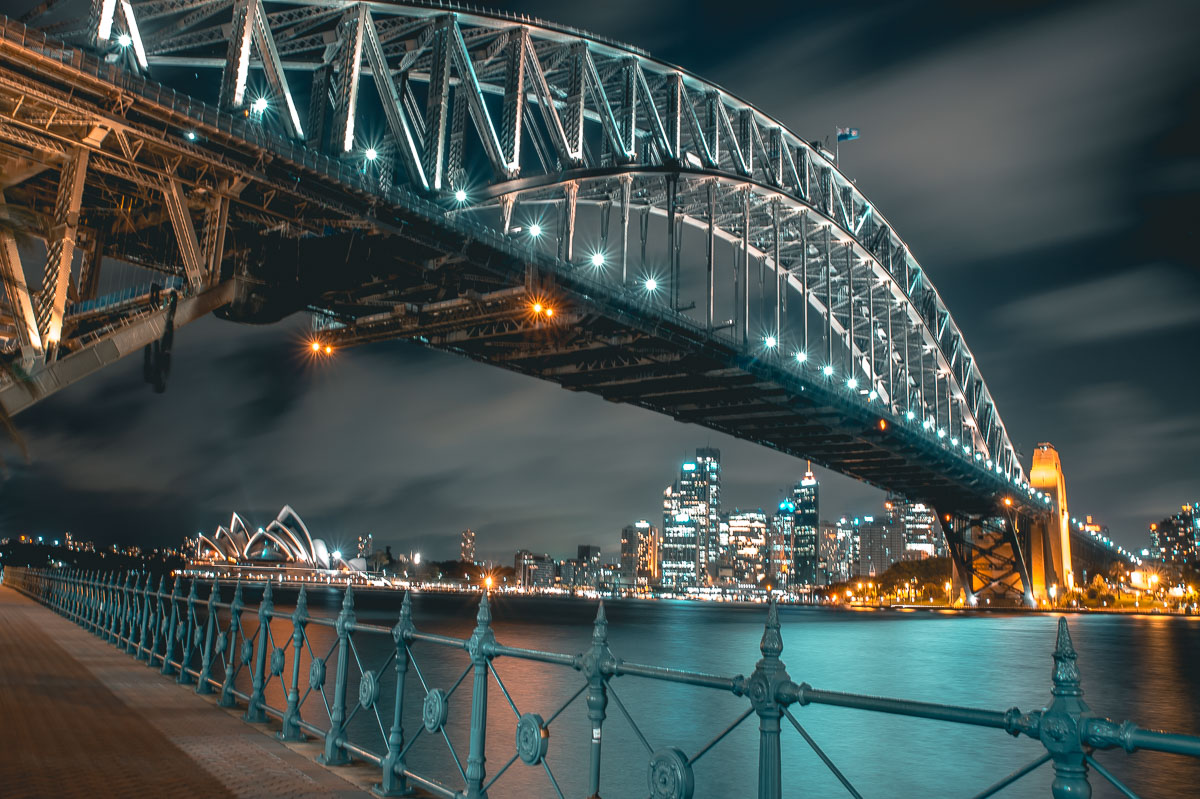 ---
Opera Bar
On my first day in Sydney, my mate Troy brought me to this bar. We chatted about how excited I was to move to Sydney as we drank beers and started out at the massive Sydney Harbour Bridge. It was one of the most surreal settings and a fantastic way to spend a couple of hours.
"Situated right by the water's edge, Opera Bar is often described as the best beer garden in the world. Be swept away by the panoramic views of the Sydney Opera House, Harbour Bridge, CBD, and the beautiful harbor. Whether it's breakfast, a lazy lunch, a pre-show dinner date, or simply a cocktail; Opera Bar is truly perfect for any occasion."
What I love about the Opera Bar is that it's an awesome experience at any time of the day. Whether you want to stop here for a midday drink or meal, watch the sunset, or keep the party going until night – there aren't many bars in Sydney with this stunning view.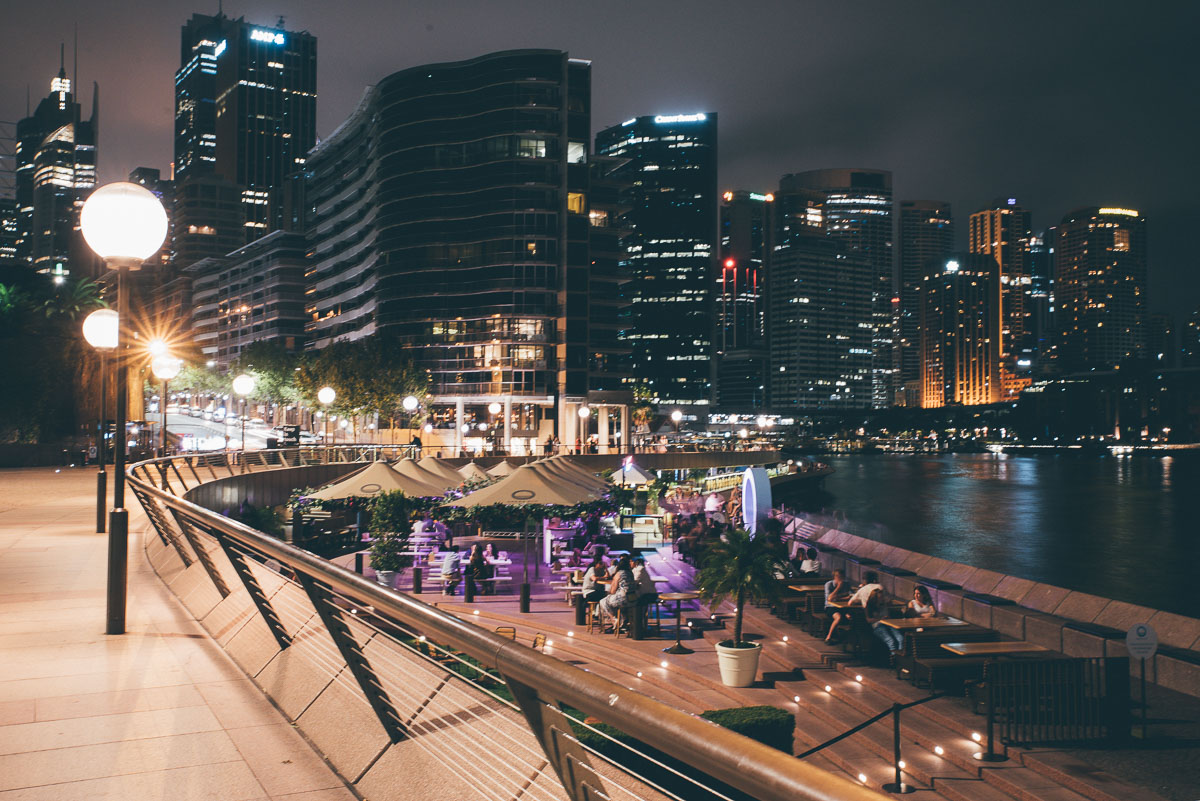 ---
Self-Guided Walking Tour through "The Rocks"
"This walk explores The Rocks, the oldest part of Sydney situated on the western shores of Sydney Cove, an area steeped in history. The Rocks were the first European settlement in Australia, established by Captain Arthur Phillip of England in 1788 as a penal colony. The original buildings were built using blocks of local sandstone – hence the name The Rocks."
To make the most of your walk, you should have at least half a day. Although the walk can be done in a much quicker time.
But if you want to continue on to the steps that lead up to the pedestrian walkway on the Harbour Bridge to leisurely walk across the bridge and return by ferry, allow a full day.
The Harbour Bridge part of the walk involves steep areas and steps, so if you have a mobility problem, you might prefer to end your walk in The Rocks.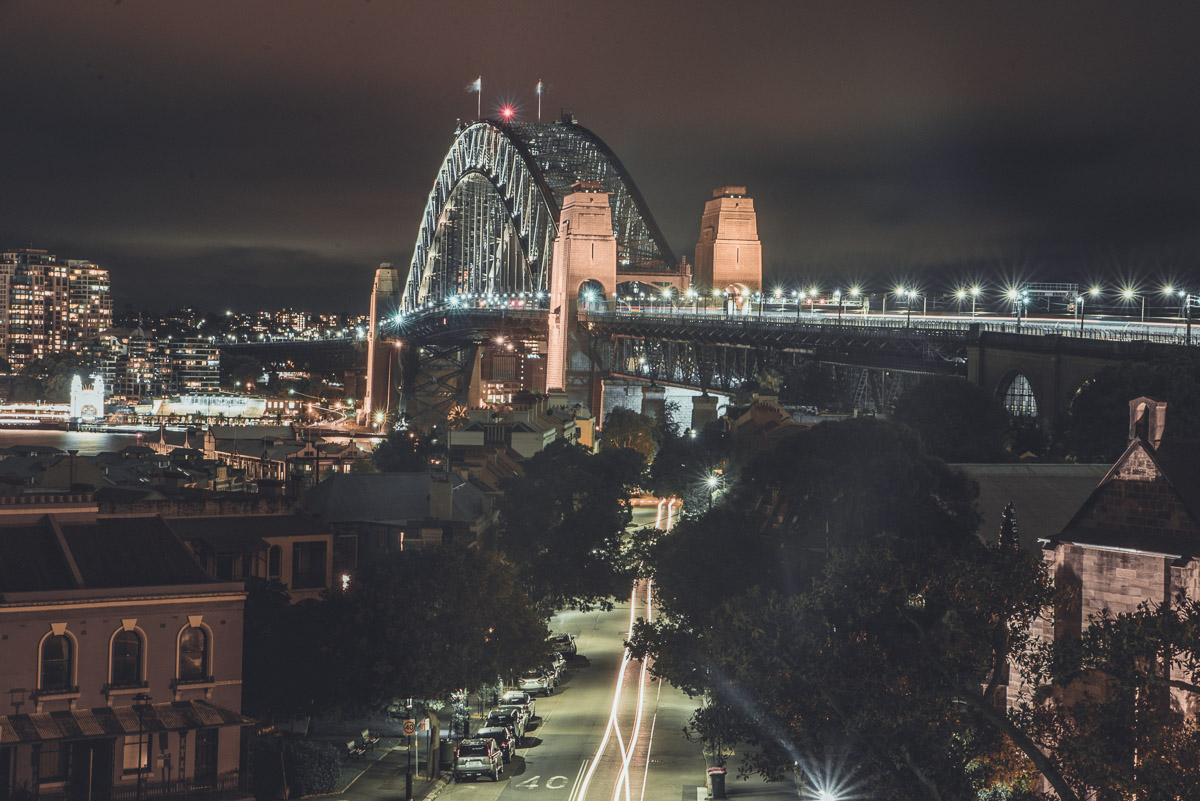 ---
Walk Across the Sydney Harbour Bridge | Pylon Lookout
Walking across this magnificent beast is easily one of the best free things to do in Sydney, and I'd say is a must for everyone coming to Australia. The views you get on both sides of the bridge are completely stunning, and you'll also get some really epic photos of the Sydney Harbour. It doesn't take long at all and is just overall a really simple yet fantastic experience.
Trust me – just do it!
This is also where you'll find one of the best views and popular Instagram spots in the city – the Pylon Lookout. While you do have to pay to enter (see entrance rates below), it really is worth it.
It's also an amazing exhibition where you'll learn all about the history of the bridge, which I personally think is fascinating.
| | |
| --- | --- |
| General Admission (14 years and over) | $19.00 |
| Concession (Seniors & Students) | $15.00 |
| Children (4 to 13 years, inclusive) | $9.50 |
| Children (3 years and under) | FREE |
"Come and see the fantastic views of the city, the harbor, and the world-famous icon – the Sydney Harbour Bridge. There are 200 stairs to the Pylon Lookout, 87 meters above mean sea level, but on the way up there are 3 levels of exhibits where you will discover the history and construction of the Sydney Harbour Bridge, the men who built it, and the vision of JJC Bradfield, chief engineer."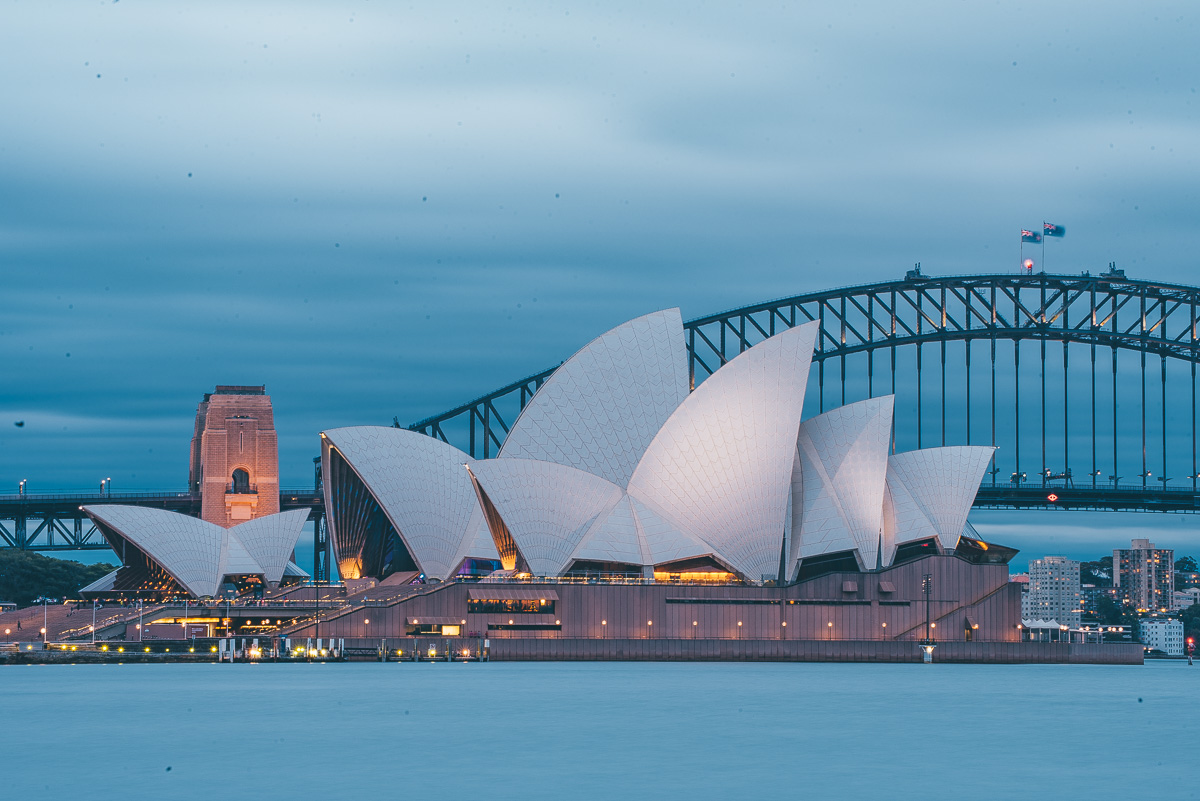 ---
Milson's Point & Luna Park
If you do walk across the Harbour Bridge (from The Rocks), you'll end up in the charming suburb of Milson's Point. This is one of my favorite areas in Sydney (mainly for photography purposes), and I've spent countless hours here wandering around, looking for different vantage points.
Take a photographic stroll through Bradfield Park, ride one of the rides at the famous Luna Park, and enjoy some scenic views of Sydney Harbour from the parks above Lavender Bay. It's simply a fantastic area to visit during the day and at night, and I know it'll make you fall in love with Sydney as much as I have.
You can also take the ferry from Milsons Point back to Circular Quay after you finish.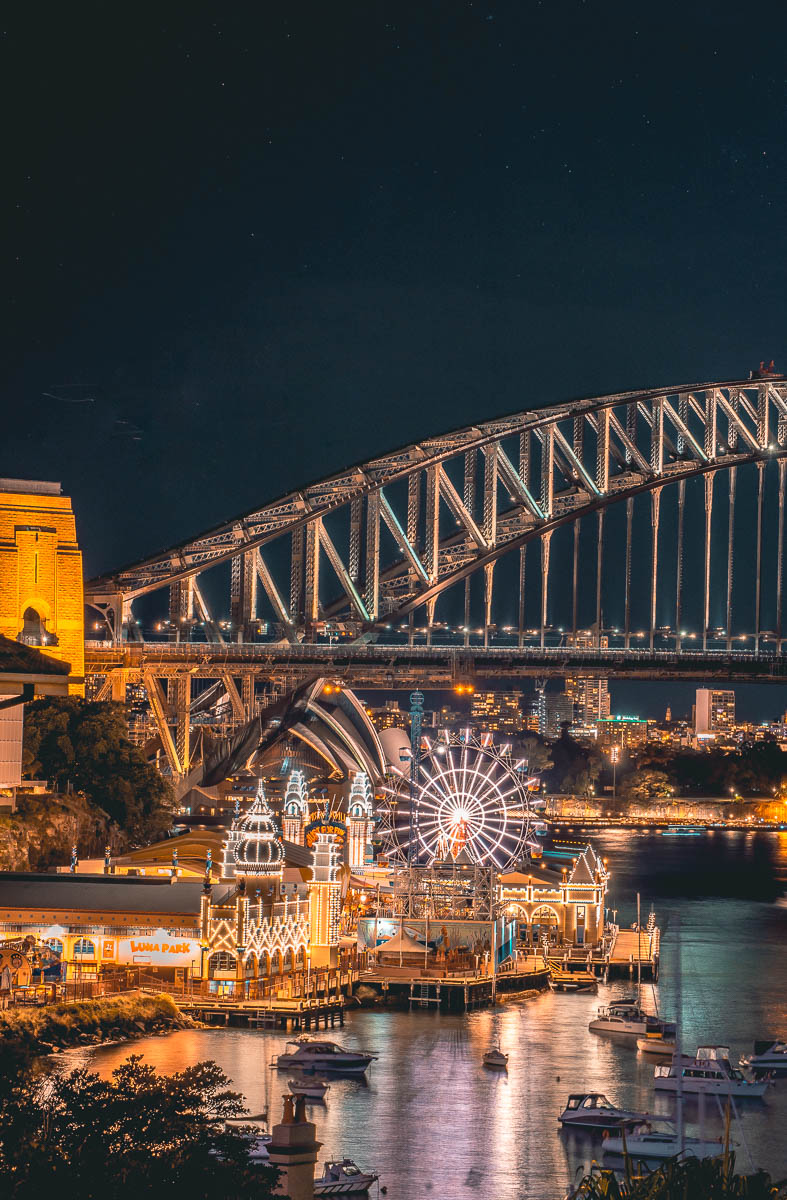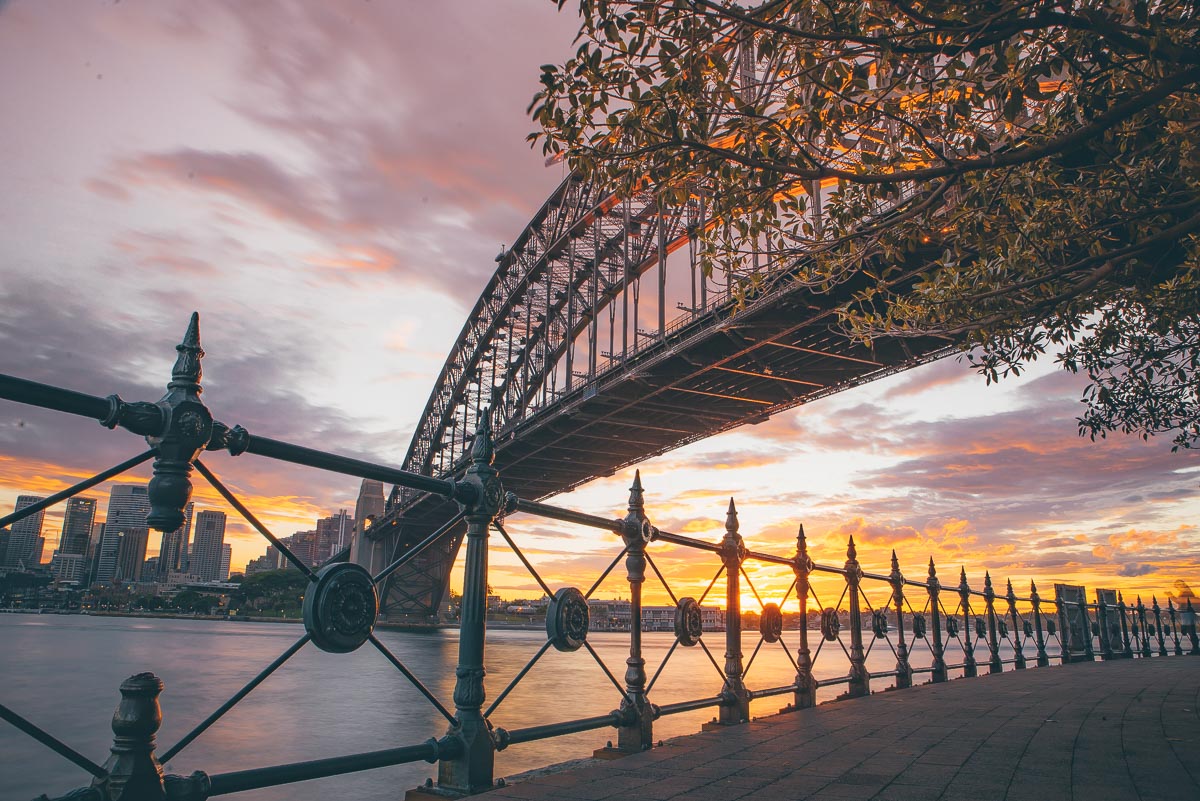 ---
The Sydney Opera House Tour
https://www.sydneyoperahouse.com/visit-us/tours-and-experiences.html
Why come all the way to Sydney without learning a thing or two about its most iconic landmark? This quick tour is one of the most popular tourist attractions in the city and is really a great way to learn all about the Opera House.
Duration: 1 Hour
Price: $20.78+ U.S.D (Read Reviews)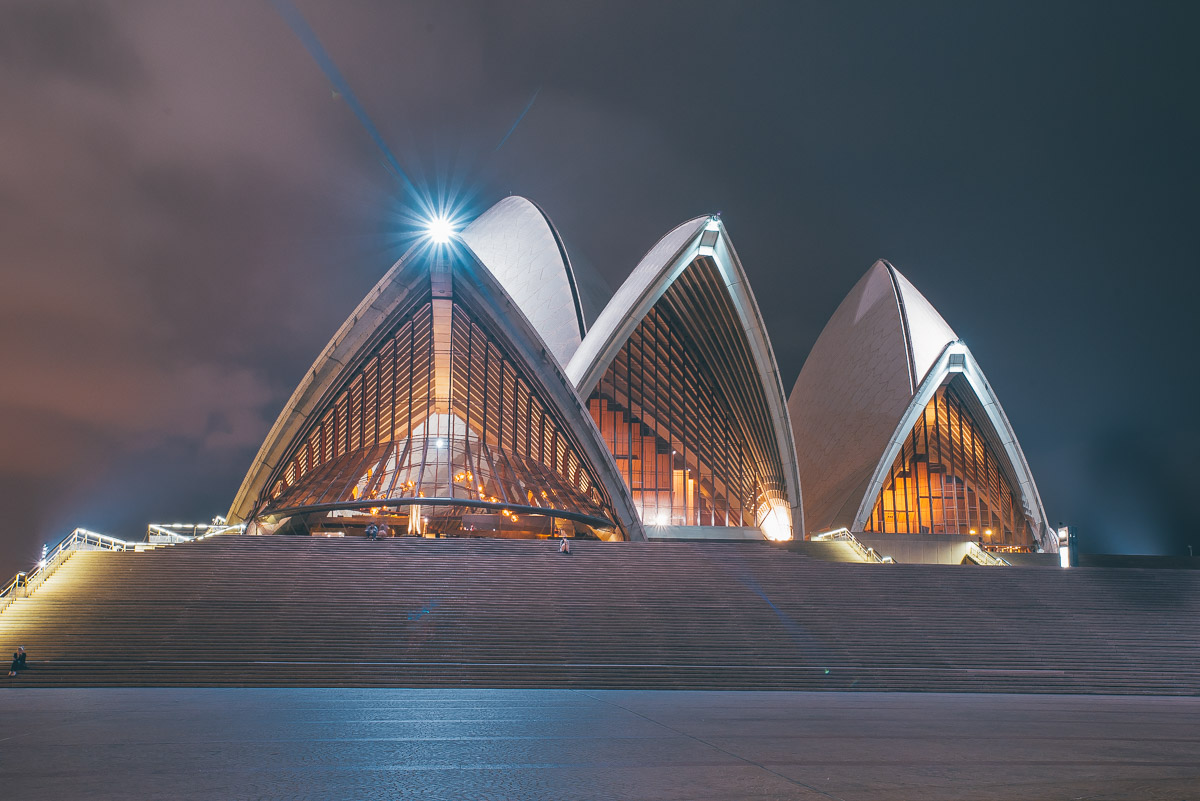 ---
"Delight in an in-depth tour to the Sydney Opera House, and learn the history and stories behind this UNESCO World Heritage-listed landmark.
Join your informative tour guide as you wander through elegant foyers and performance halls. Take an audience seat on custom-made birch chairs, and imagine the thousands of concerts, operas, and ballet performances held on the grand stage.
Listen to the inspiring yet challenging 15-year journey of architect Jorn Utzon as you visit areas normally closed off to the general public. Admire the Opera House's ceramic exterior, evoking yacht sails along the Sydney Harbour.
Upgrade your tour and enjoy a delicious meal set from the Portside Sydney Opera House. Feast on roasted salmon and chicken sliders, and mini cream puffs as you gaze at the skyline along Sydney Harbour."
Your First Visit to the Sydney Opera House | Hyperlapse
---
Royal Botanic Gardens | Sunset at Mrs. Macquarie's Chair
"The Royal Botanic Garden is a verdant oasis in the heart of Sydney's CBD."
To wrap up your time exploring Sydney Harbour, you'll want to spend at least an hour or so walking through the beautiful Royal Botanic Gardens. It's a relaxing place to take a stroll, have a picnic, and enjoy stunning views of the entire harbor.
It's also home to some of the best music festivals in Australia, and there's pretty much always something fun going on in this massive park.
One of the best spots in the park is the iconic Mrs. Macquarie's Chair, which is easily one of my favorite places in the entire city. Every night during sunset, you'll see tons of locals and tourists admiring the view of the sun slowly dipping beneath the city in the distance.
The way the sky lights up in different shades of pink and orange really makes the Opera House and Sydney Harbour really pop. This is one of the best photography places in the city, and you'll definitely spot at least one or two different photographers with tripods taking photos every night.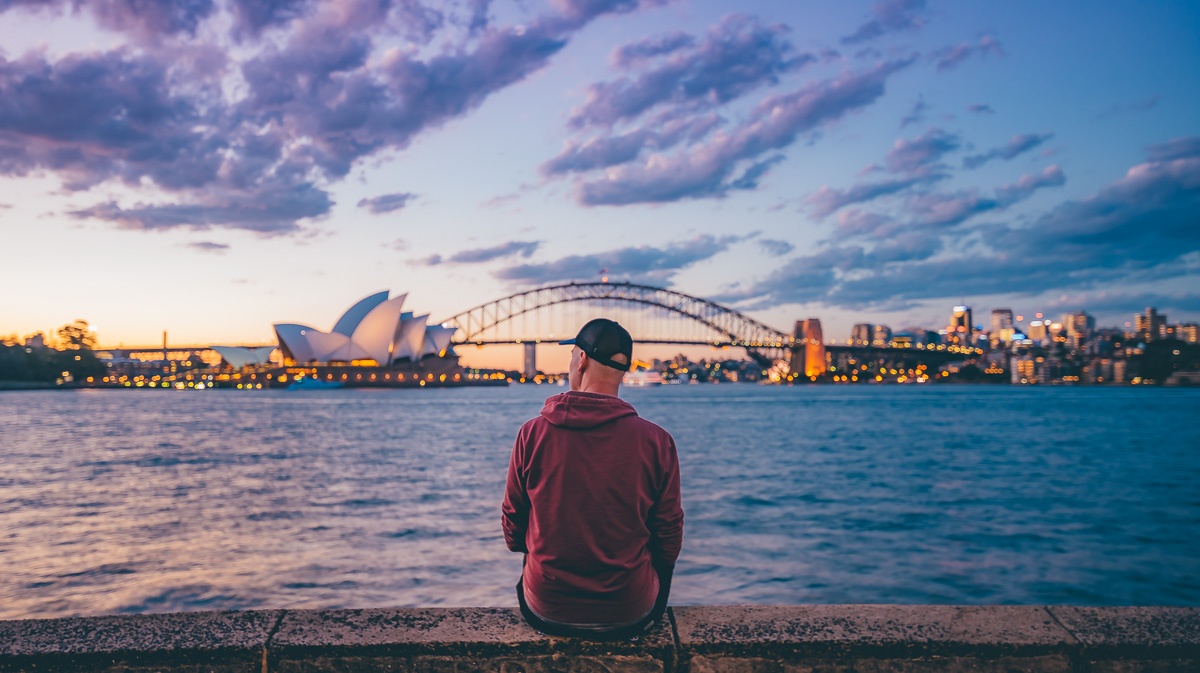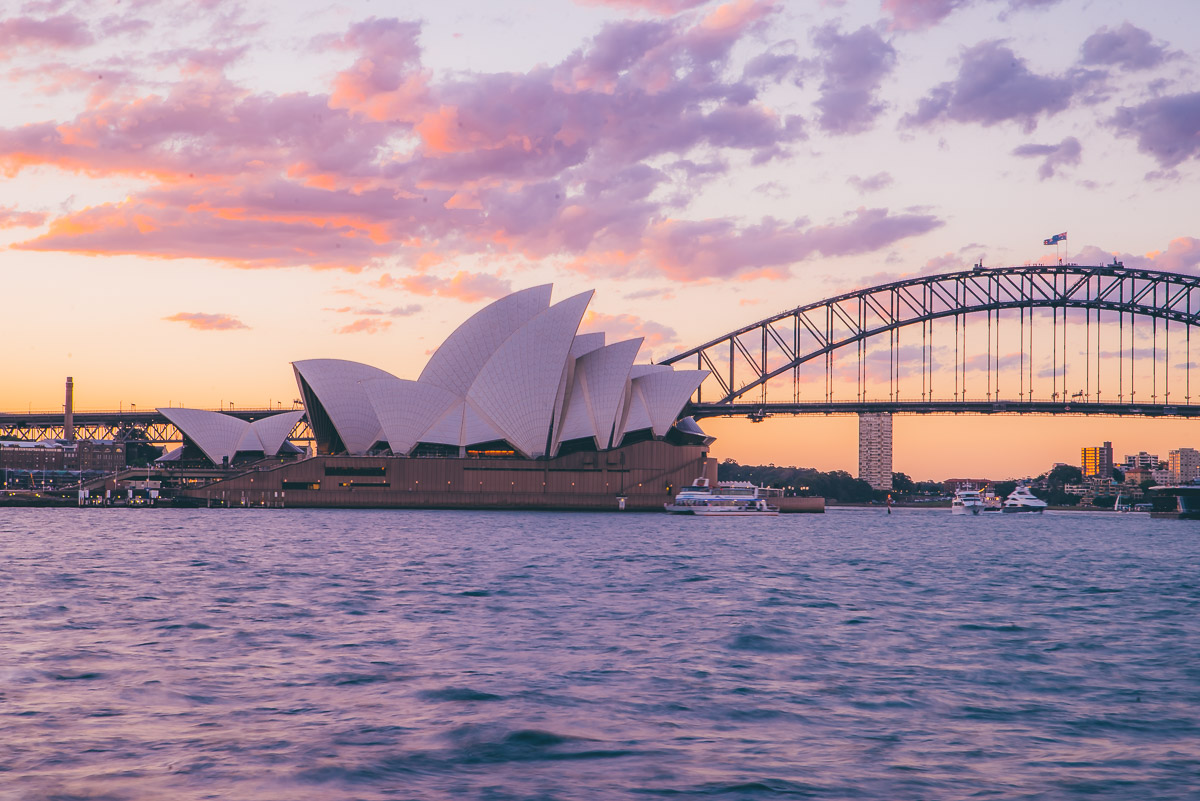 ---
"Absorb a 360-degree panorama of Sydney as you journey to the summit on our original Climb experience. Like an exposed spine, the outer rim delivers you to the peak, as the sky remains just beyond your outstretched fingertips."
If you're afraid of heights, then this activity probably isn't for you, but for all the adrenaline junkies planning a trip to Sydney – this should definitely be at the top of your list. In fact, this was actually voted as the #1 Traveller's Choice in Australia and #4 Globally, so you know it's pretty much loved by everyone who's conquered it.
I haven't done this yet, but I've already promised myself that I wouldn't go back to Sydney without doing it.
Price: $268 (Read Reviews)
3 ½ hours long, max. 14 people per group.
1,332 steps (that's around 500 calories or 2,100 kilojoules for those tracking)
Ideal if you want to soak up the moment and take the upper arch.
Perfect if you're a bit nervous and would like more support from our Climb Leaders.
You can do this climb at dawn (limited departures), twilight, or night.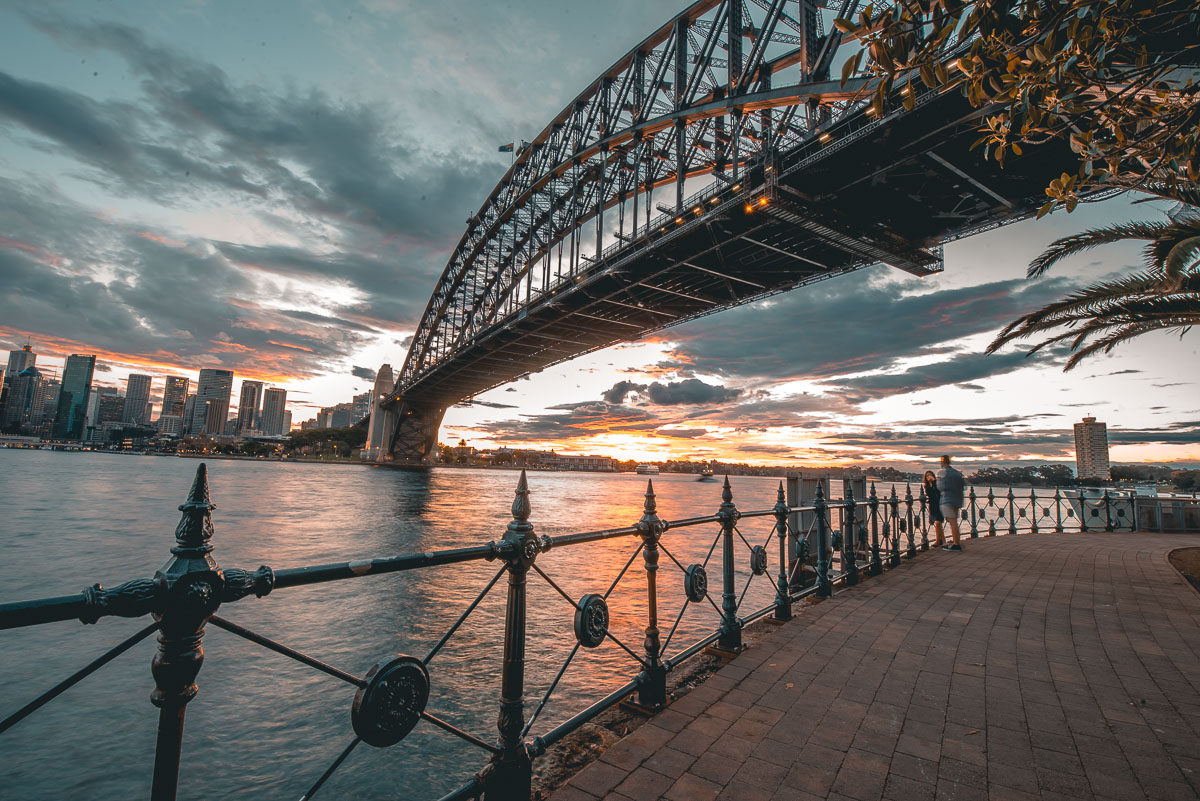 ---
Sydney Itinerary Day 3: Watson's Bay, Beaches & South Head Heritage Trail
Sydney has a wide variety of different neighborhoods and suburbs to explore, but I think Watson's Bay is one of the best. I've been here two different times now, and on each visit, I've found something new to appreciate about it.
Getting to Watsons Bay is super easy. It requires you to take a ferry from Circular Quay to Watson's Bay – this is super scenic and only takes 27 minutes. Hopping on this ferry is reason enough to make your way out there, but you've got lots to explore once you arrive.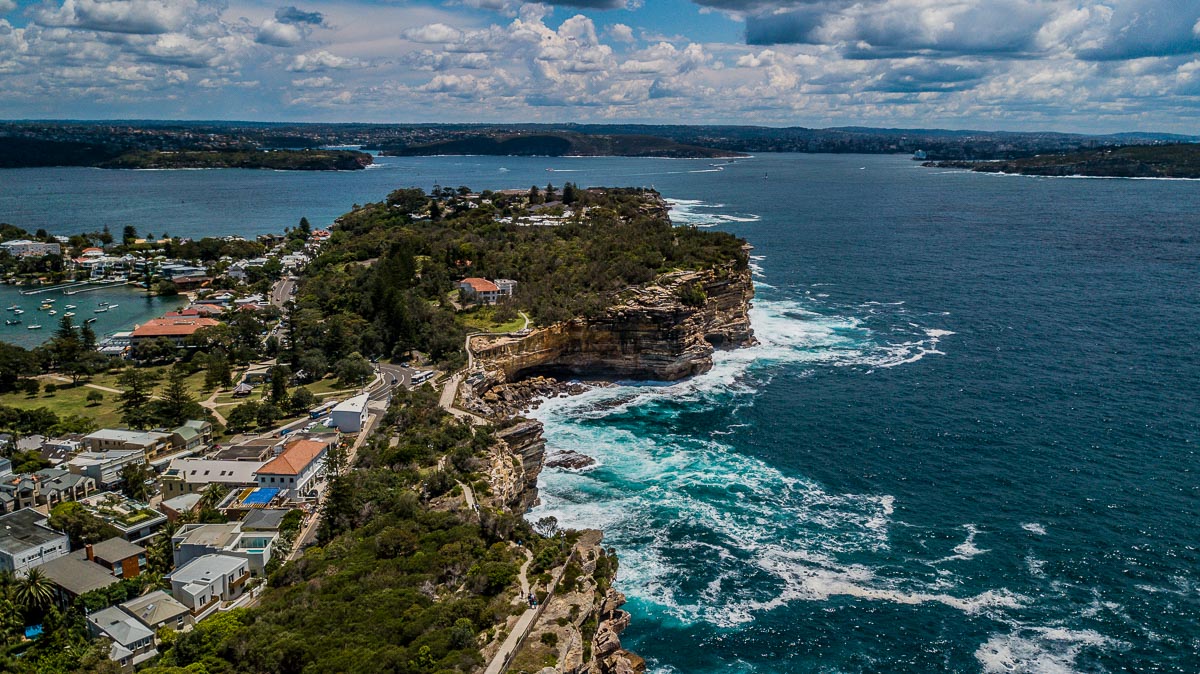 ---
The Gap Park Lookout
This place is absolutely stunning, and there's a cool walking trail that will lead you up to different vantage points of the sandstone cliffs. While this is actually a stop along the South Head Heritage Trail, I actually always just went straight here after getting off the ferry.
The view out to sea from the various lookouts is magnificent, but I can't help thinking briefly about the negative aspects of The Gap – which is a known suicide spot.
Luckily, an emergency phone to Lifeline (13 11 14) is prominently placed near the steps to prevent this from happening.
Soon, the beauty of my surroundings, the sun sparkling on the water, and the hope of spotting a whale distract me.
"When international director and closet ghoul Alfred Hitchcock visited Sydney in the sixties, this was his infamous point of reference. Locals know, and tourists do not, that this is the last stop for the desperate few, it's also a beautiful location for a spectacular scenic cliff top walk that begins at The Gap Park."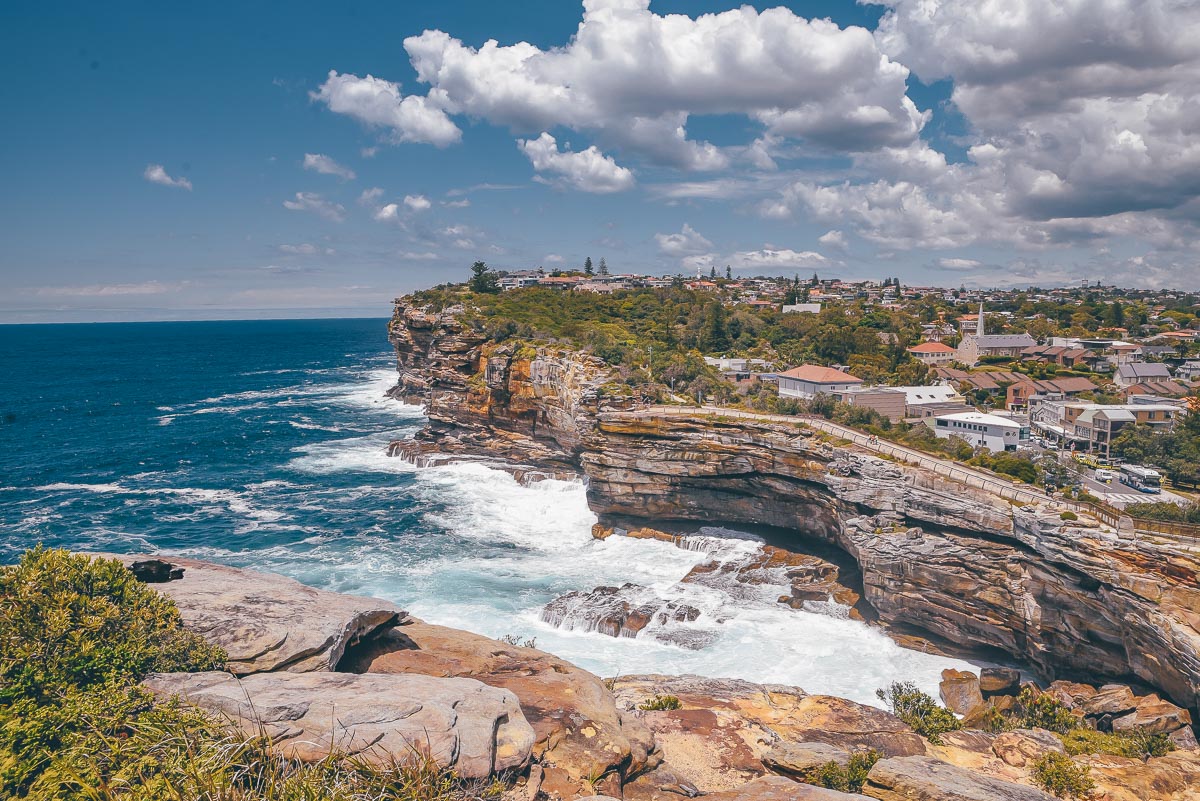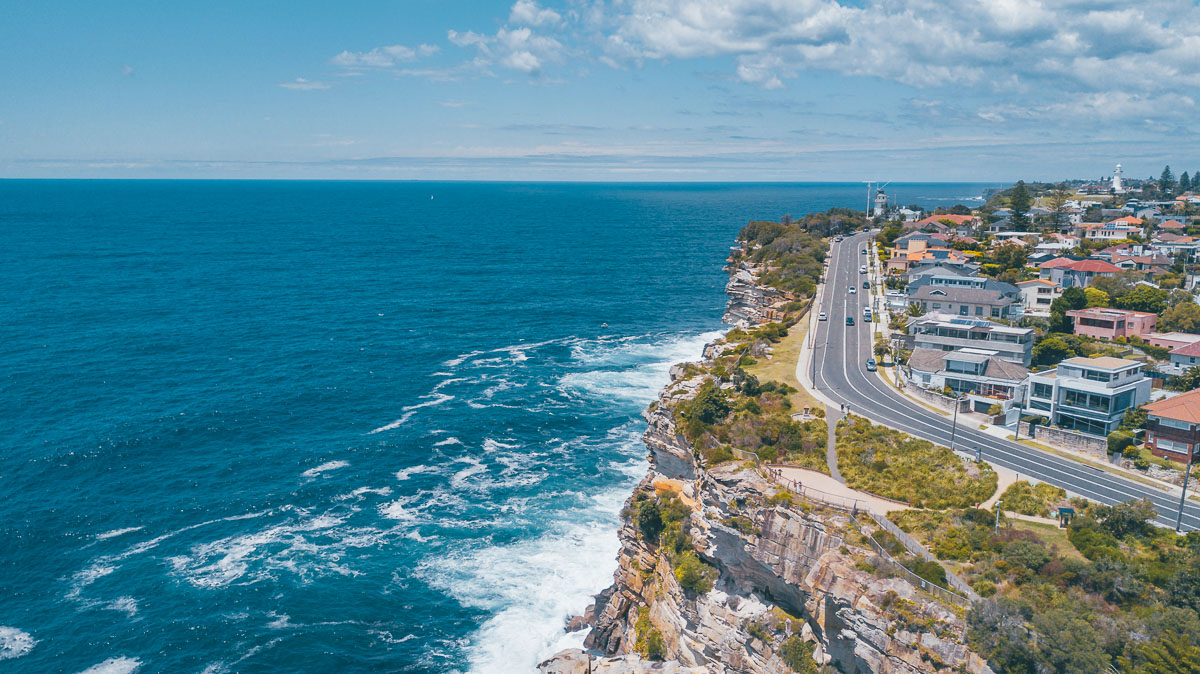 ---
South Head Heritage Trail
You could actually spend all day just enjoying all the different stops along this walk. While it isn't very time-consuming, it is loaded with historical importance, pristine beaches, nude beaches (Lady Bay), epic views, lighthouses, and so much more.
"The short South Head Heritage Trail offers something for everyone: incredible beach and harbor views, a glimpse into the history and excellent whale-watching opportunities.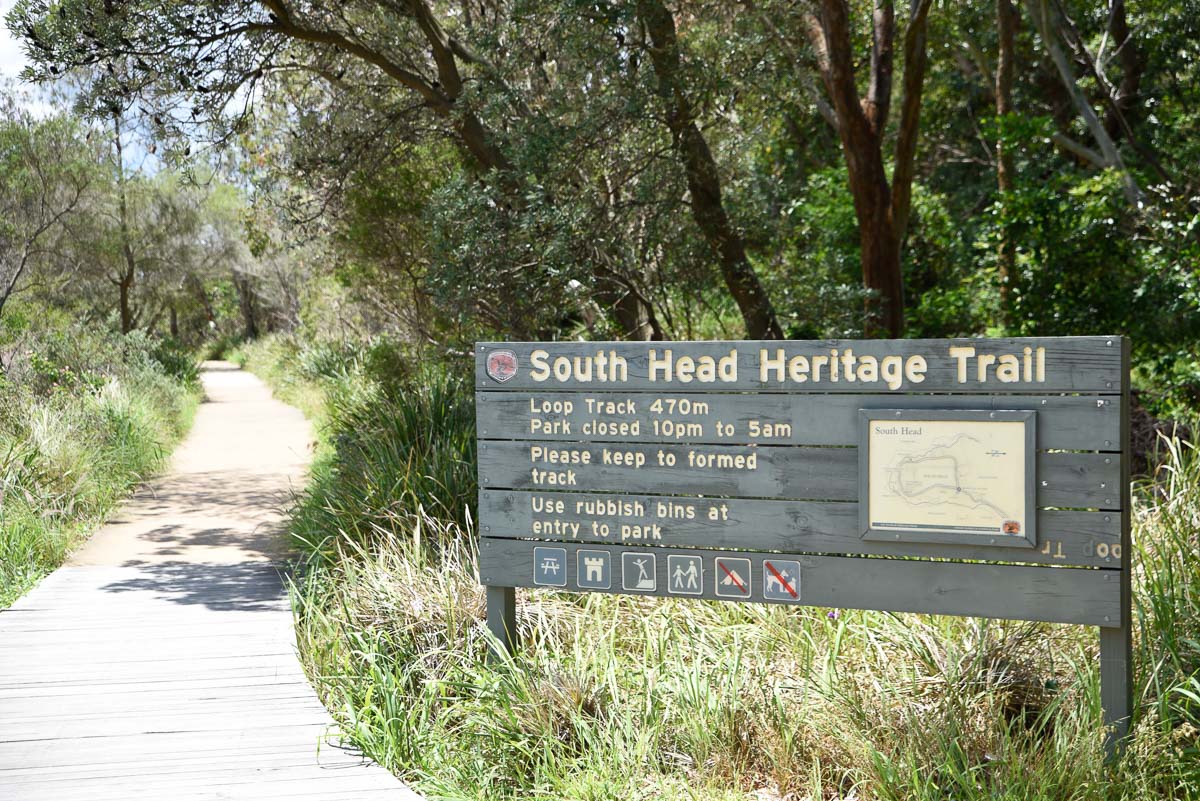 ---
Starting at Camp Cove Beach in Watsons Bay, this short walk takes you on a stroll along a 1870s cobblestone road past Lady Bay Beach. Before reaching the historic Hornby Lighthouse with its distinctive red and white stripes.
Take some time to explore the gun emplacements and keep your eyes open if you're there during whale watching season.
The spectacular views of Sydney are sure to astound you. With the Sydney Harbour to the west, Middle and North Head to the north, and the expansive Pacific Ocean to the east, the scenery will leave you wanting to explore more of Sydney Harbour National Park.
I feel like most tourists skip this place when visiting Sydney, and I think that's a complete shame.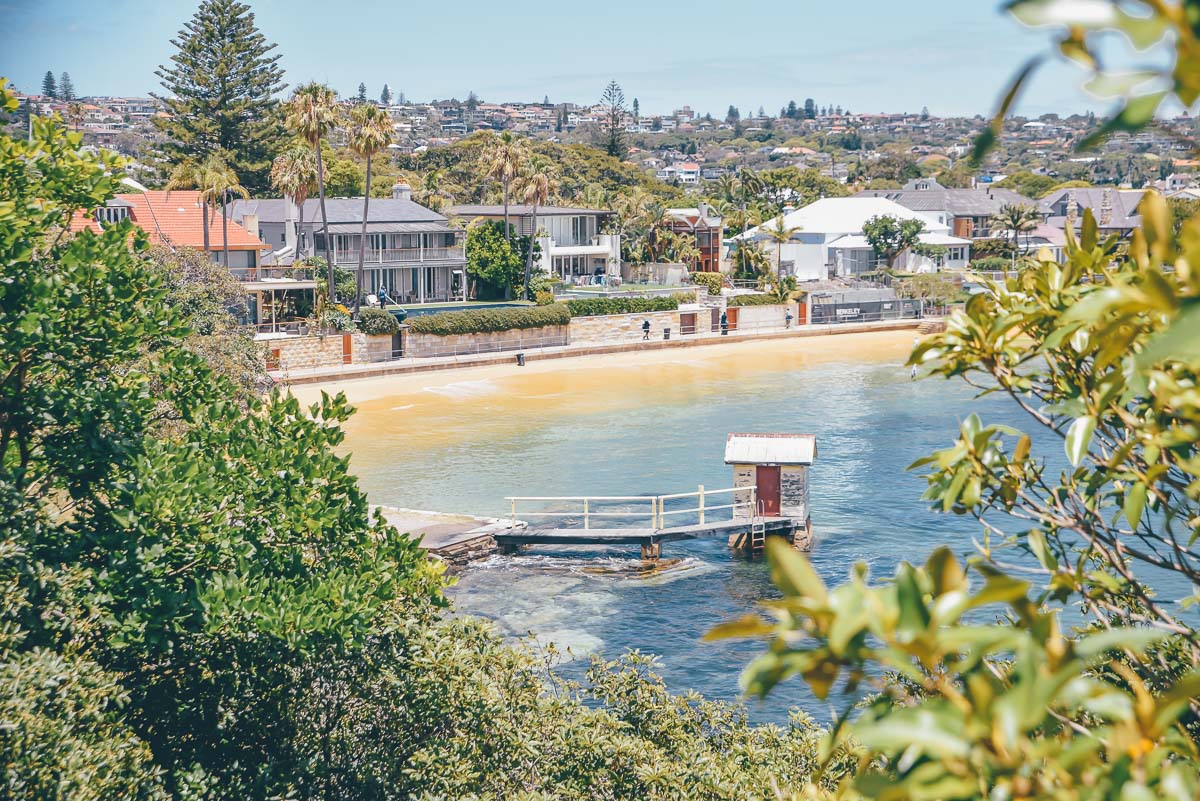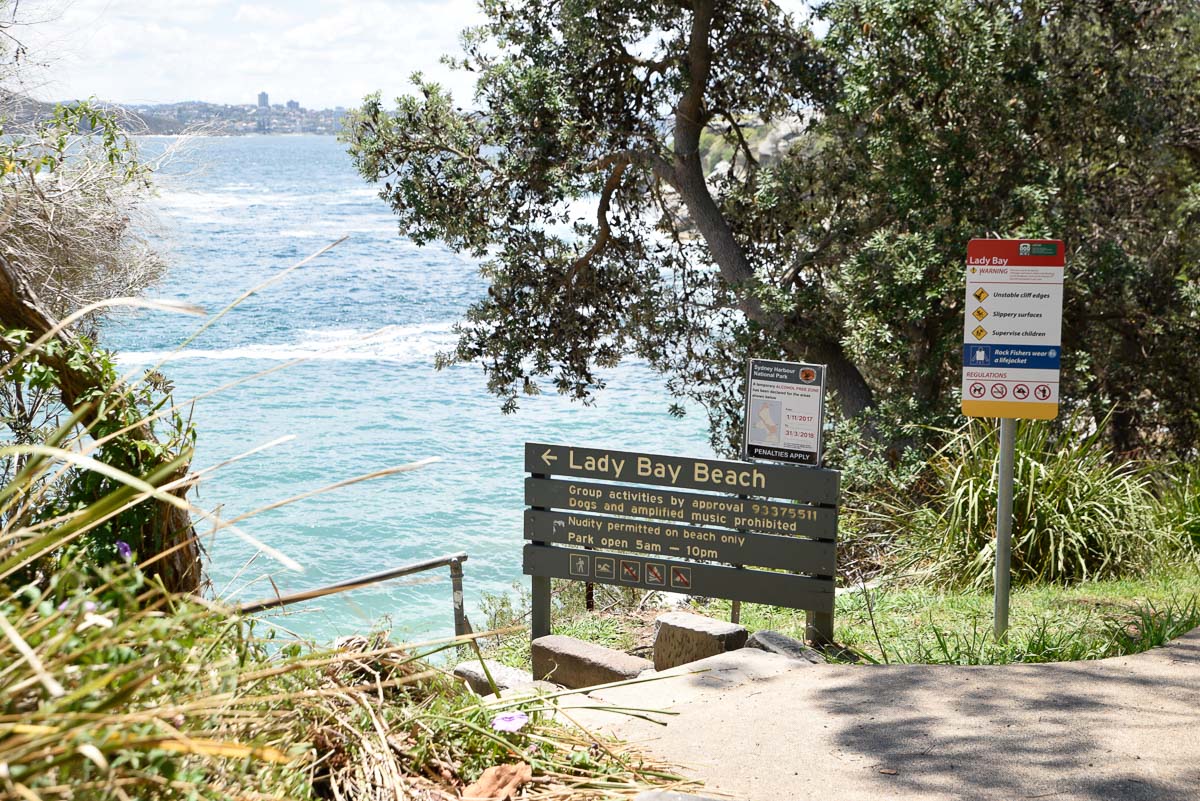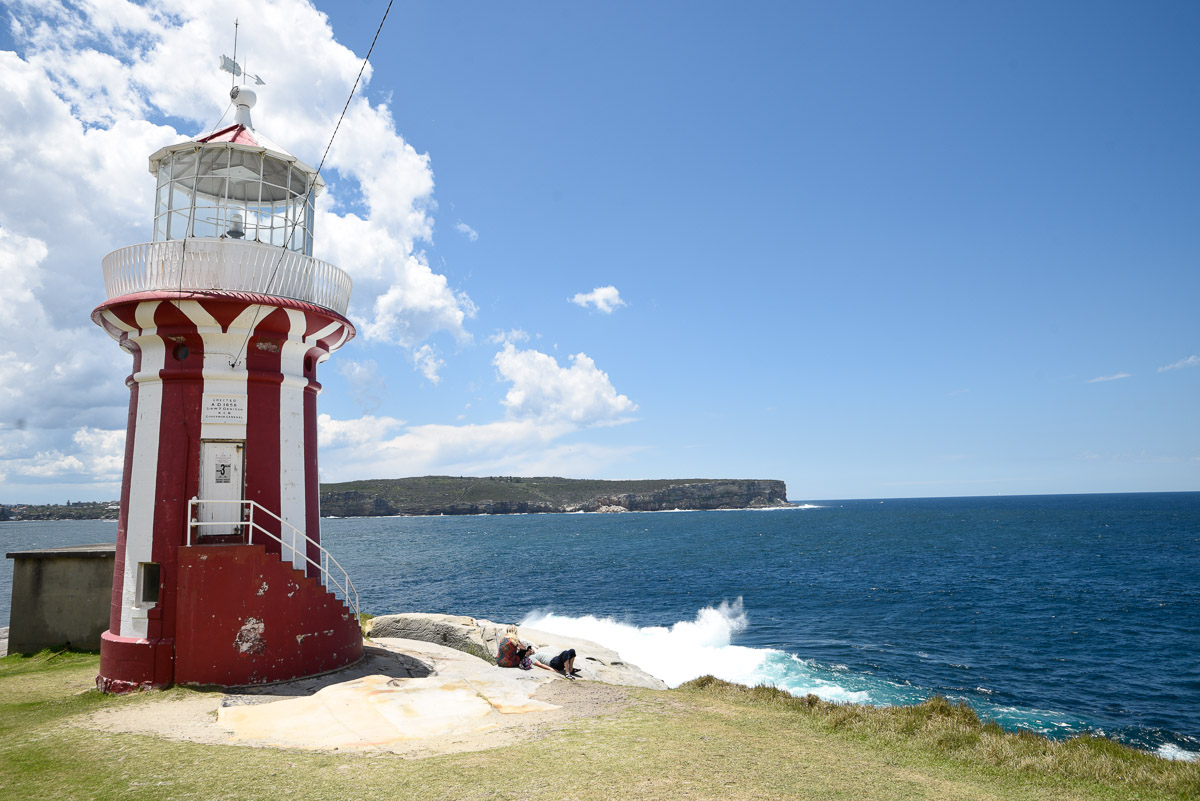 ---
Watson's Bay Boutique Hotel
You simply can't come to Watsons Bay without getting at least a drink or a meal at this hotel.
Side Note: Did you know that Australians use the word "hotel" for a bar? I had no idea until I got to Australia, and I thought it was so weird. Why, you may be wondering?
Well, "a pub, short for Public House, is an establishment whose main function is to serve alcohol, mostly beer. It's also known as an Alehouse or Tavern. The reason for this is that until recently, in Australia (the late 1980s), pubs were forced, by the liquor laws, to provide accommodation and so were accurately called hotels."
Thanks to Midland Hotel for that quick little history lesson!
"Grounded on the sandy shoreline of one of Sydney's most iconic harbor beaches, Watson's Bay Boutique Hotel is the perfect destination for those pursuing sun, fresh seafood platters, seasonal fare, and icy cold refreshments while overlooking Sydney's spectacular harbor."
Sounds pretty great, hey?
After a long day of exploring and photographing the gorgeous coastlines and walking trails in Watsons Bay, make sure you pop in here for a beer or a sunset and even book a night's accommodation at the hotel if you want.
It's one of Sydney sider's favorite hotels and has won awards like "Hotel of the Year", "Best Social Media", and "2020 Traveller's Choice Award" from TripAdvisor in the past.
Trust me – you want to visit this place. You also can't really miss it, because it's the first place you'll see when you get off the ferry.
---
Sydney Itinerary Day 4: Sydney CBD & Suburbs
After spending 4 days in Sydney, you'll realize that it is a pretty massive city, and I feel like people always forget that. While the main downtown area or Central Business District (CBD for short) is small compared to cities like New York or London – Sydney is just a massive county with many different areas to explore.
A few of my favorites include:
Newtown: If you're looking for the cultural hub or artistic district in Sydney, then this is where you need to go. It can be difficult to explain, but it's easily the most unique suburb in the city. It's filled with live-music venues, gay bars, graffiti walls, street singers, a huge dog-friendly park, and an amazing variety of food options.
If you only come to Newtown for one meal, then you've got to visit the ever-so-popular Mary's Bar.
I think this video below perfectly encapsulates Mary's and the vibe you'll find in Newtown
YouTube Music: Sounds of Newtown
---
Surry Hills: This is another extremely trendy and hip suburb in Sydney, and you could easily forget you're actually in Sydney while walking up and down its hilly roads. It's got amazing food, top-notch art, an excellent nightlife, and is centrally located, making it easy to get to.
"On the southern fringe of Sydney's CBD, you'll stumble across the suburb of Surry Hills – a gritty, creative, and foodie-filled enclave. It's arguably the creative heart of Sydney and a mandatory pop-in for anyone visiting the harbor city.
The Polly Pocket-sized suburb is home to fashion designers, creative agencies, and tech start-ups, along with professionals, young hipsters, the drug-addicted and homeless."
Check out this amazing article about "10 of the best things to do in Surry Hills", which will definitely keep you busy if you decide to take a visit. All the food recommendations are 100% worth it, especially trying out Sydney's favorite Gelato Messina.
---
Crows Nest – "Crowie" for short (because Australians shorten every word they can) is a small suburb in the North Shore and one of my favorite areas to go pub/hotel hopping. There always seem to be great deals, amazing meals, and delicious craft beers. It's also been named "the most livable Suburb in Sydney" and goes by the motto – The Nest is the Best.
"Getting its name thanks to its elevated position – it's one of the highest points of all of the northern suburbs. Crows Nest is home to a strip of family-owned, mid-range restaurants, with a bunch of Vietnamese, Thai, and Japanese joints dotted along the Pacific Highway and tucked up behind the major arterial road." – Time Out Crows Nest Guide
If you're free at night, then I'd definitely recommend making your way to Crows Nest for a night out. Not sure where to start? Just make your way to The Hayberry Bar & Diner for burgers, booze, Blues, and Rock 'n' Roll.
---
Sydney Itinerary Day 5: Sydney Day Trip
If you've got one week in Sydney, then I think you should spend at least one day outside the city exploring one of the best day trips. There are some really amazing options to choose from, but here are my top 3 recommendations:
---
Blue Mountains Full-Day Trip with Cruise
Price: $124.10
Duration: Full-Day
https://www.getyourguide.com/sydney-l200/blue-mountains-3-rides-no-lunch-day-tour-t68335/
The scenic Blue Mountains National Park is a designated UNESCO World Heritage Site, and for a good reason. This explosion of biodiversity boasts incredible views of the Jamison Valley and the Three Sisters – a colossal sandstone formation and sacred Aboriginal site.
"Discover the natural beauty of the Blue Mountains on a full-day tour that takes you to Featherdale Wildlife Park. See various native Australian animals, stop at Echo Point for panoramic views, and enjoy 3 different rides at Scenic World."
Read Reviews & Check Availability
---
Jervis Bay Sydney Day Trip
Want to visit some of the whitest sand beaches in the world? Then you need to make your way down to Jervis Bay, which is one of Australia's most popular seaside destinations. While this seaside oasis has a low swell and is not the best for surfing, it is known as a great beach for families.
And although ideally, I think you should spend more than one day down there (as it is quite far from the city), it is a truly stunning place that I think is worth visiting.
Read my article titled "The Perfect Weekend Getaway Exploring the New South Wales Coast" to get a better understanding of what to expect.
In fact, if you have the time, I'd definitely recommend renting a car and driving down the coast for a two or three-day road trip like I did.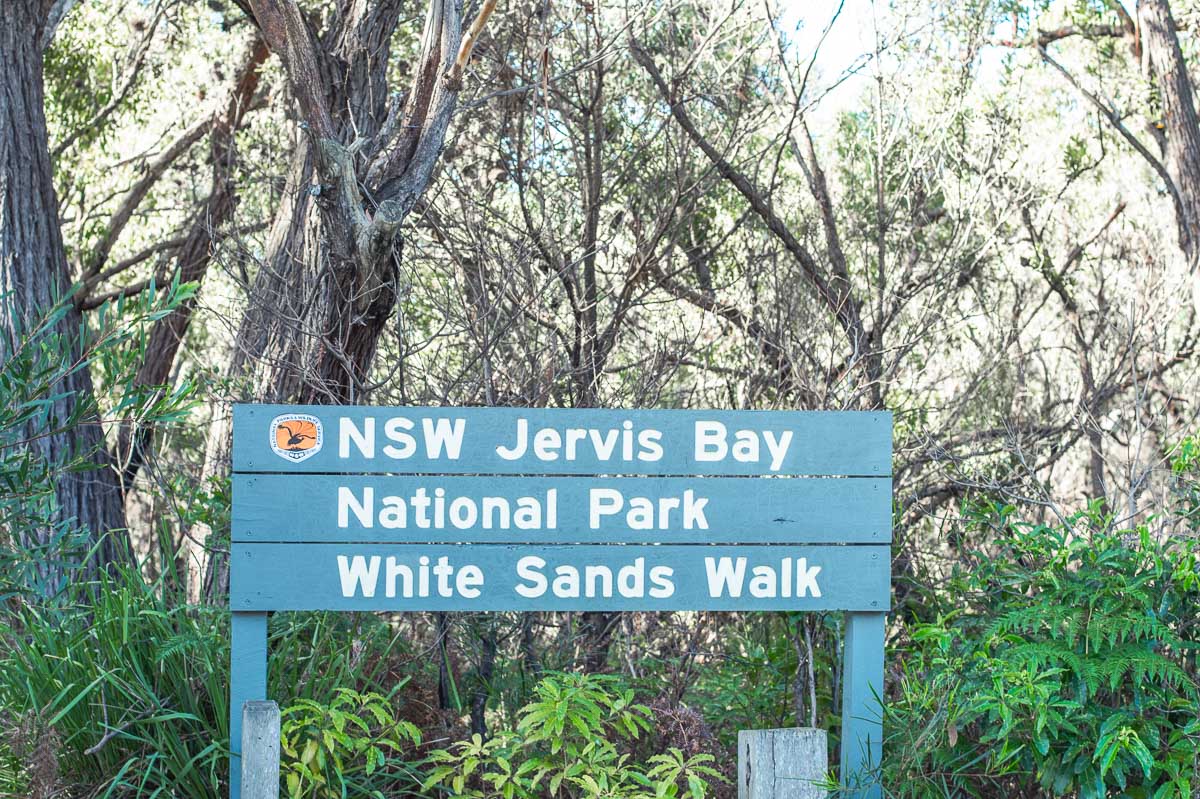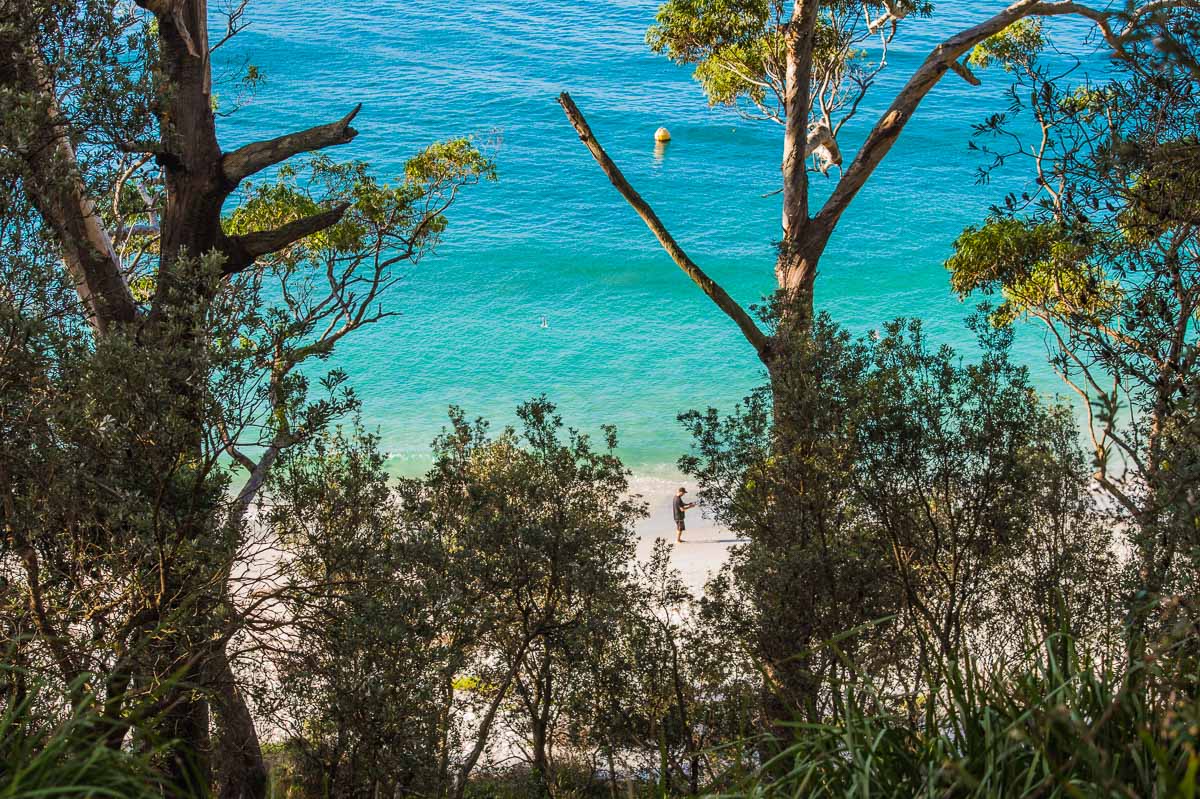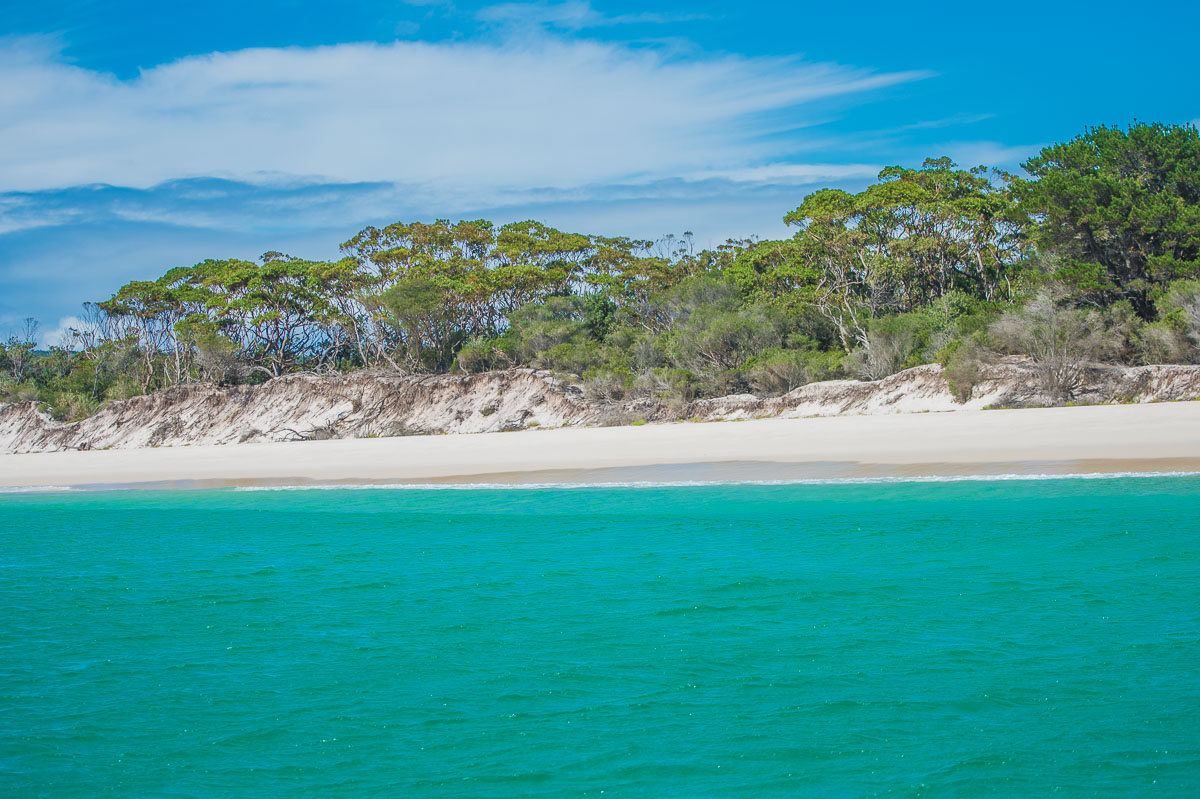 ---
Hunter Valley Wine Tasting
Who else loves wine? Well, you may not know this, but Australia is home to some of the best vineyards and wineries in the entire world. I actually did my first-ever wine tasting in the Yarra Valley, and it was one of my favorite experiences I've had in Australia.
Located just a couple hours' drive from downtown Sydney, the Hunter Valley would be an amazing destination for a full day of wine tasting.
Price: $137.20
Duration: 11 Hours
From Sydney: Hunter Valley Wine/Spirit Tasting Tour & Lunch – "Get ready for a diverse tour exploring the Hunter Valley wine region, tasting some of Australia's best wine, food, cheese, chocolate, beer, and distilled spirits."
Read Reviews & Check Availability
---
Sydney Itinerary Day 6: Manly Beach
With its gorgeous beaches, scenic coastal walks, and stunning snorkeling spots — Manly should be on everyone's Sydney itinerary.
I spent two full days around Manly Beach, and now I'm a strong advocate that it's easily one of the best suburbs in Sydney. If you get the chance, definitely make it out this way for more than just a day trip.
With that being said, if you get to Manly Beach earlier on in the day, you can squeeze in quite a lot.
I've actually written a destination itinerary before, so take a read through this article: How to Spend Two Days Exploring Manly Beach, Sydney.
This will go over some really amazing food options, activities, and much more to keep you busy during your day while exploring Manly.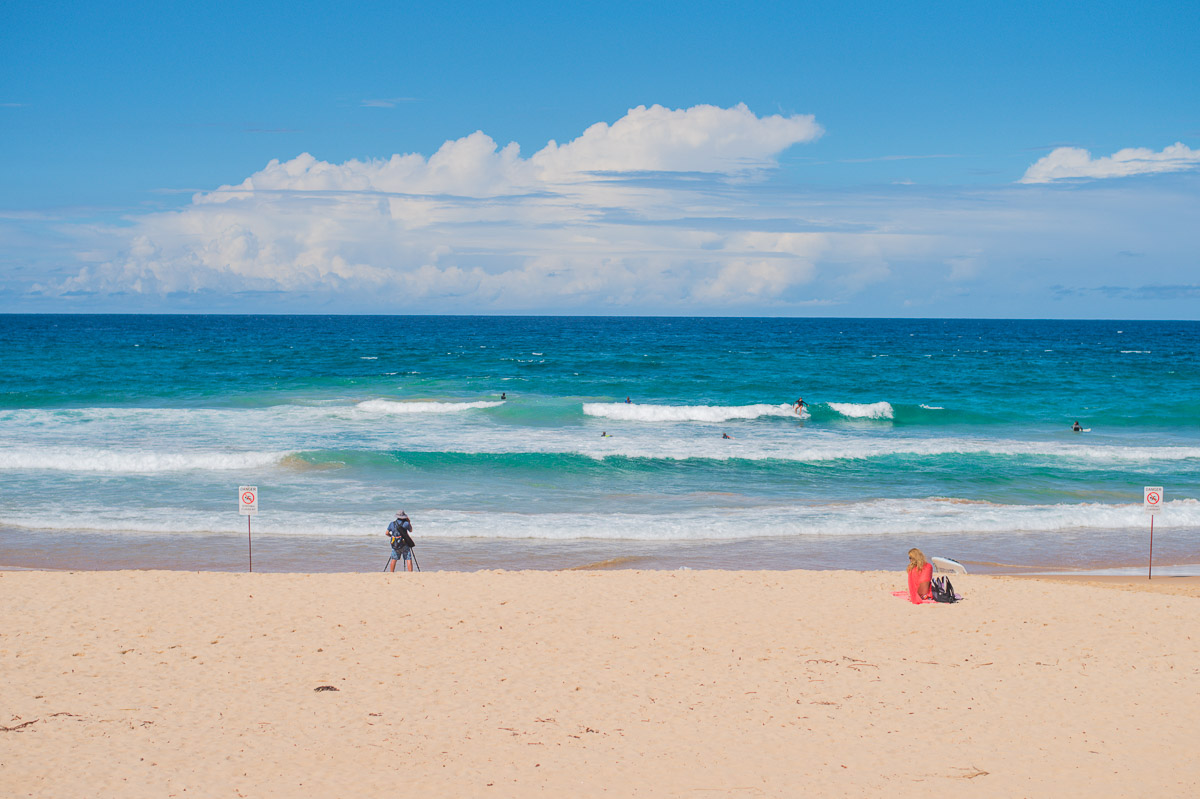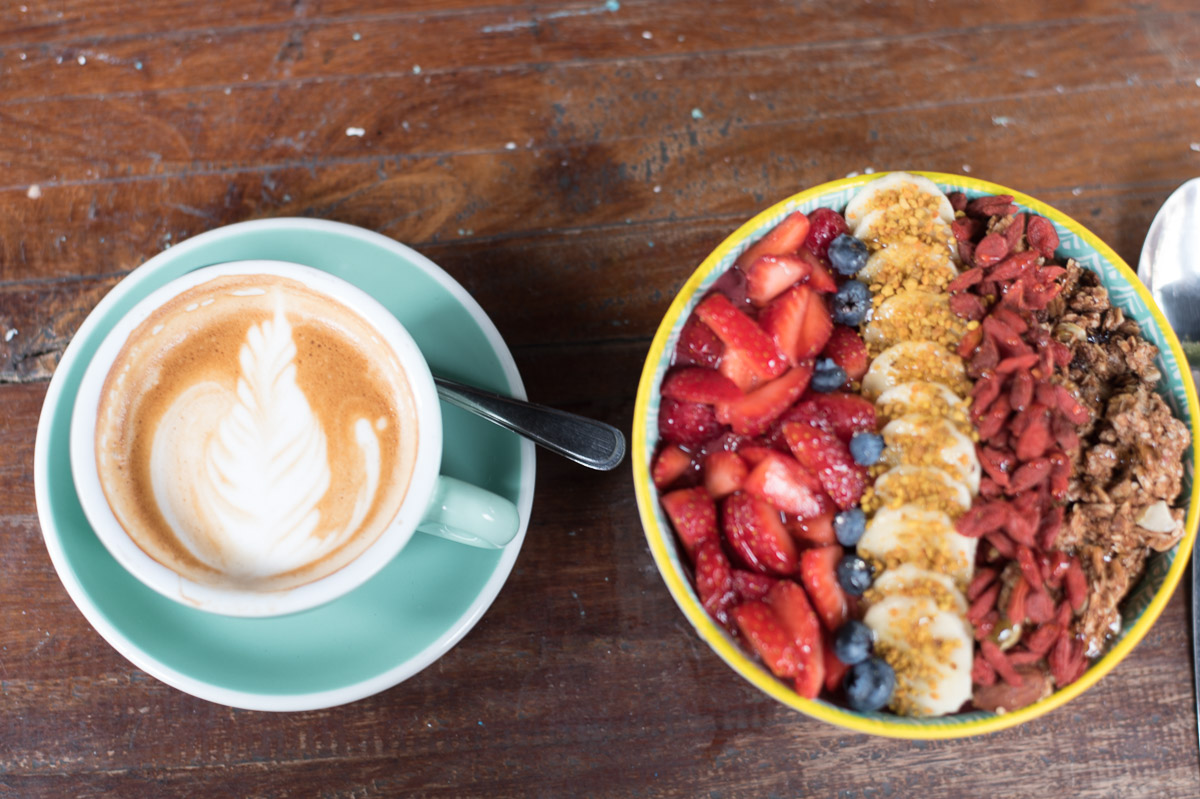 ---
Manly Beach to Spit Bridge Coastal Walk
If you're not too tired out already from a busy 5 days in Sydney, then I think the Manly Beach to Spit Bridge Coastal Walk is a fantastic way to spend your day. But only if it's sunny and warm outside. Just a fair warning though – this trek is around 10 km (6.2 miles) and really does require a chunk of the day.
The views you get of Sydney Harbour are truly magnificent, though. And I think it leads you around to some of the most famous beaches in the entire city. I haven't done this hike in many years, but it definitely left a solid impression.
Whenever I return to Sydney, I know I will make it a priority to complete this Manly to Spit Bridge coastal trek again.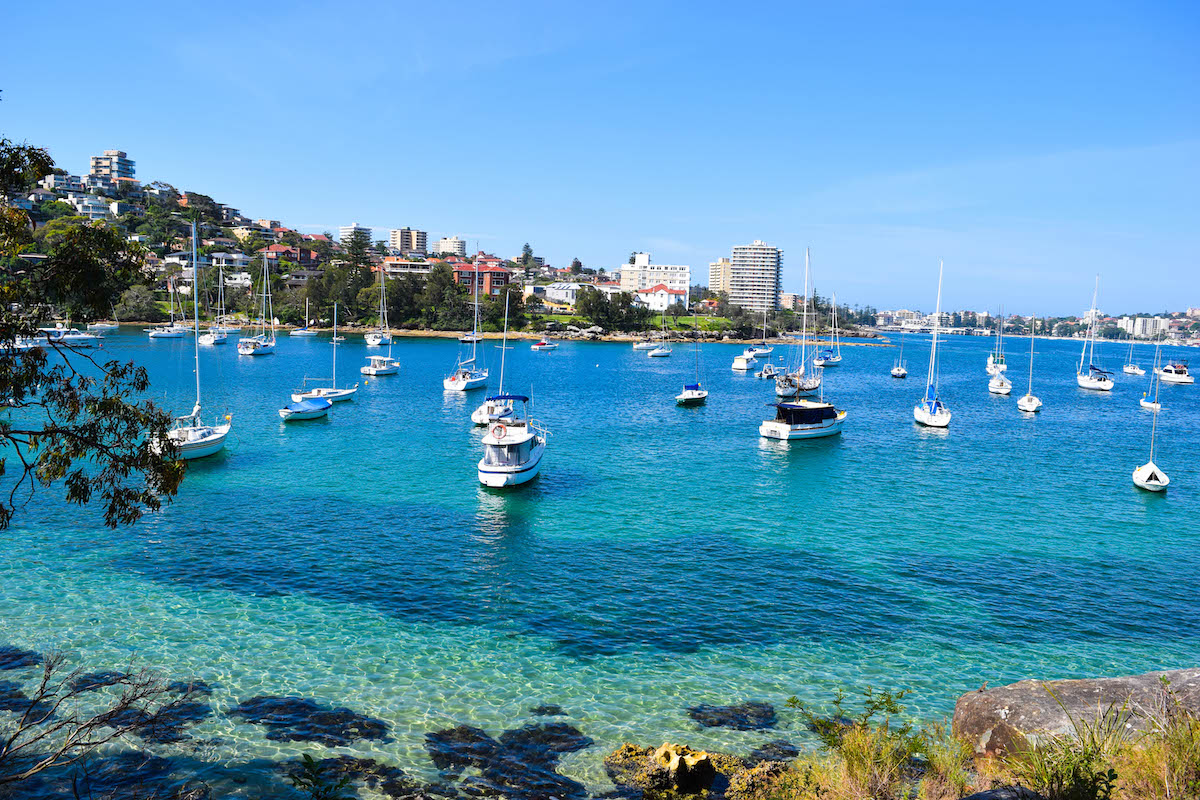 ---
Sydney Itinerary Day 7: Endless Options
The truth is completing everything I've mentioned in this 7-day Sydney itinerary will be quite challenging in such a short amount of time. That's why I'm going to leave this final day a little bit more open and flexible.
There really is no shortage of amazing things to do in Sydney, and I'm sure you'll want some free time to just go with the flow and see what happens.
With that being said, here are a few more things that I think could be an awesome addition to your time in Sydney and that you could easily fit into your last day.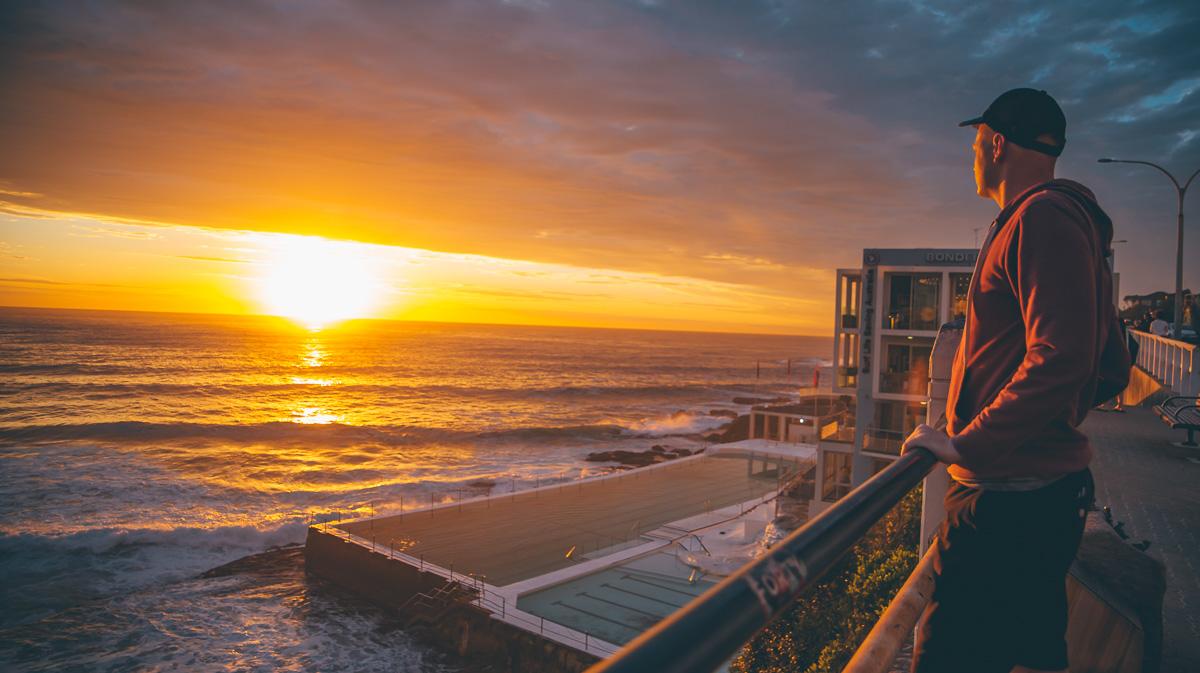 ---
Taronga Zoo
Taronga Zoo: Want to see gorgeous giraffes with the Sydney Opera House in the background? Well, you can totally do that. While I haven't been here personally, I think this is a Sydney must-do for anyone traveling with kids.
"Enjoy a fun-filled day at Sydney's Taronga Zoo. Start your day off with a cruise along the Sydney Harbour. See impressive landmarks such as the iconic Sydney Opera House. Arrive at Taronga Zoo, home to over 350 different animal species with eight unique environments to explore. The zoo offers abundant activities, from animal encounters to daily educational talks."
Adults = $35.18 USD
Children = $19.98 USD
The Taronga Zoo is easily reachable by ferry, and tickets are cheaper when you purchase them online.
Come play Wild and Seek at Taronga
---
Darling Harbour: I can't believe I made it to the last day of this Sydney 7-day itinerary without mentioning Darling Harbour. This place is 100% a must-visit in the city, and I think you must come here at night. This place really comes alive every evening. The promenade is loaded with amazing restaurants, bars, and nightclubs.
It's also the location of some of Sydney's best tourist attractions, like the Sea Life Sydney Aquarium, Madame Tussauds, the Wildlife Zoo, the Chinese Garden, and much more.
"There's really nowhere in the world quite like Darling Harbour. From first light to starry nights, there's always something going on here. Coffee machines froth, water laps, children play, friends chat, steaks sear, glasses clink, and bass thumps. Infectious sounds travel on harbor breezes as text messages and online updates share snapshots of good times. If you're a local, chances are you really do come here often. If you're new in town, there's no question you'll have this sparkling harbor on your Sydney bucket list."
---
Sydney Tower Eye Rotating Buffet / Bar
If you're looking for the highest view in the city, then there's no question you must go to the 305-meter-tall Sydney Tower Eye . I've been up here once for sunset, and the views truly are magnificent. When I went up there (on a date, actually), I only went for drinks, but I've heard the food is absolutely amazing as well.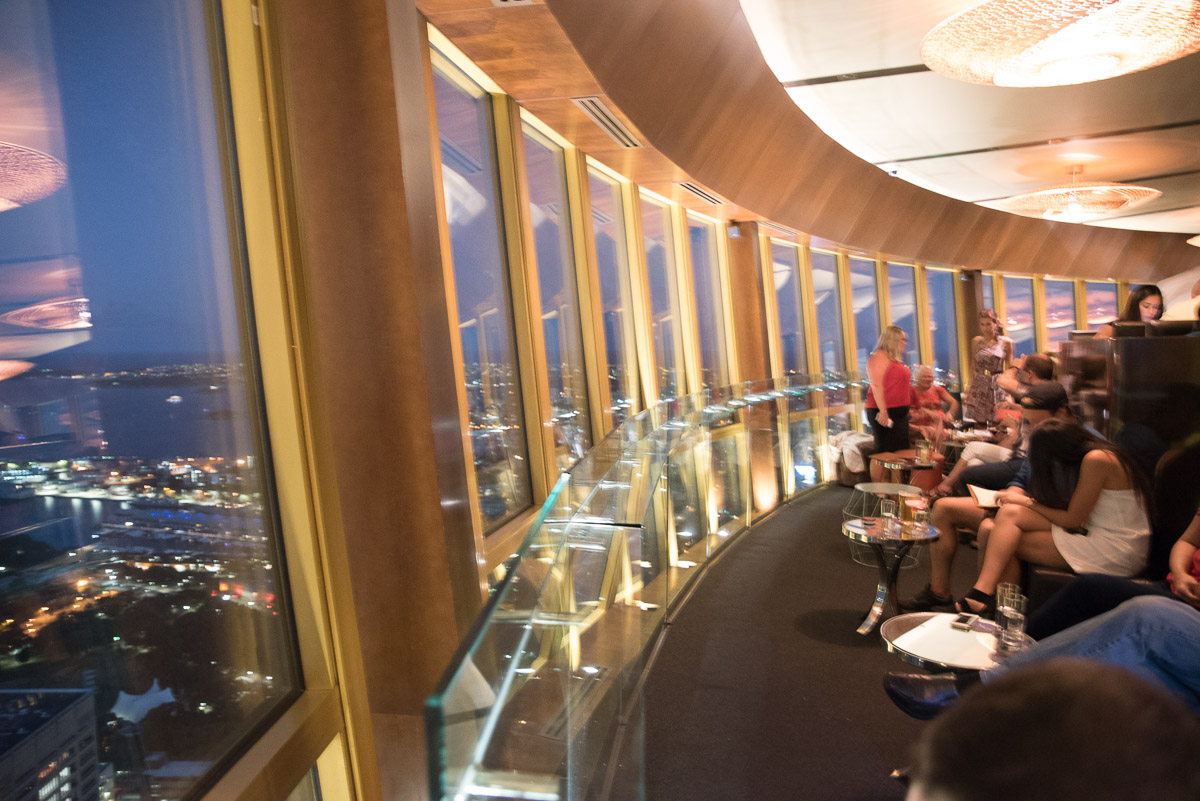 ---
Price: $89.00 Adult – $64.00 Child (Read Reviews)
"Skip the big queue and enjoy faster entry by going straight to the prepaid voucher queue. Then stand on the Sydney Tower Eye Observation Deck, 820 feet (250 meters) above the street, and be rewarded with 360-degree panoramic views as far as 48 miles (80 kilometers) into the distance. The 60-minute experience includes a fully guided SKYWALK tour around the outside of the top of Sydney Tower. Access to the indoor Observation Deck before and after your SKYWALK tour."
Nestled at the highest point of the city, the Observation Deck offers the ultimate view of Sydney's beaches and neighborhoods, with vistas as far as the Blue Mountains.
Offering both day and night viewing slots, the state-of-the-art multilingual touchscreens provide an interactive introduction to some of the city's famous landmarks. And the high-powered binoculars give you an even closer look.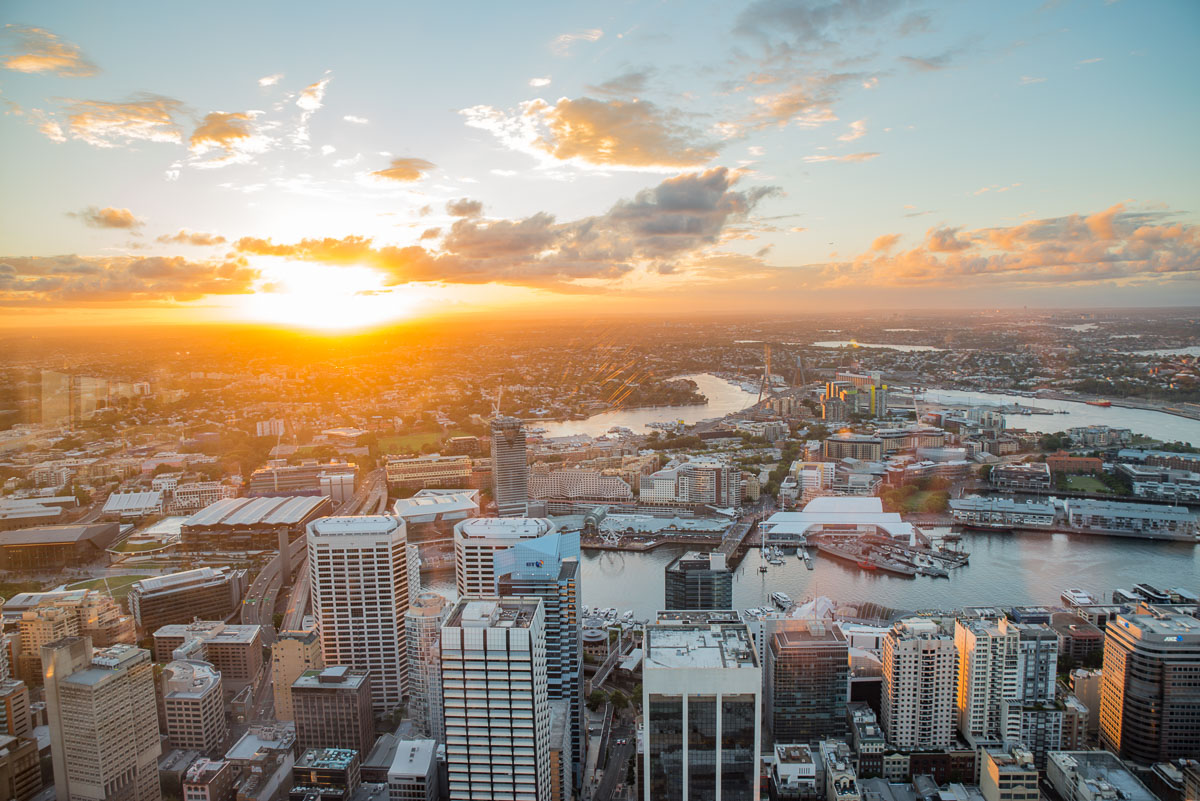 ---
Where To Stay in Sydney — Best Places
First things first, you're going to need somewhere to sleep while taking on your Sydney, Australia itinerary. Now obviously, this depends on your budget and travel style, but I think below would be my top recommendations:
---
Sydney Harbour YHA – My Favorite Hostel in Sydney
Looking for the best hostel in Sydney? Then I'd definitely recommend staying here at YHA The Rocks. I stayed here for nearly a full week at the end of my last trip to the city, and it ended up being one of my favorite hostels. The rooms are comfortable, the social backpacker vibe is great, and there is an absolutely stunning rooftop terrace overlooking Sydney Harbour.
Check Rates & Availability here
The Fullerton Hotel Sydney (Luxury Hotel)
In the past couple of years, I've had the pleasure of staying at a few different Westin properties, and I'm officially obsessed with the brand. is truly a luxurious gem and will definitely provide a super comfortable stay in the city.
It's perfectly located in the downtown city center, has incredible amenities, and you're guaranteed to get a good night's sleep thanks to their signature "heavenly beds".
Also, give a quick read through my experience at The Westin Maldives: Heavenly Luxurious in Every Way, which is now the best resort I've ever stayed at.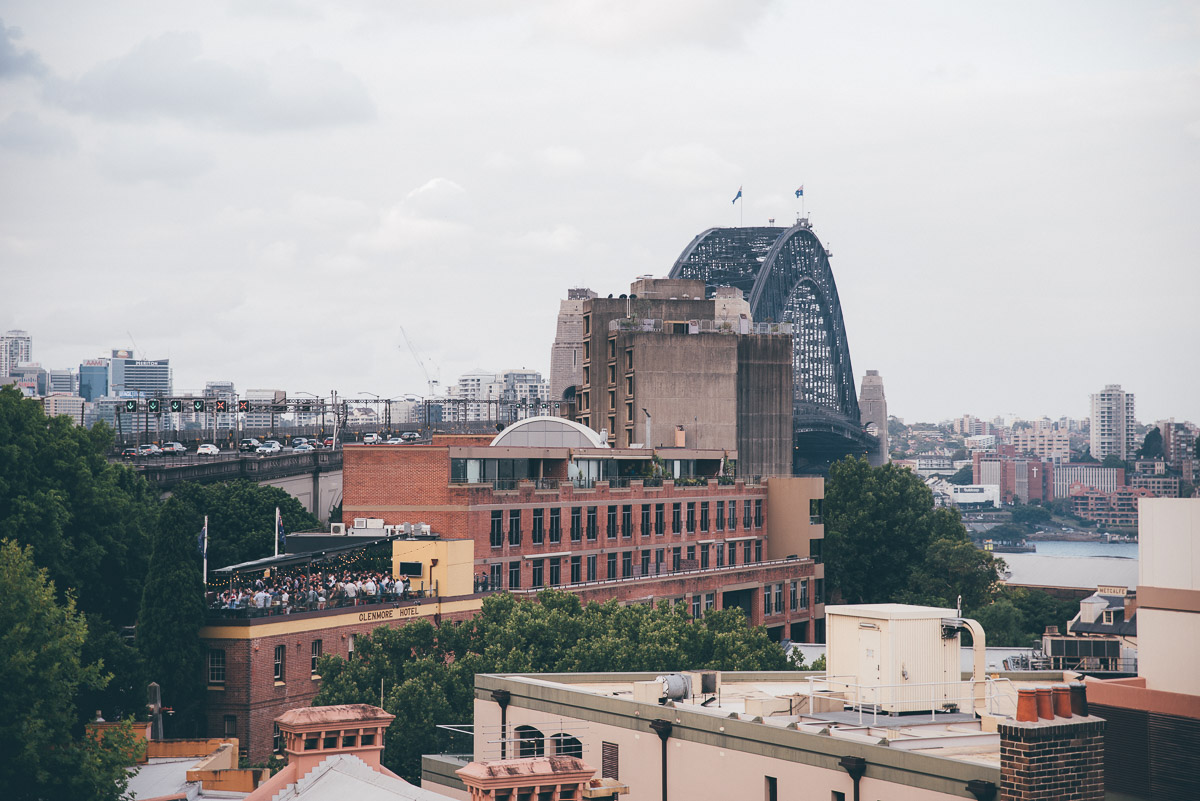 ---
GETTING AROUND SYDNEY | OPAL CARD
While some may disagree, I personally think that the Sydney public transportation system works really well, and you'll definitely want to get used to using it. The system will be able to take you all over the city, especially to the destinations mentioned in this Sydney 1-week itinerary.
Just make sure you get yourself an "OPAL card". You can register online for free.
This is the public transportation payment system, and it will save you a lot of time and money utilizing it.
Fun Fact – I actually used to work at the OPAL card call center while I was living in Sydney, and think it's a really fantastic product.
If you lose your OPAL card, you can call them and get it blocked so no one else can use it. Then you just need to get a new card and transfer the old balance to the new card.
Hopefully, you won't lose your card, but it's better to know you won't lose the money that you've loaded onto it.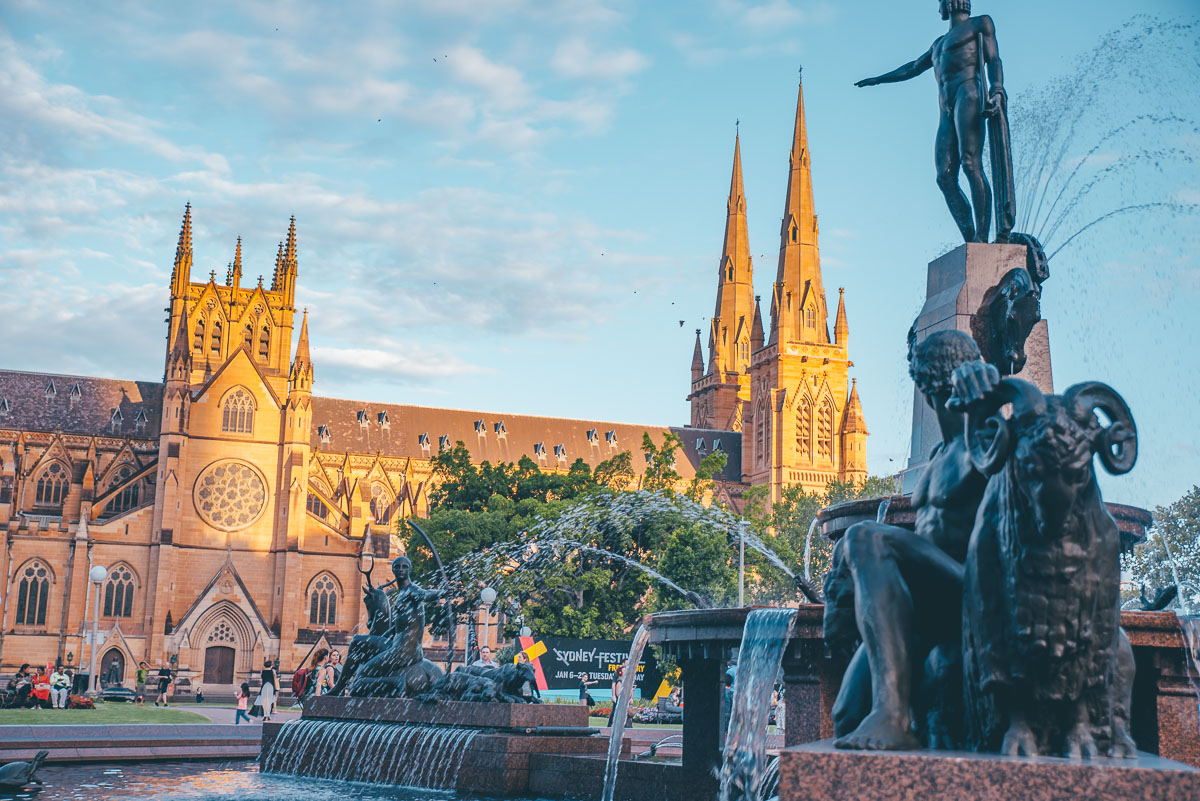 ---
STAYING CONNECTED IN SYDNEY
Wondering what is the best tourist SIM card for Sydney? If you're landing at Sydney International Airport, once you get through customs and immigration, you will see five to six different phone stores, all offering a variety of phone plans for tourists.
My personal recommendation would be to go for Optus. They've got amazing tourist SIM card packages, and the coverage is top-notch. When I lived in Sydney, I actually used Vodafone, which I really loved, up until I left Sydney and had basically zero reception.
Note: Vodafone is only good if you stay in the city.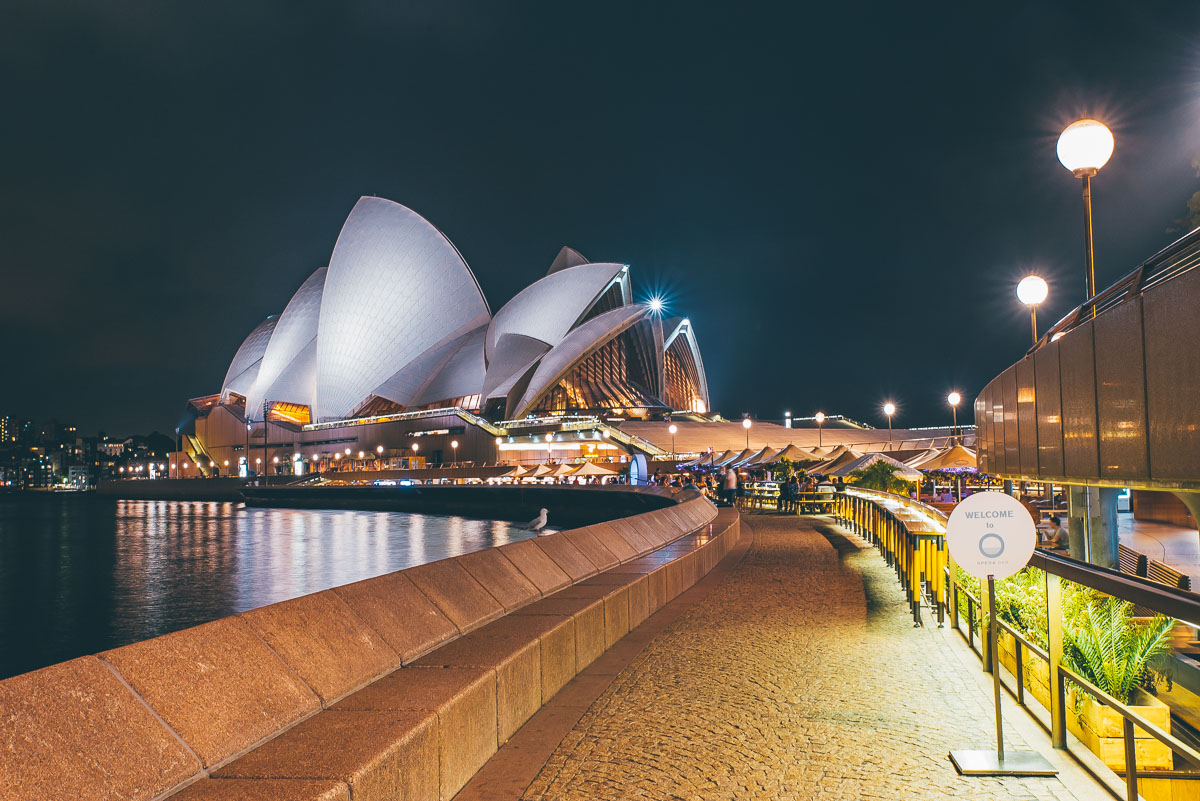 ---
PLANNING A TRIP TO AUSTRALIA?
I've spent a lot of time traveling around the country, so make sure you check out a few of my other articles about my time in Australia to help plan your time there.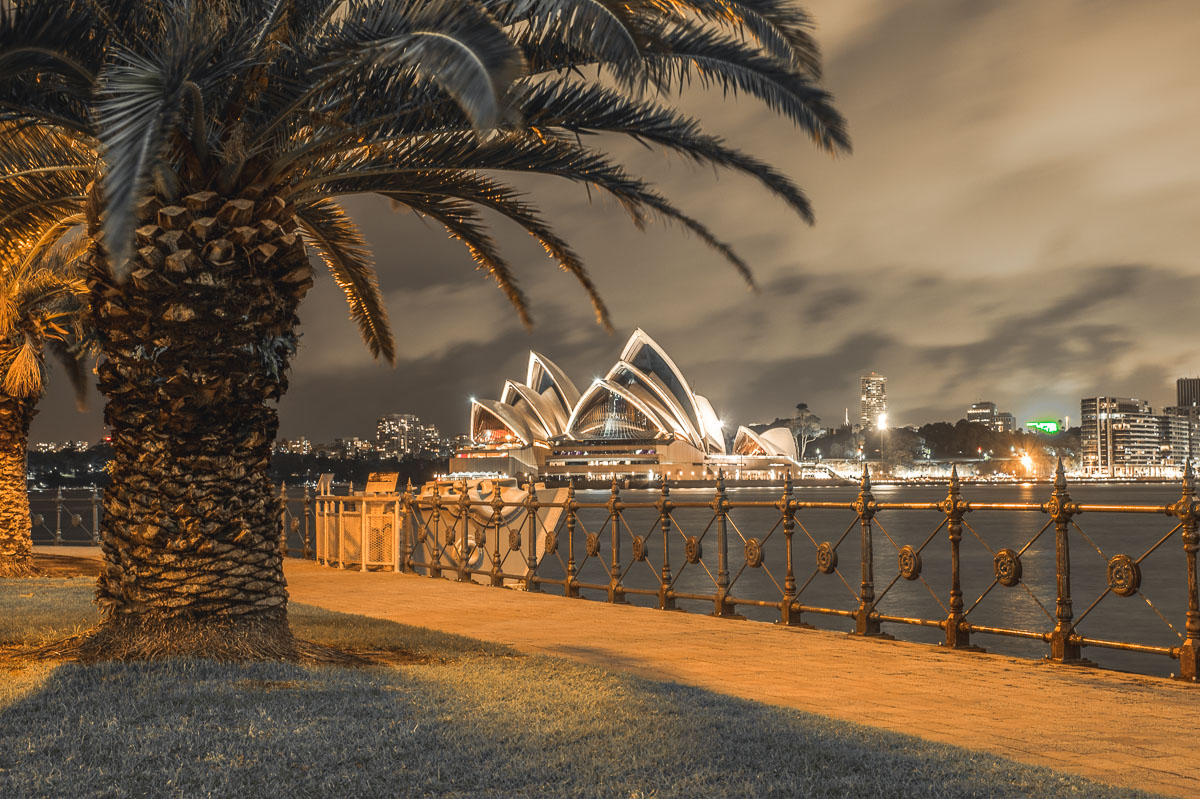 ---
DON'T FORGET TRAVEL INSURANCE
Whether you are heading to Sydney for just a few days or embarking on a lengthy trip around Australia, travel insurance is absolutely essential.
Have you seen some of the crazy animals they have Downunder, or indeed, how expensive some things (including medical care) can be in Australia? Getting sick or having items stolen while traveling is rare, but when it does happen, it can be an absolute nightmare.
Having insurance (which is essential for Visas in some countries) will give you the peace of mind that if anything terrible does happen, you are covered.
I highly recommend HeyMondo due to its extensive range of cover for all situations and trip lengths, its fair pricing and its handy app. The app allows you to manage any claims within the app.
But it also has access to free assistance online, so you don't need to rack up an expensive phone bill while abroad. So, whether you need a single trip cover or an affordable annual cover for multiple trips worldwide, be sure to buy your travel insurance before you travel. And then you'll relax during your trip, knowing that HeyMondo has your back.
Nowadays, I would never travel without insurance again, especially after hearing so many (expensive and dangerous) horror stories from other travelers I've met.
Are you still planning your trip? You can always just get a no-commitment travel insurance quote now, so you have an idea of how much extra to budget for your vacation.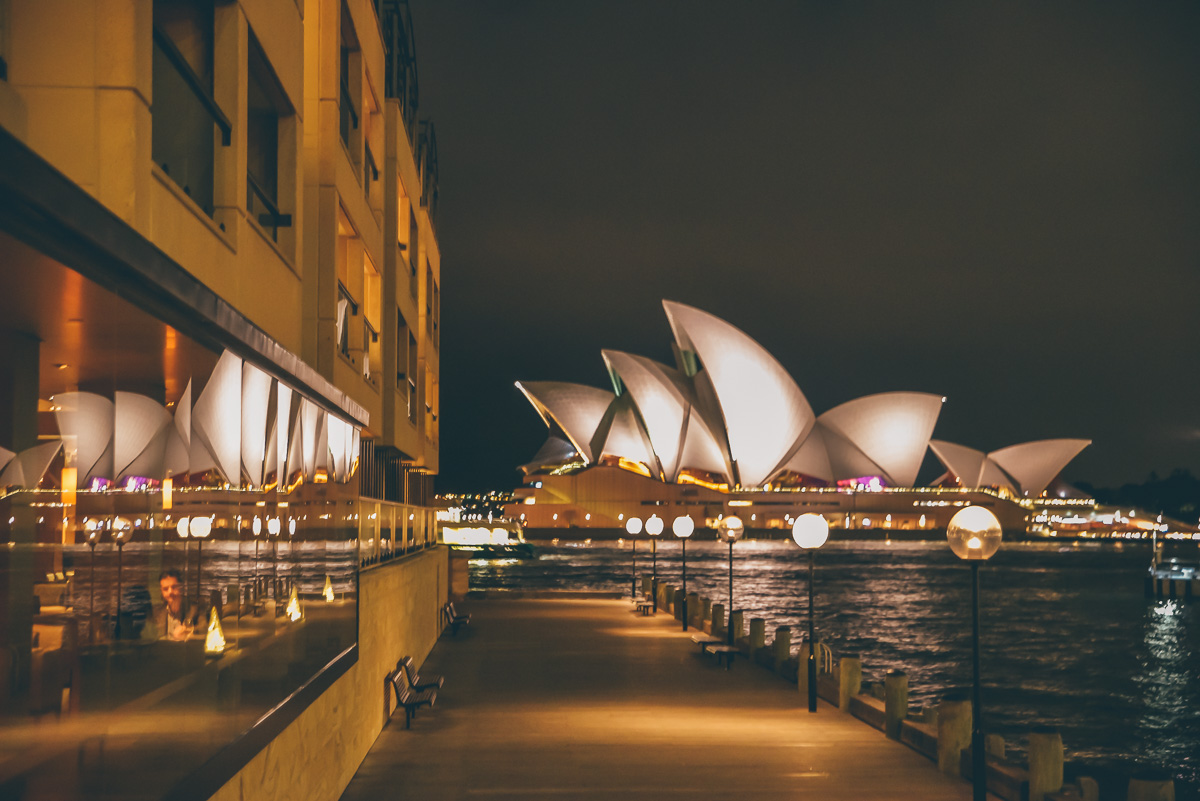 ---
FINAL THOUGHTS ON YOUR ULTIMATE SYDNEY ITINERARY, 7 DAYS
Every time I visit Sydney, I find a new favorite thing to do or see. That's just how loaded with natural and cultural attractions Sydney is. From the world-renowned Sydney Opera House to the Bondi to Coogee Walk, the northern beaches, and the Botanic Gardens, you're sure to have an amazing experience in Sydney.
And to top it all off, you can also enjoy top Sydney attractions like the scenic views at Blue Mountains National Park. Enjoy sun lounging along the white sands of Camp Cove Beach, stroll through the Australian National Maritime Museum, or walk along Darling Harbour – you can do it all when you visit Sydney.
So, which of these incredible sights in Sydney, Australia, are you most excited about exploring?
---
Thanks for reading my Sydney Itinerary!!
If you're not already, be sure to follow along on my Facebook & Instagram for more of my international adventures! As always, feel free to shoot me an email or reach out to me on social-media with any questions you have about Sydney! I'm a huge fan of Australia, and am always happy to help readers plan their trips down under! Who knows, maybe I'll be in town and we can grab a beer! Until then, SAFE TRAVELS MATES!
---
Share this Sydney Itinerary with your Australia travel crew!
https://www.jonesaroundtheworld.com/wp-content/uploads/2018/12/Sydney-Itinerary-10-2.jpg
801
1200
Dave
https://www.jonesaroundtheworld.com/wp-content/uploads/2017/03/logotry-1-1-300x106.png
Dave
2023-02-09 04:21:59
2023-04-28 17:22:15
The Best Sydney Itinerary | How To Spend 4-7 Days Exploring Sydney