The Perfect Weekend Getaway Exploring the New South Wales Coast
Visiting Jervis Bay and the southern coast of New South Wales had been at the top of my wish-list for a while I was living in Sydney, but unfortunately time always seemed to quickly slip away and I never got the opportunity.  I was eager to feel the soft white sand beneath my toes, and taking a dip into those perfect, refreshing blue waters you always see on postcards.  Luckily for me, I was given the opportunity to head back to Australia for one week, and needless to say I seized the moment to take the trip that I had been dreaming of for so long.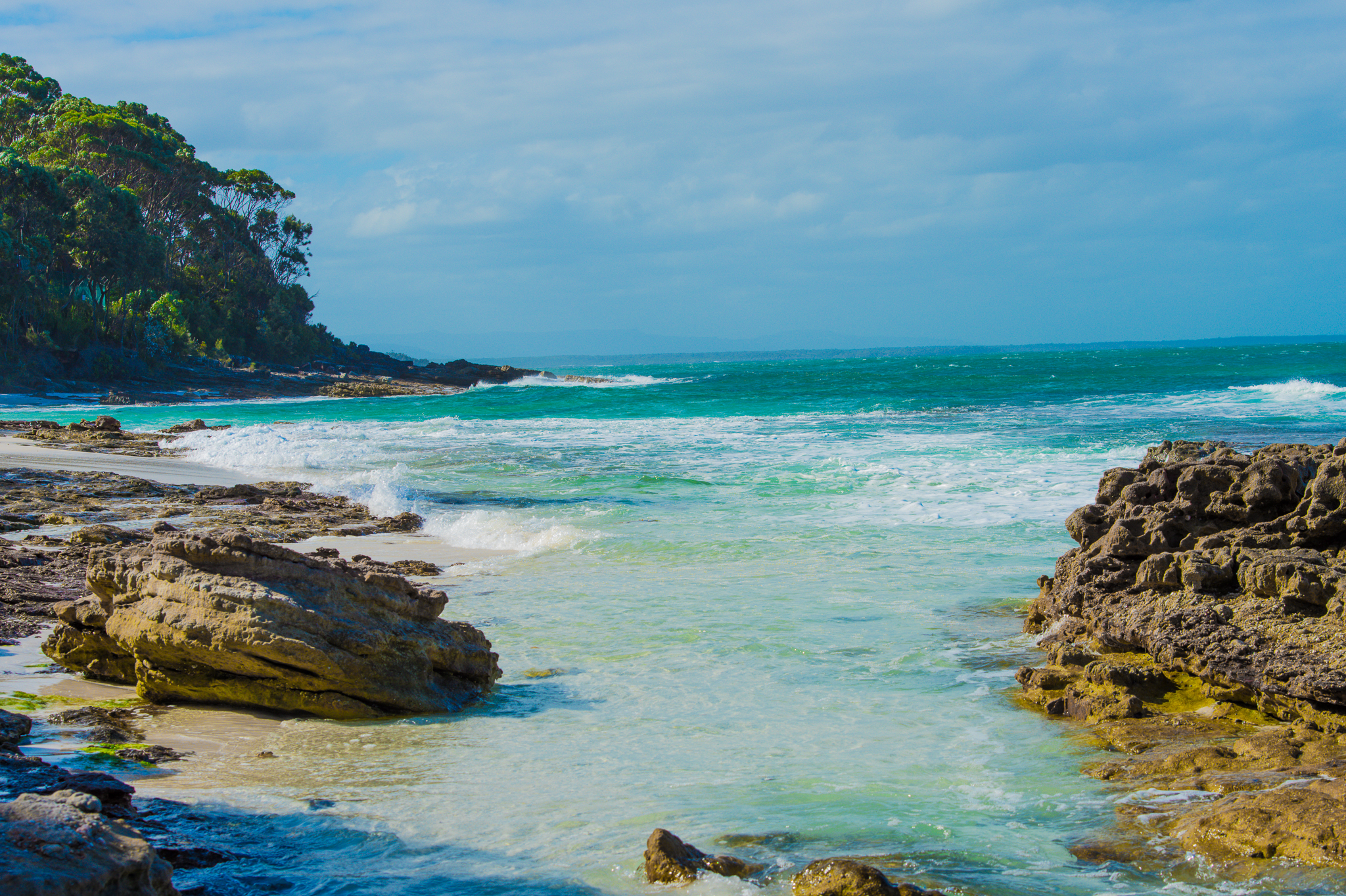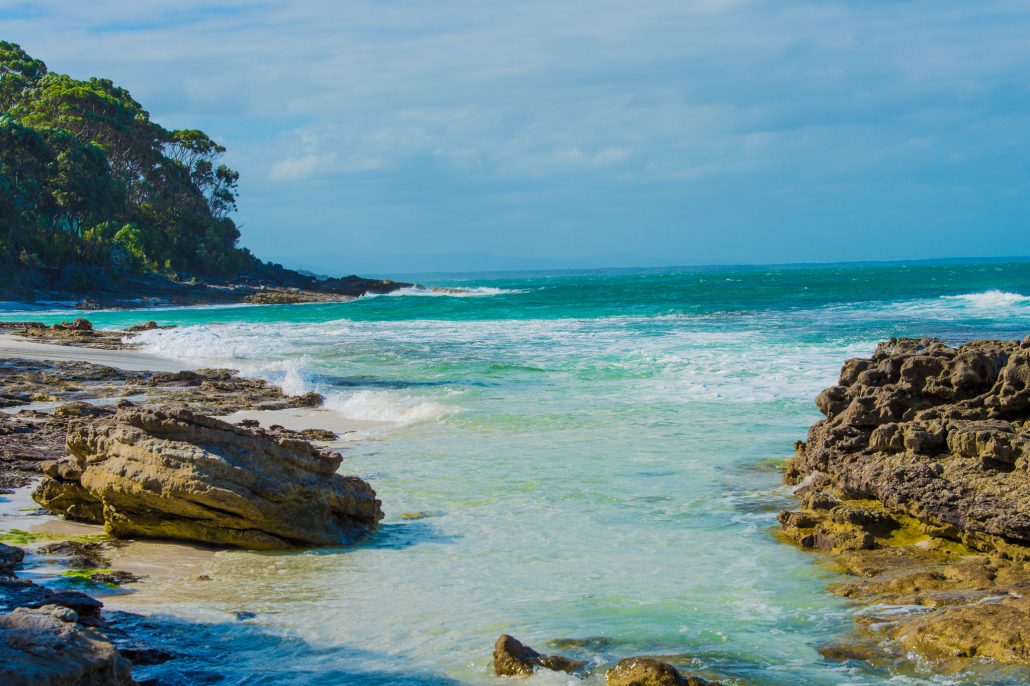 After spending a few days exploring Manly Beach, checking out the Australian Open of Surfing and experiencing the madness of the Sydney Mardi Gras –a luxurious weekend away to relax and unwind in paradise was exactly what the doctor ordered.   
So I packed up my suitcase, swooped up my rental car and began the four hour drive down the gorgeous coastal highway.  While my time was severely limited, I capitalized on the opportunity with a jam packed, 2.5 full days of pure adventure through the south coast of New South Wales and these were my top highlights.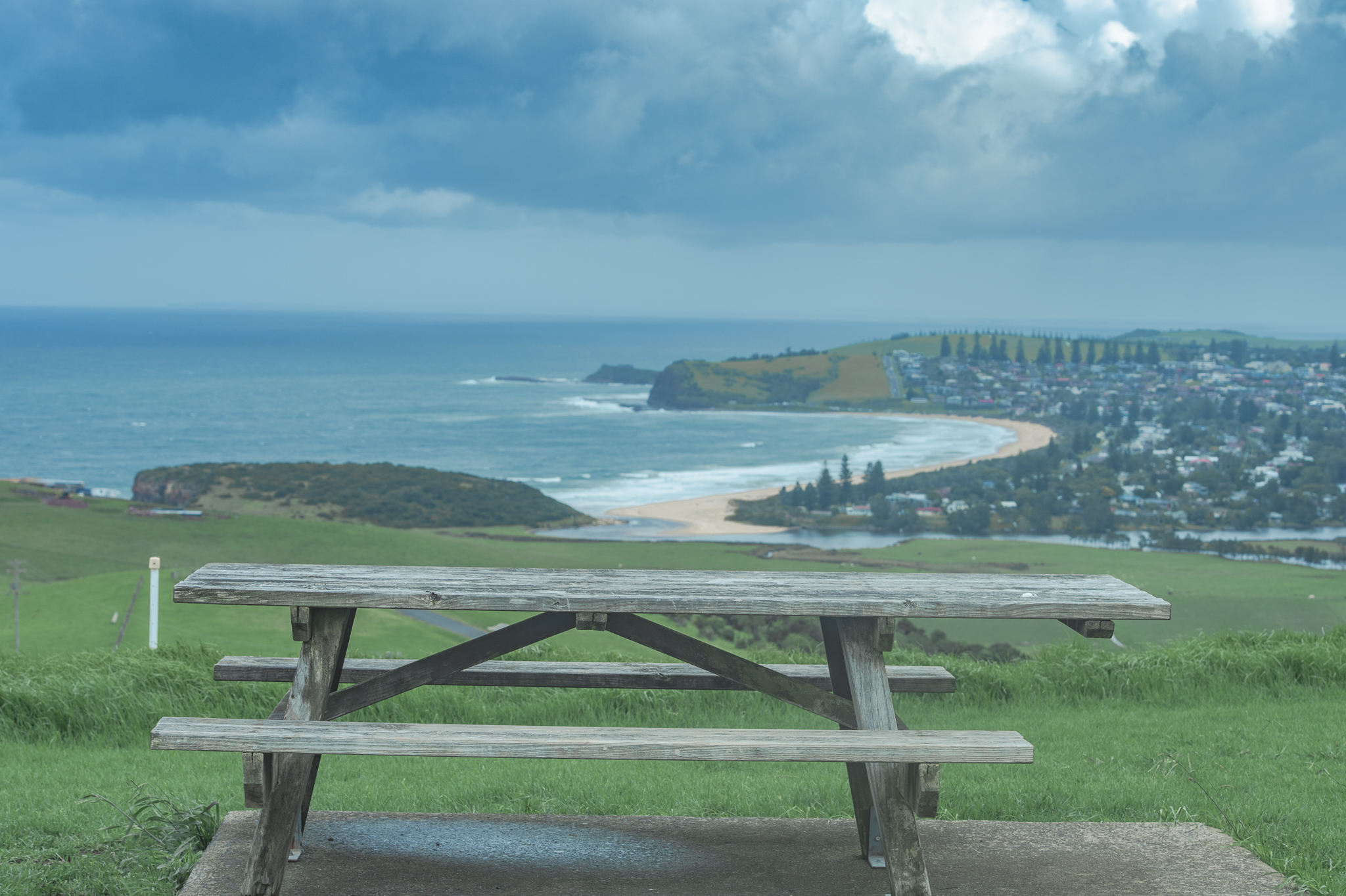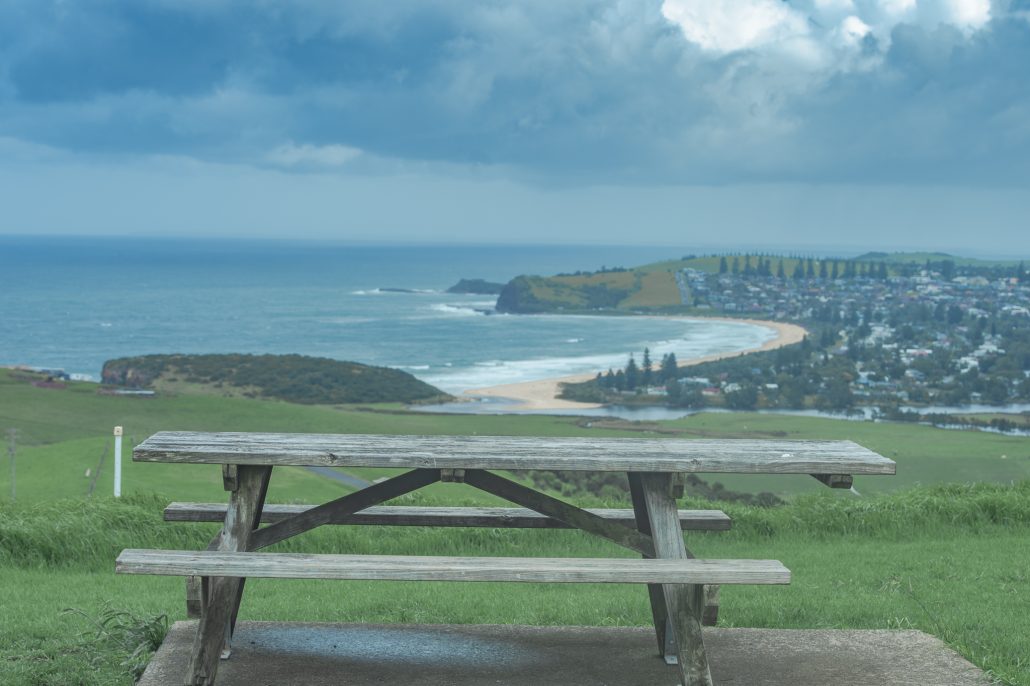 ---
The Kiama Blowhole
The first stop on this mini road-trip was to visit the famous blowhole located in the seaside town of Kiama, New South Wales.  With its picturesque scenic beaches, coastal walks and the close proximity to the Royal National Park — Kiama has been a place I've wanted to visit ever since I regrettably missed a weekend away with my Sydney Squad while I was (not so regrettably) in Indonesia.  
Due to poor weather conditions, I only spent a brief but wonderful 20-minutes or so exploring the blowhole, and alas had to skip the coastal walk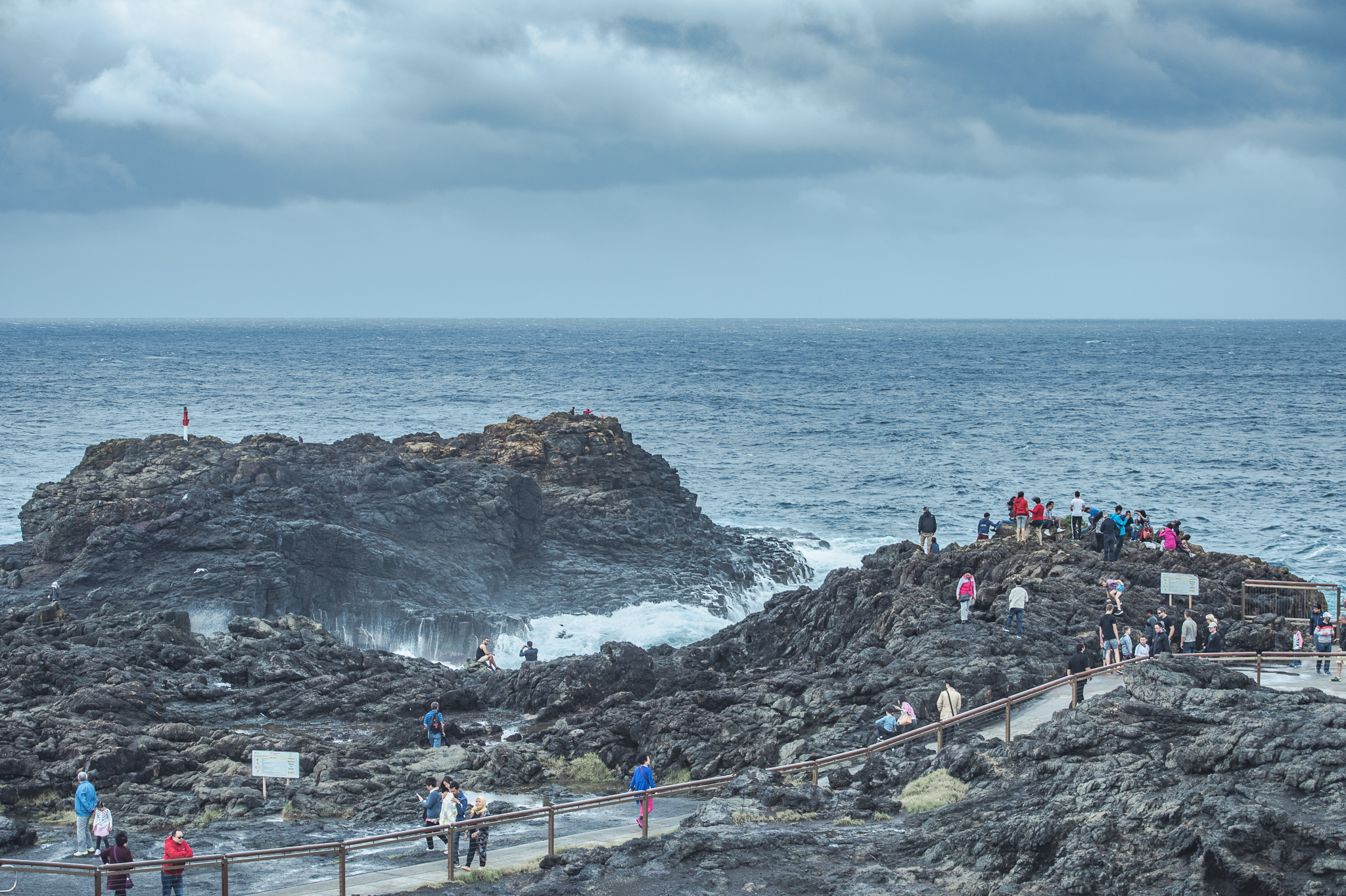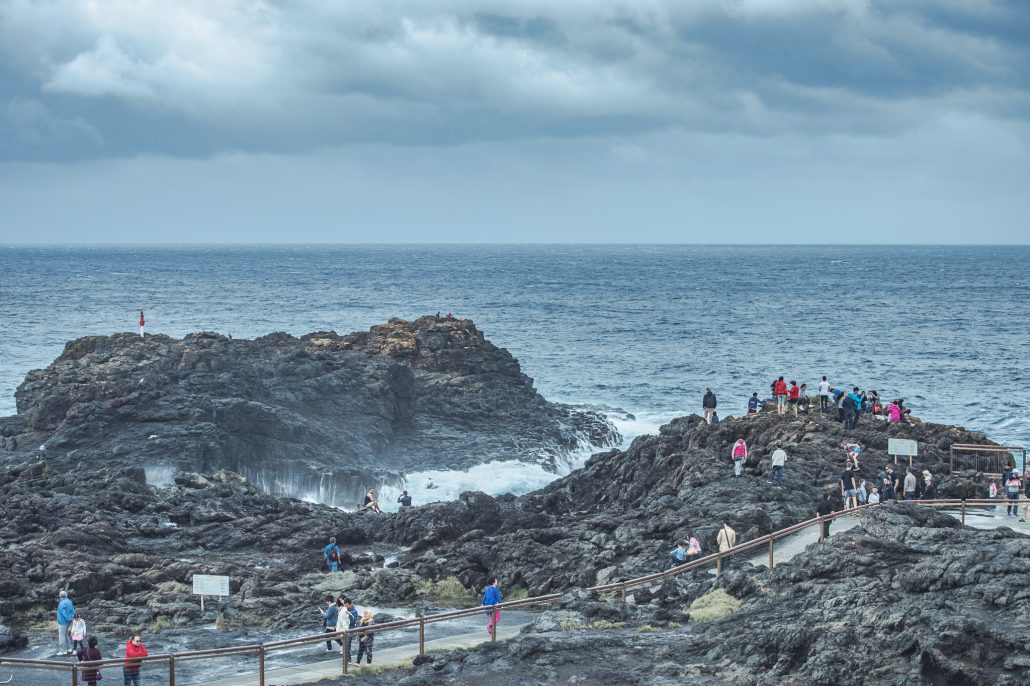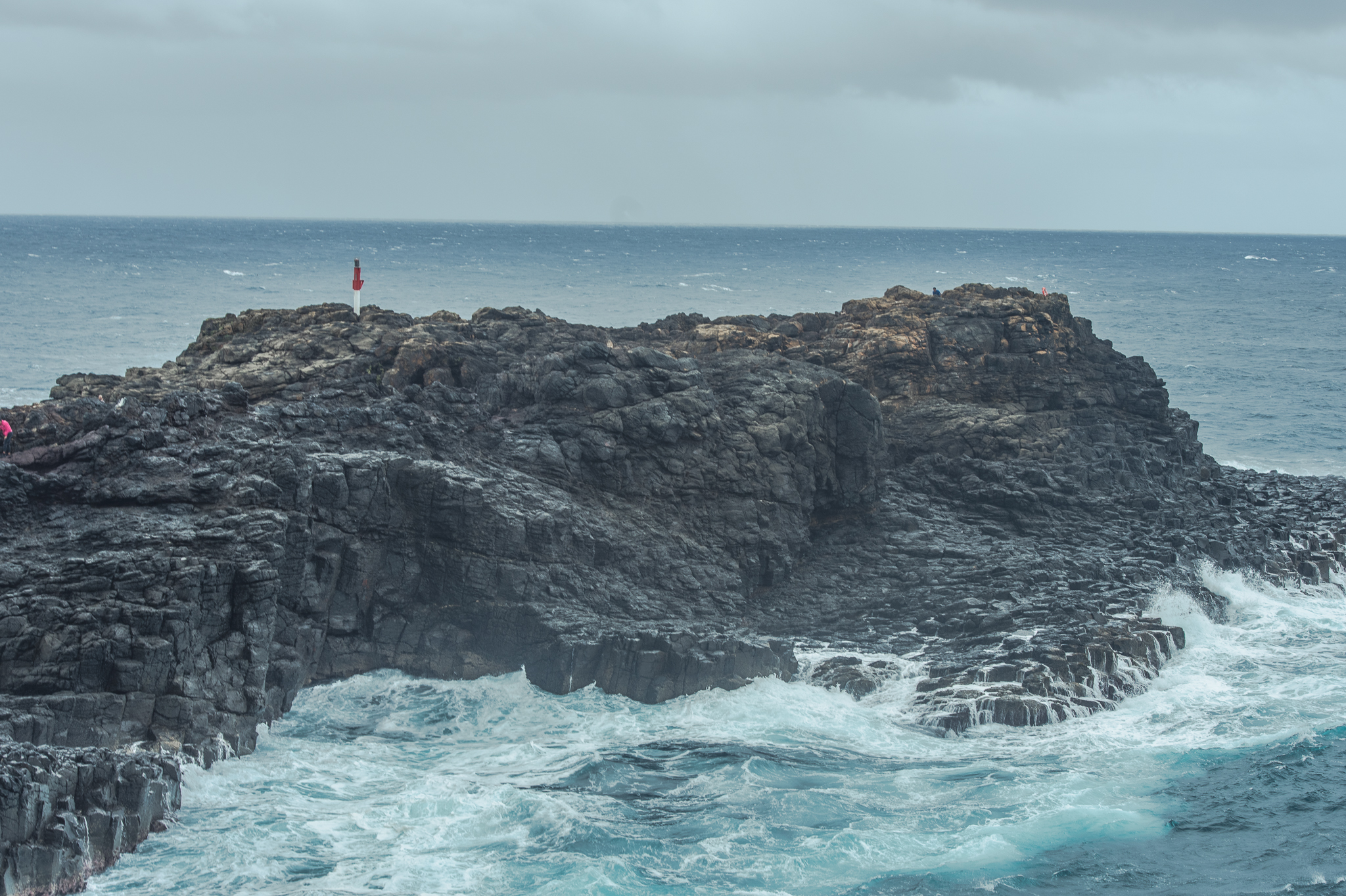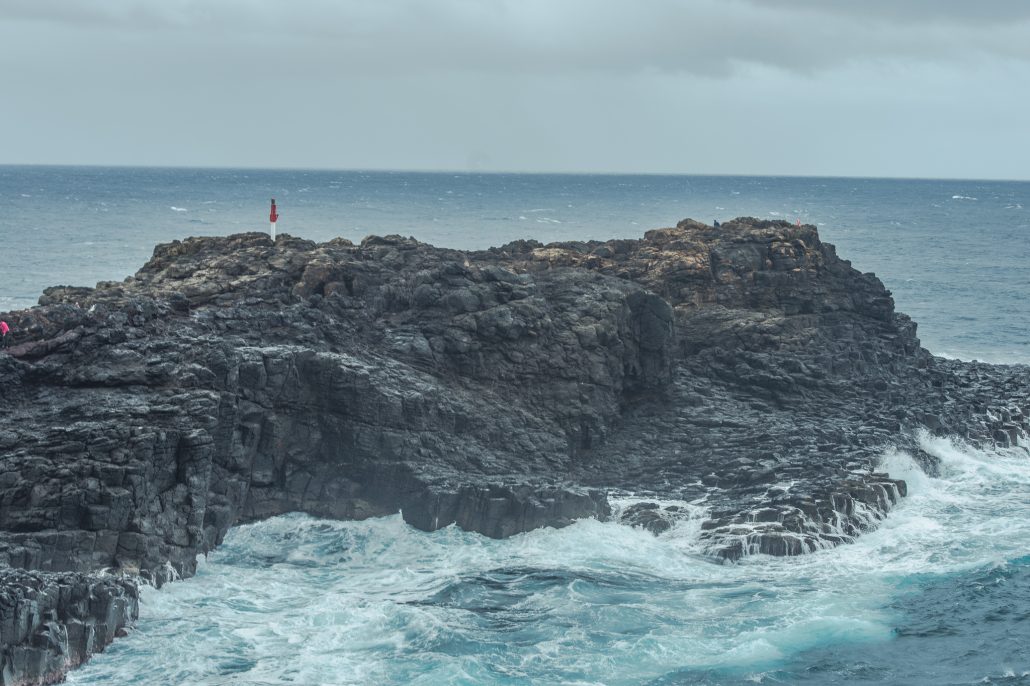 ---
The Famous Berry Donut Van
When it comes to coastal towns in New South Wales, Berry is definitely a top contender for one of the most charming.  The most popular attraction that brings tourists and road-trippers through here is "The Famous Berry Donut Van", which serves seriously delicious freshly made donuts, authentic Australian meat pies, and coffee. It's a small, humble establishment which has been serving donuts for over 55 years which says enough in itself – but when you have to wait 10-15 minutes just get served, you definitely know it's going to be worth the wait.  It was the ideal stop for a quick meal, and to re-charge the batteries before hitting the road again.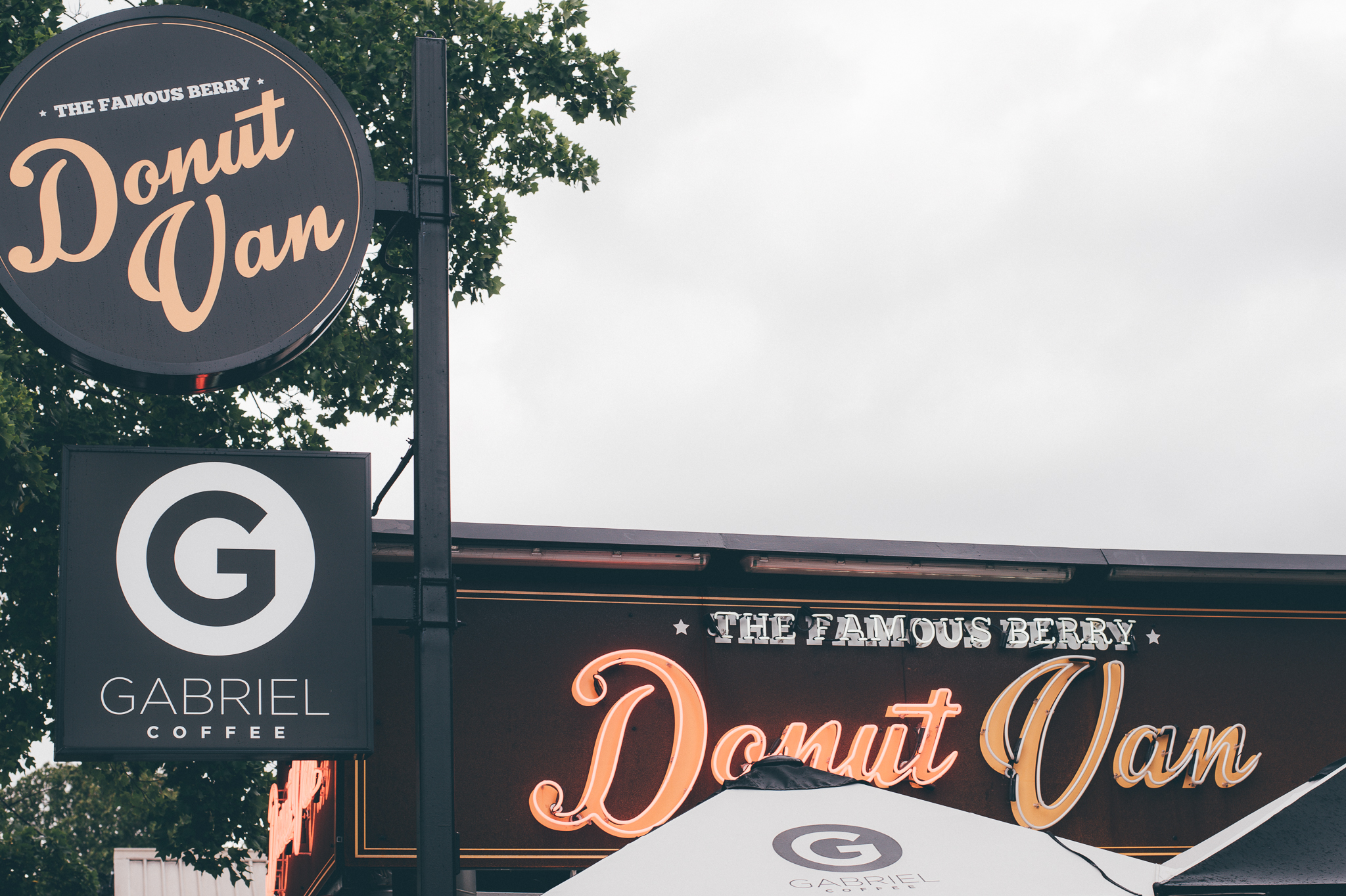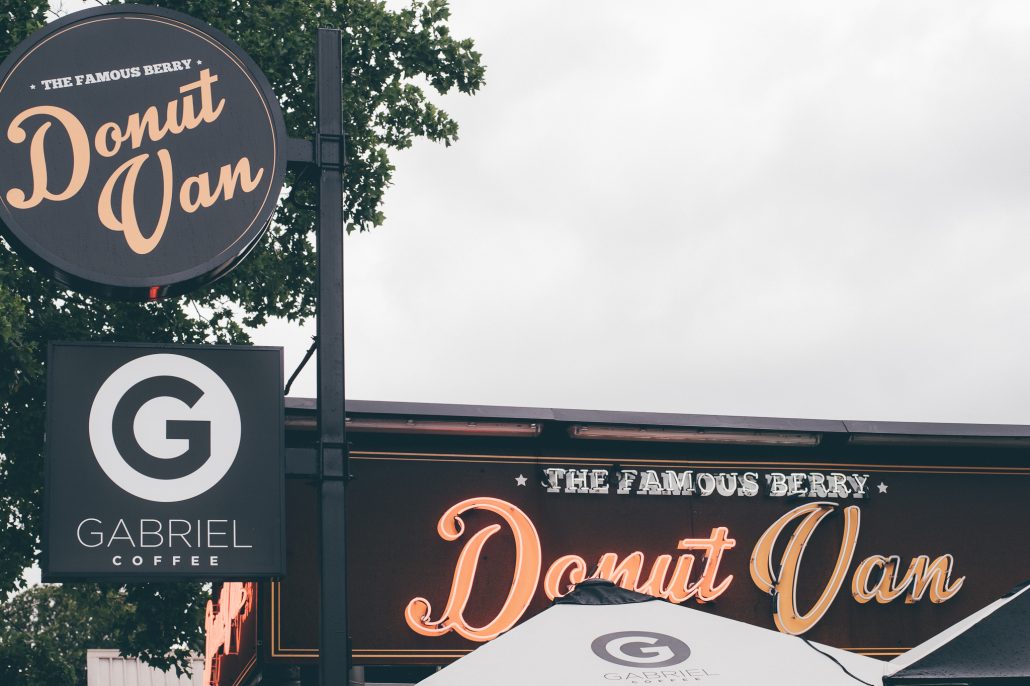 If you find yourself passing through Berry – I highly recommend you take a pit stop for a cinnamon donut. Personally, I would probably make a special trip out just to grab a quick dozen!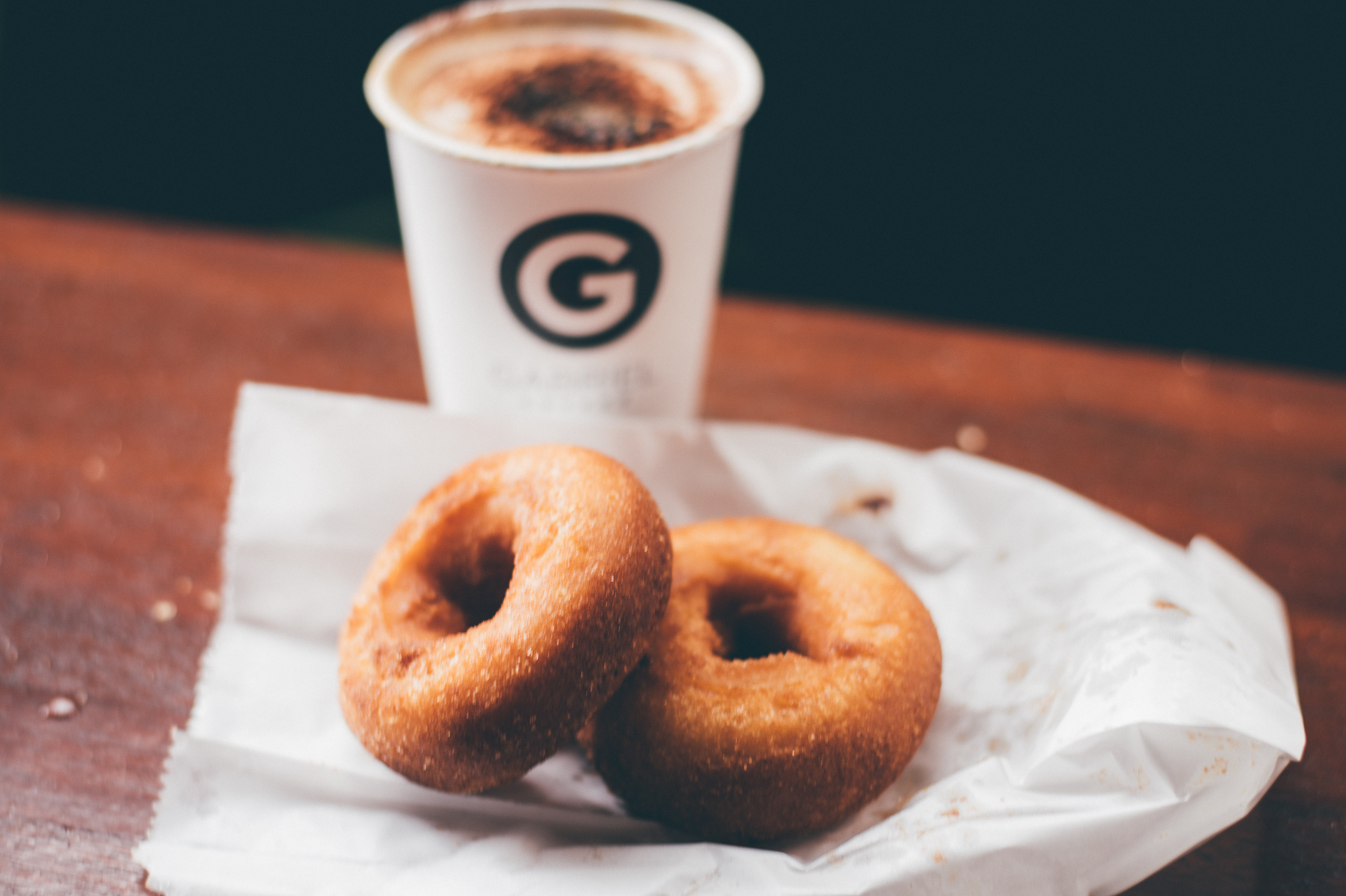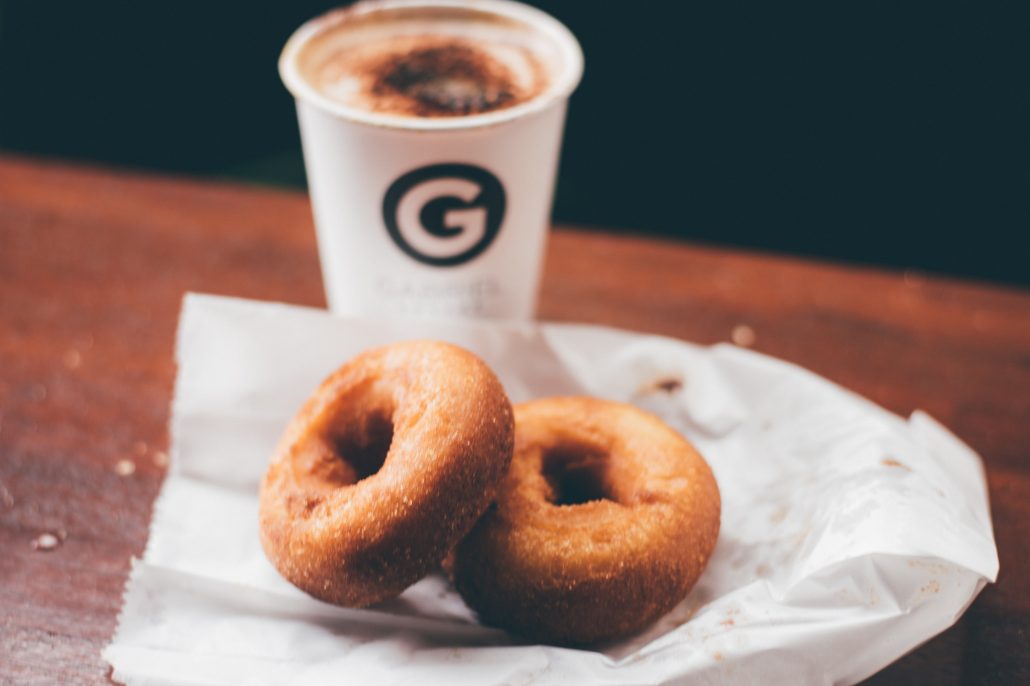 ---
Bannister's By The Sea
After I checked into my room at Bannister's By The Sea, I quickly realized that this was undoubtedly going to be one of the nicest places I've ever stayed.  While I must admit I was a bit spoilt because I was upgraded to one of their larger terrace suites, the room was absolutely incredible.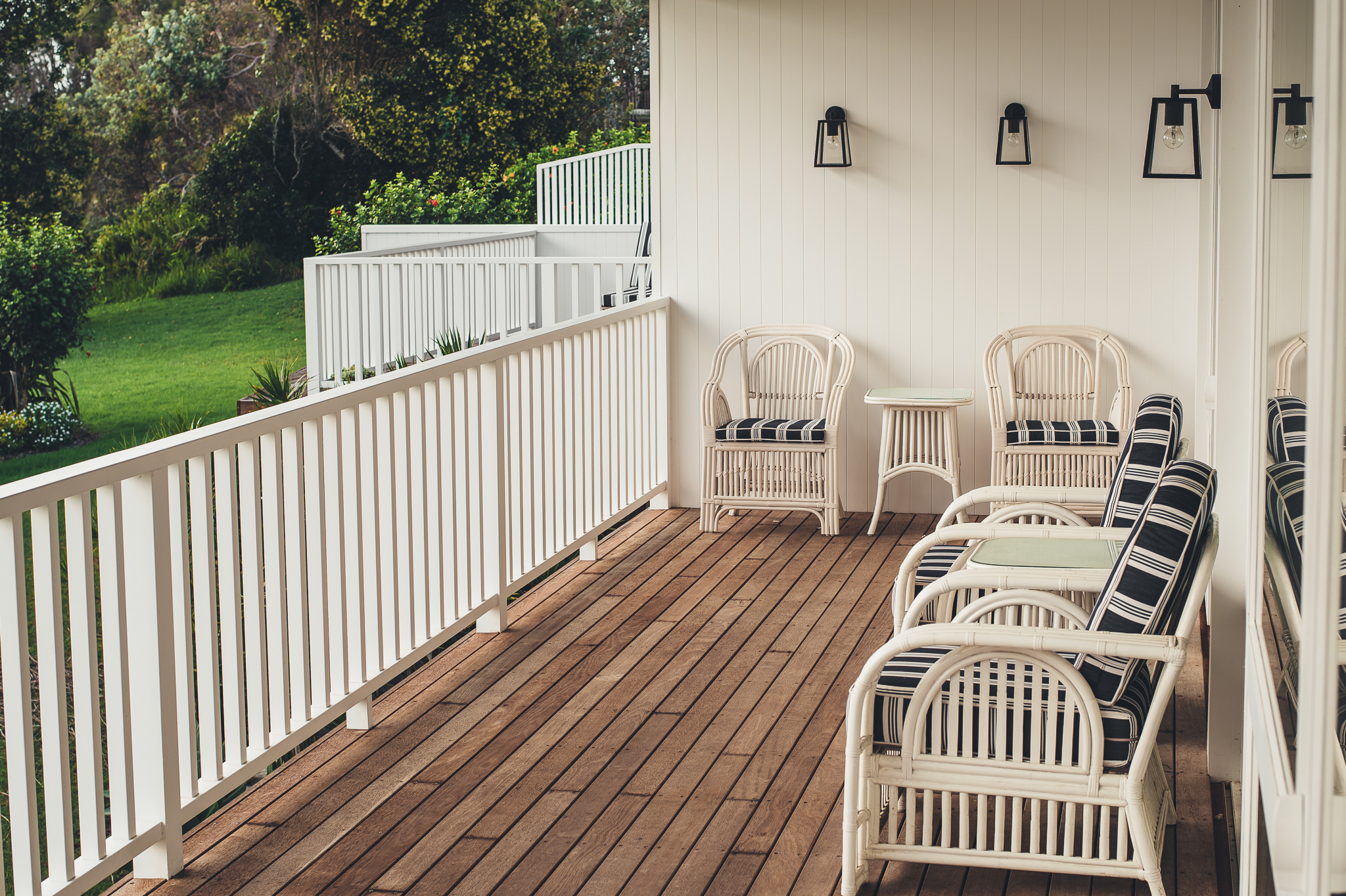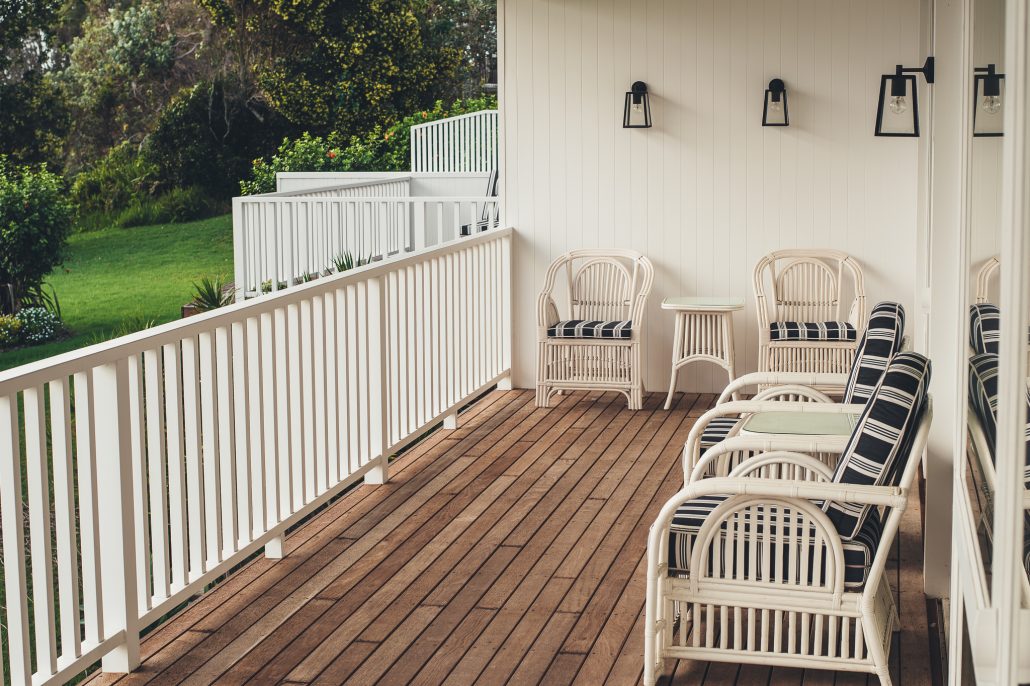 It's most certainly not your standard hotel room, but designed rather as a home away from home – which is exactly what you need when you're on the road as often as I am!  It was beautifully decorated with paintings on the wall, travel magazines and epic novels spread throughout the place, and included absolutely everything you'd want out of a vacation house.  Bannister's certainly have the fine details down to a perfected art!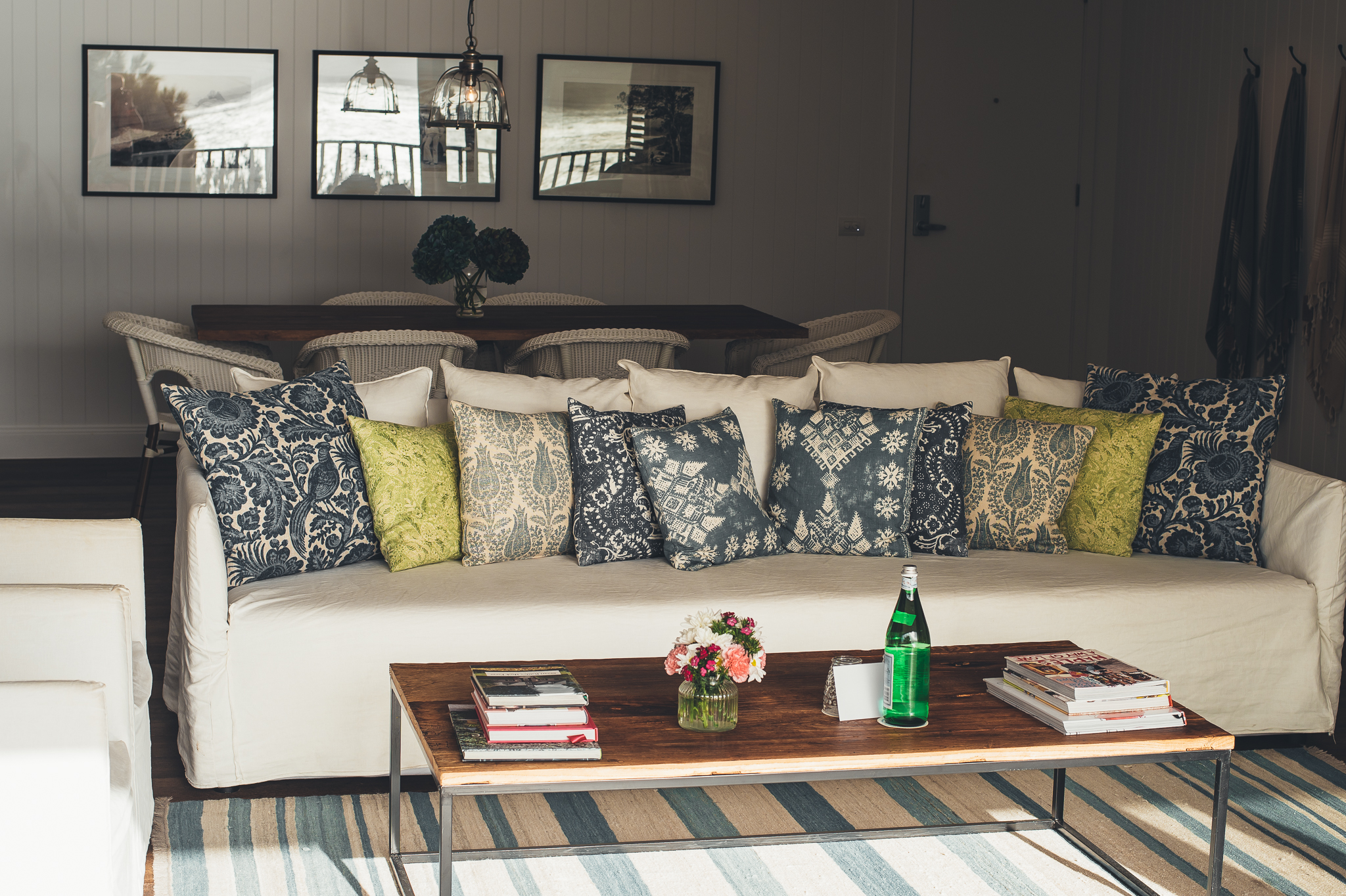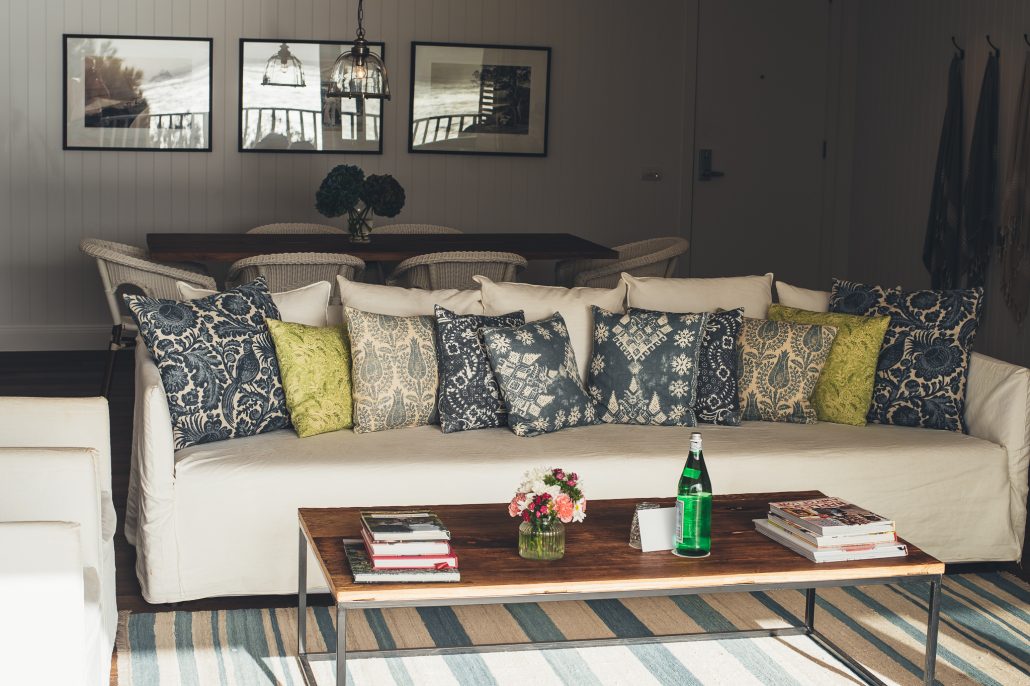 The bed sheets were heavenly,and  the bathtub was luxurious (yes, I of course took a bath). There was also nothing better than to wake up in the morning, slip into my bathrobe, and read on the terrace while listening to the waves crash along the coast. Needless to say – during my entire stay at Bannister's I felt like one pampered blogger!  :-)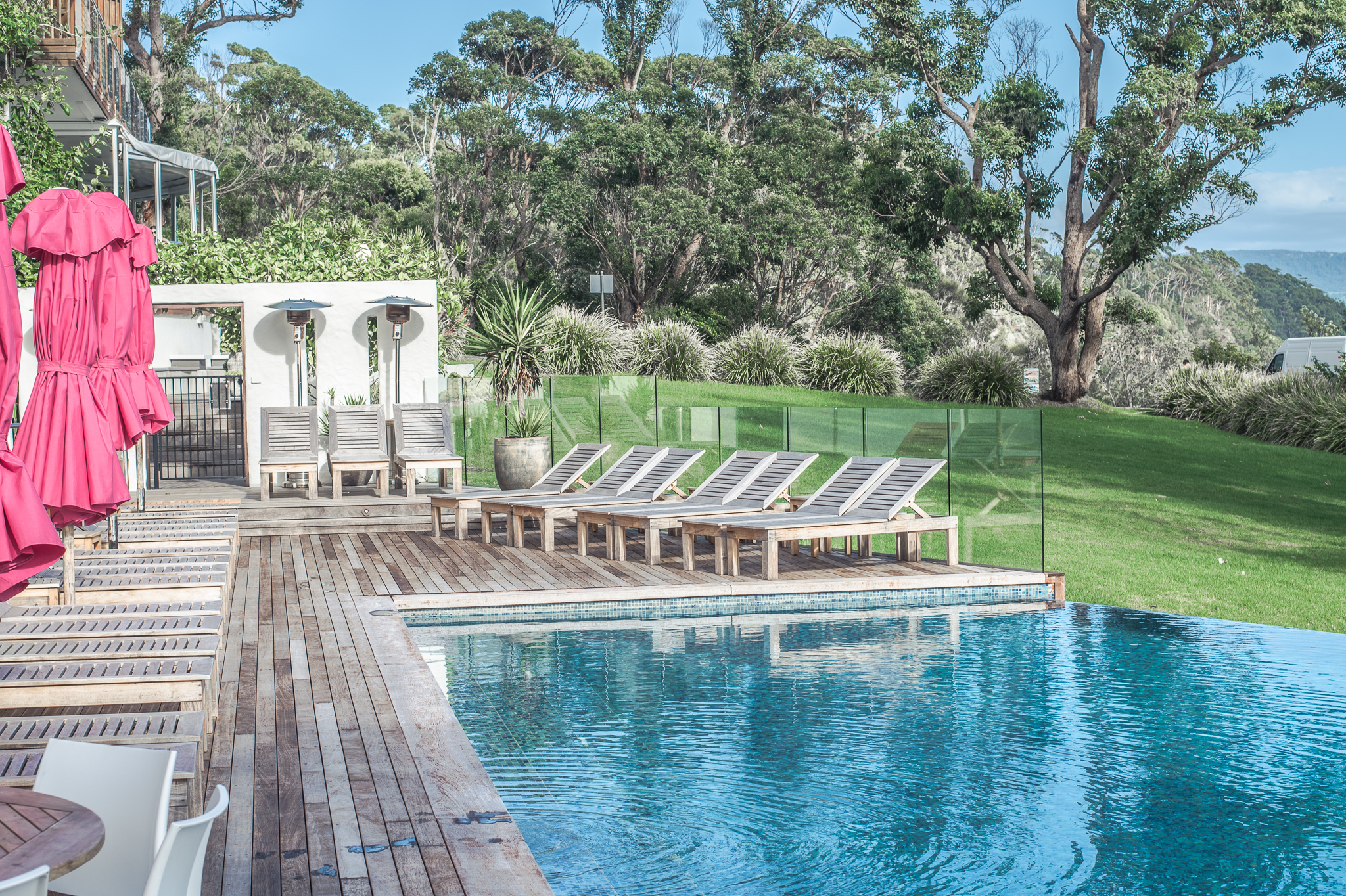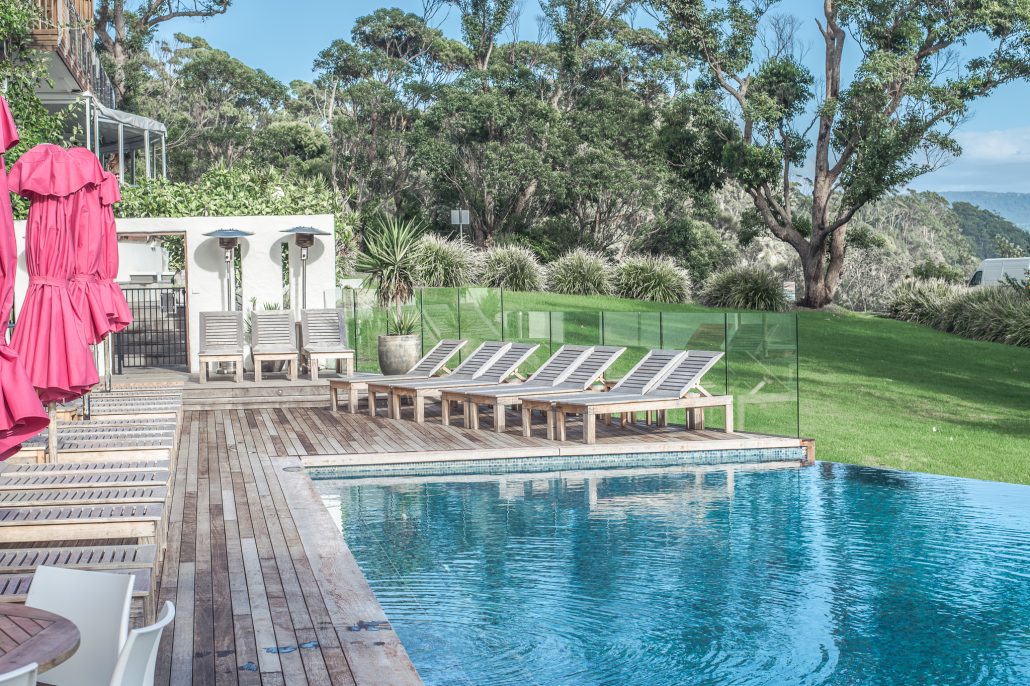 ---
Mollymook & Ulludulla 
After a delicious buffet breakfast and a quick read by the infinity pool, it was unfortunately time to say my goodbyes to Bannister's By The Sea, and continue my explorations of the South Coast.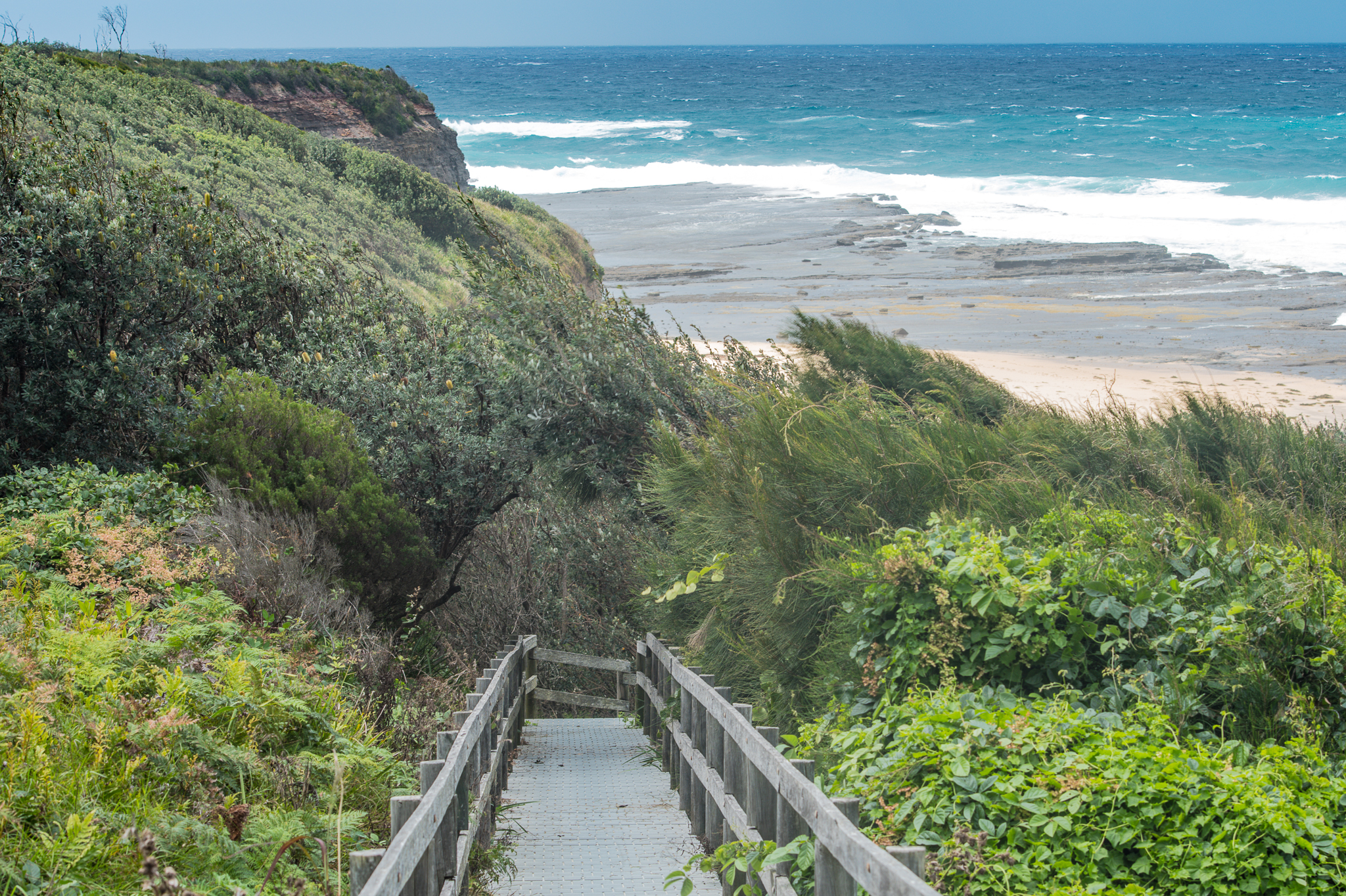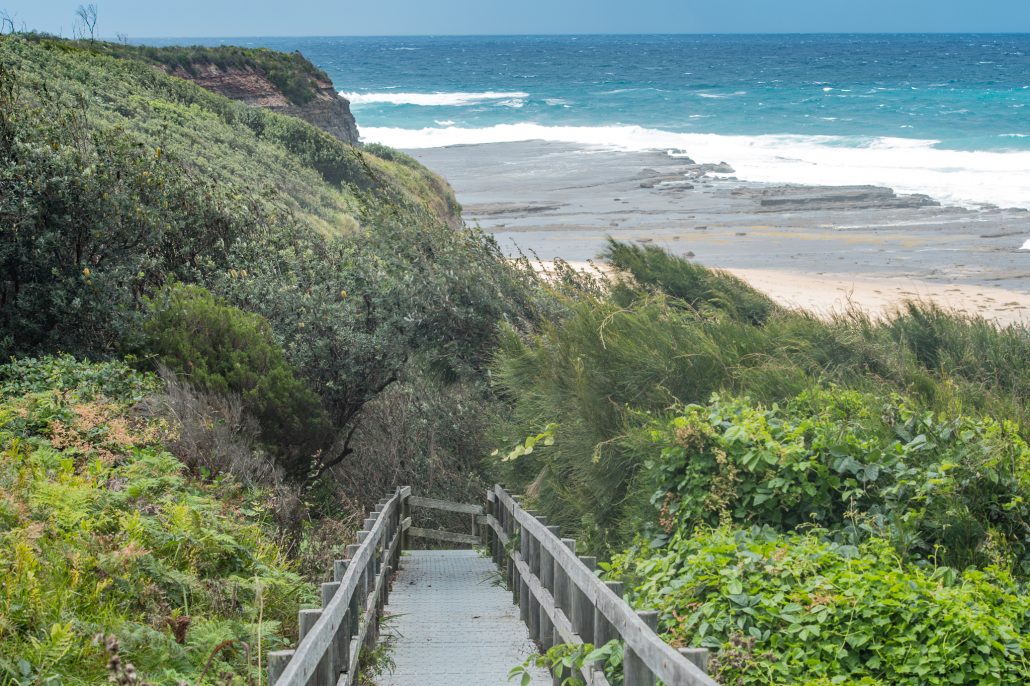 I had a surfing lesson scheduled with world champion Pam Burridge's, but it was cancelled due to extremely poor weather.  To say I was disappointed would be an understatement, but we can't win them all, hey?  
So I decided to make the most out of the situation and used the now spare time to drive around Mollymoook Beach, Ulladulla Harbour, and essentially anywhere else that looked interesting on the regional map I was given by Bannister's By The Sea..  Regardless of the less than ideal weather, the coastline continued to impress with gorgeous seaside cliffs, long stretches of beaches, and epic view-points.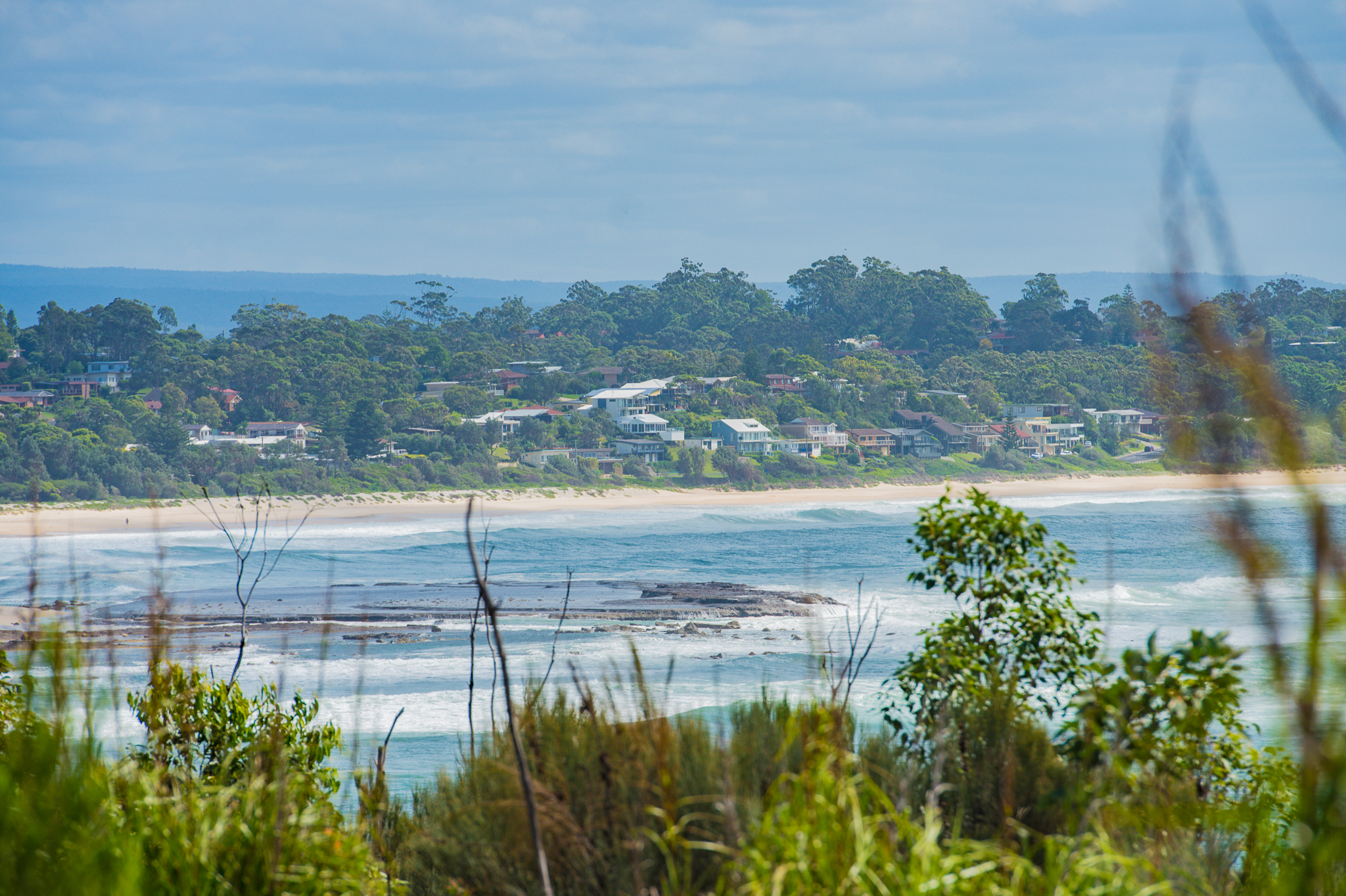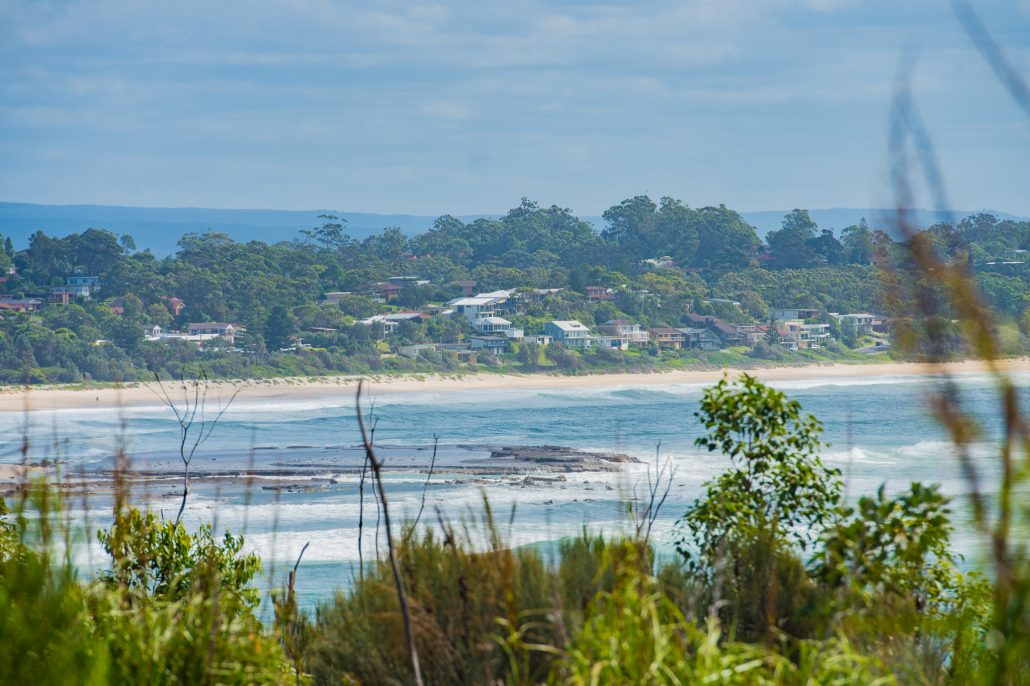 ---
Hyams Beach
With only a few hours of daylight remaining, I hopped back into my rental car, and made the drive back to the coast to visit Hyams Beach
Once I stepped foot on the beach, I smiled because this was exactly what I came for.  The soft white sand, perfectly blue water, and luscious green trees lining the beach make this place simply perfect in every way.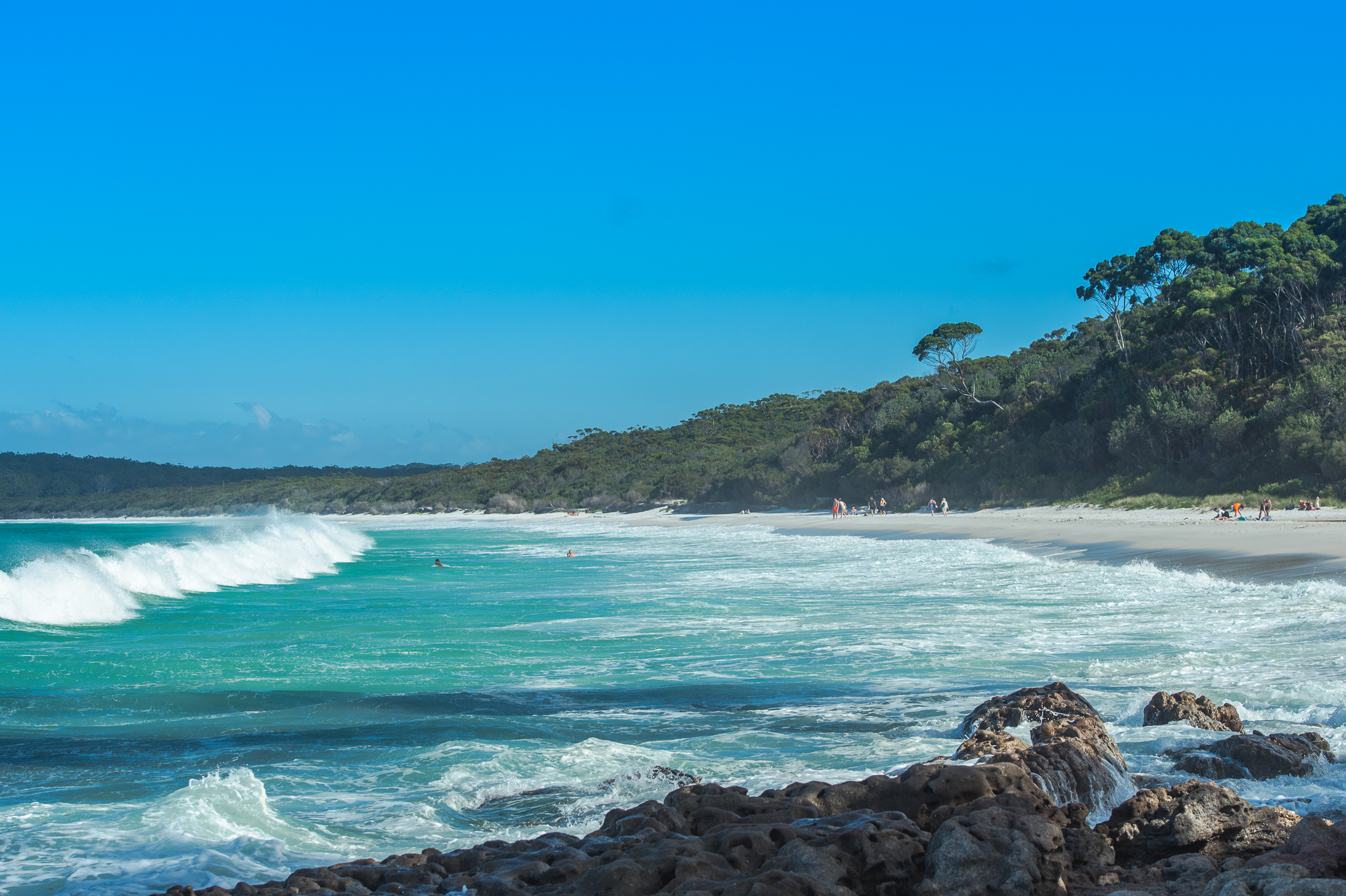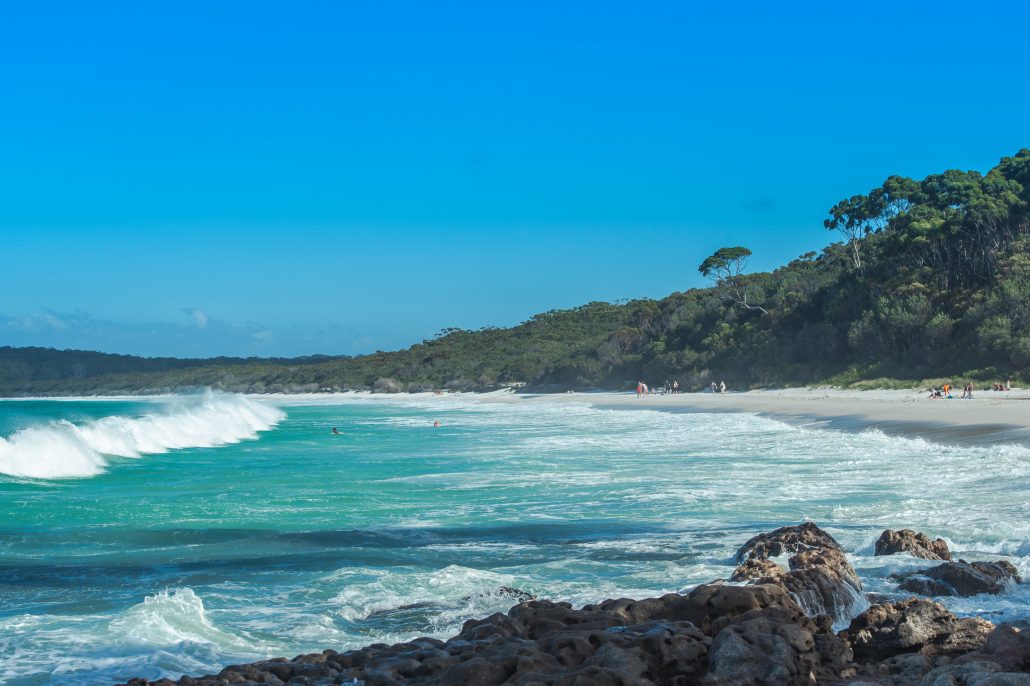 While I could have spent hours lounging, swimming, and reading on the whitest sand in the world — I knew there was much more to explore.  
---
Jervis Bay National Park
Driving through this National Park should be considered an absolute must for anyone planning a trip to Australia.  There's heaps to explore, and everything is very clearly marked which allows for more time sight-seeing and less time navigating! (A travelers dreams, right?)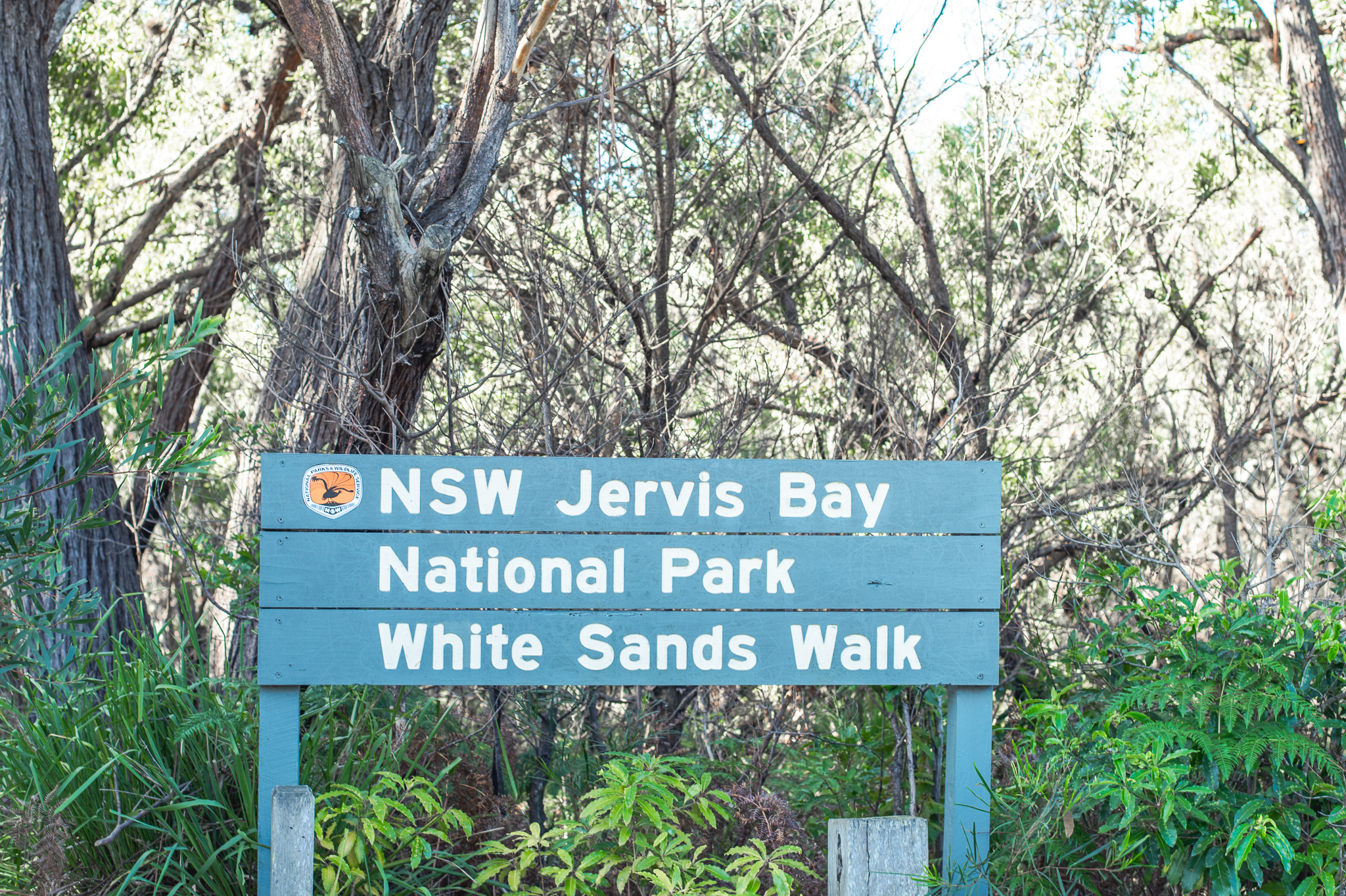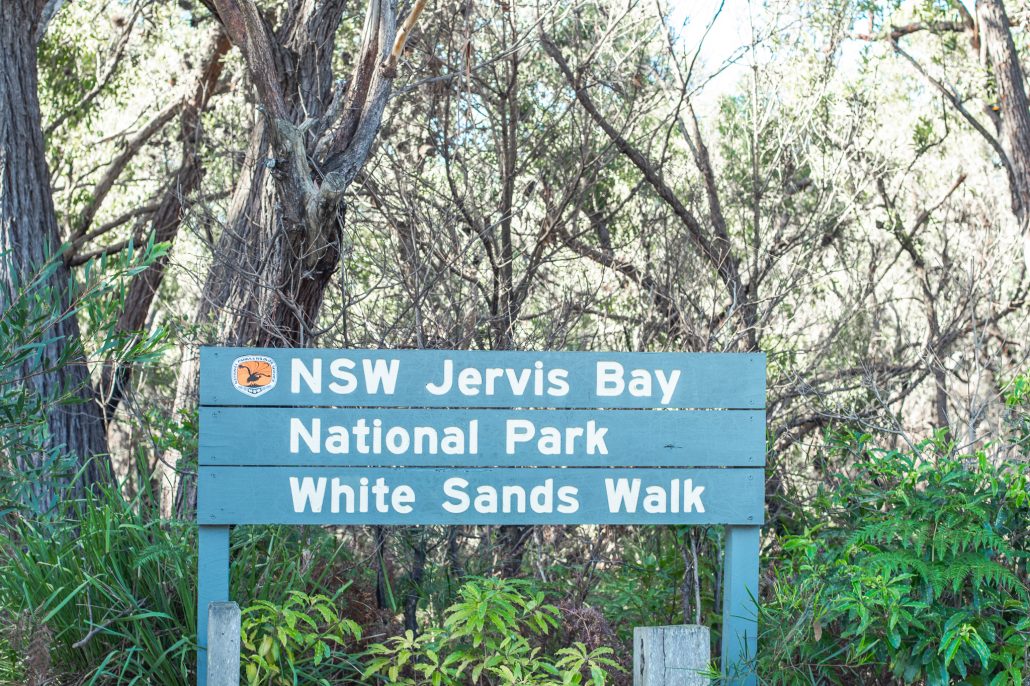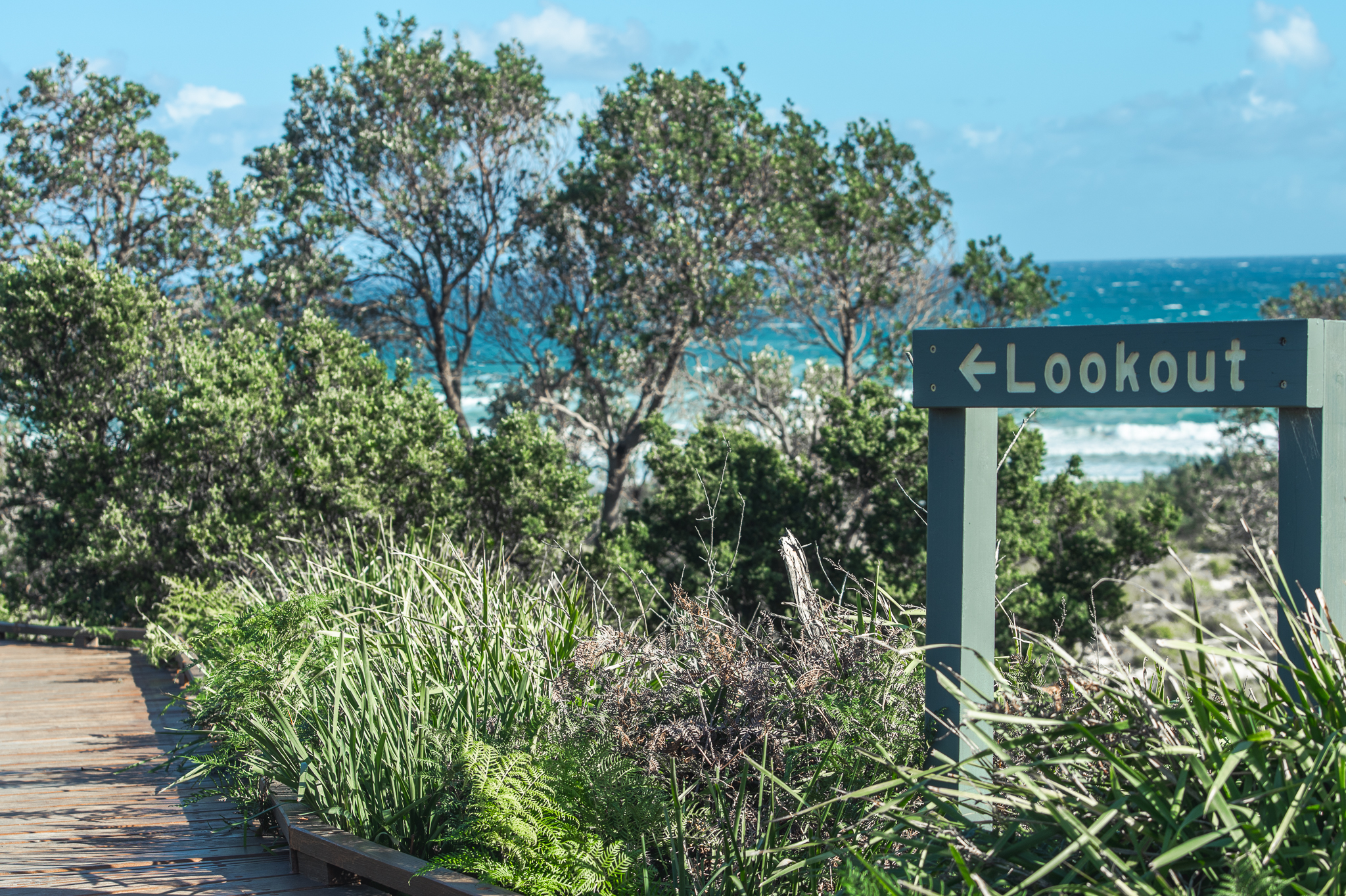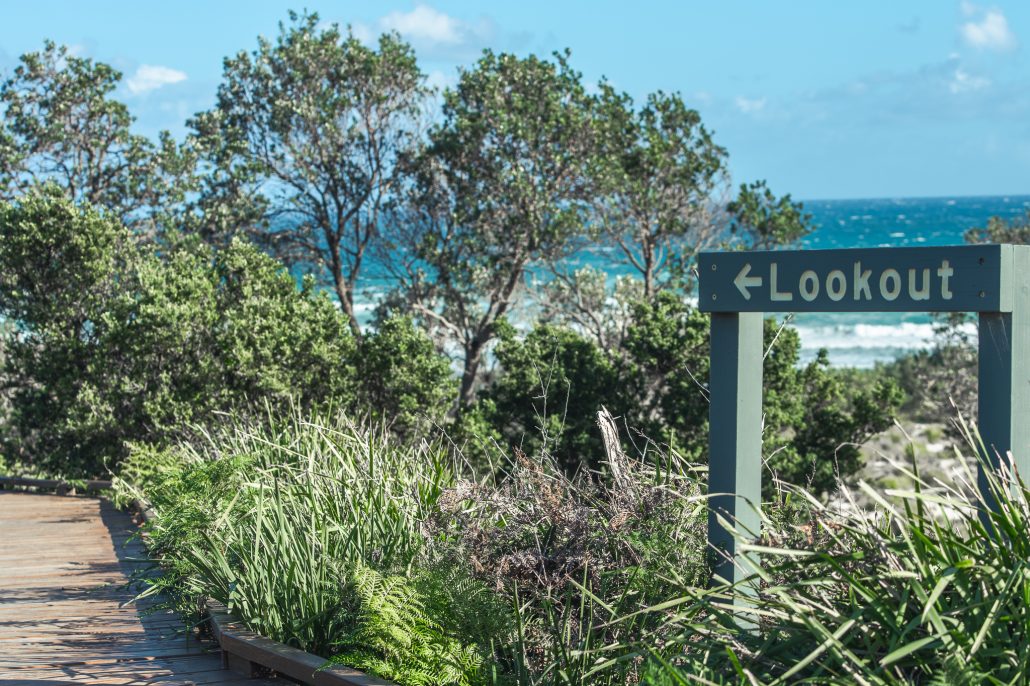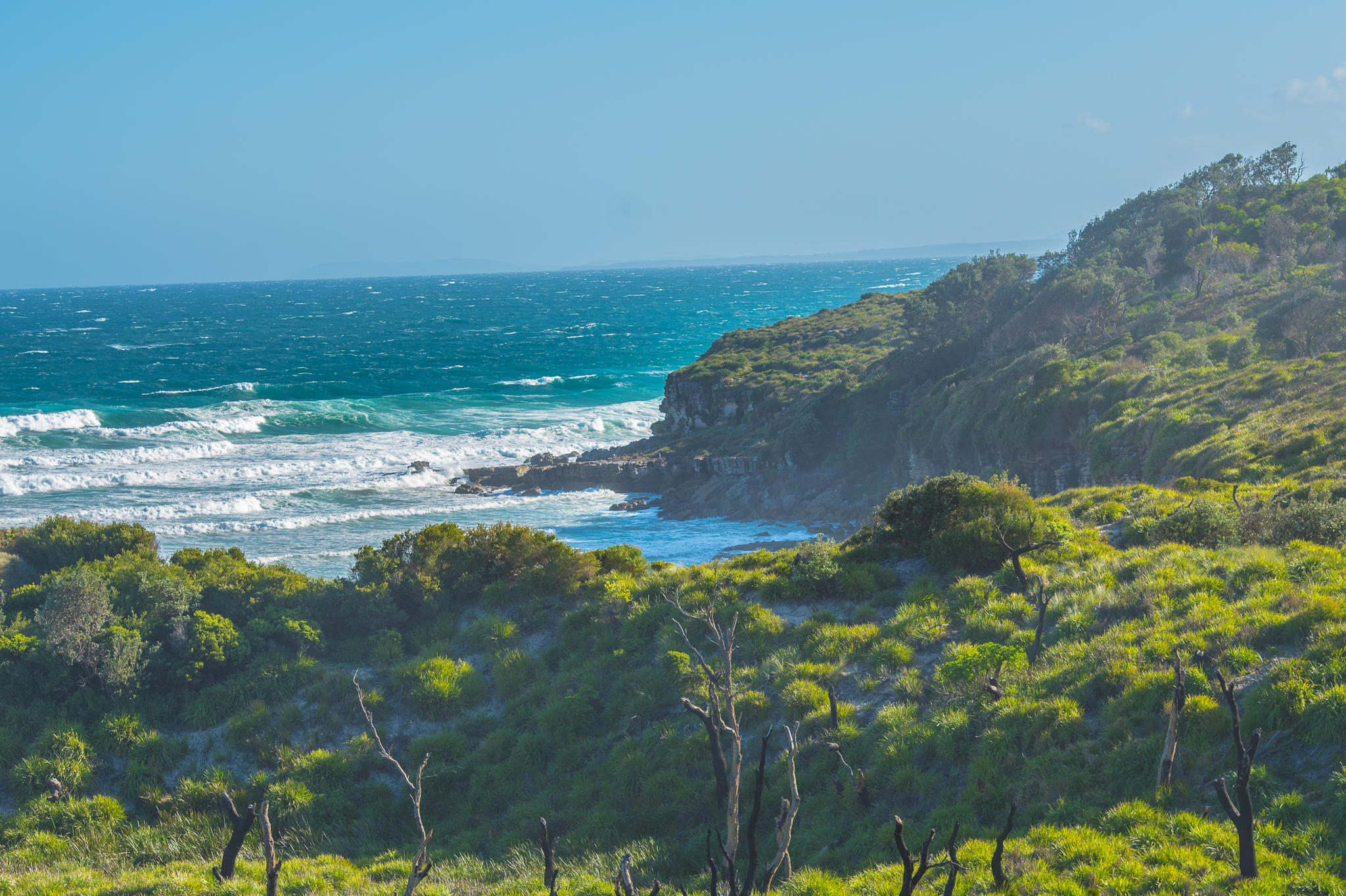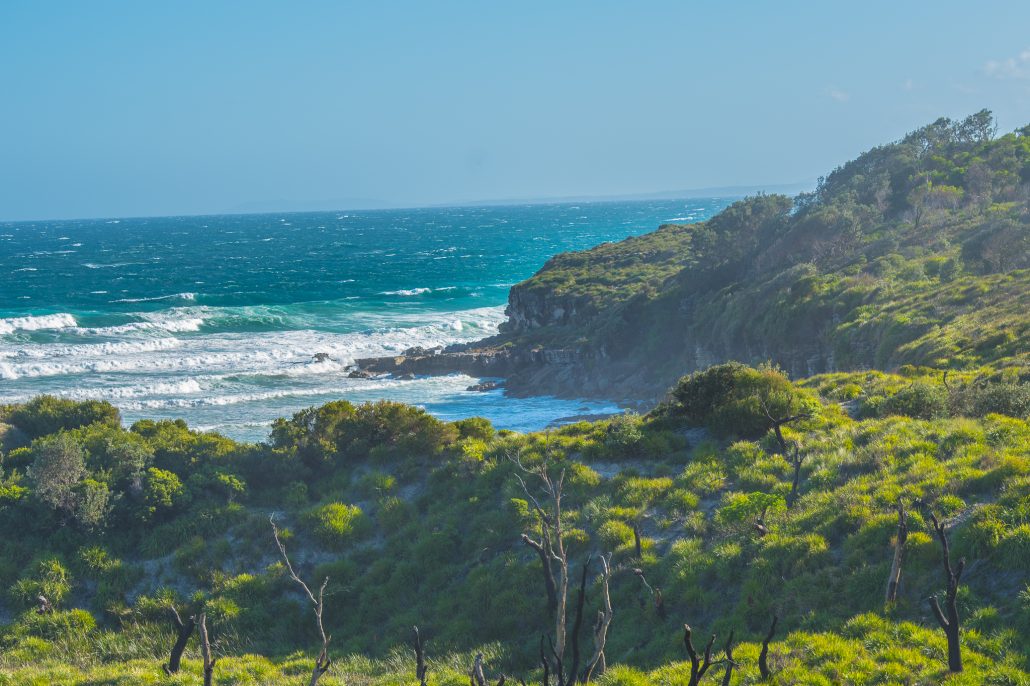 To say there's tons of coastal walks, view-points is an understatement and let's not forget you are almost guaranteed to see heaps of cheeky kangaroos hopping around!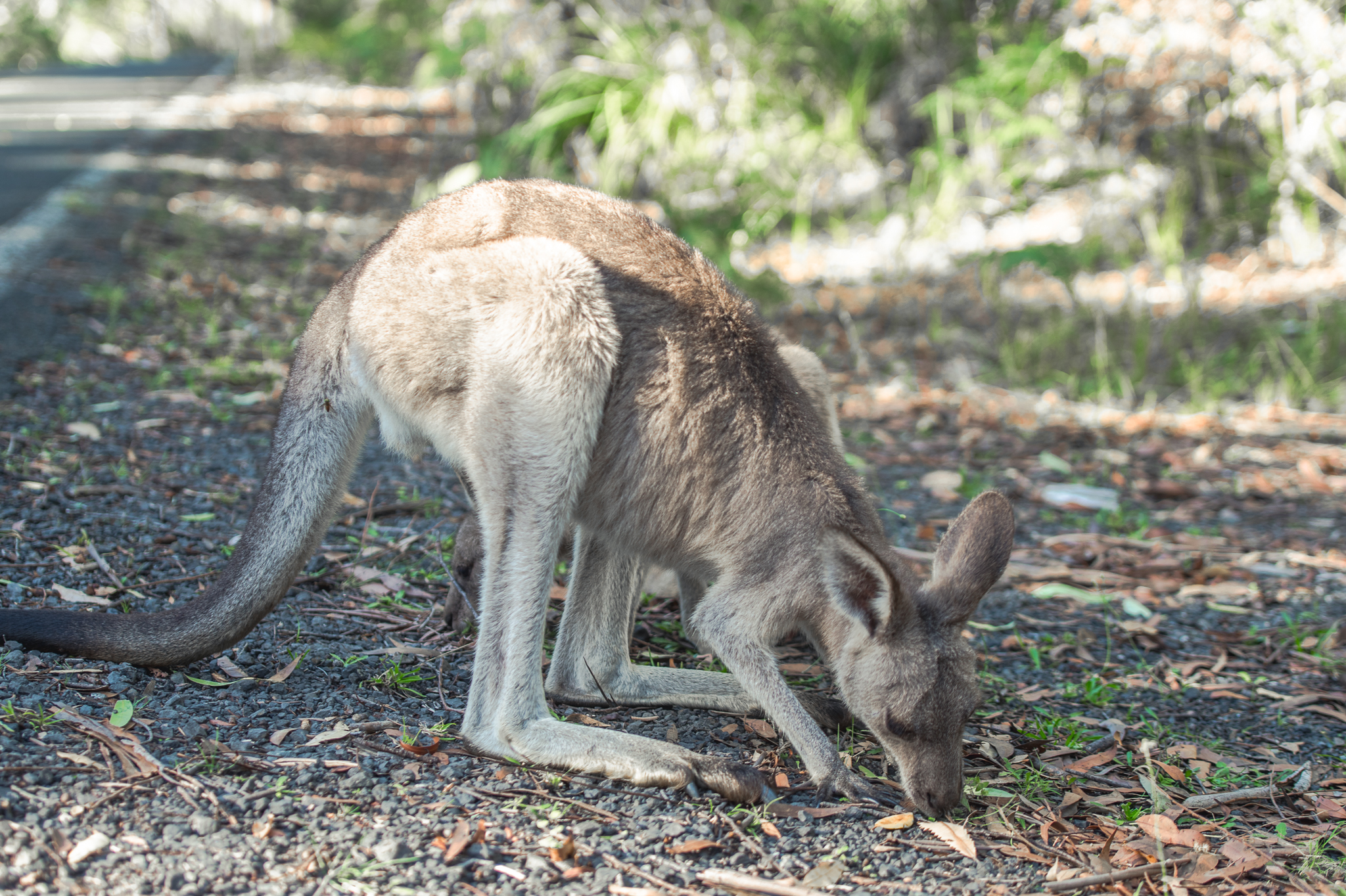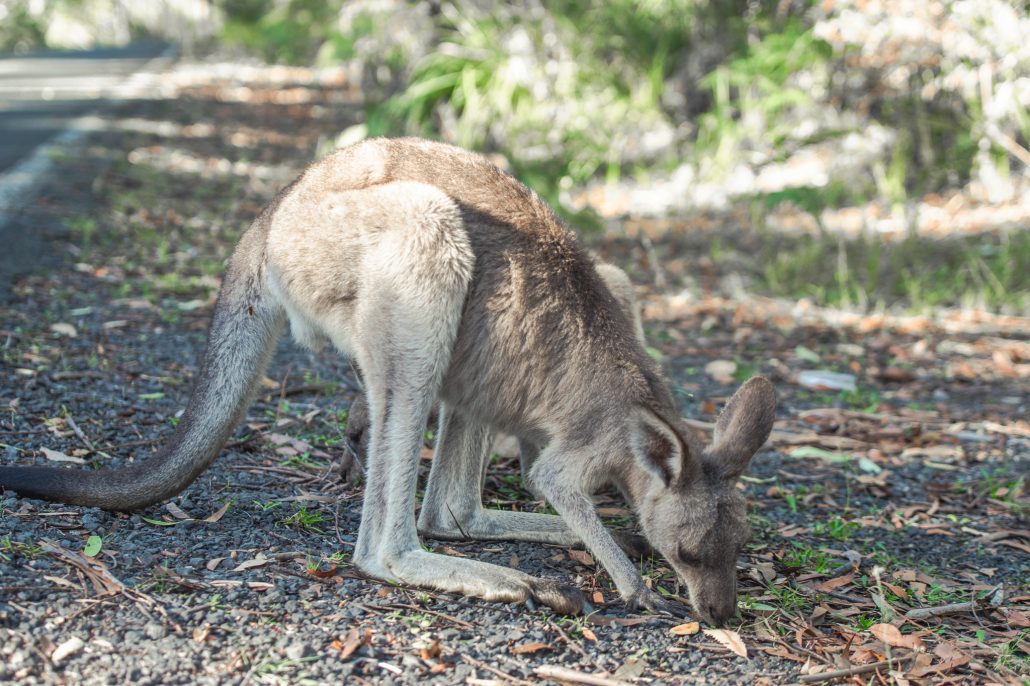 My favorite point? Definitely exploring Murray's Beach, and making the short hike up to Governor's Head.  It's so gorgeous!  The walk actually extends for another 5km, however I simply didn't have the time as the sun was setting and I had to make it back to Paperbark for dinner.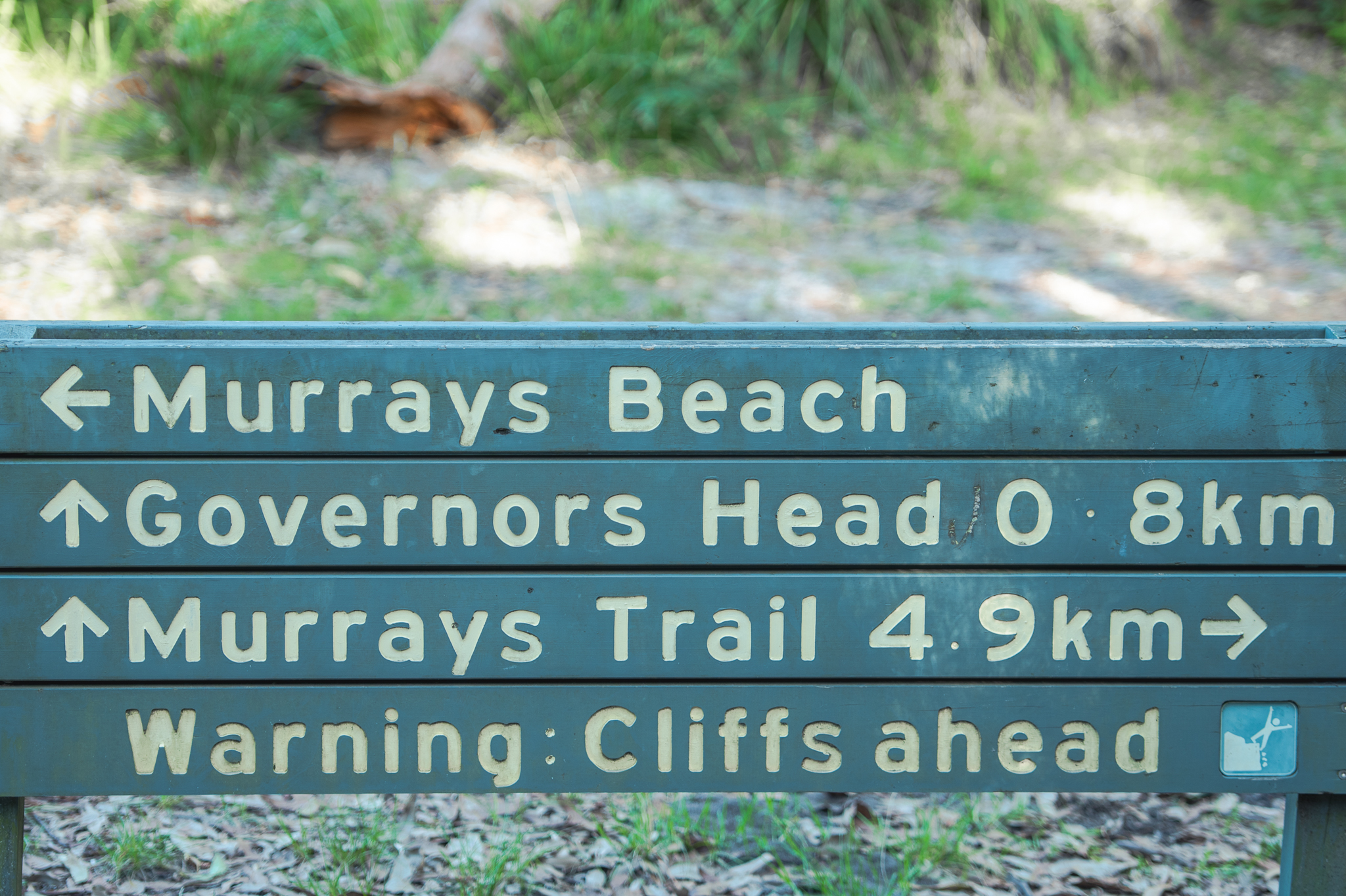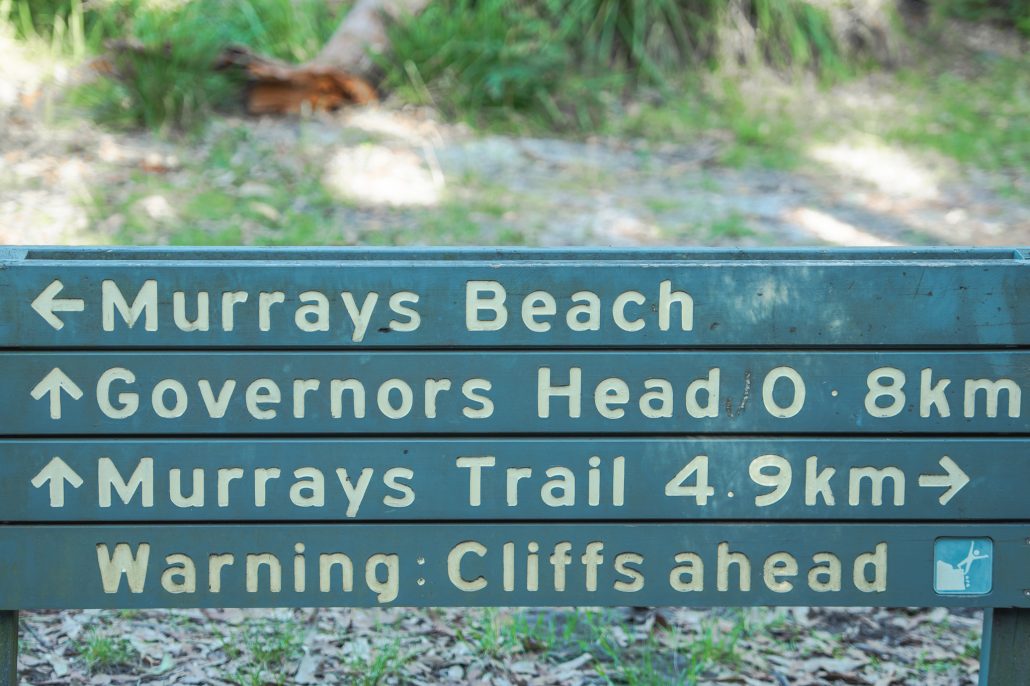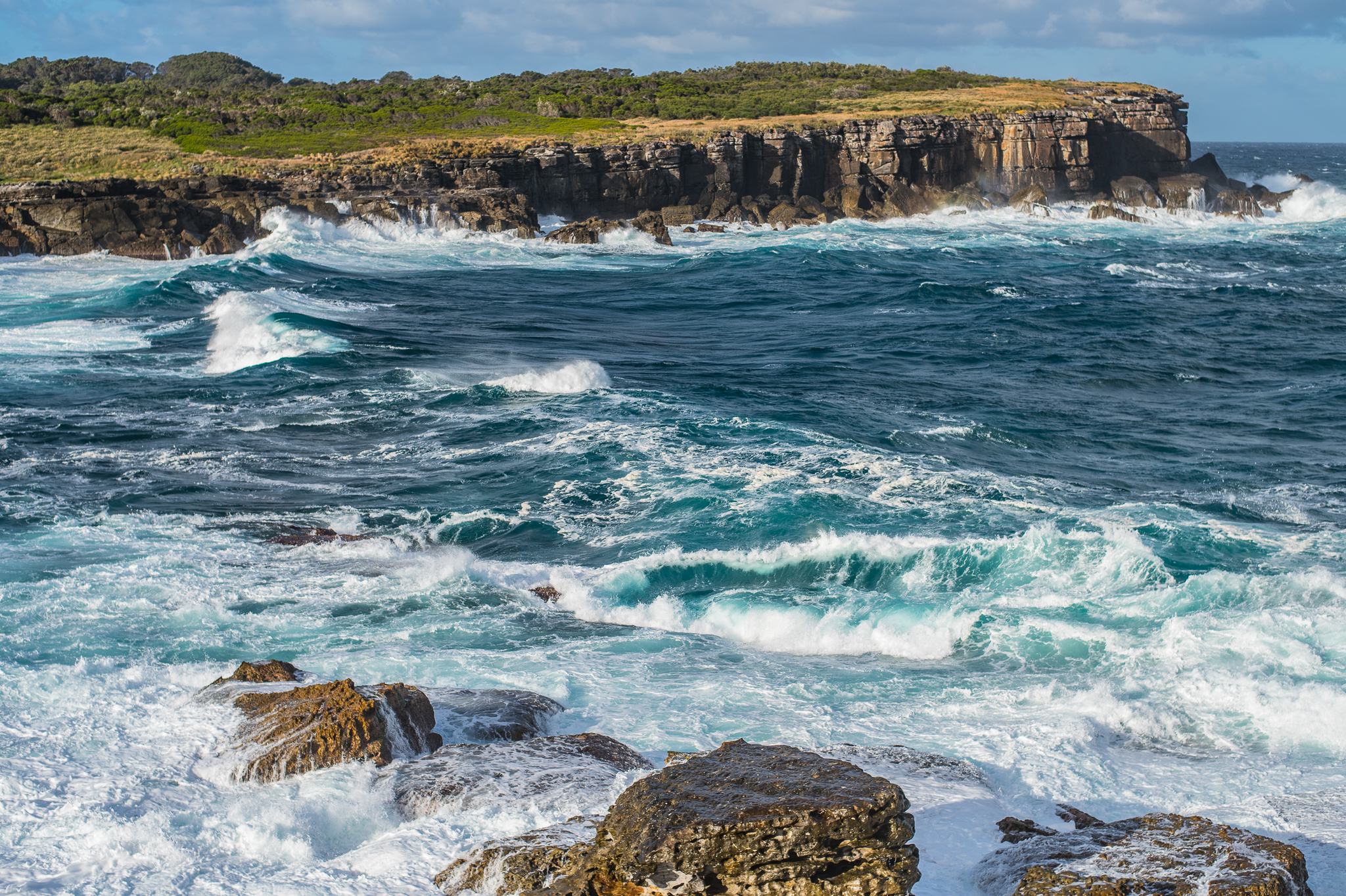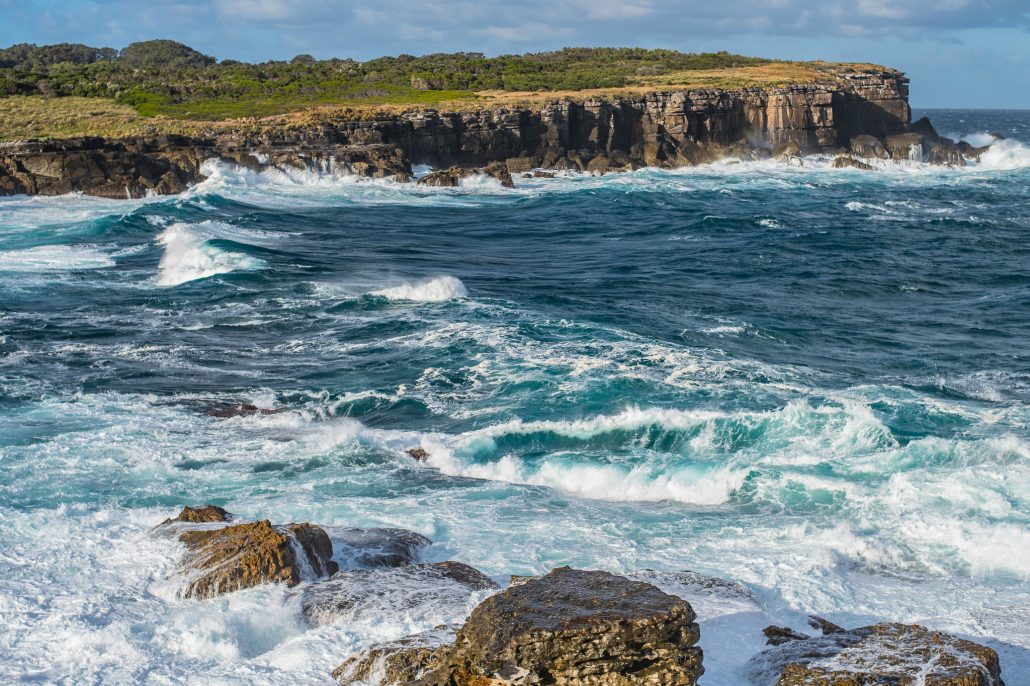 ---
PaperBark Camp
As I followed the GPS towards my next accommodation, I couldn't help but feel particularly stoked for this experience.  The unpaved and muddy road led me half a kilometer off the main street, and I had finally arrived at the Paperbark Camp.    
The idea of Glamping (luxurious camping) has been something that has sparked my interest for a while, but I never had the opportunity during my previous travels.  I was welcomed by the friendly staff, got checked in, and was escorted by golf cart to the Kookaburra unit.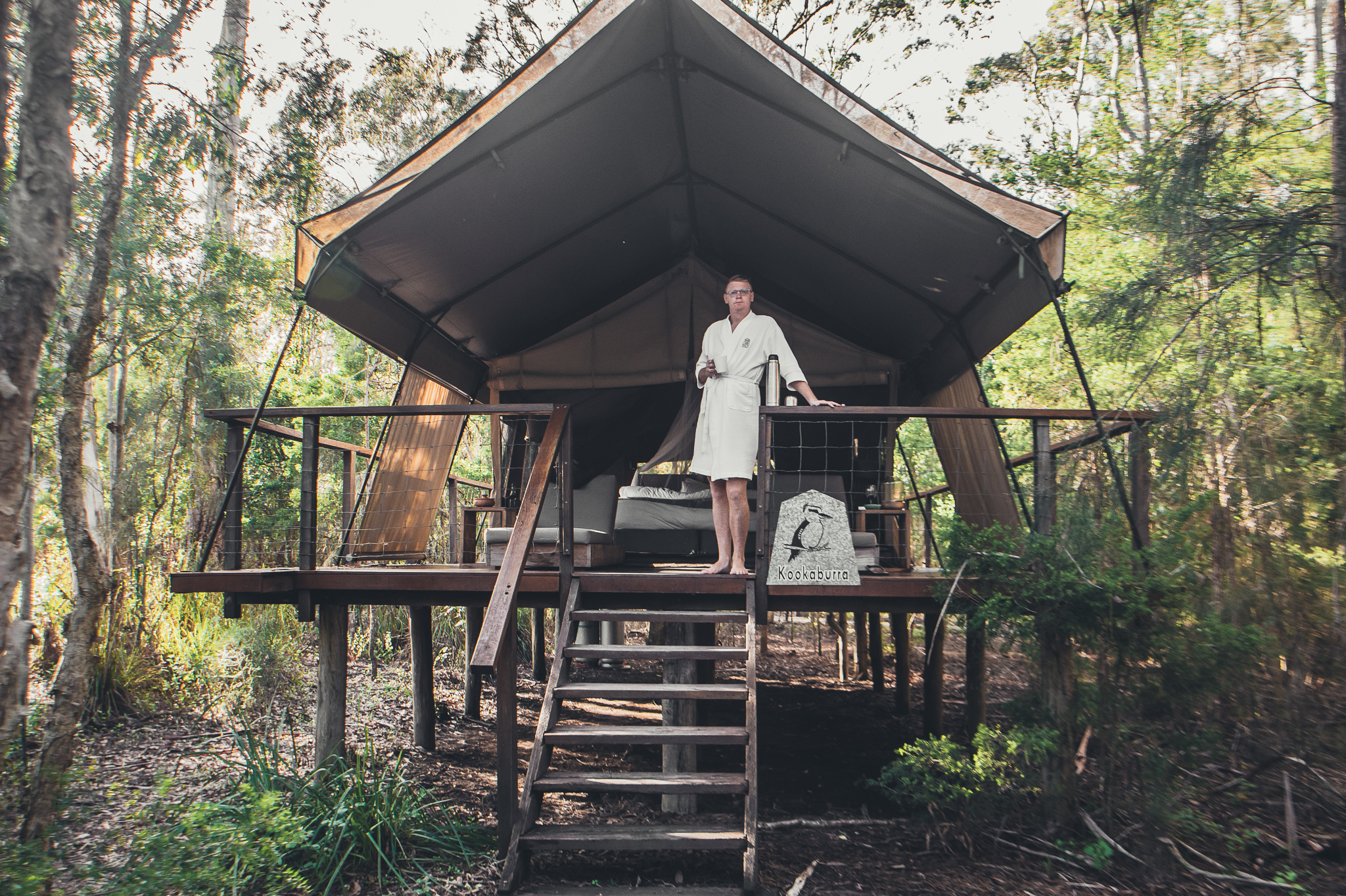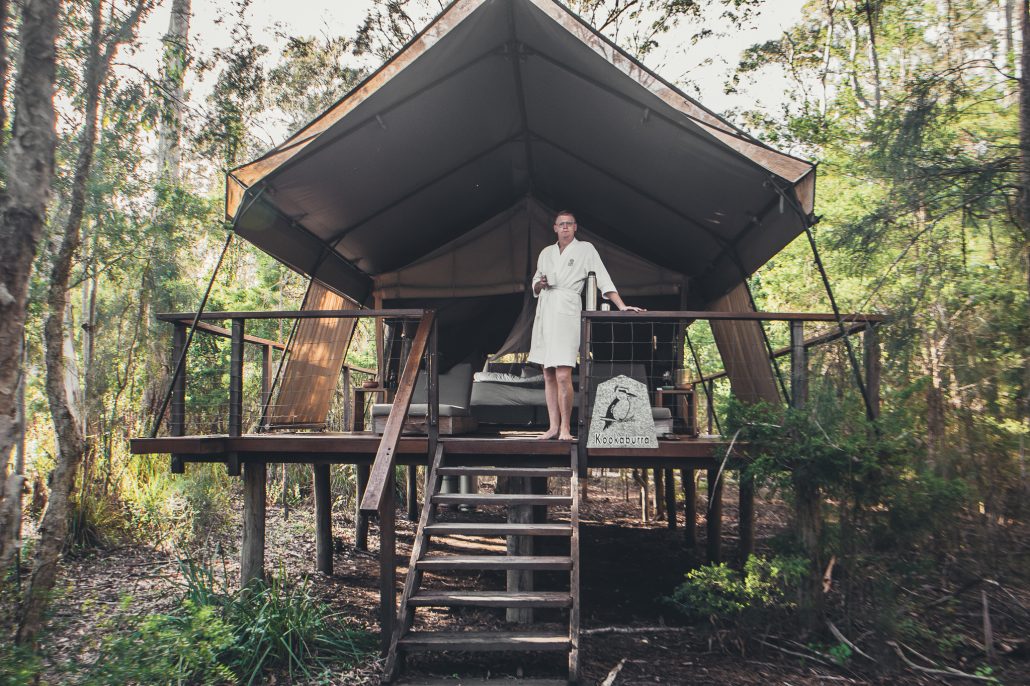 A beautifully built single log-cabinesque tented room with vented screens for windows and a massive bed right in the middle.     
After a brief walk through of the property and thorough explanation about how everything works at PaperBark, my glamping experience had officially begun.  
The food served for both dinner & breakfast were absolutely delicious, but I will have to admit my favorite feature about the glamping experience was waking up in my bed with the fresh forest air flowing through the tent.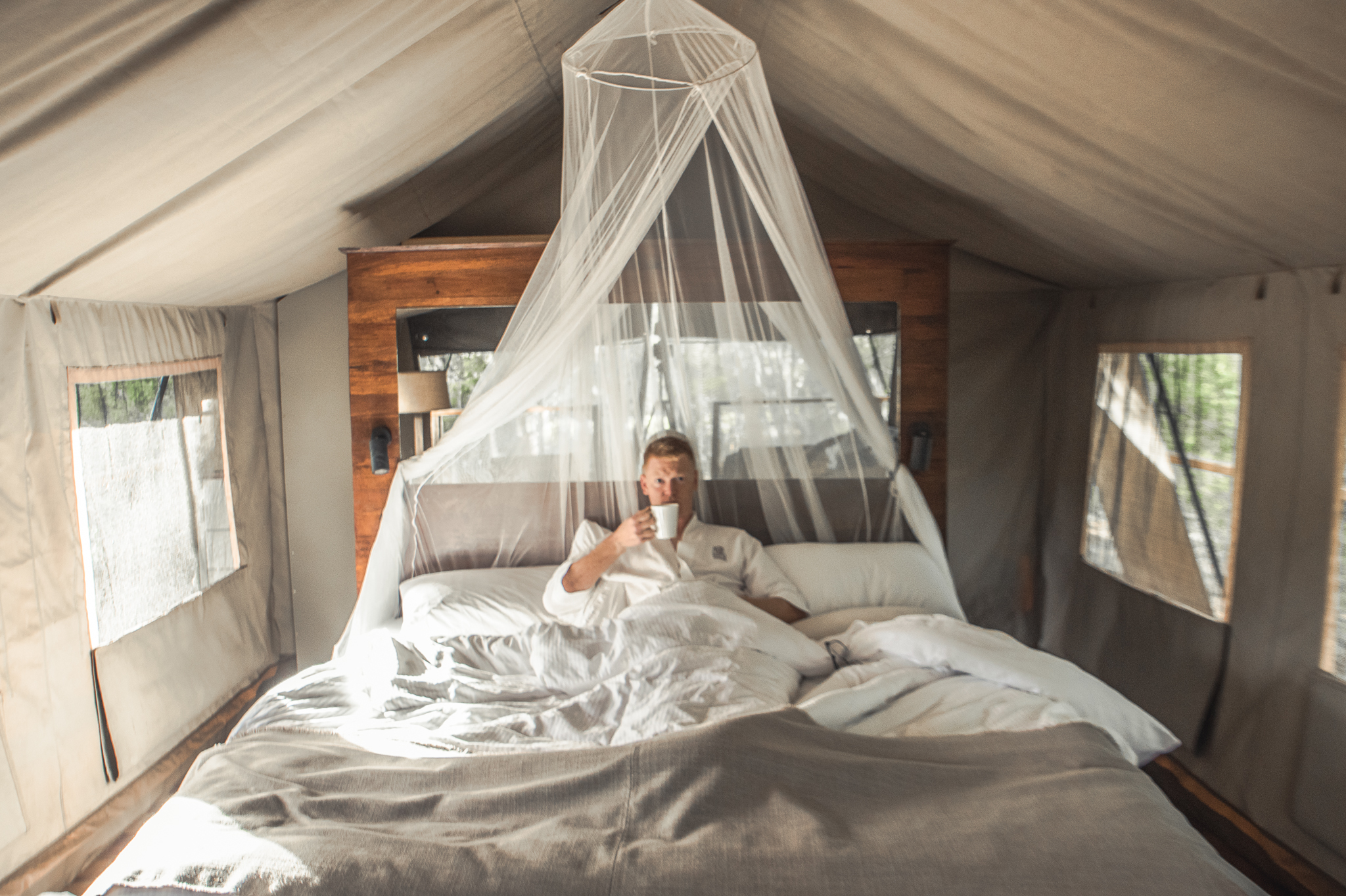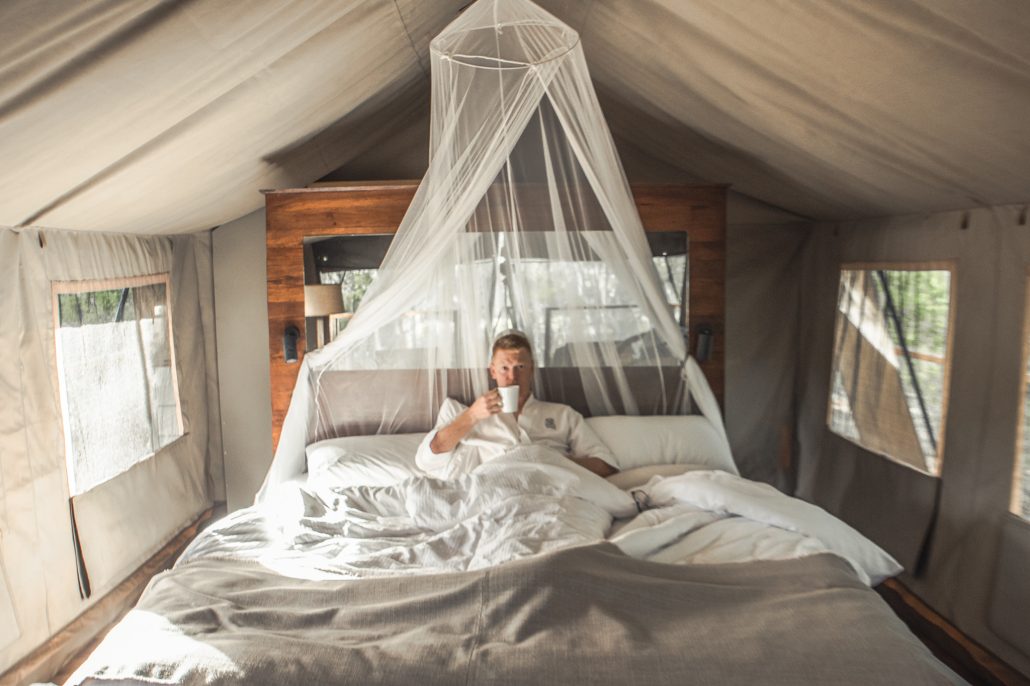 The staff dropped off a thermos of hot water in the morning at 7 A.M, and I enjoyed a couple glasses of tea (in my robe, of course) and mapped out my plan of attack for the drive back to Sydney.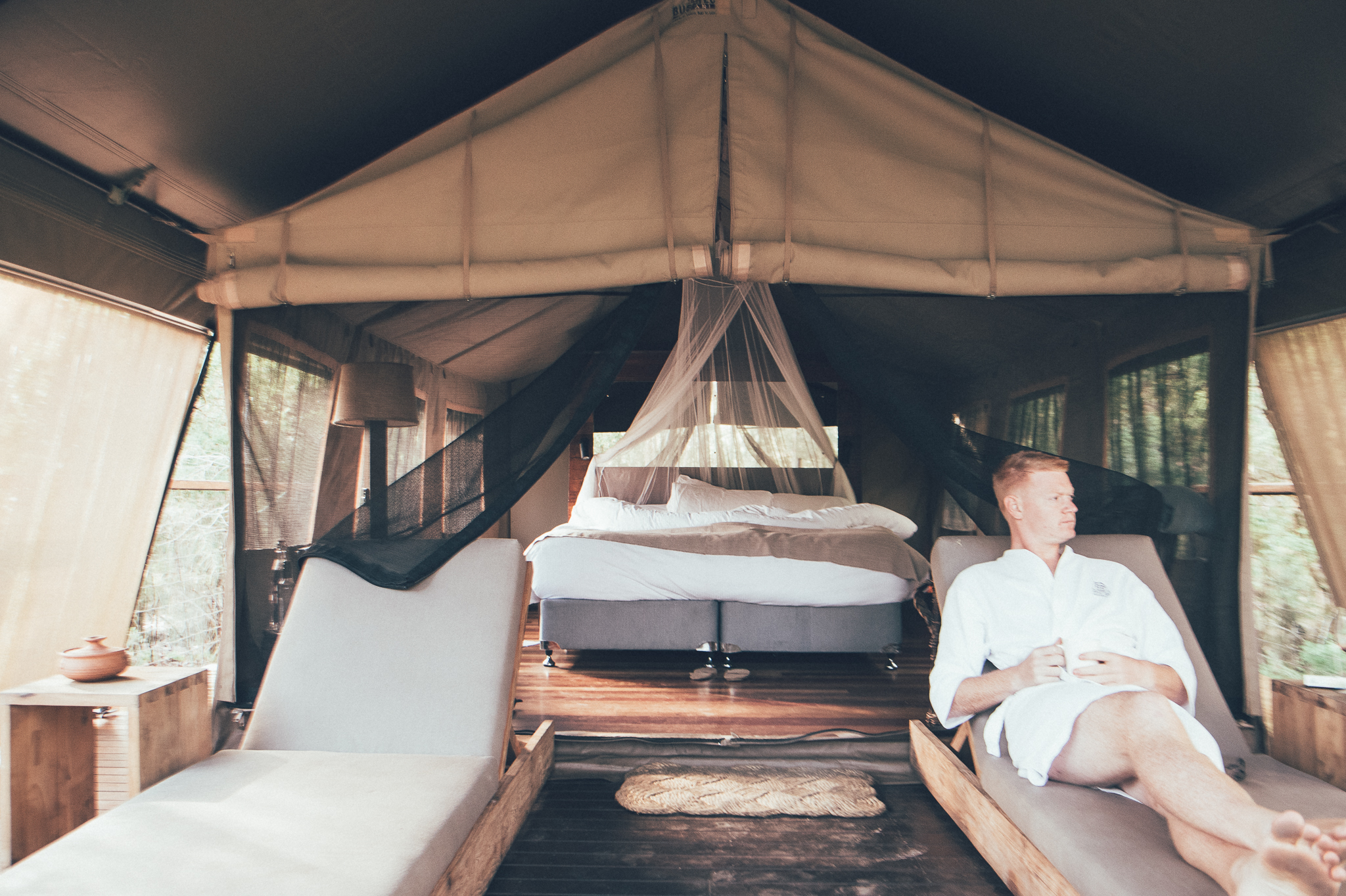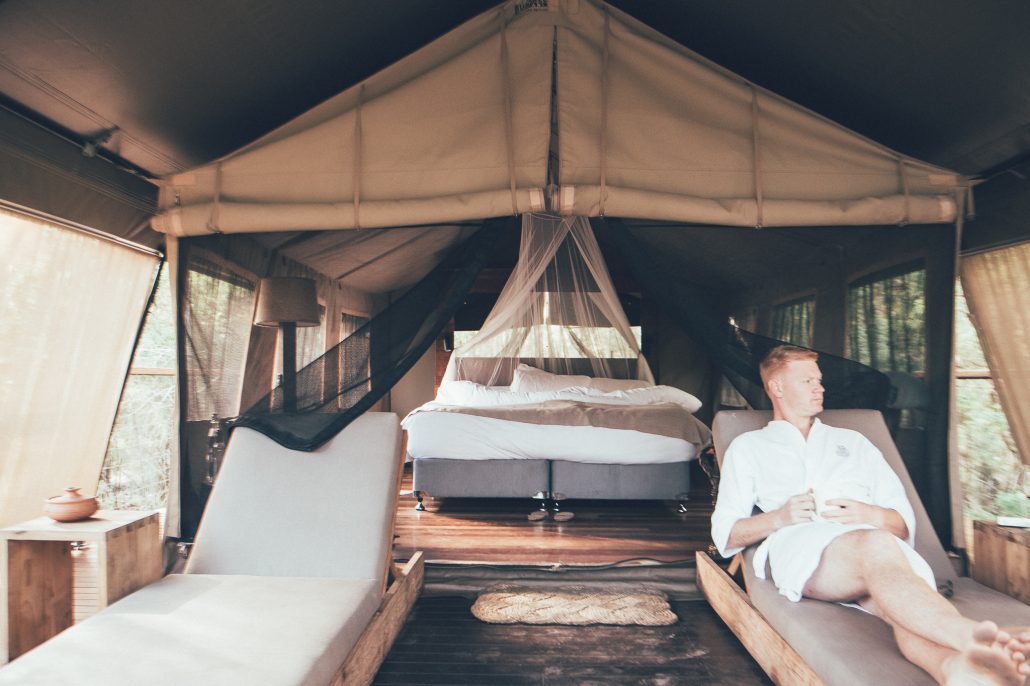 What is it about wearing a both robe that makes me feel like a million bucks?
---
Jervis Bay Dolphin Eco Wild Tour
The previous day I had the pleasure of exploring Jervis Bay by car and foot, but on my final day of the trip I was stoked to get out on the ocean.  I made my way down to the Huskisson port, and joined the Dolphin Wild Eco Tour in hopes to see some of my favorite marine creatures.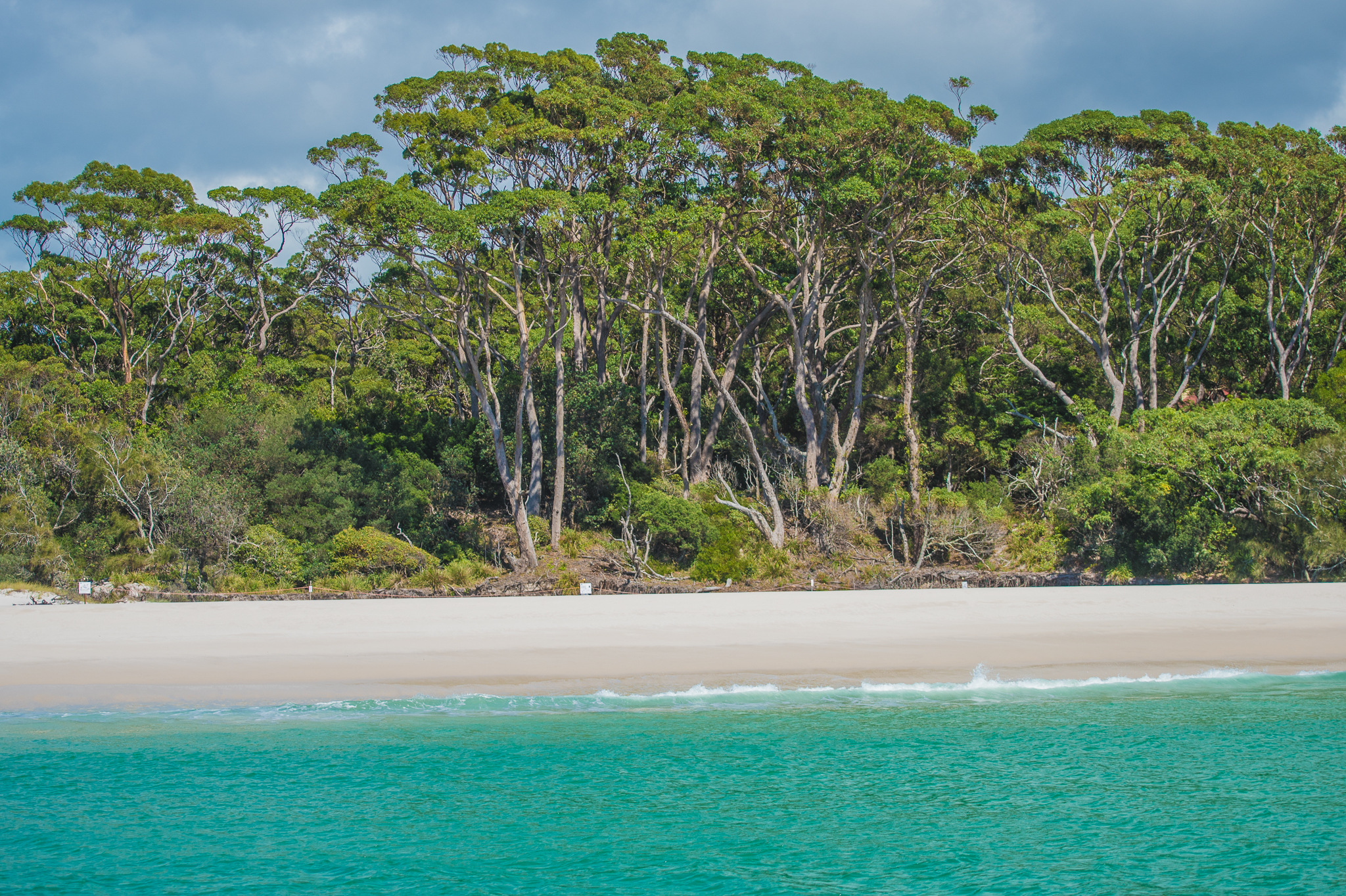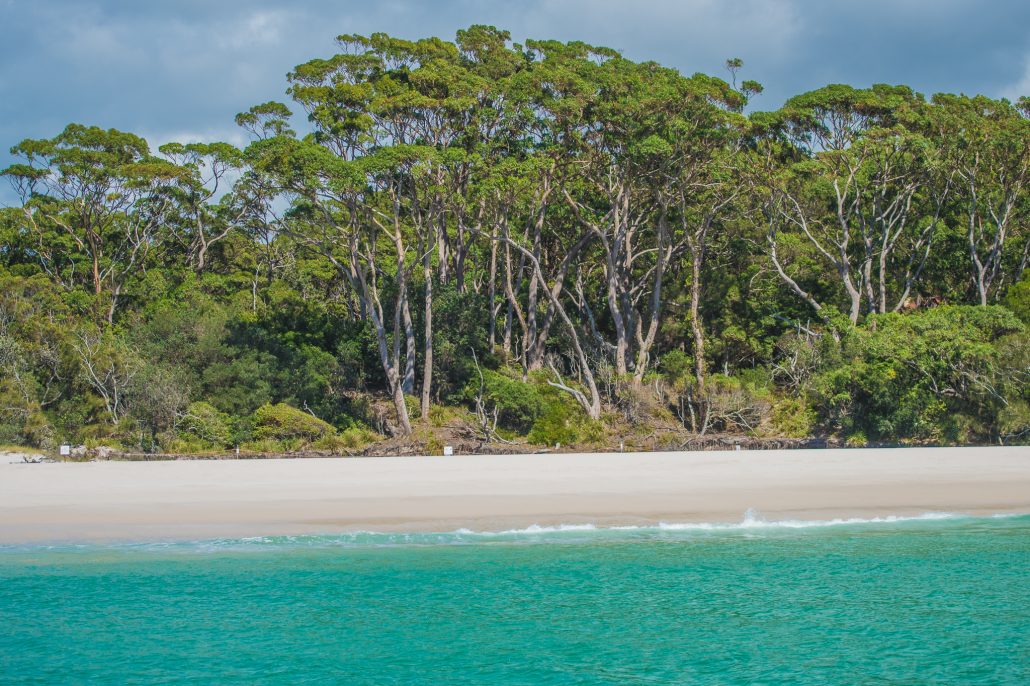 Even though the sea was a bit rough and we unfortunately didn't spot any dolphins, this 1.5 hour trip was still absolutely incredible.  I truly gained an appreciation of the sheer size of Jervis Bay, and viewing all the different beaches and coastlines from a different angle was spectacular!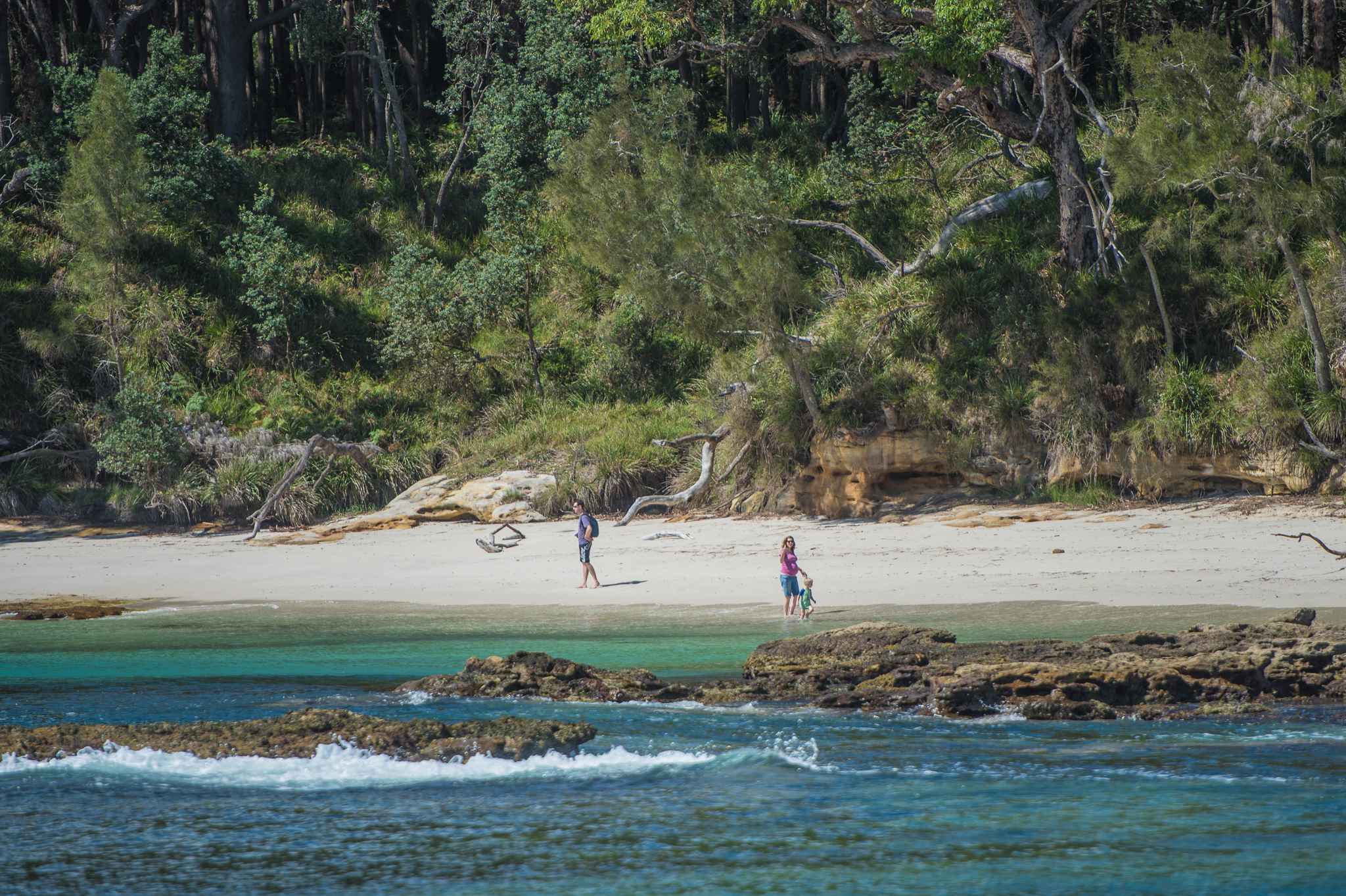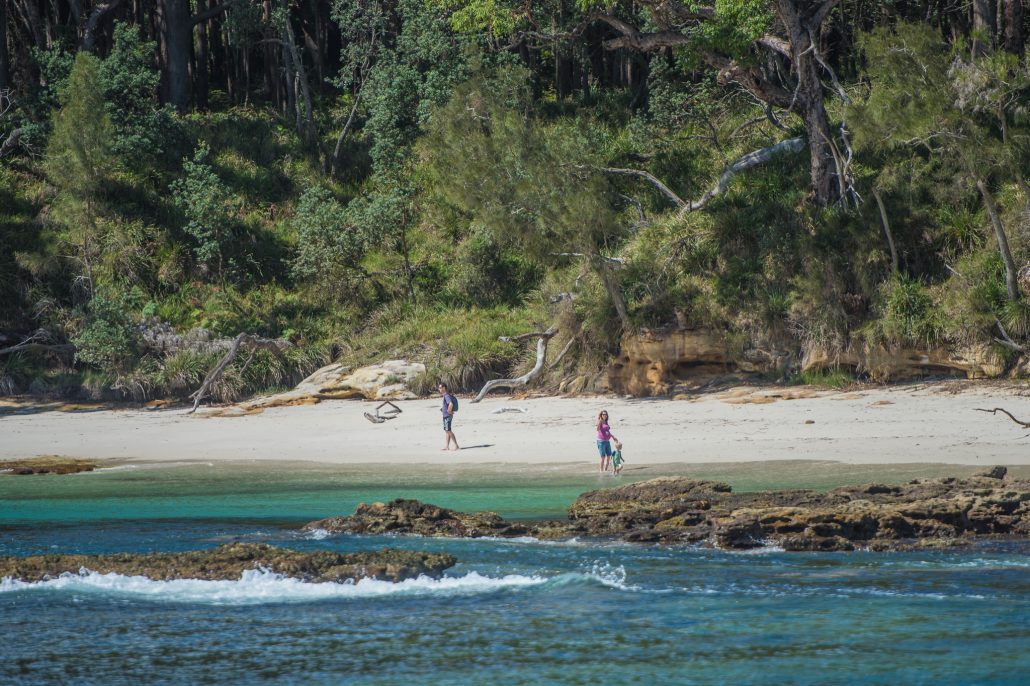 ---
Driving back to Sydney
The time had sadly come for my return to Sydney, but thankfully I had one last stop to make along the way!  I pulled into Jim Wild's Oyster farm to learn about the oyster harvesting process and sample some of these suckers.  I'm not typically the biggest seafood man but the last week in Australia has honestly changed my opinion of oysters!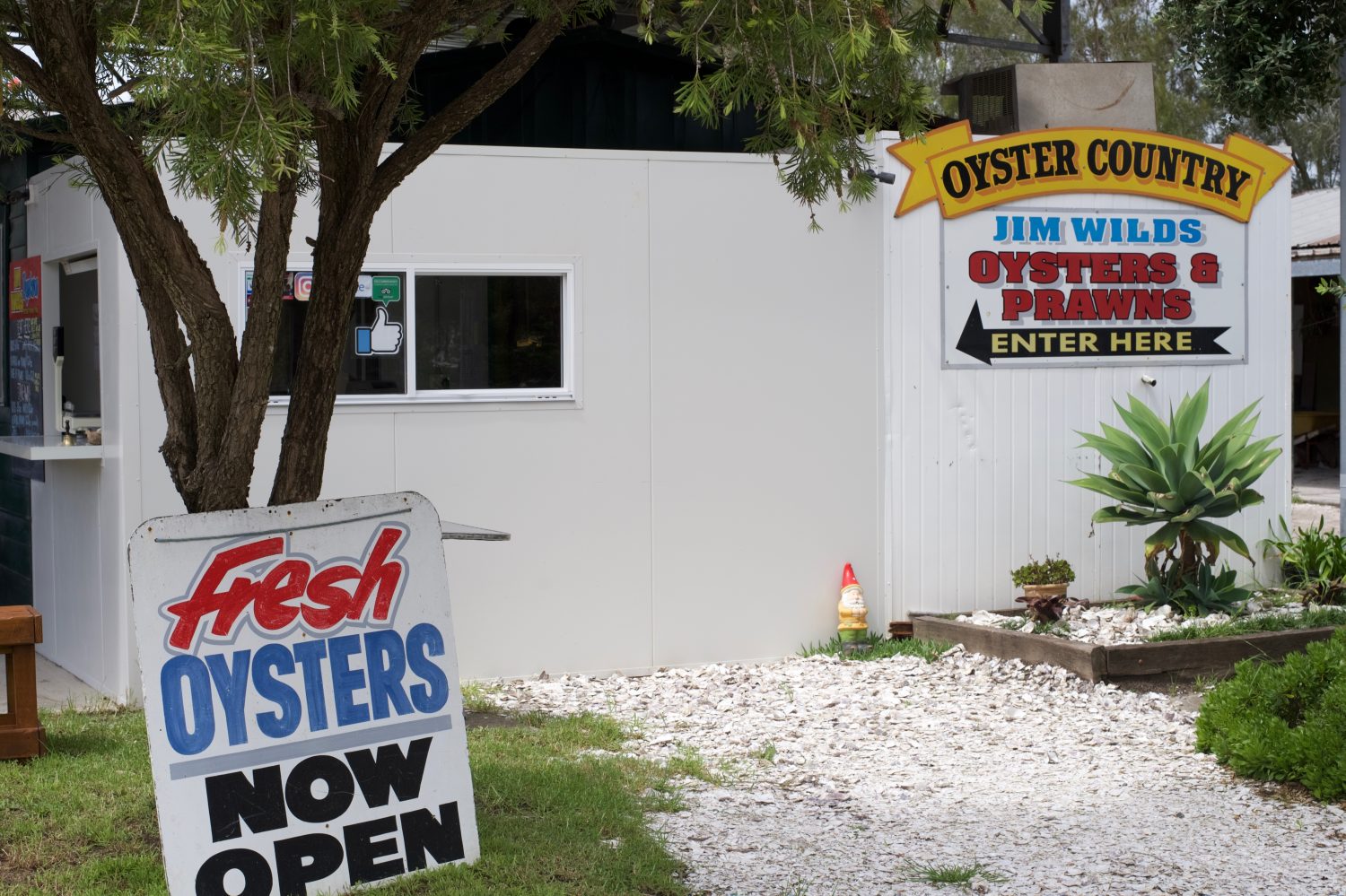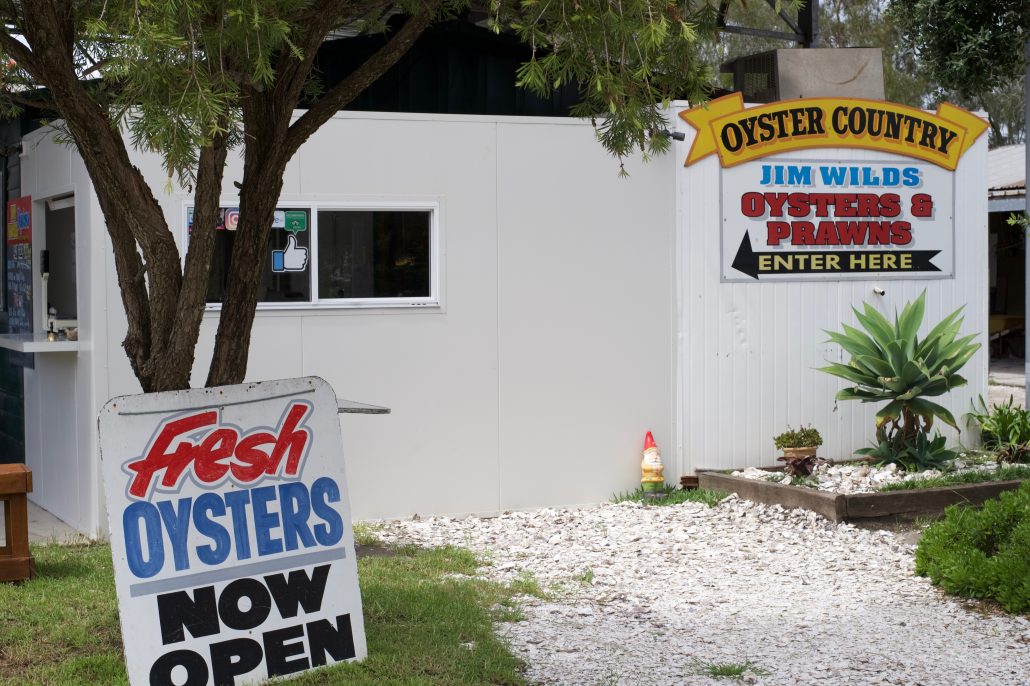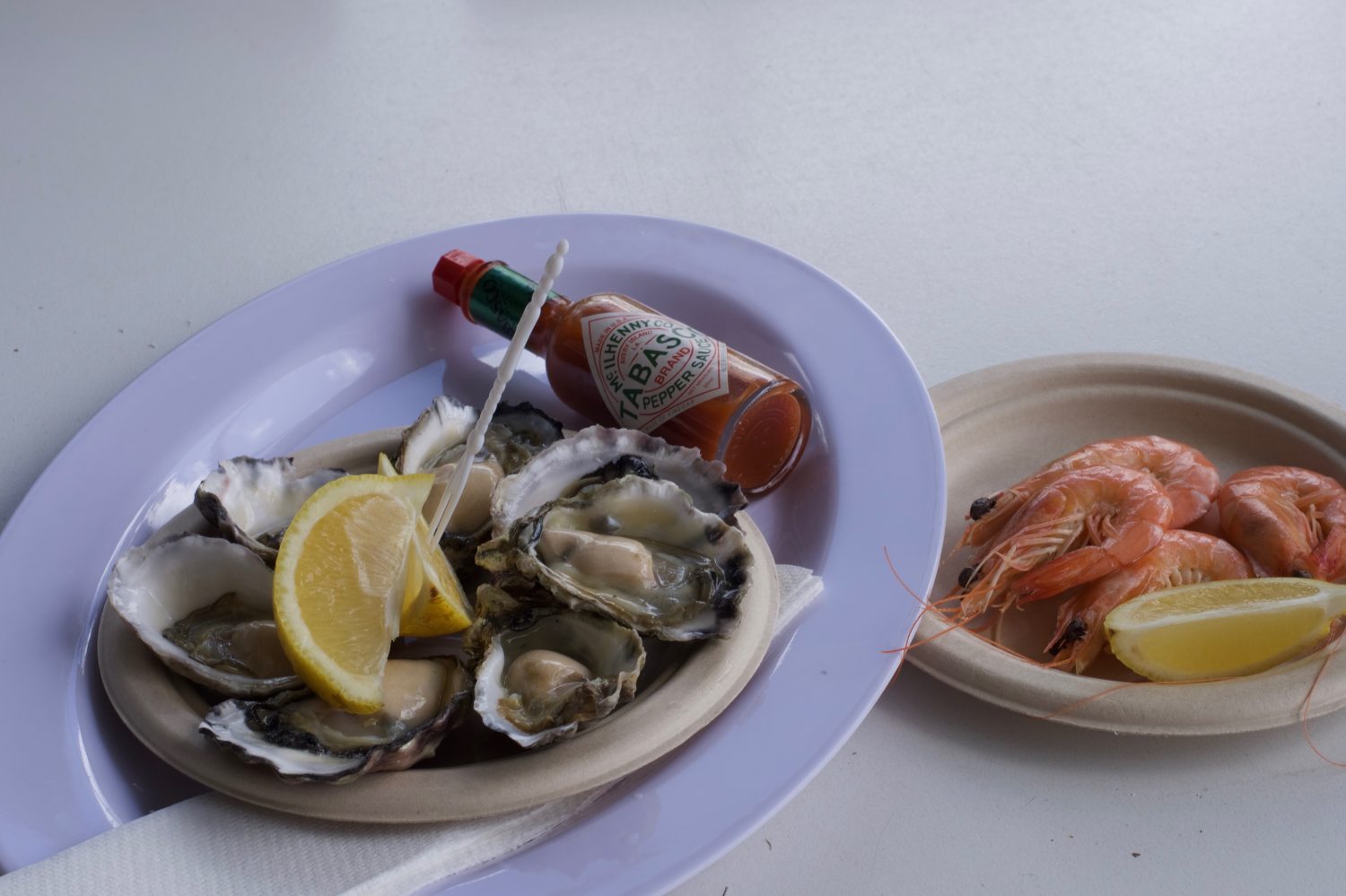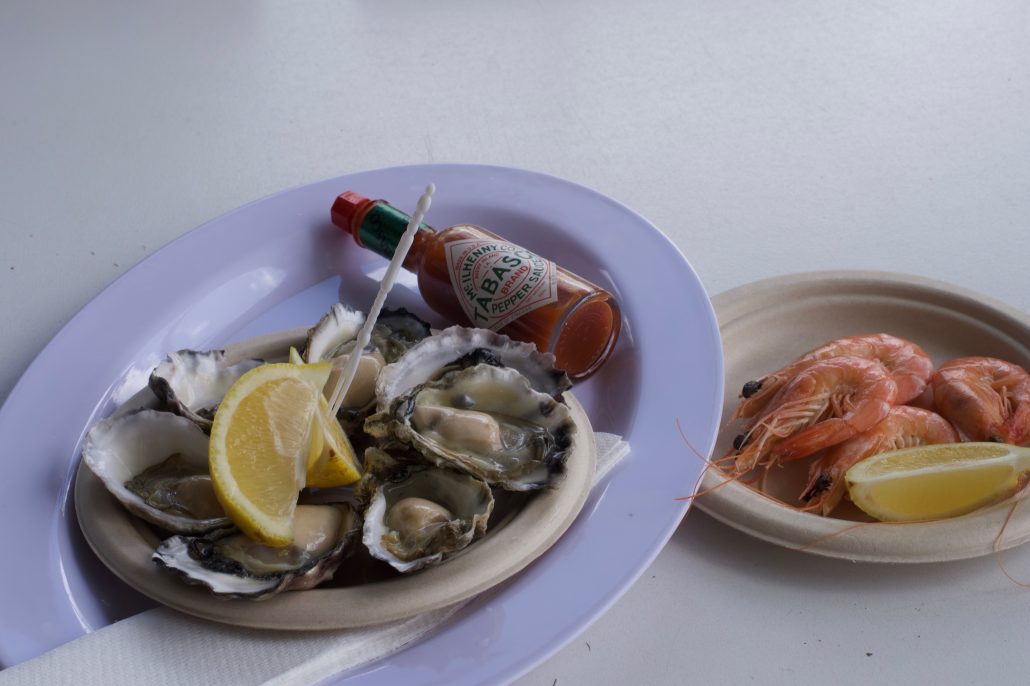 I slurped down my last Oyster, got back into my car, and made the 2.5 hour *rainy* drive back to one of my favorite cities in the world.  
If you've been following my blog for a while, I'm sure you know the love and appreciation I have for Australia already.  I honestly can't get enough of this country and I do mean it when I say (repeatedly) I have every intention of moving back someday!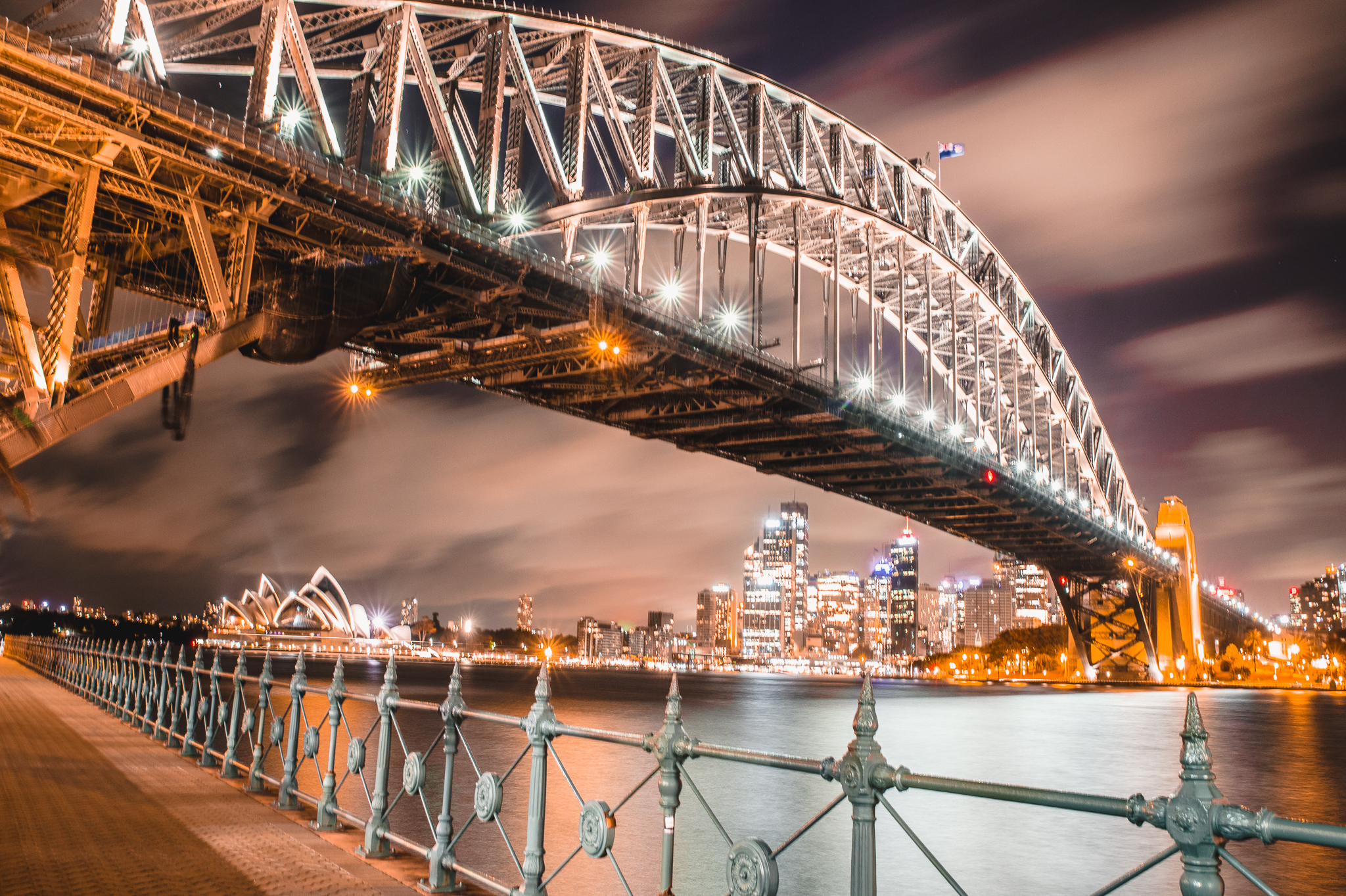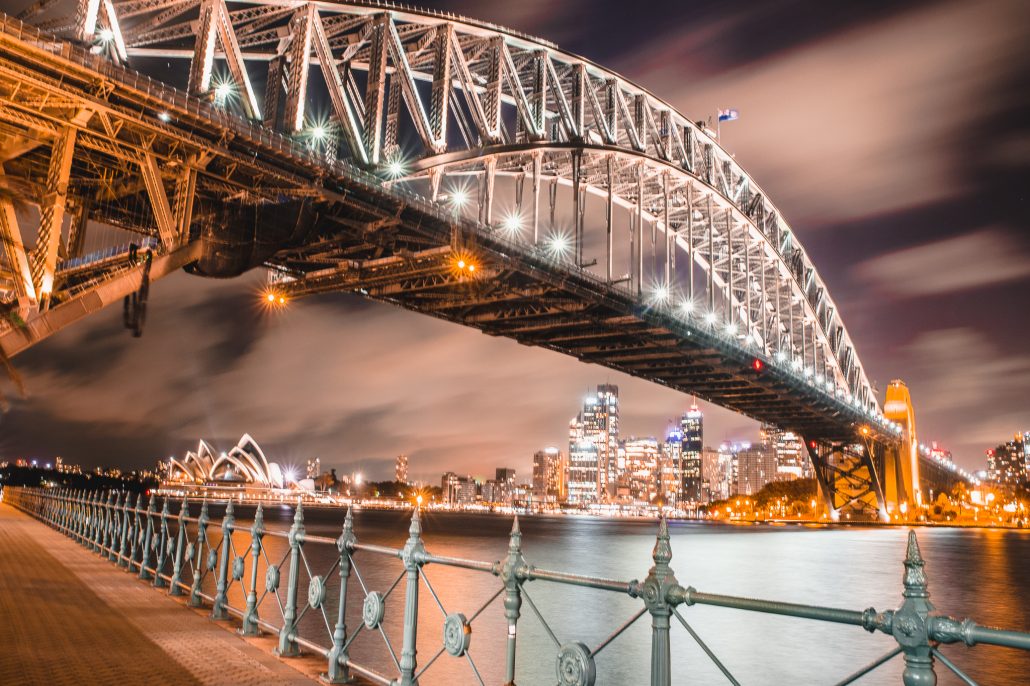 ---
The biggest of thanks goes to Destination NSW for helping me with this awesome itinerary! It really has been the trip of a lifetime!
Now…stop reading me ramble on about my adventures – and and start planning your own trip to Sydney with Qantas!  They've got some amazing deals going on right now from the U.S to Australia!
Thanks so much for reading!
---
& Add Me On Snapchat: — JonesATW