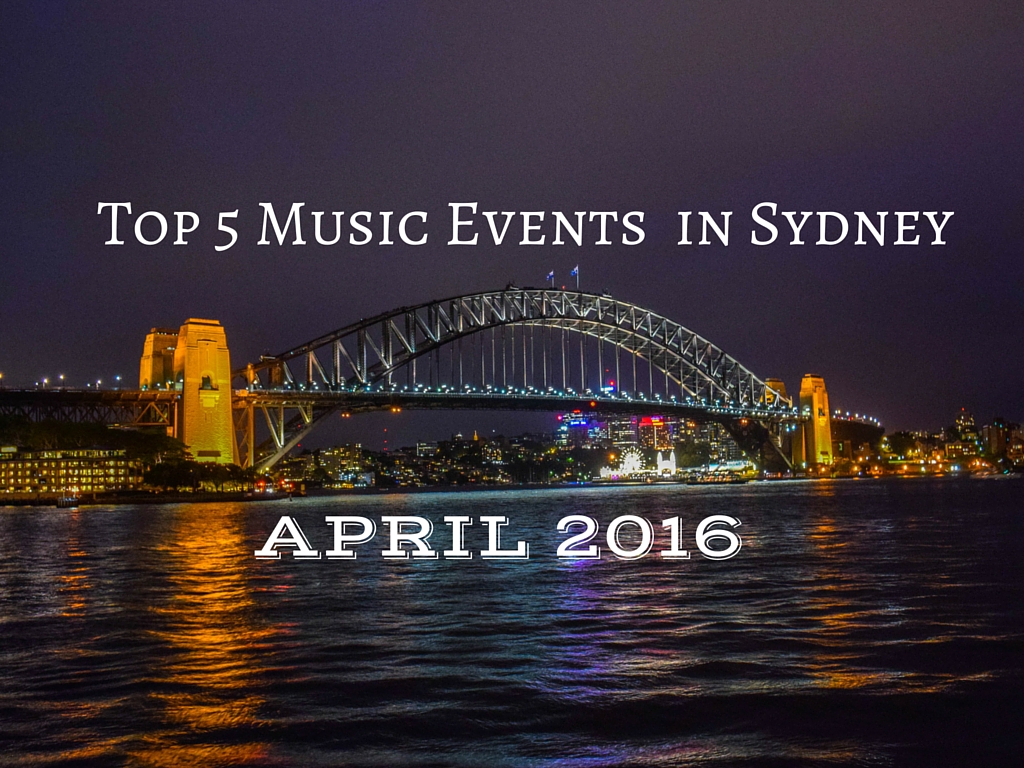 There's never a dull moment when you're living in Sydney.  Every weekend there's heaps of different options of club events, parties, and festivals  .  It actually kind of sucks sometimes when it comes to my financial situation.  Every weekend I try to tell myself I won't go out and party, but I can't resist a quality event if there's good music…
I honestly could have extended this to make it much longer, but there are other websites for that.  For all you Sydney party folk, these are the top 5 events you should be attending this April.
---
1 )   Distrikt *SASH* – Sunday, April 3

After a wildly successful 5 year anniversary last weekend, SASH is throwing possibly an even bigger event this upcoming Sunday.  Combining the energy of Burning Man, Subsonic, and SASH — this is a Sunday party that will definitely be worth calling in sick on Monday.  If you haven't been to a Sash Sunday Session before, then this is the perfect time to change that.
"In alignment with the spirit of one of our home-grown events, Subsonic have teamed up with S*A*S*H to play host to Ben Seagren, DJ Kramer and Paul Geddes under the DISTRIKT banner as the Australian summer begins to cool.
Whether you're gearing up for it, reminiscing about it or want a taste of it the DISTRIKT stage is one of the most sought-after highlights at the infamous Burning Man event with a style, pizazz and sound truly their own."
Music Inspiration — Ben Seagren Live @ Desert Hearts
2pm till 10pm / $15 all day on the door
Join the Facebook Event 
---
2 )  Civic Underground Saturdays


If you're keen for a solid party on Saturday night, than you can't go wrong with heading over to Civic Underground.  They've got great events every weekend in April, but I'd definitely recommend April 2nd, April 9th, and April 30th.  Any chance to attend a Blueprint Entertainment event will be a night of non-stop quality tunes, and having just seen Murat Kilic & Robbie Lowe at Return to Rio, I know the event on the 9th is going to be incredible.
2/4 – Blueprint
9/4 – Trinity & Phil Smart
16/4 – Sessions
23/4 – We Love
30/4 – Blueprint
Music Inspiration – Uone Live at Rainbow Serpent
Robbie Lowe Colour Sessions Mix
Tickets:   https://goo.gl/PsDiSx  // Guest-List:   https://goo.gl/nazBfC
Join the Facebook Event
---
3 ) Grooving The Moo — Saturday / Sunday April 23 -24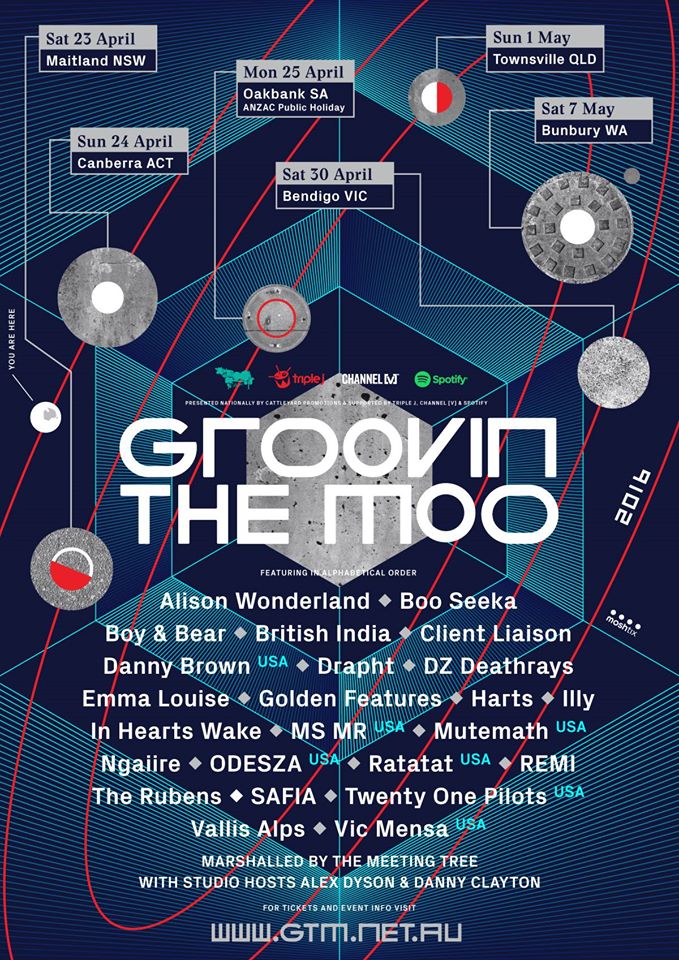 Okay…so not technically in Sydney…
One of the biggest touring festivals in Australia is coming up in April, and Sydney party folk have two solid options to choose from.  Neither of these are actually close to Sydney, but it's definitely going to be an event well worth the drive.  With a line-up this stacked, you're definitely in for an epic one-day festival!  I'll be making an appearance at the Canberra event, and I can't wait to see Golden Features, Alison Wonderland, Ratatat, and Odesza!
Music Inspiration – Golden Features Hidden City Mix
Purchase Tickets — $110
Join the Facebook Events
---
4 )  Carl Cox Presents Pure — Saturday, April 23

For all the techno fans in Sydney — this event is a no-brainer.  Carl Cox & Joseph Capriati are two of my favorite DJ's to see live.  Their skills behinds the decks are impeccable, their song selection is perfect, and they are definitely going to put on one hell of a show.  With tickets being so cheap (relatively speaking), this is an event that should not be missed .  I'll already be in Canberra getting ready for GTM, but if I wasn't — this is exactly where I would be spending my Saturday night.
Music Inspiration — Mixmag Live & Direct — Carl Cox
Purchase Tickets ( $80 First Release / $90 Second Release)
Join the Facebook Event
---
5 )  Godskitchen Presents "The Last Dance" — Saturday, April 30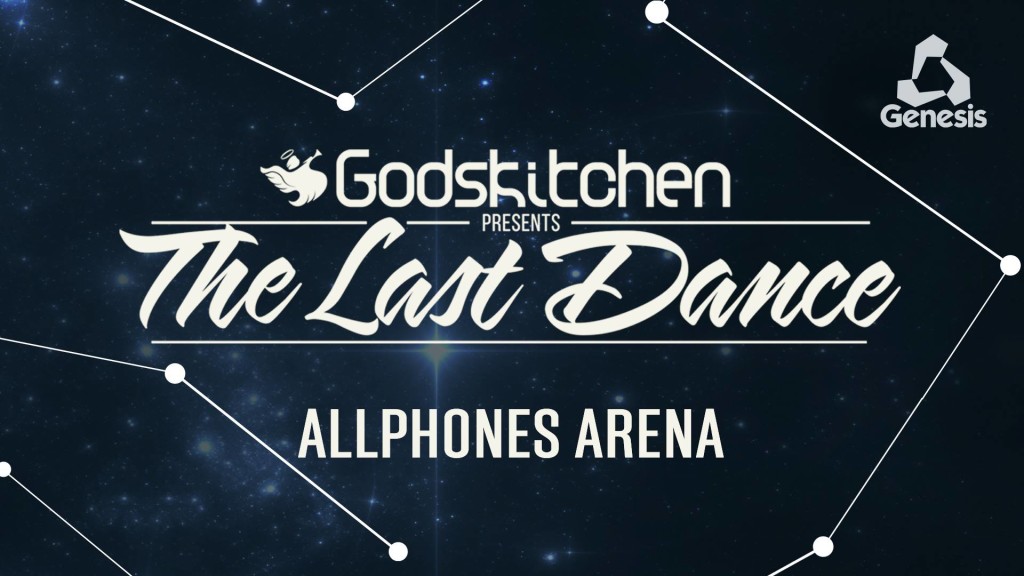 TRANCE FAMILY.  ASSEMBLE.
This is arguably the best trance line-up that has ever been brought to Sydney.  It's been quite awhile since I've been to a quality trance festival, and I'm definitely thinking that Godskitchen is going to change that.  I've seen almost all of these DJ's before, and they are all incredible.  Funny story, when I was naming my little travel blog, I was listening to heaps of trance at the time.  #TranceAroundTheWorld
Line-Up:
COSMIC GATE
ATB
SIMON PATTERSON
SUPER8 & TAB
JASON ROSS
SUSANA (live)
ARTY
MENNO DE JONG
Music Inspiration – Cosmic Gate Live at Dreamstate San Francisco
Purchase Tickets ( $167)  **SOLD OUT**
Join the Facebook Event (try and buy tickets there)
---
Venue Listings + More Events
Get Together w/ Robbie Lowe, U-Khan, & Tristan Case — April 1st @ The Jam Gallery
Zoo Project — Dave Seaman (April 2nd)
Chinese Laundry — Grillz, Alex Niggermann, Mija, Will Clarke, and more…
Pacha Sydney Events — Elk Road, Party Thieves, Purple Disco Machine, Sigala, U2 & Oski
Marquee Sydney Events — Marlo, Tigerlily, Stafford Brothers
Argyle Turns 9 – April 15-16
---
Going to be an amazing month for music!  My bank account is going to hate me…
See you on the dancefloors.
For more Sydney Party information check out:
Resident Advisor — The best nightlife events in Sydney.
House And Techno Sydney (H.A.T.S) — Nightlife events for electronic music
---
Share with your mates…
& Add Me On

Snapchat

:  JonesATW
https://www.jonesaroundtheworld.com/wp-content/uploads/2016/03/Top-5-Music-Events-Sydney-Party-People-Should-Attend.jpg
768
1024
Dave
https://www.jonesaroundtheworld.com/wp-content/uploads/2017/03/logotry-1.png
Dave
2016-03-31 11:06:46
2016-10-24 22:39:59
Top 5 Music Events in Sydney [April 2016]