If you want to learn all about the biggest Australian cities by population, you've come to the right place.
Few countries have the sheer number of big cities that Australia does. After all, it is the 6th biggest country on the planet and covers 7.692 million km². That's a lot of ground to cover! If you're planning an epic trip Down Under, you'll want to start with the biggest cities Australia offers. Or the 15 largest major cities in Australia, to be precise.
These Aussie destinations cover various landscapes and locations, from significant urban areas to the most populous cities. Simply put, you'll come home with an endless number of incredible travel stories, envy-inducing snaps, and memories you'll always cherish.
My guide even has some handy tips for your travels, from what to do in each city to what to expect in these little (or should I say big) pockets of heaven.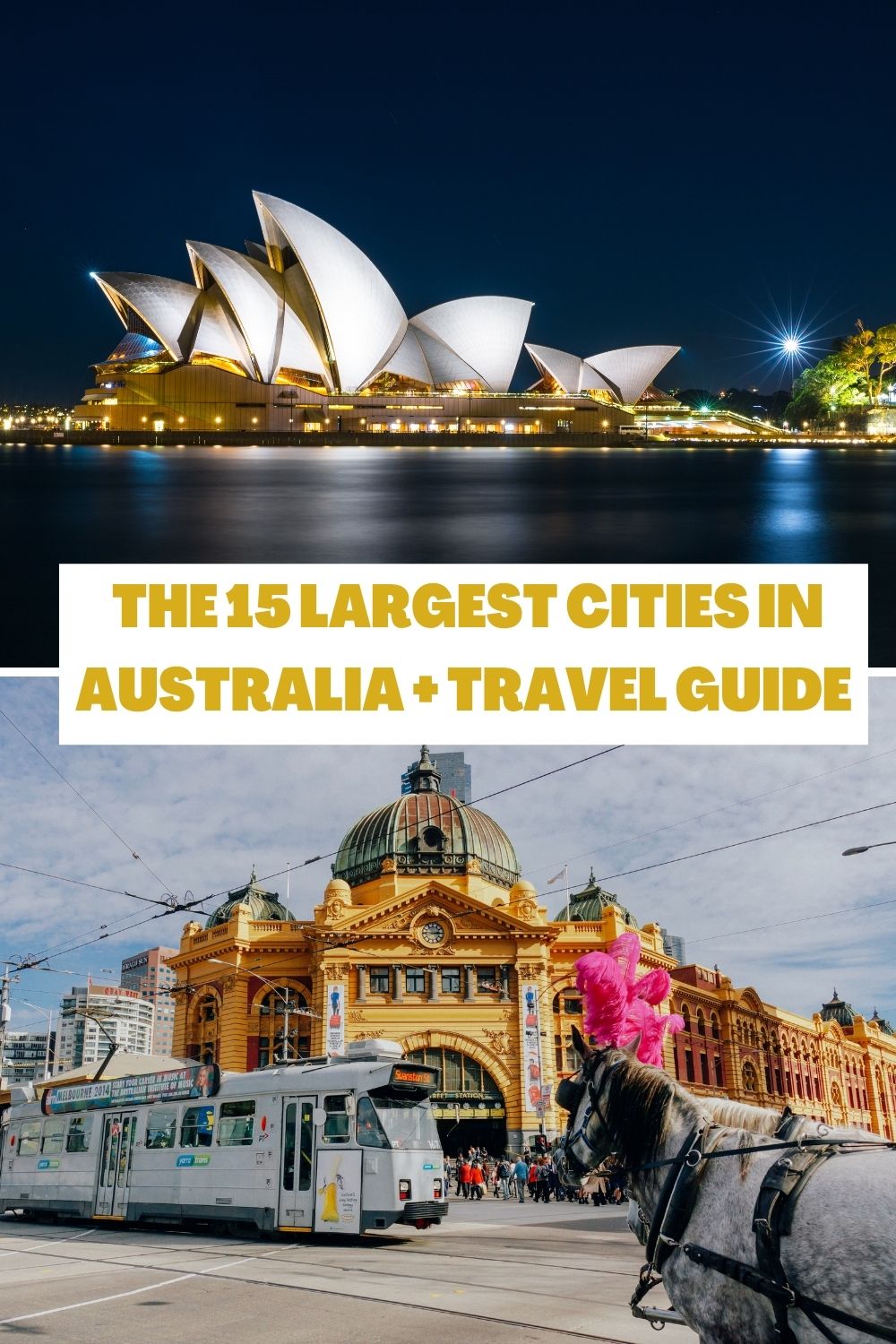 ---
1) Sydney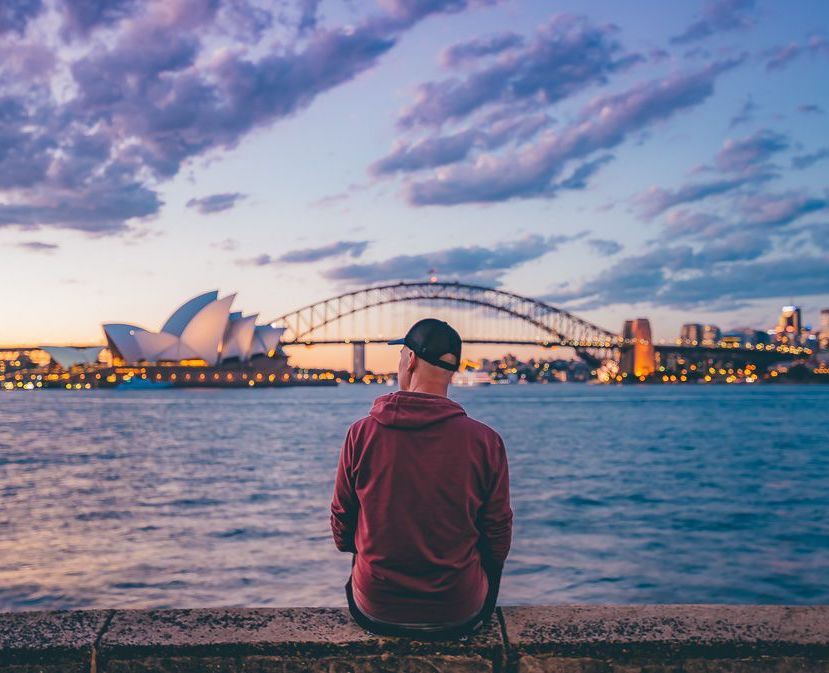 State: New South Wales
Population: 5.297 million
The biggest and most populated city in Australia, Sydney has long been a favorite destination for travelers from across the globe and welcomes over 10 million visitors per year. The "Harbor City" is world-famous for its iconic Opera House and Harbor Bridge, which makes its skyline so identifiable.
There's so much to Sydney and so much to see and do from the city, right down to the sea. I lived in Sydney for a year, and I always refer to it as my second home. As a matter of fact, I think about moving back quite often!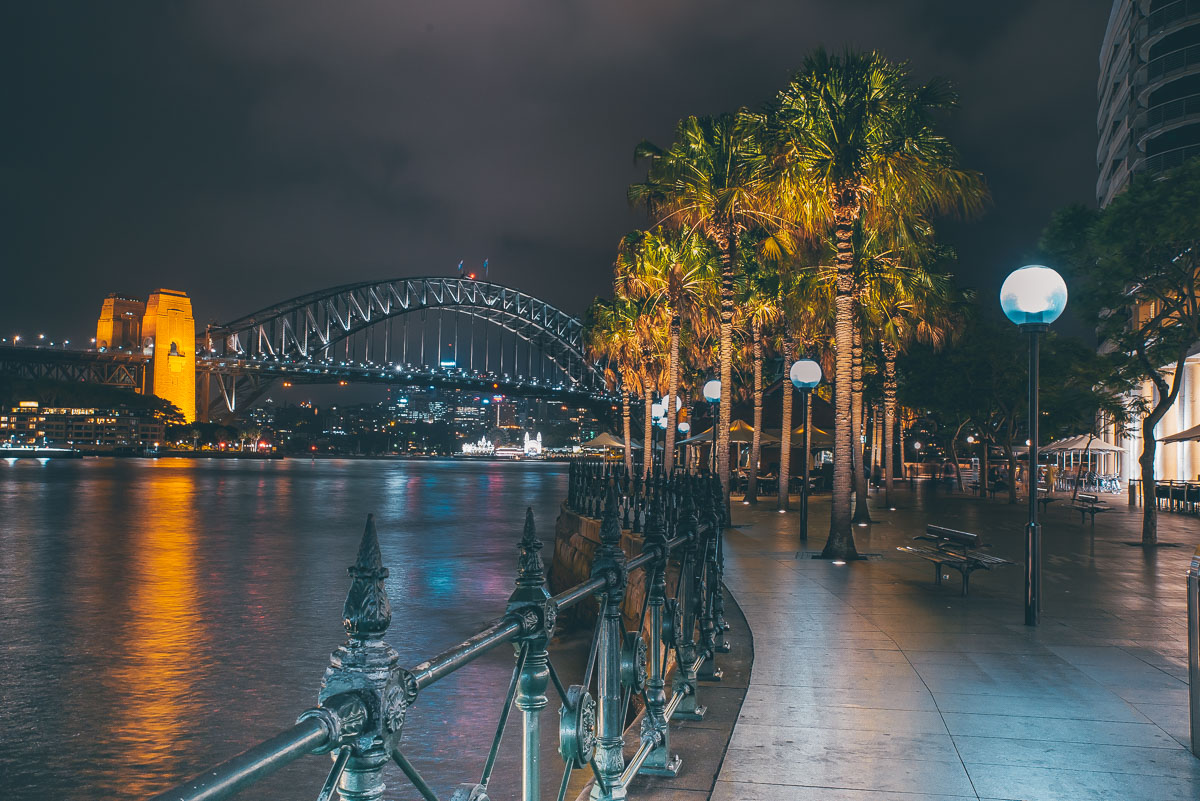 ---
Unmissable Sydney Highlights
The Sydney Opera House
The Sydney Harbour Bridge
Shopping and dining at The Rocks
Explore Darling Harbour
Taronga Zoo
Relax in Hyde Park
World-famous Bondi Beach
Bondi to Bronte Coastal Walk
Travel on the Manly ferry
SEA LIFE Sydney Aquarium
Lane Cove National Park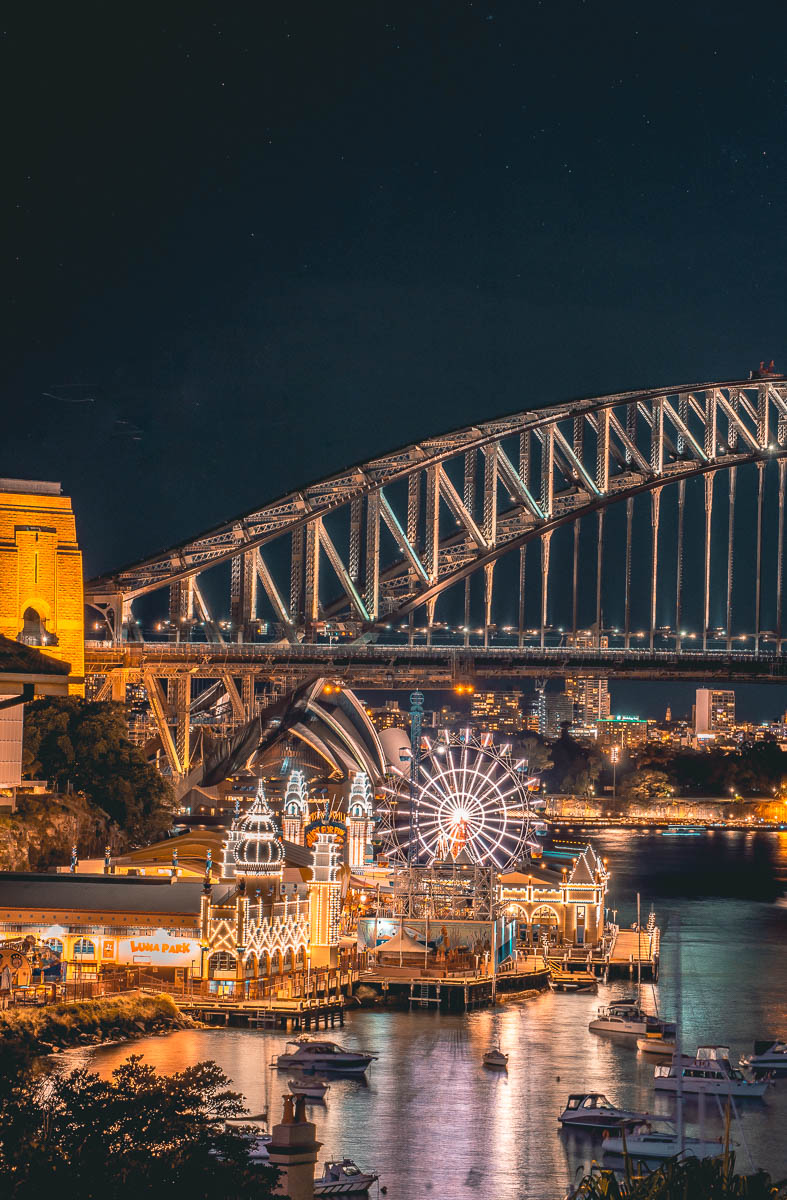 ---
An Unmissable Sydney Tour Experience
Sydney: Harbor Cruise and Taronga Zoo
Price: From $69+ AUD (one day)
https://www.getyourguide.com/sydney-l200/sydney-harbour-cruise-taronga-zoo-and-sky-safari-t72927/?partner_id=TD1UM4U
"Discover the home of over 2,900 animals at your own pace with entry ticket to Taronga Zoo. Reach the zoo in Sydney Harbour by rocket ferry and take in the spectacular views of Sydney Harbour and more."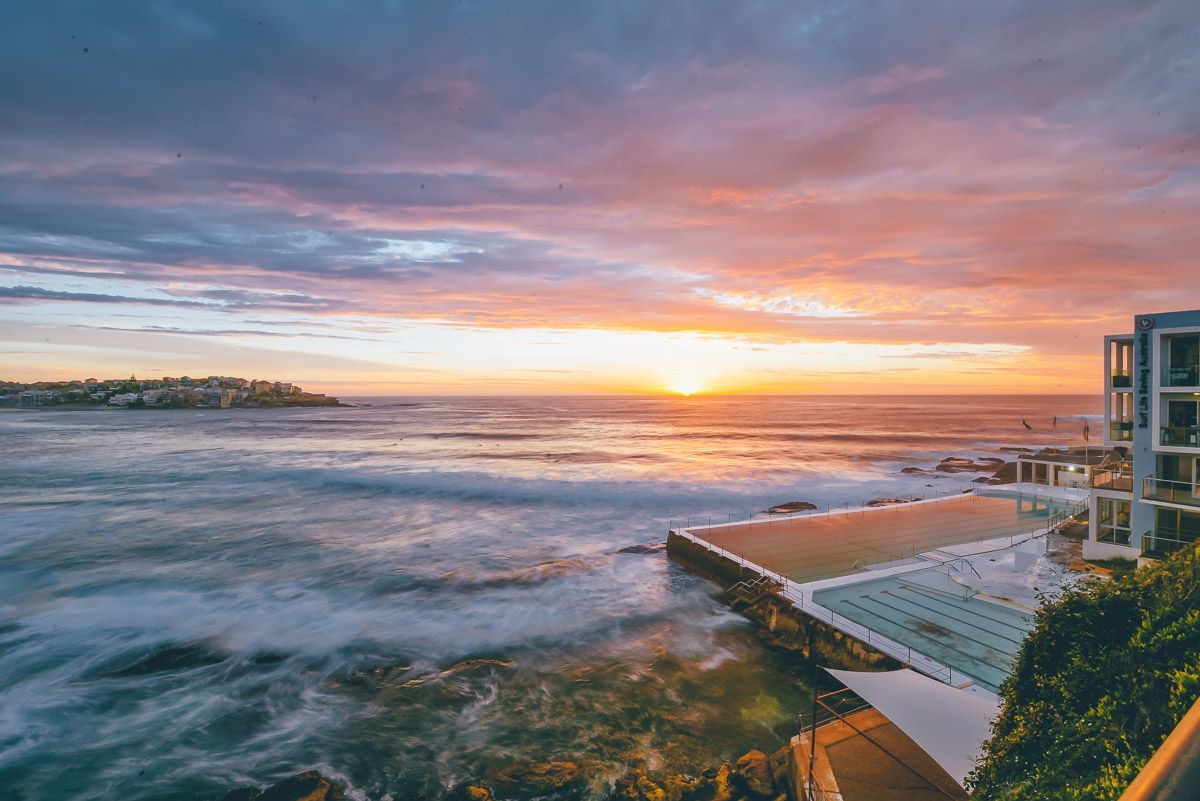 ---
Read Through My Blog Posts on Sydney Below
The Best Sydney Itinerary | How to Spend 4-7 Days Exploring Sydney
The 15 Best Music Festivals in Sydney, Australia
The 12 Best Backpacker Hostels in Sydney
Sydney Vacation Travel Guide | Expedia
---
2) Melbourne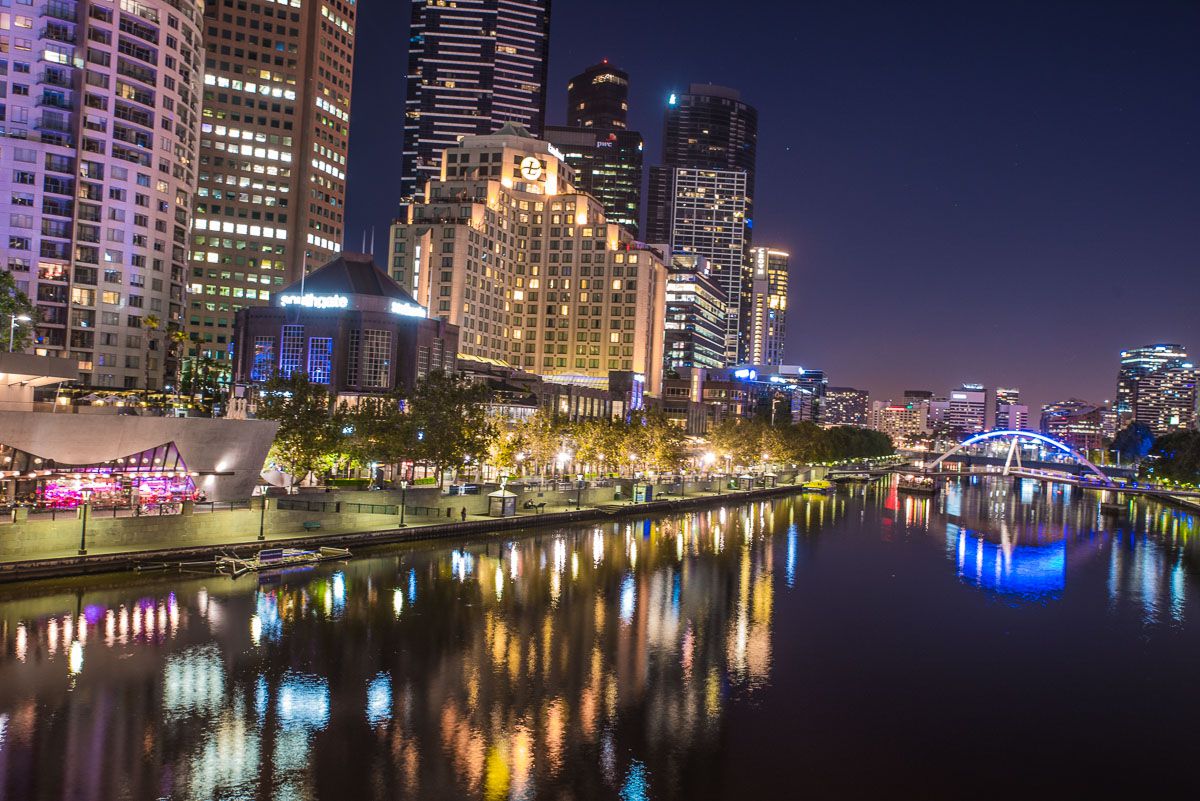 State: Victoria
Population: 5.031 million
Predicted to soon surpass Sydney's already massive population, buzzing Melbourne is arguably Australia's cultural home and the nation's sporting capital. Whatever your traveling style, Melbourne has it in spades.
It has a famed foodie scene, world-class coffee, and a significant urban area that's both quirky and majorly hip. And this isn't even including its pockets of calm amongst the chaos, fashion to die for, and a non-stop pace that isn't for the faint of heart.
It's not just one of Australia's biggest cities, but it's also one of the coolest destinations in the world!
Melbournians have style and substance to back it up. Whether your traveling style is slow-paced or constantly moving, you'll find what you're looking for in Melbourne. And to make it even better, you'll always be in good company.
The city is crawling year-round with over 10 million annual visitors — and it looks like Melbourne is set to surpass Sydney on the tourism front too. This is just another installment in their long-standing rivalry.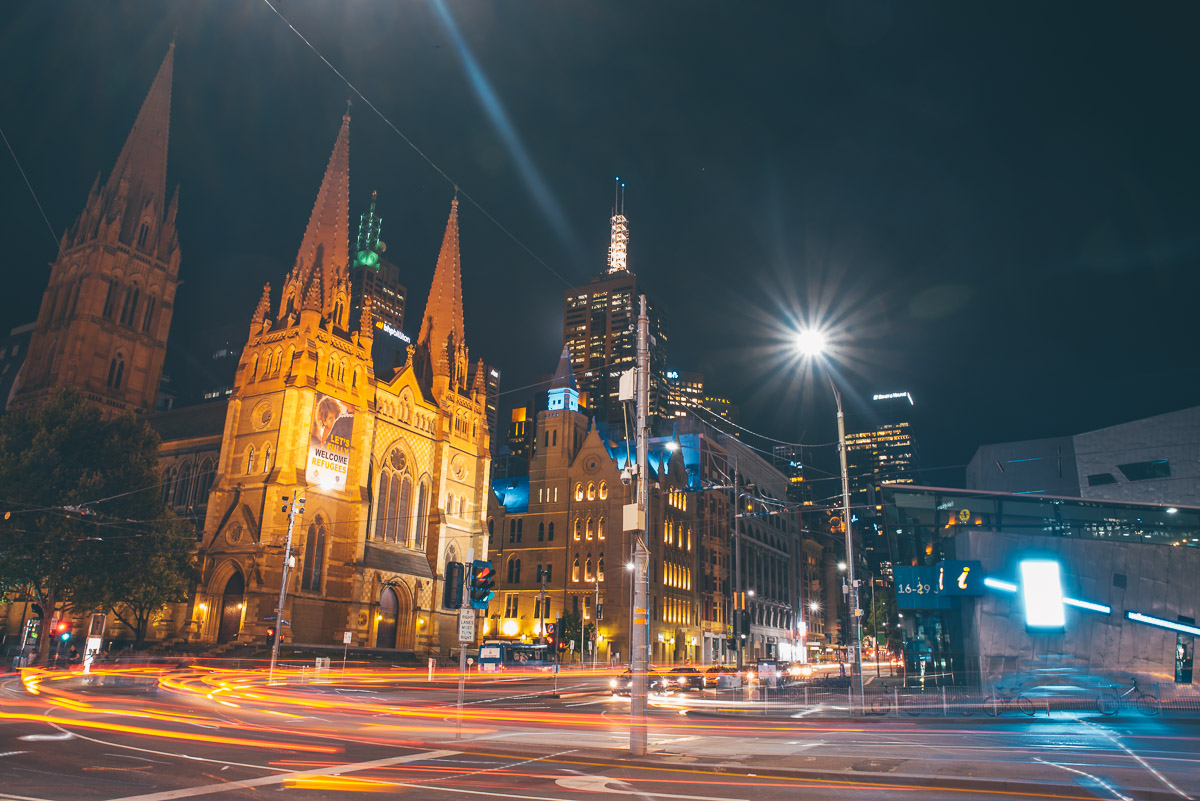 ---
Must Do Melbourne Highlights
Eureka Skydeck
Melbourne Cricket Ground (MCG)
Go to an Australian Football League game
Cash your chips at Crown Casino
Old Melbourne Gaol
A day at Melbourne Zoo
Wander around Botanic Gardens
Cruise up the Yarra River
Wander through the National Gallery of Victoria (NGV)
Photograph Hosier Lane artwork
Spend a day trawling St Kildas seaside
Hipster heaven in Fitzroy and Brunswick
Camberwell Sunday Market
Indulge in Melbourne's world-class coffee and food scene
Take a Road Trip along the Great Ocean Road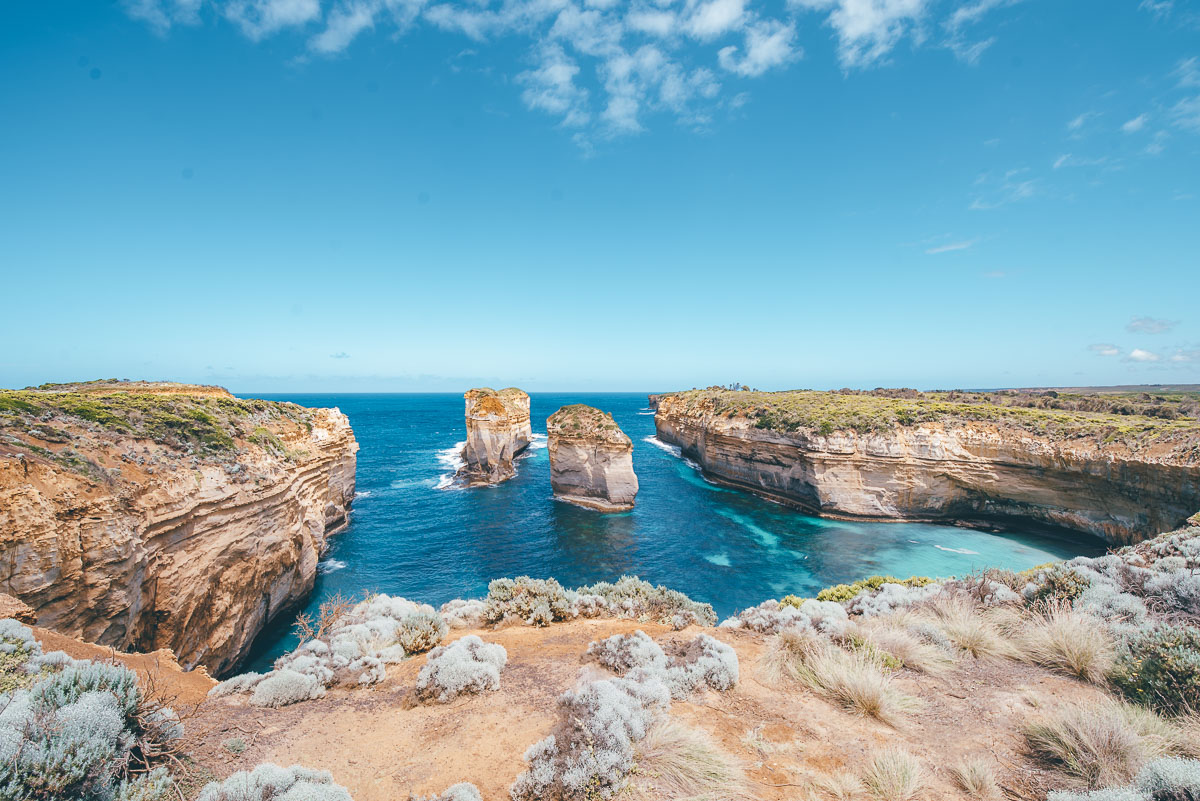 ---
A Melbourne Walking Tour You Can't Miss
Melbourne: Complete City Walking Tour
Price: From $99+ AUD (3 hours)
https://www.getyourguide.com/melbourne-l202/melbourne-free-walking-tour-t228322/?partner_id=TD1UM4U
"Join your tour guide for a walk through Australia's culture capital and learn what makes this city great and so much more."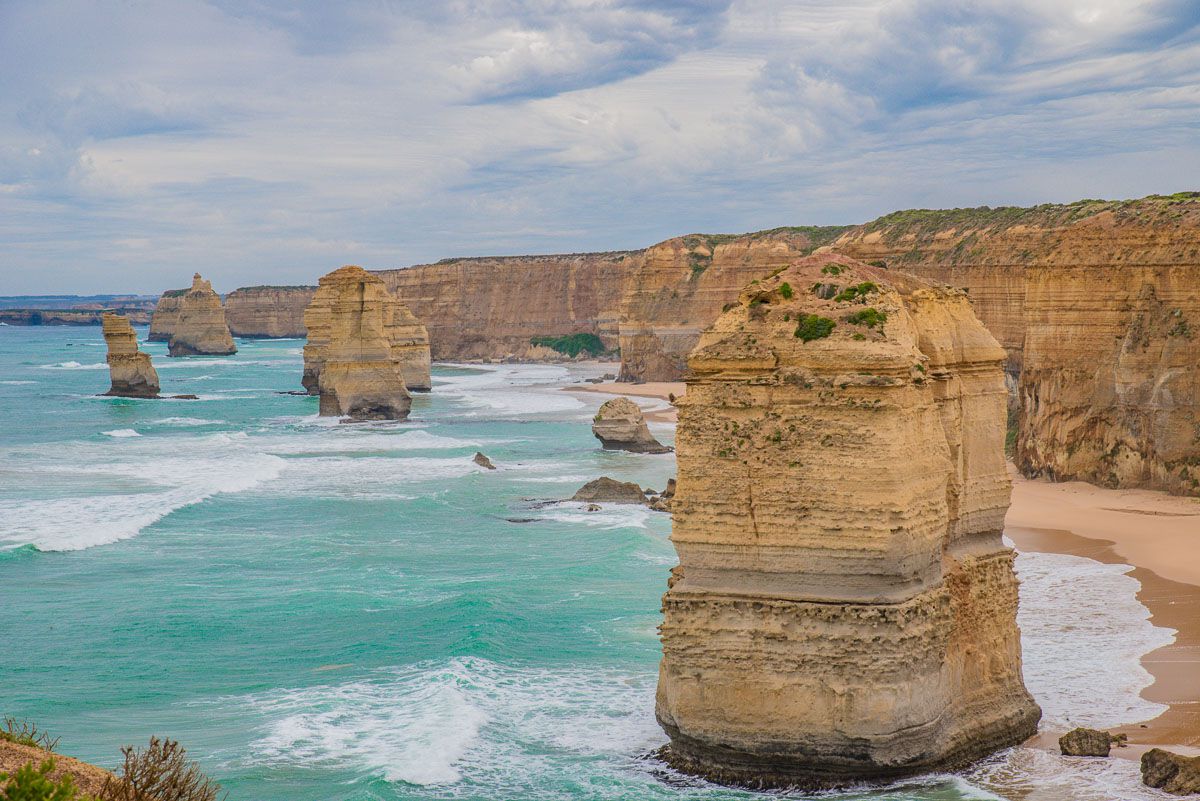 ---
Read Through My Blog Posts on Melbourne Below
17 Best Airbnb's in Melbourne, Australia • CBD, St. Kilda, Fitzroy + more
17 Best Hostels in Melbourne for Solo Travelers & Backpackers
Melbourne Itinerary: 4-7 Days in Melbourne, Australia
Best Rooftop Bars in Melbourne | 20 Unique Spots
The 15 Best Day Trips from Melbourne, Australia
---
3) Brisbane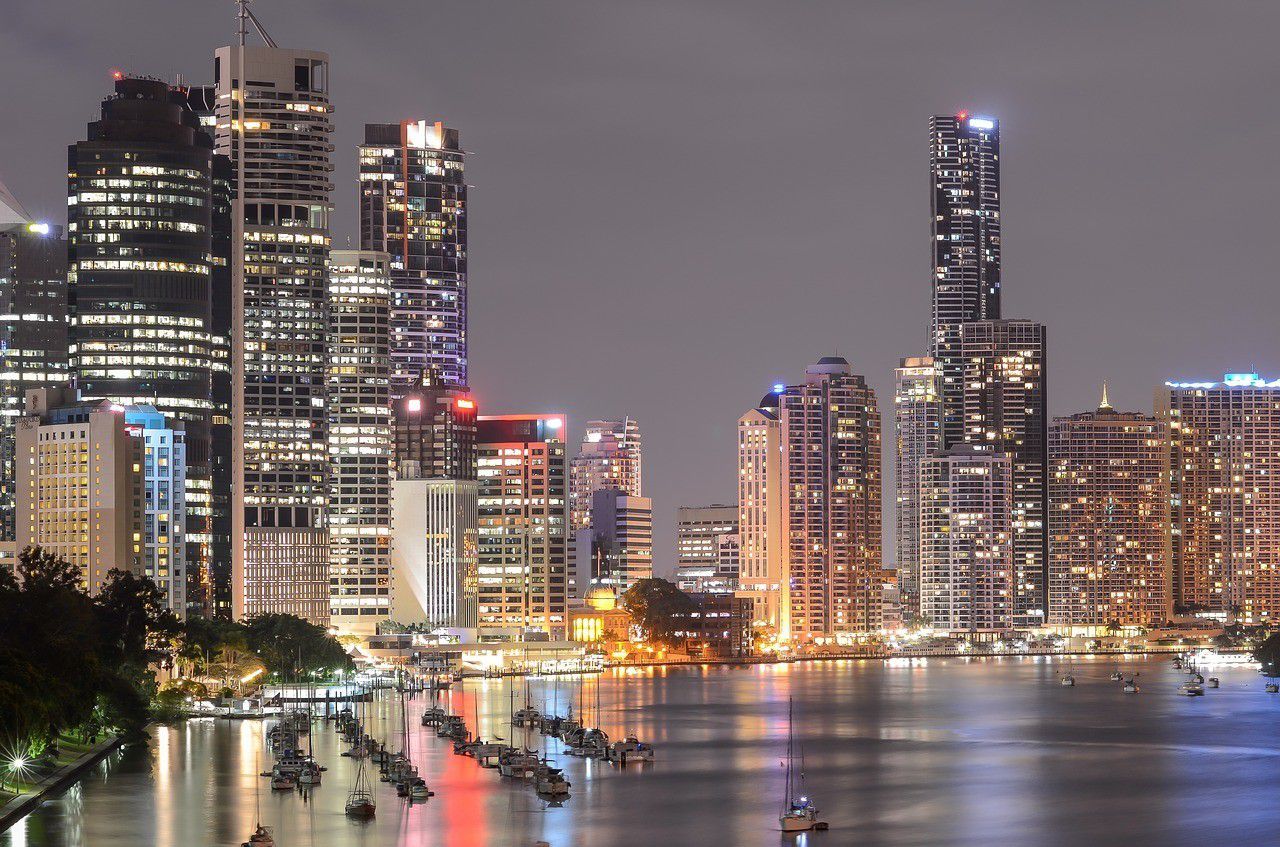 State: Queensland
Population: 2.628 million
Brisbane (or "Brisvegas" to cheeky locals) may only have half the population of Australia's biggest city, Sydney, but believe me — Brisbane is coming up in the ranks on all fronts. More and more interstate Australians and travelers from abroad are flocking to "Brissie" for its laidback way of life, charming locals, mild year-round climate, and lower cost of living than its other Eastern capital counterparts.
Brisbane is lucky to have that elusive balance of being a fun city with a variety of island retreats on its doorstep. It may not be positioned on the beach like other cities, but you can count on Brisbanians to rectify that.
It has its own man-made beach in the very heart of the CBD. How cool is that? And for when that won't cut it, they have beautiful Stradbroke Island ("Straddie" to locals) just 25km away.
To show off its popularity amongst everyone even more, Brisbane has had the largest growth in population of any Australian city between 2021 and 2022.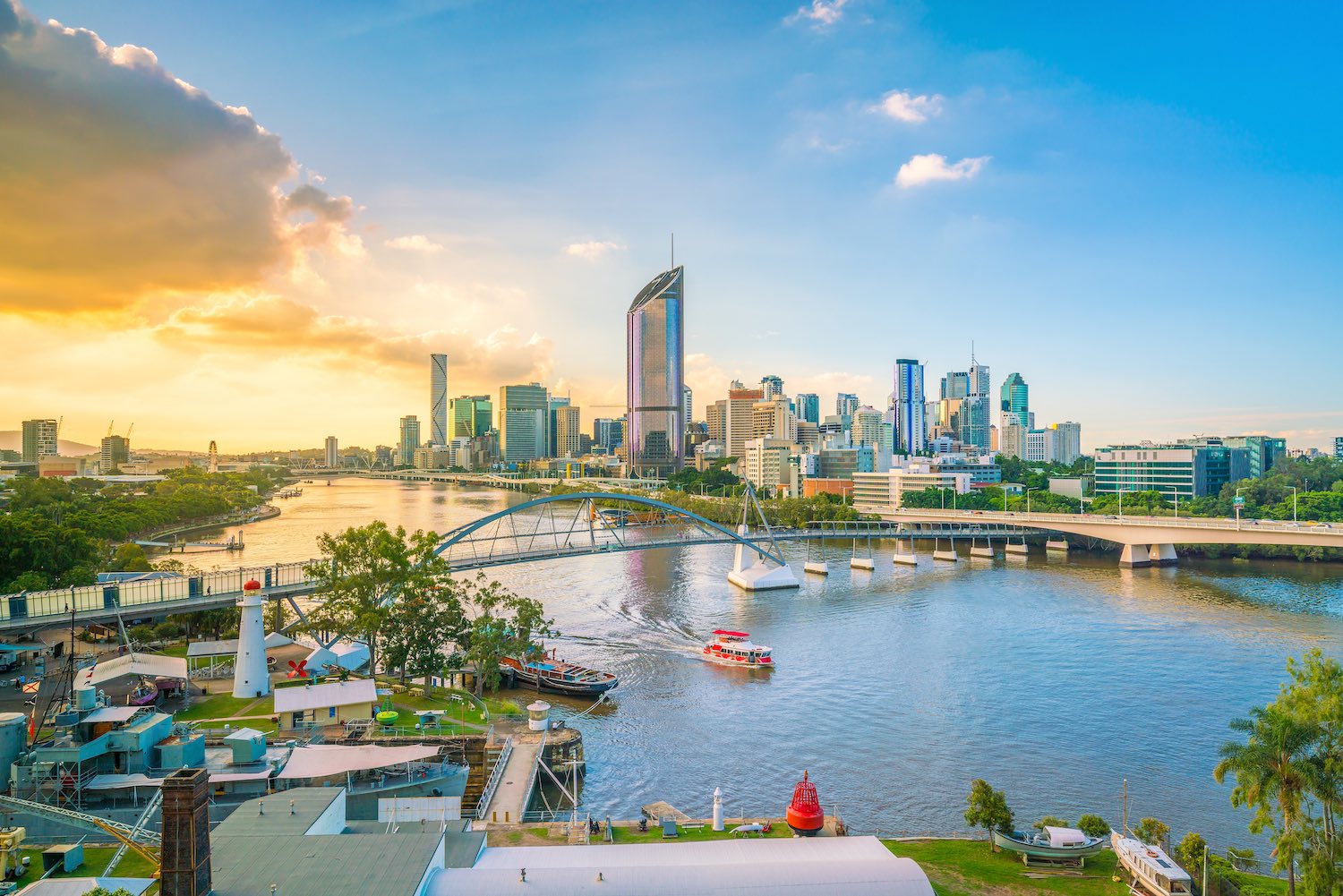 ---
What You Have To Do in Brisbane
Visit Lone Pine Koala Sanctuary
Explore the Central South Bank
Day trip to Stradbroke Island
Escape the heat at Streets Beach
Unwind in Roma Street Parkland
Climb Mount Coot-Tha
Shop at Queen Street Mall
Take in a sporting event at "The Gabba"
Bargain shop at Brisbane City Markets
Ride The Wheel of Brisbane
Take a trip across the Story Bridge
---
Experience the Best of Brisbane on a Top Tour
From Brisbane: Tangalooma Day Cruise with ATV Quad Bike Tour
Price: From $155+ AUD (one day)
https://www.getyourguide.com/brisbane-l300/from-brisbane-moreton-island-day-trip-atv-quad-bike-tour-t415225/?partner_id=TD1UM4U
"Depart Brisbane for a day of adventure and discovery on Moreton Island. Take a cruise to the island and experience the thrill of riding on an ATV quad bike at Tangalooma."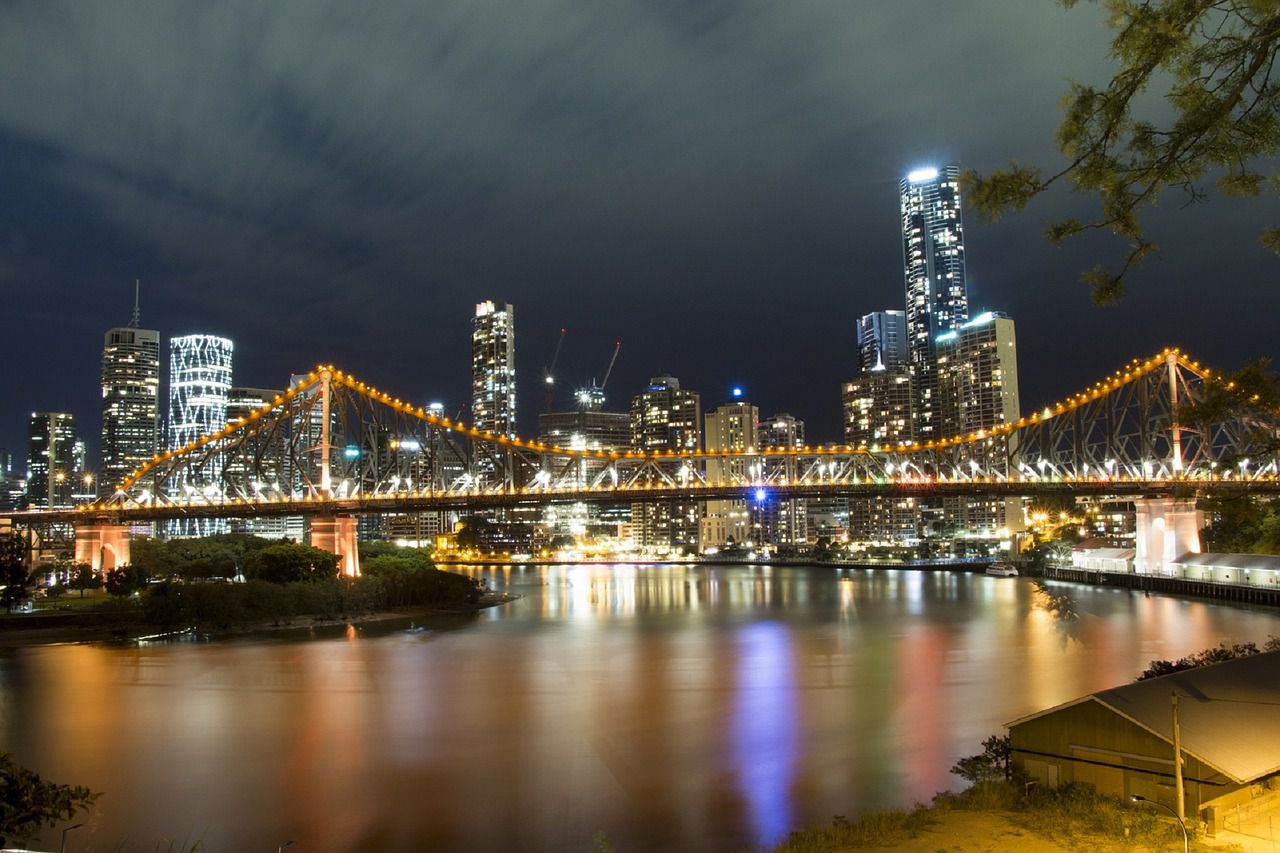 ---
Read Through My Blog Posts on Brisbane Below
The Ultimate Brisbane Itinerary | How to Spend 4 Days in Brisbane, Australia
Top 20 Brisbane Music Festivals That'll Keep You Dancing All Year Long
The 14 Best Airbnb Brisbane Vacation Rentals & Penthouses
Things to do in Brisbane: City Travel Guide
---
4) Perth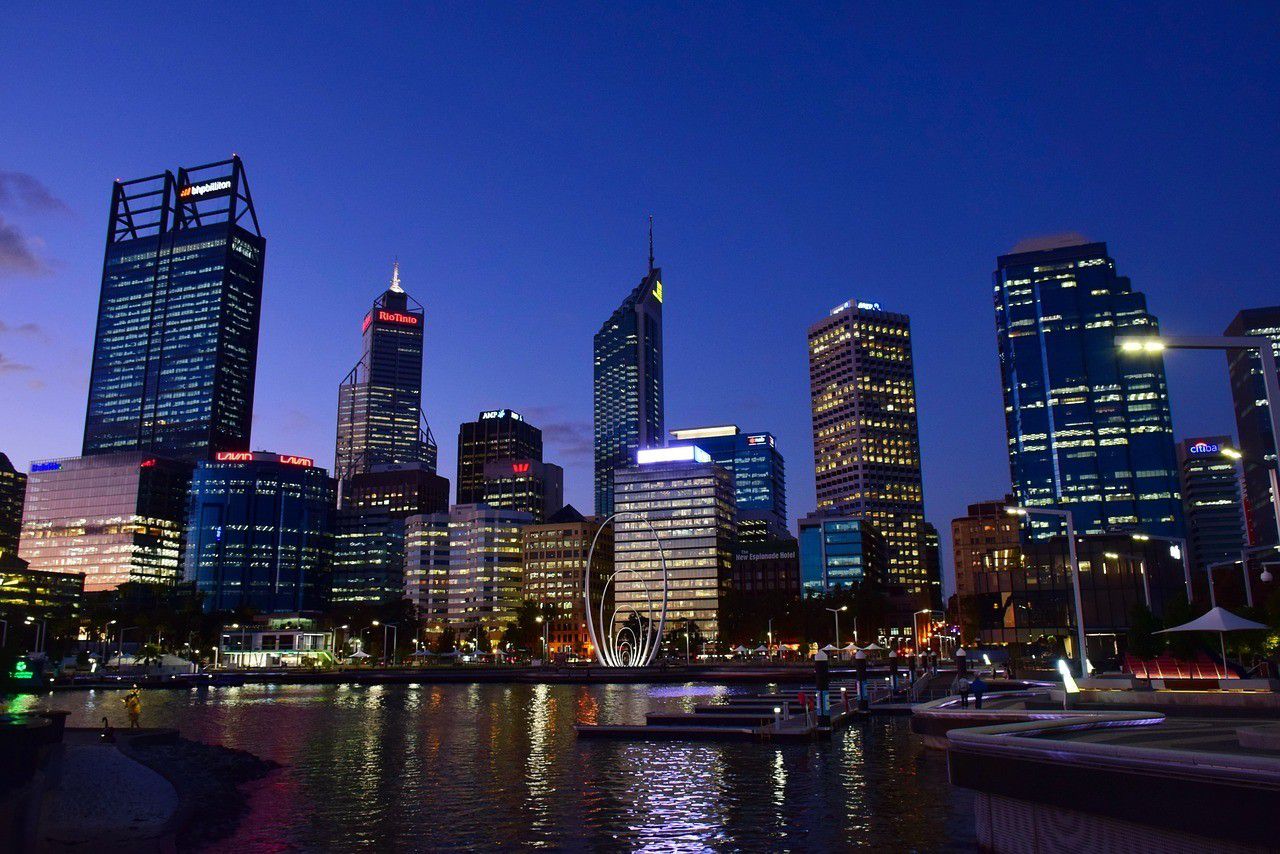 State: Western Australia
Population: 2.224 million
Still often referred to as having the vibe of "a big country town," the West Coast city of Perth has never been as popular as it is now. International visitors arrive here, fall in love with the city, and stay for good.
It's way less busy and frantic than the bigger cities of the East Coast, and its local government areas (parks, etc.) are, put simply, one of the best in the country. Perth is perfect for those who appreciate a city setting with a stunning natural landscape.
Lazy rivers wind through the city. White sand beaches have turquoise Indian Ocean waters. And tropical island destinations are a ferry ride away, not to mention the charming wine regions on its doorstep.
There are few cities that can rival the beauty of Perth and its surroundings. That statement can't be wrong, with over a million people visiting each year.
---
Key Perth Sights and Experiences
Surf, swim, or sunbake on Cottesloe Beach
Surf the sand at Lancelin Sand Dunes
Eat and drink at Elizabeth Quay
See the sights at Kings Park
Wind your way along the Swan River
Explore the portside city of Fremantle
Escape to the Margaret River and Swan Valley wine regions
Day trip to Rottnest Island or Penguin & Seal Islands
Dive with sharks in the Indian Ocean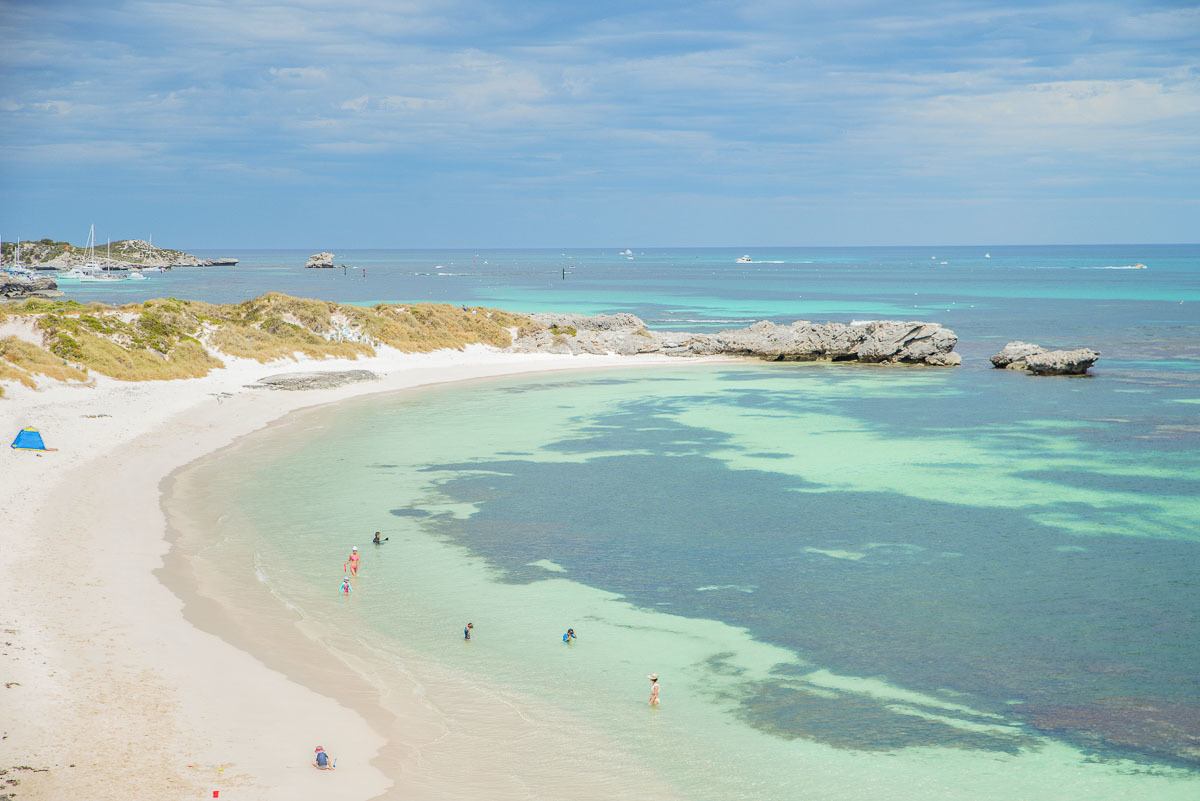 ---
A Spectacular Perth Day Trip
From Perth: Rottnest Island Full-Day Bike and Ferry Trip
Price: From $114+ AUD (1 day)
https://www.getyourguide.com/perth-l385/rottnest-island-bike-ferry-combo-t67503/?partner_id=TD1UM4U
"Cycle around Rottnest Island and discover the sandy settlement by pedal power. Benefit from round-trip transfers by ferry and bike around the car-free island at your own pace. Complimentary hotel pick-up is available from selected Perth CBD locations."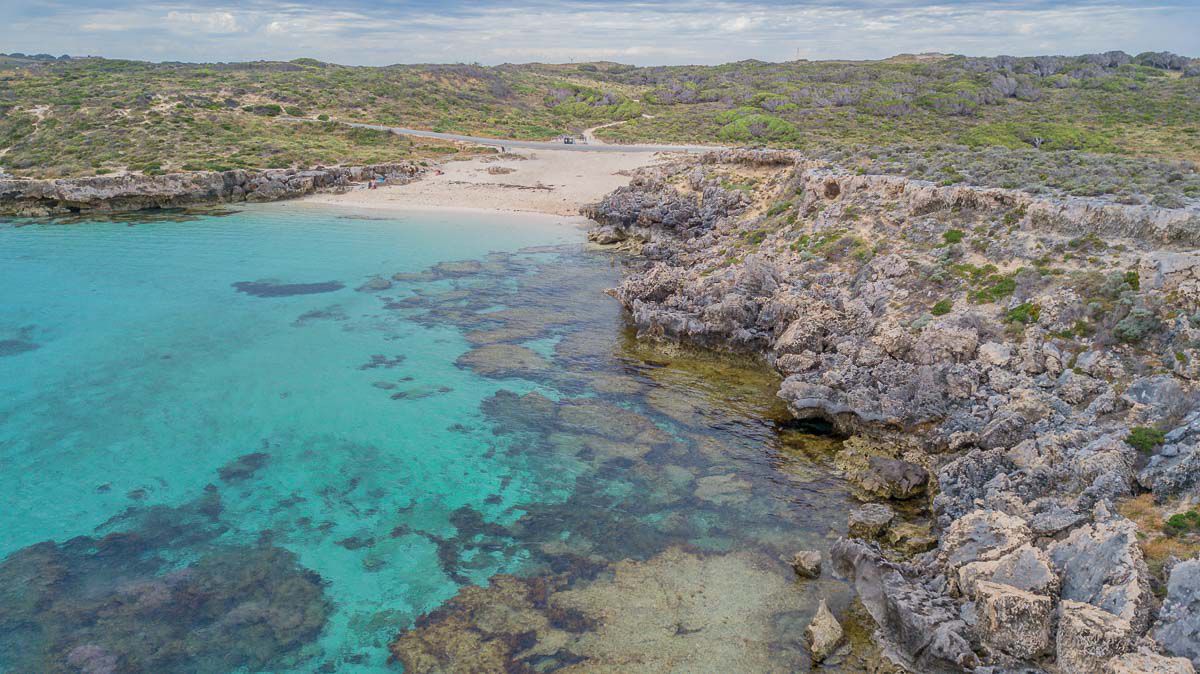 ---
Read Through My Blog Posts on Perth Below
The Best Perth Itinerary | How to Spend 7 Days in Perth, Australia
Best Airbnb Perth, Australia | 15 Luxury Places to Stay
The 20 Best Perth Festivals To Experience Before You Die
Exploring Perth | Australia Travel
---
5) Adelaide
State: South Australia
Population: 1.418 million
The capital of South Regional Australia, Adelaide earns the nickname "The City of Churches," but it offers much more than religious landmarks.
Adelaide is a small enough city to tackle on foot, but this little pocket of Straya has a whole array of landscapes. Huge, stunning beaches that rival more famous coastal hotspots like Bondi — but without the same visitor numbers — and an ever-growing hip cafe, restaurant, and bar scene.
And for when you feel like escaping the rat race for a while, Adelaide has some of the country's premier wine regions nestled in majestic rolling hills, along with some awesome island destinations just a stone's throw away. It's also a great jumping-off point for your big Outback trip, and heading north from the city will take you along the tourist trail right into the Red Center and beyond.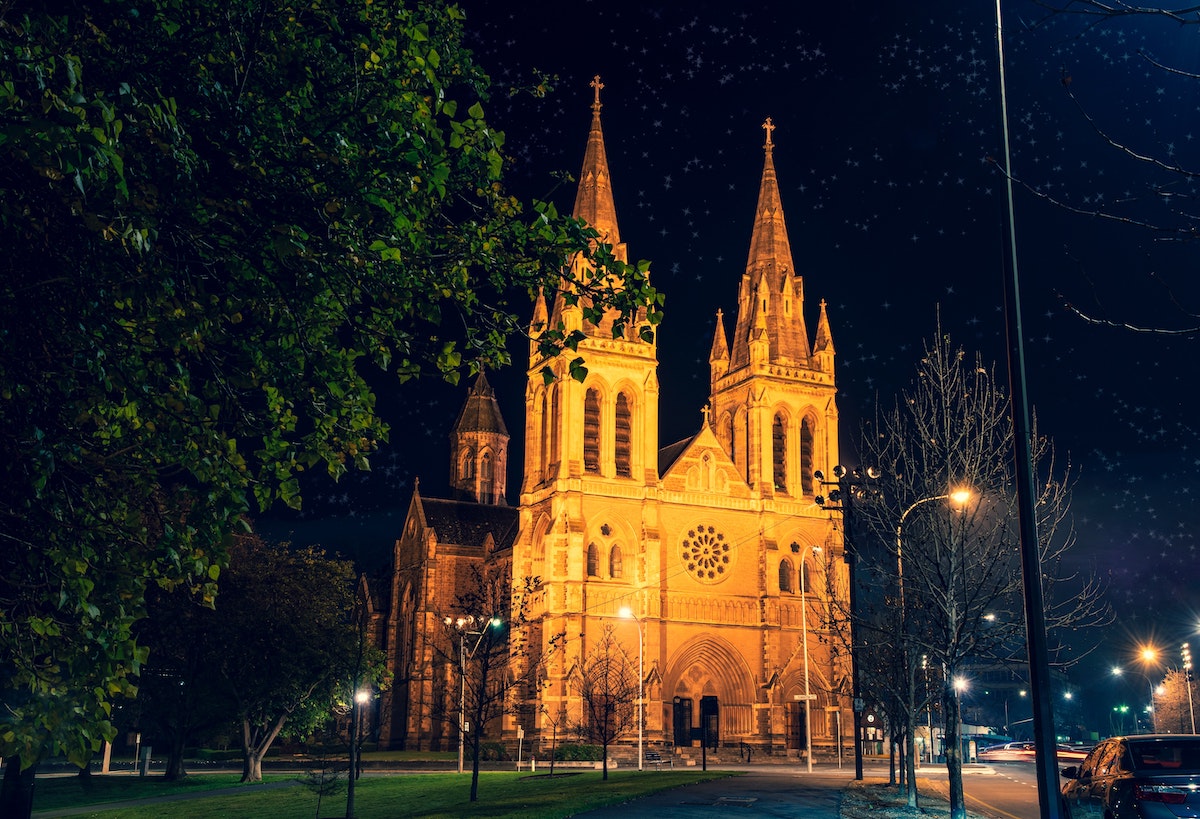 ---
Adelaide's Most Popular Visitor Attractions
Take a dip at the stunning beaches of Glenelg and Henley
A day at Adelaide Zoo
Hike or walk at Cleland Conservation Park
People watch at Rundle Mall
Make furry and feathery friends at Gorge Wildlife Park
A mini break to the surrounding wine regions of the Barossa Valley, Clare Valley, and McLaren Vale
A day trip to the unique Kangaroo Island
Experience the beauty of the Fleurieu Peninsula
Climb Mount Lofty
You can also read through my article on the best Airbnb's in Adelaide to find the perfect place to stay during your visit!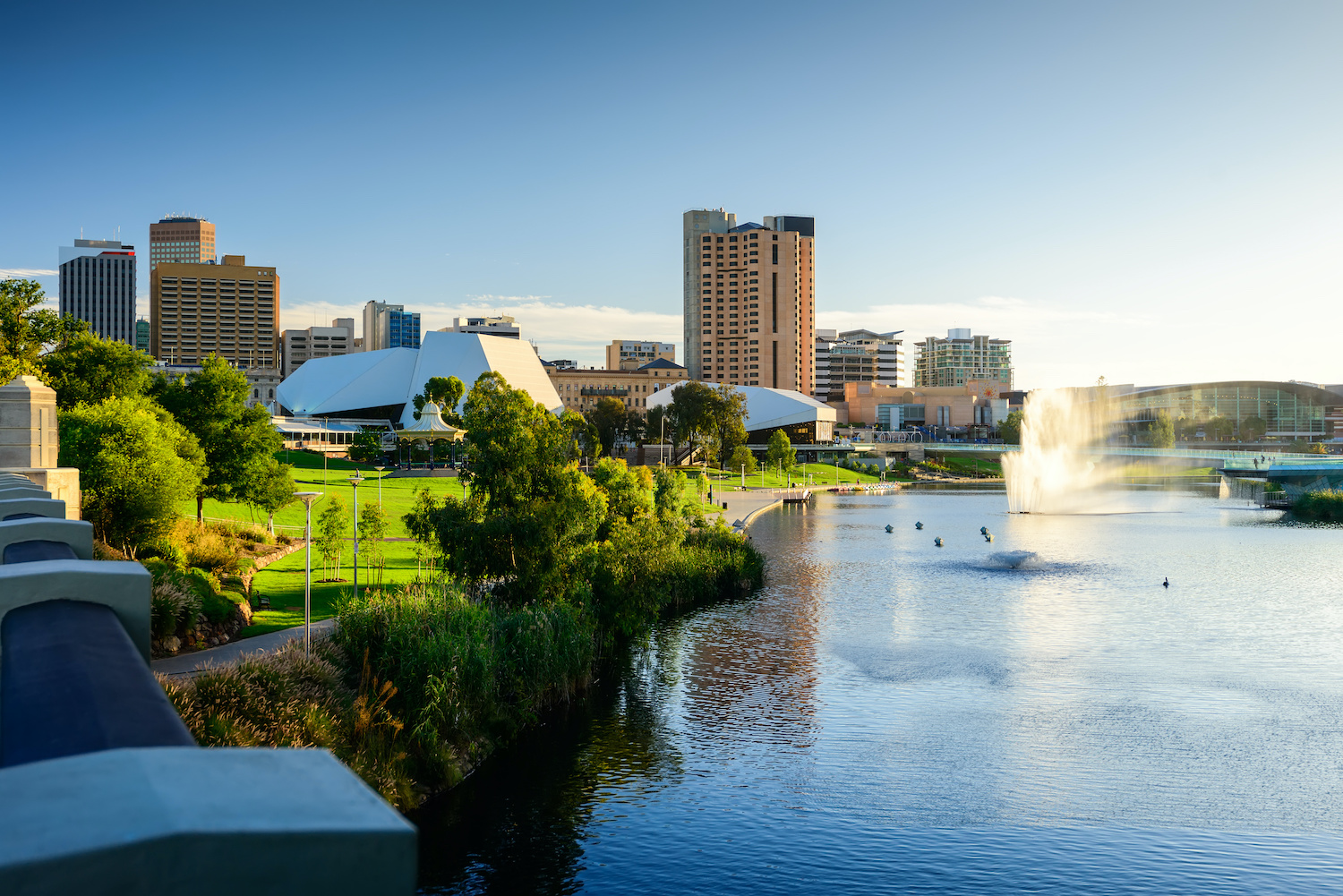 ---
Sample Some of Australia's Best Vino on An Adelaide Wine Tour
The Barossa Valley: Small Group Premium Wine Tour with Lunch
Price: From $159+ AUD (8 hours)
https://www.getyourguide.com/adelaide-l203/taste-the-barossa-small-group-premium-wine-tour-with-lunch-t176298/?partner_id=TD1UM4U
"Join a personal small group tour that blends historical wineries, some of the best wine and regional food in Australia, breathtaking scenery and the people that make the Barossa Valley a truly world-class region."
Why You NEED To Travel ADELAIDE - South Australia | Barbster360 Travel
---
6) Gold Coast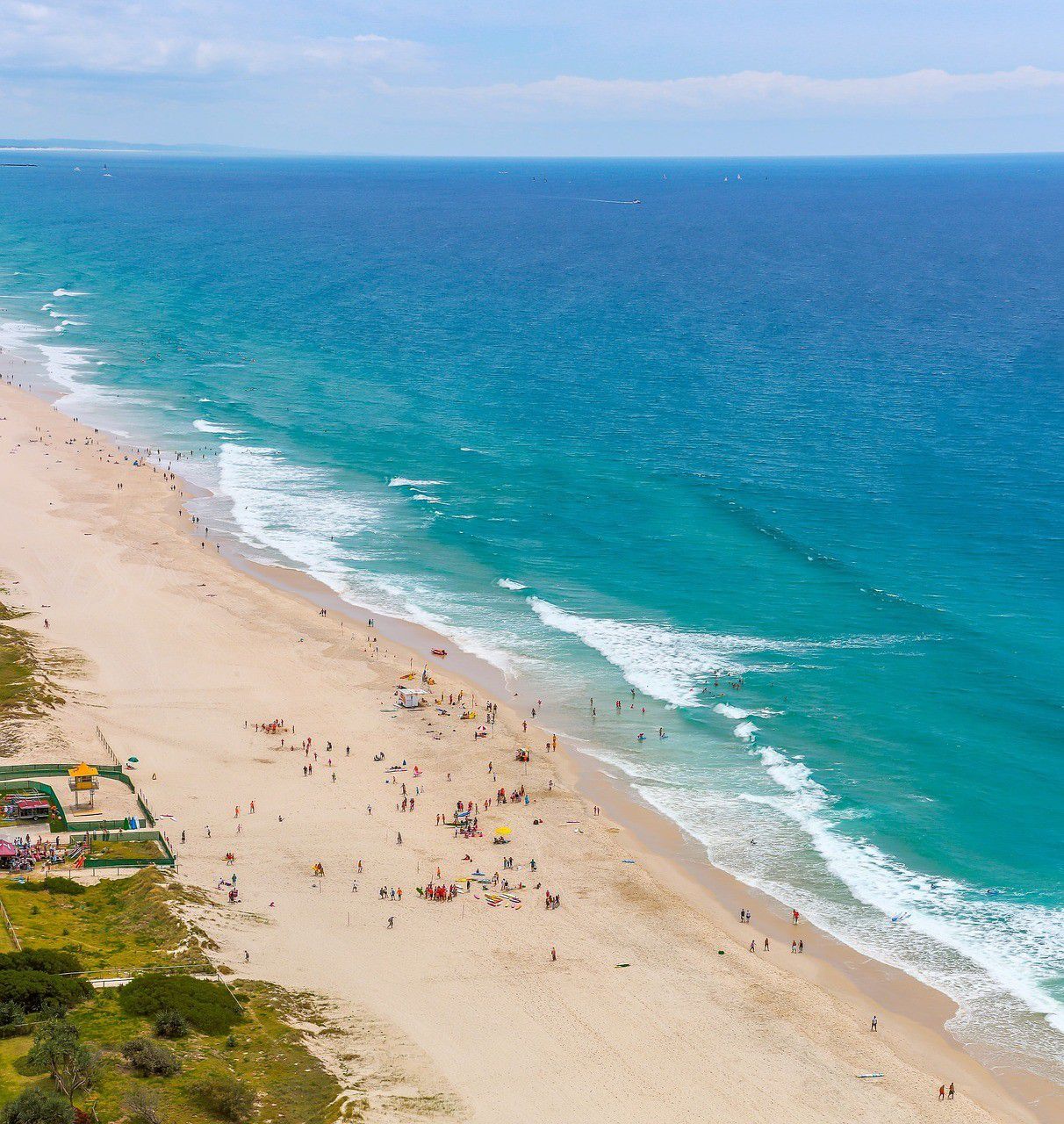 State: Queensland
Population: 716,000
A fantastic holiday location for solo travelers, couples, or families, Queensland's Gold Coast has been a beloved destination for decades. And what's not to love? Tucked away in South-East Queensland, not too far from the state border, the Gold Coast has long been given the apt slogan of "beautiful one day, perfect the next." And that it is.
Warm weather year-round means you can plan a trip here without a moment's notice. There's an endless number of amazing island-inspired resorts and homes to stay at and incredible beaches that go on forever and ever.
Kids and big kids alike love the region's famed amusement parks, while the central hub of Surfers Paradise has some of the best cafes, restaurants, bars, and clubs this side of the border. Head down to beautiful Broadbeach, Burleigh Heads, or Mermaid Waters, and you could have the beach all to yourself.
The options are truly endless. And with the state capital of Brisbane less than an hour away — as well as the lush landscape of the Sunshine Coast — the Gold Coast is your gateway to Queensland.
Be sure to check out my guide on the things to do in Surfers Paradise for more inspiration!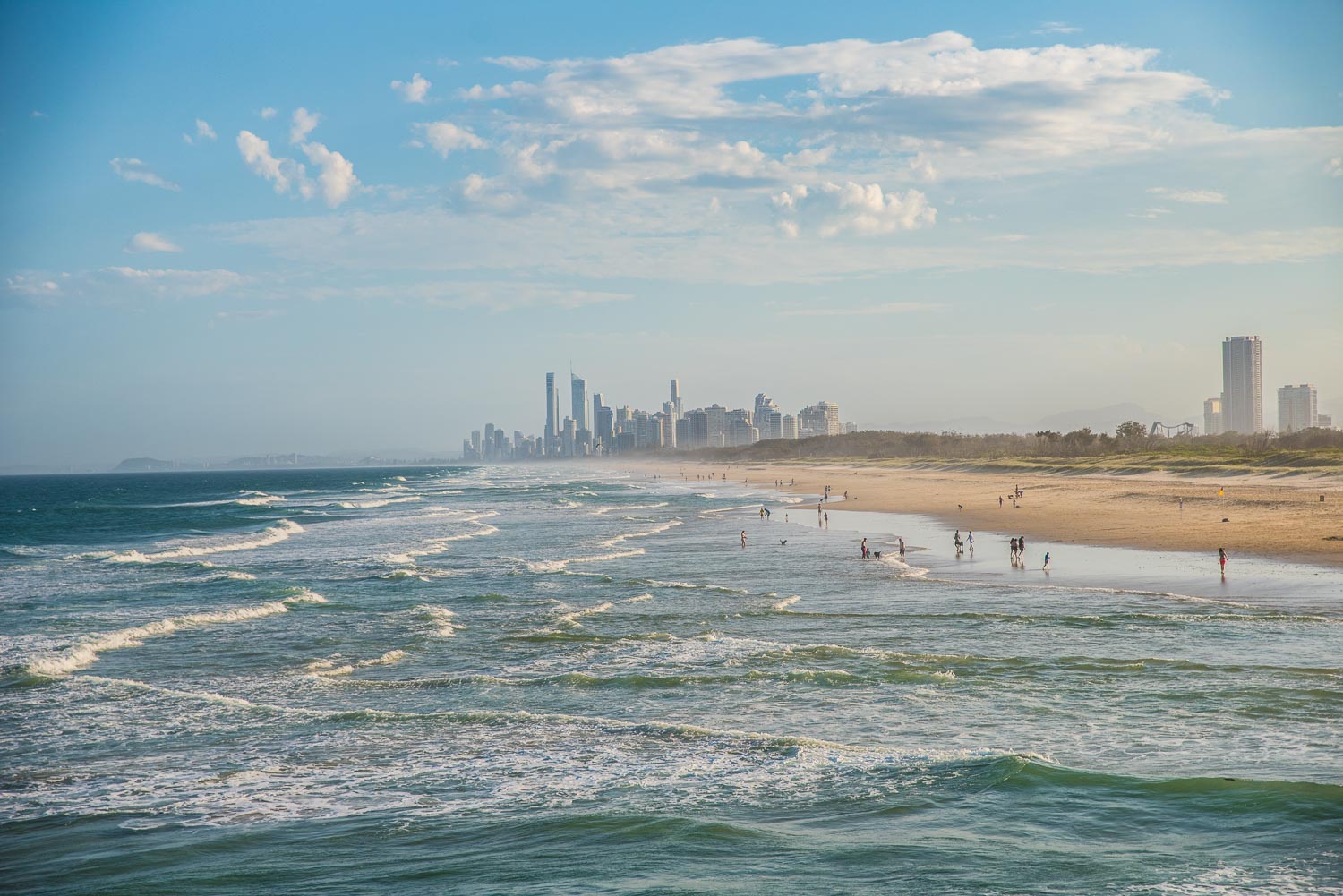 ---
Don't Miss These Epic Gold Coast Experiences
Have a blast at Movie World, Sea World, Dreamworld, and Wet n' Wild
Cuddle a koala at Currumbin Wildlife Sanctuary
Shop, eat, and party in Surfers Paradise
Discover some of the country's most beautiful beaches
Get lost in Tamborine National Park
Take in the best sights from the SkyPoint Observation Deck
Find a bargain at Pacific Fair Shopping Centre
Play roulette at The Star Gold Coast
Take a day trip to the smaller towns of Tweed Heads
A Gold Coast travel tip: If you don't want to be surrounded by drunken just-graduated high schoolers, don't plan your trip to the Gold Coast in November. It's one of the primary Aussie destinations for "Schoolies Week," and the city center is overrun with rowdy young adults for much of the month.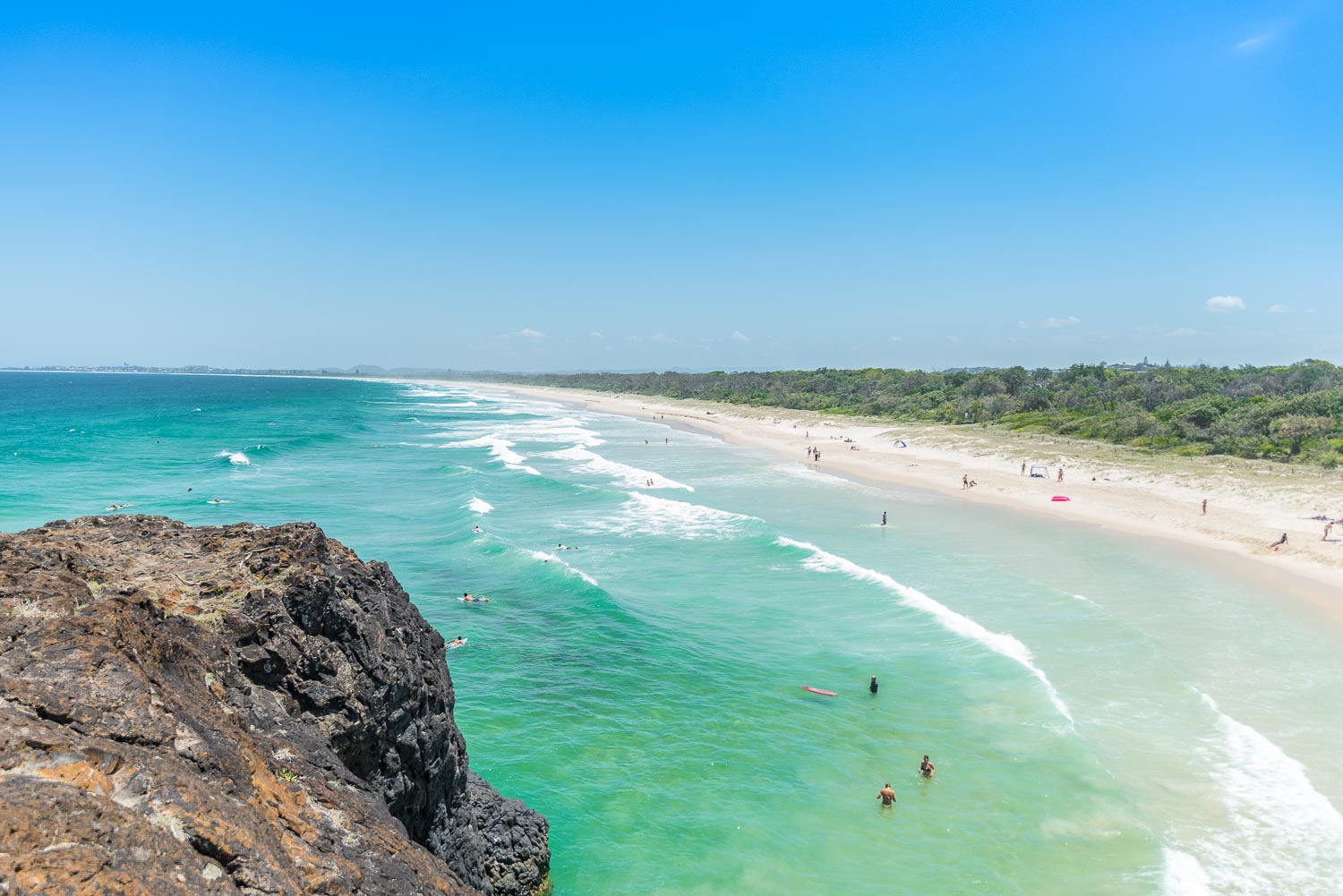 ---
Discover the Gold Coast's Famous Adventure Parks
Gold Coast: Movie World, Sea World, and Wet'n'Wild 3-Day Pass
Price: From $179 AUD (3-day pass)
https://www.getyourguide.com/gold-coast-l842/gold-coast-2-day-pass-movie-world-wet-n-wild-sea-world-t136799/?partner_id=TD1UM4U
"Enjoy unlimited entry to Warner Bros. Movie World, Sea World and Wet n Wild for 3 consecutive days."
TOP 10 THINGS TO DO - GOLD COAST, AUSTRALIA
---
7) Newcastle
State: New South Wales
Population: 517,000
Newcastle is experiencing peak popularity for visiting tourists and those yearning to relocate to a picturesque location without the non-stop, crowded streets of Australia's largest cities. With just half a million residents enjoying its incredible coastal landscape, Newcastle is a place to truly get back to nature and live life a little slower — but with all the same drawcards a bigger city can offer.
An endless variety of beaches attracts swimmers, surfers, divers, and sun lovers to Newcastle's shores. Active types can't get enough of its many walking and hiking trails with unrivaled views.
The leading wineries of the Hunter Valley are a short drive away, and reaching Newcastle from some of the East Coast's biggest cities is a breeze. Sydney is just two hours away, hippy haven Byron Bay is six hours north, and the natural wonders of Port Stephens are just a 30-minute drive.
If your travels across Australia are taking you up the East Coast, don't miss Newcastle!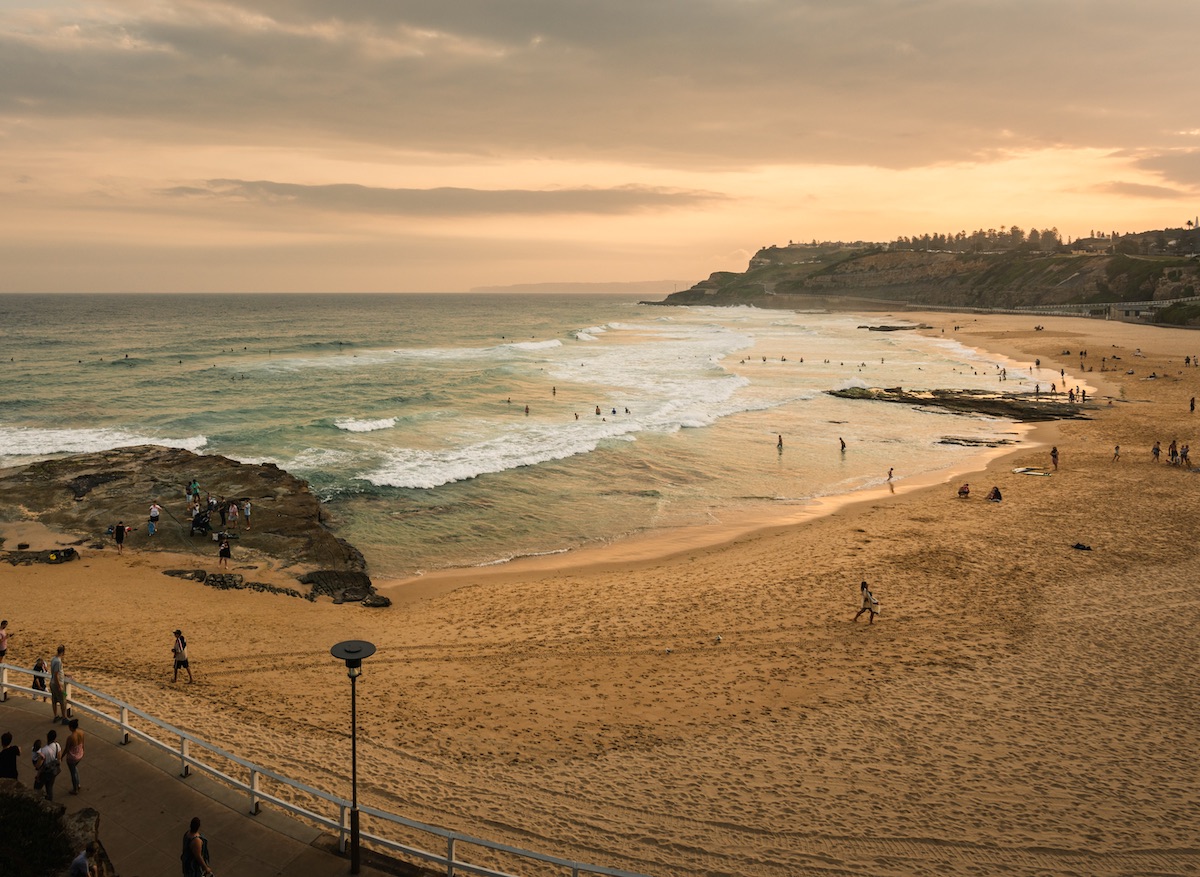 ---
Tick These Activities Off Your Newcastle Bucket List
Surf and swim on Newcastle Beach, Redhead Beach, Merewether Beach — and many more!
Camp out on Stockton Beach — and ride their sand dunes!
Fascinating history at Fort Scratchley
Take a picnic at Blackbutt Nature Reserve
Wander along Anzac Memorial Walkway
Take a dip in Newcastle Ocean Baths
Take in the serenity at Lake Macquarie
Climb Nobbys Lighthouse
Drink up at the Hunter Valley wineries
Get away to Port Stephens
Find a rare gem at one of the city's great markets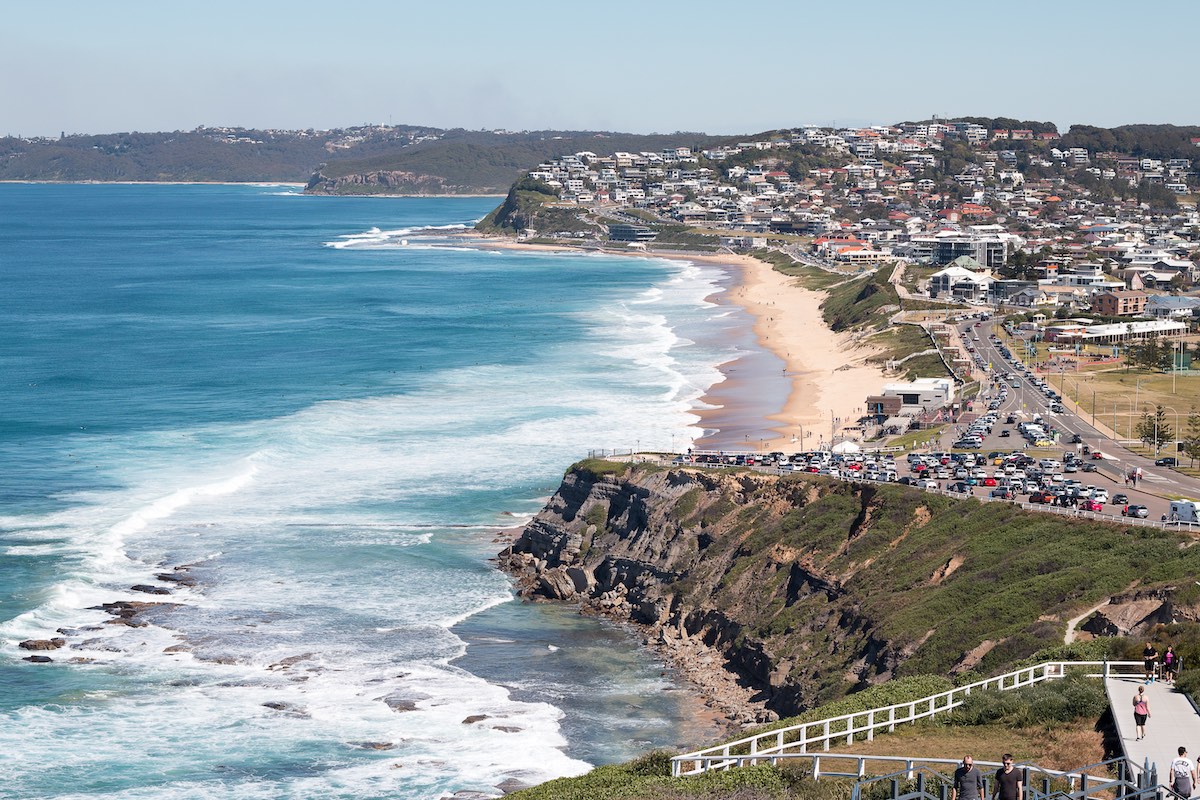 ---
Coastal Newcastle's Natural Wonders Await You
Port Stephens Dolphin Watching Cruise & Boom Net Experience
Price: From $40 AUD (1.5 hours)
https://www.getyourguide.com/nelson-bay-l87232/port-stephens-dolphin-discovery-cruise-boom-net-experience-t172053/?partner_id=TD1UM4U
"A delightful cruise of the magnificent Port Stephens Harbour to see the resident Bottlenose Dolphins. Relax on deck with commentary from the captain and complimentary tea and coffee. Feel the thrill as you slide into the boom net."
The City of Newcastle, NSW
---
8) Canberra (Australian Capital Territory)
State: Australia Capital Territory (ACT)
Population: 493,000
You wouldn't think that the city of Canberra — which exists primarily as the center of the Australian parliament — would have much to offer beyond catering to political buffs or government workers, but it really does!
Neighborhoods of Canberra are coming up as some of Australia's coolest, with trendy cafes, restaurants, and bars peppering their streets. Canberra was awarded the title of Australia's capital due to a famous battle of the capital cities between Melbourne and Sydney for bragging rights. Canberra won due to its location between the two cities.
The inland city gets super cold in winter, but come summer, the breeze off the famous Lake Burley Griffin makes it an enjoyable destination. Visitors flock to Canberra to tour Parliament House and hit up the other national landmarks, galleries, and museums.
And with Sydney just three hours away and Melbourne just less than seven hours, you'll be in a perfect position to explore this awesome part of Australia.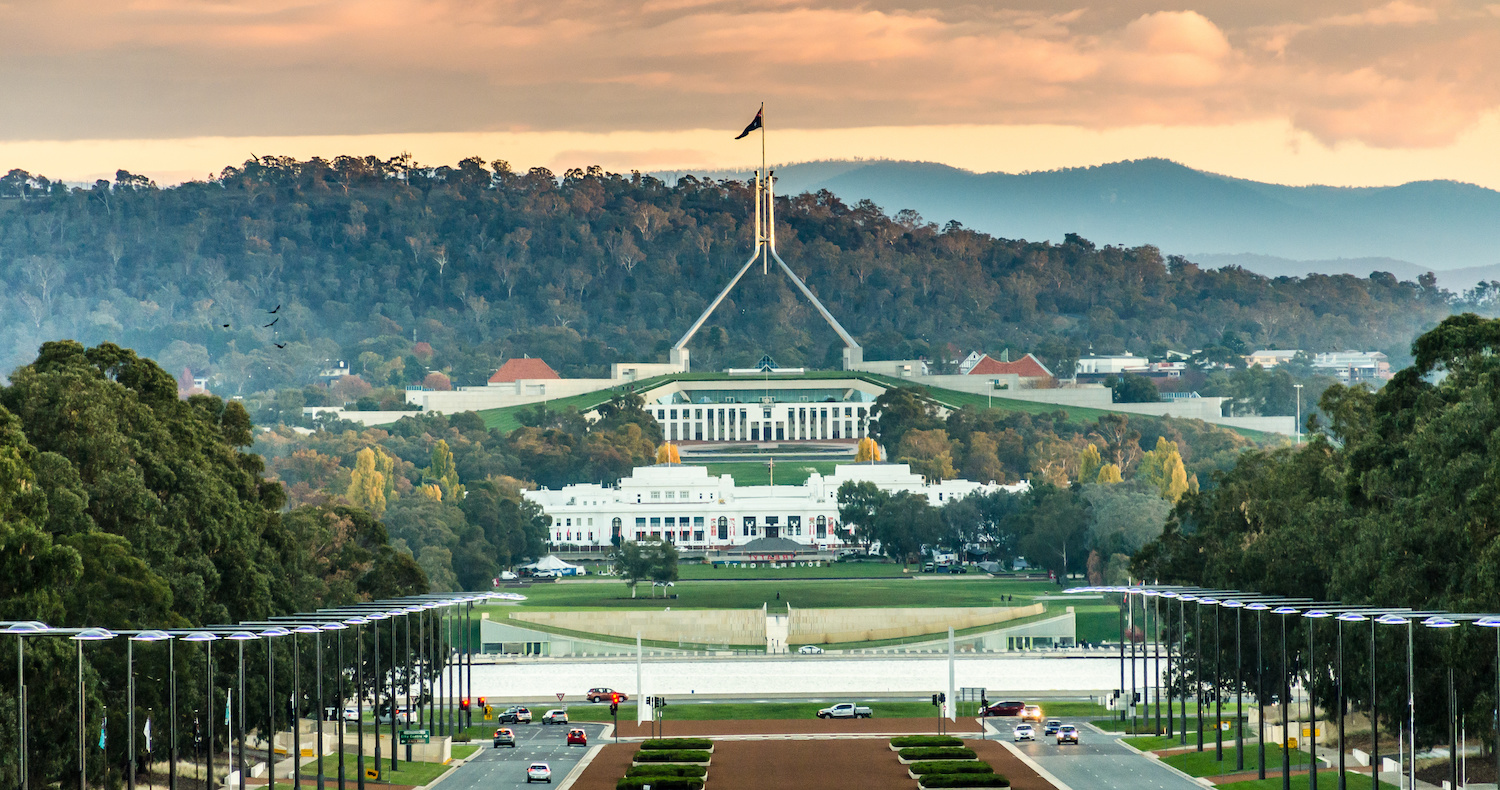 ---
Canberra's Top Sights and Landmarks
Tour Parliament House
Pay your respects at the Australian War Memorial
Watersports on Lake Burley Griffin
Enjoy some top art at The National Gallery of Australia
Interact with local wildlife at the National Zoo & Aquarium
Immerse yourself in the greenery of the Australian National Botanic Gardens
Experience a sunset at Mount Ainslie
Celebrity spot at the Australian Institute of Sport
Join the cool crew in inner-city Kingston
Plan your visit around the massive Floriade flower festival
Take a read through my article on the best Airbnb's in Canberra to find the perfect place to stay during your visit!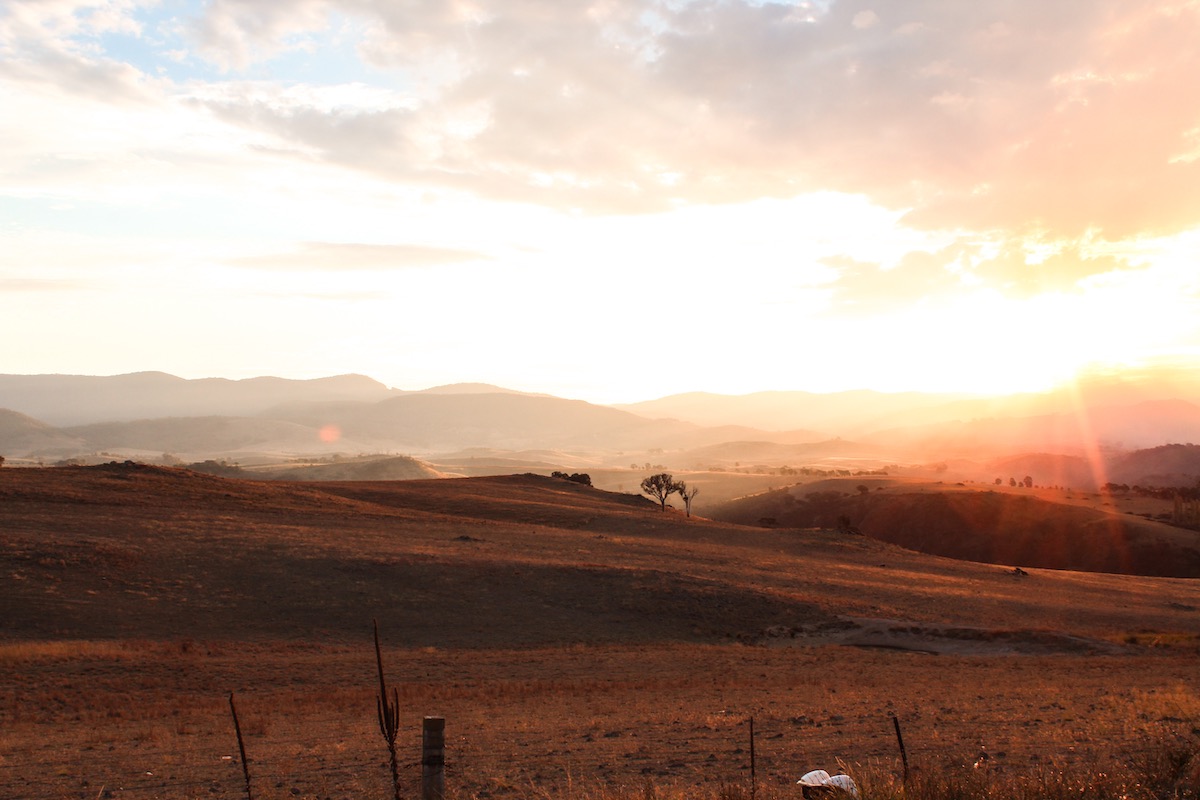 ---
Immerse Yourself in the Home of the Australian Parliament
Canberra: City Highlights Day Tour with Entrance Fees
Price: From $179 AUD (8 hours)
https://www.getyourguide.com/canberra-l1880/canberra-city-highlights-day-tour-with-entrance-fees-t431036/?partner_id=TD1UM4U
"Discover the highlights of Australia's capital city on a guided tour. Visit the National Capital Exhibition Centre, the Parliament House, and the Australian War Memorial with entrance fees included."
Travel Guide - Canberra, Australia
---
9) Sunshine Coast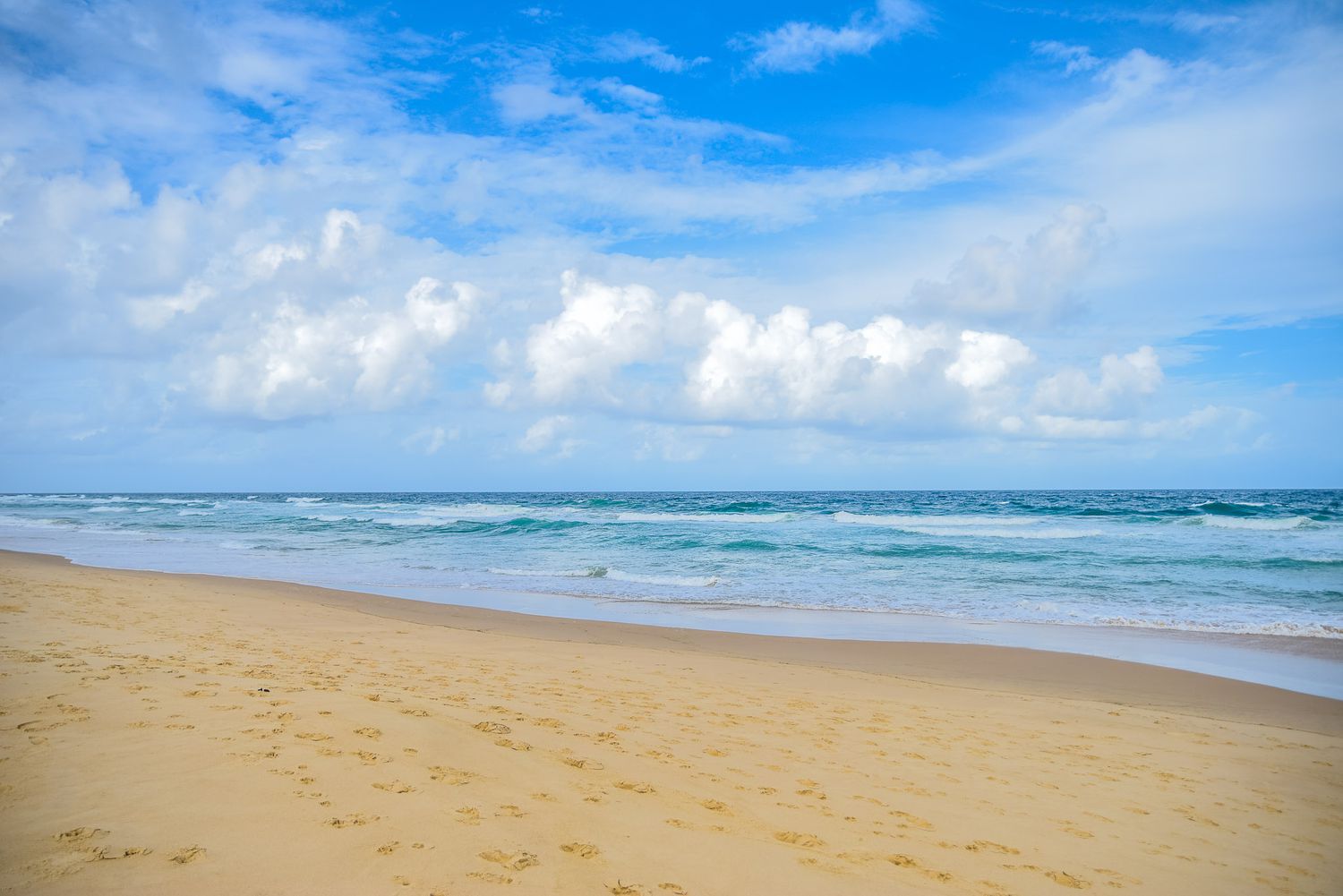 State: Queensland
Population: 397,000
Queensland's Sunshine Coast couldn't be more different from its state neighbor, the Gold Coast. While the GC draws those in looking for a more fast-paced and fun beachside vacation, the Sunshine Coast is all about relaxing, unwinding, and resetting in an incredible landscape.
It's perfect for those who crave a retreat-style destination that stays hot and sunny all year, as the entire 1600 sq/m of this amazing region ticks all of the boxes. It's a lush hinterland to explore, complete with natural waterfalls and freshwater swimming spots.
It goes without saying it has tons of white sand beaches and warm turquoise waters, let alone some buzzing towns like central hotspot Noosa with its terrific nightlife and laidback lifestyle. You'll also instantly fall in love with the Sunshine Coasts' delicious fresh produce sourced at your doorstep.
Once you touch down on The Sunshine Coast, you will know just why this Australian destination is so well-loved.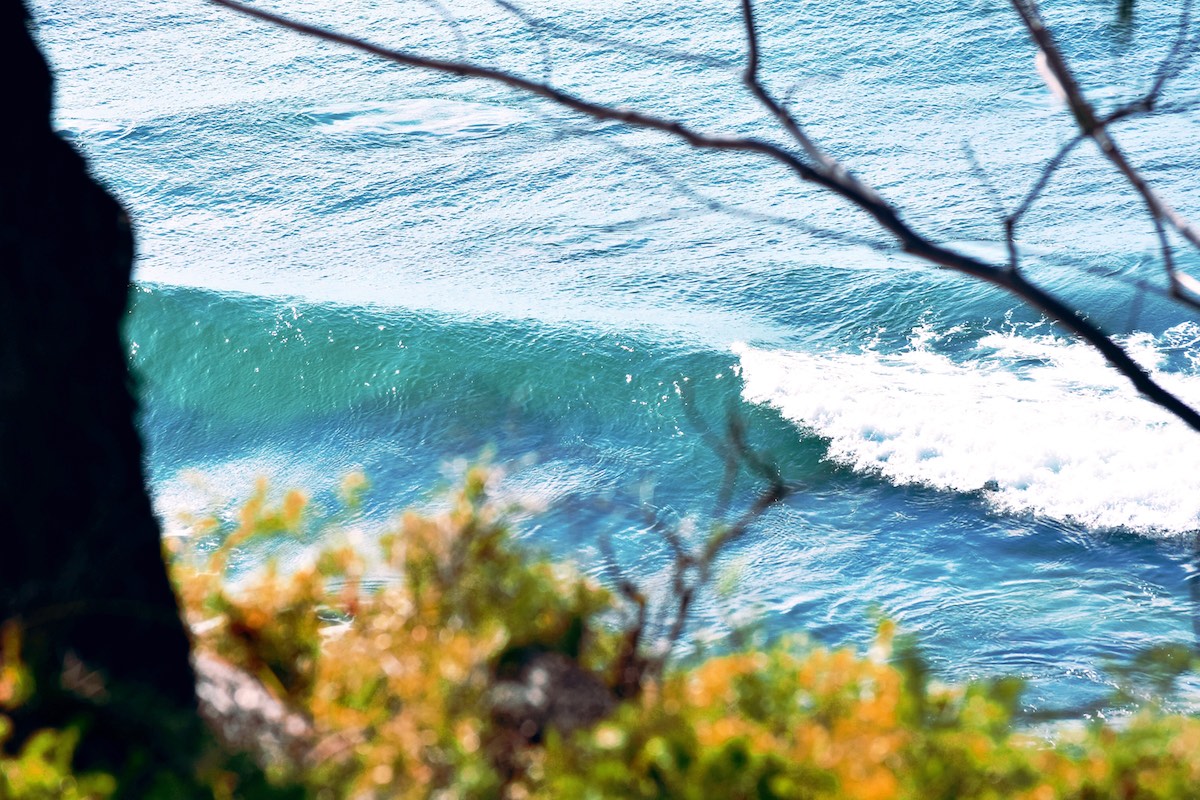 ---
The Most Incredible Sunshine Coast Hotspots
Sea, sand, fun, and sun in stunning Noosa
Bask in the glow of Rainbow Beach
Make the trip to Australia Zoo
Get snap happy at The Big Pineapple
Experience sunrise or sunset at Mooloolaba Beach
Hike through the Glasshouse Mountains
Surf at Dicky Beach
Go chasing waterfalls at Buderim Forest Park
Have a drink or two at the NightQuarter
Shop up a storm at Gympie Terrace
Discover the region's breathtaking hinterland
Birdwatch in the Everglades
---
Explore World-Class Seascapes on the Sunshine Coast
Mooloolaba: Seafood Lunch Cruise
Price: From $55 AUD (1.5 hours)
https://www.getyourguide.com/mooloolaba-l1755/mooloolaba-seafood-lunch-cruise-t163047/?partner_id=TD1UM4U
"Sit back, relax and enjoy delicious local seafood and the magnificent scenery that Mooloolaba has to offer! Cruise for 1.5 hours along beautiful rivers and canals on this award-winning tour."
About Town: Stab's Guide To The Sunshine Coast
---
10) Wollongong
State: New South Wales
Population: 309,000
Often skipped over on the journey between the huge cities of Melbourne and Sydney, Wollongong simply doesn't get the recognition it deserves. Just two hours from the bustling streets of Sydney, Wollongong is fast becoming a popular place for commuters to base themselves on their daily journey into The Big Smoke.
And why wouldn't they? Not only is the cost of living far less than its state capital, but it has all the things you're accustomed to in the big city — and maybe even more. A mainstay in the region of the "Illawarra," Wollongong makes the top 10 most populated cities in Australia but still has the comforts of small city living.
It has everything you need, from amazing beaches and lookouts to walking trails, national parks, and a fantastic coastal lifestyle. Research has found that Australia's indigenous people have called Wollongong home for over 40,000 years — with its name deriving from an Aboriginal term for "five islands." It's easy to visit this part of the world and find yourself tempted to stay for good.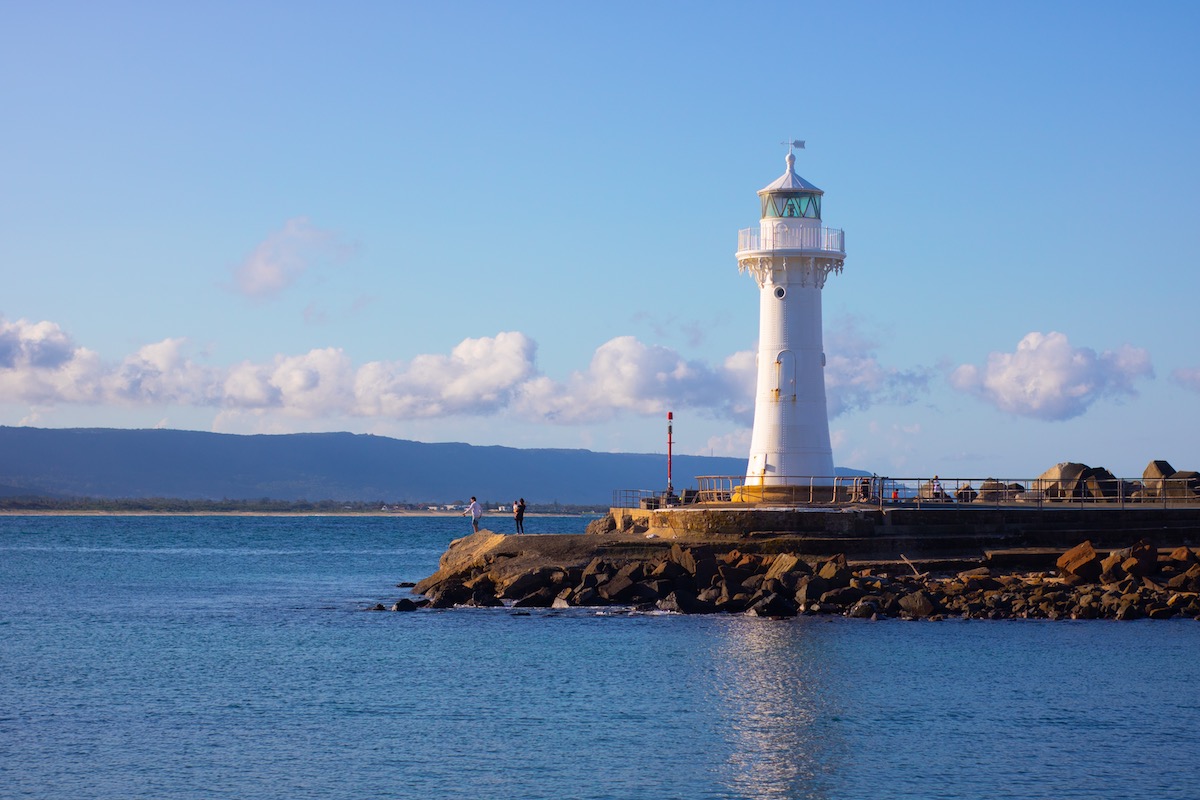 ---
Don't Miss These Wollongong, New South Wales Activities
Head up to the Wollongong Lighthouse
Enjoy a picnic at Wattamolla
Find a slice of heaven at the many jaw-dropping beaches
Whale watch on Jervis Bay
Zipline across the Illawarra region
Breathtaking views at Bald Hill Lookout
Chase waves at Port Kembla
Indulge in the freshest and best local seafood
Walk the trails of Macquarie Pass National Park
Visit neighboring Kiama's "Blowhole" and enjoy its beachfront lifestyle
Enjoy local craft beers and coffee
Dare to hang glide across the bay
---
Skydive Over Stunning Wollongong
Sydney 15,000-Foot Tandem Beach Skydive
Price: From $399 AUD (one day)
https://www.getyourguide.com/sydney-l200/sydney-14000-foot-tandem-beach-skydive-t22594/?partner_id=TD1UM4U
"Skydive over Wollongong in Sydney. Dive from up to 15,000 feet, attached to a professional instructor. Experience the thrill of freefall for up to an insane 60 seconds, and enjoy the views of the amazing coastline."
Review: "It was so awesome, I HAD to do it again! I'll definitely be picking this up as a sport." — Jennifer, USA.
TOP 50 WOLLONGONG Attractions (Things to Do & See)
---
11) Geelong
State: Victoria
Population: 295,000
Once simply known as a cheap location to commute into nearby Melbourne or the jumping-off point to head down the world-renowned Great Ocean Road. Geelong has finally received the attention it deserves as a city of its very own, with just as much to offer as anywhere else.
Located an hour from the Victorian state capital of Melbourne on Australia's South-Eastern tip, Geelong has overhauled its industrial image of the past and now attracts plenty of visitors. If you're drawn to beautiful waterfront attractions, a family-friendly atmosphere, untouched parks and reserves, and whales and dolphins living just off its shores, then this is the place for you.
Whether traveling to or from Melbourne, be sure to allocate ample time to explore the city of Geelong. After all, with Melbourne hitting a population of five million and Geelong barely a quarter million, you won't be battling with the crowds. That's for sure.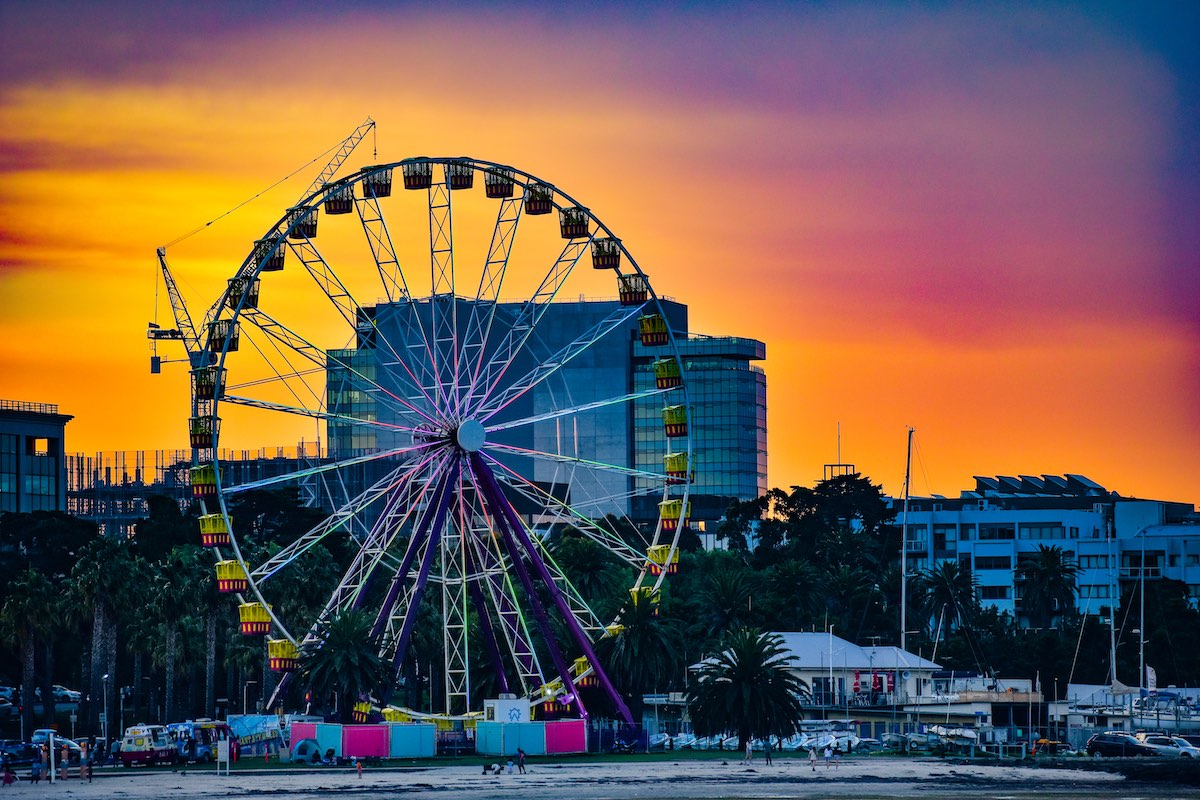 ---
Highlights of Geelong and Beyond
Set off on your Great Ocean Road adventure
Take the kids to Adventure Park Geelong
Enjoy the peace of the Geelong Waterfront
See the AFL's Geelong Cats train at their home base
Visit the quirky National Wool Museum
Picnic at the Eastern Beach Reserve
Learn about indigenous regional history at Narana Aboriginal Cultural Centre
Dolphin spot at Corio Bay
Get your haunt on at HM Prison Geelong
Dive at Port Phillip Heads Marine Park
A taste of local art at Powerhouse Geelong
---
Admire Geelong From Above
Geelong: Balloon Flight at Sunrise
Price: From $388 AUD (4 hours)
https://www.getyourguide.com/geelong-victoria-l115472/melbourne-balloon-flight-over-geelong-at-sunrise-t263107/?partner_id=TD1UM4U
"Take in magnificent views of Geelong, Port Phillip Bay, and the Bellarine Peninsula whilst participating in the peaceful adventure of a hot air balloon flight. An experience you will never forget."
---
12) Hobart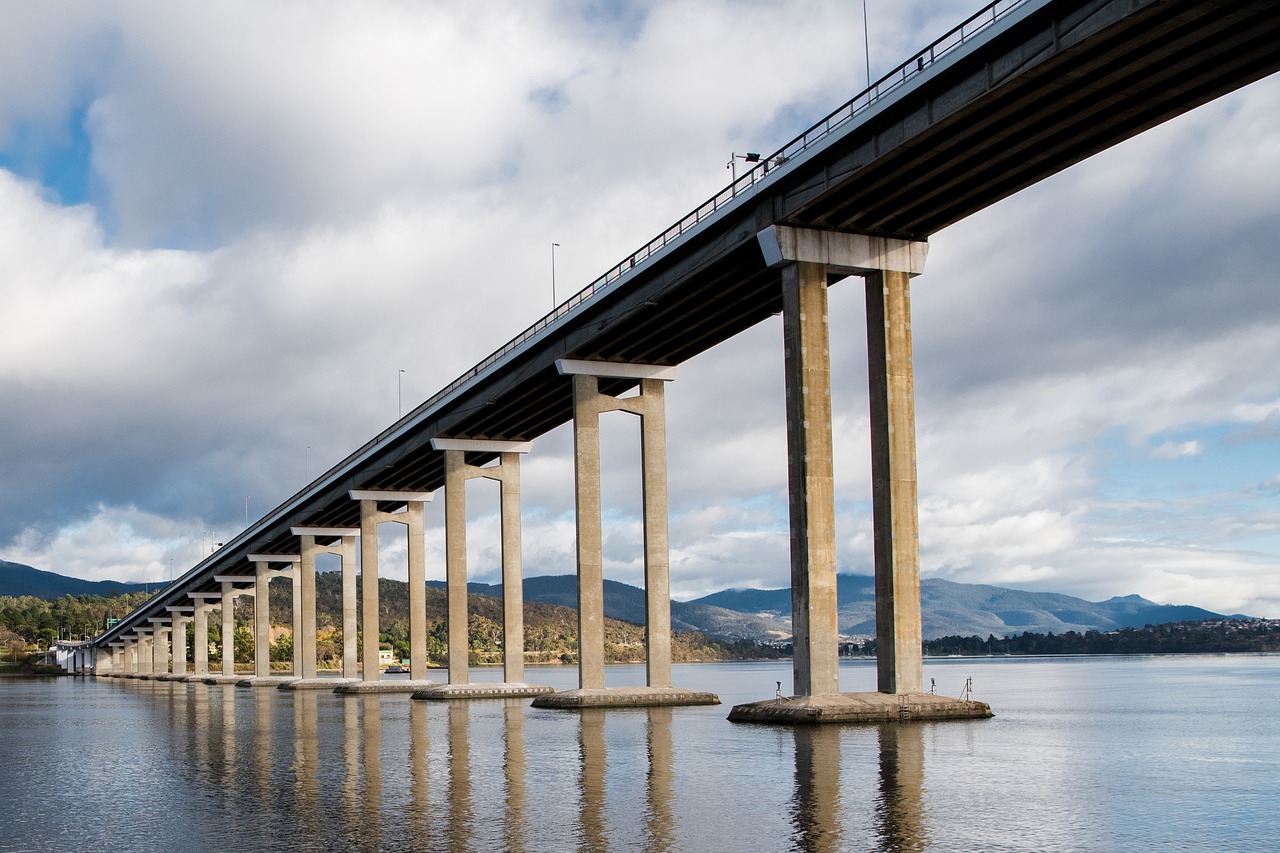 State: Tasmania
Population: 231,000
Tasmania is often referred to as the most beautiful state in the huge island country of Australia, but it does get a lot of cheeky stick from interstate Aussies. However, that doesn't stop the visitors from pouring into the detached South-Eastern island year-round, drawn to its quiet cities, incredible local food and drink, mountain peaks, charming locals, and amazing natural wonders.
Hobart may pale in comparison to the biggest city in Australia, Sydney (1/20th of its population), which is just under a two-hour flight away, but the state's international tourism is now at an all-time high. In 2018 alone, over 300,000 international visitors touched down in Hobart to explore this majestic pocket of the world, which is a big number for such a small city.
Explore Hobart before heading to rival bayside Tasmanian city Launceston, an enjoyable two-hour drive away. Drink epic local beer, see some of the country's best art, and breathe in that fresh Tassie air.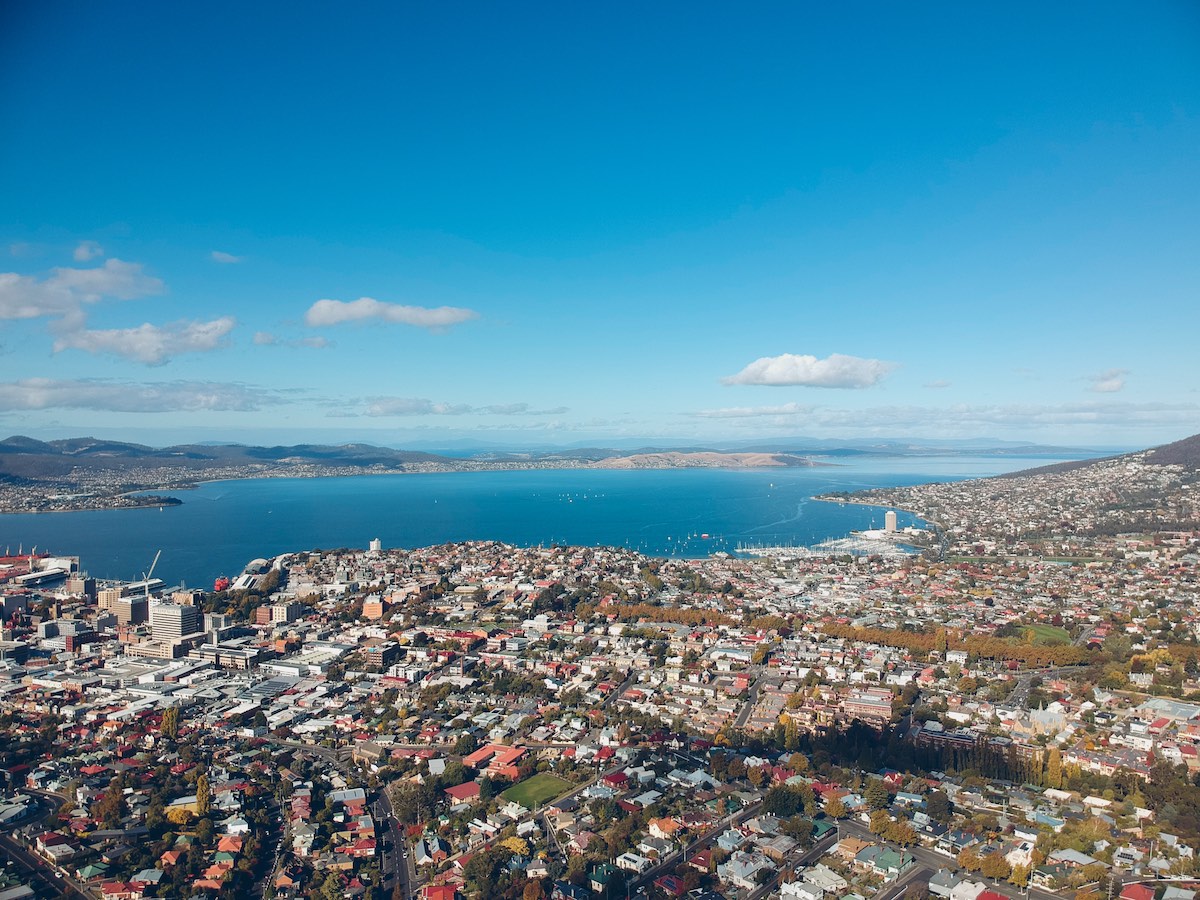 ---
Experience the Best of the Tasmanian Capital:
Join the crowds for some unique art at MONA
Hit the trails of Mount Wellington
Trawl the Salamanca Market
See historical penal colonies, prisons, and workhouses
Wine taste at the Coal River region
Fish at Constitution Dock
Escape to beautiful Bruny Island
Cool off with an epic Tasmanian beer
Party it up in trendy North Hobart
Discover the beautiful waterfalls of the city
Eat, drink, and be merry at the many day and night markets across Hobart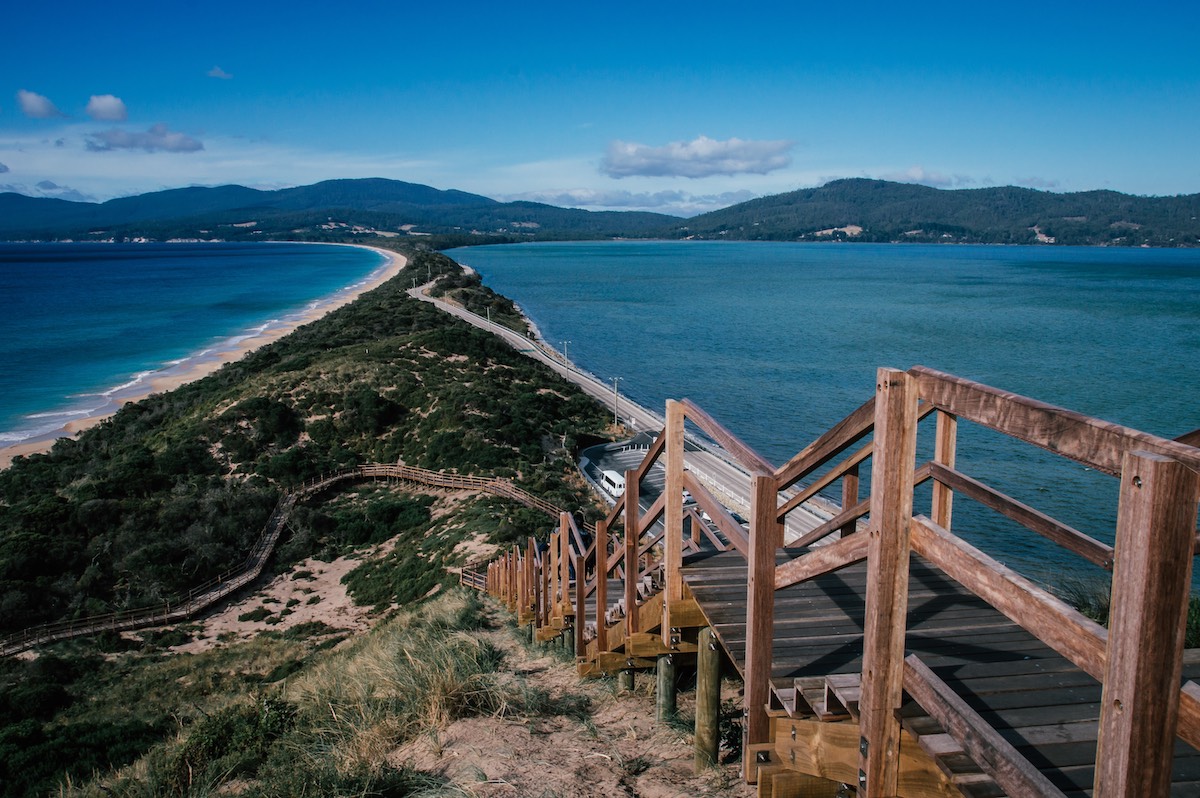 ---
Set Off From Hobart for Tasmania's Most Gorgeous Island
Bruny Island: Full-Day Food, Lighthouse & Sightseeing Tour
Price: From $230 AUD (11 hours)
https://www.getyourguide.com/hobart-l491/bruny-island-safaris-gourmet-food-and-sightseeing-tour-t40903/?partner_id=TD1UM4U
"Eat your way around Bruny Island on an all-inclusive gourmet & sightseeing tour. Visit Adventure Bay and Cape Bruny, plus take a Lighthouse tour. See wallabies and other wildlife. Lunch, Bruny Island cheese, honey, chocolate, and oyster tastings included!"
Hobart | Tasmania Travel Diary
---
13) Townsville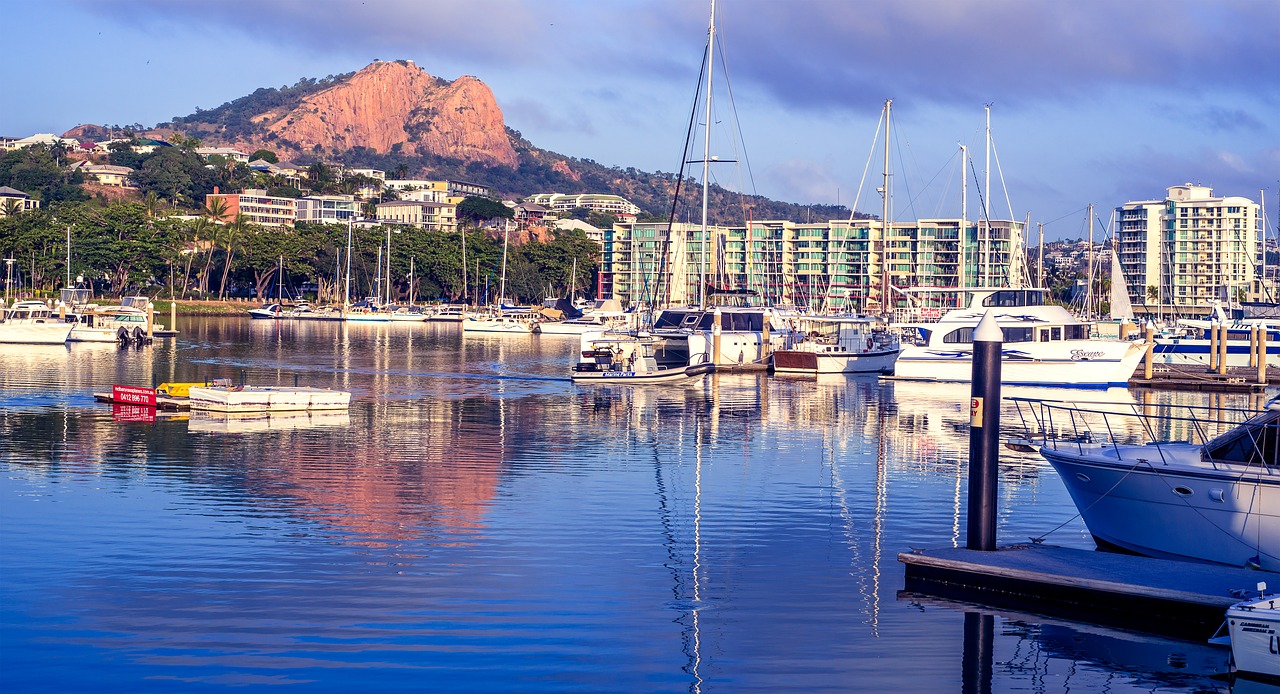 State: Queensland
Population: 184,000
If your travel philosophy is "the hotter and sun, the better," then you'll absolutely love Townsville. After all, it sees an average of 320 days of sunshine per year. So pack your sunscreen.
The coastal city located on the North-East coast of sunny Queensland is the largest urban center north of the (much further south) Sunshine Coast. It's really coming into its own and putting a ton of effort into growing its tourism brand.
And the perks of visiting Townsville are vast. A buzzing habitat for lots of fascinating Aussie wildlife (both land and marine creatures), Townsville has a great range of aquariums and animal sanctuaries to pay a visit to. It also has the perfect mix of historical and modern architecture, tropical gardens and plants, and a growing range of hip eateries.
Let me not forget the oasis of Magnetic Island, just a 20-minute ferry ride away. Traveling down the coast of incredible Queensland is an experience you need to have in your lifetime, and a stop off to wander through the streets of charming Townsville should 100% be on your itinerary.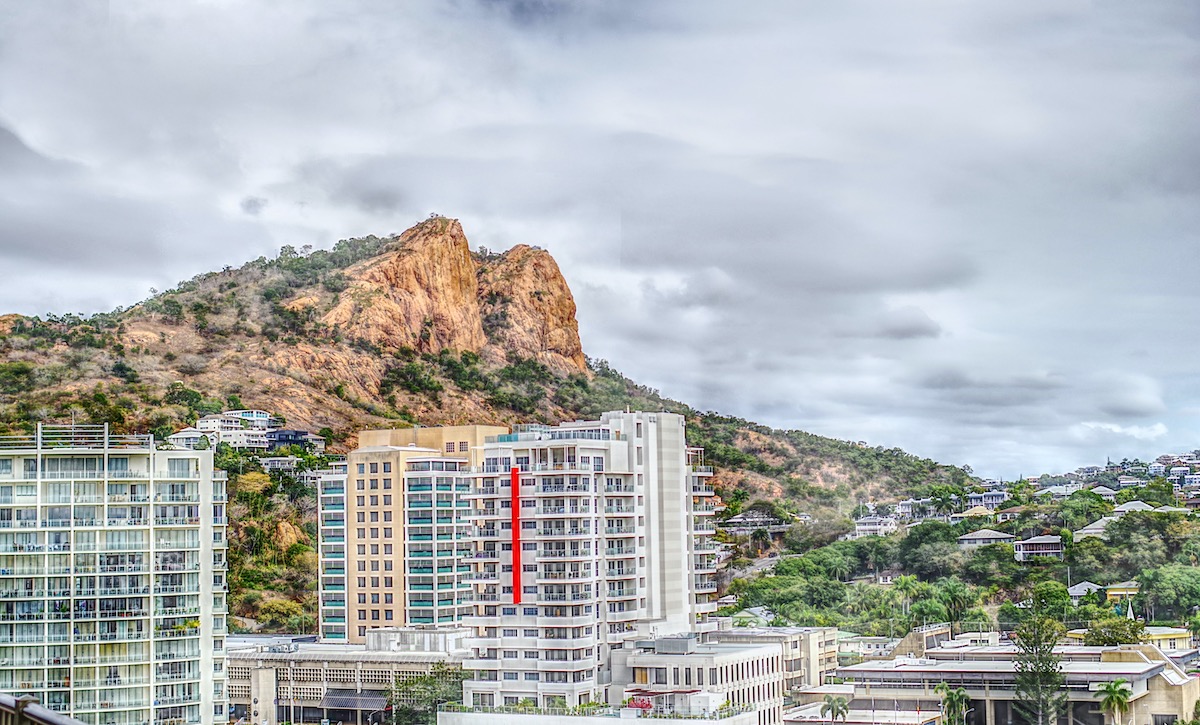 ---
Your Townsville Vacation Shortlist
Visit the inhabitants of Billabong Sanctuary
Cool off with a swim at Strand Beach and its rockpool
Go diving and experience the SS Yongala, Australia's largest intact shipwreck
Discover an underwater world at Reef HQ Aquarium
See a show at Riverway Arts Centre
Unwind in Queens Gardens or Anderson Park
Catch the ferry across to gorgeous Magnetic Island
Enjoy majestic bay views at Hynes Lookout
Climb Mount Stuart
Escape the city heat at Little Crystal Creek
---
City To Sea in Hot and Sunny Townsville
Museum Of Underwater Art & Great Barrier Reef Day Trip
Price: From $295 AUD (10 hours)
https://www.getyourguide.com/townsville-l32124/museum-of-underwater-art-great-barrier-reef-day-trip-t398938/?partner_id=TD1UM4U
"Discover a world below the surface and visit the Great Barrier Reef. Be inspired by the wonder of the Museum of Underwater Art and explore the colorful Central Section of the Great Barrier Reef."
Townsville, Australia - 4K Drone Video!
---
14) Cairns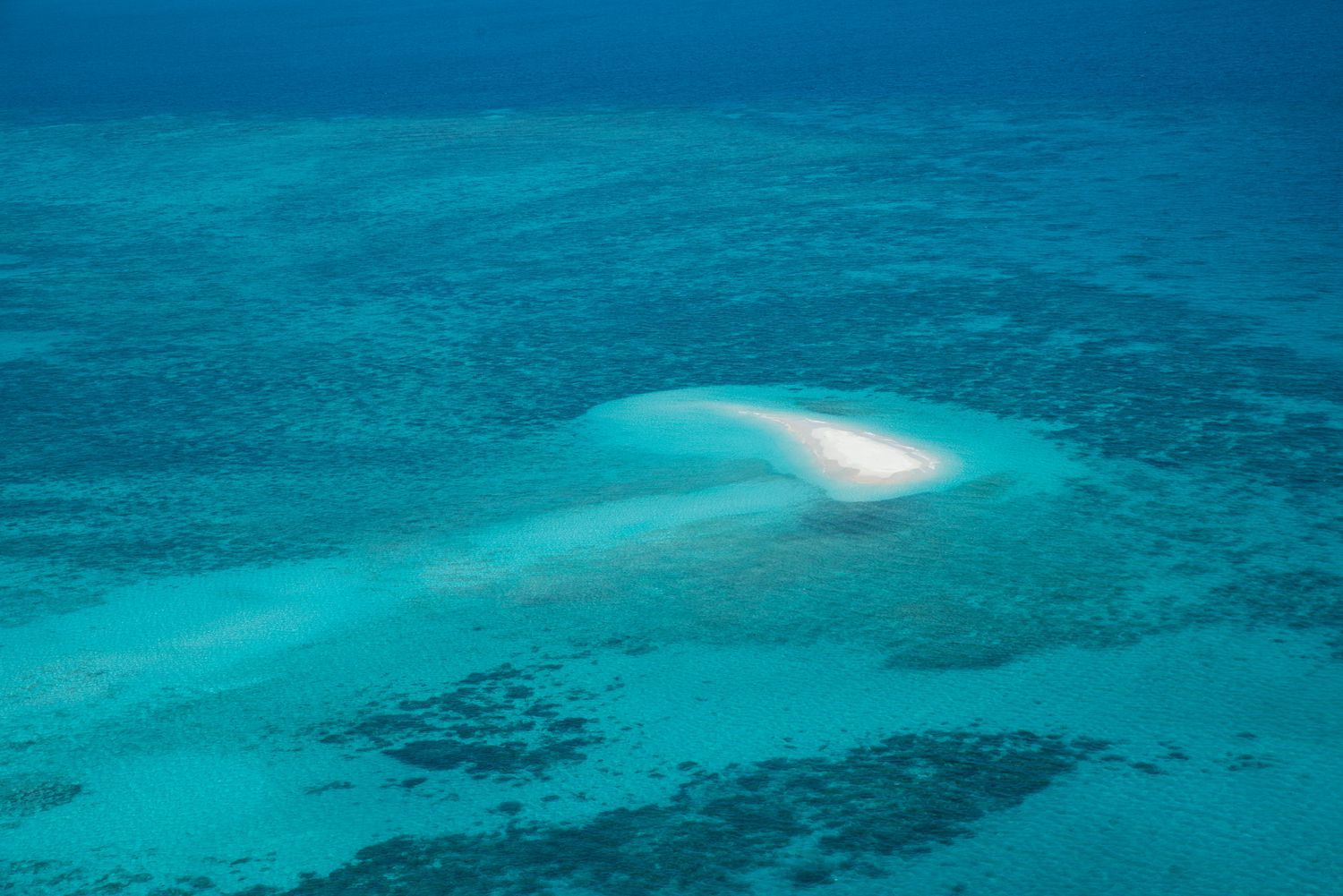 State: Queensland
Population: 156,000
If seeing the enormous Great Barrier Reef is on your bucket list, then you'll be casting off right from the city of Cairns. The gateway to Far North Queensland (FNQ), hot, humid, and steamy, Cairns is a coastal paradise that knows how to party just as much as it knows how to unwind completely.
For a city with a permanent population of not even a quarter of a million, it somehow manages to cater to its annual domestic and international tourism numbers of over three million with complete ease. On top of being the launching point to see the Great Barrier Reef, Cairns also has the world-renowned Daintree Rainforest and Cape Tribulation that sells the region for itself.
Add to that fantastic bars, untouched islands just offshore, mouth-watering fresh produce, beautiful tropical resorts (with great pools, obviously), an acclaimed adventure sports scene, and super friendly locals – and you can totally see why it's a must-visit.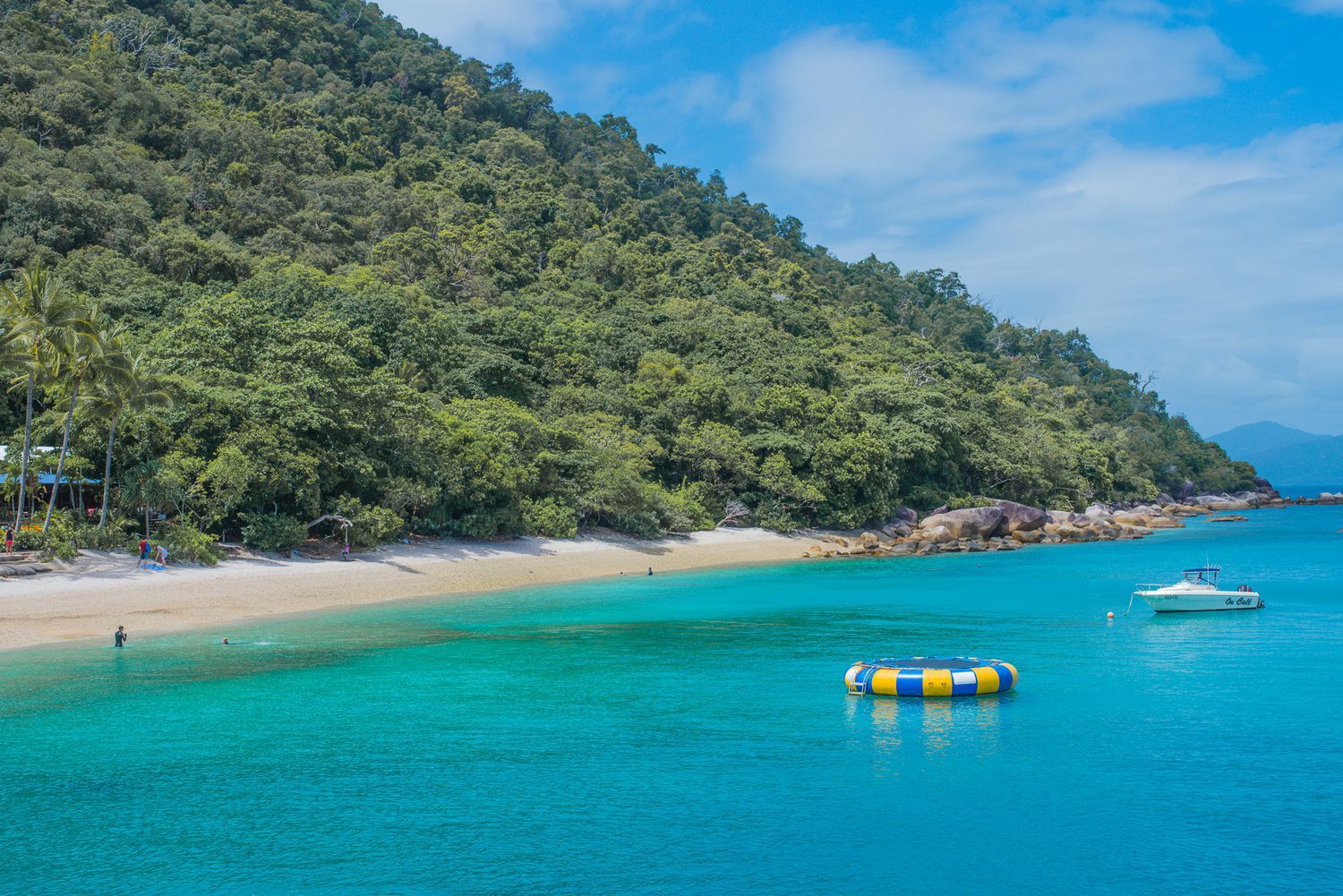 ---
The Heart of Far North Queensland Has So Much to Offer
Join a Great Barrier Reef sea or air tour
The tropical rainforest meets the best beaches at the Daintree National Park
Soak in the sea at Cape Tribulation
Take a trip on the Skyrail Rainforest Cableway
Learn about the local Aboriginal customs and culture
Visit the Australian Butterfly Sanctuary
Enjoy a tropical oasis on Fitzroy Island
Discover the tranquility of Crystal Cascades
Do a rainforest bungee jump
Visit a working coffee farm
Enjoy the freshest tropical fruit in Australia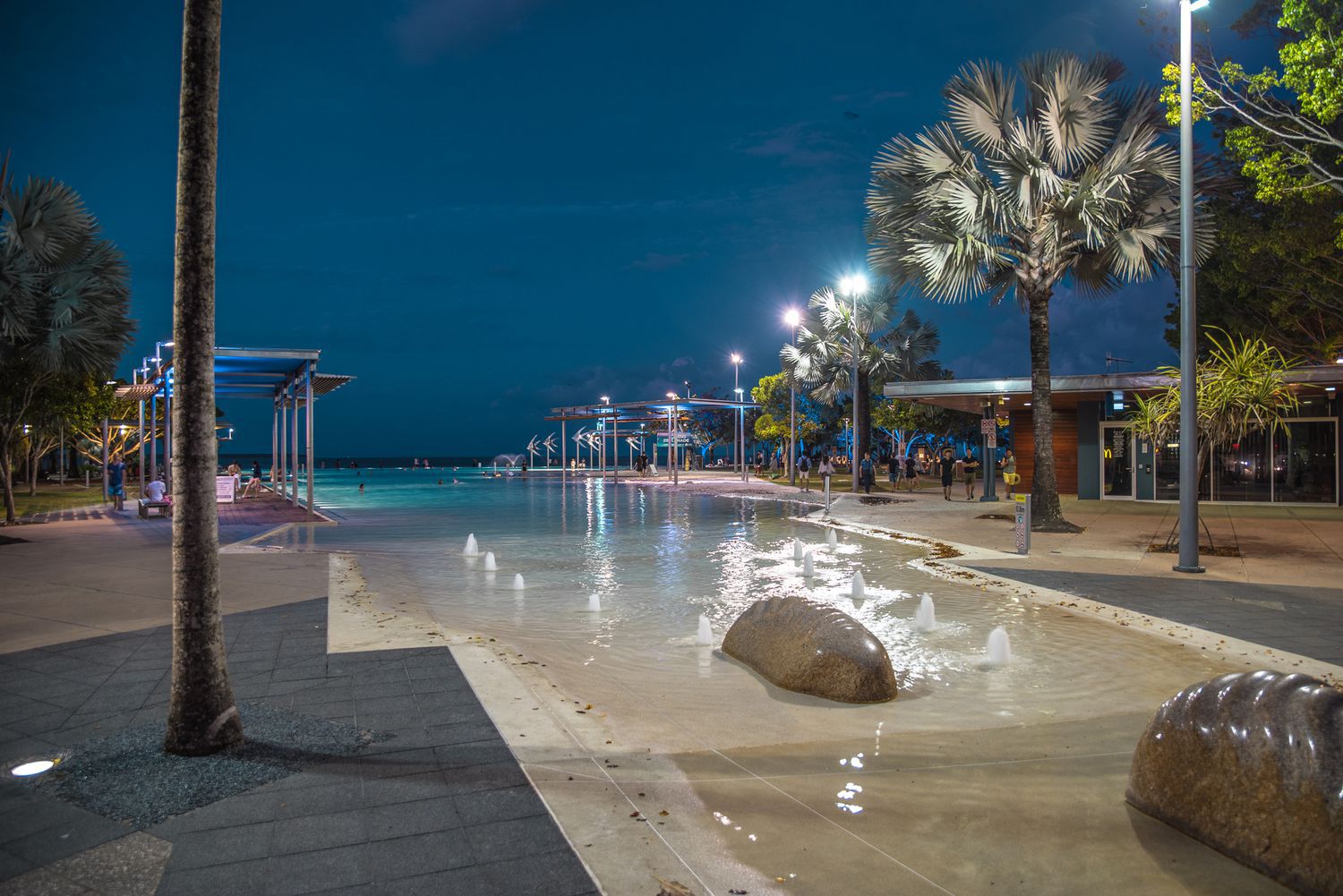 ---
Cast Out To the Incredible Great Barrier Reef
From Cairns: Great Barrier Reef Cruise by Premium Catamaran
Price: From $240 AUD (9 hours)
https://www.getyourguide.com/cairns-l298/1-day-great-barrier-reef-snorkeling-trip-t65125/?partner_id=TD1UM4U
"Set sail to 2 exclusive, outer reef locations on a luxury, high-performance catamaran. Snorkel, swim, dive or just relax onboard! Spot turtles, colorful fish, exotic corals and more. The friendly crew are dedicated to making your trip memorable."
A Typical Day in Cairns, Australia
---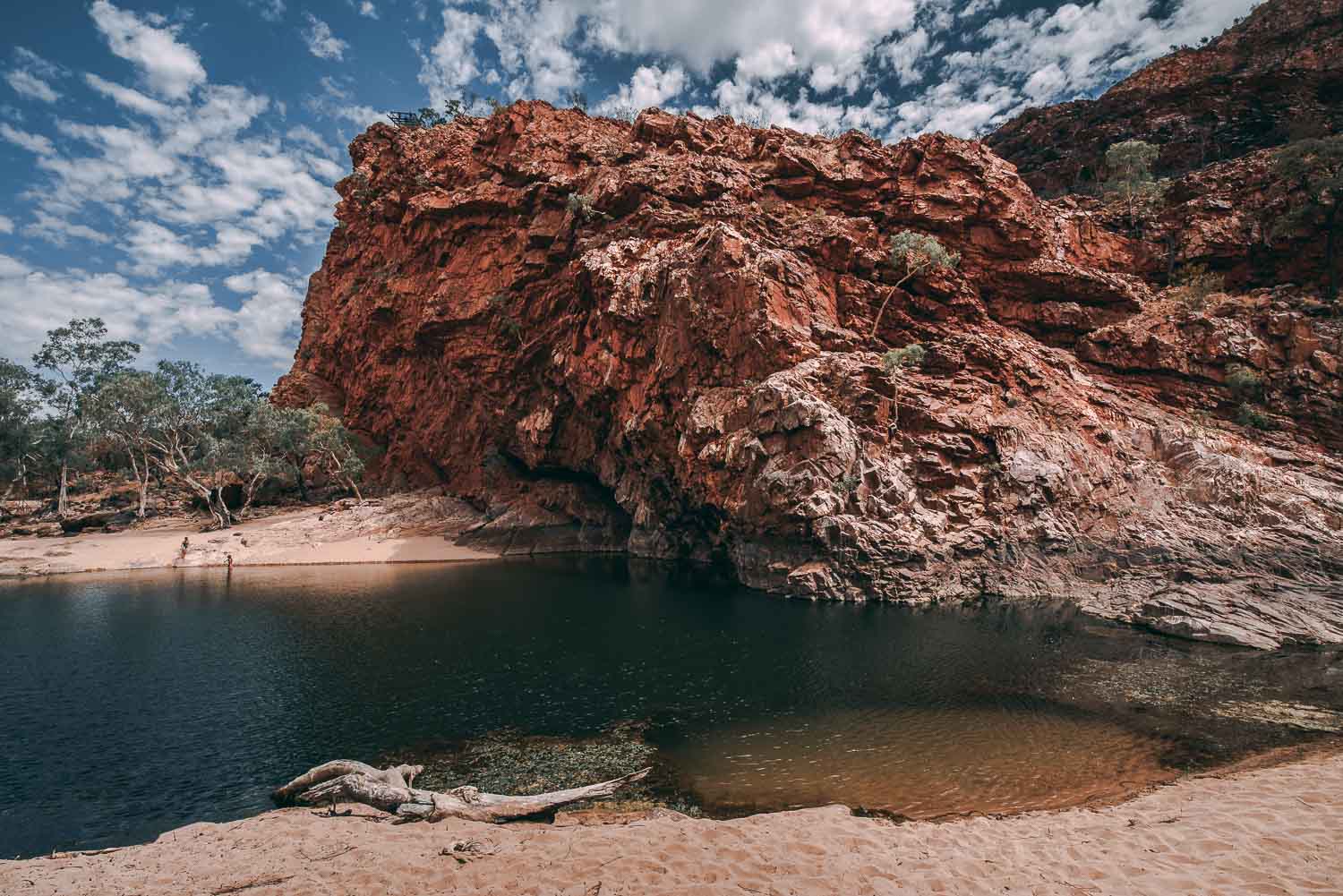 ---
What's Your Favorite of the Biggest Cities in Australia By Population?
So how many have you been to?
I've visited 11 of these big cities in Australia now, as it's honestly one of my favorite countries in the world (even with all the deadly animals, lol). I actually plan on moving back to Sydney at some point in my life, as my time living there on a working holiday Visa was completely life-changing!
While there are dozens of awesome places to live around Australia, Sydney will always have a special place in my heart! But I admire the entire country and always try to convince people to move Down Under for a bit! Even if you decide just to visit the 10 biggest cities in Australia, it's simply one of the most incredible destinations you'll never forget!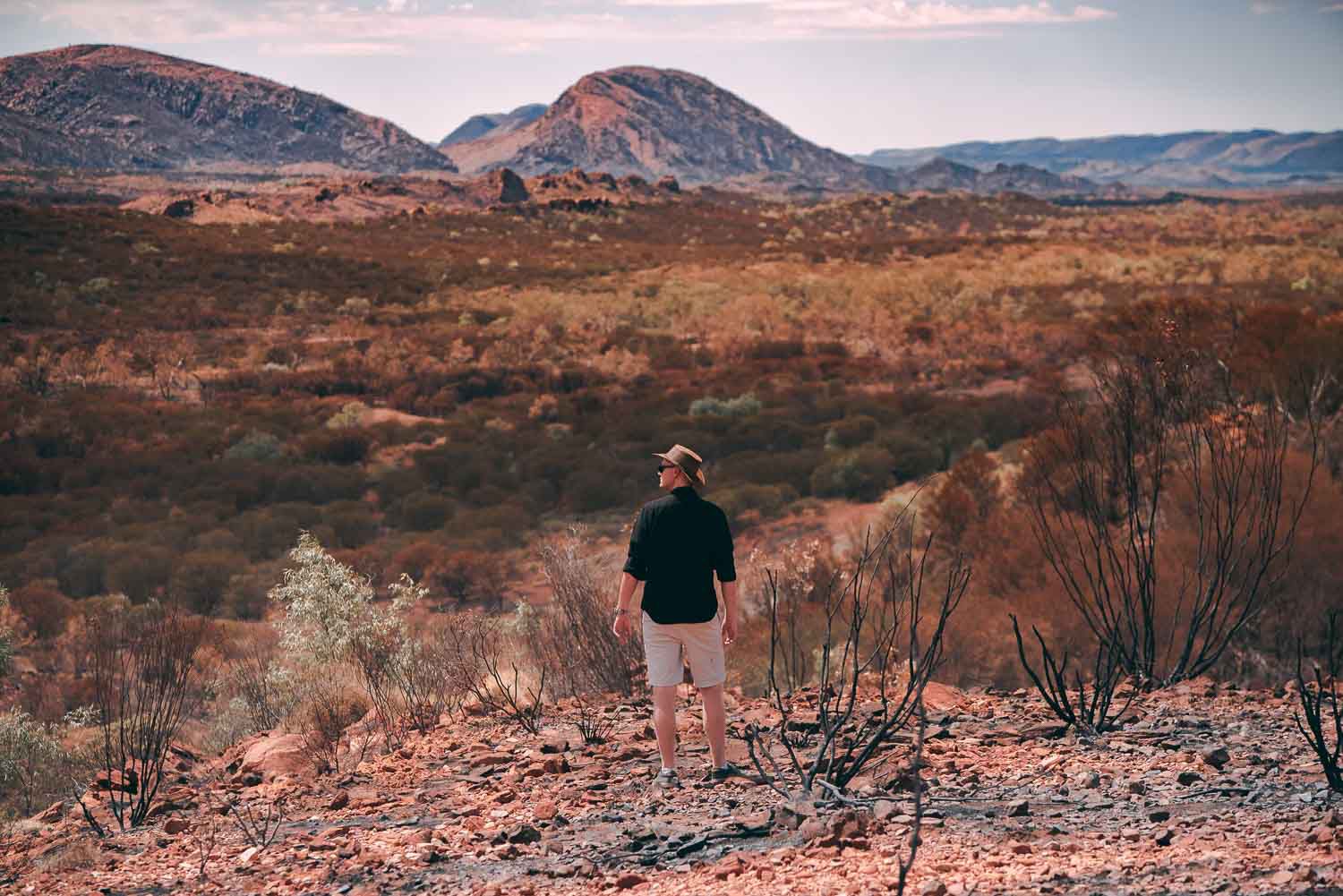 ---
Planning a Trip to the Major Cities of Australia?
Having lived in Australia for over a year and visited the country over six different times now, my website is filled with so many amazing articles, itineraries, and destination guides! Take a look through a few of my favorite articles below, and feel free to reach out with any questions you have about visiting Australia. I'm always happy to help in any way I can!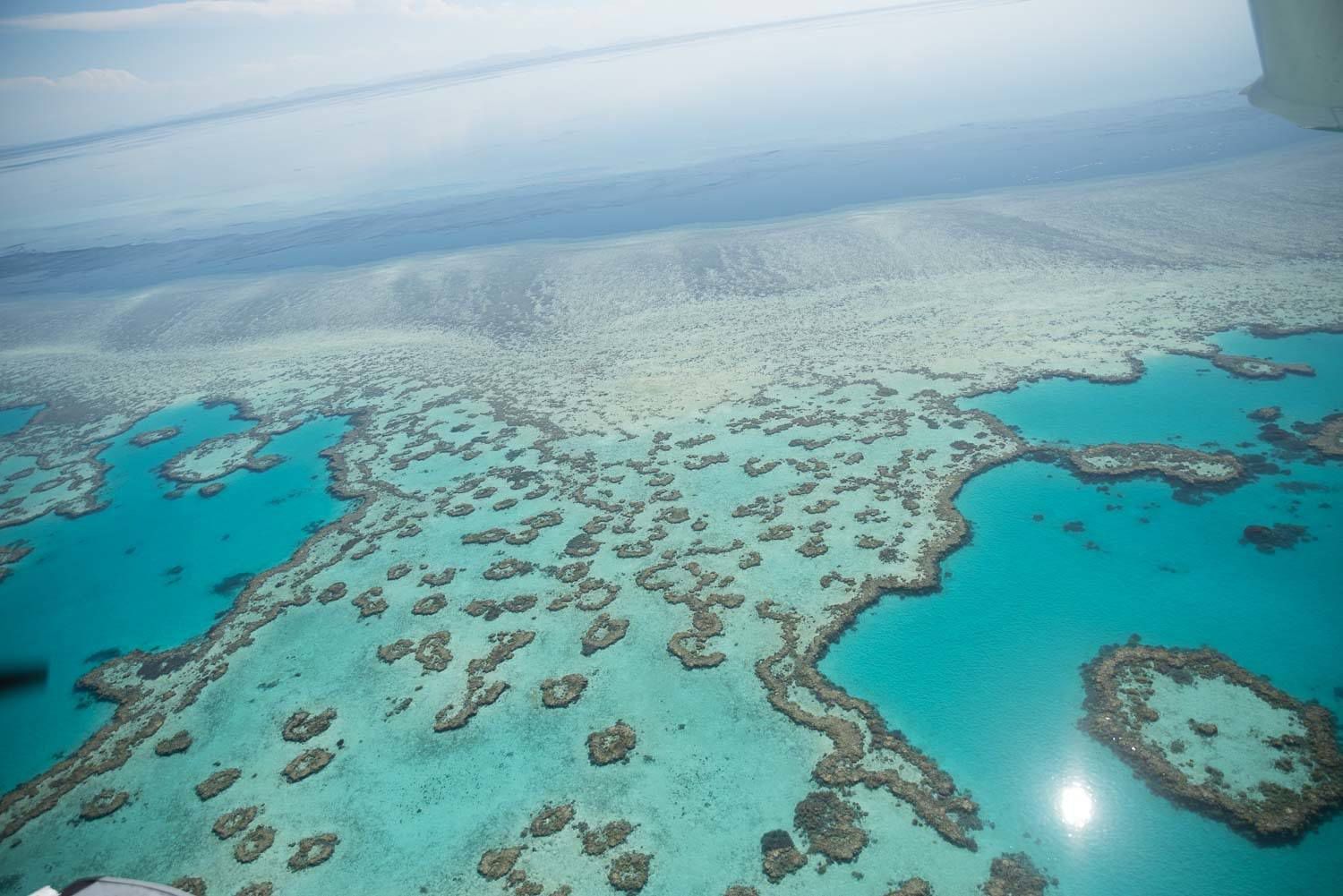 ---
Thanks for reading about the Largest Cities in Australia
Share this article with your Aussie mates!
https://www.jonesaroundtheworld.com/wp-content/uploads/2019/11/Visit-the-largest-Cities-in-Australia-.jpg
1001
1500
Dave
https://www.jonesaroundtheworld.com/wp-content/uploads/2017/03/logotry-1-1-300x106.png
Dave
2021-11-07 20:13:14
2023-05-10 09:56:54
14 Largest Australian Cities By Population + Travel Guide