Looking for the best day trips from Melbourne!? Well, look no further, because I've put together the ultimate list of Melbourne day trips that'll keep you busy!
The perks of visiting and/or living Melbourne are endless, and I don't just mean the lifestyle the vibrant city itself offers. There are so many day trips from Melbourne on offer, it's amazing that so many stunning destinations can all exist in one state in Australia's south-east.
If you're planning an extended stay in this great city, you have to check out my list of the 15 best day trips from Melbourne. They will take you from the beach to the mountains – and everywhere in between. All there is left to do is start ticking them off!
---
1) The Great Ocean Road
Sea, sand and stunning scenic stop-offs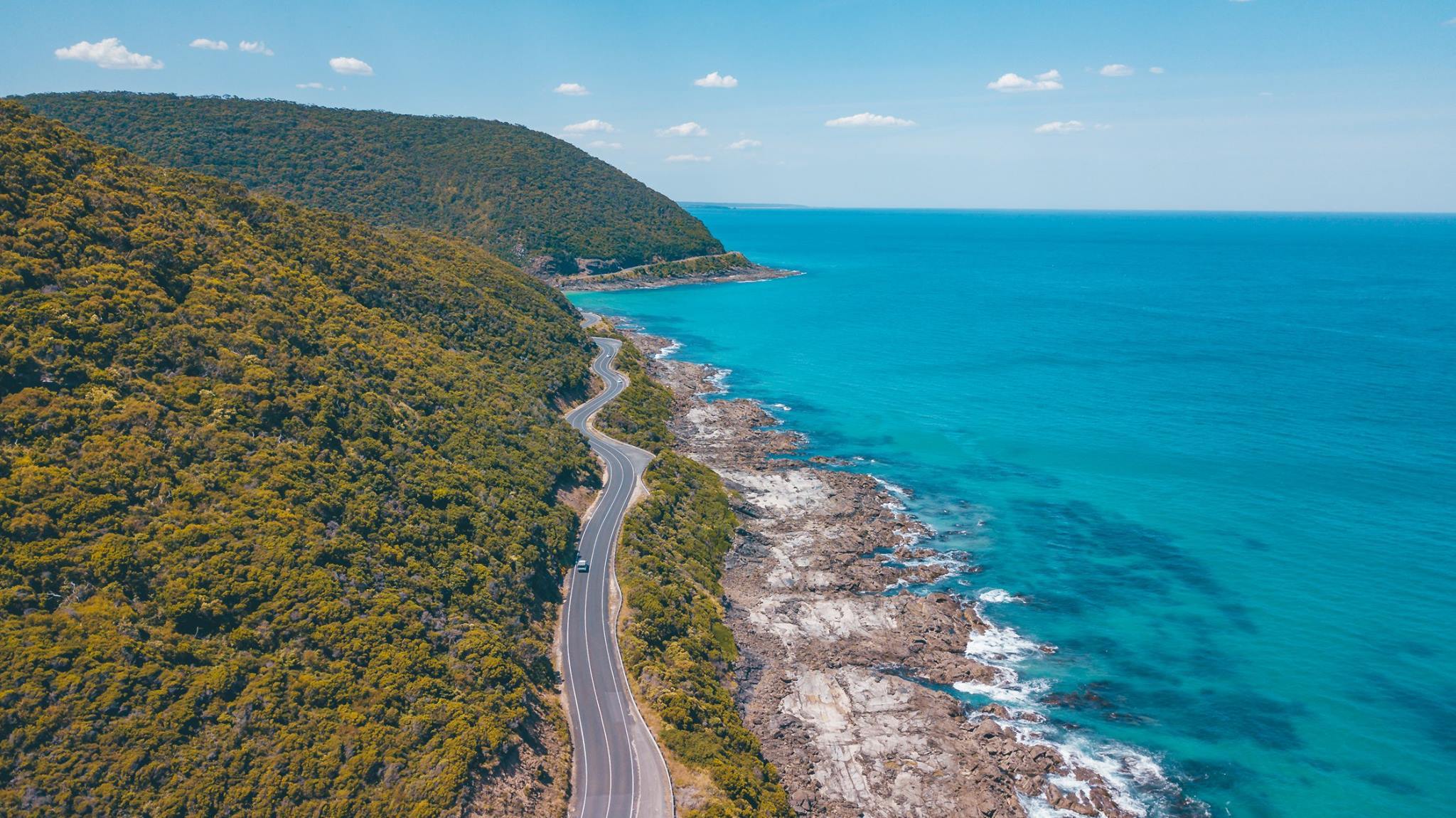 Where: Lorne – Port Fairy
Distance from Melbourne: 244km (one way) 9-10 hours return. Recommend 1-2 Days.
https://www.visitgreatoceanroad.org.au
Best time to visit: Low season (autumn and winter) to avoid the crowds, but for beach fun in the sun, spring or summer is best.
Don't miss: The 12 Apostles, Loch Ard Gorge, Bells Beach, Apollo Bay, Otway National Park, Port Campbell, Port Fairy, Lorne, The Bay of Islands, Hopetoun Falls, The Grotto, Erskine Falls.
Why it's great: It's so hard to heap the Great Ocean Road under one brief dot point. It's really ten road trips rolled into one, stretching 244km one way and really best done as at least a long weekend escape. There's so many cool, unique coastal towns along the way to stop in at, so many beautiful beaches and tons of iconic natural landmarks.
---
2) The 1000 Steps (Kokoda Track Memorial Walk)
A memorial track to test your limits
https://visitdandenongranges.com.au/1000-steps
Where: The Dandenong Ranges
Distance from Melbourne: 45-60 minutes
Best time to visit: Year-round (weekends can get very crowded)
Why it's great: This popular walking track is only 3km long, but on a steep incline that will test you even the most gung-ho fitness fanatic. The 1000 Steps is a memorial track to commemorate what Australian soldiers went through on Papua New Guinea's notorious Kokoda Track during WW2. Whether you're training for the actual Kokoda Track or are a fitness amateur, the 1000 Steps is fine for all levels – just go at your own pace.
Don't miss: The many stories of the soldiers that fought on the real Kokoda Track dotted along the 1000 Steps.
Kokoda Trail Memorial- 1000 Steps Dandenong Ranges Melbourne Australia
---
3) The Yarra Valley wine region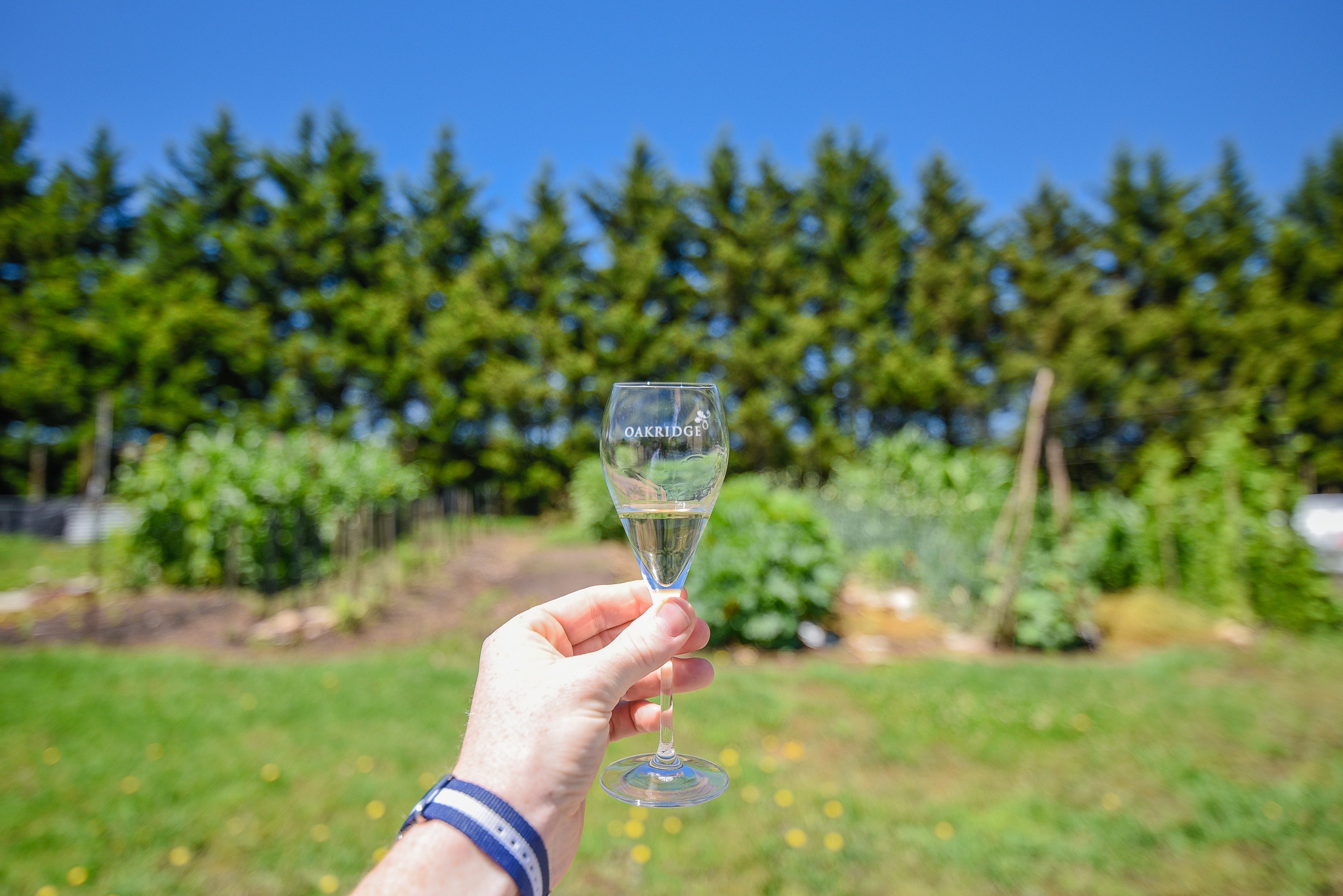 Red, white, rosé and champagne – oh my!
Where: The Yarra Valley
Distance from Melbourne: 1 hour
https://visityarravalley.com.au
Best time to visit: Year-round (it is a cool climate wine region)
Why it's great: The Yarra Valley produces world class wine that is sold across the globe, and here you can visit the many wineries for yourself. There are 90 cellar doors here, tons of vineyards and a lot of new microbreweries, and you can drive between them yourself or join one of the many tours that depart Melbourne CBD daily.
Don't miss: Domaine Chandon (France's Moët Chandon's Aussie location), De Bortoli wines, Yering Station, Punt Road Wines and Coldstream Brewery.
YARRA VALLEY WINE TOUR // Australia
---
4) A ride on Puffing Billy
I choo-choo choose the perfect Melbourne day trip!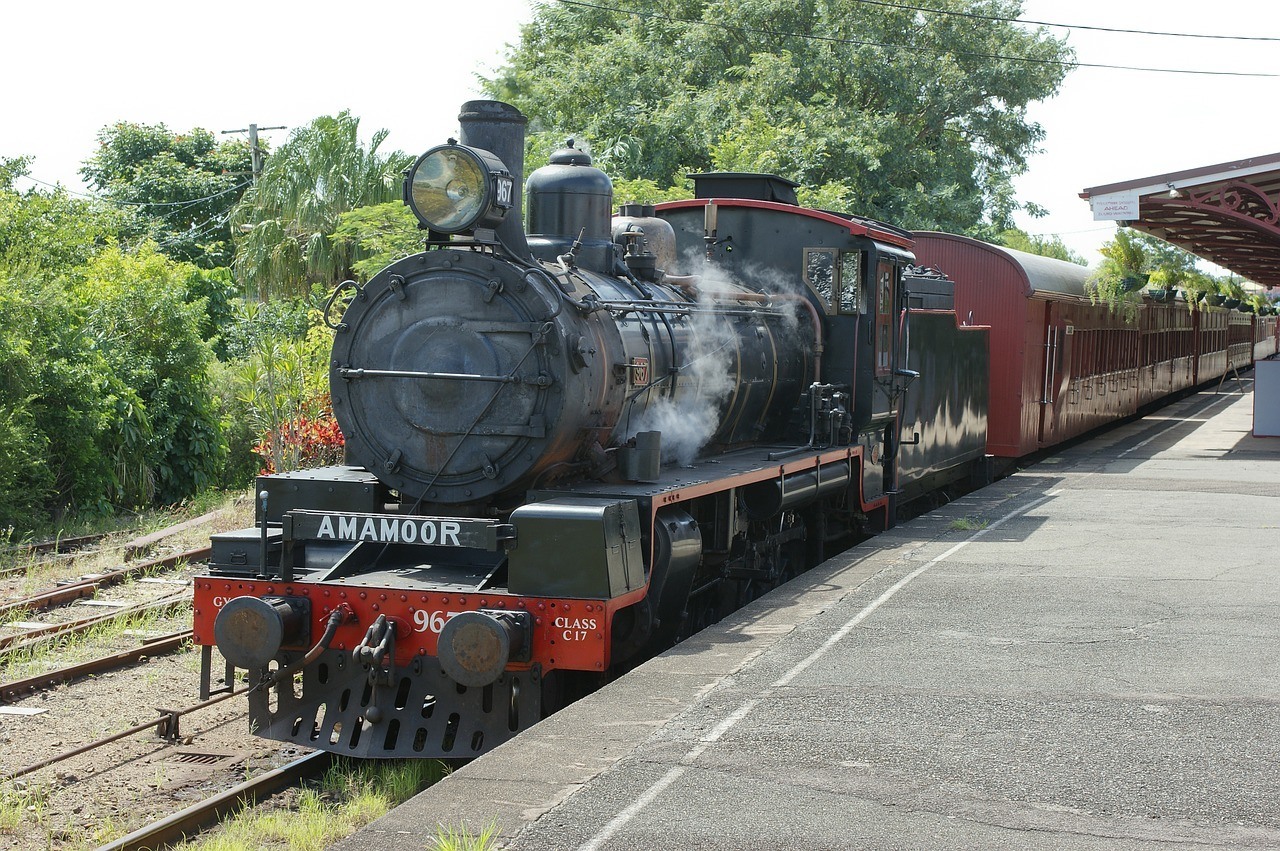 Where: Belgrave – Gembrook (The Dandenong Ranges)
Distance from Melbourne: 50 minutes
Best time to visit: Year-round
Why it's great: This is a great day out for the kids and for the adults, and is a chance to ride one of Australia's only preserved steam trains through the stunning Dandenong Ranges on its original mountain track. Travel back in time and explore the many historical towns of the Dandenong Ranges. It's a forever favourite for those visiting Melbourne!
Don't miss: The team at Puffing Billy host lots of fun specials events throughout the great. For the adults, Murder on the Puffing Billy Express is an unmissable nighttime thrill, while kids will love A Day Out With Thomas.
---
5) Phillip Island
An island escape 2 hours from Melbourne…
https://www.visitphillipisland.com
Where: Phillip Island, Bass Coast Shire
Distance from Melbourne: 2 hours (140km)
Best time to visit: Spring/summer
Why it's great: Like The Great Ocean Road, while Phillip Island is partly doable in a day, it's best to spend at least a long weekend here to experience the area properly. There's so much to do for singles, couples and families, and in the warmer weather it's a little slice of paradise only two hours from Melbourne. Swim at the many beaches, visit native animals or just meander throughout the many charming small towns dotting "The Island."
Don't miss: The famous Penguin Parade, Cowes Beach, Phillip Island Grand Prix, The Nobbies, Phillip Island Wildlife Park, Churchill Island, Phillip Island Chocolate Factory, whale watching, Koala Conservation Centre, Cape Woolamai.
Attractions Of Phillip Island - Melbourne - Australia
---
6) The Mornington Peninsula
A coastal getaway a stone's throw from the big smoke
https://www.visitmorningtonpeninsula.org
Where: Mornington Peninsula Shire
Distance from Melbourne: 1 hour
Best time to visit: Year-round (best in warmer months)
Why it's great: The Mornington Peninsula is another day trip from Melbourne that really deserves its very own blog. Spanning over 700 square kilometres, the entire peninsula region is made up of a myriad of cute seaside villages, beautiful landmarks and lots of attractions to keep the entire family entertained. A spring or summer drive down to the Peninsula is a beautiful way to spend the day on the majestic Victorian coastline.
Don't miss: Peninsula Hot Springs, Ashcombe Maze, Cape Schanck Lighthouse, Point Nepean, Arthur's Seat, Sorrento, Rye, Portsea, Point Leo Beach, The Briars, Mount Martha, Millionaire's Walk, Red Hill, Flinders.
---
7) The Grampians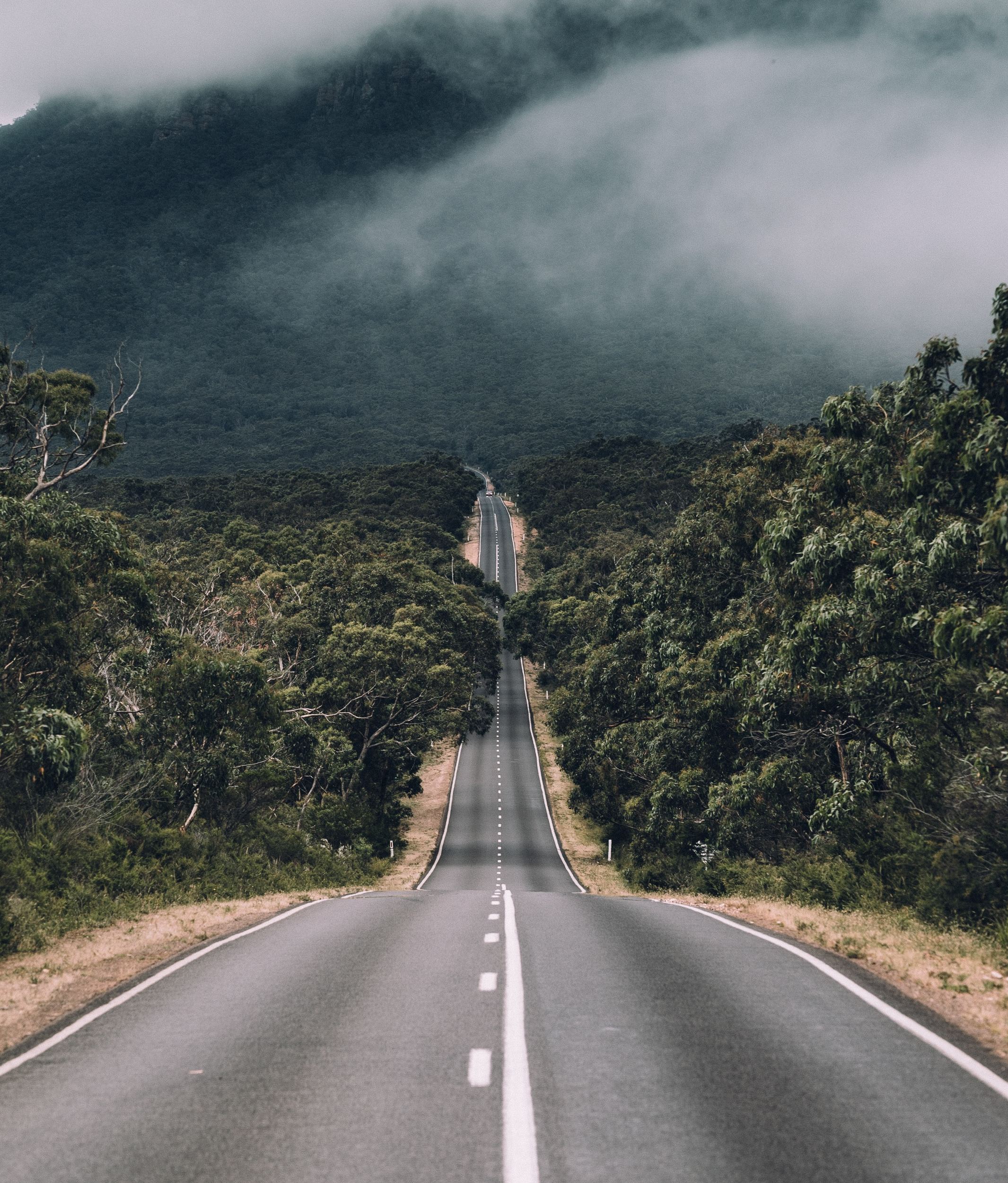 A massive National Park 3 hours from Melbourne
https://www.visitgrampians.com.au
Where: Grampians National Park
Distance from Melbourne: 3 hours
Best time to visit: Year-round (busy in summer season)
Why it's great: Simply known as "The Grampians" to locals, The Grampians National Park is a natural drawcard 260km west of Melbourne, and the ideal spot to spend a slow day, weekend or week. It's one of the best places in Australia's south-east to see Aboriginal rock art, hike, rock climb, camp or just get away from it all. It is slightly further to drive here than to other Melbourne day trips, so either leave very early or stay for longer. You won't want to leave.
Don't miss: Halls Gap Zoo, The Pinnacle Lookout, MacKenzie Falls, sunset at The Balconies, Hamilton Gallery, J Ward Museum, Boroka Lookout, Ngamadjidj Aboriginal Art Shelter, fishing at Lake Bellfield.
GRAMPIANS PEAKS TRAIL Preview with Park Trek, Victoria, Australia | Things to Do in the Grampians
---
8) Daylesford / Hepburn Springs
Treat yourself in "spa country"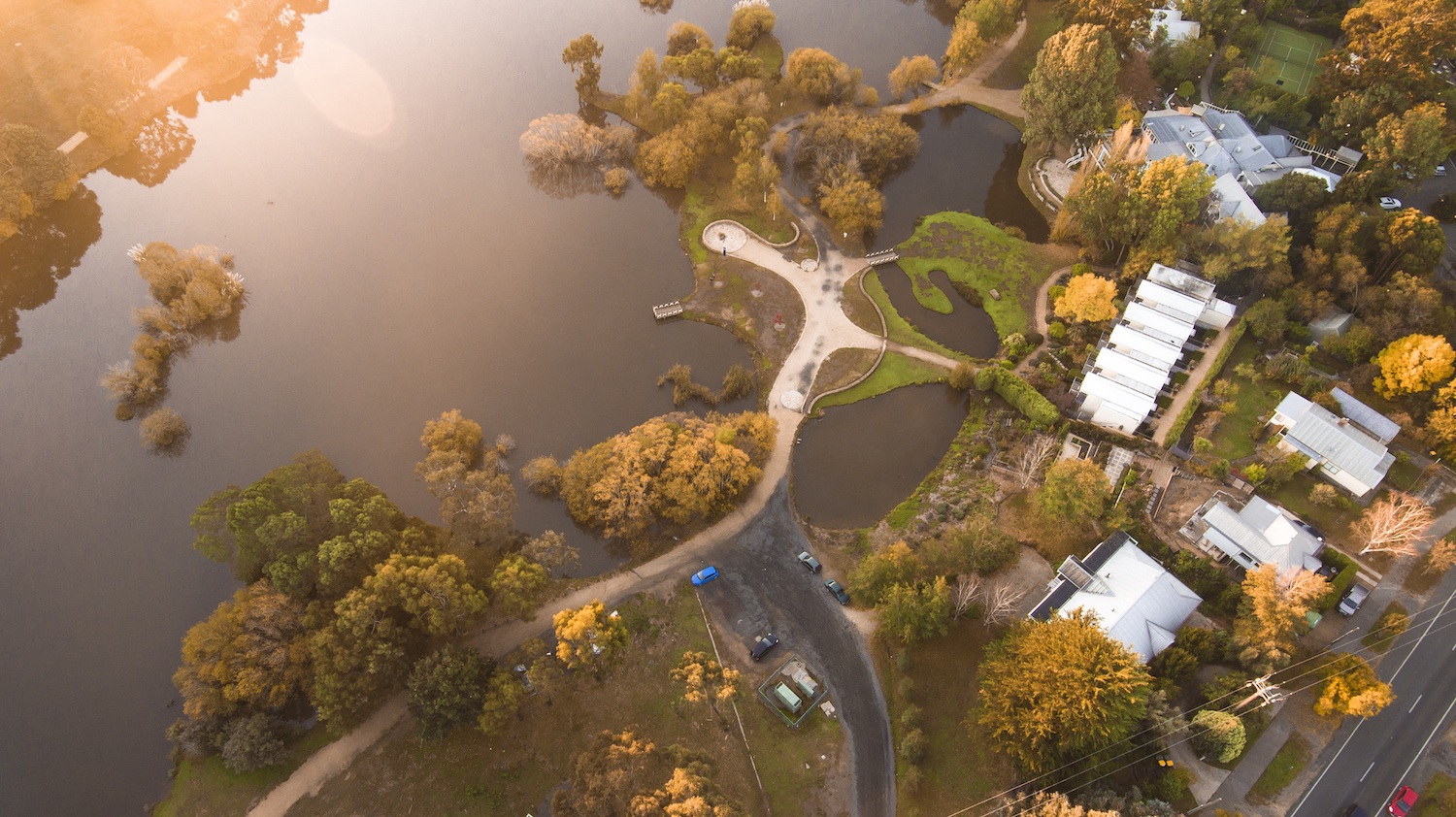 https://www.visitvictoria.com/regions/daylesford-and-the-macedon-ranges
Where: Daylesford, Victorian Goldfields
Distance from Melbourne: 90 minutes (120km one way)
Best time to visit: Year-round
Why it's great: Daylesford is known as "spa country" and is a large regional town to head to when you need a little R&R. It's only 90 minutes north-west of Melbourne CBD and is nestled in the historic Goldfields region of the state of Victoria, in the foothills of The Great Dividing Range. Daylesford and its neighbor Hepburn Springs are not only beautiful and slow-paced but are jam-packed with spas, natural mineral springs and health and wellness centers.
Don't miss: Wombat Hill Botanical Gardens, Wombat State Forest, Convent Gallery, Lake Daylesford, Hepburn Mineral Springs Reserve, Daylesford Cider Company, Mt Franklin Reserve.
---
9) Lorne
Surf, shop and settle in at beautiful Lorne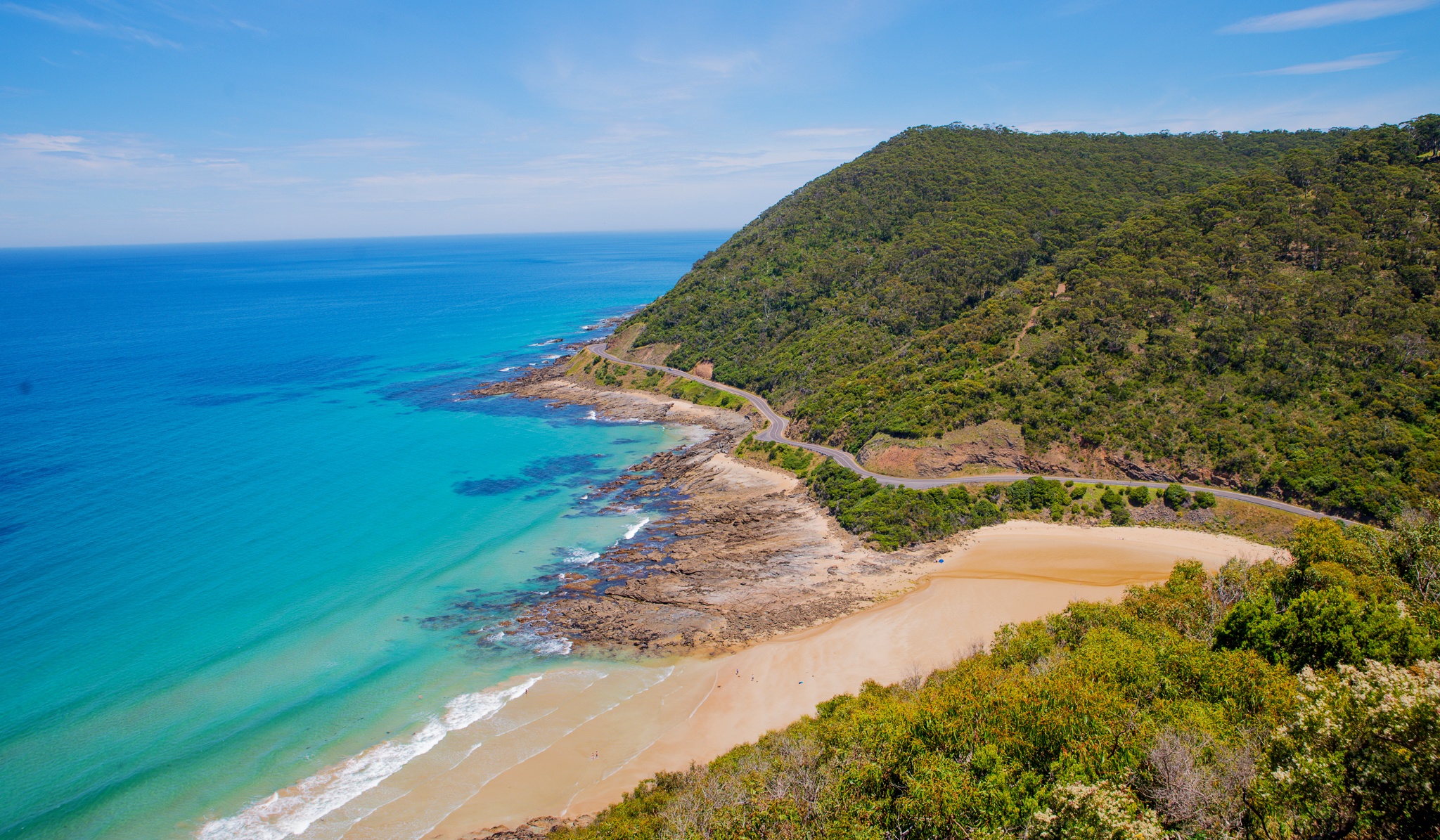 Where: Lorne, Surf Coast Shire
Distance from Melbourne: 2 hours
Best time to visit: Spring/summer (very busy in peak summer season)
Why it's great: Lorne is a popular coastal getaway for lots of Melburnians, as the weather warms up and thousands flock to its many holiday houses, hotels and resorts. The town that marks the beginning point of the Great Ocean Road on Victoria's "Surf Coast", Lorne is a destination all of its own, and is known for its surf beaches, shops, cafe culture, waterfalls and lookouts. In summer, the permanent population of just over 1000 Lorne residents swells to over 16,000.
Don't miss: Pier fishing for barracuda and whiting, The Great Otway National Park, The Erskine River, Lorne Beach, Erskine Falls, Falls Festival, the record-setting "Pier to Pub" swim.
Day trip to Lorne - The Great Ocean Road
---
10) Wilson's Promontory
Natural wonders abound at "The Prom"
https://parkweb.vic.gov.au/explore/parks/wilsons-promontory-national-park
Where: Wilsons Promontory, Gippsland
Distance from Melbourne: 3 hours (224km one way)
Best time to visit: Year-round (very busy in summer)
Why it's great: Wilson's Prom or simply "The Prom", as locals fondly call it, marks the southernmost tip of mainland Australia, and is a great day trip from Melbourne. The history of the 50,000 hectare area dates back over 6,500 years, is rich in indigenous culture and is famed for its hiking and walking opportunities, serene beaches and native flora and fauna – including lots of wombats, kangaroos and koalas in the wild! It's definitely worth a long weekend here.
Don't miss: Squeaky Beach, Wilsons Promontory Marine National Park, The Great Prom Walk, Tidal River, whale watching, surfing, Mount Oberon Track, Sealers Cove, Wilsons Promontory Lightstation, Refuge Cove, Norman Bay Beach.
A short trip to Wilson's Prom in 4K
---
11) Queenscliff – Sorrento
Experience two Victorian peninsulas by land and sea
https://www.visitgeelongbellarine.com.au/destinations/queenscliff/
Where: Queenscliffe (Bellarine Peninsula) to Sorrento (Mornington Peninsula)
Distance from Melbourne: 90 mins Melbourne to Queenscliff / 90 minutes Melbourne to Sorrento
Best time to visit: Spring/summer
Why it's great: Queenscliff is a tiny coastal town located on the Bellarine Peninsula near Geelong. These days, it's really just a stopping off point to catch the popular Queenscliff to Sorrento ferry service that takes you across to the beautiful aforementioned Mornington Peninsula. The trip by Searoad Ferries can be completed in either direction, and you can take your car across on the 40-minute trip. The round trip from Melbourne to Queenscliff to Sorrento and back is the ideal way to spend a warm day away from Melbourne!
Don't miss: Sit outside on the ferry journey from Queenscliff to Sorrento and breathe in that invigorating salty sea air. Once at Sorrento, enjoy fish and chips on Sorrento Beach.
Searoad Ferries, Mornington Peninsula Australia
---
12) Geelong
Melbourne's closest major neighbor has it all
Where: Geelong, Bellarine Peninsula
Distance from Melbourne: 1 hour
Best time to visit: Year-round
Why it's great: Geelong has stepped out of its giant neighbor Melbourne's shadow, and is no longer just an an industrial location or city to pass through on the way to the Great Ocean Road and back. Victoria's second biggest city is the perfect day trip from Melbourne and such a short, easy drive away. Lot of local eateries, shops, a beautiful foreshore and lots of natural wonders await you in Geelong.
Don't miss: Eastern Beach, Cunningham Pier, Corio Bay, Geelong Botanic Gardens, The Old Geelong Gaol, Pakington Street shopping and restaurants, The Barwon River, Buckley Falls, AFL team Geelong Cats train and play at GMHBA Stadium.
---
13) Healesville Sanctuary
Visit native Aussie animals in a natural habitat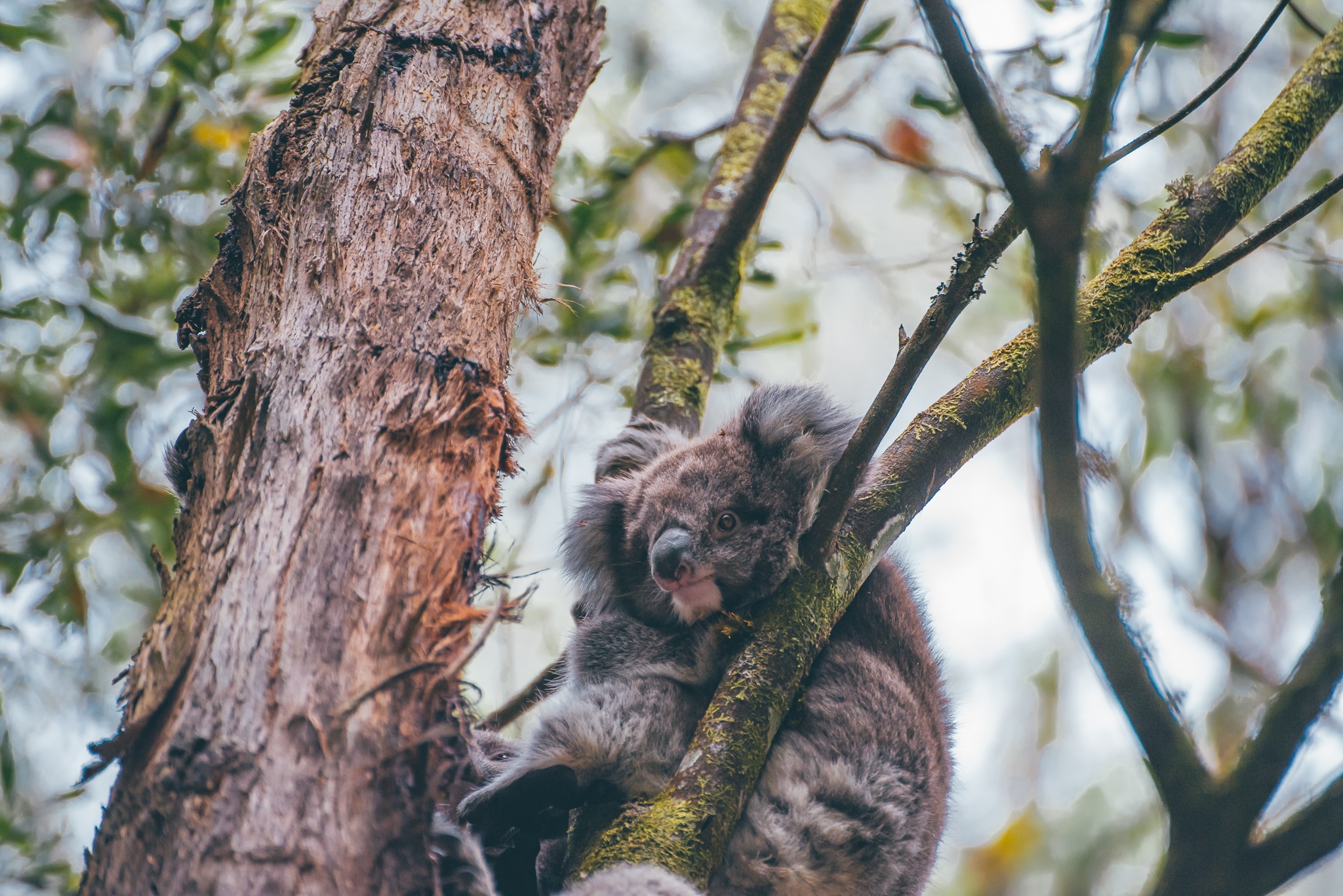 http://www.zoo.org.au/healesville
Where: Badger Creek, Healesville
Distance from Melbourne: 1 hour
Best time to visit: Year-round
Why it's great: Few zoos or sanctuaries in Australia solely house native Aussie animals, but Healesville Sanctuary does just that. A pilgrimage for tourists all year, Healesville is the best place to see cute and cuddly (and some not so cuddly) Australian animals in a natural, safe and happy environment.
Don't miss: Kangaroos, koalas, echidnas, platypus, wallabies, dingoes and wombats all live here, along with many native bird species. Open every day of the year, don't miss Healesville's super interesting guided tours and shows.
---
14) Ballarat
Strike gold 90 minutes from Melbourne
https://www.visitballarat.com.au
Where: Ballarat, Goldfields / Central Highland region
Distance from Melbourne: 90 minutes
Best time to visit: Year-round
Why it's great: The third largest inland city in Australia, Ballarat was the location of the historic Victorian gold rush of the 1800's and the culturally important Eureka Rebellion of 1854. Ballarat is a big regional destination many locals commute to Melbourne from – due to its close proximity and slower pace of living – and is rich in culture and history. It's also packed with natural drawcards, including lakes, wetlands and a large native animal population. People are still discovering gold here too, and it's one of the coldest places in Australia, so is a great place to escape the summer heat or experience snow Down Under during winter!
Don't miss: Sovereign Hill Gold Mining Town, Kryal Castle, the lamplight tour, Ballarat Wildlife Park, Lake Wendouree, Art Gallery of Ballarat, Ballarat Botanical Gardens, The Gold Museum, Eureka Centre.
Aussie road trip... Ballarat VIC
---
15) The Macedon Ranges
Climb Hanging Rock and enjoy local offerings
https://www.visitmacedonranges.com
Where: Macedon Ranges Shire
Distance from Melbourne: 1 hour
Best time to visit: Year-round (spring and summer ideal)
Why it's great: Just an hours drive from Melbourne, the woodsy area known as the Macedon Ranges is mountainous, tranquil and relaxed. It's renowned for its fresh produce, wine and natural beauty, with tiny, charming country towns throughout offering a lovely day away from the city. Spooky Hanging Rock draws visitors all year keen to climb the huge natural landmark. The ranges have snowfall in winter, so it's a magical time to visit, while summers are balmy and beautiful.
Don't miss: Climb Hanging Rock and Camels Hump, explore Mount Macedon, Woodend and Kyneton, mountain biking, Macedon Ranges Arts Trail, visit the animals at Edgar's Mission at Lancefield.
---
Am I Missing Any Epic Day Trips from Melbourne…?
There really are tons of incredible places to visit near Melbourne, and I hope my list of fun day trips has given you a few ideas! If you think I need to add any to this list, please do reach out to me and let me know what you're thinking! I'd love to keep this article up-to-date with the most fun, beautiful, and adventurous day trips from Melbourne!!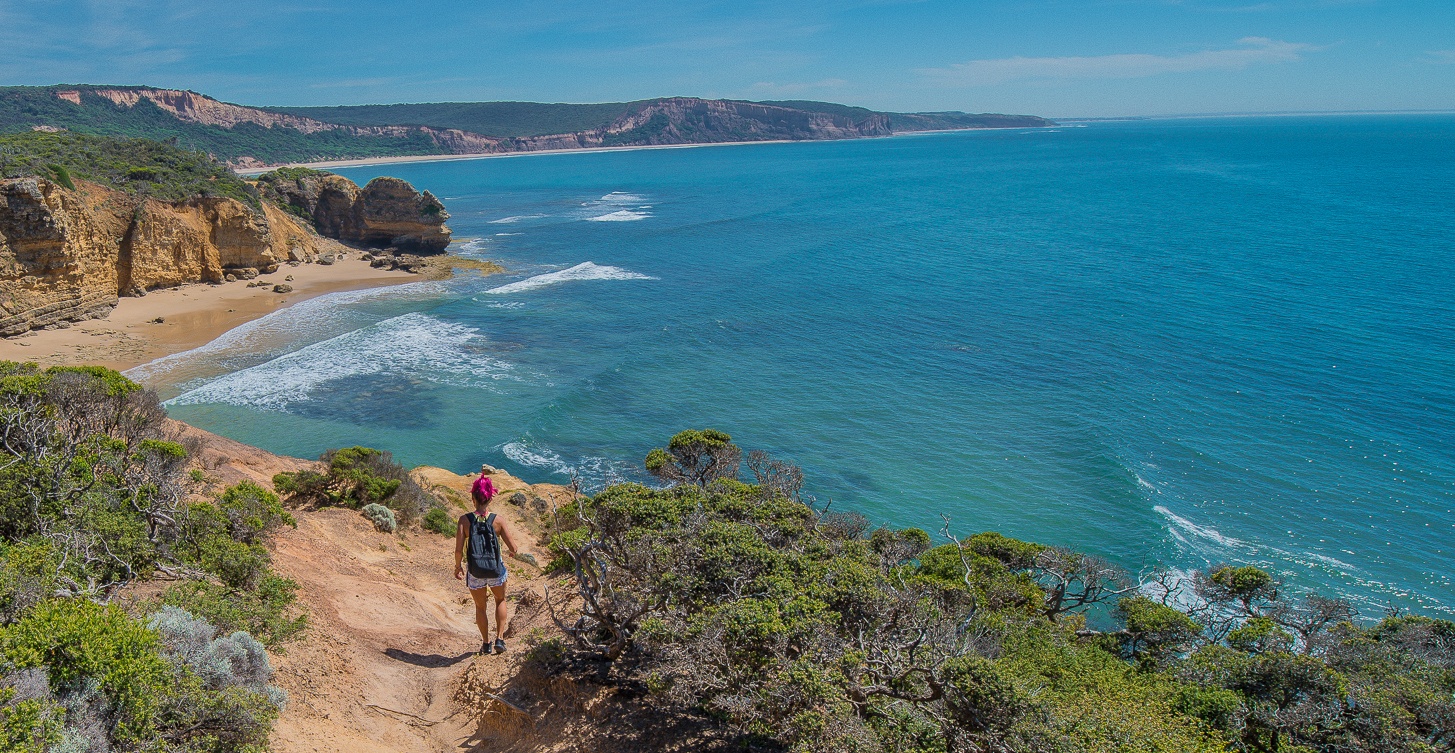 ---
Planning a trip to Melbourne & Australia…?
Looking for things to do and places to stay in Melbourne between your exciting day trips? Check out my other Melbourne blogs for inspiration!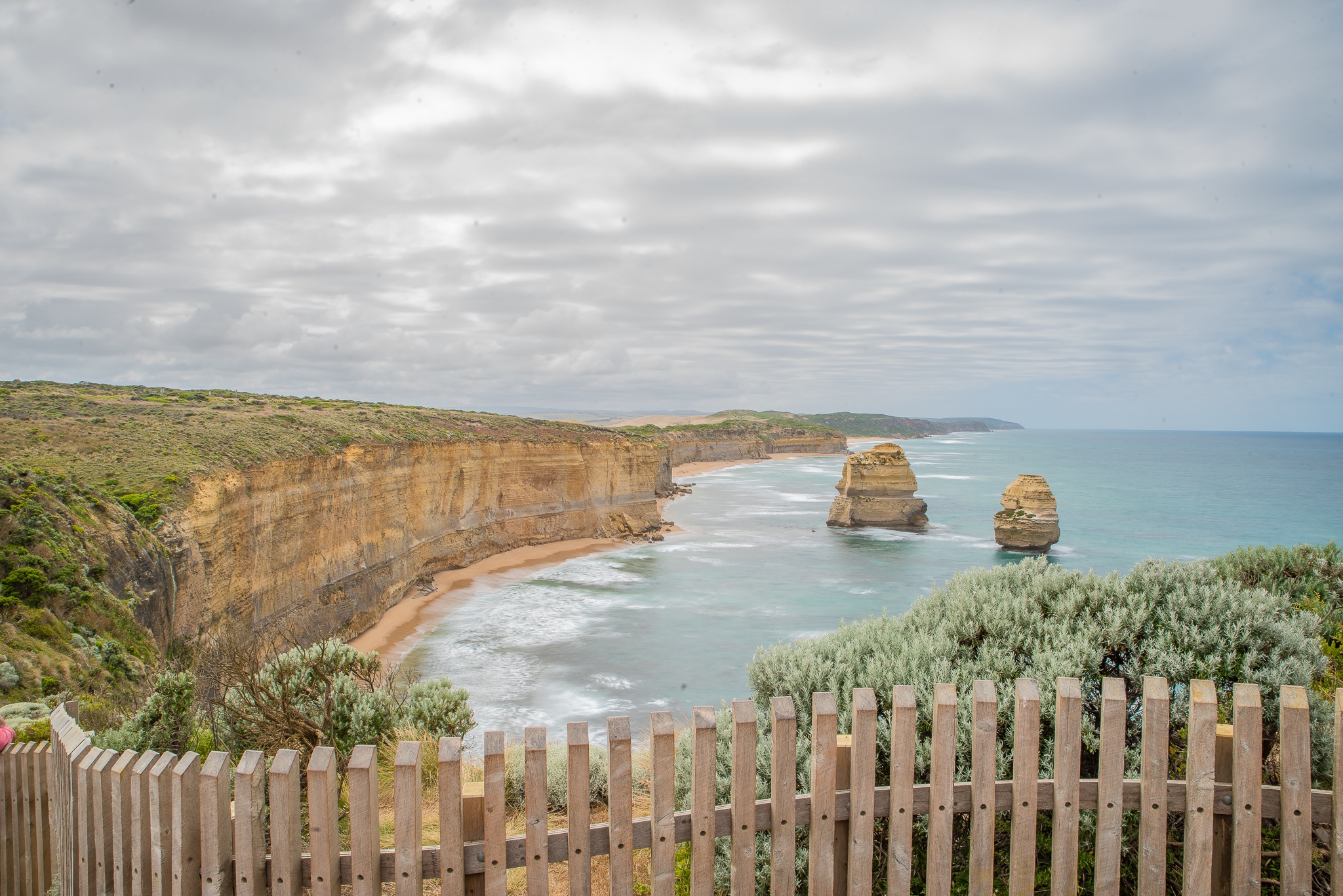 ---
Thanks for reading about these Day Trips from Melbourne!
Share the Melbourne Day Trips with your travel squad!
https://www.jonesaroundtheworld.com/wp-content/uploads/2019/08/Best-Day-Trips-from-Melbourne-Australia-.jpg
1150
2048
Dave
https://www.jonesaroundtheworld.com/wp-content/uploads/2017/03/logotry-1-1-300x106.png
Dave
2019-08-02 06:25:46
2020-09-17 18:31:25
THE 15 BEST DAY TRIPS FROM MELBOURNE, AUSTRALIA