So you're planning to visit the beautiful capital city of Vienna!? Well, look no further, because I've put together a really awesome 2 Days in Vienna travel guide & itinerary!
As the largest city in Austria, there is definitely a lot to do and see here! Vienna is a beautiful, historic city with the famous river Danube passing through it. Here you will find stunning architecture, delicious cuisine and a huge list of UNESCO World Heritage Sites to visit!
I hope this elaborate and easy to read guide leaves you with a lot of inspiration for how you can best spend your time in the gorgeous city of Vienna.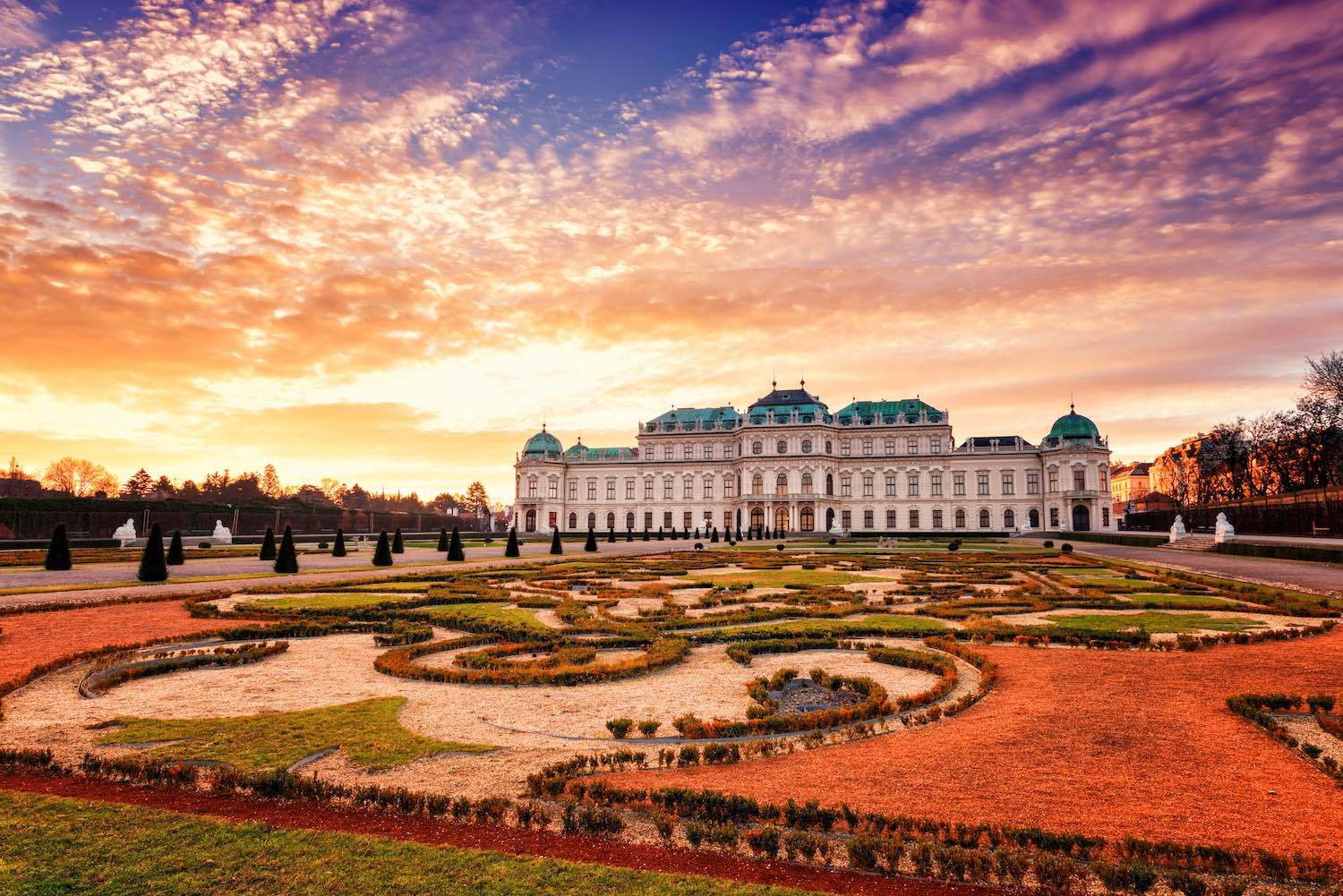 ---
Where to Stay in Vienna for 2+ Days?
I've become a big fan of utilizing Airbnb while traveling around Europe. It's always such a fun and unique way to experience local life than just staying at a hotel, and Vienna has some really AMAZING Airbnb rentals. Take a look at a few of these and see if they're avaibable during your dates:
If you're not looking to stay at Airbnb during your trip to Vienna though, I've listed some other amazing options below!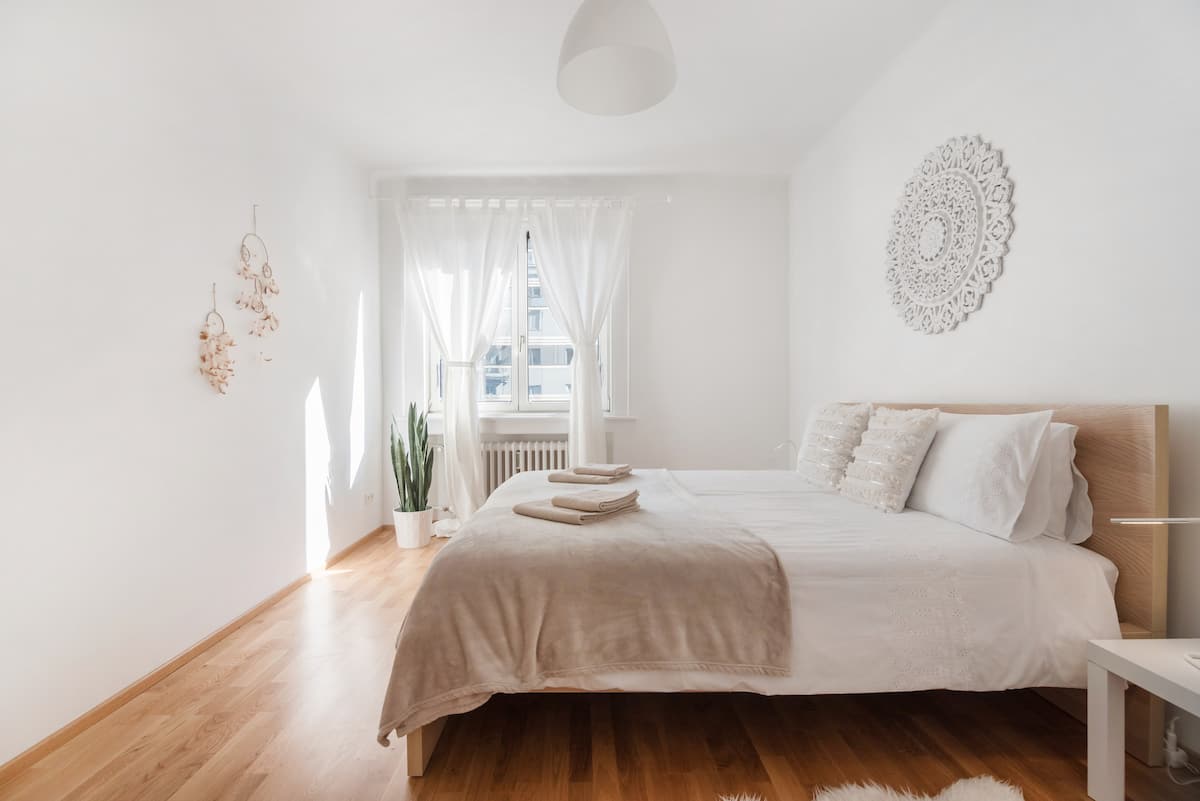 ---
Motel One Wien Westbahnhof: Best Mid-Range Hotel .

If you're looking for a modern hotel featuring stylish rooms, elegant

furnishings, and a well-designed bathroom all for a modest price, then

Motel One Wien is for you.

Located right in the middle of Vienna's Westbahnhof shopping complex,

everything you need is right on your doorstep. With easy links to the city

at only 10 minutes away by train. Motel One Wien is located just a few

steps from the Marianilfer shopping street; this place is perfectly located

for those who have a packed schedule for enjoying Vienna without time to

mess around.

Imperial Hotel: Best Luxury Hotel:

A five-star hotel, Imperial Hotel boasts an overall 9.3 rating and is featured

at one of the top picks on booking.com for where to stay in Vienna.

Located right in the heart of Vienna, it homes a gourmet restaurant, a 24-

hour rooftop fitness center and is beautifully decorated with silk walls,

precious antiques, and gorgeously spacious suites.

Not only does this place tick the boxes for luxury; but guests can also dine

in Opus; an award-winning restaurant famous for its classic Viennese

coffee and pastries.

Hostel Ruthensteiner Vienna: For Backpackers –

Rated at an overall of 9.3 by over 10,000 guests on Hosteworld; you can

be sure that Hostel Ruthensteiner is a great choice while staying in

Vienna.

It's known for being warm and cozy, spotlessly clean and super sociable.

Ruthensteiner is highly recommended by solo travelers for making guests

feel comfortable and safe.

Close to the Westbahnhof, it's located right in between the city center and

The Schoenbrunn Palace. Which makes it well connected and within

walking distance to many of the major tourist attractions throughout the

city.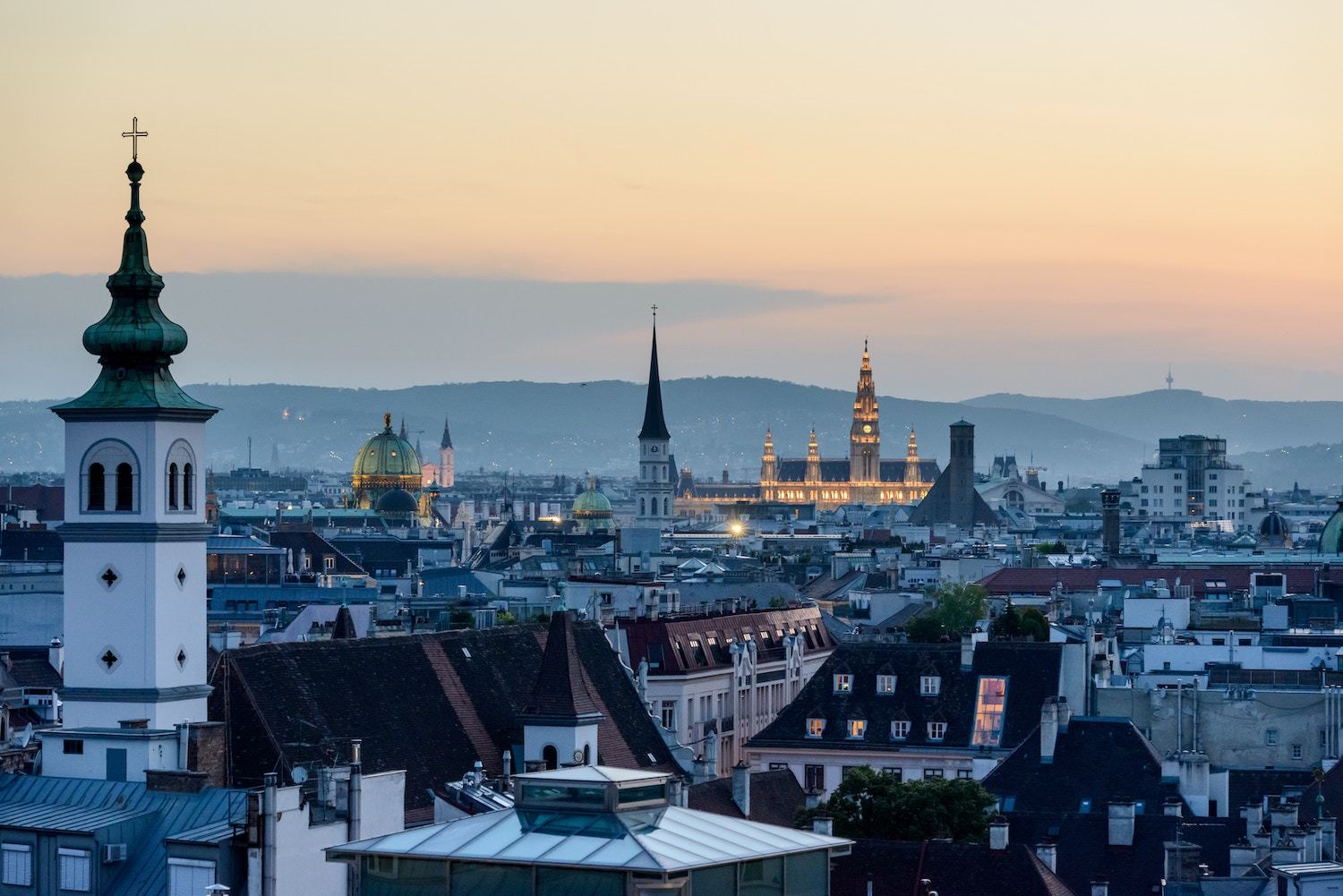 ---
Getting Around Vienna
Vienna is a major city with many sites spread out throughout a pretty large area. The good news is that Vienna also happens to have one of the most efficient public transit networks in Europe. It also prides itself on having one of the largest tram networks in the world! So you definitely shouldn't have a problem finding your way around and getting to all the places you need to be within your 2 days here.
The transport networks available include a subway system, trains, trams and buses throughout the city. Single-use tickets can be purchased, but to save some money it's a good idea to purchase a Vienna City Card which you can use for all forms of transport. You can choose from 24, 48 or 72-hour cards, which are perfect for your 2 day trip to Vienna!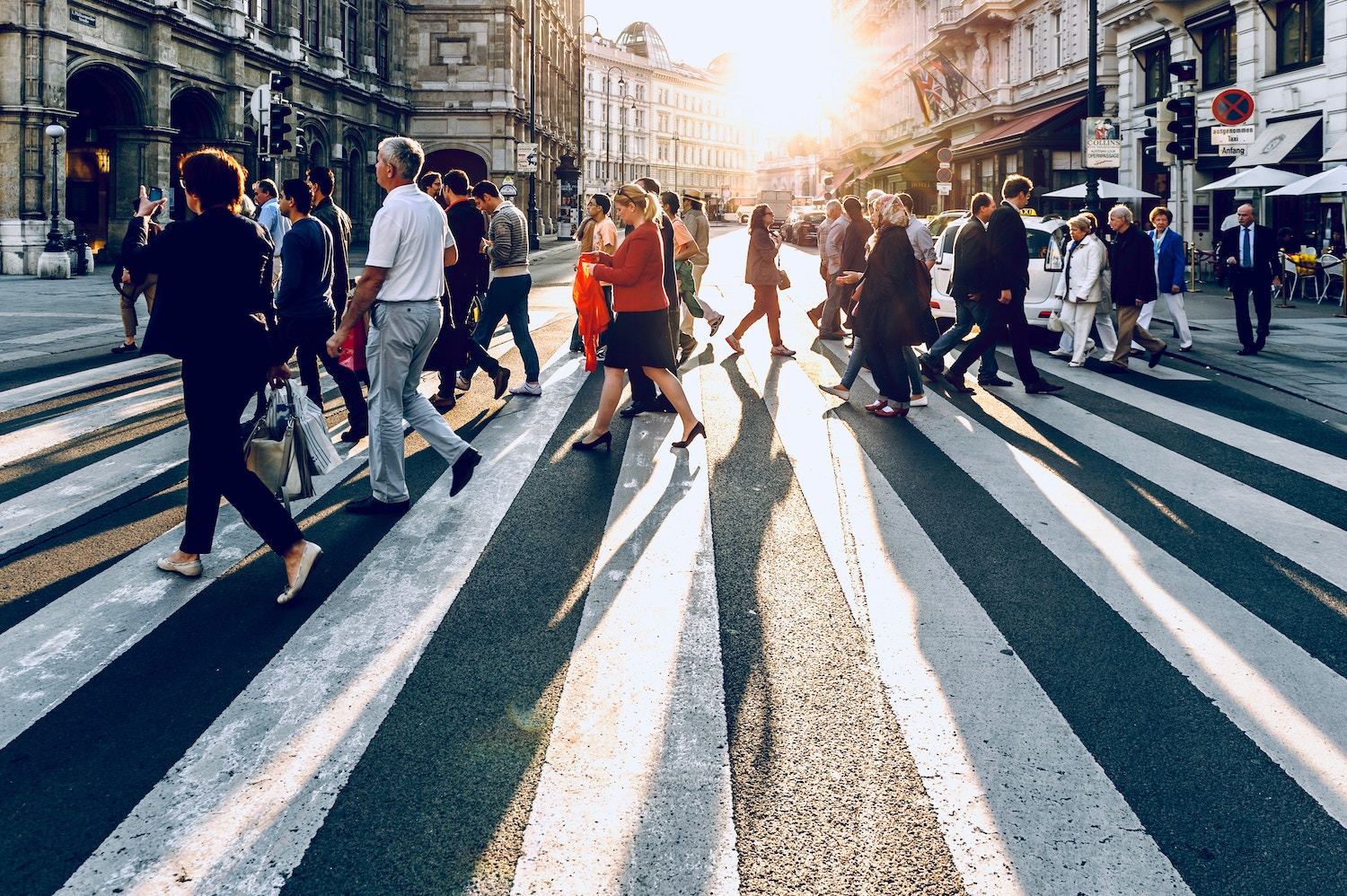 ---
What To Do in Vienna In Two Days?
Being the Capital of Austria, you're going to have an extremely busy 48 hours in Vienna to see as much of the city as possible! It's truly one of the most captivating cities in Europe, and if you cross off all of these awesome things to do, I'm sure you'll love your two-day visit!
---
Hofburg Palace
Located right in the center of the city is the 13th-Century Hofburg Palace. It is the former principal imperial palace of the Hofburg dynasty rulers. And today it is used as the official residence and workplace of the President of Austria.
The Hofburg Palace was the center of the Habsburg Empire for centuries, and today it is home to three different museums which display much history and give you a real insight into the traditions and typical life of the Imperial court throughout history. It's a palace worth seeing if you are curious to learn lots of history and facts of the city.
Imperial Treasury in the Hofburg Palace: Be enchanted by the treasures of the past. Admire the jewels of the Habsburgs and parts of the original jewelry of Empress Elisabeth!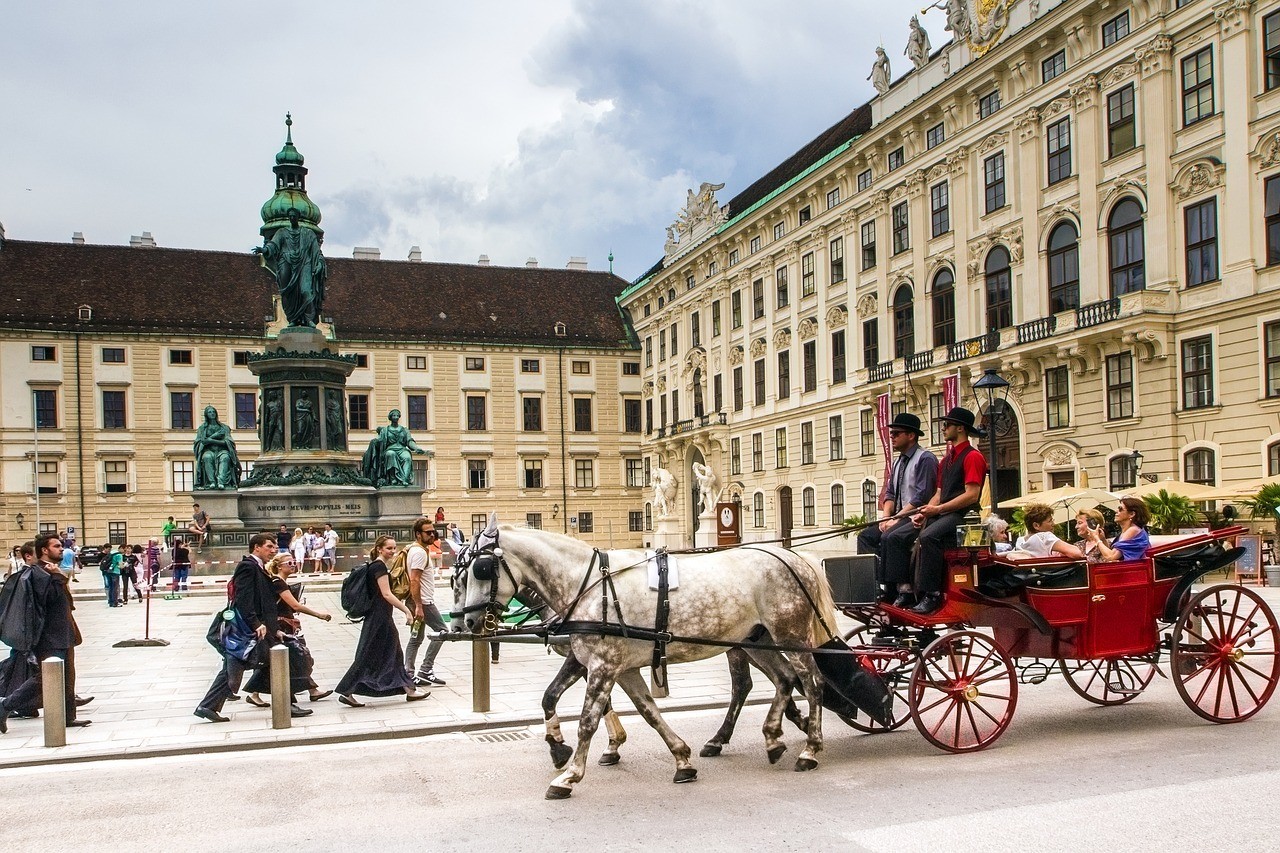 ---
Schönbrunn Palace
Probably the highlight of my time in Vienna was visiting the Schönbrunn Palace. It's now a UNESCO world heritage site and for good reason; it's a stunning example of Baroque architecture and contains so much history with the city.
You want to allow a few hours for your visit because there is a LOT to take in. The ground alone is huge! There are scenic gardens you could get yourself lost wandering around in. Then there is the hike up to the lookout point which I highly recommend you do. If you want to take a tour within, get there early because it gets booked up fast in the summer months.
Travel Tip: We got there first thing in the morning, which I highly recommend as it's not exactly central to the city. Getting it out of the way early leaves what's left of your day for exploring the other sites around Vienna.
Schönbrunn Palace & Gardens: Skip-the-Line Guided Tour: Skip the lines for this informative walking tour of the Schönbrunn Palace. Follow your guide to gain insight on the history of the palace and its gardens.
Read Reviews & Check Availability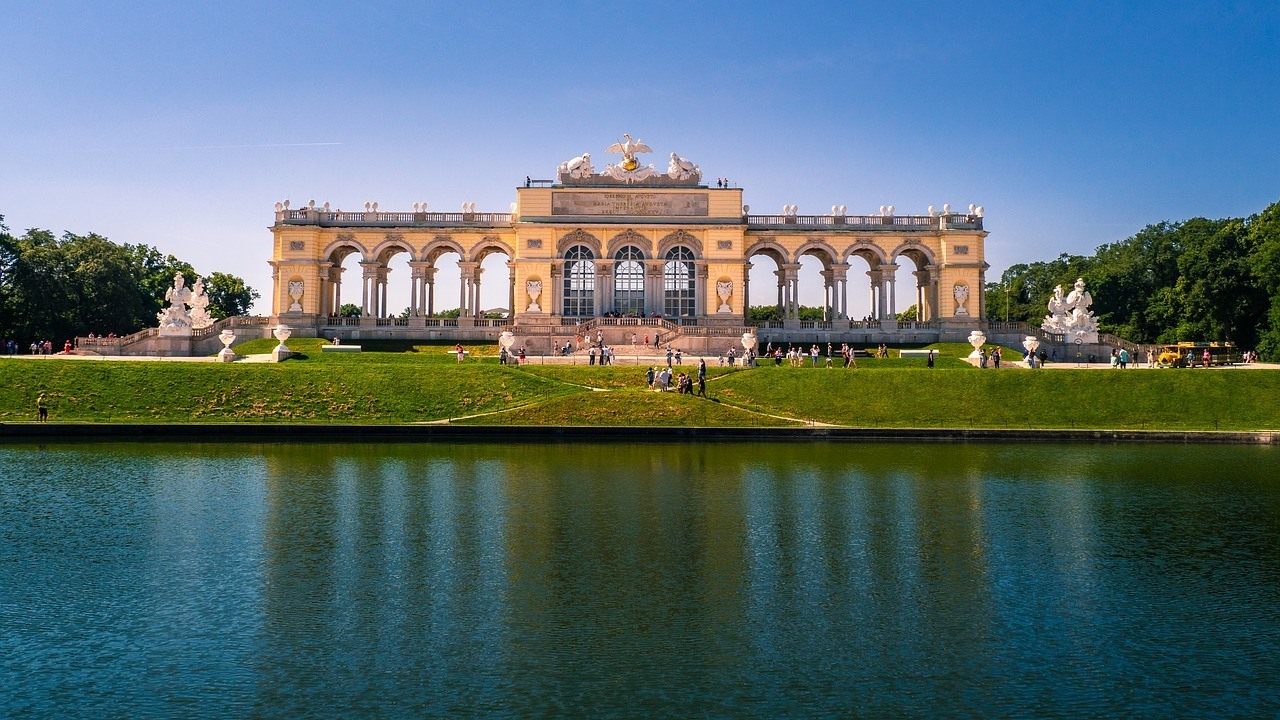 ---
Check Out the many Museums!
Vienna is home to many amazing museums, and many are all in the same place. So instead of listing them all separately thought I would put them together here in one simple section.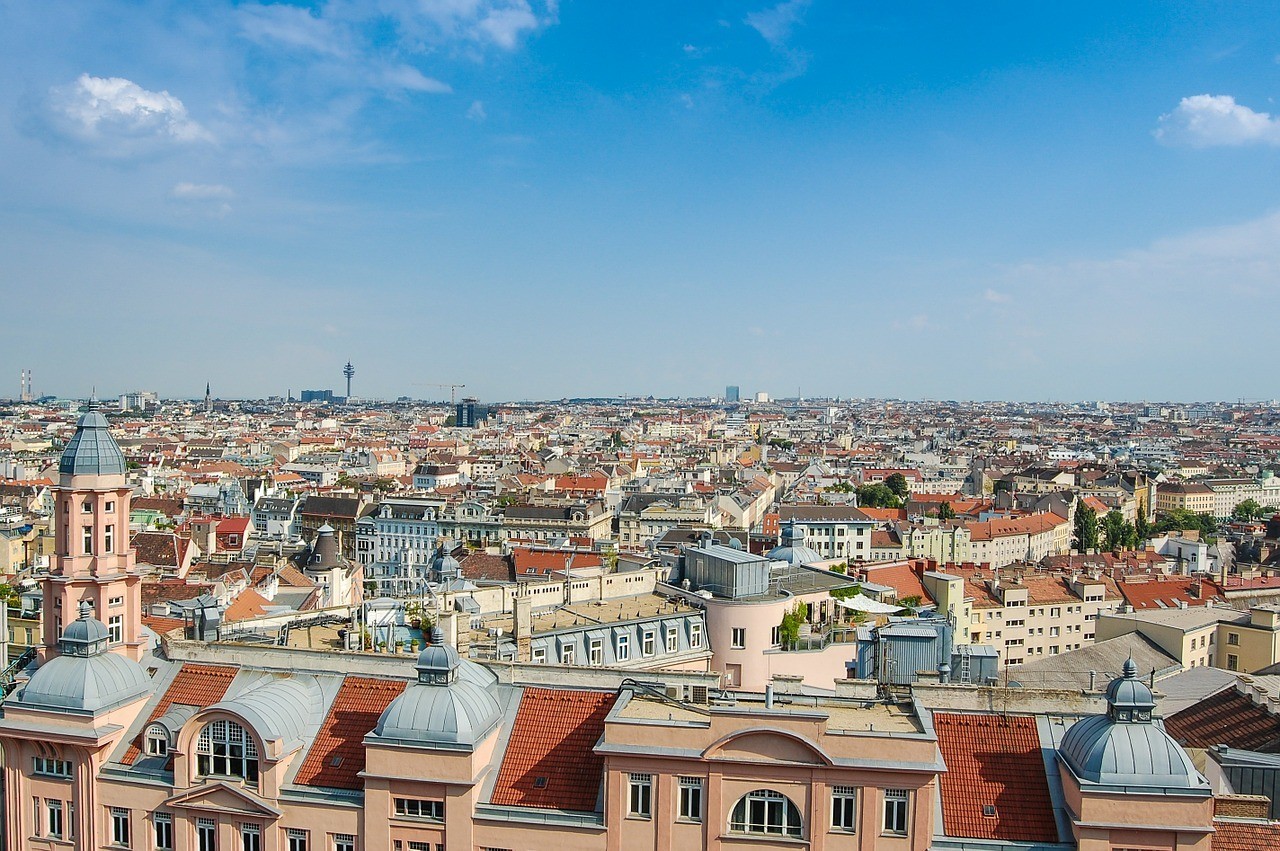 ---
St. Stephens Cathedral
You can't miss the iconic St. Stephens Cathedral, located right in the center of the city. It's an iconic part of the cities skyline and it's magnificent to the eye.
It's free to enter and is stunning to see from the inside. There are some paid areas of the cathedral too, such as the towers which are included in the Vienna Pass card and offer beautiful views of the city.
It can get very busy during peak hours though, so keep that in mind.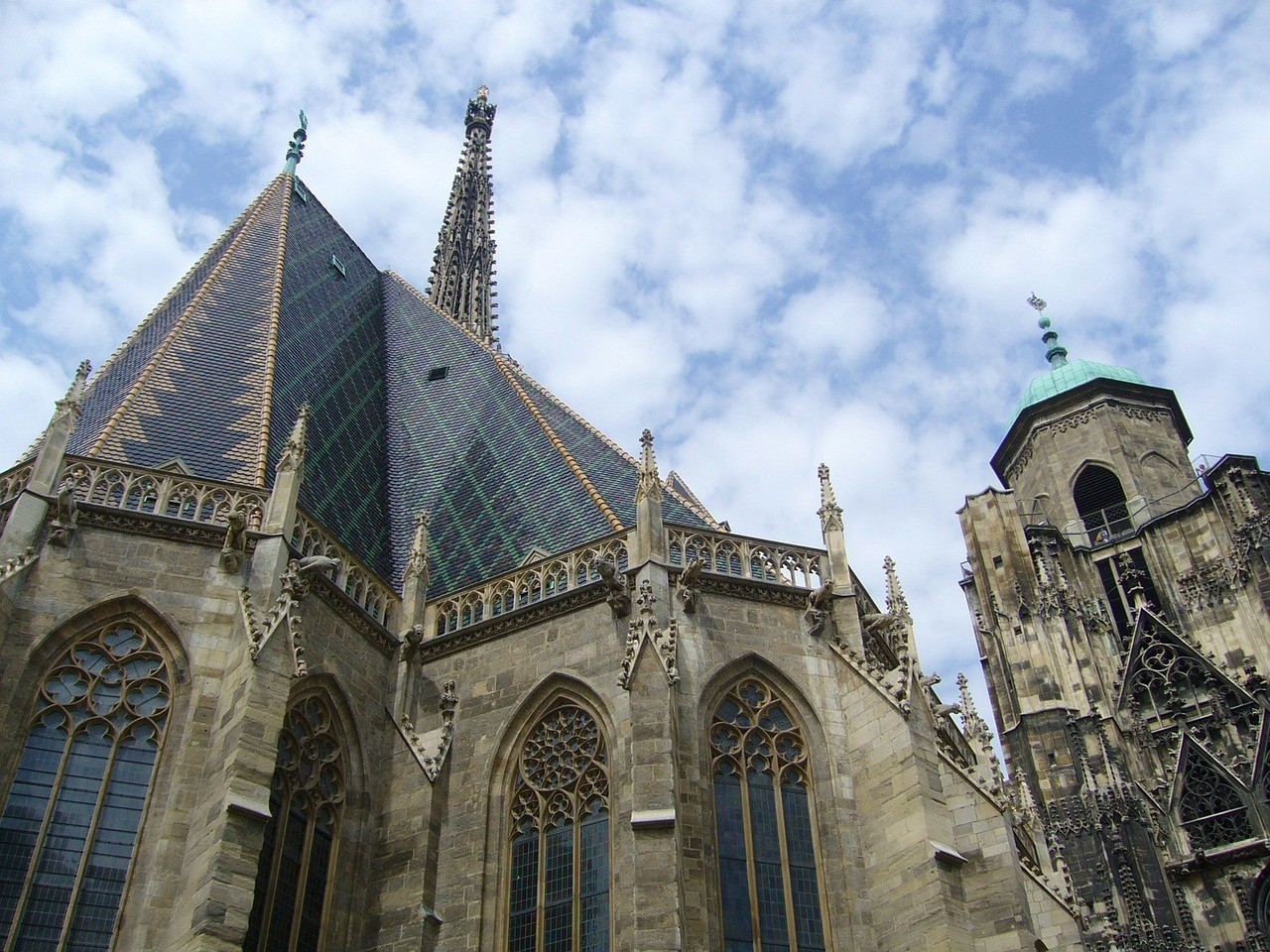 ---
Time Travel Vienna
An experience that will give you an insightful overview into some of Vienna's history. At 50 minutes long; it's a partly guided tour and takes you through an underground adventure. There are animated mannequins, a 5D cinema ride and informational commentary throughout. Also inlaced on the Vienna Pass! It's fun, educational and is open daily from 10 AM until 8 PM, which gives you loads of time to plan it into your schedule.
Time Travel Vienna Tickets: "Take a trip through time. Experience Vienna's history up close and personal: In a 400-year-old monastery, meet the Habsburgs, Mozart, and Strauß during a Viennese Waltz. Experience spectacular effects in a 5D action cinema!"
Read Reviews & Check Availability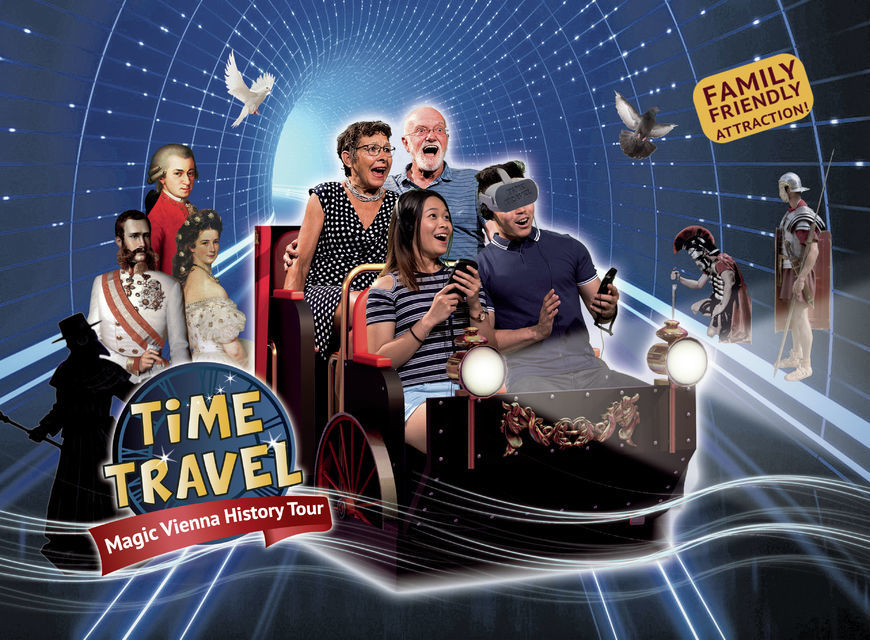 ---
Vienna State Opera House (Wiener Staatsoper)
A trip to Vienna isn't complete without visiting the Vienna State Opera House. It's one of the leading opera houses in the world, is full of history and is currently presenting a rich variety of performances and events. With each season featuring 350 performances of over 60 different operas and ballets; attending one of these incredible performances you guarantee you have a night in Vienna to remember. Just book tickets in advance, as they sell out quite regularly!!
Tickets to Mozart & Strauss at the Vienna State Opera: "Enjoy an opulent concert featuring the most beautiful classics of Mozart and Strauss. Hear star musicians and soloists in splendid Baroque costumes and wigs. All this in the fantastic atmosphere of the breathtaking Wiener Staatsoper (Vienna State Opera)"
Read Reviews & Check Availability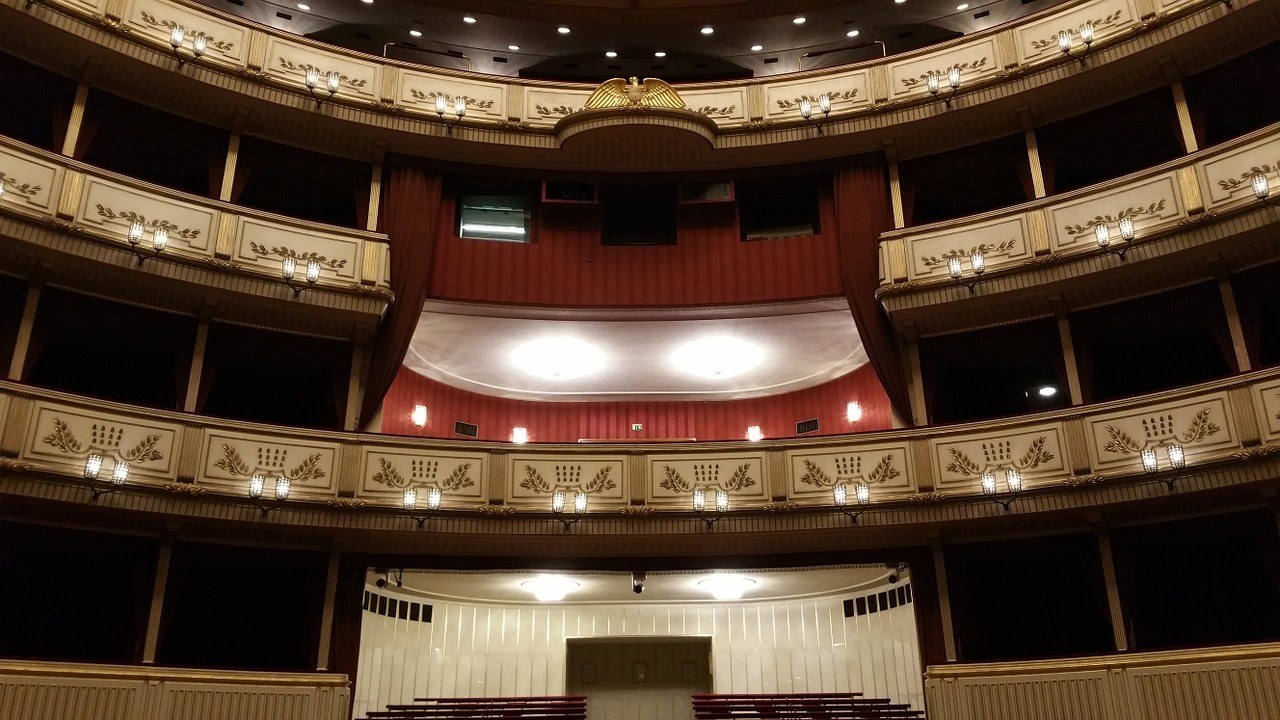 ---
Take a Relaxing City River Cruise.
After wandering around all of the museums, you've earned a relaxing cruise along the Danube Canal.
There are lots of different cruise companies to choose from and it's entirely up to you which one you decide based on what length tour you might want.
However, there is a 75 minutes cruise included in the Vienna Pass with MS Blue Danube, which may be worth checking out if you have purchased one of the passes!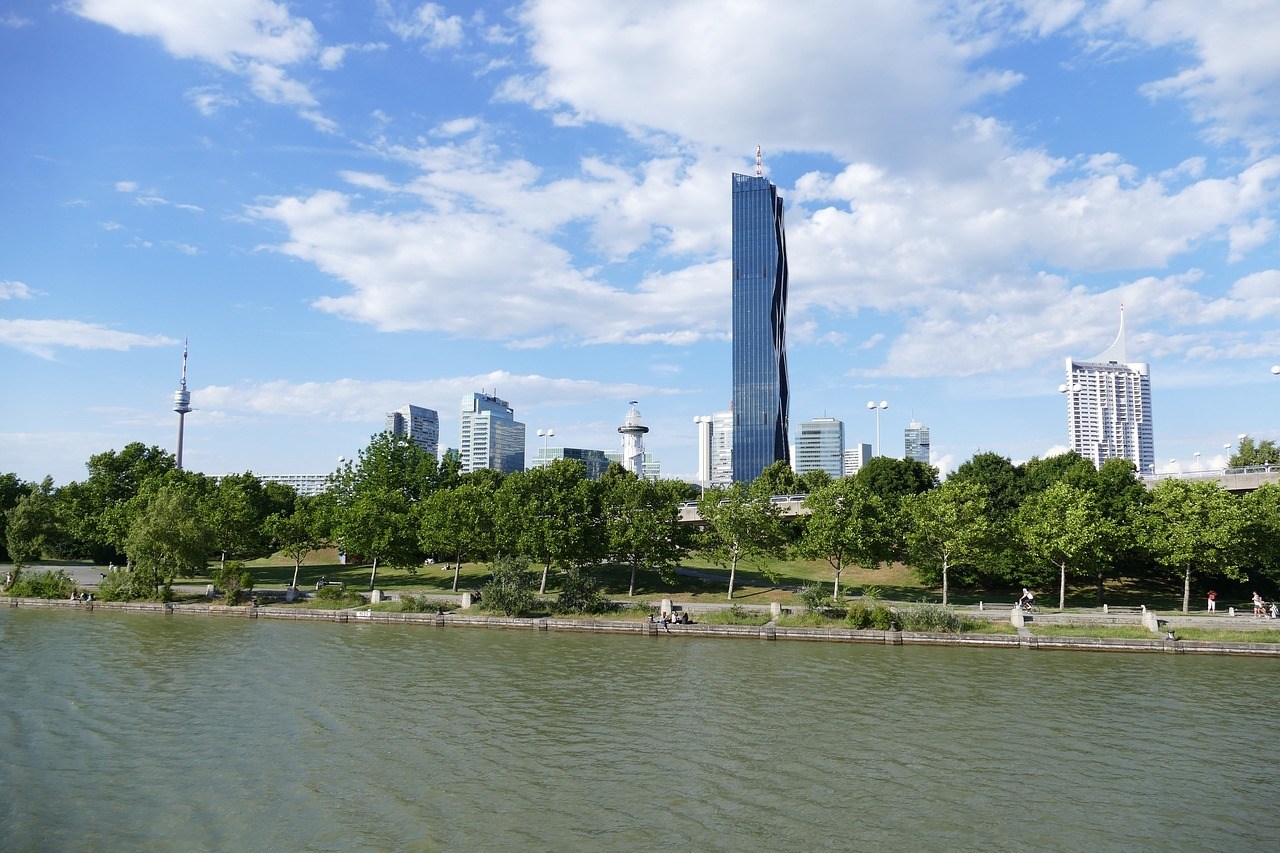 ---
Donauturm tower
If you are interested in seeing some breathtaking views over the entire city, then you want to climb the 252-meter high Donauturm tower. It's not only the tallest structure in Vienna, but it's also among the top 75 tallest buildings in the world!
Inside the tower, you will find a 35-second express elevator, but you can also opt to get in some exercise and climb the 775 steps up to the viewing platform instead! There happens to be a 360-degree rotating restaurant inside, too!
The entrance is free with the Vienna Card. Otherwise, it will cost you 14.50 Euro for an adult to enter.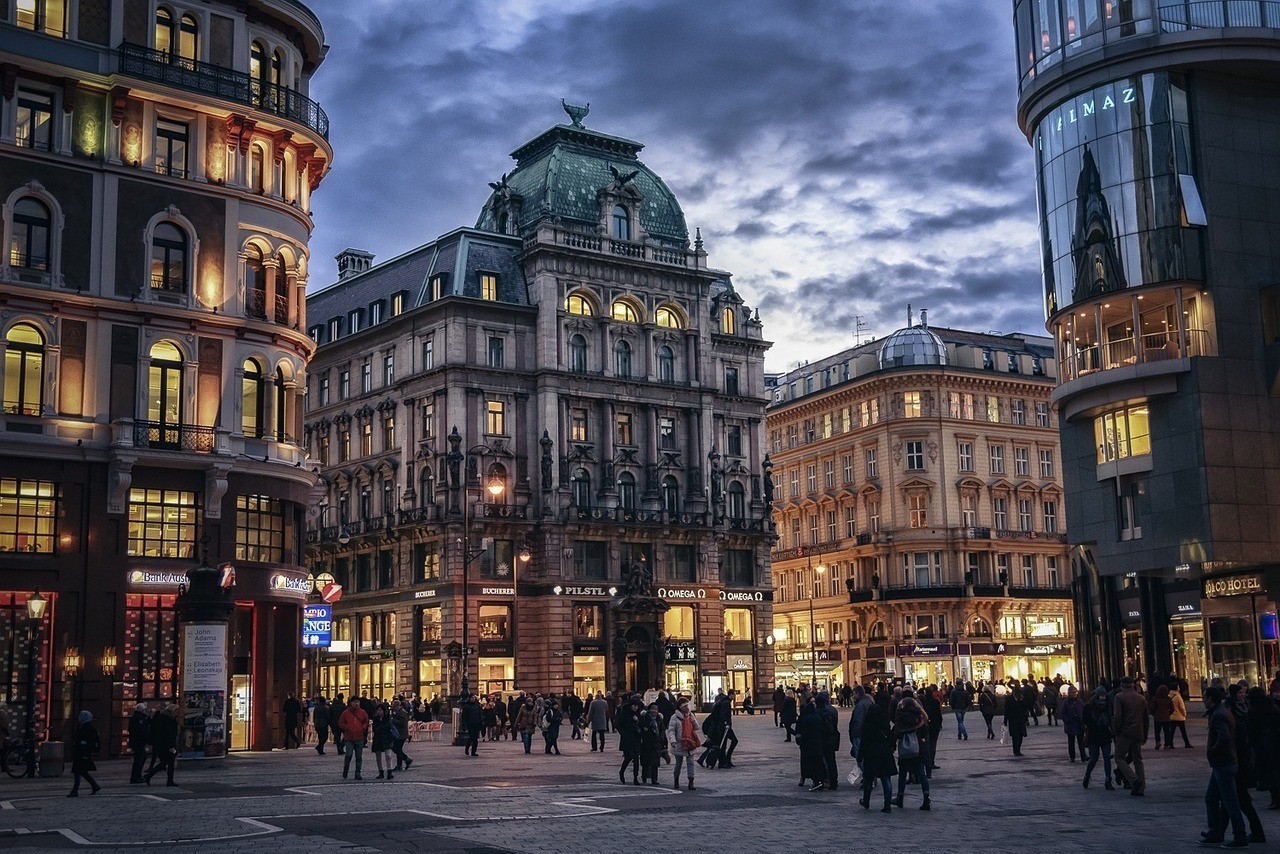 ---
Vienna Jewish history tour
With a Jewish long history dating way back to 1190, Vienna has a huge Jewish history to be acknowledged. Guided by a local historical you can be taken through the streets of Vienna either in a small group or as a private tour and given an in-depth look at the Jewish heritage in Vienna from the 20th-Century.
The tour also includes trying samples from the local kosher bakery and shows you the City Temple's exterior, the Holocaust Memorial and the Leopoldstadt Temple. The tour itself is two hours long and it is well worth taking the time for this in-depth and truly educational experience.
Vienna Jewish History Tour: "Discover the history of Jewish Vienna from the Middle Ages to present day on a 2-hour walking tour between the Danube Canal and Judenplatz. See commemorative plaques, important buildings, squares and institutions, and listen to individual stories."
Read Reviews & Check Availability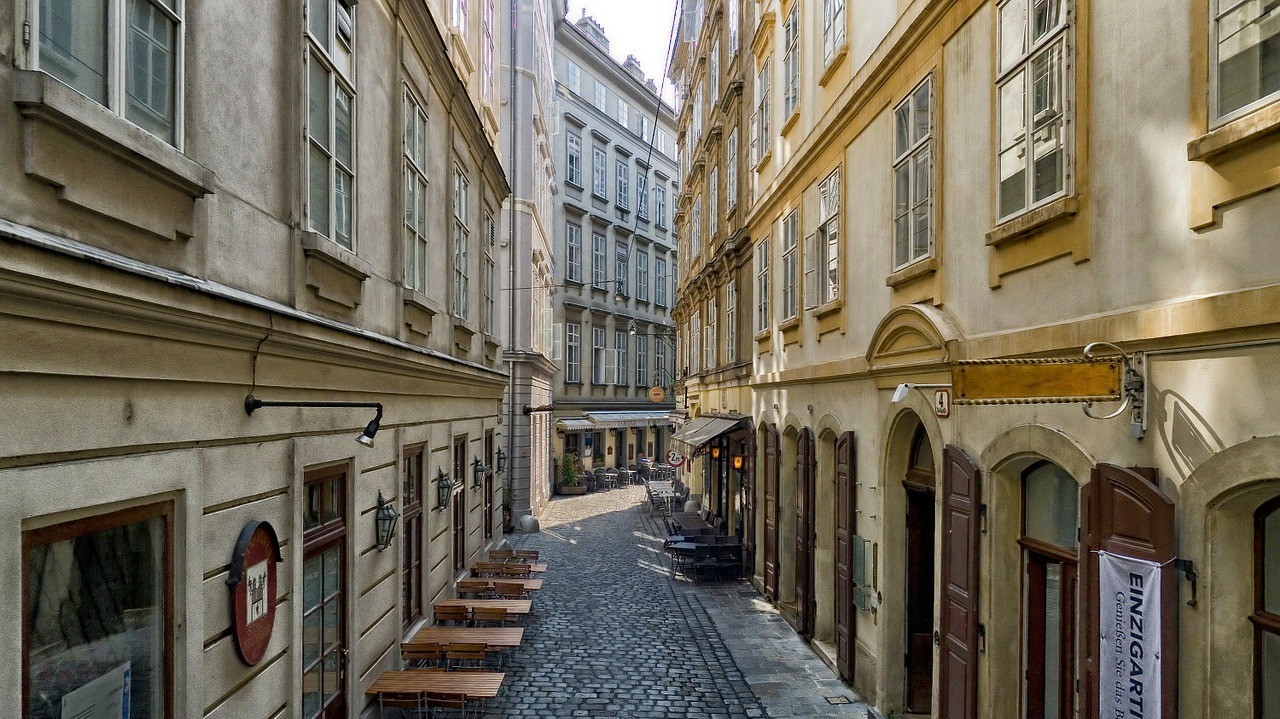 ---
Tiergarten Schönbrunn (Vienna Zoo)
A trip to any city is never complete without visiting the local zoo! This is perfect for the families, as The Vienna Zoo is conveniently located on the grounds of the beautiful Schönbrunn Palace, making it a perfect late morning or afternoon stop after visit the famous palace.
Founded in 1757, Tiergarten Schönbrunn Happens to be the oldest continually operating zoo in the world!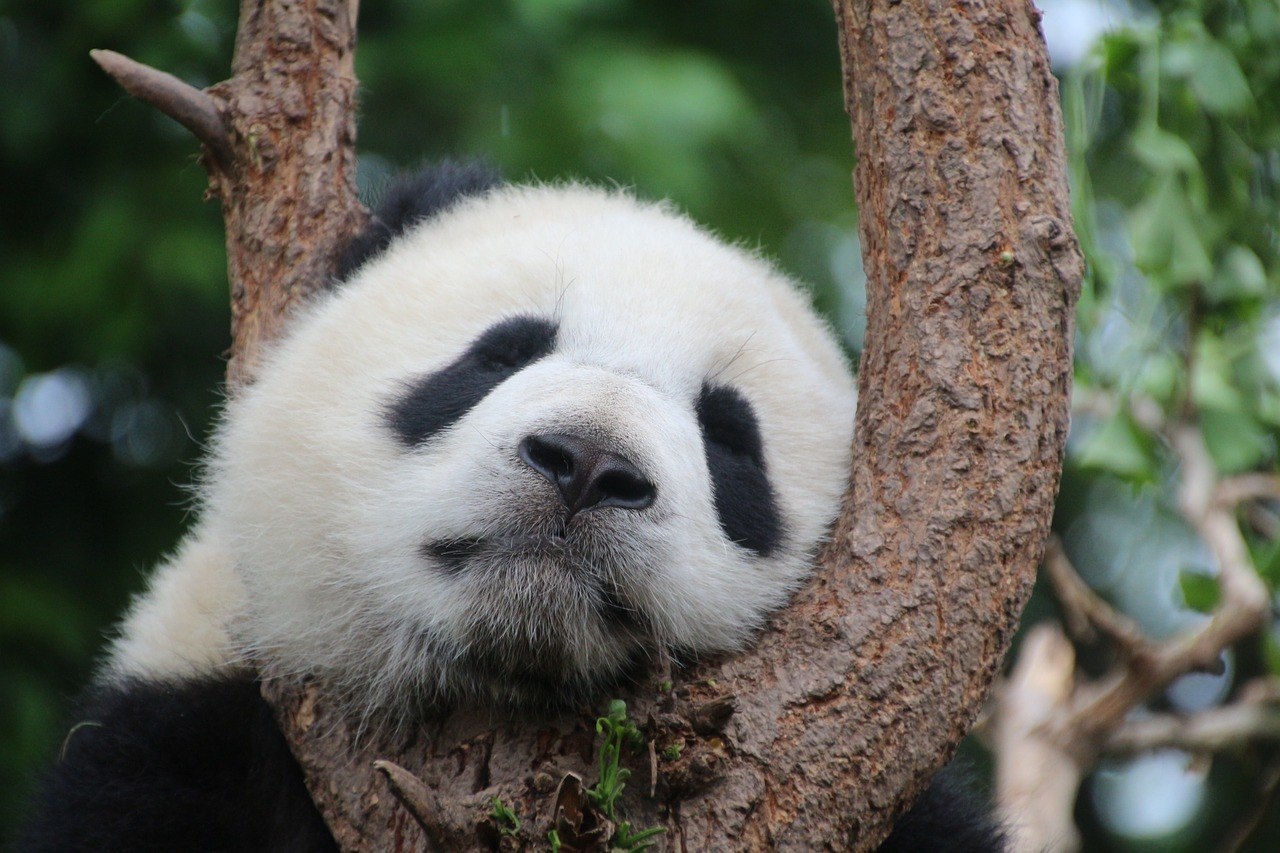 ---
Belvedere Palace
Another UNESCO world heritage site is the Belvedere Palace Complex, constructed in the late 17th century and early 18th century by Prince Eugene. The palaces are home to one of Vienna's finest collections of Austrian art and contain the famous 'Kiss' painting by Gustav Klimt.
The complex is home to the Belvedere museum and also contains two palaces; the Upper and the Lower Belvedere. The Upper is open daily from 9 AM until 6 PM and the Lower from 10 AM until 6 PM. Each palace has its own set of fees but they both are worth taking a look around.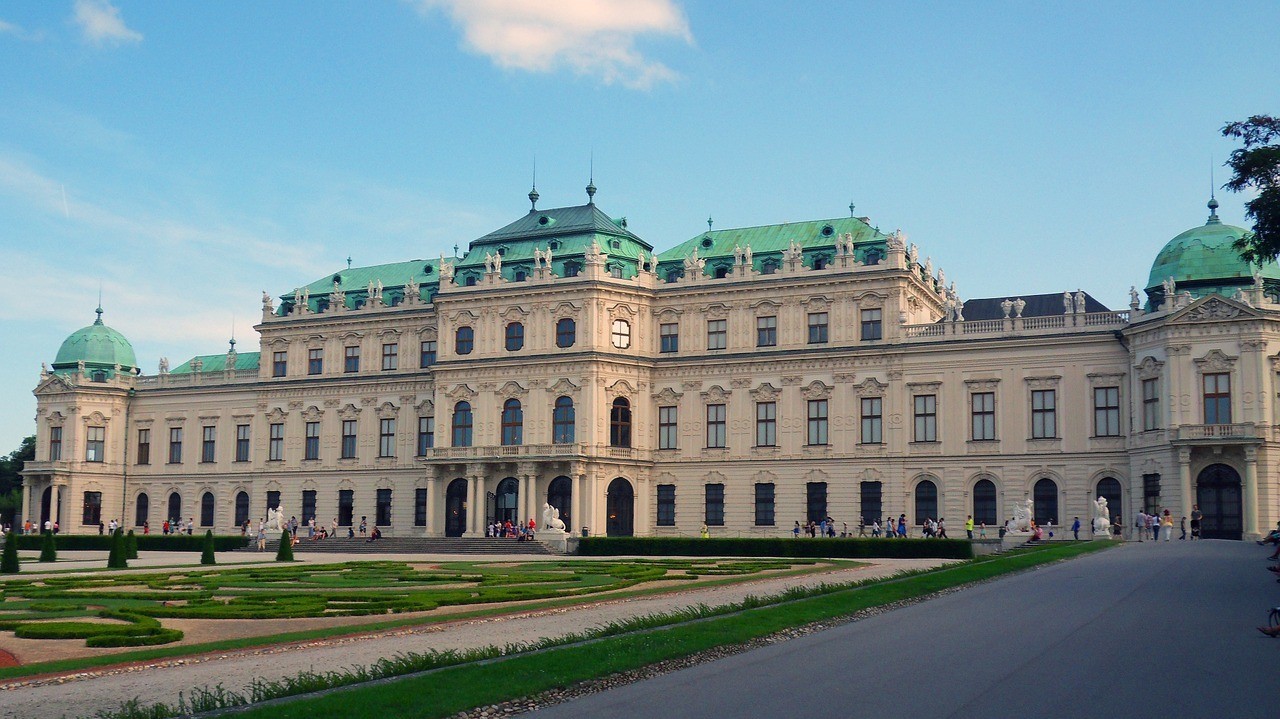 ---
Food & Drink Recommendations For 2 Days in Vienna
Figlmuller Wollzeile For The Best Wiener Schnitzel:

As one of Austria's national dishes, you absolutely cannot miss the chance to try a Wiener Schnitzel. It's a breaded thinly cut piece of meat which is usually pan-fried. And one of the most recommended places to try it is Figlmuller; a casual sit-down restaurant serving 15 different varieties of Schnitzel, including a vegetarian option!

Tuck Into Some Delicious Sachertorte at Cafe Sacher:

One of Vienna's most popular desserts and an icon of the city is Sachertorte. A dark chocolate, rich and delicious cake containing a slither of apricot in the middle.

One of the best places to try your first Sachertorte is undoubtedly at Cafe Sacher. Due to its popularity, you may have to wait in often lengthy queues to be served. But trust me, it's definitely worth the wait!

If you want to try Sachertorte for a second time, Cafe Demel is a huge rival to Cafe Sacher and is also considered one of the best places in Vienna to find it. Why not try them both and decide for yourself which is best?

Tafelspitz at Plachutta Wollzeile: Another very Australian dish; Tafelspitz consists of boiled beef with vegetables and spices in a broth; it is a must-try while in Vienna. And, with almost 6000 ratings on Trip Advisor as one of the best places to find it, Plachutta Wollzeile is the place to go for Tafelspitz!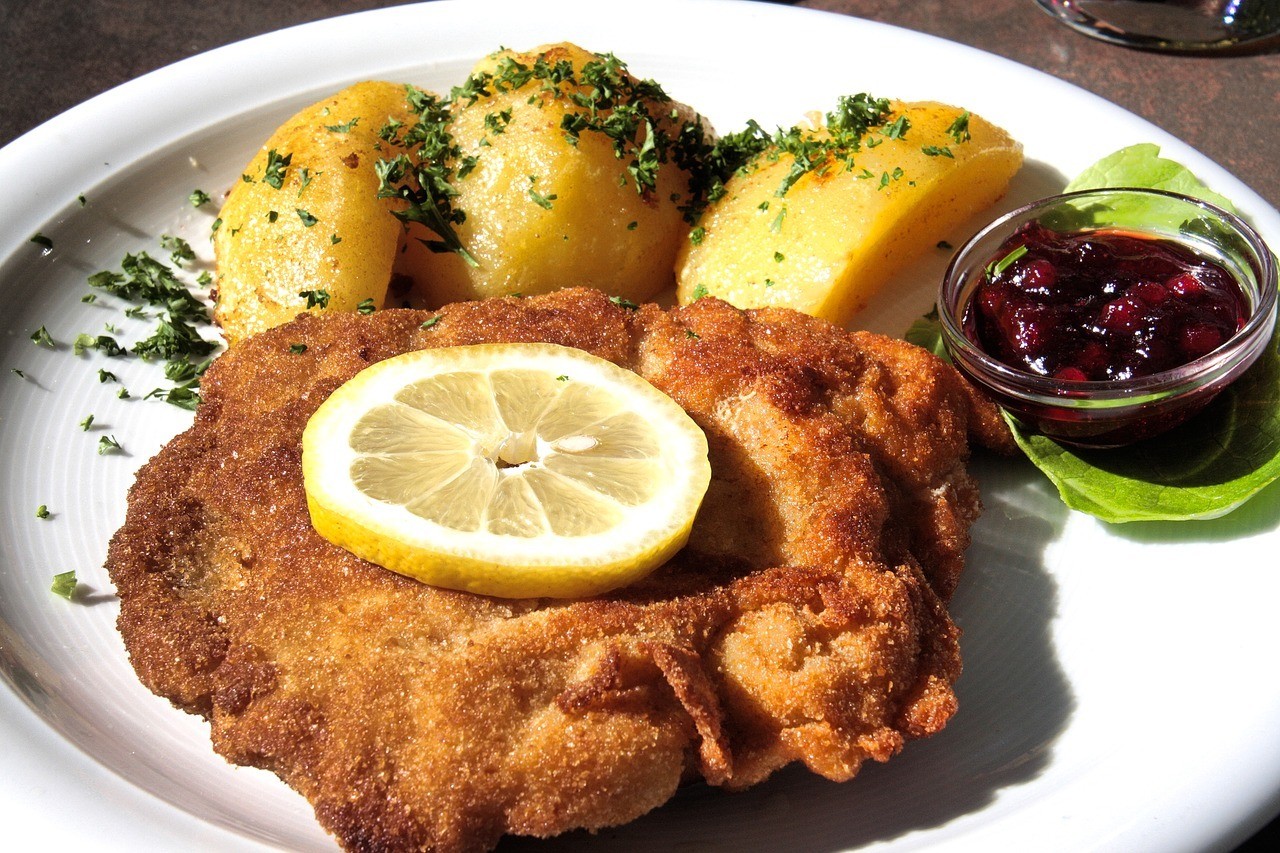 ---
Nightlife For 2 Days in Vienna
The Best of Vienna Nightlife: Volksgartern:

A fancy venue which was reconstructed over 180 years ago; Volksgarten is located in Burgring and has three different parts. The original part, two different DJ areas, and dance floors and also a winter garden.

It's considered one of the best venues for big crowds and atmospheric parties in the city.

For Alternative Music and Dance Culture: Flex:

Considered to be one of the best-known clubs in Europe. Flex promotes a sophisticated sound technology, attracts large crowds and is popularly known for its drum'n'base scene today.

This place has a brilliant vibe in the summer too, located in a disused metro tunnel, it's close by the Danube Canal where crowds tend to hang around for fresh air for a chance to socialize.

The Summertime Mid-Week Party: Techno Cafe:

THE place to party in the summertime. With warm fairy lights, friendly people and electronic music all night long. There are hammocks, deckchairs, barbecues, and trees & flowers to truly create a real outdoors, almost festival-like vibe.

Forget partying on the weekends; Techno Cafe is known for its big mid-week event! Every Tuesday night from May until September there are popular meet-ups in the Volksgarten Pavilion where you will find international DJs, energetic audience and as the night gets later huge party vibes.
A Night Out in Vienna - VIENNA/NOW
---
Vienna Travel Tips
Traveling around Vienna isn't too difficult, and with the information already given, you should be feeling pretty familiar with the city already. However, there are still some additional tips I'd like to add in to help you out with planning your days and saving money.
Plan out your day well:

Vienna is a pretty large city with many things to see all scattered in different and often far apart locations. So it's very important to plan your day out so that you can see all of the things according to where they're located and how you will get from one place to the other.

As mentioned in the 'getting around' section, the public transit is extensive and easy to navigate, so this shouldn't be too much of a task. It's just something to keep in mind when considering what you will do each day.

Save Money with the Vienna Pass:

A sightseeing city card which allows you FREE entry into over 60 top attractions, museums, and monuments in the city of Vienna such as The Vienna Giant Ferris Wheel, Hofburg Imperial Palace, Madame Tussauds, Schonbrunn Palace and so many more. It also gives you the ability to skip the queues at many attractions; freeing you more time for other things.

It will also give you access to the Vienna HOP ON HOP OFF bus tour for three days of unlimited travel.

You can choose between a 1-day, 2-day, 3-day, and 6-day Vienna Pass card. Purchasing these passes will definitely save you money in the long run if you are planning to visit lots of different tourist attractions in one day.

Take a walking tour: Walking tours are by far the best way to view the city by day. I always choose to take a talking tour on the first day in a new city, as it tends to get all of the central sightseeing out of the way and I have usually learned some historical facts and insider tips from the local guides, too. Check out Good Vienna Tours

who hang around outside the historical center of Vienna at either 10 AM or 2 PM daily.

It's recommended to book these tours in advance in the popular months; apart from on Fridays and Saturdays when they have extra guides around. Don't forget to tip your guide if you enjoyed the experience!
Always carry some cash: It's not uncommon is some European cities to be expected to pay for things with cash. Many restaurants and small shops, in fact, won't accept card payments. So it's always useful to carry some cash on you at all times so that you won't get caught out.
Shops are closed on Sundays: It's not uncommon in European cities for shops to shut on Sundays, including in big capital cities such as Vienna. So make sure you plan your day around this. Sundays are for relaxing and browsing the many monuments and sights. Saturdays are for shopping!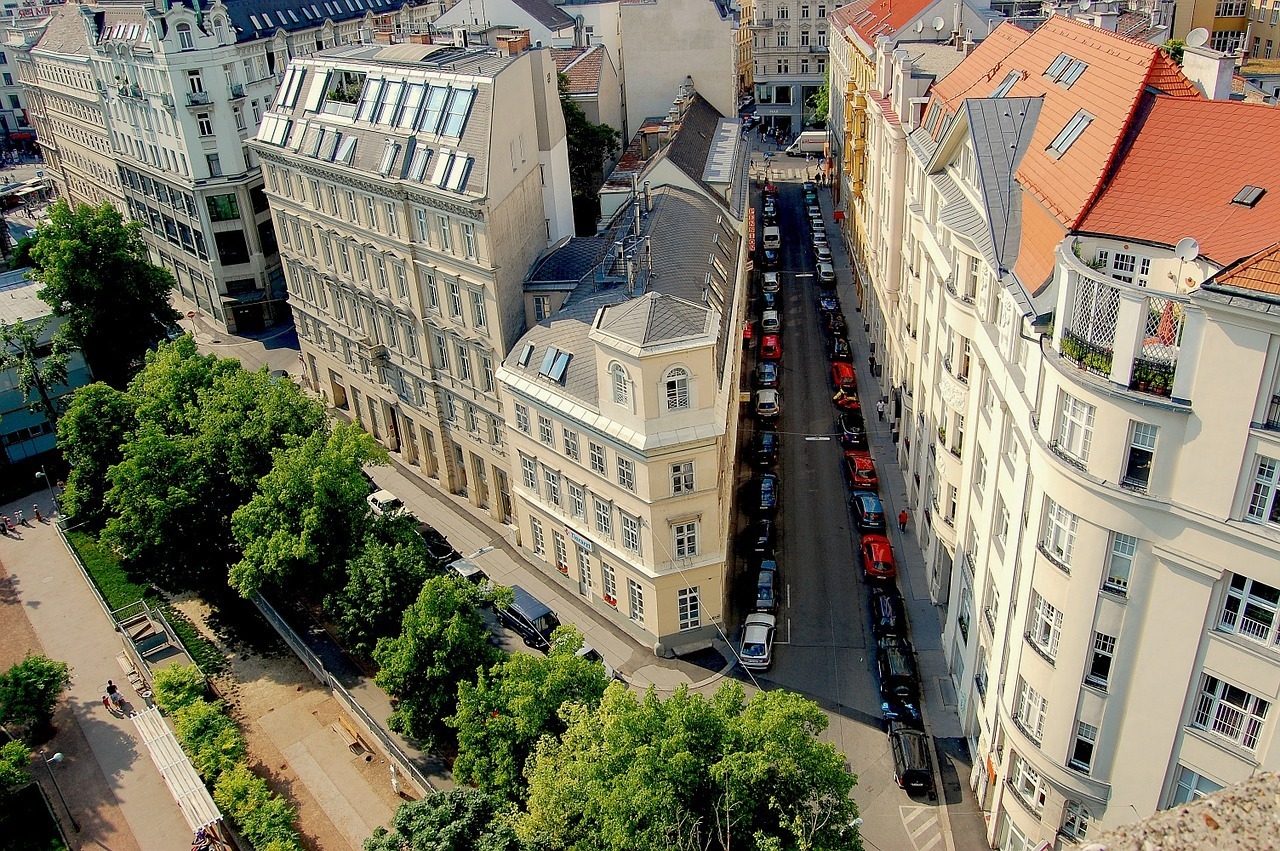 ---
Missing Anything from This 2 Days in Vienna Itinerary…?
I hope that you found this 2-day itinerary for Vienna helpful and that it has given you lots of ideas for how you can most enjoy your time here. Do you have any further questions about exploring Vienna or Austria in general? Feel free to contact me directly if you have any other questions and don't forget to browse through the rest of my website for more tips and tricks on traveling around Austria.
As well, if you've been to Vienna recently and think I need to add any hotel, tour, food, drink, bar, museum, or anything else you loved about the city, please do reach out so I can update this article!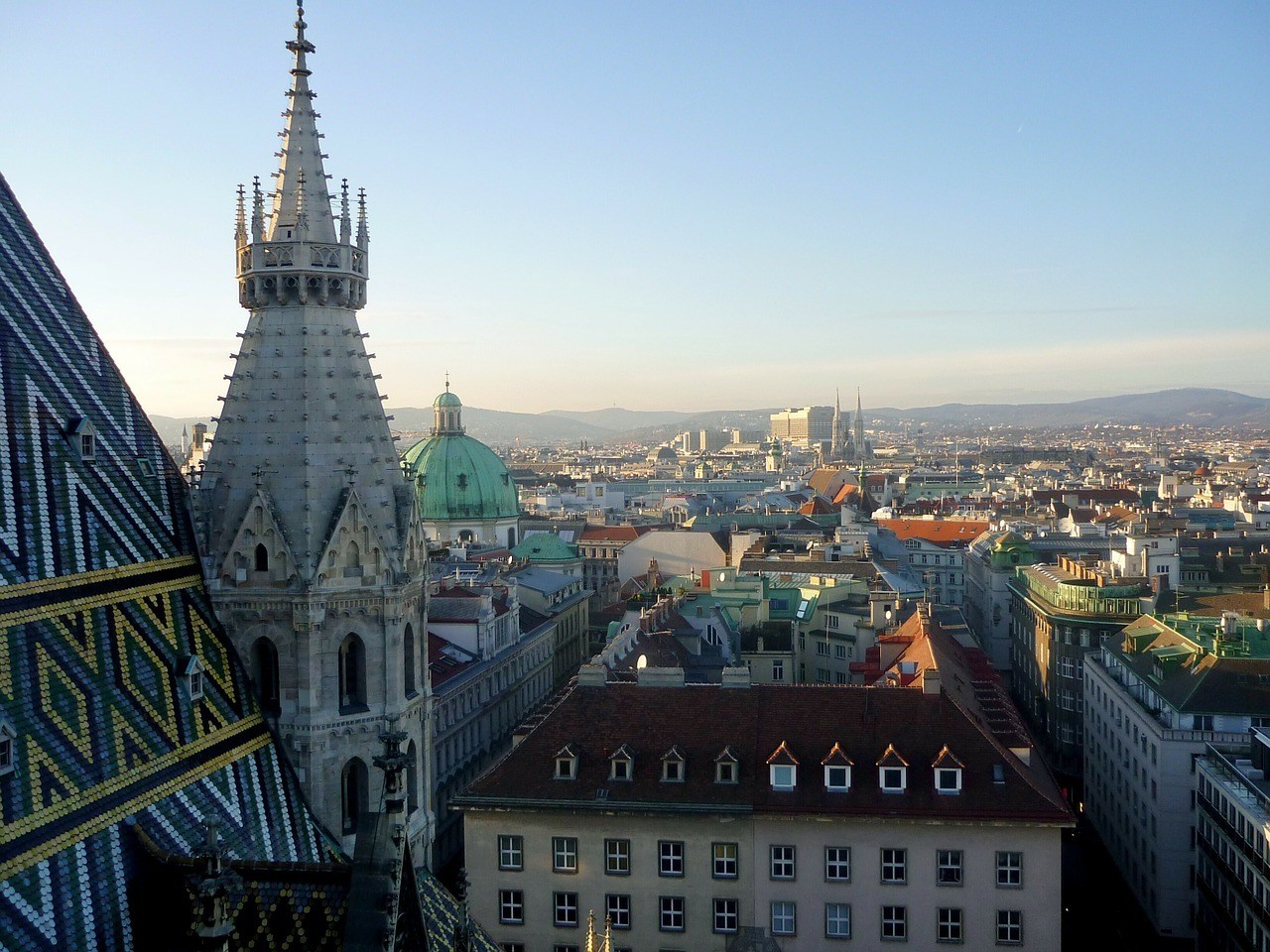 48 Hours in Vienna, Austria
---
Planning a Trip to Europe….?
My travel blog is filled with articles, destination guides, and helpful itineraries just like this, so I'd love for you to check out a few of my favorite posts below! They've helped thousands of people plan their trip to new places, and know you'll love them!
---
Thanks for reading my 2 Days in Vienna Itinerary!
Share this Vienna Itinerary with your travel squad!!
https://www.jonesaroundtheworld.com/wp-content/uploads/2019/08/2-Days-in-Vienna-Itinerary-.jpg
1001
1500
Guest Contributor
https://www.jonesaroundtheworld.com/wp-content/uploads/2017/03/logotry-1-1-300x106.png
Guest Contributor
2019-08-02 20:29:40
2022-03-04 19:54:53
2 Days in Vienna | How to Spend 48 Hours Exploring Vienna