Planning a trip to England and wondering how to spend 2 Days in London…!? Well, look no further, because I've put together the ultimate guide for exploring London in two days, and it's filled with loads of the best things to do, places to visit, food & drink recommendations, and so much more! While only having 48 hours to carry out your London itinerary might not seem like too long, you'd be surprised how much you can fit in!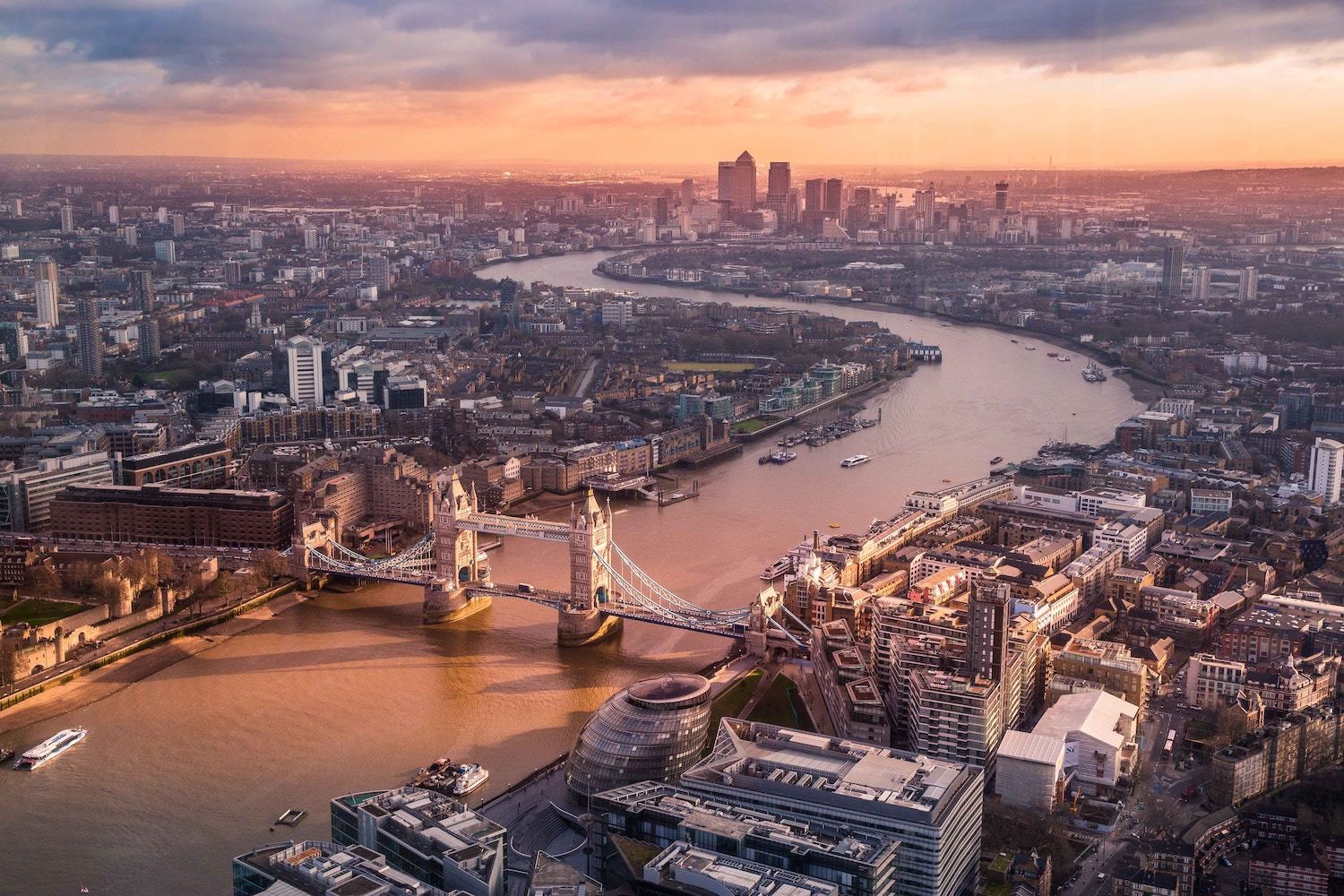 ---
What is there to say about London that hasn't already been said…?
The English capital is always buzzing, always moving, always "on." And its status as a "world city" and major tourist destination has always topped global lists.
There's a special magic about London that can't be summed up in words as much as it can through seeing the city through your own eyes. It's got such distinct character, is so beautiful and offers up so much to keep you busy, it was difficult for me to wrap up this London guide somewhere. I could have just kept going forever.
Two days in London is a tight squeeze – and I would ALWAYS recommend at least five days in this incredible city. However, if your visit to London is a quick one, my two day London itinerary is an essential read. Pick and choose the sights, smells and sounds that most interest you, and get out there and explore!
So without further ado, let's journey to merry old England's cosmopolitan capital together…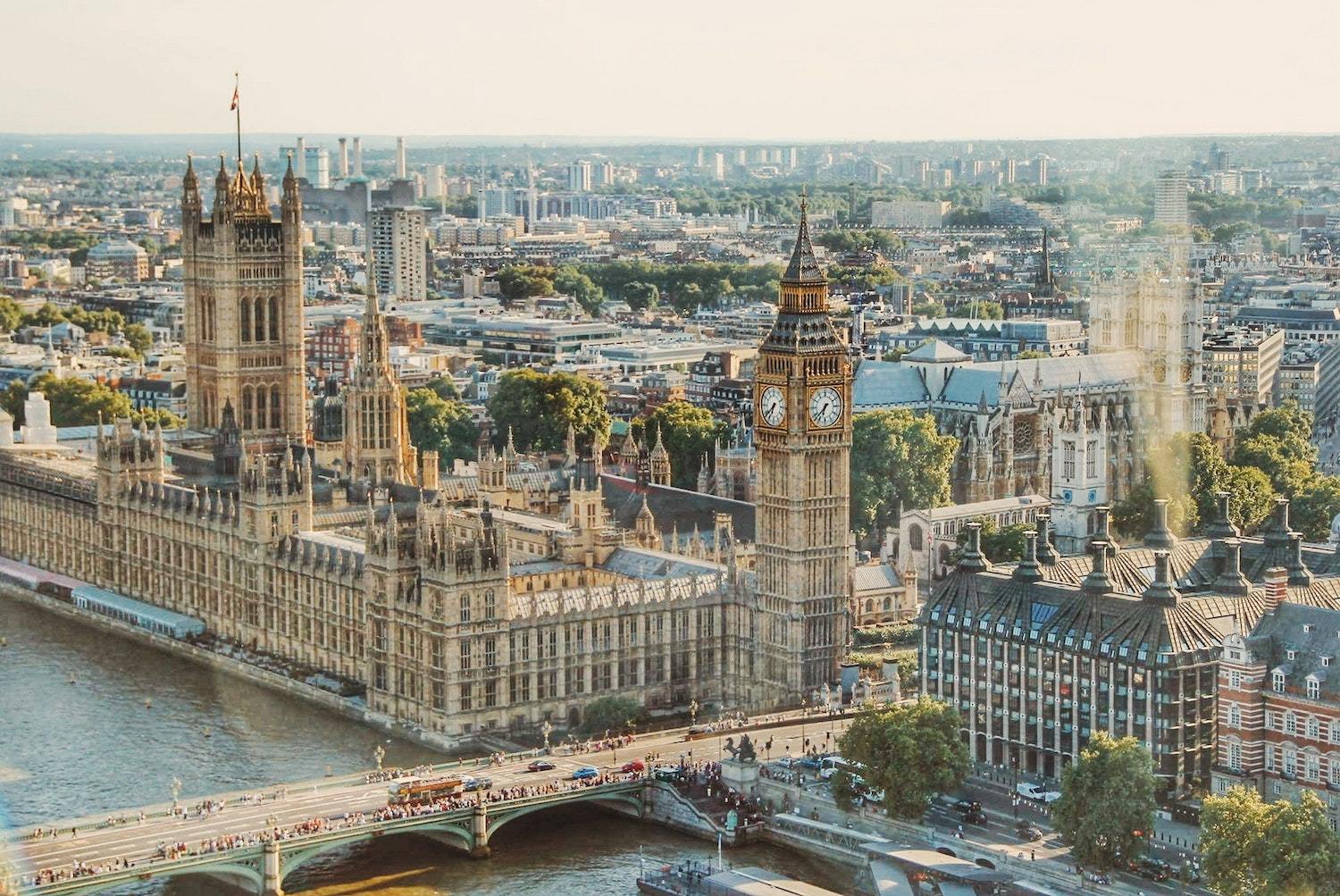 ---
Where to Stay for 2 Days in London
London is jam-packed with hotels, hostels, guesthouses and Airbnb's to suit any budget or travel style. Here are my recommendations for the best three unique accommodation experiences in the heart of one of the world's greatest cities.
Converted Warehouse Loft Apartment: This updated space is modern, open concept, and incredibly gorgeous! It's what I think is one of the best Airbnbs in London! I thing staying in an Airbnb is the best way to experience a new city, and this one is simply perfect!
The Z Hotel Soho: Top HOTEL Pick for London. Why? Four-Star digs in the heart of London's buzzing West End. The Z Hotel Soho is situated minutes walk from landmarks Covent Garden, Leicester Square and Piccadilly Circus. Rooms are equipped with all the mod cons you need to make your stay the best possible, and a free continental breakfast is included each morning in the on-site cafe. There's even a hotel courtyard for enjoying sunny London days.
Clink78 Hostel: Best HOSTEL in Central London. Why? Fancy staying in a converted Victorian courthouse? Clink78 is just that, retaining many of its original features to ensure a unique London hostel stay. The hostel offers free daily walking tours of London, comfy, quirky rooms (many in converted prison cells), live music, a bar and is minutes' walk to major Tube station, King's Cross St Pancras. Tell Harry Potter we sent ya.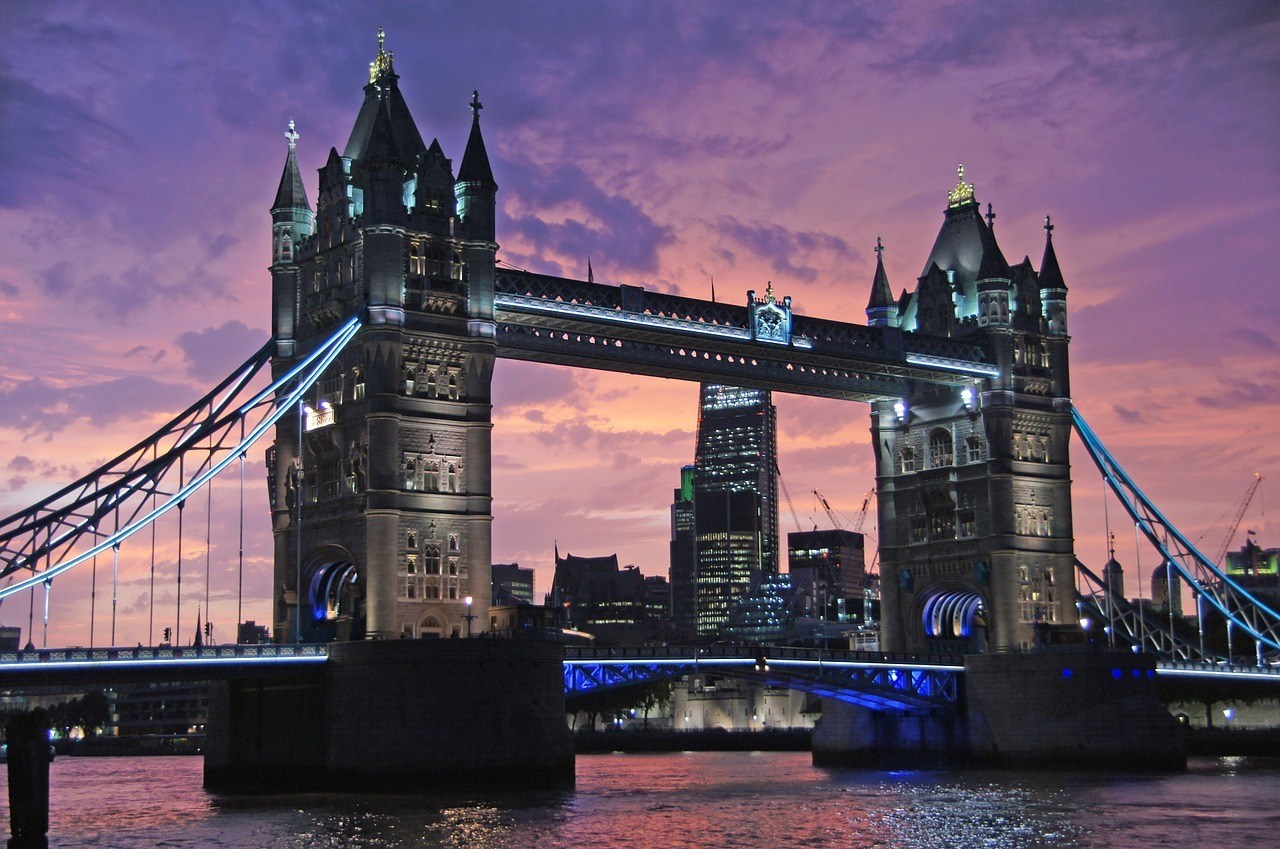 ---
Getting Around London in 2 Days
By foot: London is one of the world's best walking cities, and you'll smash your daily Fitbit step goal without even noticing. Wandering between the many unique central London neighborhoods is so enjoyable, with famous landmarks around each corner to marvel at.
By train: For when your feet feel run a little ragged, Tube stations are around every corner, and the underground train service is so efficient, on time and clean, you will experience for yourself why it's been at the heart of London's distinct identity for so long.
By bike: Don't want to miss a beat of the action above street level? There are many bike rental companies across the city, but be careful. London streets are notoriously busy, and if you are from a country that isn't used to driving on the left side of the road you might want to pass on this option… or stay off major thoroughfares.
By taxi: What visit to London is complete without a ride or two in a famous London Black Cab? These traditional British taxis are spacious, fun and driven by the best in the business. I'm not joking – read up on what it takes to become a Black Cab driver in London and you'll be astounded.
By bus: Finally, who can forget about the distinct red London double-decker buses? Traveling on these is cheap and provides a great chance to catch some famous sights on the go. Similarly, the city has a Hop On Hop Off bus service that is easy to use and perfect for short term visitors that want to see the major sights. This would actually be a great way to see all the sights in London in two days!

---
What to Do in London In Two Days…?
Wondering what to see in London in 2 days? Here's your guide. Make sure you wake up bright and early, because you'll want just about every minute of these 2 days to see everything on this 2 day London itinerary! It's jam-packed with some of London's best tourist hotspots!
Tea with The Queen at Buckingham Palace
Well, not really. But walking up the lengthy historical "Mall" which ends at her primary home, Buckingham Palace is a bucket list experience you must tick off. You'll be walking the path of British royalty throughout history, and it's also right in the center of London, so you may just stumble across it as I did without even realizing it's so close!
Be sure to catch the historic Changing of the Guard at Buckingham Palace on Monday, Wednesday, Friday and Sunday at 10:45 am sharp.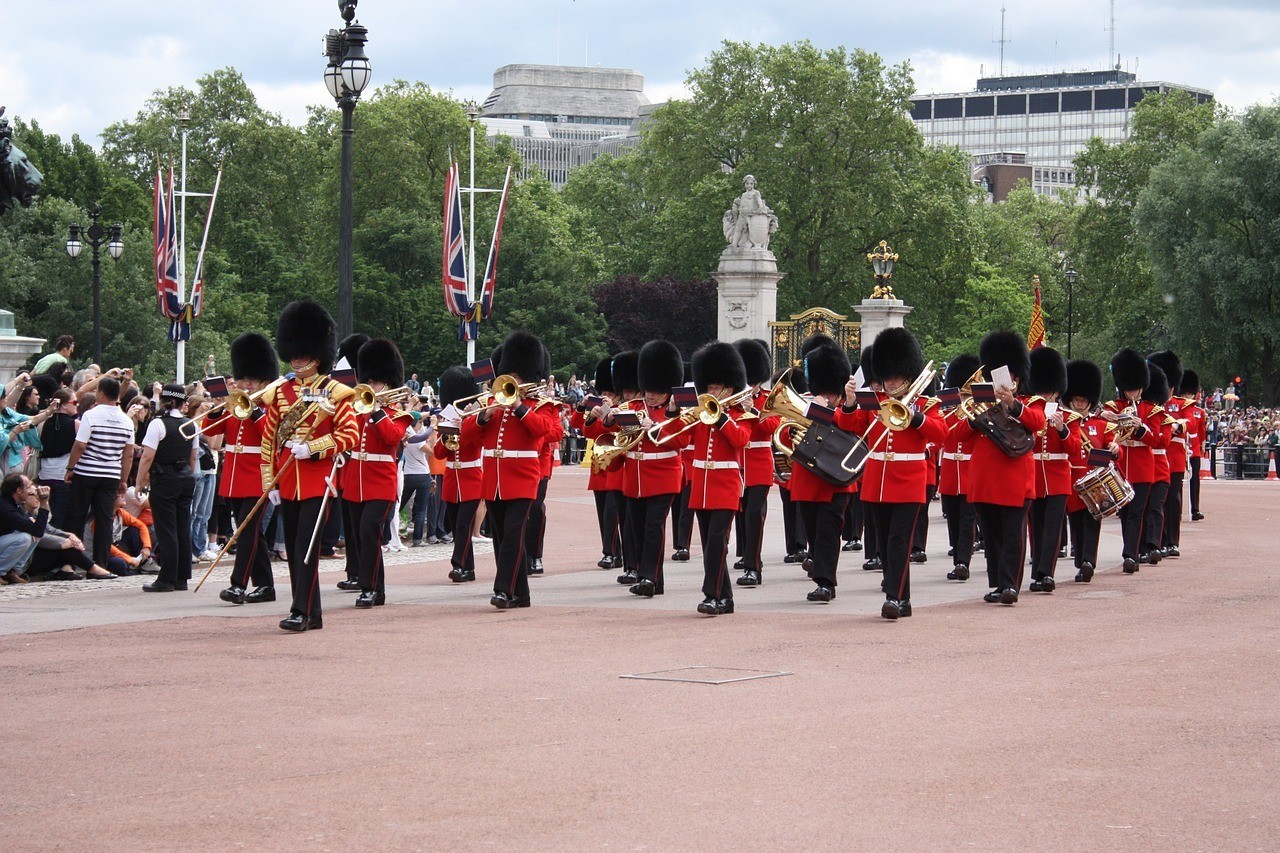 ---
Relax in Trafalgar Square
The famous pigeons of Trafalgar Square may have been removed, but it's still a fantastic spot to rest your weary feet, people watch and enjoy a coffee. Sit under the watchful eye of Lord Nelson who sits atop Nelson's Column, beside the famous fountain lions and in front of the National Gallery.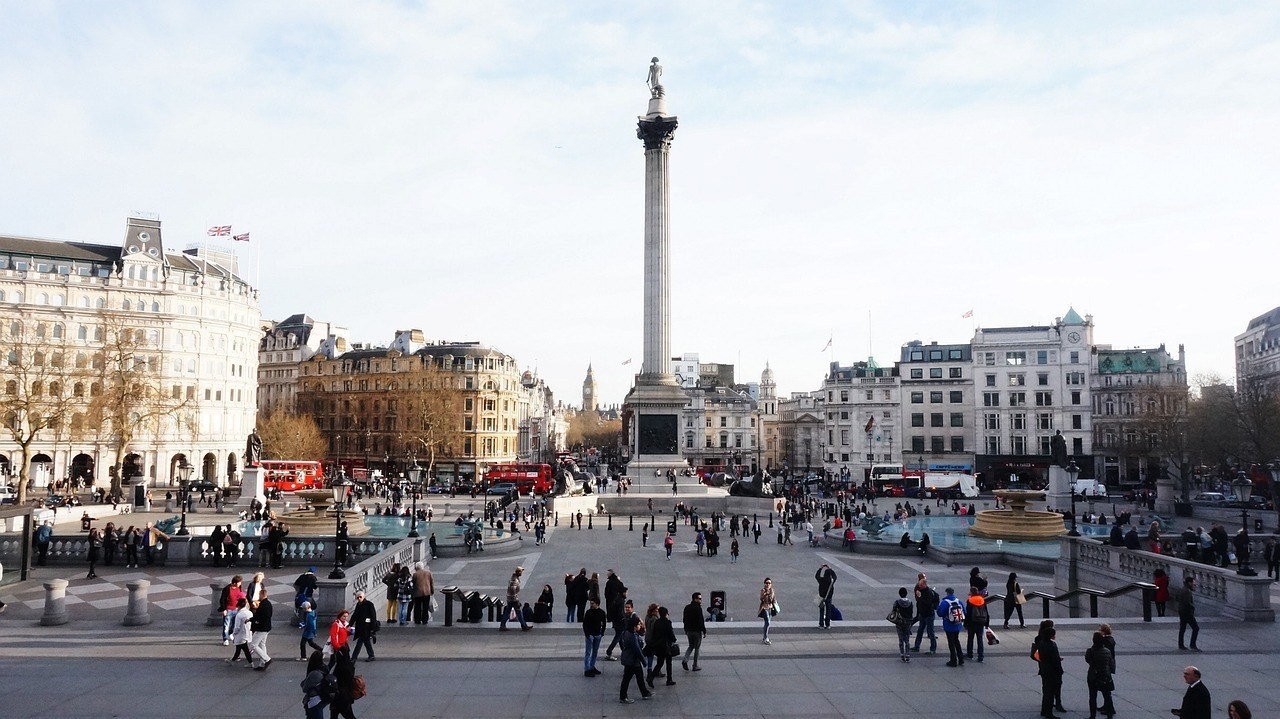 ---
Meander Through Westminster Abbey
You could spend hours in iconic landmark Westminster Abbey, as it has so many areas to pique anyone's interest. Standing proud alongside Big Ben, St Paul's Cathedral, the Thames, Downing Street and a stone's throw from many other London tourist attractions, this huge church is almost 1000 years old and has seen it all. Royal weddings, coronations, funerals and burials. Being interred in Westminster is reserved for the best of the best, with Stephen Hawking, Isaac Newton, Charles Darwin, Kings and Queens and many famous artists, writers and actors all resting here. And it's a hell of a spot to rest.
London Westminster Abbey Entrance Ticket & Walking Tour: "This is a great choice for travelers interested in exploring the highlights of London's Westminster area in half a day. Save hours of research time and join a guide for a thorough discovery tour that covers some of London's most notable buildings. See Buckingham Palace, Big Ben, Downing Street, the Houses of Parliament, and more. No need to wait in long ticket lines as entry to Westminster Abbey is included."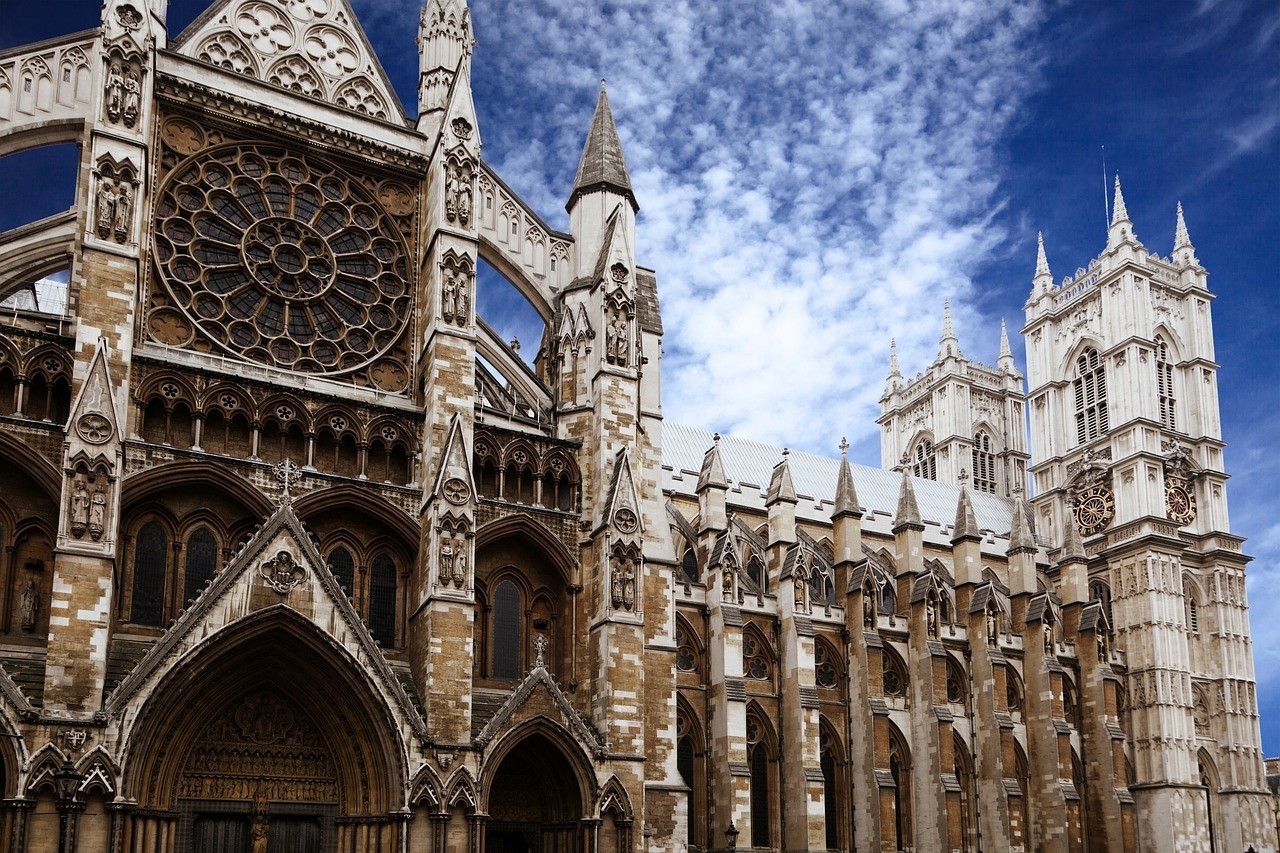 ---
Ride the London Eye
Take a flight through the Heart of the City
There's no better birdseye view of London than from the London Eye, the ginormous fixture sitting alongside The Thames river. It's easily the most popular paid tourist attraction in the United Kingdom, and Europe's tallest observation wheel. You won't get views like this anywhere else, and it's definitely one of the best Instagram Spots in London you'll be able to find!

But fair warning, the London Eye tends to be insanely crowded, so be prepared to wait in a LONG line if you don't pre-book tickets in advance!
Coca-Cola London Eye Fast-Track Admission: "Experience one of London's must-see attractions with this skip-the-line London Eye ticket. Bypass the long queue and enjoy priority access and boarding for a standard flight in a shared capsule. Then admire panoramic views over the Thames River, Big Ben and other landmarks on your "flight."
Book your London Eye Fast Pass Ticket in Advance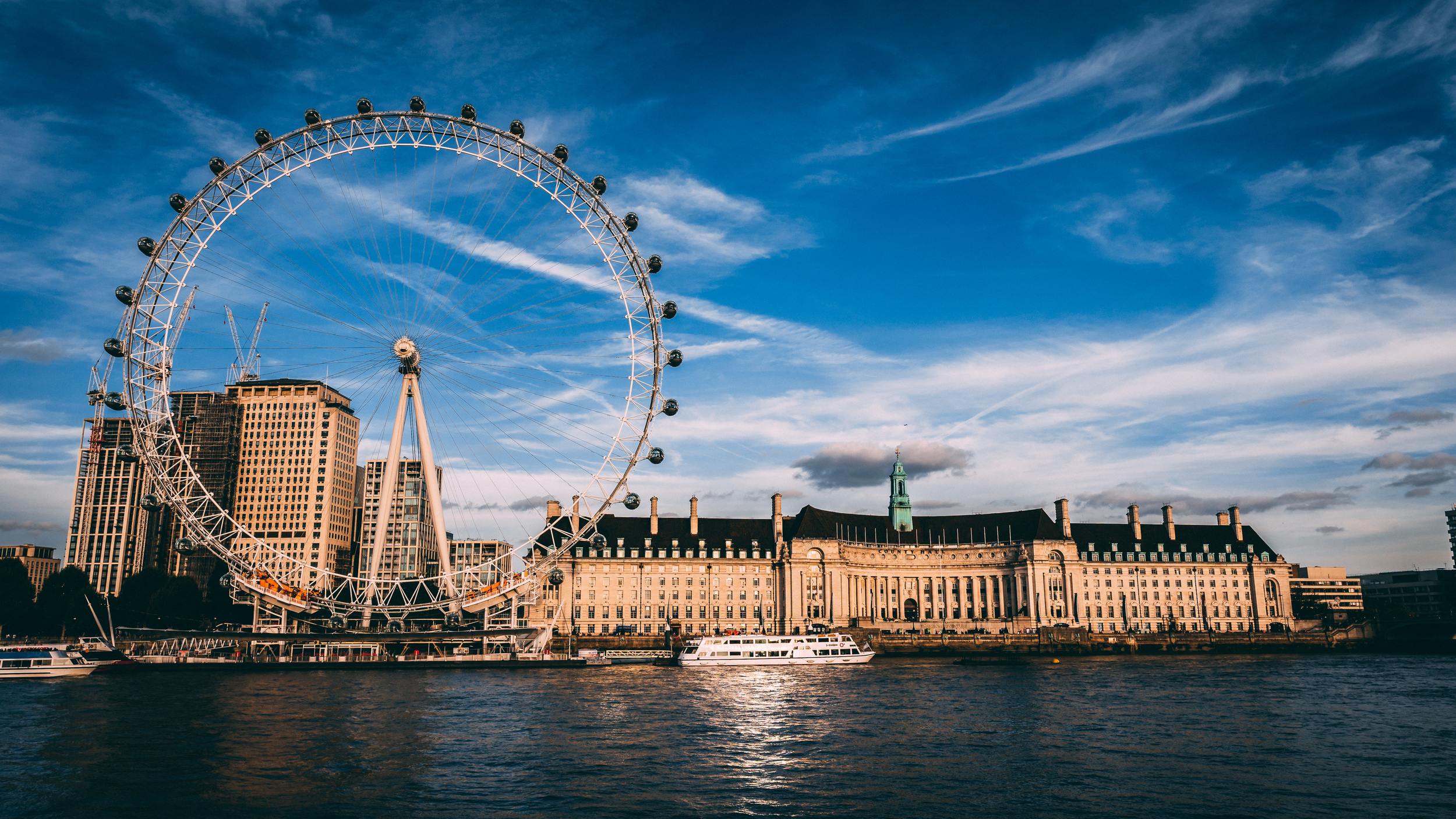 ---
Eye Off Some Impressive Art
If you're a lover of art, then London is the city of your dreams! But with so many galleries, museums, and exhibitions – you'll definitely need to plan a return to visit just to cram them all in.
All of these offer FREE entry, and would be great for a quick visit!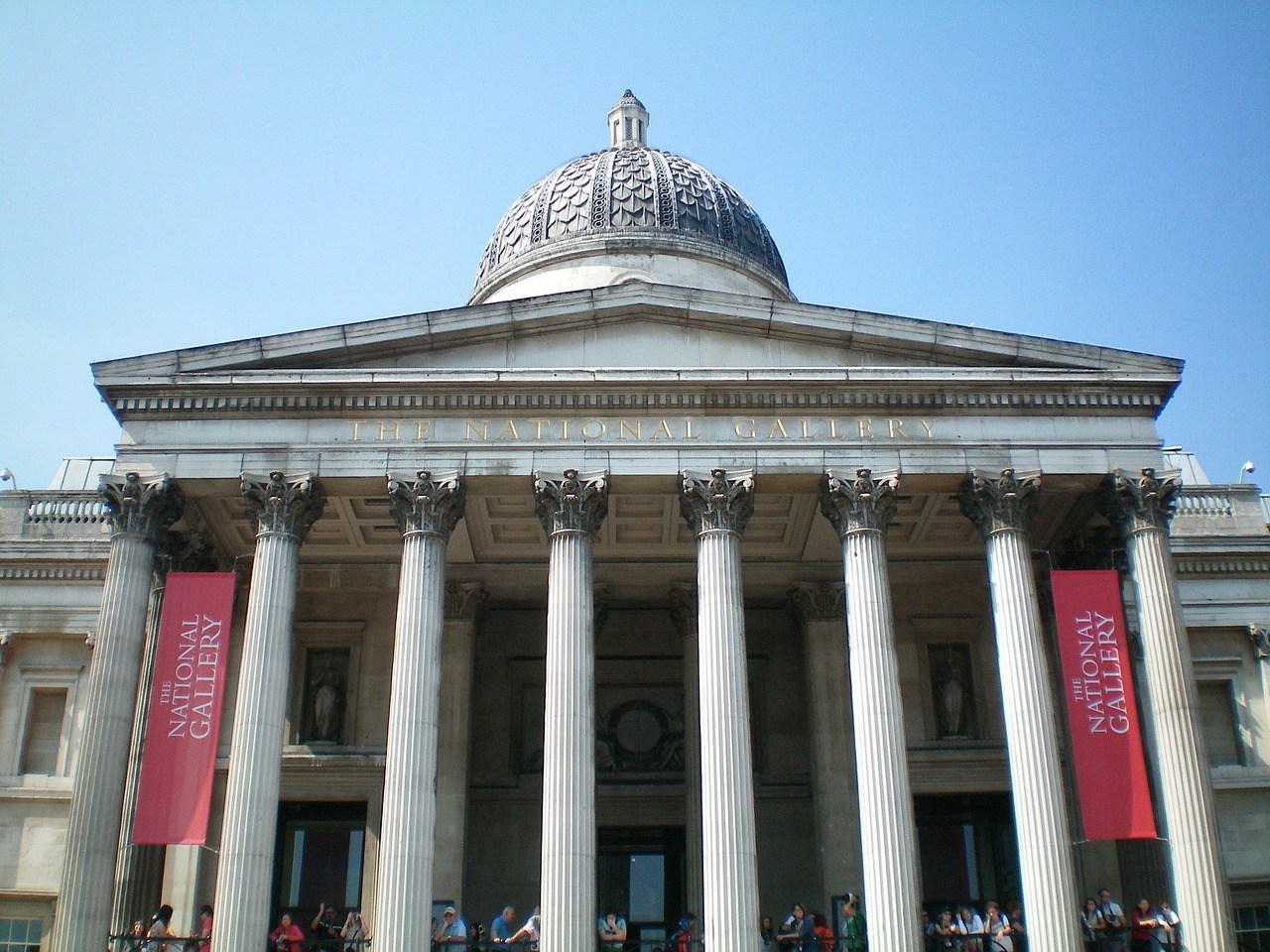 ---
Marvel at St Paul's Cathedral
Perched on the pinnacle of the City of London, St Paul's Cathedral has stood in its current form for over 300 years. And a series of churches have occupied this same perch for well over 1,000 years. It's one of the oldest landmarks in London and the second-largest church building in the country.
The cathedral's enormous pale-blue dome towers boldly above the surrounding buildings, and its imposing facade is a sight to behold.
But the interior is even more striking. The ceilings are painted in ornate detail, with splashes of gold flickering from the walls and grand arches. You don't need to be religious to appreciate the craftsmanship and design work that forged such an awe-inspiring space.
A visit here is quintessentially London, and it's a must-see for all history-loving travelers exploring London in 2 days. You can book an entry ticket online and drop in for a trip back in time, as well as some amazing views of London from the Dome.
---
Take Five in London's Parks and Gardens
Yes, ticket inspectors will come along and collect money to sit in the many deck chairs dotting the major gardens, and no, it's not a scam. Few things in London are free, but it's well worth it on a (rare) London sunny day to join the crowds catching some rays. St James Park, Kensington Gardens, Hyde Park, Hampstead Heath and Green Park are popular destinations for some welcome greenery in the concrete jungle.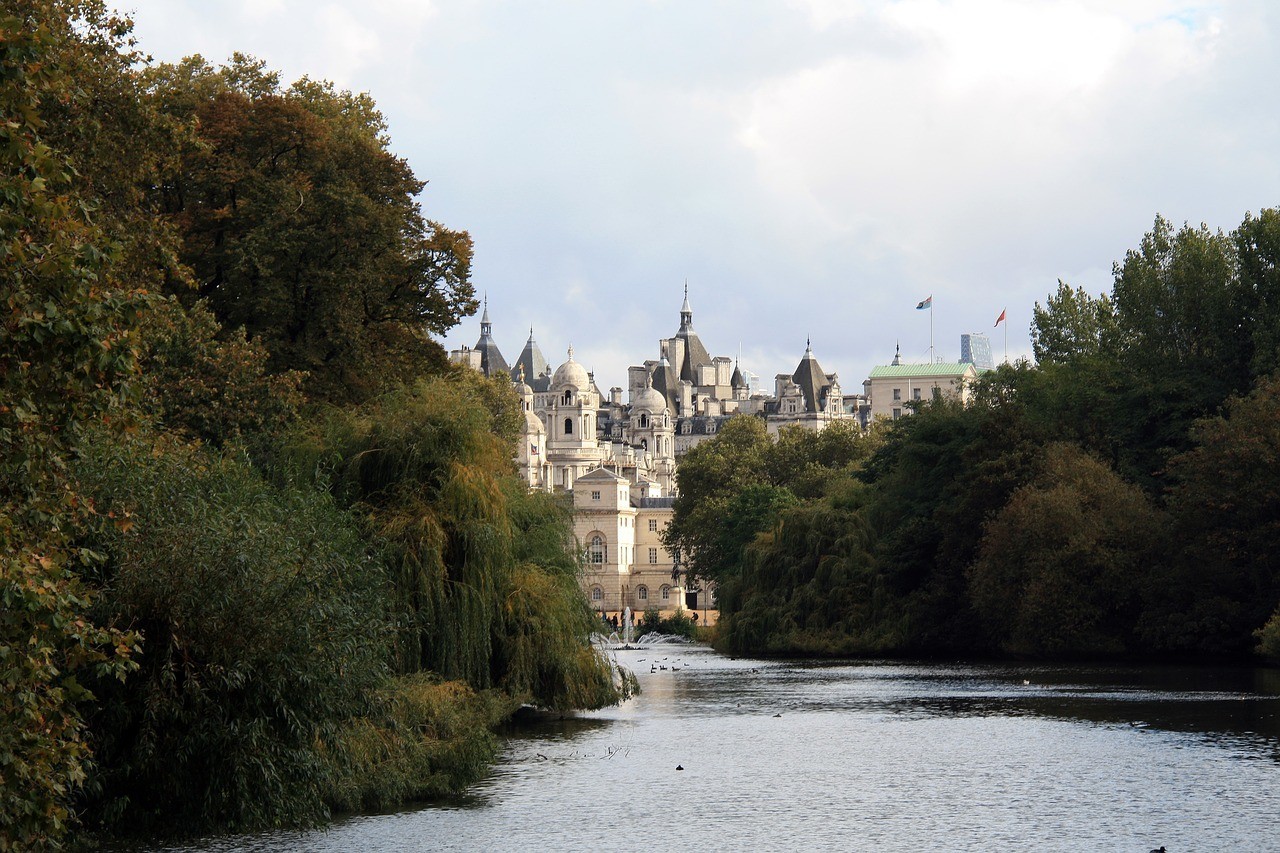 ---
Bike, Walk & Wander Through Hyde Park
Hyde Park isn't just a park. It's a sprawling destination for many events, and simply a great place to hangout while spending a few days in London.
It's like the Central Park of Britain, full of historical monuments and lush greenery. It's also the home of many music and sporting events year-round, and at Christmas, Hyde Park's Winter Wonderland is a magical spot to be. No two day trip to London is complete without walking or biking through its scenic pathways. It's a popular spot for almost all walking and bike tours of the city as well, though:
Secret London Tour by Bike: "Explore some of London's more eccentric characters and hidden landmarks on this bike tour of the City and East End. From medieval history to movie star glamor, be thrilled with weird and wonderful stories of London life."
The Essentials! 3.5-Hour London Bike Tour: "See some of the world's most famous places and iconic buildings on a 3-hour bike tour of London!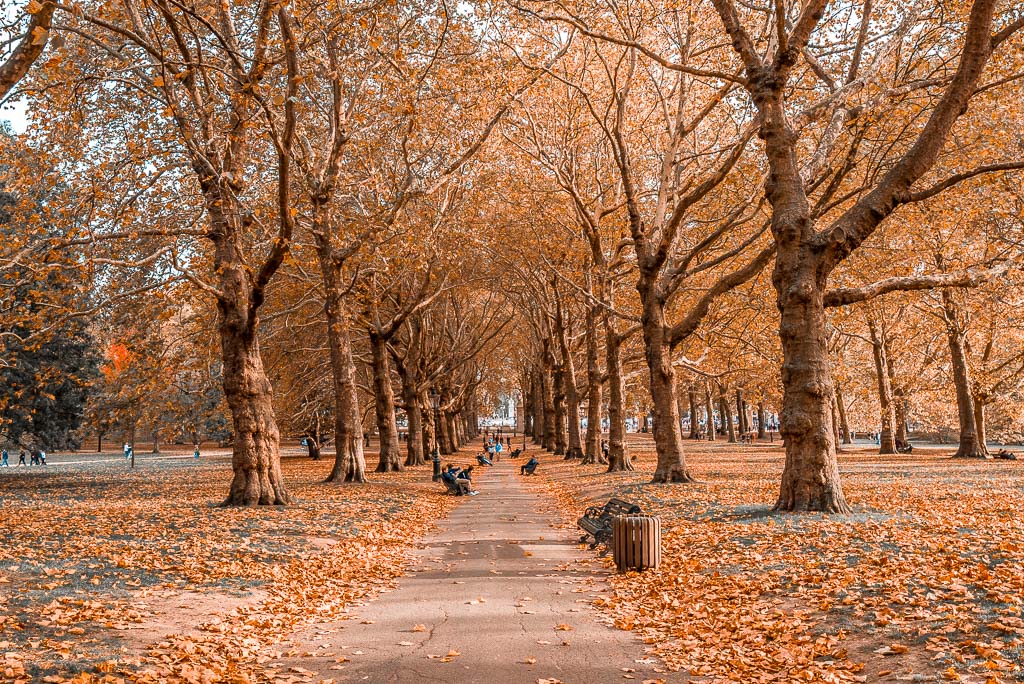 ---
Get Spooky at Highgate Cemetery
One of England's greatest treasures
"Highgate Cemetery has some of the finest funerary architecture in the country. It is a place of peace and contemplation where a romantic profusion of trees, memorials and wildlife flourish."
A lesser-known famous London landmark, Highgate Cemetery is the resting place of over 170,000 people – many of whom are household names. Karl Marx, George Eliot, Bob Hoskins and George Michael are just a few of the famous names that reside here. If dead people don't interest you, it's worth a visit just to escape the hustle and bustle of London and enjoy the cemetery's status as a nature reserve.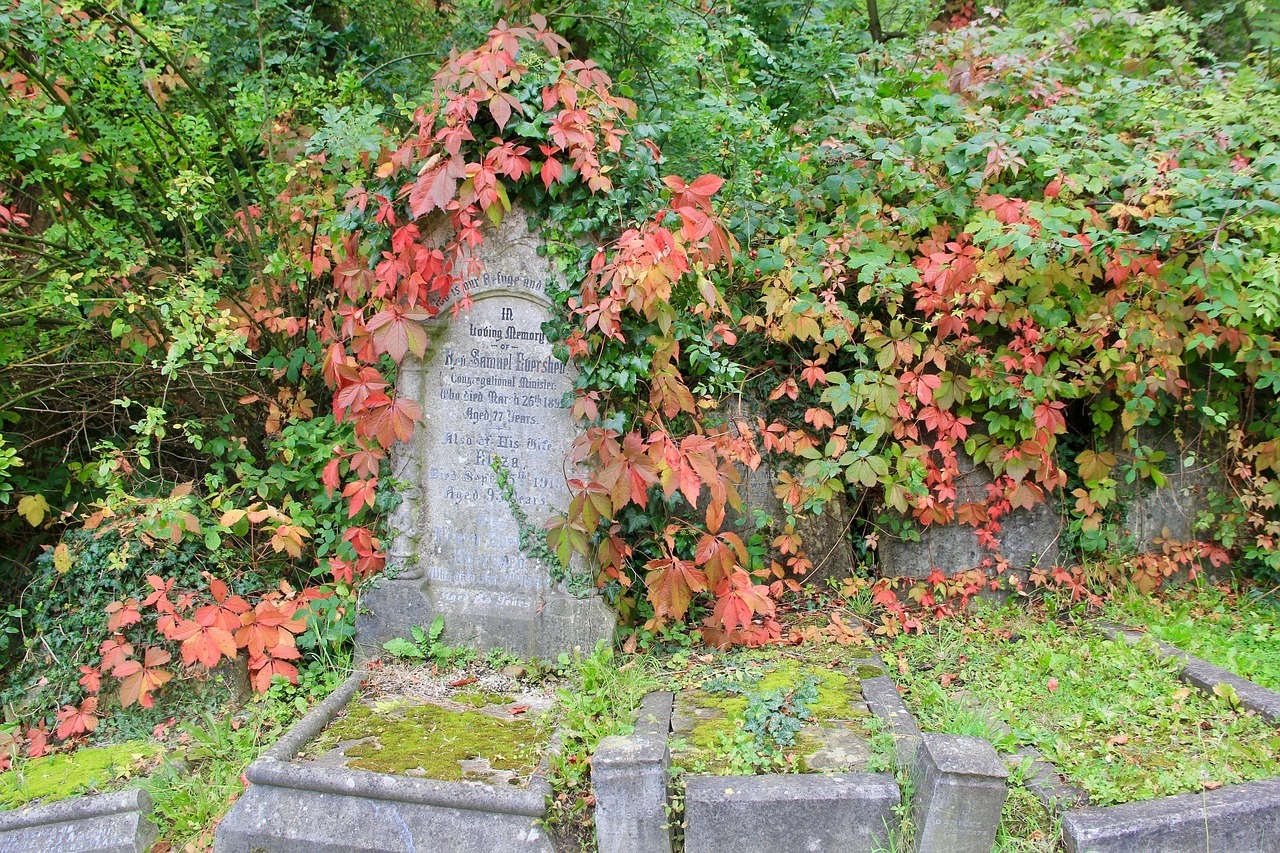 ---
Take in a West End Show
London is known across the world for its stage productions, many of which started here and have spread in popularity across the globe. The West End of Central London is a hotbed of historic theatres, including the Apollo, The Lyceum, The Sondheim, the Lyric, The Playhouse, The Theatre Royal and Her Majesty's Theatre. And that's just a few.
Recommended shows that reside long-term in London include Les Miserables, Phantom of the Opera, Mamma Mia, The Lion King, Wicked and Oliver! and Cats. If you are willing to travel a little further afield, Shakespeare's Globe Theatre in Bankside still stages productions even today, and is easily accessible via the Tube network. Just jump off at either Blackfriars or London Bridge Station.
Wicked at the Apollo Victoria Theater: "Experience one of London's most loved traditions of seeing a show in the West End. Wicked the Musical has been seen by 50 million viewers in 14 countries and has been running at the Apollo Victoria Theatre in London for over a decade. The award-winning show tells the untold story of the witches of Oz."
Phantom of the Opera Tickets at Her Majesty's Theatre: "Let your fantasies unwind at Phantom of the Opera, now in its 32nd year at Her Majesty's Theatre in London. Adapted from Gaston Leroux's classic novel of mystery and suspense, Phantom features Andrew Lloyd Webber's best-known music including "All I Ask of You" and "The Music of the Night." Be mesmerized and entranced when you see Phantom at this historic West End theater. Guarantee yourself the seats you want at a great price point, for an experience you'll remember for a lifetime."
Everybody's Talking About Jamie – Apollo Theatre Tickets: "Enjoy a classic night out on London's West End when you book advance tickets to one of the city's most talked-about shows. "Everybody's Talking About Jamie," inspired by a true story, follows Sheffield teenager Jamie New as he overcomes prejudice and pursues his passion for drag."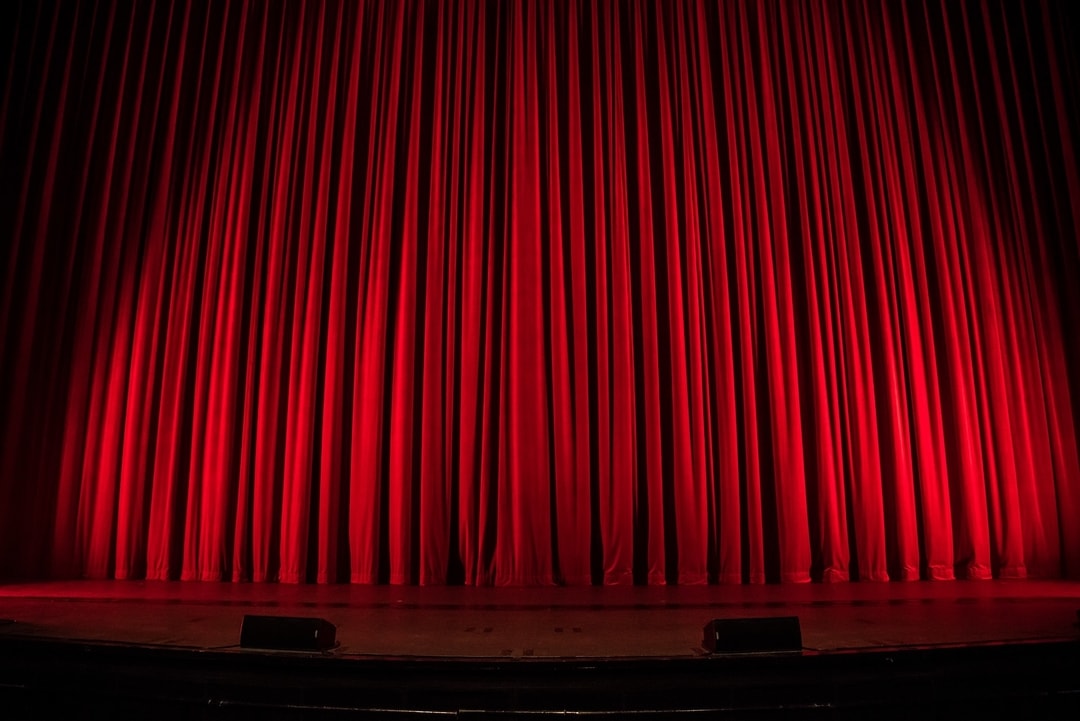 ---
World-Famous Shopping
Oxford Street. Carnaby Street. Bond Street. Covent Garden. Sloane Street. Notting Hill Gate. Piccadilly. Tottenham Court Road. I bet you know many of these names no matter where you're from – even if it's just from Monopoly.
London is renowned for its world-class shopping destinations and "high streets", and year-round you will see throngs of locals and tourists spending their hard-earned pounds on these streets. If you want to visit some historic London institutions, Harrods, Liberty, Fortnum & Mason and Selfridges are iconic stores worth checking out.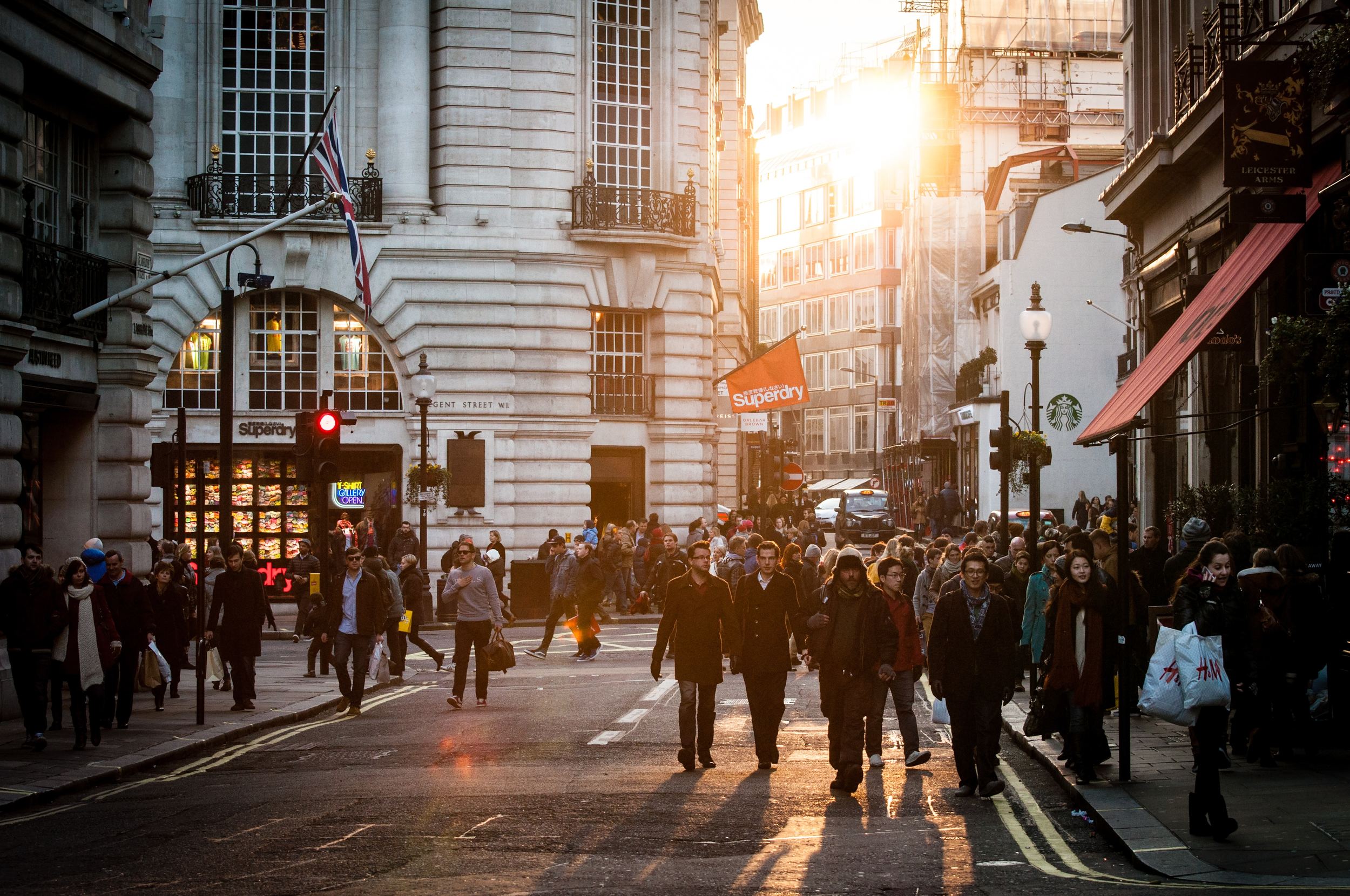 ---
Explore Harry Potter's World
If you're a Potterhead, you're probably willing to give up a day of your fleeting two days in London to Harry and friends. Officially part of the Warner Bros. Studio Tour London, you'll explore film sets, props, costumes and so much more from the film series.
This award-winning destination is super popular, and a magical trip here is worth extending your trip to London. The studios are located about 20 miles from Central London but are easily accessible by road or by rail! While I think this is better if you've got longer than 48 hours in the city, it's a really fantastic day for Potter fans, and felt I needed to mention it in my London 2 days itinerary!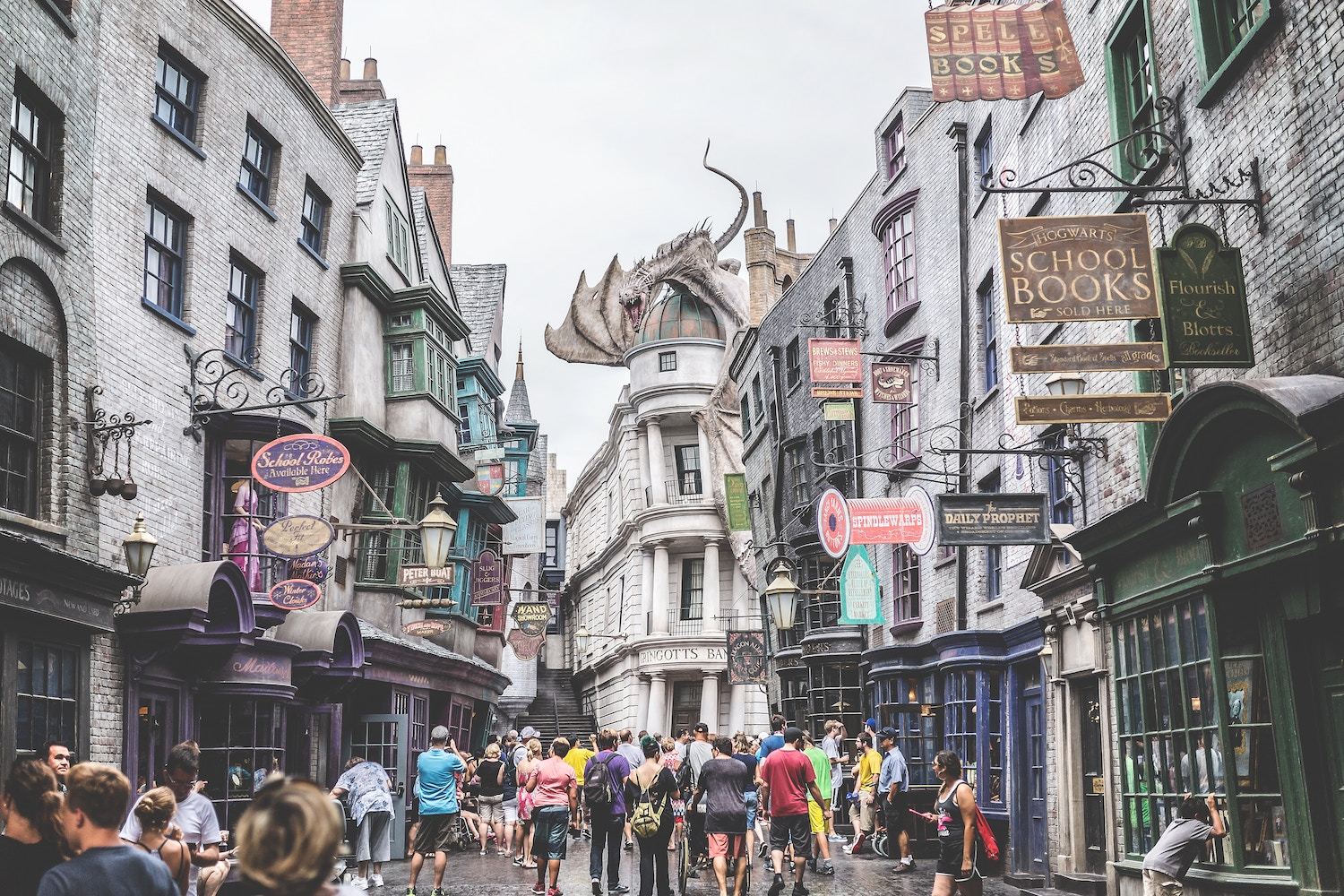 ---
See a "Football" Match
Football (or soccer to the American readers) is basically a religion across the United Kingdom, and London is the home of many of the premier league teams. It isn't cheap to see a game, but it is a travel story you can tell for years to come. There are games quite often, so just do a quick search when you're in the city, and see if you can squeeze a match into your jam-packed 2 day London itinerary!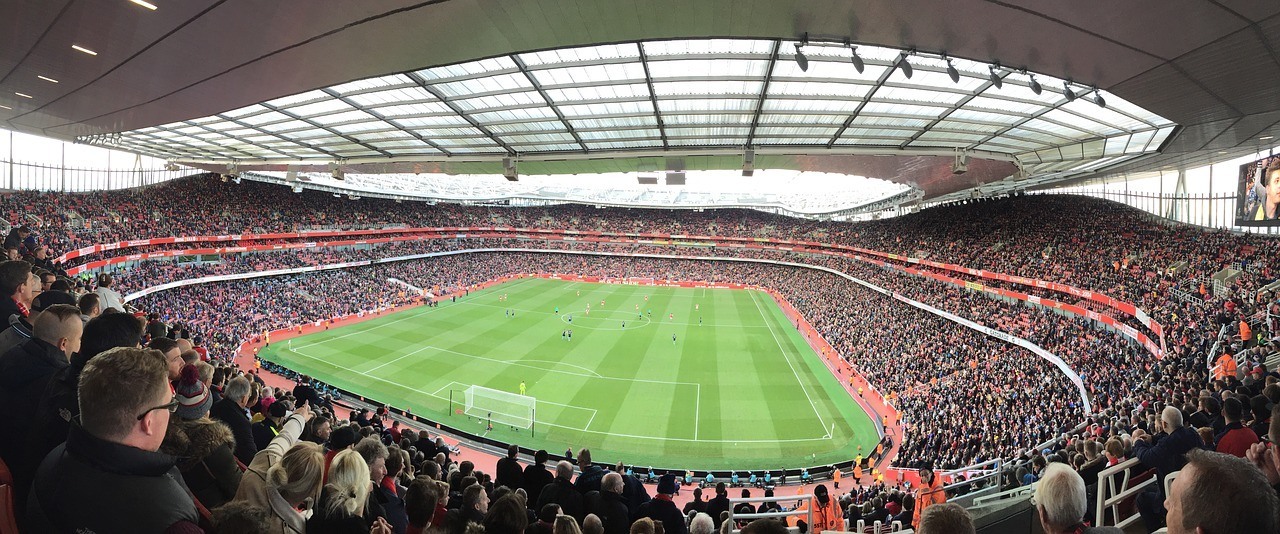 ---
Hunt for Jack the Ripper by Night
He eluded capture for his murders in 1888, and people are still fascinated by the notorious killer Jack the Ripper today.
Who was he? Who were his victims? Where did it all happen? You'll hear the thrilling tale of Gentleman Jack on one of the popular Jack the Ripper tours in the East End of London. Step back in time with this unmissable 2+ hour night tour that runs every night of the week.
Jack the Ripper Tour with 'Ripper-Vision' in London: "Dare to discover the legend of London's notorious Jack the Ripper on a tour like no other! Using state-of-the-art RIPPER-VISION™, innovative hand-held projectors help to recreate the atmosphere of Victorian London using spooky images, film clips and moving images. Follow your guide on a walking tour to explore the dimly lit backstreets of Whitechapel and hear the harrowing tales and conspiracy theories of London's most notorious serial killer."
Jack the Ripper Walking Tour of London's East End: "Descend into London's dark history with an evening Jack the Ripper walking tour. Spend two hours exploring London's East End with your informed guide. As you wind through the dark alleys of Whitechapel, learn the horrifying details of the 1888 killing-spree at the hand of this still unknown serial killer. Hear about the victims and theories on the suspects, then warm your chilled blood with a drink at Ten Bells pub, a key setting in the Jack the Ripper mystery."
---
Join the Crowd at Wimbledon
Are you exploring London in 2 days during June or July…?
Whether you love tennis or just want to visit a celebrity spot, Wimbledon is absolutely a must-visit!
The weather is warm, the sun is (mostly) out and you'll see some of the best in the grand slam biz smashing it out for the Wimbledon championship.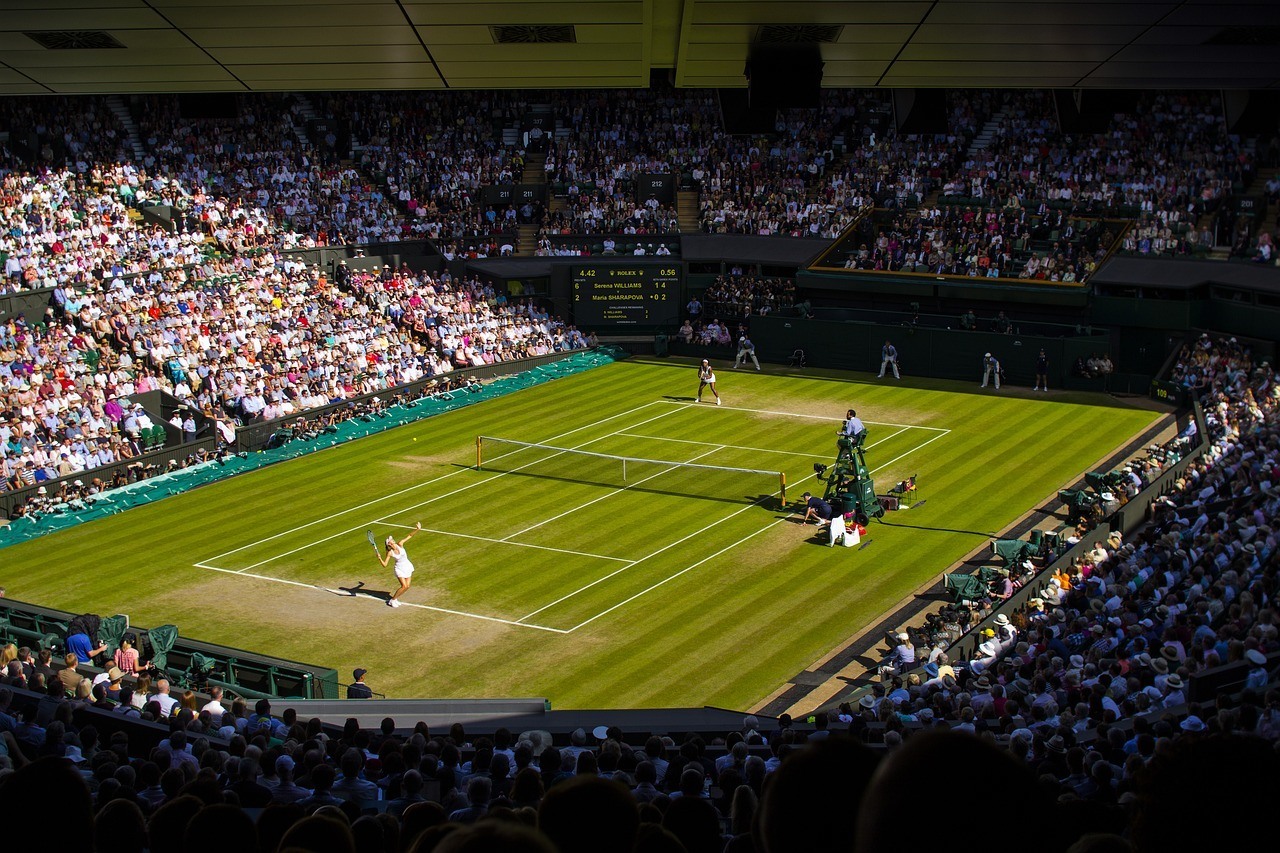 ---
Wax On, Wax Off at Madame Tussaud's
The royal family, Sherlock Holmes, sports stars, film icons, world leaders and great artists – just to name a few – all live in this building in London. Okay, maybe not the actual people, but their wax sculptures do.
The original, and the best, branch of the Madame Tussauds chain is a must-see, and hundreds of figures (and counting) are on show here in their Marylebone home.
Buy Discounted Madame Tussaud's Tickets NOW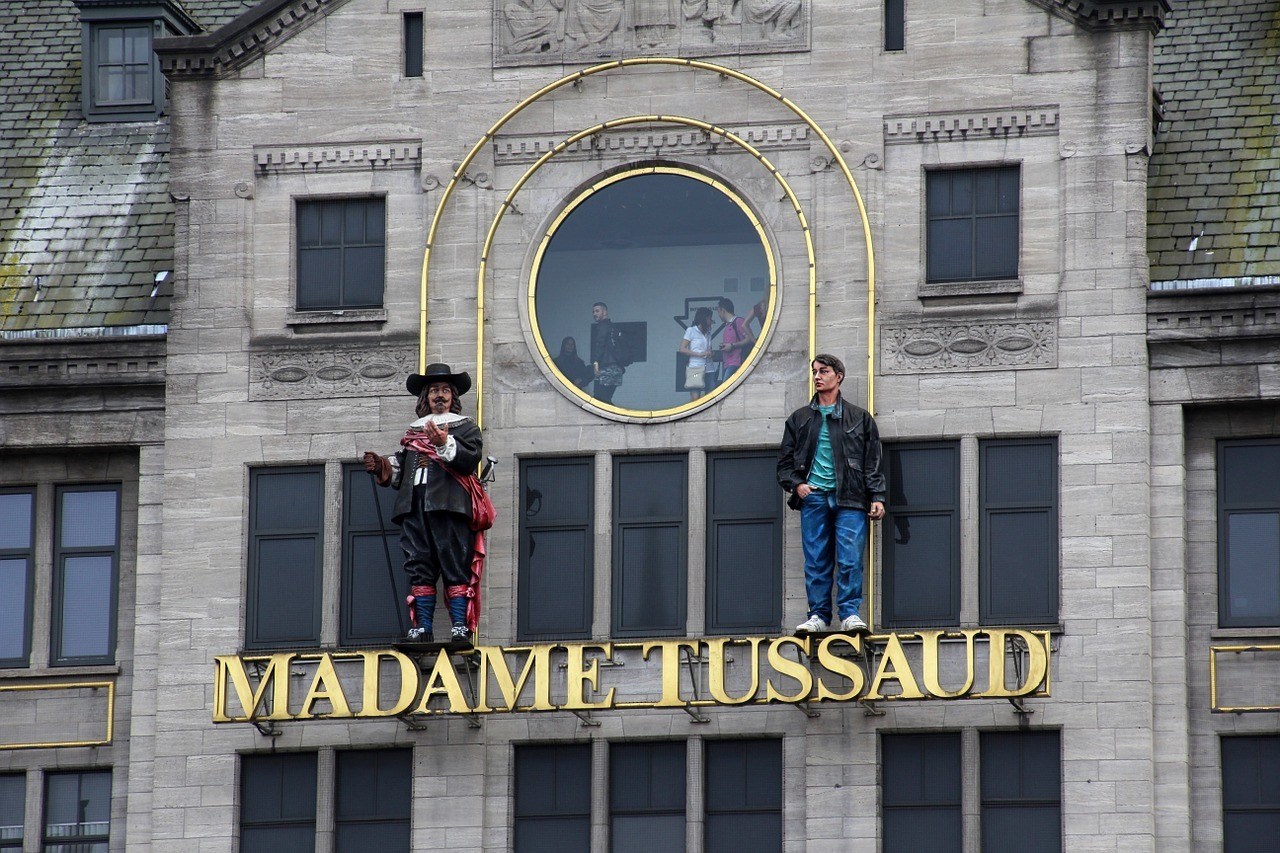 ---
Brave the Tower of London
Heads have been removed here, many have been imprisoned and the lore of the Tower of London lingers on even today. This fortress is still standing in Central London 1000 years on, and millions of tourists a year roll through its doors, eager to see this spooky historical landmark.
See the Crown Jewels and hear some spooktacular tales from the best storytellers and tour guides in the business.
After your visit to the Tower of London, wander over to Tower Bridge and check out its recognizable design.
Tower of London opening times:
Tuesday-Saturday: 09:00-17:30
Sunday-Monday: 10:00-17:30
The Tower Of London Video Guide - England Best Places - Travel & Discover
---
Walk with the Animals at London Zoo
Regardless of whether you're traveling with kids or are just a big kid yourself, no two days in London would be complete without checking out their incredible zoo located right in the city! With lots of animals and shows in a beautiful park setting, London Zoo comes highly recommended, especially if the kids don't have much interest in art, history, shopping or the royal family.
London Zoo: Entry Ticket + Skip-the-Line: "With over 720 animal species, exciting and innovative new exhibits and heritage buildings almost as famous as their inhabitants, it's a great day out for visitors of all ages spending 48 hours in London. Gorillas, penguins and more await!"
Book your London Zoo Tickets NOW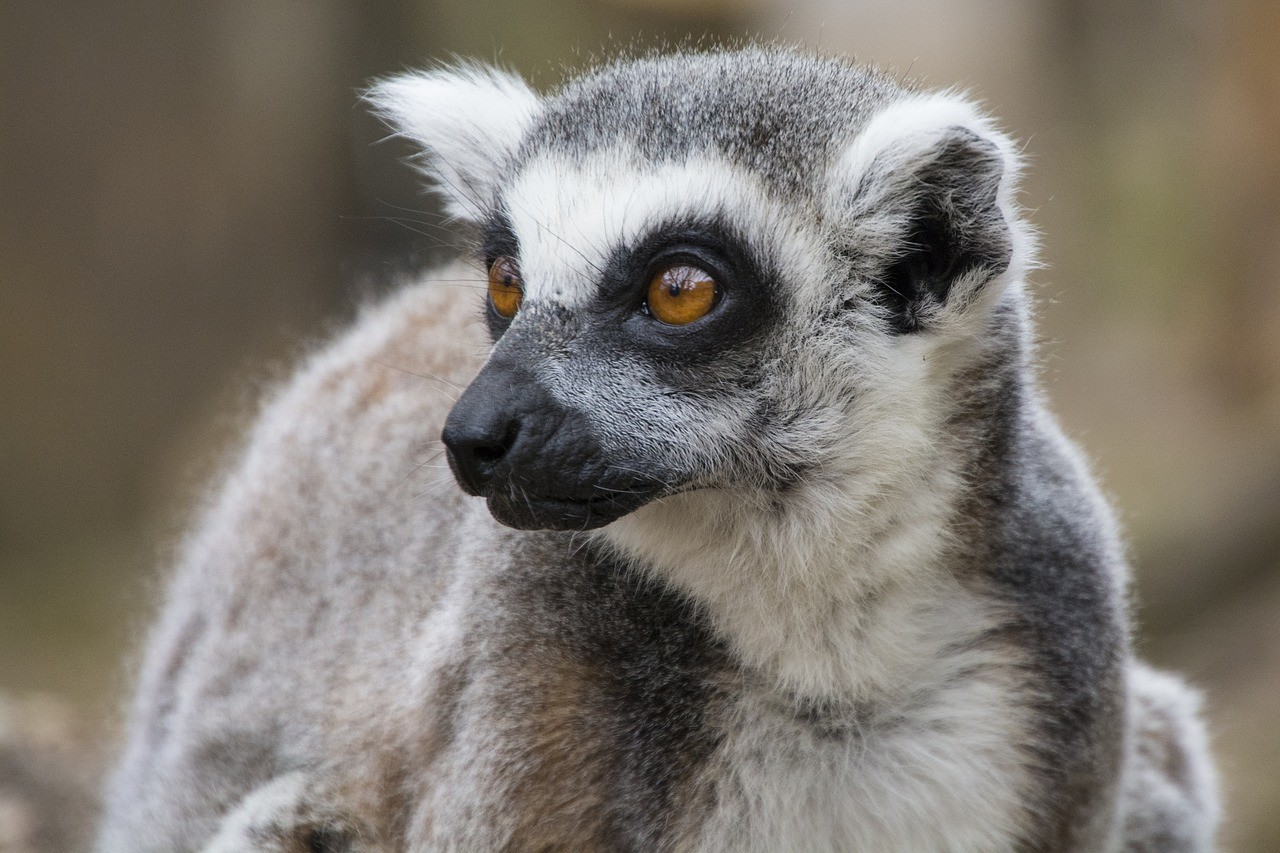 ---
Stroll Through London's Many Markets
The market is an important part of everyday life in many English cities and villages, and Londoner's can put one on like few other major cities. Wherever you are staying, the odds are there's a great market not far from you, selling all kinds of wares and food and offering up a terrific way to while away a morning – or a day.
The most well-known markets include Portobello Road Market in affluent Notting Hill, The alternative Camden Markets, Borough Market, Victoria Park Market, Greenwich Market and Brixton Market. Just check opening times, as some only operate on weekends.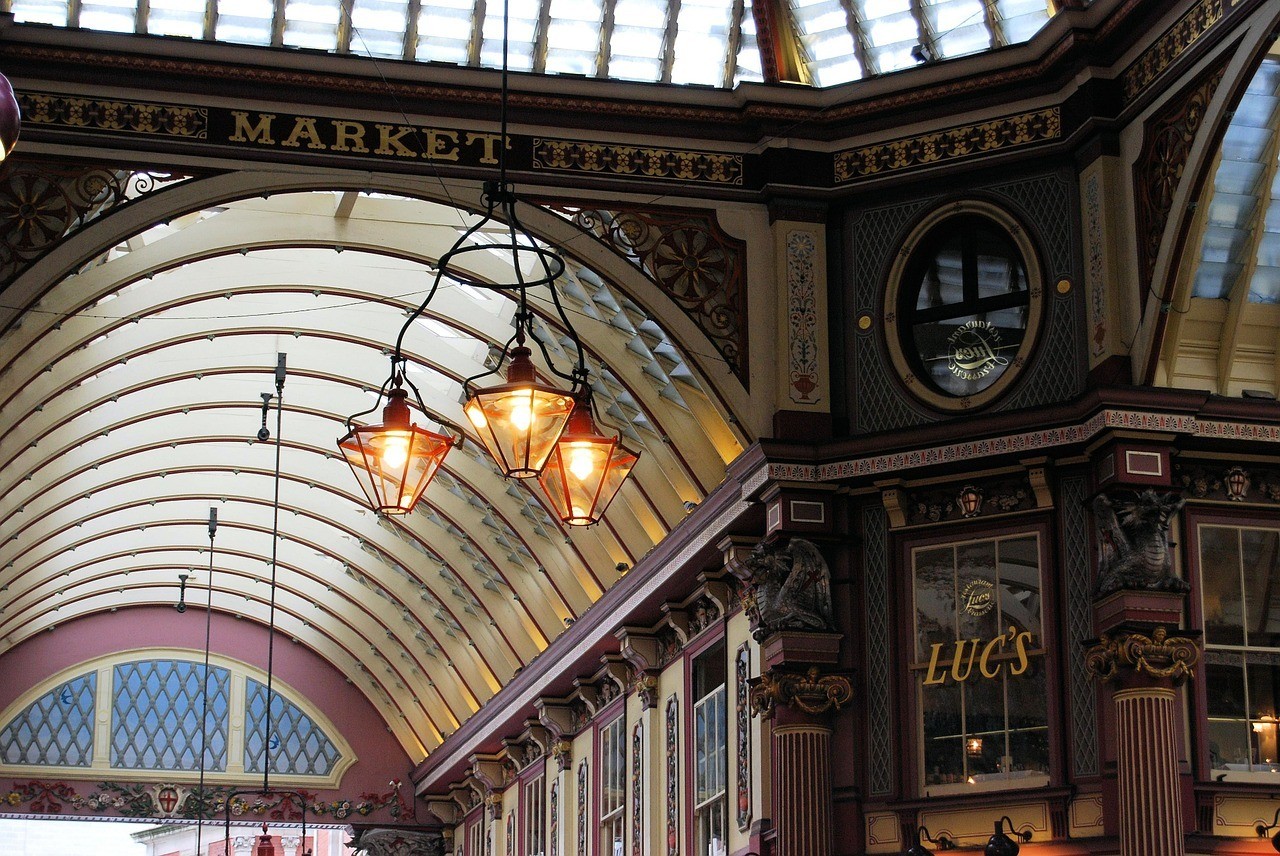 ---
48 Hours in London – Food and Drink Recommendations
Whether you're an amateur foodie or an experienced culinary aficionado, you can bet London has a dining (and drinking) experience to "wet your whistle".
London really is a melting pot of cultural influences, and that culture naturally flows over into their massive food scene. If you know exactly what you fancy, here's just a few of my top-shelf recommendations to get you in the British mood.
An Authentic Pub Meal
If you can't find a great local pub meal in London, there's something wrong with you. The city is packed with pubs, both old and new, that serve up an affordable feed in a cozy location. For a taste of England, you can't pass up a plate of fish and chips, a Sunday roast, bangers and mash, pie and chips or a "full English", a huge breakfast that will fill you up before a busy day.
A Brick Lane Curry
For one street in such a massive city, Brick Lane has done well to achieve such a cult status as a global food destination. Located in London's East End, Brick Lane is a fun and vibrant neighbourhood that is most well known for its incredible Asian eats, particularly Bangladeshi food. If you mention being hungry to any local, you can guarantee an authentic curry on Brick Lane will be one of their top recommendations.
A Traditional High Tea
There are few things more British than an afternoon High Tea, and it's a fantastic way to break up your busy itinerary. Tea houses can be found throughout London at all price points, but to me, you can't go past Afternoon Tea at The Savoy or Claridge's for the best of the best high tea experience in London. Most elite hotels have a specific high tea package, but if you are reigning in the spending a bit, I love Beas of Bloomsbury and The Modern Pantry for a budget-friendly offering.
Posh Eateries
British chefs are some of the best in the world, and the world has had a taste of their skills thanks to celebrity chefs Gordon Ramsey, Jamie Oliver, Heston Blumenthal and Nigella Lawson. If you've got pounds to splurge, there's tons of exclusive London restaurants to make a fancy reservation at. Dinner by Heston Blumenthal, Alain Ducasse at The Dorchester, Hakkasan Mayfair and Veeraswamy on Regent Street all boast Michelin Star food and service.
---
Nightlife for Two Days in London
A night out in London is always amazing, and no matter what your partying style is, you'll find it in this sprawling city. From a cozy night slamming pints in pubs, an all-out rager at a great nightclub (the flagship Ministry of Sound club is located in Central London) or tagging along on one of the many tourist pub crawls – London is an incredible night out.
For a kitschy event you won't forget, the Monopoly Board Pub Crawl is so fun and entertaining and will take you to all the hotspots featured on the famous board game. It covers all 26 locations mentioned in the game, so rest up and line your stomach beforehand. Trust me.
Or you could check out the popular West End Pub Crawl as well! It's a fantastic area to explore the local bars, and is a favorite among locals and tourists alike!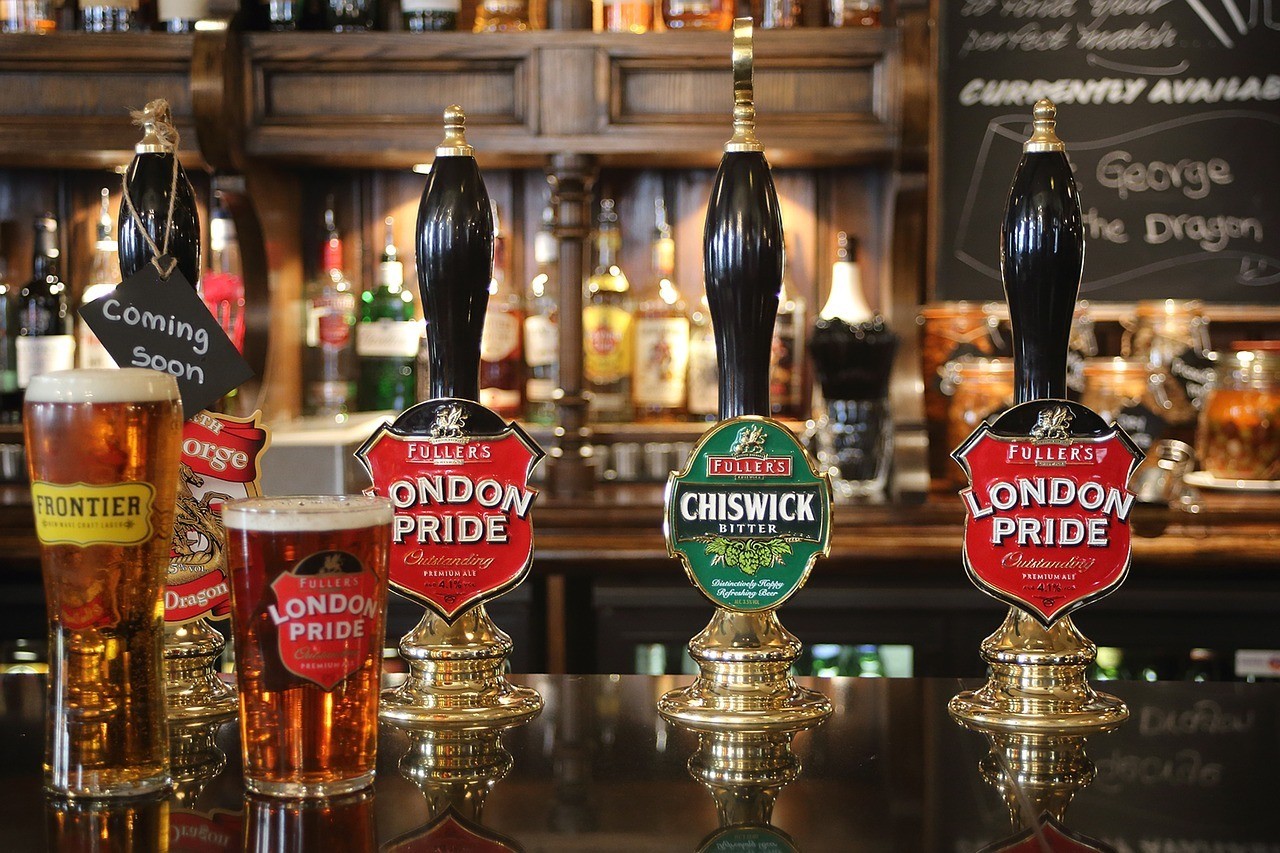 ---
London Travel Tips…
The London Explorer Pass is a fantastic bundled package that includes entry to many of the city's major attractions. Recommended to save some serious pounds.
London is a relatively safe city, but being aware of your surroundings and keeping an eye on your belongings is recommended – as with anywhere.
Student, youth or seniors cards can get you a hefty discount on entry to many major landmarks, public transport and even savings in many stores. If you have a valid concession, use it with abandon in pricey London.
London has SO MANY free attractions, which is great considering it's one of the world's most expensive cities. Some of the free museums and galleries in London include The British Museum, Natural History Museum, National Gallery, Tate Modern, Victoria and Albert Museum, The Science Museum and the Museum of London.
If you are staying in London for more than a few days, pick up an Oyster Card to use on their public transport system – it will save you a lot of time and money! The card itself is free for a small refundable deposit, so you've got nothing to lose and only cash to gain.
Staying outside of the busy centre of London will keep costs down a little, and the Tube is so great you won't even notice.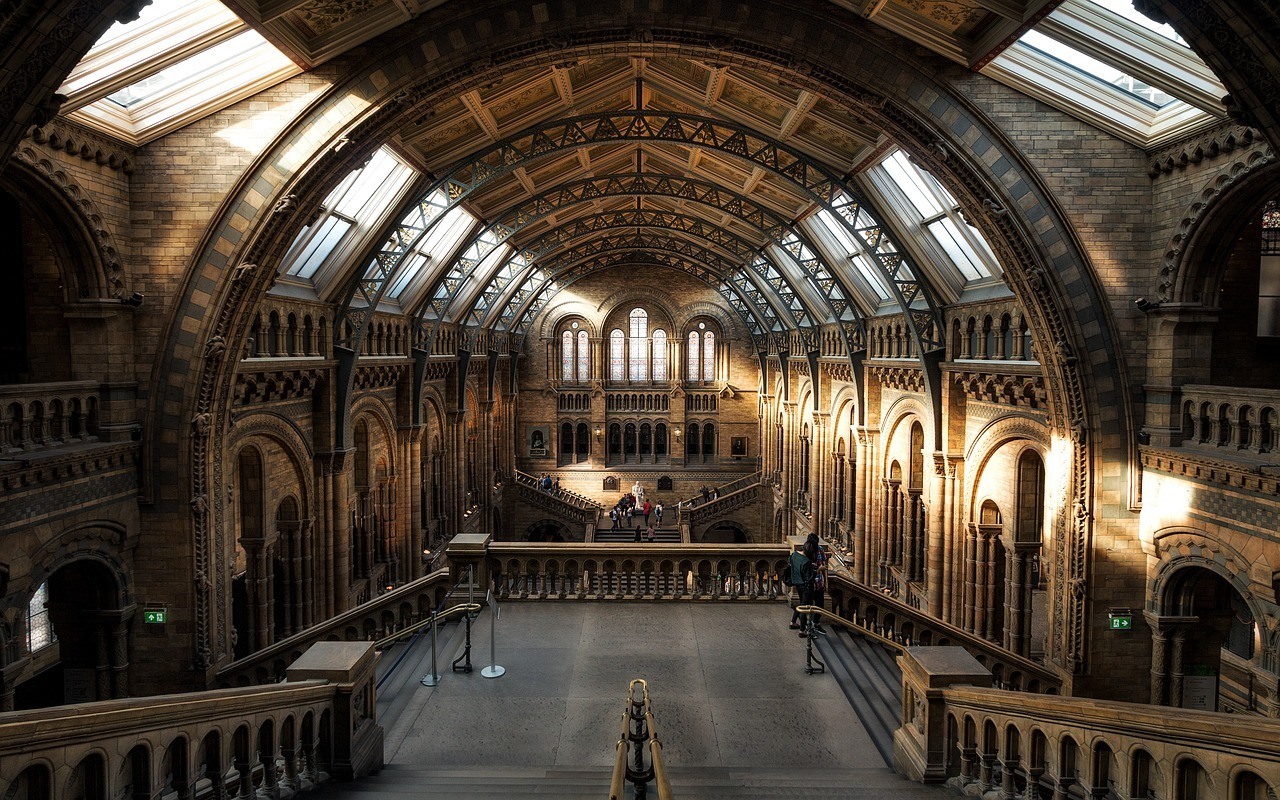 Speaking of the Tube, it's an unwritten rule that people are generally very quiet on the Tube, so keep the loud talking or rowdiness to a minimum – or at least until you disembark. Those English are a dignified lot!
Wear sensible walking shoes – this is one of the best walking cities in the world.
Queueing is a mandatory custom in Britain, so don't be impatient as others won't take well to it. Again, dignified.
Many Tube lines run all night on Friday and Saturday nights, which makes London ideal for a big weekend night out!
Like many European cities, London has its fair share of scammers trawling the streets for their next target. Don't stop – keep walking.
It rains in London – a lot. And the brilliant sunshine can disappear at a moment's notice, giving way to frigid cold. Always, always take a jacket – and an umbrella.
Allow for lots of time at Heathrow! This major international airport is HUGE. So huge, in fact, that there's a board in departures that estimates how long it will take you to walk to your gate, and the airport itself has THREE Tube stations beneath it and FIVE terminals in total. When flying in or out, don't think you can leave it until the last minute. Not only are lines extremely lengthy and customs very thorough, but you may get distracted by the vastness of the duty free shopping on offer…
Tipping in London isn't mandatory or expected like in the U.S, but hospitality wages are on the lower end of the scale here, so a small tip is greatly appreciated.
The British drive on the left side of the road and have right-hand drive cars. Good to remember when crossing roads (or getting in cabs!)
Surprisingly, London isn't great for free wifi, so it's recommended you pick up a cheap sim card on your arrival. It'll save you the burden of roaming charges.
Don't forget to pack a U.K travel adaptor or two!
---
Am I Missing Anything from my 2 Days in London Itinerary…?
England's capital really is one of the best cities in the world, and there's simply no shortage of incredible top things to do in London in 2 days while you're visiting.
This two-day London itinerary is actually more of a destination travel guide, and I hope it's given you tons of fun ideas on how to spend your time in this incredible city!
If you've been to London recently and think I need any specific tour, restaurant, landmark, or whatever else to this list – please do reach out to me and let me know! I'd love to keep this London travel blog as up-to-date as possible!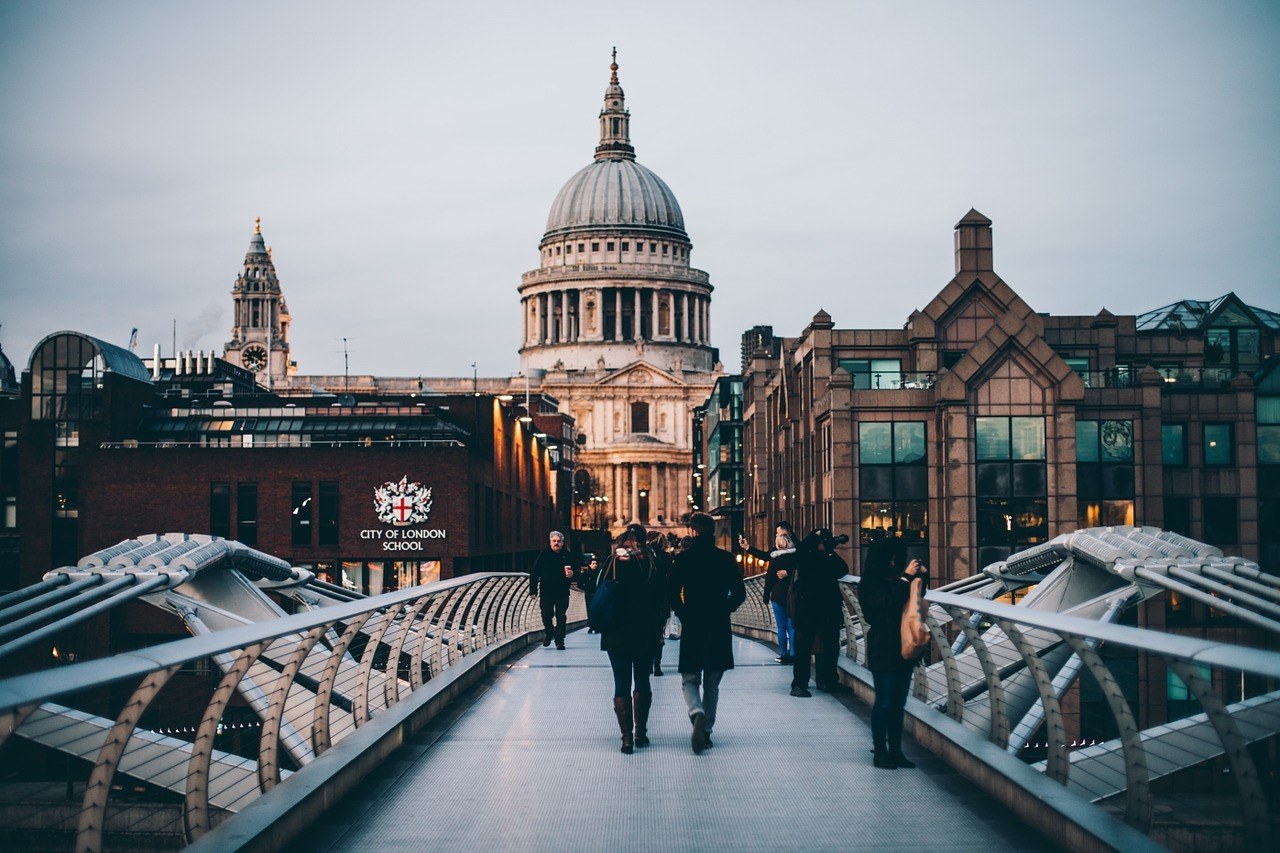 ---
Planning a Trip to the U.K & Europe…?
My website is filled with fun articles and itineraries that help you sort out tons of epic adventures, music festivals, weekend travel guides, and so much more. Take a read-through some of my favorite articles below, and let me know what you think!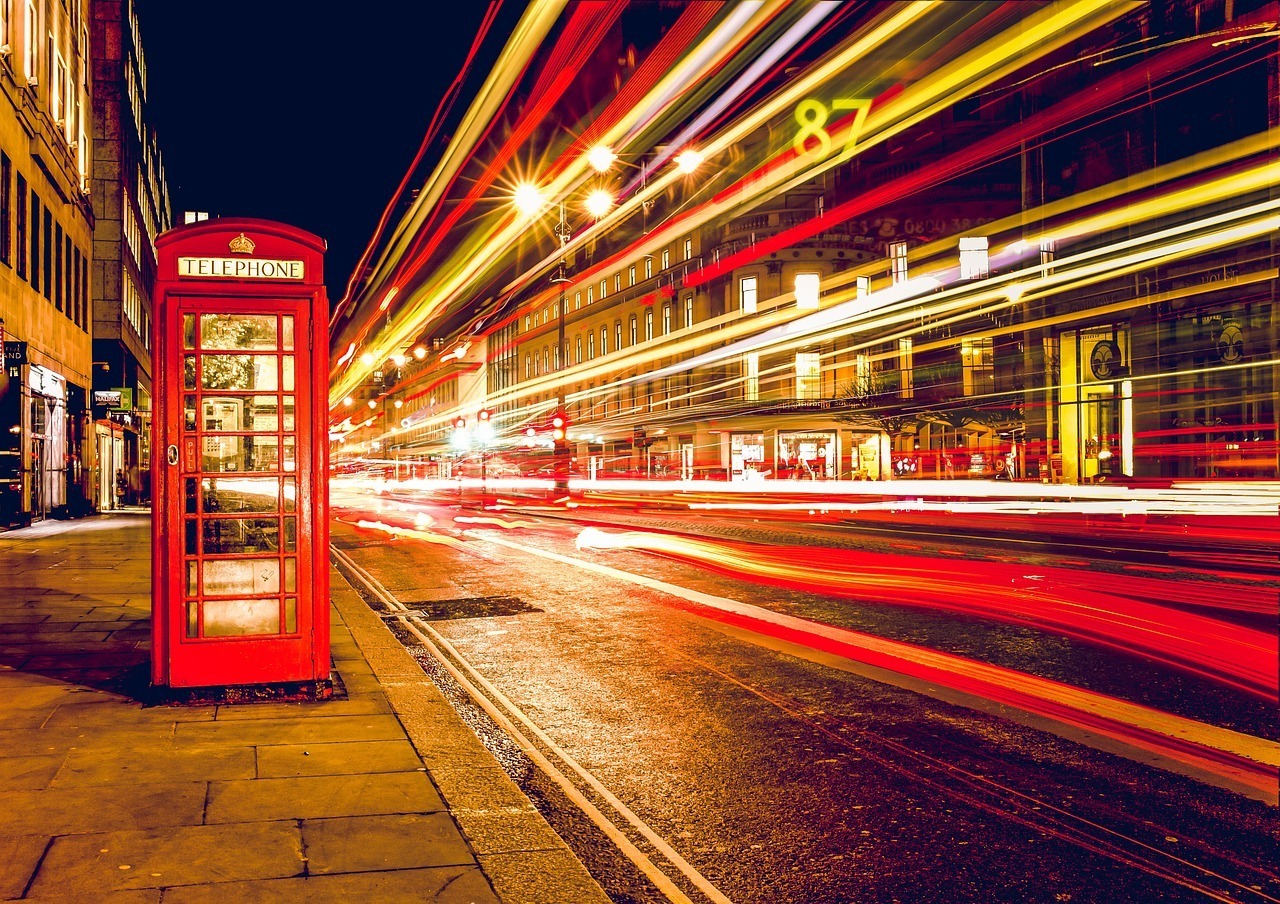 ---
Thanks for reading my 2 day London Itinerary!
Share this London 2 day Itinerary with your travel squad!
https://www.jonesaroundtheworld.com/wp-content/uploads/2019/07/2-Days-in-London-Itinerary-.jpg
1003
1500
Dave
https://www.jonesaroundtheworld.com/wp-content/uploads/2017/03/logotry-1-1-300x106.png
Dave
2020-12-01 19:02:52
2021-01-28 19:11:55
2 Days in London Itinerary | How to Spend 48 Hours Exploring London