Planning an upcoming trip and searching for the best Airbnbs in Chicago to rest your head? Well, you're in luck, because I've put together the ultimate list of the best Chicago Airbnbs to make booking your perfect stay a piece of cake – or Chicago deep-dish pizza!
And if Chicago is part of your road trip, be sure to check out the equally fantastic Airbnbs in Michigan while you're around. Chicago has come a long way from its early days as a gangster and flapper hotspot, but Chicago Illinois still oozes the same cool, endlessly fascinating vibe it did in the 1920s. This historical city is the ultimate all-rounder, and no matter what you're into – Chicago has it in spades.
Food? Chicago deep-dish pizza and Chicago-style hot dogs coming up! Drinks? Chicago invented so many classic cocktails, and cocktail bars are everywhere. Music? The city has been renowned for its jazz music since its inception.
Interested in landmarks? Sears Tower, Millennium Park, and Navy Pier are just a few of the thousands of incredible architectural and cultural draws of the city. Sports? Do the Chicago Bulls, Chicago Cubs or Chicago Blackhawks ring any bells? Natural wonders? Lake Michigan is a treasure.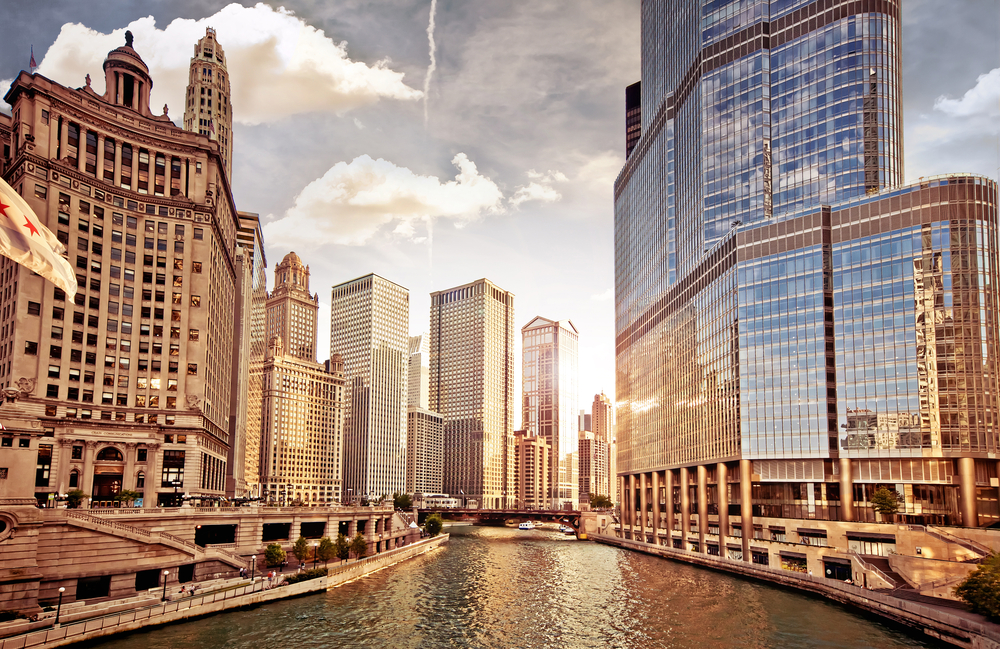 ---
Nicknamed the "Windy City", urban Chicago is stunning in the warmer months and a snow-capped magical wonderland in the winter months. And while Chicago has an international reputation as one of America's most dangerous cities, it really is a relatively safe destination for travelers.
So without further ado, let's get into the best Airbnbs in Chicago!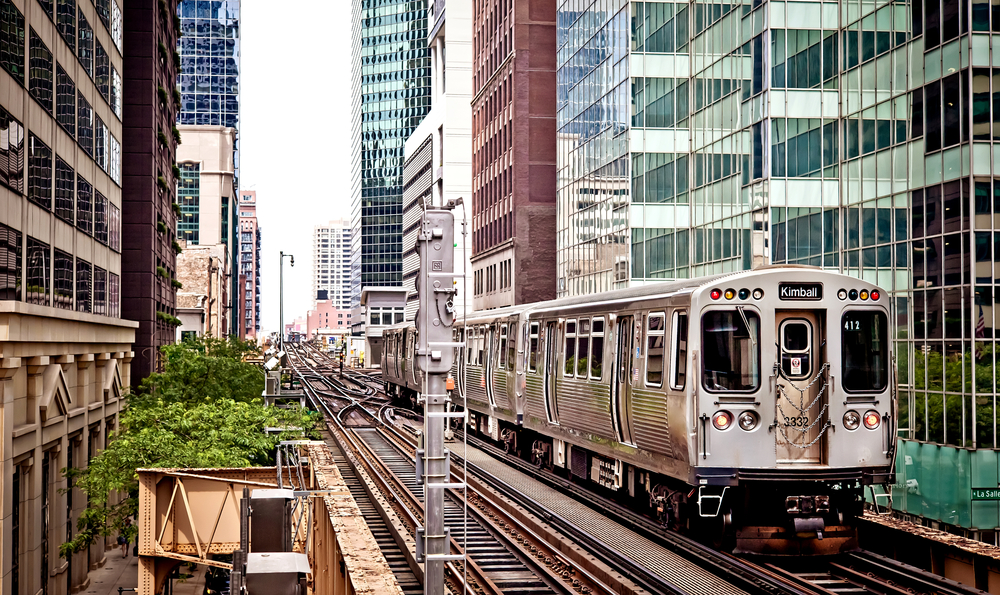 ---
Quick Breakdown of Chicago Airbnbs
Looking for the coolest Airbnb in Chicago but want a quick and simple breakdown? Check out my "Top 5" below where I mention the top Airbnbs in Chicago! Whether you've got cash to splash, are traveling on a shoestring, want something a little left of center or are traveling solo for business or pleasure – they're all there. Plus the all-important overall best Airbnb in Chicago!
Before we get into Airbnbs, Chicago, I've included heaps of YouTube videos about the city throughout this list, to help you further with your Chicago vacation planning. While I'm planning on adding a lot to my Chicago travel content, I suggest you check out my Chicago music festival list
Now let's get to this Chicago Airbnb list!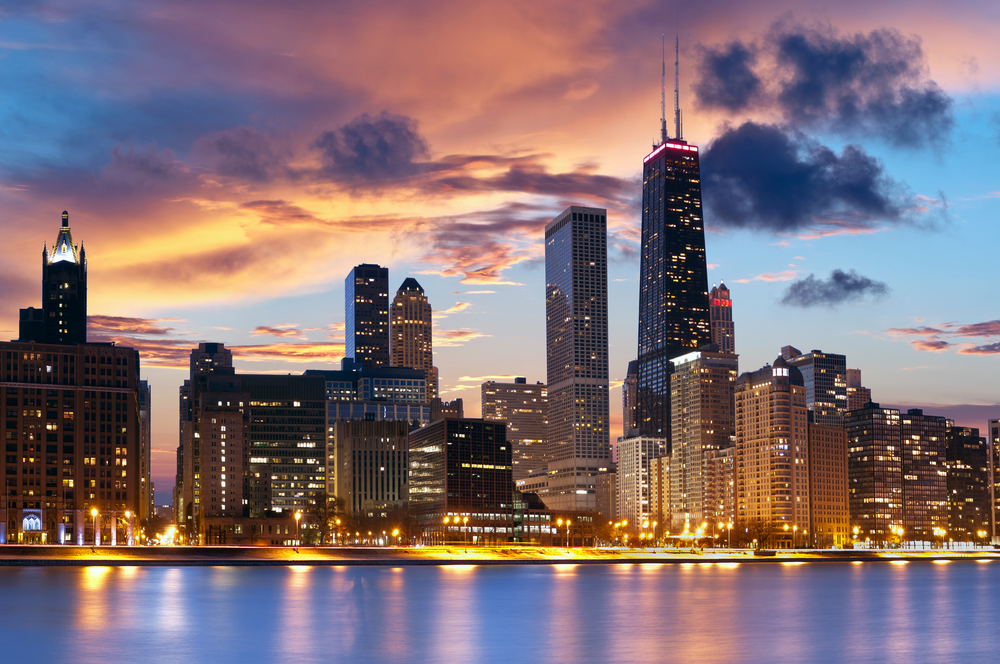 ---
1) Sonder | Essex on the Park | Desirable 1BR + View
The Best Overall Chicago Airbnb
Location: South Loop
Price: $258+ USD per night
https://www.hotels.com/ho1247248064/sonder-essex-on-the-park-chicago-united-states-of-america
Looking for the coolest Airbnb Chicago has to offer? Look no further, this is one of the best Airbnbs in the city. I see Airbnb listings from the award-winning company Sonder pop up across a range of cities, and they are always exceptionally clean, stylish, and well managed. That's why this beautiful one bedroom apartment is my choice for the best overall Chicago Airbnb.
This modern and minimalistic apartment is perfectly positioned in Chicago's vibrant South Loop neighborhood. The area is jam-packed with hip cafes, bars, and restaurants and just a 5-minute walk to Downtown Chicago. You'll get full access to the high-rise complex pool and gym, and enjoy amazing apartment views of Lake Michigan and Grant Park.
View Photos, Read Reviews & Check Availability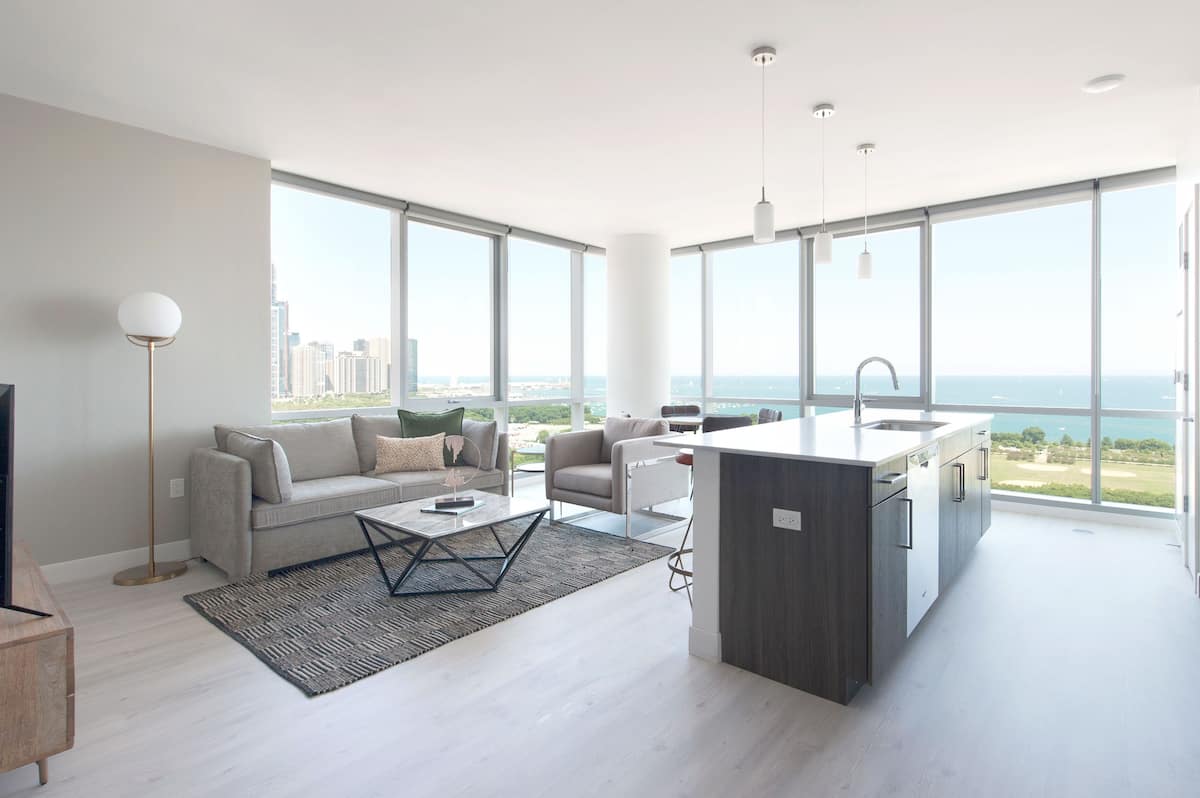 ---
2) Come Together in This Vibrant Restored Mansion near Wrigley
The Best Luxury Chicago Airbnb
Location: Uptown
Airbnb Plus: Yes
Superhost: Yes
Price: $720+ USD per night
https://www.airbnb.com/rooms/19952780
Fancy living it up like an old-timey Chicago gangster for a little while? This restored century-old house with nine bedrooms and 3.5 baths is the best luxury Airbnb in Chicago. With its eclectic decor, huge interiors and spacious back patio with fire pit and grill, this modern Airbnb Plus home will blow you away.
What's even better is its location in cool Uptown, which borders the neighborhood that houses Wrigley Field. Jump on at the local train stop to head into Downtown quickly or wander along the shores of Lake Michigan, which is a short distance by foot. There's a ton of amazing restaurants in Uptown, so indulge a little while you're there!
View Photos, Read Reviews & Check Availability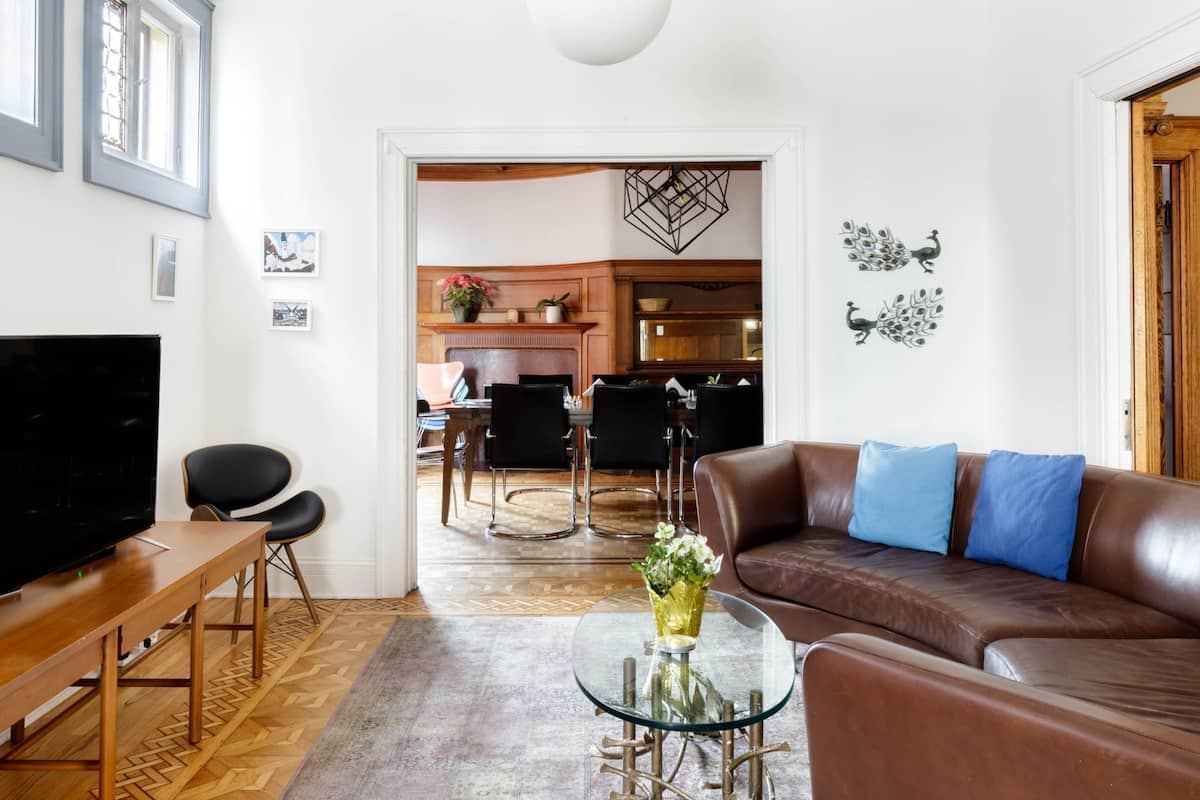 ---
3) Modern Pilsen Home Near Downtown Chicago + Parking
Location: Pilsen
Airbnb Plus: No
Superhost: No
Price: $349+ USD per night
https://www.airbnb.com/rooms/41026277
This beautiful and charming 3-bedroom rental can accommodate up to 5 guests, making it perfect for families looking for a Chicago getaway!
It's wonderfully decorated and is furnished with new furniture, mattresses, and appliances. There is also a free-parking spot, laundry room, and is backed with amazing hosts are happy to help make sure you have a 5* stay.
It was also used as a product shot location for BevMart – an online retailer specializing in celebrity-owned spirits. The home's kitchen and living room was used as the backdrop for all of the product shots on their e-com website!
View Photos, Read Reviews & Check Availability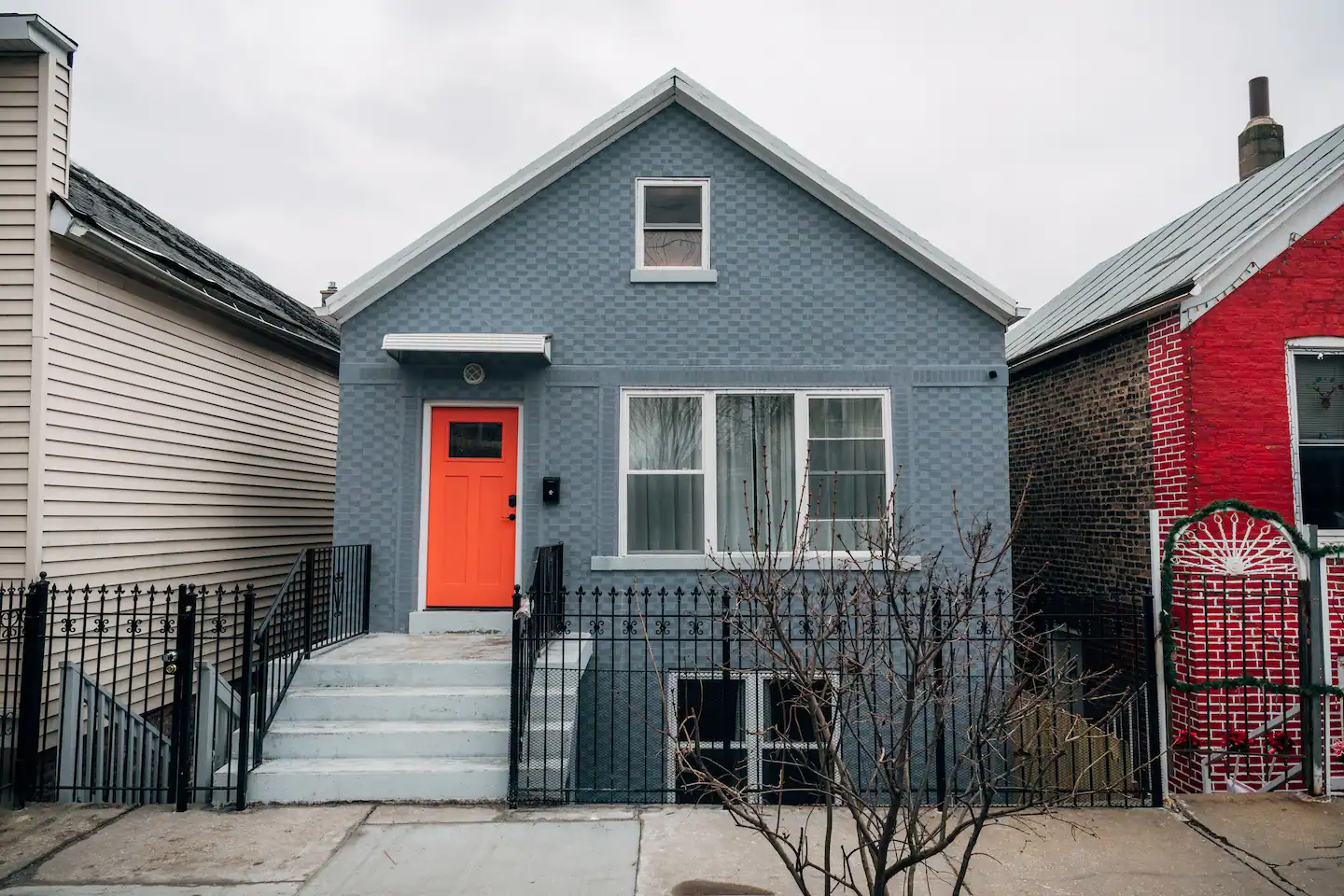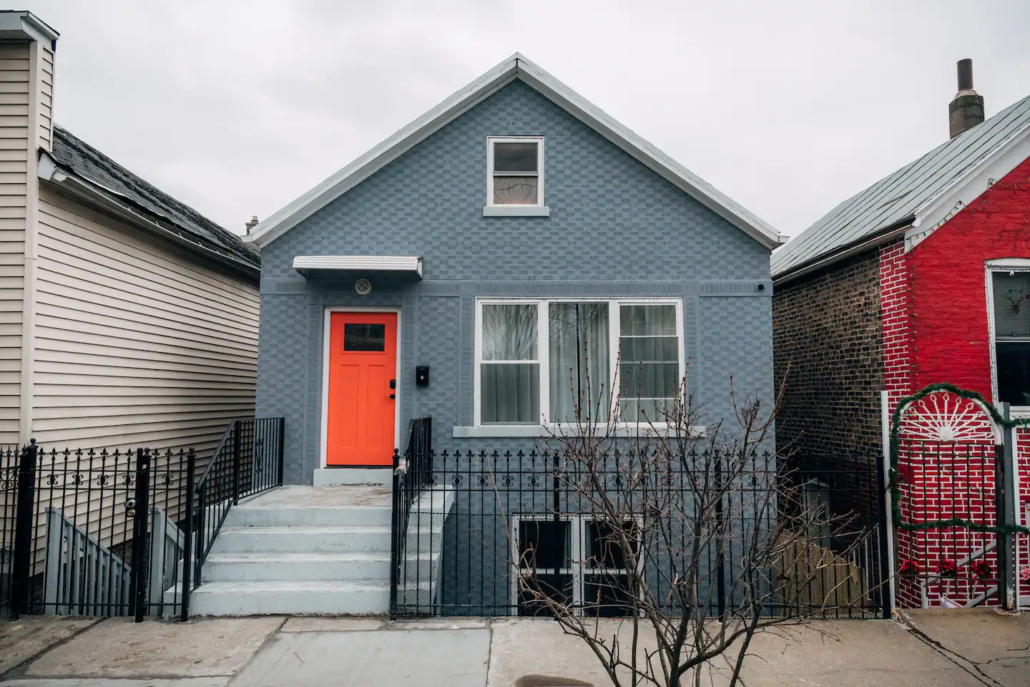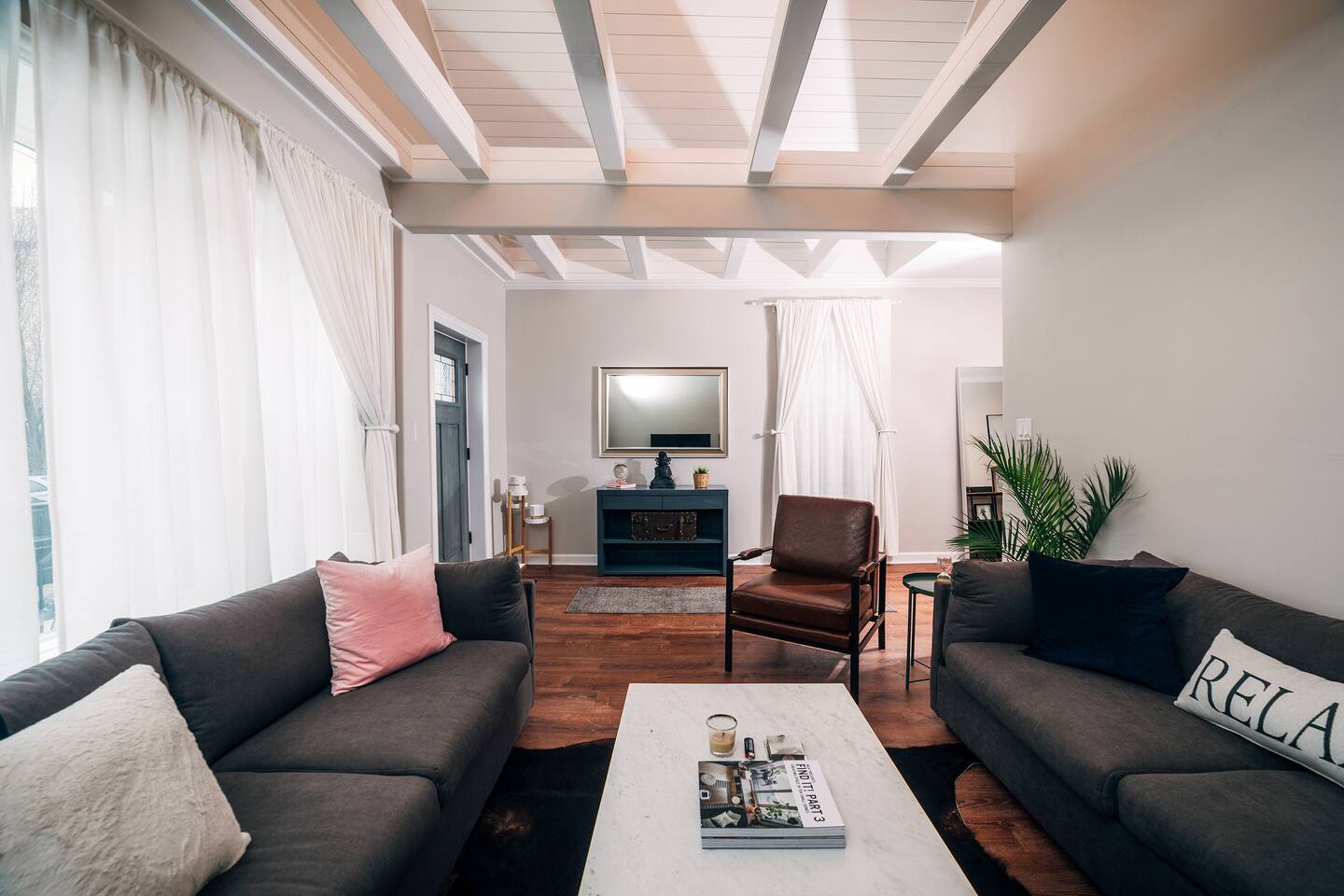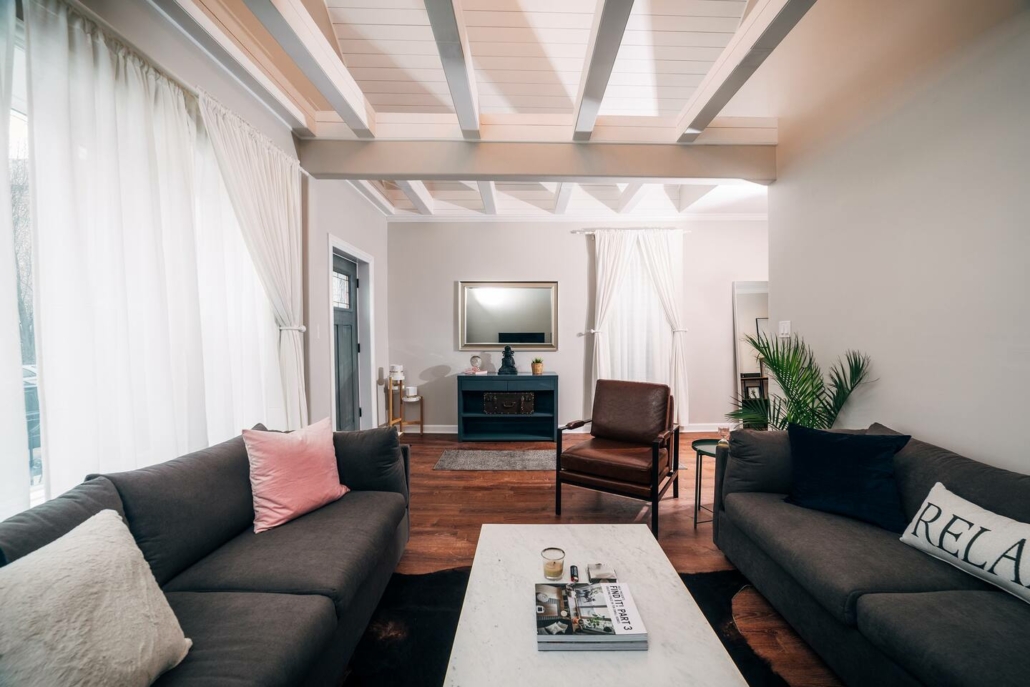 ---
4) Renovated Designer Apartment in Heart of Lincoln Square
The Best Cheap Chicago Airbnb
Location: Lincoln Square
Airbnb Plus: Yes
Superhost: Yes
Price: $120+ USD per night
https://www.airbnb.com/rooms/21681234
A trip to Chicago doesn't have to come with a massive price tag, and this contemporary one-bedroom apartment in a top location is the best cheap Chicago Airbnb. Spotless and stylish, the renovated Airbnb Plus apartment still has its original 1920's brickwork and is a cozy little abode that promises a great stay.
The Lincoln Square neighborhood is super safe, family-friendly, and has a huge variety of cafes, restaurants, and bars. From here, it's an easy 20 minutes by train into Downtown Chicago and a short journey to Wrigley Field. This affordable gem ticks all the boxes!
View Photos, Read Reviews & Check Availability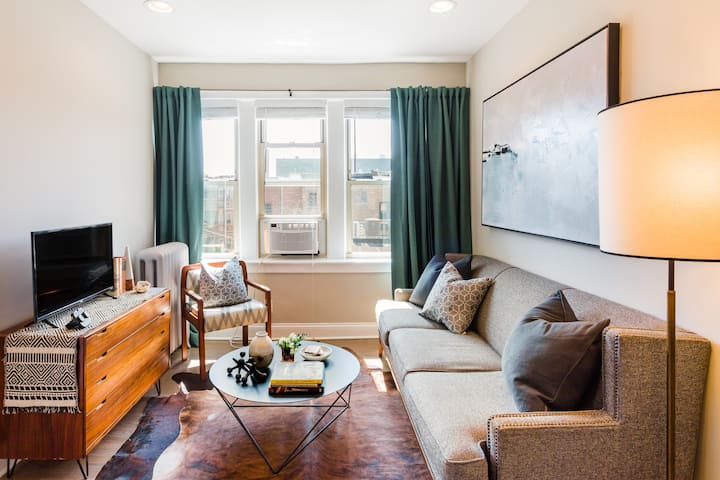 ---
5) Stunning Retro Apartment in Andersonville
The Best Unique Chicago Airbnb
Location: Andersonville
Airbnb Plus: Yes
Superhost: Yes
Price: $89+ USD per night
https://www.airbnb.com/rooms/19424810
A world-class Airbnb Plus offering, this quirky two-bedroom apartment is the best unique Airbnb in Chicago. With spacious interiors in vibrant yellows, greens, and other hues, this gorgeous apartment is a step back in time in the best possible way.
This retro-inspired ground floor abode is fun and warm and is located in the original Swedish neighborhood of Chicago – Andersonville. This Airbnb in Andersonville, Chicago has the same vintage vibe of the area, with lots of charming shops, restaurants, local theatres, and friendly locals. This Airbnb near Wrigley Field and Lake Michigan is the perfect little getaway.
View Photos, Read Reviews & Check Availability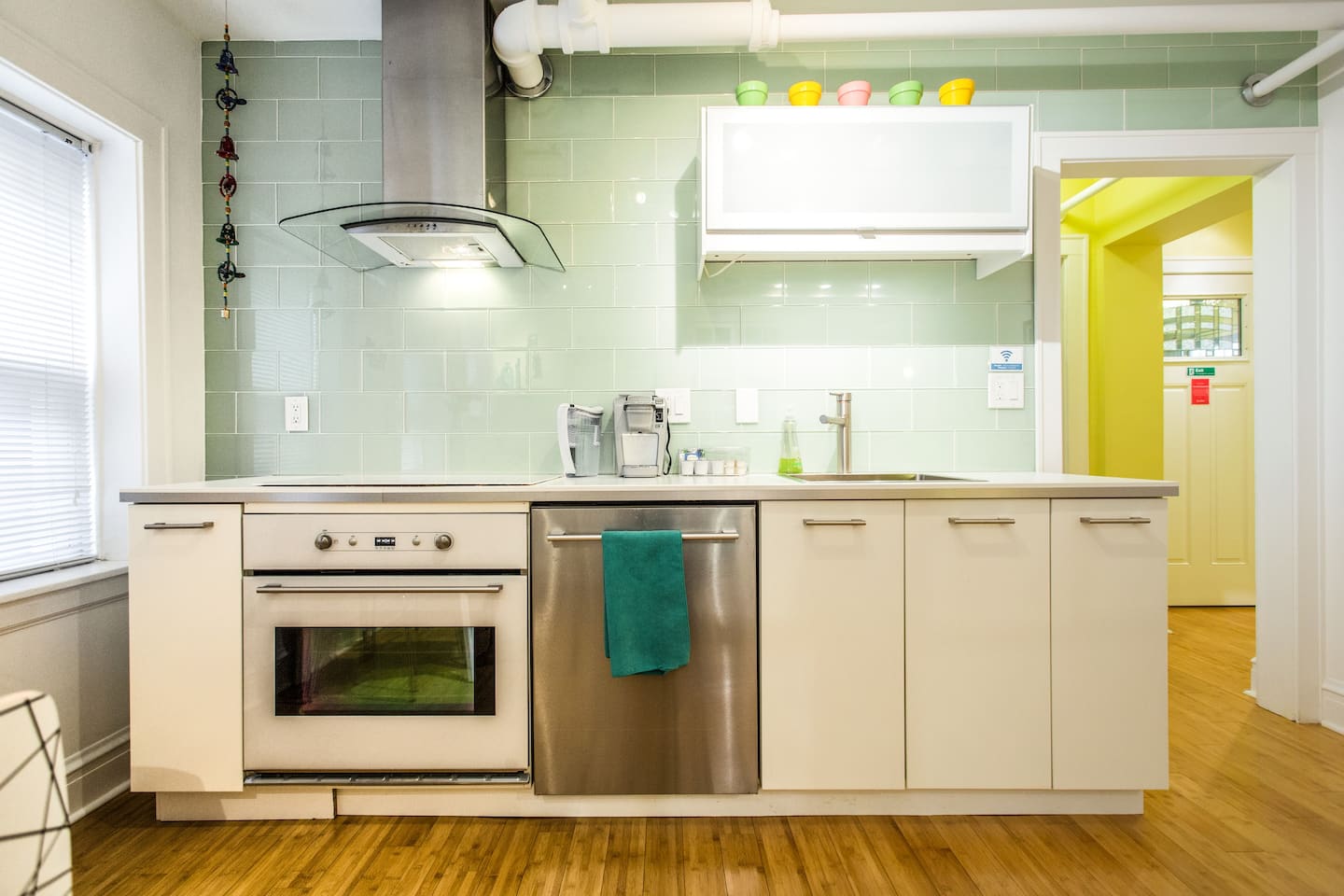 ---
6) Walk to Lake Michigan From a Contemporary Uptown Haven
The Best Chicago Airbnb for Solo Travelers
Location: Uptown
Airbnb Plus: Yes
Superhost: Yes
Price: $50+ USD per night
https://www.airbnb.com/rooms/25364755
Chicago has overhauled its unsafe reputation and is now a great location for solo business or leisure visitors. This affordable one-bedroom apartment is the best Chicago Airbnb for solo travelers for so many reasons. The neat and sweet little pad is light-filled, pretty, and welcoming, and its location above a bar will give you a place to sink a few beers at the end of a long day of exploring.
Its location in hip Uptown Chicago means you have an endless range of cafes, restaurants, bars, shops, and local landmarks on your doorstep – including the Lake Michigan waterfront and Wrigley Field.
View Photos, Read Reviews & Check Availability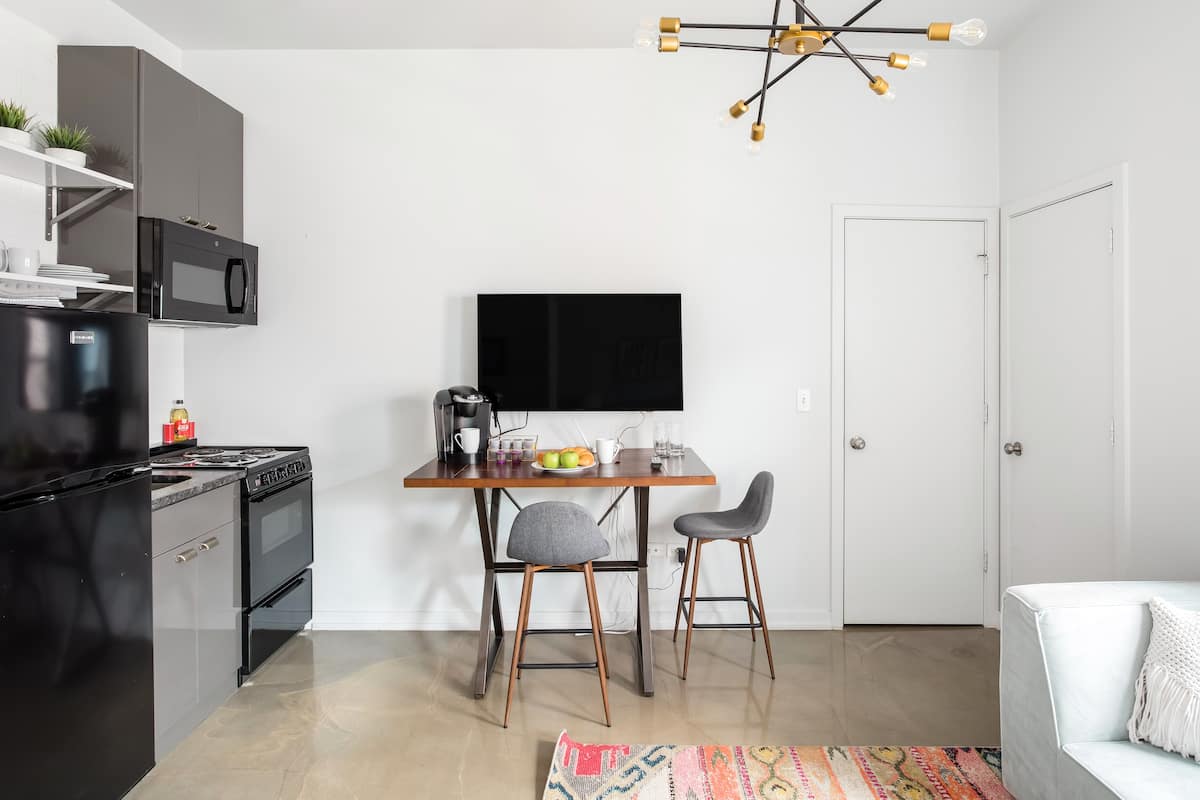 ---
7) Modern Chicago Loft with a Complimentary Garage Spot
Location: Avondale
Airbnb Plus: Yes
Superhost: Yes
Price: $56+ USD per night
https://www.airbnb.com/rooms/20053035
Comprising the perfect blend of rustic and contemporary design decor elements, this Chicago studio apartment has style, substance, and location in spades.
Verified by Airbnb Plus, the cozy loft is open plan, breezy, and located in the charming northwest Chicago neighborhood of Avondale. If you're looking to be close to the entertainment Mecca, this Airbnb near Wicker Park, Chicago is perfect. And Downtown is only a 20-minute drive away.
View Photos, Read Reviews & Check Availability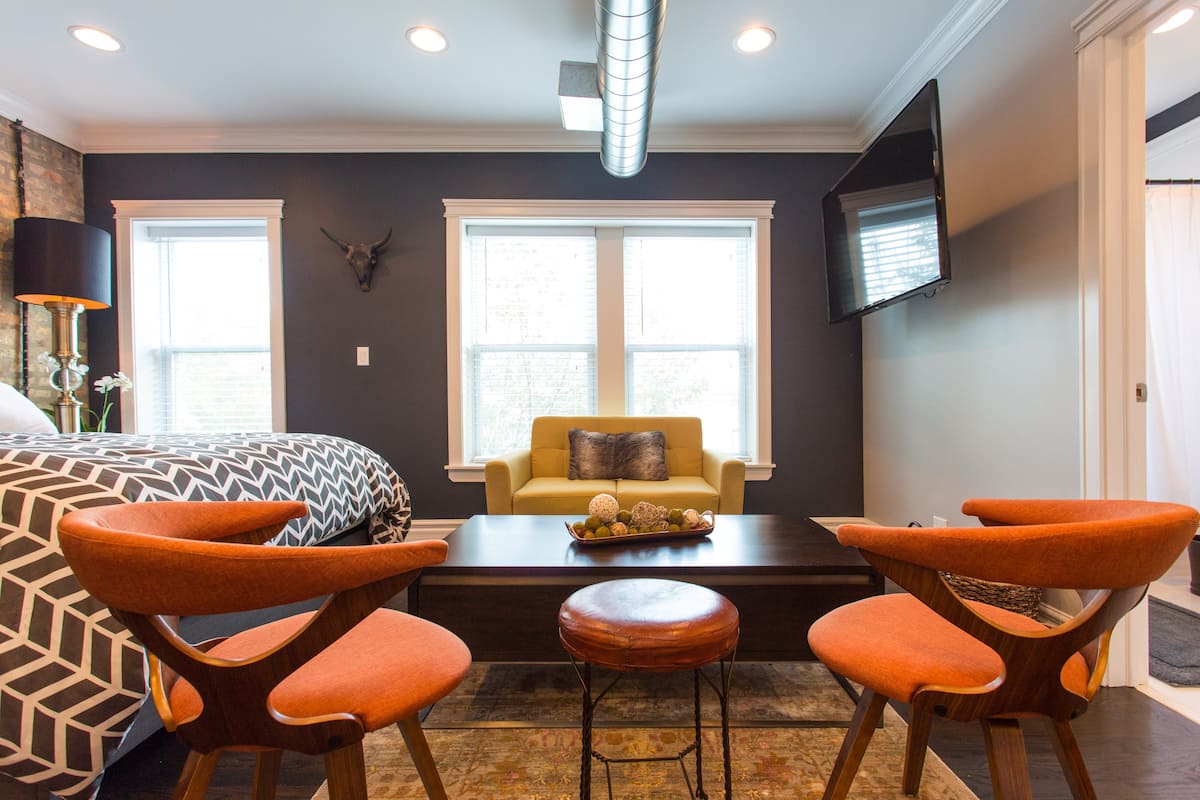 ---
8) Little Italy Apartment near Parks and Playgrounds
Location: Little Italy
Airbnb Plus: Yes
Superhost: Yes
Price: $149+ USD per night
https://www.airbnb.com/rooms/27878561
Experiencing a recent boom in popularity and trendiness, Chicago's Little Italy is the place to be and is a great neighborhood to lay roots while visiting Chicago. This two-bedroom family-friendly apartment is stylish, immaculate, and spacious. It's also within five minutes' walk to a ton of top restaurants, cafes, bars, train stations, and public parks.
Lake Michigan is also close to this Airbnb Plus, and access to Downtown Chicago and its huge range of things to see and do is easy to figure out and quick. A great Airbnb for a family trip to Chicago!
View Photos, Read Reviews & Check Availability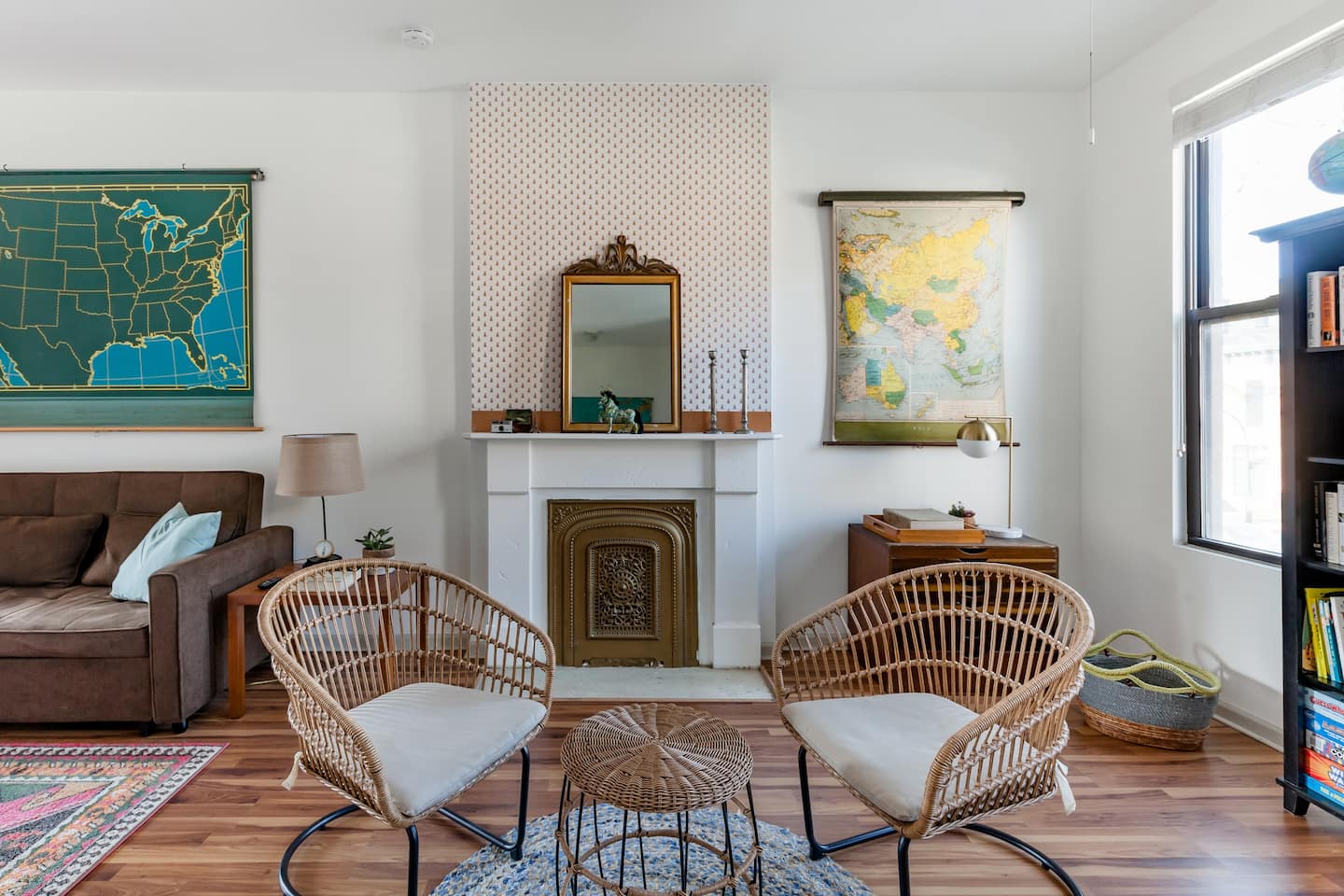 ---
9) Amazing Wicker Park Spring Factory Conversion
The Best Cool Airbnb Chicago
Location: Wicker Park
Airbnb Plus: Yes
Superhost: Yes
Price: $161+ USD per night
https://www.airbnb.com/rooms/6553226
If you're heading to Chicago and like to party up a storm, Wicker Park is the place to do it. What's more is this industrial one-bedroom factory conversion apartment is the hippest place to lay your head at the end of the night.
This super cool Chicago Airbnb has a spacious open plan aesthetic with a professional kitchen to cook up a storm. Enjoy the trendy Japanese soaking tub to revitalize yourself after a heavy night. Wicker Park is full to the brim with cool cafes, restaurants, cocktail bars, and boutique stores. It is renowned for its patio dining establishments – thanks to its huge sidewalks and vibrant, friendly vibe.
View Photos, Read Reviews & Check Availability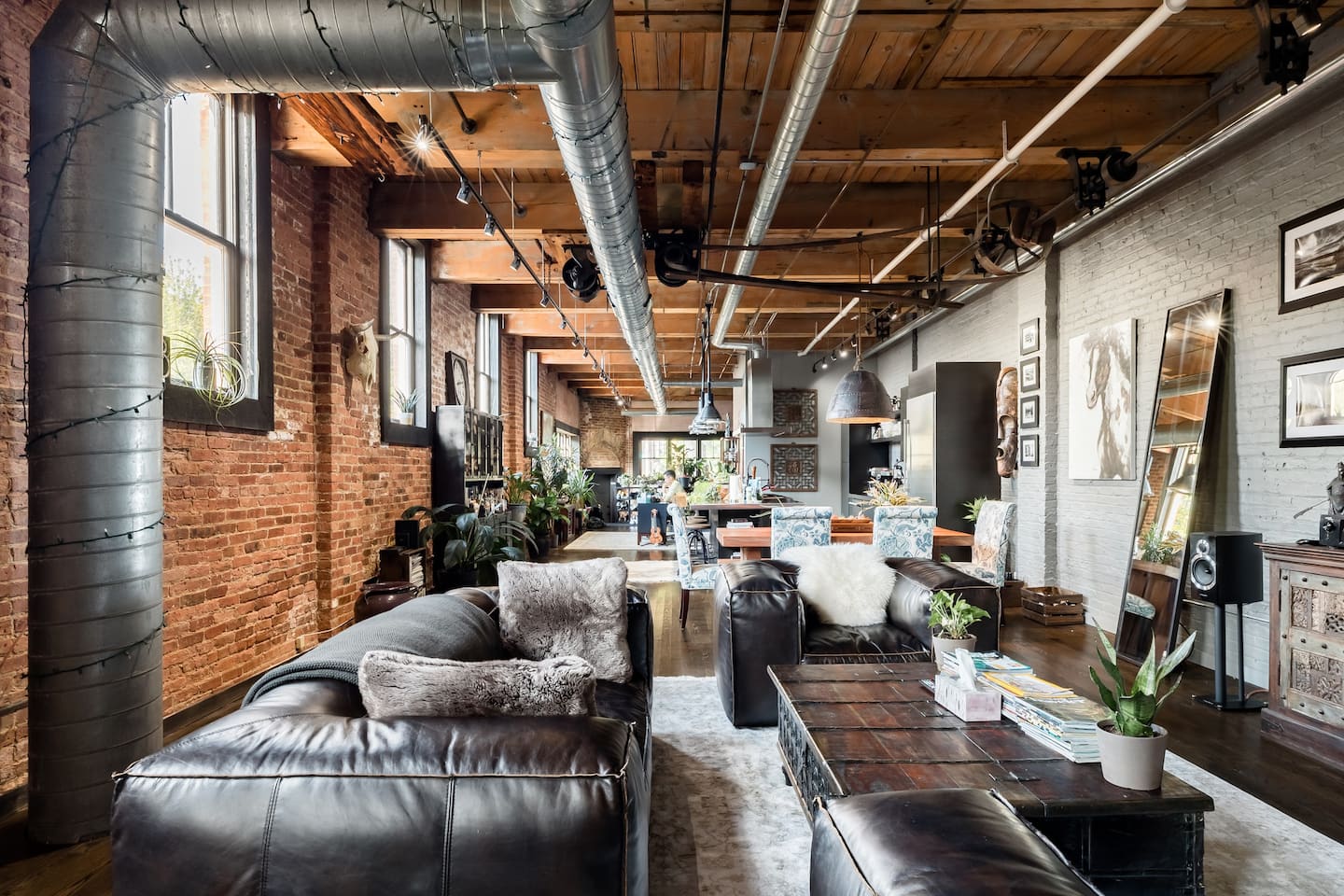 ---
10) Cozy and Stylish Studio with Free Parking in Irving Park
Location: Irving Park
Airbnb Plus: Yes
Superhost: Yes
Price: $61+ USD per night
https://www.airbnb.com/rooms/21282070
Verified by Airbnb Plus, this beautifully presented and elegant one-bedroom apartment is the perfect size for a solo traveler or couple visiting Chicago. There is even a patio to relax on after a day of adventuring around the city.
The historical local area is leafy, friendly, and safe, and you'll love the cafes, restaurants, brewpubs, and bars right nearby. Just 20 minutes drive from Chicago O'Hare International Airport and 25 minutes from Downtown Chicago, this is a great, affordable pad to book for your visit to "The Windy City".
View Photos, Read Reviews & Check Availability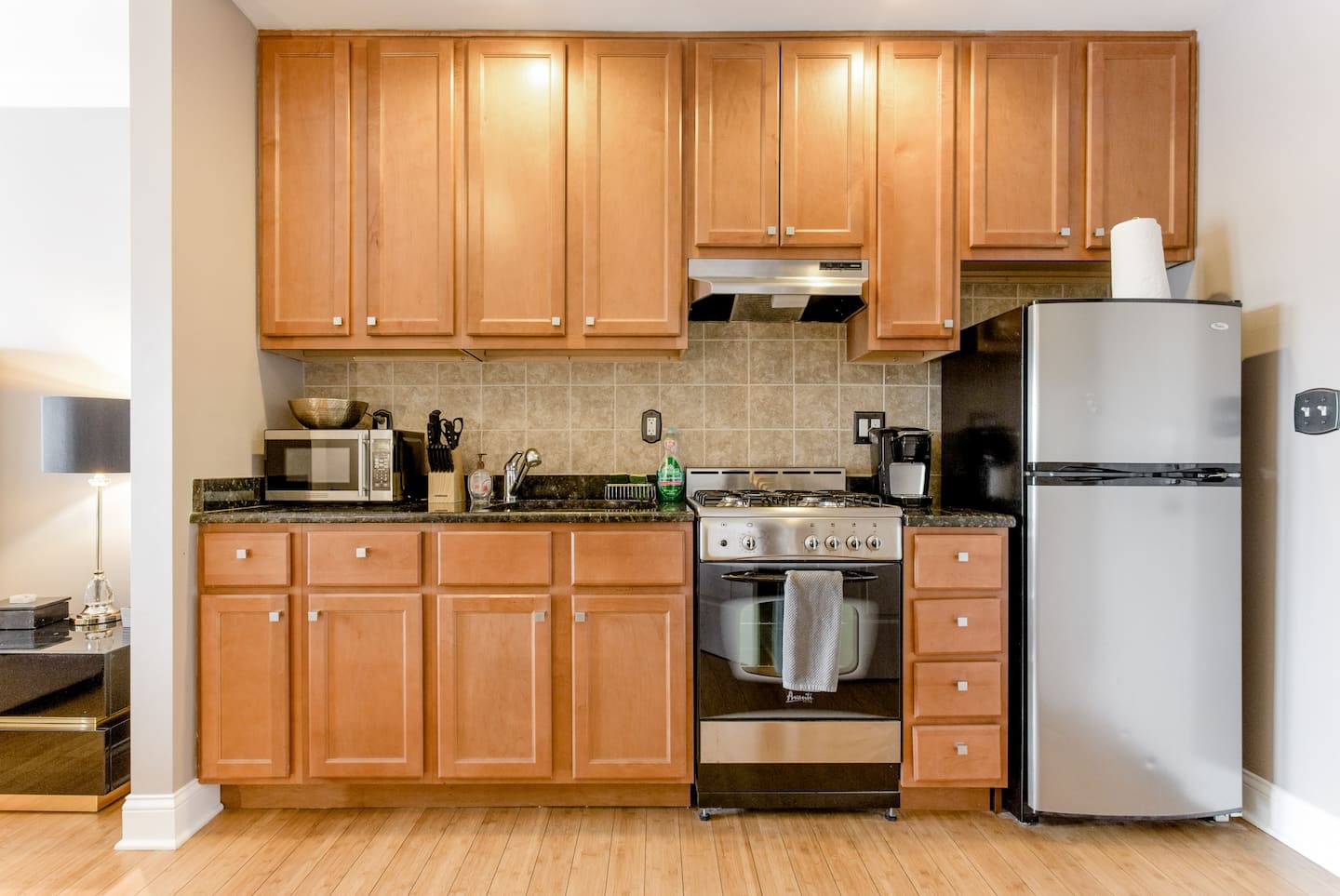 ---
11) Settle Inn Lincoln Park
Location: Lincoln Park
Airbnb Plus: Yes
Superhost: Yes
Price: $283+ USD per night
https://www.airbnb.com/rooms/17465173
This epic three-bedroom Chicago Airbnb apartment is perfect for a group or family getaway. The modern, vibrant interiors are sunny, spacious, and fun, with eye-catching feature walls and its original 1886 hardwood floors for a historical touch. There's even a ton of baby swag should you need it, including a cot, bath, and toys, and you'll love the inclusion of a private yard.
Leafy Lincoln Park is one of the most popular neighborhoods in Chicago, and Lincoln Park Zoo and a range of parks are all around. Lincoln Hall, The Chicago History Museum, and historic comedy venues are local attractions – so you'll never be bored during your vacation!
View Photos, Read Reviews & Check Availability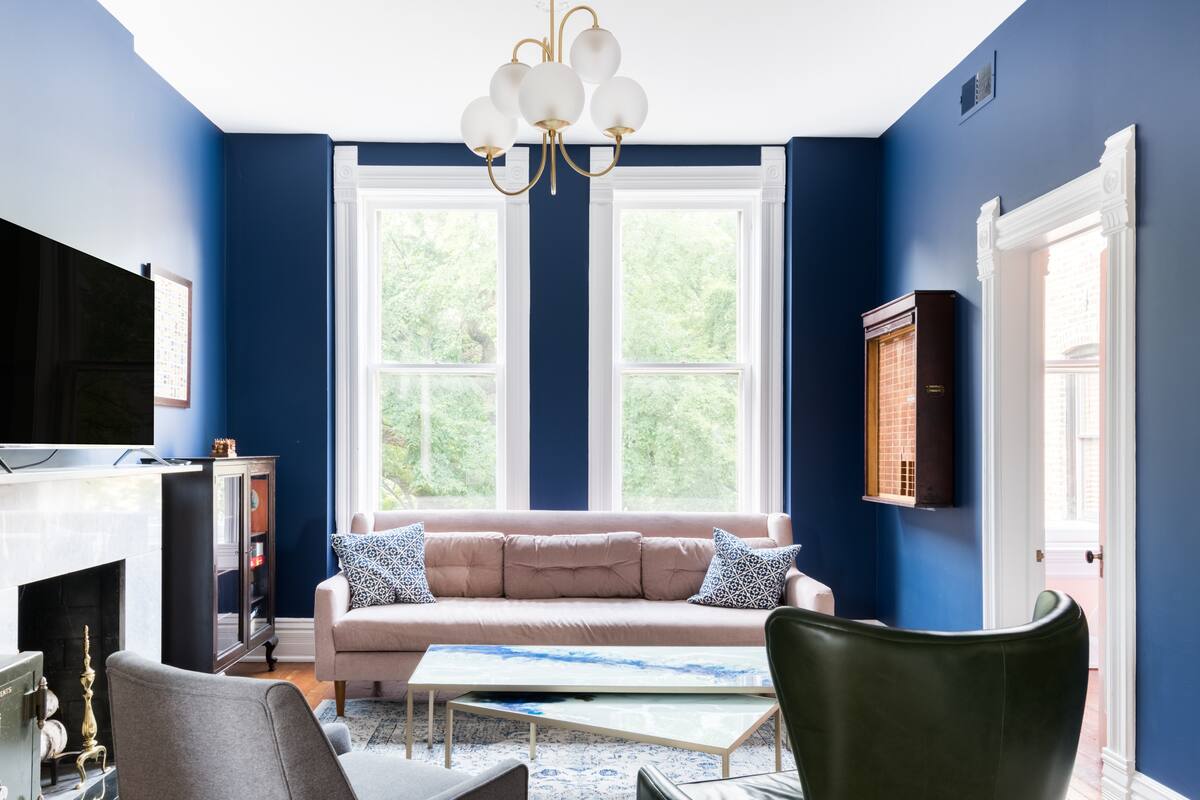 ---
12) Flat in Art Deco Private Club & Walk to Shows, Dining & L
Location: Uptown
Airbnb Plus: Yes
Superhost: Yes
Price: $85+ USD per night
https://www.airbnb.com/rooms/14071876
Hip Uptown is one of the best all-round neighborhoods in central Chicago, and this one-bedroom Airbnb Plus apartment will put it all at your fingertips. The Art Deco design is clean, crisp, and stylish, and there's even a rooftop deck with 360-degree skyline views of Chicago.
But wait! If it's an Airbnb with an indoor pool in Chicago you're looking for then this apartment complex has a 50-foot designer pool for your enjoyment. It also has a gym, and a gorgeous Grand Lobby with seating, a cafe, cocktail bar, and restaurant. It's hard to believe you get all this and more for such a great price – but you do! If you can drag yourself outside, Uptown's endless dining and drinking are all around, and Lake Michigan and Wrigley Field are both walking distance away.
View Photos, Read Reviews & Check Availability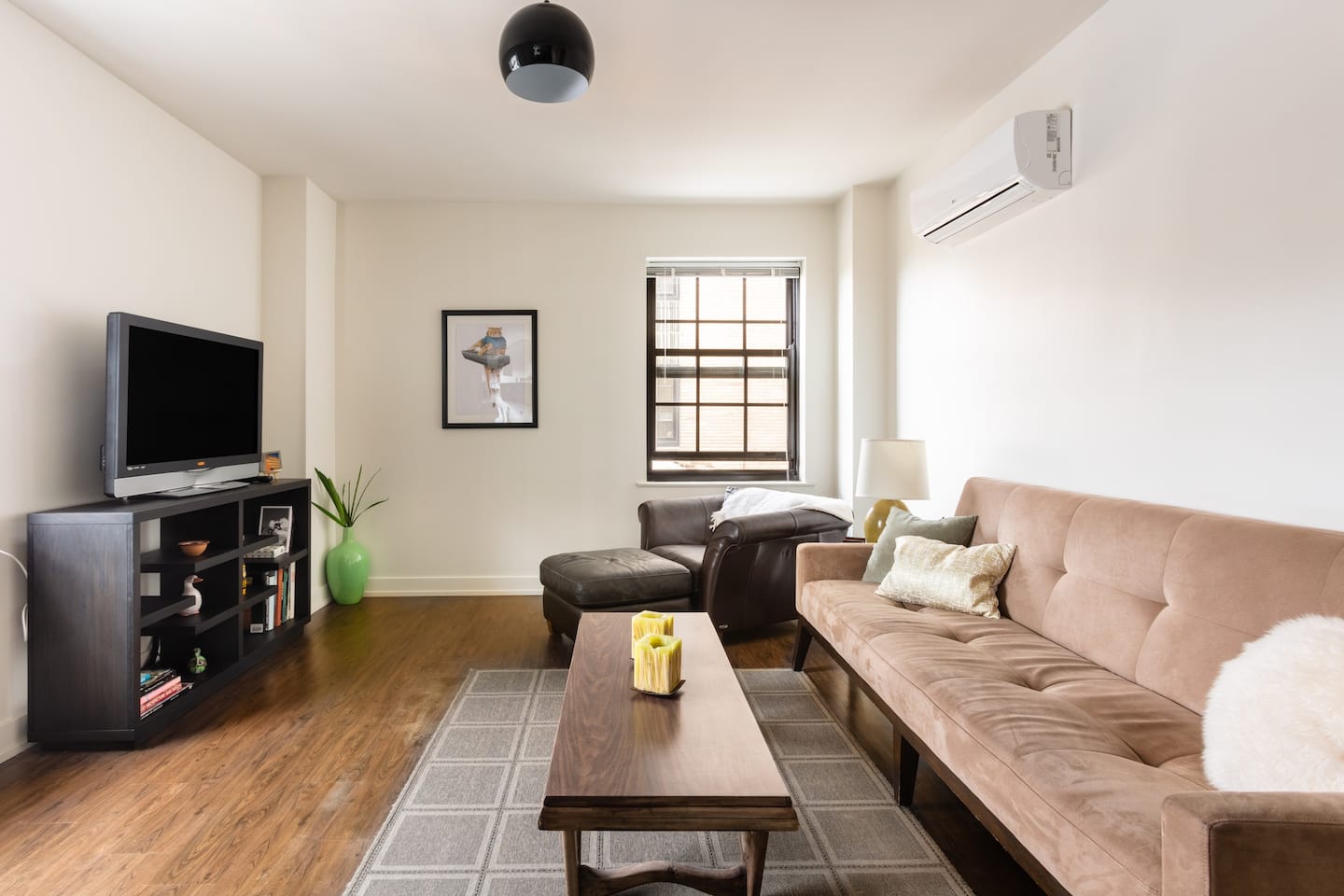 ---
The Ultimate Chicago Tours & Experiences
Chicago has so much to offer visitors that you'll never have a free moment if you want to see and experience it all! I've chosen the best three Chicago tours, passes, and experiences that you must tick off while you're in "The Windy City".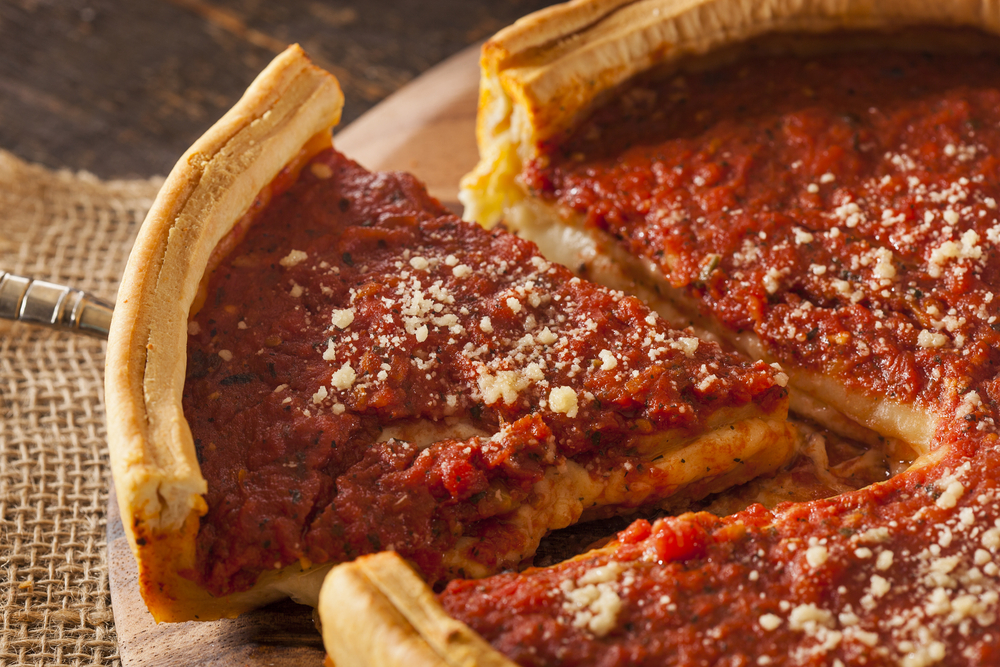 ---
Chicago River Architecture Cruise: Skip-the-Ticket-Office
"Cruise along the Chicago River on a 75-minute tour, and discover hidden architectural gems among the city's renowned landmarks. Led by a docent providing live narration, the tour passes more than 40 structures and sails under historic bridges."
https://www.getyourguide.com/chicago-l225/architecture-river-tour-t46389/
Price: From $62 USD
Review: "It was fantastic. Our tour guide Kevin was so funny and informative. My husband has mild ADD with most things and even he was interested and paying attention because the tour was so interesting and made to be fun for adults and children. There was a bar on board. Truly a wonderful experience!" – Gabriele, United States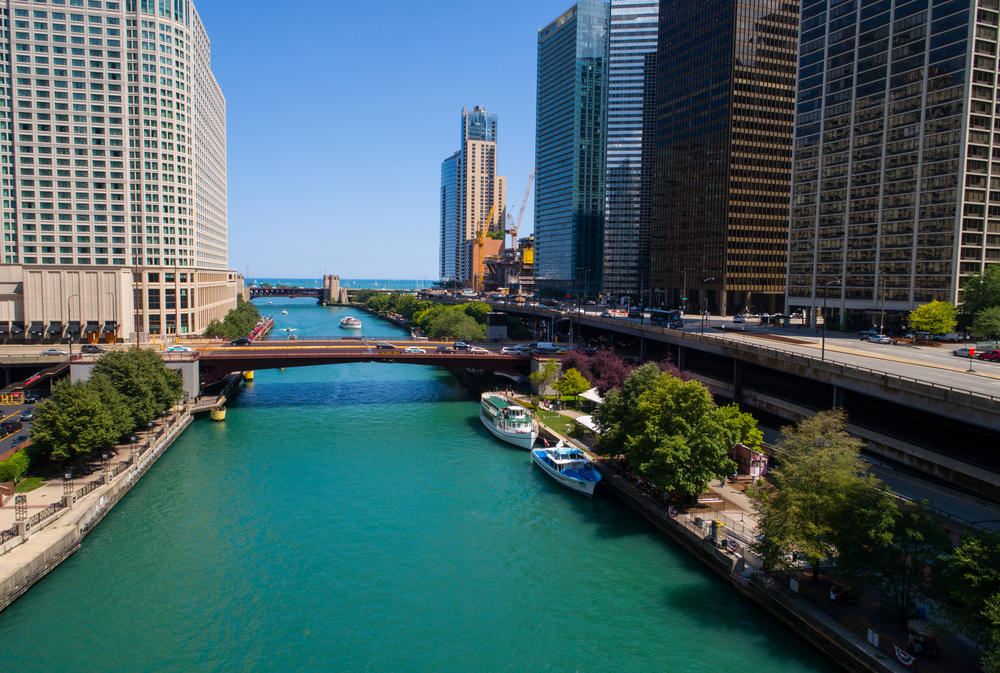 ---
360 Chicago Observation Deck: 2-Visit Sun & Stars Pass
"Skip the ticket line twice to enjoy the best panoramic views or a spectacular sunset over Chicago – 94 stories above the Windy City. Enjoy breathtaking 360 degree views across 4 states and Lake Michigan. See the sights in a different light."
https://www.getyourguide.com/activity/chicago-l225/john-hancock-observatory-sun-stars-ticket-t37393?
Price: From $28.50 USD
Review: "Amazing experience. I loved being able to go twice and experience the views. Completely different views. Enjoyed the night view better" – Maureen – United States
"The Skydeck Chicago Experience"
---
Chicago: Gangsters and Ghosts 2-Hour Walking Tour
"Explore Chicago from the perspective of ghosts and gangsters. Take a 2-hour history-based guided tour and discover Chicago's gangsters and ghost stories. See the city's darker side as you walk through the famous Chicago Loop district."
https://www.getyourguide.com/chicago-l225/chicago-gangsters-and-ghosts-2-hour-walking-tour-t234682/
Price: From $40 USD (2 hours)
Review: "We had an amazing time! Our tour guide was extremely friendly and she made the experience very enjoyable not just for us but for the entire group. We thought that the Gangsters and Ghosts tour is something we will talk about to our friends! Thank you for the amazing time!" – Eric, Canada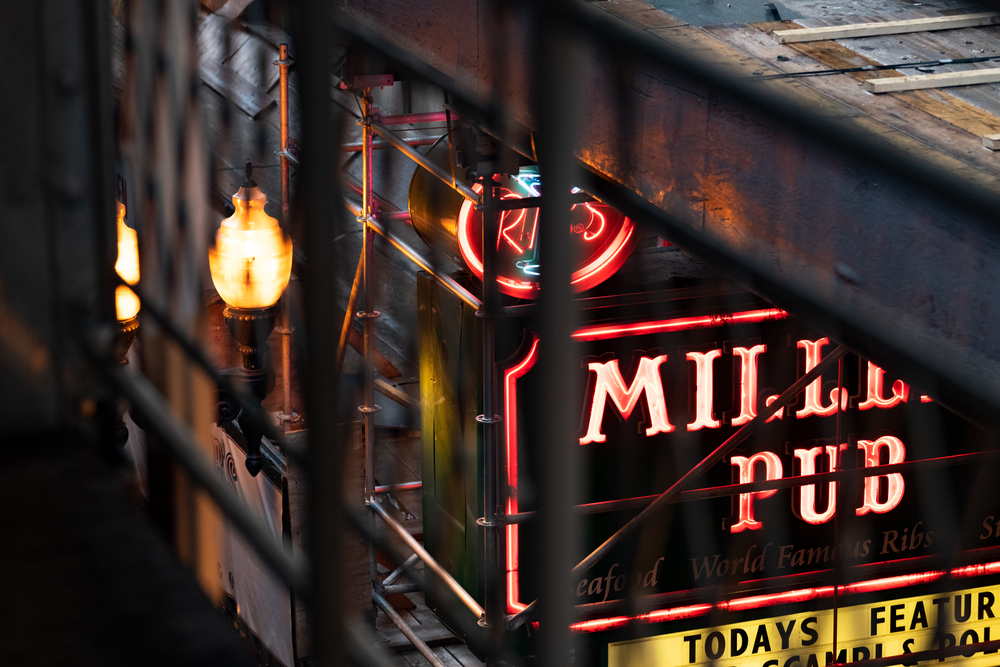 ---
Did I Leave out any Epic Chicago Airbnbs?
Chicago Airbnbs are some of the best and most outstanding I've seen, there are just so many seriously cool Airbnbs in Chicago. Have you visited Chicago recently and stayed in an Airbnb that deserves praise? Or do you host an Airbnb in Chicago that you want to spread the word about? You're more than welcome to get in touch with me via my social media or by email, and I'll see what I can do to get you on my list!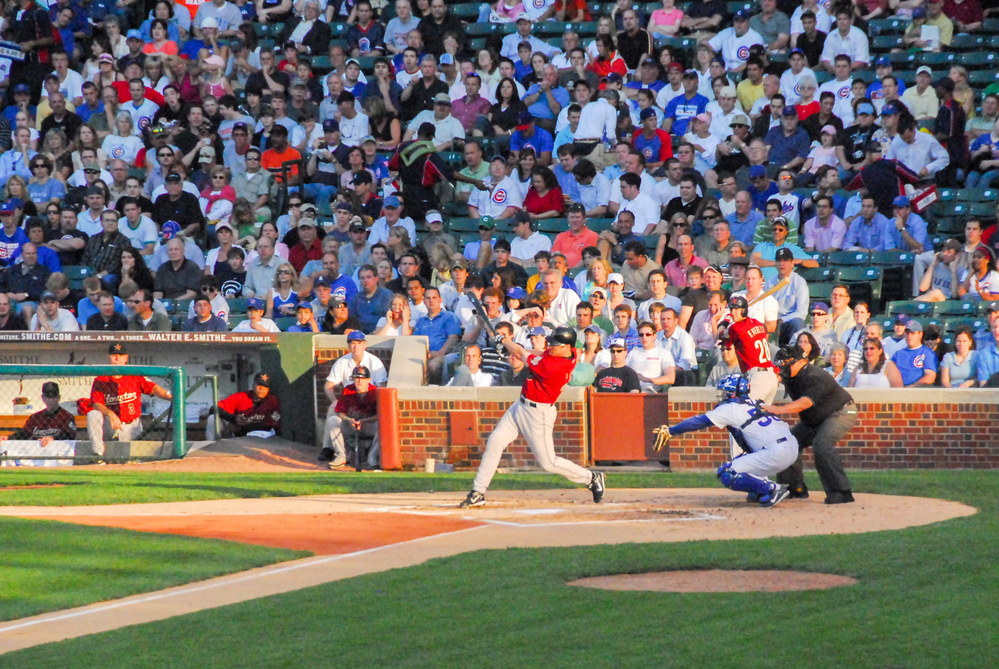 ---
Planning a Trip to Chicago or the U.S.A?
You've made an excellent choice! Chicago is an exciting place to visit, and there's so much to see, do, and experience. While I plan on adding a lot of content about Chicago to my blog in the future, I do have a ton of U.S travel content to check out for other destinations you may want to visit across America.
Now that you've hopefully found the best Airbnb Chicago has for you, I recommend the blogs below, which include city guides, Airbnb, and music festival lists – plus so much more!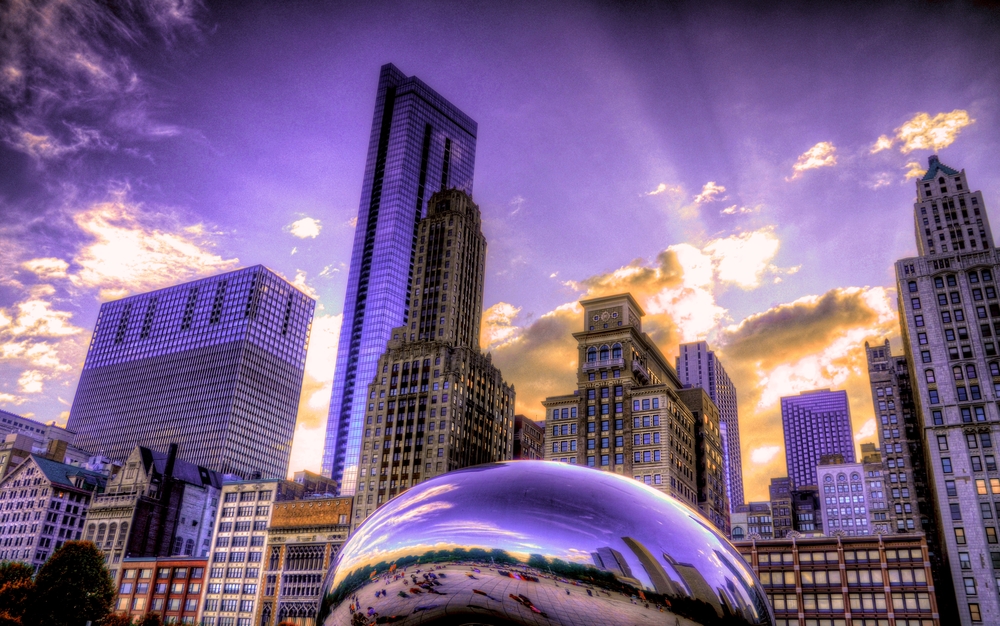 ---
Final Thoughts on the Best Airbnb in Chicago for You
Airbnbs in Chicago astounded me with their overall quality, and I'm sure you'll feel the same. Now you've found the perfect pad for you, it's time to start lining your stomach and preparing yourself for the ultimate food, drink, and sightseeing destination in America! Have a Chicago Cocktail for me!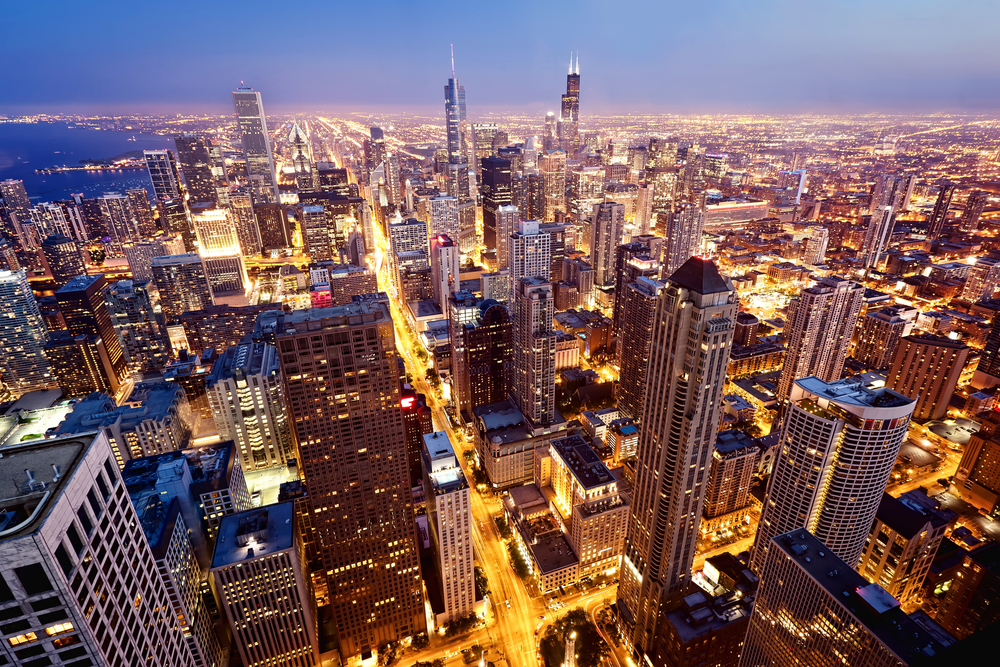 ---
THANKS FOR READING ABOUT THE UNIQUE AIRBNBS IN CHICAGO!
SHARE MY LIST OF AIRBNBS IN CHICAGO WITH YOUR TRAVEL CREW AND START PLANNING YOUR "WINDY CITY" GETAWAY!
https://www.jonesaroundtheworld.com/wp-content/uploads/2020/02/Best-Chicago-Airbnbs.jpg
649
1000
Guest Contributor
https://www.jonesaroundtheworld.com/wp-content/uploads/2017/03/logotry-1-1-300x106.png
Guest Contributor
2020-12-01 18:50:38
2022-11-30 00:03:01
12 Coolest & Best Airbnbs in Chicago | Unique & Luxury Rentals