Looking for the best Chicago Music Festivals in 2023!? Well, you've come to the right place because I've compiled the best list of events, block parties, and festivals in the windy city this year!
Chicago has given us a lot to be thankful for. Deep dish pizza. Tales of 1920's gangsters. Sears Tower. World-famous sports teams.
But this is a music festival list, so we have to be grateful to the Windy City for the introduction of jazz, soul, blues and house music. That's right, it all started here, along with many other genres we all know and love!
Music is rooted deep in Chicago and as expected, each year the city puts on a festival calendar to end all festival calendars. Chicago music festivals are some of the best in the world! From big-time events, bbq cookouts, to chilled-out neighborhood block parties – the tunes are all there for the taking.
My list of the best music festivals in Chicago aims to put this epic city in the musical spotlight where it belongs.
---
1) Lollapalooza 2023
When: August 3-6, 2023
Where: Grant Park, Chicago
Genre: Various
"What started as a single-stage music showcase put together in 1991 by Perry Farrell, lead singer of Jane's Addiction, has since evolved into a larger-than-life music experience like no other.
Connecting with the city's deep musical legacy, Lollapalooza set down roots and made Chicago its home in 2005—and it hasn't looked back. Now a destination event, thousands of fans travel from around the world to experience the massive crowds, scenic lakefront setting, and incredible entertainment every summer."
Lollapalooza is known globally around the world, and in 2021 hosted a massive return after a forced hiatus! Everyone I know who has attended always has the best time, and I can't wait to personally experience Lolla for my first time in 2023!
Join the Lollapalooza Festival 2023 for more info!
Summer Is Coming – Lollapalooza 2019
---
2) ARC Music Festival
When: September 1-3, 2022 (Labor Day Weekend)
Where: Union Park, Chicago
"There are few cities that can lay claim to a feeling, an idea, and a community as their identity like Chicago. House music remains the city's gift to the music world, a sound that has shifted shape and style as it travels, relinquishing boundaries and connecting fans. Such stands as the ethos of ARC Music Festival.
From the basement clubs of Europe, to the beaches of Ibiza, to iconic festival stages around the world, each setting has had its own lasting impact on the sounds born from the warehouses of the midwest. ARC is the galvanizing force by which electronic music's vast scenes and tribes may converge for an immersive and distinctly Chicago experience, representing the home of house music — which has ironically yet to be represented on the global festival circuit, until now.
It is with brighter days ahead that ARC charts a path forward for dance music's diverse creeds, offering a much needed flagship for Chicago and a new marquee date on the international festival calendar. We'll meet you on the dance floor."
After a wildly successful inaugual festival debut in 2021, Arc Music Festival in Chicago is returning for its third edition in 2023 for another packed weekend of house, techno, and good vibes.
Read my review on 7 Reasons Why Arc Music Festival in Chicago Will Blow Your Mind
Join the ARC Music Festival – 2023 Event for tickets, line-up, and more info!
Relive ARC Music Festival 2021
---
3) Heatwave Music Festival
When: June 10-12, 2023
Where: Union Park, Chicago
https://heatwavemusicfestival.com/
Chicago Meets Imagination
"Heatwave will take over Chicago with a fully immersive, pop-art inspired event, bridging the gap between experiential art and globally leading dance music performances.
The debut festival will feature some of dance music's most celebrated stars like Group Therapy and Anjuna powerhouse Above & Beyond, Swedish hitmakers Galantis, hip-hop influenced producer RL Grime, global superstar TIËSTO, and Canadian bass music kings Zeds Dead.
Heatwave will welcome a full range of to be announced visual artists and creatives set to adorn Douglass Park with areas for attendees to get lost in. These reality altering experiential elements set Heatwave apart as the most exciting addition to Chicago's dance music calendar.
The event will be led by the team behind Auris Presents, the reigning tastemakers of Chicago's dance music and immersive festival community, and team behind Chicago live music and entertainment venues RADIUS, Concord Music Hall, PRYSM and more.
HeatWave Music Festival Chicago
---
4) North Coast Music Festival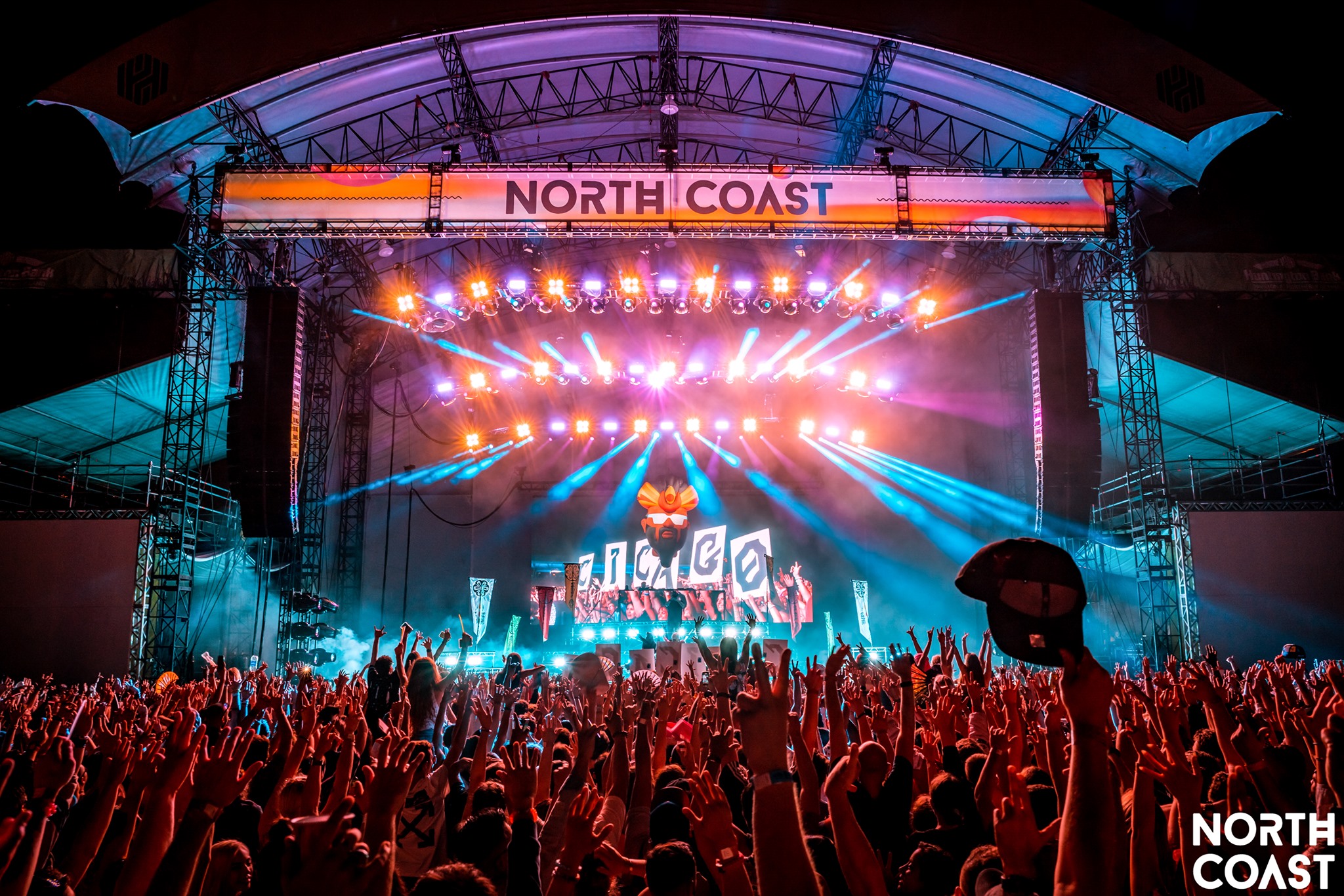 When: September 1-3, 2023 (Labor Day Weekend)
Where: Seatgeek Stadium, Chicago
Genre: Rock / Hip-Hop / Electronic / Folk
https://www.northcoastfestival.com
https://www.facebook.com/northcoastfest
Over 100 artists performing across 4 stages at Seatgeek Stadium
"Ah, Labor Day, the end of summer. Accordingly, North Coast Music Festival bills itself as "Summer's Last Stand." (Though technically this is not the end of summer festivals, as Riot Fest hits two weeks later.)
North Coast delivers a diverse bill that includes headliners such as Kaskade, Griz, Zeds Dead, Claude Von Stroke, and so many more. Once the gates close for the night, the party spills over into several after parties at local dance clubs."
North Coast Music Festival | Official Recap Video
---
5) Chicago House Music Conference and Festival
When: May 2022
Where: Millennium Park, Chicago
Genre: House
https://www.chicago.gov/city/en/depts/dca/supp_info/hlp.html
"Chicago is the birthplace of house music, so it stands to reason that the city hosts a festival celebrating the homegrown genre. The free event brings DJs to Millennium Park and showcases the various styles of house music that have developed since it was popularized in local nightclubs in the early '80s. Expect to see plenty of local talent, some amazing dancers and a few international acts that have fell in love with the pulsing beat of house music."
Chicago House Music Festival 2018 – May 26, 2018
---
6) Ruido Fest
When: August 19-21, 2022
Where: Pilsen, Chicago
Genre: Latin Music
https://www.facebook.com/ruidofest
The Midwest's ONLY 3-Day Latin Alternative Music Festival. Union Park, Downtown, Chicago, IL
"Just steps from many of the institutions of the Pilsen Historic District, the neighborhood around Addams/Medill Park has been a destination for Mexican immigrants since the 1950's.
The predominantly Latin section of Chicago's Lower West Side area is also home to a burgeoning arts and music scene that makes it one of the more culturally diverse locales in the nation. The event draws an urban audience with 2016 ticket sales in 40 states and 12 countries."
Ruido Fest 2017 3 Dias de Rock en español en Pilsen/Chicago
---
7) Mamby on the Beach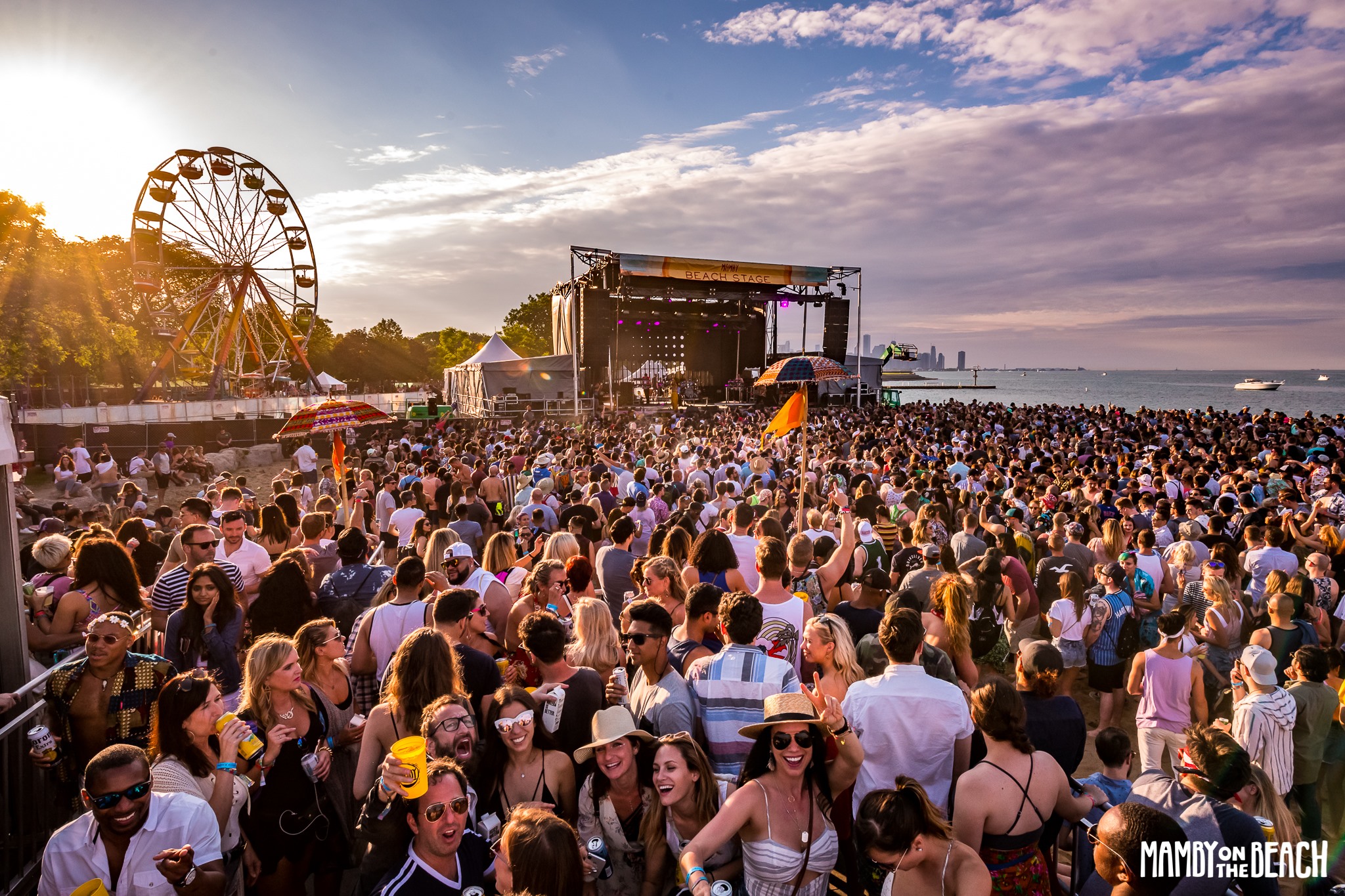 When: June 2023 (TBA)
Where: Oakwood Beach, Chicago
Genre: Various
"Mamby On The Beach, Chicago's only beachside summer music festival, yields a majestic experience unlike anything else in the city. The two-day event stands as an all-inclusive patchwork of diverse performances with artists representing every genre in the music spectrum all the way to its most central pillars.
The goal of Mamby extends beyond simply curating a unique lineup, as it strives to preserve and celebrate the rich history of Chicago while immersing concertgoers in the its unparalleled beauty and summertime sensations. For attendees who want to take a dip in the lake, a barefoot stroll through the sand, or a musical romp alongside the festival's exhilarated fans, Mamby provides the perfect, sun-soaked getaway."
Mamby On The Beach 2017 Official Aftermovie | 2018 Presales
---
8) West Fest Chicago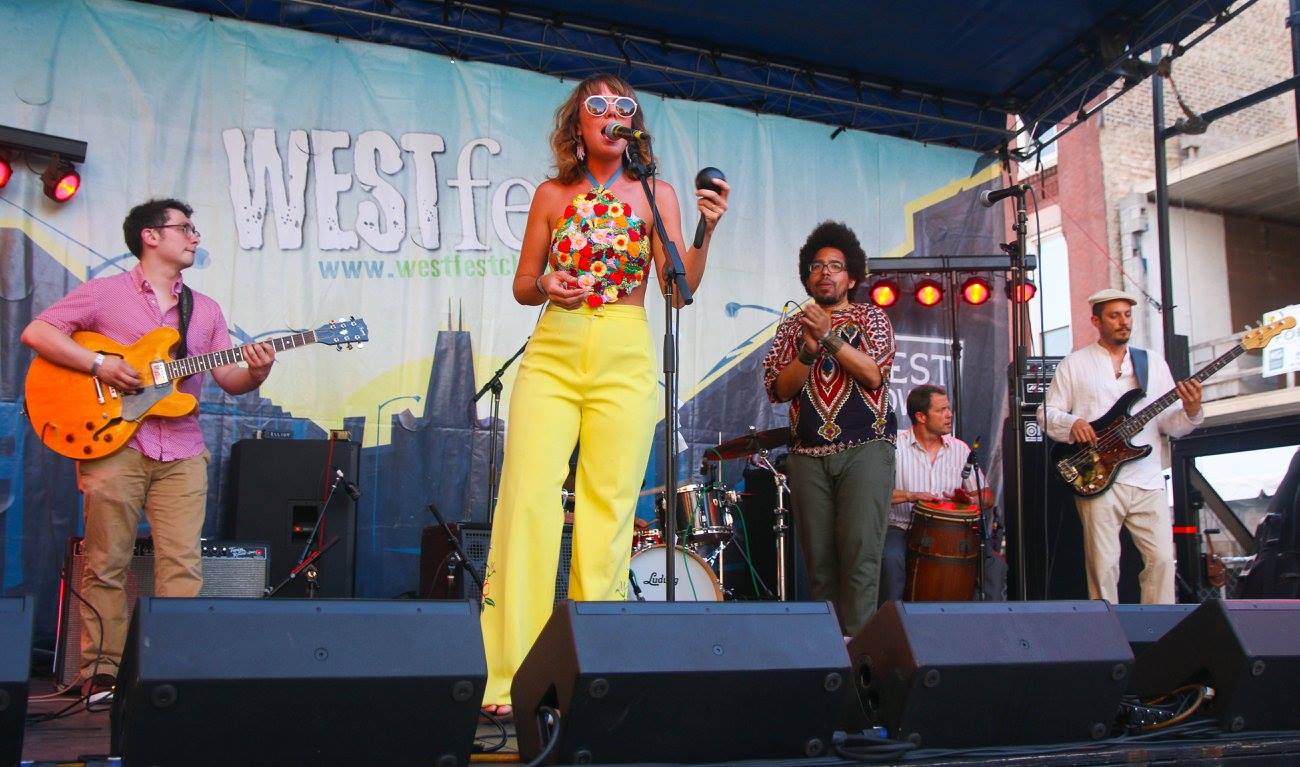 When: July 2023
Where: Chicago Avenue between Damen Avenue and Wood Street, West Town, Chicago
Genre: Various
http://www.westfestchicago.com
"West Fest Chicago is an annual street festival in Chicago's West Town Community on Chicago Avenue between Damen Avenue and Wood Street, presented by the West Town Chicago Chamber of Commerce.
What makes West Fest Chicago so unique? Since 2004 West Fest Chicago stands out from the rest because it is locally planned and managed by the West Town Chamber of Commerce, thus the emphasis is on local offerings and local talent. West Fest Chicago features neighborhood retailers and restaurants, fine artists, crafters, and more. The event reflects the eclectic and hip West Town community, and is also known for cutting edge live music and Chicago House DJs."
---
9) Live in Lincoln Park
When: July 2022
Where: 1701 N. Stockton Drive, Chicago
Genre: Indie / Jam Band / Funk
https://www.facebook.com/LiveInLP/
"On the weekend of July 6th, 7th and 8th, the second annual Live in Lincoln Park will bring together some of the best names in indie rock, jam band and funk music, alongside vendors from the local community.
In its second year, the street festival will feature a star-studded lineup the entire weekend. Lineup coming soon! StarEvents and Silver Wrapper continue the momentum from their partnership in Chicago's iconic 21st Taste of Randolph Street Festival, attendees can expect Live in Lincoln Park to be packed with amazing music and vendors and great addition to their list of summer events that cannot be missed. Live in Lincoln Park is located at the corner of Stockton and LaSalle Drive, closest to the Sedgwick Brown Line Stop, or Clark/Divsion if you are taking the Red Line."
---
10) Chosen Few Picnic Festival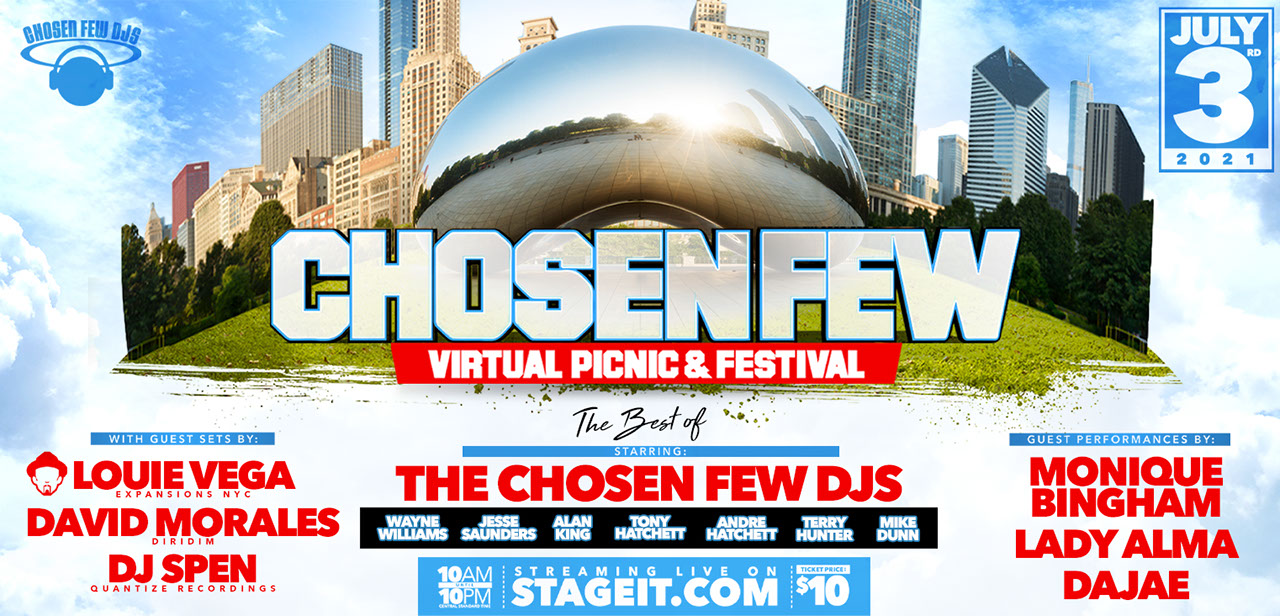 When: July 2022
Where: Jackson Park, Chicago
Genre: House
"Founded by Wayne Williams in 1977, the Chosen Few Disco Corp., a group of popular DJs from Chicago's South Side – Williams, Jesse Saunders, Tony Hatchett, Alan King and Andre Hatchett – were part of the first wave of DJs and producers in Chicago who created the sound that became known as House Music.
Later naming themselves the Chosen Few DJs, the collective first played their unique brand of soulful dance music to huge crowds throughout Chicago, then spread their sound across the world. To the original group of five, the Chosen Few DJs added two new members – Terry Hunter and Mike Dunn, in 2006 and 2012, respectively. Since 1990, the group has organized the Chosen Few Picnic & Festival, which draws an estimated 50,000 House Music fans to Chicago's Jackson Park each July. In addition to their signature event, the Chosen Few DJs regularly host events in Atlanta, Chicago, Houston, Las Vegas, Los Angeles and New York, perform at festivals around the globe, including the Amsterdam Dance Event, Winter Music Conference, and Suncébeat, and continue to produce award-winning music."
Official Video of the 2018 Chosen Few Picnic & Festival
---
11) Pitchfork Music Festival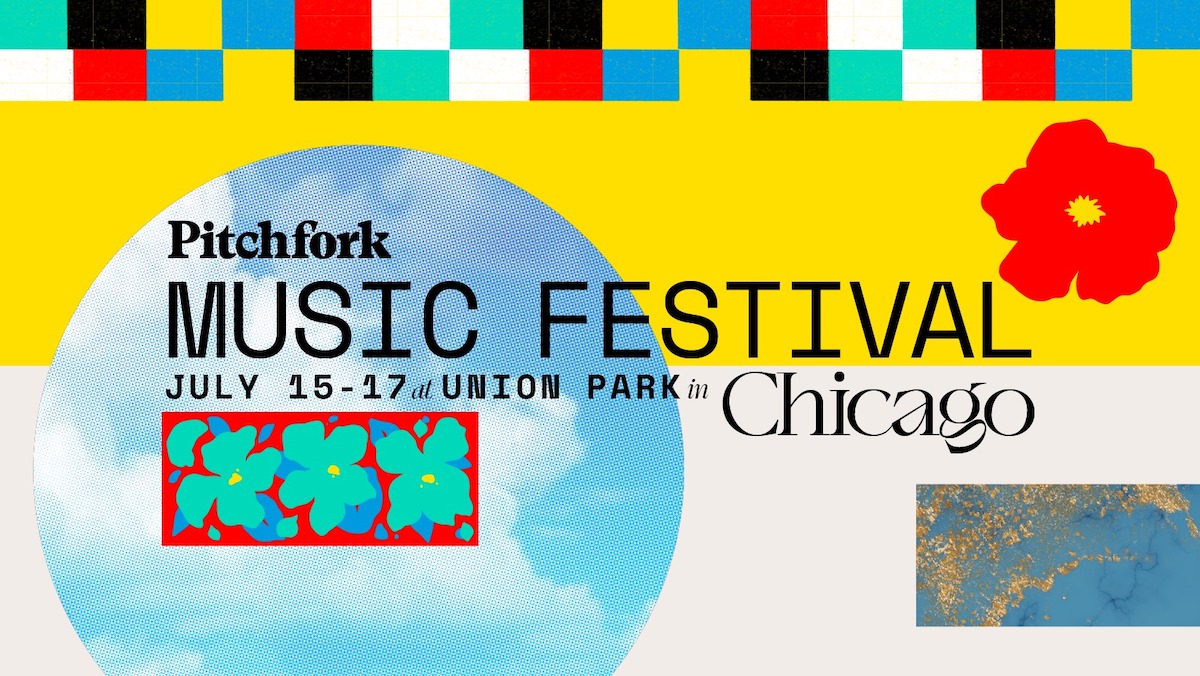 When: July 2023
Where: Union Park
Genre: Alternative Rock / Indie / Electronic / Hip Hop
https://pitchforkmusicfestival.com
"Celebrating its 17th year in 2023, the internationally recognized Pitchfork Music Festival presents 40+ acts over the course of three days each summer in Chicago's Union Park. The festival highlights the best in new and emerging music. Since 2006, this independently run festival has consistently proven to be one of the most welcoming, comfortable, reasonably priced, and rewarding weekends of music around.
Hosting 60,000 attendees of all ages from 45 states and 26 countries, Pitchfork Music Festival offers a wide array of activities beyond the music. With 50 individual vendors, as well as specialty record and craft fairs, the festival works to support local businesses while promoting the Chicago arts and food communities as a whole. We maintain a commitment to keeping ticket prices low, providing new and useful amenities, and working with the city's best local vendors each year. Stay tuned for more festival feature updates."
Julien Baker Performs "Appointments" | Pitchfork Music Festival 2018
---
12) Spring Awakening | Autumn Equinox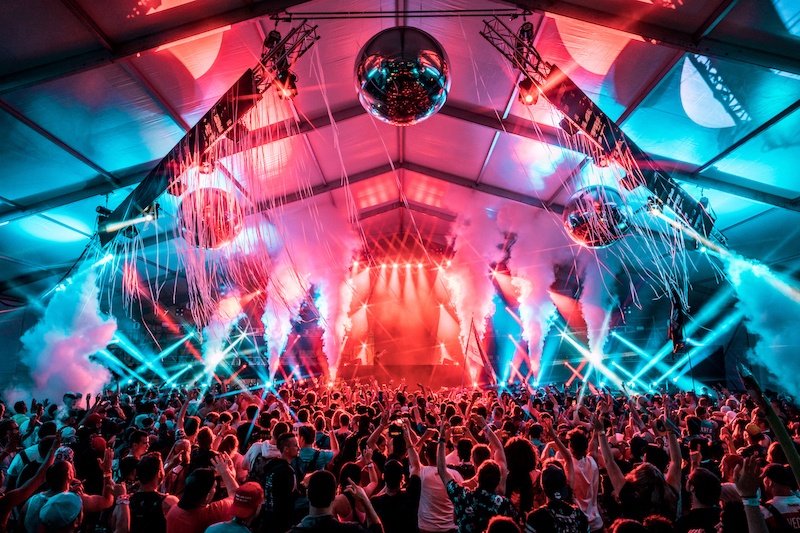 When: Summer 2023 (Postponed)
Where: Douglas Park
Genre: Electronic
https://www.springawakeningfestival.com
"The Midwest's largest all-electronic music festival! As SAMF's home for the last three years, Addams/Medill Park, will be under construction throughout the spring, the festival is proud to reveal its new and upgraded location – beautiful Douglas Park.
Located in the North Lawndale community and parts of the Pilsen neighborhood, the historic Douglas Park brings exciting new benefits for attendees including easier travel to/from the festival with just a two block walk to the CTA California Pink Line station, as well as more free street parking.
The much larger footprint of Douglas Park will also better accommodate SAMF's growing family of fans with more space for art installations, experiences and "curious corners to find and lose oneself in." Along with the new site comes new stage designs, including a completely reimagined Solstice Stage and more."
Spring Awakening Music Festival Official 2017 Aftermovie
---
13) Lyrical Lemonade Summer Smash
When: August 2022
Where: Venue TBA each year
Genre: Hip-Hop
https://www.thesummersmash.com
https://www.facebook.com/thesummersmash/
Chicago's Premier Hip Hop Music Festival
"Chicago hip-hop blog Lyricial Lemonade takes its annual summer concert outdoors this year, setting up in Douglas Park (the same park where Riot Fest is held).
3-Days. 3 Stages. Absolutely stacked line-up with some big headliners, Soundcloud stars, and so many more! They put on a hell of a production, and with past headliners like Post Malone, Lil Uzi Vert, Wiz Khalifa, 2 Chainz, Lil Yachty – you know you're in for a real treat!
The 2022 Lyrical Lemonade Summer Smash (Official Recap)
---
14) Riot Fest
When: September 2023
Where: Douglas Park, Chicago
Genre: Rock / Punk / Hip-Hop
"Founded in 2005 in Chicago, Riot Fest is a multi-day music festival specializing in punk, rock, alternative, metal, and hip-hop. Carnival rides, amazing food vendors, sideshow performers, and more add to the atmosphere of this truly independent music fest. Now in its 15th year, Riot Fest (September 13-15 at Douglas Park) strives to be the definitive touchstone for independent music and taste today in North America."
RIOT FEST 2017 RECAP VIDEO // Sept. 15-17 // Douglas Park; Chicago, IL
---
15) Red Bull Music Festival Chicago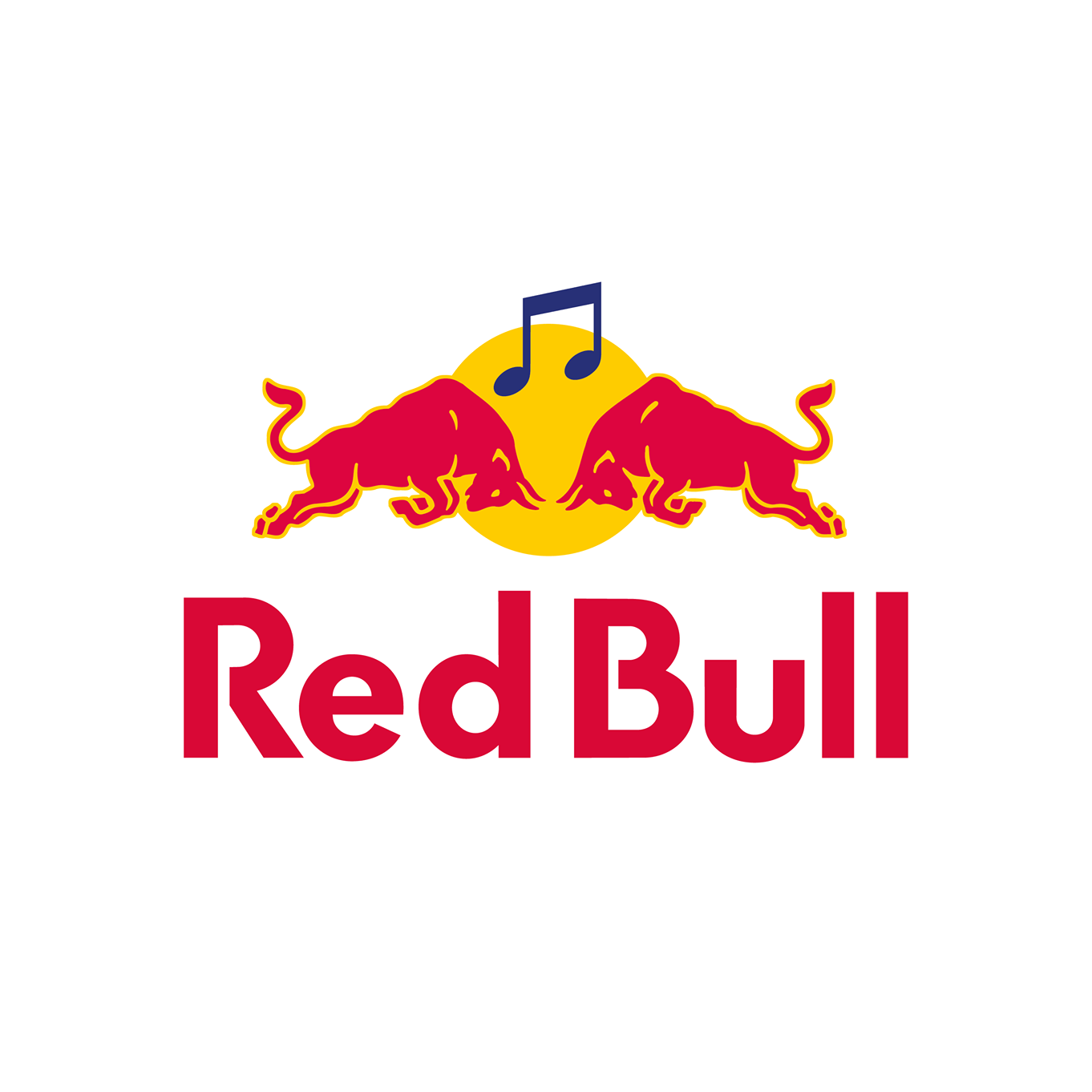 When: November 2023 (TBC)
Where: Wintrust Arena, Chicago
Genre: Hip-Hop / Rap / RnB
https://www.redbull.com/us-en/events/red-bull-music-festival-chicago
"Red Bull will take over the Windy City this November with the first-ever Red Bull Music Festival Chicago. Taking place between November 3rd and 30th, the festival will feature an array of events – public lectures, immersive experiences, expansive live music performances, and more — all in celebration of Chicago music communities, the creative minds behind key scenes, and those pushing Chicago culture forward."
Pusha T Performs "Santeria" in Chicago 2018 RED BULL FESTIVAL
---
16) Chicago Jazz Festival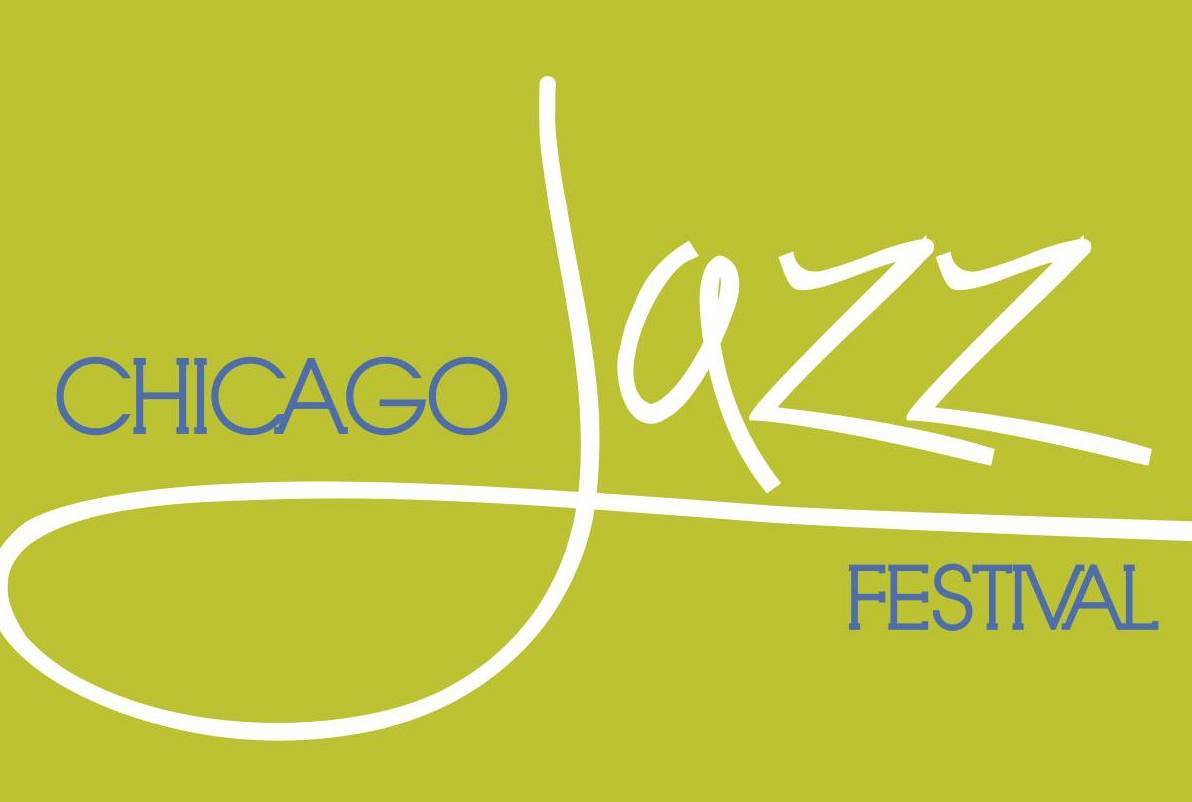 When: August / September
Where: Chicago Cultural Center, Millennium Park and Venues Across Chicago
Genre: Jazz
https://www.chicago.gov/city/en/depts/dca/supp_info/chicago_jazz_festival.html
"The Chicago Jazz Festival showcases the greatest jazz artists from Chicago and around the world across the city during new, extended festival dates. The Chicago Jazz Festival is produced by the Department of Cultural Affairs and Special Events and programmed by the Jazz Institute of Chicago."
Chicago Jazz Festival (Sat, Sept 3, 2016) B
---
17) Windy City Smokeout
When: July 13-16, 2023
Where: West Loop, Chicago
Genre: Country
https://www.windycitysmokeout.com
https://www.facebook.com/WindyCitySmokeout
"Windy City Smokeout is a Chicago outdoor festival combining country music, barbecue and craft beer! Now in its eigth year, the Smokeout will move to a new location, just outside of Chicago's historic United Center in the city's West Loop Neighborhood.
Several popular barbecue joints from around the country, including Chicago's Bub City, Nashville's Martin's Bar-B-Que and Peg Leg Porker, and Driftwood, Texas, outpost the Salt Lick, will be on hand to serve festival-goers throughout the weekend."
Chicago IL | 2015 Windy City Smokeout Official Video
---
18) Ravinia Festival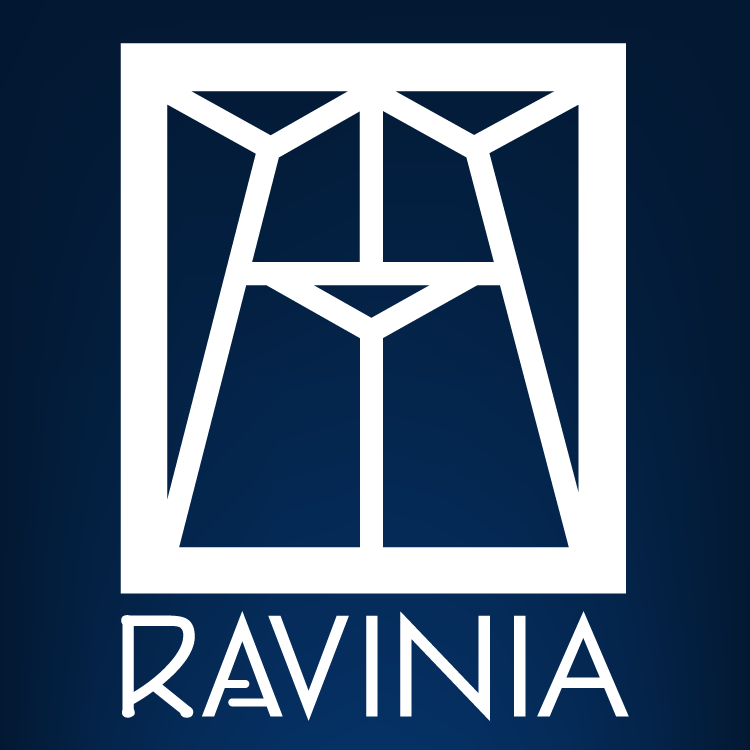 When: June – September 2023
Where: Highland Park, Chicago
Genre: Various
"Summer is the best season to enjoy pristine Chicago beaches and lounge around the city's many outdoor bars and patios. But the hottest months of the year are also an ideal time to pack a picnic basket, hop on the Metra and enjoy an evening of live music at the annual Ravinia Festival. Each summer, the Highland Park venue presents more than three months of concerts, ranging from reunited classic rock bands to orchestral performances."
2019 Ravinia Season Announcement
---
19) Do Division Street Fest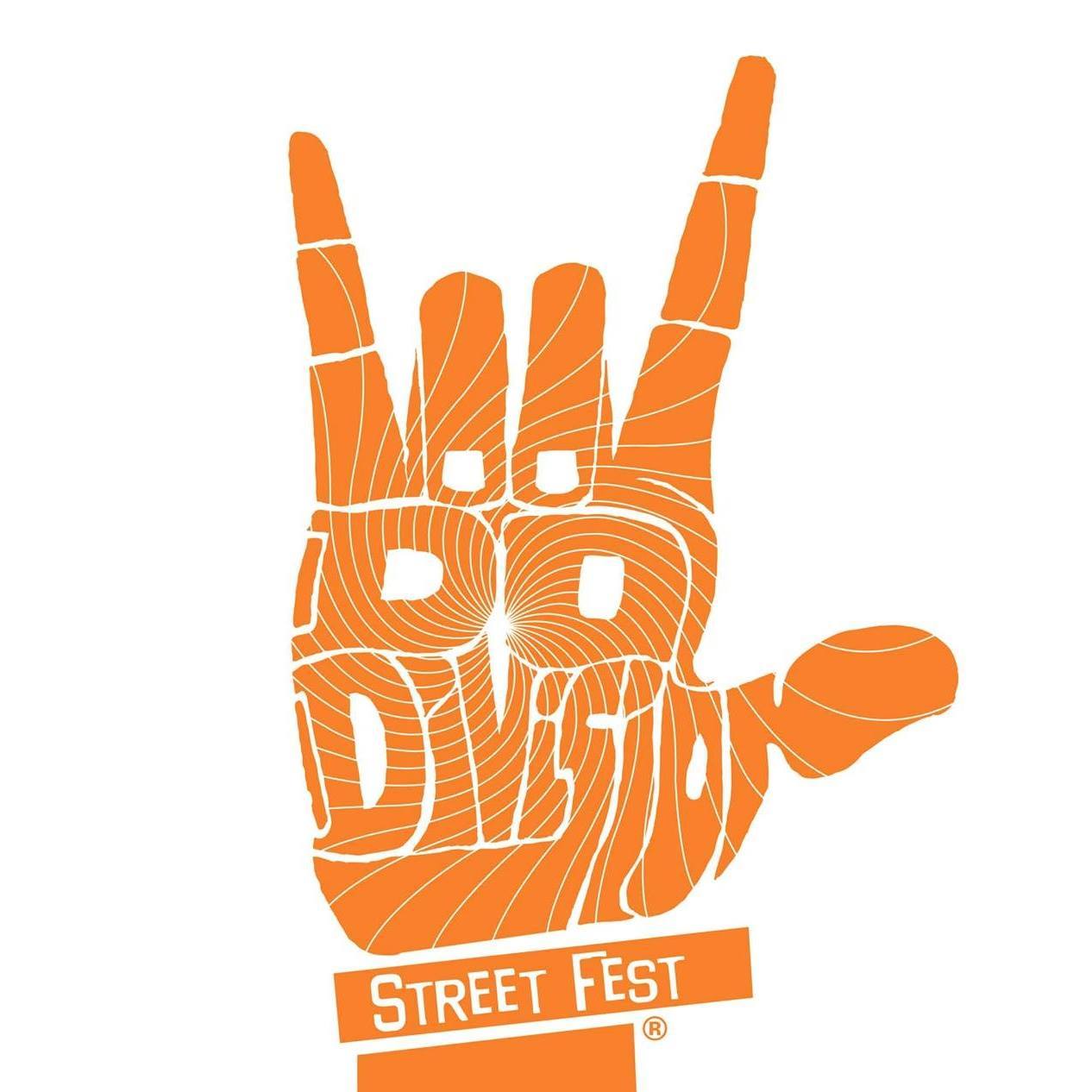 When: May / June 2023
Where: Division Street, West Town Chicago
Genre: Various
http://www.do-divisionstreetfest.com
"Do Division Street Fest takes place on Division Street between Damen and Leavitt in West Town Chicago and features two live music stages, a wide variety of local vendors and food, plenty of ice cold beer, wine and spirits, a dedicated Family Fun Fest area with family activities and stage (which exclusively benefits local elementary schools), plus Do Fashion with local designer runway shows and DJs.
TWO Live Music Stages programmed by two renowned West Town Chicago live music venues: The Empty Bottle & Subterranean."
Scenes from the 2014 Do Division Street Fest
---
20) Taste of Randolph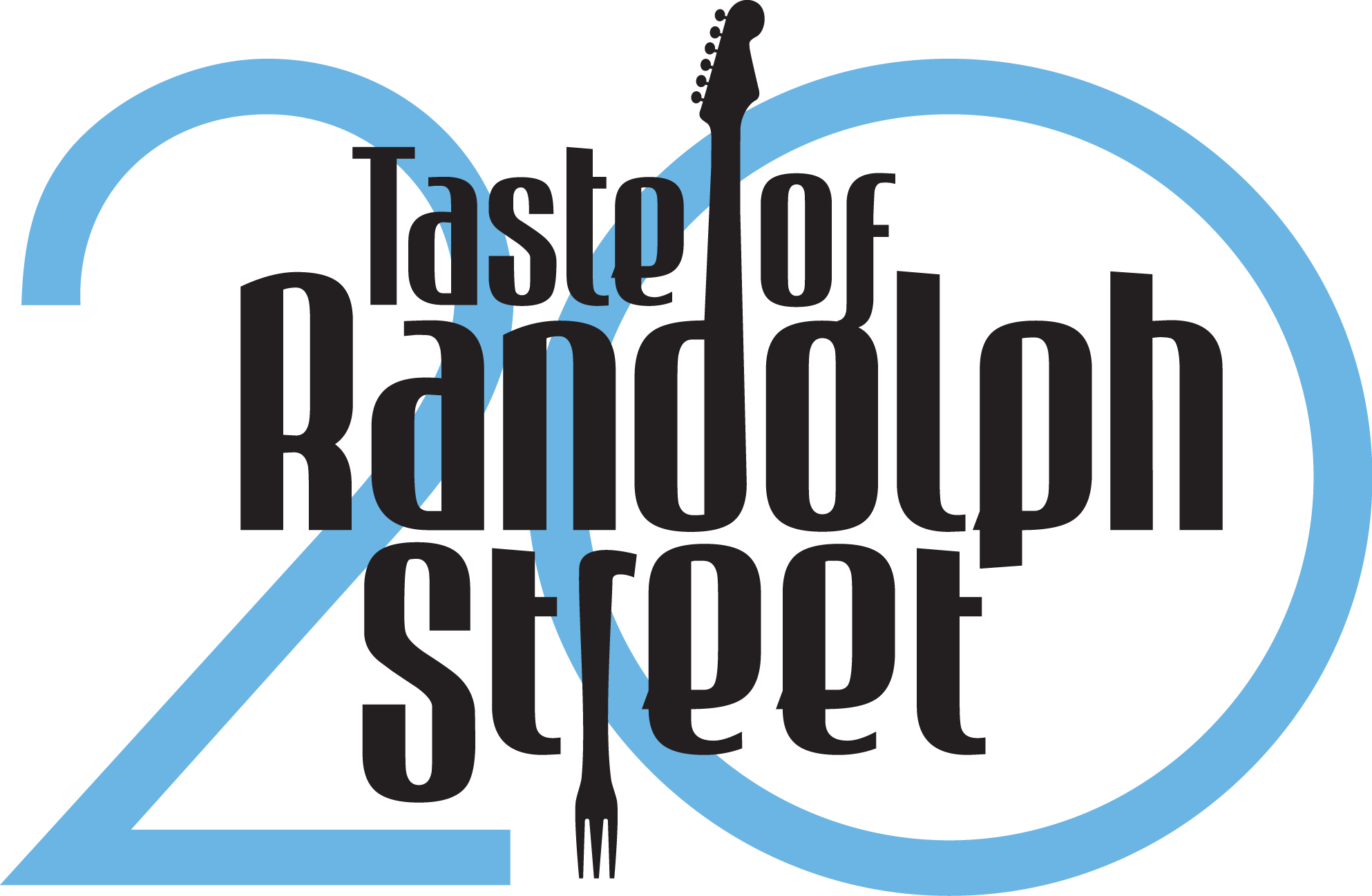 When: June 2023
Where: 900 W. Randolph St, Chicago,
Genre: Various
https://www.starevents.com/event/taste-of-randolph/
"Commemorating the iconic street festival's 25th Anniversary, Star Events and WLCO will bring together the biggest and brightest names in Chicago dining, featuring over 16 restaurants exemplary for delectable menus and irresistibly unique flavors.
StarEvents has curated a list of the nation's hottest up-and-coming bands and musicians, as well as the biggest names in Chicago house music, performing on two stages and a DJ stage, to entertain guests on their culinary adventure."
Taste of Randolph 2017 – Official Recap Video
---
21) Country LakeShake Festival

When: June (Future Festival Dates TBA)
Where: Huntington Bank Pavilion at Northerly Island, Chicago
Genre: Country
"The best of country music is blowing into Chicago for the fifth-annual Country LakeShake Festival. Scheduled for June 21-23, the three-day festivities will return to the Huntington Bank Pavilion at Northerly Island. The festival's Next From Nashville stage, which highlights the brightest new acts out of Music City, will return to the grounds this year. Taking the stage will be Kassi Ashton, Austin Burke, Travis Denning, Clare Dunn, Ross Ellis, Caylee Hammack, Hardy, Levi Hummon, Elizabeth Lyons, Jobi Riccio, Seaforth, Matt Stell, Rachel Wammack, Waterloo Revival and Rita Wilson."
---
22) Logan Square Arts Festival
When: June 2023
Where: Logan Square, Chicago
Genre: Various
http://www.logansquareartsfestival.com
"The Logan Square Arts Festival is a three-day celebration of the creativity, diversity, and vitality of Chicago's Logan Square neighborhood. The festival features two stages of live music, visual art, performance art, dance, food, and drinks, presented in the heart of Logan Square.
In 2018 the festival welcomed a record 35,000 guests and helped raise $12,500 for Logan Square Preservation, a community organization dedicated to beautification and educating citizens about the neighborhood's architecture and history. This year's festival is particularly special as it coincides with the 100th anniversary of the Illinois Centennial Monument, the focal point of the festival and of the neighborhood."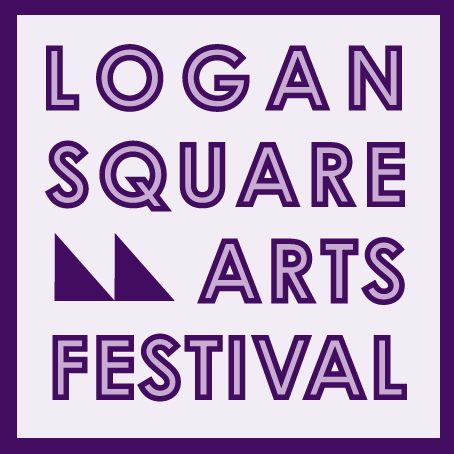 ---
23) Tour de Fat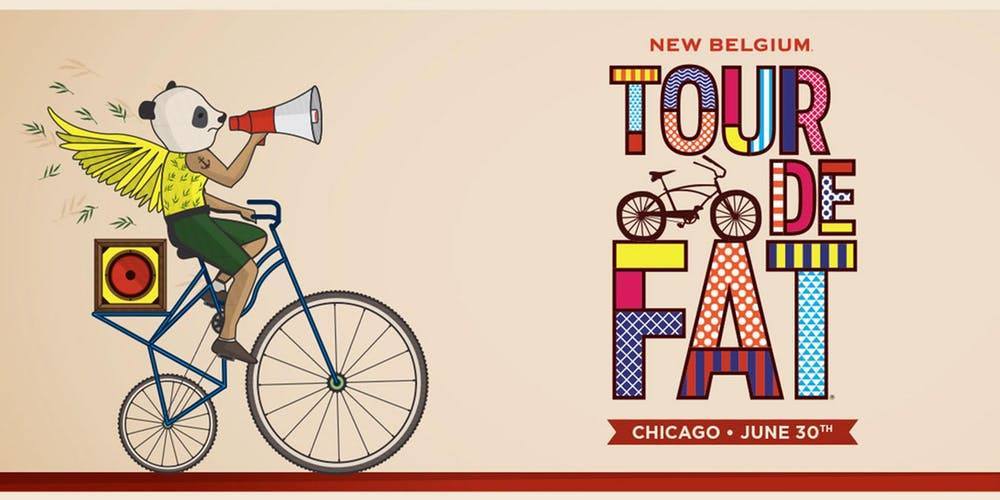 When: June
Where: Humboldt Park, Chicago
Genre: Various
"No summer music festival combines the joys of bikes, beer and bands quite like Tour de Fat. Organized by New Belgium Brewing, this year's edition of the annual festival takes place in Humboldt Park and will feature a headlining performance from L.A. alt-rock duo Best Coast.
If you're in the mood for some outdoor drinking, you'll be able to enjoy some New Belgium beer while taking in the live entertainment and activities. Plan your Tour de Fat celebration with the help of our guide to the event."
Tour de Fat: Bikes, Beer and Bemusement
---
24) The Breaks Music Festival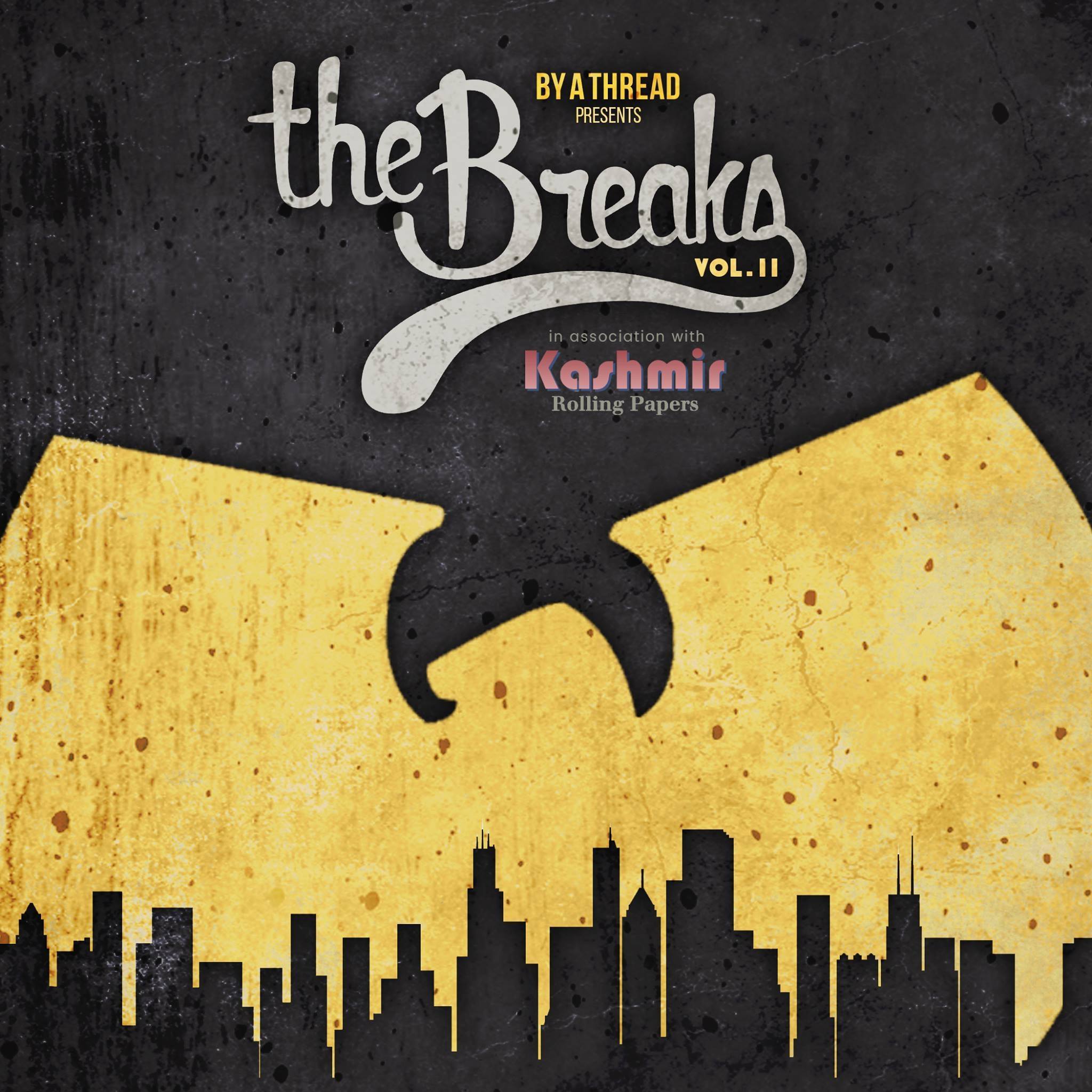 When: September 2023
Where: Toyota Park, Chicago
Genre: Hip-Hop
"While the first edition of the hip-hop-focused The Breaks Music Festival took place near Soldier Field, this year's iteration is moving to Toyota Park. Legendary New York rap collective the Wu-Tang Clan headlines the fest, celebrating the 25th anniversary of its debut album Enter the Wu-Tang (36 Chambers). Yasiin Bey (formerly known as Mos Def), Curren$y, Freddie Gibbs and Talib Kweli are also on the lineup, in addition to hometown hip-hop heroes and Twista and Vic Mensa."
---
25) Square Roots Festival
When: July 2023
Where: Lincoln Square, Chicago
Genre: Various
https://www.facebook.com/SquareRootsChi
"It's time for Lincoln Square's summer party! Join us for a truly local festival, featuring neighborhood food and regional craft beer, as well as unique and exciting market vendors, while over 70 bands and artists from around the world entertain on 4 stages. Your donations support Lincoln Square Ravenswood Chamber of Commerce's free concerts and farmers markets and Old Town School of Folk Music's financial aid programs and outreach programming."
Square Roots Festival Preview
---
26) Wicker Park Fest
When: July 2023
Where: Wicker Park, Chicago
Genre: Various
http://www.wickerparkbucktown.com/embedded/home-mid-wpfest/
"As one of Chicago's most anticipated summer festivals, and dubbed "Chicago's Best Street Festival of the Summer" by the Chicago Tribune, Wicker Park Fest is one of Chicago's top-drawing festivals, attracting visitors from across Chicagoland and the country with its fantastic music line-up.
Wicker Park Fest reflects the neighborhood's rich musical heritage, vibrant nightlife and acclaimed restaurants. Building on the area's unique character, the weekend celebrates the neighborhood with eclectic music (over 50 bands on four stages), great local food, arts and crafts, a kids' area, and retail vendors."
---
27) Big Evanston Block Party
When: August 2023 (TBC)
Where: Evanston, Illinois
Genre: Indie / Alternative
https://www.timeout.com/chicago/things-to-do/big-evanston-block-party
"Chicago's neighbors to the north throw an end of the summer blow-out at the Big Evanston Block Party, which take place on the city's main drag. The street festival is a two-day affair, headlined by stalwart indie-rock act Guided By Voices (August 25) and alt-country outfit the Old 97s. Admission is free and the Purple Line will drop you off right by the event's entrance, so why not take a weekend trip?"
Split Single at the Evanston Big Block Party
---
28) World Music Festival Chicago

When: September 2023
Where: Various venues across Chicago
Genre: World Music
https://www.chicago.gov/city/en/depts/dca/supp_info/world_music_festival.html
"Enjoy global grooves by award-winning artists from around the world at the free, city-wide, multi-venue World Music Festival Chicago that has presented more than 750 artists and ensembles from over 80 countries since it began in 1995.
The festival of international music embraces well-known stars and emerging artists in genres that span between the traditional to contemporary. You can hear everything from Indian classical music to Bulgarian bagpipes to Ethio-Jazz, and much more!"
World Music Festival Chicago featuring the African Showboyz at Daley Plaza
---
29) Goose Island 312 Block Party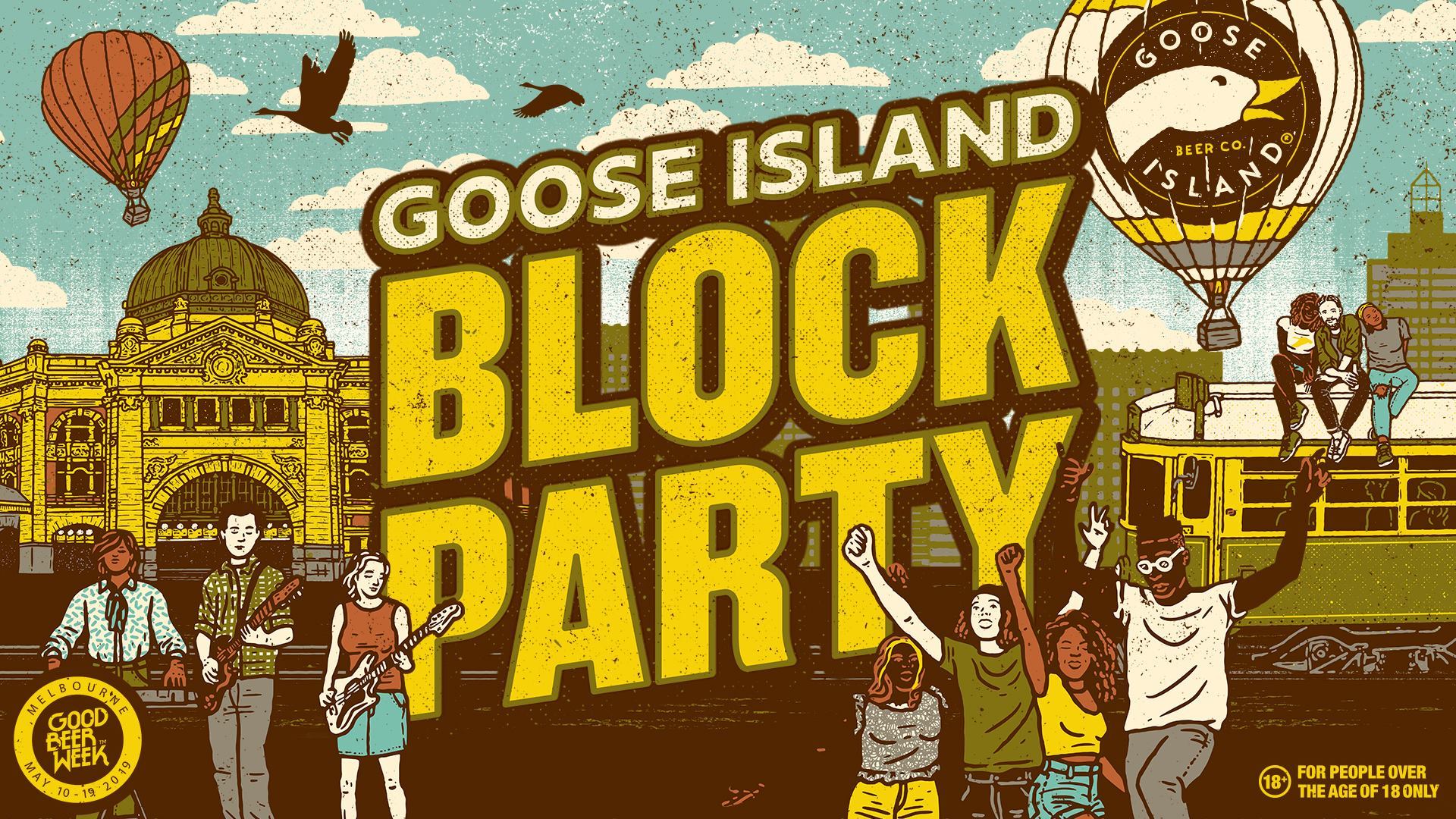 When: September
Where: Goose Island Brewery, Fulton St, Chicago (in front of establishment )
Genre: Various
"Didn't get the invite to your neighborhood block party this summer? No worries—Goose Island is inviting everyone to its annual 312 Block Party, which takes place right in front of its Fulton Street brewery.
A $10 donation to a local charity at the gate gets you access to live music, food truck fare and more than 20 different beers, which are only $3 each. With so much great music and cheap beer on tap, the 312 Block Party usually fills up quickly, so your best option is to arrive early (the fest's entrance is at Fulton St and Wolcott Ave) and have a few drinks while you wait for your favorite act to play."

Best Block Party in Chicago? 312 Block Party 2017
---
30) Green Music Festival Chicago
When: June
Where: Damen Avenue, Chicago
Genre: Various
https://www.greenmusicfestchicago.com/#About
"Wicker Park Green Music Fest is a summer festival organized in Wicker Park in Chicago with the honourable mission to increase awareness of our environmental impact. The festival has been running for several years since the start. Normally the festival is hosted in June but dates have differed a bit during the years.
The focus is on achieving a sustainable lifestyle which has been the main theme of the festival during the years. This means the regular eco questions about waste footprint, recycling, water and energy consumption and much more.
As a visitor that have been there every year I must say that the festival hosts have achieved a great setting together with the progressive Bucktown community and artists. Combining live music with social activism feels like a perfect match and have had great impact in other social reform journeys."
Green Music Festival Highlight Reel
---
Am I Missing Any Epic Chicago Music Festivals 2023…?
When I began writing this article I had NO IDEA there were going to be this many epic music festivals in Chicago! I haven't been to the windy city since I was a kid visiting his older sister in college, but it's been a dream of mine since the same time to experience the famous Lollapalooza festival! I don't know where I'll be during this summer, but I'm thinking a visit to Chicago sounds pretty great to check out a few of these festivals!
---
Looking for more music festivals in North America…?
My travel blog is filled with articles just like this, and you can browse for hours watching different after movies, looking at festival line-ups, and start planning your next music festival adventure! Check out a few of my favorite articles below: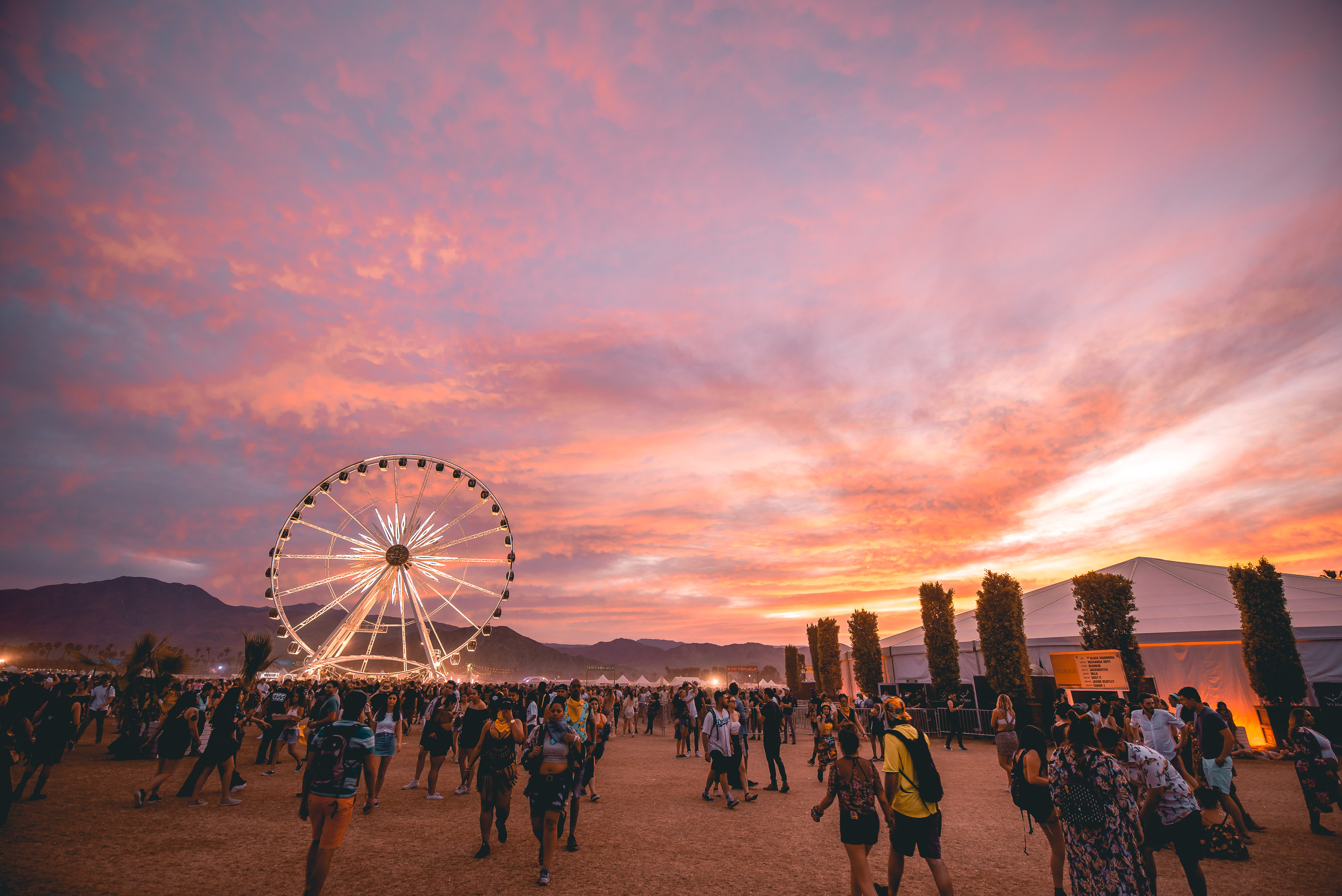 ---
Thanks for reading about these Chicago Music Festivals!
Share this article with your Chicago festival squad!!
https://www.jonesaroundtheworld.com/wp-content/uploads/2019/03/Chicago-Music-Festivals-.jpg
533
800
Dave
https://www.jonesaroundtheworld.com/wp-content/uploads/2017/03/logotry-1-1-300x106.png
Dave
2022-12-23 23:05:29
2023-08-29 08:26:52
30 Chicago Music Festivals That'll Keep You Dancing All Year Long