Looking for the best Las Vegas Music Festivals in 2023? Well, look no further, as I've put together this fun guide showcasing some of the biggest festivals in Las Vegas to add to your bucket list!
There's no place quite like Sin City. Vegas, baby. As the late, great Hunter S. Thompson said, ". "A little bit of this town goes a very long way."
World famous casinos, lights bright enough to blind you, flashy cars cruising the Strip, crazy nights out and beautiful people everywhere you look. It's temptation at every turn. Las Vegas is also renowned for its huge range of concerts and residencies, and to add to the Nevada capital's love of epic tunes, the list of music festivals in Las Vegas are only growing with each year that passes.
Are you ready for my list of the best Las Vegas music festivals? Brace yourself, it could lead you on your next adventure!
Also, be sure to read my guides on Festival Hydration Backpacks, Festival Camping Packing List, Festival Shoes, and Festival Gadgets to help you make the most of your time!
---
1) Electric Daisy Carnival Las Vegas 2023
When: May 19-21, 2023
Where: Las Vegas Boulevard, Las Vegas
https://lasvegas.electricdaisycarnival.com
Starting off the list is the world-famous Electric Daisy Carnival because there's simply no better rave in the entire world. I've attended EDC three different times: the last time it was in Los Angeles (2011), the first year it was in Las Vegas (2012), and once again in Vegas in 2014. All I have to say is that is truly unlike any other musical experience in the world and is truly a must for EDM fans around the world. The sheer size and magnitude of EDC will blow your mind, and Insomniac events goes above and beyond to make sure the "headliners" (the attendees) all have a life-changing experience.
They've taken EDC around the world with events in Europe, India, and Mexico…but none of those can really compare to the big show. Happening every year in May, this dusk til dawn is the place where your raving dreams come true!
Take my word for it – out of all these Las Vegas Music Festivals – this should be at the top of your list!!
"The Electric Daisy Carnival brings all the glitter and glam of Las Vegas to this three-day celebration of electronic music. Now a worldwide phenomenon, there's no place like home for the flagship version of EDC, which shows off hundreds of performers set to the backdrop of a full-sized carnival."
Festival Survival Tip: EDC is one of the biggest events in the world, so make sure you stay hydrated and keep your belongings safe by picking up a Lunchbox Hydration Pack. It's the leading hydration pack in the festival industry, and an EDC must-have to enhance your weekend experience!
EDC Las Vegas 2022 - All Are Welcome Here Trailer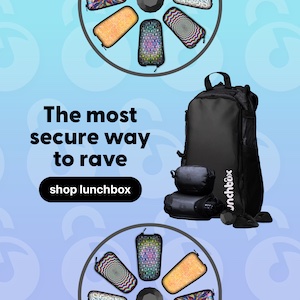 ---
2) iHeart Radio Music Festival
When: October 2023
Where: T-Mobile Arena, Las Vegas
https://www.iheart.com/music-festival/
"Since 2011, iHeartRadio Music Festival has taken place each year in Las Vegas, in September. It boasts a myriad of world-class musical acts, and has quickly become a fixture on the festival scene. For the first several years, the festival was held at the MGM Grand Garden Arena in Las Vegas. However, as of last year, the main festival stage was moved to the T-Mobile Arena.
But that's not the only place to see great music: the festival also features the iHeartRadio Daytime Village, a second venue that features additional up-and-coming acts. As an attendee at this amazing festival, you are treated to performance after performance, both indoors and outdoors, all weekend long. Prepare for music overload, in the best way possible! This is truly the experience of a lifetime for music lovers of all ages. As you'll see in a moment as we divulge this year's lineup, it's really no surprise that this festival has established itself as one of the most well-known and well-regarded music experiences in such a short time."
Dua Lipa - iHeartRadio Music Festival, T-Mobile Arena, Las Vegas, NV, USA (Sep 17, 2021) HDTV
---
3) Life is Beautiful
When: September 22-24, 2023
Where: Downtown Las Vegas
"Life is Beautiful takes over Downtown Las Vegas for a three-day weekend each year, promising festival goers a host of surprises in four key areas: Art, Music, Food and Learning – truly providing something for everyone.
Previous lineup mixes popular acts such as Imagine Dragons, Kendrick Lamar, Major Lazer, Brandon Flowers and Hozier with classic icons such as Duran Duran and Stevie Wonder. Street art, huge murals, installations and a multi-sensory Art Motel entice art-lovers, and a VIP area – complete with celebrity chef cooking demos, real grass to lounge on and free lemonade – helps you forget the desert heat."
A Look Back at Life is Beautiful 2022
---
4) When We Were Young Festival Las Vegas 2023
When: October 21, 2023
Where: Las Vegas Festival Grounds
https://www.whenwewereyoungfestival.com/
Taking the internet by storm and reaching viral status with one of the most incredibly stacked line-ups filled with nostalgia, When We Were Young Festival is easily the hottest new Las Vegas Music Festival 2023 will offer.
Selling out in record time, When We Were Young is the for the millennial out there who loved those emo sounds (which is pretty much everybody).
I don't know if I'll be in America or not, but with acts like Taking Back Sunday, Paramore, Taking Back Sunday, Dashboard Confessional, and The Used (to name just a few) – I'm obviously super tempted to book a ticket to Las Vegas for this incredible inaugural debut festival.
Green Day & Blink-182 To Headline When We Were Young Festival 2023 | News
---
5) Exodus Festival
When: Summer 2023 (2 different weekends)
Where: Various
2 Epic Weekends To Choose From 10+ Parties | 20 DJ's| 1 Price
"Step inside the world's biggest clubs and pool parties while dancing to the best DJ's. Leave the party planning to us and enjoy your epic weekend in Sin City."
Exodus Festival continues to be the most cost-effective, convenient and hassle-free way to experience Las Vegas. Spend your money on enjoying your Vegas experience and leave the DJ and party selection up to us!
With 10 years experience in curating your Las Vegas experience, all you need is 1 wristband to gain entry into 15 Las Vegas Premiere nightclubs and pool parties over 5 days, all via our special Exodus VIP line. This isn't just any other weekend in Las Vegas, this is the Exodus Festival weekend. Everyone deserves to be treated like a Vegas VIP.
Exodus Festival Las Vegas - 2014 Official Recap Video
---
6) Las Vegas Bender Jamboree Festival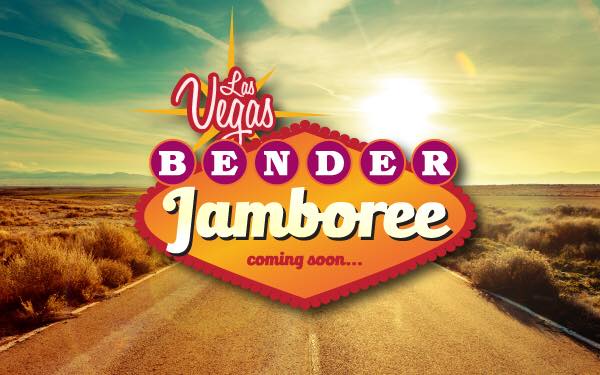 When: April 2023
Where: The Plaza Hotel & Casino
"Located in the heart of revitalized Downtown Las Vegas, The Bender Jamboree will once again take over the Plaza Hotel & Casino. Guests will enjoy the best in progressive acoustic and Americana music, just steps away from their hotel rooms. In addition to multiple sets from all bands, guests can enjoy a newly renovated rooftop pool stage, impromptu pickin' with other Jammers, activities, theme nights and the Fabulous Fremont Street Experience… all just an elevator ride away!"
2018 Bender Jamboree Recap Video
---
7) Las Rageous Festival
When: April 2023 (Dates TBA)
Where: Downtown Las Vegas
We moshed, we conquered, we raged.
"Sin City's premiere rock and metal festival, Las Rageous brings the noise to downtown Las Vegas. Taking place at an intimate outdoor venue, this event only sells 10,000 tickets, which means you get to see your favorite metal acts up close and personal in one othe f world's most entertaining cities."
While no announcements have been made for their return yet, I'd be surprised if Las Rageous doesn't return in April 2023 for another amazing edition!
Las Rageous 2018, April 20-21, 2018
---
8) Psycho Las Vegas Festival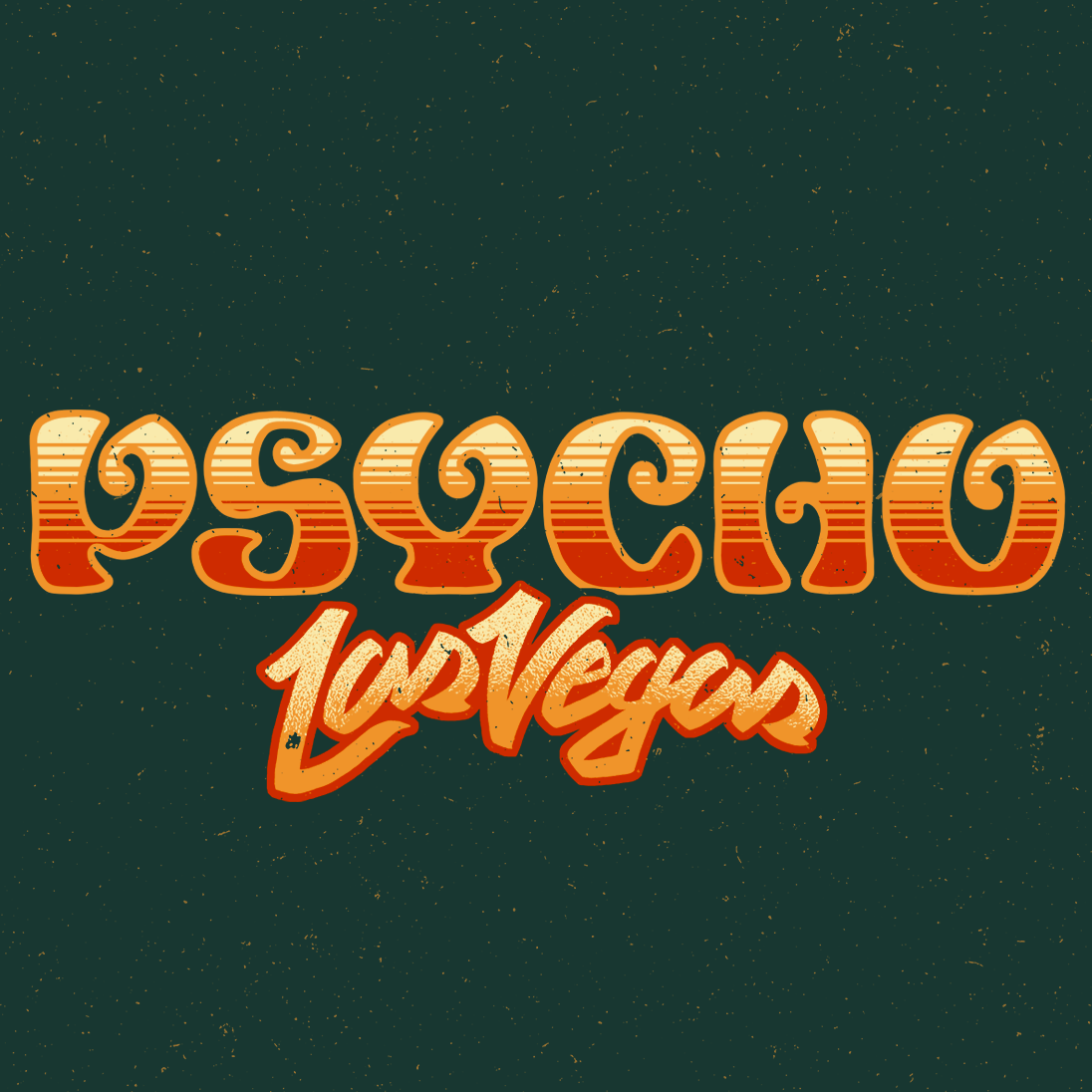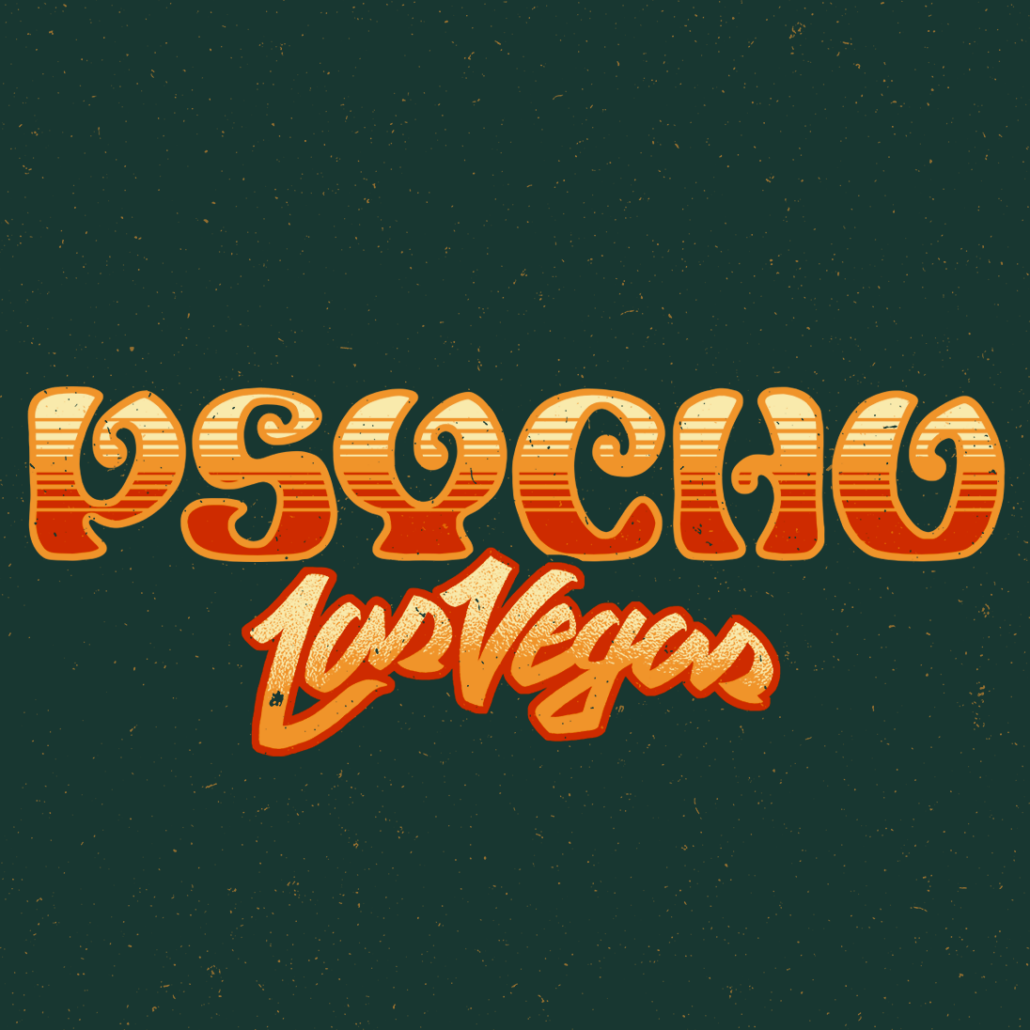 When: August 2023
Where: Mandalay Bay Resort & Casino
https://www.facebook.com/psychoLasVegas
A MAD MUSICAL ODYSSEY
"Psycho Las Vegas is unmatched in its level of presentation and 2019 promises not only a bigger and better festival but the experience of a lifetime.
The event will feature four stages, including the newly renovated Events Center, the iconic House Of Blues, the Mandalay Bay Beach, featuring a wave pool and lazy river, and an old-school Vegas-style Lounge in the middle of the casino floor."
---
9) Rise Lantern Festival
When: October 6-7, 2023
Where: Moapa River Indian Reservation
RiSE is a space away from the everyday. A naturally inspiring setting paired with entertainment, food, and artistic spaces. Culminating in the world largest sky lantern release. Join us for our 9th year in the Mojave on Jean Dry Lake bed just 25 miles south of Las Vegas.
"Rise is more than your typical music festival. The annual Rise Lantern Festival returns to the Las Vegas Valley, drawing an anticipated crowd of 10,000 people. The goal of the event is experiencing "the collective elevation of peoples' hopes, dreams, resolutions, goals, and desires" as thousands of event-goers simultaneously release paper hot-air propelled lanterns into the sky.
The final lantern release will be done to top DJ music after a fireworks display. The festival will also have more than one dozen local food truck options as well as beer and wine."
---
10) Punk Rock Bowling & Music Festival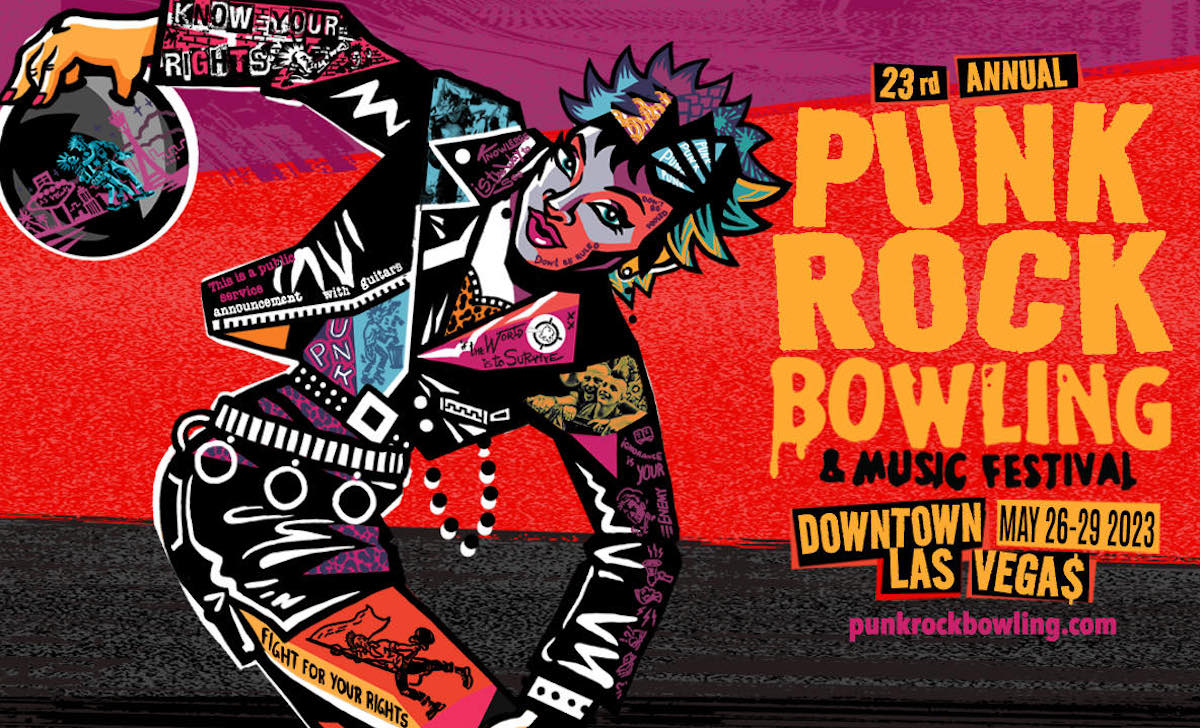 When: May 26-29, 2023
Where: Downtown Las Vegas
https://www.punkrockbowling.com
https://www.facebook.com/punkrockbowling/
"Combining mankind's three greatest creations (punk rock, bowling, and Las Vegas), this annual festival has grown popular enough to spin off editions across the country. But nothing compares to the flagship festival of Punk Rock Bowling in its downtown Las Vegas home over Memorial Day Weekend. 100 bands, 1000 bowlers, poker tournaments, movie screenings, and plenty of booze — sounds like the perfect weekend.
It all started many Bloody Mary mornings ago (1999) when brothers, Shawn and Mark Stern decided over a round at the local alley that they wanted to throw a bowling party for their friends in the punk rock community consisting of bands, labels and zines at the time. What started as a small party and an excuse to head to Las Vegas, morphed into what is now known as the rager of all ragers, Punk Rock Bowling and Music Festival.
PRB is a party to celebrate the music and ideal's we all have in common, to get together with friends some of us have known for years or even decades and make new friends that we will know for years to come. It's a get together for 15,000 of your fellow punk rockers, rallying for the love of punk and the DIY Scene, in the only city crazy enough to have us, Las Vegas!"
PUNK ROCK BOWLING - 20 YEAR CELEBRATION
---
11) Viva Las Vegas Rockabilly Weekend Festival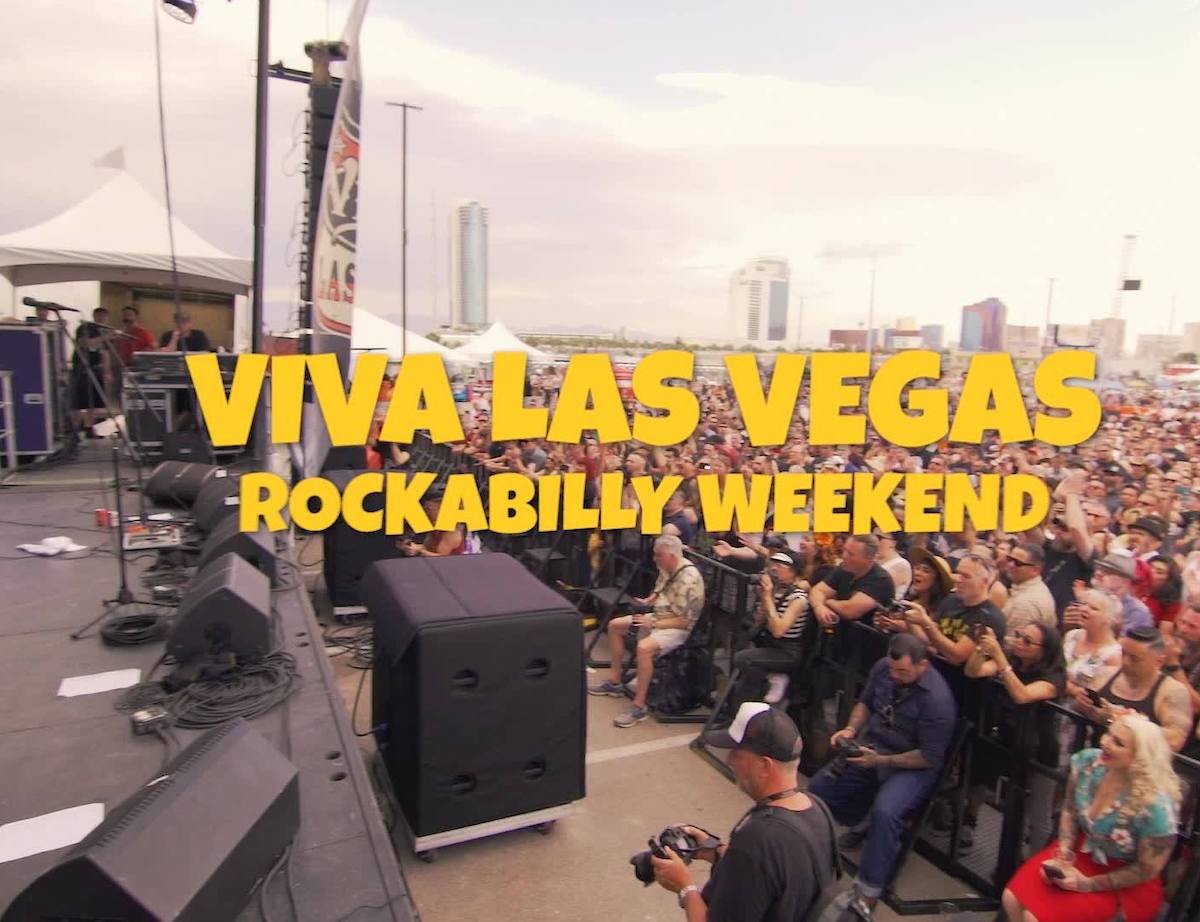 When: April 27-30, 2023
Where: Orleans Hotel & Casino
https://www.facebook.com/VivaLasVegasRockabilly/
Yearly music festival, car show, burlesque, pool party etc.
"The Viva Las Vegas Rockabilly Weekender is the largest and most respected Rockabilly festival in the world that annually attracts 20,000 attendees to The Orleans Hotel and Casino in the exciting Las Vegas. It is four nonstop days of music, hot rods, burlesque, and partying. Rock n' roll aficionados from Europe to Japan, and even South America mark their calendars each year for the event.
This "can't miss" festival features the best Rockabilly music from over 60 world-renowned bands and dozens of wild DJs, sure to keep you on your feet. The weekender also puts on North America's biggest pre-1960's era car show where you can find hundreds of hot rods and just as many vendors selling vintage and vintage reproduction must-haves."
Viva Las Vegas Rockabilly Weekend 2018 EXTRAS, Classic Cars and Pin Ups and INTERVIEWS VLV 21
---
12) Vegas Beer and Music Festival
When: March & October (Halloween edition)
Where: Downtown Las Vegas
https://www.vegasbeerandmusicfestival.com
"The Vegas Beer & Music Festival is the perfect celebration of craft beer and live music in the heart of Las Vegas in Downtown. The event is a walk around event where guests have access to complimentary samples over 60 craft beers and dress up in costumes. Scary creatures will also be roaming the premises. 21+ only.
The Team at Rock Star Beer Festivals has been producing high energy craft beer and music festivals since 2011. The goal of their events is to create a party centered around craft beer. They bend the lines of typical beer festival and focus on the overall vibe of the event. The events are unique in design.
Currently, the events are in: San Diego, Orange County, Los Angeles, Las Vegas, Denver, San Francisco, Long Beach, Riverside, Portland, Austin, and Scottsdale"
Rock Star Beer Festival Las Vegas
---
13) Emerge Impact + Music Festival

When: April 2023 (Future Dates TBA)
Where: Various
https://www.facebook.com/EmergeLV/
"The intersection of social justice, art and music: Emerge is a community rooted in an annual gathering where inspired change makers are entertained and engaged through programming that moves them to imagine and create a better world. Join us in Las Vegas, for two days of exploration through live music, passionate storytelling, progressive art, crafted parties and immersive experiences."
Emerge: Impact + Music | April 6-8 in Las Vegas
---
14) Vino Del Lago Jazz Festival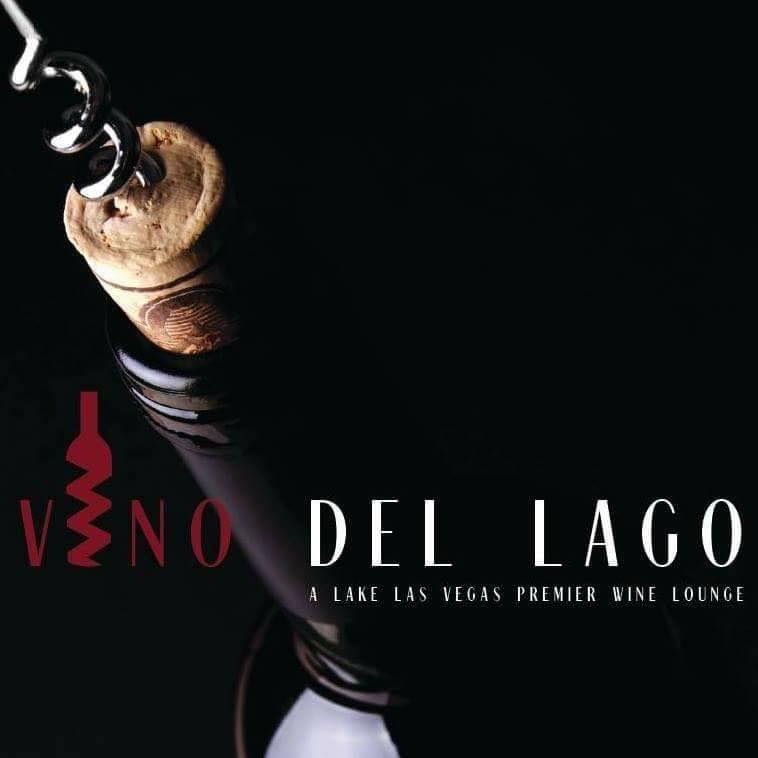 When: May 2023
Where: Lake Las Vegas Event Center
https://www.facebook.com/LLVWine
An exclusive Lake Las Vegas Wine and Live Entertainment Experience…Come for the wine and stay for the music
" Vince Priester / Enrique Corro " at Vino Del Lago / ft: Derrick Cordero
---
15) Holi Festival of Colors Las Vegas
When: April 2023
Where: Sunset Park
http://www.festivalofcolorsusa.com/festival-of-colors/festival-colors-las-vegas-nv/
"Interactive Dance, Mantra Bands, DJ's, Yoga, Colors, Cuisine, Free Hugs, Lotsa Love. Holi is celebrated in India as a spring festival. After the chill of winter, people come outdoors, bury the hatchet, and loosen uno by throwing multi colored powders on each other.
The colors represent all the colors of spring, and the diversity among human and animal kind which makes life interesting and profitable.Our east meets west version of this exuberant festival includes yoga, mantra bands, DJ's, Hip Hop, Bollywood Dance, vegan food, free hugs, and, of course colors. For the young at heart."
Las Vegas Festival of Colors 2014 - Sunset Park
---
Las Vegas Festivals Possibly Returning in 2023
With everything that's happening around the world and the live-music / festival, there are many Las Vegas Festivals that haven't made many announcements about future updates, but wanted to give them some recognition in case they do see a revival!
---
24 Hours of Country Music Festival
When: May
Where: North Las Vegas
"The 24 Hours of Country Music Festival the motto for the 2019 Concert Series is "We Won't Give Into Fear, We Won't Give Into Hate, We Will Stand Country Strong!"
The 1st festival in the 2019 festival series in Las Vegas will be the first outdoor Country Music Festival since the events of October 1 2017. (At the time of writing this) and will feature special presentations and the introduction of the 24 Hours of Country Route 91 Children's Scholarship fund where a Minimum of $5.00 per wristband sold will be added to the scholarship fund and the first scholarship presented! The Las Vegas Festival and the entire festival series will be a great boost to any sponsor involved!"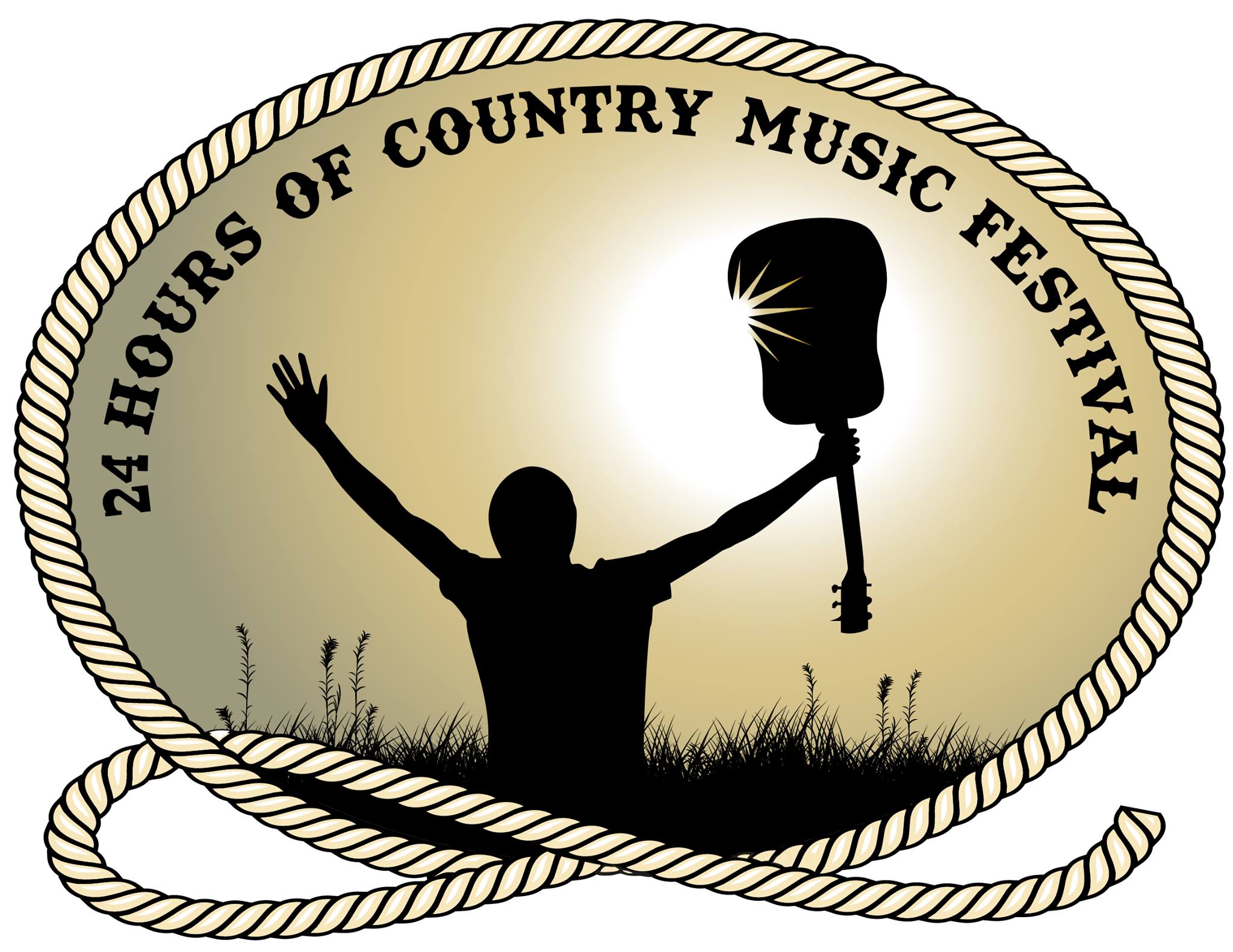 ---
Neon Reverb
When: March
Where: Downtown Las Vegas
"Neon Reverb is back in March for another round of alternative, indie, folk, ska, country, rock and punk shows in downtown Las Vegas. The music festival has mushroomed for its second time around, now featuring around 100 local and national acts at a slew of venues including the Beauty Bar, The Bunkhouse, Thunderbird Lounge, The Freakin' Frog, The Aruba Ballroom, Las Vegas Country Saloon and The Box Office. Headliners include freestyle gospel rockers Akron/Family, Seattle's Say Hi, hip-hoppers Themselves and New York punks Japanther, who've been known to serenade synchronized swimming clubs."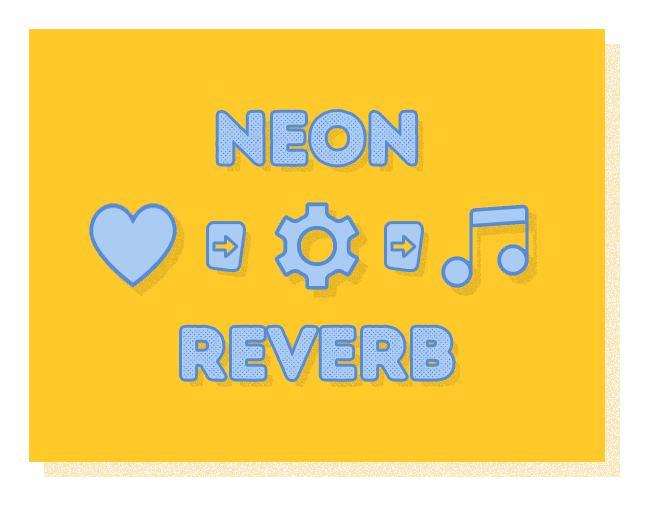 ---
Las Vegas Death Fest
When: June
Where: Backstage Bar & Billiards
"2 stages of non-stop brutality! Outdoor metal market and food! 21 and over. Featuring the most brutal bands from all over the world. This year will feature many bands' first/only USA appearance along with very special guests and CD releases!!!"
---
Taste and Sounds of Soul Festival
When: February
Where: Downtown Las Vegas
"The 17th Annual Taste And Sounds Of Soul brings big flavors and live music to Downtown Las Vegas this weekend in celebration of Black History Month. While enjoying live music and helping yourself to all the good eats, there's some good shopping too."
Taste and Sounds of Soul Festival in downtown Las Vegas
---
European Music Fest
When: May
Where: Downtown Summerlin
"EMF is more than a music festival, it is a community network of dreamers and goers. It is a unique celebration of the true European culture, music & food.
EMF transports all the festival-goers into a special European world of music, joy, arts and food. It will be a breathtaking experience. EMF brings together a legendary European music lineup inside one of Las Vegas's most unique festival locations, The LAWN at Downtown Summerlin. Attendees will be enchanted by gigantic replicas of famous European landmarks such as the Eiffel Tour, Temple of Zeus, Pisa Tower, Dracula's Castle and many others, which will teleport the festival-goers into beautiful Europe."
---
Underground Link Music Festival
When: August / September
Where: Las Vegas
"The Underground Link music festival is a 3-day music event which consists of hip hop and EDM."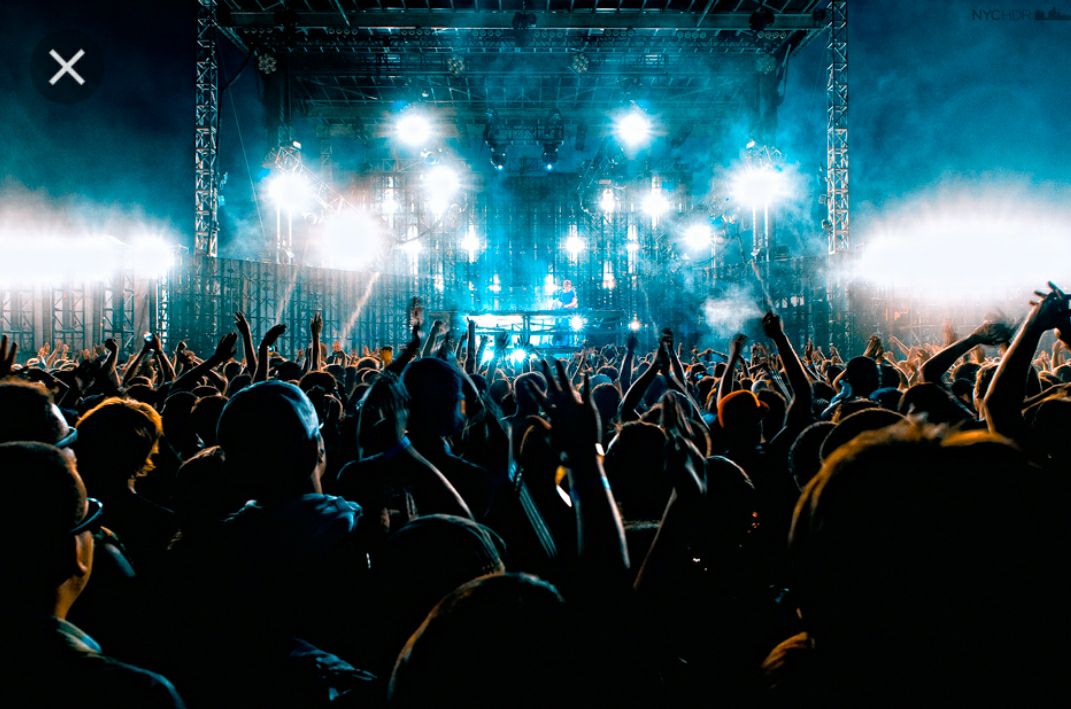 ---
Am I Missing any epic music festivals in Las Vegas 2023…?
I'm always looking to update these posts with the best and most epic music festivals, so feel free to reach out to me via email or social media and let me know! I'm loving how new festivals and events are popping up all the time, so
---
Thanks for reading about these awesome Las Vegas Music Festivals!
If you're looking for more music festivals to check out around the U.S.A or around the world, take a quick browse through some of these posts below! My website is filled with the biggest and best festivals in the world, and I know you'll find something really epic!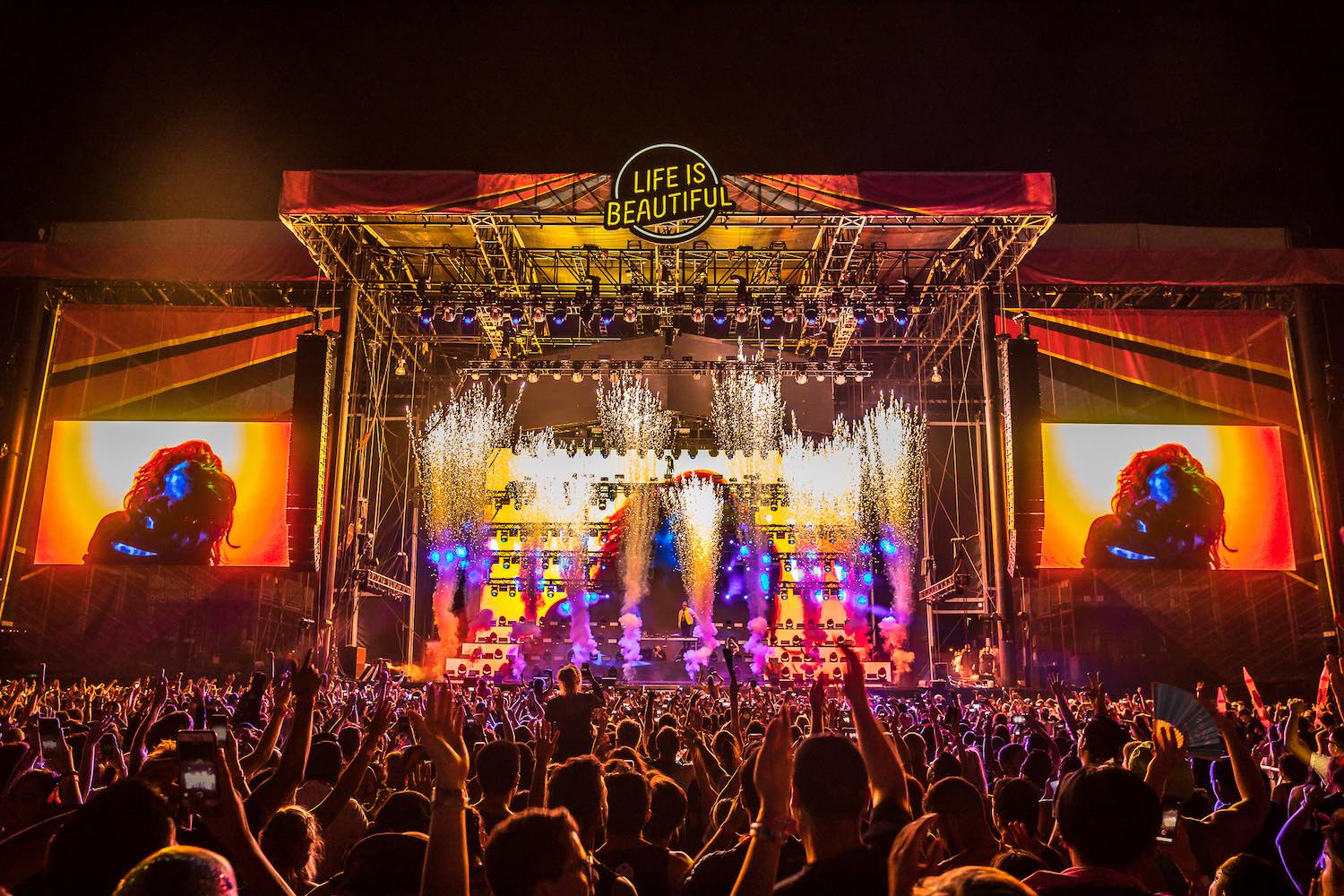 https://www.jonesaroundtheworld.com/wp-content/uploads/2019/01/Las-Vegas-Music-Festivals-2021-2022.jpg
1000
1500
Dave
https://www.jonesaroundtheworld.com/wp-content/uploads/2017/03/logotry-1-1-300x106.png
Dave
2023-01-03 11:19:29
2023-09-11 17:02:43
15 Las Vegas Music Festivals To Experience Before You Die