Do you love heading out on camping trips, cooking on open flames underneath the starry skies? It's romantic and dreamy until fat raindrops start to fall on your head and you spend the rest of the evening huddled in your tent.
Or maybe you know what it's like to go to some of the best music festivals in the world, to dance in dusty deserts and forest landscapes. But what do you do when the sun gets too hot and there's nowhere for you to rest your tired feet in the shade?
It goes without saying that any nature lover, camping enthusiast, and festival-goer should have the best camping canopy as part of their outdoor arsenal.
Pop-up canopies offer you a shady place to hang out in the heat of the day and a warm and dry place to seek cover from the rain. Most of all, they're the center of your little camp community.
Do you need a camping canopy for frequent trips to the beach, festival weekends, RV road trips, or comfortable camping? You've come to the right place. Check out this list of nine of the best camping canopies to suit every outdoor requirement and budget.
---
5 Quick Picks for Best Canopy Tent Categories
If you're looking for something specific and are not too eager on combing this entire post for it, I've got you covered. Here are the best canopy tents according to specific categories so that you can find what you're looking for with one click.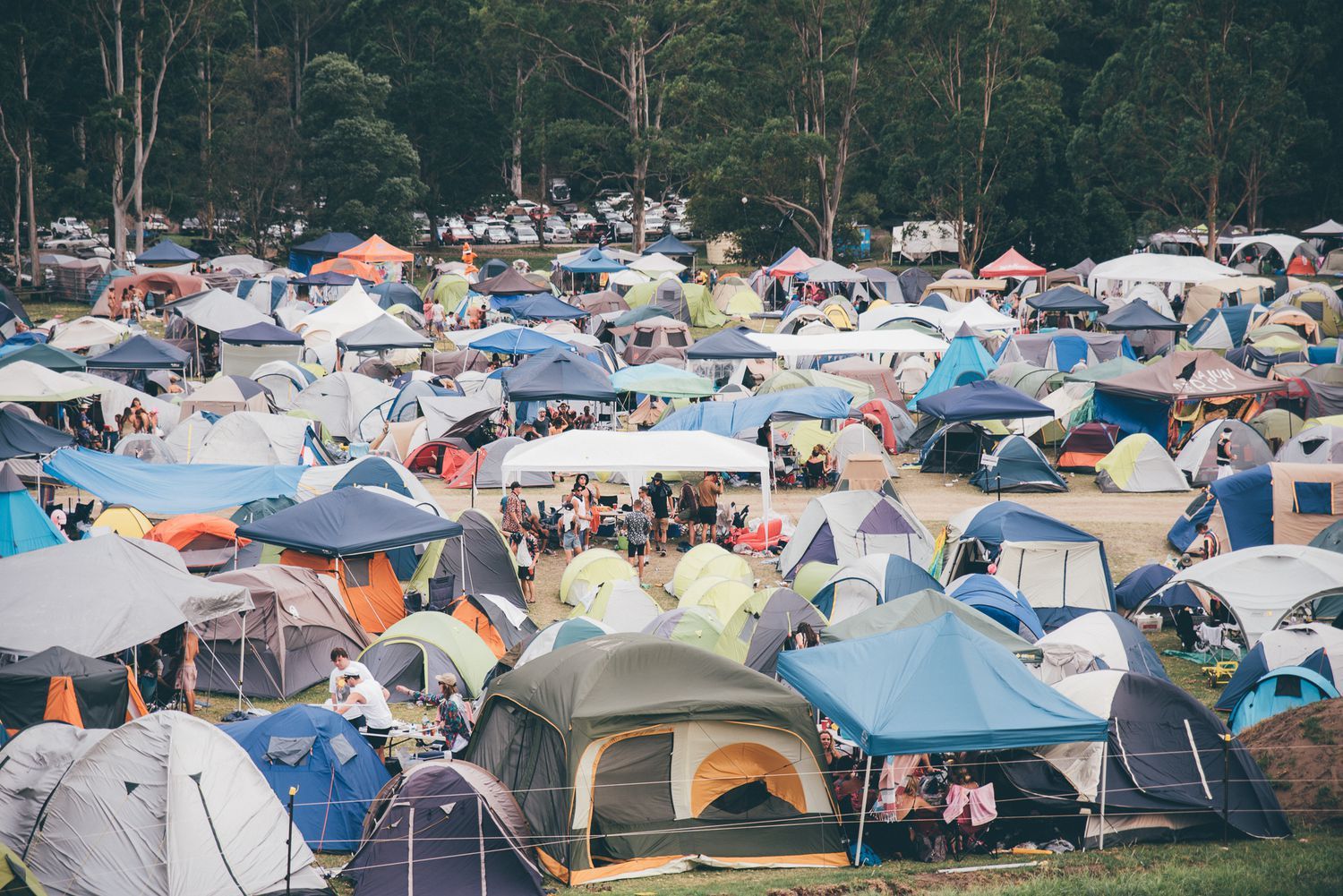 ---
9 Top Tent Canopy Options
When you buy a piece of outdoor gear, you want to be sure that you're getting the best out there. This list covers nine of the best camping canopies offering a range of features, different styles, and price ranges. Check it out, choose your favorite and add this cool outdoor item to your camping kit.
---
Overall Best Pop Up Canopy Tent
If you know your outdoor gear, then probably already know that Coleman is one of the most popular leading outdoor brands — and for good reason too. This easy-to-set-up canopy tent comes in two sizes: 10×10, and 12×12.
It provides ample covered space to set up a cozy chill area protected from sun and rain. It has a one-piece frame with telescopic poles and a wheeled carry bag. This makes it a compact option that is easy to store when you're not huddled up underneath it, making memories with friends.
As with all Coleman gear, it's built to last, even when exposed to the sunny, sandy, dirty, elements of camping. It's an especially good beach accessory because it remains stable in the wind as long as you've properly secured it. No risk of injured beach attendees as your canopy goes hurtling down the coast.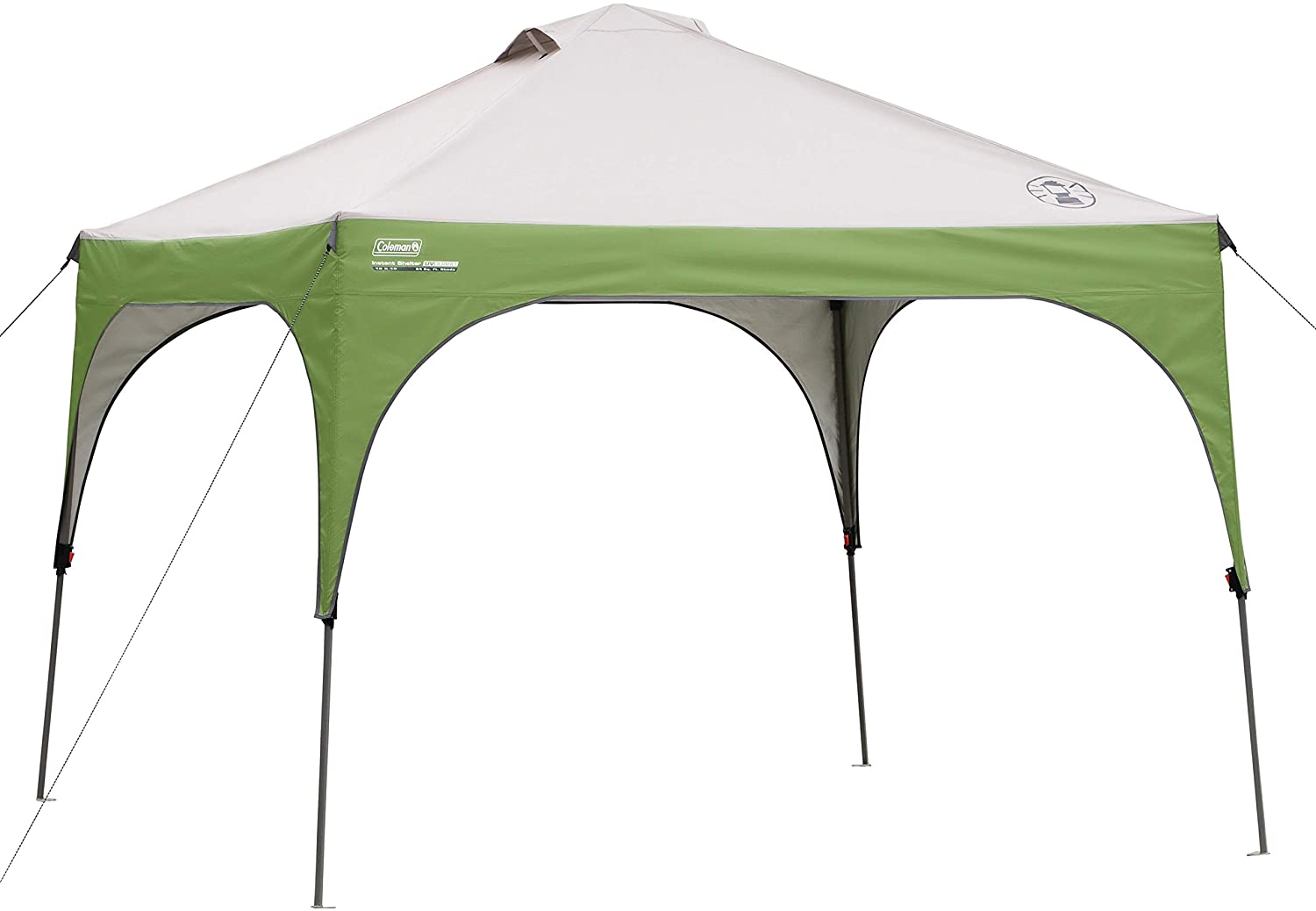 ---
Best Portable Canopy
It's water repellent, lightweight, affordable, and provides up to UPF 50+ sun protection — what more could you want? The stretchy nylon material is super portable and easy to pack, weighing only 6.5 pounds. This makes it an ideal camping accessory.
You'll fit up to seven people under this awesome shade tent that fits nicely into a suitcase or backpack. You'll have to get creative with 'pegging' the canopy down as the anchor corners need to be filled with heavy materials for the tent to remain upright. If you're on a beach adventure then sand works perfectly. If you're exploring the forests or trekking in the mountains, you'll need to gather some rocks.
But the best part about this canopy is the cooler pocket for your drinks and snacks and the fact that it comes in a range of funky colors and patterns. The next time you pack your surfboard for a Californian coastal mission, don't forget this canopy.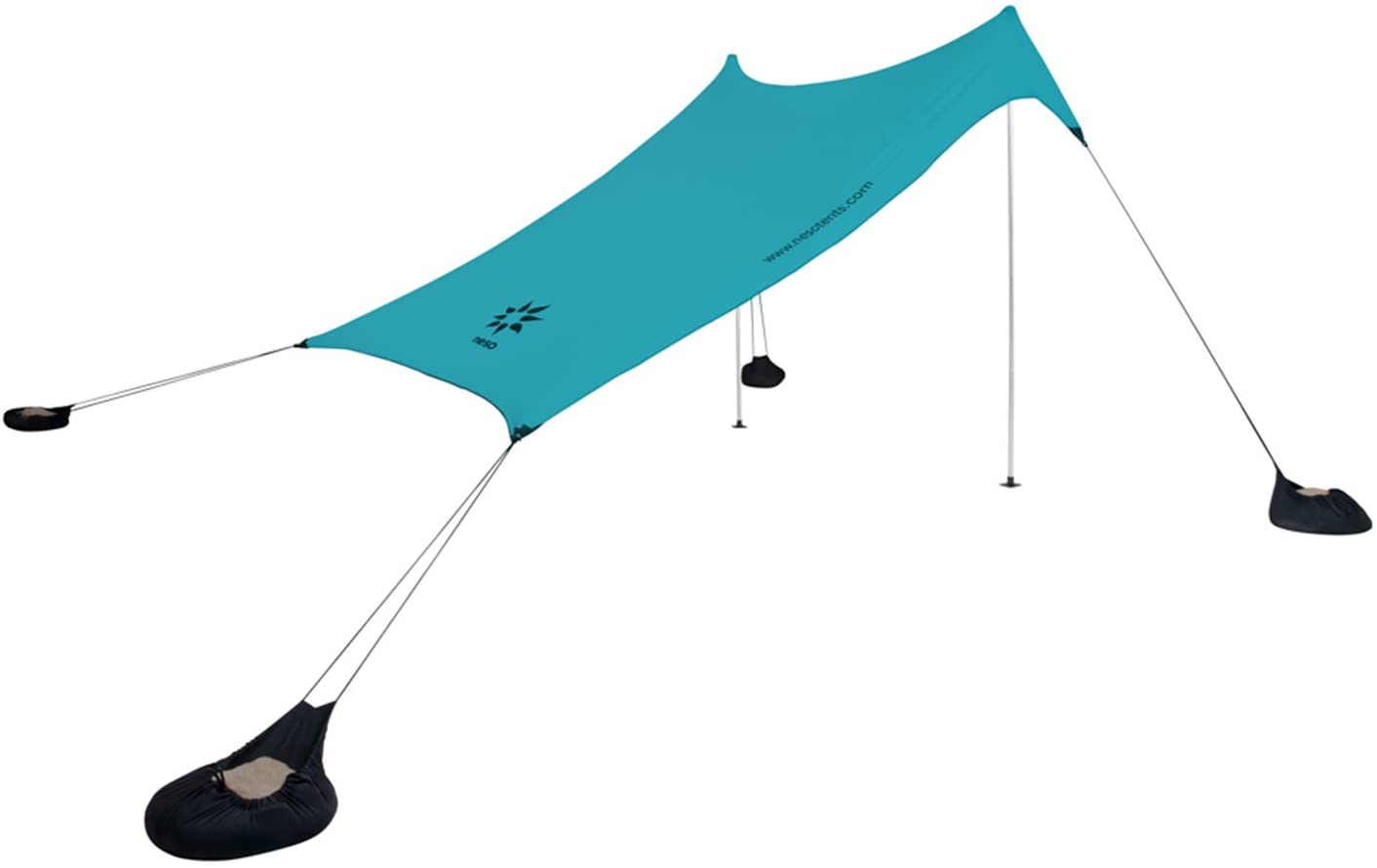 ---
Top Shade Tent
AbcCanopy's camping canopy game is strong! This camping canopy comes in three sizes but unless you're a frequent lone wolf, I recommend the 8×8 or 10×10 so that you always have enough space for every occasion.
One of the main functions of a camping canopy is to offer a shady place to relax. This works perfectly when the sun is above you, but as it starts to drop, the shade starts to retreat and everyone ends up piled up in one corner.
Not so with this camping canopy. It comes equipped with one sun wall so that you can position the canopy to provide you with maximum shade the entire day.
This epic camping canopy is compact and lightweight and it comes with a backpack wheeled bag — so you can take it with you to those hidden beaches and mountain clearings that are only accessible by foot.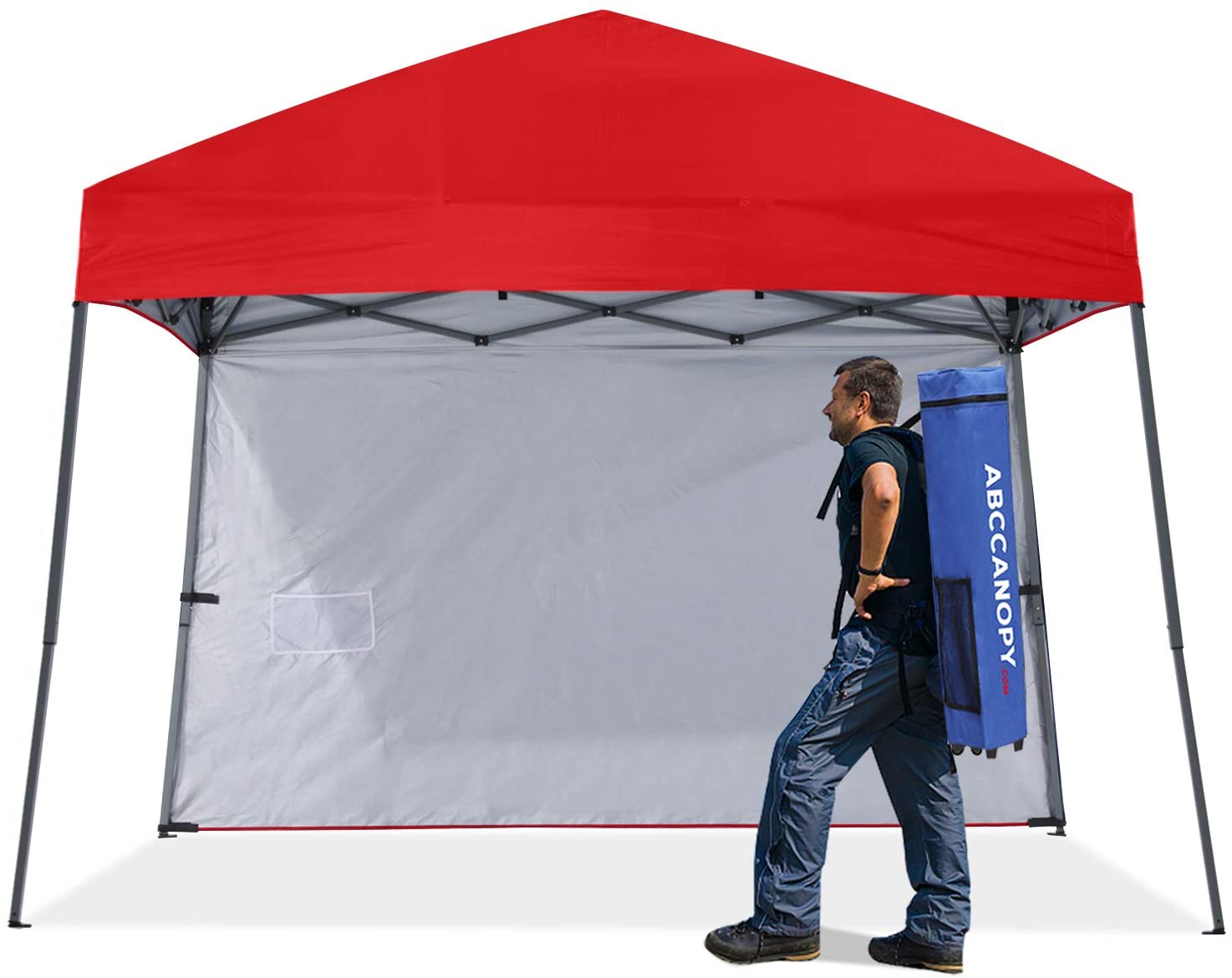 ---
Best Beach Canopy Tent
This half-dome-designed easy-up canopy tent is budget-friendly and makes for an awesome pop up shelter — especially on the beach. Within a few seconds, you'll have this canopy set up, and in a few minutes, you'll be sipping on a drink in the comfort of its shade.
Weighing just over 6lbs and with a travel bag included, it's an amazing portable canopy tent option. Simply sling the shoulder-strap bag over your shoulder and find the perfect spot to set it up and kick back for the day.
It works best for solo adventurers and camping duos as it might feel stuffy and overcrowded with more people due to its dome shape. It's the most affordable canopy on this list and doesn't compromise on functionality and quality. It has five sand pockets for extra stability in windy conditions and has a lightweight fiberglass frame.
If you're heading out on an outdoor coastal trip, you can't go wrong by adding this to your must-have gear list.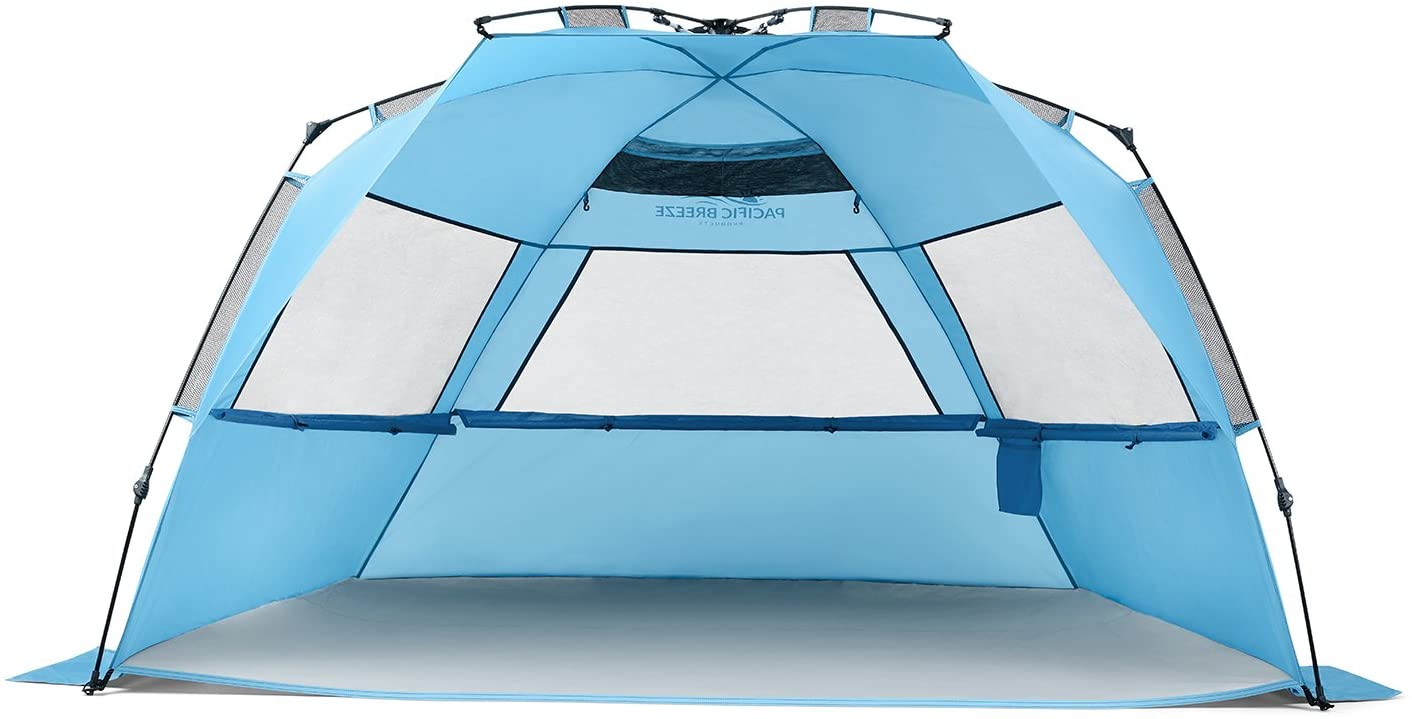 ---
Top Outdoor Camping Tent Canopy
Large and extremely spacious, if you're looking to turn a camping experience into a glamping experience, then this is the best outdoor canopy tent for the job. It's big enough to house a six-seater picnic table so that you and your friends can enjoy shaded lunches and bug-free dinners.
The unique design is easy to put up, and with a little effort, you'll have a 'grand' camp dining room. You'll have to shell out a couple of extra bucks for this camping canopy, but its high-quality, spaciousness and functionality make it well worth it.
It's quite bulky and heavy though, so leave this at home when you're on a backpacking trip and pack it when you're on a camping and glamping road trip.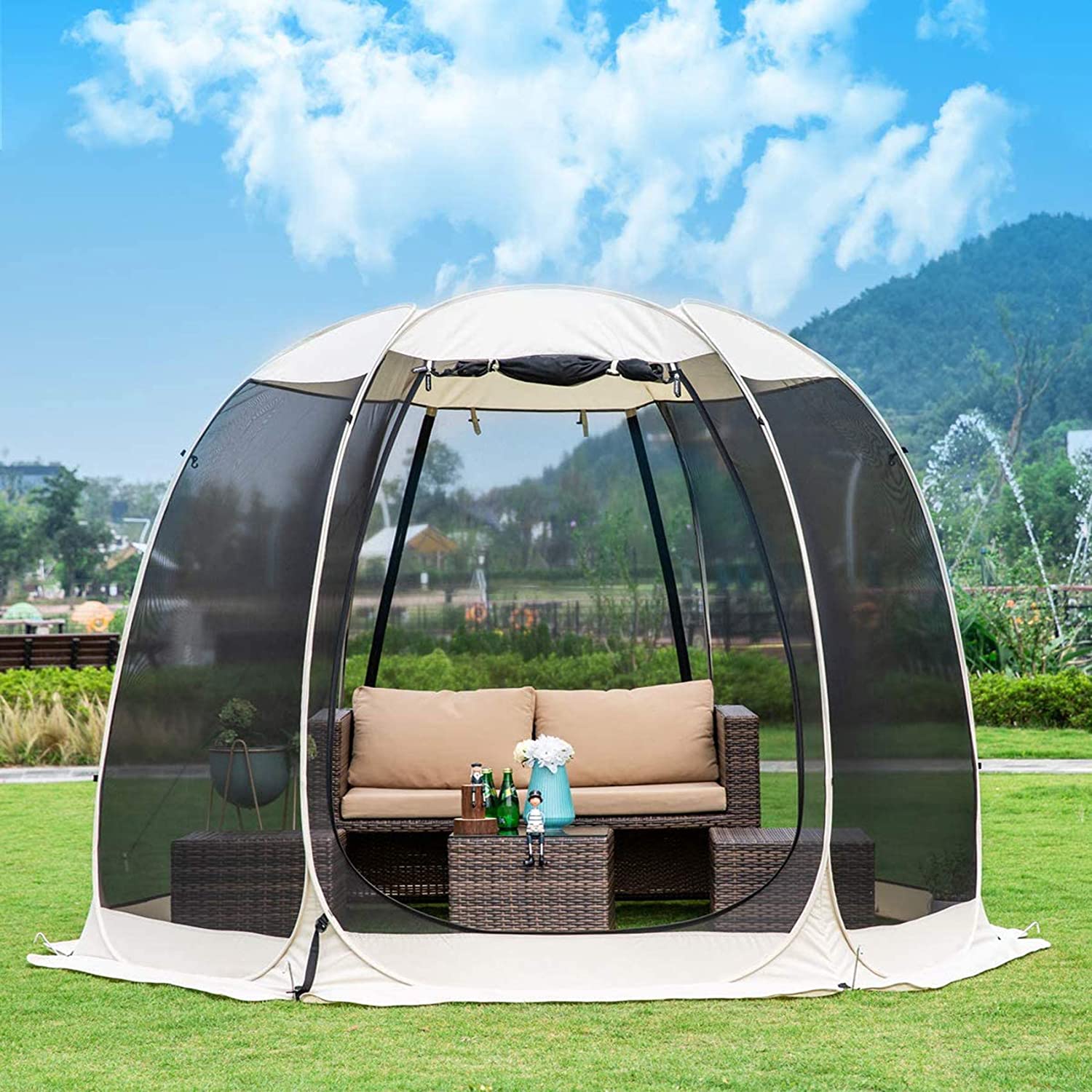 ---
Are you looking for a whopping 100 square feet of coverage to hang out with your favorite people on your next trip? This epic pyramid shelter is one of the best EZ up canopy options, with a cathedral ceiling feature that gives you tons of headroom to stand up, walk around, or even bust out some dance moves.
It's super simple to set up and the included roller bag makes it easy to bring it with you anywhere. The lack of crossbars adds to the astounding 10.5 feet of headroom. But if it's feeling a bit too airy underneath there, especially in rainy conditions, you can adjust it to two lower heights.
This shelter may look flimsy, but it's far from it. The corners are reinforced to prevent tearing, the material is fire resistant and the steel frame is durable.
There are a number of bright colors to choose from. I recommend a color that stands out so that you can spot your campsite among the heaving festival crowds!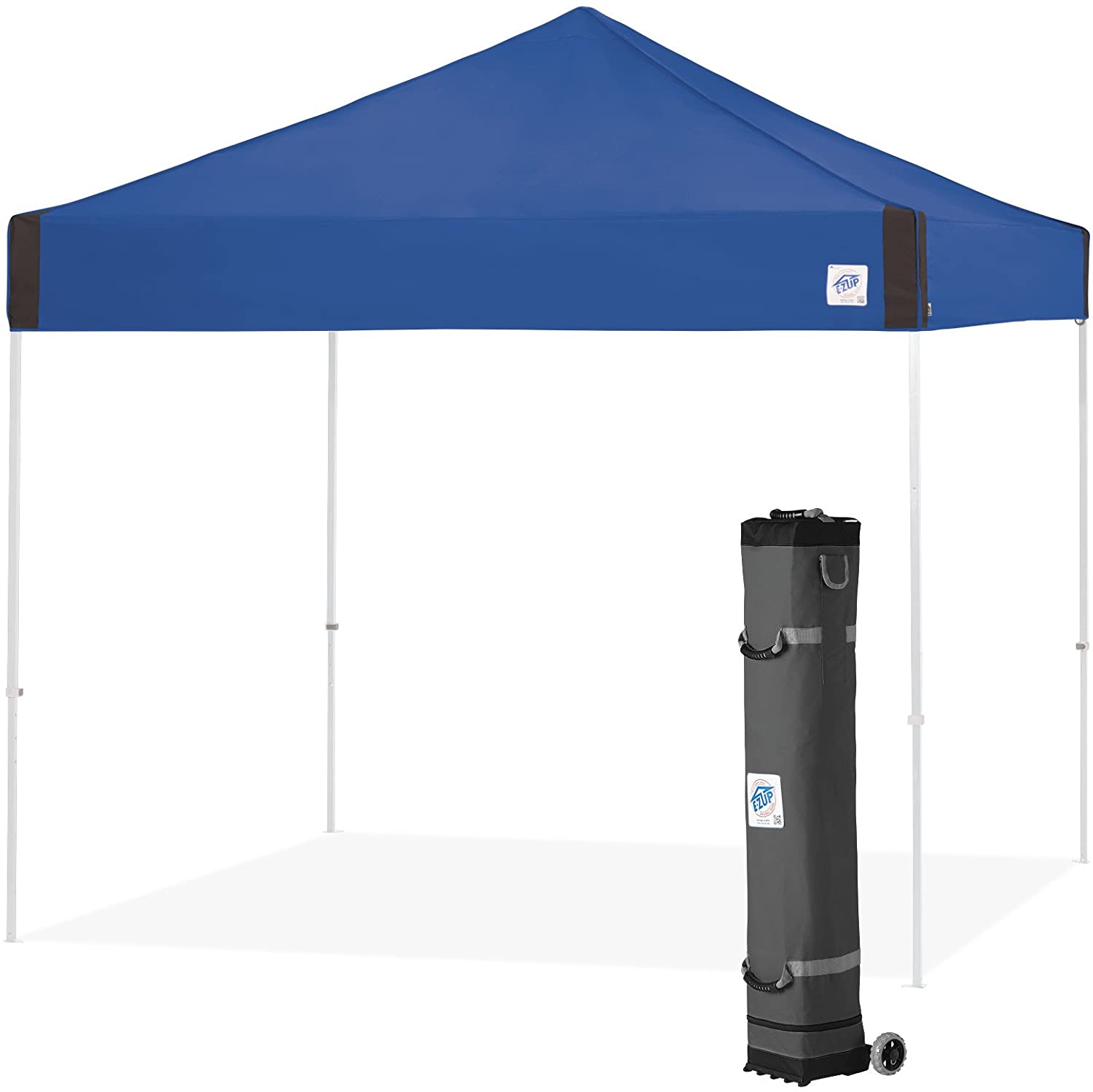 ---
Introducing yet another Coleman masterpiece. This incredible screen house takes only 60 seconds to set up. So, in one minute you've got a comfy 15×13 feet outdoor room. It's the ideal camp dining room or living room, keeping all the creepy crawlies out and offering protection on those rainy evenings and scorching days.
There is plenty of room to fit a picnic table and chairs for your group. There are also two large doors so you don't have to scramble over one another when a bathroom break is in order.
This durable canopy tent has six legs, two more than the standard four, which lends itself to stability in windy conditions. Coleman claims that you'll be able to set this up in three minutes. It may take a little longer the first few times, but after you get the hang of it it's a one-person job that takes a couple of minutes.
This is the mansion of outdoor canopy tents and will turn any campsite into the ultimate glampsite.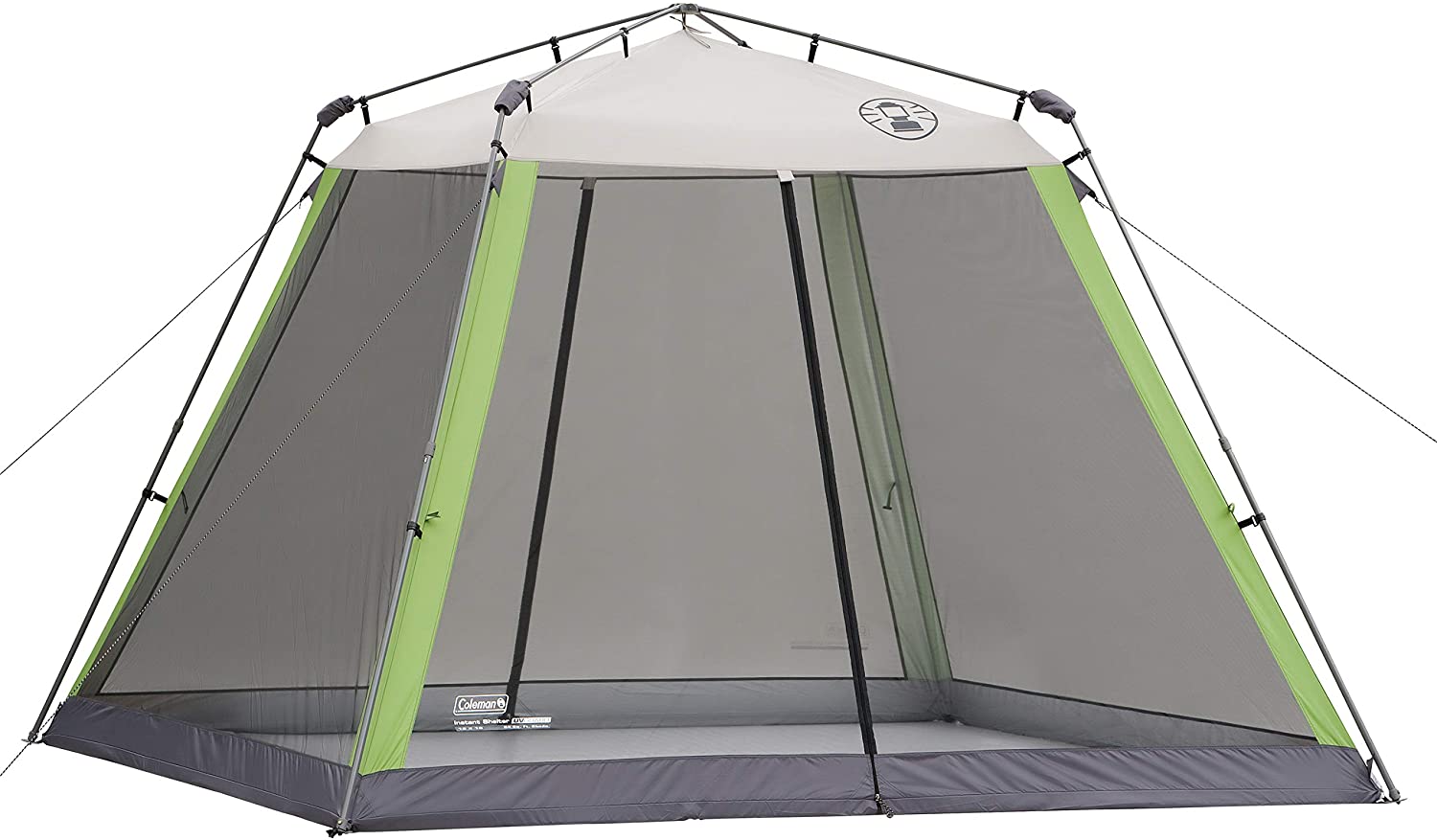 ---
What would the best canopy camping list be without one mention of a vehicle canopy? Whether it be as a camp addition on an RV trip or a cool accessory for your next tailgate event, this is a versatile camping canopy.
The winning feature of this canopy is that it's so diverse. You can attach it to any vehicle, from a hatchback to SUV or camping trailer. If you're using your vehicle every day on your camp trip or don't have a vehicle to attach it to, you can use it as a gazebo with steel poles.
You can adjust the height, making it tall and roomy, or bringing it right down to the ground for when the camp neighbors are prying and you need some privacy.
It's lightweight and compact so you can easily store it in your camper or the trunk of your car when you head out on a trip. It's easy to set up and stands strong in stormy conditions — what more could you want?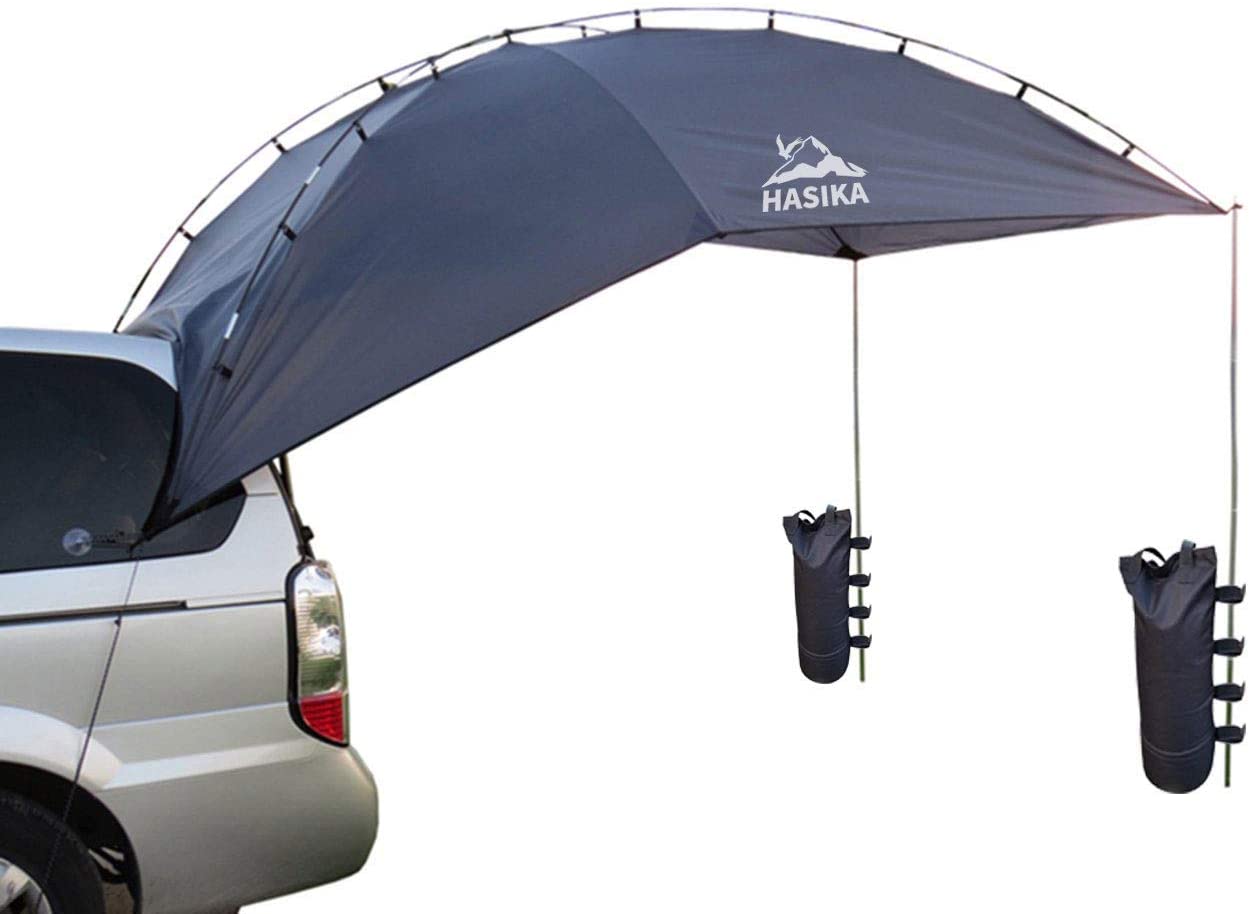 ---
This is the overall best canopy for camping and is suitable for any and all adventure situations. If you're looking for something that is highly durable and extremely functional yet can be erected in a couple of minutes with no tools, then this is the tent for you.
It's one of the best 10×10 canopy options but you can choose larger sizes: 10×15, and 10×20 feet. This canopy tent is all about simplicity, which is why I love it so much.
It has three different height positions, the polyester fabric is fire retardant and the strong truss design is rust-resistant. Basically, this baby is built to last and you'll no doubt have a long life of camping, picnics, and beach days together.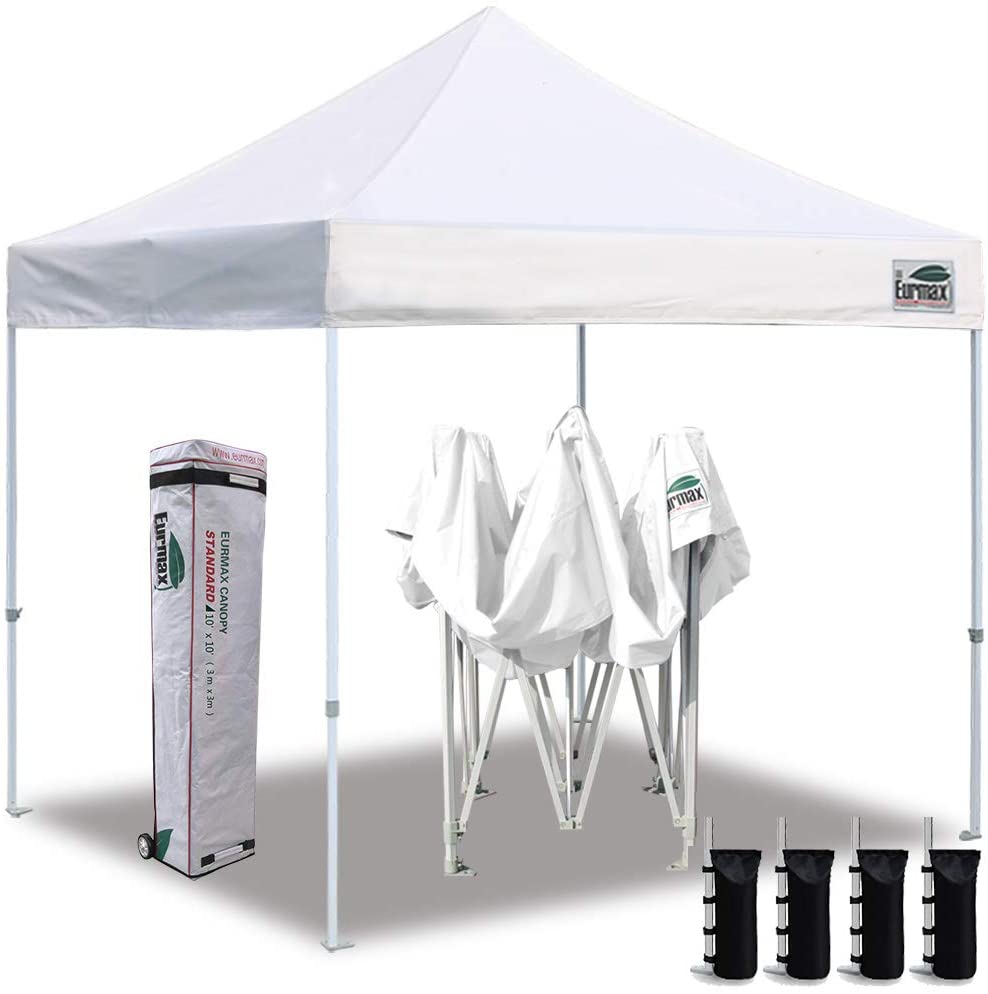 ---
Other Recommended Reading
Do you love exploring the United States, hopping from festival to festival and one gorgeous national park to another? When you've picked your favorite camping canopy, you're going to need some travel inspiration. Check out these posts about awesome festivals around America so you can plan an epic trip to test out your new canopy!
---
Which of These Canopy Tents Are You Packing on Your Next Adventure?
For seasoned festival-goers, avid campers, and keen adventurers, a good canopy tent is an essential gear item for music festivals. It offers a cool place to escape the sun, a cozy area to enjoy the rain while staying dry, and is the heart of any campsite or beach set-up.
I've given you the best of the best camping canopies, all you have to do is pick the right one for your adventure requirements!
https://www.jonesaroundtheworld.com/wp-content/uploads/2021/04/Coleman-Instant-Canopy.jpg
1038
1500
TravelTractionsJATW
https://www.jonesaroundtheworld.com/wp-content/uploads/2017/03/logotry-1-1-300x106.png
TravelTractionsJATW
2021-04-28 22:30:31
2021-04-28 22:32:27
Best Camping Canopy | Essential Pop Up Tents for Your Next Adventure