Looking for the best music festivals in Washington in 2024? Well, look no further, because I've got them all covered for an incredible year of events spanning nearly every genre. Whether you're looking for a Seattle music festival or looking to head east, the PNW is guaranteed to impress!
Washington, one of the United States most important musical destinations, definitely doesn't disappoint when it comes to putting on a show-stopping music festival schedule. There are some truly epic Washington festivals, and it helps that many of these are at the incredible Gorge(ous) Amphitheater!
Year-round, you can indulge in events statewide that are geared at all musical genres, from indie to hip hop, electronic to hard rock. Vibe to great tunes in ultra-hip Seattle, or discover lesser-known musical hubs like George, Tacoma, and Spokane.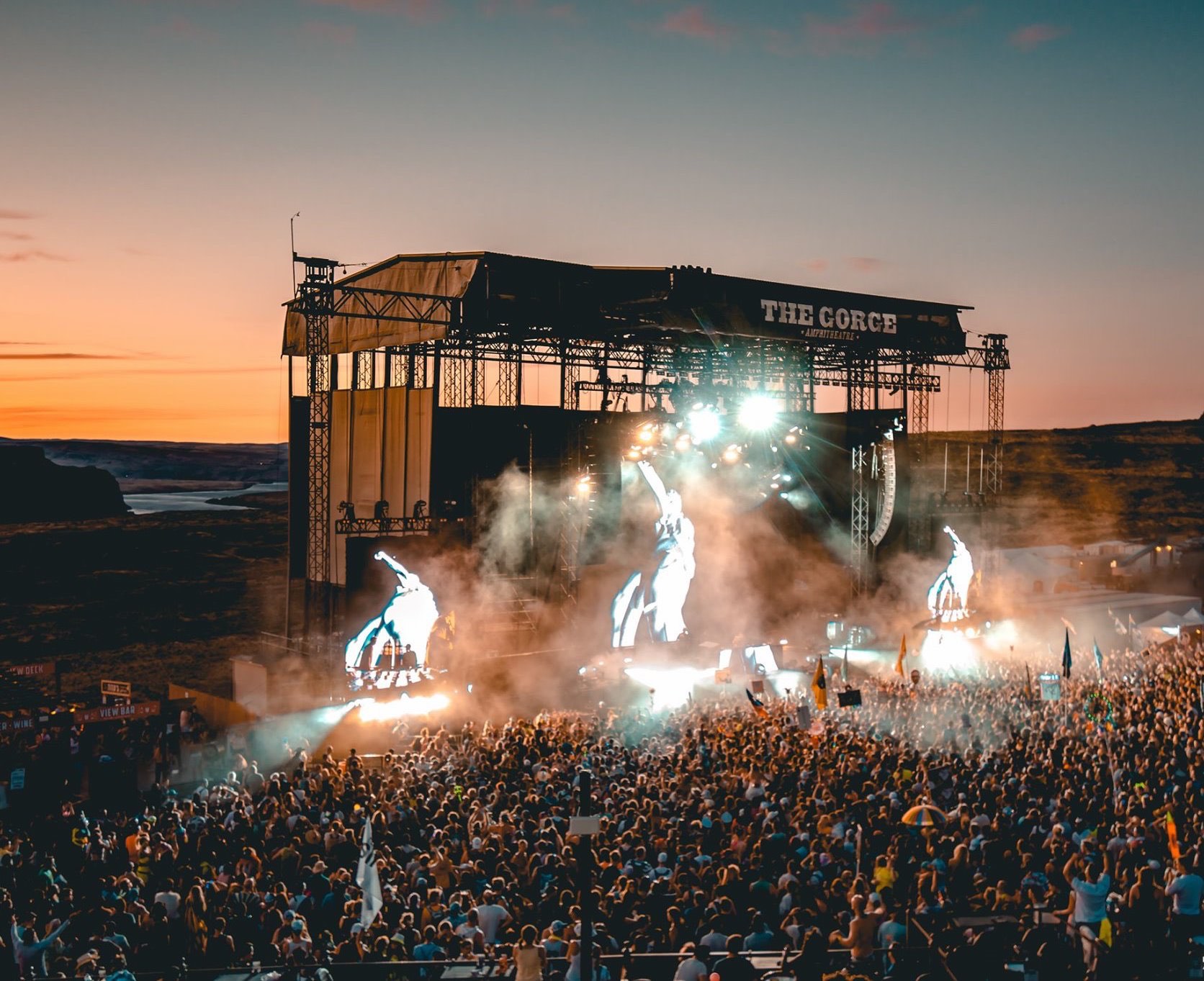 ---
So, why not take a road trip to the state that produced the likes of Kurt, Eddie and Jimi (just to name a few), and explore the scene for yourself?
Take a read through what I think are the best Washington music festivals in 2024, watch a few of the after-movies, and start planning your yearly summer festival schedule!
Also, be sure to read my guides on Festival Hydration Backpacks, Festival Camping Packing List, Festival Shoes, and Festival Gadgets to help you make the most of your time!
---
1) Beyond Wonderland PNW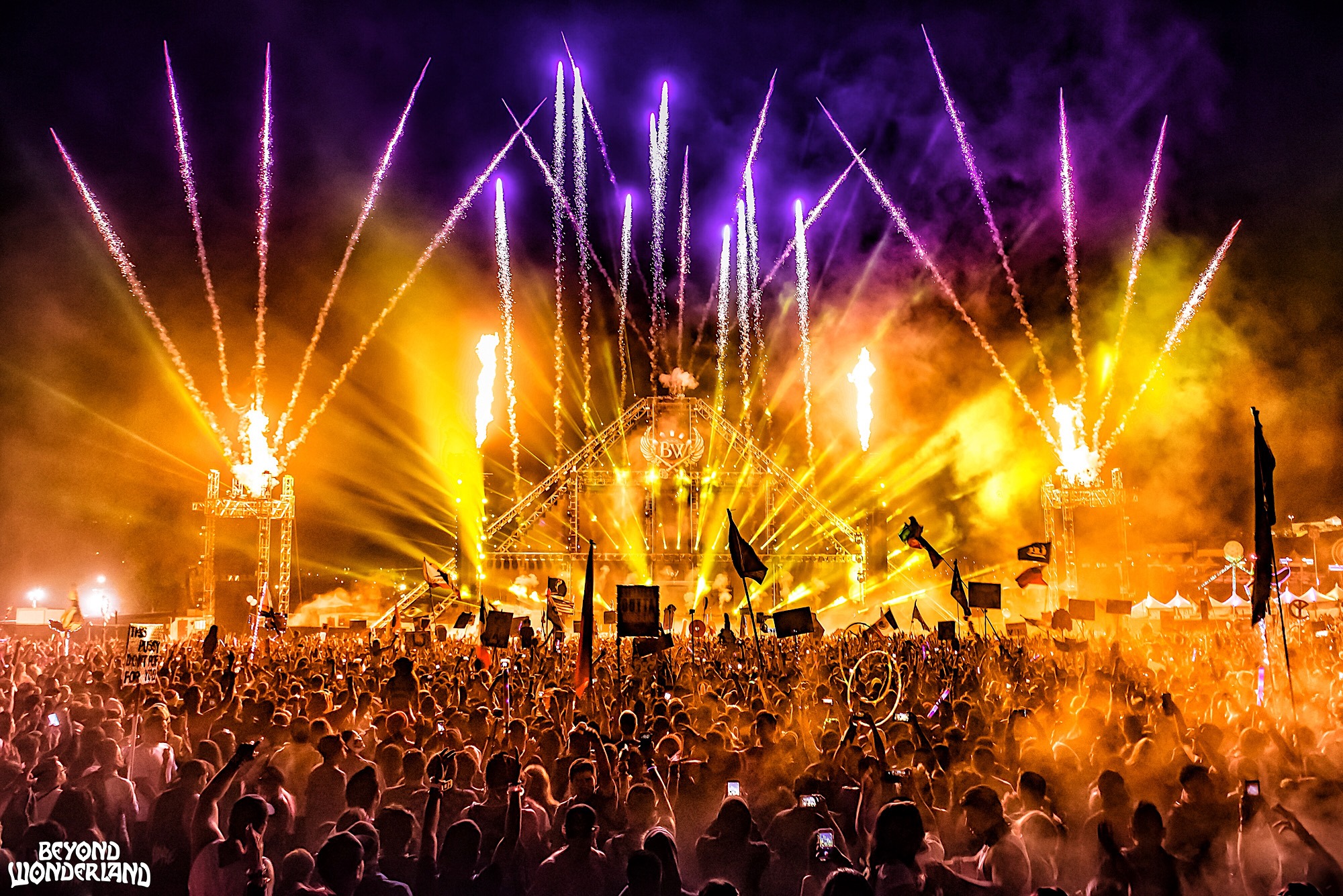 When: June, 2024
Where: The Gorge Amphitheater, Quincy, WA
https://pnw.beyondwonderland.com/
One of California's most popular electronic music festivals is heading up to the PNW for the first time in 2024, and I have no doubt it's going to be an event that thousands will treasure for the rest of their lives. The Gorge is one of the most amazing festival venues in the world, and with Insomniac bringing their world-class festival production, it's definitely going to be an incredible weekend filled with camping, dancing, and meeting fellow EDM addicts from around the world.
Beyond Wonderland at the Gorge
---
2) Summer Meltdown Festival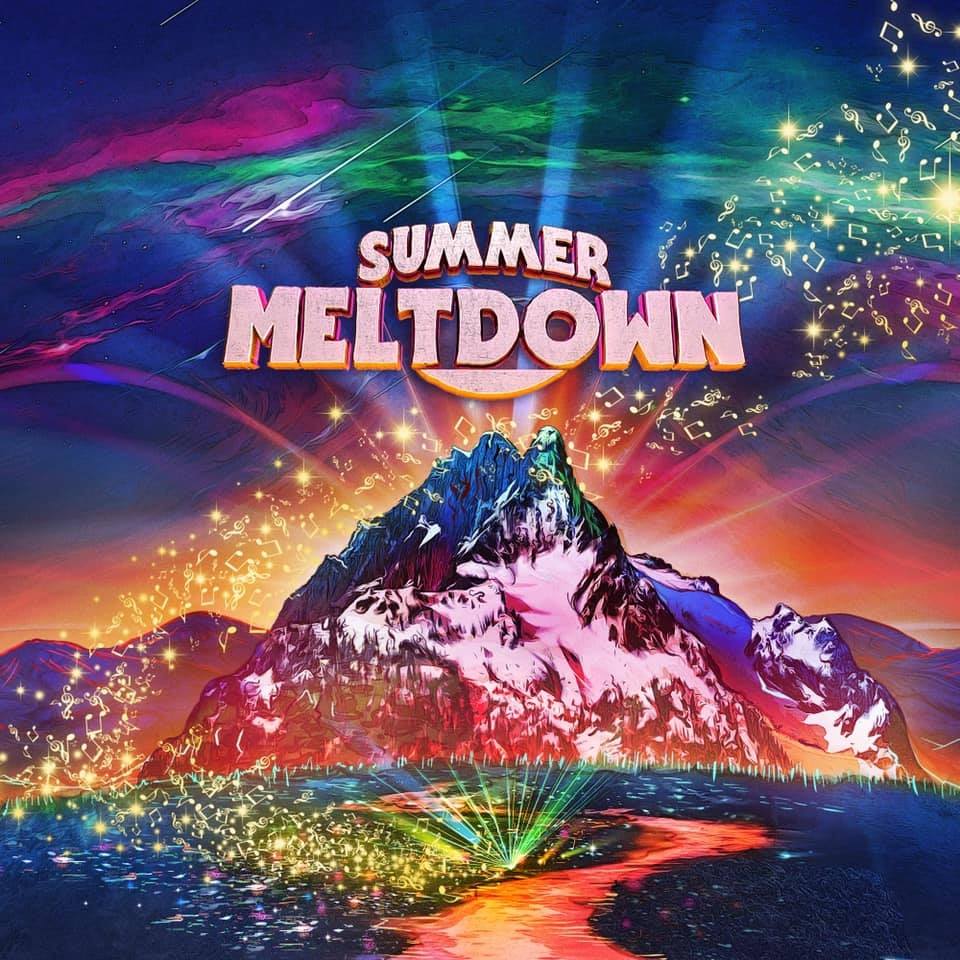 When: TBC, 2024
Where: Monroe, WA
https://summermeltdownfest.com/
Where the Music Meets the Mountain!!!
Summer Meltdown is a music, camping, and adventure festival in Darrington, WA – an hour and a half into the Cascade mountains from Seattle and Bellingham. Summer Meltdown is known for its vibrant community that is open to all ages – from the kids zone, to the late night tent, to lounging in the beer garden – this festival offers fantastic experiences for everyone!
"We're talking about 19 years of adventure and great music….
'The river, the beach at bacon point, the sun making Whitehorse Mountain turn gold at dusk and pink at dawn. Nobody's ever a stranger at Meltdown, we're united young and old with the goal of having the best weekend of the summer. We make it that way together, loading our cars from all over the west and driving into the North Cascades, bringing unicorn floaties and snacks to share and absurd costumes and best friends.We become like the ferns below our hammocks, a glacial wind as we swoop down the steps of the amphitheater, the feeling of sunlight on our necks as we rope swing into the river. We put stars in our eyes and pad thai dumplings in our bellies and music follows us the whole year through. Bassnectar, The String Cheese Incident, Griz, Greensky Bluegrass, Beats Antique, Nahko and Medicine for the People, and many more."
---
3) Watershed Music Festival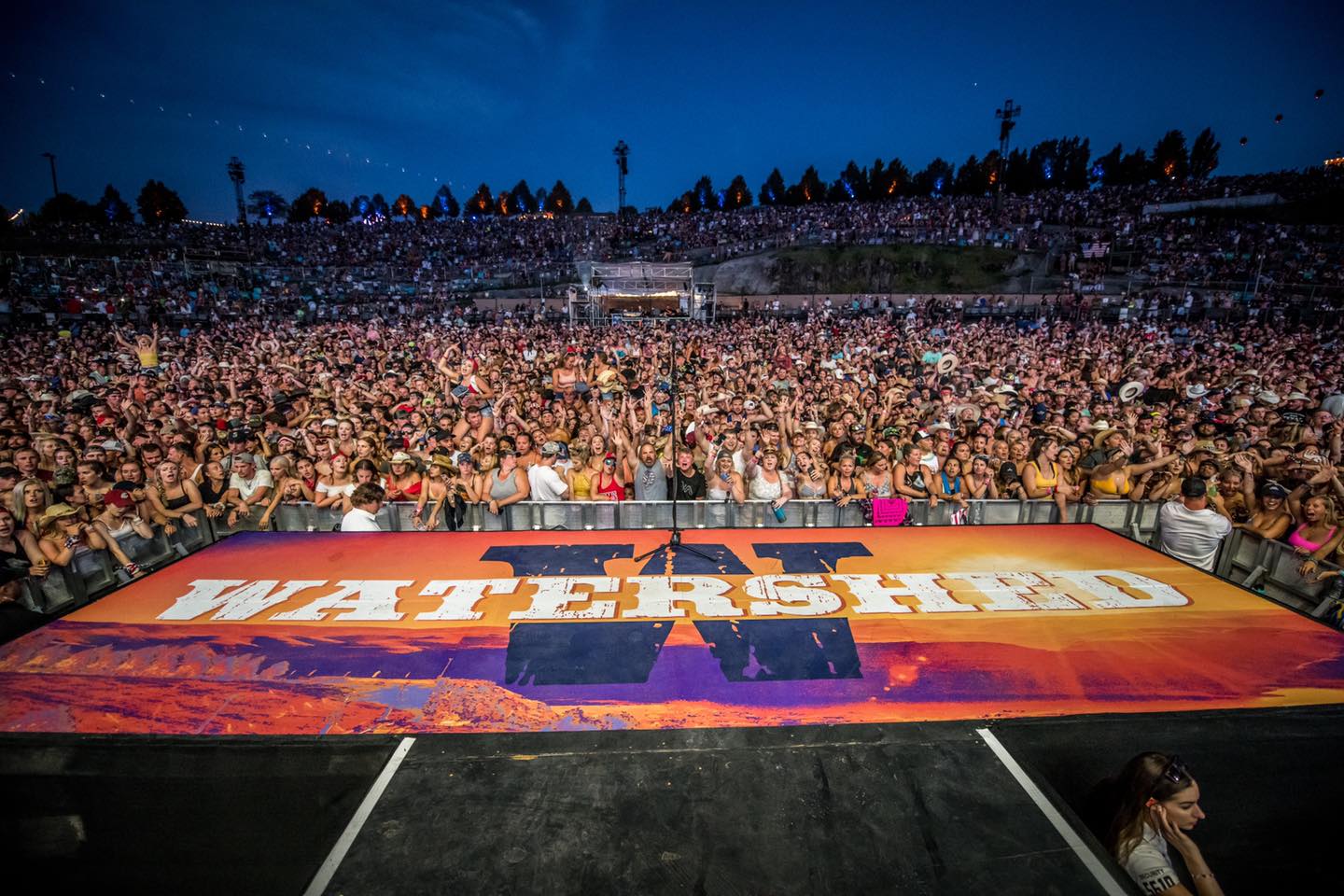 When: August 2-4, 2024
Where: George, WA
'Shedders unite at The Gorge for the biggest 3-day country and music festival in the Northwest!
While I wouldn't typically attend a country music festival myself…I would never say no to the chance to spend a weekend in the gorge camping, drinking, and listening to live music with friends! This is easily one of the best country festivals in the U.S.A, located in arguably the best venue in the entire continent!
Watershed 2021 Sunday Recap
---
4) Above & Beyond Group Therapy Weekender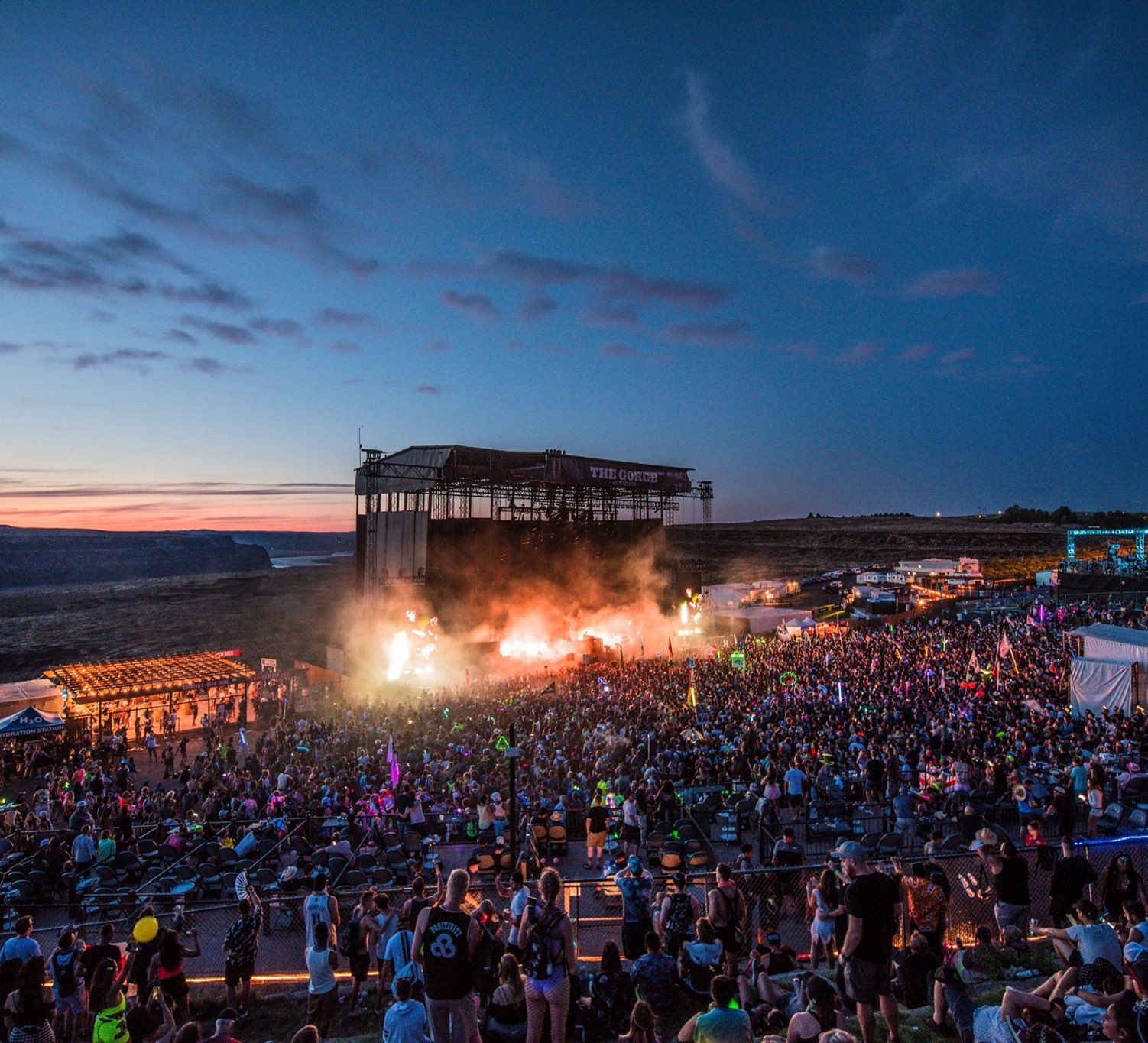 When: July, 2024
Where: The Gorge Amphitheater, Quincy, WA
https://www.aboveandbeyond.nu/gtw/
"Our first-ever Group Therapy Weekender was an incredible, life-affirming experience. A truly special weekend, together on one of the world's best dancefloors. See you in 2024." – Above & Beyond
So I was in attendance for this magical two-day #ANJUNAFAM party, and I was completely blown away by the experience! Not only was it my first time visiting the wondrous Gorge Amphitheater, which certainly is a top contender for the best music festival venue in the world, but it was also my very first Anjuna festival! While I don't typically listen to too much trance music anymore, I had the time of my life dancing it up and being surrounded by one of the most loving and accepting communities in the electronic dance music industry.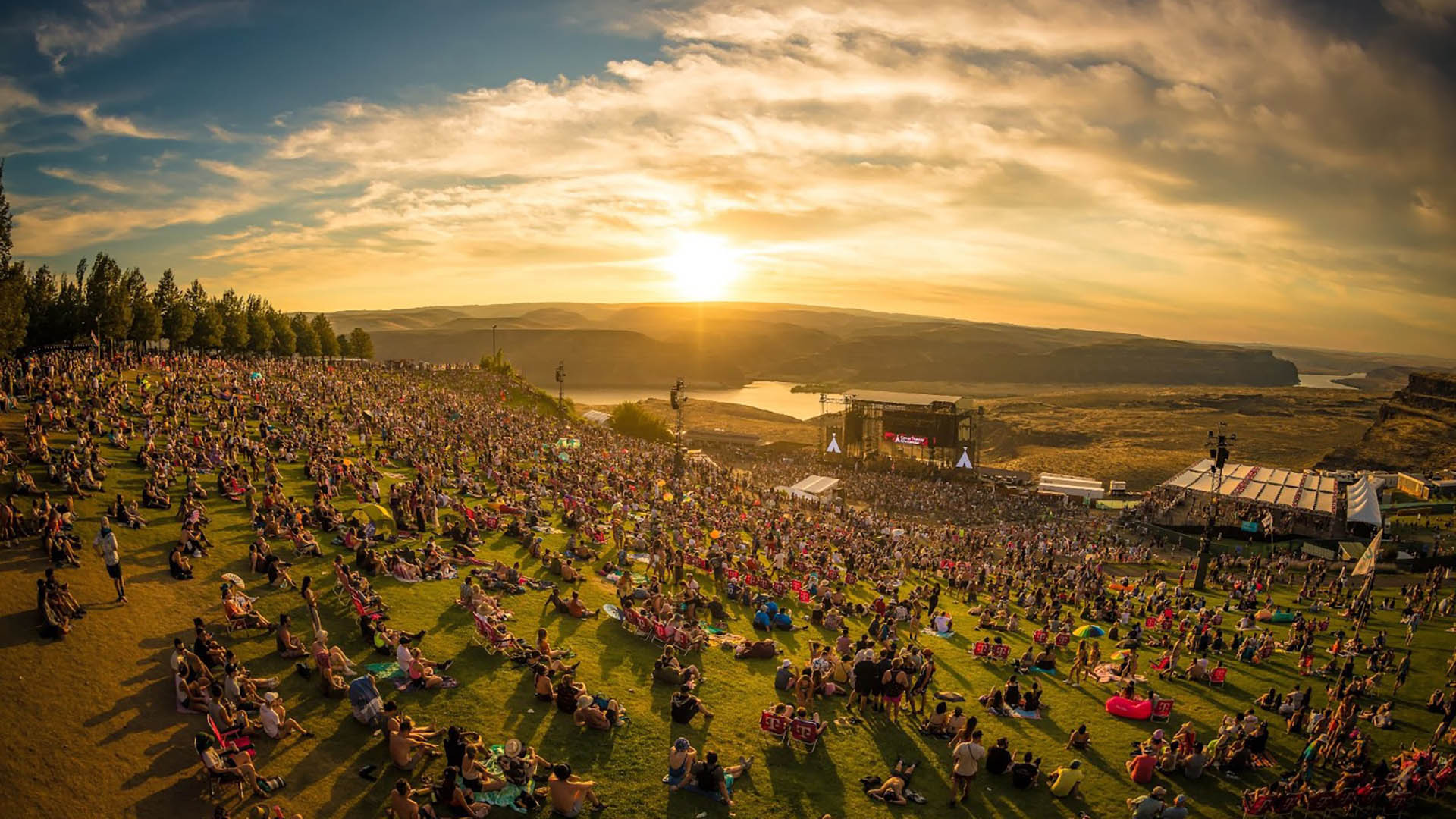 While the first day was dedicated to the more EDM side of Anjunabeats, the performances by Jason Ross, Audien, Andrew Bayer, and Above & Beyond (perfomring for ABGT 250) were all fantastic. But my favorite day for music was the latter, which showcased the Anjunadeep sounds, for a purely melodic and euphoric experience! I had somehow never heard of either Luttrell or Yotto, but they were simply perfect!
While the Gorge Amphitheater is notoriously expensive (talking $12 a beer or so), I loved the camping experience, and met a ton of great friends!
Above & Beyond brought back a ton of amazing acts back to the Gorge in July 2022 (view below the full line-up), and it's simply a MUST ATTEND for EDM/Trance fans in the Pacific Northwest.
Above & Beyond: Group Therapy Weekender 2023 | Aftermovie #ABGTW
---
5) Bass Canyon Festival
When: August, 2024
Where: The Gorge Amphitheater, Quincy, WA
The legendary Excision is bringing his Bass Canyon festival back to the iconic Gorge Amphitheater. EDM and Bass fans will absolutely love the star-studded line-up, this two-day event is a must-attend that is a crowd-pleaser every year. Enjoy amazing campgrounds, top-notch food and drink vendors, all night parties and stunning sunsets.
Bass Canyon 2021 Aftermovie
---
6) Bumbershoot Music Festival
When: September, 2024
Where: Seattle, Washington
Seattle's Celebration of Music, Arts, & Creativity!
"Now approaching half a century, Bumbershoot is one of Seattle's largest cultural touchstones. Each year, thousands of people from across the country flock to Seattle Center to attend this acclaimed festival, which has become one of the biggest and most-loved contemporary festivals in North America, while having maintained its Northwest spirit and innovative roots."
Bumbershoot 2016 Recap Video
---
7) Capitol Hill Block Party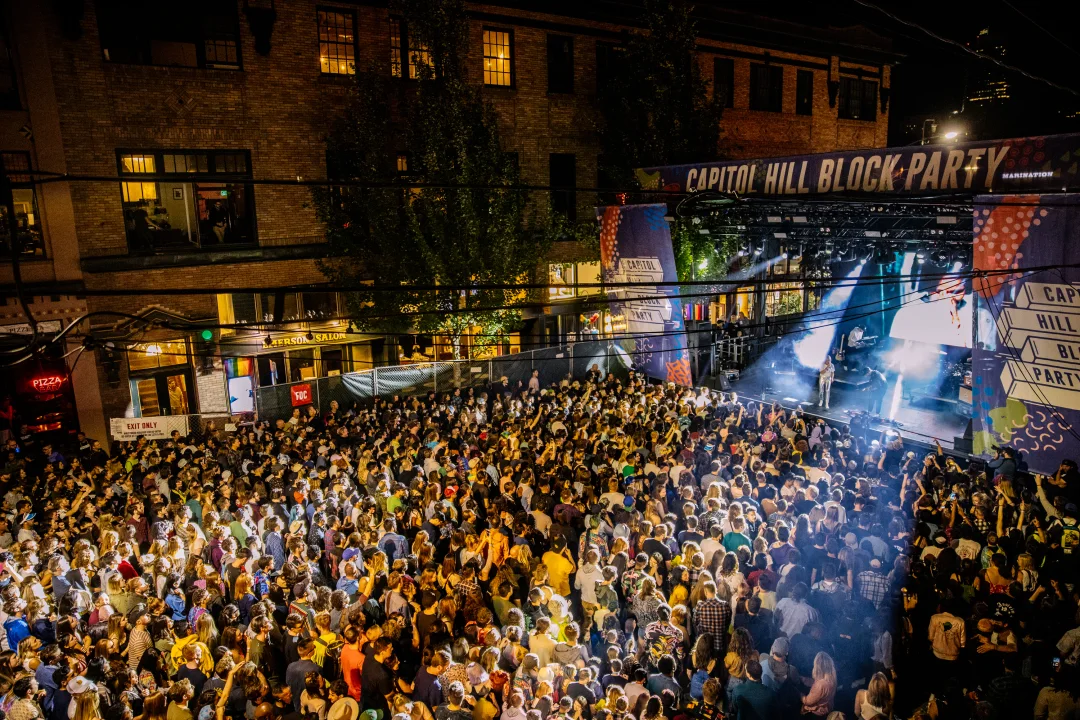 When: July, 2024
Where: Seattle, Washington
http://www.capitolhillblockparty.com/
"Capitol Hill Block Party is an annual, three-day music festival and block party held each July in the heart of Seattle's Capitol Hill neighborhood. With a six-stage setup of both indoor and outdoor venues, multiple beer gardens, and VIP lounges, CHBP provides a communal, accessible experience, continuously evolving since it was founded in 1997. Featuring national, big-name artists, promising local talent, and lesser-known performers across a variety of genres, CHBP exposes its 20,000+ attendees to a diverse balance of acts that appeals to all ages and music tastes. Never failing to bring Seattle and neighboring cities together, CHBP has created a well-known name for itself alongside many national festivals."
Capitol Hill Block Party 2022 Official Recap
---
8) Olympic Music Festival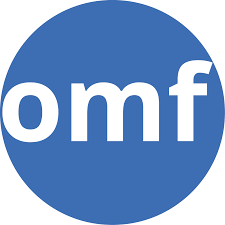 When: August, 2024
Where: Port Townsend, Washington
https://www.olympicmusicfestival.org/
"Considered to be one of the most unique professional training programs in the country, the Fellowship serves as a critical link for young artists transitioning from student life to facing the challenges of becoming a professional musician. The four fellows, selected through a highly competitive audition process, will spend two weeks at the OMF collaborating with mentoring artists while learning about the intricacies of a building a career through group discussions on rarely covered subjects such as taxes, management, and contract negotiations. This year's fellows include current students and graduates of major music schools such as the prestigious Curtis Institute of Music in Philadelphia and Yale School of Music at Yale University."
Olympic Music Festival - Debussy "Clair de Lune"
---
9) Thing Festival
When: August, 2024
Where: Port Townsend, Washington
"THING" is a 3-day festival of music and arts taking place August 2023 at historic Fort Worden in Port Townsend, WA. The event features a tightly curated lineup of diverse performers with an emphasis on fresh discoveries and a vision to create an environment where all are welcomed and represented. This includes a distinctive mix of music, comedy, visual arts, speakers, and highlights from STG's signature education and community programs. Fort Worden is a former military base (and filming location of An Officer and a Gentleman) encompassing 434 acres with 12 miles of forested hiking trails, 2 miles of walkable saltwater beaches and commanding views of the Puget Sound. The historic property has evolved into a lifelong learning center in the magnificent setting of Port Townsend, WA- dubbed "the Paris of the Pacific Northwest" by Sunset Magazine. The festival features 4 stages including 2 outdoor stages, McCurdy Pavilion (former balloon hangar converted into a theatre) and the Wheeler Theatre (intimate art deco venue)."
Good Vibes: Thing Festival 2022 Recap
---
10) Day Trip Festival Seattle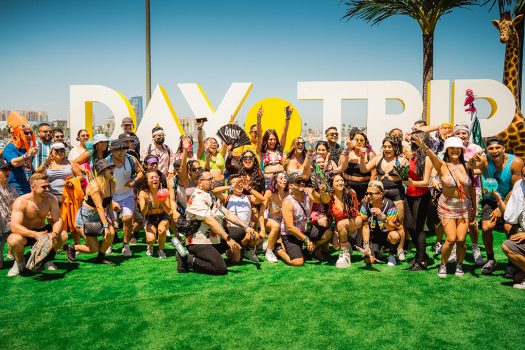 When: July, 2024
Where: Seattle, Washington
https://seattle.daytripfest.com/
Originating in Southern California, the Day Trip brand has made quite a large splash in the Washington festival scene. The team at Insomniac Events (who host the biggest and best electronic music festivals in the USA) have taken Day Trip on the road, and fortunately their Seattle instalment has been a hit!
Day Trip Festival Seattle Official Recap
---
11) Seattle Hempfest
When: Summer, 2024 (returning after 3 year hiatus)
Where: Seattle, Washington
https://www.hempfest.org/festival/
"Boasting the title of the world's largest event advocating for the decriminalization of marijuana, Seattle HEMPFEST peacefully takes a stance on this controversial argument. Since its inception in 1991, the festival has grown to draw a crowd of more than 450,000 devoted attendees. Held as a three-day event, guests can join in a political rally, attend the arts and crafts fair and enjoy a heady lineup of live musical entertainment."
THE LAST SEATTLE HEMPFEST
---
12) Volume Inlander Music Festival

When: Summer, 2024 (TBC, has been on hiatus since 2022)
Where: Spokane, Washington
"Join us for Volume Inlander Music Festival – a once-a-year music extravaganza that showcases bands from all over the Northwest. Volume offers 100 bands at venues all over Downtown Spokane. One wristband gets you into every show, and onto the Spokane Party Bus for a quick ride to your next music destination."
Volume: Inlander Music Festival
---
13) HONK! Fest West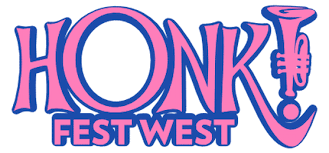 When: May 31-June 2, 2024
Where: Seattle, Washington
To celebrate music, community, activism, diversity, cultural expression, representation, and love in 3 different Seattle neighborhoods!!
"HONK! Fest West is a free, non-profit, community music festival driven by the energetic performance of street bands in public spaces. Completely volunteer-planned and organized, HONK! festivals are a part of a global renaissance of community street band culture. For three days in Seattle area parks and streets, 25+ bands deliver music and celebration that is accessible to all. HONK! bands are typically acoustic and mobile, often politically aware and articulate, and always high spirited. There is a rich community ethic among HONK!ers, who use their music to erode the barriers between professional and novice, and between audience and performers. Although uniforms are sometimes used as a performance tool, individuality is key, and group members often hail from all range of classes, ethnicities, ages, and backgrounds. Perhaps most importantly, the HONK!ers' ultimate goal is to have fun, to relish the art of making fun as a form of individual and collective transcendence, and to encourage others to see and do the same."
HONK!Fest West 2023 Promo
---
14) Imagine Music & Arts Festival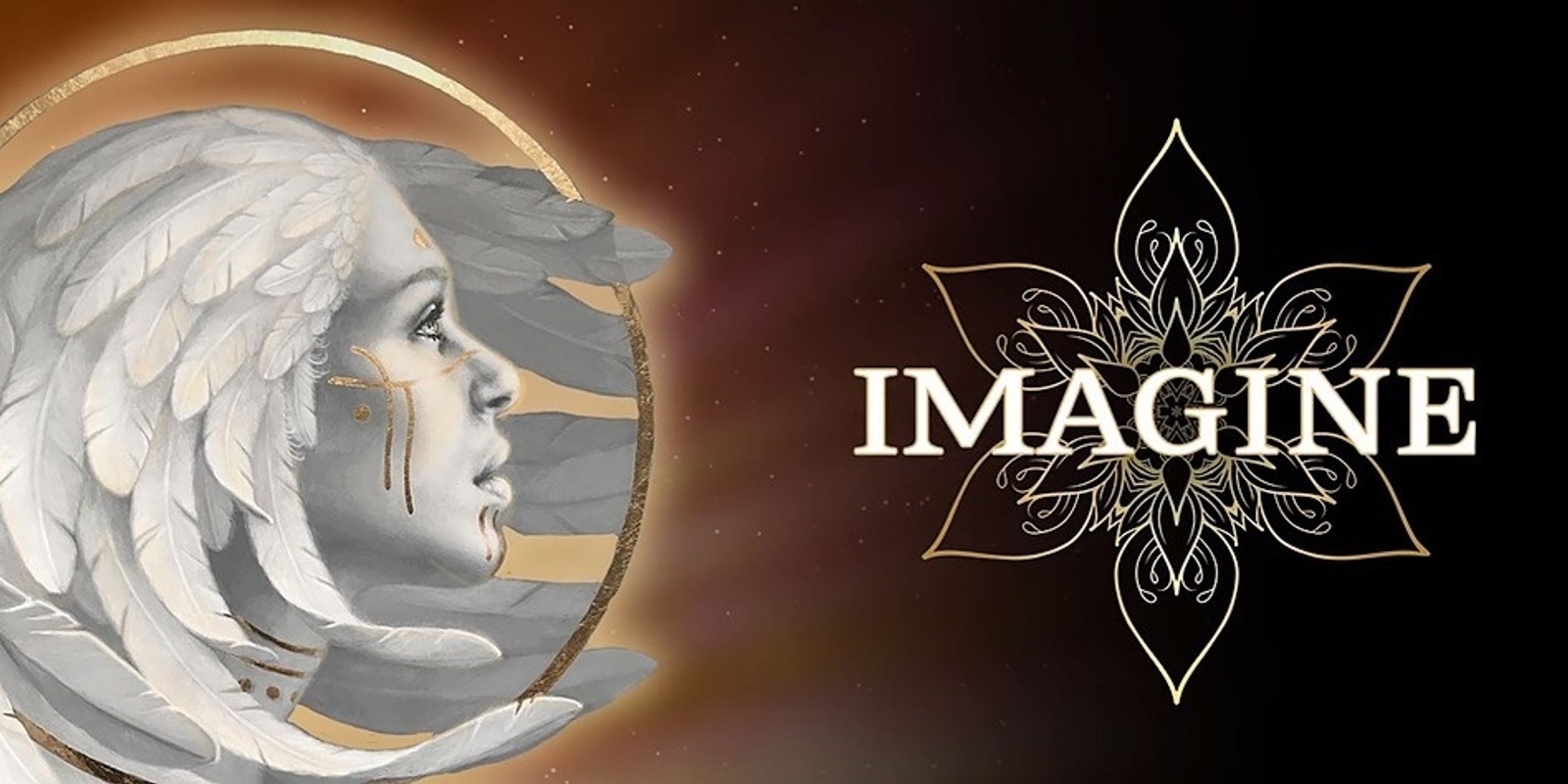 When: September, 2024
Where: Orcas Island, Washington
https://imagineorcasisland.com/
"Thank you for joining us. Imagine Music & Arts Festival would like to present the latest rendition of our artistic endeavor. We will showcase cutting edge music along with visual and performance art in an amazing world-class setting. It is an honor for us to return once again to the beautiful Doe Bay Resort on Orcas Island. Located on a remote point of one of the most beautiful islands in the world. Imagine is a place of a different time and a different pace. A place where magic happens and dreams can become reality. Please join us once again for Imagine. At the Imagine Music & Arts Festival music is an art form. We've brought musicians from around the world and created a showcase throughout the weekend that will weave a beautiful emotional journey through your experience at Imagine. Featuring a collection of electronic dance music producers, live bands, acoustic live acts and ambient downtempo artists, you will leave inspired by the caliber of music you will encounter here."
Imagine Music & Arts Festival Orcas Island 2017
---
15) Wintergrass Music Festival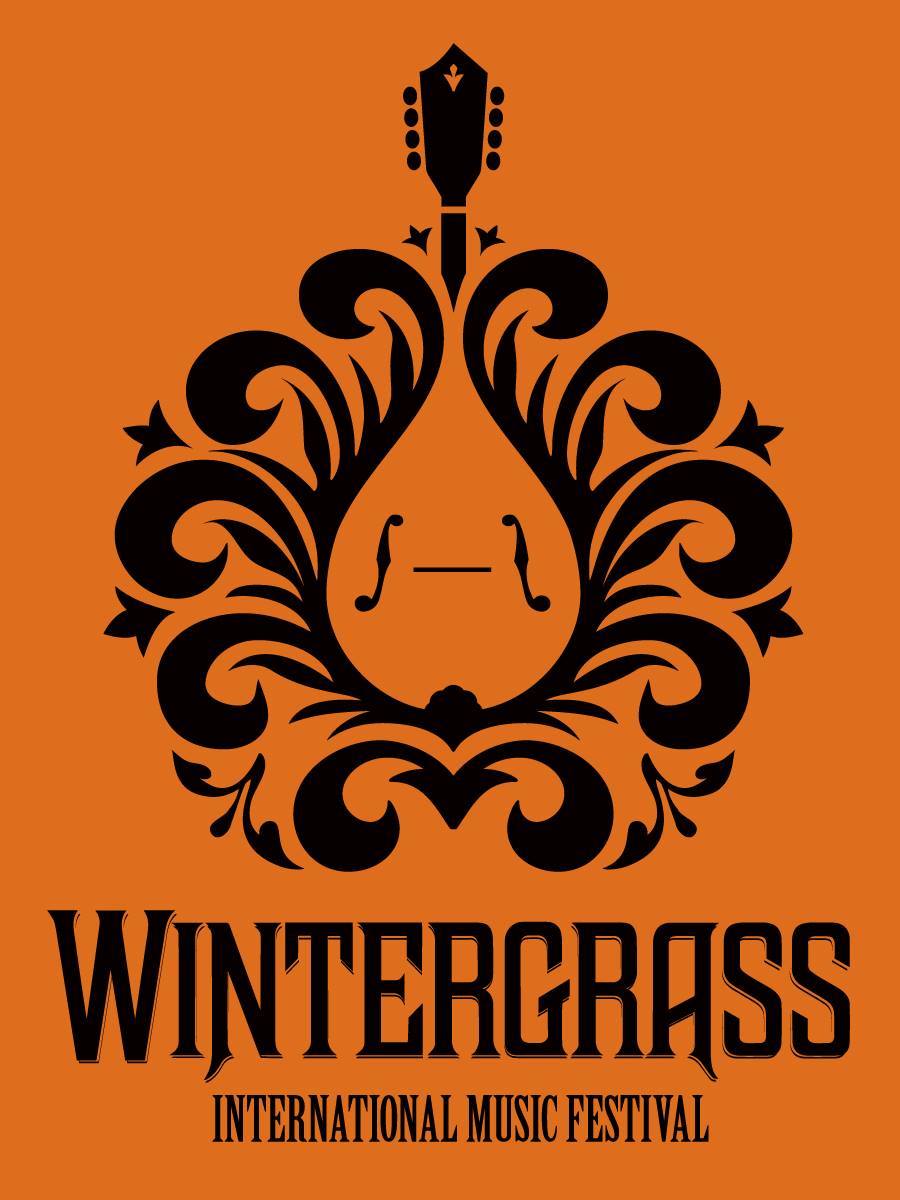 When: February 22-25, 2024
Where: Bellevue, Washington
"Acoustic Sound is committed to preserving and promoting traditional, acoustic, American music through presentation and education, with special attention given to the bluegrass music community. Wintergrass Music Festival, founded in 1994, is known for its performances and its music education serving people of all ages. Wintergrass is held at the fabulous Hyatt Regency Hotel in downtown Bellevue WA. For four days and nights, four stages, lobbies, and every available nook and cranny is filled with the sounds of bluegrass and acoustic music. This family-friendly event also includes plenty of workshops, dances and endless smiles."
---
16) BAMF! Bellingham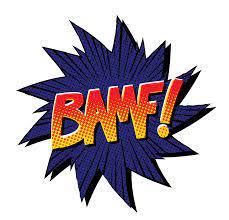 When: August, 2024
Where: Bellingham, Washington
"BAMF! is a community arts and music festival formed in 2017 by two Fairhaven College students with the vision of bringing the local music scene out of its normal house show, bar, or small venue setting and into the great outdoors for an overnight camping extravaganza where all the niches of the Bellingham music and arts communities can collide! We have grown slow and steady since then and while we still hold the same vision true we have also expanded to allow for more attendees and larger national acts to play alongside our favorite local acts. Our mission is to empower local artists and musicians by giving them a larger platform to share their work, and to promote more interconnectedness between different disciplines of creation in Bellingham. The result, usually, is a really good time!"
BAMF! 2019 (Bellingham Arts & Music Festival) Recap
---
17) Day In Day Out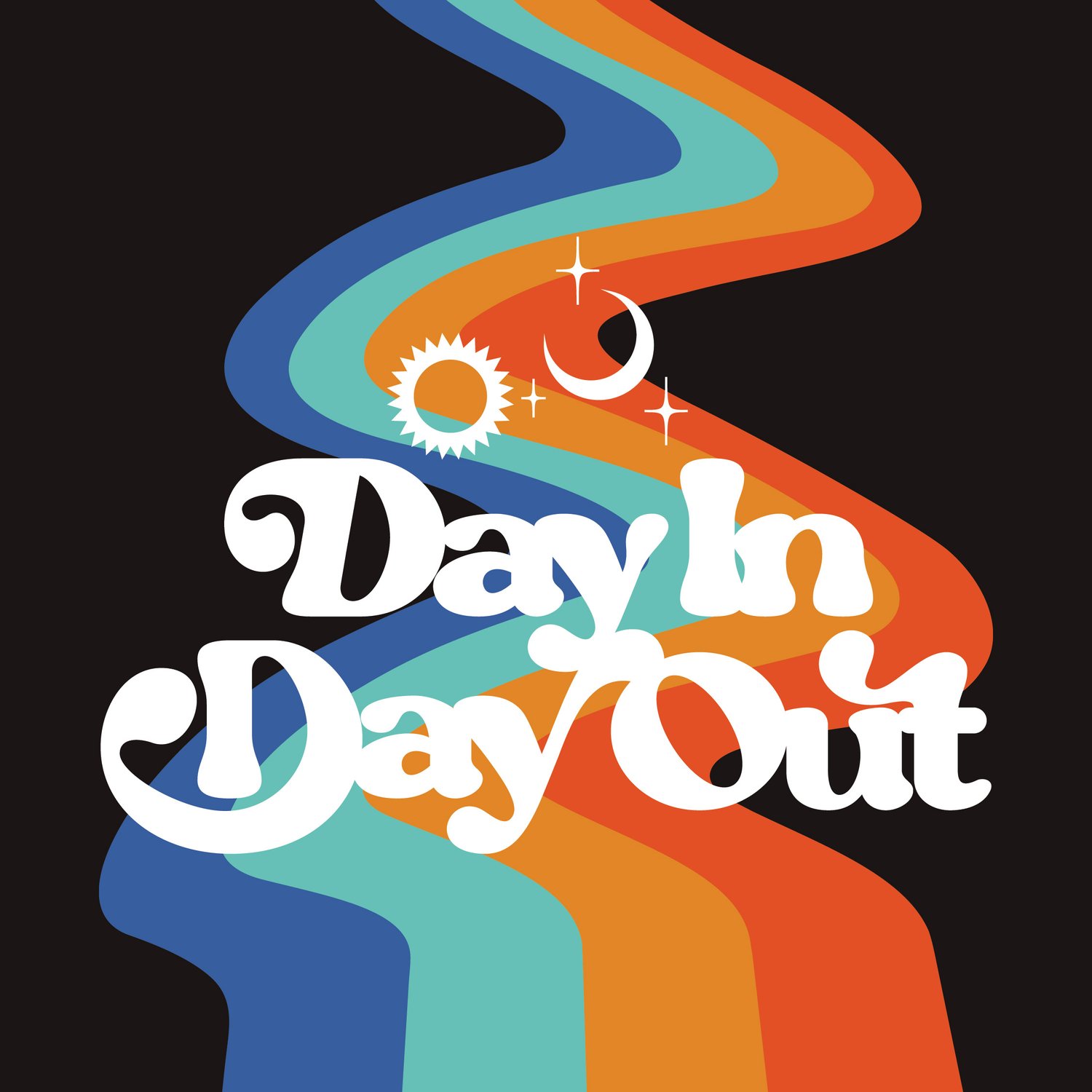 When: Summer, 2024
Where: Seattle, Washington
http://www.dayindayoutfest.com
"Day In Day Out annual music festival offers music-lovers a highly curated mix-tape-inspired experience to close out the summer and will feature some of Seattle's most hype-worthy food trucks, a spacious indoor-outdoor beer garden, and unique VIP experiences all located in the heart of Seattle Center."
---
18) Reggae On The Way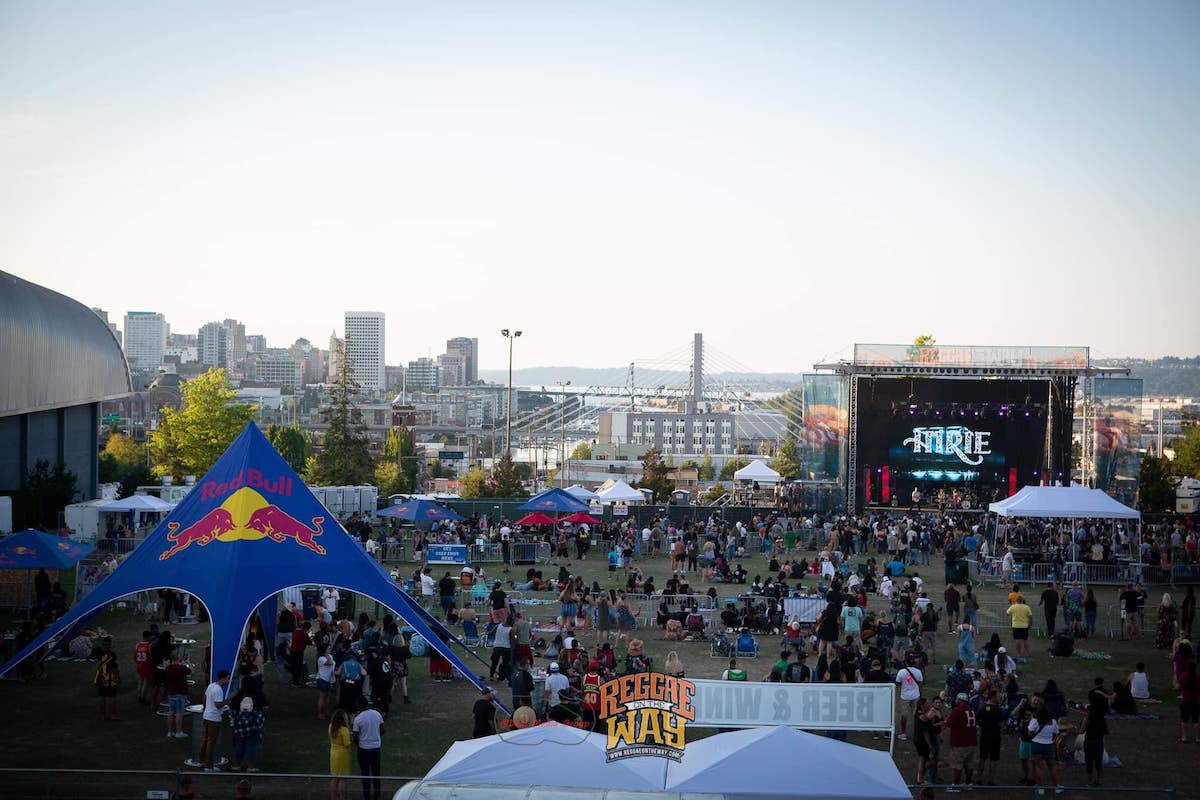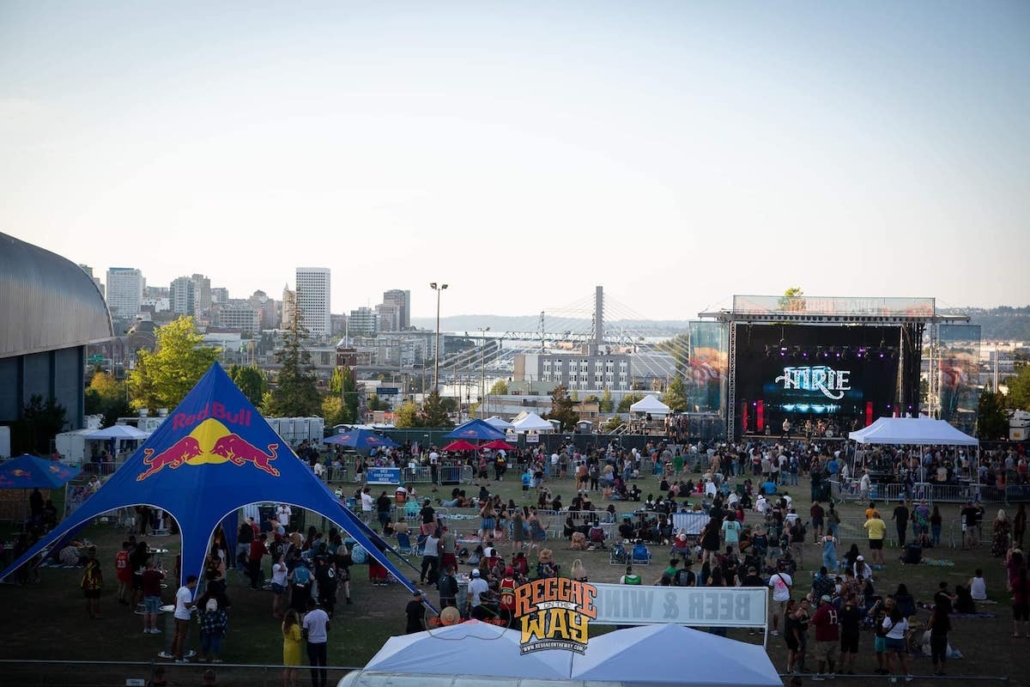 When: September, 2024
Where: Tacoma, Washington
https://www.reggaeontheway.com/
"A Tacoma tradition was born July 30, 2017 as thousands of happy revelers descended on the city's resurgent South Tacoma Way for the inaugural Reggae on the Way festival. The sold-out event – created by Danno Presents – filled two city blocks with buoyant island grooves from Common Kings, Anuhea and other main stage acts, the mouth-watering aroma of gourmet burgers, barbecue, and enough smiling faces to remind old-school Tacomans of a time when that stretch of South Tacoma Way, between 52nd and 56th streets, was the city's premier entertainment district. Musically, Puget Sound may best be known for grunge and garage-rock; but veteran promoter Dan Rankin has long known there is an insatiable appetite for reggae here, too, dating back to his days booking and managing and booking hotspot clubs and venues throughout Tacoma & Seattle, Producing Art On The Ave and curating other festivals."
---
19) Critical Northwest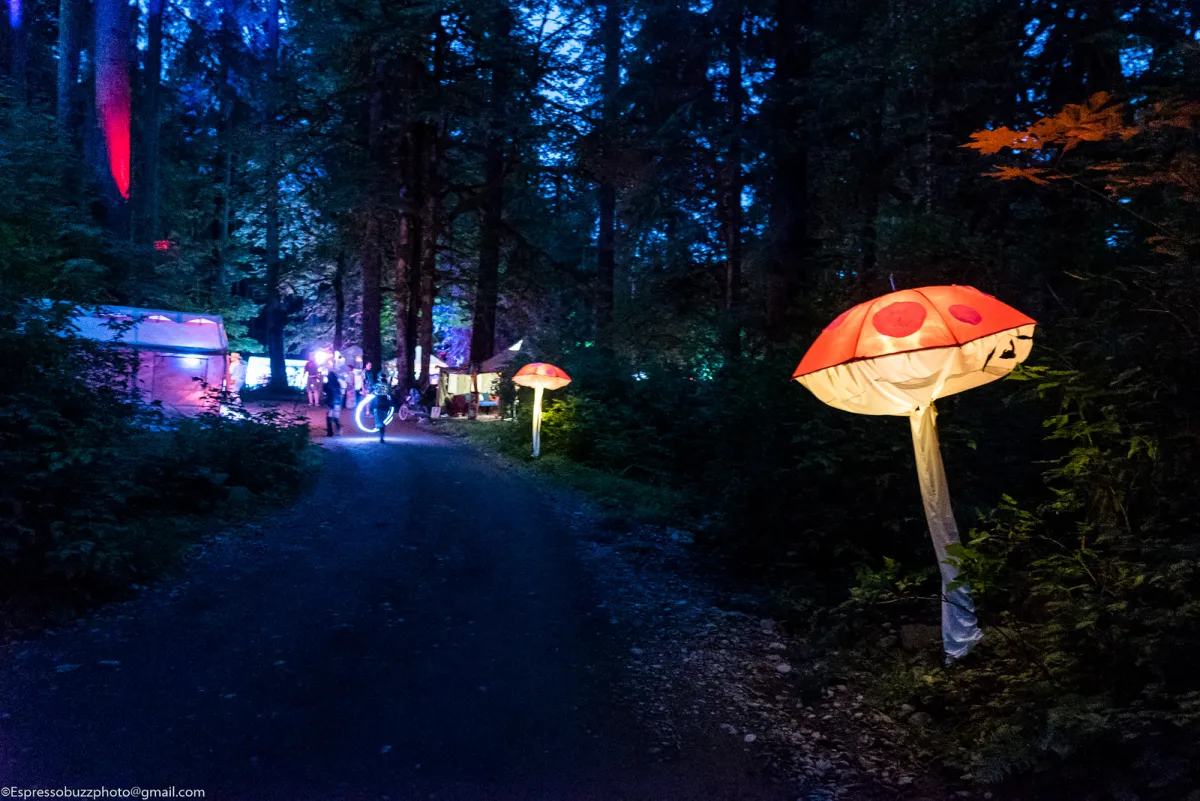 When: Summer, 2024
Where: Granite Falls, WA
Critical is an official Burning Man regional event, and a program of Ignition Northwest.
"For sixteen years Critical Northwest has been dedicated to championing the spirit and principles of Burning Man in the Pacific Northwest. Every July we gather together to embrace the spirit and vision of the playa as we build something new right here in the woods and mountains of home.This year our theme, Lost Cities and Civilizations, will explore mythology from around the world. From the depths of Atlantis to the meadows of Tir na nÓg, the sands of Zerzura to the frost of Valhalla, we'll delve into the commonalities and differences in the stories shaped by human imagination for as long as we've had the language to share our dreams."
While I'm fully aware that Burning Man is not a music festival, I think the community here is similar to what I look for when I go to music festivals, so I include regional burns on my festival roundups! If you're thinking about going to this festival or Black Rock City, check out my articles Burning Man Accessories, Costumes, Clothing, and Outfit Essentials, as well as my post about the Best Burning Man Goggles & Glasses.
---
20) Freakout Festival
When: November, 2024
Where: Seattle, Washington
"Held annually in November, when autumn's cold and the dark begin their clammy grip on folks' spirit, Freakout arrives like a beautiful hallucination, elevating moods and expanding minds with heroic doses of audio-visual excellence. Amid the gorgeously disorienting globules of vivid colors created by the Mad Alchemy crew, over 100 bands and solo artists bring their A+ games to small and mid-size venues in the music-loving Ballard neighborhood. Whether they be gray-haired immortals (Os Mutantes, The Seeds), seasoned luminaries (No Age, Black Bananas), or lesser-known upstarts on the rise (Automatic, Sgt. Papers), Freakout's acts pour on the energy and charisma to trigger synaptic fireworks. Honoring the past, celebrating the present, and fostering the future, Freakout delivers more excitement per square foot than any other Seattle-area music festival."
---
21) Boo! Seattle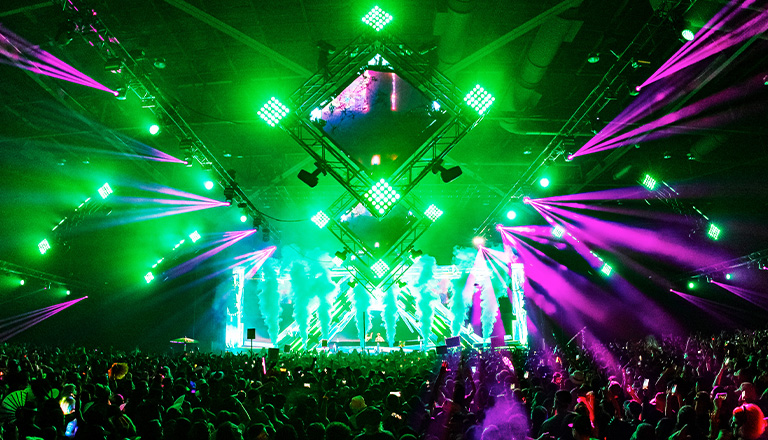 When: October, 2024 (Halloween festival)
Where: Seattle, Washington
"Boo Seattle is one of the spookiest Halloween parties in the PNW. A zany cast of spooky characters, heart pumping music, indoor rides, and more await you at Boo Seattle."
BOO SEATTLE 2023 LINEUP: PHASE 1
---
22) Cyclops Dome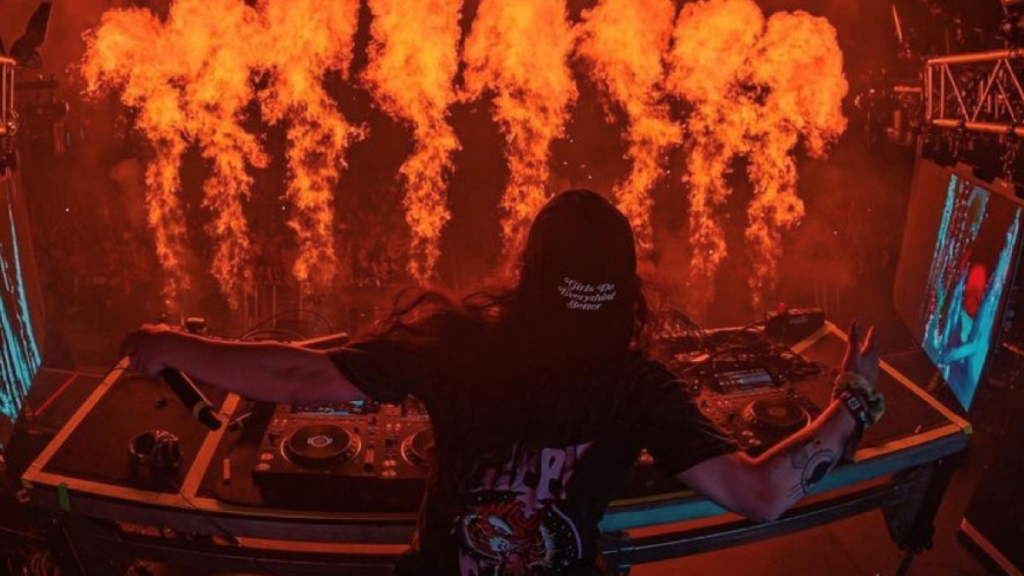 When: November, 2024
Where: Tacoma, Washington
https://www.facebook.com/Subtronicsofficial/
"Cyclops Dome is a 2-day festival that brings some of the most popular names in the bass music genres together."
---
23) Thunderdome Washington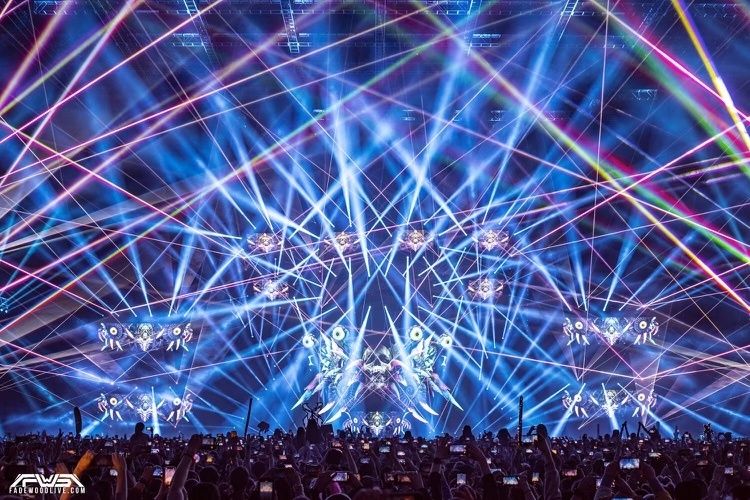 When: February 2-4, 2024
Where: Tacoma, Washington
"Excision is back with 2 nights of non-stop bass at The Thunderdome! You won't want to miss this heavy lineup at the Tacoma Dome in Tacoma, Washington. 2-day & single-day general admission passes are available."
Excision - Thunderdome 2022 Recap
24) Chinook Fest
When: June 6-9, 2024
Where: Naches, Washington
"Chinook Fest launched in 2012 by Yakima-based musician and entrepreneur, Cody Beebe, and his bandmates Eric Miller, Aaron Myers and Joe Catron (The Crooks). Their idea was to give back to the community which had provided unconditional support of their music, as well as the notion that the area they called home deserved to experience the same new and high quality music they'd come to know over their 10+ years as touring musicians.What began as a small, one-day gathering of 250 people at Jim Sprick Community Park at the base of the Cascade foothills, has blossomed to a multi-day festival of nearly 2000 people occupying 25+ acres."
Chinook Fest 2022 Highlight
25) Farmjam Festival
When: August 30-September 1, 2024
Where: Colville, Washington
"Real Farm. We operate a real farm. With the farm, we also provide real entertainment through our festival and corn maze. Real People. We are real ordinary people, who love original music and indie bands. We are not corporate executives or typical music producers. Real Music. Our music is real. Meaning, our indie bands are real people who create real original music using real or actual music instruments."
FarmJam Country Music Festival 2022 Day 1
---
26) Blue Waters Bluegrass Festival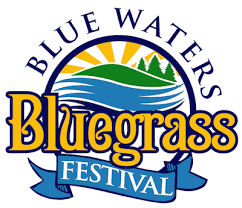 When: August 9-11, 2024
Where: Medical Lake, Washington
http://www.bluewatersbluegrass.org
"Nestled in the pines on the shores of Medical Lake, Washington, the Blue Waters Bluegrass Festival is quite possibly the best summertime bluegrass experience in the Northwest. Since its inception in 2002, Blue Waters has brought some of the biggest names in bluegrass music to the Inland Northwest. With it's pristine location, warm Eastern Washington summer weather, stellar lineup of world-class and regional bands, and bargain-basement price, it's no wonder folks all over the Northwest Bluegrass scene are buzzing about us!!"
Official Video of the Blue Waters Bluegrass Festival
---
27) Belltown Bloom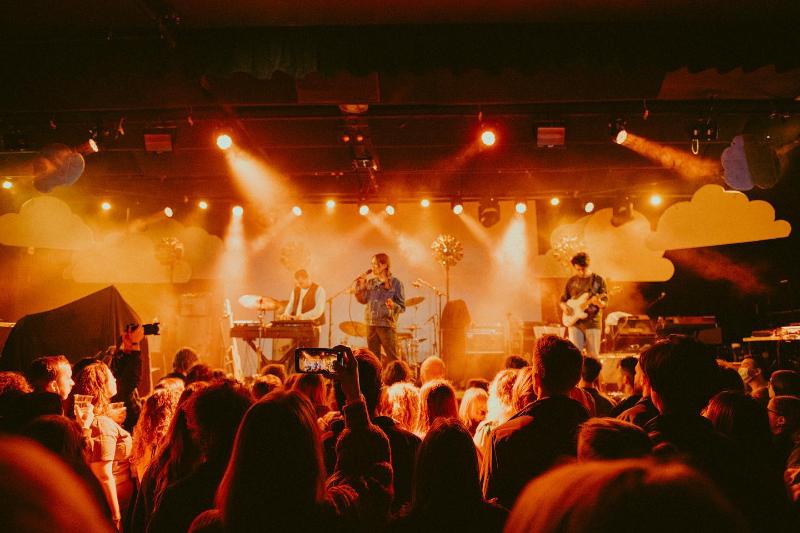 When: May, 2024
Where: Seattle, Washington
"This all-ages music festival will showcase an abundant bouquet of indie bands across three stages and two nights, with headliners including grunge trailblazers L7, Russian feminist protest-and-performance art group Pussy Riot, Philly-based punk band Mannequin Pussy, and local rock stars Thunderpussy (we are starting to see a yonic theme here.) Plus, look forward to plenty of local highlights like dreamy indie rockers La Fonda, cinematic rock soloist Byland, and psychedelic dream pop ensemble Coral Grief."
Belltown Bloom - Lotus TheVibe (Official Video)
---
28) Timber! Outdoor Music Festival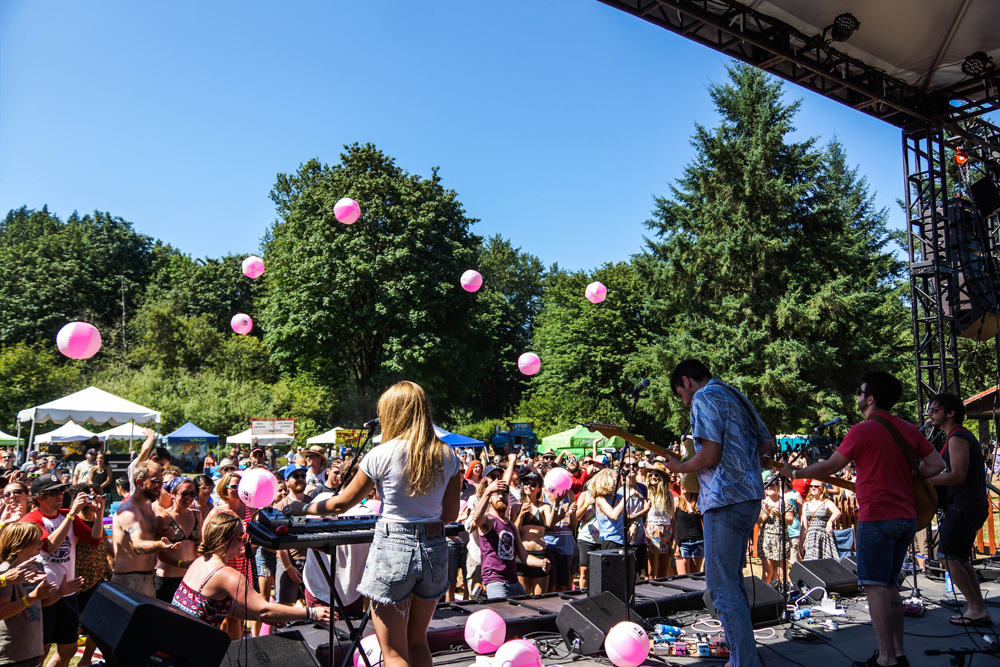 When: July 21-23, 2024
Where: Carnation, Washington
www.summer.timbermusicfest.com
"Founded by Artist Home founder Kevin Sur in 2013, The TIMBER! Outdoor Music Festival is an annual summer multi-day music festival held at Tolt-Macdonald Park in Carnation, Washington. But TIMBER! is more than an amazing music festival featuring national and local music; it is also a family-friendly experience that includes camping, outdoor adventures hosted by REI and other community partners, and more."
Timber! Outdoor Music Festival 2022
---
Am I Missing Any Epic Music Festivals in Washington…?
I've been living in Washington for a few years now, and have made it my mission to check out as many of these festivals as possible in the coming years! It's not the most popular state in the U.S.A for music festivals, but there really are some solid options to choose from. If you think I'm missing any important ones that I need to add to my list, please do comment below or email me and let me know!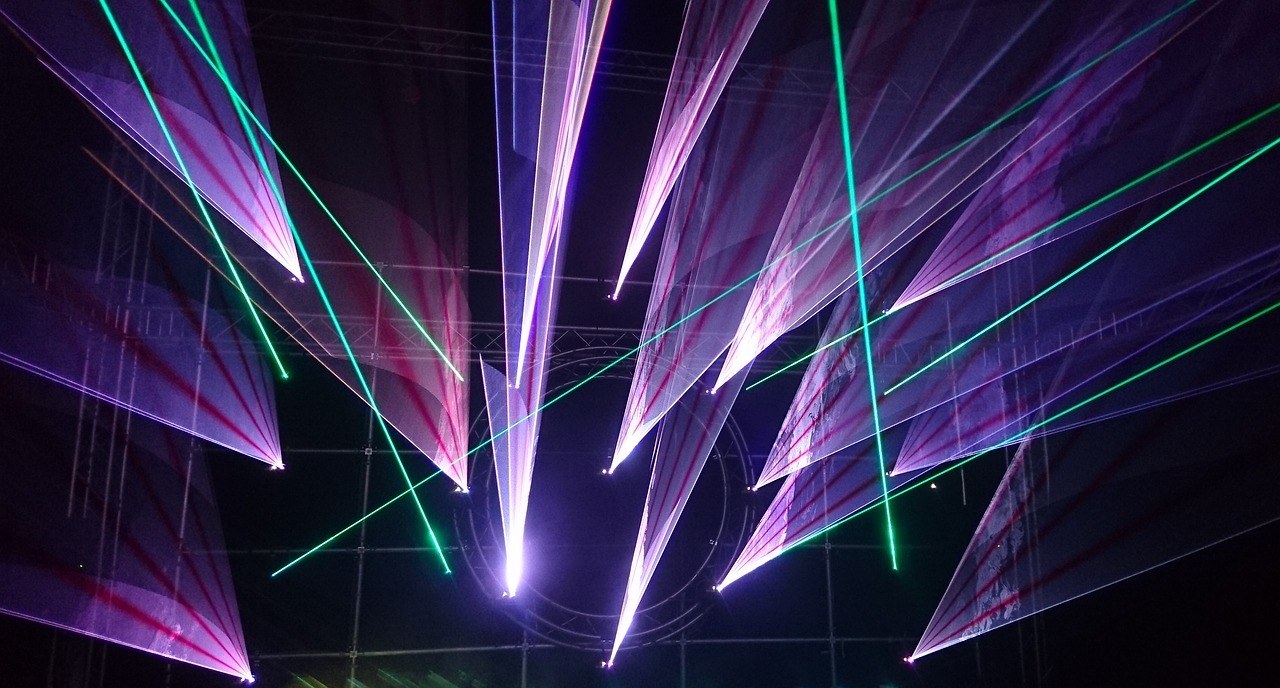 ---
Looking for more music festivals…?
I've spent countless hours compiling the best music festivals, parties, concerts, and events all over the world! Check out a few of my favorite packing lists and festival round-up articles below, and feel free to reach out to me with any questions festival-related!! I'm always planning my next event!!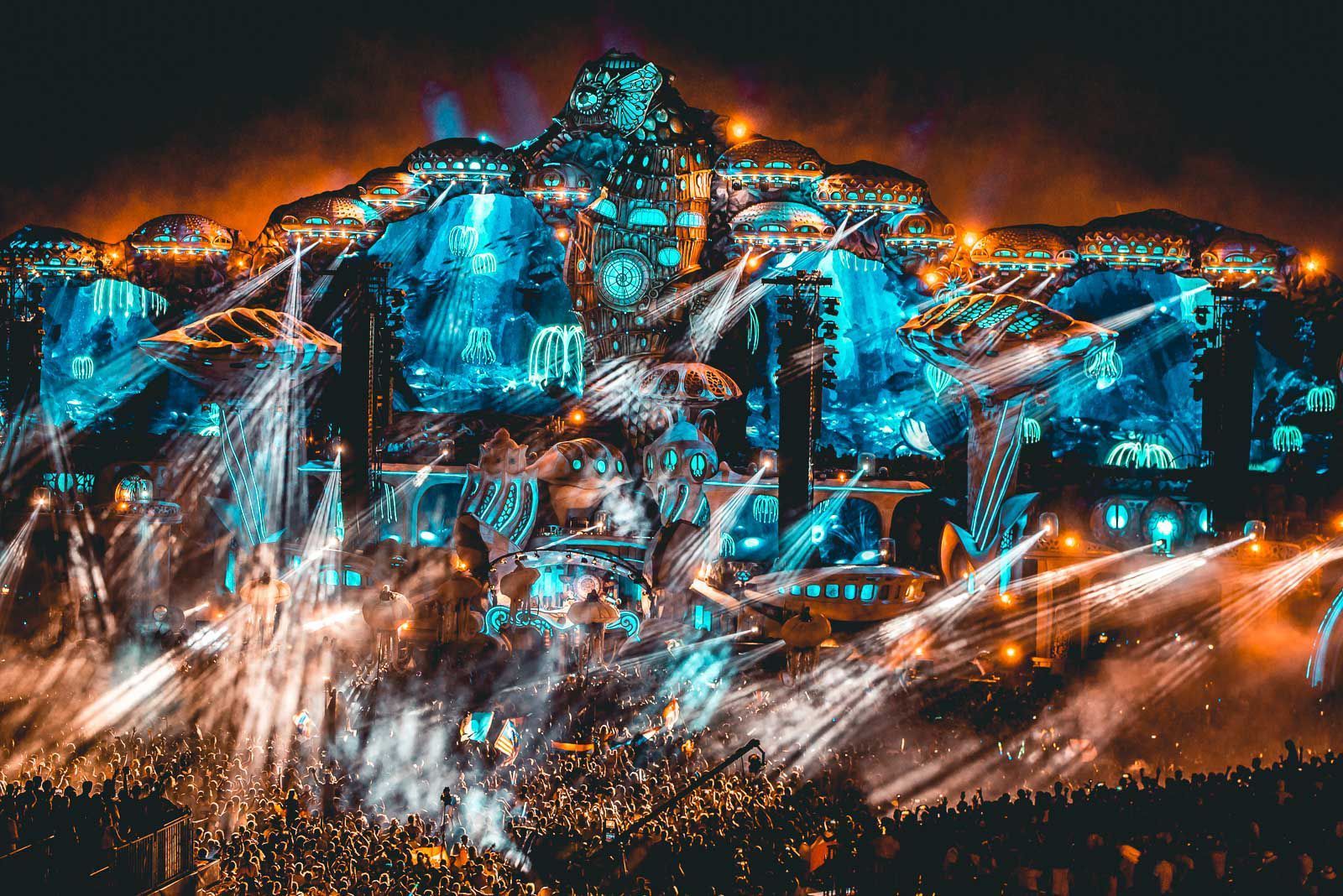 ---
Thanks for reading about these music festivals in Washington!!
Share this article with your Washington Festival squad!!
https://www.jonesaroundtheworld.com/wp-content/uploads/2019/05/Washington-Music-Festivals-2020-.jpg
1363
1672
Dave
https://www.jonesaroundtheworld.com/wp-content/uploads/2017/03/logotry-1-1-300x106.png
Dave
2023-01-03 04:01:59
2023-10-24 02:58:27
28 Music Festivals in Washington To Experience Before You Die