Looking for the best Burning Man Goggles in 2023!? Well, you've come to the right place, because I've got quite an impressive selection to choose from to protect your eyes out there in the harsh desert!
You probably already know that goggles, glasses, and dust masks are essential to surviving a week in Black Rock City! The weather conditions can be pretty intense out there in the desert, and the playa dust can really destroy your skin and eyes, so you want to make sure you're well-protected out there.
While there are countless different options, I've compiled this list of what I think is the perfect collection of Burning Man Goggles and glasses for all budgets! Take a quick read below, browse through some of the designs, and please let me know what you think!
Also, be sure to read my full guide to Burning Man Accessories, Clothing Ideas, and Costume Essentials for more ideas on how to look your best and survive out in Black Rock City!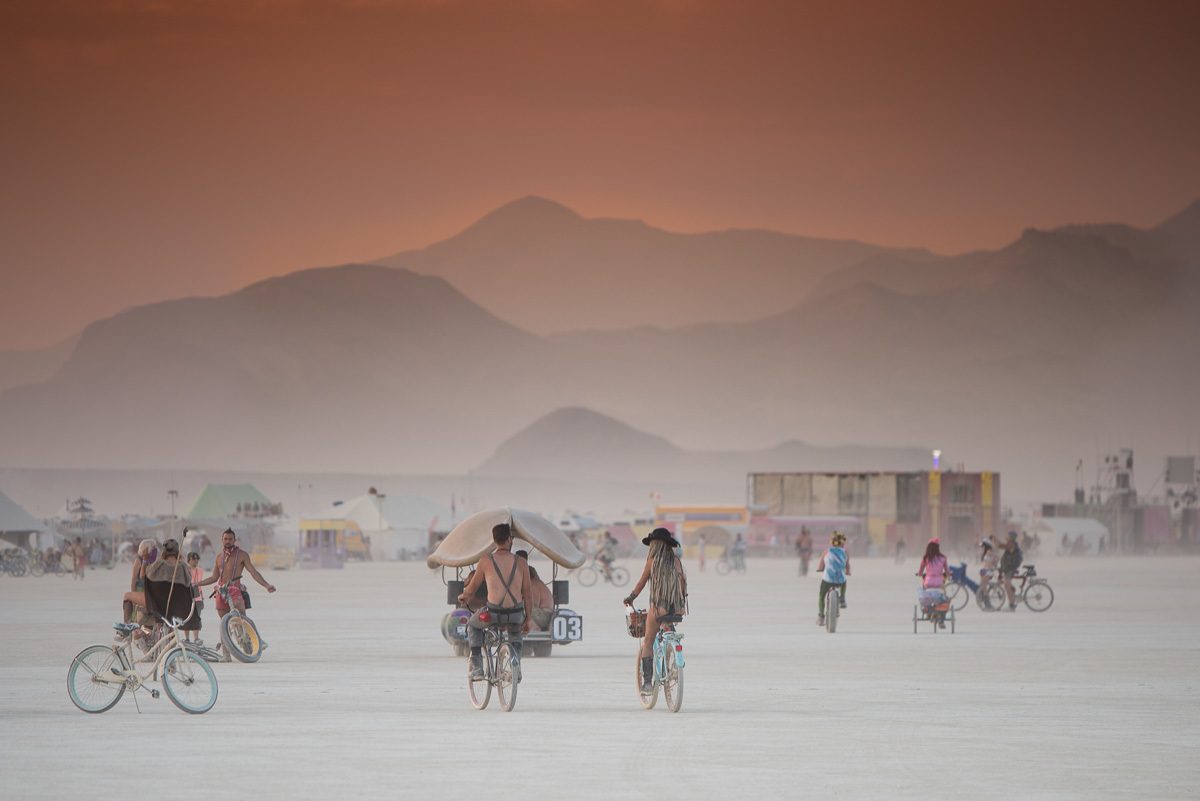 ---
I just discovered these stylish and perfectly constructed desert goggles that are perfect for Burning Man, and I can't wait to wear them out in Black Rock City this year! Not only do they look extremely good (I'm obsessed with this desert beige color), but these Revision Military Desert Locust Goggles have amazingly positive reviews for their durability, comfort, and fog resistance!!
They've got several different color designs as well, with lenses that adjust automatically to shifting light conditions. While they may be a bit expensive, they are built to exceed stringent U.S. and international ballistic impact requirements for use in Military tactical operations!
"Fine-tuned lens curvature and sleek frame architecture maximize the visual field-of-view for unhindered surveying in fast-moving scenarios. Precision-manufactured lenses for distortion-free vision. Undeniably constructed for the rigors of combat, robust design, high-impact materials, flexible shock absorption"
While there are a ton of the market, I'd argue that these are the best burning man goggles on the market! I've also included a review YouTube video below to watch if you want a closer look at the product.
Price: $49.10 (View Photos, Read Reviews & Check Availability)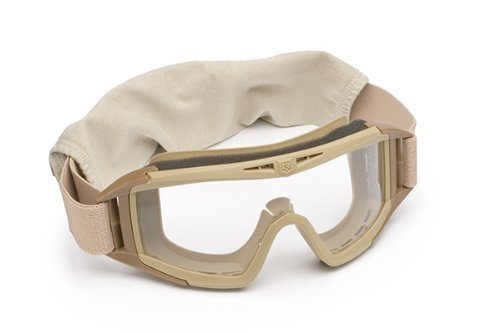 Revision Desert Locust Goggles Airsoft Review
---
While there are tons of different snowboard Goggles that will look great at Burning Man, I think these might just be my favorite! The Zionor Lagopus Snowboard Goggles is the #1 Best Seller on Amazon, so you know they must be doing something (if not everything) right! They've got seriously amazing reviews, ten amazing different designs to choose from, and an incredibly affordable price for the quality of the product!!
"Optimized Performance Goggles – Solid & durable lens, enhanced anti-scratch, and smart ventilation system. Full Protection for Eyes – Anti-fog and 100% UV Protection treatment on the double-layer lens. Crystal view on the slope when skiing and snowboarding. Comfortable & Warm – High-density woven strap with great elastic and superior sponge covers your face providing top anti-wind features."
I've actually picked up a couple of pairs for myself Burning Ma this year because I couldn't just pick one from all of their different designs!!
Price: $29.99 (View Photos, Browse Designs & Check Availability)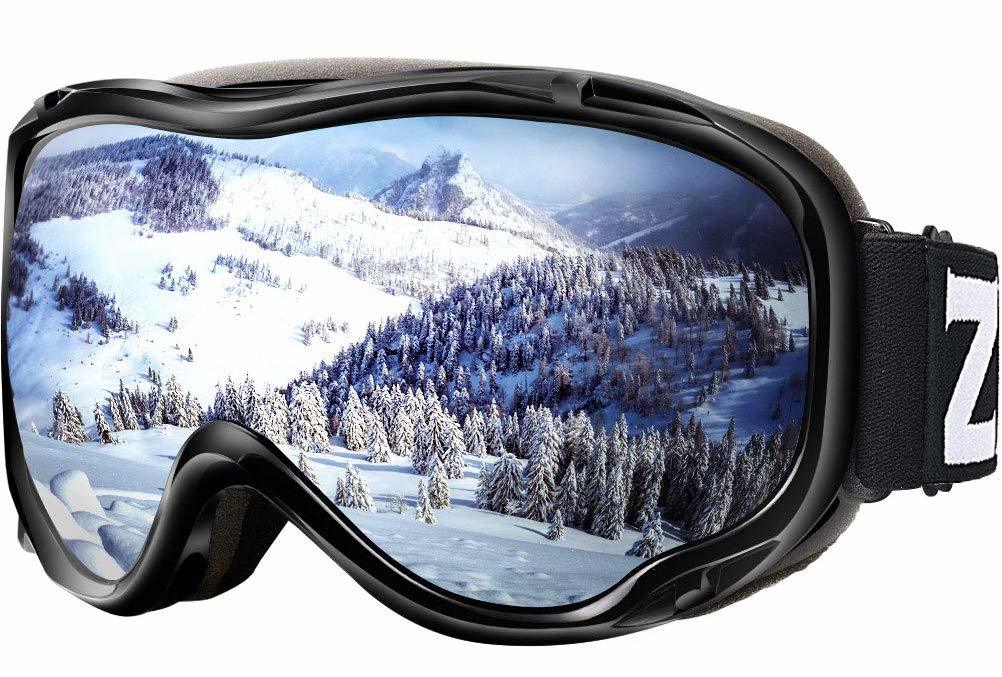 ---
Looking for something a bit more bedazzled, shiny, and playa perfect…? Well, then I'd suggest you take your Burning Man goggles to the NEXT LEVEL and order something from the gorgeous Galactic Halo collection!
The hardest problem is actually choosing one though because all of their designs are remarkably stunning!
Their goggles are well constructed, equipped with adjustable straps, PC Silver mirror lenses, and are 100% UV Protection.
Any of their customized Burning Man goggles would really make your burner outfits POP, and you'll be looking sexy as hell out on the playa. I'd suggest reading through a few of their reviews because everyone loves them!
Prices vary: $50 – $175.00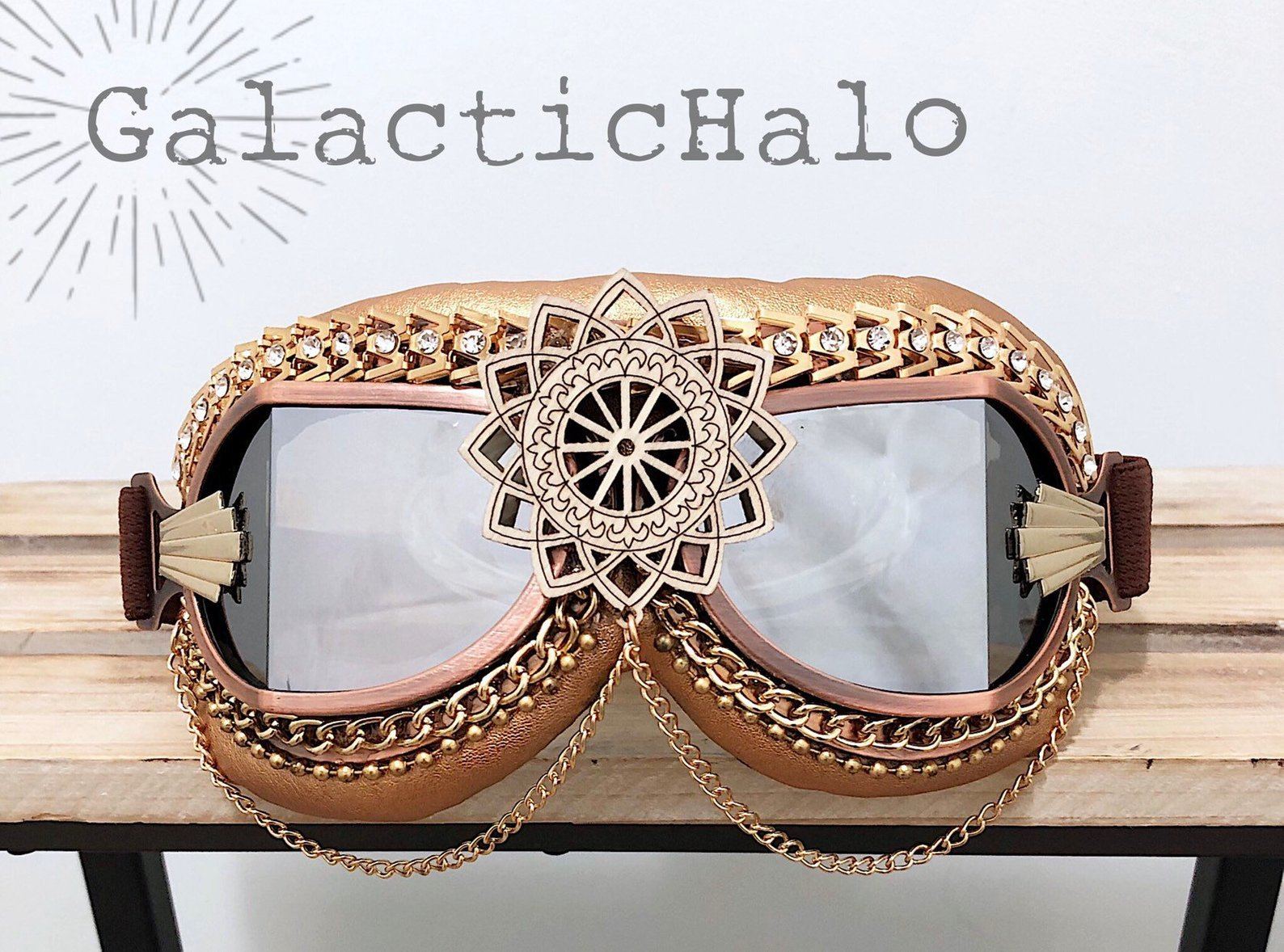 ---
For people looking to focus a bit more on style compared to practicality, then this pair of Steampunk Victorian glasses would be really cool!
"These vintage Victorian style goggles with double magnifying eye loupes are an excellent addition to any cosplay, LARP, costume, rave, or convention outfit. The stunning azure blue lenses, sleek black finish, and shining bronze compass rose design on either side keep you stylishly well-equipped. Wear them over your eyes, on your head, around your neck, rest them on the brim of your hat, or even display them as a piece of decor"
While these are not the most practical for desert goggles for Burning Man, they'll look amazing when paired with the right outfit! If you purchase these, I'd also recommend bringing another pair with you around your neck or in your bike, as you'll want to be prepared!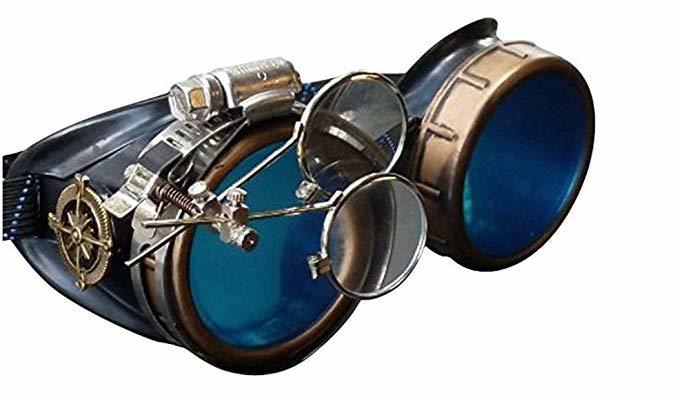 ---
5)
BURNING MAN 'No Vent' Dust Free Cyber Punk Goggles
If you're on Etsy, there are tons of amazing and different Burning Man goggles available, and these are some of the most popular and well-reviewed pairs! There are over 1,700 positive reviews from this top-notch fantastic seller!!
"This listing is for a pair of brand new, dust, dirt, debris, and fog-resistant goggles, that include cushion face padding, and adjustable elastic straps. There are NO AIRVENTS in these goggles to assure a 100% dust-free experience. You can choose from either matte black, or chrome frames; and the impact-resistant, non-breakable lenses come in a variety of colors."
Don't venture out on the PLAYA without them!
Price: $34.50 (Read Reviews & View Colors)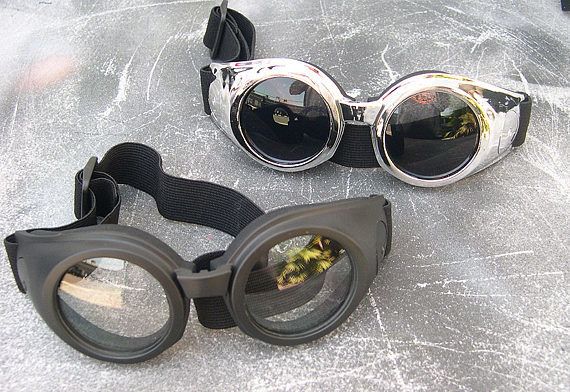 ---
I'm a big fan of this type of aviator style of Goggles, and they really look fantastic out on the Playa when worn with the right outfits! These CRG Vintage Goggles have a bunch of different color schemes available and come with multi-color reflective lenses, scratch resistant, and 100% UV protection.
There is a comfortable soft sponge padding, but if it's really hot sometimes it can get a bit sweaty. For the price point though, they're definitely a solid purchase. I think they look great on top of a hat, or worn around the neck as well.
What I really love is that you can customize the frame/ lens colors to make some epic combinations that will have you looking amazing, but also prepared for the desert storms.
Price: $15.99 (View Photos, Browse Designs & Check Availability)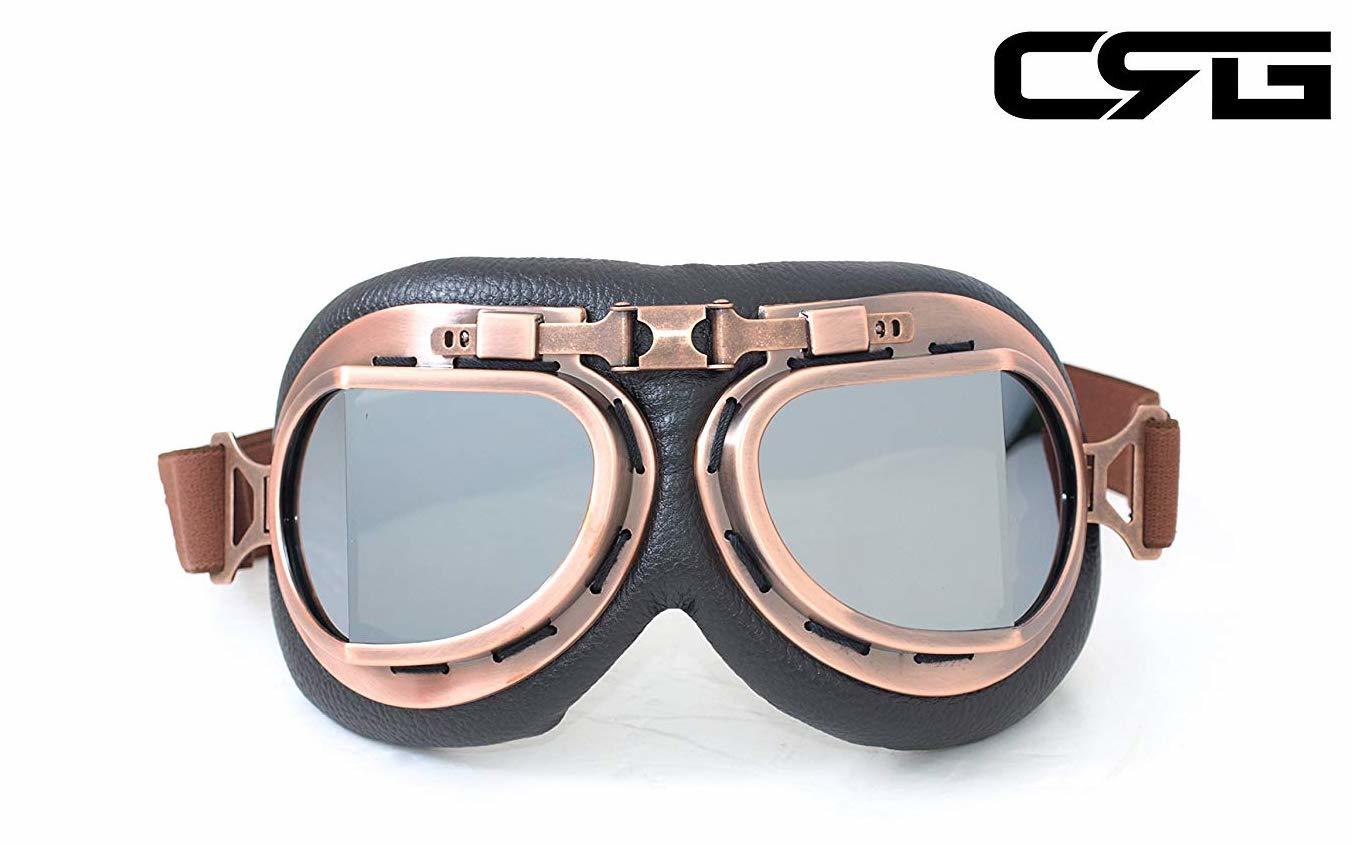 ---
7) SeWellGoggles Leather
Desert Dwellers
With over 57 outstanding reviews, it's safe to say that the people at SeWell Goggles are making truly fantastic products for Burning Man attendees.
"These handmade and durable Buckskin leather goggles are made to seal around the face to protect you from Harsh elements and look good doing it. The elastic sides make an easy on/off use, and the Velcro makes for easy adjustment. Just slide back the leather sleeve and adjust to fit.
Bend them, twist them, toss them in your Leather bag for a new adventure. This product is meant for tough going. U.V. Protection, Scratch Resistant, Shatter Proof, high impact approved"
Price: $95 – $115 (Read Reviews & View Styles)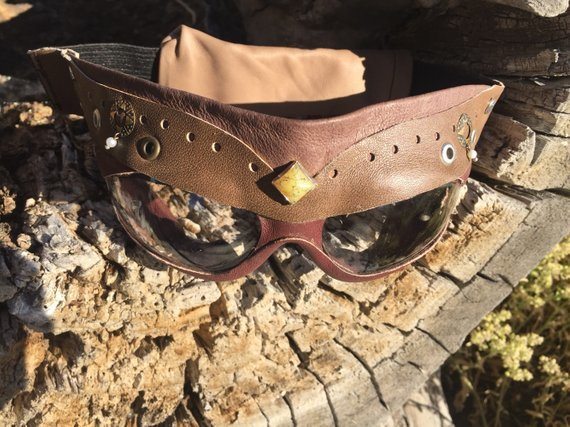 ---
These are absolute top-notch quality snowboarding goggles that would look amazing at Burning Man! They're designed Italian inner lens, durable TPU frame, and a high-quality sponge. The full eye protection includes dual-layer anti-fogging, anti-glare and UV400 Protection coating with a super cool full reflective lens.
They're extremely well-reviewed for being comfortable and fitting perfectly. I love the mirror style, and think it would look really great in Burning Man photos! Plus, you can use them the next time you go snowboarding so this purchase is killing two birds with one stone.
Side note – I've only been wearing snowboarding goggles for Burning Man since my first year.
Price: $39.99 (View Photos, Read Reviews & Check Availability)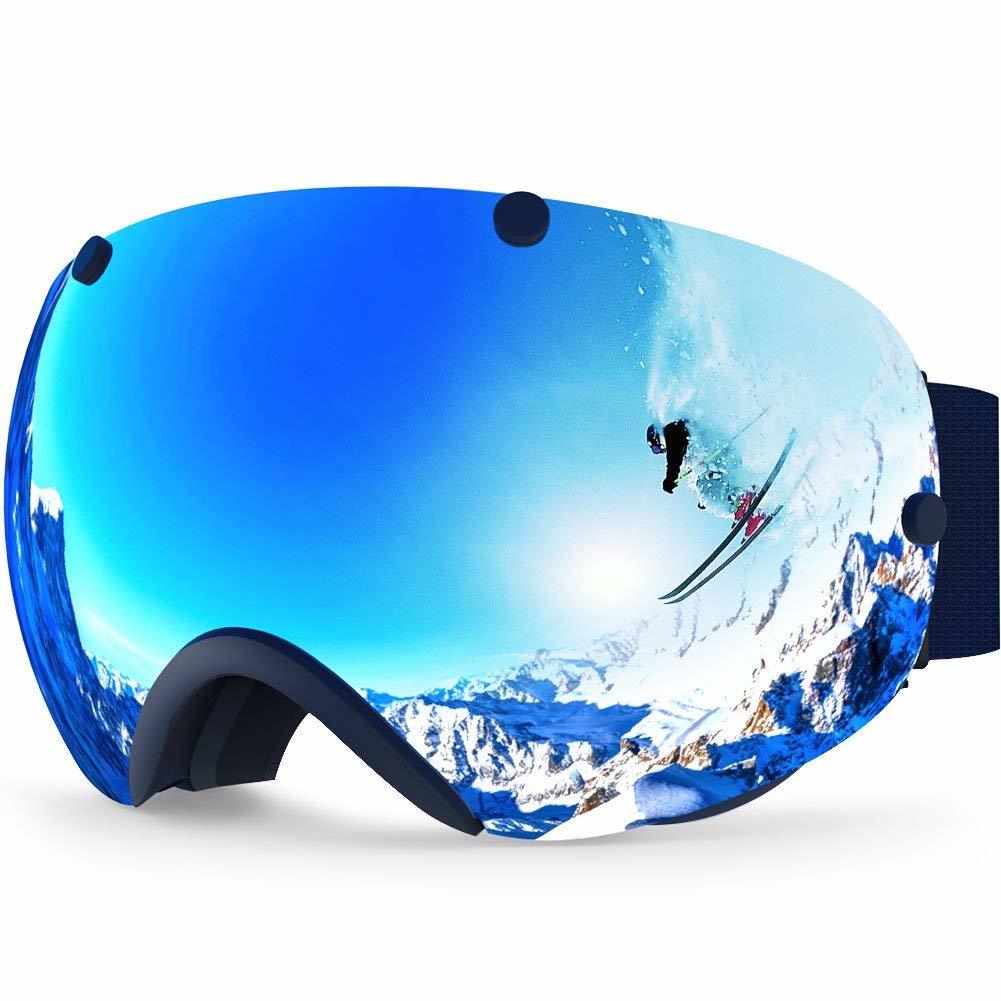 ---
9) Rainbow Cat Eye Goggles
Do you have any cat-themed costumes, well then these would be the perfect addition to them! They're cheap, stylish, and could be the missing touch to your Burning Man outfit. I've actually seen quite a few people wearing these around while exploring Black Rock City, and think it's a fantastic look!
"Be the cool cat with the great cat eye goggles!"
While they may not be the most practical goggles for Burning Man, they can do the trick for minor eye protection and will also be a fun fashion statement!
Price: $11.95 (View Photos, Read Reviews & Check Availability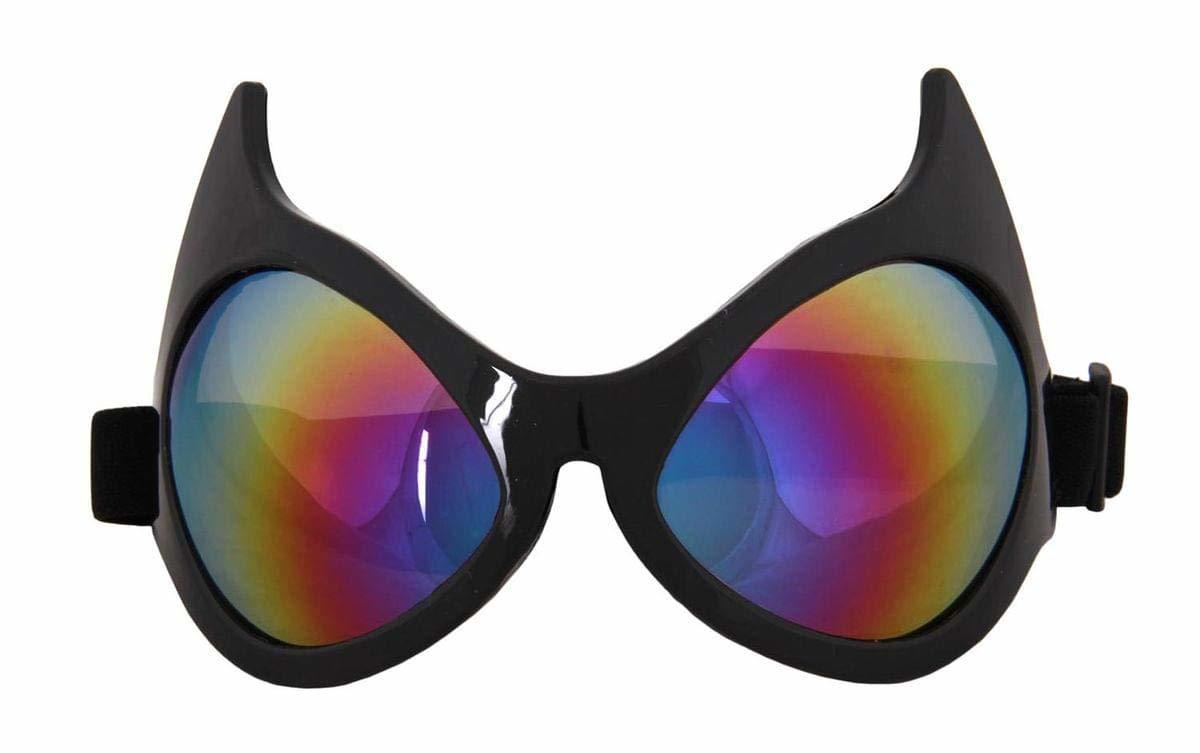 ---
10)
Distressed Battle Worn Dystopian Goggles
These Post-Apocalyptic Wasteland Welding Goggles are absolutely perfect for Burning Man! Several different color options available, with multiple coats of paints, and two coats of clear coat for durability. They include interchangeable 50mm lenses which are anti-fog and shatterproof, complete with UV-400 Polycarbonate Lenses and a Black Adjustable Head Strap.
For the price point, you will absolutely fall in love with these. I'd suggest reading some of the reviews because people really seem to love them!!
Price: $14.95 (Read Reviews & View Styles)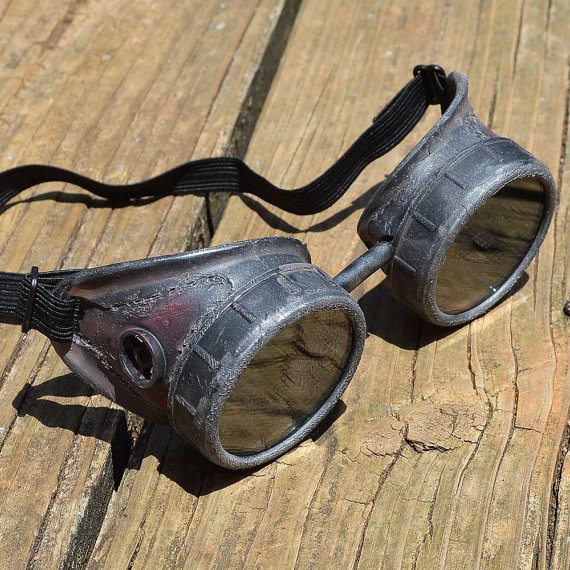 ---
If you're looking for Burning Man Goggles and are on a really tight budget, then these are going to be your best bet. For less than $10 these Pyramex V2G Glasses come highly reviewed, well-designed, and an overall fantastic option for Burning Man.
They're equipped with vented lenses to increase airflow which prevents fogging. The flame-resistant foam padding forms a perfect seal to help keep out playa harmful dust, and the lenses provide 99% protection against harmful UV rays.
While I wouldn't say they are the most fashionable burning man accessory, but they will do the trick just fine.
Price: $9.57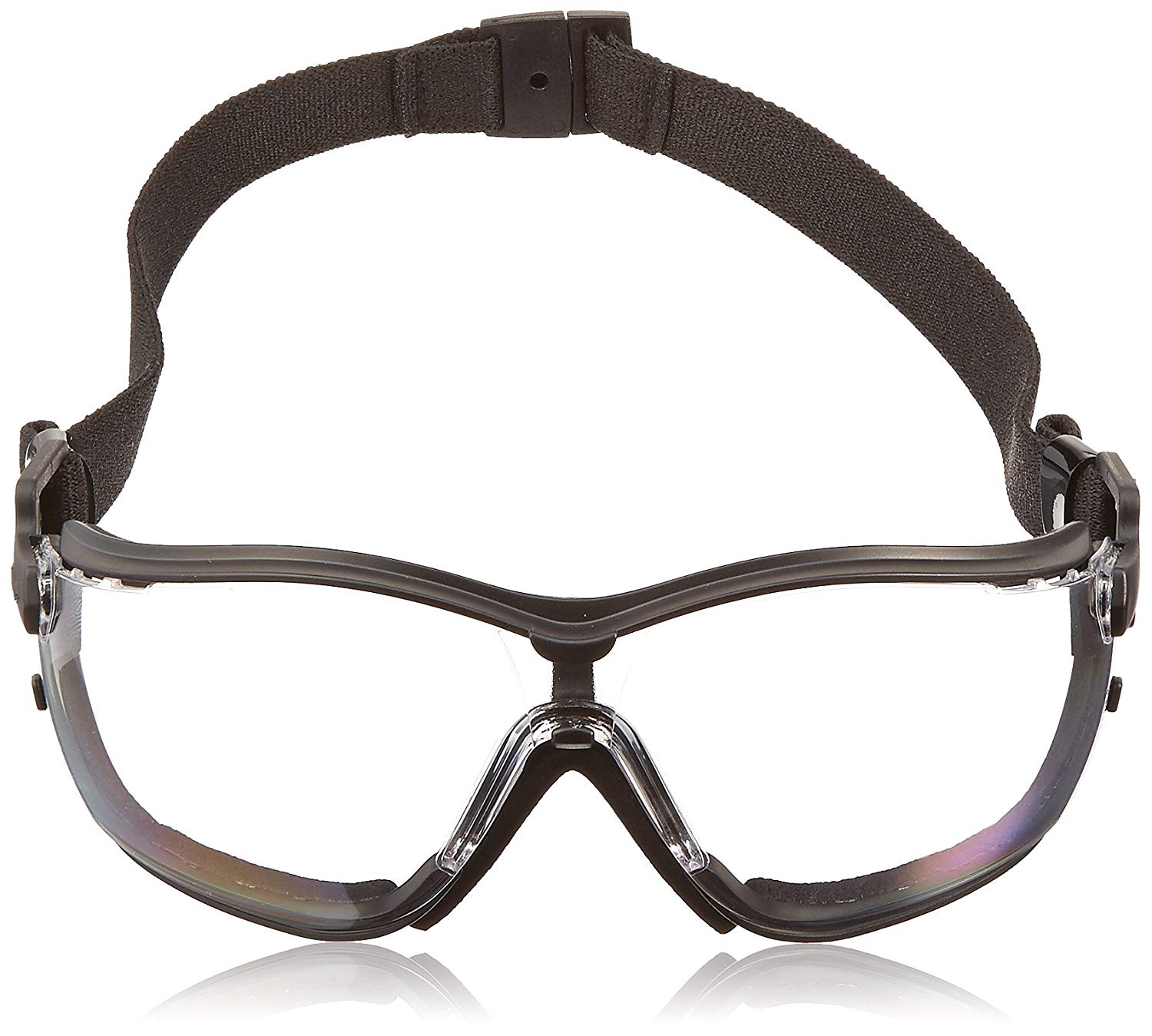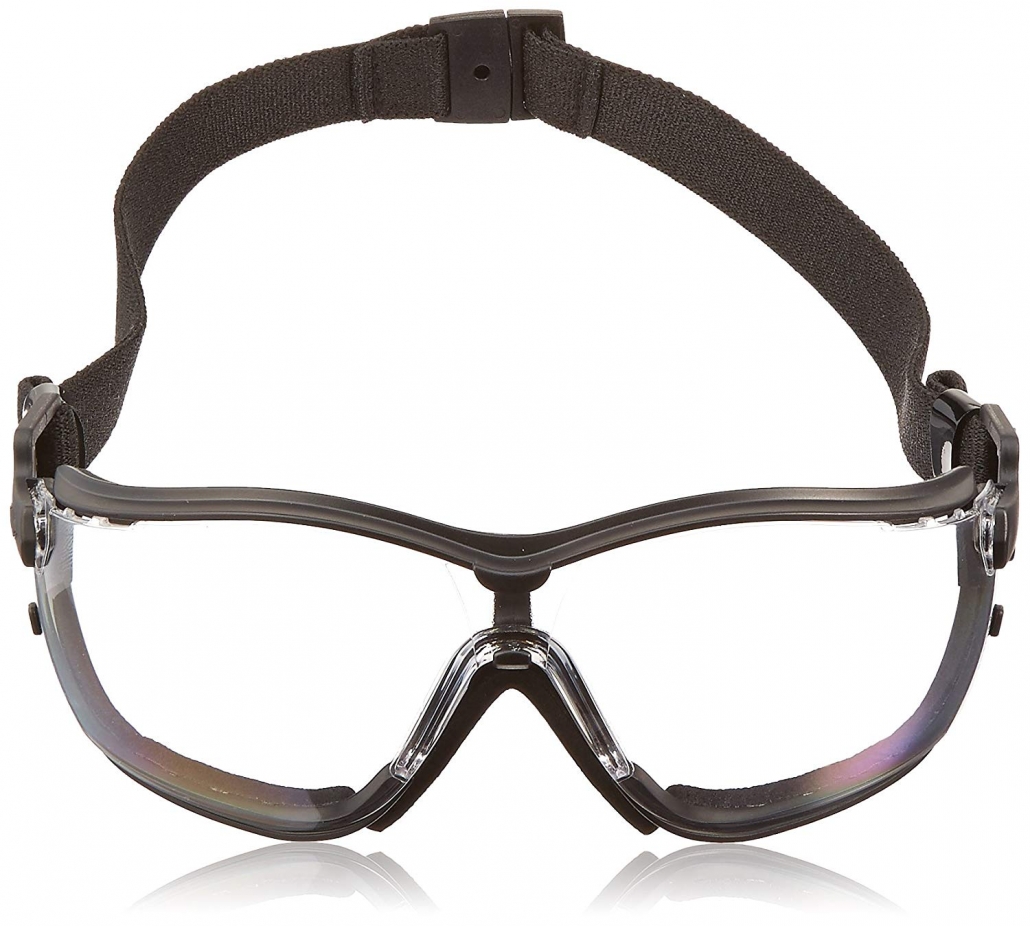 ---
12) OutdoorMaster Snowboard Goggles for Burning Man
Last, but not least, this is the official Amazon's Choice when it comes to (Over the Glasses) snowboarding goggles, so this pair would be perfect for people who wear prescription eyeglasses. These have an incredible anti-fog lens & excellent optical clarity, as well as 100% UV400 protection.
Offered at an affordable price, you really can't go wrong by picking up a pair of these! There are tons of colors to choose from too, so you can really find the perfect match with your outfits to make these the best Burning Man goggles for you!
Price: $29.99 (Read Reviews & View Colors)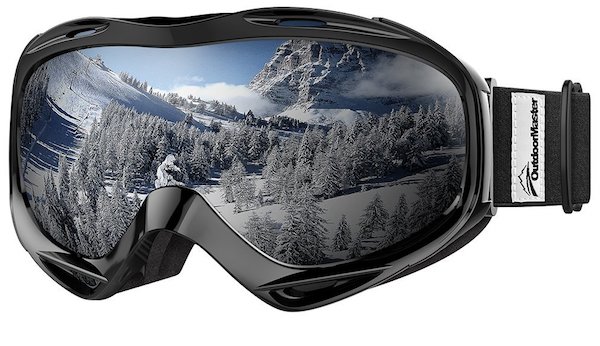 ---
Making the trip to Burning Man this year…?
Make sure you take a look through these articles below to help out with the preparation! Burning Man takes a lot of time and effort to prepare for, so I'd recommend getting all your camping gear, festival outfits, clothing, etc ready to go for 2019!
The Ultimate Music Festival Camping Packing List
44 Festival Accessories, Gear, and Must-Haves | Festival Packing List
The 10 Best Festival Hydration Backpacks & Camelbaks
---
Looking for other music festivals / international events…?
I've written tons of fun posts about the best parties, raves, and festivals around the world. Take a browse through some of the articles below:
50 Music Festivals in 50 Countries To Experience Before You Die
The Top 10 Best Music Festivals in California
40 Wild Parties in 40 Countries To Experience Before You're 40
30 Music Festivals in Australia To Experience Before You Die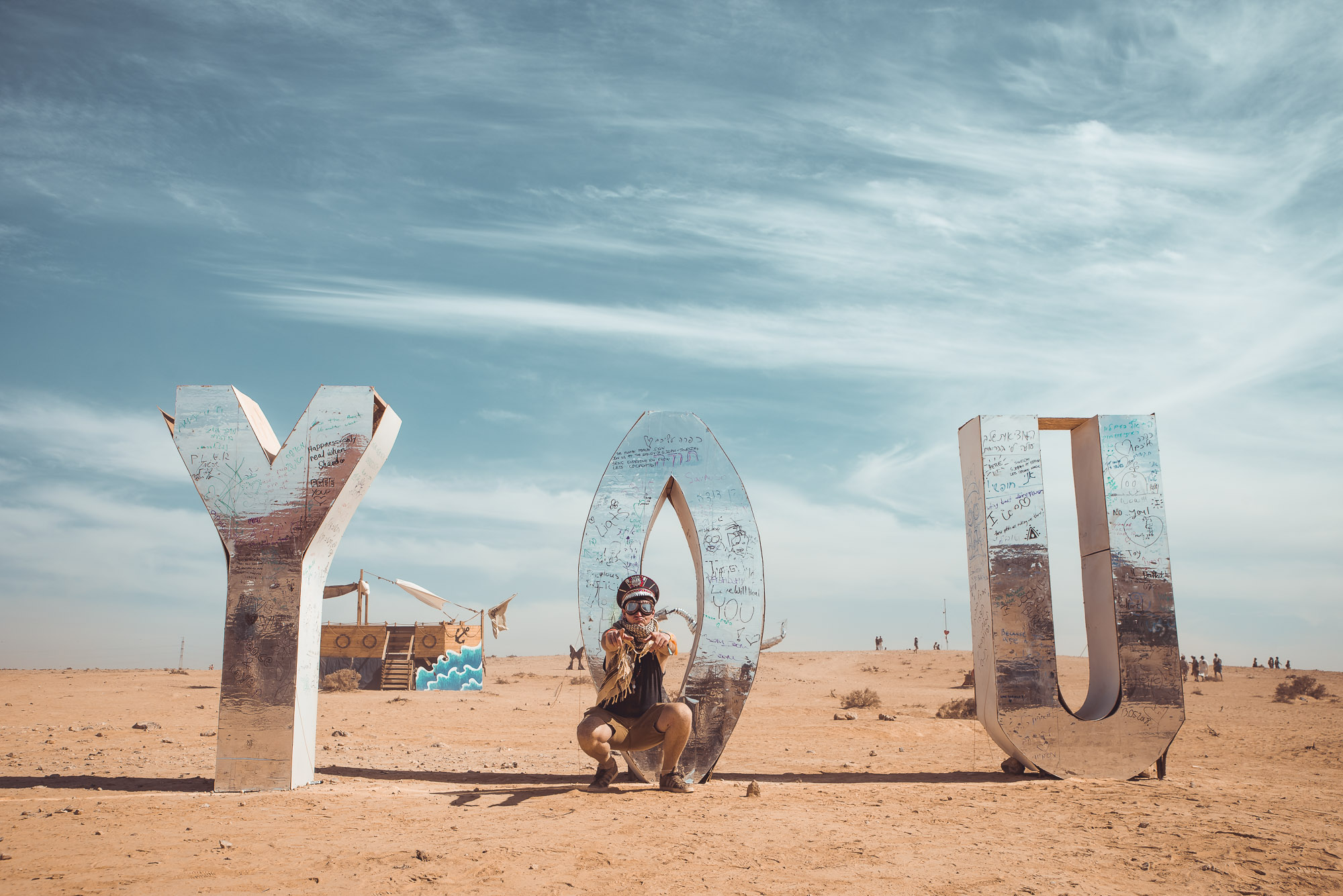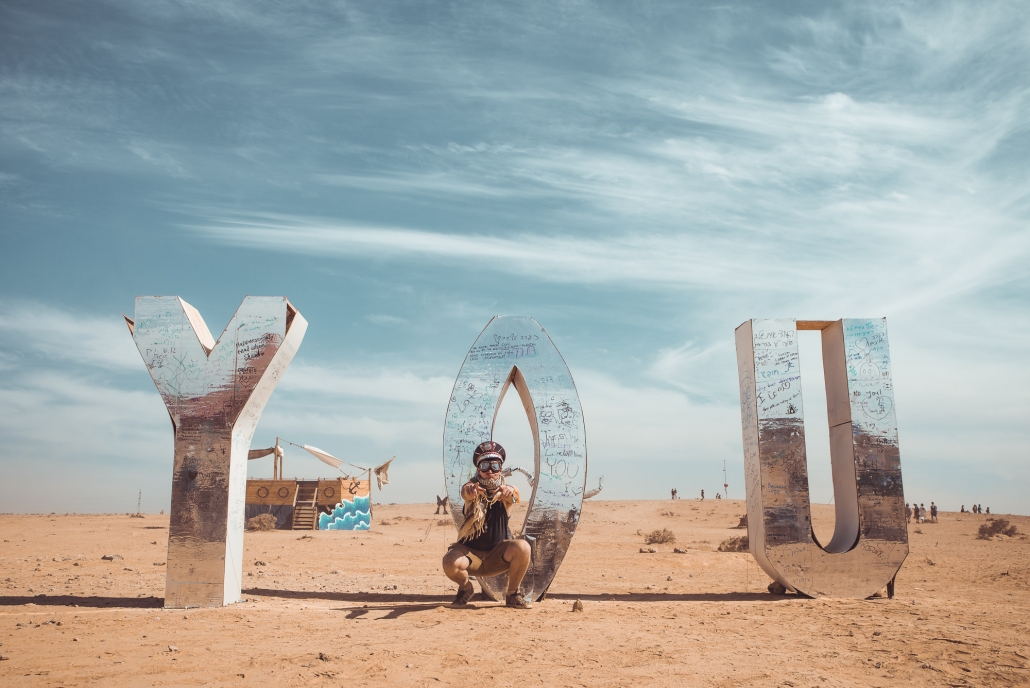 ---
Burning Man Dust Storm Survival Tips
If this is your first year making your way out to Burning Man, then this could be a really helpful video to watch for surviving the crazy whiteouts you'll experience out there! During my first year at the burn, I actually lucked out with pretty great weather, but there's always going to be insane complications, haha
Definitely worth the 5+ minute watch!
Surviving a Burning Man Whiteout Dust Storm Like A Boss
---
Thanks for reading about these Burning Man Goggles!
If you ever have any questions or want to chat travel/festivals, be sure to reach out to me on Instagram or Facebook and I'll be sure to answer ASAP. And if you're going to Burning Man this year, definitely be on the lookout for me, because I'll definitely be there (fingers crossed I get a ticket though)!!
SHARE THIS ARTICLE!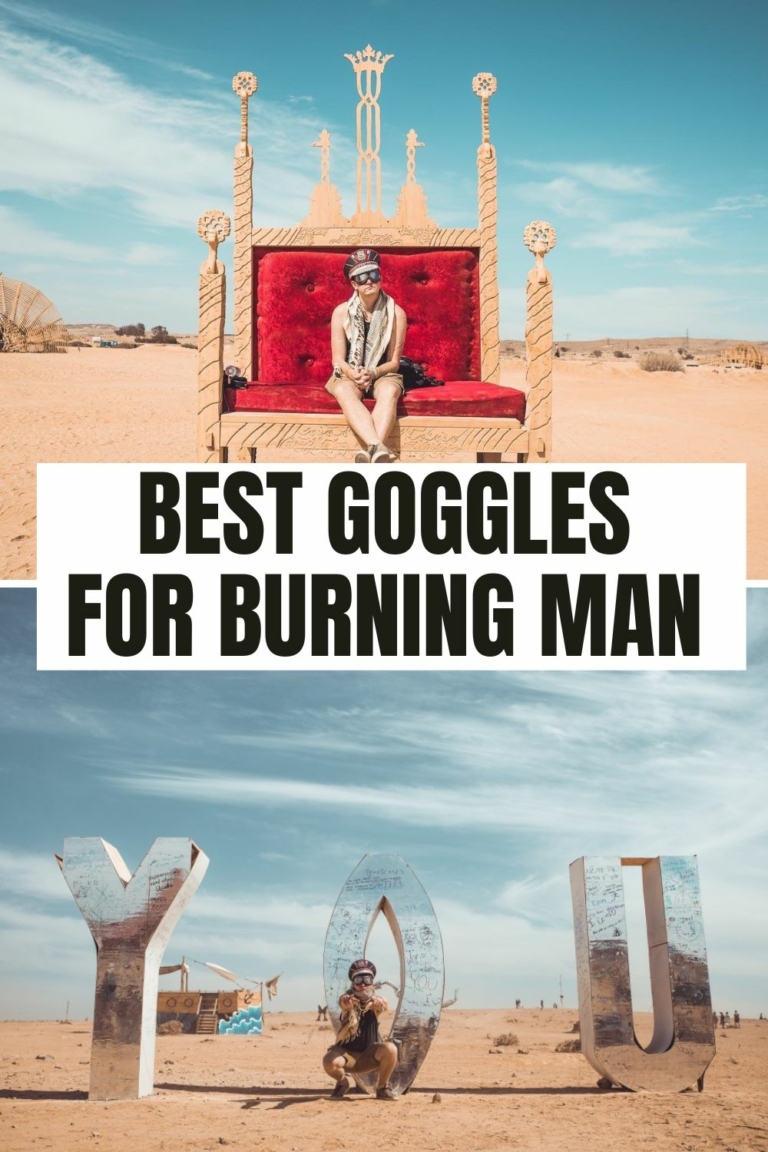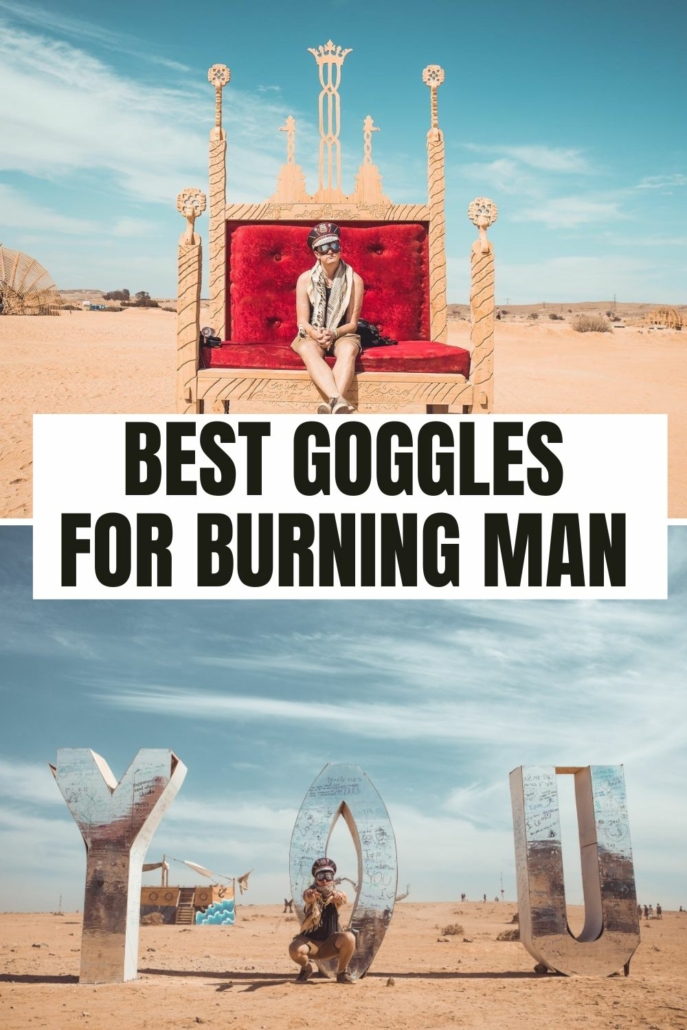 https://www.jonesaroundtheworld.com/wp-content/uploads/2018/07/JON6180.jpg
1335
2000
Dave
https://www.jonesaroundtheworld.com/wp-content/uploads/2017/03/logotry-1-1-300x106.png
Dave
2023-06-11 22:13:54
2023-06-12 19:26:10
12 Best Burning Man Goggles & Glasses For Playa Desert Protection