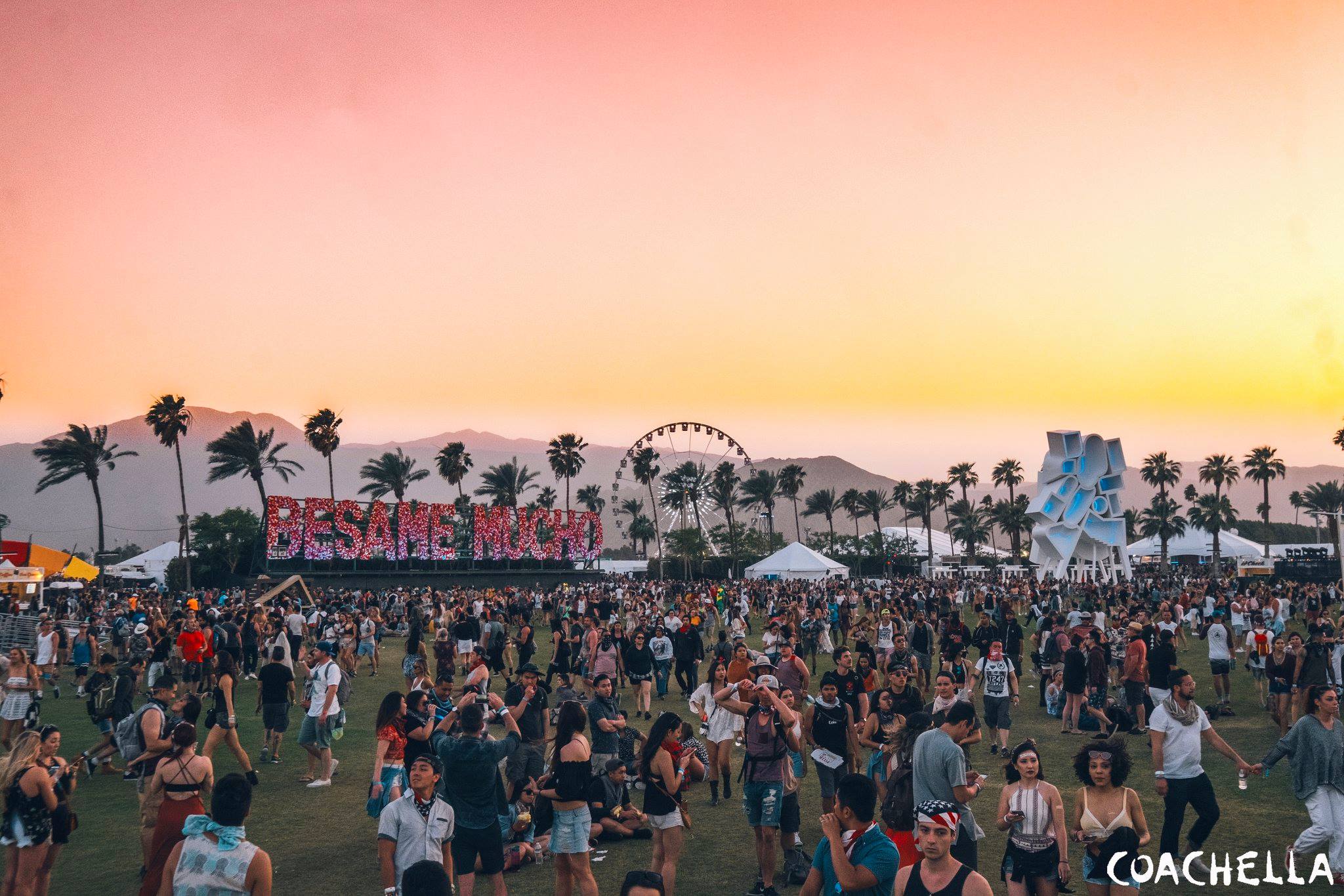 DANCING. CAMPING. DRINKING. I'm a firm believer that nothing makes a festival more complete then adding camping into the experience. While some people loathe the idea of not having a bed, a clean private bathroom, and a lack of electricity – a weekend camping trip surrounded by friendly people and great music is one of the best ways to relax, party, make some new friends, and have a good time. There are some really amazing camping music festivals in California, so definitely keep this in mind throughout the year!
Also, be sure to check out my new article:
37 California Music Festivals That'll Keep You Dancing All Year Long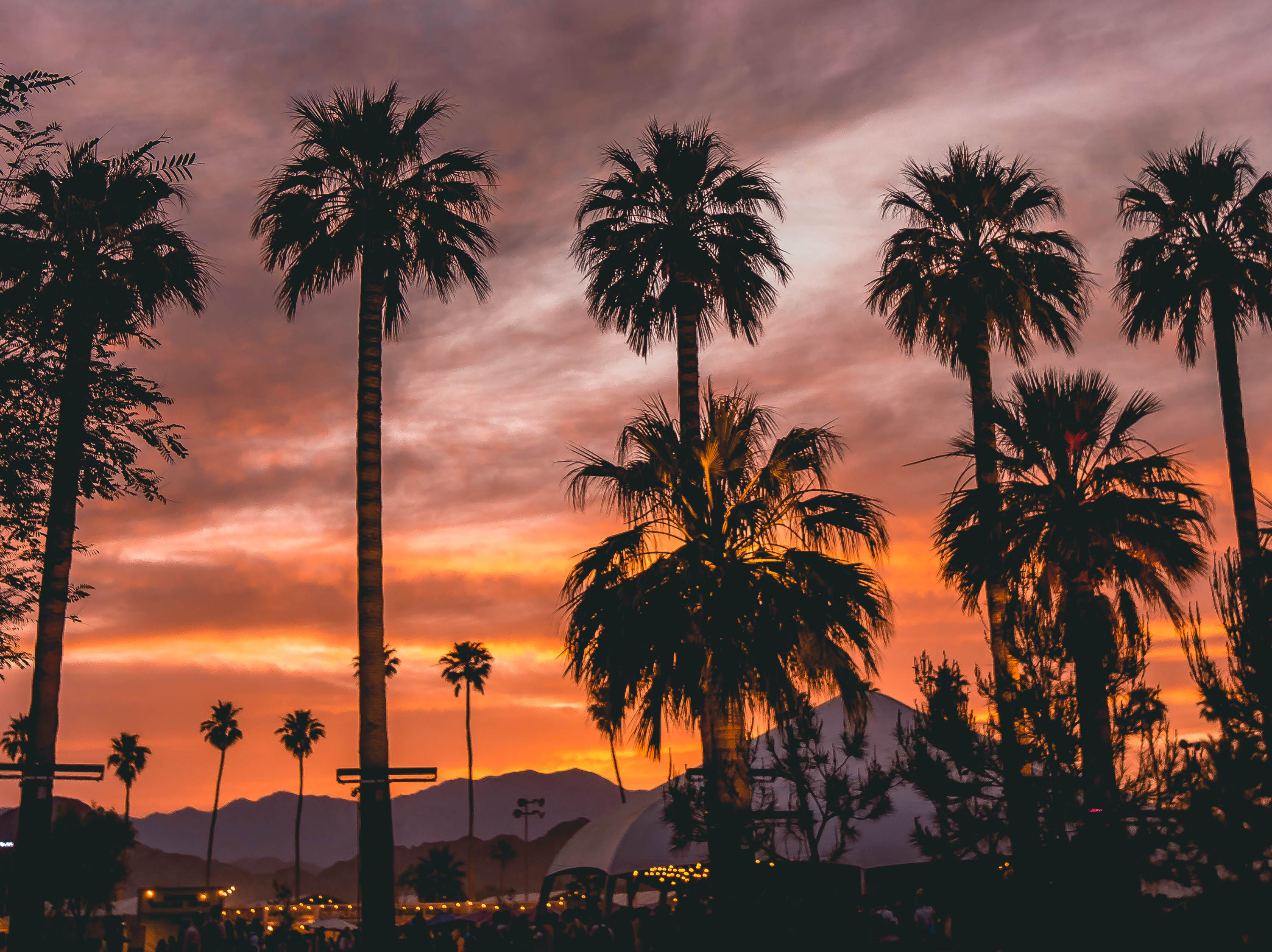 ---
COME PREPARED: Check out this The Ultimate Packing List for Camping Music Festivals, and make sure you have everything you need to survive all of these festivals in California!
---
1 ) Coachella Valley Music & Arts Festival
Coachella is without a doubt the biggest and most popular festival in California. Every year thousands of festival addicts make their way to the Polo Fields for what is guaranteed to be a weekend experience you'll never forget. The line-up is always diverse, with a little bit of something to offer everyone. It might be one of the most expensive festivals to attend, but it honestly is worth every penny. When it comes to camping at Coachella — it's a no brainer. The campsites are well-organized, and you'll definitely be happy that you can leave / enter the festival whenever you want. Especially since alcohol is so pricey inside, it would be a great idea to head back to your campsite and chug a few beers in between artist sets.
(Featured Image via Coachella)
Coachella 2016: Thank You
---
2 ) Dirtybird Campout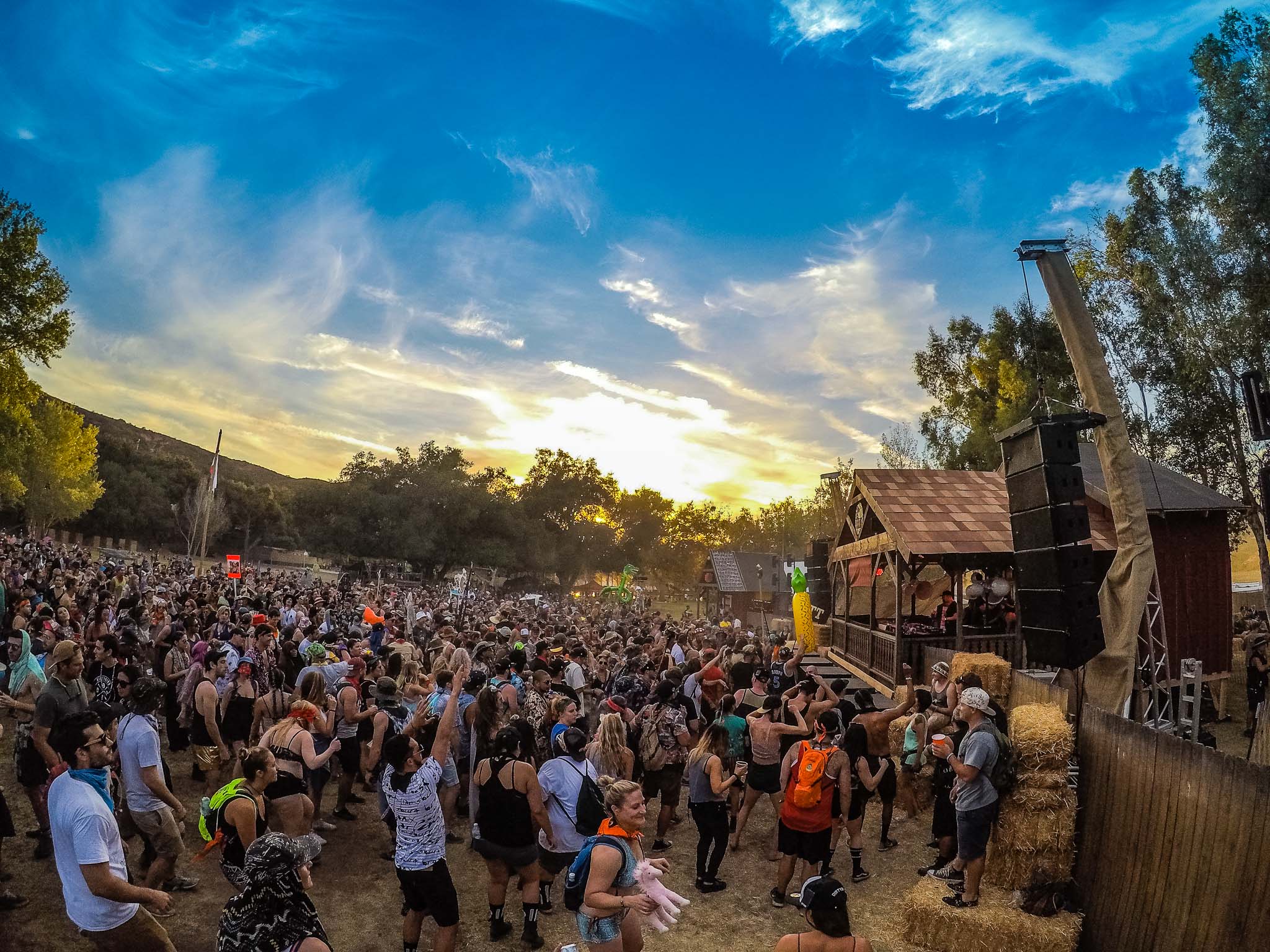 You're never too old to go to summer camp! Dust off your camping gear and calibrate your compasses, Dirtybird Campout is coming…
Did you ever go to summer camp when you were a kid? Well, that's basically what a weekend away with the Dirtybird crew is going to be like — but with much better food, amazing music, and a lot more alcohol. They've got plans for kickball, boat races, a talent show, tug – of – war, arts & crafts, stand-up comedy, and much more. Tucked away at a gorgeous park in Southern-California, Dirtybird Campout is much more than a music event — it's an intimate gathering of camp friends and "camp counselors" simply to enjoy some good tunes and excellent atmosphere. Don't miss out on this one!
Read my Dirtybird Campout 2016 Festival Review for get a better idea!
Dirtybird Campout West Coast 2017: Official After-Movie
---
3 ) Lightning In a Bottle

Celebrating Art, Music, Performance, Sustainability and Life
Lightning in Bottle is a a transformative festival that is filled with nothing but good vibes, amazing music, and beautiful scenery. The line-up is always stacked with amazing electronic artists that will keep you dancing the entire time. While it is one hell of a party — it also has the power to change you on a spiritual level. Get involved. Do Yoga. Listen to the speakers. It's 3 days of pure bliss includinding camping, food, drink, art, self-expression, and dancing. Check it out – you'll be glad you did.
Fluidity – Lightning In a Bottle 2017 Official Video
---
4 ) Beyond Wonderland
Embark on an adventure to the far side of the forest, exploring what exists Beyond Wonderland.
Southern-California is the birthplace of the rave culture in the United States, and Insomniac Events are known for throwing the biggest and best festivals in America. Beyond Wonderland is one of their main events throughout the year, and will be one rave experience you'll never forget. Insomniac always brings a top-notch line-up with the biggest names in electronic dance music. With 5 different stages, you'll have to make some difficult decisions when it comes to the line-up, because there will be some inevitable set clash times.
Beyond Wonderland SoCal 2018 Official Trailer
---
5 ) Nocturnal Wonderland
4 days of Camping, 3 Nights of Music, Art, Family, and Culture. Carpe Noctem!
Out of all the 3-day festivals in California, Nocturnal Wonderland is probably the biggest and best rave you can attend. Insomniac Events are simply experts at providing the perfect atmosphere and music to create an experience that you will never forget. The line-up is absolutely stacked, the vibe is unbeatable, and the venue is ideal for a festival of this magnitude. If you don't have plans for labor day weekend — then look no further. This is exactly where you need to be.
Watch this after-movie they made in 2016 – it's really well done!
Nocturnal Wonderland 2016 – Thank You, Headliners
https://aessoil.com) Subscribe NOW to Insomniac Events: http://insom.co/YouTube Learn more about Nocturnal: Facebook: http://facebook.com/nocturnalwonderland Twitter: http://twitter.com/nocturnalwland Instagram: http://instagram.com/nocturnalwland Learn more about EDC: Facebook: http://facebook.com/electricdaisycarnival Twitter: http://twitter.com/edc_lasvegas Instagram: http://instagram.com/edc_lasvegas Follow Insomniac: Facebook: http://facebook.com/insomniacevents Twitter: http://twitter.com/insomniacevents Instagram: http://instagram.com/insomniacevents Snapchat: https://www.snapchat.com/add/insomniacevents Listen: Soundcloud: https://soundcloud.com/insomniacevents Mixcloud: https://mixcloud.com/insomniacevents Spotify: https://play.spotify.com/user/insomniac_events Watch: YouTube: https://www.youtube.com/insomniac Track: Midnight Artist: Lane 8 Label: Suara Link: http://bit.ly/1QaEiEl">
---
5 ) Wanderlust Festival
At Wanderlust, our mission is to help you find your true north. True north is not a final destination: it's a path, a journey, and a yearning to explore and connect to your life's purpose.
Unplug from the Ordinary. Adventure awaits.
Wanderlust Squaw Valley ~ Festival Highlights
---
6 ) Northern Nights Festival
"Cook's Valley Campground is a festival site unlike any other. It is a rare gem. The festival grounds feature deep swimming holes, the largest Redwood grove used for camping, and plenty of space to stretch out. Northern Nights Music Festival is a unique and safe experience for both newcomers and seasoned campers. Our collective hope is to sustain NNMF as a premiere destination festival that offers a unique opportunity to fully embrace a truly Californian experience."
Check out previous year line-ups to see the amazing talent they've brought in the past.
NORTHERN NIGHTS 2017 – FRIDAY
---
Northern Nights Mix – Gorgon City
[soundcloud url="https://api.soundcloud.com/tracks/269252705″ params="color=ff5500&auto_play=false&hide_related=false&show_comments=true&show_user=true&show_reposts=false" width="100%" height="166″ iframe="true" /]
---
7 ) High Sierra Music Festival
HSMF is one of the oldest festivals in California, having just finished it's 26th edition in 2016. Every year they provide an excellent variety of entertainment to it's attendees. This family friendly camping festival is guaranteed to be a highlight of your summer with top-notch music, fire performers, movement classes, parades, and silent discos. This is definitely a music festival in California you need to experience at least once in your life.
Check out previous line-ups to get an idea of what to expect for 2017.
The 27th Annual High Sierra Music Festival is June 29 – July 2, 2017!
---
8 ) Desert Hearts Festival
House, Techno, & Love… We Are All Desert Hearts.
Infinite love and nonstop beats.
If that already doensn't want you to be apart this unique festival community, then I'm not sure if you should go! Desert Hearts has been taking the United States and the rest of the world by storm the last couple years, and their unique sound and party antics are truly contagious. Expect wild costumes, non-stop incredible music, and good vibes all weekend long!
Desert Hearts Festival 2017 – Official Video
---
9 ) Joshua Tree Music Festival
TWO family-friendly festivals in the Mojave desert every year.
"The festivals are produced by a family of friends and funsters convinced that music is the soul of life, and that art enriches and saves lives. That the exper
ience is enhanced when embraced in the great outdoors amongst fellow music lovers. Better still in an intimate setting, where the distinction between artist and audience is blurred, and a passionate performance can be truly relished in close proximity to the stage. Add FREE water to patrons, no service charges on reasonably priced tickets, and well…..let the games begin."
Joshua Tree Music Festival 2016 (Official Video)
---
10 ) Boogaloo Art Car & Music Festival
A 3-day gathering filled with family fun, amazing music, and gorgeous venue. Read my 11 Reasons Why I Loved Boogaloo Art Car & Music Festival, and you'll have a much better understanding!
Boogaloo Art Car & Music Festival 2017 Trailer
---
There you have it! These are the Top 10 Camping Festivals in California!
How many have you been to already…?
Check out my other articles about music festivals around the world.
---
Camping this summer?
Read my article about The Ultimate Packing List for Camping Music Festivals. If you're going to go camping this summer — you need to be prepared!!
---
Am I missing any great campign music festivals in California ? Let me know in the comments section.
Don't forget to share the post with your camping festival friends.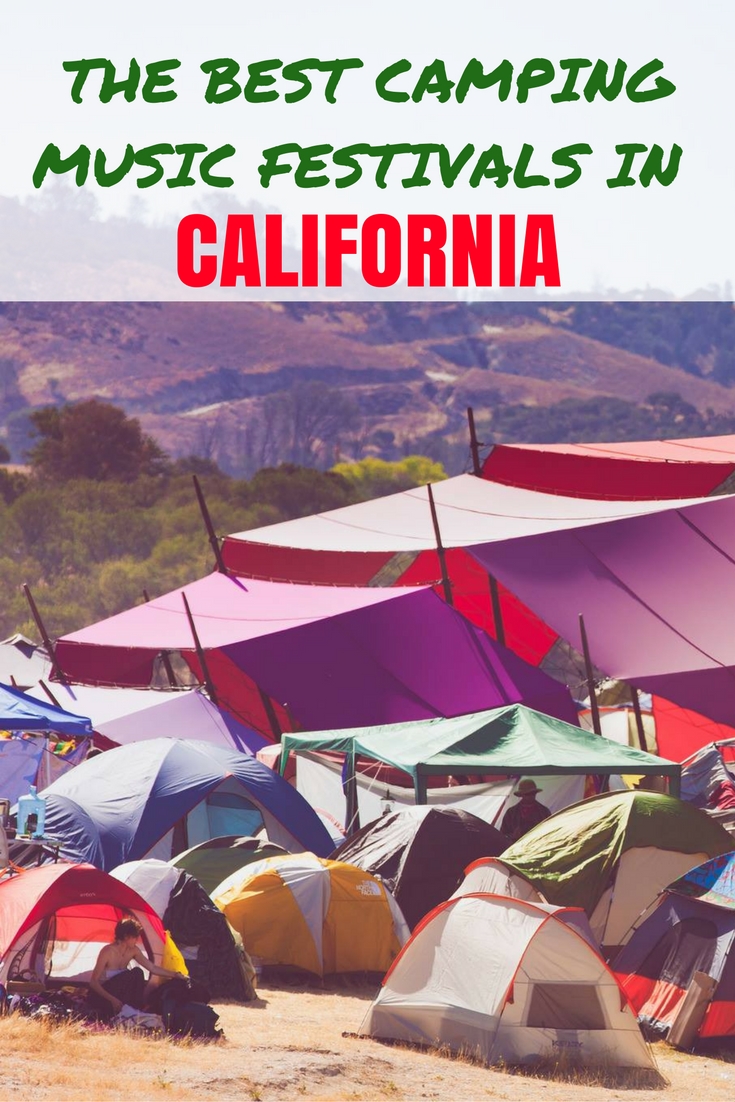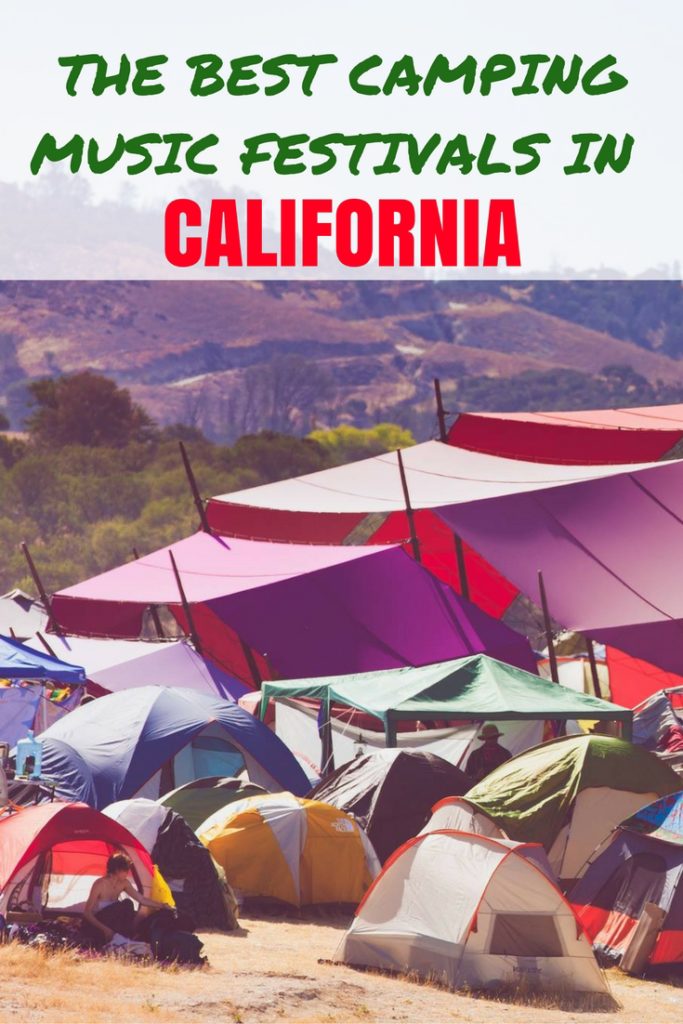 ---
https://www.jonesaroundtheworld.com/wp-content/uploads/2016/08/12998169_10153971914751648_3364501723468889974_o.jpg
1366
2048
Dave
https://www.jonesaroundtheworld.com/wp-content/uploads/2017/03/logotry-1-1-300x106.png
Dave
2016-08-21 15:39:37
2023-09-15 19:13:56
The 10 Best Camping Music Festivals in California