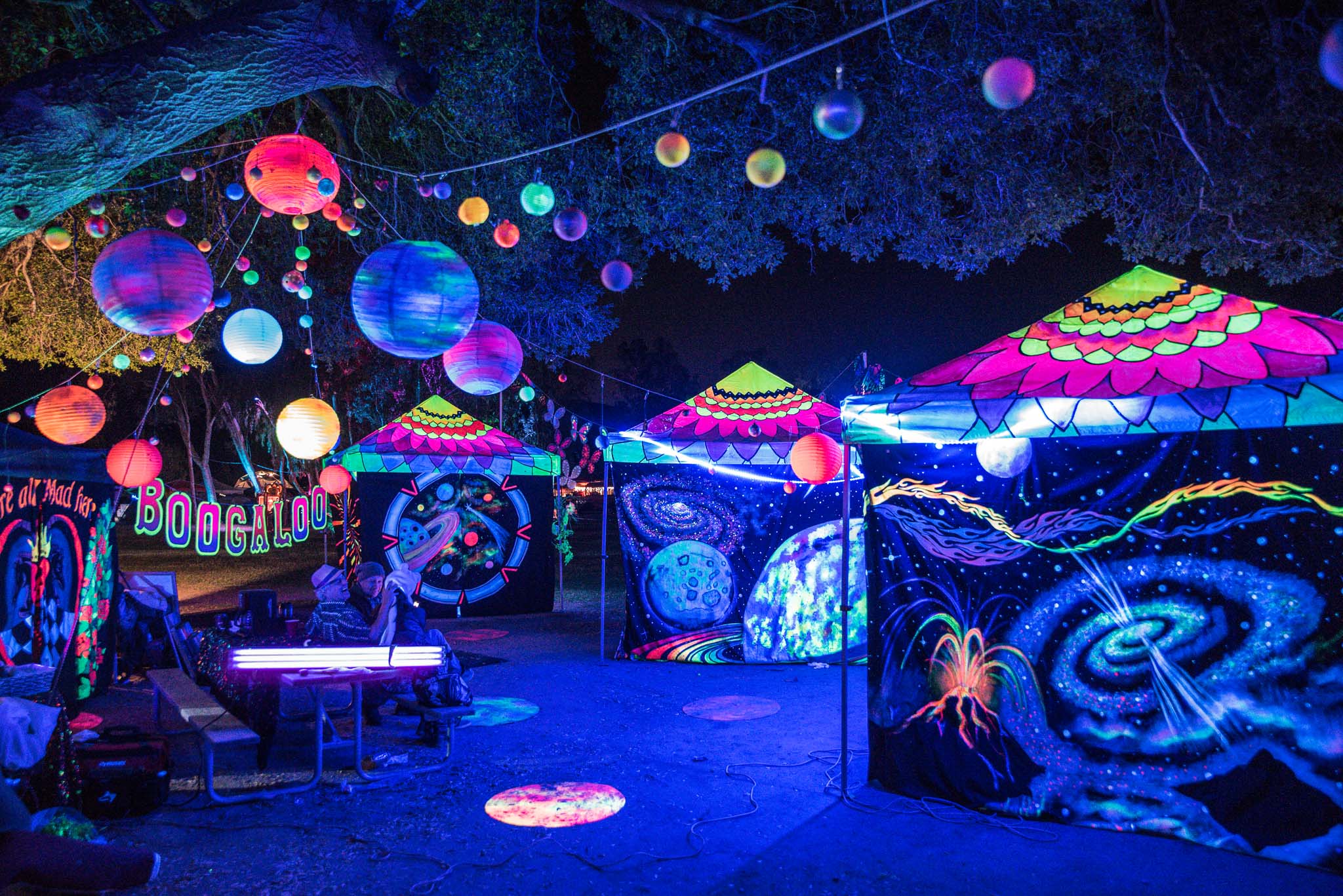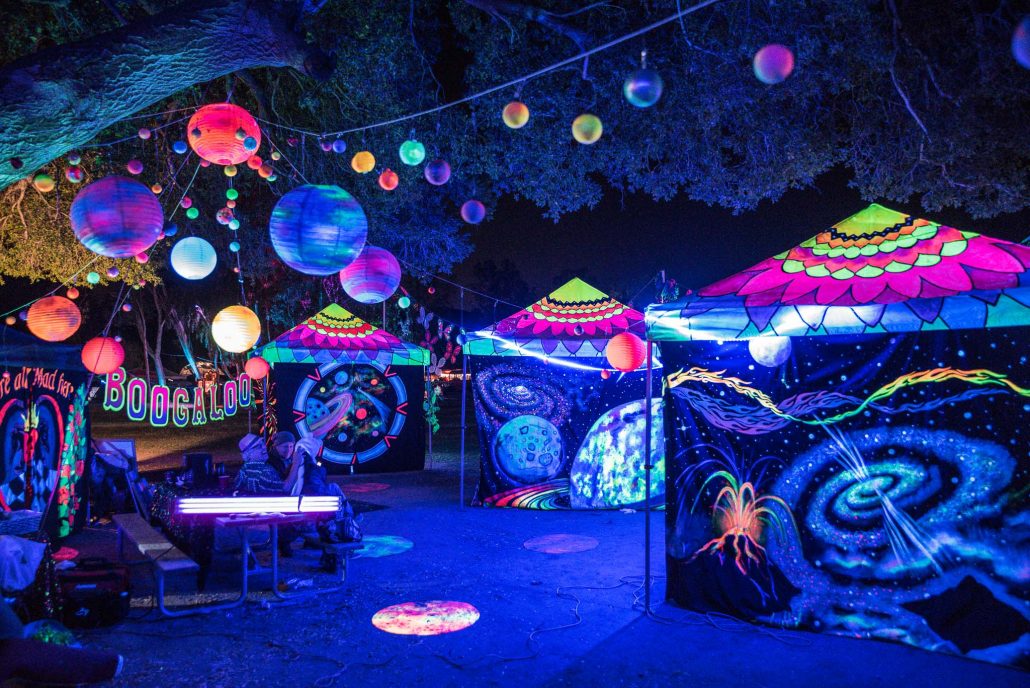 Come away with me to this magical little place called Boogaloo …
While this may be an art-car and music festival, there's actually a whole lot more to it.  The entire 3-days when I was exploring and photographing Boogaloo, I kept having this strange feeling that I had got invited to an extended family reunion.  Everyone just seemed so connected with each other, and were truly embracing this beautiful and loving atmosphere.  It's a special place that combines family fun, spiritual workshops, artistic expression, and tons of incredible music.  Inspired by Nevada's annual Burning Man gathering, it's a festival that practices radical inclusion– and I'm now finding myself very pleased to have been apart of this 2017 edition.
---
1 )  The Perfect Venue
Located at the Oak Canyon Park in Orange County, California, Boogaloo surely did find the perfect place to call its home.  With plenty of trees and wide-open space, it really is a spectacular spot to spend a weekend away.  It's nice and flat, which makes it perfect for walking around and exploring the different stages.  It's not built for mega festivals with massive stages, but instead it is ideal for intimate gatherings such as Boogaloo.  You most likely won't have cell-phone reception down here, so switch your phone to airplane mode and disconnect from the real world.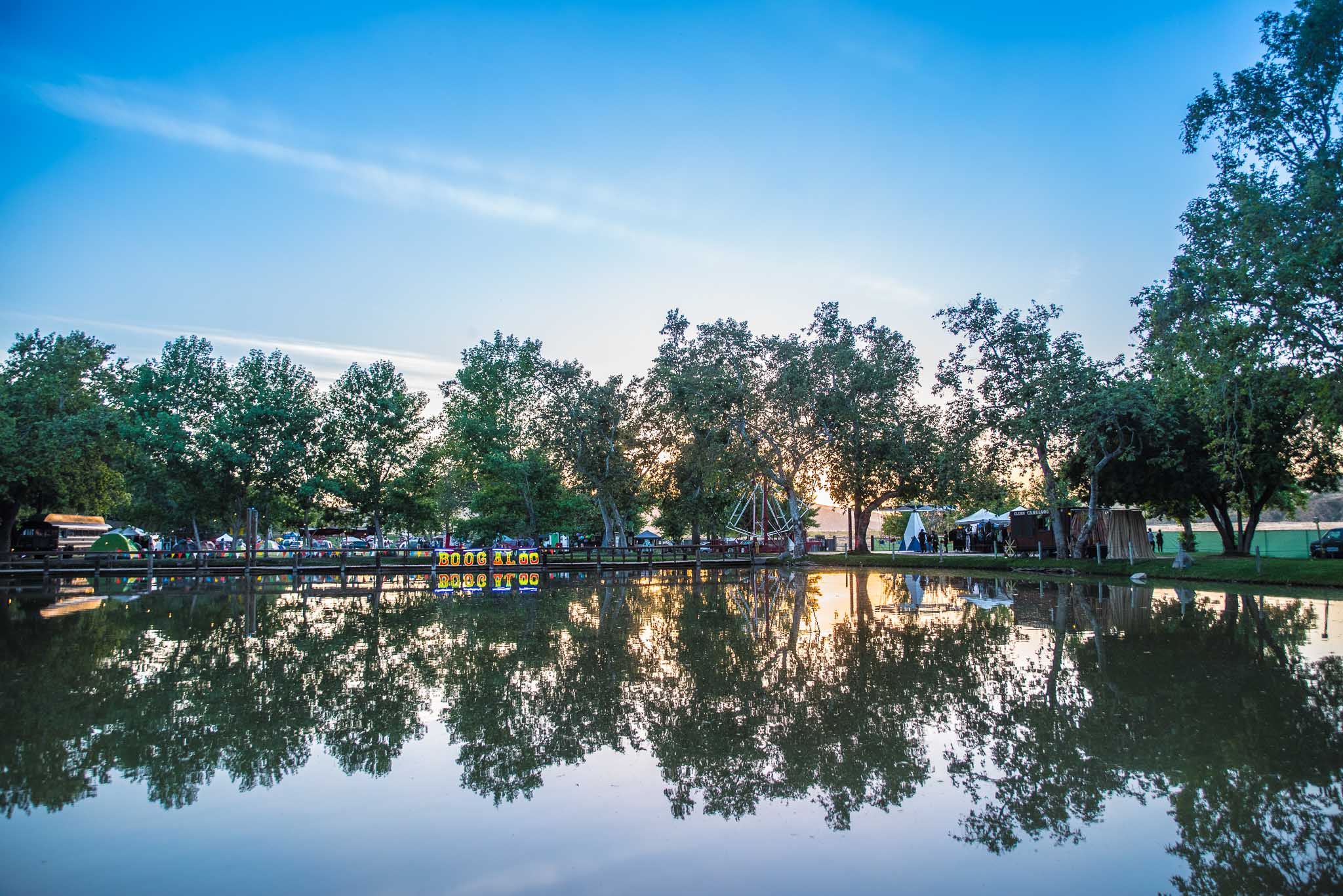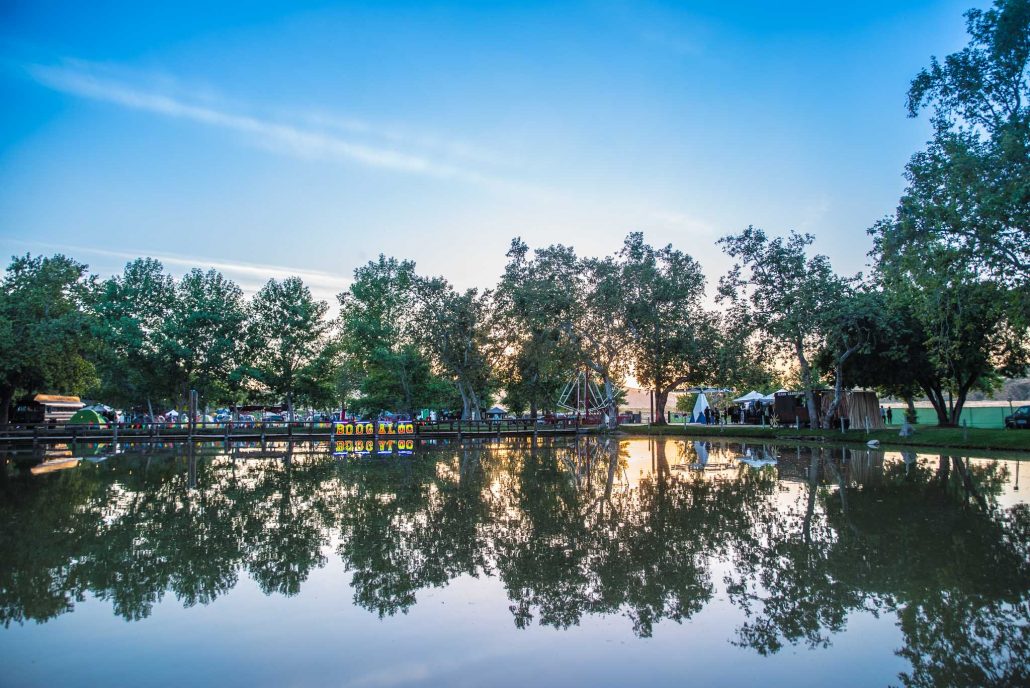 ---
2 ) The Art Cars
Whether you're dancing on the stage at Charlie the Unicorn or getting funky at The Pearl Necklace, you'll surely love all the impressive art cars at Boogaloo.  Whether you've experienced attending Burning Man or not, you'll feel like you're on the playa when you walk around and listen to the heavy bass blasting from these mobile stages.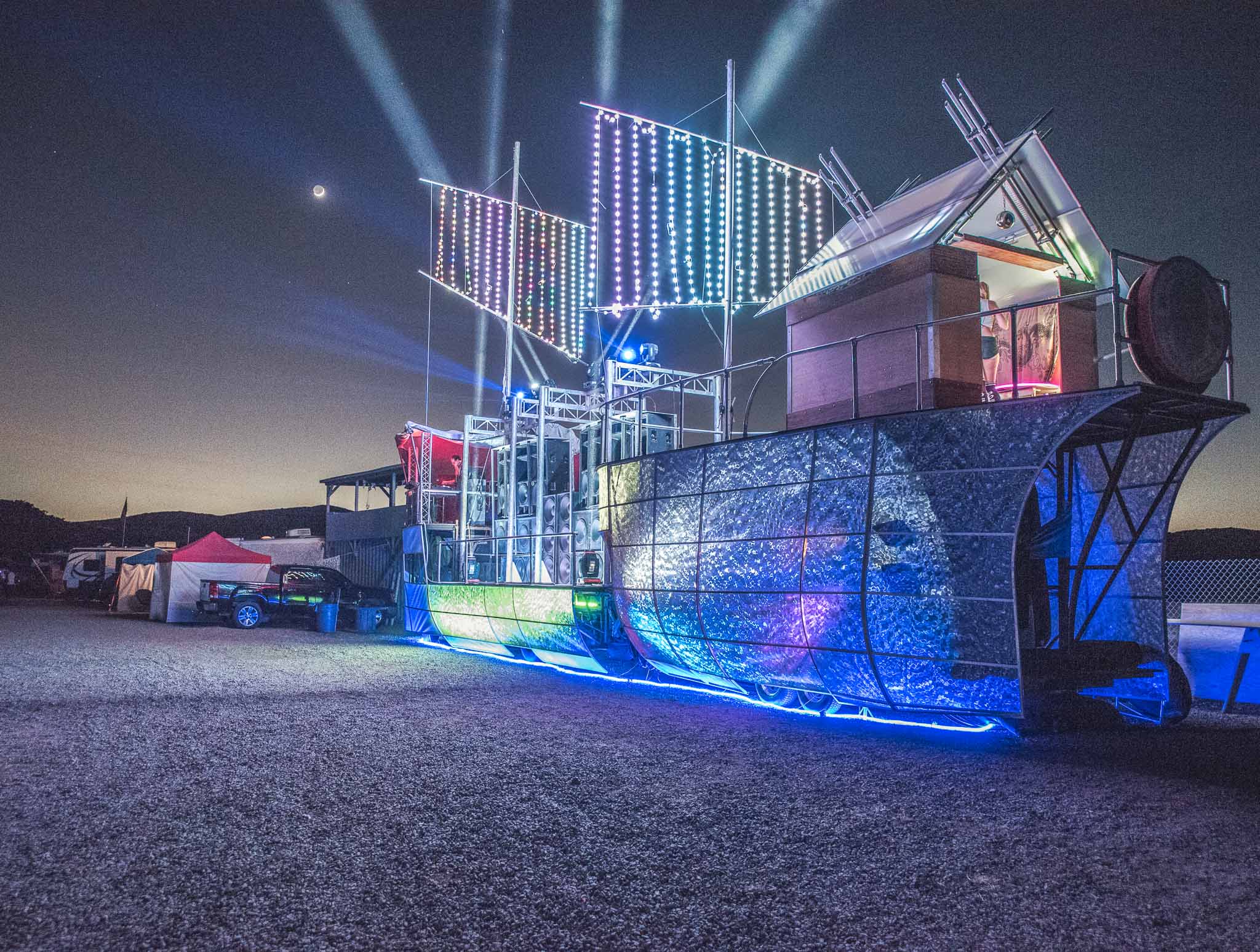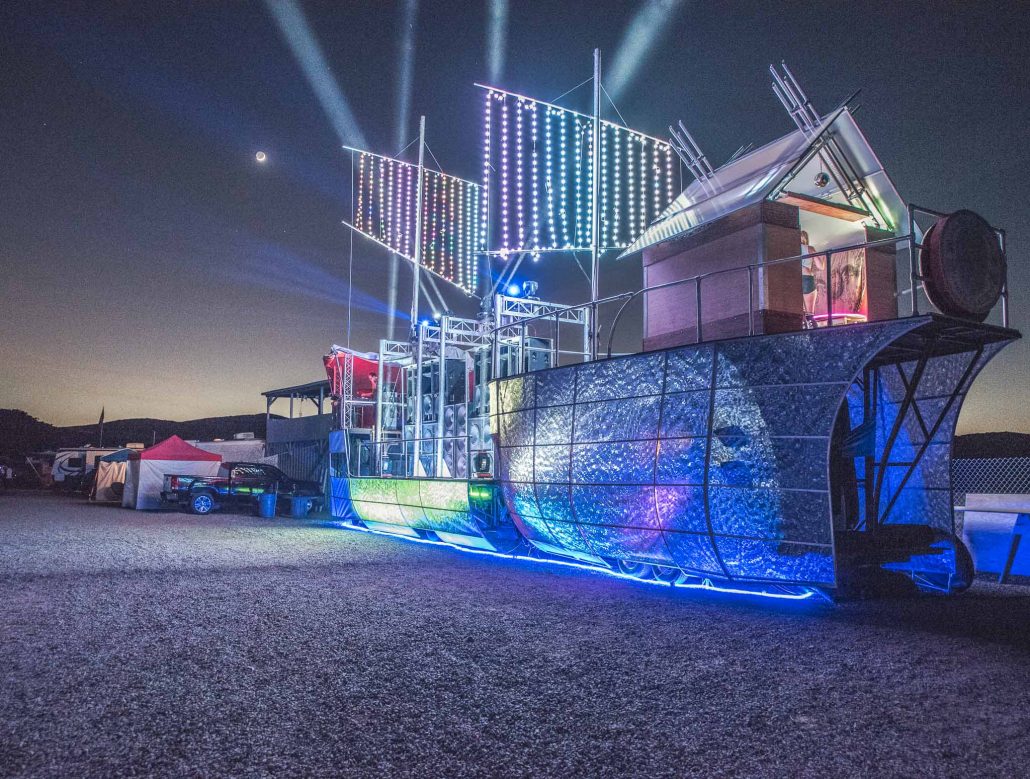 ---
3 ) The Camping
What I loved about Boogaloo was how spacious the camping was, and that finding the perfect spot wasn't a hard task.  There weren't really any "rules" for camping, and I saw people set-up their tents in really odd spots.  No one cares.  The festival staff aren't going to come kick you out.  It's all about respect.  This isn't a typical festival, it's just a community, and everyone just wants to have as much fun as possible.  Get your crew together, find that spot in the shade, and set up your camp.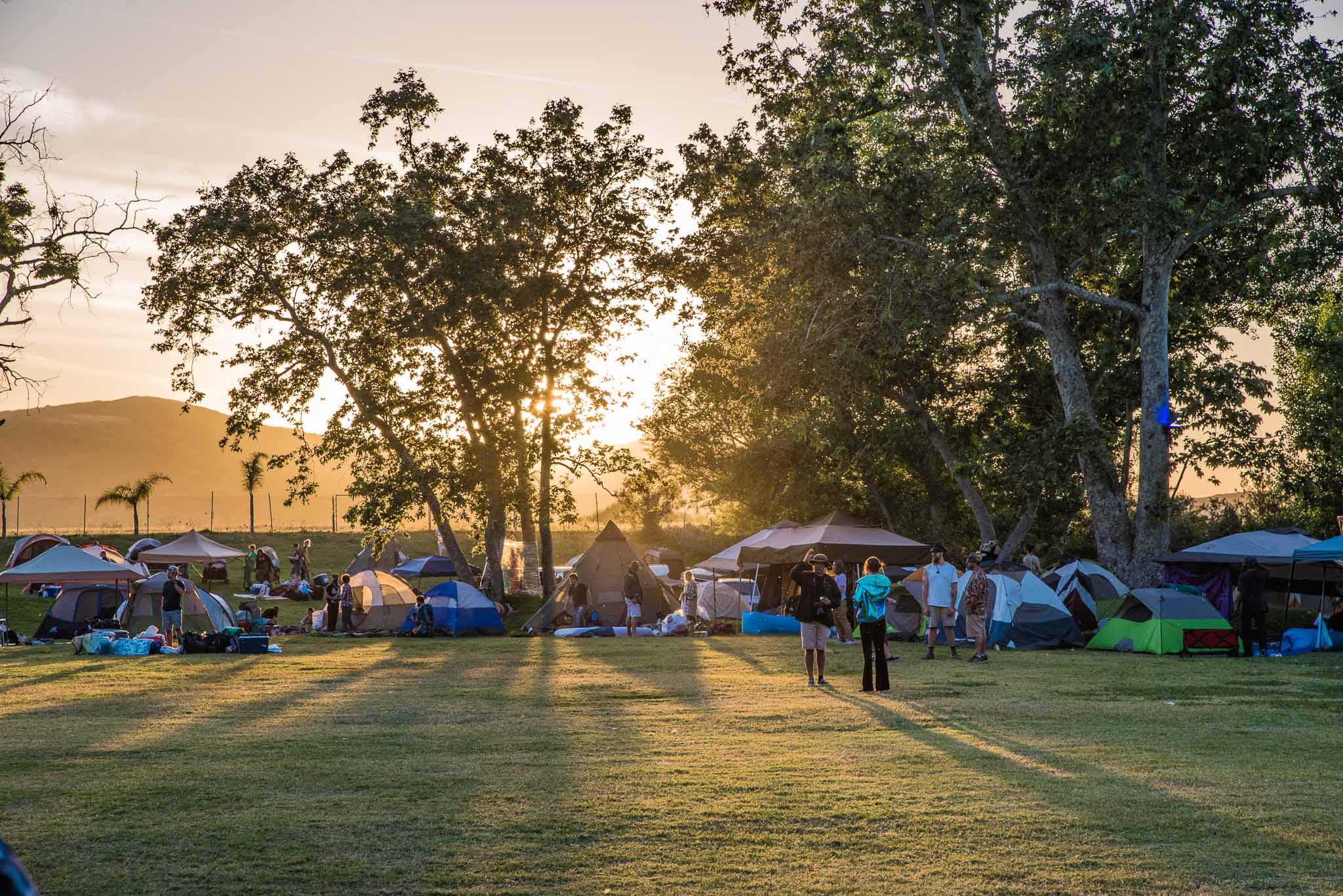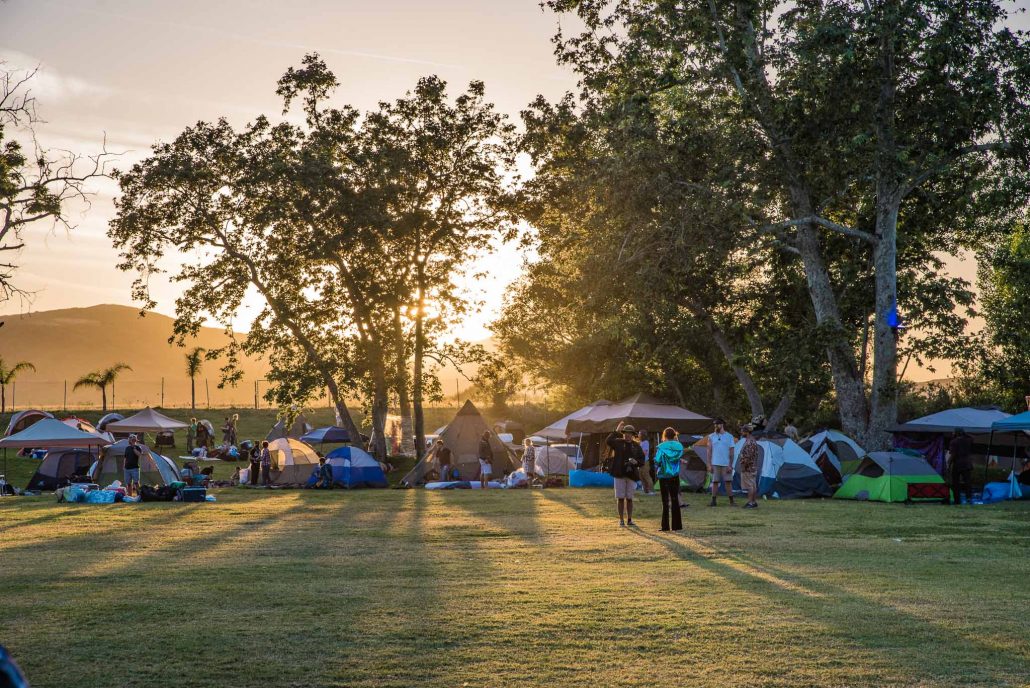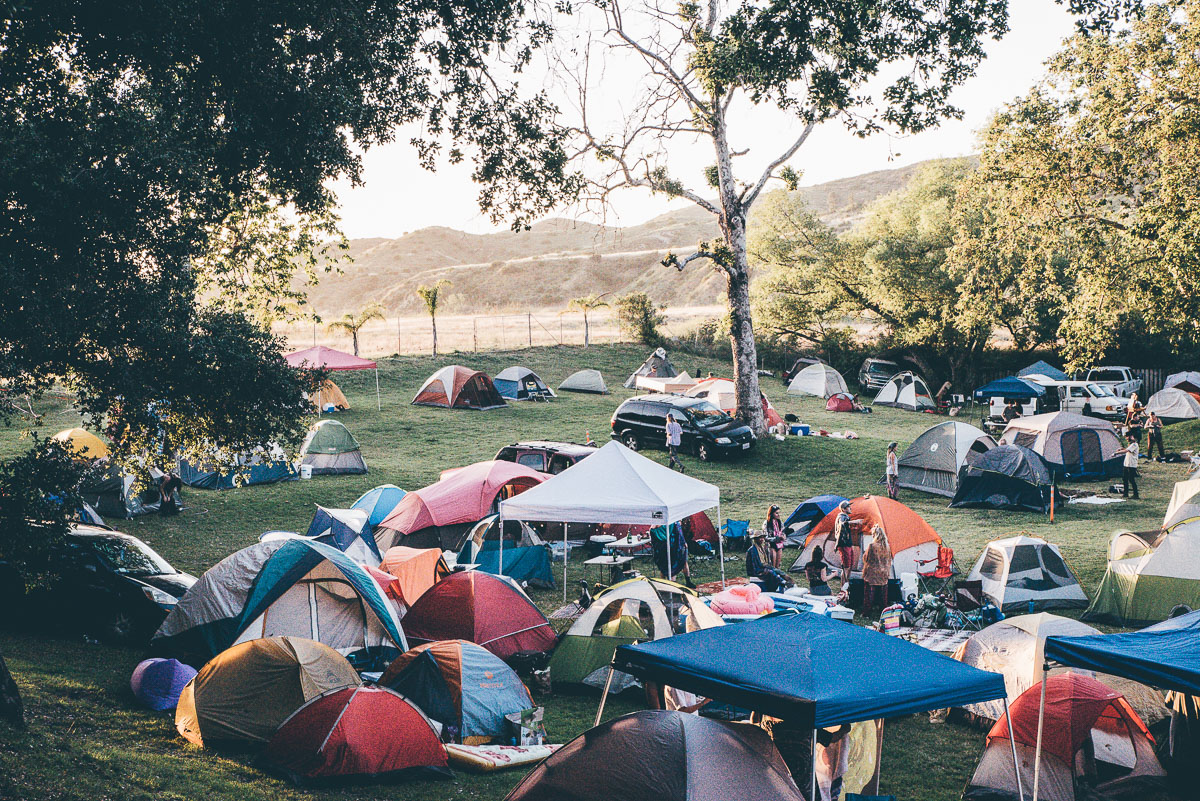 ---
4 )  The Parents & Kids
Can't find a babysitter…?  No problem!  
I've never been to a festival where I've seen a Dad wearing a onesie while giving his son a piggy back ride (can't believe I didn't get a picture of that).  While some might find it strange for children to be running around a music festival, at Boogaloo is just adds to the community atmosphere.  It was awesome seeing kids intermixed within the dance-floors, and jamming to some electronic tunes.  I'm sure they're going to grow up to become bad-ass adults.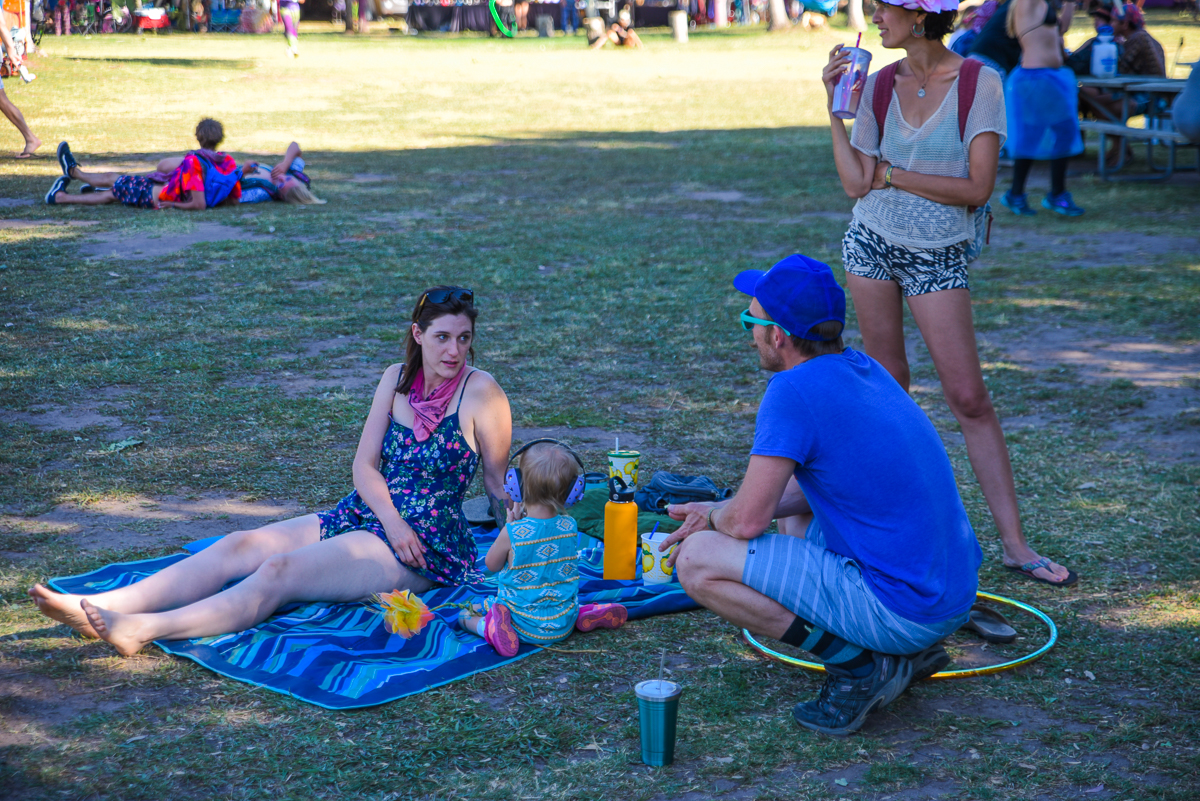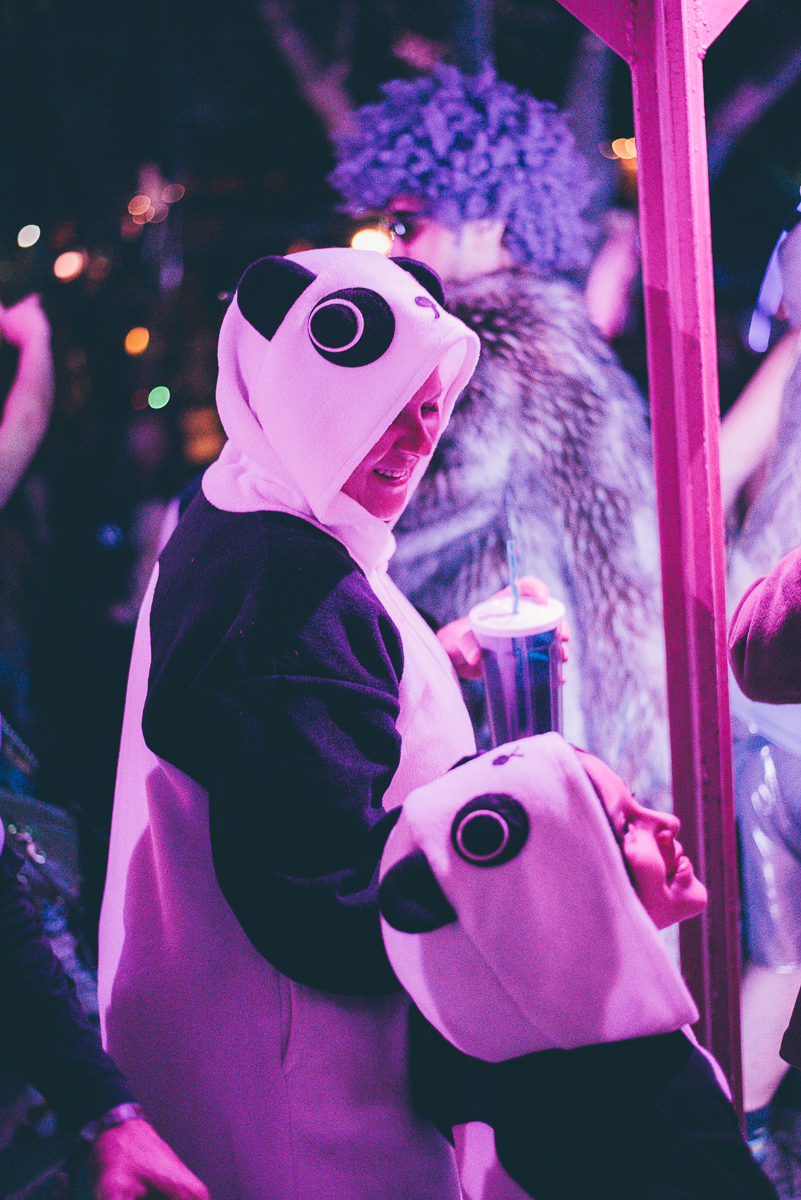 ---
5 )  The Dogs
Because who doesn't love dogs?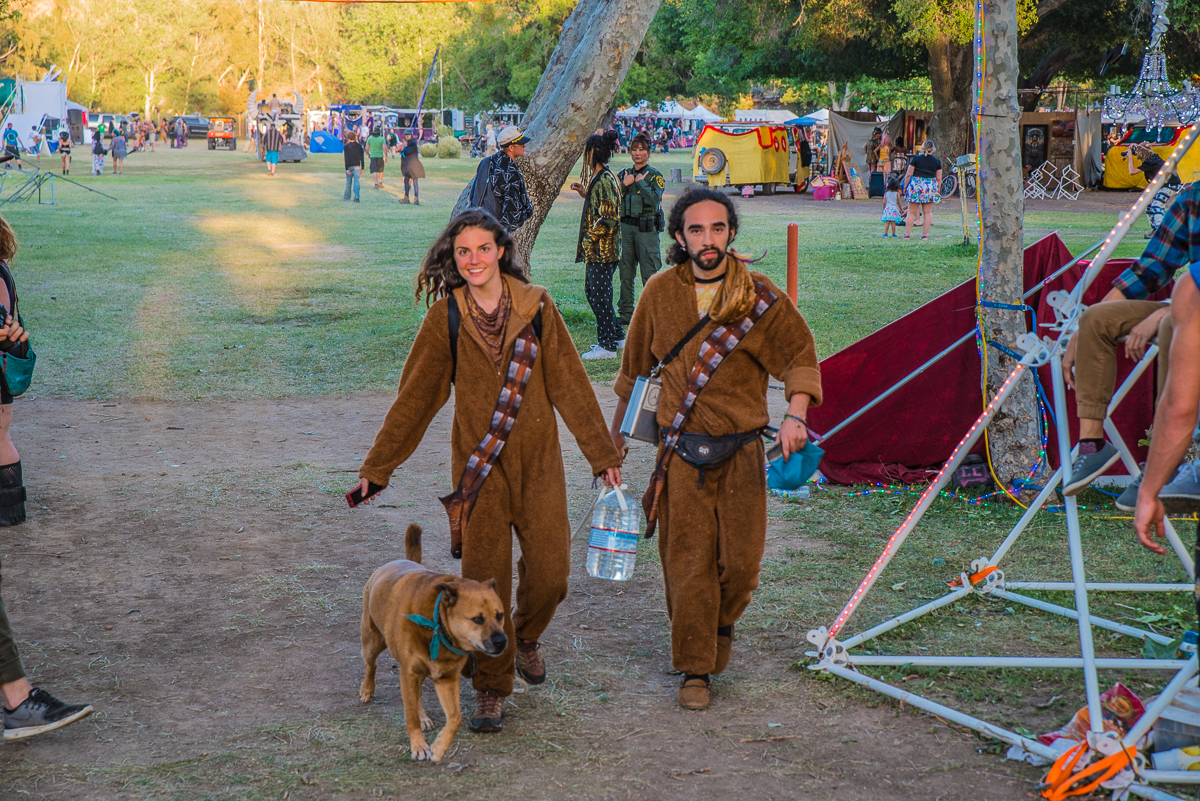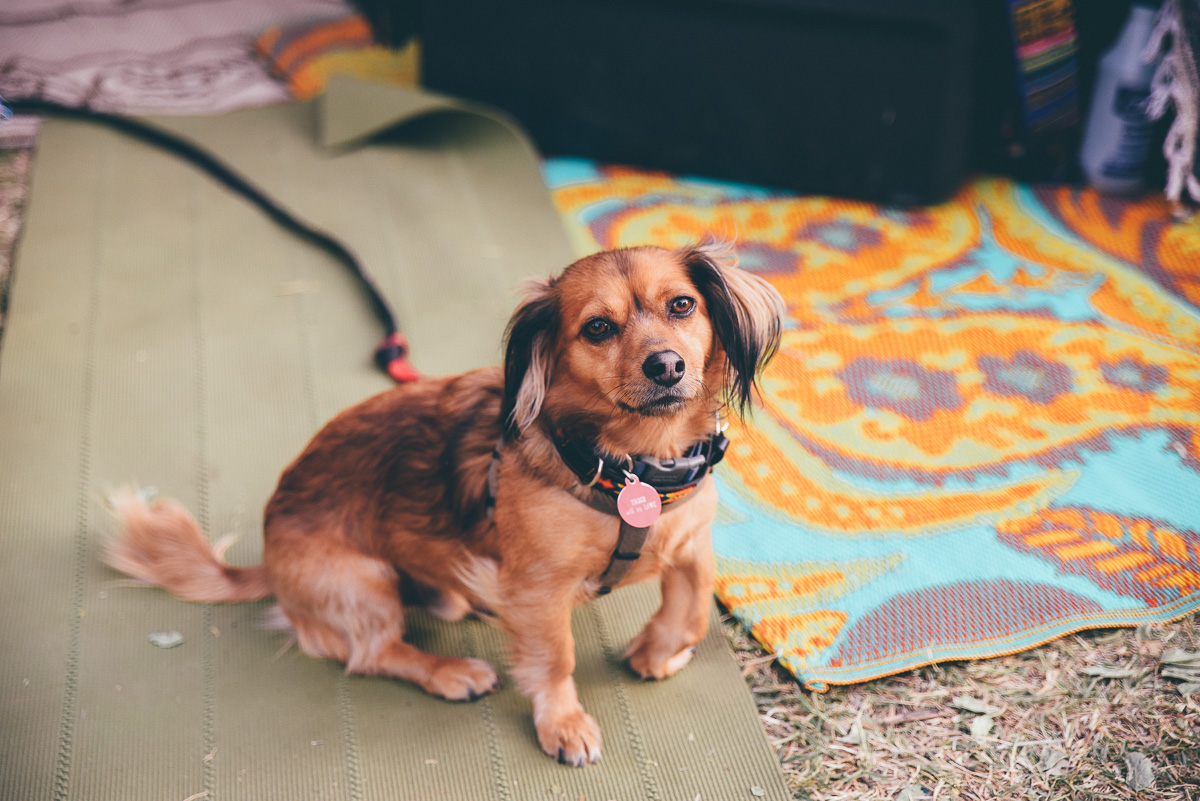 ---
6 ) B-Y-O-B
When it comes to music festivals, one of the biggest factors that make them expensive is the cost of pricey alcohol inside the venue.  You don't have to worry about that at Boogaloo.  You can bring whatever you want, and drink it wherever you want.  There was no "entrance" to the festival, and no security pat-downs.  You could bring a cooler full of beers to the dance floor with no problem.  The BYOB aspect just makes everything so simple.  Boogaloo isn't trying to rip you off with $12 beers, it's just a fun weekend away with good tunes and a solid community.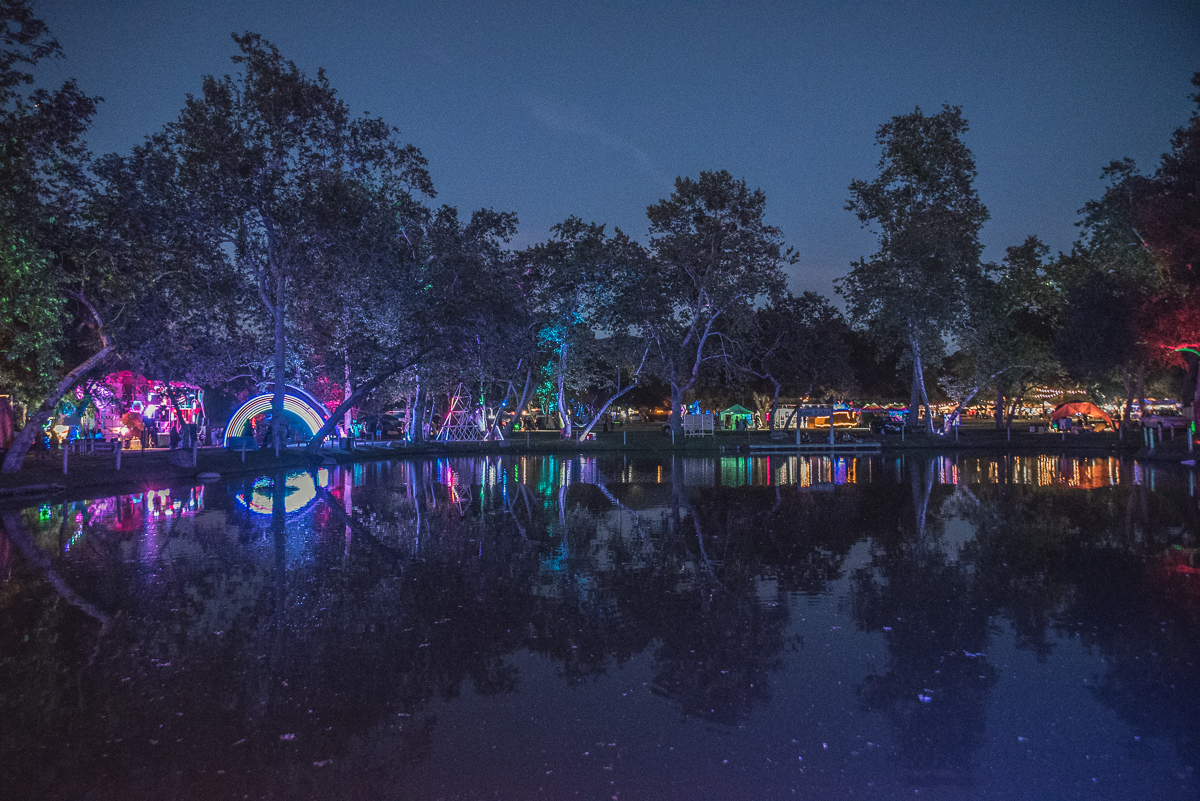 ---
7 ) The Afterparties
Due to strict noise laws (which I found odd considering the venue is tucked far away from civilization), the music at all stages was shut off at 11:00 P.M.  Have no fear though, because the afterparties at the various renegade camps had you covered.  My personal favorite was "Blackbird", a stage surrounded by three busses and were bumping sexy techy music all night.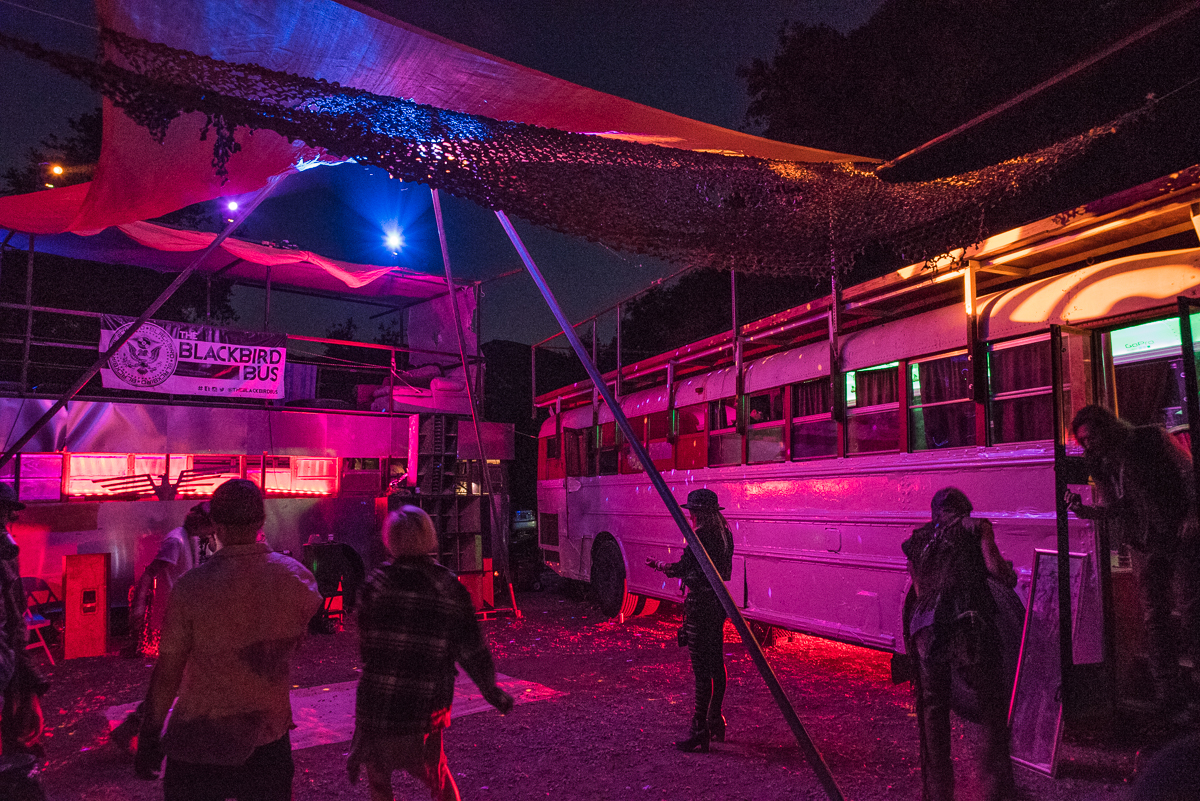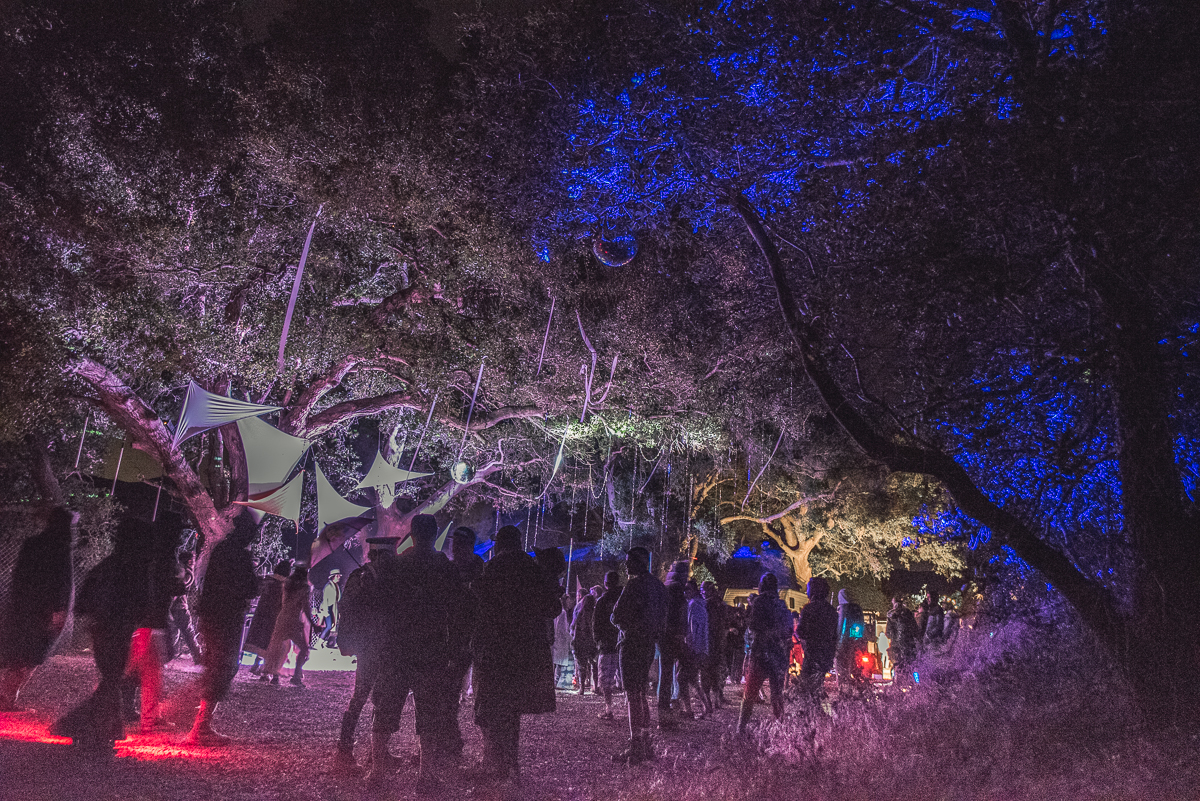 ---
8 ) The Scenery
It really is a beautiful venue, and the sunsets every night combined with the gorgeous landscape make it an ideal destination for some festival shenanigans.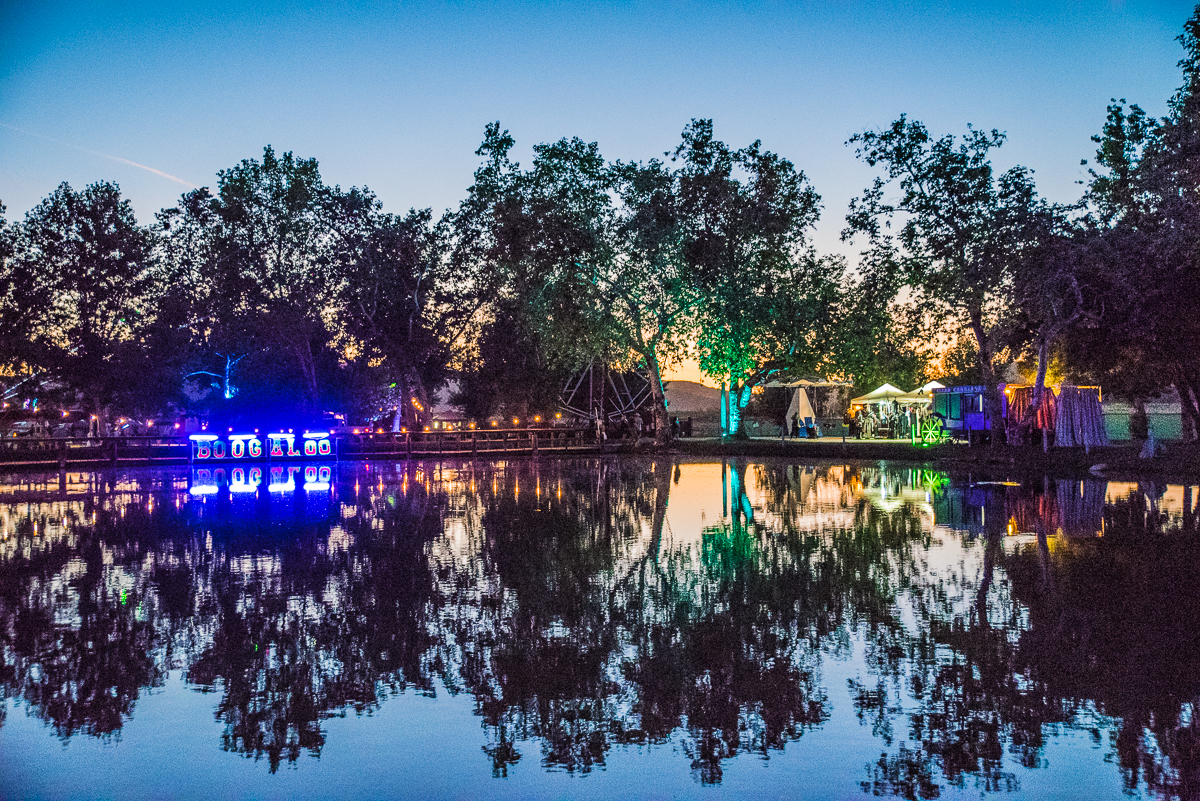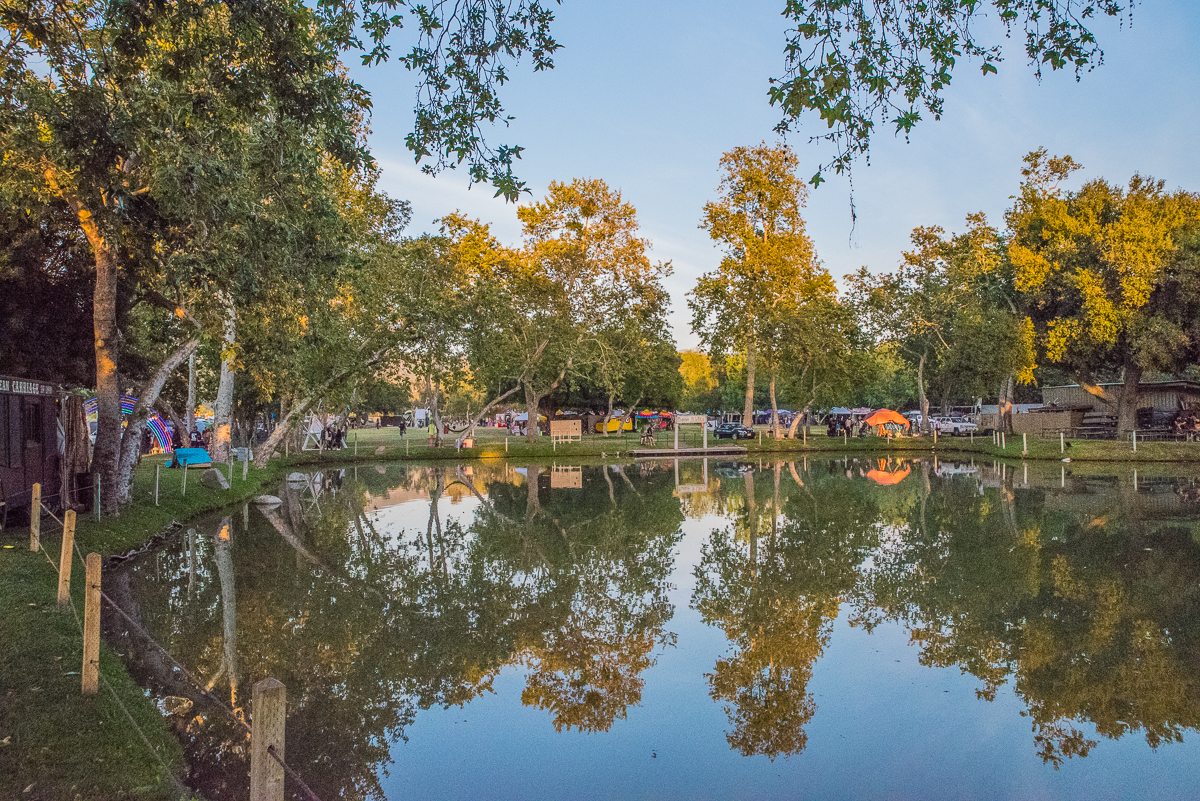 ---
9 ) The Fashion
Walking around Boogaloo, you'll definitely notice some oddly dressed individuals…but that's all apart of the experience.  Anything goes — the weirder the better.  If you didn't come prepared, just take a browse through one of the many clothing vendors selling quality festival fashion.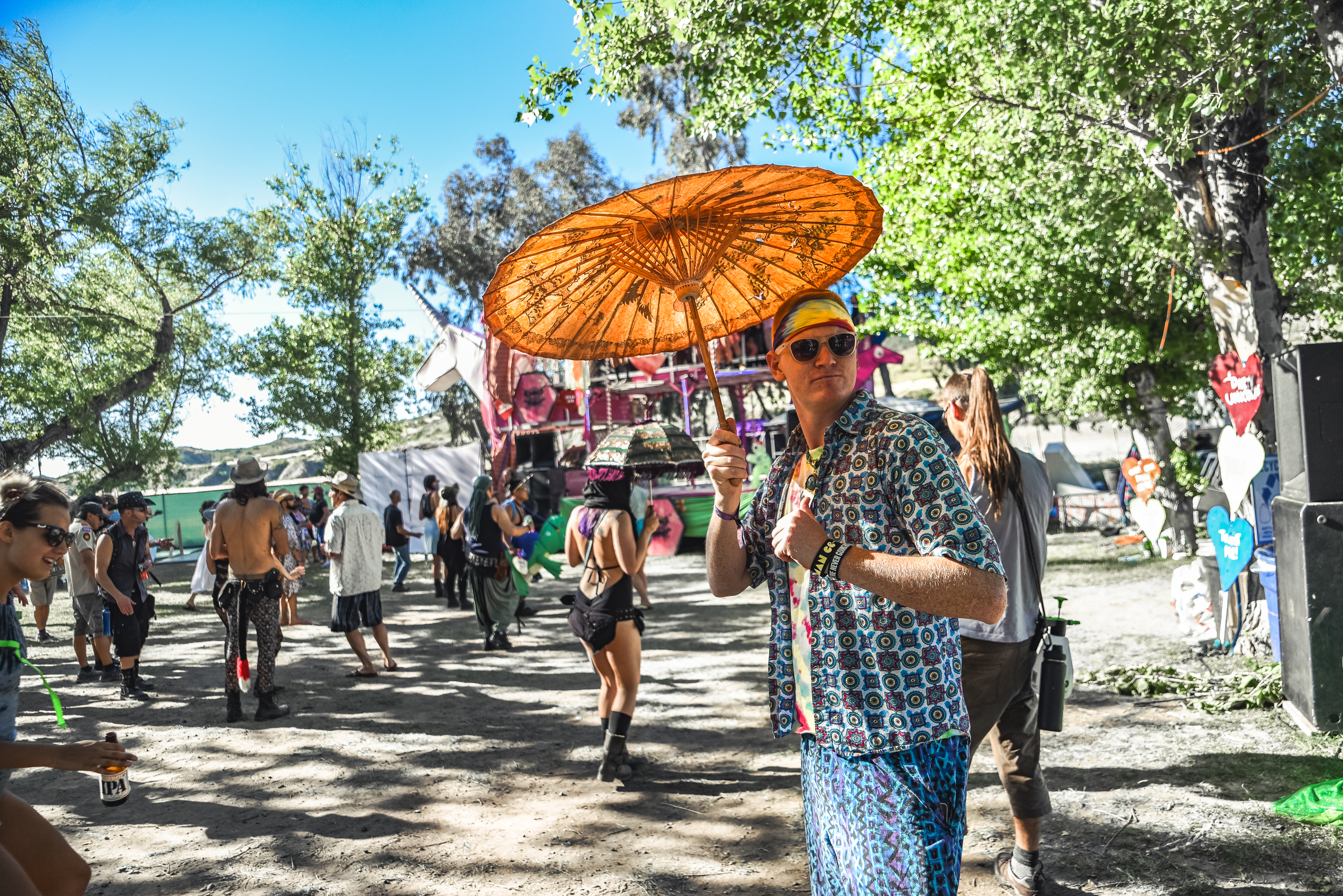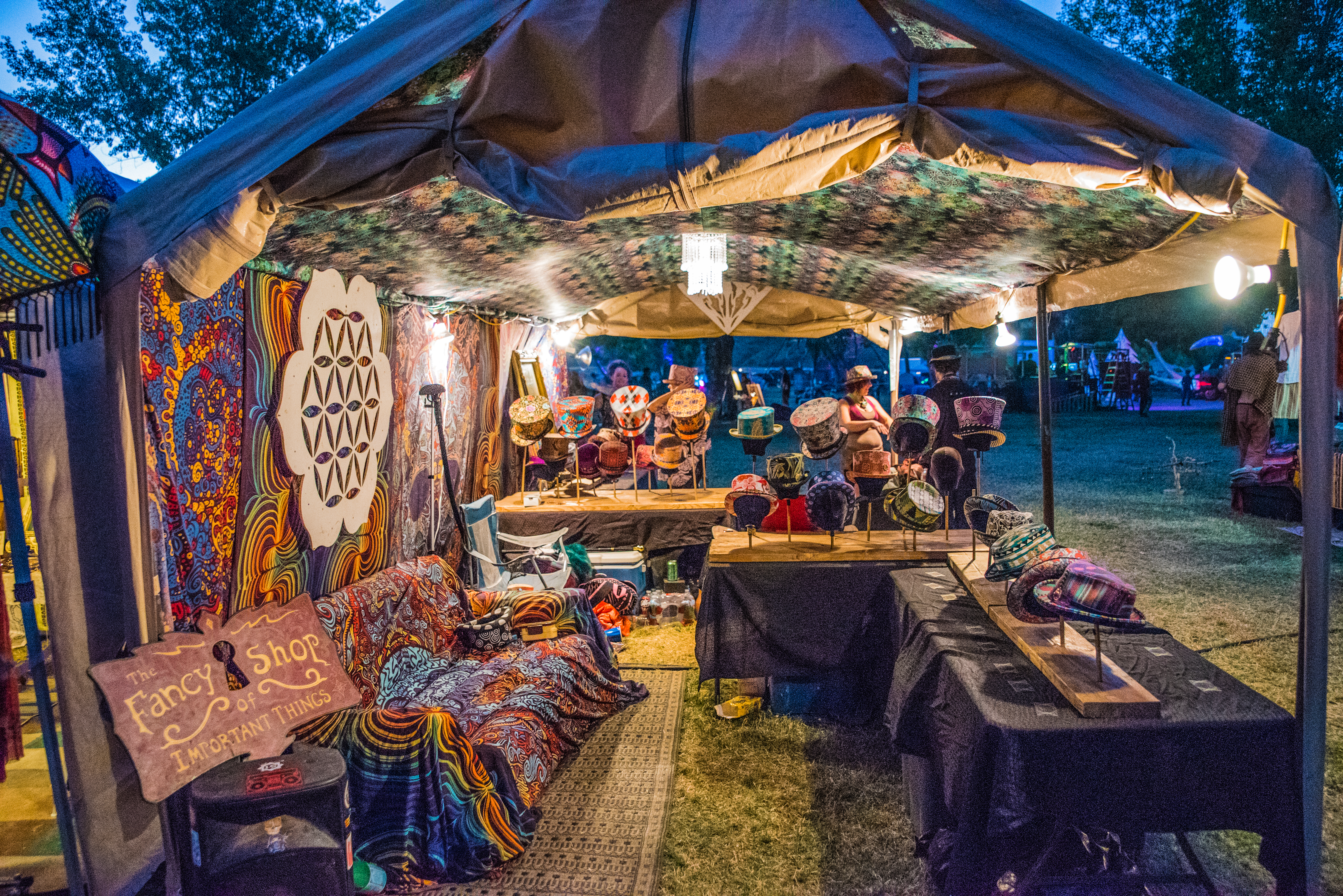 ---
10 ) The Artists & Installations
All over the festival you'll find painters and graffiti artists spending hours working on their next masterpiece.  I was truly blown away by some of their talent.  They were also super friendly, and were always down to have a chat to anyone about their artwork, and share their individual story.  You'd also be regretting not taking a stoll through some of the art installations around the festival.  My personal favorite was the blacklight paradise that had everyone's eyes in awe on Friday night (before the windstorms unfortunately tore it down).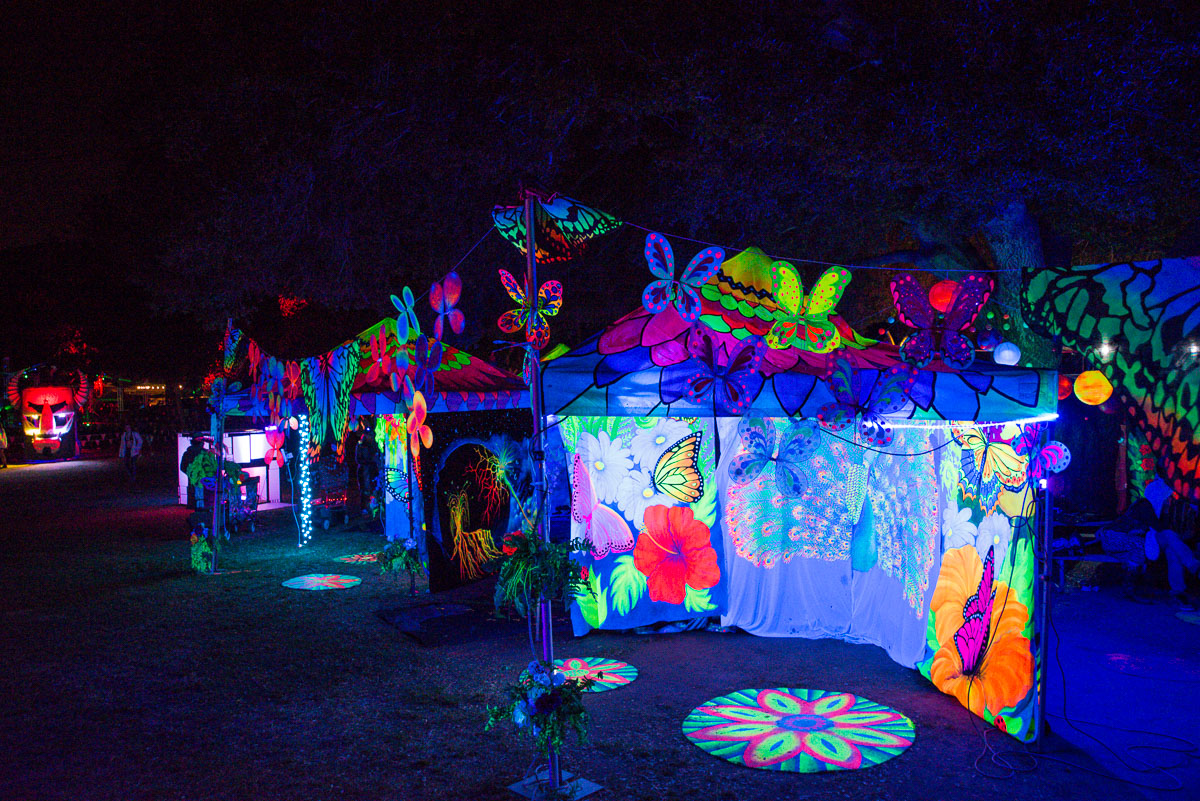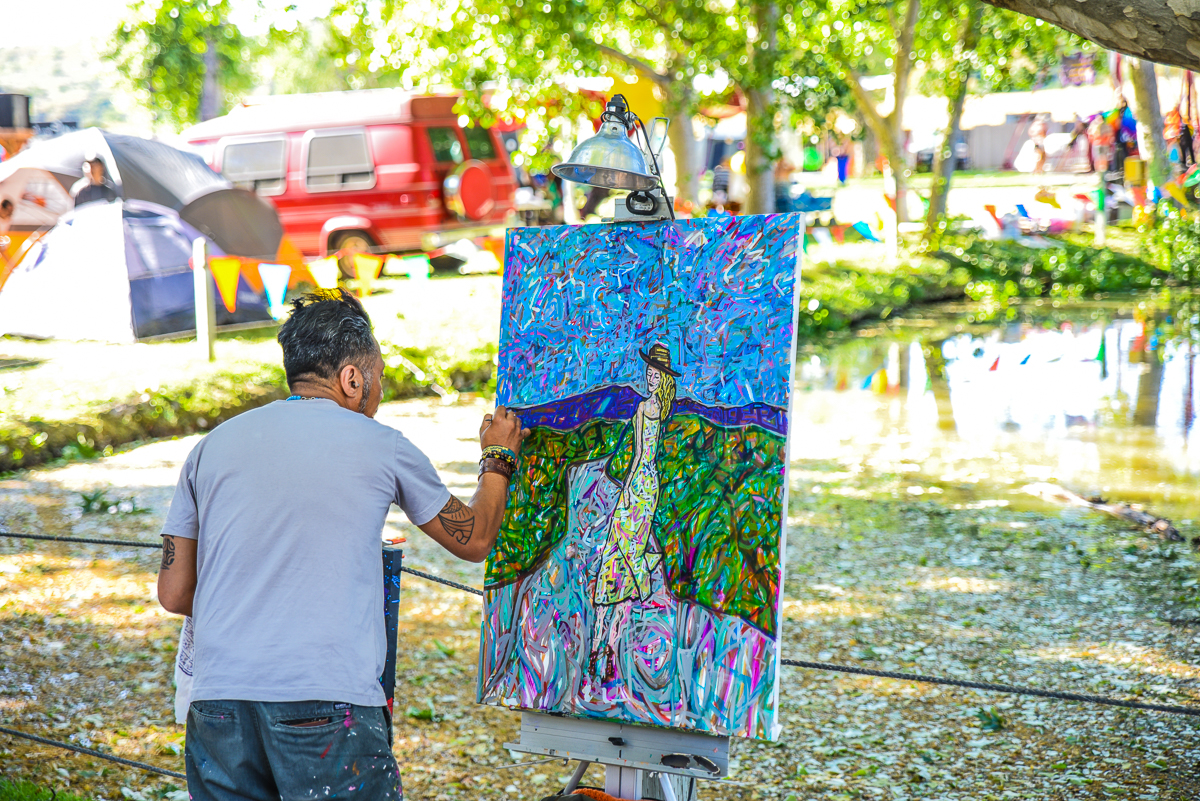 ---
11 )  The Atmosphere
Last but certainly not least, the atmosphere is what truly makes Boogaloo an awesome experience.  There was nothing but love and good vibes over the entire weekend.  If you've been to any of the transformational festivals in the past (Lightning In A Bottle, Desert Hearts, Woogie Weekend), then I'm sure you're fully aware of how special this community is.
There are no handshakes at Boogaloo…just give everyone a hug!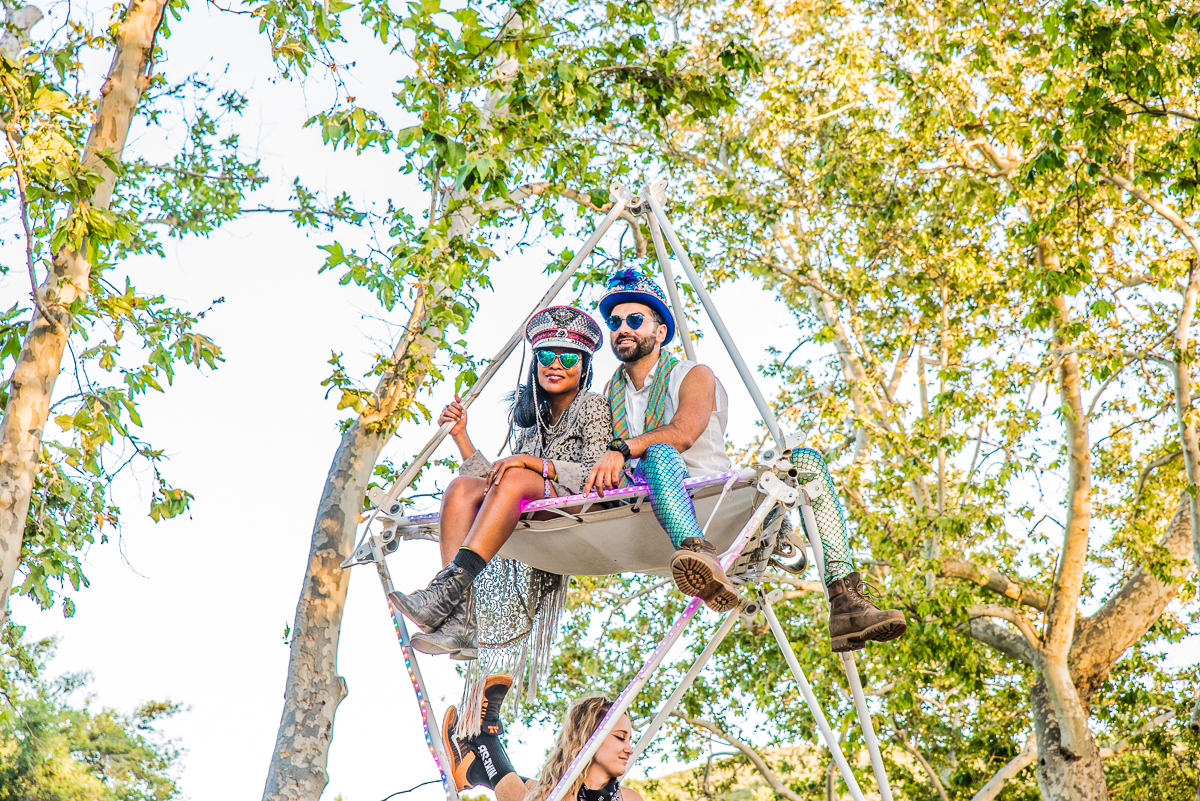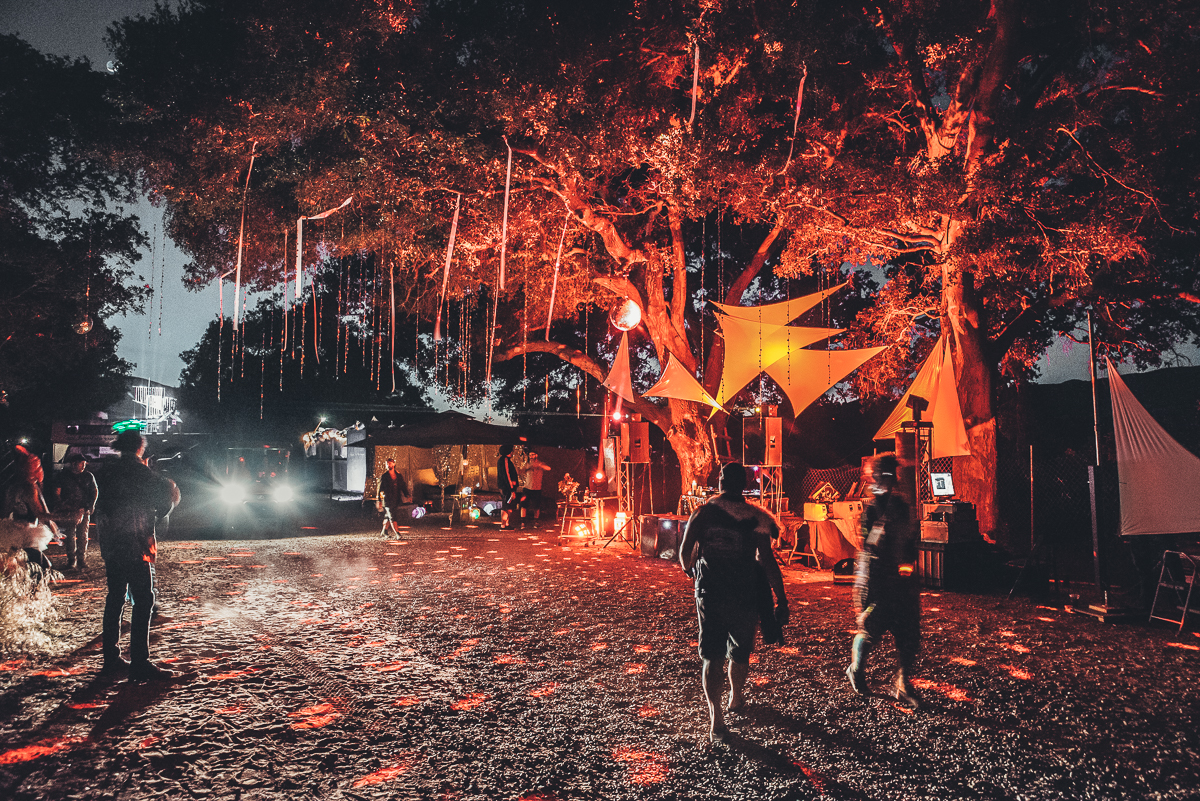 ---
I didn't decide to attend Boogaloo until mid-day on Friday, so it's safe to say it was a pretty last minute decision.  Boogaloo just proves that spontaneous decisions can lead to some of the most incredible memories.  Special shout-out to Casey & Crystal for being my partners in crime!  So much love for you two! <3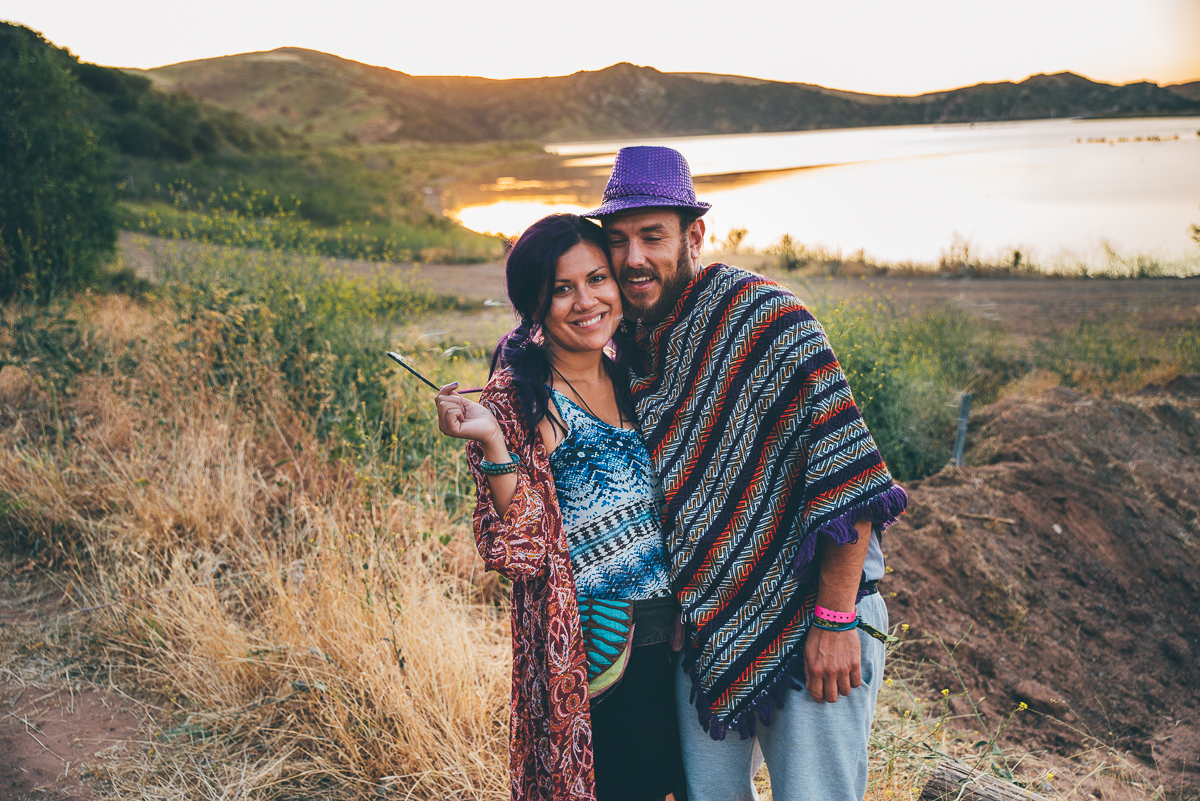 ---
THANK YOU BOOGALOO! UNTIL NEXT YEAR!  :-)
---
Looking for more music festivals…?
The 8 Best Camping Music Festivals in California
Envision Music Festival Review (Costa Rica)
---
Like this post?  Follow my travels and festival photography life on Facebook, Instagram, and Twitter!! :-)
https://www.jonesaroundtheworld.com/wp-content/uploads/2017/05/DSC_1266-2.jpg
801
1200
Dave
https://www.jonesaroundtheworld.com/wp-content/uploads/2017/03/logotry-1-1-300x106.png
Dave
2017-05-03 02:17:16
2018-03-18 21:17:06
11 Reasons Why I Loved Boogaloo Art Car & Music Festival