One Week in Bali: The Best Travel Itinerary
If you're wondering how to spend one week in Bali, then you've come to the right place! I've visited the "Island of the Gods" on six separate occasions now, and have even lived here for a couple months, and it's become one of my favorite islands in the world!
With it's unbelievably delicious food, friendly locals, beautiful temples, stunning waterfalls, gorgeous beaches, epic landscape, and wild nightlife – it's safe to say that there's a little something for everyone in Bali.
While I would highly encourage you spend more than just one-week in Bali, I understand that some people have tighter time restraints for their travels.  So I put together this fun Bali travel guides for 7 days, and hope you can find it useful!  It's filled with the best destinations, cafes, food, bars, etc – and everything I'd recommend you to check out while visiting this little slice of paradise.
So take a look at my one week in Bali Itinerary, and feel free to contact me with any questions you have!
Update:  I just finished writing a behemoth of an article titled "The ULTIMATE Bali Itinerary | How To Plan the Perfect Bali Vacation", so give that one a read as well!!  It's one of the most comprehensive Bali guides you'll read!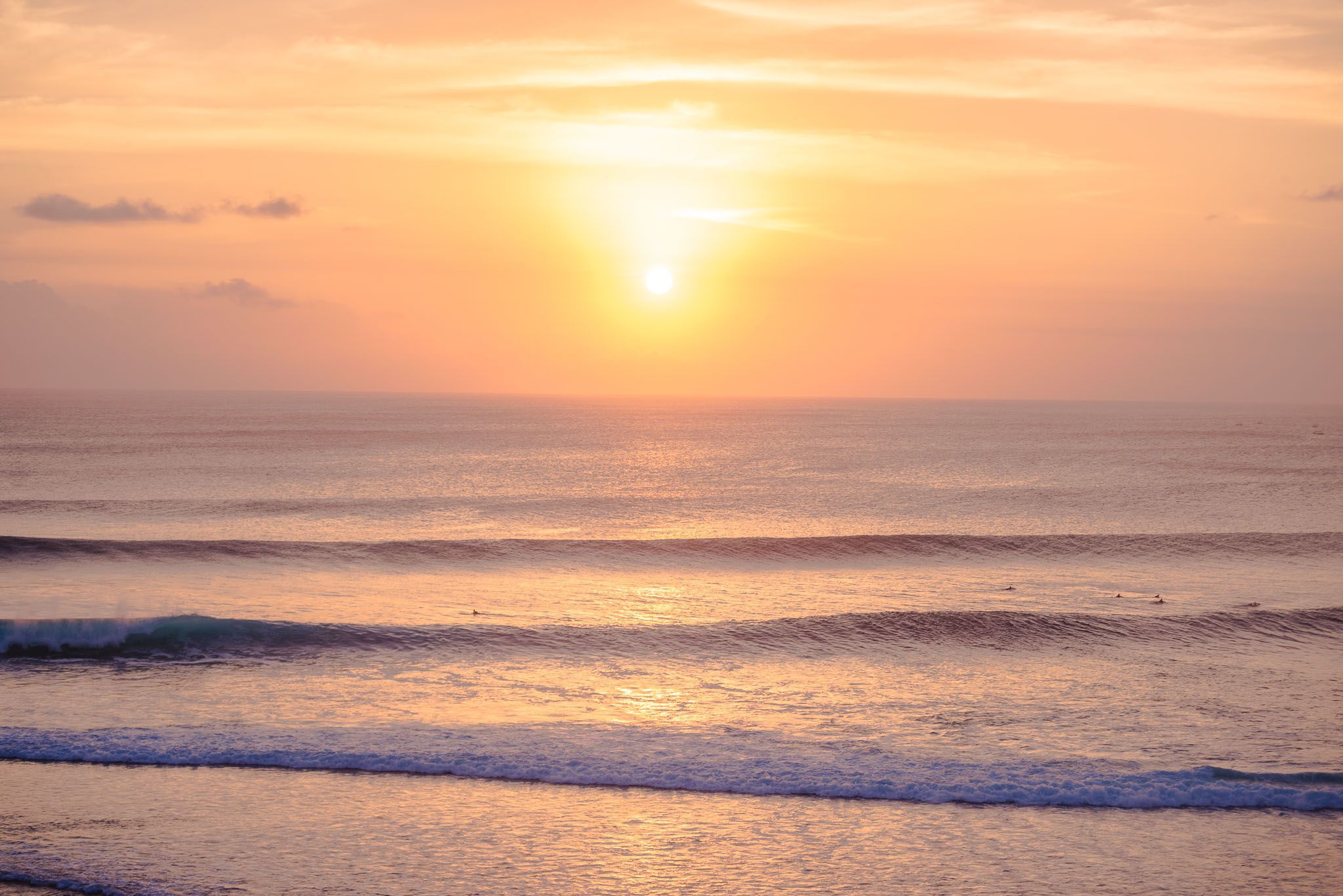 Arriving to Bali | Important Info
Okay, so you've managed to make it to Bali, get through immigration, and collect your bags…?   Great!  Now, I must warn you that the worst part about visiting Bali is getting out of the airport!  
You will be harassed by dozens of guys asking you for a taxi/ transport, and it can be relaly overwhelming.  I'd strongly recommend booking yourself a Bali Airport Private Transfer for $15 and save yourself the stress.
Just like most developing countries, corruption and scamming tourists is quite common in Bali, and I just don't trust the taxi system.  I've used this Bali Airport Private Transfer before and I'd highly recommend it.  It's simple and just makes the arrival / hotel check-in process a lot more stress-free.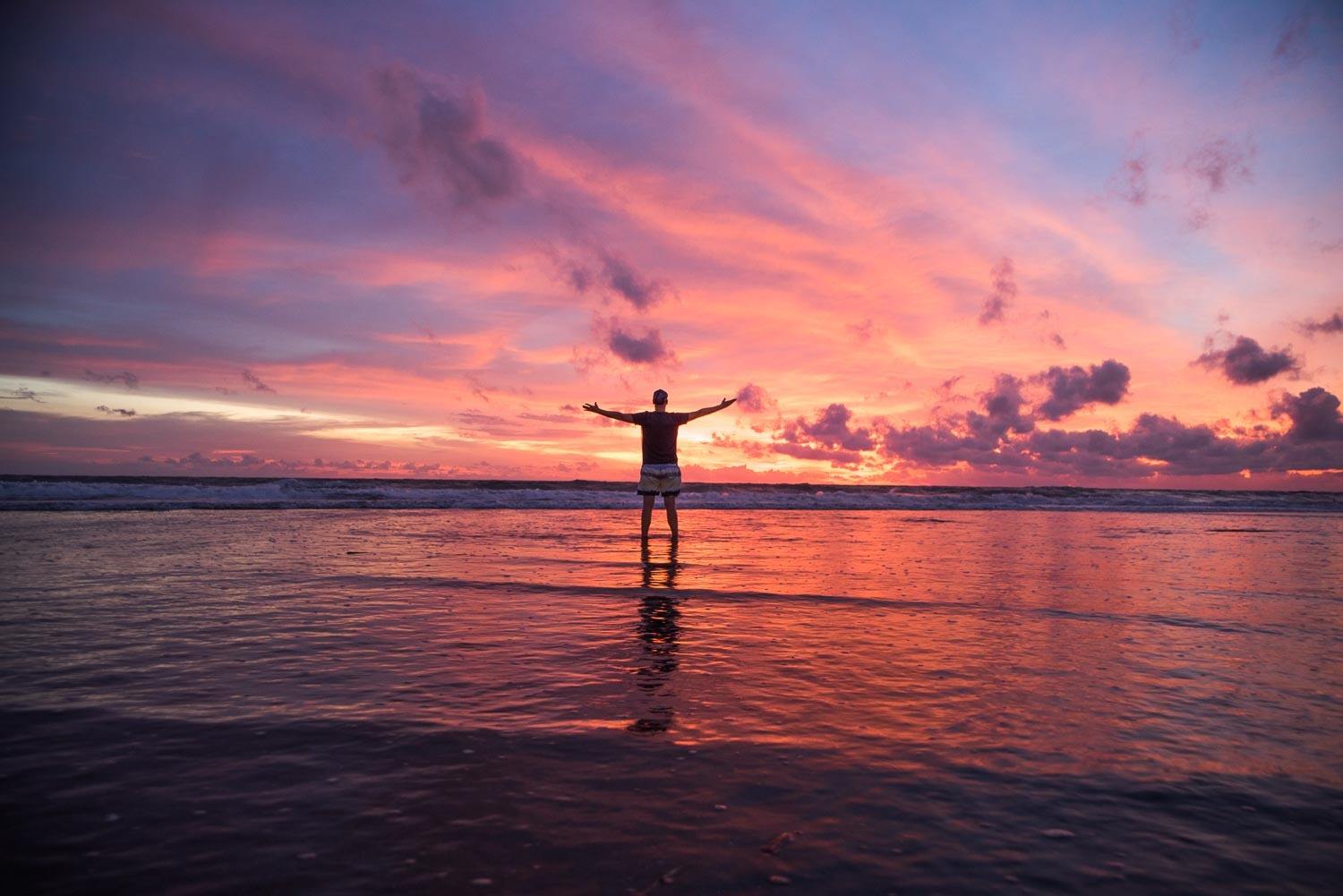 ---
Bali Sim Card
Looking to stay connected while exploring Bali…?  While most cafes, bars, and hotels have pretty reliably fast internet, I always think it's best to have some data on your phone.  As long as you have an unlocked smartphone, you can purchase a sim card at the airport.
These were the prices when I left in January 2019, but I don't think they change all that often.  I've ALWAYS used the simPATI and have never had any issues, and I would definitely recommend them.
For only one week in Bali, I think most people will be able to get away with the 17gb for 300,000 IDR, which is roughly $21.00 U.S.D.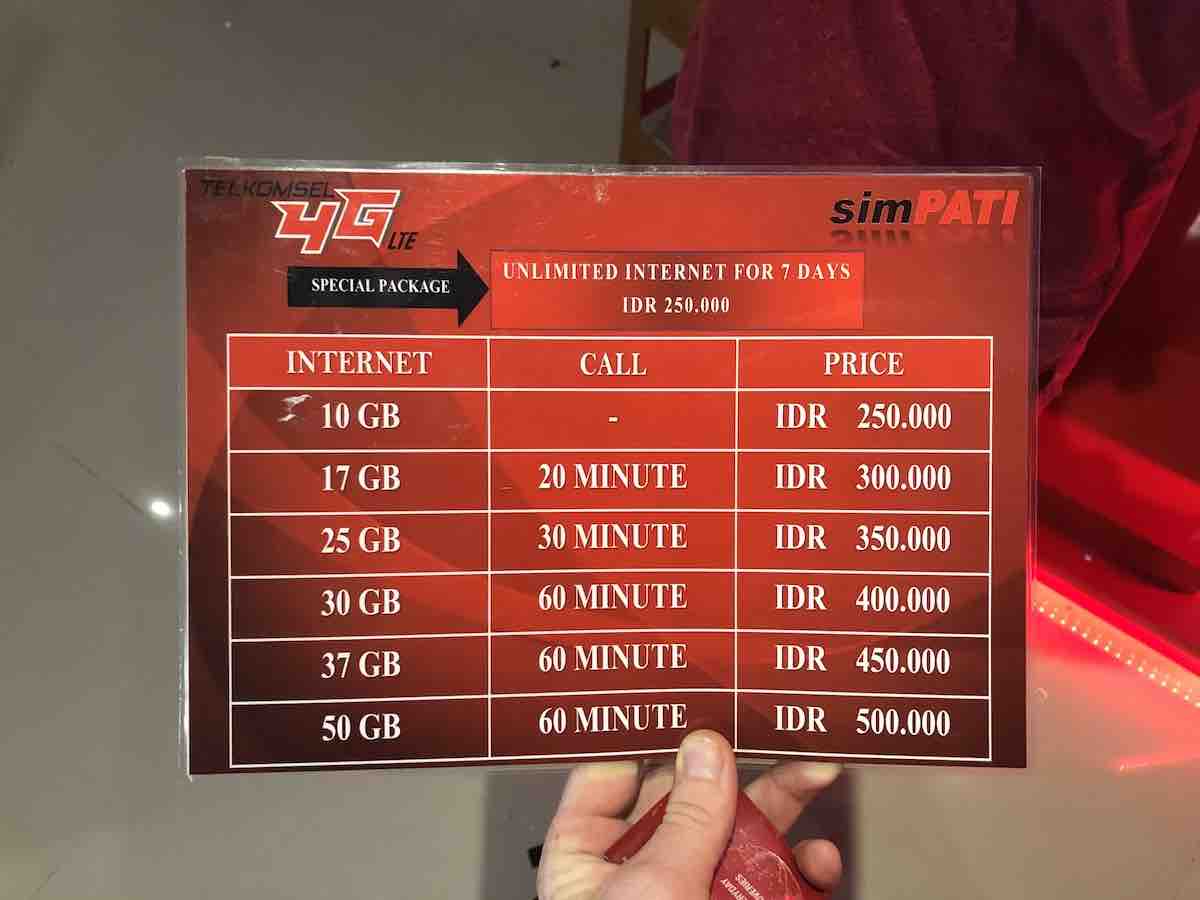 Days 1-3: Uluwatu Explorations
There's no better way to start your week vacation in Bali then down in Uluwatu!  It's definitely my favorite area on the island, and truly has one of the best atmopsheres in the world.  It's the surfing mecca of Bali, but trust me when I say you don't need to be a surfer to enjoy everything Uluwatu has to offer.
If you're looking at a map of Bali, Uluwatu is located on the very southern tip of the island, and this entire coastline is filled with gorgeous cliffs, pristine beaches, and picturesque coves.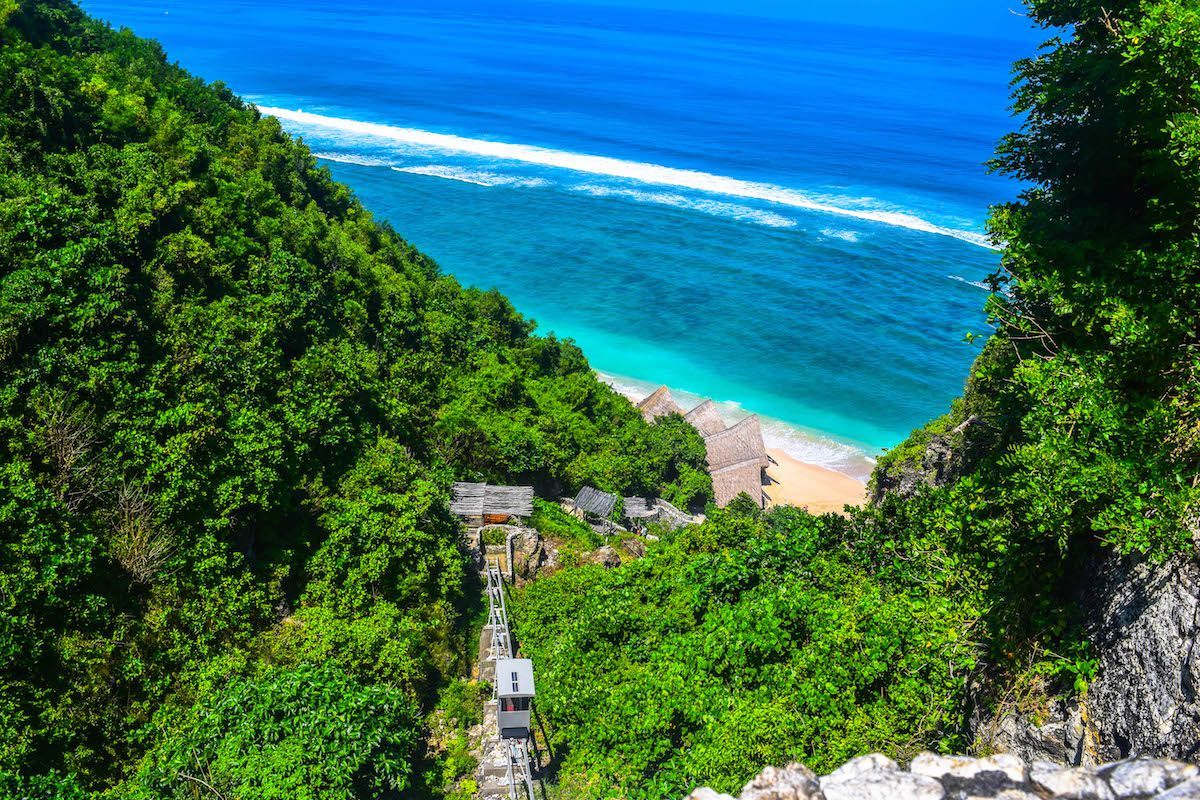 ---
Uluwatu Highlights include:
Absolutely stunning sunsets every night
Uluwatu Temple & Kecak Fire Dance
Gorgeous resorts with infinity pools
Bougie Beach Clubs & Fancy Restaurants
Saturday & Sunday night epic parties
Rent a moto and explore all the different beaches
Surf some of the best waves in the world at Uluwatu Beach
Read:  10 Awesome Things to do in Uluwatu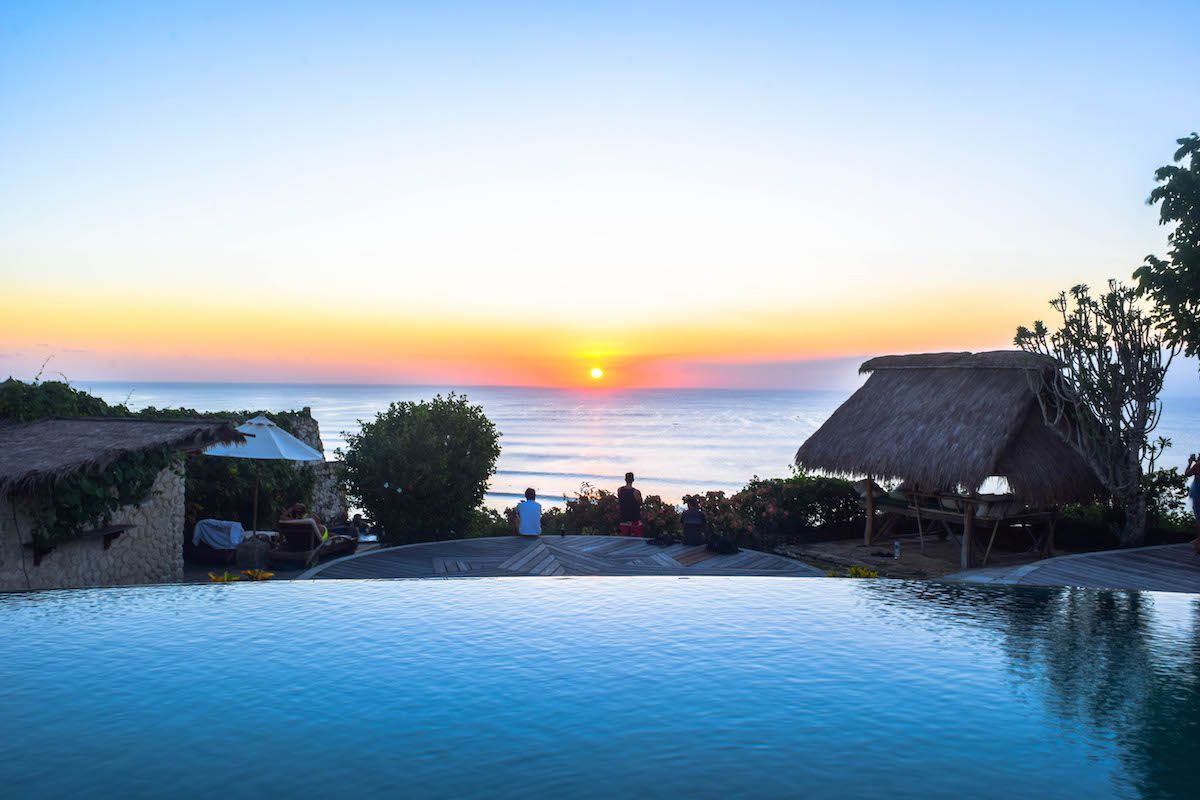 ---
SR Hostel Uluwatu – If you're a backpacker in Bali, then you'll love that SR Hostel Uluwatu has a FREE buffet dinner every night!!  It's got everything a backpacker wants: a cheap, clean, comfortable place to sleep, a place where you can meet other backpackers.
"We have the perfect amount of relaxing nights for socializing at the hostel and a shuttle to take you to the best party spots on the island, including Single Fin, and Ulu Cliff House."
Six Senses Uluwatu –  When it comes to luxury hotels down in Uluwatu, look no further than the NEWLY built Six Senses. While it may be one of the more expensive resorts in the area, it'll definitely provide the best beginning to your week long vacation to Bali!
"Treat yourself to the lavish and unforgettable holiday of your dreams. The rooms at this property offer sea and ocean views for guests to choose from, so you are bound to be peering out at breathtaking scenery."
It's time to make your way up to the most heavily visited and popular area of Bali, which is the Seminyak/ Kuta area!   While it can be overcrowded and busy at times, Seminyak has tons of amazing shopping (seriously, buy so many souvenirs here), delicious restaurants, rooftop bars, and plenty of clubs to keep you dancing all night long.
There really is no shortage of things to do in the Seminyak area, but it really just depends on how you want to spend your vacation.
Are you keen to learn to surf?  Day drink at a beach club? Check out a Waterpark…? Go on a day-trip to nearby temples?
Seminyak Highlights include:
Sunset dinner & drinks at La Plancha Seminyak
Mrs Sippy: The Largest Salt Water Pool & Best Pool Party in Bali
Perfect surfing for beginners on Kuta Beach
Shopping & haggling at the countless vendors for souvenirs
Treat yourself to a luxurious pool-day at Potato Head
Check out the infamous SkyGarden nightclub/buffet dinner
Balinese Cooking Class
Spa day including full-body massage, herbal bath, facial, etc.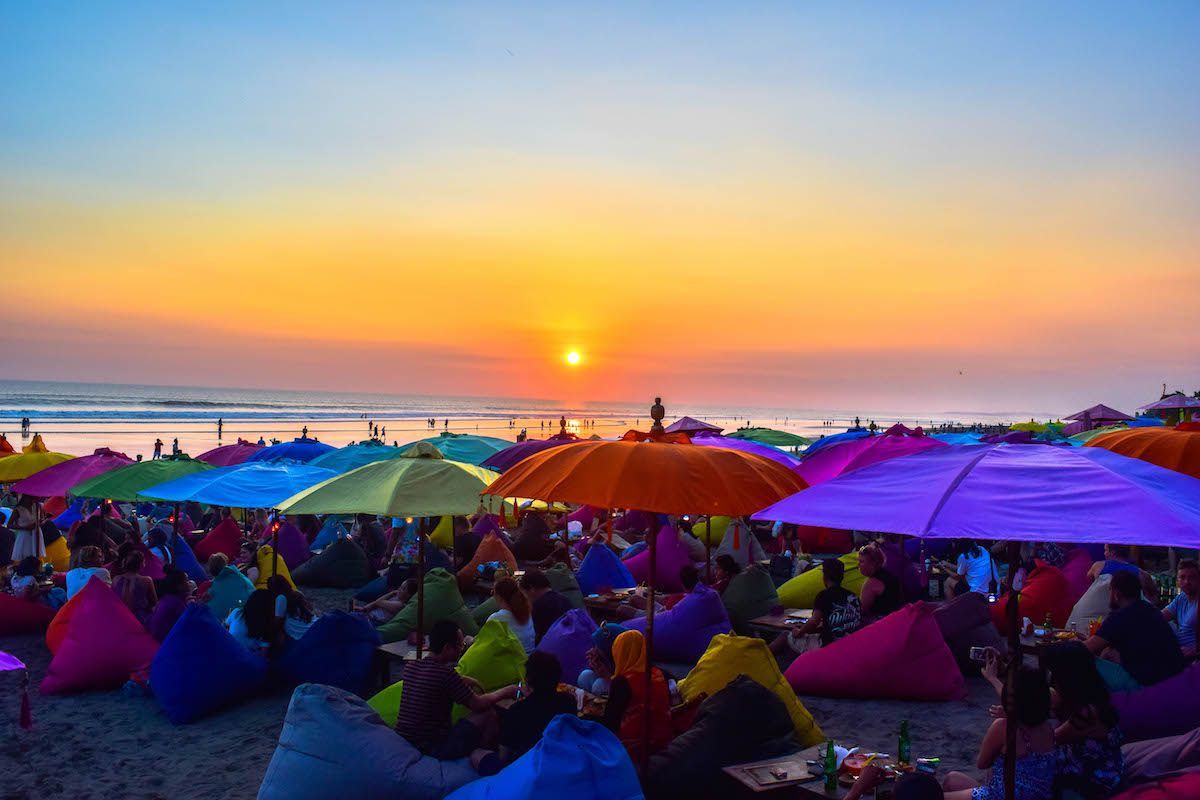 ---
ALTERNATIVE OPTION: CANGGU
Since writing this itinerary, I've actually been back to Bali and rented a villa in the Canggu area (just 15 minutes North of Seminyak), and I think this would be another amazing place to stay for a couple days.
It's the "digital nomad" base for people in Bali, and filled with health food cafes, coworking spaces, day clubs, fun bars, and it's the new "it spot"!
I really miss living there, and think everyone would love it!  You could always visit for a day from Seminyak to check out the beach for sunset, grab a beer at Old Man's, and crush a few smoothie bowls at any of the fancy cafes.
Canggu Highlights include:
Watch the sunset every night on the beach
Spend a day lounging at Alternative Beach Pool & Hostel
Motion Cafe for Healthy & Delicious Fitness Food
Wednesday Night Parties at Old Man's
Find the "Hidden Bar" in the Mini Mart on the "Canggu Shortcut"
Finn's Beach Club relaxing Day
AMO Spa Day for a facial & massage
Visit the nearby Tanah Lot Temple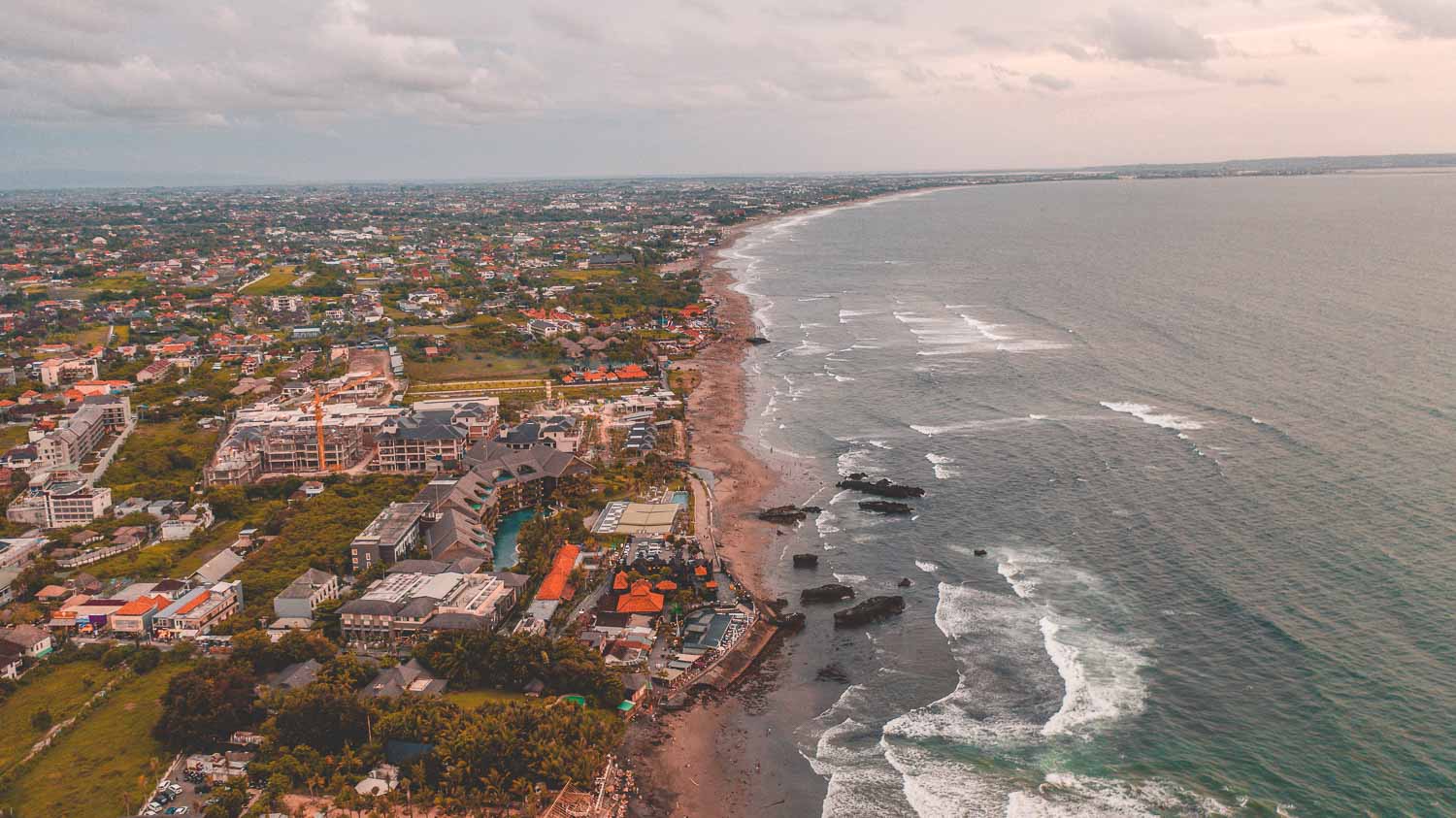 WHERE TO STAY IN SEMINYAK / CANGGU
Bali is one of my favorite places in the world to utilize AIRBNB because there are literally hundreds of villas available with private pools to choose from in the Seminyak and Canggu areas!
If you plan ahead, you can really find some amazing deals for beautiful properties!  I've stayed with friends before to get epic 2-bedroom villas for like $30 per night, and it was fantastic having our own little place to call home, have some beers, and party at.
It's also a great way to save some money, because if you create a new account through this link, you"ll get $40+ U.S.D off your booking, which could easily be almost a full-nights stay for FREE.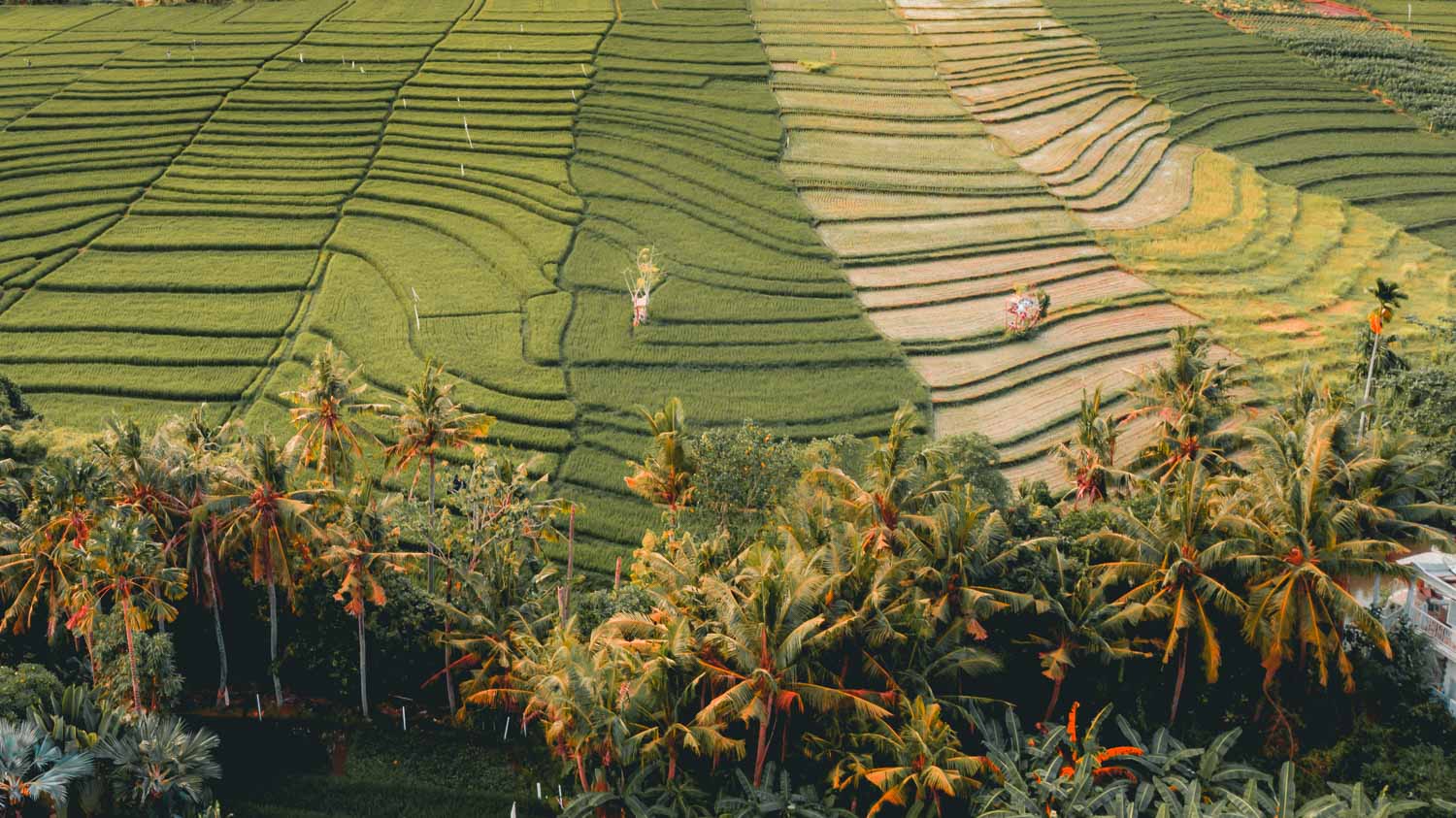 Days 6-7: Ubud
To conclude your week in Bali, it's time to head up to the yoga and spiritual capital of Bali!  Ubud really is one of the most relaxing towns I've ever visited and can be such an amazing place for so many different reasons.
Complete with countless cafes/ restaurants, yoga studios, rice terraces, waterfalls, smoothie bowls, etc – it's the ideal place to end your vacation, and truly a must-visit on the island!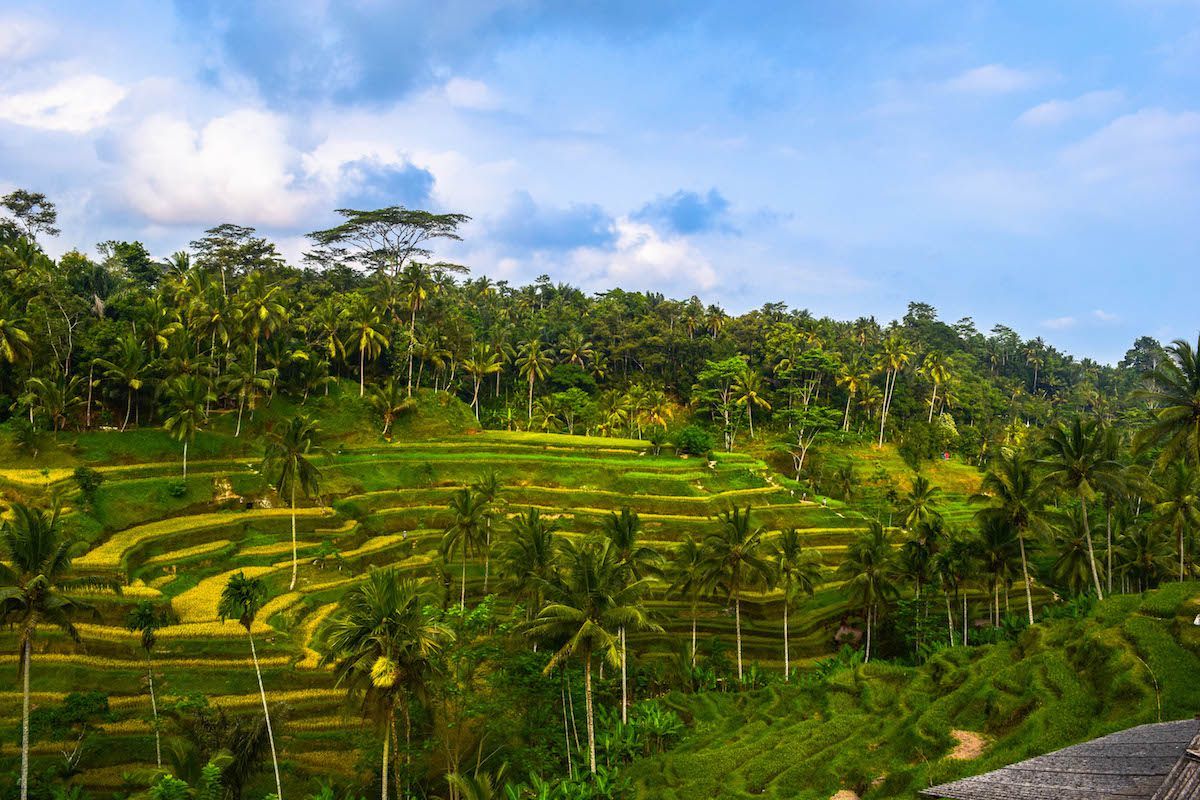 ---
Ubud Highlights include:
Visit & Explore the Tegalalang Rice Terrace
Walk through Ubud Sacred Monkey Forest
Luxury Infinity Pool Swimming
Visit the Tegenungan Waterfall
Rent a Moto and drive around to all the various temples
Explore the markets and do some souvenir shopping
Mt. Batur Sunrise Hike
Balinese Cooking Class
Campuhan Ridge Walk
Read my article on The Ultimate 3-Day Ubud Itinerary for a bit more information on how to explore this gorgeous town!  There's lots of amazing things to do, it really just depends on what you find the time for!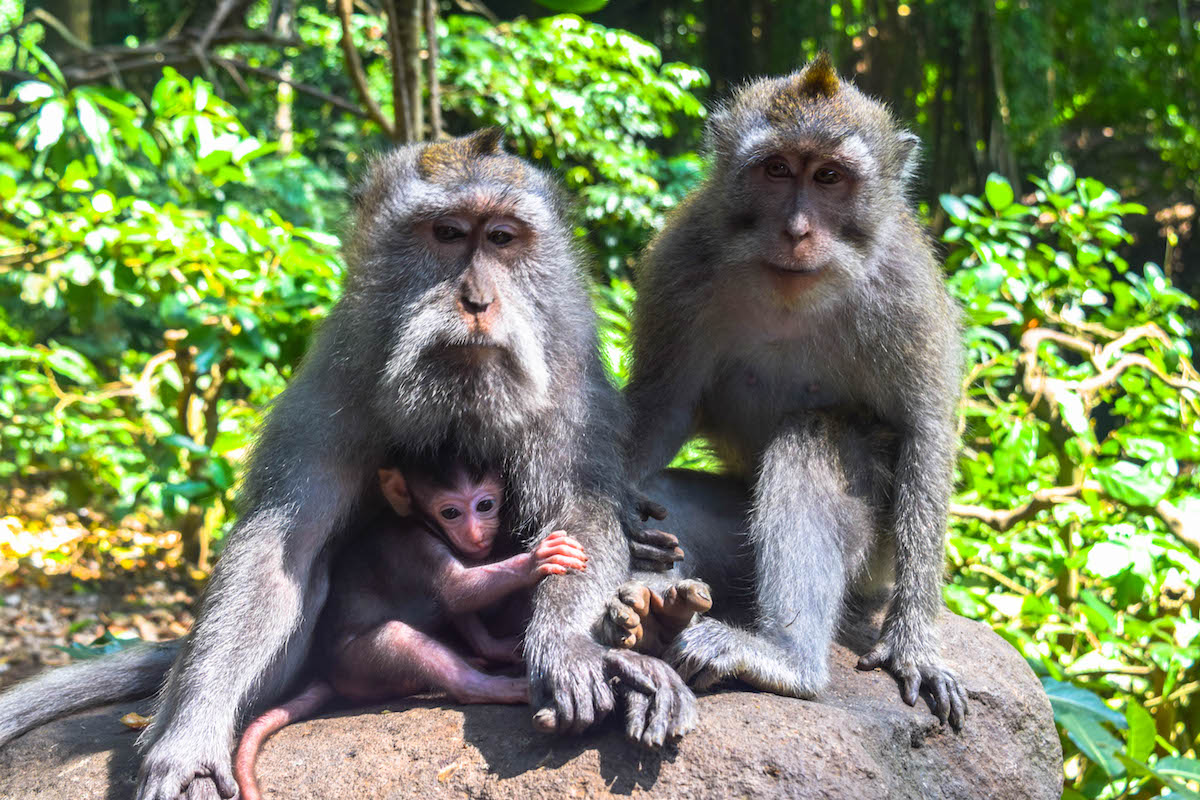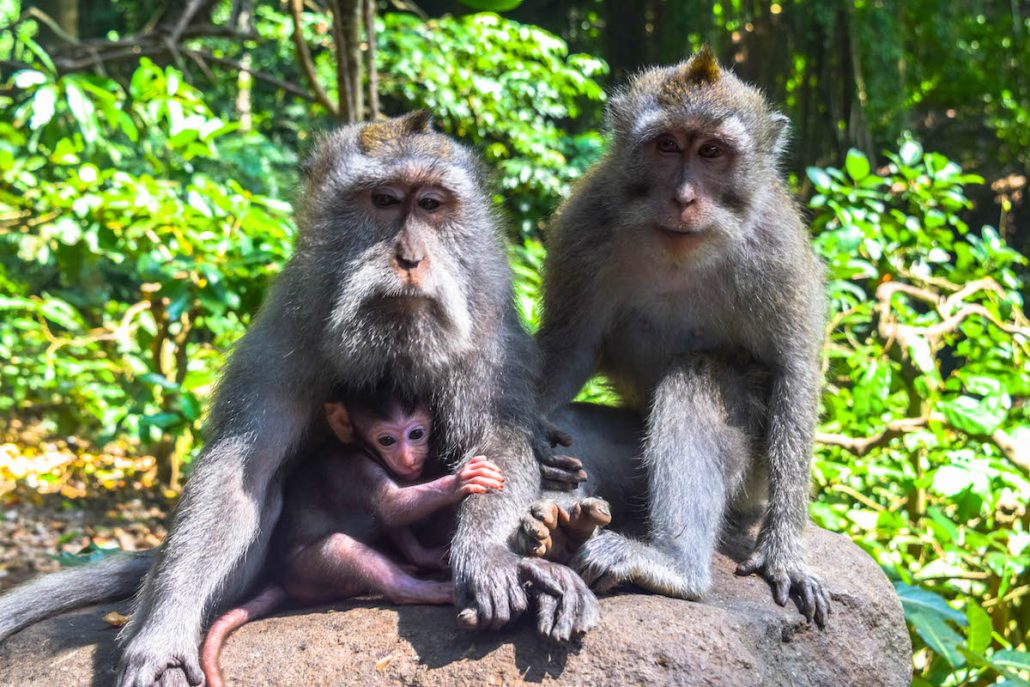 Where to Stay in Ubud
Wayan's Family  Hostel Ubud – This family run hostel & guesthouse is widely reviewed as one of the best hostels in Ubud.  Great value for money, swimming pool, and comfortable rooms!
Royal Villa Jepun – If you're looking for a bit of luxury, but at the fraction of the cost – this is where I would recommend!  Super comfortable private rooms available from $25, and has excellent reviews!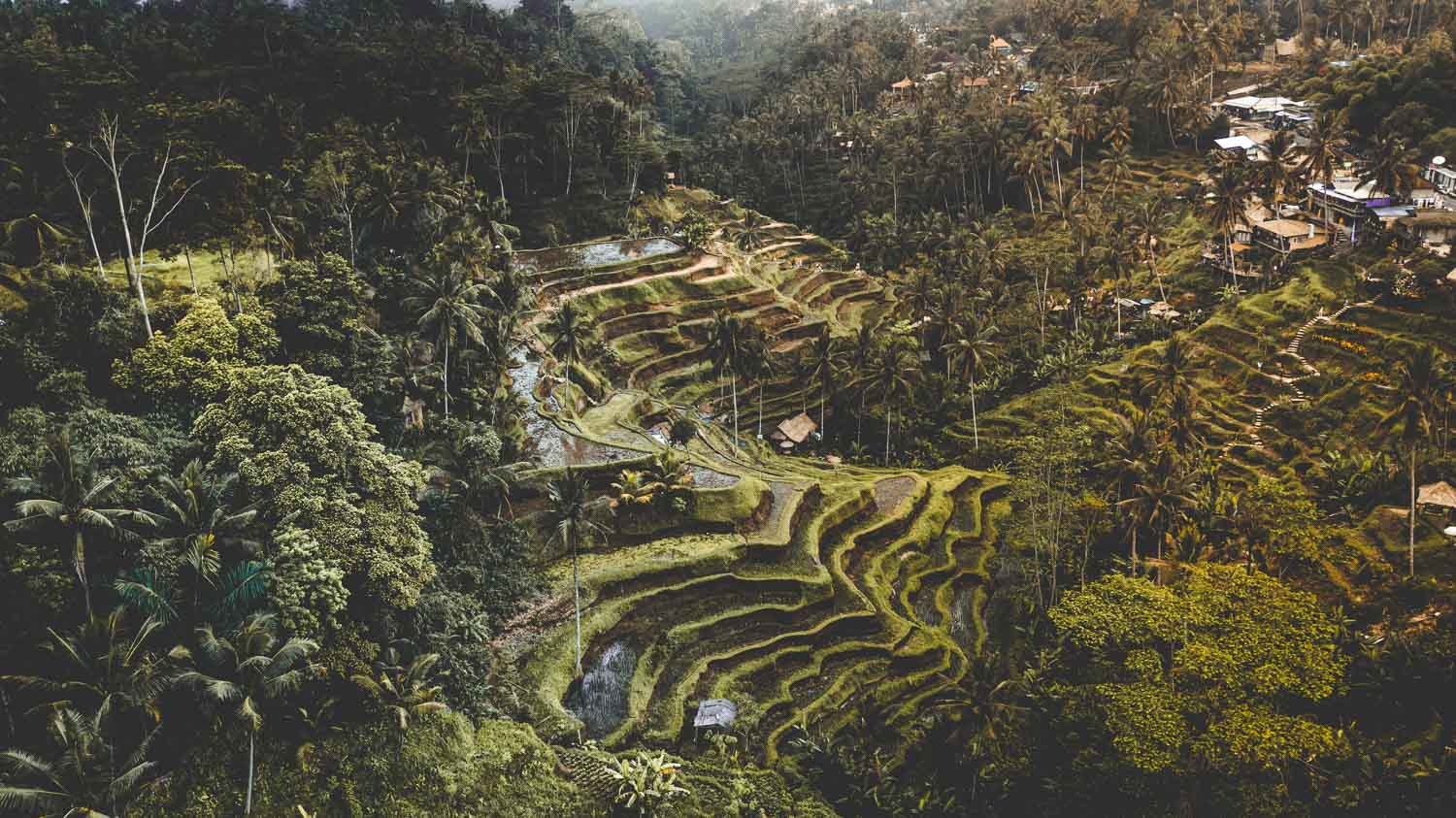 Bali Travels Tips & Suggestions
Let your banks know you are traveling and use the ATM's to guarantee the best exchange rates.  There are tons of places that offer currency exchange, and they are notorious for ripping you off!
Hiring a car with a private driver is extremely affordable in Bali!  You can spend a whole day exploring Mt. Kintamani, various temples, waterfalls, and a whole lot more.
During this one-week itinerary, you could easily add a 1 Night Trip to the Gili Islands (substituted from Ubud).
Enjoy the affordable Balinese massages as much as possible.
Buy & drink the fresh coconut water to keep hydrated in the humidity!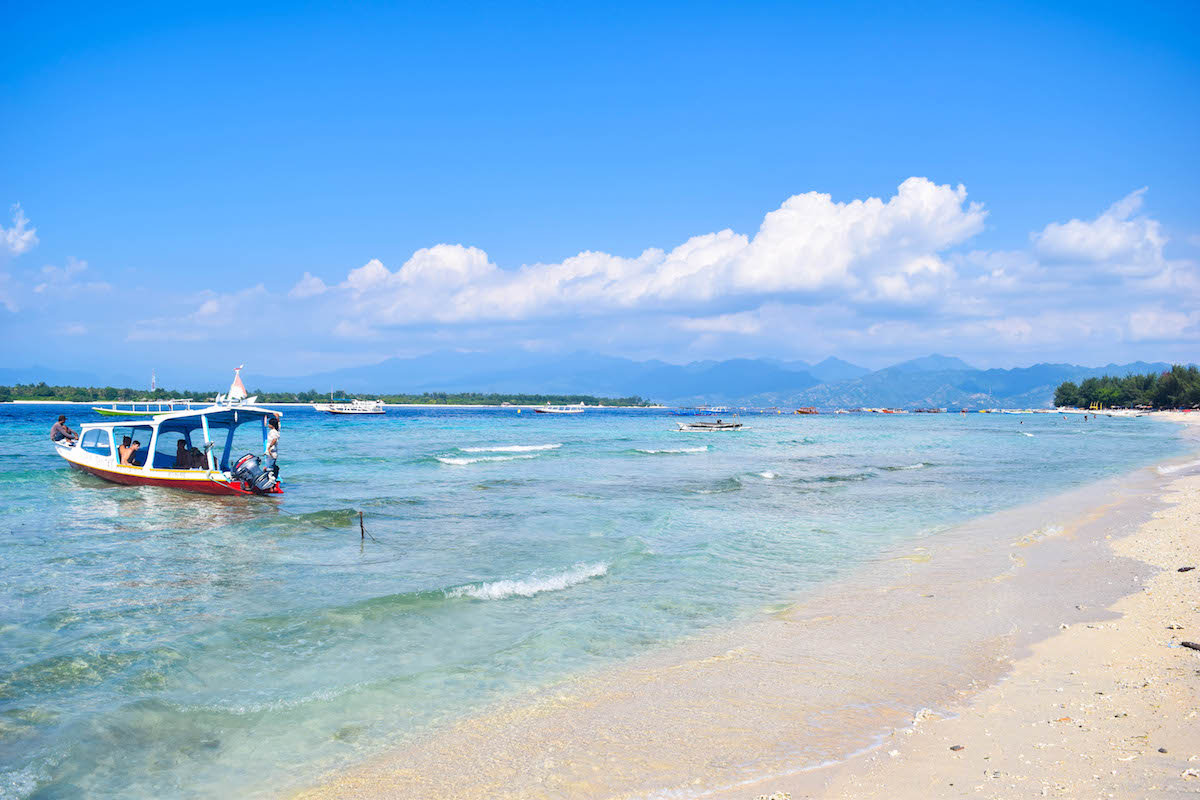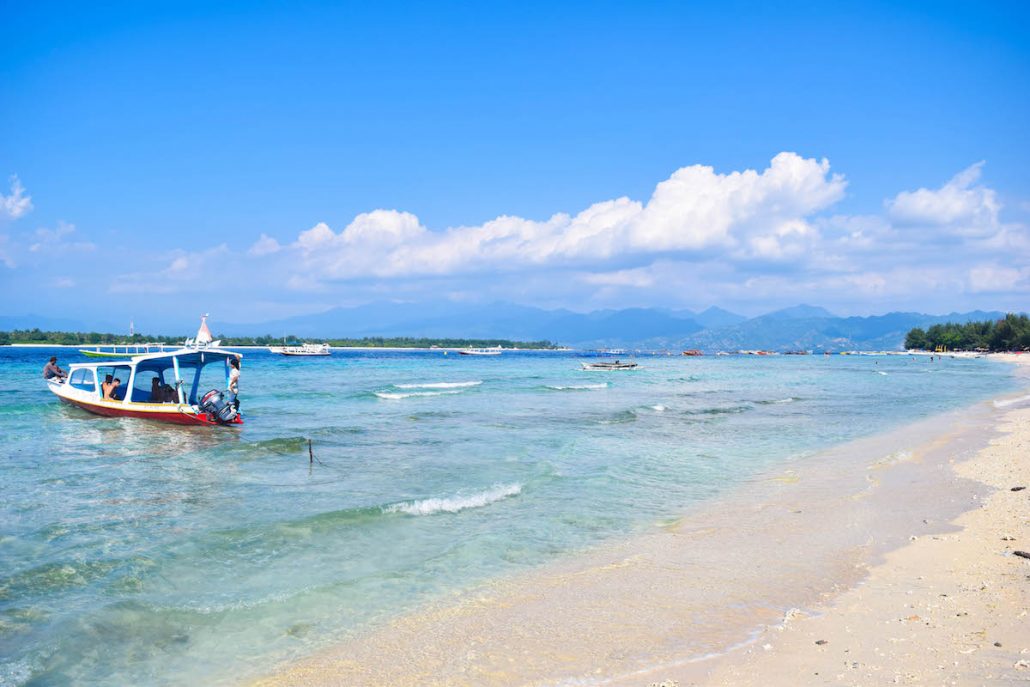 Further Reading
Don't Visit Bali without Travel Insurance!
While I never travel anywhere without booking a travel insurance policy, this is absolutely essential for all visitors to Bali!
So I'll repeat…
Please, do NOT visit Bali WITHOUT Travel Insurance!
It's unfortunately all too common that people come to Bali, get into a scooter accident, and end up needing a lot of medical attention! This, as you can imagine, is not cheap, and while the Bintangs and good vibes are, don't expect medical treatment as a foreigner to also be great value! These bills will really add up, and sometimes they won't even operate before they know you're covered!  I've had at least four friends now get in serious accidents, but only half of them had travel insurance to cover their needs! Trust me – especially if you plan on driving or getting on the back of a moto (which you most likely will), you'll want peace of mind to make sure you're covered! You also need to consider other issues that could arise, such as theft, boats sinking or water damage, or catching dengue… trust me when I say these warnings aren't to scare you, but real-life examples I've seen during my time in Bali!
I highly recommend HeyMondo due to their extensive range of cover for all situations and trip lengths, their fair pricing, and their handy app which allows you to not only manage any claims within the app, but also access free assistance online so you don't need to rack up an expensive phone bill while in Indonesia where the charges are steep!
So, whether you need a single trip cover for two weeks in Bali, or an affordable annual cover for multiple trips worldwide, be sure to buy your travel insurance before you travel, and relax during your trip knowing that HeyMondo has your back. Nowadays I would never travel without insurance again, especially after hearing so many of those (expensive and dangerous) horror stories from other travellers I've met!
Still planning your trip? You can always just get a no commitment travel insurance quote now, so you have an idea of how much extra to budget for your vacation!