Are you looking for the ultimate list of what to do in Ubud Bali for 3 days?
No trip to Bali would be complete without spending a few days exploring the beautiful, relaxing, and spiritually transformational area of Ubud. And I'll let you in on a little secret. I know the best places to stay, things to do, and various insider travel tips you need for an epic Ubud itinerary!
While I would argue that most people flock to Bali for its famously stunning beaches, unbeatable sunsets, and excellent surfing conditions — Ubud offers an entirely different experience! It's the "Spiritual Capital" of Bali, and the entire Ubud area has a much different vibe than the rest of Bali.
Ubud has everything from lush rice terraces and luxury jungle resorts to enigmatic yoga studios and relaxing meditation retreats. And let me not forget the welcoming spiritual healers and dozens of phenomenal cafes — it's certainly a unique destination in the world. Heck, you can even enjoy Bali's epic music festivals and then flee to Ubud for some quiet serendipity.
With this 3-day Ubud itinerary in hand, you'll quickly fall in love with this iconic destination.
The Ultimate Ubud, Bali, 3-Day Itinerary
It may be one of the cheaper areas for budget travelers and backpackers in Bali, but it's also home to some of the most luxuriously expensive resorts with unbelievable infinity pools!
I also just finished my massive new article, the ultimate Bali itinerary, so definitely check that out as well! I spent days writing it, and it's one of the most comprehensive guides and itineraries of the "Island of the Gods."
So without further ado, here's what I would do if I had another three days in Ubud!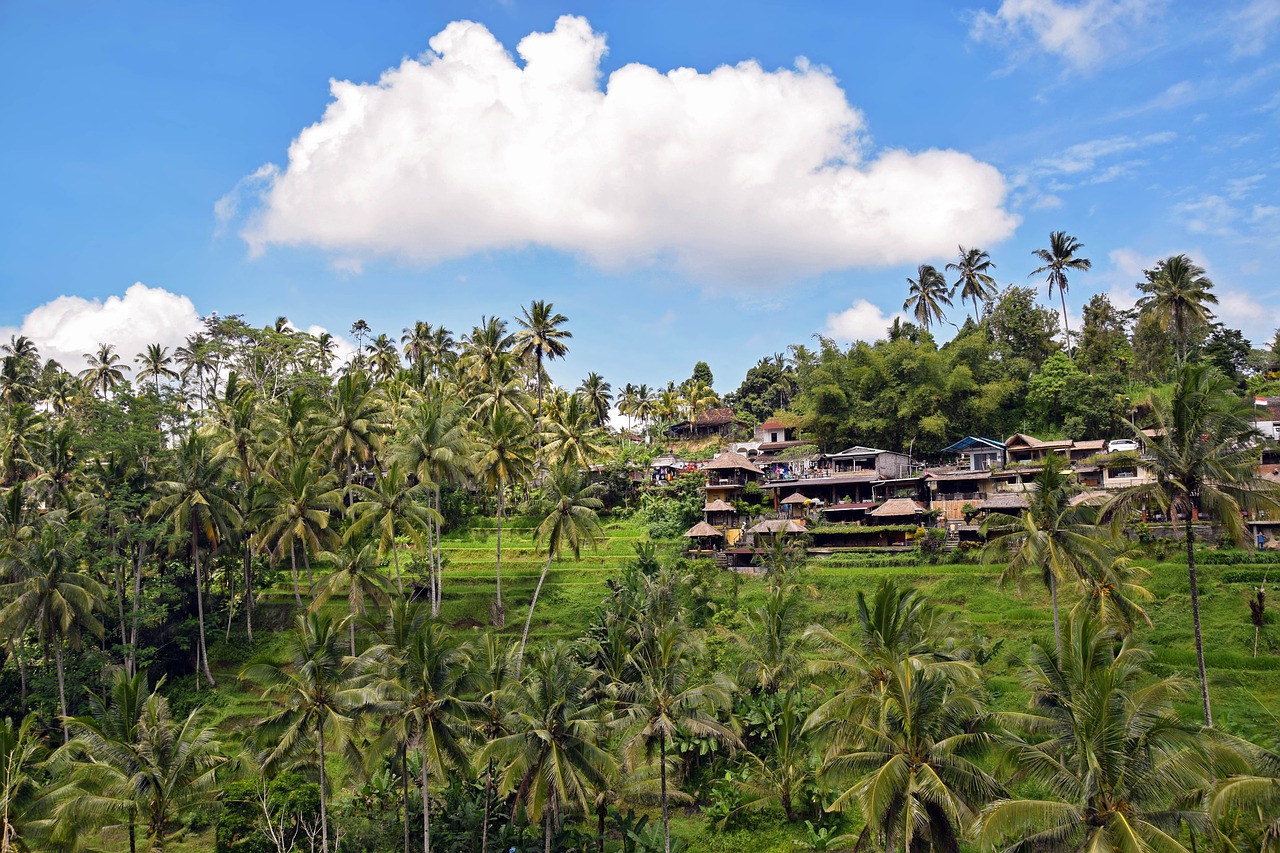 ---
Where To Stay for Your Ubud 3-Day Itinerary
First things first, on this Ubud Itinerary, you're going to need to book somewhere to stay! I've experienced a wide variety of accommodations and on different budgets in Ubud now (as I've been quite a few times).
There are so many amazing resorts and accommodation options in the Ubud area, and it really just depends on what you're looking for. Some of the best places to stay in Ubud are actually going to be about 15+ minutes away from Ubud, but they are well worth the extra travel.
It also depends if you're loyal to a hotel brand like Marriott or Hyatt, as that has become a massive factor in my travels lately. I have hotel status on both Marriott & Hyatt and love receiving free upgrades when traveling around Bali.
Sometimes I'll book the cheapest room option and get upgraded to a suite just because I have elite status. So that's something you should consider.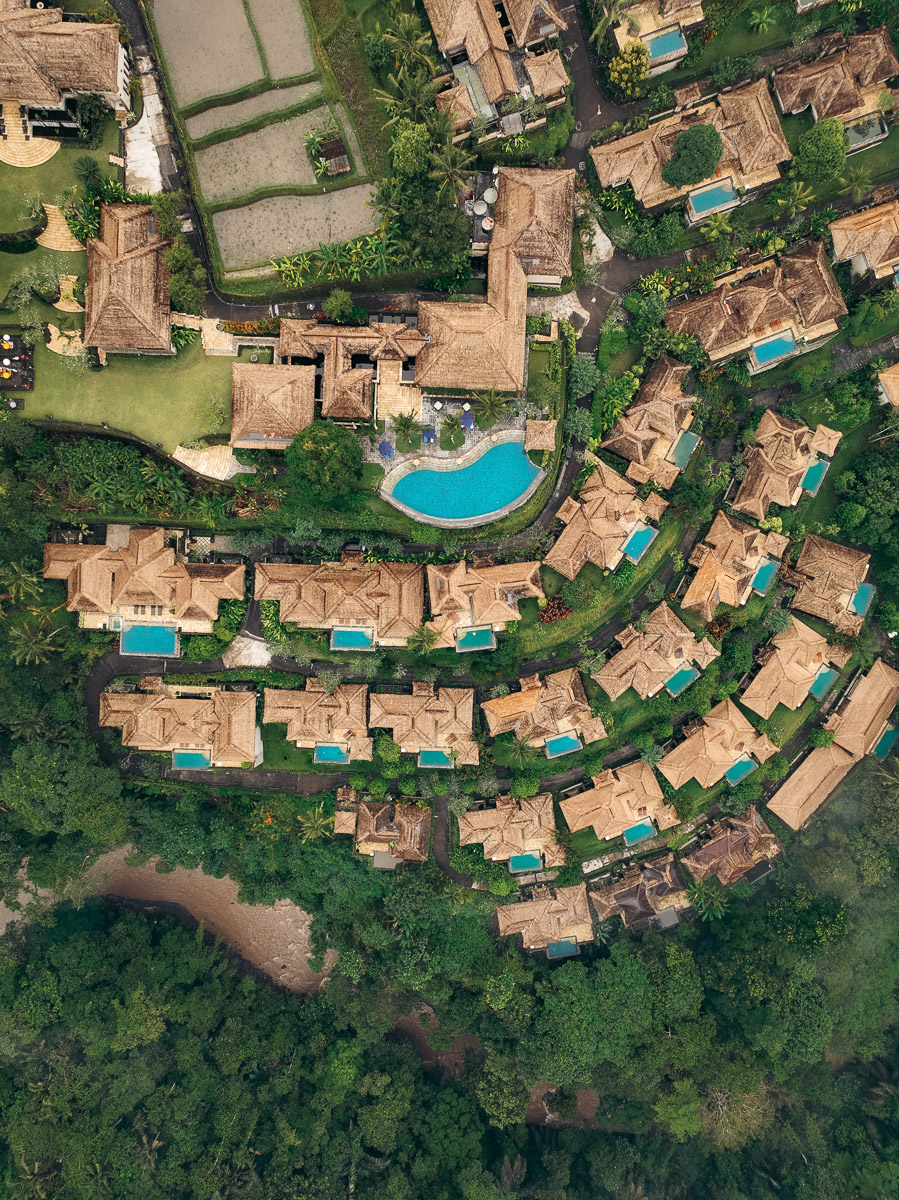 With all that being said, here are my personal favorites for different options:
The Westin Resort & Spa Ubud (Marriott): I had the pleasure of staying at the Westin in Ubud for 10 days (and got a great deal because it was while the country was closed to most tourism). The rooms and beds are insanely comfortable — the Westin Heavenly Bed lives up to the name — and the infinity pool in the jungle is jaw-dropping. It's also a real bonus that it's not too far from Ubud, with a 15-minute drive to the city. The staff is all incredibly helpful, and I used the fully-kitted gym every morning. So if you want a tropical paradise for your 3 days in Ubud, stay here!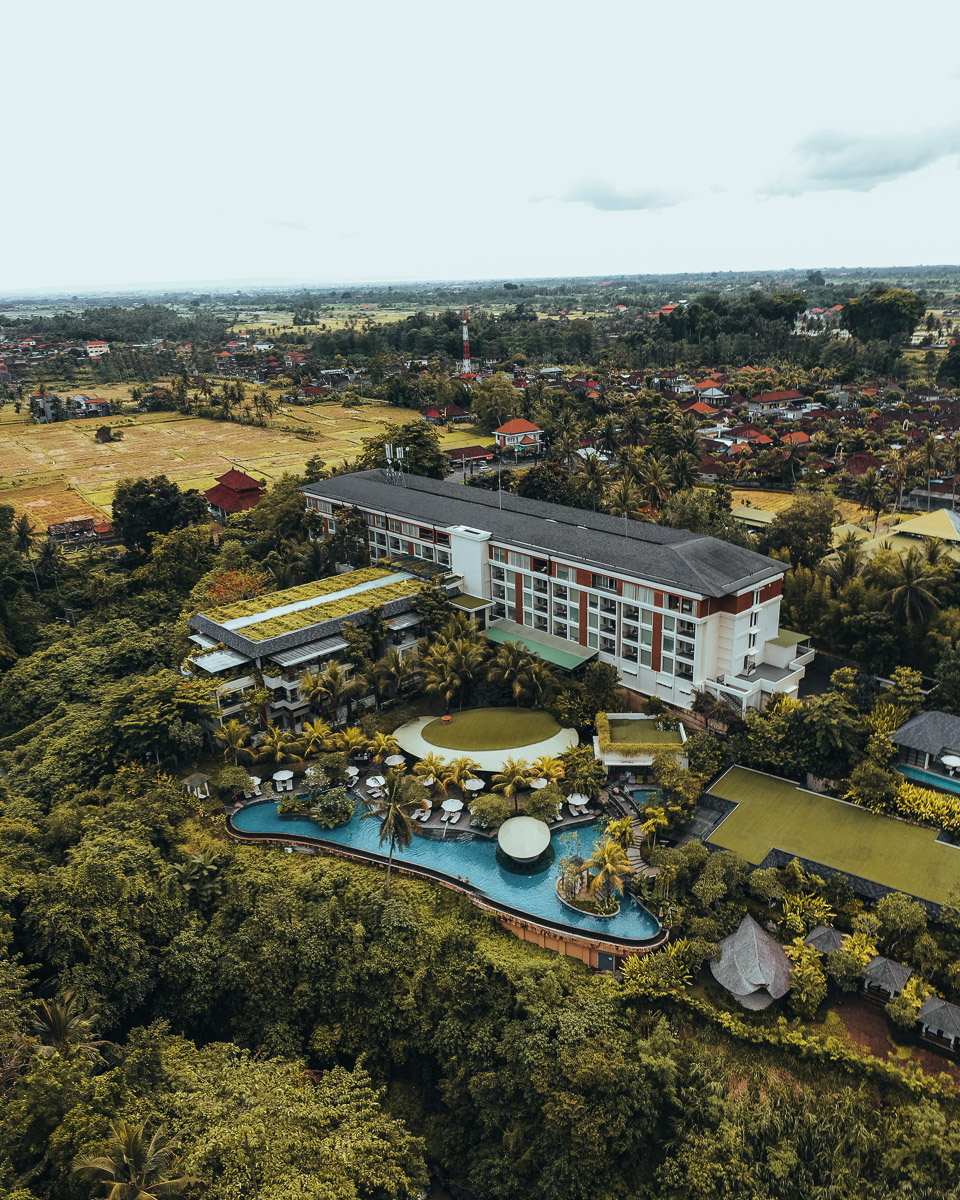 The Alila Ubud (Hyatt): For those travelers loyal to Hyatt, I recently stayed at the Alila Ubud, and it was quite magnificent! While it is roughly a 15-20 minute drive North of Ubud, the food, pool, rooms, and staff were all exemplary! You'll likely encounter some monkeys around the property and will feel quite secluded when looking out into the jungle. They also offer some fantastic complimentary walking tours through the Eastern Java-Bali rainforest. What's there not to love?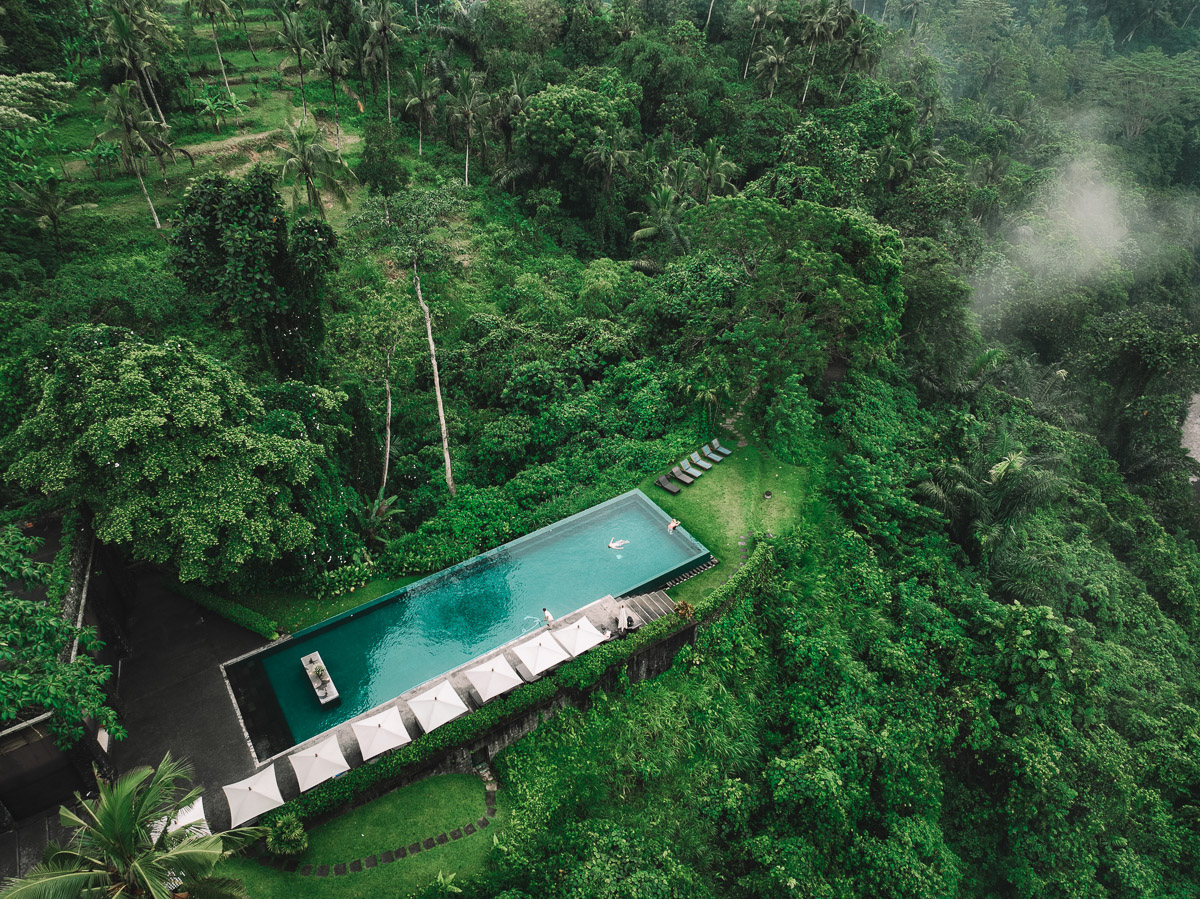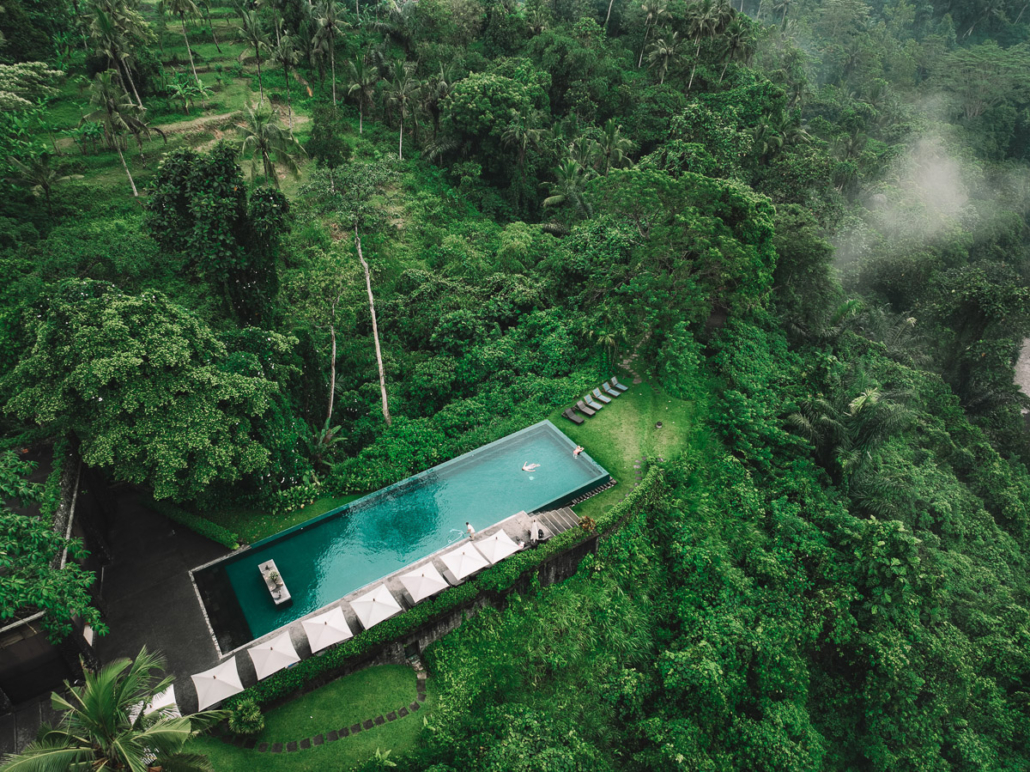 Royal Villa Jepun (Hotel): Looking for quality and comfort at an unbeatable price? It's well-located, has an amazing pool, and is super luxurious at a great deal. After reading some of the reviews, I'm sure you'll be booking a few nights here. The staff are also incredibly friendly and will go above and beyond to ensure you have the best time in Ubud. Even the manager, Alfred, will do anything to help, from organizing transportation to booking a table at the stunning Warung Bintangbali restaurant.
Wayan's Family Hostel Ubud (Hostel): This family-run hostel & guesthouse is widely reviewed as one of the best hostels in Ubud. It's great value for money, with a fantastic swimming pool and comfortable rooms — making it perfect for backpackers in Ubud. They also have air conditioning in each room so you escape the scorching heat and tropical humidity.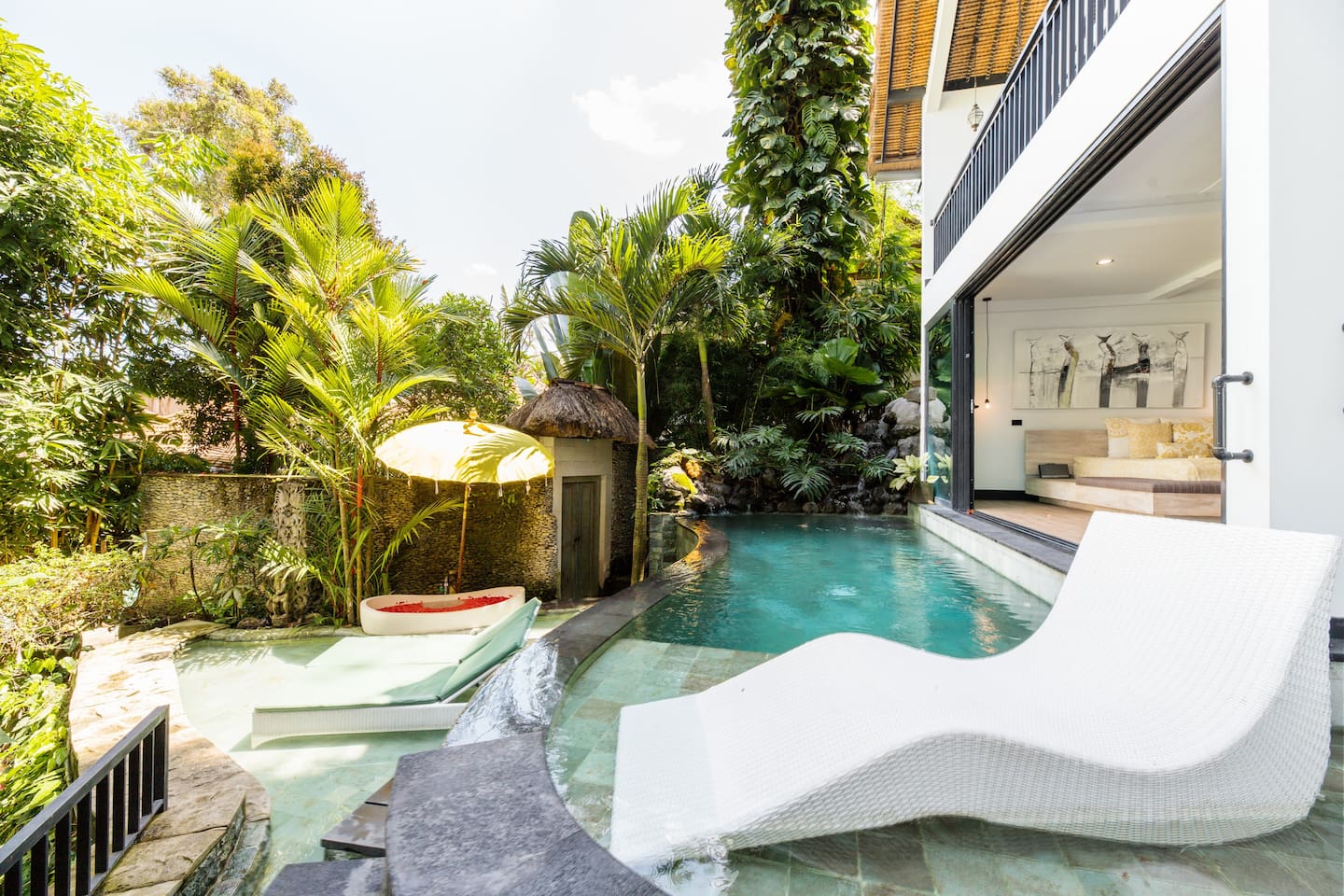 Bebek Tepi Sawah Restaurant and Villas (Luxury): Rooms vary in price, but they range from around $100-$190 U.S.D per night, depending on which villa you choose. They've got free Wi-Fi, breakfast is included, a glorious restaurant, pool, hot tub, spa, and so much more. It is a winding 20-minute drive to the resort, but I can promise you'll love every moment of your stay!
Igloo Glamping Bali (Glamping): If it's a unique stay you're looking for, consider staying at Igloo Glamping Bali. Not only is it unique, but it's also one of the best Bali glamping spots, with stunning mountain and lakeside views and complimentary breakfasts each morning. You do have to use the communal toilets, but that's water under the bridge when you can admire the stars above with a fire burning bright each night after an unforgettable day of exploring.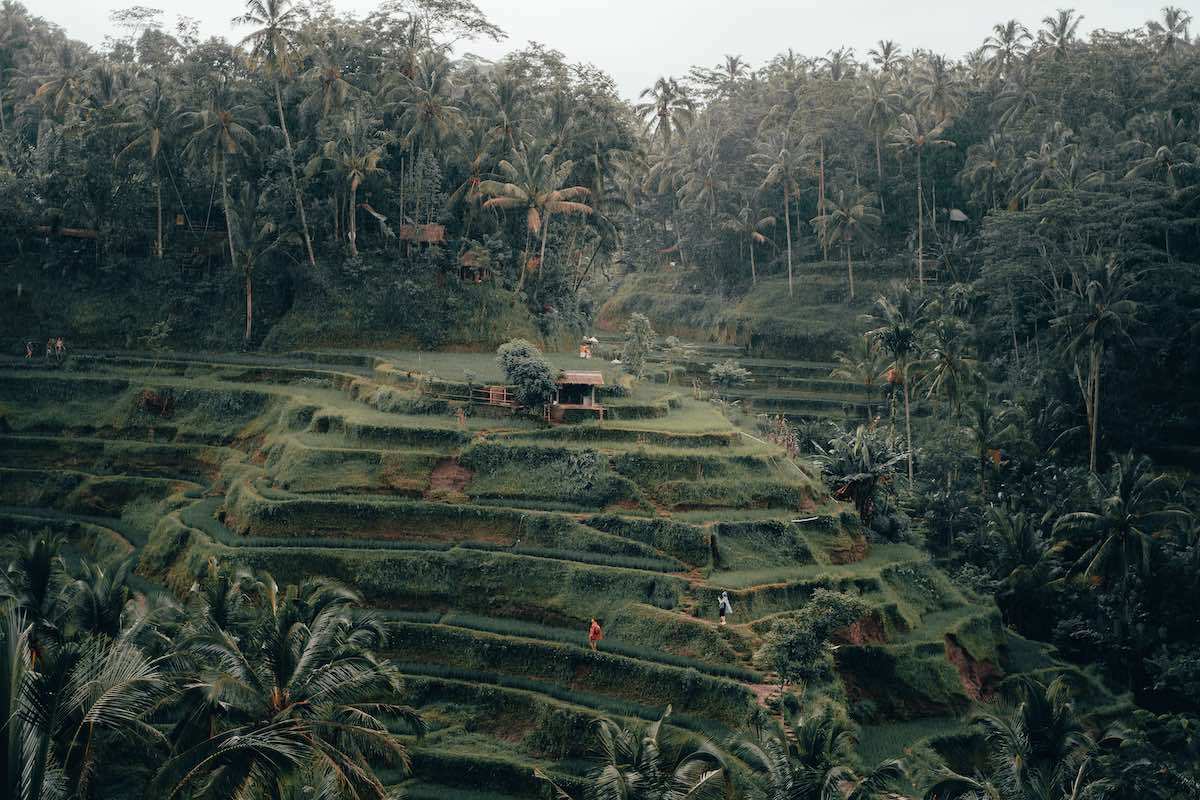 ---
Ubud Travel Itinerary Tips | Getting Around
The most common and easiest way to explore Ubud is on two wheels. Now, if you've never rented a scooter before, I wouldn't really recommend learning to drive one here in Ubud. The city center can get extremely busy at times with intense traffic, so it's best only to drive a scooter if you're skilled, comfortable, and confident!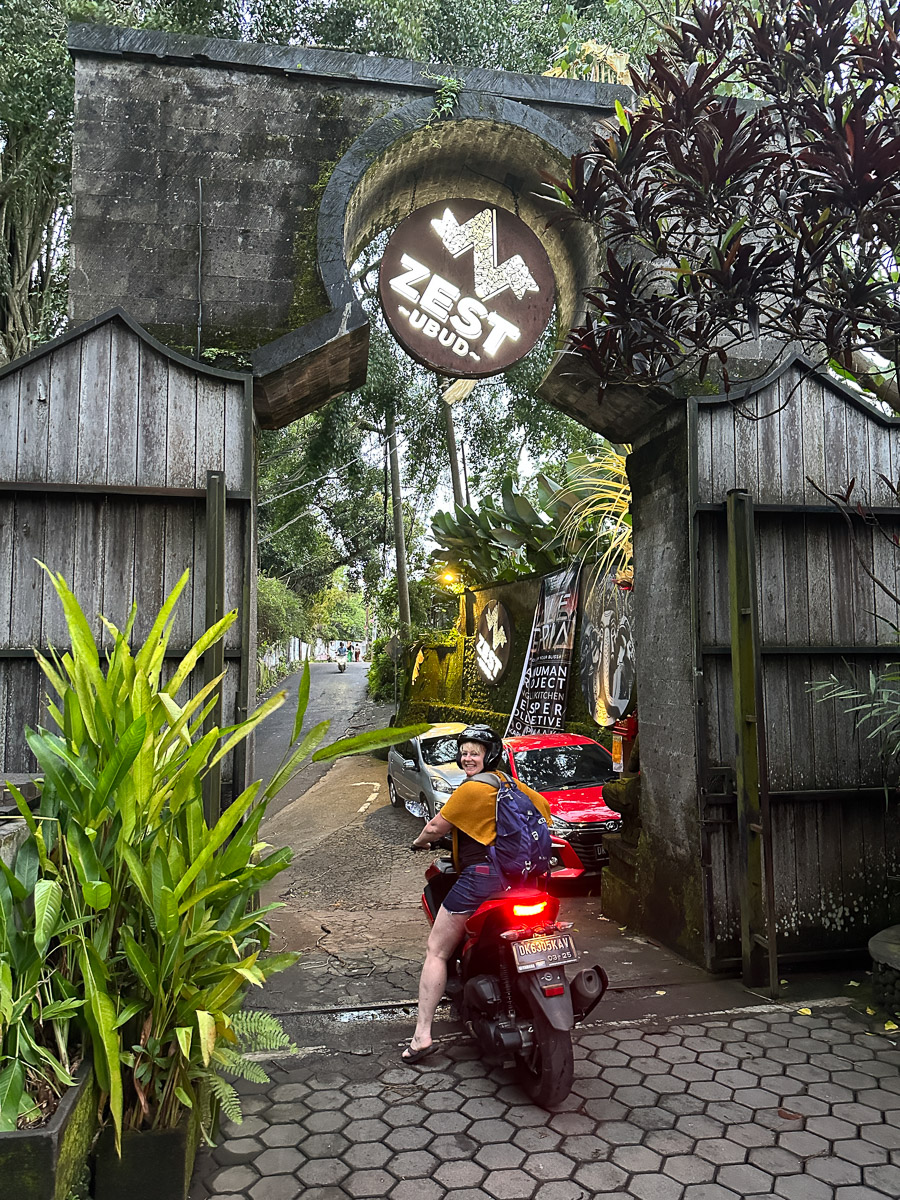 Now if you're a smart and responsible driver, you shouldn't have any issues at all, with riding around Ubud being an adventure all on its own! The roads are pretty well maintained, and there's something so magical about zipping by beautiful rice terraces, gorgeous temples, and lush jungle streets! I love driving around Ubud on my scooter, and it's actually one of the things I miss most about Bali!
Now, if you don't want to rent a scooter, the next best thing is using Go-Jek or a Rideshare. It's basically like the Indonesian version of Uber, and you can request rides (and even sit on the back of scooters) for dirt cheap. This is the best option for your more relaxing days, where you only visit a few places.
Finally, another great way to explore Ubud is by hiring a car or private driver. I found this private driver for 10 hours that's both super cost-efficient and friendly. It's a fantastic option, as a local driver will take you all around Ubud, from the rice terraces to the temples and anywhere else you want! It really is an epic deal, especially if you're traveling with a partner or group of friends!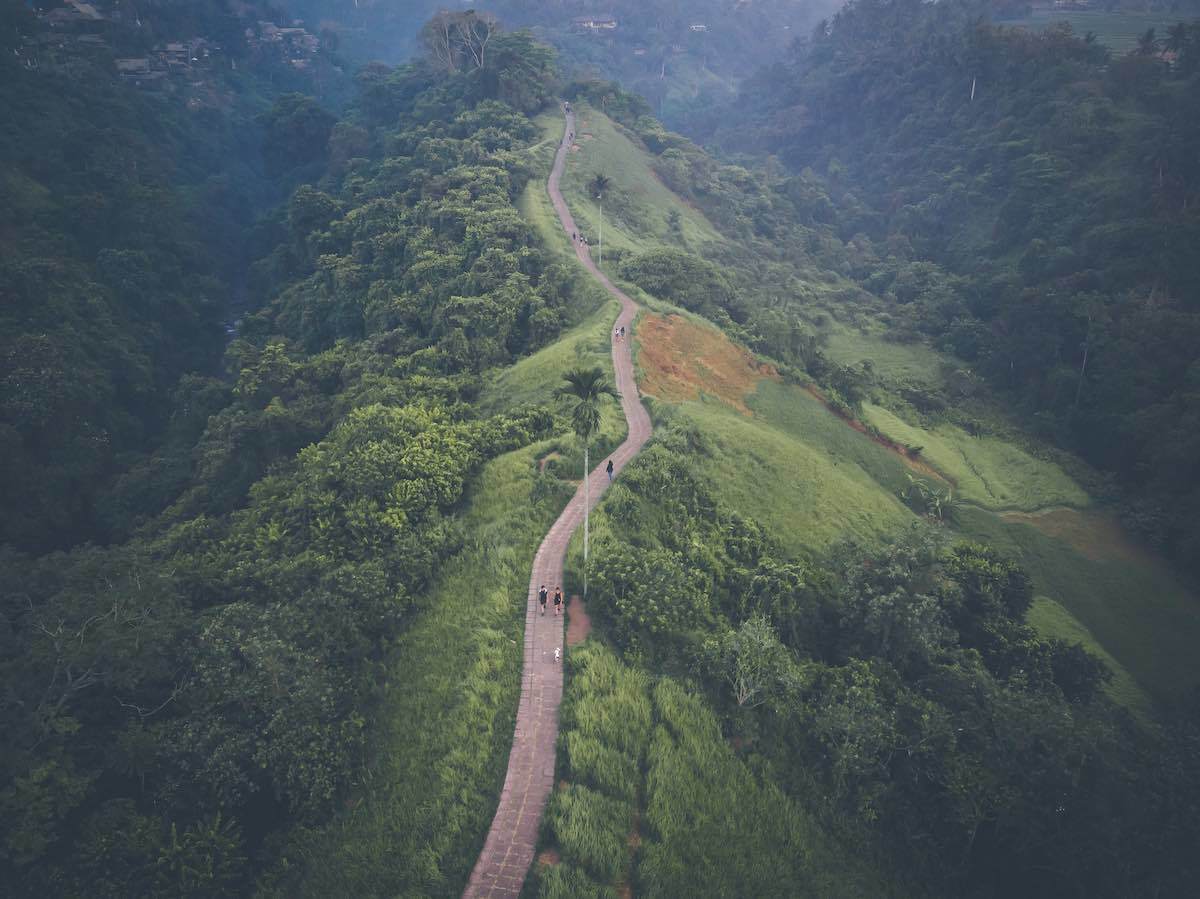 ---
Travel Insurance to Add to Your Ubud, Bali Itinerary
It's unfortunately all too common that people come to Bali, get into a scooter accident, and end up needing a lot of medical attention! This, as you can imagine, is not cheap, and while the Bintangs and good vibes are, don't expect medical treatment as a foreigner to also be a great value!
These bills will really add up, and sometimes they won't even operate before they know you're covered. I've had at least four friends now get in serious accidents, but only half of them had added insurance to their travel resources to cover their needs!
Trust me — especially if you plan on driving or getting on the back of a moto (which you most likely will), you'll want peace of mind to make sure you're covered! You also need to consider other issues that could arise, such as theft, a boat sinking or water damage, or catching dengue.
Trust me when I say these warnings aren't to scare you, but real-life examples I've seen during my time in Bali!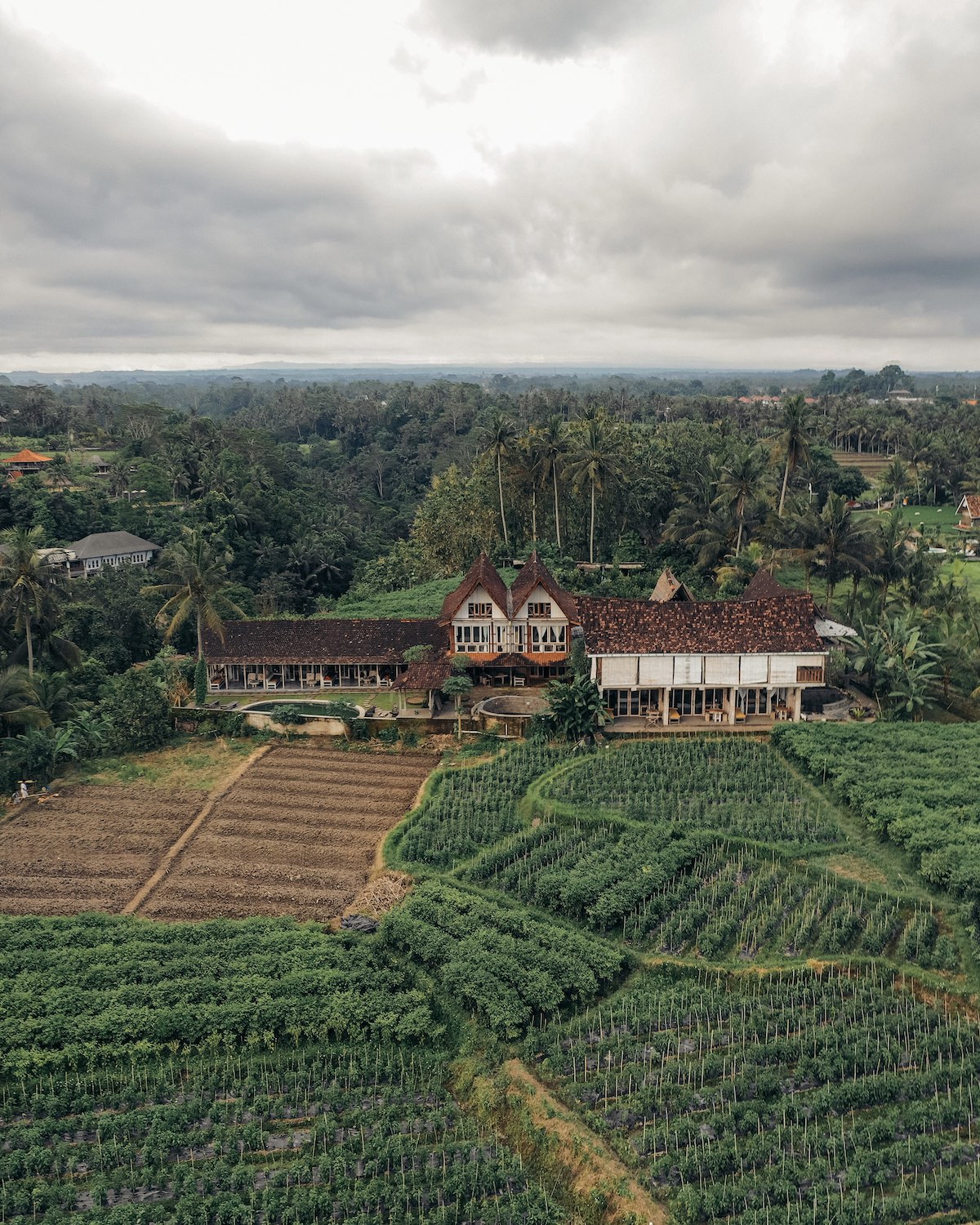 I highly recommend HeyMondo due to their extensive range of cover for all situations and trip lengths, with fair pricing and a handy app. The app allows you to not only manage any claims but also access free assistance online. So you don't need to rack up an expensive phone bill while in Indonesia, where the charges are steep.
So, whether you need a single trip cover for two weeks in Bali or an affordable annual cover for multiple trips worldwide, be sure to buy your travel insurance before you hit the road. That way, you can rest easy during your trip, knowing that HeyMondo has your back.
I would never travel without insurance again, especially after hearing so many of those (expensive and dangerous) horror stories from other travelers I've met!
Still, planning your trip? You can always get a no-commitment travel insurance quote with HeyMondo, so you have an idea of how much extra to budget for your vacation!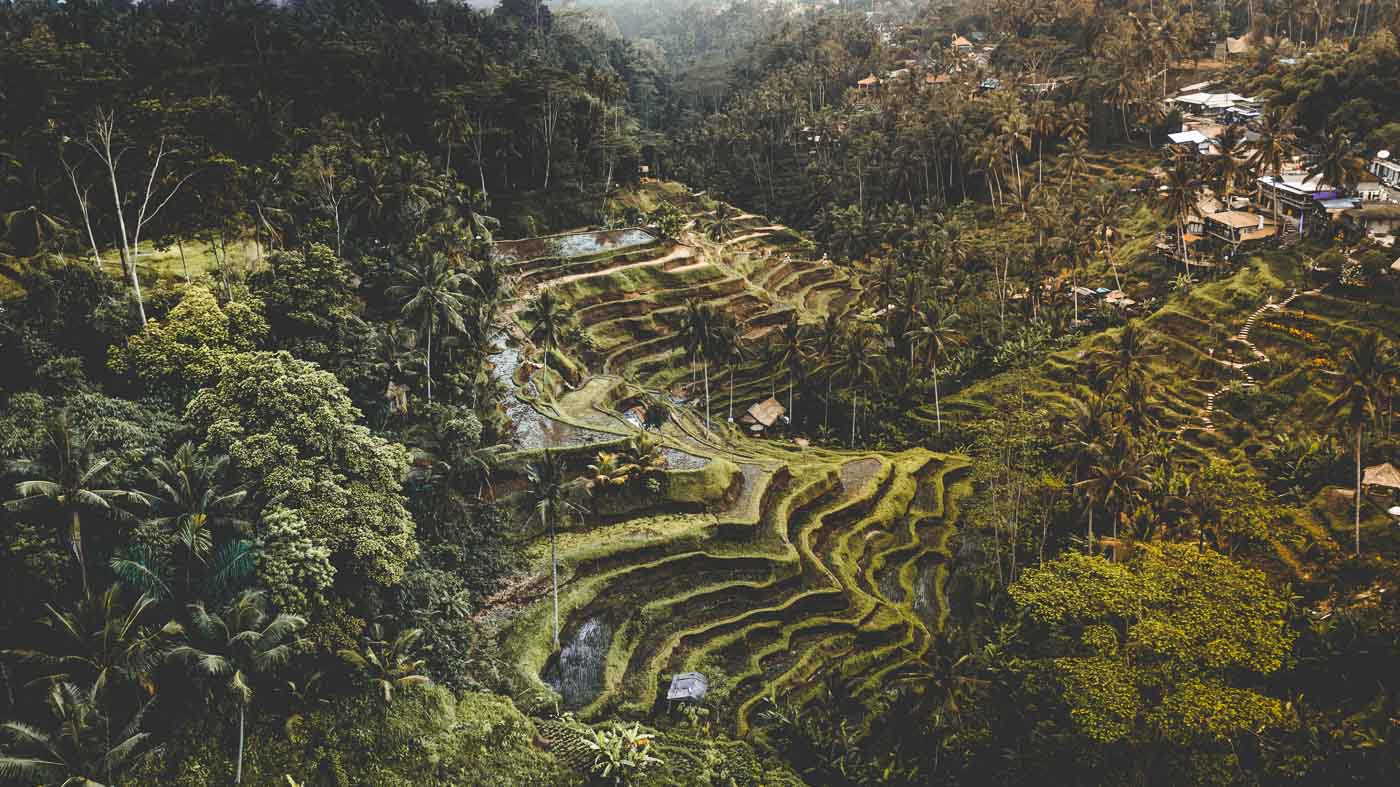 ---
The Perfect Ubud Itinerary | Three Days in Ubud
Alright, now that we've gone over your accommodation options and some travel tips, let's dive into my jampacked Ubud travel guide. I hope you're ready for three memorable days exploring the Eastern Java-Bali rainforest!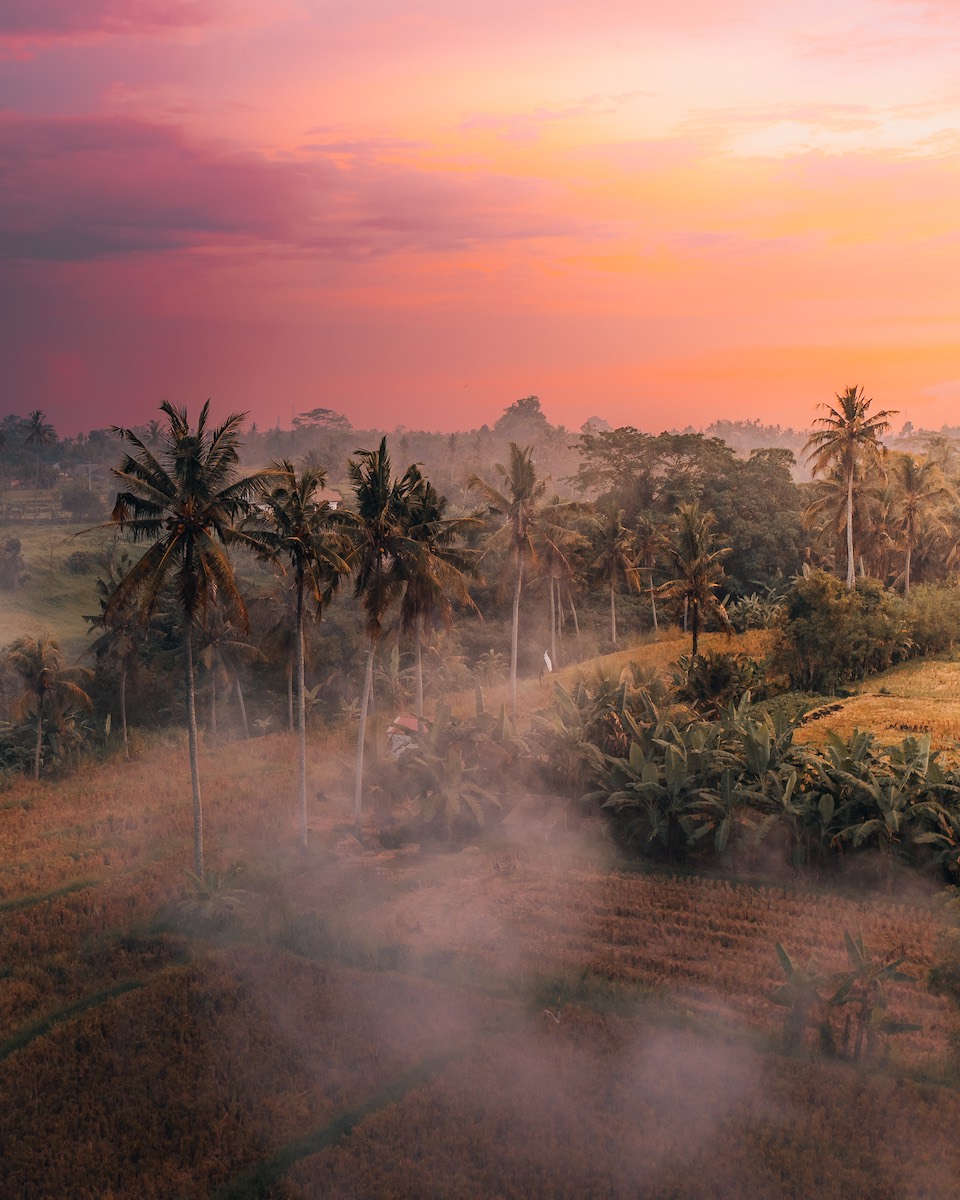 ---
Ubud Itinerary Day 1: Tegalalang Rice Terraces & Sacred Monkey Forest Sanctuary
Let's start your Ubud itinerary bright and early and head down to the famous Tegalalang Rice Terraces. Bonus points if you gather the strength to wake up for the sunrise! The way the morning light shines through the palm trees is so peaceful and picture-perfect!
Located just about a 20 to 25-minute drive north of the city center of Ubud, the Tegalalang Rice Terraces are truly magnificent. You can easily spend several hours walking around the sprawling valley, getting lost in the beautiful green scenery.
Do a tasting of delicious Balinese Luwak coffee and smoothie bowl at Santana Terrace and Swing Bali on top of the hill. Don't forget to snap Insta-worthy photos of you high in the sky at the restaurant's swing before doing some souvenir shopping along the main road.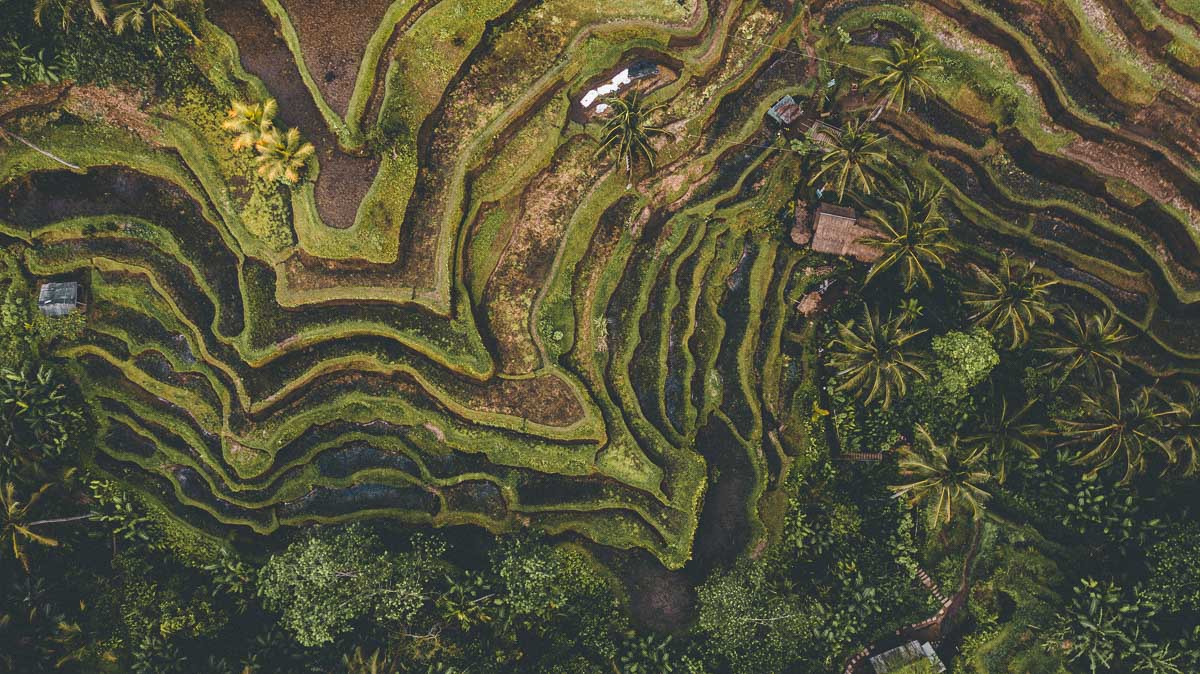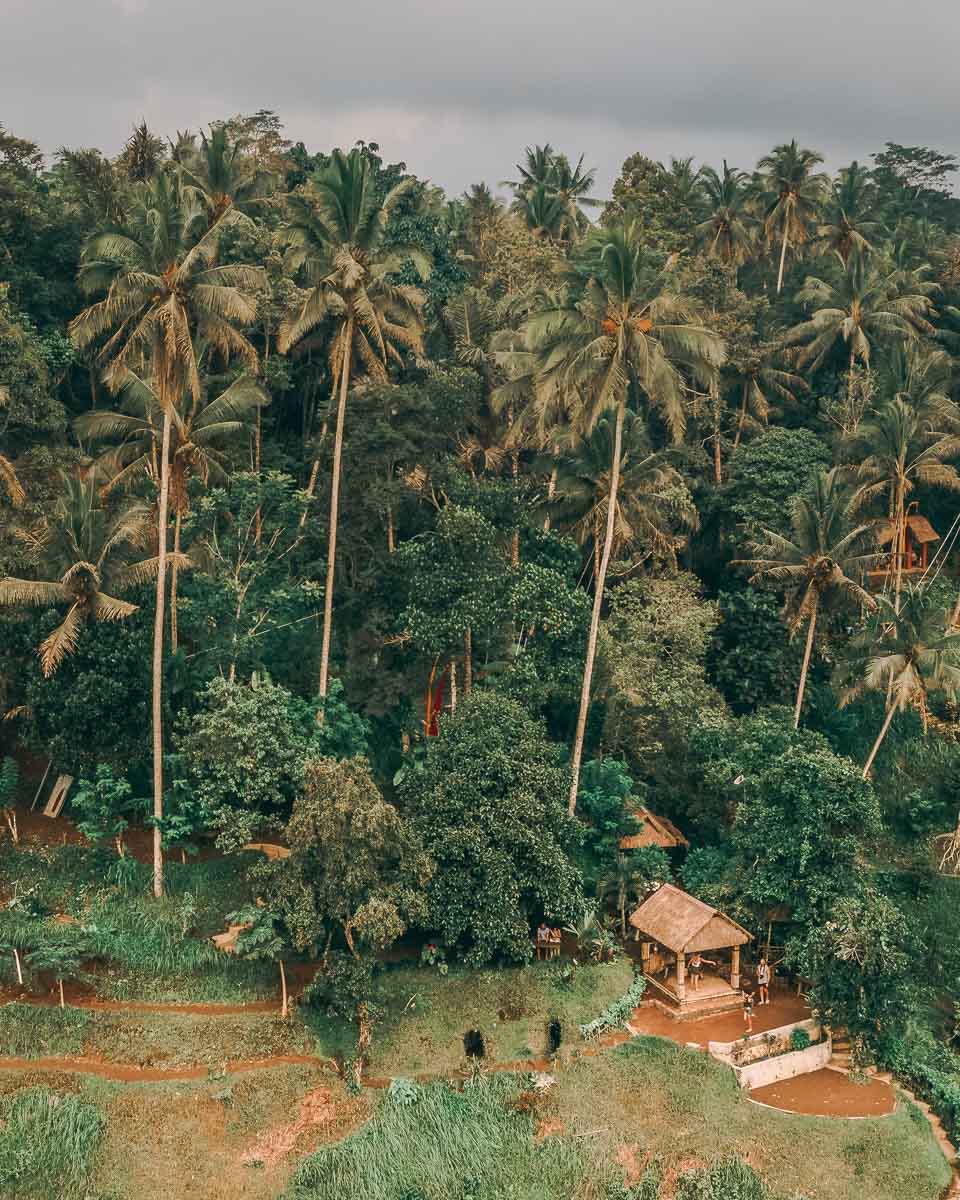 ---
Speaking of swings and fun things to do around the Tegalalang Rice Terraces, one of the most iconic activities would be the "Bali Swings," as there are literally dozens around the area. You can also do zip-lining across the rice fields — unfortunately, I was too heavy to do this during my last visit, which was a cruel sign from the universe to start my diet!
If you're looking for a place to relax for a couple of hours after walking around the rice terraces, then I'd definitely recommend checking out Tis Cafe! It has a small but beautiful infinity pool, and the food is delicious and affordable.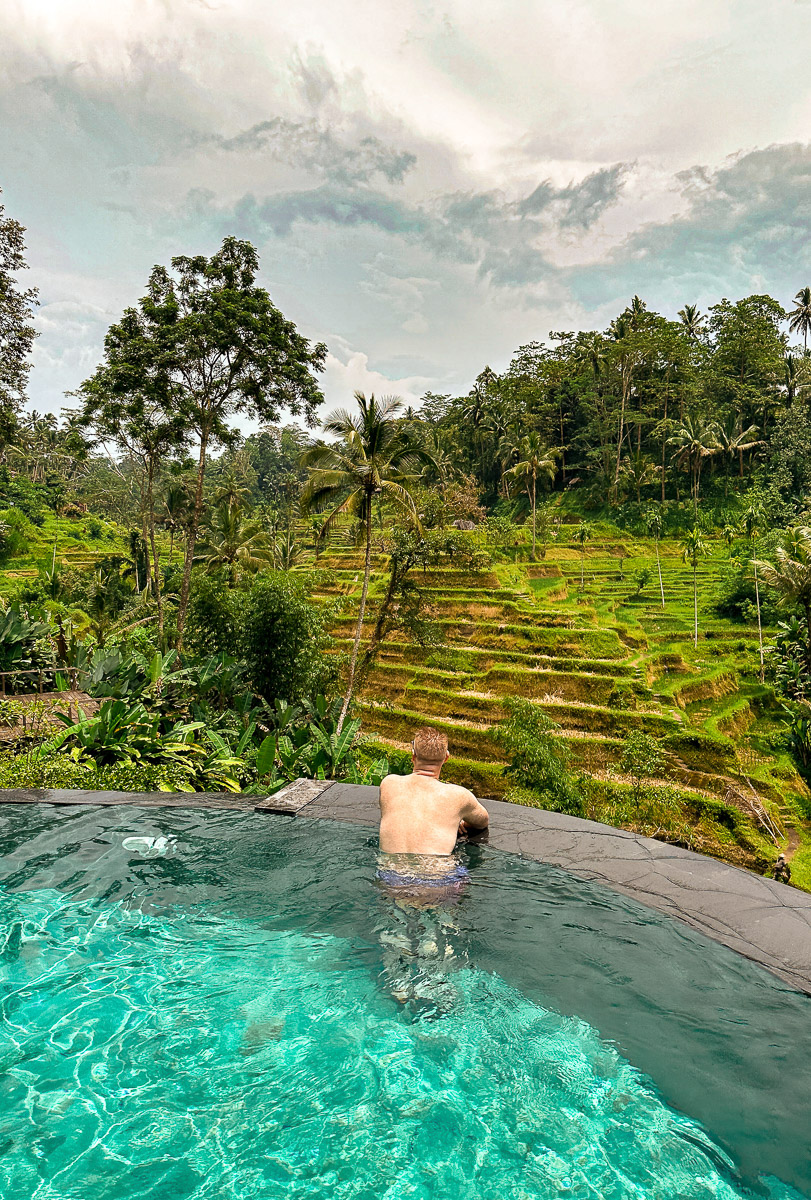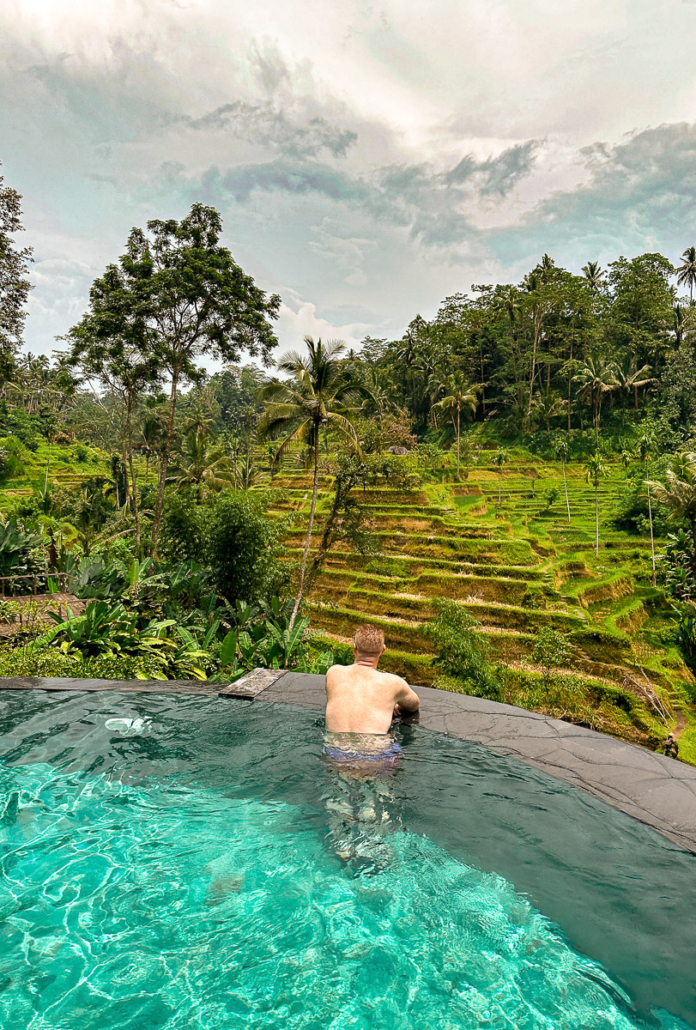 ---
Once you've properly explored, photographed, and marveled at the Rice Terraces for a few hours, it's time to make your way over to the Ubud Sacred Monkey Forest!
"The Ubud Monkey Forest lies within the village of Padangtegal, which owns it. The village's residents view the Monkey Forest as an important spiritual, economic, educational, and conservation center for the village. There are many points of interest that you can see here. Other than around 700 monkeys, you also can see 186 species of trees in 12.5 hectares of forest, which will allow you to get abundant fresh air." — Ubud Monkey Forest.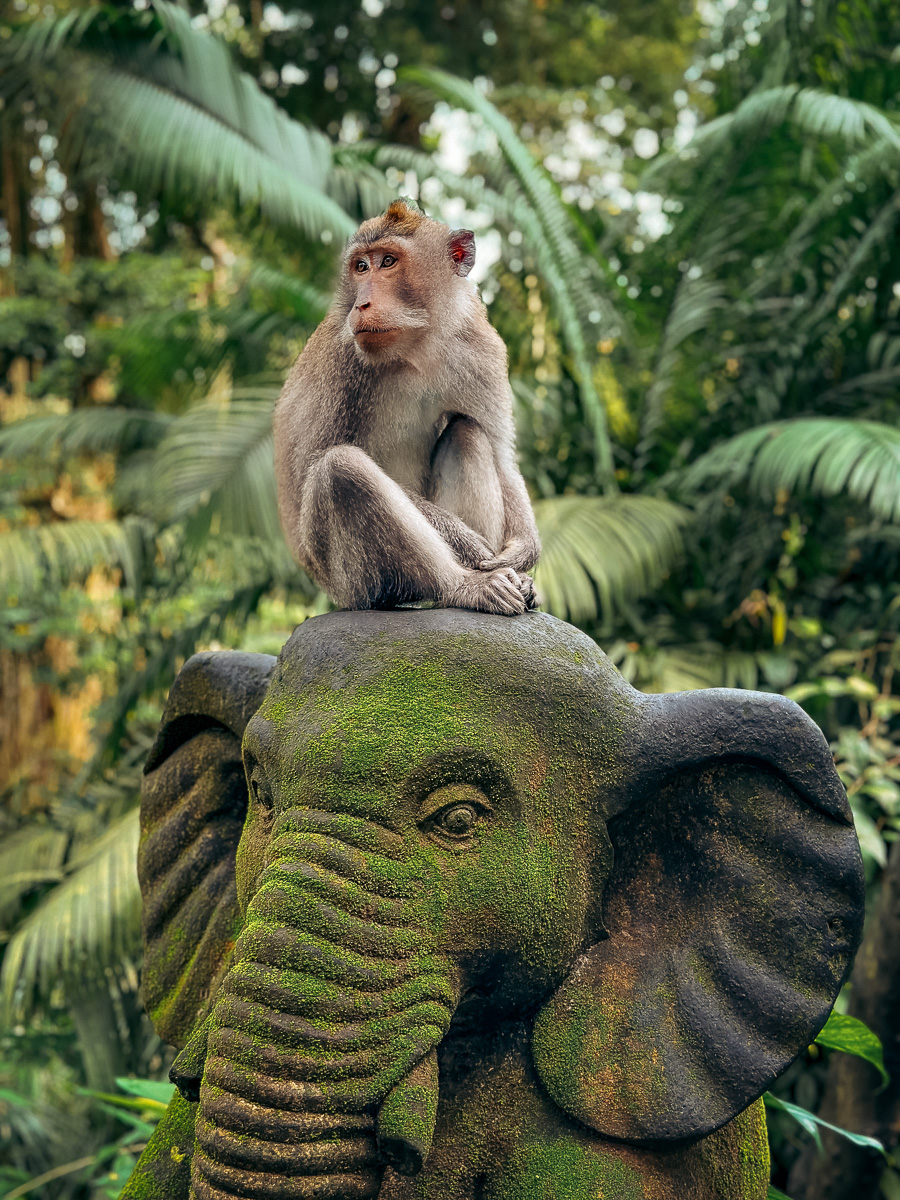 ---
The entrance fee is a bargain at only 80,000 IDR (6 U.S.D.), and I personally think it's worth every single penny!
I've experienced some pretty awful monkeys in South-East Asia before, but the monkeys at the Sacred Monkey Forest were all exceptionally well-behaved. I loved how they interacted with the guests, would let you get close to take pictures, and won't harass you. You can also purchase some bananas to feed them and get some fun photos of them on or by your shoulder!
Fair Warning: monkeys are infamous for being quite mean as well! Do your best not to bother them in any way, avoid eye contact, and don't smile at them. I'd also be very cautious with any valuables you have on you. Monkeys have a tendency to grab items and run away. I've seen people have their wallets taken by a monkey!
If you want to skip the hassle of planning the entire day out, you can always join this insanely cool Ubud private tour. It'll take you to the Tegalalang Rice Paddies, where you'll sip on Luwak coffee and swing to your heart's content before venturing into the Ubud Monkey Forest. To make things even better, you'll end off with a sunset walk at Tanah Lot Temple. What more could you ask for?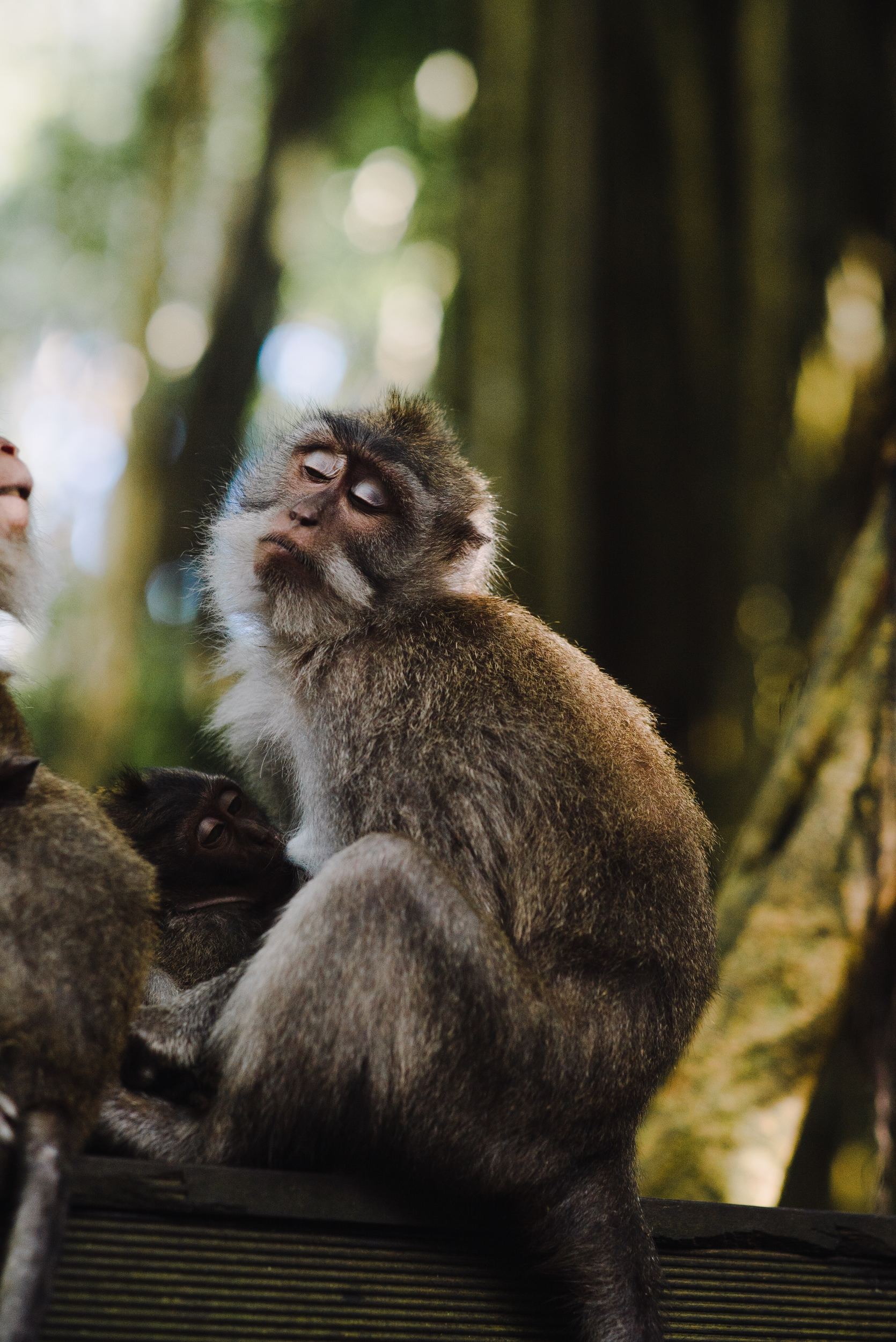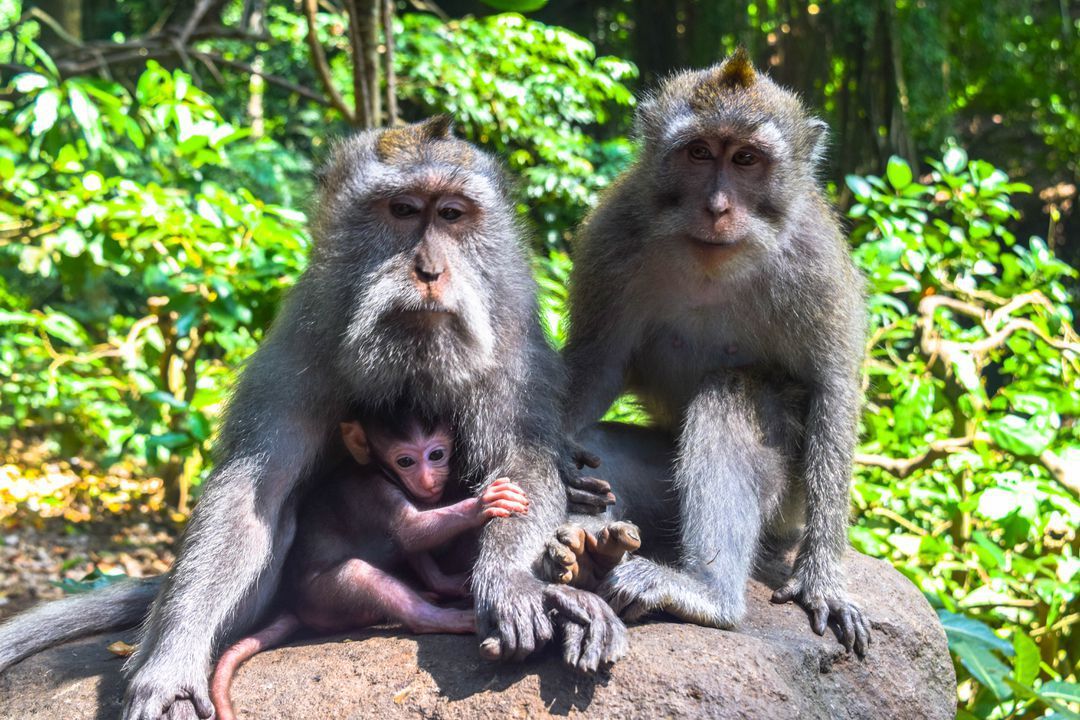 ---
Finish your evening with a sweaty yoga session, a relaxing massage, or simply knock back a few Bintang while enjoying Ubud's nightlife! My main advice would be to not tire yourself out through the day, though, because the next item on the itinerary has an extremely early wake-up time (but it's 100% worth it).
Tegalalang Rice Paddies and the Monkey Forest are two of the most iconic Ubud things to do and should not be missed. Simply put, it's the best way to start your Ubud explorations!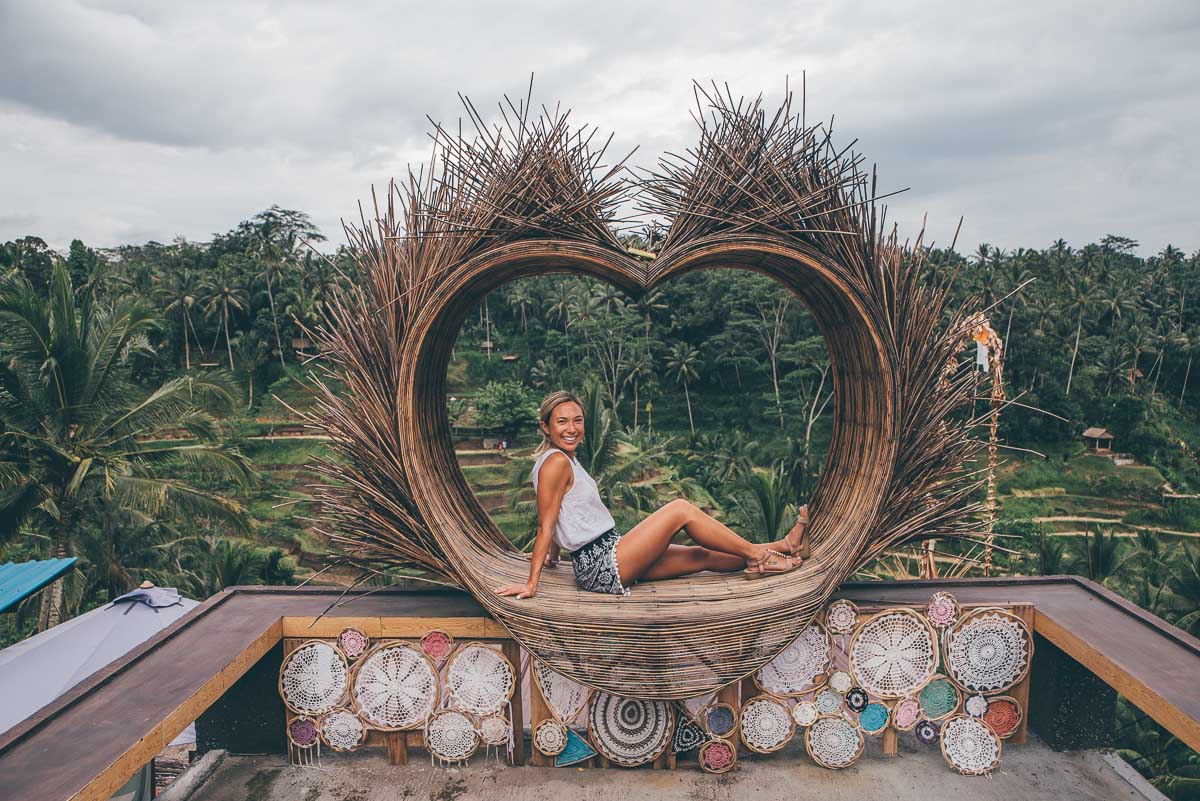 ---
Ubud Itinerary Day 2: Sunrise Hikes & Ubud Cooking Class
Now I fully understand that no one likes waking up between 02:00 am and 03:00 am, especially if that's for an intense hike. But there's a reason why this adventure has become one of Bali's most famous tourist attractions!
Out of all the ways to embark on your sunrise hike while you're in Bali, I'd recommend booking an Ubud tour while you're in the area. It just nullifies organizing travel and makes for a slightly easier morning.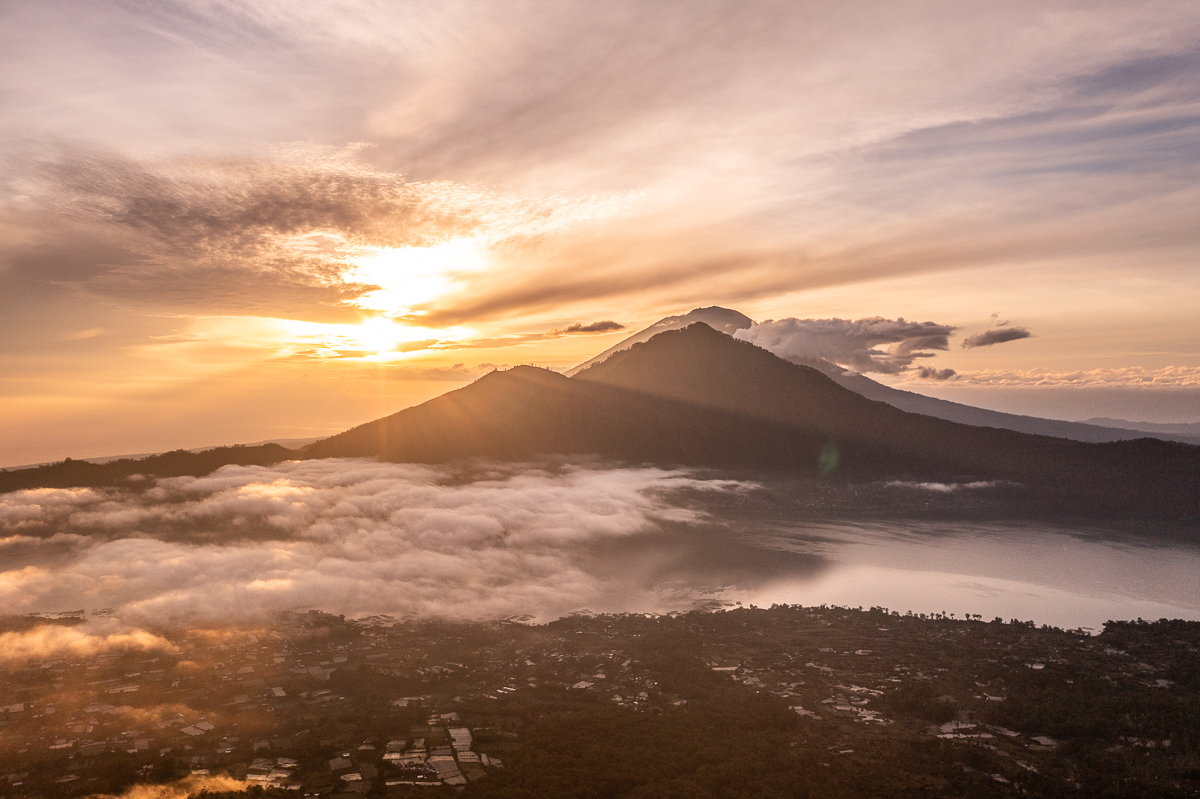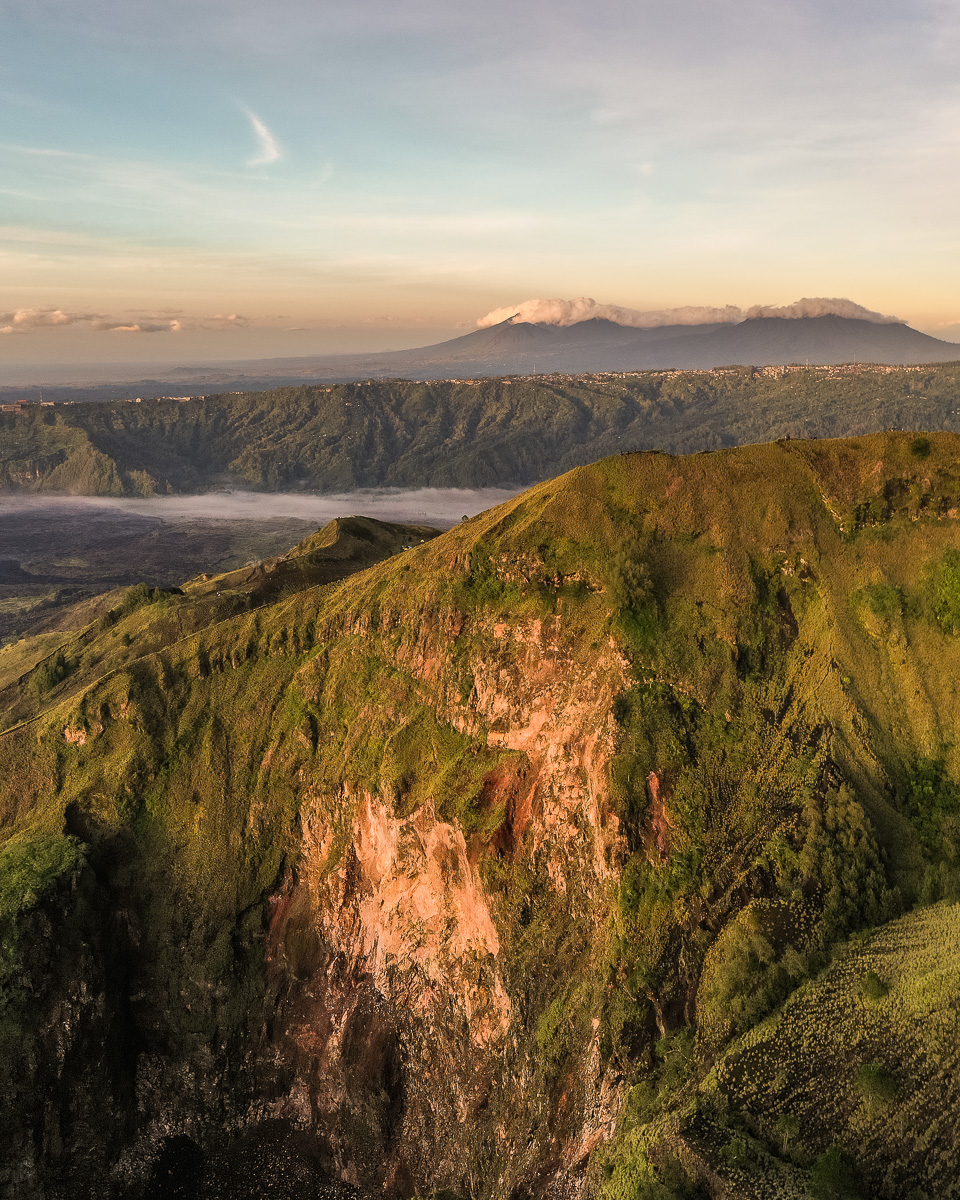 ---
There are tons of different options for Mt. Batur sunrise tours, but here are three solid options with amazing reviews to check out!
Each tour starts with a hike up to the top of the ancient Mount Batur volcano. You'll then get the chance to admire the sun coming up over the sea and feel your heart thumping in your chest as you look down on the expansive volcanic valley below.
It'll be an experience you'll never forget, and your Instagram feed will look mighty fine as well. The pictures you'll get at sunrise will be nothing short of breathtaking!
I'd recommend doing the mid-tier option, so you can actually walk around the crater. It's less crowded for the sunrise, and you'll get much better photos. You'll be able to see Mt. Rinjani in the distance on the neighboring island of Lombok, as well as my favorite island in the world, Gili Trawangan.
Note: These Mount Batur guided tours take up most of the day. You will most likely get back to Ubud just after midday, so don't be surprised if you spend some of the afternoon just recuperating from the extreme hike.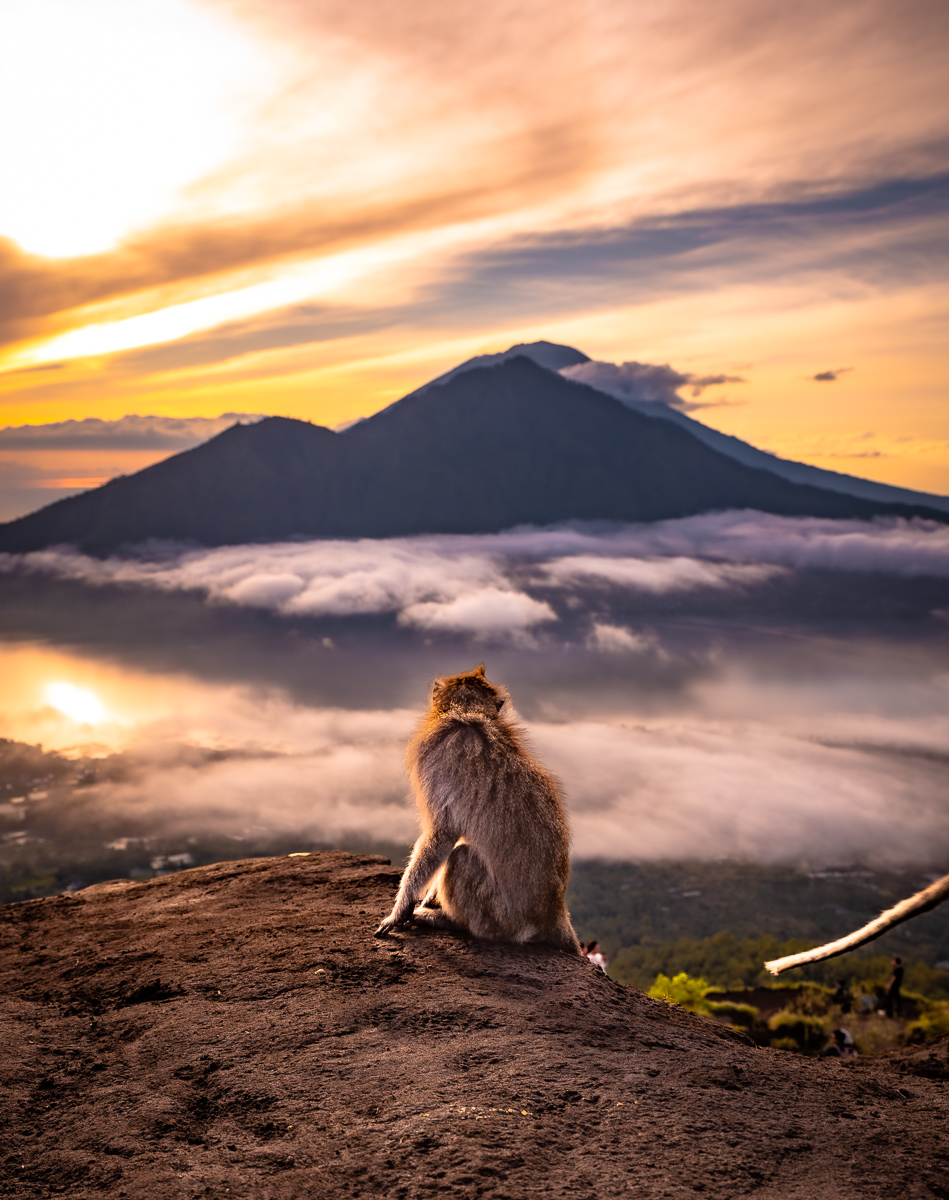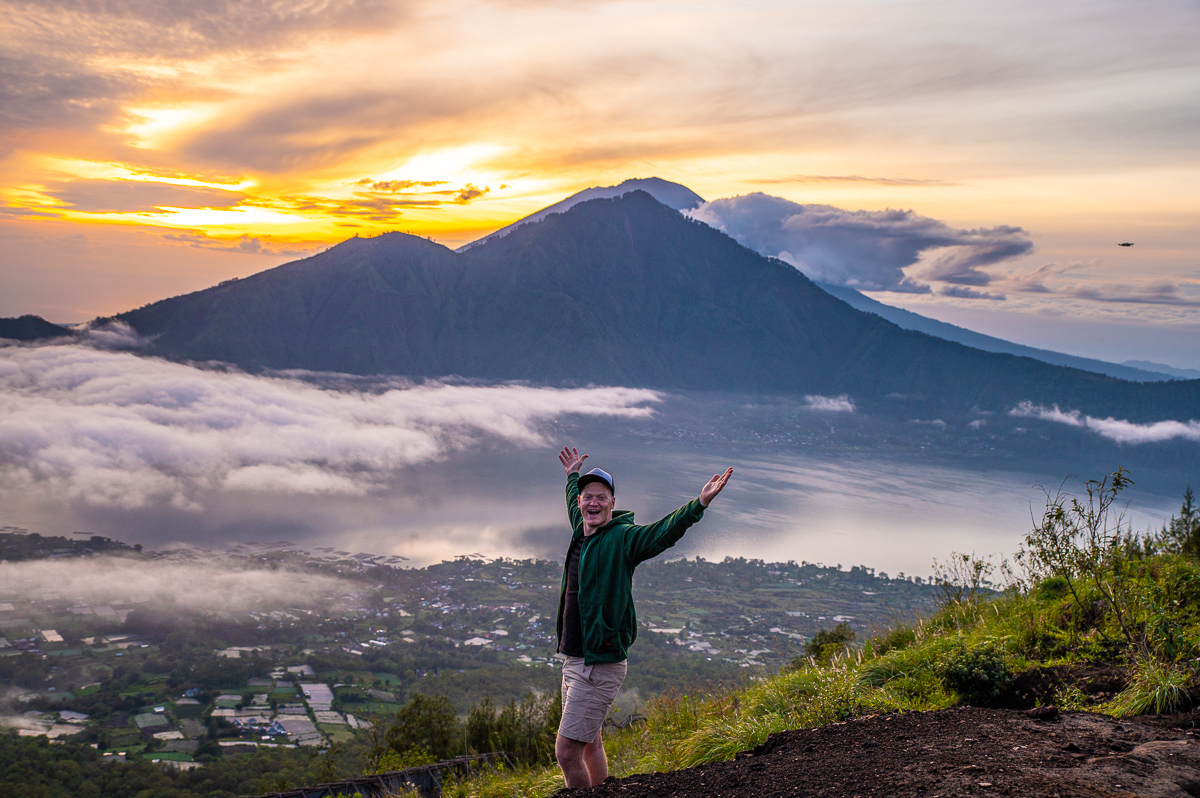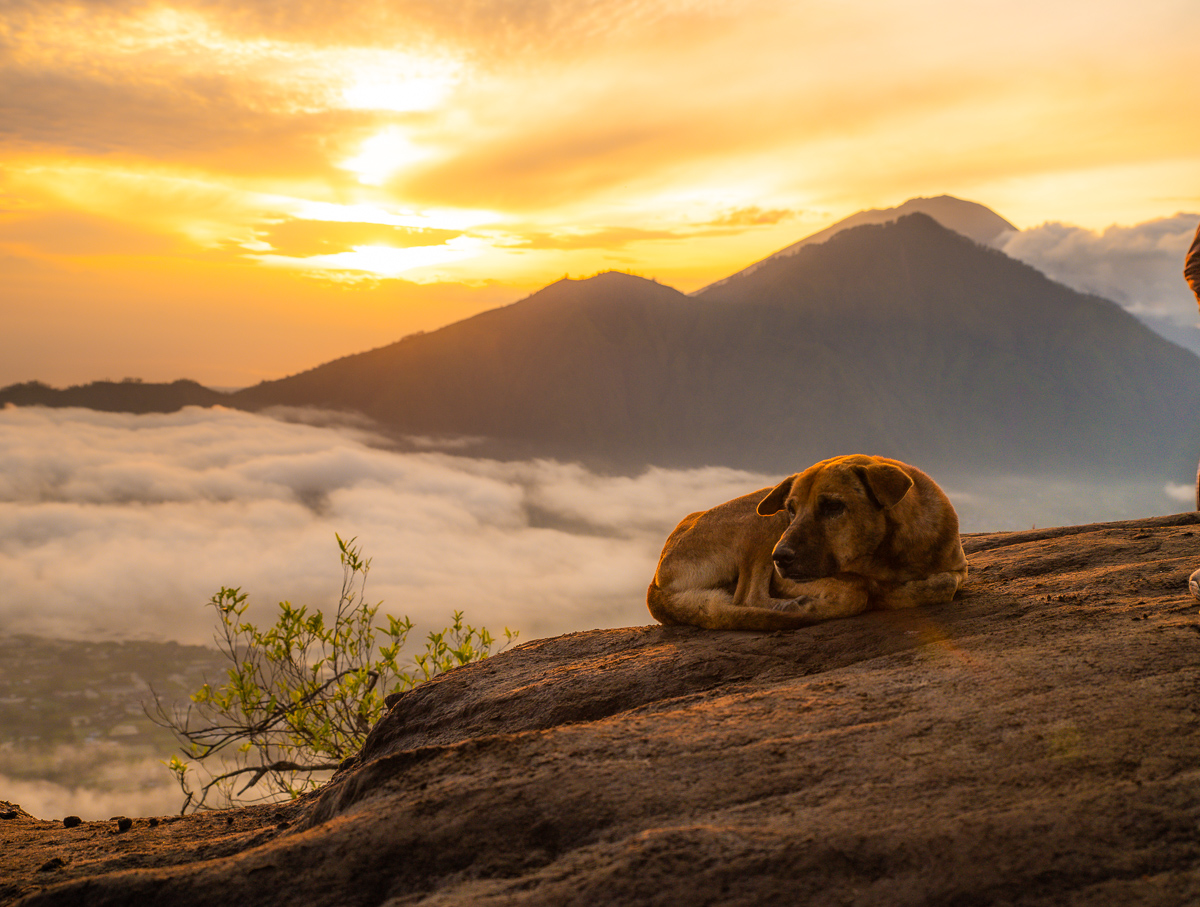 ---
Check out this awesome YouTube video for a look at what this activity includes and a little dose of inspiration, which you'll definitely need with such an early 02:00 am wake-up time!
Mount Batur Bali | Sunrise Volcano Trek
---
When you arrive back in Ubud, take an hour or two to shower, relax, and perhaps get a foot massage to get you ready for your next activity — a Balinese Cooking Class. Now, this activity might not excite everyone, but it really is such a fantastic experience, and the local food in Bali is unbelievably delicious. It's a fantastic learning experience, and you're guaranteed to get a tasty meal at the end!
I always love doing cooking classes abroad, as it's a fun skill to bring back home and perhaps impress some friends with your newfound Indonesian cooking skills! I promise you, once you do one — you'll be booking them in every country you visit!
There are several great cooking classes, and here are a few of my top picks:
Balinese Cooking Class for Dinner in Ubud: Dinner Class from 02:30 pm – 07:30 pm. "Discover the unique spices and exotic flavors of Balinese cuisine with a 5-hour cooking class in a traditional home kitchen. Get hands-on as you shop for ingredients at the local market, immerse yourself in Balinese culture in Kelabang Moding Village, and whip up a delicious lunch or dinner under the guidance of an expert chef."
Flavors of Bali Local Cooking Class: Afternoon Class from 03:30 pm – 09:00 pm. "If you have a keen interest in Balinese cuisine, then this cooking class in Ubud is for you! Learn to prepare authentic dishes from a certified cook in a traditional open kitchen. You'll get hands-on practice in a 6-hour session, starting in the morning (with a market tour) or afternoon. Numbers are limited to a maximum of 12 for a small-group learning experience with personalized attention. Includes round-trip transport from Ubud hotels."
Ubud Balinese Cooking Class at an Organic Farm: Midday Class from 12:15 am – 06:45 pm. "Discover the culinary secrets of Bali at an exclusive cooking class at an organic farm in the lush tropics surrounding Ubud. Visit a local market and experience everyday life, before preparing a regular or vegetarian meal with the help of a chef."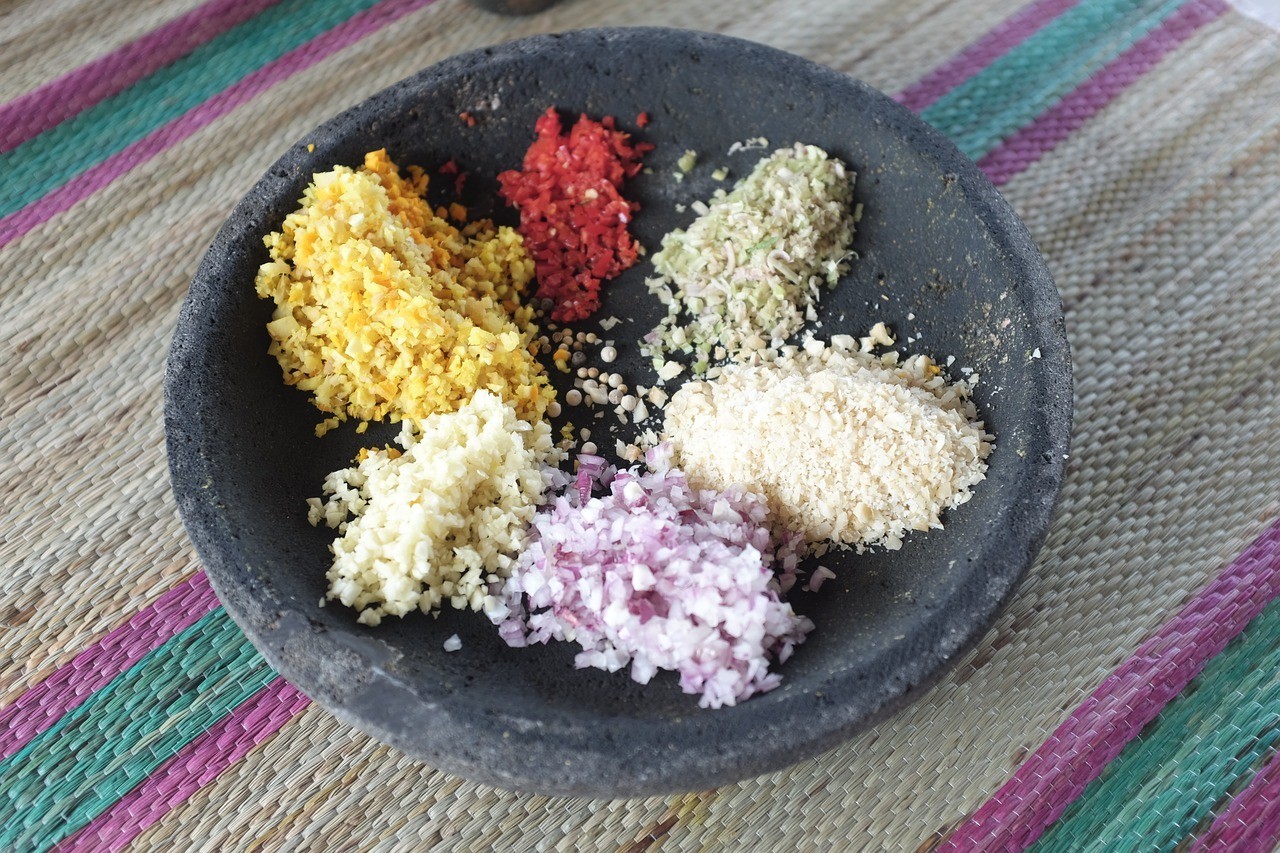 ---
When you're done with your cooking class experience, why not head out into town to one of the many bars and nightlife venues for a couple of drinks? I'd recommend the Melting Pot for some billiards and darts, or go to the Laughing Buddha Bar and enjoy fantastic live music.
If you manage to do both of these activities in one day, I'm sure you'll be madly tired. So it might be a good idea to do these on different days. It really just depends on your travel style and interests.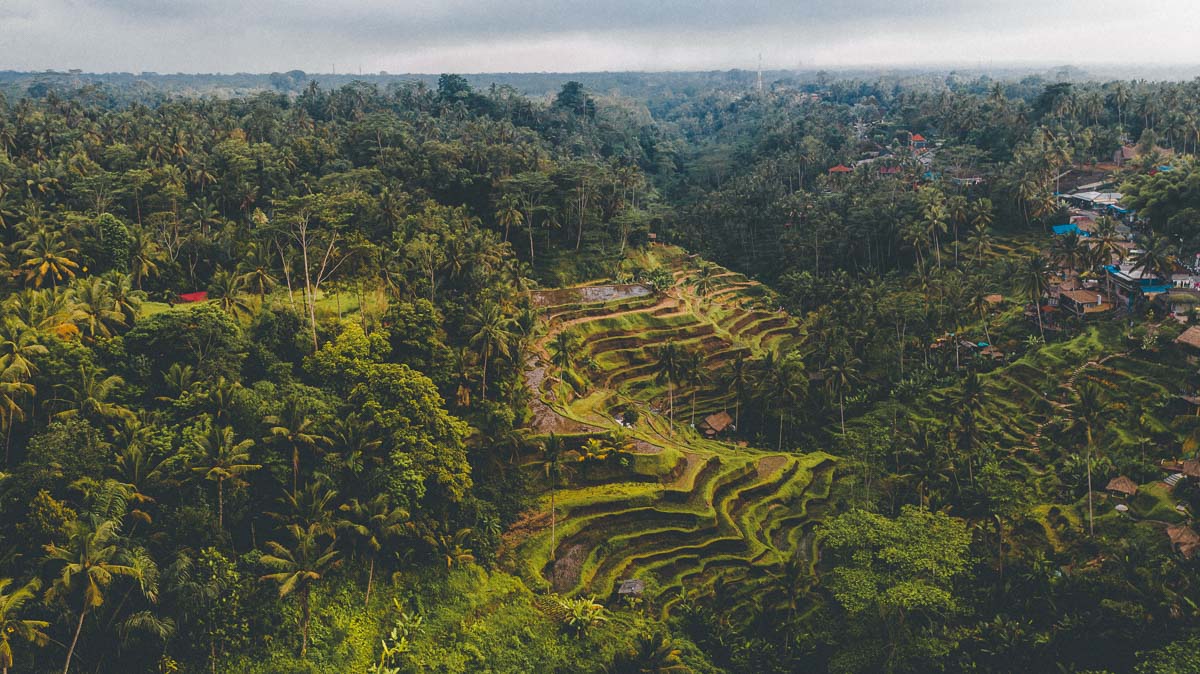 ---
Ubud Itinerary Day 3: Temples & Ridge Walks
Now it's your last day in Ubud, but you still have lots more exploring to do in the area!
Your first stop is going to be the most popular of many nearby attractions — Mount Kawi Temple. You'll want to get there early as possible, as there are 300 steps to climb, and you really won't want to do that in Bali's scorching humidity!
Once you arrive at the top, you could easily spend an hour or two wandering around the beautiful green area and photograph the amazing sights. These rock-cut candi shrines are a staggering 23 feet (7 meters) tall.
Getting them all in one shot is nye impossible, but snapping glorious photos in front of each is an absolute must-do. But the fun doesn't end there because there are more temples and nature walks to be enjoyed.
Top Tip: Bring a sarong or wear respectable clothing before venturing to any of these temples. Many of these temples have 'dress codes,' and the last thing you want to do is endure the half a mile hike down and back up Mount Kawi because you forgot to cover up.
---
Tirta Empul Temple
Your next stop isn't too far away, and you'll love a quick visit to Tirta Empul Temple. This is said to have a holy spring, and it's common for many Balinese to make a pilgrimage here to bathe and worship underneath one of the 12 fountains.
"A very active temple built around a bubbling spring, Pura Tirta Empul is an interesting place to observe Hindu devotees purifying themselves by means of ritual bathing. It is especially recommended to visit on a full moon day, which has special significance in the local religion." — TripAdvisor.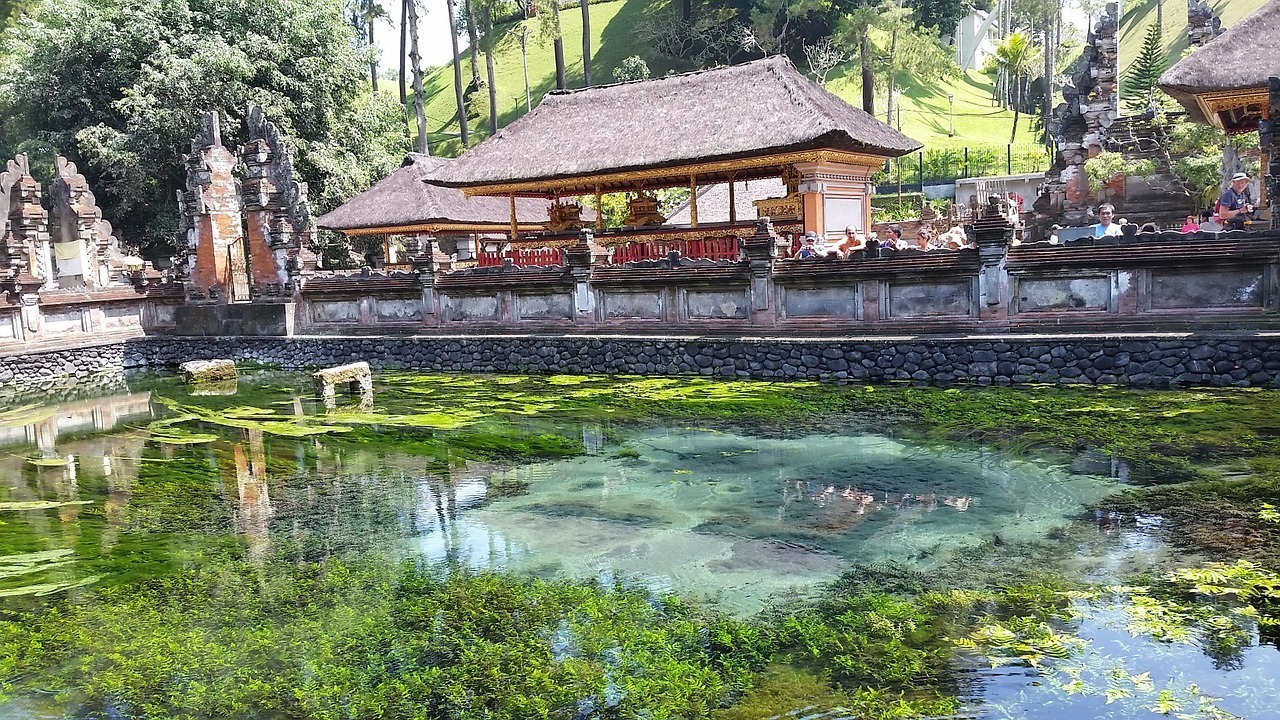 ---
Tegenungan Waterfall
After exploring a couple of Ubud's main temples, hop on a moto and make the quick 15-20 minute drive down to the Tegenungan Waterfall! It's a super scenic waterfall in a gorgeous lush jungle. There's a nice shallow bathing area, and it's complete with a fun bar and pool up at the top.
There is a small entrance fee and about a 15-minute walk down a relatively steep trail, but it's a fantastic place to spend an afternoon and escape the heat.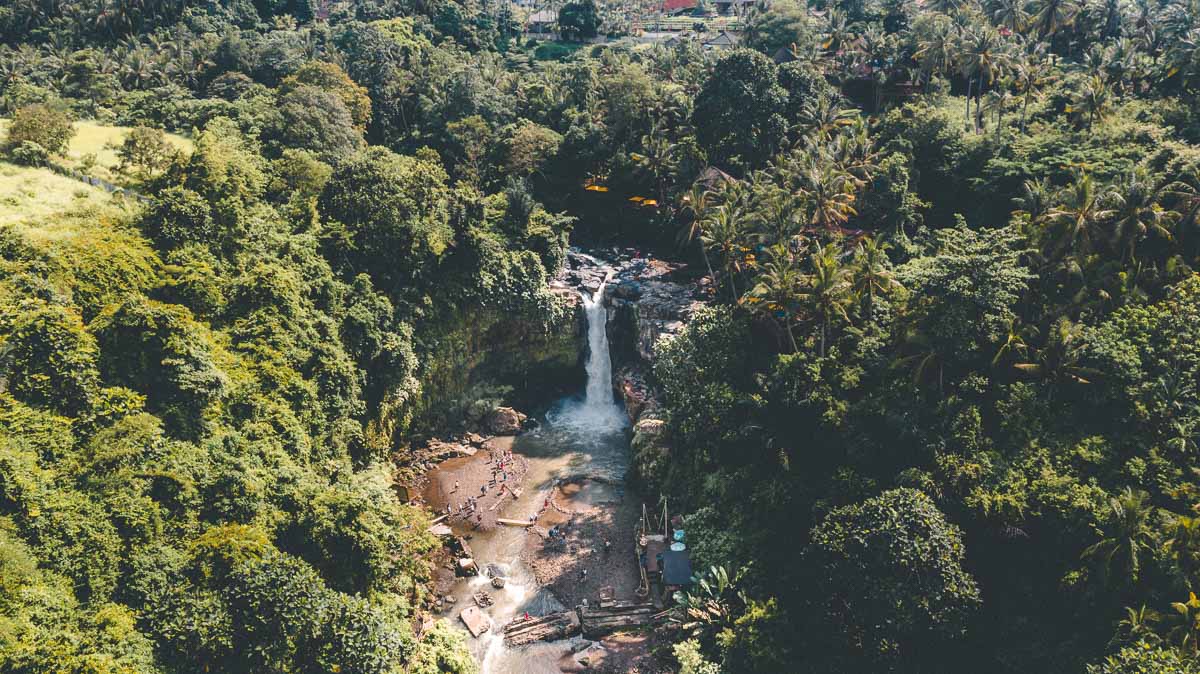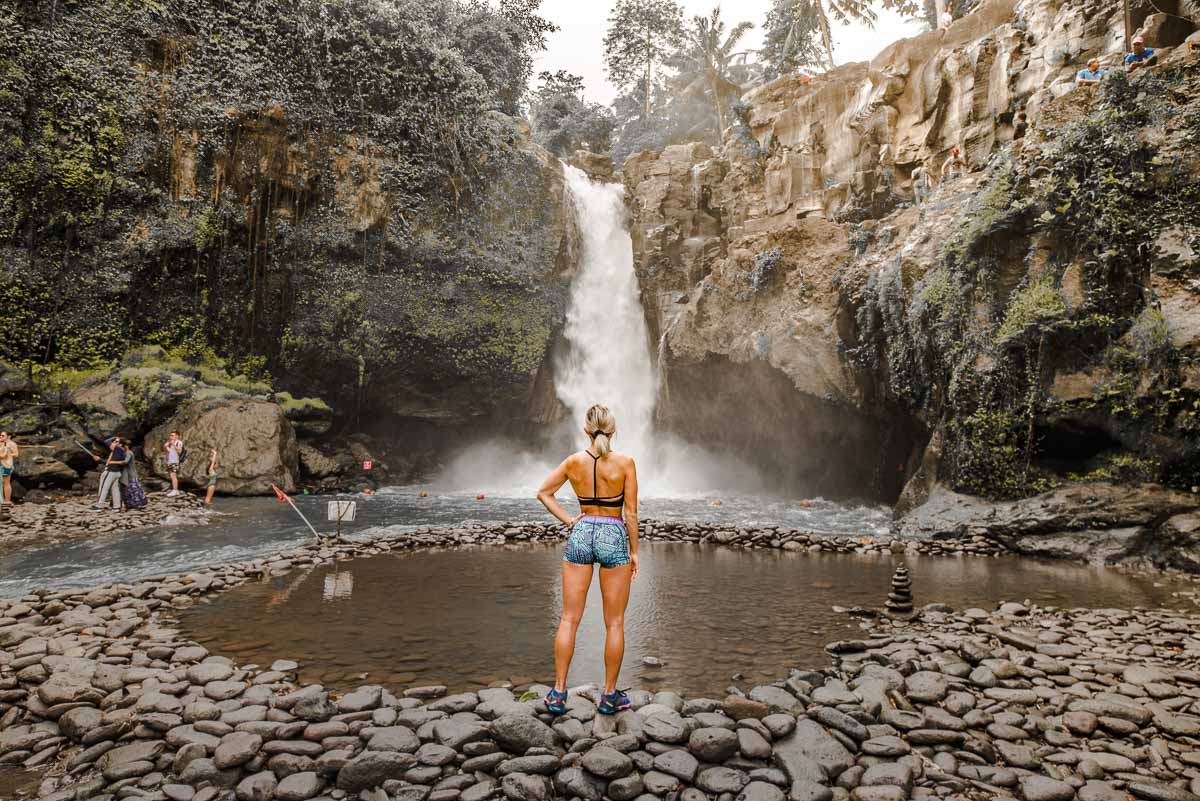 ---
Campuhan Ridge Walk
Finally, your last activity for the day is popular amongst the locals and the expats in Ubud – the Campuhan Ridge Walk. For a detailed guide, information, and pictures – check out this useful guide from LiveLoveRaw about the Campuhan Ridge Walk. It'll cover everything, like how to find it (with pictures), fun tips, rest stops, and lots more!
It's free, easy, and will be the perfect ending to your time in Ubud.
Stress-free Option: Alternatively, you can join this Campuhan Ridge walking tour for a fully immersive experience of Ubud's hidden gem.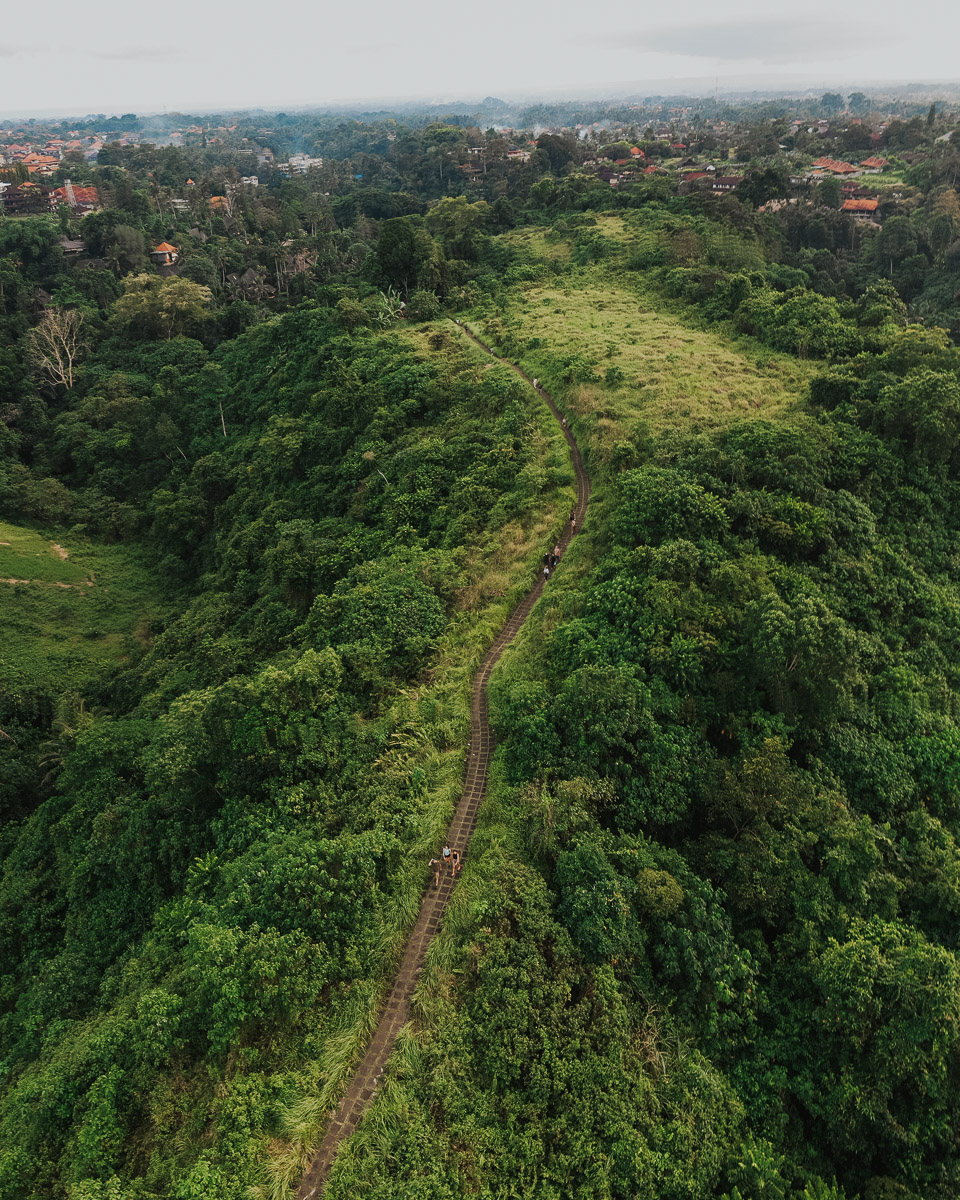 ---
Other Activities to Consider When You Visit Ubud
If you're not interested in an excursion I covered, you can always substitute it for one of these epic activities in Ubud. Although I highly recommend the things I already covered, maybe you're not much of a hiker or prefer the historical side of Ubud.
That's what makes Ubud such a fantastic getaway, though, as you can easily interchange activities without missing out.
Ubud Art Market: Nestling in the center of Ubud along Ji. Reya Ubud Road, this market is an eclectic mix of Indonesia's cultural delights. You'll find everything here, from clothes, sarongs, and jewelry to handicrafts, souvenirs, and homeware.
Ubud Palace: Along the very same road, Ubud Palace is the city's beating heart. Also known as Puri Saren Agung, this is a small yet elaborate space, and the royal family still lives within its walls. You spend hours walking through the gardens appreciating the stone carvings.
Saraswati Temple: Not far from the city center, the Saraswati Temple is a magical place where architectural ingenuity and a world of water await. Amongst the intricately carved relief sculptures on the temple, you'll find a pink lotus pond that comes to life in summer and fall.
Goa Gajah: Keeping with the theme of temples, the Goa Gajah is another Hindu temple that'll leave you awestruck. It's only 1.2 miles (two km) southeast of Ubud and is unlike any other temple you'll come across. The ornate shrine is dedicated to Hindu God Shiva, and you'll enter through his mouth into a cave filled with lingam and phallic symbols.
Best Food To Try During a 3 Days in Ubud Itinerary
After a solid day of Ubud exploration, treat yourself to a meal at one of Ubud's trendy cafes. Ubud is another fantastic destination for food fanatics, and you could spend 3+ days here just checking out all the places to eat and still barely scratch the surface!
A few of my favorites you must try while in Ubud are: ZEST, Sayuri Healing Food, Alchemy, KAFE, and Clear Cafe. Also, be sure to browse through this article titled "The 50 Best Restaurants in Ubud" for more info. Especially if you're a foodie, it's a must-read!
If you're looking for a quality Mexican restaurant, I love Taco Casa. There are a few Mexican-style locations in Bali, but I've only ever eaten at this location in Ubud, and it was one of the better meals I've eaten abroad. Being from Southern California, I'm always looking for a quality burrito!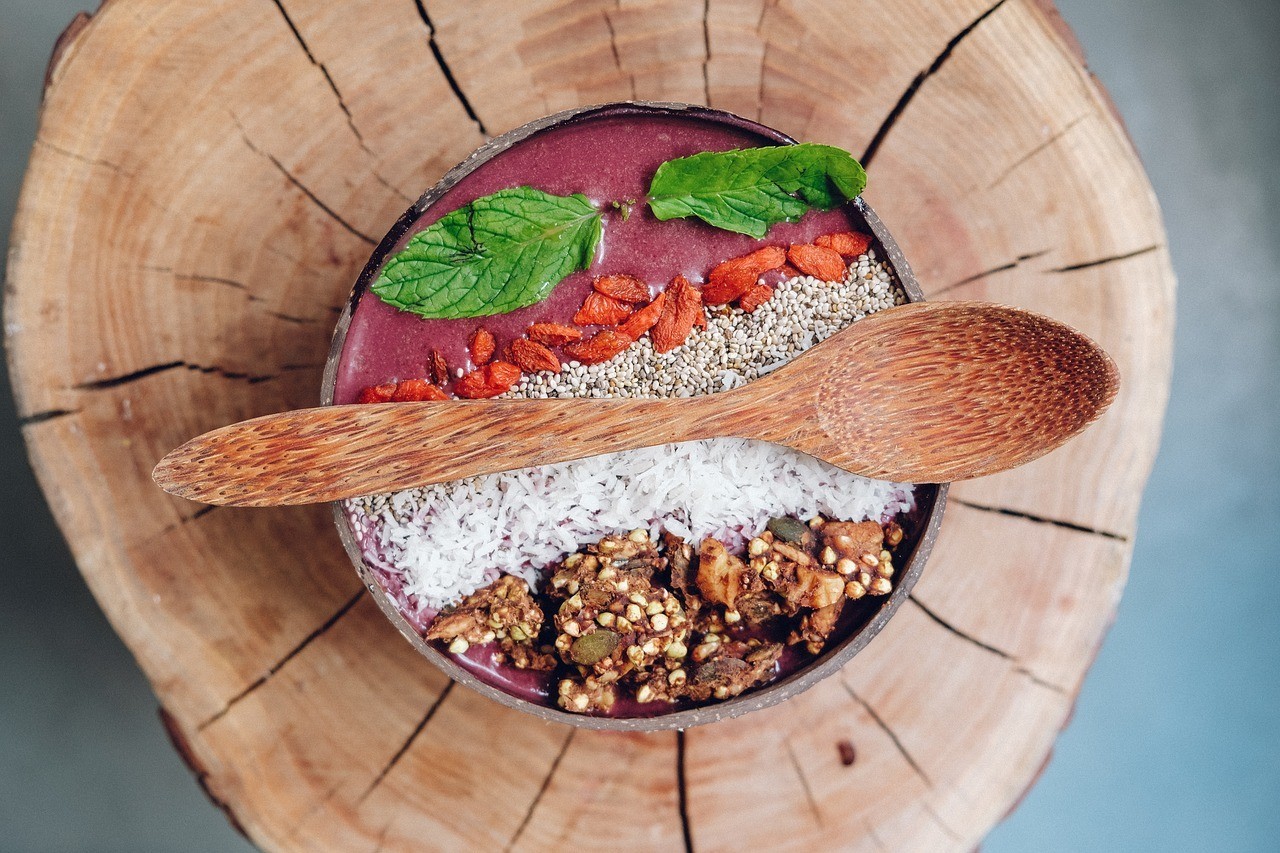 ---
Some More Travel Tips for Your 3-Day Itinerary in Ubud
Rent a Moto: Riding around the roads in Ubud and the surrounding areas is extremely fun. You can rent motos for dirt cheap, and it's by far the best way to explore all the sights.
Bargain: You're in South-East Asia, and all the souvenirs and activities you book can be bargained down. Don't be a bum about it, but don't get ripped off, either.
Hubud Events: Hubud is the local digital nomad/expat community in Ubud. Check their events calendar to see if anything interesting is coming up!
Bring a Nice Camera: Ubud is absolutely beautiful. You'll want to get some breathtaking photographs of everything you see!
Insect Repellant: Bali has tons of mosquitos, especially in Ubud. Protect yourself from those tiny buggers!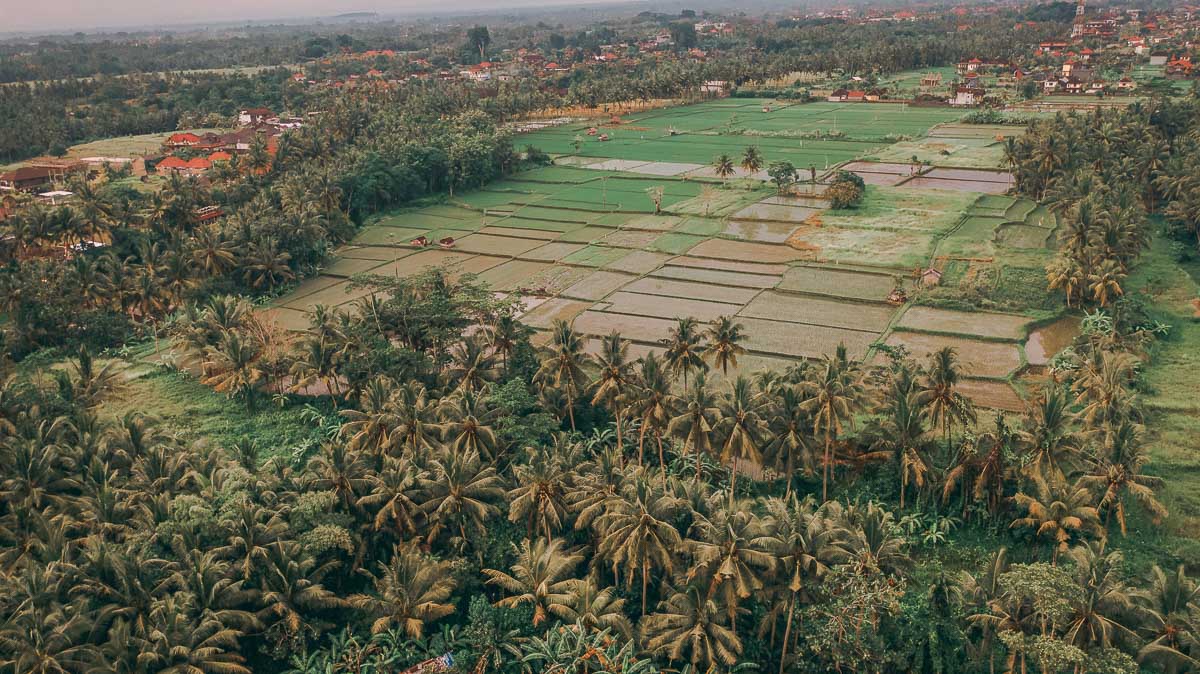 ---
Am I Missing Anything from my 3-Day Ubud Itinerary?
While I know that only spending 3 Days in Ubud isn't that long, I tried to fill this itinerary with lots of fun information. If you think I need to add anything else to this post, feel free to reach out to me, and I'll be sure to get it updated!
I can't wait to get back to Ubud myself, as it's such a magical destination to visit!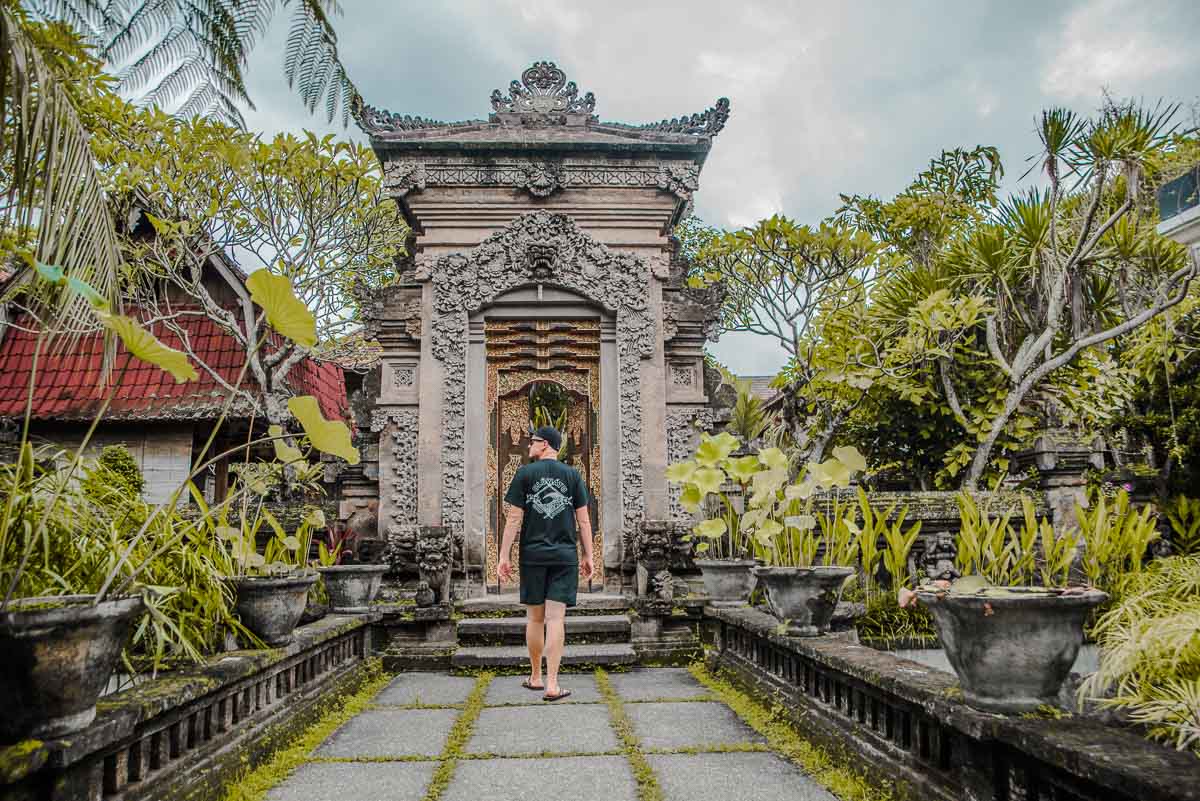 ---
More Readings to Make Your Perfect Bali and Ubud Itinerary
---
THANKS FOR READING MY 3 Days in Ubud Itinerary!
Share My Ubud Itinerary with your Bali Squad!
https://www.jonesaroundtheworld.com/wp-content/uploads/2016/03/SAILORSCLUB.jpg
768
1024
Dave
https://www.jonesaroundtheworld.com/wp-content/uploads/2017/03/logotry-1-1-300x106.png
Dave
2023-01-27 06:36:24
2023-04-25 09:59:33
The Ultimate Ubud Itinerary | 3 Days in Bali's Hidden Paradise