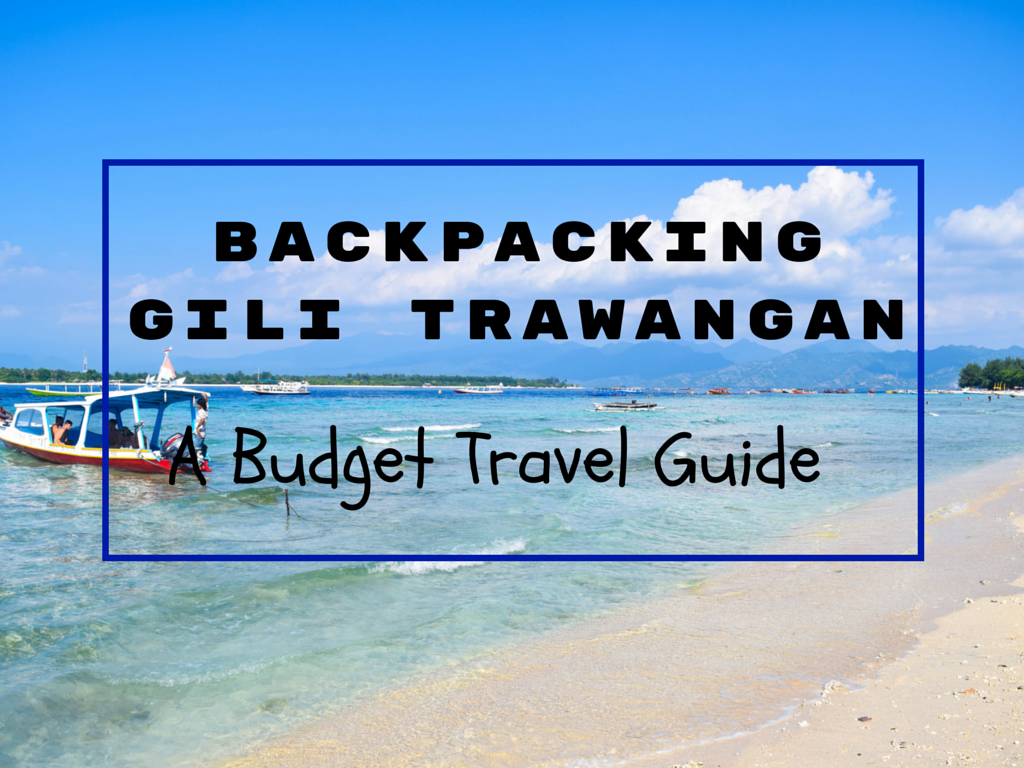 Backpacking Gili Trawangan will certainly be an experience you'll never forget!  It's one of my favorite islands in Southeast Asia, and easily one of the most beautiful destinations I've ever visited!  It's a popular party destination, which means it's the perfect place to meet fellow backpackers from all over the world!  The beaches are amazing, the food is unbelievably delicious, and the vibe is truly something special!
I've spent months enjoying the paradise lifestyle on GIli Trawangan, and wanted to share with you my top tips for exploring my old home!
---
Best Hostels on Gili Trawangan
Gili Castle (formerly Gili Backackers)
Definitely the #1 hostel on the island, and the perfect place to meet people, party, and enjoy your time on the island.  There's weekly pool parties, nightly pre-games, clean and comfortable dorms, and decently quick wi-fi.  I'd highly recommend staying there.
Another great option for Gili Trawangan.  Tucked away from the main action about a 10 minute walk to the port, you'll find this awesome hostel.  It's not as clean or comfortable, but it's a great place to meet people and hang out.  There's a movie area, free food, and really friendly staff.
If there's no room at Gili Castle, then have no fear, because all you gotta do is head over to My Mate's Place. Gili Trawangan is definitely known as a "party island", and this is a perfect place to get the party started!  It's got great reviews, large rooms, and excellent atmosphere.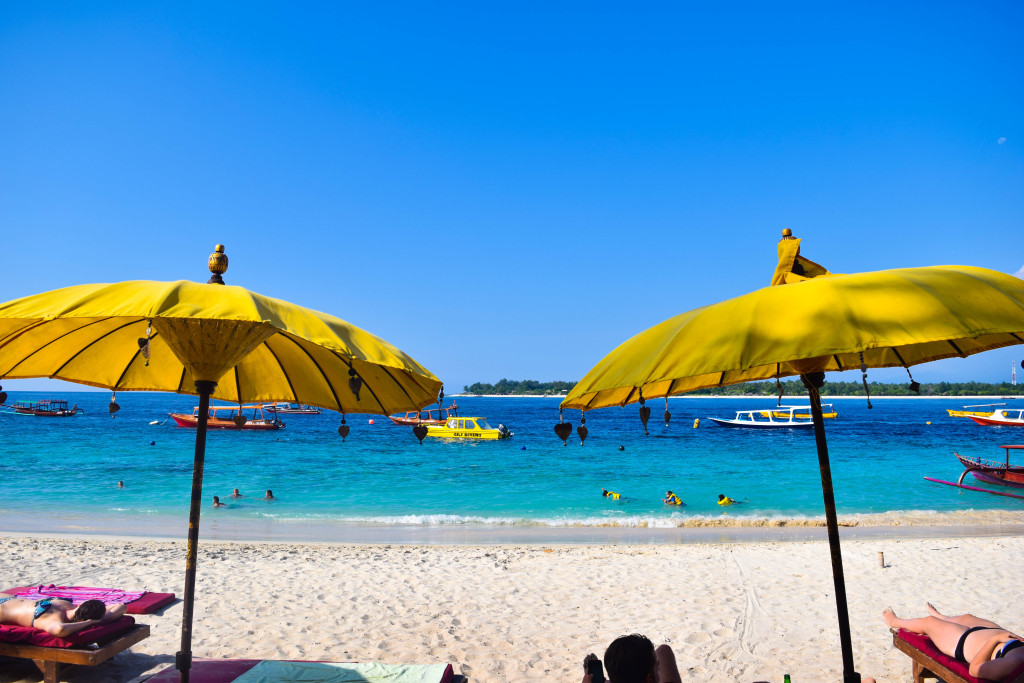 ---
The Best Things to do on Gili Trawangan
From snorkeling, diving, beach days, booze cruises, movie nights, bike ride, night markets, and amazing food.  There's never a dull moment on Gili Trawangan.
I've written about all my favorite things to do on the island, so make sure you check out this post for the full scoop:
10 Amazing Things To Do on Gili Trawangan.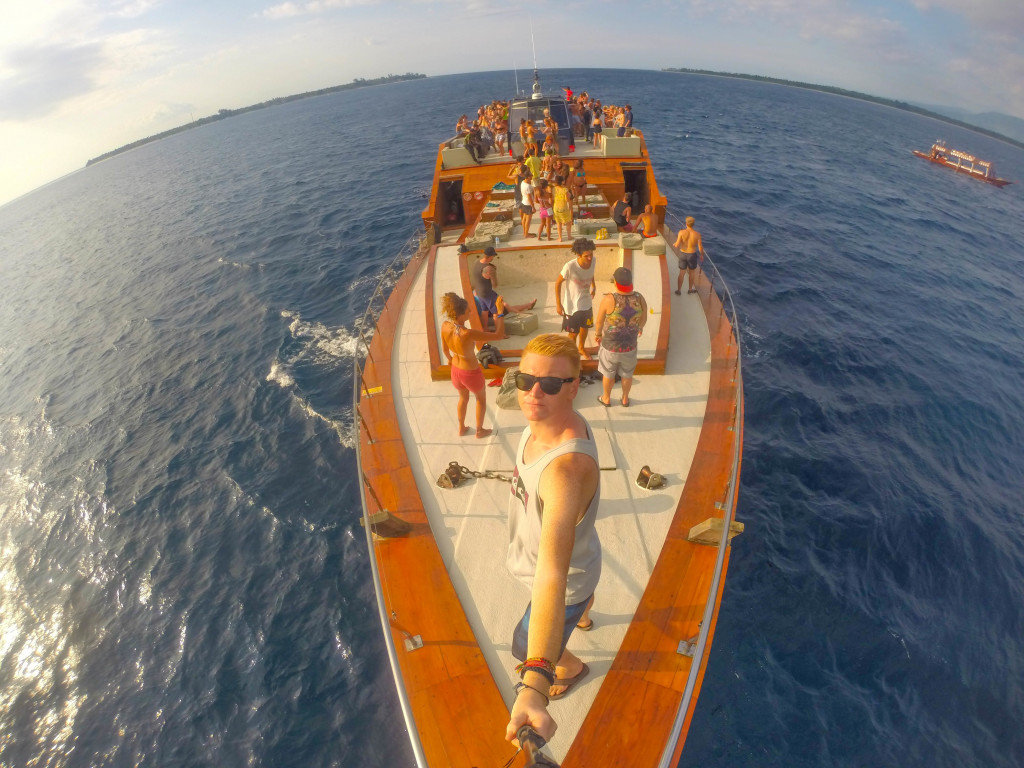 ---
The Best Nightlife on Gili Trawangan
Gili Trawangan is the notoriously known as the "party island".  
Plenty of people come here just to enjoy the beautiful beaches, scuba dive, and watch amazing sunsets — but it also draws a heavy number of wild and crazy backpackers.  There is a "weekly schedule" on the island for which bars / clubs to go to, and each and every one of them is a pretty damn good time.
Gili Trawangan also has two booze cruise parties that are incredibly fun.  You join dozens of other young backpackers on a beautiful boat, sail around idyllic islands, and listen to amazing music.  The booze can get really pricey, but it's all worth it for the experience.  The atmosphere on the boat is awesome, and watching the sunset while sailing around Indonesia with a bintang in your hand is something you'll never forget.
Also you might be interested in enjoying some of the Magic Mushrooms in Indonesia while on Gili Trawangan.

---
Where to Eat on Gili Trawangan:
I'm obsessed with the food on this island, and I'm sure you will be too.  There's tons of options, and the food in general is pretty great, but these are a few places I would highly recommend:
Le Petit Grill:  This is an absolute MUST-TRY during your stay on Gili T.  It's one of the only places on the island that is OPEN 24 Hours, and has amazing food.  They are particularly known for their burgers, and they're absolutely delicious.  Located just at the corner of the center, you can't miss this place.  Recommend:  THE GREEK BURGER.
Pizzeria Regina — Just down the street from Gili Backpackers, you'll find an amazing restaraunt that serves the best pizza on the island.  If you're in the mood for pizza, head here and won't be disappointed.
Night Market — If you come to Gili Trawangan, you definitely need to eat at the night market at least once or twice.  The food is incredible and budget friendly.  Recommendation:  Check the place on the lower corner that has a large selection of meats to choose from.  You choose what skewer / meat you want, and then get three additonal sides.  It's by far the best place to eat in the night market.  Right next to that, there's also a decent place to grab some cheap Nasi Goreng.
Also Read:  The 7 Must Try Places to Eat on Gili Trawangan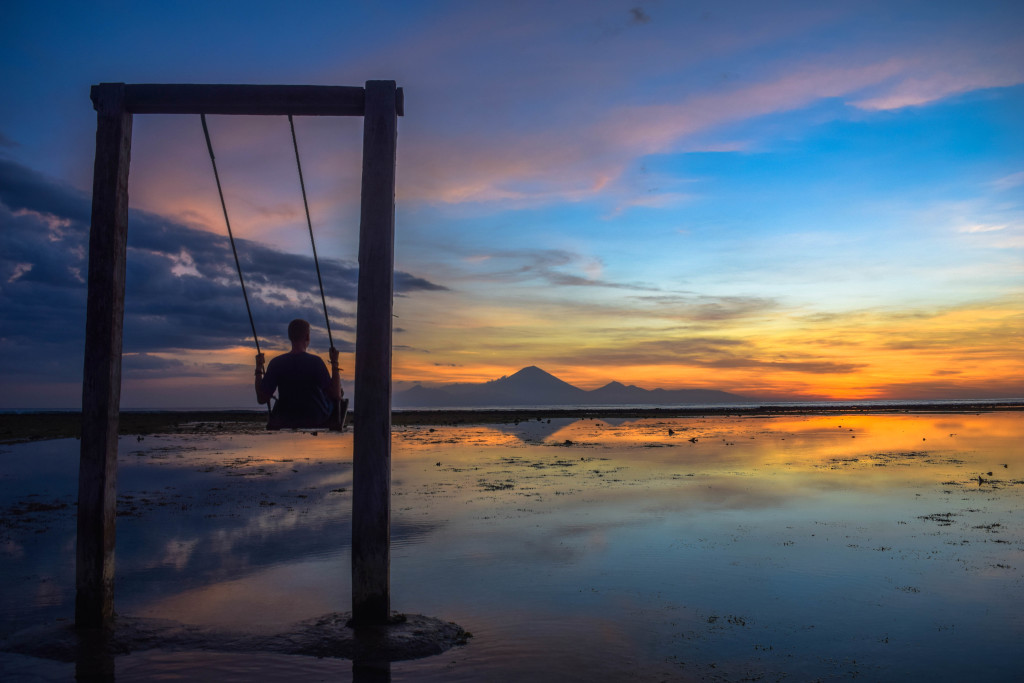 ---
Gili Trawangan Budget Travel Tips
Alcohol is the #1 budget killer on Gili Trawangan.  Just a bottle of the "cheap stuff" at the liquor stores will cost you 200,000 IDR (16-17 USD).  If you can, try to bring some from Bali or Lombok.
Depending how long you plan on staying, you can find great deals at the homestays for as low as 100,000 – 120,000 IDR per night.  That sleeps two people.  Those won't be the most comfortable sleep, but if you are on a budget — that's the best way to go.
Avoid restaurants that have a "All prices are subject to a 11% service charge and a 10% government charge".  There's plenty of places that don't have that!
When you're at a party, choose to buy your beer from a mart instead of a bar.  It won't save a ton of money, but every penny counts.
BARGAIN.  Just like everywhere in Indonesia, they will try to rip you off all the time.  Talk them down!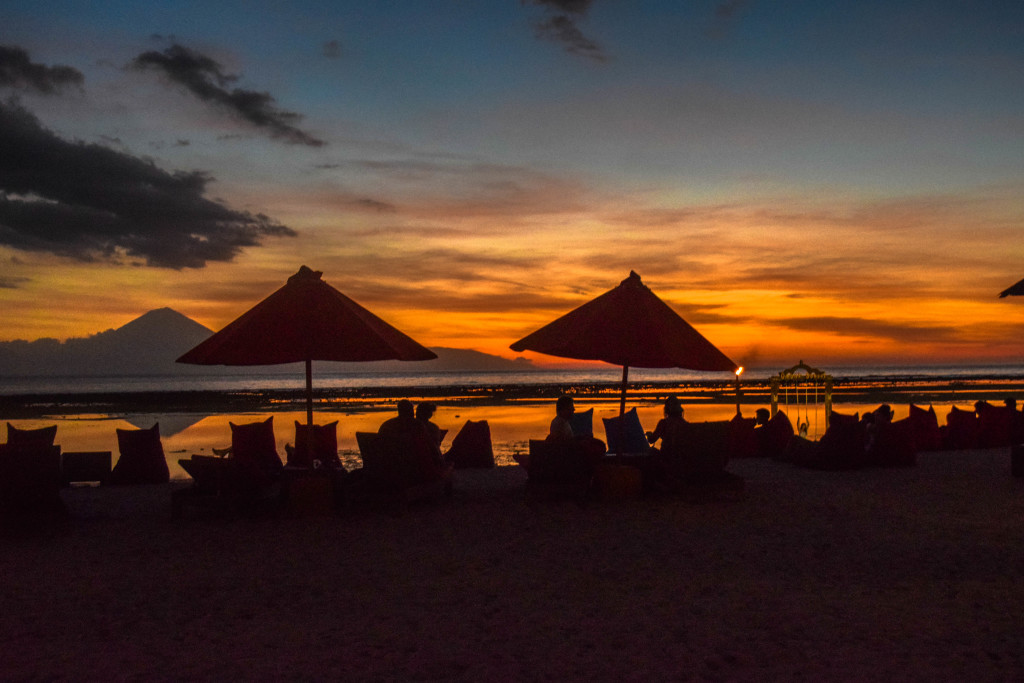 ---
How to get to Gili Trawangan:
Getting to the Gili Islands is really easy.  Most people come to Gili Trawangan from Bali, and there's tons of tour companies that organize the trip for you.  Trust me, it's much easier to book it through them than to try to get to Padang Bai by yourself, and book your ticket there.  Try your hardest not to pay more than 450,00 iDR Round-Trip, or 300,000 IDR for one-way.  Prices vary at each place, but shop around and you'll normally find a place that will give you that deal.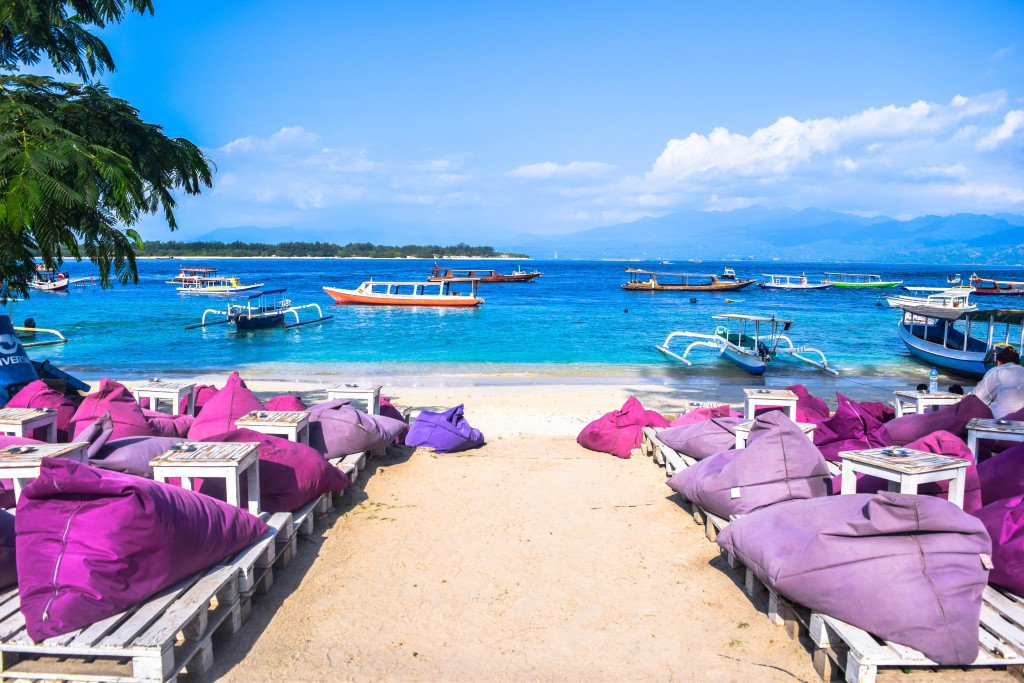 ---
Where To Next:
Gili Air:  I would definitely recommend visiting Gili Air for at least 1-2 nights.  It's similar to Gili Trawangan, but has a much slower and relaxing pace.  There is a bit of nightlife on the island as well, but nothing like Gili T.  If you head that way, check out my blog post The Ultimate Guide To Gili Air.
Lombok:  Explore the northern waterfalls, relax in Sengiggi Beach, or attempt the rigorous Rinjani Trek
---
Thanks so much for reading!
I hope you have an amazing time on Gili Trawangan, but I'm sure you'll fall in love with just as much as I did!  I can't wait to get myself someday soon!  If you're not already, make sure to follow my adventures around the world on Facebook & Instagram!  Cheers!  
https://www.jonesaroundtheworld.com/wp-content/uploads/2015/06/1.png
768
1024
Dave
https://www.jonesaroundtheworld.com/wp-content/uploads/2017/03/logotry-1-1-300x106.png
Dave
2015-06-25 10:58:31
2018-04-29 07:03:55
The Ultimate Backpacker's Guide To Gili Trawangan