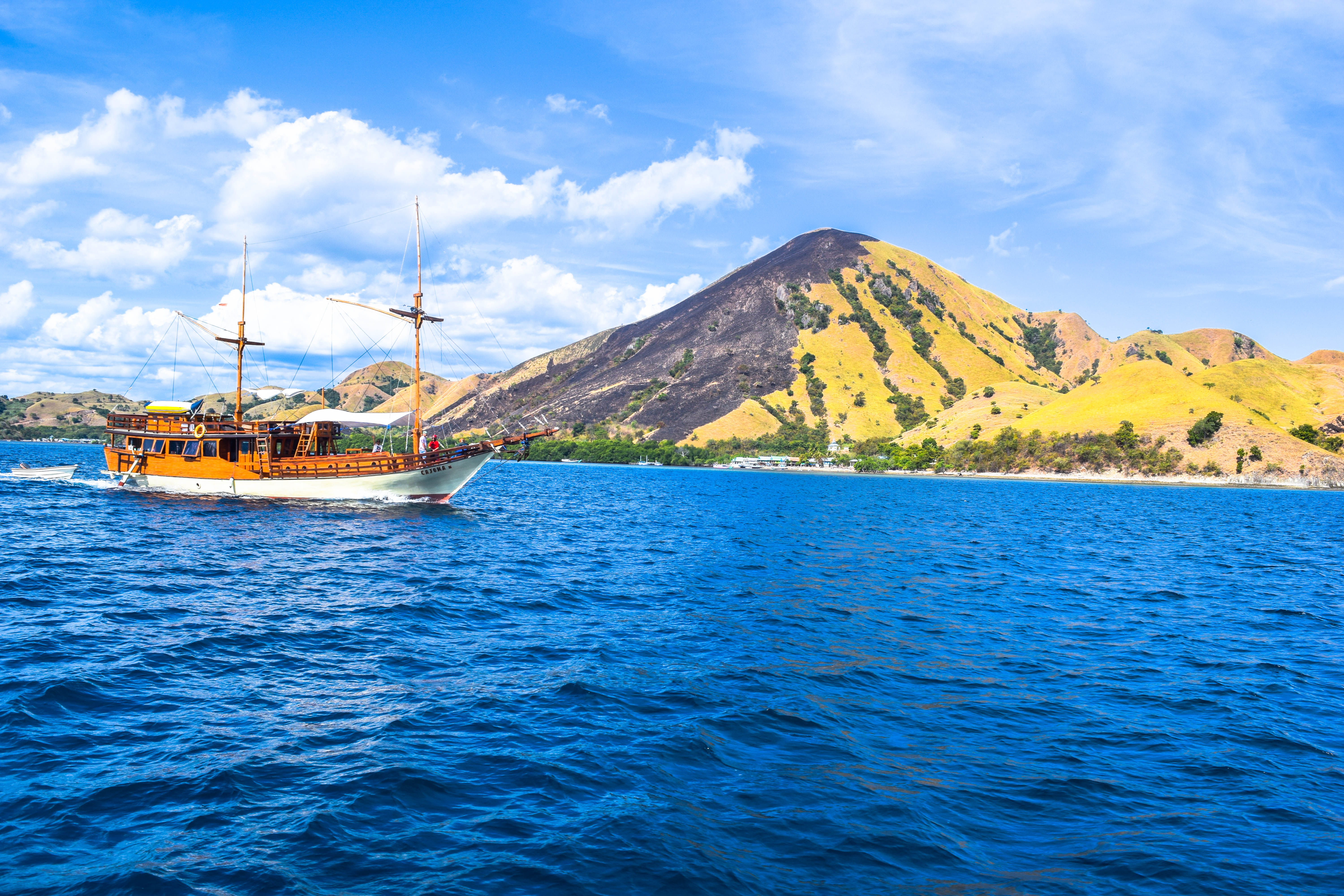 You know the saying, "third time's the charm"…? Well, that's how many times it took me to come to Indonesia and finally hop on one of the Komodo Island tours. I'm actually kinda mad at myself it took me this long, because the entire experience was absolutely incredible! This Komodo Island Trip review will go over all your questions, the itinerary, and help you plan your trip to this amazing corner of the world. After researching different Komodo tours, I decided to go with one of the higher recommended companies — Wanua Adventures.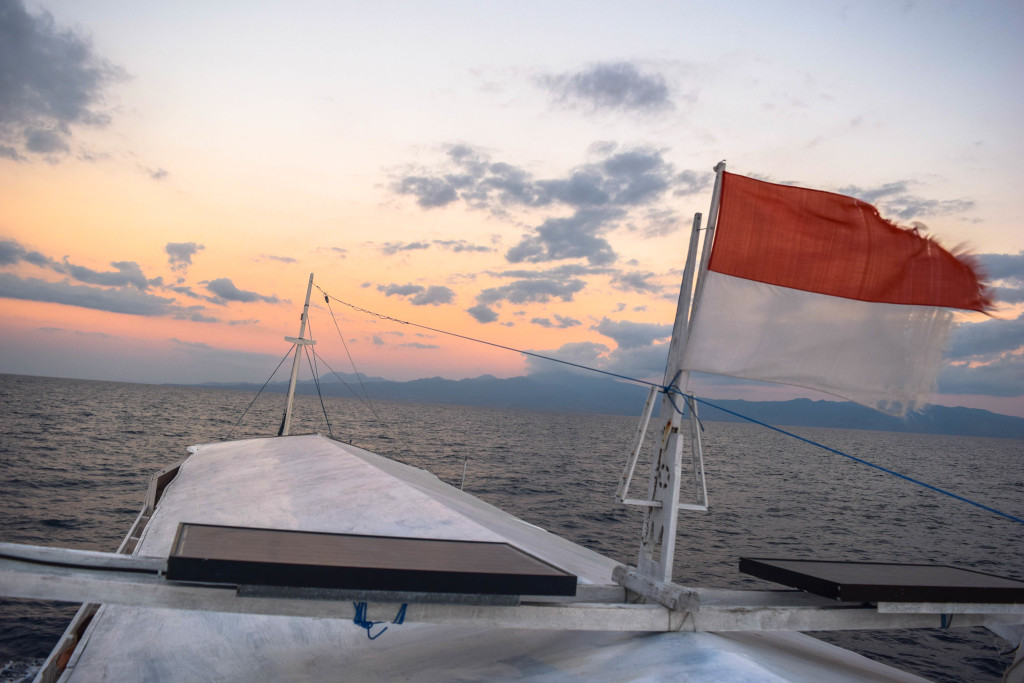 There are a few of other options, but the most important factor of these types of tours is the boat. ALL of the companies have the exact same trip itinerary, so you want to get on a tour with a decent boat — which is why I chose Wanua Adventures. They have departures from the Gili Islands / Lombok every Wednesday & Friday. They also do the same trip in reverse from Flores – Lombok.

---
THE BOAT
Compared to the other companies boats I saw, the Wanua Adventures boat was much larger, and seemed much more comfortable. There was plenty of room in the main deck / eating area, and a nice spot at the front of the boat to enjoy some sun while sailing. I'd say one of the biggest differences I noticed was that our boat had a great balcony at the back of the boat that was prime for sunset watching. It also allowed for people to get into the deck (sleeping area) at two different spots. Which really comes in handy if there's a full boat. It was also a great area to hang up your wet clothes and towels after swimming.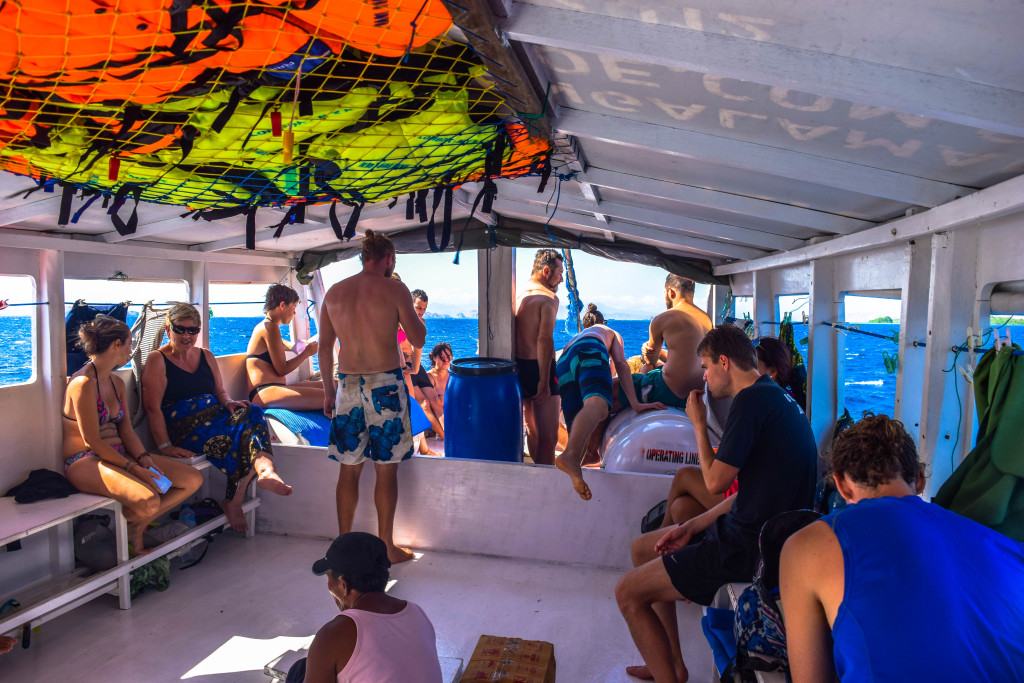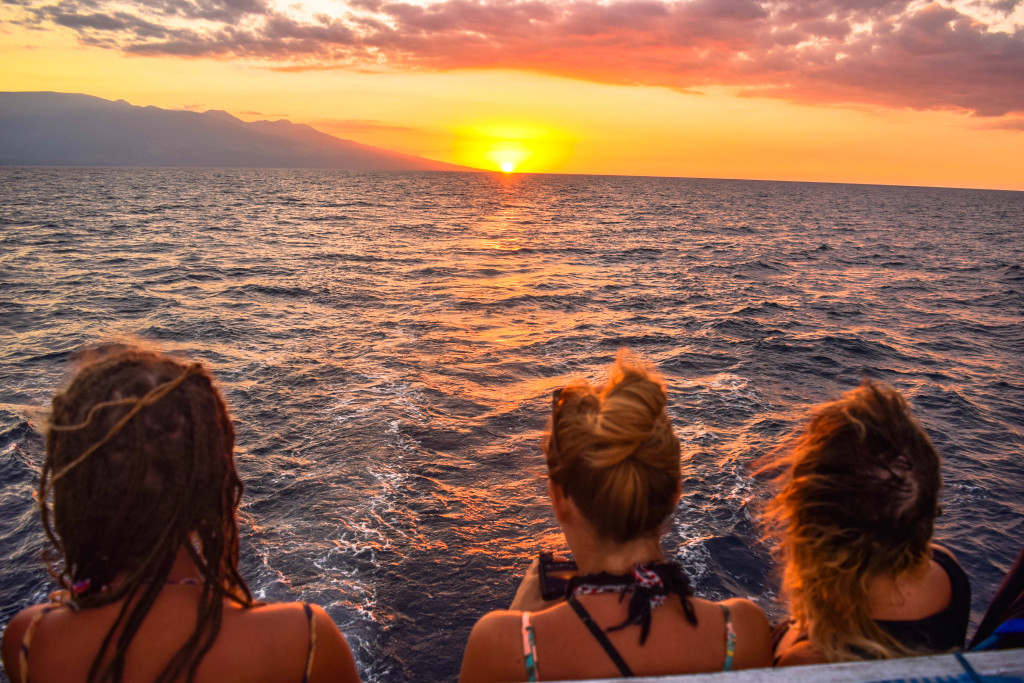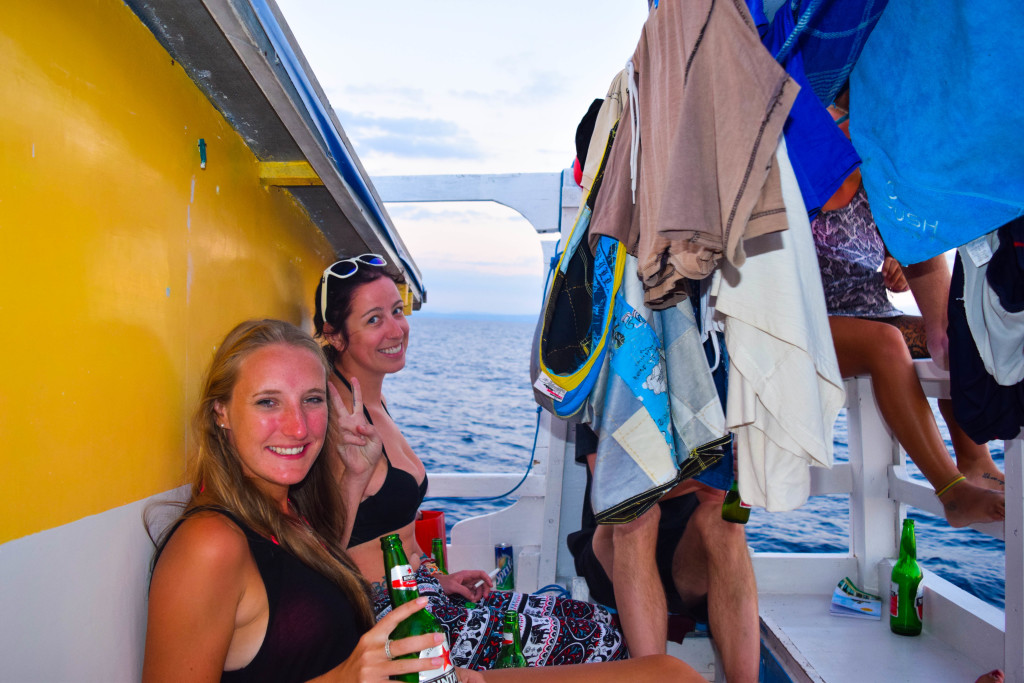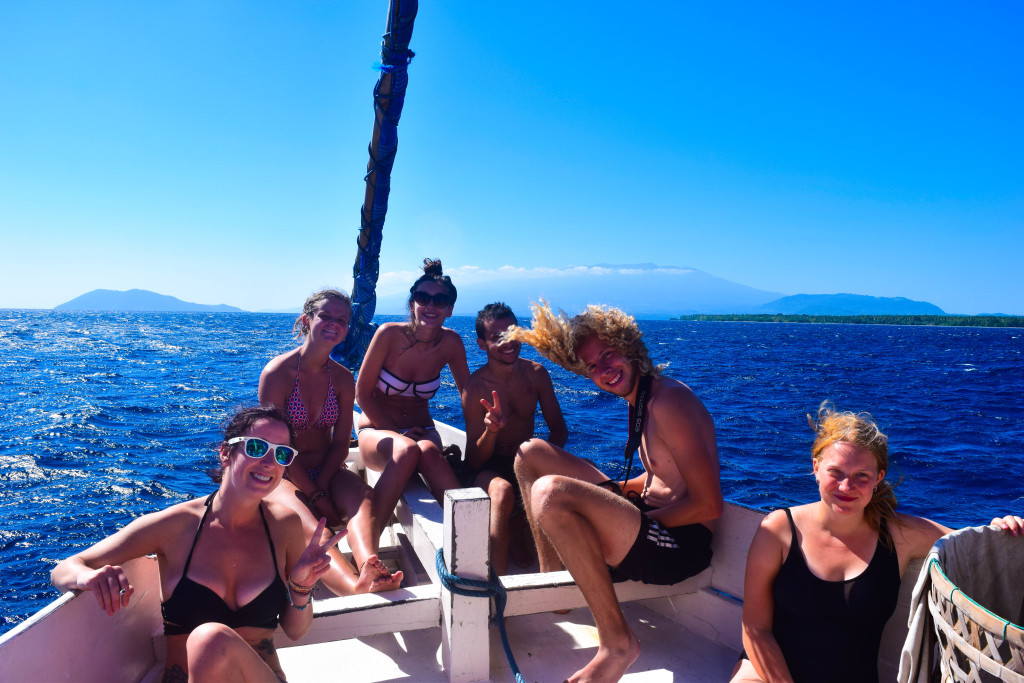 DAY 1 – TRIP DEPARTURE AND SAIL TO SUGIAN ISLAND
I'll be honest when I say that this trip got off to a very ROUGH START. The weather conditions were poor for sailing, and for hours the boat was making everyone a little queasy. I do not get sea sickness, but even my stomach was a little upset. After a few hours, the water smoothed out, and we made it to our location. Even though the waters were a little choppy, the views of cruising alongside the coast of Lombok were stunning! We ate dinner, enjoyed the sunset, drank a few beers, went for a swim, and had a little group bonding with our fellow travelers.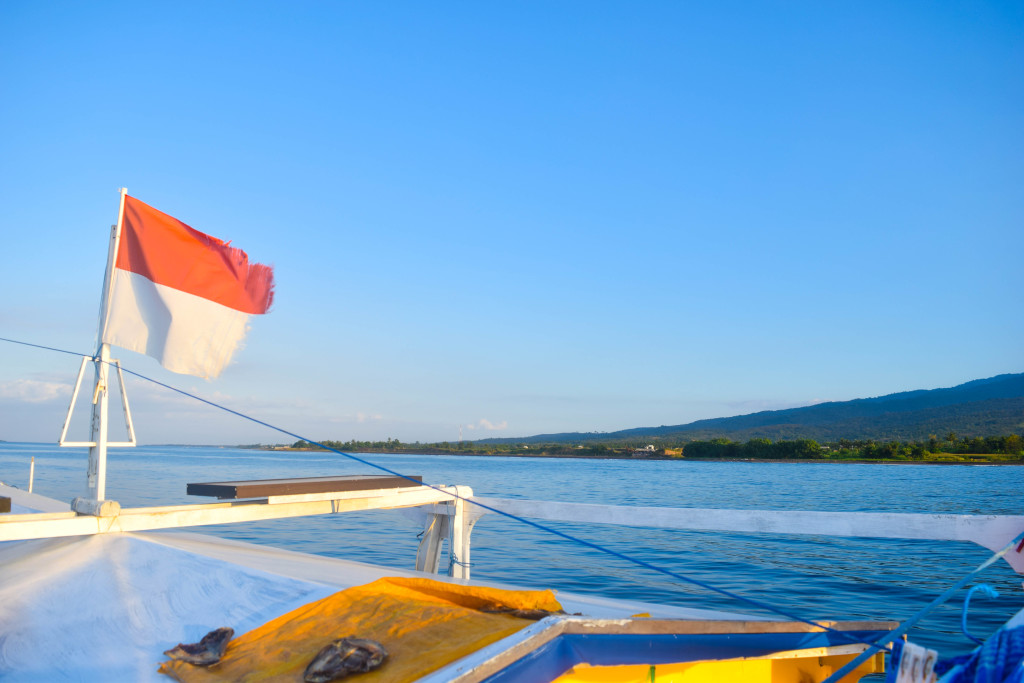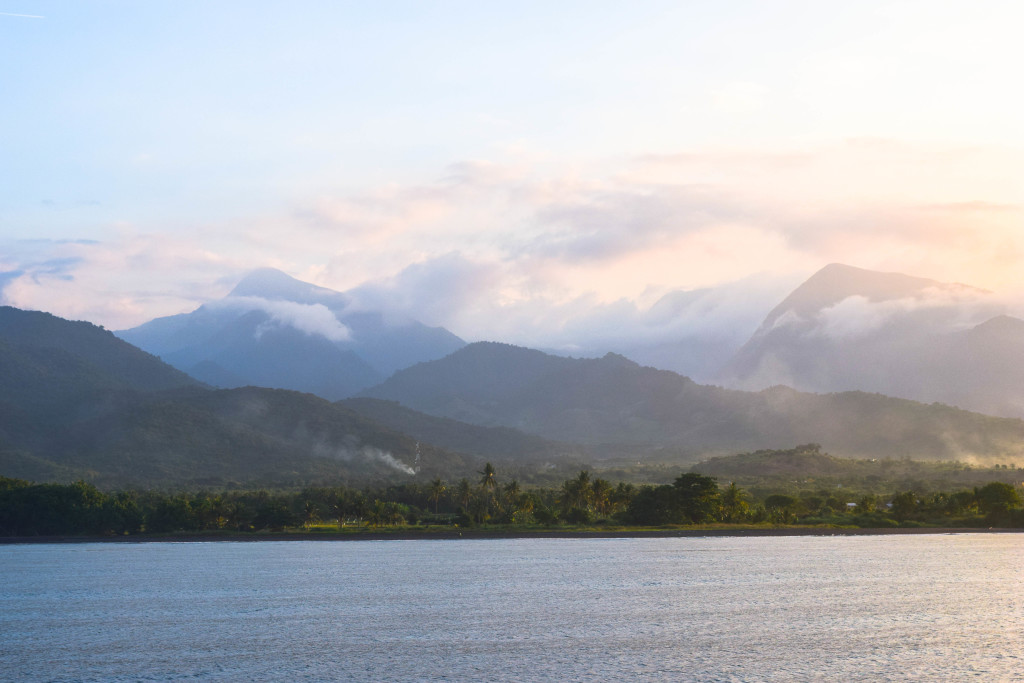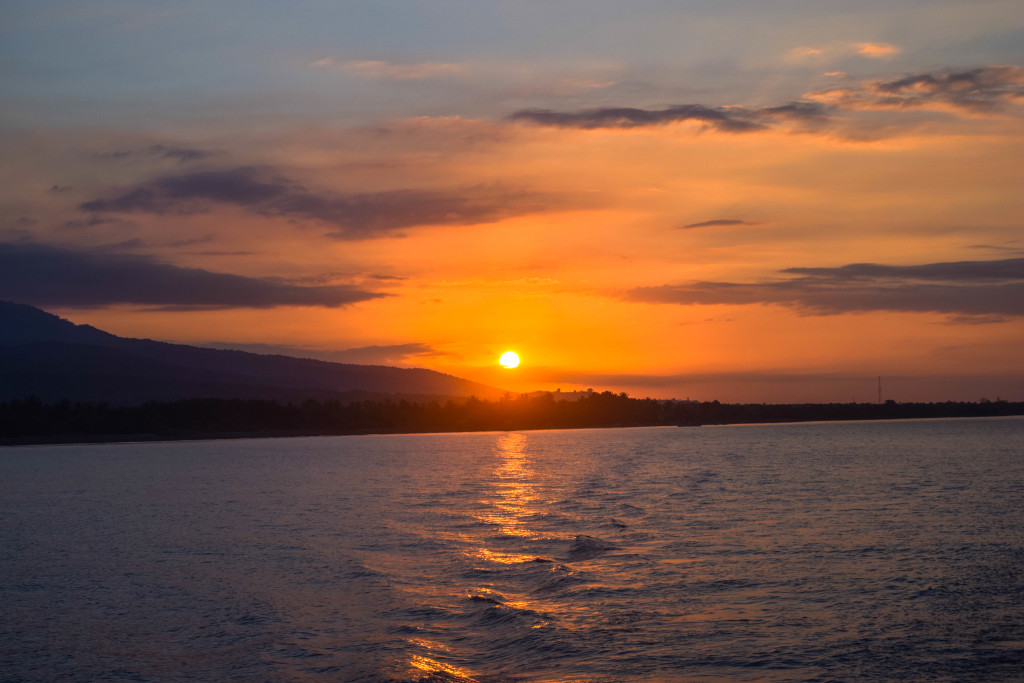 DAY 2 — MOYO ISLAND WATERFALL TREK & STUNNING SATONDIA ISLAND SNORKELING
We woke up bright and early around 7 A.M, enjoyed some breakfast and coffee, and prepared for the day's activities. The first was a mini-trek through Moyo Island to a nice waterfall. Now, I'm not a morning person, and the idea of trekking that early was not my ideal way to wake-up, but it actually wasn't bad at all. It was a short 20 minute walk through the jungle to a tucked away waterfall. Compared to other waterfalls in South-East Asia, it was nothing special, but still great to look at and take a quick swim in. We then hopped back on the on the boat and made our way to Satonda island, which had some of the most amazing snorkeling of my entire life!
For more information on incredible diving and places around the world, check out my friends over at Dive.In . You can get lost in their website for hours!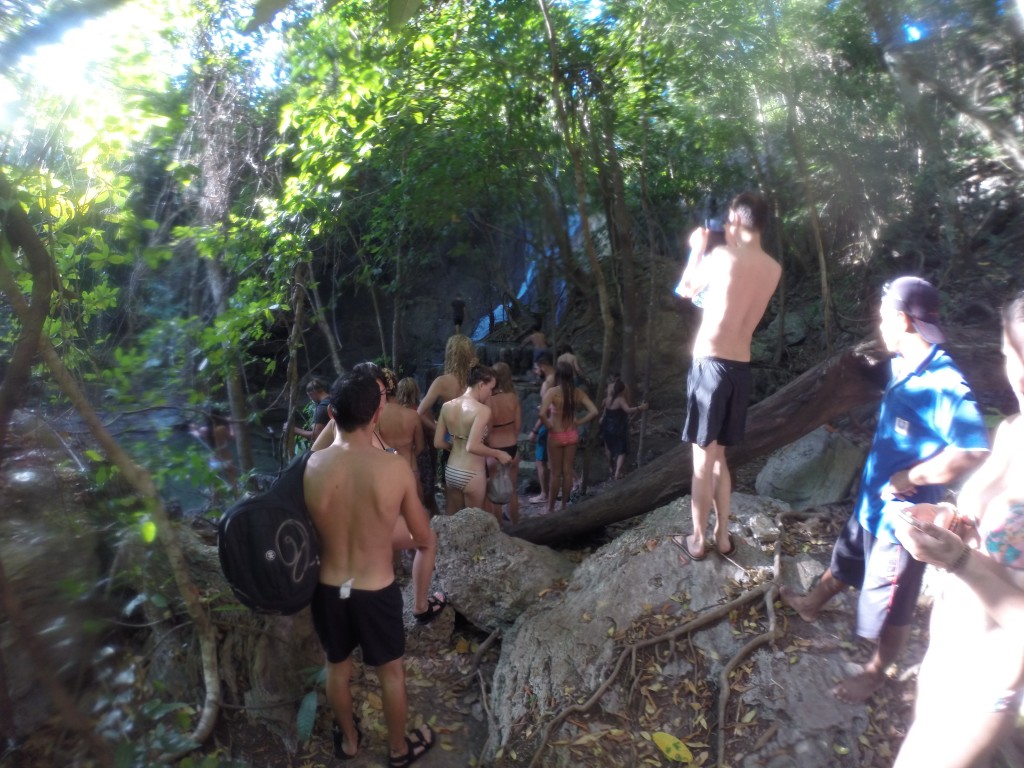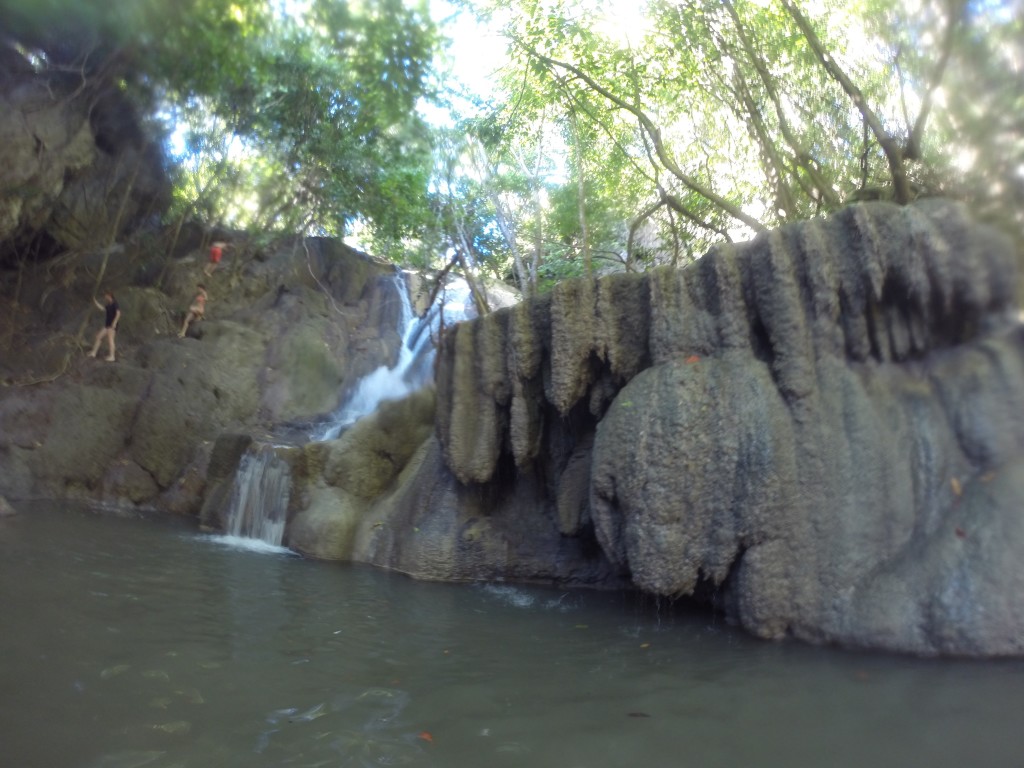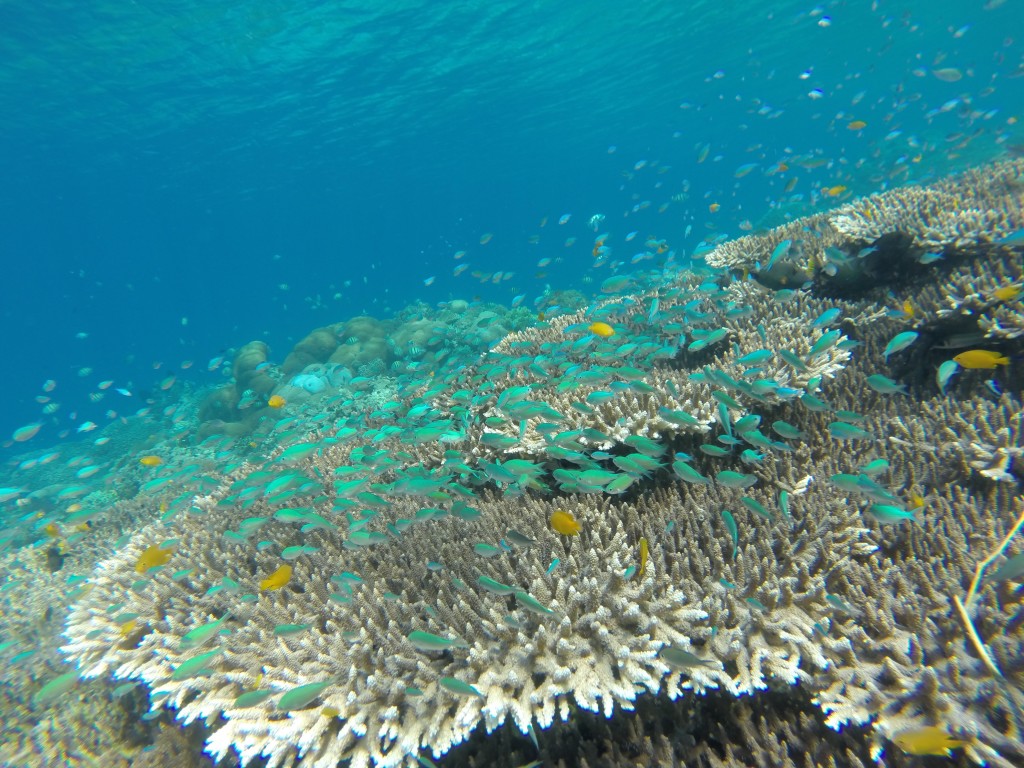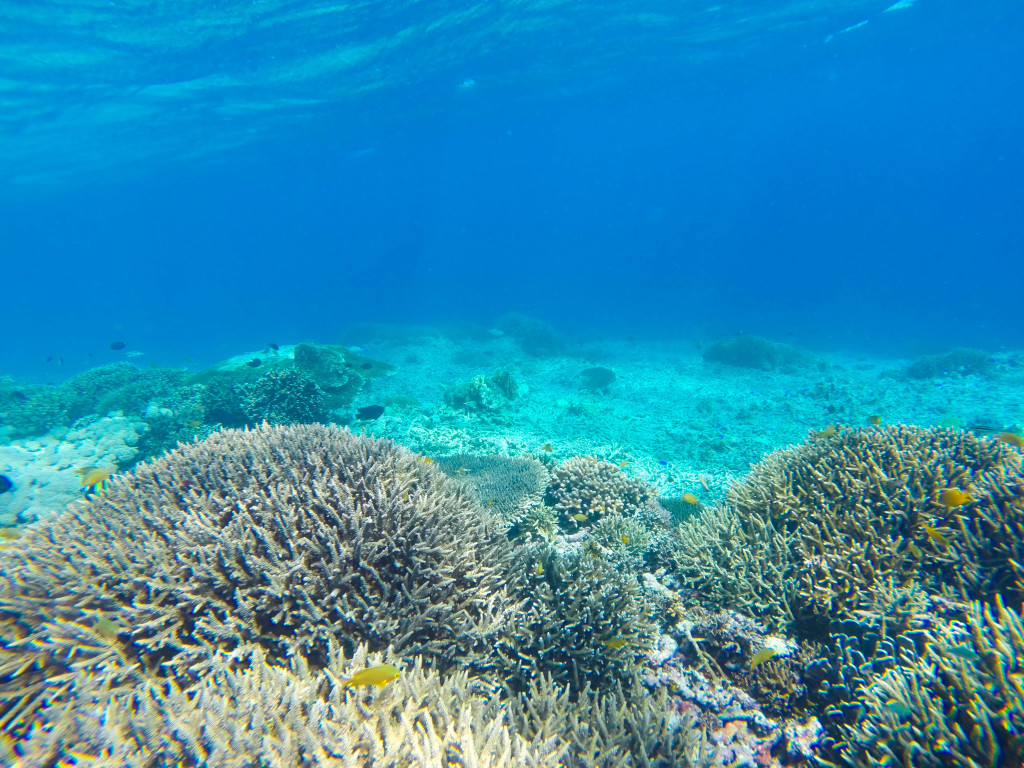 DAY 3 — GILI LABA VIEWS — MANTA POINT — RED BEACH
This was by far my favorite day of the trip. It was another early start of the day for a quick 20-30 minute hike to the top of the Laba Island View Point. It was not until this moment that I realized how incredible Komodo and the surrounding islands are. The landscape of the islands rising out the sea was incredible. The hike was not bad at all, and was worth every drop of sweat for the pictures.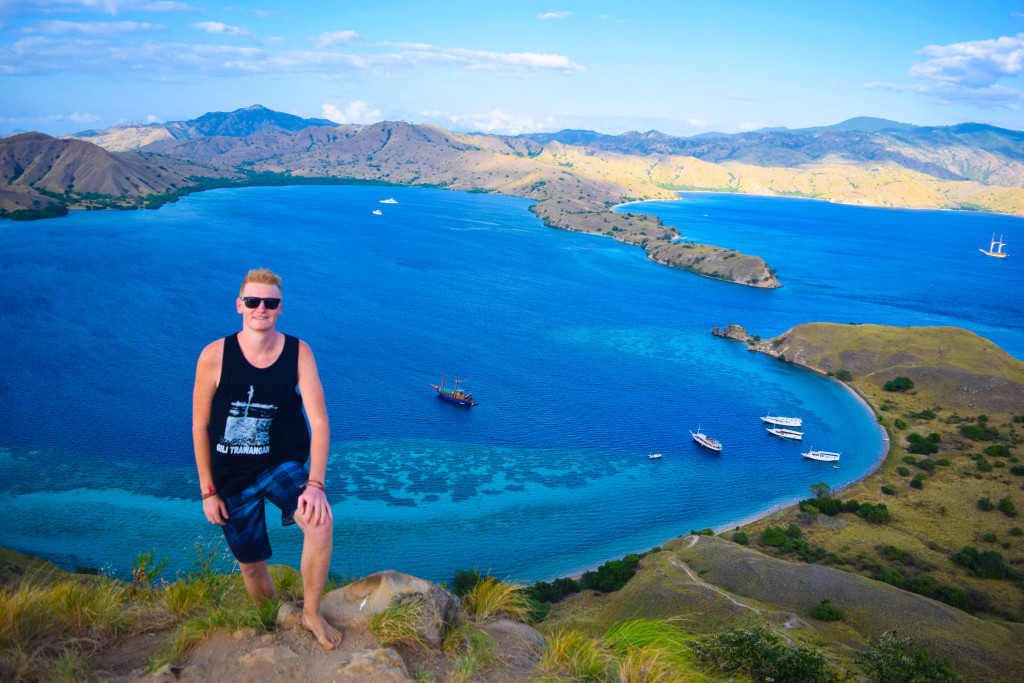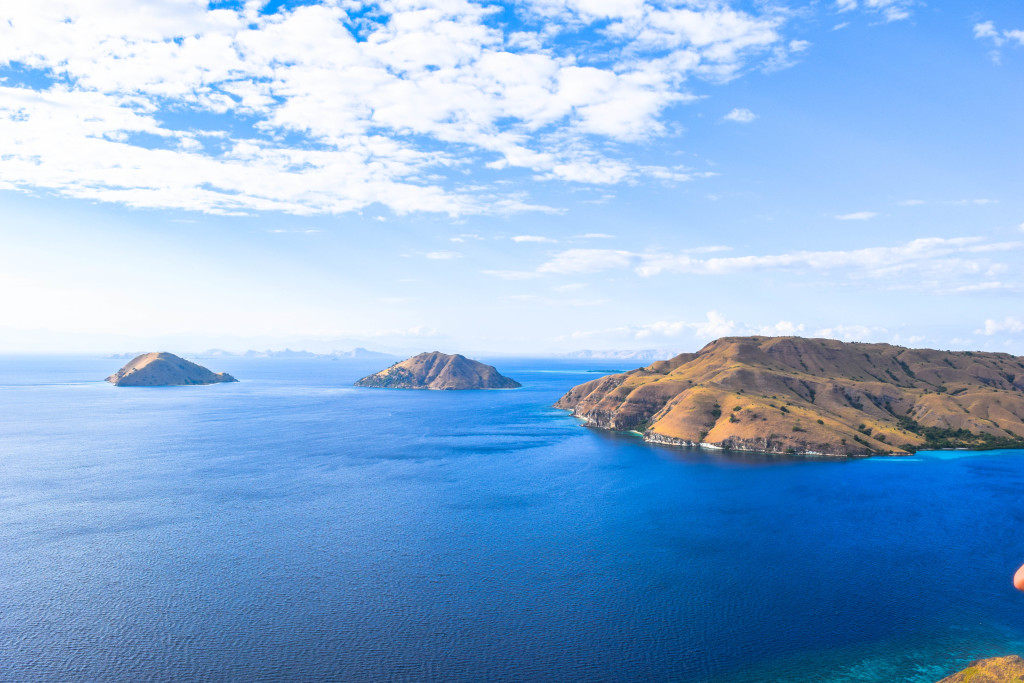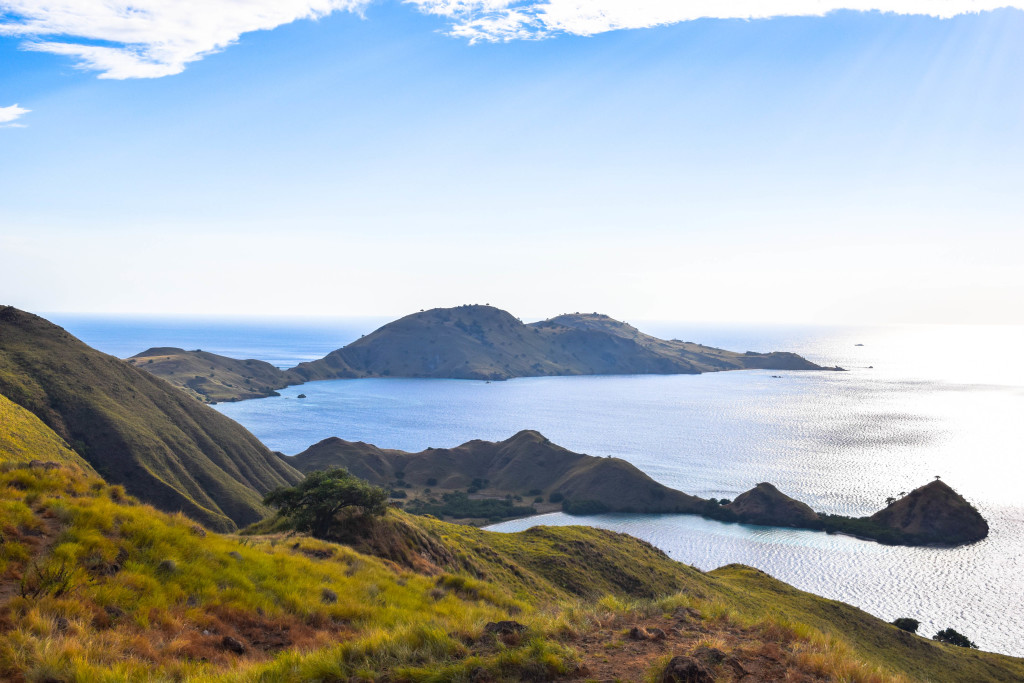 After the spectacular Laba View Point, we head back down to our boat, and set sail for what I was hoping to be one of the highlights of the trip — MANTA POINT. Unfortunately, the water conditions were so rough that we barely got out to swim for a brief 15 minutes. There was no chance of us seeing a Manta. I had heard that on this trip they market that it is a possibility, but it is not guaranteed. We then decided to swim to an amazing beach located near Manta point. It is honestly postcard perfect. The swim was actually pretty difficult because of the strong currents, but it made for some good exercise and even better pictures. We got to do a bit of decent snorkeling, and then made our way to the famous Red Beach. (Which too be honest, was a beautiful beach, but typical pictures make it look ALOT more red).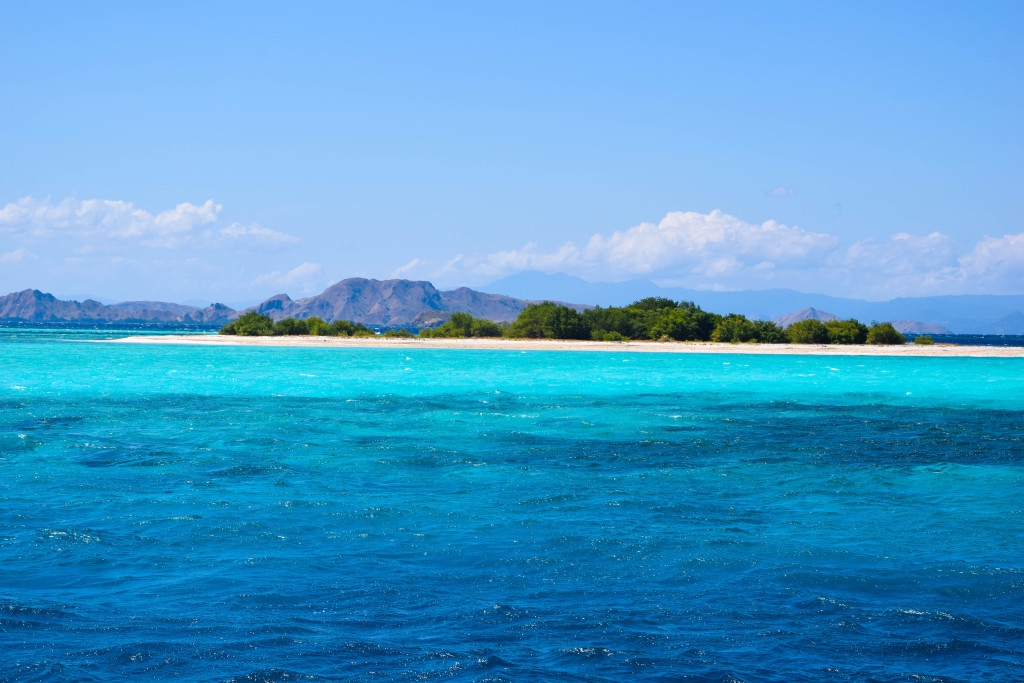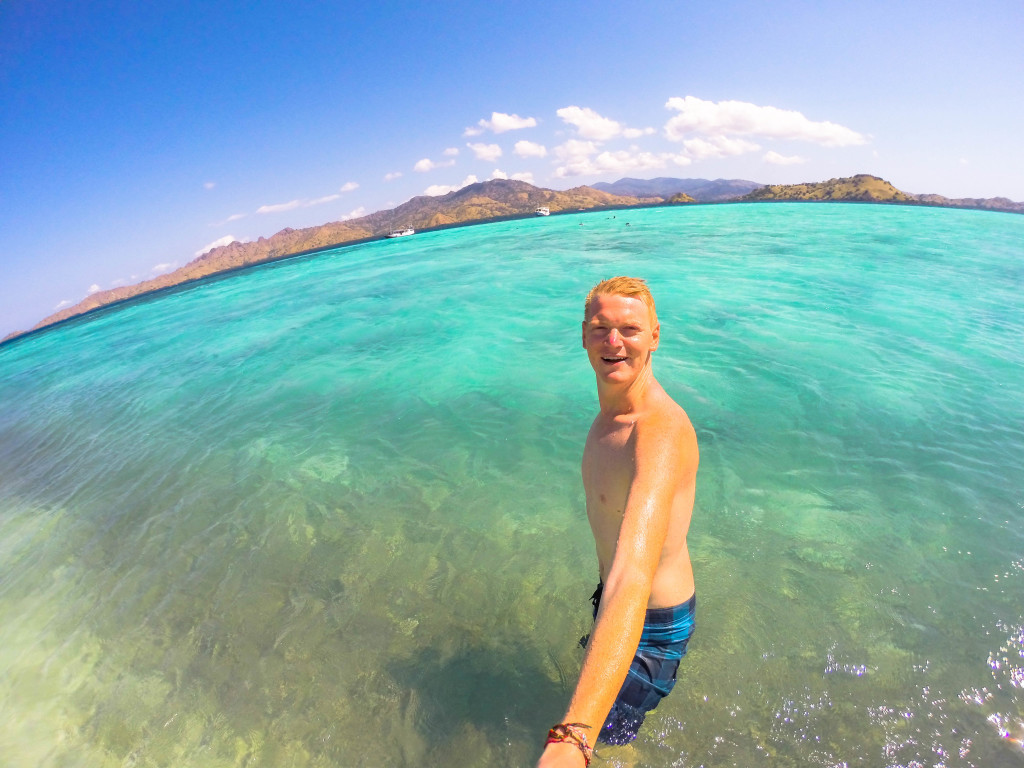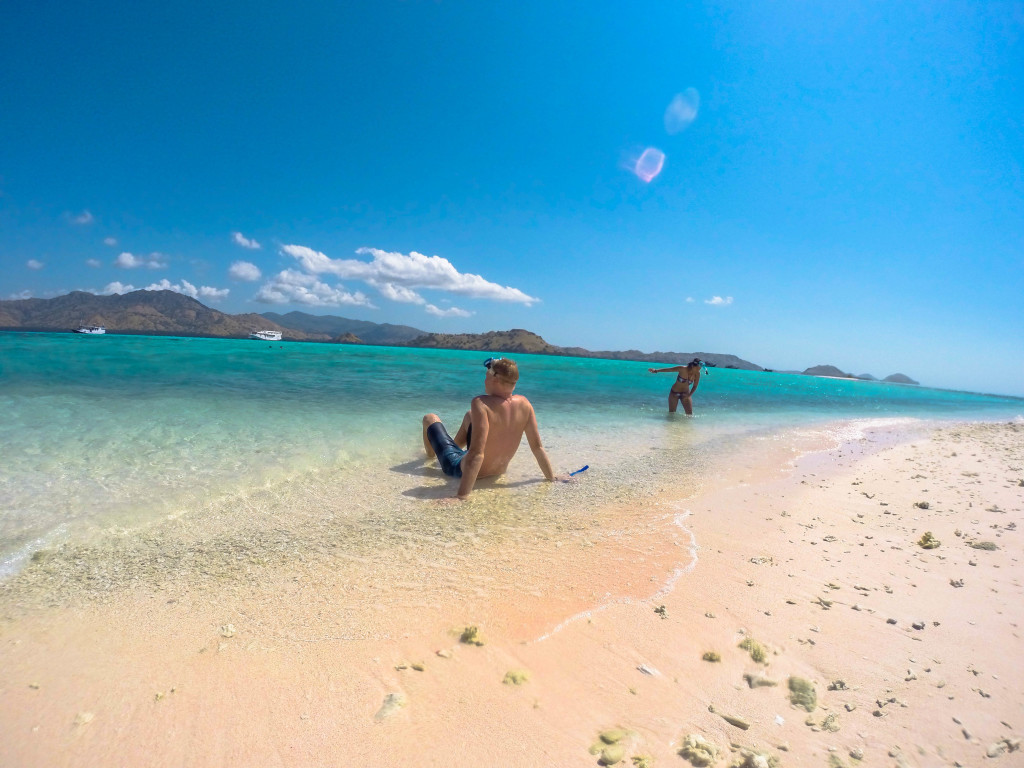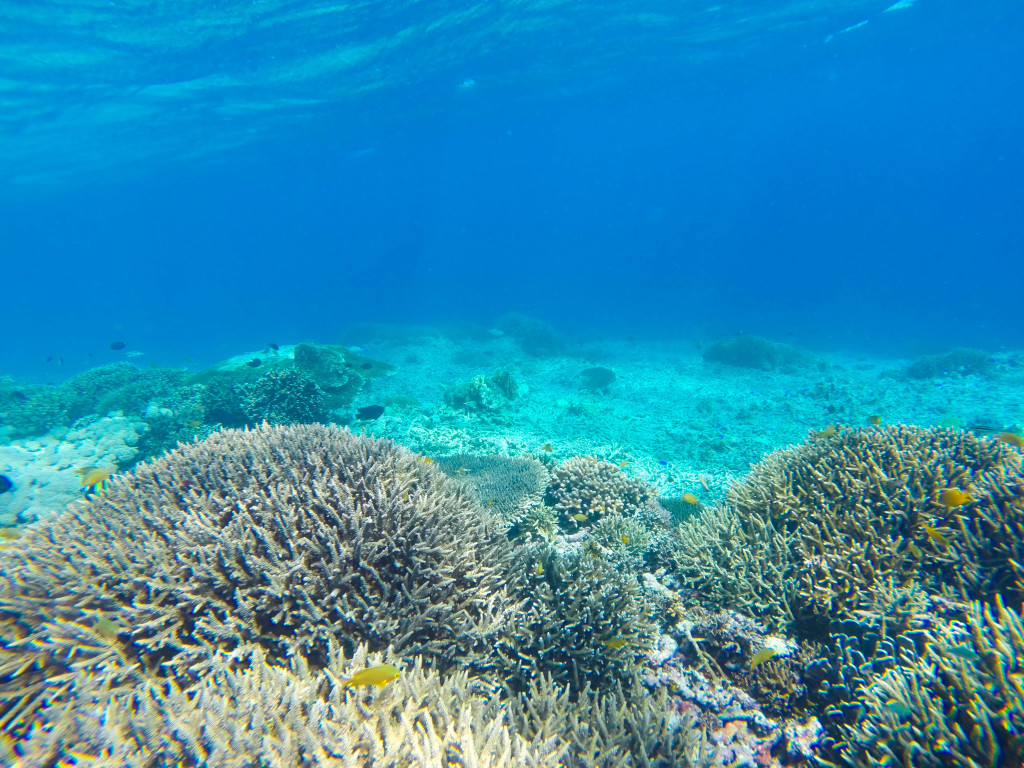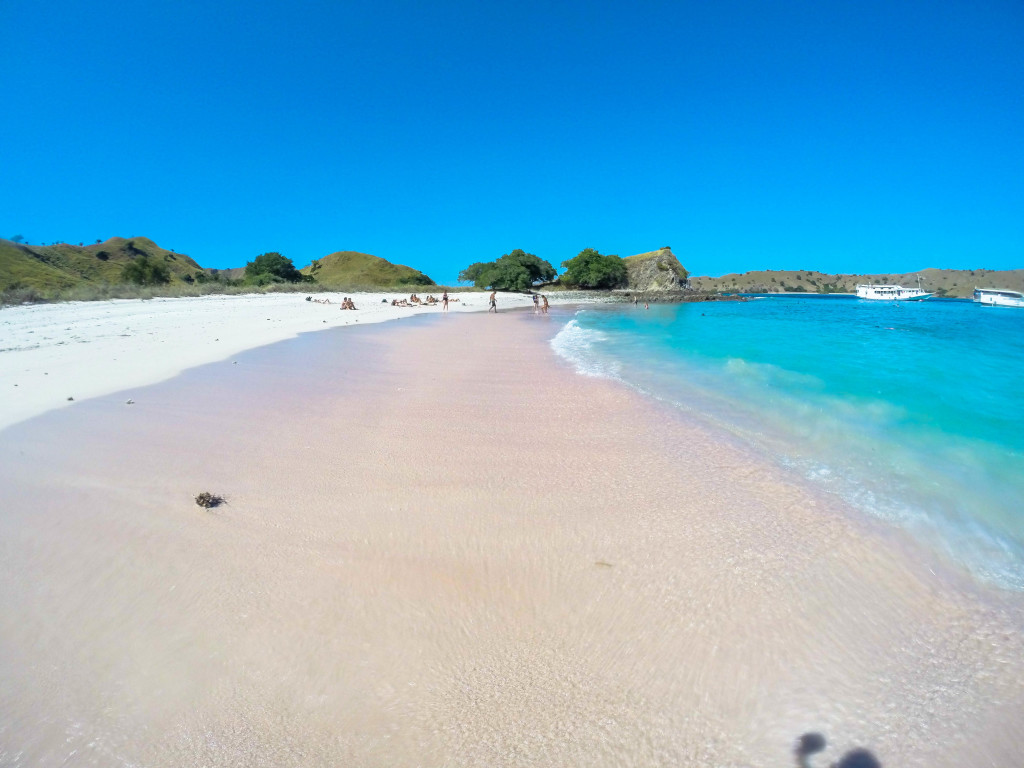 DAY 4– KOMODO NATIONAL PARK & RINCA ISLAND
The fourth and final day of the trip. The day the trip is named after. It's time to visit Komodo National park and see these beasts in person. We got off the boat and made the short walk to the entrance of the national park. We were told that since it was mating seasons for the komodo dragons, it was actually pretty rare to see them on the island. I could tell everyone in the group was saddened to hear that, especially after we hadn't seen the manta the previous. We began our tour through the jungle, in hopes to see what the famous Komodo Dragon.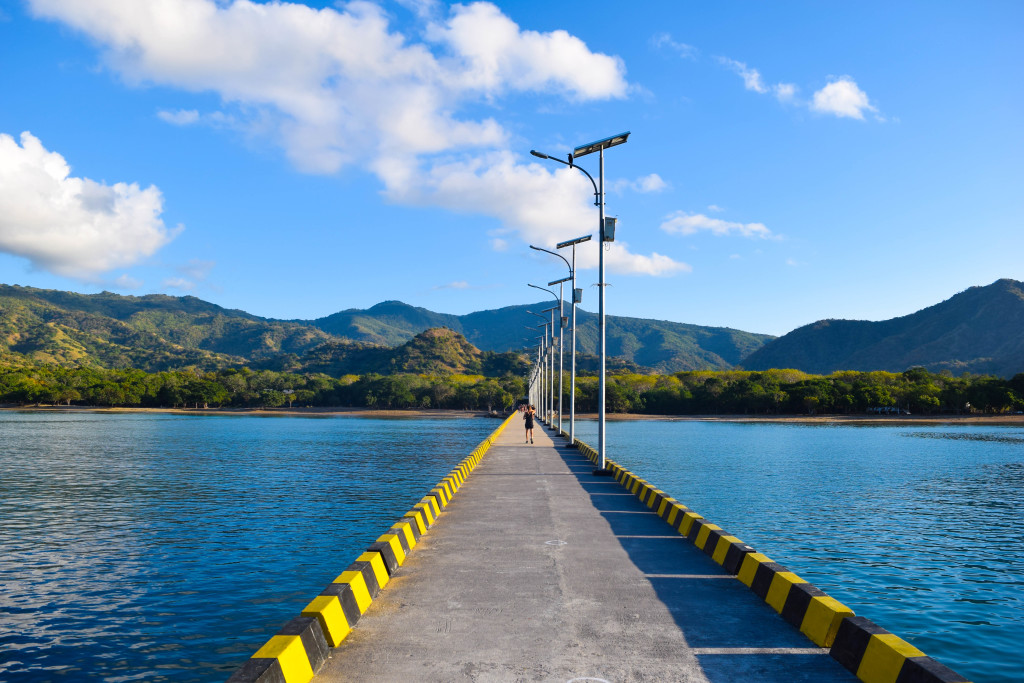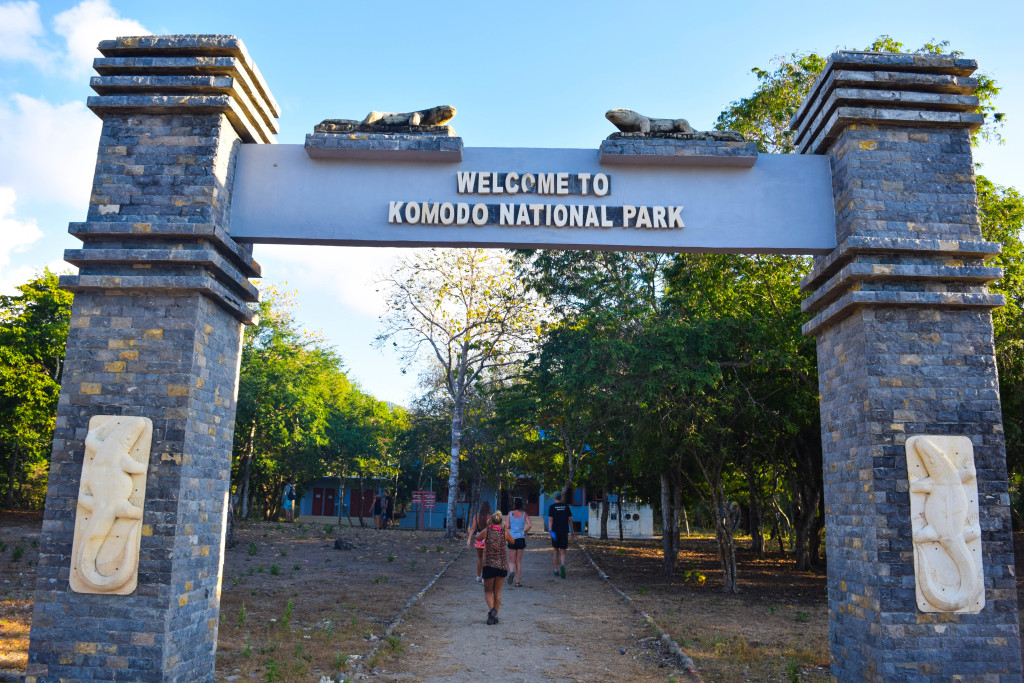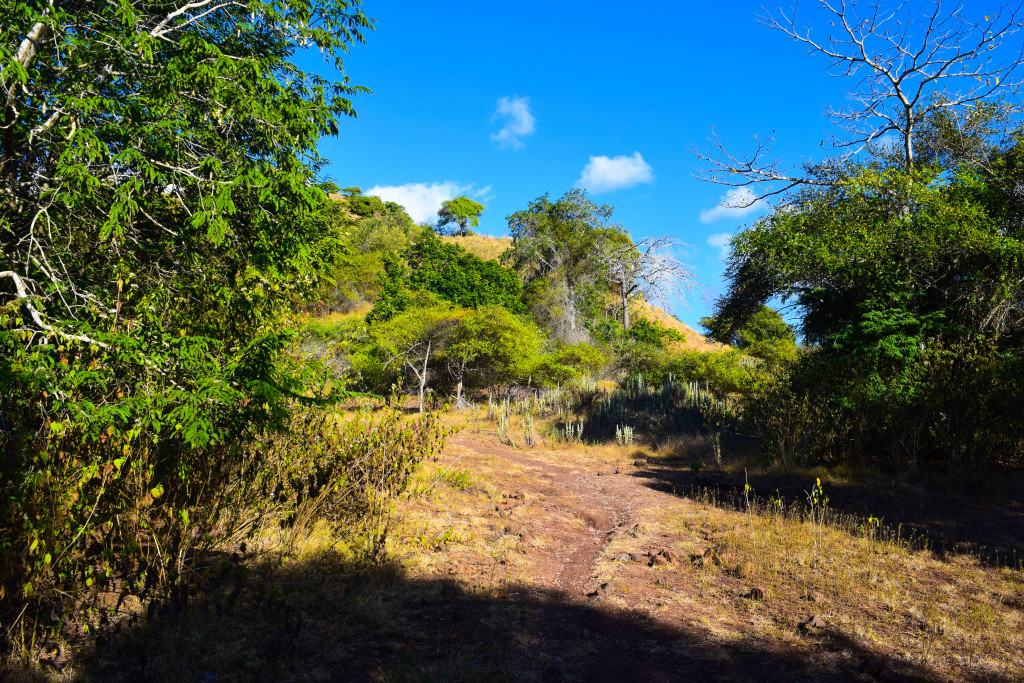 Then we soon found out, that lady luck was on our side. I turned a corner and saw our group taking pictures at a smaller Komodo dragon. Our guide told us it about 3 years old or so. It was awesome! We continued taking our pictures until everyone was satisfied, and continued down the trail. We thought our tour was over, and at least we saw a young Komodo dragon. Then out of nowhere some yells "DRAGON, DRAGON", as if it were a scene of Game of Thrones. We rushed out, and saw this big beast just strolling along the beach. We followed it for 10-15 minutes, all trying to get the perfect picture, and I'm happy with mine.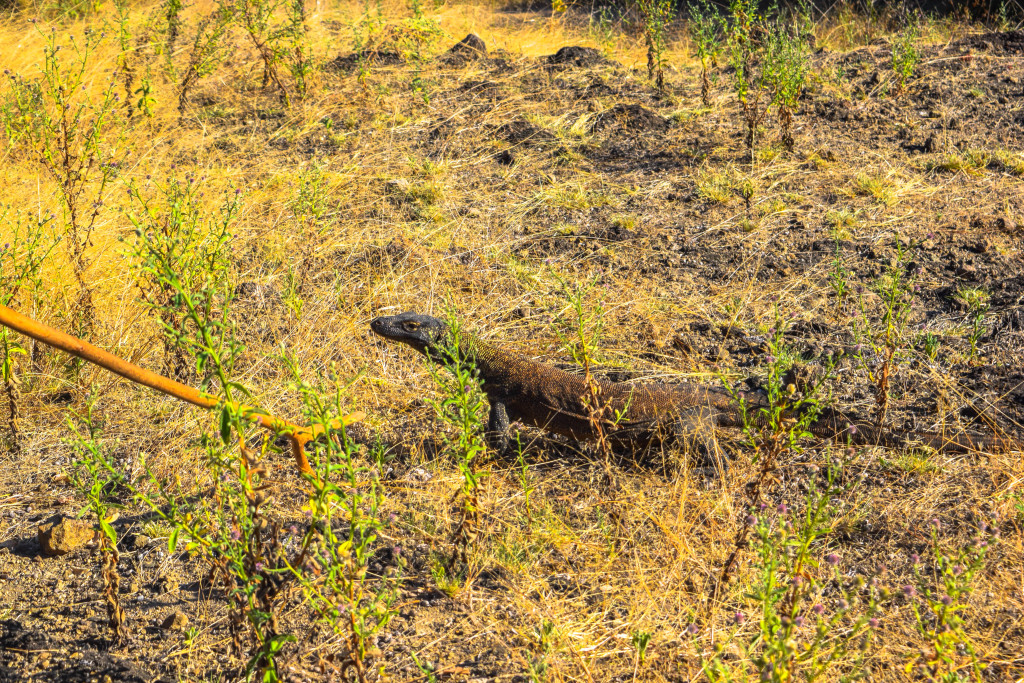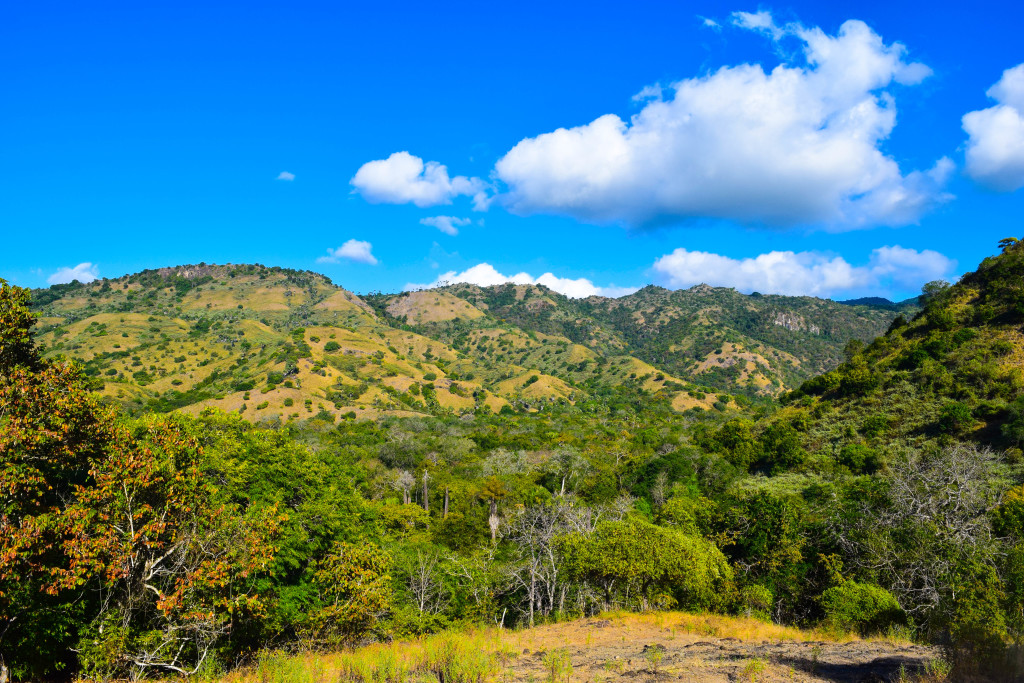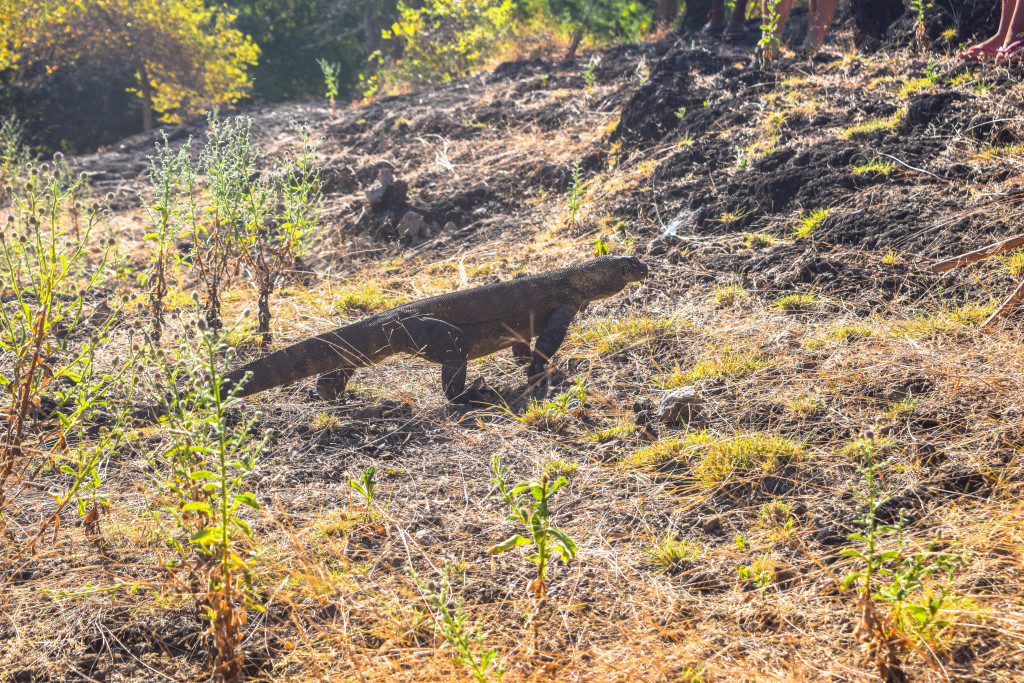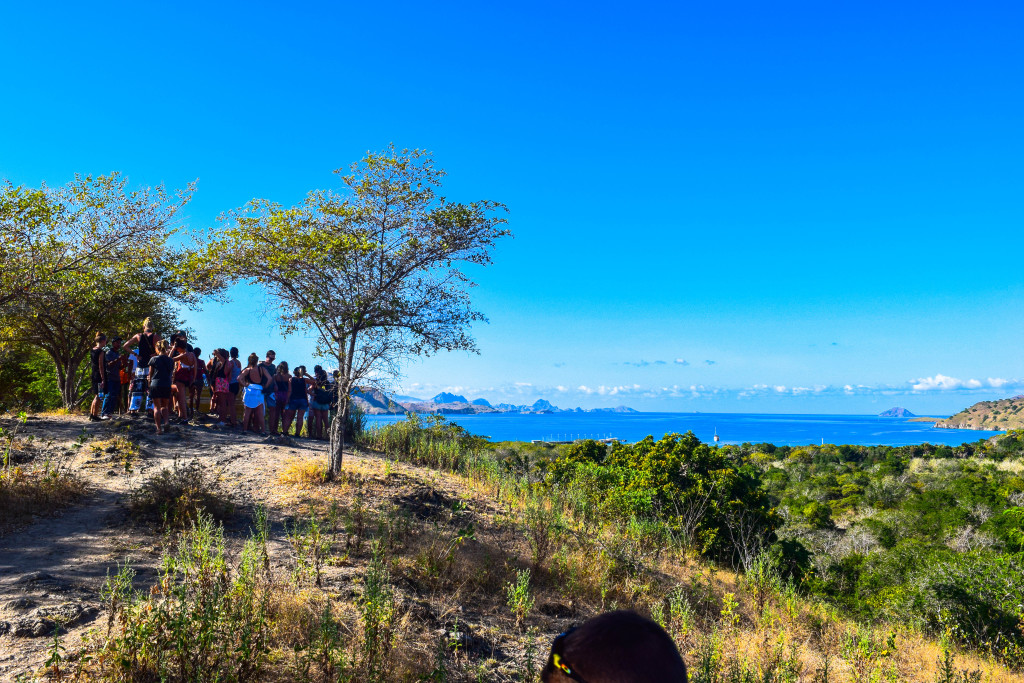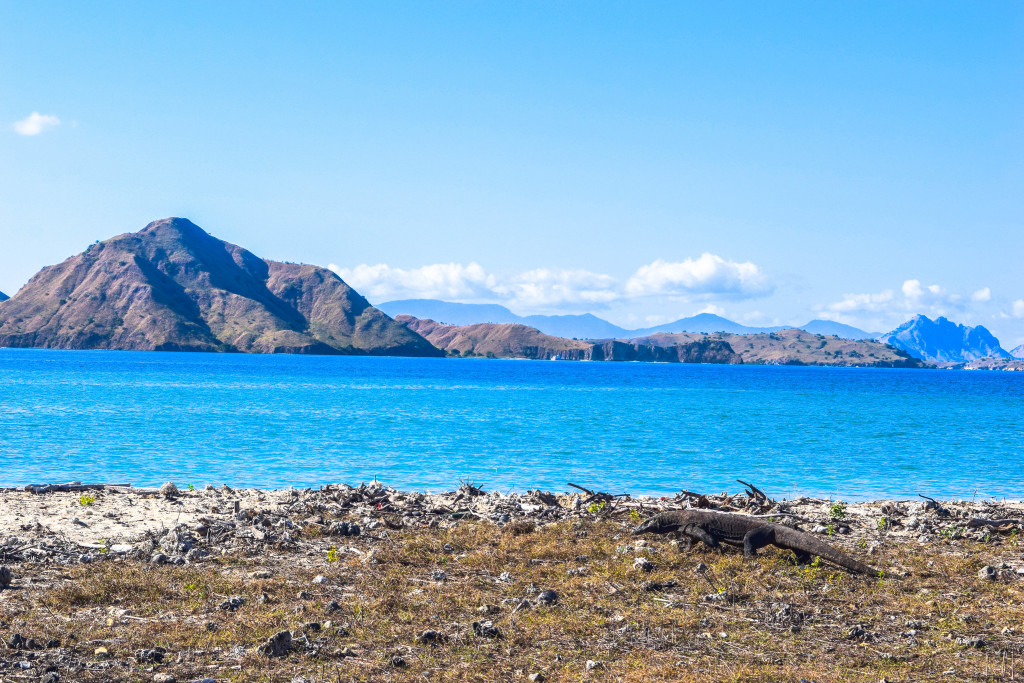 After the excitement of seeing two different Komodo dragons when the expectation was rather low, we got back on our boat and made our way to the last stop; Rinca island. I wasn't feeling very well, and wasn't up for an hour & a half trek, so I just journeyed into the main area. But still enjoyed checking out the visitor area.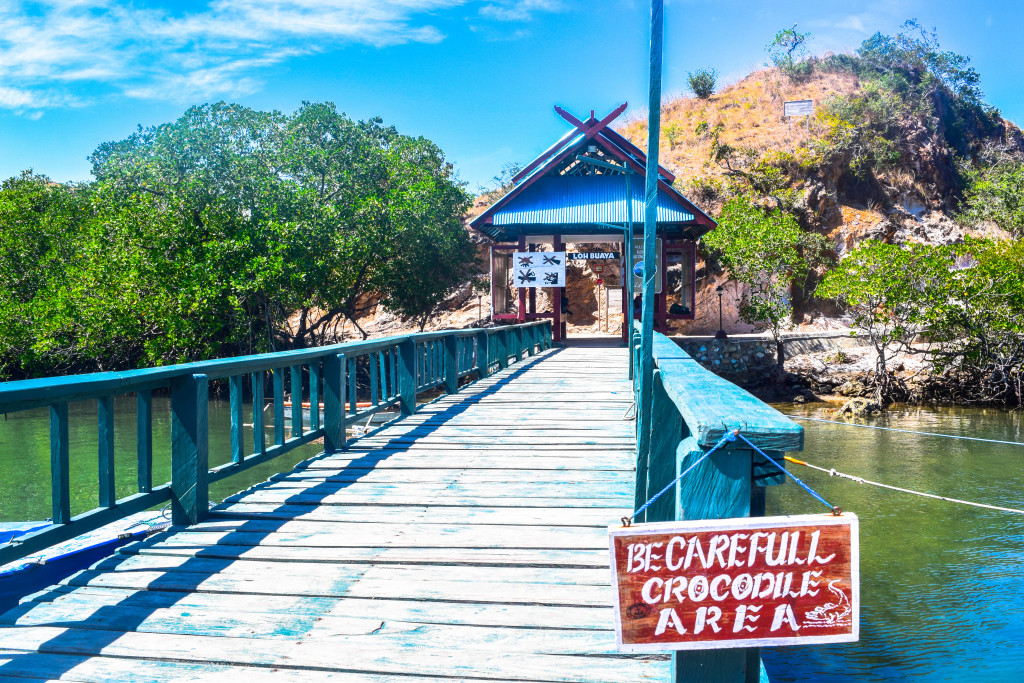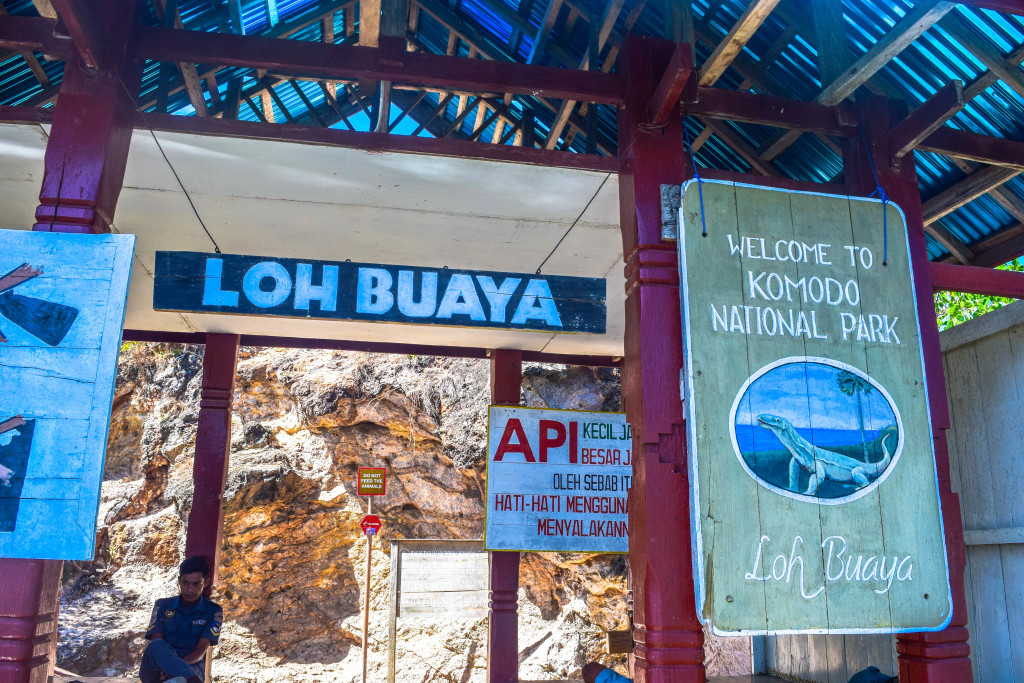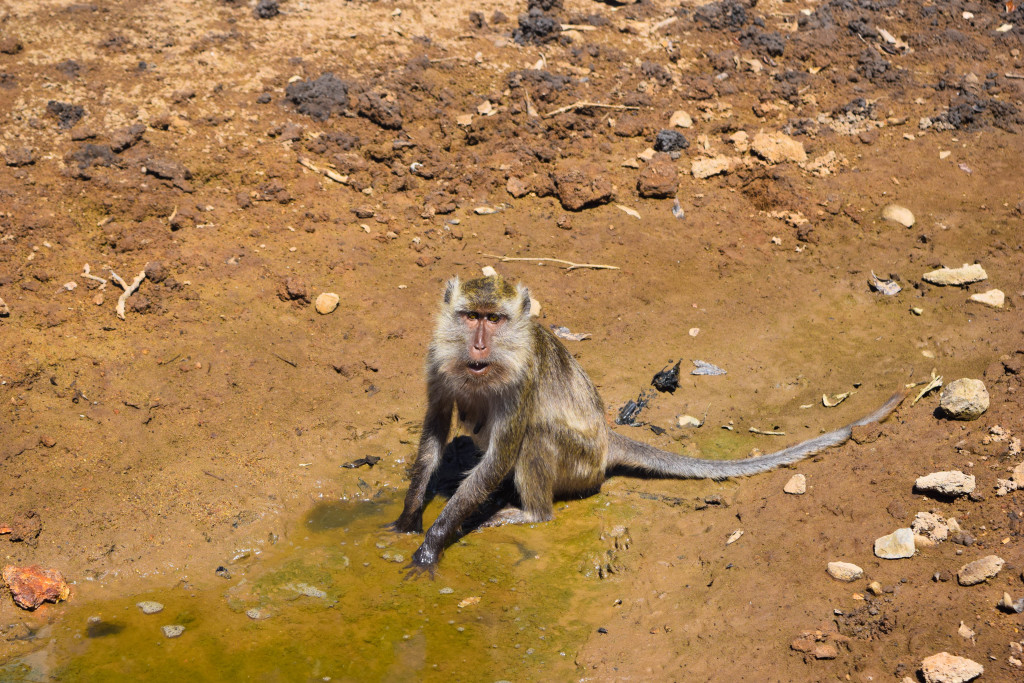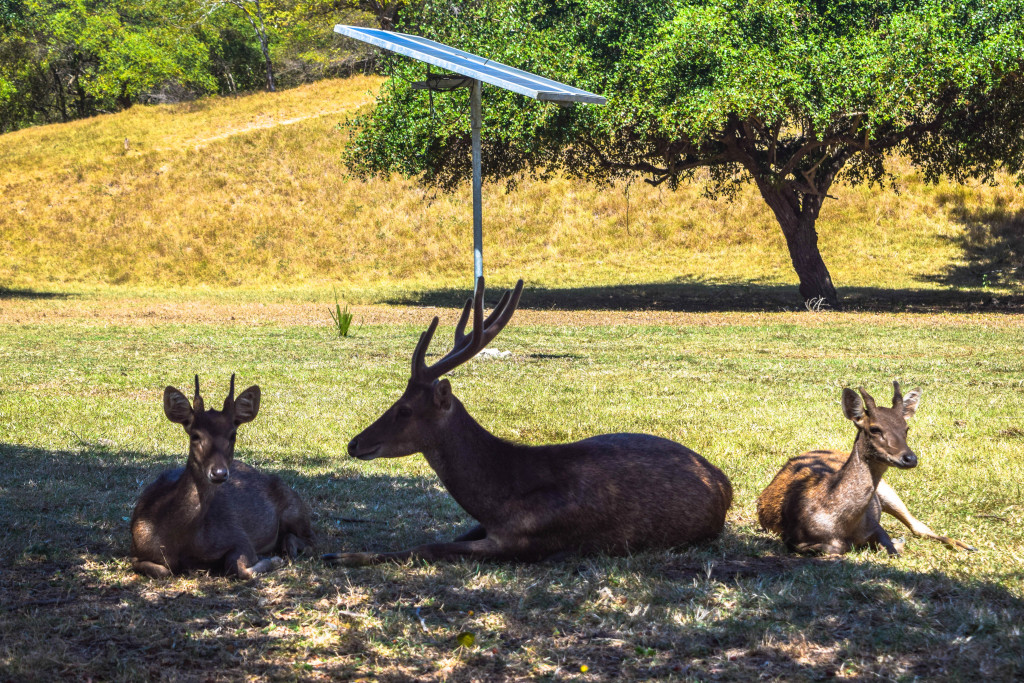 After the group returning from the trek through Rinca Island, we set sail for our final destination — Labuan Bajo. We did however make a pitstop for a quick swim and snorkel session at an island really close to LB. The way back was full of beautiful views, and it was really hard to put the camera away. It was a nice time to really think about the past few days, and how amazing this part of Indonesia is.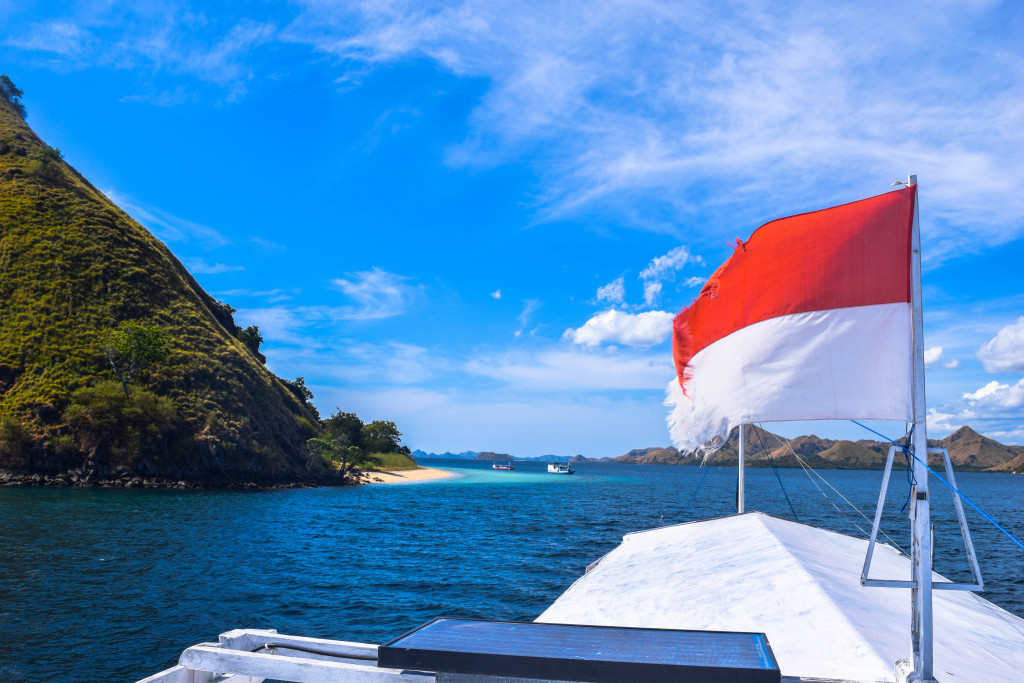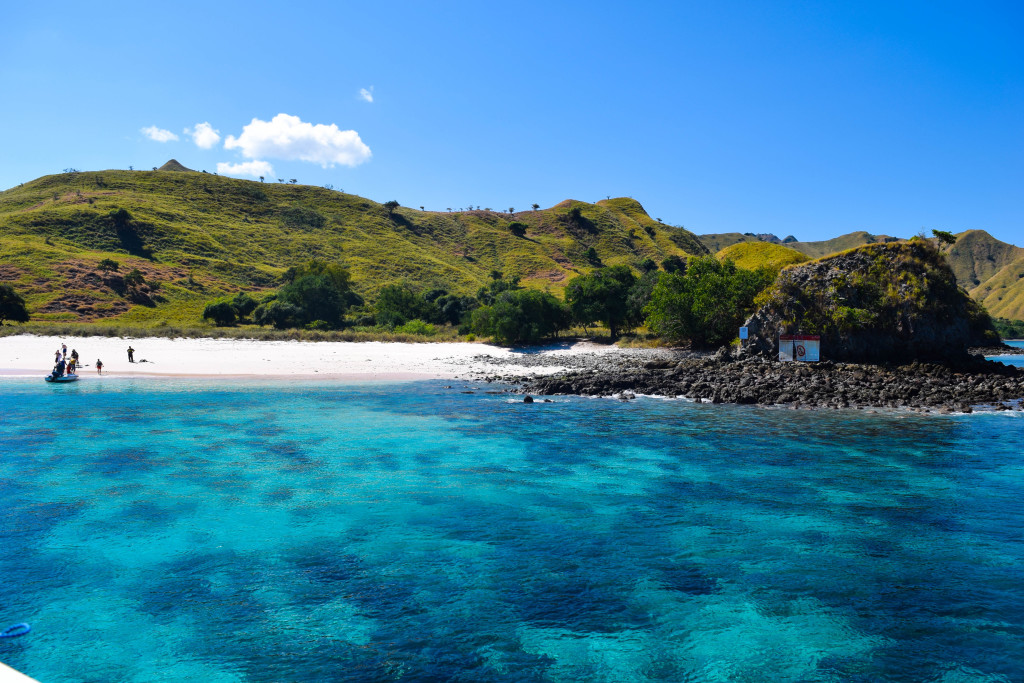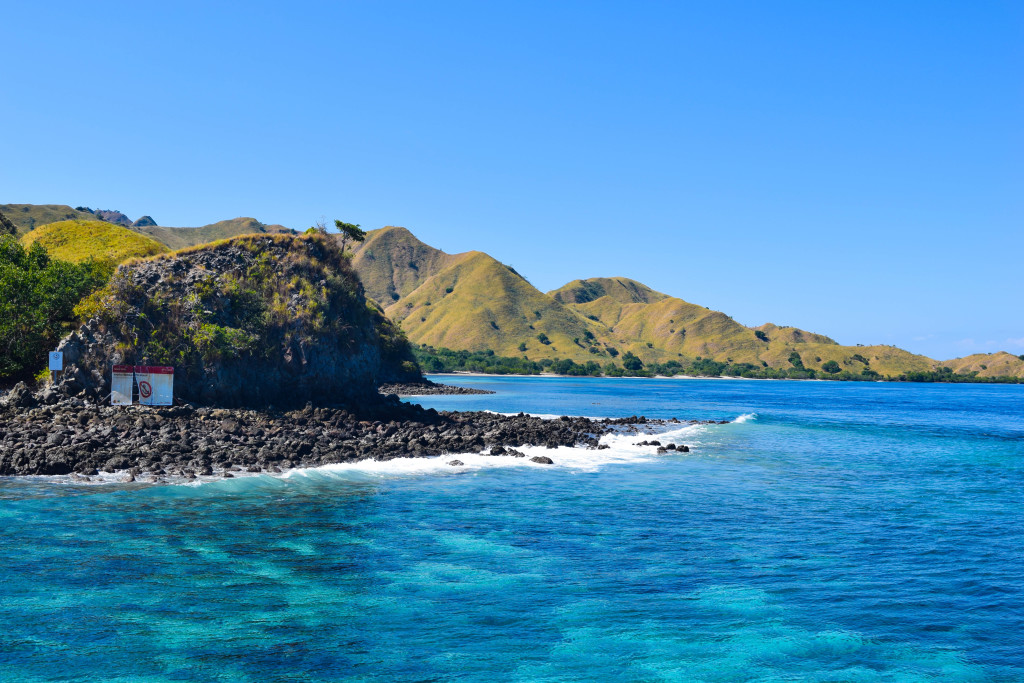 ---
FOOD & DRINK
I'm a big guy, and I eat pretty often — so I was actually pretty happy with the food served on board. You get three meals each day, and there's pretty much always enough for seconds. Most of the meals are served with some soy based dish like Tofu or Tempe, a vegetable dish, plain rice (and noodles occasionally), and a fruit platter. They have tons of cases of bottled drinking water. You grab a bottle, and write your name on it so you don't confuse them with others. There's also unlimited coffee and tea. Also — before you get on board you have the option of buying beer and soda from a vendor who will run to the store and grab them for you. I brought 12 large Bintangs on board, as well as a bottle of Vodka. (What can I say? I like to party). There were actually a couple nights where we had a decent party going on. Music playing, drinks flowing, and good vibes.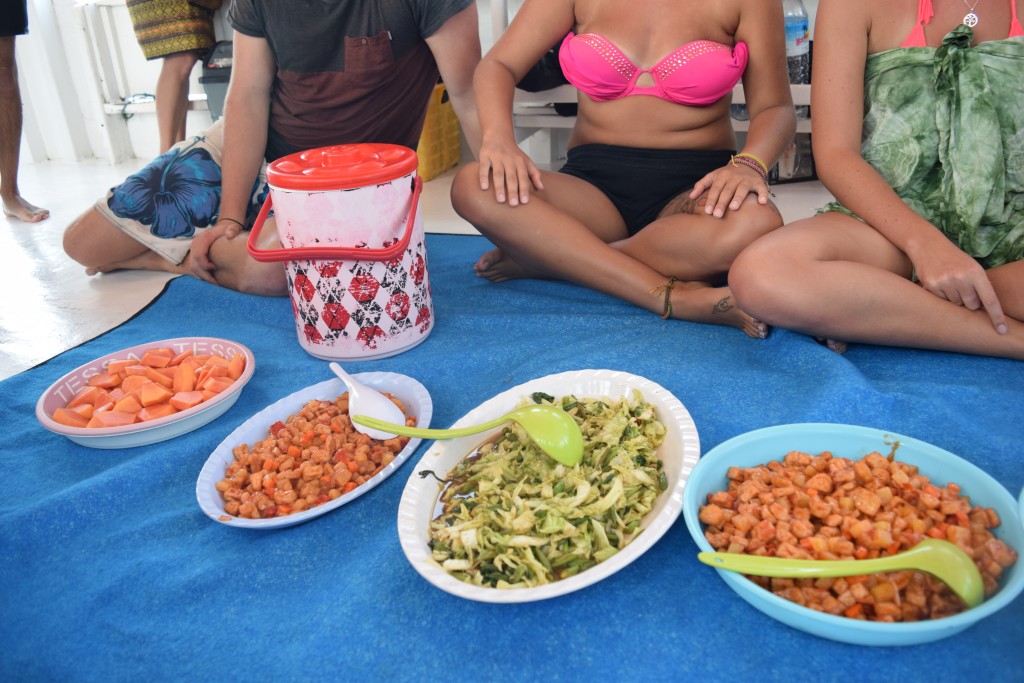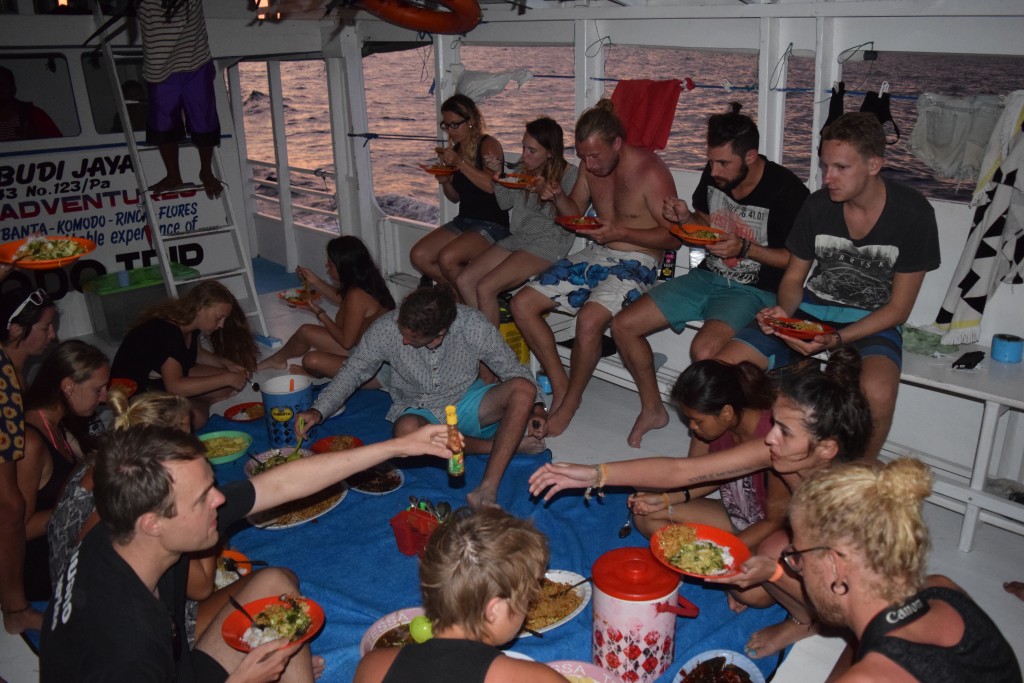 USEFUL TIPS & INFORMATION
Bring Snacks — They do serve food often, but it definitely will come in handy after snorkeling or swimming to have something small to snack on. Pringles, oreos, peanuts, and the ever so popular kit-kat.
Bring a Book — There were a couple times I found myself thinking I should have brought a book. There are long days where you sail for hours, and it's nice to have something to read.
Sunscreen is your friend — A lot of this trip is spent in the sun, and if you don't want to look like a burnt lobster, then definitely plan on bringing plenty of sunscreen.
Underwater Camera — Whether it's a GoPro or just a waterproof camera, you're going to want to take some photos while snorkeling. There is some amazing snorkeling, especially at Satonda Island!
Plan Ahead — I'm talking about your plans after getting to Labuan Bajo. If you plan on exploring Flores, that's great! But if you have a plan on getting a flight back to Bali or Jakarta, book in advance, because flight prices can be ridiculous. And I can almost guarantee you won't want to spend another 3 days on a boat journeying back to Lombok.
Conclusion
If you have the time, than I couldn't recommend this trip enough to anyone traveling Indonesia! You're comfort levels are tested at times, but it is absolutely worth it. You're guaranteed to see some incredible sights, meet awesome people, and have the trip of a lifetime. Check out the Wanua Adventures website for more information. I would definitely recommend traveling with them. The staff were all really friendly, the boat was decent, and they showed us an amazing time. I also have to give a shoutout to everyone on board our trip. It was a pleasure meeting all of you, and I hope to see you around the world again soon!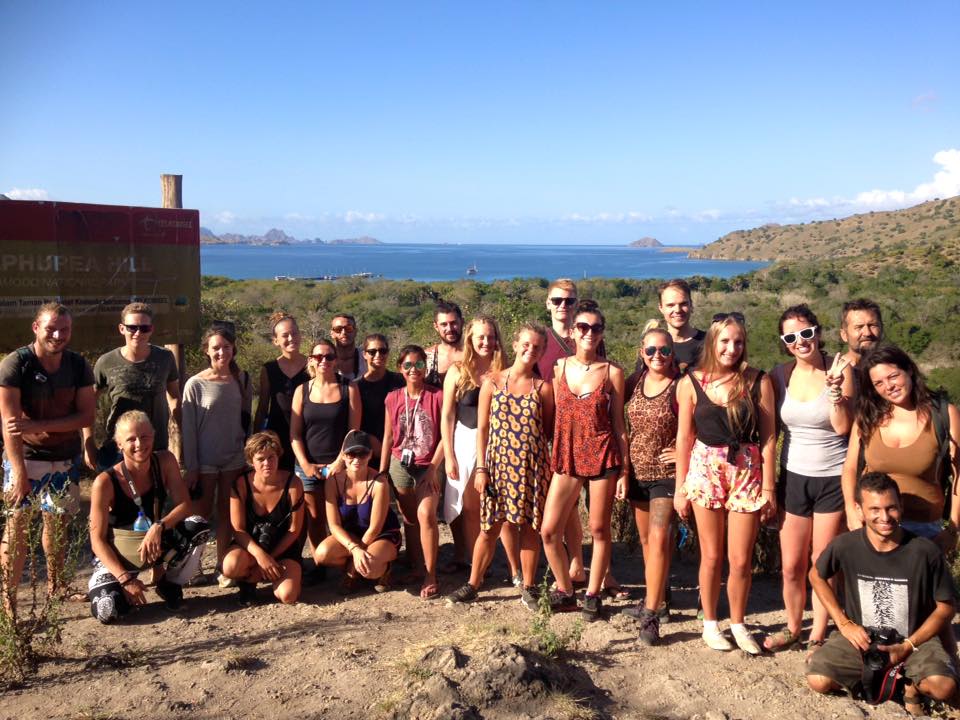 ---
Follow my adventures Around The World on Facebook and Instagram!

SHARE THIS ARTICLE ! !
https://www.jonesaroundtheworld.com/wp-content/uploads/2015/07/DSC_1181.jpg
4000
6000
Dave
https://www.jonesaroundtheworld.com/wp-content/uploads/2017/03/logotry-1-1-300x106.png
Dave
2015-07-04 00:42:55
2020-09-17 18:53:55
Komodo Island Trip Review: Sailing from Lombok to Flores