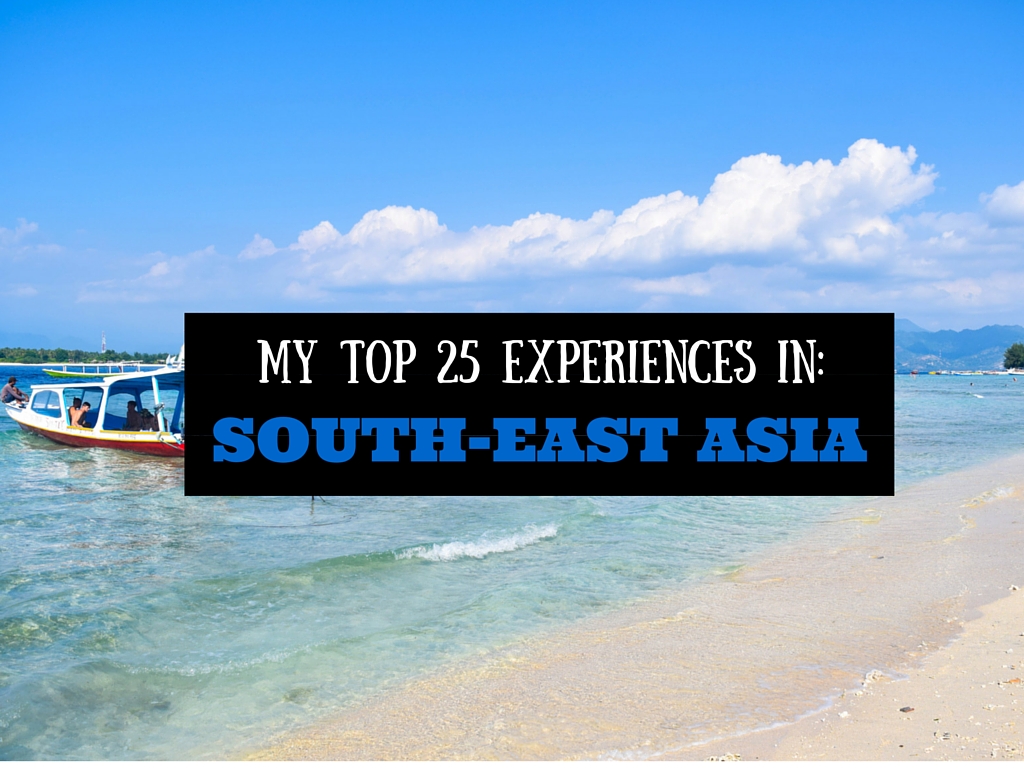 I've spent over a year living, working, studying, and traveling around South-East Asia.  I have fallen in love with this corner of the world.  The cheap prices, amazing sights, and great friends — it's hard for me to leave.  I wanted to reflect on how awesome my travels have been, so I put together this list of my top 25 favorite South-East Asia experiences.  Beware — after reading this you might just book a one-way ticket to Bangkok to begin your own epic adventure.
1.  Exploring Bali by Moto
Bali is one of the best places to rent a scooter, hit the road, and explore the island.  I had ridden motos around different parts of South-East Asia, but I really think that driving in Bali is when I really "perfected" it.  Driving through rush-hour traffic in Bali my first time was intense, but now I feel like I can drive anywhere.  From resort crashing in Nusa Dua, watching the surfers in Uluwatu, or driving to Tanah Lot to check out the sunet…Bali is defiintely one of my favorite places for moto adventures.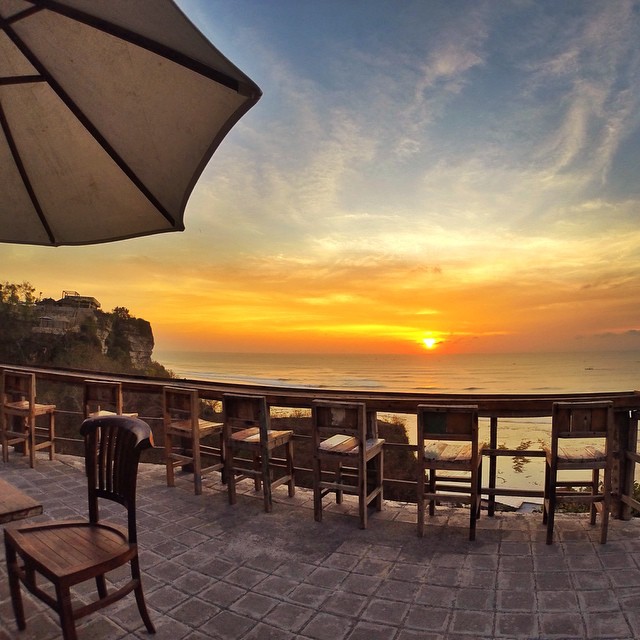 2.  Island Hopping in Palawan
I've said it once and I'll say it again, Palawan is one of the most beautiful places in the world.  It's definitely in my top three places in South-East Asia, and island hopping around Coron and El Nido was truly amazing.  I met great groups of people, swam in pristine waters, and was surrounded by beautiful limestone cliffs.  For people looking for natural beauty, you can't beat Palawan.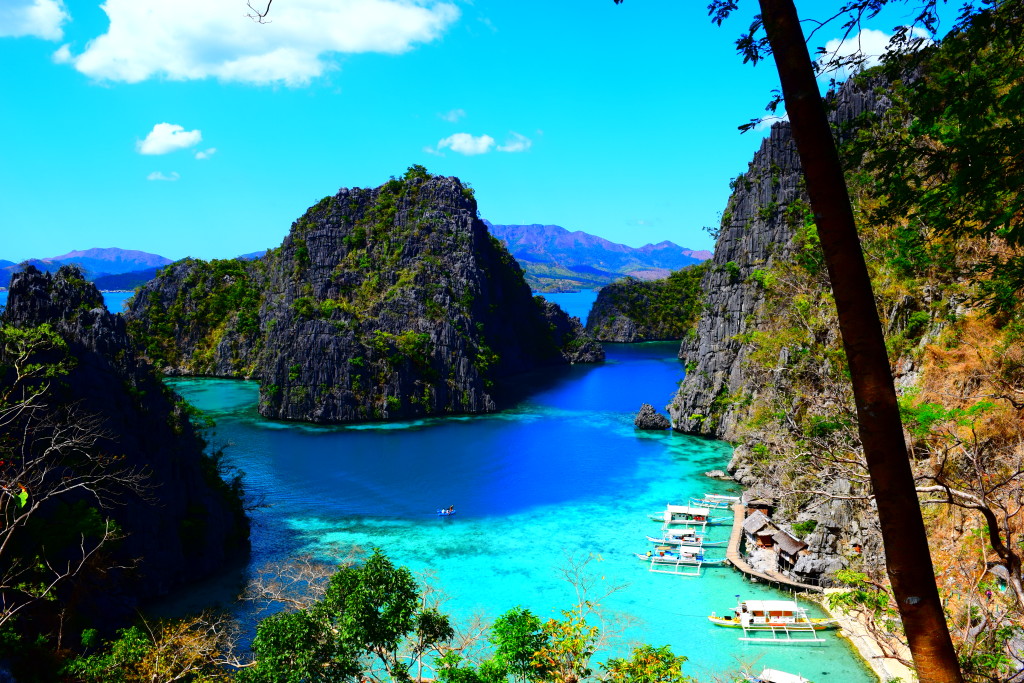 3.  Songkran Water Festival
Hands down one of the best experiences I've ever had.  Songkran was 3 days wandering the streets of Chiang Mai armed with a super soaker and a bottle of Hong Thong.  I met a ton of great people, shotgunned plenty of beers, and celebrated the Thai New Year the way it should be done.  Why don't more countries have a nationwide water fight?  That's a question that deserves an answer.  If you haven't seen my video, check it out!  Watch in HD.  
Songkran Water Festival 2015 -- Chiang Mai, Thailand
4.  Guest Ex-Pat in Kuala Lumpur
I've been using Kuala Lumpur as my "home-base" for all my travels out in South-East Asia.  I got some great friends out here, a fancy luxury apartment, and one bad-ass rooftop infinity pool that overlooks the city's impressive skyline.  Every time I come back to KL I get a nice mix of detox and relaxation, to crazy parties and poker nights.  I didn't like this city too much the first time I visited, but now it's one of my favorite places in South-East Asia.  I even applied for a few jobs to turn myself into a full-time expat, but I ended up going a different route.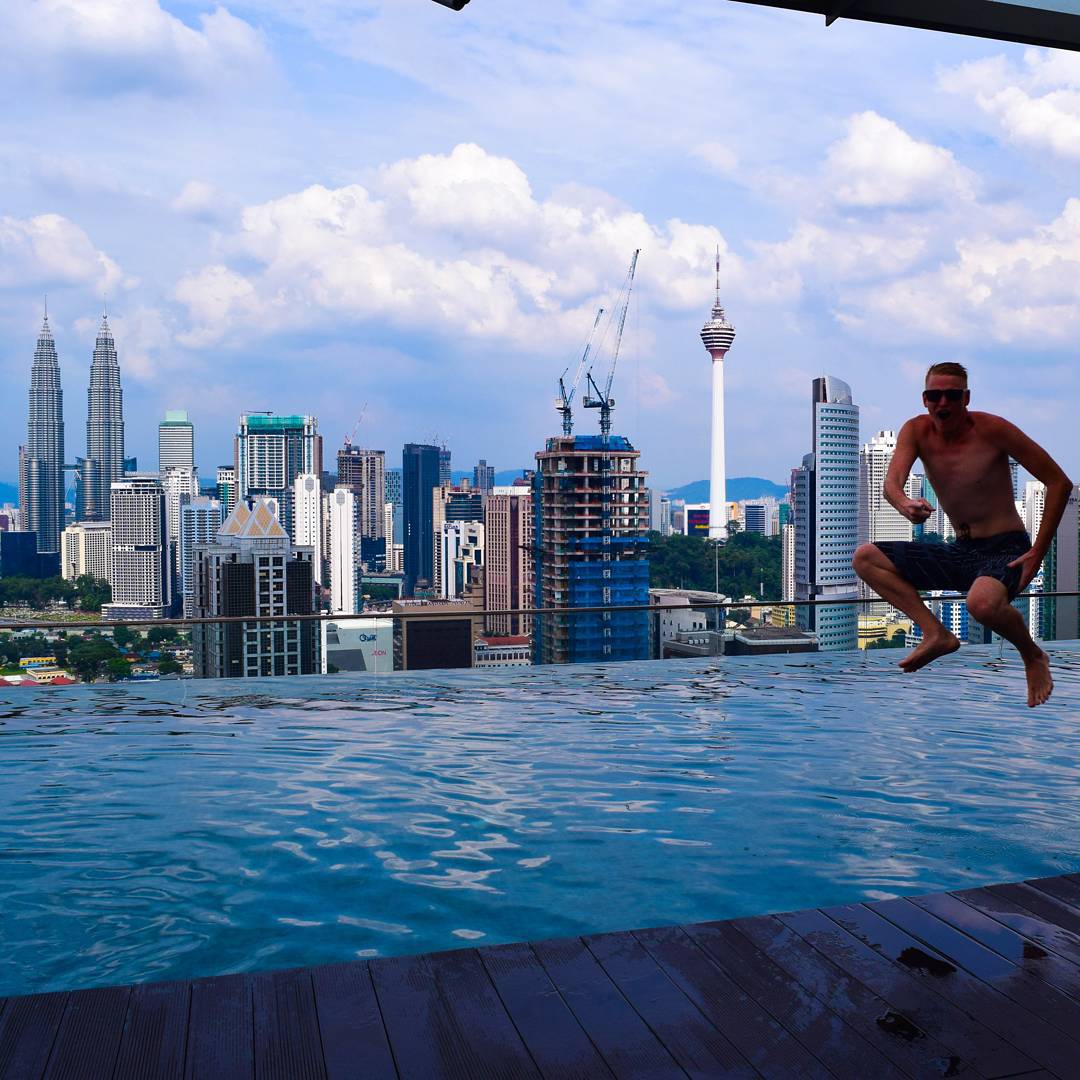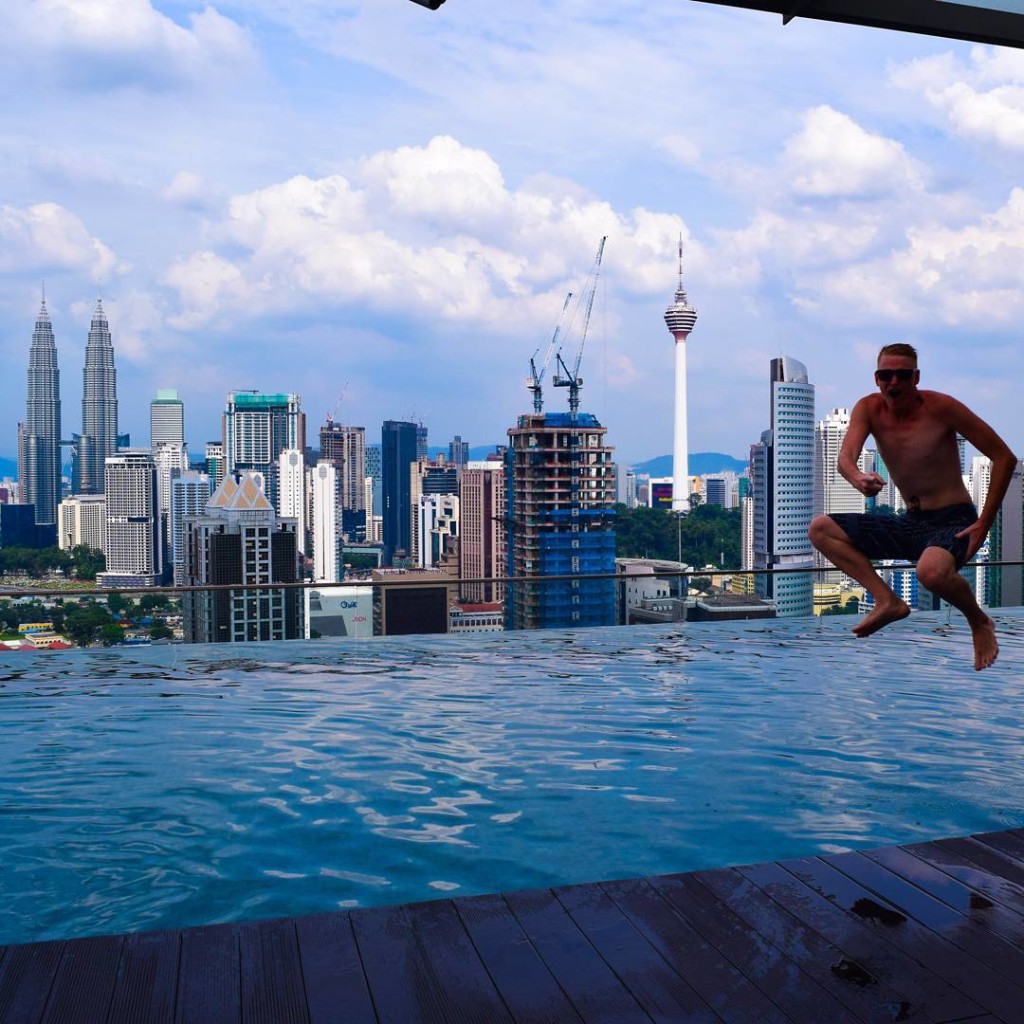 5.  Paradise Living on Gili Trawangan
Living and working on Gili Trawangan was definitely one of the best decisions I made during my time in South-East Asia.  I know I'll be moving back there for another round soon enough.  Don't know exactly when that time will come, but I'm definitely looking forward to getting back to my favorite island in South-East Asia.  The perfect beaches, the gorgeous sunsets, and amazing backpacker vibe — one visit to Gili Trawangan will not be enough.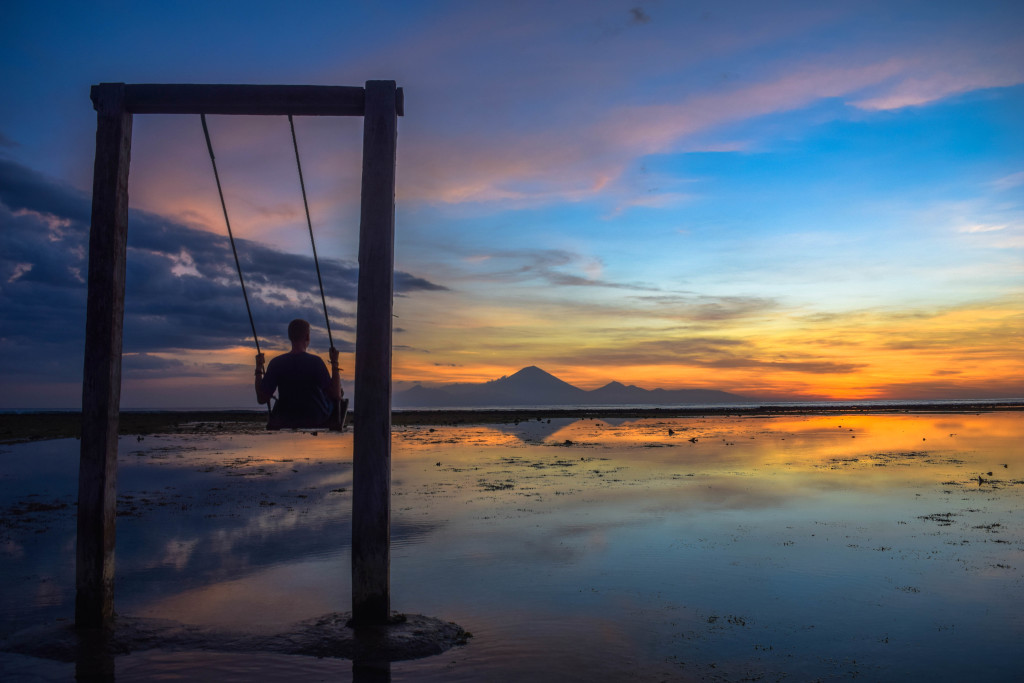 6.  Snorkeling Around Flores
Hands down the best snorkeling of my entire life, I had the greatest time exploring different snorkeling spots around Komodo and Flores.  It actually made me kind of sad I don't scuba dive, because I think it made me realize how spectacular exploring the underwater life can be.  I thought about getting my PADI, but I have a hearing condition I don't want to hurt my ears anymore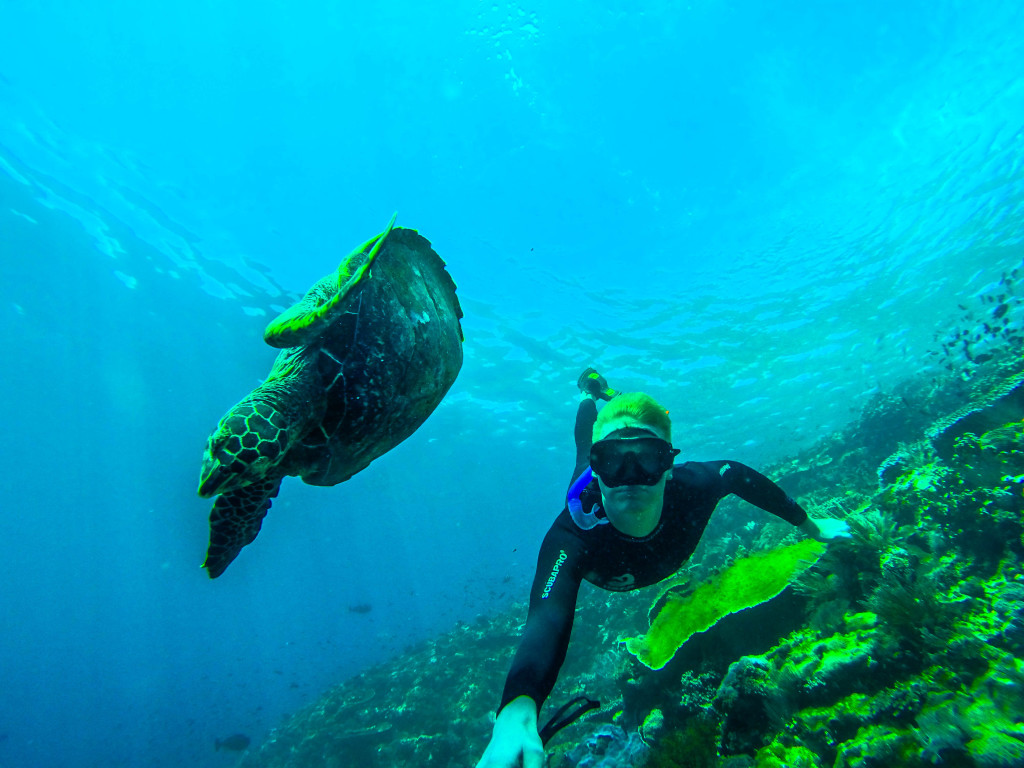 7.  Halong Bay Castaway Cruise
Ohhhh, this trip.  This crazy 3 day catastrophe was a whole mess of fun.  The entire trip is basically a 3-day long booze cruise.  One night got a little too wild for me, which happens from time to time…But I met the coolest people on this trip, sailed and kayaked through Halong Bay, and had a blast.  I have to give a shoutout to the entire Halong Bay crew.  You guys are the greatest.  #NoDoubt
I really need to go back to Halong Bay though, as there's a lot more to see.  My friend Alison wrote this incredible Orchid Luxury Halong Bay Overnight Review article, and it sounds amazing.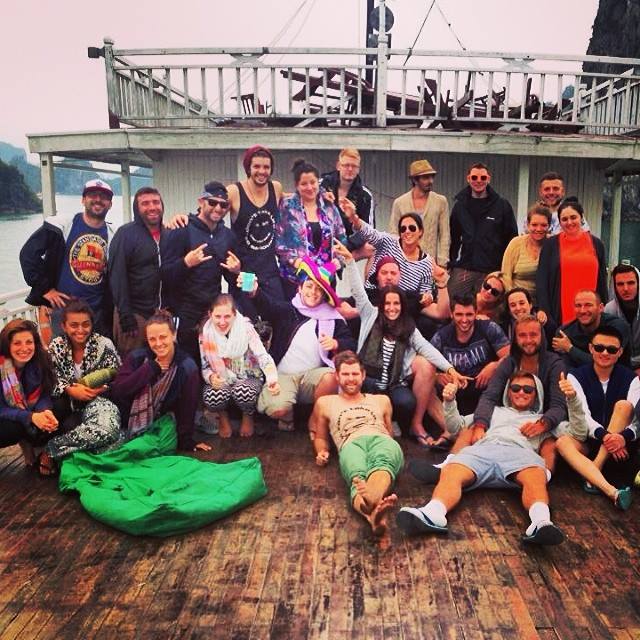 8.  Maya Bay Sleepaboard
Most people who visit Koh Phi Phi make the trip over to Maya Bay, the famous film location of Leonardo DiCaprio's hit movie "Th Beach".  While there are often complaints that this tourist spot is too crowded, I was lucky enough to actually get to sleep on the beach.  I went on the Maya Bay Sleepabroad trip, and could not recommend it enough.  I even recommend it as the absolute best thing to do on Koh Phi Phi.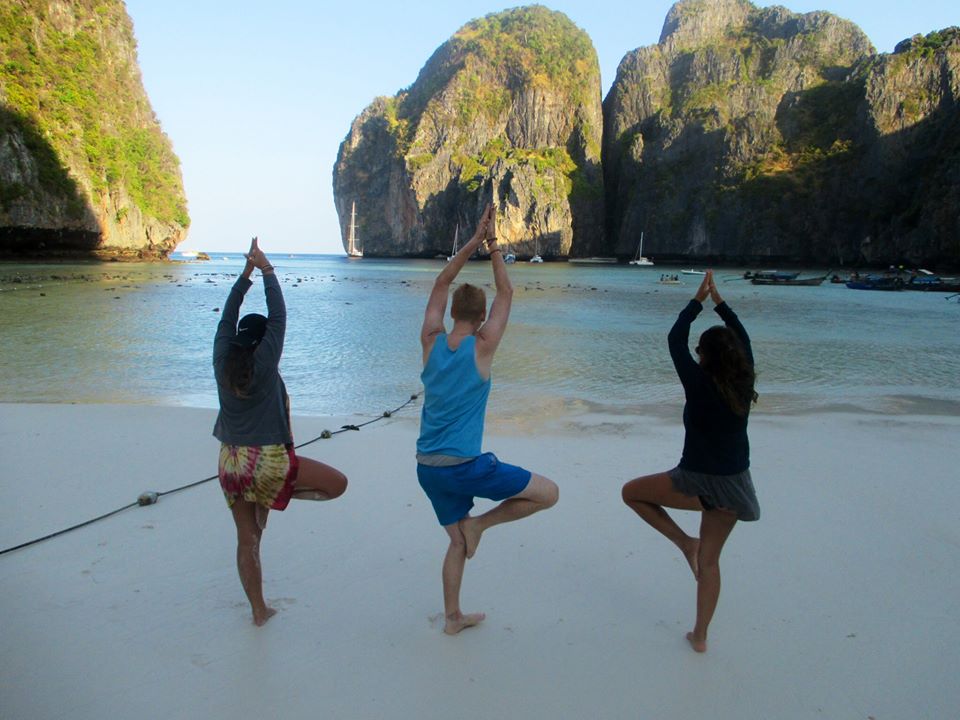 9.  Wonderfruit Music Festival
There might not be many music festivals in South-East Asia, but Wonderfruit was definitely one of the best weekends I've had in Thailand.  The venue was beautiful, I met some awesome people, and the music was bumping 24/7.  I don't know where I'll be in December, but I'm definitely trying to go again this year.  Read my review of Wonderfruit.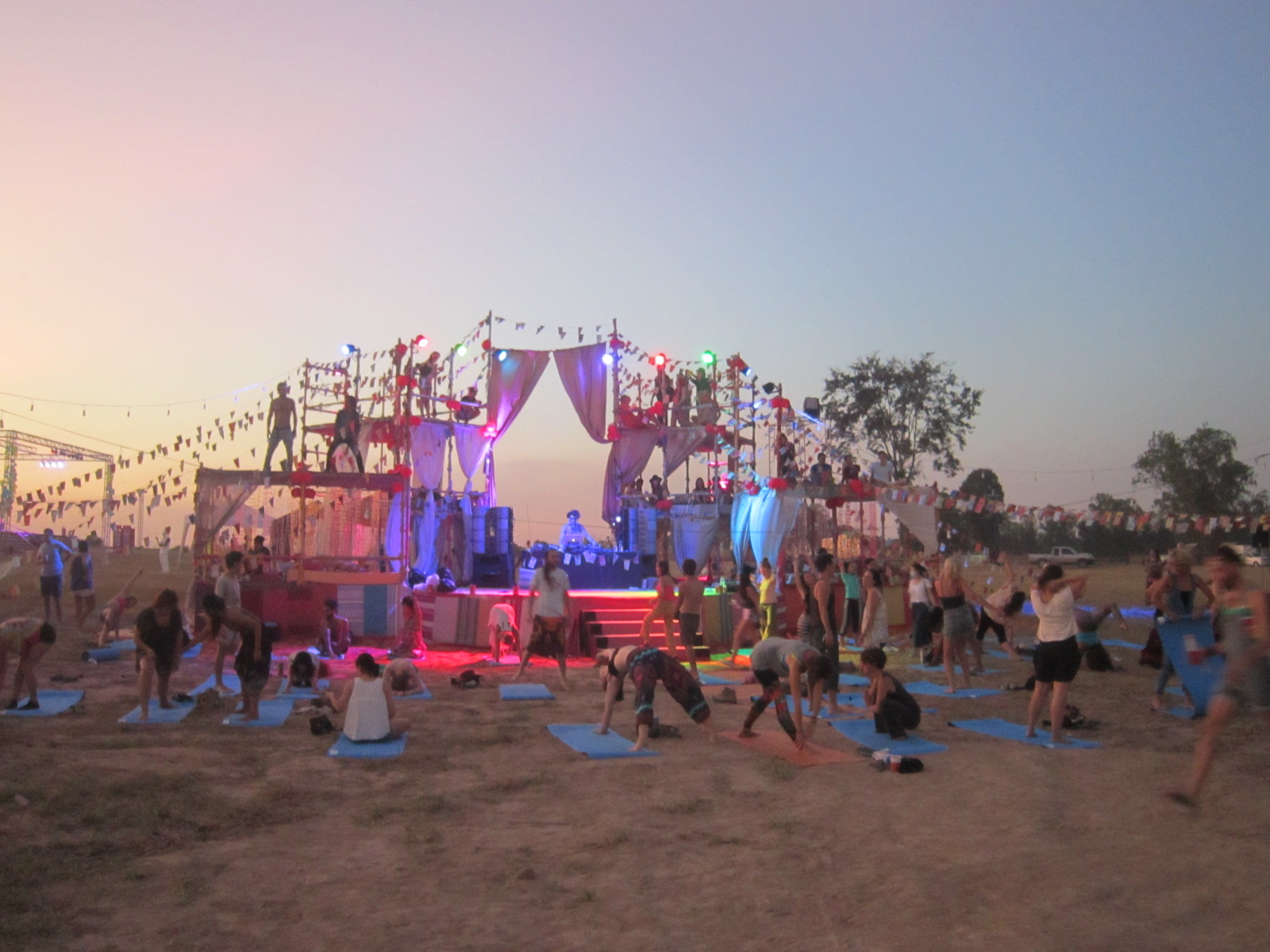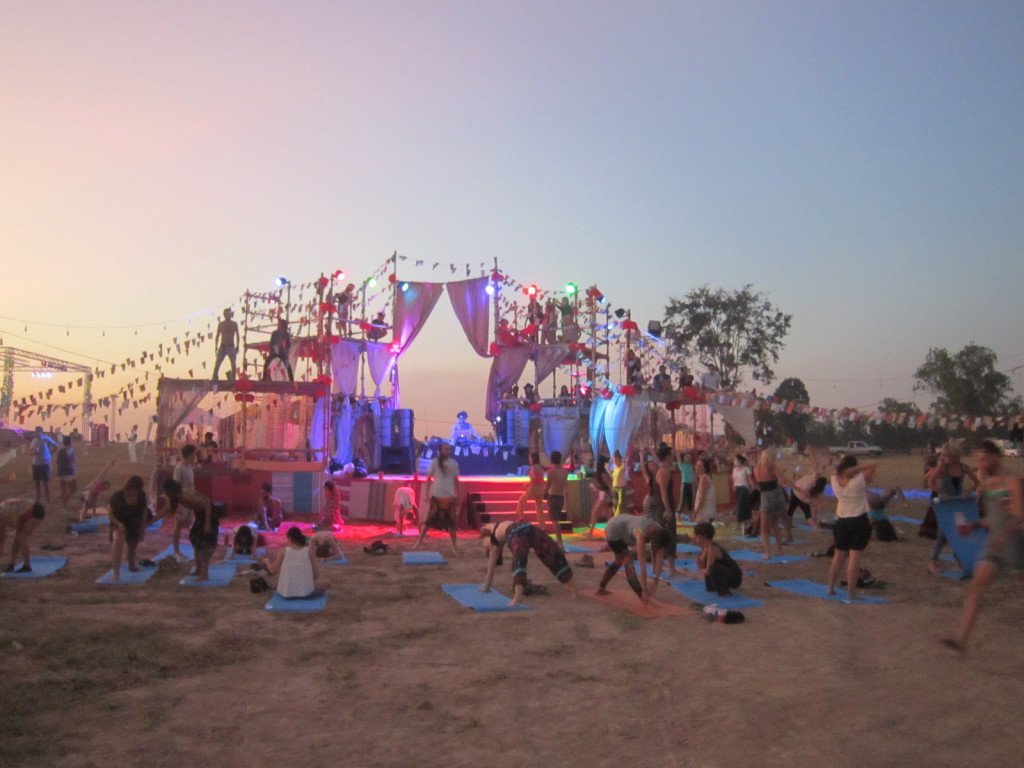 10.  Koh Phangan Raving
Love it or hate it, Koh Phangan is one of the best places to party in South-East Asia.  While most people flock to this hedonistic island for the "Full Moon Party", there are other parties on the island which are actually much better.  I'm a big fan of music festivals and good techno music, but the music scene isn't that great out in South-East Asia.  Koh Phangan is one of the few places out here where you can really some amazing DJ's play some of the best underground house and techno.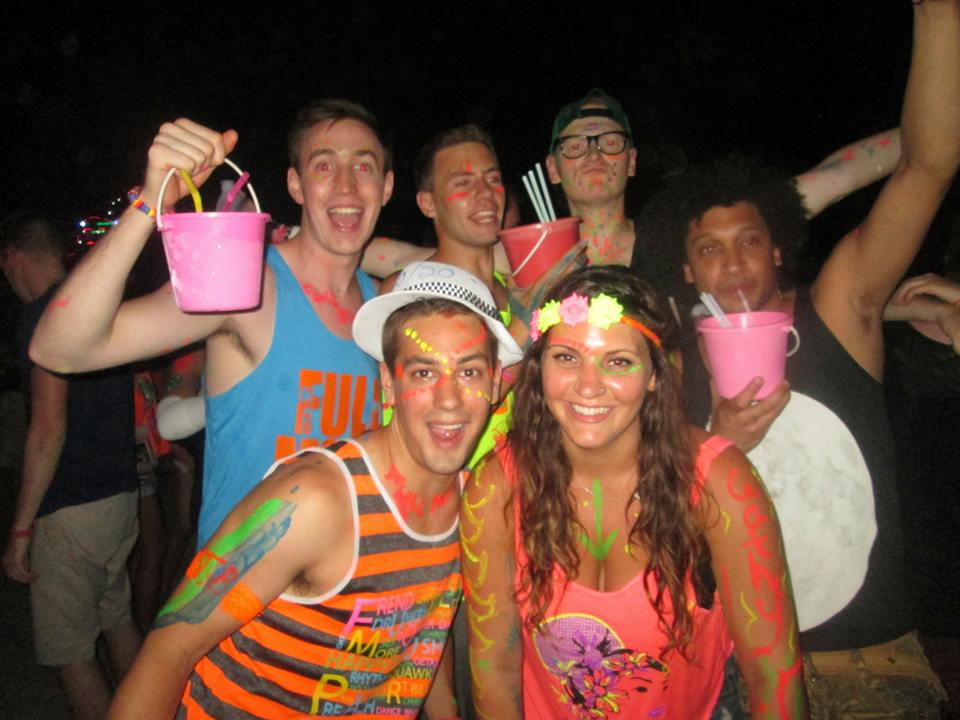 11.  Komodo Island Trip
This 4 day adventures sailing from Lombok to Flores was a highlight of my travels in Indonesia.  Our boat was full of great people, and the entire trip I was surrounded by beautiful Indonesian islands.  Great snorkeling, beautiful beaches, and big ass dragons.  I think this area was also one of the most beautiful regions of South-East Asia.  If anyone is planning a trip out to Indonesia, I would definitely recommend them going on one of these Komodo tours.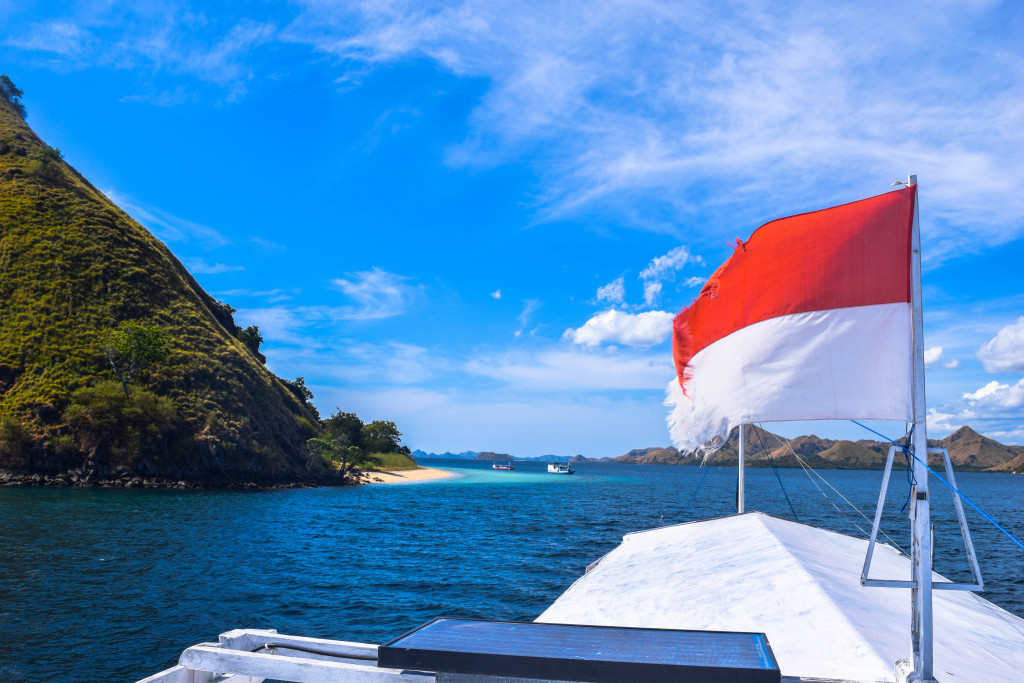 12.  Waterfalls, Beaches, Sunsets, and Parties in Langkawi
Ive now visited Langkawi three seperate times, and I'm not mad about that at all.  The waterfalls in Langkawi are beautiful and provide perfect spots for a swim.  The beaches are clean with great soft white sand, and the sunsets on Pantai Cenang are absolutely stunning.  Backpacking Langkawi should be a priority for people in South-East Asia.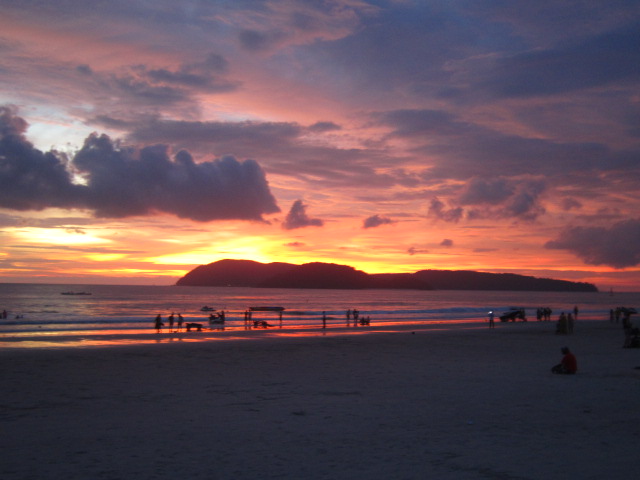 13.  Hiking Mt. Rinjani
One of the hardest hikes I've ever done, Rinjani is not for the weak hearted.  When you think you're getting closer to the top, you're not.  You just keep climbing up and up, until your legs can't move anymore.  The sunset and sunrises up there though make the whole trip worth it.  I have no plans to do this hike ever again, but I'm really glad I did.  I even got a picture of mine featured on Buzzfeed!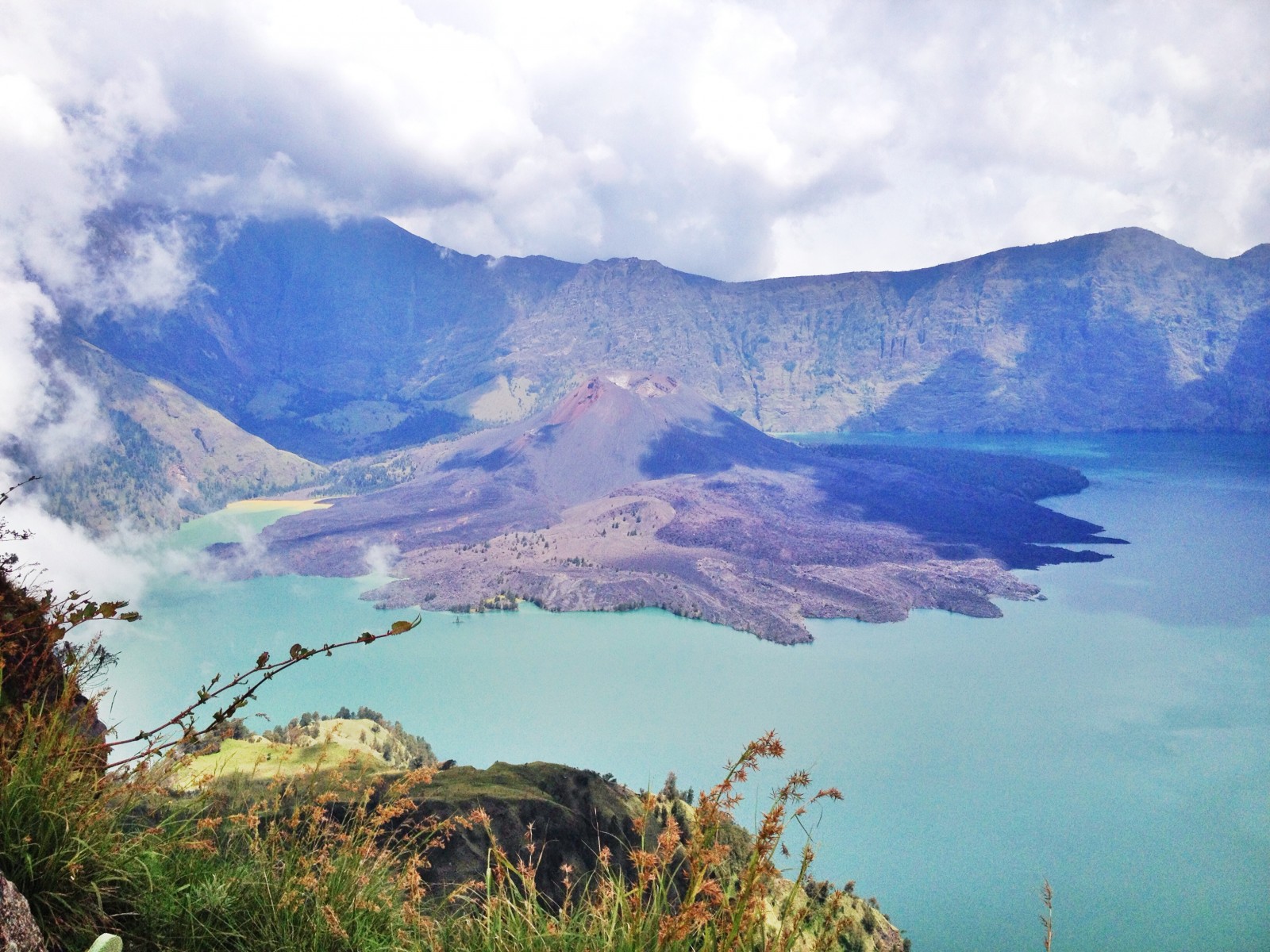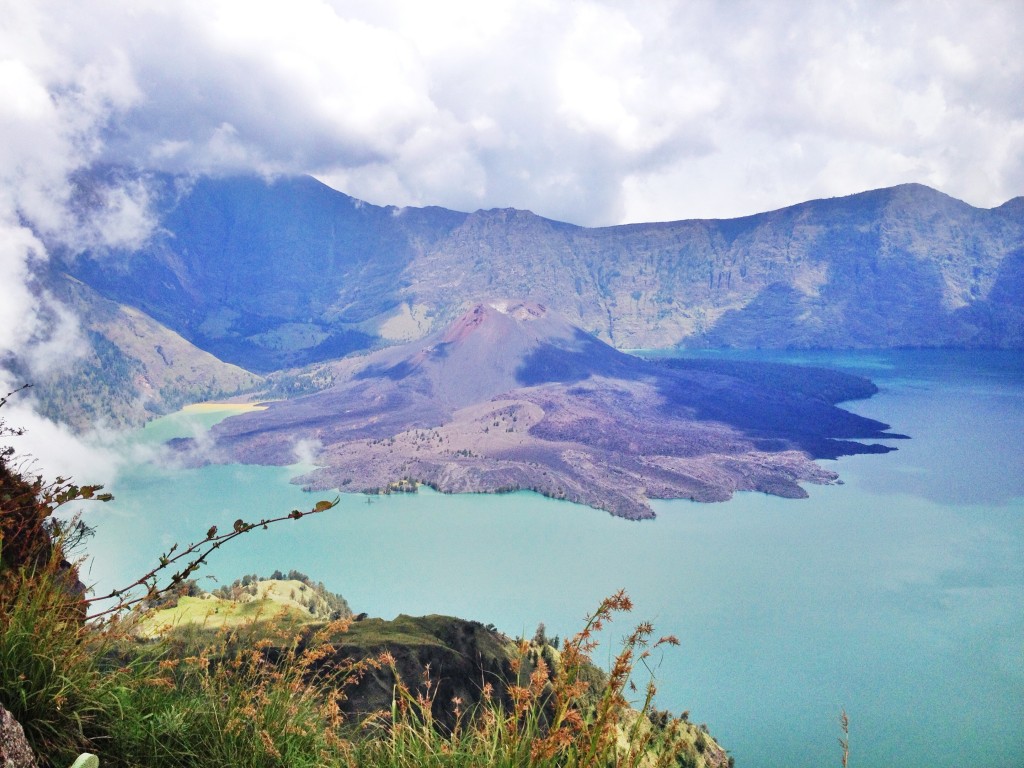 14.  Christmas on Koh Tao
Although it was hard to spend Christmas away from California, spending the holiday season on Koh Tao was a great experience.  It was awesome being surrounded by fellow backpackers all wearing santa hats and red singlets, and enjoying Chang beers while watching beautiful Koh Tao sunsets.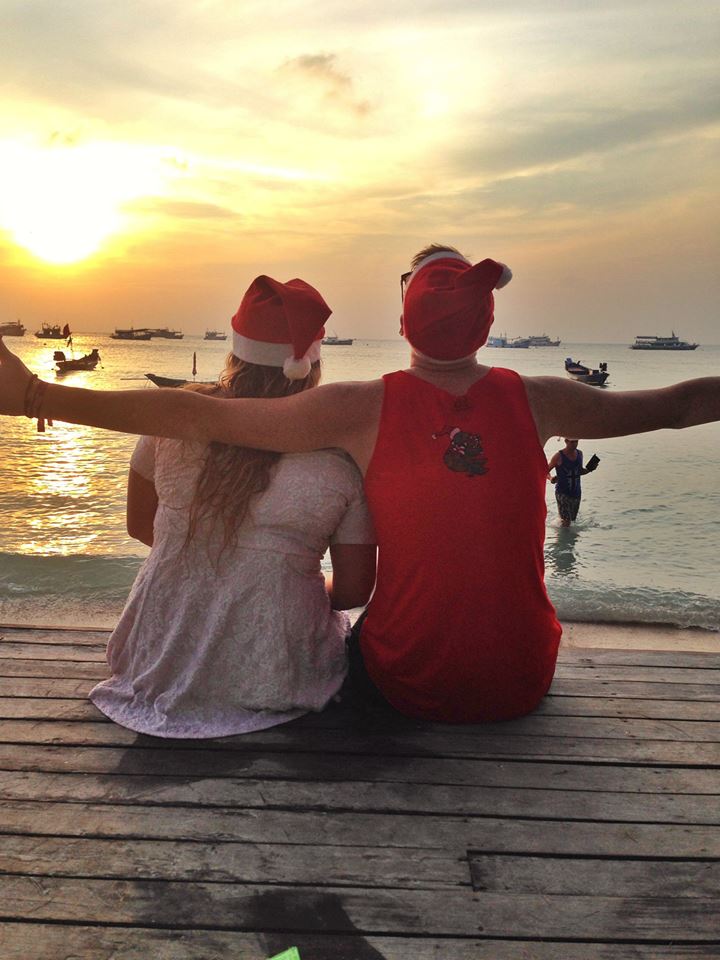 15.  Falling in Love with Laos
I had been living and traveling in Asia for awhile before I finally made the decision to visit Laos, and I absolutely fell in love with that amazing country.  It's hard for me to pick a favorite, but Don Det was one of the best last minute decisions I've ever made.  As well, partying in Vang Vieng for a week was absolutely insane.  I also met two awesome English girls that I traveled with the entire time.  The whole 2 weeks I had in Laos was filled with nothing but good times.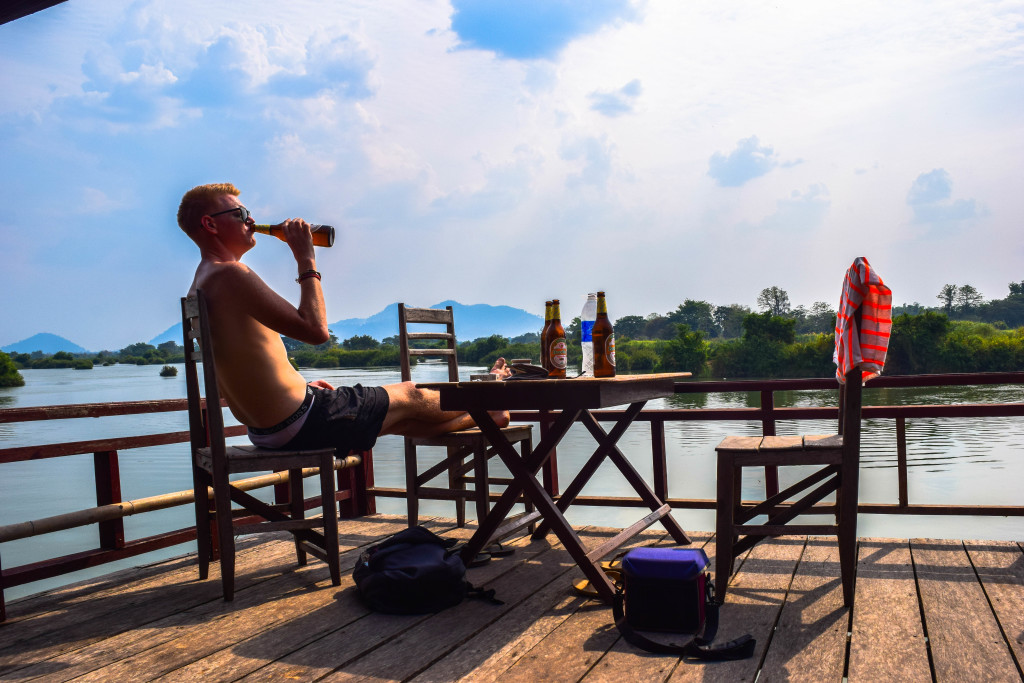 16.  Moto Journey from Chiang Mai – Pai
This ride was absolutely beautiful, and definitely the most fun and adventurous way to get to Pai.  It's only a 3-4 drive from Chiang Mai, and a relatively easy ride.  It does get really curvy for awhile, but it's all apart of the experience.  Then on top of that, Pai was one of my favorite places I've traveled to in Thailand.  Backpackers in Pai can often get stuck there because of the extremely relaxed vibe.  The food is delicious, there's some decent nightlife, and there is no shortage of amazing things to do in Pai.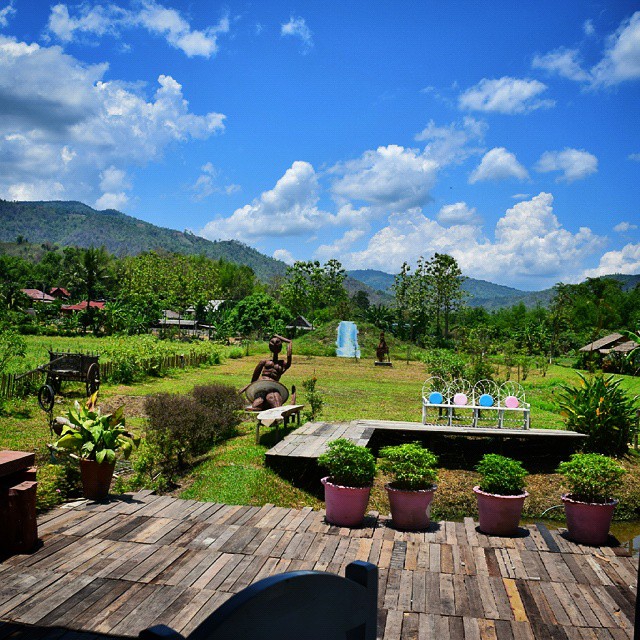 17.  Resort Crashing
One of my favorite things to do in South-East Asia is sneaking into fancy 5 start resorts, and using their amenities.  I've done this in Langkawi, Bali, and Thailand.  It might not be the most ethical activity in the world, but it's a lot of fun.  I just love paying $5-$10 a night for a hostel bed, and swimming in luxury pools.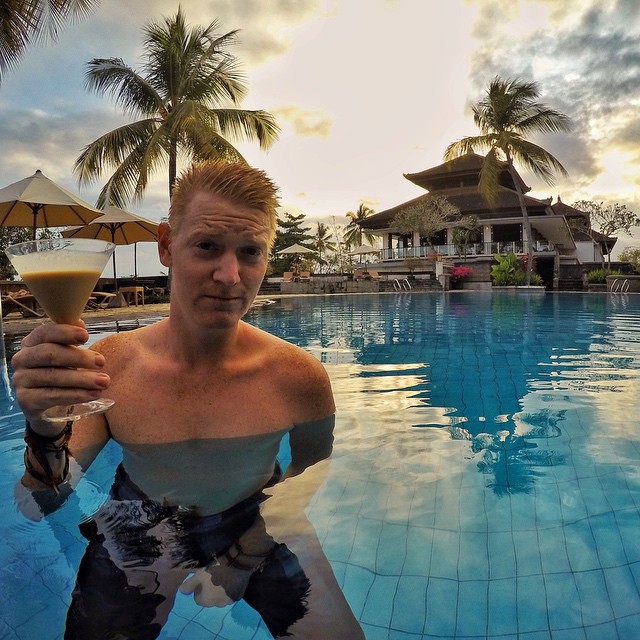 18.  Future Music Festival Asia
This was the first music festival in South-East Asia I attended, and I had an absolute blast.  It was unfortunate though, because the last day was cancelled due to deaths.  The first two days were solid though!  I was with a great group of people, and I was pretty impressed with the actual festival.  The first night Deadmau5 played a decent set, and the next night at ASOT was nothing but quality trance music.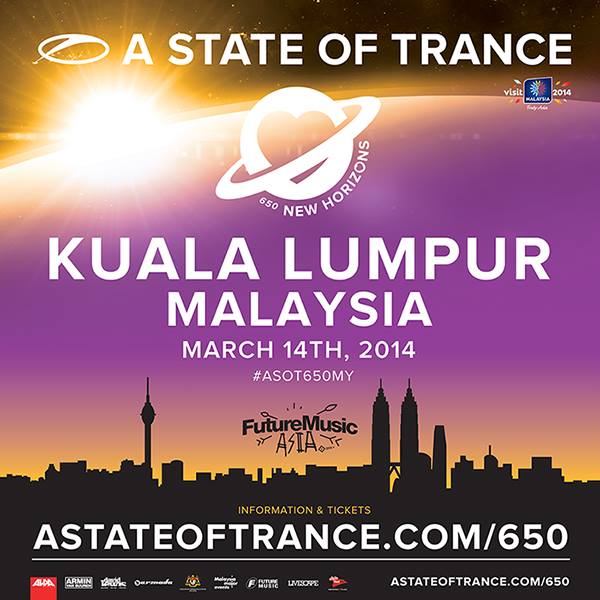 19.  Island Hopping & Snorkeling on Koh Chang
I hadn't really heard too much about Koh Chang, but I'm really glad I went there.  The island hopping tour we went on was really cool, and we turned it into our own little booze cruise.  I think we finished 3 large bottles of Hong Thong between four people.  Yeah, it got sloppy.  The Chinese tourists didn't know what to do with us.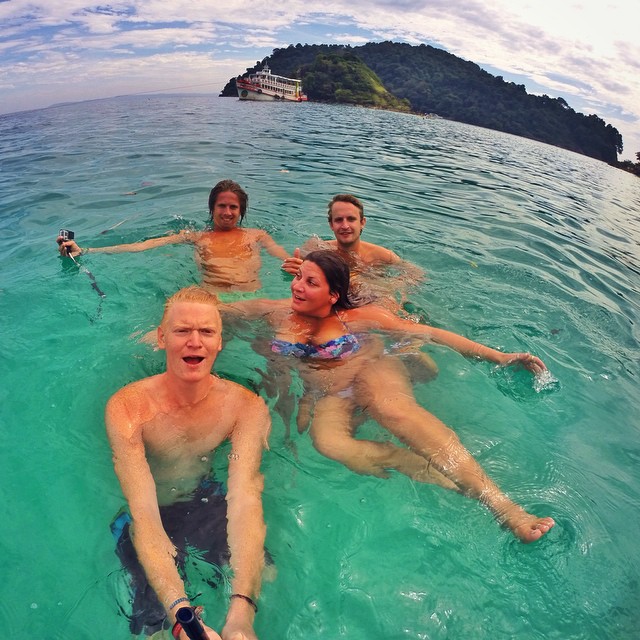 20
. Waterfalls & Whale Sharks in Cebu
Spending one month in the Philippines was one of the best experiences of my entire life.  Swimming with whale sharks in Oslob was incredible, and I had no idea about how beautiful the waterfalls were on Cebu island.  My 30 days in the Philippines wasn't enough, but I know that the next time I find myself in South-East Asia, I'll be back for another amazing backpacking trip.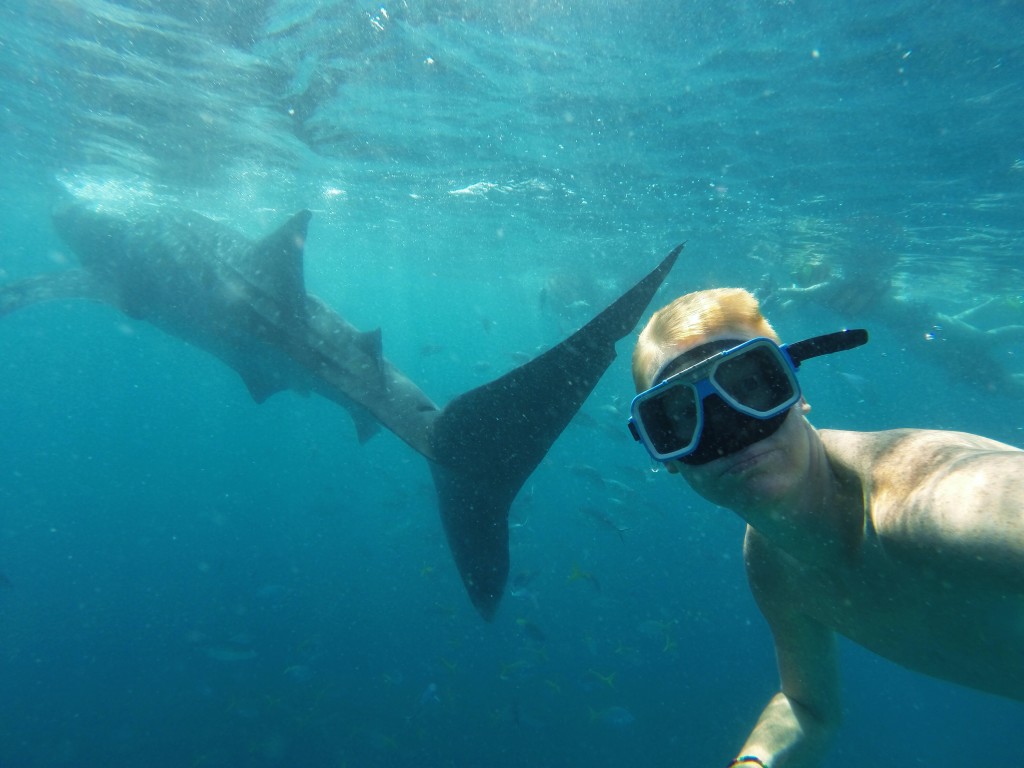 21.  Submitting My Final Paper For My Master's Degree in El Nido
I'll never forget the feeling of finishing my master's degree, and celebrating on a private island party in Palawan.  I met a great group of people in El Nido, and it was a great way to finish my Master's Degree.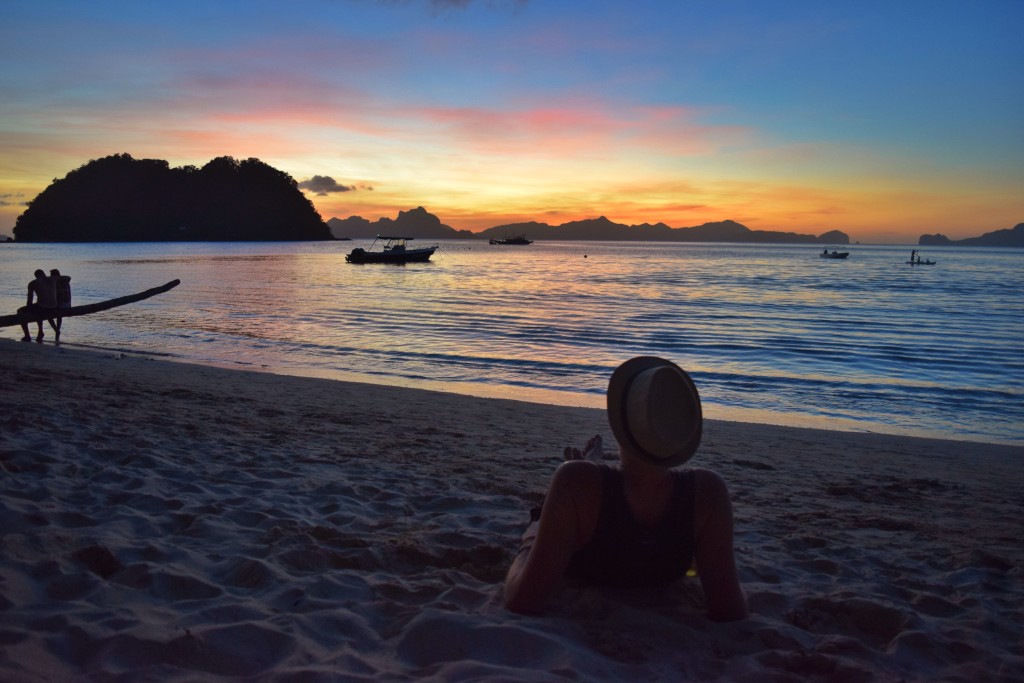 22.  Koh Rong
"Nothing can go wrong on Koh Rong."  I might have only spent 5 days there, but it was definitely five of the chillest days I've ever had.  Nothing to do all day besides relax, swim, and enjoy paradise.  Long beach is absolutely stunning, and I witnessed one of the most incredible sunsets of my life.  I was lucky enough to be there during the Full Moon Party as well, and had a solid night partying until the sun came up.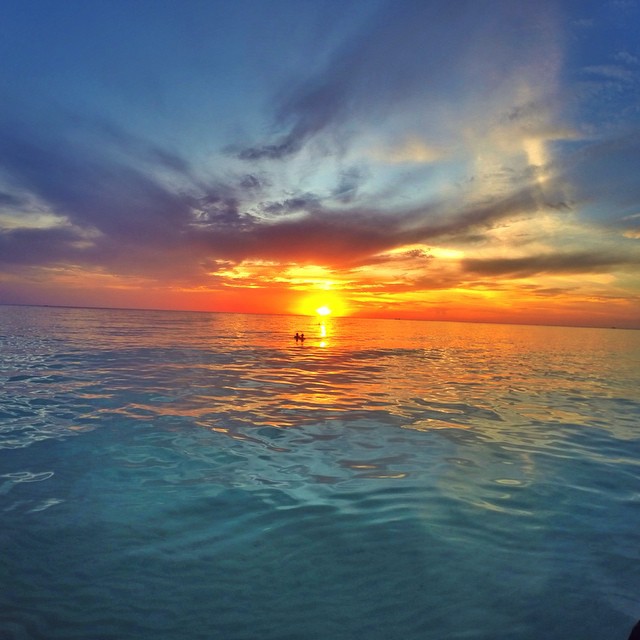 23.  Chinese New Year in Hong Kong
Not technically South-East Asia, but when you find a $42 flight to Hong Kong for Chinese New Year…you take it.  Hong Kong is an amazing city, and experiencing it during this incredible celebration was worth every penny.  It was ridiculously expensive, but I definitely had a blast.  It was also really great to check out Hong Kong Disneyland (since I grew up in Anaheim), as well as go on the Hong Kong Pub Crawl.  Oh, and those fireworks!  Incredible to witness in person.
24.  Perhentian Island Paradise
I was a backpacker on the Perhentian Islands during my first trip to South-East Asia, and wasn't too impressed.  Luckily, I made the last-minute decision to head back for a second time, and could not be happier that I did.  I met a solid group  of people, and realized how beautiful these two islands are.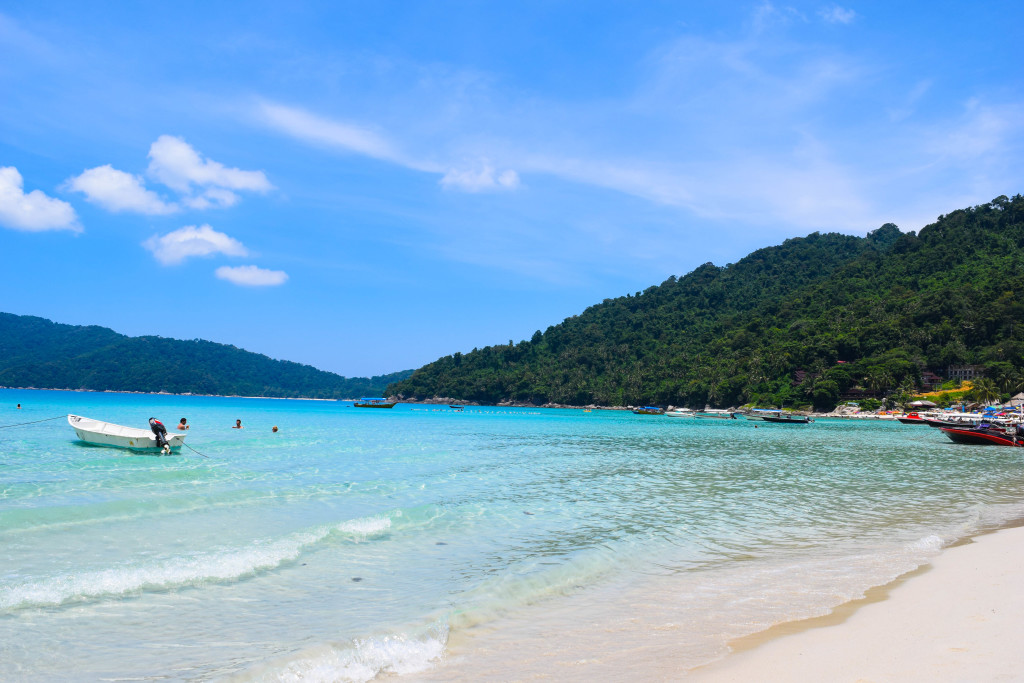 25.  Friends Visiting from California
Being a long-term traveler has been incredible, but there have been times where I've been extremely homesick.  When two different friends of mine contacted me to plan a trip out to South-East Asia, I got really excited to show them around some of my favorite places.  Shoutout to Rashad and Gina!  We had some epic times out here, and I can't wait to for our next adventures — wherever in the world they may be.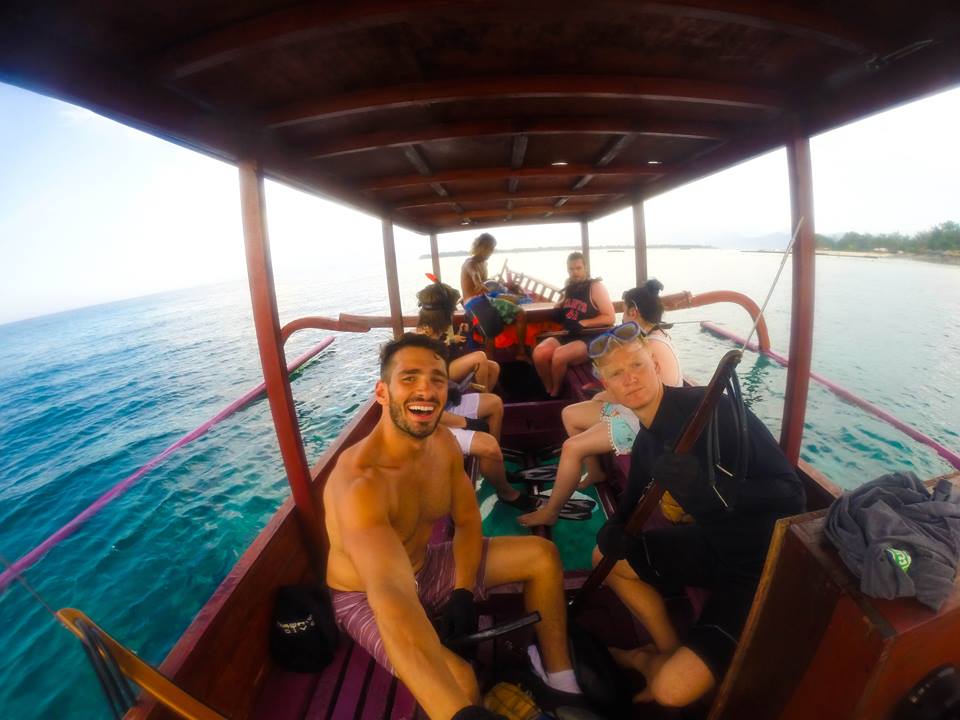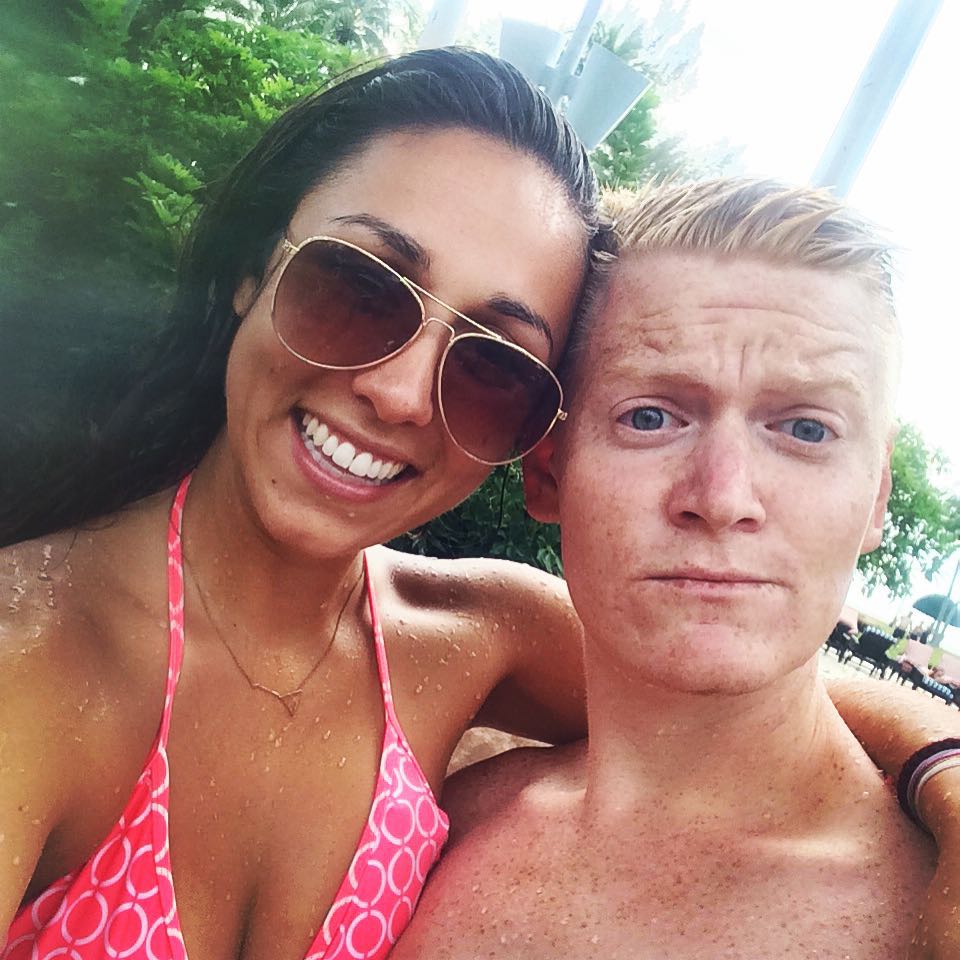 THANK YOU SOUTH-EAST ASIA
If you're thinking about booking one-way ticket to South-East Asia…do it.  As you can see from these 25 experiences, I've had the absolute best time traveling this region of the world.  I don't know when I'm going back, but I'm definitely looking forward to adding to this list soon.
"Sometimes it's not about the journey or the destination..but about the people you meet along the way." — Nishan Panwar
Shoutout to everyone I've met during my travels out here.  Whether we traveled together for weeks or months, or we only had a brief encounter– you all were apart of what made my time in South-East Asia so incredible!
SHARE WITH YOUR SOUTH-EAST ASIA FRIENDS
Like this post?  Follow me on Facebook, Instagram, and Twitter for more adventures Around The World…
https://www.jonesaroundtheworld.com/wp-content/uploads/2015/09/My-Top-25-Experiences-in.jpg
768
1024
Dave
https://www.jonesaroundtheworld.com/wp-content/uploads/2017/03/logotry-1-1-300x106.png
Dave
2015-09-23 13:03:39
2018-03-22 21:48:13
My Top 25 Experiences in South-East Asia