One of the most common routes for backpacking in South-East Asia is traveling from Kuala Lumpur to Bangkok overland. It's an absolute amazing trip with tons of incredible places to see along the way! From starting out this trip in an amazing metropolitan city like Kuala Lumpur, and then breaking away to some gorgeous islands — this is definitely going to be a trip you'll never forget.
This Kuala Lumpur to Bangkok overland travel guide will go over my proposed route, travel tips, helpful websites, and some of my favorite blog posts I've written along my travels.
---
Brief Overview & Itinerary Route
Kuala Lumpur, Malaysia
Cameron Highlands, Malaysia
Penang, Malaysia
Langkawi, Malaysia
Koh Lipe, Thailand
Koh Lanta, Thailand
Koh Phi Phi, Thailand
Ao Nang / Railey Beach, Thailand
Koh Phangan, Thailand
Koh Tao, Thailand
Bangkok, Thailand
---
Kuala Lumpur (3-4 Days)
Welcome to Kuala Lumpur. This is truly a special place with friendly people, beautiful sights, and delicious food (just like the rest of Malaysia). During my travels in South-East Asia , I was lucky enough to call this city home for awhile. The first time I visited Kuala Lumpur I actually didn't enjoy the city too much, but after spending more time there I discovered how special the city really is.
For more information on Kuala Lumpur, check out the following blog posts I've written:
This is one of my favorite cities in South-East Asia, and definitely worth the visit for a few days. If you're on a time crunch, you won't want to spend too much time here. Just make sure you cover all the city highlights.
Best Hostel for Backpackers in Kuala Lumpur:
Reggae Mansion: Perfectly located in the China town district of KL. The rooms are comfortable, the staff are friendly, and it has epic rooftop parties every night! This is the ideal backpacker hostel, and you'll absolutely love staying here. Read Reviews & Check Availability!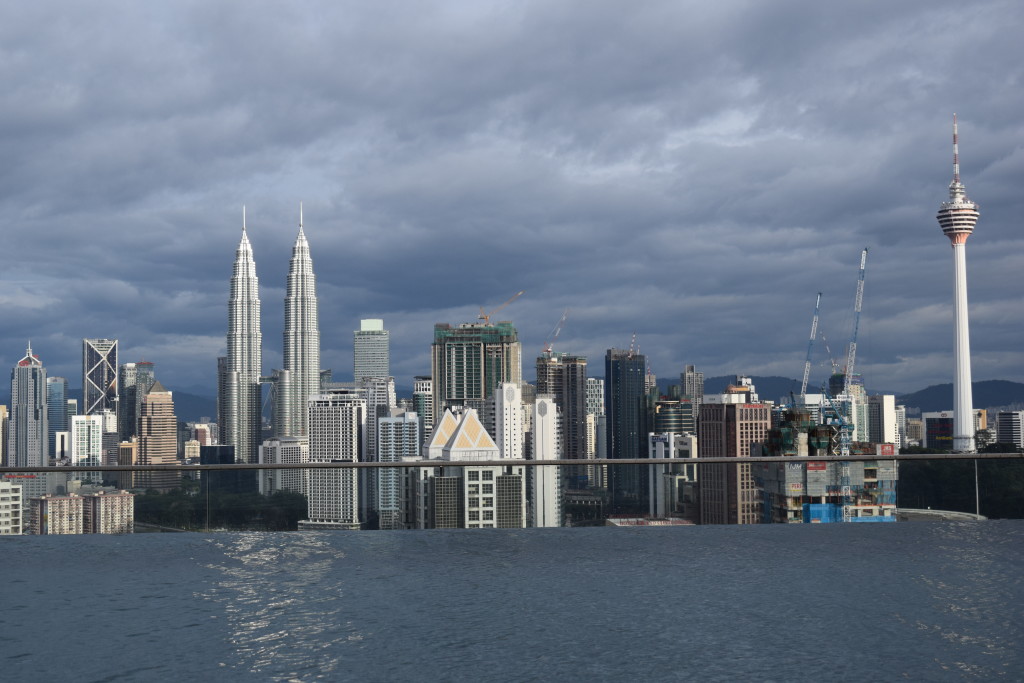 ---
Bus to Cameron Highlands (2-3 days)
Book a bust ticket on 12Go.Asia from Kuala Lumpur up to the Cameron Highlands.
The Cameron Highlands is a stunning hill station in central peninsular Malaysia, and has become a popular destination for visitors in Malaysia. Roughly the size of Singapore, the Cameron Highlands covers a large stretch of land, and there's tons to see, do, and explore. You'll fall in love with the beautiful green tea plantations, and will leave you speechless when you visit the highest peak in the Cameron Highlands
For more information on the Cameron Highlands, check out the guide below!
A Backpacker's Guide to the Cameron Highlands
Best Backpacker Hostel in Cameron Highlands
Just recently opened in 2017, this is becoming the hottest new hostel and place to stay in the Cameron Highlands. It's beautifully designed, has a vibrant atmosphere, and perfectly located in the center of all the action. Amazing staff, comfy beds, and super budget-friendly rooms! Read Reviews & Check Availability.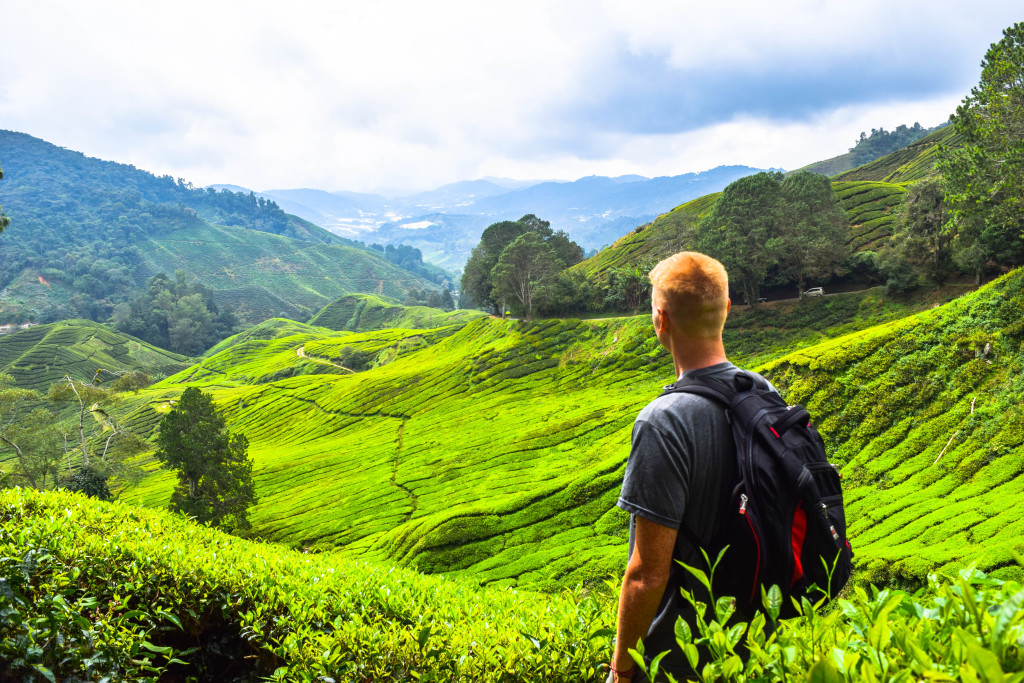 ---
Bus to Penang (2-3 Days)
Book your travel from the Cameron Highlands to Penang.
Penang is the cultural hotspot in Malaysia! You'll fall in love with it's busy streets, beautiful artwork, and enchanting history. Oh, and the food is absolutely amazing. Most people come to Penang only planning a few day stay, but end up staying much longer than they expected. You can spend a day on Batu Ferringi beach, hike through the National Park, and take the journey up to Penang Hill for spectacular views of the entire city.
Best things to do in Penang:
Beach day and sunset on Batu Ferringi Beach
Spend some time hiking through the National Park
Take a visit to Penang Hill for spectacular views of the city
Stroll through Georgetown and check out all the artwork
Eat at Penang's famous hawker stalls
Best Backpacker Hostel in Penang
This is a newly opened hostel in Penang, with great affordable rooms, well-located, and excellent Japan theme. Excellent reviews by everyone, and would by my top-pick for sure! It's definitely worth checking out! Read Reviews & Check Availability.
---
Ferry from Penang – Langkawi (4-5 Days)
Purchase a ferry ticket from Penang to Langkawi online.
Officially known as Langkawi the Jewel of Kedah, Langkawi is an archipelago of 104 islands in the Andaman Sea, around 30 km off the mainland coast of northwestern Malaysia. It's right at the border of Thailand, and is a popular place to visit for traveller's going north/south between Malaysia and Thailand. It is truly an amazing island with amazing things to do, cheap accommodations, tax-free booze, and beautiful landscape.
Check out some of my blog posts on Langkawi:
Best Backpacker Hostel on Langkawi
Centrally located right in the middle of Pantai Cenang, with tons of shops and restaurant just footsteps away. The hostel rooms are cheap, the facilities are great, and the beds are super comfortable. You'll meet tons of fellow backpackers, and it's the perfect place to stay for your Langkawi explorations! Check for rates & availability.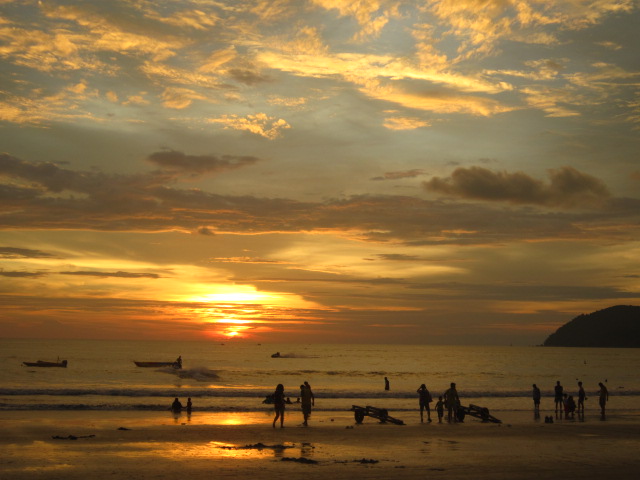 ---
Ferry from Langkawi – Koh Lipe, Thailand *Seasonal (4-5 Days)
After exploring Langkawi, you're ready to continue your adventure north into Thailand.
Book a ferry ticket online from Langkawi to Koh Lipe
After spending some time on Langkawi, you're ready to journey further north into Thailand. You'll start your Thailand Island Hopping adventures in Koh Lipe, which is known as the "Maldives of Thailand". Pristine beaches, incredible food, and amazing sunrises & sunsets.
Ferry from Langkawi – Koh Lipe only available from November – May throughout the year. If you're traveling during the low season, you'll have to take the ferry to Satun, Thailand — and catch the bus + ferry combo ticket from mainland Thailand. Traveling during this time can be a bit expensive, it just depends on your budget and time restrictions. It might be best to skip this island if you can't take the direct ferry.
Check out this amazing post from my friends at Getting Stamped titled, "The Ultimate Guide to Koh Lipe, Thailand." This is one of the most informative guides I've ever seen, and will answer all your questions about traveling to this beautiful island.
Best Backpacker Hostel on Koh Lipe, Thailand
Amazing cafe, perfect location, and a new hostel on the second floor. Great reviews, fast internet, and a solid base for a comfortable stay in paradise. Read Reviews & Check Availability
---
Ferry from Koh Lipe – Koh Lanta (4-5 Days)
Also depends on time of the year. You might have to catch ferry + bus combo ticket up to the Krabi Province.
After you've explored Koh Lipe to your liking, catch a ferry up to your next Thai Island, Koh Lanta.
Check out this awesome travel guide from the crew over at Never Ending Voyage titled, "Finding the Perfect Balance: Our Guide to Koh Lanta". This post will go over all the information you need for your time in Koh Lanta.
You'll fall in love with this incredibly relaxing island. There's incredible beaches, a beautiful national park, and loads of other stuff to explore. My main recommendation would be to hire a moped, and explore the entire island. It's the best way to see the island. You can pack a bag, take breaks at all the beaches, and see how beautiful the island is.
Best Backpacker Hostel on Koh Lanta
"Luxurious ensuite dorms are equipped with A/C, two showers and toilets, power sockets, reading lights and lockers for each of the beds. We have a beautiful garden where you will find hammocks, a massage hut, our restaurant and a bar. We provide towels and a proper comfy duvet for no cost at all. Scooter rentals are also available at the hostel." Read Reviews & Check Availability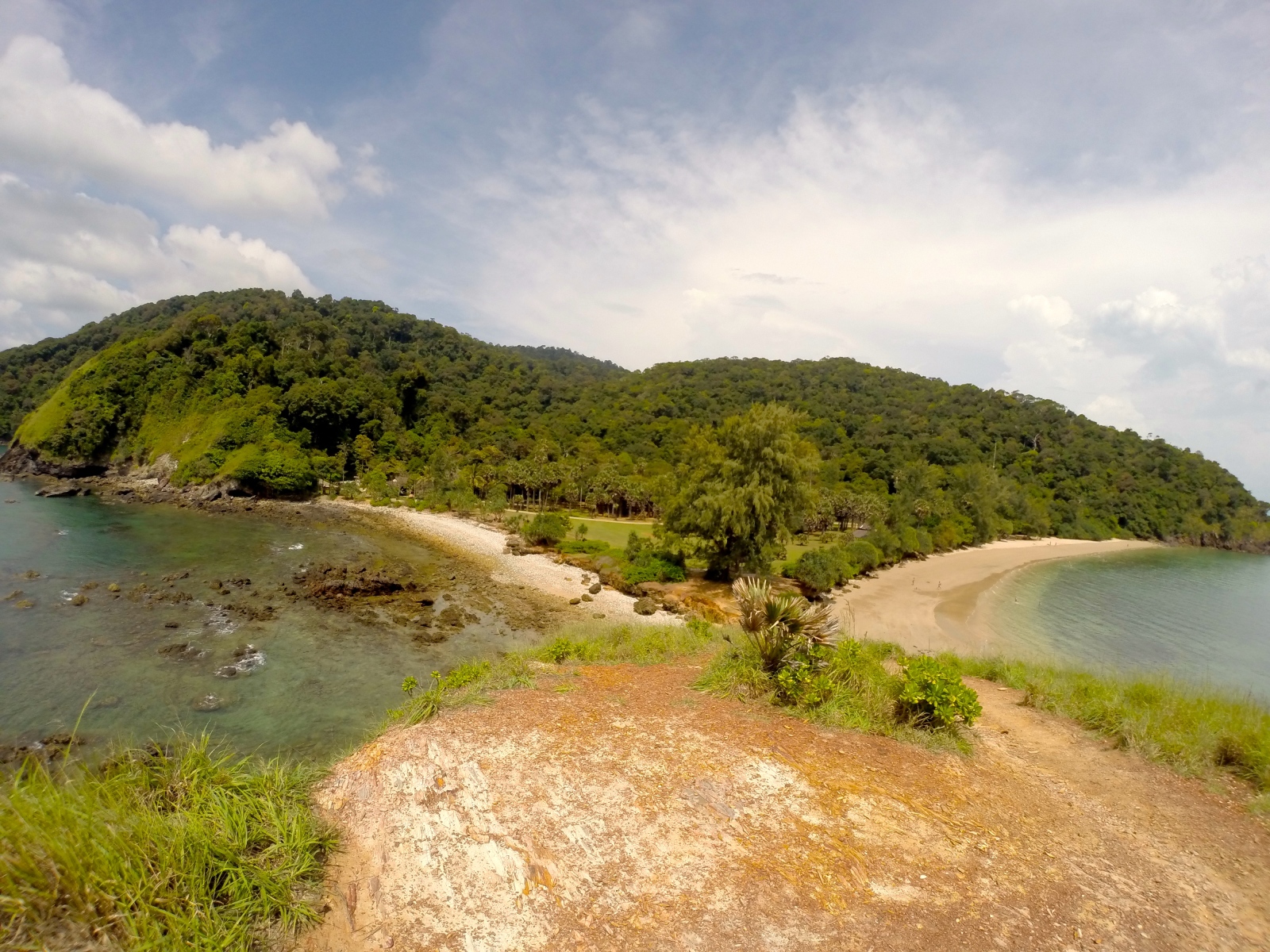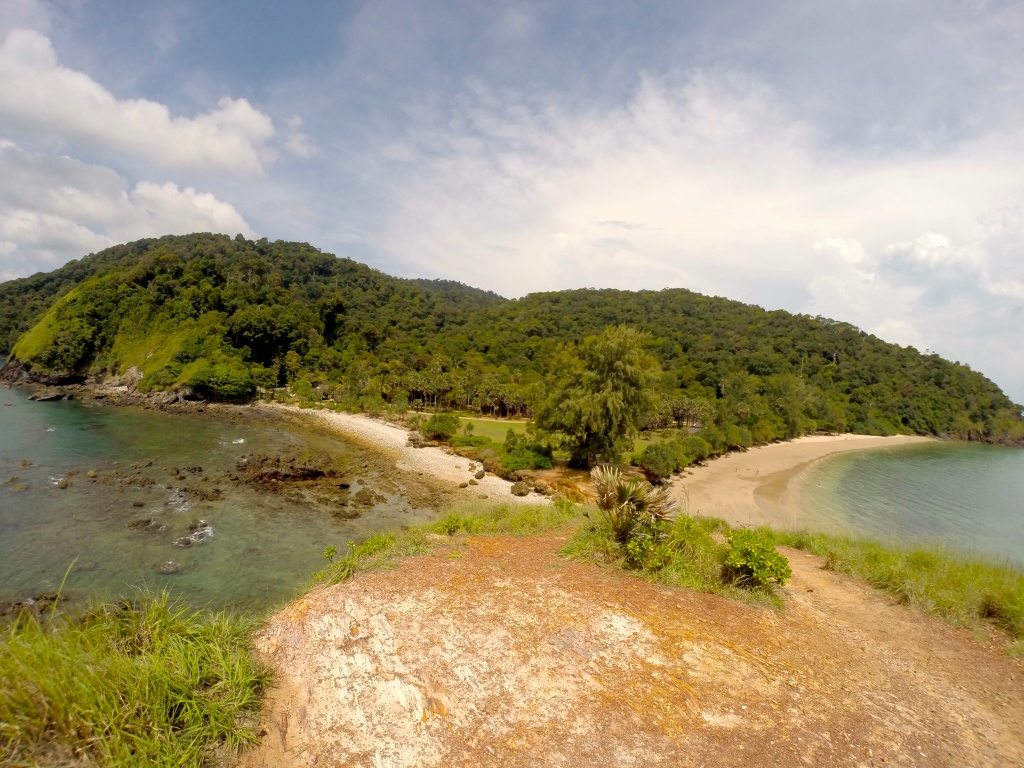 ---
Ferry from Koh Lanta – Koh Phi Phi (4-5 Days)
When you're ready to leave Koh Lanta (which can be harder than you think), you'll be on your way to one of the most beautiful, photogenic, and most well-known places in Thailand — Koh Phi Phi. Known primarily for the nearby Maya Bay being the film location for the Leonardo DiCaprio hit movie — "The Beach".
Some people criticize Koh Phi Phi for being too touristy now, and too focused on partying — but it is still an absolute must visit during your time in Thailand.
Read my following blog posts on Koh Phi Phi
Leaving Koh Phi Phi is no easy task. The party vibe is solid, there is amazing food, and you're guaranteed to make some amazing new friends! I personally think it's the most beautiful area in Thailand!
Best Backpacker Hostel on Koh Phi Phi
Blanco Beach Bar Phi Phi **PARTY HOSTEL**
While you probably won't be falling asleep anytime before 2-3 A.M, you'll have prime beach front location for that hangover coconut in the morning! This place is known for it's legendary beach parties, so you need to experience it before you leave Koh Phi Phi!
---
Ferry from Koh Phi Phi – Ao Nang, Railey Beach, & Krabi (4-6 Days)
After spending the past couple weeks on Islands, it's time to cruise back to the mainland. Ao Nang is a really beautiful beach area, has a decent nightlife scene, and is definitely worth a visit. There's an island hopping tour that goes to nearby places, and a really fun pub crawl at night.
Don't spend too much time in Ao Nang though — make sure you get over to the beautiful Railey Beach & Ton Sai Bay.
You can also hire a mo-ped and explore Krabi town, and the surrounding highlights.
Read: The Best Hostels in Thailand
Best Backpacker Hostel in Krabi
This is still one of my favorite hostels I've ever stayed at! The rooms are super clean, the bathroom facilities are amazing, and it has the best bar in all of Krabi. The design / theme of the hostel is super fun, they organize awesome tours, and it's just truly a 5* hostel experience! If you're coming to Krabi, make sure you stay here! But make sure you book-in advance, as Pak-Up Hostel sells out very quickly!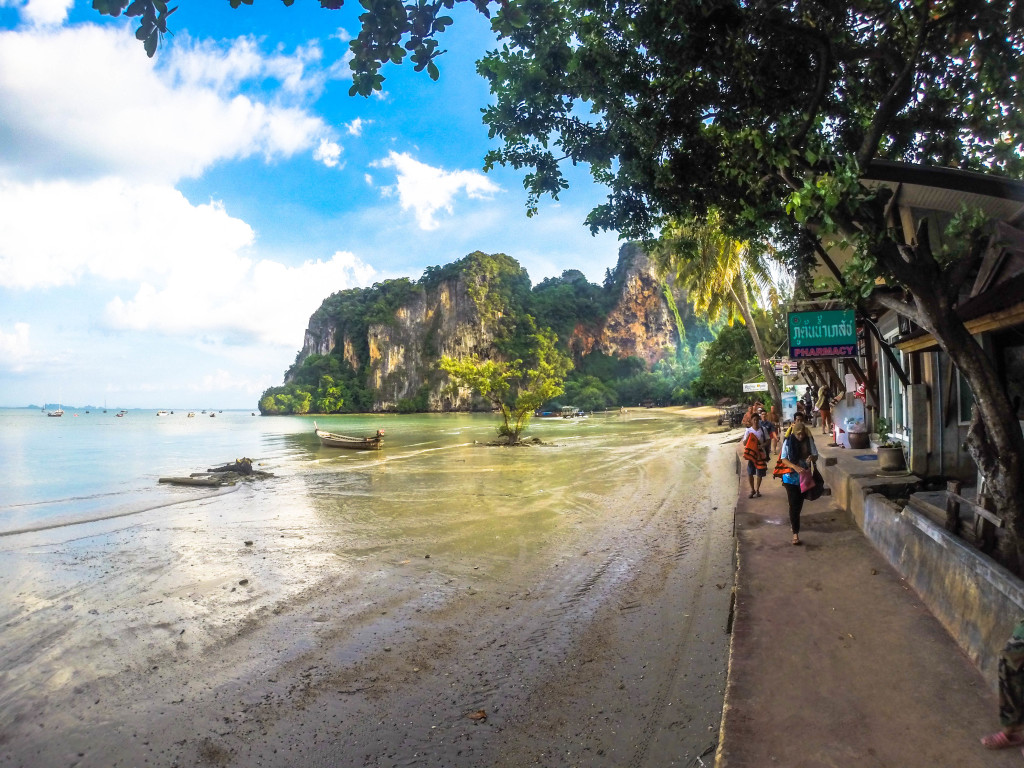 ---
Book a Bus + Ferry Combo from Krabi to Koh Phangan (5 Days)
There are loads of travel agencies around Ao Nang and the Krabi that will help you book this ticket. I typically travel with Lomprayah . It is by the most established and organized company out there, and enjoy my travels when I book with them. During peak season, they can sell out tickets. (Especially prior to a Full Moon Party.)
Koh Phangan is one of the craziest party islands in South-East Asia ! You'll often hear bad things about the Full Moon Party, but too be honest — it's a damn good time (if you're with the right people). There's something really fun about getting dressed up in Neon, covering yourself in bodypaint, and dancing all night with fellow backpackers.
To be perfectly honest though, the best party on Koh Phangan isn't the Full Moon Party. There's so many better clubs, venues, and events that you should look into! If your trip doesn't align well with a date for the FMP, definitely still go to Koh Phangan! It's a great place to spend some time, relax, meet people, party, and enjoy paradise!
Epic Backpacker Hostel on Koh Phangan
I've stayed here on four separate occasions for four different Full Moon Parties, and it's simply one of my favorite hostels! The hostel bar throws pre-parties every night, they organize transportation to / from the parties, and they even do family dinner nights. It's not the most clean or comfortable, but the vibe is incredible! Read Reviews & Check Availability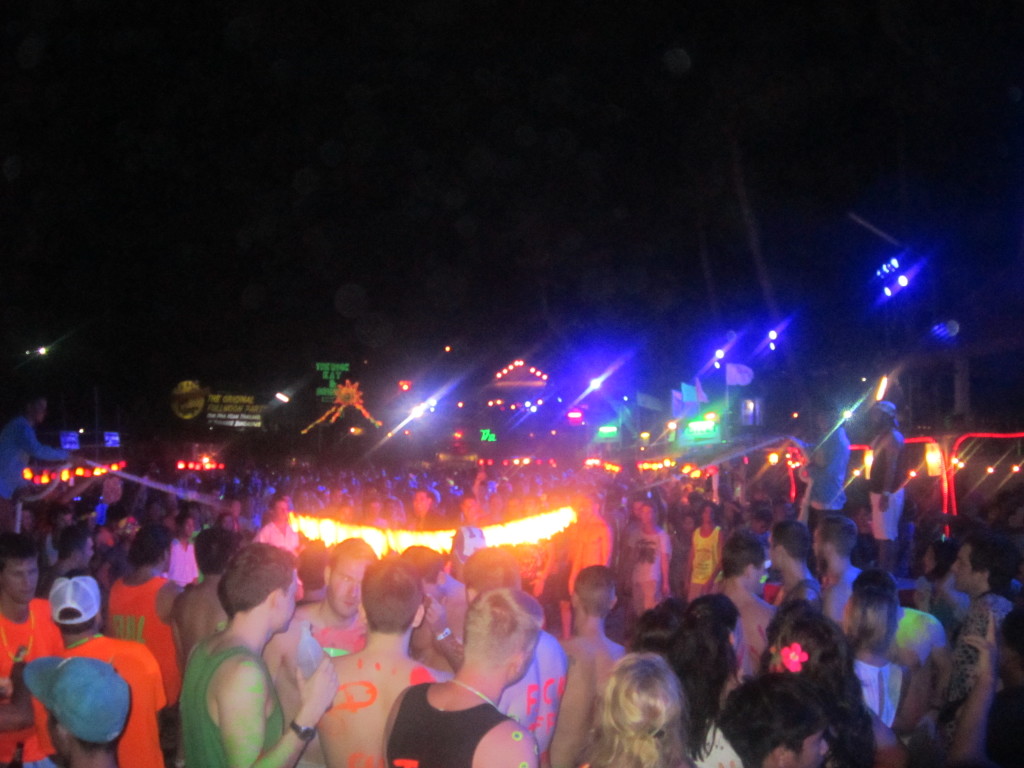 ---
Ferry up to Koh Tao (4-5 Days)
Koh Tao is the very first island I visited in my travels in South-East Asia, and it is by far one of my favorite places in Thailand. This is a scuba-diver's paradise, and is the perfect location to get your PADI certifications. If you don't want to do the full course, make sure you at least do a "Discover Scuba" one-day course. It's one of the most affordable places to try out scuba-diving, and is absolutely beautiful. When you're not scuba diving, Koh Tao is an amazing island to explore by moto. Just choose carefully where you rent it, because this island is notorious for rental places taking advantages of tourists and withholding passports until the pay ridiculous "damage fees". Also make sure you do a day-trip to Koh Nang Yuan, Mango View point, The Koh Tao Pub Crawl, and party hard on Sairee Beach!
Read: 7 Amazing Things to do on Koh Tao
Best Backpacker Hostel on Koh Tao
Just a fair warning – this is a hostel for the young, adventurous, and those searching for good times! It can get pretty crazy, but also has excellent facilities. You can get do your SCUBA DIVING courses here, rock climbing, snorkeling, flying trapeze, and party all night on the beach. The food is great, the drinks are always flowing, and the vibe is on point! Read Reviews & Check Availability.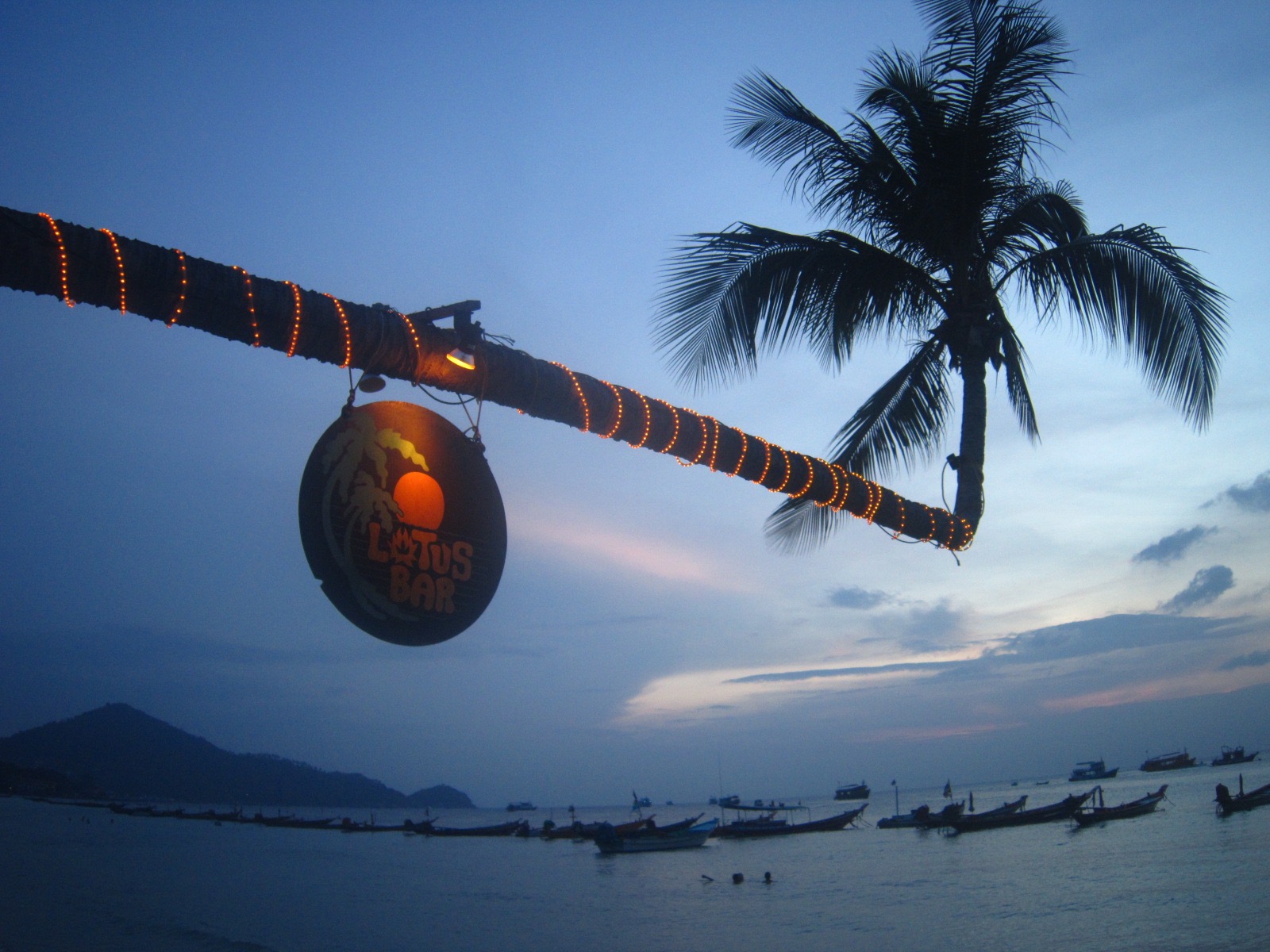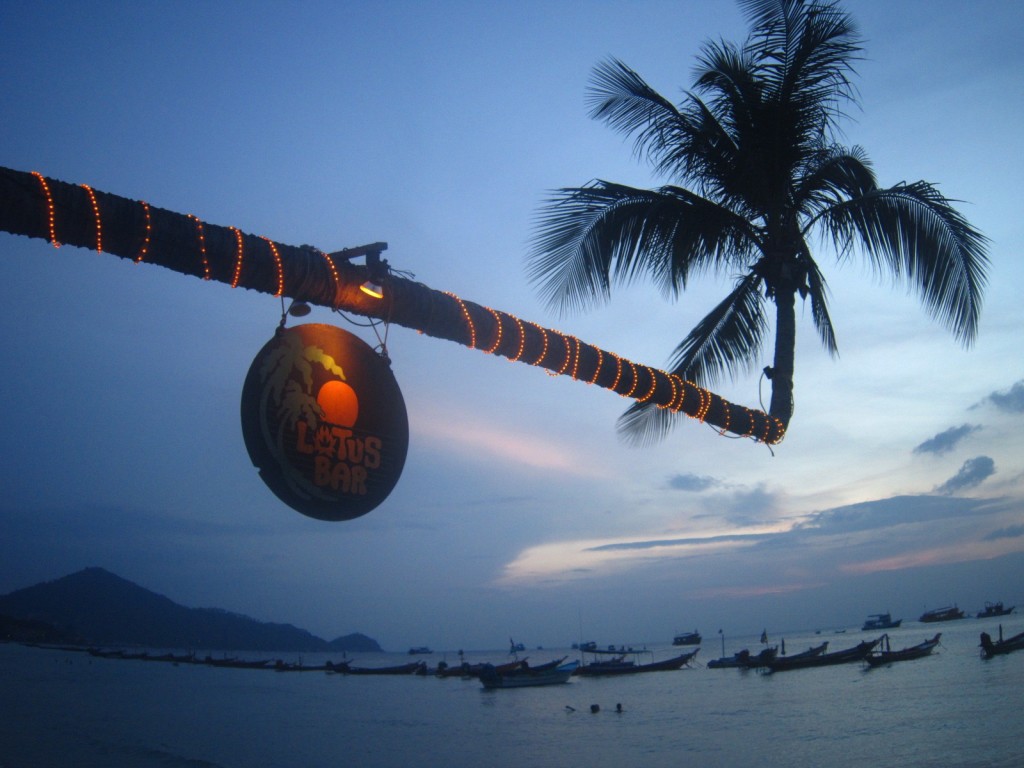 ---
Ferry + Bus from Koh Tao to Bangkok
You've seen the best islands Thailand has to offer, now it's time to finish your trip in the "Big Mango". Bangkok is truly an amazing city, and there's tons of amazing things to do, see, and explore. It's the gateway to South-East Asia, and most backpackers out here find themselves in Bangkok more than once. The street food is delicious, the people are friendly, and you'll absolutely love exploring all the temples, malls, and rooftop bars.
Read: 10 Amazing Things to do in Bangkok
Best Backpacker Hostel in Bangkok
There's simply no better place to begin or end your travels in Thailand, and it even was awarded the title of "best hostel in Asia at the 2011 Hoscars". It's perfectly located just a couple streets away from Khao San Road, and is walking distance from several of Bangkok's biggest attractions. It's designed for backpackers, and has an incredibly welcoming atmosphere and vibe. Read Reviews & Check Availability.
---
Substitutions & Other Destinations
The Perhentian Islands: When you are traveling up through Malaysia, you could easily head over to the stunning Perhentian Islands. It's all the way on the east coast of Malaysia, so it's a bit out of the way for this itinerary- but it would be incredible. You could get a bus + ferry here from the Cameron Highlands. Then when you're ready to leave, take a bus over to Penang to continue the itinerary.
Phuket & Koh Samui: Two of the most popular touristy destinations in Thailand, but I always recommend people to skip them. They are overcrowded, expensive, and you can find much better places to spend your time.
Ko Yao Nai National Park & Ko Tarutao are both absolutely gorgeous, and could easily be worked into this itinerary during your time on Koh Lipe, and Koh Phi Phi.
---
Travel Tips & Suggestions
Do NOT travel around Southeast Asia without TRAVEL INSURANCE. If you get sick, have something stolen, or get injured – you need to make sure you have proper coverage!
Travel slow. I give a recommended time in each place, but if you're in not on a time crunch, then take it slow and enjoy your time in each place. Otherwise, you might be spending a lot of time in transit.
Buy a Local Sim Card. This always comes in handy in Malaysia & Thailand. There are really cheap data plans.
Download my Free-Book. "77 Amazing, Helpful, Money-Saving Tips for Backpacking South-East Asia" for all my best backpacking tips.
Stay in Hostels. This is such an awesome backpacker route, and the best way to experience these destinations is to interact with other travelers!
Eat often! The food in all three of these countries is absolutely amazing! There are plenty of places for cheap eats, and all the meals are delicious.
---
Check out These Articles About This Region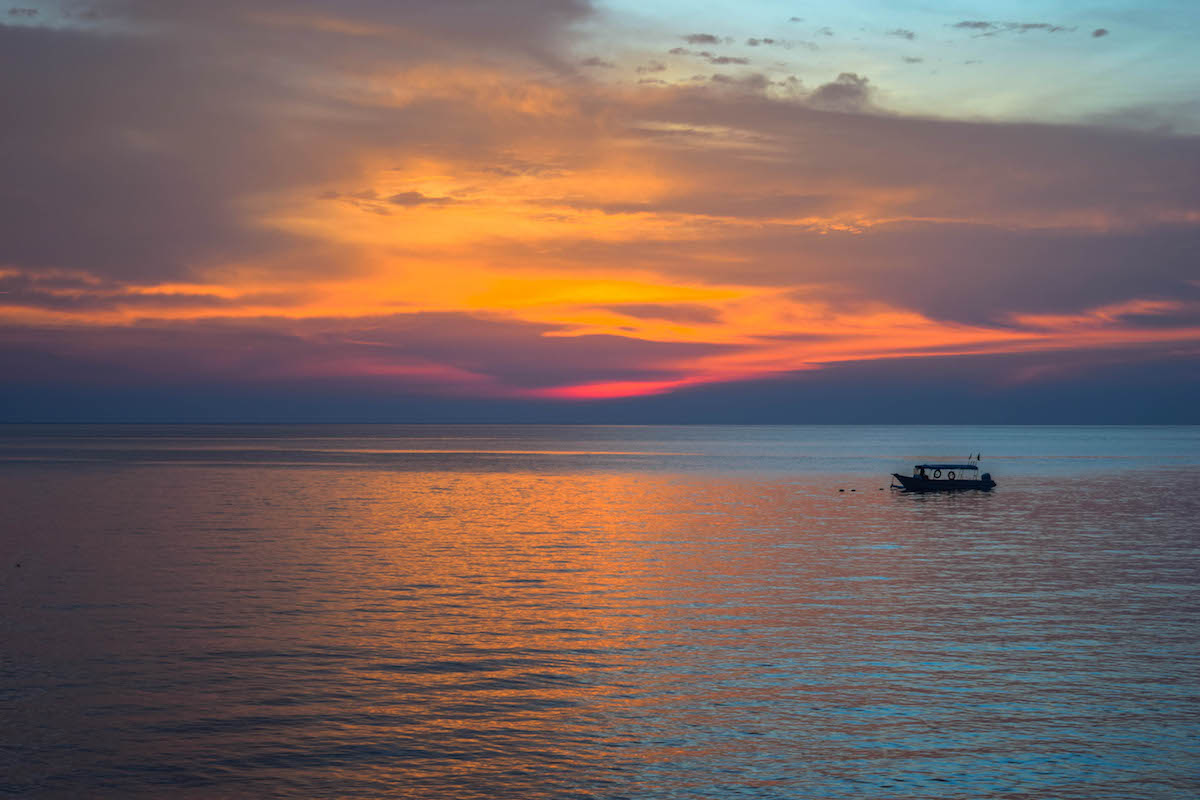 ---
Thanks for reading my Kuala Lumpur to Bangkok Backpacking Trip Itinerary!
If you're planning a trip to South-East Asia and have any questions, feel free to Contact Me with any questions you have! I've spent a lot of time backpacking around the area, and love helping people plan their travels! Also, make sure you sign-up for my Newsletter below to download my FREE E-Book below that is full of amazing tips and information.
https://www.jonesaroundtheworld.com/wp-content/uploads/2015/07/DSC_1347.jpg
4000
6000
Dave
https://www.jonesaroundtheworld.com/wp-content/uploads/2017/03/logotry-1-1-300x106.png
Dave
2015-09-17 23:13:04
2022-06-13 19:39:13
Kuala Lumpur to Bangkok Overland: Backpacking Trip Itinerary