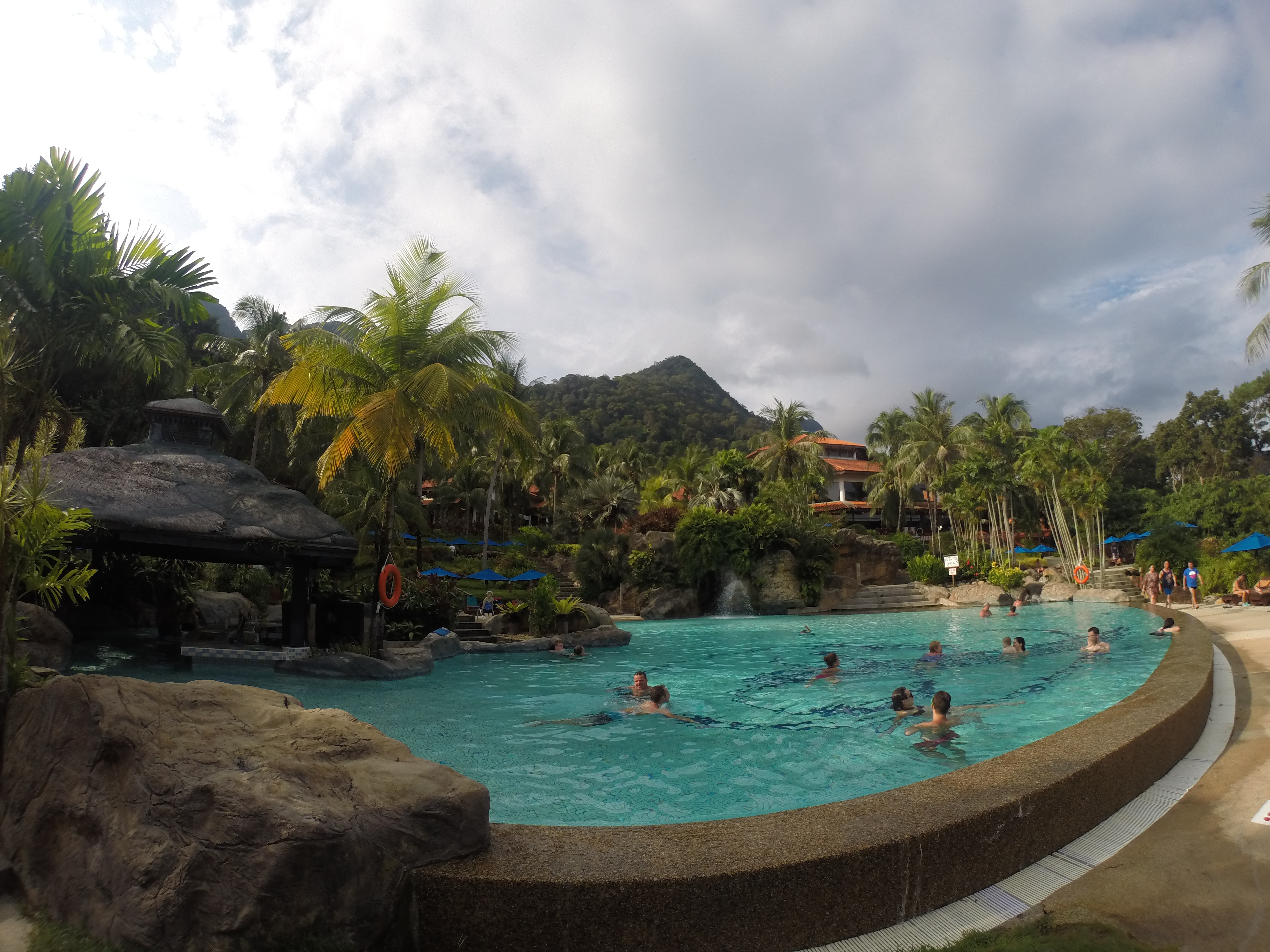 One of the best parts of being a budget traveler is finding decent accommodations in hostels for $5 a night, and then being able to crash a 5-star resort.  Berjaya is an amazing resort on the north-eastern coast of Langkawi, perfectly located next to the Cable Car & Oriental Village.  Comparing it to all the other resorts I've crashed in my travels, Berjaya might be the absolutely easiest to sneak into.  The security at the front entrance don't stop anyone, and walking through the resort down the pool is quick and easy.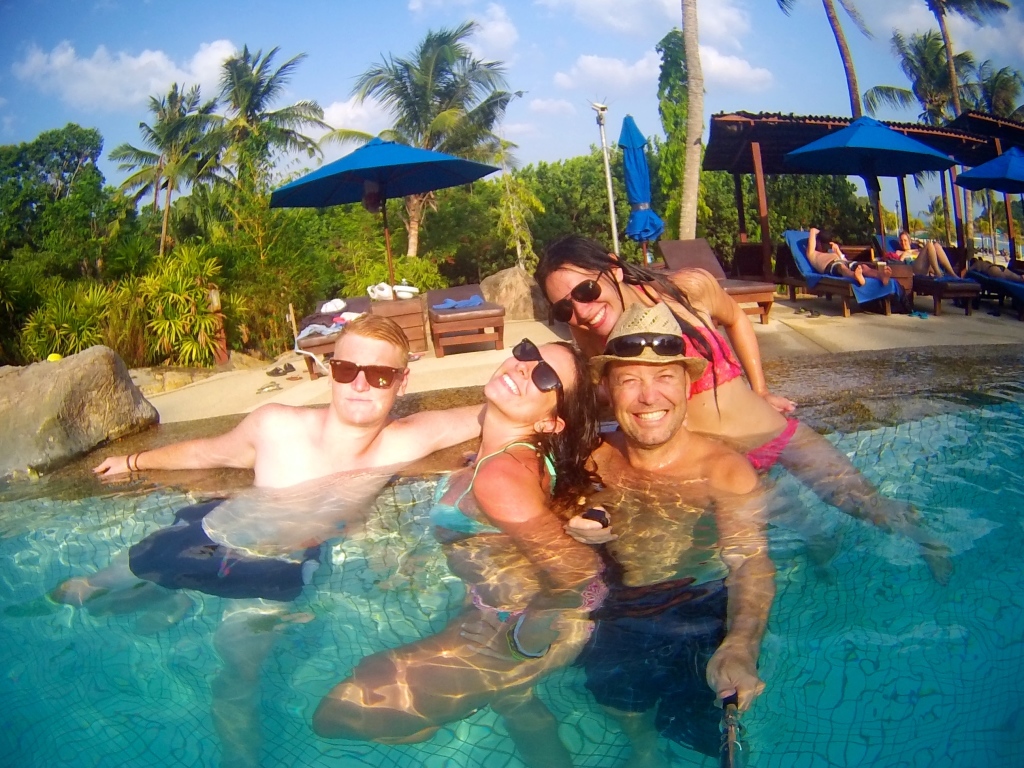 Langkawi is a small island, but there's tons of things to do.  Why waste time just relaxing at a resort if you only have a few days there?  Well, for one the pool is amazing.  Really great location with beautiful landscape.  There's also a swim-up bar, which is perfect since the Malaysian Ringit is water proof currency.  So you can keep some cash in your pocket and grab a couple beers during happy hour at 5-7 P.M.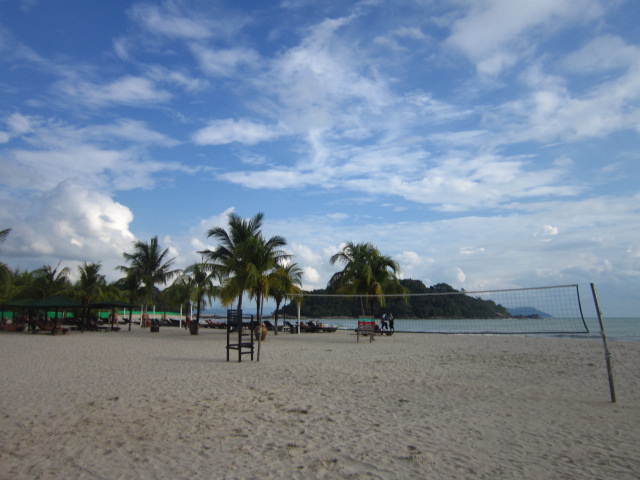 The pool alone is worth the visit, but what makes Berjaya Resort worth your time is heading down to the private beach.  There's tons of free beach chairs, shade, and a volleyball court if you're feeling sporty.  If you're with friends this place can be the perfect location to spend a day.  If you're alone, it's just as great.  Grab a book, chill by the pool, or on the beach.  Grab a drink or two, and feel like you're on a luxurious vacation.  
https://www.jonesaroundtheworld.com/wp-content/uploads/2014/11/GOPR1305.jpg
3000
4000
Dave
https://www.jonesaroundtheworld.com/wp-content/uploads/2017/03/logotry-1-1-300x106.png
Dave
2014-11-15 07:07:25
2015-11-02 08:58:14
Berjaya Resort Crashing – Langkawi