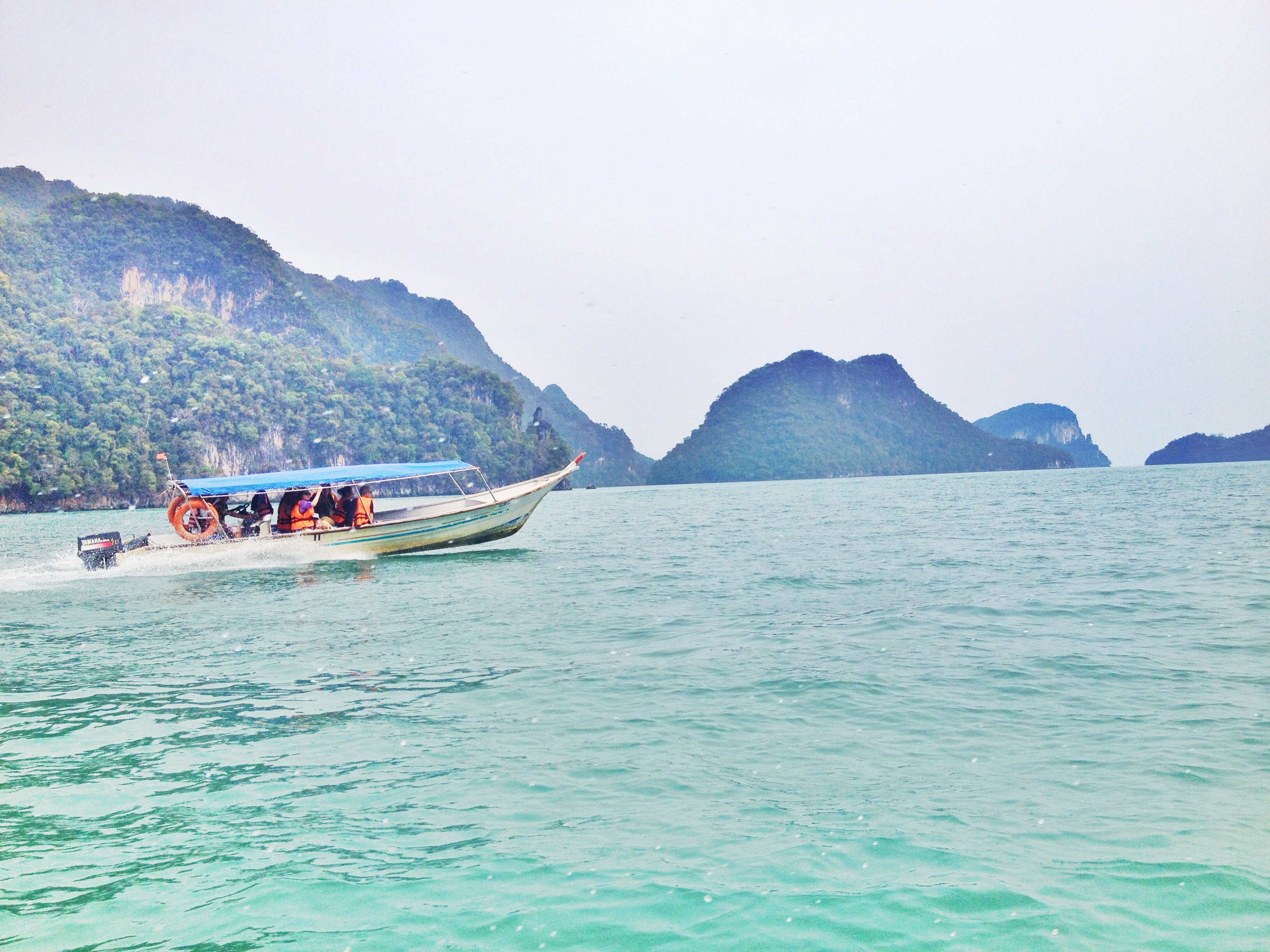 1.  Island Hopping Tour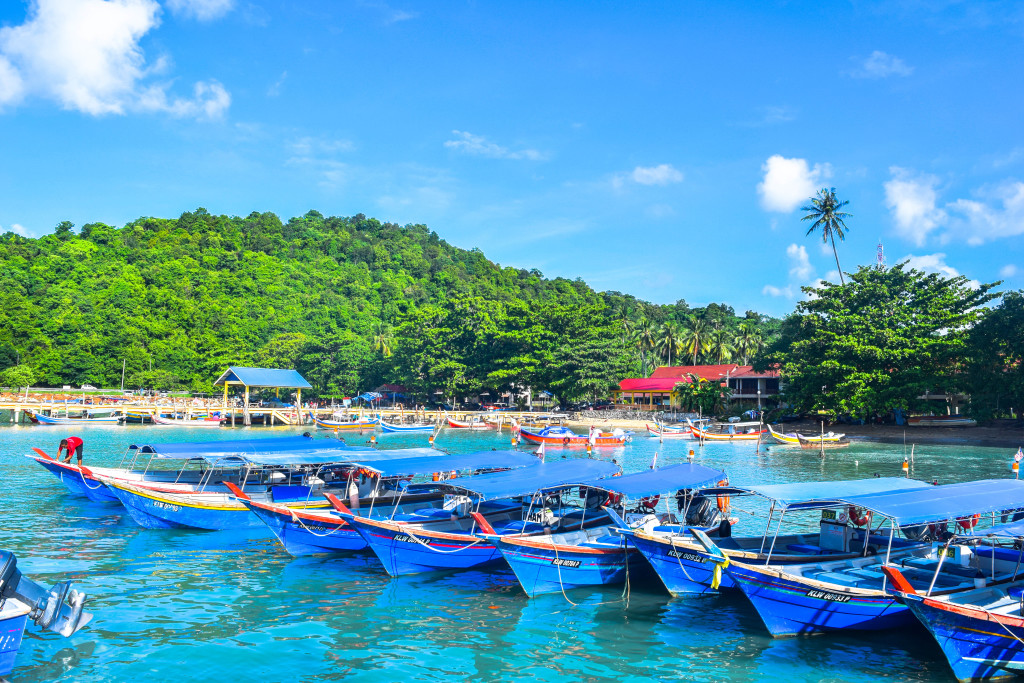 When you first get on the island, you'll hear about the couple different tours available.  The cheaper tour is the 3-stop island hopping tour.  They first take you to the Lake of the Pregnant Maiden.  This is a lake within a smaller island, and a really awesome place for some swimming.  The stop is about 45-minutes to an hour.  Then you head on over to a different group of islands to watch the feeding of eagles.  They drop bits of chicken into the water, and you watch while the eagles swoop down and feast.  The last stop is a small but beautiful island, with an incredible beach.  There's also a snackstand to grab a few beers, a can of pringles, and some oreos.  This whole trip takes a few hours, and only cost 30 Ringit (Approx $30).  Definitely worth it.  I ended up going twice!
2.  Mangrove Tour
This is one of the other popular tours that go on in Langkawi.  What I really liked about this one is if you get a group of people together, you get your own private boat and guide.  They pick you up from your hotel, and drive you to the other side of the island where the tour begins.  There's a bunch of different areas and highlights.  From monkeys, bat caves, more eagle feeding, and amazing landscape, this trip does not disappoint.
3.  Stay in Pantai Cenang
This is where the action is.  There's tons of youth hostels that all seem to be in the same area.  I happened to go and met an amazing group of people, that ended up going out and partying together every night.  This area also has great beaches, shopping, bars, and much more.  I definitely would not stay anywhere else on the island except in Pantai Cenang!
4.  Rent a Moto
Langkawi is definitely one of the best places I have ever been to rent a moto and explore the island.  The roads are perfectly paved, the roads are not curvy at all, and it is really safe.  If I had to choose anywhere to learn how to ride a moto, this is where I would pick.  As well, there's moto rental places everywhere, for really cheap.  I'm talking $6 dollars a day!  If you rent even longer, you can get a great deal.  Rent one, and explore the beautiful island of Langkawi!
5.  Explore Oriental Village
A term my friend liked to describe this area is "kitschy".  It almost seems like it could be it's own area of a Disneyland themed park.  There's just something about it that is really interesting.  There's a great little food court, a nice little lake in the middle, and some really cool souvenir shopping.  Don't miss it.
6.  Cable Car Ride
After exploring the oriental village is the perfect time to take the Cable Car up to the Sky Bridge.  This incredible ride will give you the best views of Langkawi!  Tickets cost 35 Ringit, but it's definitely worth every penny.
7.  Berjaya Resort Crash
This was by far the best part about Langkawi.  Just around the corner from the Oriental village is this amazing 5-star resort called Berjaya.  You park your moto, cruise through the lobby, and head straight down to the pool.  I did this at least 4 different times during my stay there.  No questions were raised at all.  There is a perfect temperature pool, a private beach, and an amazing happy hour!
8.  Eagle Square
It's a sort of a welcoming spot for tourists to Langkawi, because Eagles are a big deal there!  It's a giant eagle with it's wings spread, and definitely is worth a short little visit.
9.  Sunba Retro Bar & Sun Karma Chill Out Lounge
This was the nightlife spots that beat out all the rest.  What is great about these places is that they are located right next door to each other.  So start out with a few drinks at Sun Karma, and then when you are ready to head inside the club, cruise over to Sunba.  I've heard all different types of music played, but it's guaranteed to be a great night no matter what.
10.  Water Sports
On a bunch of different beaches in Langkawi, you will be able to find watersports available.  The jetskiing was a little pricey for me, but a group of us all did the Banana boat.  Kind of lame, but hey, it was a great time.
https://www.jonesaroundtheworld.com/wp-content/uploads/2014/07/IMG_5043.jpg
2448
3264
Dave
https://www.jonesaroundtheworld.com/wp-content/uploads/2017/03/logotry-1-1-300x106.png
Dave
2014-07-21 15:30:31
2015-11-04 05:52:19
10 Things To Do In Langkawi